My biggest girl was acting a complete goof ball at drop-off this morning, but she was super silly and super sweet, and drop-off went perfectly fine! So please enjoy all of the many silly faces of Emerson today. 🙂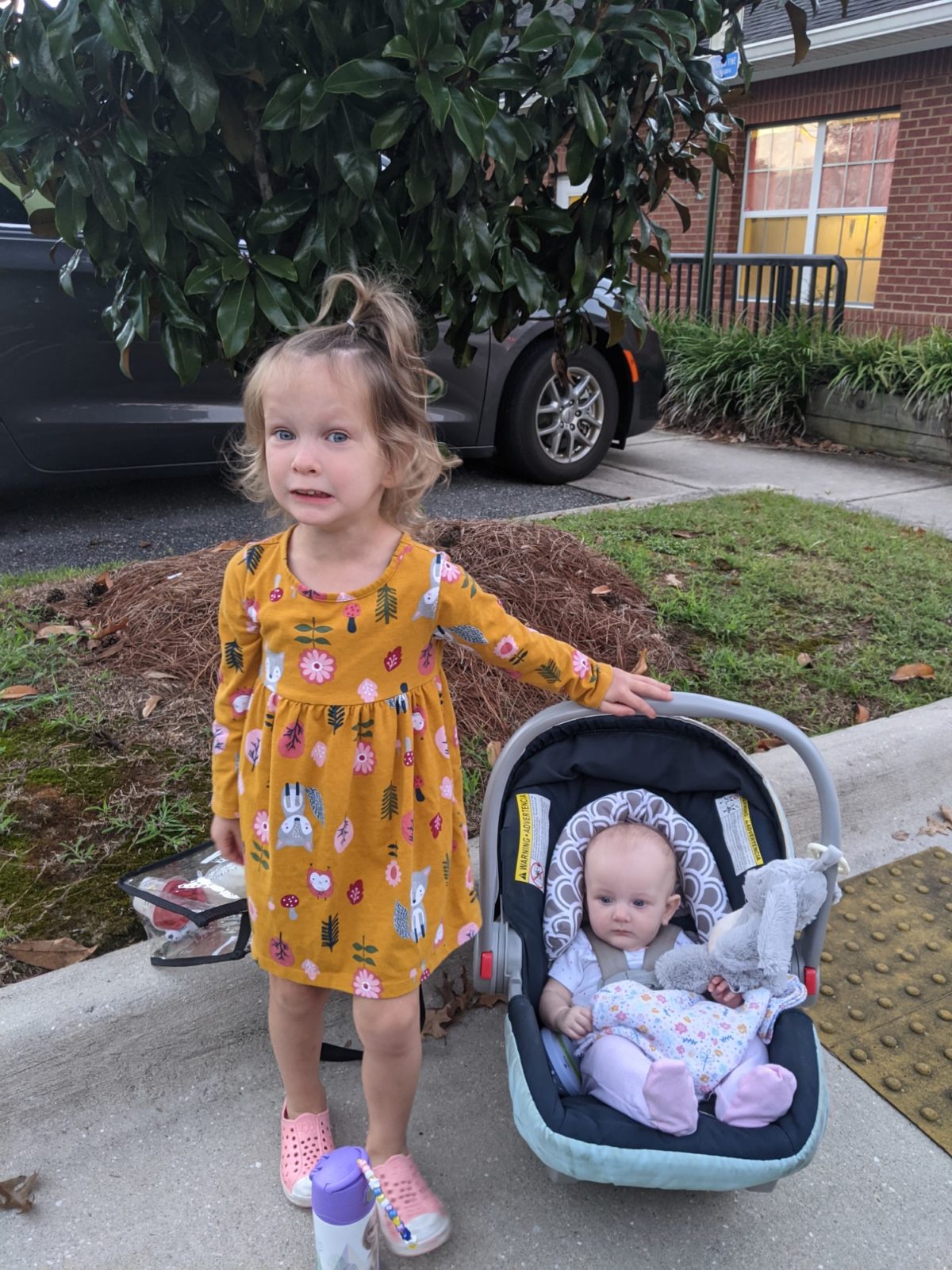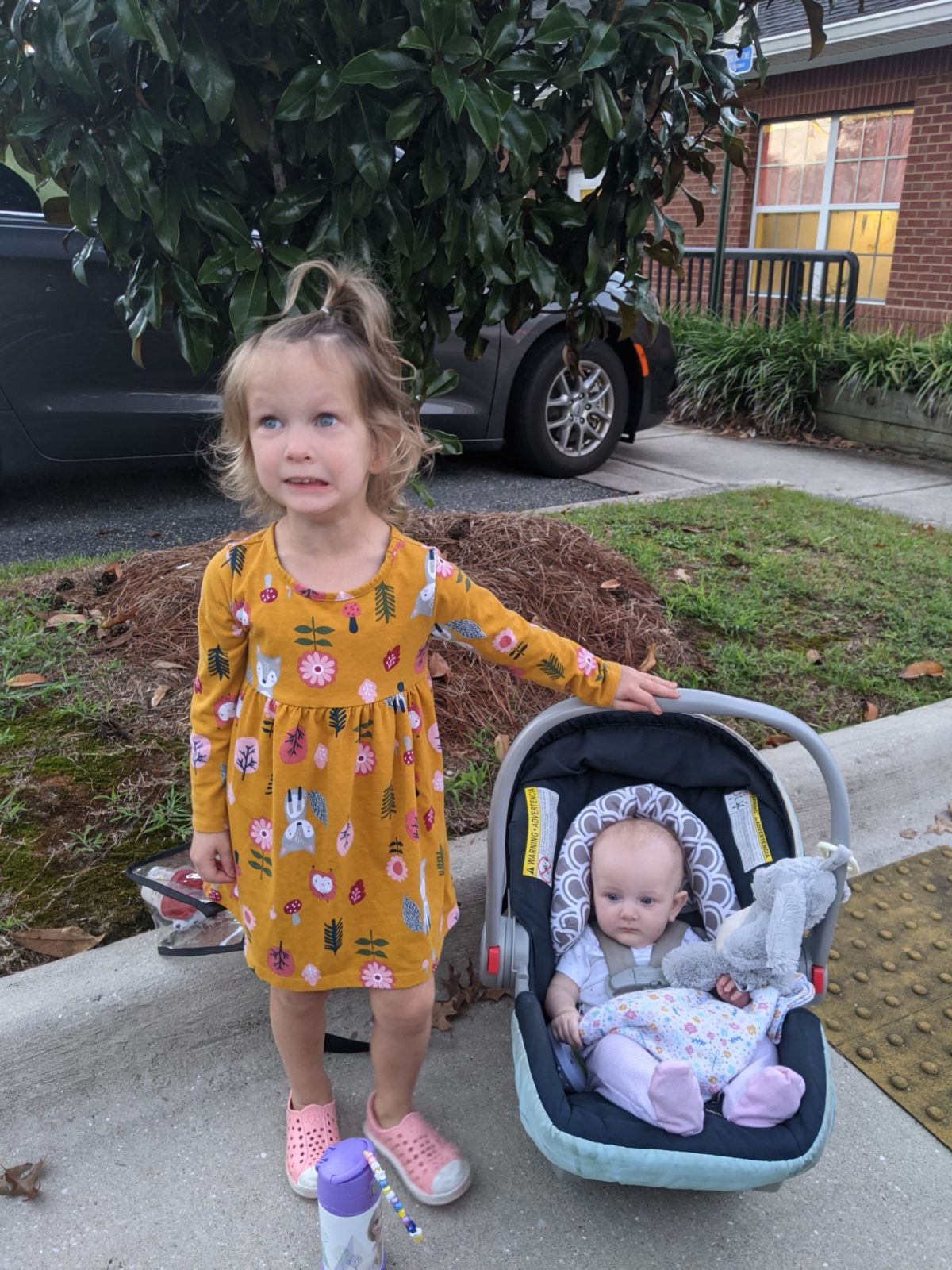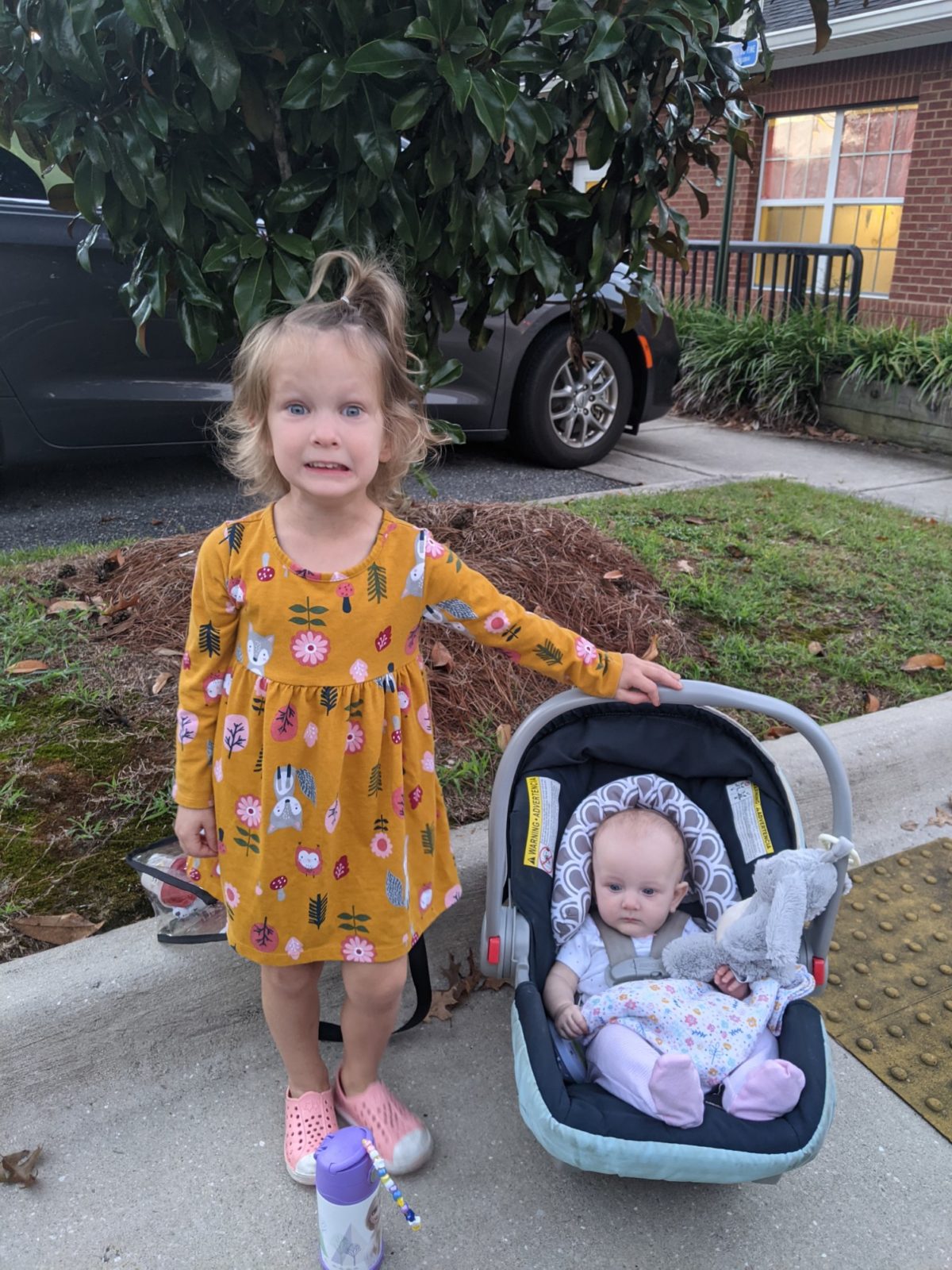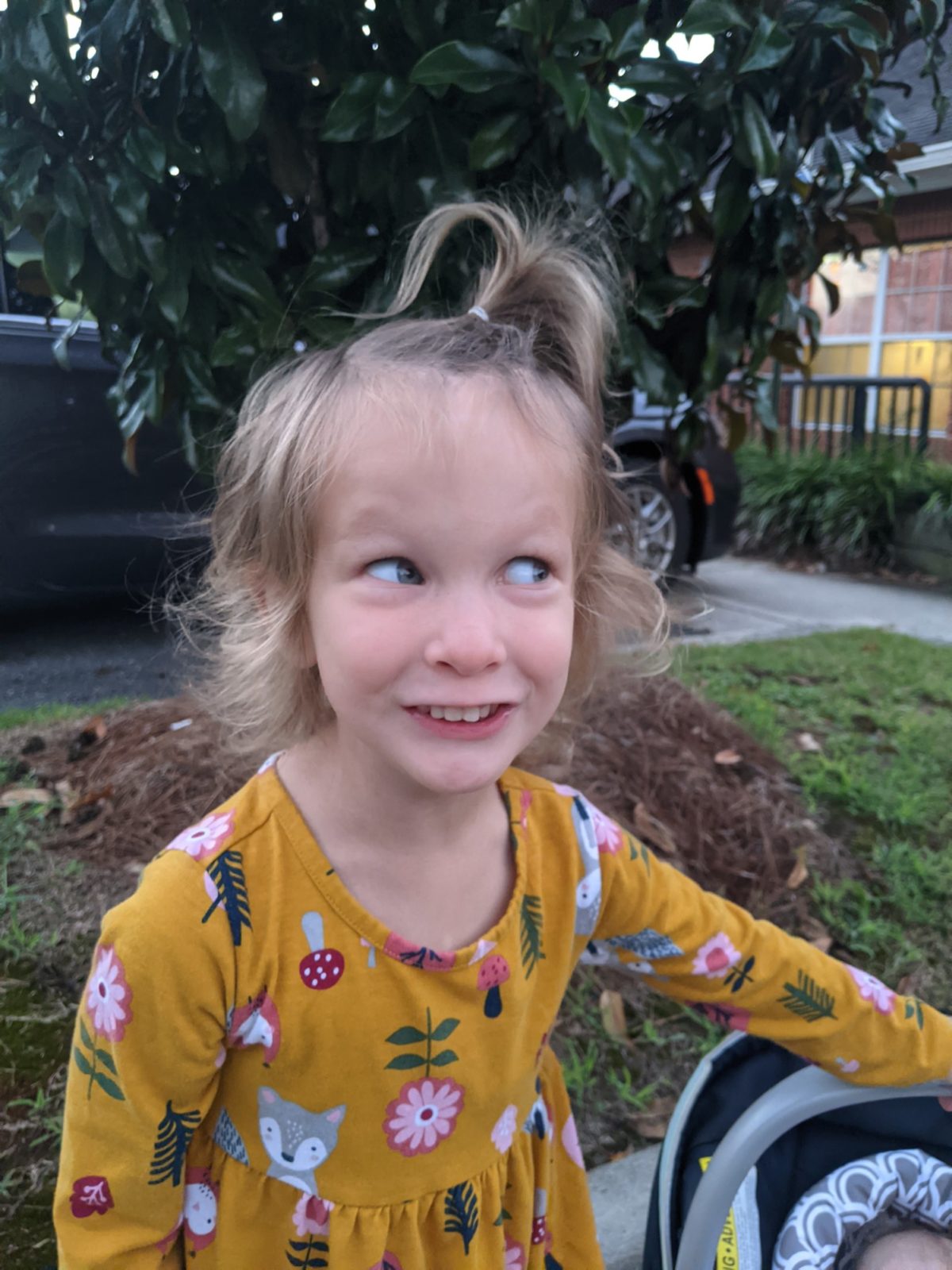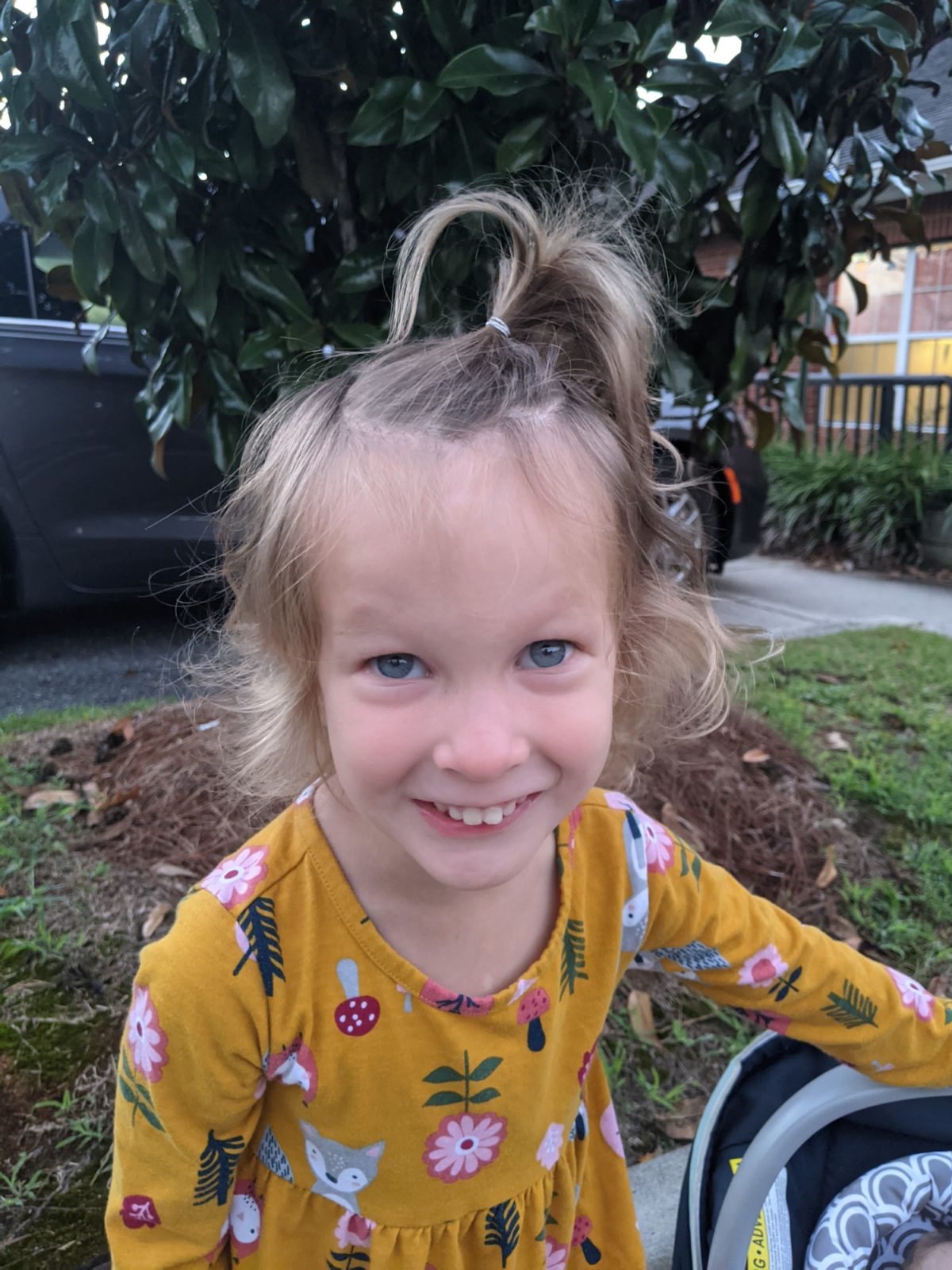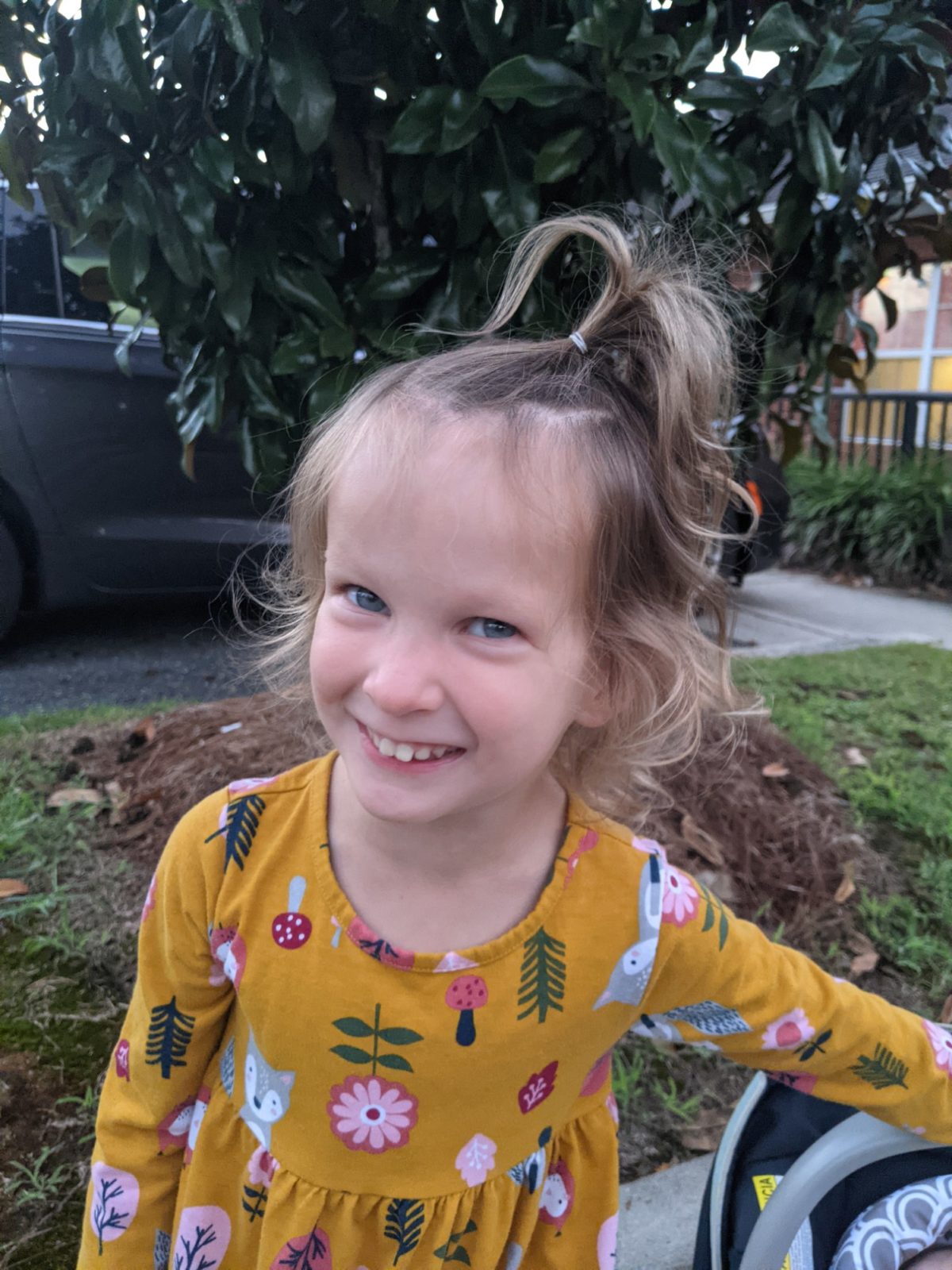 And of course Addison has the cutest little faces too!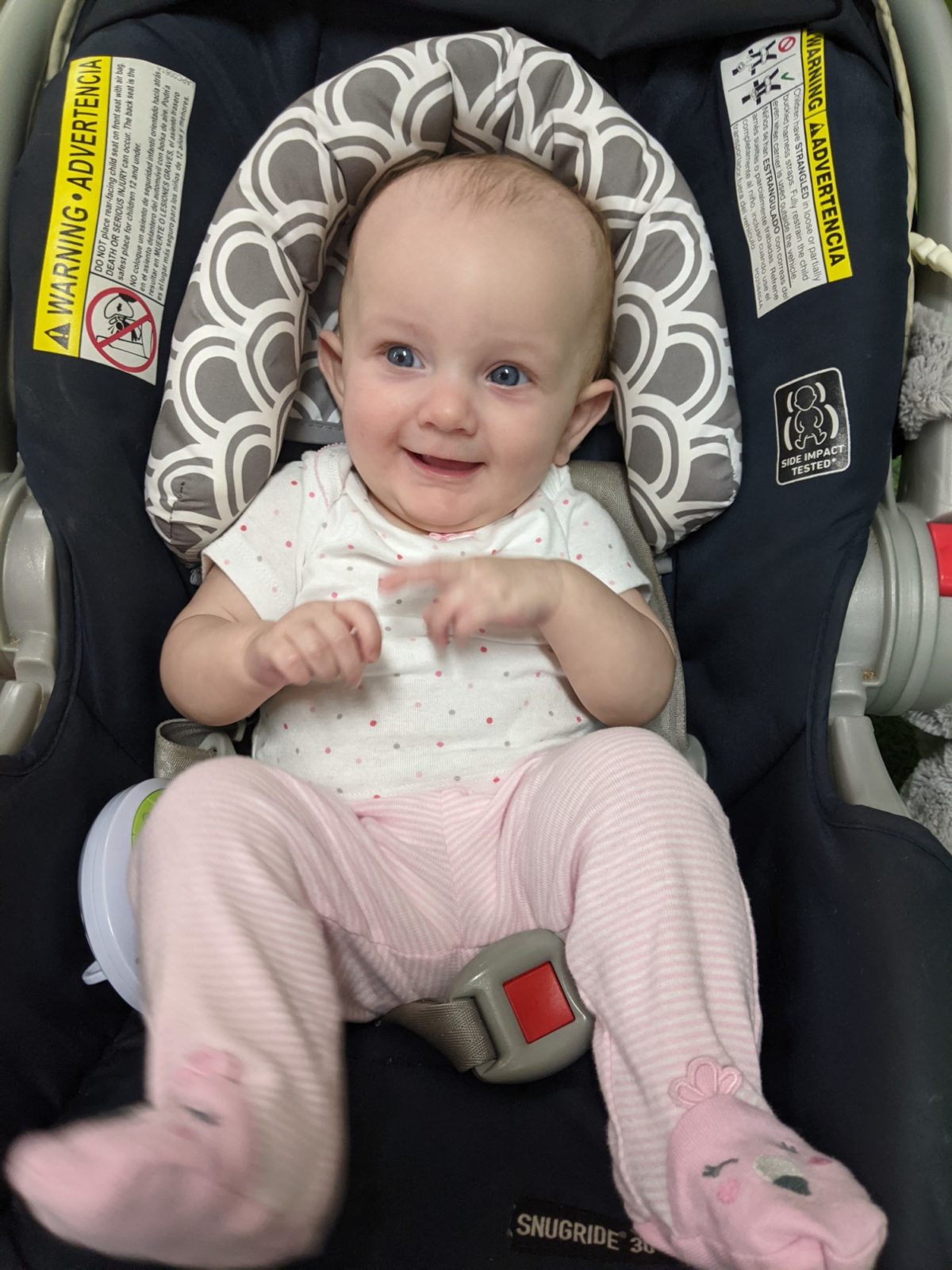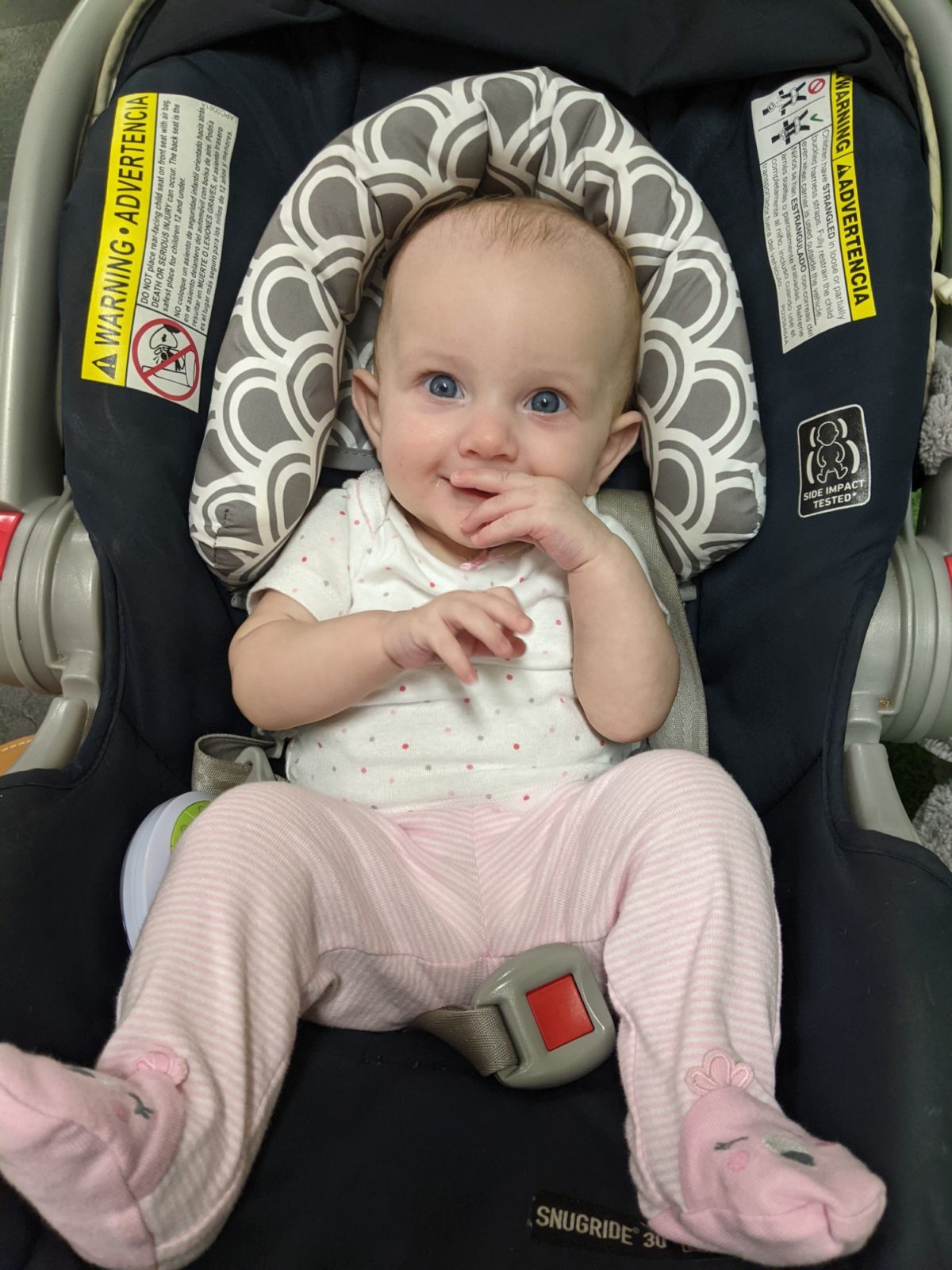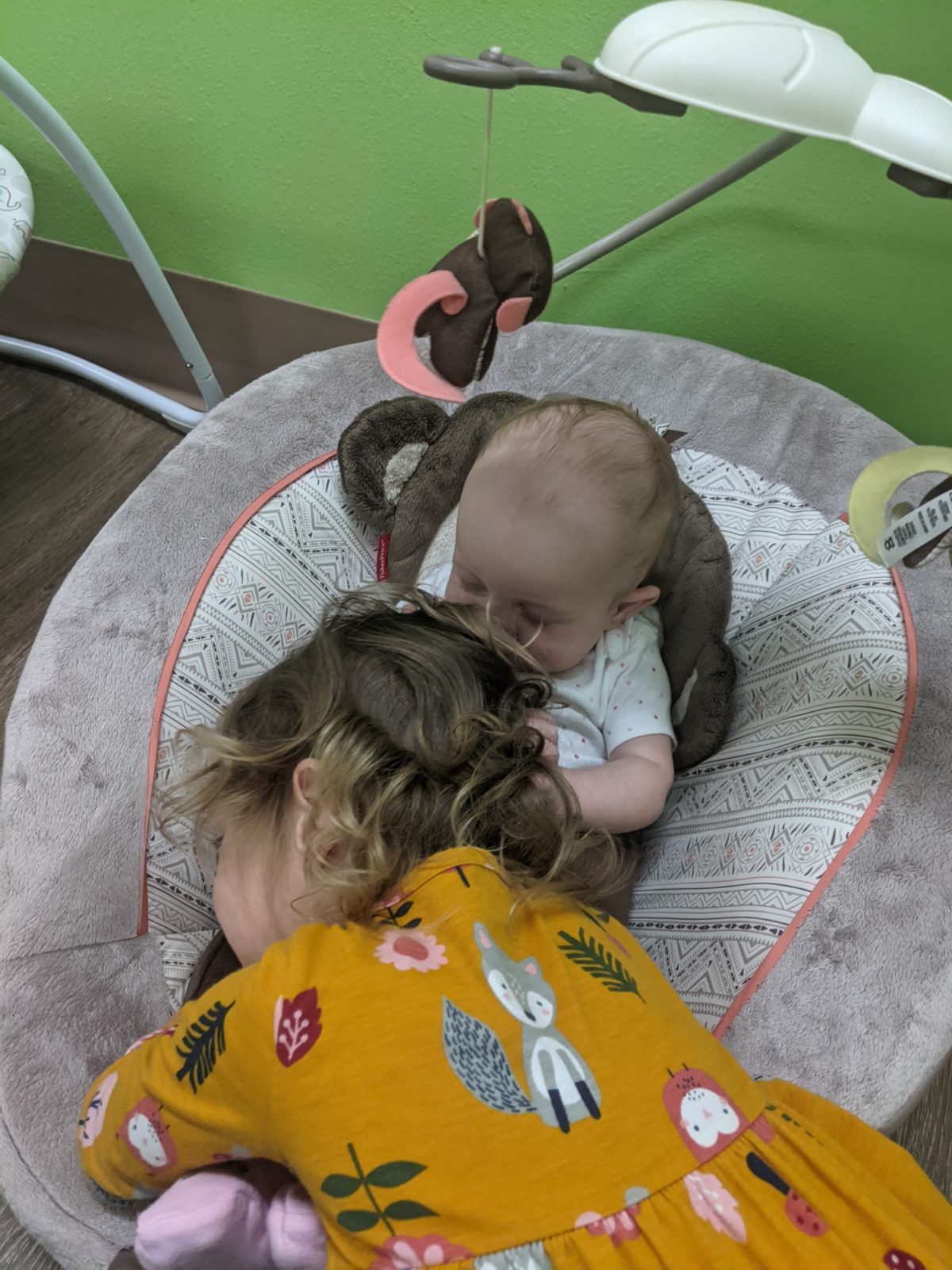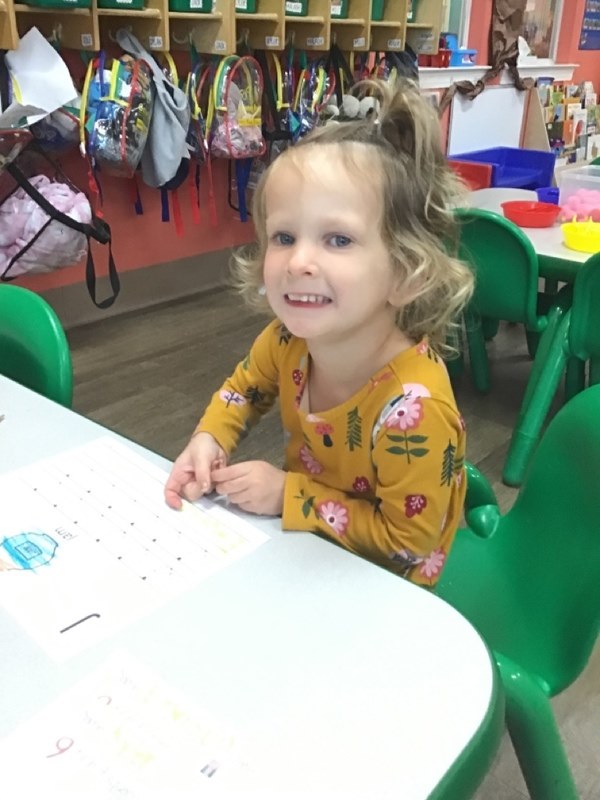 Megan walked down to my office to eat lunch together at our picnic tables, and we had a great time together again! I told her how much I loved her dress, and she was like, "Yeah, you got it for me for my birthday!" Which I thought was funny, and obviously I have good taste, for the both of us 🙂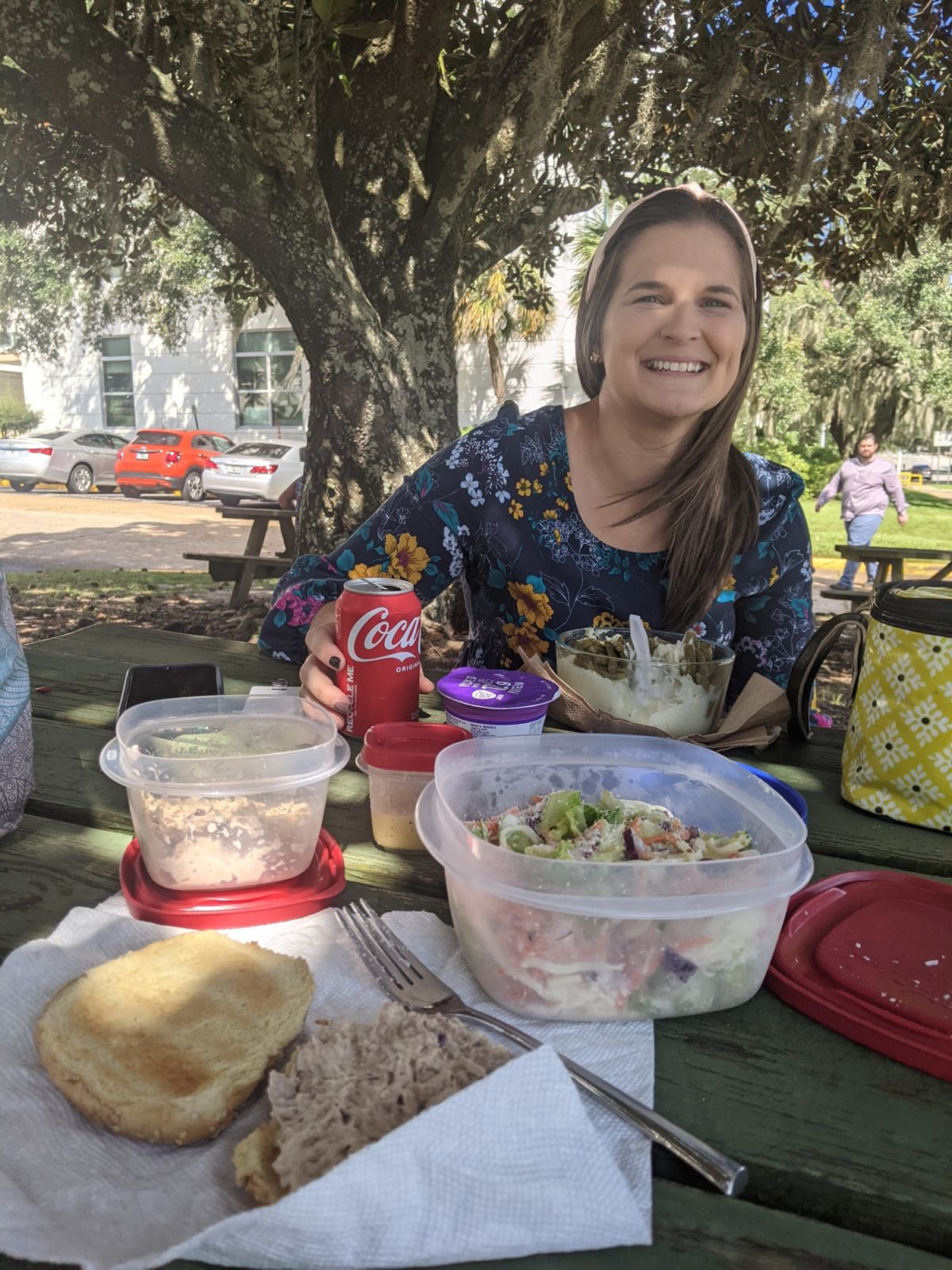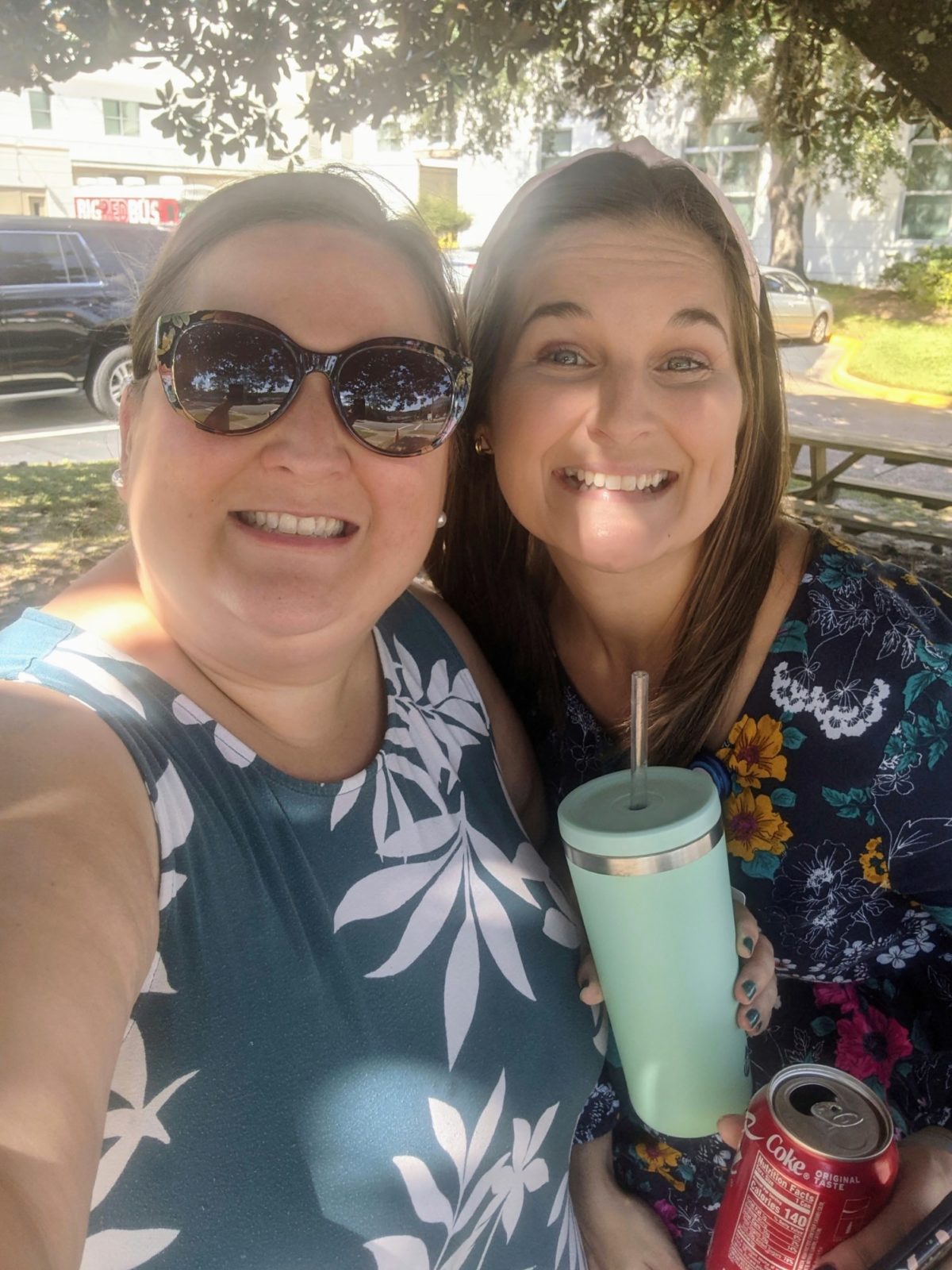 Jeff was out tonight doing computer work for one of his side-jobs, so I asked Emmie what she wanted for drive-thru dinner. She said she wanted Chicka-flay chicken sandwich, so that's exactly what she got! So instead of getting her a kids meal, I just got her a big-girl sandwich, and ordered a large fry with my spicy sandwich meal for us to share. And she ate more of the sandwich than I thought she would, like 3/4 of it!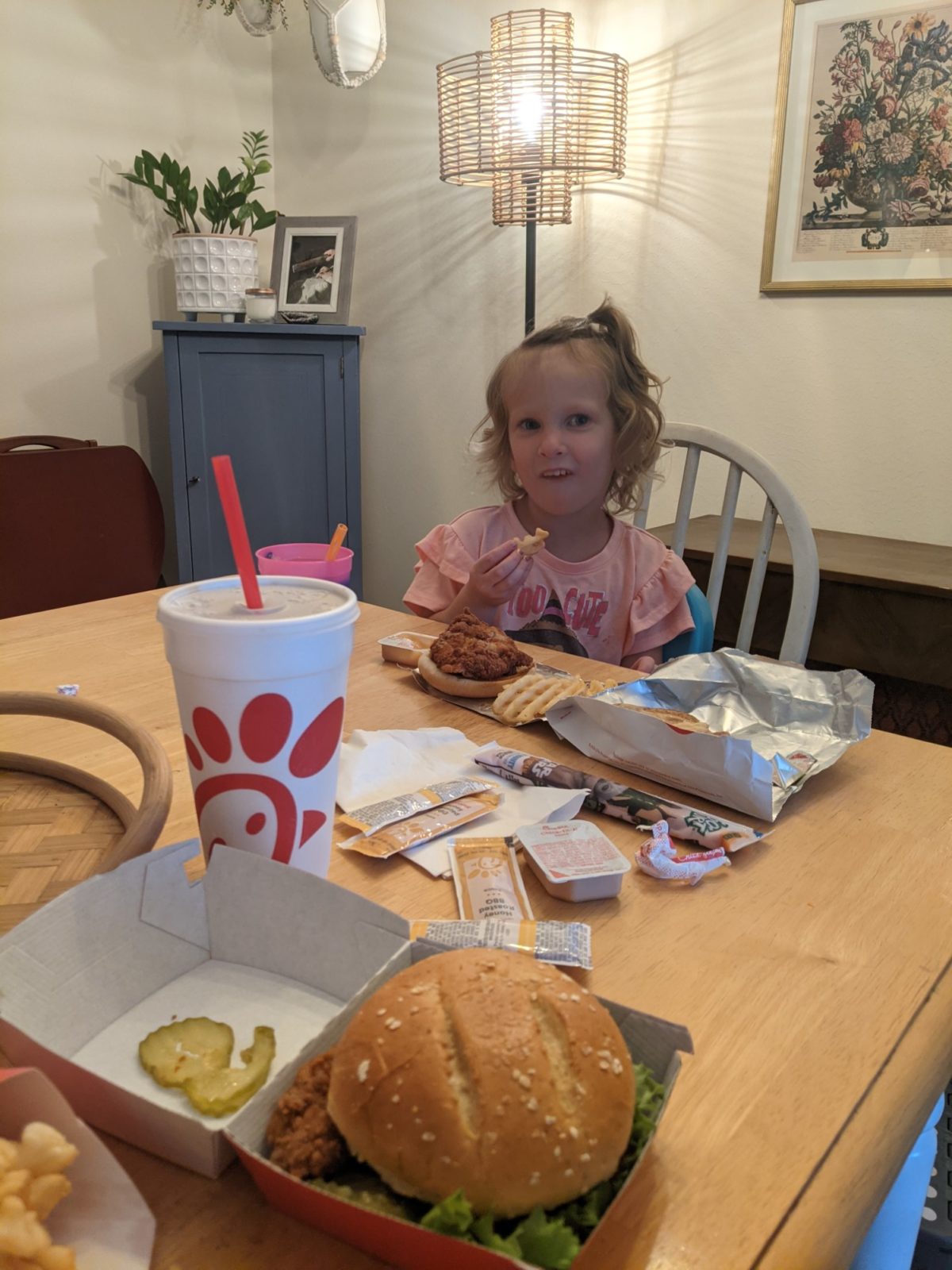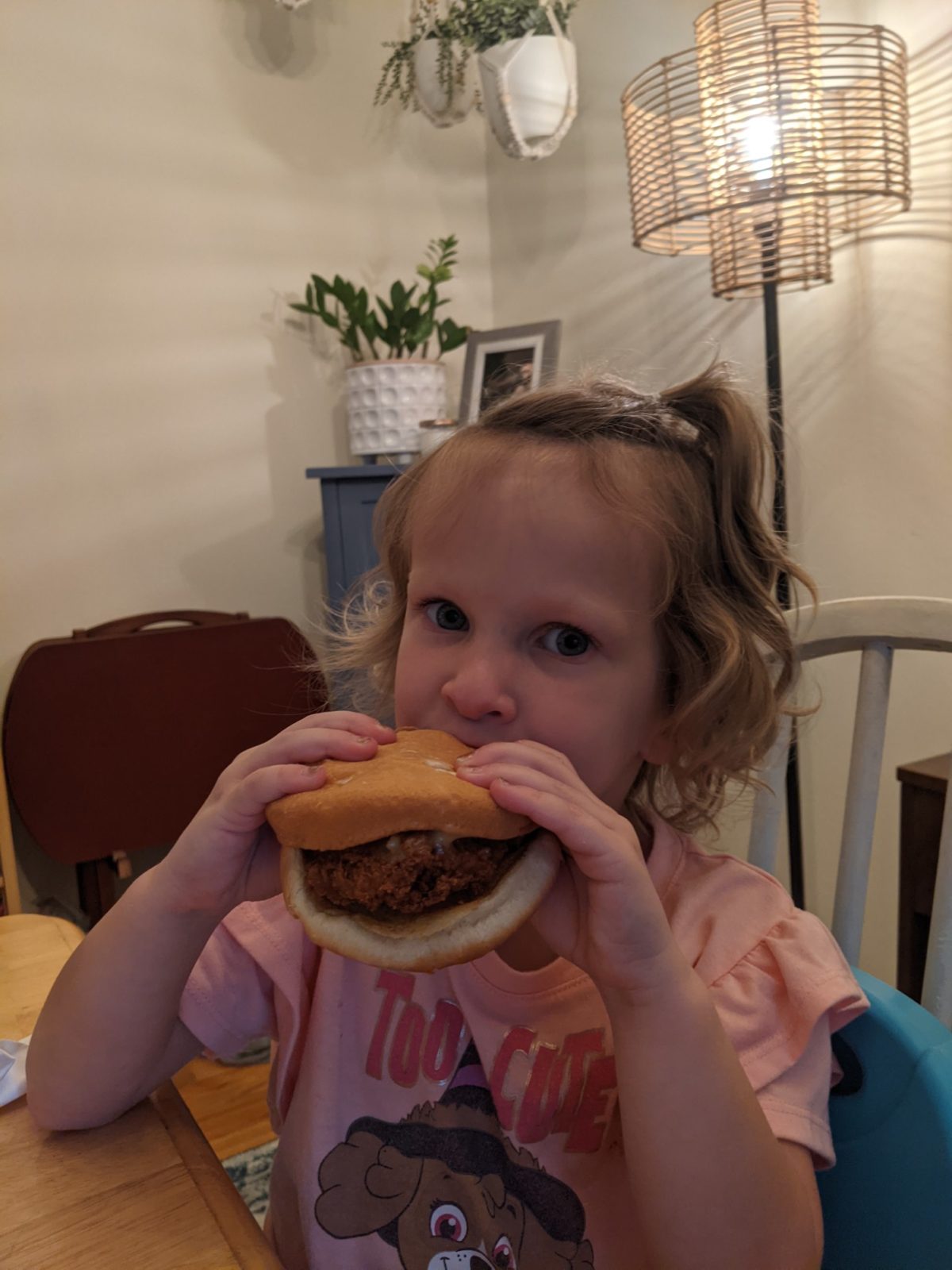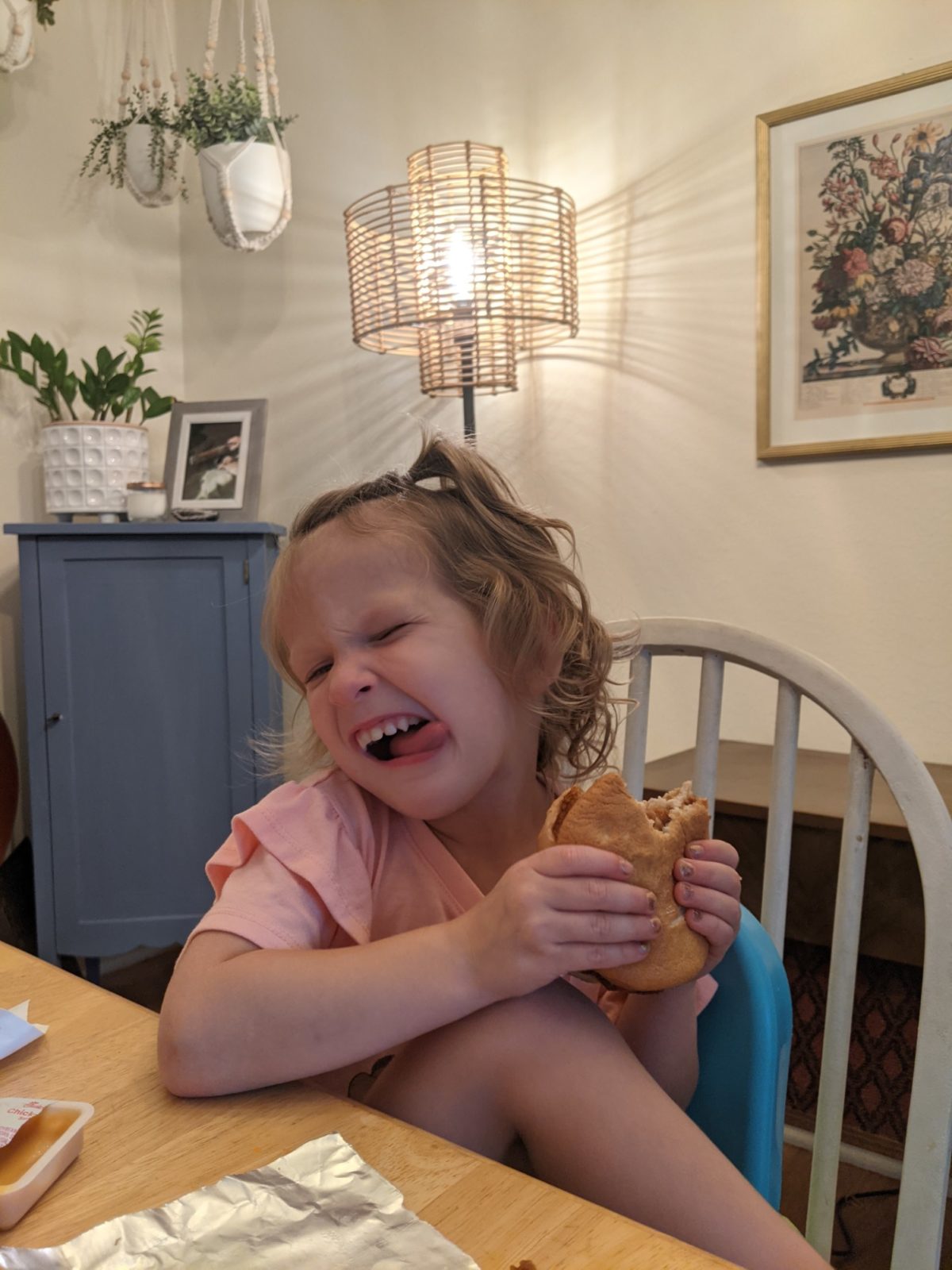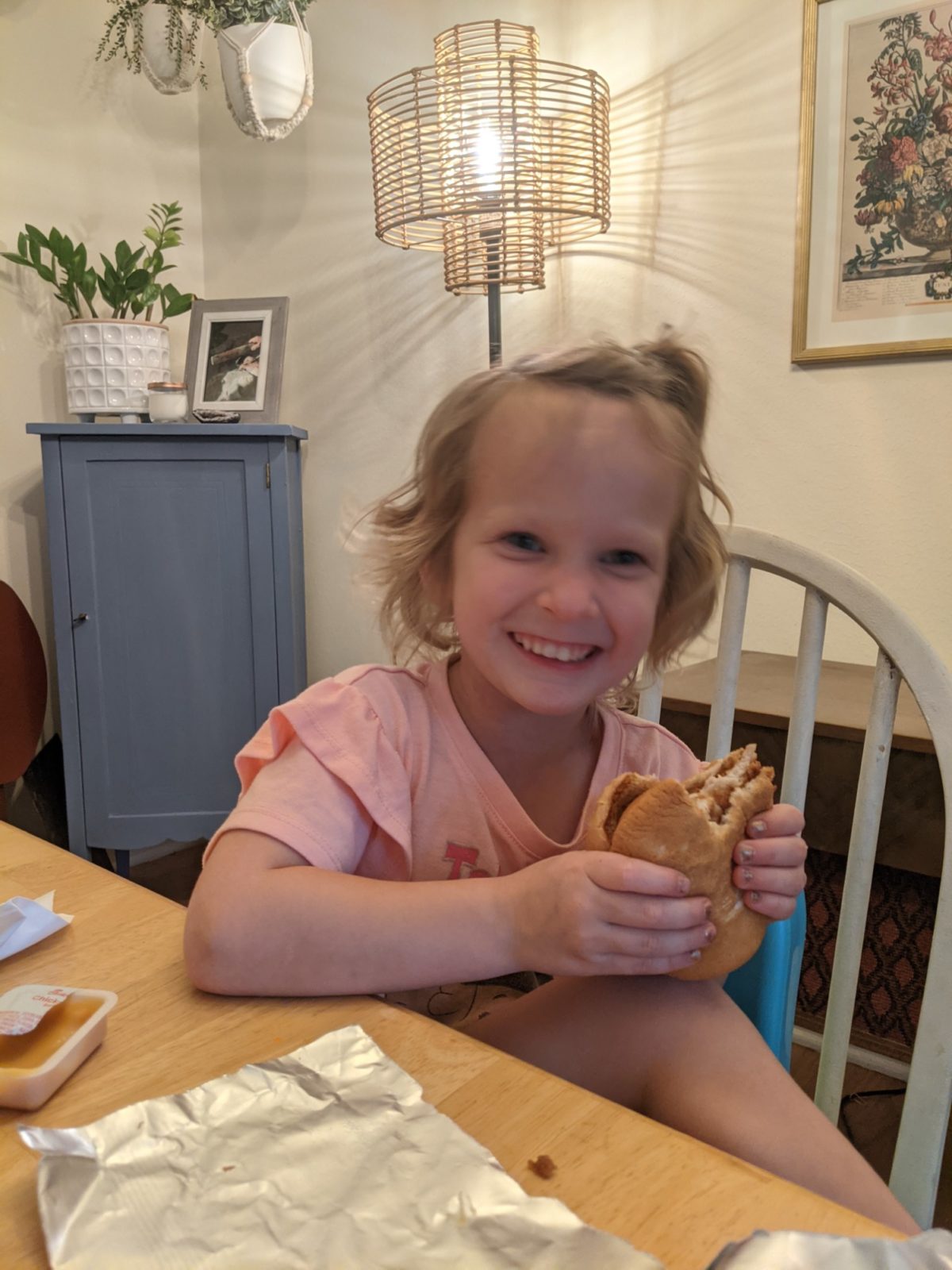 After dinner, I fed Addie her bottle, then after she had sat up for a while, both girls got a bath together. I got them both dressed in their jammies, and we hung out in Addie's room for a bit. Then we read Emmie's bedtime book and did the whole bedtime routine.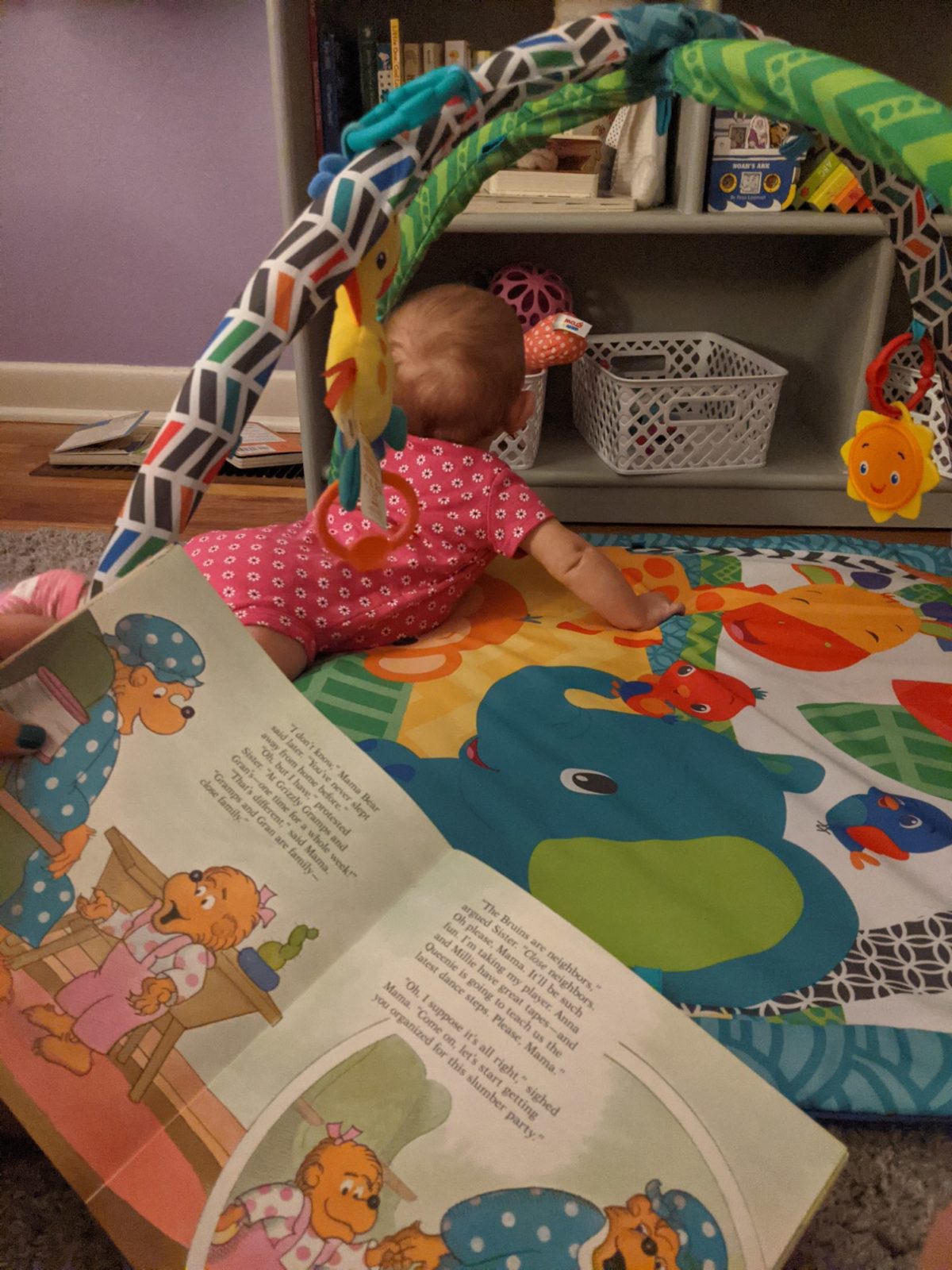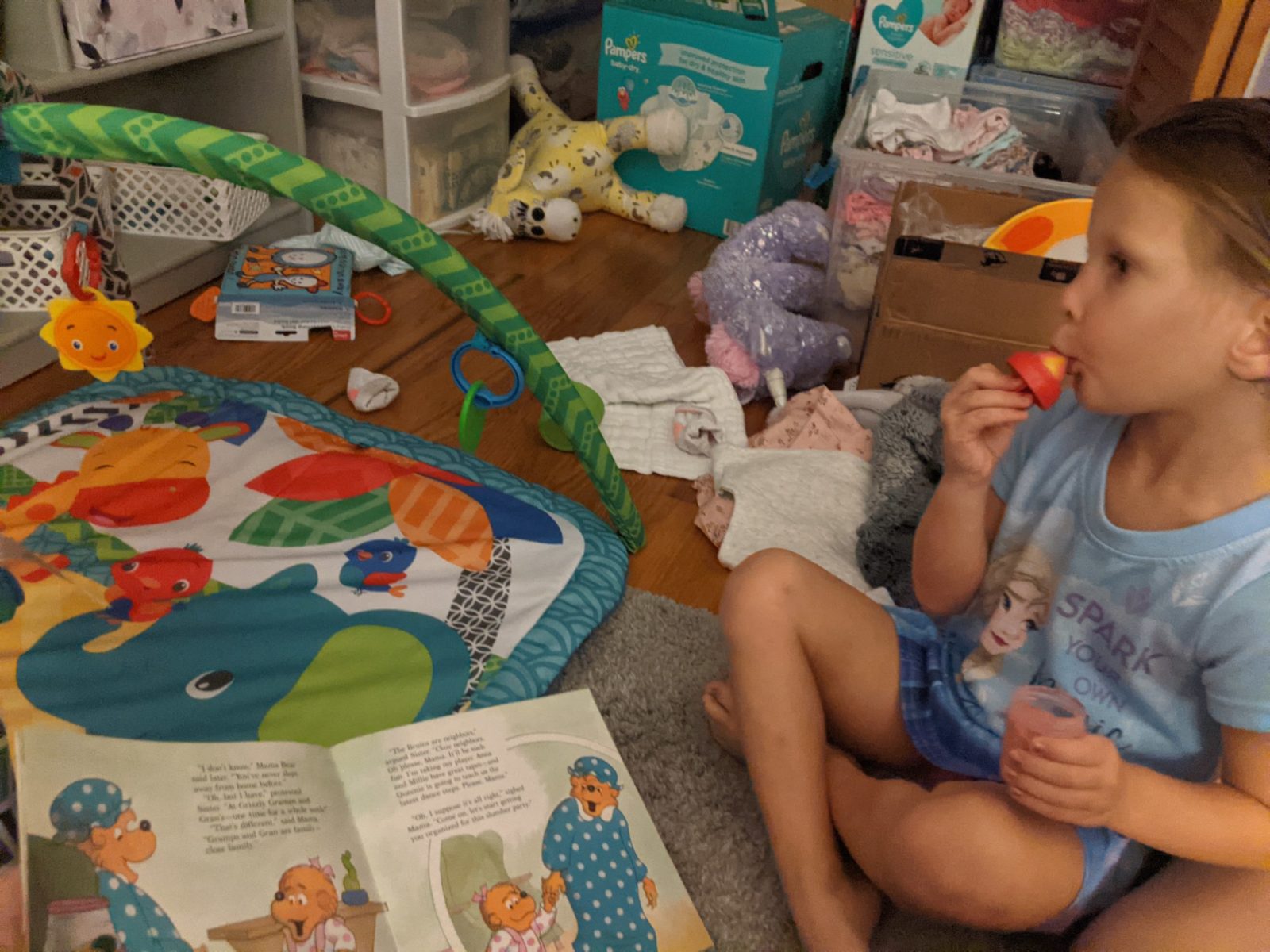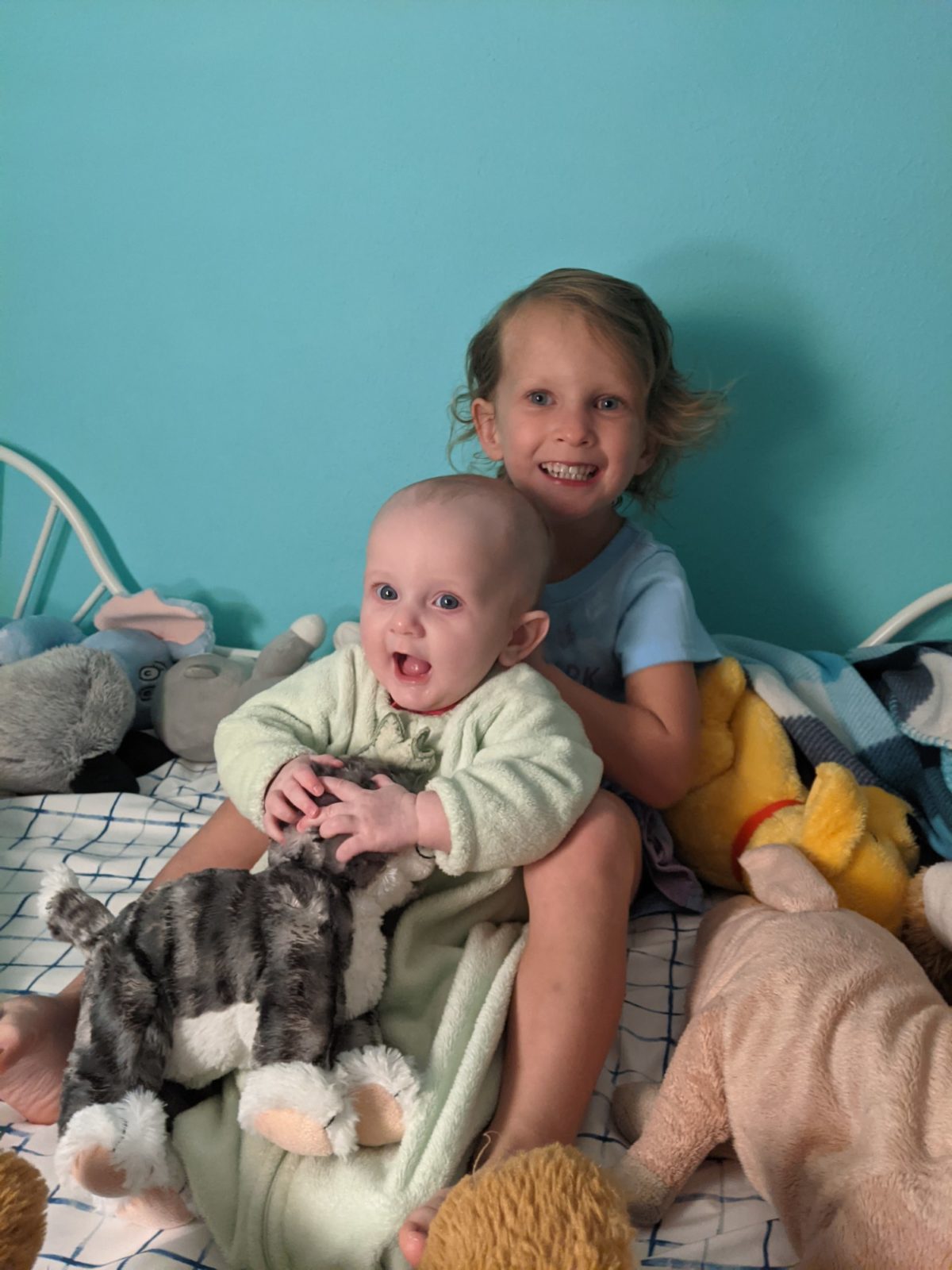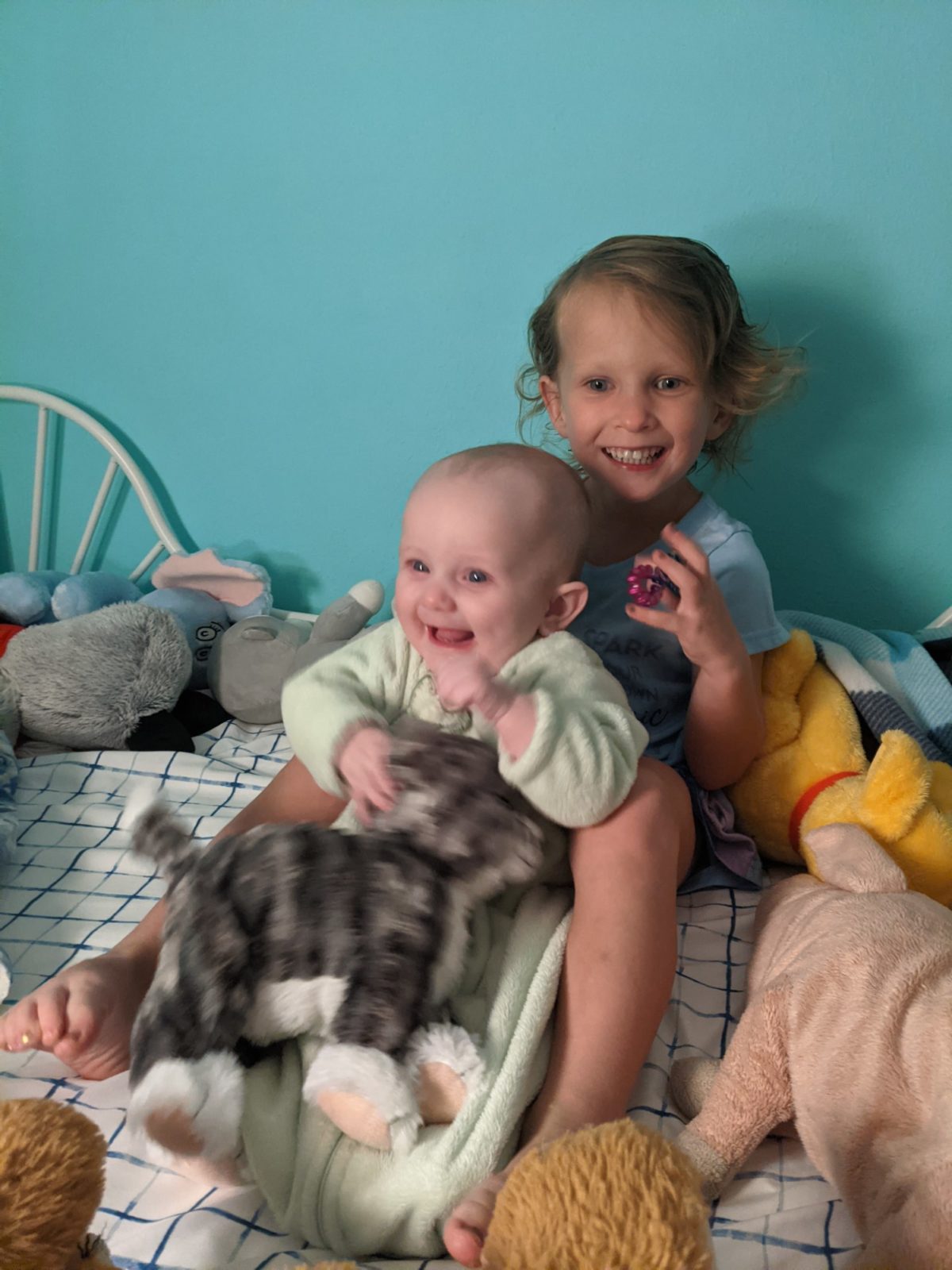 Emerson was only sorta whiny and difficult tonight, but did mostly good, especially without Daddy here to do his part of the routine. Addison needed some extra Mommy loves, so after holding her and calming her down for a while, I was able to lay her in her bed too.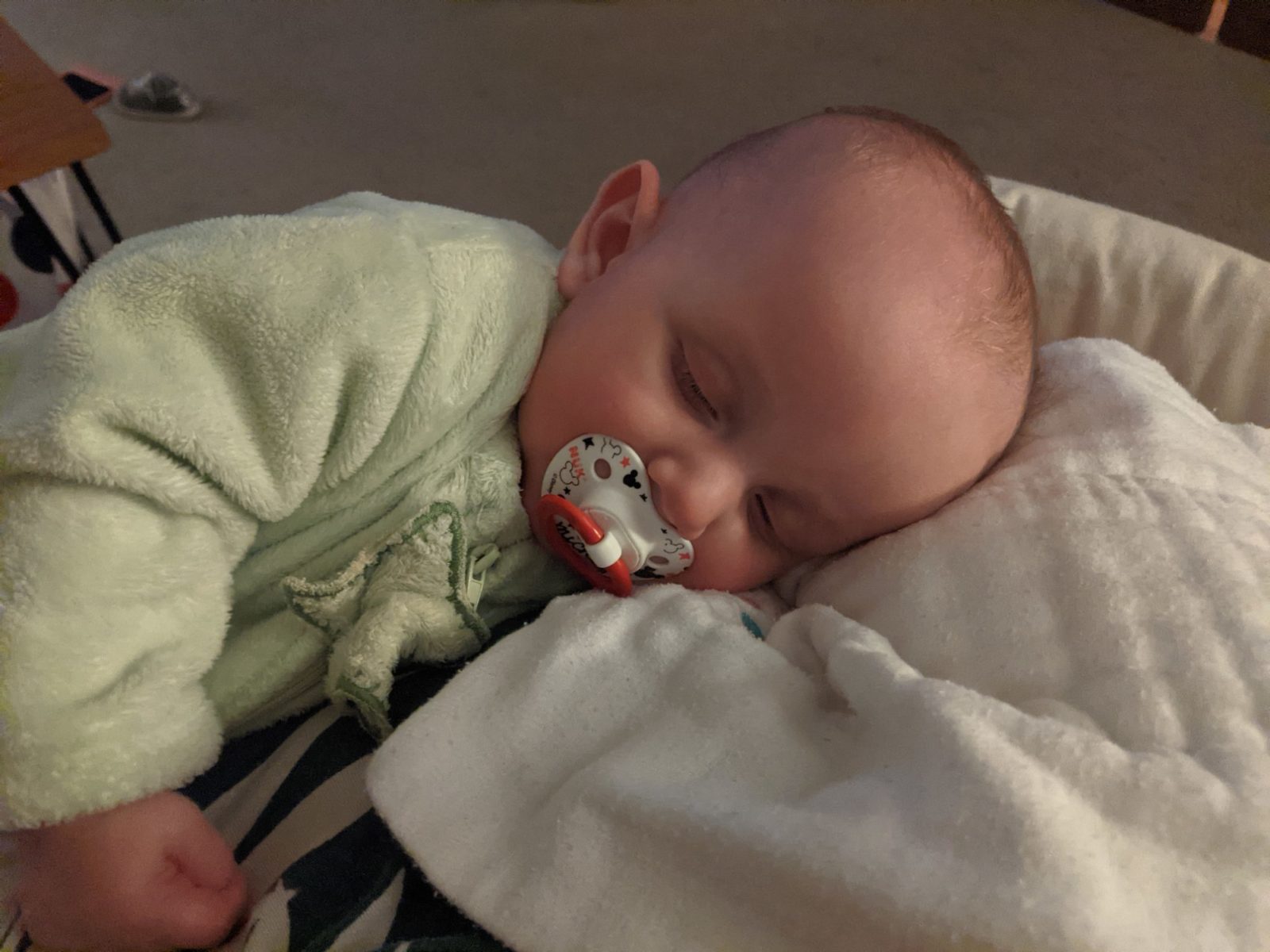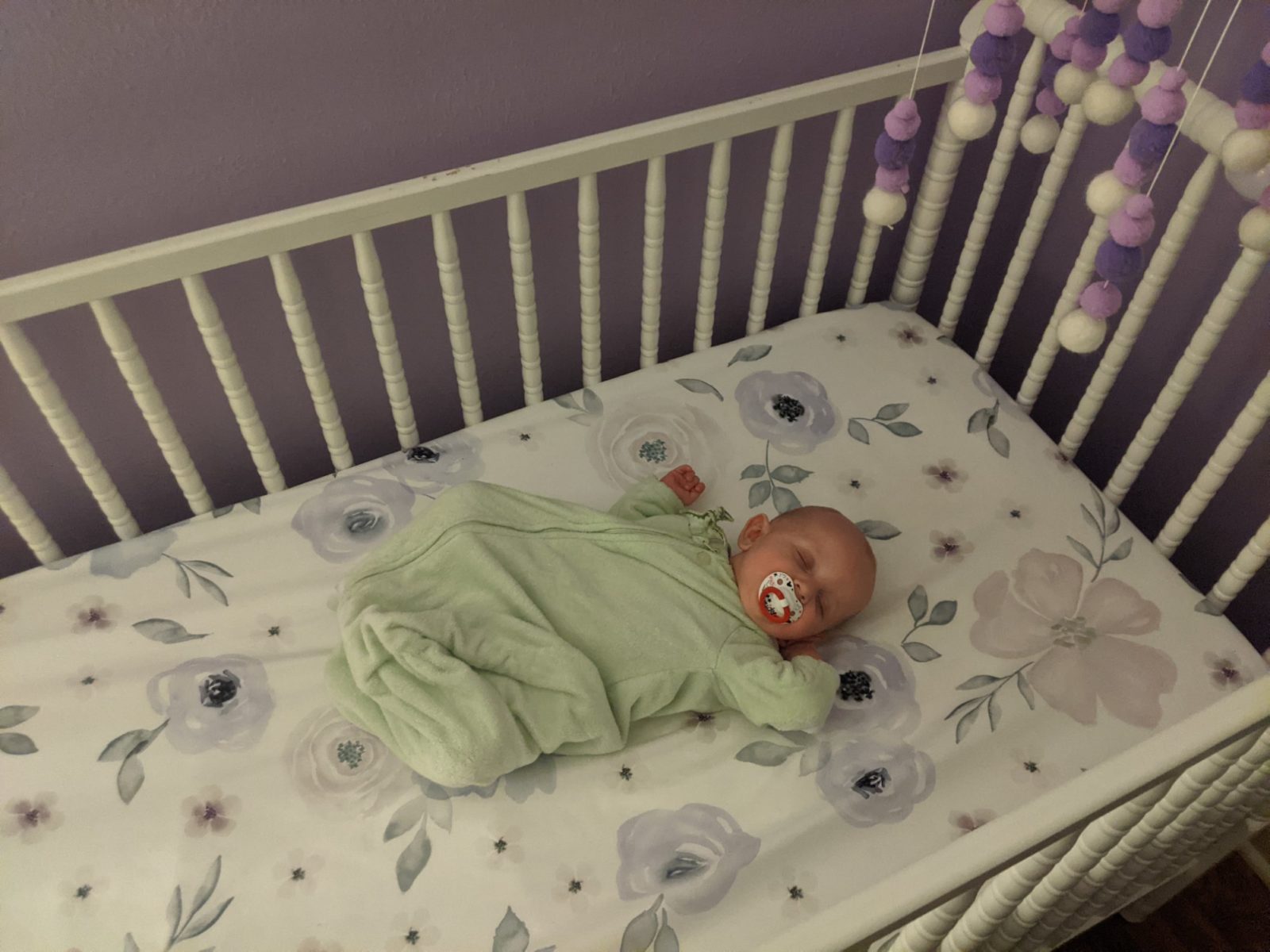 I just checked their cameras, and both girls are sound asleep. I plan to wake Addison up around 10pm, so that we can give her one more bottle, in order to hopefully sleep the rest of the night after that. Jeff isn't home yet, but he will be very soon, so I'm going to get a little snack and watch Netflix for about an hour, until it's time to feed Addie again.