This morning, all of these wonderfully, sweet ladies threw a beautiful baby shower for Addison and me, and it was all so great! My Mama hosted it her house, and all six of these other ladies worked hard and brought delicious food and put up pretty decorations, and I felt so special and honored!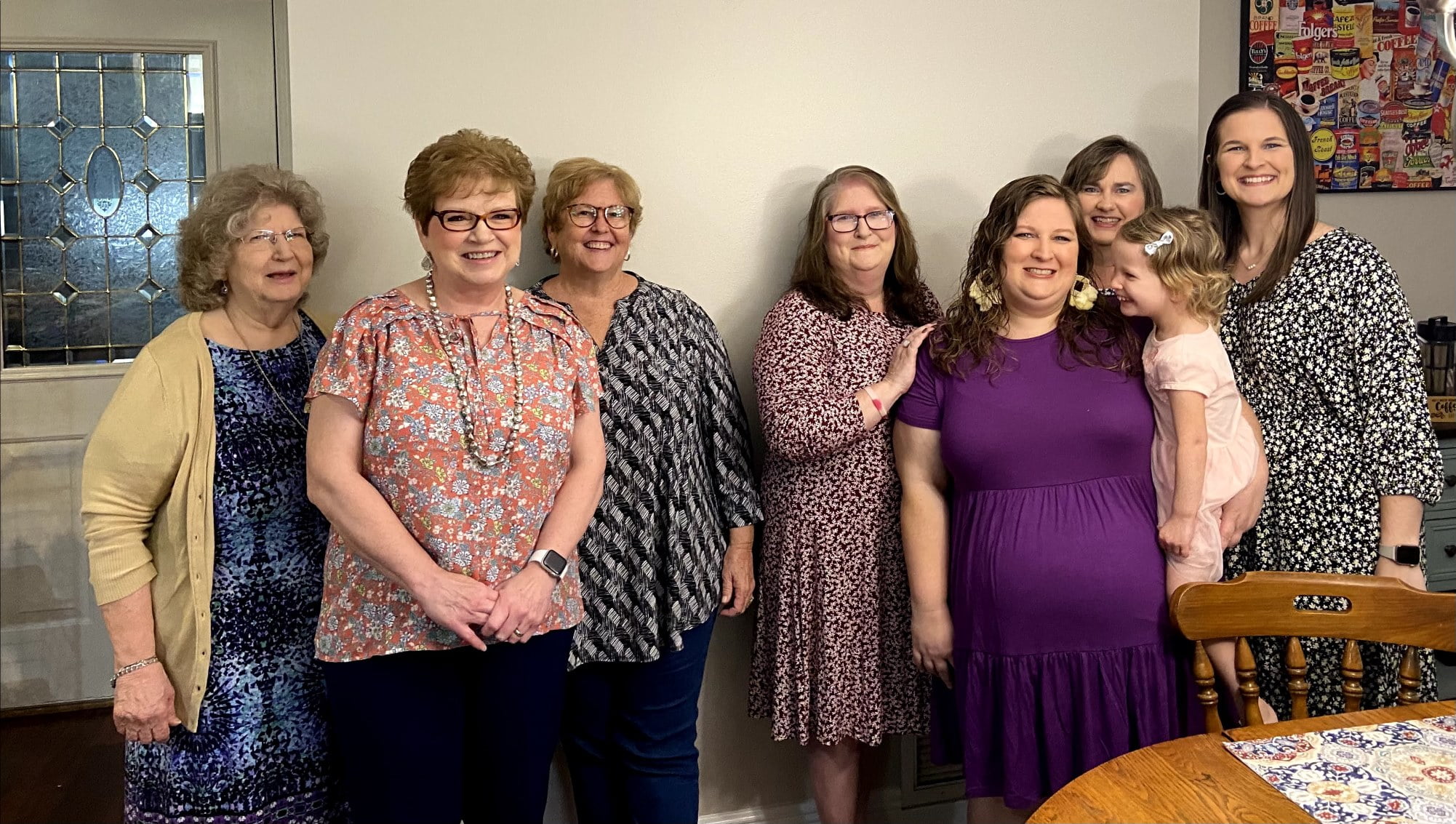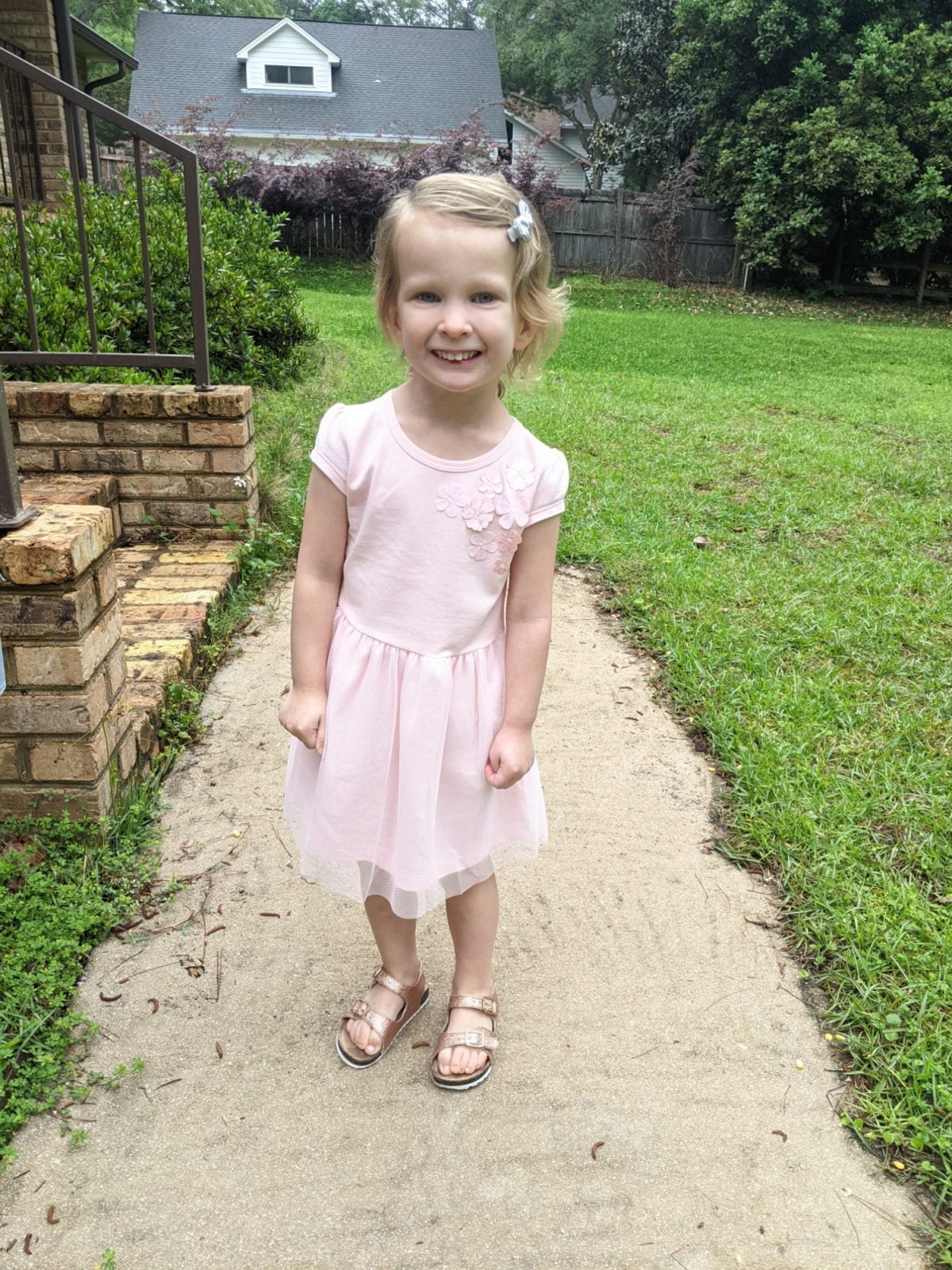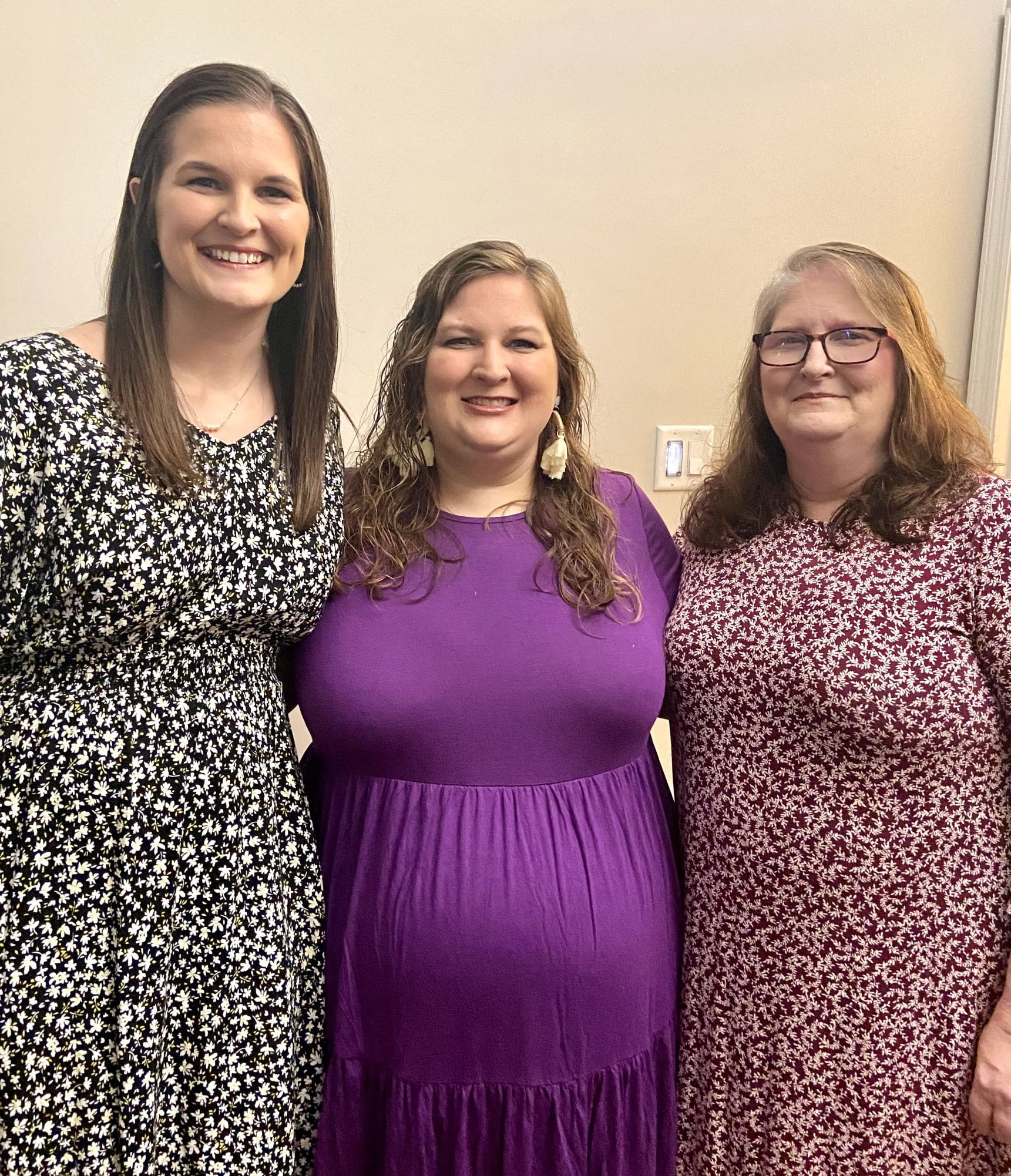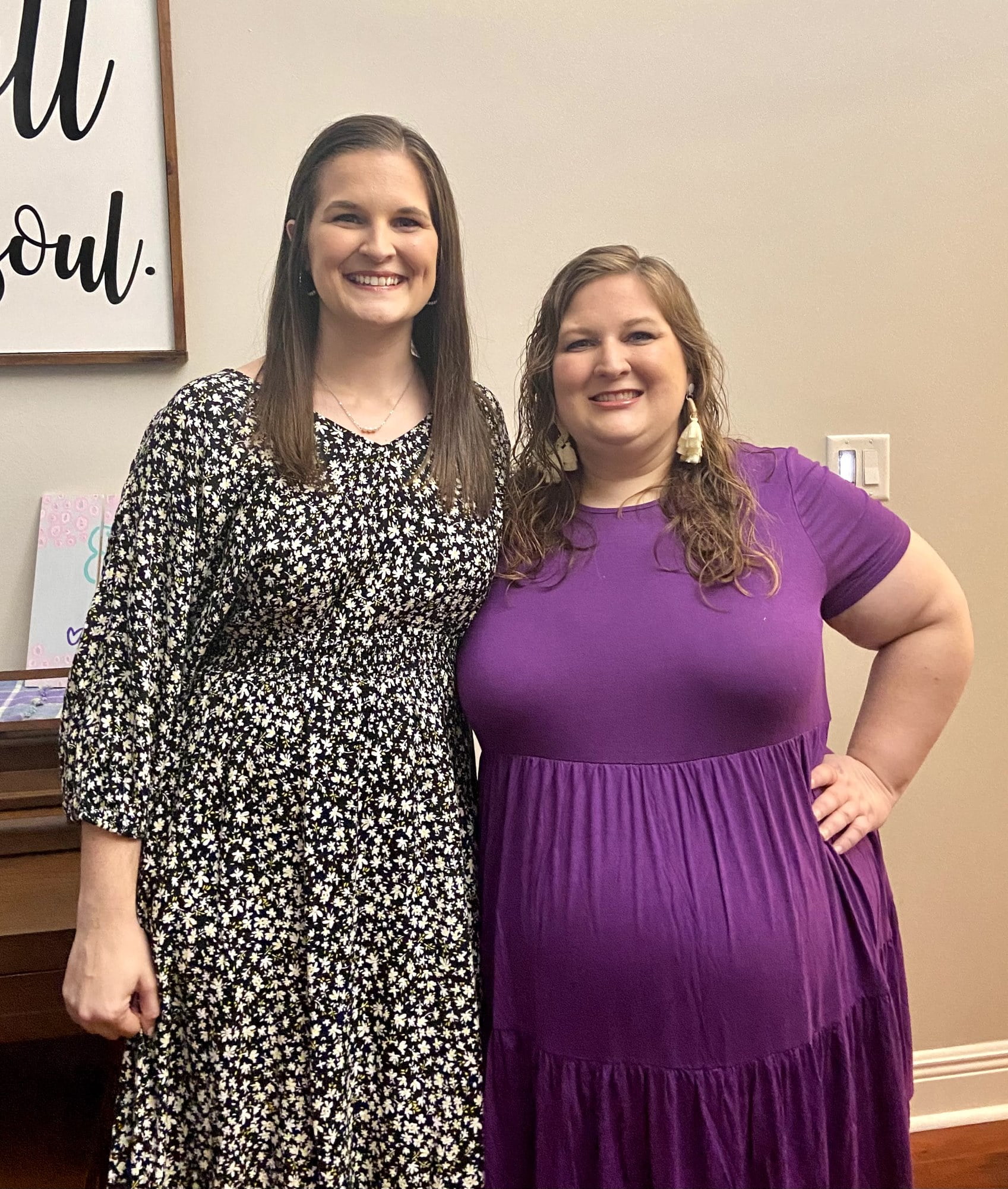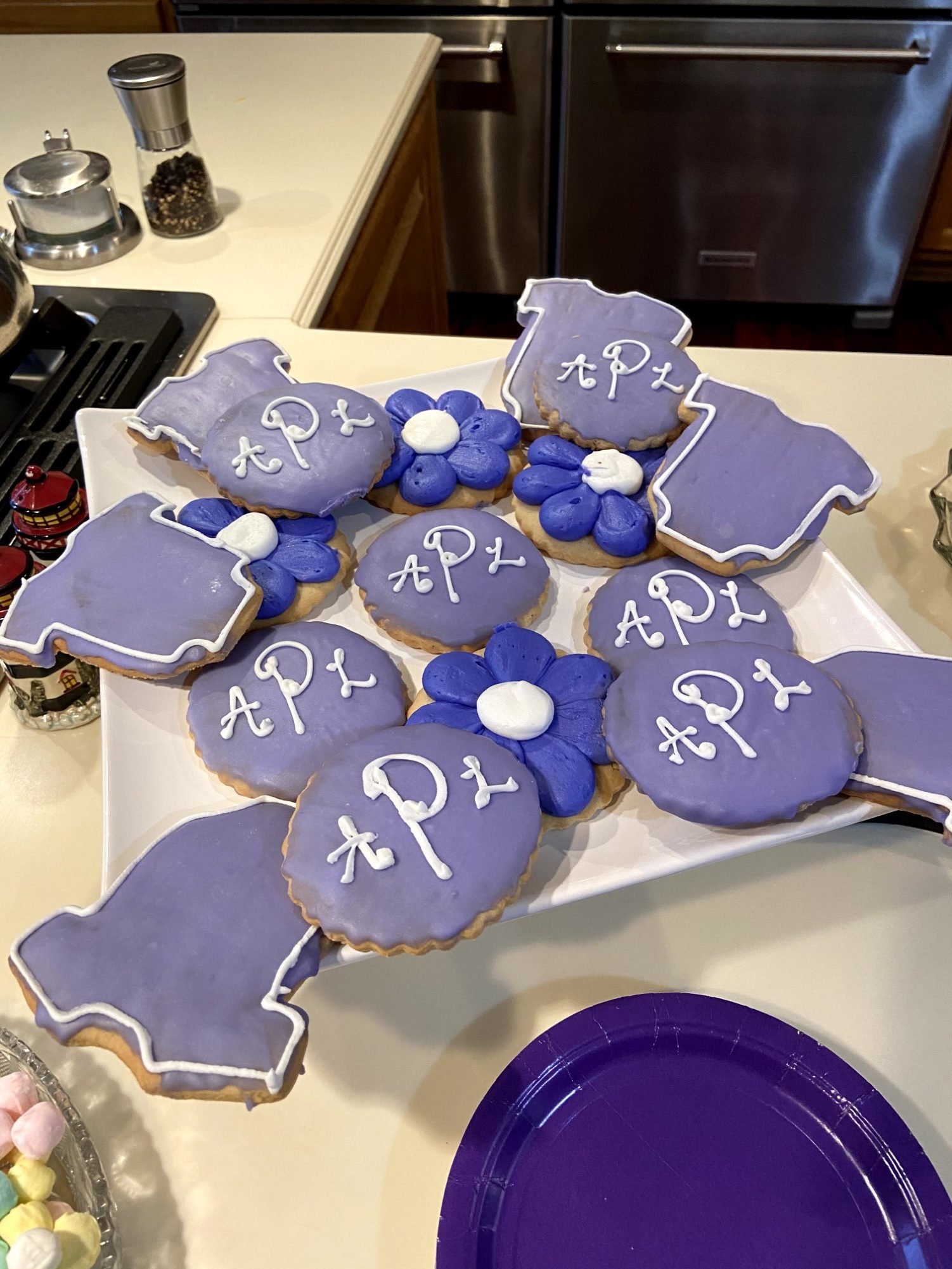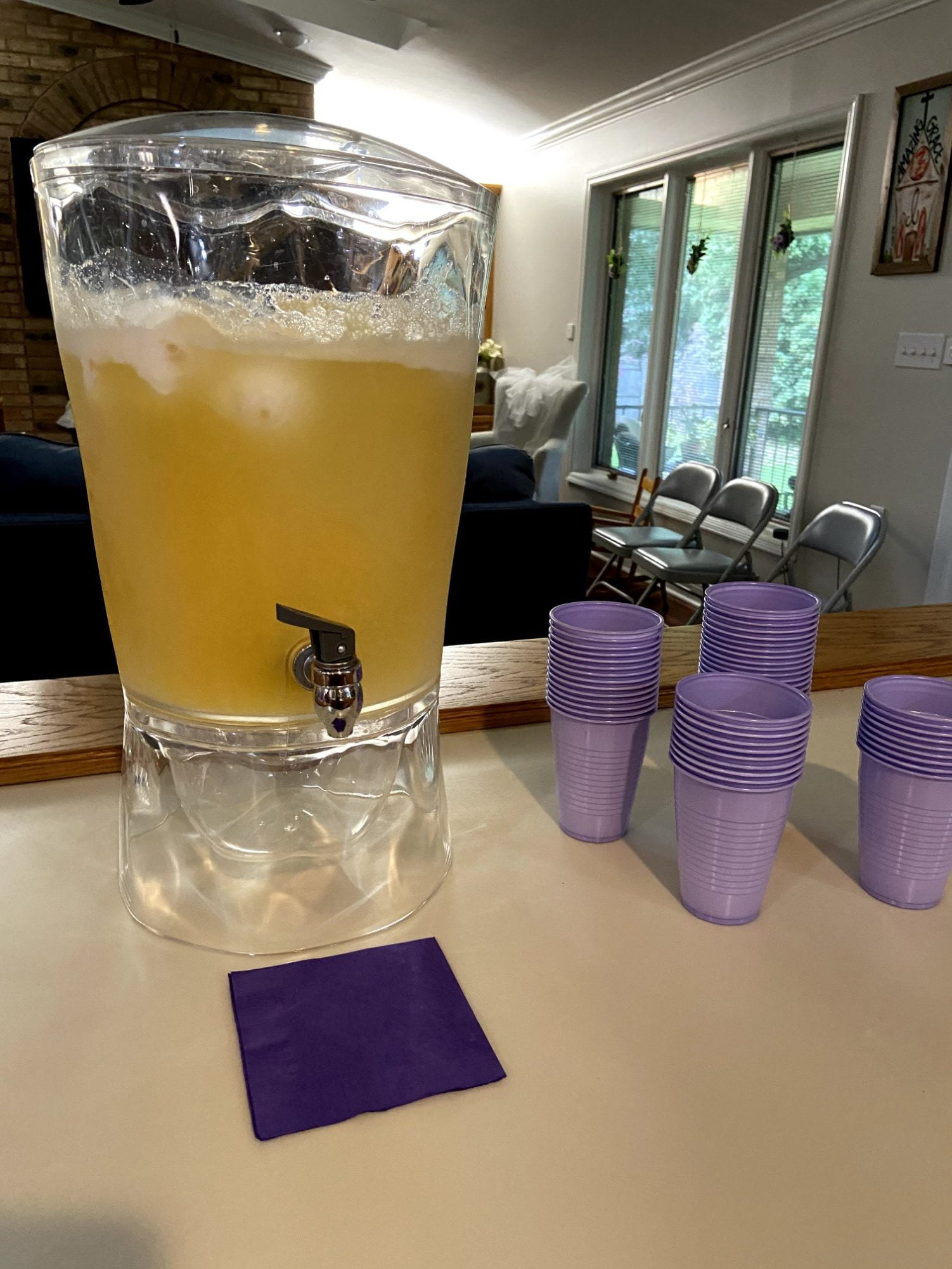 Meggie painted these for the girls – one for Addison's room and one for the hallway between their two rooms, and she already made one for Emmie a few years ago that's hanging in her room.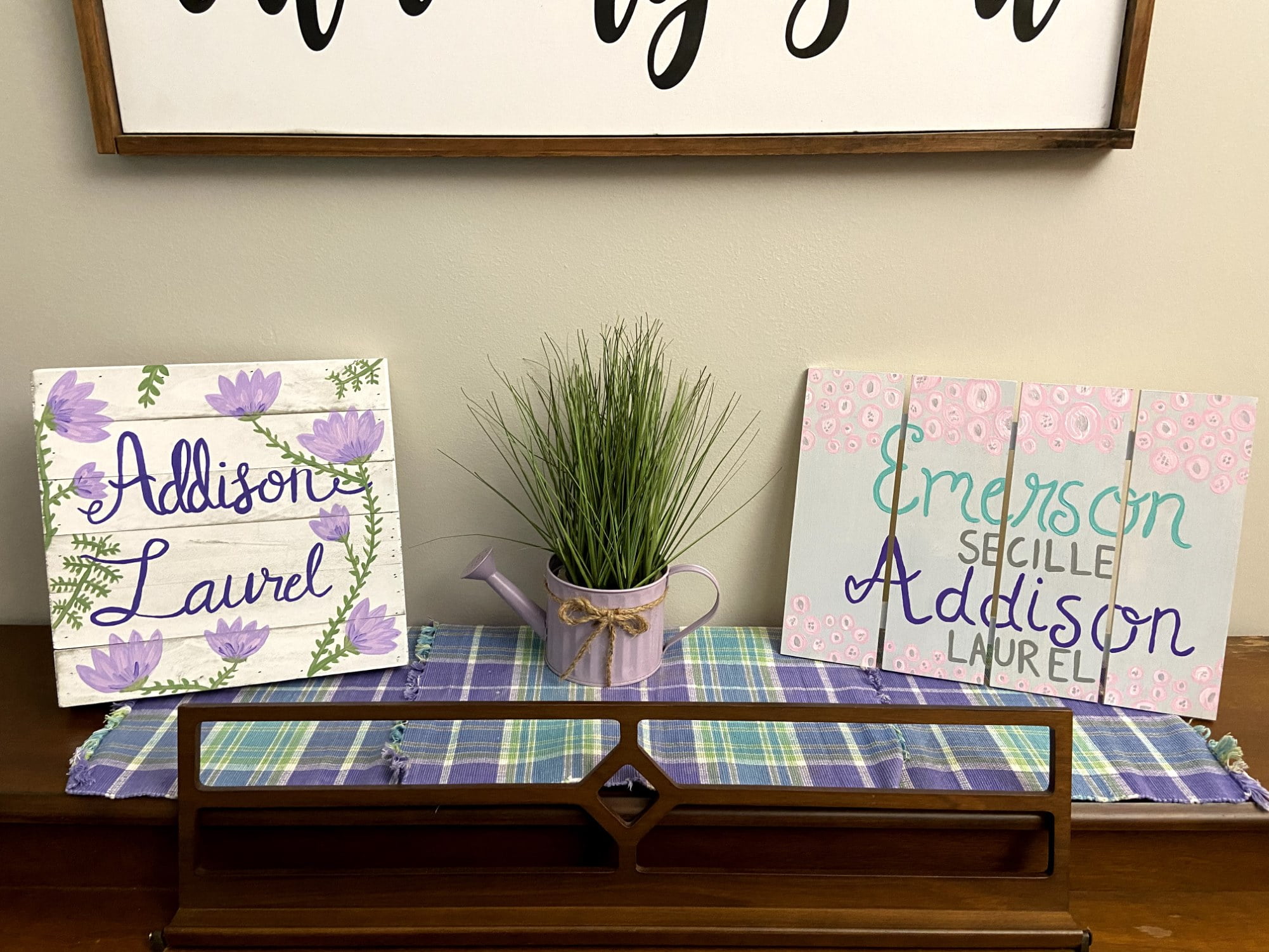 Megan was very proud of her first ever charcuterie board, and she really did a great job!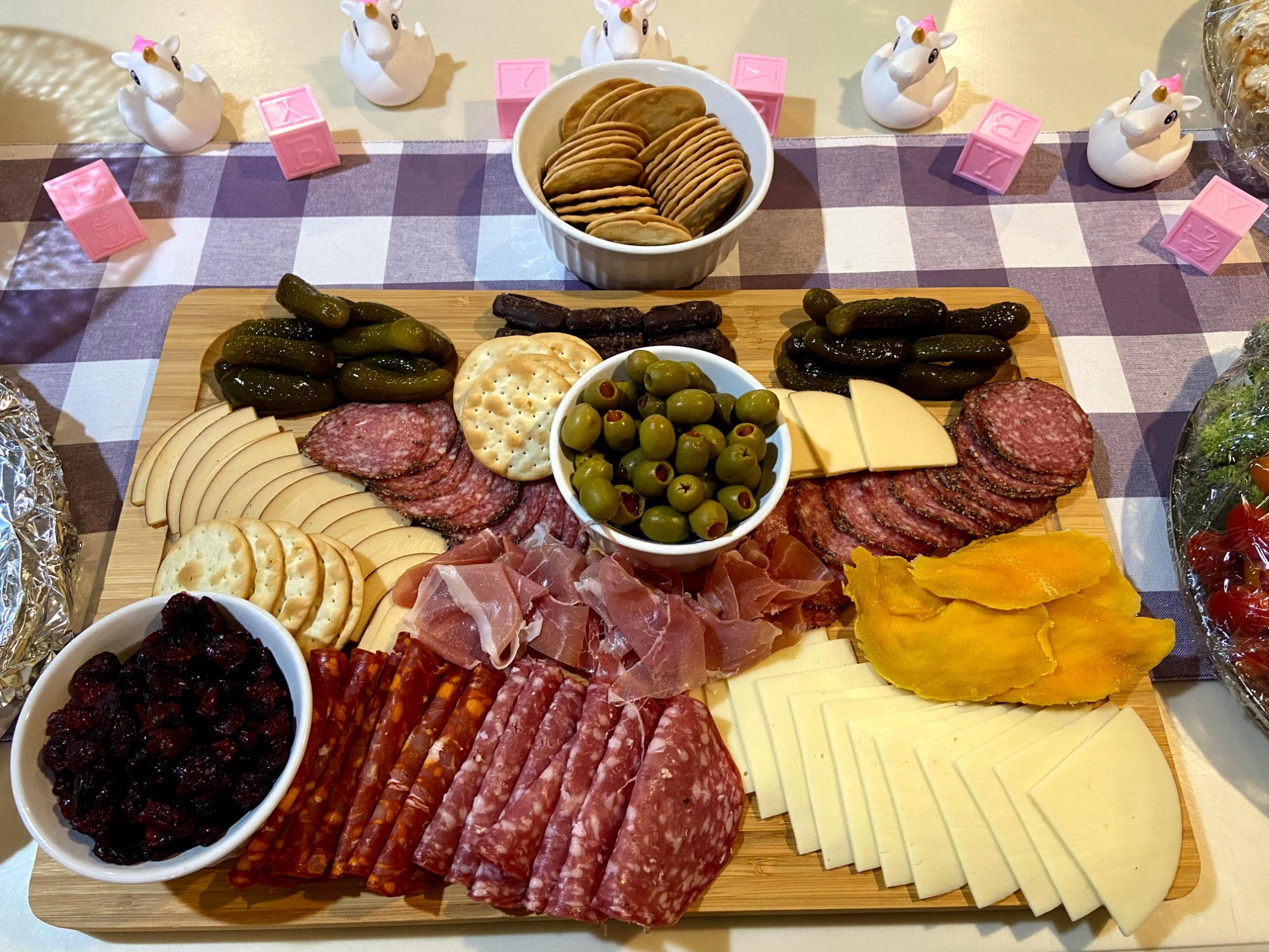 Fruits, meats, cheeses, bacon-wrapped brussel sprouts, low-carb roll-ups, Mexican 7-layer dip, spinach artichoke dip, and chicken salad – everything was so good, and they were so thoughtful to make sure there were plenty of things for me to eat that were low-carb and low-sugar!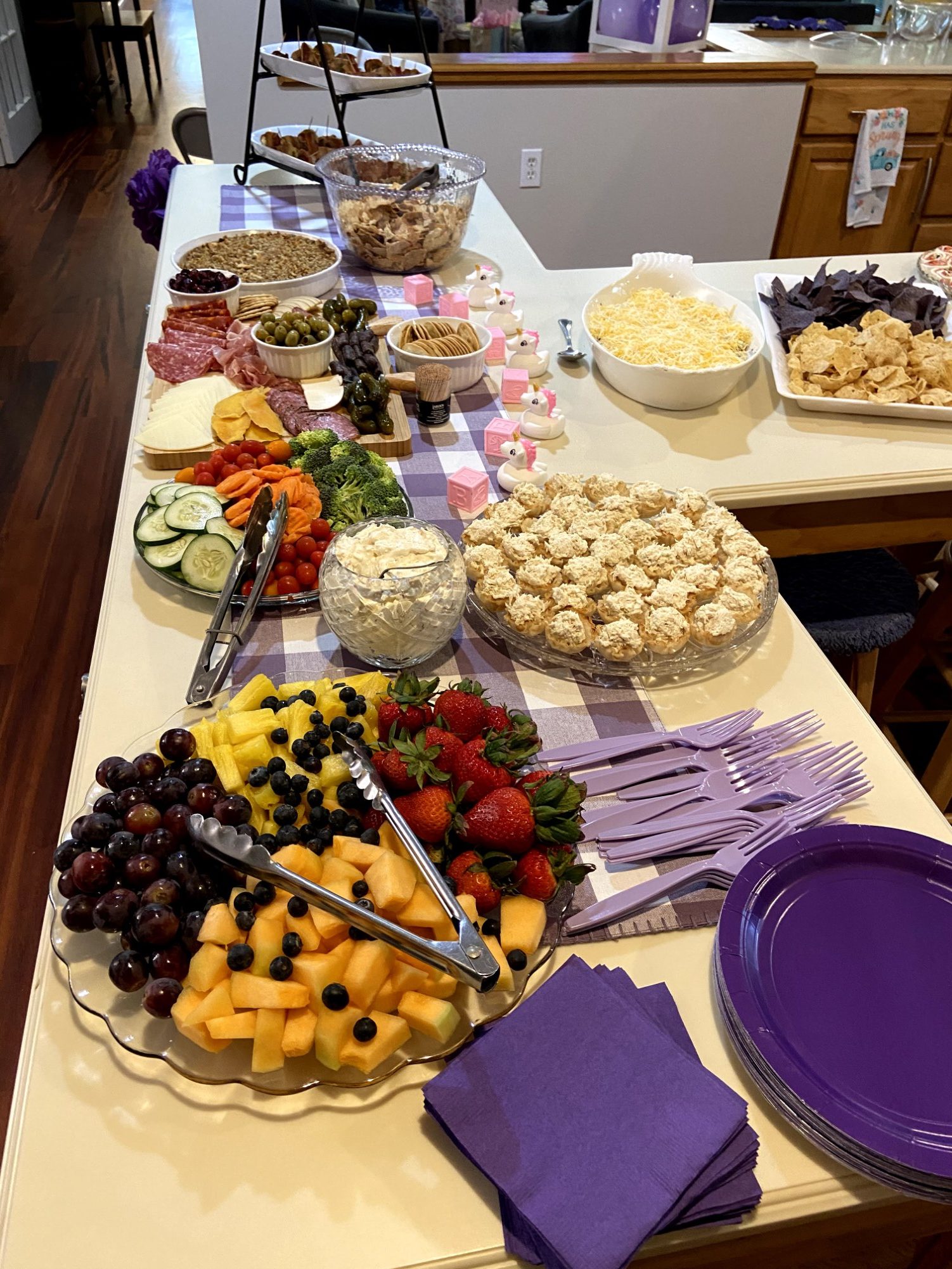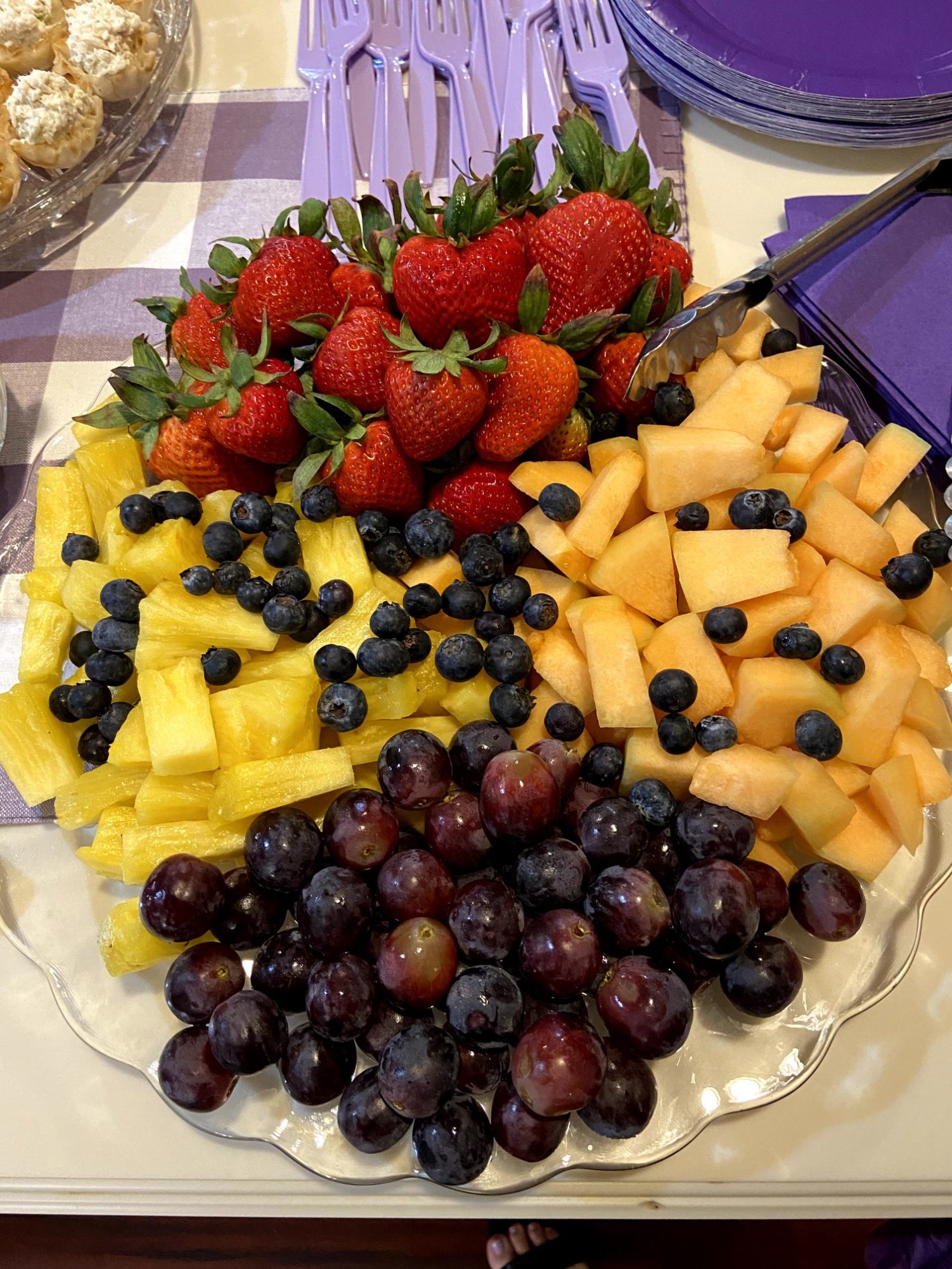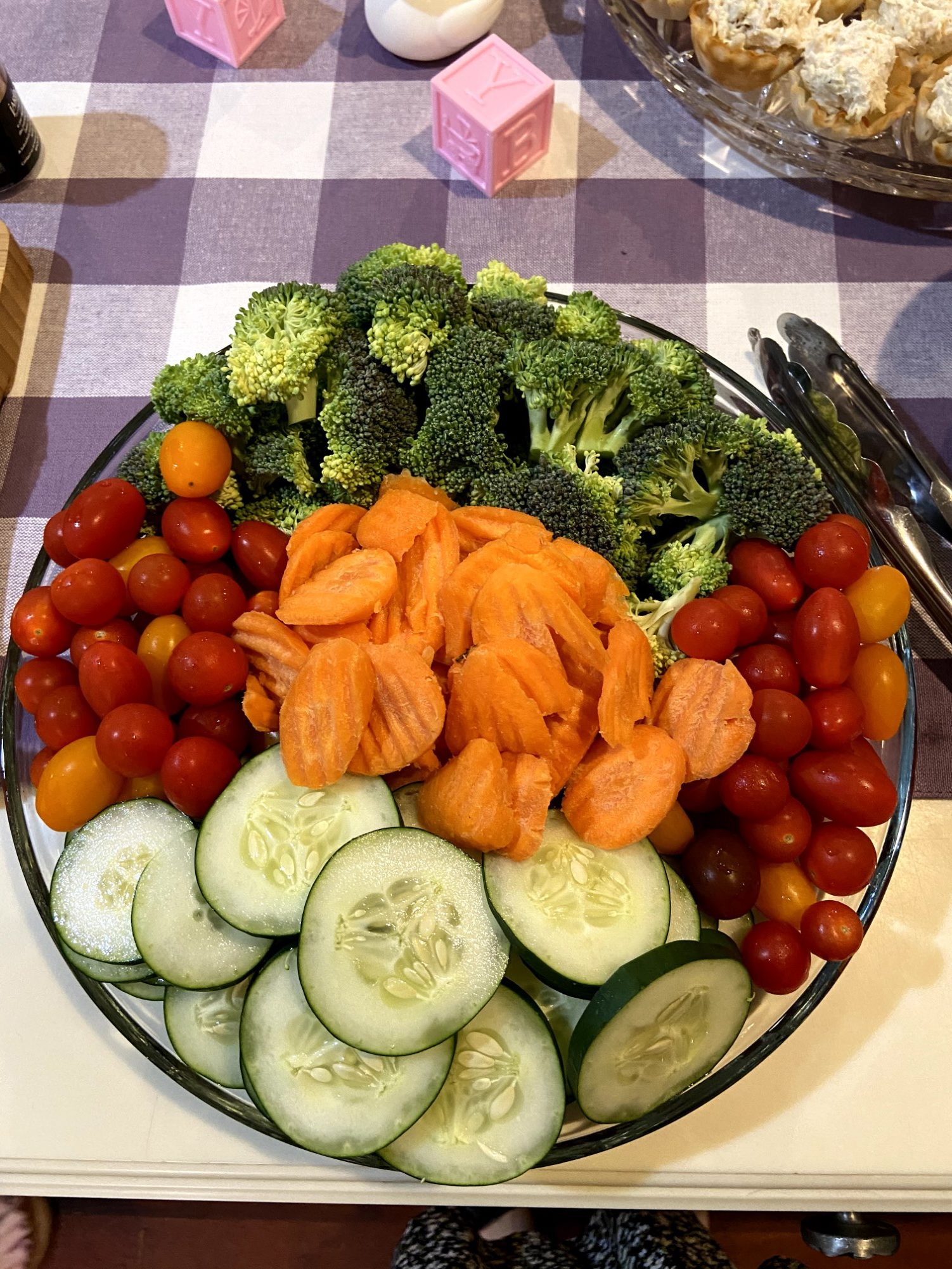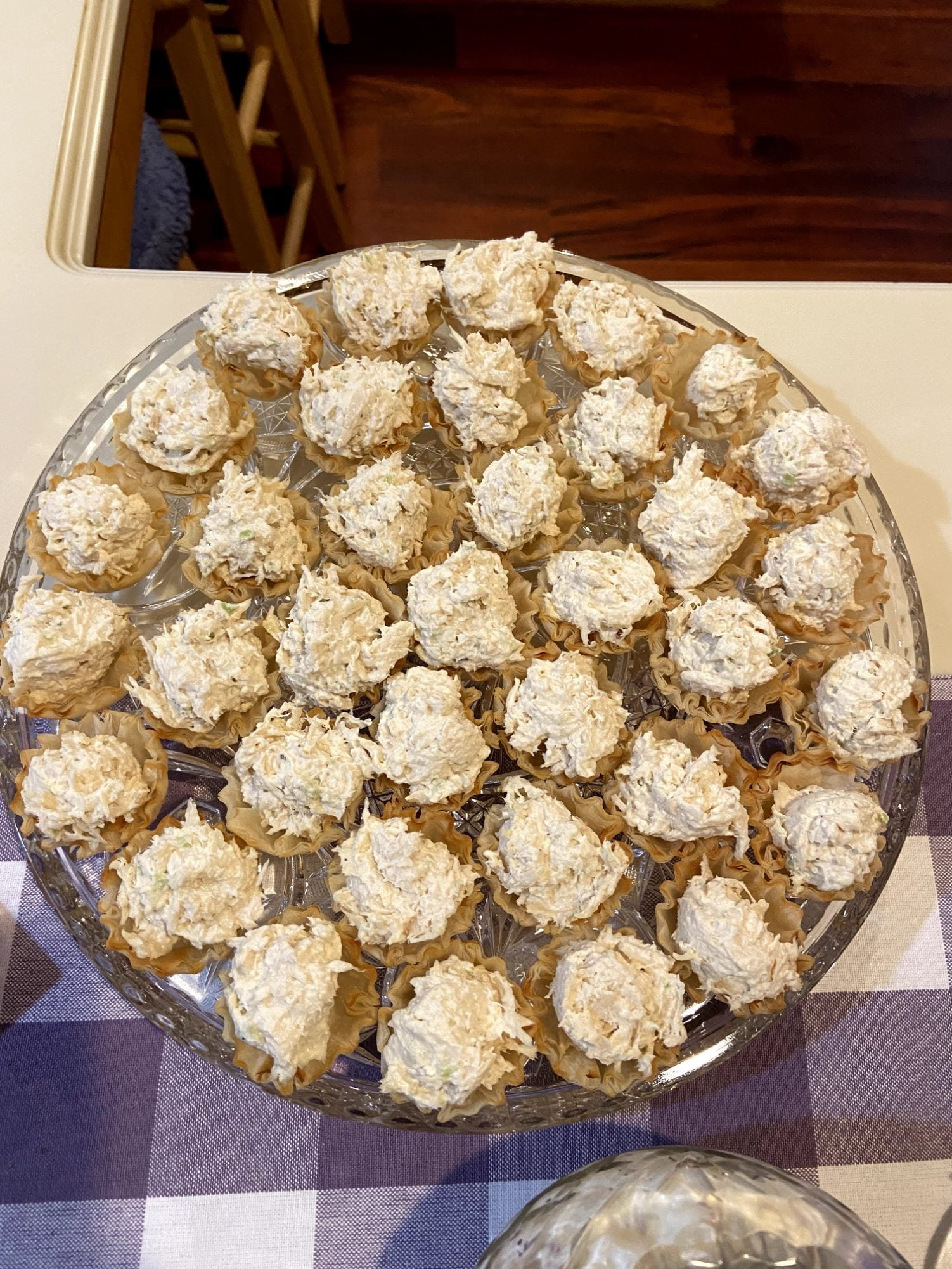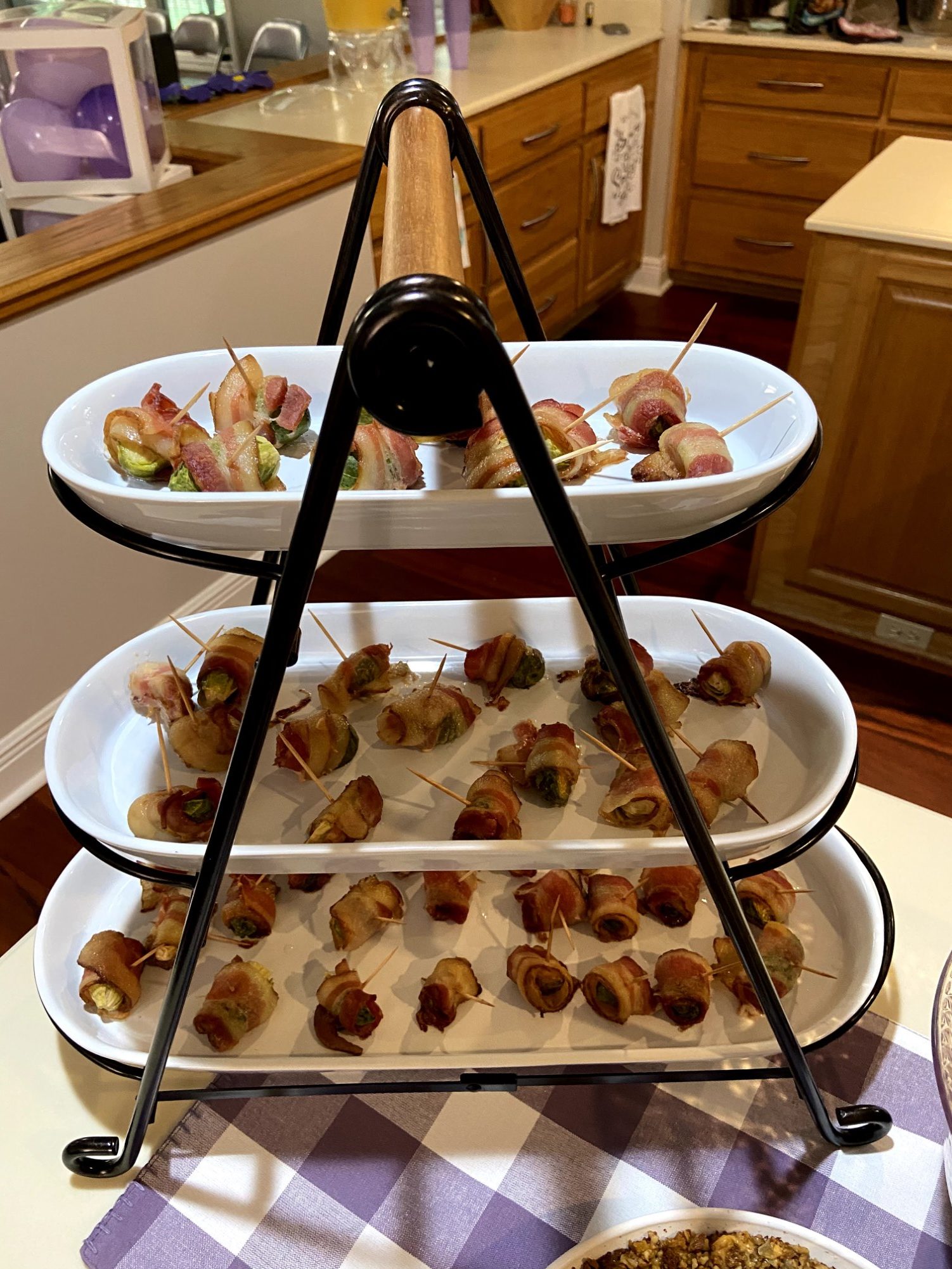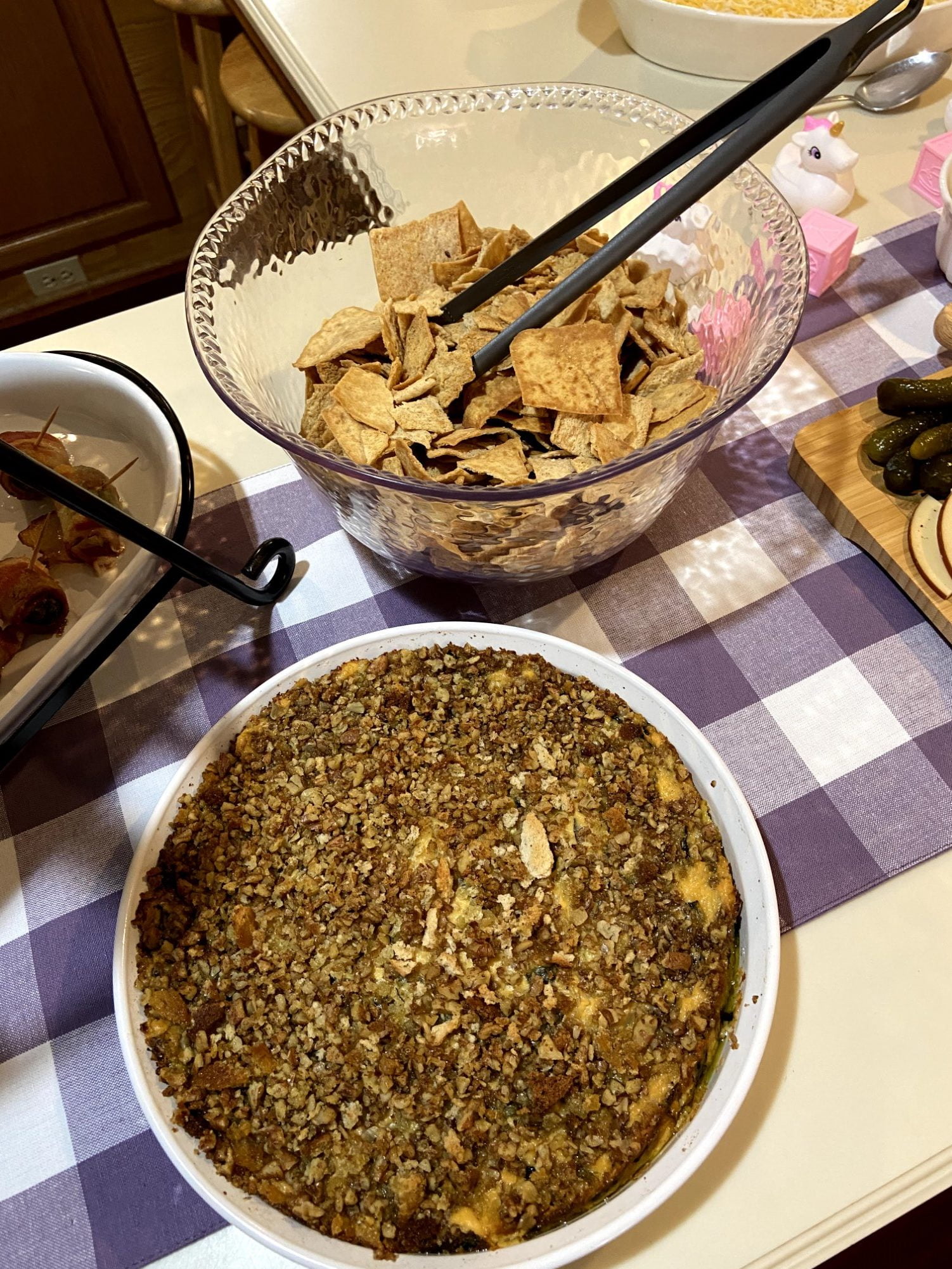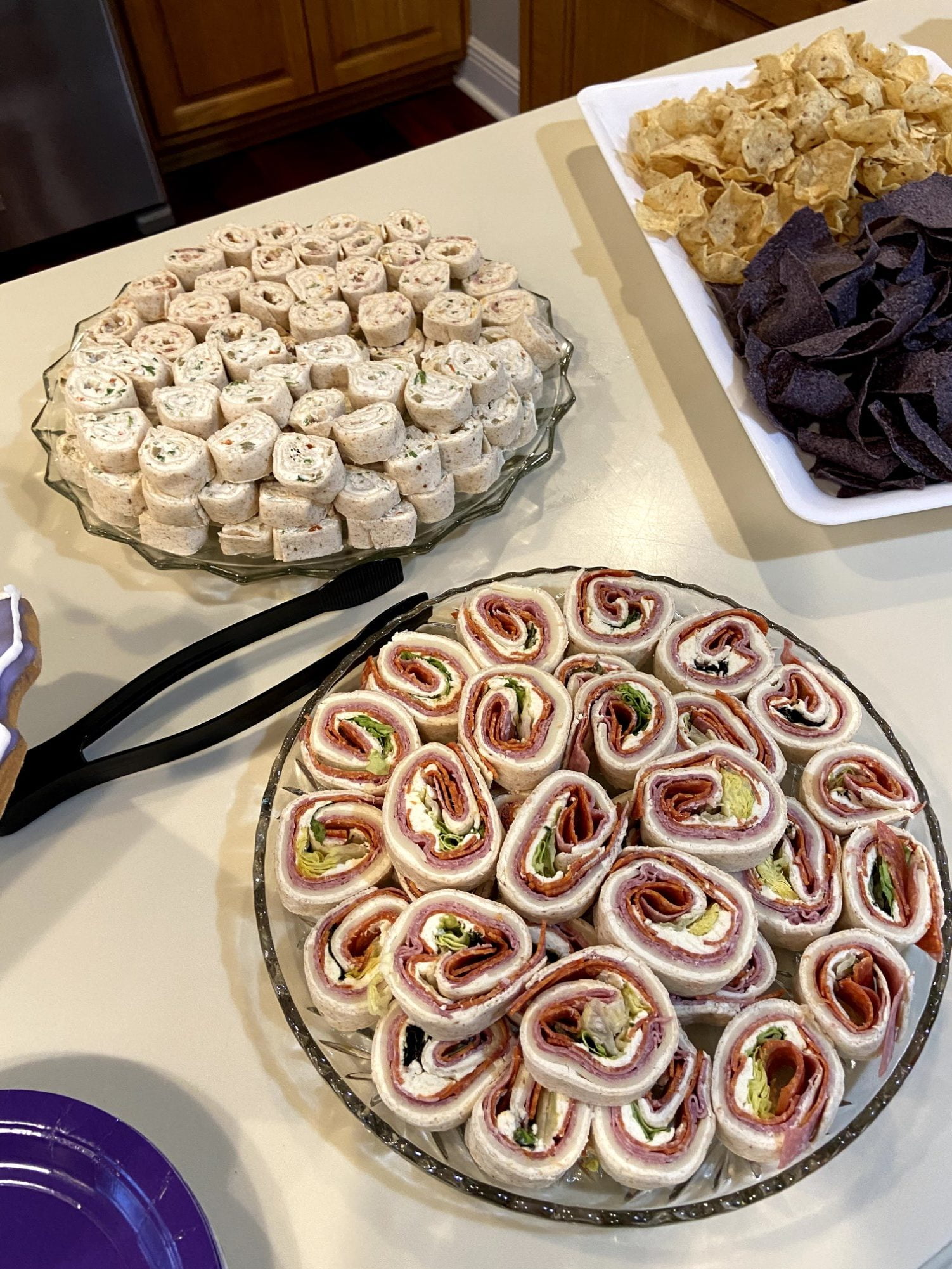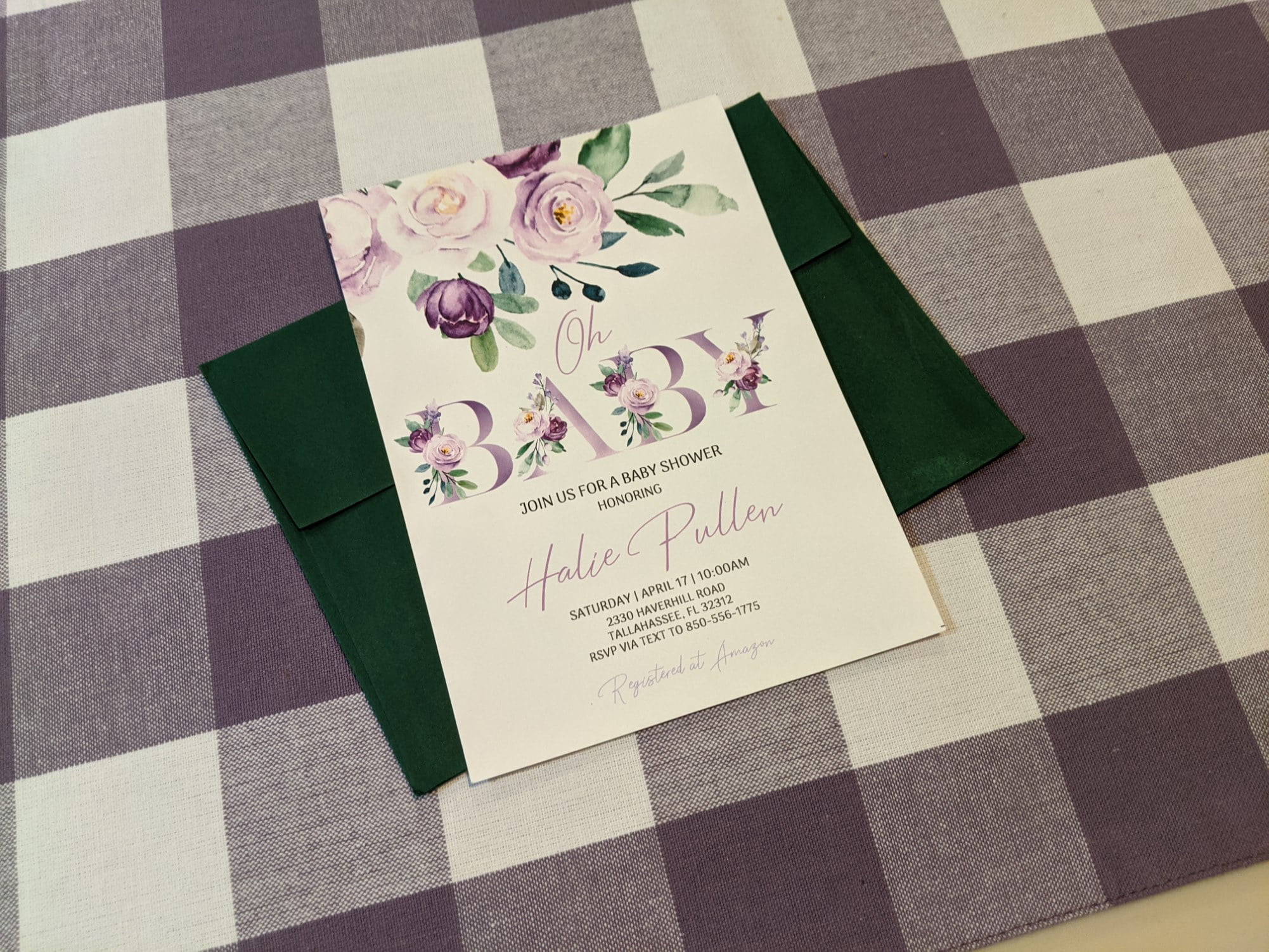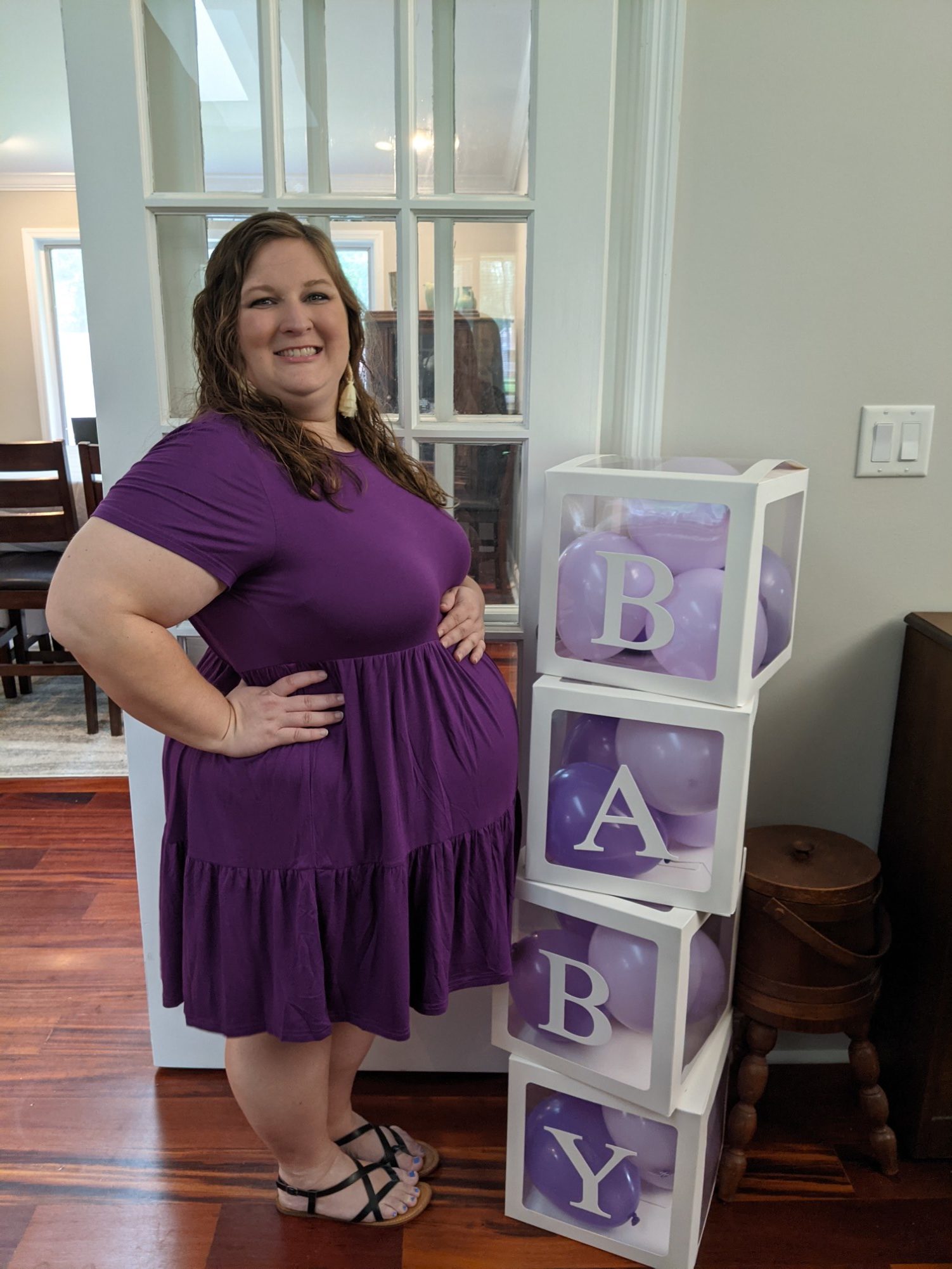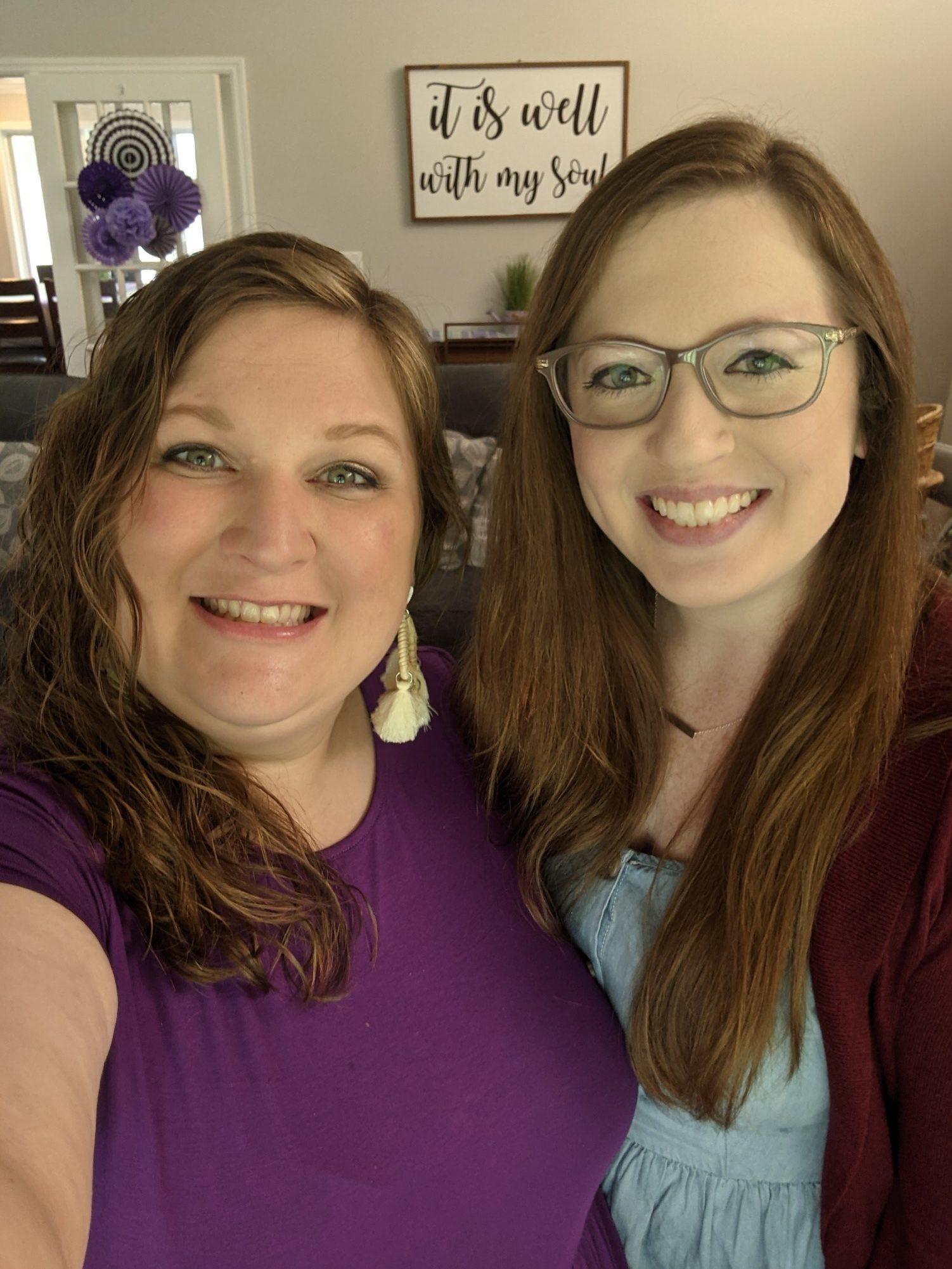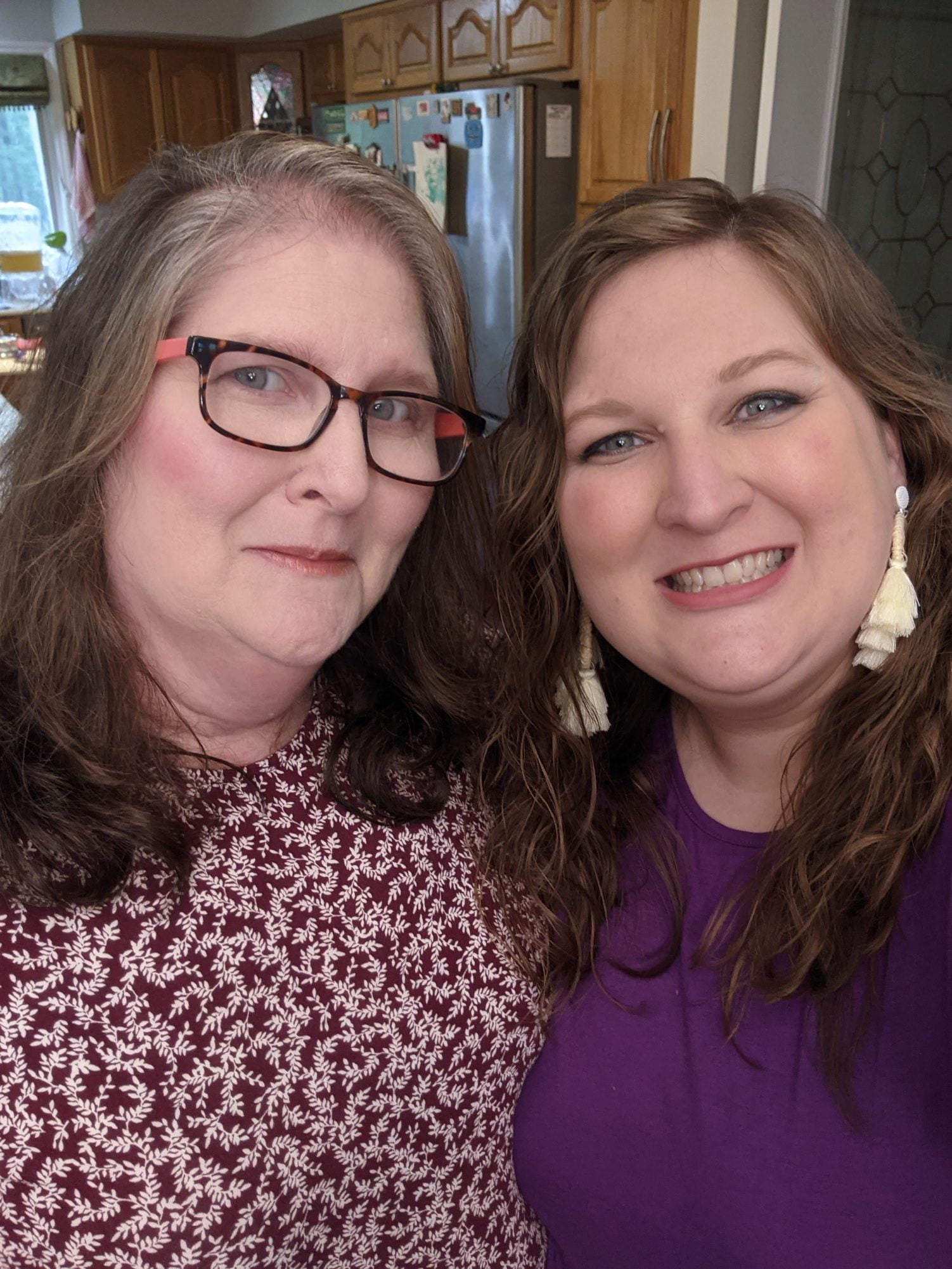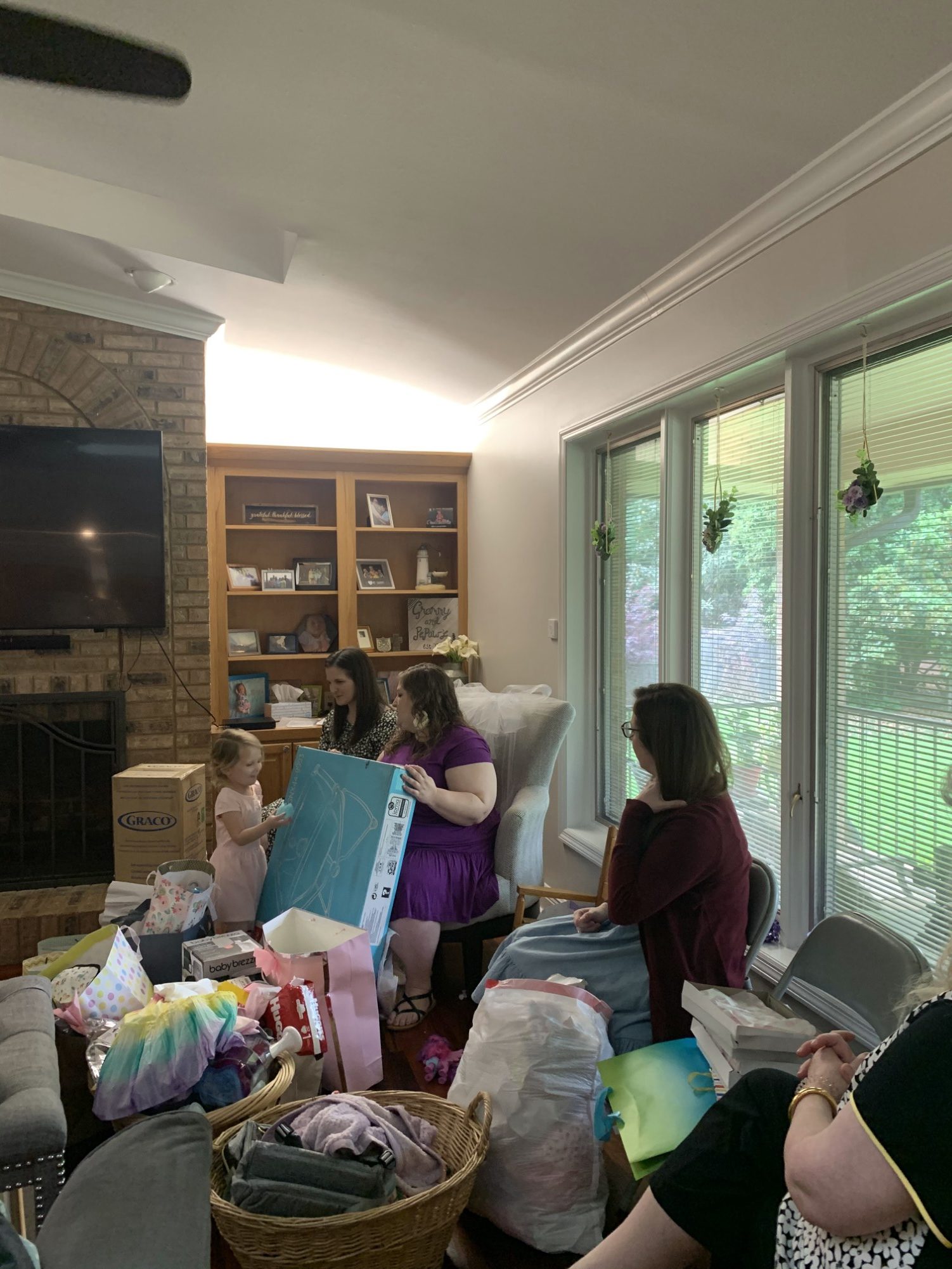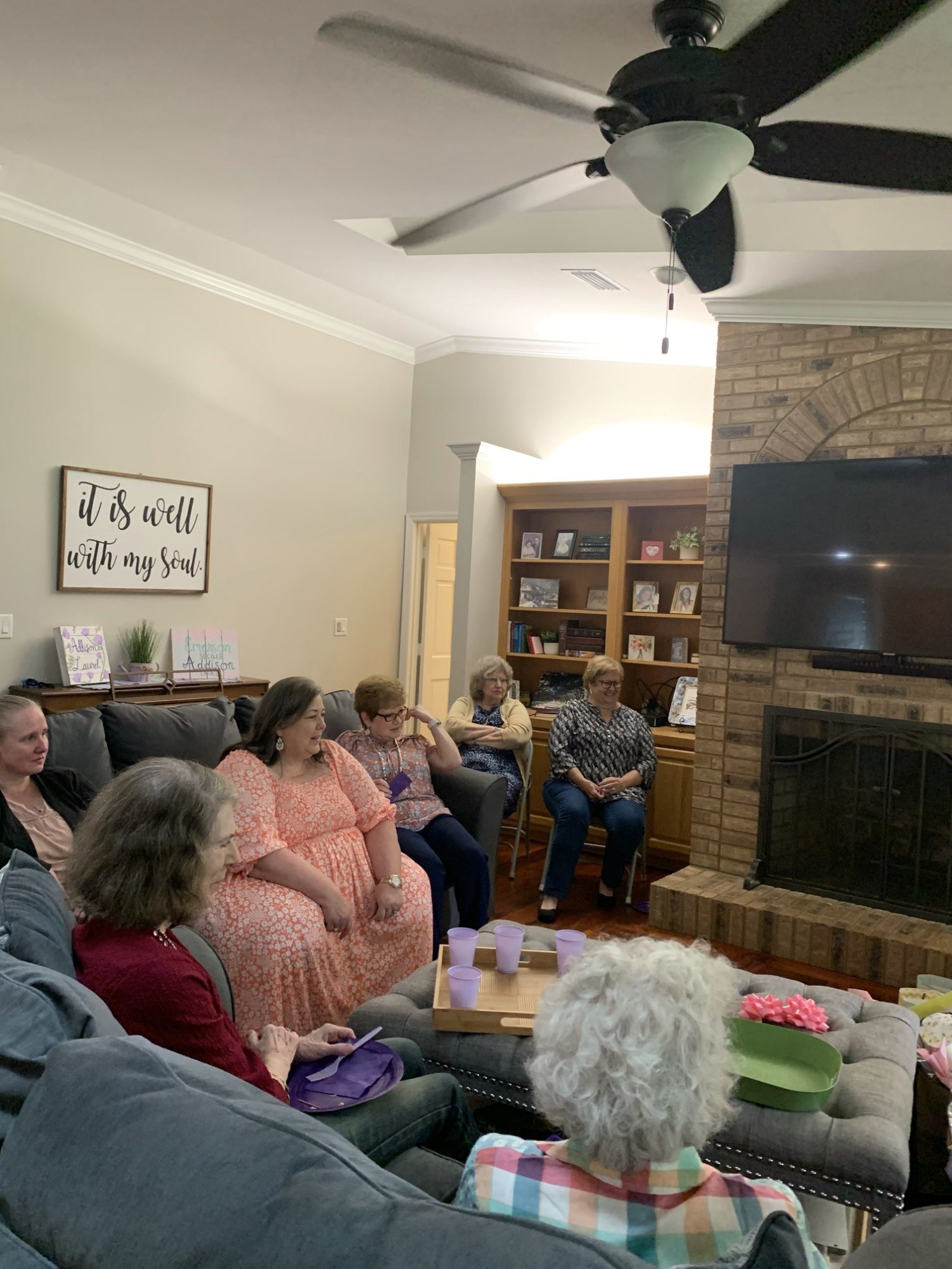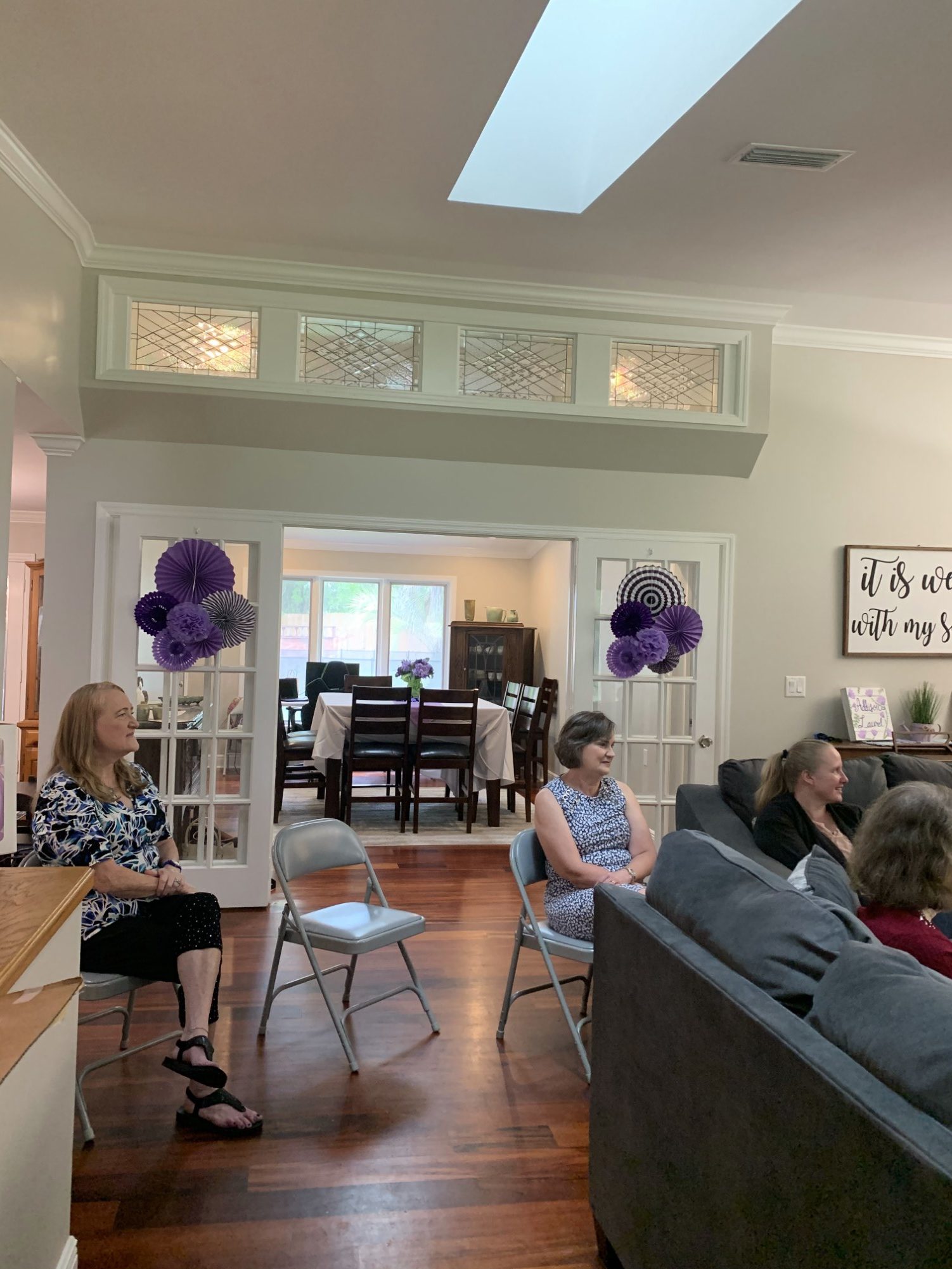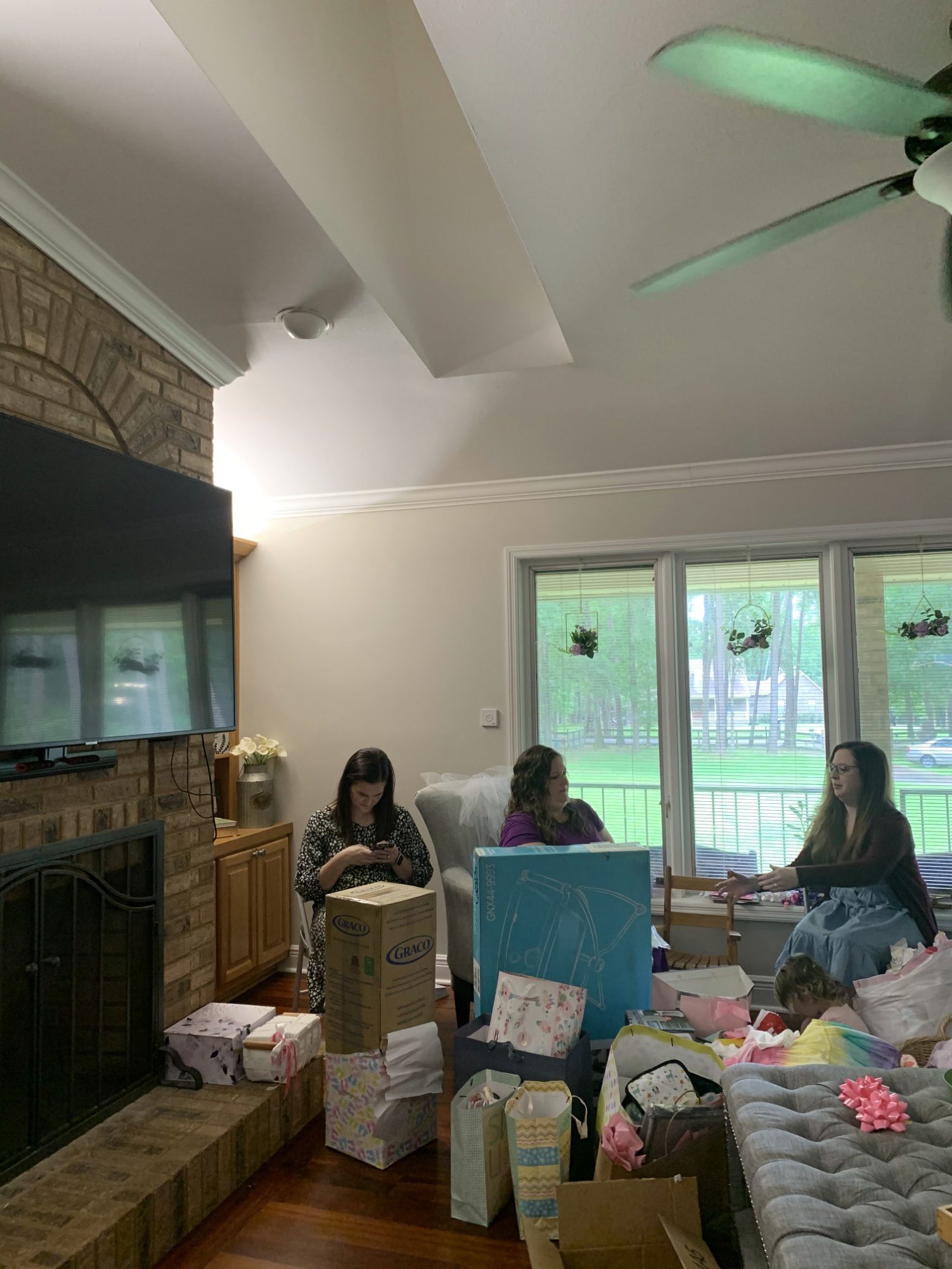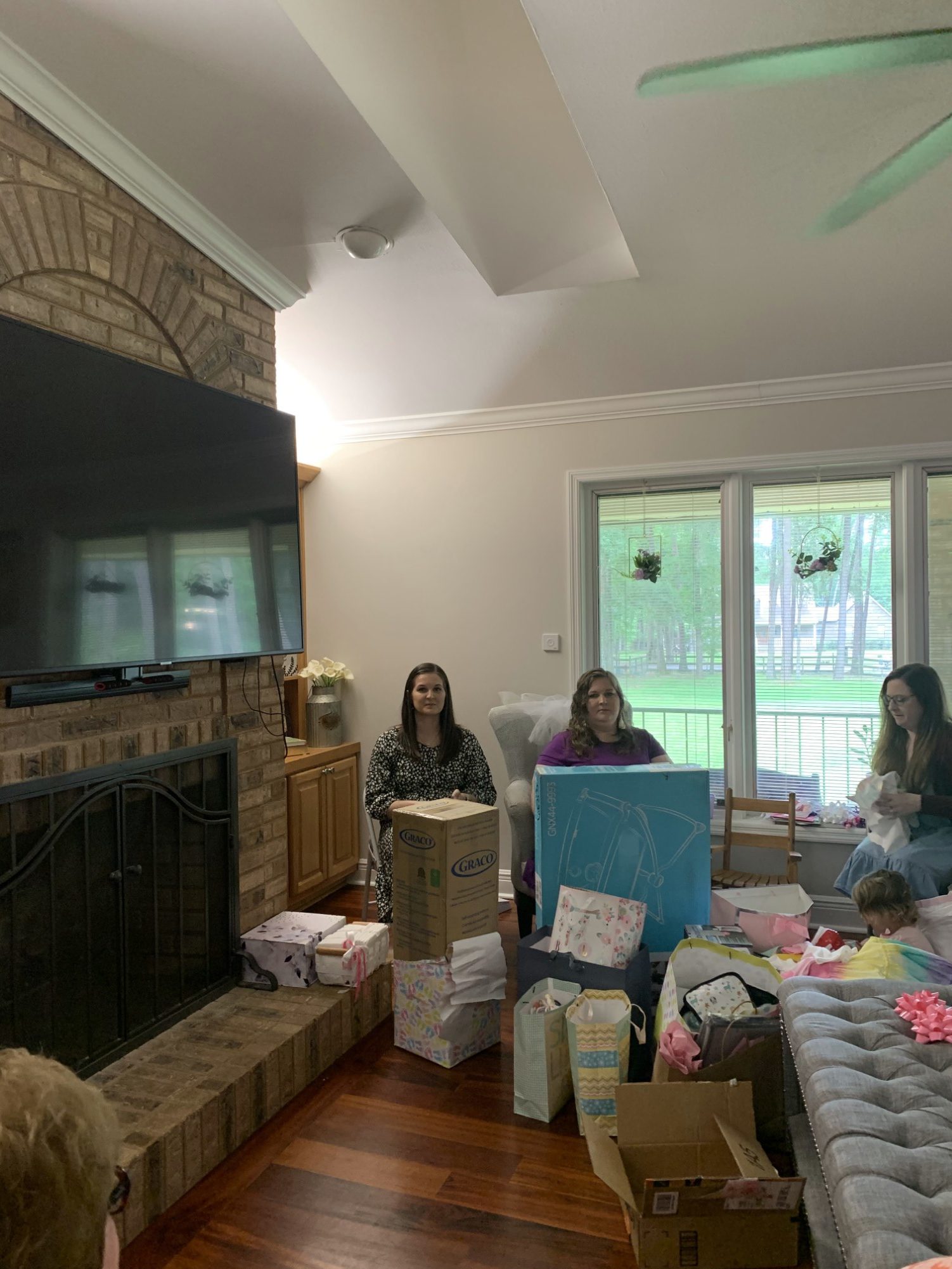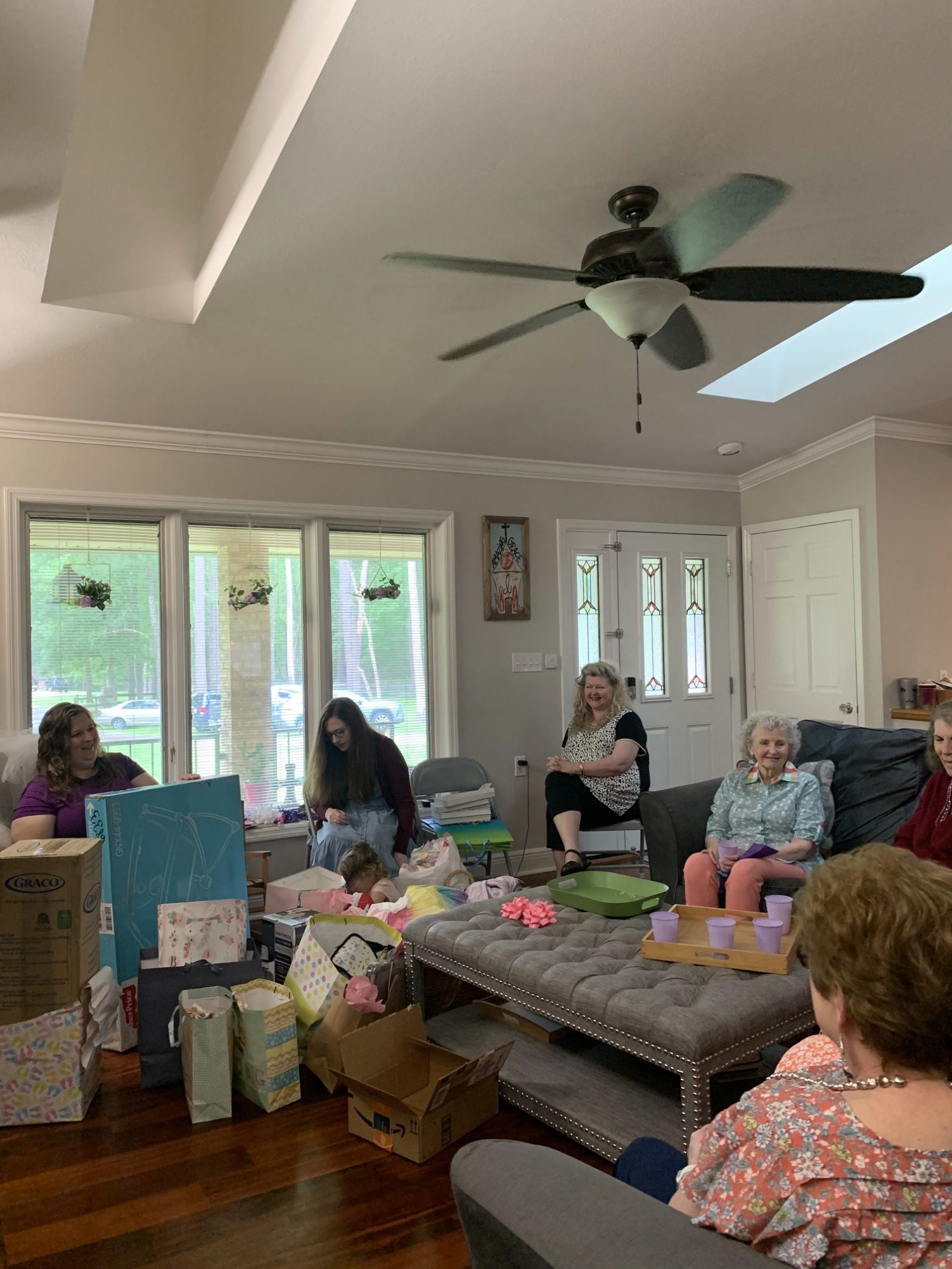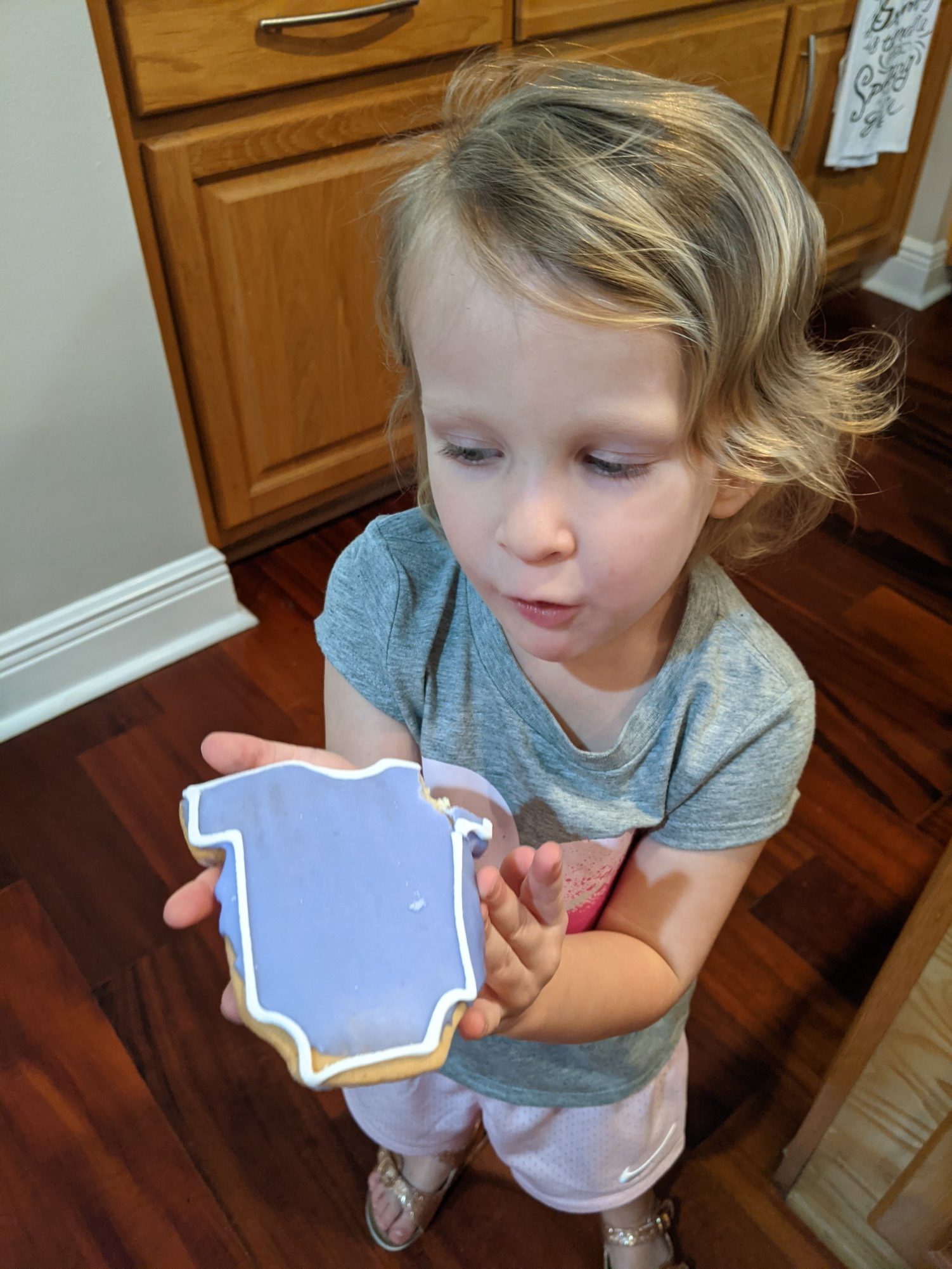 After the beautiful shower, Emmie and I came home and bath napped for almost an hour and a half – we were both exhausted from our special morning! Then Grammy, Grandmommie and Nana all came back over this afternoon, in order to help us with more projects. Mama and I put together the new changing table, while Jeff and Nita painted Addison's room (don't have photos of that yet). There were actually like, zero words in the instructions for the changing table, only photos, so Mom and I were very proud of ourselves for figuring it out and getting it put together all by ourselves!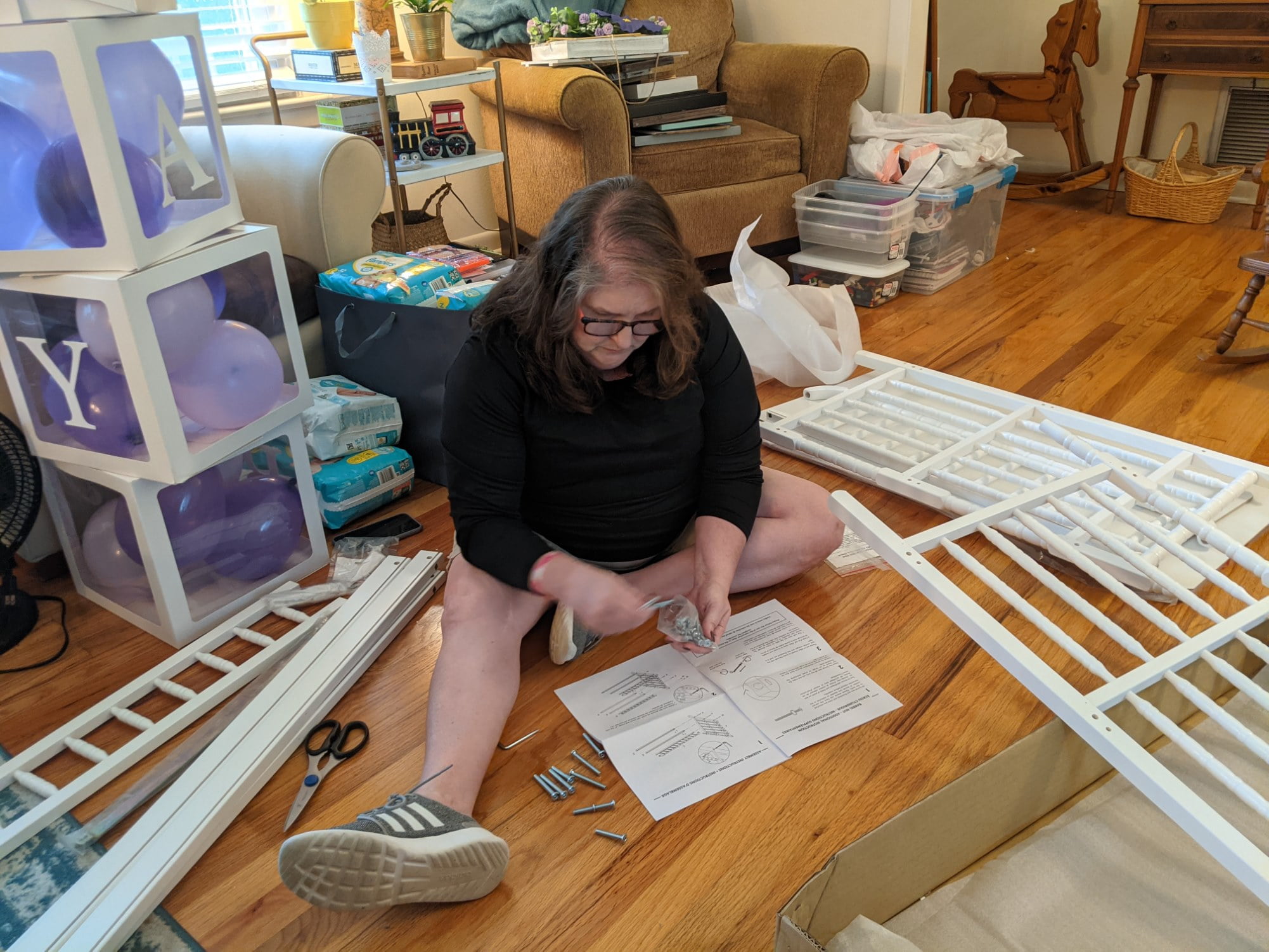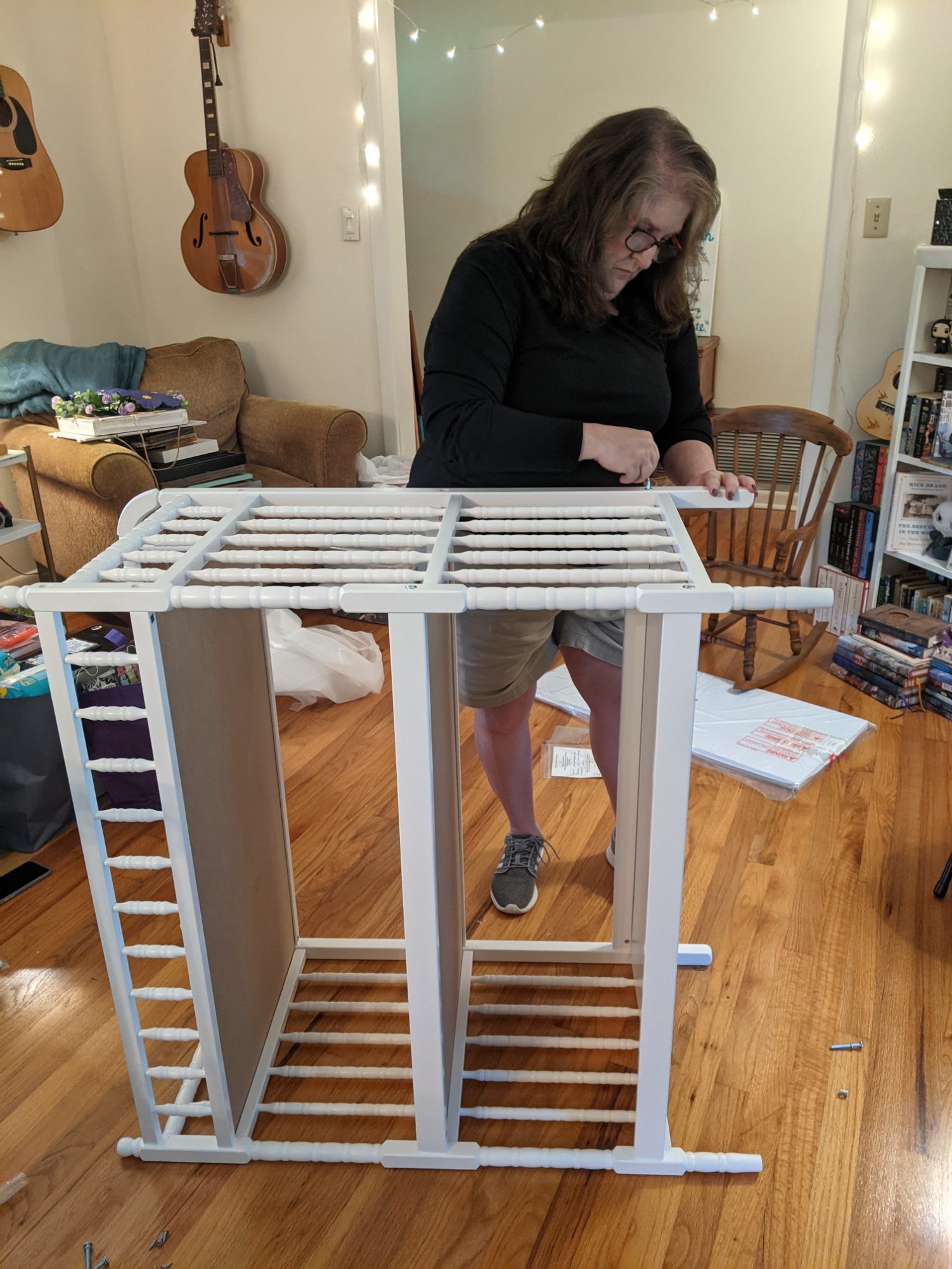 With a little bit of help from the tiniest assistant, of course 😉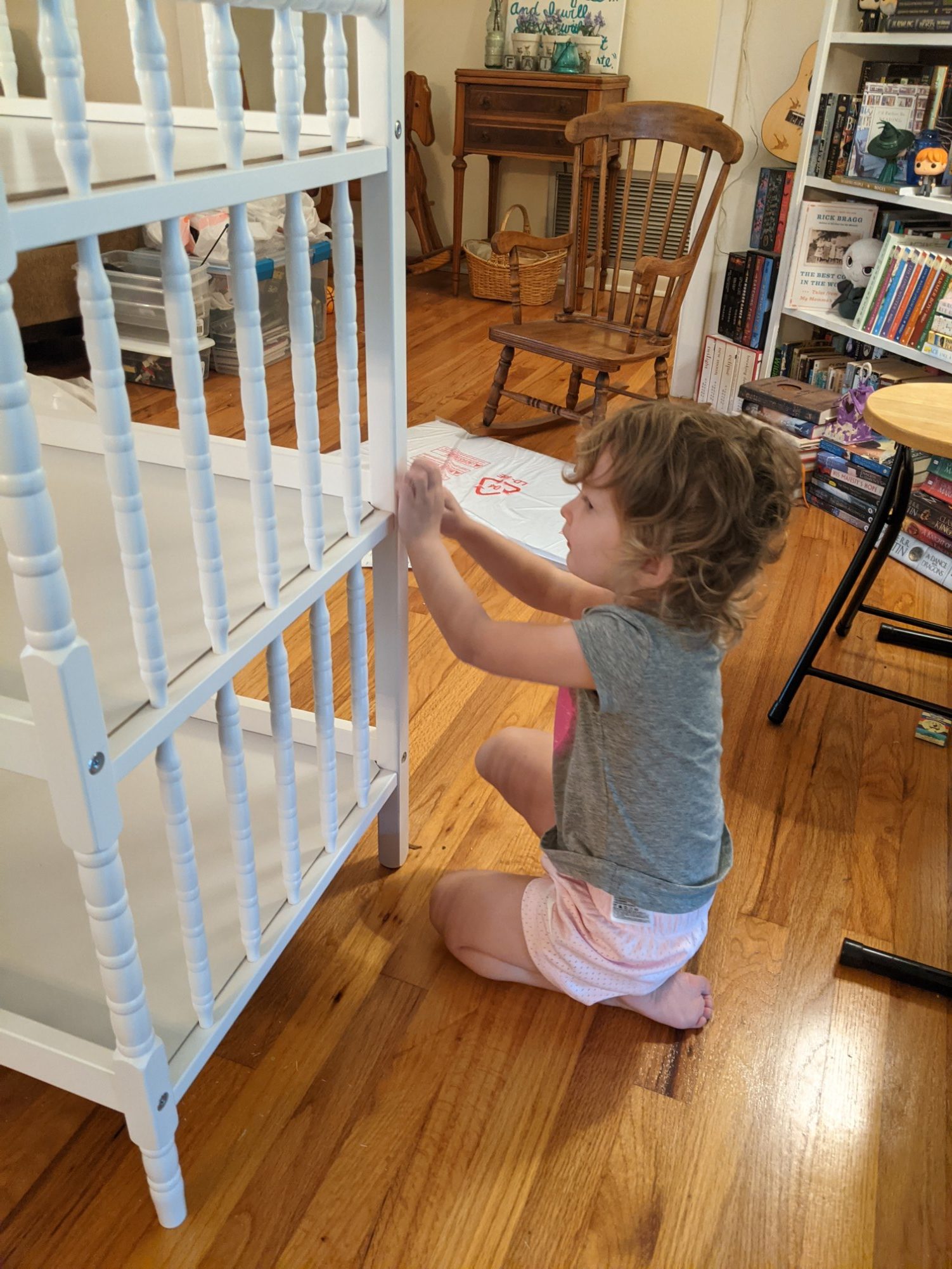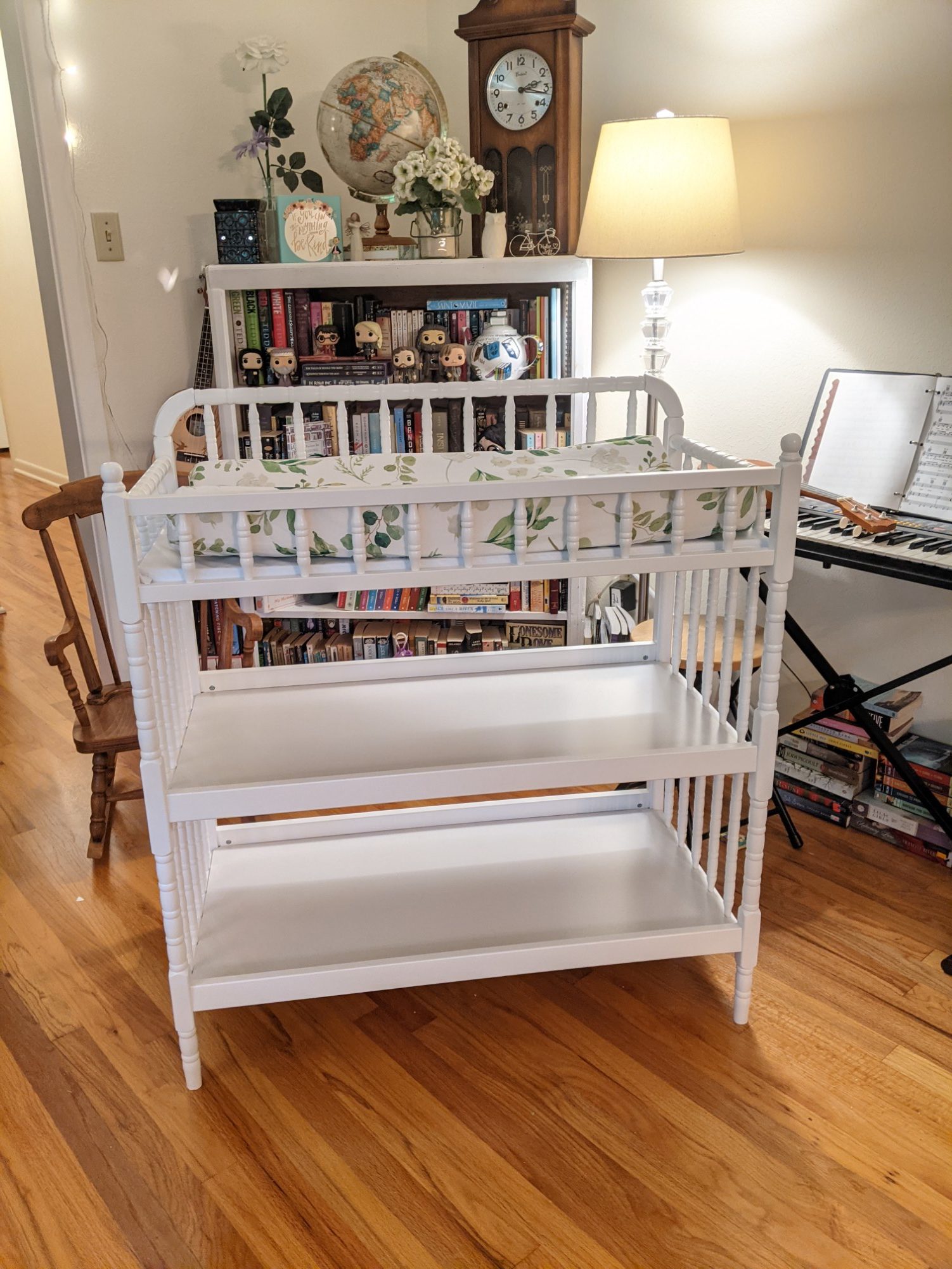 Everyone left around 5:30/6-ish, so we decided to go get dinner at Chick-fil-A. It was raining pretty hard at that point, so Emmie obviously just had to put on her boots, and grab her umbrella, and play in the puddles for a bit.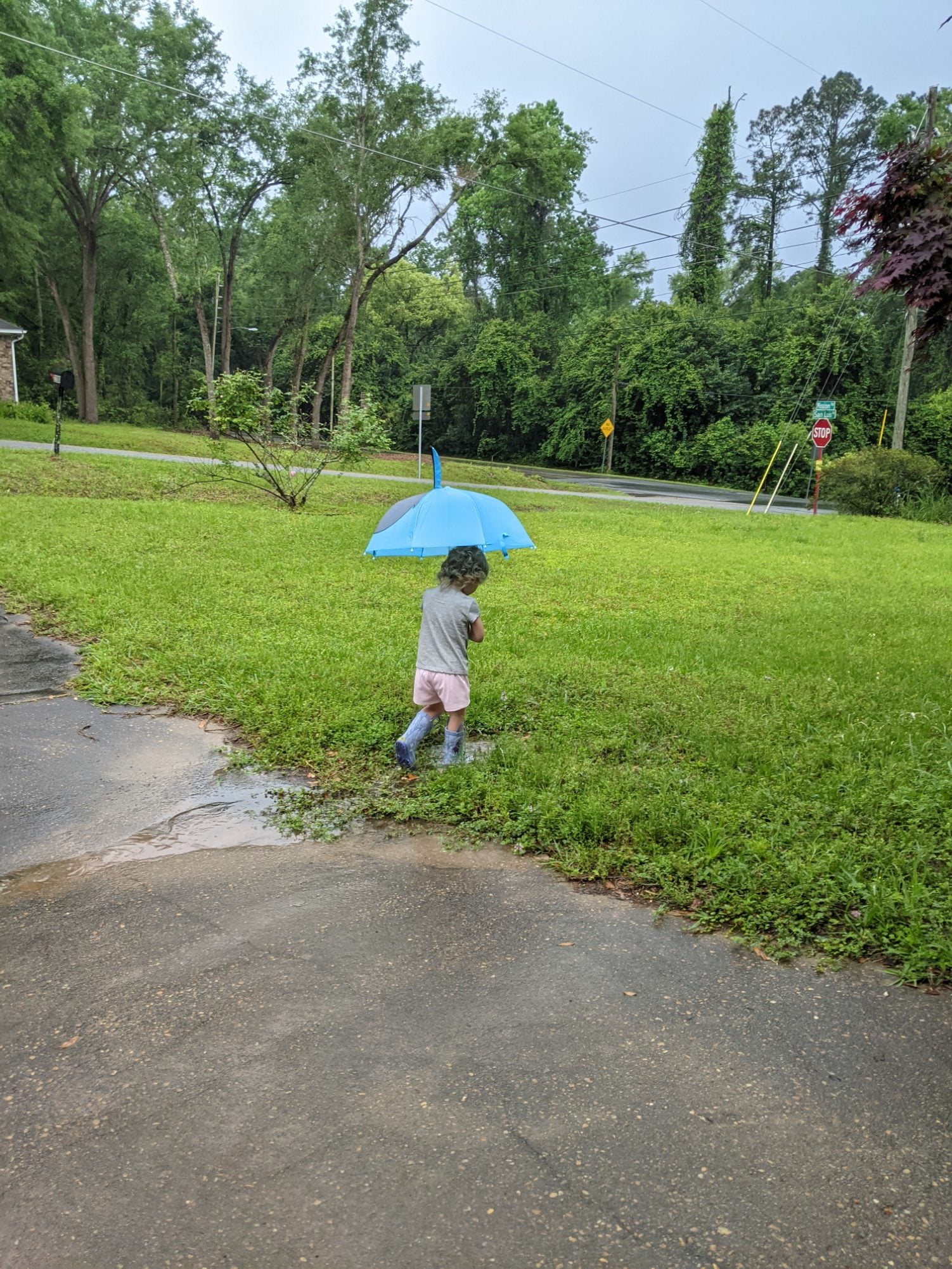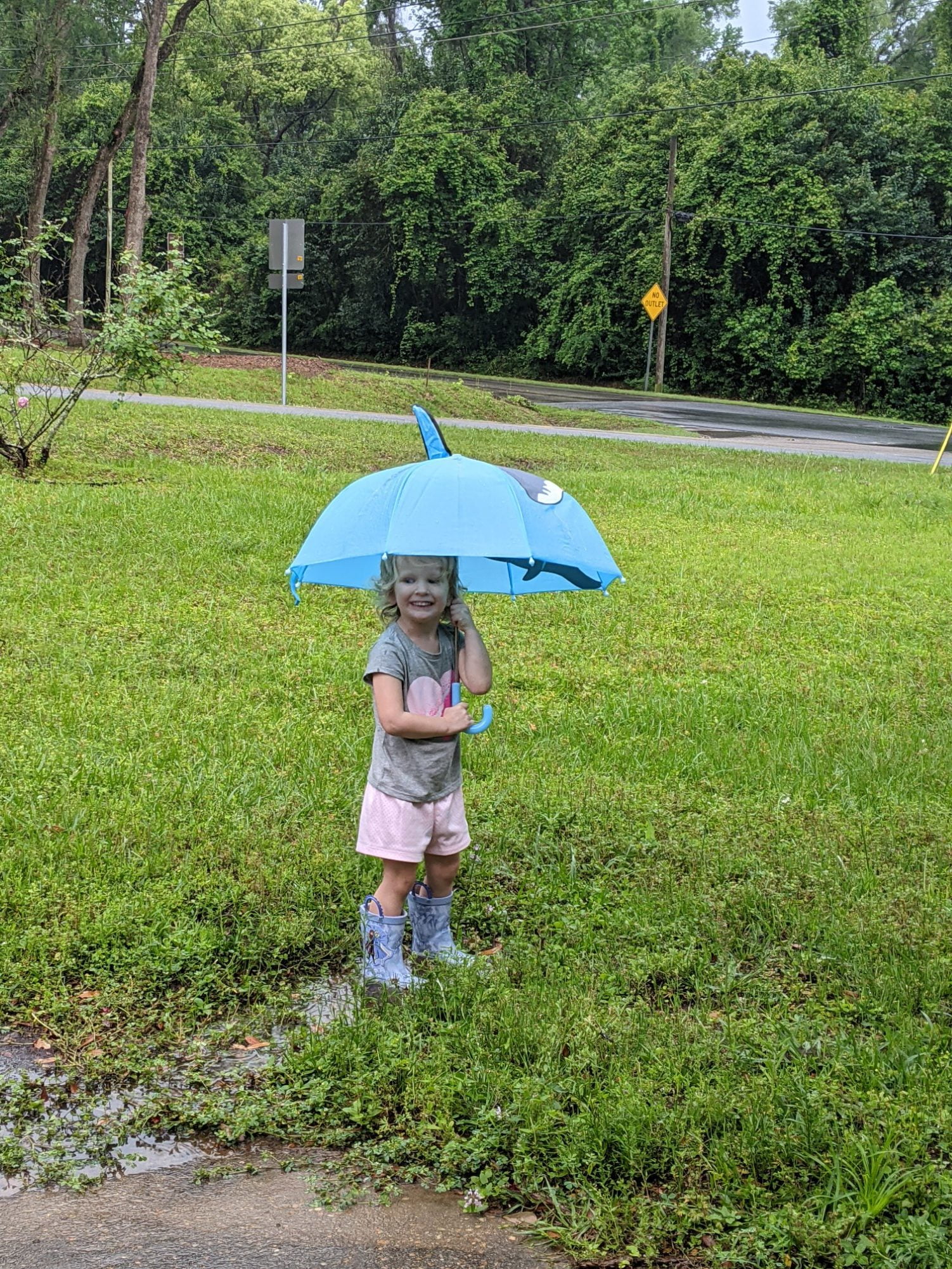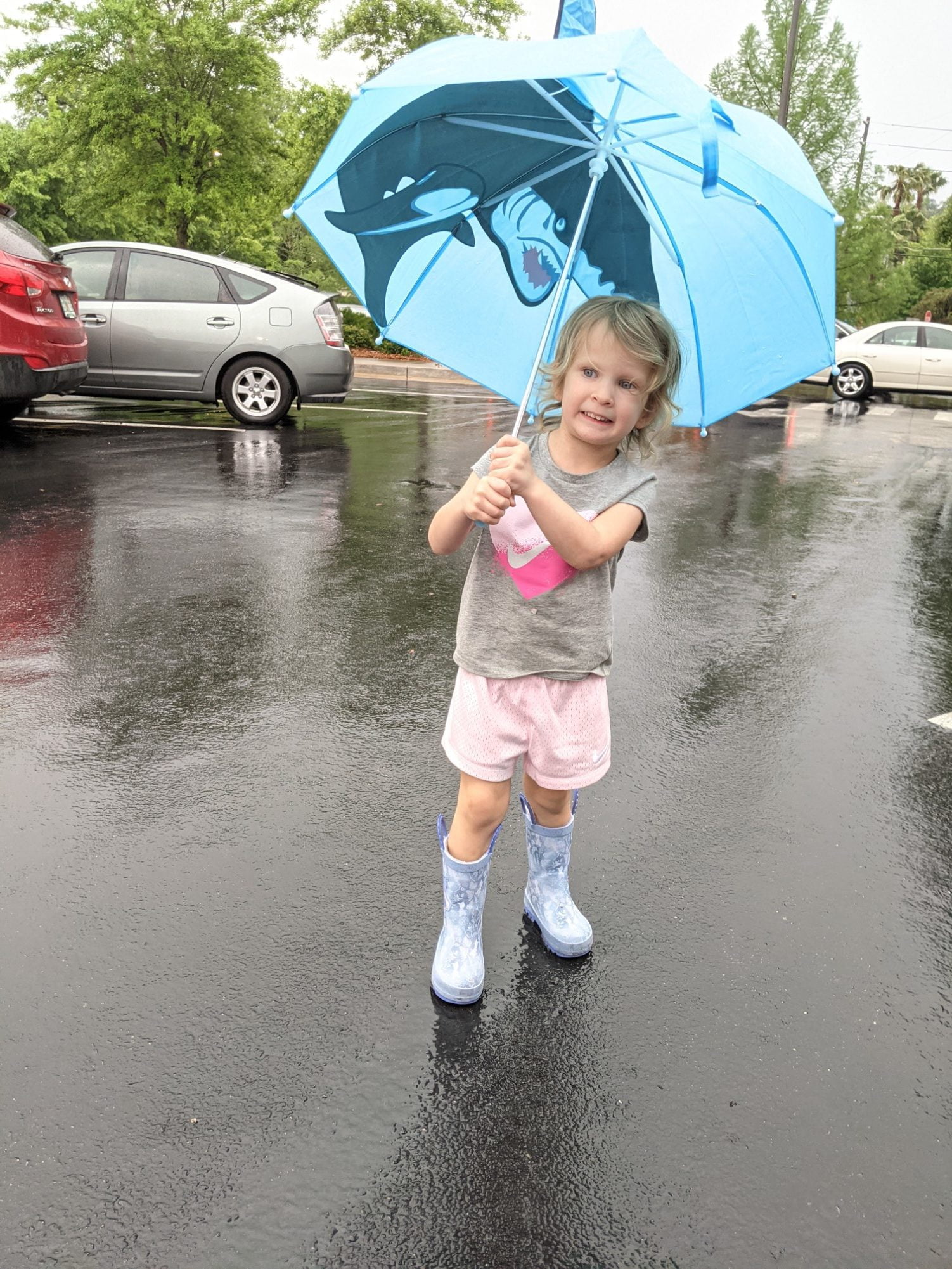 We snuggled at home for a bit on the couch, and then got the Tiny Tot ready for bedtime.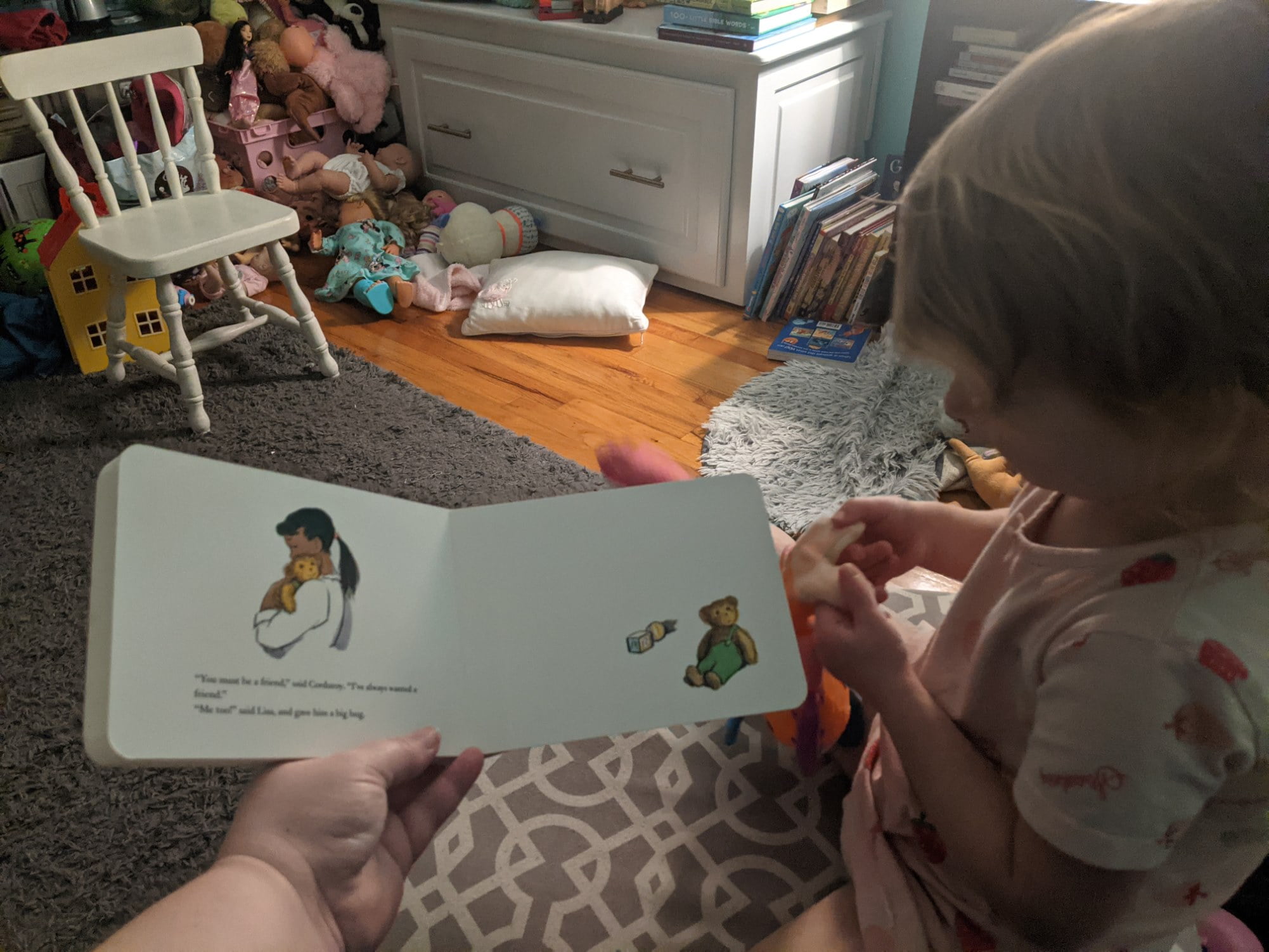 After all we did today, all of us are exhausted, and I imagine everyone should sleep well tonight. I've also developed some allergy/sinus issues the last couple of days, so I've had one of those sinus pressure headaches behind my right eye pretty much all day, and I can't get it to go away. So I just took a Benadryl (one of the few options to take while pregnant), and I'm hoping it helps so I can get some good sleep and wake up feeling better in the morning.