Today at work was absolutely crazy. We were super busy with all sorts of hoopla. Plus, my counterpart / coworker was off for the day, so it basically felt like I was doing the work of two people. Which was exhausting!
My brain is pretty much done now, so all I could handle this evening was a frozen pizza for dinner at home. But now we're all settled in for a movie after Emerson's bedtime. Thankful for nights like this though, where we can rest, relax, and recharge at home. That's exactly what this introvert needs. It also really helps to be cuddled up on the couch under a cozy quilt, munching on these delicious caramel sea salt pretzels.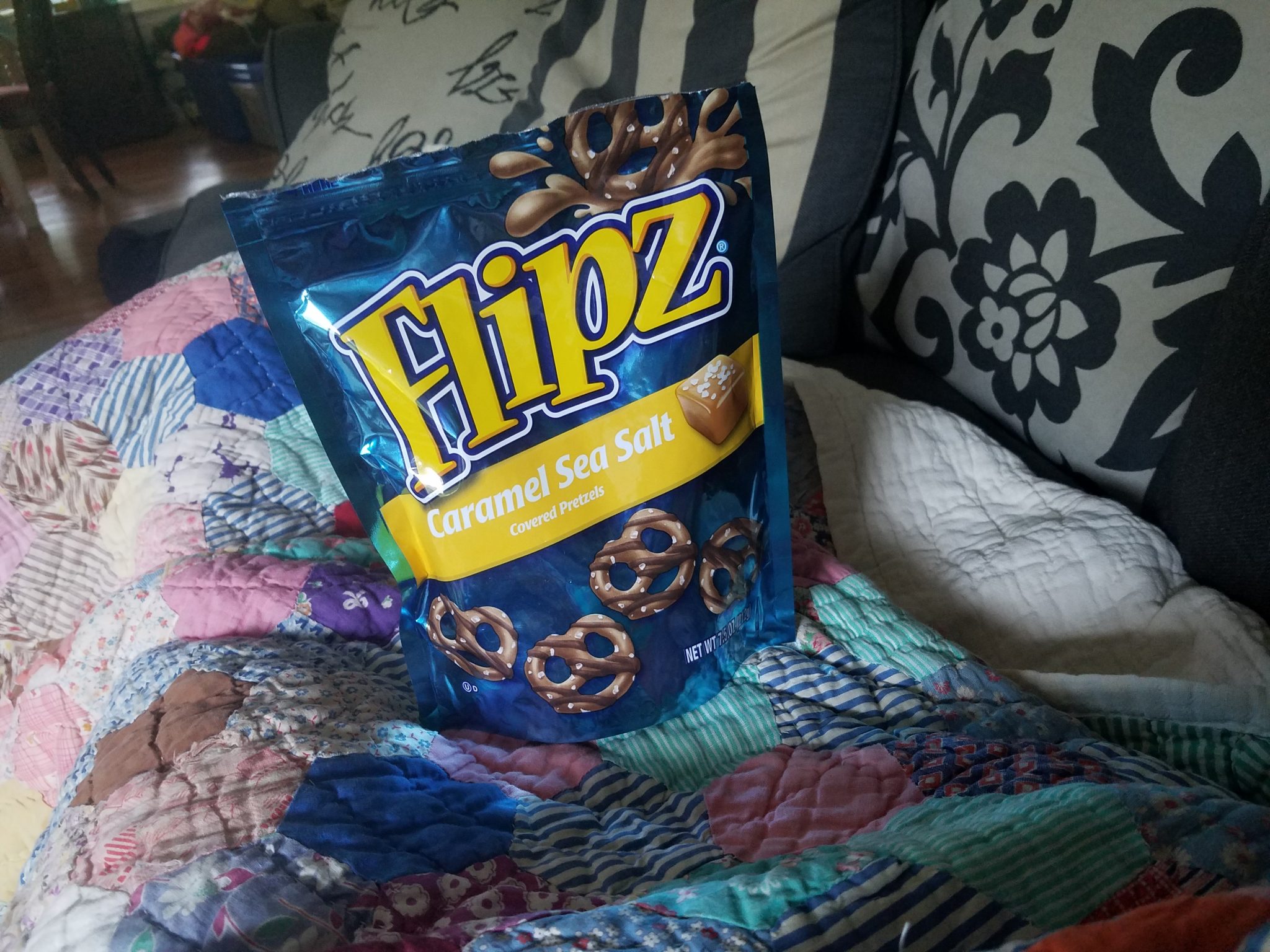 The best part of the day though, was of course playing and reading with this tiny nugget before her bedtime. I just love her so much!