Today was spirit day at school. I had forgotten though when I picked out her clothes last weekend, so she helped me pick out this outfit last night, and it is definitely mismatch. And she loved it! And she's still adorable, even in very clashing patterns 😉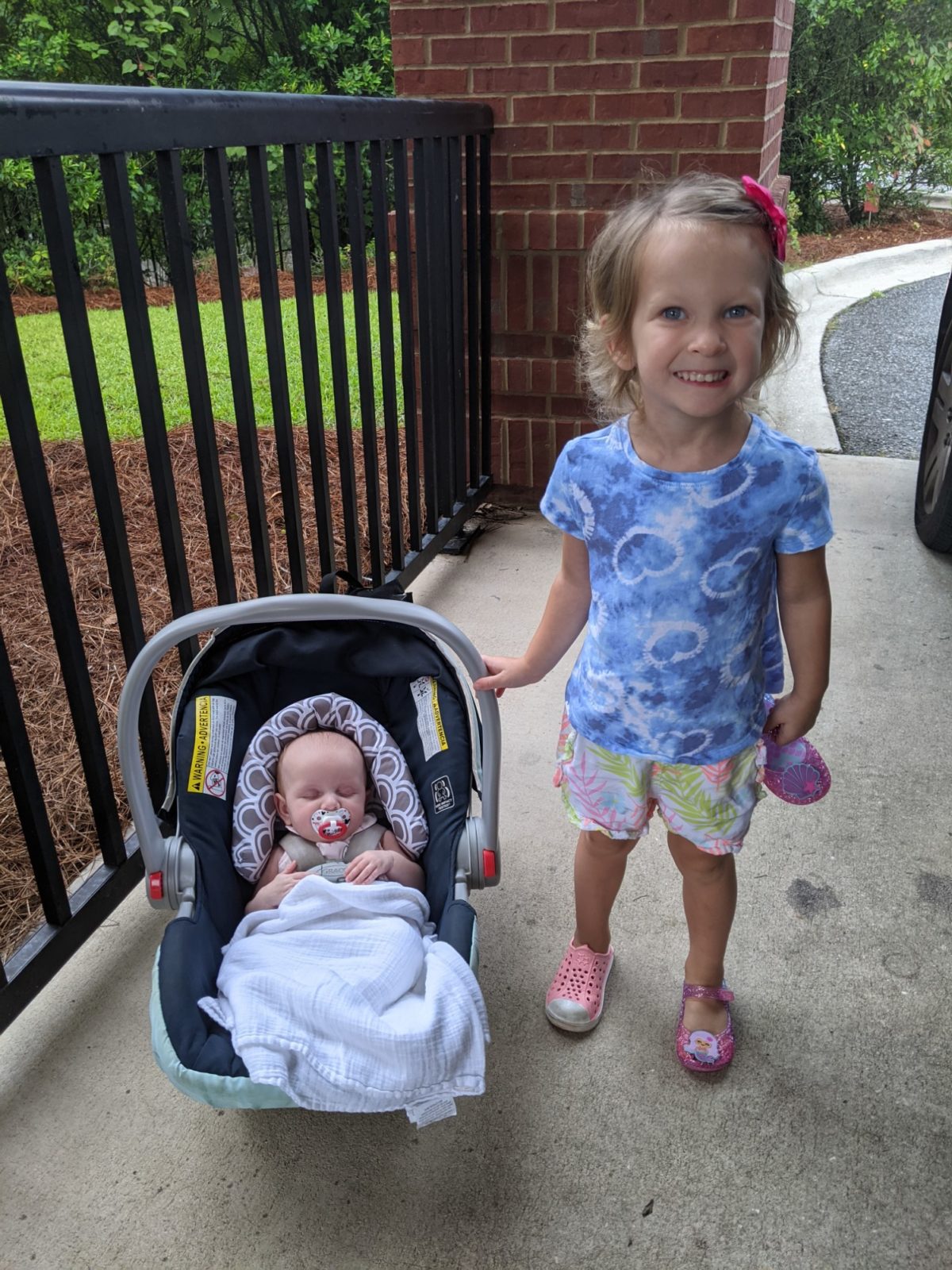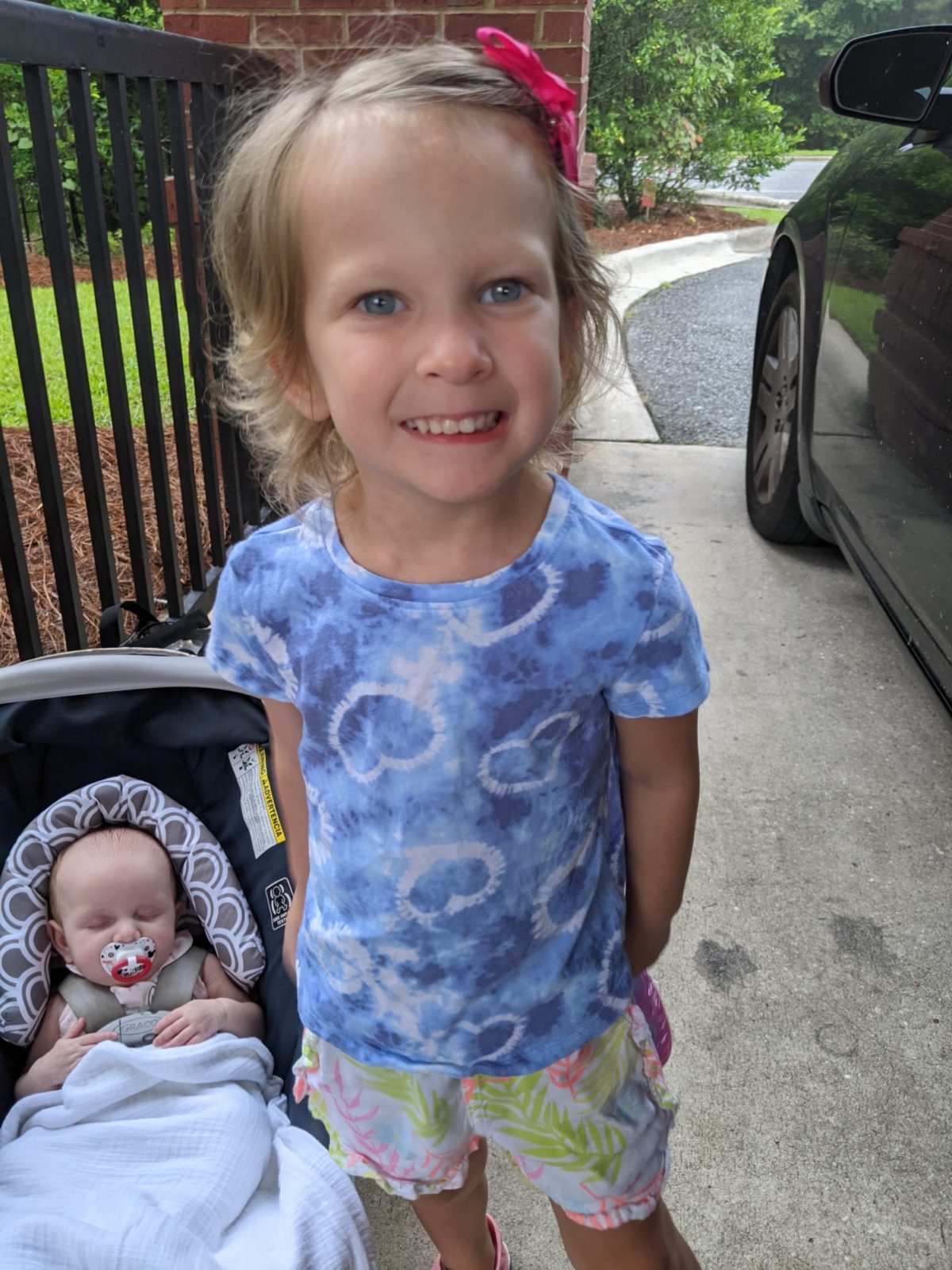 Baby Sister looked adorable in a brand new outfit, which made Emerson dub her as "Little Bunny FooFoo." And I love the adorable little cottontail right there on her shirt pocket. And yes, a shirt pocket is obviously something every newborn baby needs.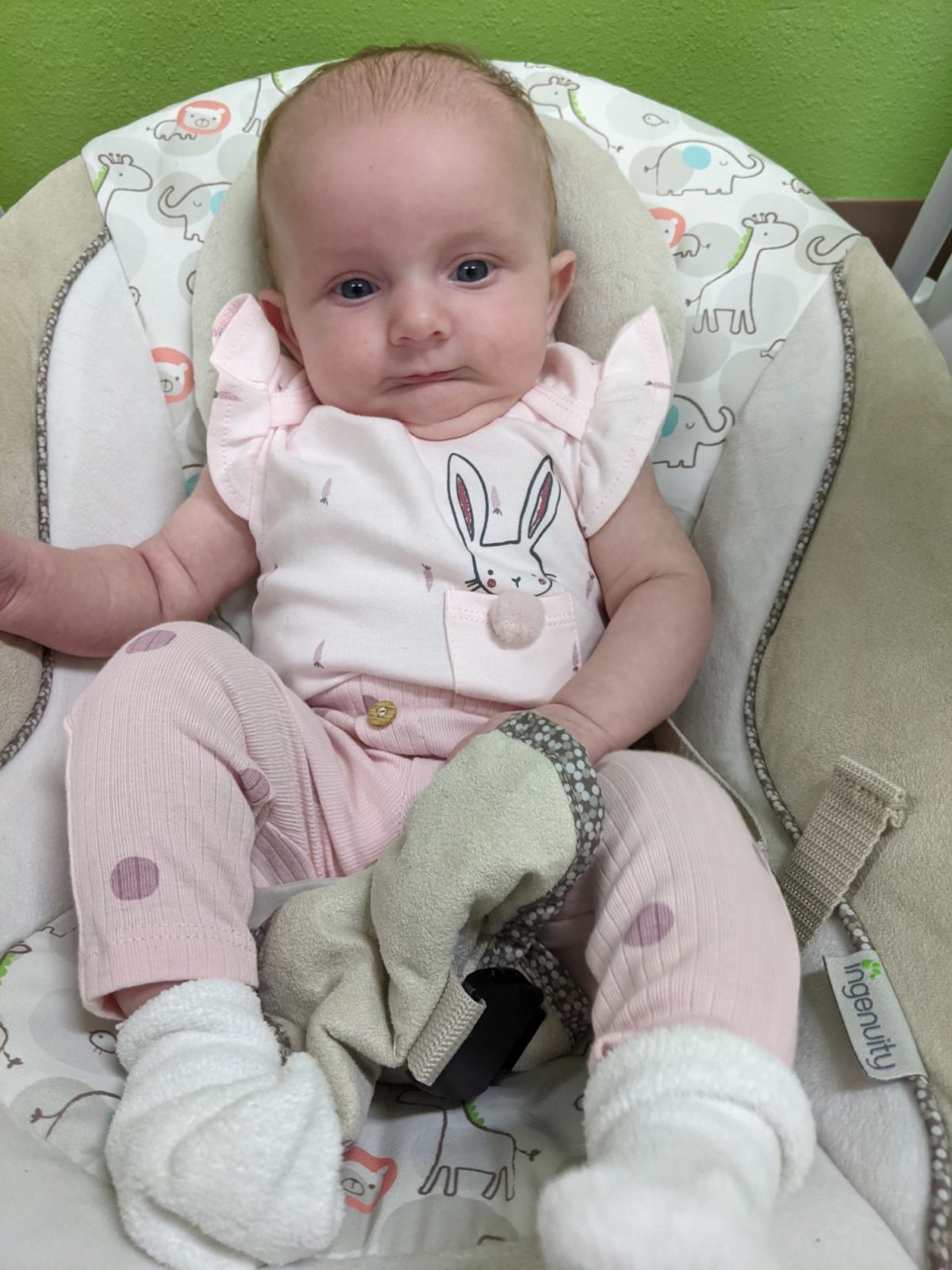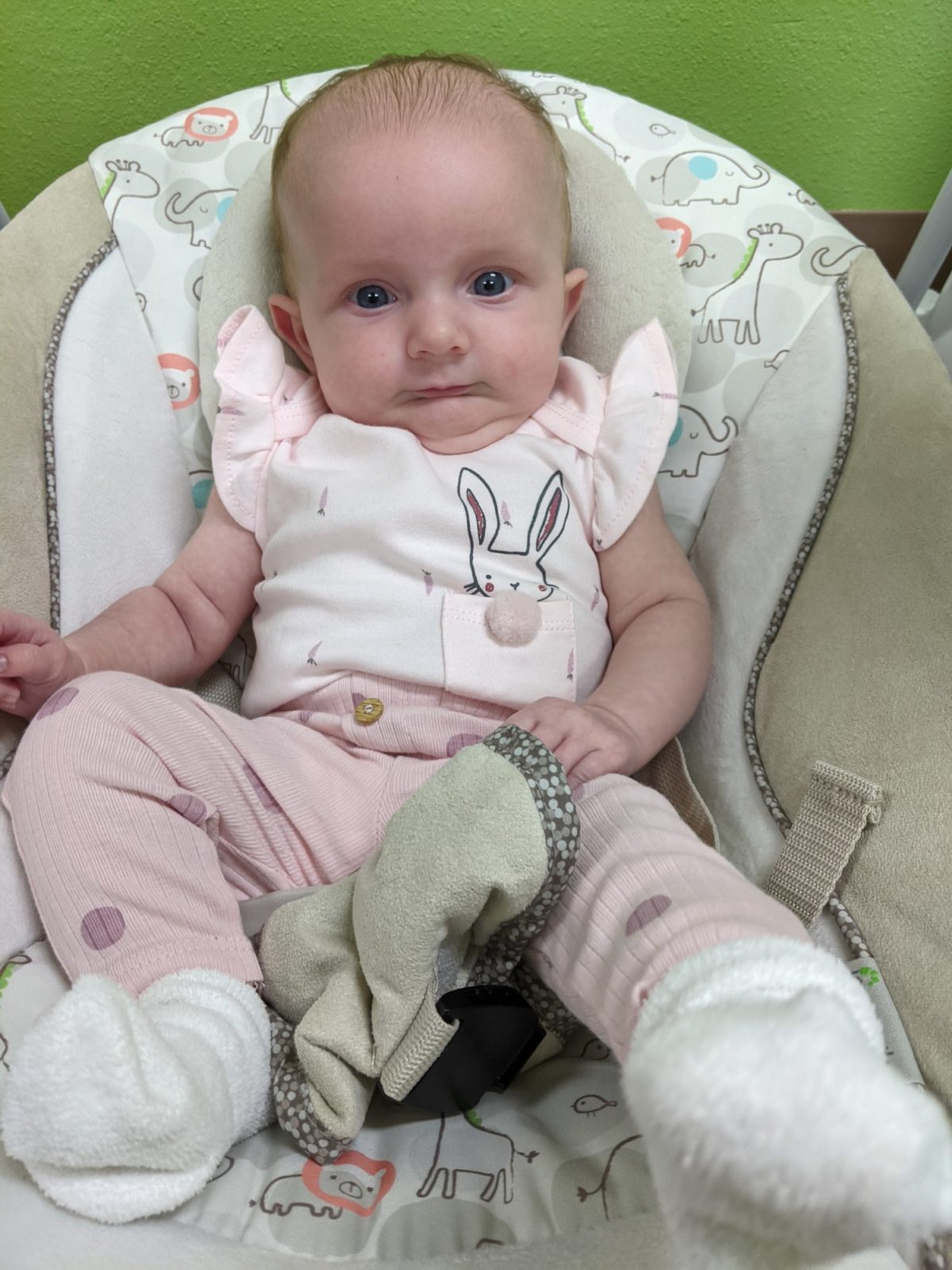 I had some extra time to waste on my lunch break today since I stayed late at work last Friday, so I headed back towards home to meet Jeff at one of our favorite restaurants. It used to be called "Super Perro's," but they recently changed their name to El Rincon Latino. We both ordered our favorite meal (pollo encebollado), which was an even better deal at lunch, and everything was as delicious as always. And we tried a new dish (queso arepa), which was interesting, but really nothing to write home about…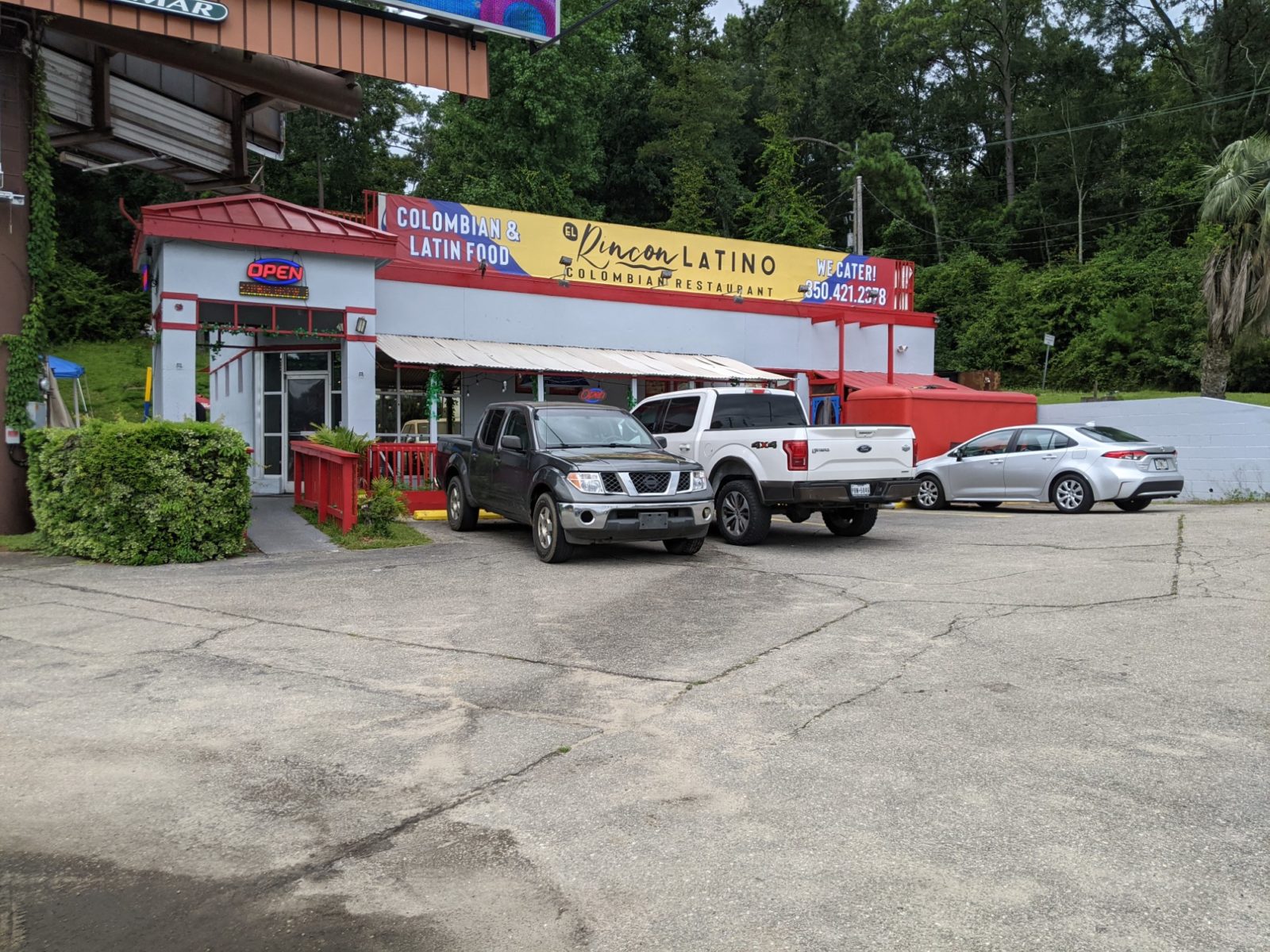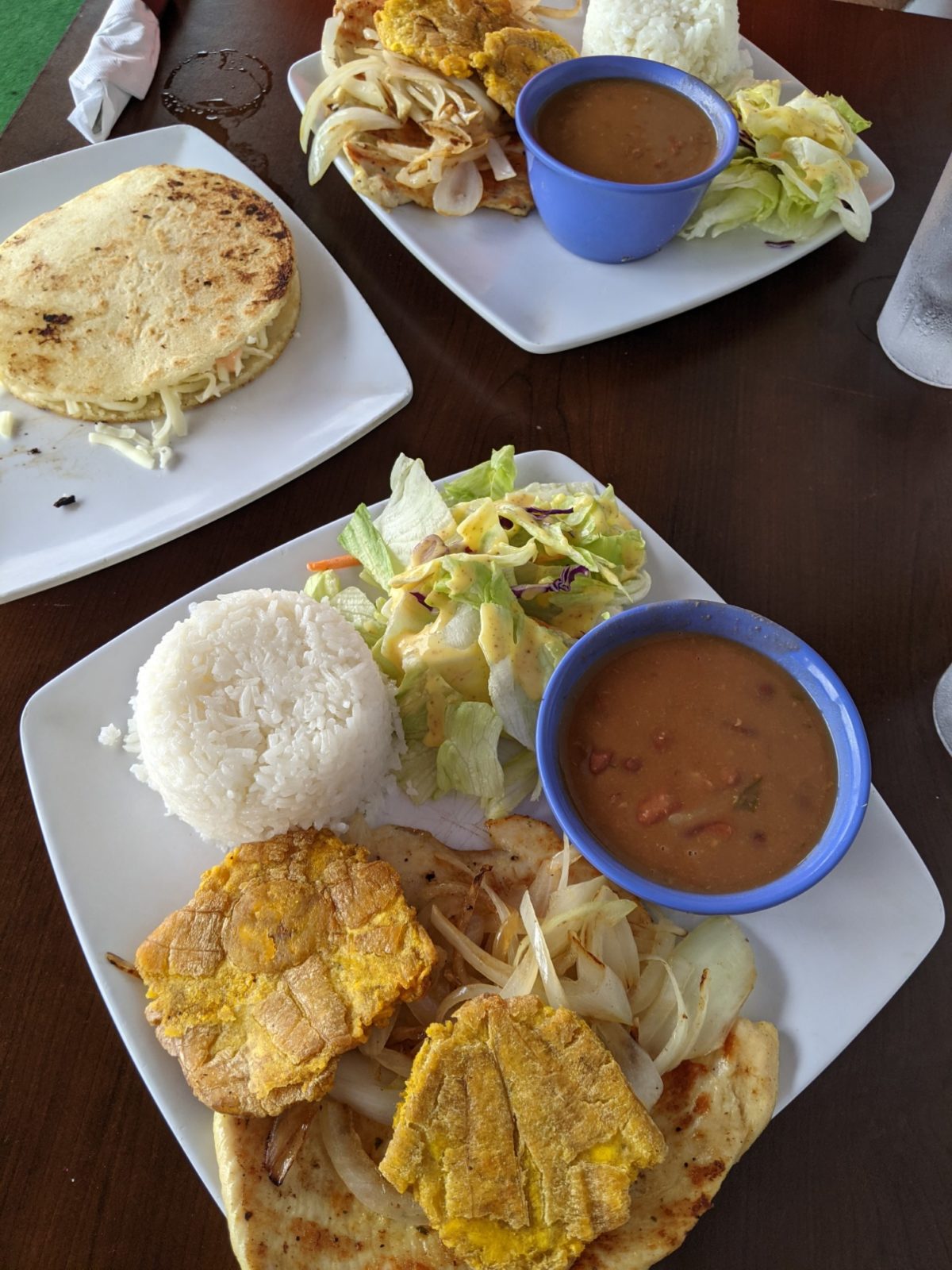 This picture was actually from yesterday, but school didn't send it to us until today, so I had to include it. Emmie and her sweet little friends were praying over their play-food. So sweet!!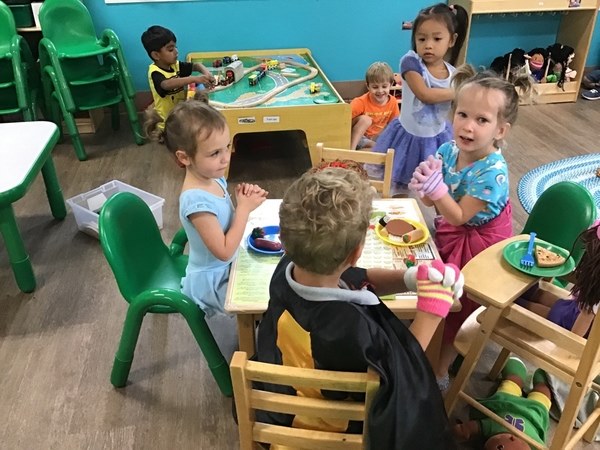 This morning, I got some sweet & sour meatballs in the crockpot, then when we got home, we just had to make up some jasmine rice and steamed broccoli, and dinner was ready to go.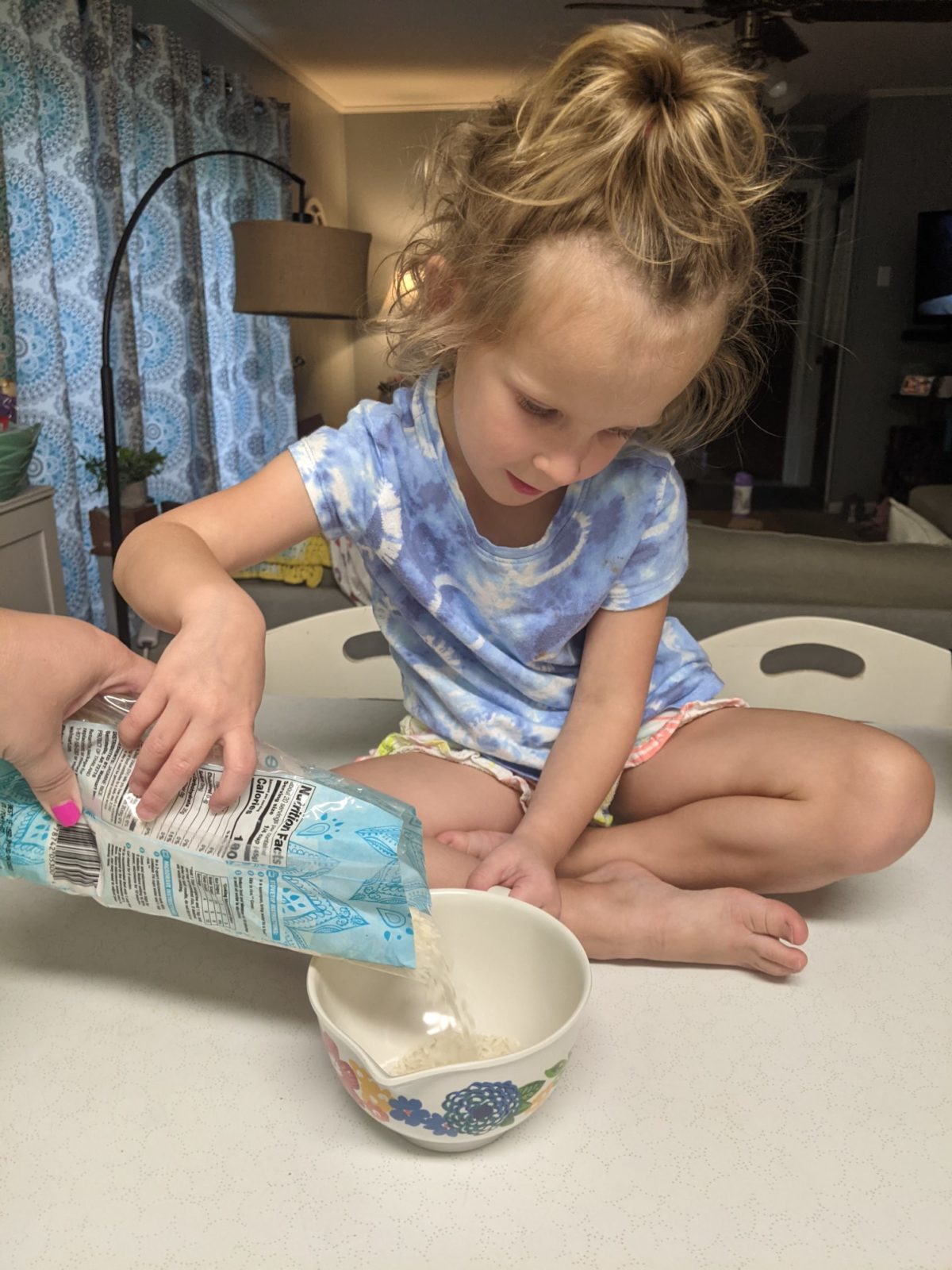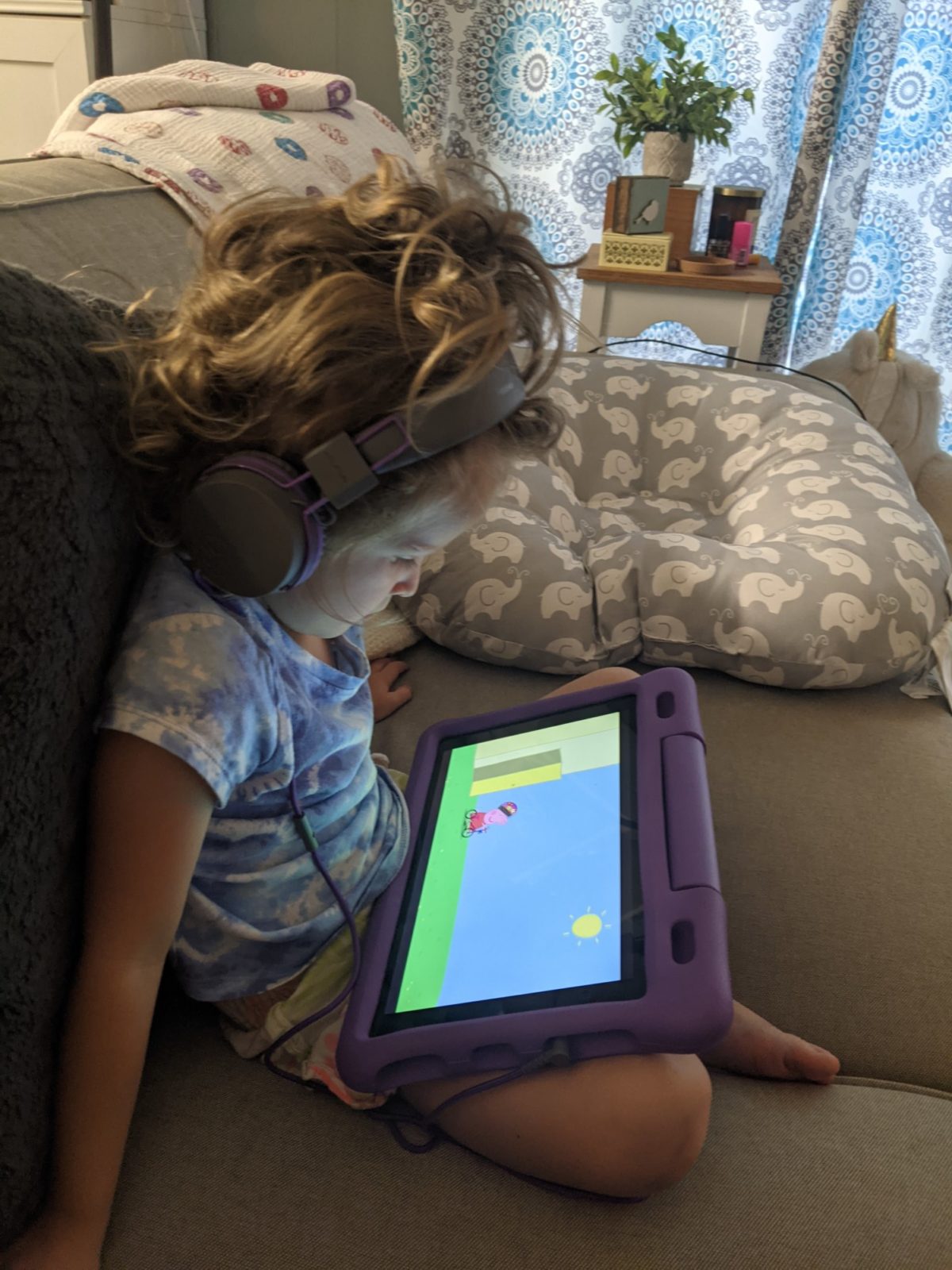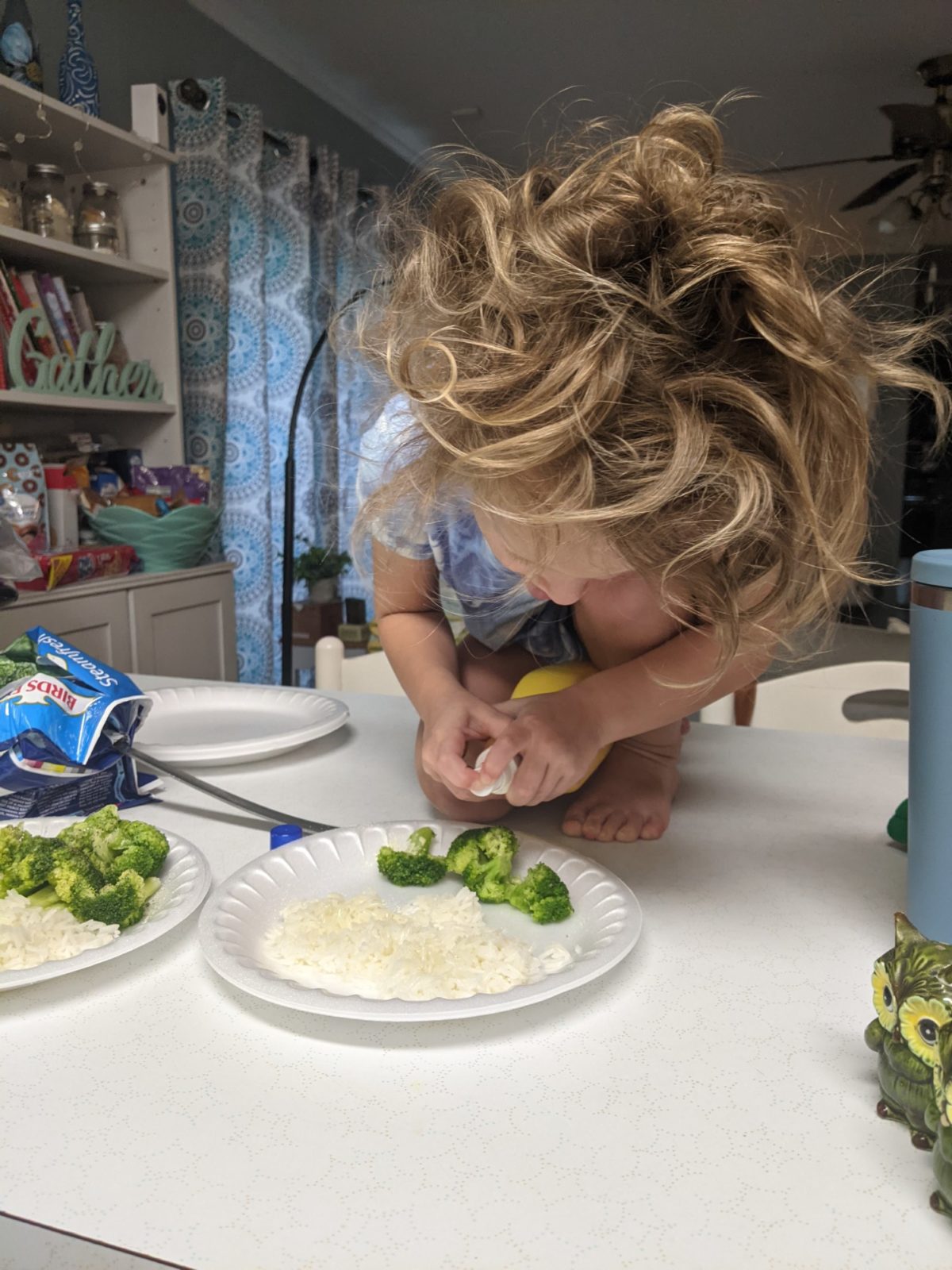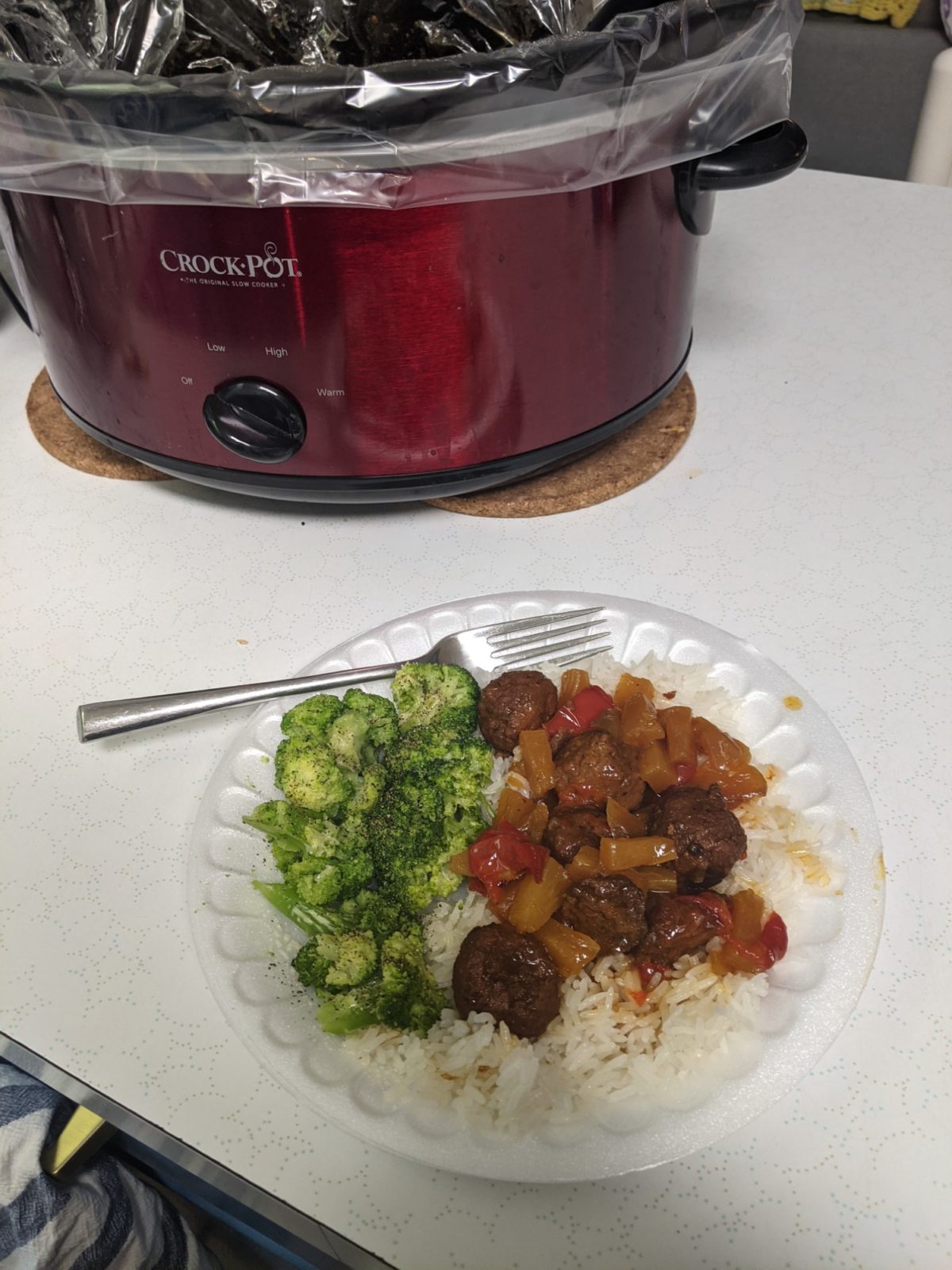 Addison fell asleep while Daddy was holding her, so Emmie and I ate dinner together just us two, as is our new normal.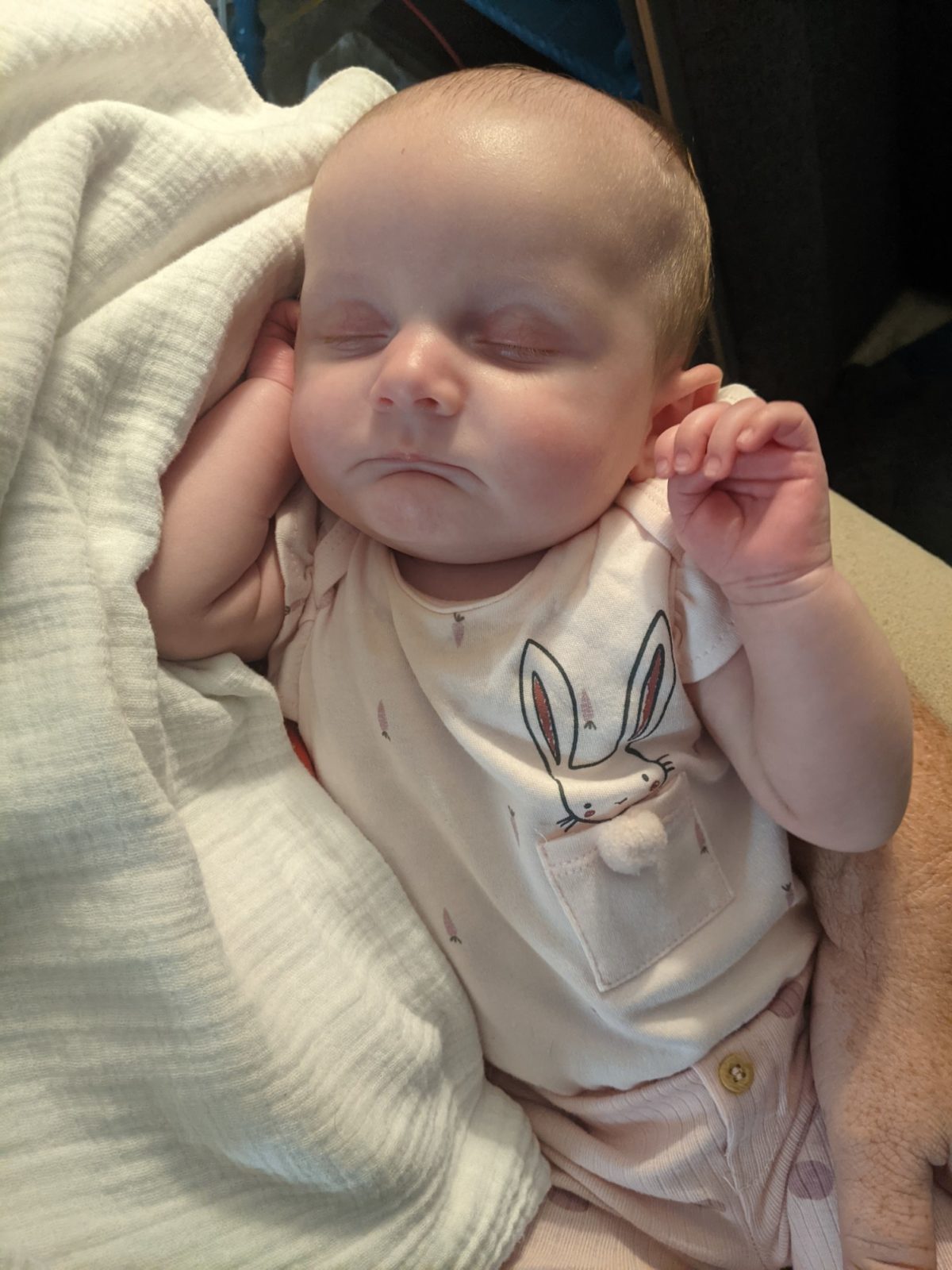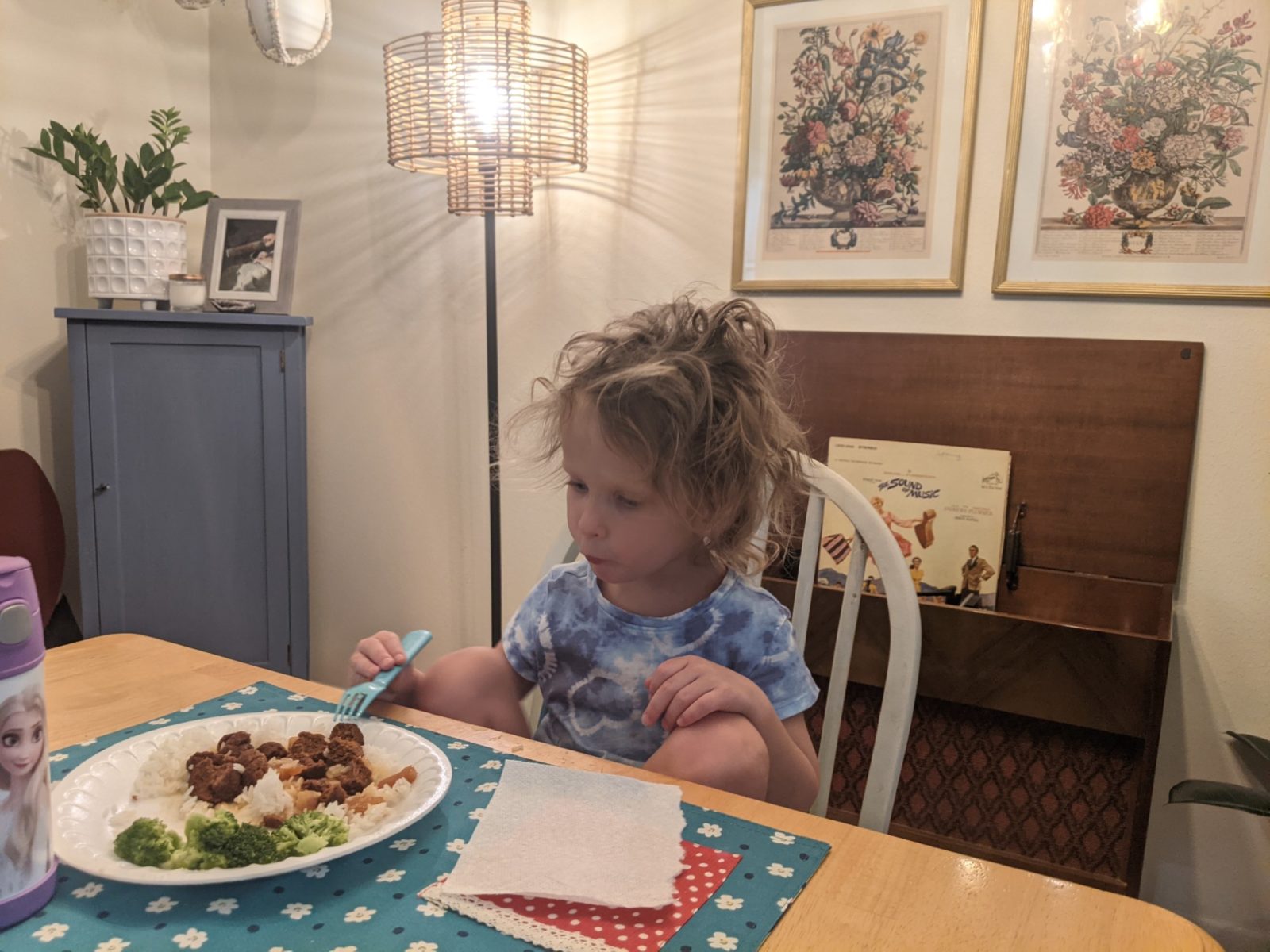 Then Jeff got the bathtub ready, and I got both girls in the bath for some soapy splashing. Please look at the rolls on that little squishy girls' side!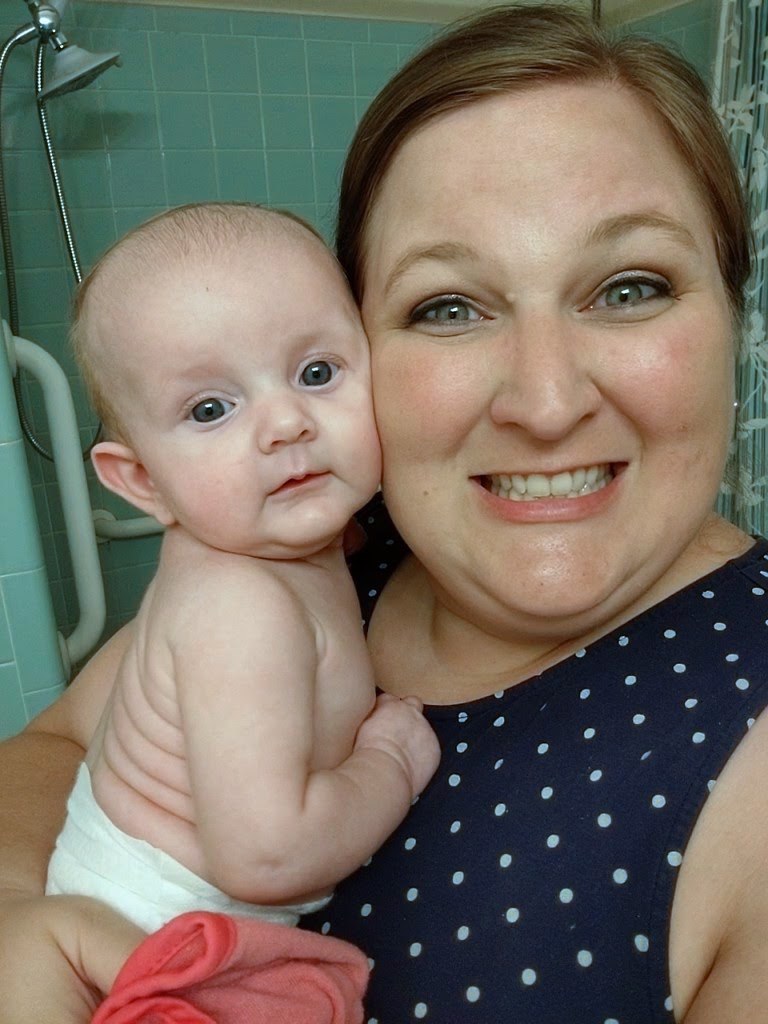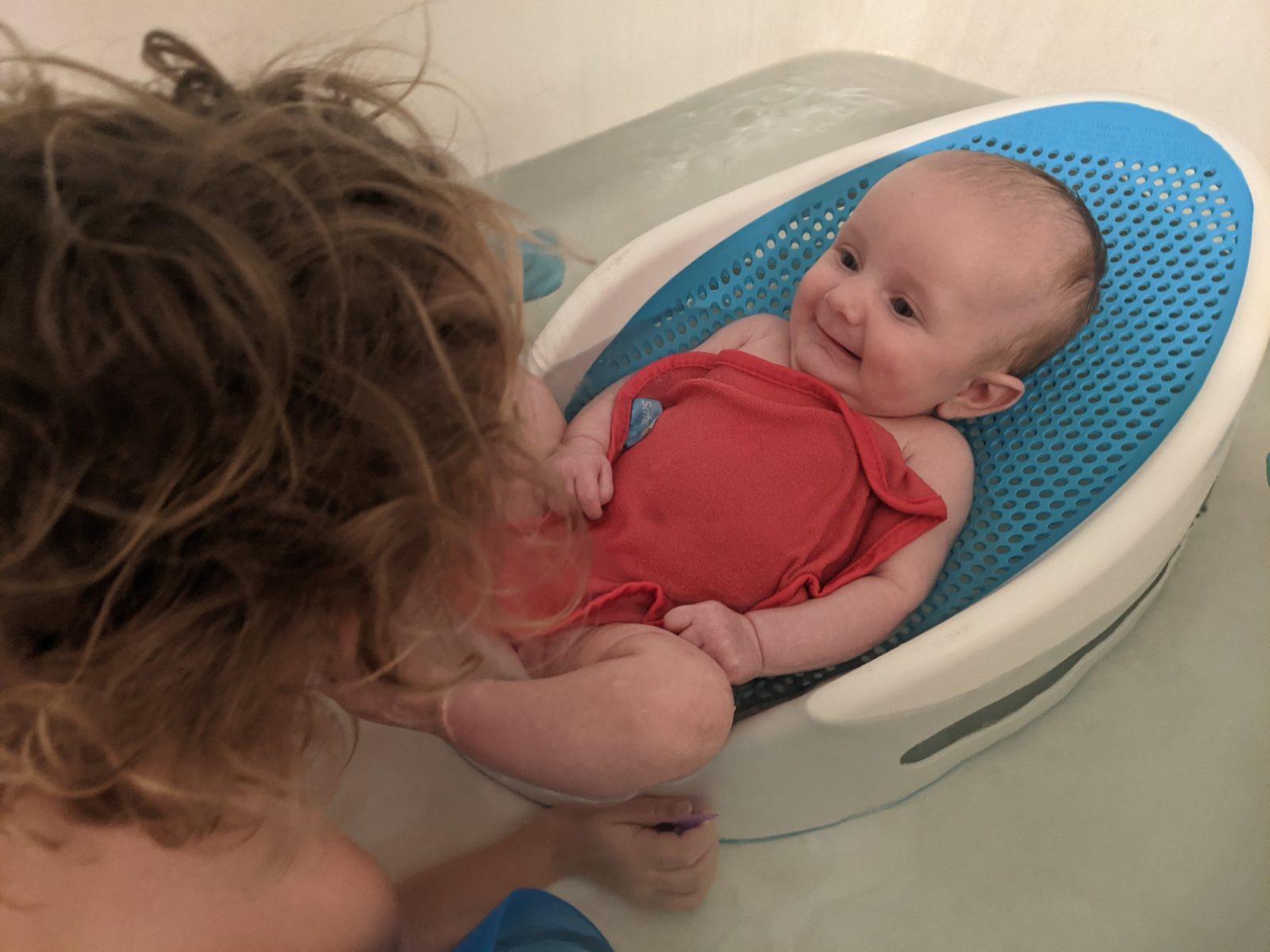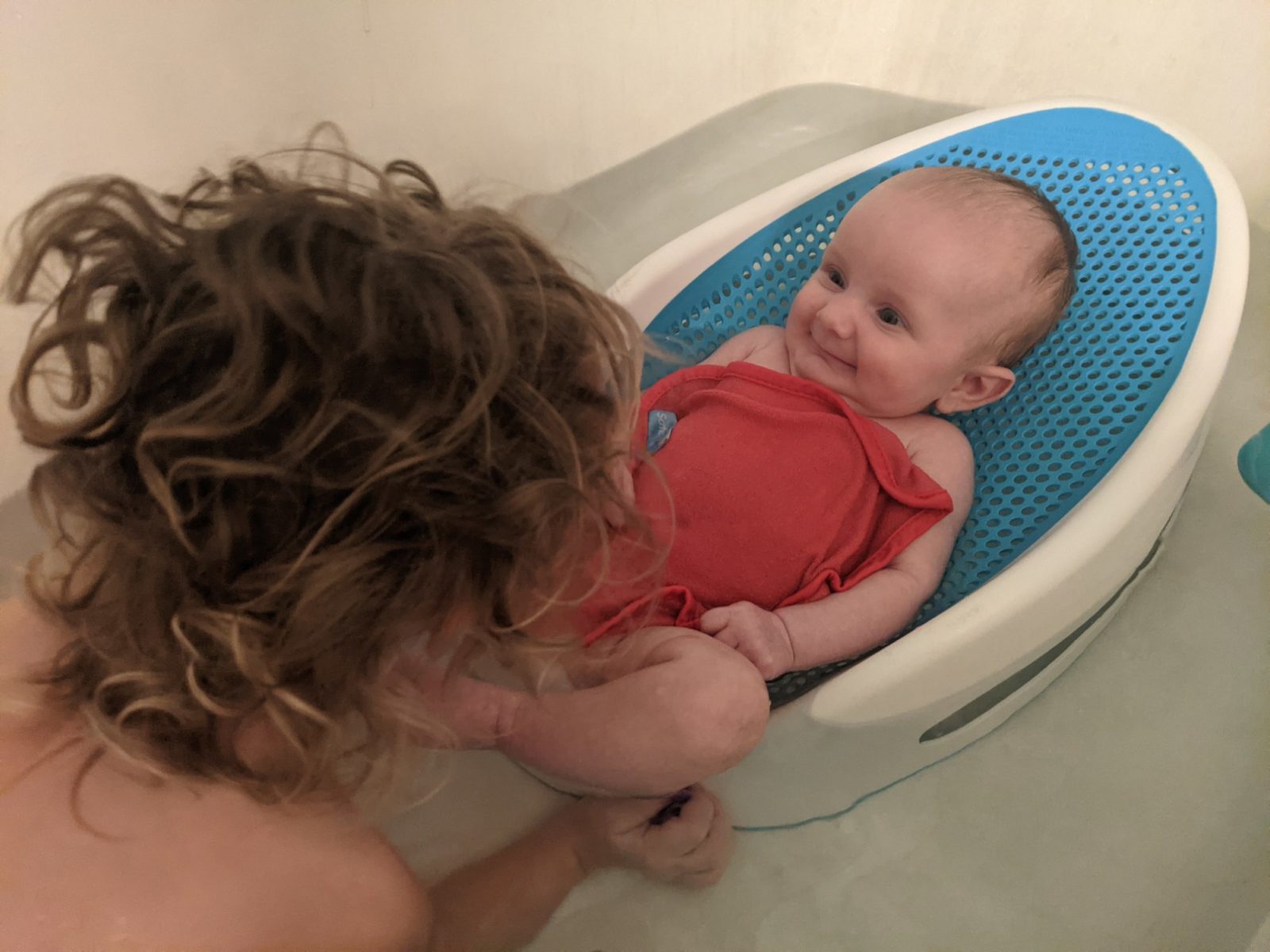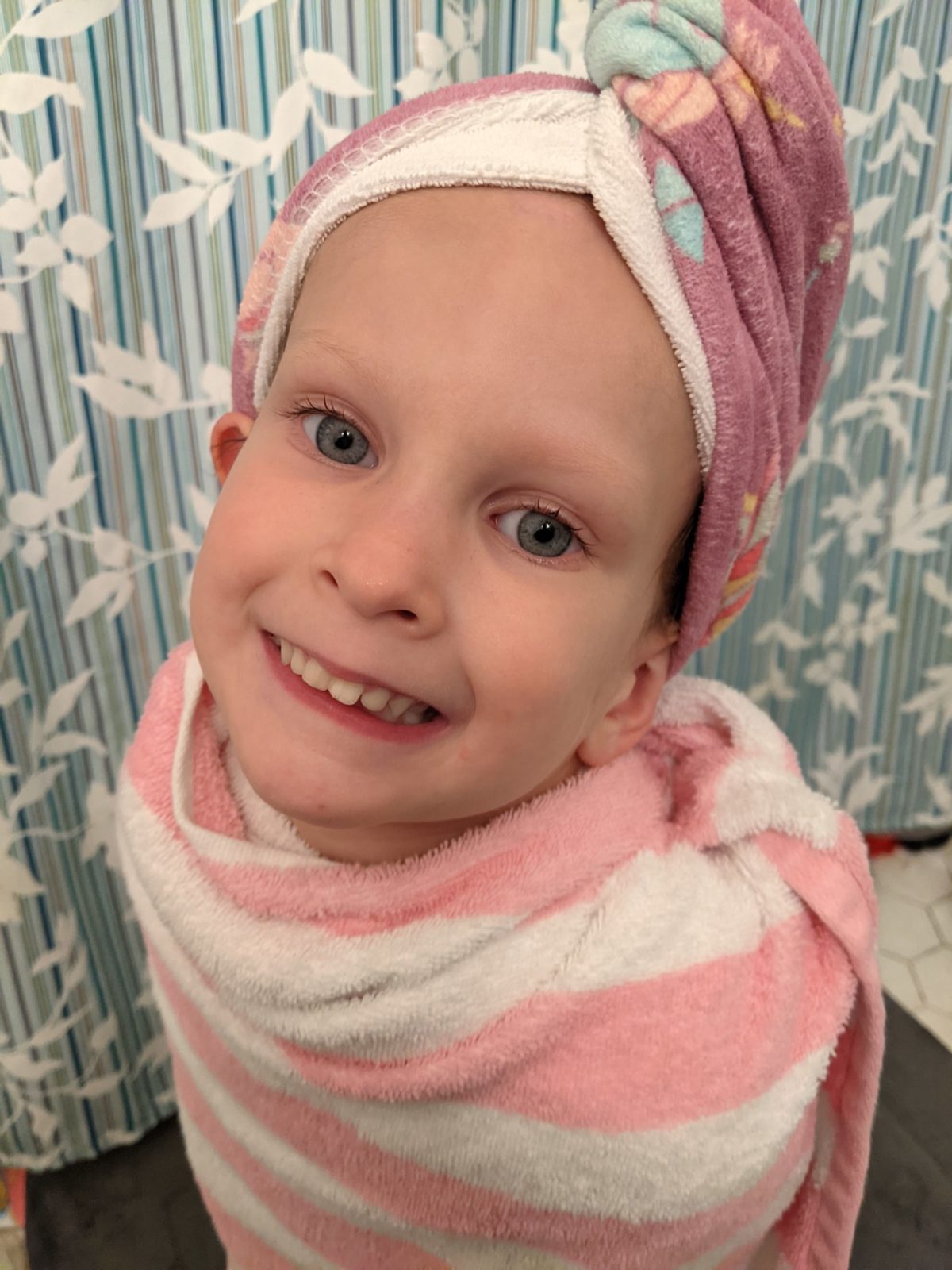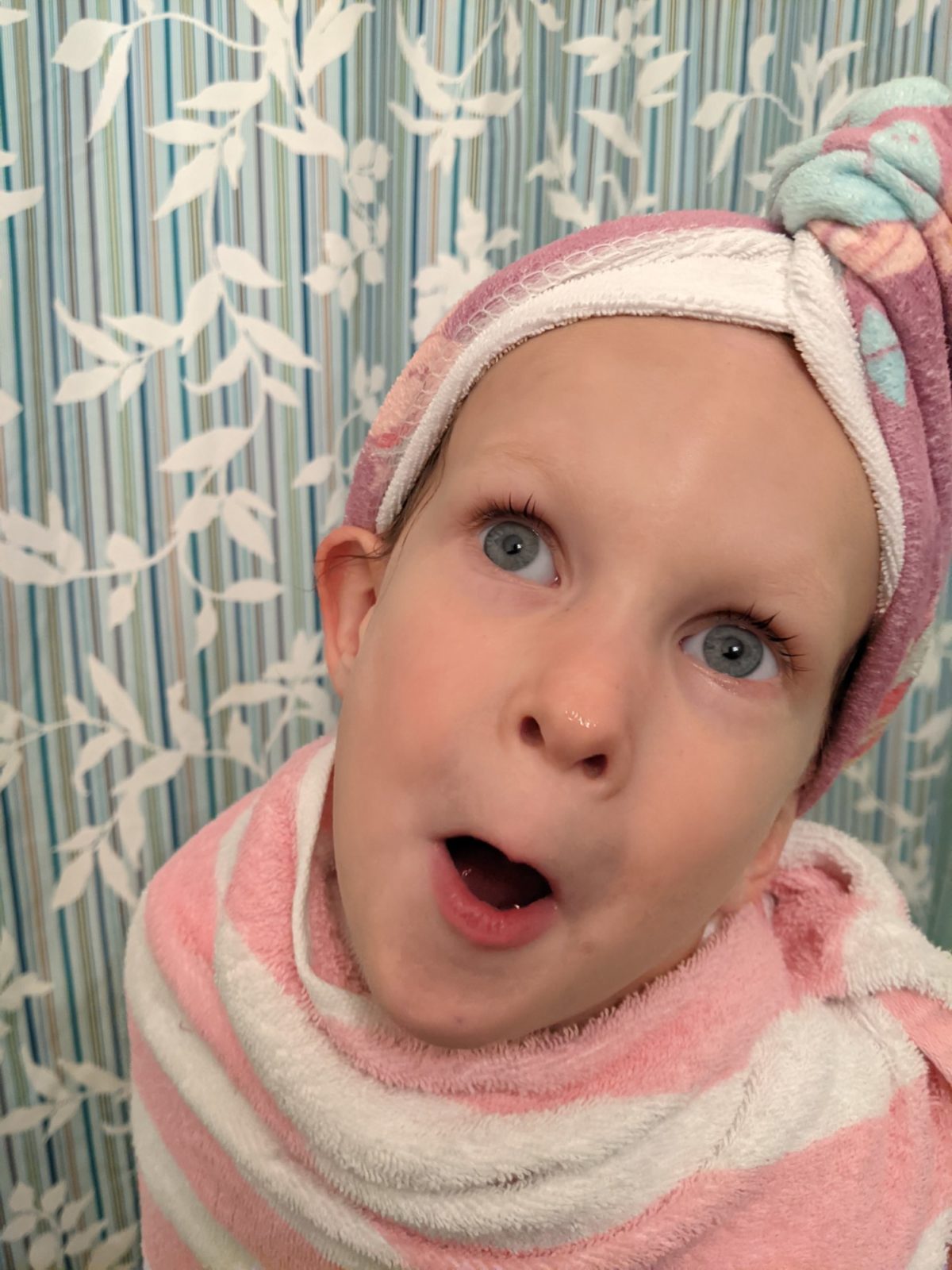 After towel-drying her hair, she specifically asked me to take a picture so she could see her crazy hair.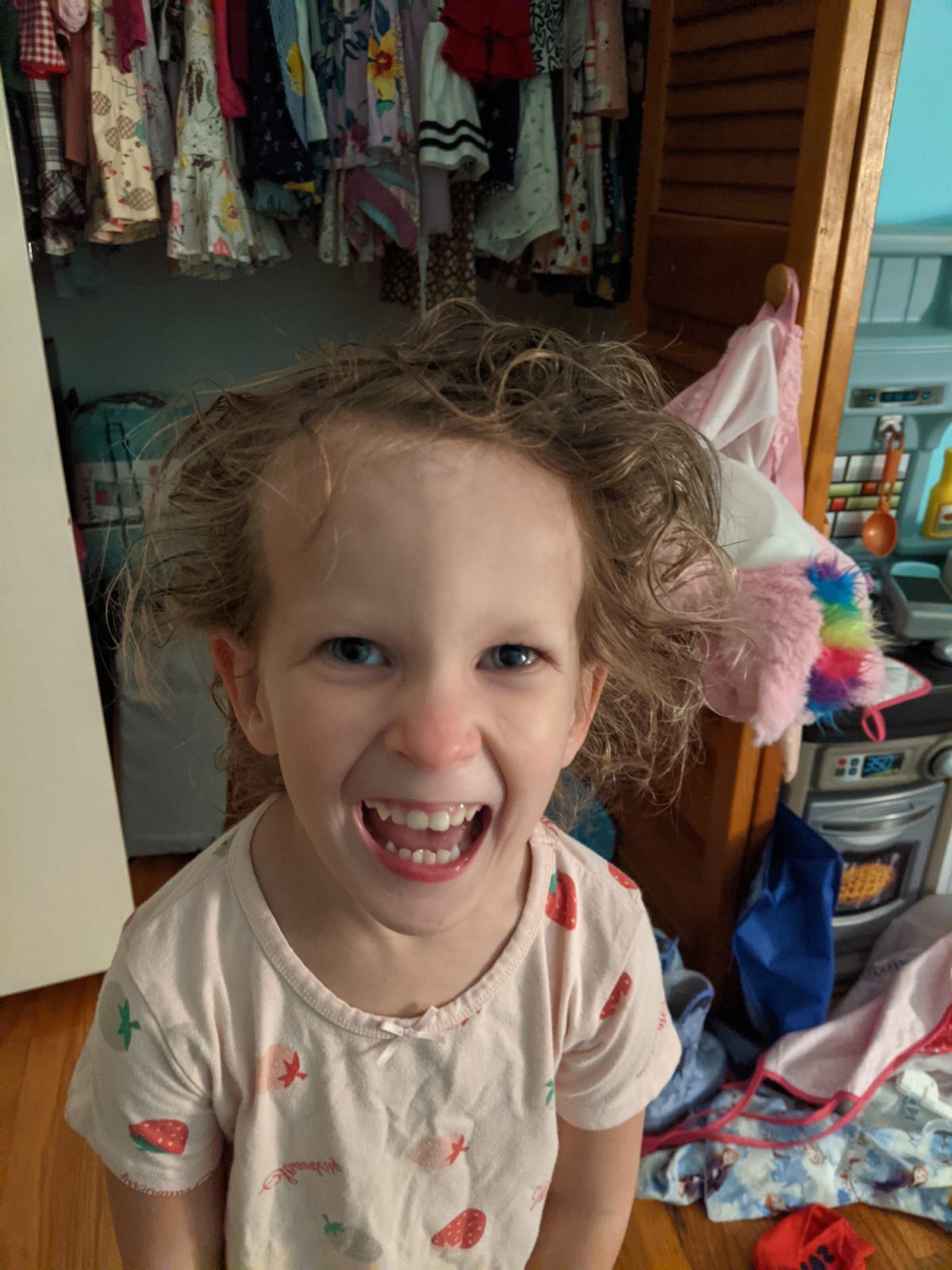 Emerson had a snack while I fed Addison, and then Jeff read Emmie her bedtime story.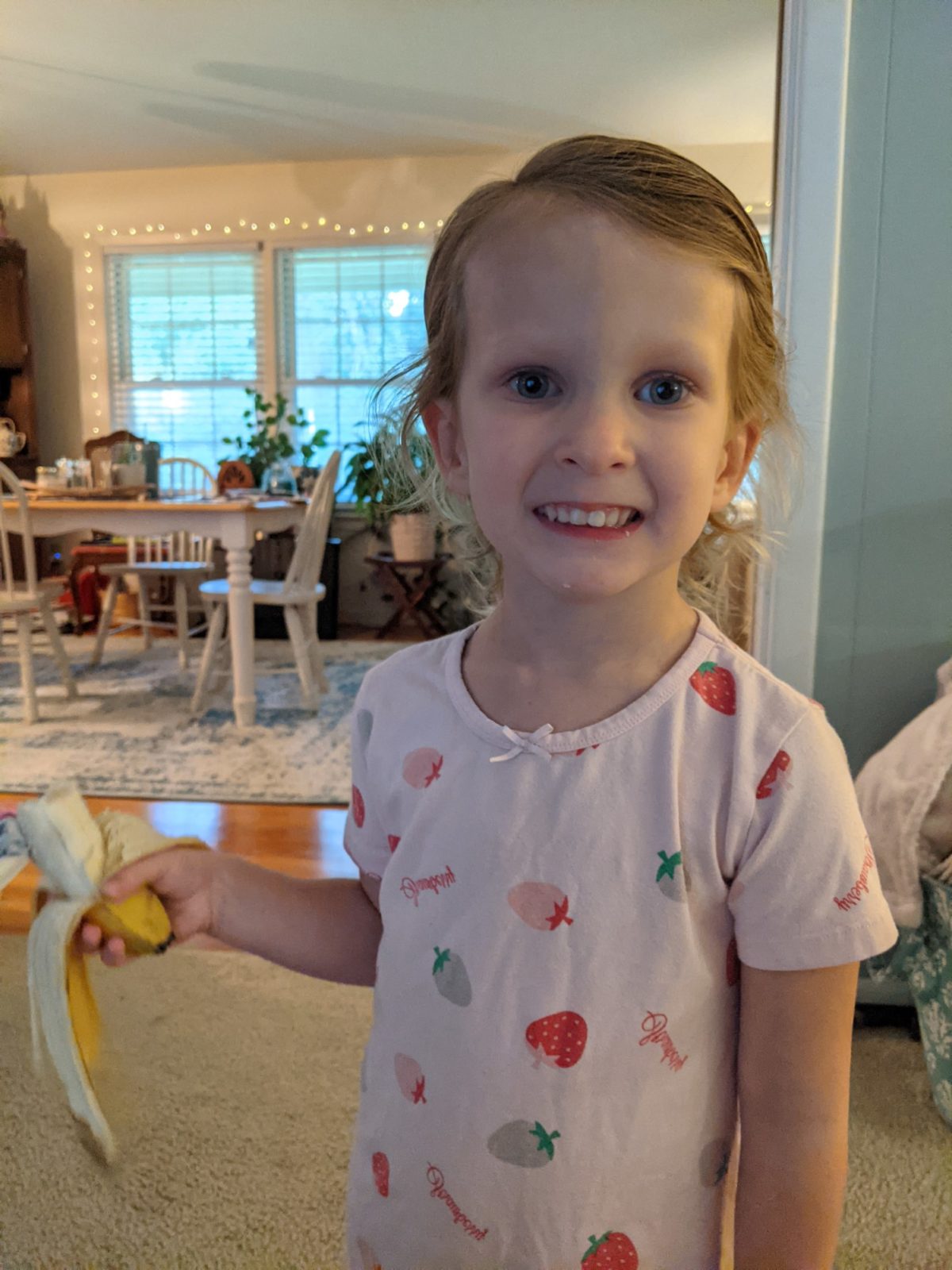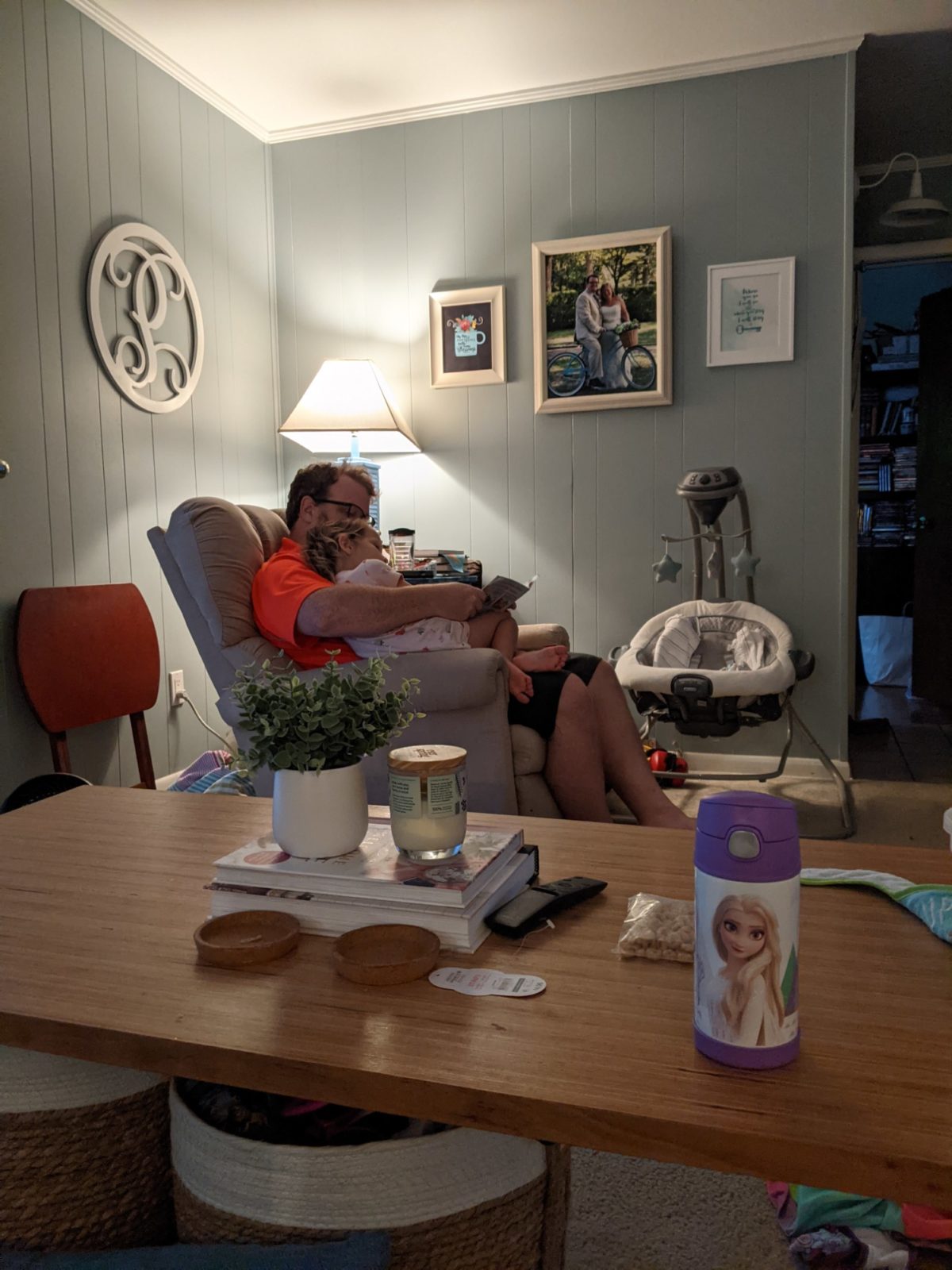 Jeff and I took turns holding Addie when she was done with her bottle, and getting Emmie all tucked into bed. Before Addie's bottle, she actually got super mad and screamed for about 10 minutes, worse than I'd ever heard her cry. It took a bit to get her to calm down, but once I did, she finished her bottle and then immediately zonked out and has been perfectly peaceful ever since then.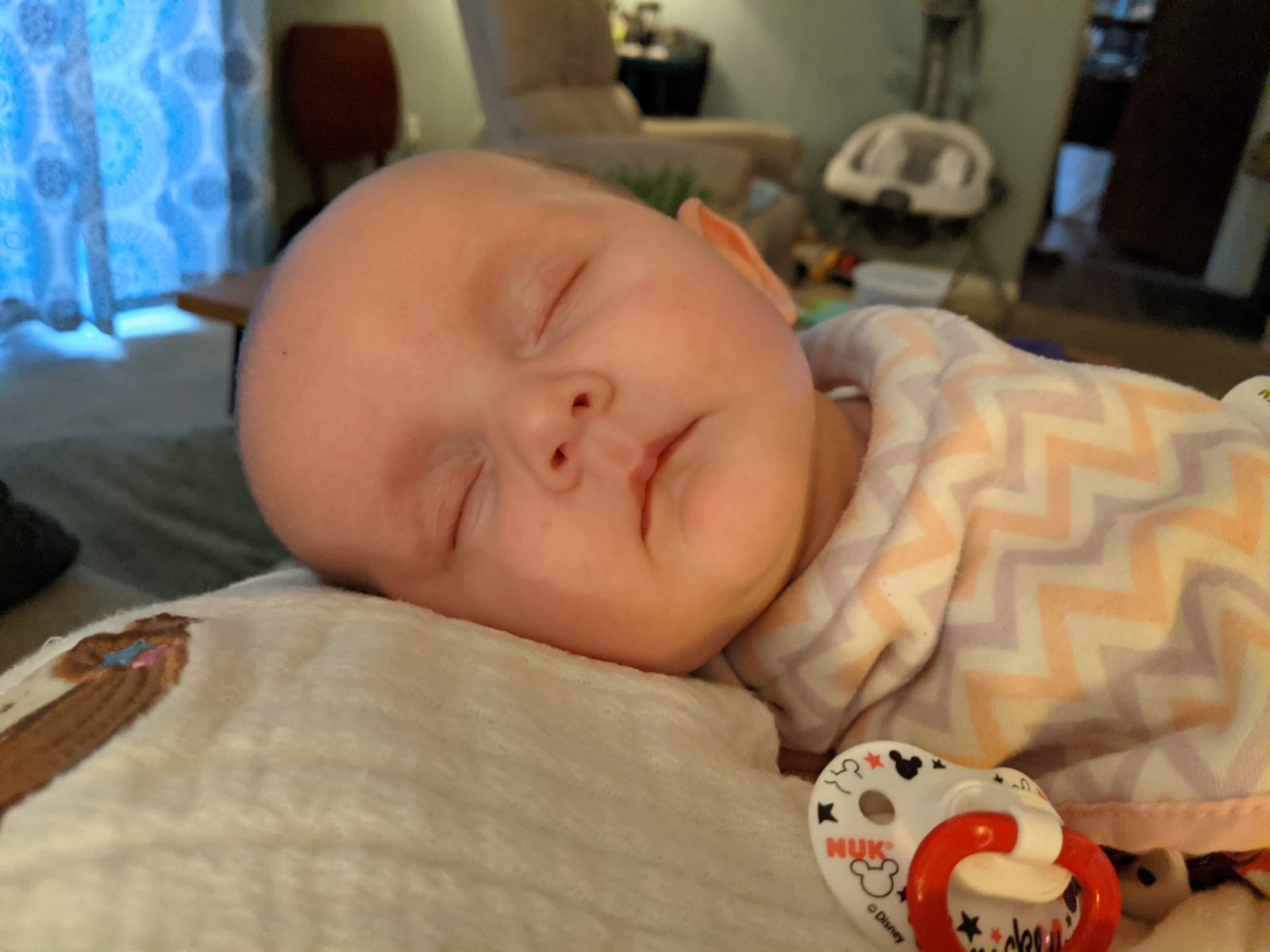 I just realized I forgot to put away the leftovers from dinner tonight, so I'm gonna head out to do that now, then settle down to chill for a bit before bedtime.