Emerson started her day with cherry Pop-Tarts on ber changing table…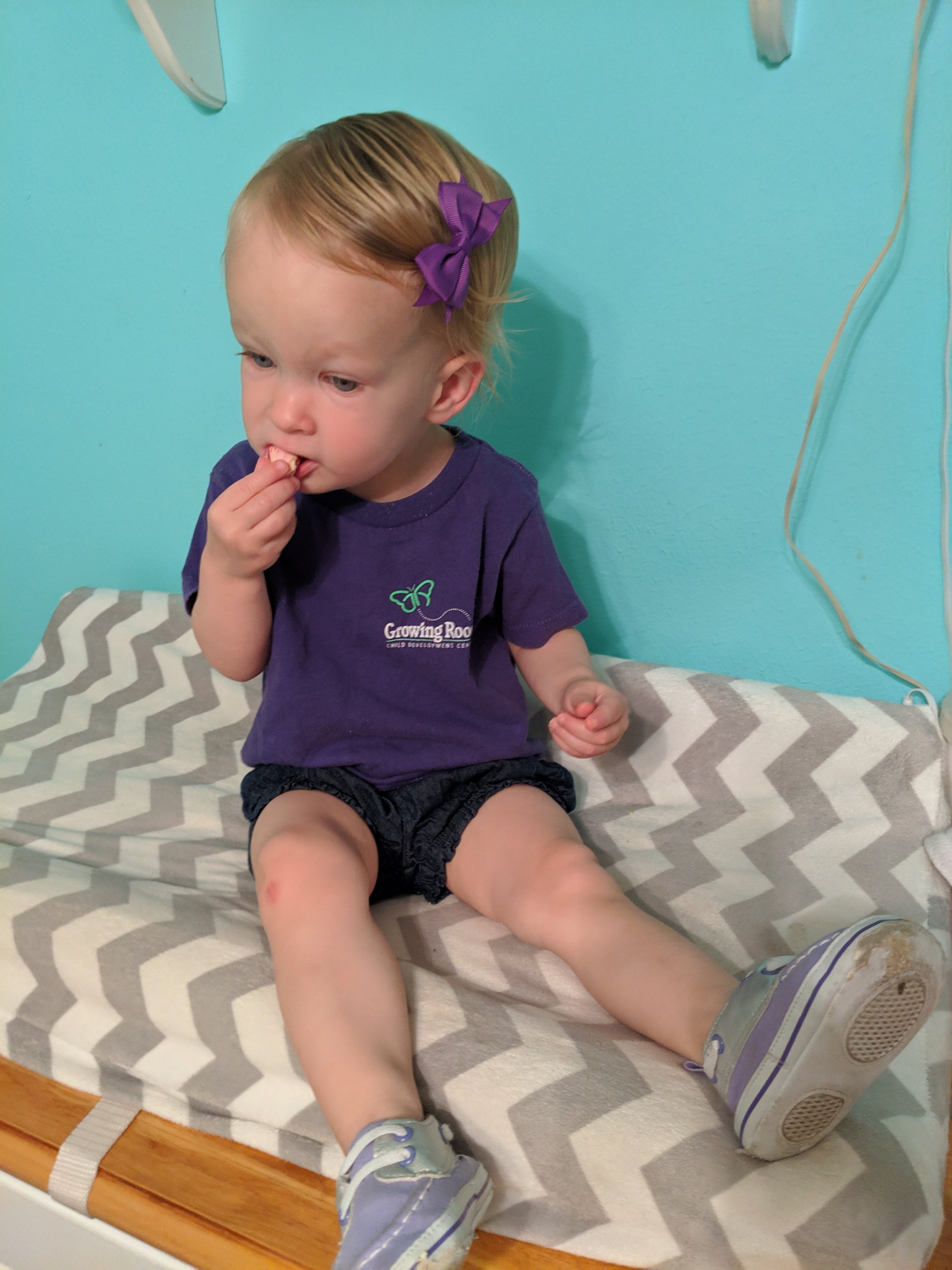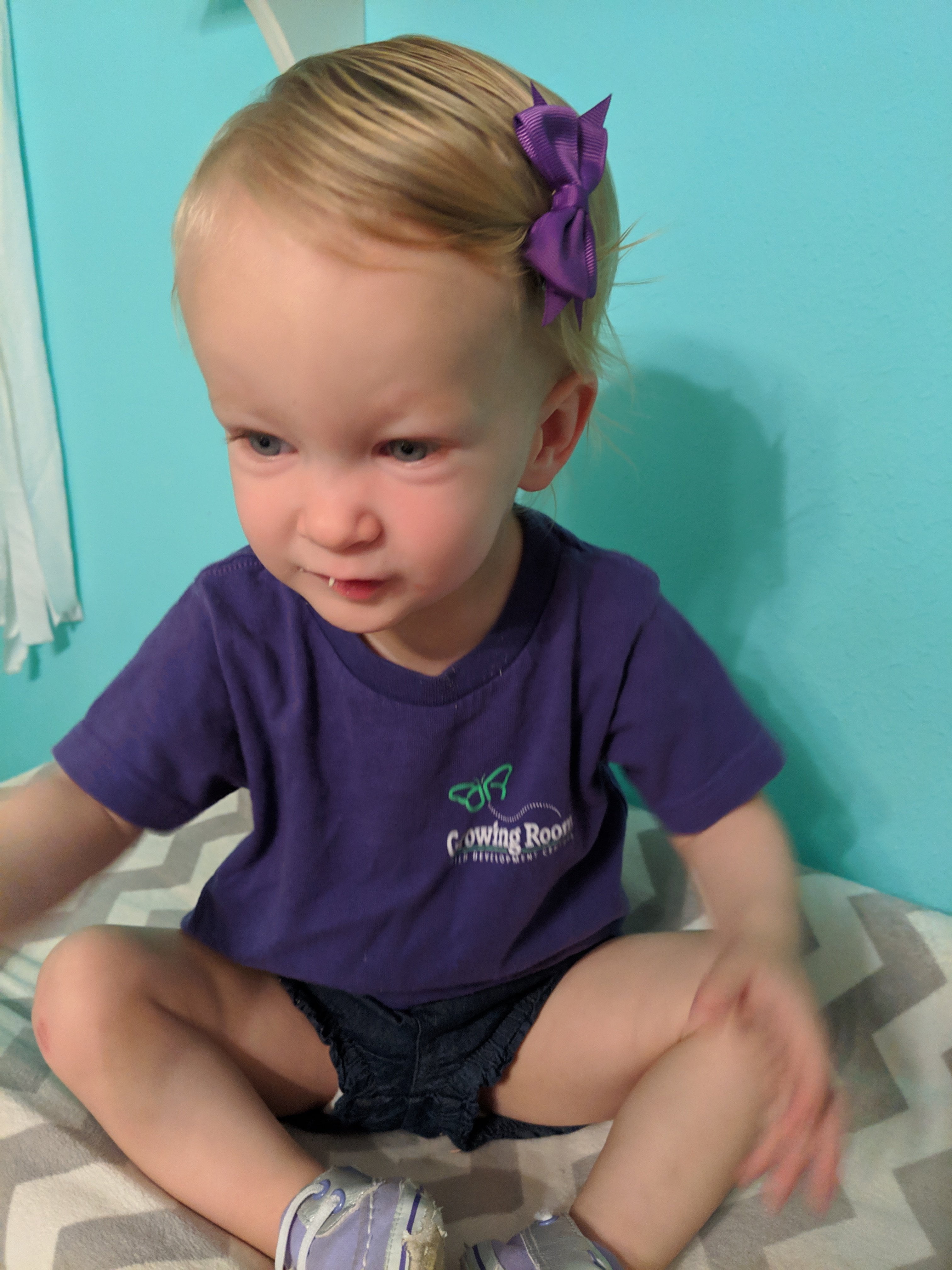 And a cup of milk (and pink antibiotics) on the stove top 🤣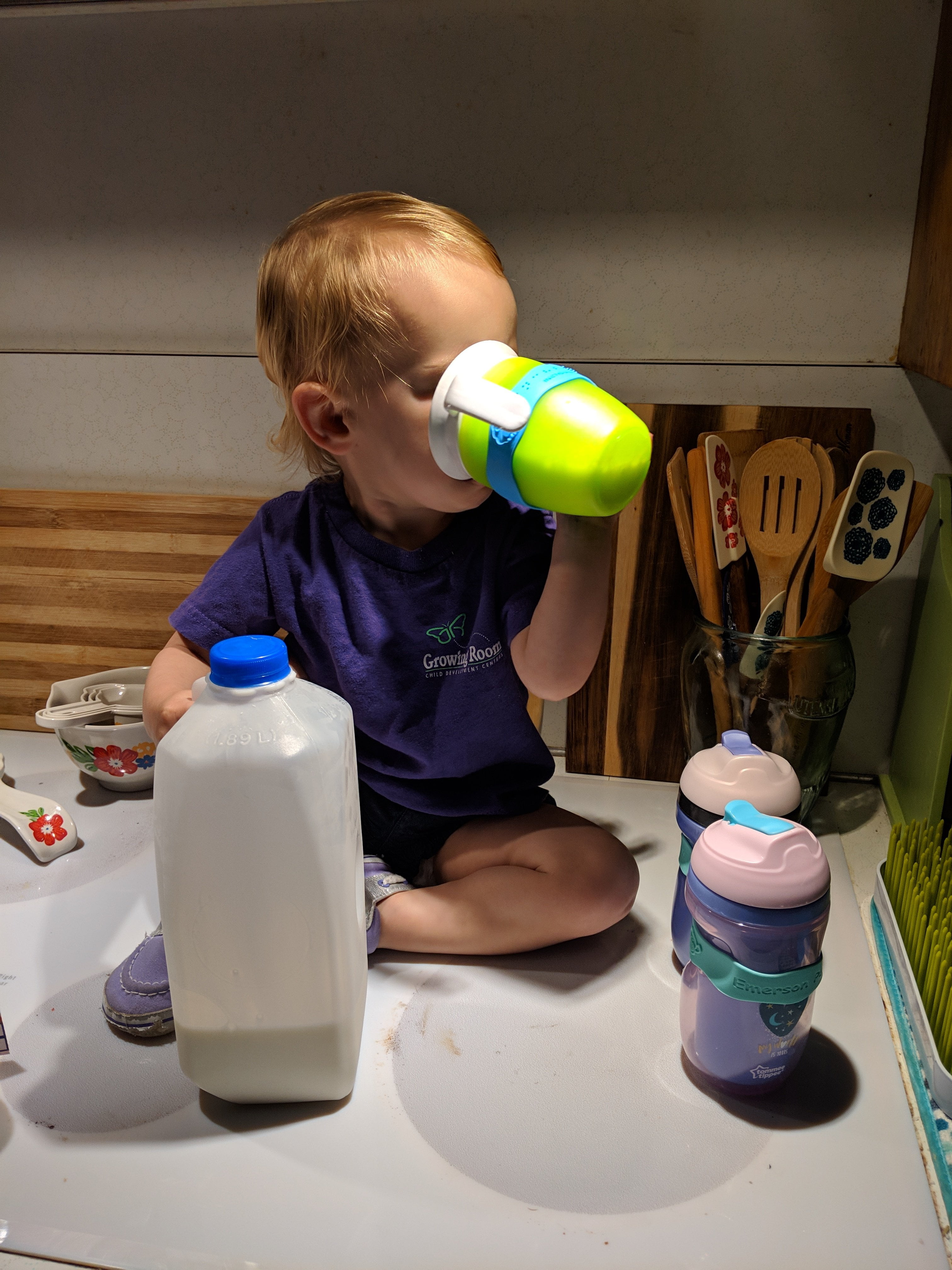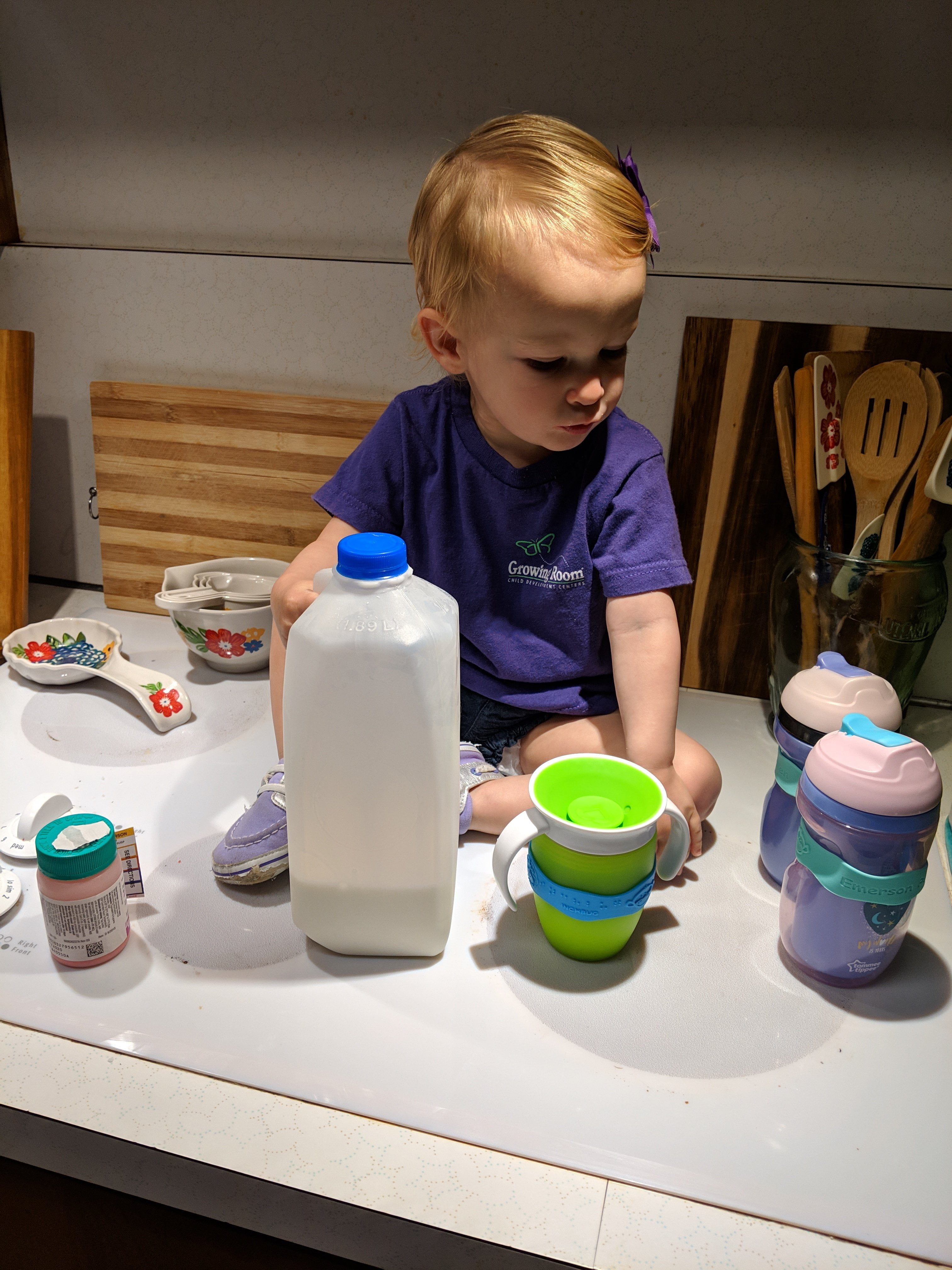 And then there were dinosaurs! (When I sent these photos to my family this morning, my Mama said "hair bows & dinosaurs – quite the combo!")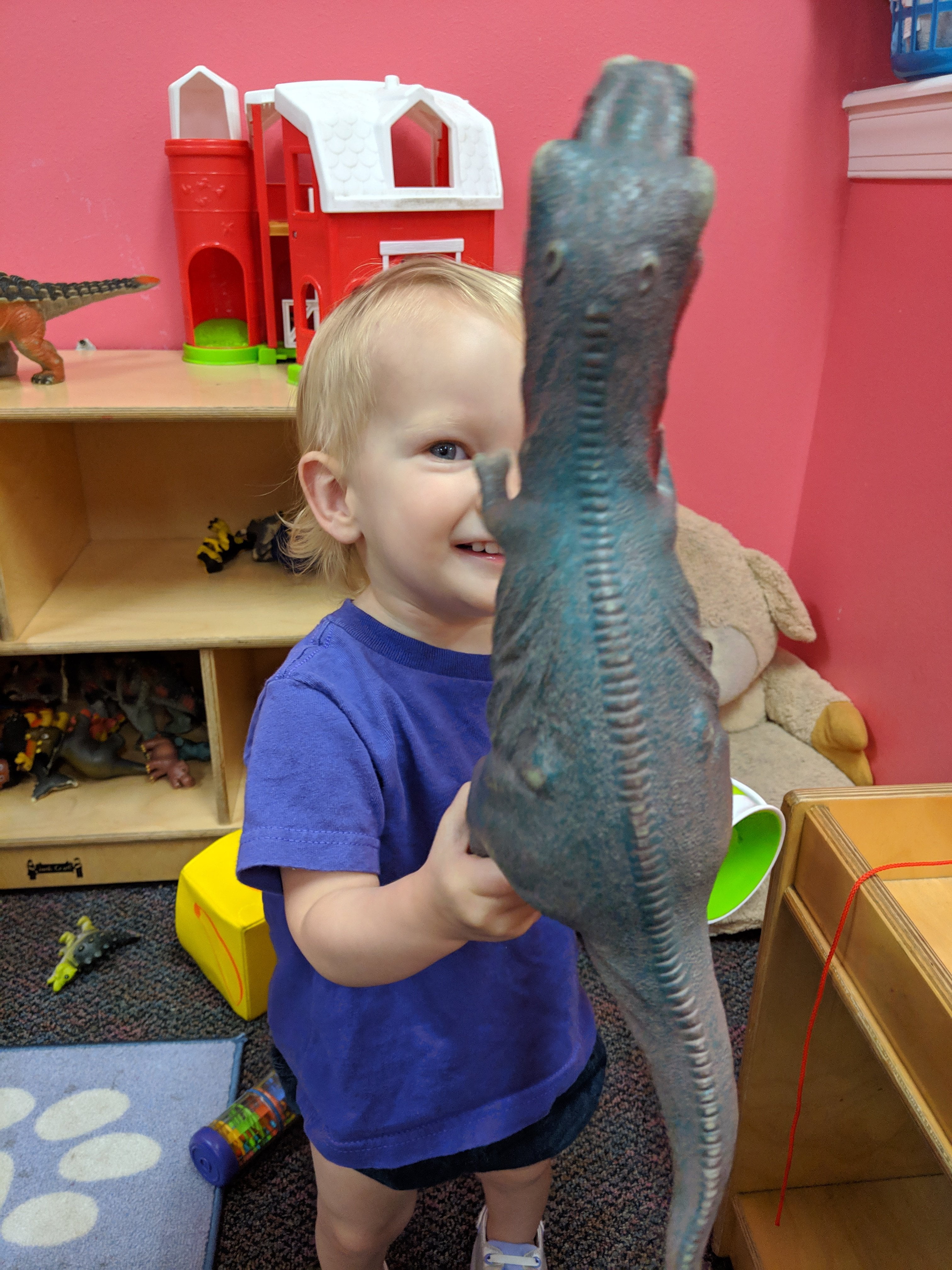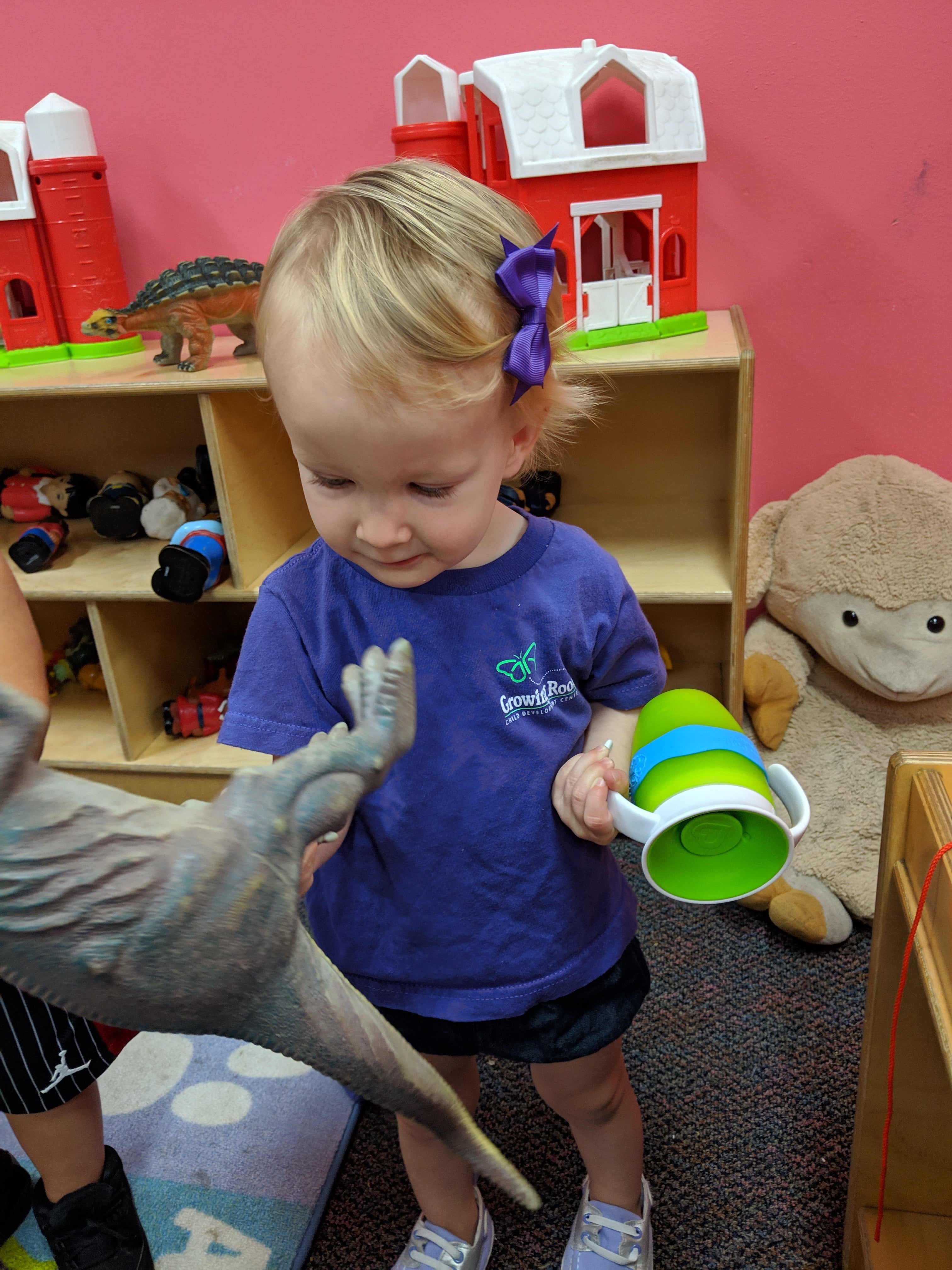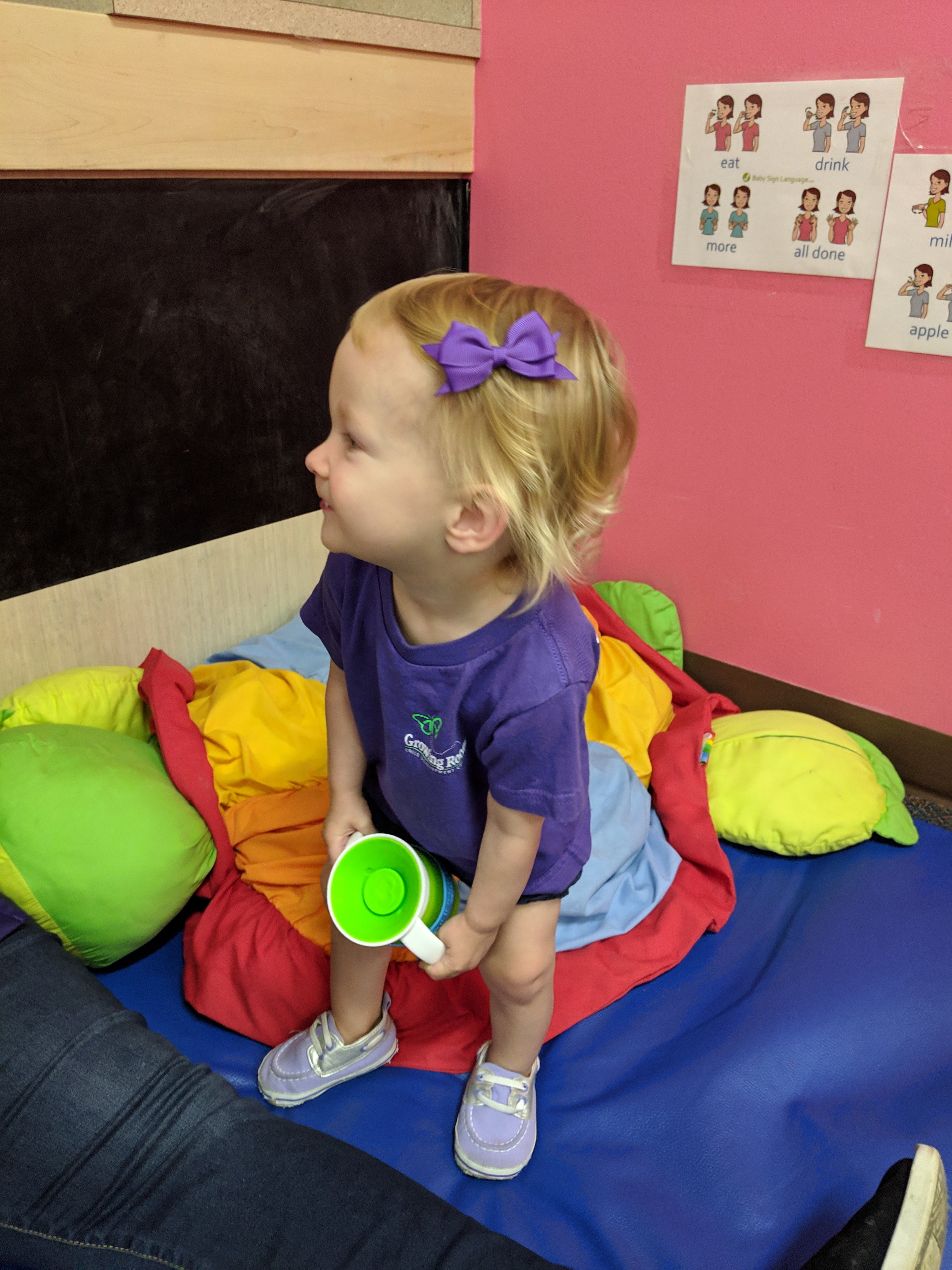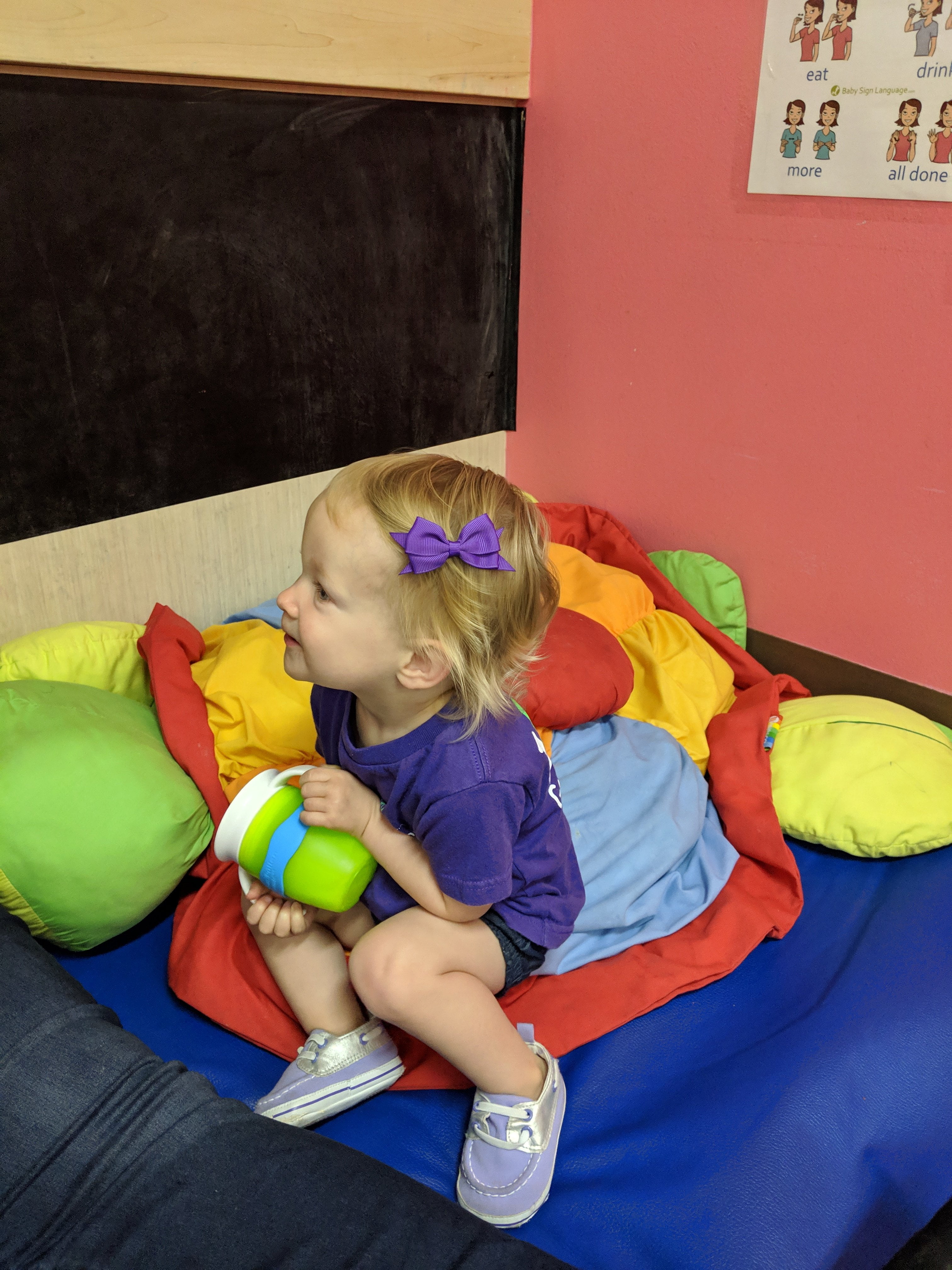 And reading books with Ms. Q.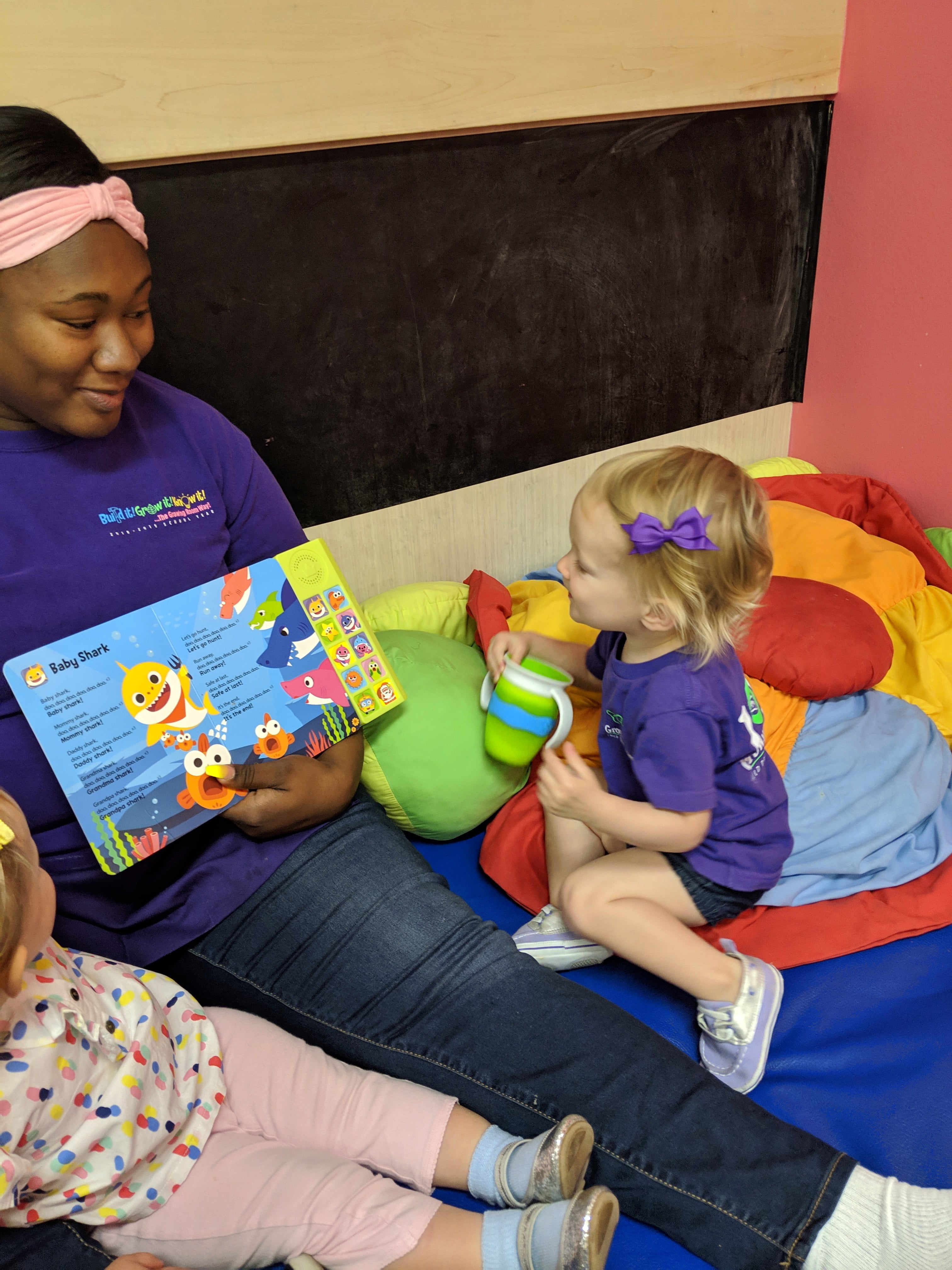 For my lunch break today, I went back to Kohl's again, with my receipt this time. I found some new (hopefully way more comfortable) bras, and was able to return/exchange with no problem. I even found a cute penguin shirt for Emmie on clearance for $2, for next winter.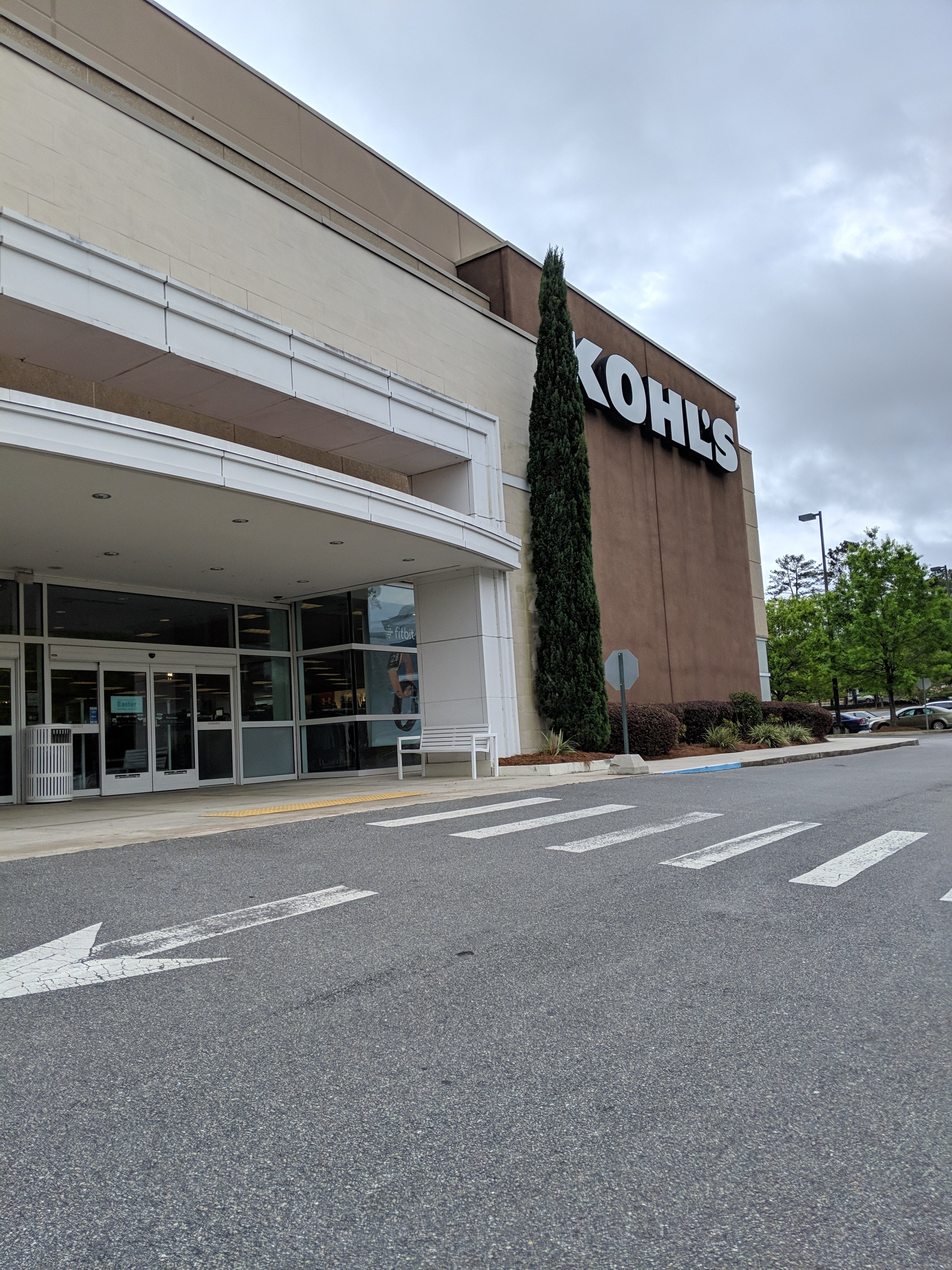 Emmie had lots of fun at school today, as always!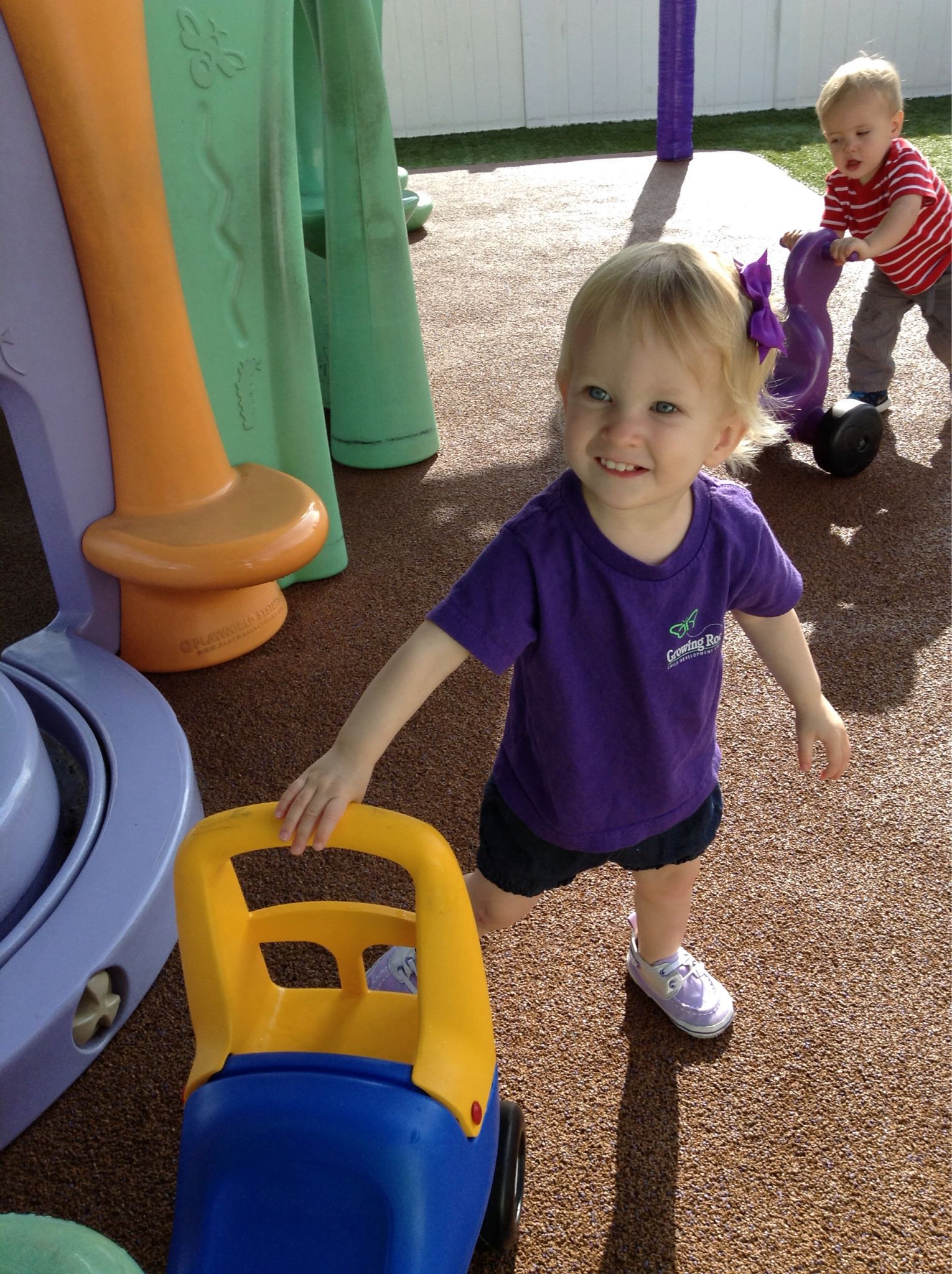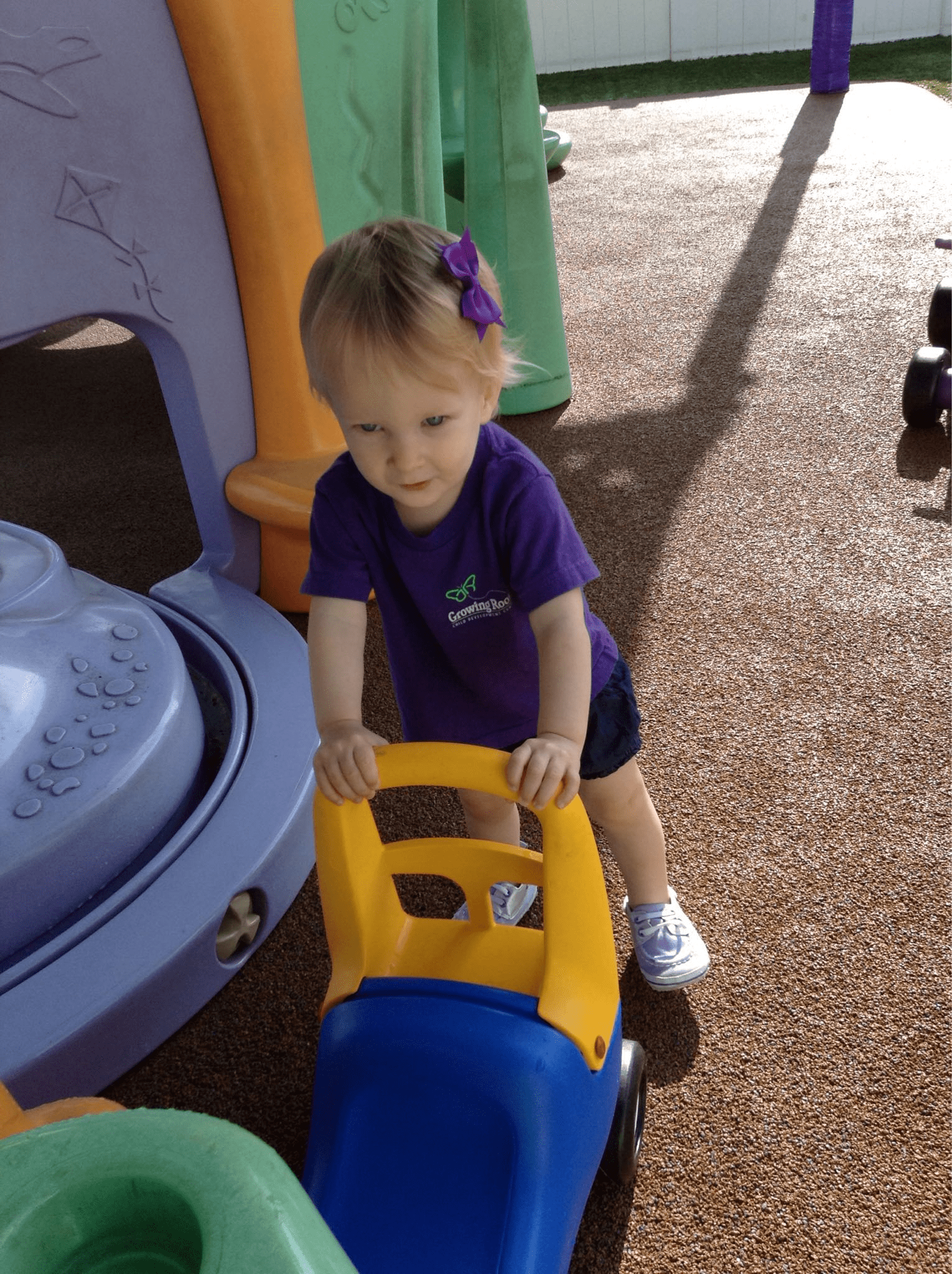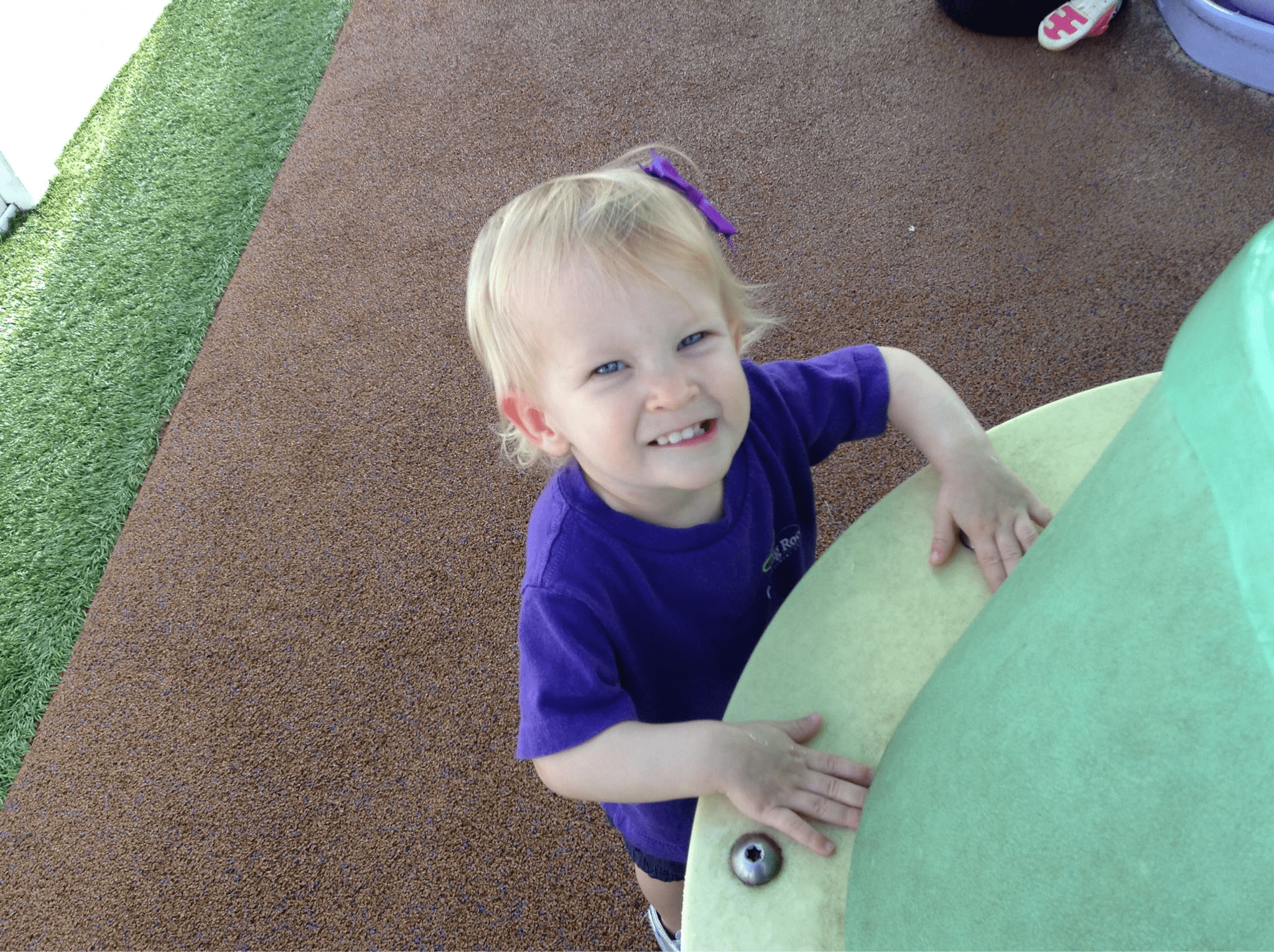 I absolutely LOVE this photo of her and her little friend, in their matching Growing Room t-shirts. It's just so precious!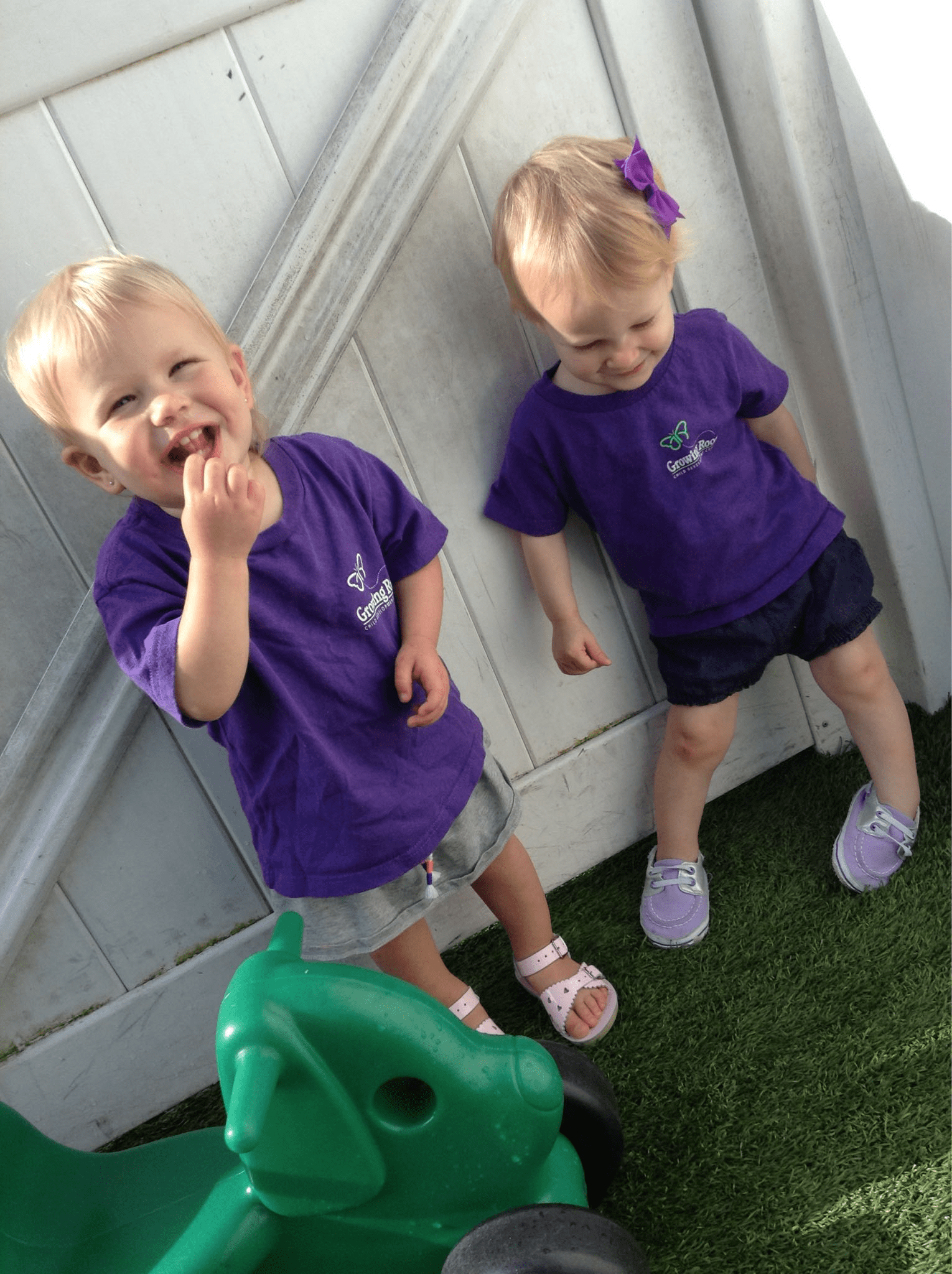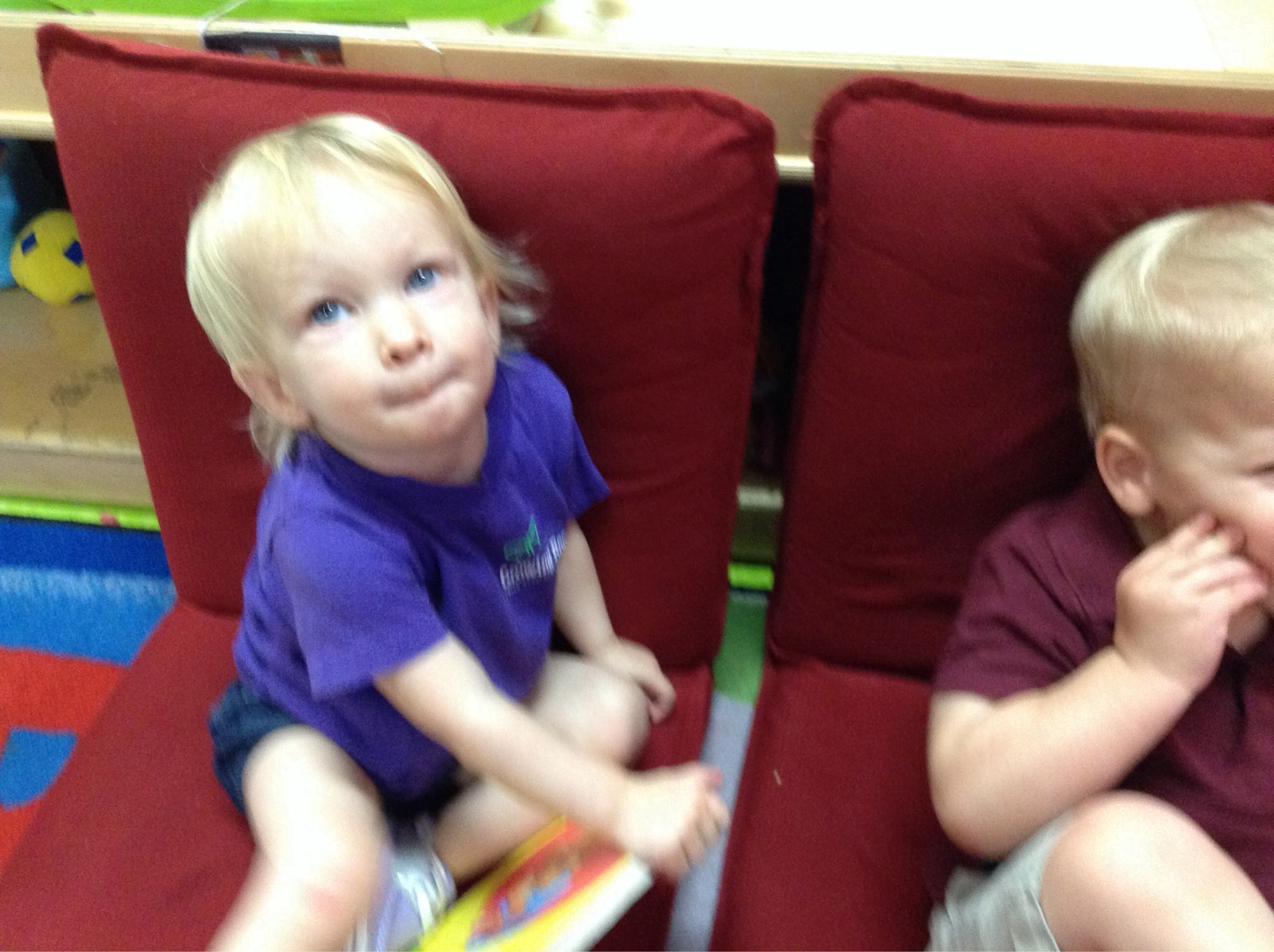 One year ago, the boys were here with us for their spring break, and we had dinner at Burrito Boarder. And my teeny girl was nine months old & toothless!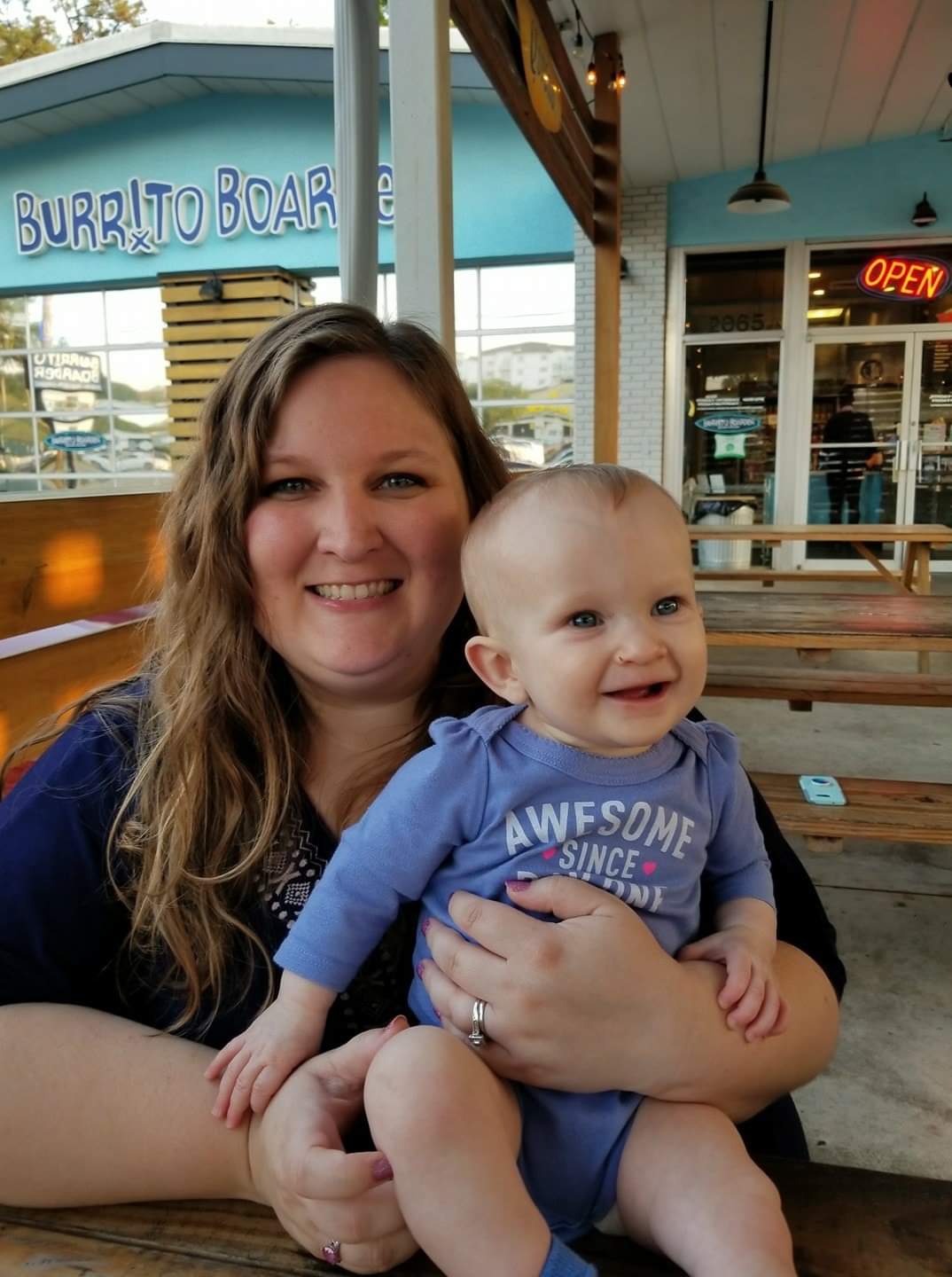 In the car after work, Emmie immediately found the other packet saltines, and of course she had to have it. And look at how cute Ms. Q did her hair, with her little bow and everything. So peppy!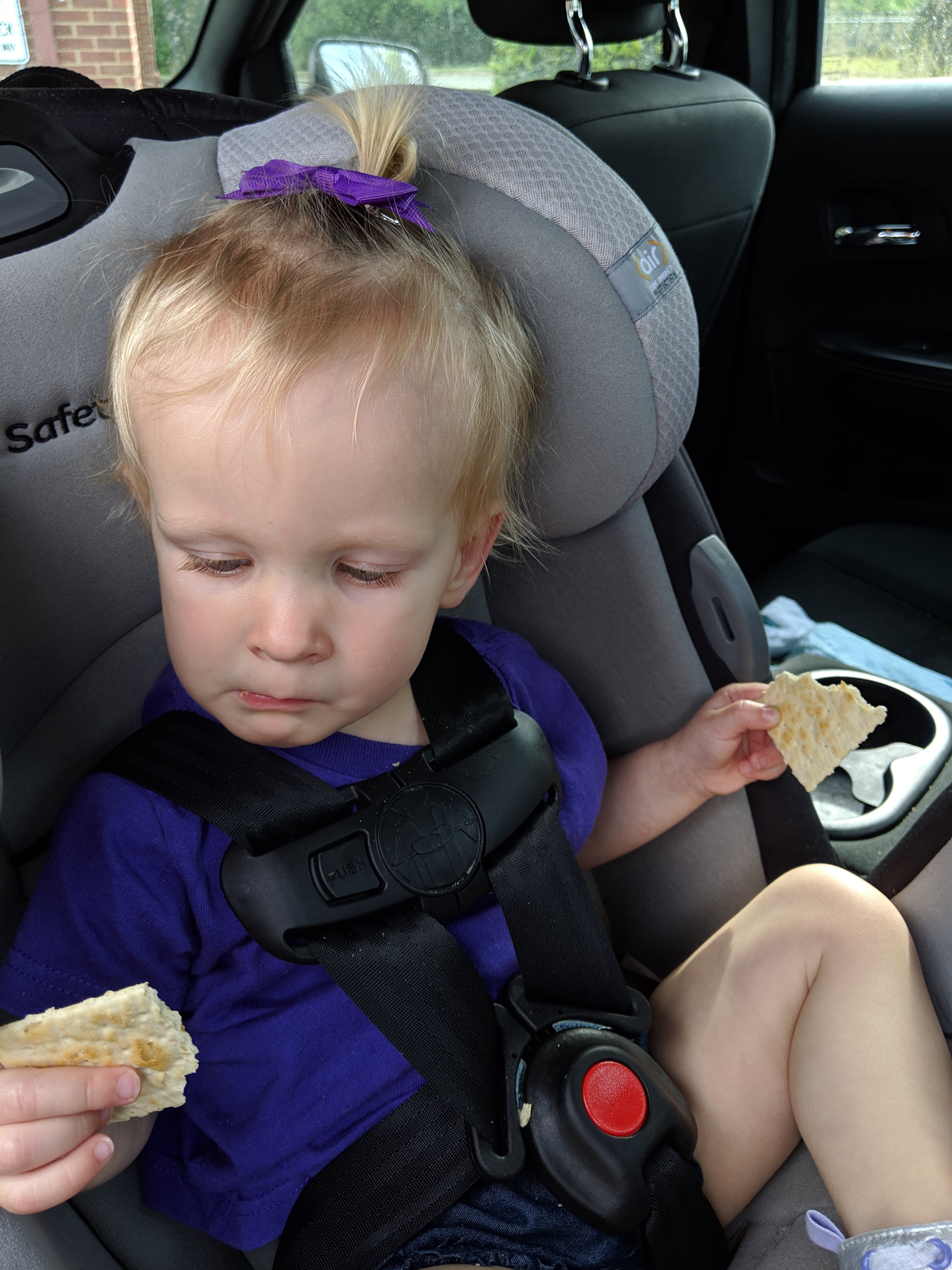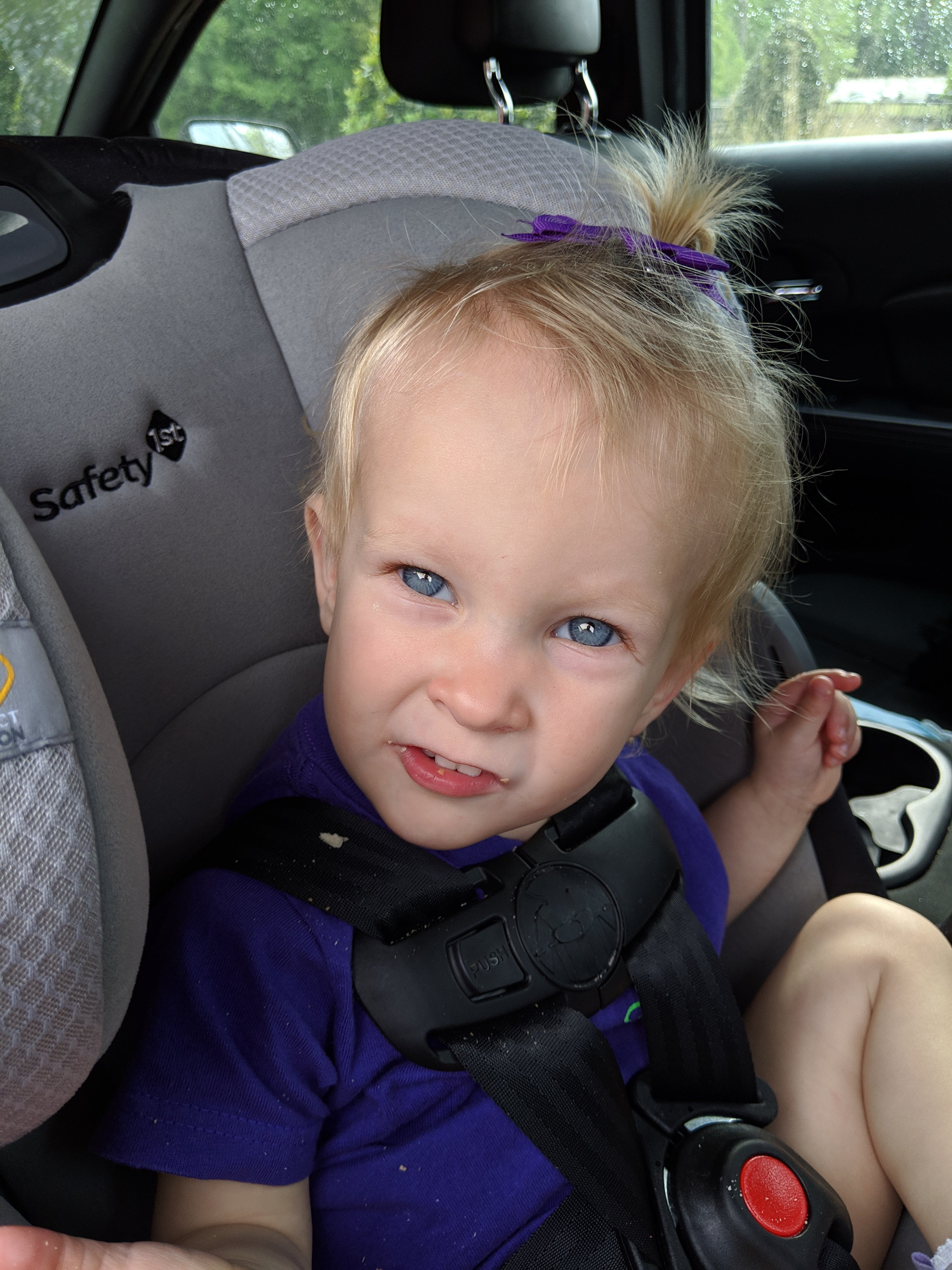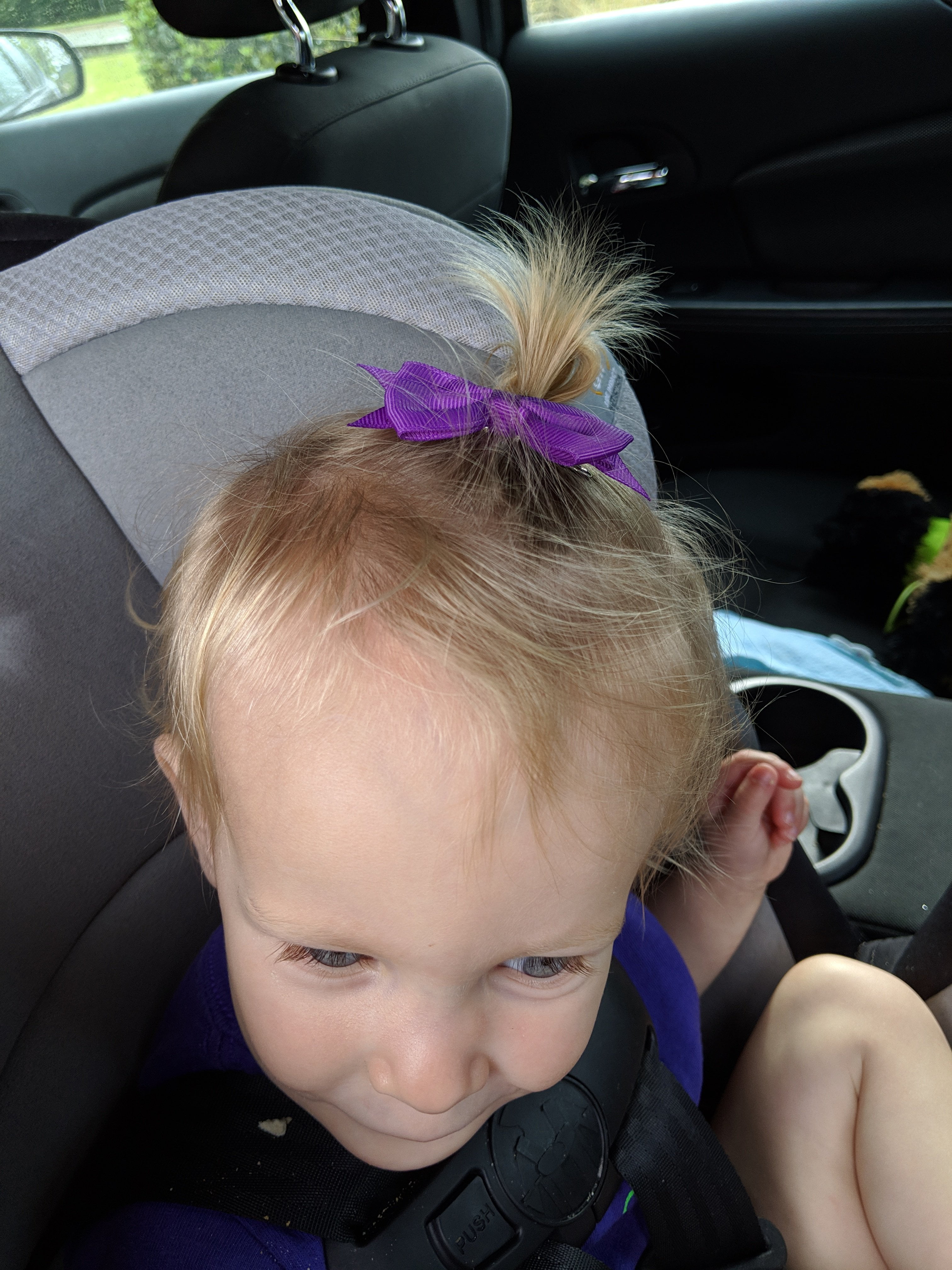 One of Jeff's work friends, Ed, wanted us to eat out with him tonight, so we met up at Mellow Mushroom for dinner. Emmie saw a can of Pringles in my front seat, which of course she needed, so she had those for an appetizer.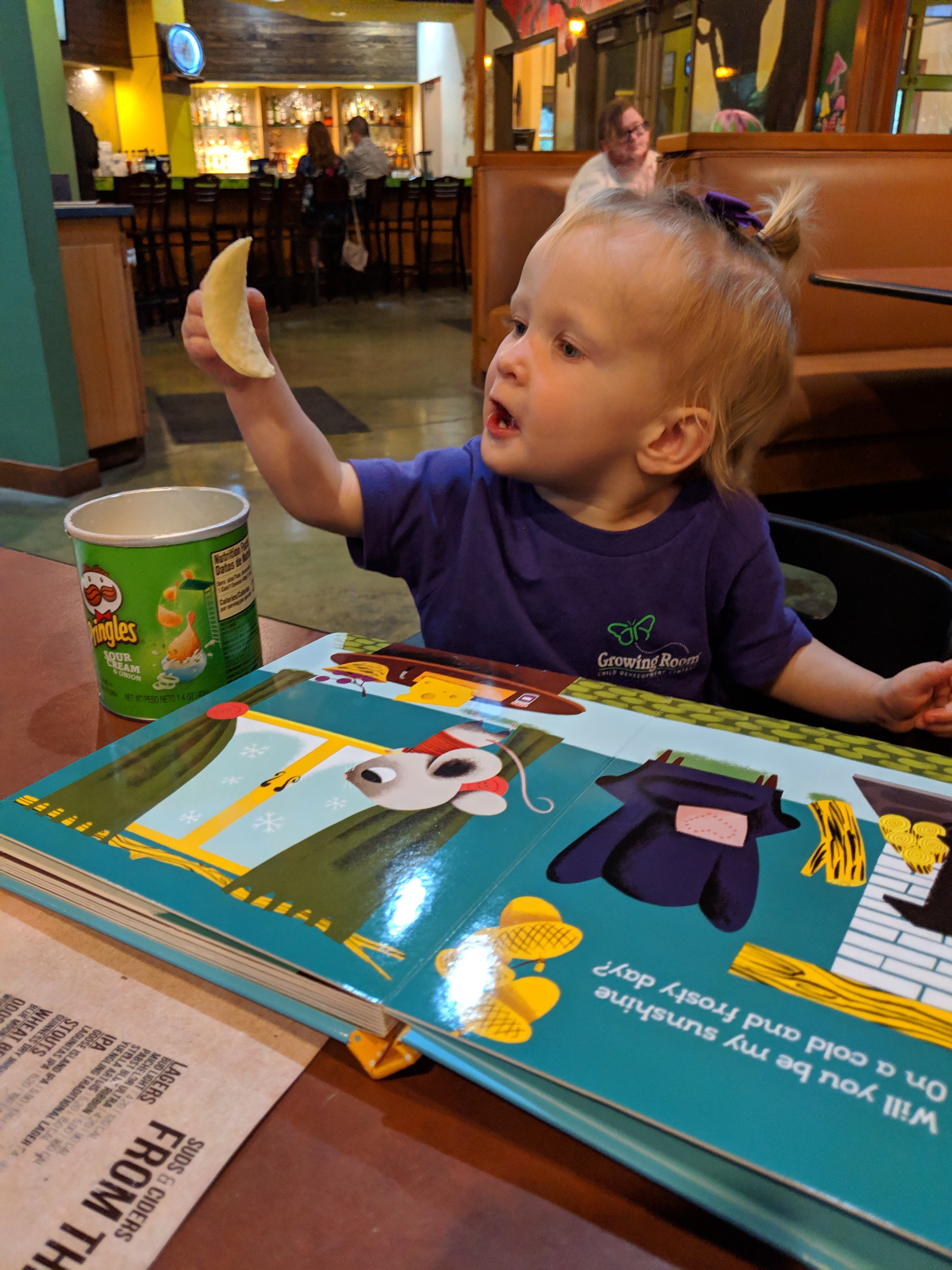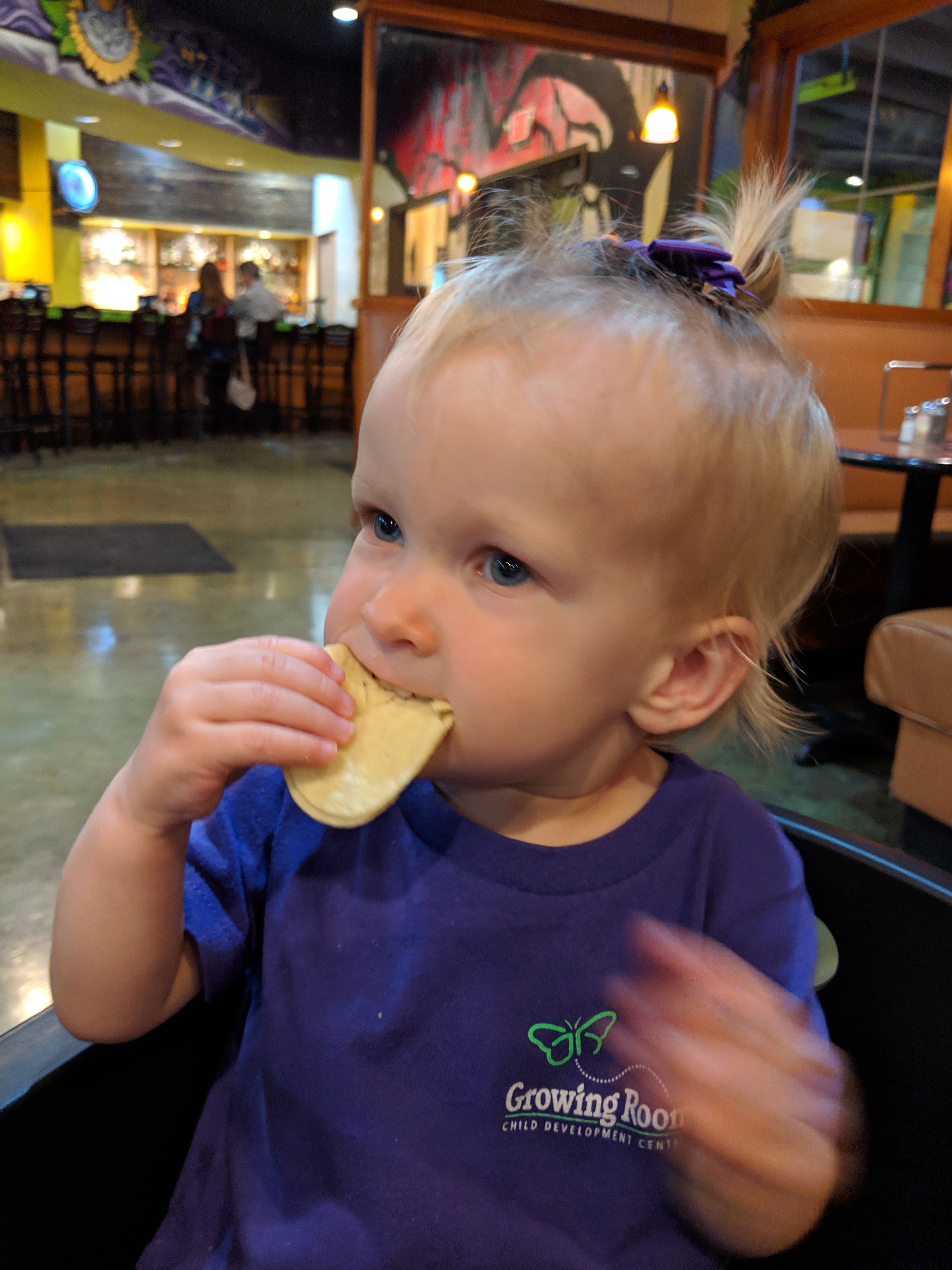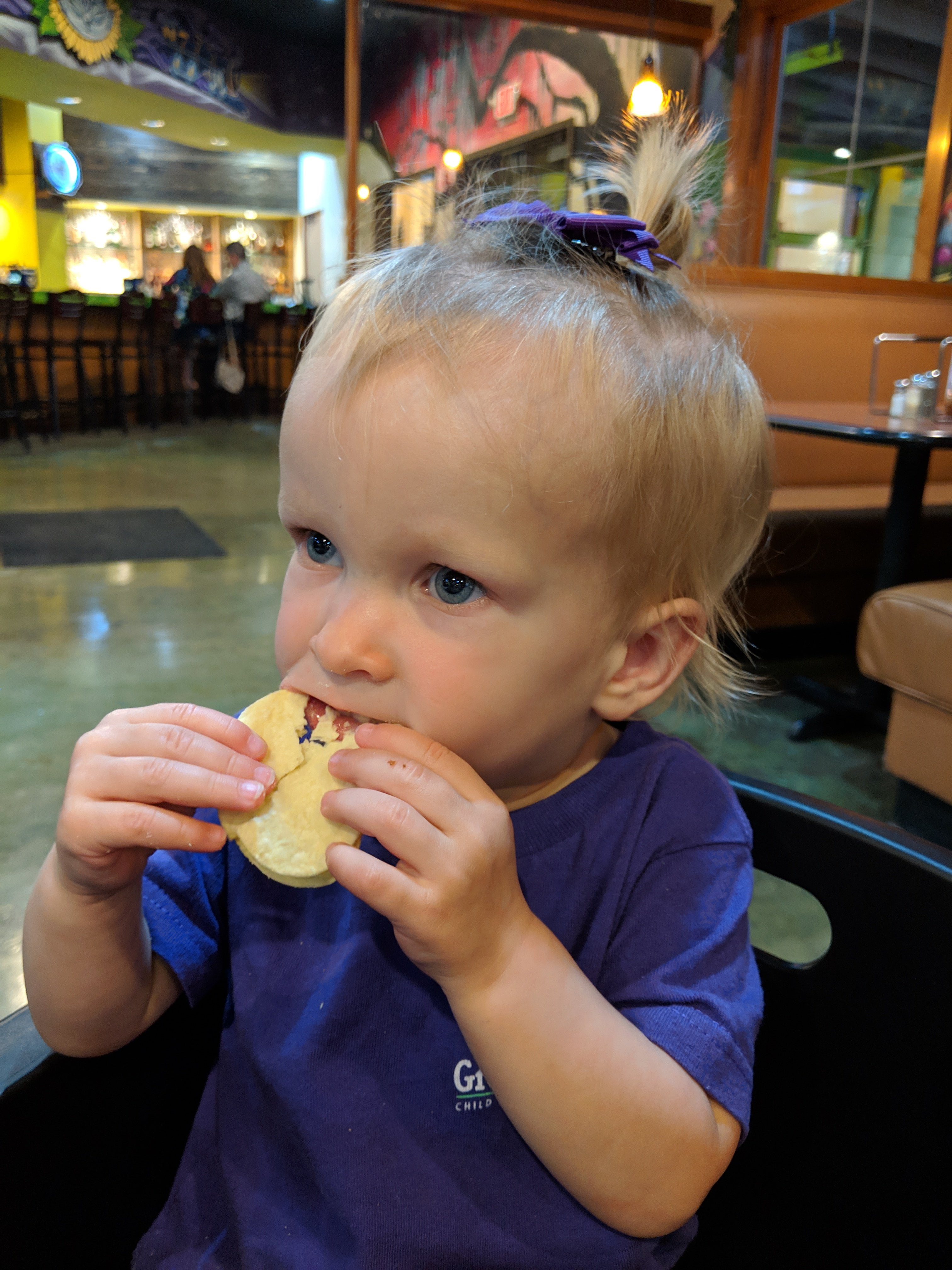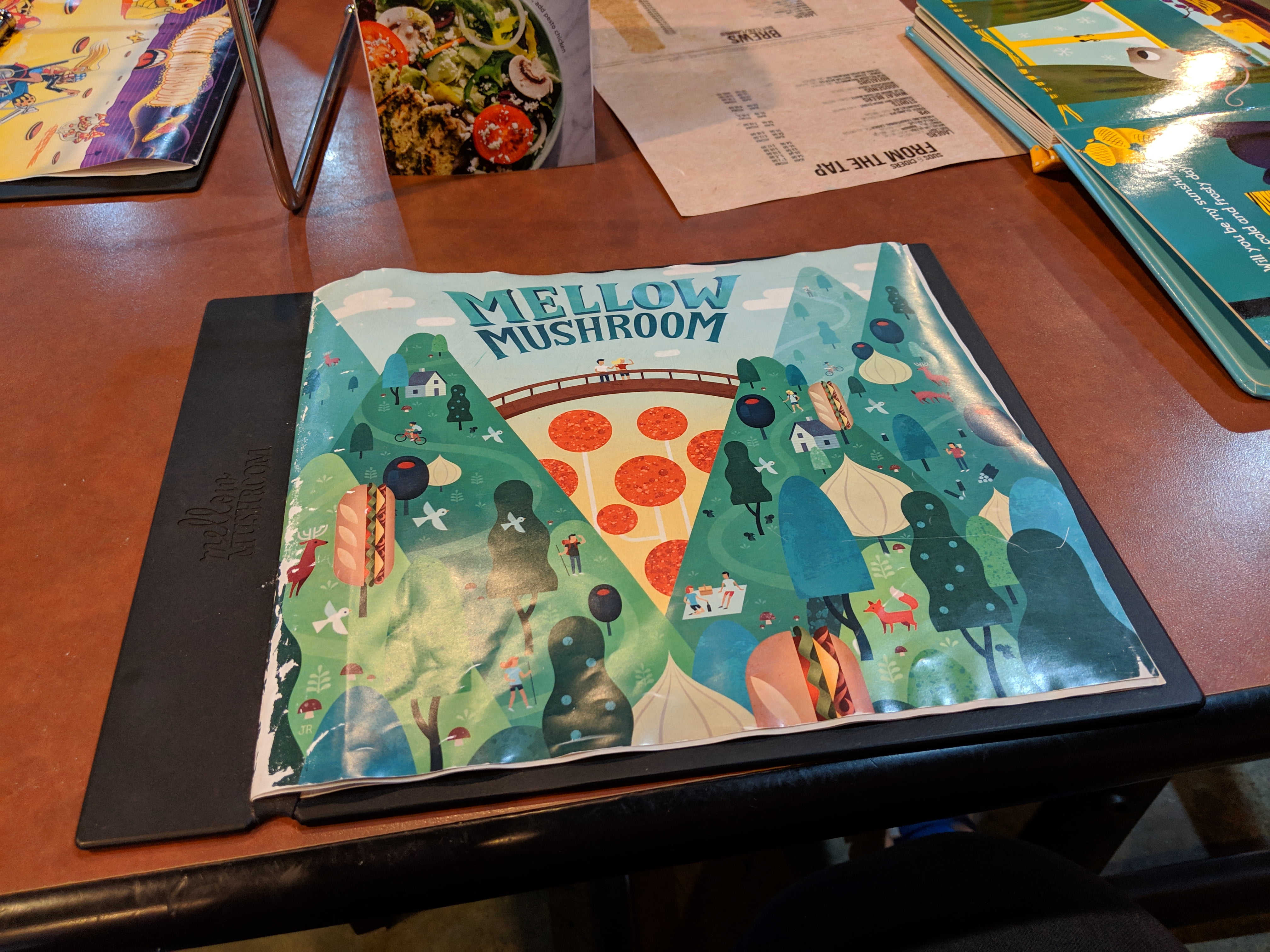 Followed by cheesey bread, with the dipping sauce of course. The girl loves to dip!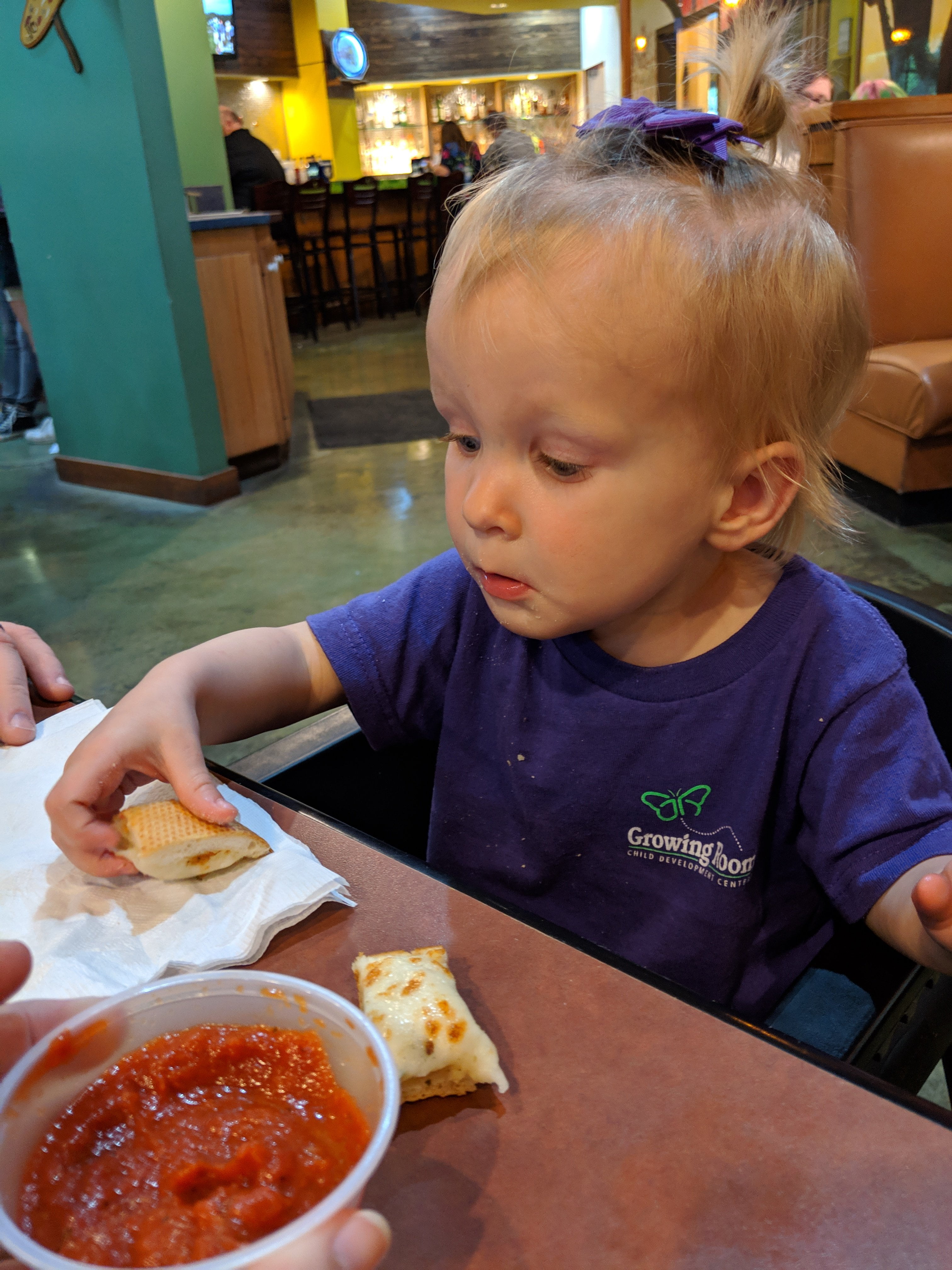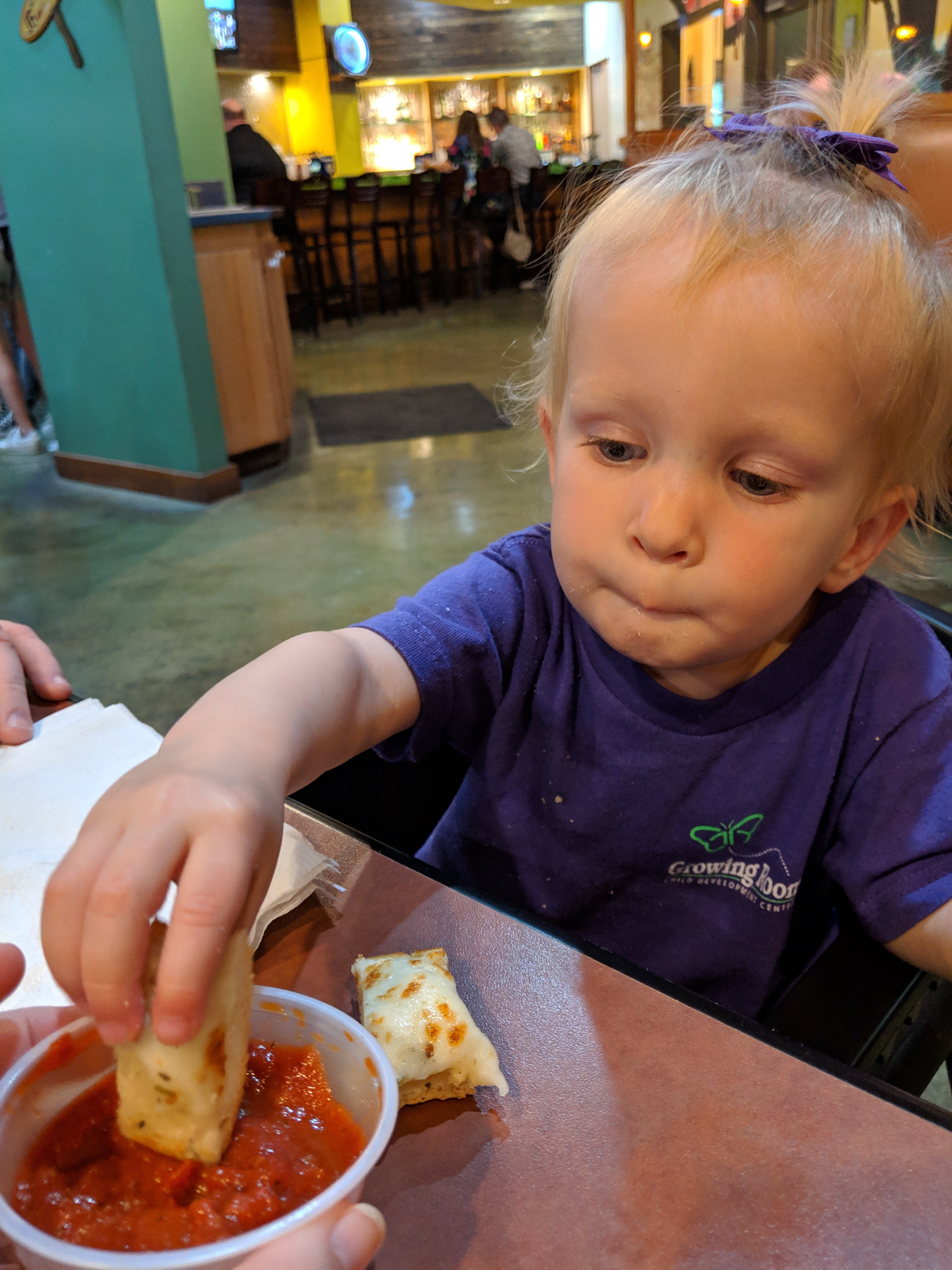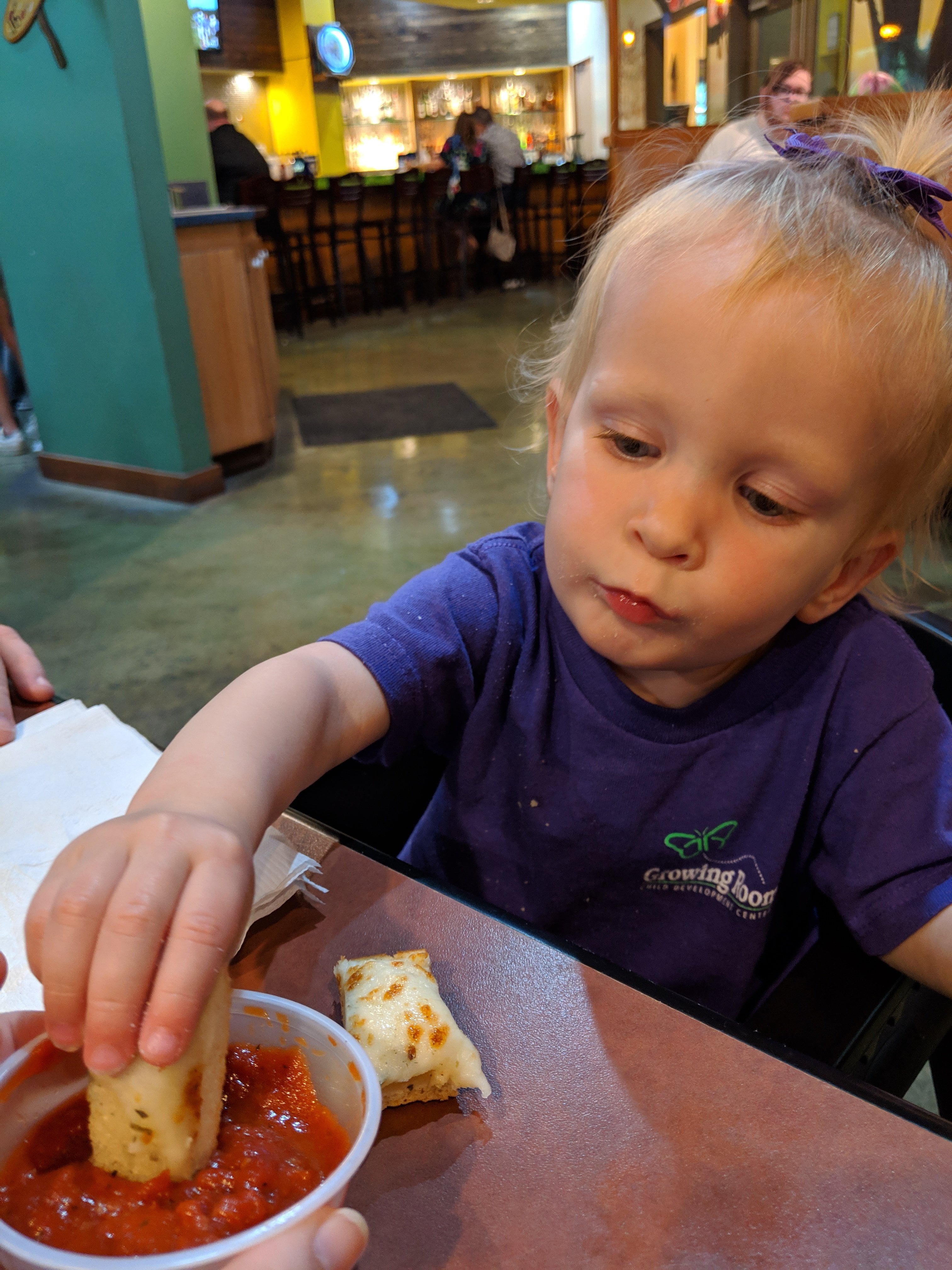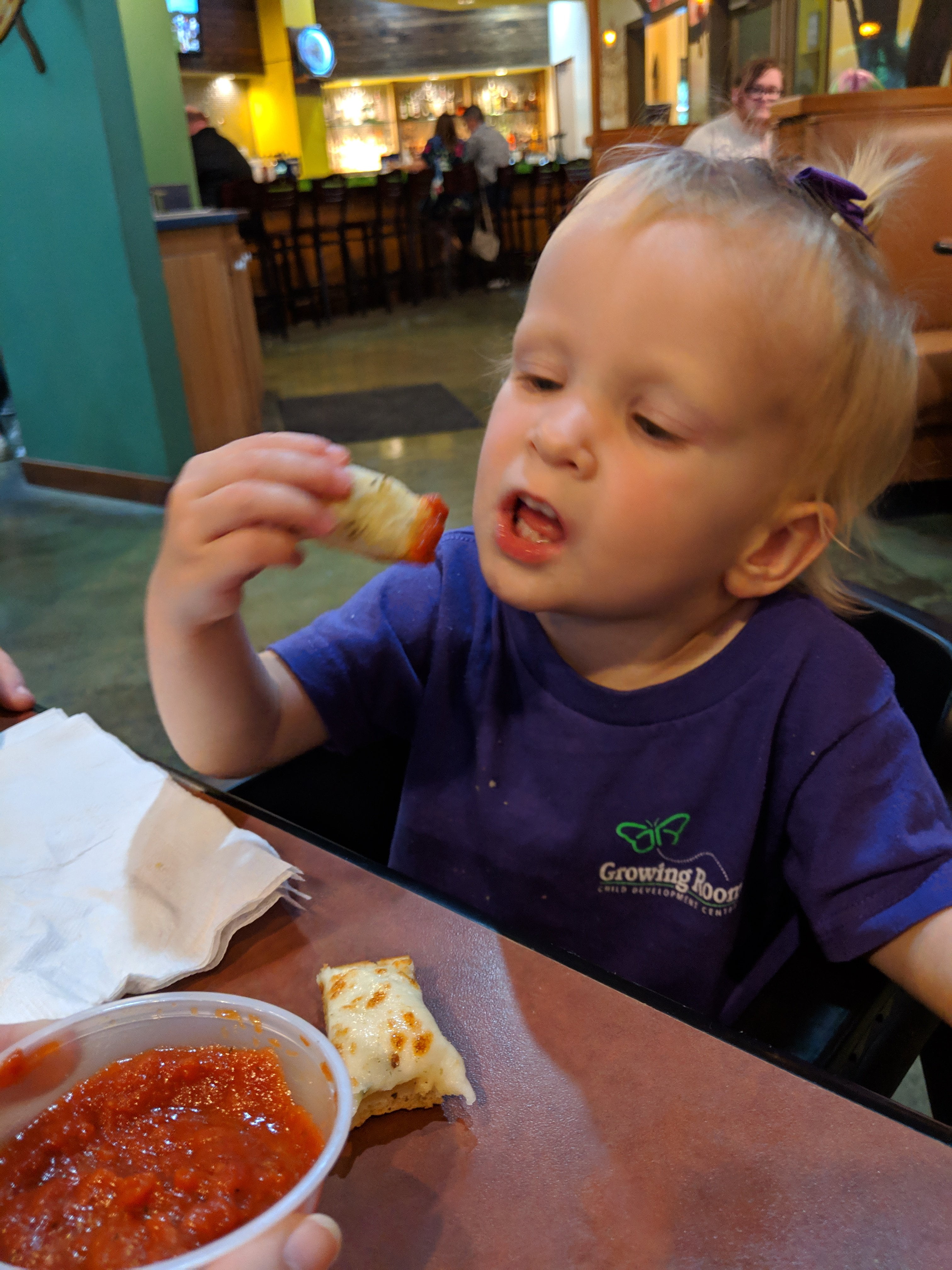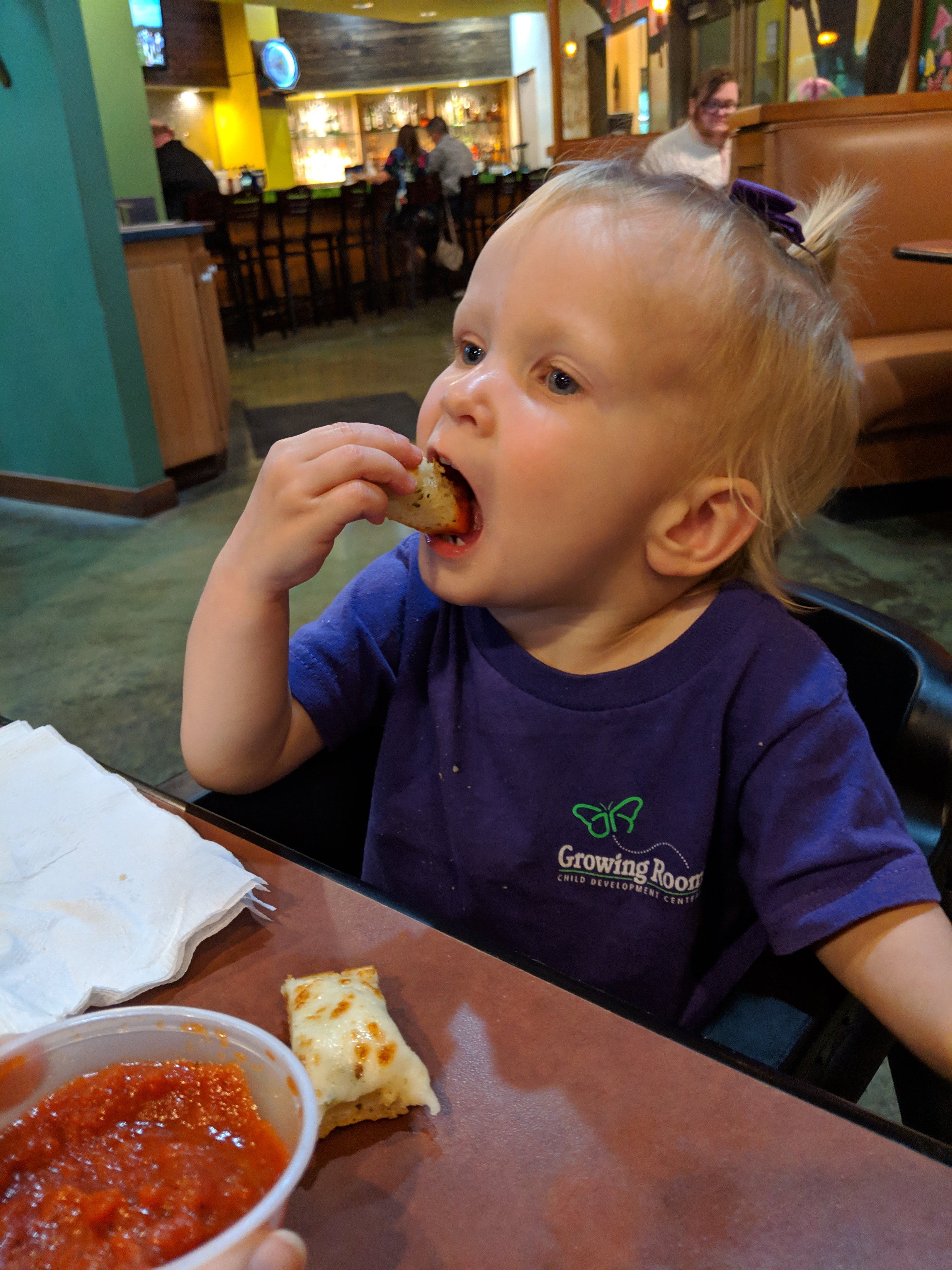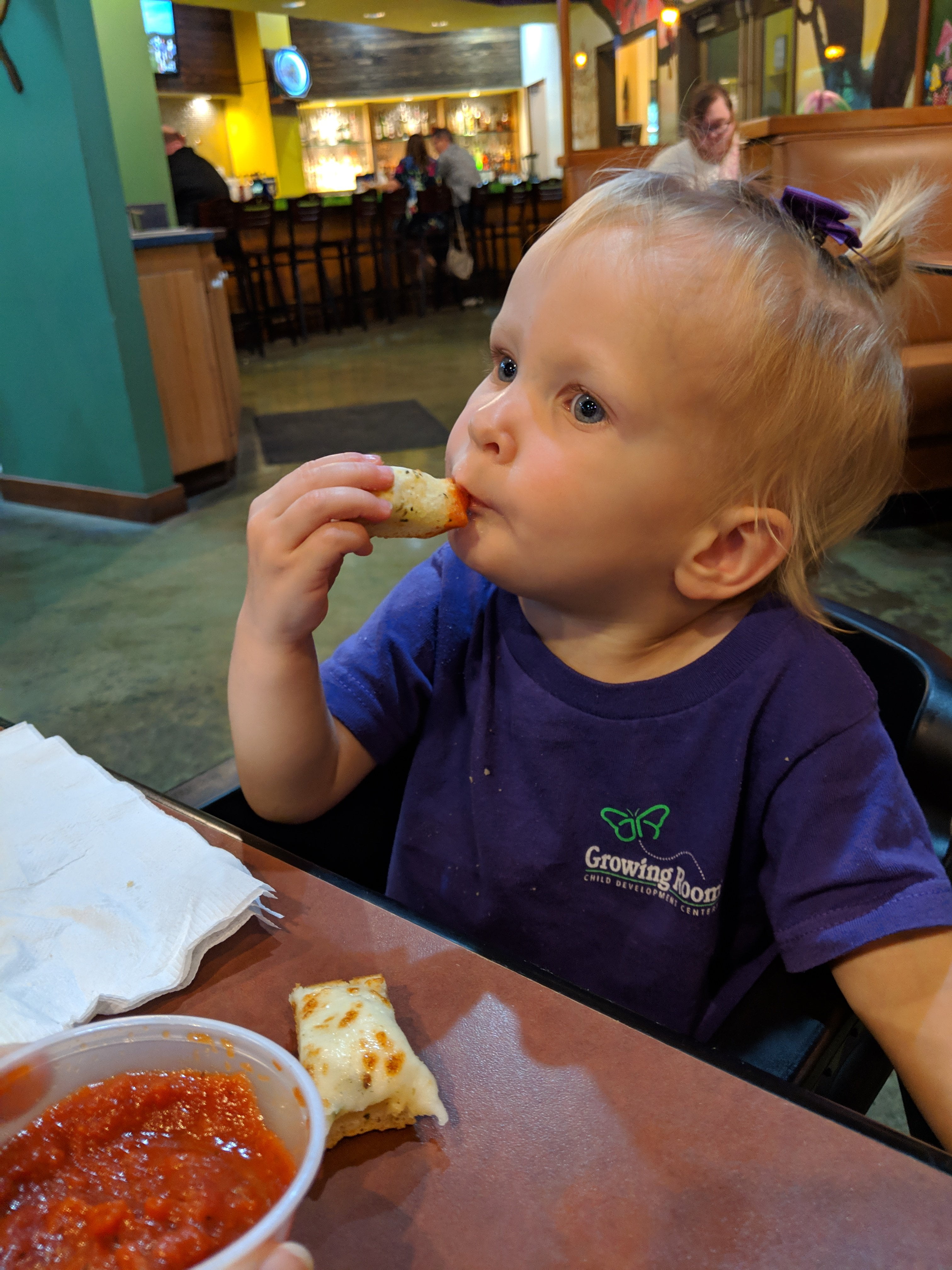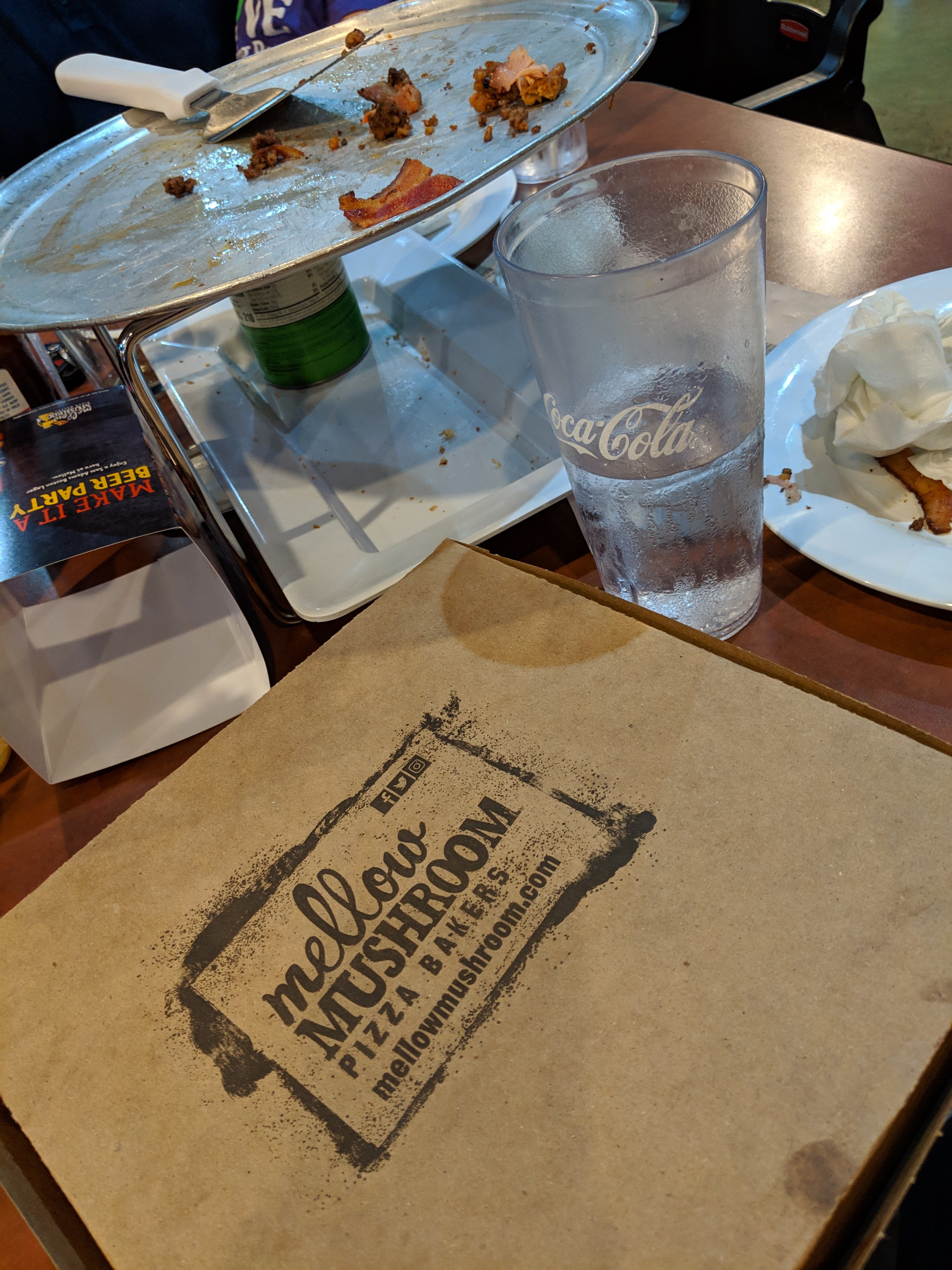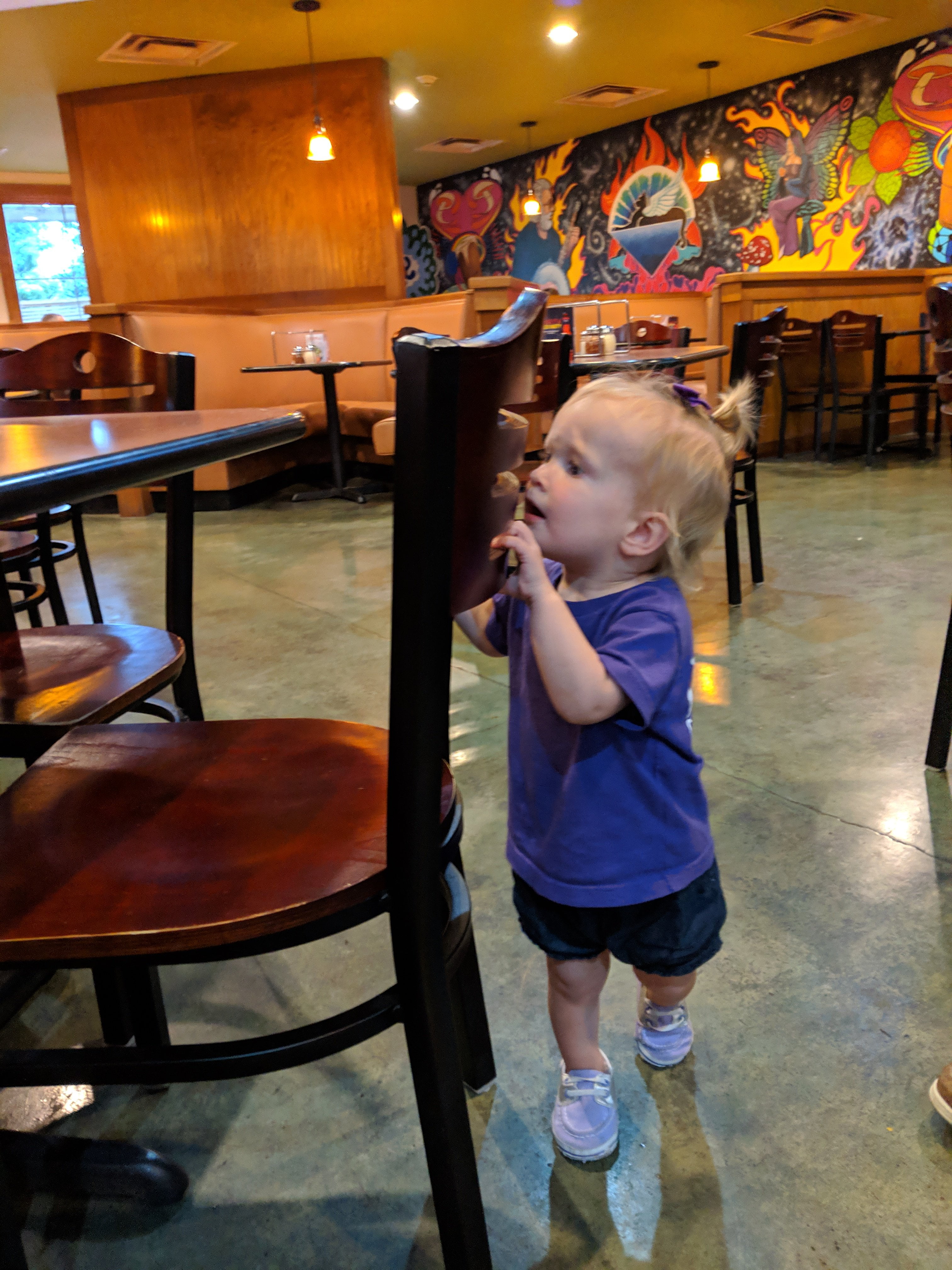 Followed by spinning and tickling and giggling.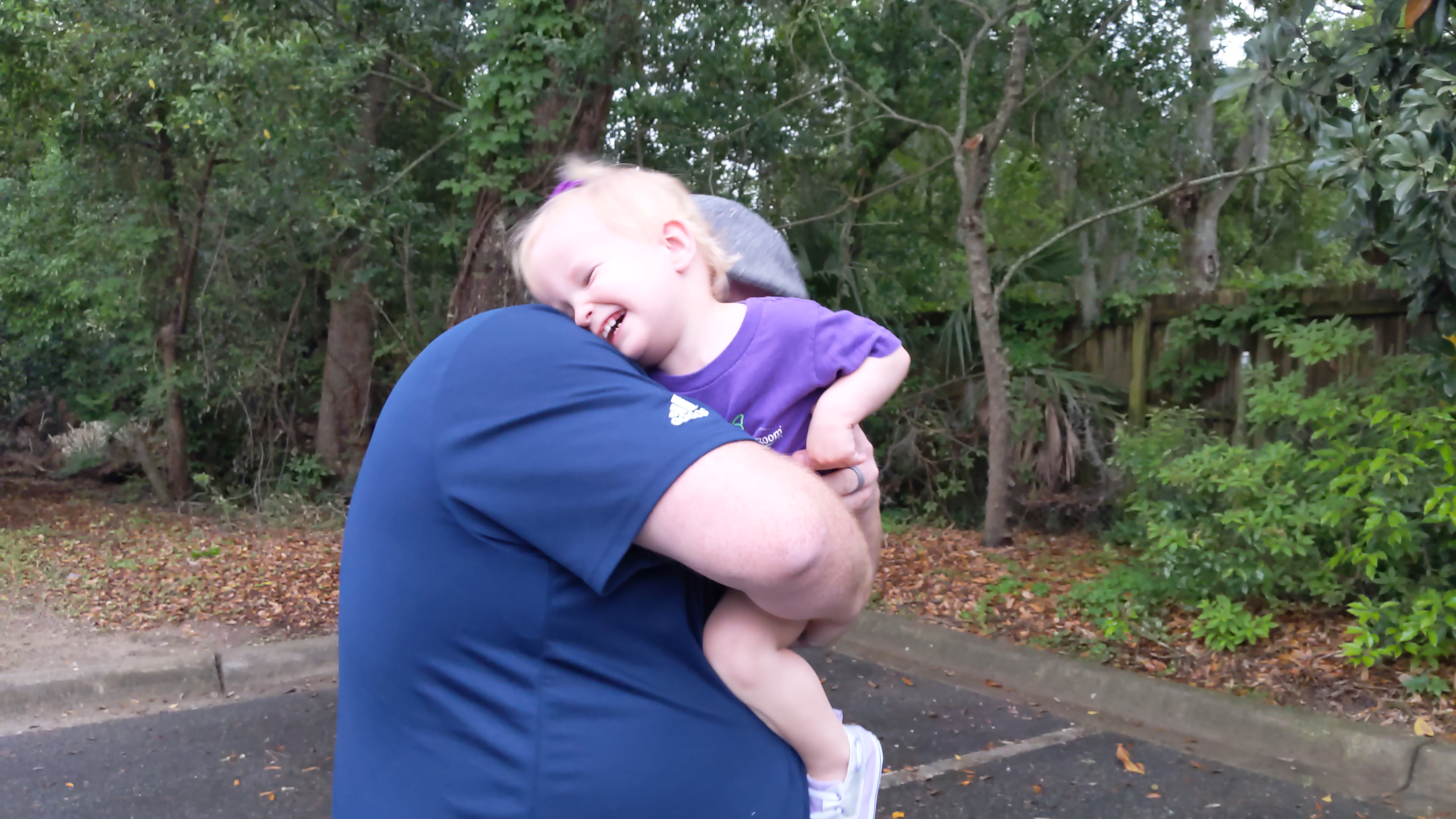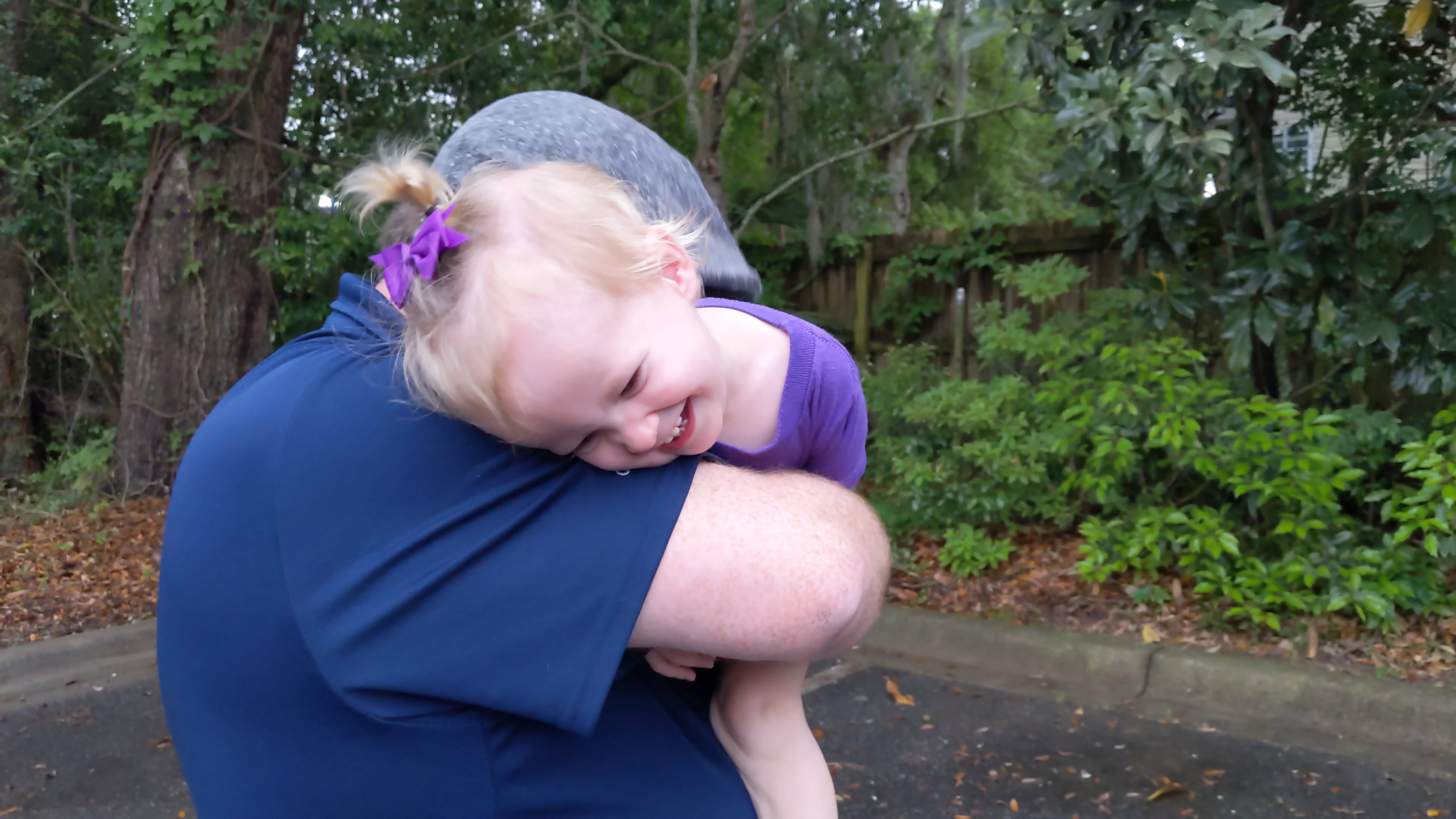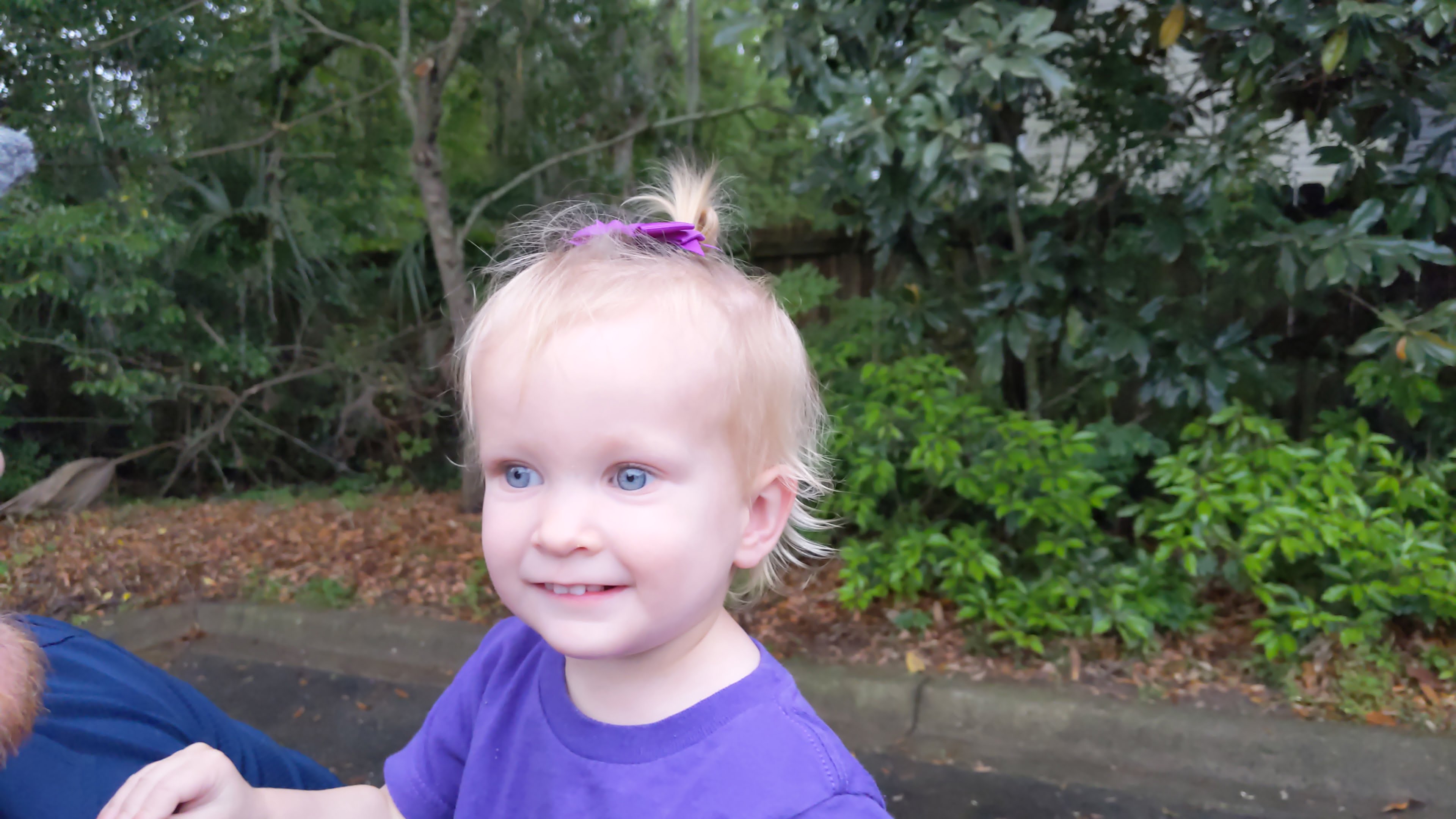 After dinner, Jeff and Ed went to the First Friday Art Walk, and Emmie and I went on home. Not only was it almost Emerson's bed time, but this homebody just wanted to head home for a wild Friday night of cleaning out my car (check!) and watching Netflix.
As soon as we got home, Emerson was hollering "eat, eat!" So I warmed up her leftovers from Wednesday night dinner, and she ate every bite of the mac & cheese. She ended the day back on the stove top (playing with my Pioneer Woman measuring cups), right where she started this morning. And check out her crazy hair again once I took down her tiny pony tail.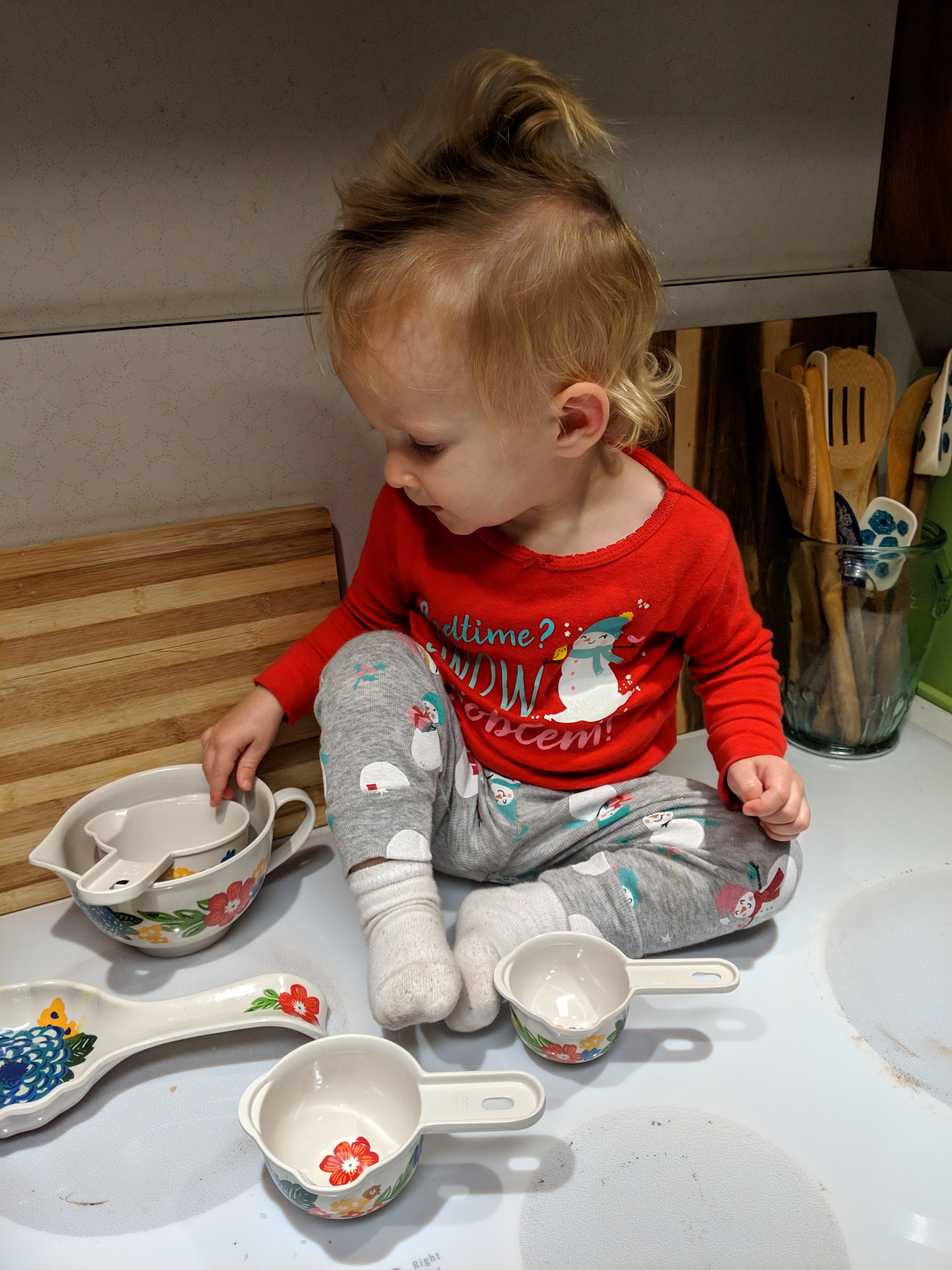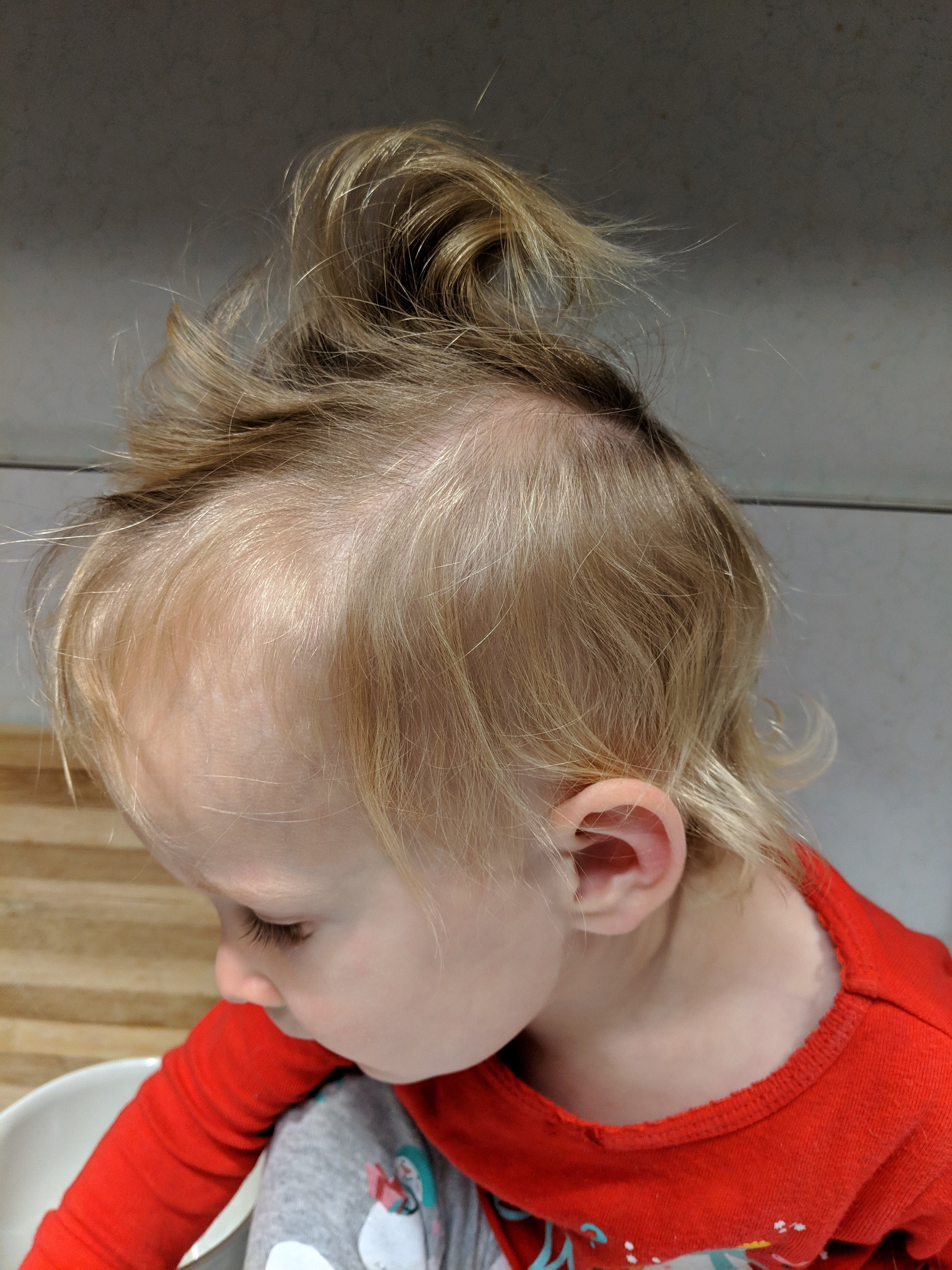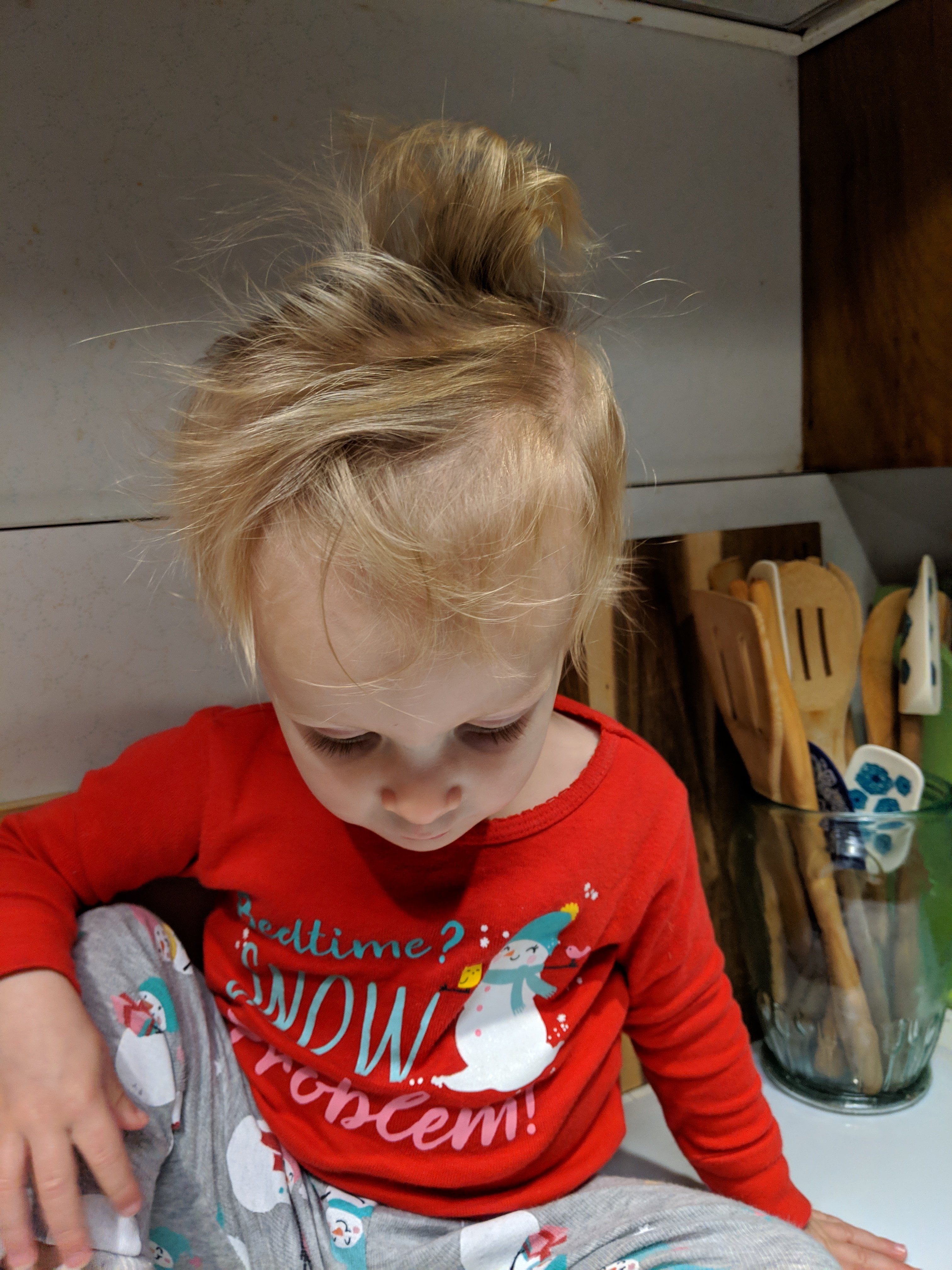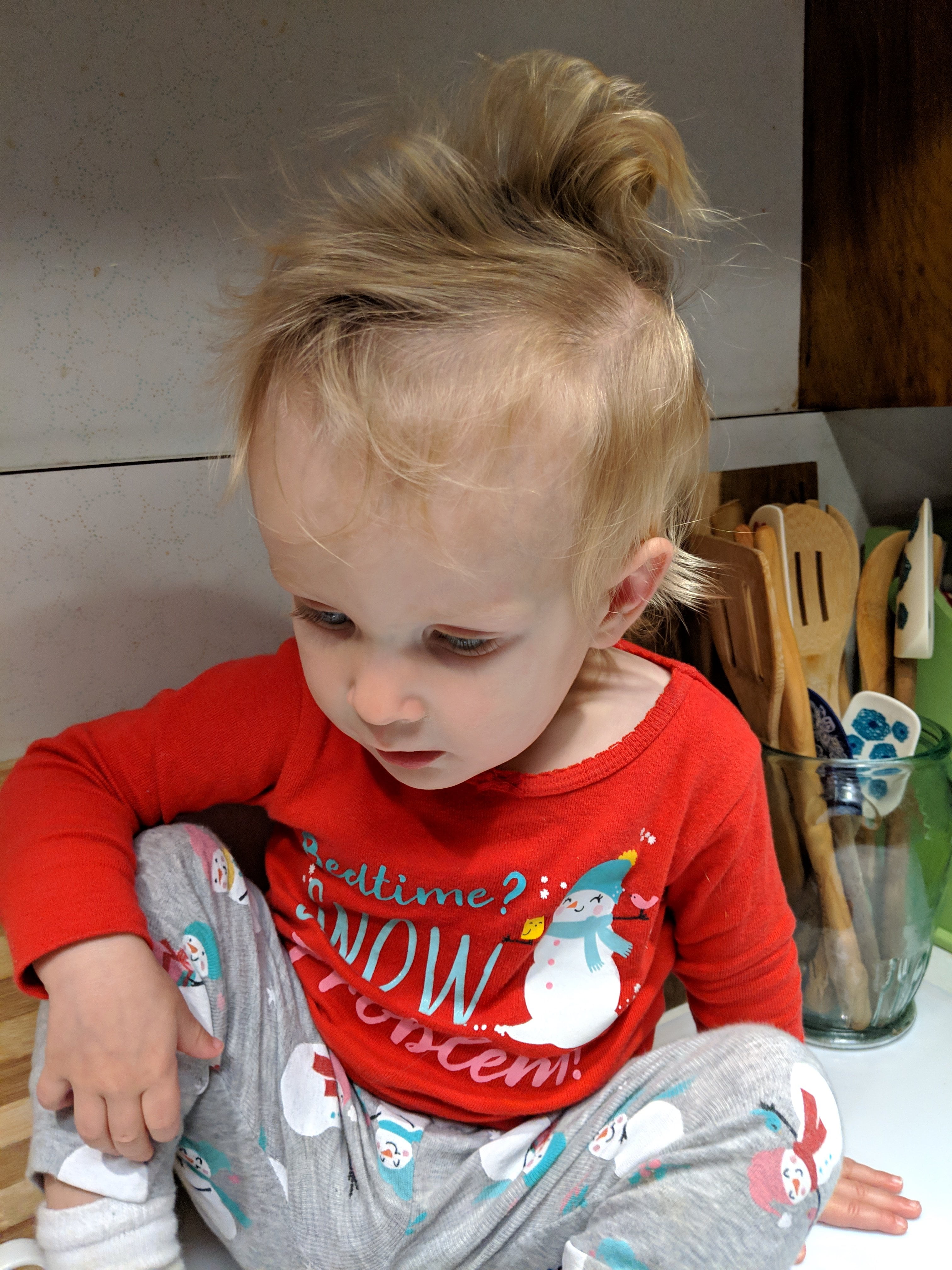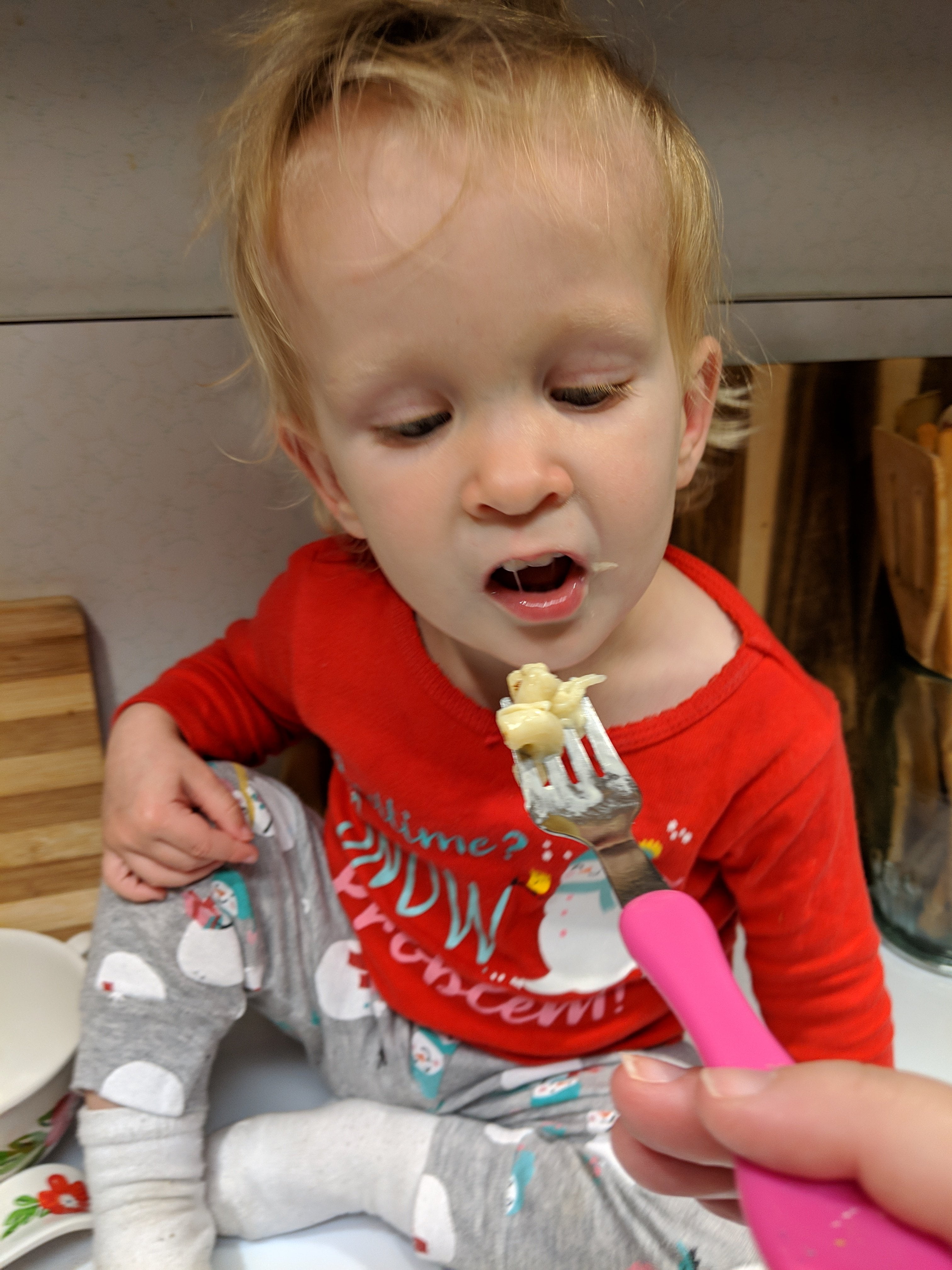 Emmie was so sweet and giving me tons of kisses after prayer time. And man I almost melted into a puddle with all the kisses. She was really easy to put to sleep tonight, after a big night out. Once she was asleep, I cleaned out an embarrassing amount of junk & trash from my car that's been accumulating for far too long. It's still in desperate need of a wash and a vacuum, so maybe we'll do that tomorrow. Maybe. But for now I'm going to catch up on this week's episode of "This Is Us," while Jeff is still out & about. Night friends!