Emerson had the day off school today, so I took the day off to be with her. And since we didn't have to get up early, Addison slept in a little later, and so did the rest of us, luckily. Then we we were ready to drop her off at school, so Emmie and I could have a day together.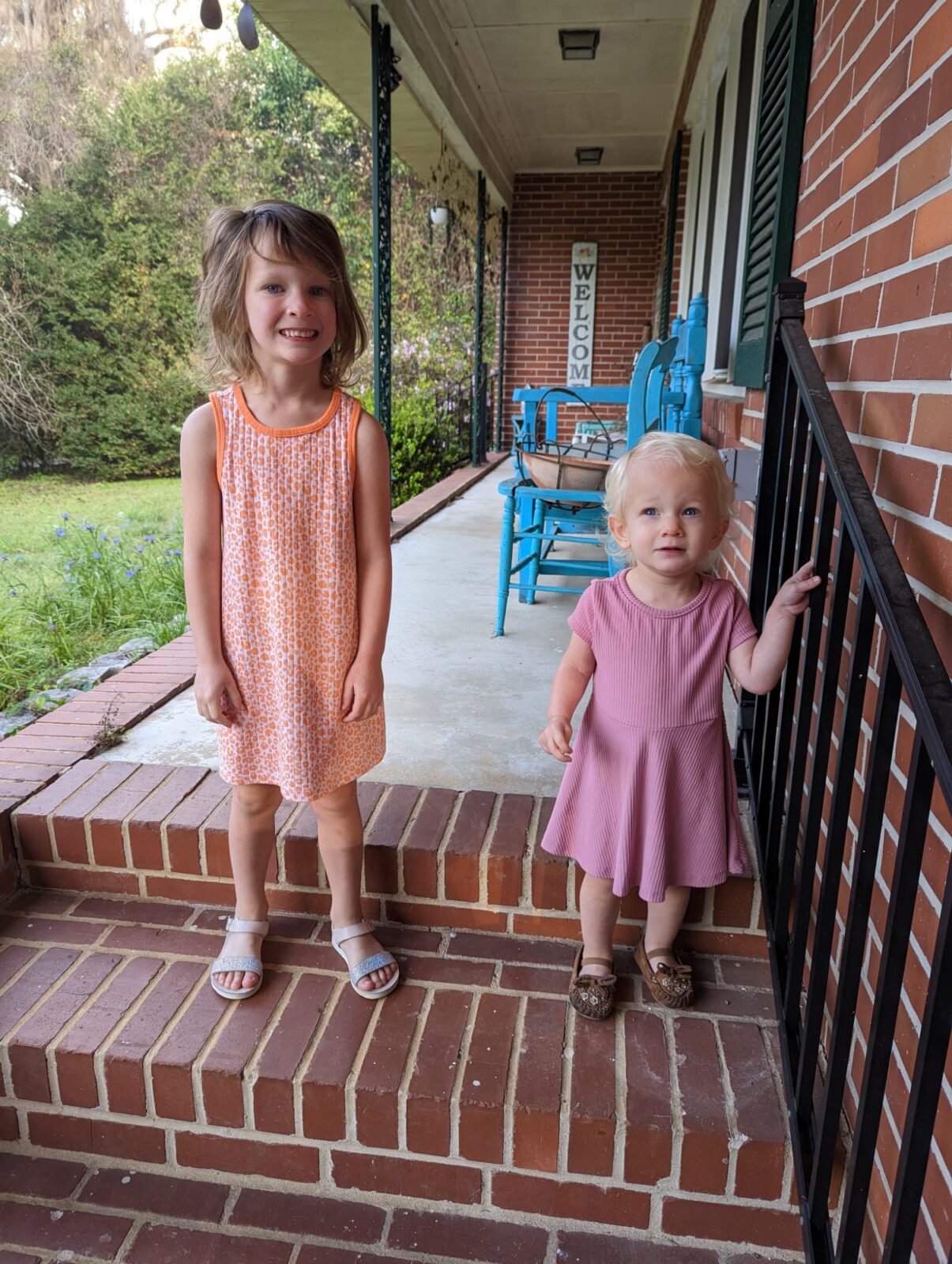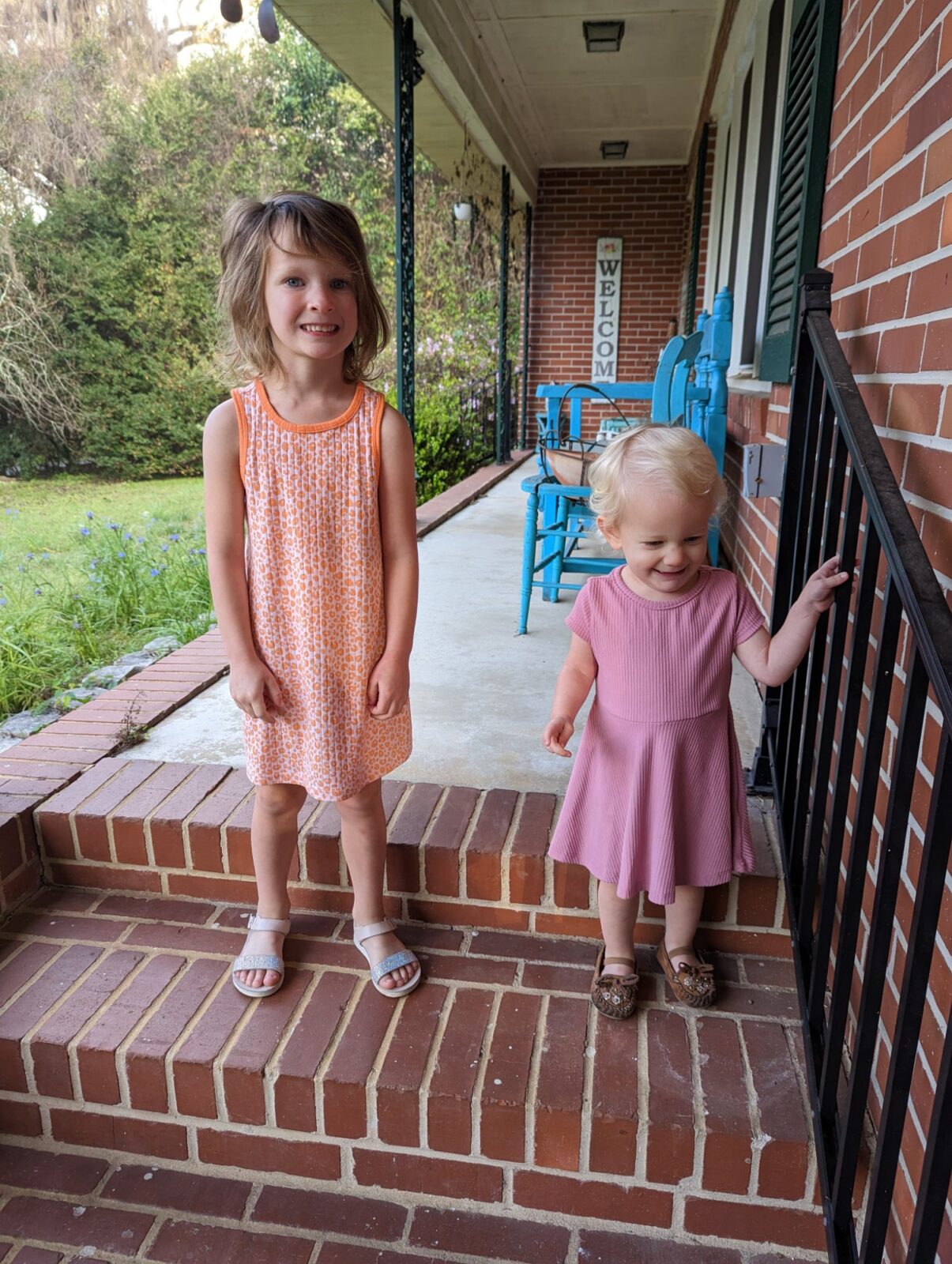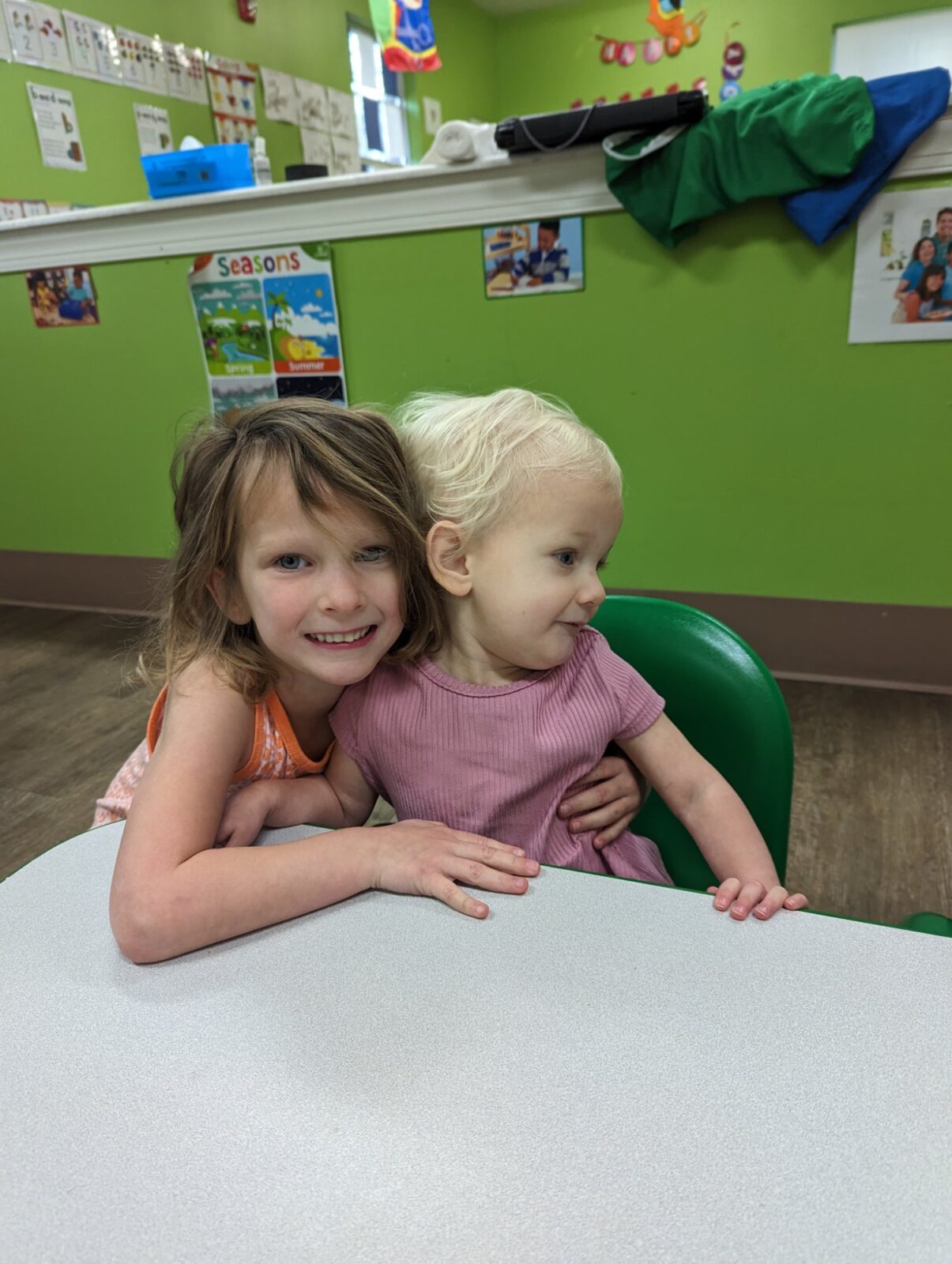 My gas light came on last night, so I had to stop and get gas on the way home this morning. We were out at the Inland Sun Stop on Tharpe & Capital Circle, and when I opened the back door while pumping gas to talk to Emmie, I let in the smell of fried chicken. So she took a big whiff and was like, "Whoa what is it that smells good here?! Maybe we should go inside and check it out?" I had planned to make egg sandwiches for breakfast once we got back home, but after seeing this incredible spread inside a gas station, we had to take home breakfast. And it was of course delicious.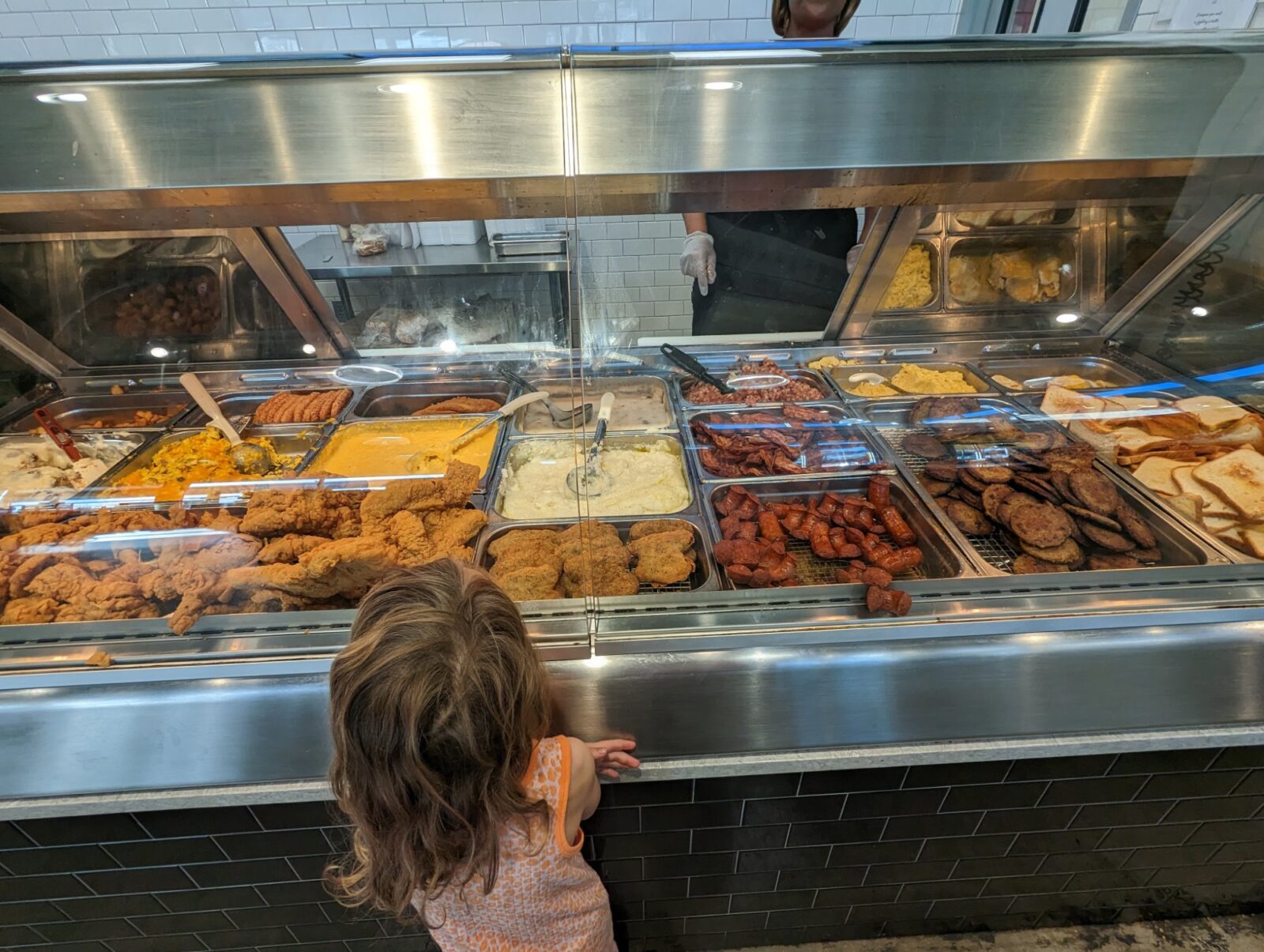 We kinda lazed around this morning, watching "Matilda the Musical" and playing doctor (I had back surgery, and I had to perform a tummy-ectomy on her and her baby doll), and playing "memory" a few times.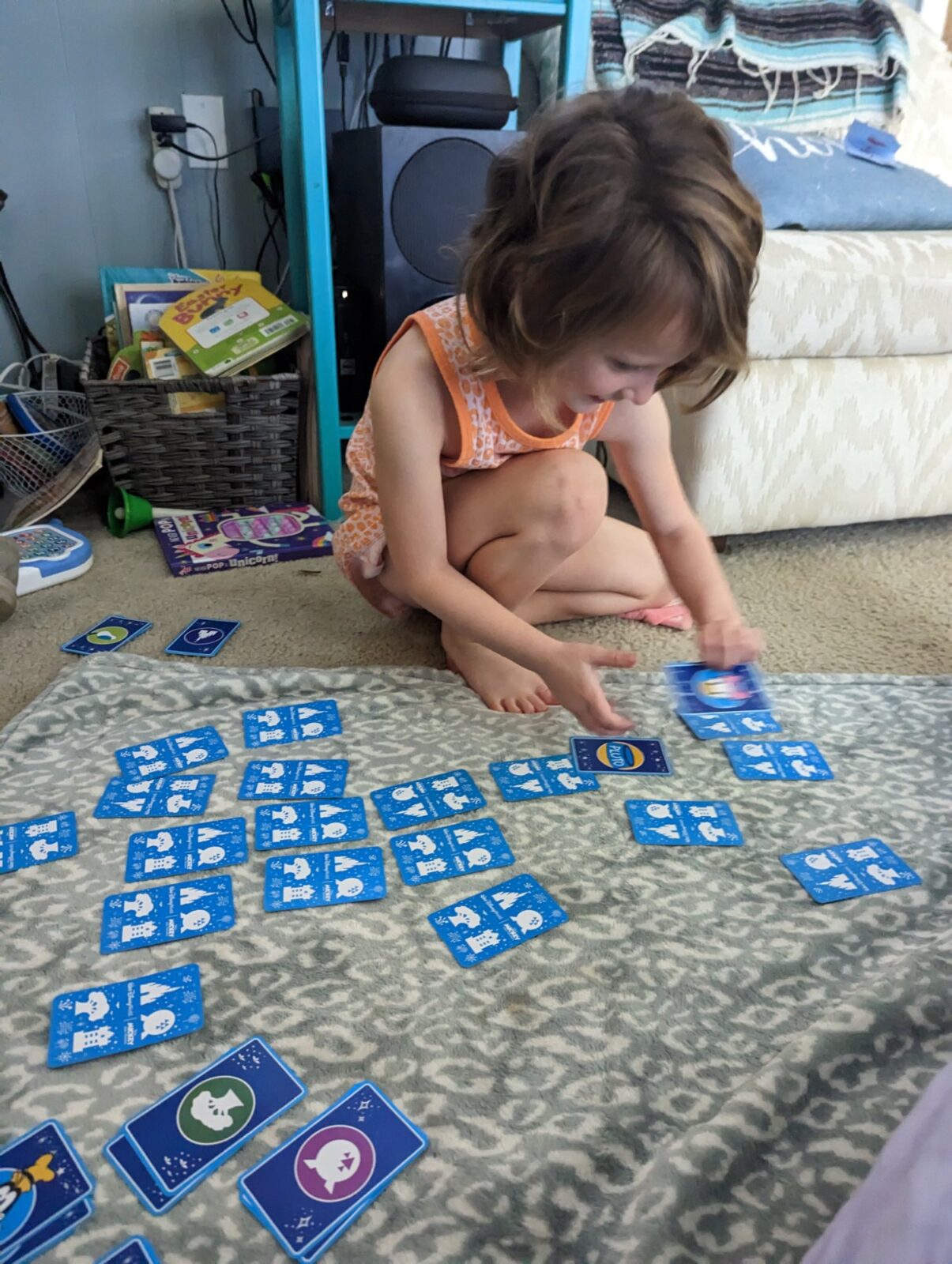 Then I started writing a meal plan and grocery list, and she wanted her own sheet of paper so she could copy me and write down everything the same. It was very sweet, and she's just the most precious little helper.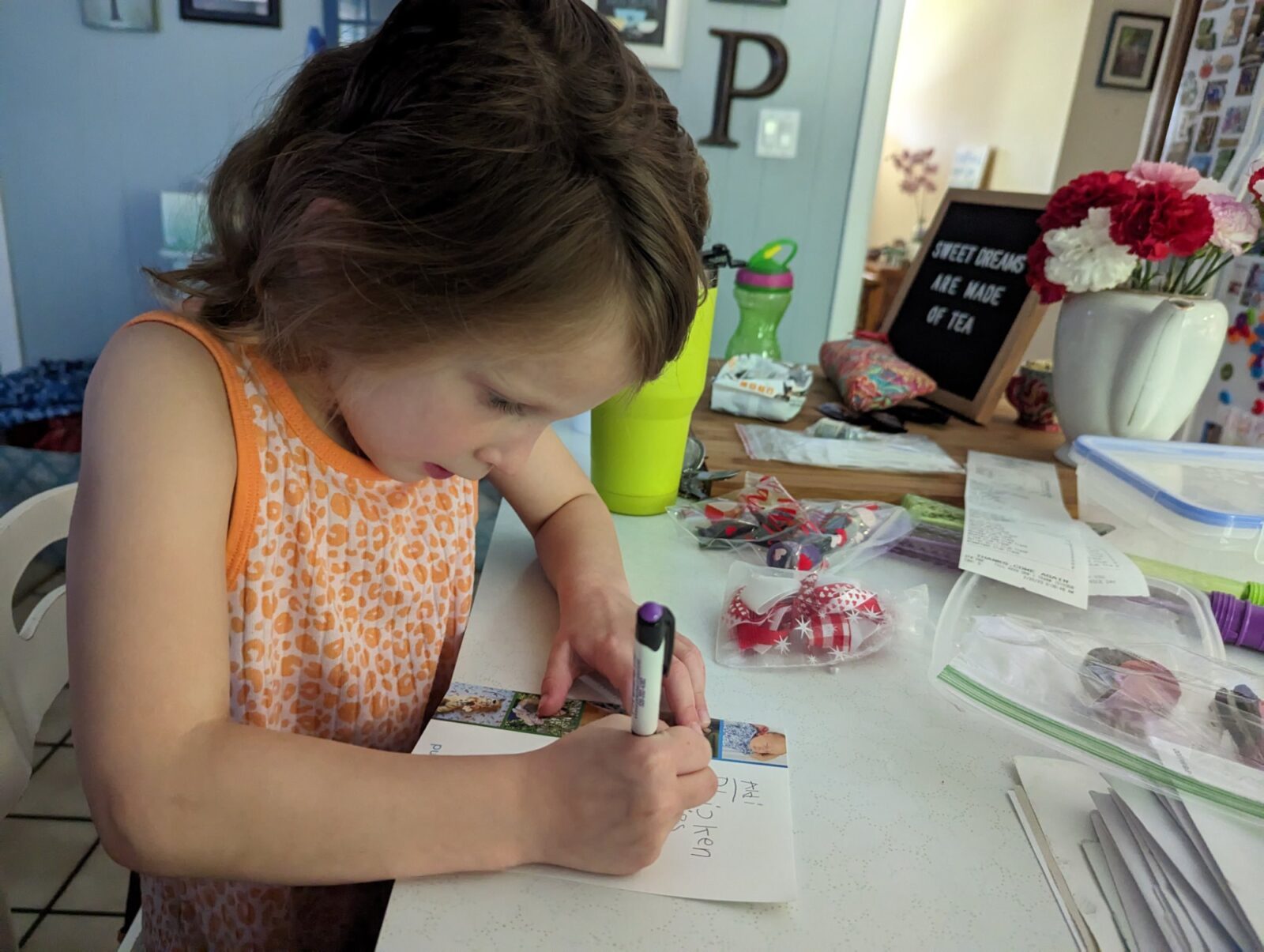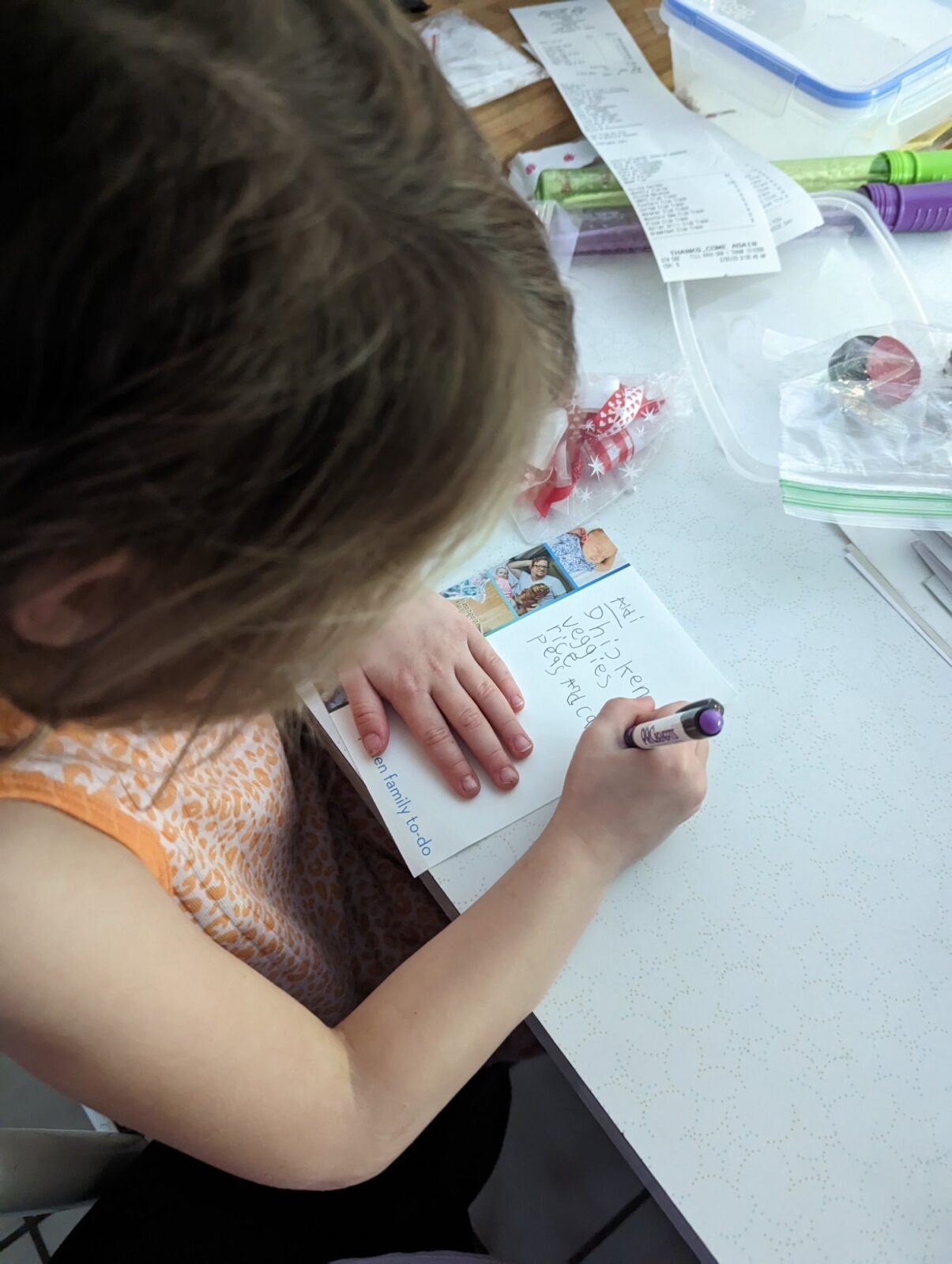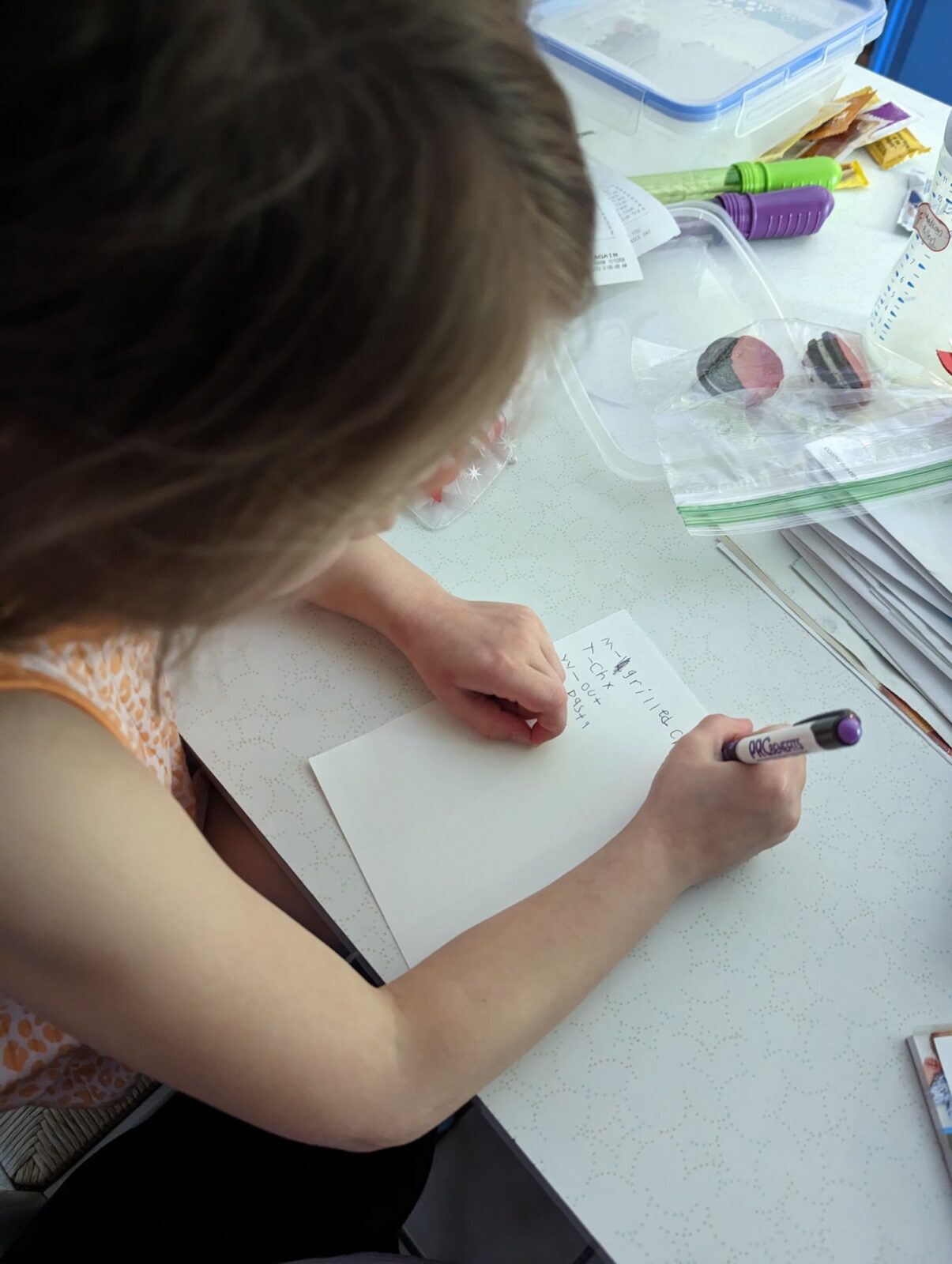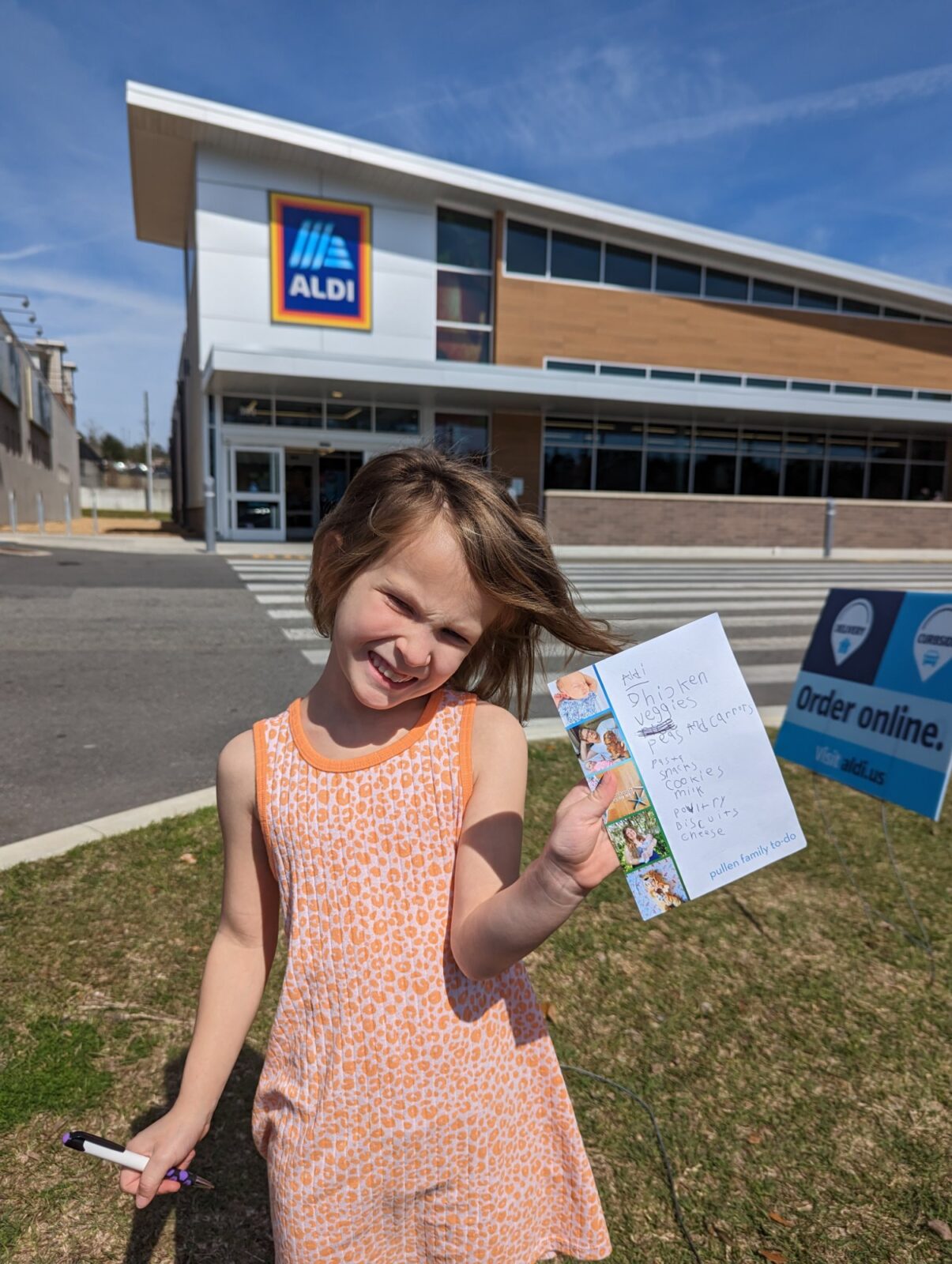 Also, I've had this cute little notepad from Shutterfly since Emerson was literally like 5 months old, and I still use it to write many to-do lists.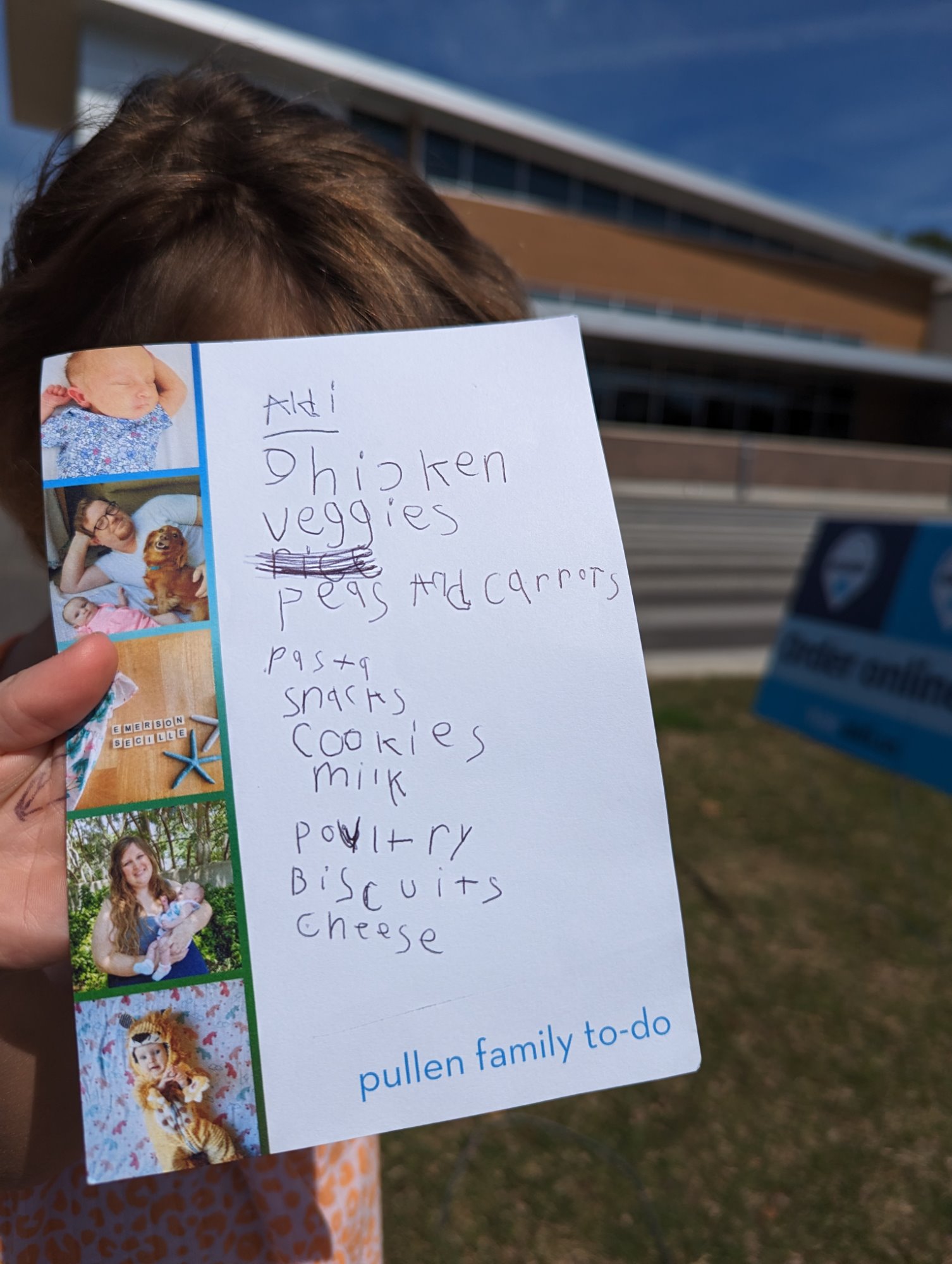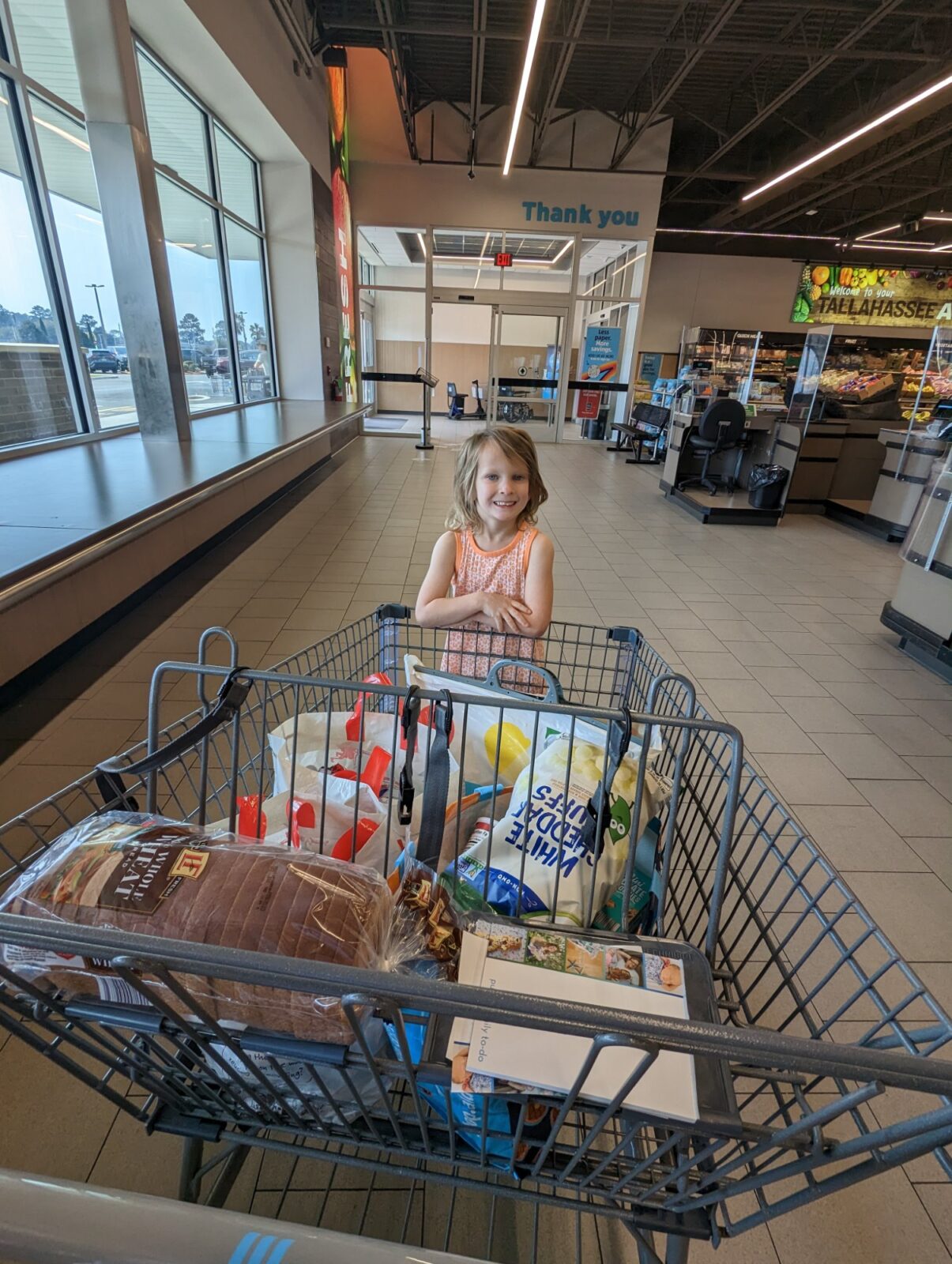 We had both picked out lunch at the grocery store, and after getting most of the groceries put away, we ate and watched more of "Matilda." Then we met our friends Brittney & Elly at the park for the girls to have a play date, and Brit and I to have some adult time too.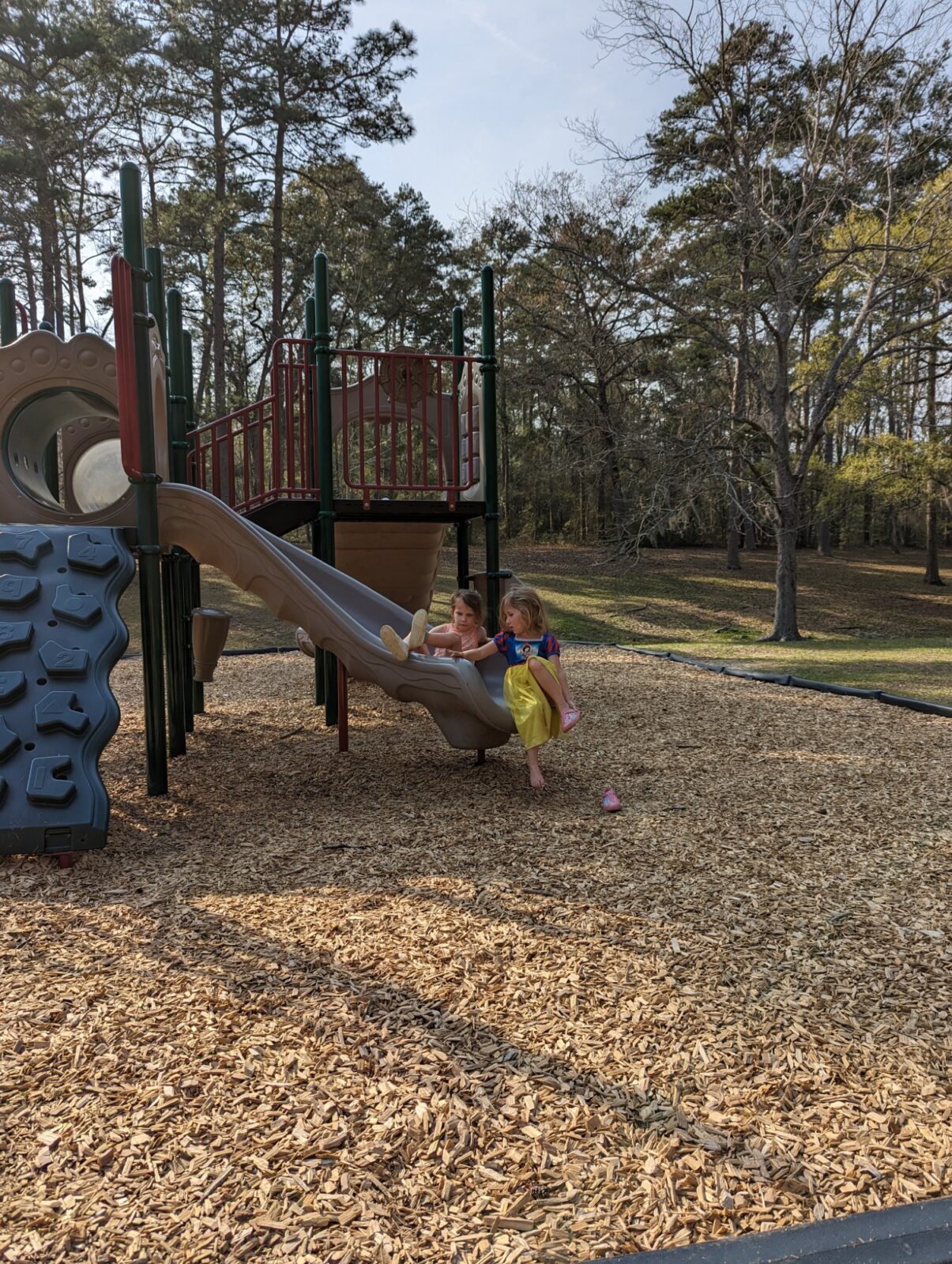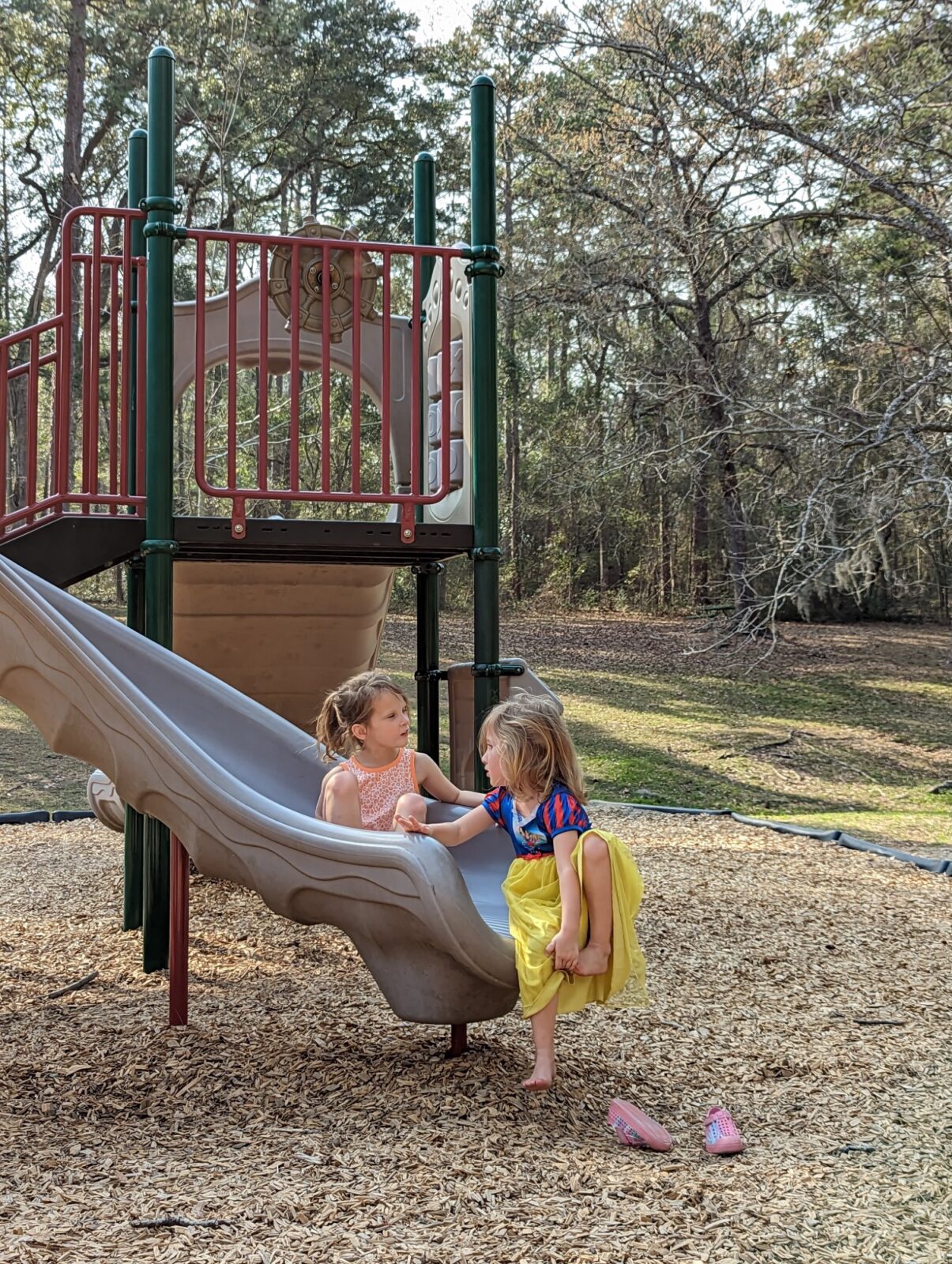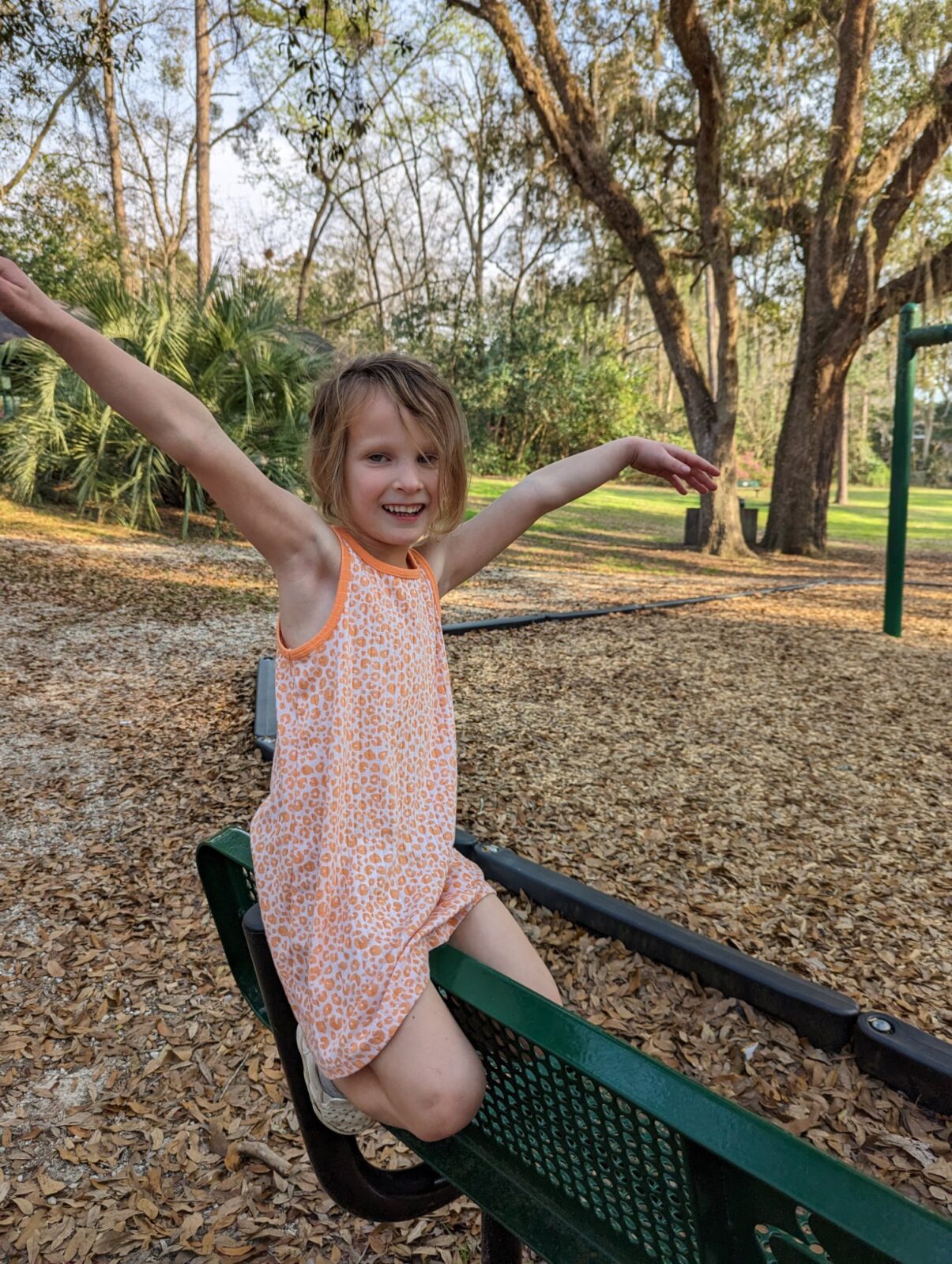 We stayed there for about 2 hours, and the weather was perfect and it was just so nice to be outside, hanging out with friends. There was also a Little Free Library there, and she picked out two books while we were there. So on the way back home after picking up baby sister, Emerson read the book out loud. There were a few words she didn't quite know, she she spelled them for me and I helped her, or I urged her to sound a few words out, and she figured those out on her own.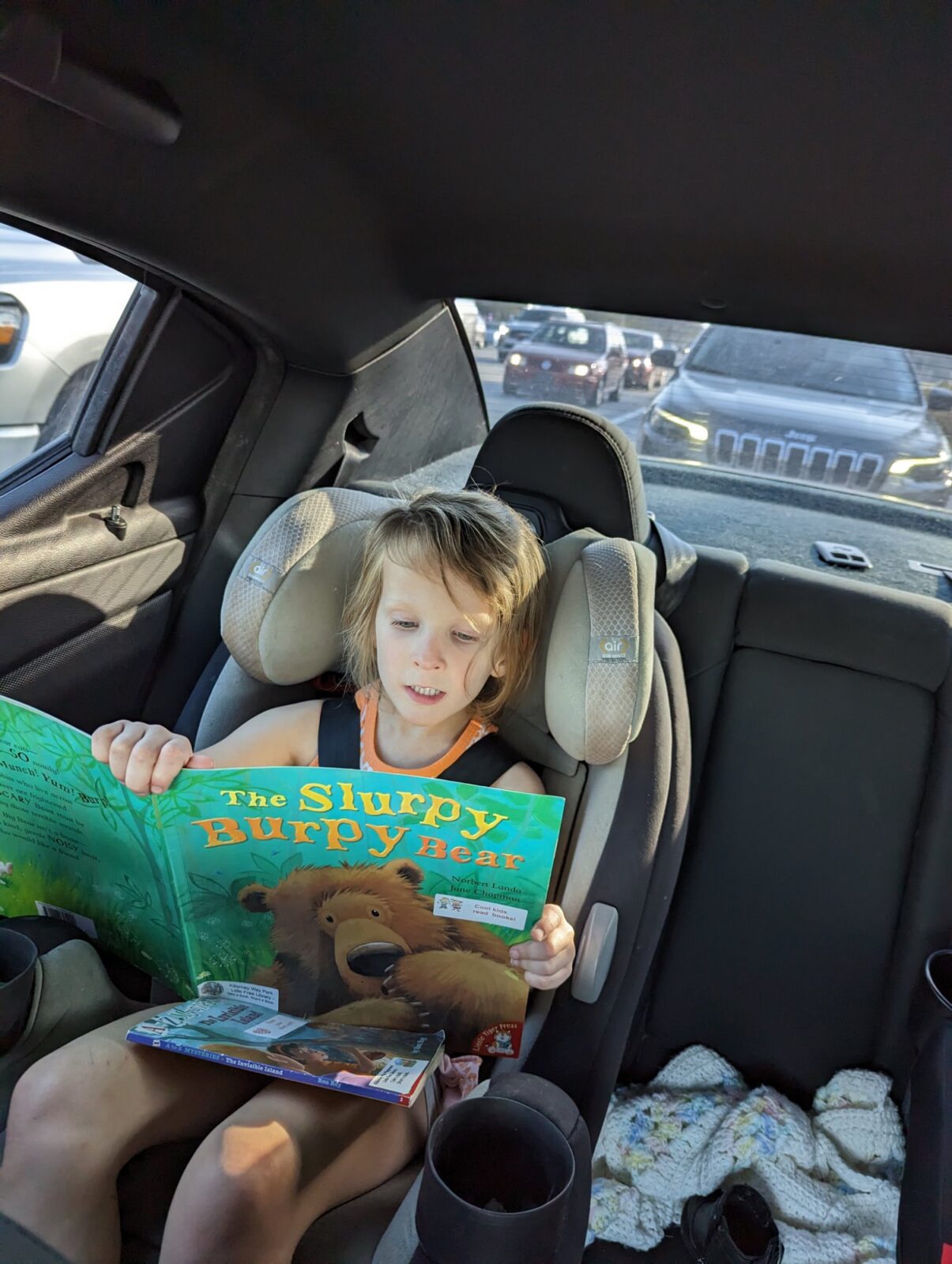 A couple of weeks ago, my grandmother wrote down a recipe she thought we'd like to try, and sent it to me in the mail. It's one that takes a while to bake, so it would take too long on a regular weeknight, but it was perfect for tonight, since we were home much earlier than usual. So once we got back home, I put together this casserole for chicken & biscuits, and took the girls out to the backyard to play while dinner was baking.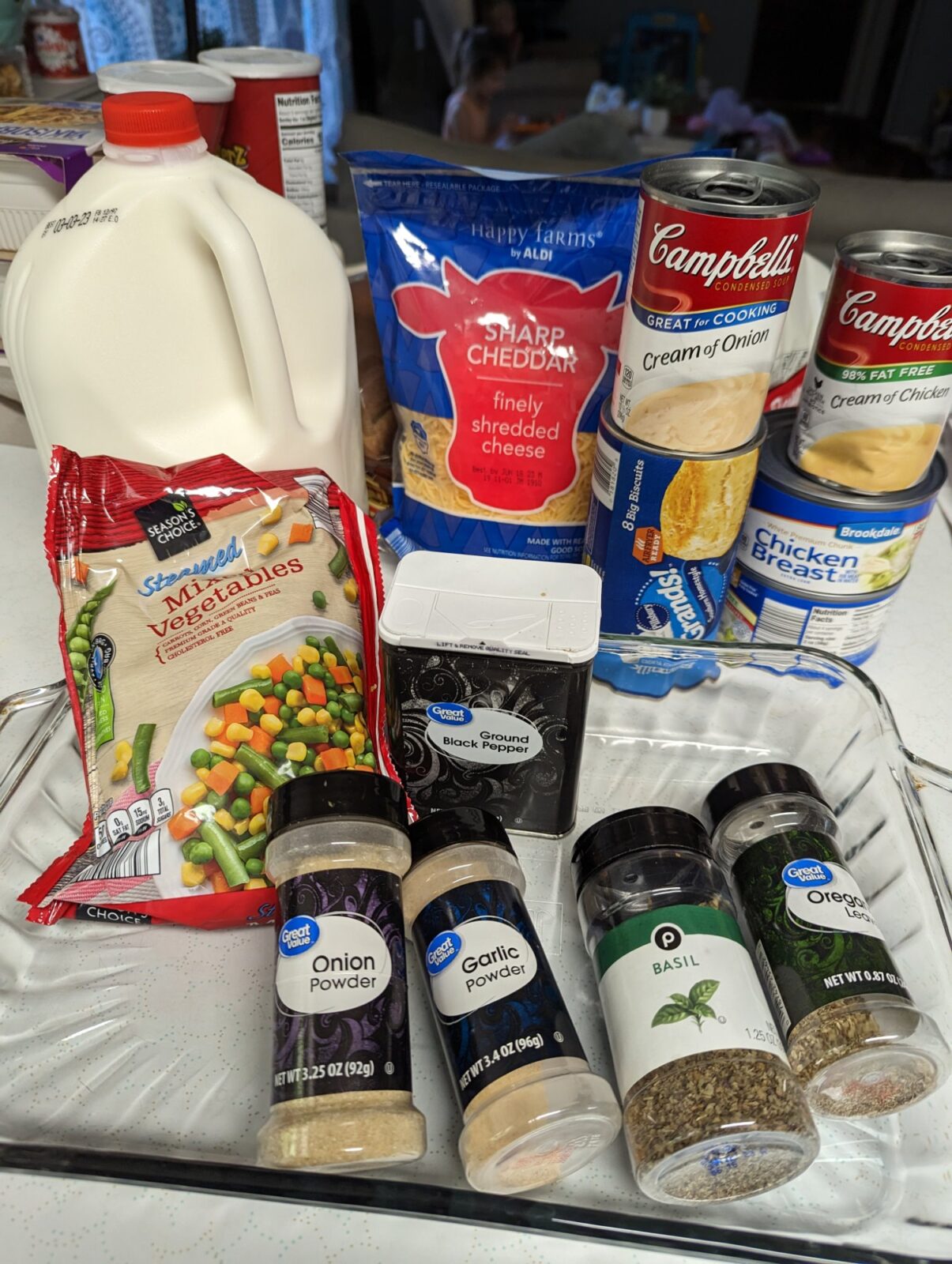 Our sweet olive tree on the back porch is blooming right now, and this tree smells sooo amazing. I actually have a candle from the Laurel Mercantile that smells like this, and it's probably my favorite candle ever.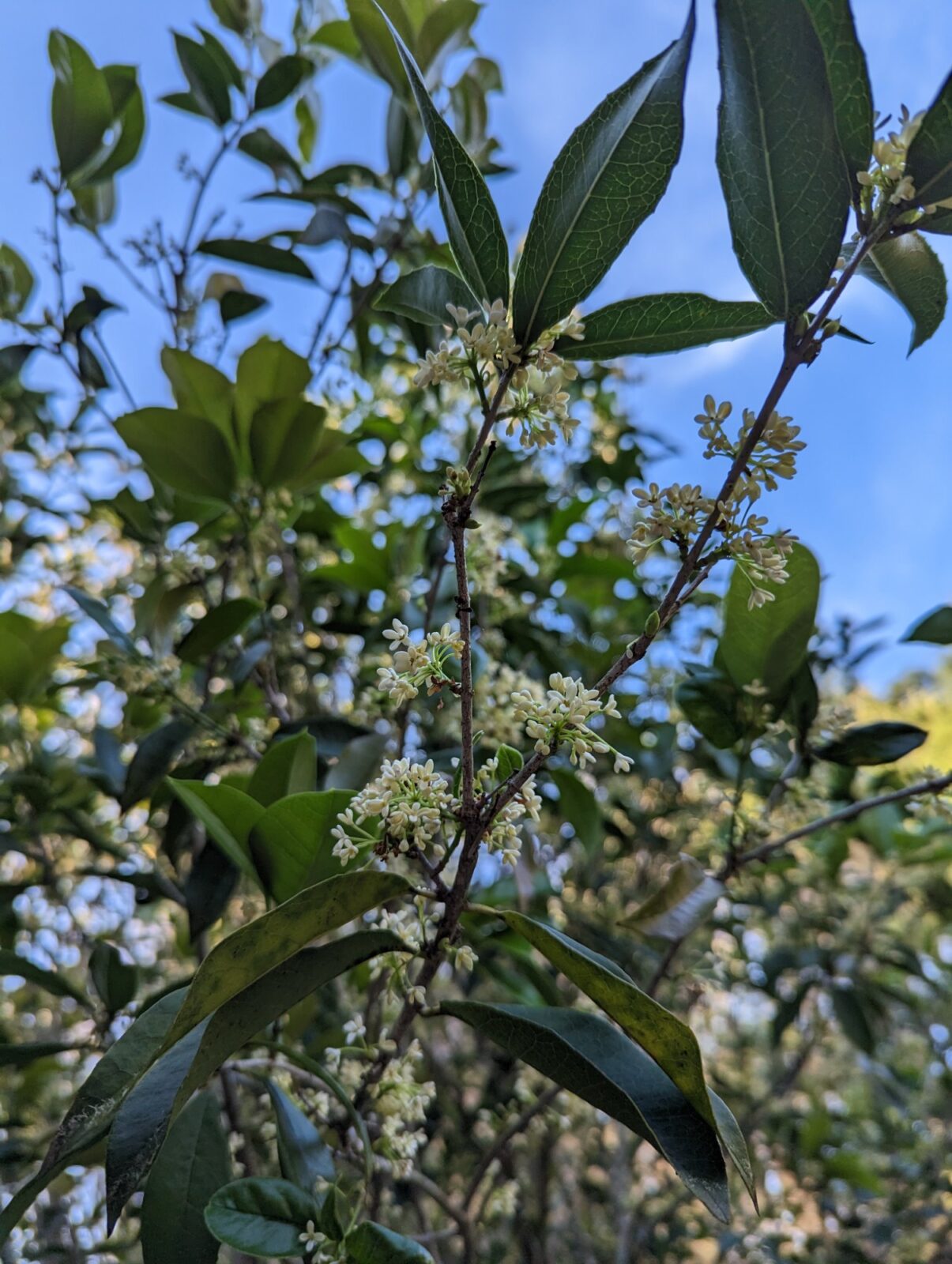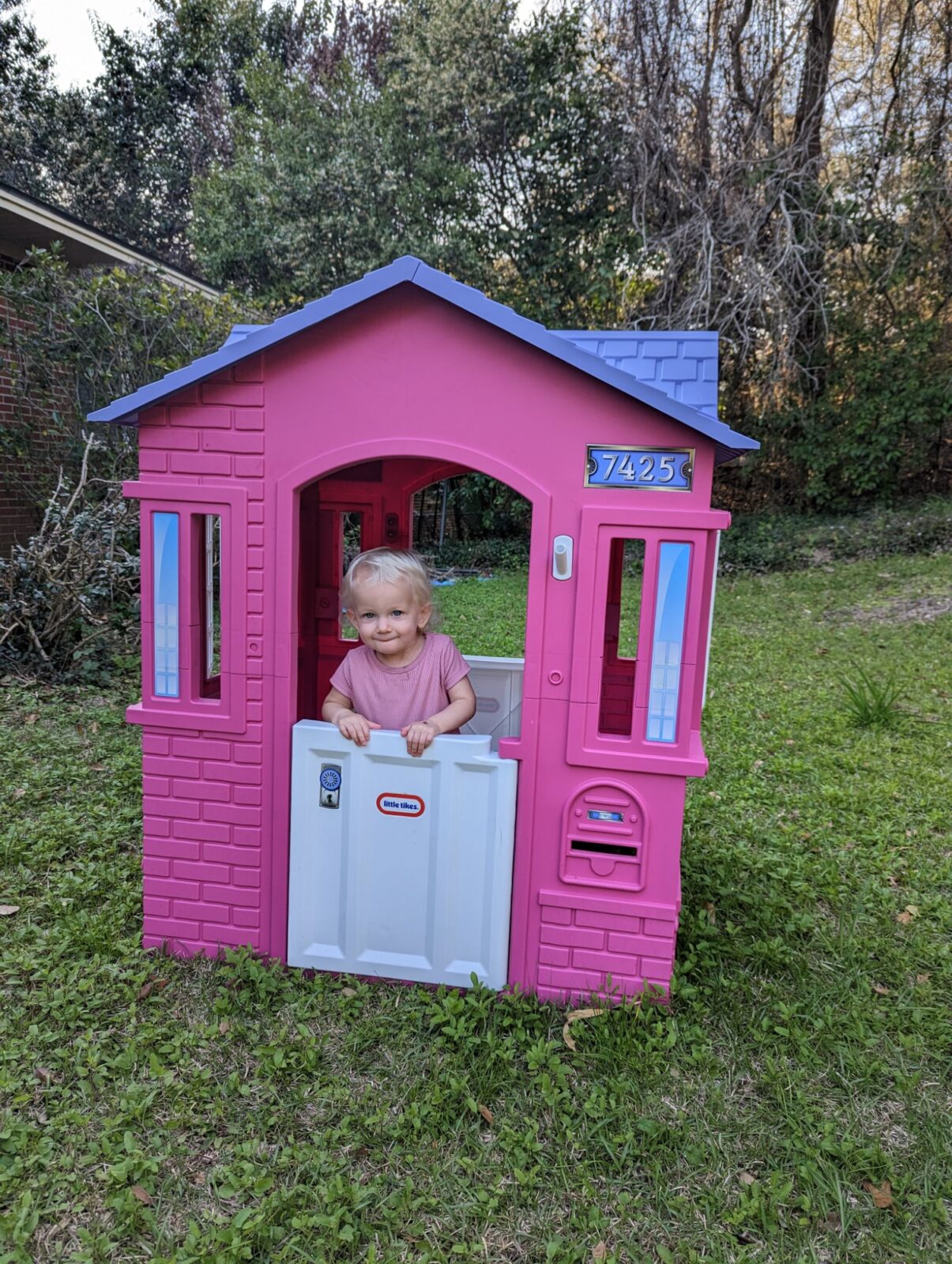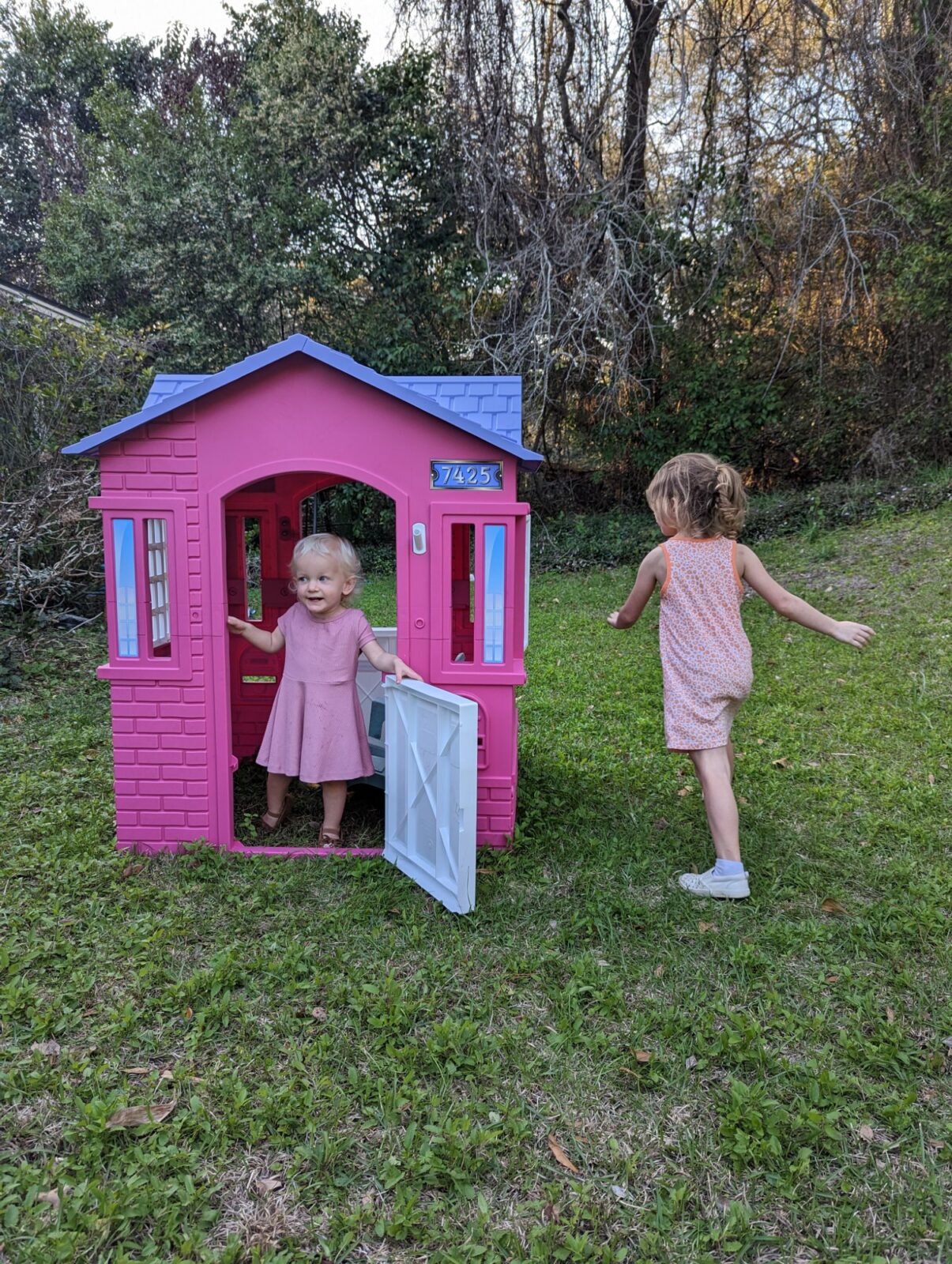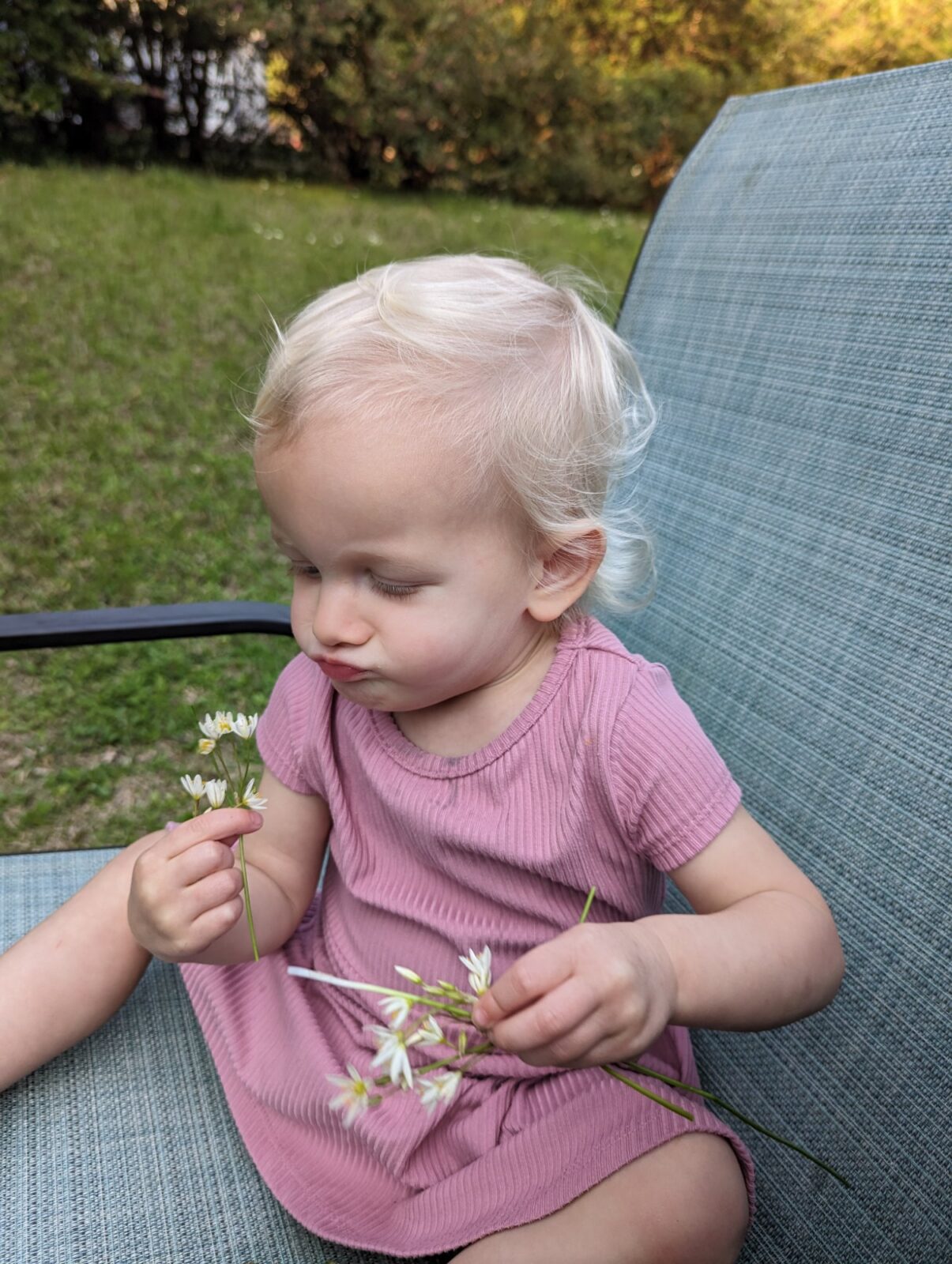 And the casserole turned out perfect and absolutely delicious. This chicken & biscuits casserole was a cross between chicken pot pie and chicken & dumplings, and I loved it. Jeff and Addison also loved it, and although Emerson liked the biscuit part, she thought there were too many veggies. I will definitely keep this recipe, and make it again on another night when we have plenty of time, because this did take over an hour to bake.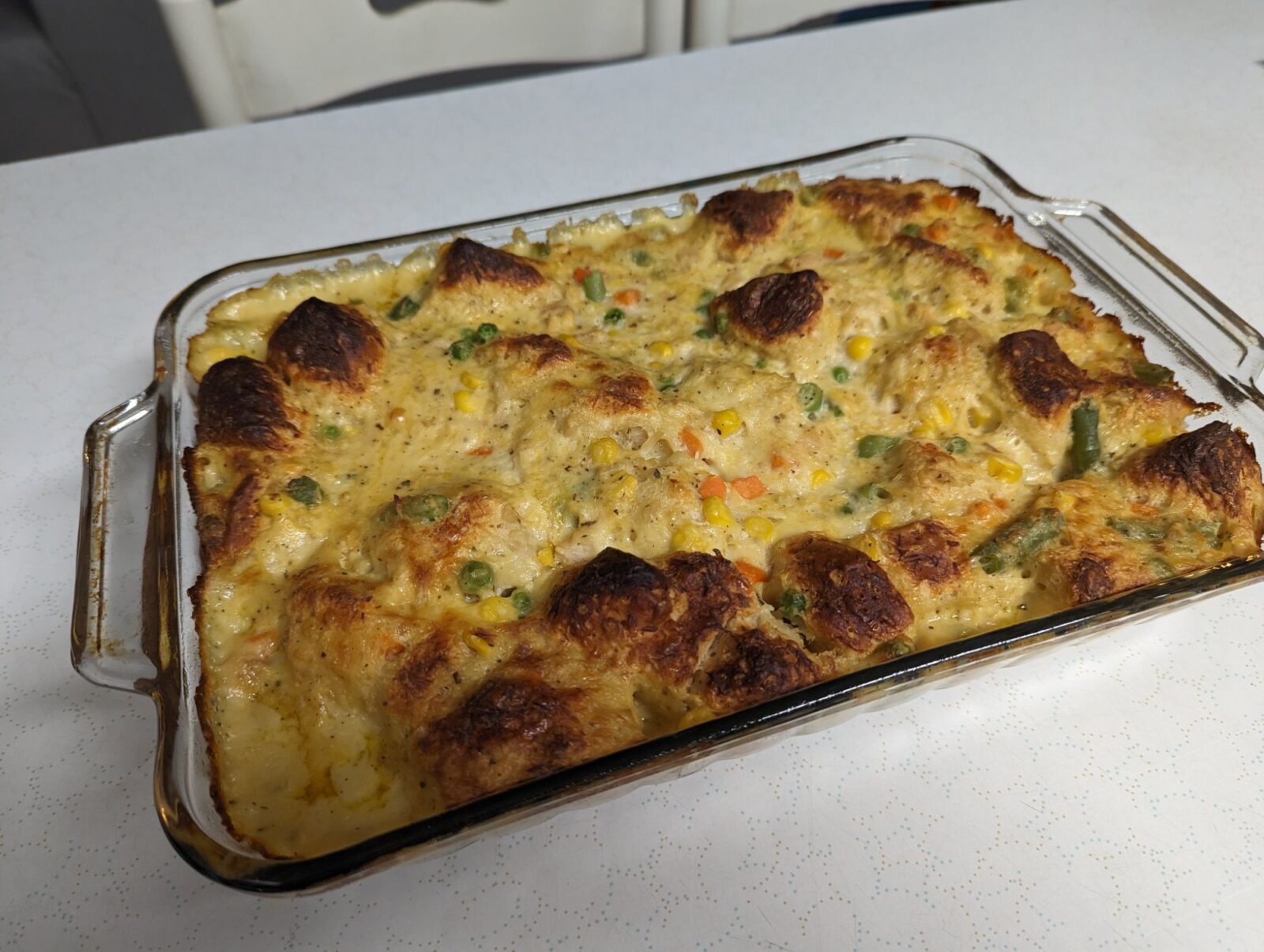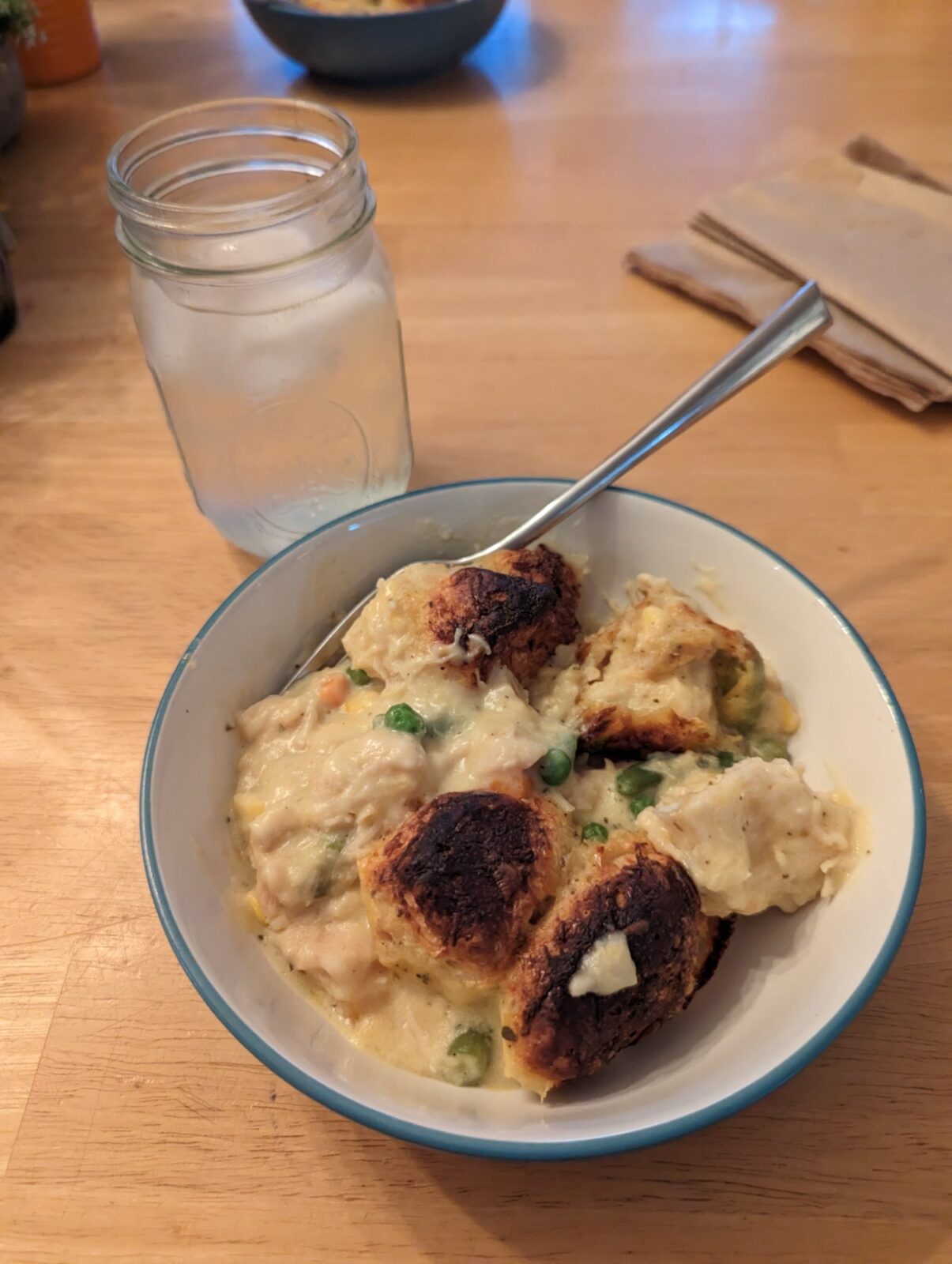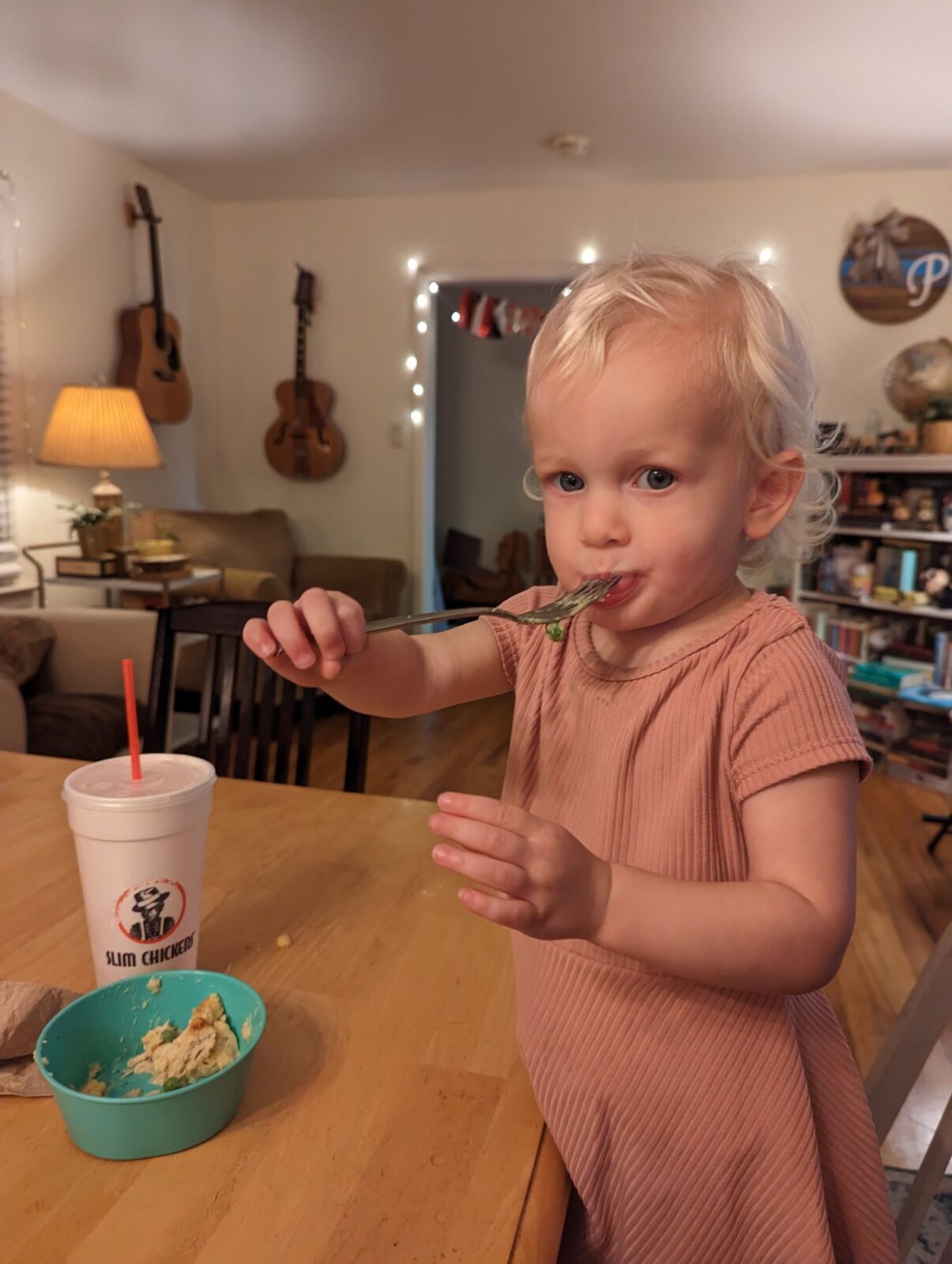 The girls had a bath after dinner, mainly because Emerson was an absolute mess after playing at the park this afternoon, especially her feet, since she started running around without shoes on for half of the time we were there. We had a video call with Ryan and Gabe, the girls had snacks, and we watched Bluey. Then they were both tired, so we started on bedtime. We did books and lullabies with Emmie in my bed (she was wearing my nightgown), and then she very sweetly moved back to her room, because she knew she was so sleepy and ready for bed.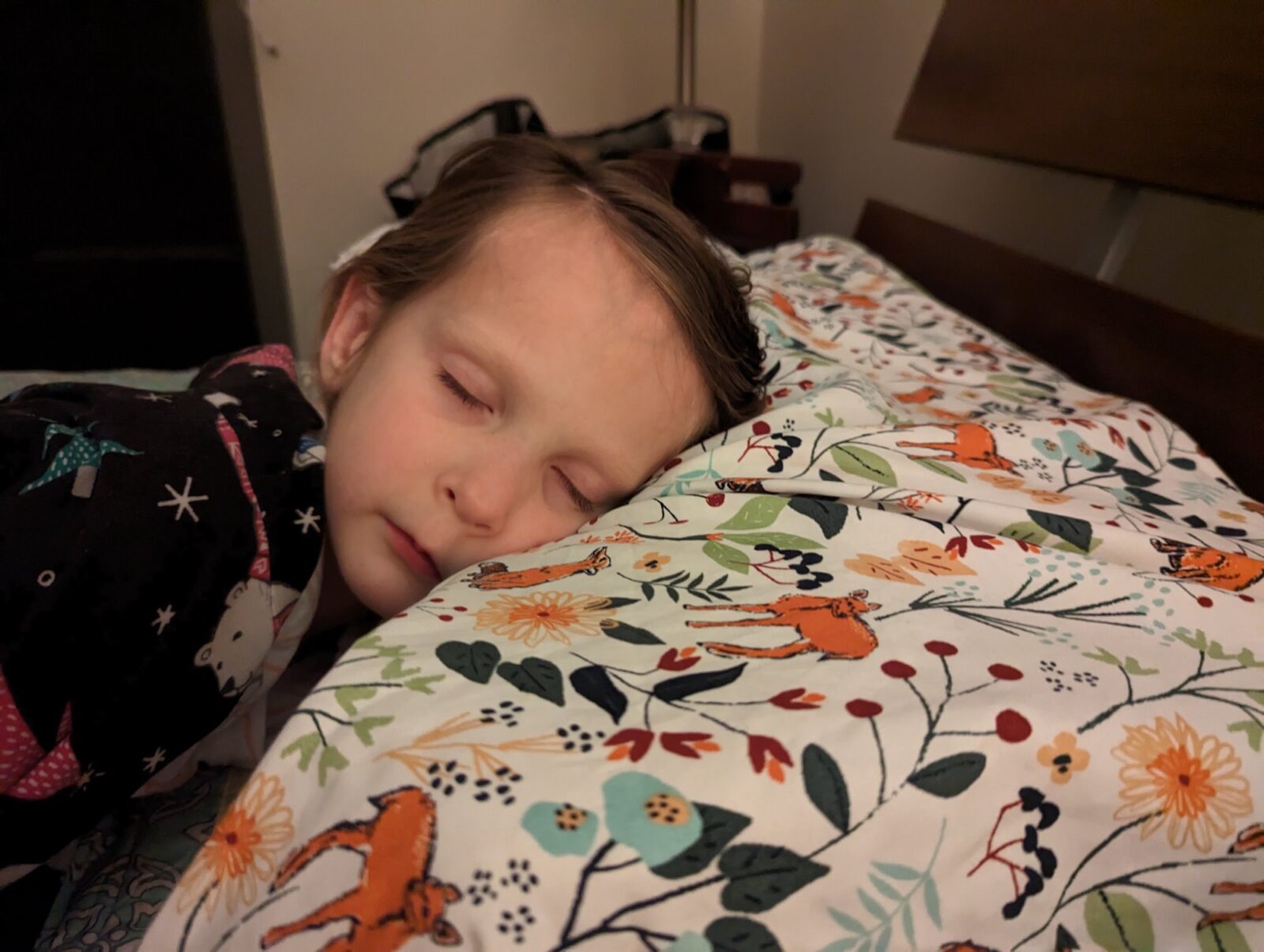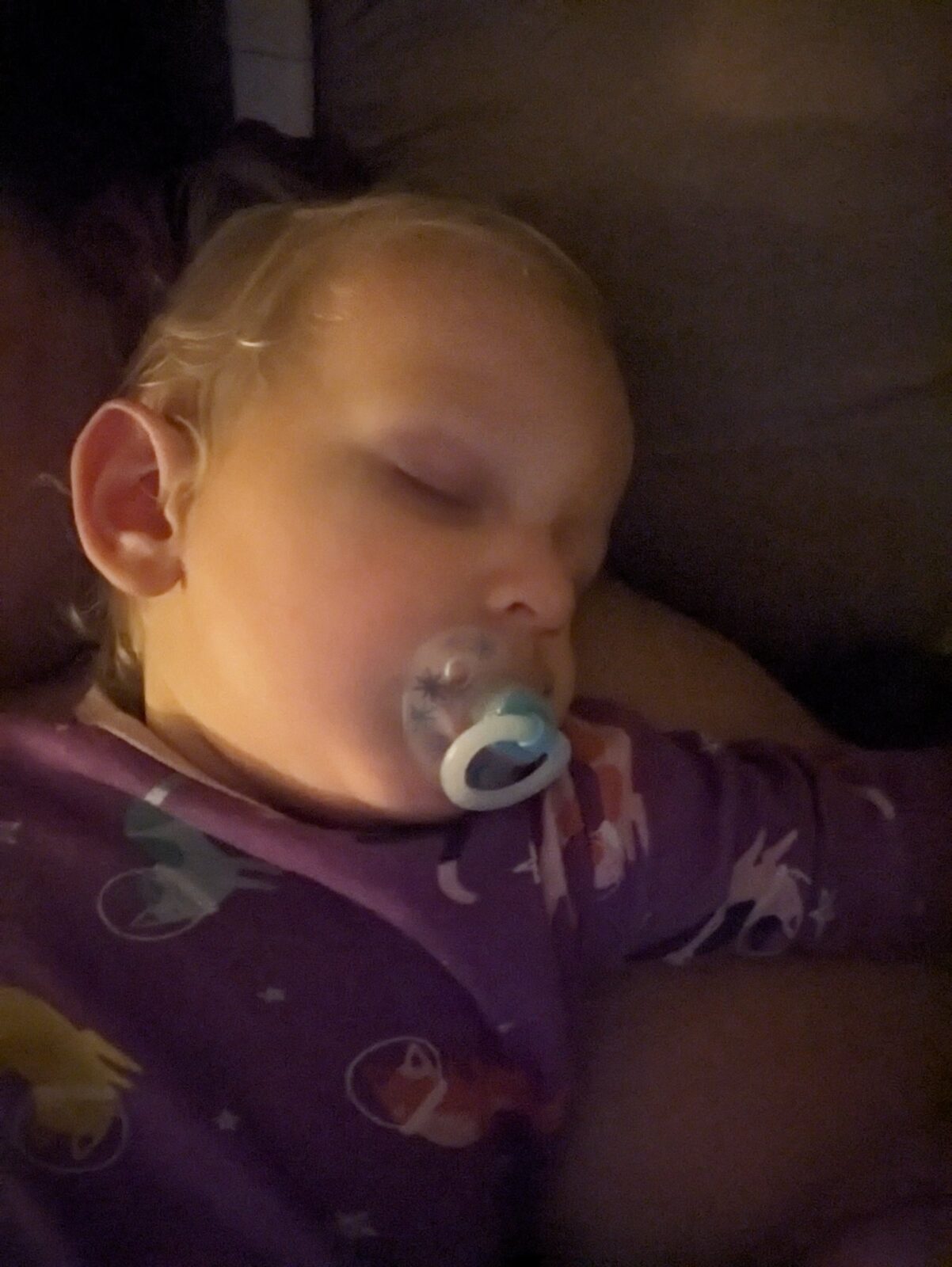 I rocked Addison for a little bit and fell asleep myself for part of that time too. But once I laid her down, she was completely out like a light. Jeff had to run to Walmart for things like cough syrup and toilet paper, but he's heading back home now, right as I'm finishing up this post.