Well today was unexpected… First of all, I forgot to turn my alarms on for this morning, so we all woke up very late. Yesterday, I was off work, which was planned because Emerson's school was closed. But then today I was off work again, which was unplanned, because Addison woke up with a fever. And Emerson was just having a very sensitive and emotional morning, and had a tummy ache, and didn't want to go to school. We gave her some pepto to help calm her tummy, and then sent her off to school, just slightly late. I called the pediatrician's office to make an appointment for Addie, then scrambled us some eggs. She literally only ate this one bite as I took a photo, and then she wouldn't eat anymore than that.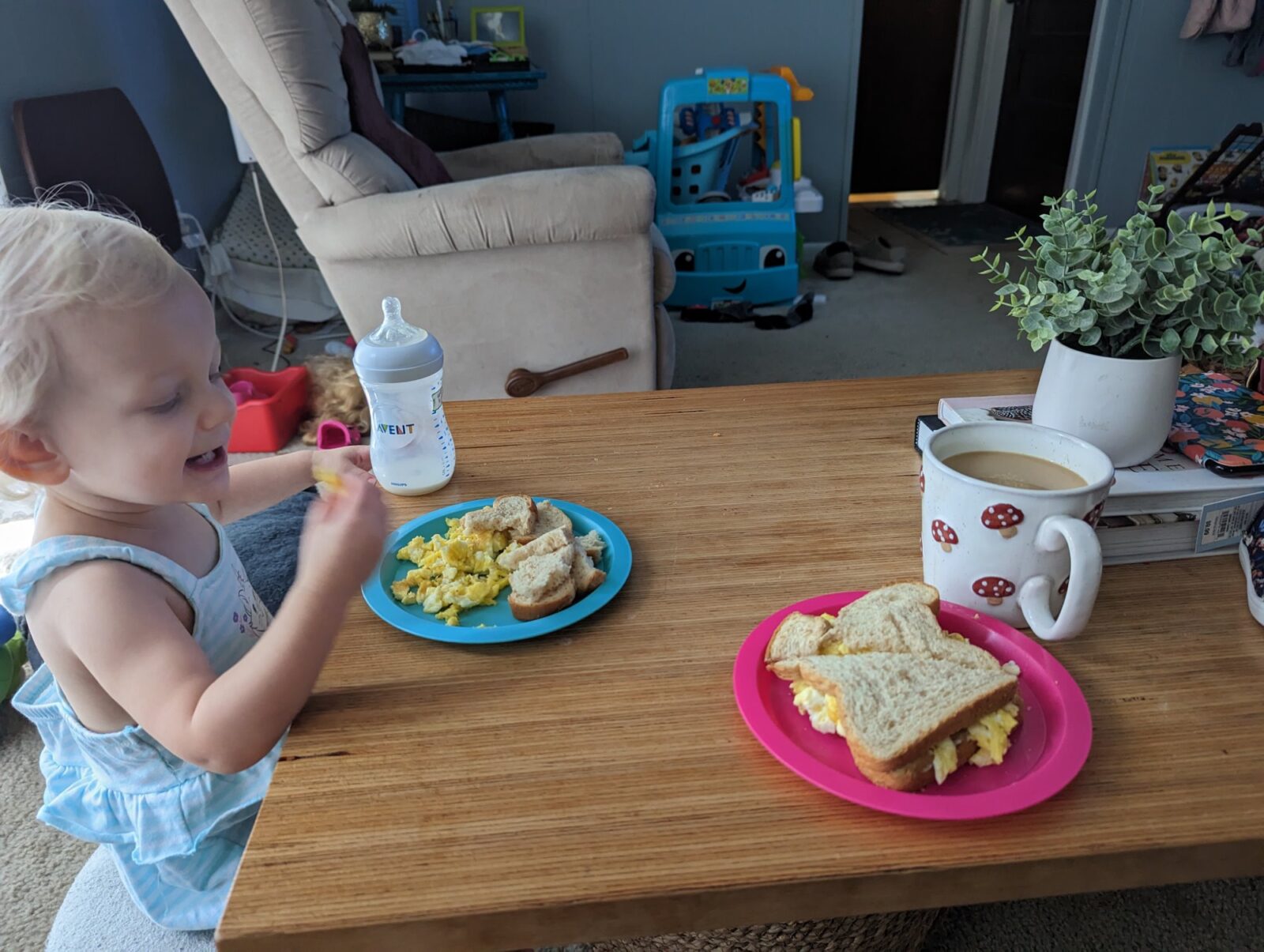 Then she was just really clingy and lethargic and only wanted mommy. So she climbed up on the couch with me, and accidentally let herself fall asleep while we let multiple episodes of "Bluey" play through for about an hour. (Also, she very much loves this purple bunny that we named Grape Jelly, and has been inseparable from it today.)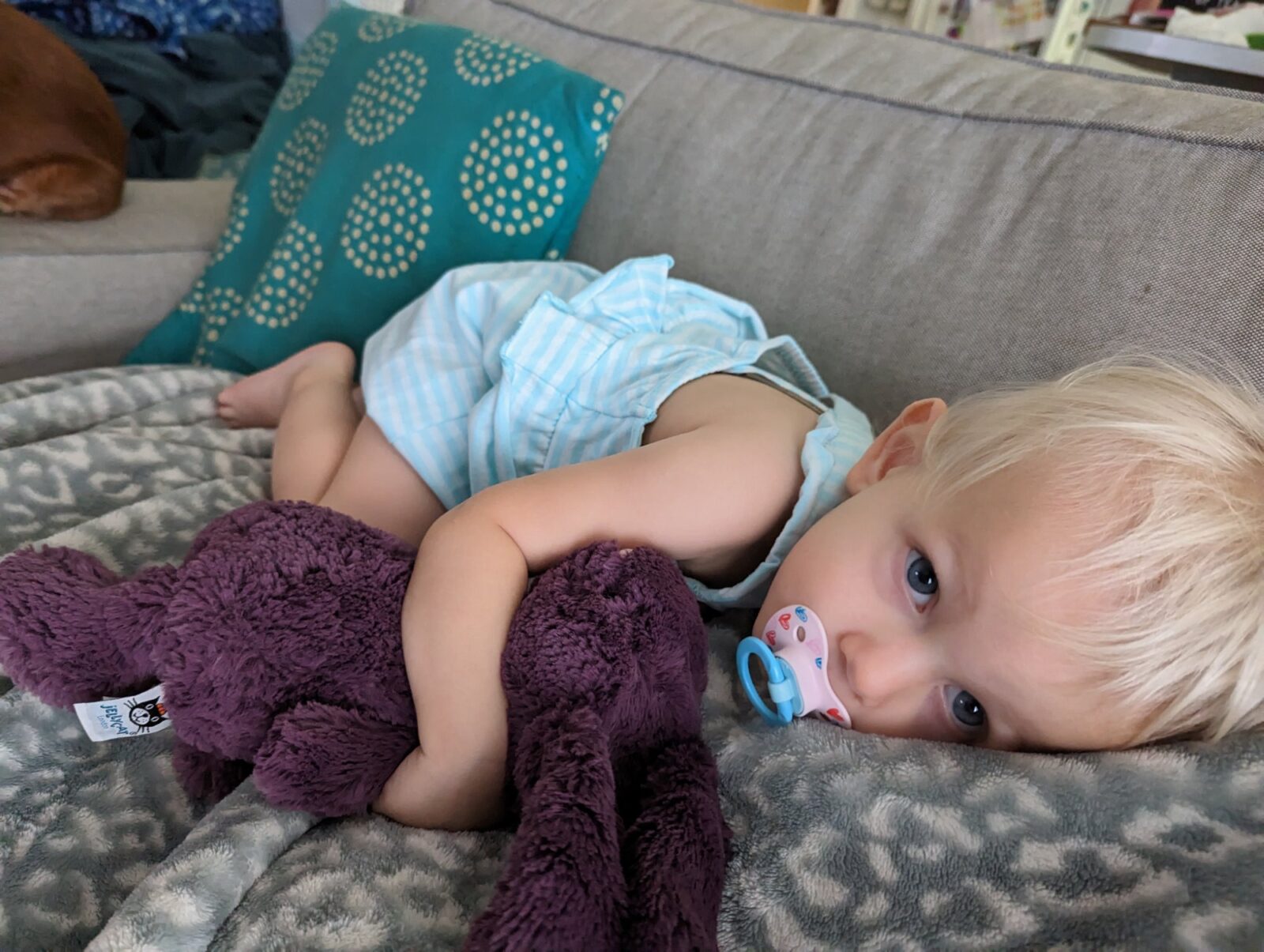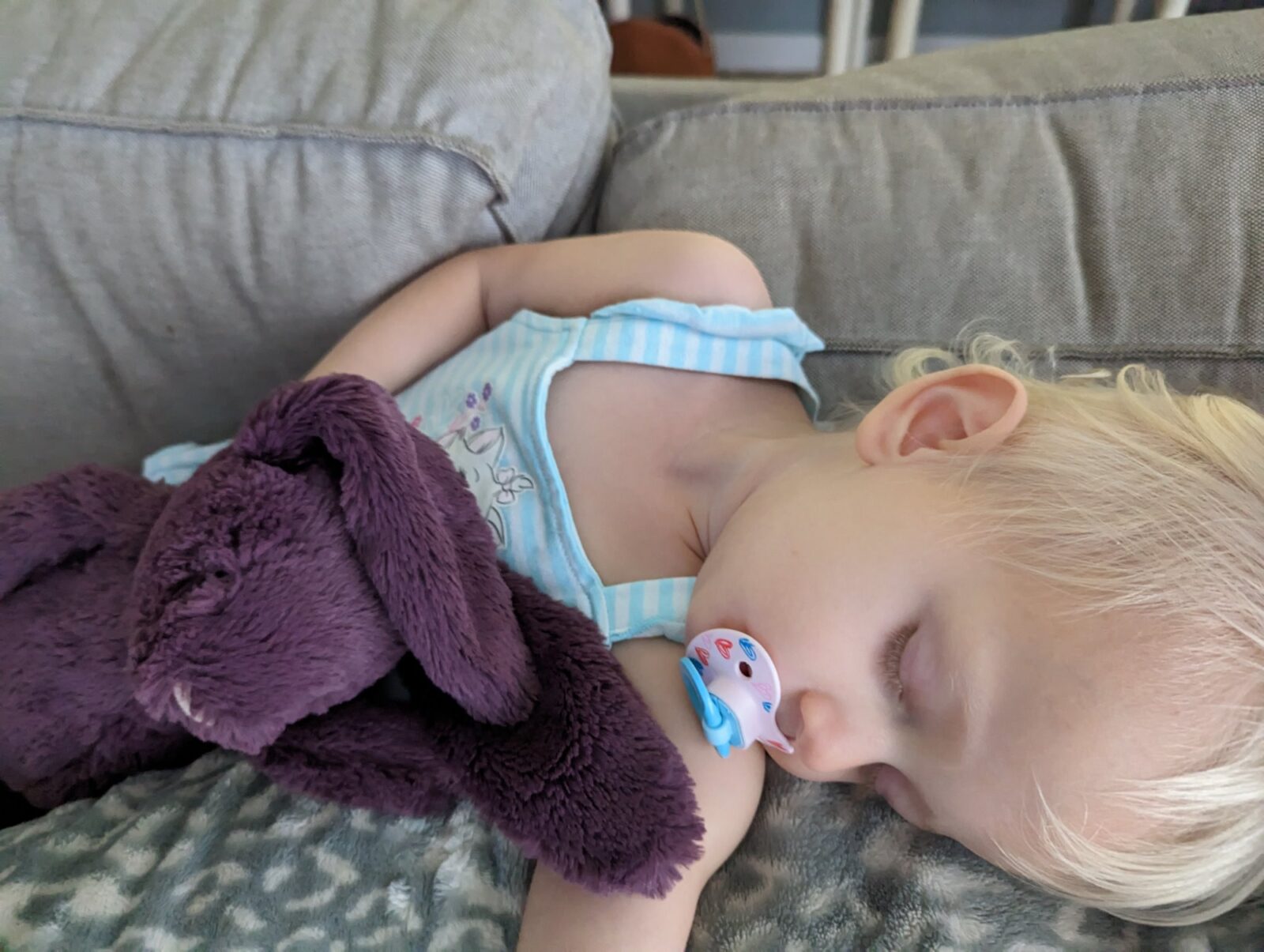 At her mid-morning appointment, we saw the RN, and her ears, eyes, nose, lungs, everything, etc all sounded/looked fine, and since her fever had only ever been around 99/100.1, we determined it must just be a little cold or something. (Which makes sense, because Jeff's been sick for days, and I actually feel like I'm the start of a cold myself too.)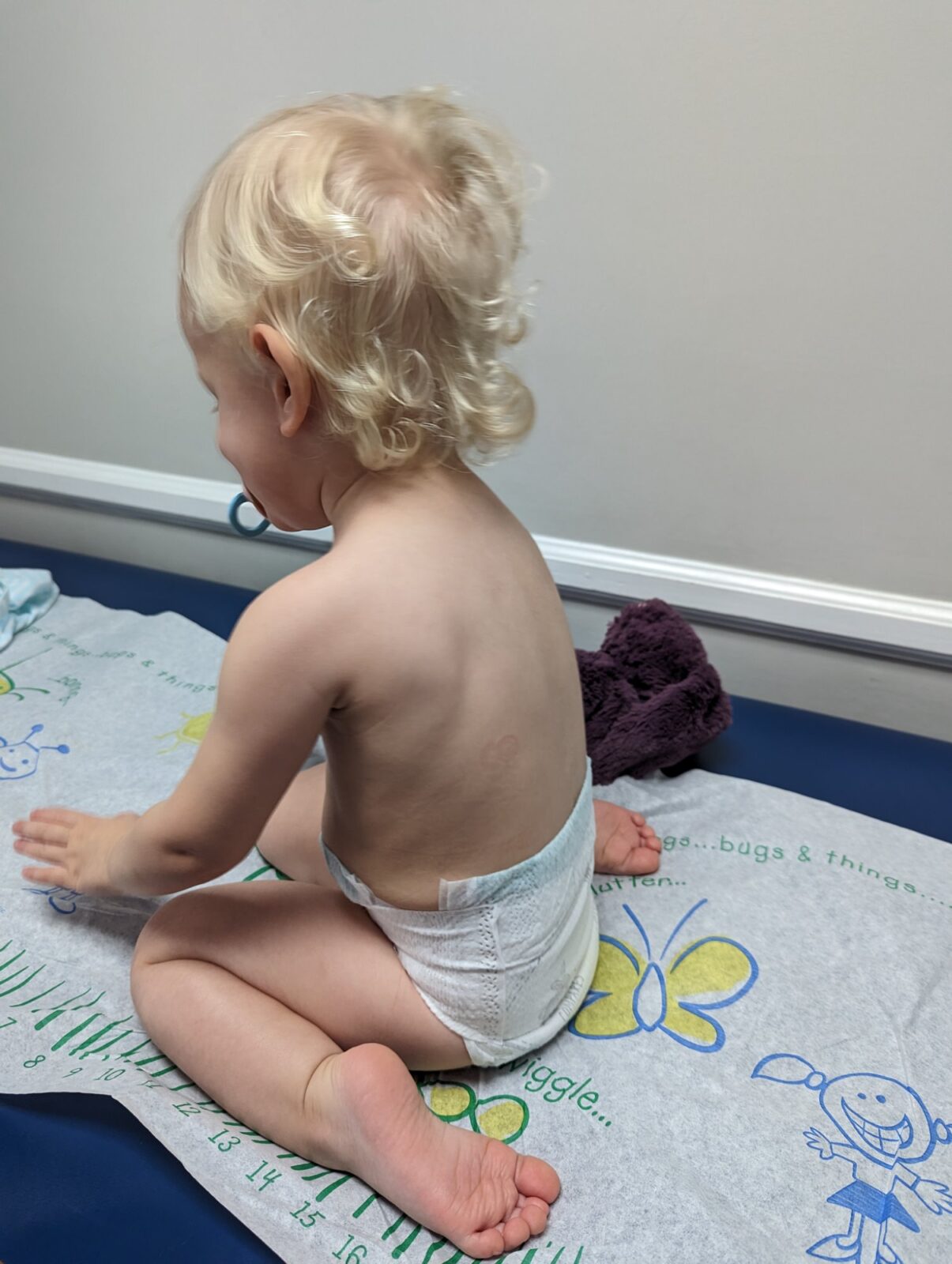 The appointment went quickly, and we were only gone from the house for about an hour. And then she was super clingy and only wanted to hold Daddy. So he got comfy in the recliner, and she very quickly fell asleep laying with him. I had a cup of coffee and let her just rest there for a while, before trying to move her. But the she really didn't like that, and didn't want to leave Daddy, so we set them up for a joint nap time together in our bed, where they slept another couple of hours.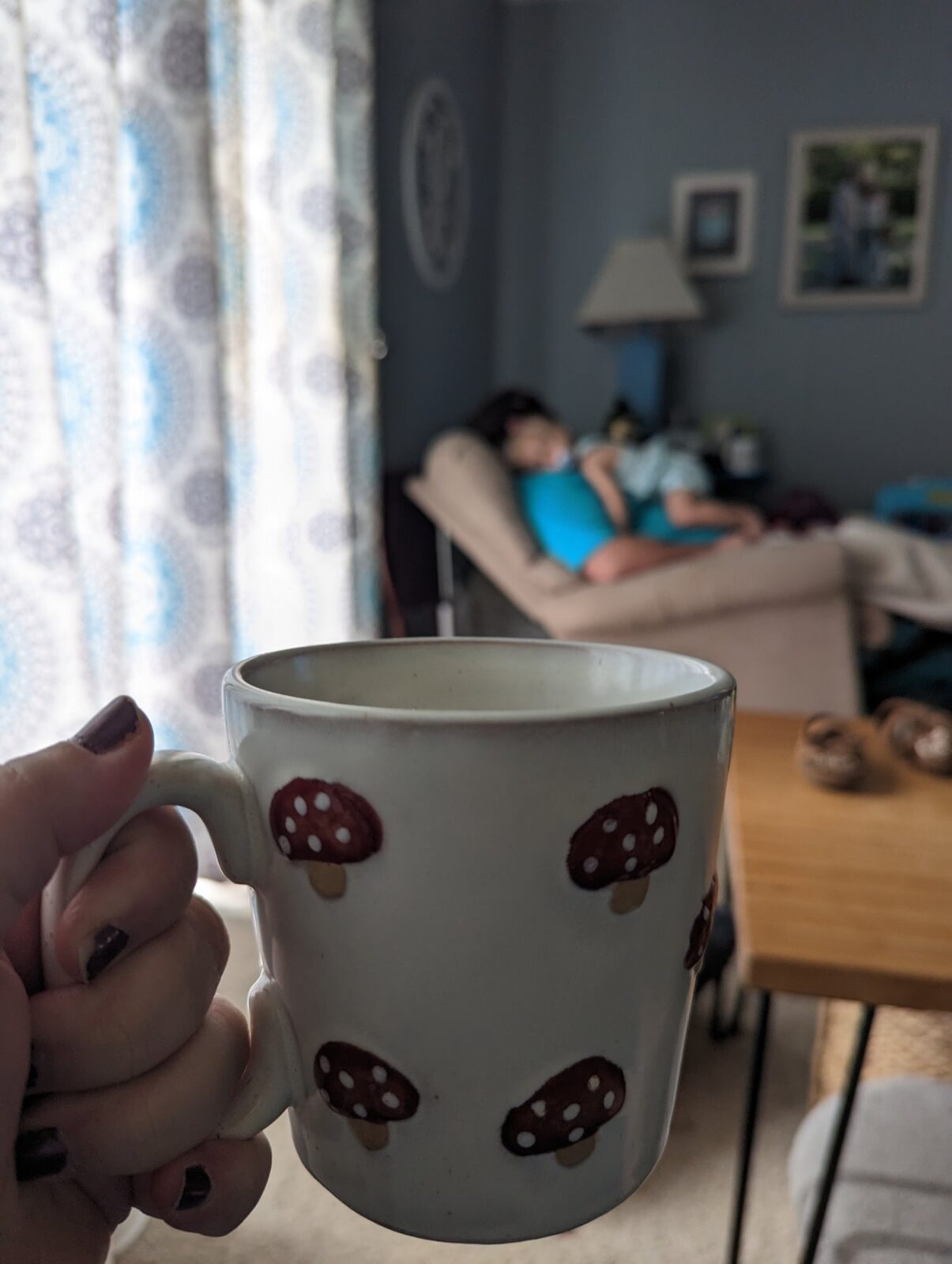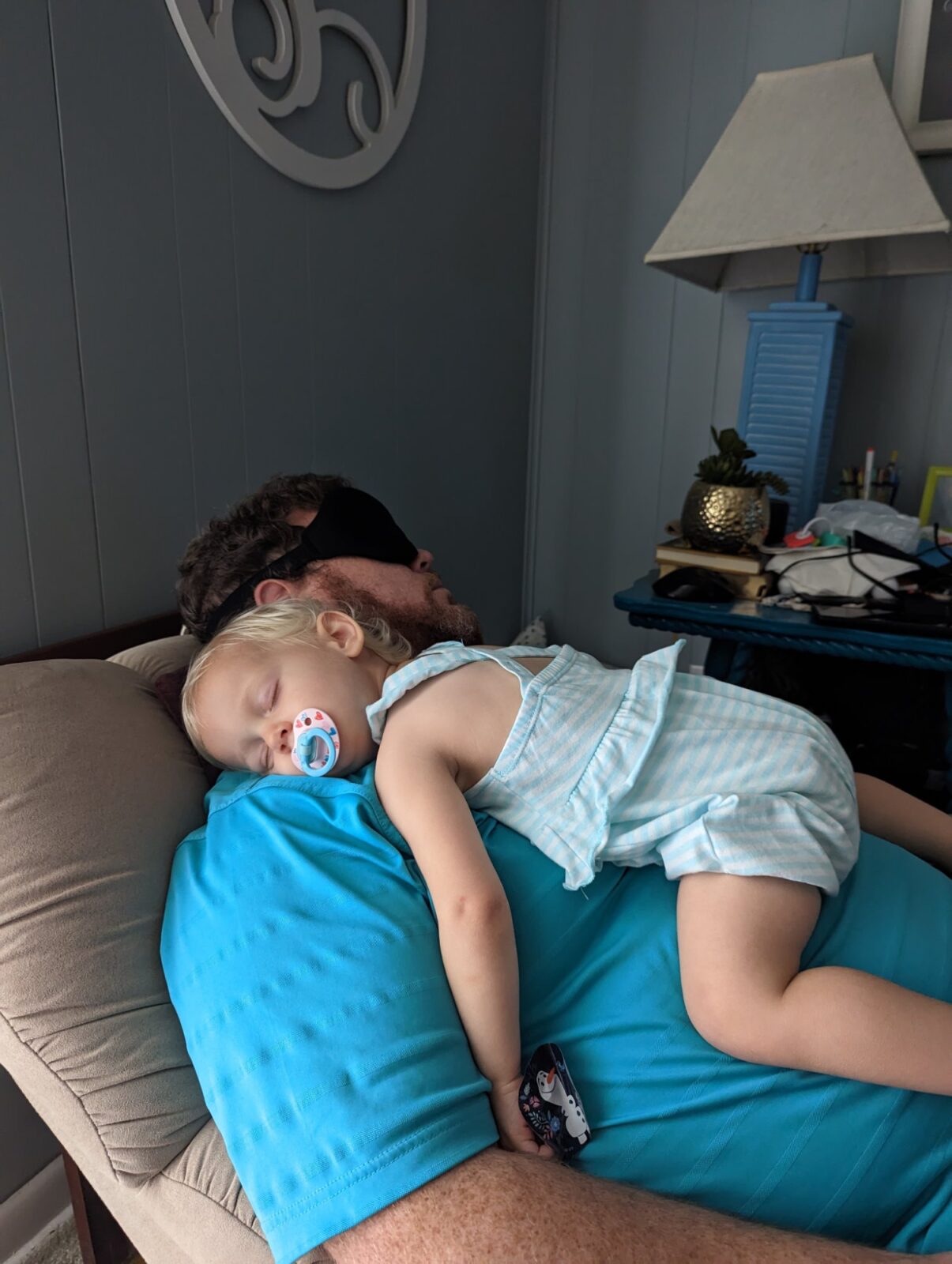 So during their long nap, I made a quick trip to the library, to return some very overdue books we checked out for Emerson a while back, and picked up one that was on hold for me. This one is for my book club, which meets this Saturday, so I've got to read as much of this as I can these next three-ish days! I've got my work cut out for me though…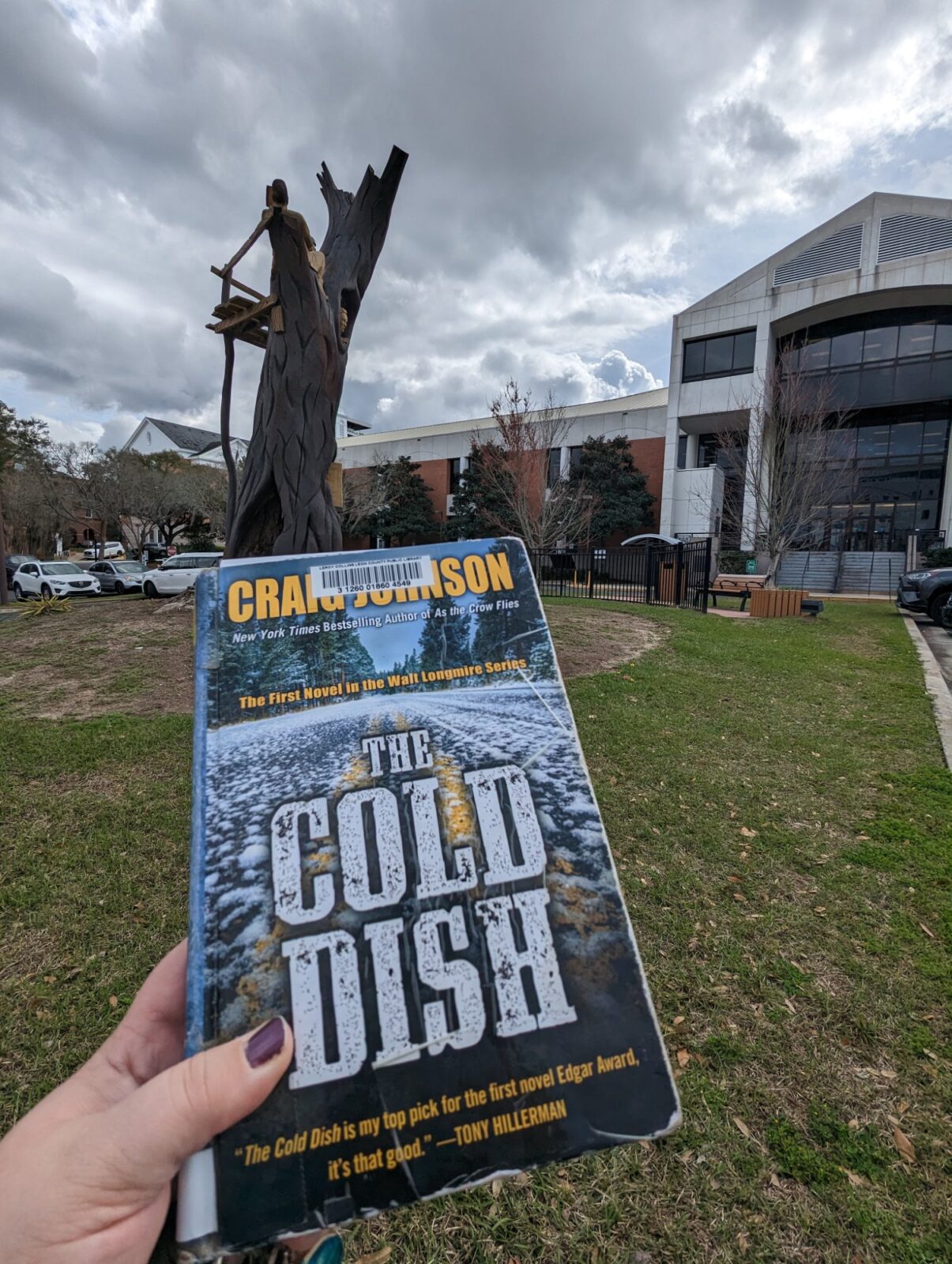 At some point after I was back home, Addie started waking up finally, but very slowly. We got her some cold cherry Pedialyte, and opened up the curtains, and sat on the couch together. And we finally got a smile out of her! She was still a little more down than usual, but seemed to be getting better after her long nap.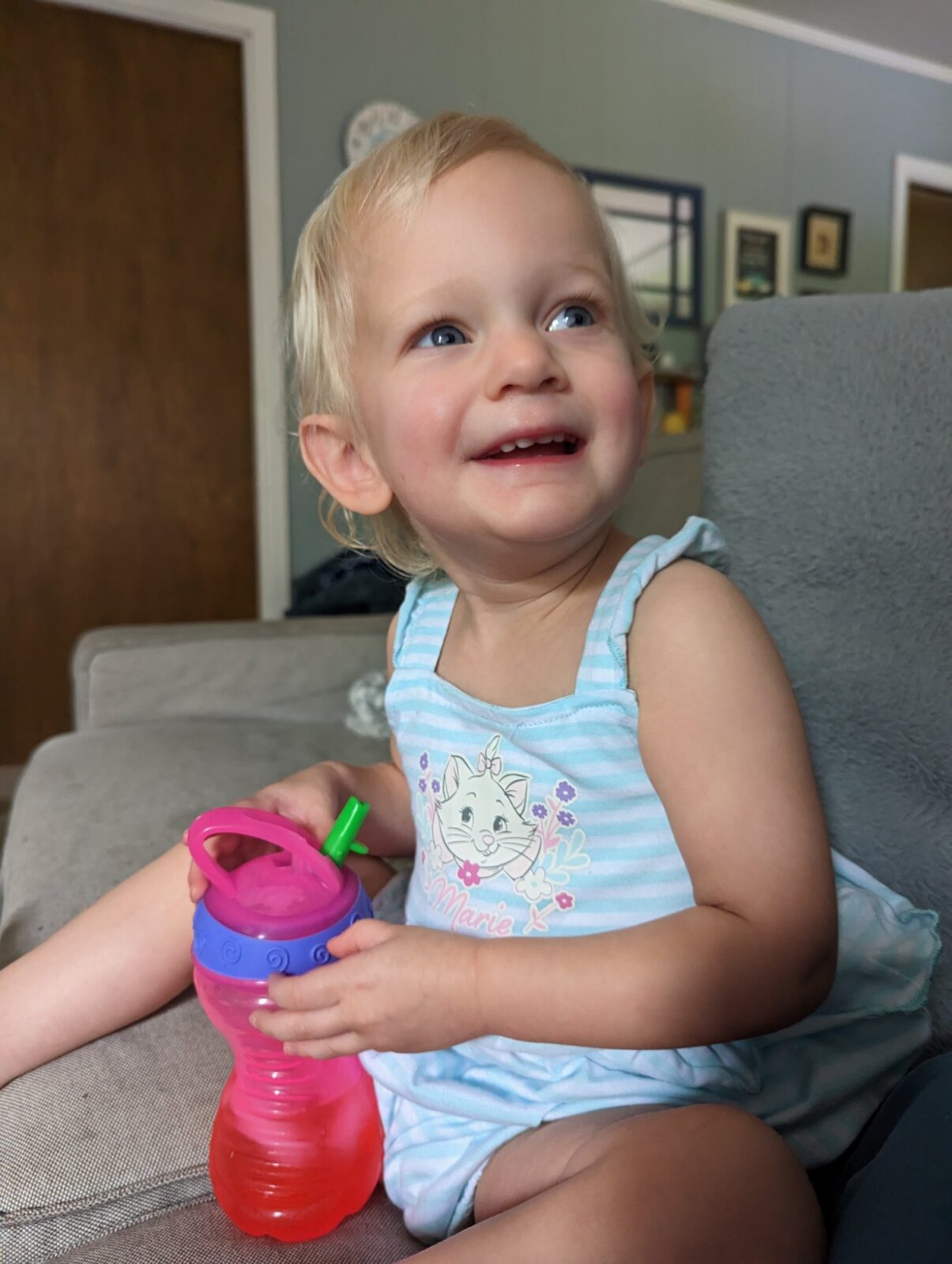 Around 4pm, I went to pick up Emerson from school, a little earlier than she's used to being picked up, and she was so excited about that. The girls played and giggled, and Addie really was acting like she felt better. So I washed up some dishes, and then made chicken strips and rice for dinner, and then we all got to eat dinner together.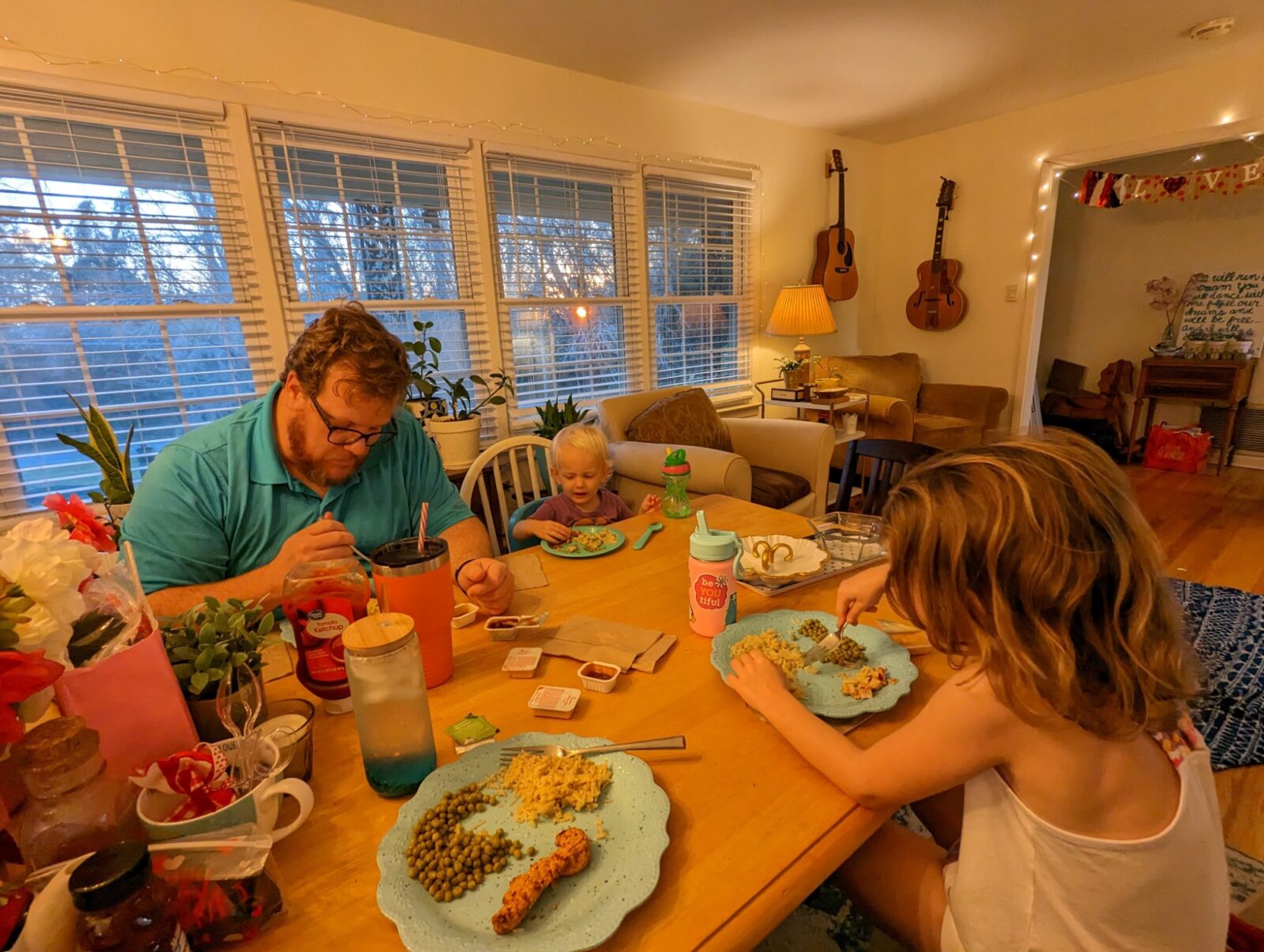 I attempted to read while they played, but I only got about one page down before they were both crawling all over me and needing 1000 things.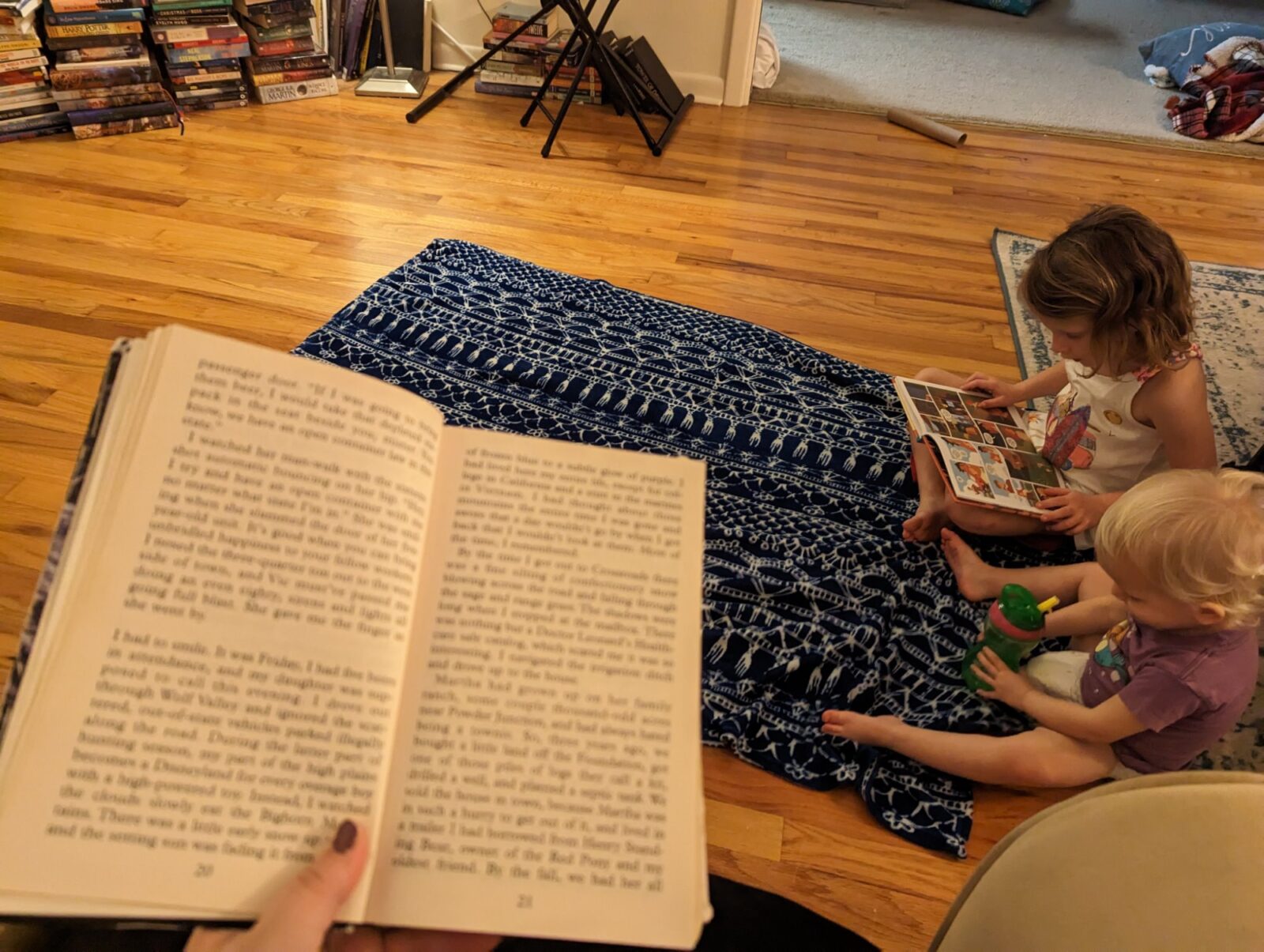 After getting them in their jammies and getting bedtime snacks and drinks, Addison kind of just accidentally fell asleep with Daddy in the chair again. So I'm hoping that she gets a good nights' sleep, and wakes up feeling right as rain in the morning!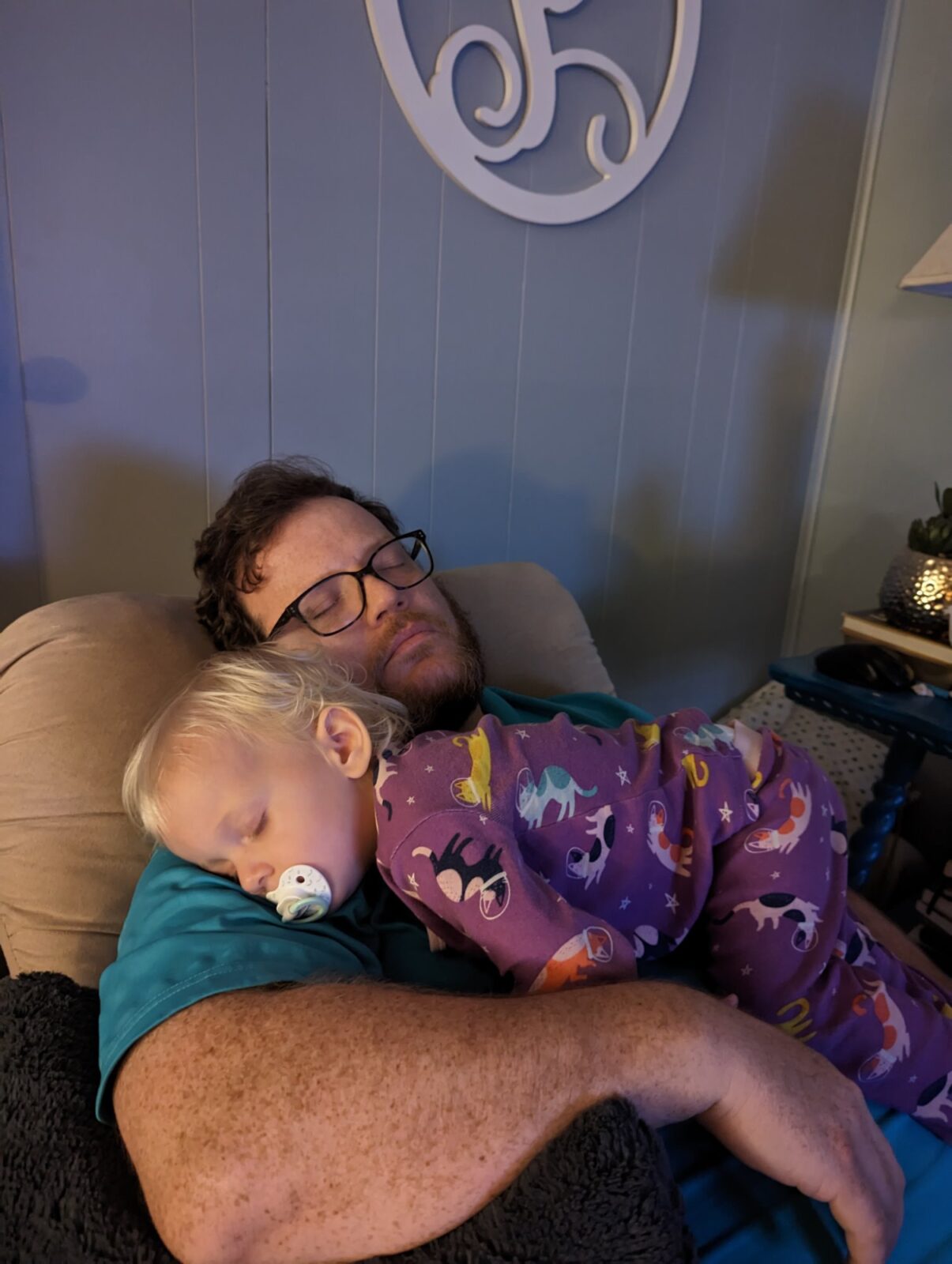 Emmie and I both had some popcorn during our nightly bedtime story reading together, before doing all of our other prayers, devotions, lullabies, and "Jesus Loves Me's."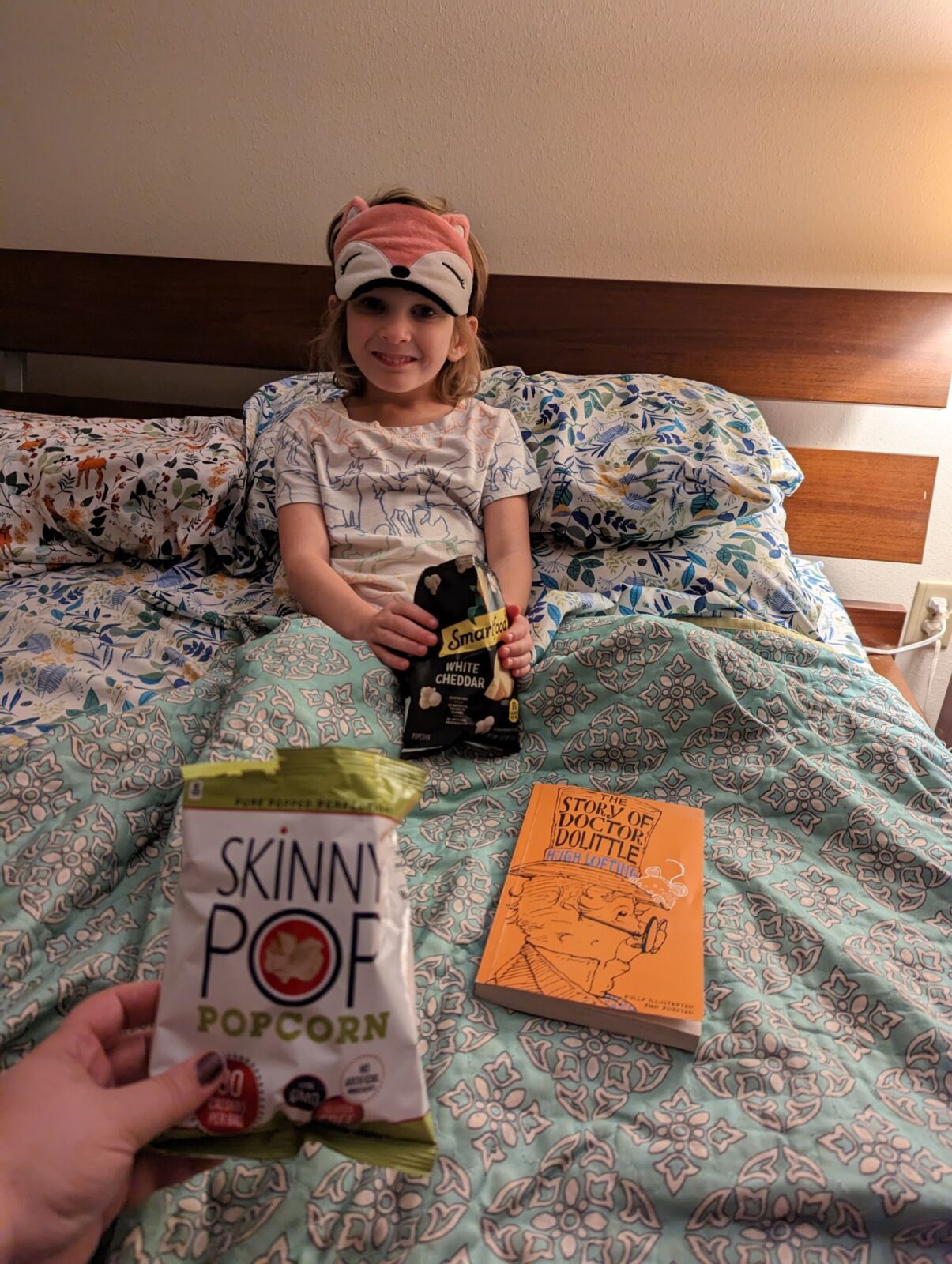 Jeff actually just got a steriod pack prescribed to him tonight, and another round of amped up antibiotics, so hopefully this round of meds will kick his illness. And hopefully Addie is over it after today, and hopefully I don't get too sick, and hopefully Emmie stays perfectly well!