Well, today started out better than yesterday, as the girls were both up and ready to go to school, and fever-free…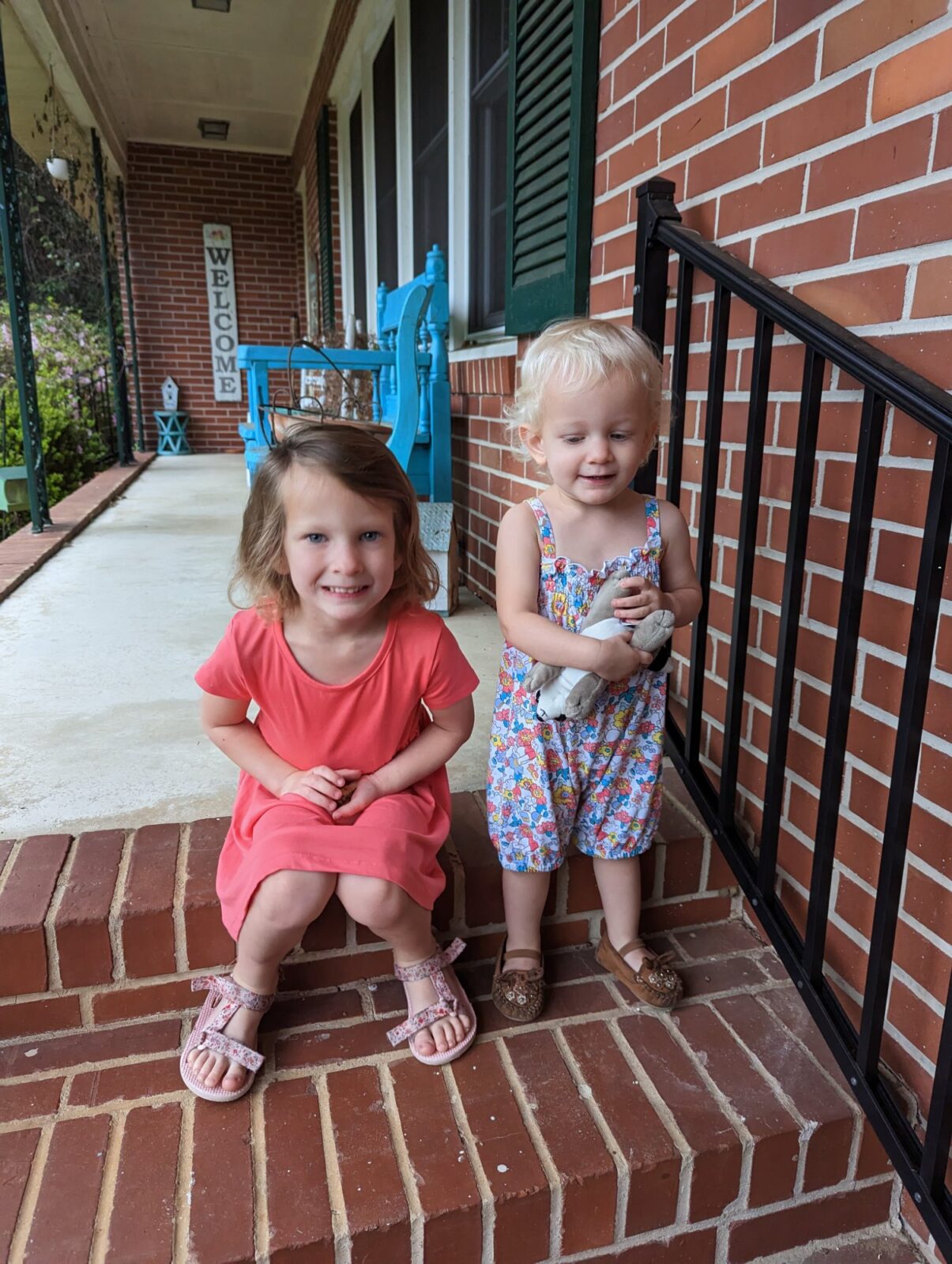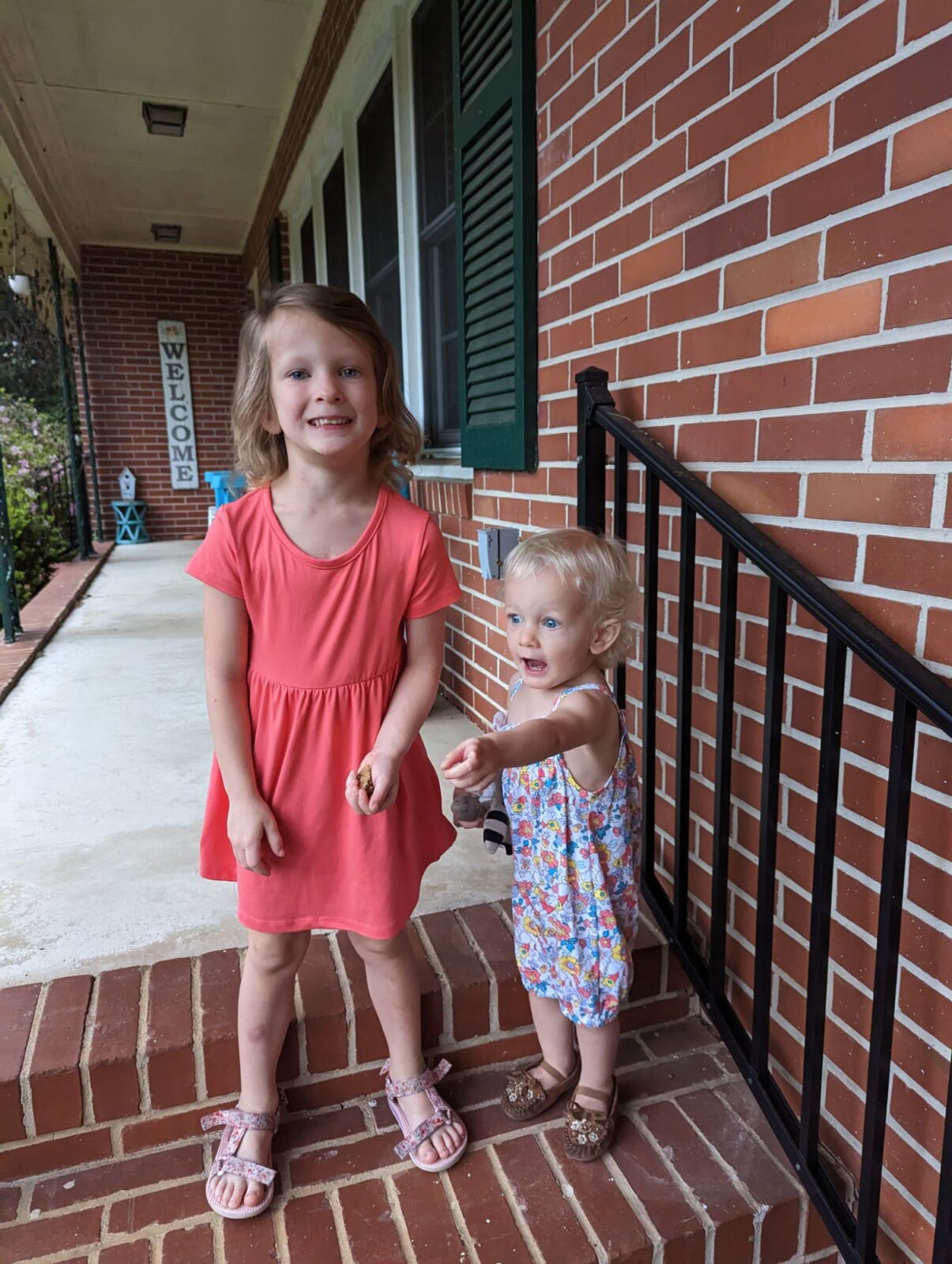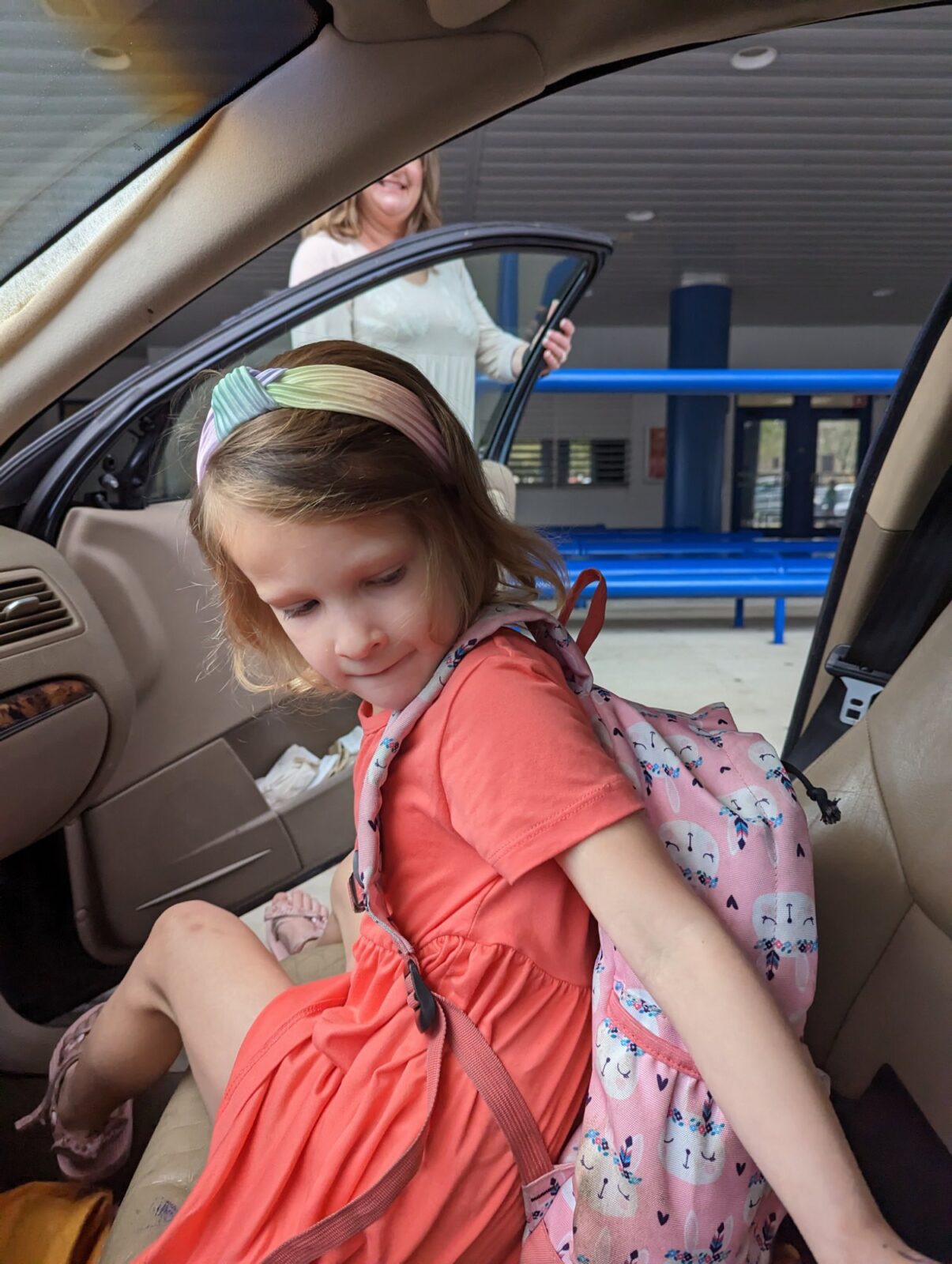 I had delicious leftover breakfast casserole from last weekends' tea party…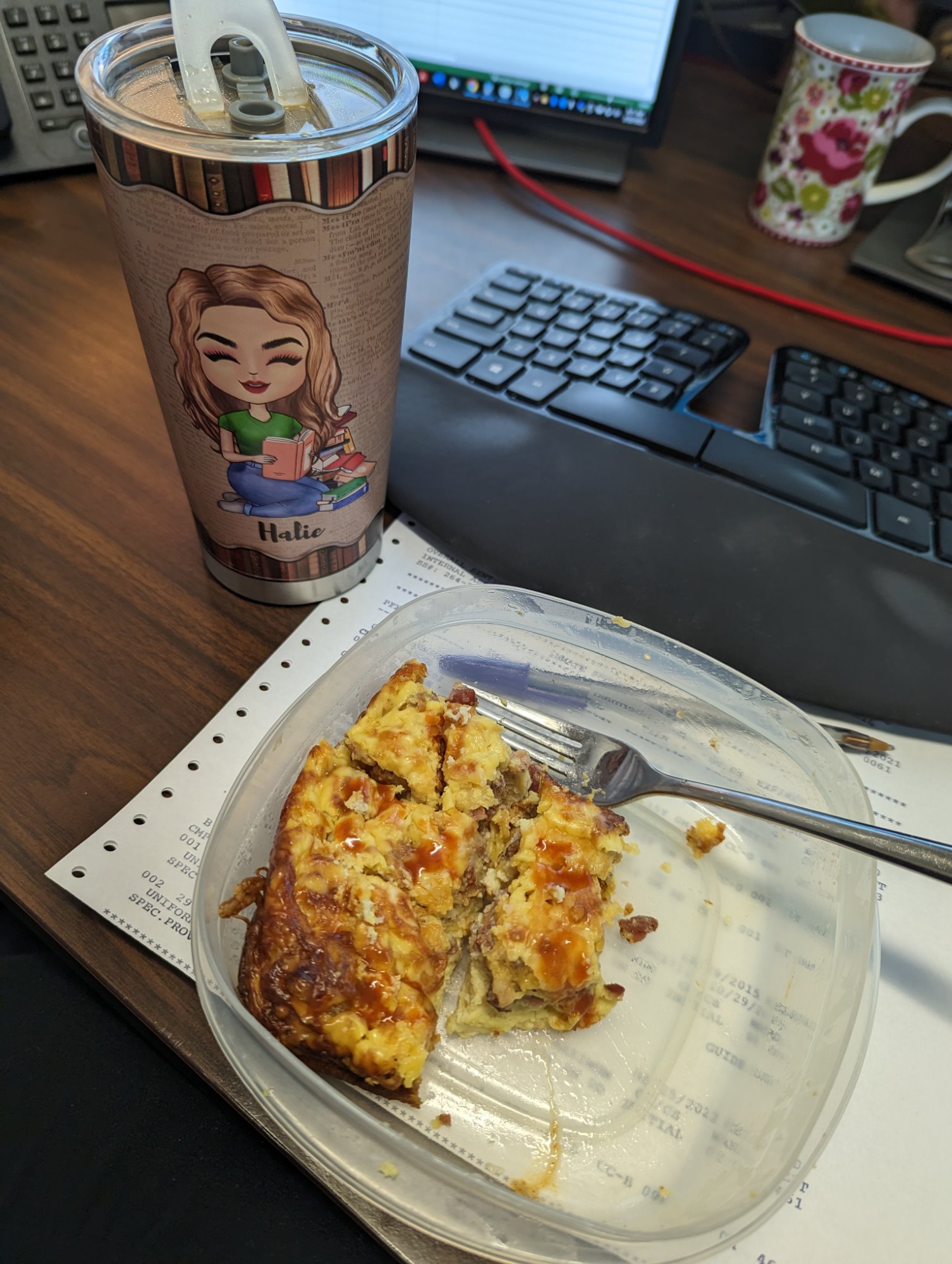 And then for lunch I had delicious leftover chicken & biscuit casserole from a couple of nights ago…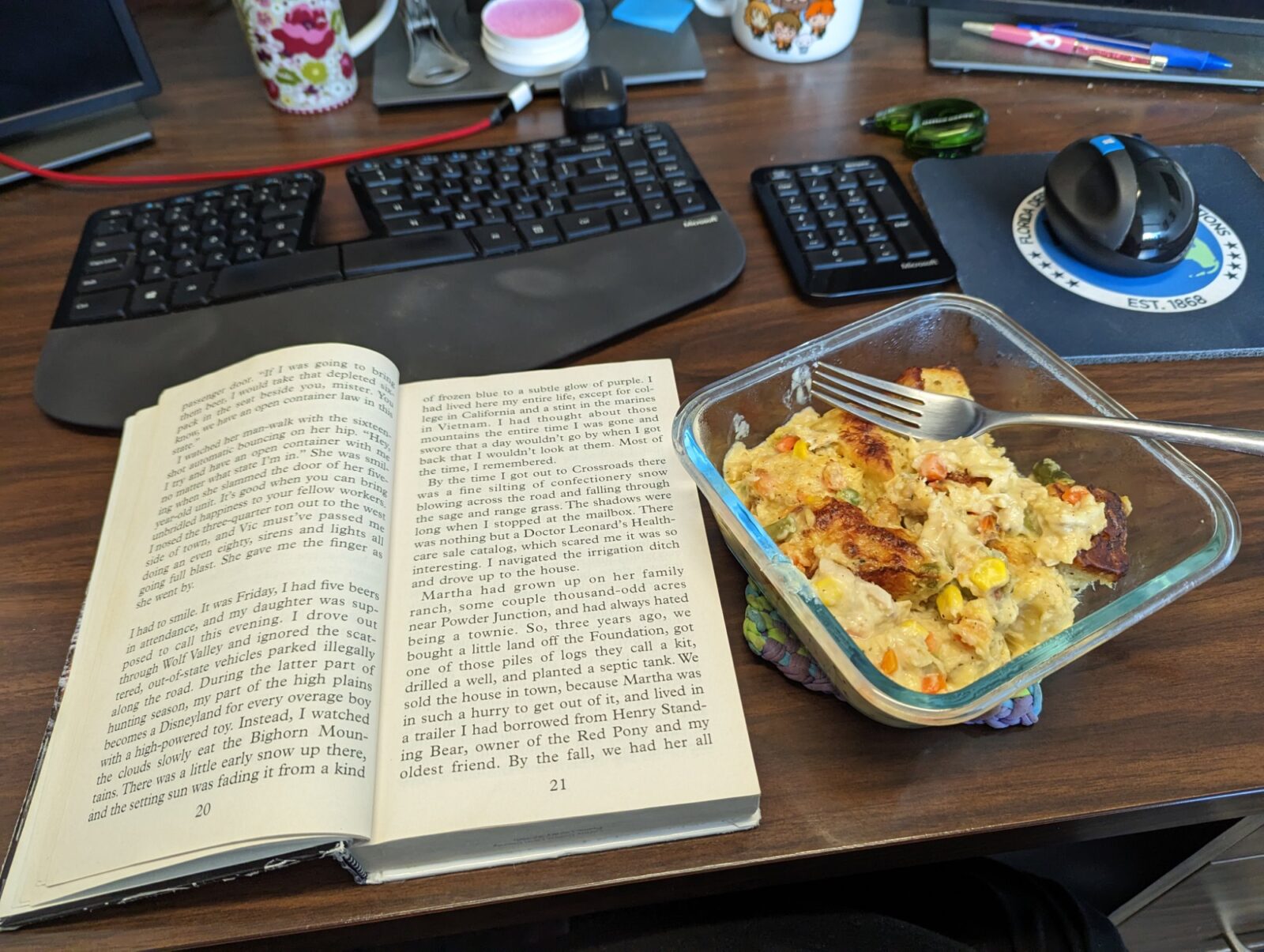 And Addie even had a mostly normal, mostly good day at school…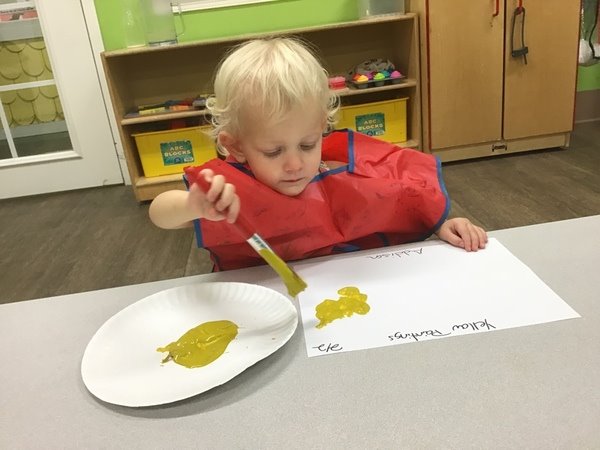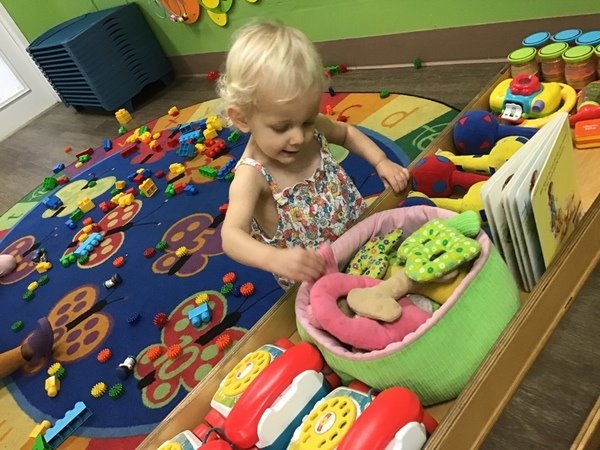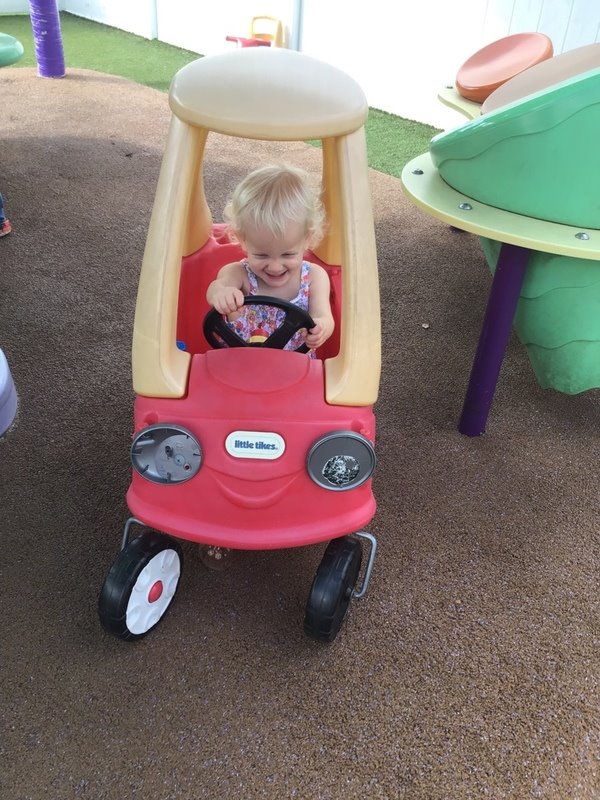 But then late this afternoon, at 4:50pm to be more precise, I got missed a call from Growing Room, but they left a voicemail saying Addison was up front, because she had been laying down in her classroom instead of playing, and she had a 102 degree fever. She was half-asleep on a little fold-up mat at the front desk when I got there, looking so extremely pitiful. But after scooping her up, we picked up Emerson, and they held hands most of the way home.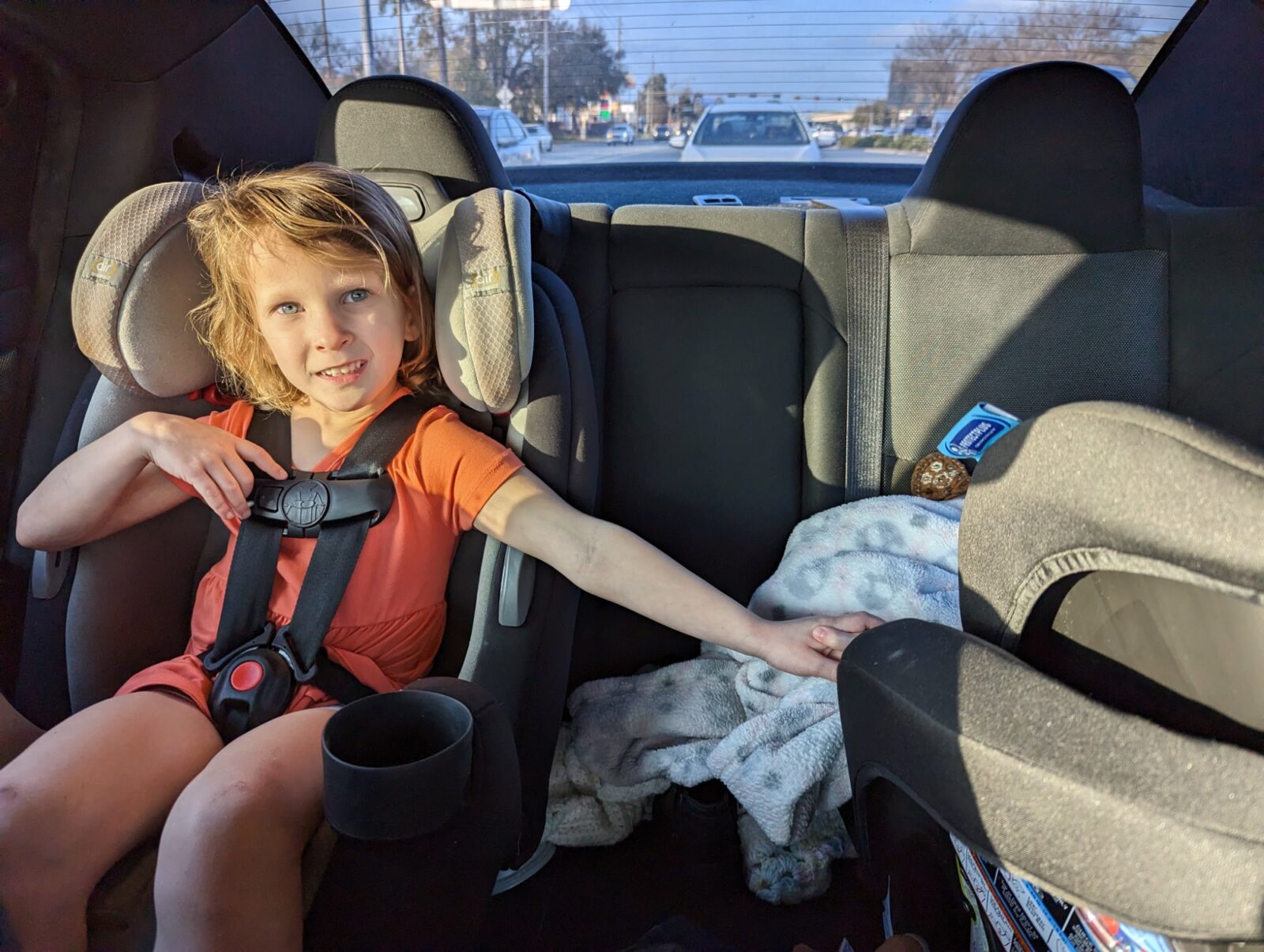 But by the time we got back home, although she was still warm (temp read 101 on our home thermometer), she was eating a snack and acting mostly normal, playing around the house with Emmie.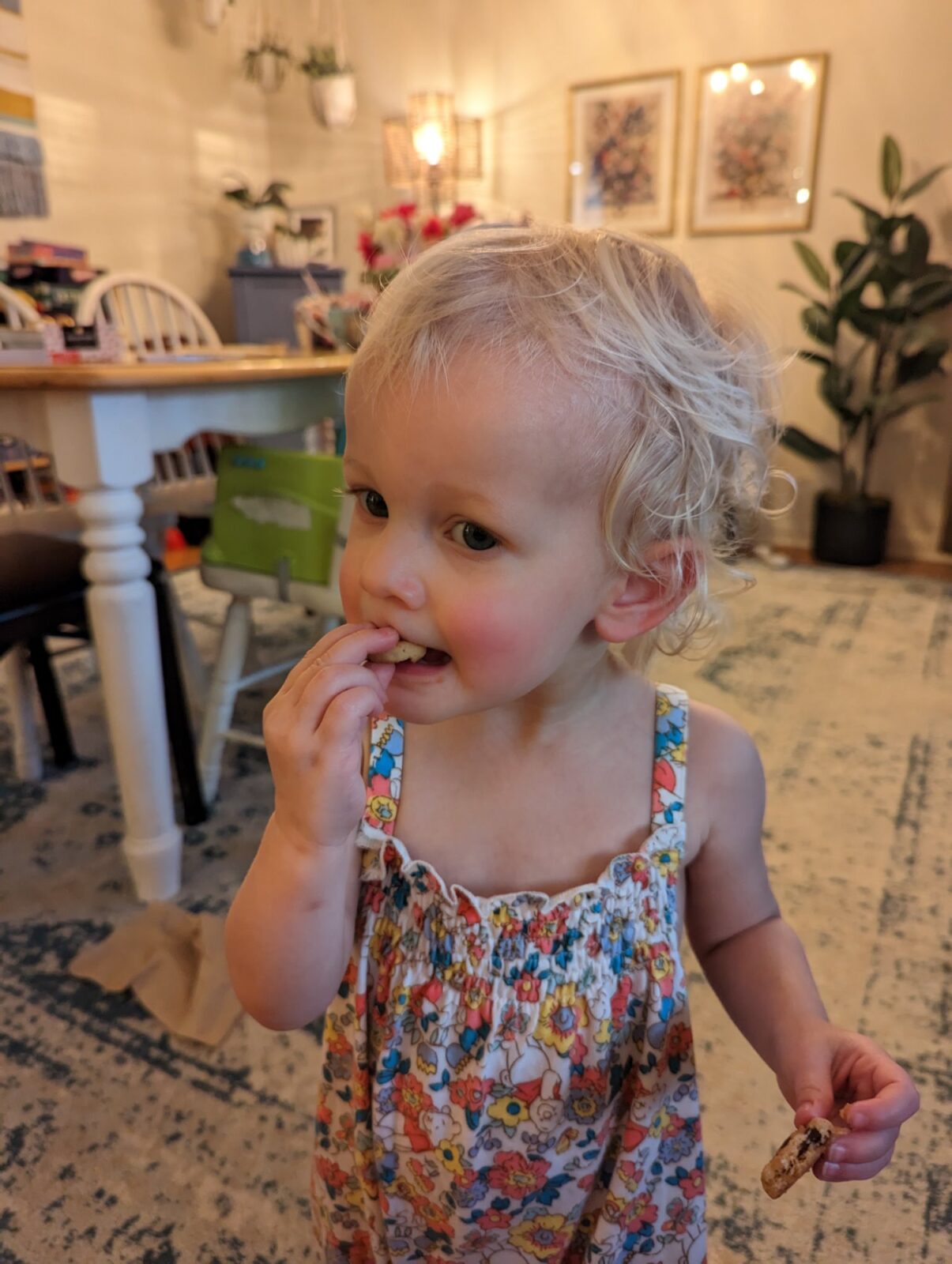 I've actually still been feeling under the weather today myself, with some sinus pressure in my face, so we skipped church tonight and after Emerson had a mini-sized soak in the bath tub all by herself, we had grilled cheese sandwiches with tomato soup, and leftover French fries heated up in the air-fryer.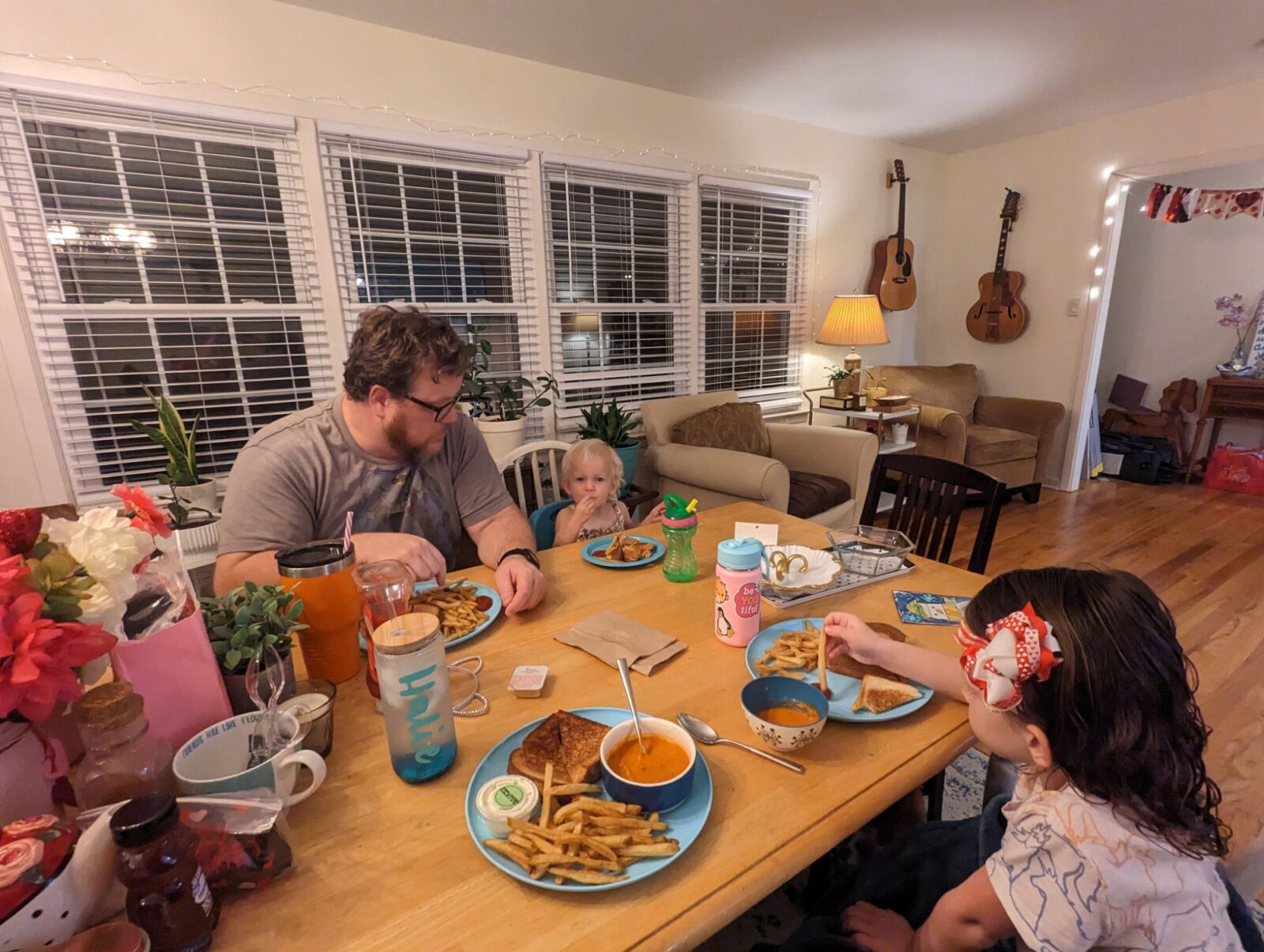 I tried reading again tonight while the girls were playing, and got about 3 pages in this time, before baby girl came over with her buggy to show me some of her things.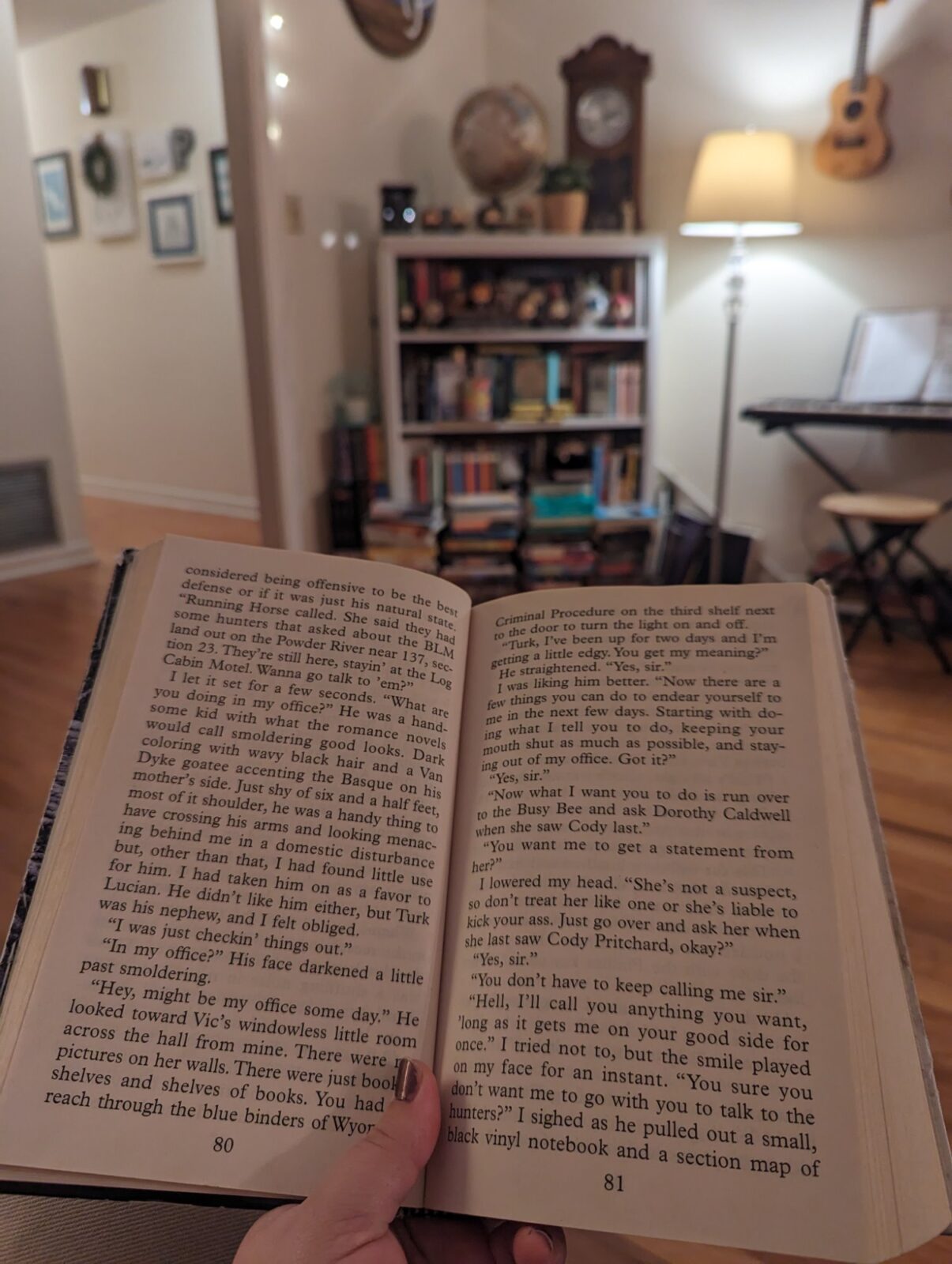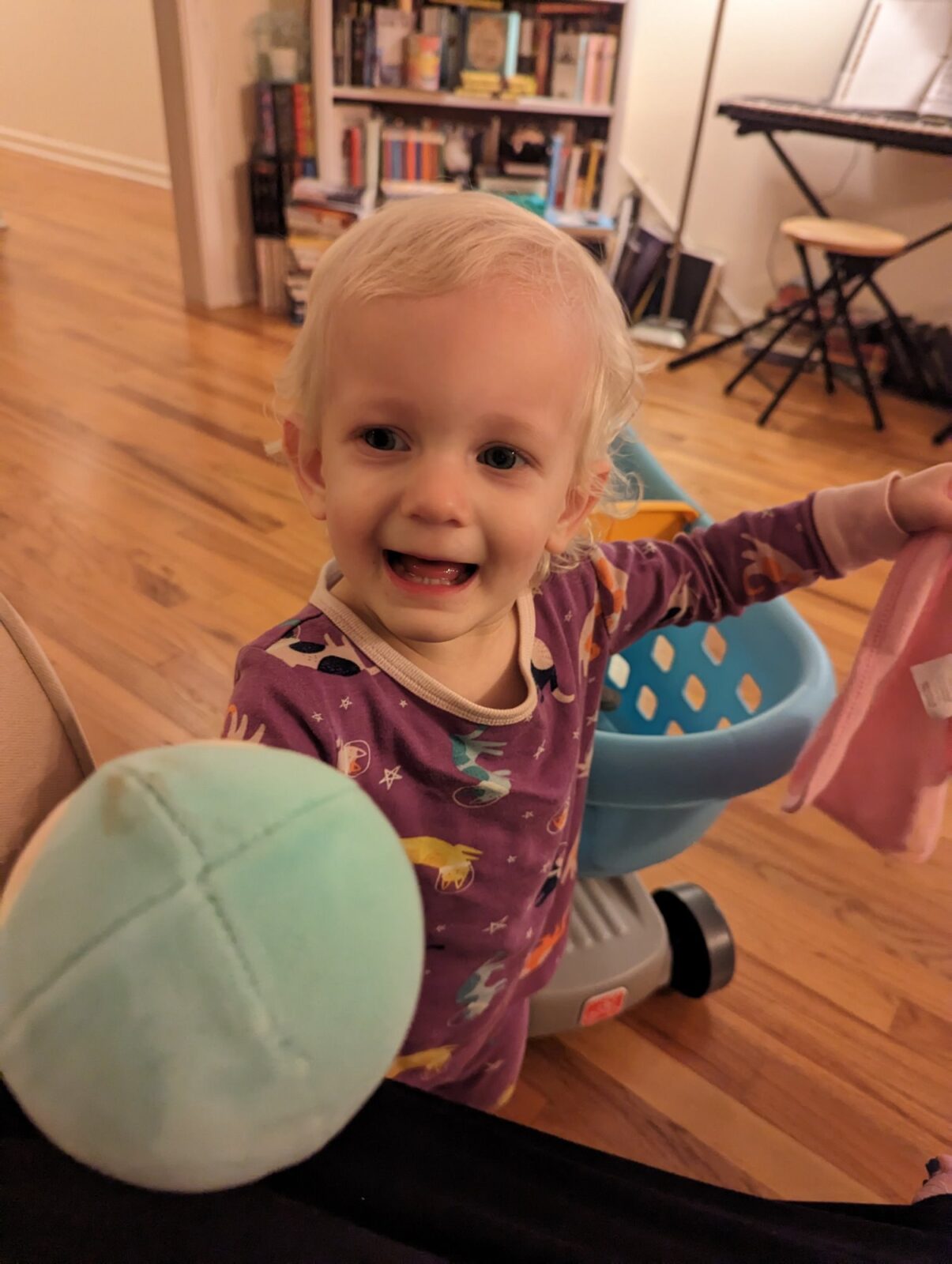 Emerson wanted some pages out of my cute little fruity notepad, so I gave Addison a piece too, and they both sat the table like big girls, coloring and writing on their little papers together. Then they gave both of them to me, to use as bookmarks, and they're both so special and sweet. I'll have to get a picture of the one Emerson did tomorrow to share.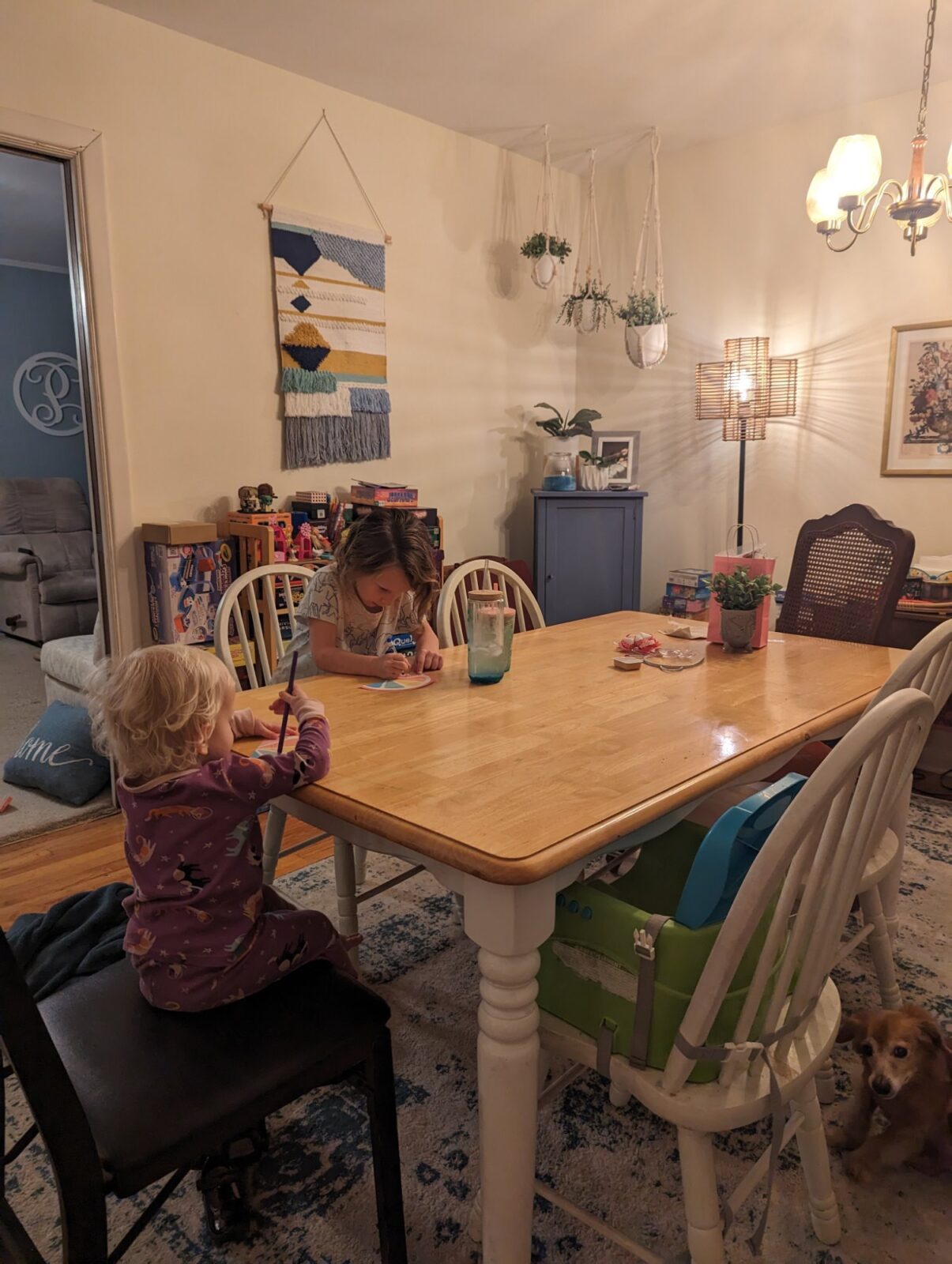 We did bedtime shortly after this, and things went pretty well. Addison was up and down a lot through the night last night, with Jeff and I both having to take turns holding her for a couple of hours at a time in the middle of the night. So I'm really hoping and praying that she sleep better tonight, so that we can sleep better too. And tomorrow, she'll be going back to the doctor to get checked up again, just in case…