Quick, short post tonight… Started the day with cute pink outfits for church with these silly precious girls.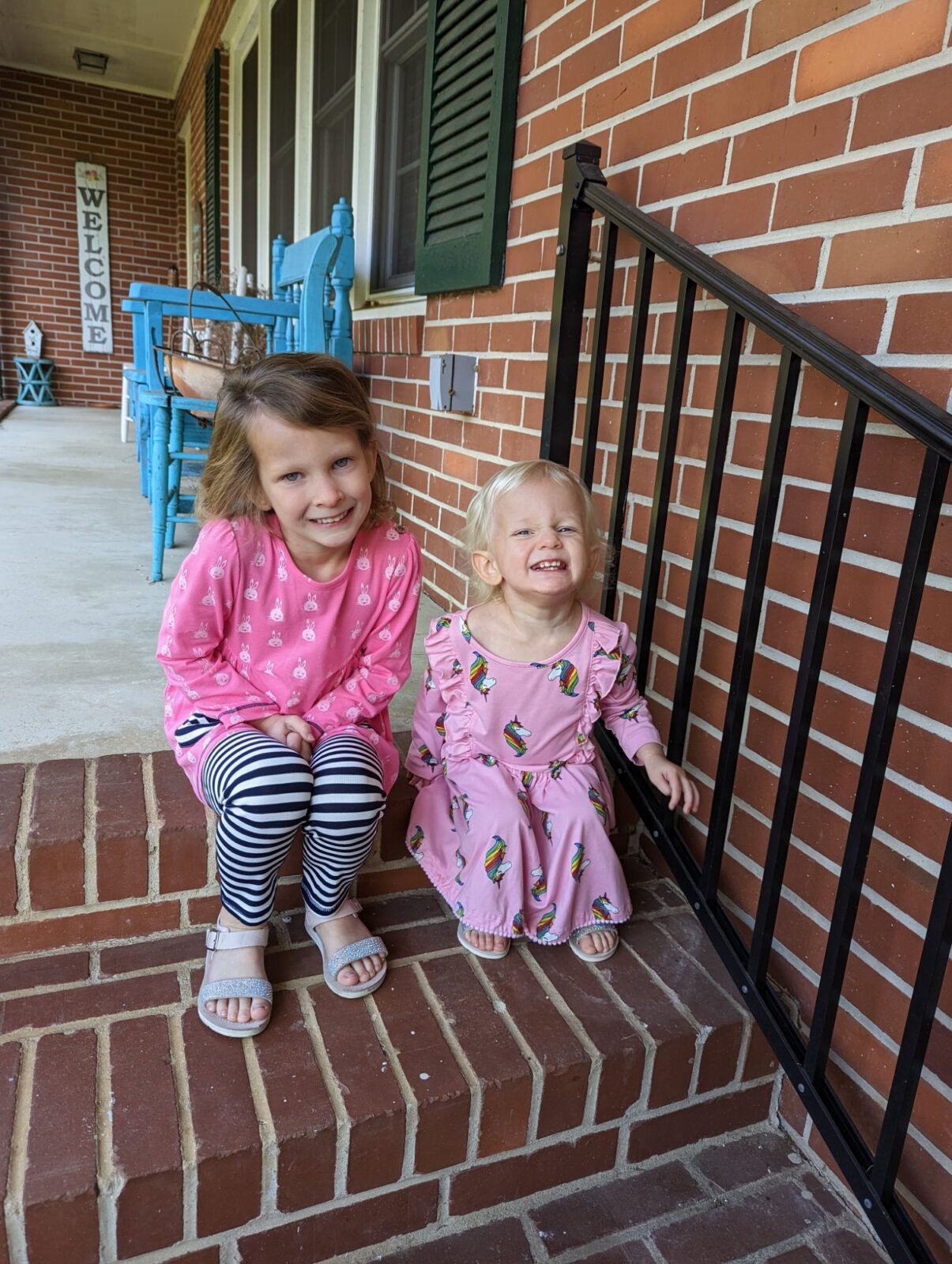 Addie was wearing another one of Emmie's hand-me-downs, and even though it was too big, it was absolutely adorable.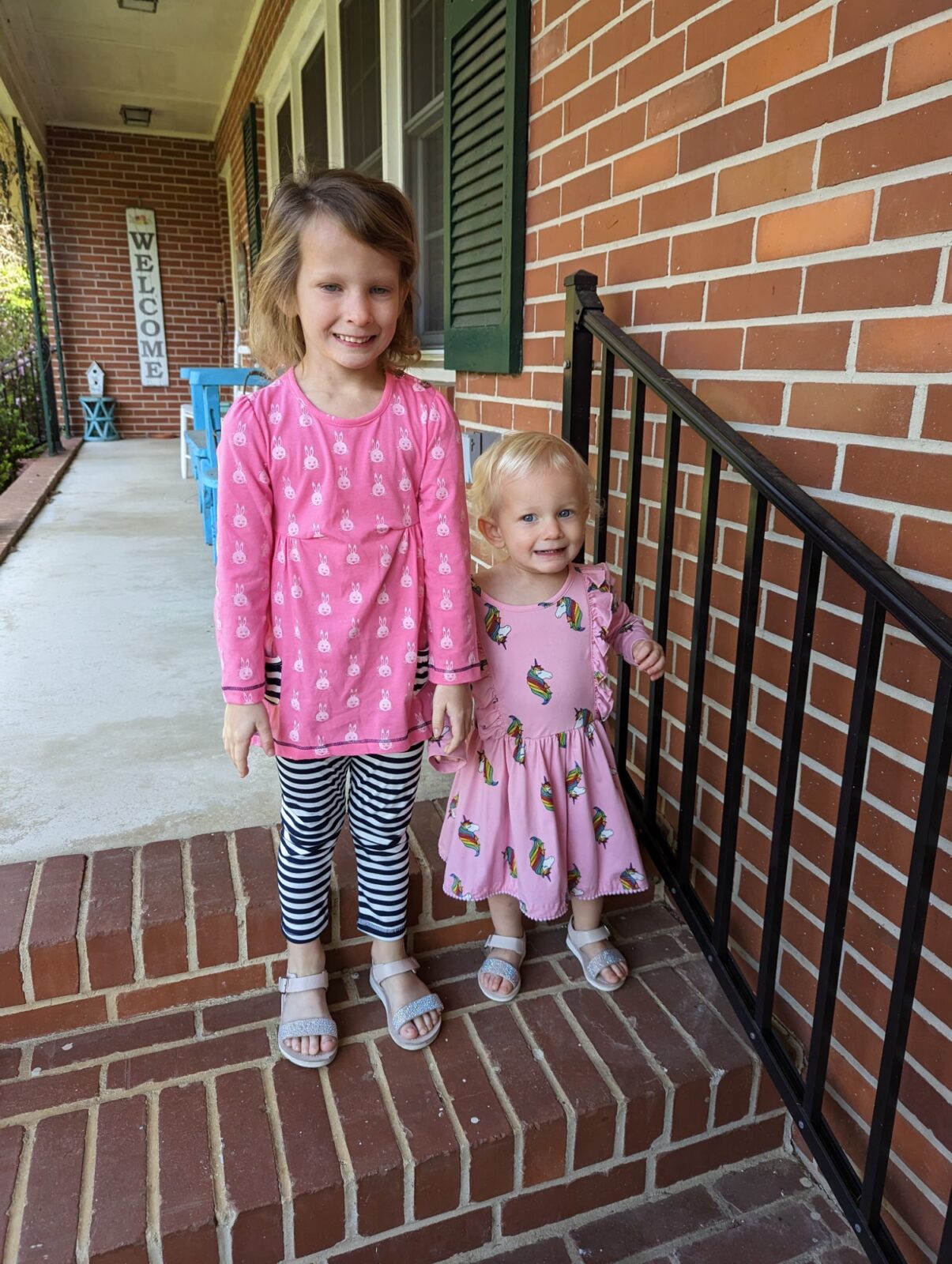 And it really was a great morning at church. We did baptisms today, and I tear up literally every time we do baptism at GC, it's just such an incredible celebration of salvation! Addison was looking for the airplane we heard overhead, and she kept trying to say, "air-pane, air-pane," and pointing up, but it was so bright and sunny, we couldn't barely look up long enough to find it.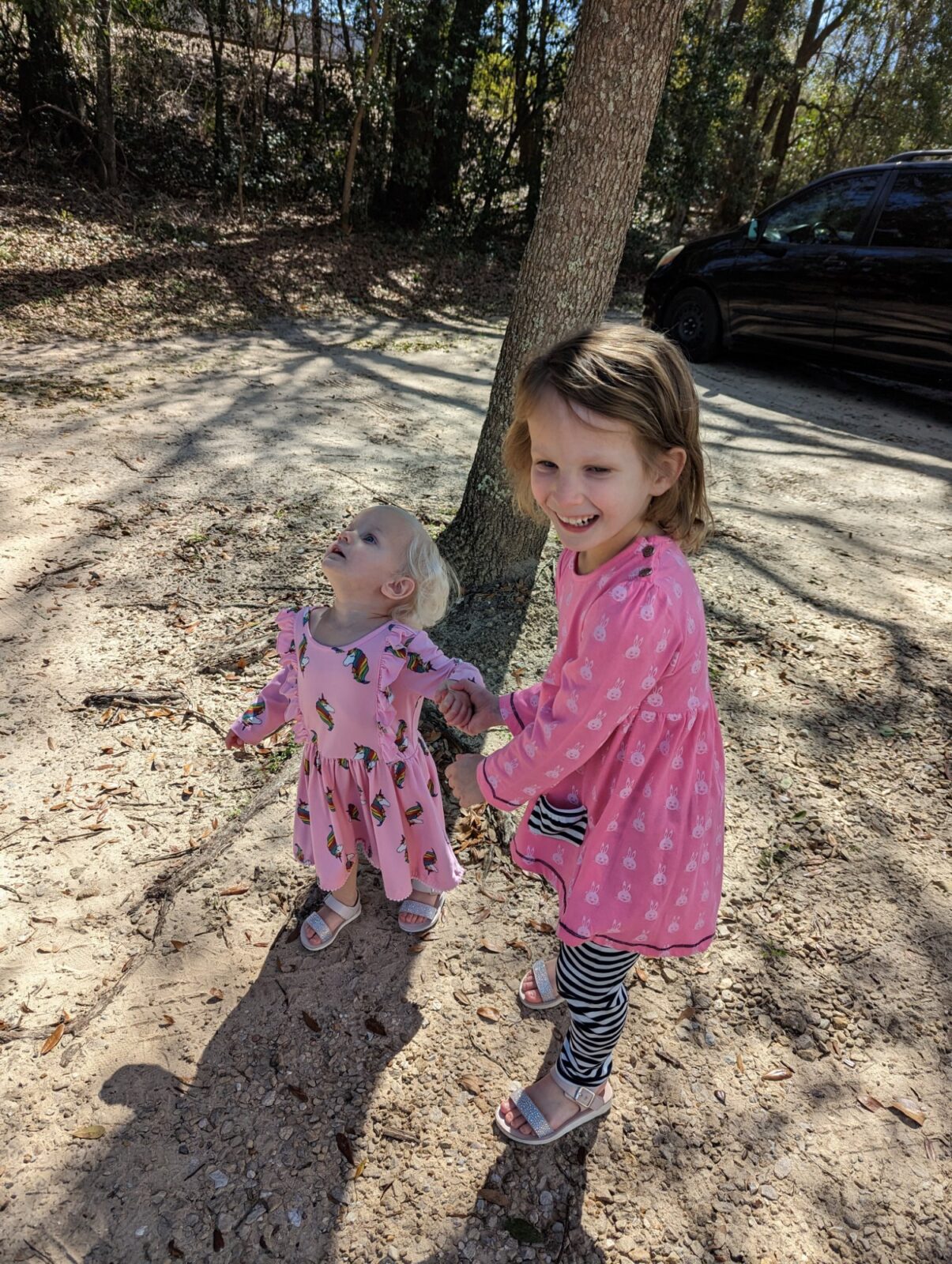 We had lunch after church, and then all of us took naps this afternoon for at least two hours. Then the girls went to church again to hang out and play, while I got to have dinner at Osaka with all the grown-ups in our Connect Group. (Jeff was taking a sick day today, as he was still not feeling good.)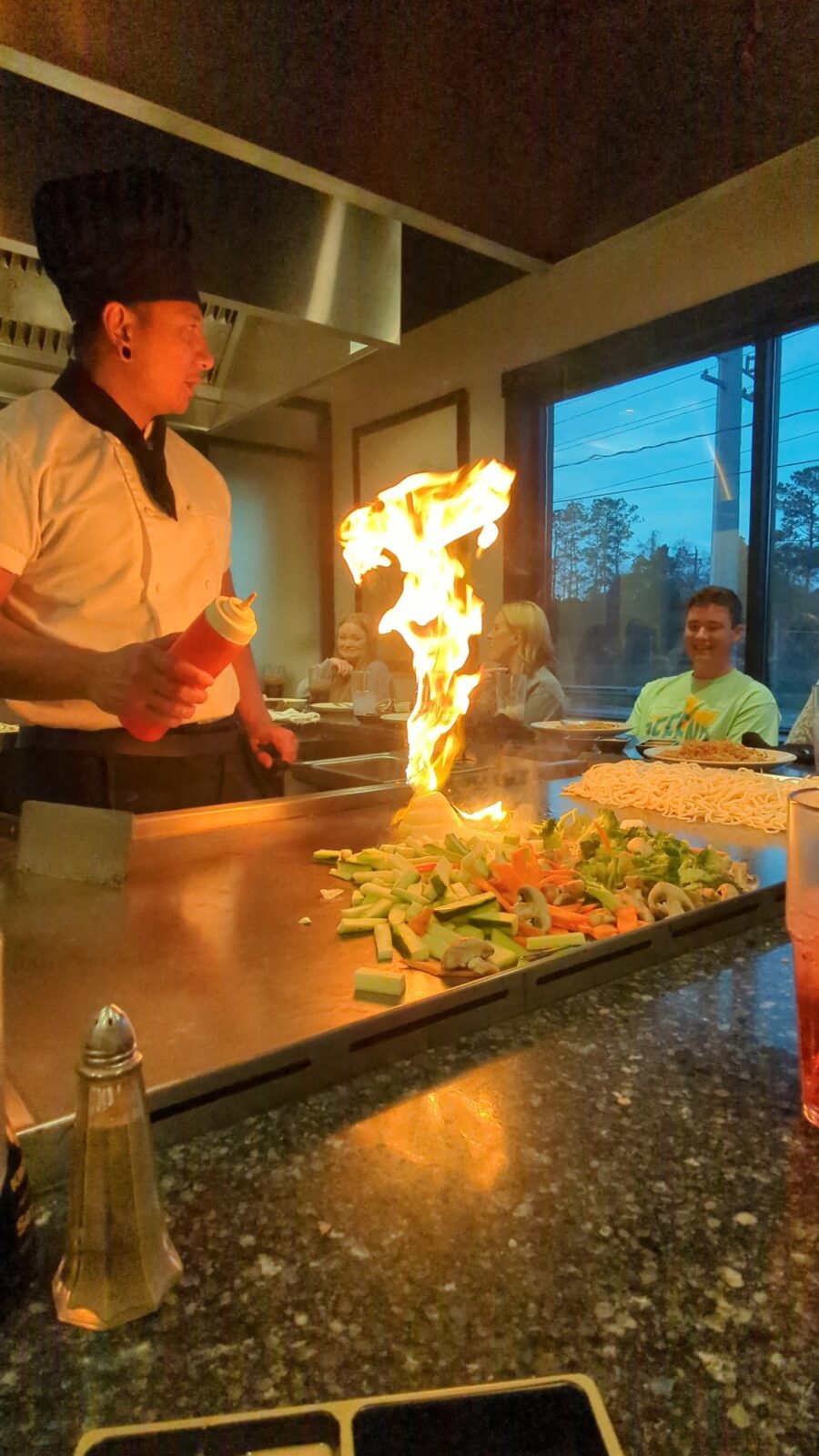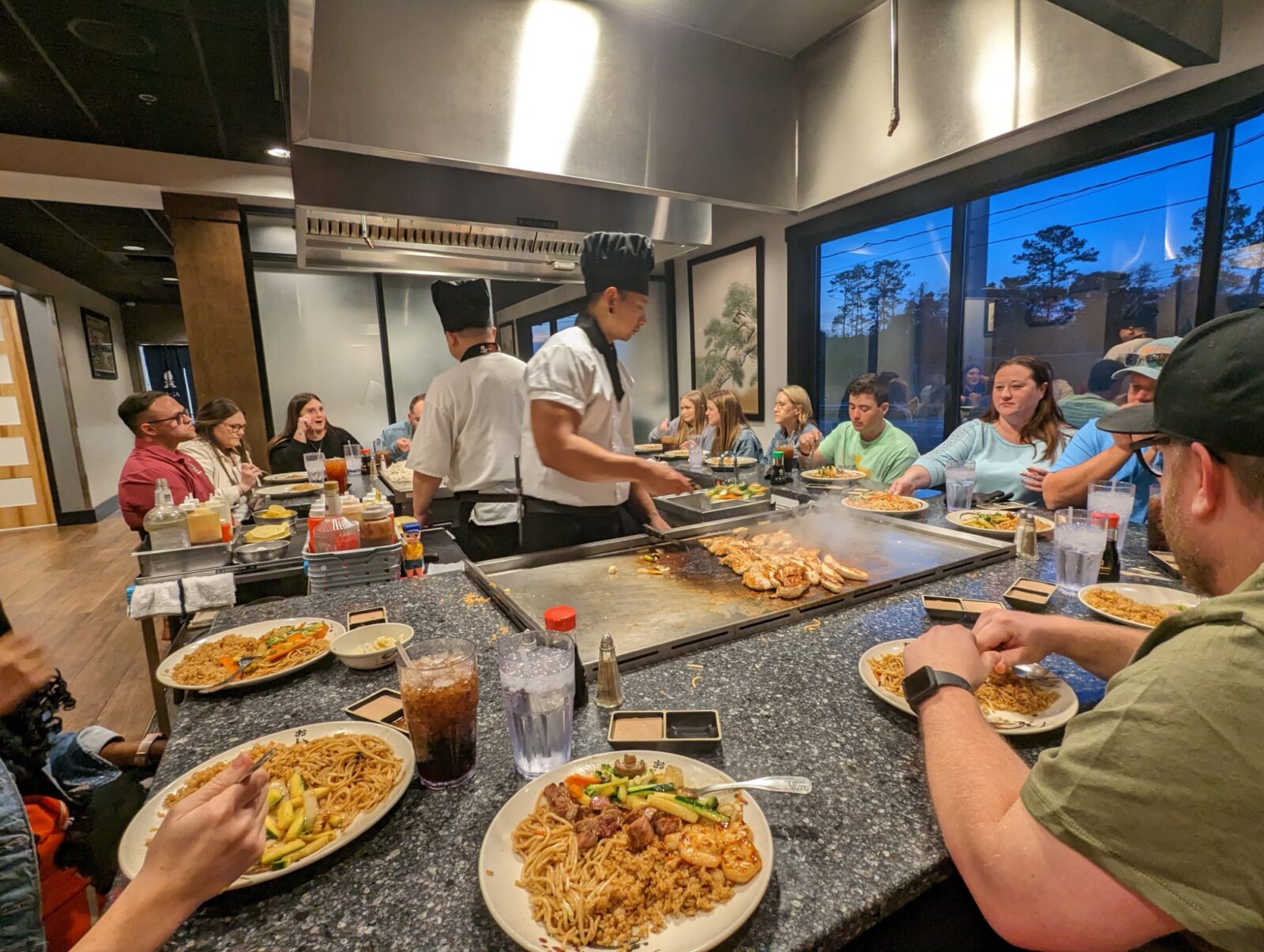 I ate about half of my giant meal, and brought the leftovers home for Jeff to have for his dinner. After picking up the girls from church, and getting back home, it was time to get in our jammies and get ready for bed. Somehow, they both got all settled down in our bed, and we told Addie to pretend to sleep, and she looked so cute. Well obviously, both girls were so cute.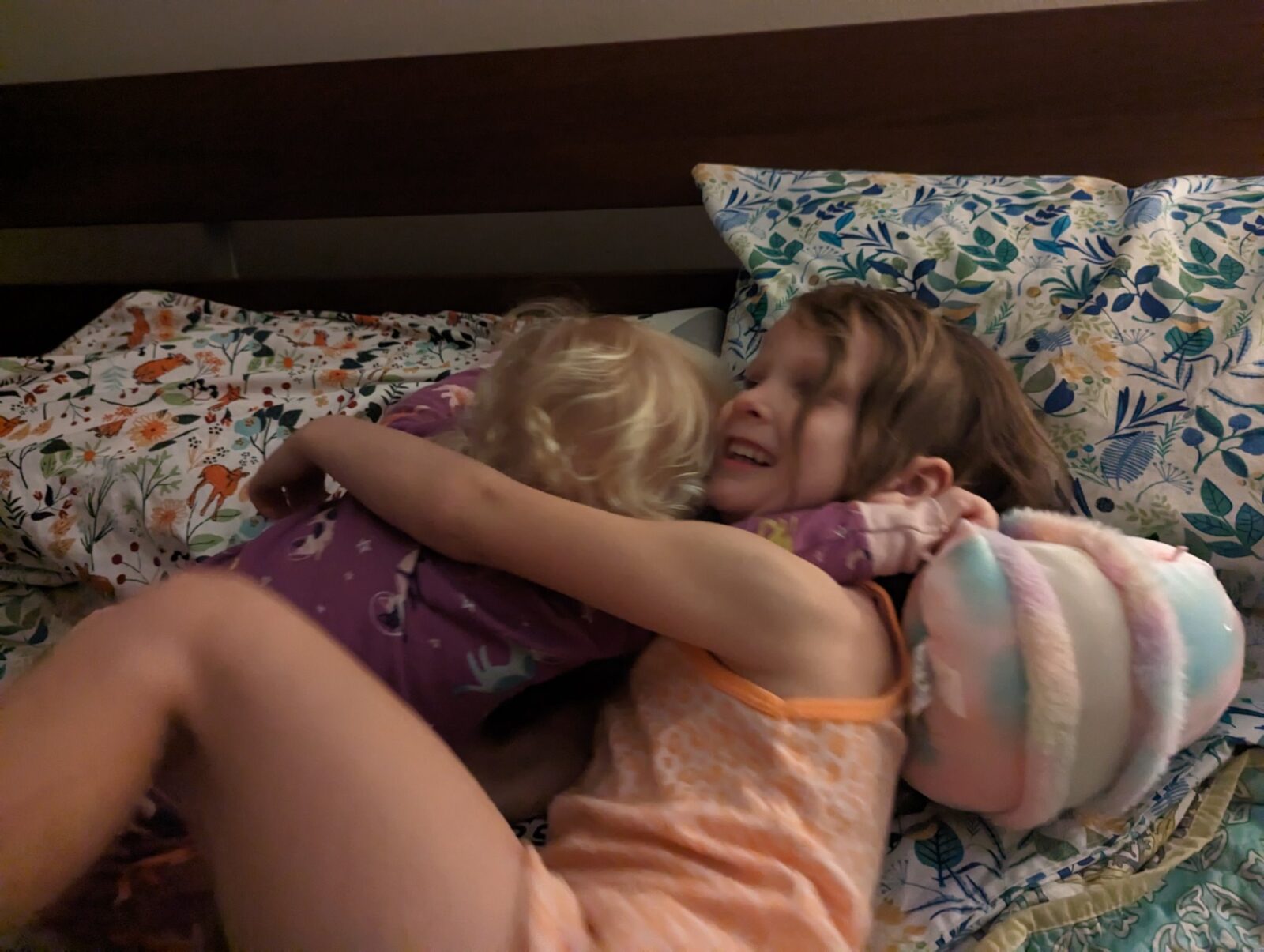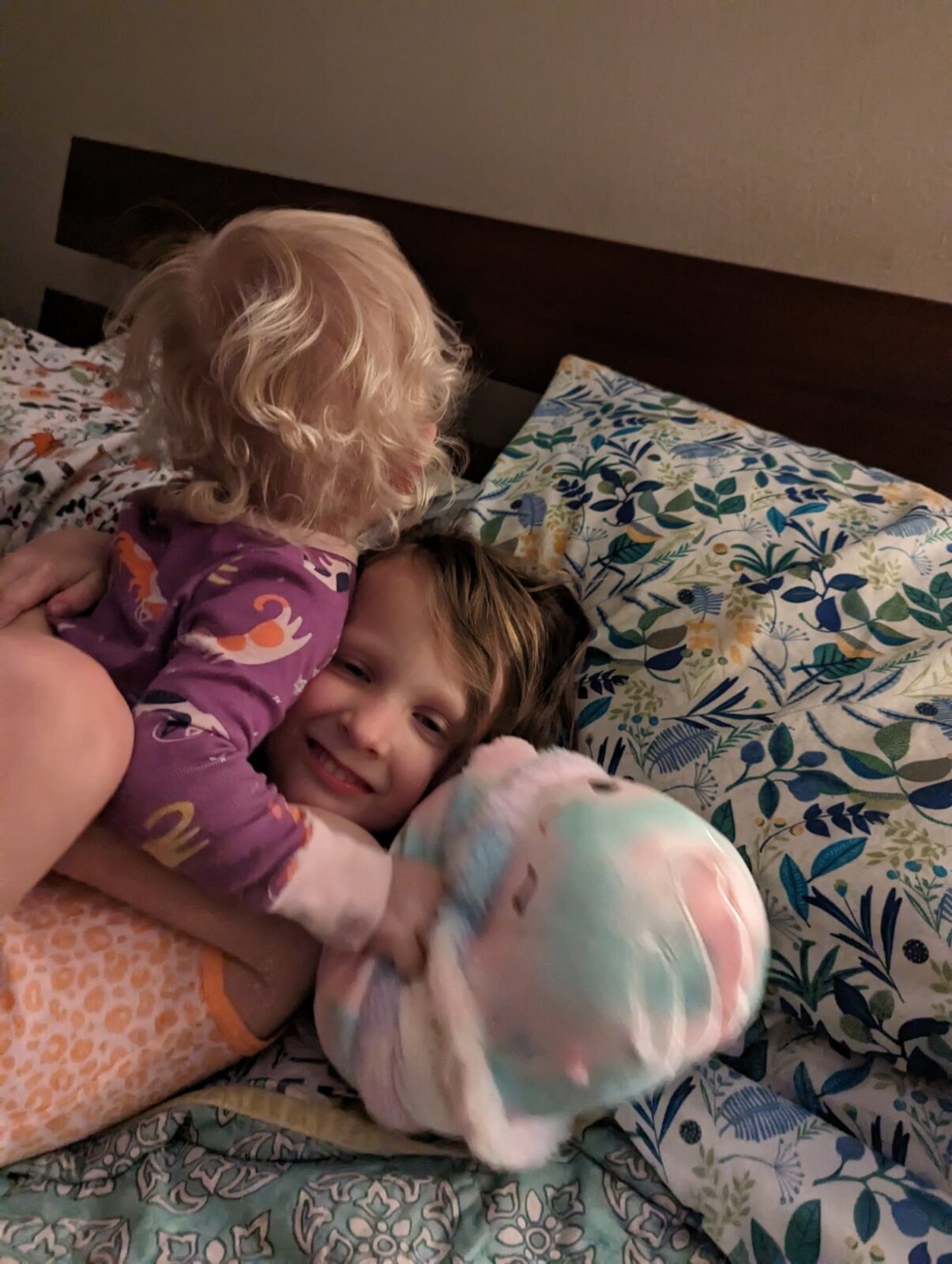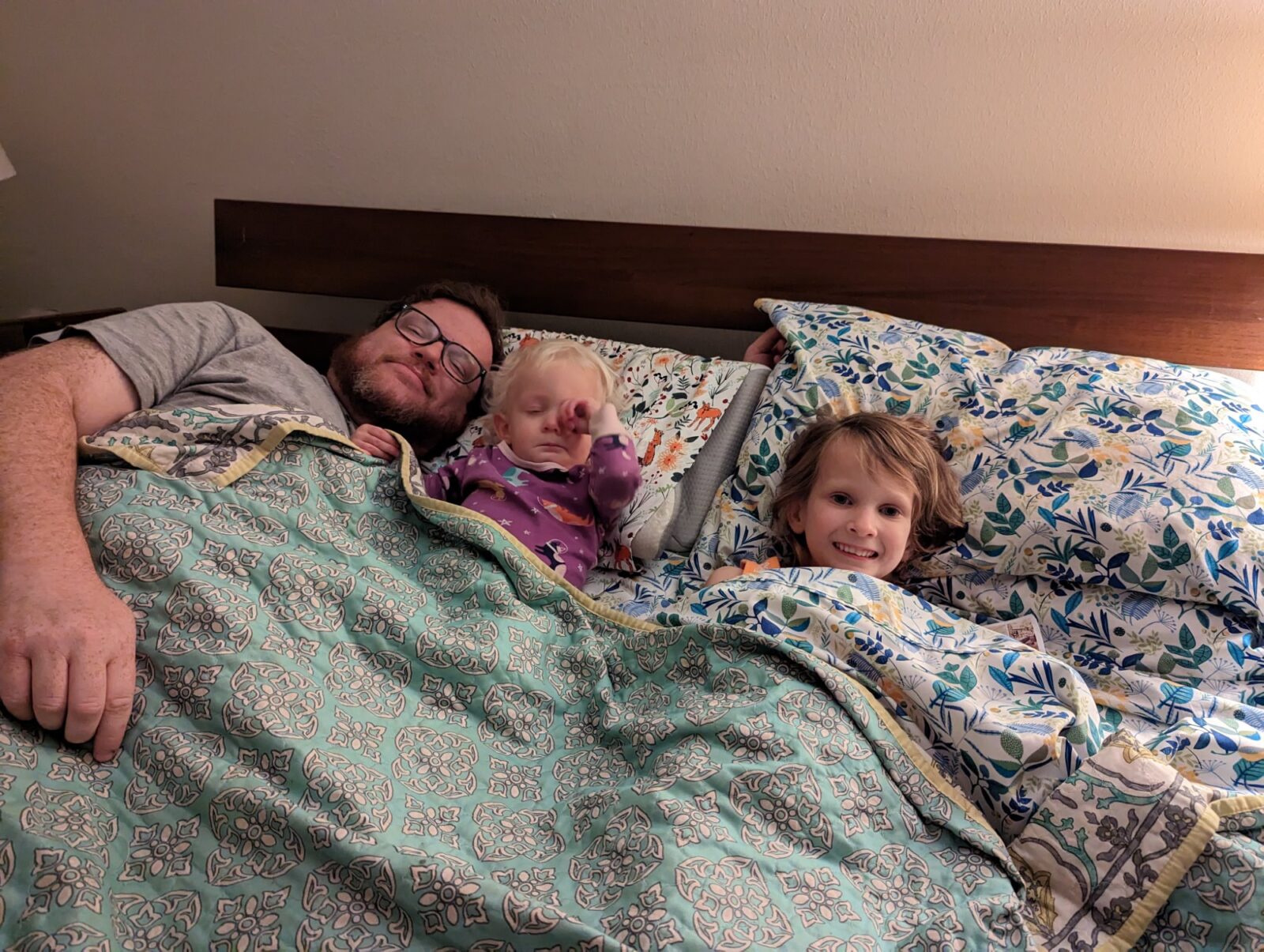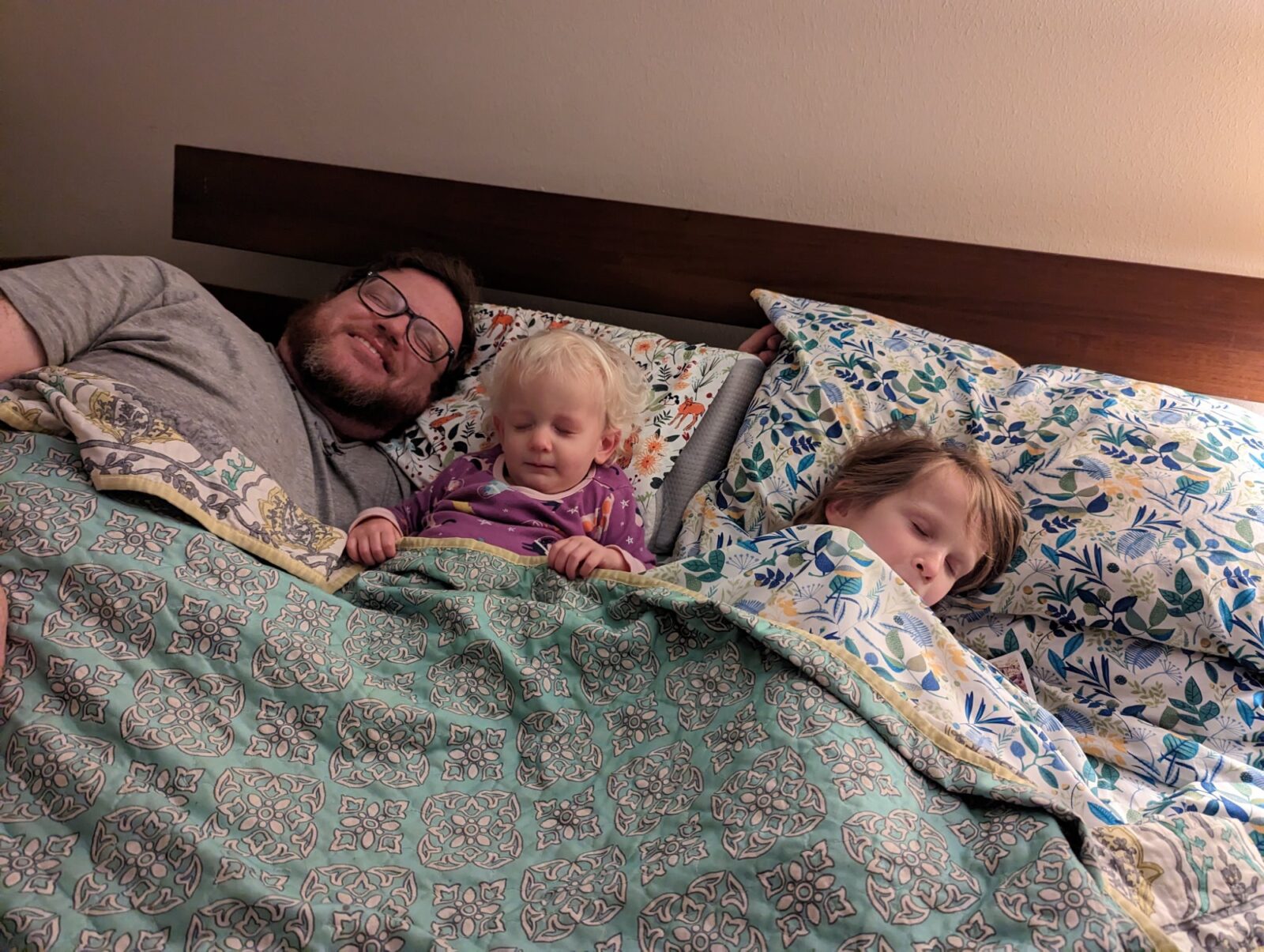 Both girls did well at bedtime, and I could barely even keep my own eyes open while rocking Addie. So I have a feeling I'll be falling asleep on the couch in no time flat…