Today was our 6th annual Galentine's Tea Party! I've hosted this yearly event every year since we moved into this house, (except in 2021 we had to cancel due to covid issues…), and it's so lovely every time! The dining room looked beautiful today, and all the food everyone brought looked amazing too. (Click on years past to see our parties progressively grow bigger… I wasn't blogging yet in 2017, but started in 2018, 2019, 2020, 2022.)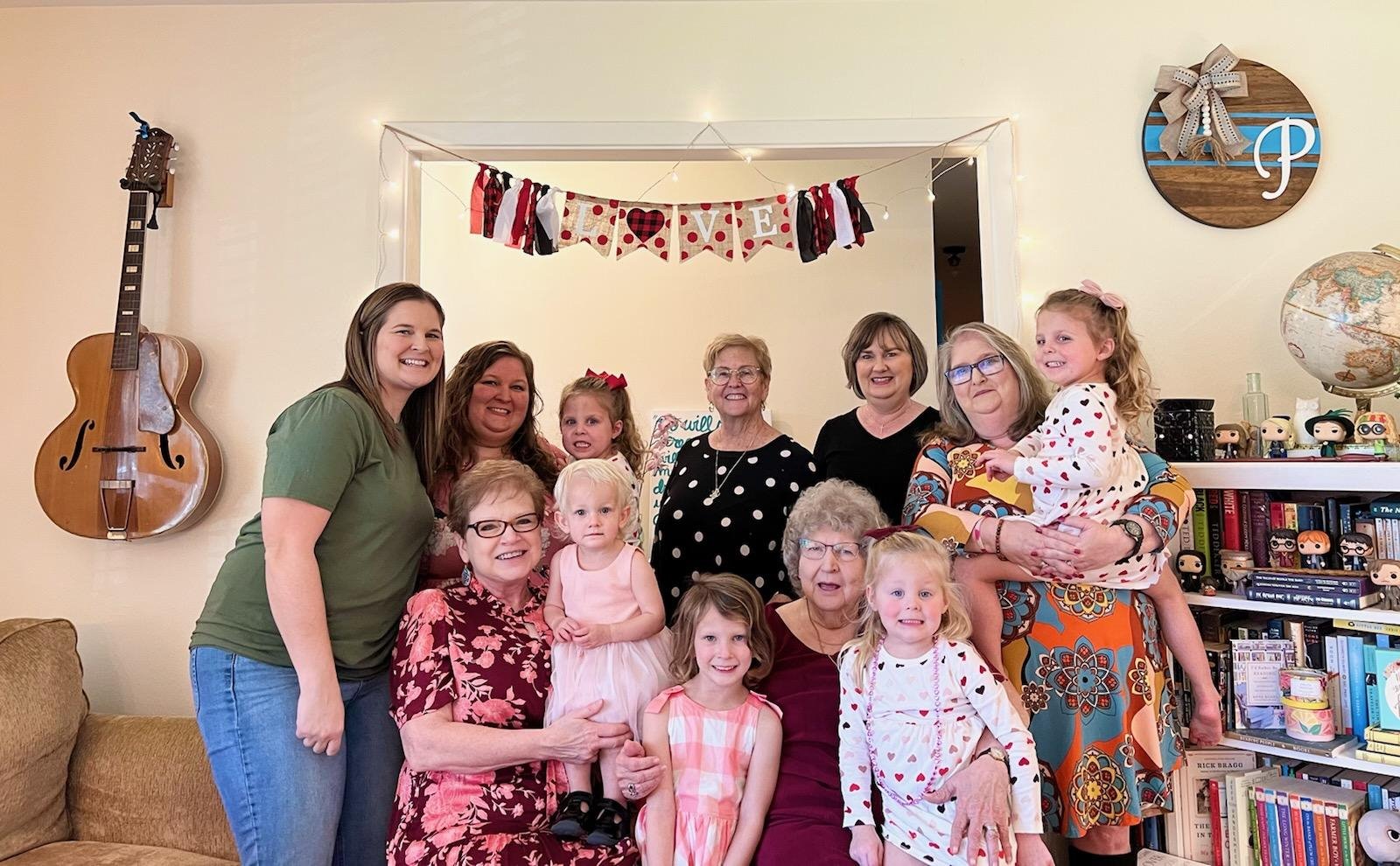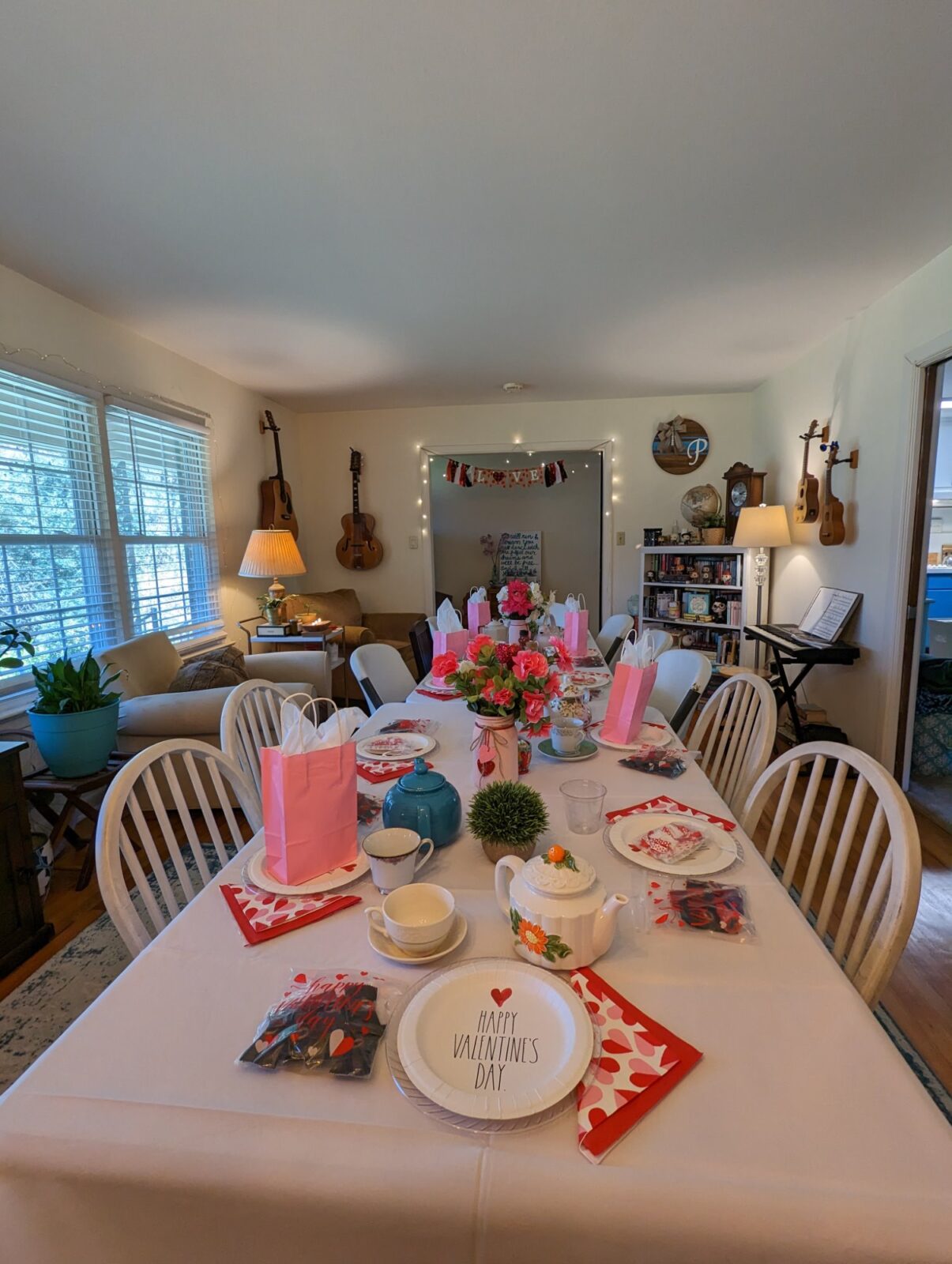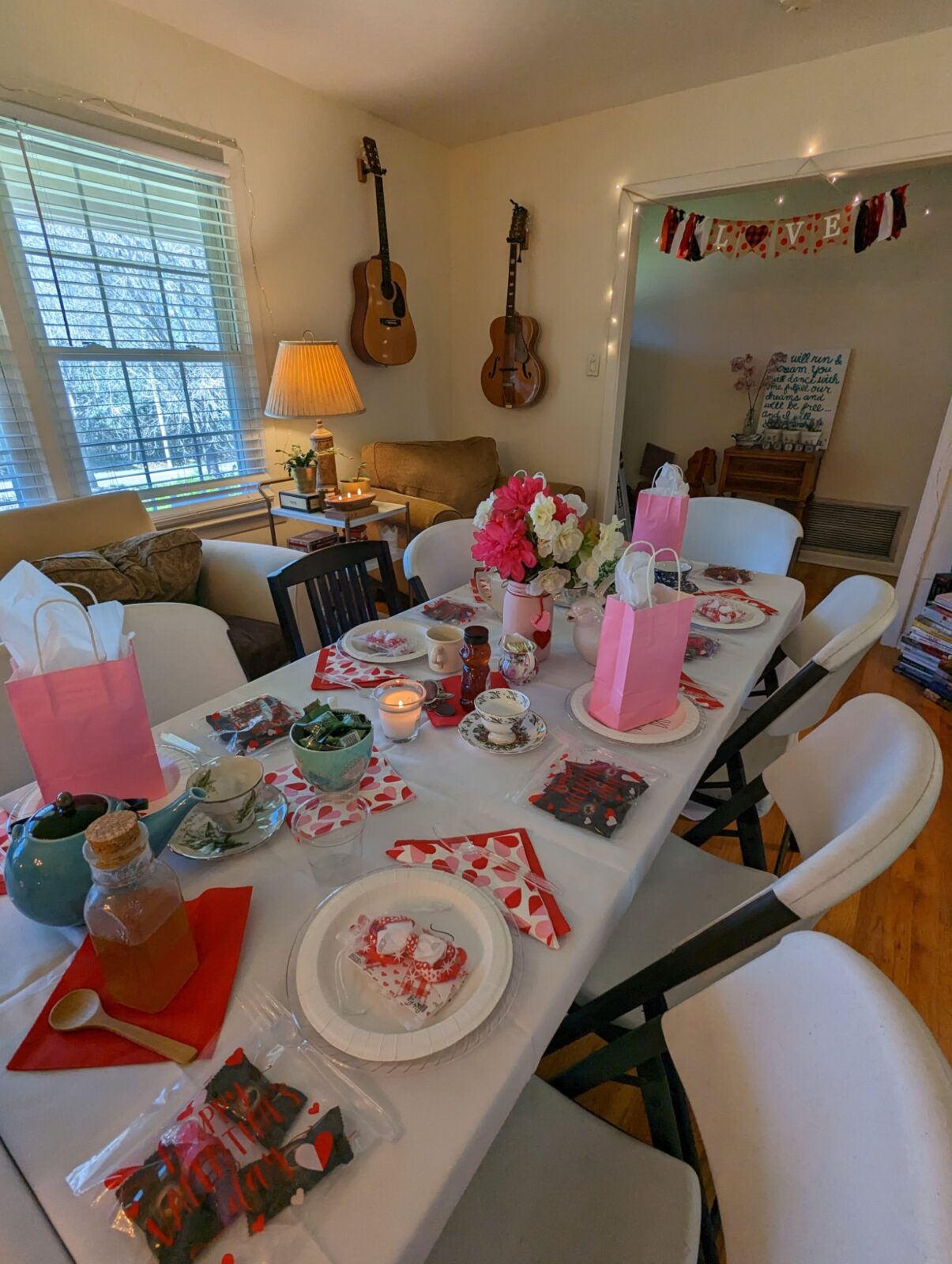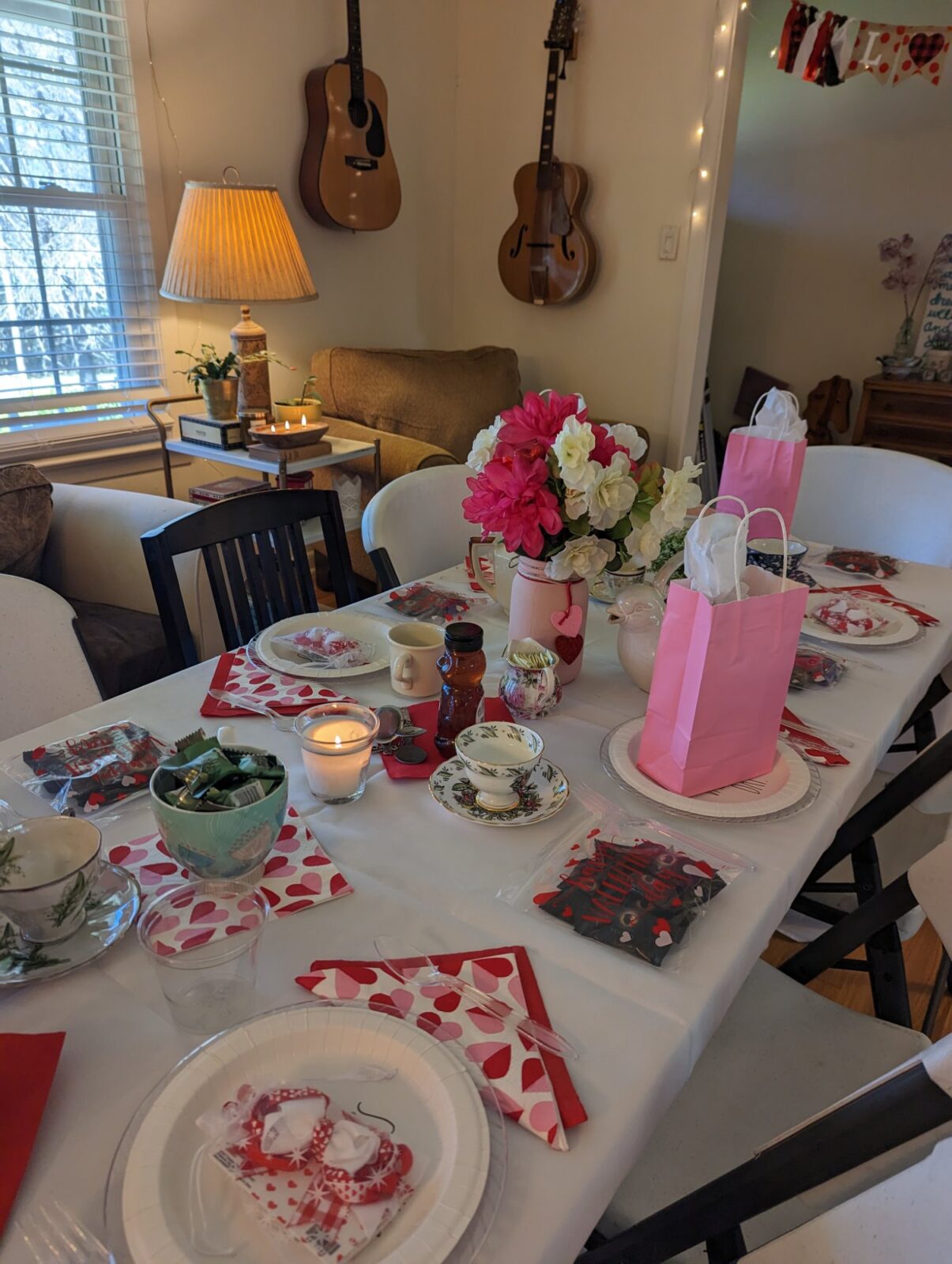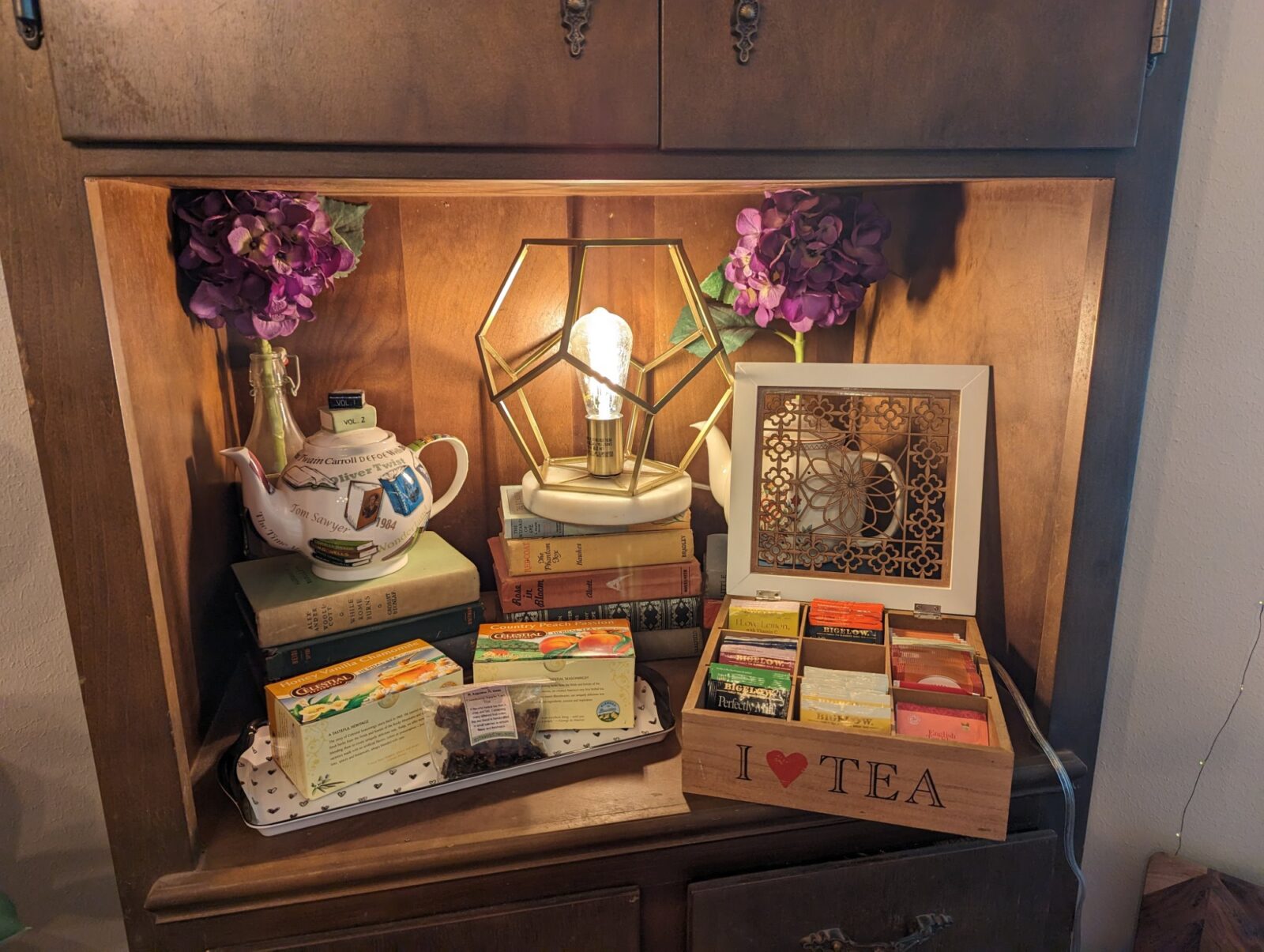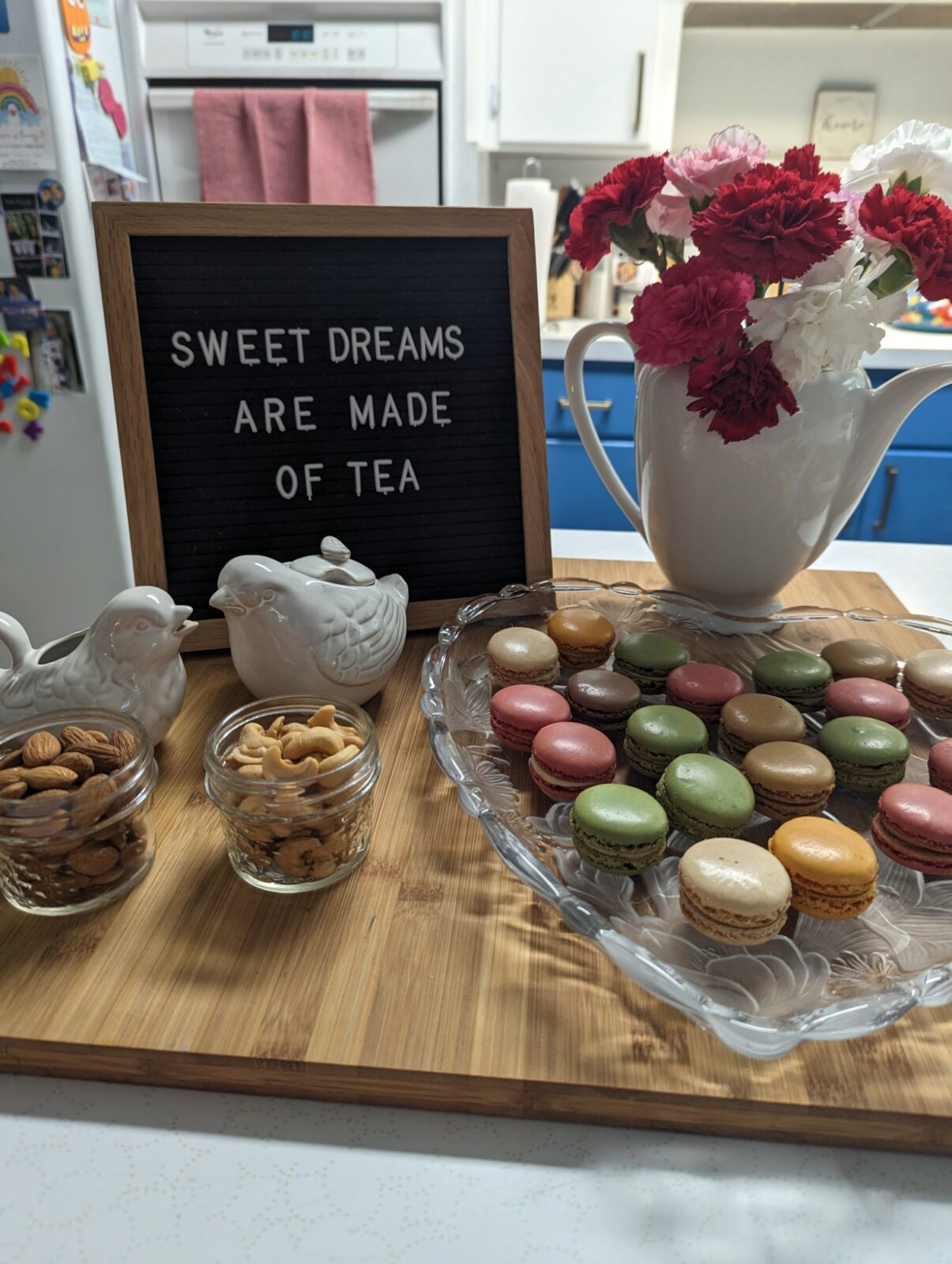 We do it potluck-style, and everyone always brings such great things, and of course we always have enough for about twice the amount of people…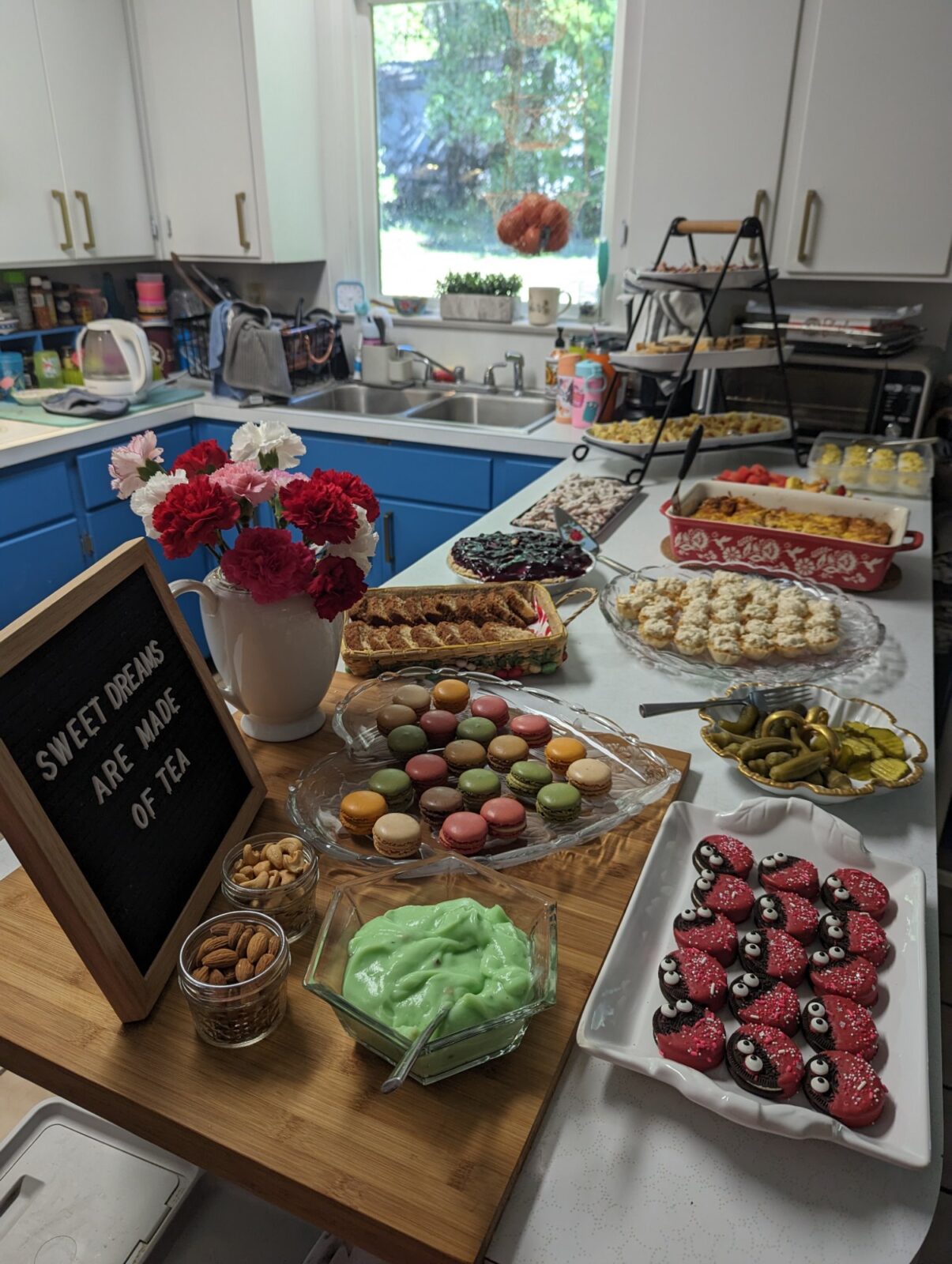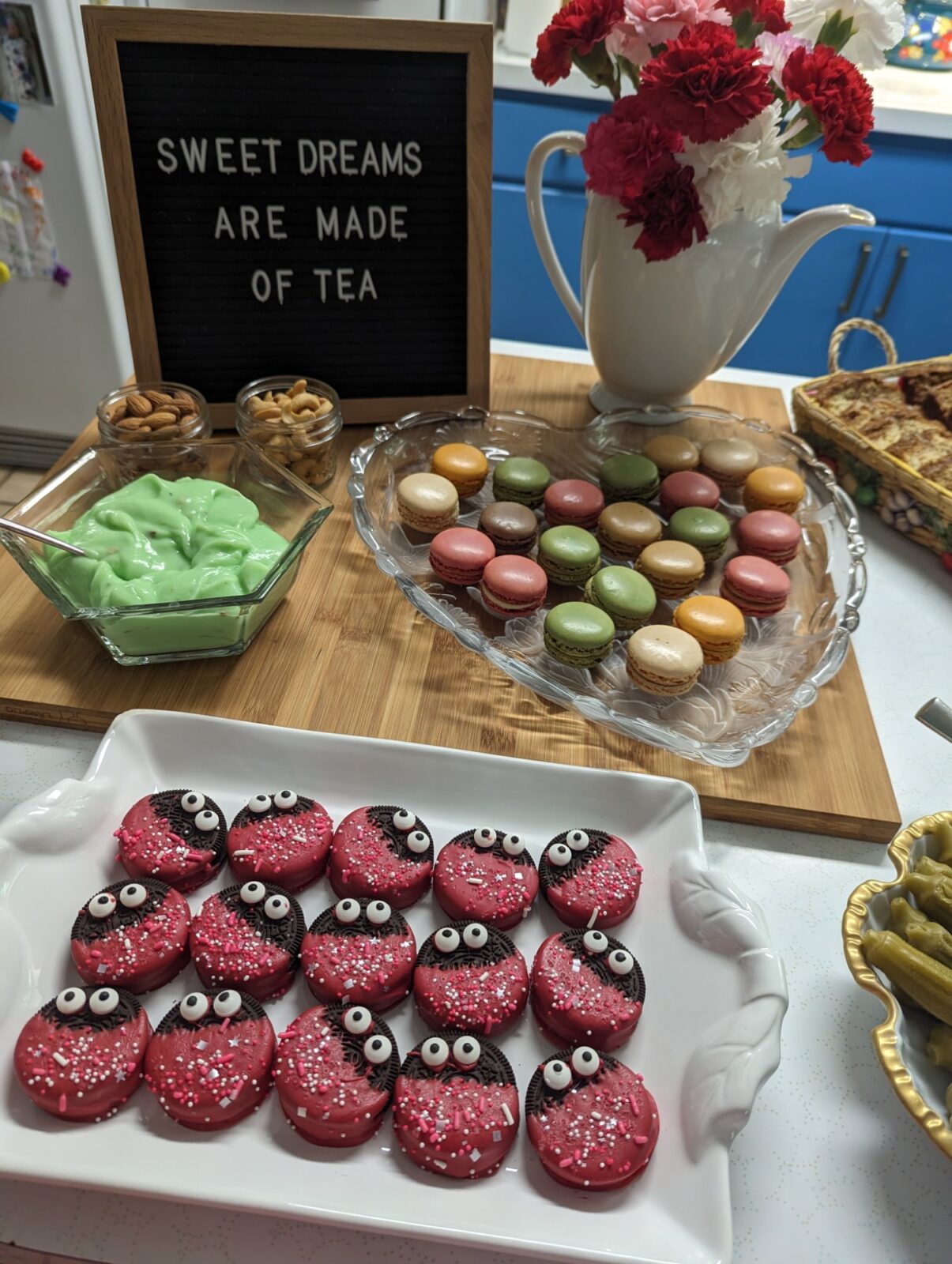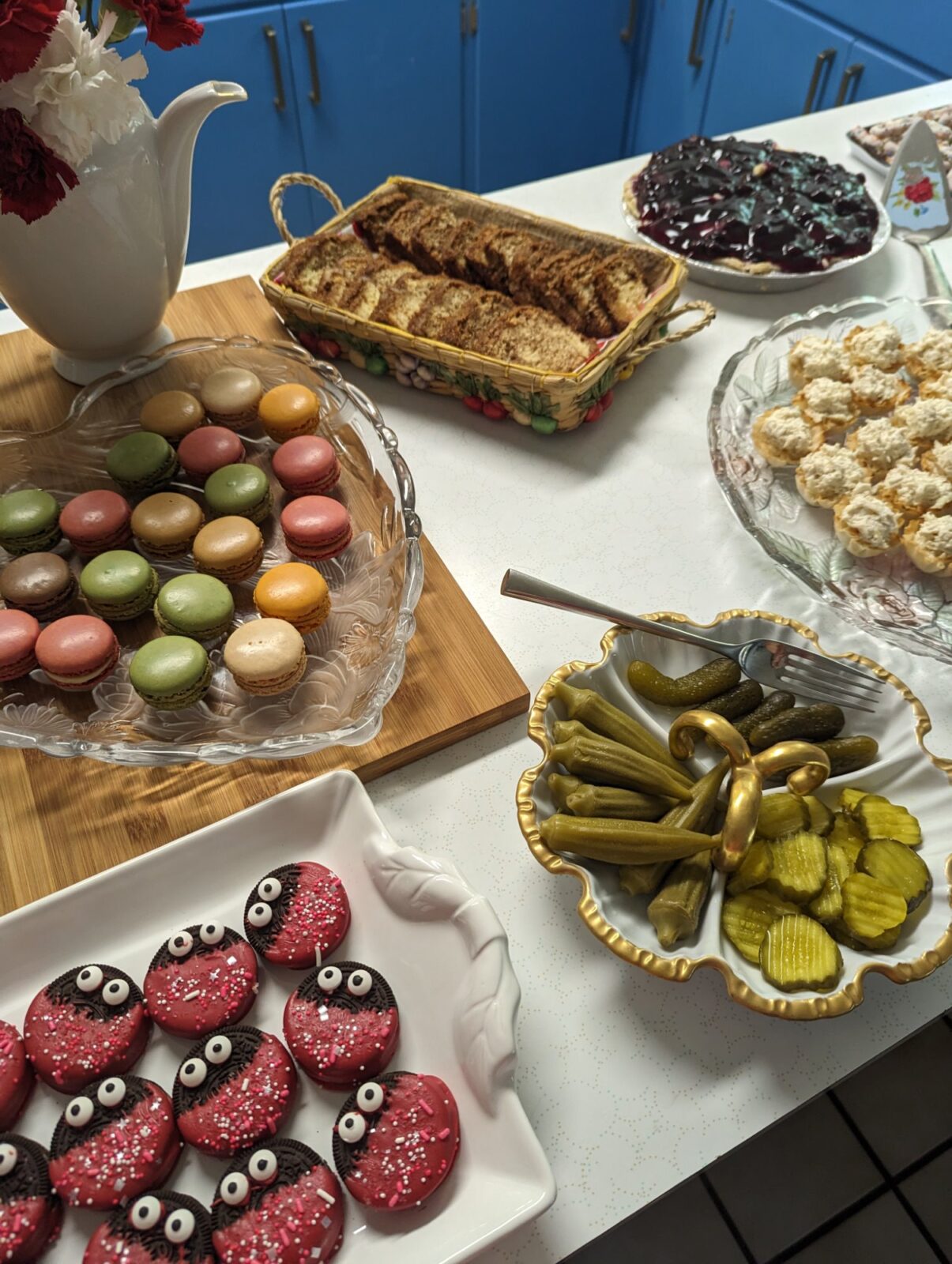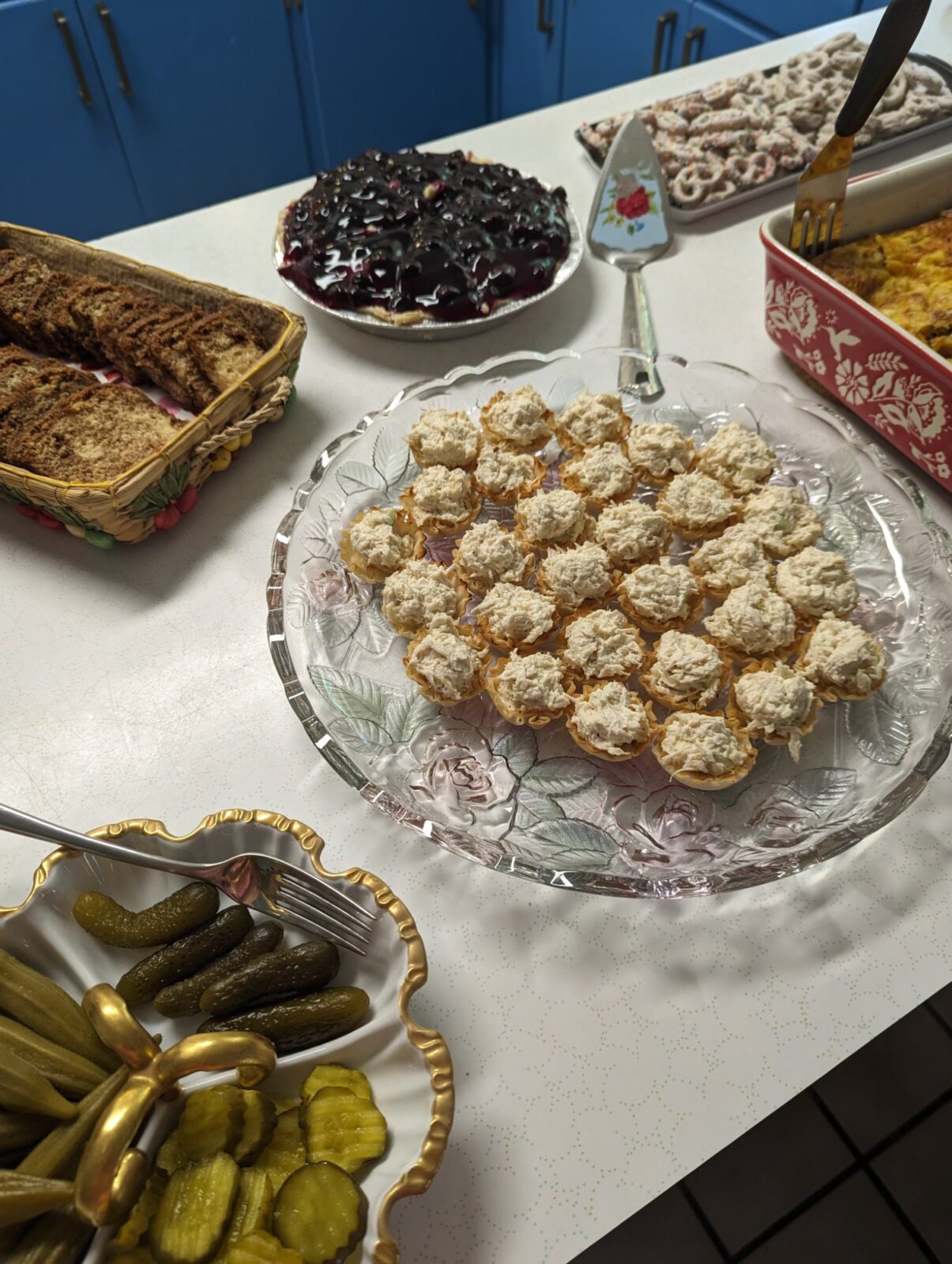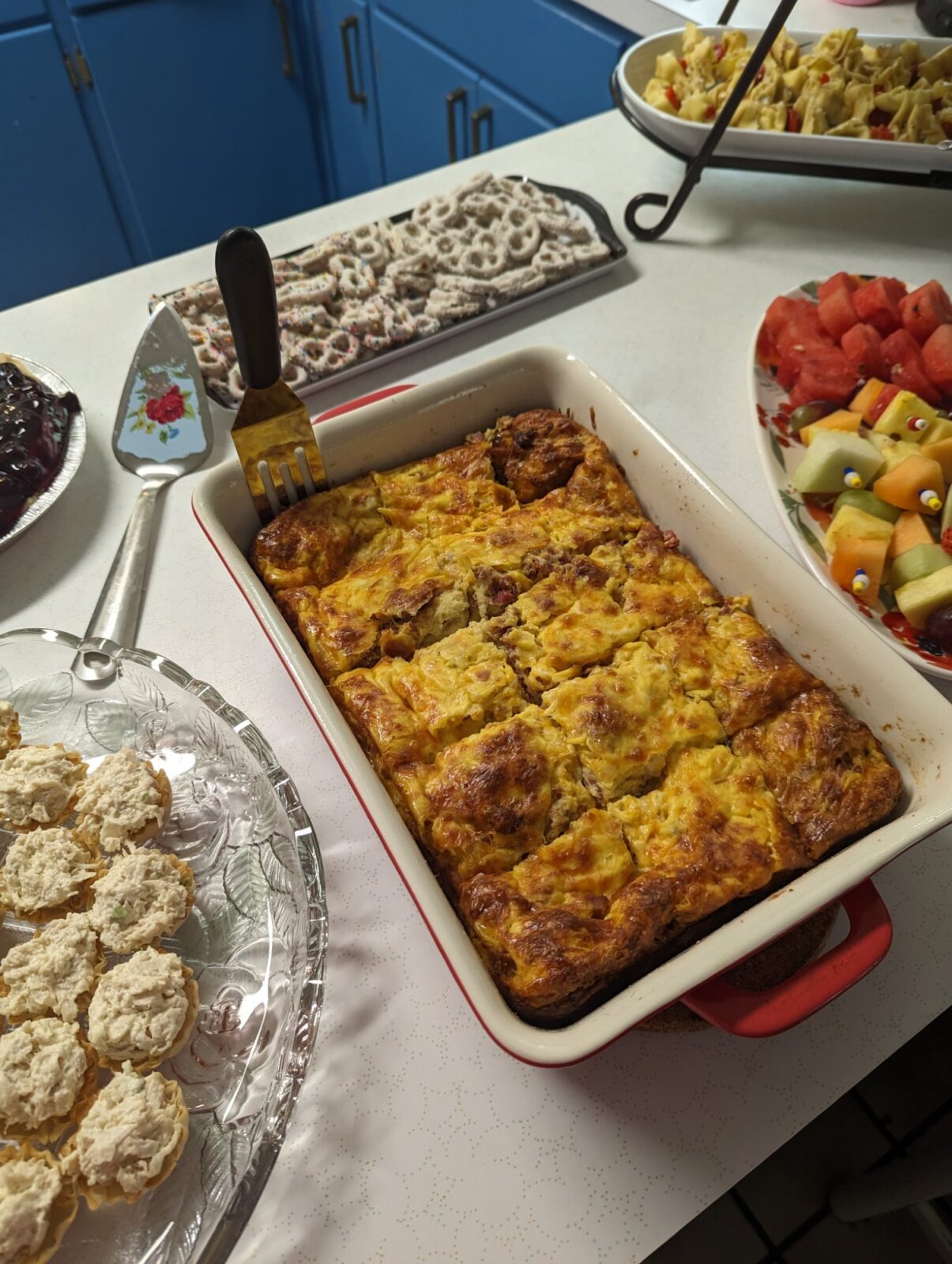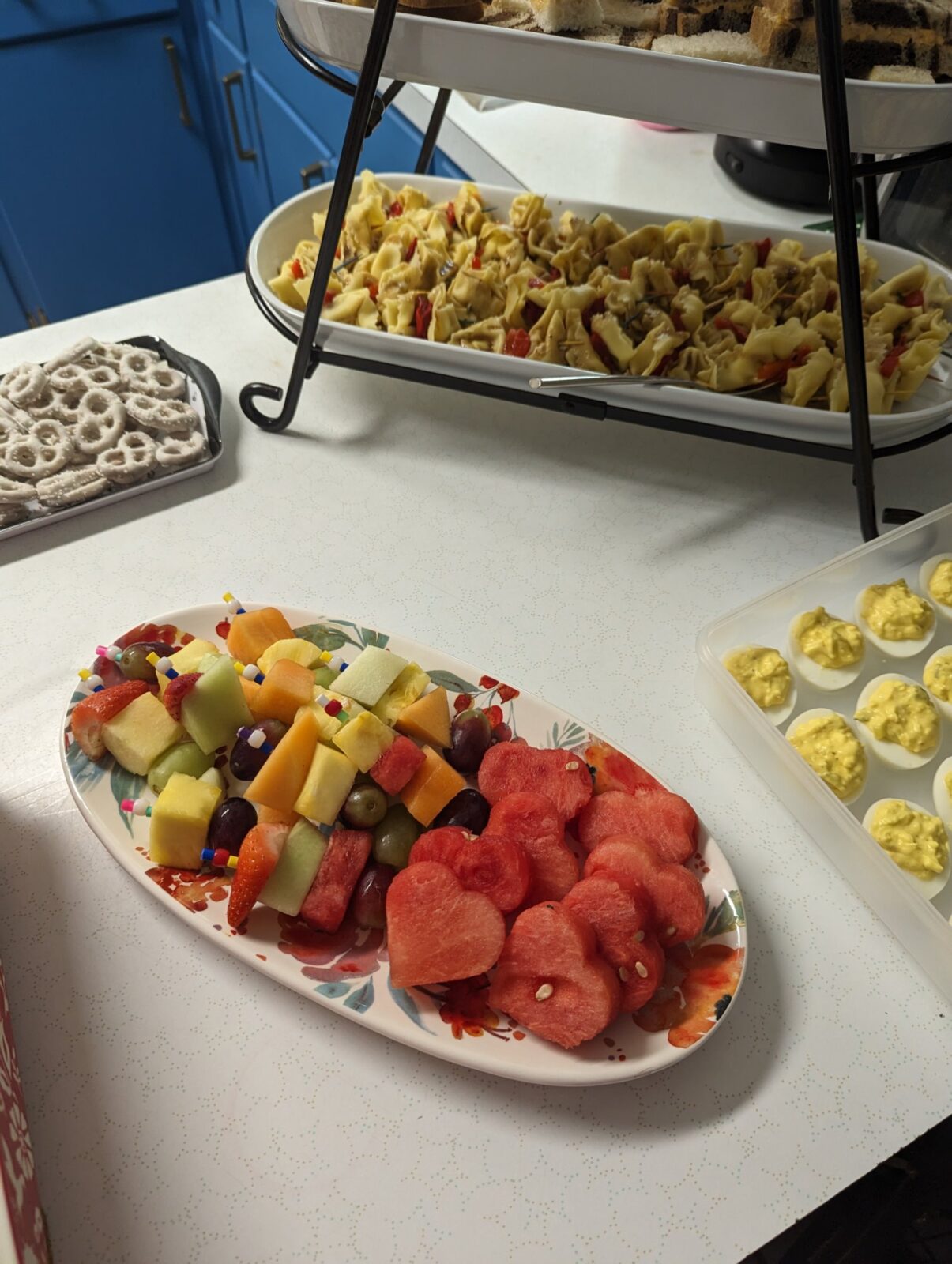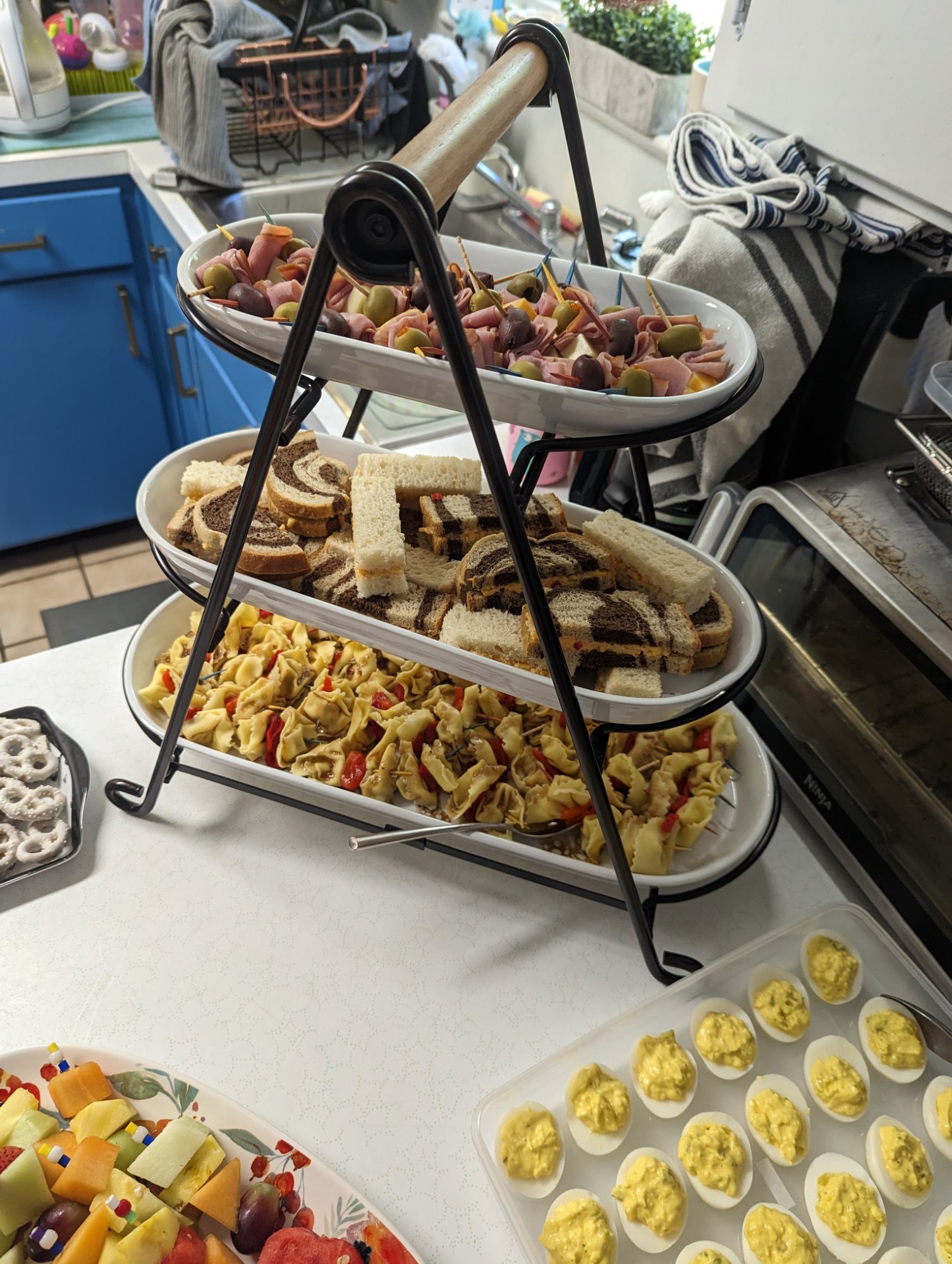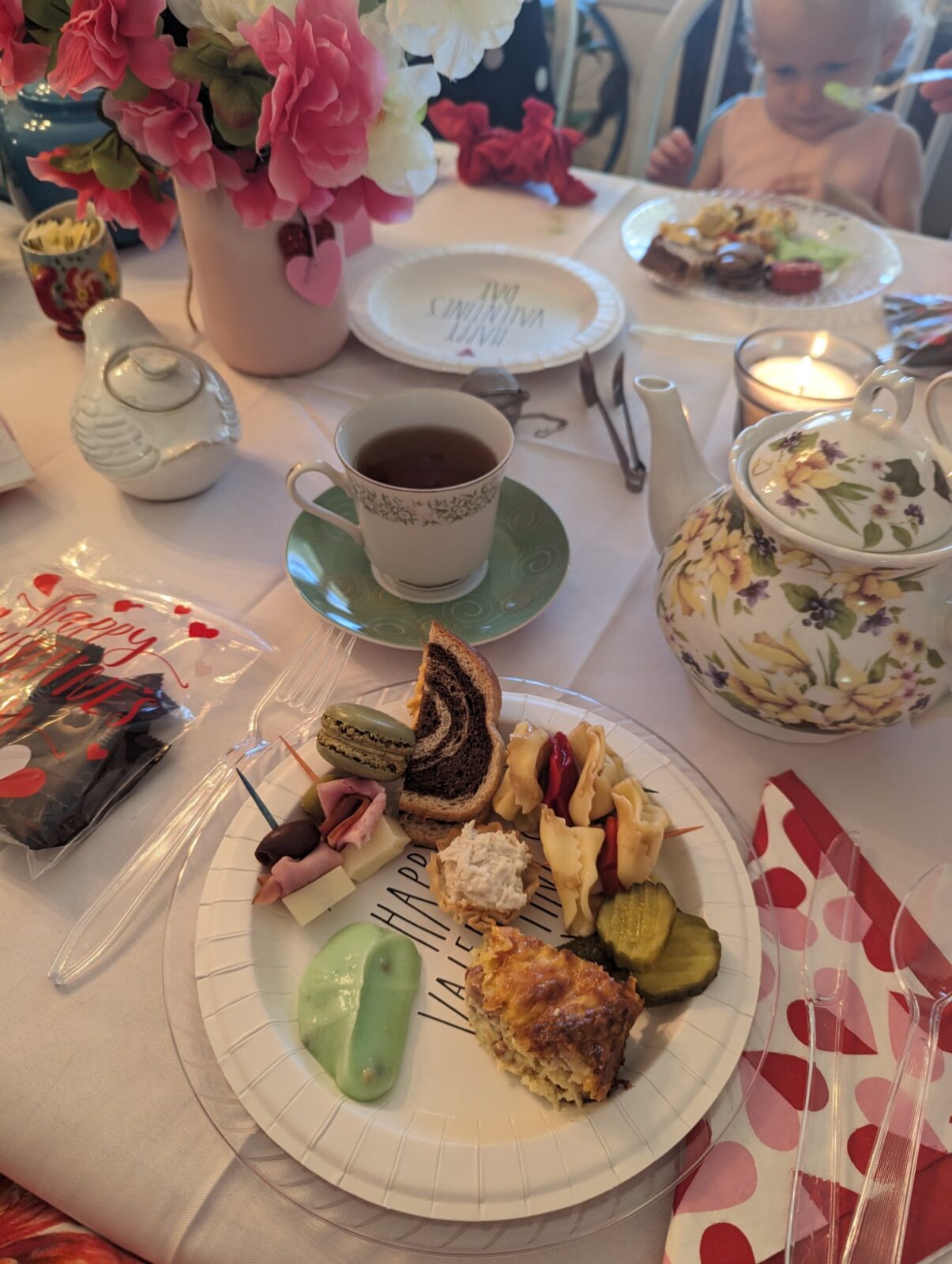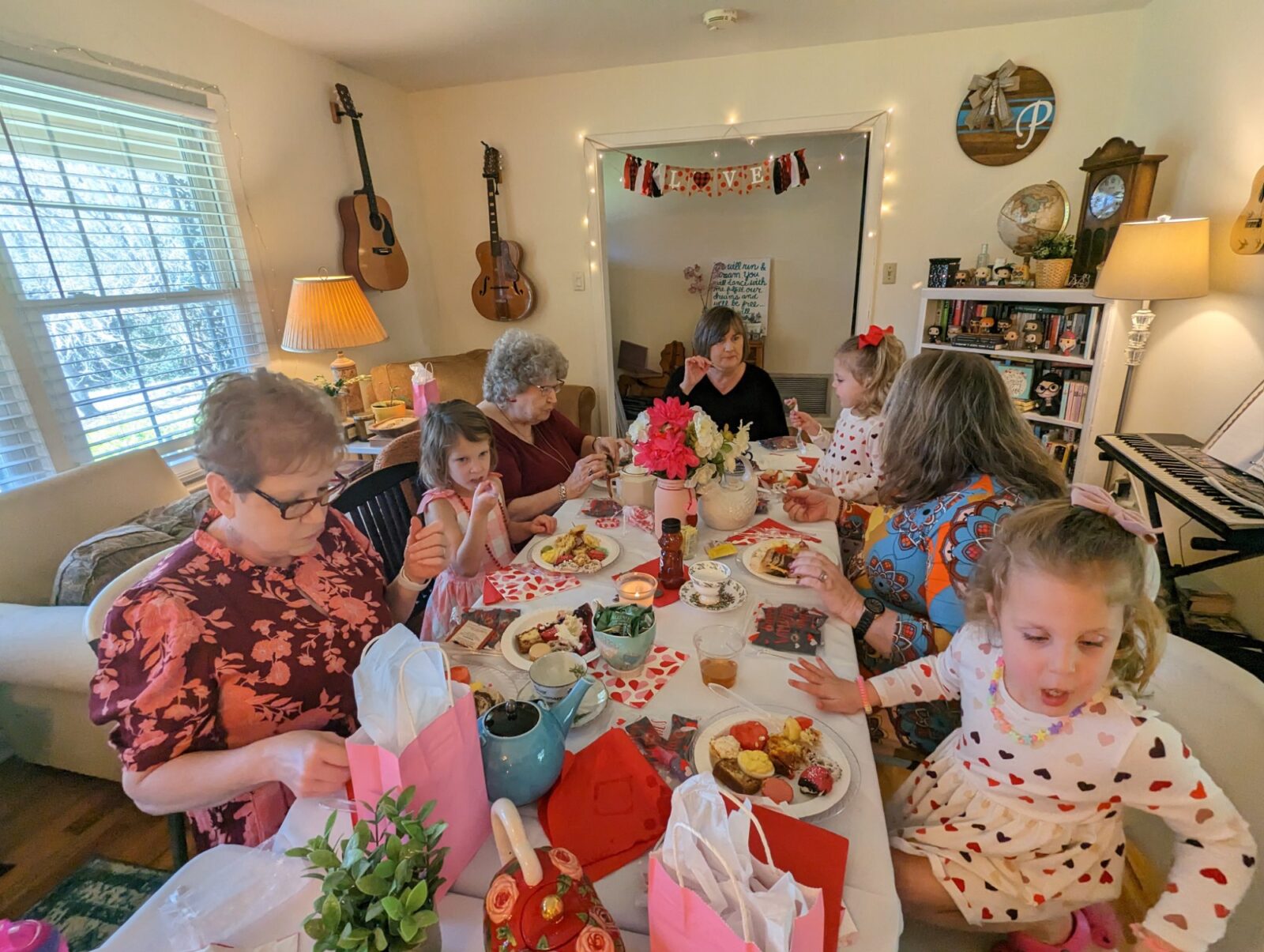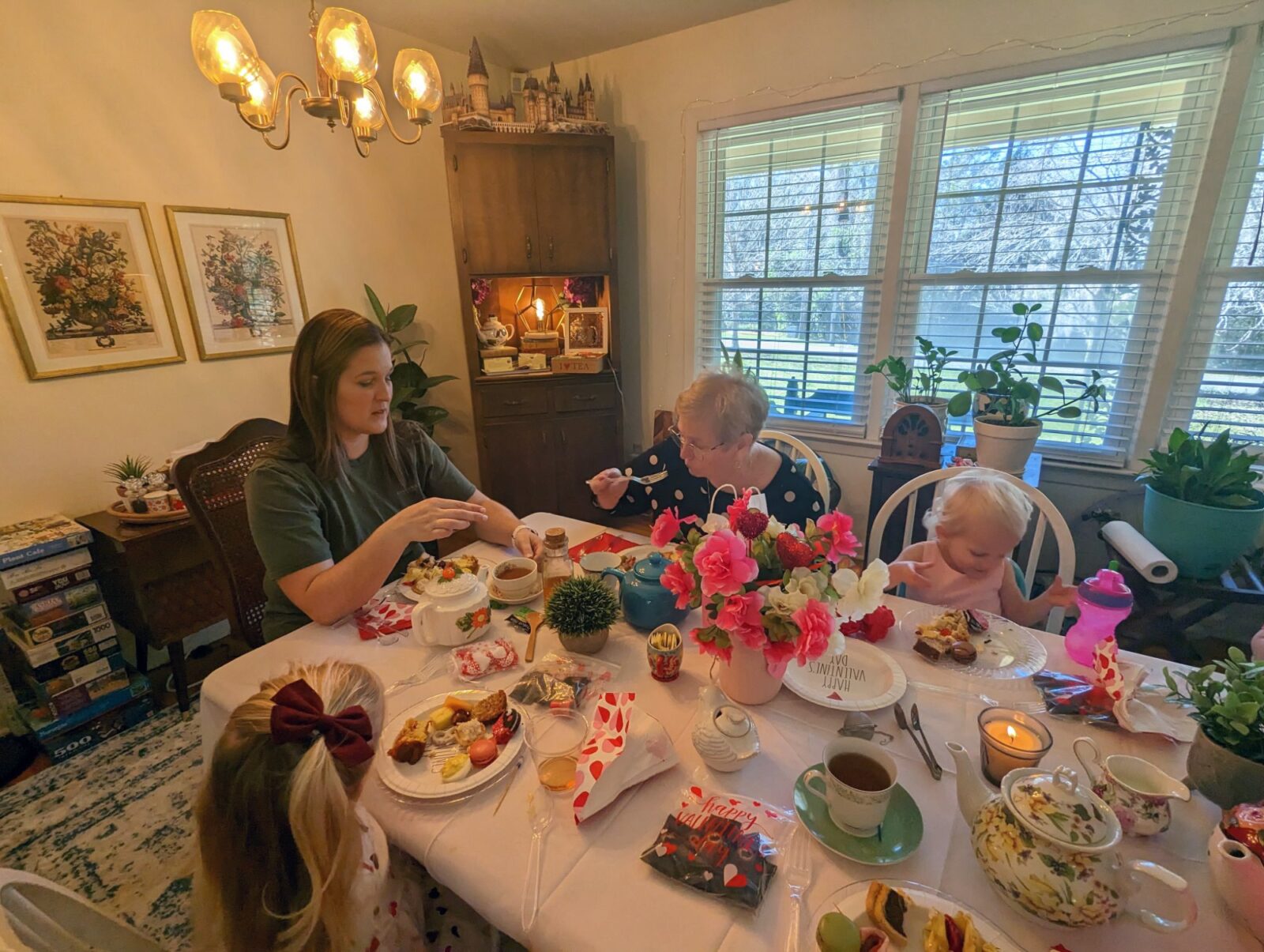 After our tea party and meal and lots of chatting (and the girls had long since run off to play), some of the ladies washed up all the dishes, some of us put away all the leftovers, and some others took the girls to the backyard to play in the pink playhouse. By the time everyone left, the kitchen was clean and everything was back in order.
Then the girls and I changed into some comfier, cozier Addie Pie was way overdue for her naptime though, so she was flopped out fast with Nana rocking her.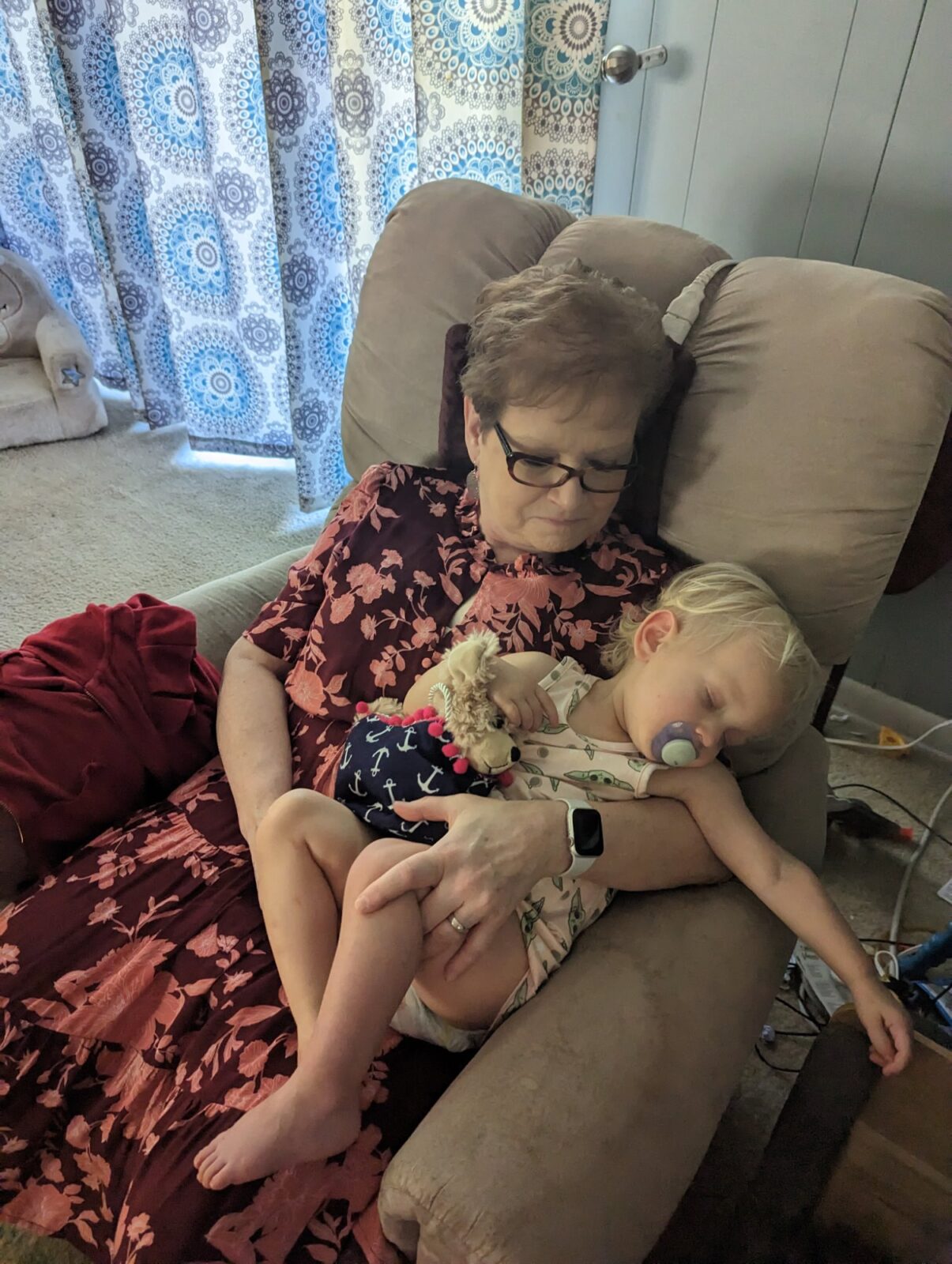 After we laid Addie down, I was helping Nana get her stuff out to her car for her to head home, and a dog ran up to us in the driveway. I called him over and he came right to me. He didn't have a tag, but his name and a phone # was written right on his collar. So I grabbed his collar and put him in the backyard before he could run away again, and then called the phone number. The lady came pretty quickly, and said he'd been doing this a lot lately, and I just told her it was no problem. You can't exactly tell from the photo, but he was a huge dog, and came up to my hips at least.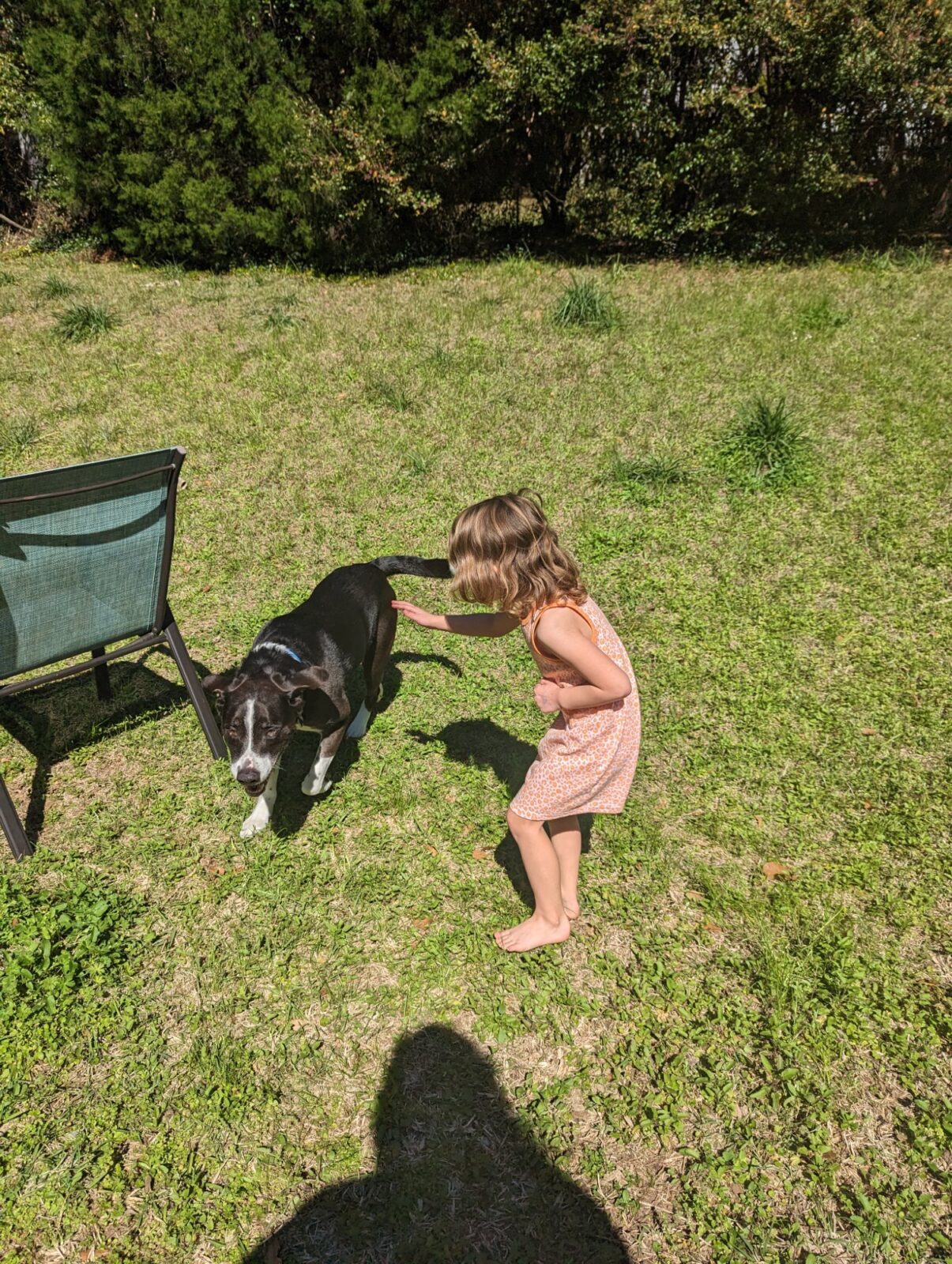 Then it was time for Emerson and I to crash out for naptime ourselves too. (Oh, and Jeff had gone to a movie with his dad during tea party time, and then did some of his side job stuff before coming back home.)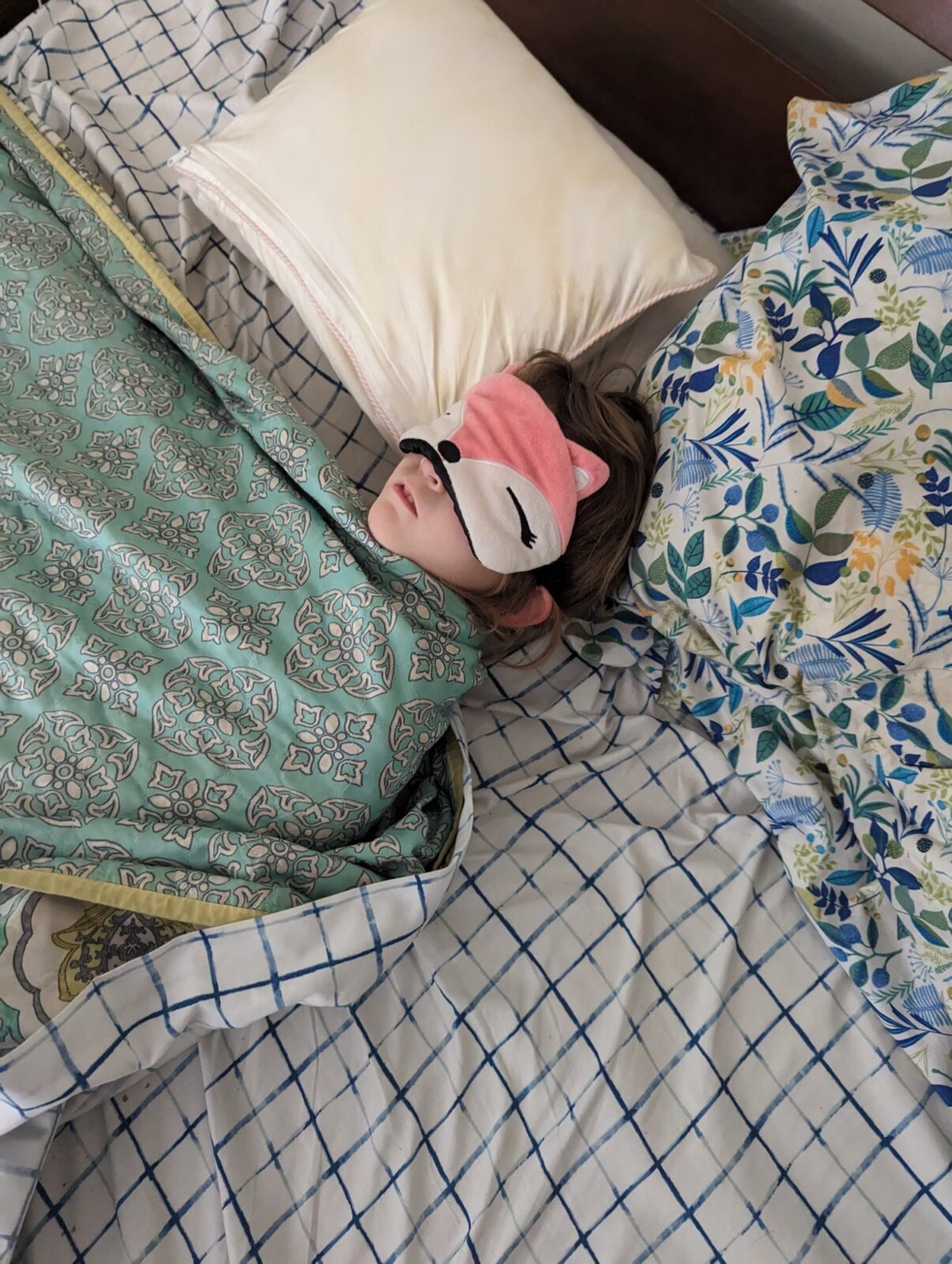 Then when Jeff did come home, he brought some movie theater popcorn home with him, and that was a great snack for the girls and I once we all woke up.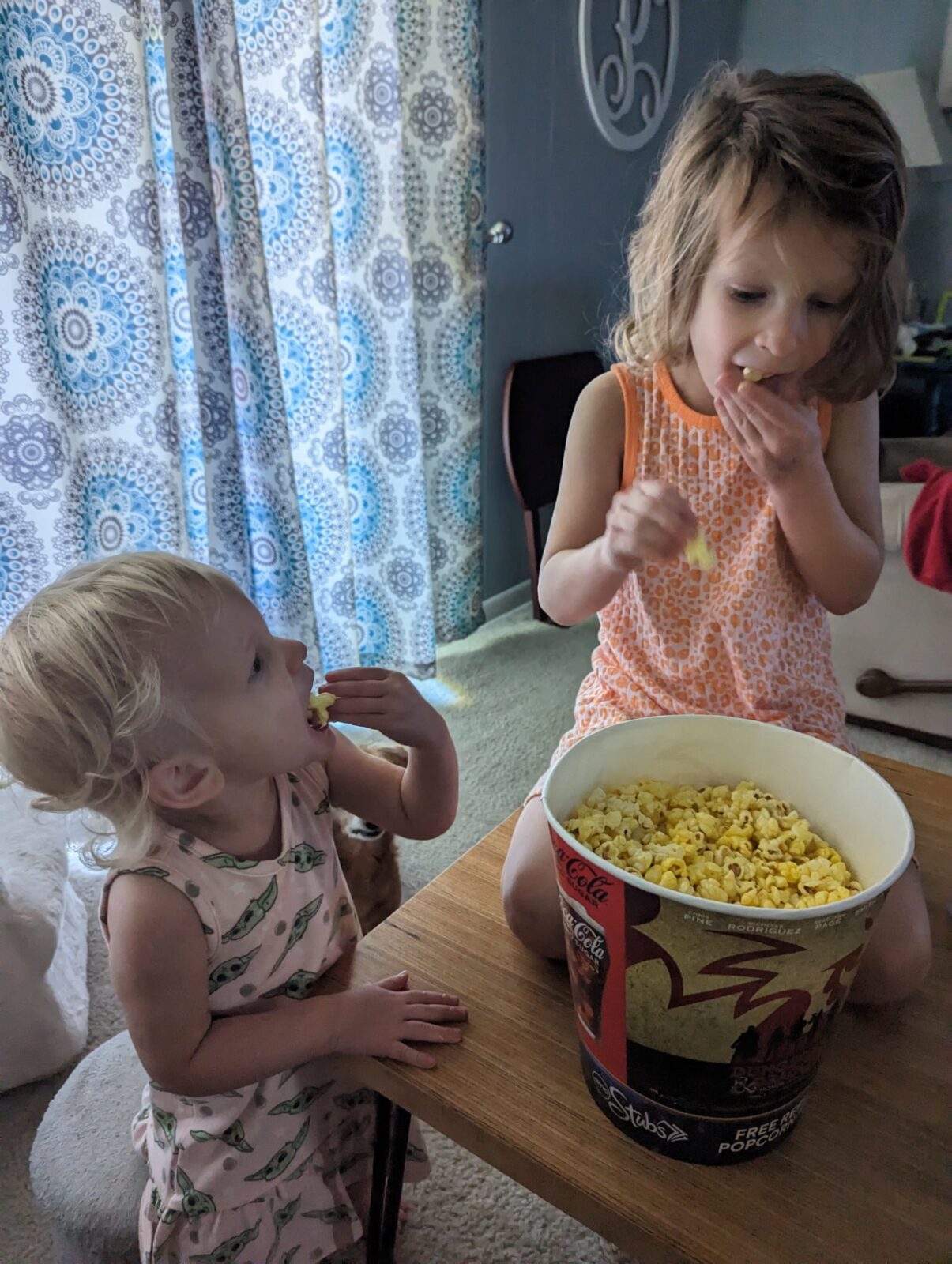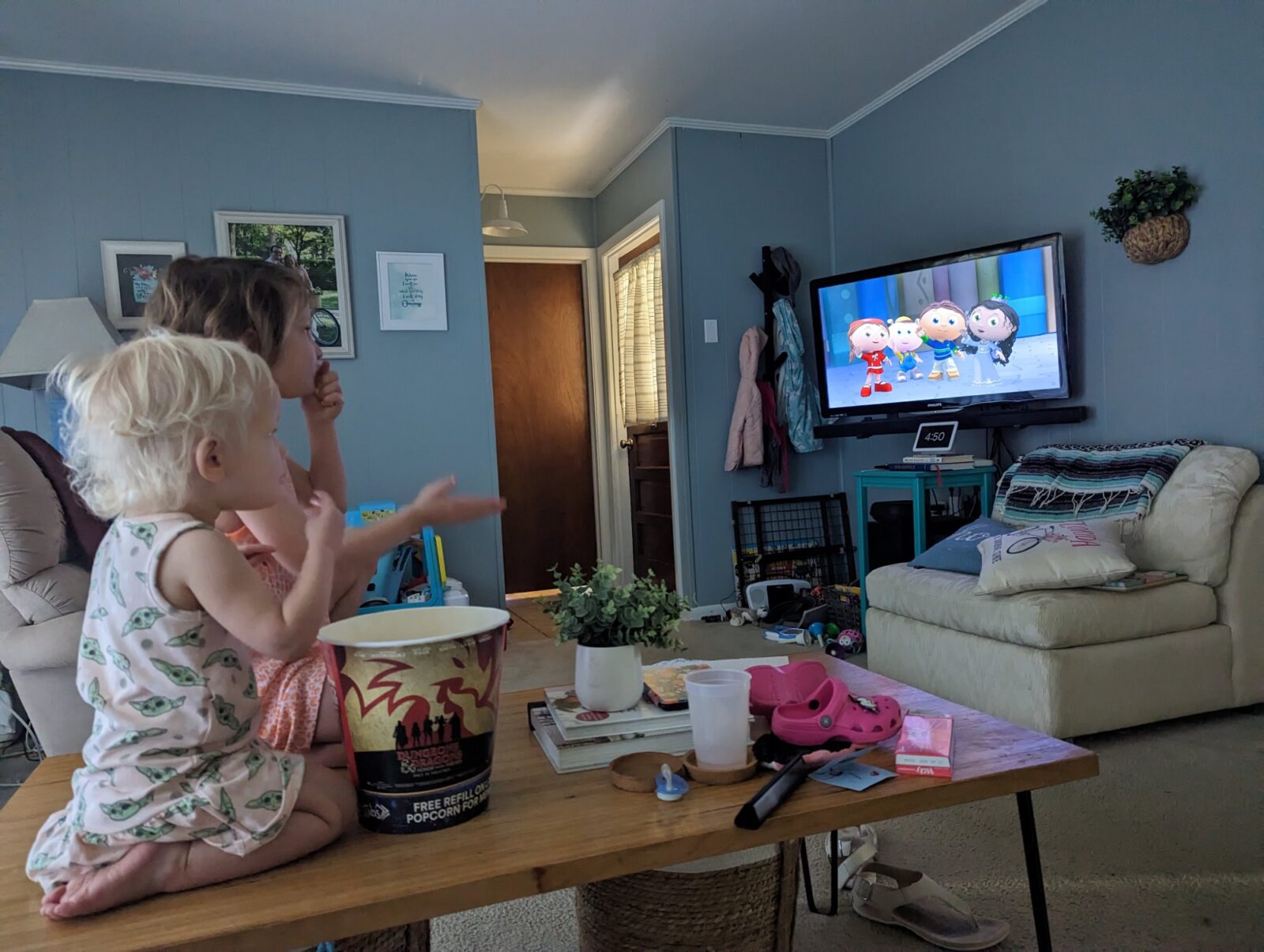 Then we finally went to try the new Slim Chickens for dinner. Honestly, it was good, but not great or anything special really. Just another place to get some fried chicken strips, if you ask me…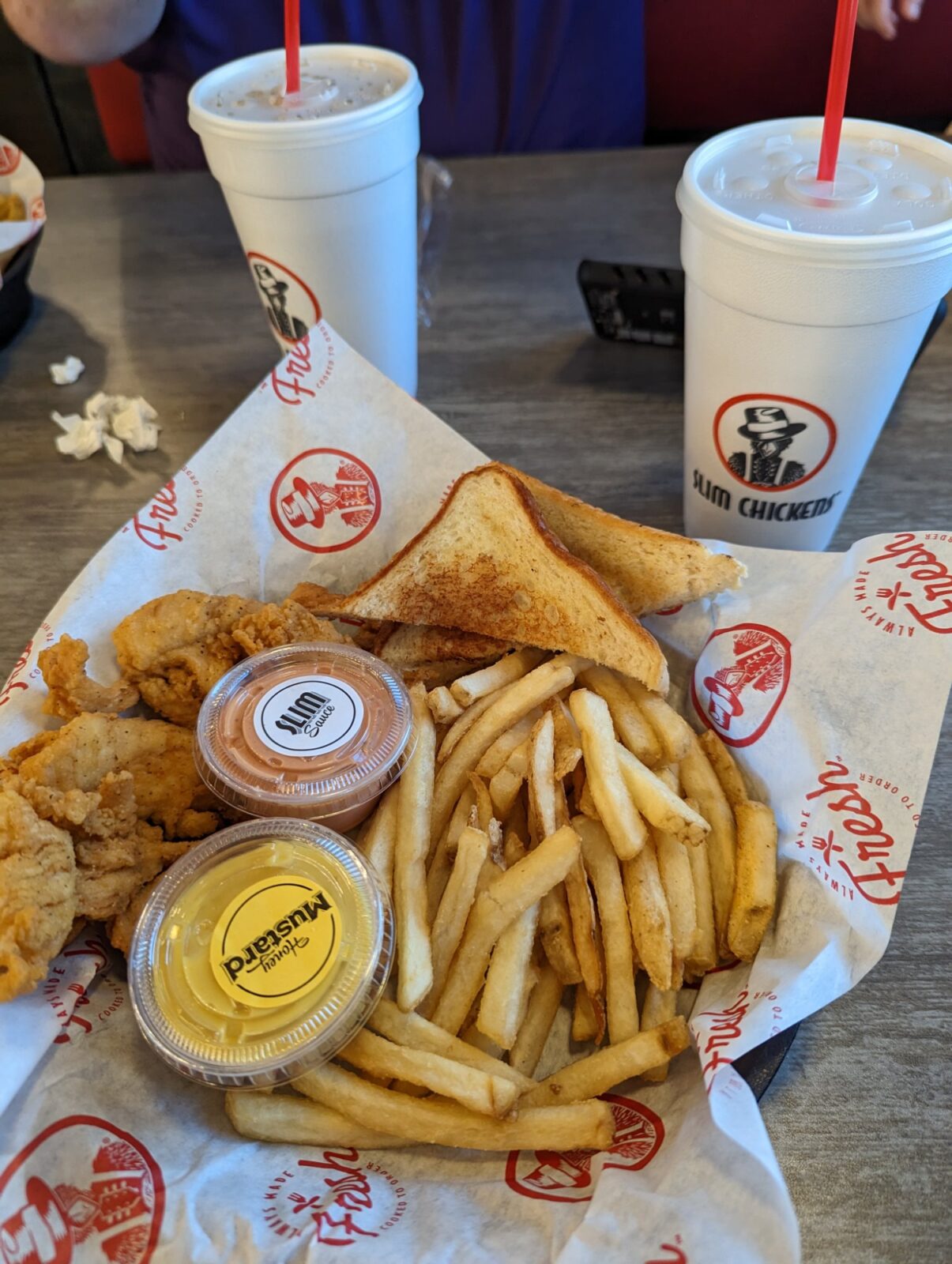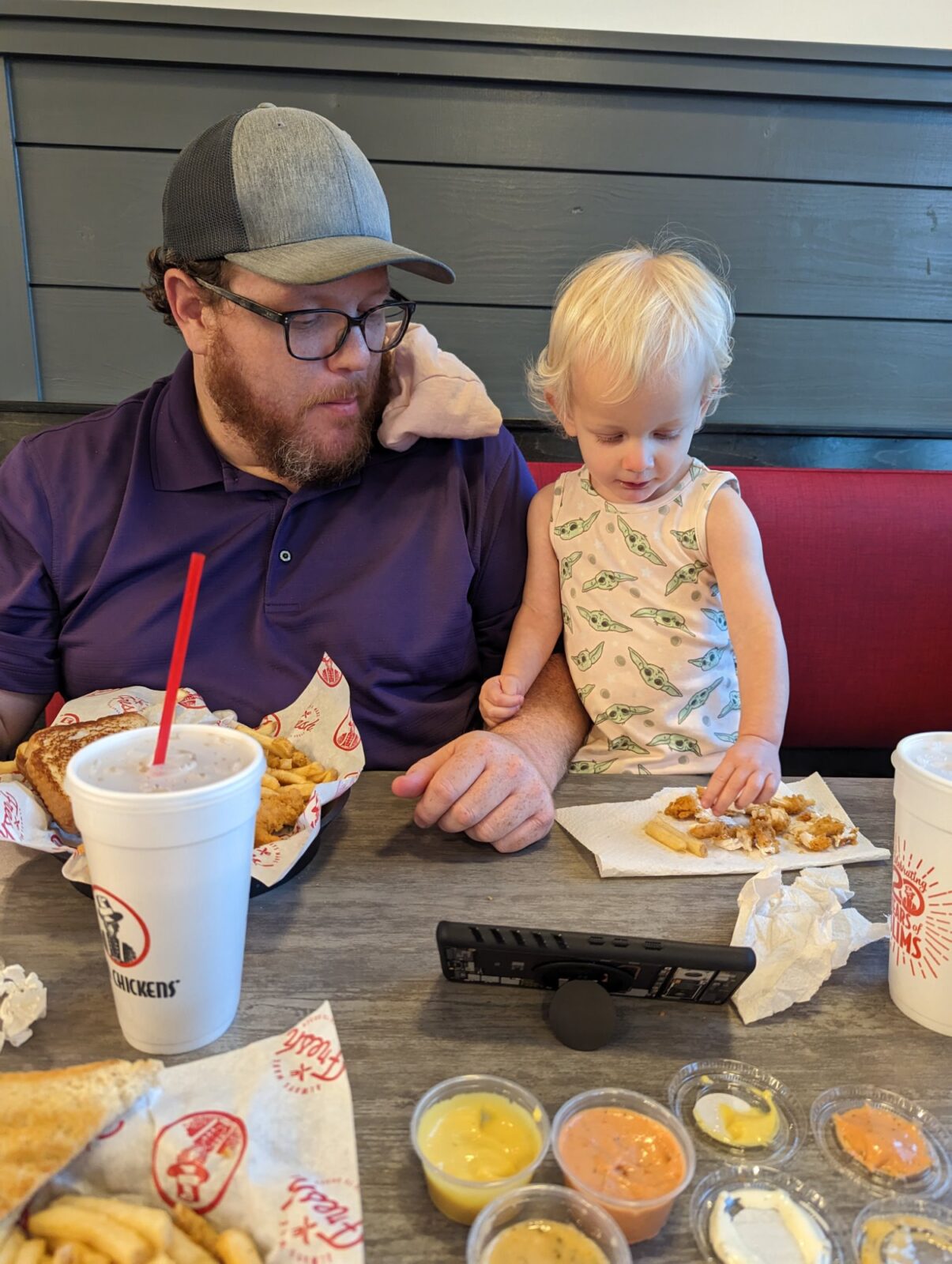 We did bath time when we got home, and then watched "Up" for a while, before starting on the girls' bedtime. We're all wiped from a busy week and a busy day. Addie was out easily, but Emmie is in need of extra cuddle times. I changed the sheets on our bed, and now Emmie is curled up on my side of the bed, on my pillows, so I'll need to carry her to her room before I can go to sleep myself.