Emerson may have cried in the car on the way to school because we forgot her water bottle again, but I told her it would be too cold for ice water and she accepted that and calmed down. And then she was her usual happy, adorable self at drop-off, with no issues!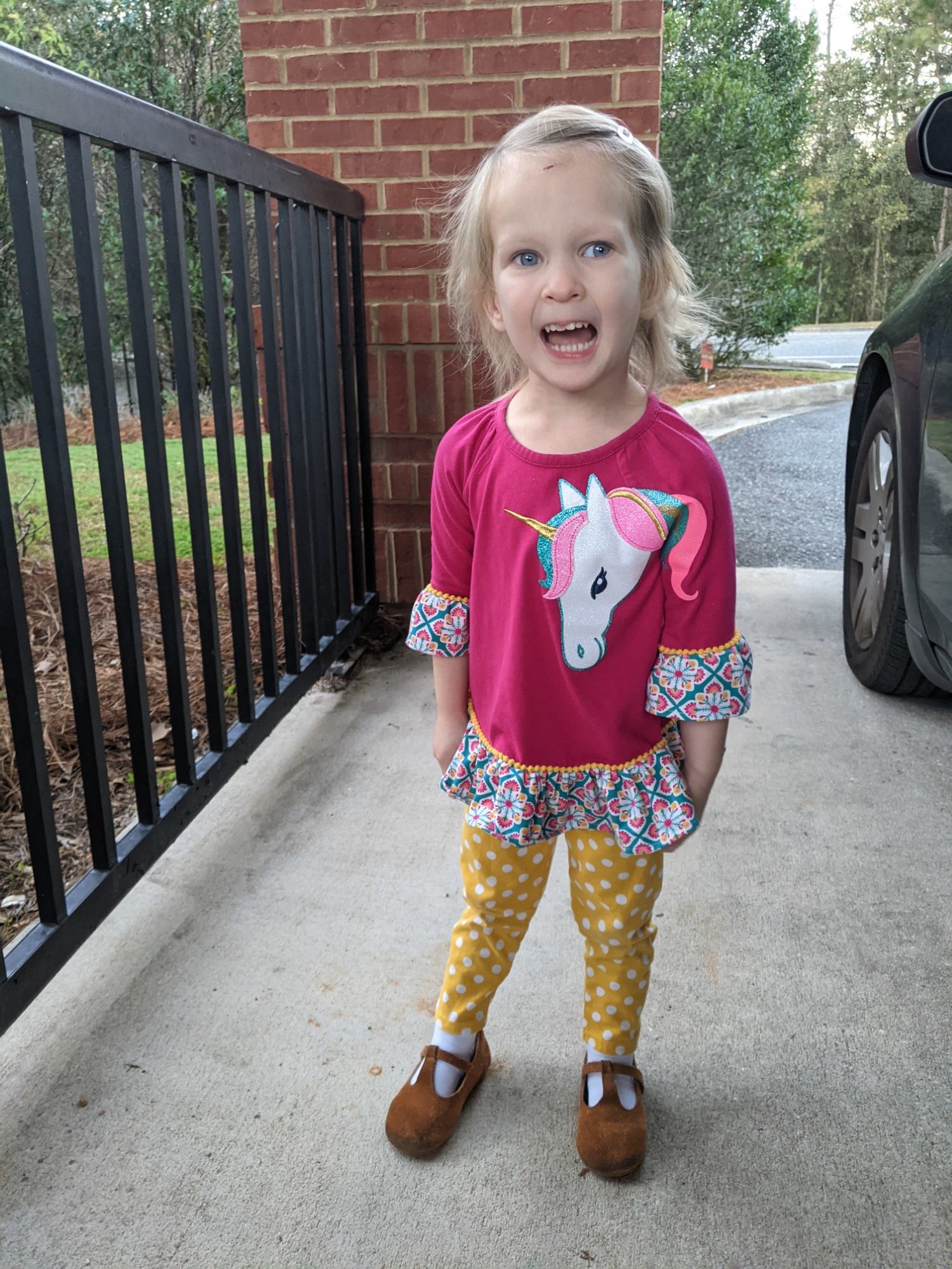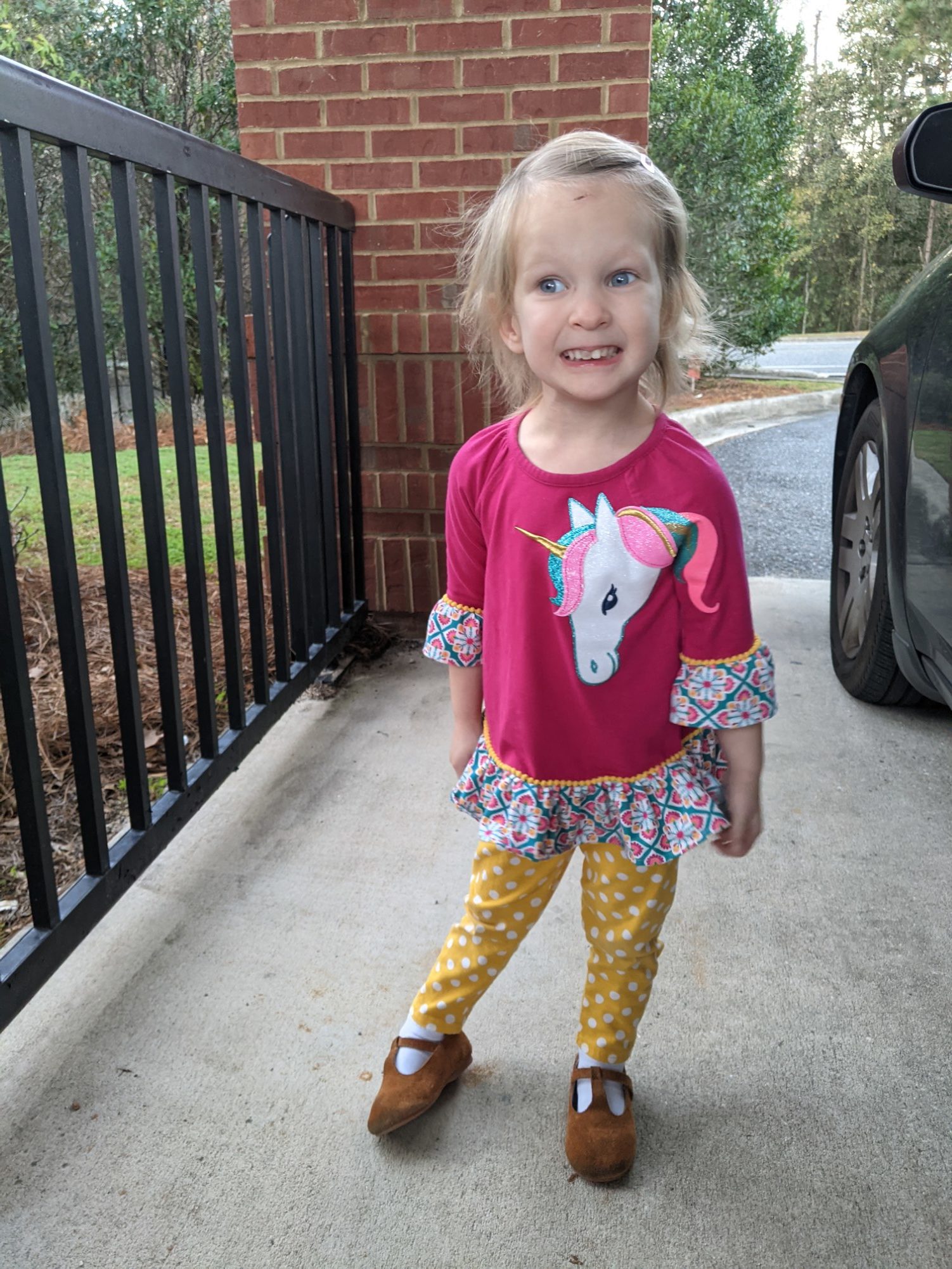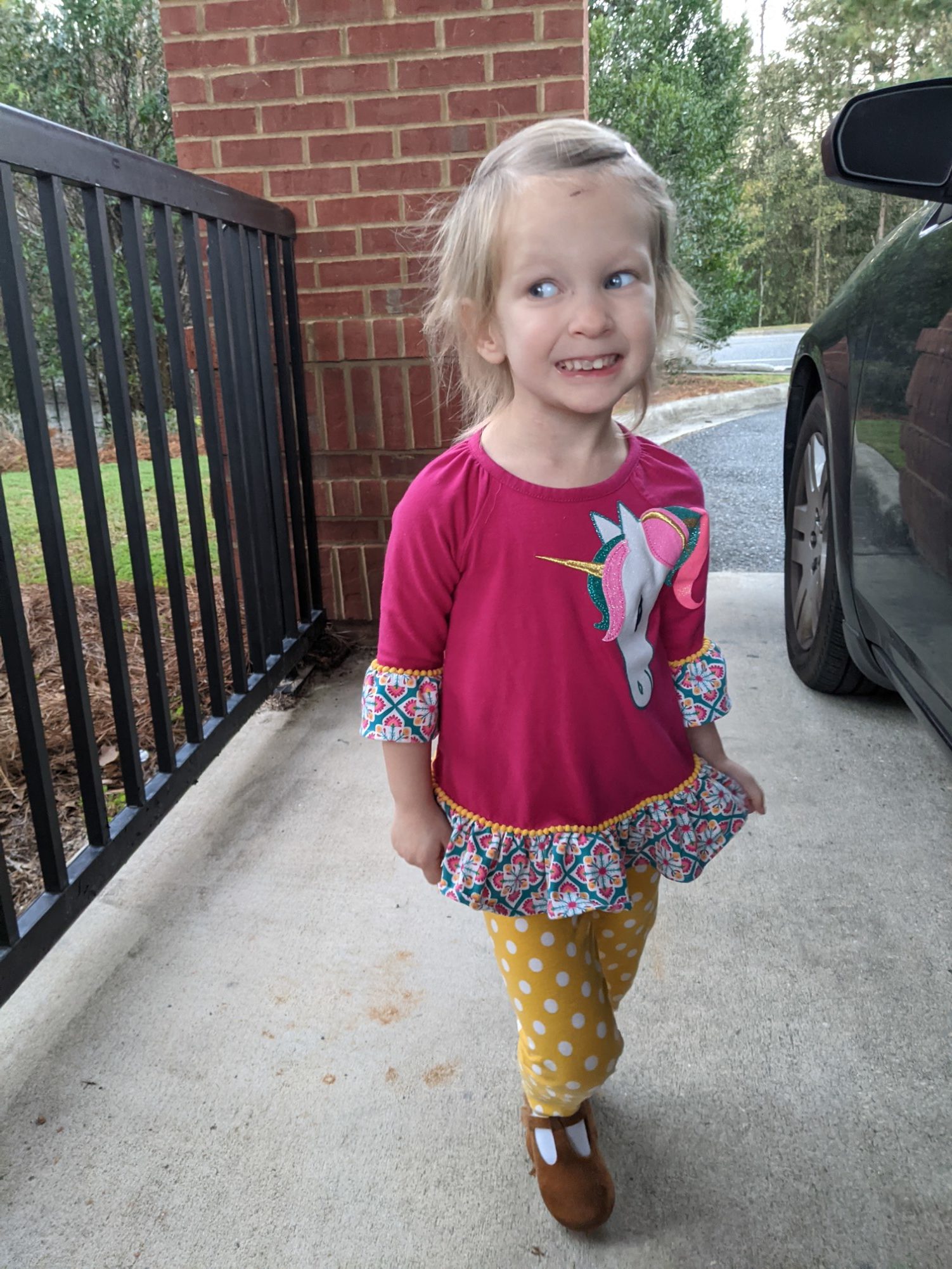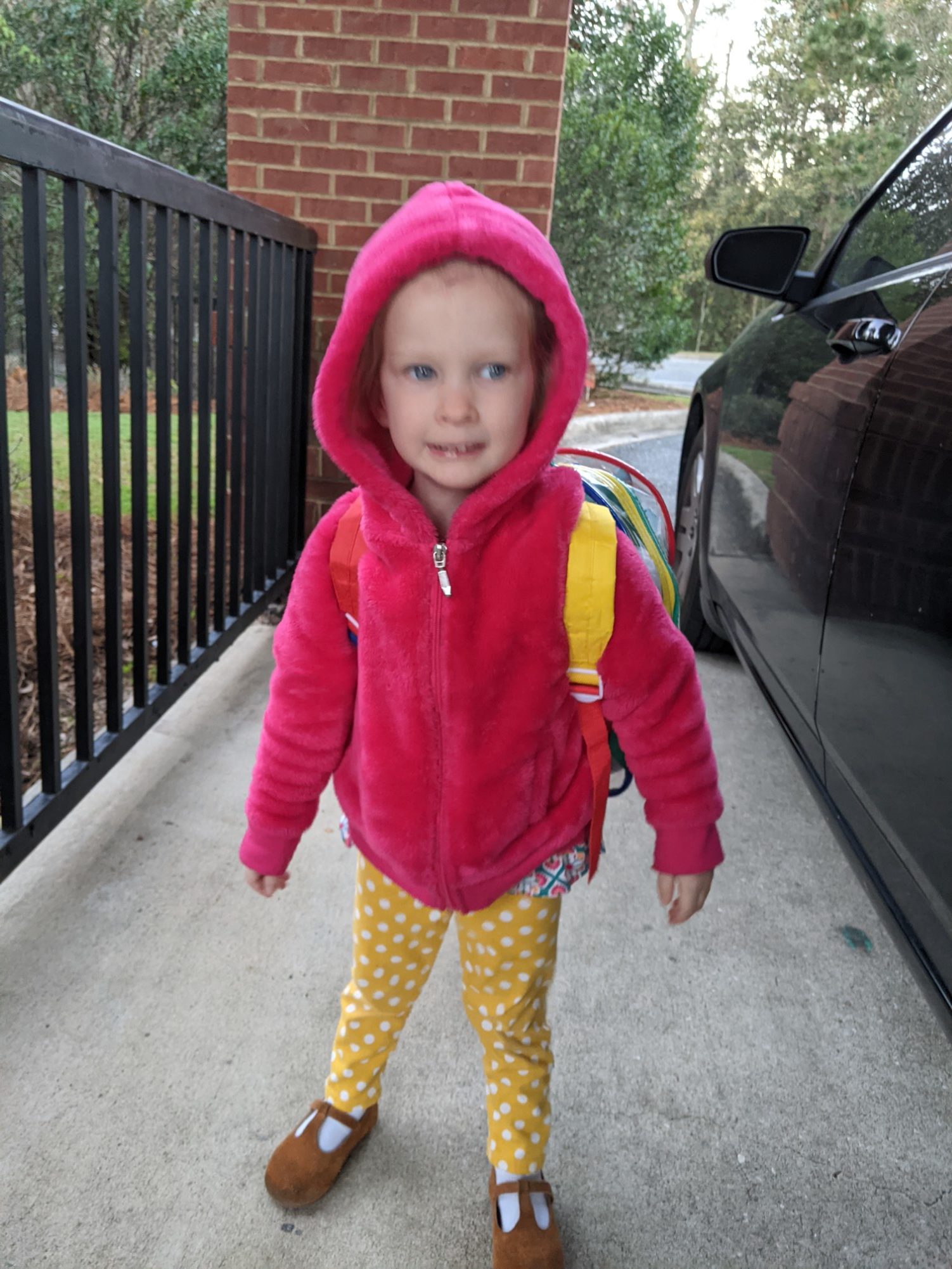 With our day off the regular routine yesterday, I forgot to check my baby app for the weekly update. So as of today, I'm 22 weeks and one day pregnant, and baby girl is the size of a spaghetti squash, and just shy of one full pound!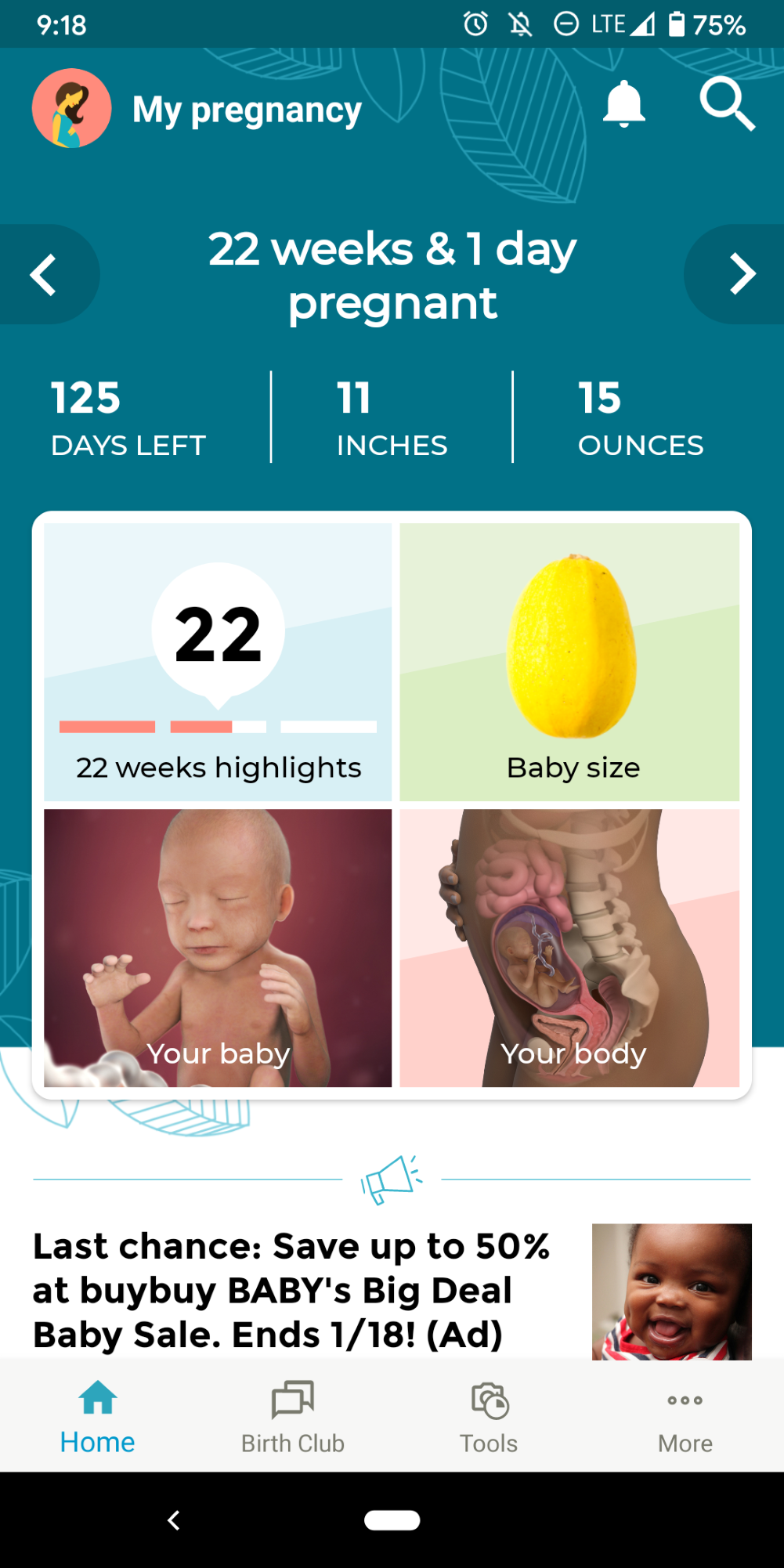 I made chili for dinner tonight, then washed up a load of dishes while it simmered on the stovetop for 15 minutes. It turned out delicious, and we all enjoyed it. And of course it made a huge batch, so we have enough leftovers for two more lunches for each of us.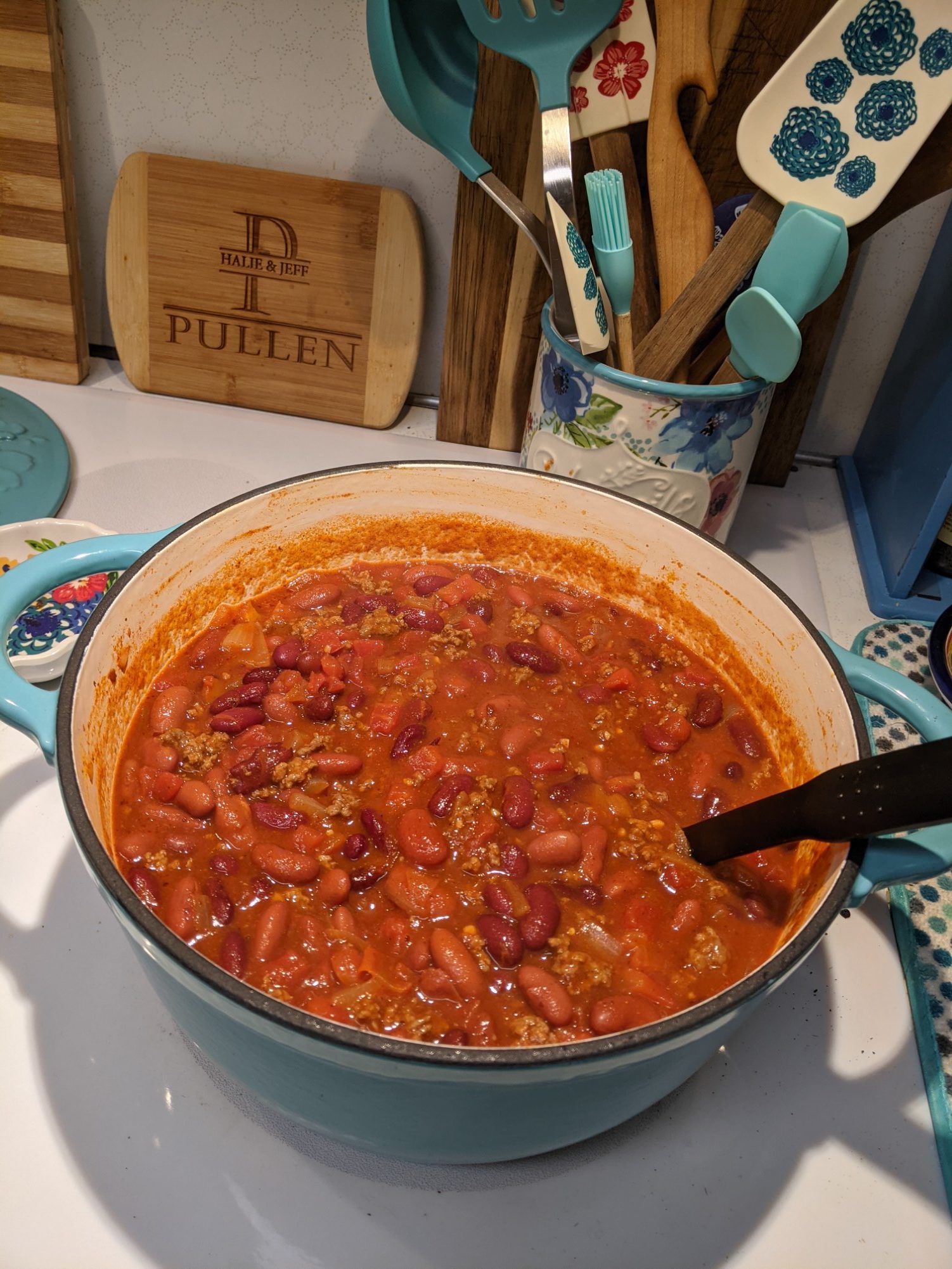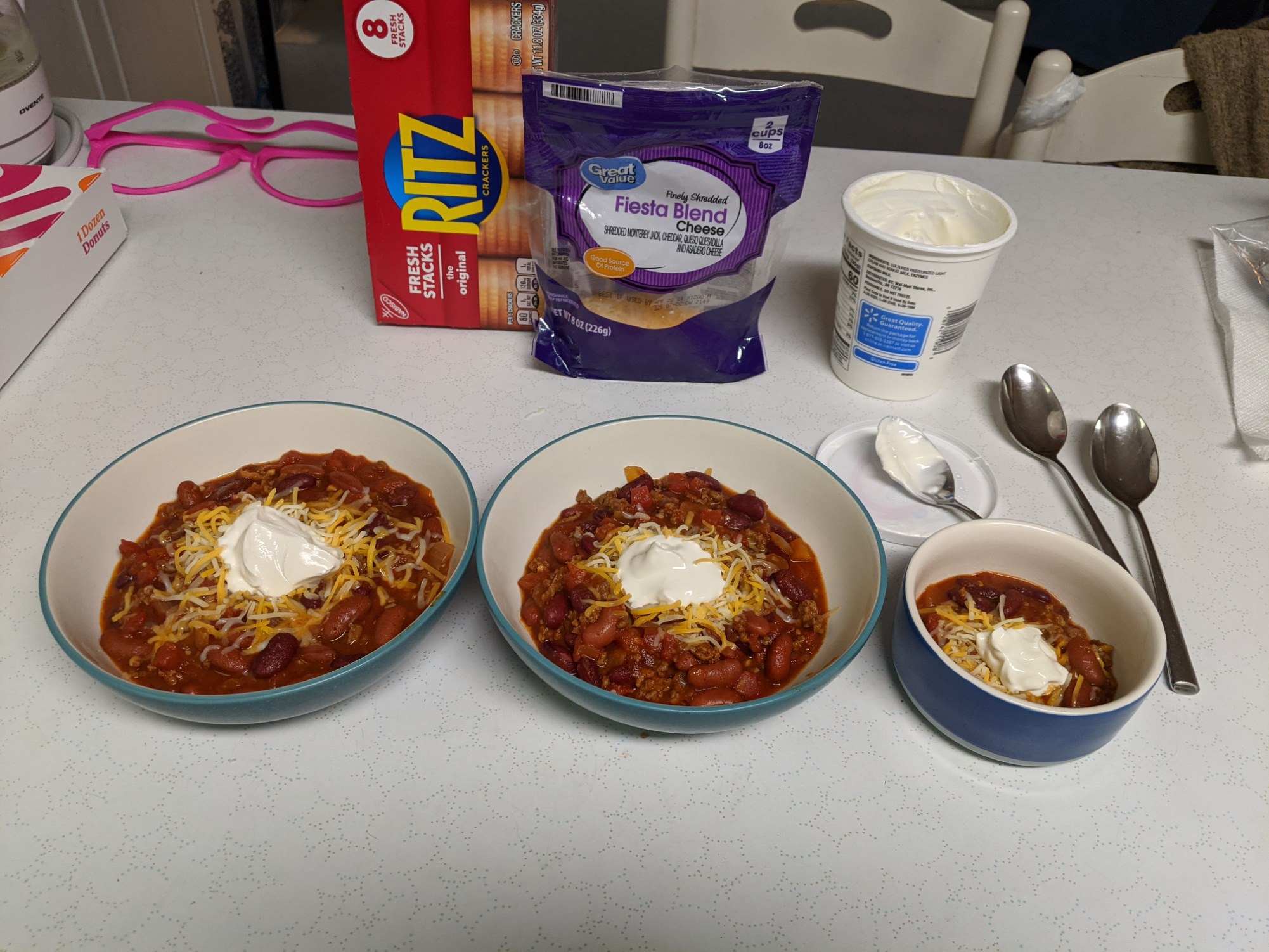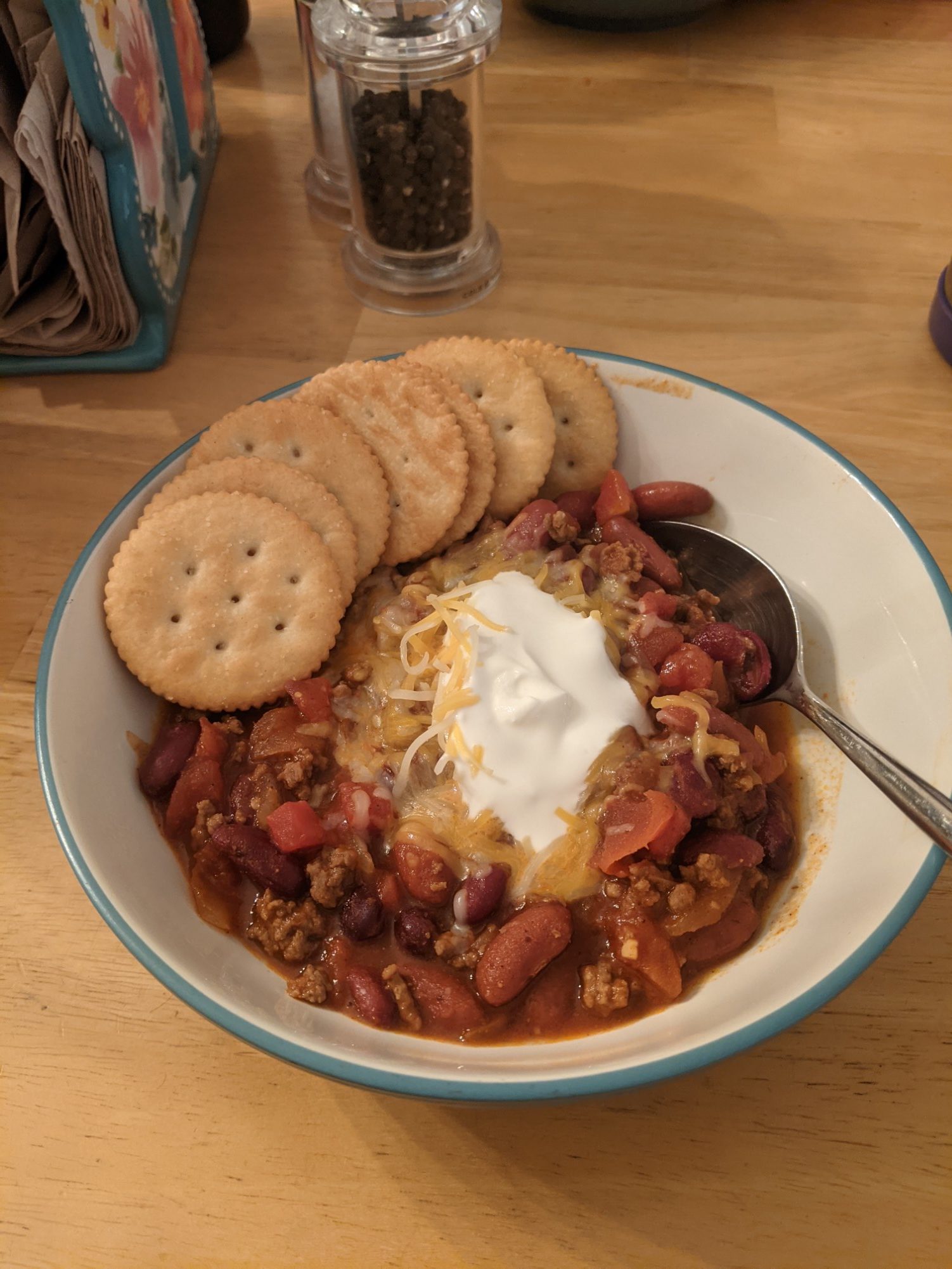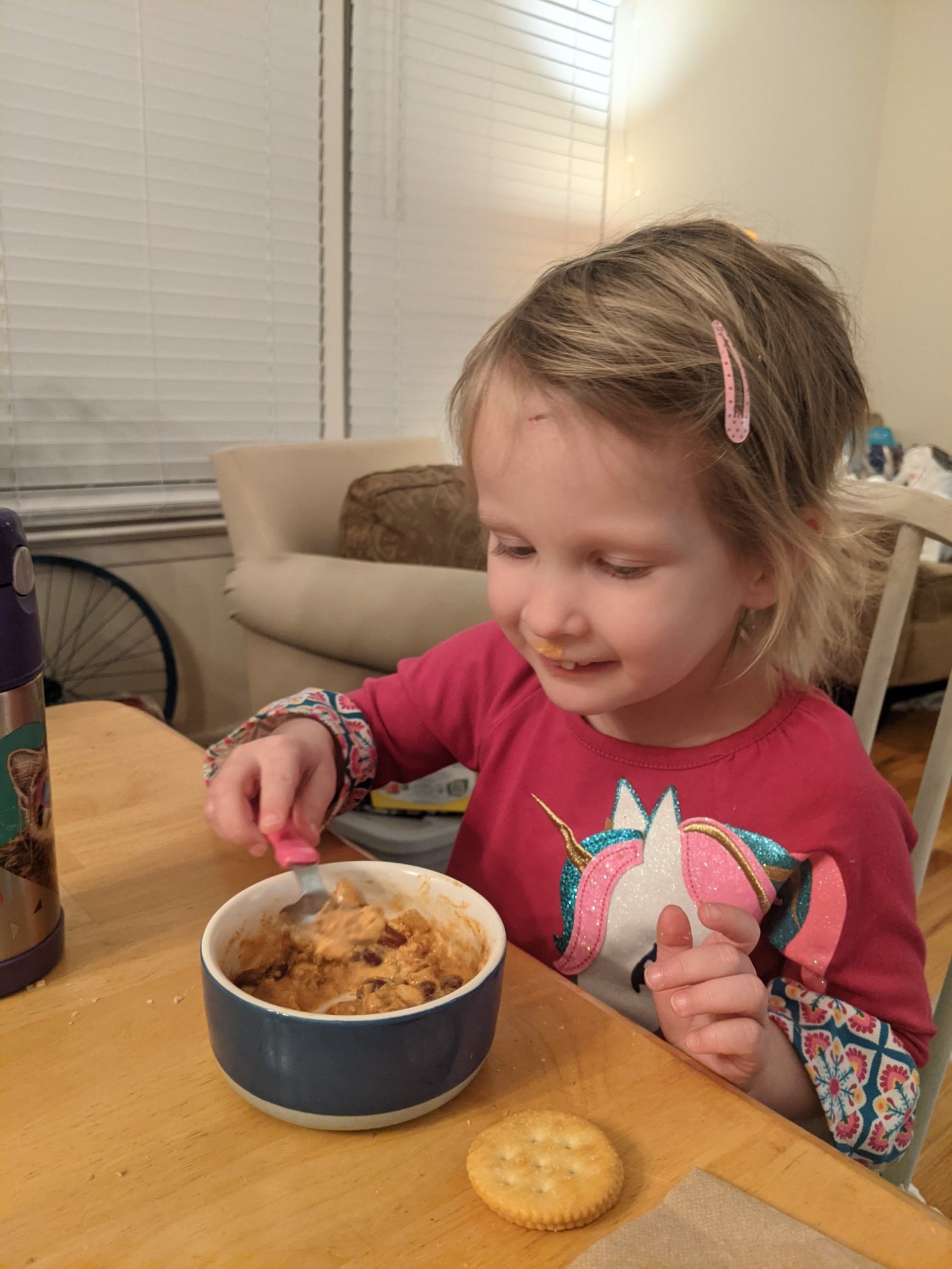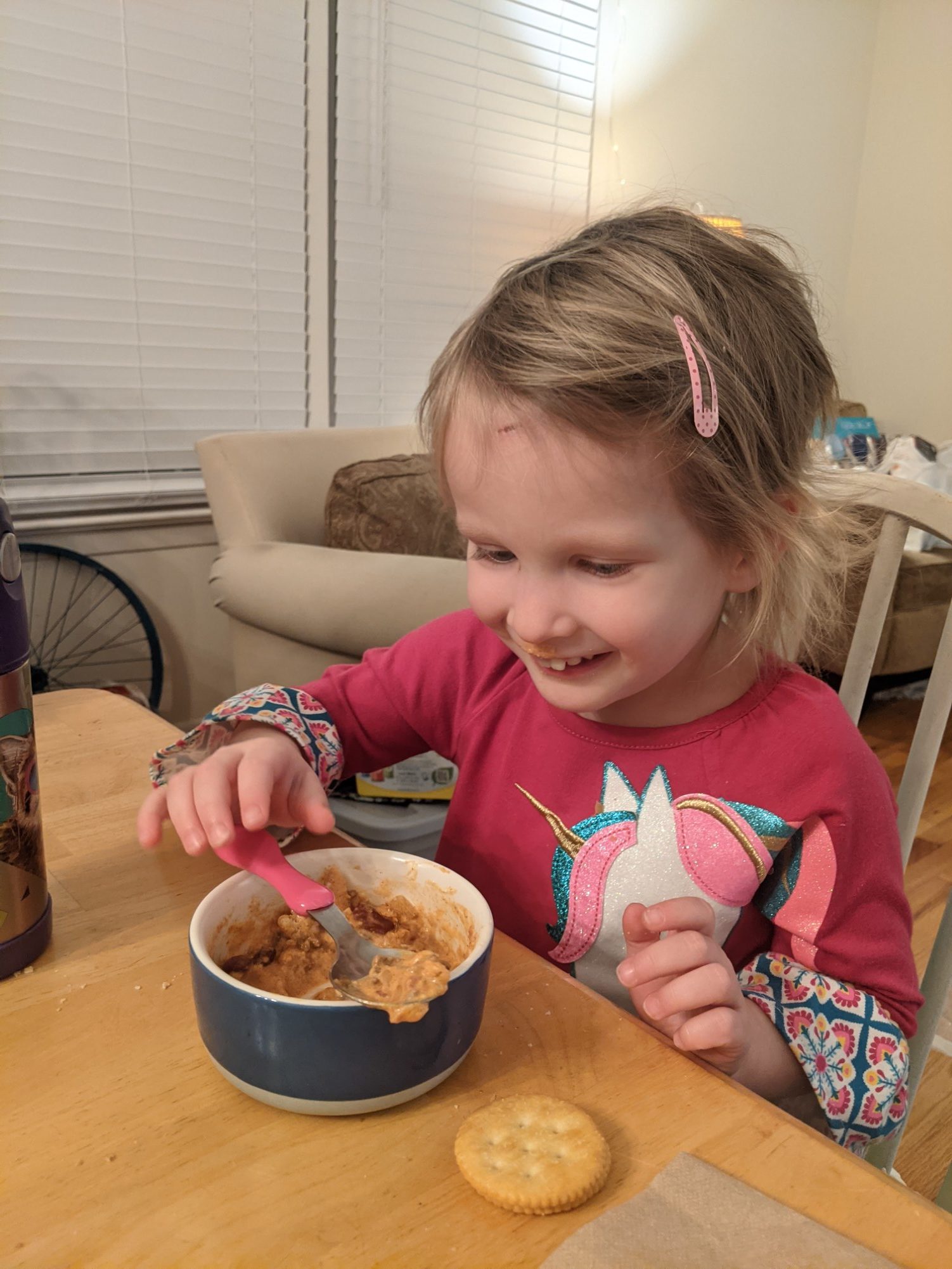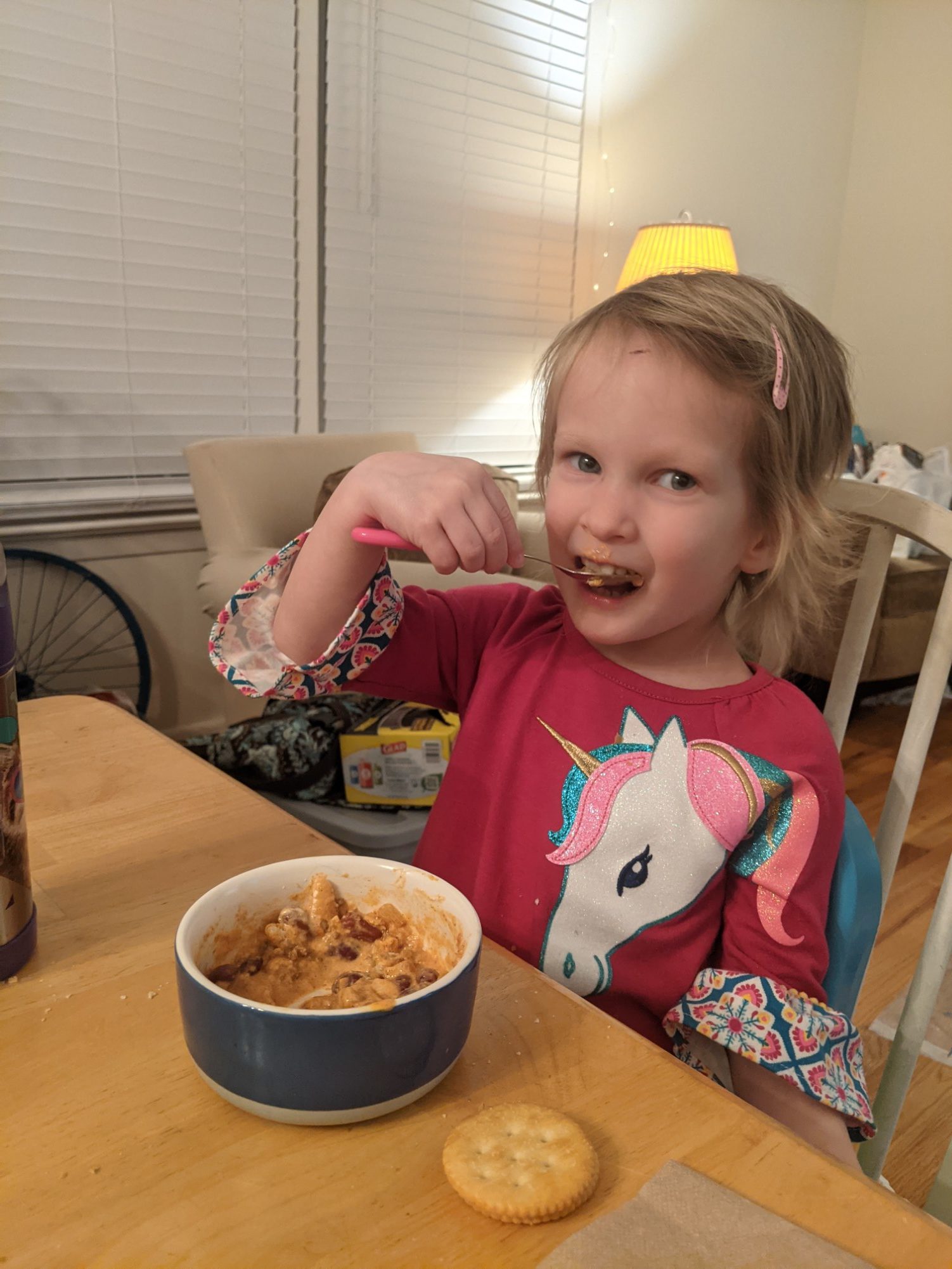 After dinner, Emmie said that her boss didn't give her the day off so she had some stuff to take care of on her laptop. (Remember, she started WFH with her triplets yesterday…) But the good news is that she said her boss told her it was "jammies day," and she could work in her pj's today. So she put her jammies on and sent a few emails, before she could come cuddle her parents on the couch and watch "Paw Patrol."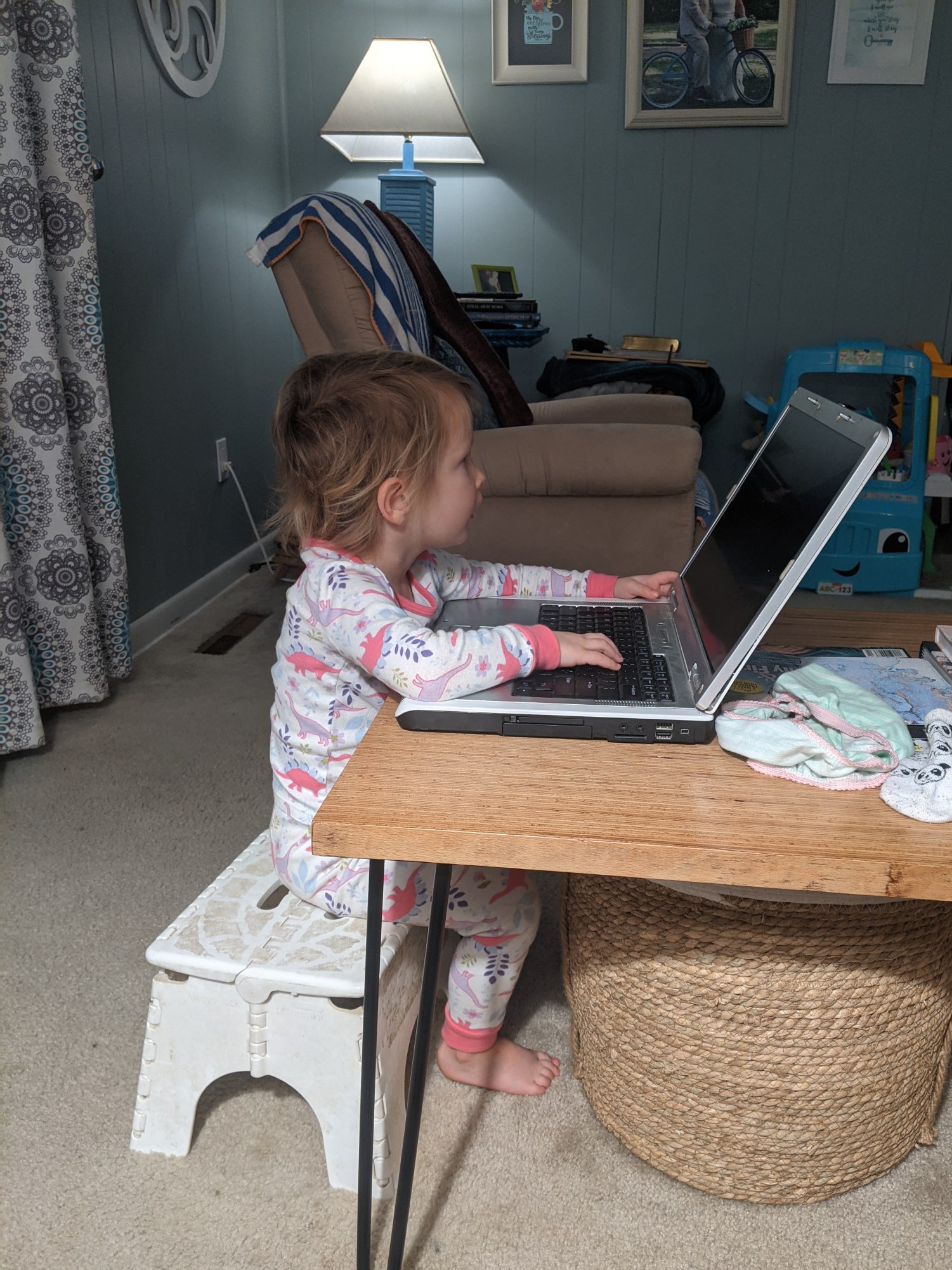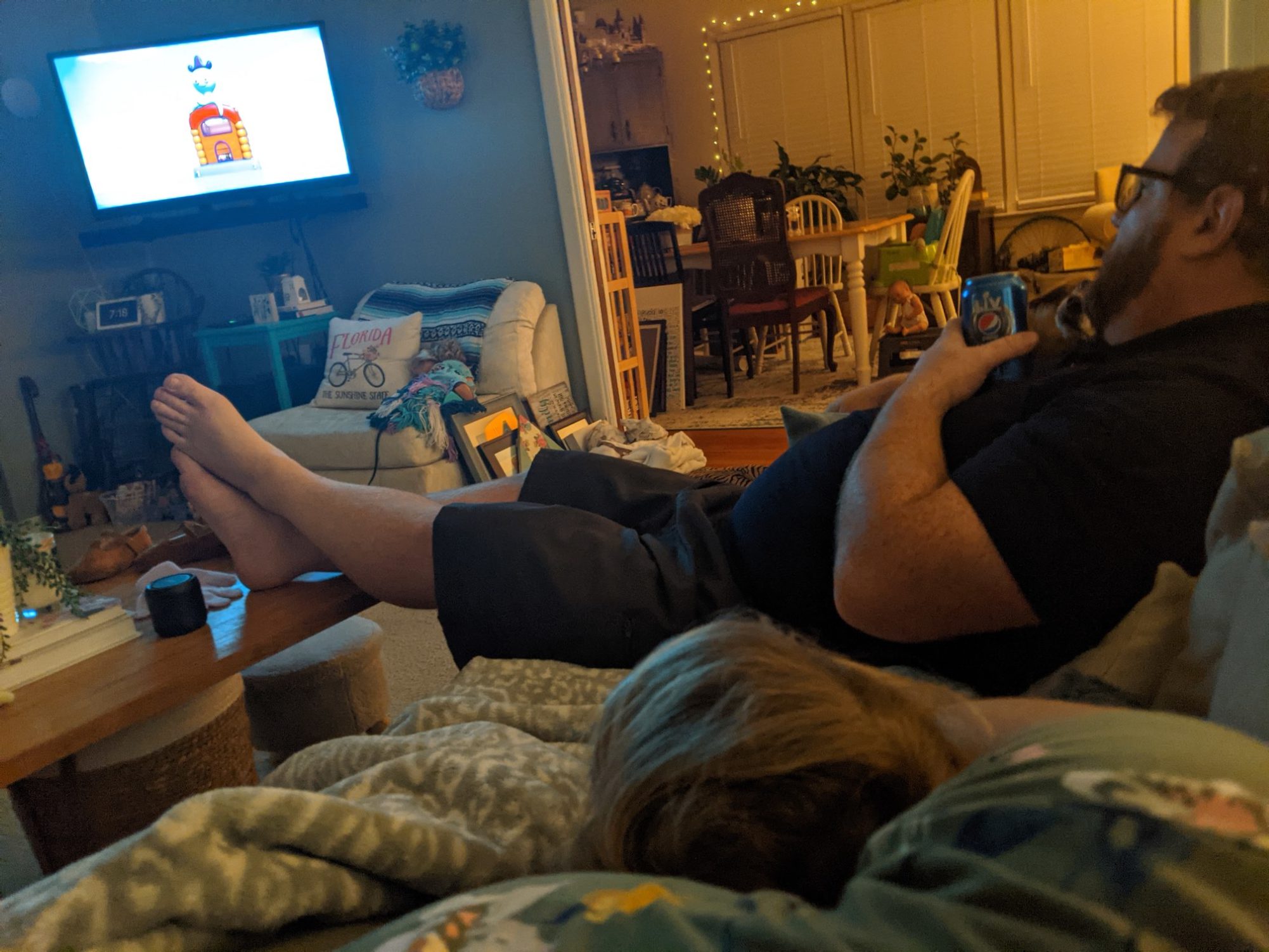 We had a LARGE meltdown right before bedtime, because she wanted a big sugar cookie and I told her she could have half. She seemed okay with that, but then when she saw that I had broken a cookie in half, she lost it. She wanted to hold the whole cookie, but only eat half, and so she got very mad and threw a fit. She kept looking at me with these big giant tears in her eyes saying, "Don't do this to me." It was honestly funny and pitiful and dramatic and frustrating, and it took quite a while to get over the whole ordeal… But by then she was too mad and didn't even want the cookie anymore, and ended up eating the last half of the bag of chips one of her teachers had given her today.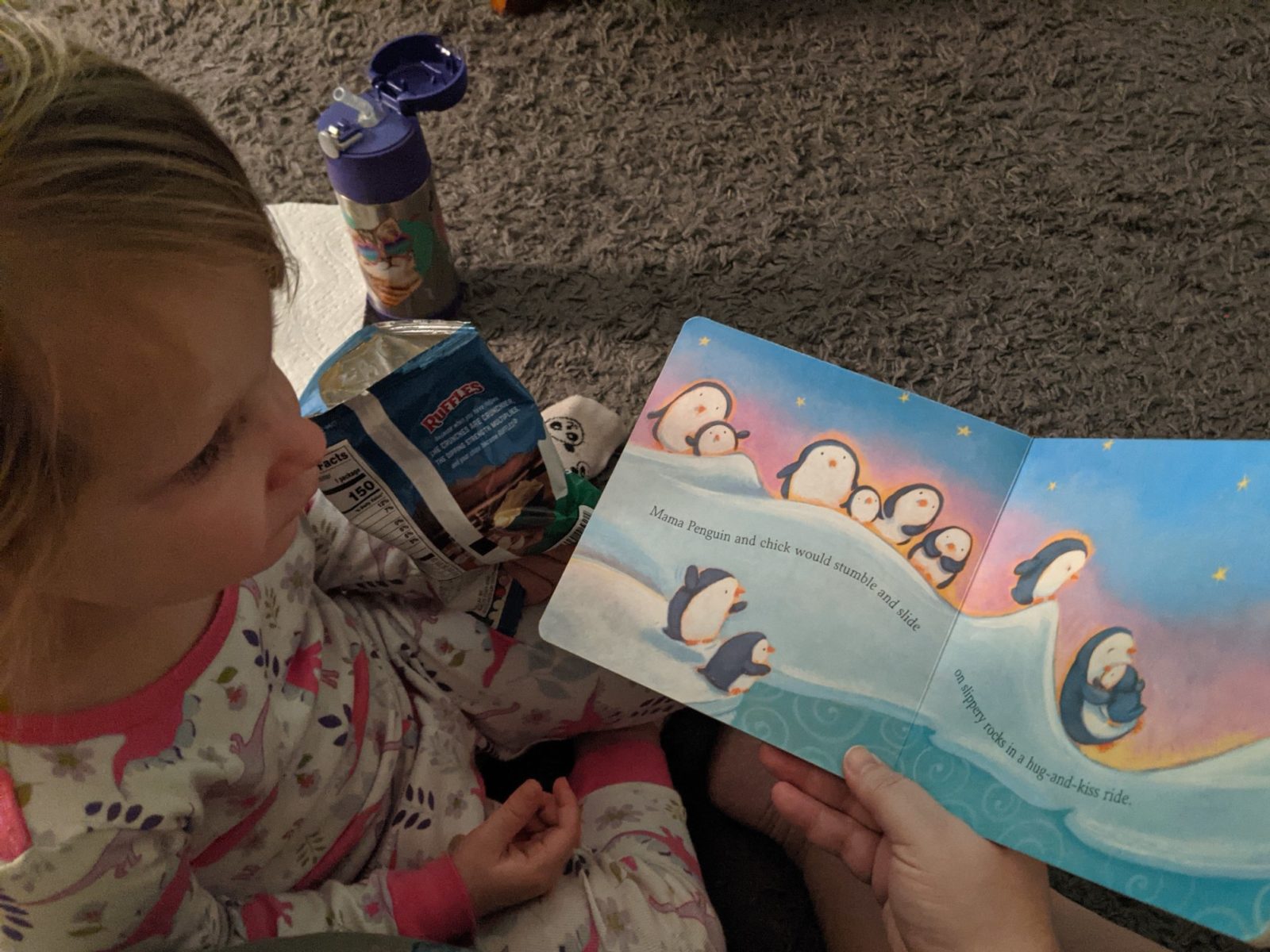 The rest of bedtime was pretty difficult too, but we made it through with lots of extra hugs and kisses and reassurances that she needed sleep and we'd be nearby, and she finally gave in. Jeff and I did a quick fridge clean-out tonight, and he took out the trash, and I rinsed out all the bowls and the Dutch oven. I'll do a real wash on them tomorrow, but for now, it's time for a snack and some rest and probably some reading, and then bedtime for me too.