Emmie slept a little bit later today, until 6:45, but Jeff got up with her and let me sleep until about 7:30. Then I made coffee and cinnamon rolls and chocolate milk for breakfast.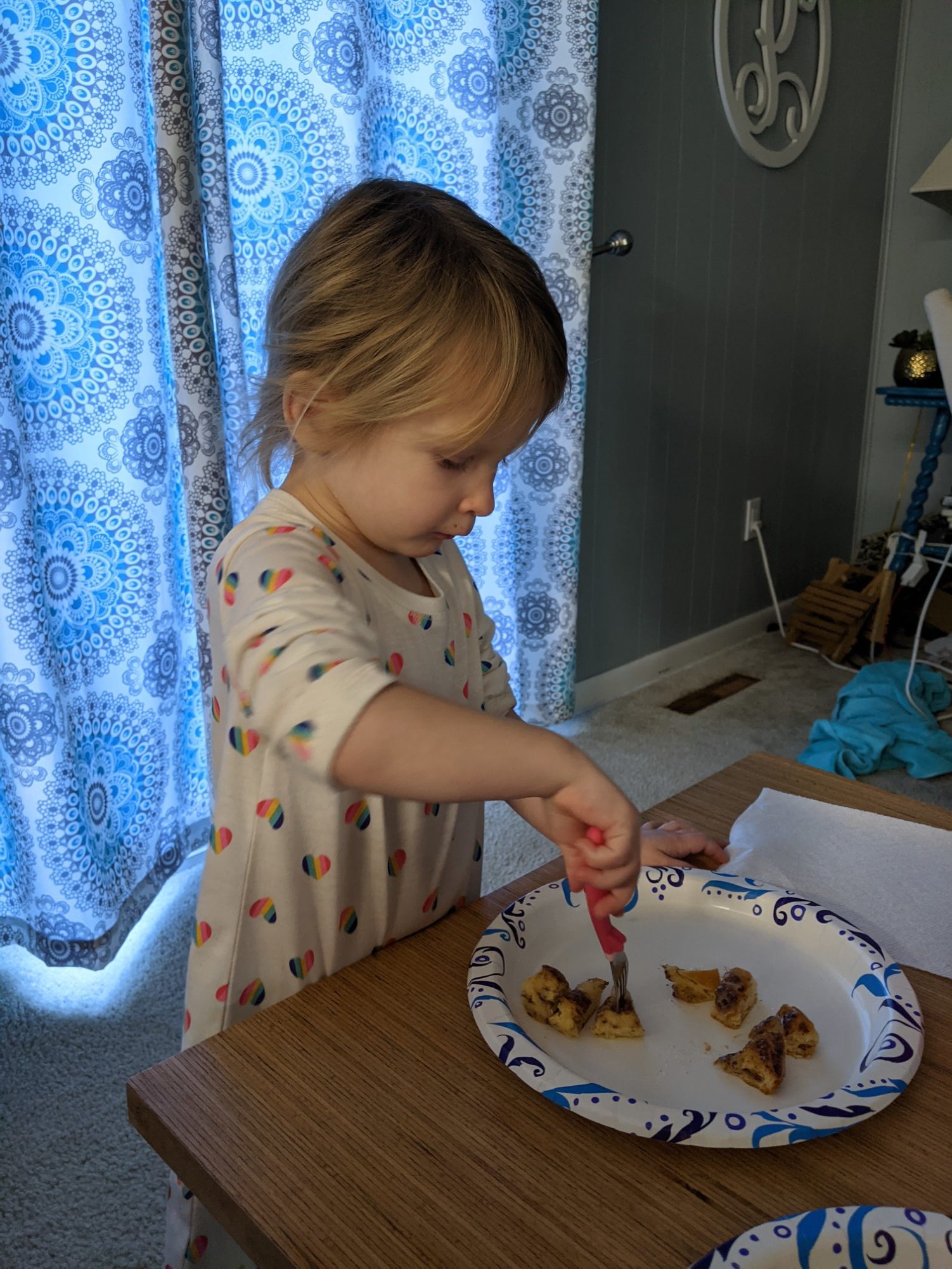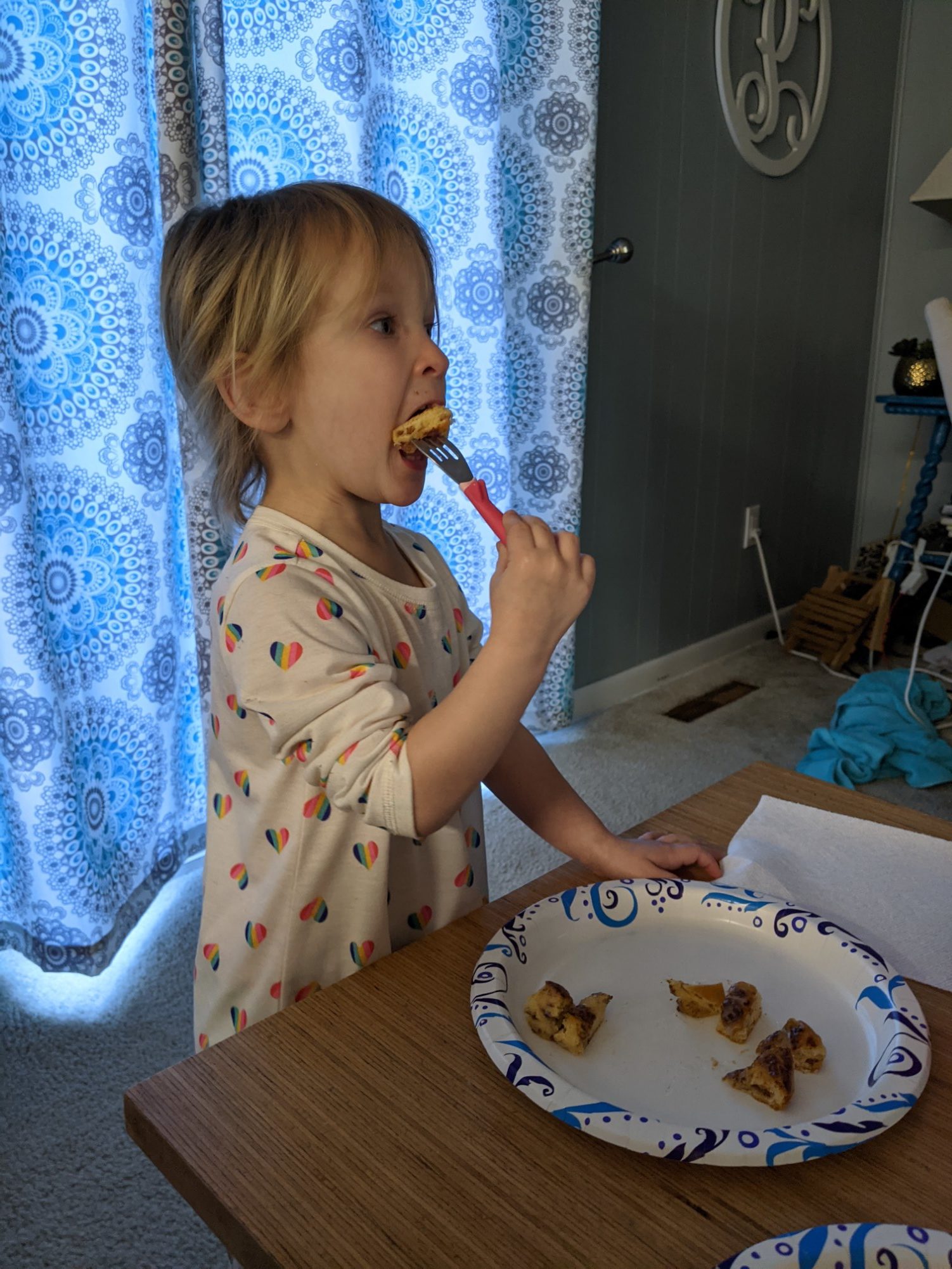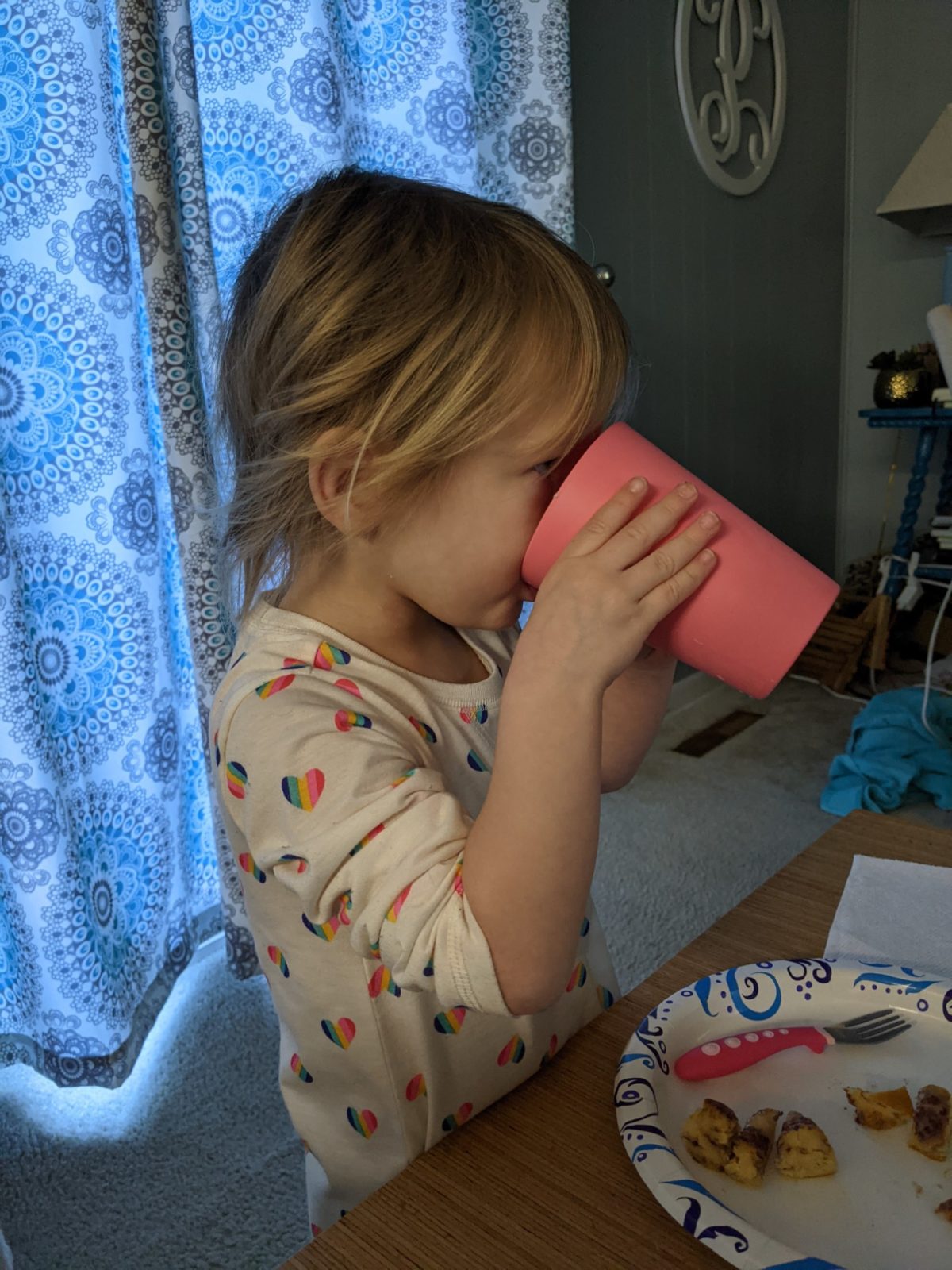 And this girl stole some swigs of my coffee, of course.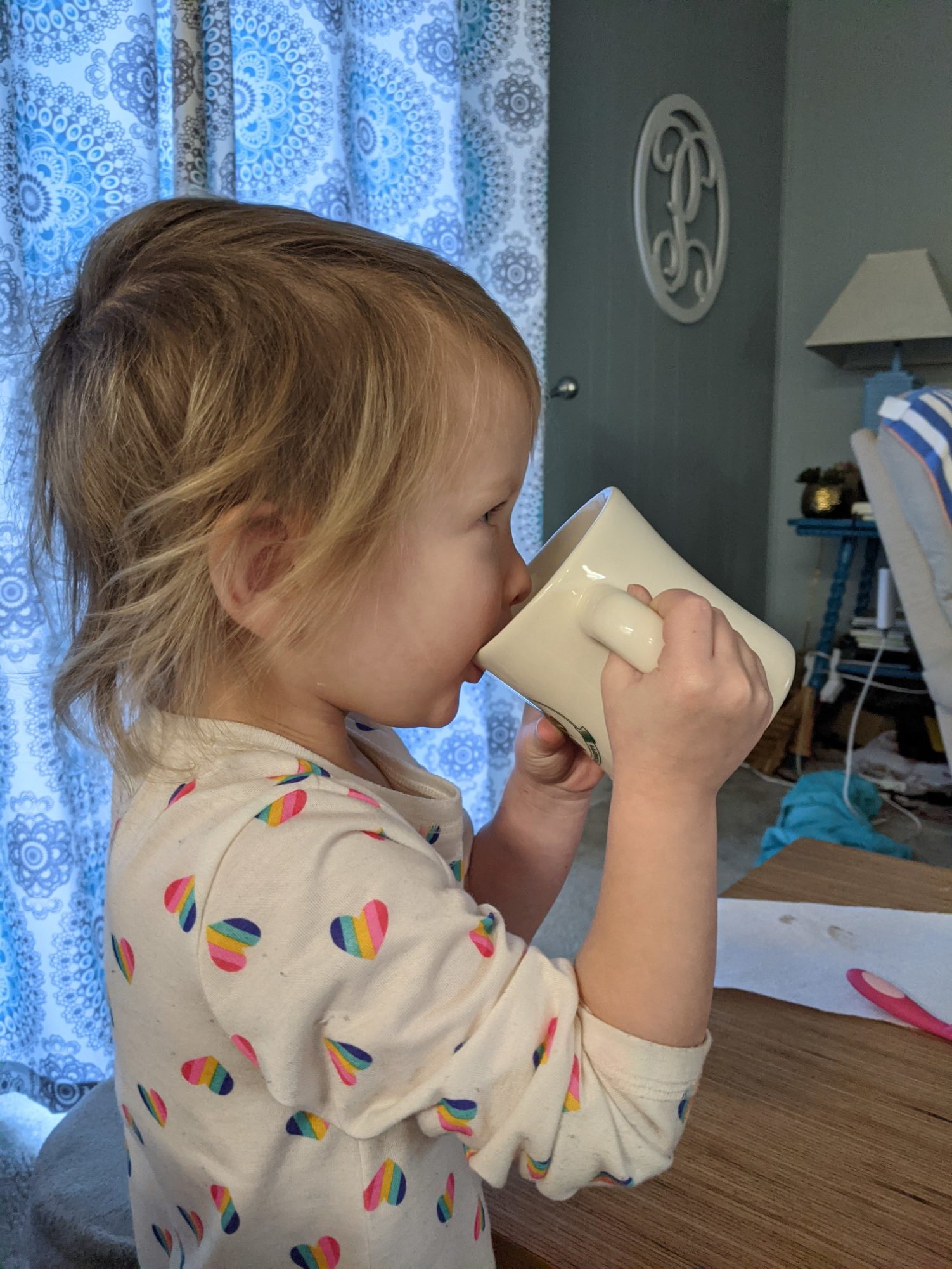 We rested and cuddled for a bit after breakfast, and then I told her it was time to get busy working on all of our chores and projects. She grabbed her ukulele and said she was singing us a song about going chores and getting to work and it was precious and funny. Nana actually came over to partially help us clean and partially help take care of Emmie.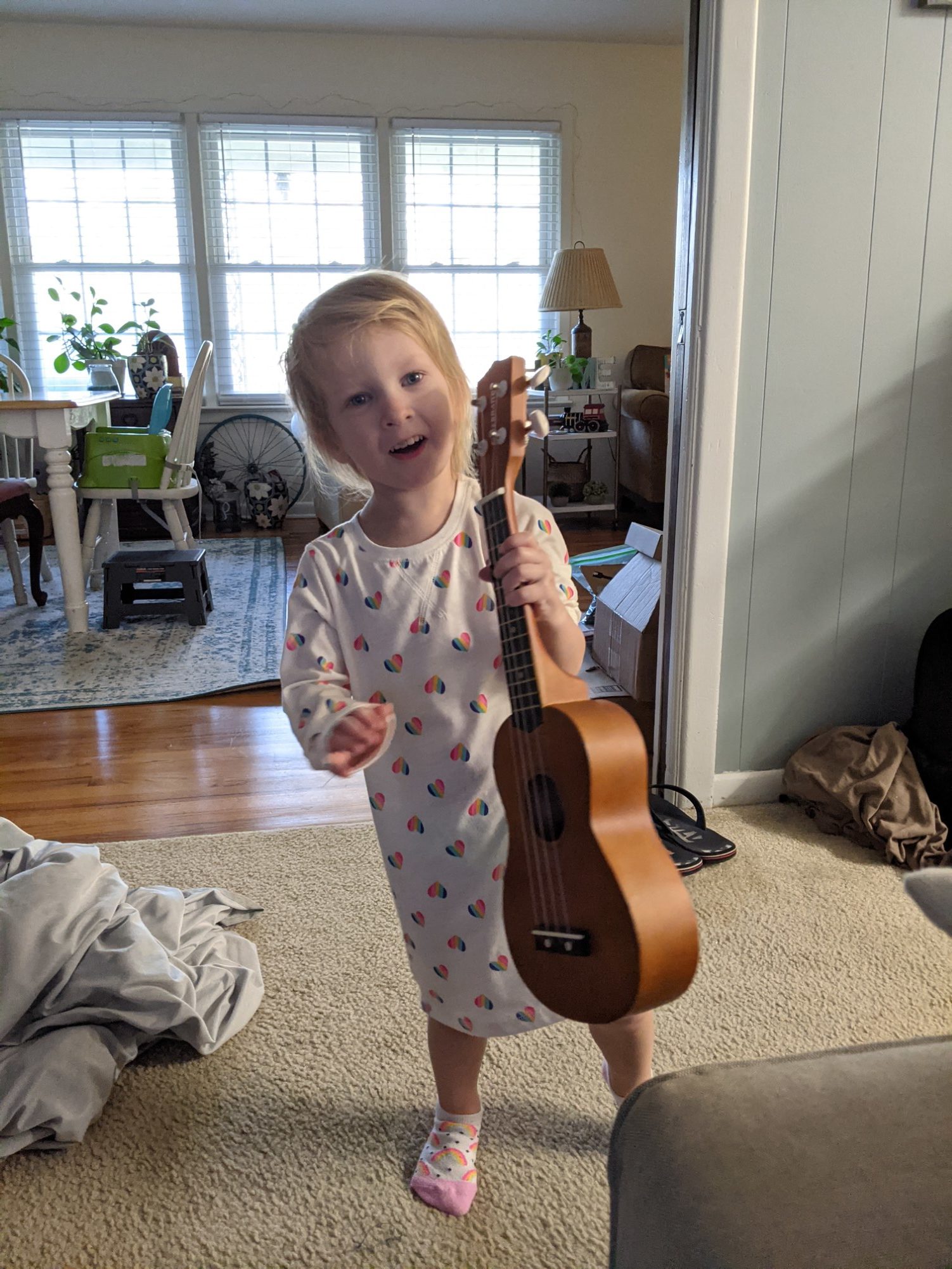 Jeff found my old laptop that I was given as my high school graduation gift 15 years ago (wowww…) and he was going to wipe it clean and take out the hard drive then get rid of it. But Miss Priss found it and needed to do some typing. But then she had to go grab her triplets because she was having to work from home because of the sickness.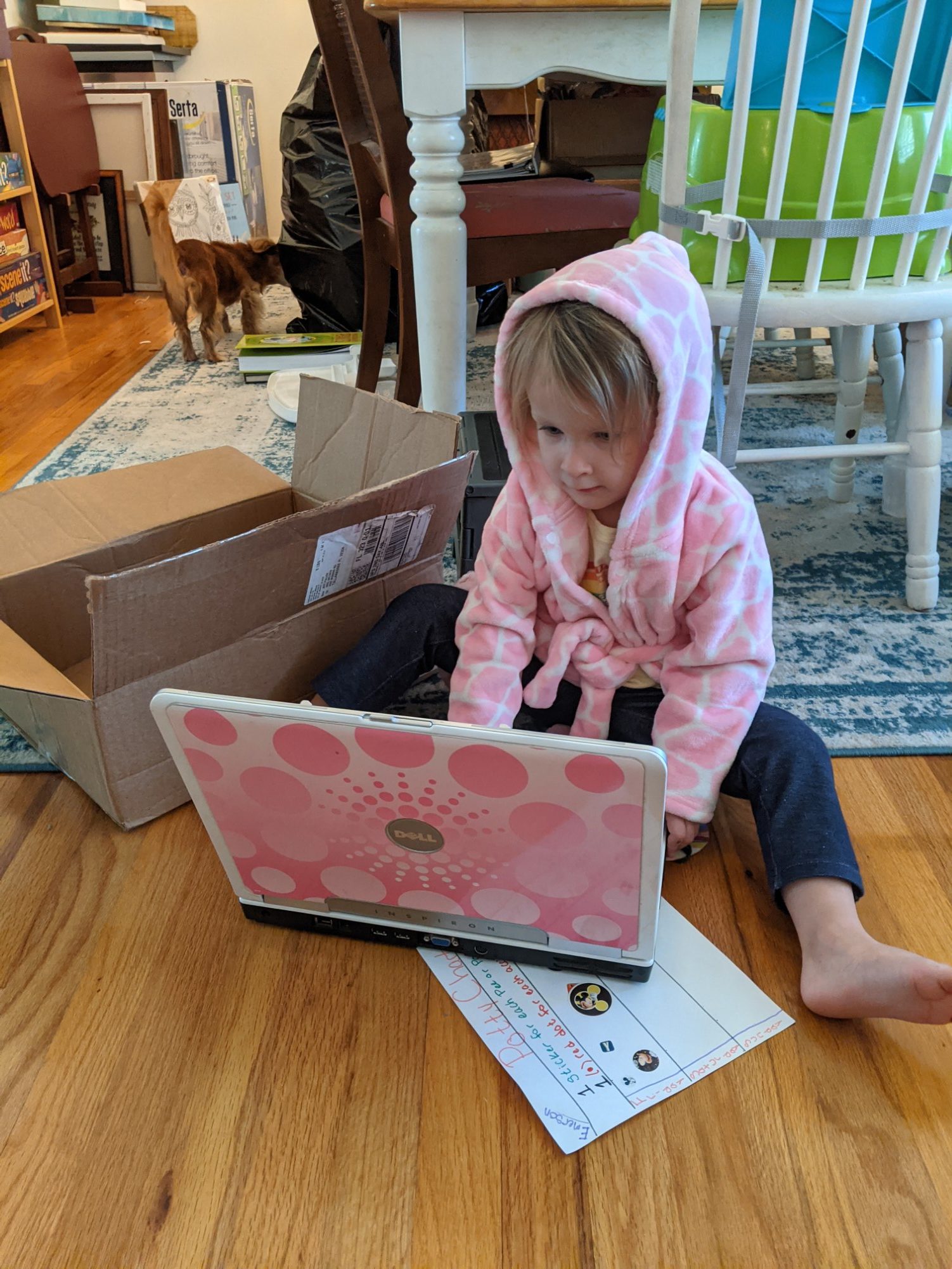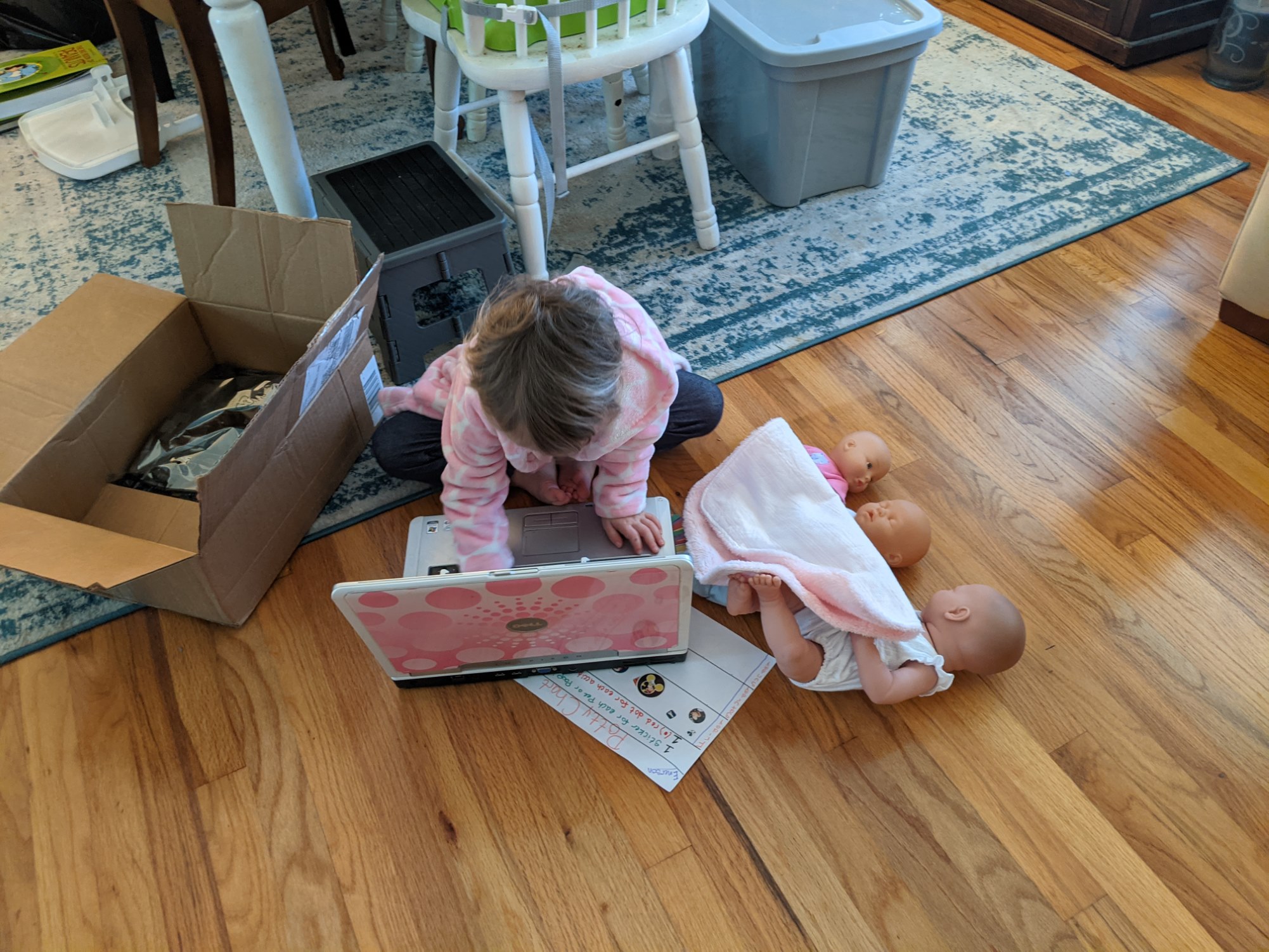 We all had some of last night's leftover ham and mac & cheese for lunch today, although I was the only one smart enough to eat it as a sandwich, and it was absolutely delicious. Nana and Emmie went out to play in the backyard for a while and then we got her down for a late nap, and she was absolutely exhausted.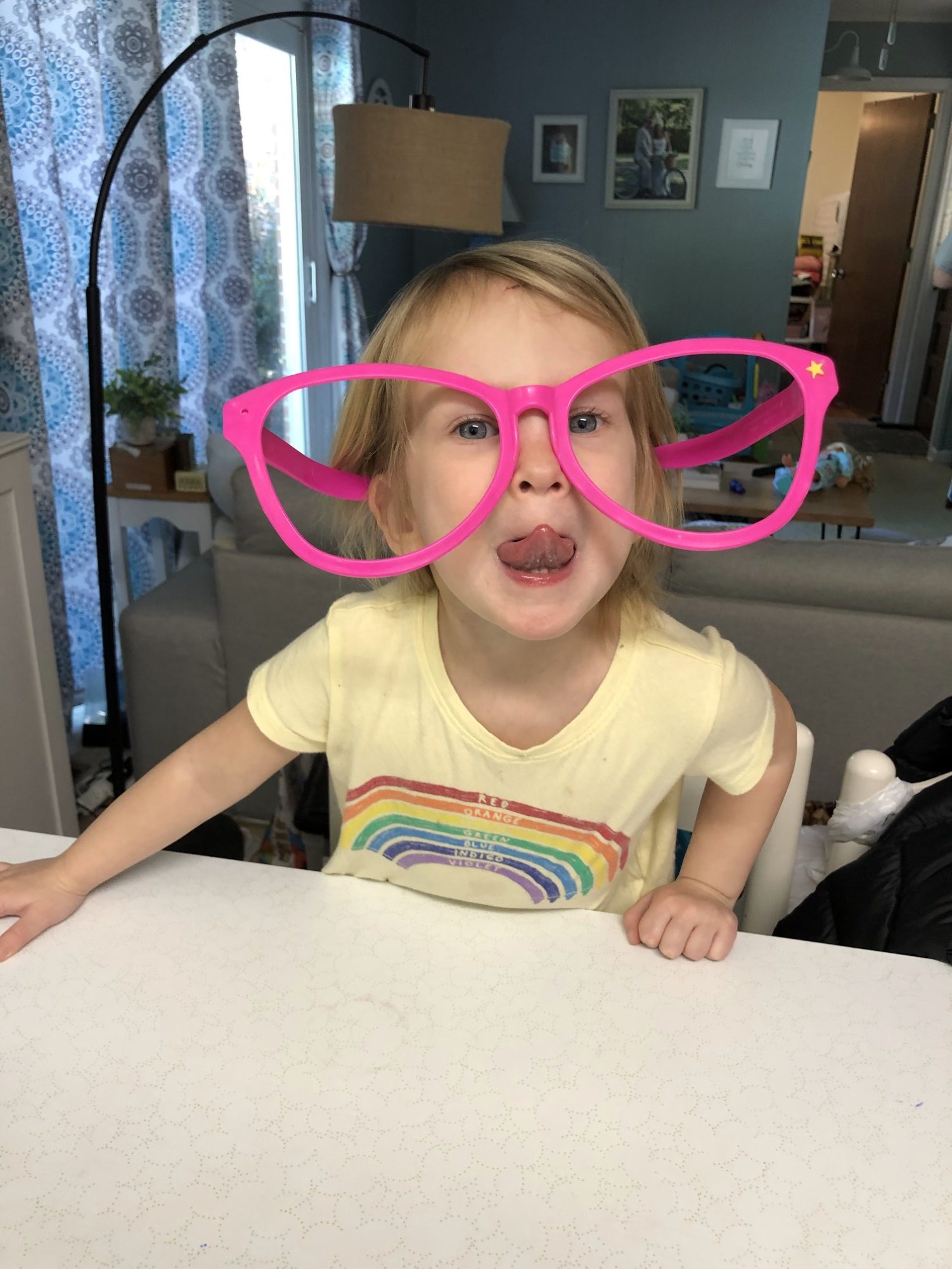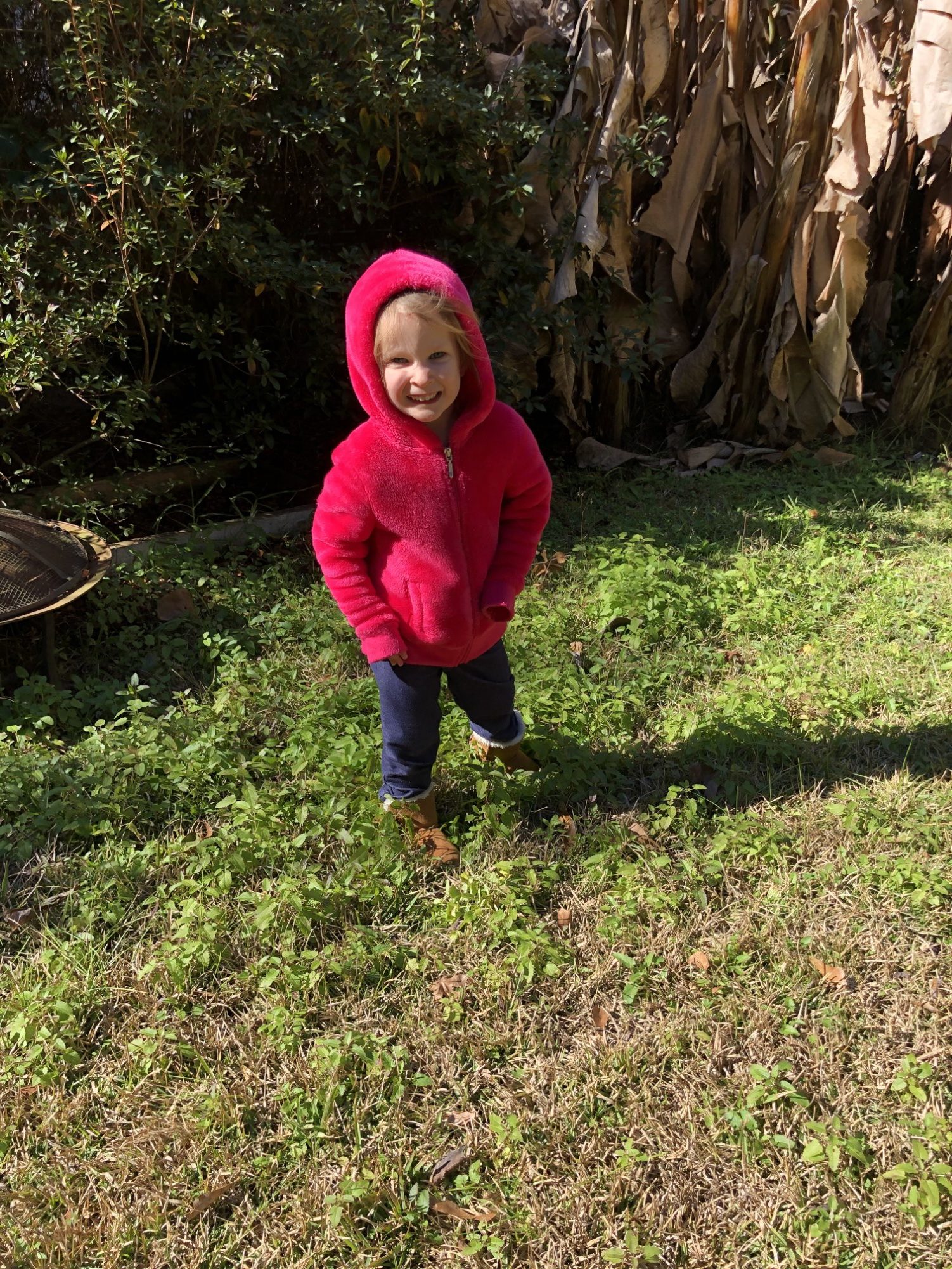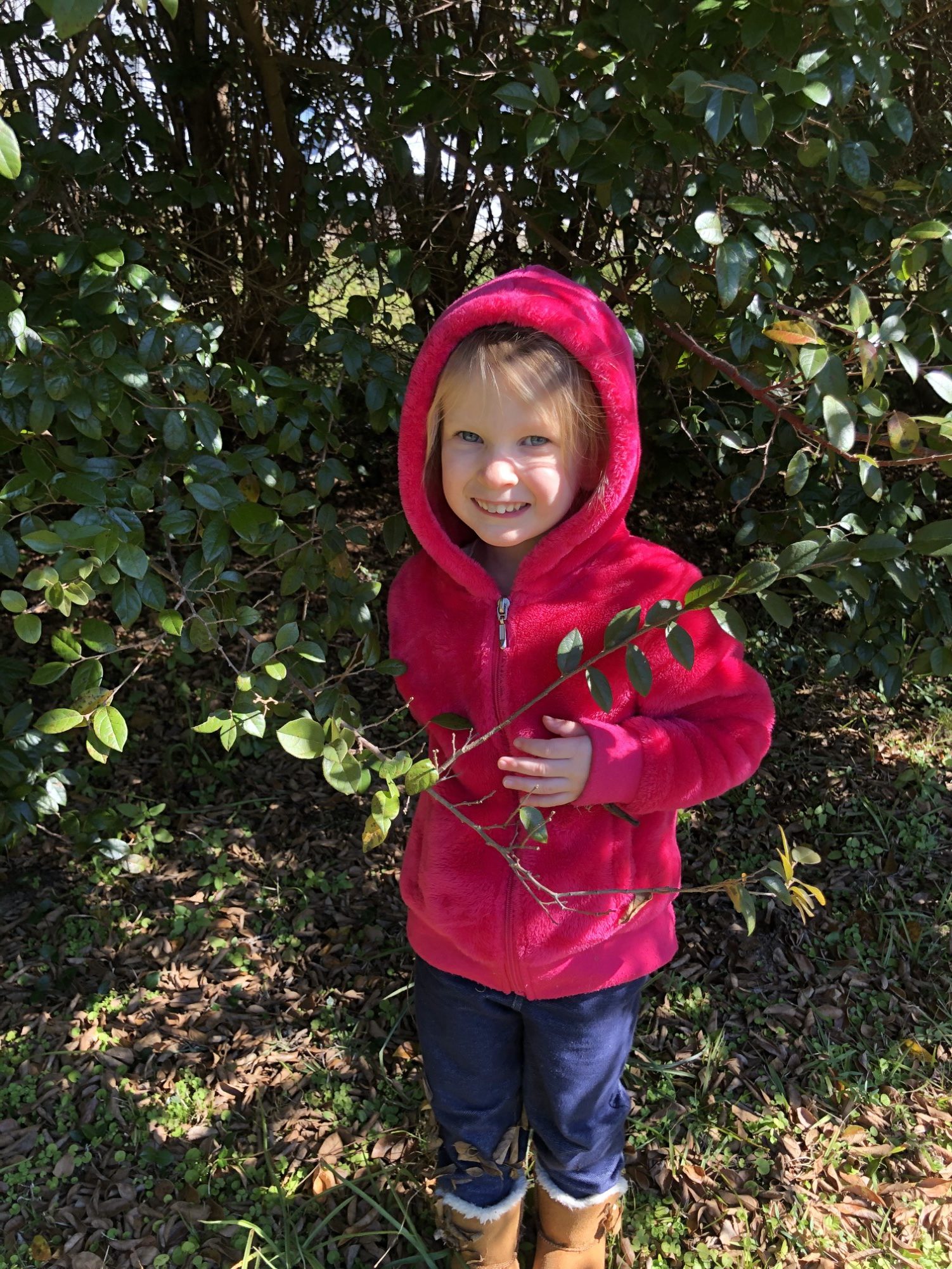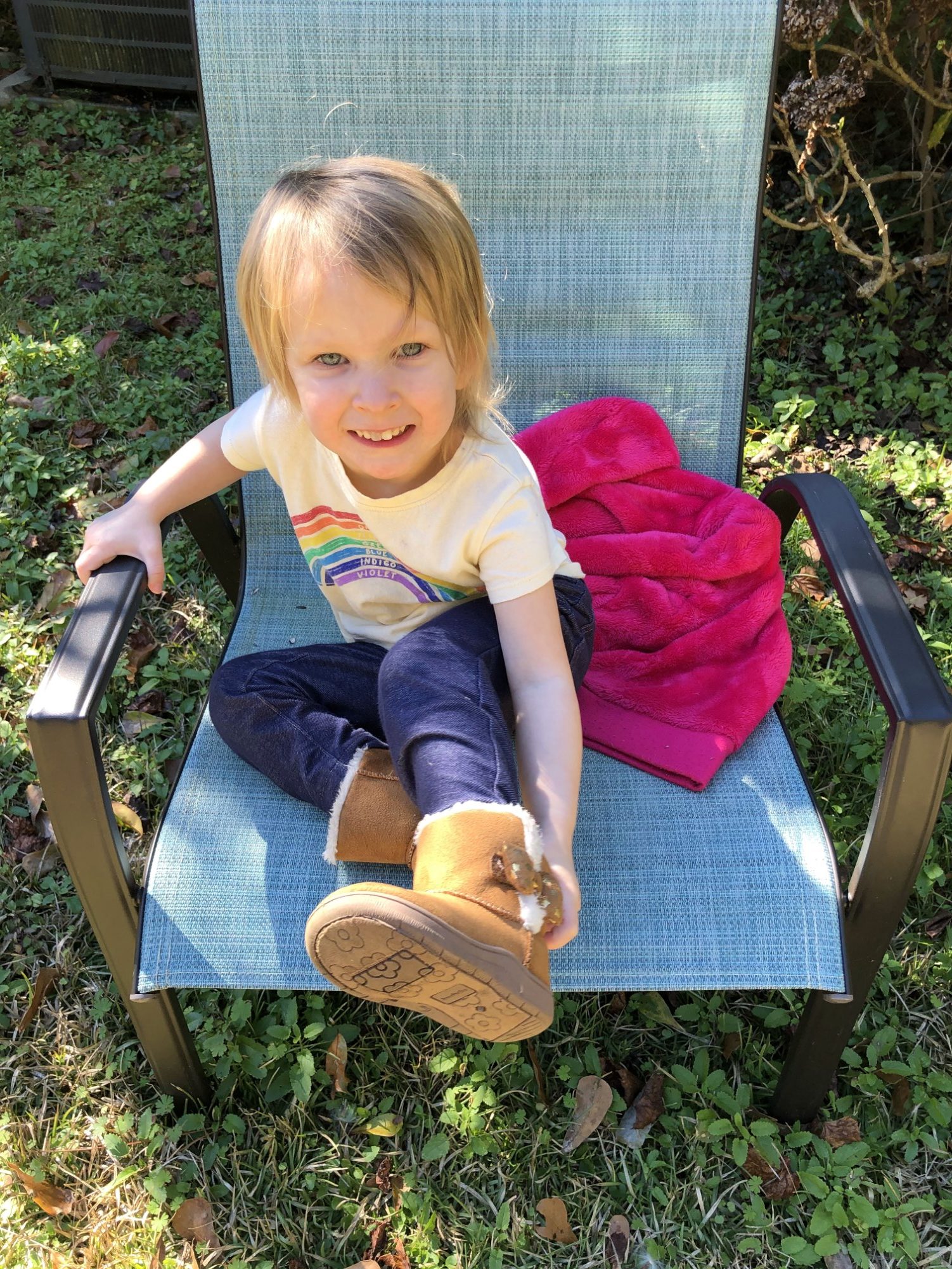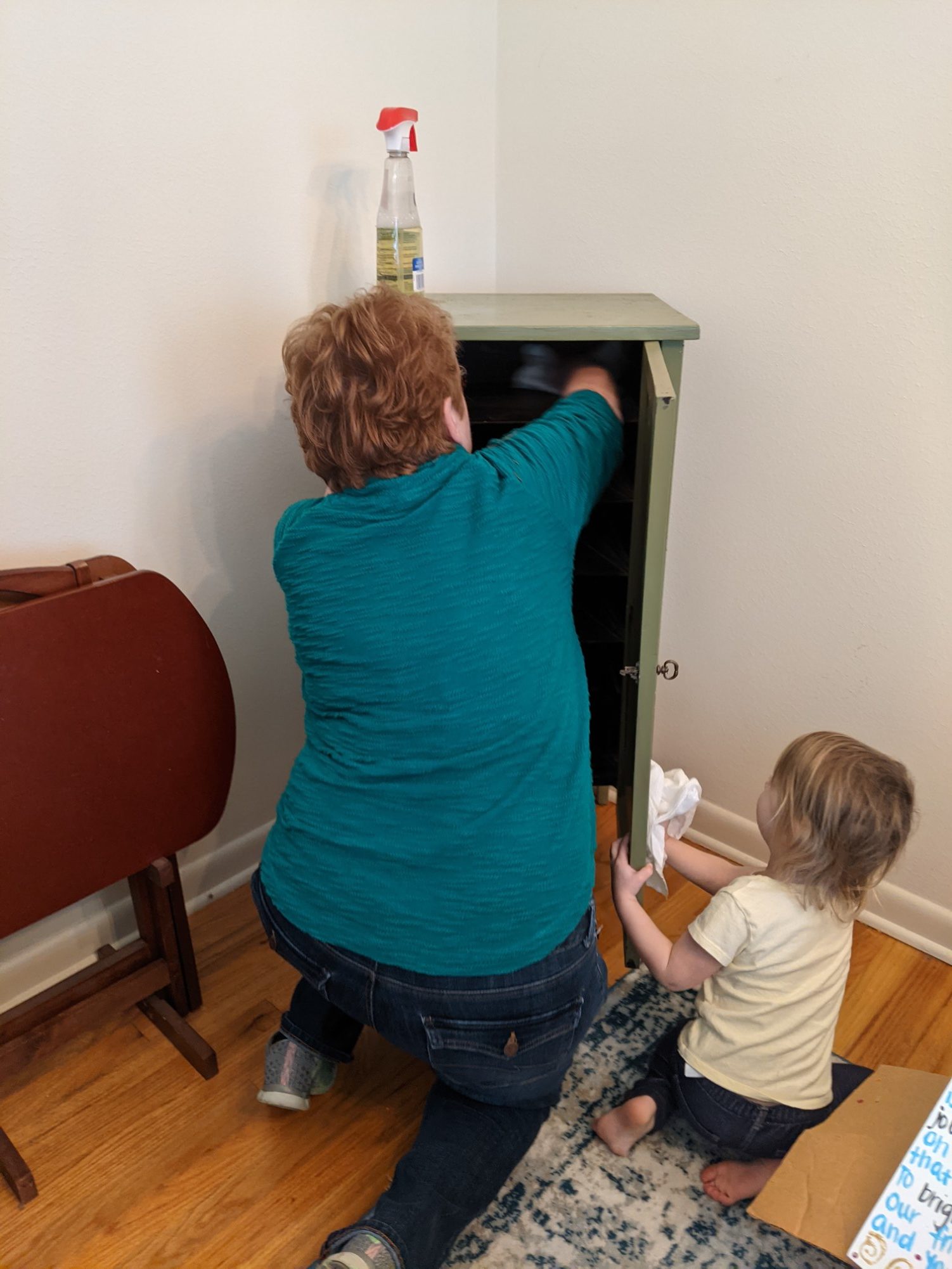 Here's kind of an in-progress shot of all we've been working on in here. In one of the photos of Emmie and her laptop above, you can see there was a giant box and a pile of stuff in the back left corner. We got all of that taken care of and moved in this old school record cabinet that we've had tucked away for forever, and never had the space to put it near the record player. Emmie and Nana got it cleaned up, and then we decided to act quickly and paint it, because I was not digging the green.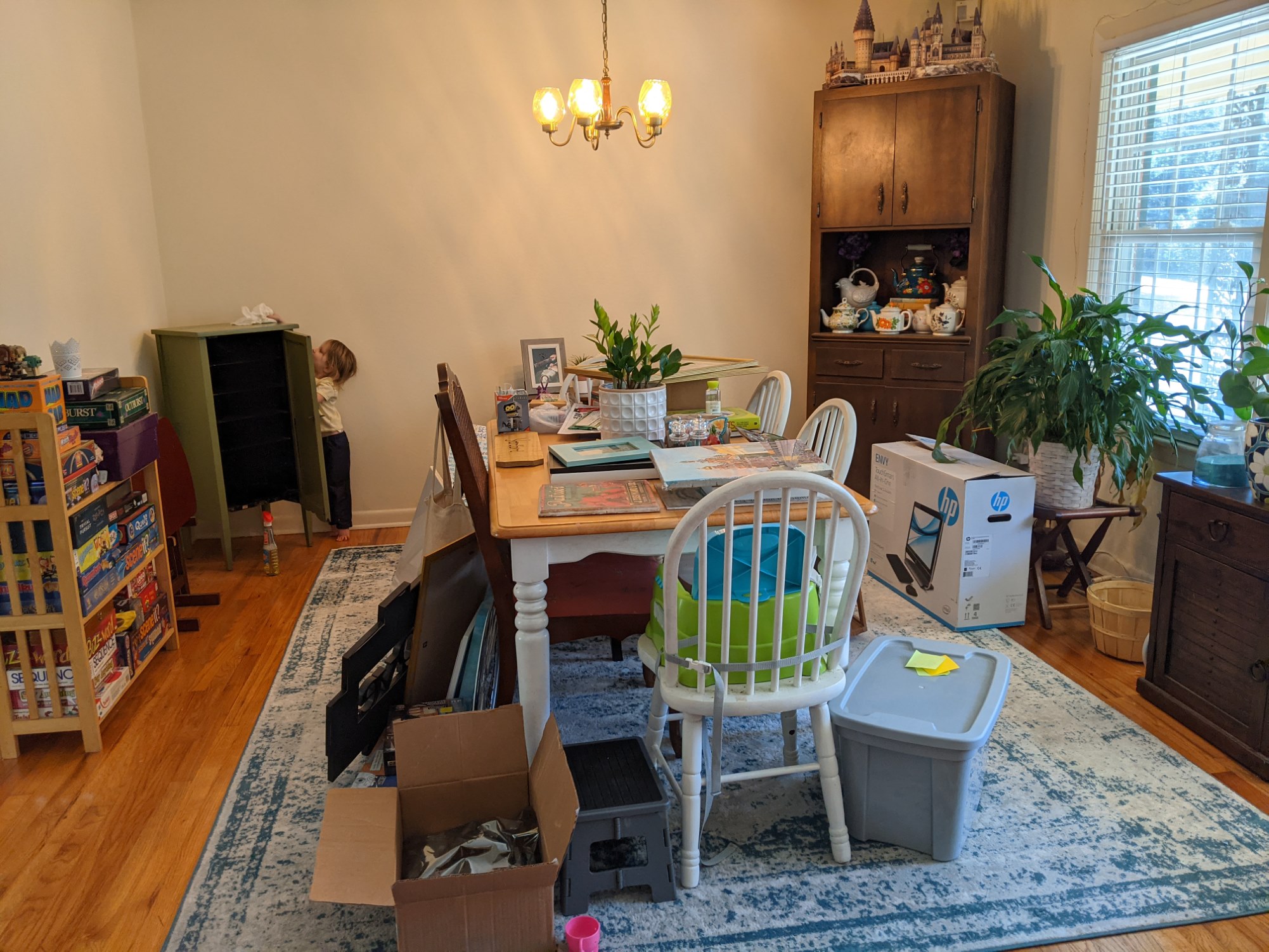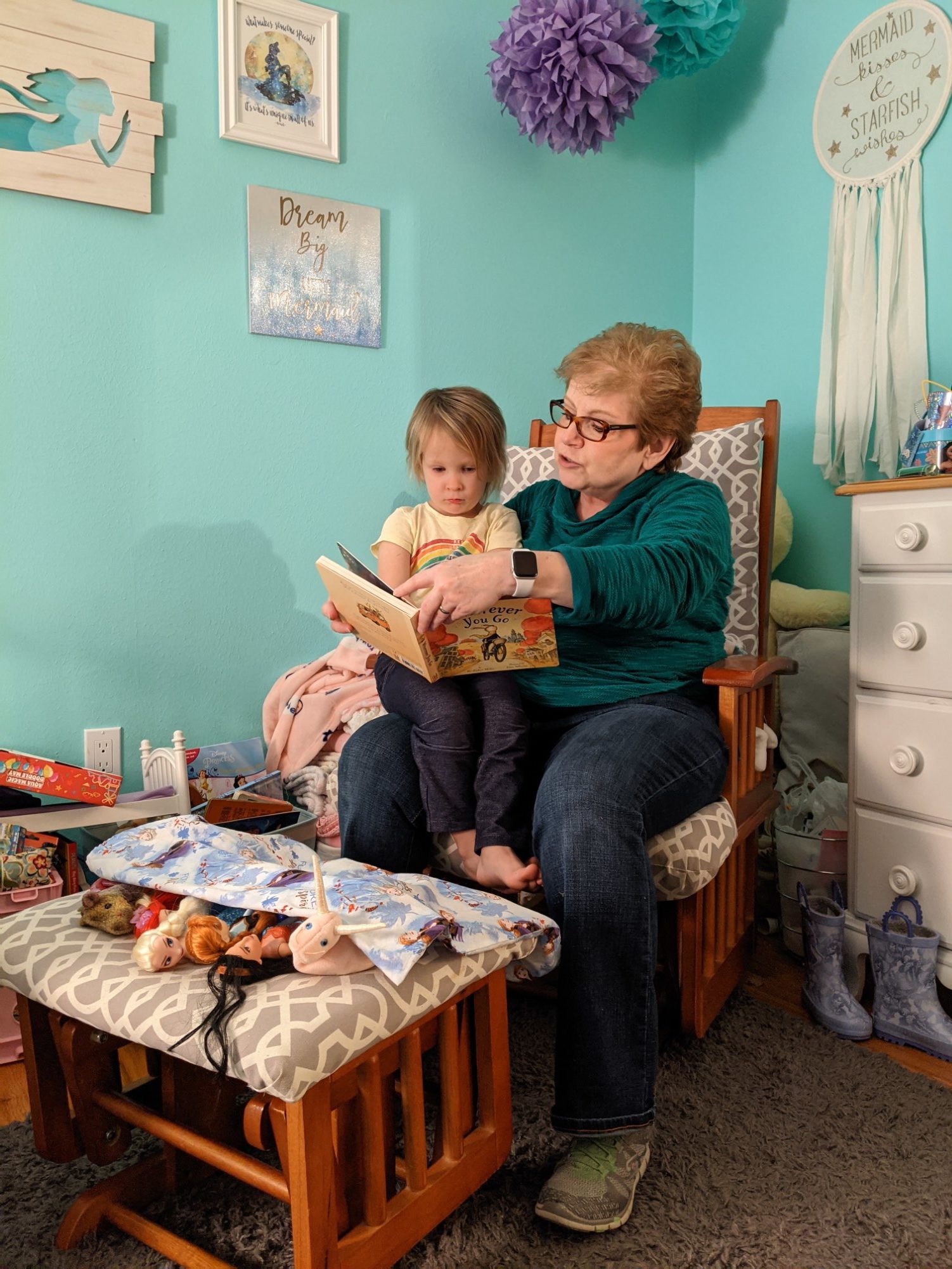 While Emmie napped, Jeff and Nita took a load of stuff to donate and a load of stuff to the dumpster, and I read and had a snack and rested a bit.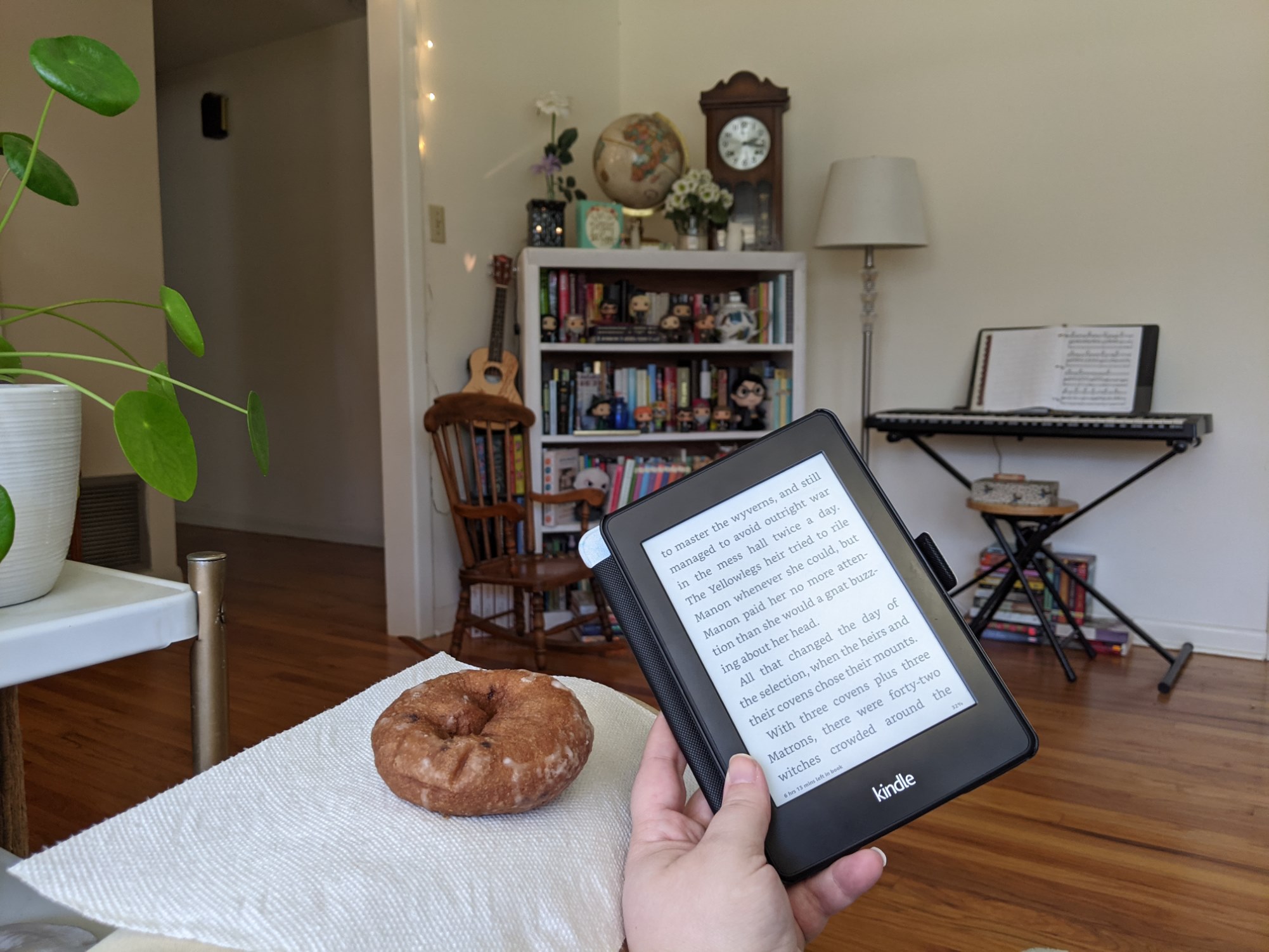 While they were out and about, they stopped by Nita's house to pick up some chalk paint and supplies, and then we immediately got started painting the cabinet. We did one coat of white just to give it a clean slate, and then we used the blue from her dining room and made our own homemade chalk paint by adding baking soda and water.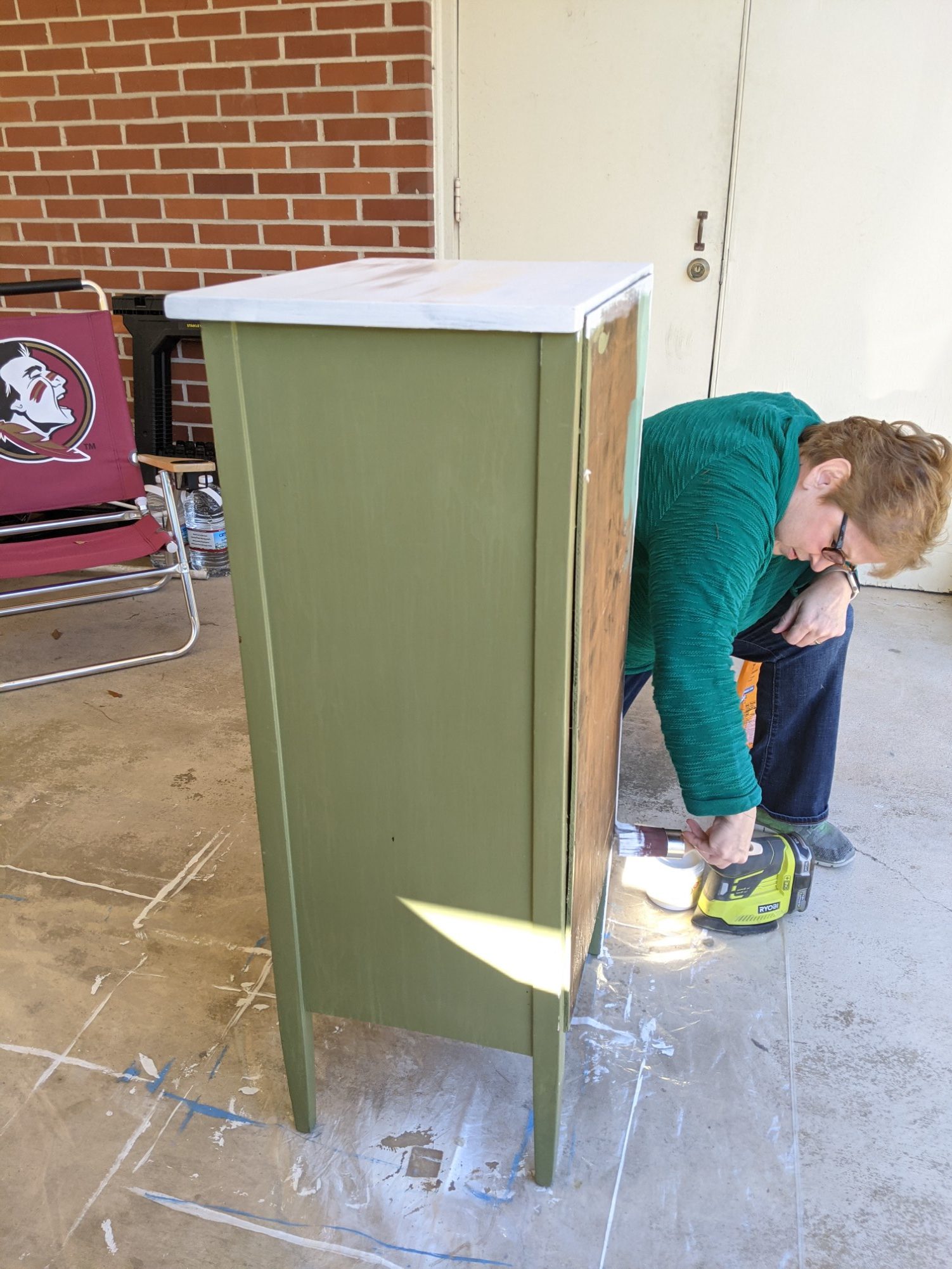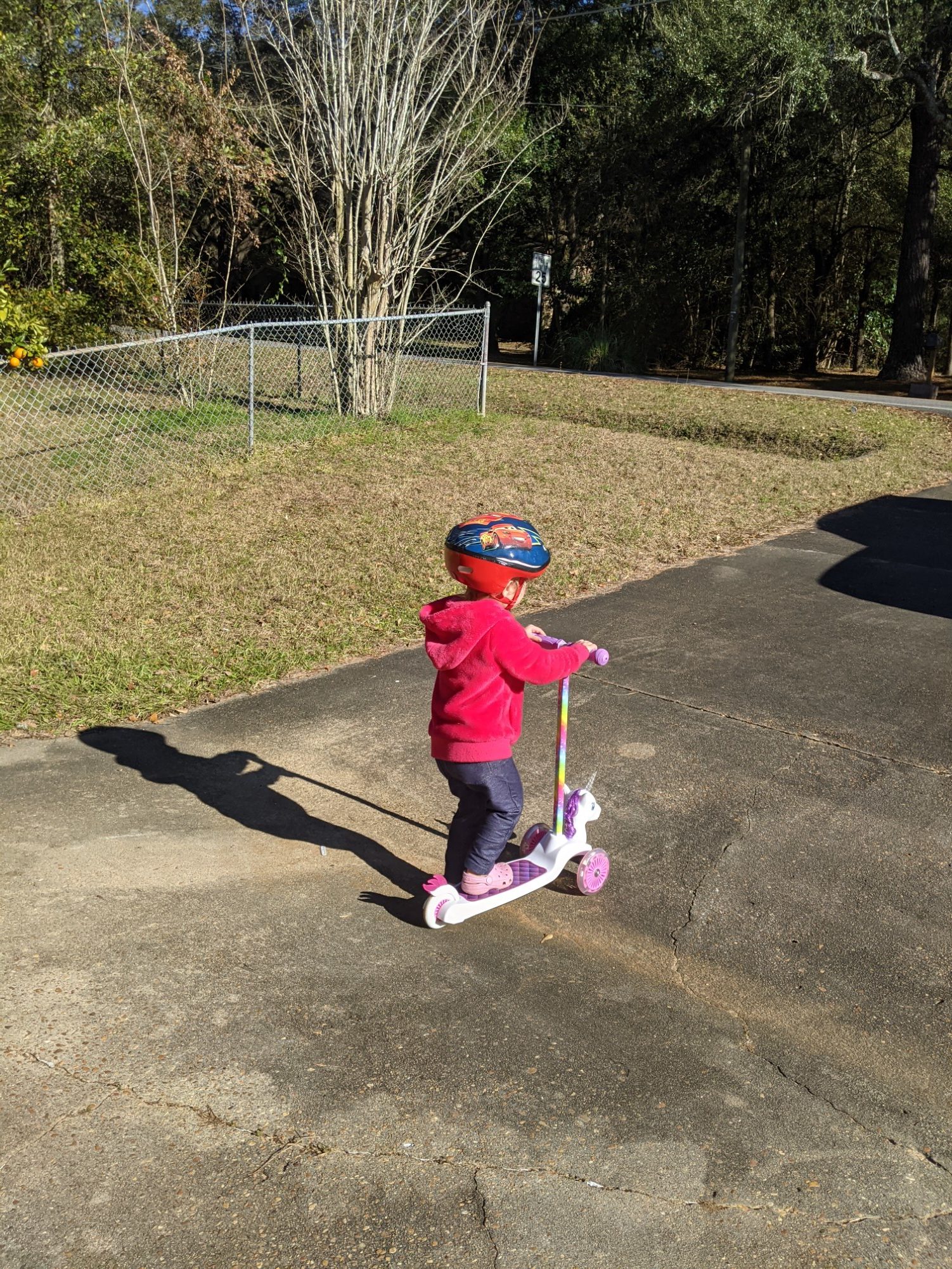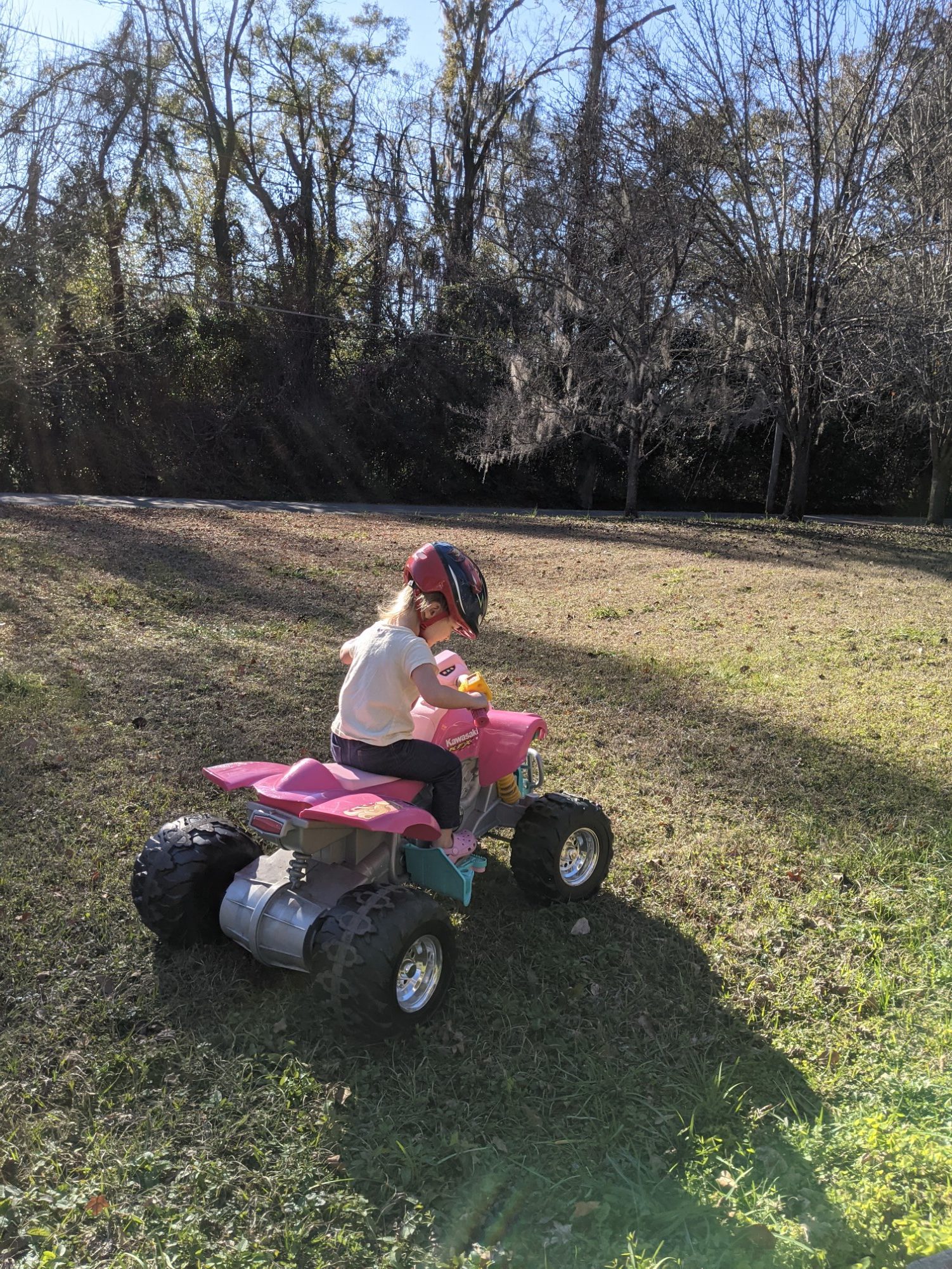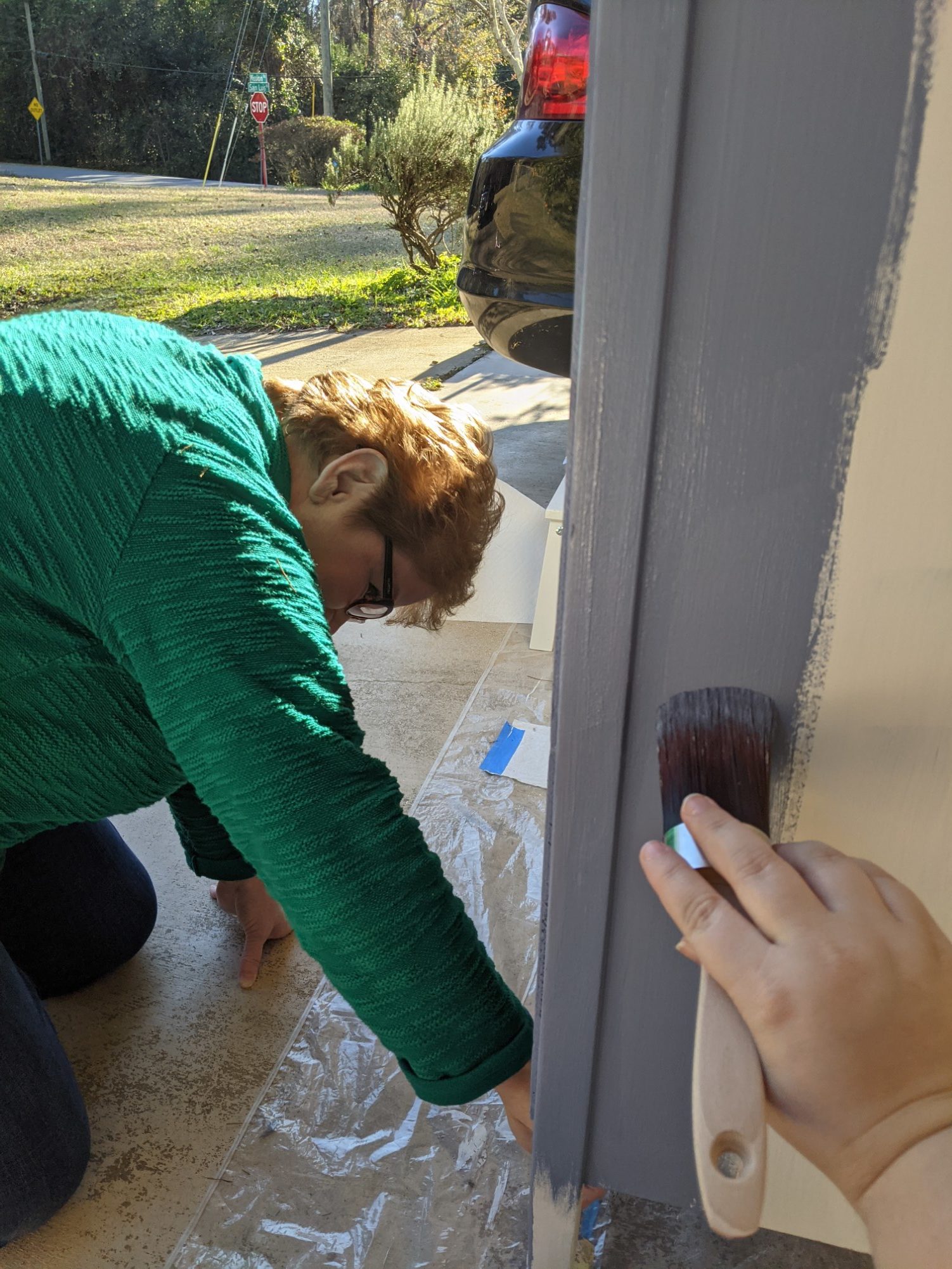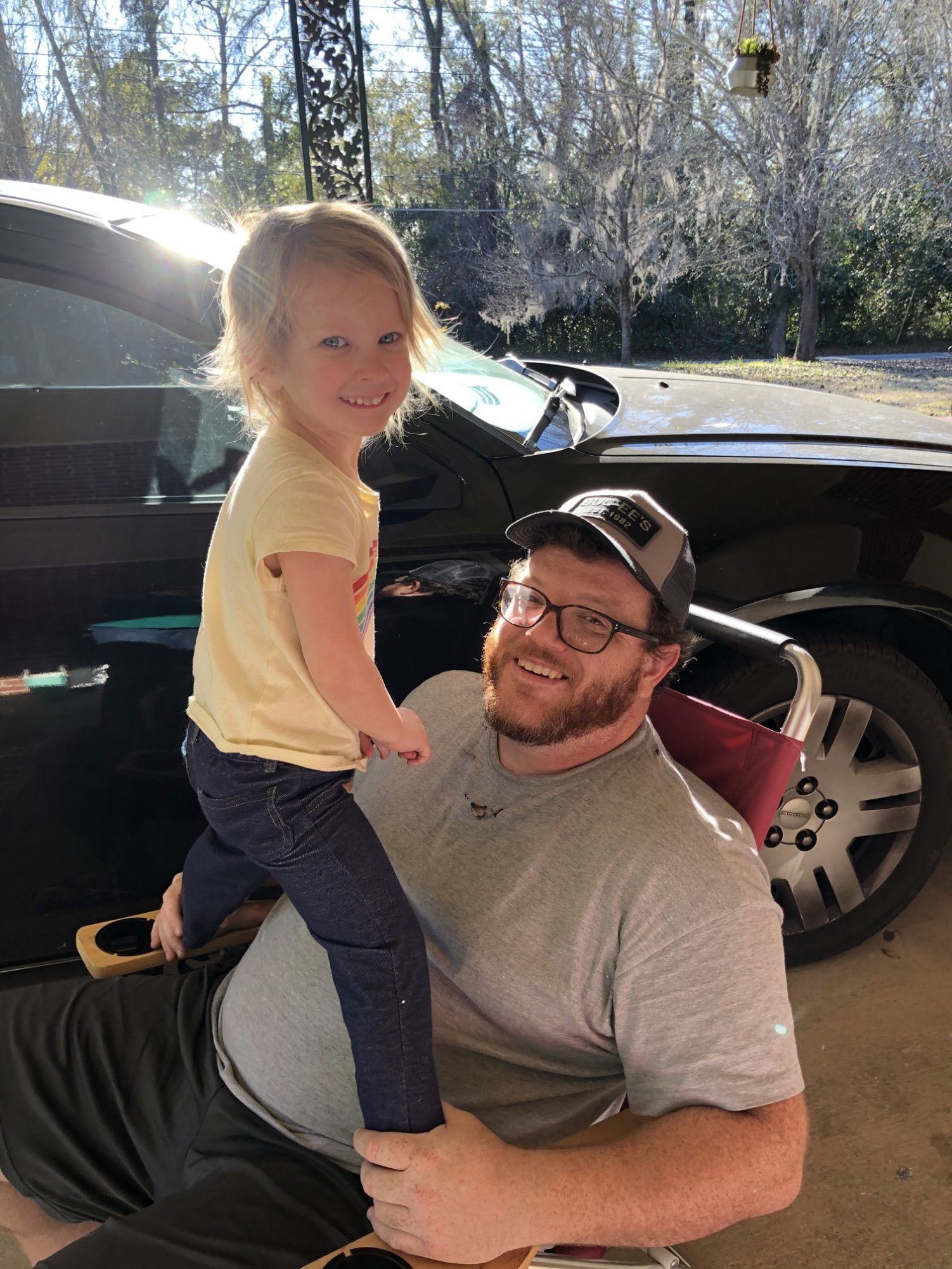 We got one coat of white on and one coat of the charcoal-gray-blue color, and then got ourselves cleaned up a little, and met my family for dinner at Island Wings. The service was extremely slow, and the food was only decent, but we loved all being together anyways!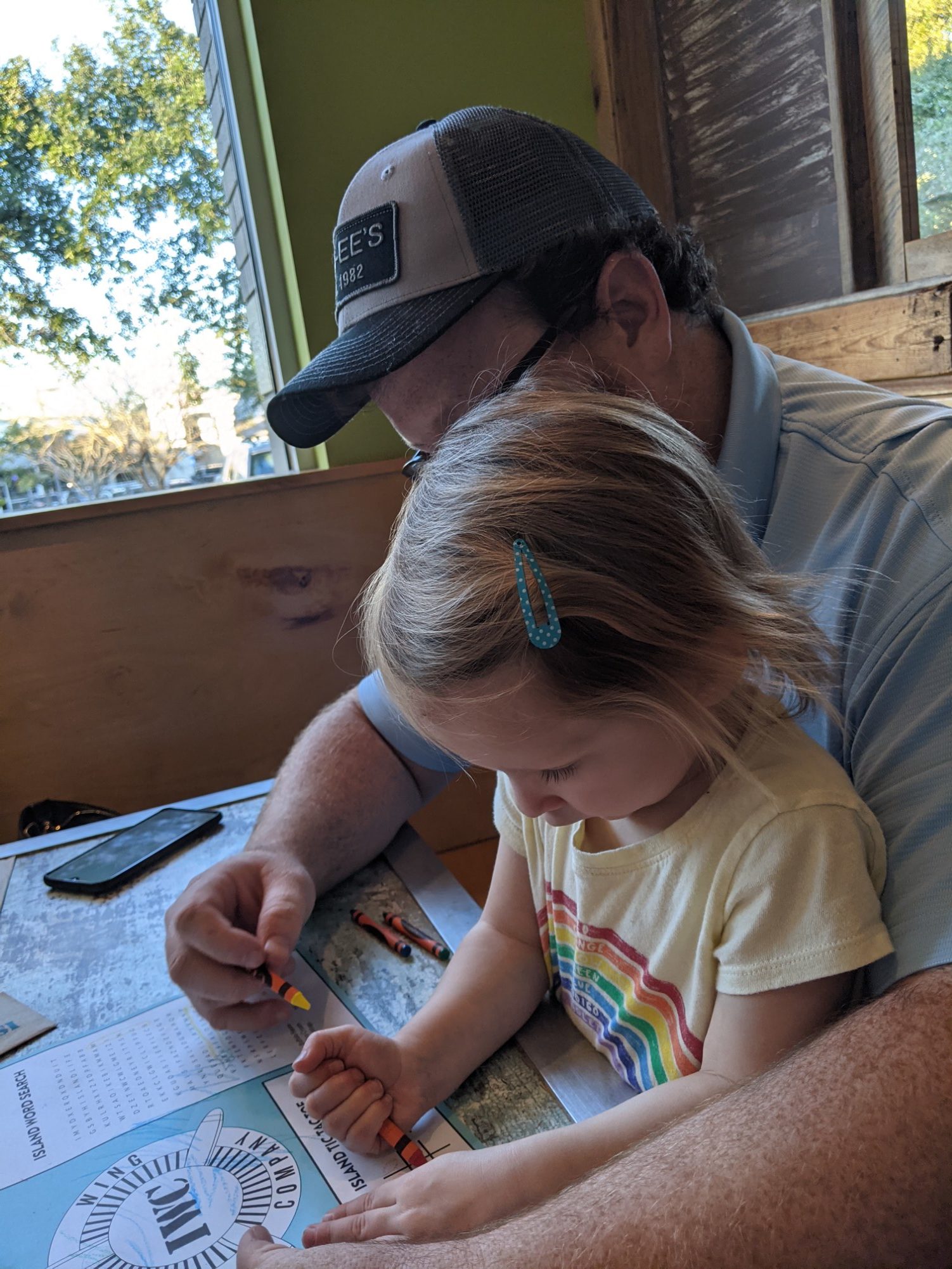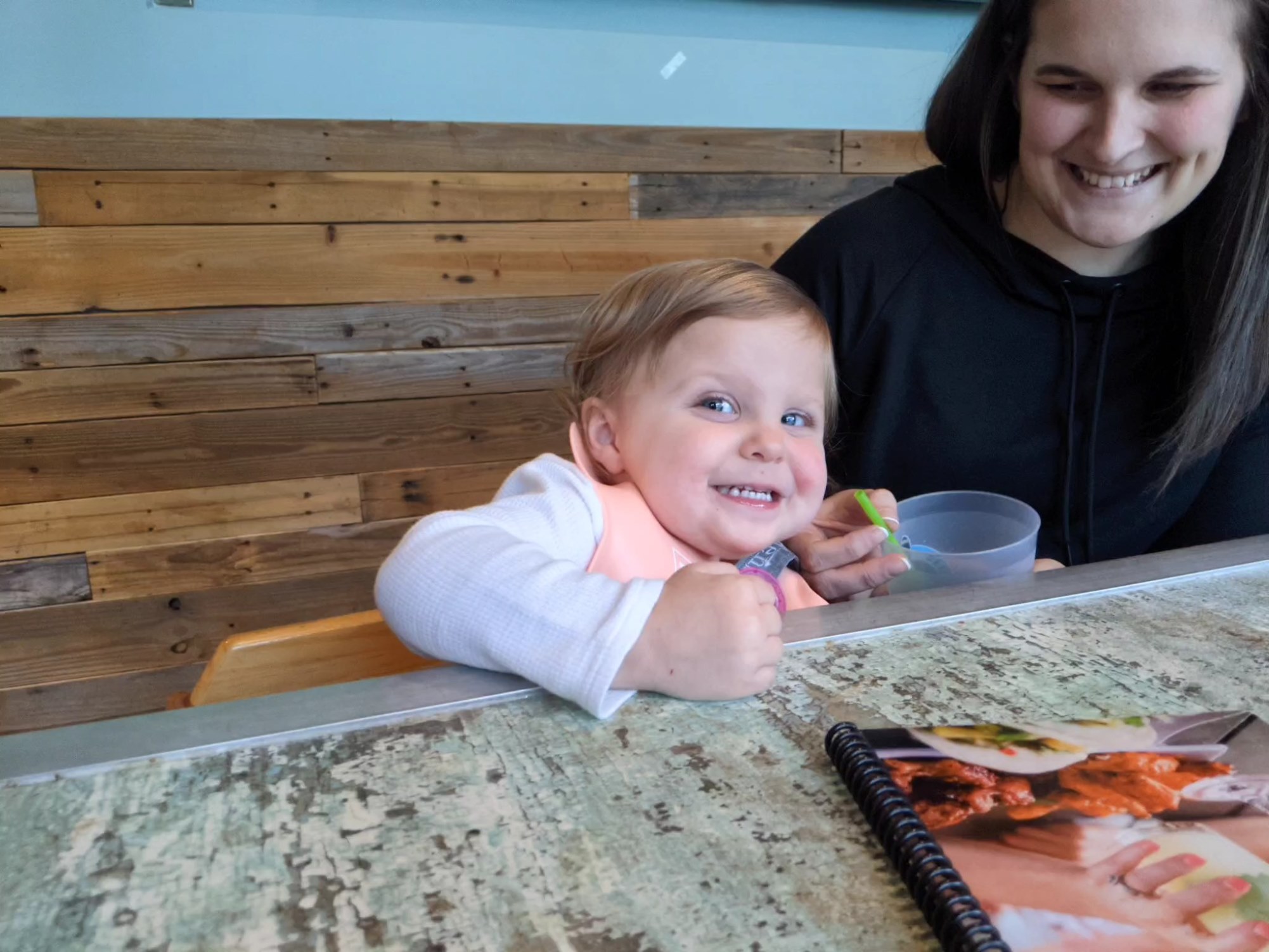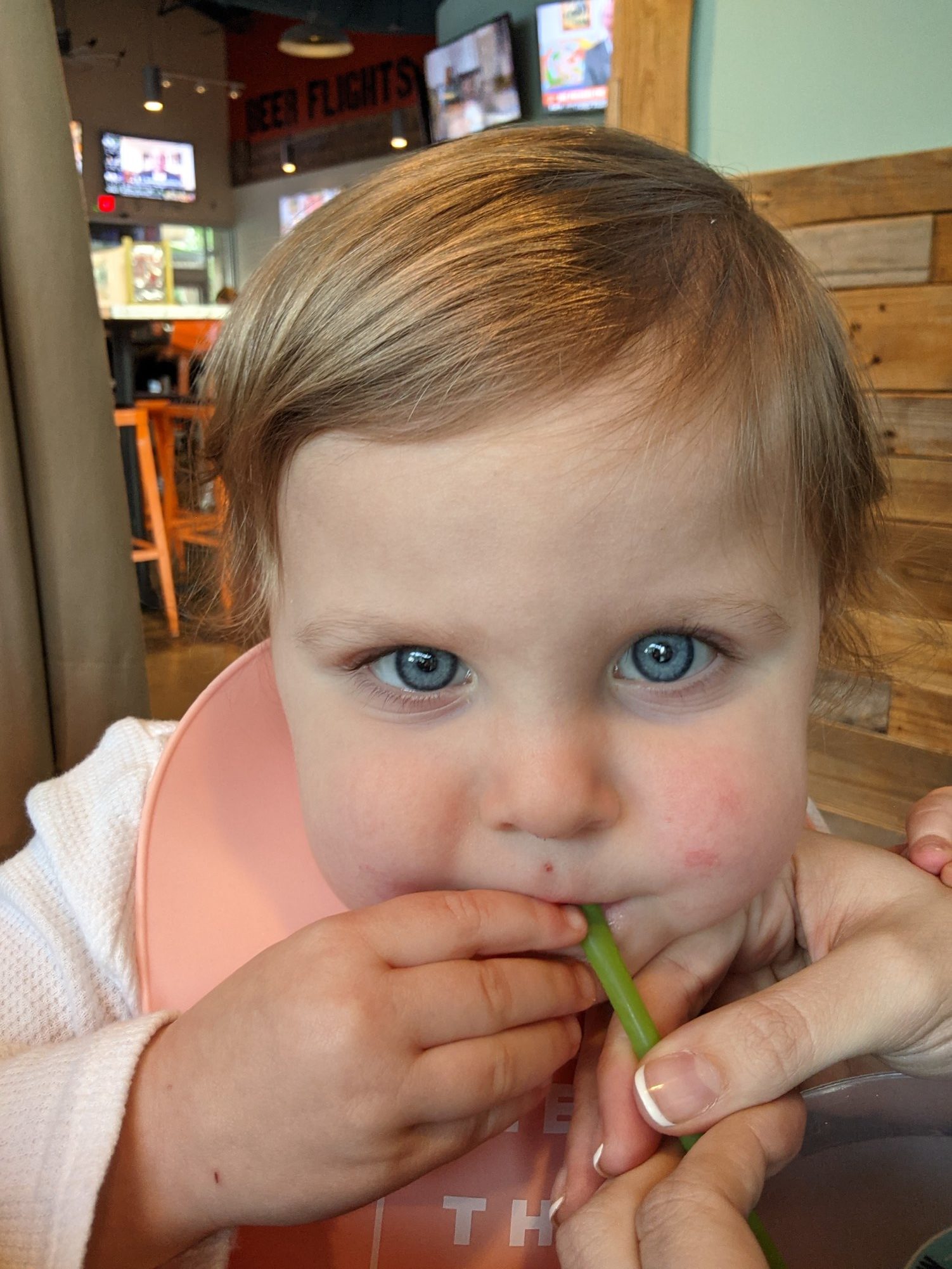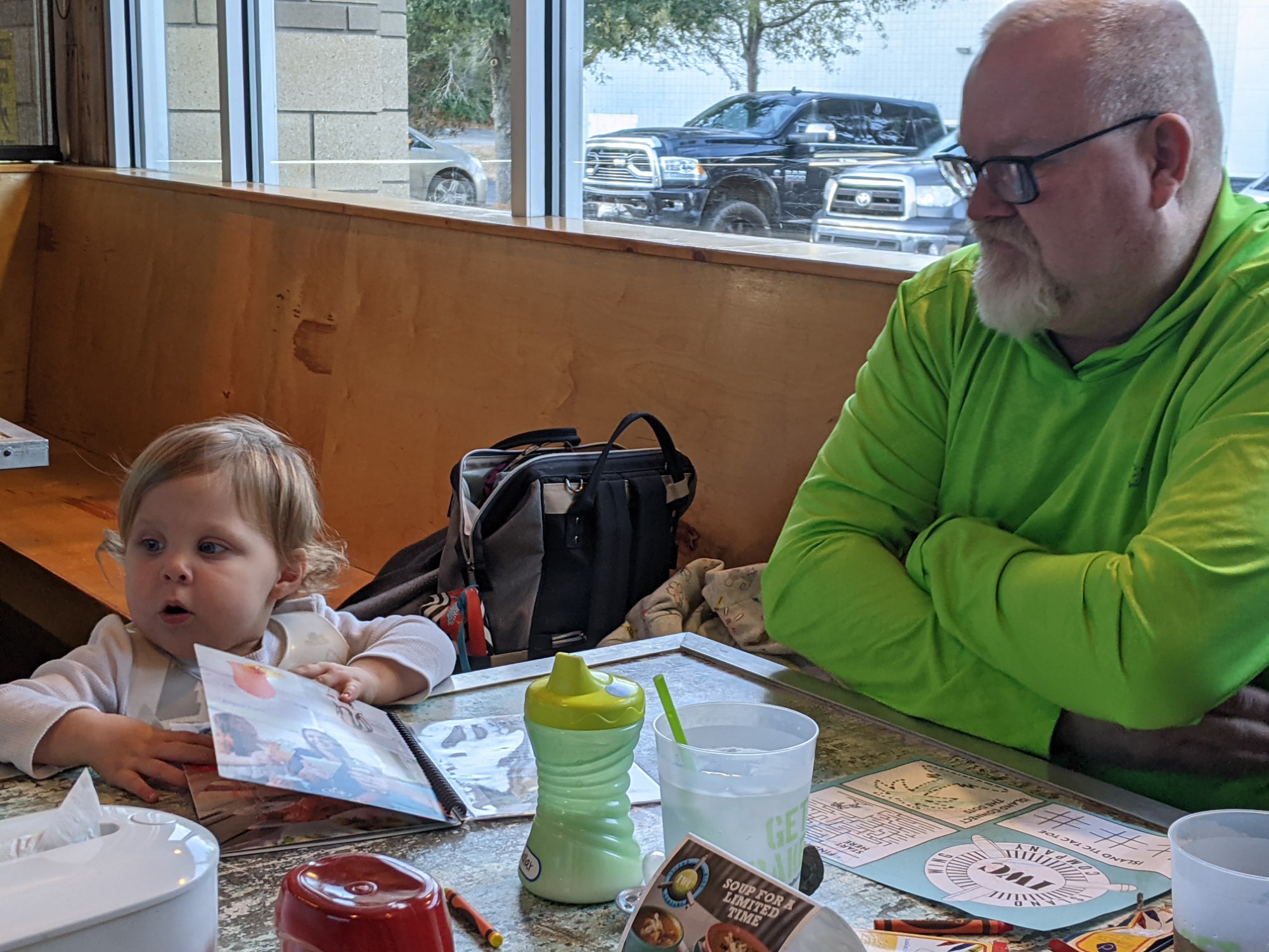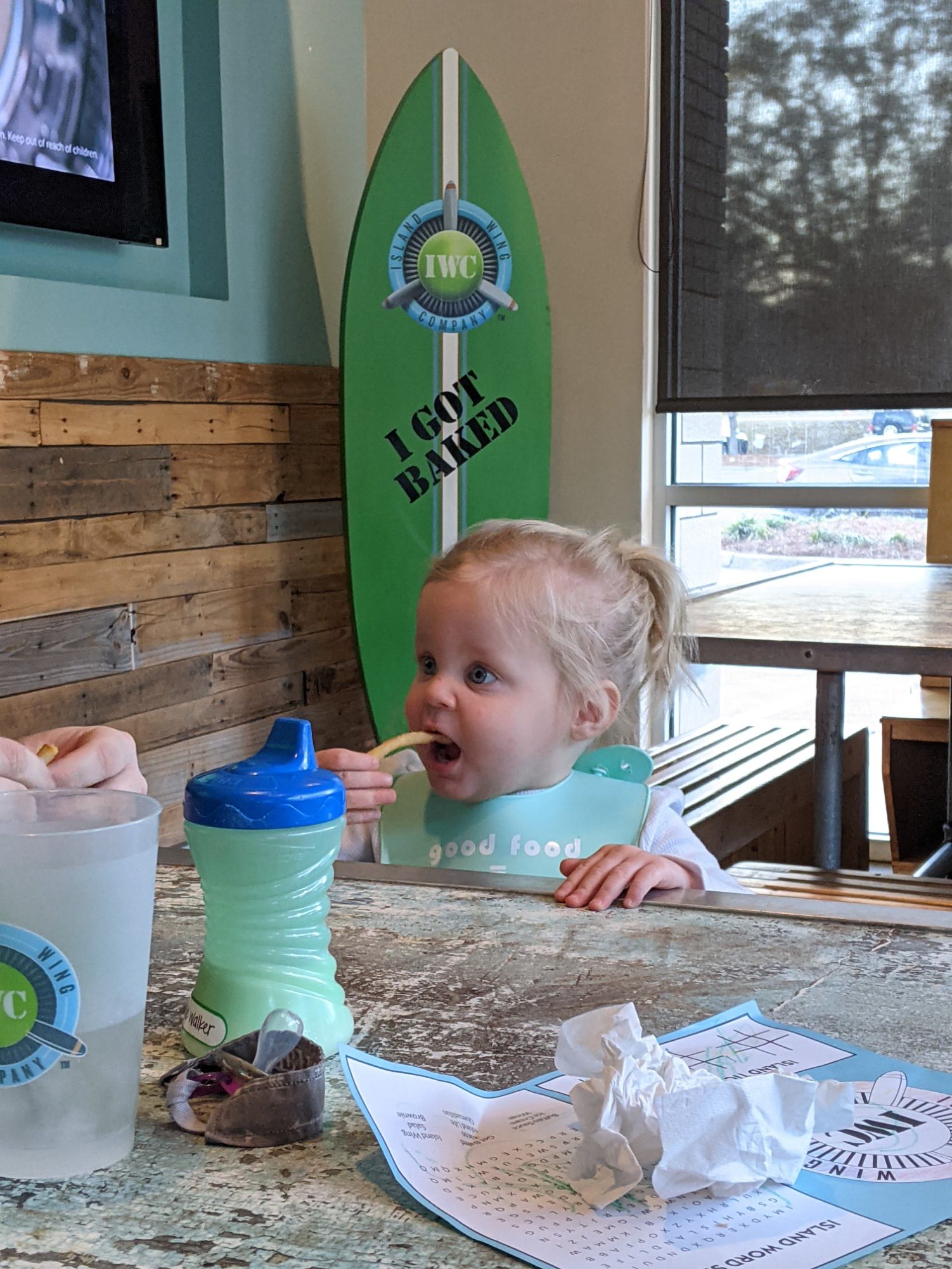 We made a super quick run to Home Depot after dinner, to grab some picture hanging supplies we thought we had but were actually out of. At home, Jeff hung a couple of framed prints for me that we've had for a while, and just never hung up before. I honestly can't even remember where I found them (probably thrift store or yard sale?) but I'm very glad to have them hung now!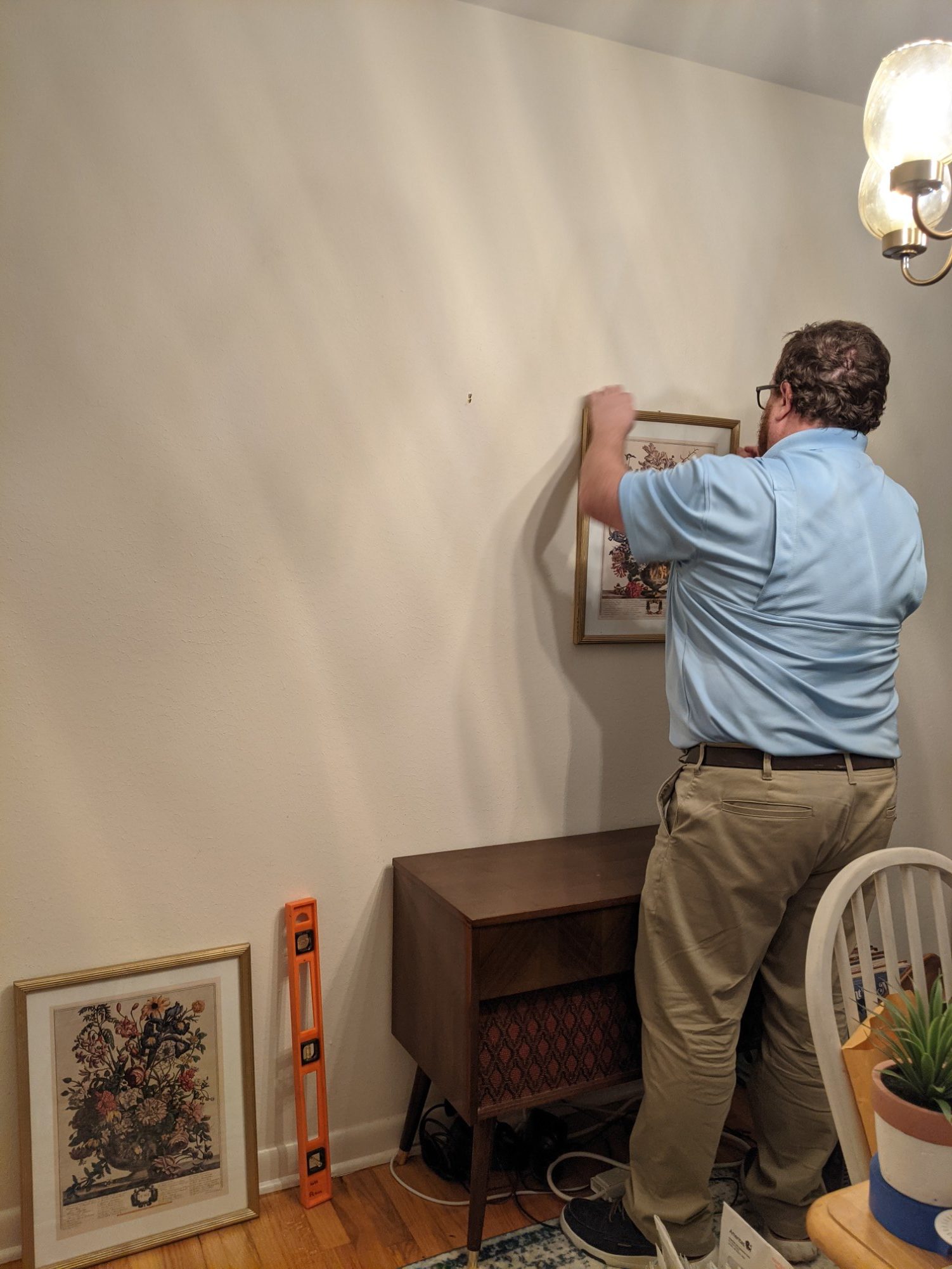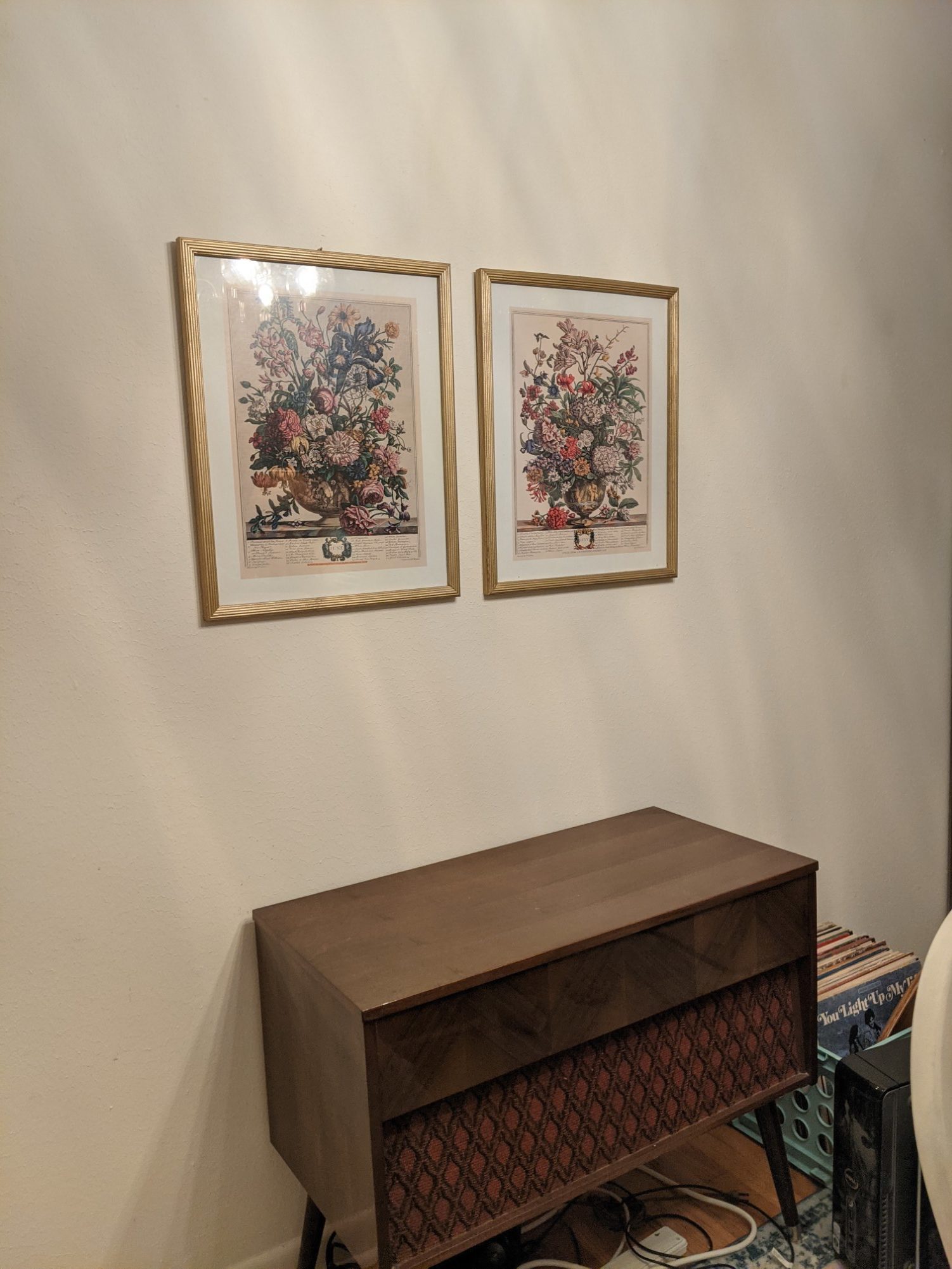 We did Emmie's bedtime routine right after that, and tried to get her calmed down. She had so much fun at dinner with the babies, and was sad to tell them bye, but still all riled up from their playing, even after we finally got home.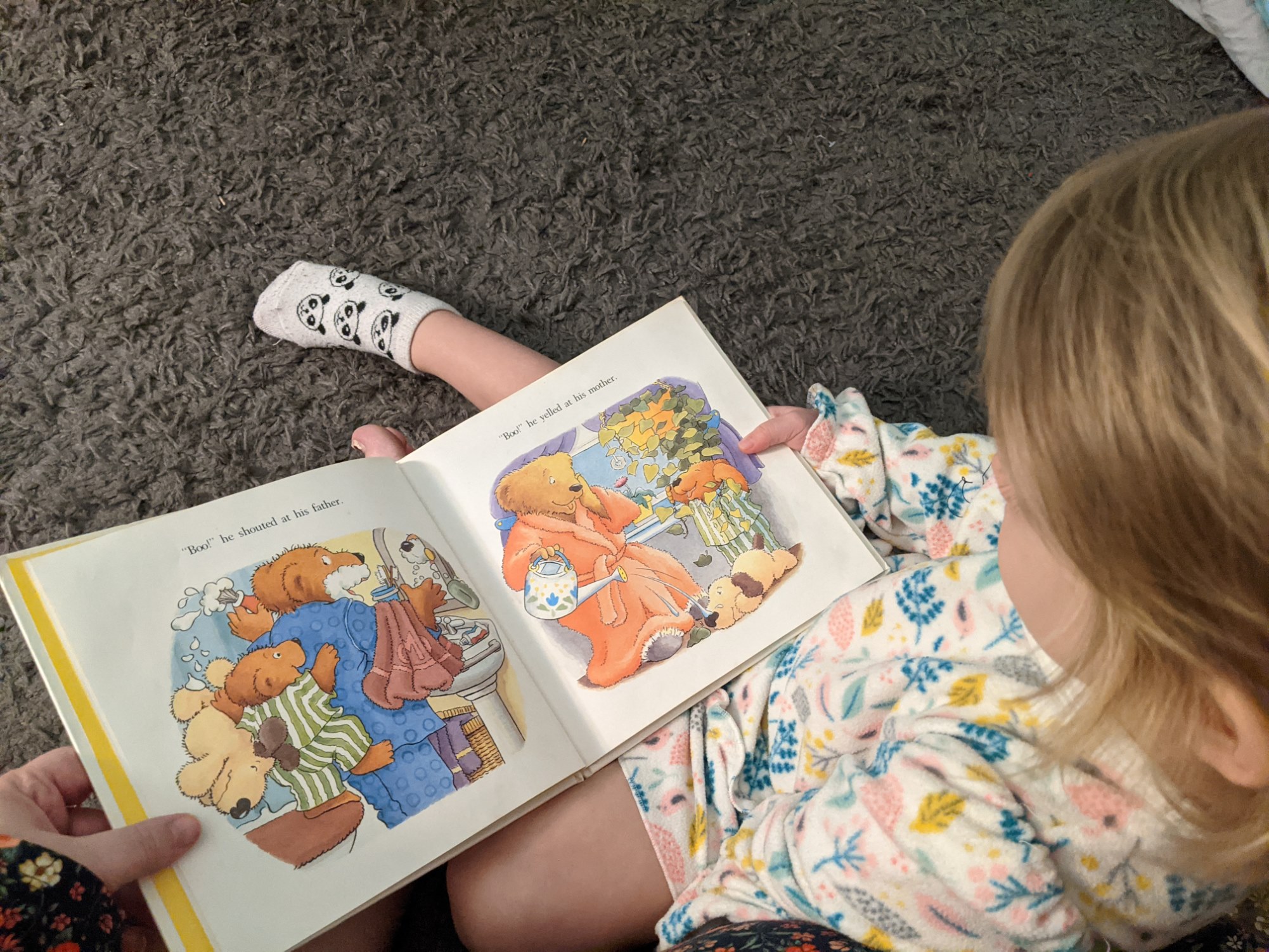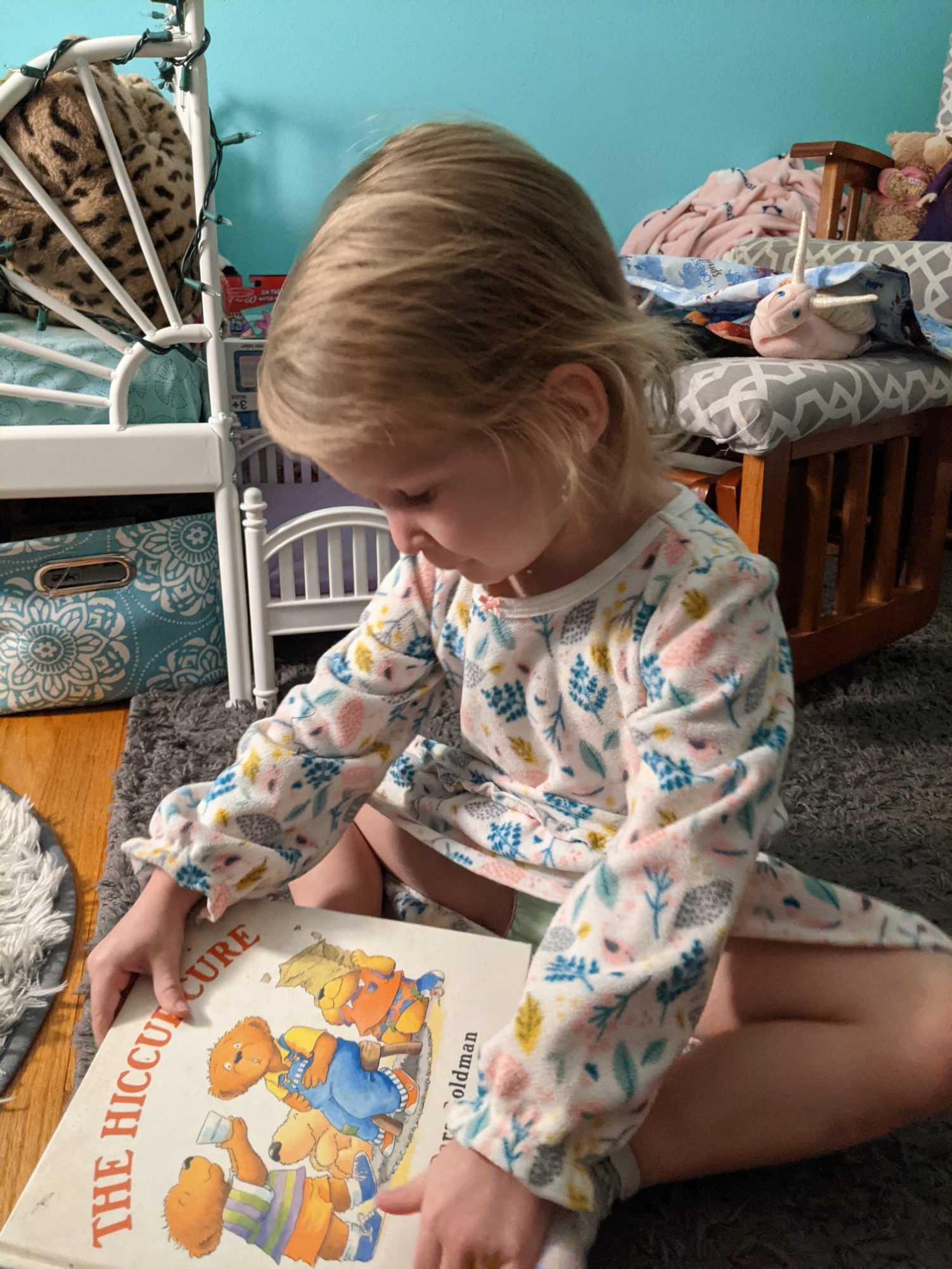 She was throwing a bit of a fit and didn't want to sleep, but Jeff talked to her for a bit and got her to relax. I came back to give her one more hug and kiss and she was a little whiny, but sweet, and then she was fine.
In spite of not actually getting our to-do list completed, we've still done SO MUCH work this weekend, and I'm proud of everything we got finished. (I'm actually going to go put one more coat of paint on that cabinet before I settle down for the night.) We'll try to keep plugging away at the smaller projects in the evenings, but I don't know how productive that will be, since I'm usually exhausted after work, dinner, dishes and bedtime, soooo we'll see…