Little Miss was in a great mood today, and we had a really smooth, easy drop-off. No tears, no whining, got the jacket on and zipped. And we were good!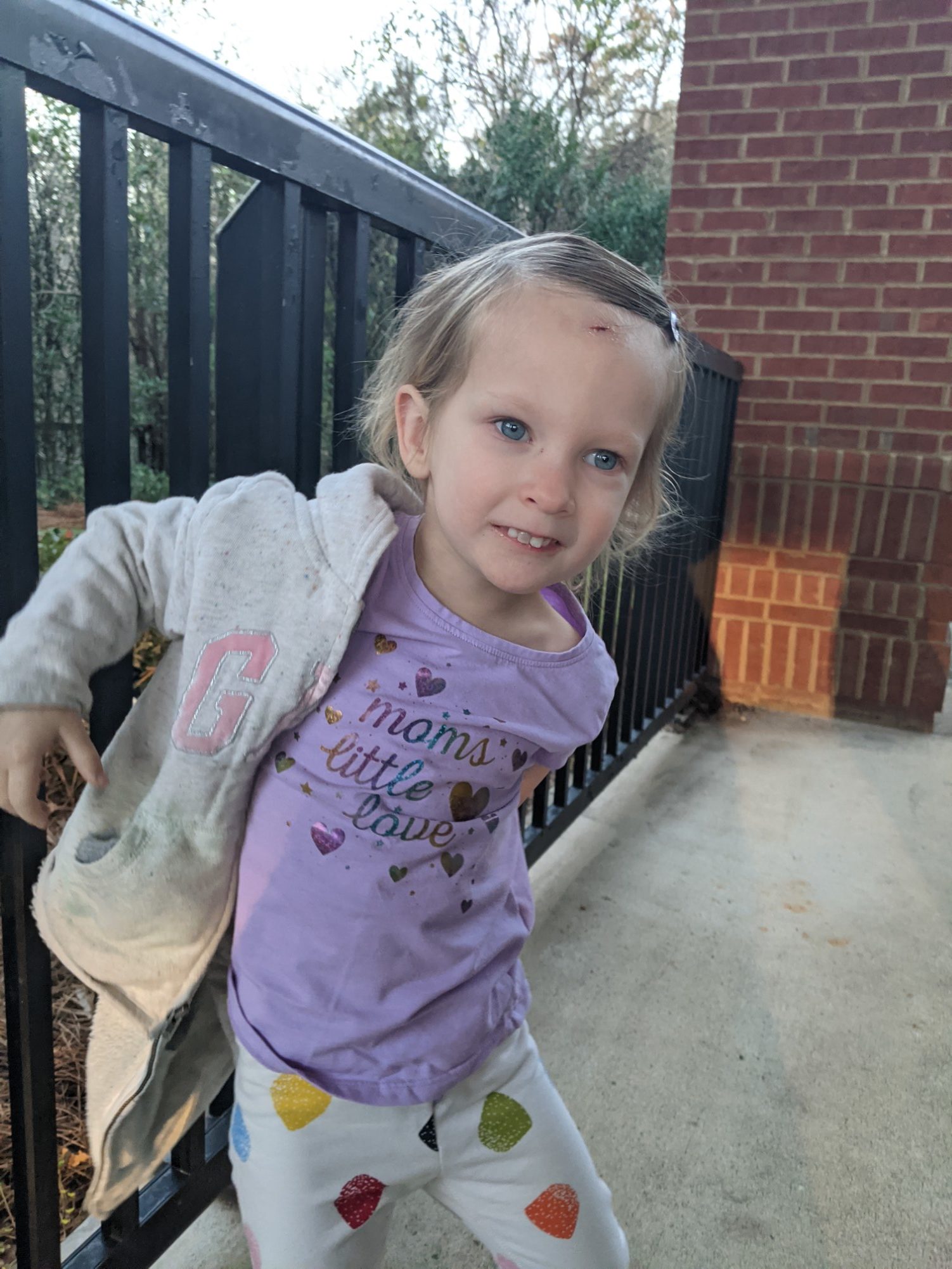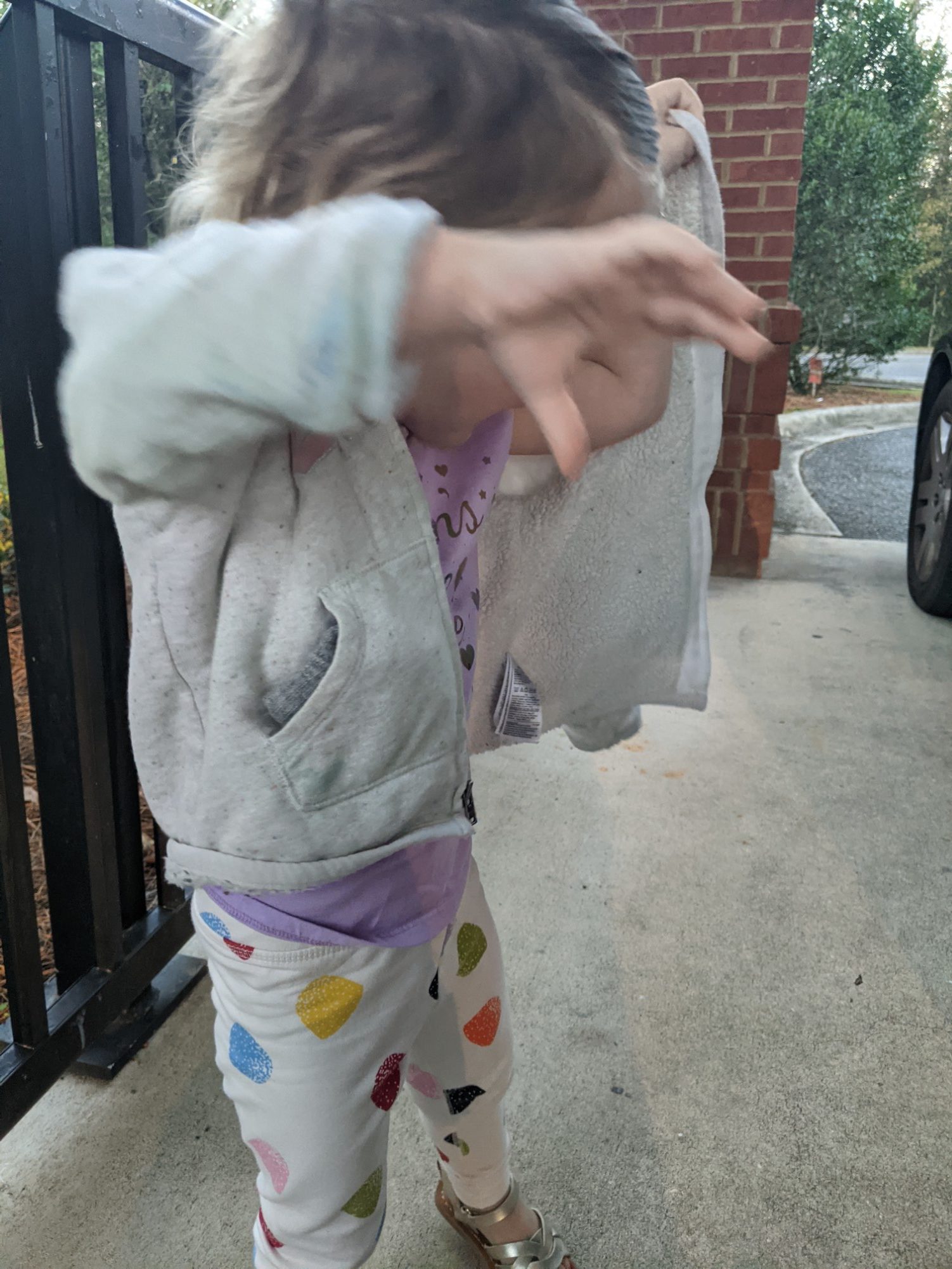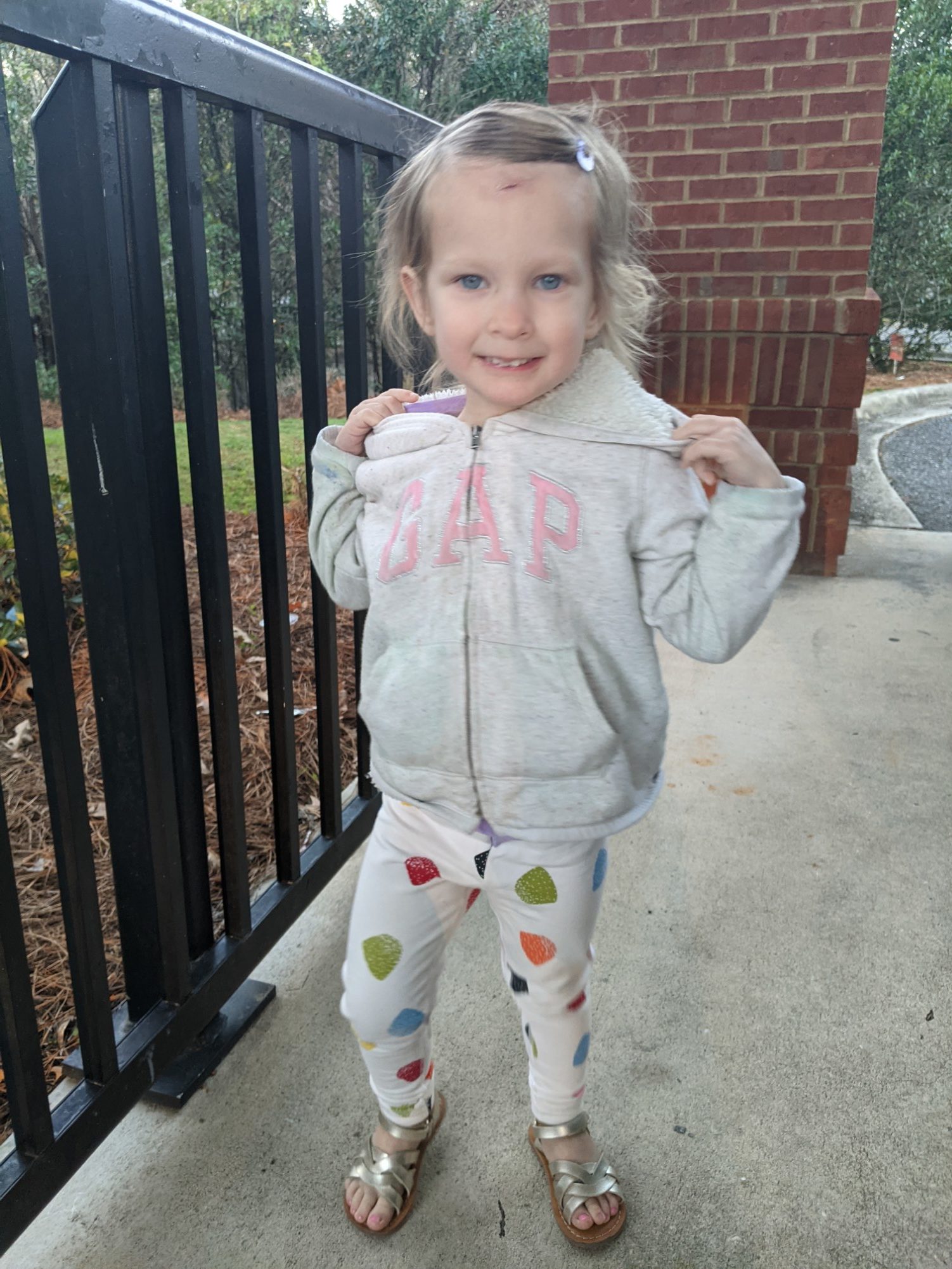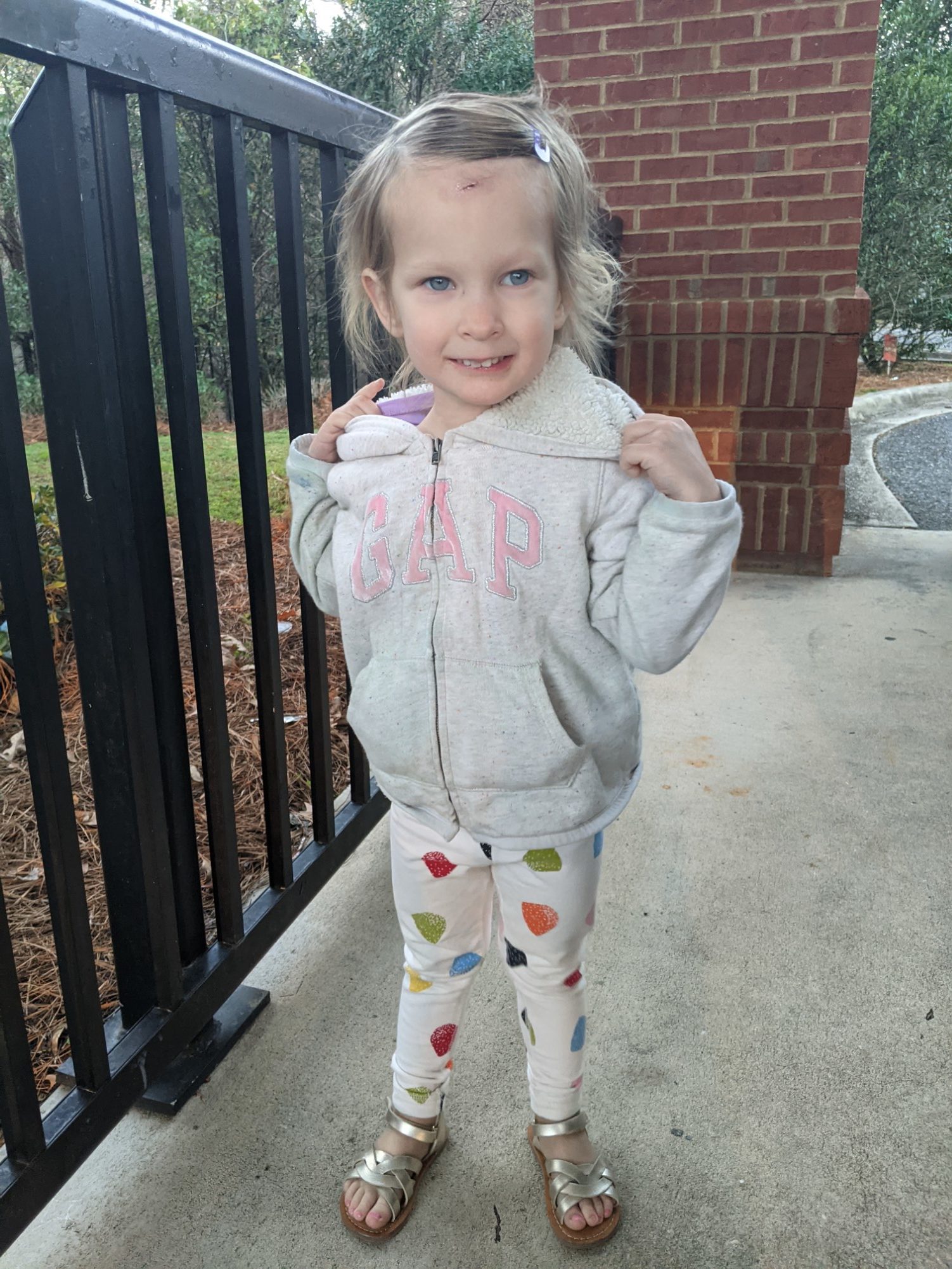 Last night's leftover chili for lunch at work today was super good. Chili is one of those things that actually gets better after being refrigerated overnight ya know.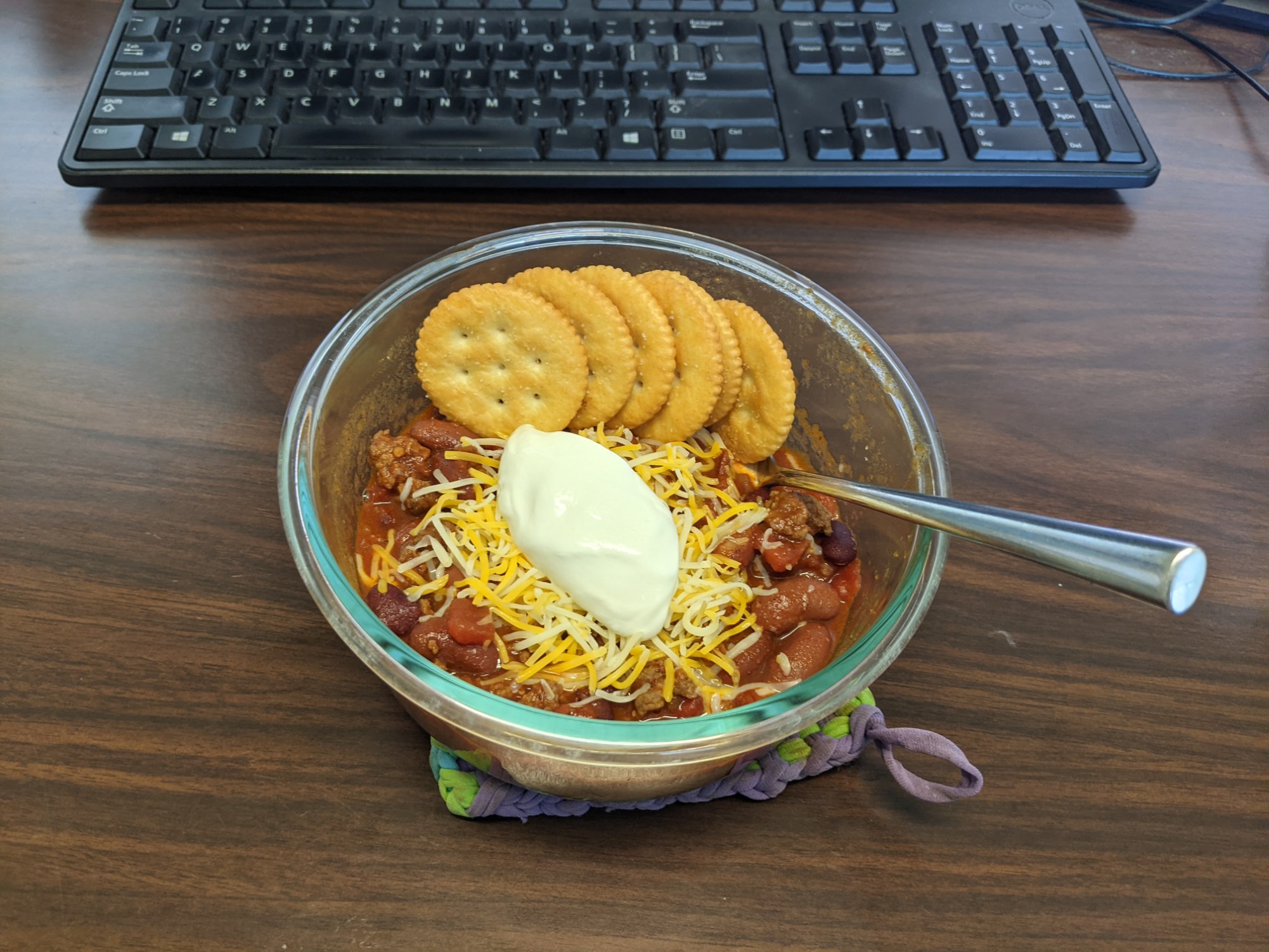 Baby Girl said she had a good day at school, and told her friend Andrew that he could come over to play at our house if he "bees-haved" and ate all of his food today, so she was reporting back to me that he did eat all of his breakfast & snack, but she couldn't remember about his lunch. So funny!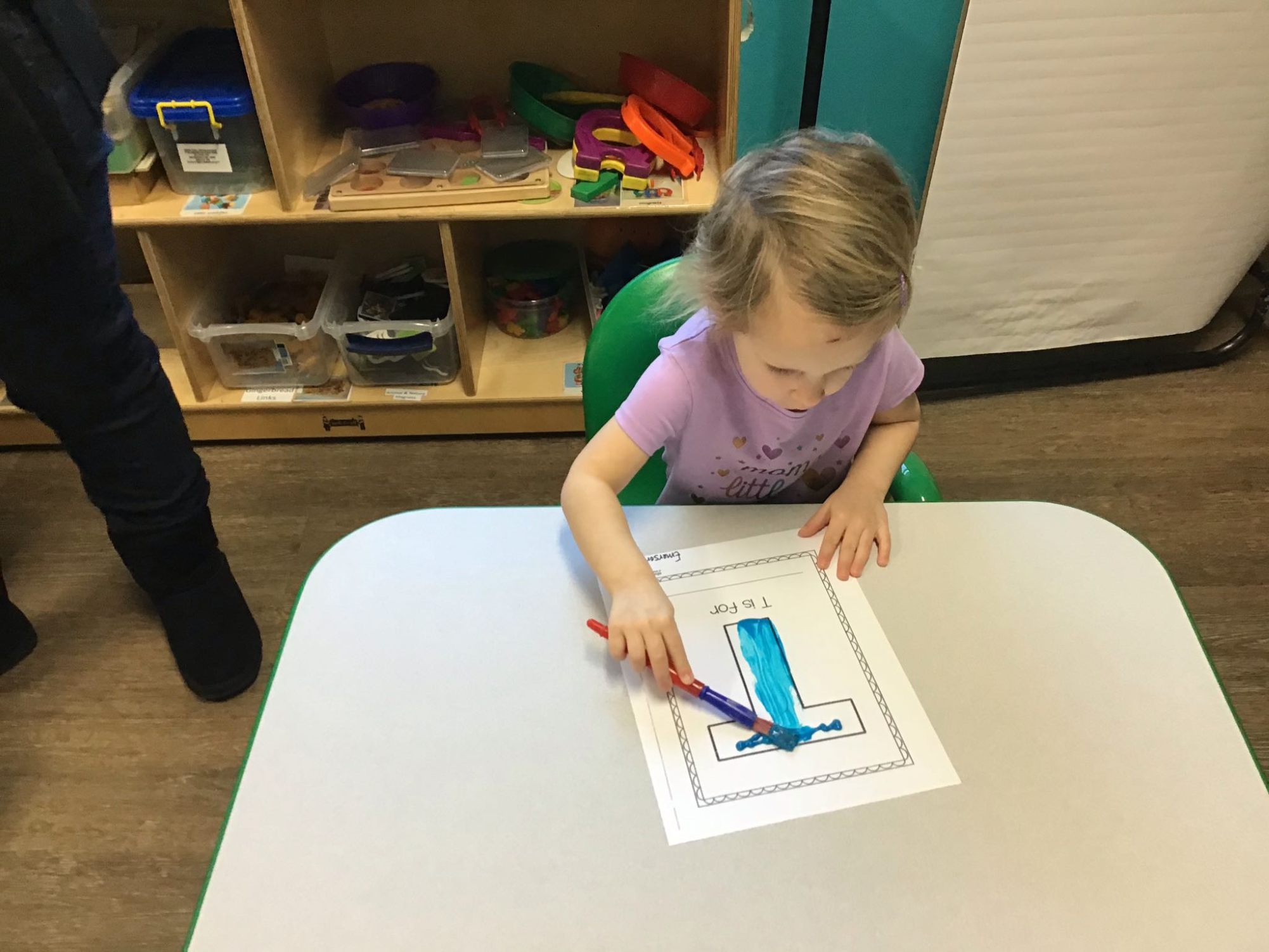 We got Emmie a happy meal and then met up with Jeff at Momo's for a little mid-week dinner date. We each ordered our individual slices, and although I could only eat half of my gigantic slice before getting full, Jeff certainly cleaned his plate!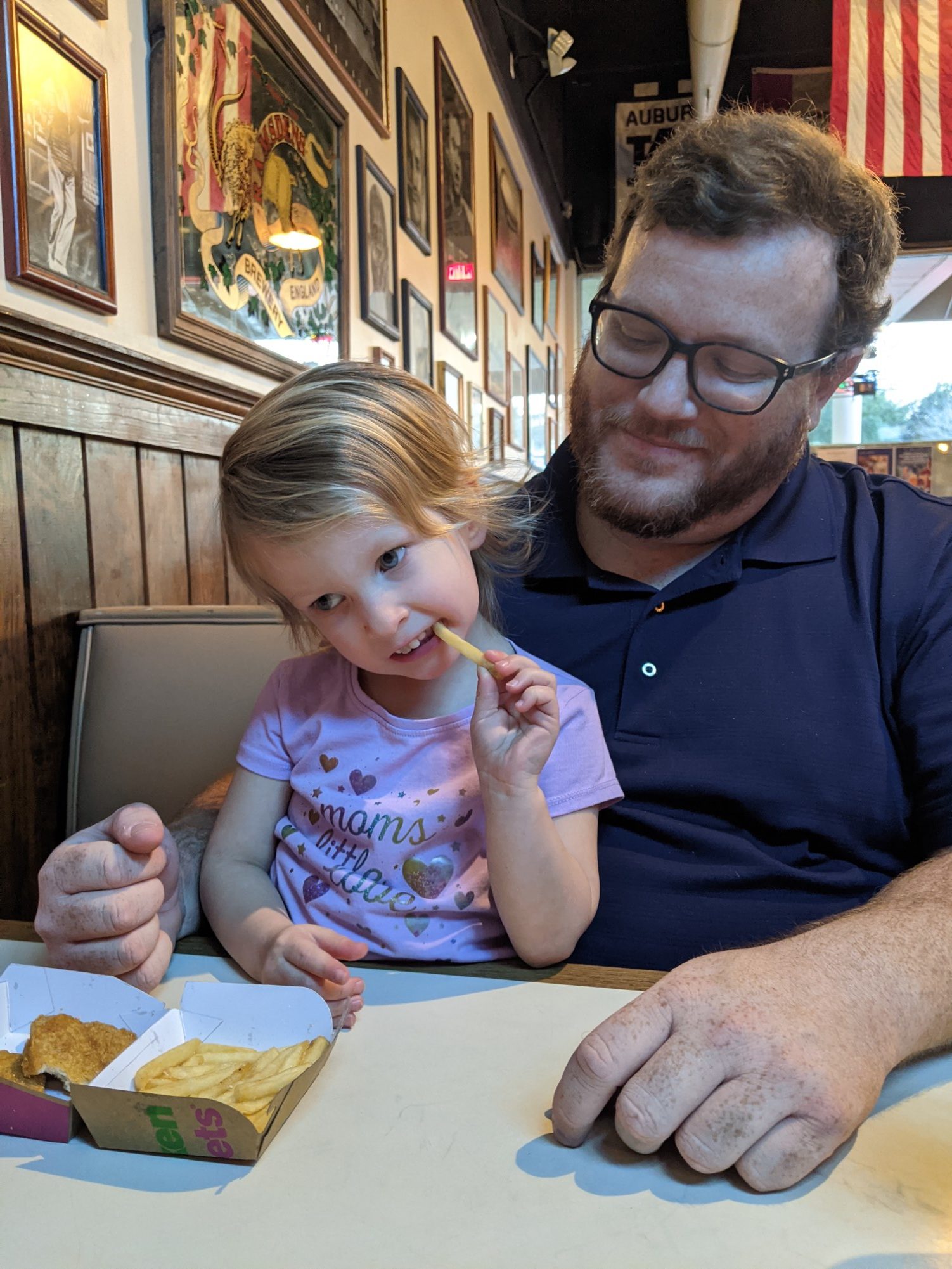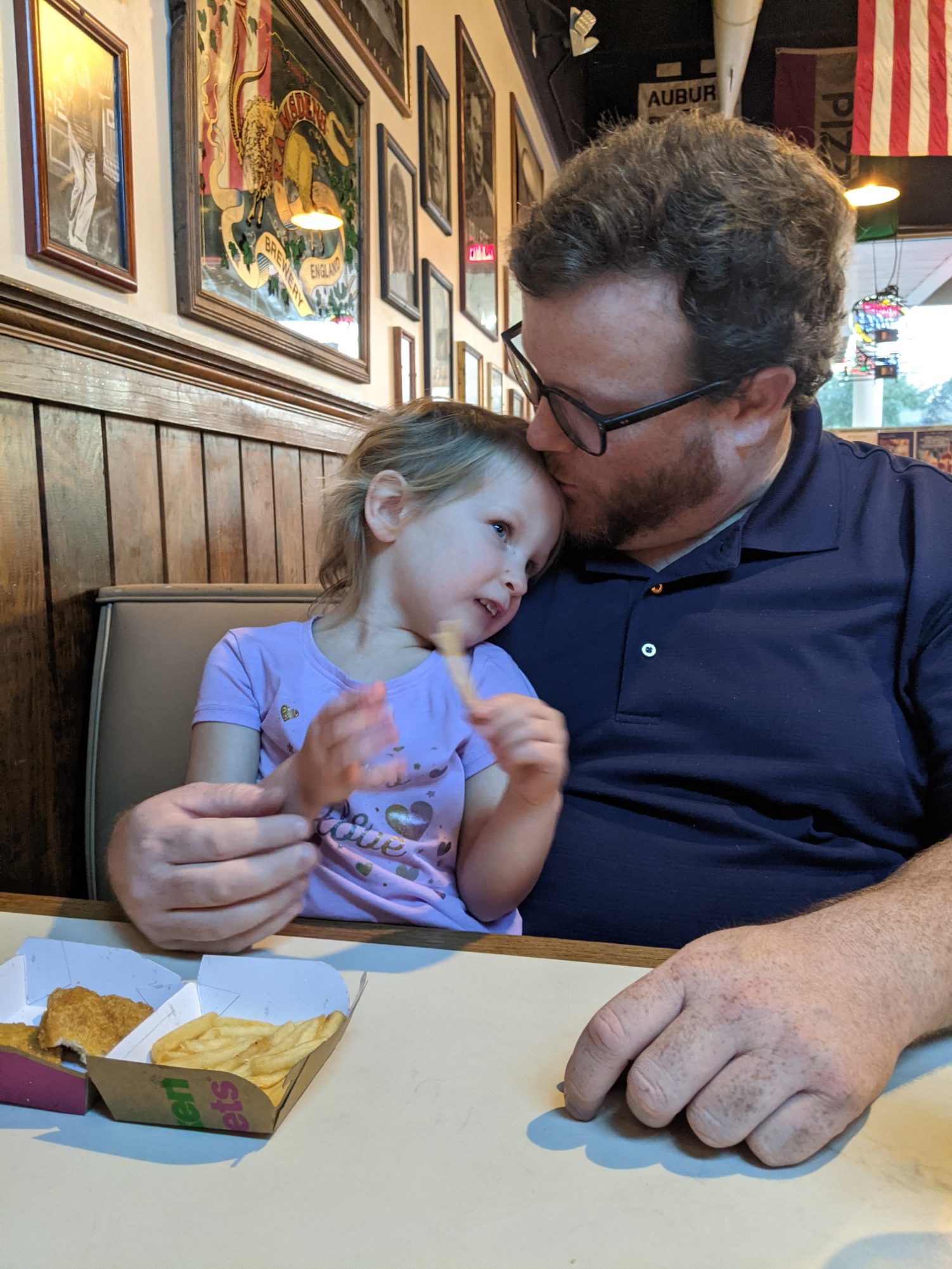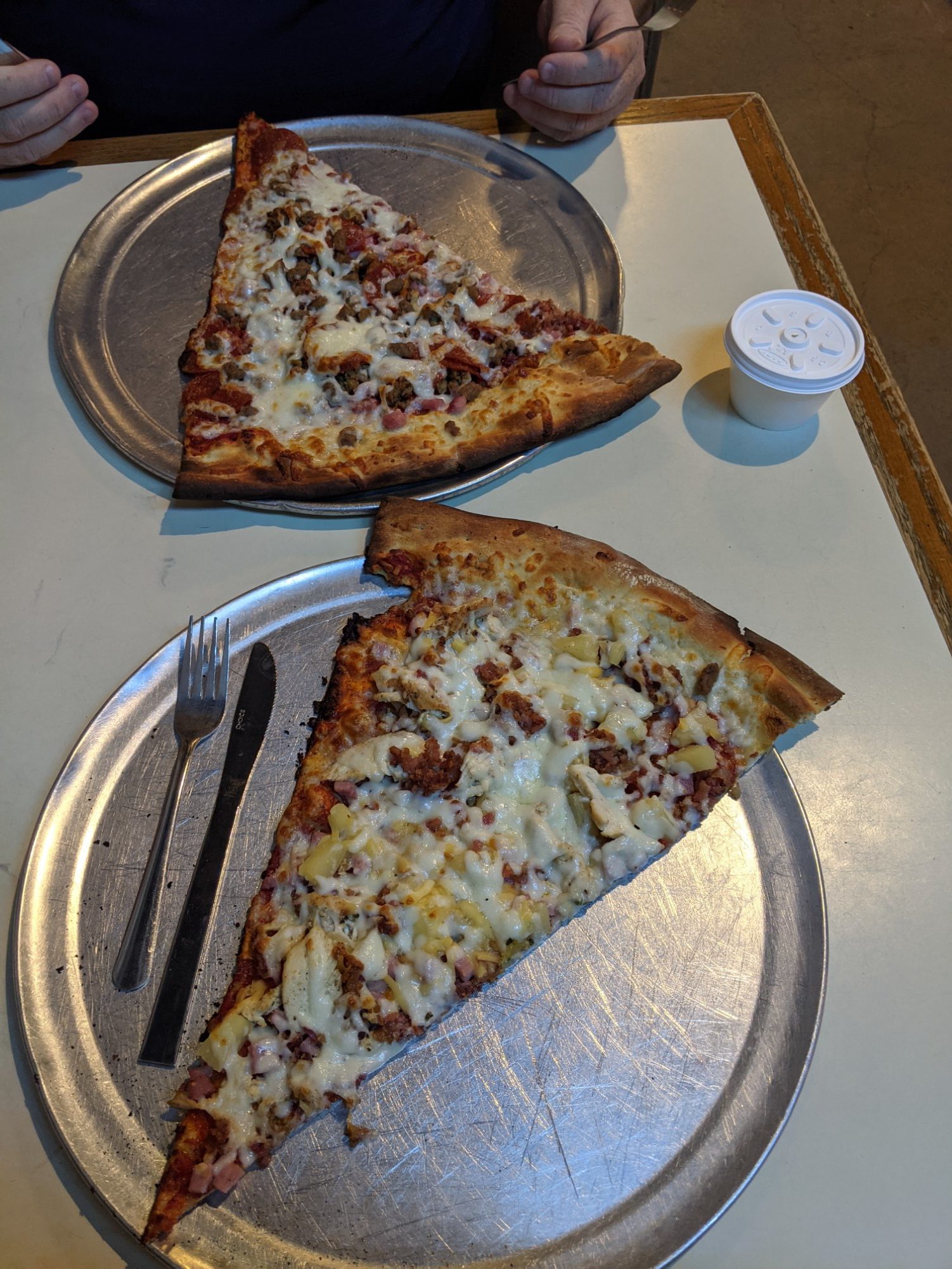 She ate all of her nuggets and all of her apple slices, and was doing the happy food dance while finishing up the last few bites.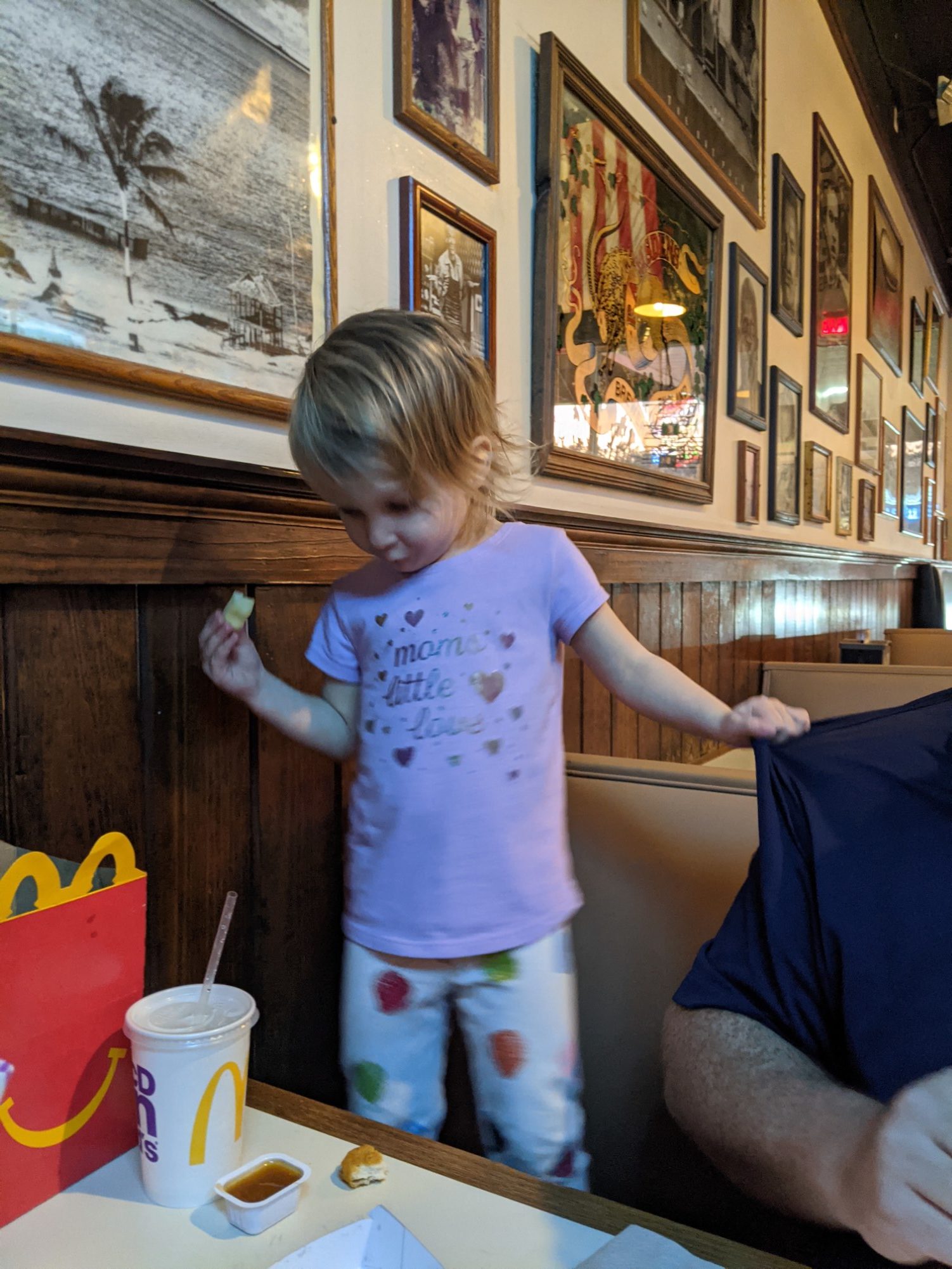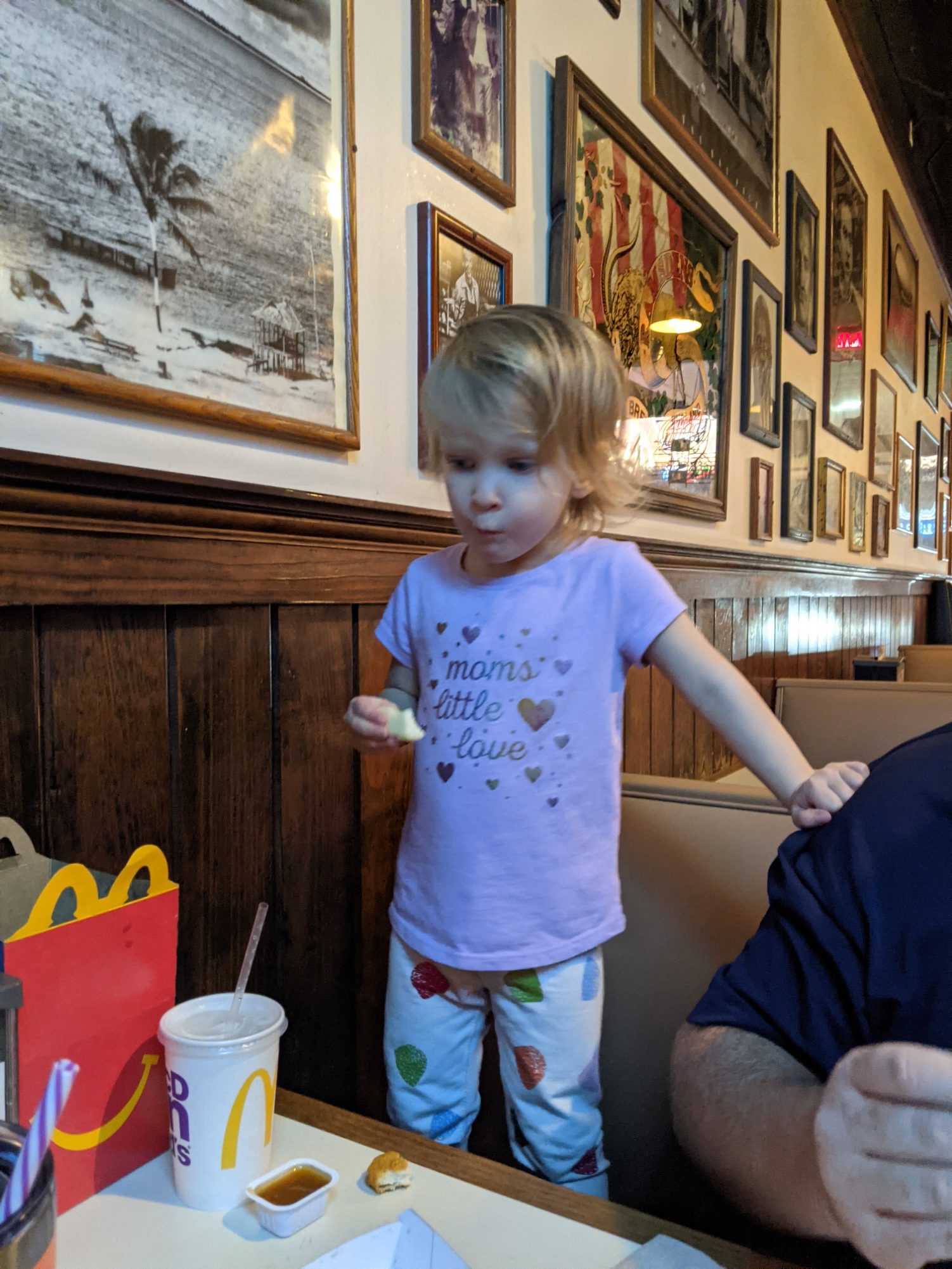 She had fun playing in the bath tub for a while, and I sat on the floor next to her reading. She had some crazy after-bath hair and wanted to see it, and she wanted to make some crazy faces to go with it.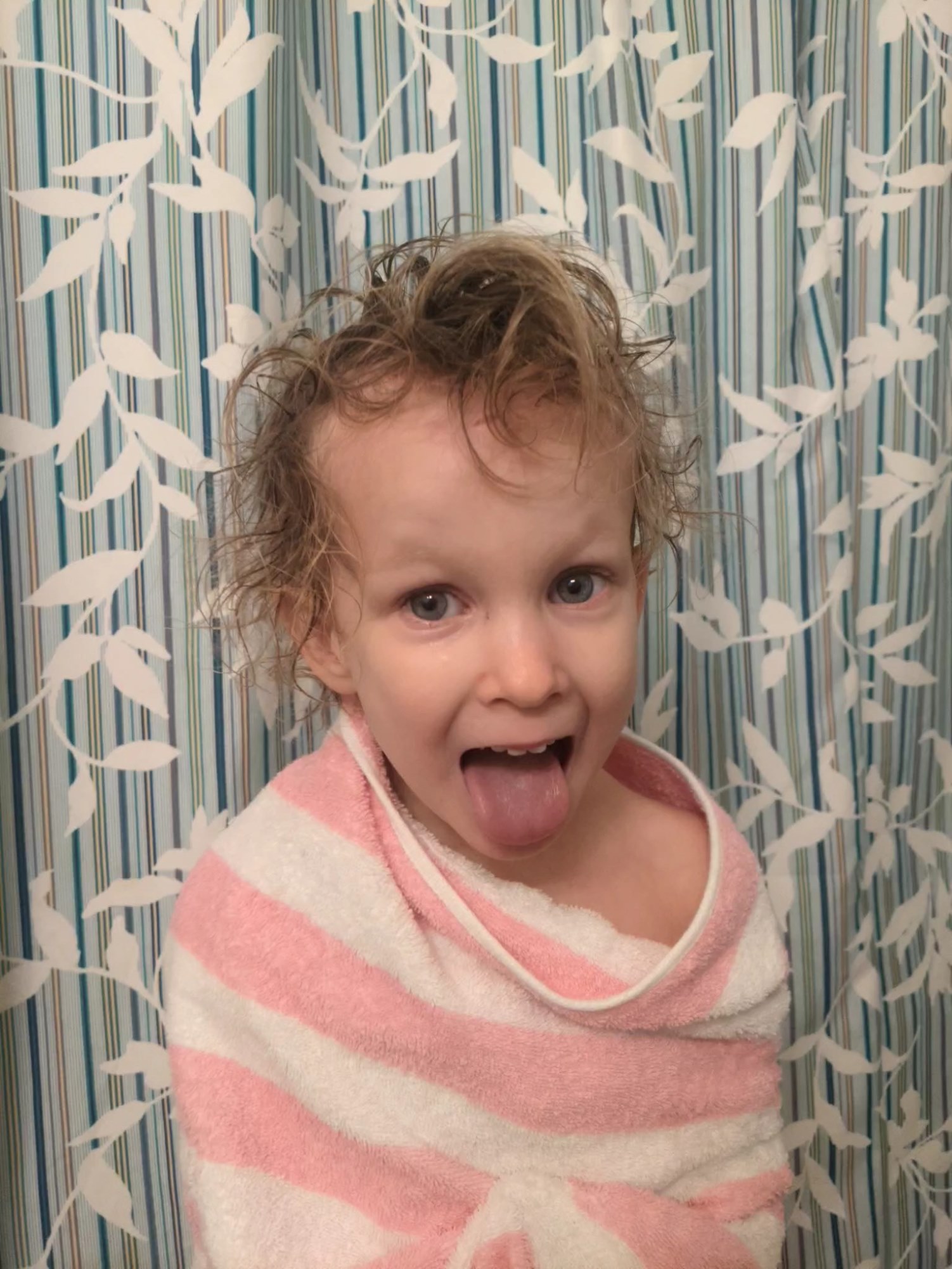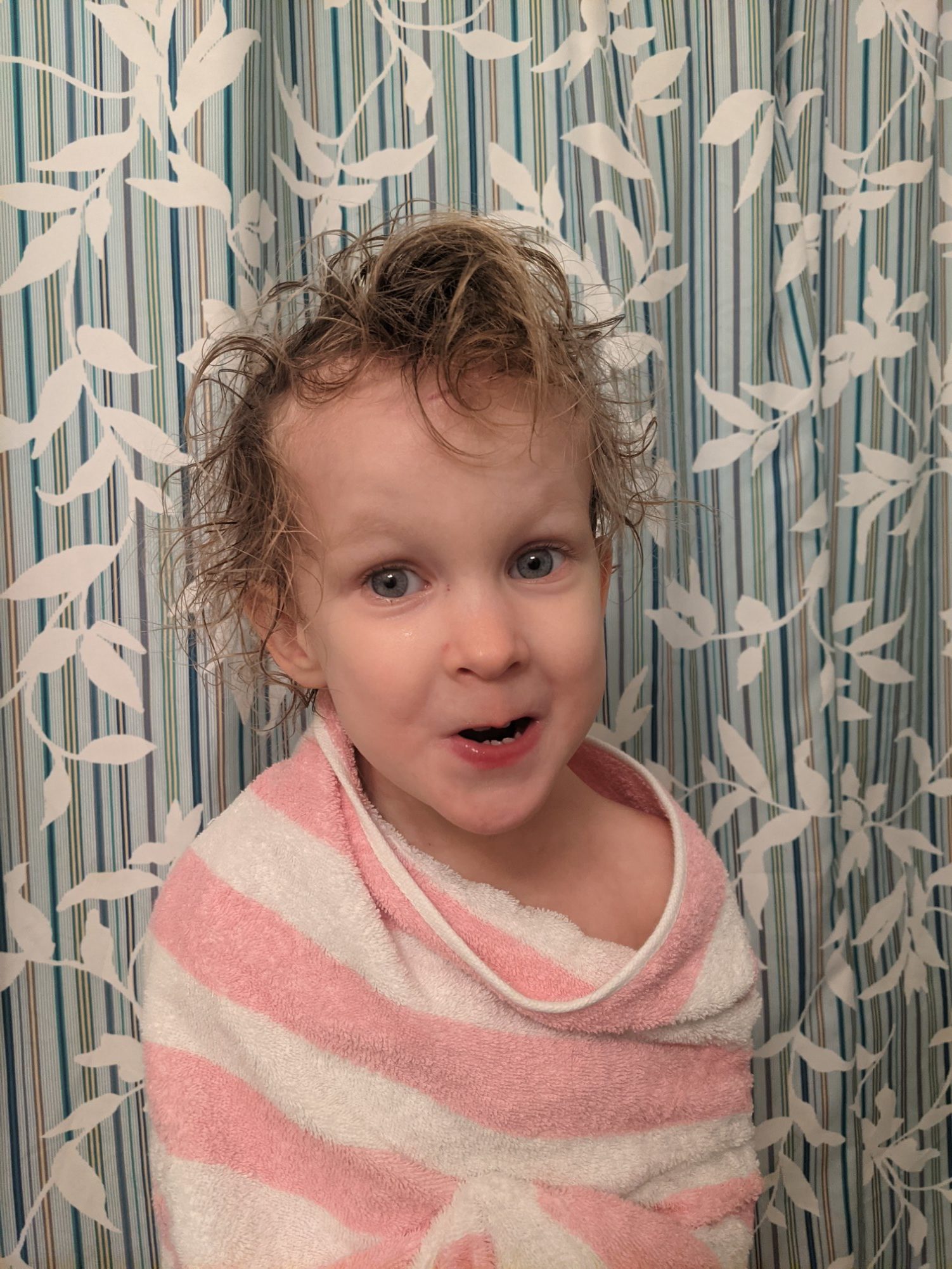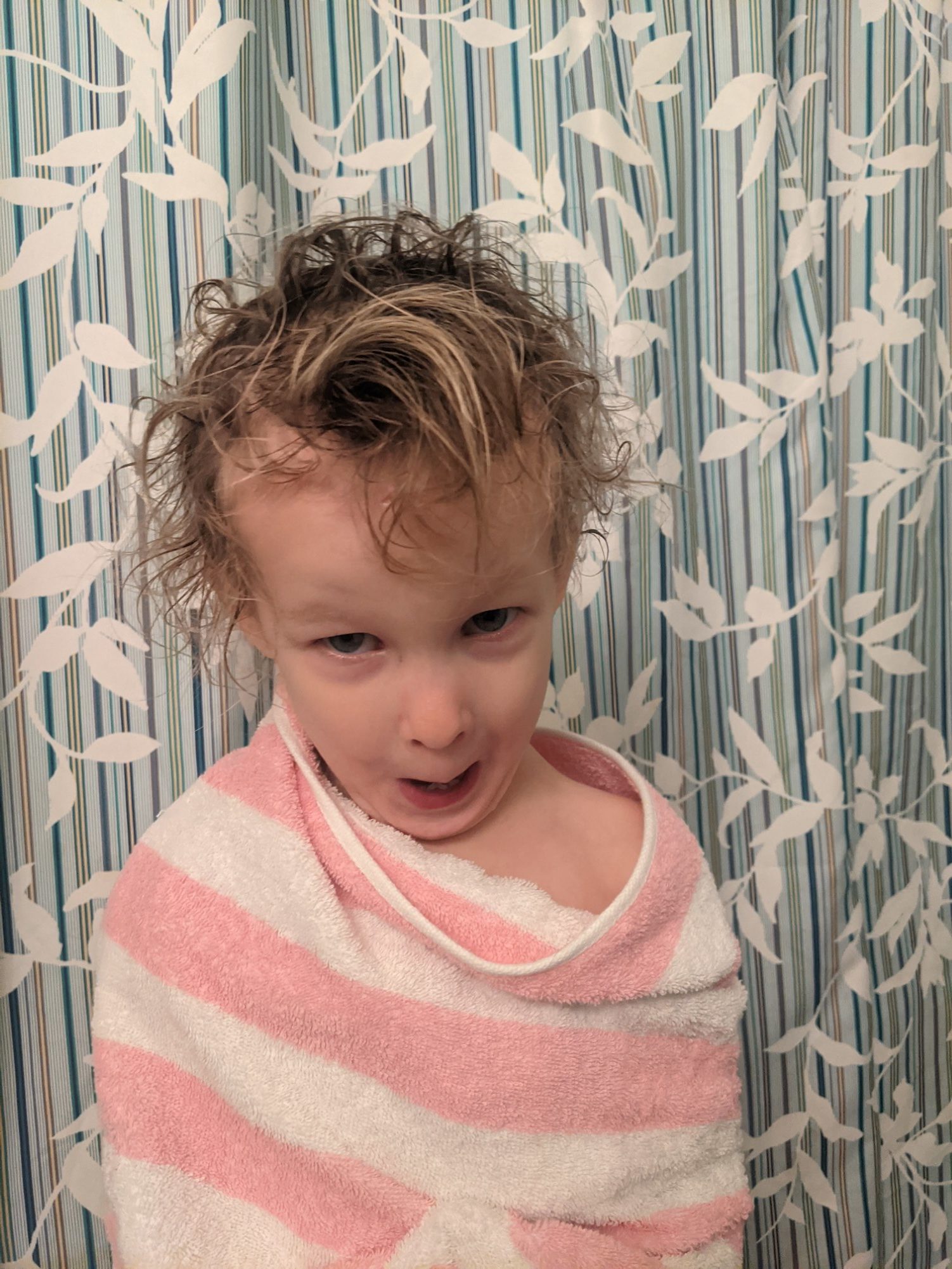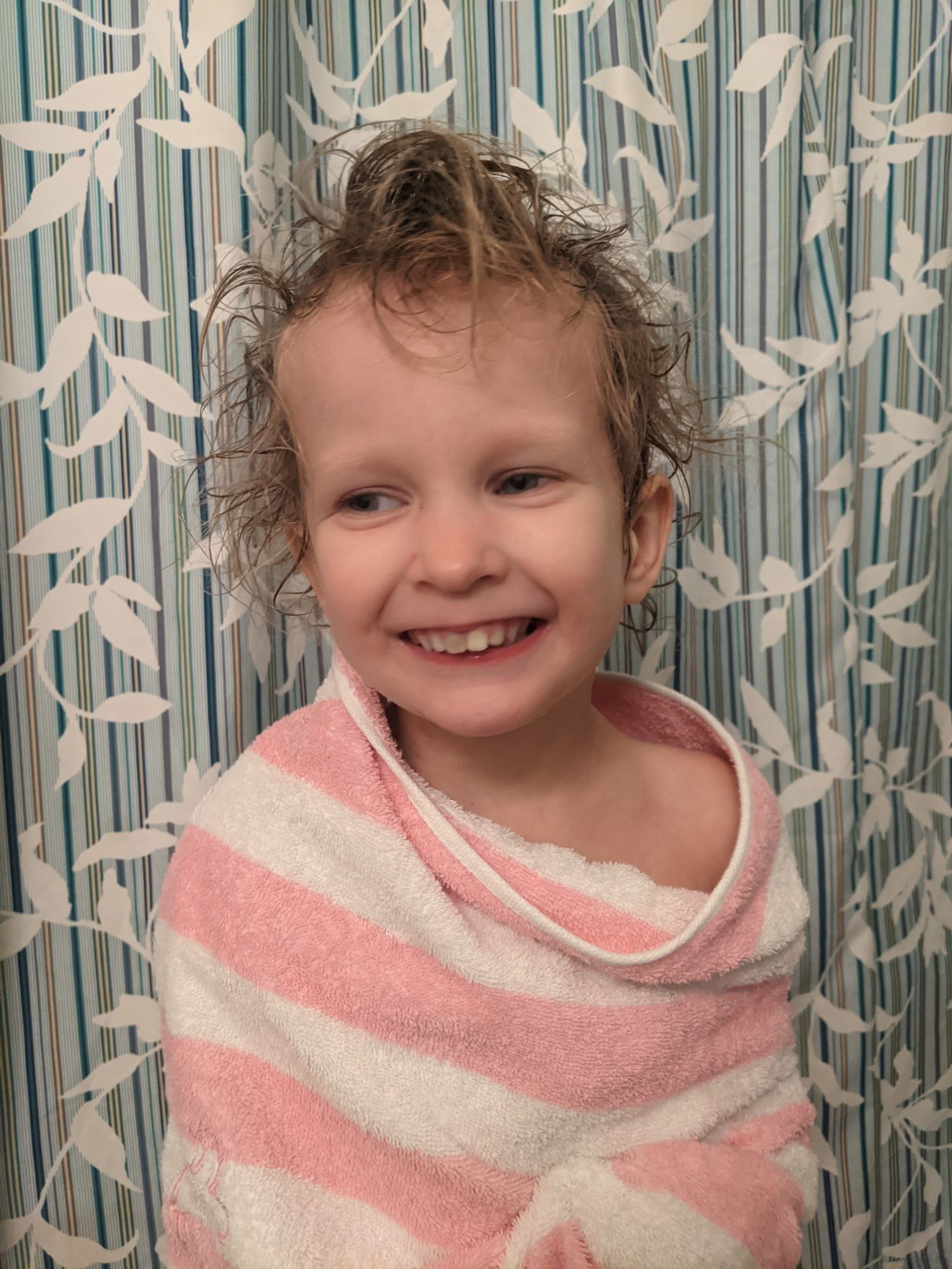 She had a bedtime snack and picked the book she wanted me to read, and bedtime went relatively smoothly tonight, all things considered. (She just hates to go to sleep!)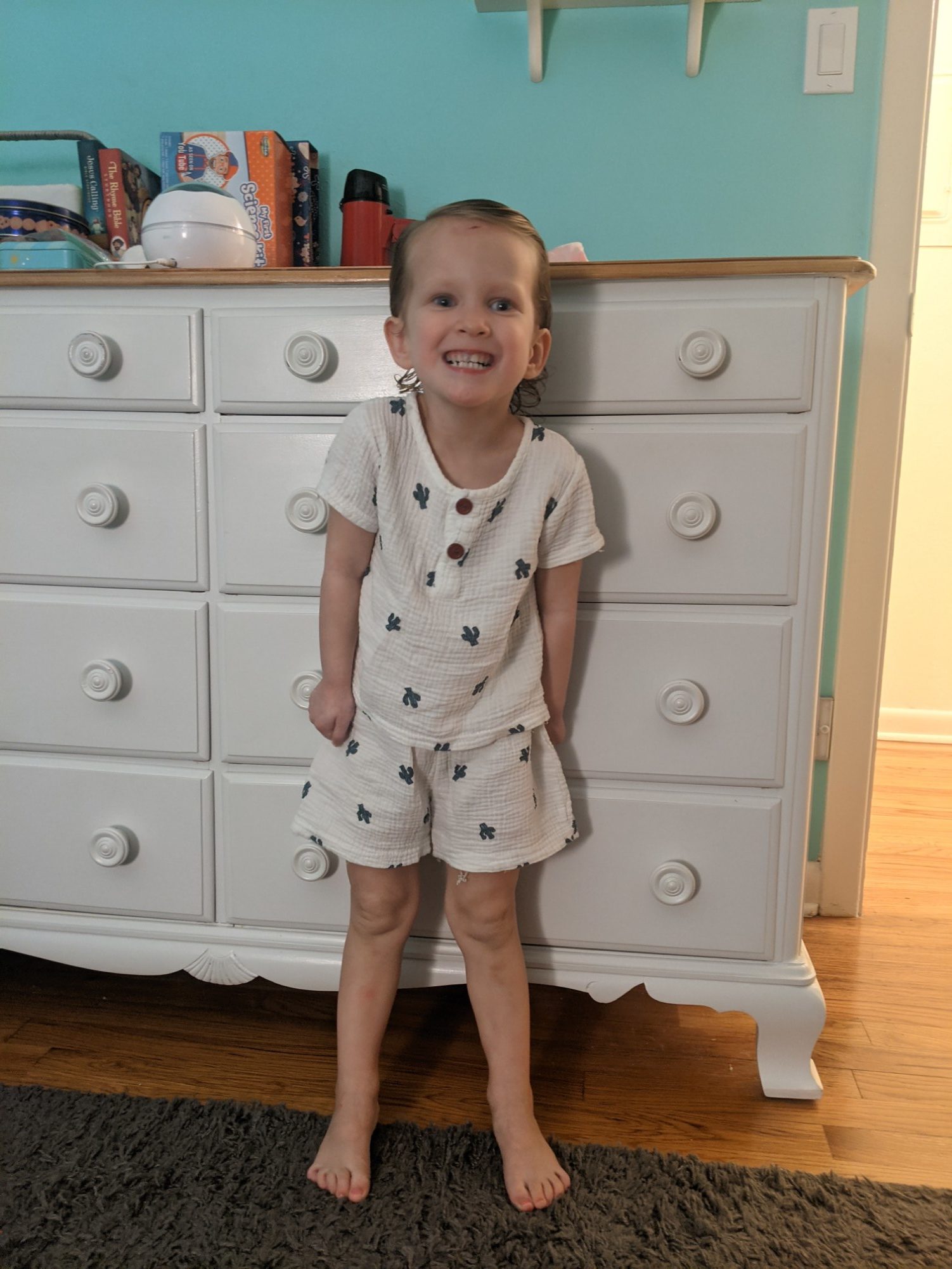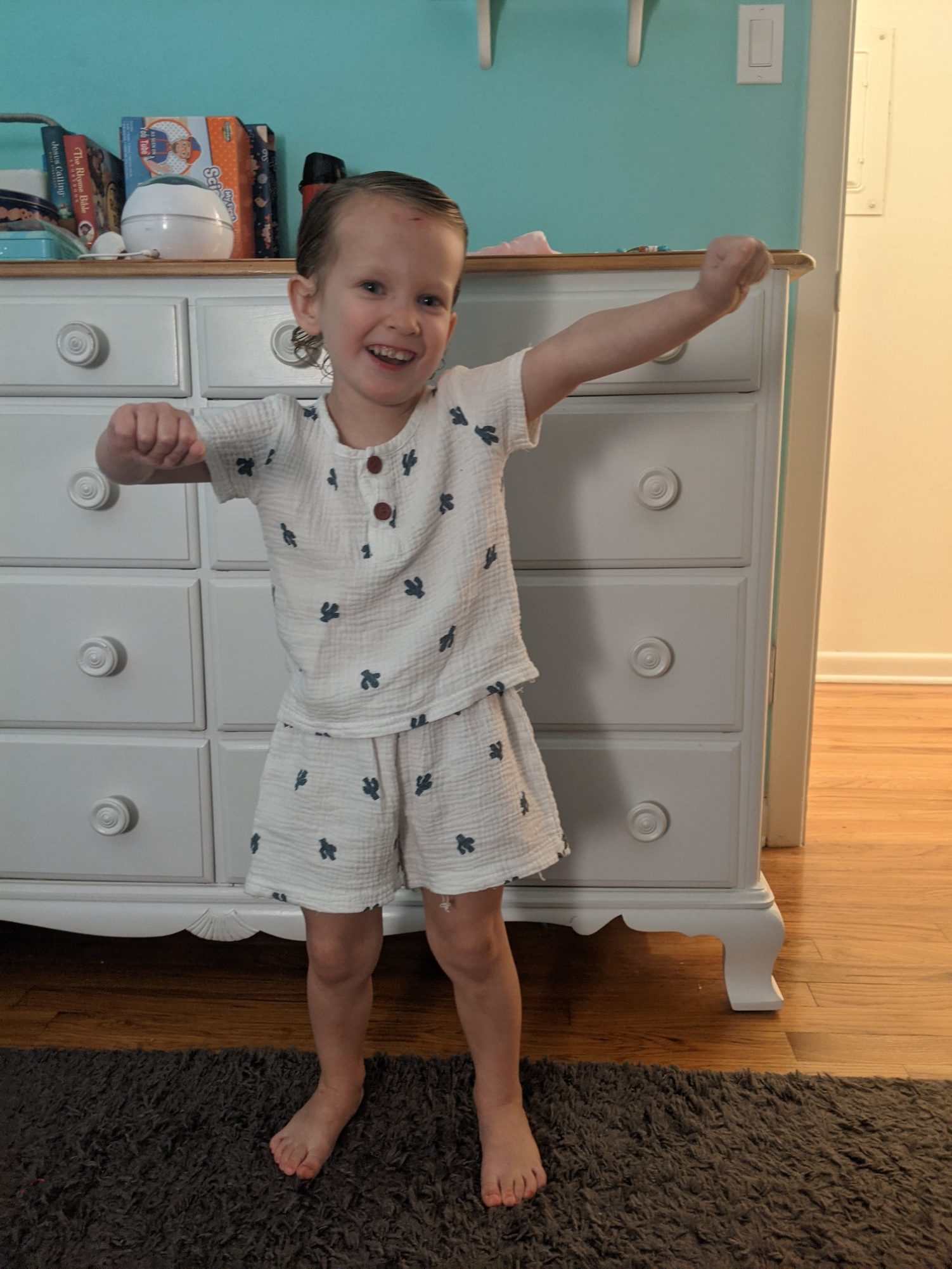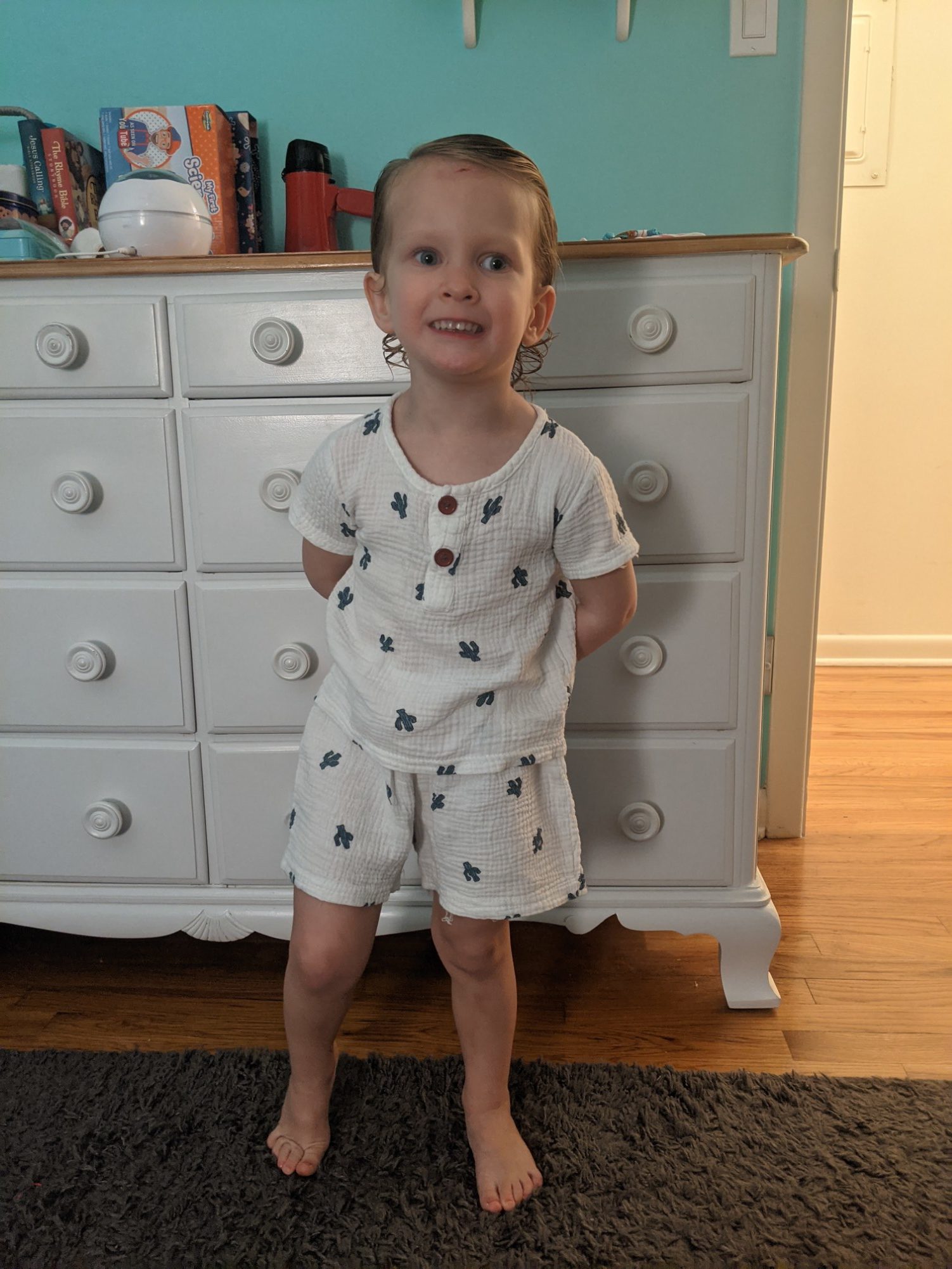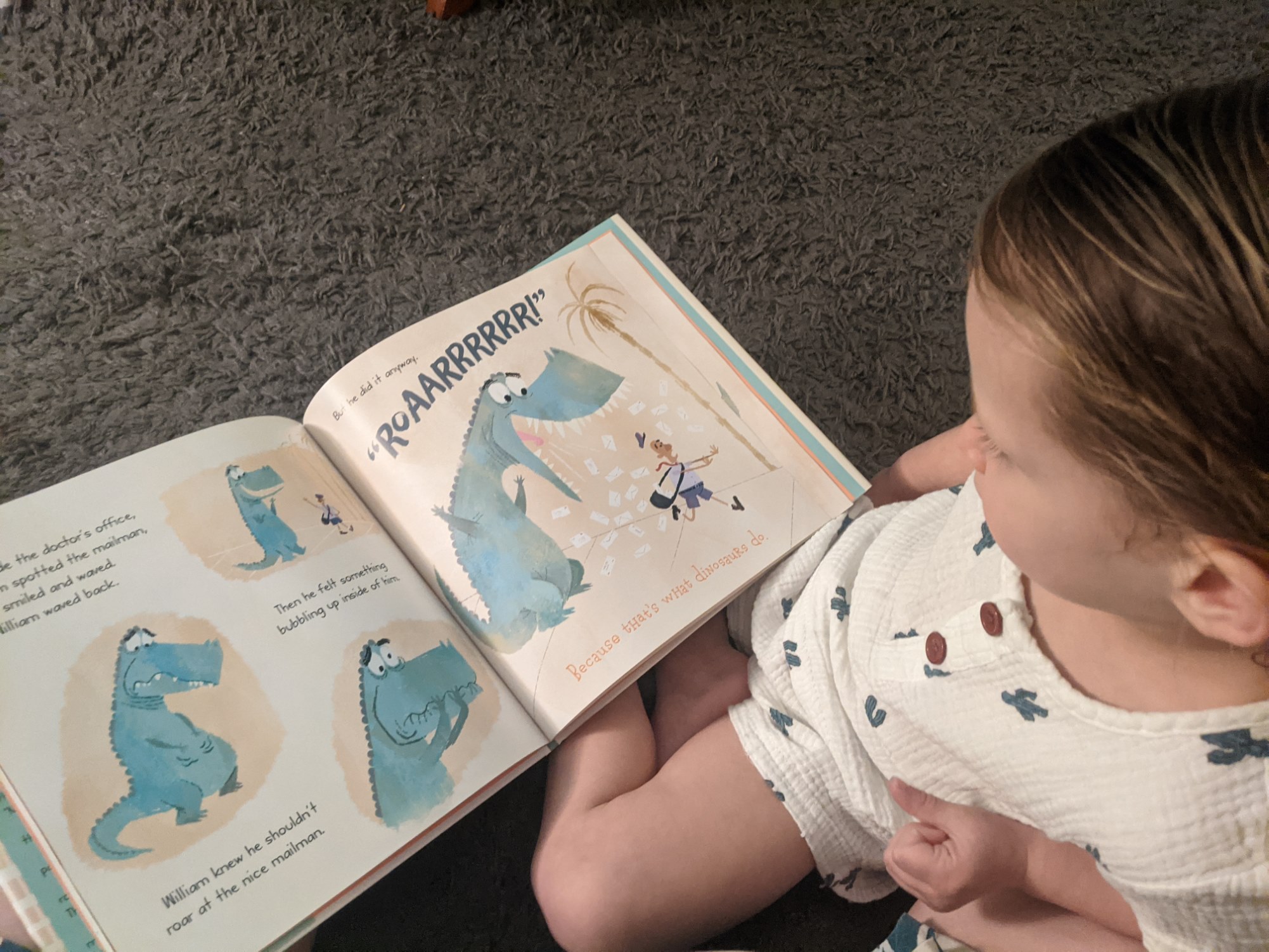 I've got a candle lit (as usual), and now that it's only 8:30, it feels so early! I think I might to to put the first coat of sealant on that chalk paint on the record cabinet, then maybe watch some Netflix on the couch. Night friends!