Today was our beach day! We woke up early-ish, so we didn't waste too much of the day by sleeping late. Plus, y'all know this baby girl doesn't sleep late anyways!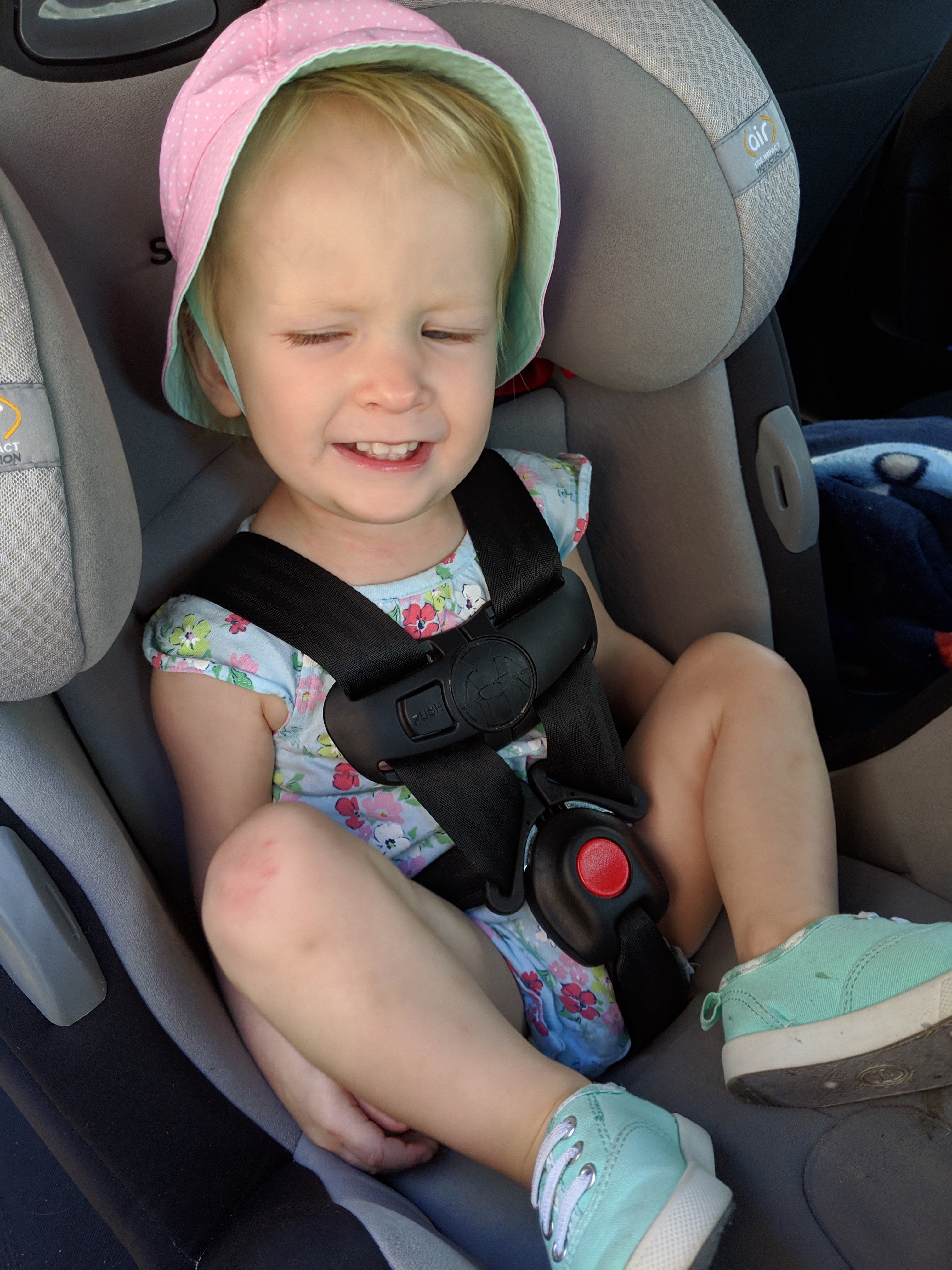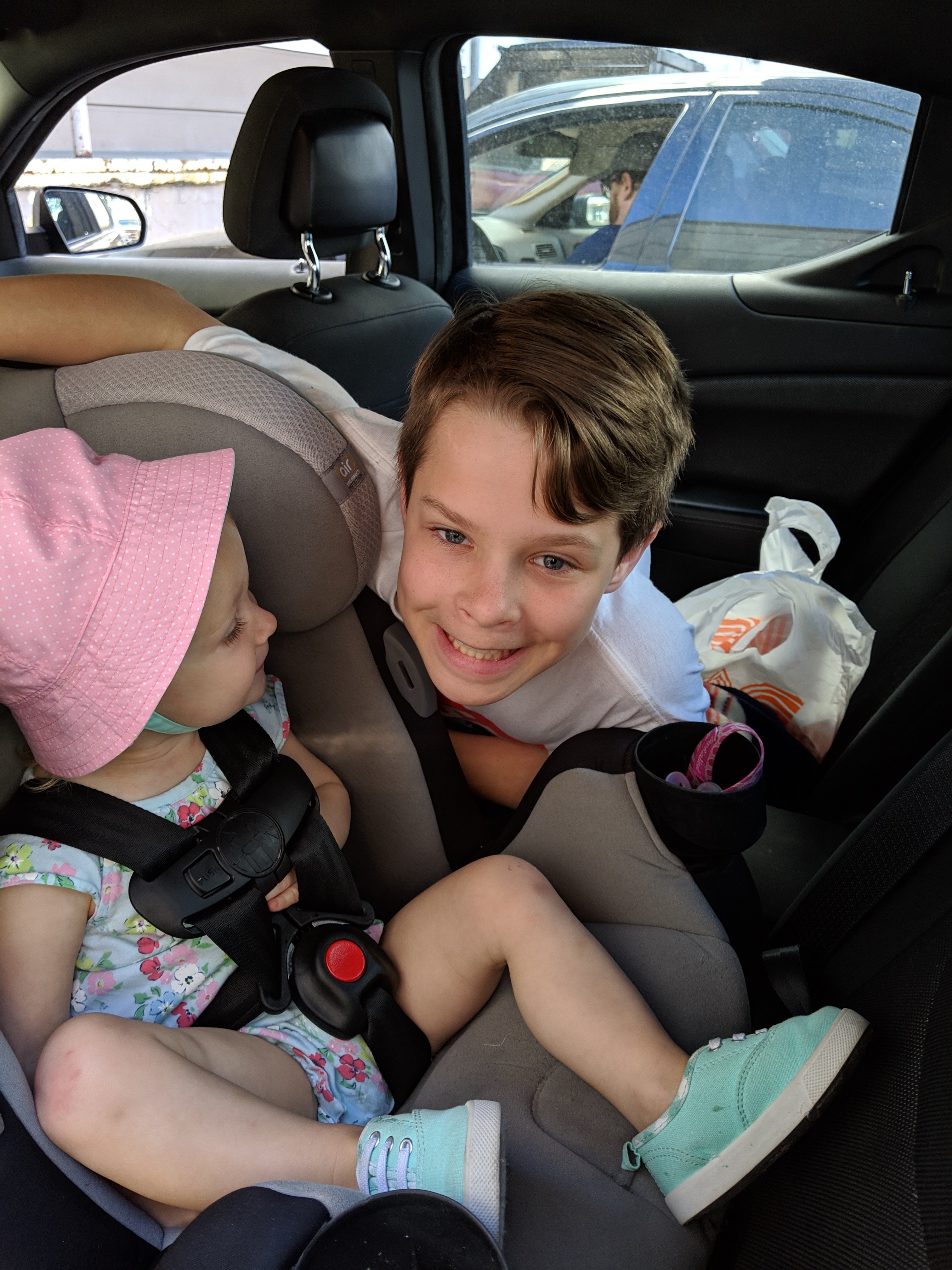 We packed up the car (half last night, half this morning), and left our house around 8:15. We actually had to make a quick stop at my office, because we couldn't find my W2 at home! (Yeah, we procrastinated our taxes a bit. And actually, we still didn't do them, but filed an extension, so we have until October.) We stopped in to print off a new copy, and a few of my coworkers got to see Emerson again, which they loved.
Then we drove south to hit the coast! Our favorite beach is St. George Island, but I was worried about the longer drive, and accommodating Emmie's naptime and all of that, so instead we went to Bald Point State Park, which is just a little over an hour away (right next to Alligator Point). It was bright and sunny and (sort of) warm and super windy. But it was beautiful, and it was so nice to just get away and get out of town for a little while!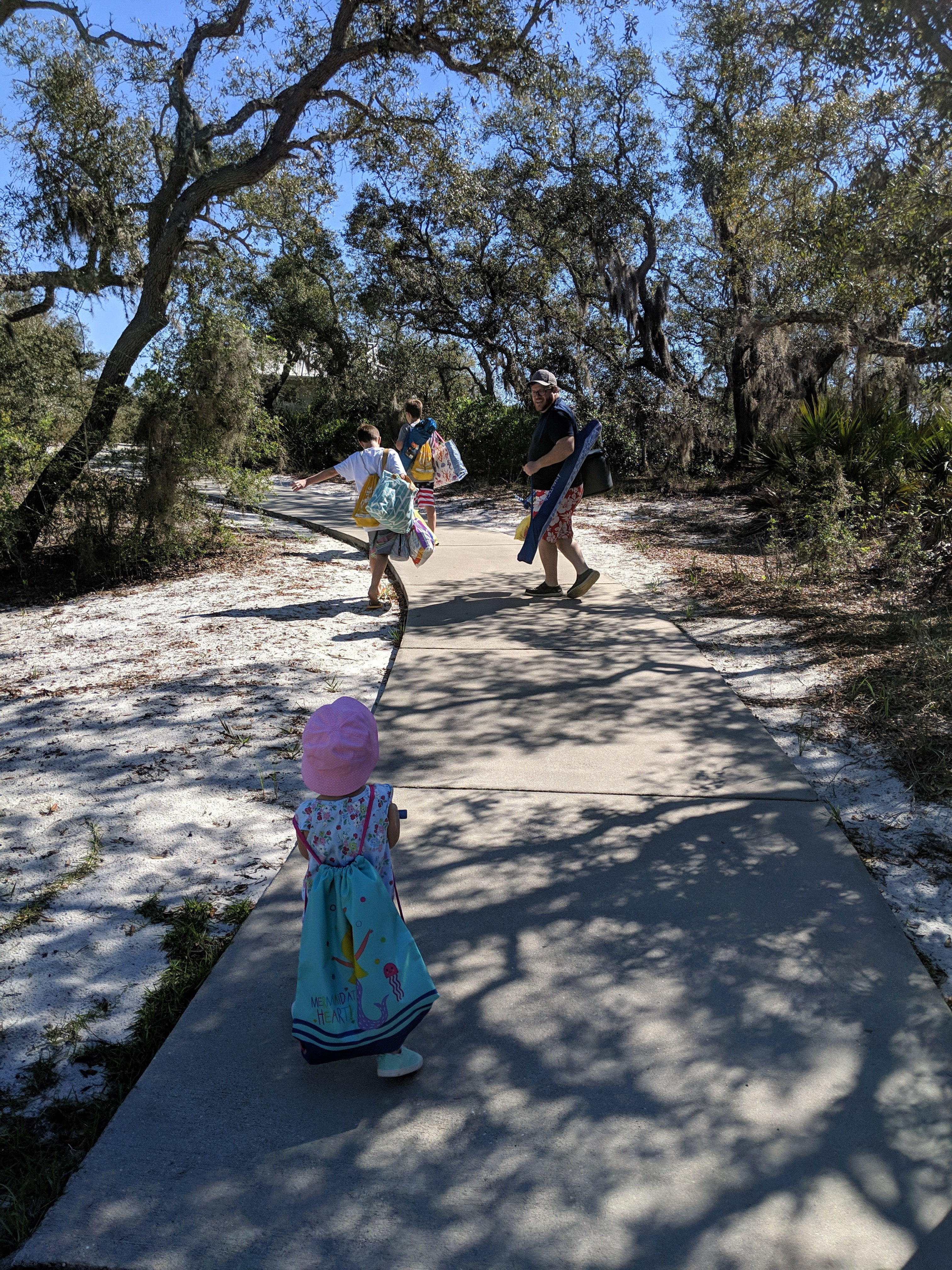 Plus, this was Emerson's first real beach trip! We took her to put her toes in the sand in Destin back in November 2017, when she was only four months old, but that was only for about five minutes. Then last summer, we spent a day at the springs which she really loved. But this was her first real beach trip down to the ocean. And it was a great day!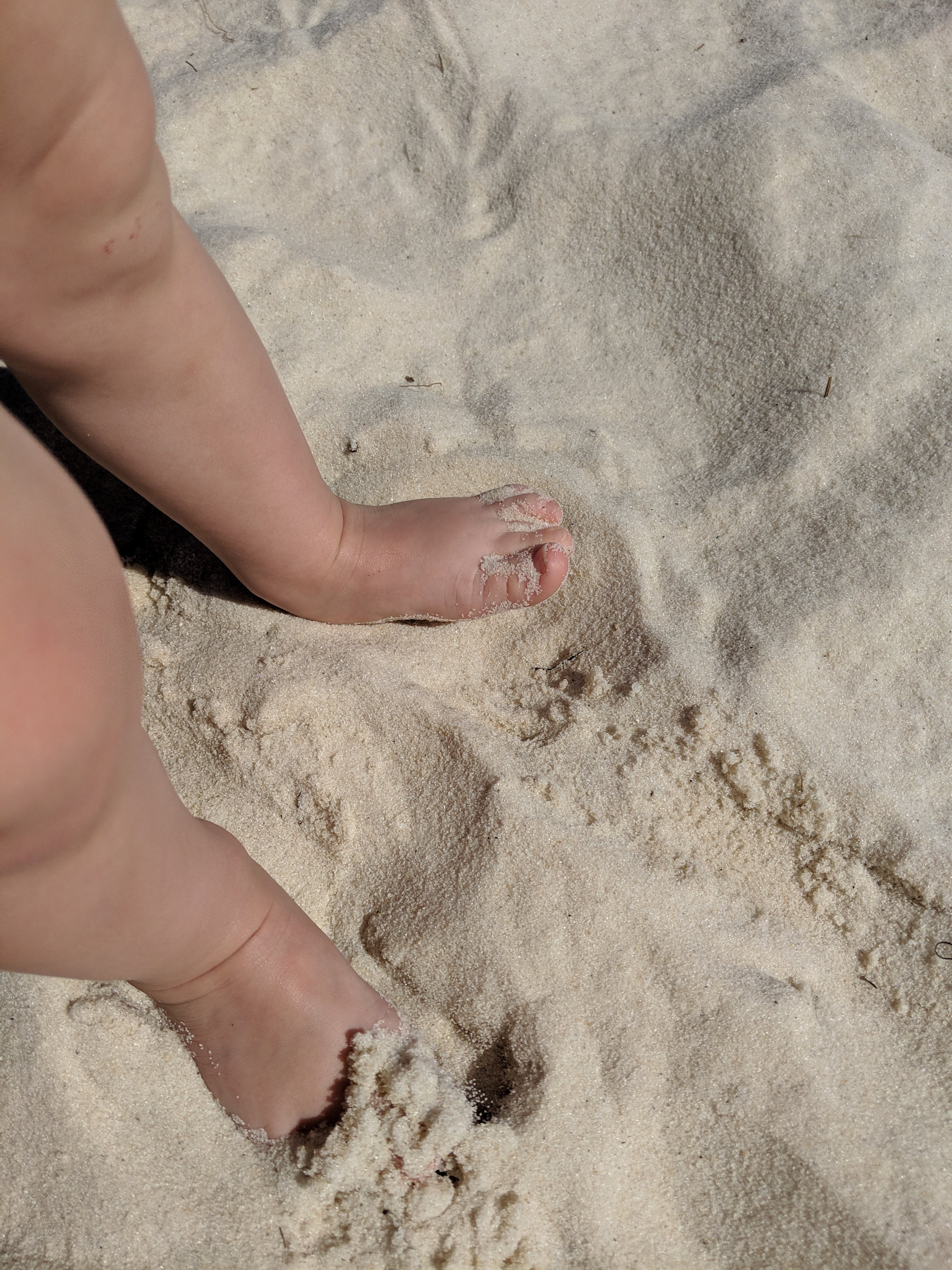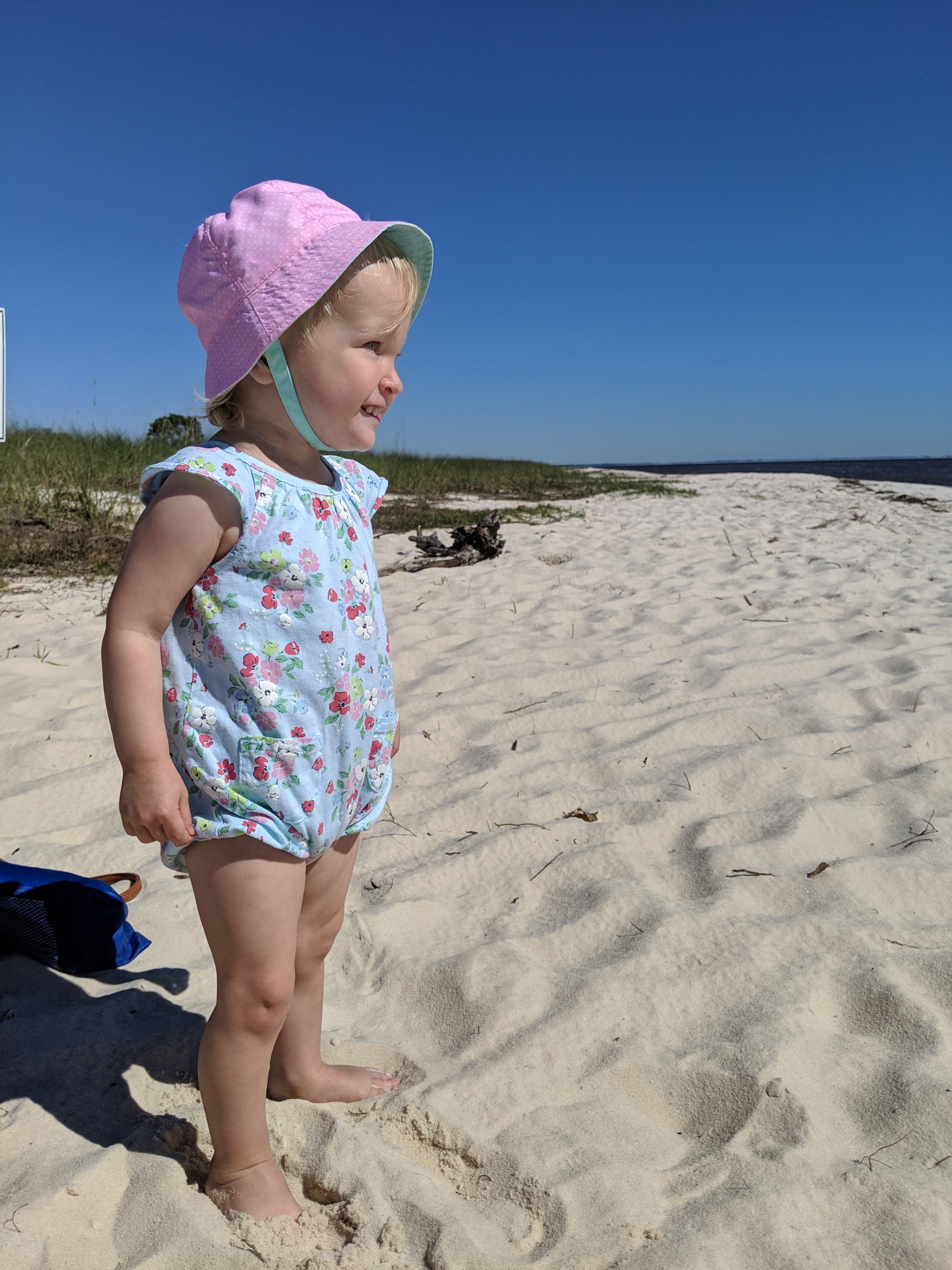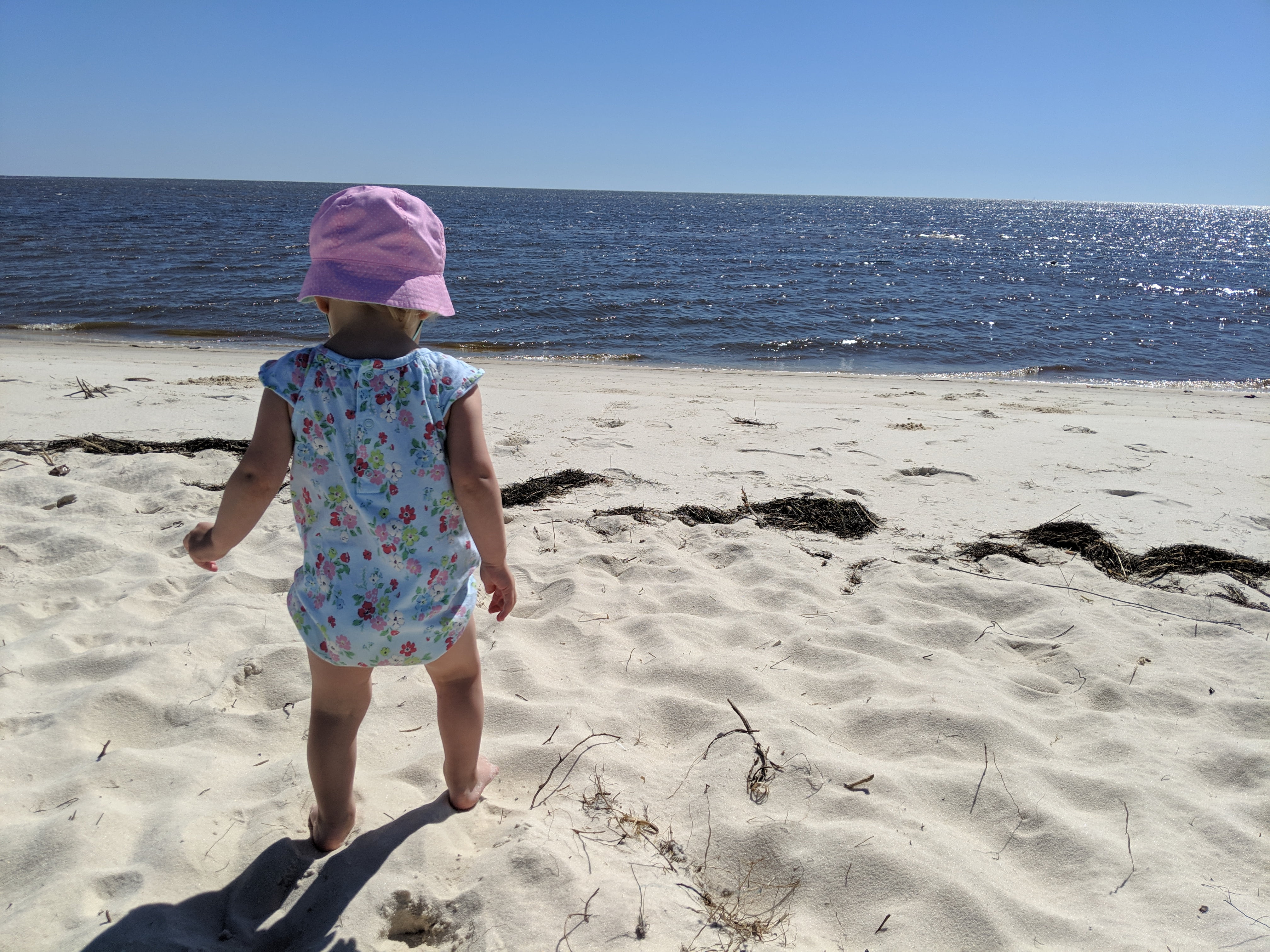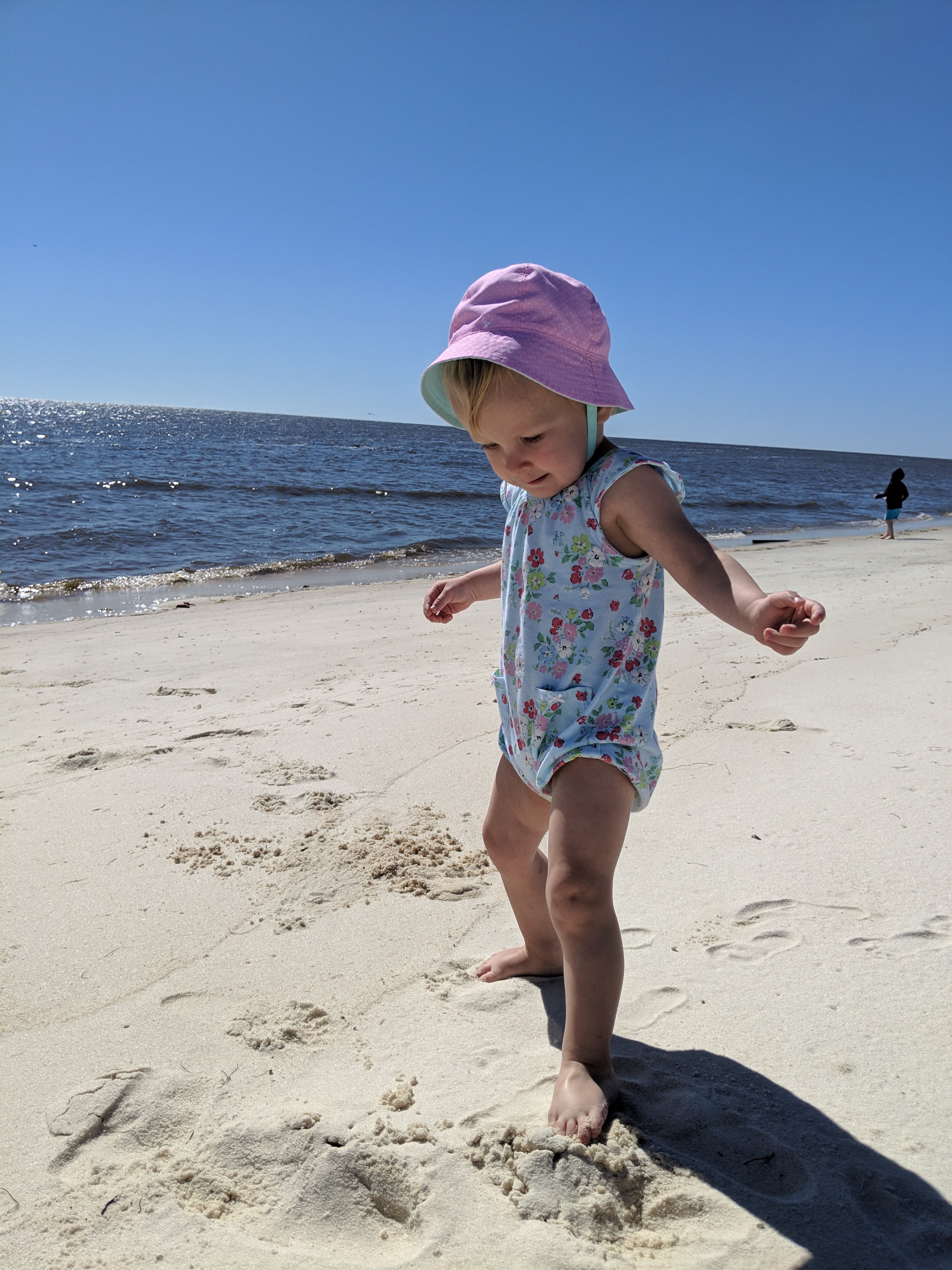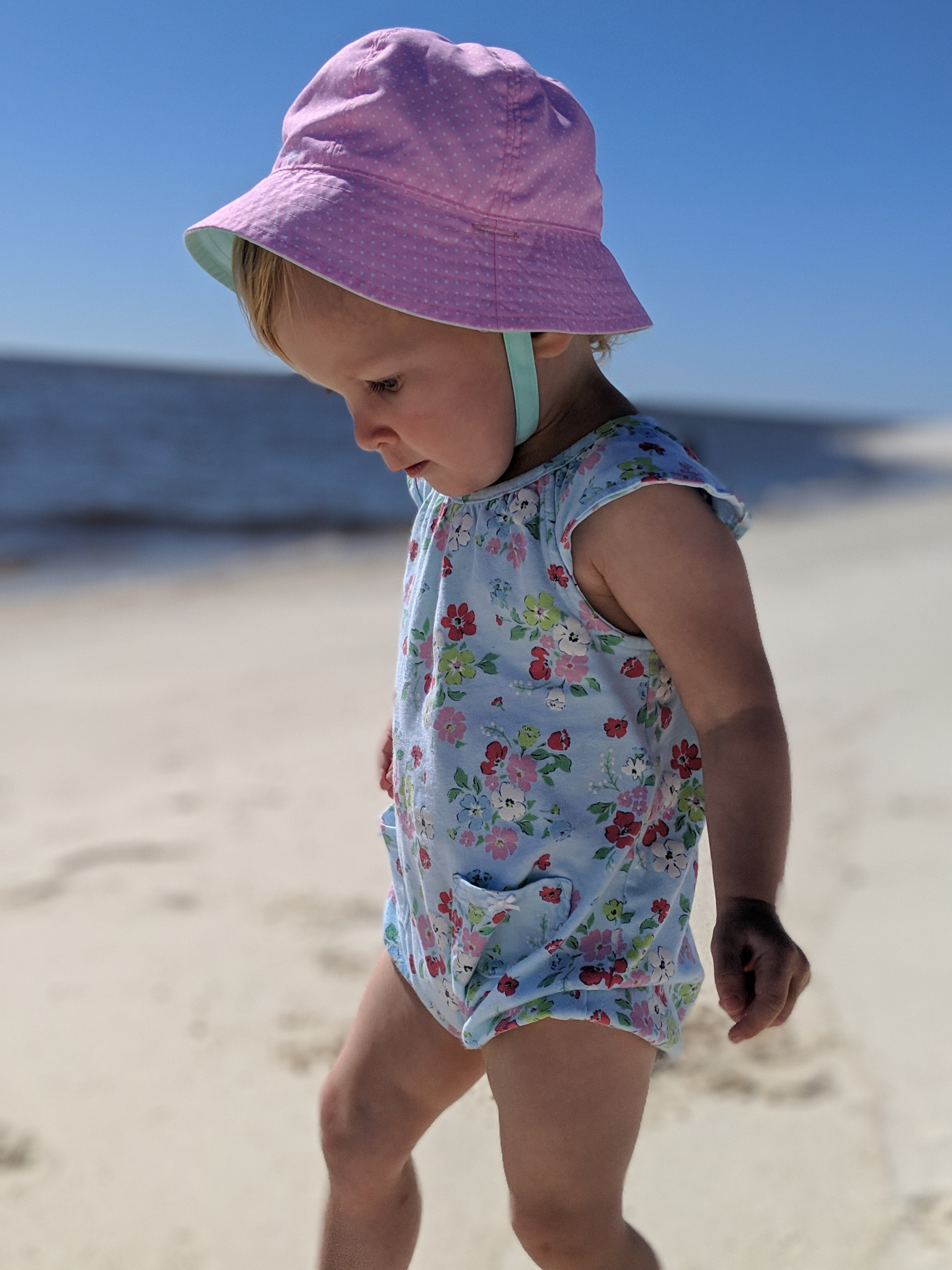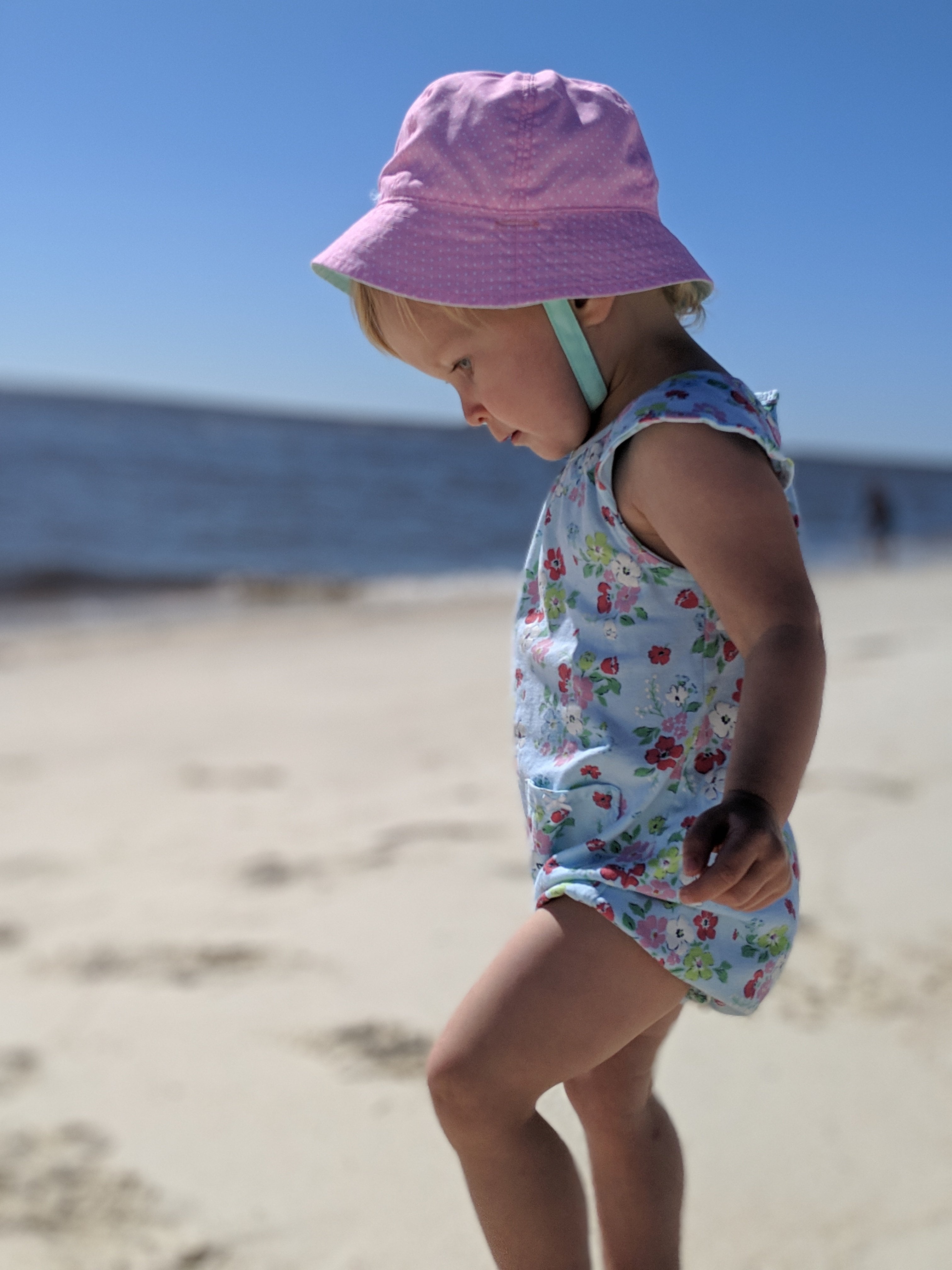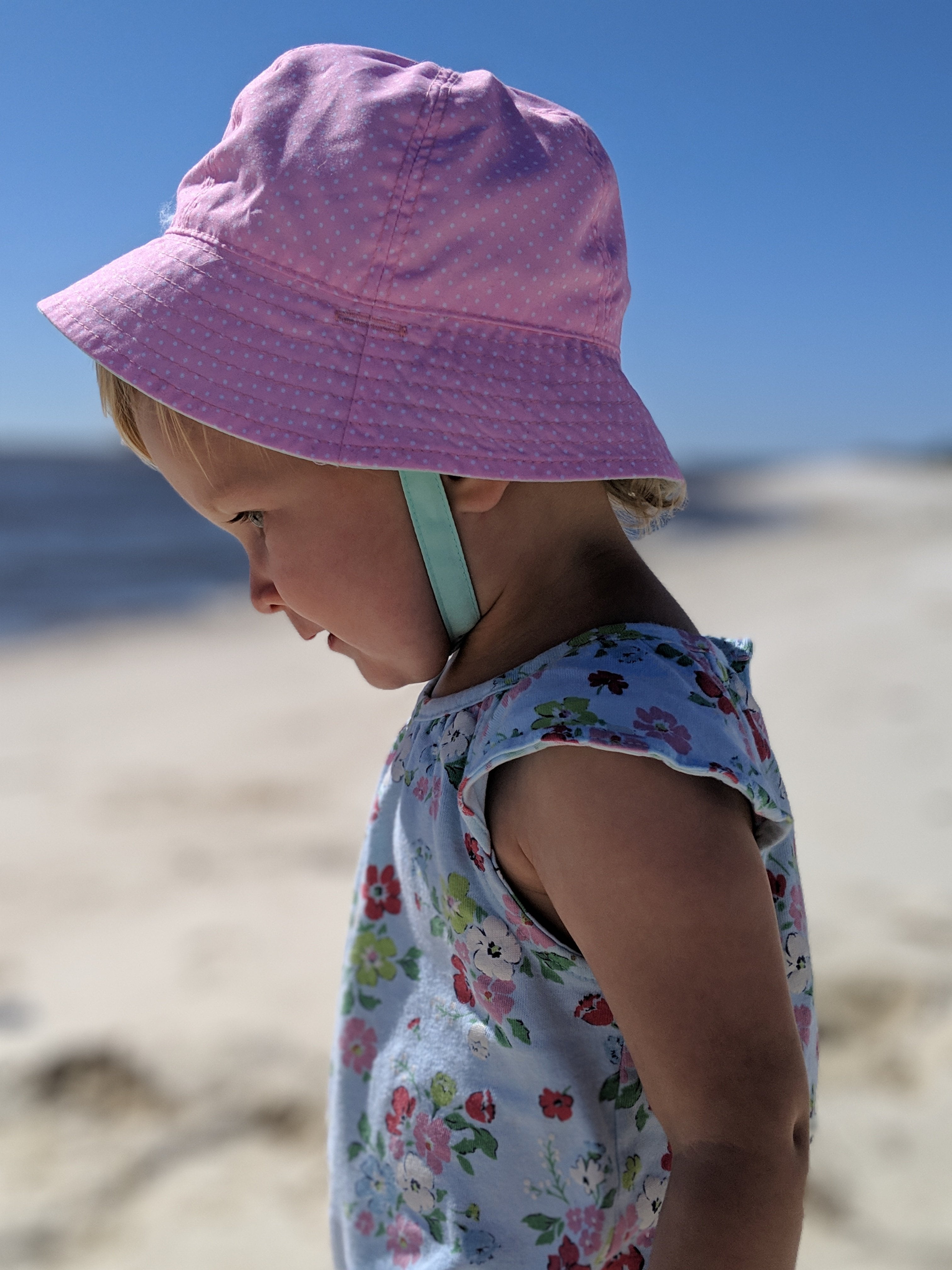 We bought this tiny Adirondack chair for $8 at a Dollar General on the way down there today, and it's adorable!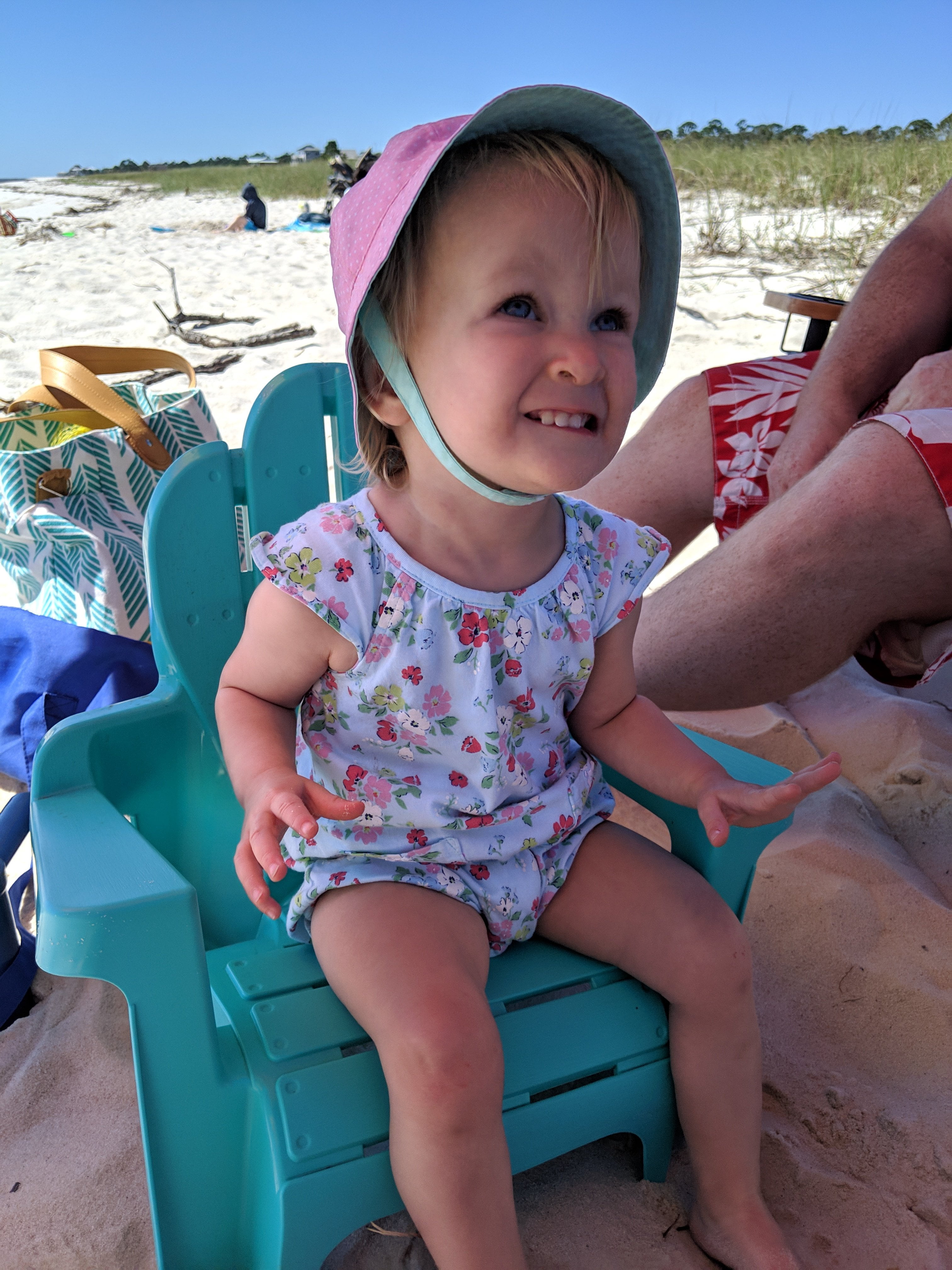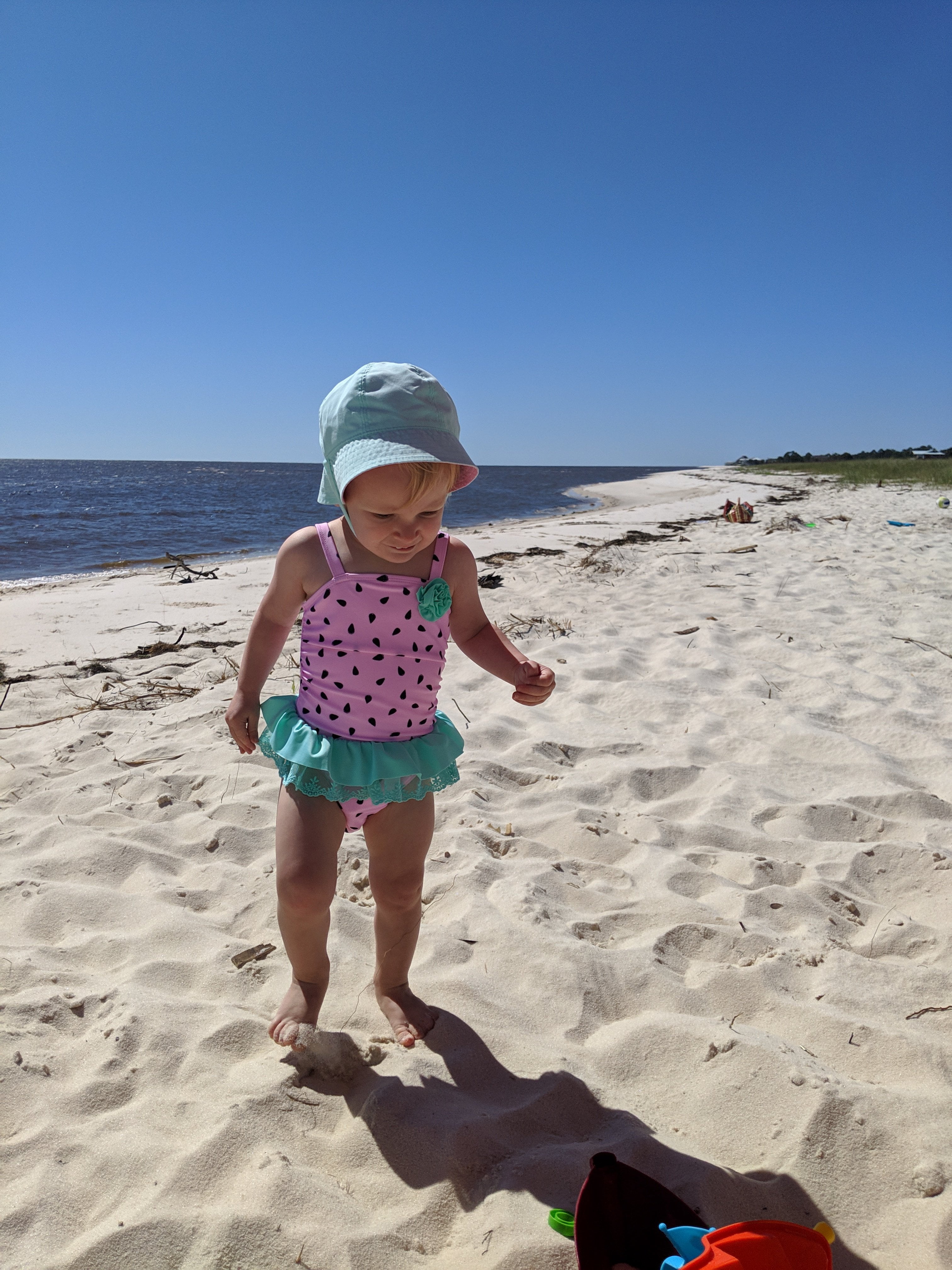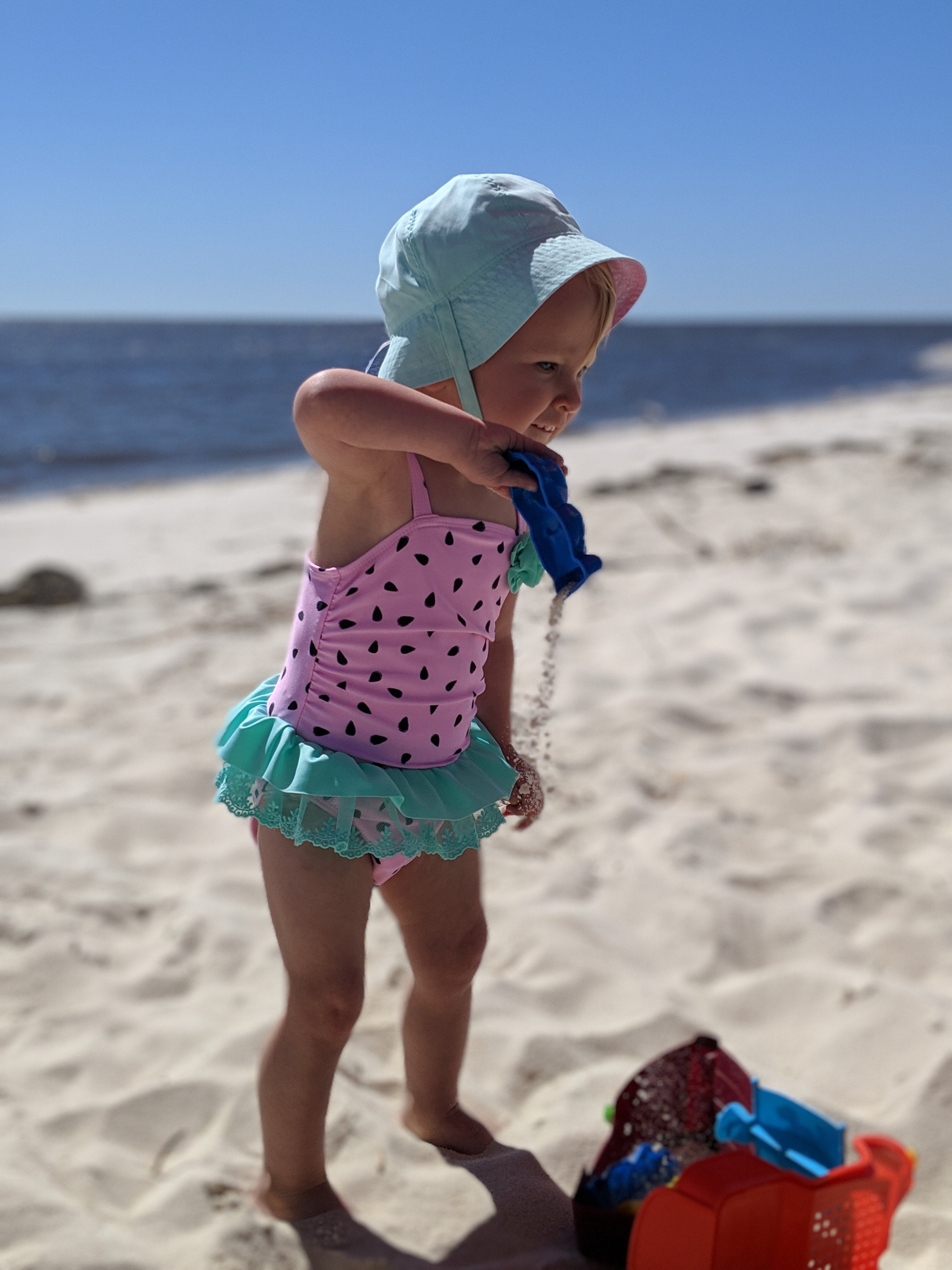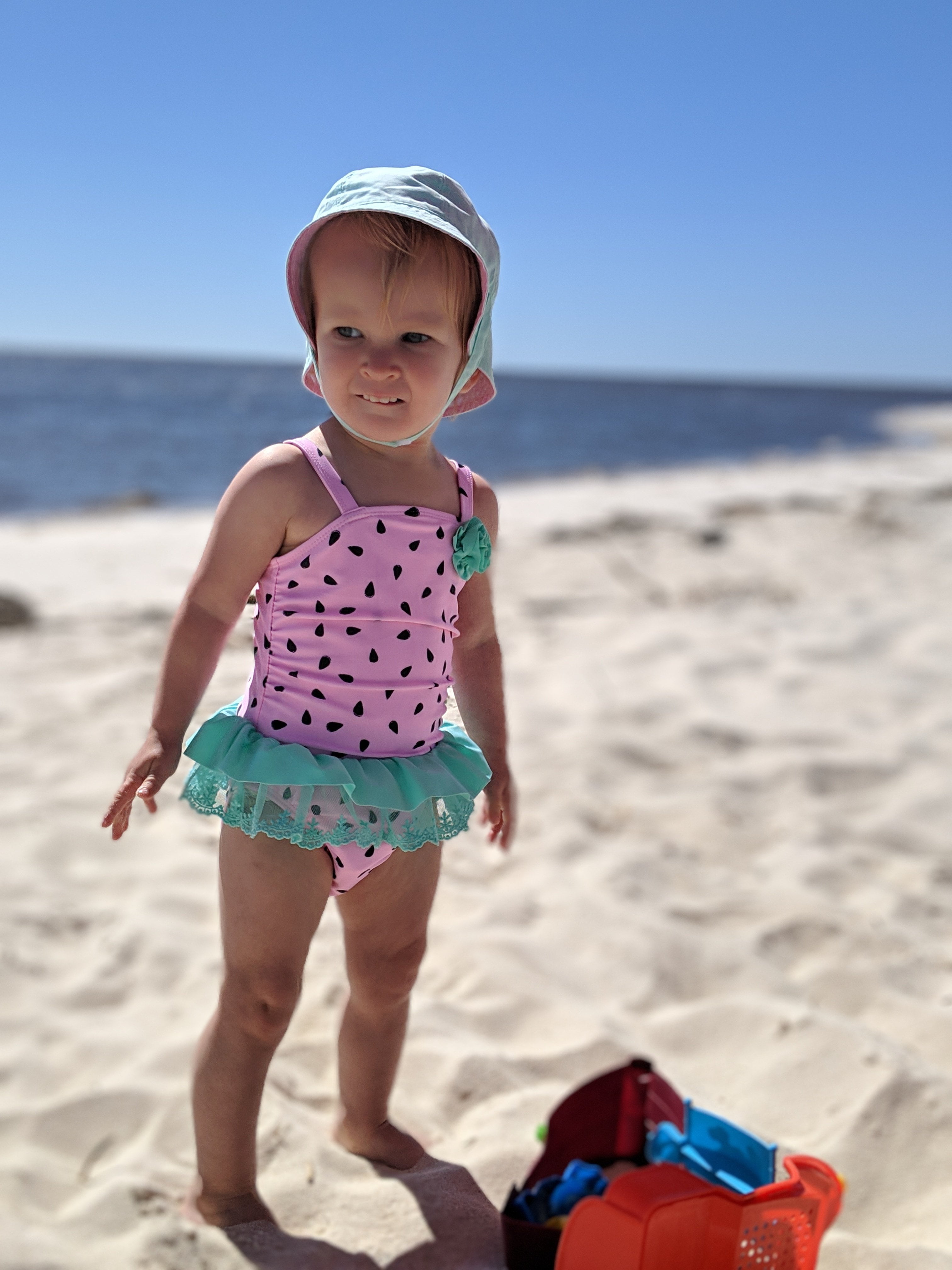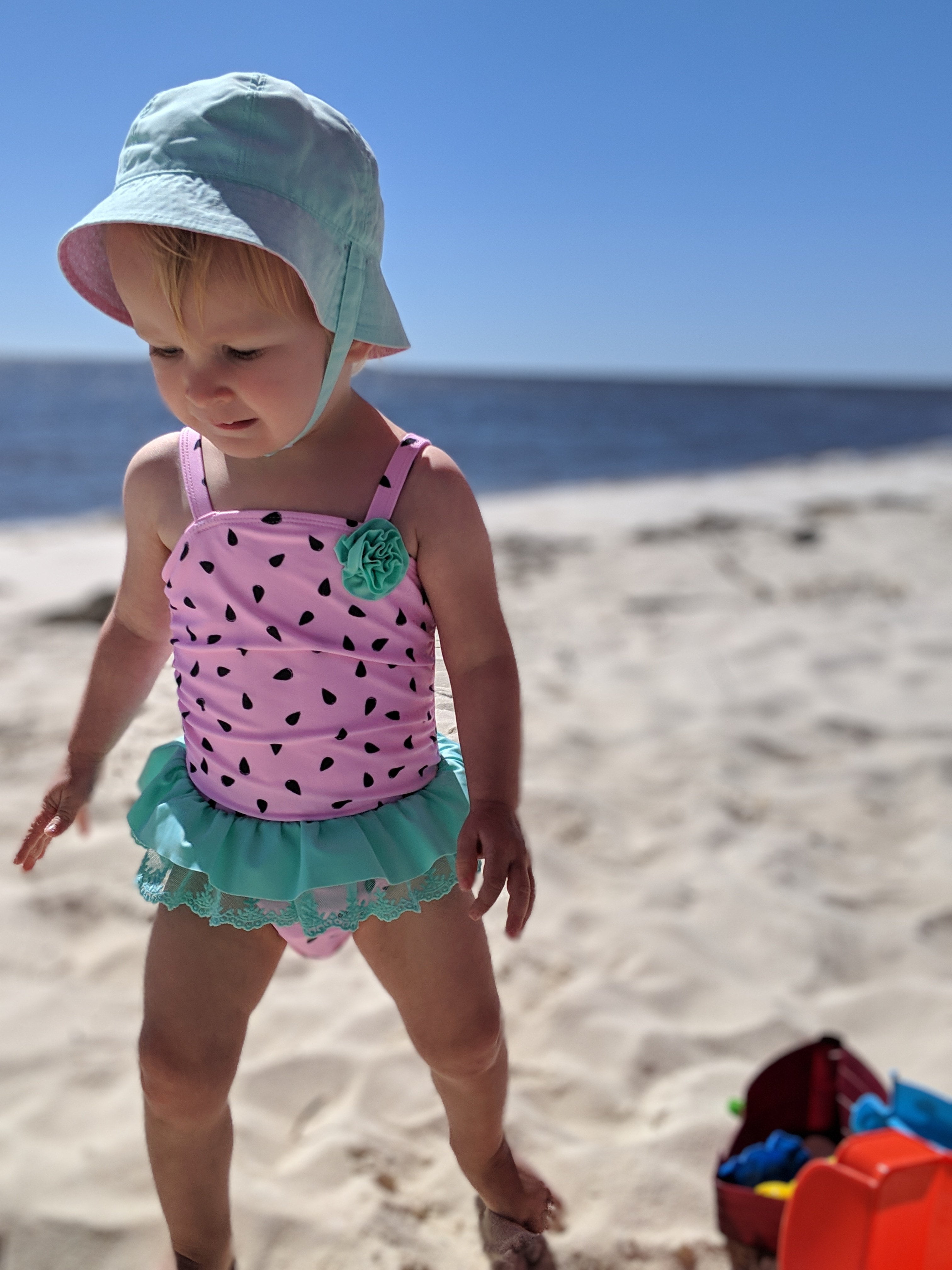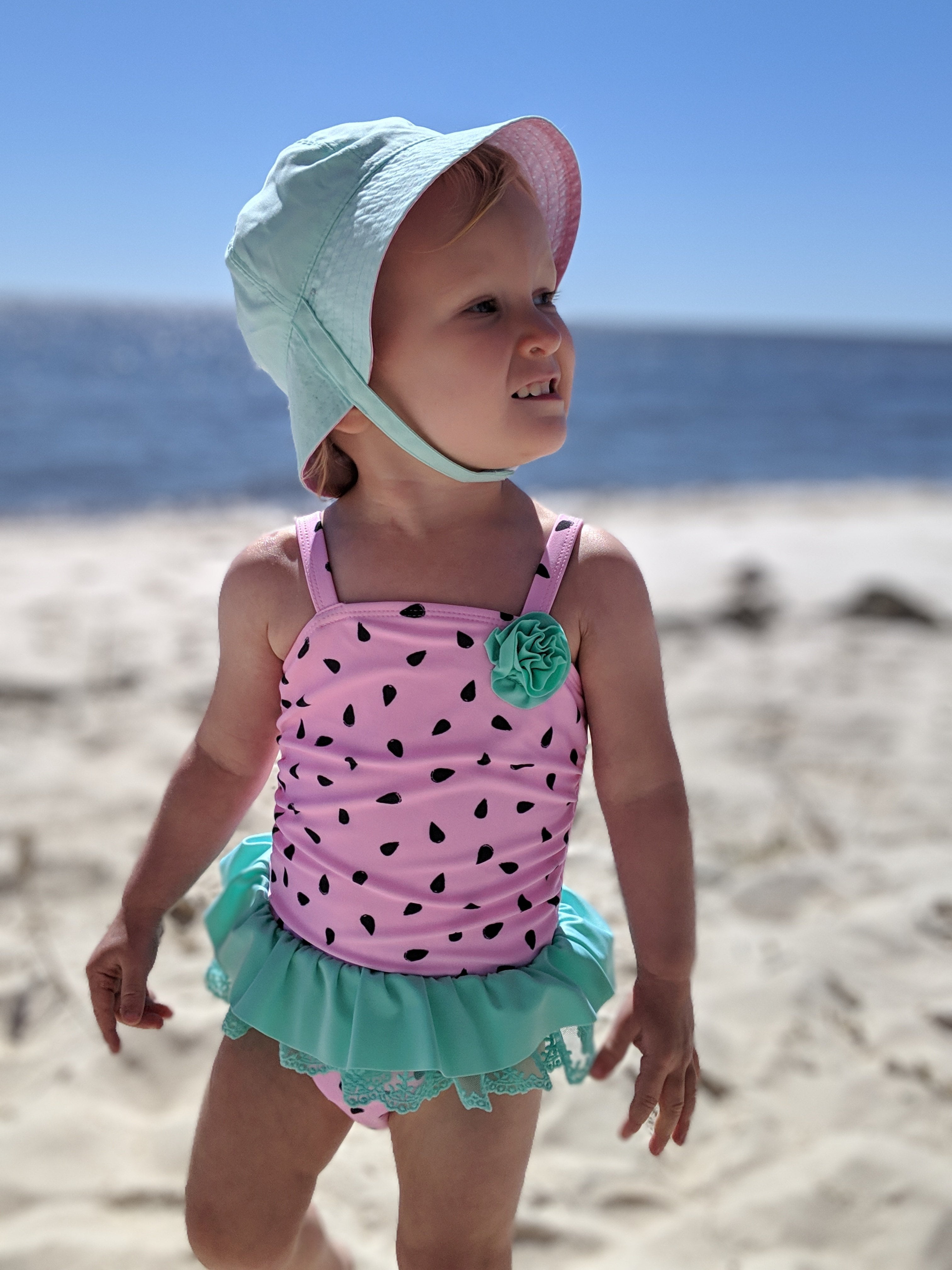 The boys didn't want to get in the water at first, bit after throwing the ball around for a while, they eventually jumped in and played around for a while.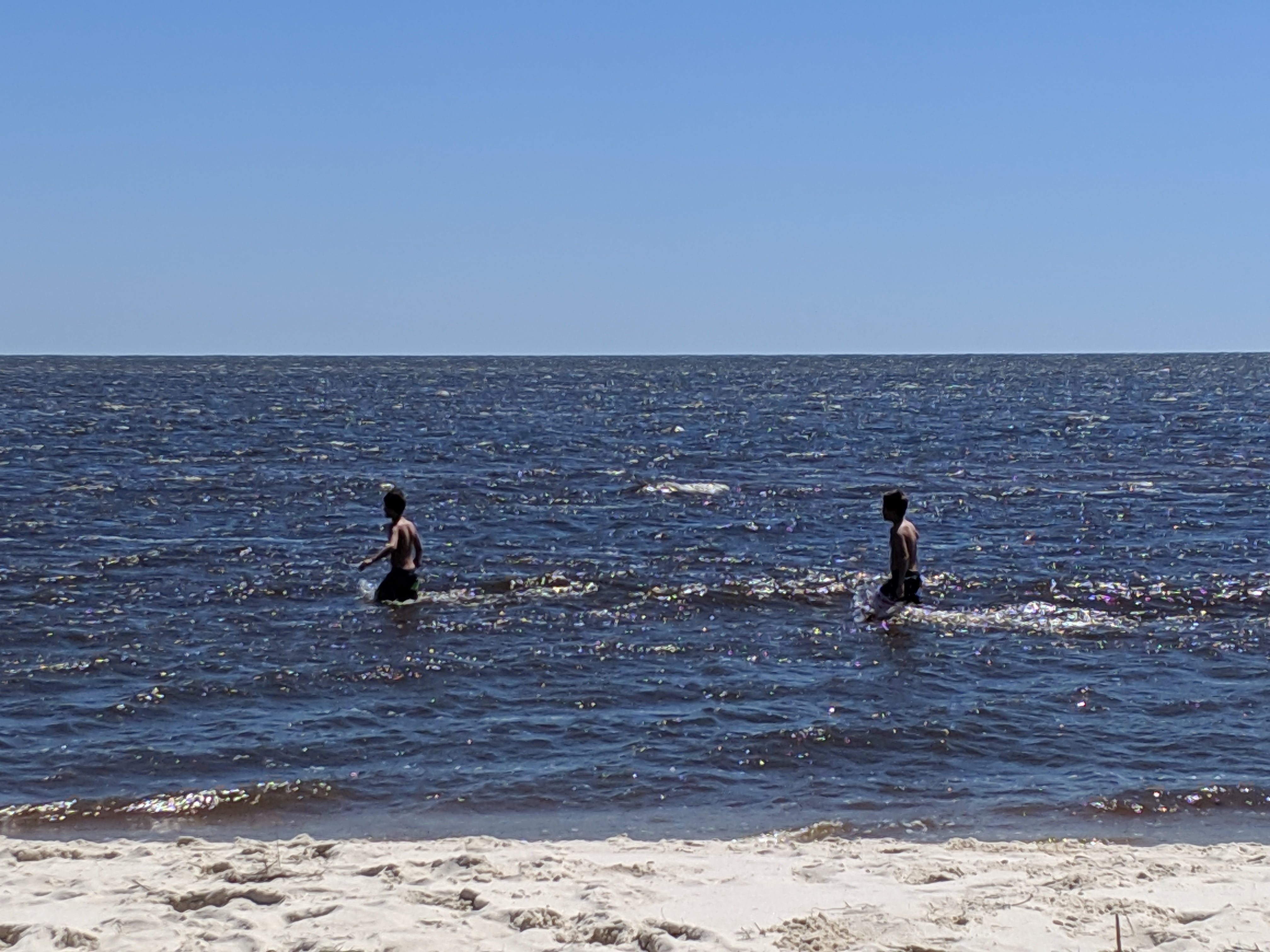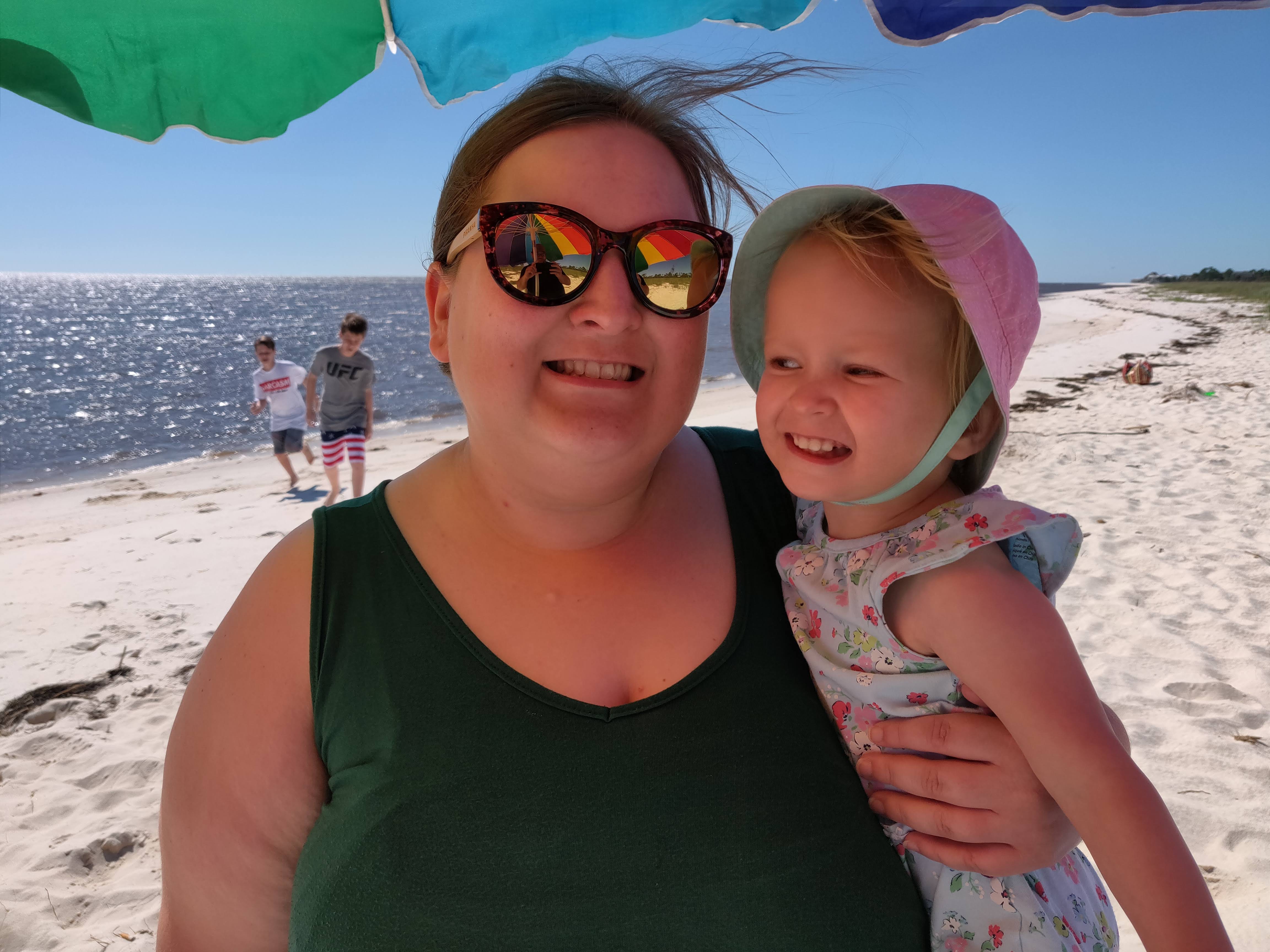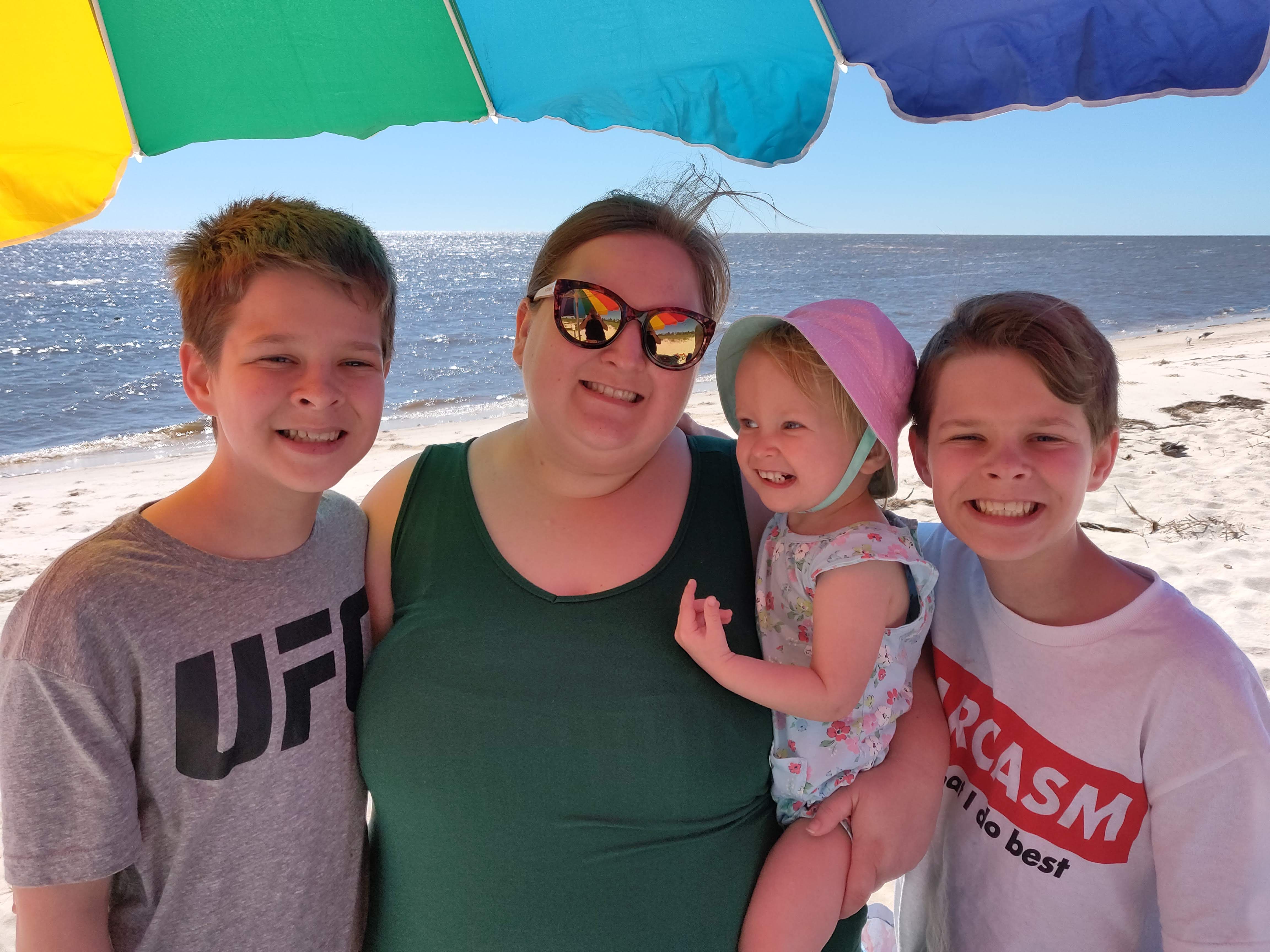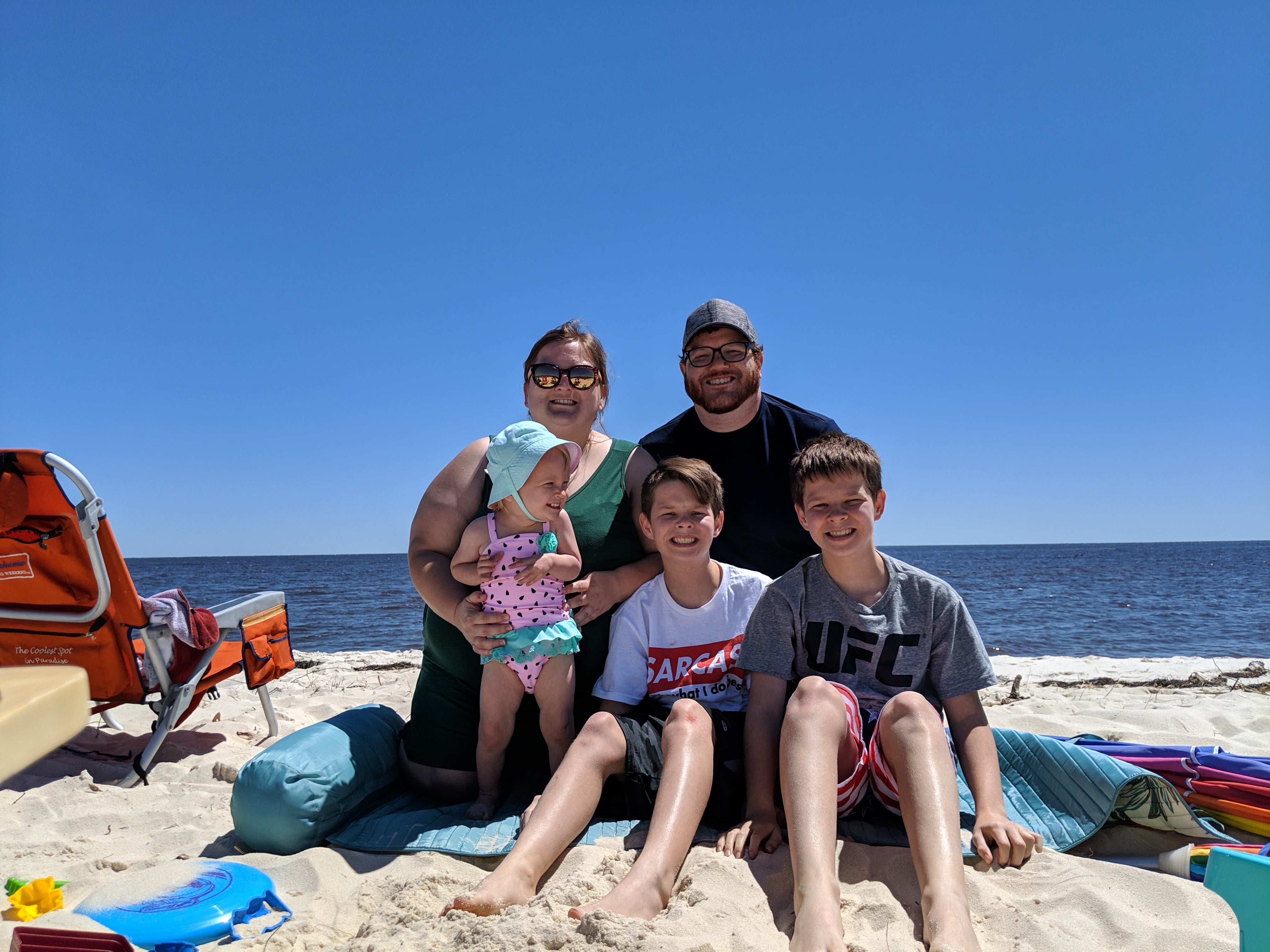 I had made turkey sandwiches this morning for everyone, packed a bunch of snacks, and we had a cooler full of water and Powerade. So we had lunch on the beach, and then packed up to head home around 1pm.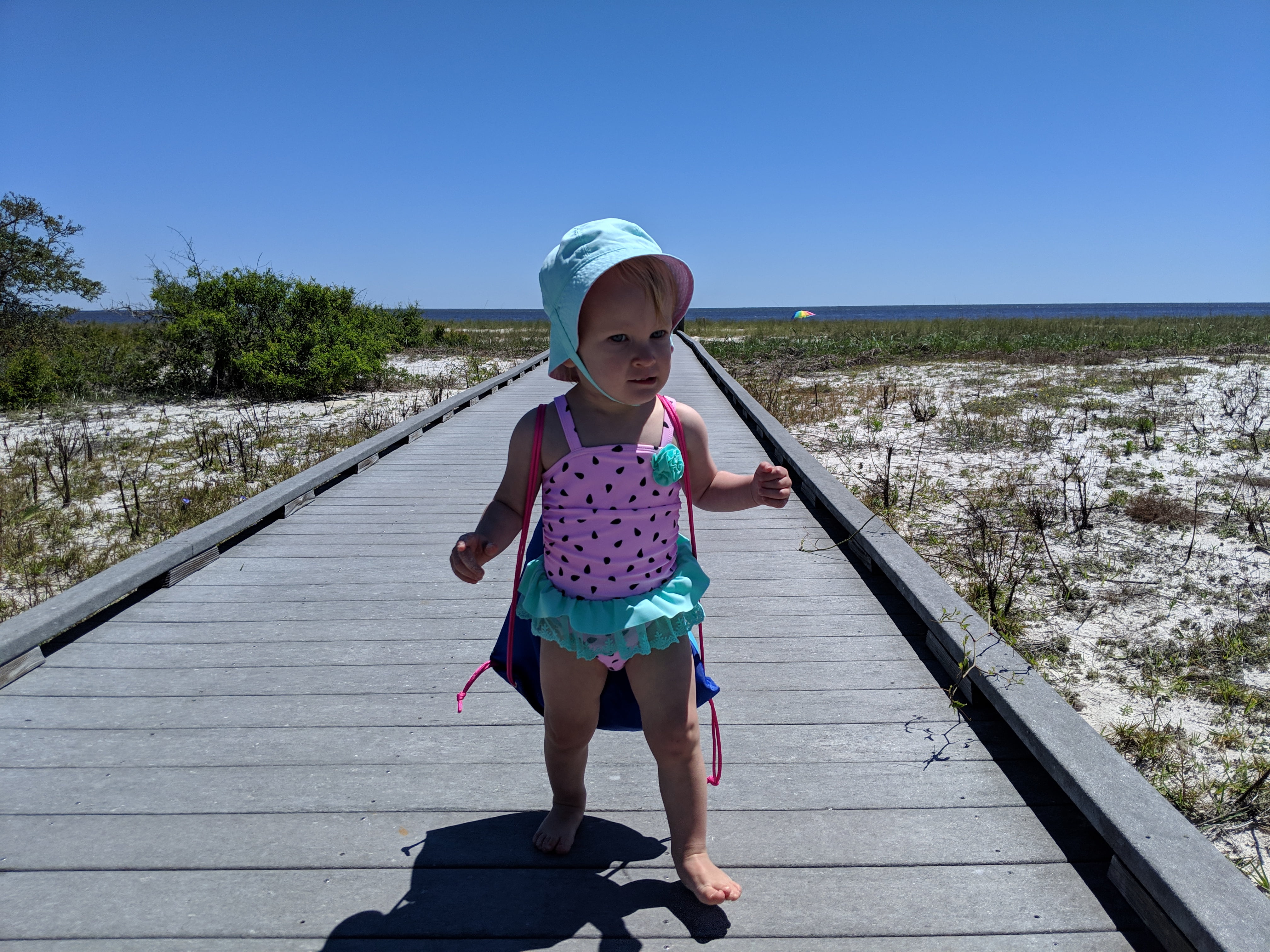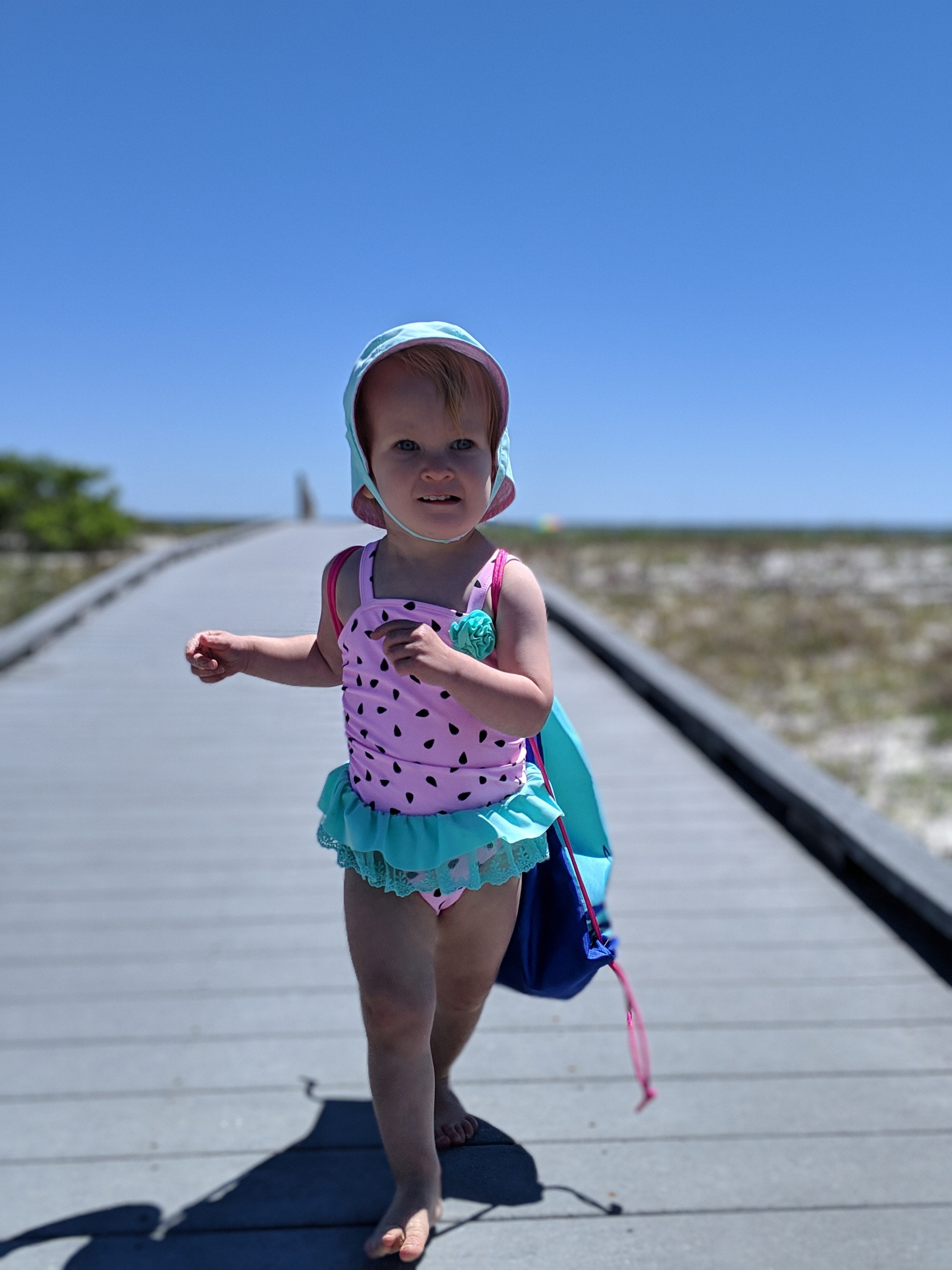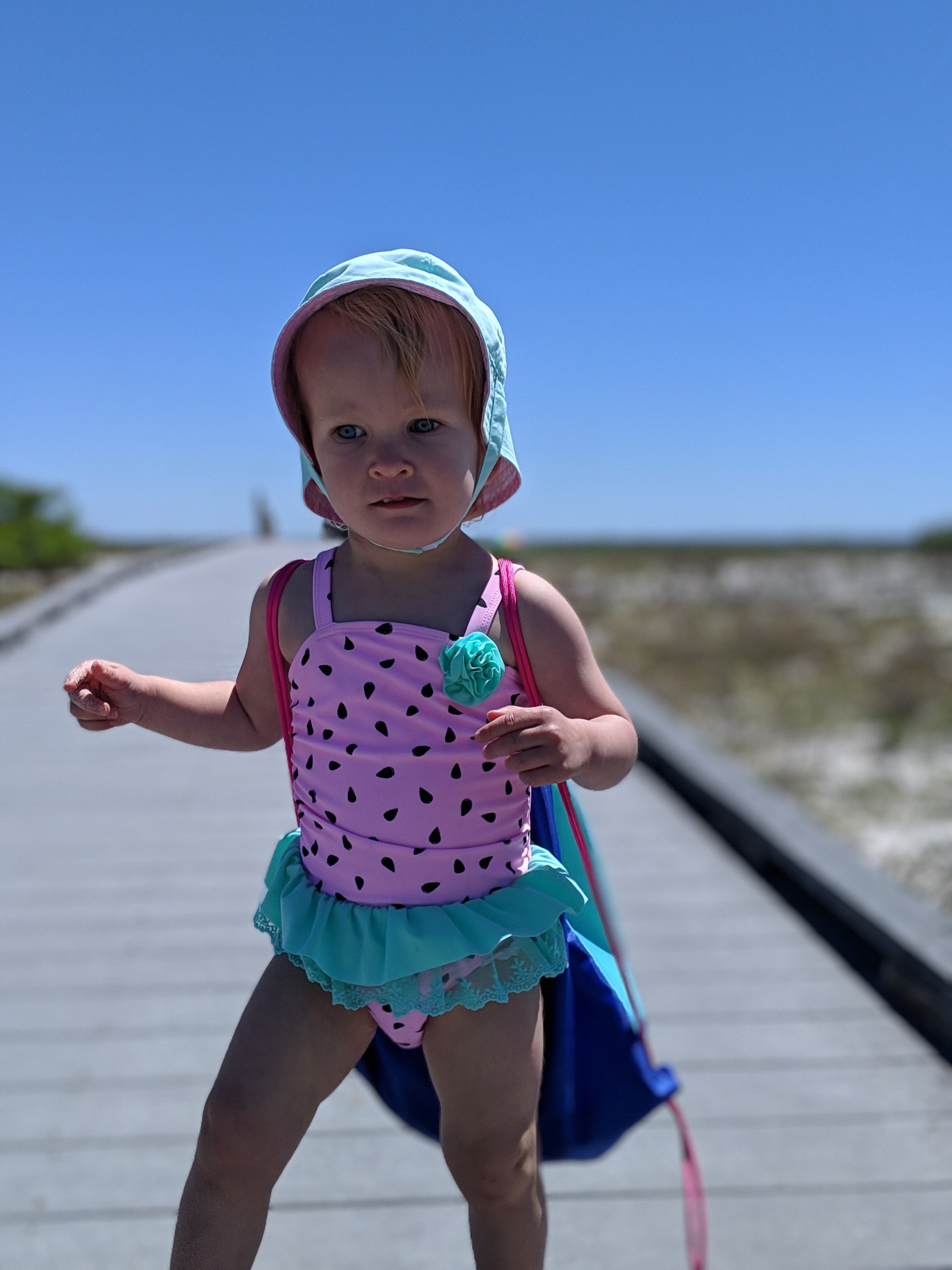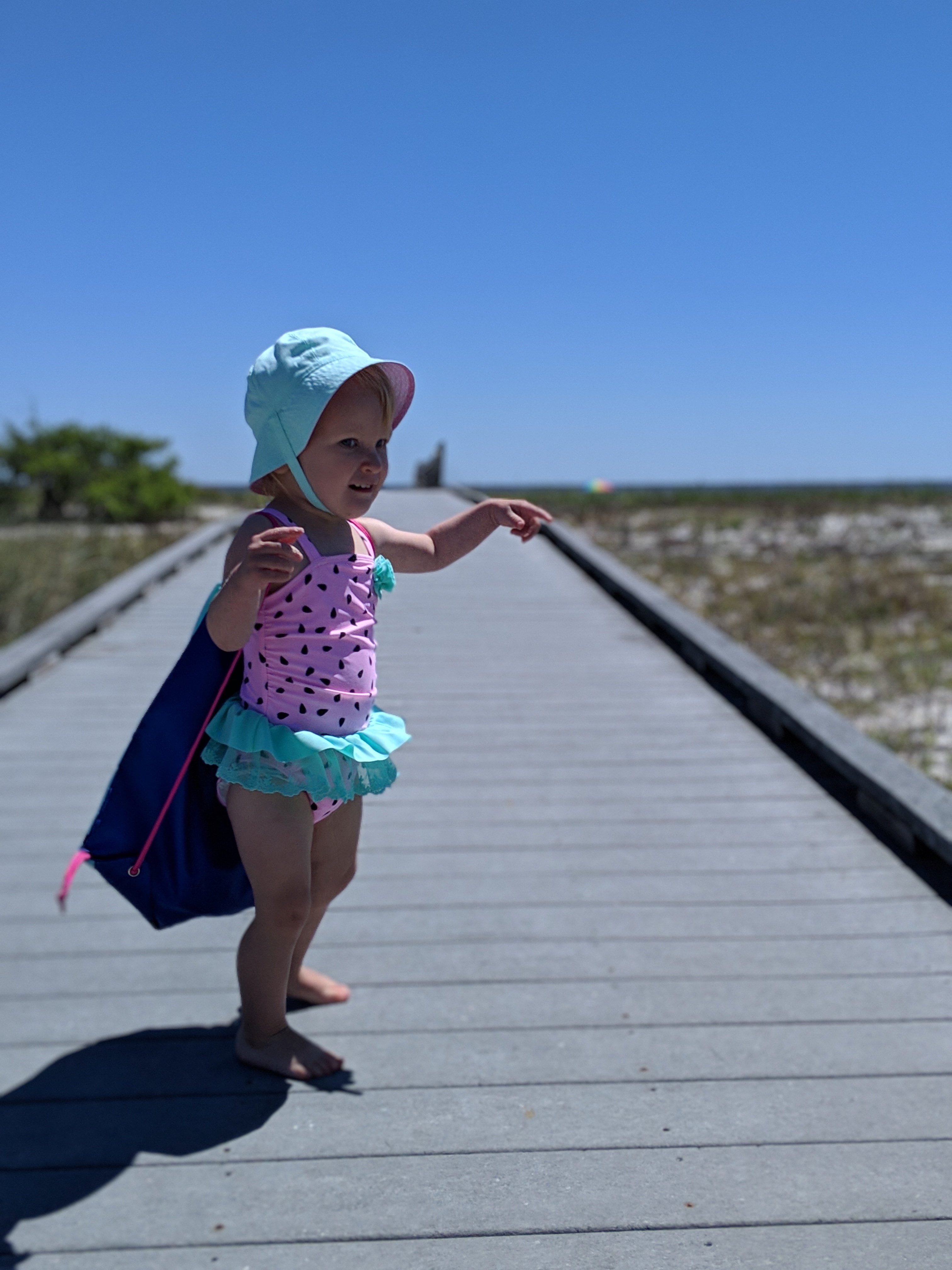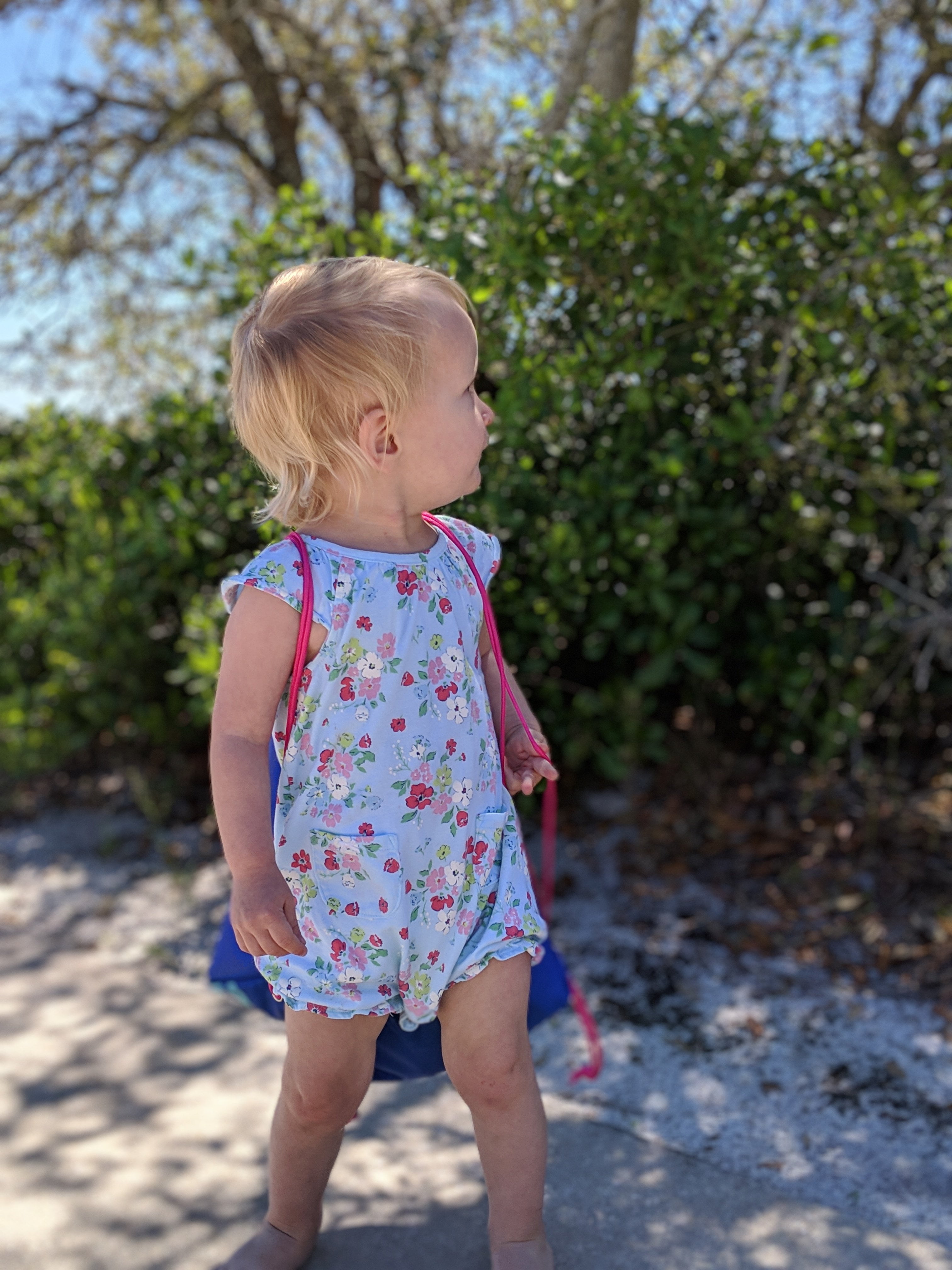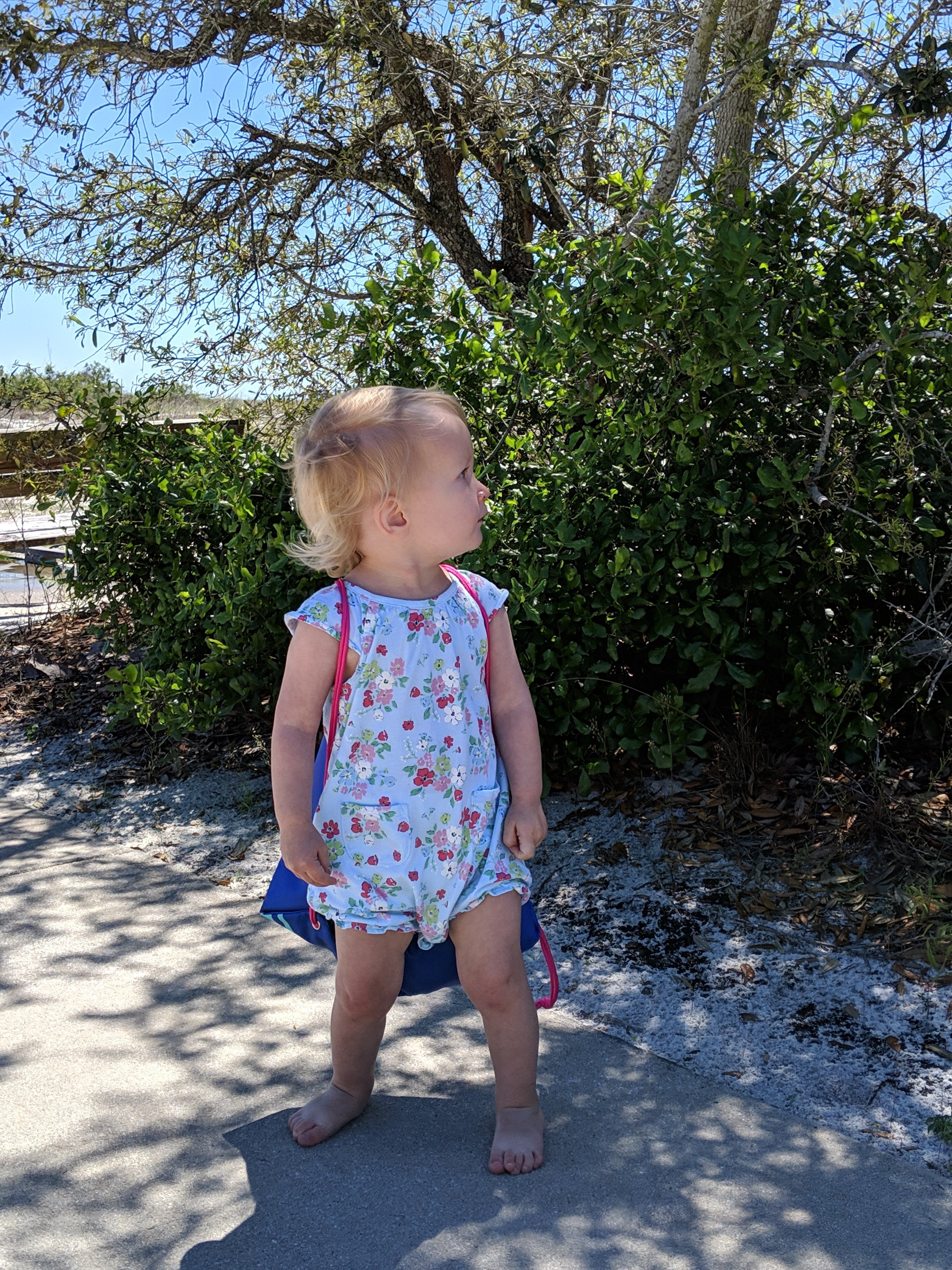 Two minutes into the ride, Emmie fell asleep on the way home, and slept until we were about two minutes from our house. We got back in town around 2:30, and we got unpacked and cleaned up a bit at home. Jeff worked on filling out our tax extension form, and then we went to the library to print it out, since we don't have a printer at home. Plus, we like library visits. Jeff walked the block or two to the post office to mail it out, while we stayed and explored. And I found this super cute board book version of "Anne of Green Gables," so of course we had to check that out for Emerson.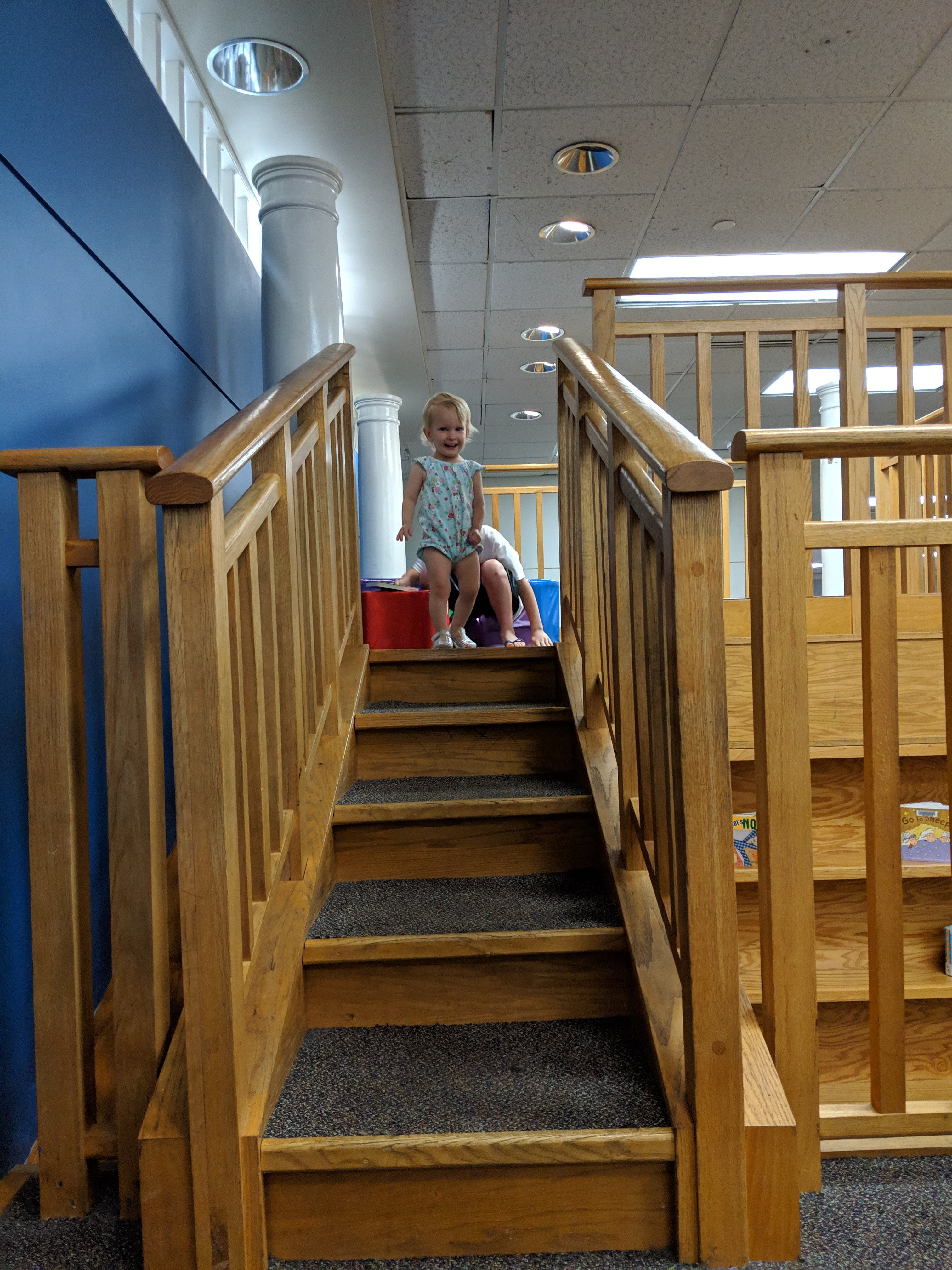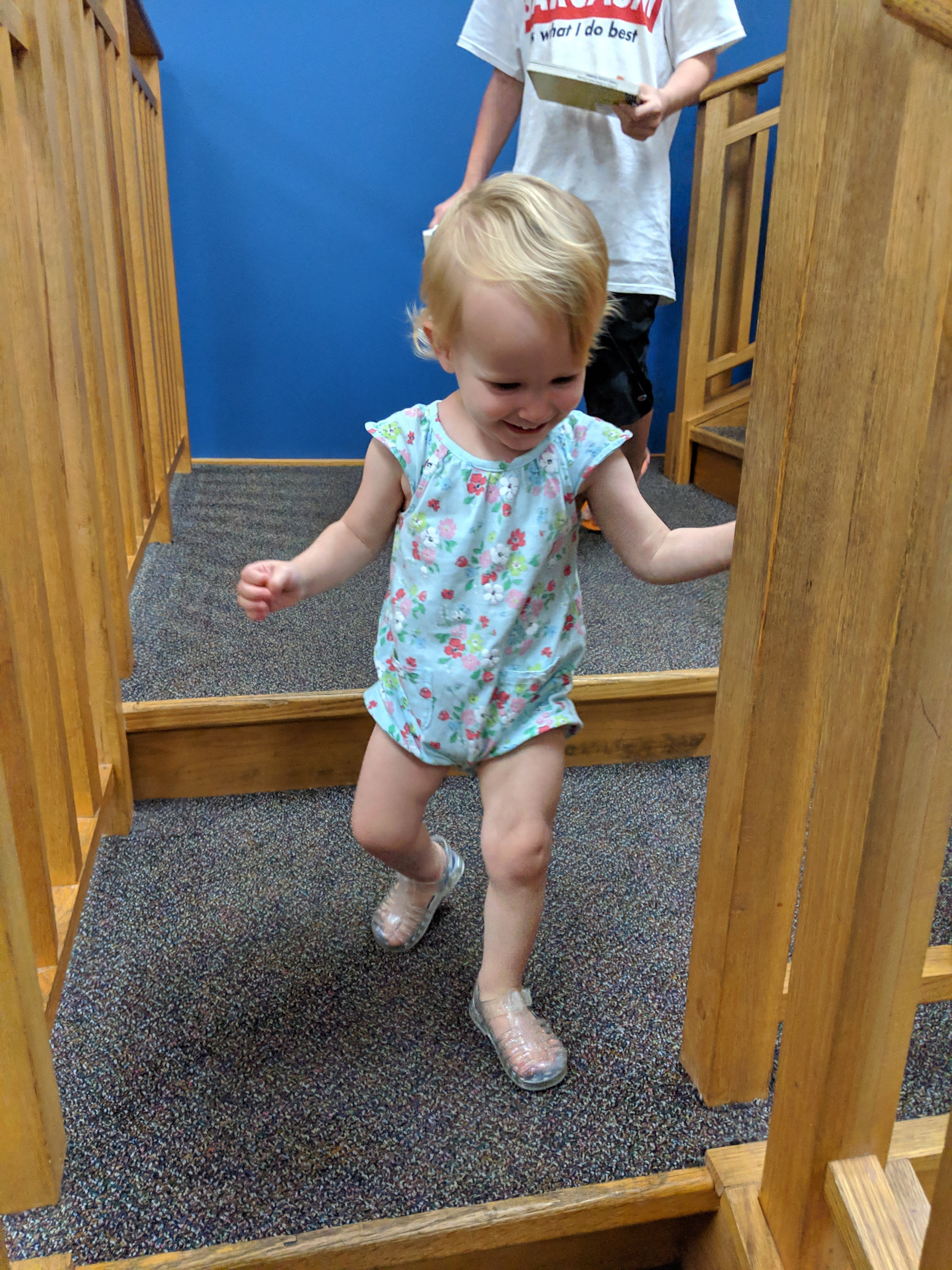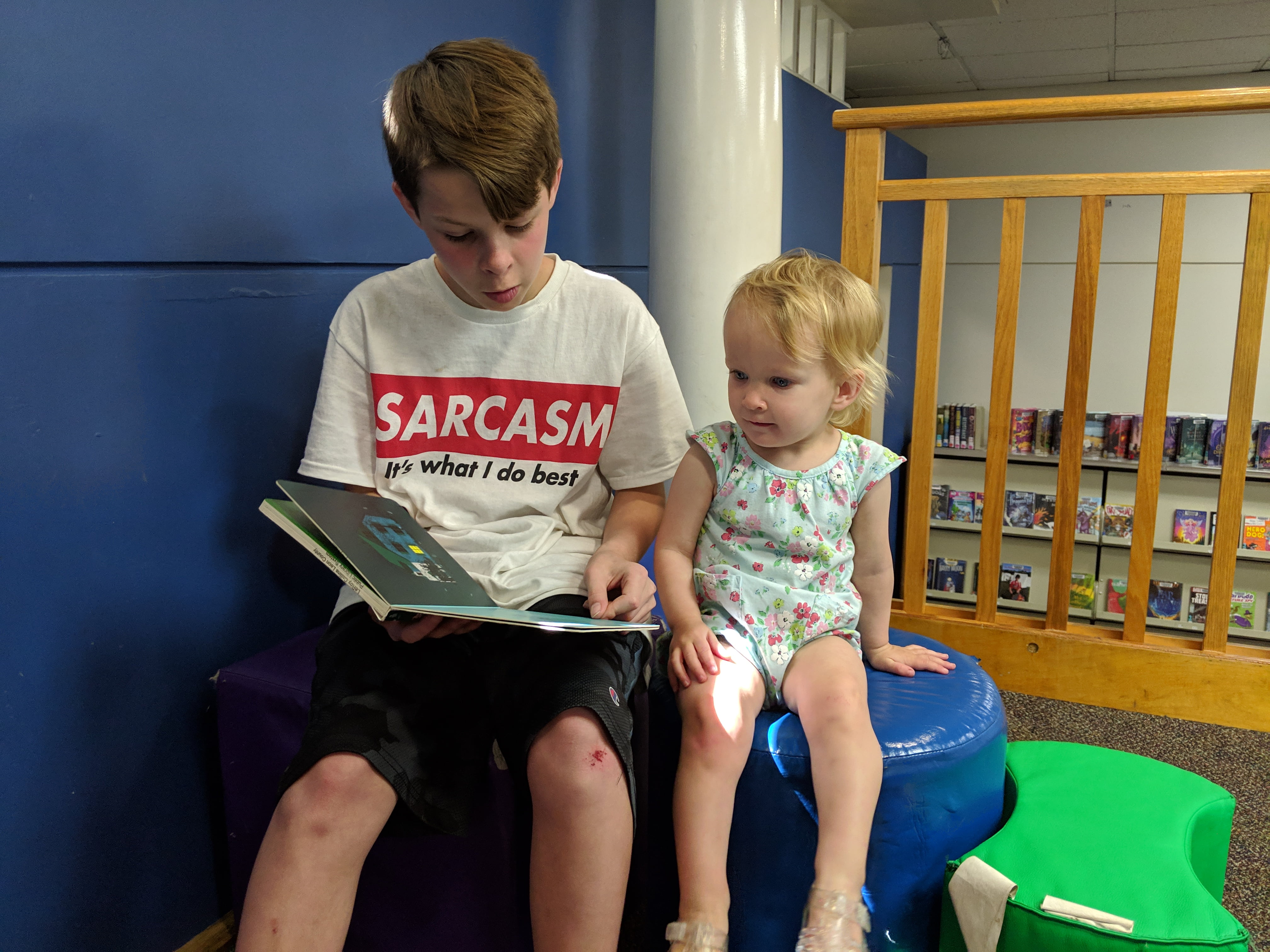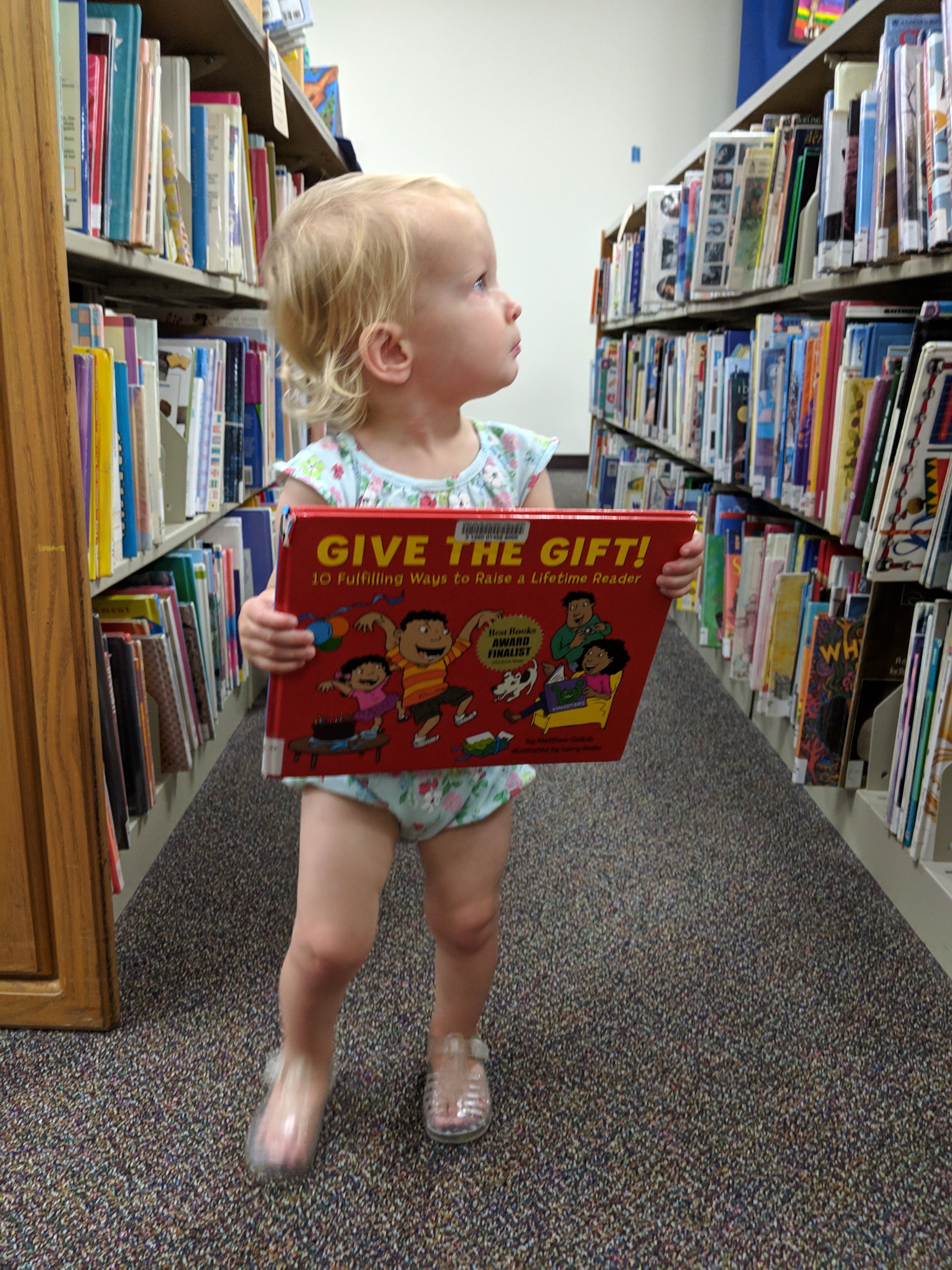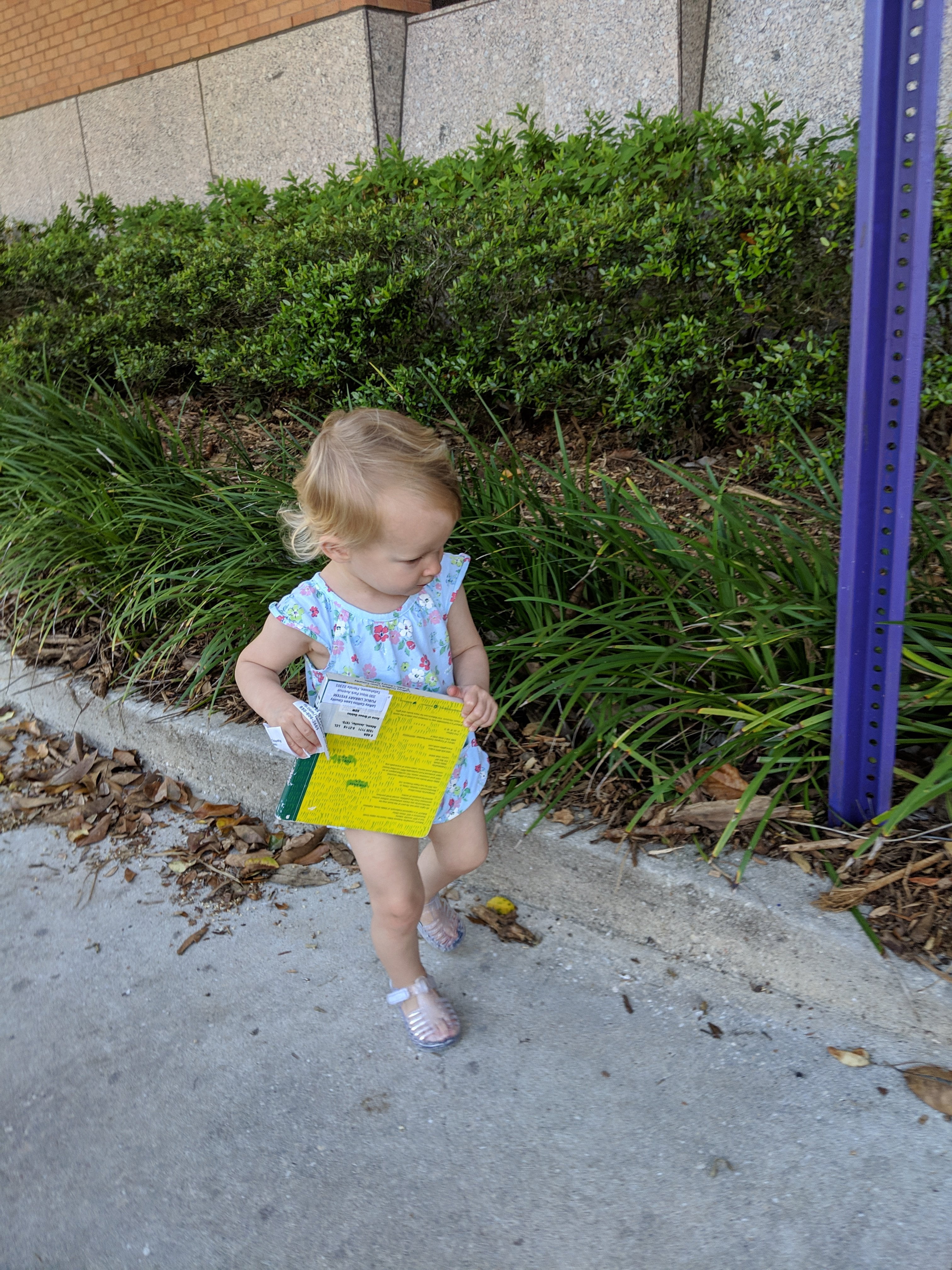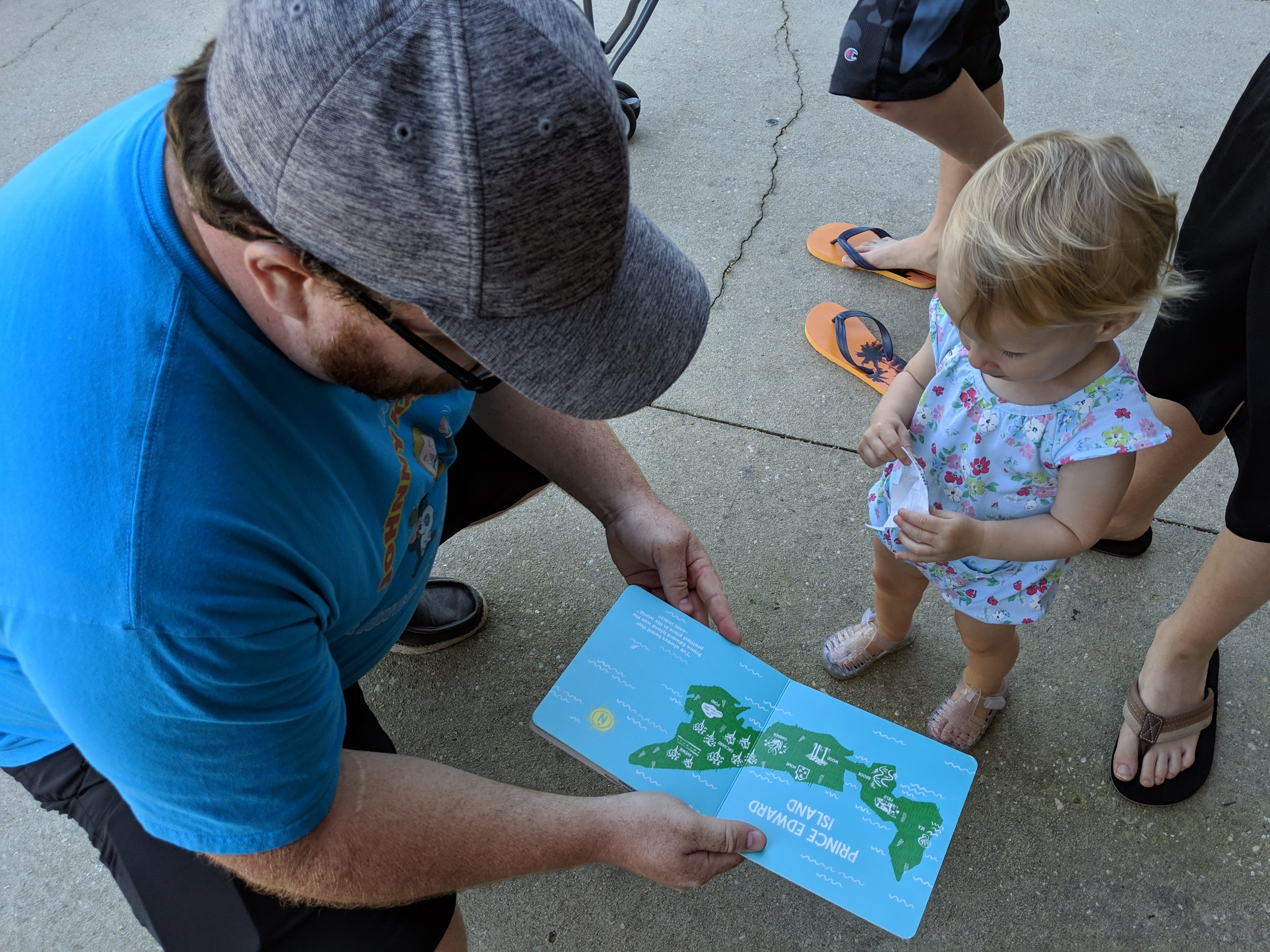 Here's a nicer, brighter, sunnier-day photo of my new rug! The corners have already flattened out, so I was able to move the books off the edges. It looks so beautiful, and I'm loving it so much!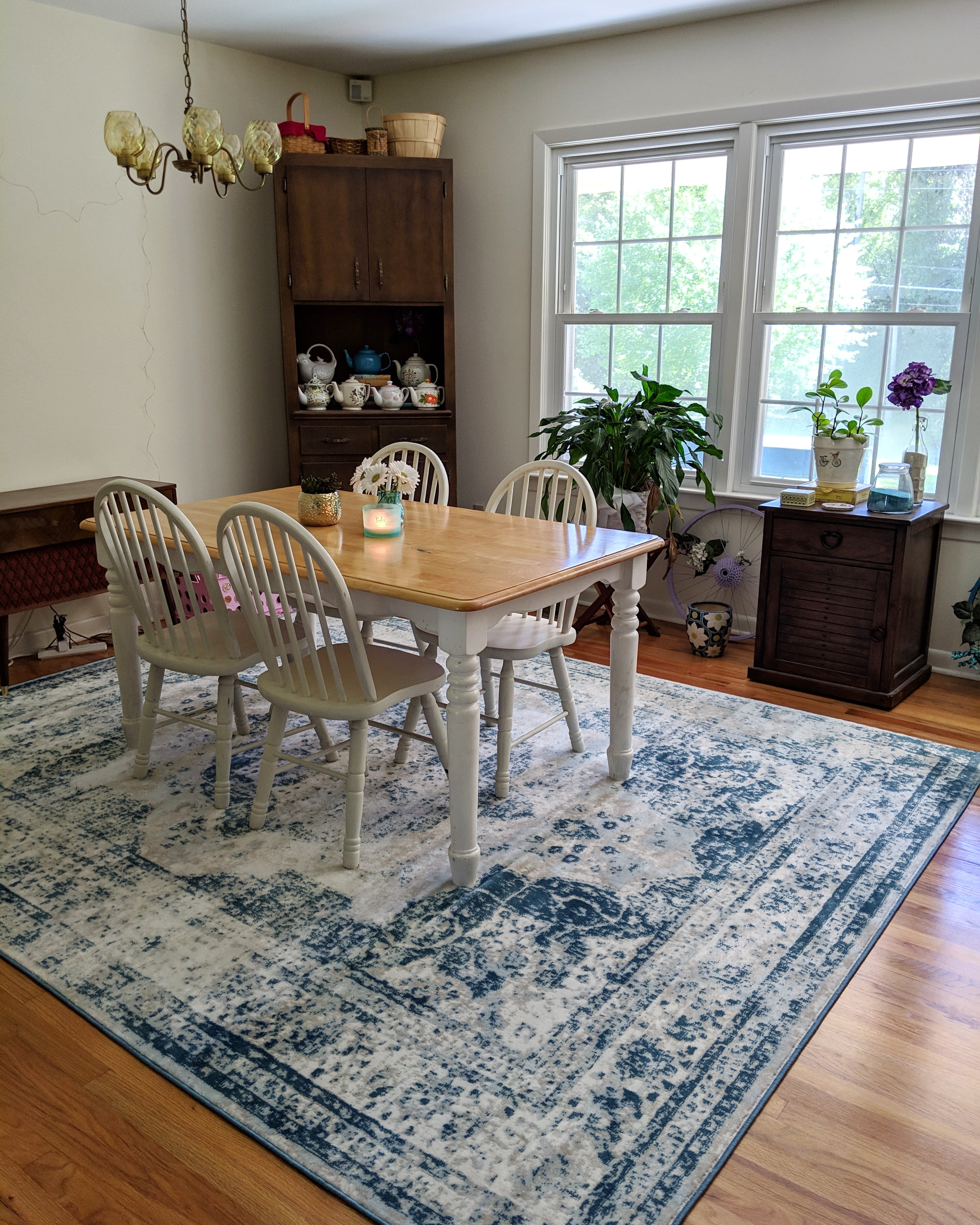 And since we hadn't gotten enough of this gorgeous day, after getting the chicken & rice casserole going in the oven, we went back outside for more playtime. Bubbles & chalk, then a delicious dinner!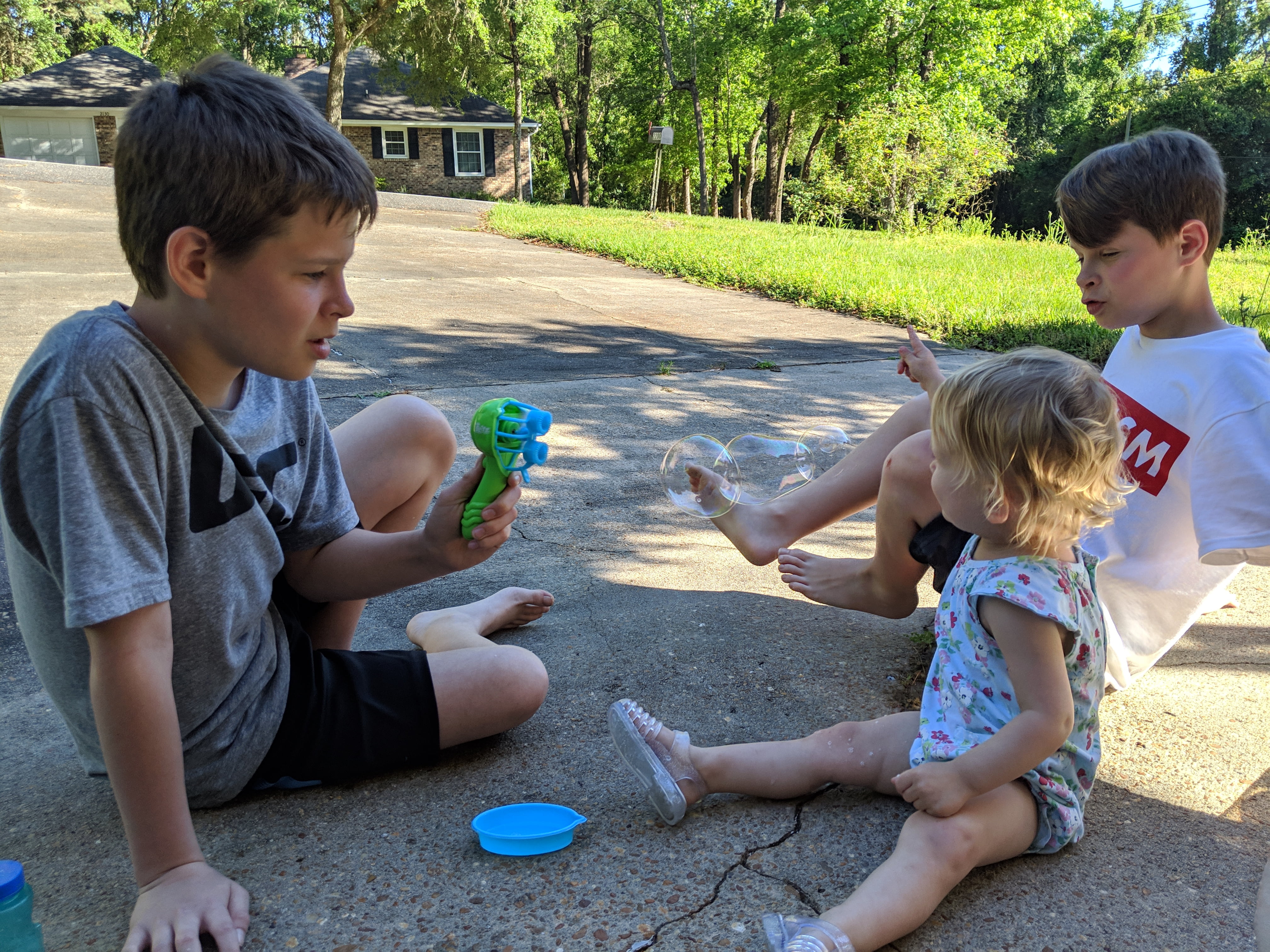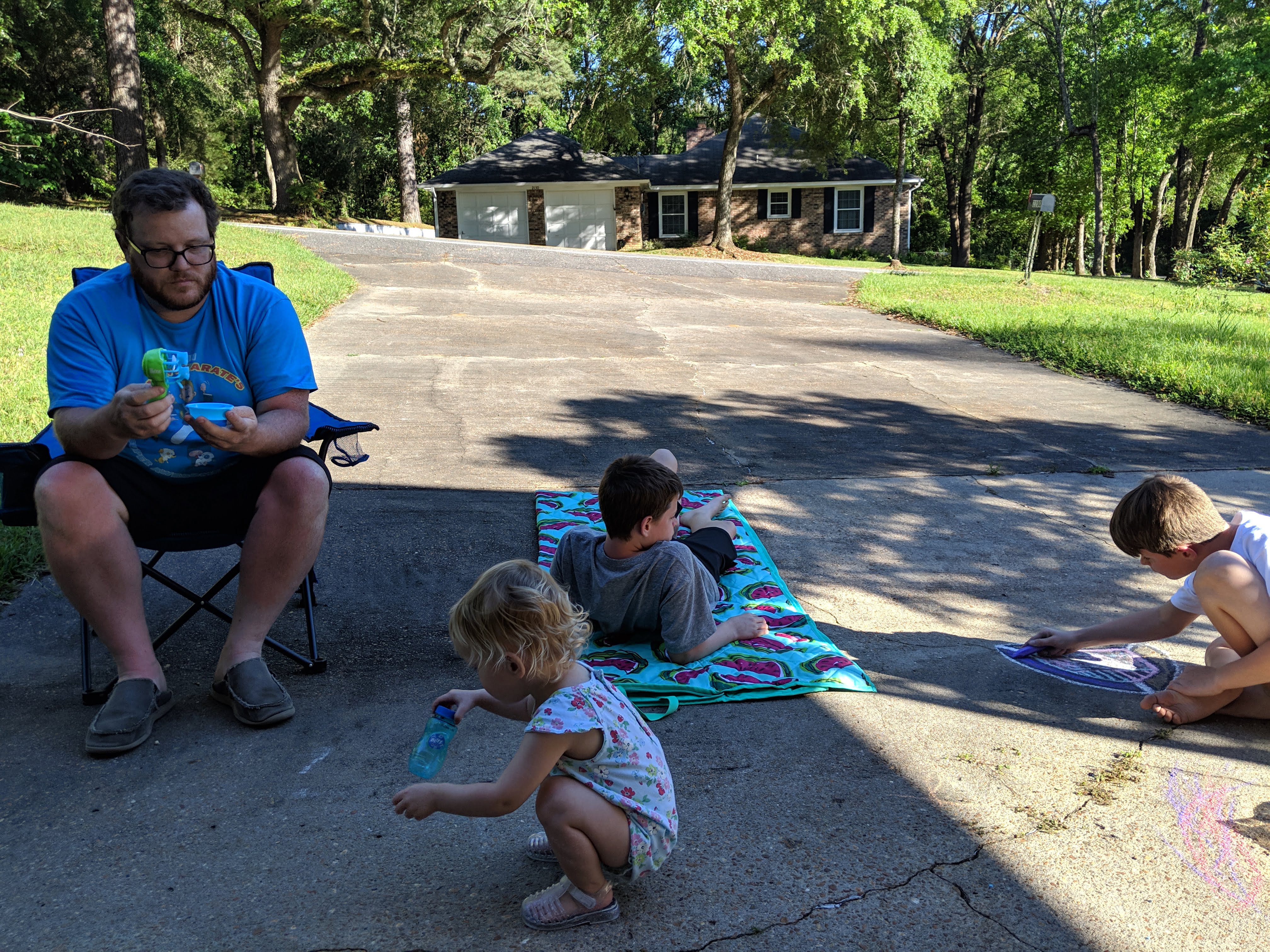 I pretty much only ever make this chicken & rice casserole when the boys are here, but dadgum it's so good! I gotta start making this more often.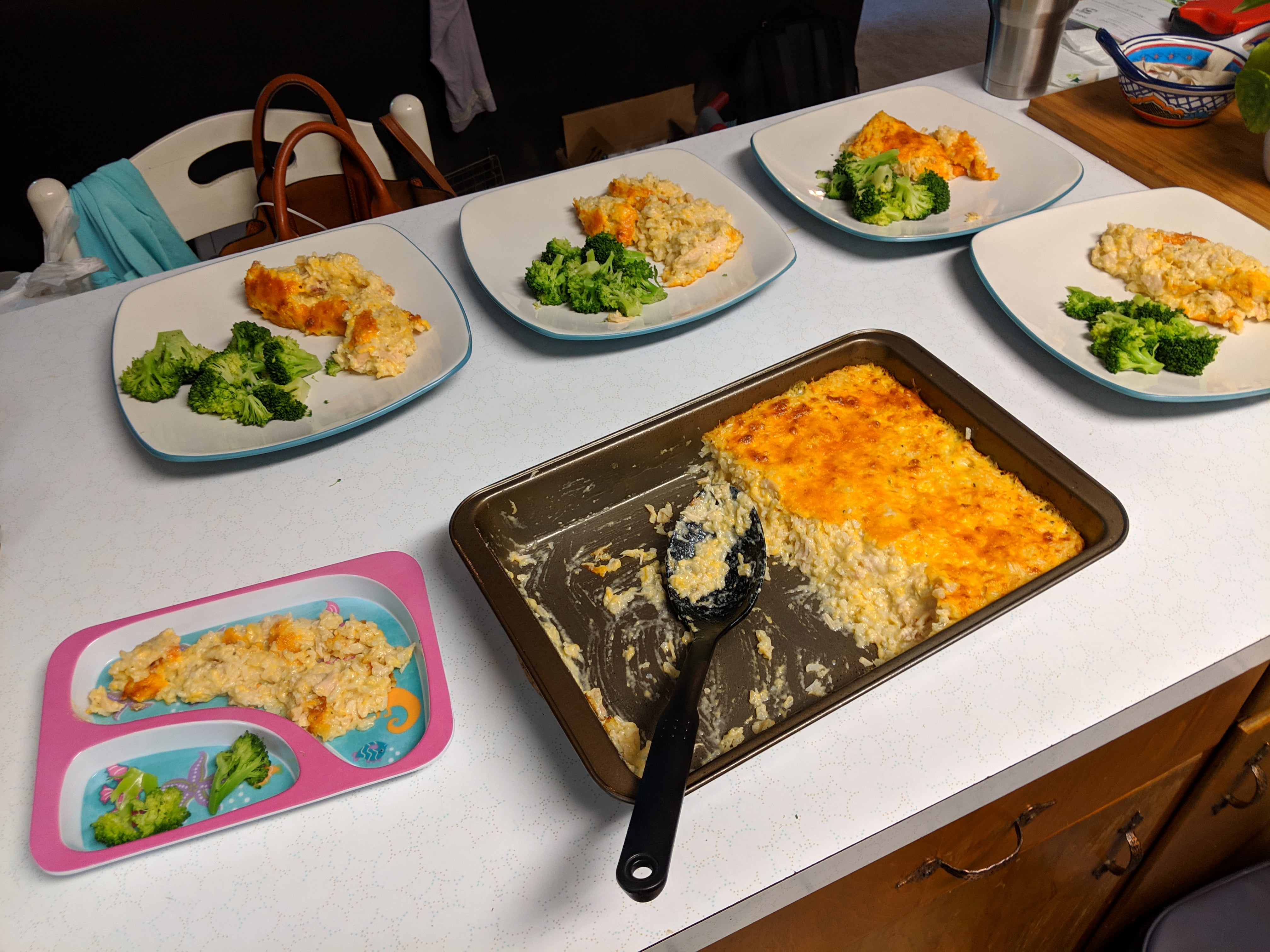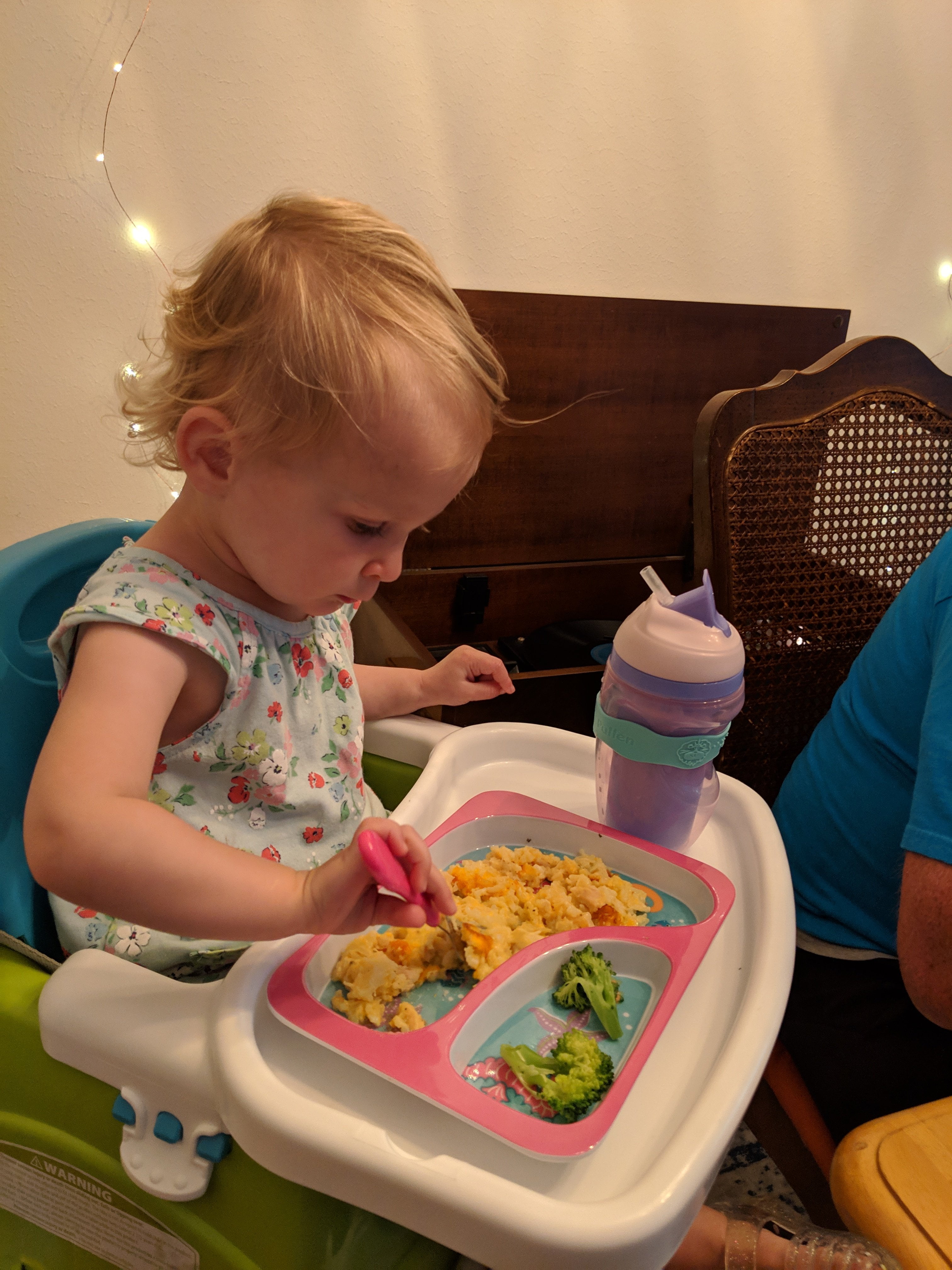 Miss Priss wanted to sit at the table like a big girl.
Then we all took turns getting showers and baths, and we got Emmie down for an early bedtime. And, Daddy got Emmie these new bath time alphabet letters yesterday, so she was excited to play with them a little bit tonight.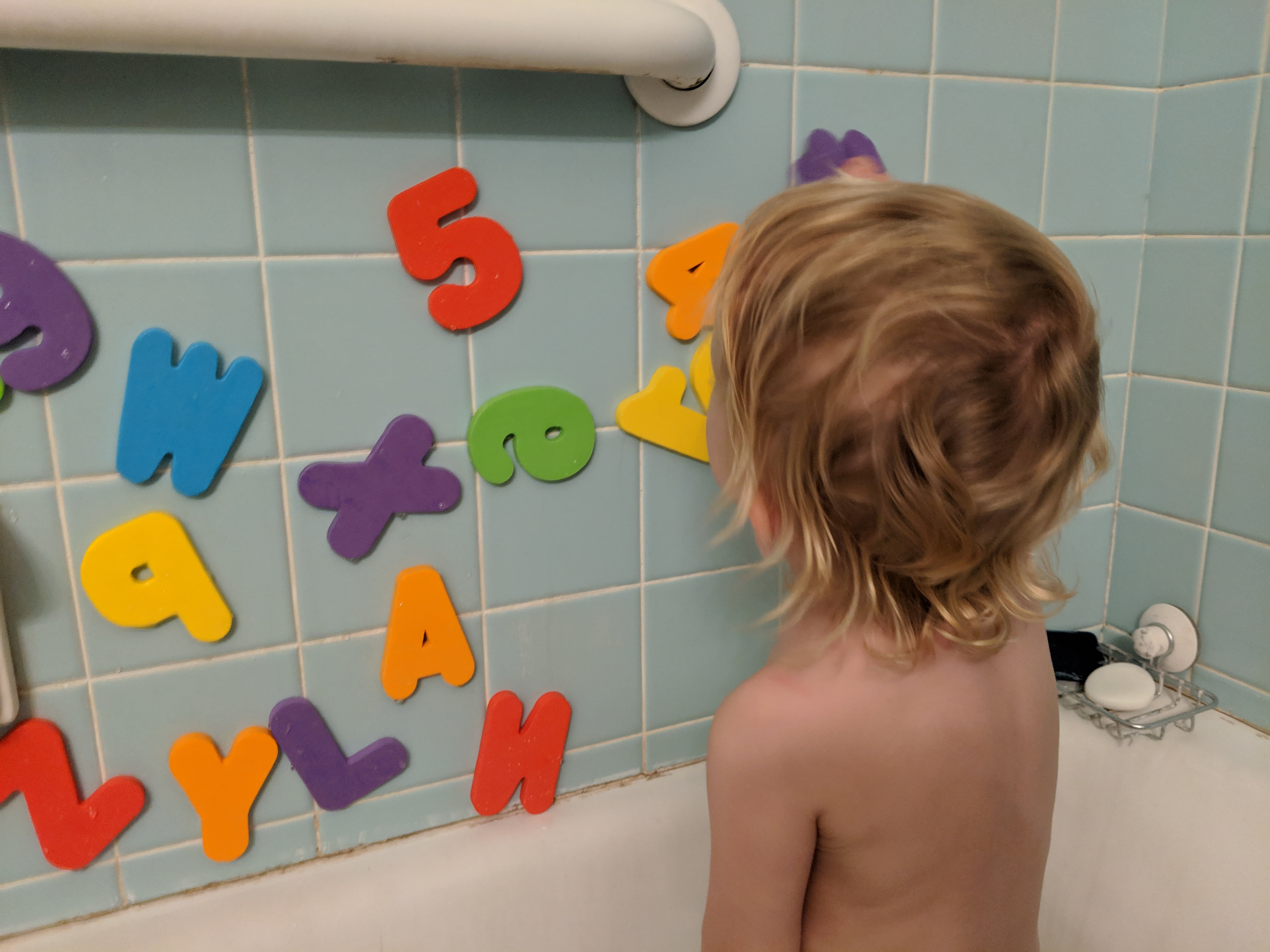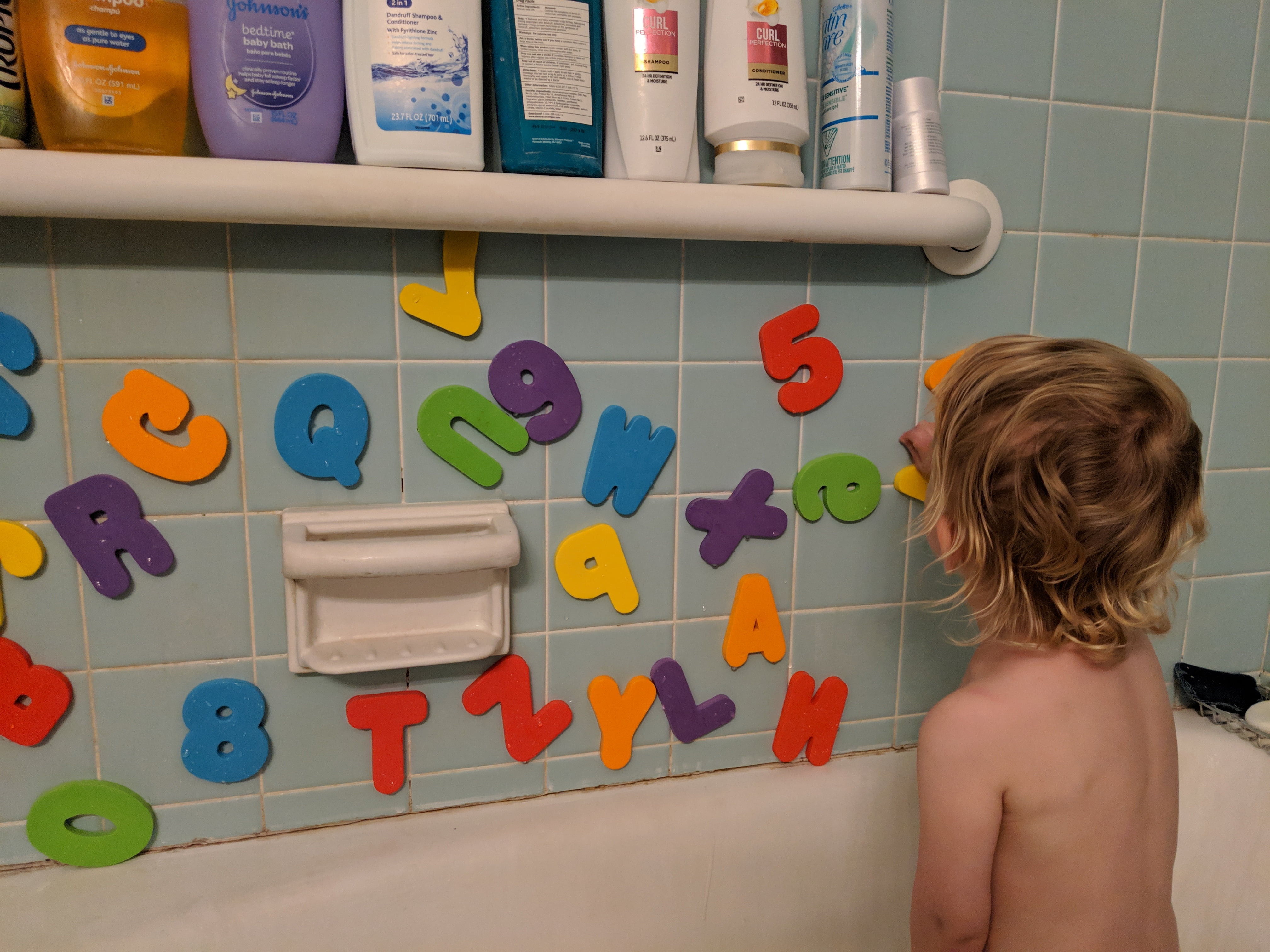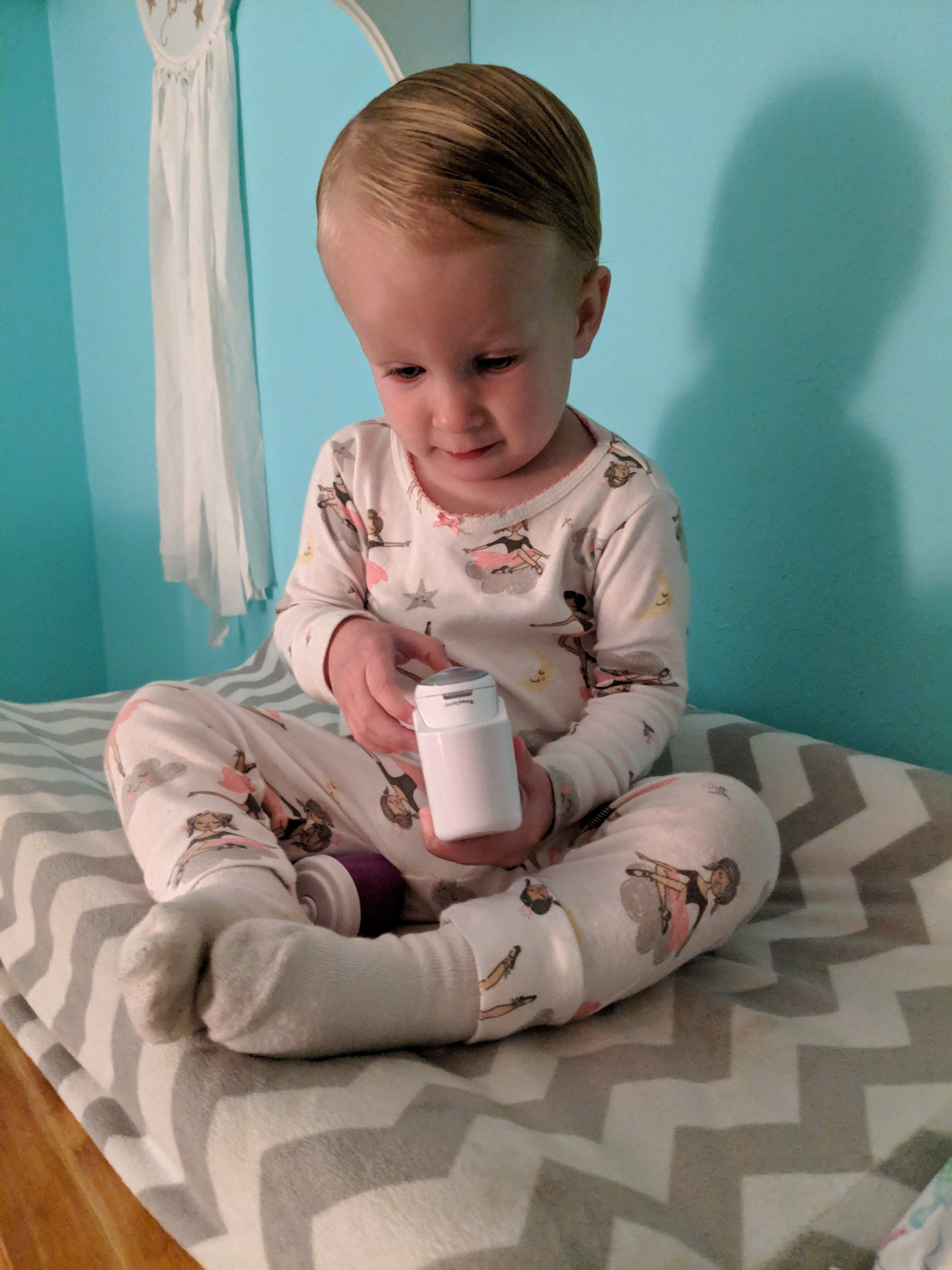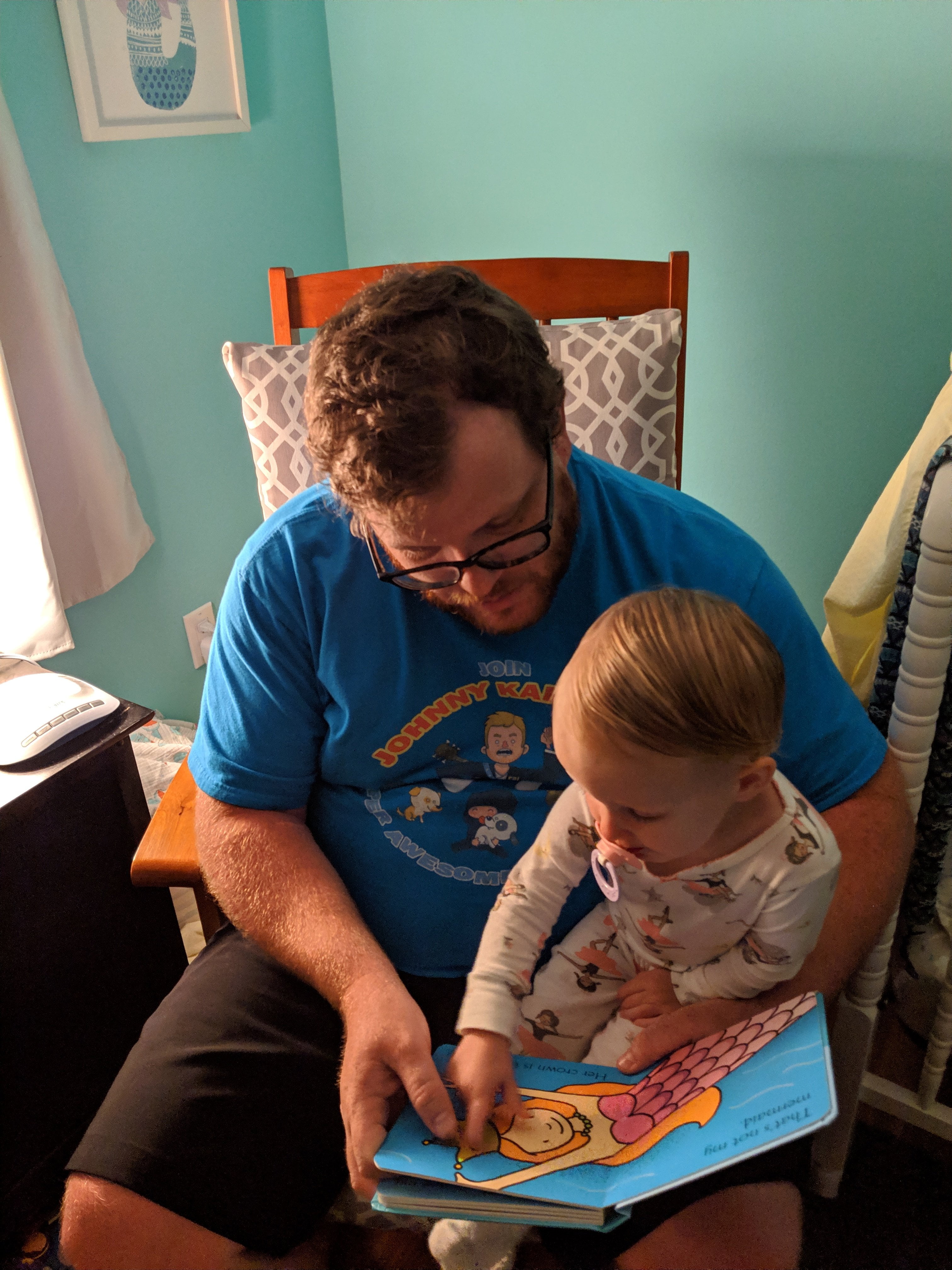 Jeff got sunburned on the front of his legs and arms, the boys both got sunburn on their faces and necks, and my forearms, chest & cheeks are red-ish, but not too bad. But then again none of the 4 of us put on sunscreen, sooo… Emerson however was slathered in baby sunscreen, and she only got the tiniest bit of pink sun-kiss (not even a real "sunburn," just typical pink from being outside) on her little cheeks!