Tonight is one of those nights when I'm just super stinking tired. Like, I feel really exhausted and can't stop yawning, so this'll be short & sweet.
First of all, I only took one little girl to school today, but she was excited to go to school, but missed having Baby Sister with us. Unfortunately, one of Addison's teachers tested positive for covid yesterday, so her class was closed starting today, for the next 10 days… 🙁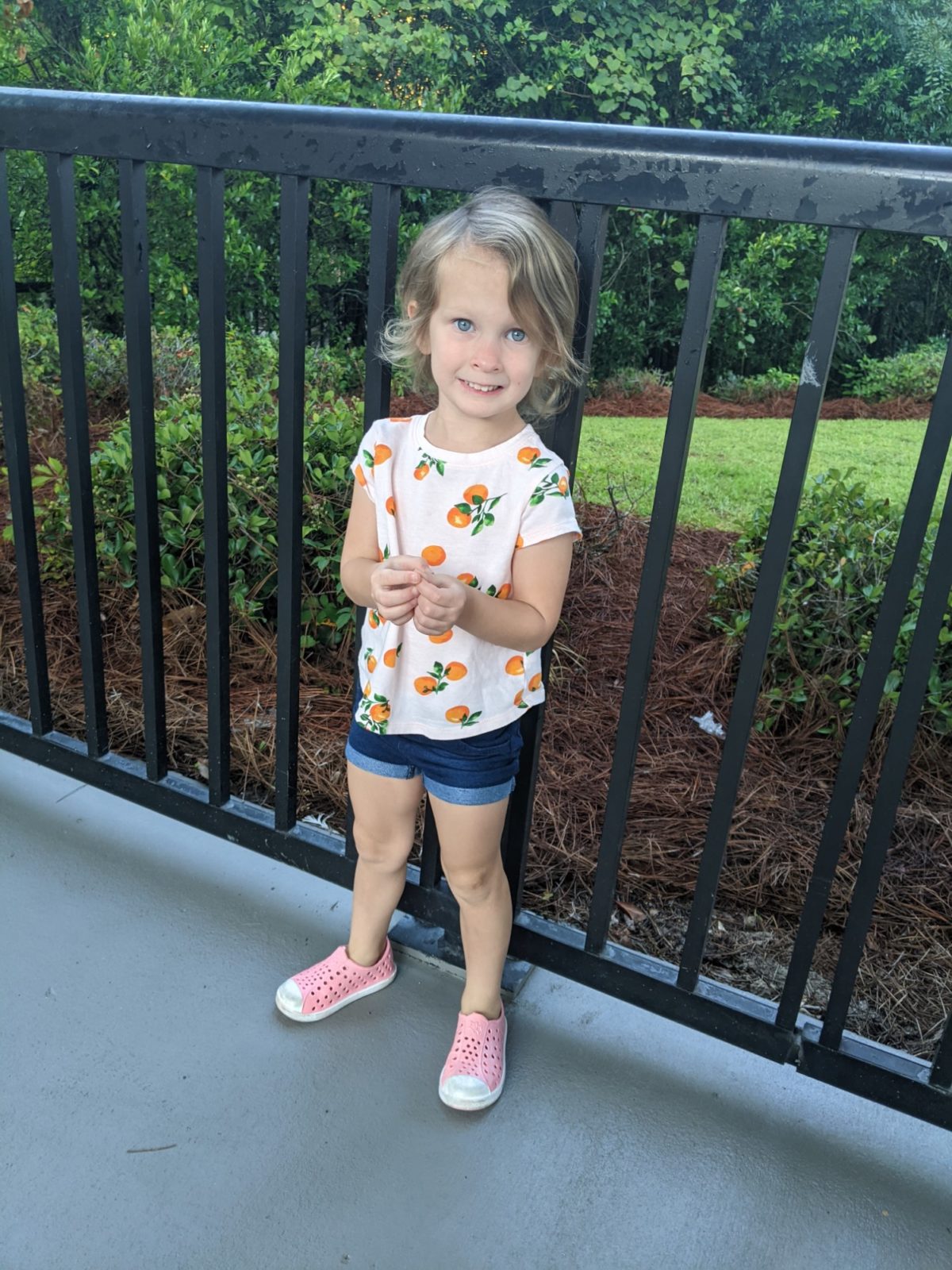 Emmie was really excited for her first VPK show-&-tell day. They sent this brown paper bag home with us yesterday, and the assignment was to bring something today that stared with the letter "A" so she brought Ariel!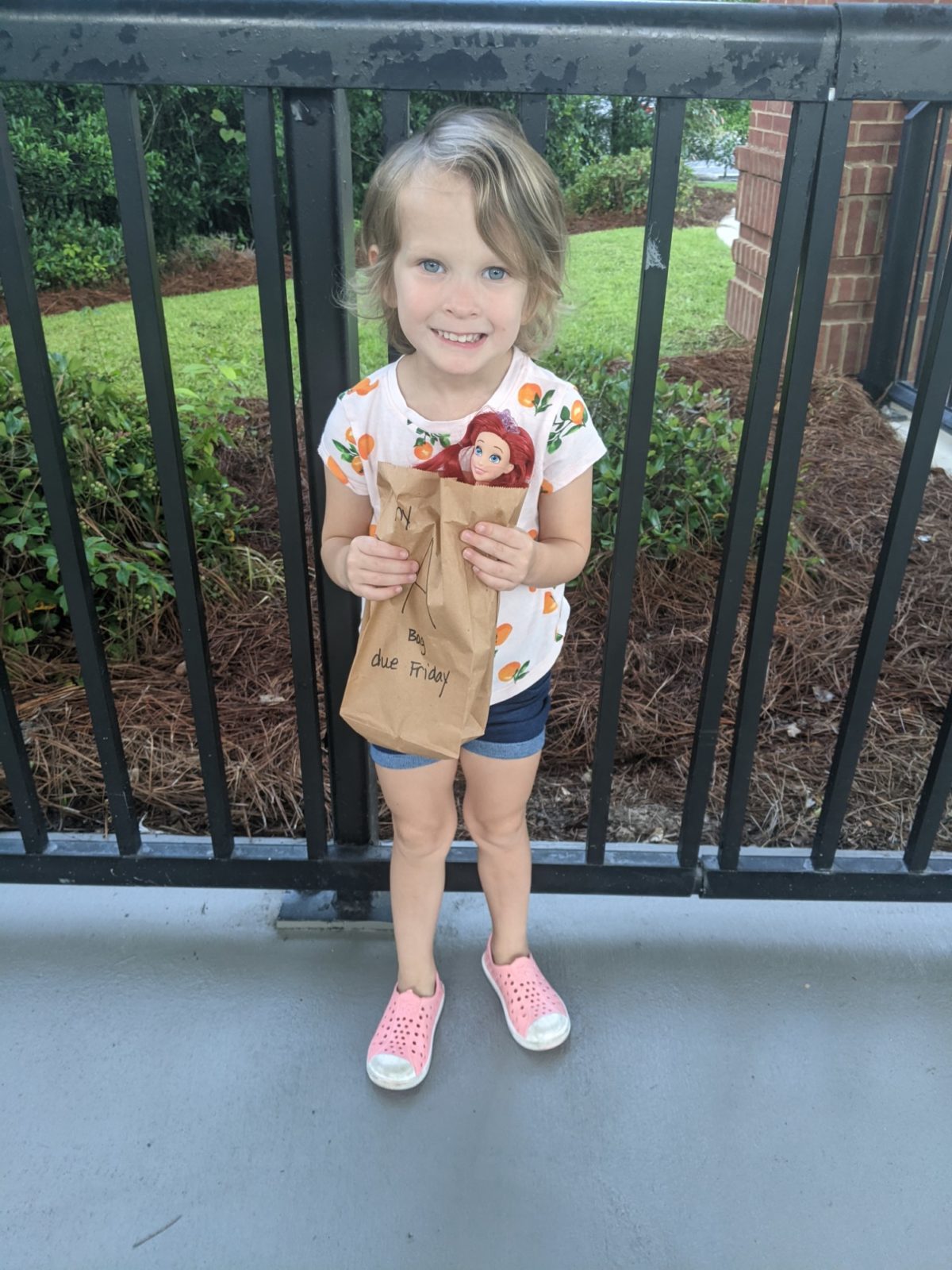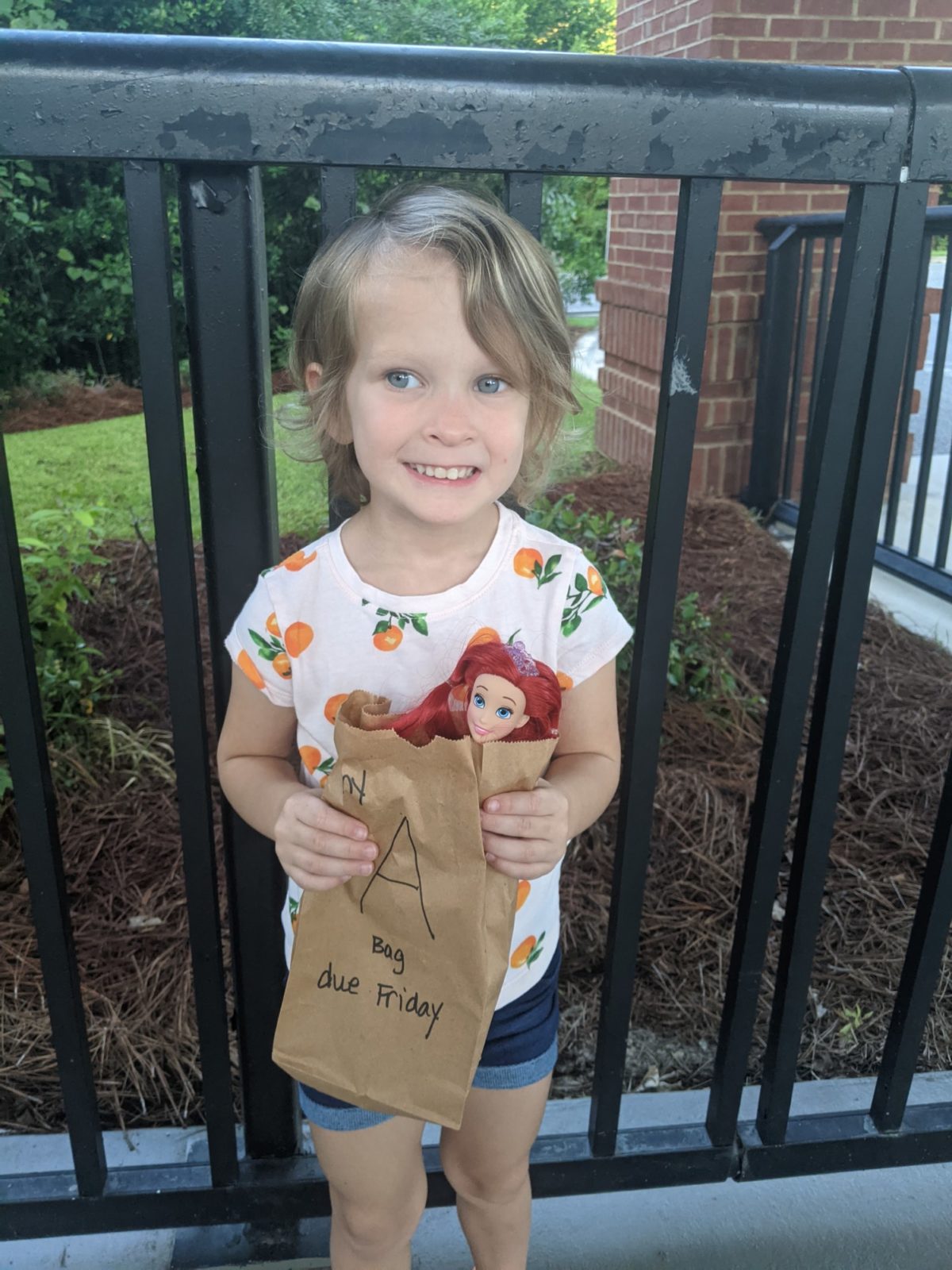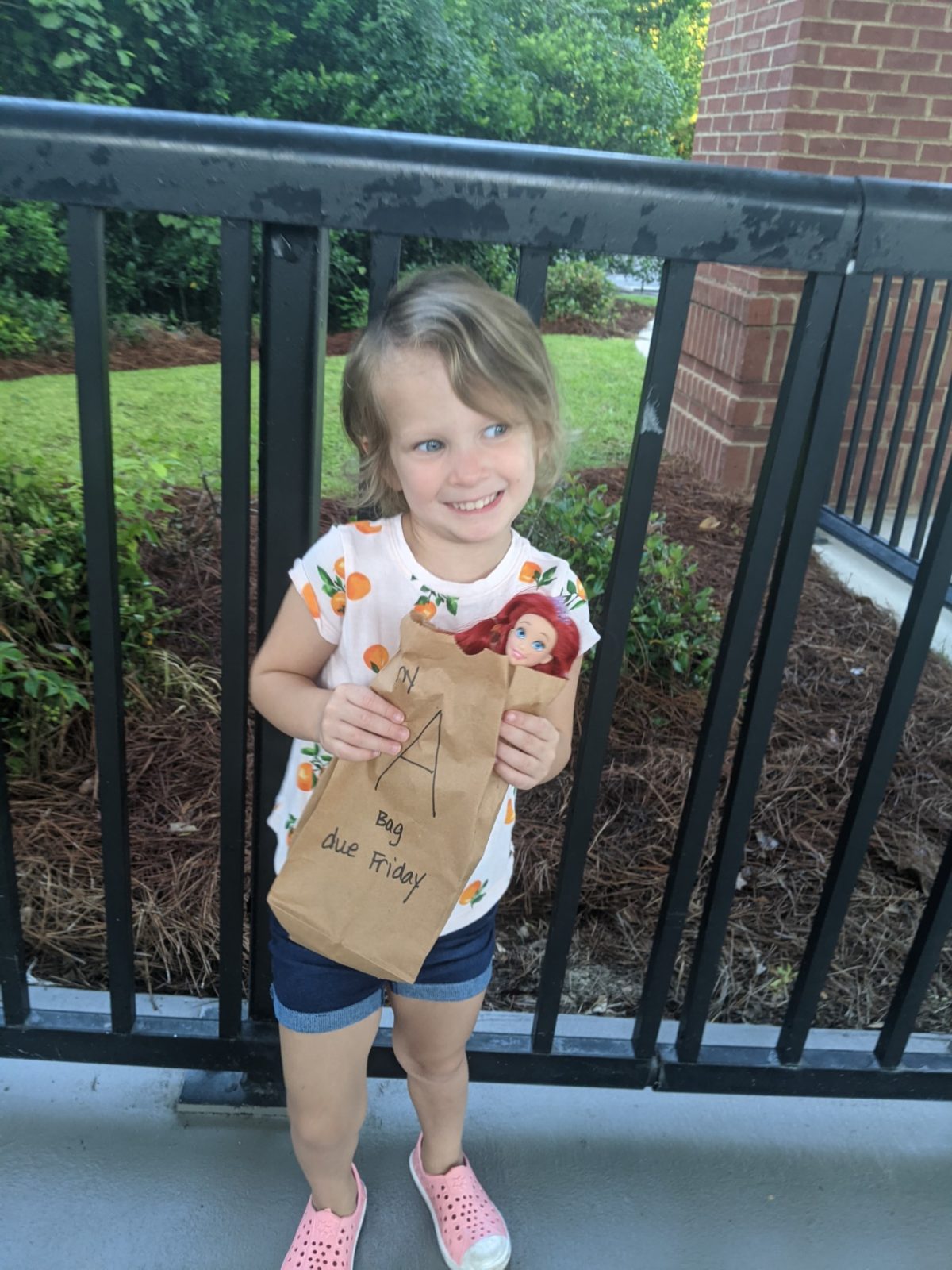 She practiced using scissors and class, and then did her first show-&-tell!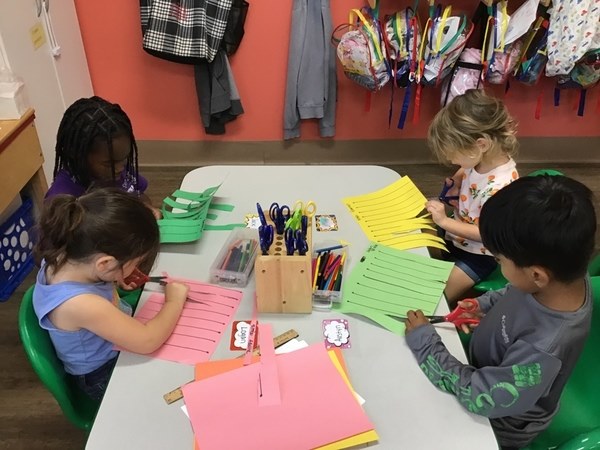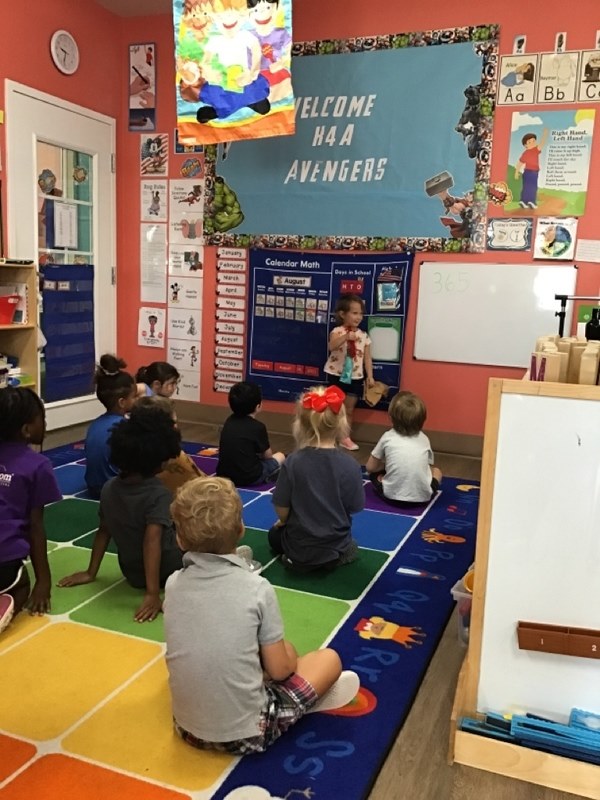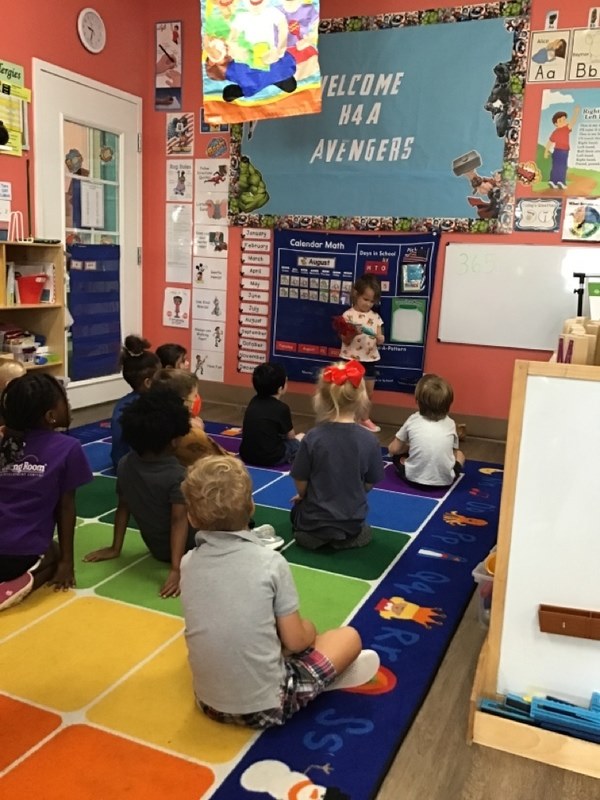 Jeff took care of Addison at home today, and they had a good day and a few naps and lots of coo's and snuggles. We're not exactly sure how we're going to work everything out next week keeping her home and out of daycare for five more week days, but we do know we're going to take turns and work when we can, and I even got to bring my laptop home from work to squeeze in a few hours here and there while she naps and stuff.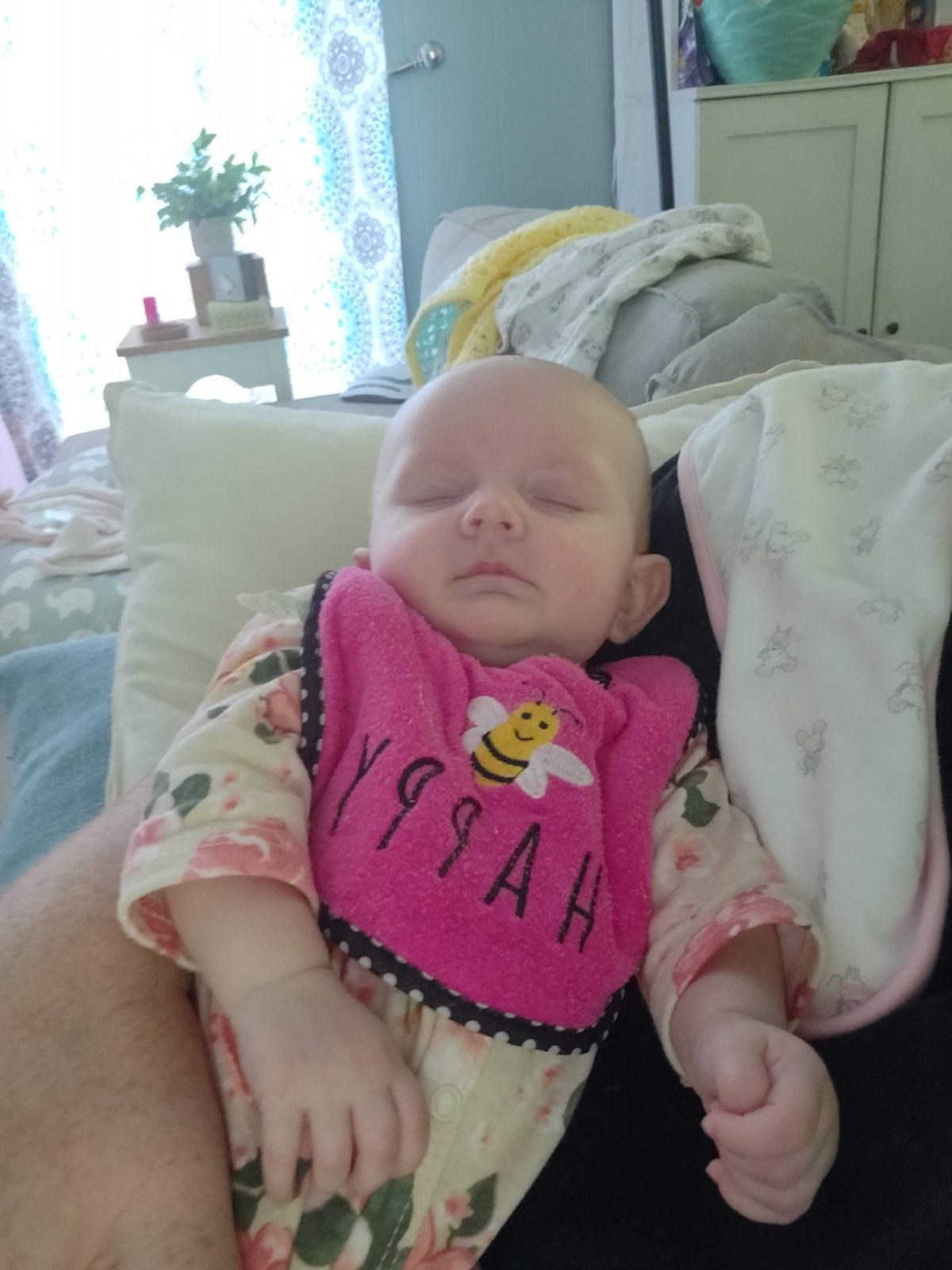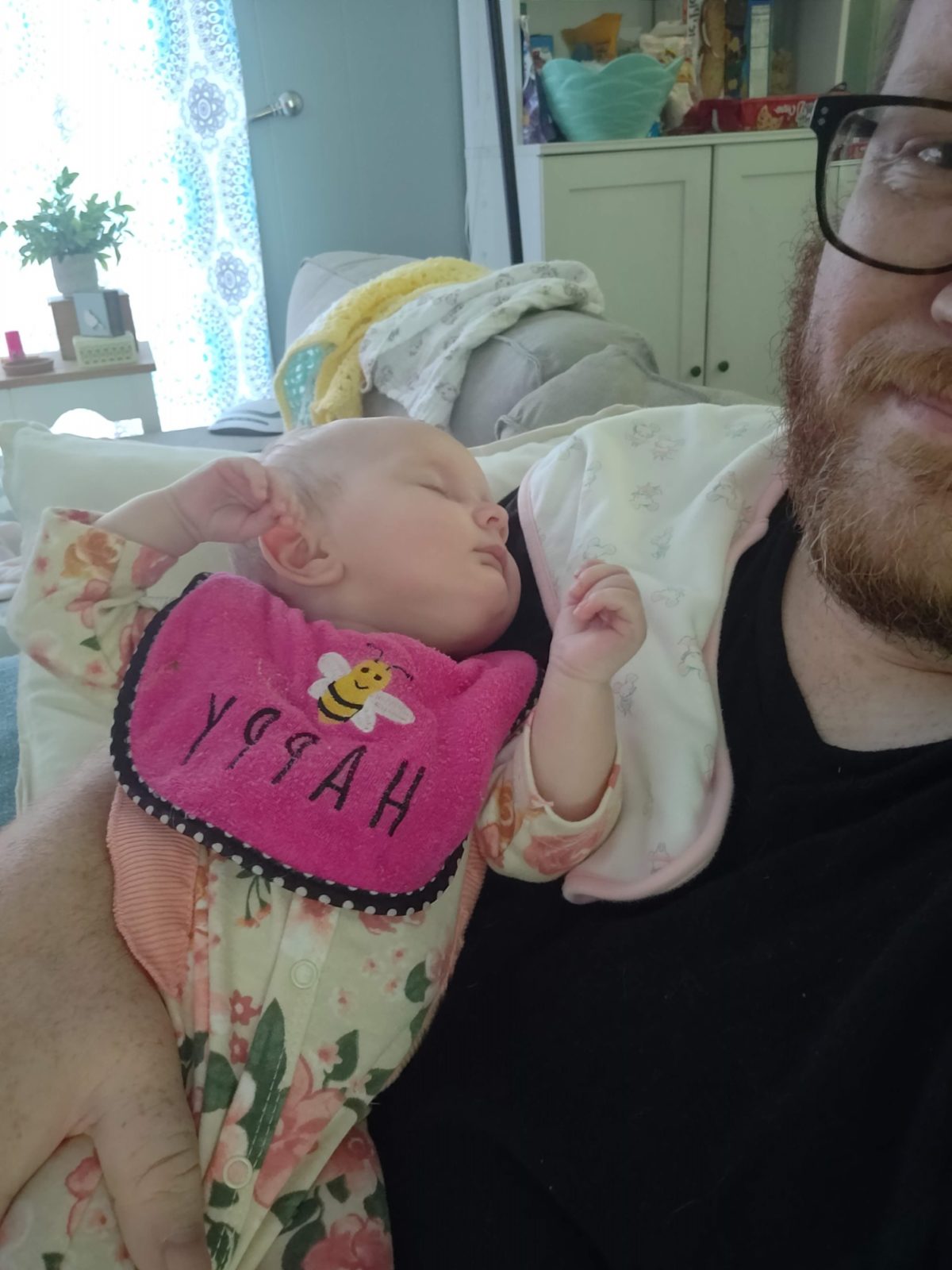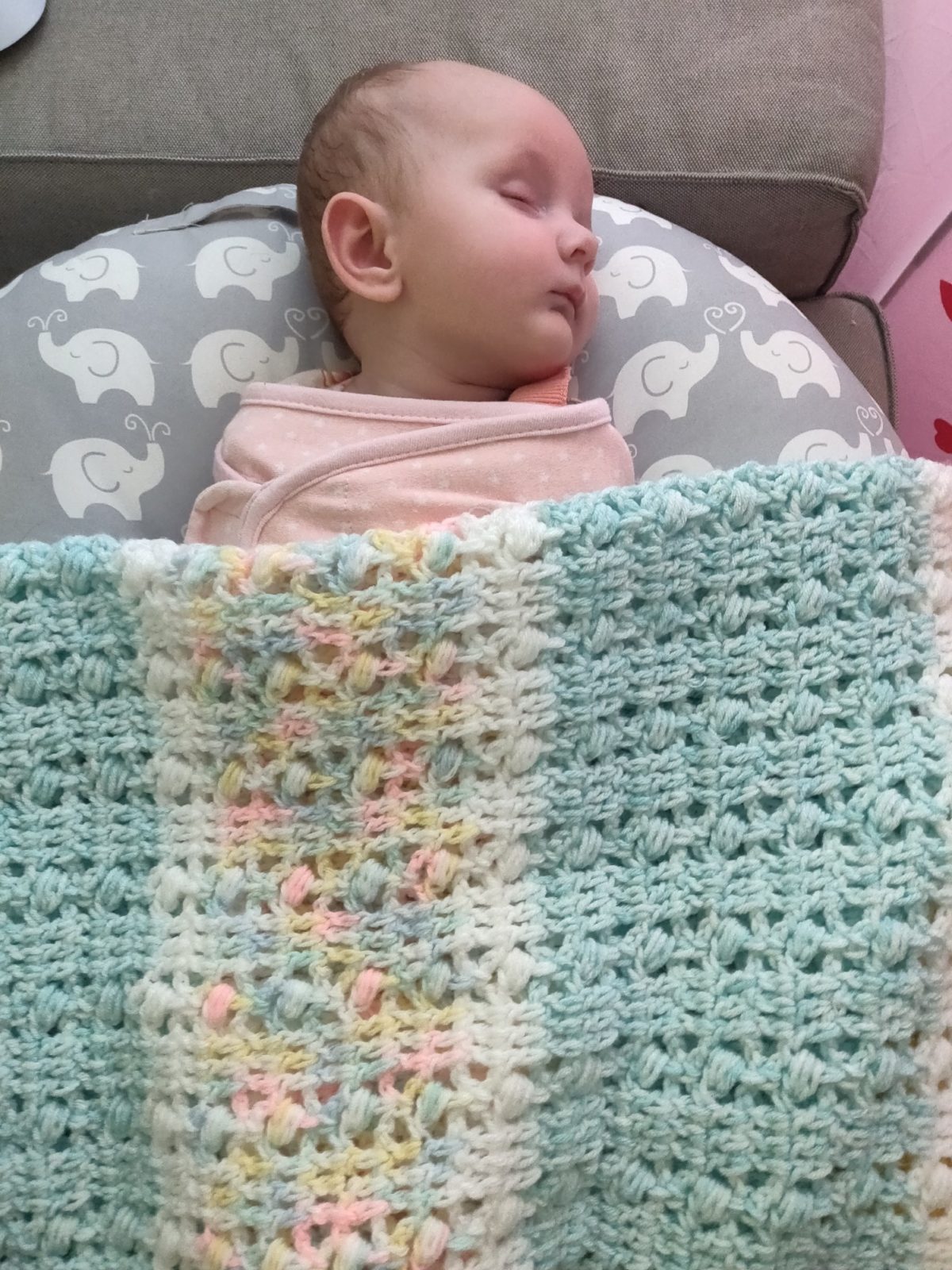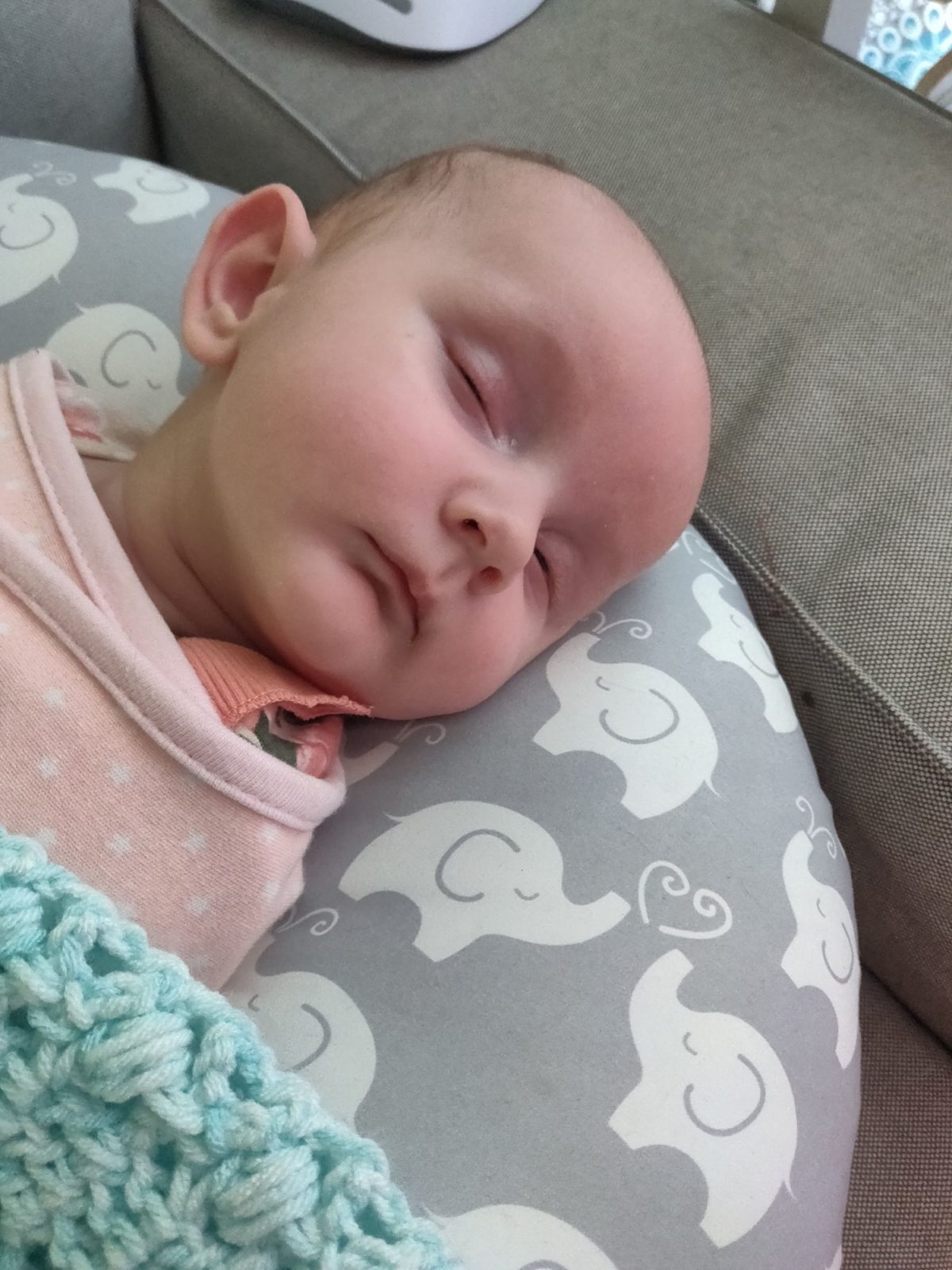 I was back at the ob/gyn office again today (so in the past 11 months, I've had a visit there for 10 of them), but just for a quick annual well-woman exam, and now I'm done there for a year.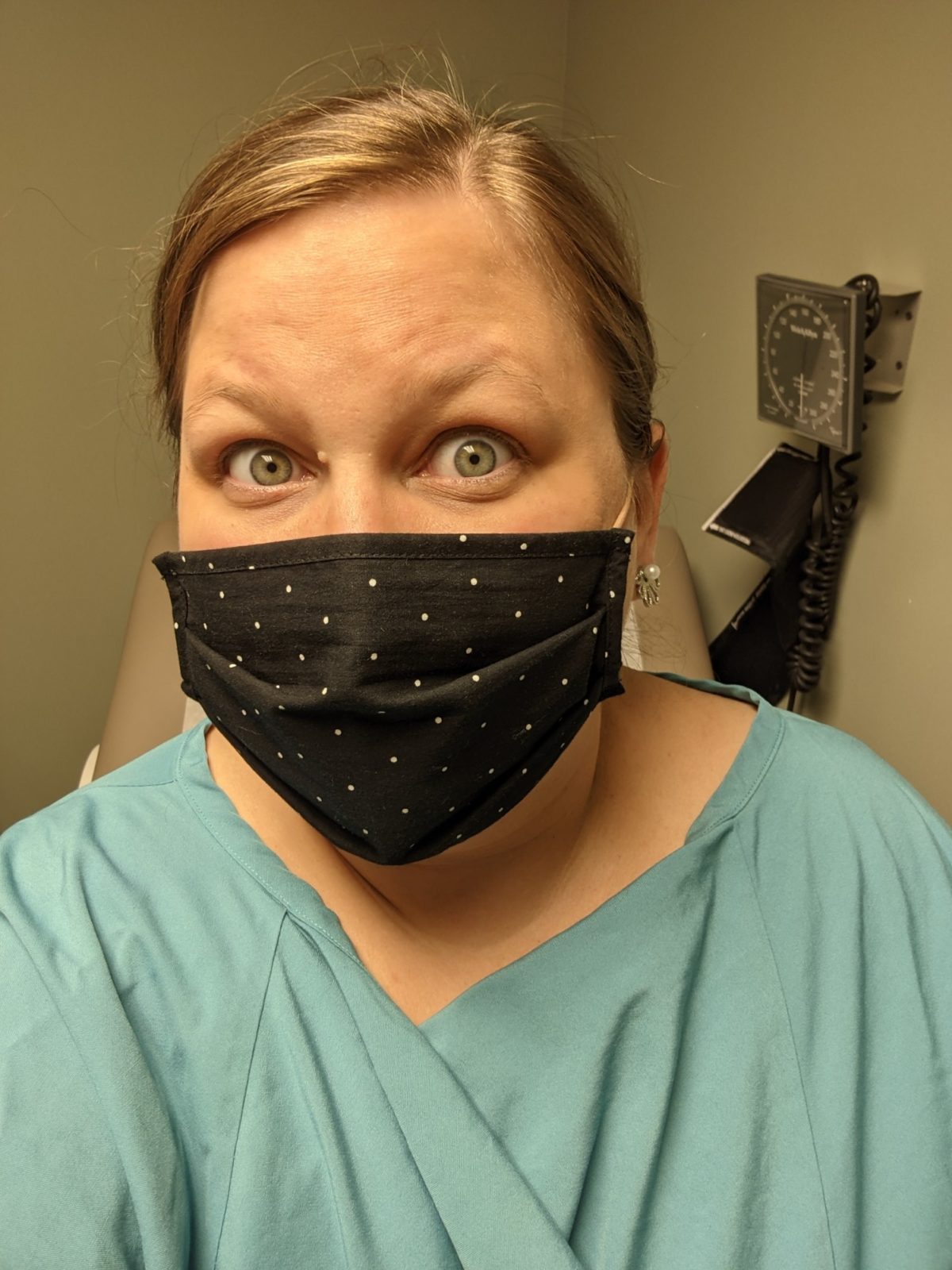 I didn't have a dinner plan for tonight, so I asked Jeff if he had any thoughts or ideas, and he requested taco bell and their new nacho fries. Emmie thought tacos sounded yummy, and I did too, so we swung through the drive-thru on our way home after I picked her up from school. After we got the food and headed home, Emerson was like, "I smell it already! It smells so good! They cooked our food so good for us! That is the goodest restaurant there ever was!"
I ordered an extra side of their fiesta potatoes, and ended up giving Emerson my crunchy taco, but everything was really yummy. tonight.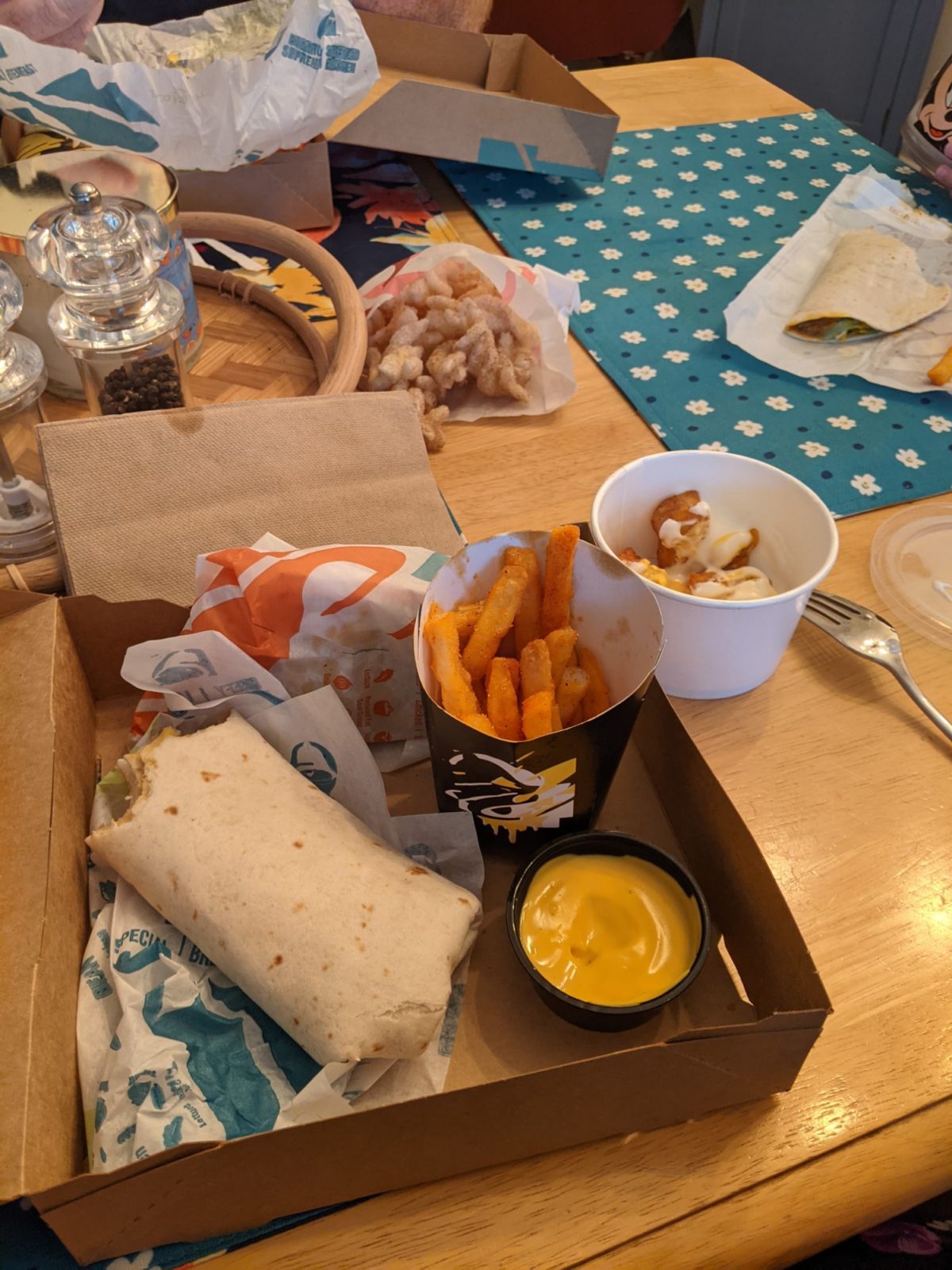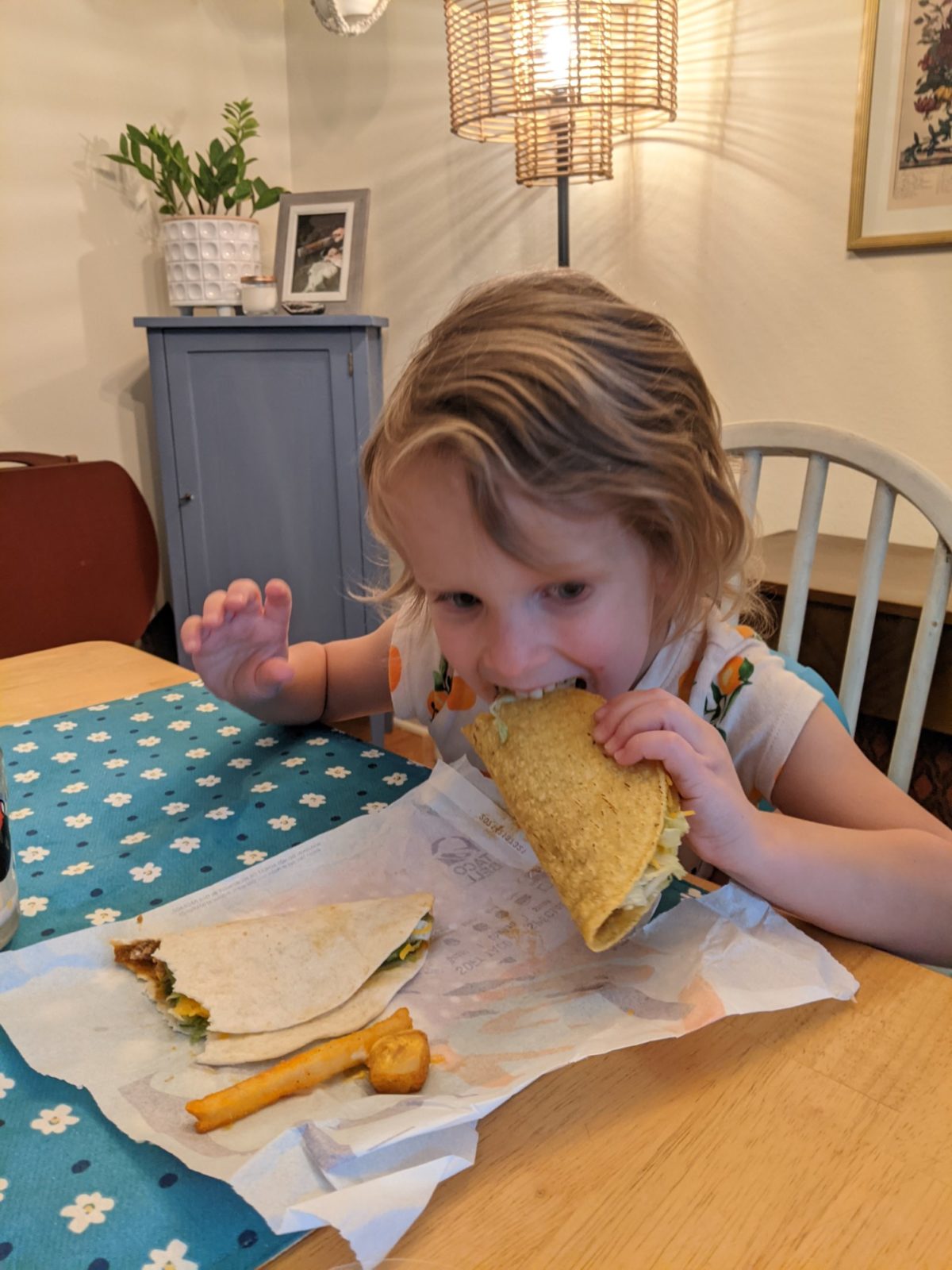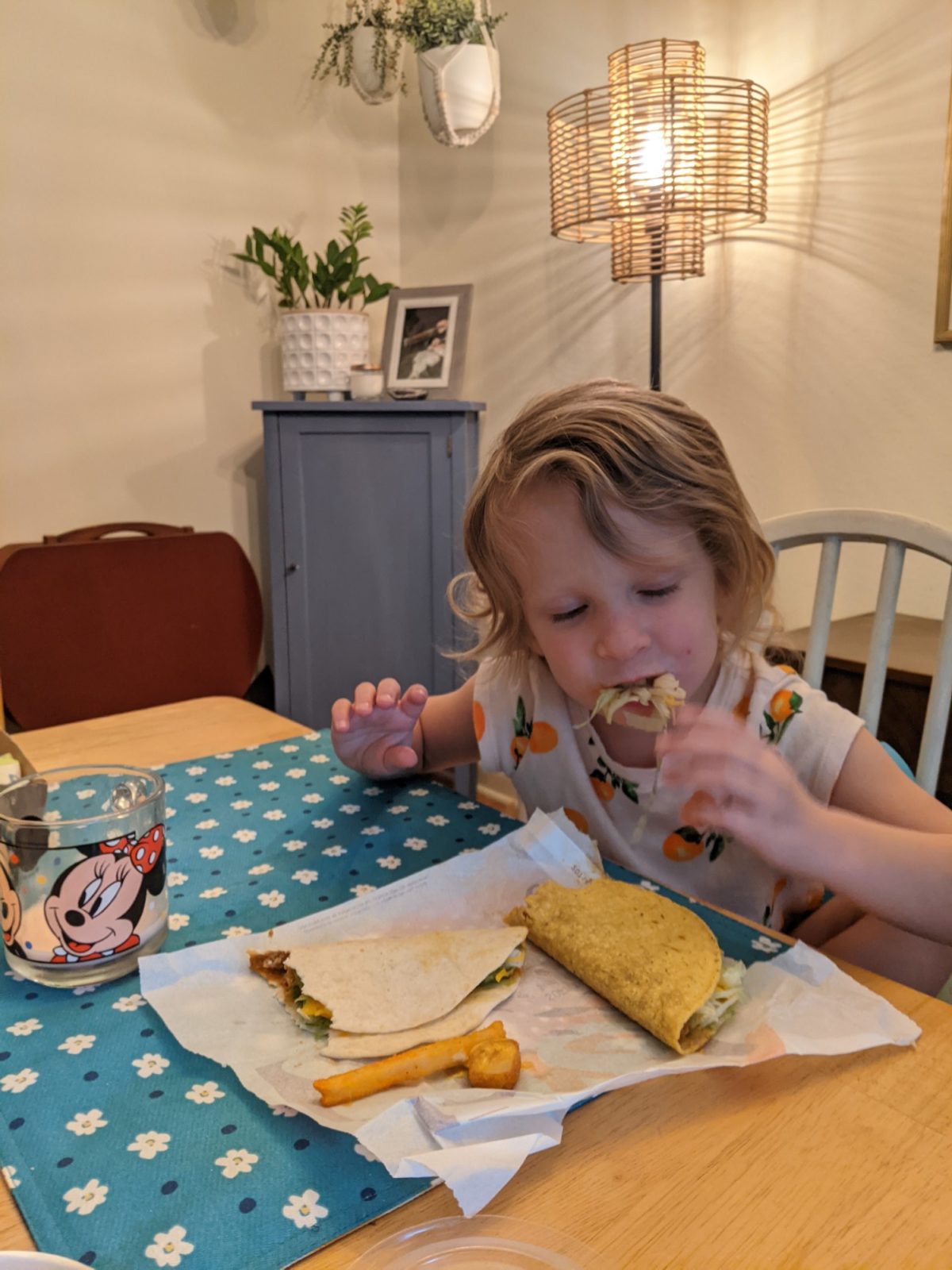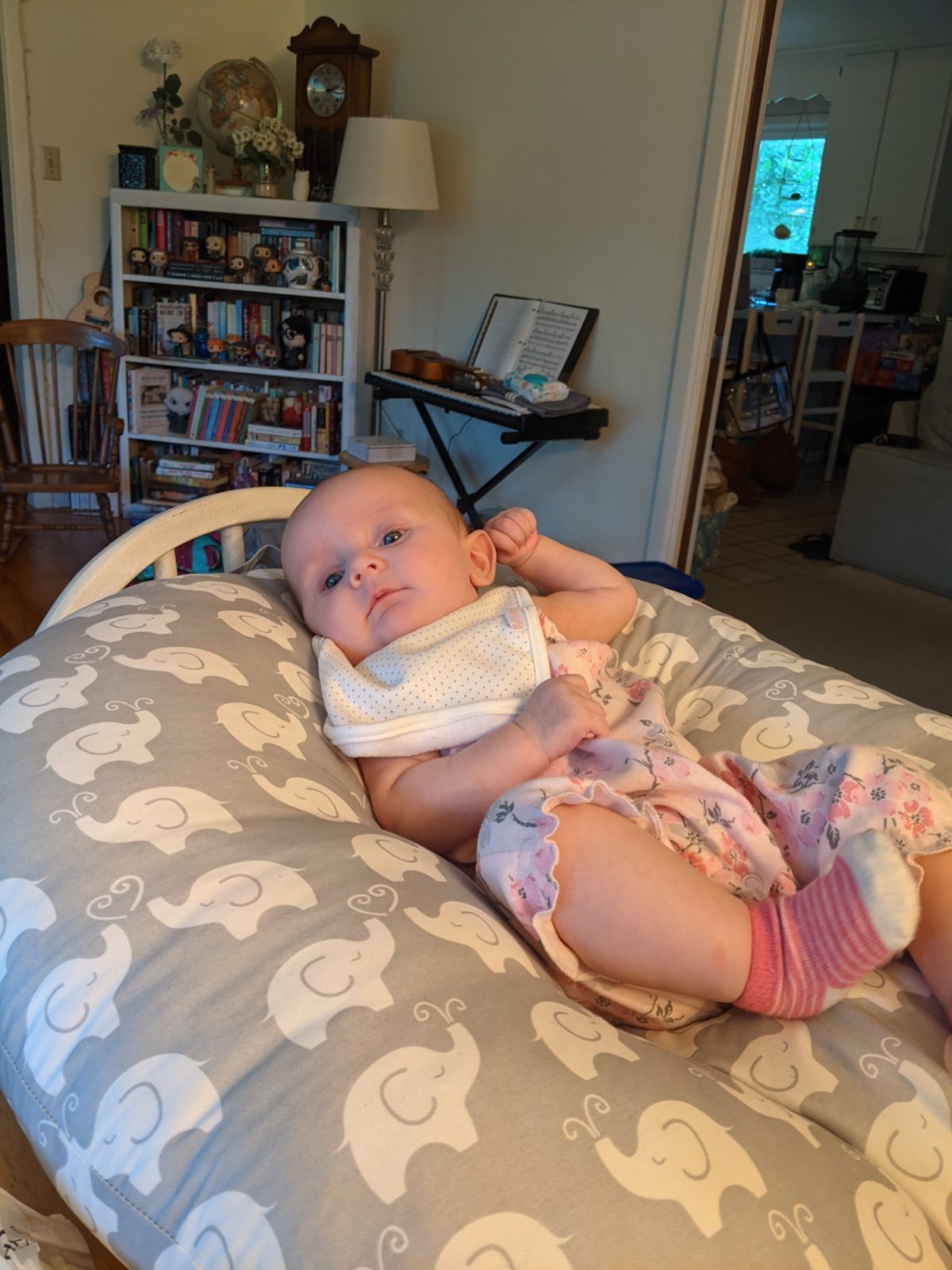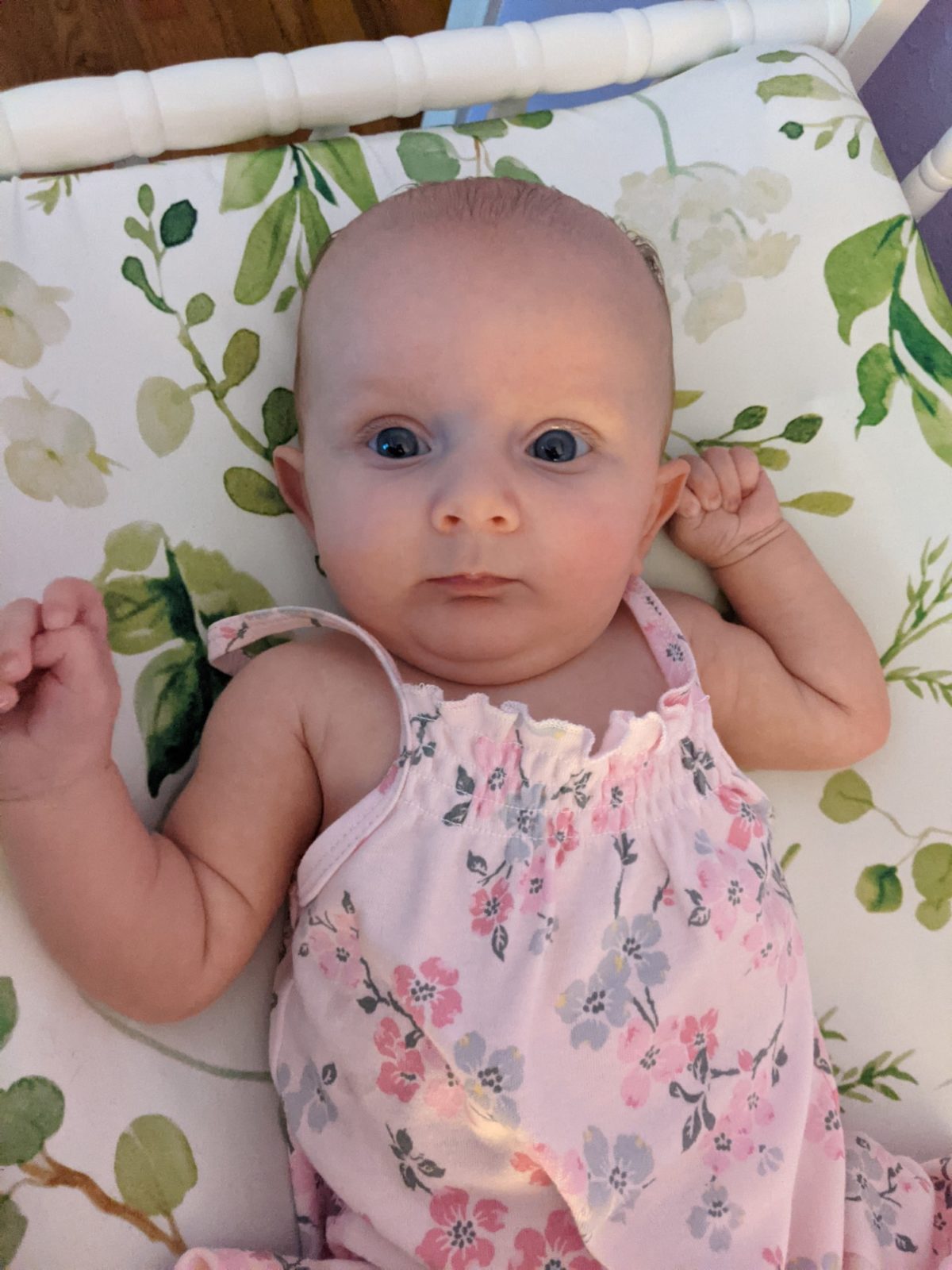 After dinner, I got Addie in her jammies, and sat in the comfy chair in the living room. It didn't take Emmie too long to come and cuddle up in my lap with her Kindle too, and the three of us were super snuggly together!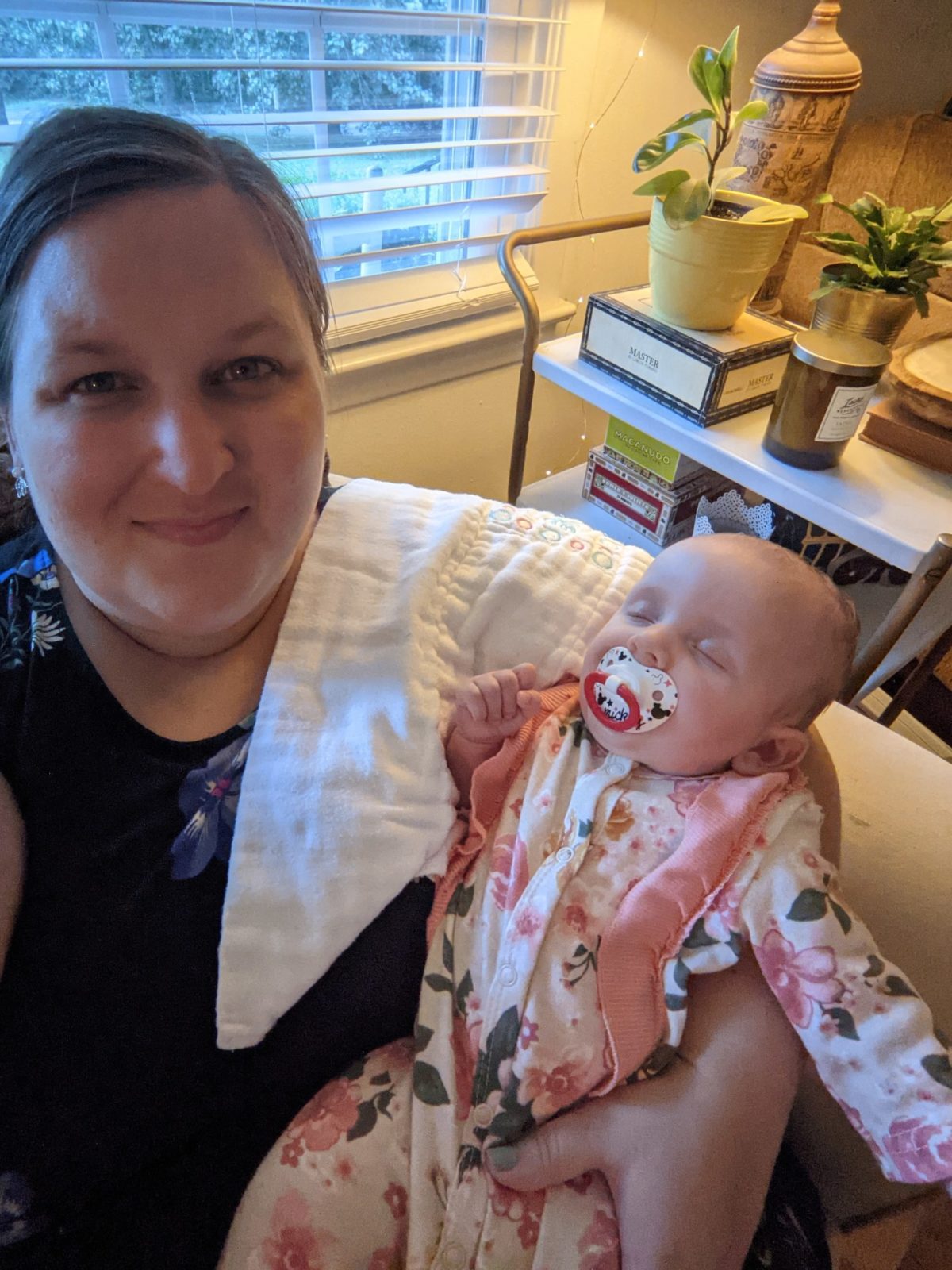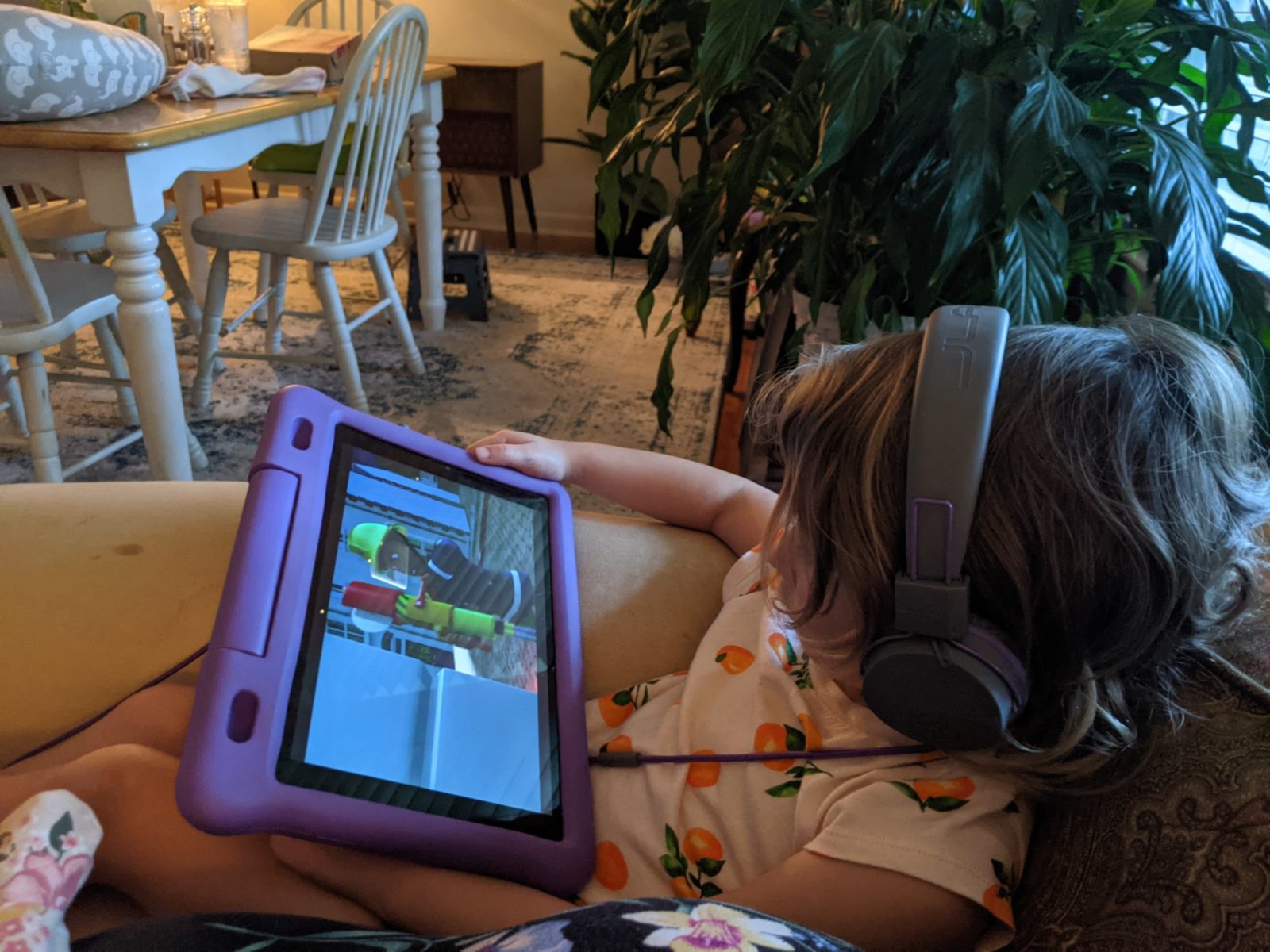 After I played Words with Friends on my phone for a while, Emmie finished her Fireman Sam episode, and then I got her ready for bed. She's had really rough bedtime the last four nights in a row, but she did so much better tonight, and things went so much more smoothly. Baby sister had already fallen asleep and was so sweet and peaceful all cozy in her boppy with her handmade blankie.
Since I'm so tried, I'm going to try really hard to make myself go to sleep early tonight. It's hard to do that sometimes though, because it feels like the only time I get to truly chill and unwind is late at night, and I don't want to give that up, even for much-needed sleep. But tonight, I might try to do just that…