This morning was our women's breakfast event at church, and it went really well! The breakfast foods we're yummy, the coffee was piping hot and I got to spend time with my mama, grandmother and aunt. We also heard a great testimony from my church friend Megan (not my sister). For my solo, I sang "Choose To Love" by Francesca Battistelli, and it went well! The track was super quiet though so I missed my cue, and I had to ask them to restart it, twice… But the third time was the charm, and then it went great!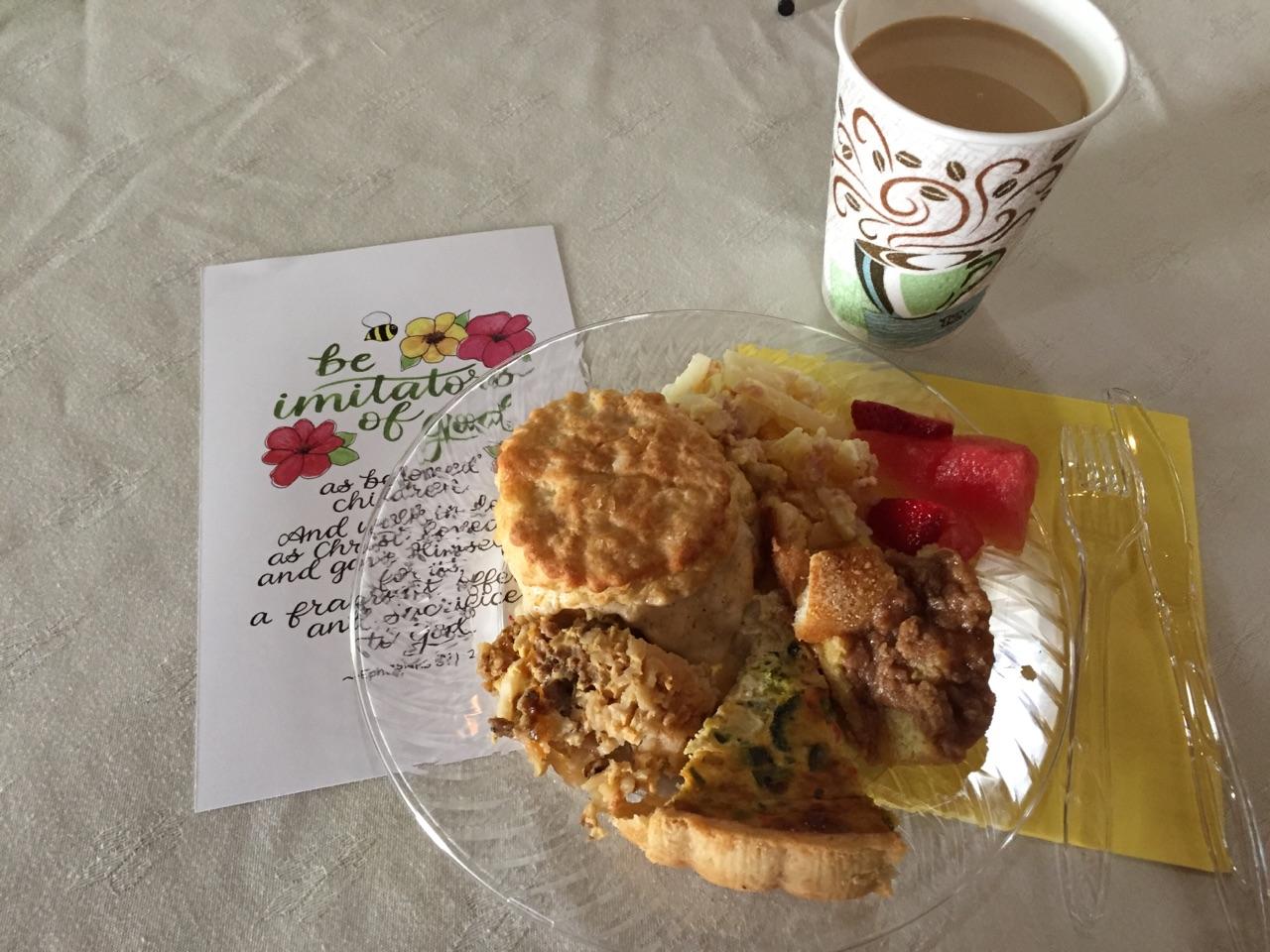 Before the breakfast though, Jeff and his mom left super early this morning to drive to pick up the twins for them to spend a month here on their summer break. So Megan & Bo kept Emerson while I was at church. So then after the women's event, Mama & I met Megan, Bo & Emerson for lunch at Hopkins, one of our all-time local faves!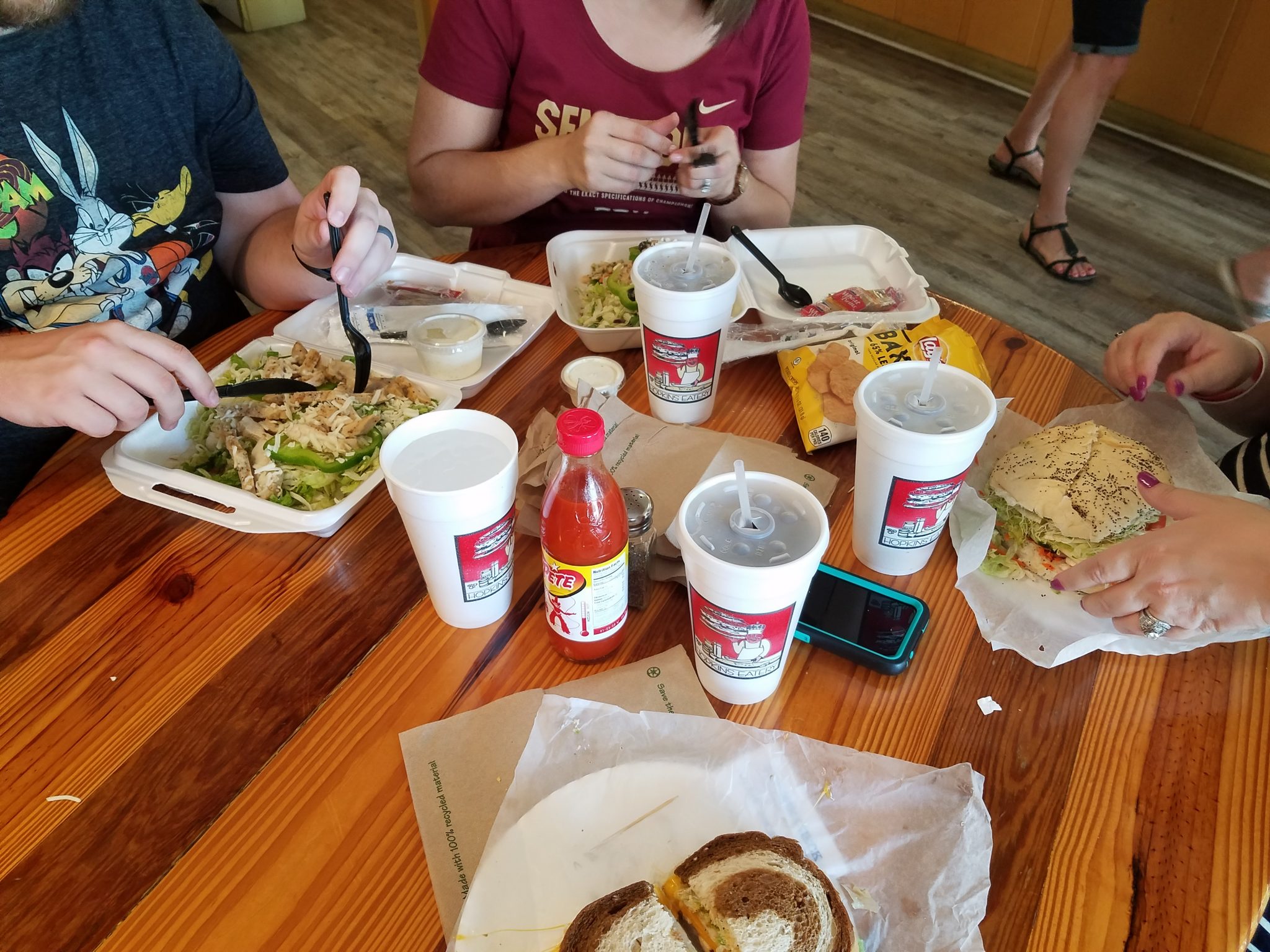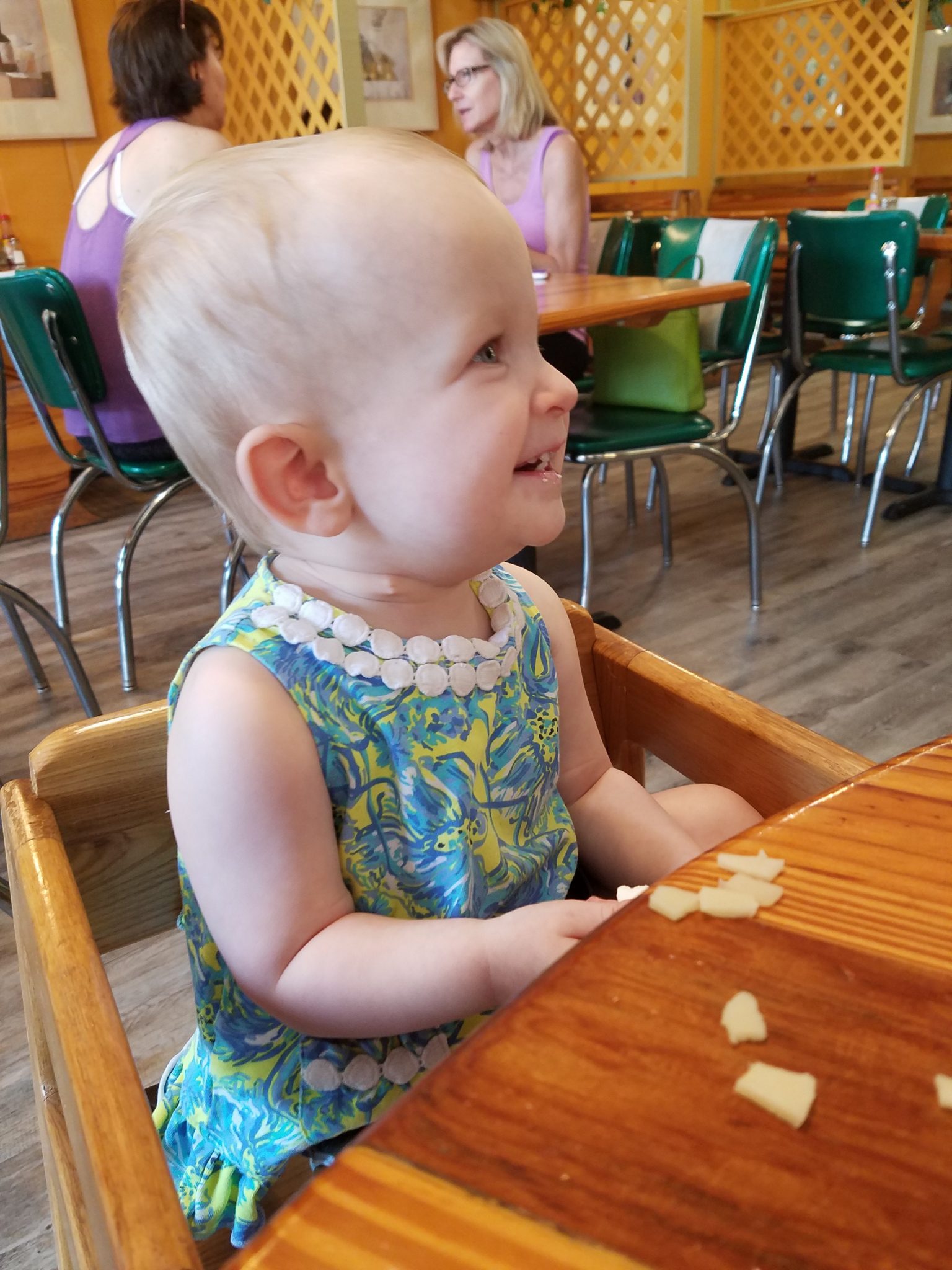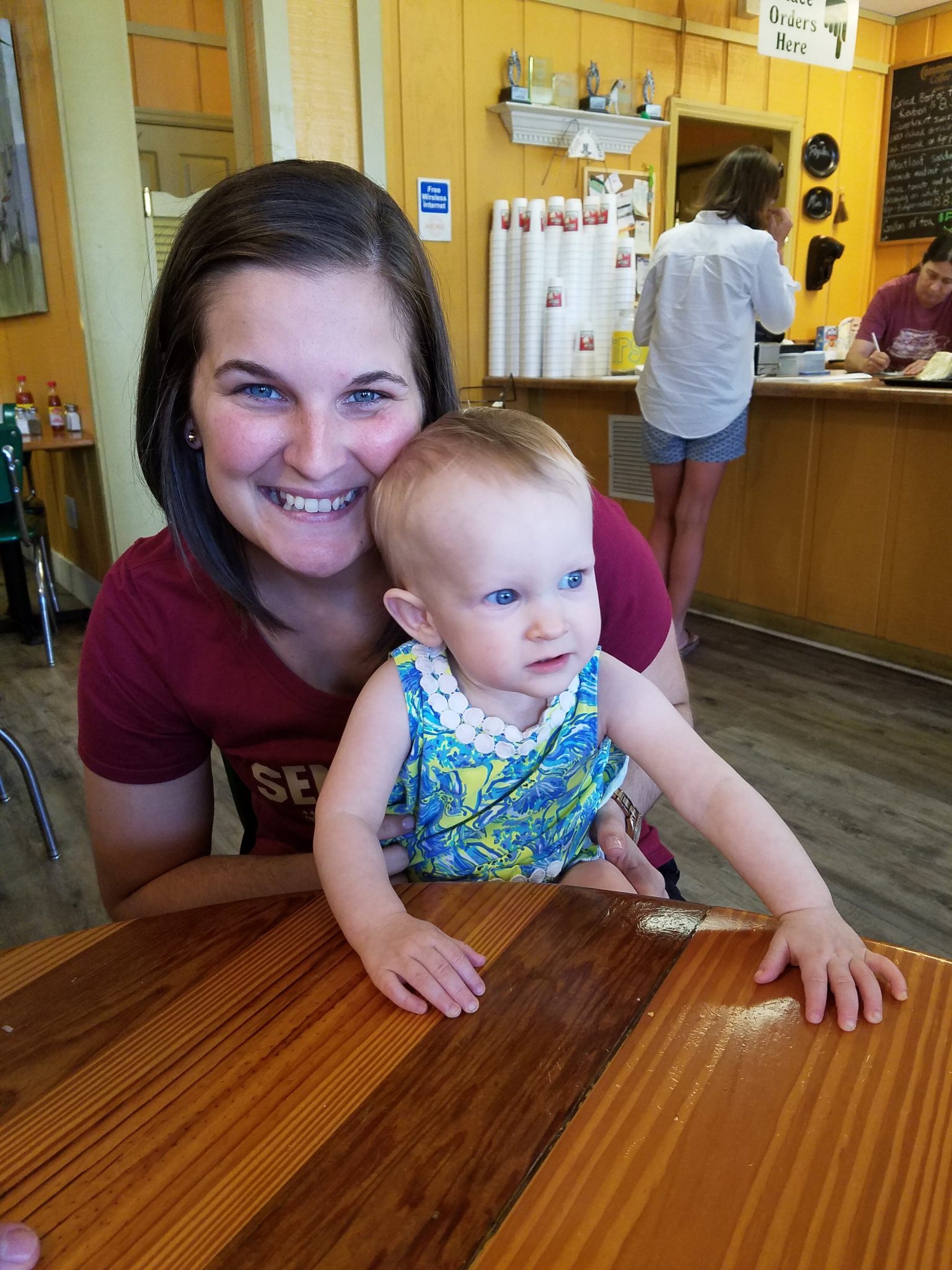 Emerson was treated to a few "sips" of their delicious mint sweet tea, and of course she absolutely loved it.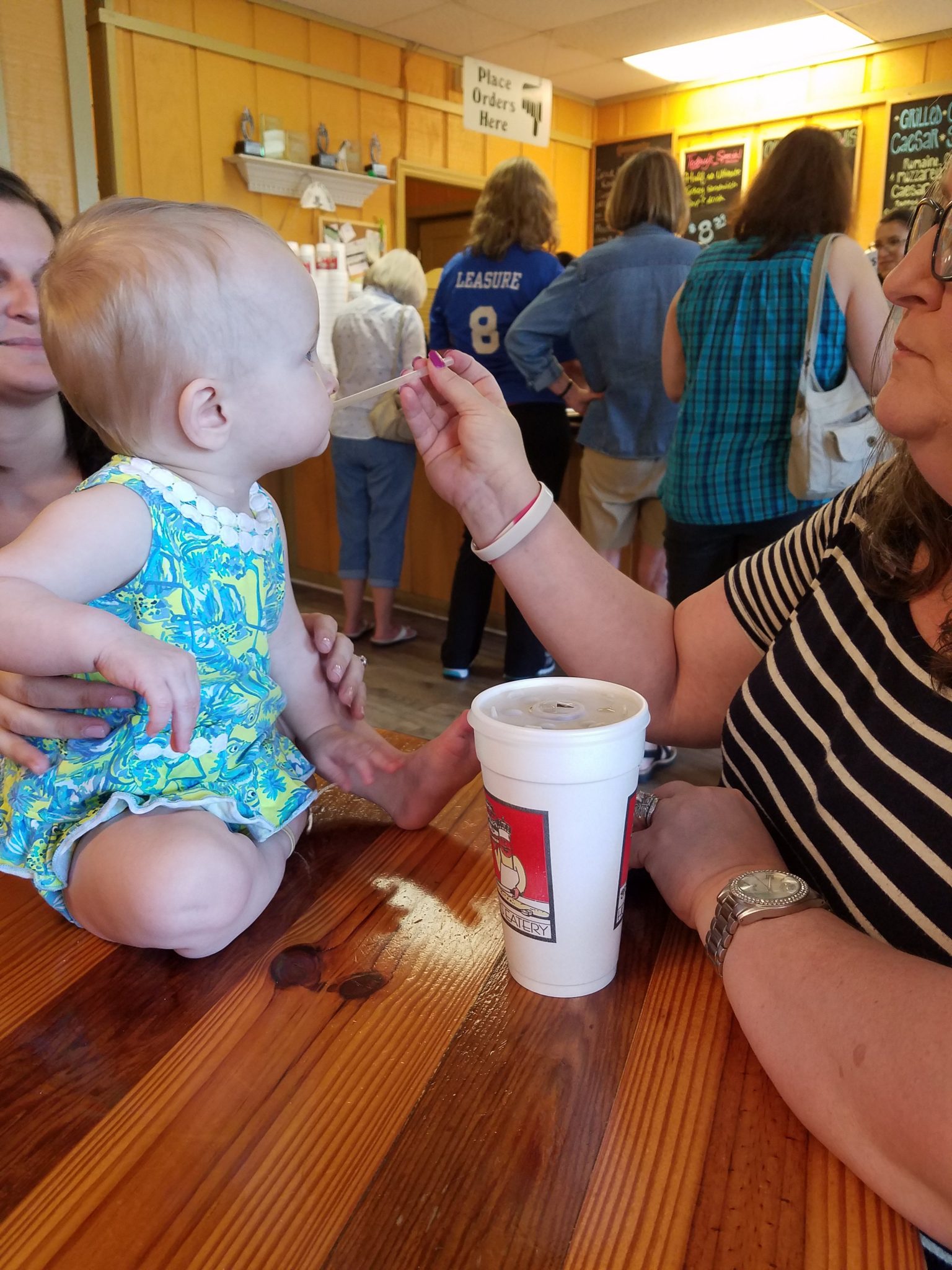 Emerson had a long afternoon nap, and I lazed around watching Netflix for a while. It was nice. Then Emmie and I played for a while, and decided to go visit Grammy & Pepaw over at their house. Mom offered for us to stay for dinner for sloppy Joe's, and we willingly agreed. And of course my girl loved it! We started out with the small bites, then let her just go to town with the other half, and she did great. And even though we had her in only a diaper & bib just in case, she wasn't even particularly sloppy.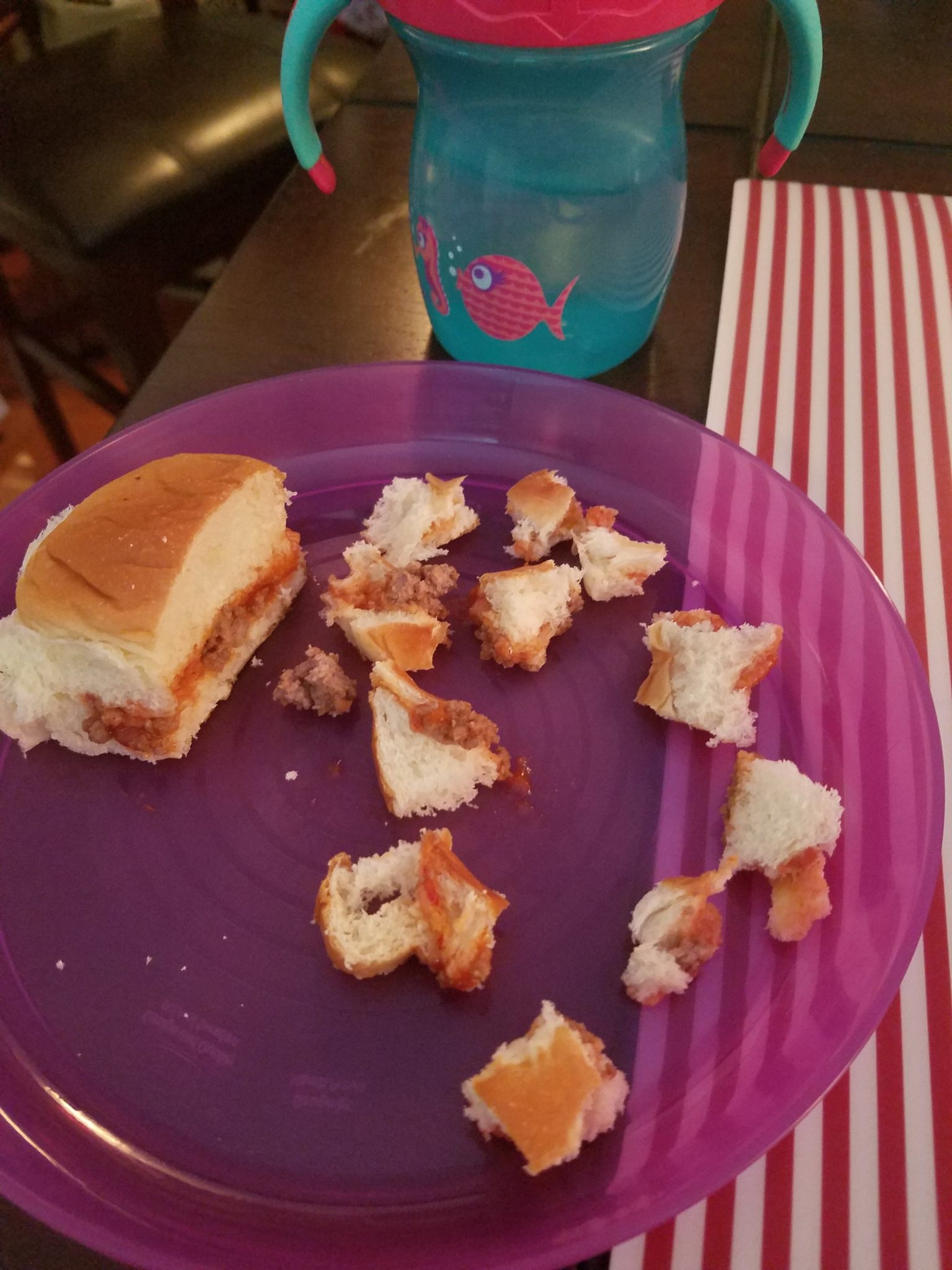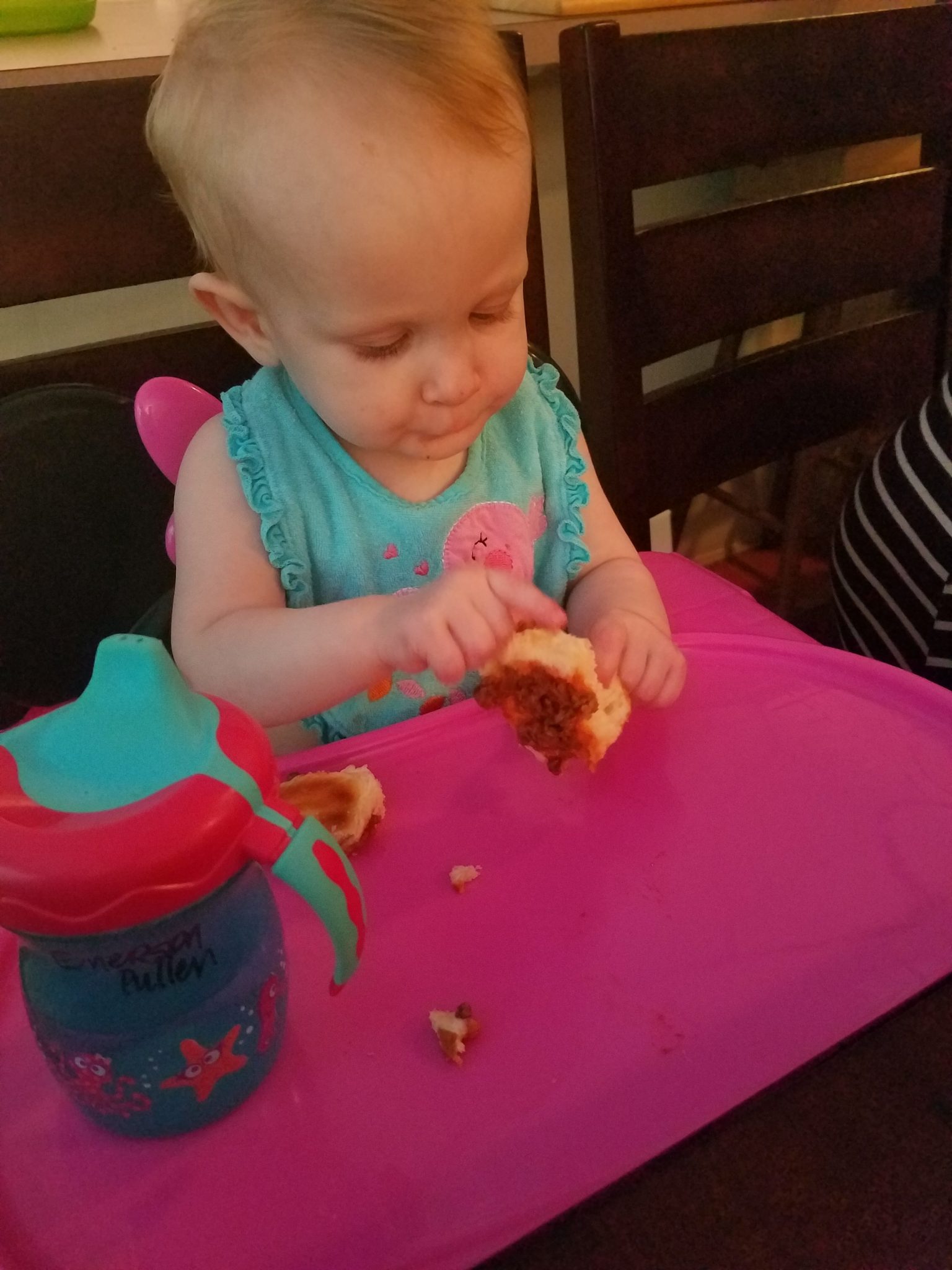 And then after bath-time, I realized we only had two diapers left in the whole house…. And of course the entire rest of the family had been to Walmart at some point in the day (literally everyone – mom, sis, hubby, MIL), but of course I hadn't realized then that we needed them. So after bedtime bottle & snuggles, I ran to Walmart for diapers. And while I was there I found a $5 elephant romper for Emmie, and a $5 watermelon night gown for me. Score.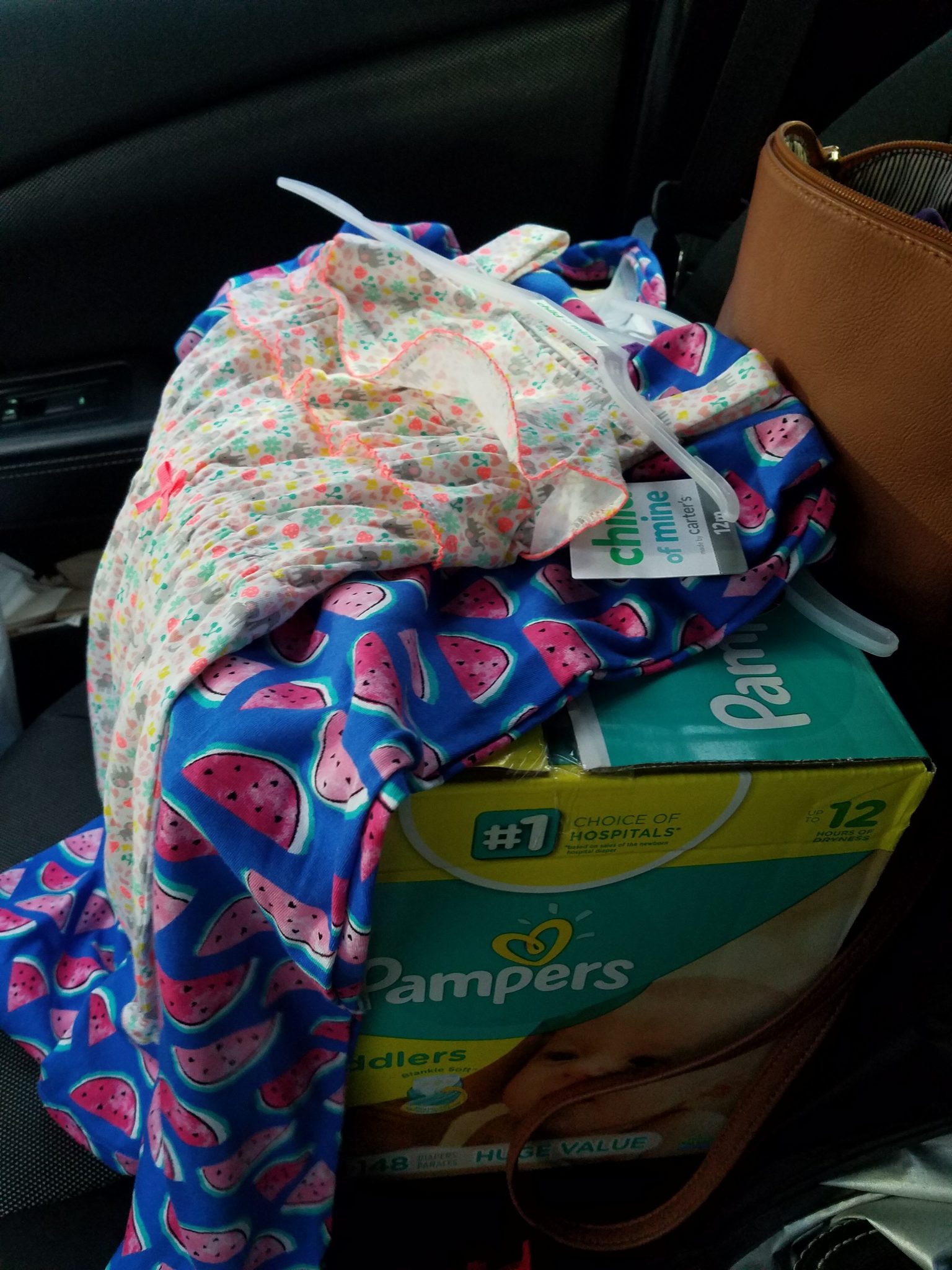 Oh and Jeff and the boys made it home safe around 7:15! They will be here for the next 4 weeks straight, so our lives will be different & crazy while they're here, but we're excited!