My beautiful big girl, in a new rainbow dress, all ready for church this morning! She loved how twirly it was, and kept showing me in the living room before they left.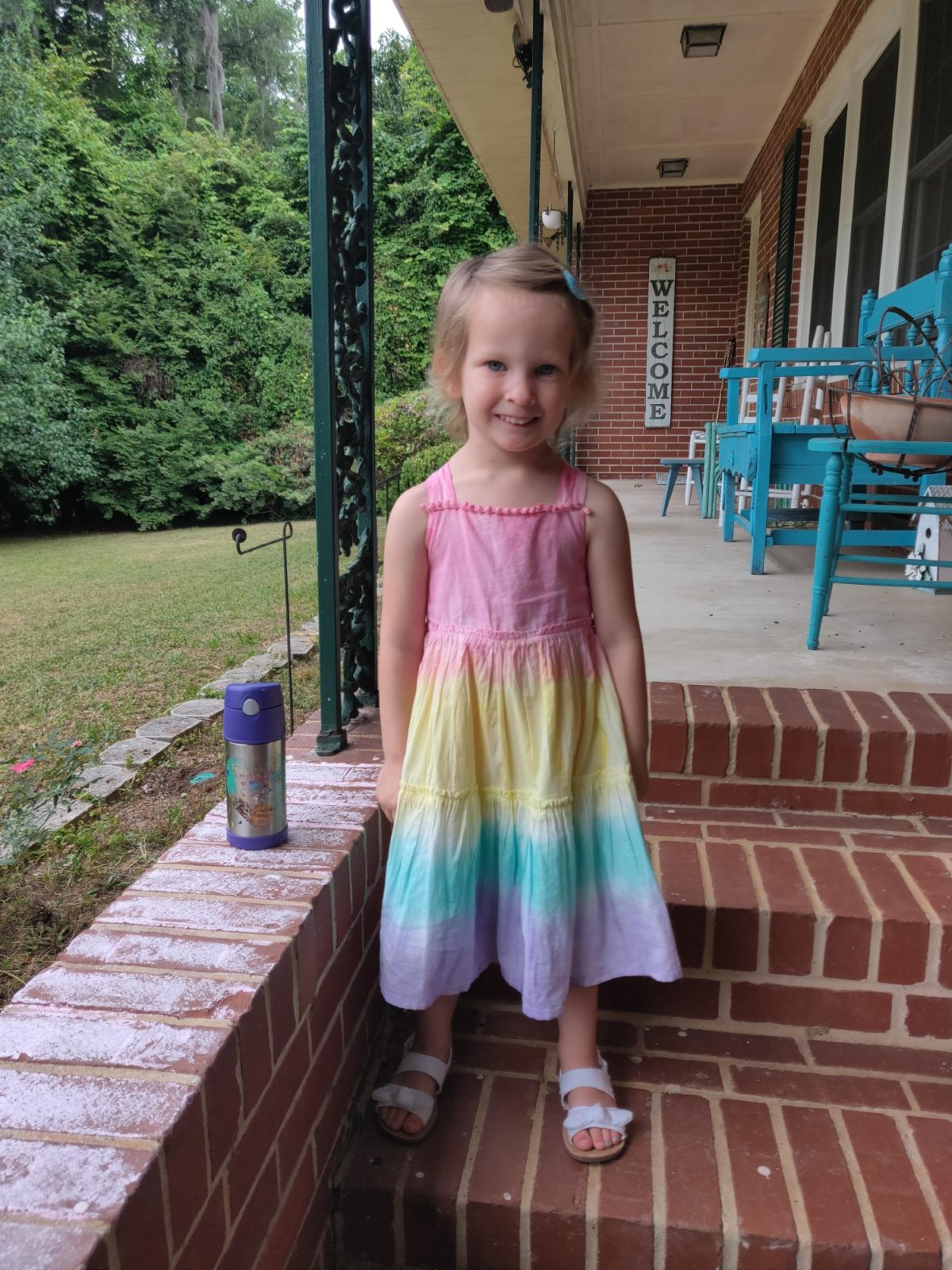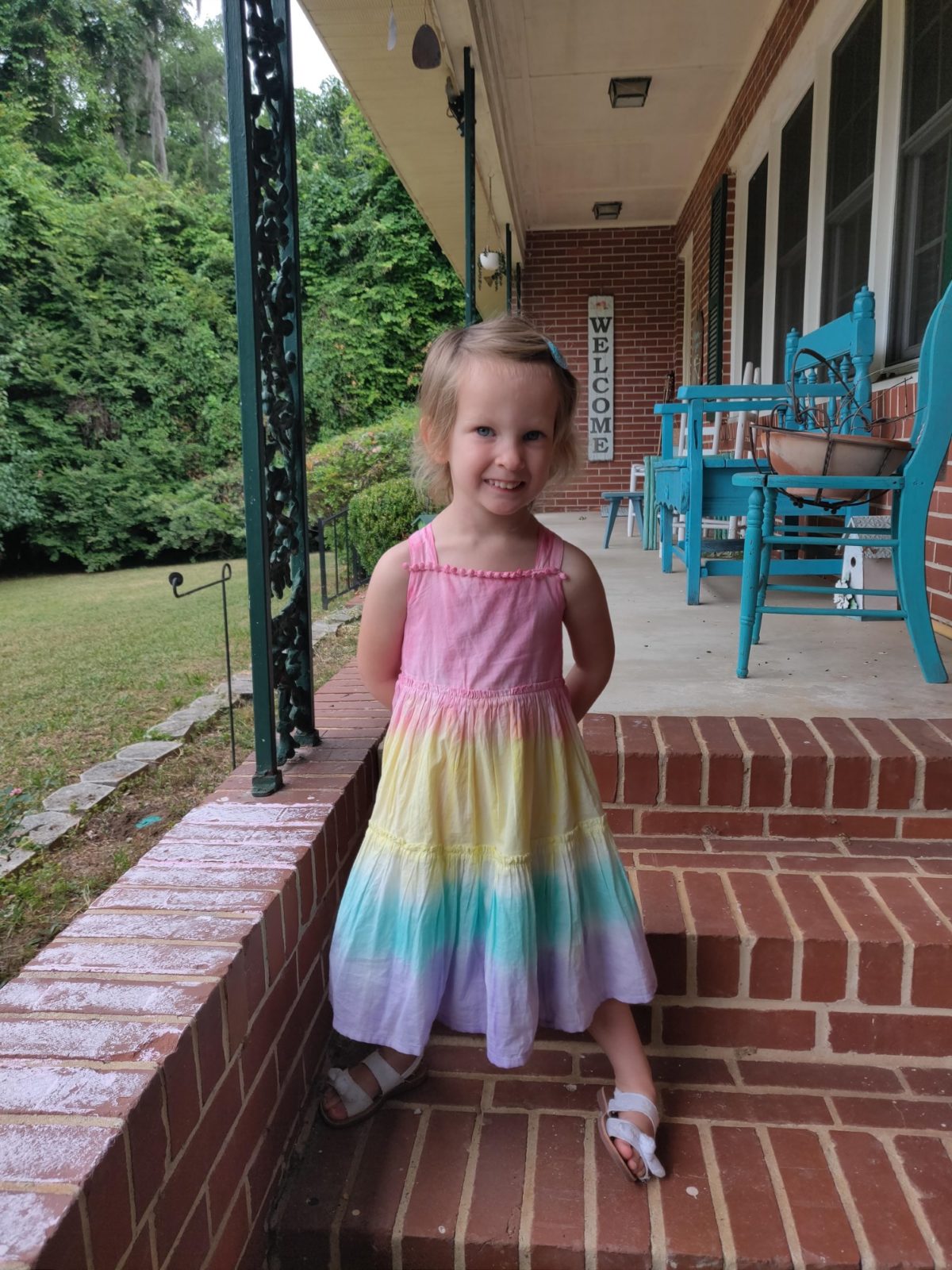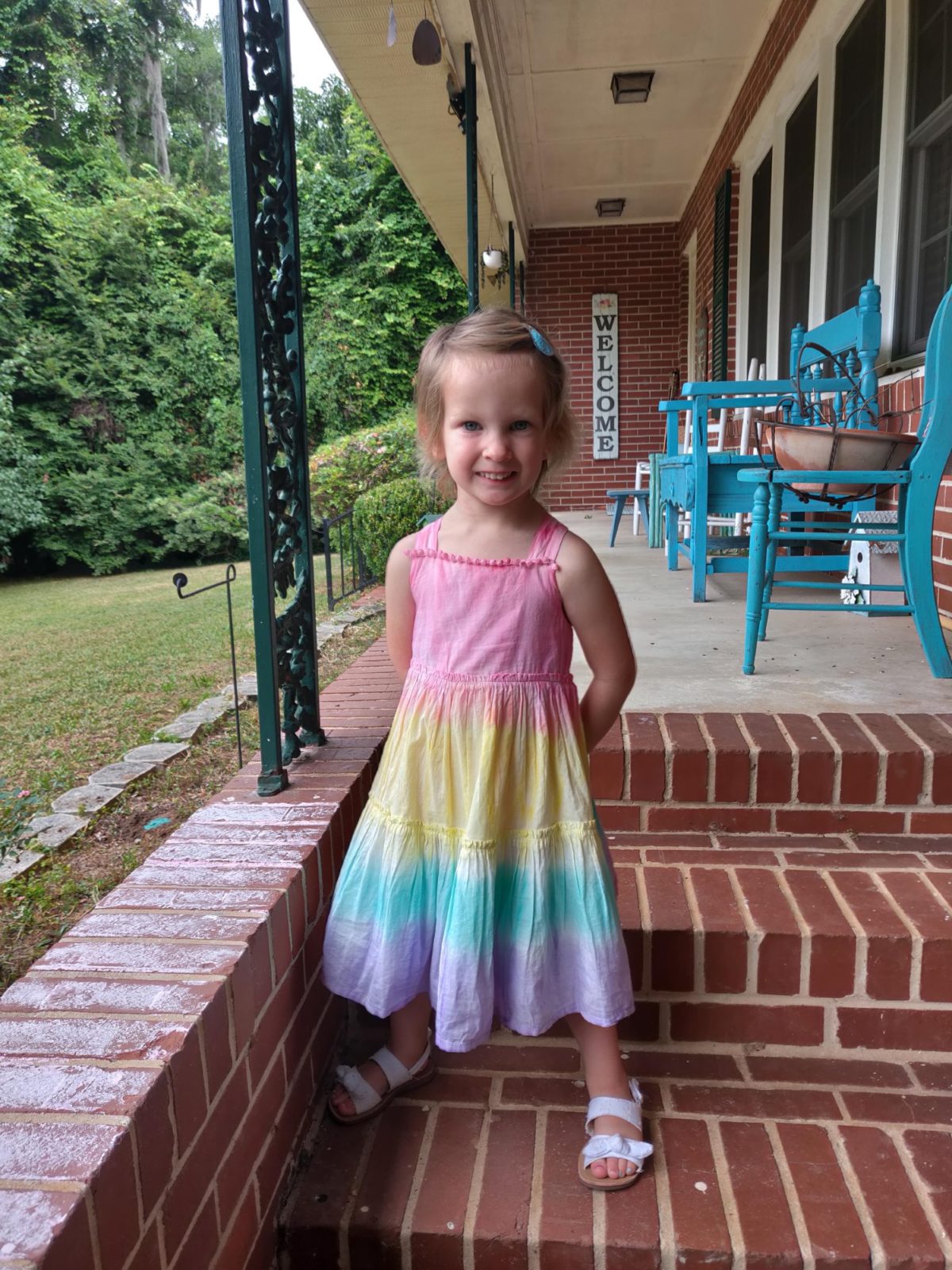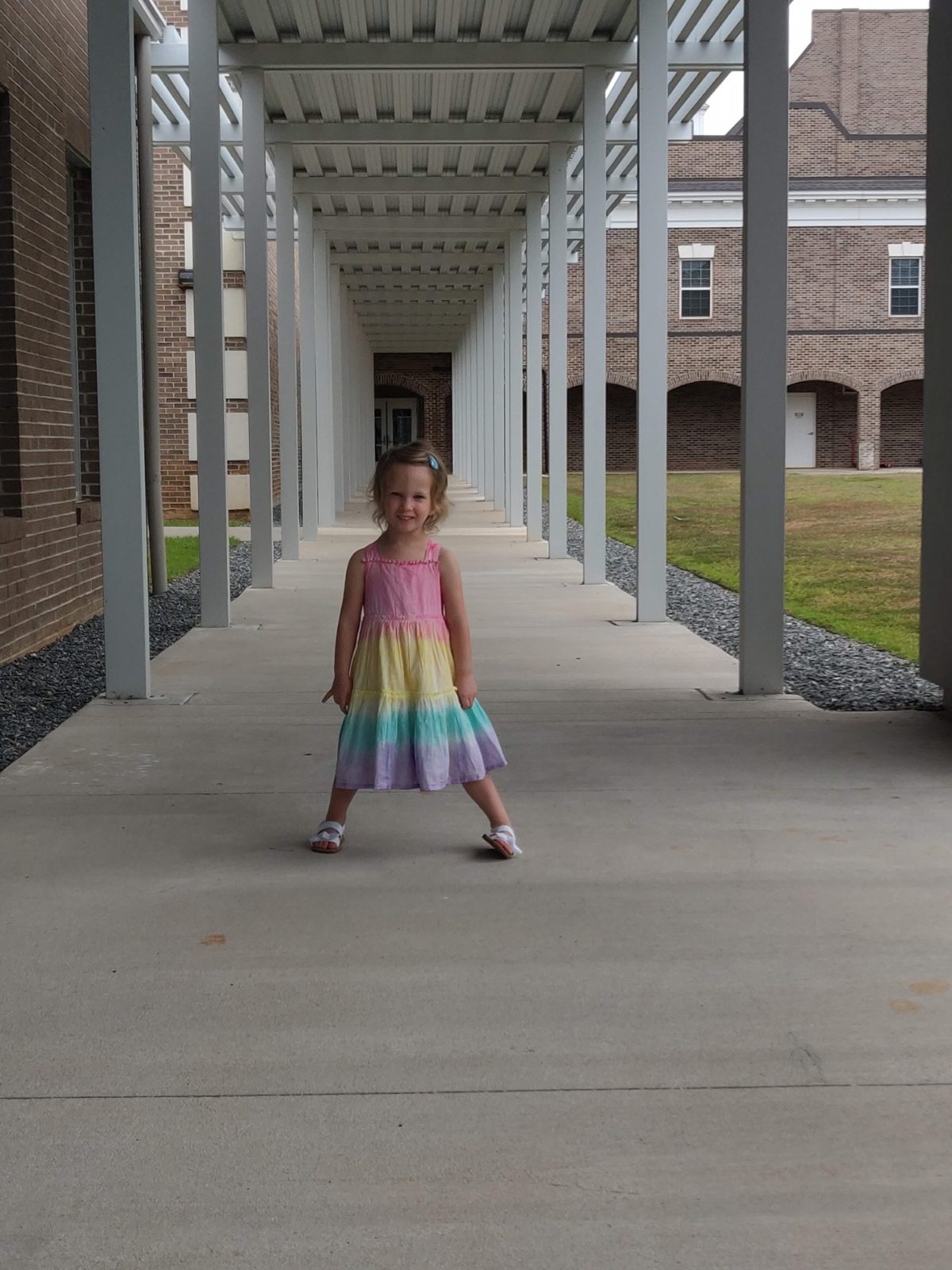 While me and my beautiful tiny girl chilled at home, folding laundry and watching church online.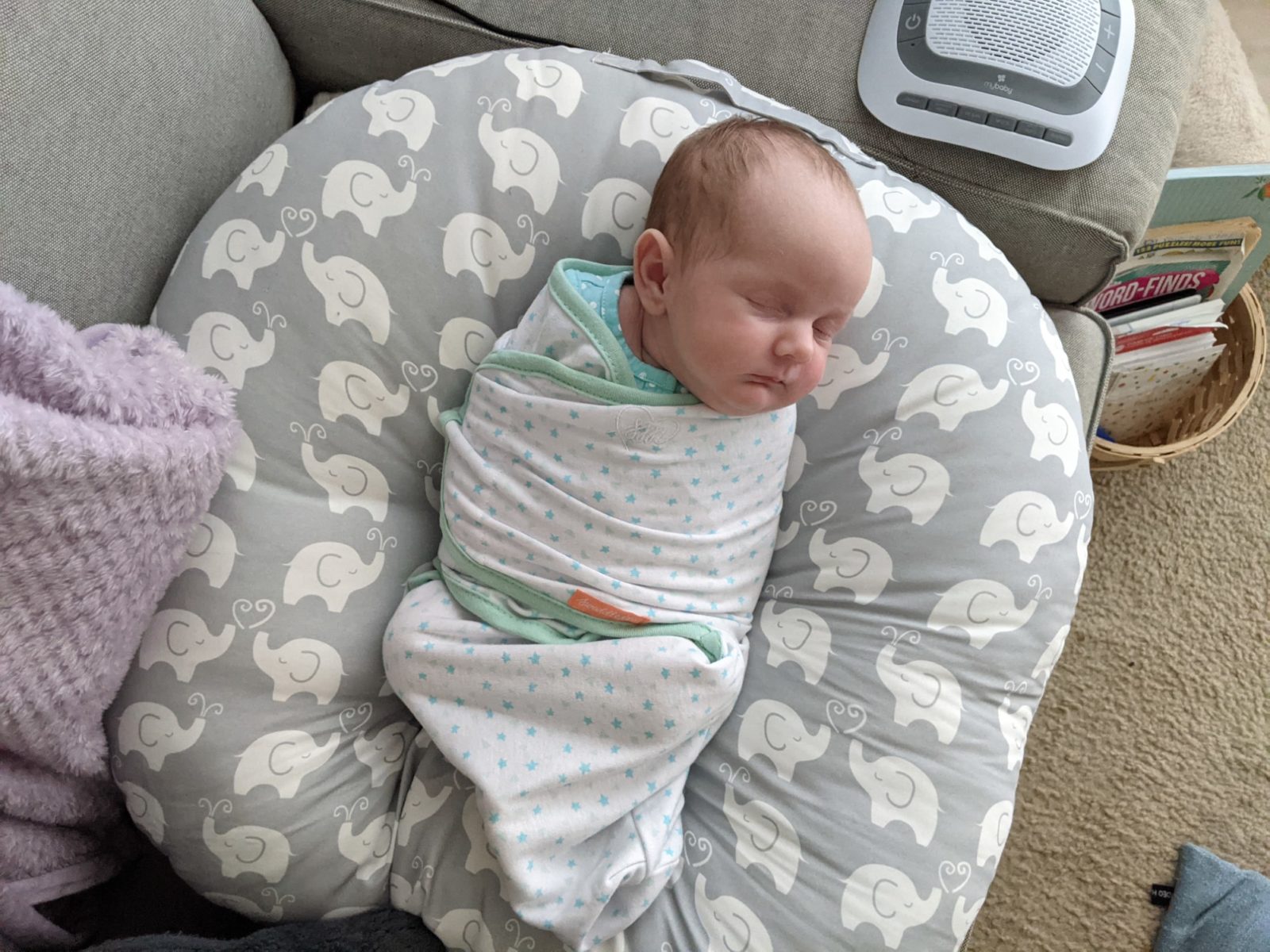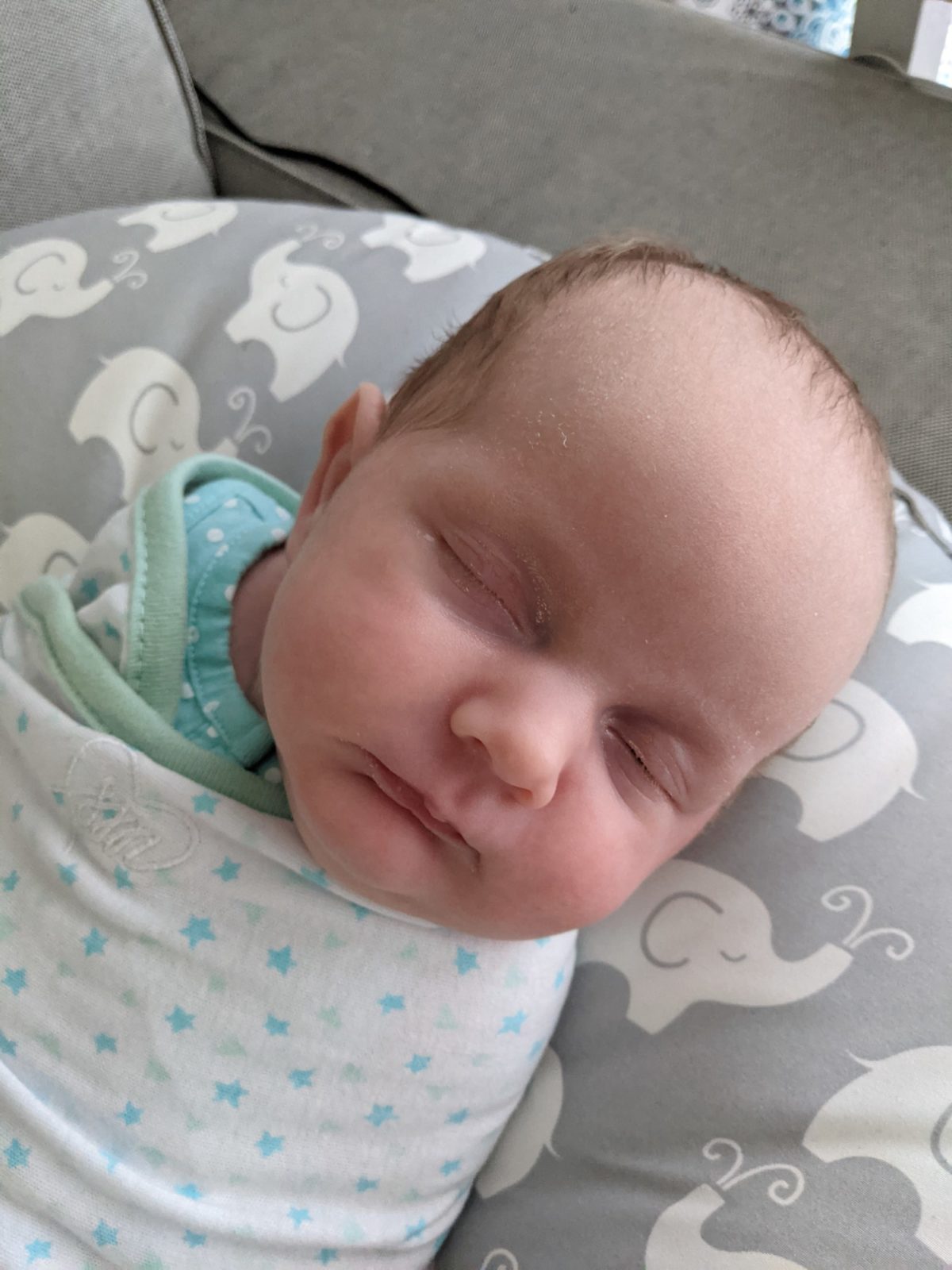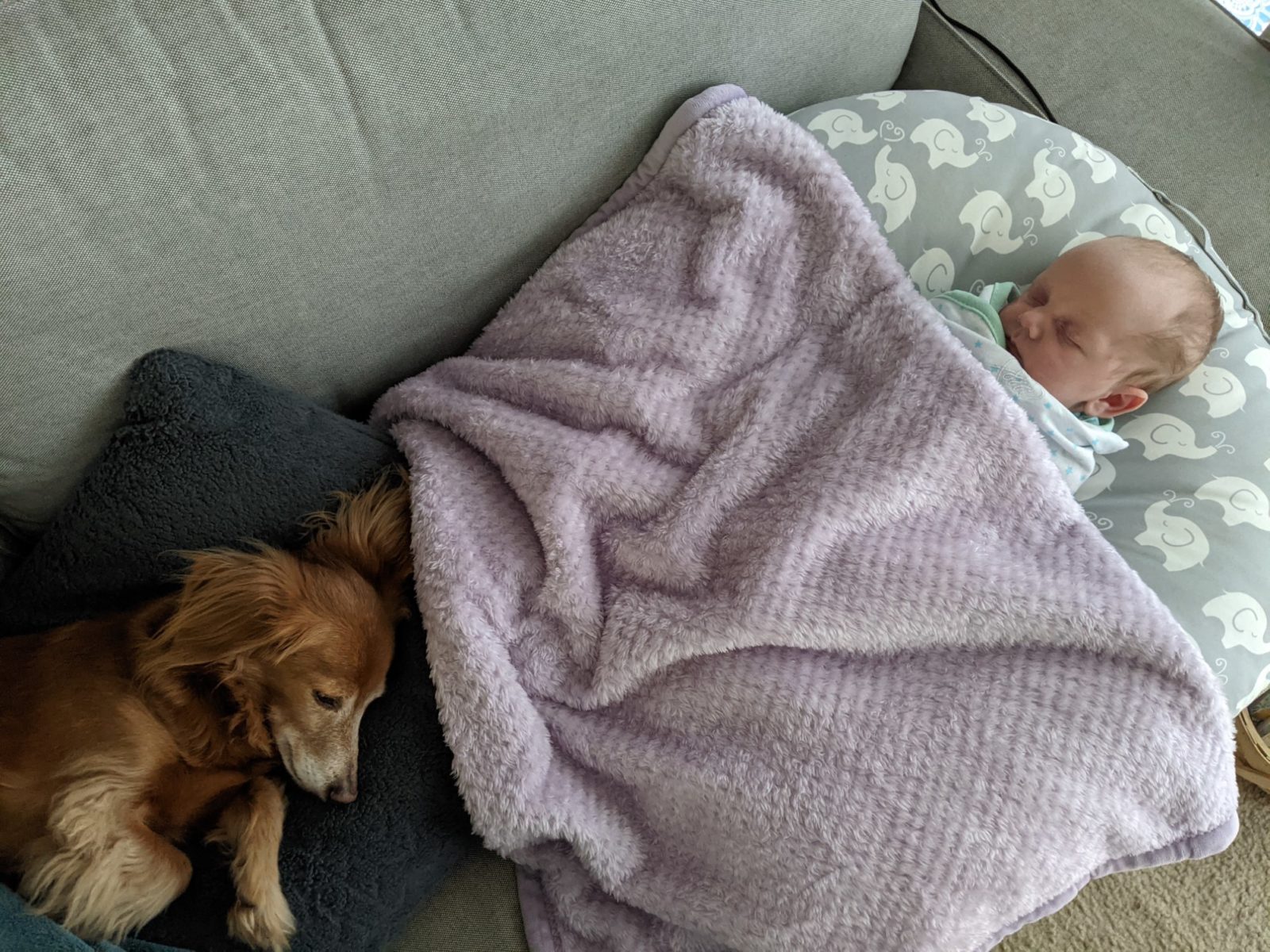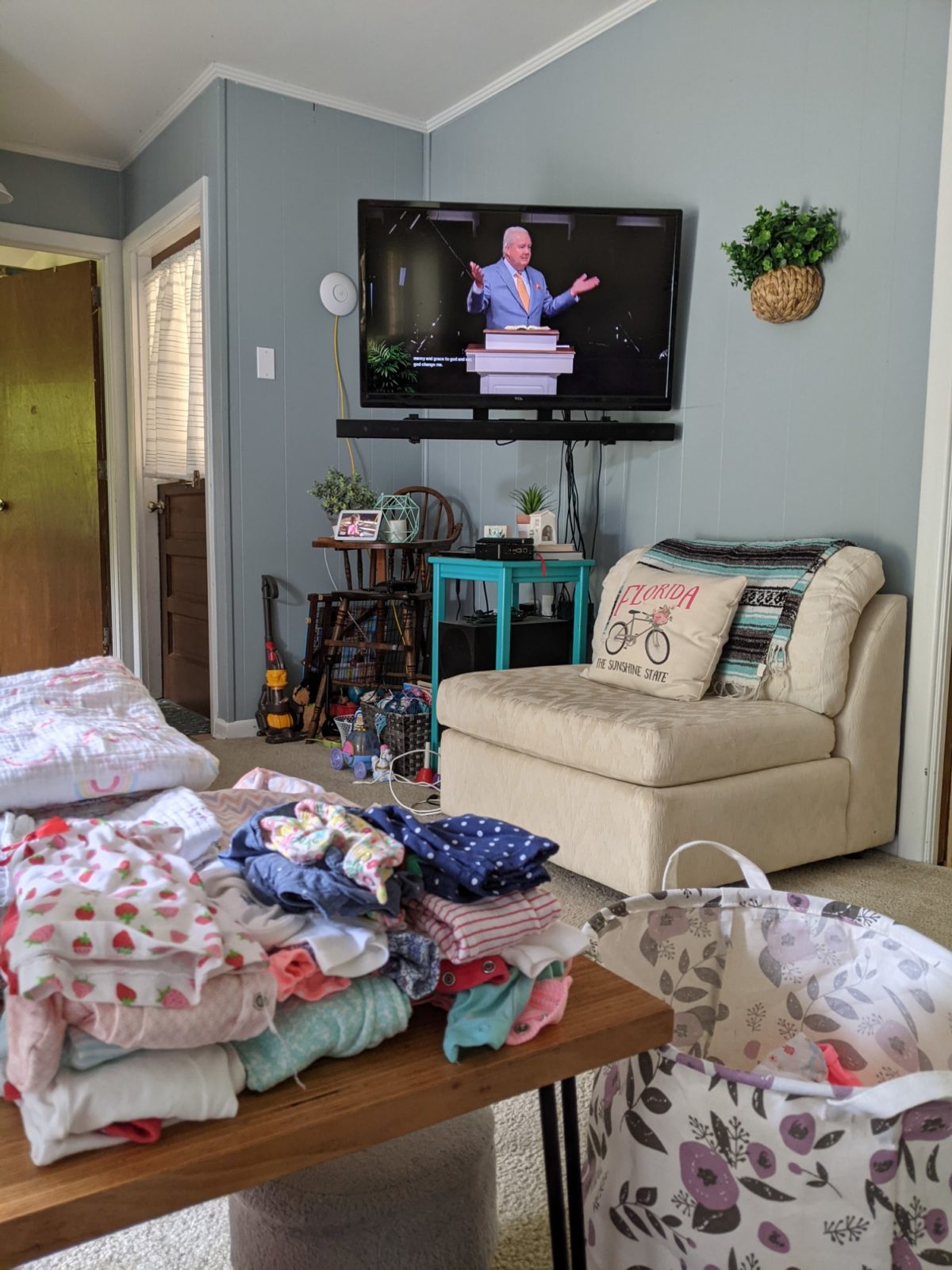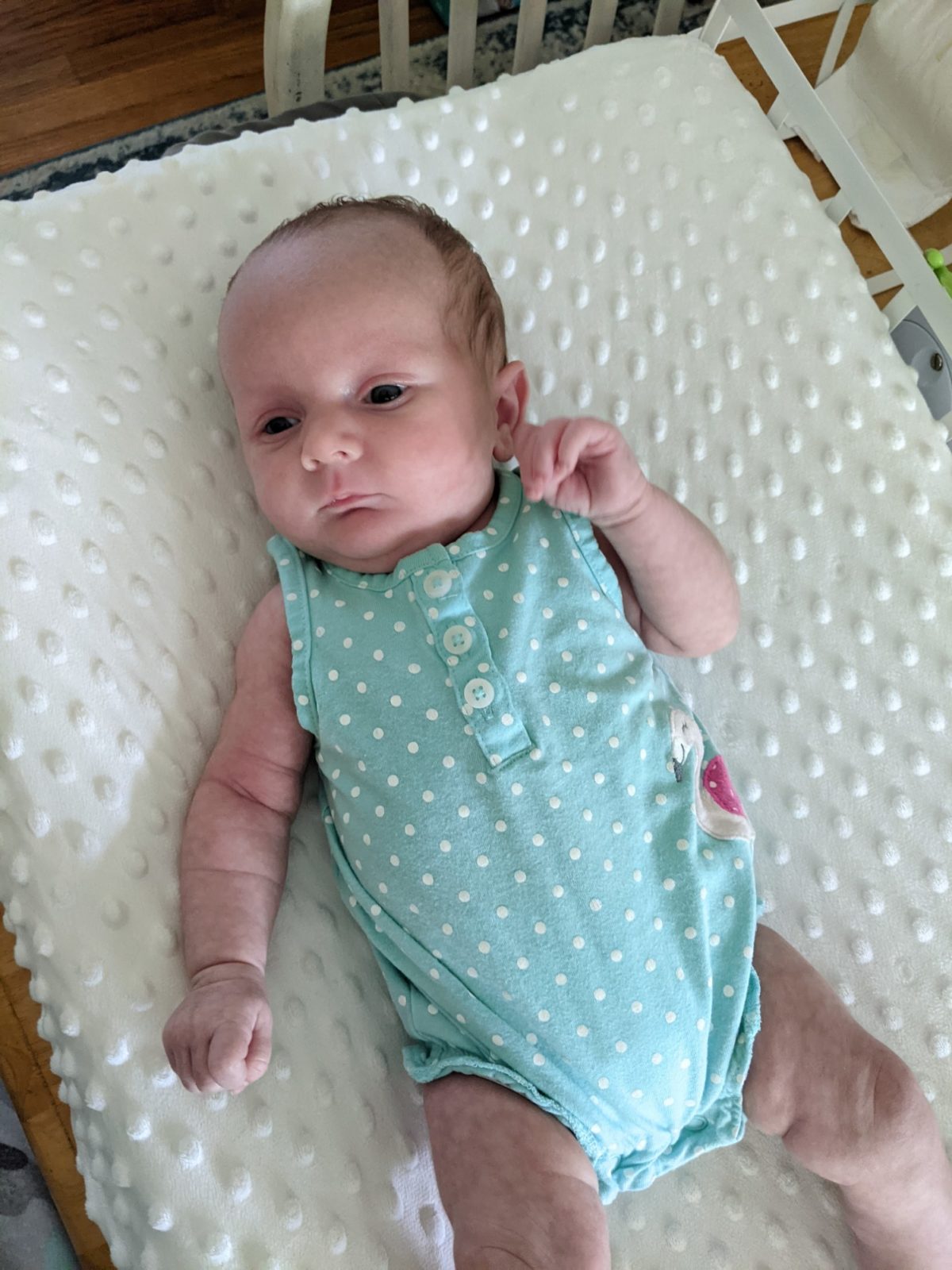 Jeff and Emmie went out to lunch at the Wharf with the fam after church, and brought me a shrimp & cheese grits basket to-go. They both took a nap when they got home, and I started a new book. (I've owned this since it first came out, and never got around to reading it…)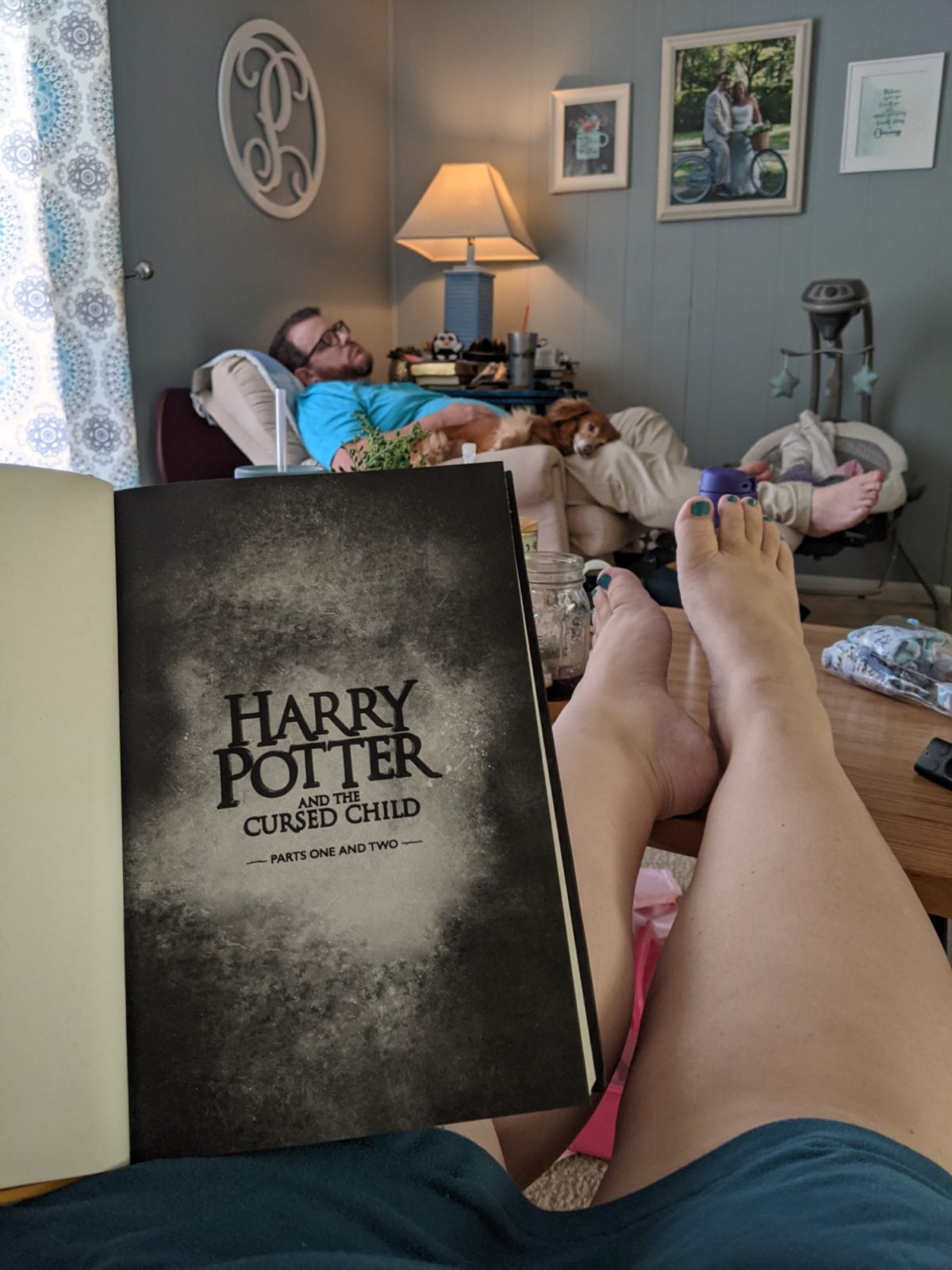 And then once Emerson woke up from her nap, she wanted to play outside in her little pool. (We forgot to drain it last weekend, so it wasn't super clean anymore, but we were able to use a tiny butterfly net to scoop out most of the junk, and she was fine to climb on in.)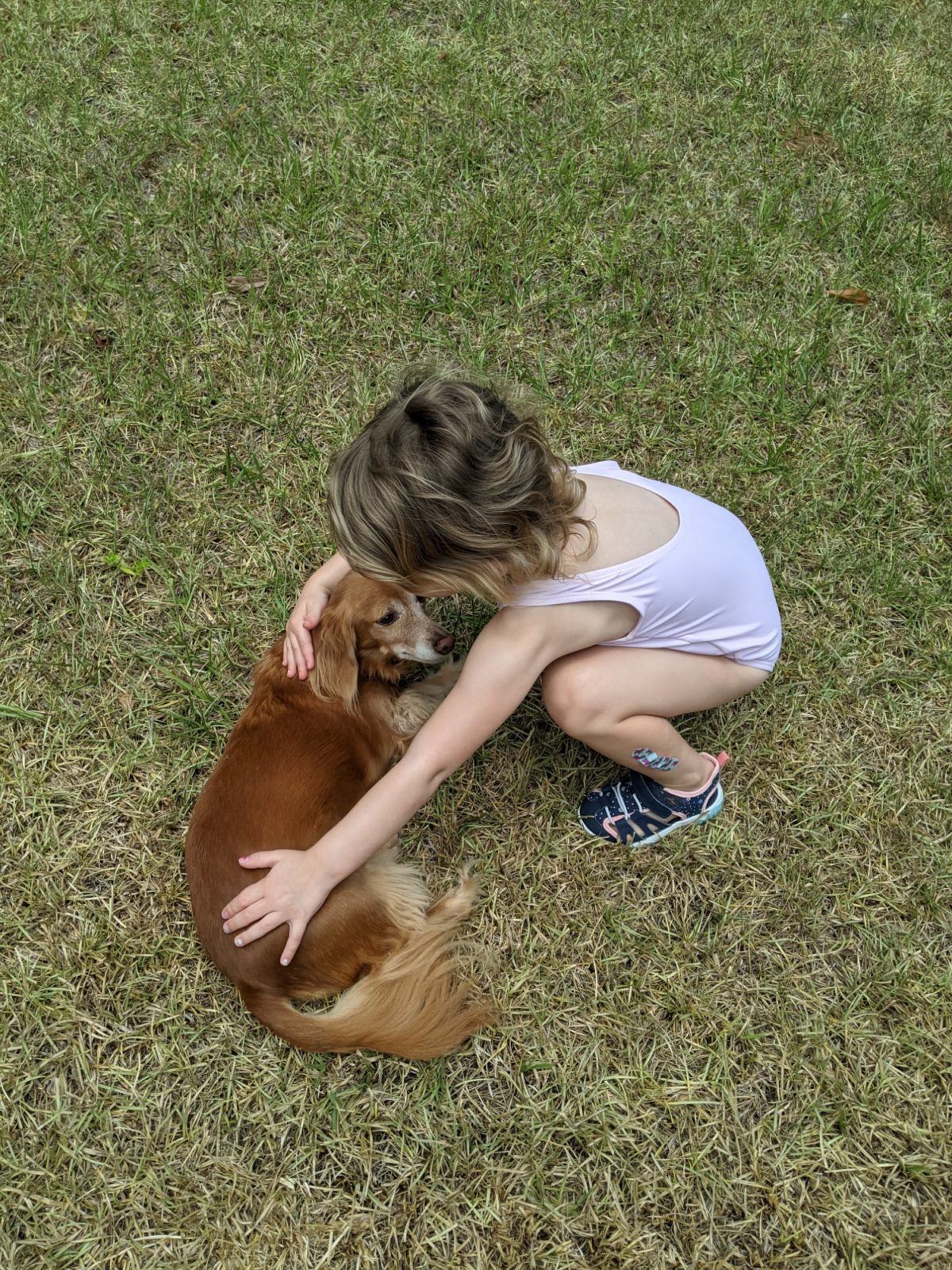 I sat in the sunshine next to the pool, close enough to get some splashes to cool down, smelling the gardenias and the sweet olive trees, listening to Chris Stapelton, and just really enjoying some time outdoors with Emerson.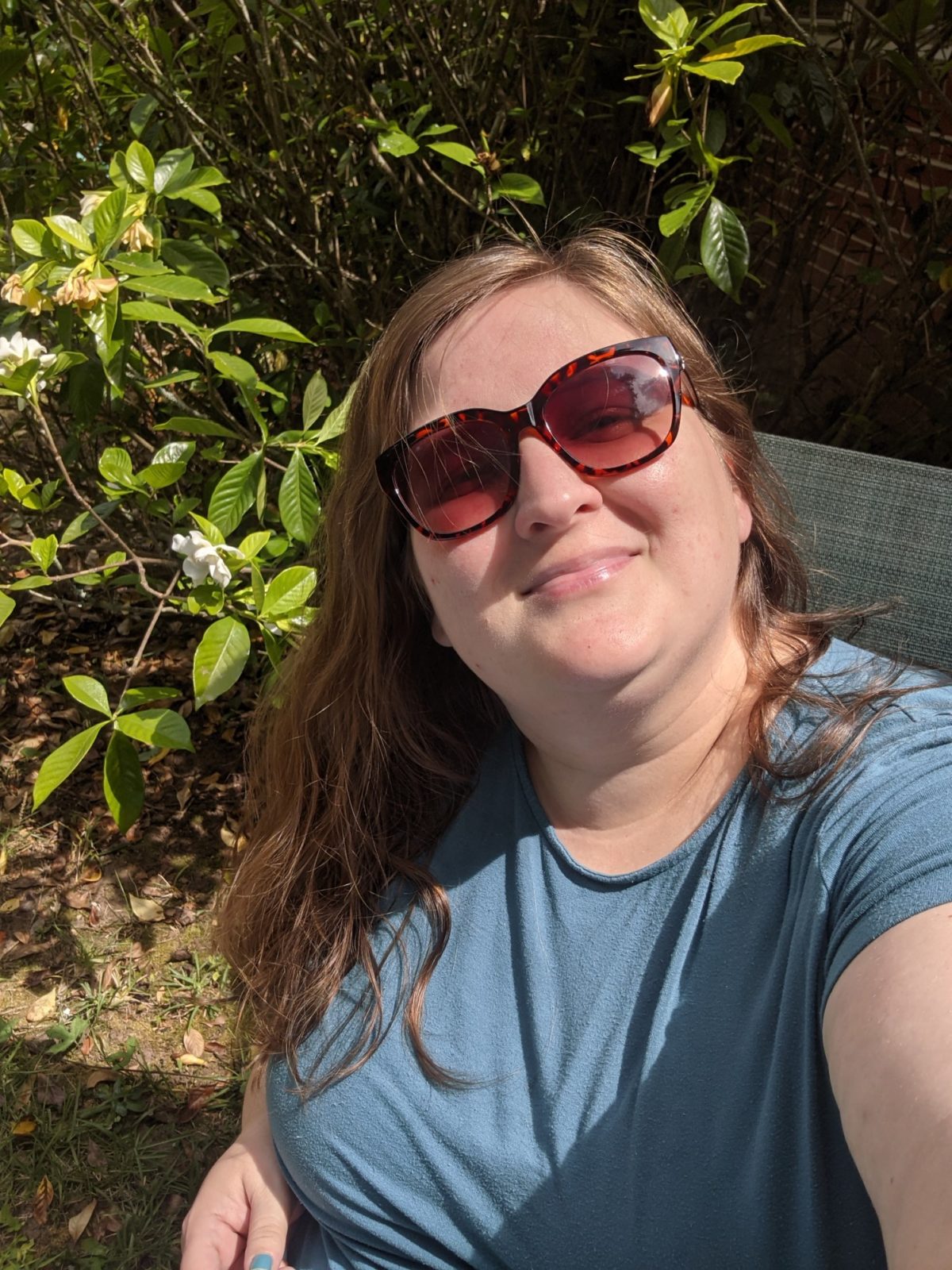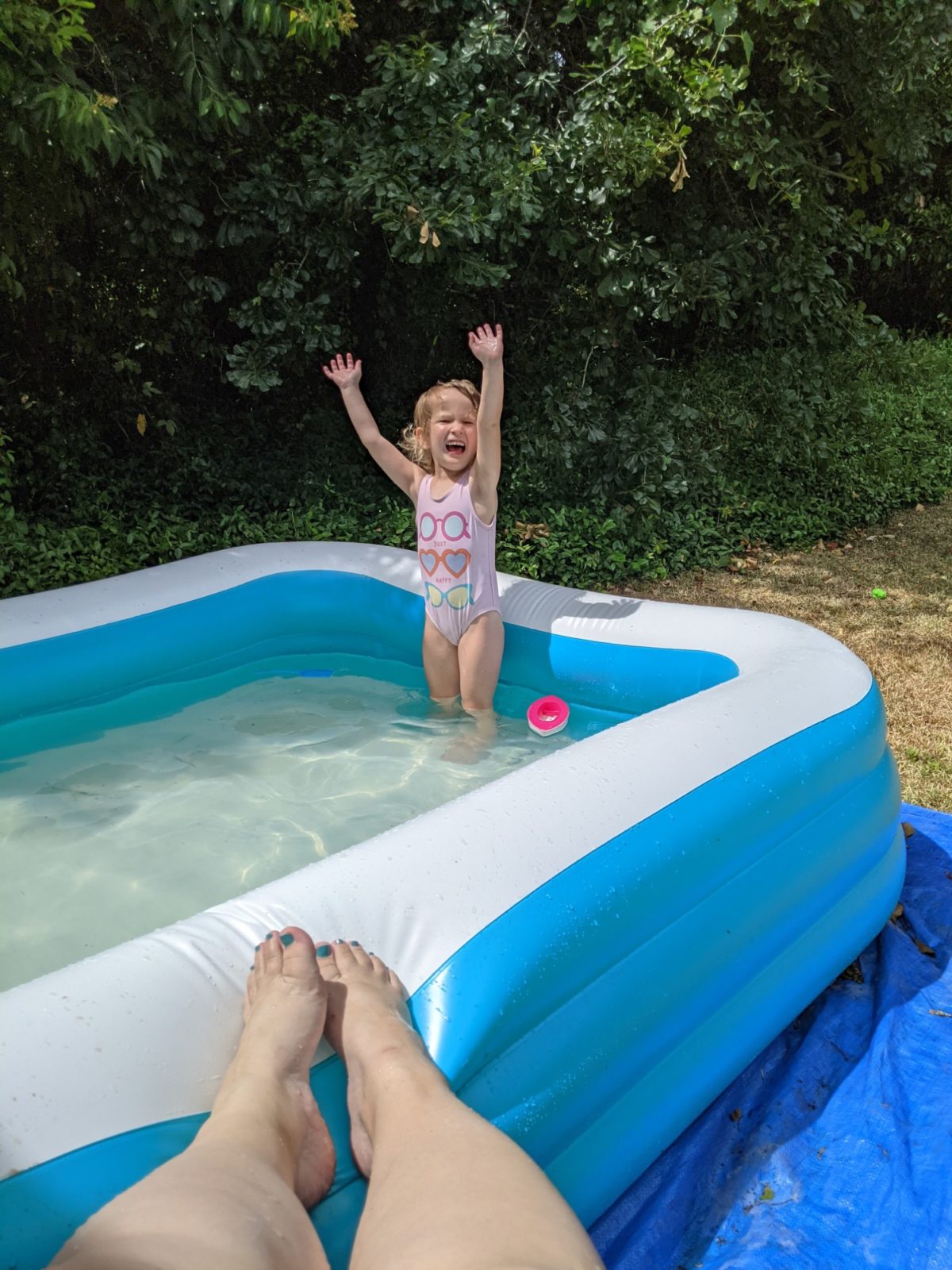 After outdoor time, both girls had a bath again today, and came out smelling so much fresher and looking pretty!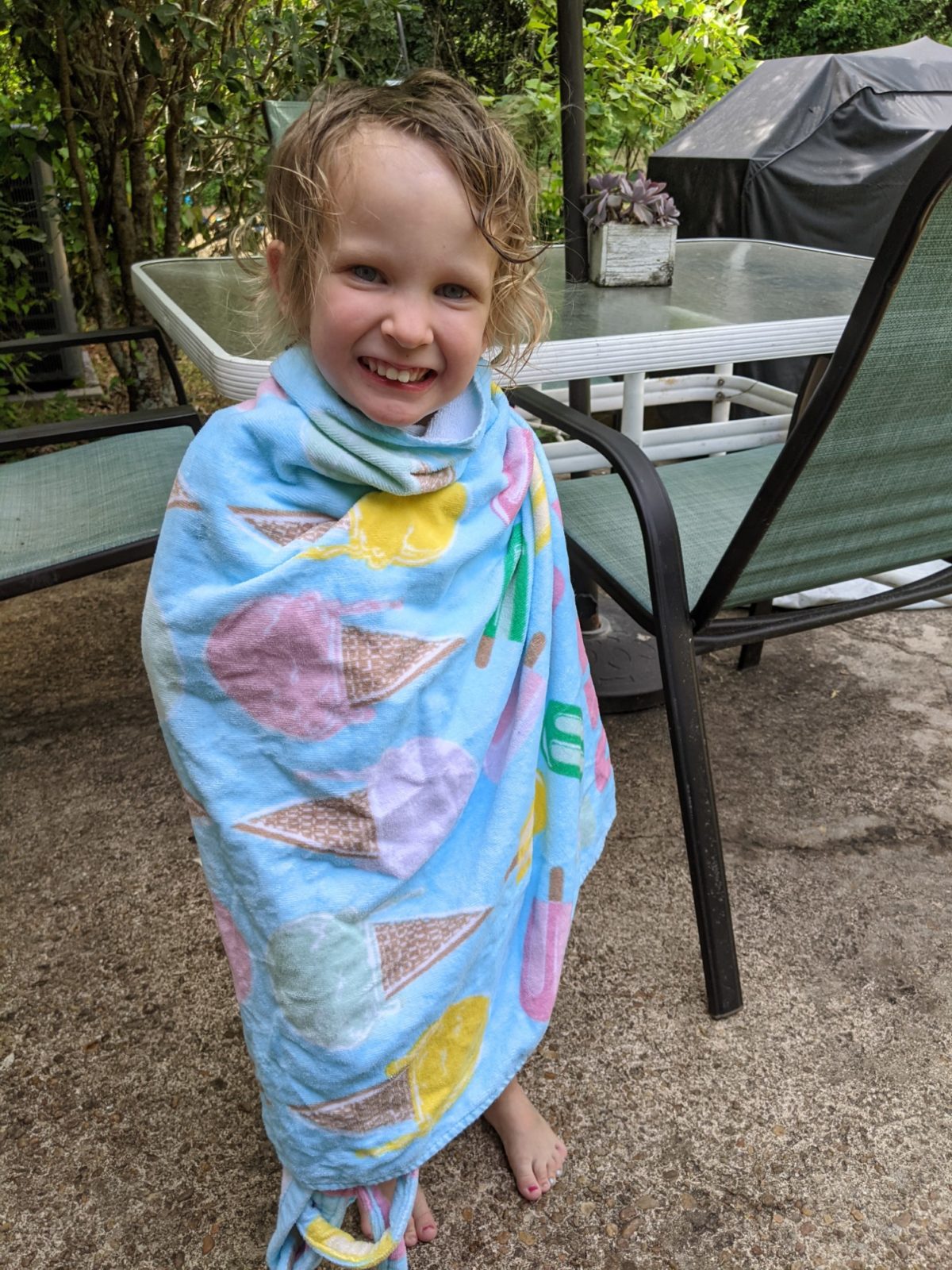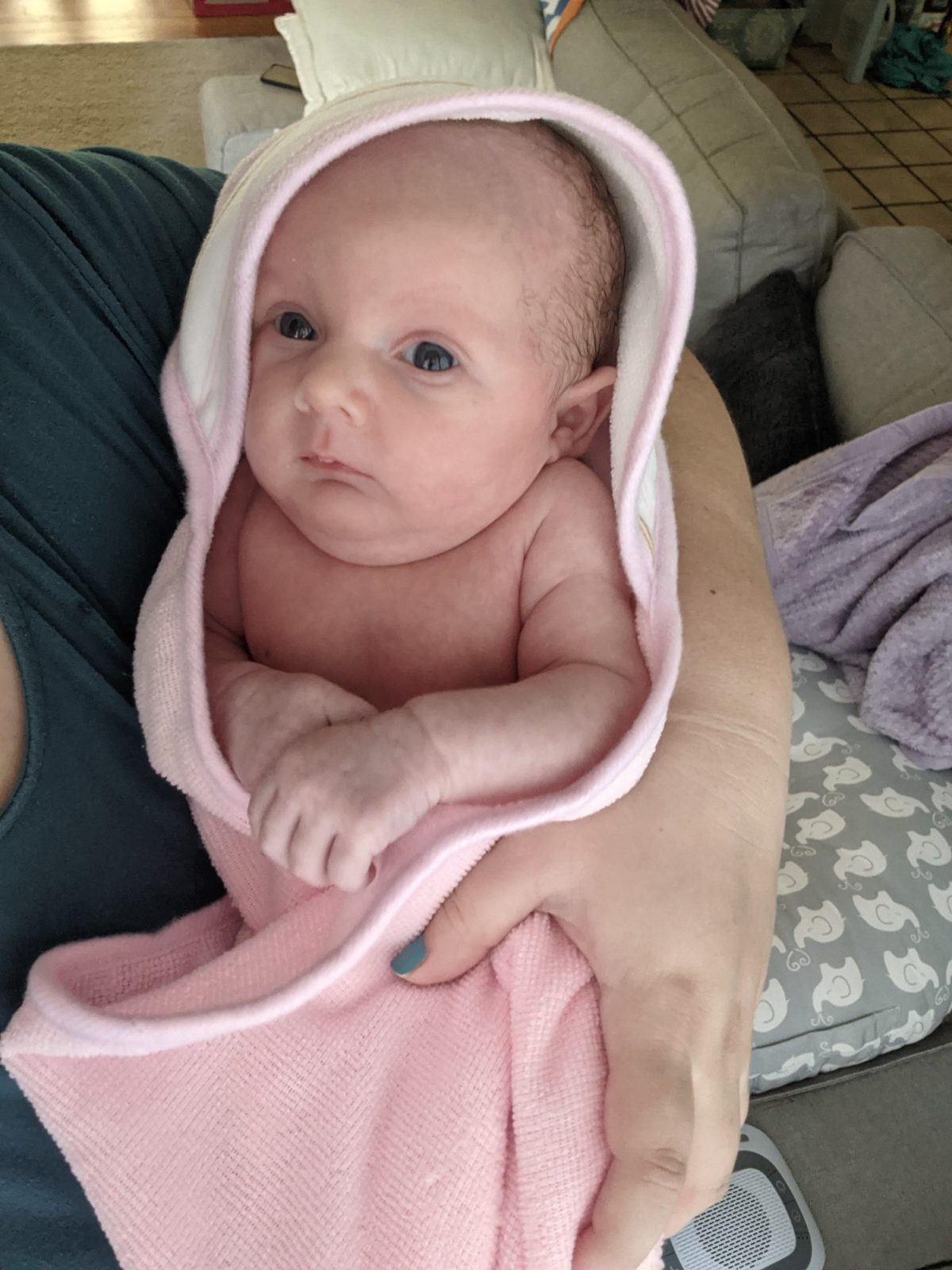 Jeff and Emmie had to run a quick errand, and they also ran by Aunt Suzanne and Uncle Keith's house, because Emmie has been missing their dog Bella, and dying to see her again.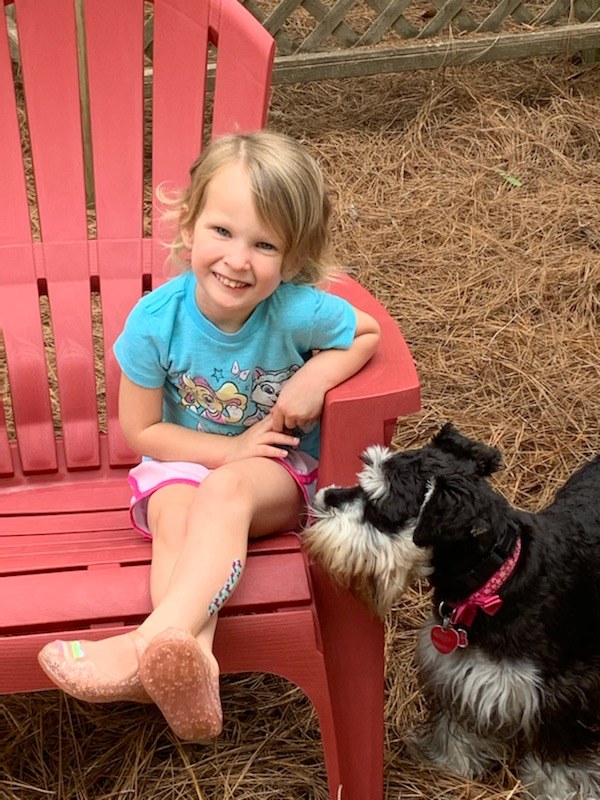 We went real fancy for dinner tonight, with hot dogs and cleaned up some random leftovers from last week. But Aunt Suzanne sent home chocolate chip cookies, so we had those for dessert and watched a little bit more of Raya on Disney, before we started getting the girls ready for bed.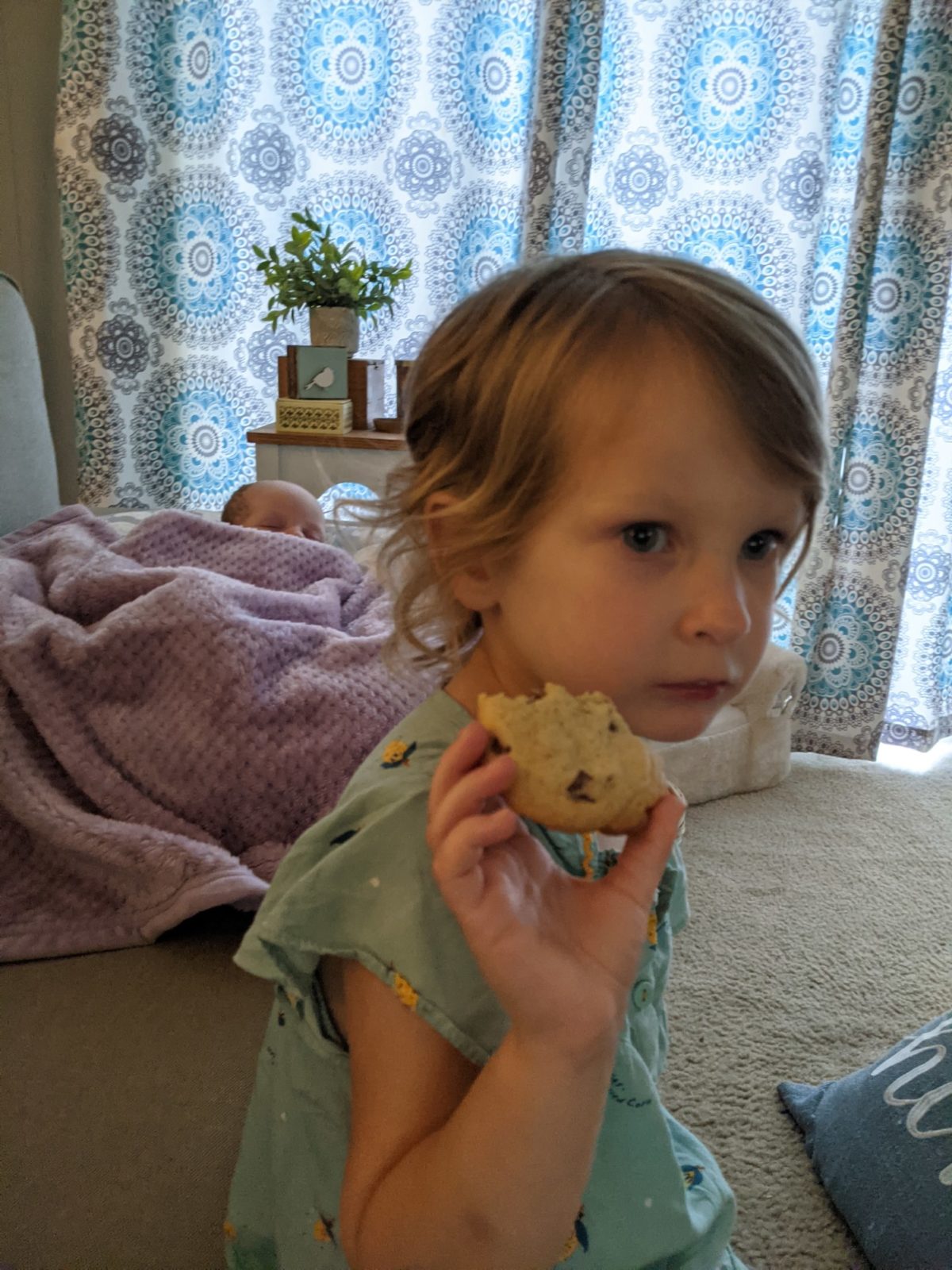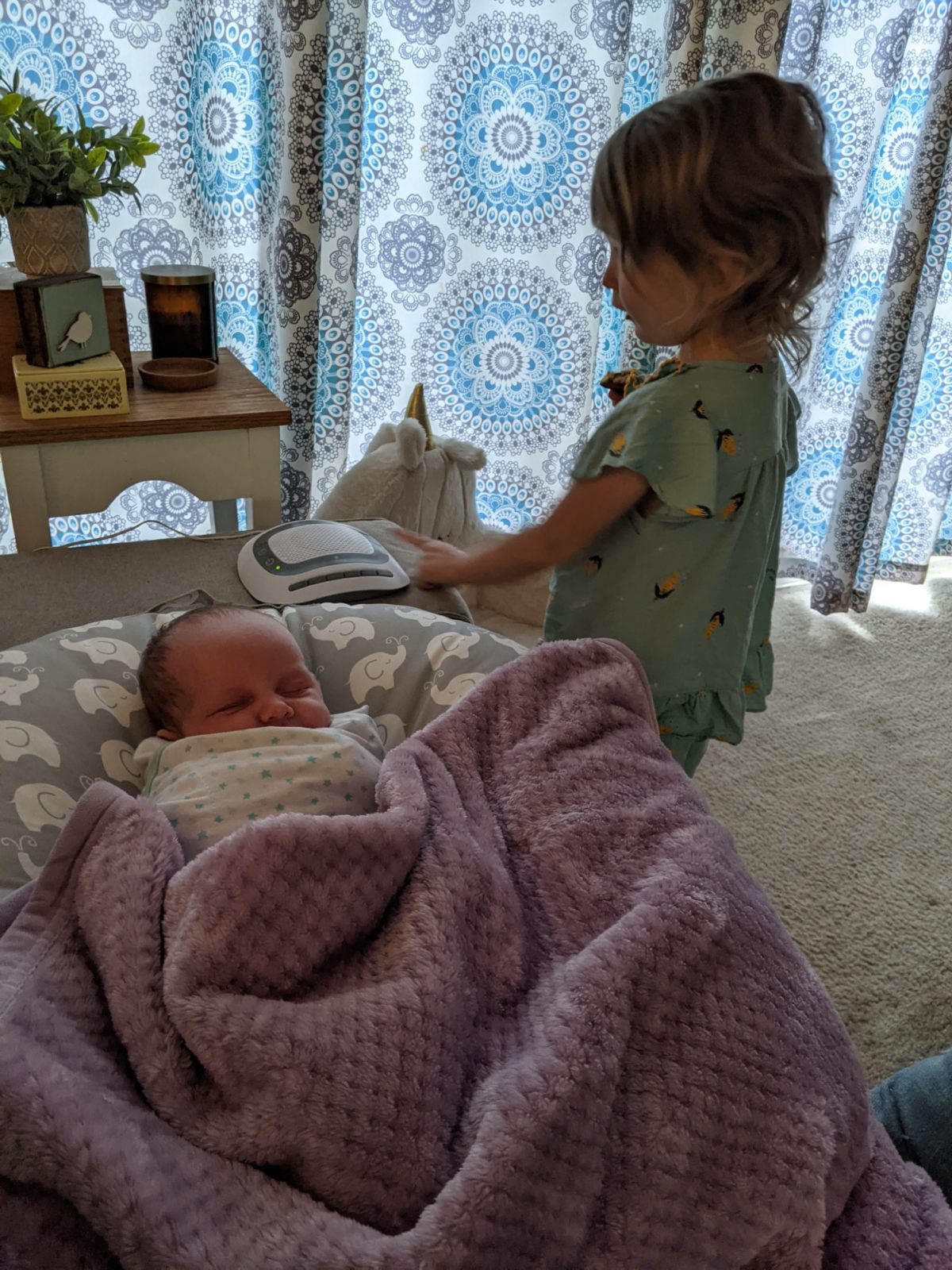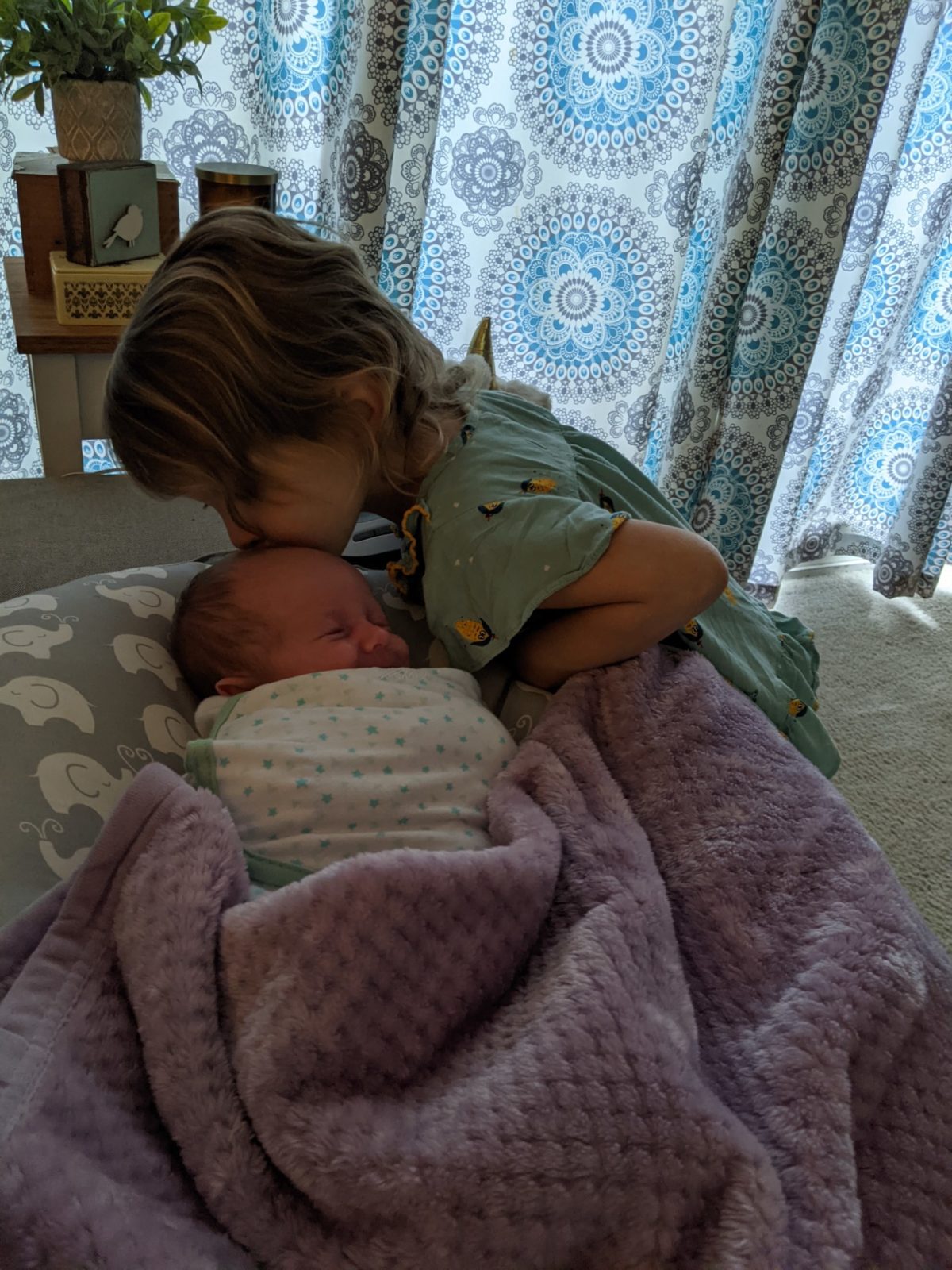 I know it looks like she's making a sad face of some sort, but she was really just stretching after being freed from the swaddle, and I love her little stretches so much!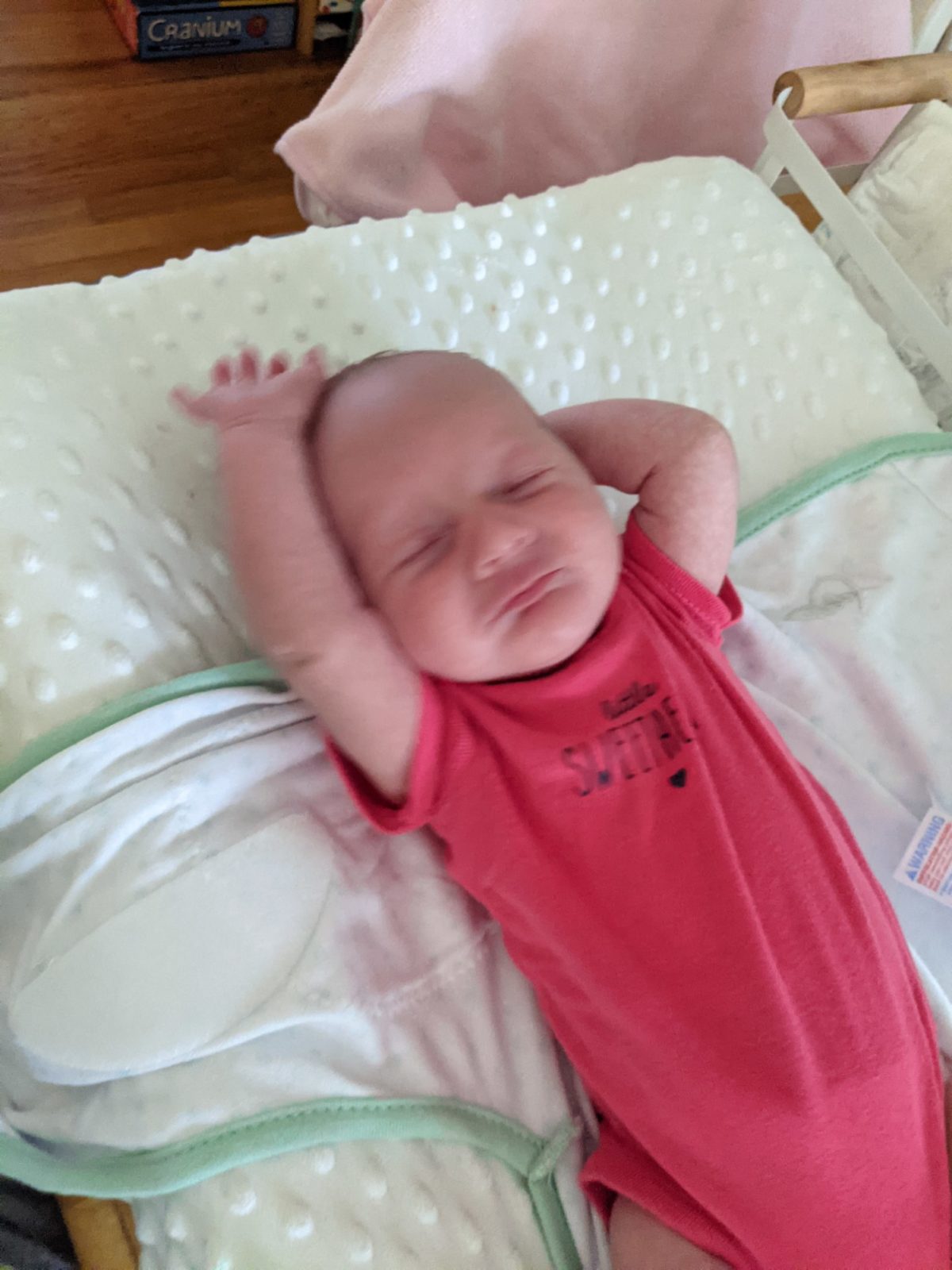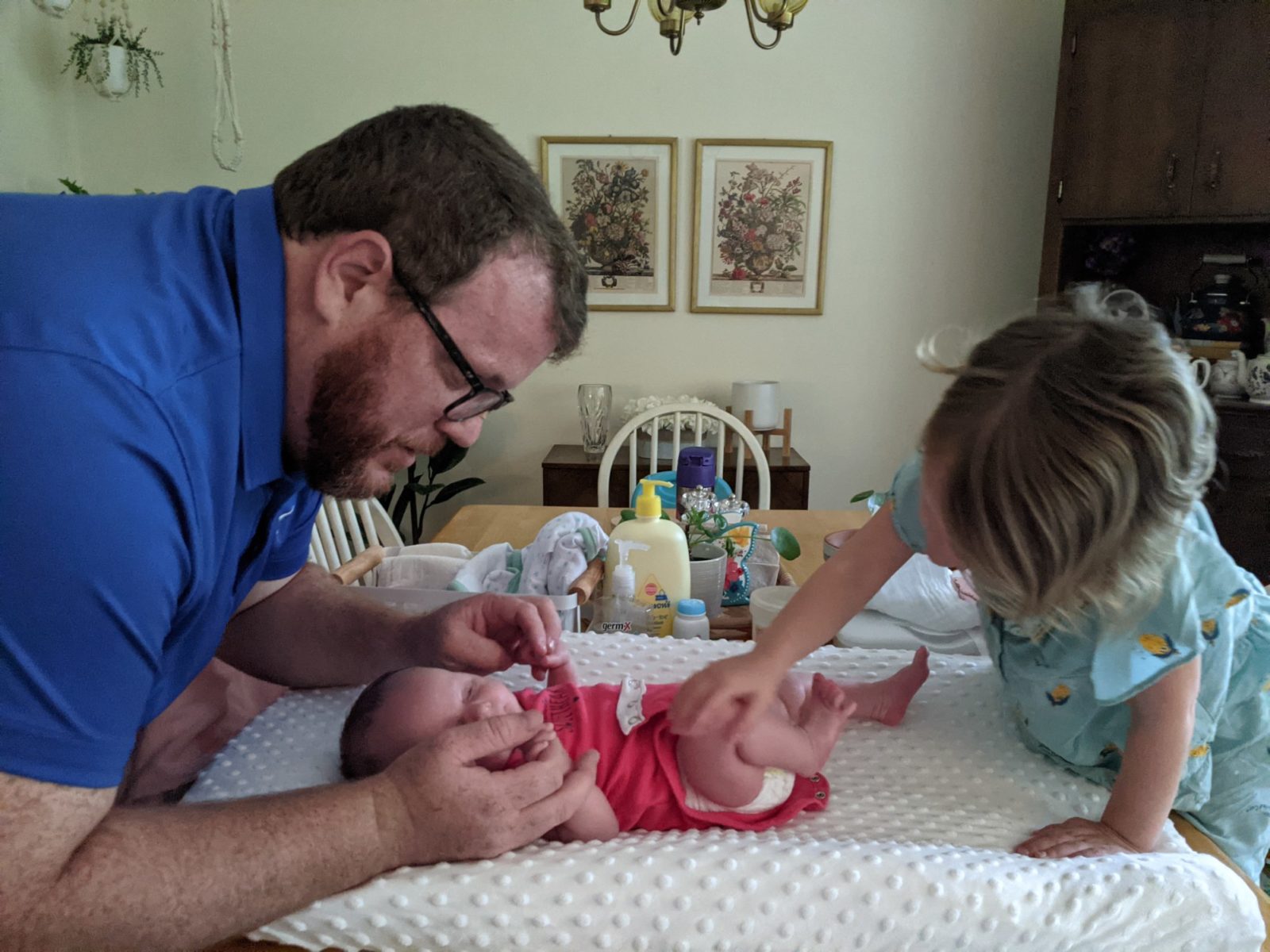 The Precious Moments story we read tonight was about a little boy who loves the piano and learns to play "Chopsticks," so after we finished the story, I took Emmie over to the keyboard and played it for her. She messed around on the keyboard too, and even made up her own little song to sing along about it too.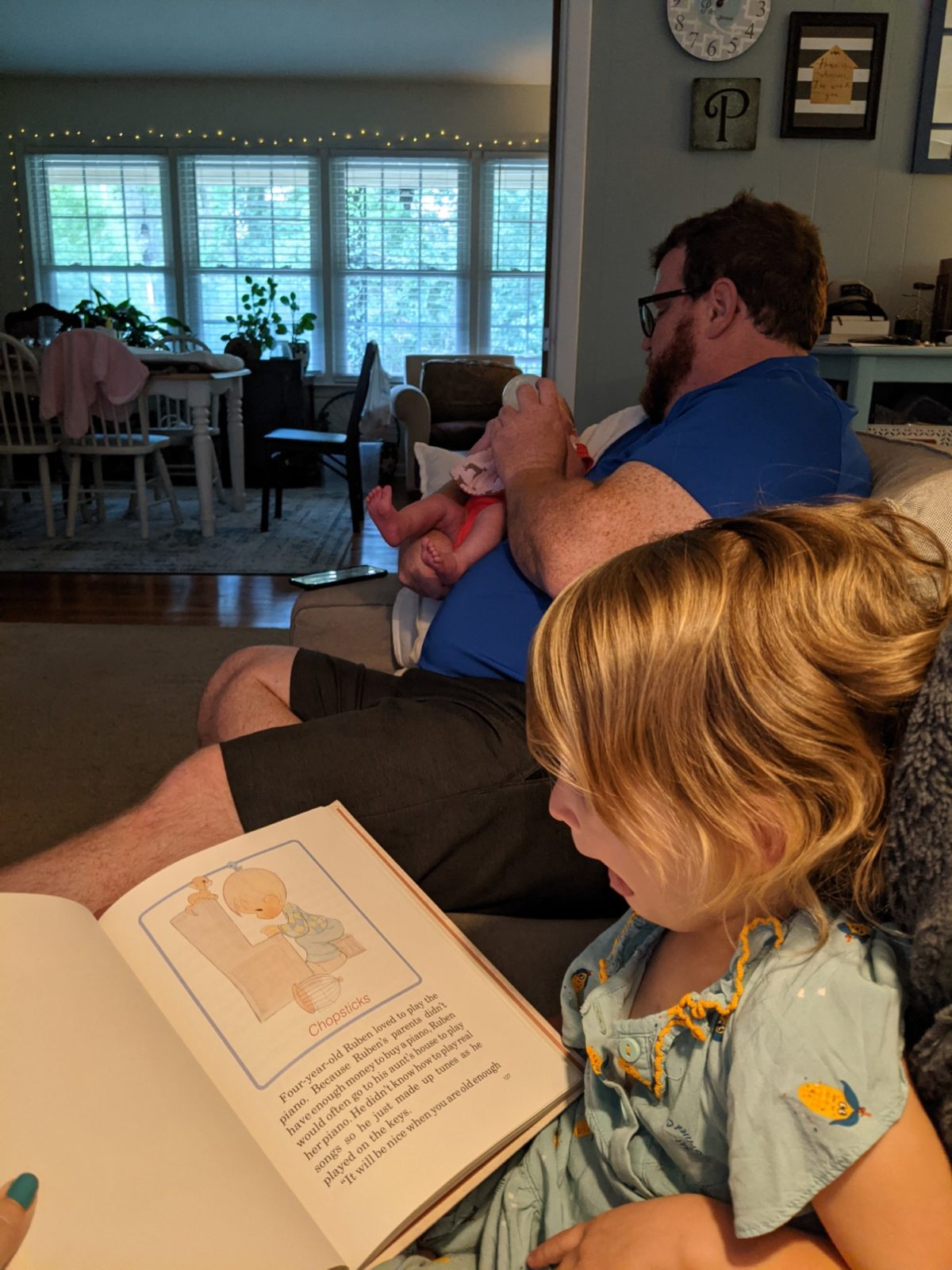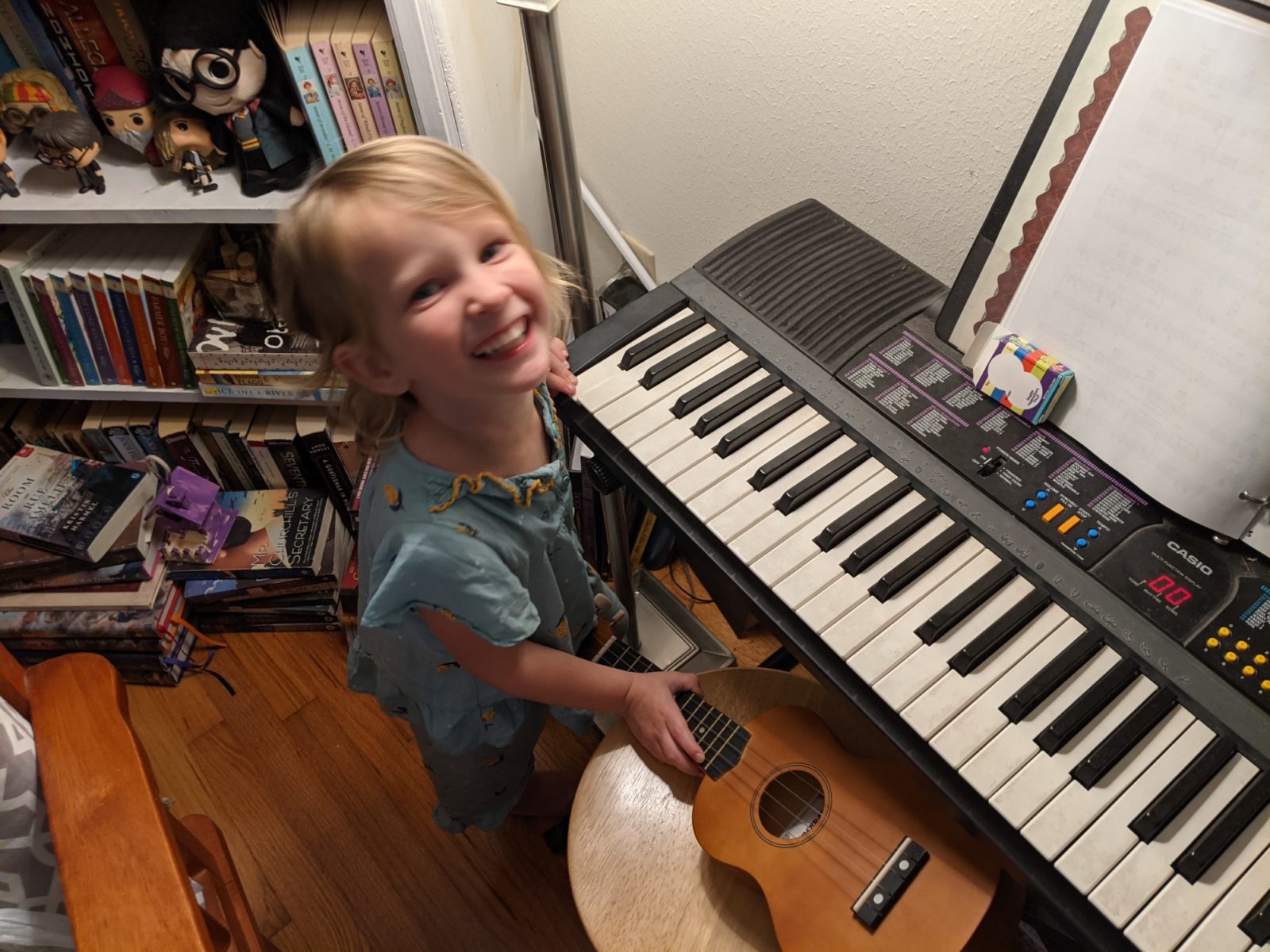 Emmie did really well at bedtime tonight, was super sweet and lovey, and we had her down in no time flat. Addison on the other hand, has been wide awake for a couple of hours now, and alternates between screaming crying, and just staring at the ceiling, but refuses to fall asleep, no matter what we try.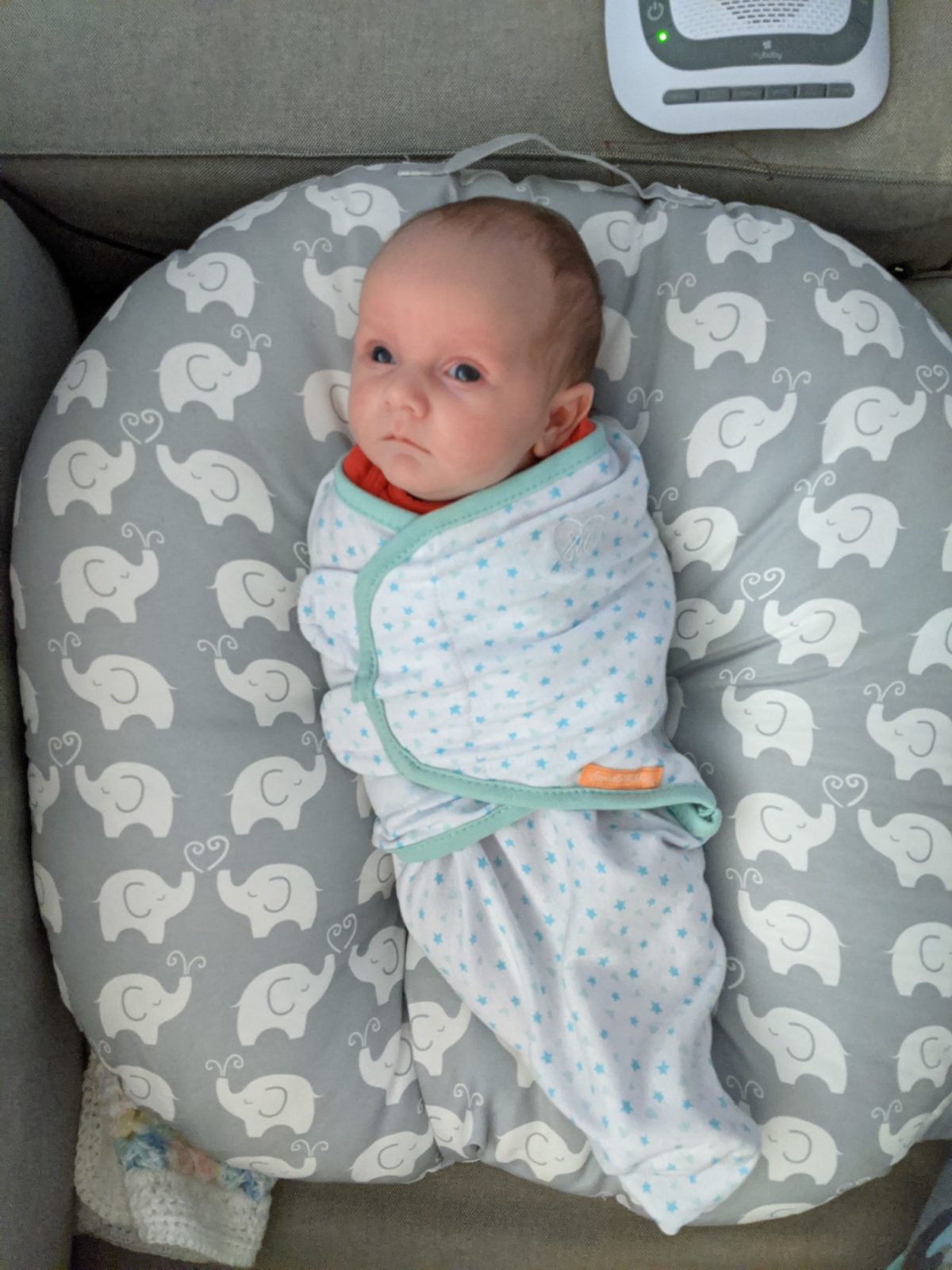 We just did another diaper change, and re-swaddled her tight, and Jeff is rocking her. Hopefully she'll finally nod off and go to sleep soon, because before we know it, it'll be time to feed her again sooner rather than later, and we'd like a little break before then!