(Blog post for Monday, June 7.)
We had a rough night with Addison last night from about 8pm-9:30 (just one of those typical, wont-stop-screaming nights newborns sometimes have), so there was no way I had the energy to blog once we finally got her calm. So I'm gonna write this super fast, while Jeff ran to pick up Tater Tot from school this afternoon.
Emmie had a good drop-off yesterday morning, and was ready for another week of school!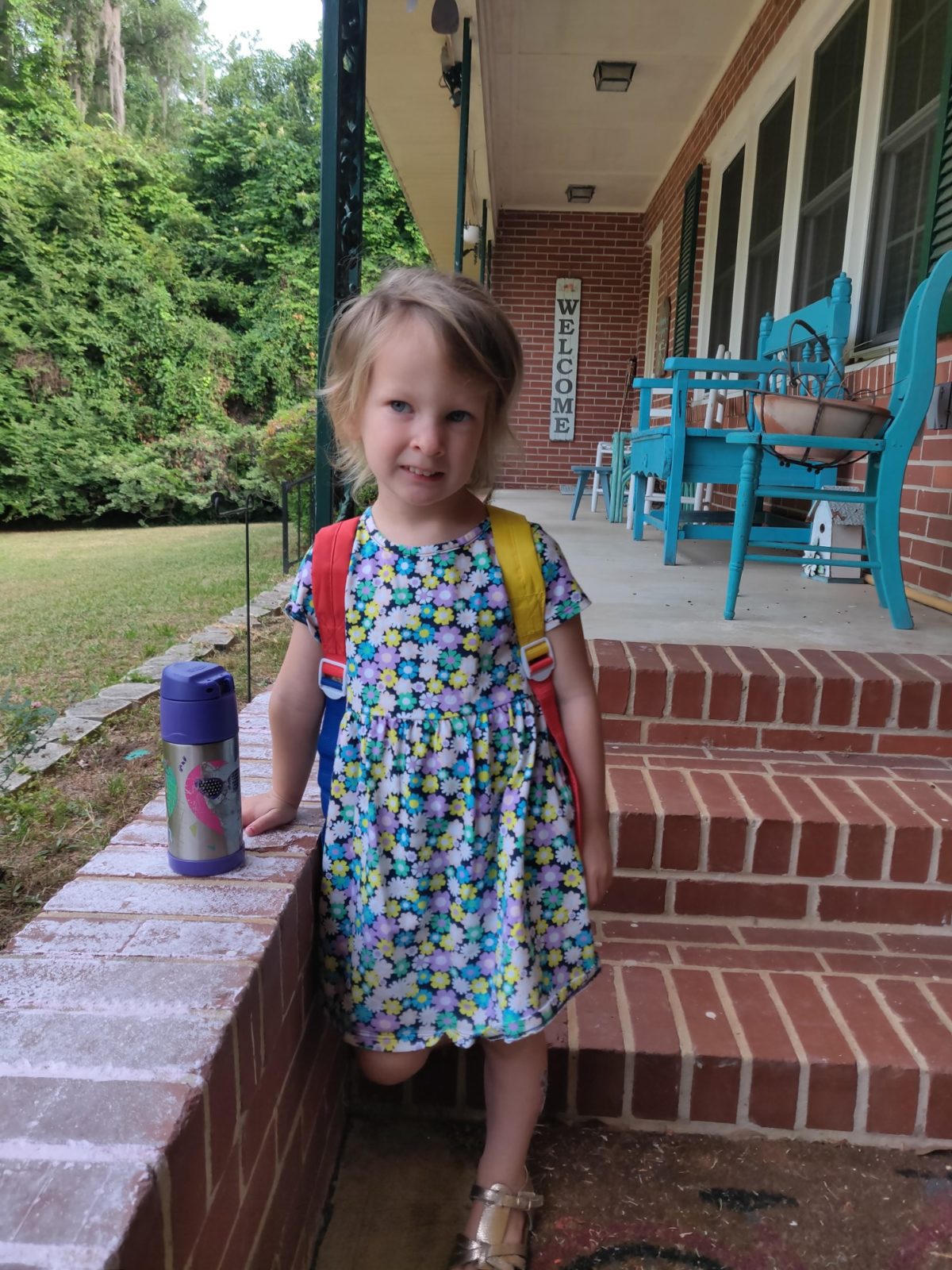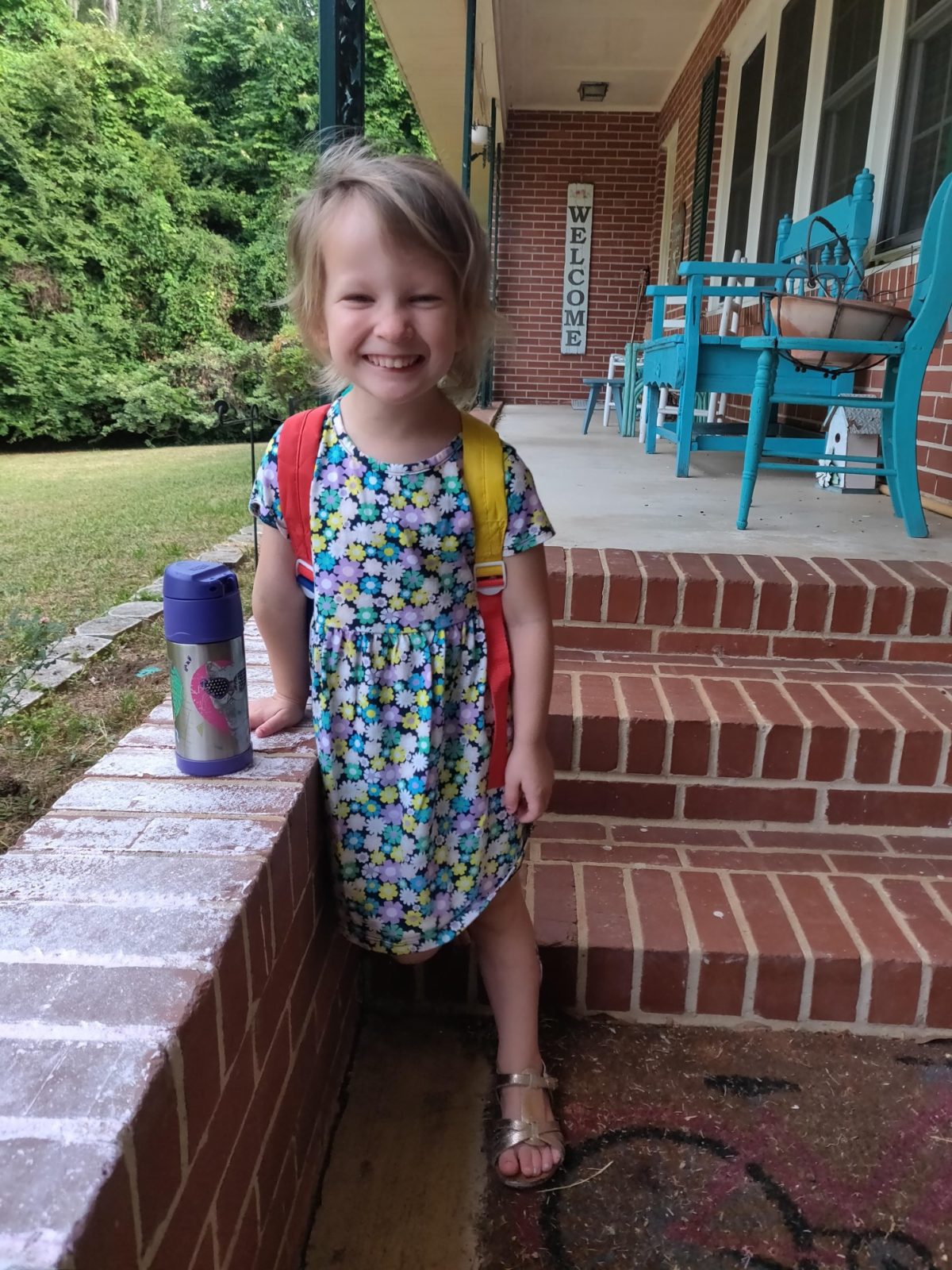 And Addie and mommy had a good day at home! I actually fell back asleep when Jeff left to take Emerson to school around 7:30, and didn't wake up again until 9:00 a.m.! So that was a really nice early-morning nap 😁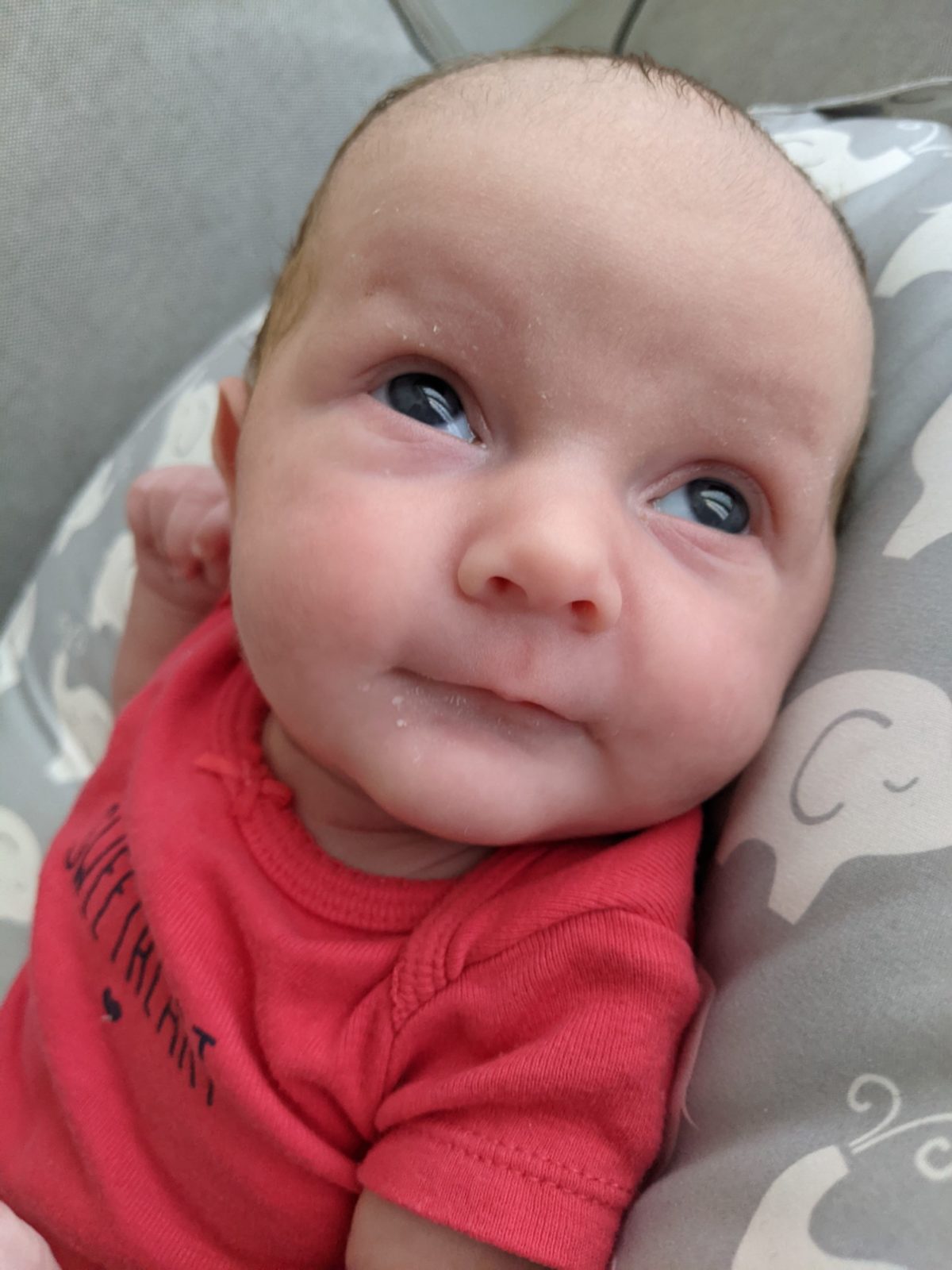 Then I got fancy and made us bacon egg and cheese bagels for breakfast, which were delicious.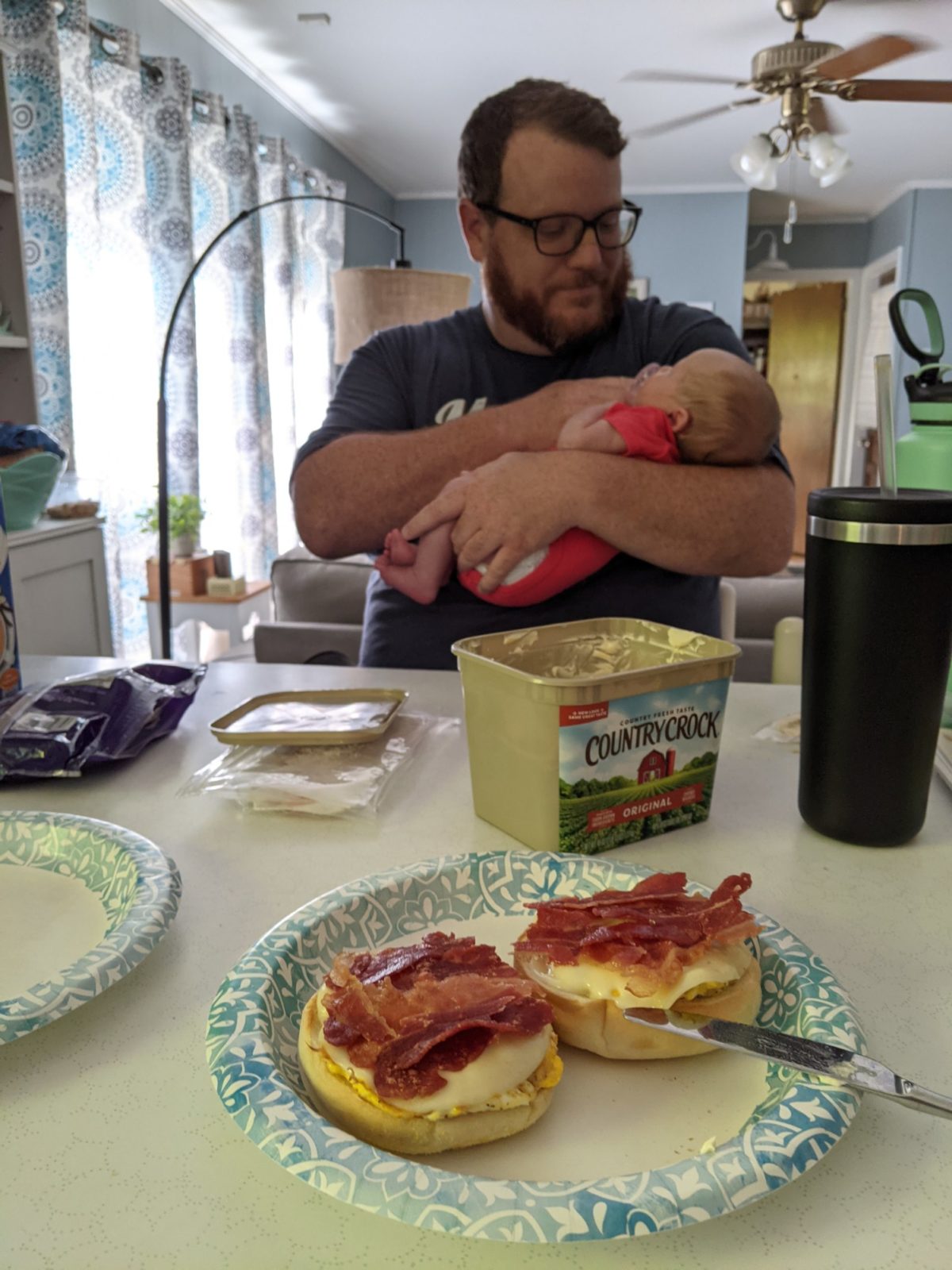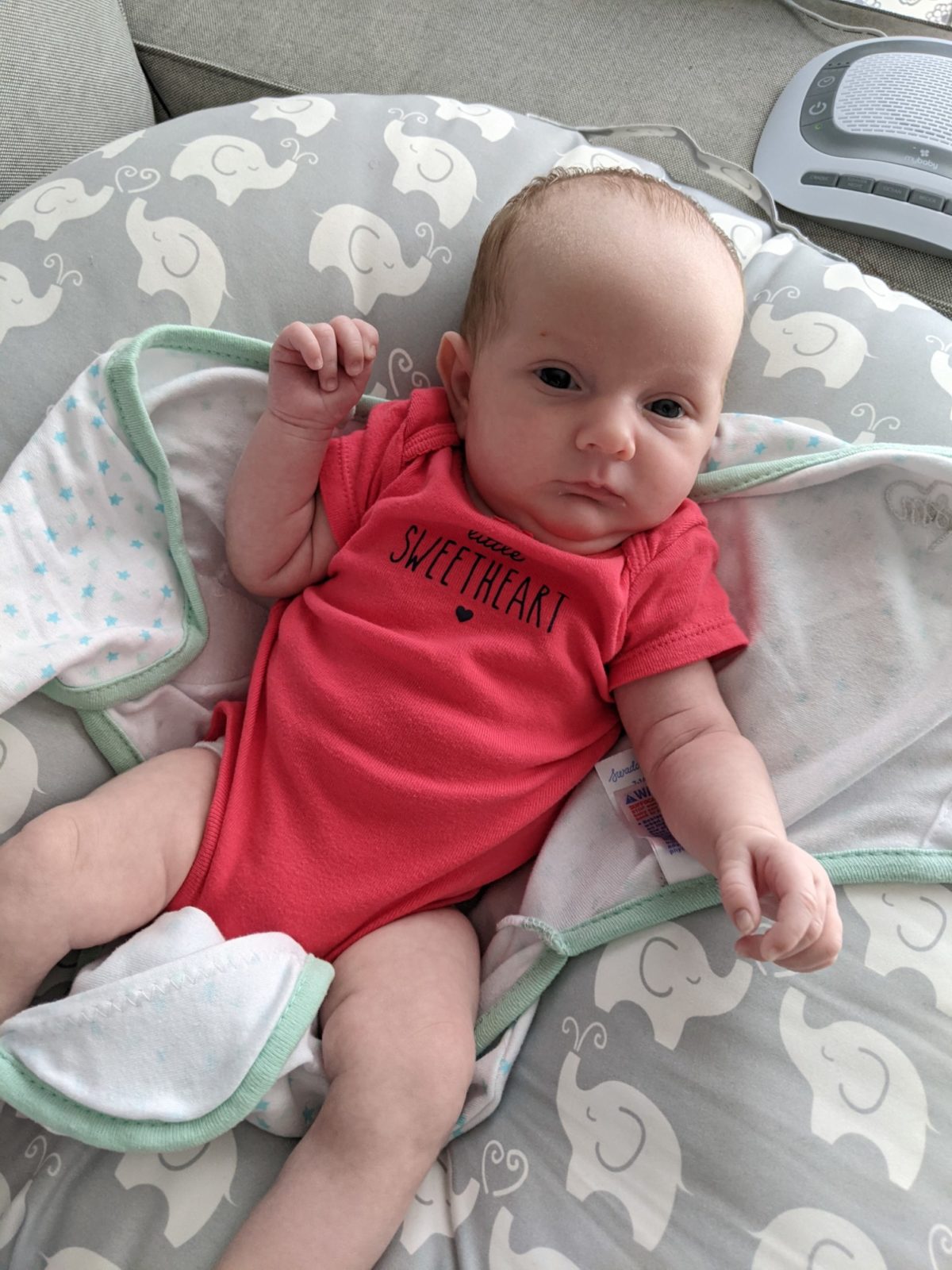 And since I'm still on a smoothie kick, I made us sandwiches and smoothies for lunch again, and that was delicious too. I even saved a tiny smoothie for Emerson, for her to have as a snack at home later that night, since she's obsessed with them now too.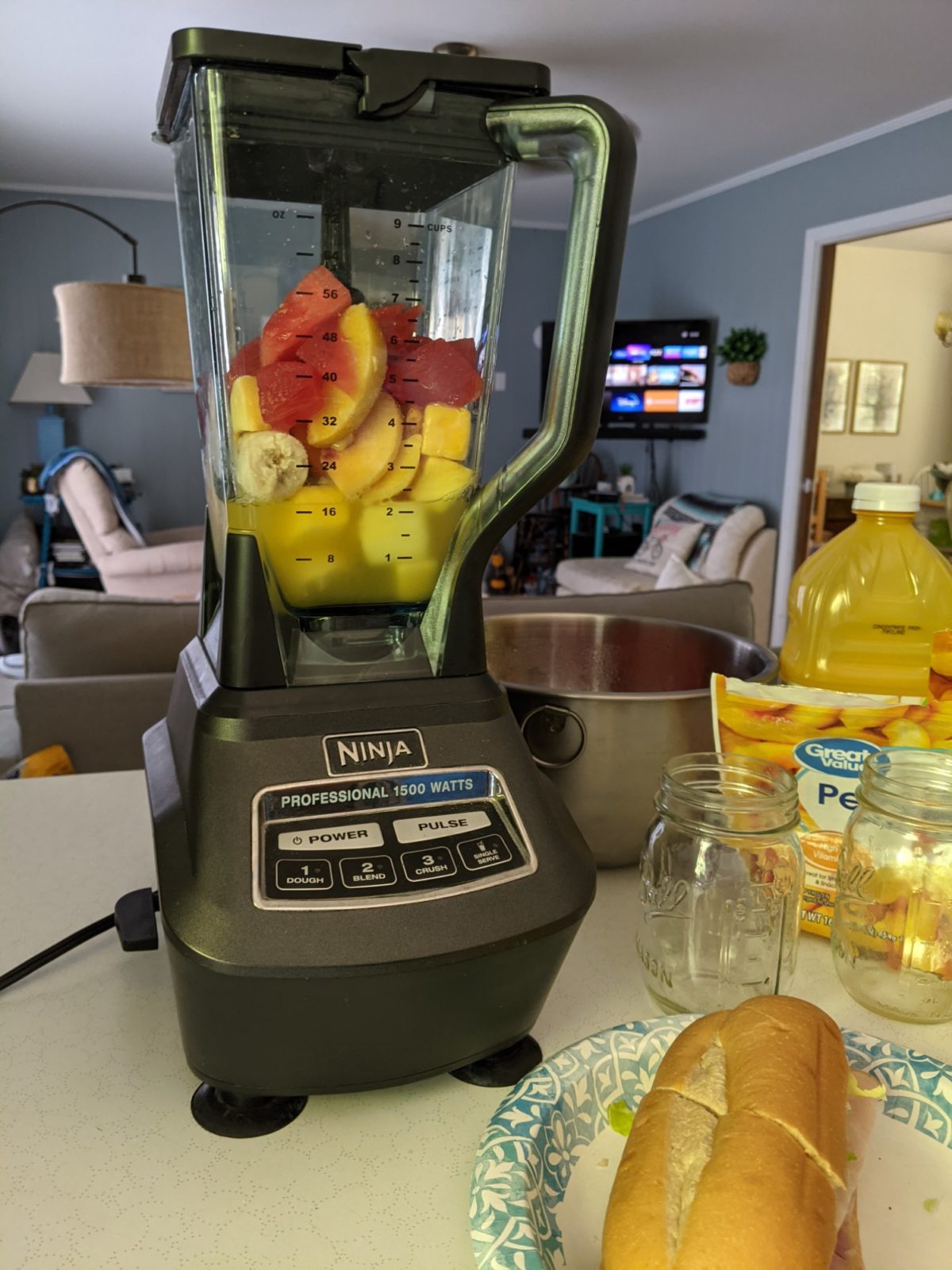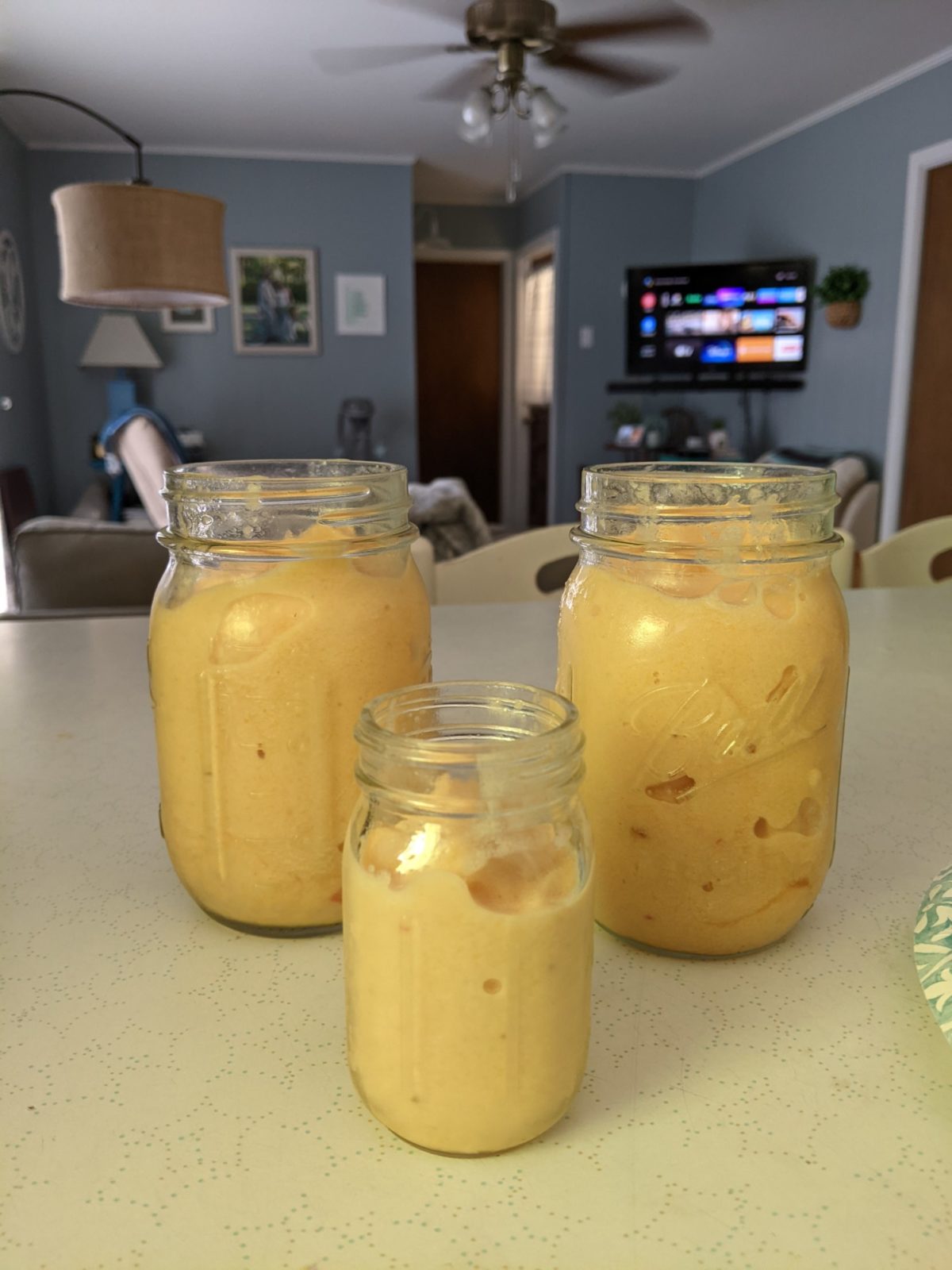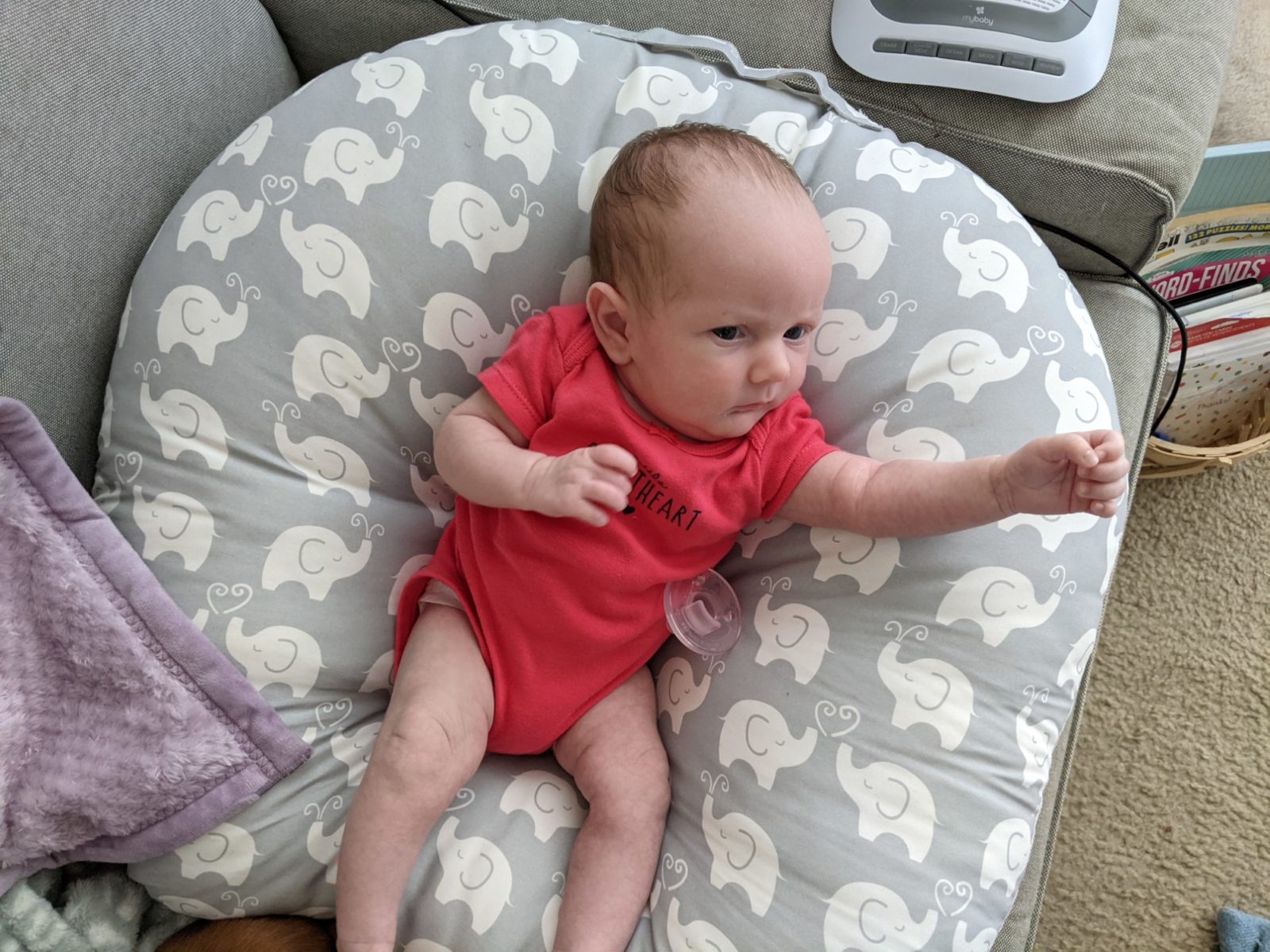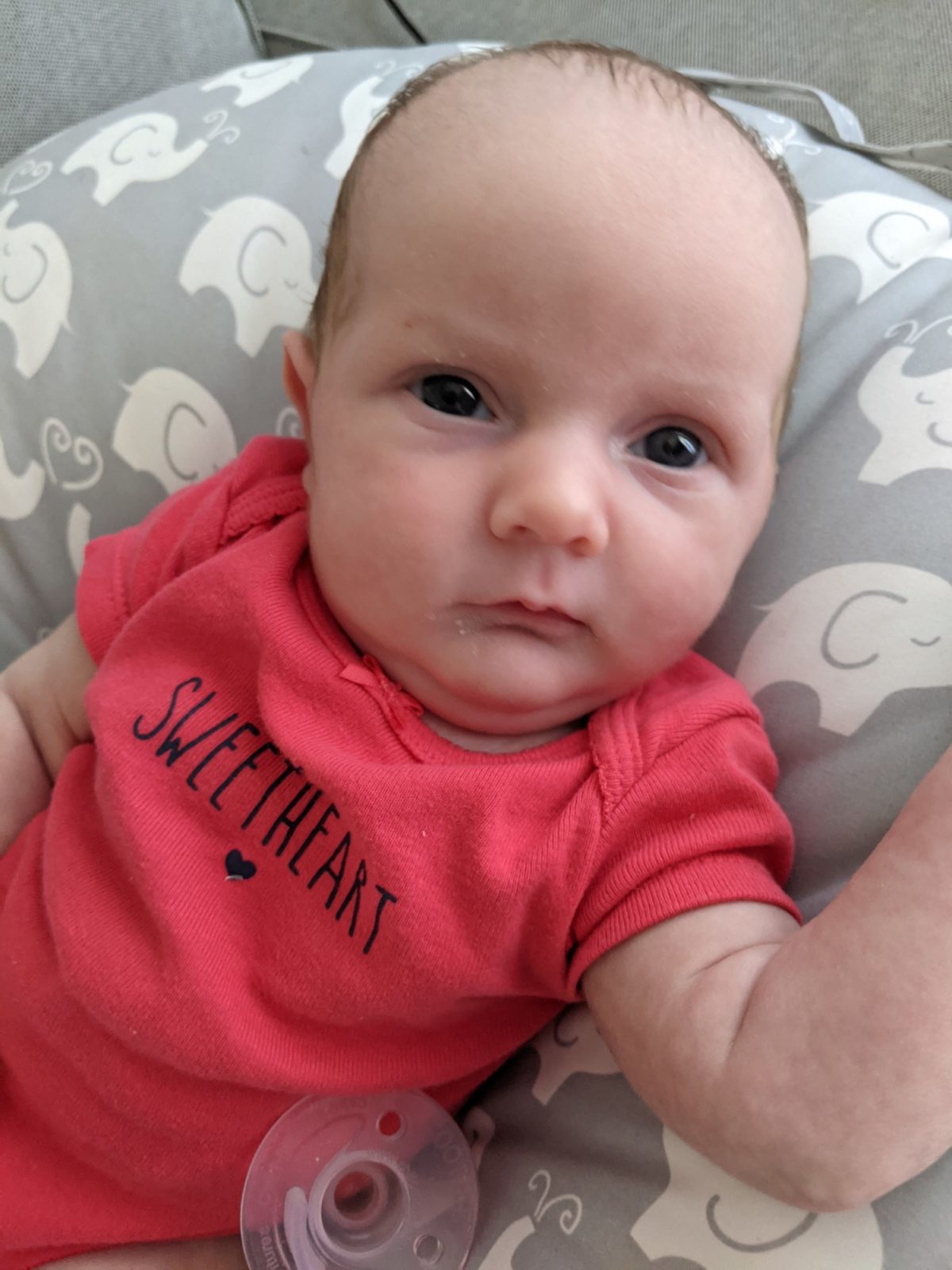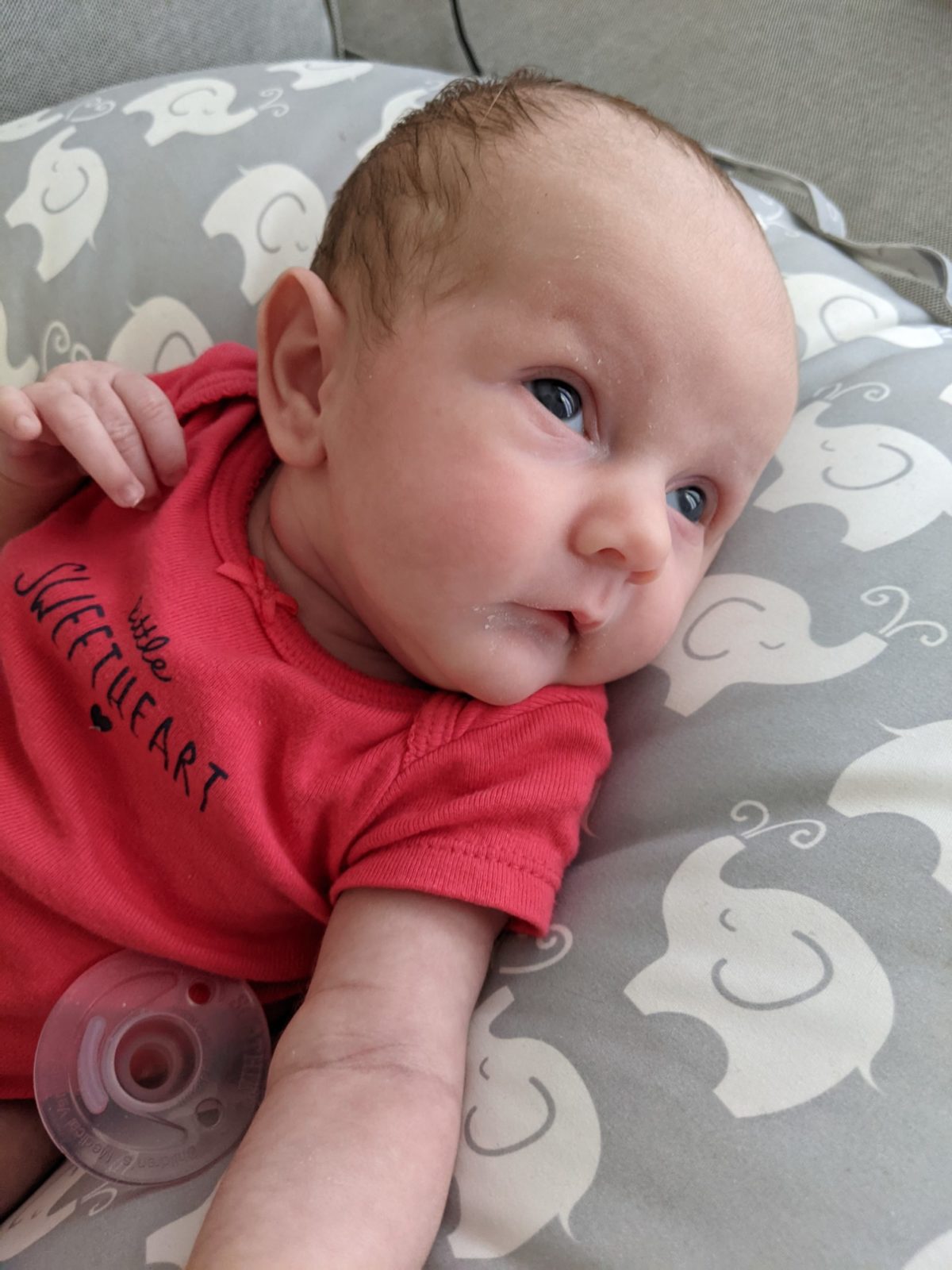 Little Miss wouldn't go back to sleep for a while after her afternoon bottle, so we tried some tummy time again. She was not a fan this time though, and it didn't last very long.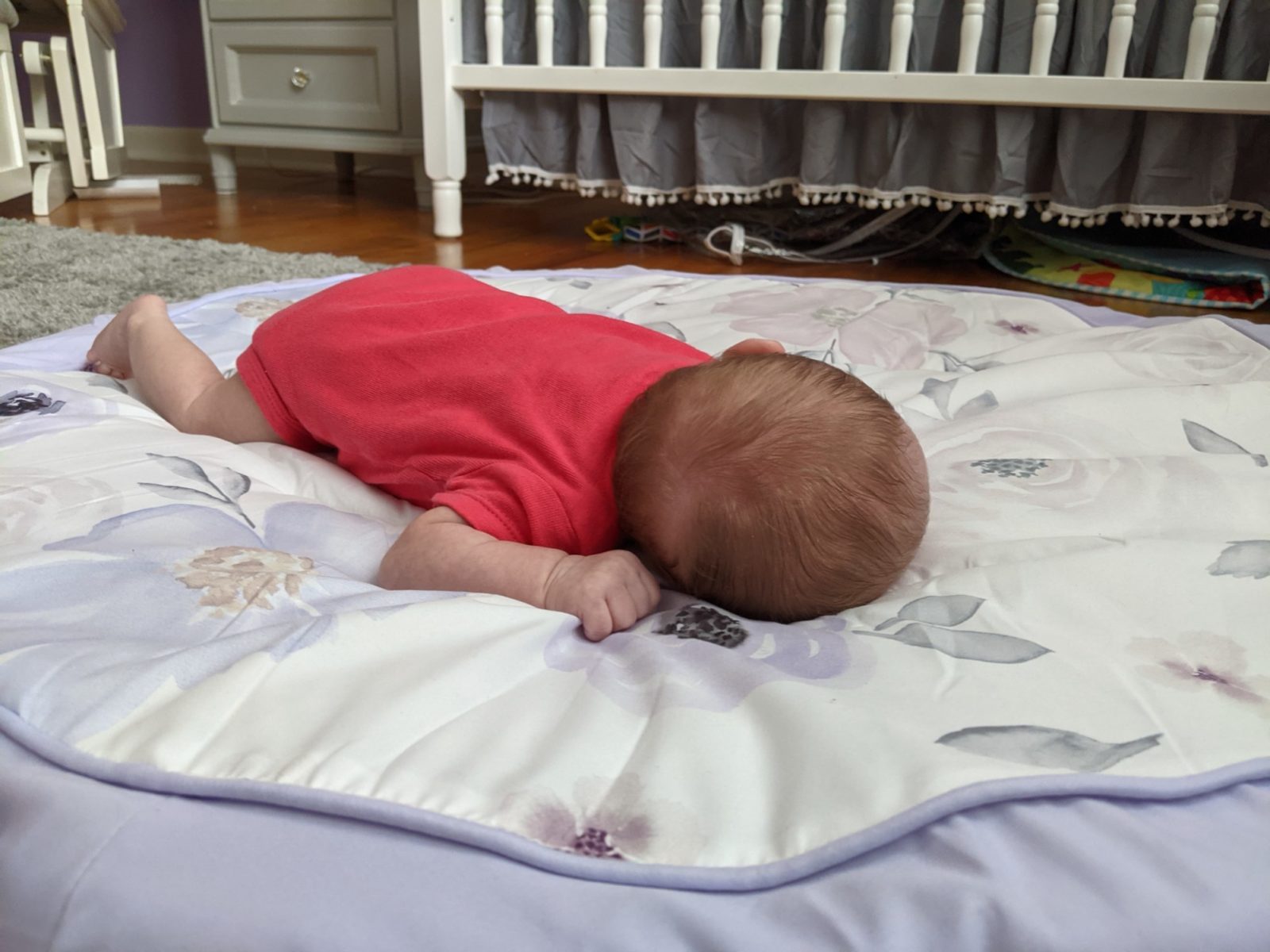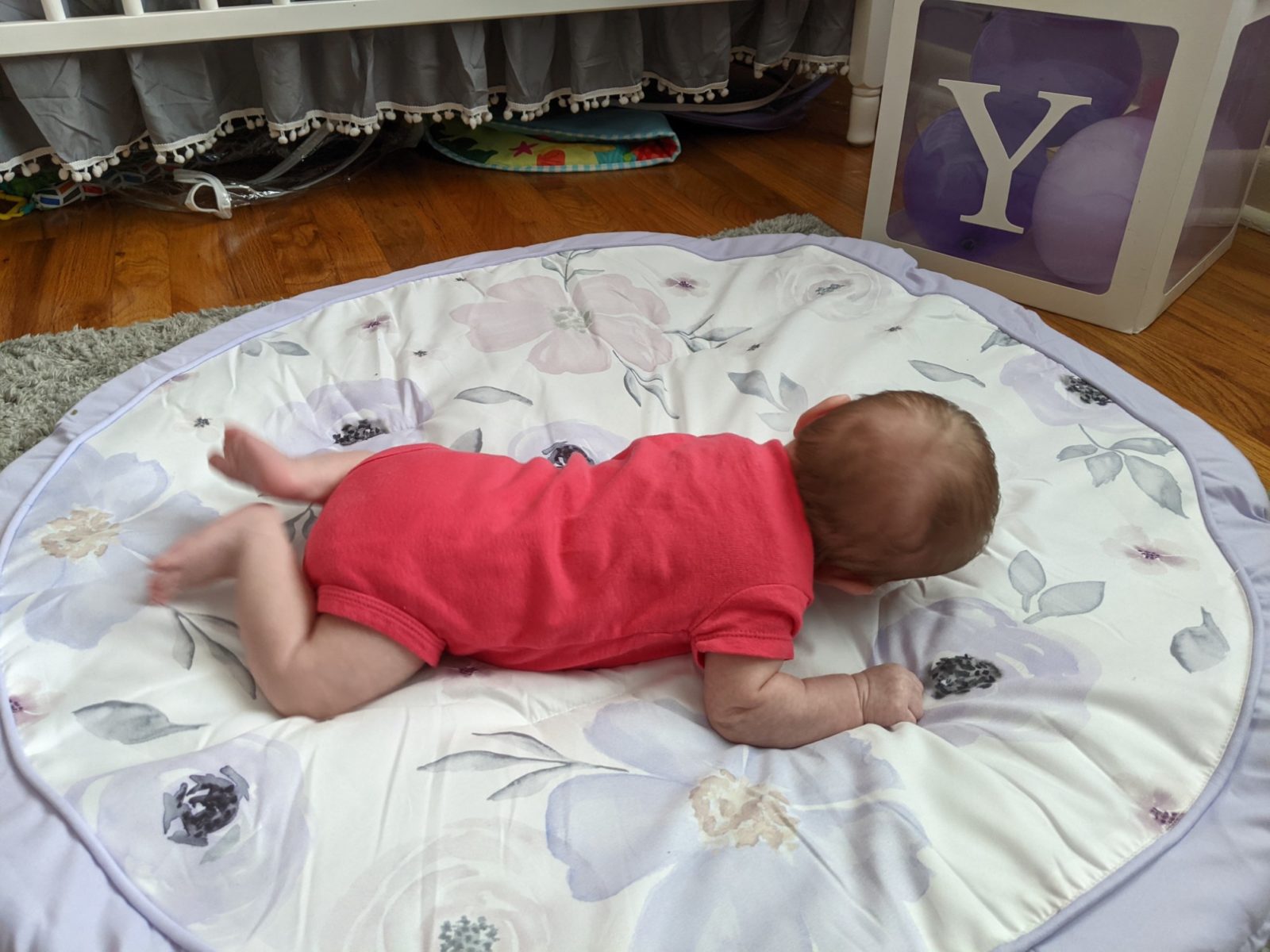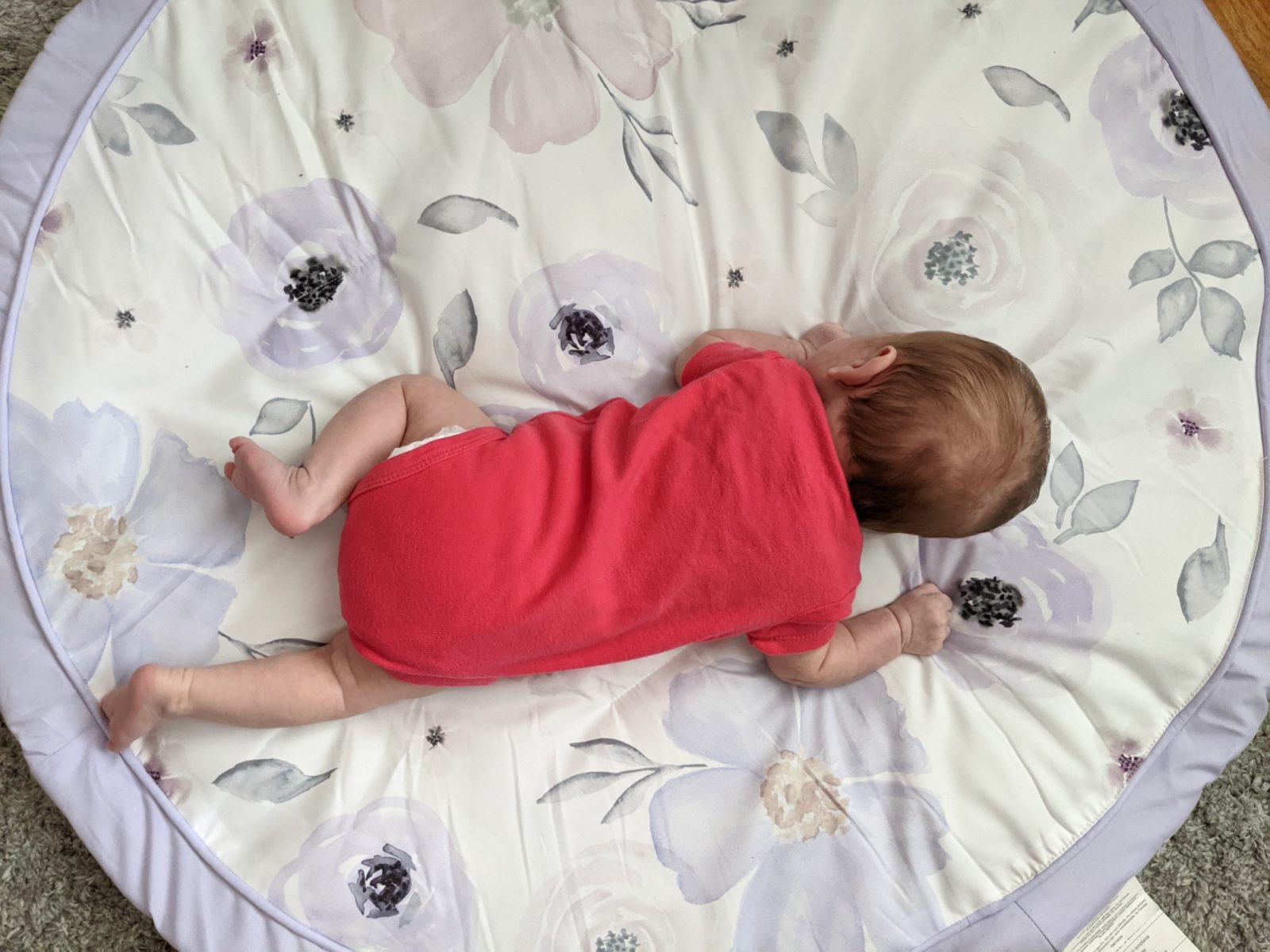 But when she did finally get back to sleep, I took everything off the counter near the stove, gave everything a really good cleaning, and put it all back nice and neat and organized.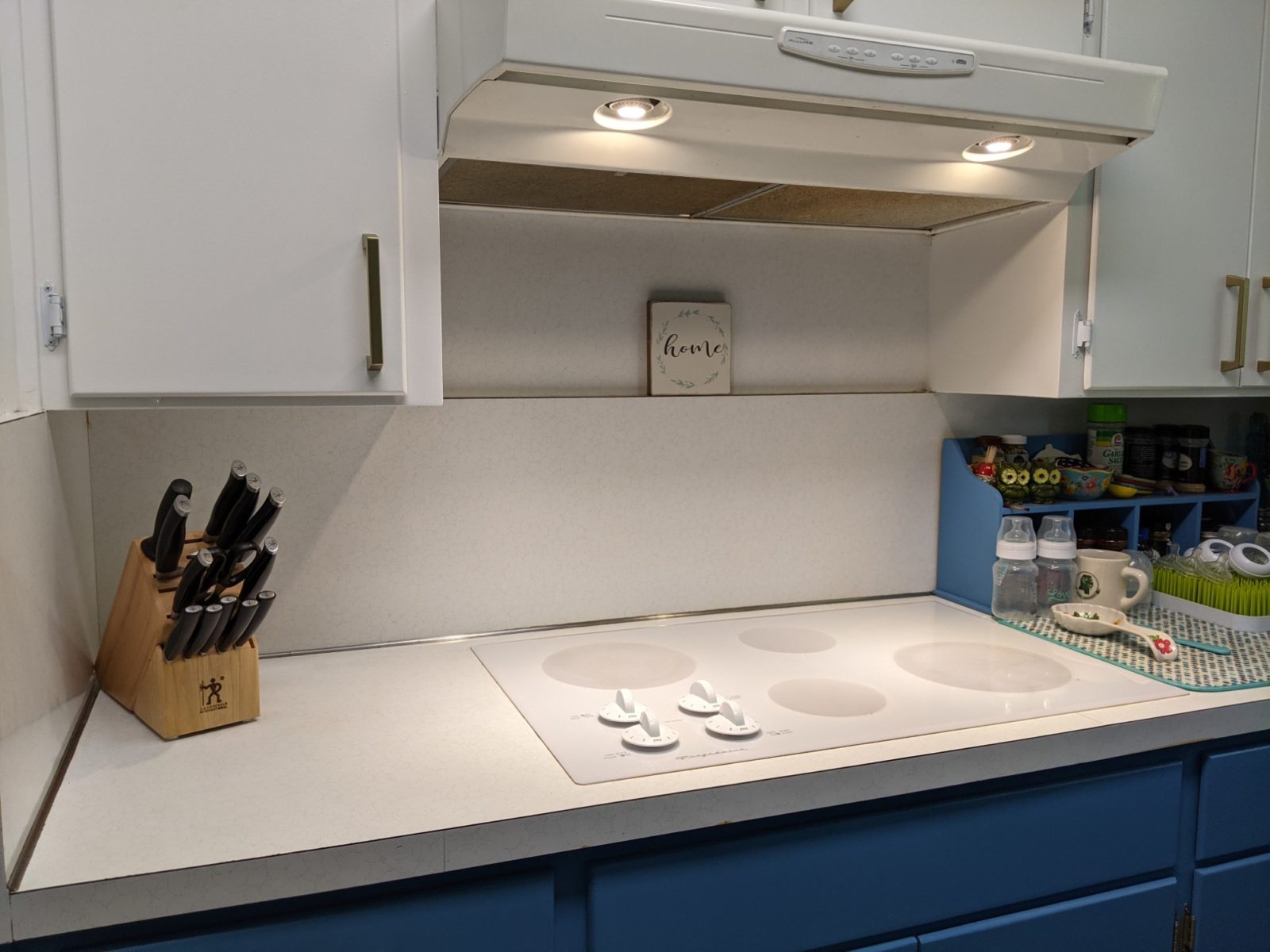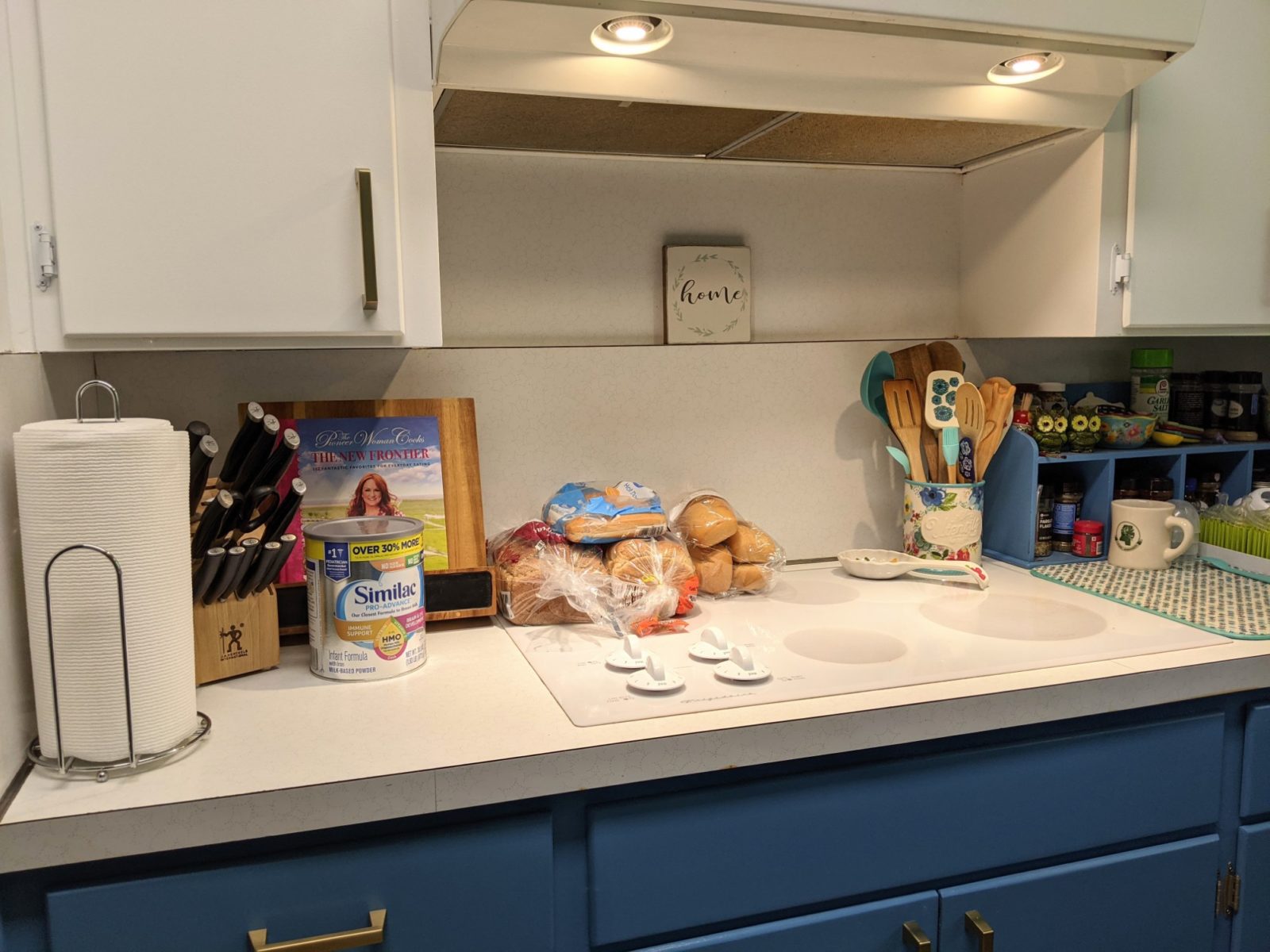 After that, Addison was still sleeping really well, so I snuggled up with my book and my afternoon iced coffee, which I think I've gotten a little bit addicted to.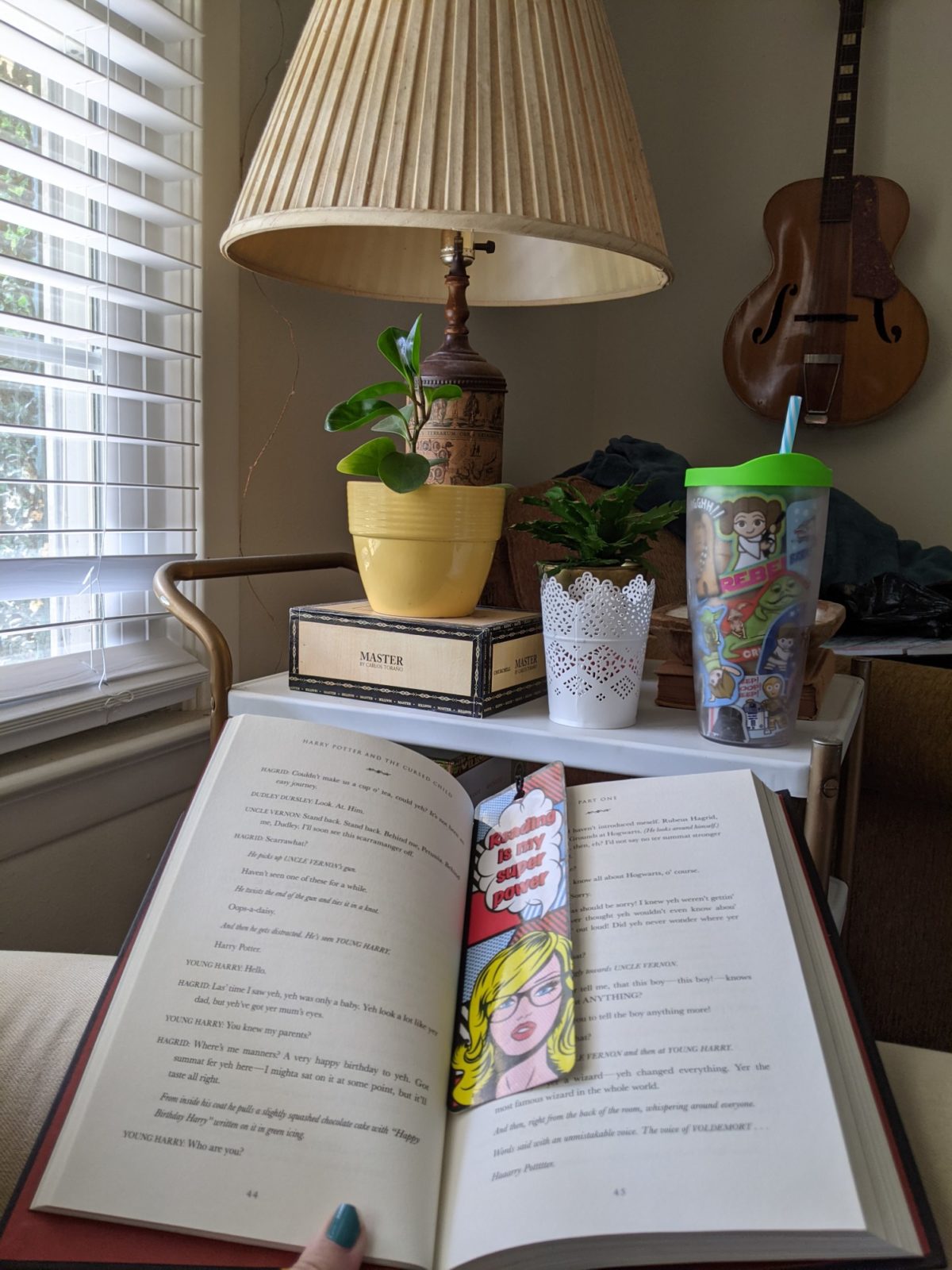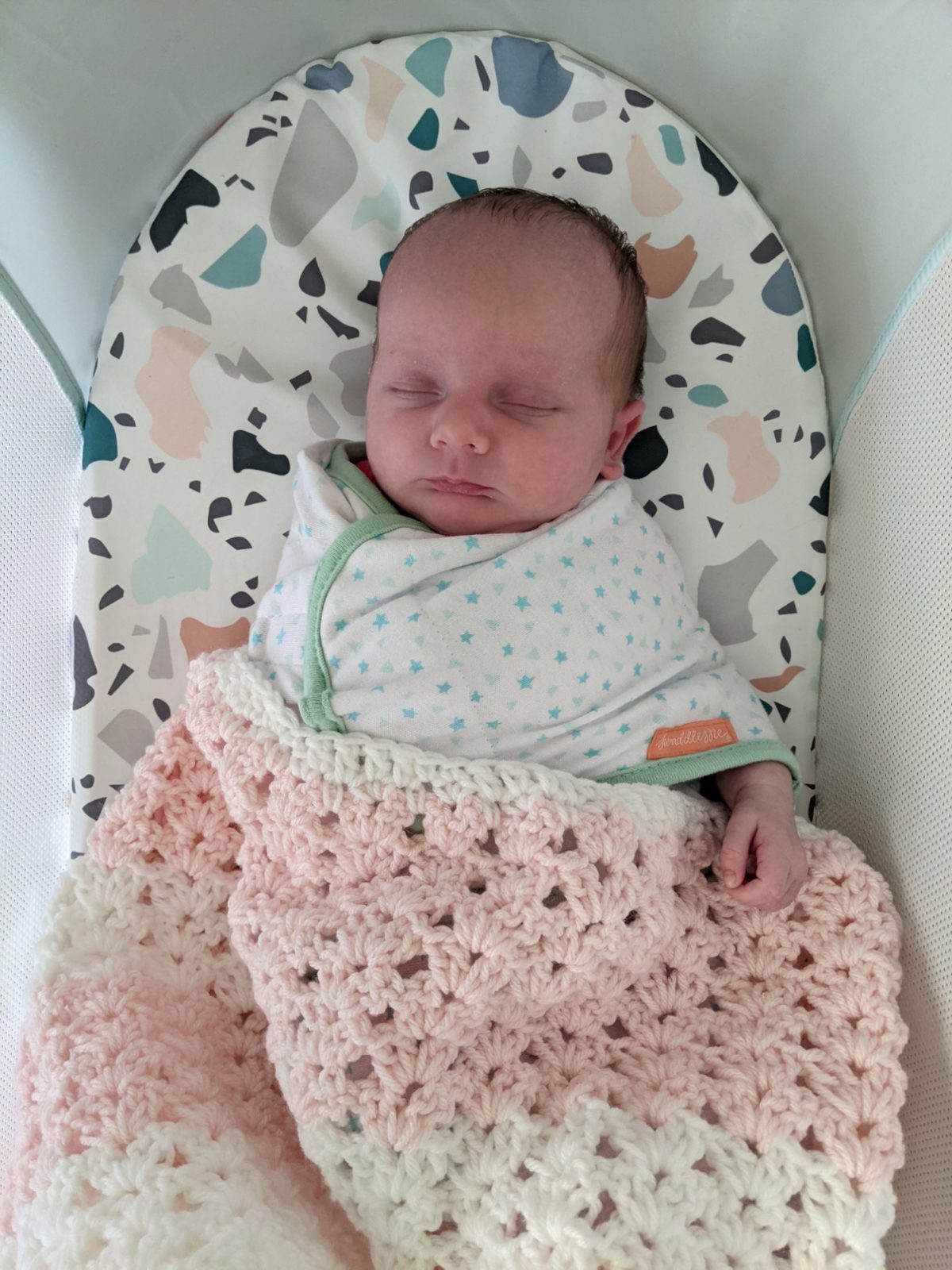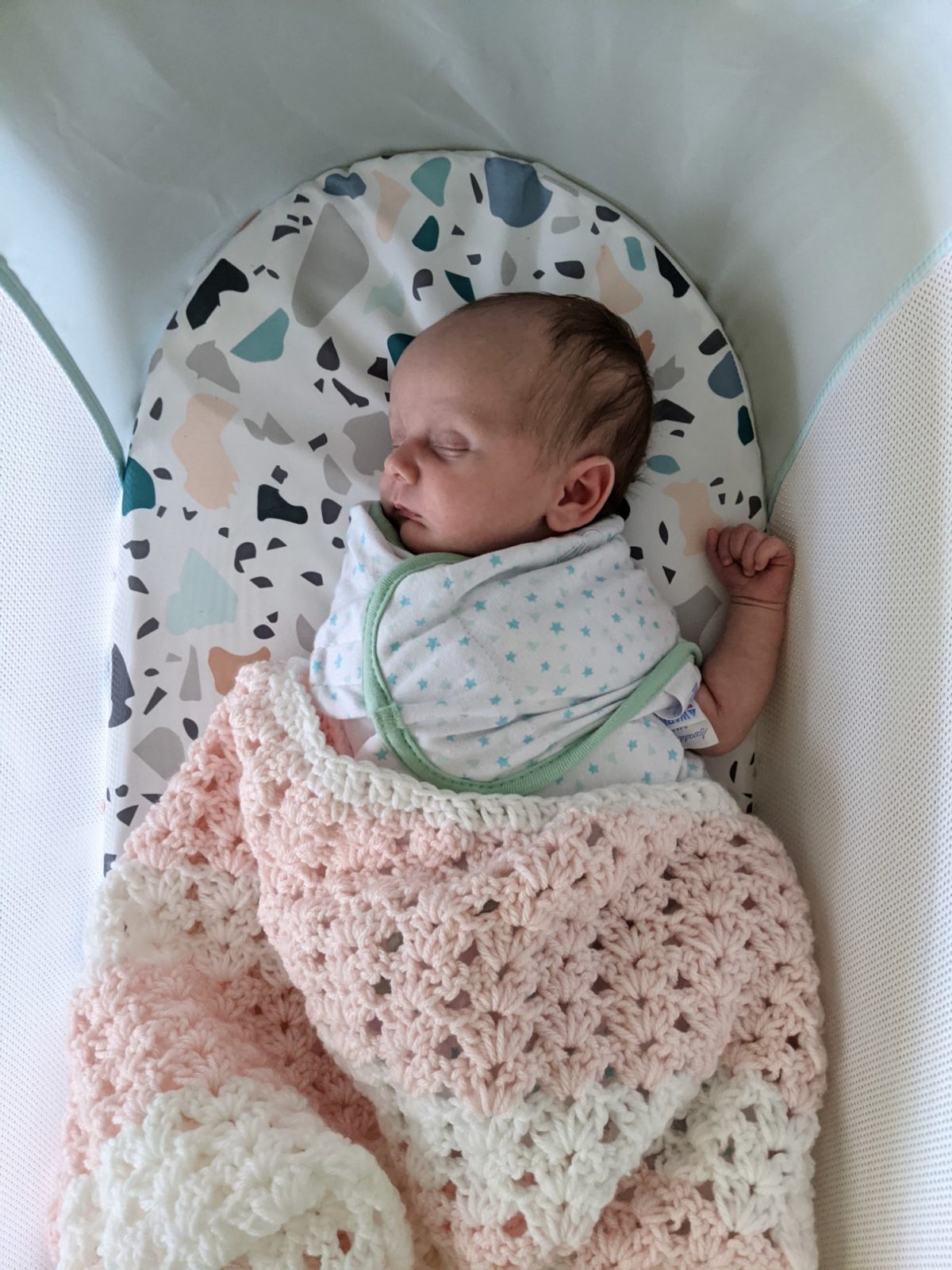 And look at this nice little painting we have in her room now! This is from a sweet girl at church, Anna Kathryn, who I've known since she was a little girl, and is also Emerson's Sunday school teacher. She actually painted a sweet little picture for Emerson's room before she was born, and now gave us one for Addison's room as well. (Oh, and that little yellow flower is something Emerson picked out for baby sister's room from Walmart a few months back. It's actually supposed to be for an aquarium, but she loved it, and it was only 98 cents, so of course we have it displayed in her room. 😉)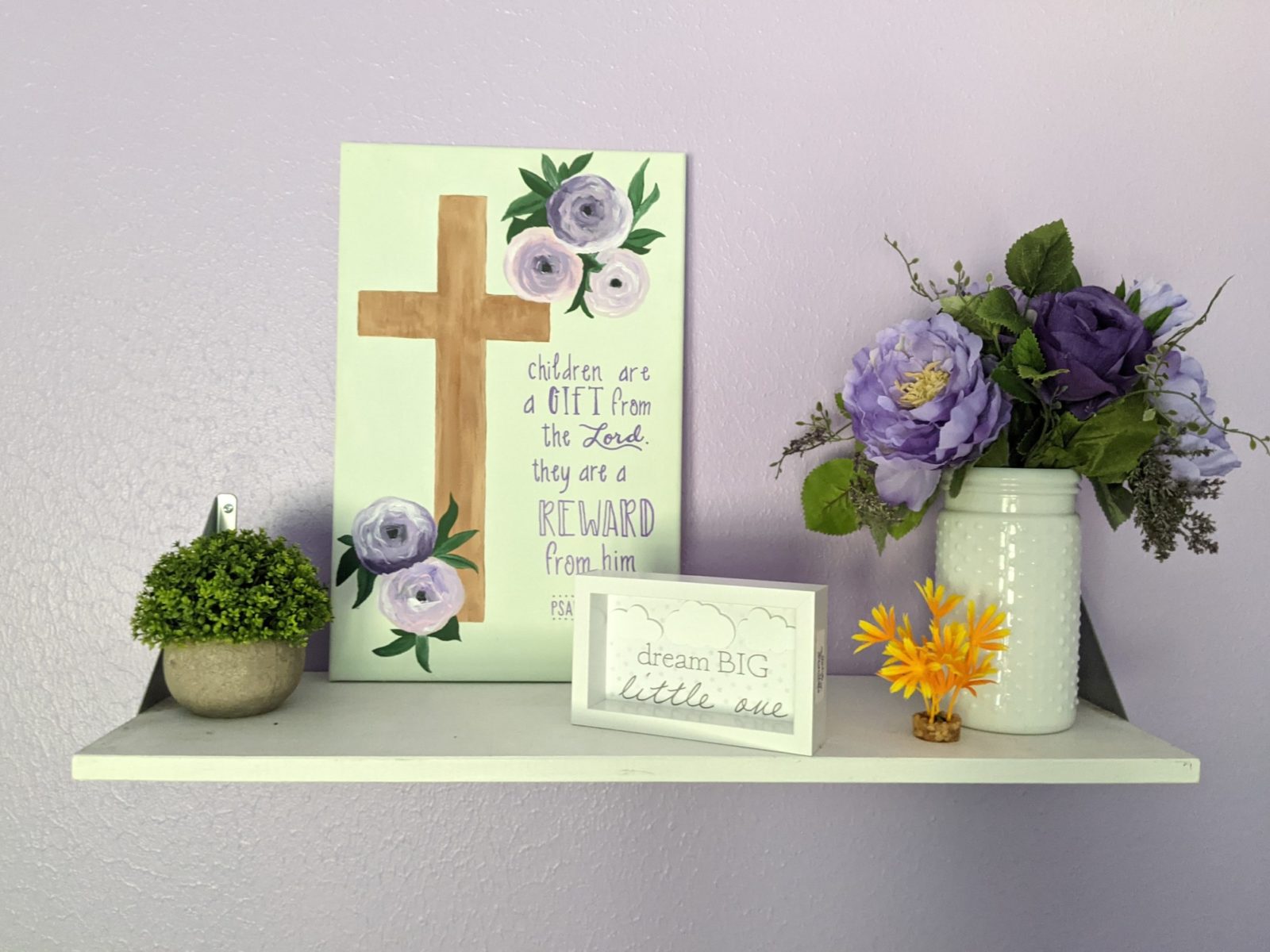 We also finally moved her diaper changing stuff back to her room, and off of the dining room table, and so she finally had her first diaper change in her own room.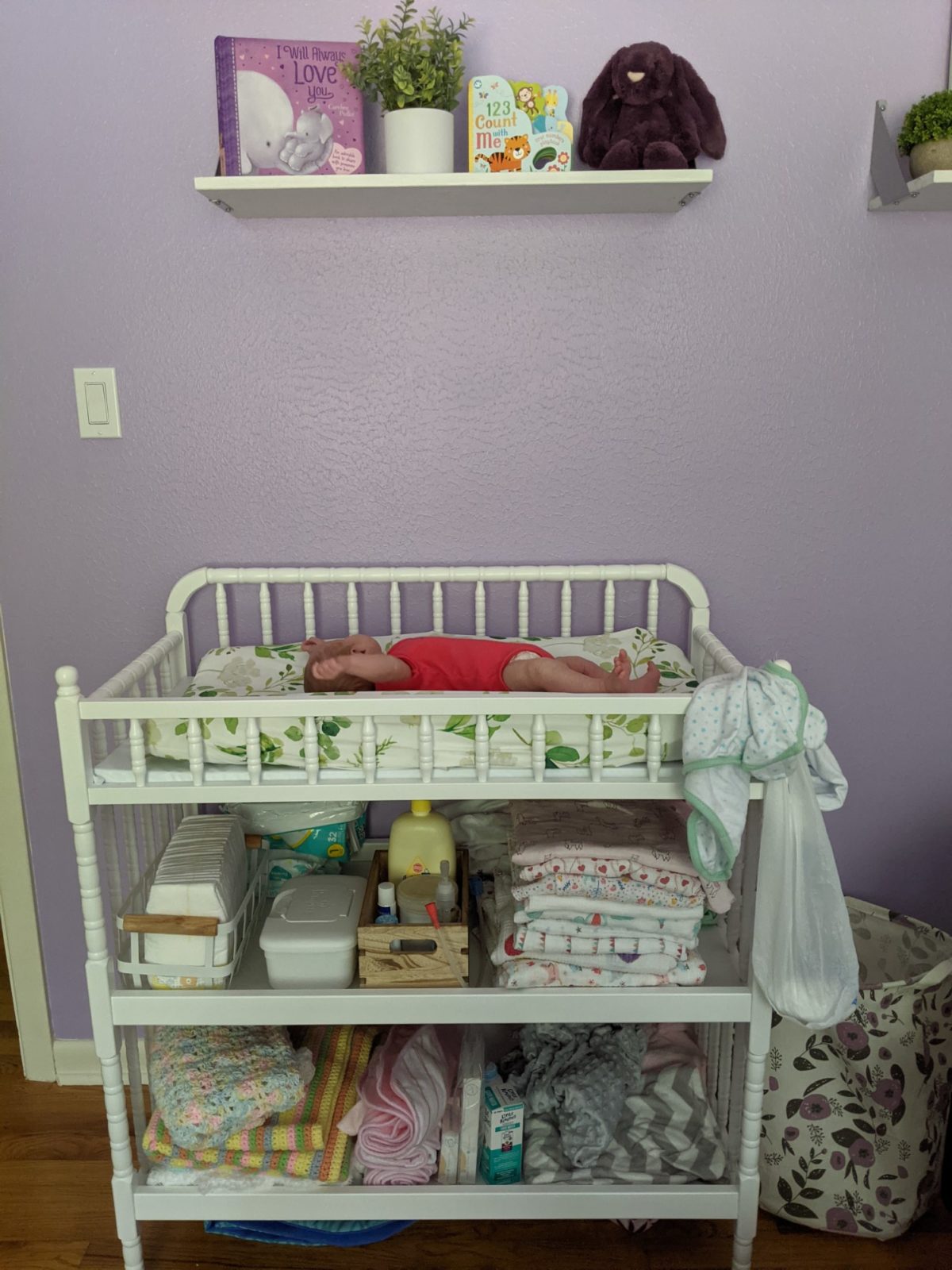 When Jeff got to school to pick up Emerson, her and Maddie were dancing and jumping around together, and of course had to give each other their usual hugs and "I love you's"before they could leave.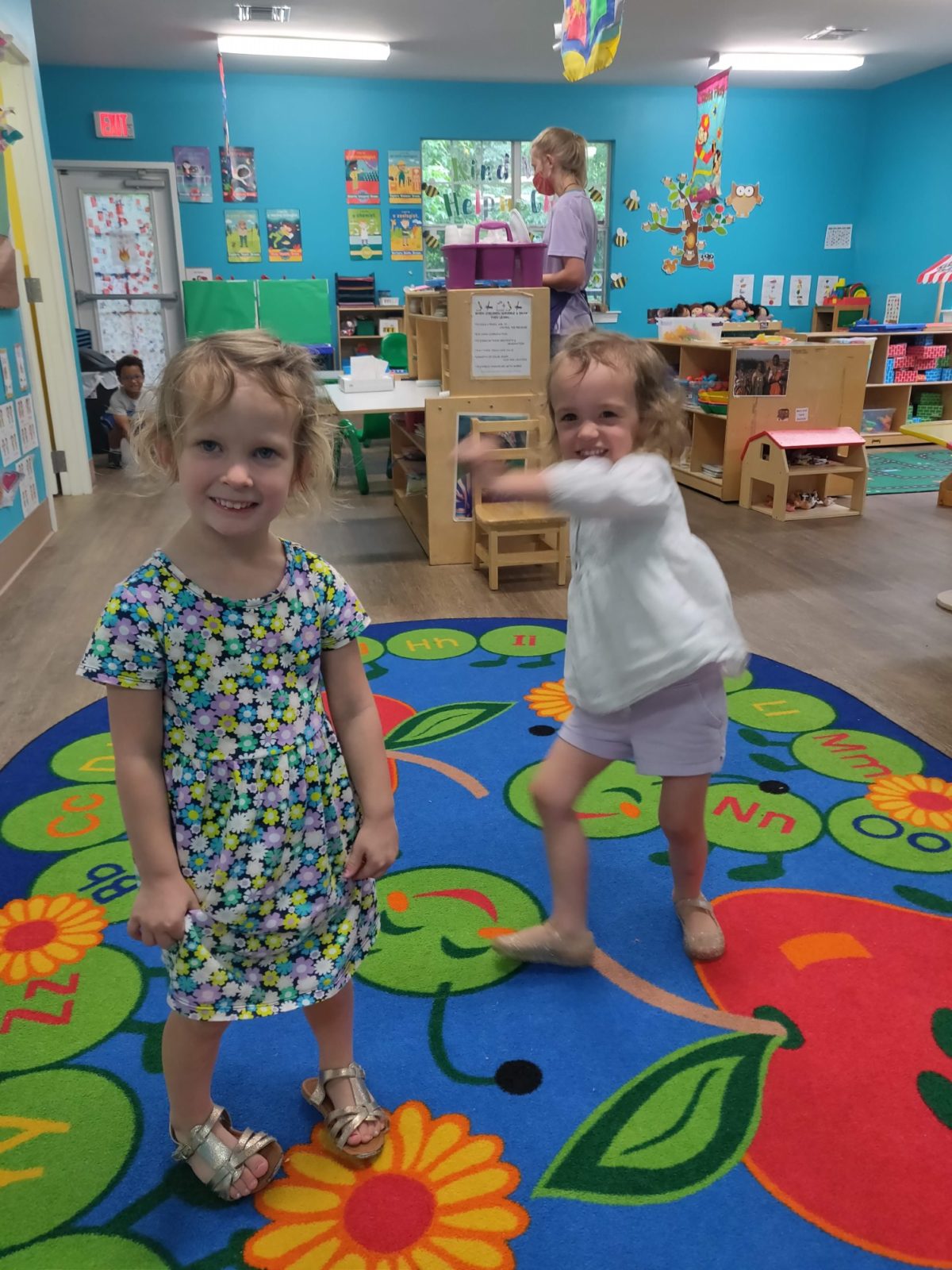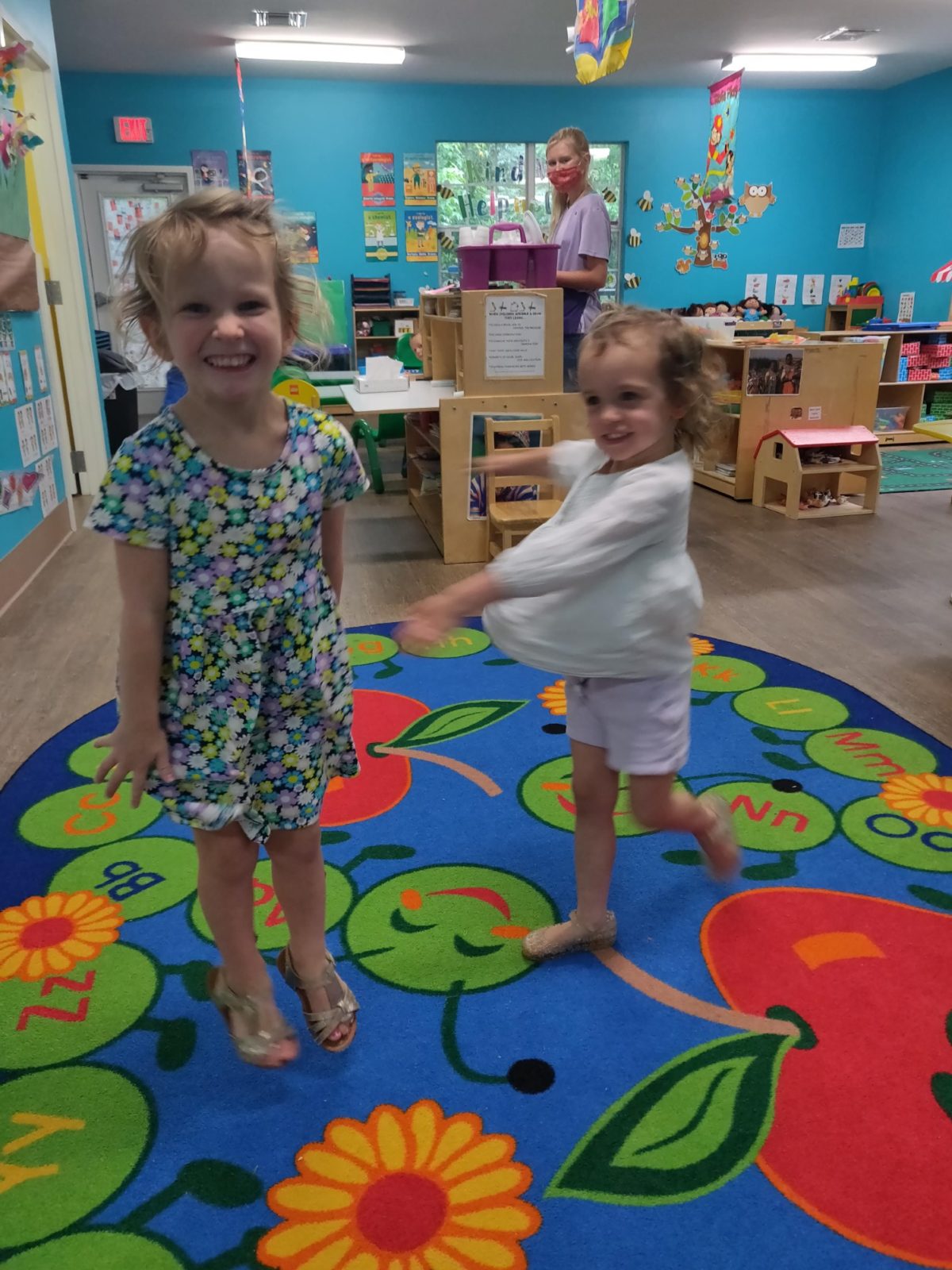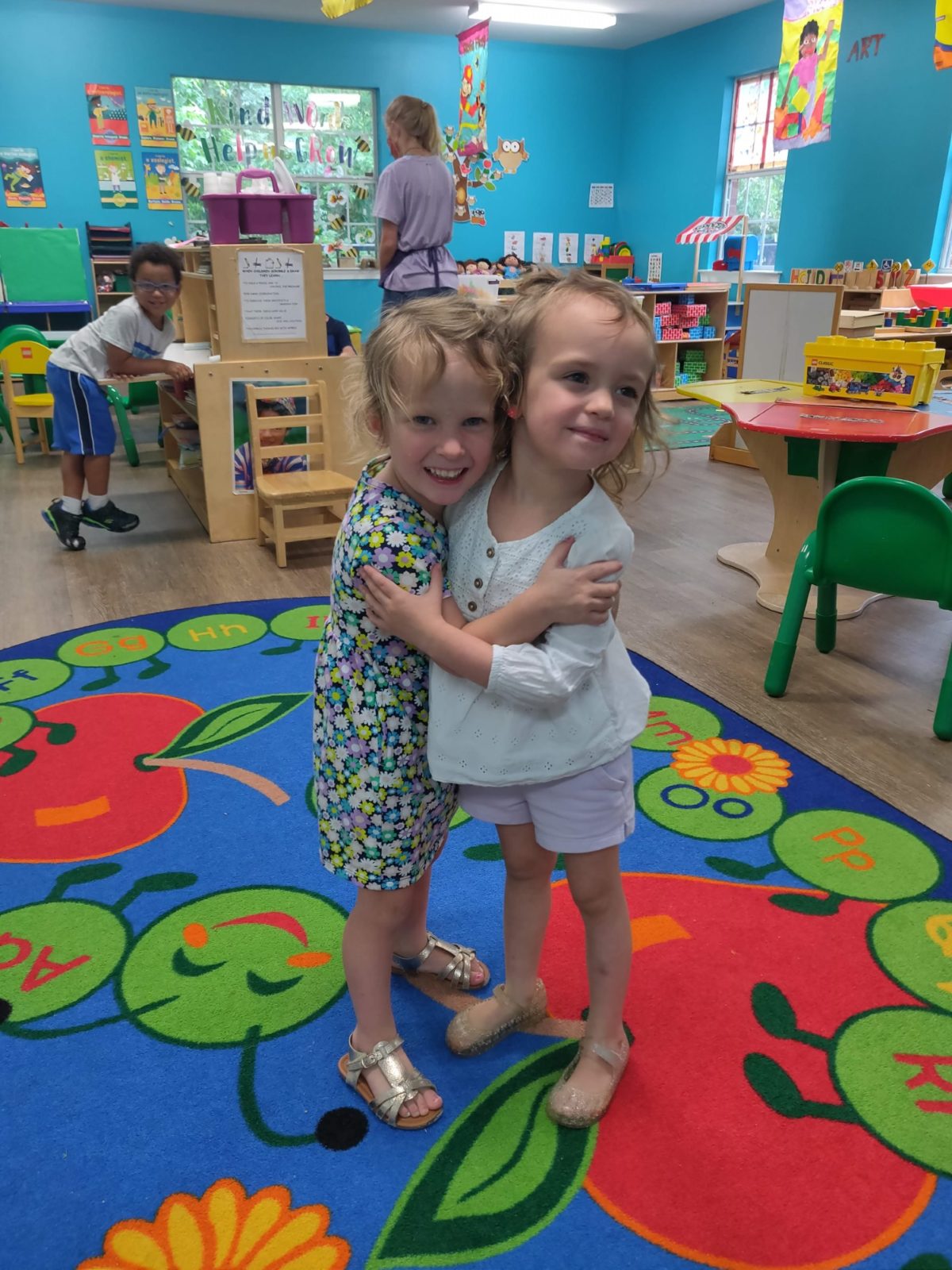 And her hair was super cute again, done by one of her teachers of course.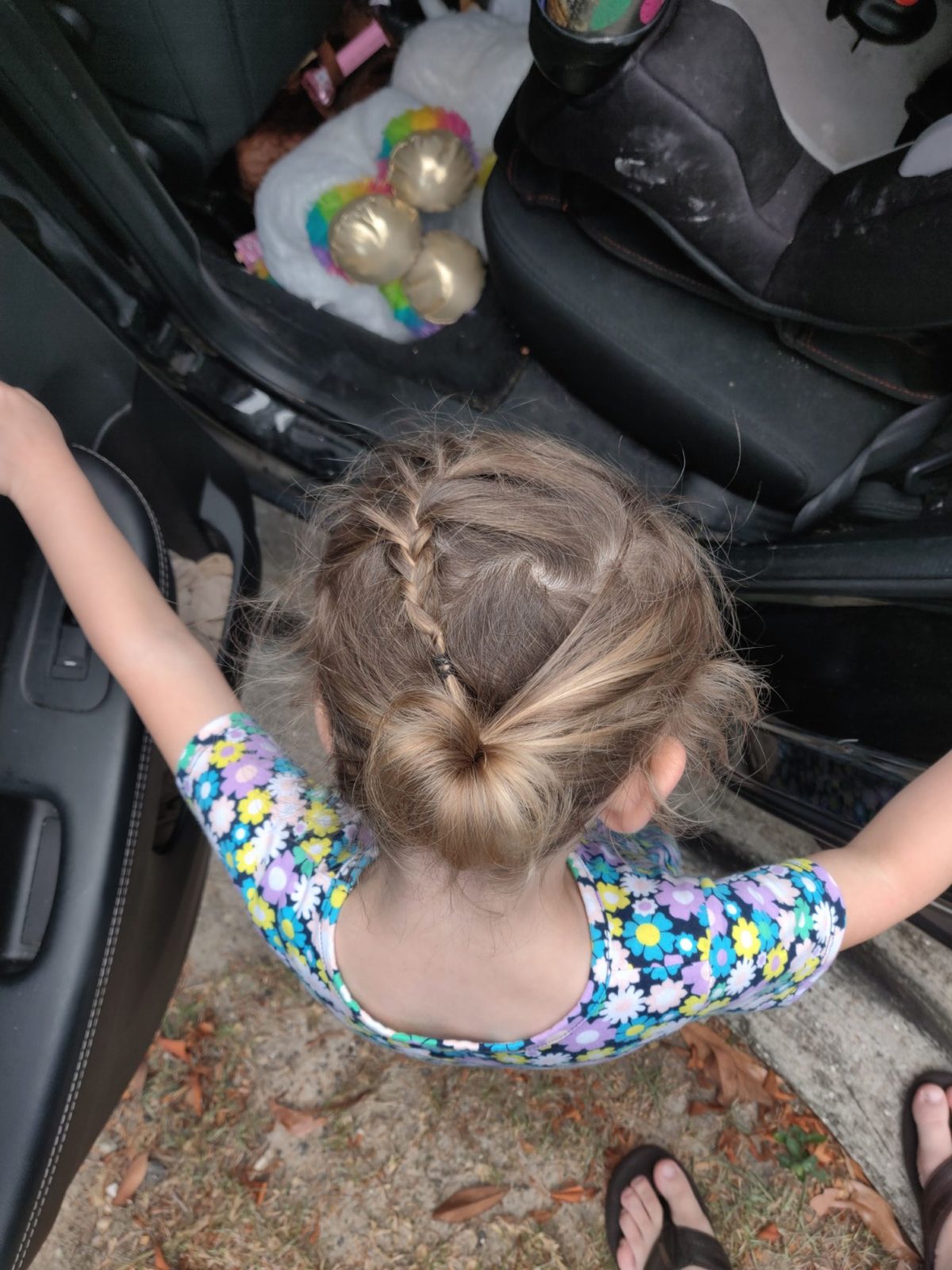 I made another super fancy dinner of refrigerated, store-bought tortellini, with a jarred Alfredo sauce and a bagged Caesar salad kit. Okay so maybe not so fancy, but yummy, and everyone cleaned their plates 👌🏼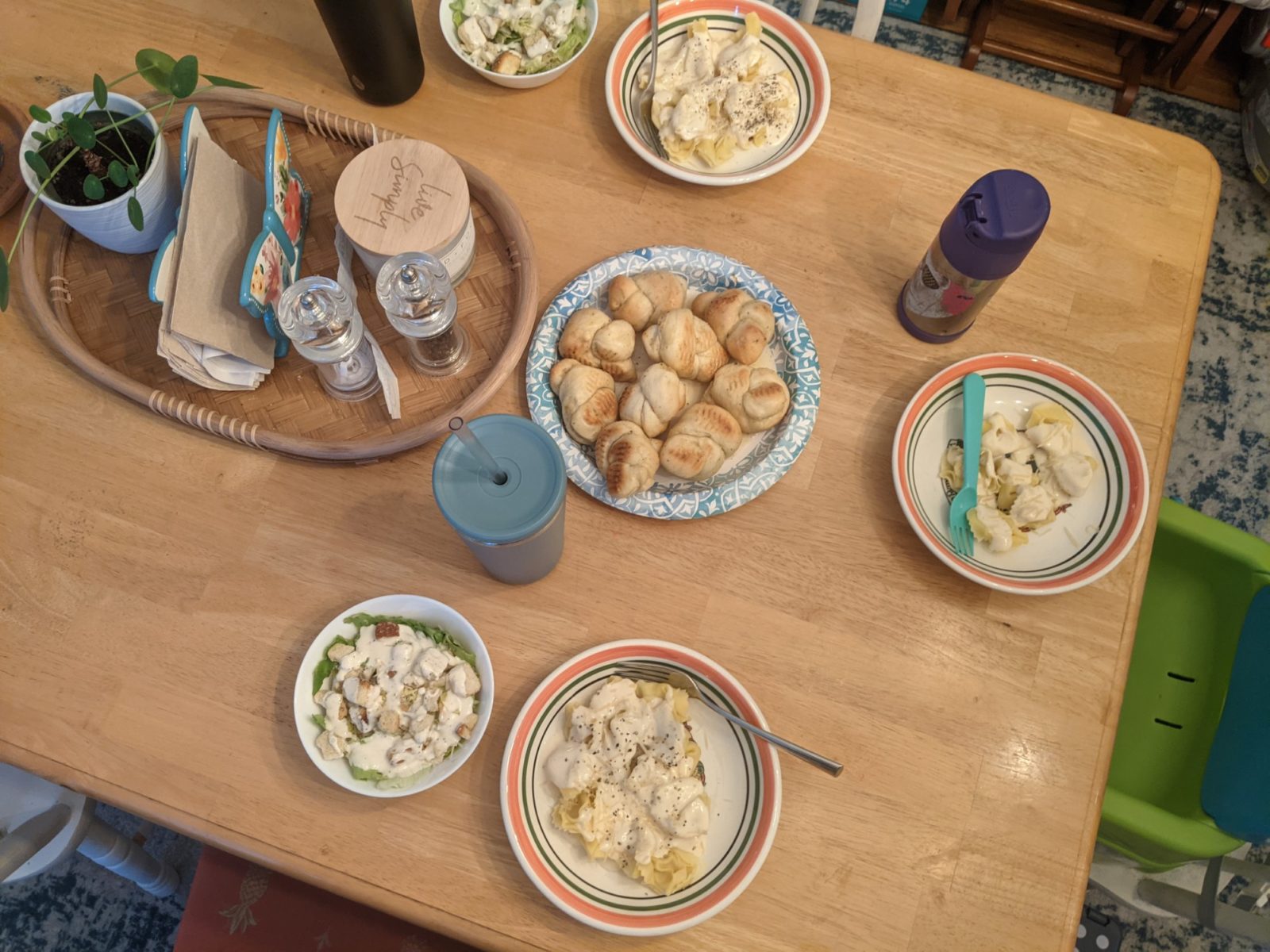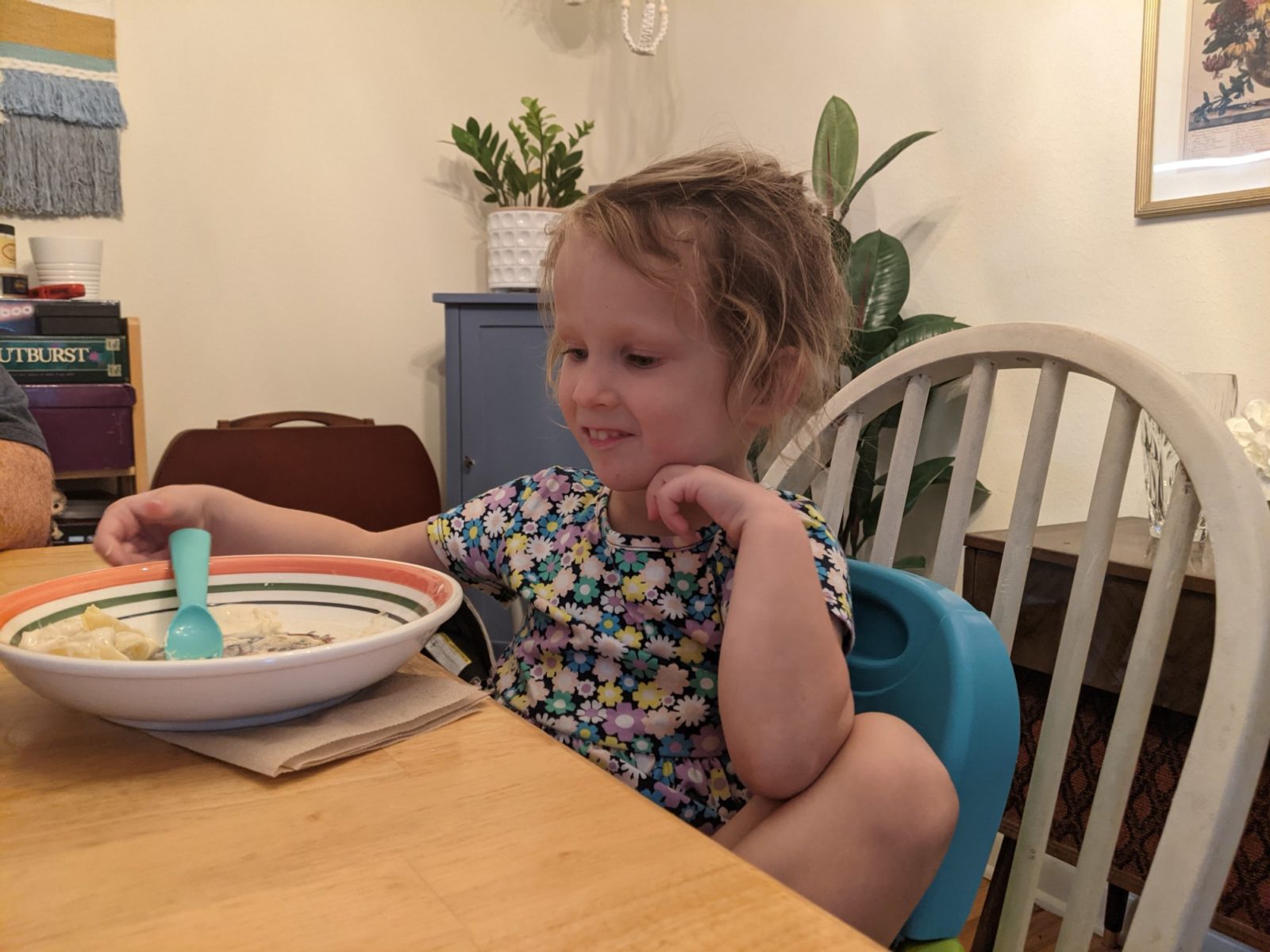 Emerson danced around to a few songs after dinner, being super cute and silly, making Jeff and I both laughed.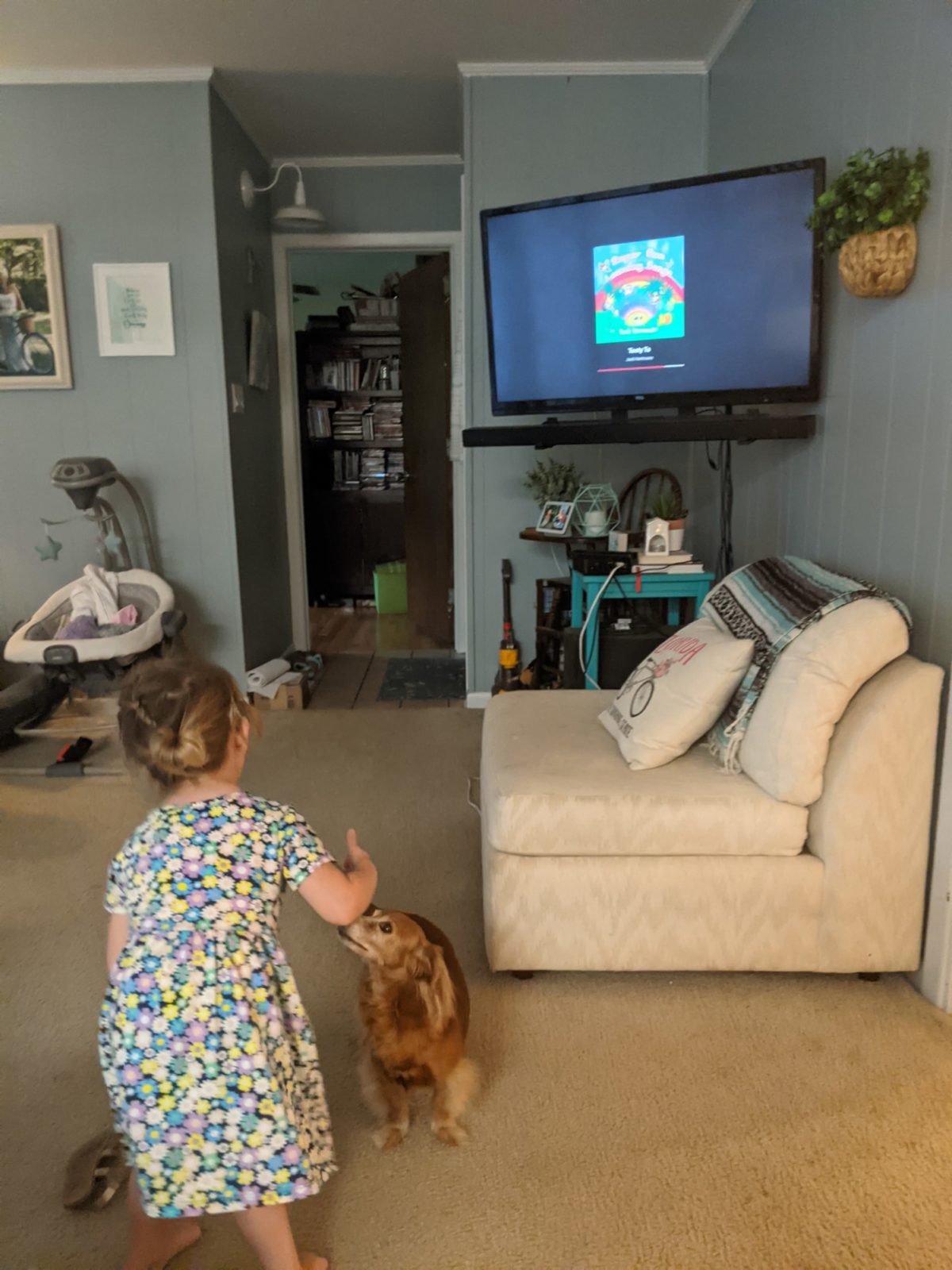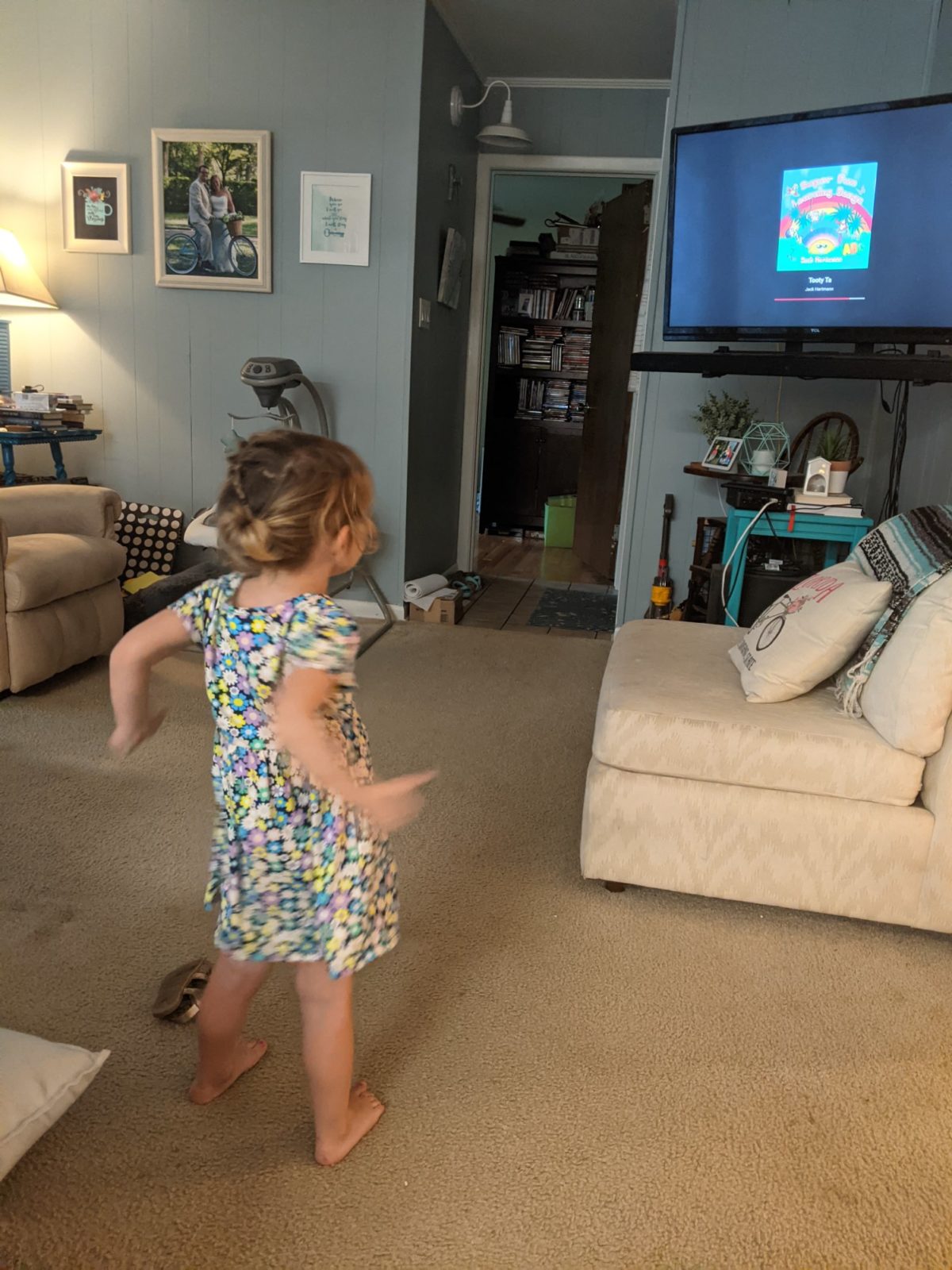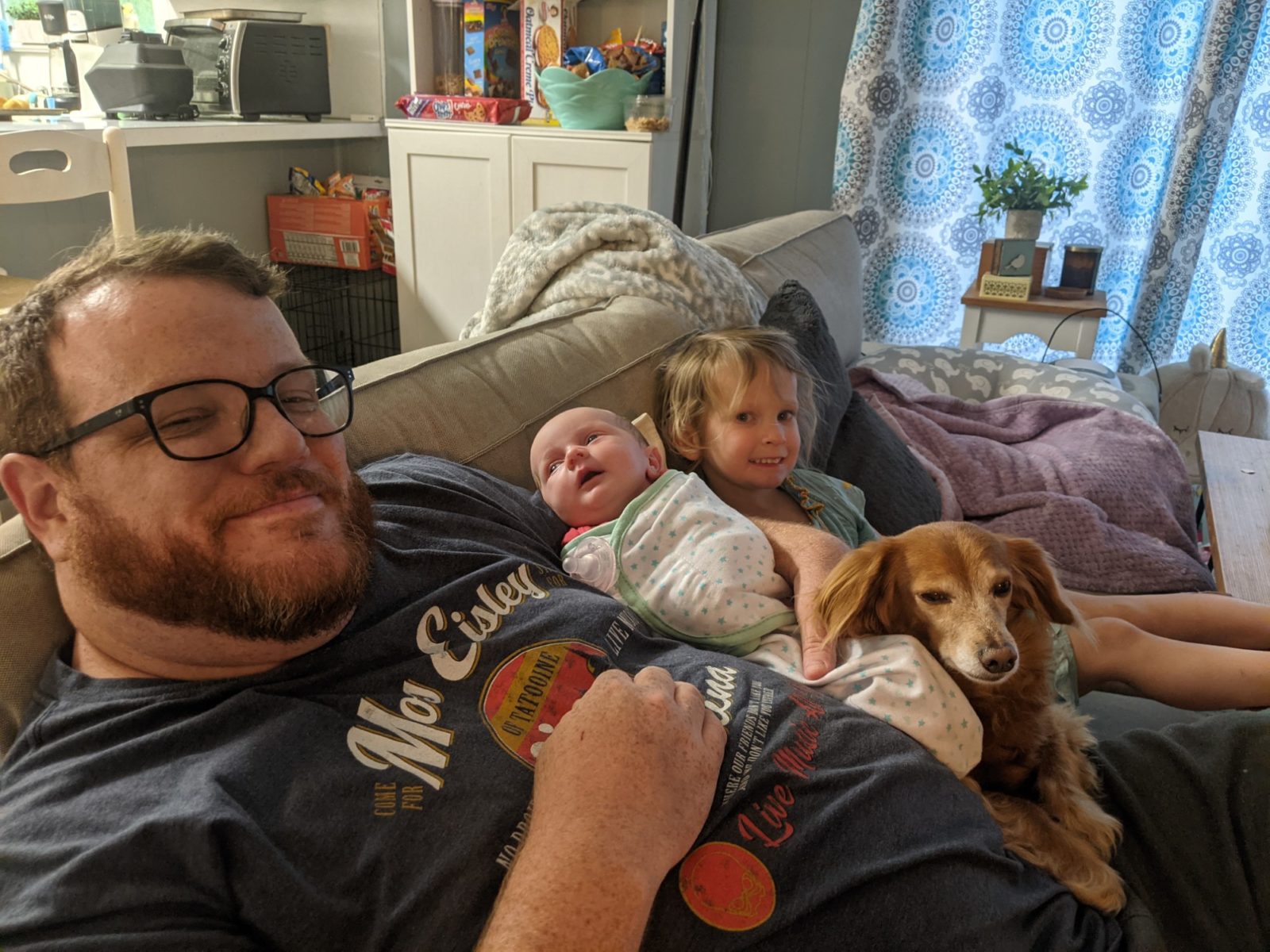 Emmie had her tiny smoothie for her after-dinner "bassert," and then she climbed up in my lap to watch the end of "Raya" on Disney, which was a super cute movie and I really liked it.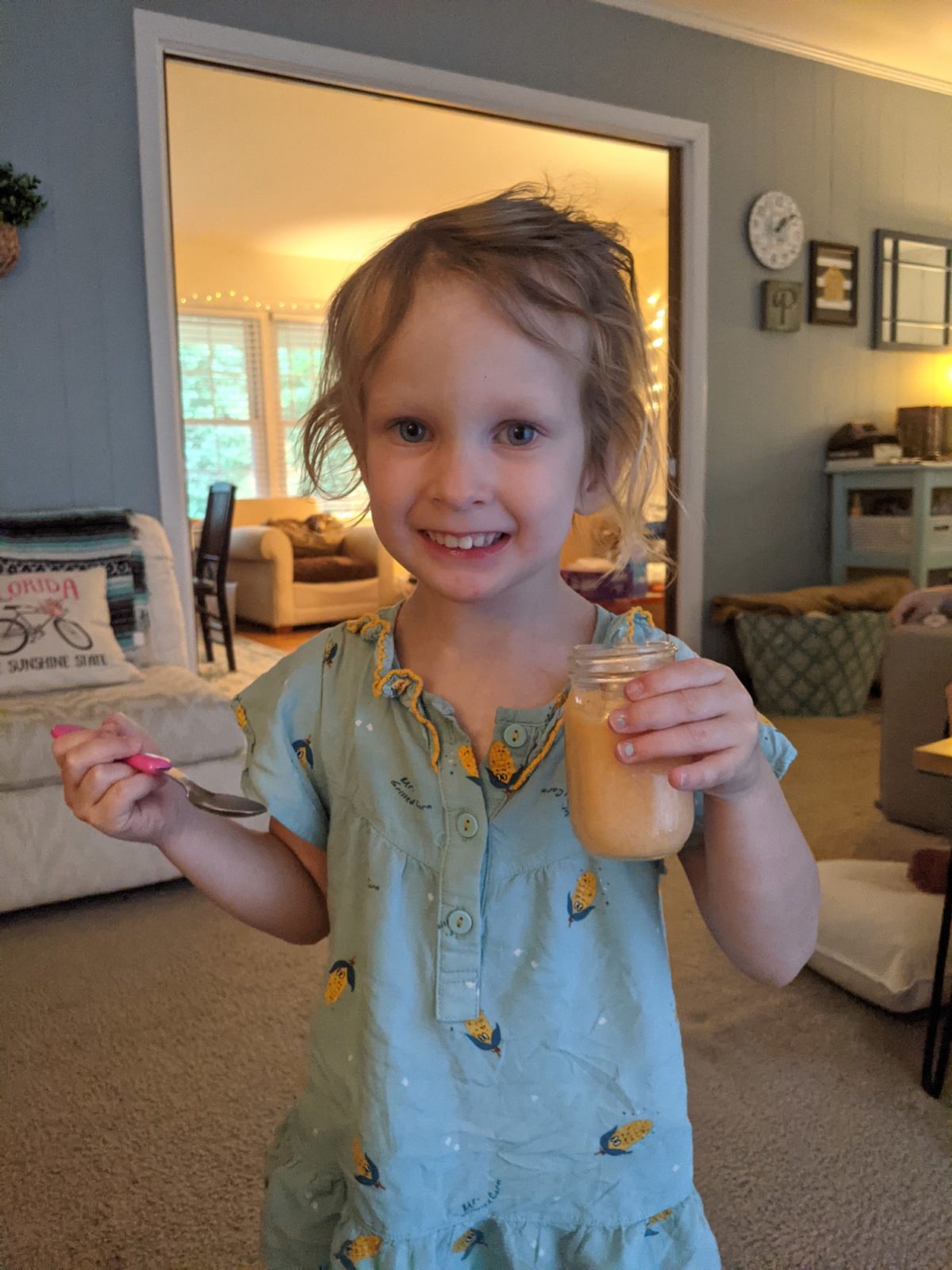 Emerson went to bed really sweetly and easily, but then Addison had a rough night. I don't know if she's developing a little bit of colic or something, but for the past two nights in a row, we've had it rough around the same time of the evening. So Jeff and I took turns doing everything we could think of (bouncing, patting, walking, sitting, rocking, swaying, swinging, singing and whatever else) and after about an hour and a half, she finally tired herself out and fell asleep. And then of course we both passed out as well…