I absolutely love this little outfit Emmie wore today. It was a birthday present from Grammy, and it's just so much more grown-up-looking, rather than little-girl-looking. And so adorable!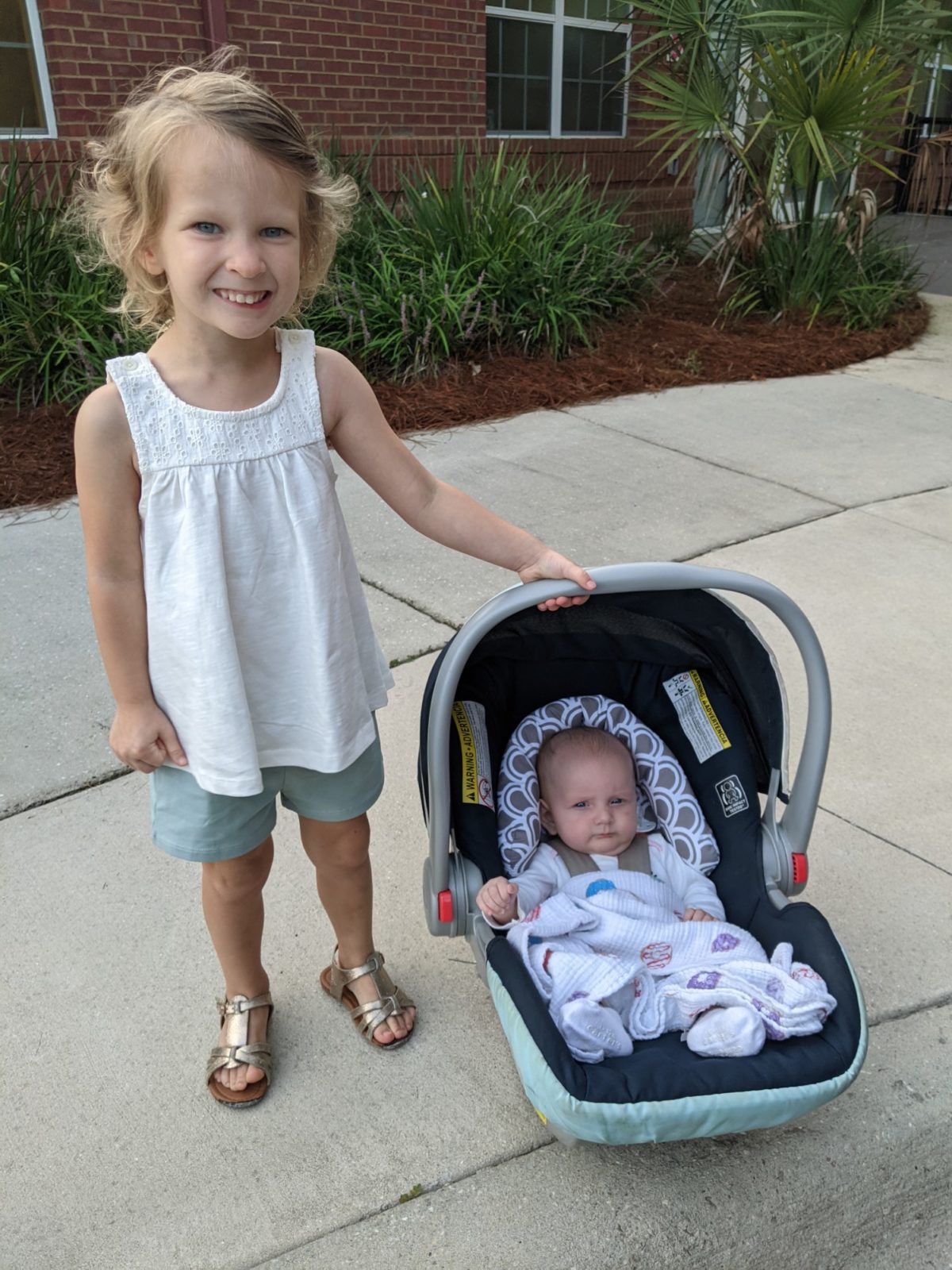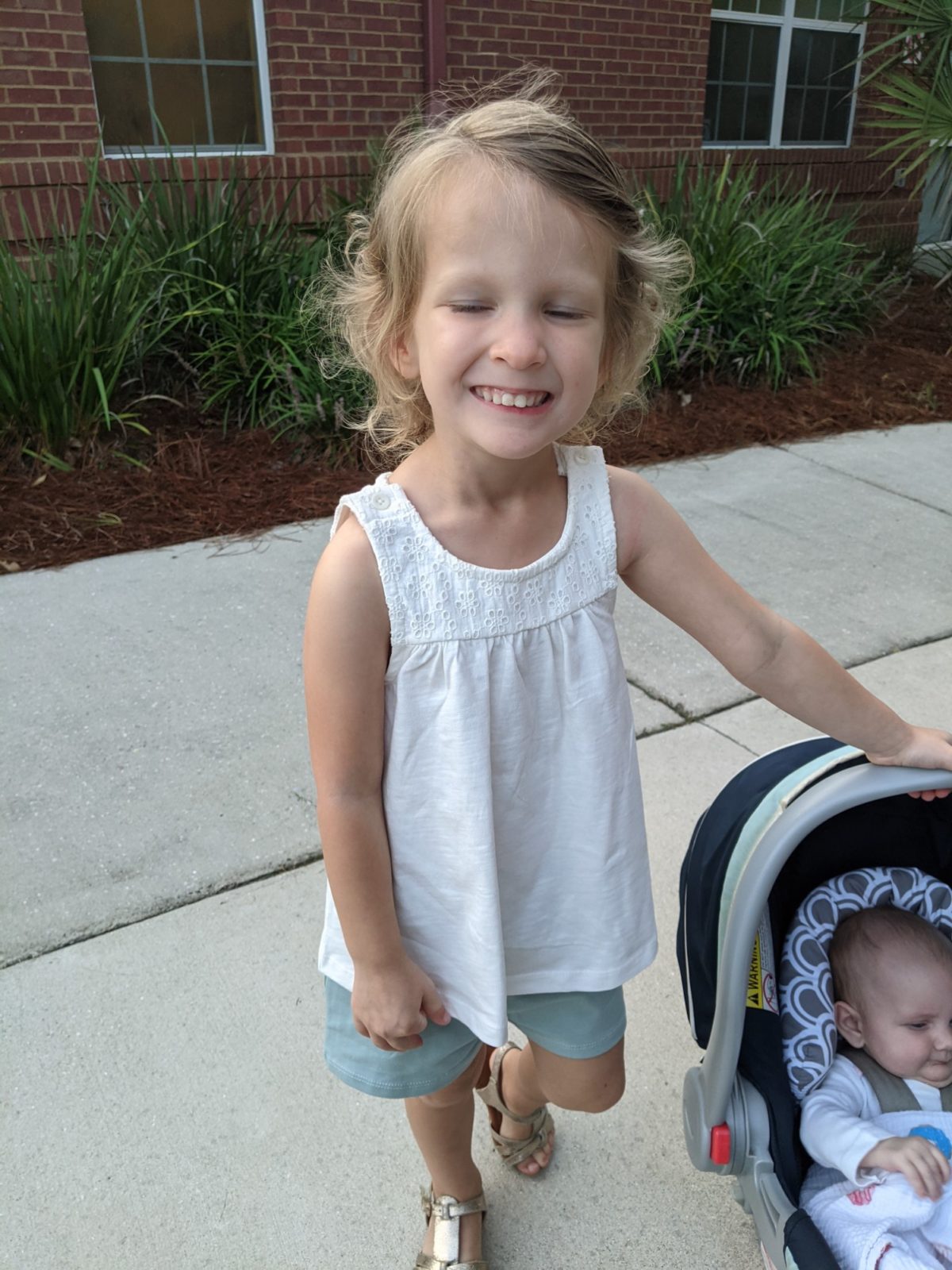 And Mommy's little girl was adorable too, in her little puppy dog pants!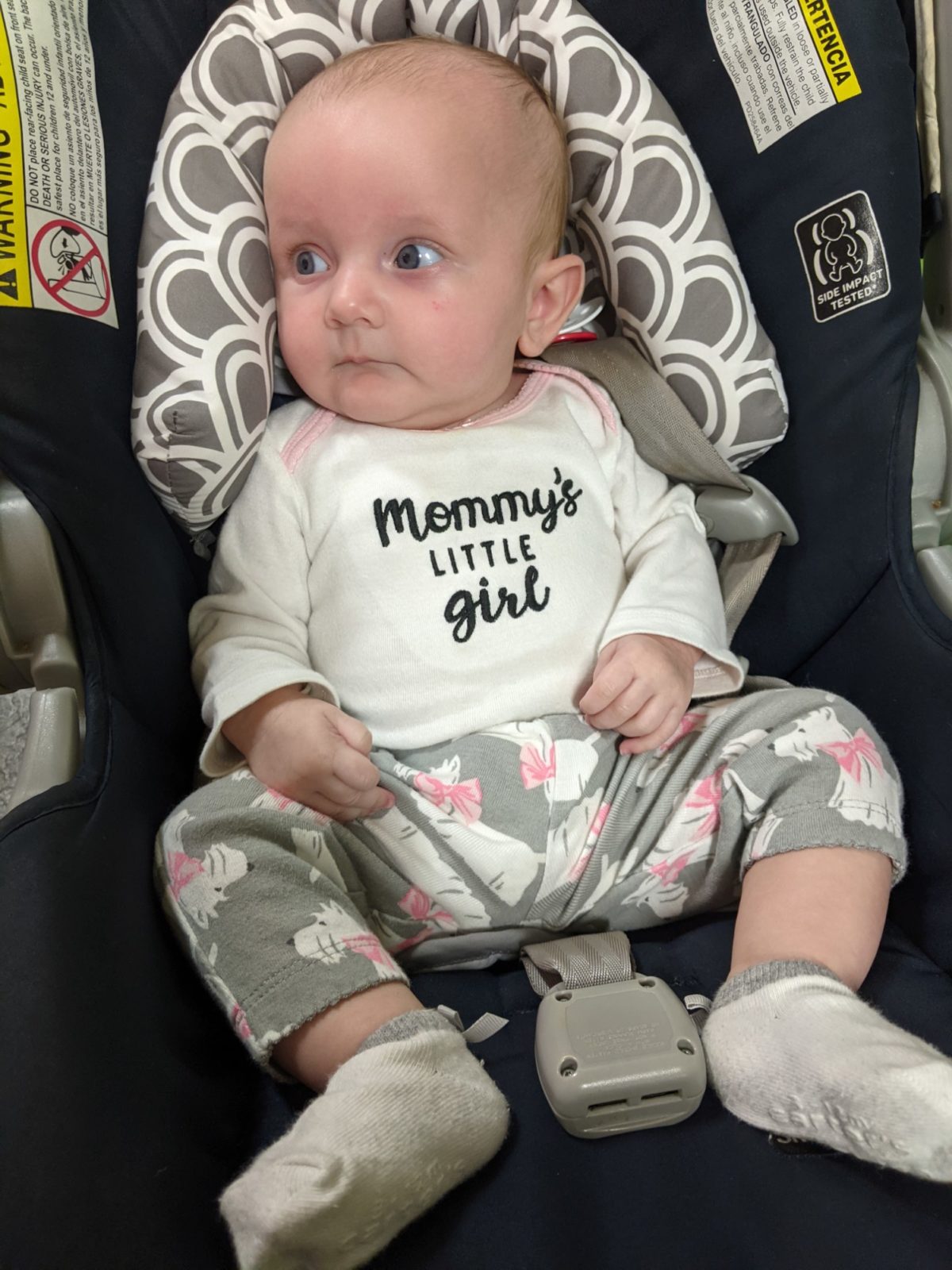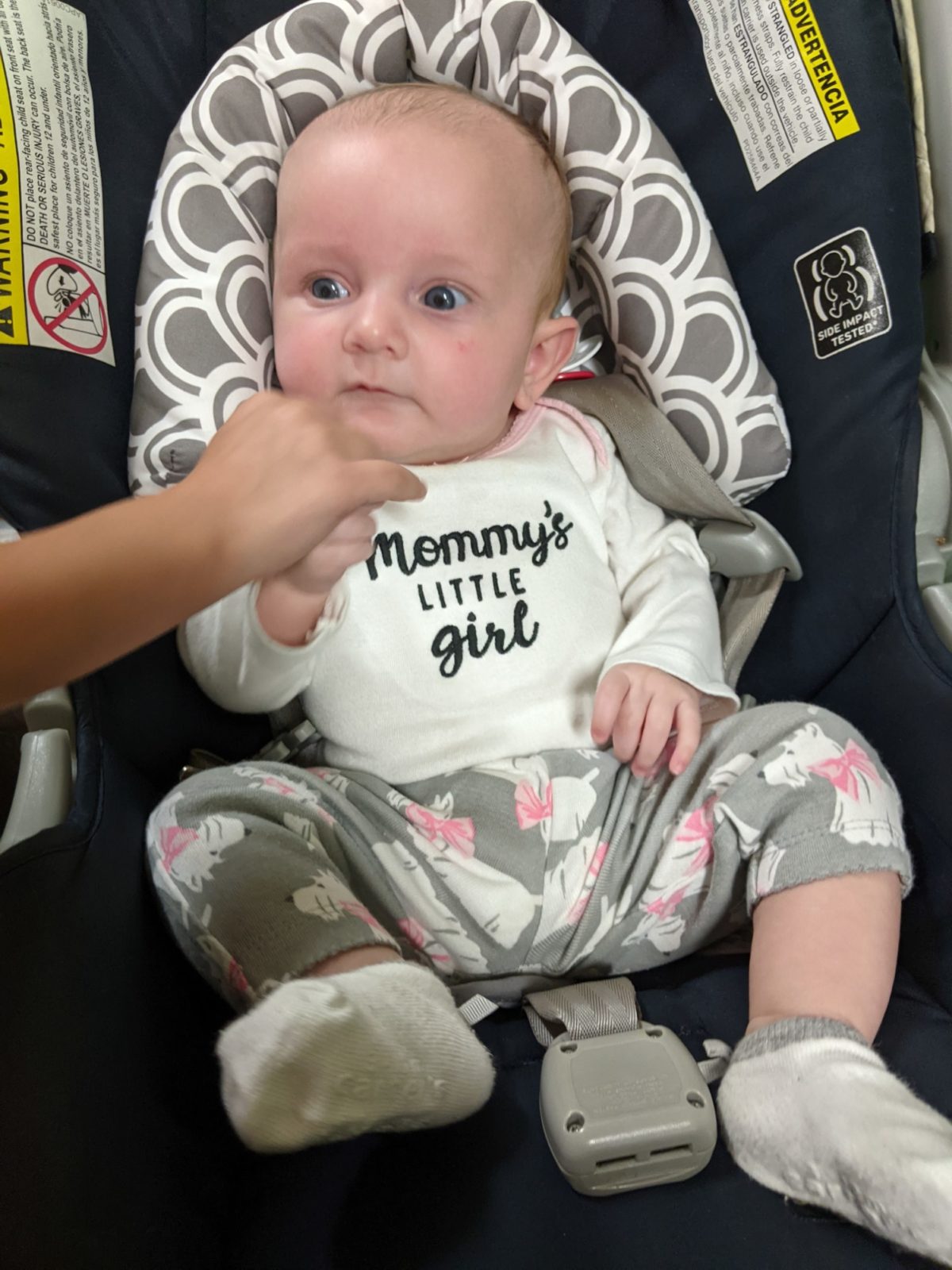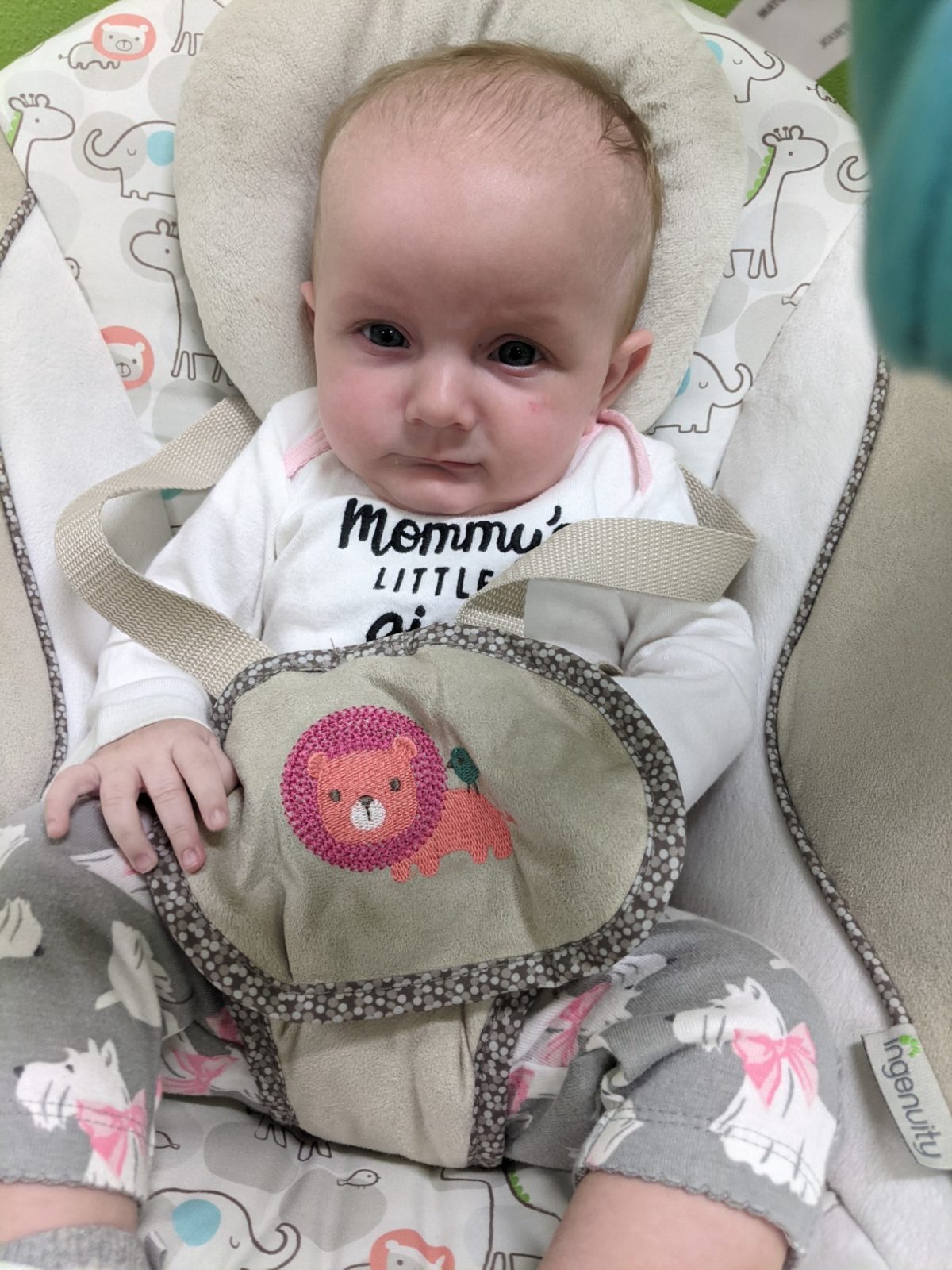 The hours between 7:30 – 5:30 were business as usual at work, and then I headed to school to pick up my baby girls. Tonight we had one of our family faves, taquitos, yellow rice and black beans. We also got down a little seat for Addie from the top of Emmie's closet, and she loved sitting up at the table with us, while we all ate together!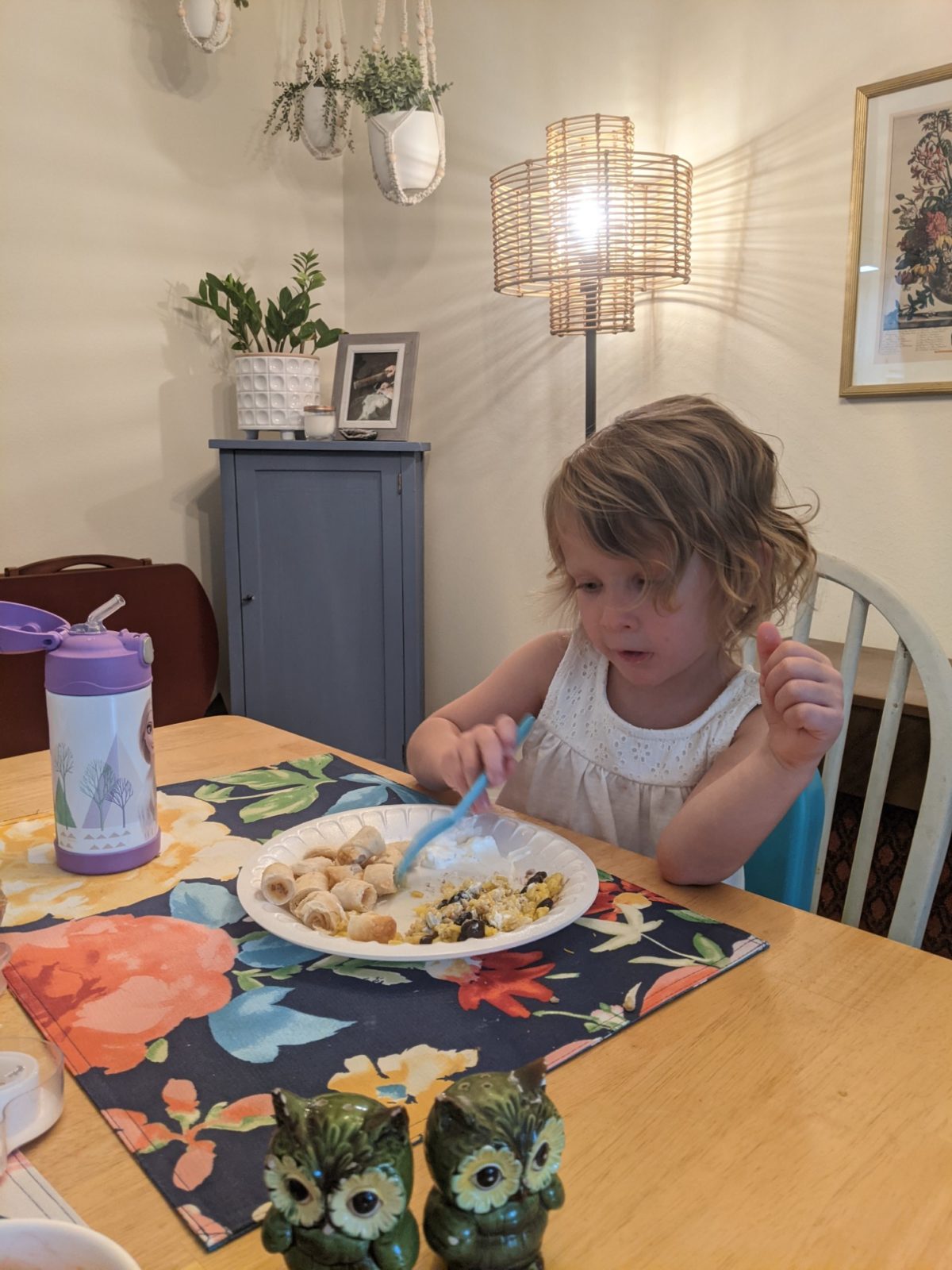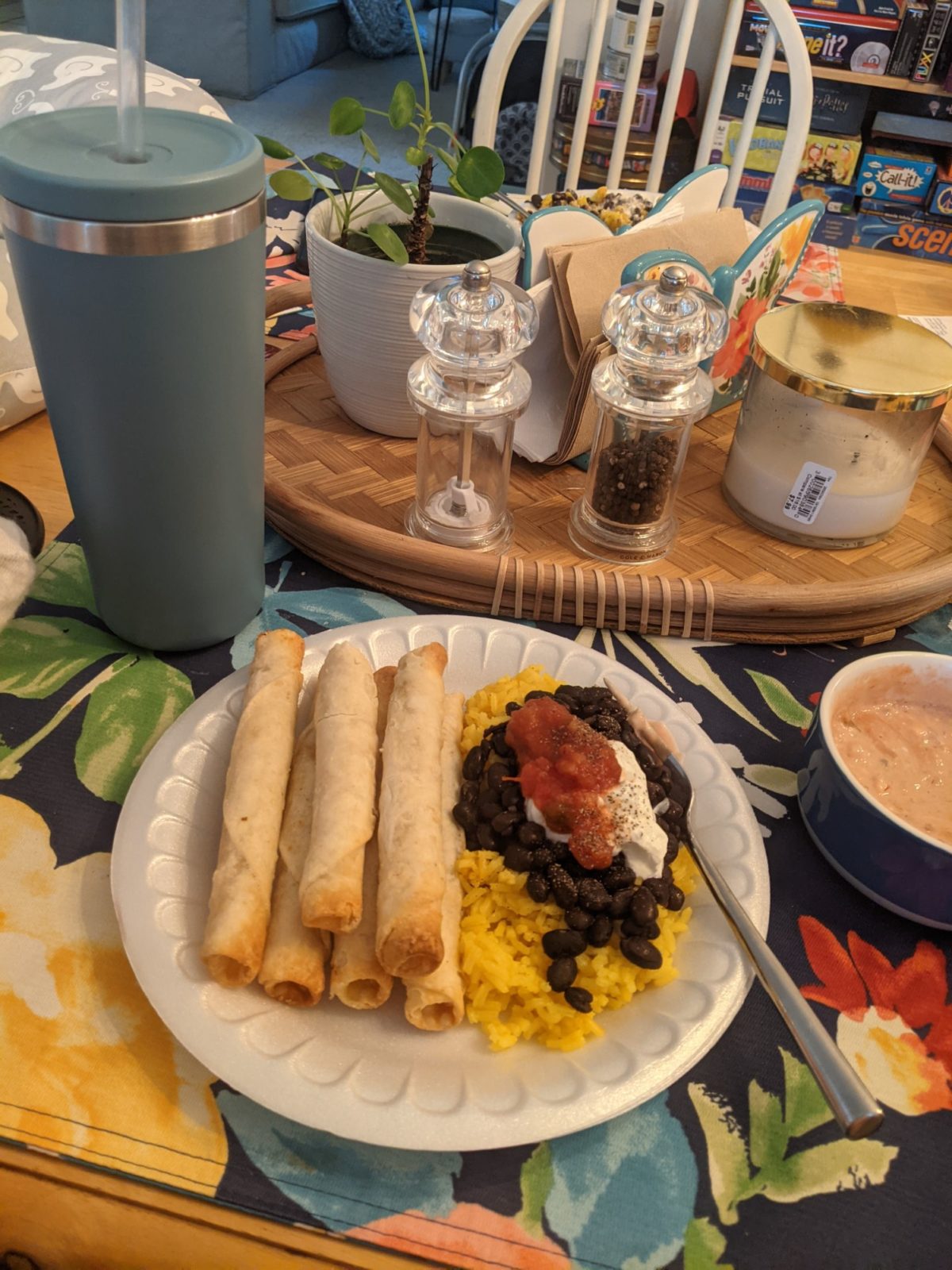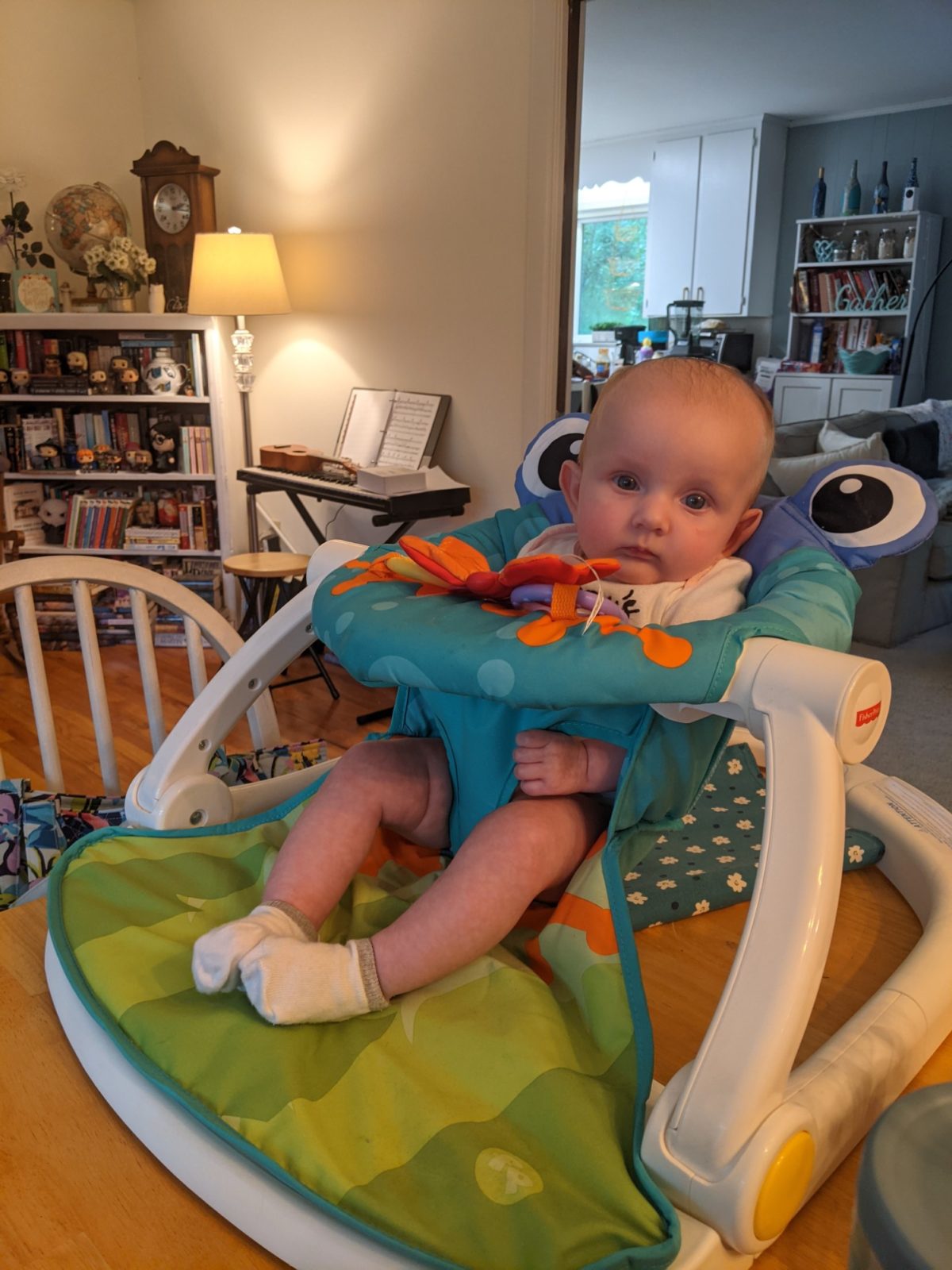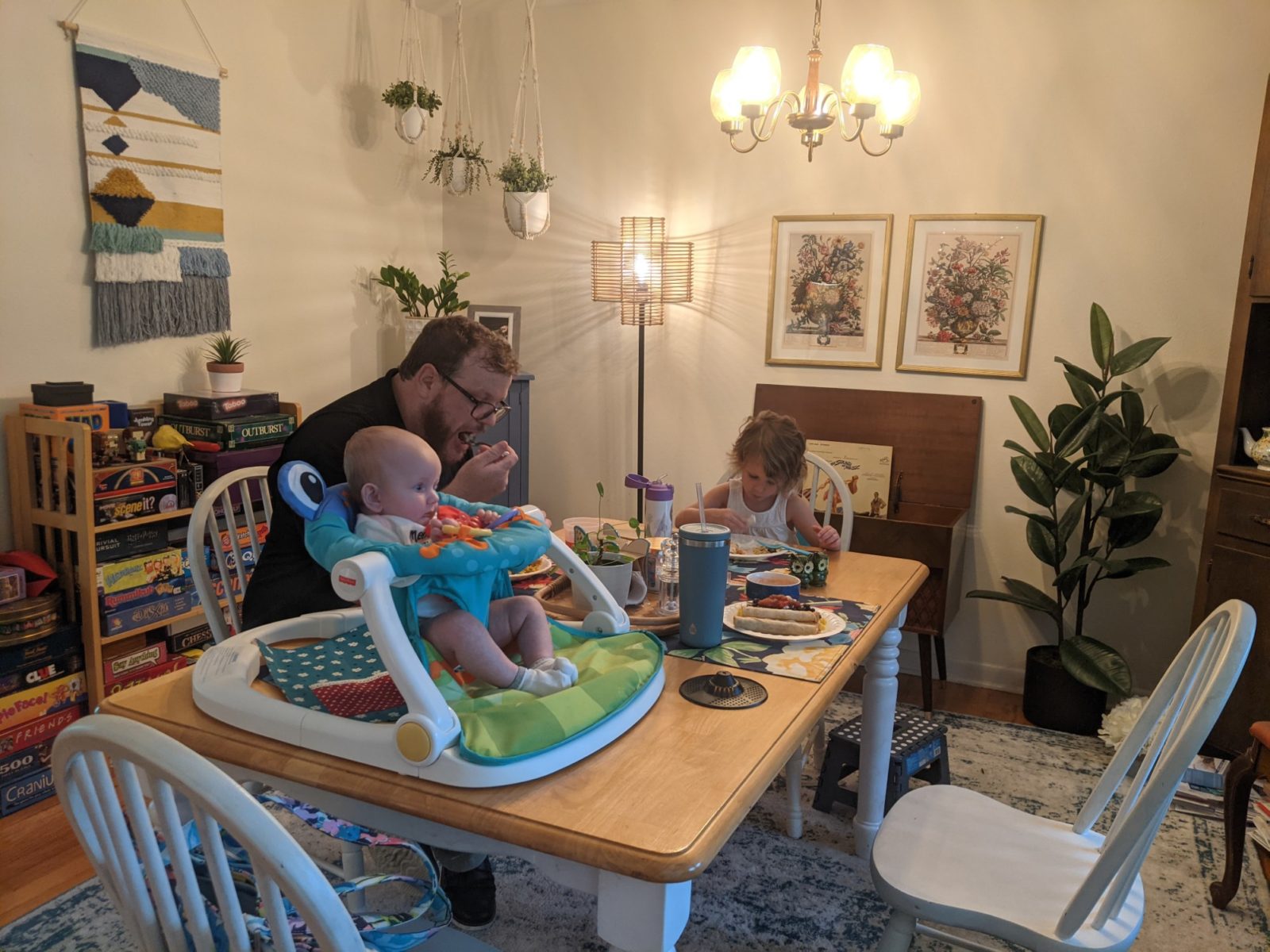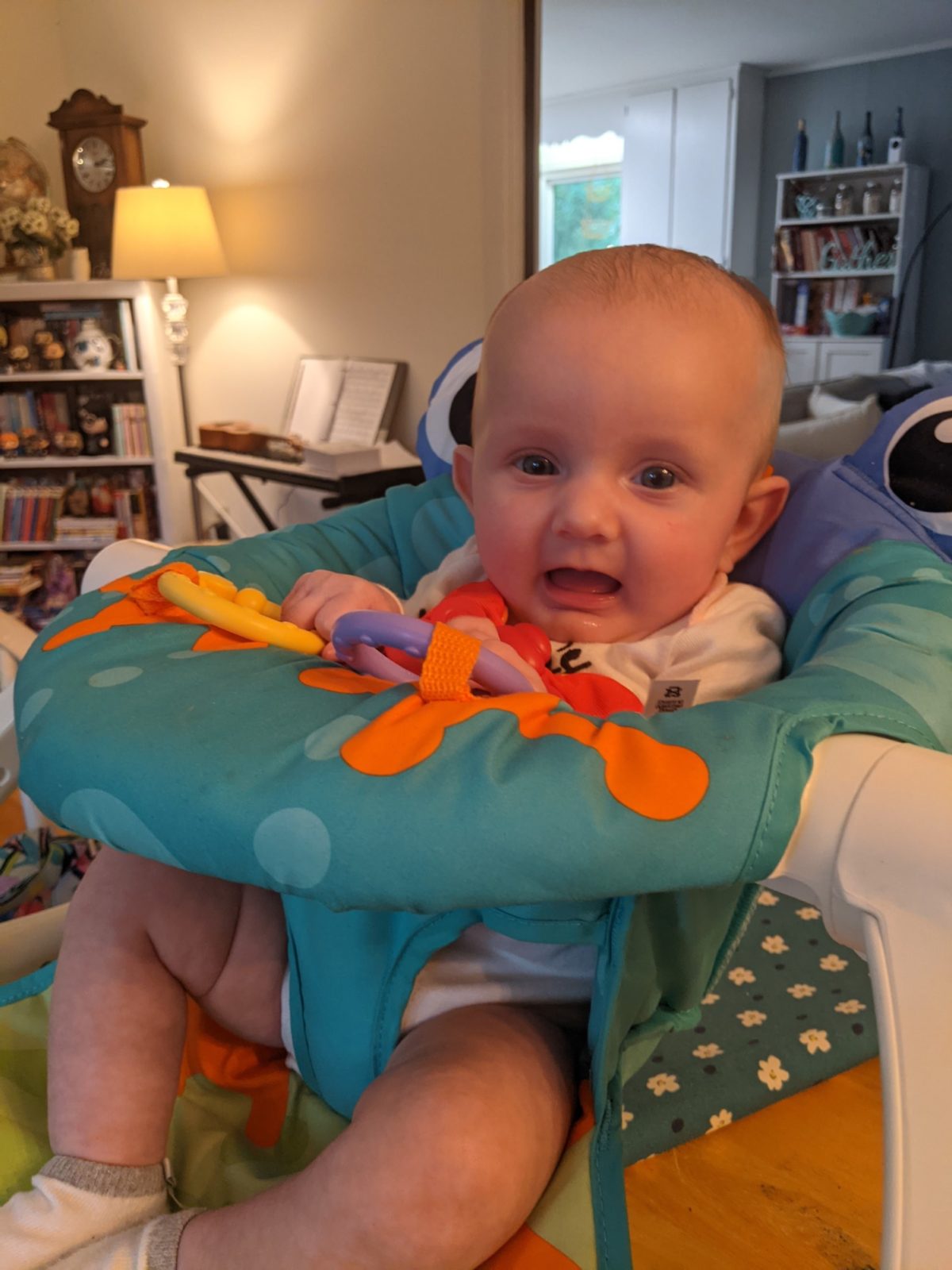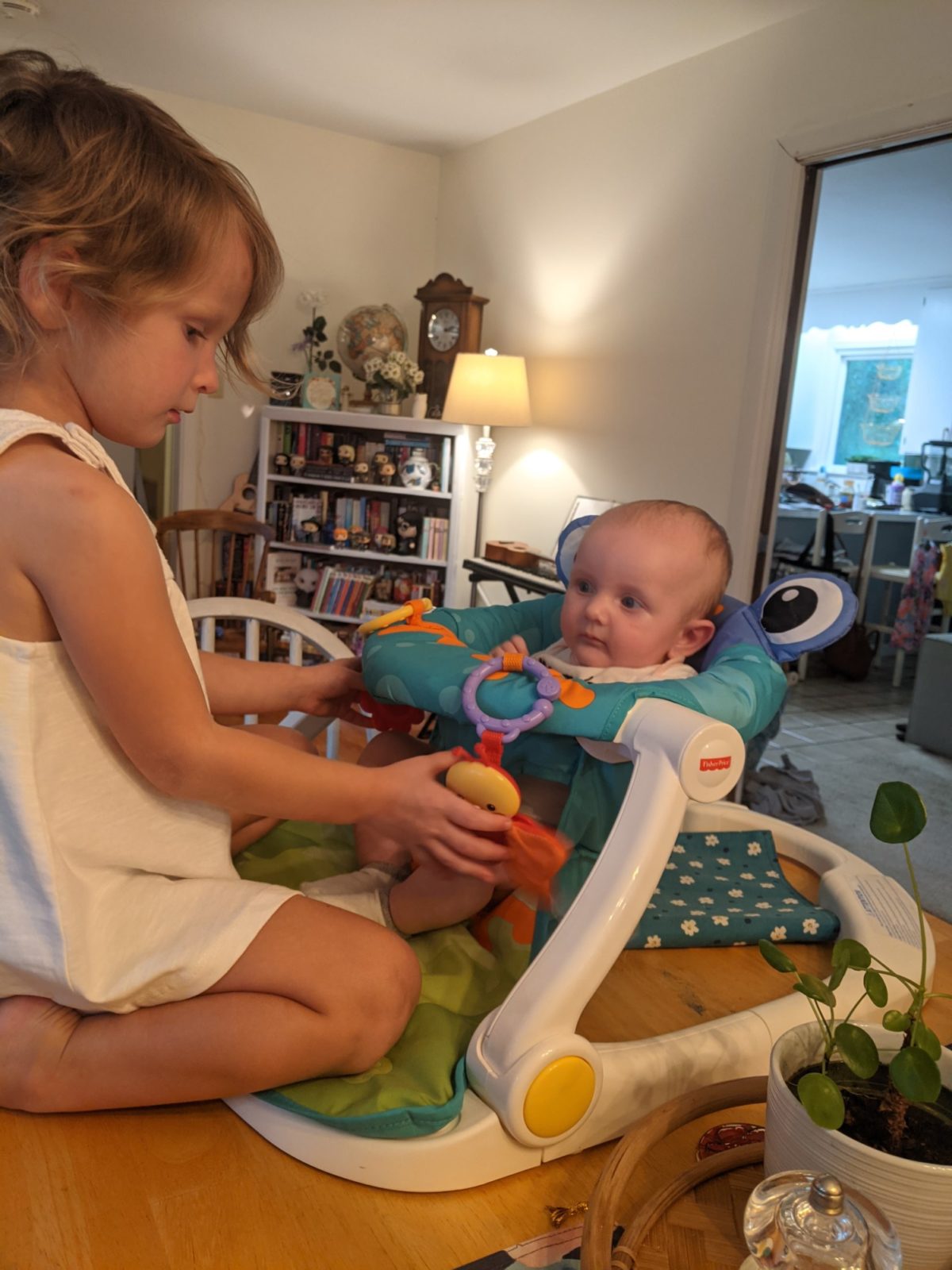 Both girls splashed around in the bathtub for a while after dinner, I got them all cleaned up and then Jeff got Addie dried and dressed, while I took care care of helping Emmie get dried and dressed.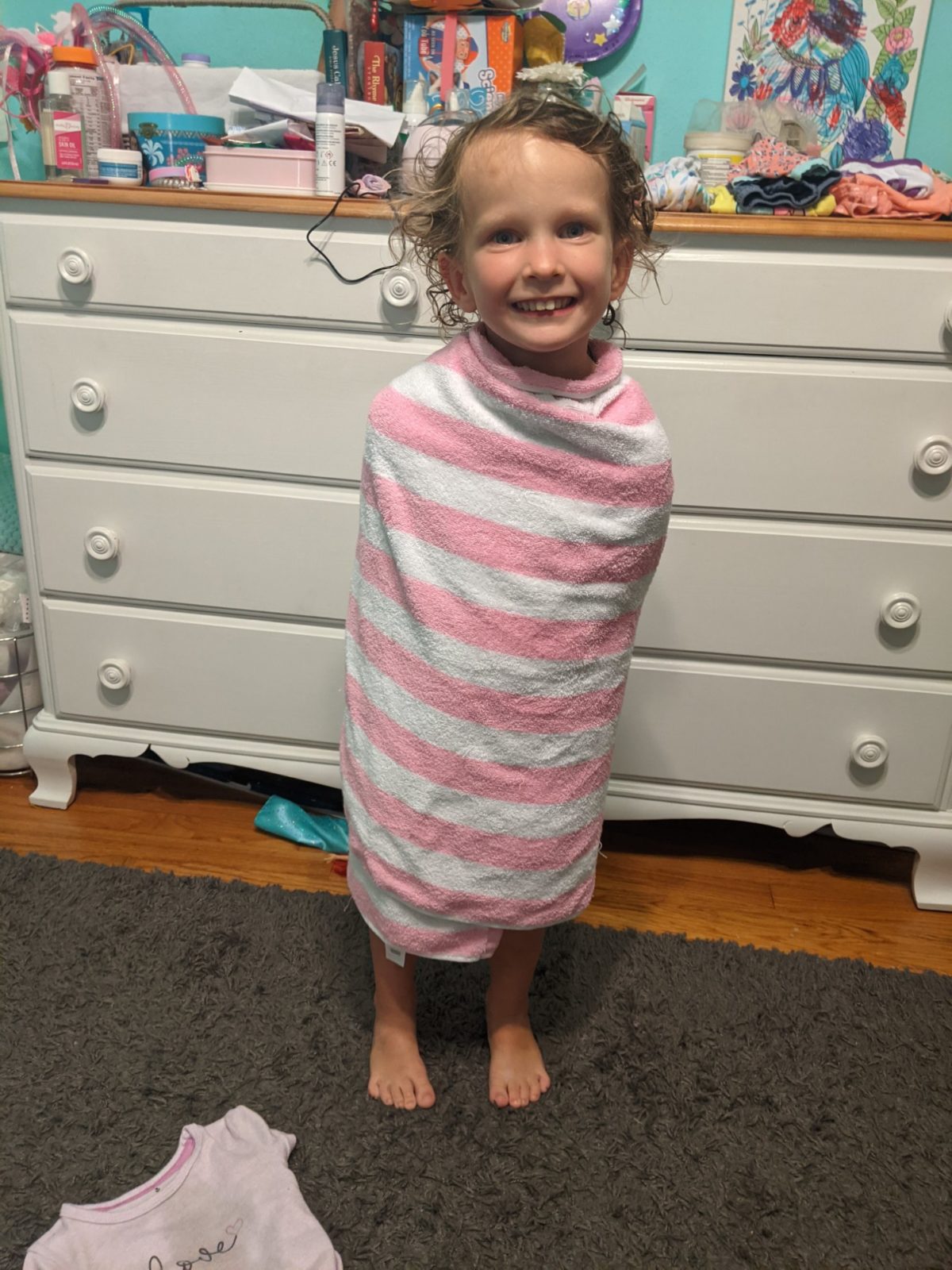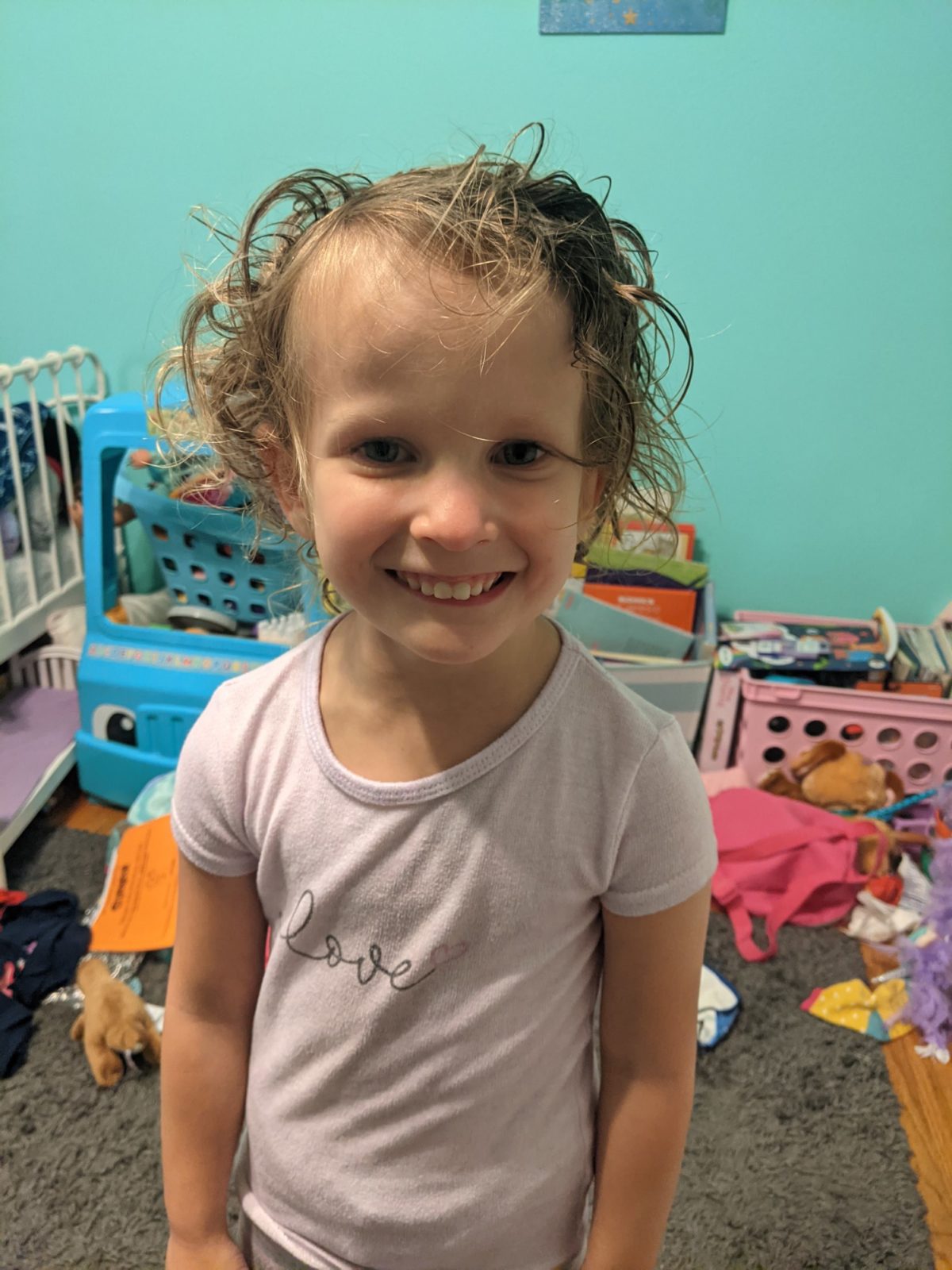 We did a video call with Aunt Meggie after everyone was dressed, and then Emmie chose her bedtime snack and her bedtime book, which we read on the couch. Then we did the whole bedtime routine while Jeff fed Addie her bedtime bottle.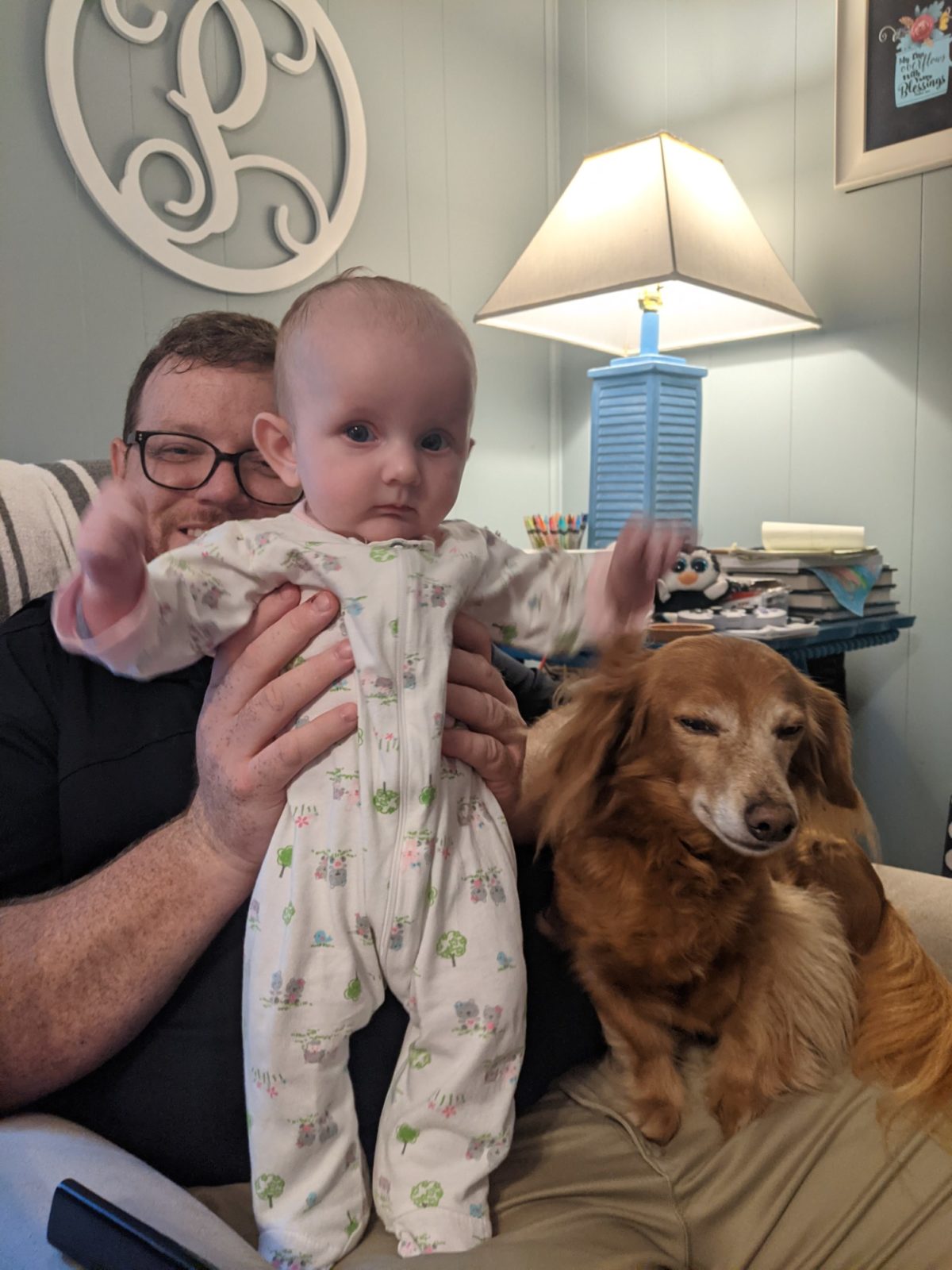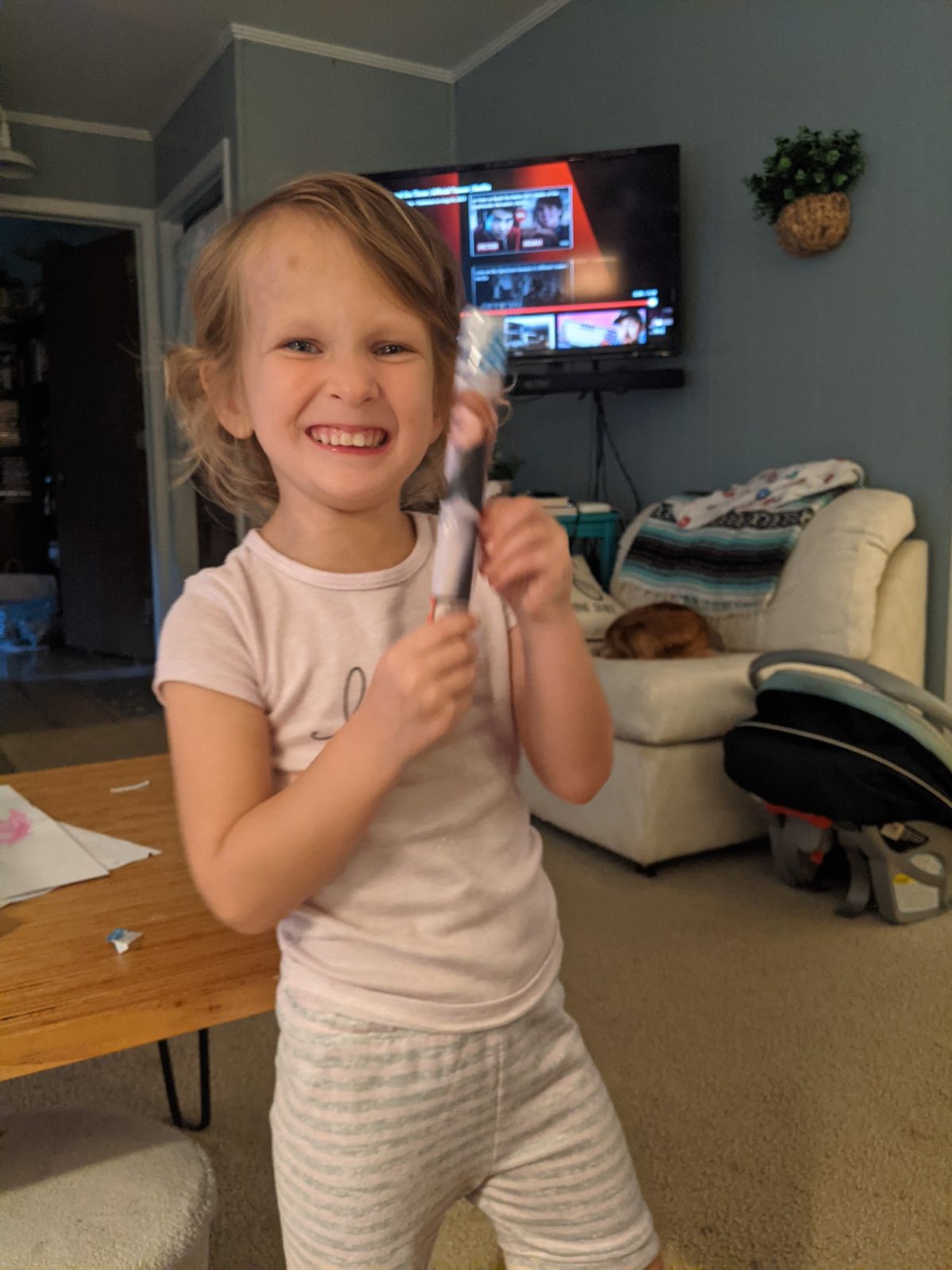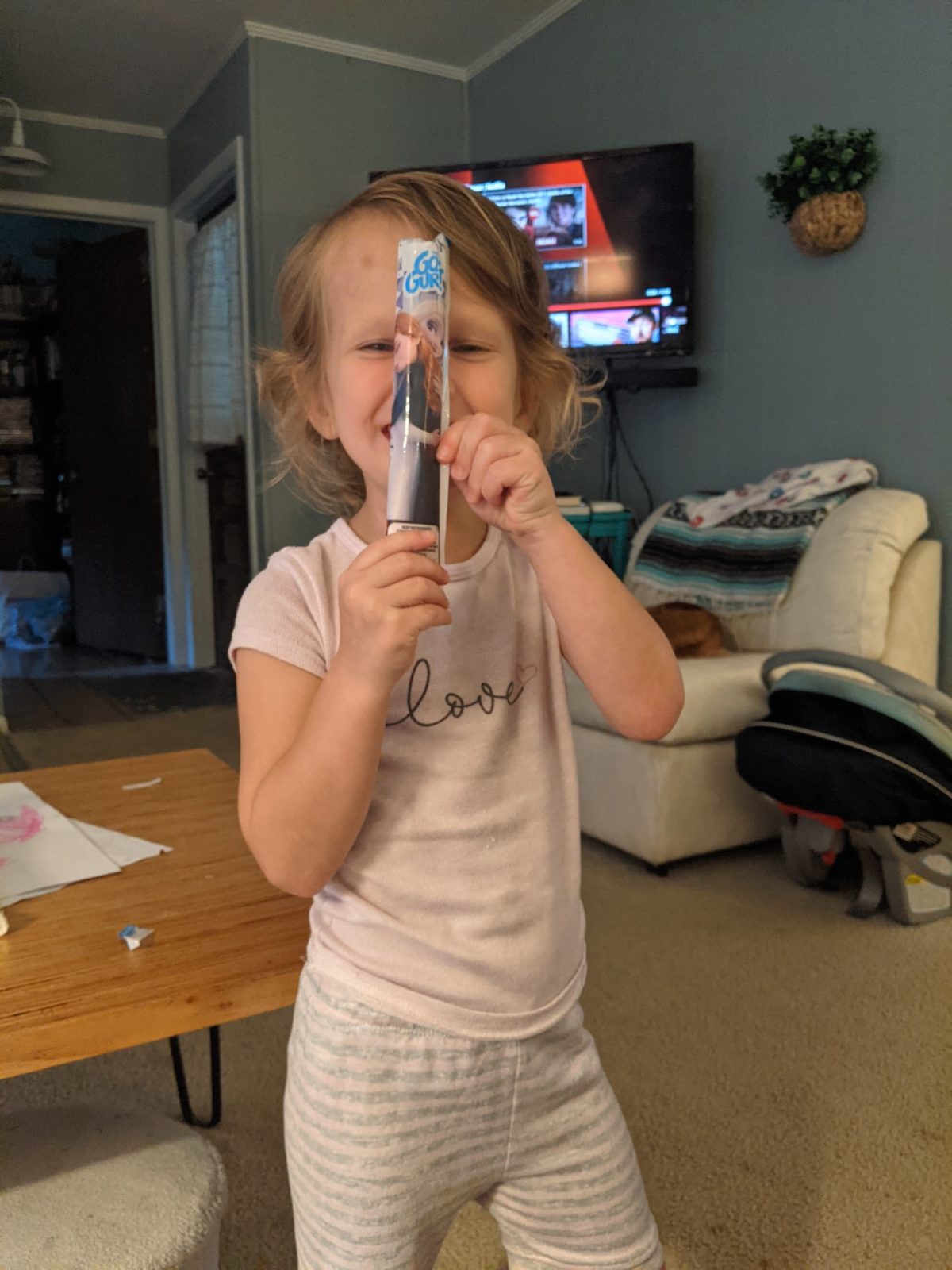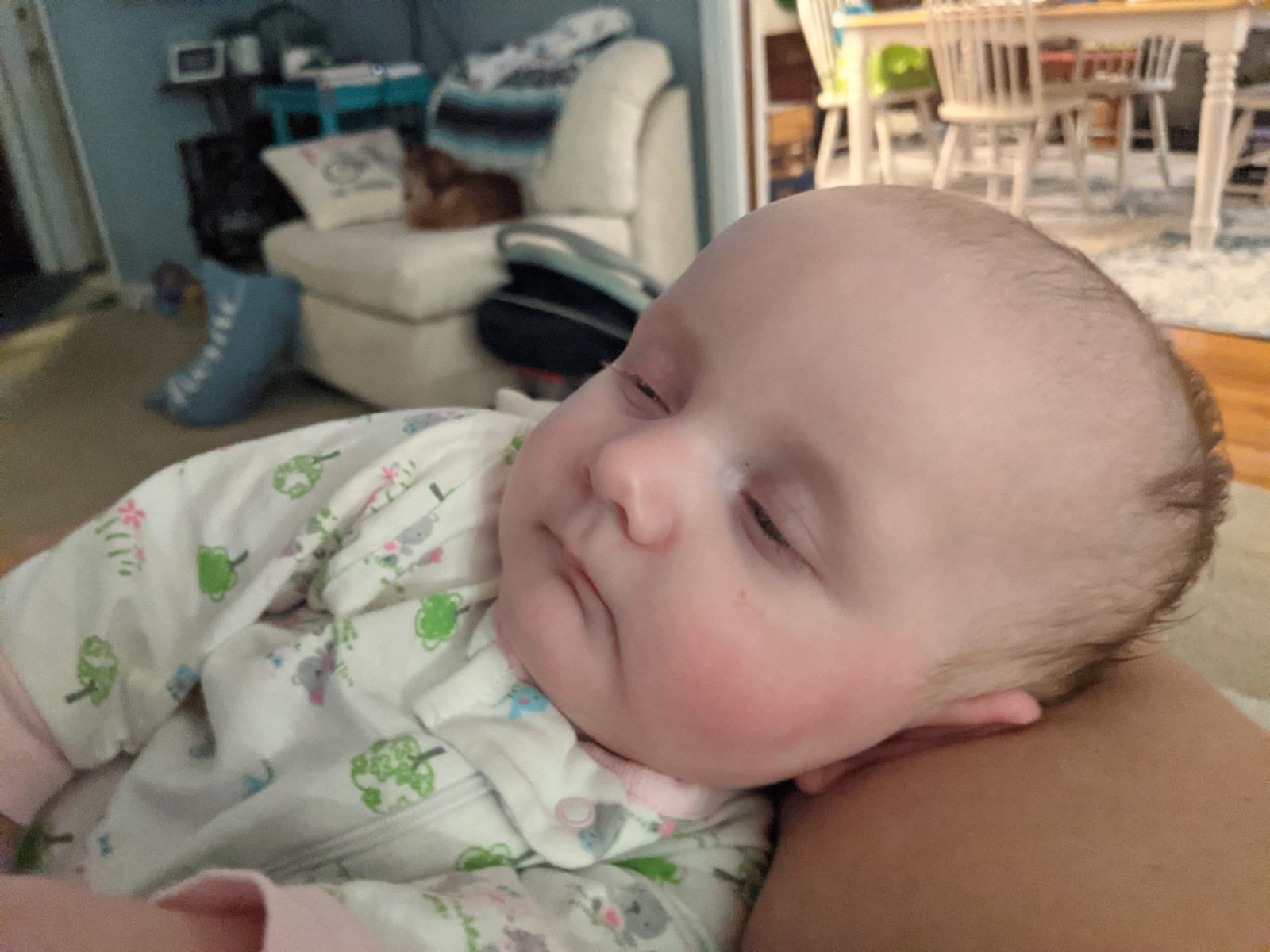 Both girls were exhausted tonight, and fell asleep very easily, thank the Lord! I washed the dishes afterwards, and jeff worked on some laundry, and now that I'm finished with this post, it's time for some rest! I've been watching the 1995 movie "The Babysitter's Club," and the nostalgia is perfection. Megan and I were obsessed with this movie back in the day, and I don't even know how many times we watched it back in the day. I could quote about half of the lines, and I'm just loving it so much tonight!