These are some goofy faces these little munchkins are making. But goodness I love these silly girls so much!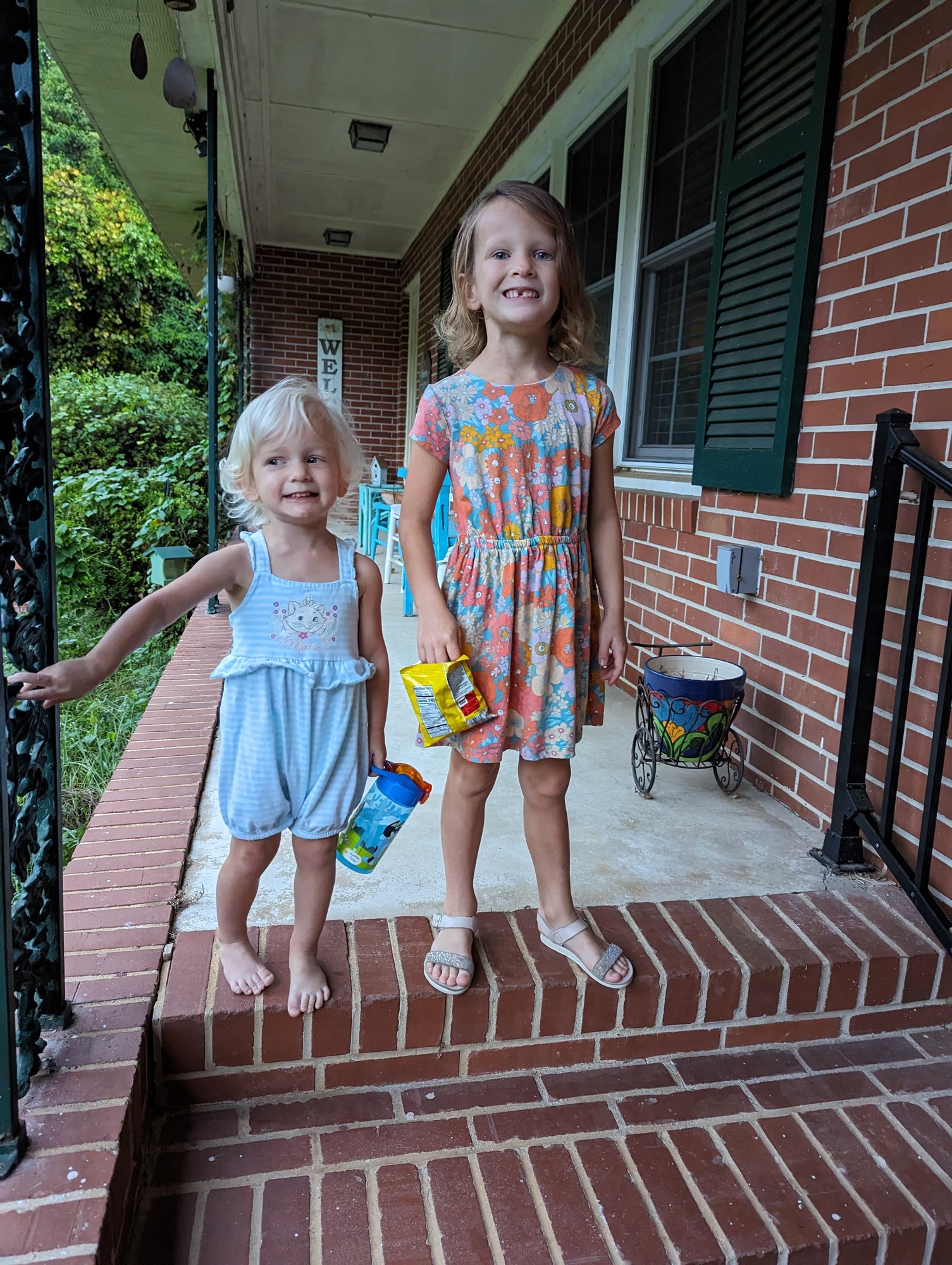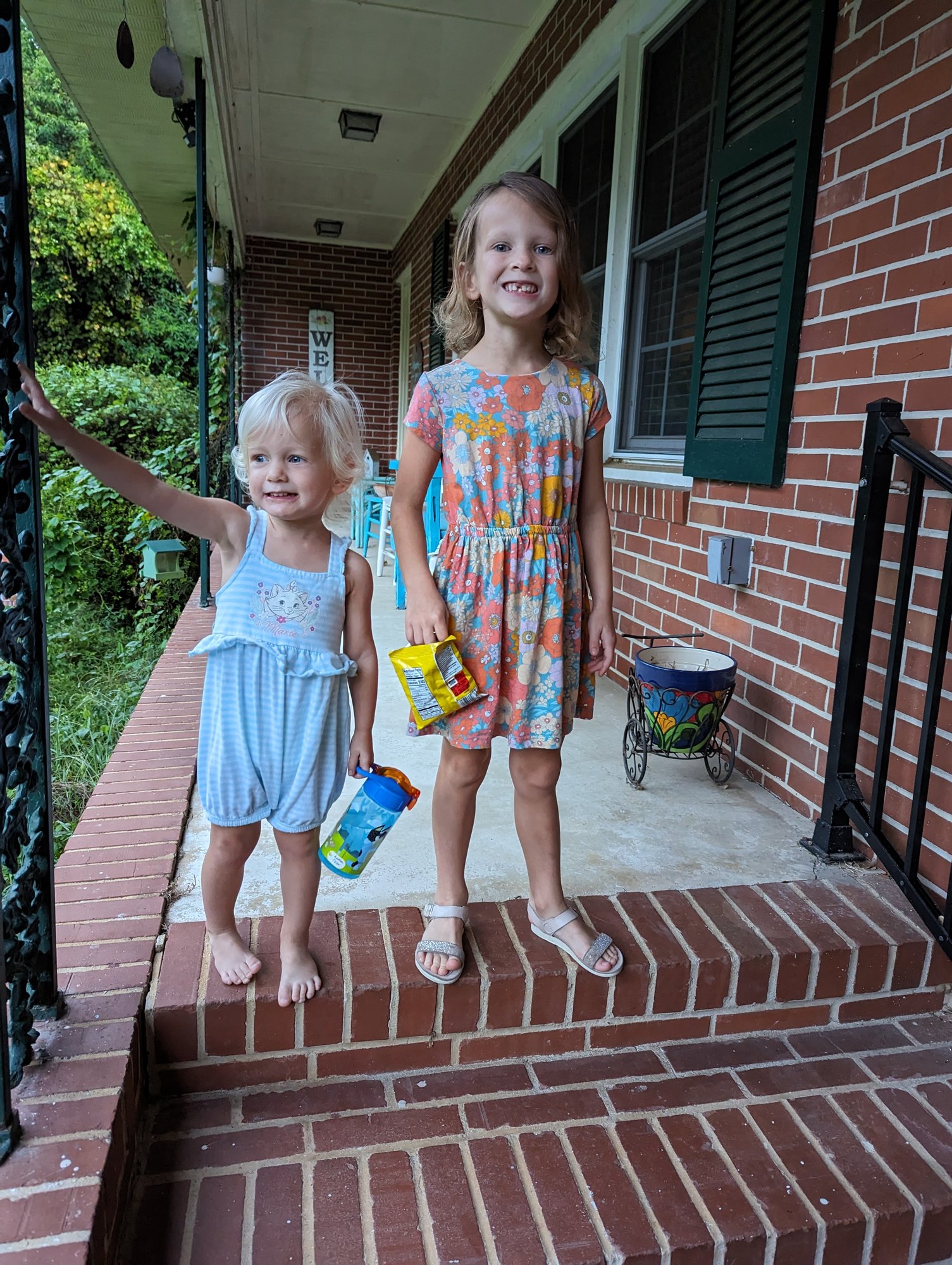 And there's just always something about seeing Emerson at school, that makes her seem so much bigger.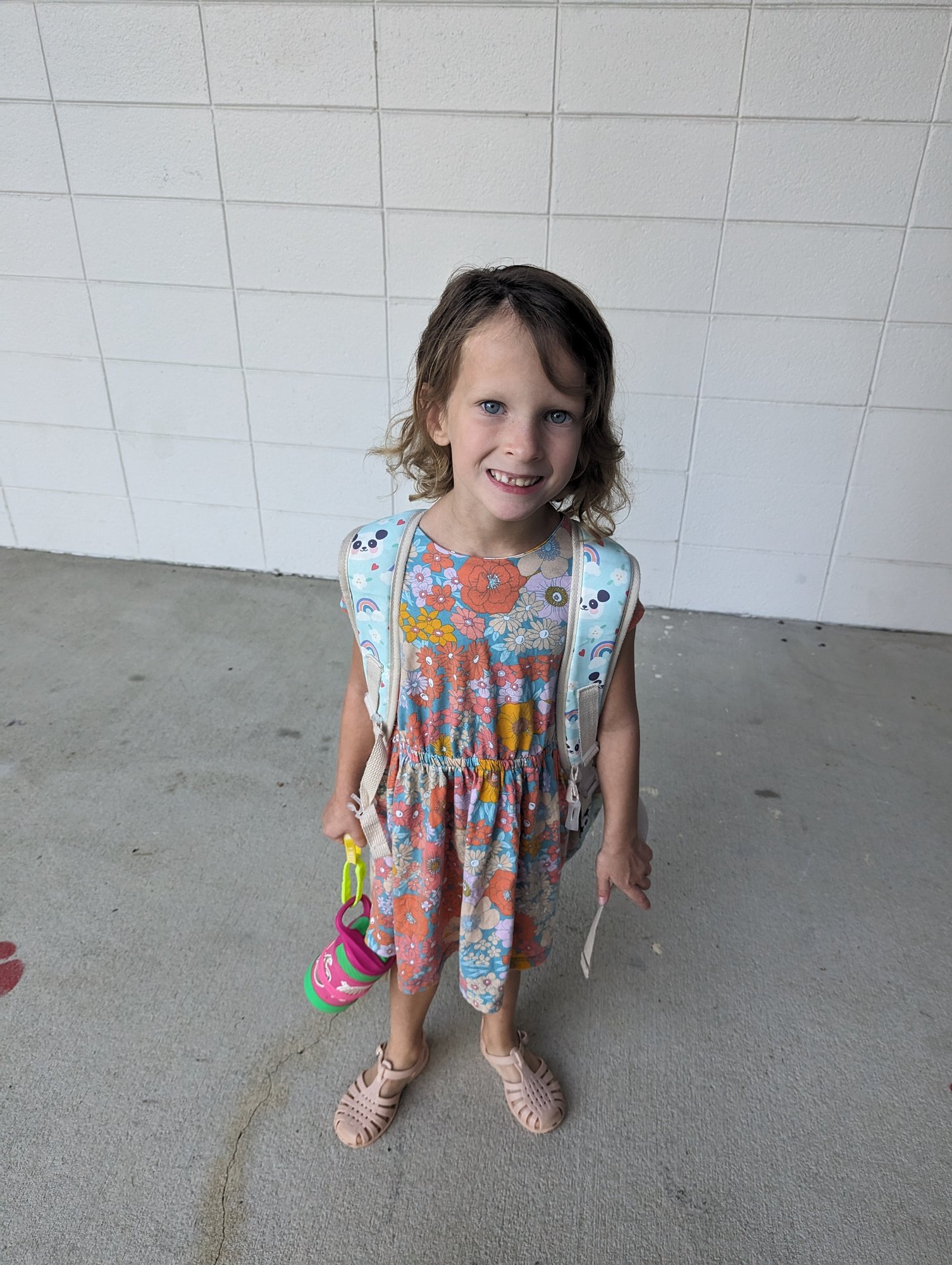 I slightly elevated my latest roasted garlic mayo tomato toast, by adding some smashed avocado too. And I loved it so much withe that addition!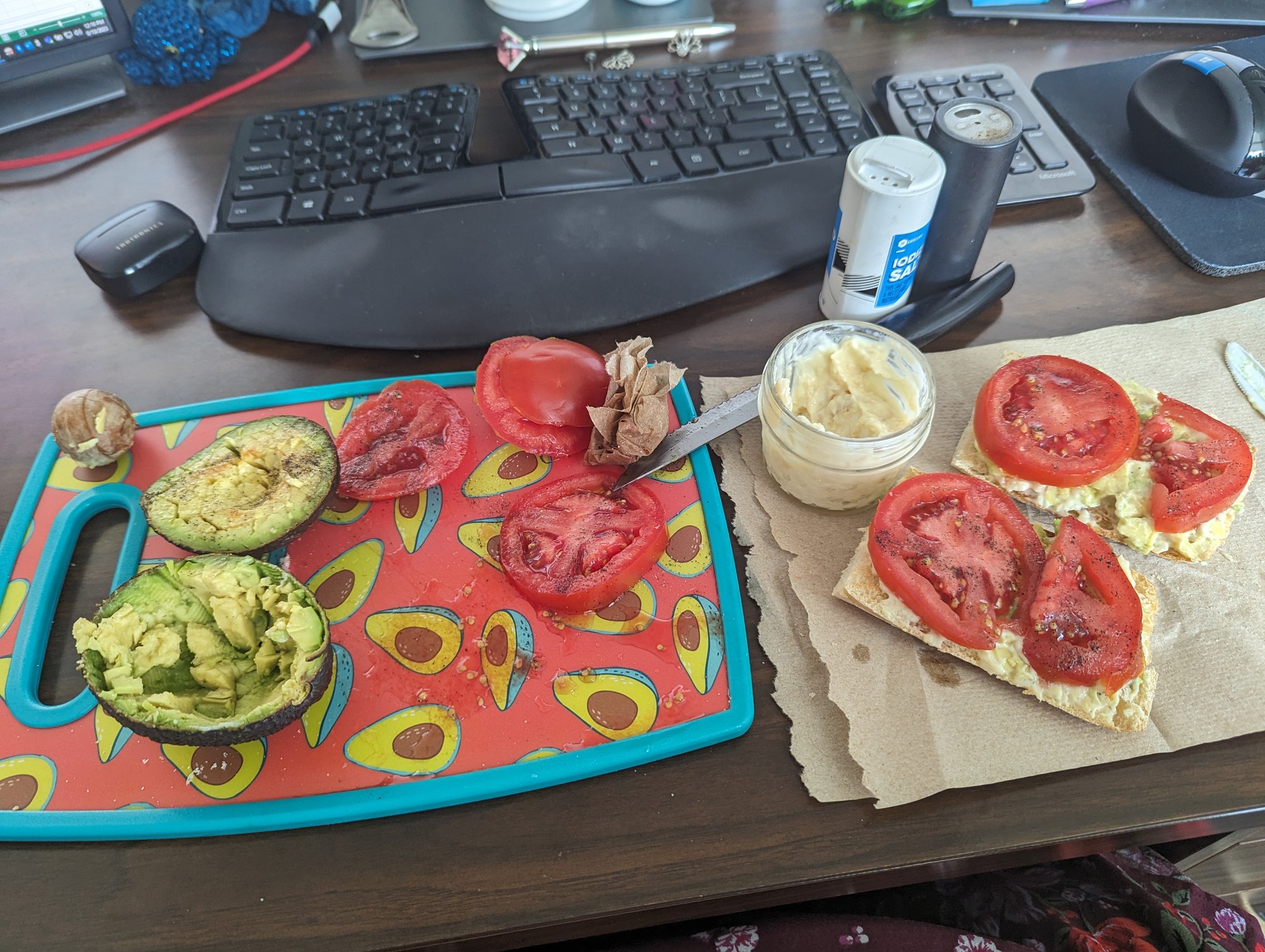 Cutie little Addie, doing some coloring and reading some books and playing with some play doh at school today.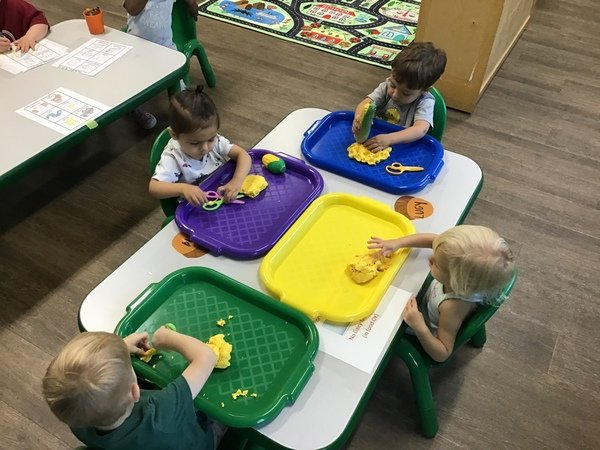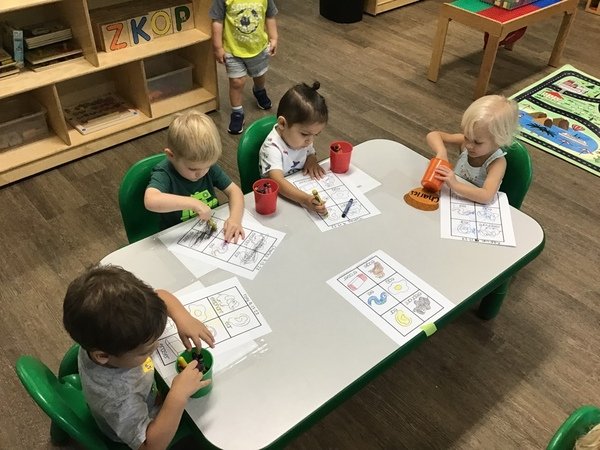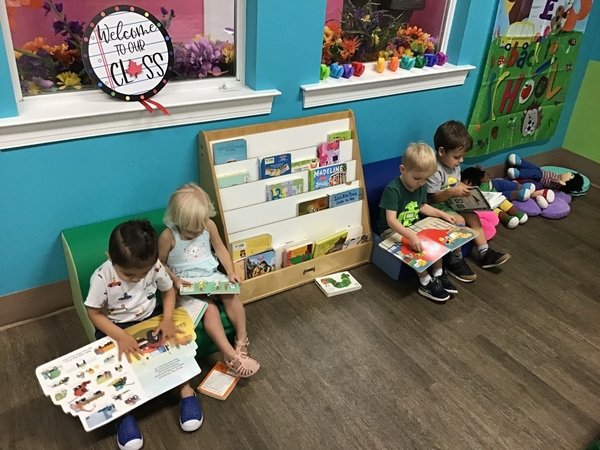 Finished another audio book today. This is #3 in the series of 7 books, but unfortunately the remaining books in the series are only available on Audible, and I'm too cheap to pay for that, even for just 4 months 😉 So I guess I'm going to have to switch over to the Kindle versions from the library instead to continue the rest of the series. I've read the whole series once already though, so I know it's so good and I definitely want to finish it.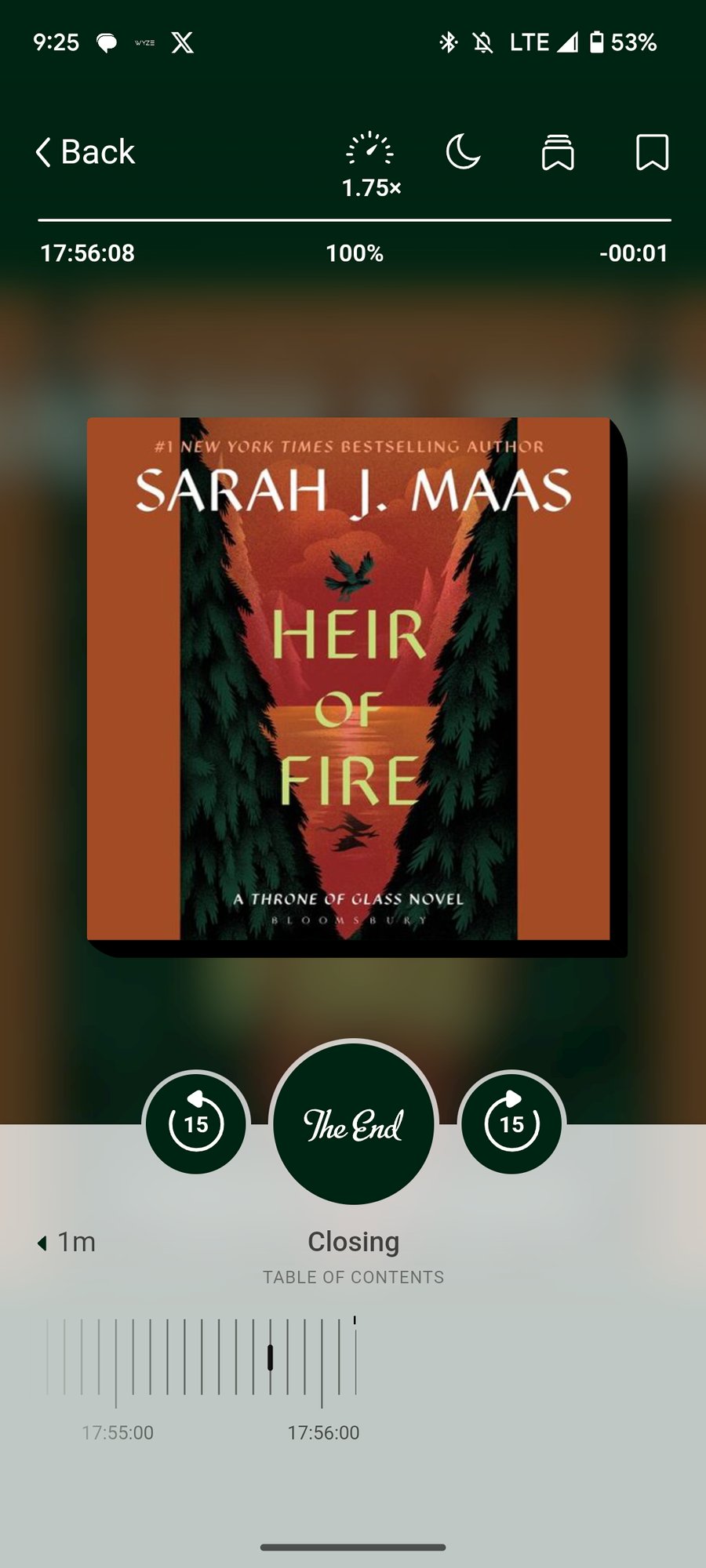 I picked up the girls from their schools as usual, and Jeff picked up dinner for all of us from Raising Cane's. We gave Emmie her kids meal bag, and sent her up to kids choir rehearsal, and the three of us had a little picnic at the church, before I rushed into praise team rehearsal for myself.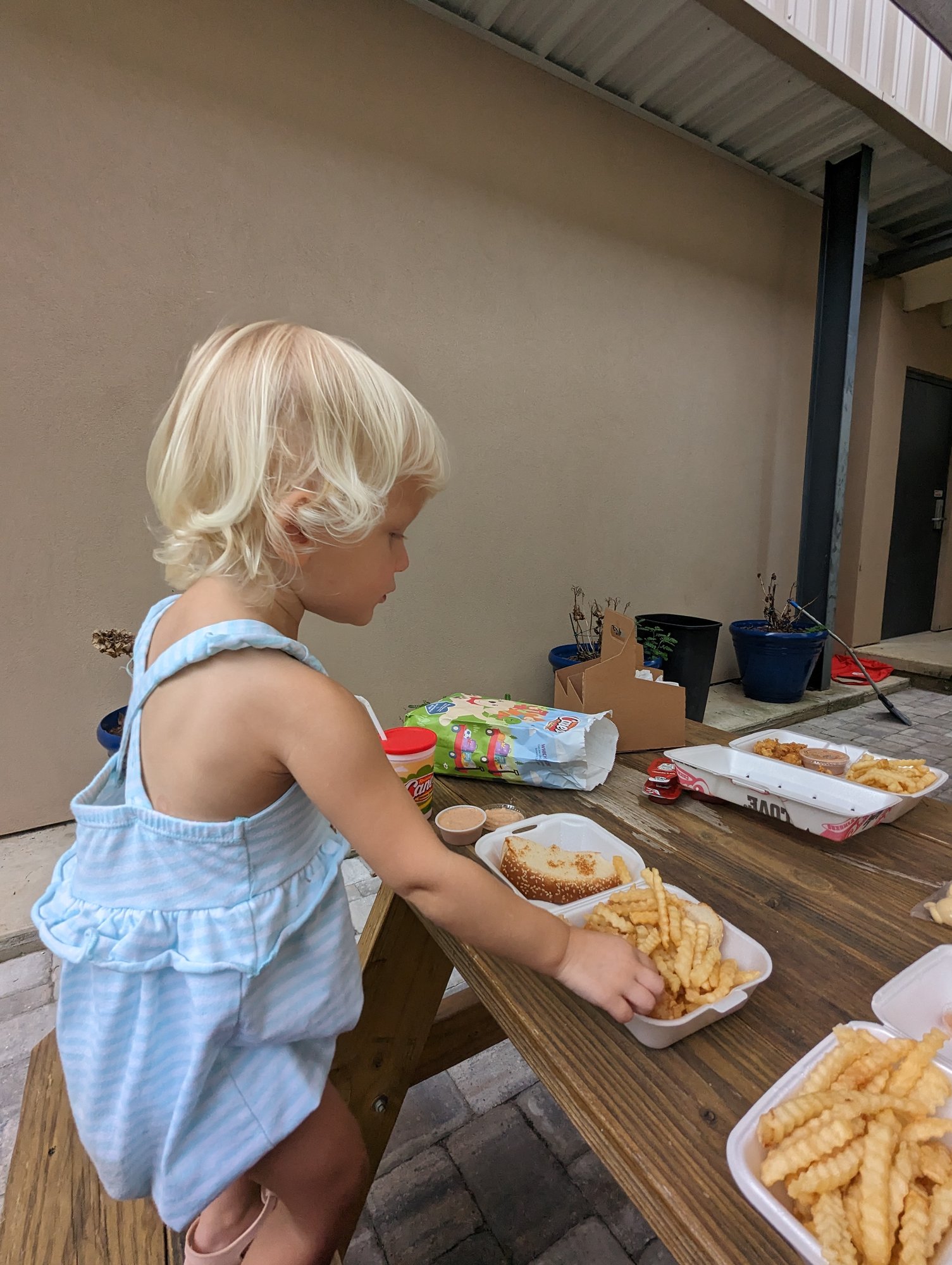 We had a great prayer and worship service, and I loved singing with my sister on praise team tonight. Well, I always love it when we get scheduled together, but we were just really vibing together with our parts 🙂
I read Emmie a short little library book before bedtime, but she was super tired, and was almost completely asleep by the time we finished up prayers and lullabies.
Addie was a bit more wired up at bedtime, and needed to cuddle up on the couch with Daddy for a longer amount of time, before she finally gave in. It's time for me to go carry her to her crib now, and hopefully everyone will have a great nights' sleep!