Both girls had to be woken up this morning, which is typical for Thursday mornings after late-night's on Wednesday's. But once they were up and moving, they were happy and sweet!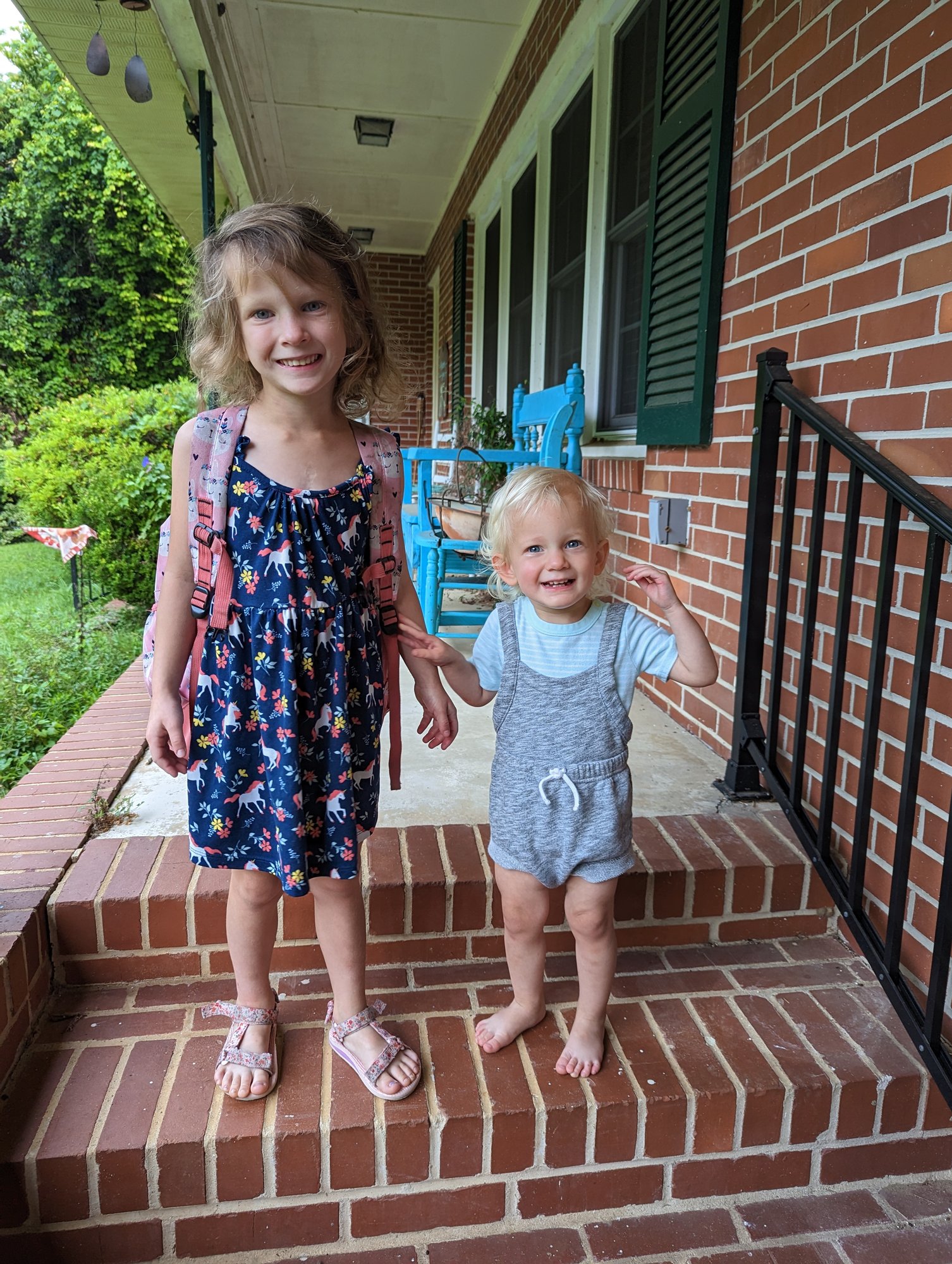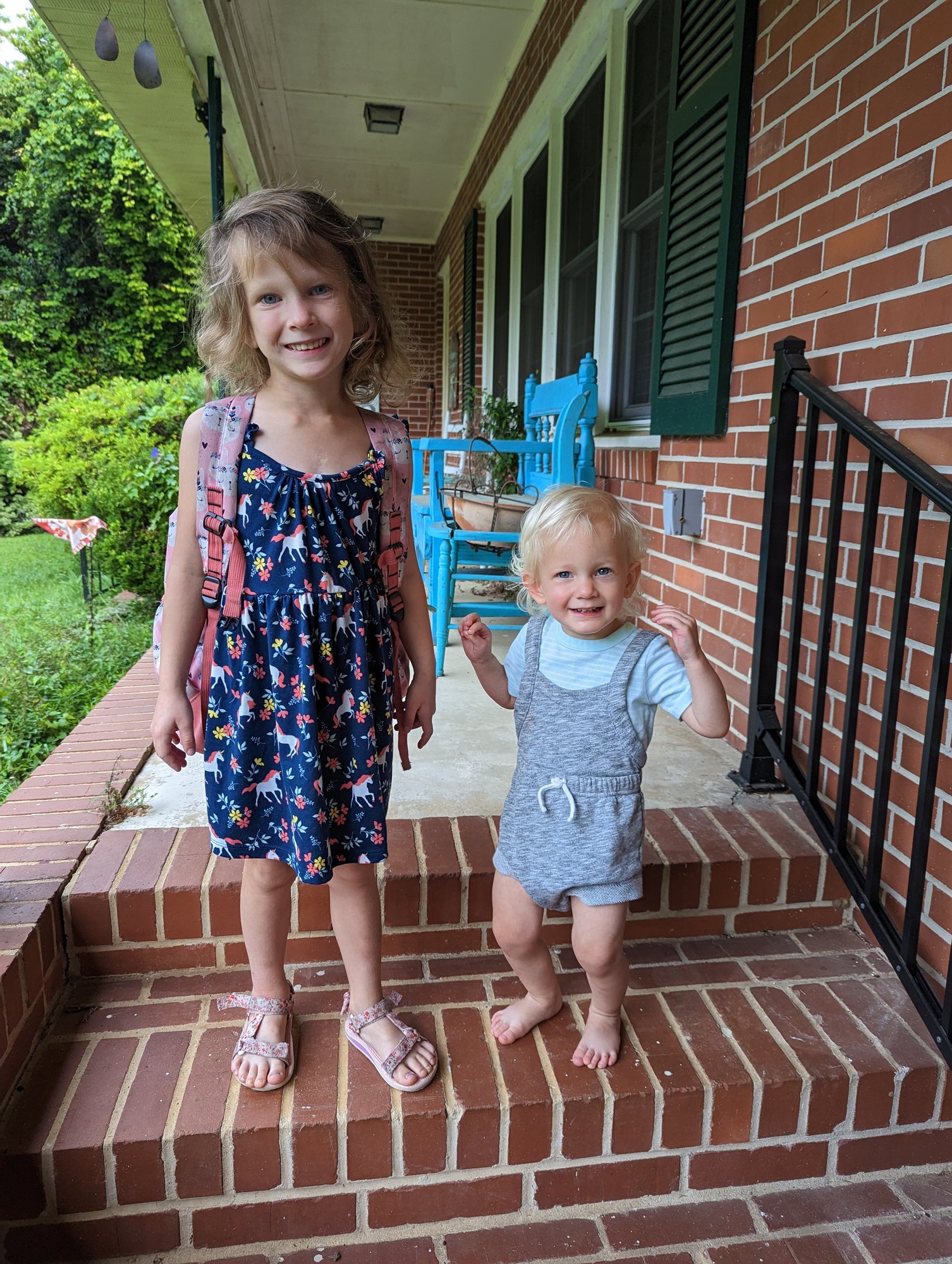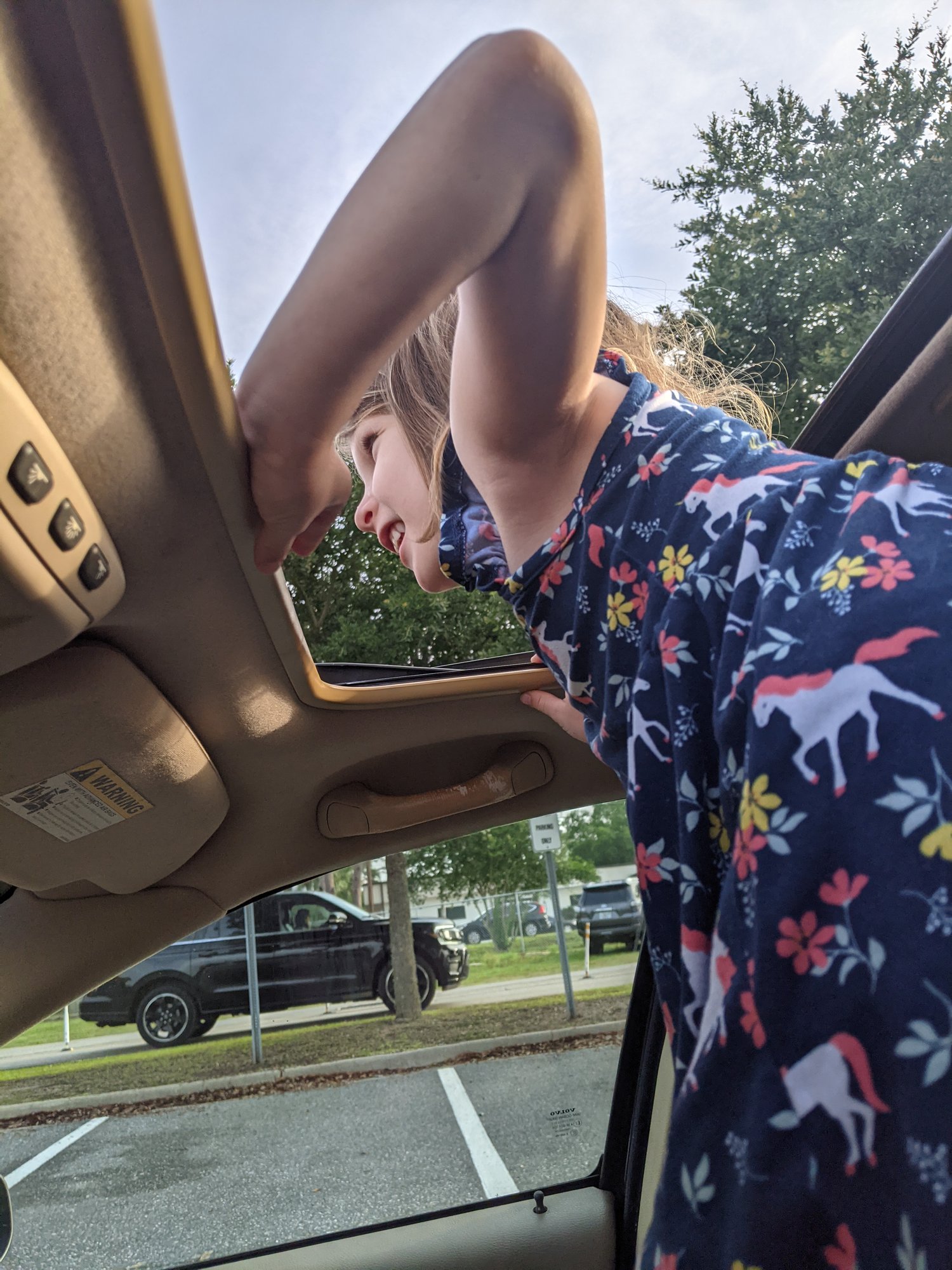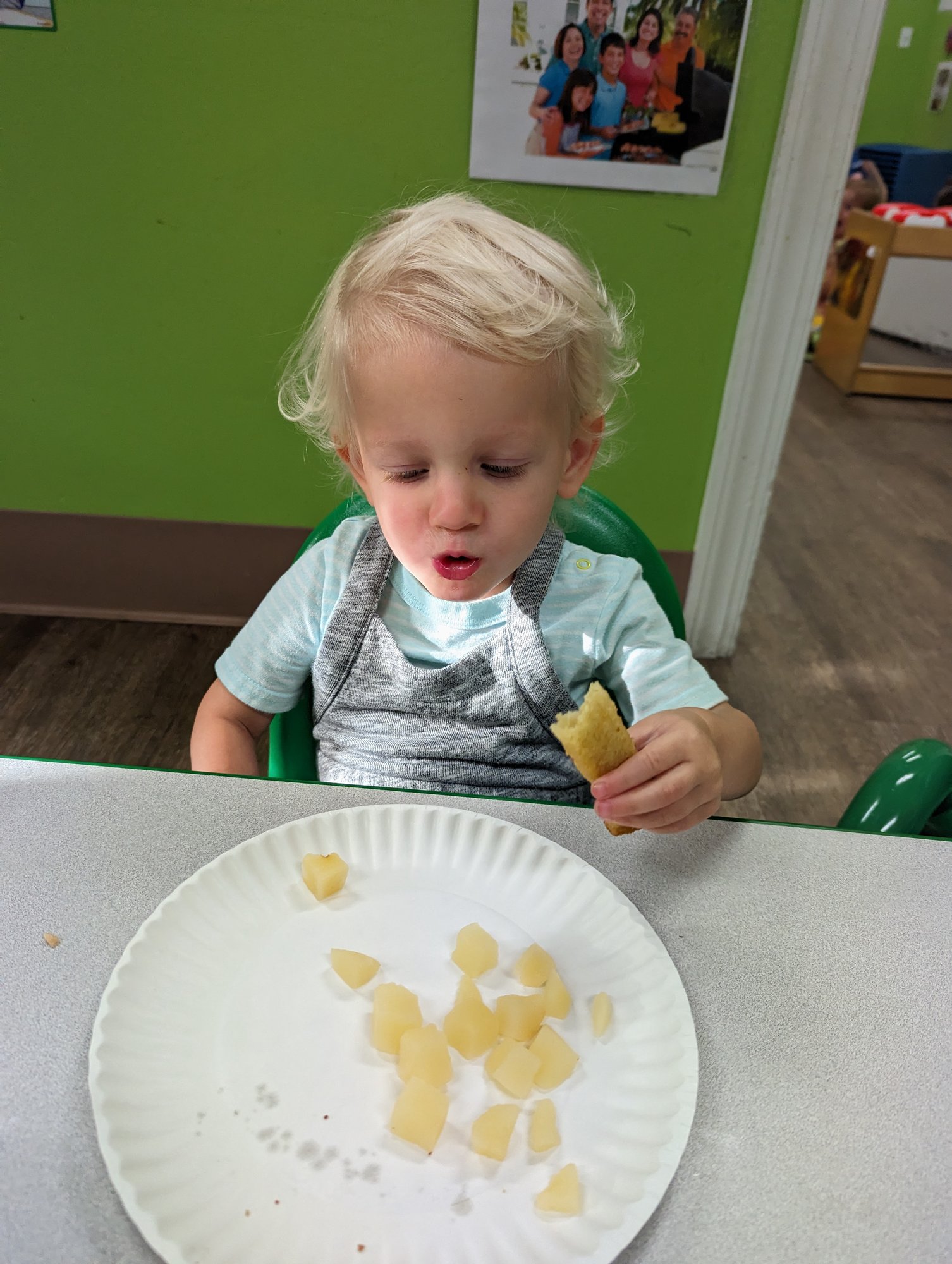 I made a double batch of tuna last night at like 10pm, then packed up tomato and avocado and some delicious 12-grain bread. I even shared all of this with Heather, and she came down and made a sandwich at my desk too, and was very impressed with my whole sandwich-making-station-at-my-desk situation. This was so good, and I still have enough for tomorrow too.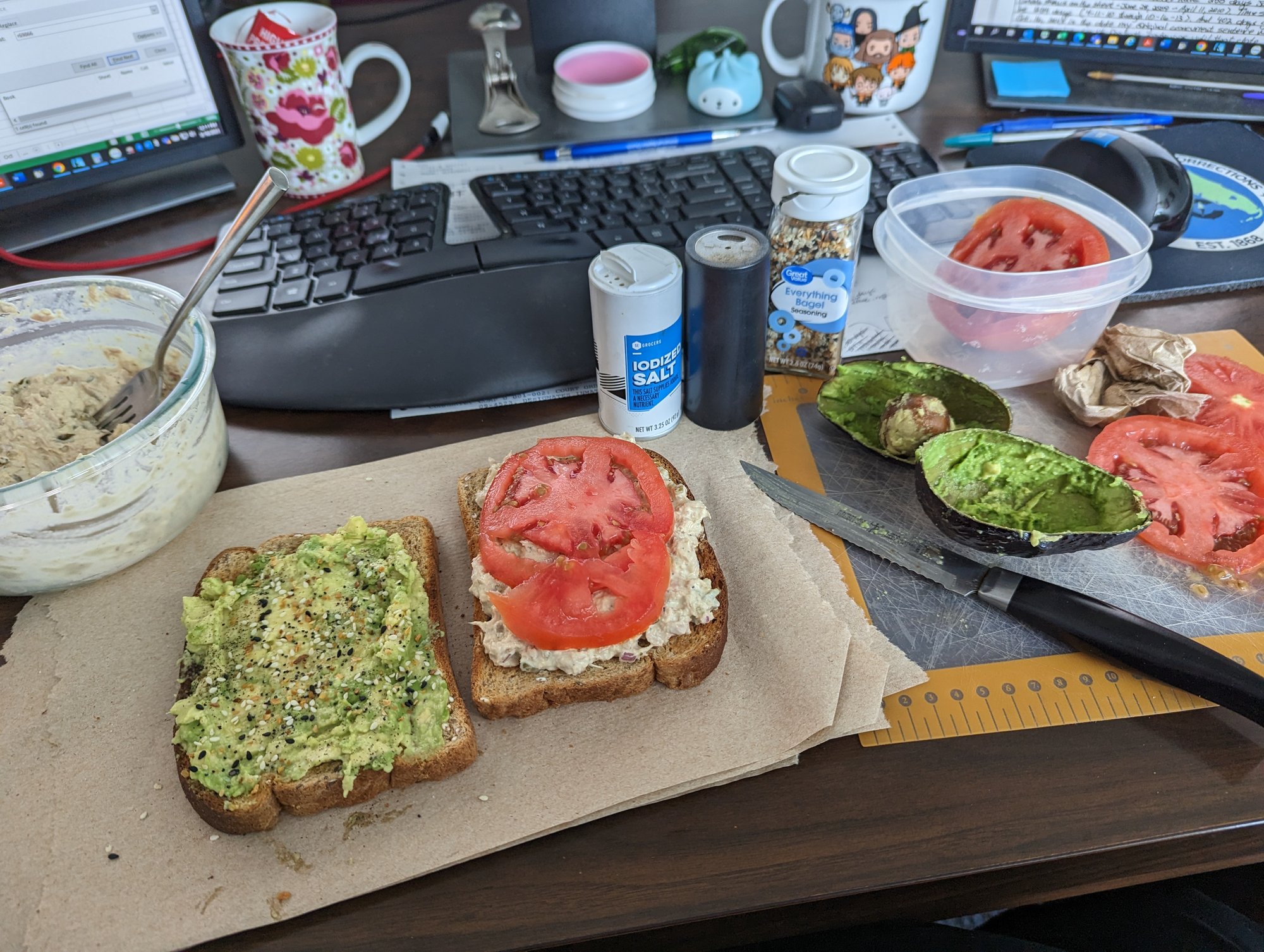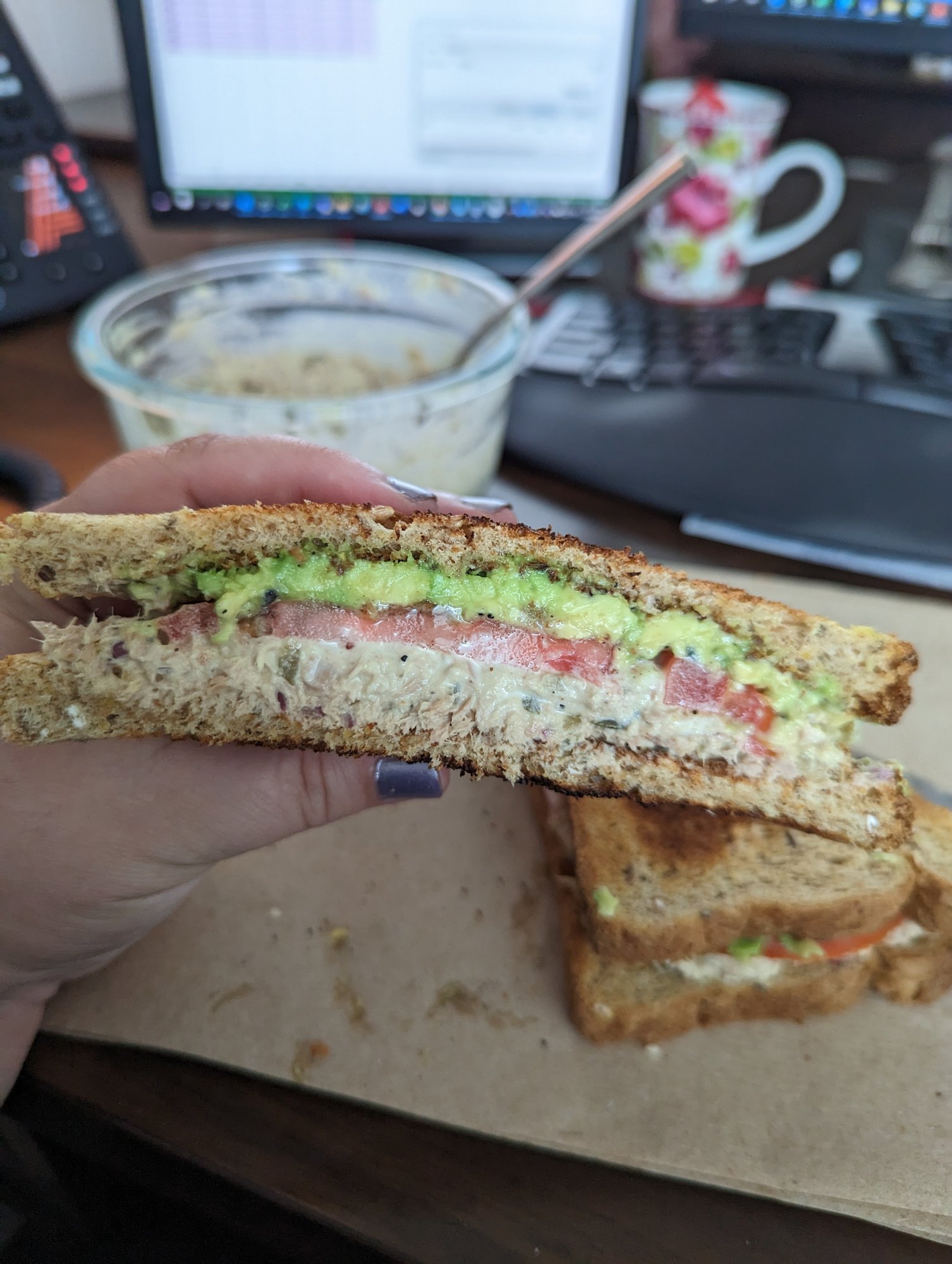 Addie Pie had a good, fun day at school today.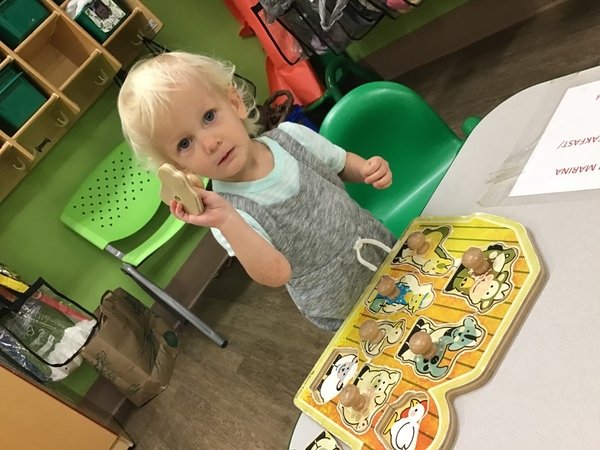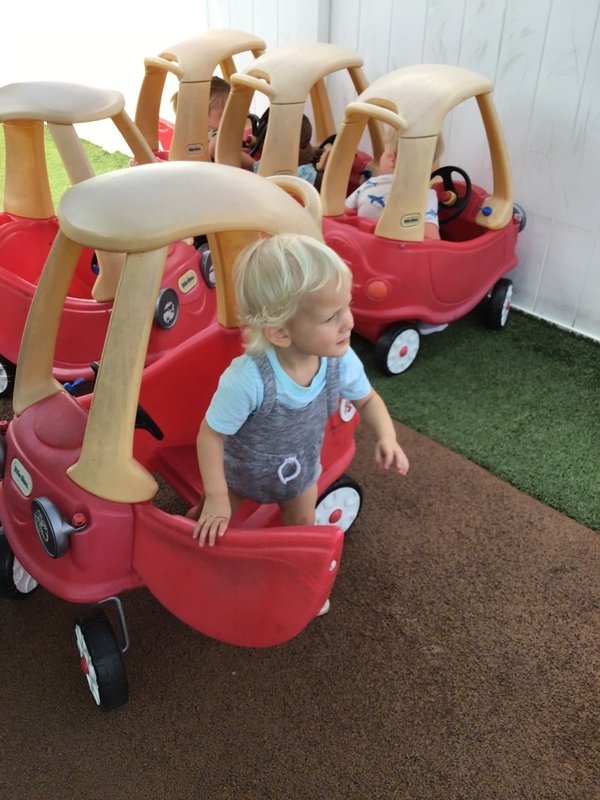 This morning, I put a herb & garlic pork loin and a sliced onion in the crock-pot, and it smelled SO good when we got home tonight. I made up some quick herb & butter rice and green beans, and dinner was ready super fast. And everything was so simple but so good. And those slow-cooked onions were absolutely incredible and easily my favorite part. I could have eaten an entire onion like that, all browned and juicy and delish.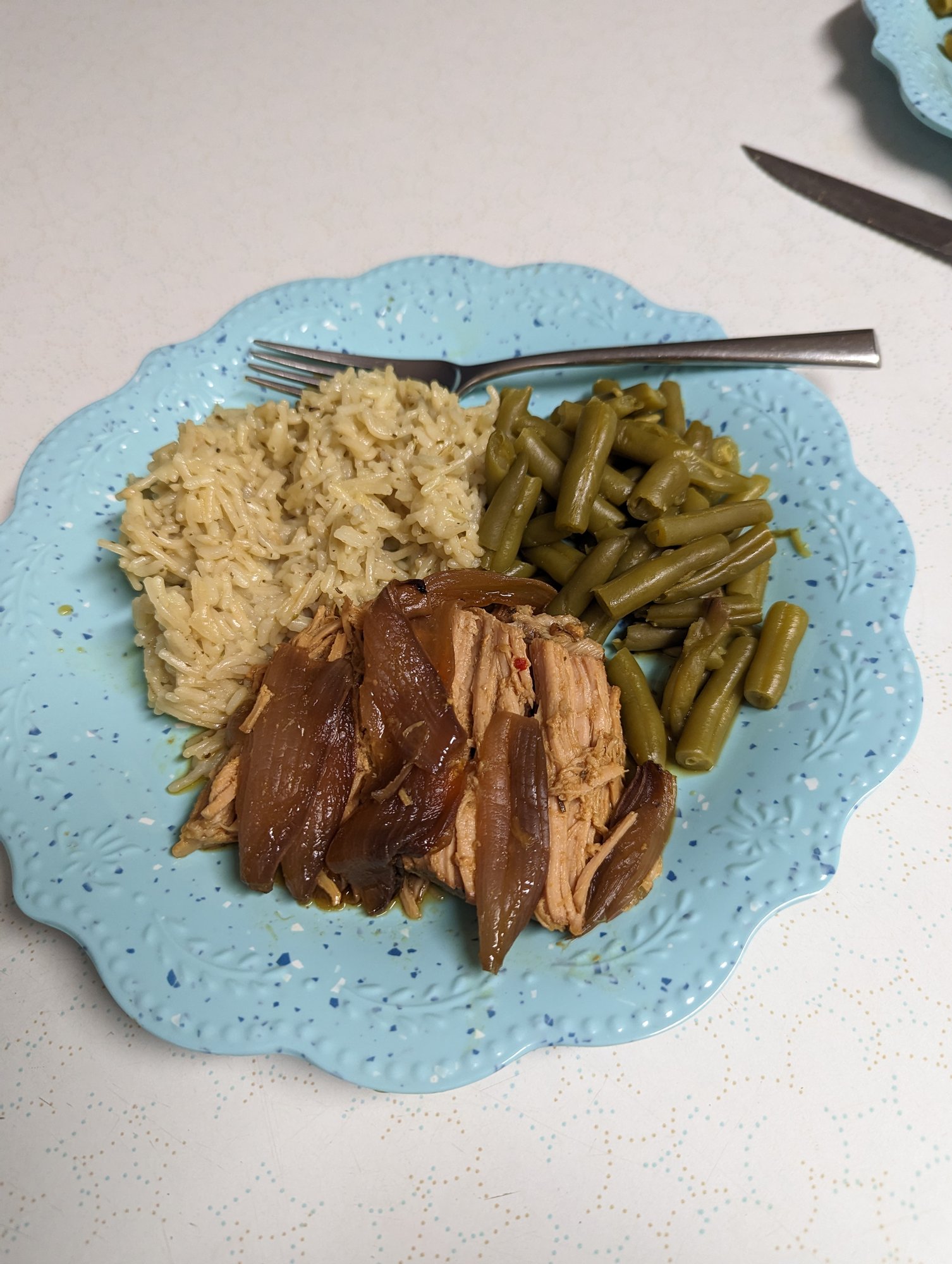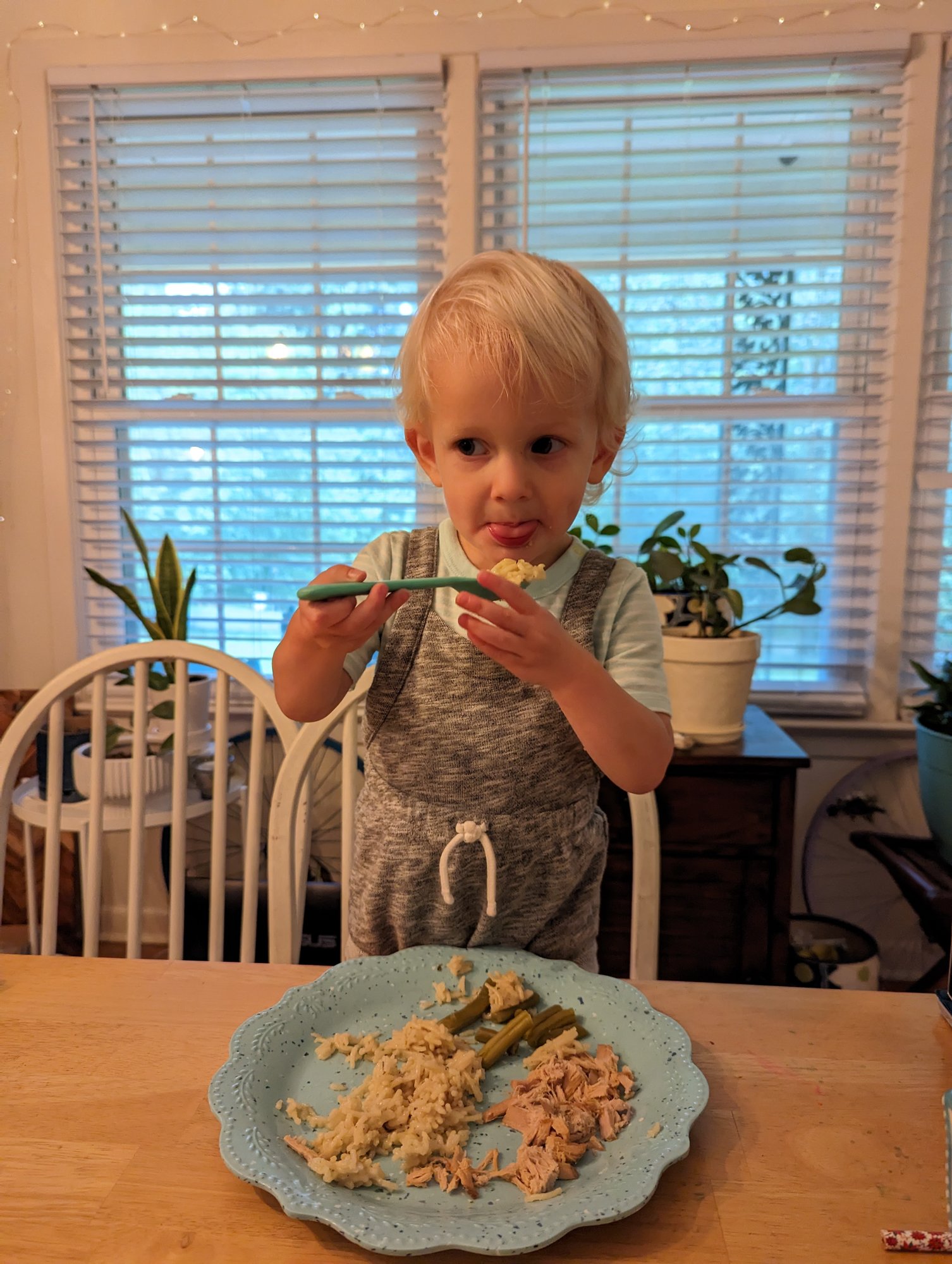 Emerson loved this meal tonight, and told me multiple times how much she liked it, and even had seconds of both the pork and the rice, and asked me to make it more often, and to make it for her birthday meal! When I was explaining the slow-cooker situation to her, she just so matter-of-factly replied, "Oh ok, so you don't have to rush." And I was like, "Uhhhh yyyyeaahhhh…. actually, that's exactly right. I didn't have to rush to cook dinner tonight!"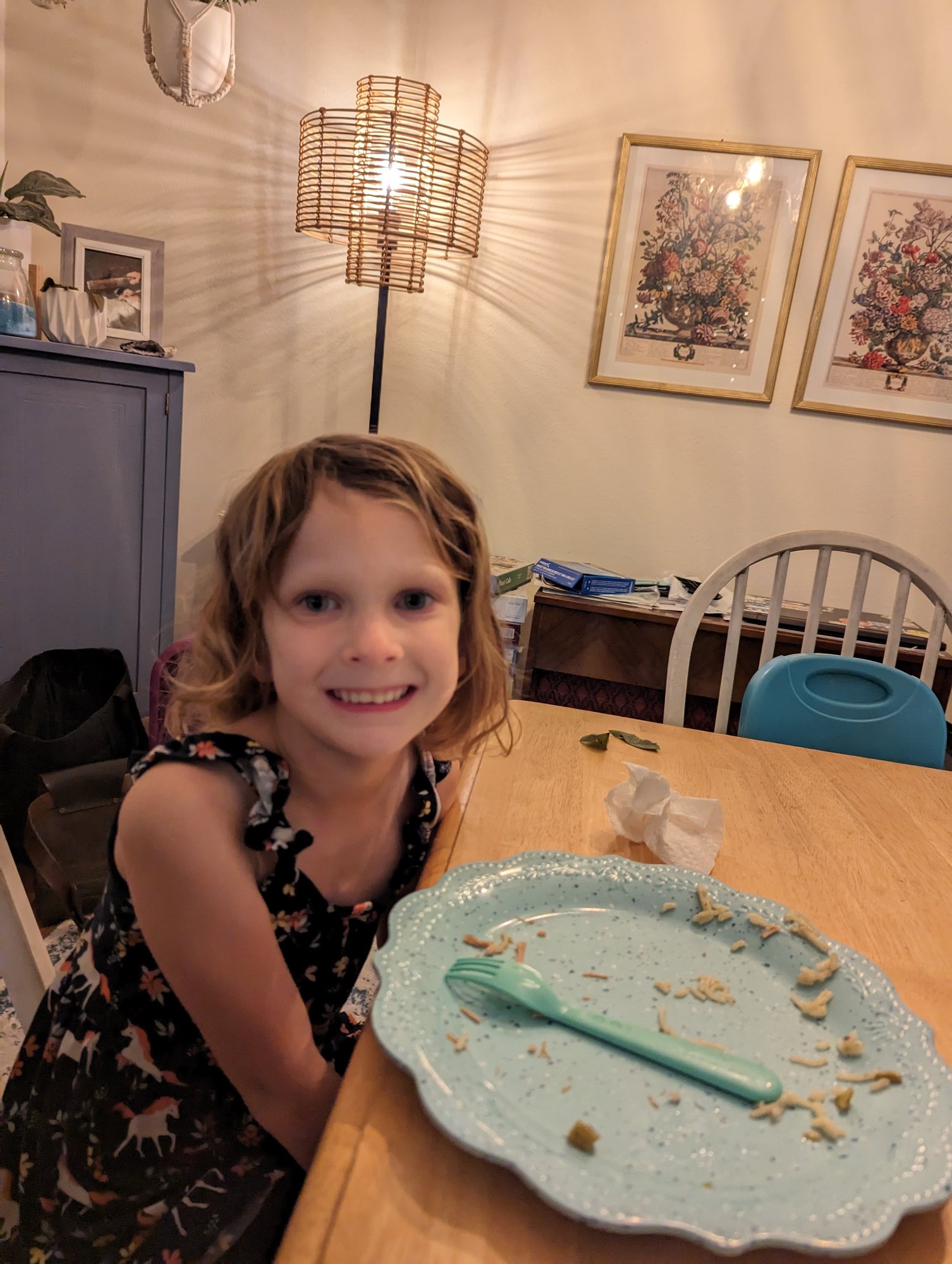 The girls had fun in the bath after dinner, and then got cozy in their little jammies and shared a snack together while watching Bluey.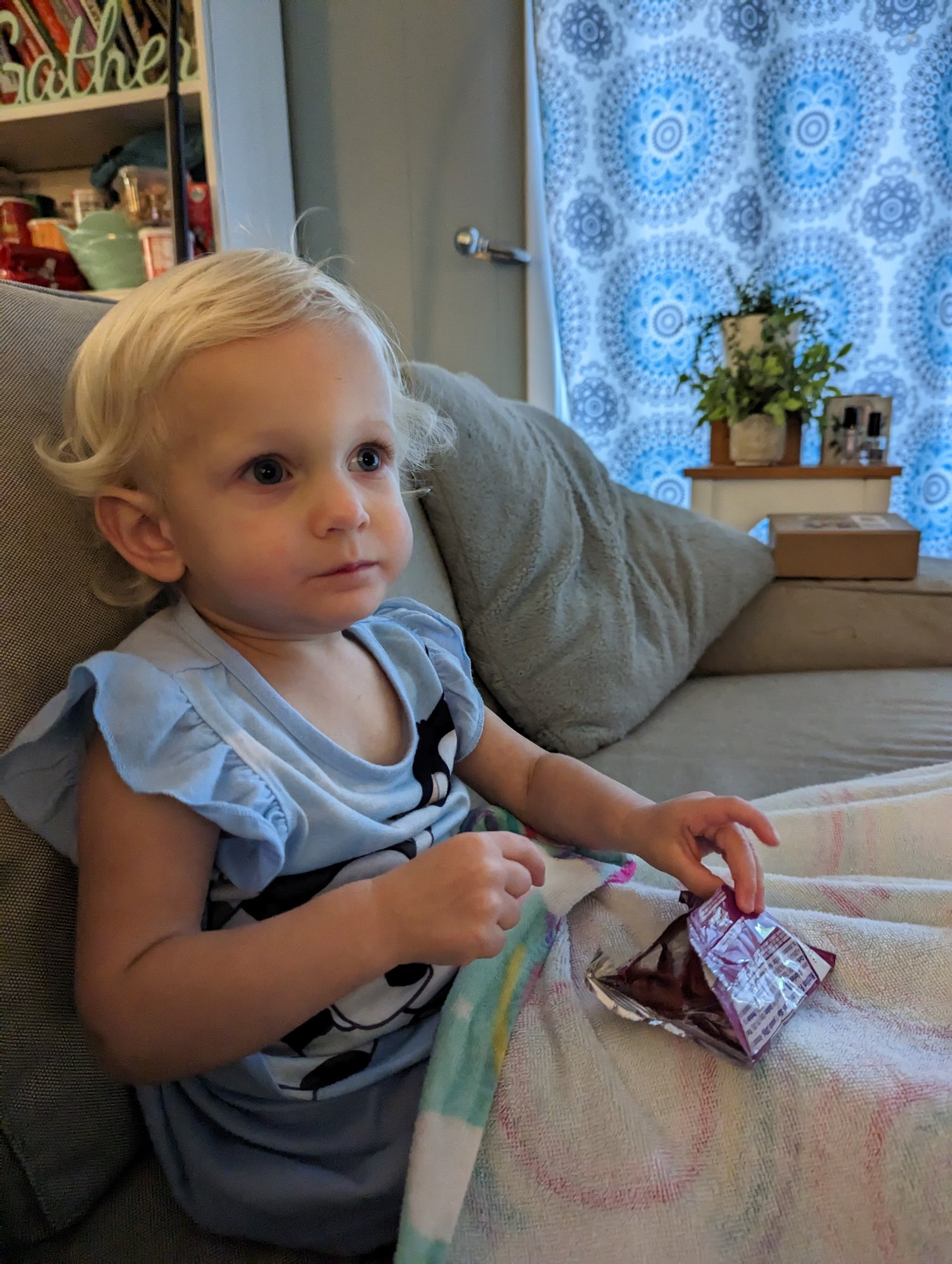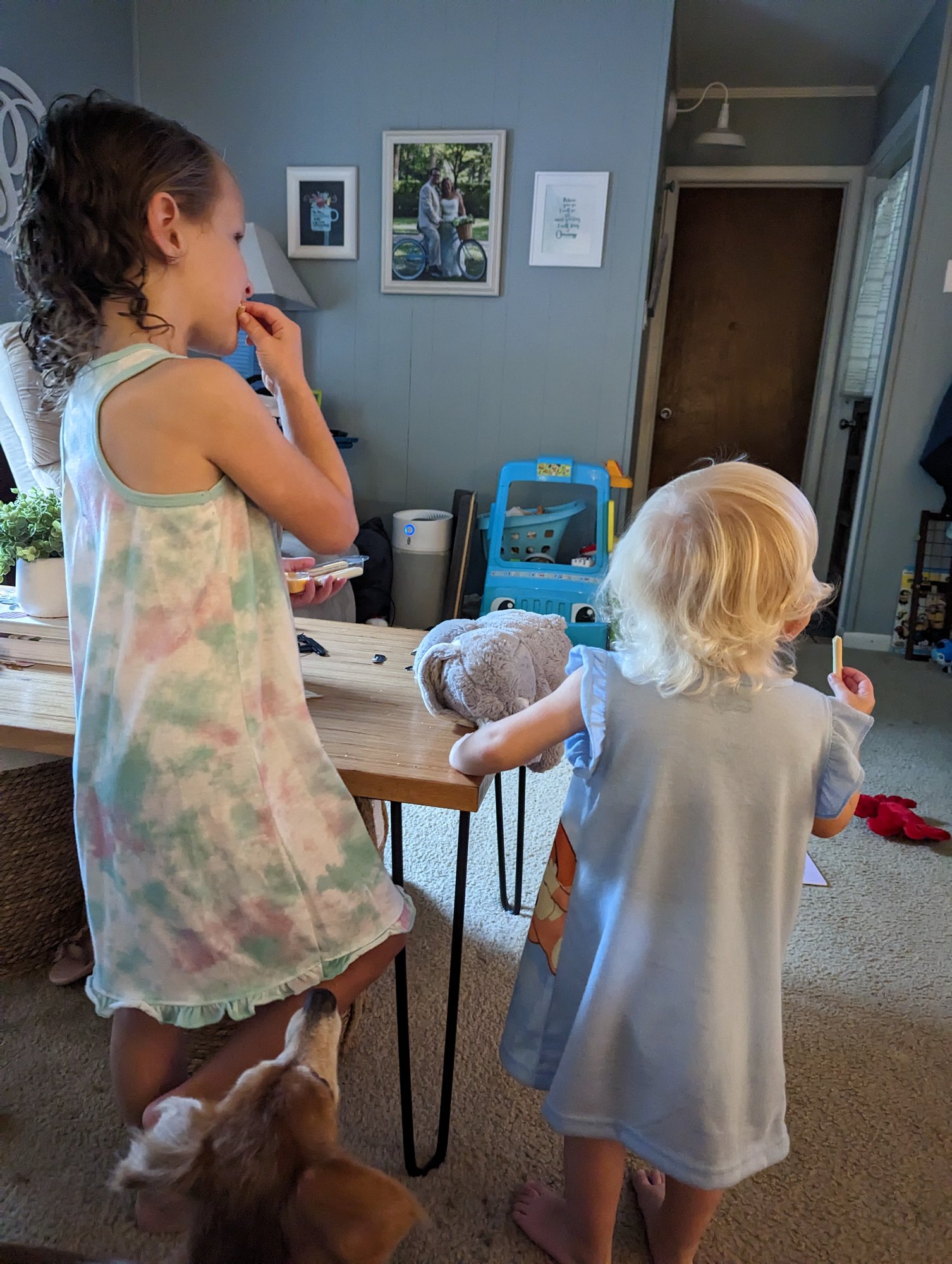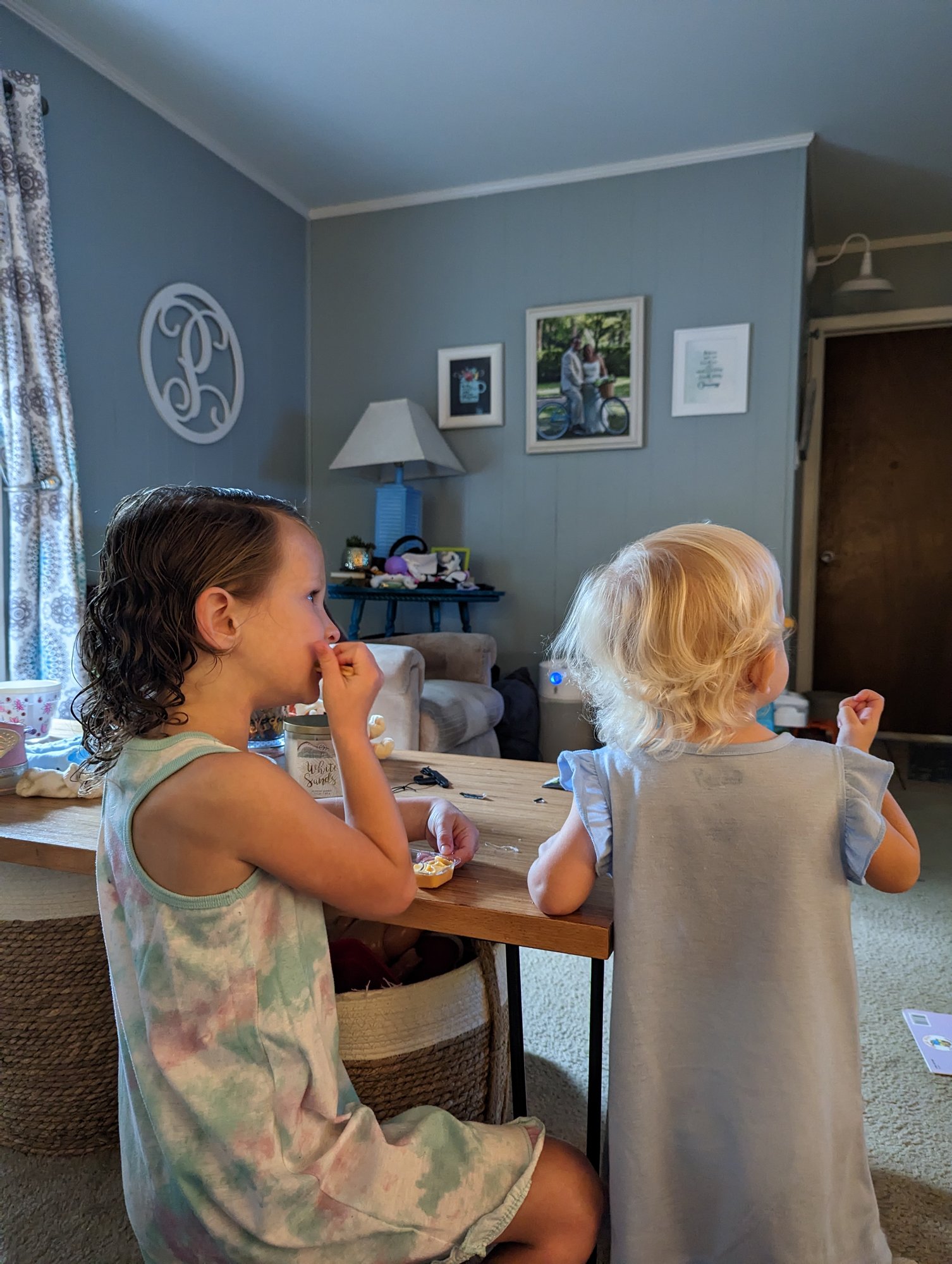 Then Addie just climbed up on the coffee table like this, and sat there for like 10 minutes, so still and quiet and chill.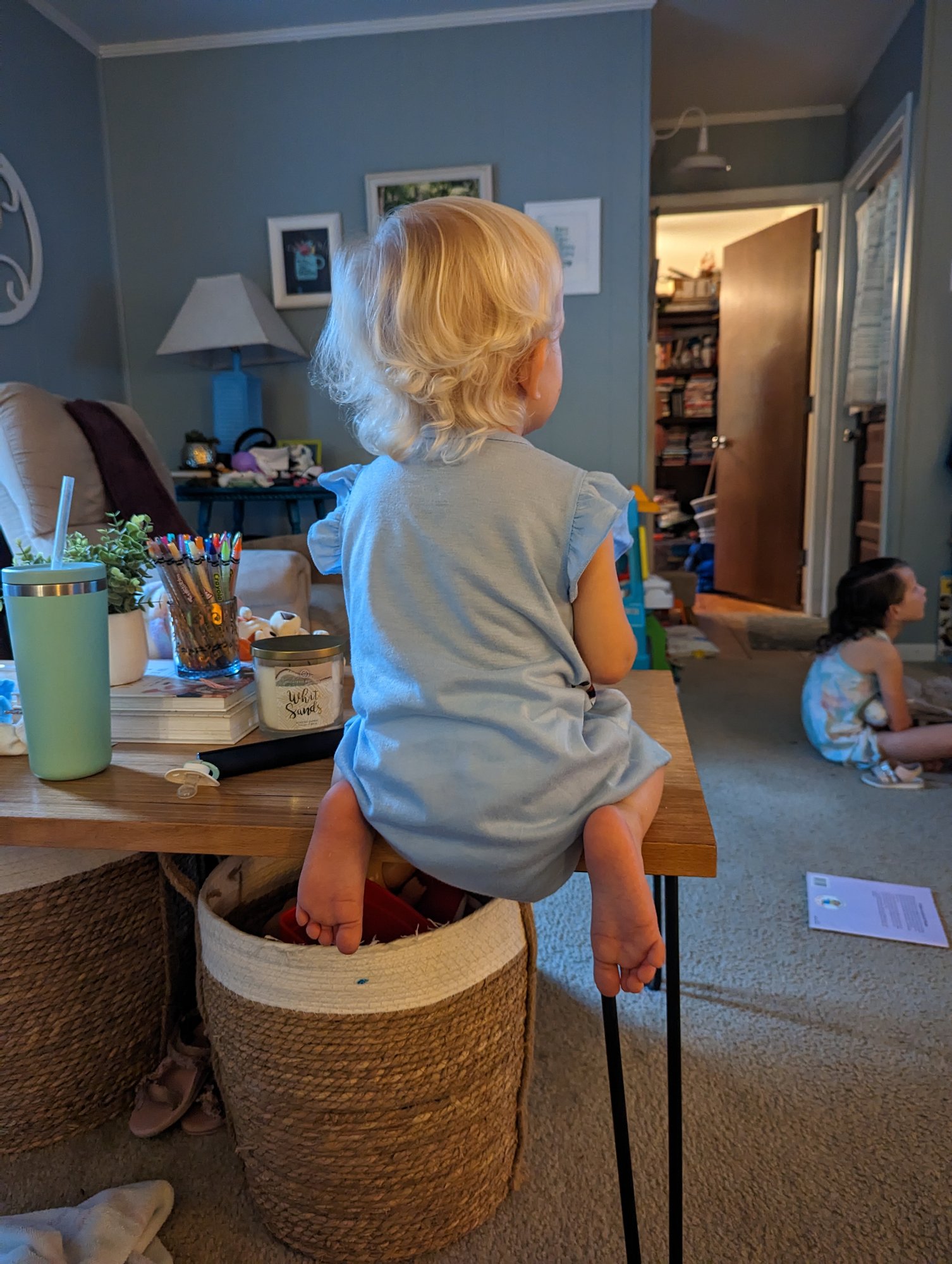 Bedtime went quick and easy tonight, and now I'm going to go finish the book I started yesterday, that I've been flying through, and I know I'll end up staying awake tonight until I read the last 20% of it.