Making this very short & sweet tonight, so I can go enjoy the rest of my Friday night relaxing at home…Very cute girls this morning, ready for a fun Friday.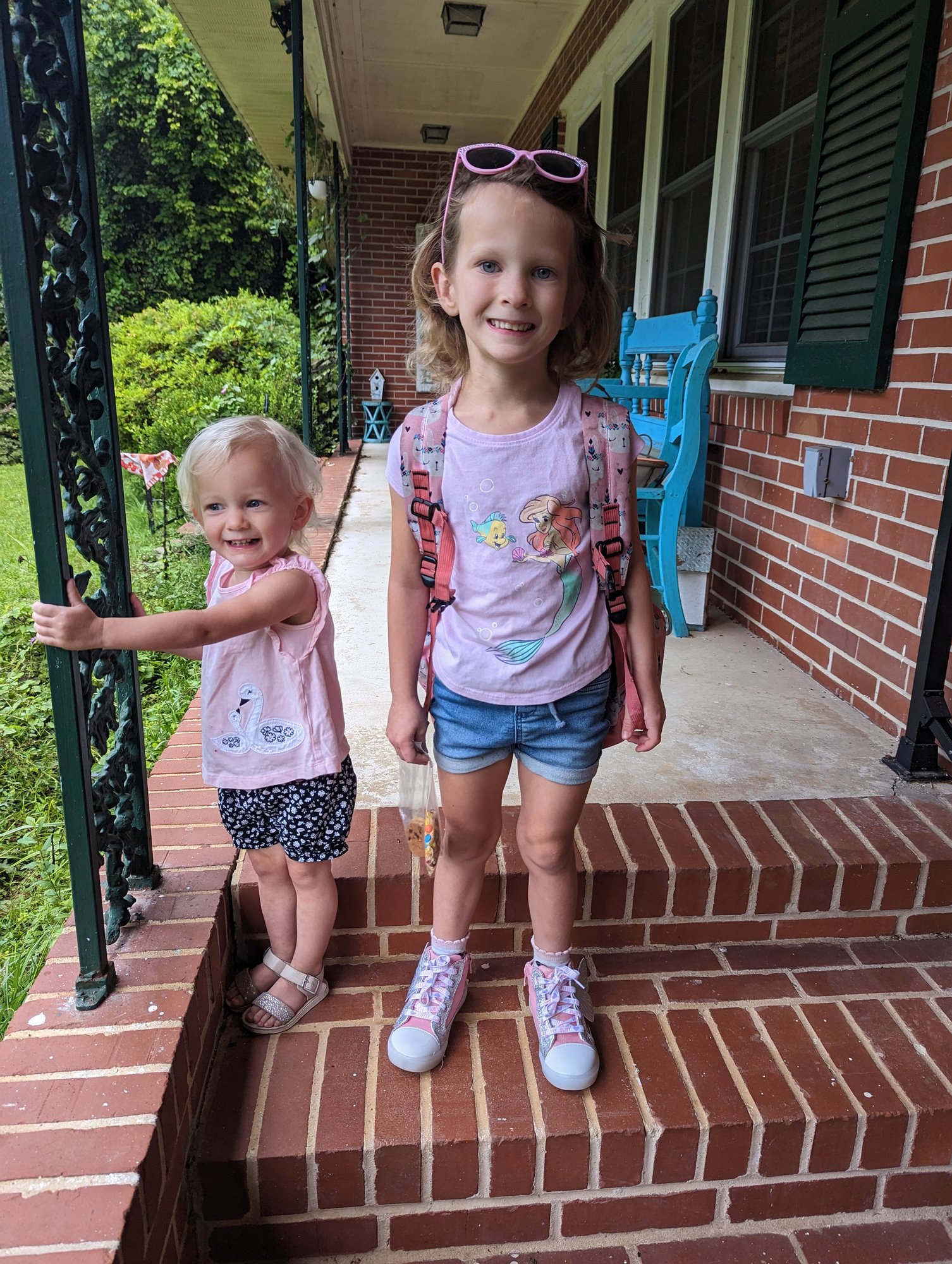 But today, all four of us had to load up in one car again today… Yesterday, my car randomly started honking all on its own while I was driving (both in the morning and in the afternoon), and then right before we got home, it was just one long continuous honking stream. So we did some research, and it could be multiple things, but one thing that it might be, might end up causing the car to just turn itself off while driving. So we decided it wasn't safe for me to drive today, until Jeff can look into it more and work on it tomorrow. So please pray for that, it's just never ending nonsense these days…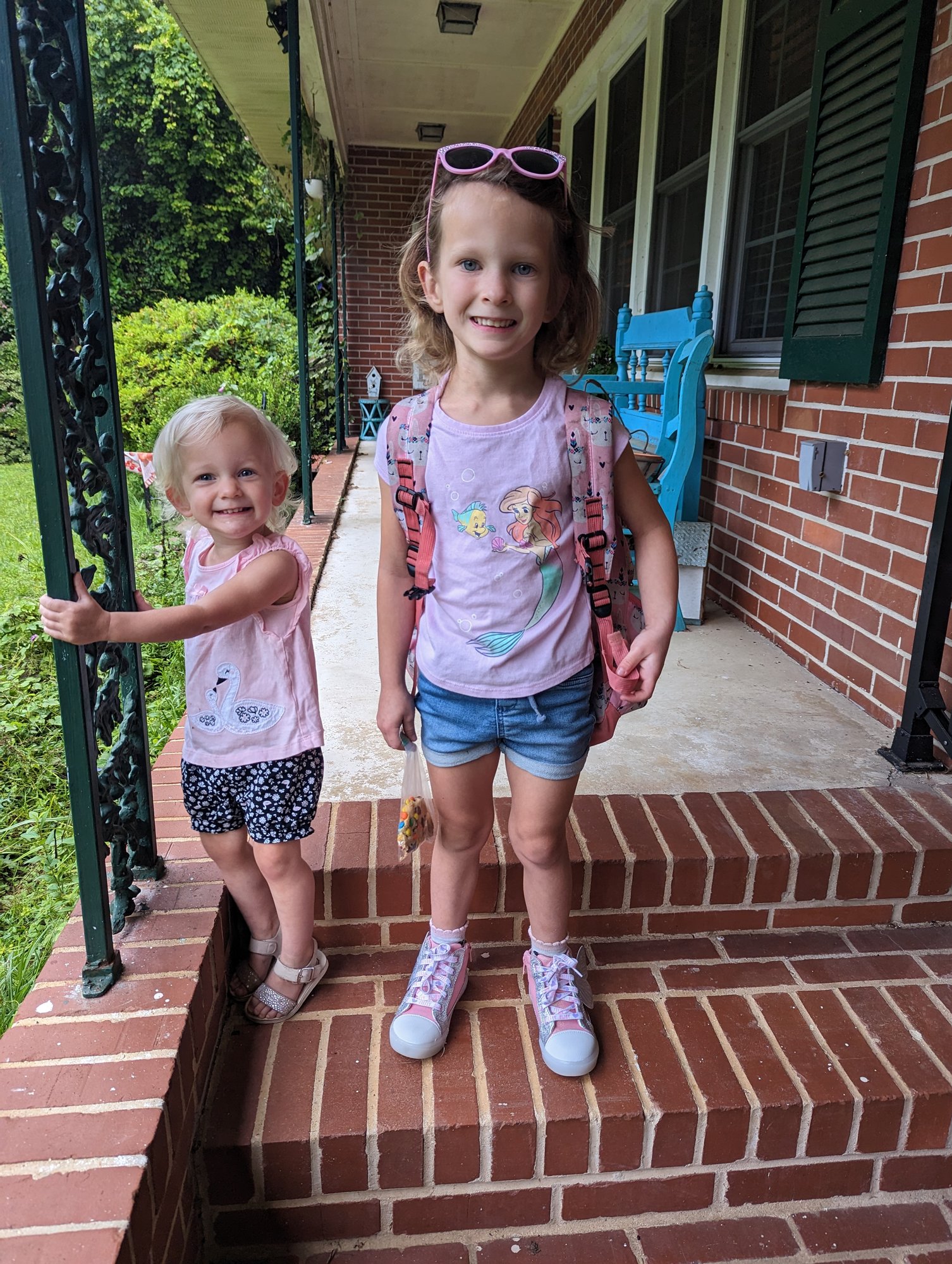 My friend Heather found a cute little two-pack of avocado-themed cutting boards at the store last night, and brought them both in to share one with me, so we can both have a cute little office cutting board. I was all out of avocado for my tuna today, but I still just made my sandwich on the board, since it was so adorable.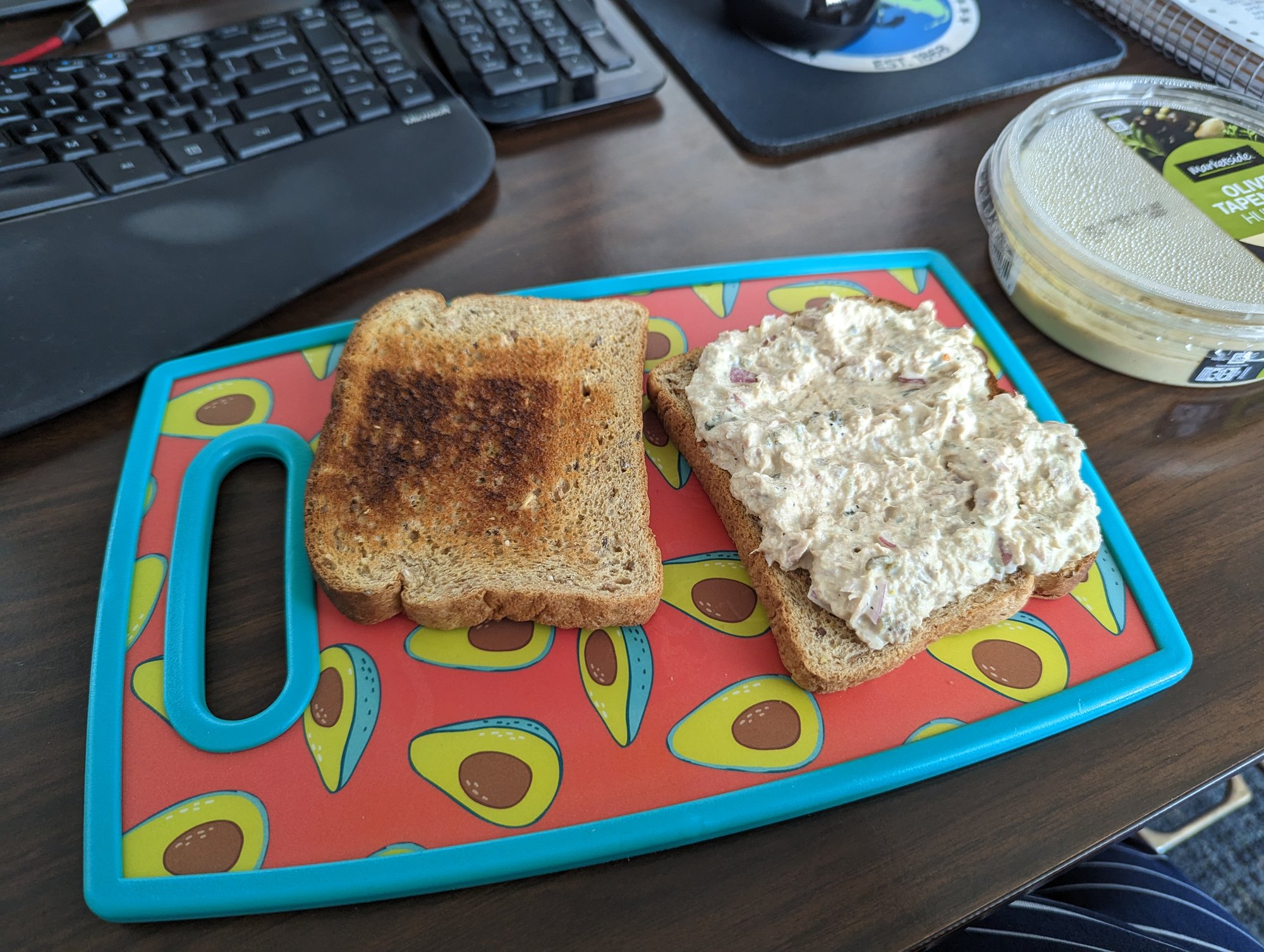 Emerson got to attend a super fun silent dance party at the school cafeteria today, for a little reading celebration, and her old daycare teacher sent me this photo.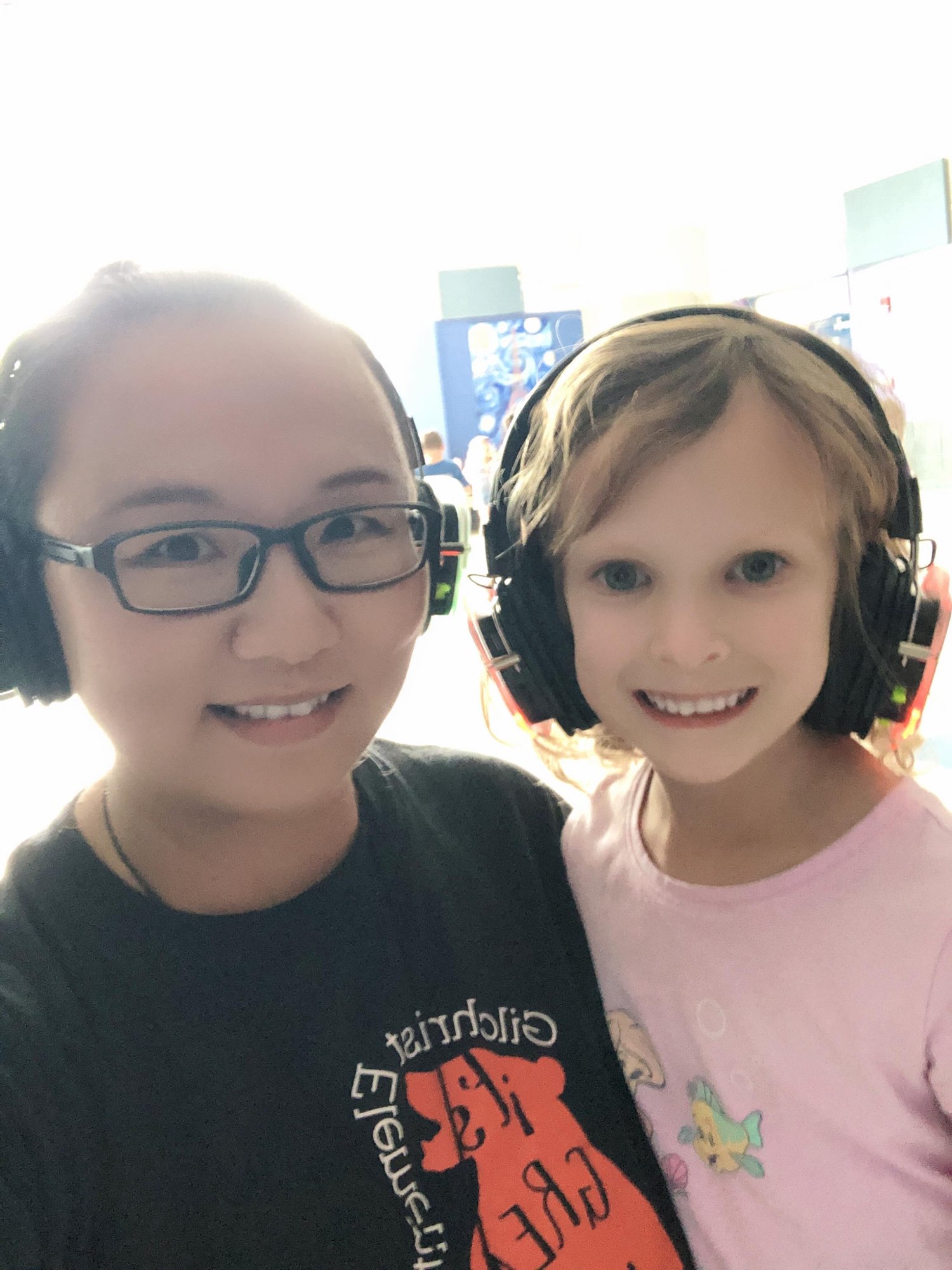 And here's just one picture we got of Addie from her daycare teachers.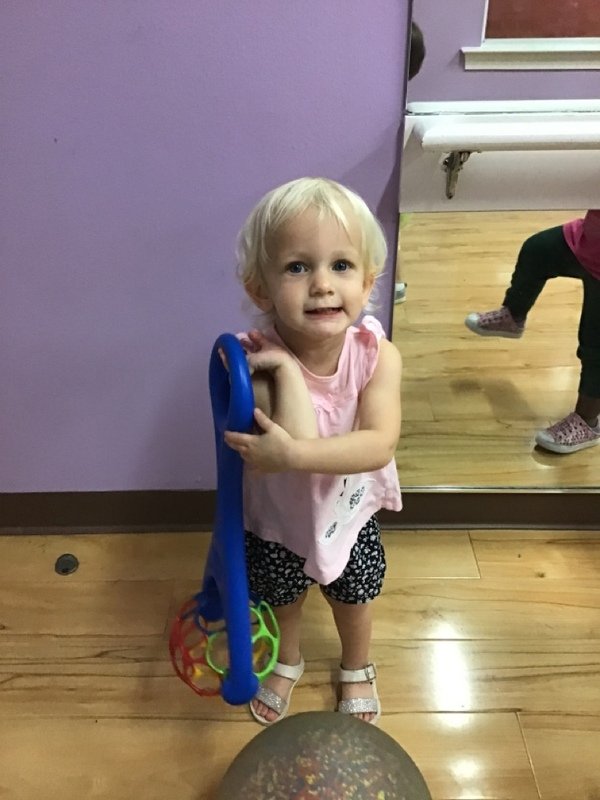 Went outside at 5pm to wait for Jeff to come pick me up, and it was actually really nice sitting at the picnic table under the magnolia tree in the breeze.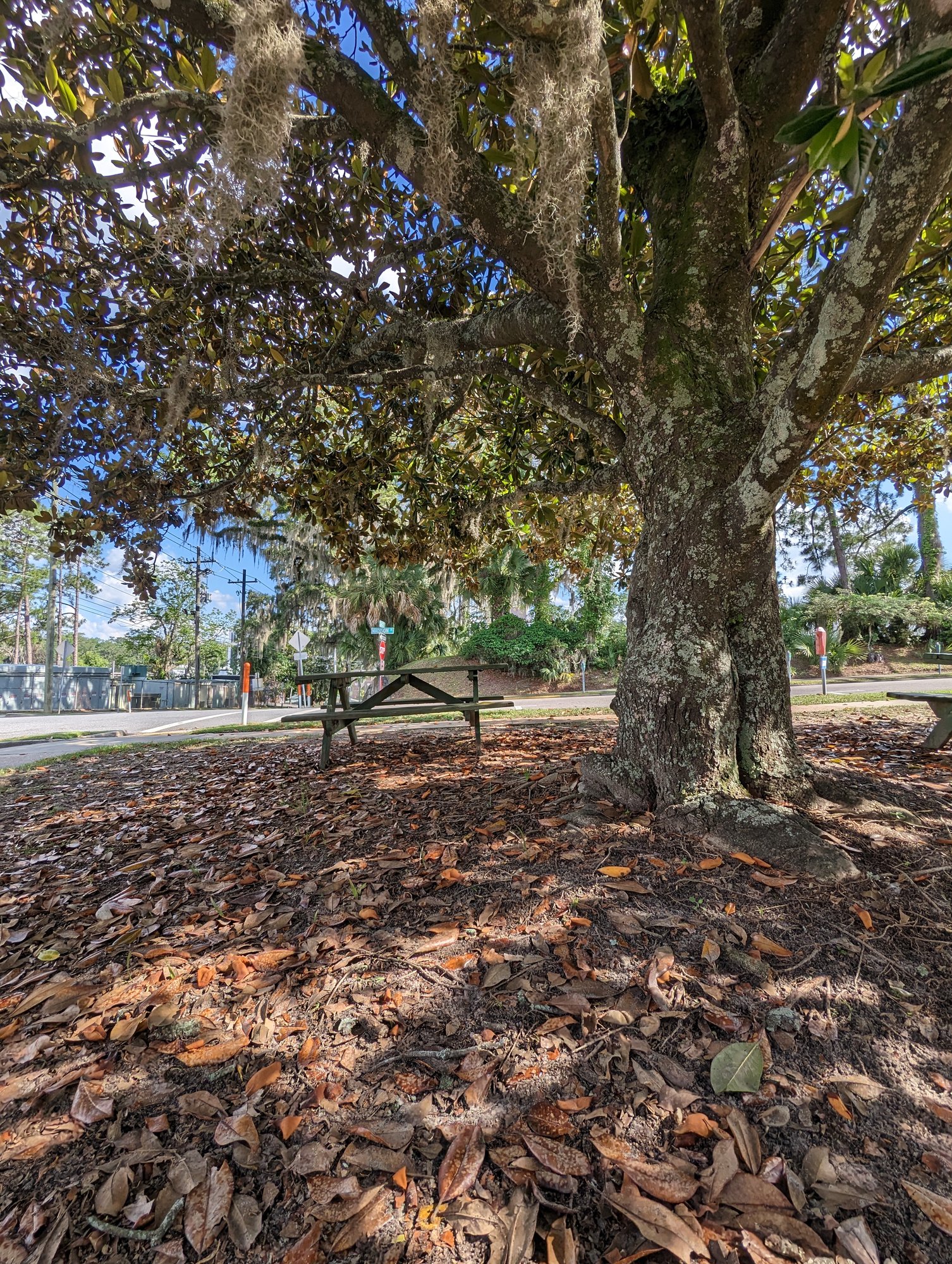 We picked up Emerson first, and when we got to Addison, she had her shoes on the wrong feet, so Mr. I-Used-To-Work-At-A-Shoe-Store sat them down on the bench to get Addie's shoes on right, and tie Emmie's laces.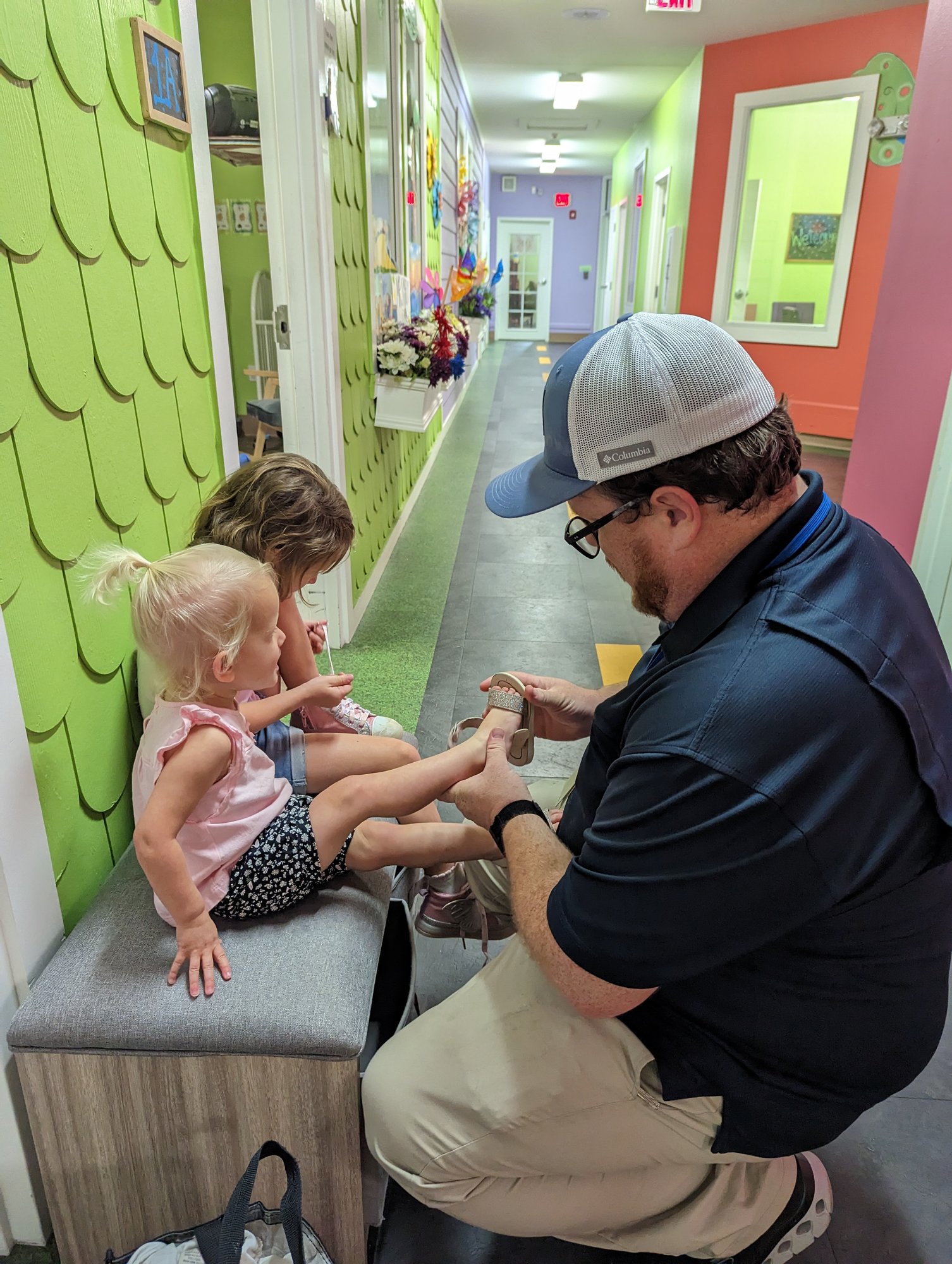 A few months back, I made a sweeping declaration that I would never cook burgers inside again, because they were so greasy and messy and it just wasn't worth it. So instead, we thrifted a little George Foreman, and I got Jeff to grill the burgers on that out in the carport on a card table, and that worked out so much better.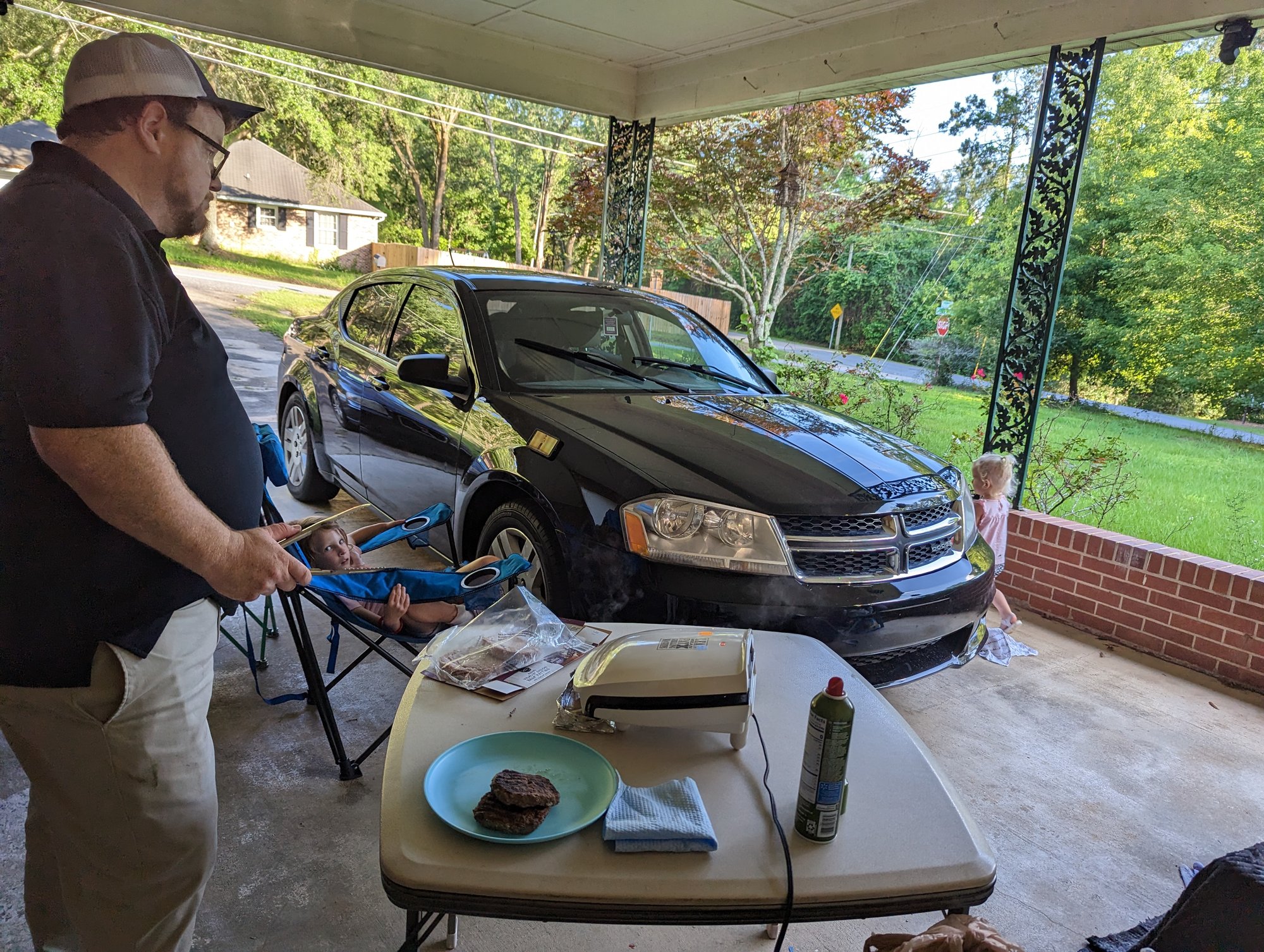 I washed up a sink full of dishes while air-frying some tater tots, and this turned out to be a pretty good Friday night dinner!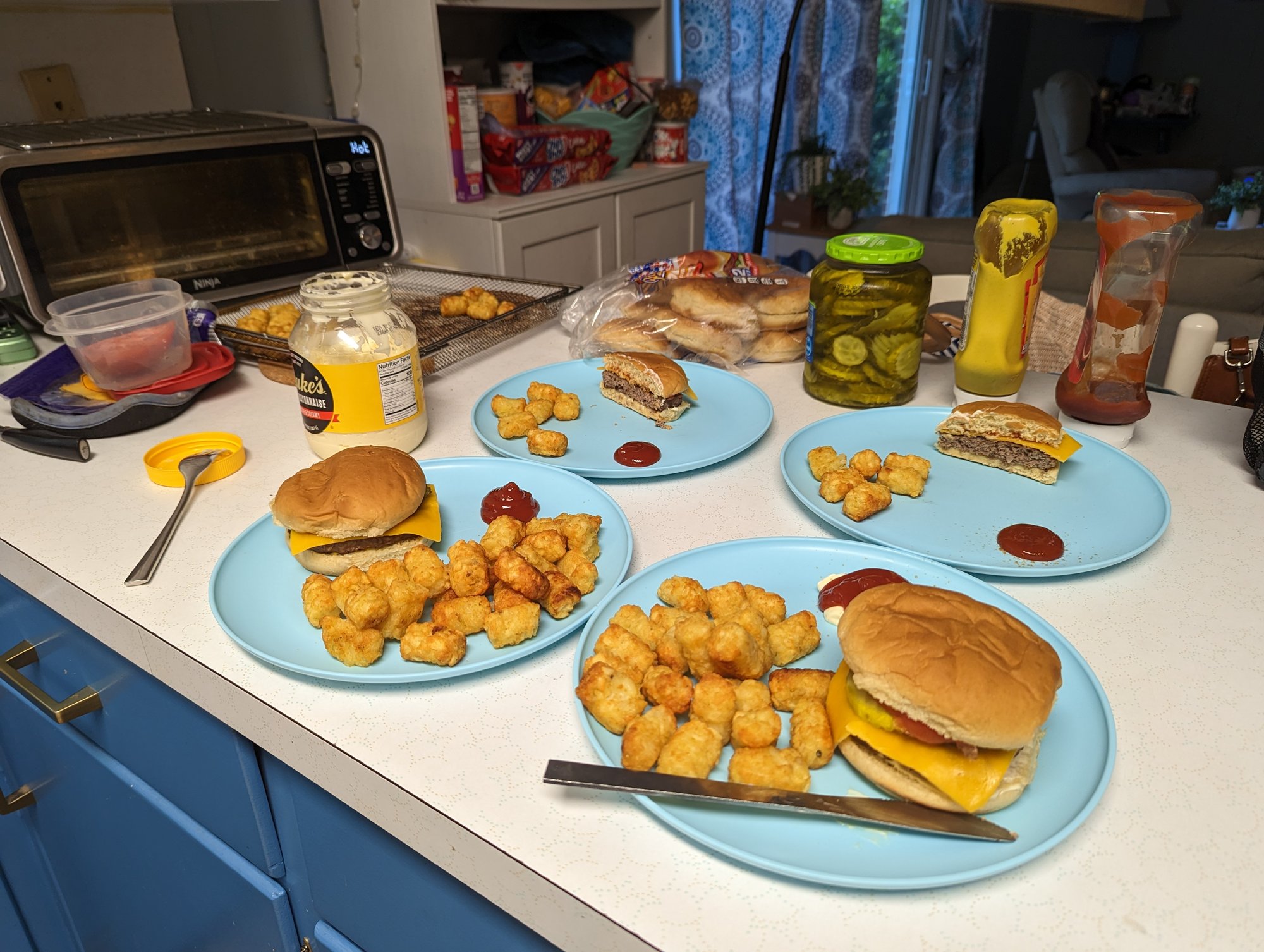 Because of only having one car, and also having to run an errand on the way home too, and having to clean off the card table and the grill before starting dinner, everything was just way later than usual. So after dinner, it was bedtime for the girls pretty much right away. Emmie and I spent a lot of time reading about 15 pages of the chapter book we've been working through, because we have to turn it back into the library this weekend. Both girls are sound asleep, and now I'm going to plop on the couch and turn off my brain for the rest of the night…