My sweet girl was beautiful in her little dress this morning, especially since she let me do her hair today, and it turned out super cute, if I do say so myself! She was also very excited to take her "about me" poster today, and her "B" bag, which she filled with a tiny baby doll, chosen all by herself!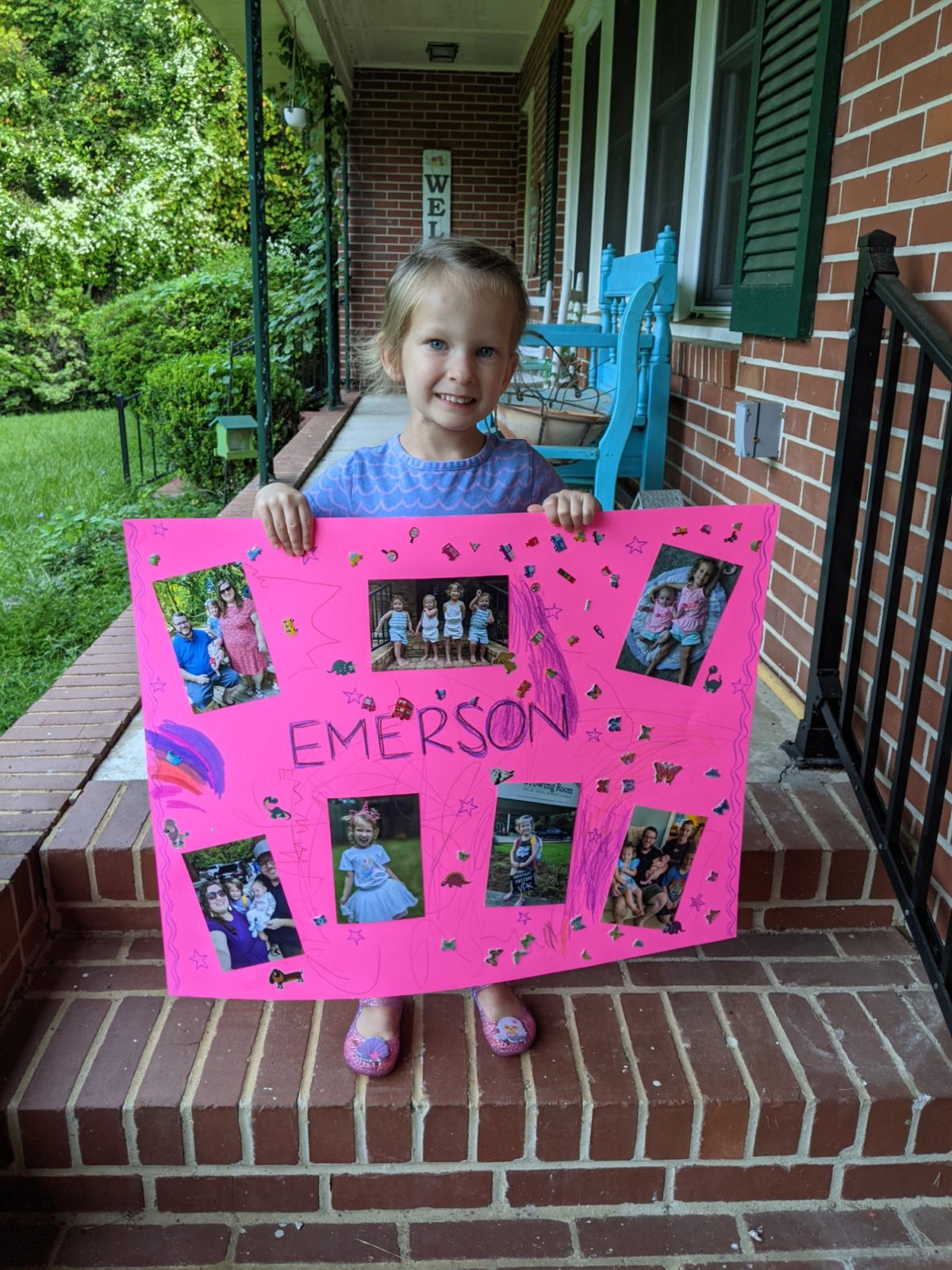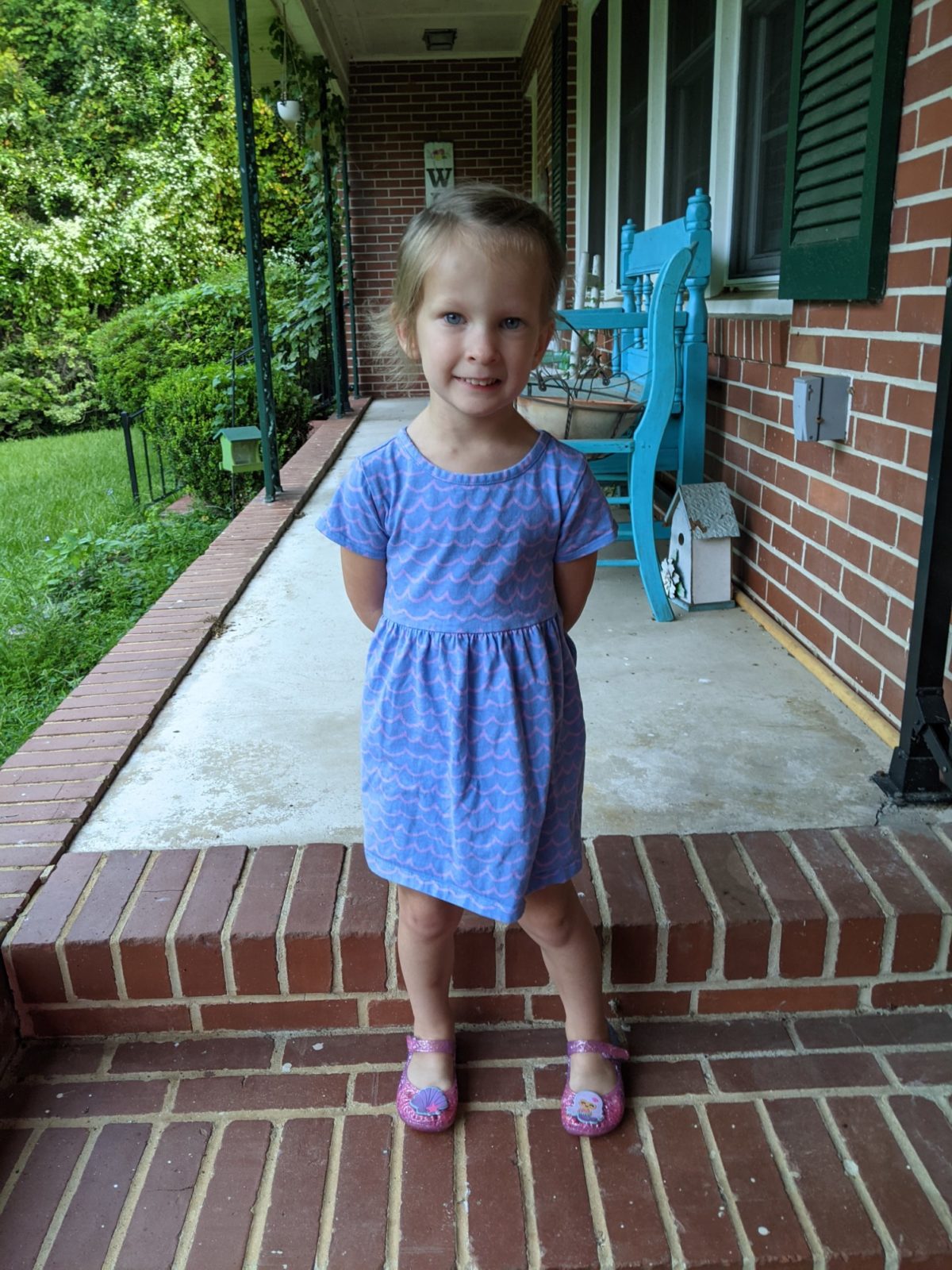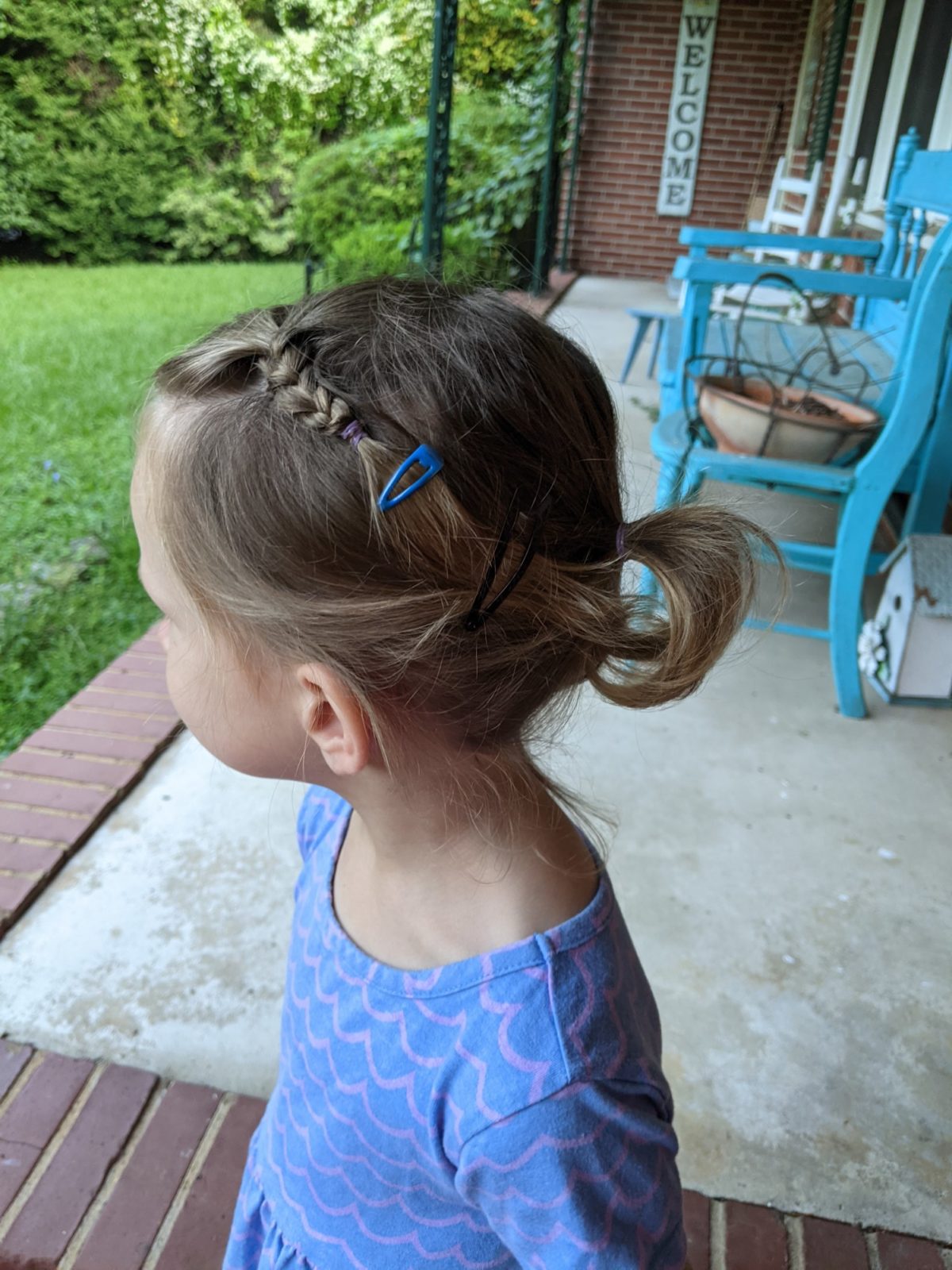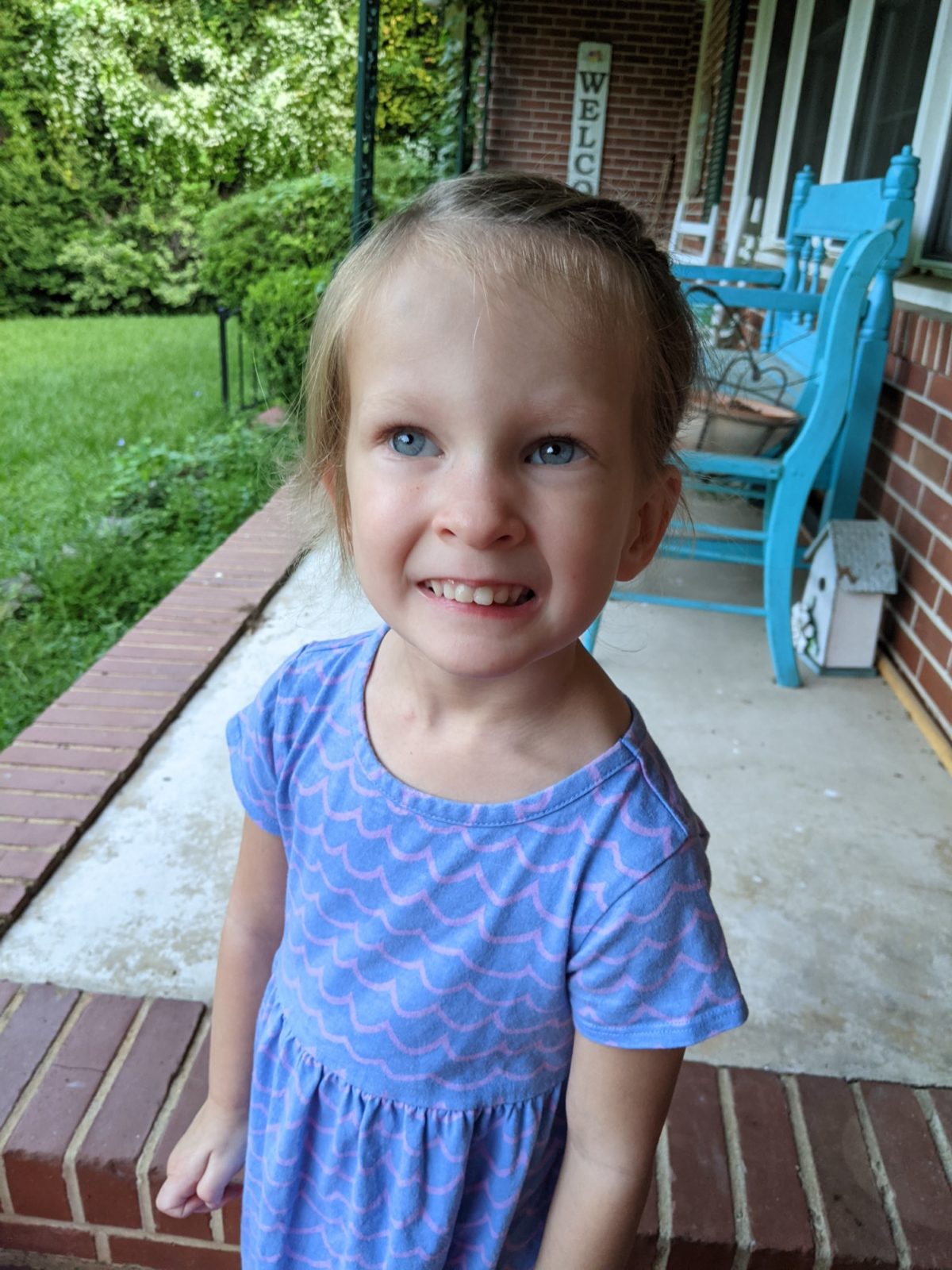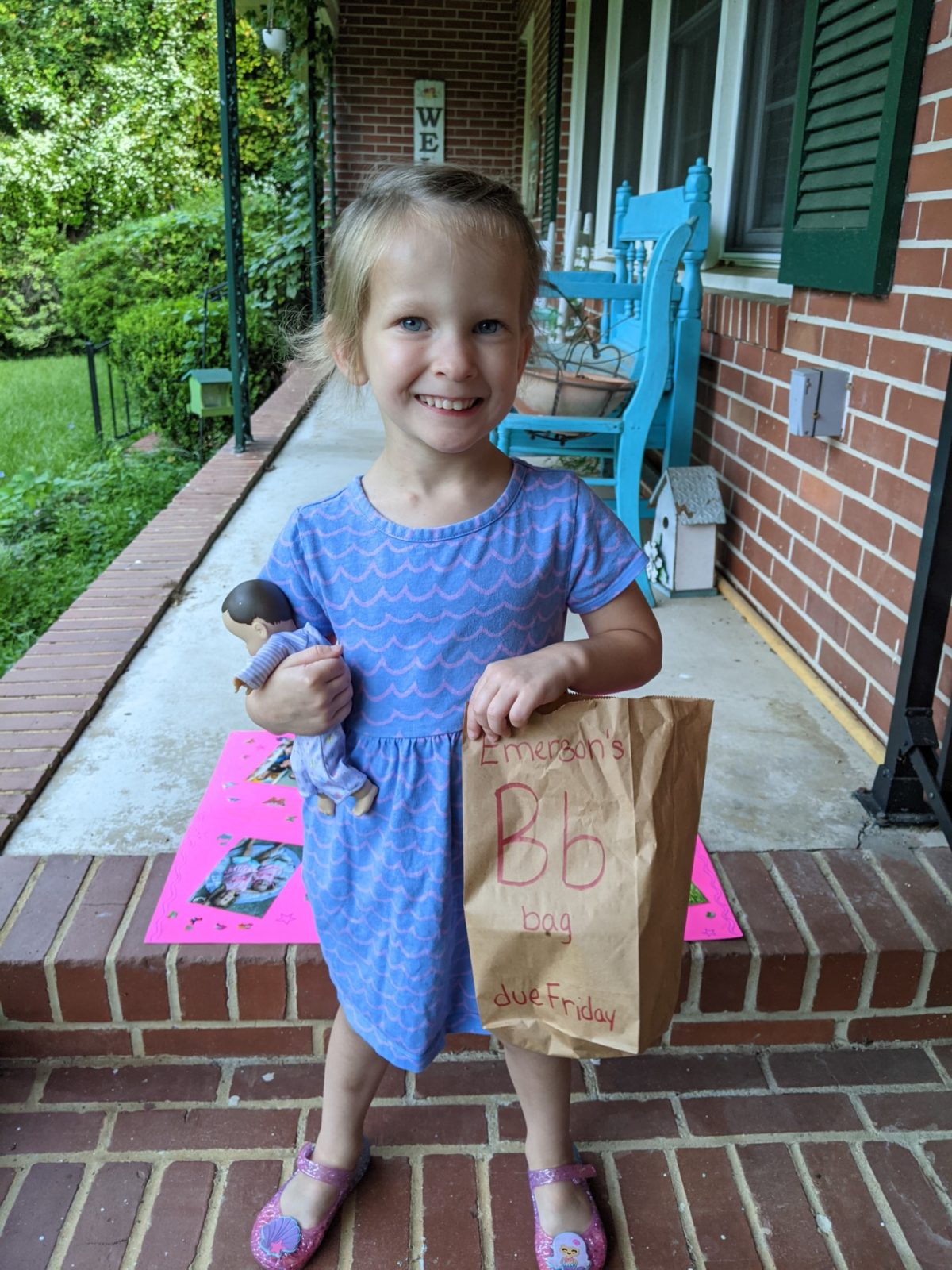 We had a great drop-off today, with no tears or whining, and then I was very excited to come back home to make myself some breakfast and coffee, before Addison woke up again. (She had woken up for her usual 5am bottle, and then gone right back to sleep.)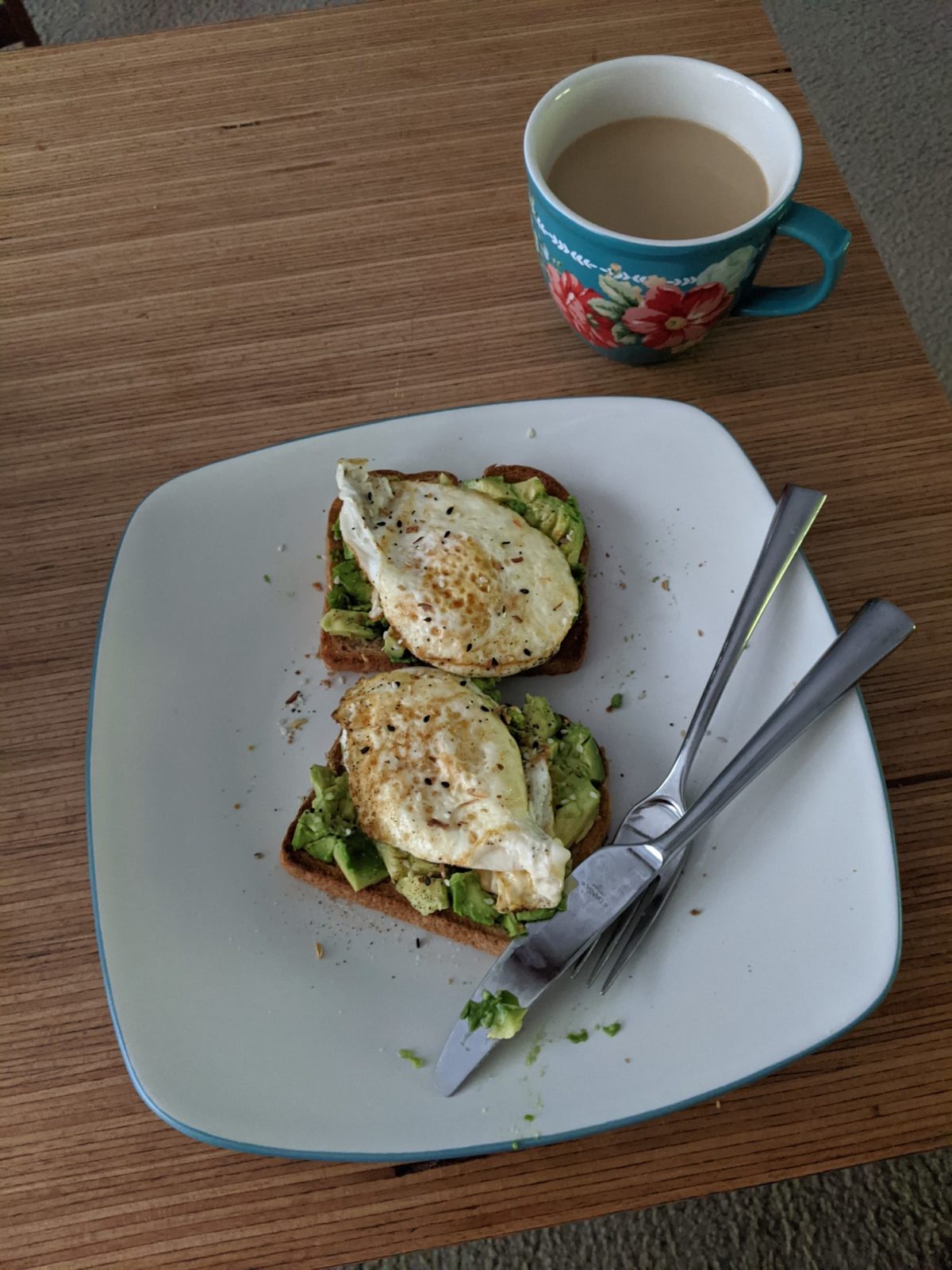 But she was super sweet and happy and alert when she did finally wake up. So I changed her diaper and her outfit and got her ready for the day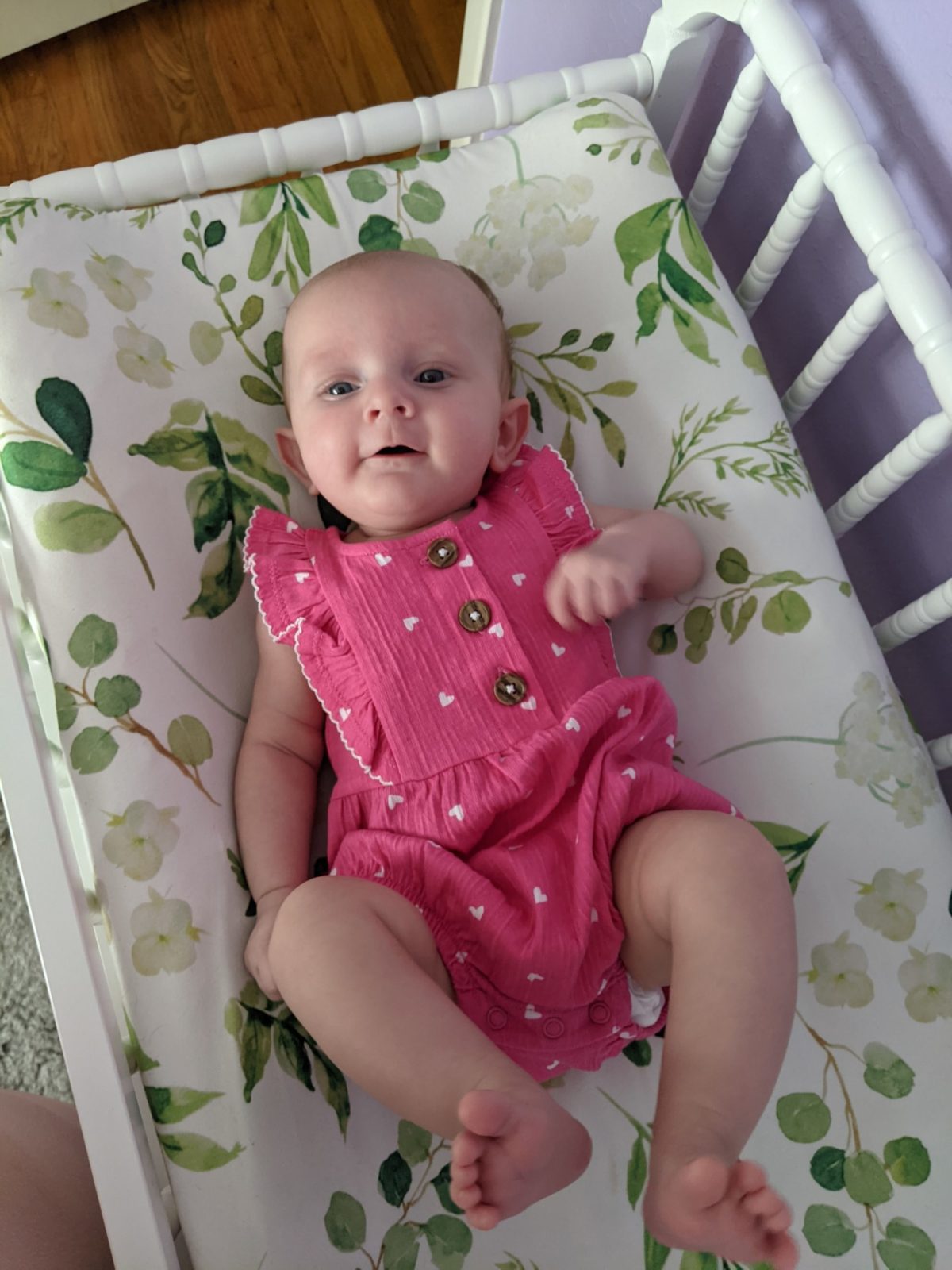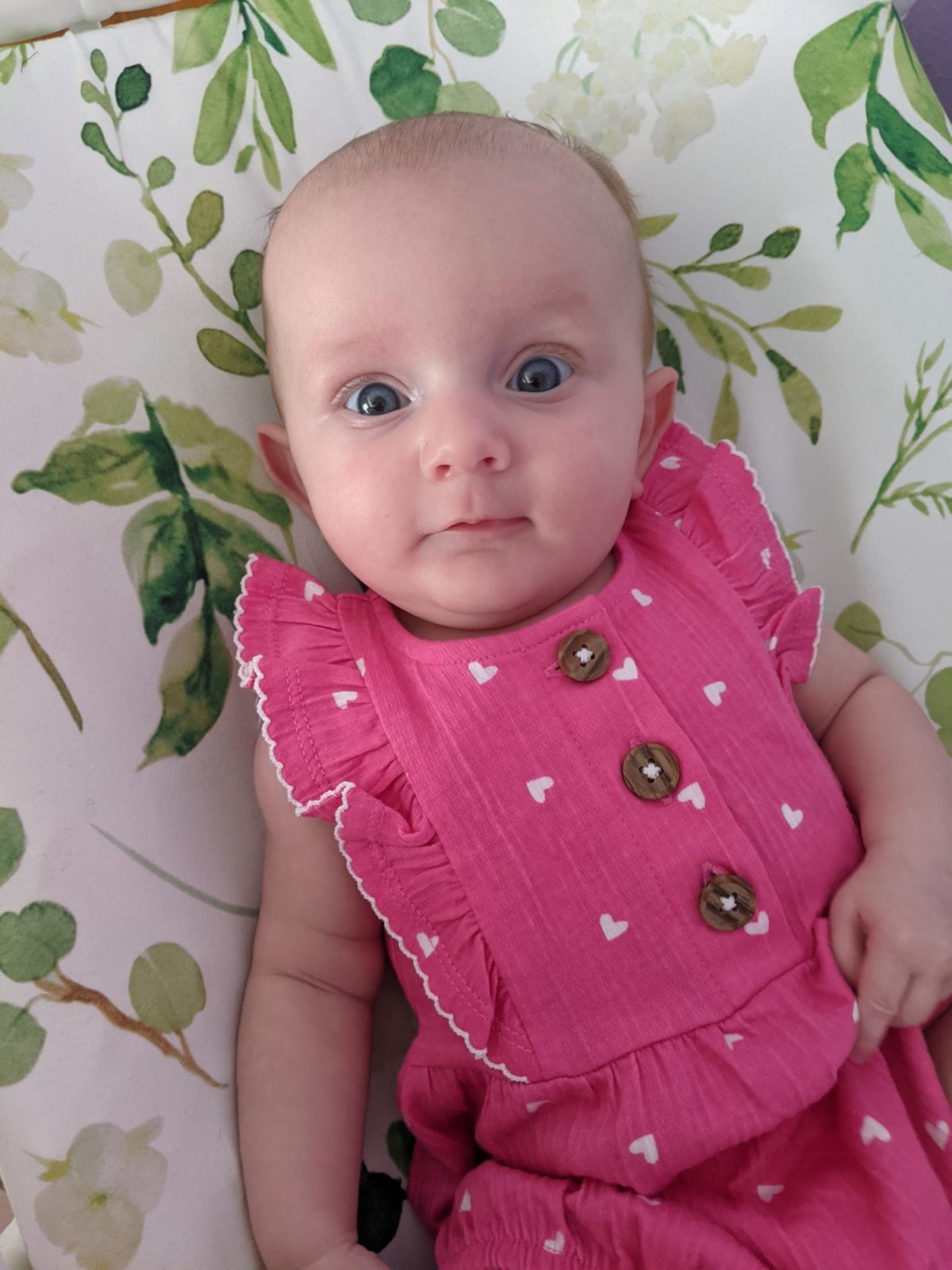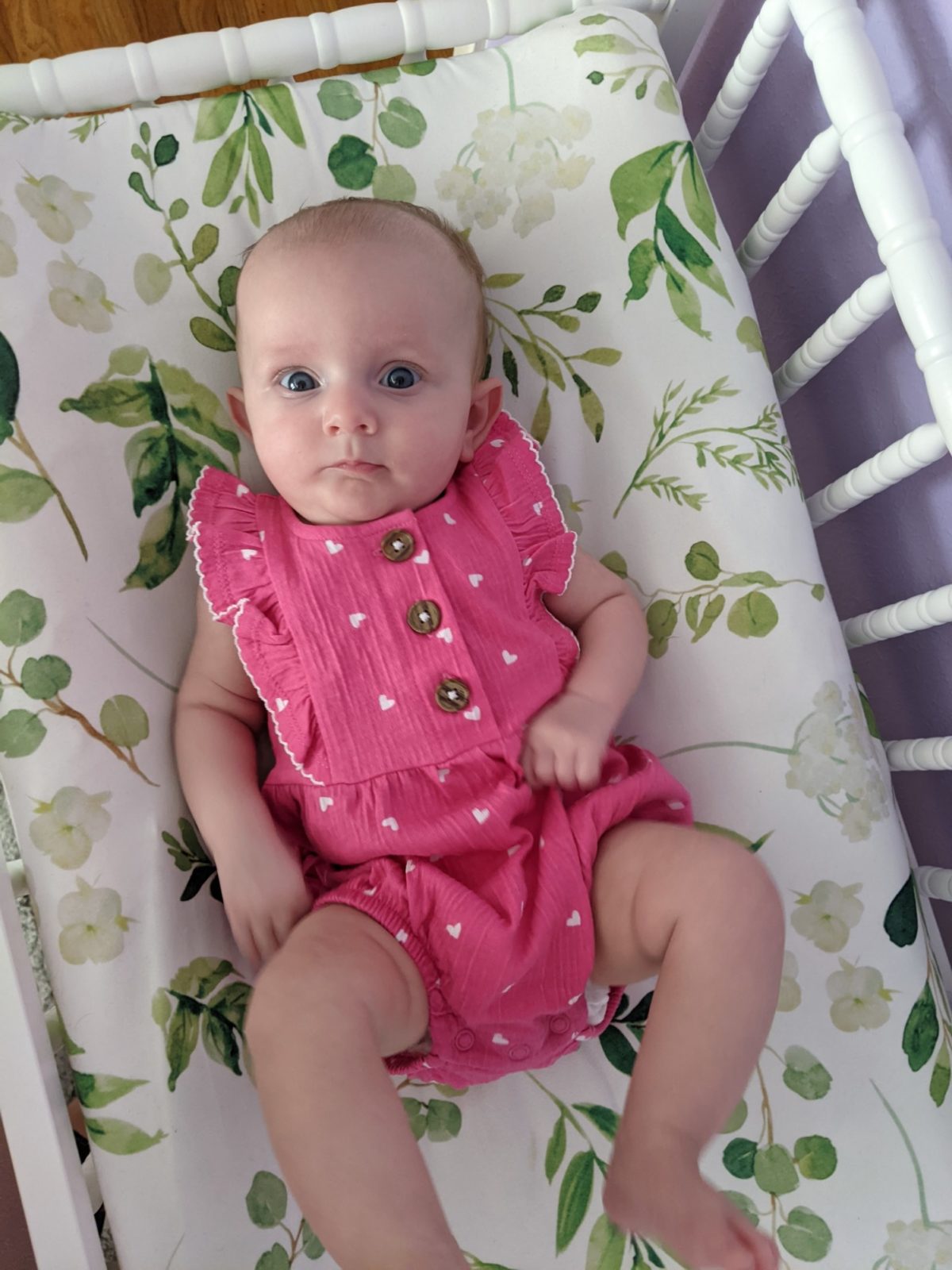 She had another bottle, and then fell asleep in my arms for a while. But then when I laid her down in her Boppy (I needed a potty break and another cup of coffee), she woke up almost immediately, so then we had some playtime together instead of more napping.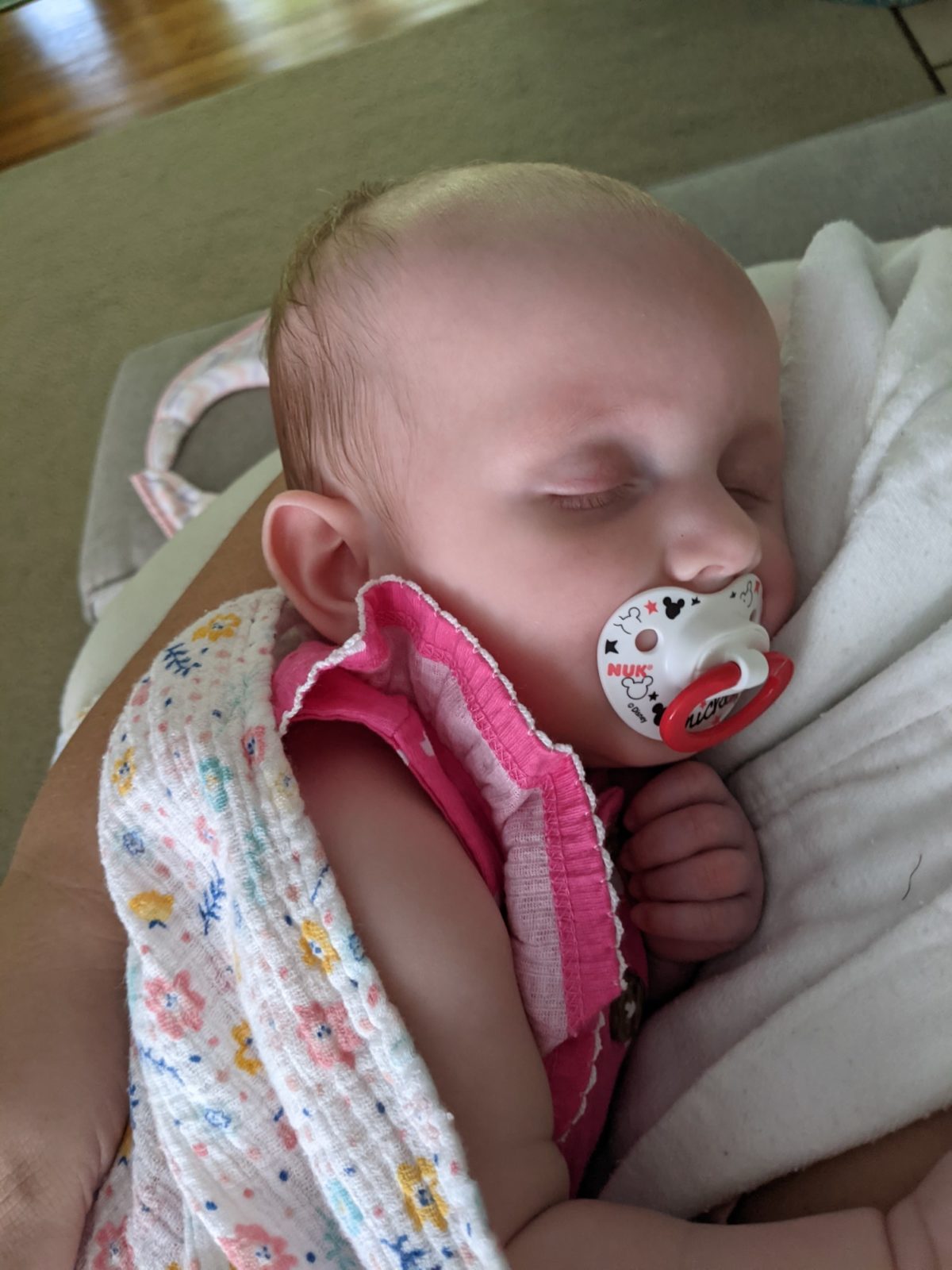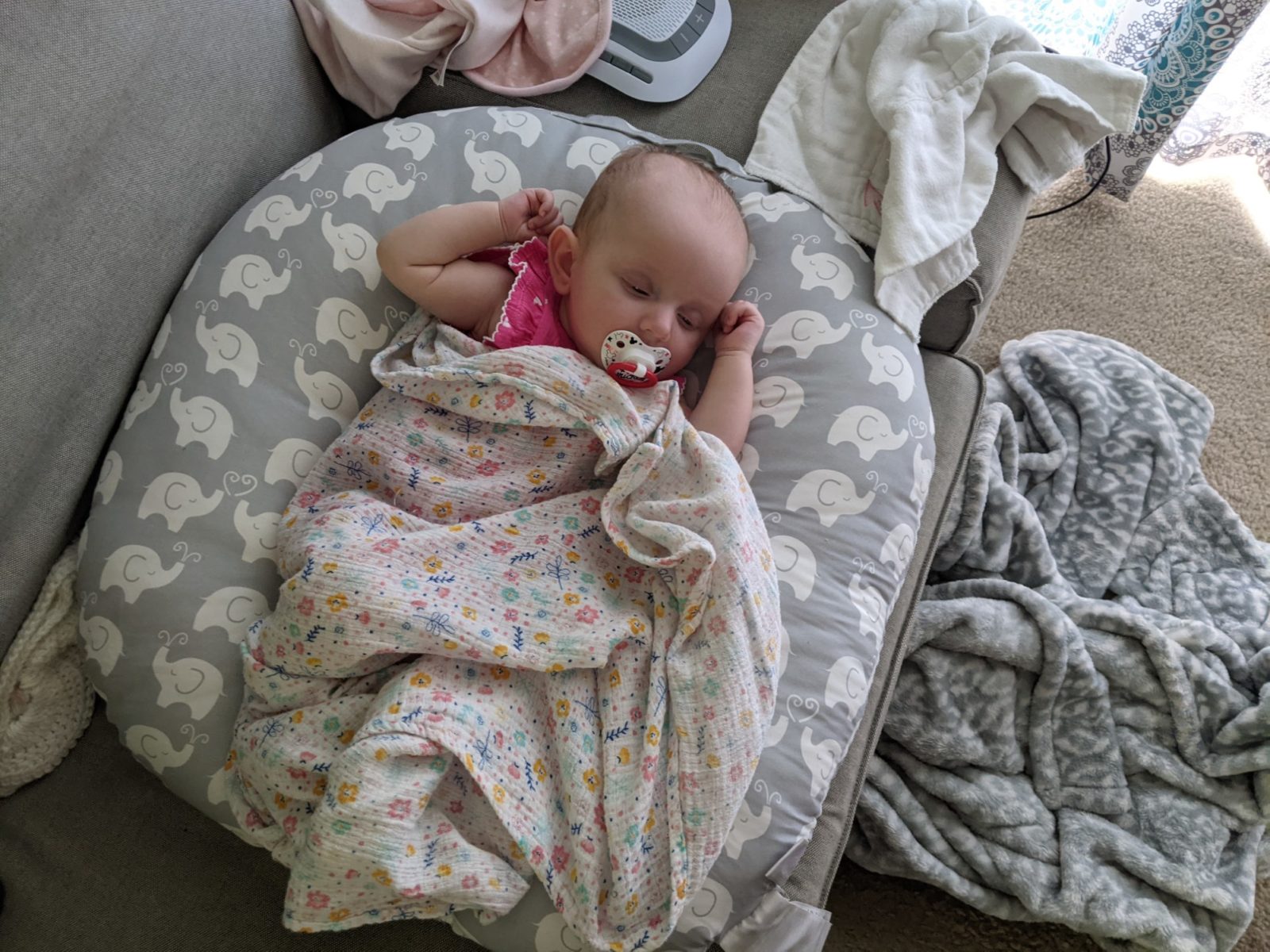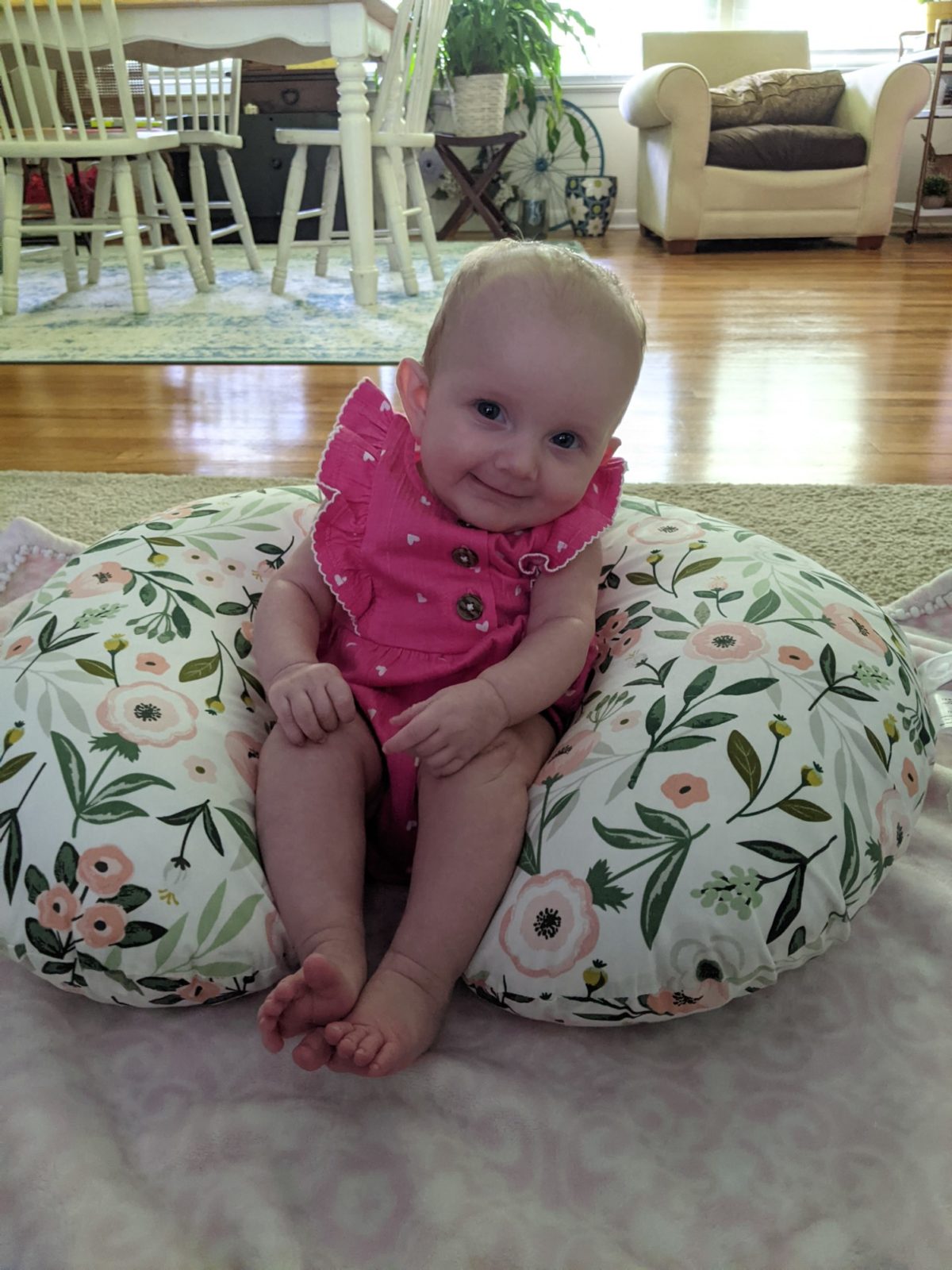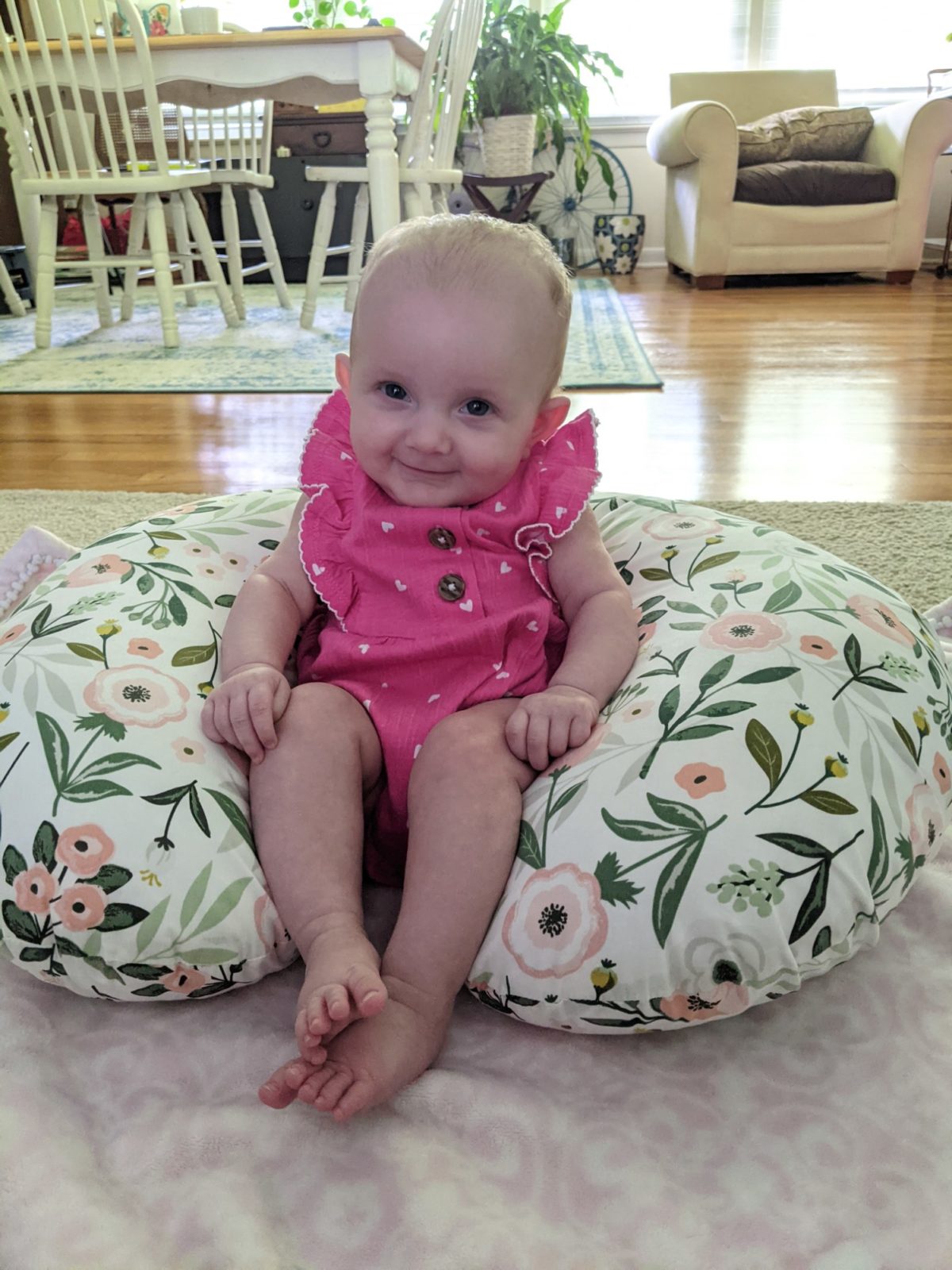 After another bottle and a quick nap in my arms, I laid her down to eat lunch, and then I had about 10 minutes to start reading a new Kindle book, before girlfriend was wide awake again!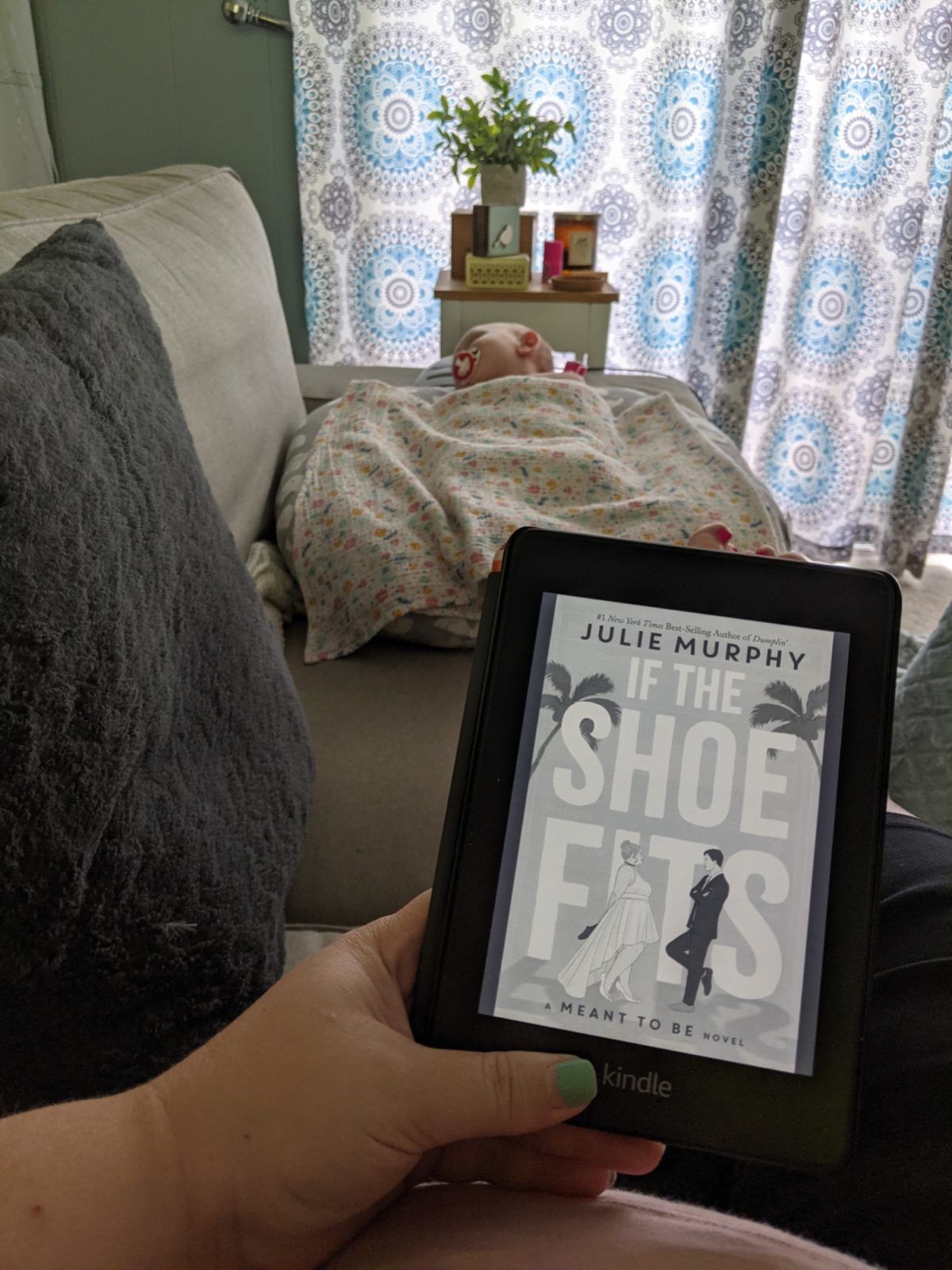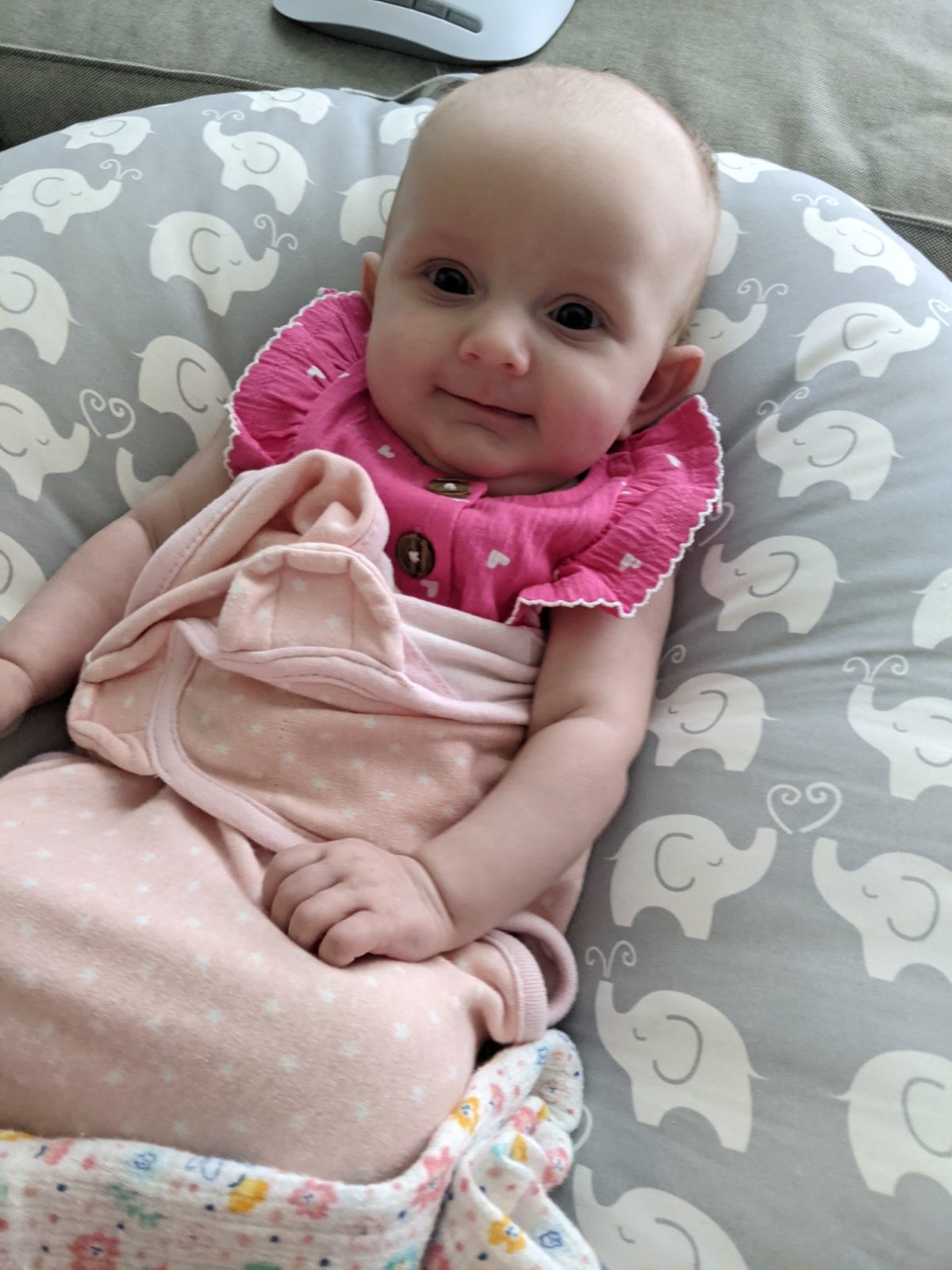 But after chatting and cooing together for a few minutes, I could tell she was still sleepy. She pretty much only wanted to sleep well if she was sleeping on me, so I cuddled her up real tight, and she fell back asleep for a good long while.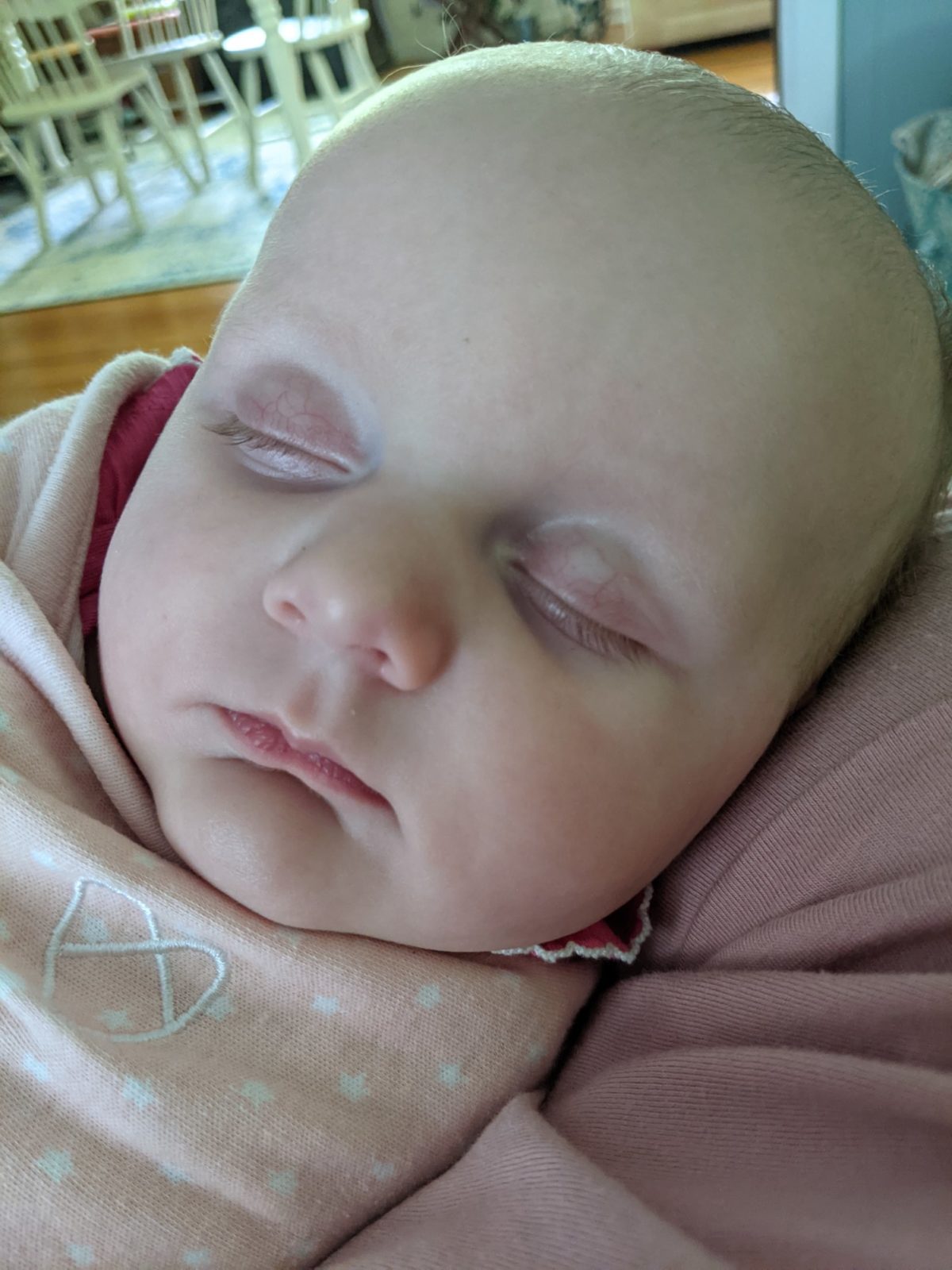 I did lay her down again after a while, so I could get another potty break and an afternoon cold coffee, while watching some tv, and procrastinating folding that hamper full of Addison's clean clothes…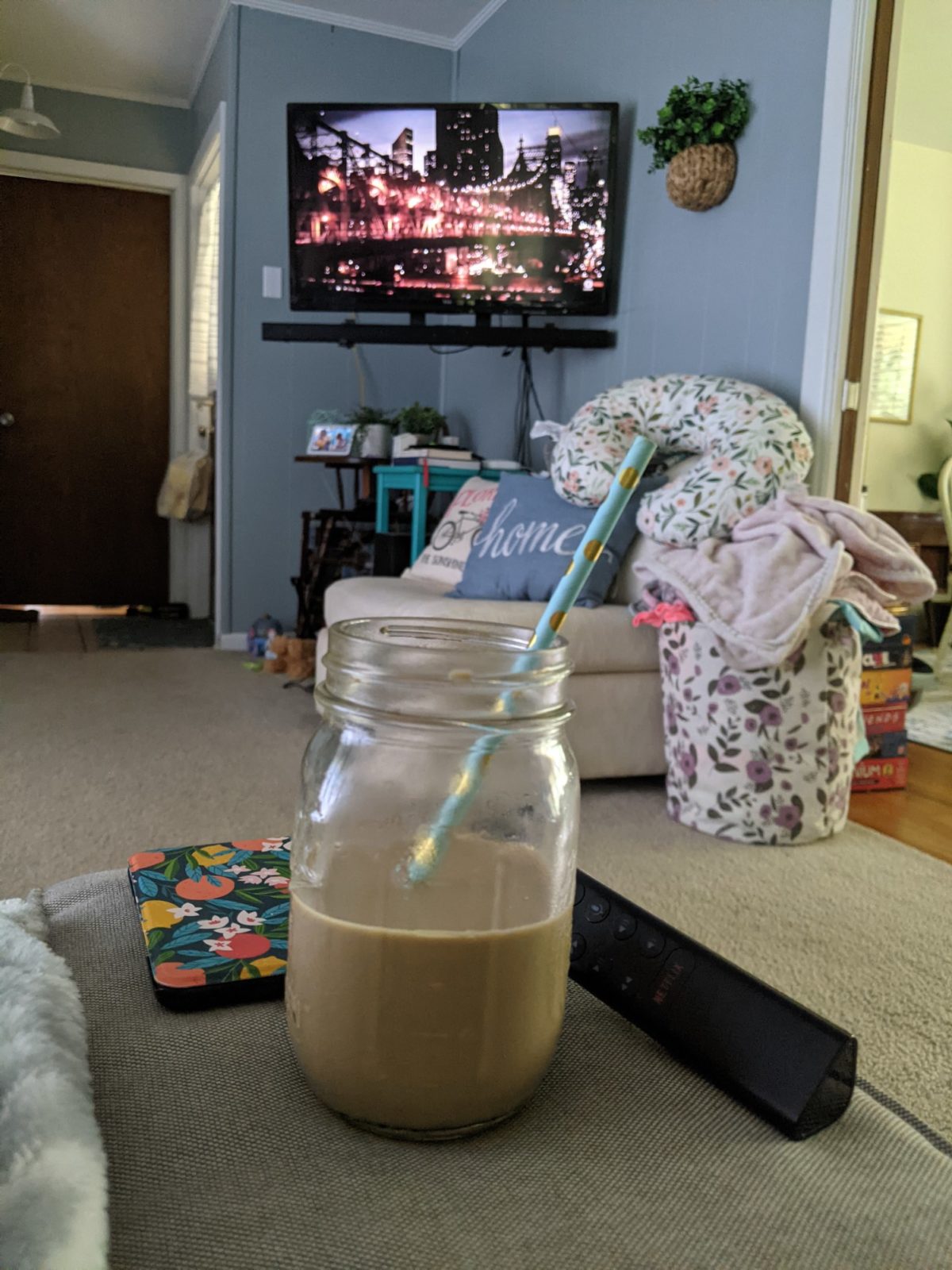 But of course, she woke up just shortly after that, stretching so big and making all the cute noises and faces.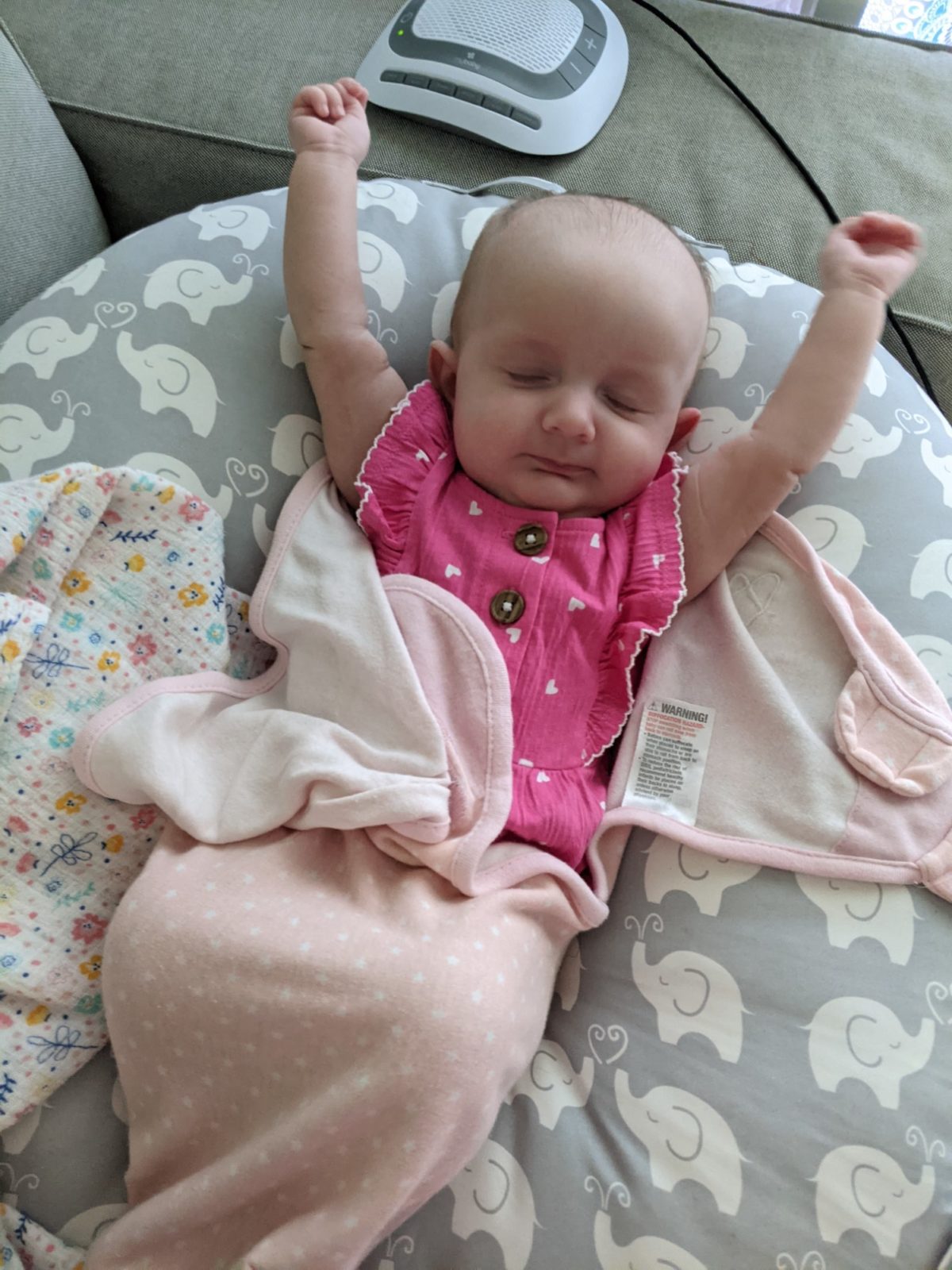 Emerson had a good day at school, getting to do show & tell twice, once for her poster and once for her "B" item.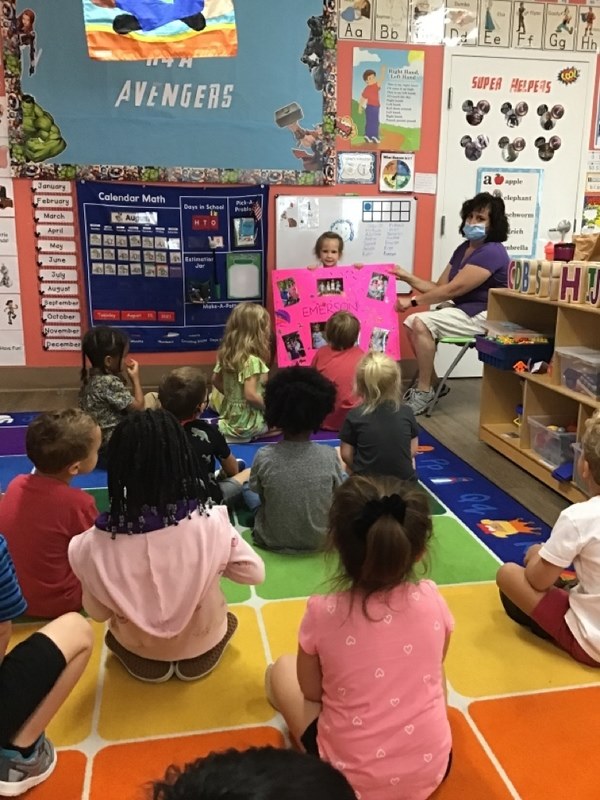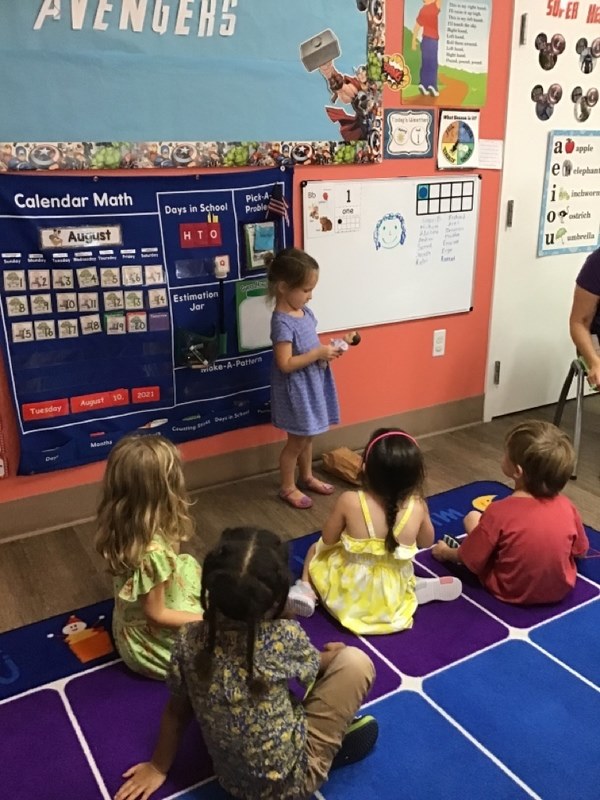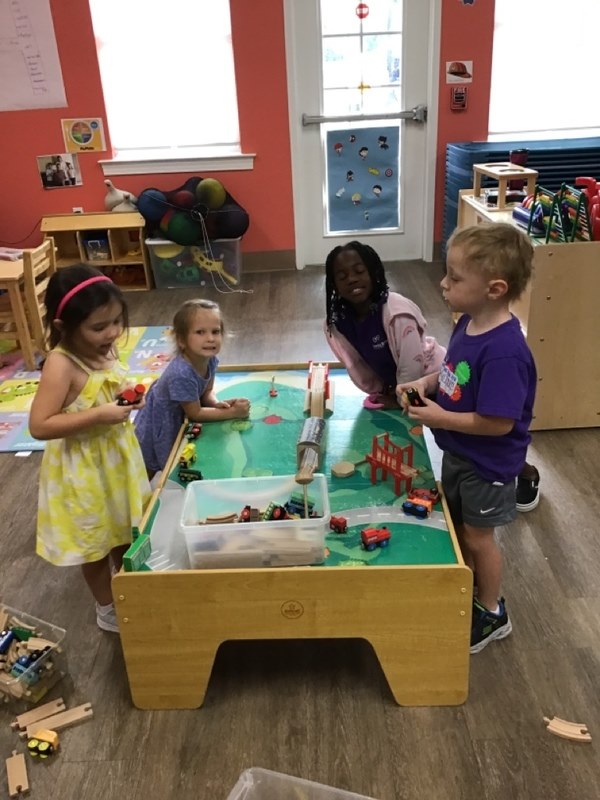 We took the easy road tonight, by doing a leftovers-fridge-cleanout for dinner, with everyone just choosing what they wanted and heating it up. No cooking, no additional dishes. No muss, no fuss.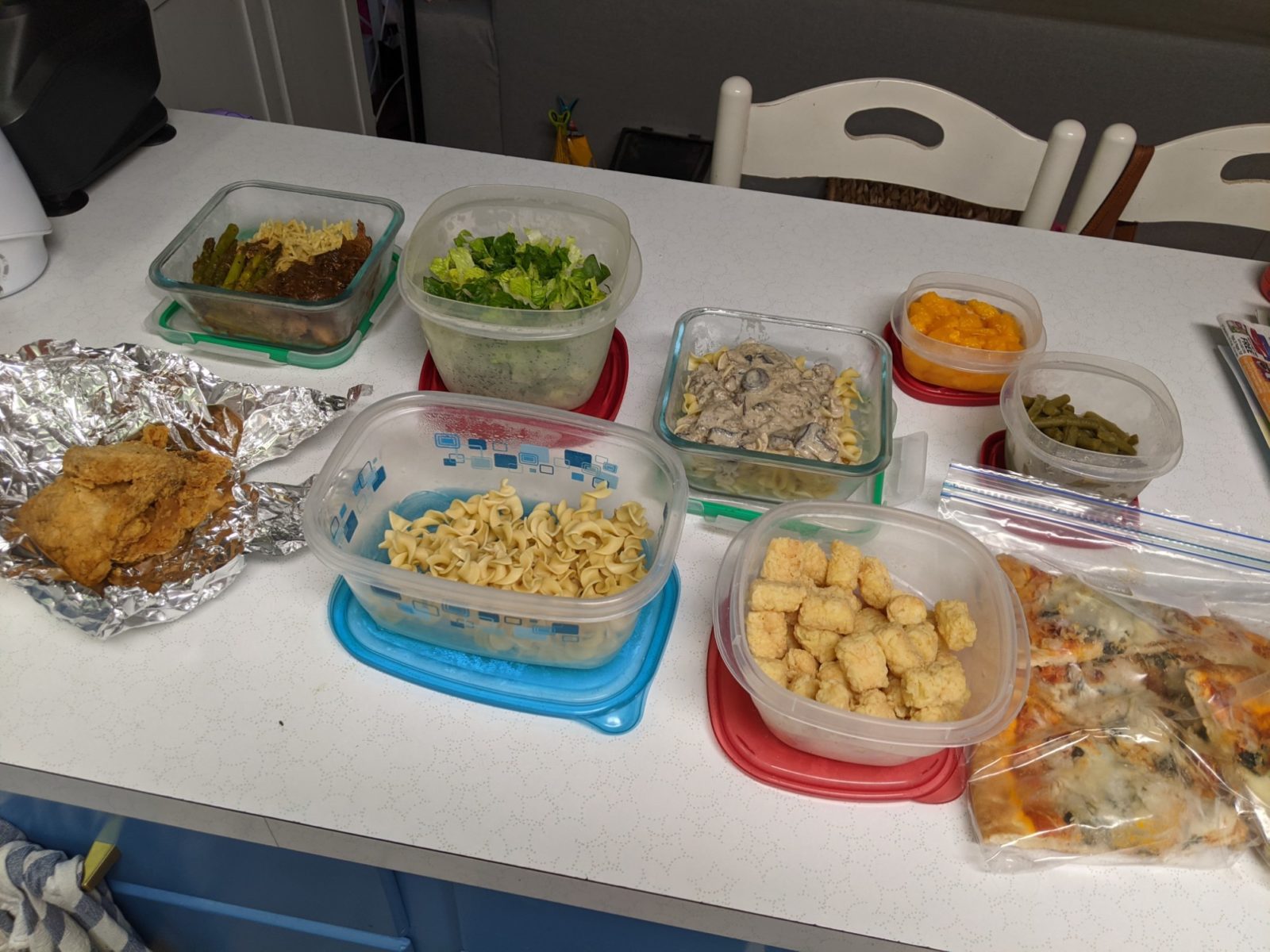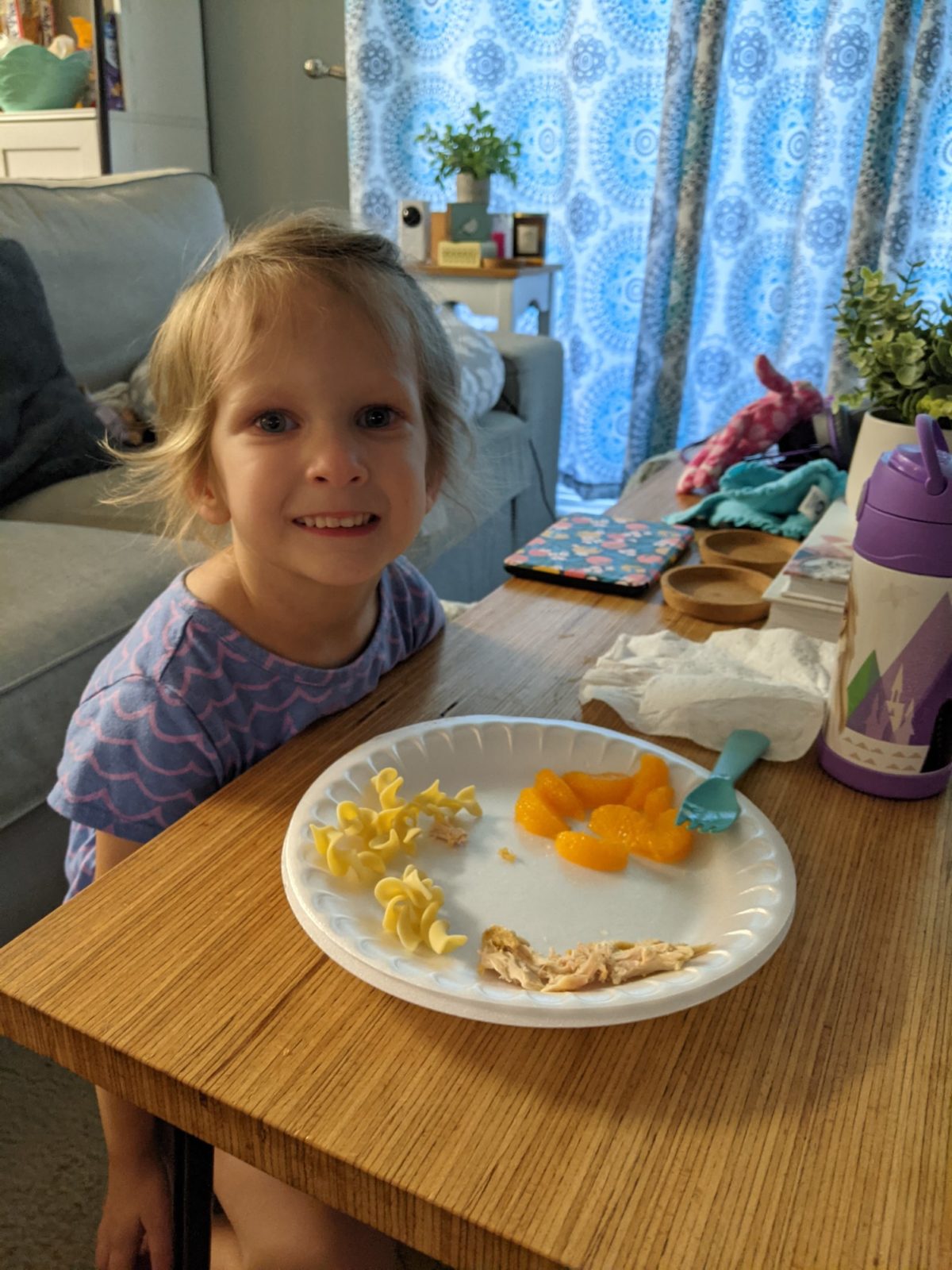 And then I got a wild hair and decided randomly to try making some baked pears for the first time. So I Googled an easy recipe really quickly, and my little assistant helped me get them prepped. And they were soft and delicious when they came out, 30 minutes later! And Emmie liked them too!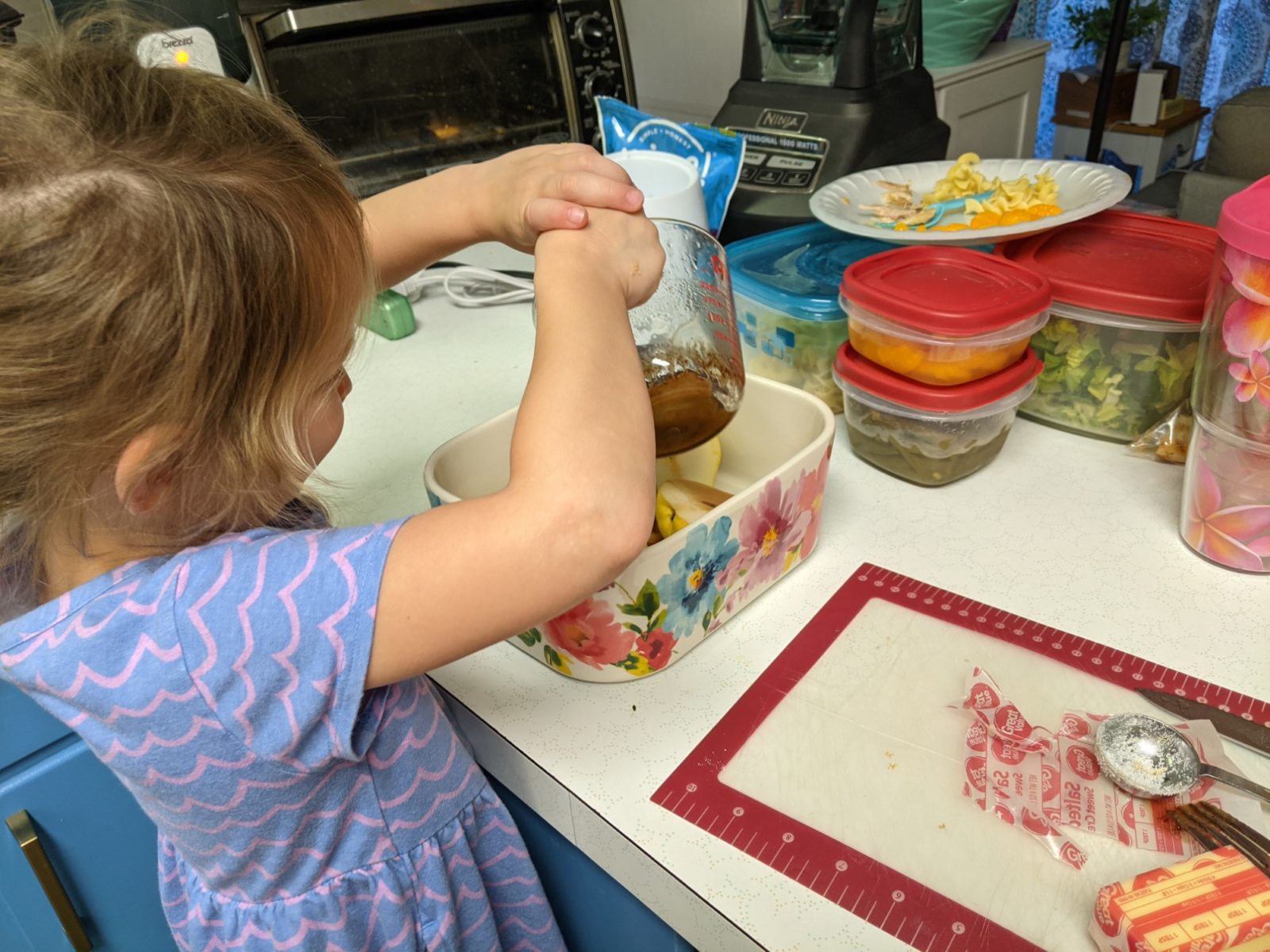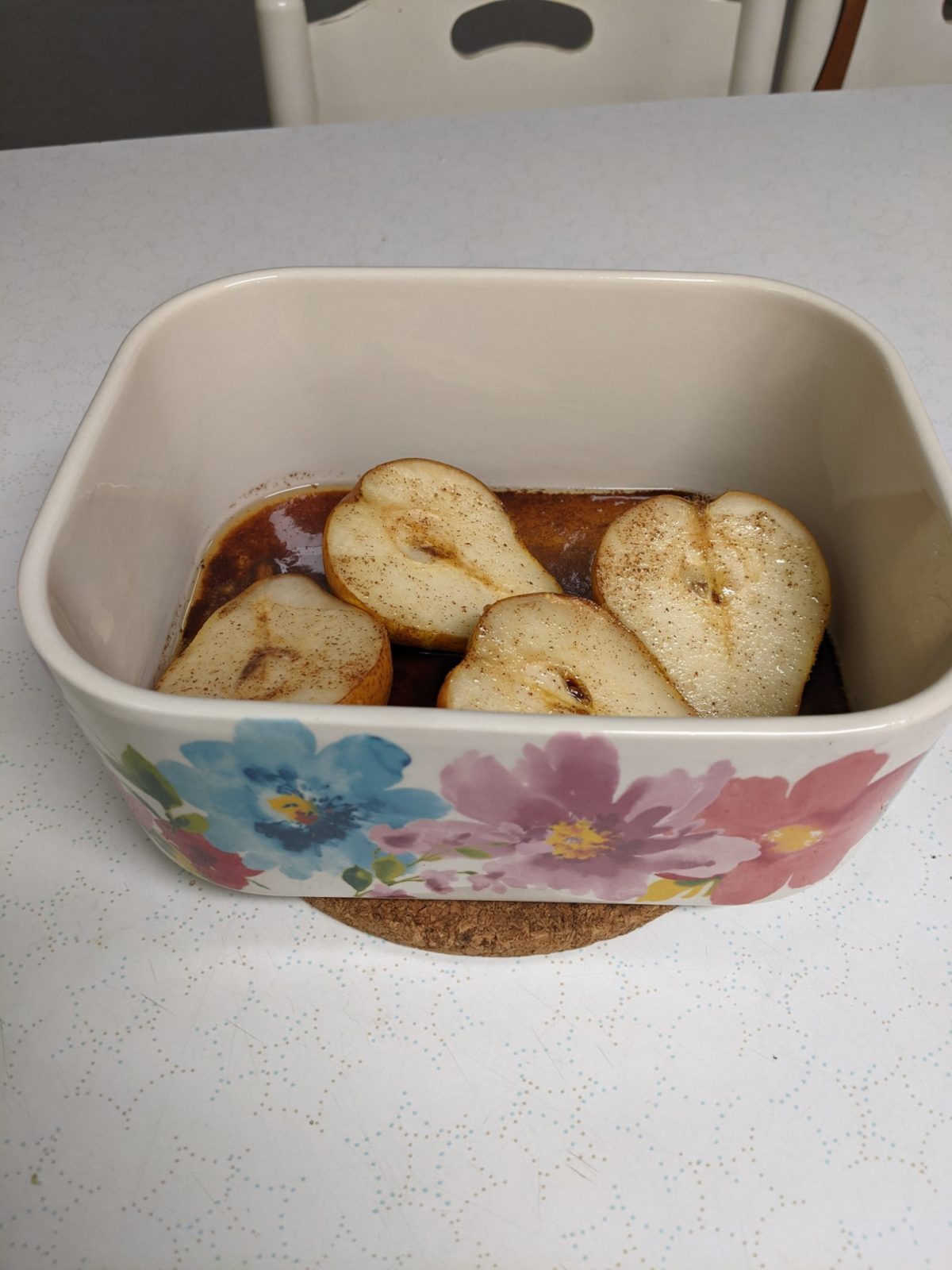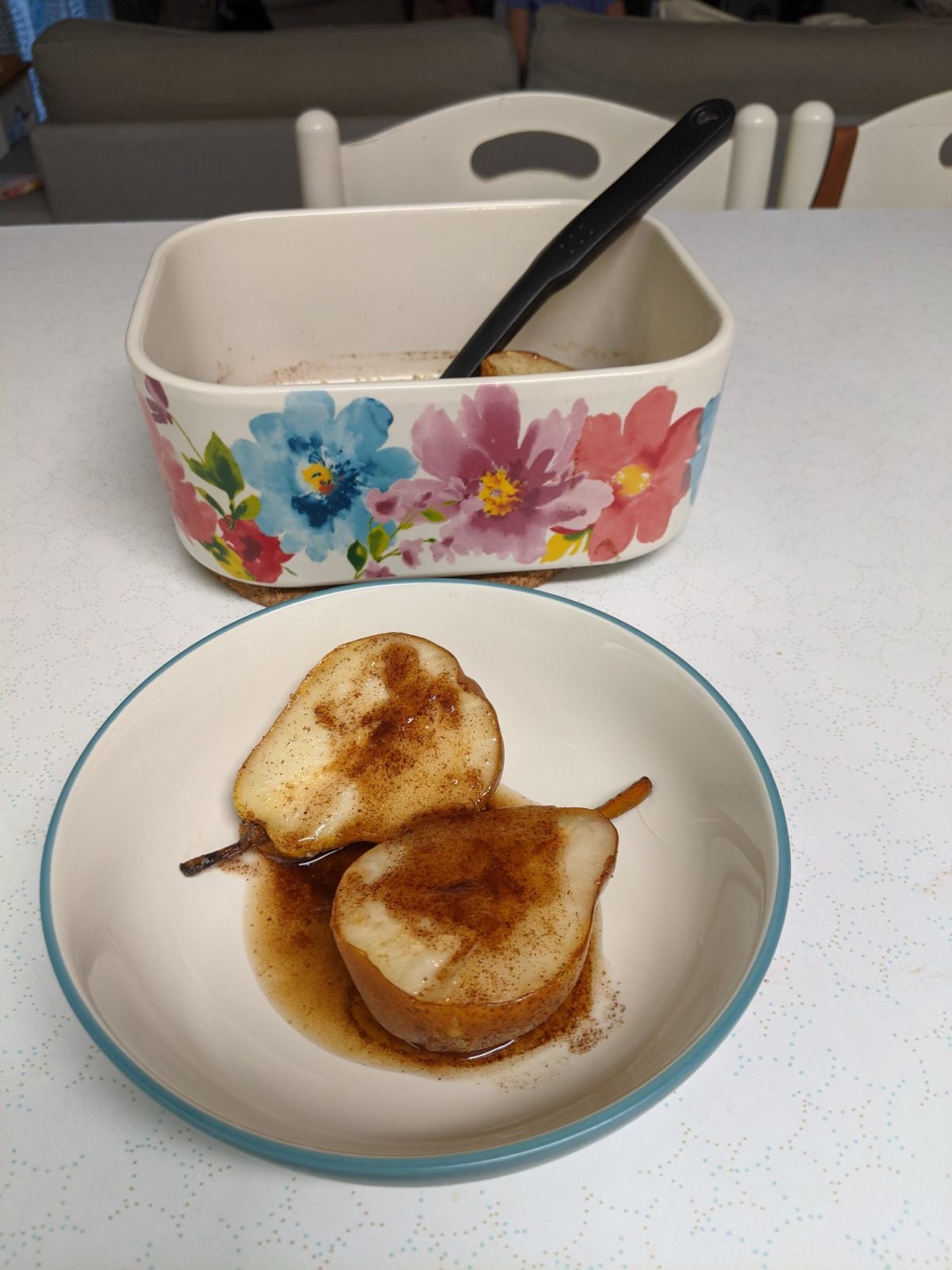 It was bedtime after dessert, so she chose her nightgown and her book, and got a string cheese for one more snack, and then we had a fairly easy bedtime.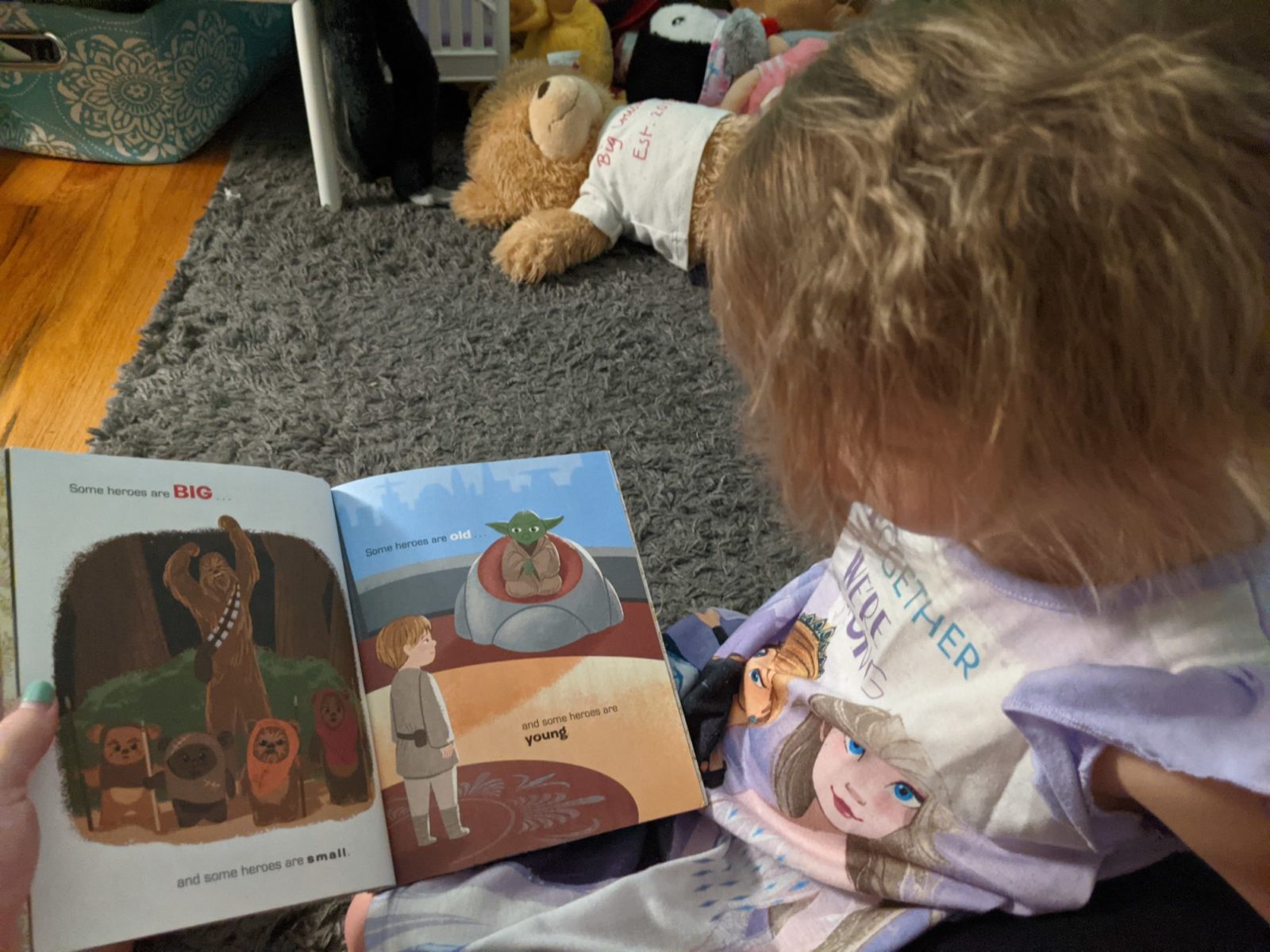 I hadn't washed last night's dishes yet, so even though I didn't cook tonight, after last night, and all day today, I had a huge sink full of dishes to deal with tonight. But that actually works out pretty well, because there's nothing like running water and clanking dishes to put this little girl to sleep at night time. It seriously does the trick pretty much every single night!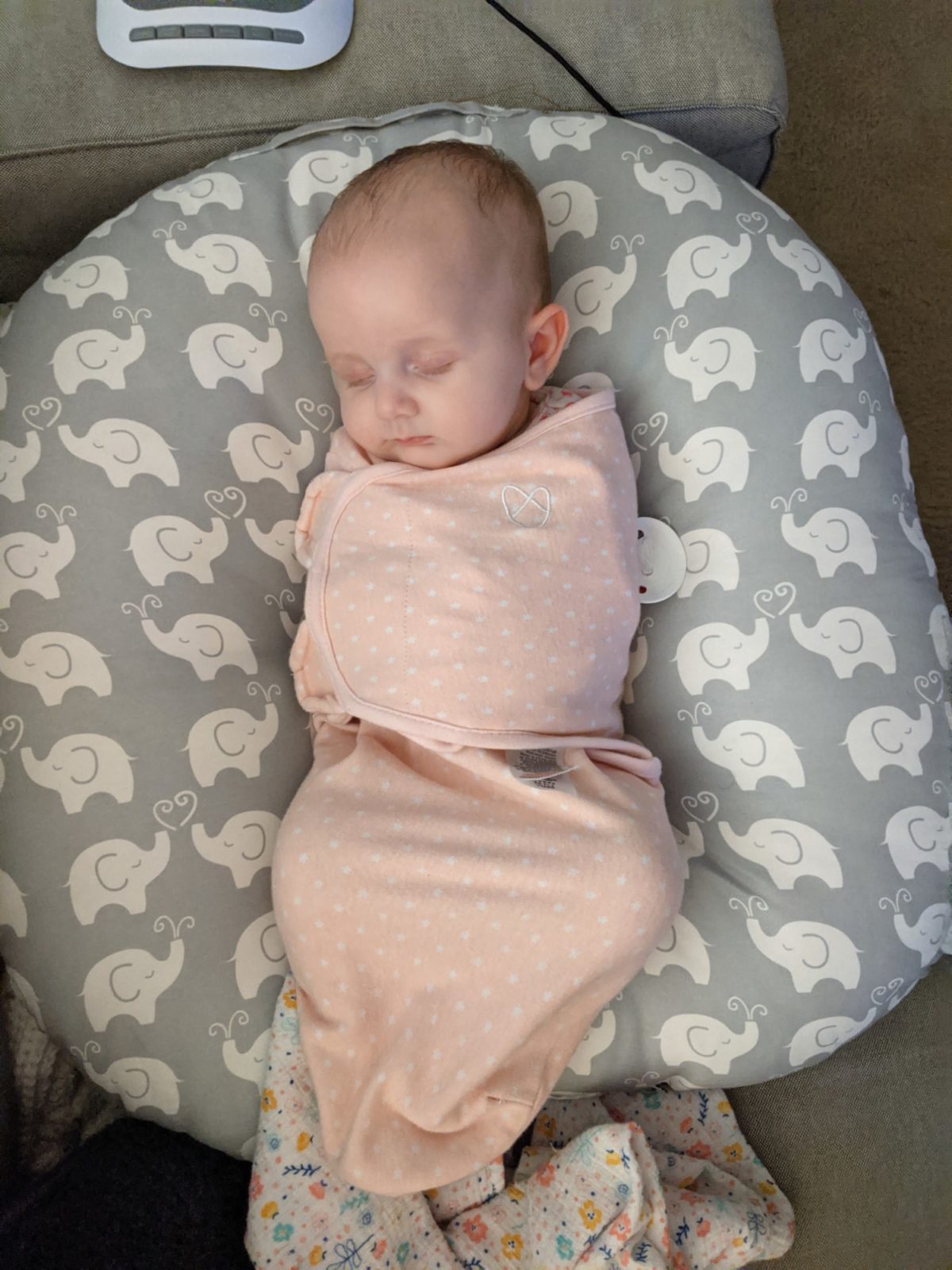 We have a playdate scheduled with one of Emmie's friends tomorrow morning at the Southwood pool, and really, all of us are quite excited about that! We're also excited because the coffee truck we were looking for last weekend, The Frother's Daughter, is supposed to be in Southwood tomorrow, so hopefully we can find them this time!
It may have been slightly inconvenient for Addison's close to get closed down due to covid, but I really enjoyed my extra time with her this week (and Emmie on Monday). Today reminded me of my sweet, special days on maternity leave, and it made me miss those brand-new-newborn days. Glad we still have two more days to be together as a little family this weekend, before getting back into our regular routine again on Monday.