So, I actually had to stay home from church (and pretty much everything) today, for some tests the doctor has me doing (and we'll just leave it at that to avoid TMI, but basically it's to make sure I'm not developing preeclampsia towards the end of my pregnancy). So after I got Jeff and Emmie ready and out the door, I made myself some fried eggs and a couple pieces of my low-carb Sola bread, and this was super yummy.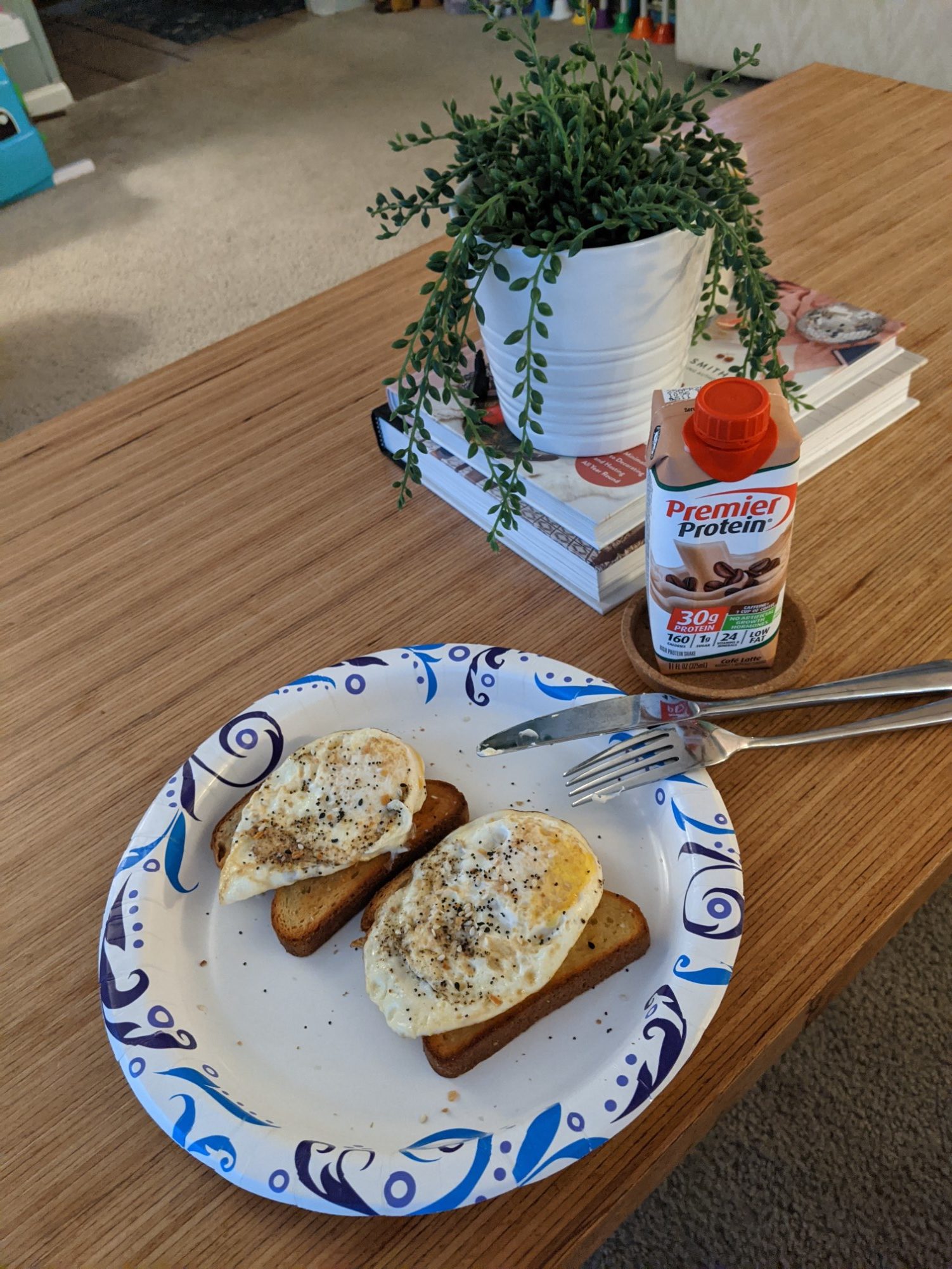 I hopped on Zoom Sunday school while Jeff taught, and then sang along while folding some laundry and streaming the church service.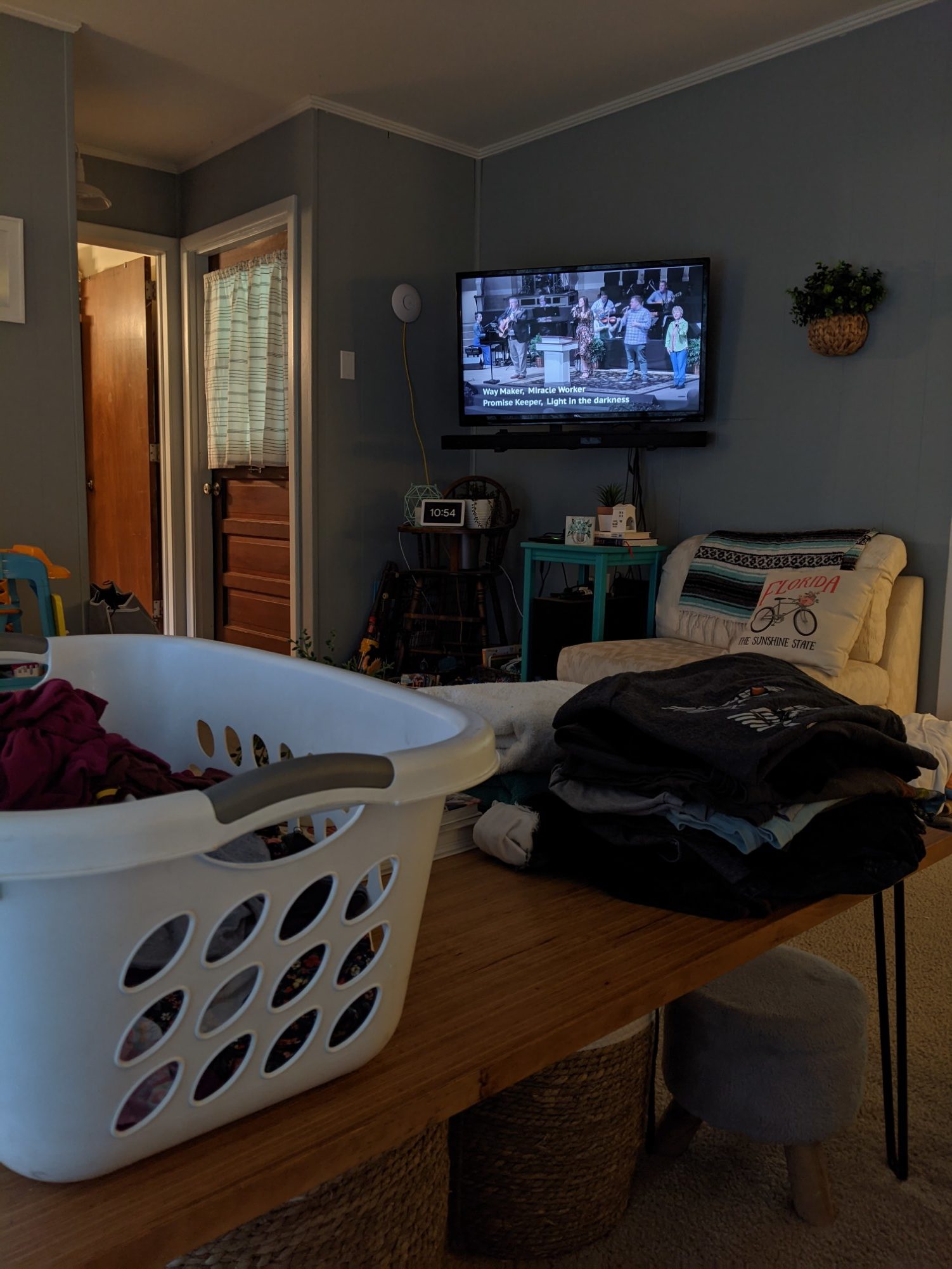 Jeff and Emmie went to lunch with the family after church, then Jeff came home to me and Emmie went home with Grammy. She napped for a tiny bit, but she also played a lot!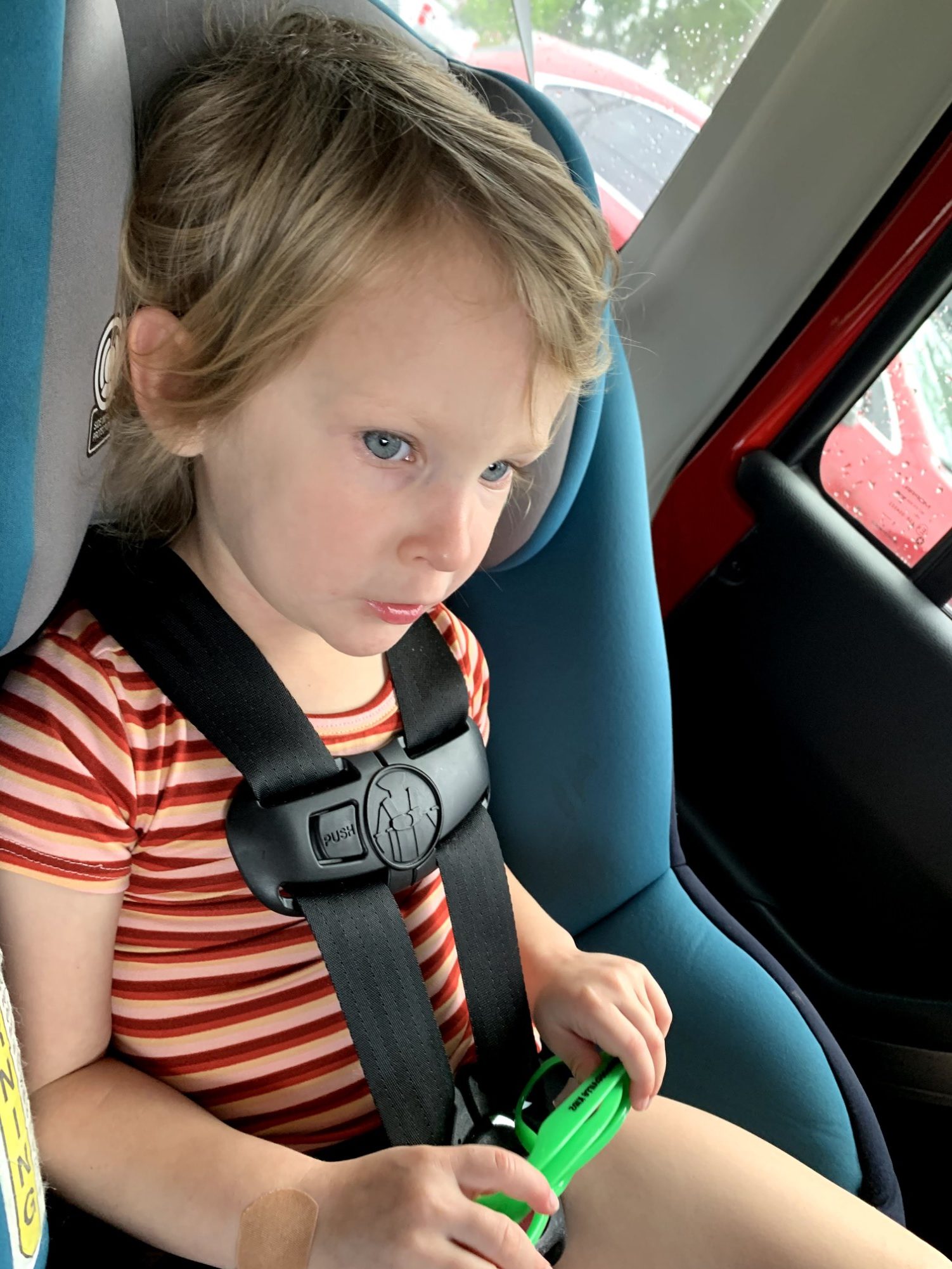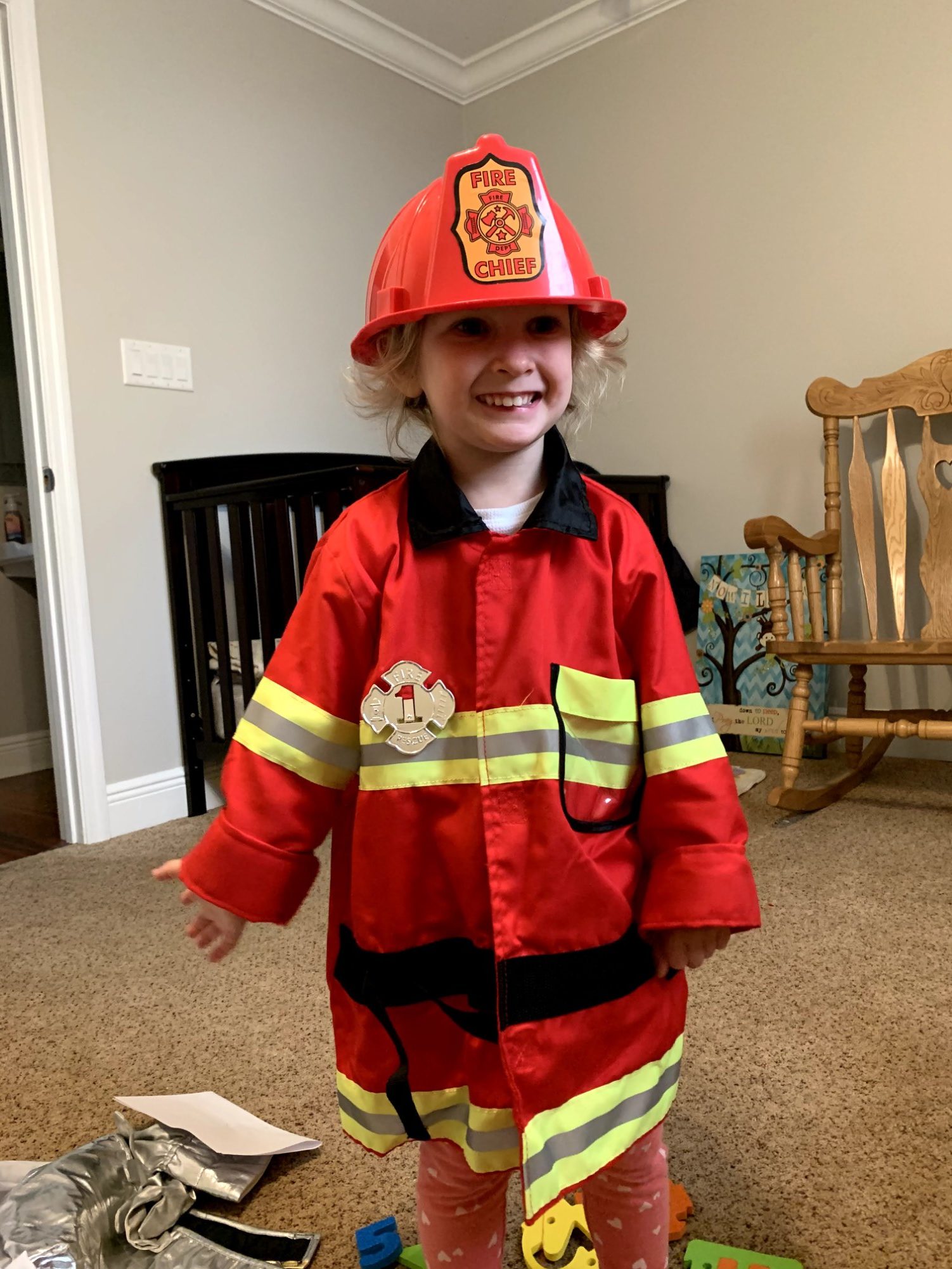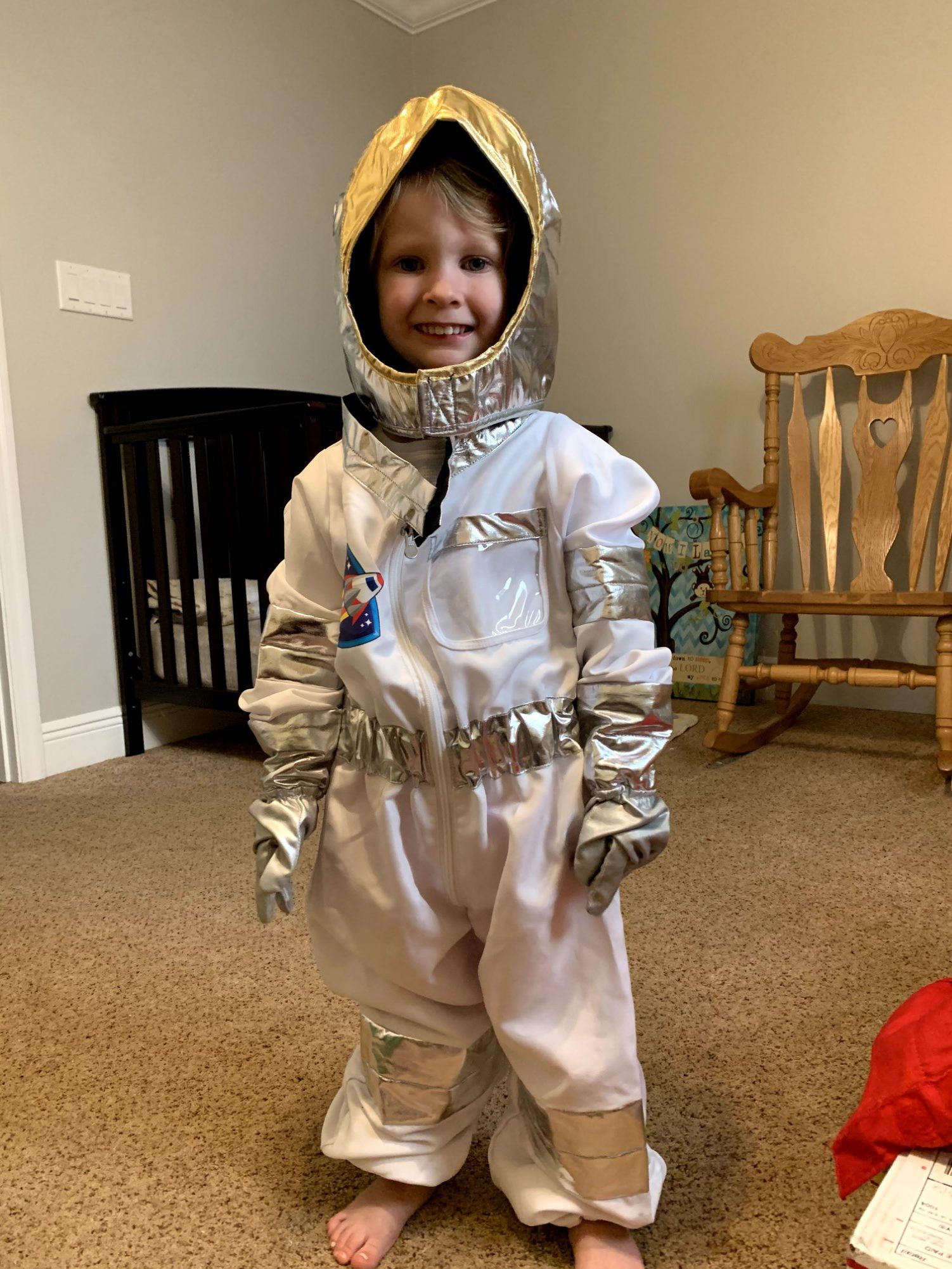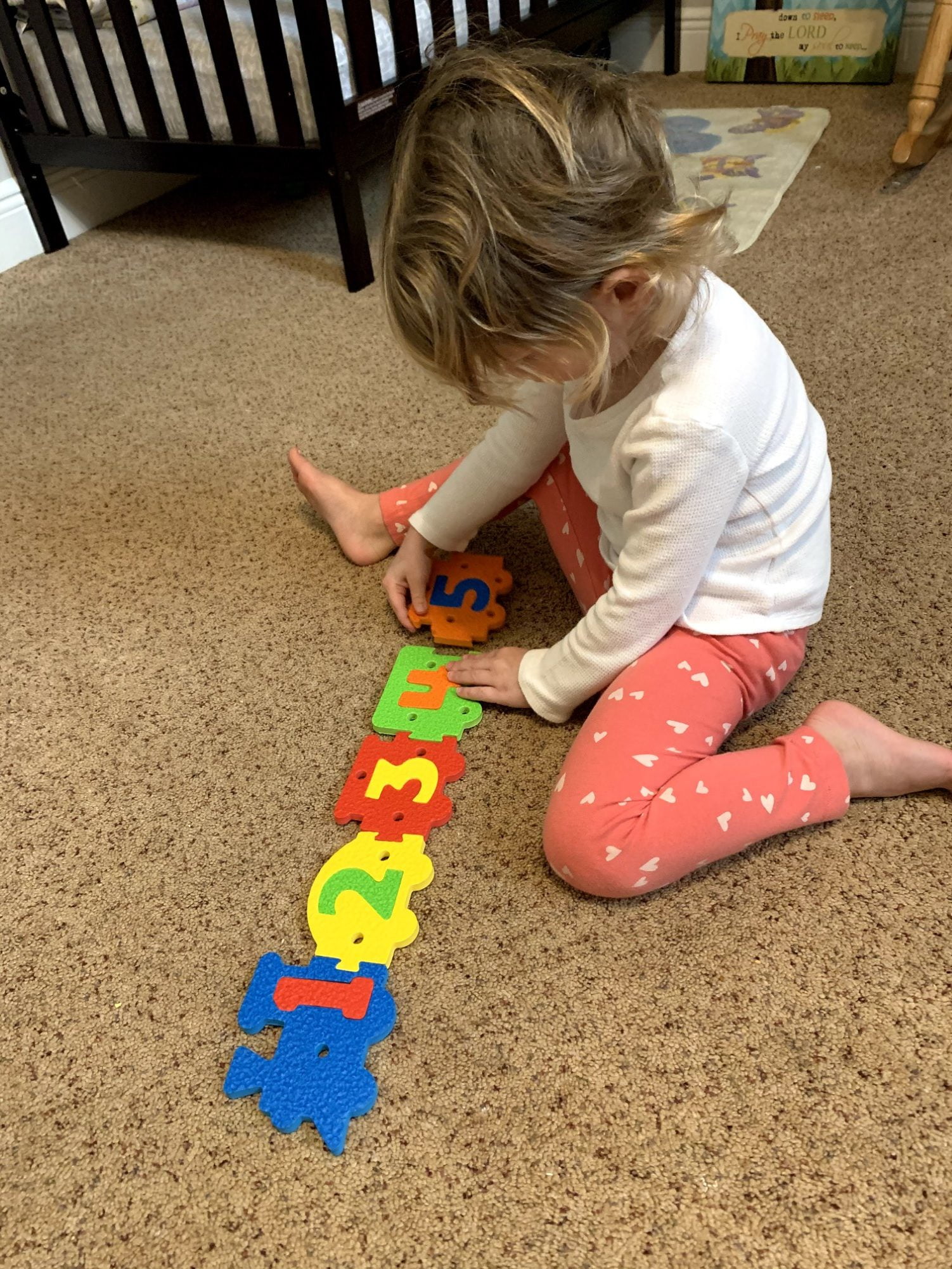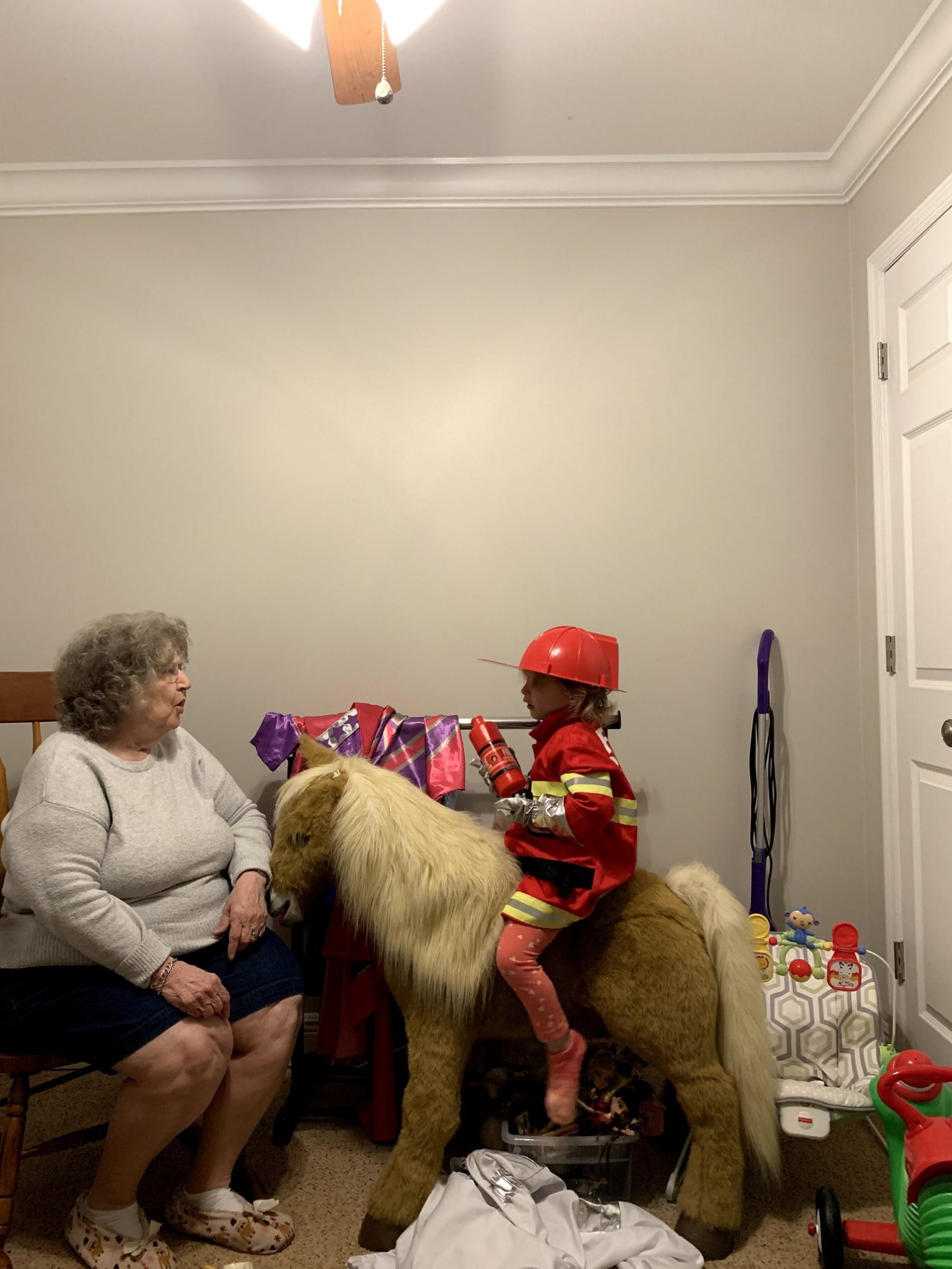 I had some more pimento cheese with carrots and ranch for my lunch today, and was satisfied. But by snack time, I felt starving again. So I discovered I can have 3 cups of air-popped popcorn and stay in my carb budget, and that was delicious. And then I followed that up with two string cheese sticks. And I was still hungry, and all I wanted was junk food and donuts. Ugh, having to eat so carefully while pregnant is no fun. But I constantly remind myself it's only temporary, and the and the risks aren't worth "cheating," and I want to do everything I can to keep myself and Addison safe, so I stay on track!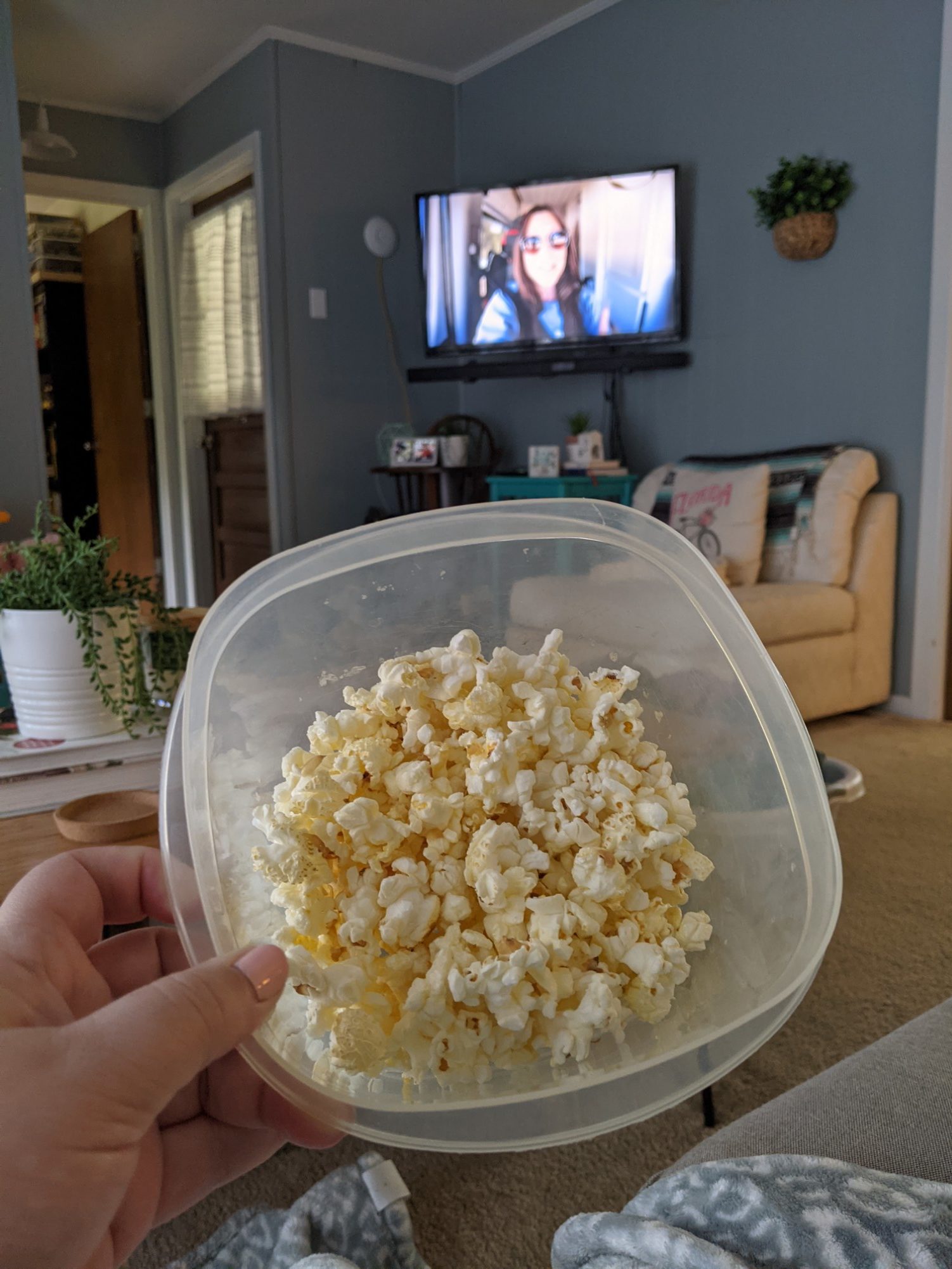 Once Emerson finally relented to leave Grammy's house and come back to her parents, we met up at Publix to pick her up. We made the fastest 10-minute trip into Home Depot, to pick out some paint colors swatches for Addison's room, and for Jeff to get a lamp switch thing to make it easier for Emmie to turn on the lamp in her bedroom.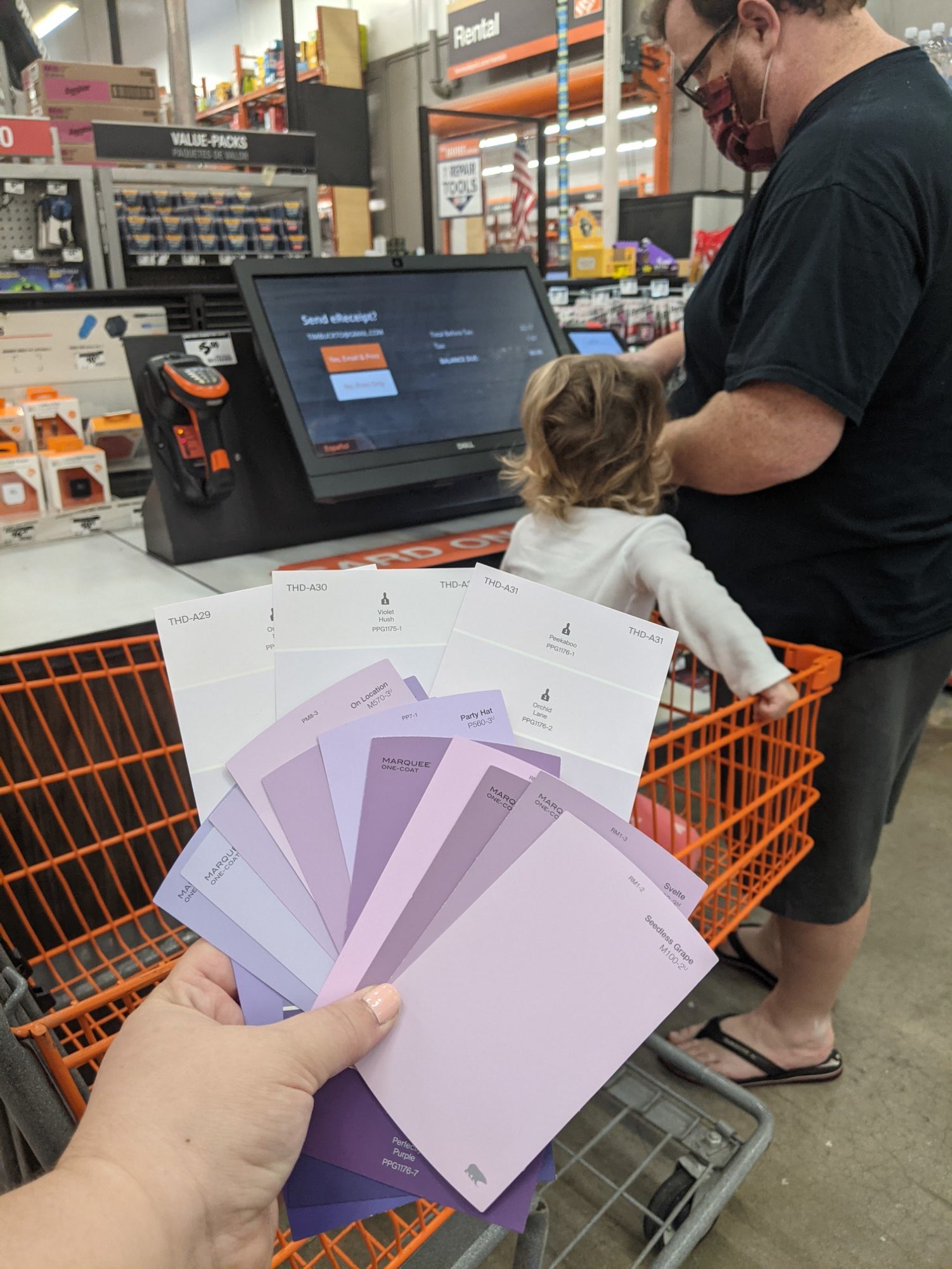 At home, they watched Cars together while I cooked dinner. I was feeling a little fancy tonight, so I made New York strip steaks (with sautéed onions & mushrooms to top it with), baby potatoes & sautéed garlic parmesan spinach. (And Emerson had some leftover cheese noodles that she loved, and ate every bite of.)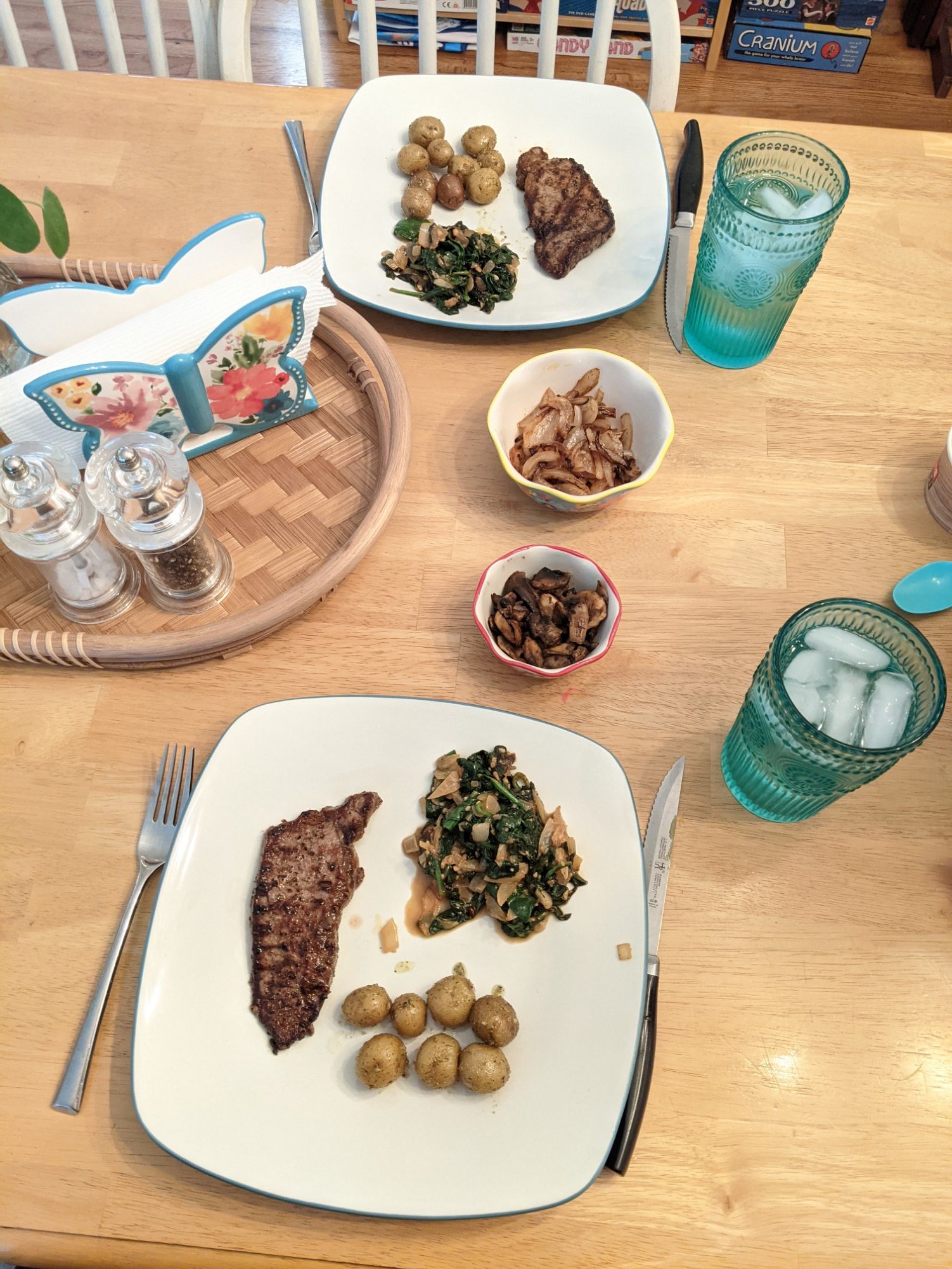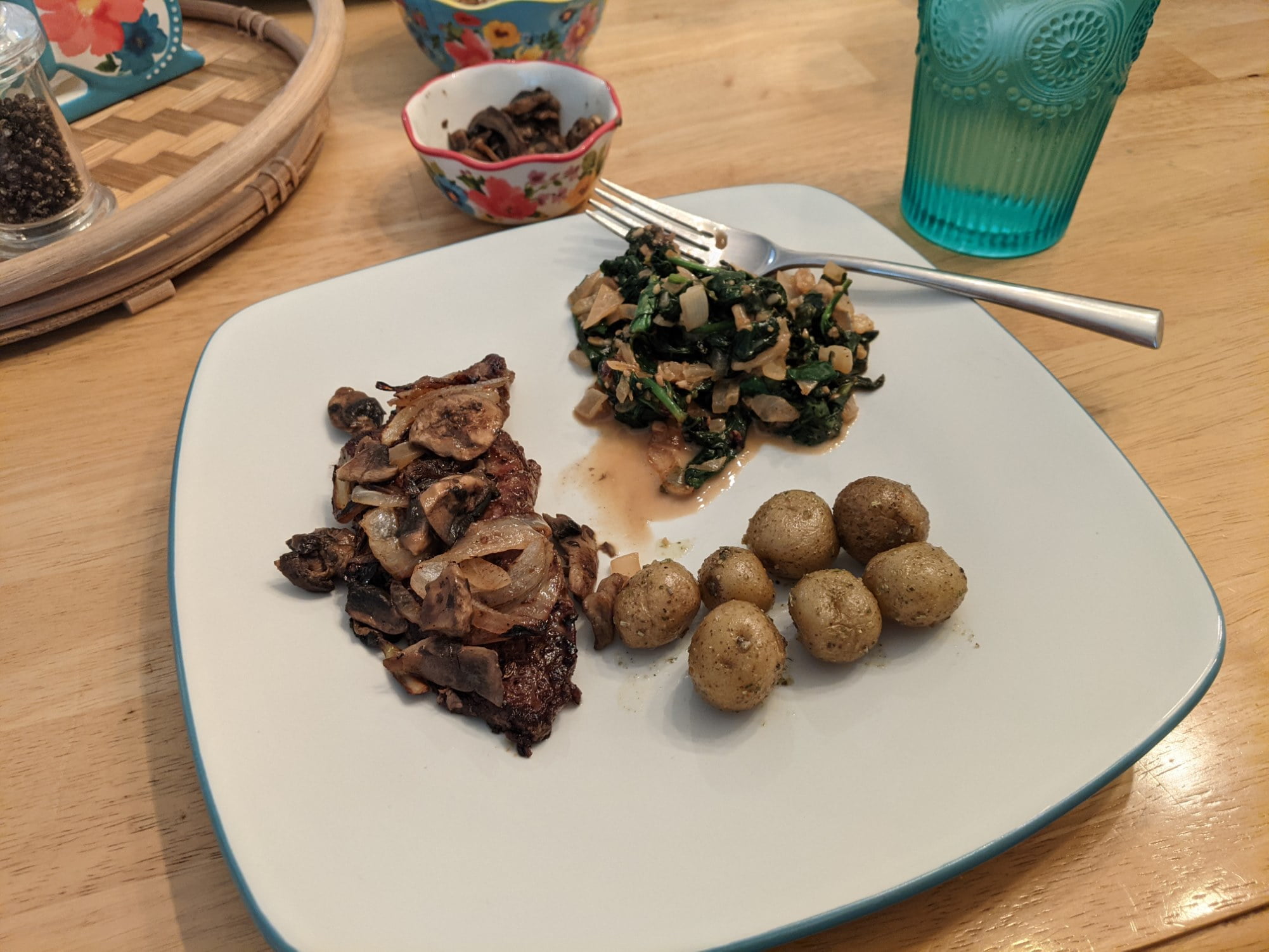 We ate dinner kinda early, so then we had lots of play time together after dinner – we read books, and did some activities and stickers, and finished "Cars," before heading off to bed.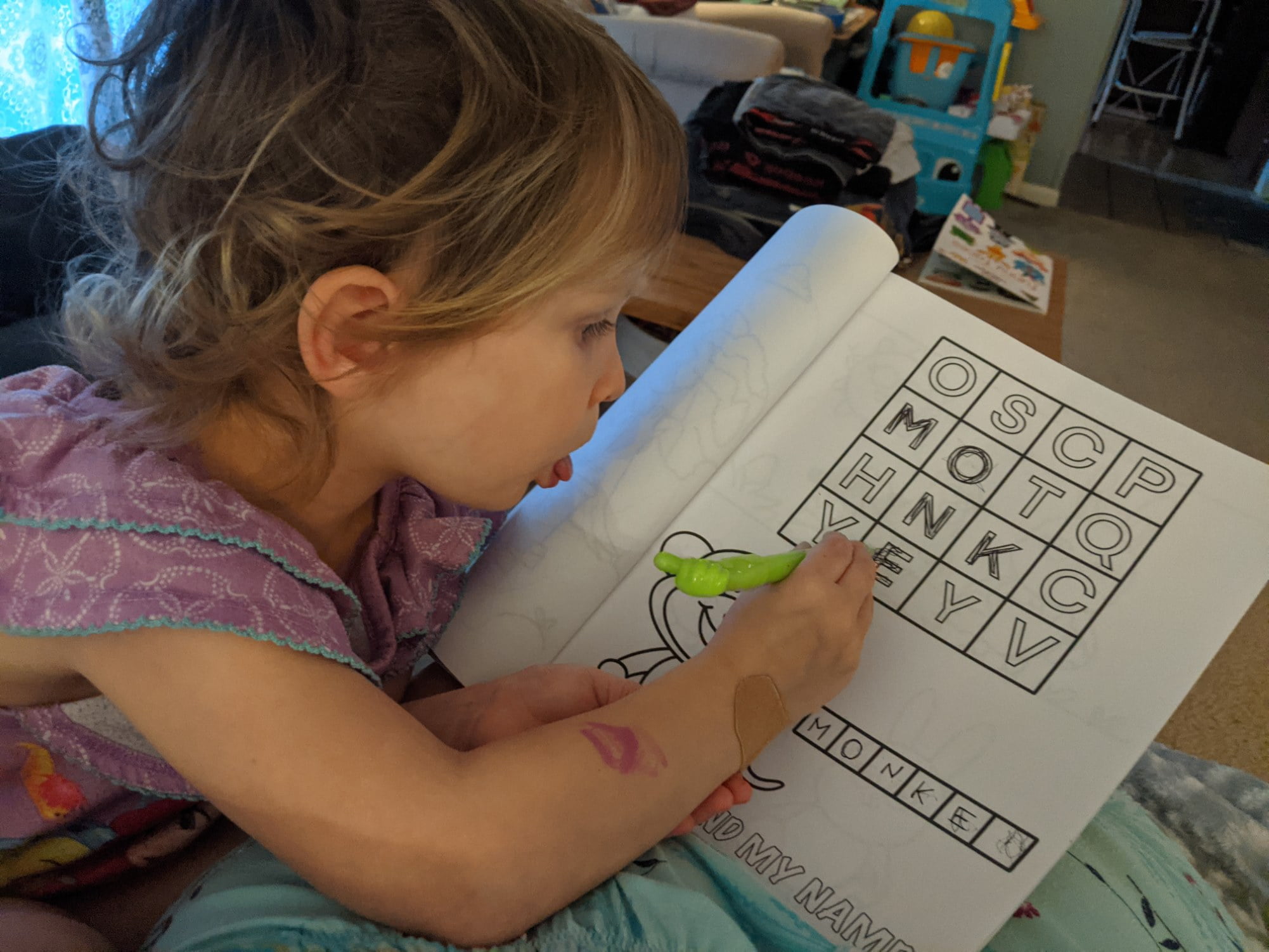 She had some gummies while I read her bedtime story, and put up a small fight about bedtime. But she had told Grandmommie and Grammy that she would be good at bedtime, to prove she could be a big girl and spend the afternoon away from home… so I reminded her of that promise/deal, and we got her to settle down.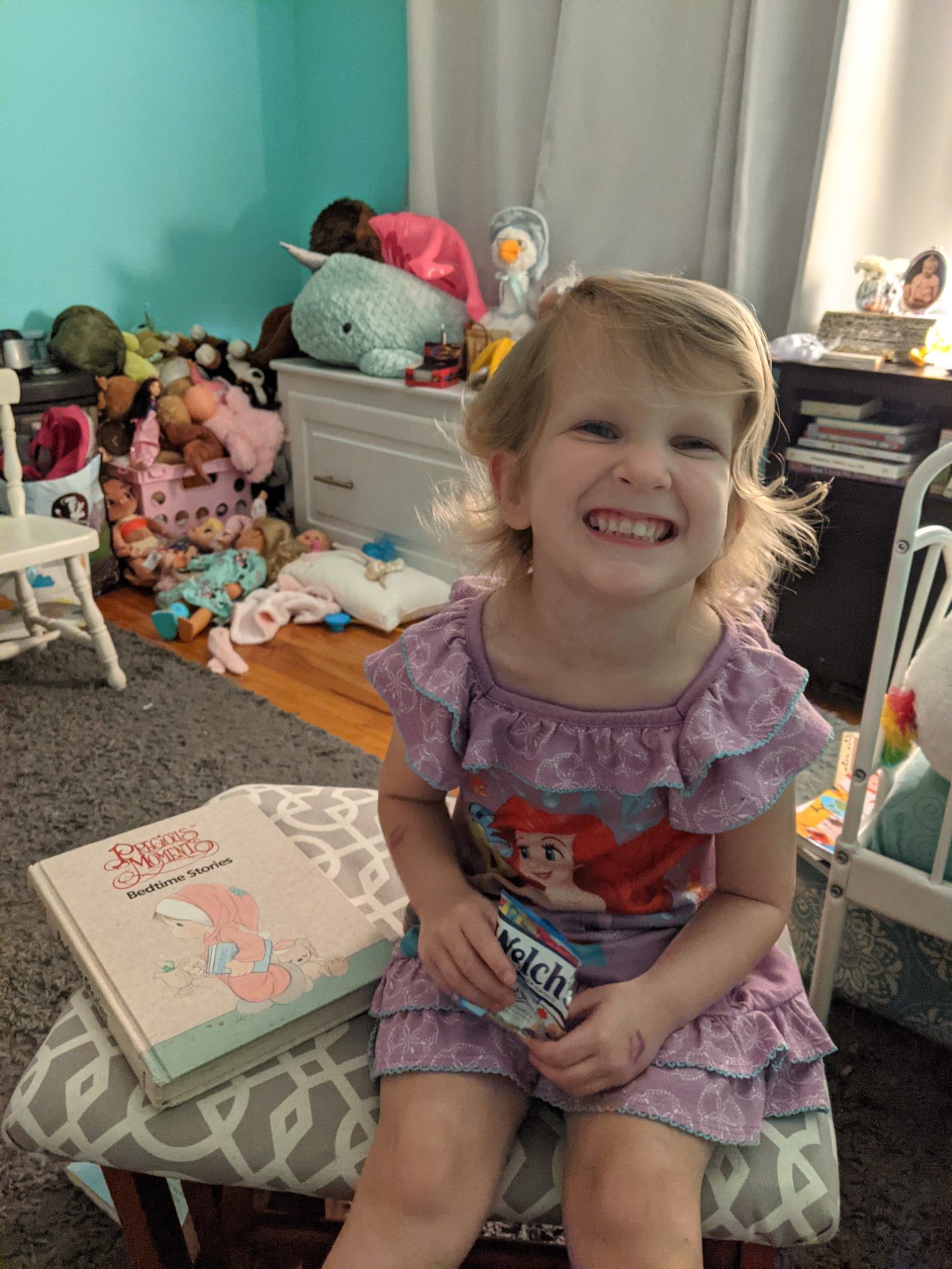 Jeff and I finished watching Avengers Infinity War this afternoon, so we're starting on End Game tonight, to finally round out the 20+ movie marathon we've been working on for months & months now. But this last movie is 3 hours long, so with my fall-asleep-on-the-couch-self, it'll take us about six days to finish it 😉