Some days I only snap a couple photos of Emerson and nothing else. But other days, I take like 50 photos in one day! Today was one of the latter. So we'll recap the day, with just some of them…
Early this morning, I realized we had used the last of the coffee creamer yesterday, and forgotten to pick up any last night. I don't do coffee without cream, or at least some plain milk, but I had used the last of that last night too. We were also out of granola bars & yogurt for breakfast. So after dropping off Emerson at daycare, I treated myself to Whataburger breakfast on the way to work. Bacon BOB (breakfast on a bun) & coffee with creamer!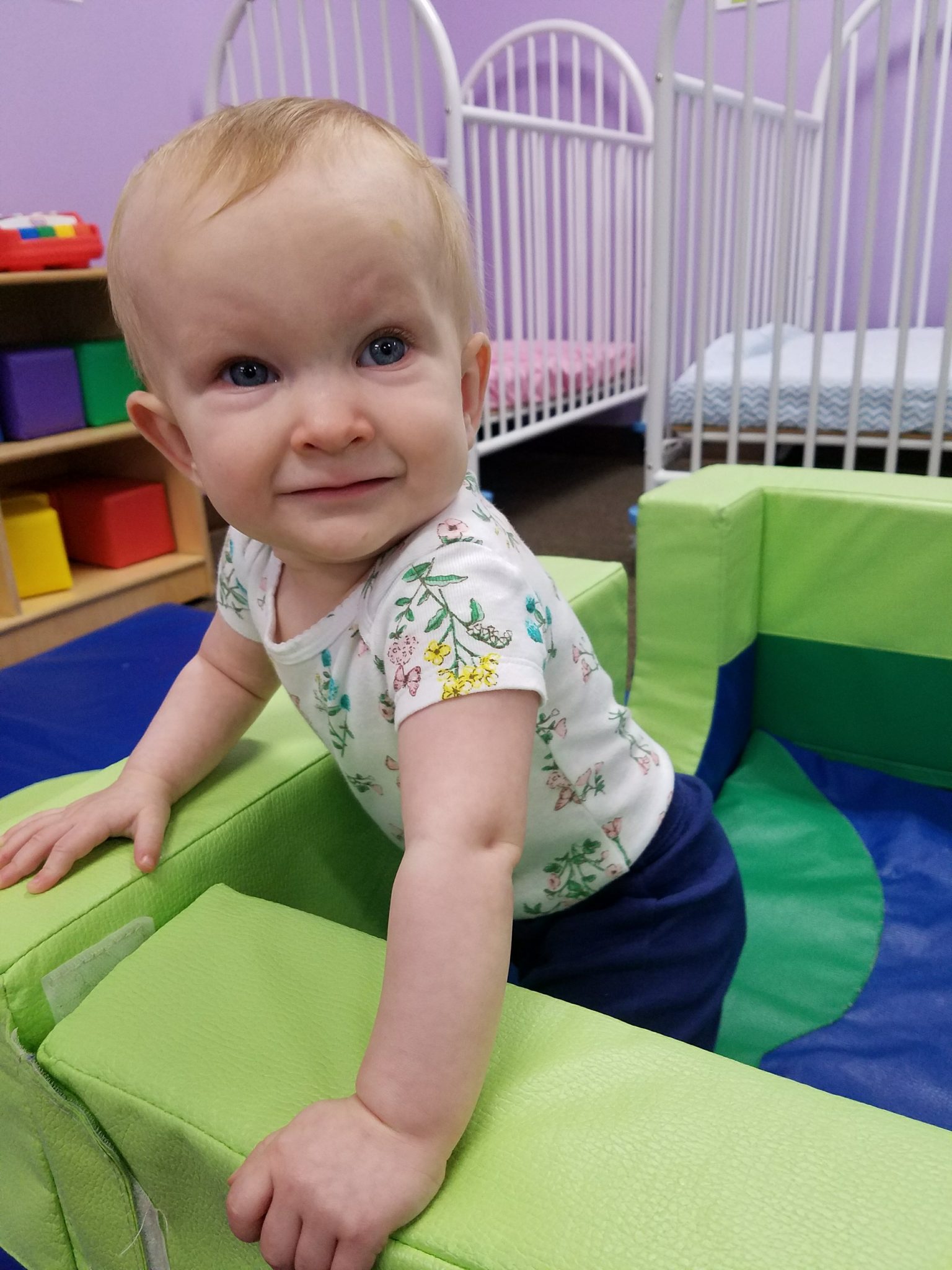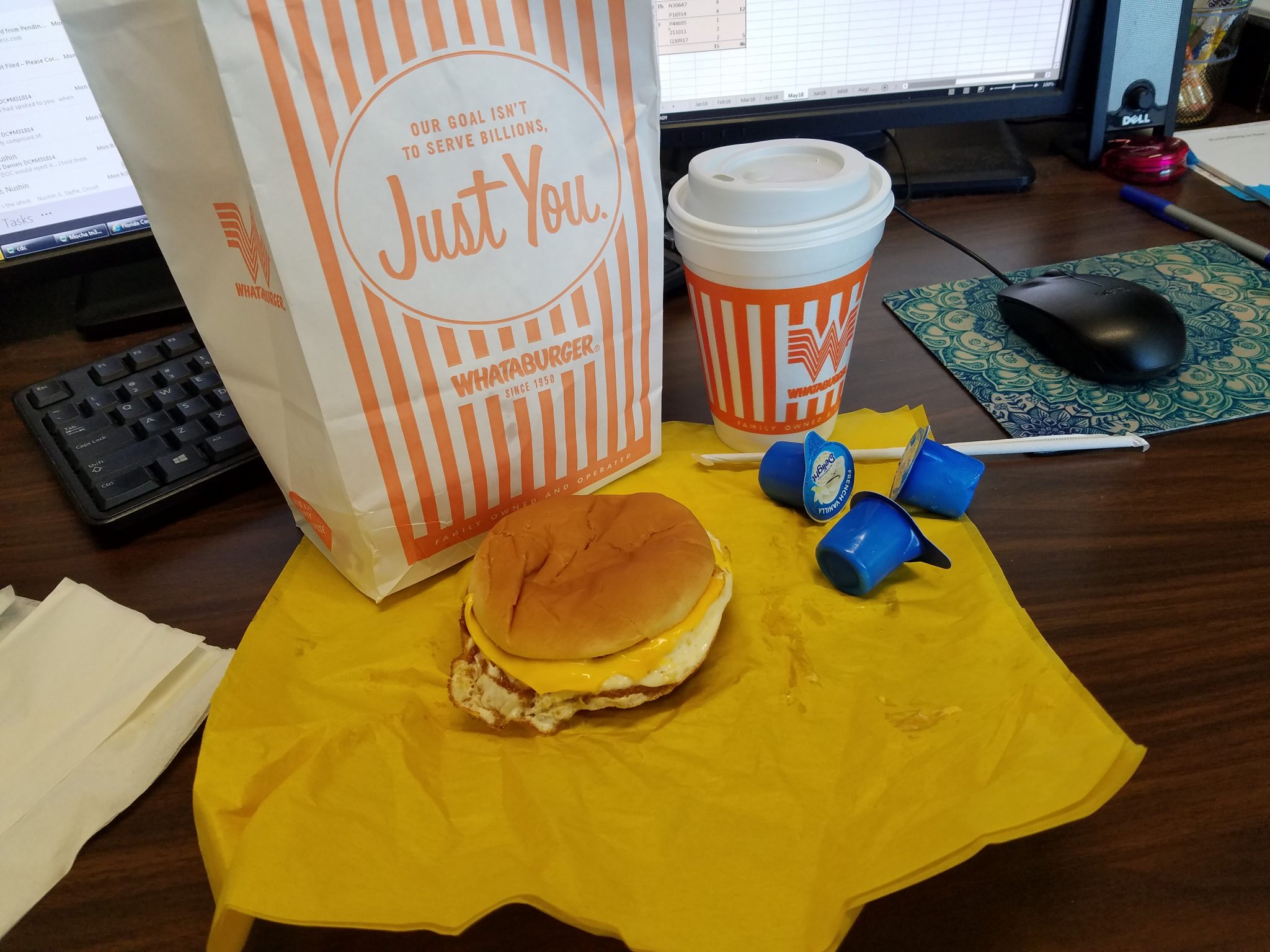 Then for lunch, my boss/friend Michelle needed a buddy, so we went to Chi Chi's Cuban Cafe. This was my second time, but her first, and it was delicious. I had a beef empanada (not pictured), plantains and a guava cheese pastry. Yum!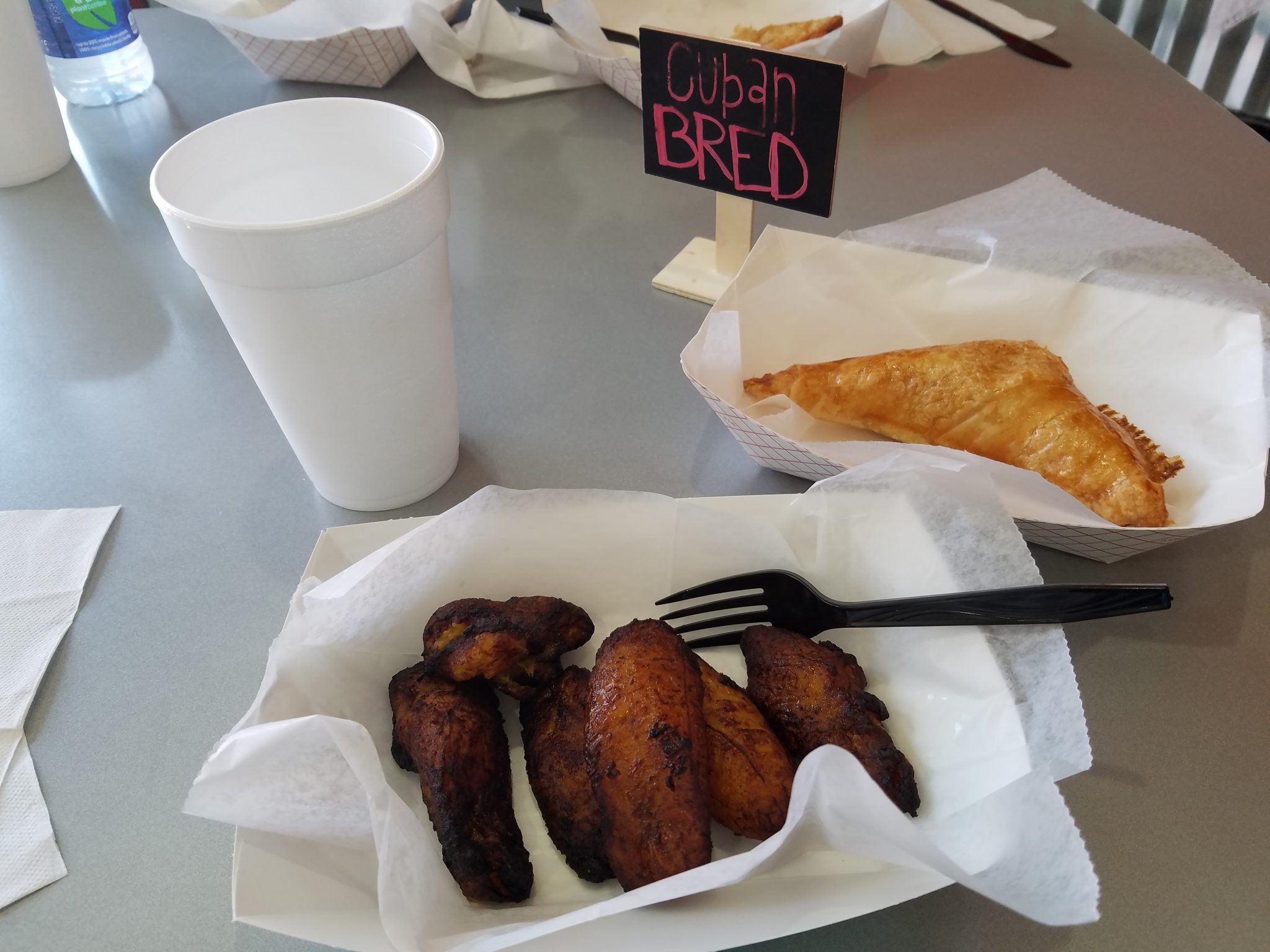 Normally, I try to eat breakfast and lunch from home every day, so today was a treat day for sure.
Meanwhile, my sister took Emmie to lunch with our parents, and they sent me some photos, and even updated her daily report back at school with the things she tried on her "field trip!"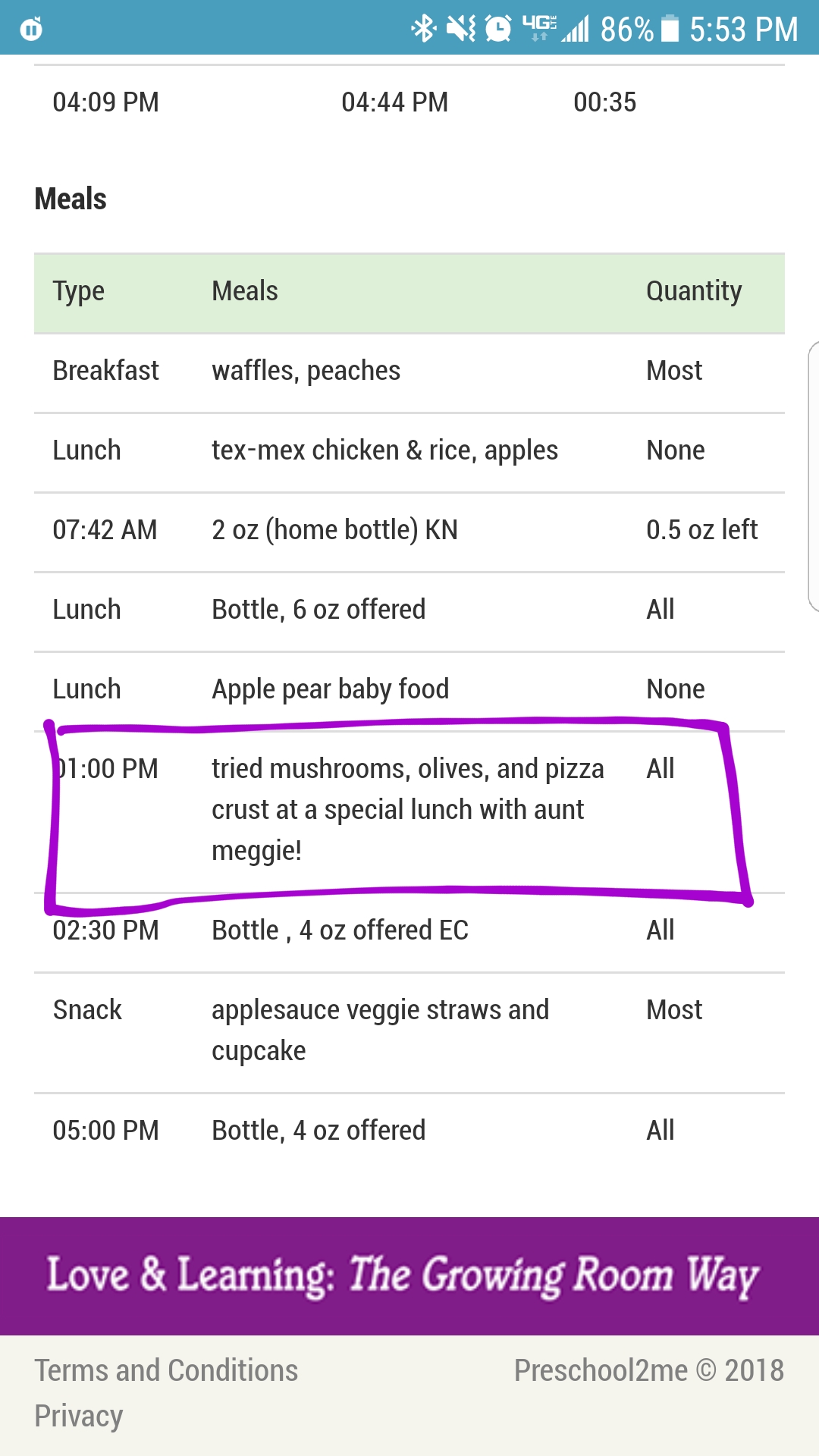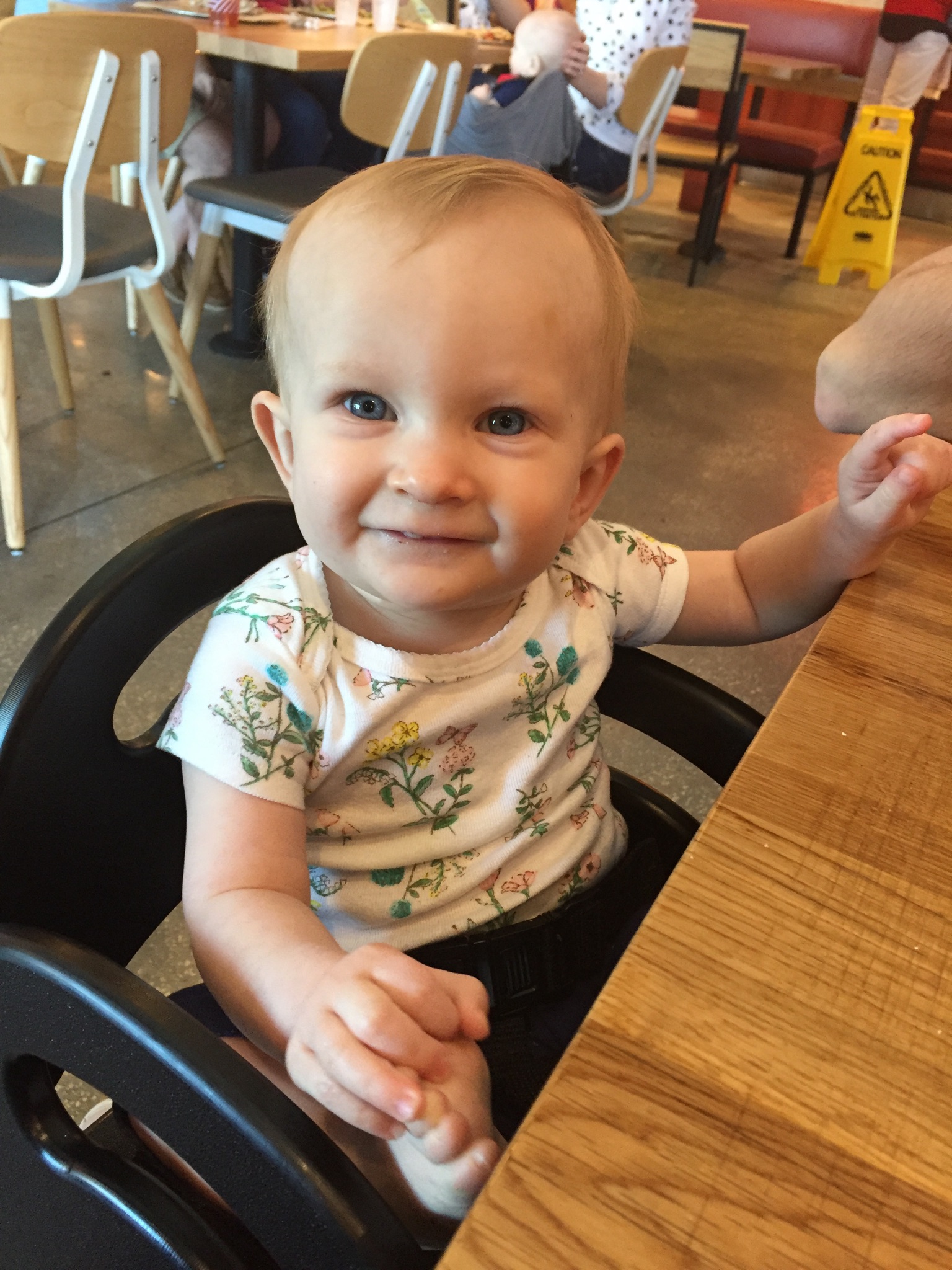 Jeff is finishing up some IT work with a guy from church tonight, so we drove separate again today. (Even though it's usually rare, it happened three times this week actually.) So I was by myself again after work, and even though the rain had stopped, the roads were still super wet, and I still wasn't comfortable taking the interstate home. So we drove down beautiful Live Oak Plantation Road on our way home. My fellow Tallahassee-eans (is that what we're called/is that how it's spelled?) know how gorgeous this road is! I slowed wayyy down from 30 to about 3mph to catch a photo of the early evening summer sunlight streaming through the beautiful trees.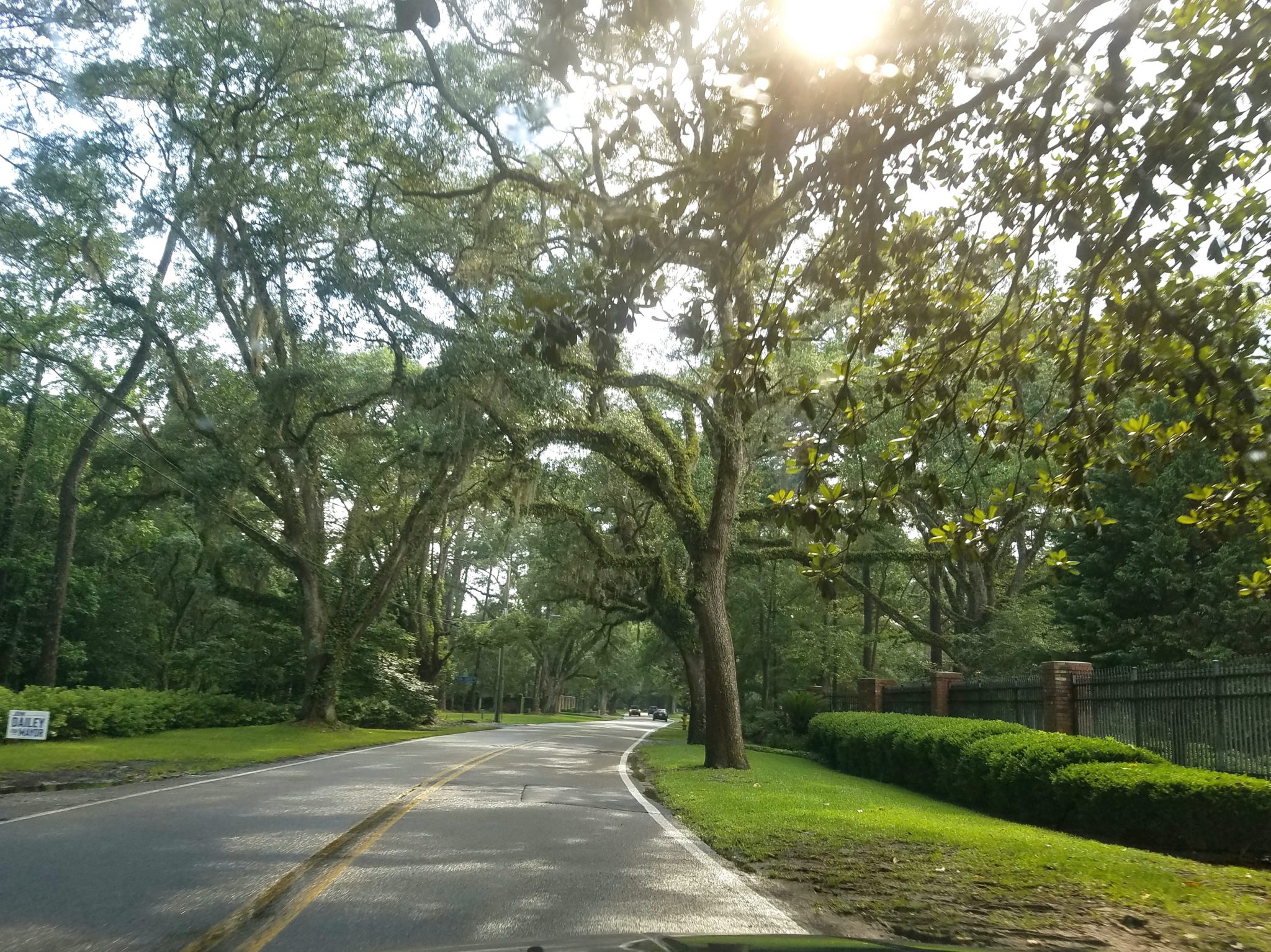 At home, Emerson and I played together for a while, then had Mommy-Daughter dinner at the table, with Perry Como on the record player. (We really need to go record hunting, we play the same one all the time!) And we discovered my hydrangea bush is blooming beautifully!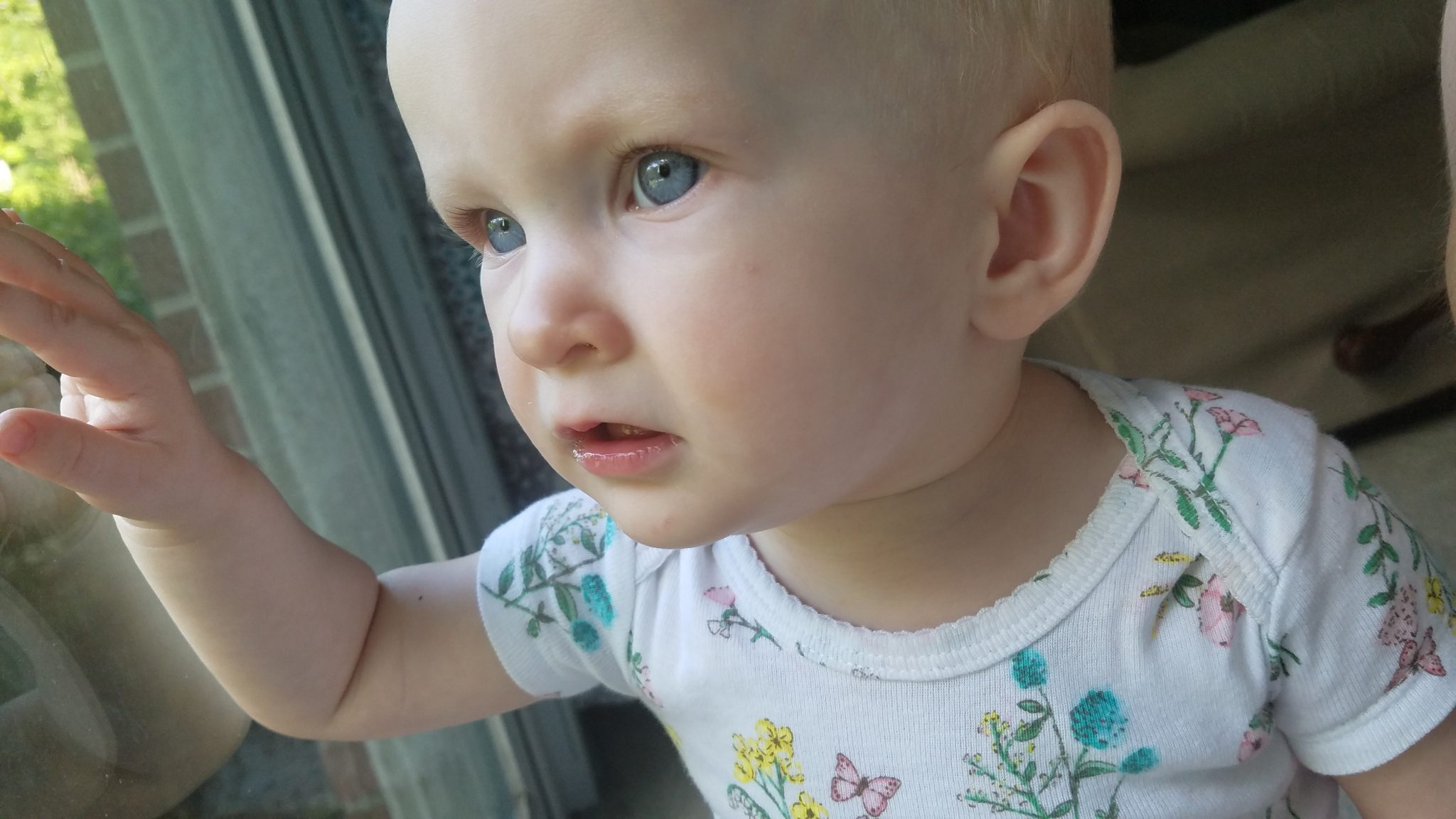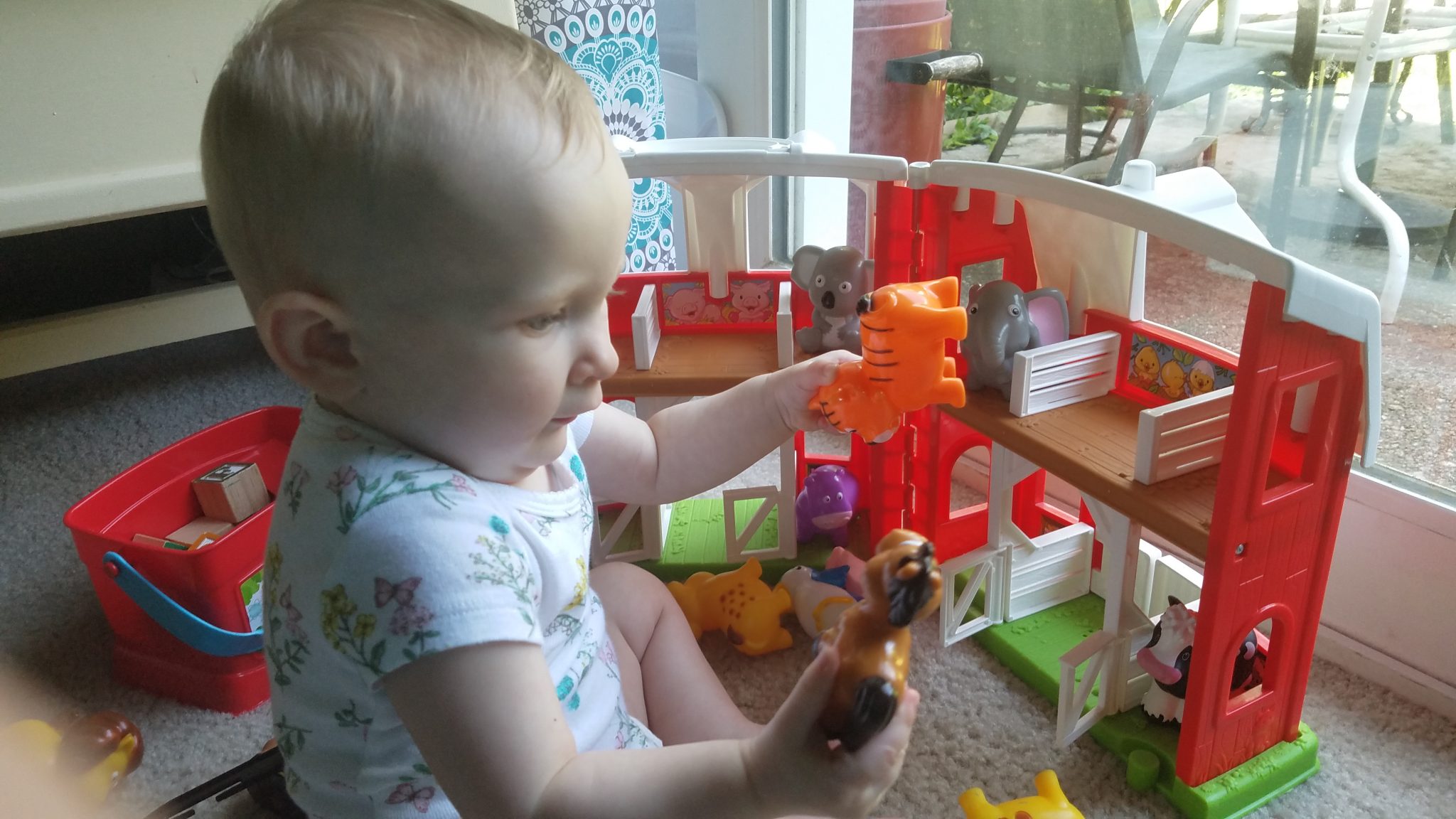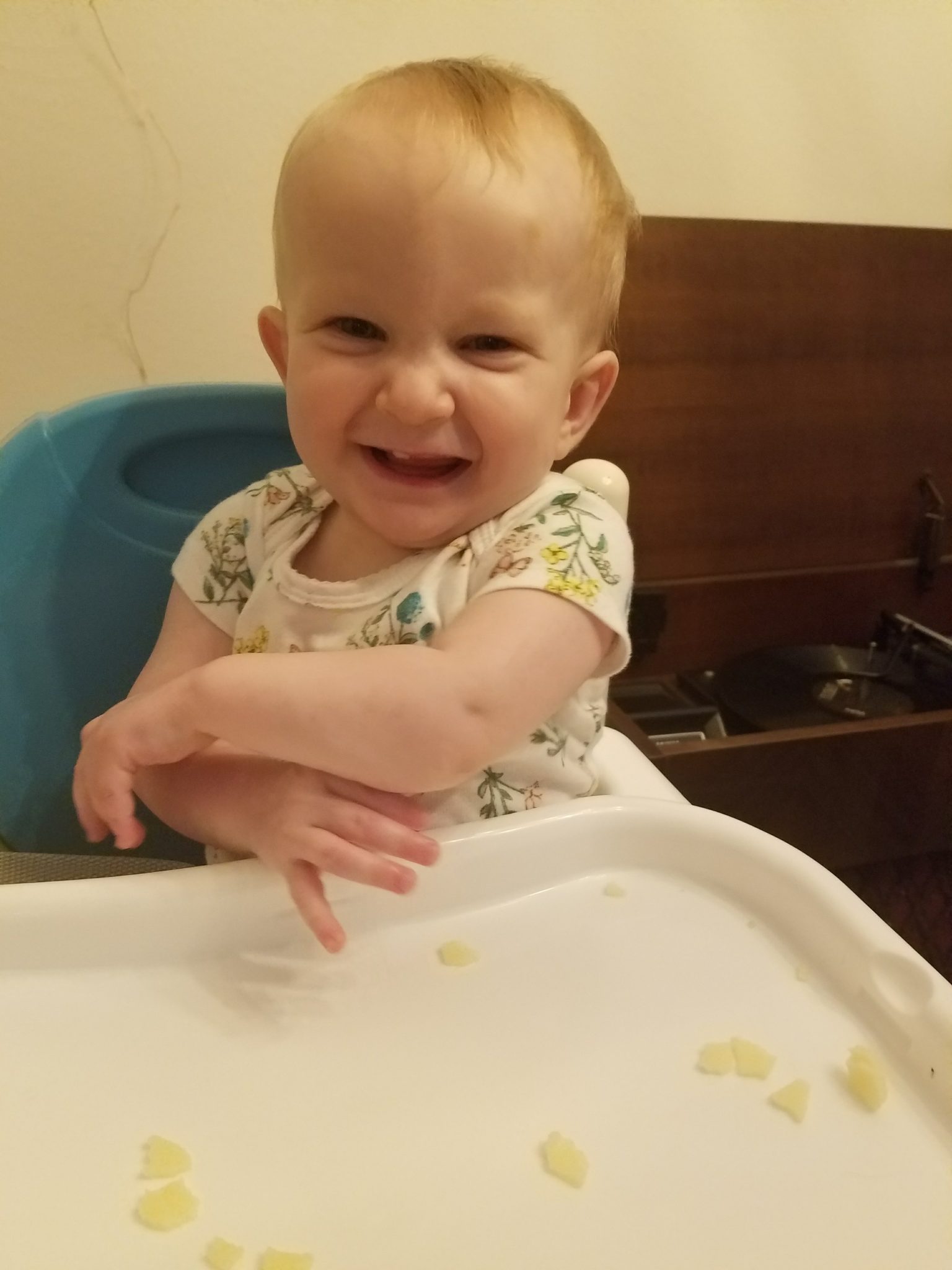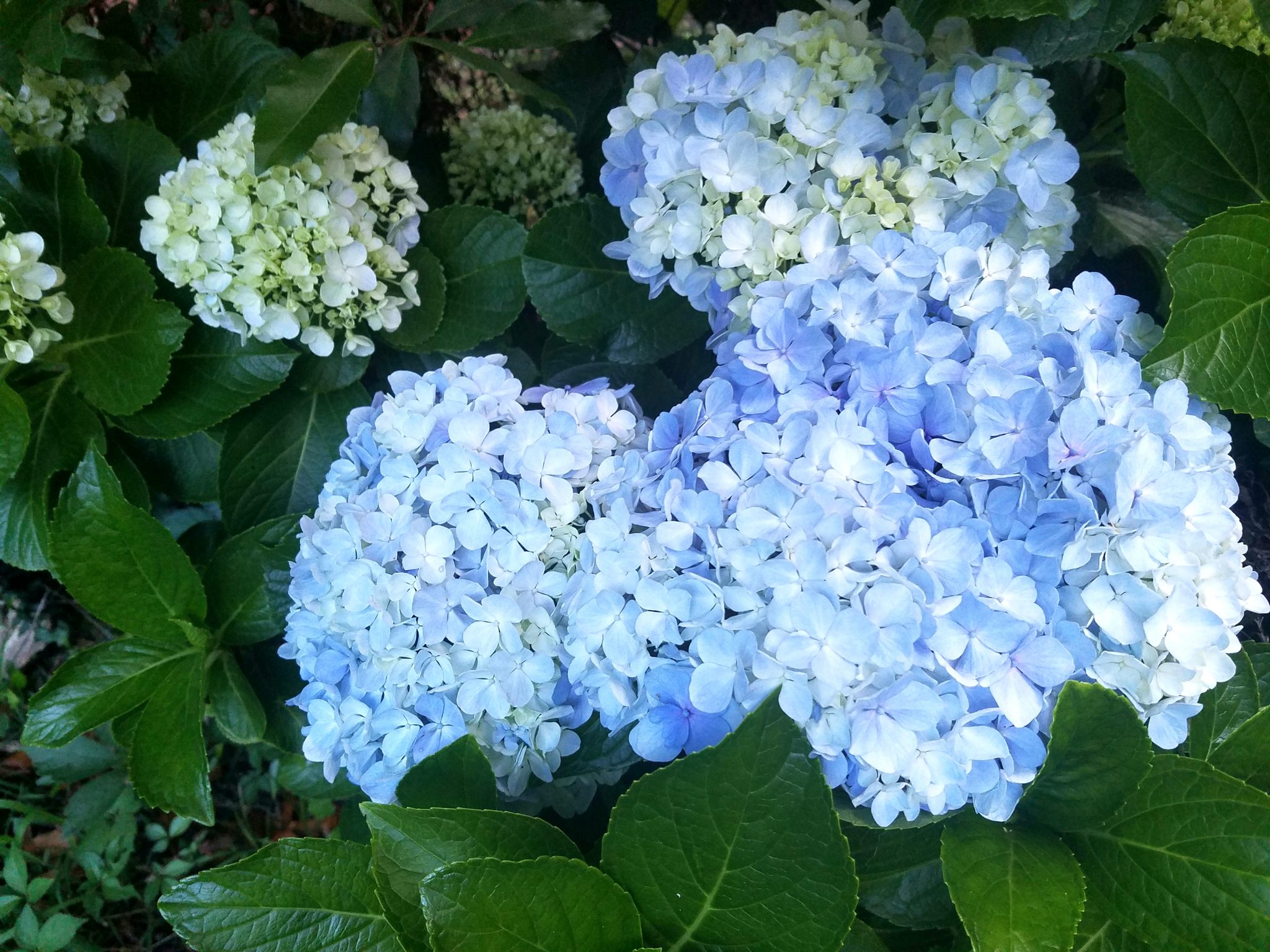 Then it was time for my sweet baby to go to bed. Now I've got my favorite candle burning, and once I hit publish on this post, I'm going to make a list of chores (plus small tasks we just keep putting off) for the weekend, and set up my Walmart Grocery pickup order for tomorrow. Cheers to a long, 3-day holiday weekend!!