Cutie girls, ready for another week of school! Addison was also very excited for her new "pack-pack" this morning!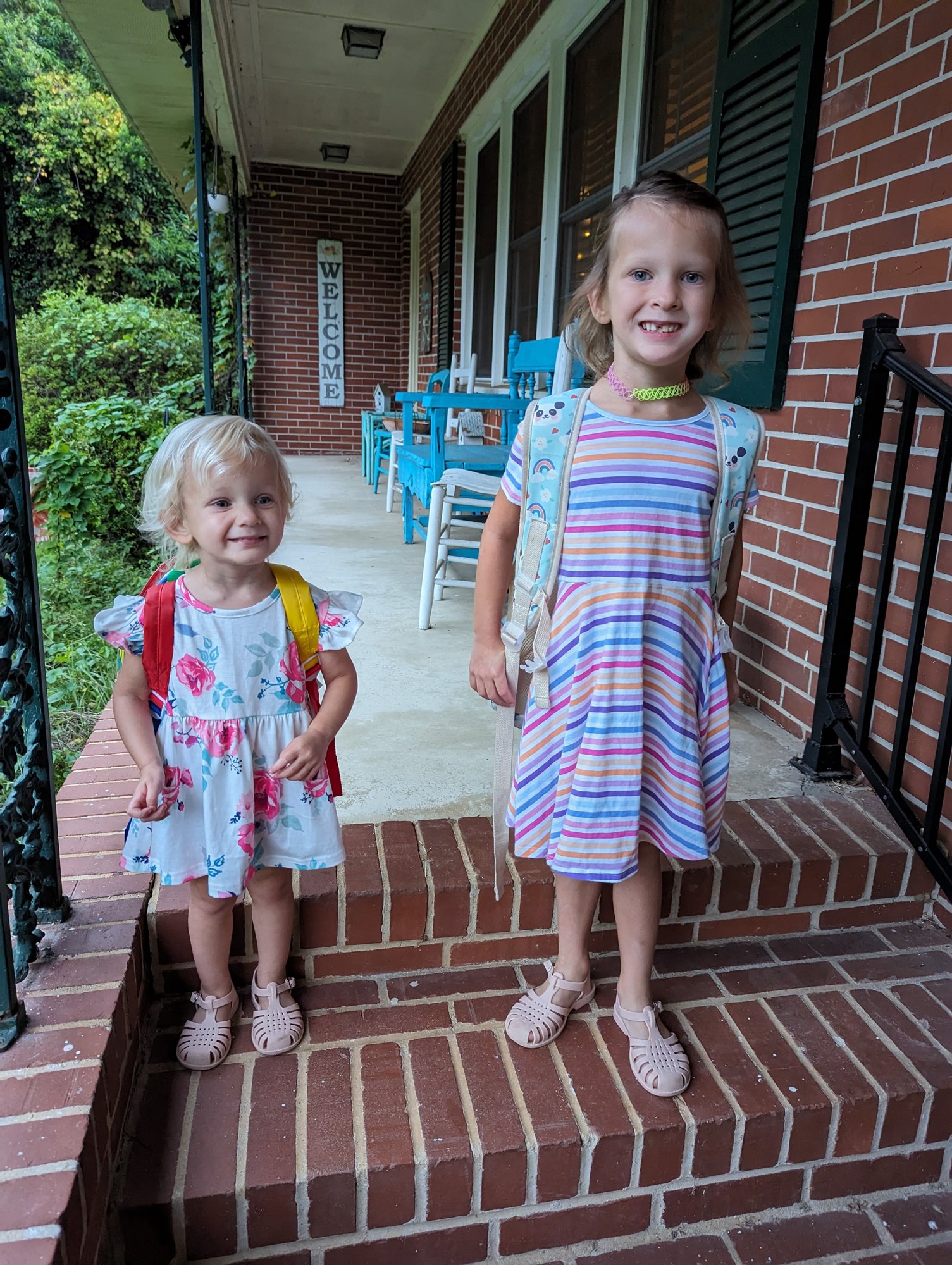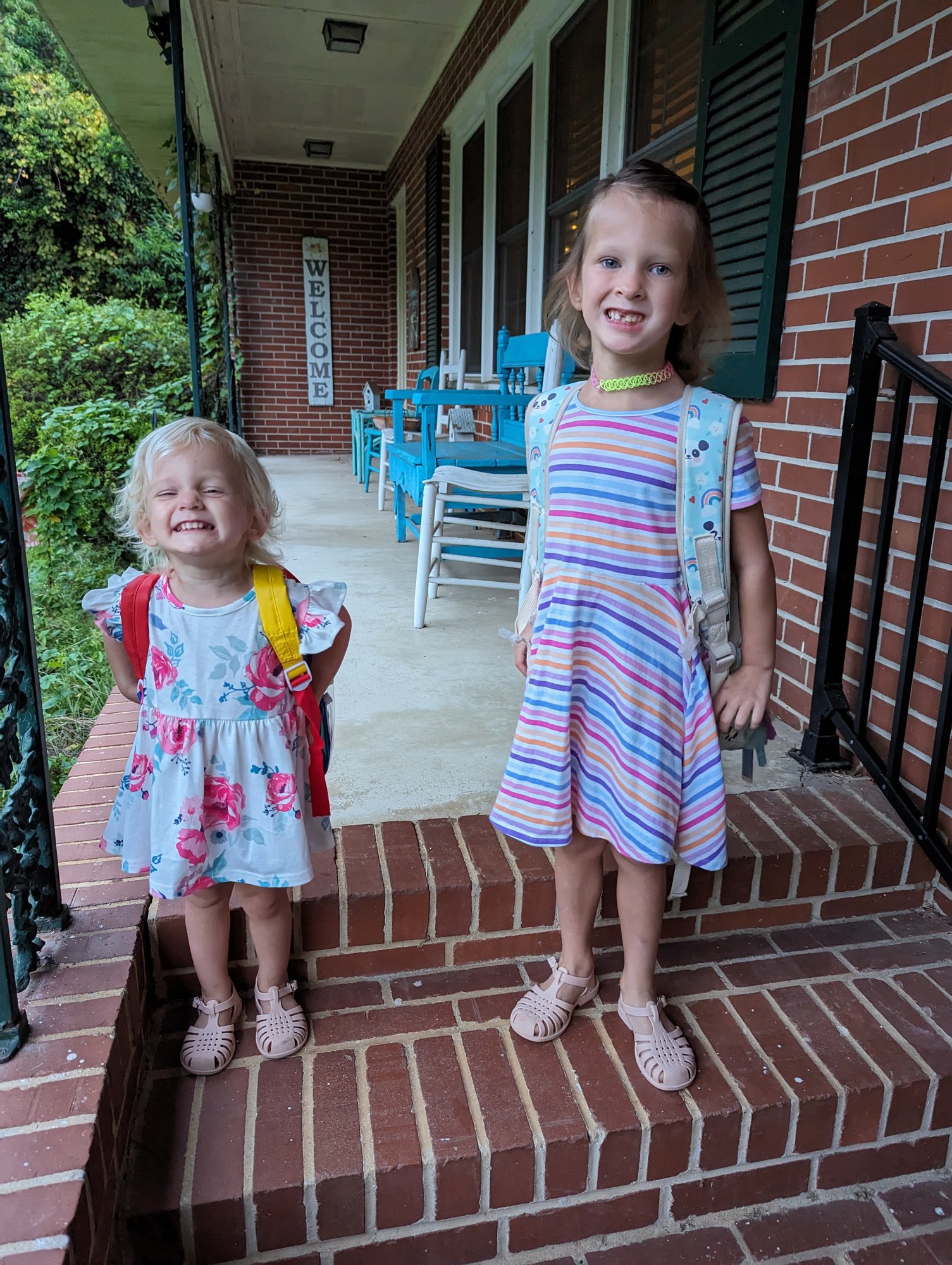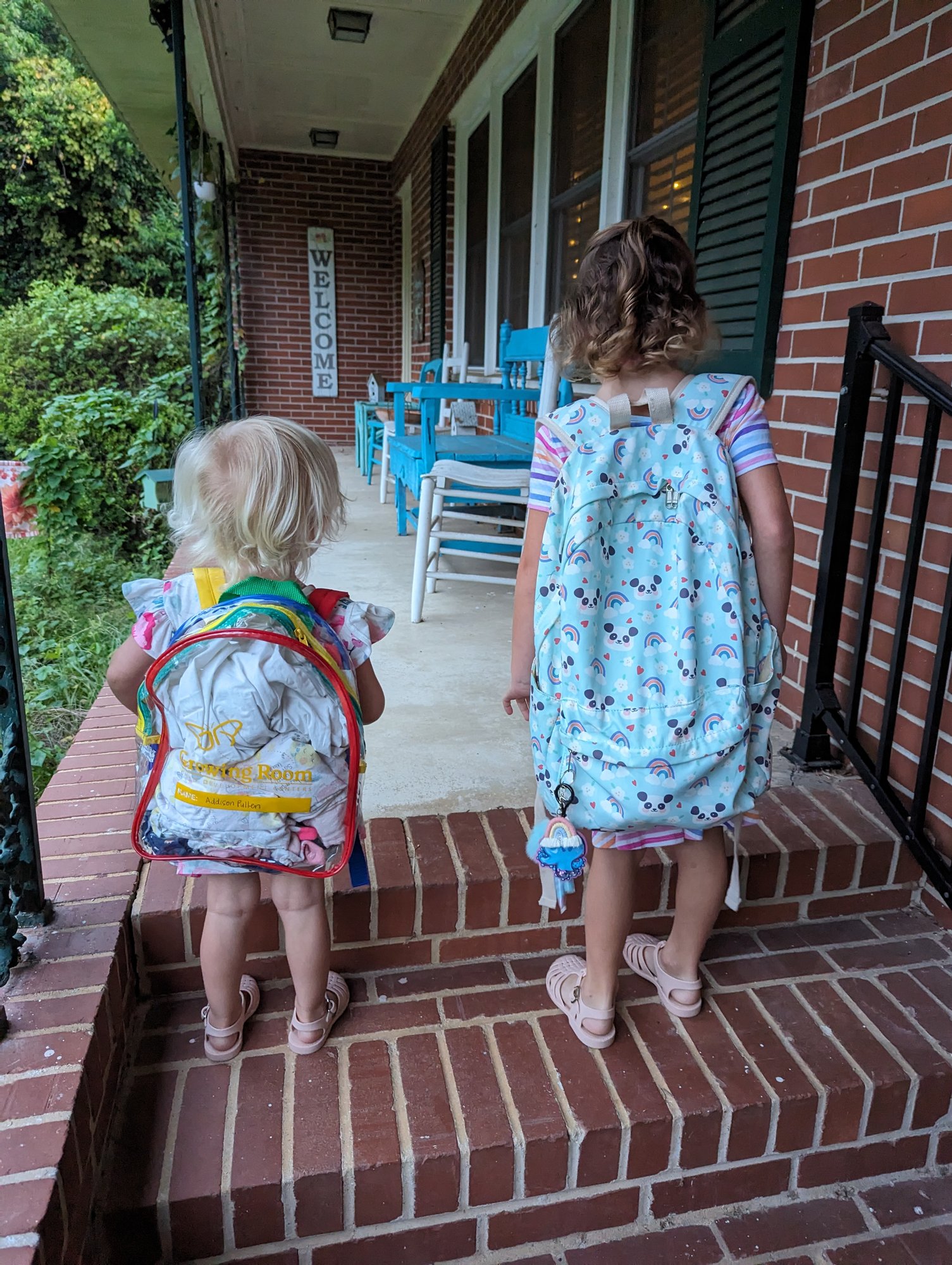 As babies at Growing Room, they give out a clear tote bag, and then eventually they get moved up to a "big kid backpack" when they're ready. But why is my tiny girl so big all of a sudden?!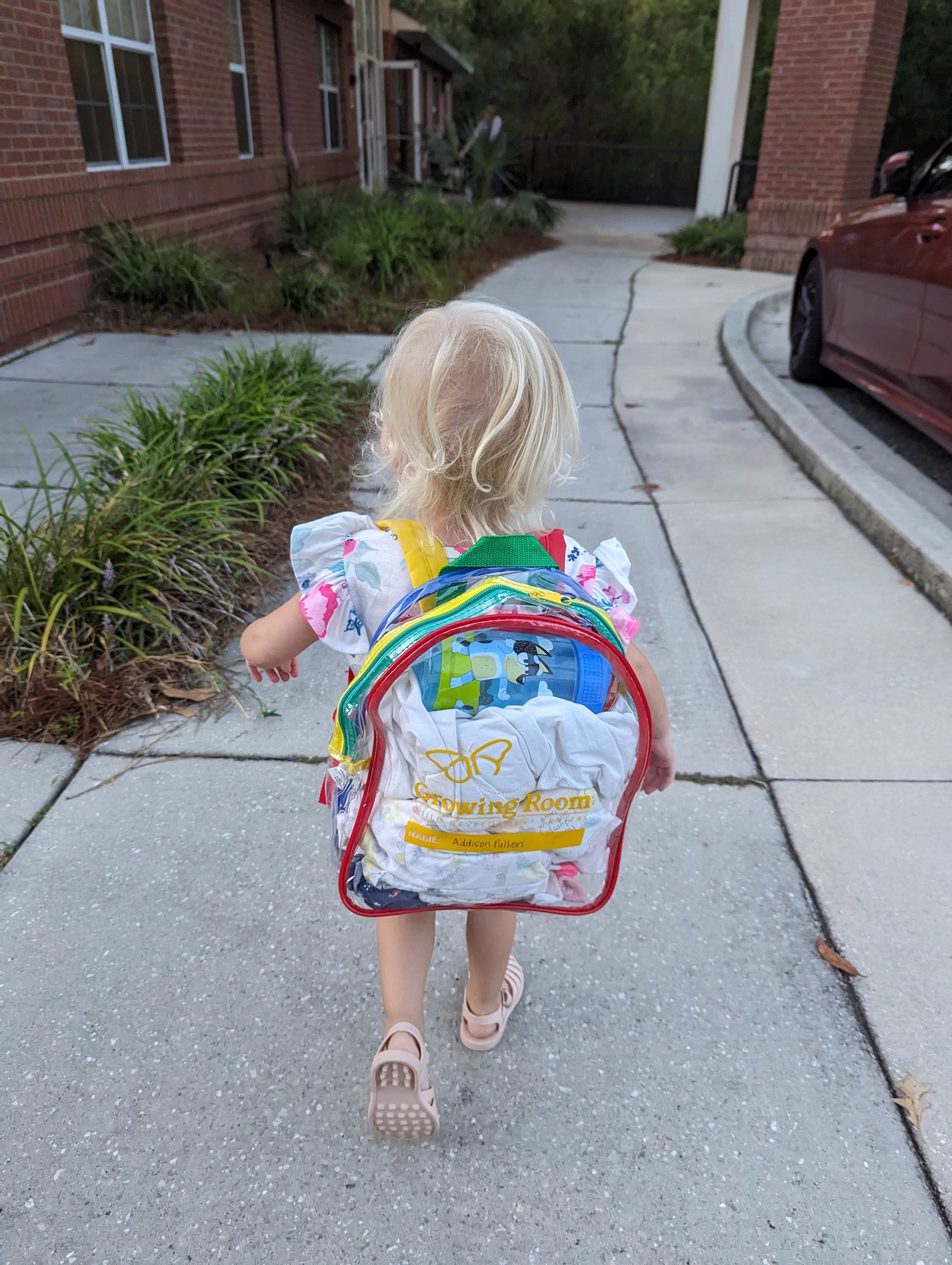 Emmie looks so sweet and happy heading in to school this morning. I love it so much.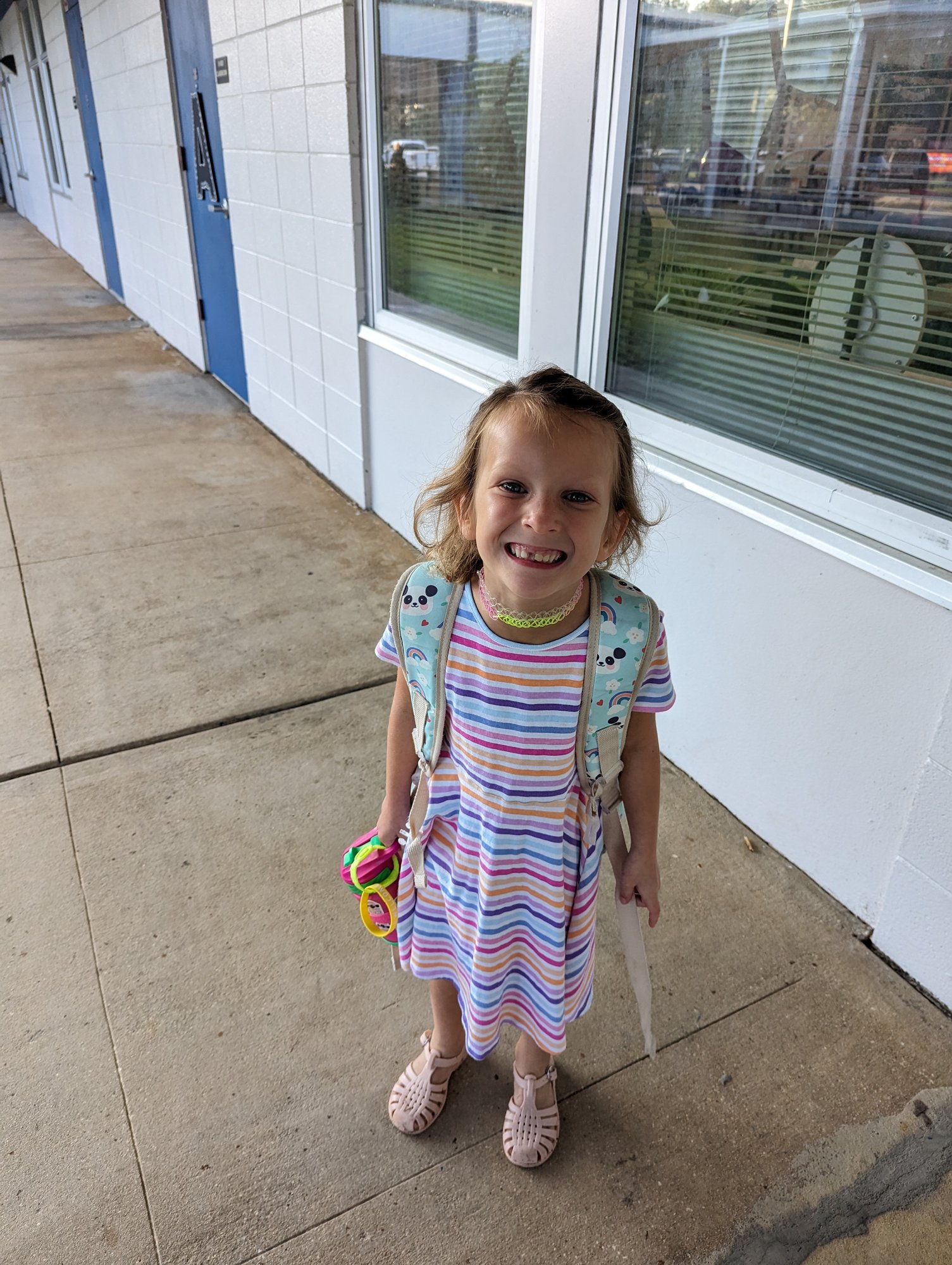 When Meg & Bo dropped off the triplets this morning, someone opened the door to Addie's classroom, and of course the trips were hollering at her. So she came running out into the hallway, ran past the girls, straight to Aunt Meggie! Then she ran to Uncle Bo for a nice big hug next.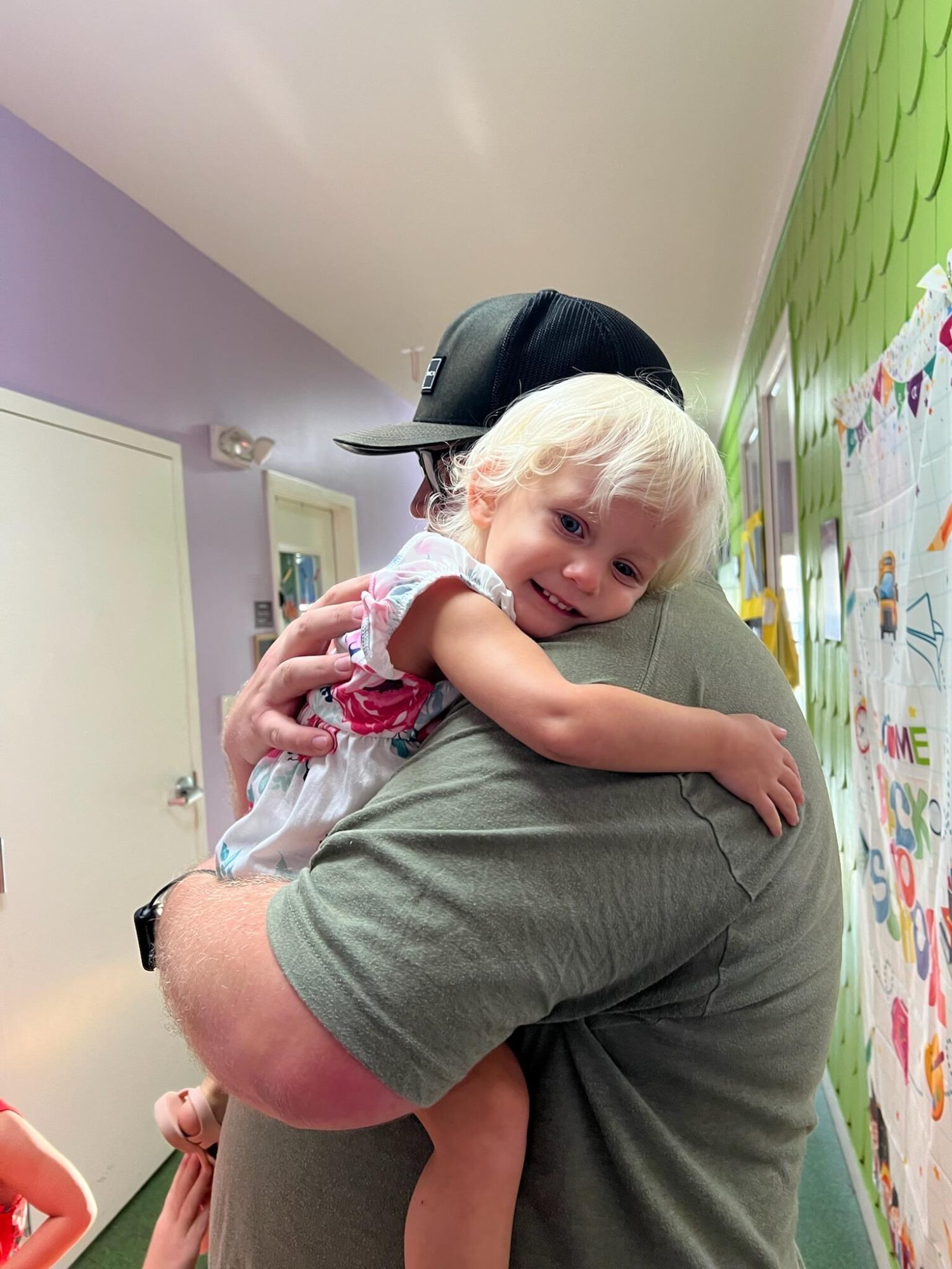 Only got this one little photo of Addie from school today, doing some coloring, which she very much loves these days.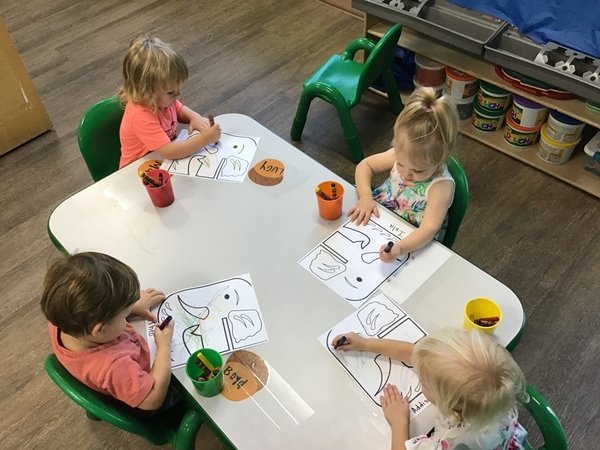 On one of our hurricane days a week or so ago, I made some jalapeno cheddar chicken sausages, and Jeff and I were both surprised at how good they actually were. So I made them again tonight, with sauteed peppers & onions (which I love and could on almost every meal), with some potato wedges. So simple, but so good!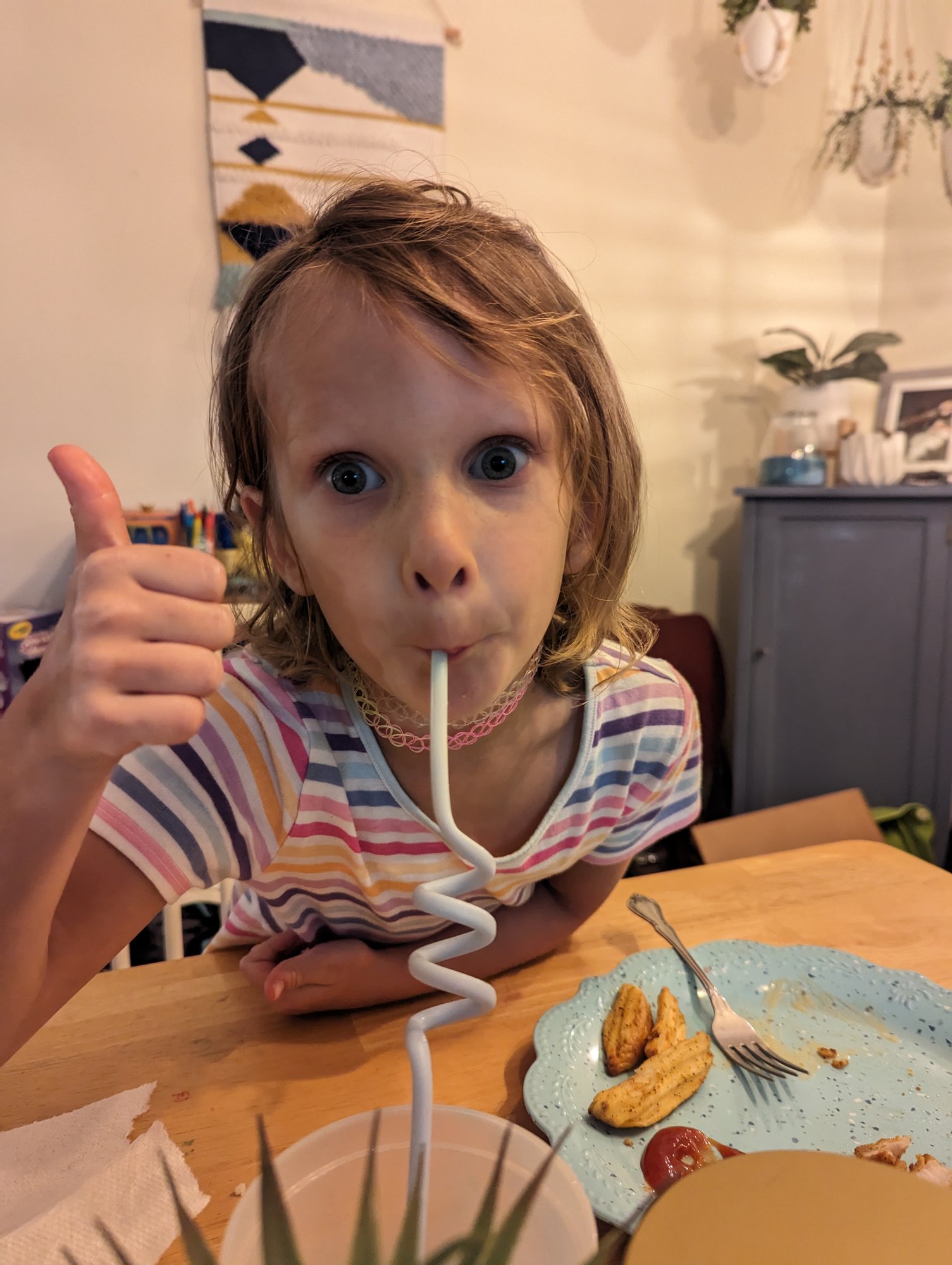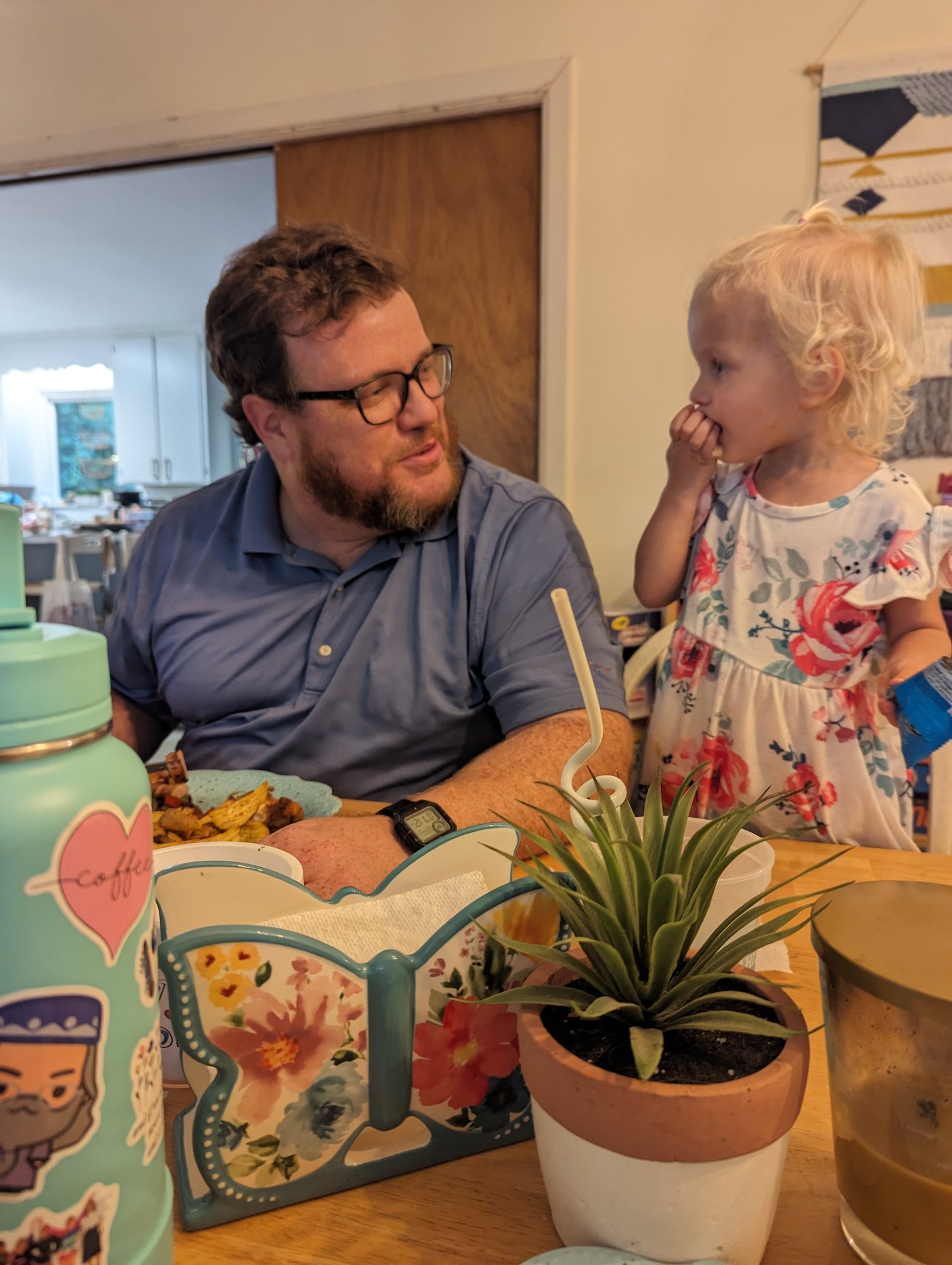 We had about 15-20 minutes of fun play time after dinner, and then Emerson had a meltdown about something, and by the time we got her calmed down, it was Addison's turn to have a meltdown. So I left Addie with Jeff for him to handle calming her down, and I started on Emmie's bedtime routine. At that point, everything went fine, and both girls were exhausted and fell asleep quickly and easily. Jeff's doing one of his IT phone calls helping someone out, and I'm gonna go wash up the dishes and listen to my audio book.