This morning started out with just us girls, having a Mommy-Daughter breakfast while daddy slept in a little bit. We had blueberry waffles, yogurt and strawberries. Emerson's favorite part was her Activia yogurt, except she spits out the little fruit bits, which is silly.
Then we played for a a little while and eventually Daddy got up to join us. And then he was sweet enough to share his Pop-Tart with his baby girl. She seemed to really enjoy it, and we decided she might be a Hobbit baby, having "second breakfast."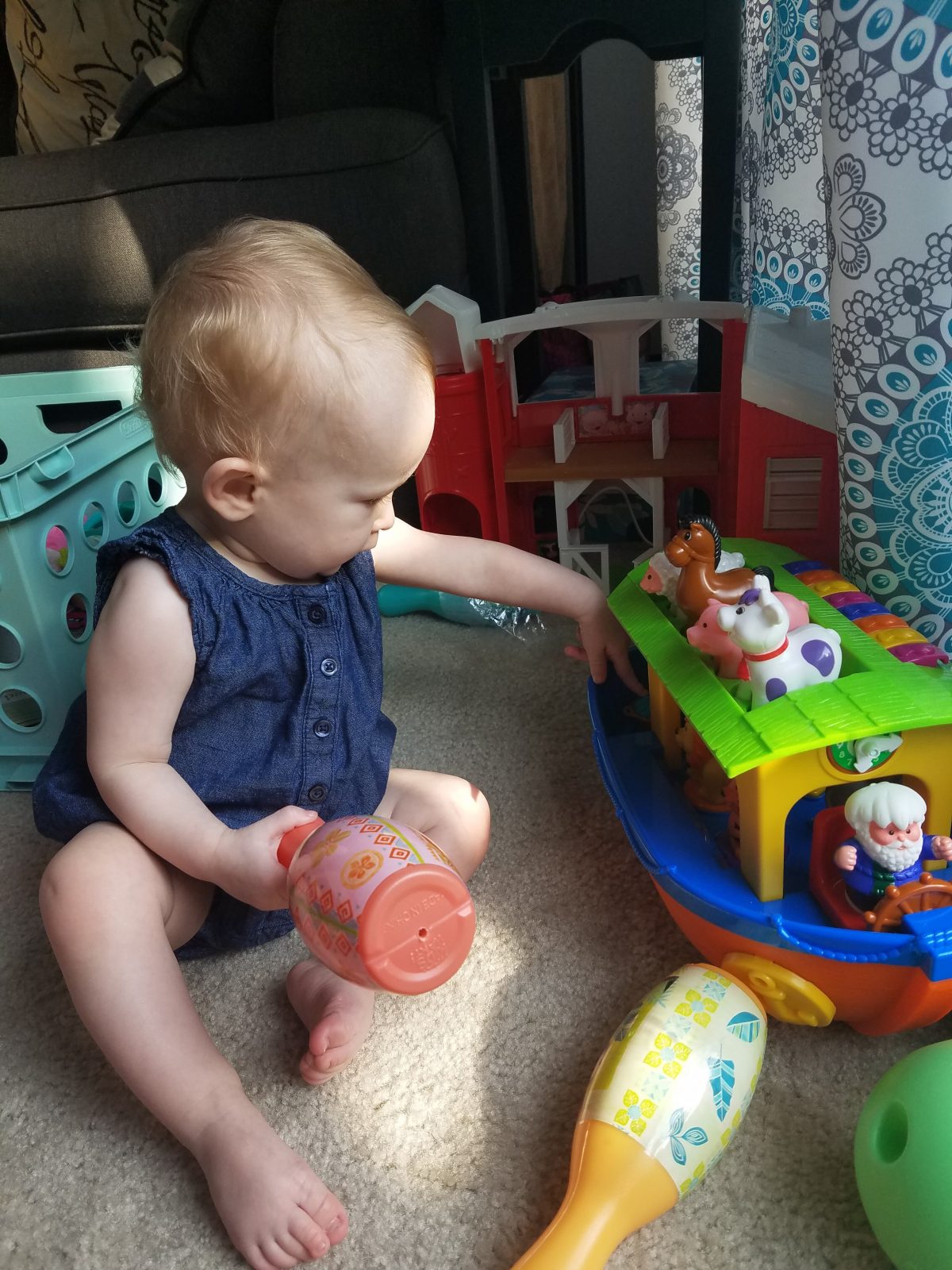 And then I got out of the house for a while, and got to enjoy some more girl time with my Mama and Sister! We went to a fancy nail salon and all got pedicures together. My sister's nail tech was hilarious, and we all had a big time playing and joking and laughing. And I copied my sister's polish color, so we both have the same color toes. I also got the same color on my nails, and I'm kinda obsessing over it. It was just so nice to splurge and treat myself for the first time in a while!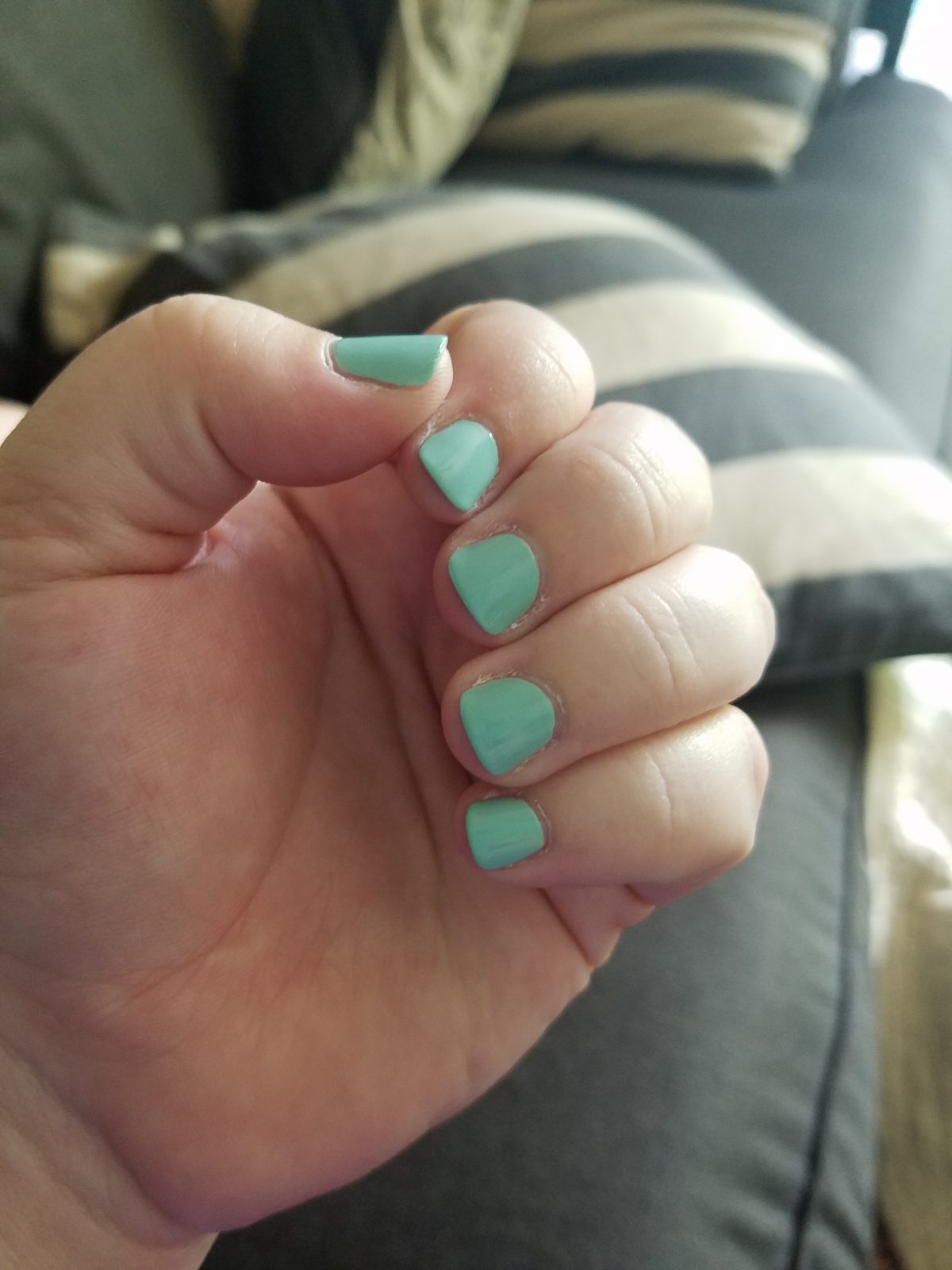 I also stopped by my favorite Little Free Library on the way home, and found two books that I already had on my TBR (to-be-read) list. So I was super excited to find these, even if "A Gentleman in Moscow" is large print. And "Same Kind of Different Than Me" is one I remember my Granddaddy reading about 10 years ago, and he loved it, then recommended it, but I never got around to reading it. So I've been thinking about him a lot today, and now I'm really looking forward to reading it, with him in mind.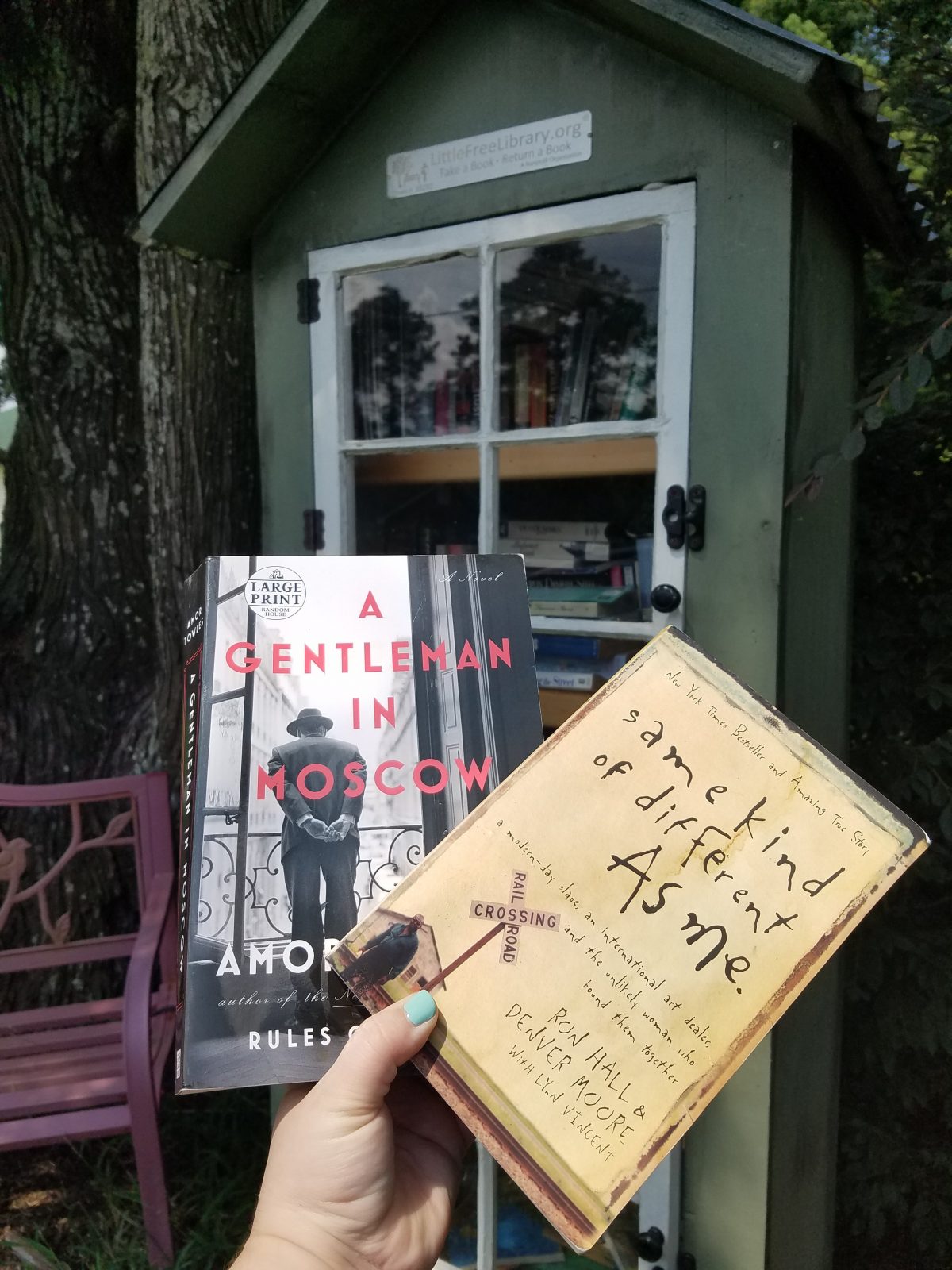 Then after Emmie woke up from her nap, and we had some ice cream from Dairy Queen (which Emmie loved with the caramel), we went to Lowe's to grab a couple things we needed for around the house. We also decided recently to build our own coffee table, so we got a giant wood slab today. It was only about $30, and we're gonna stain it a little bit more golden. Then Jeff will attach some hairpin legs, and it'll be good to go! Hoping it turns out well, and hopefully I'll be able to share the finished product sometime later this week!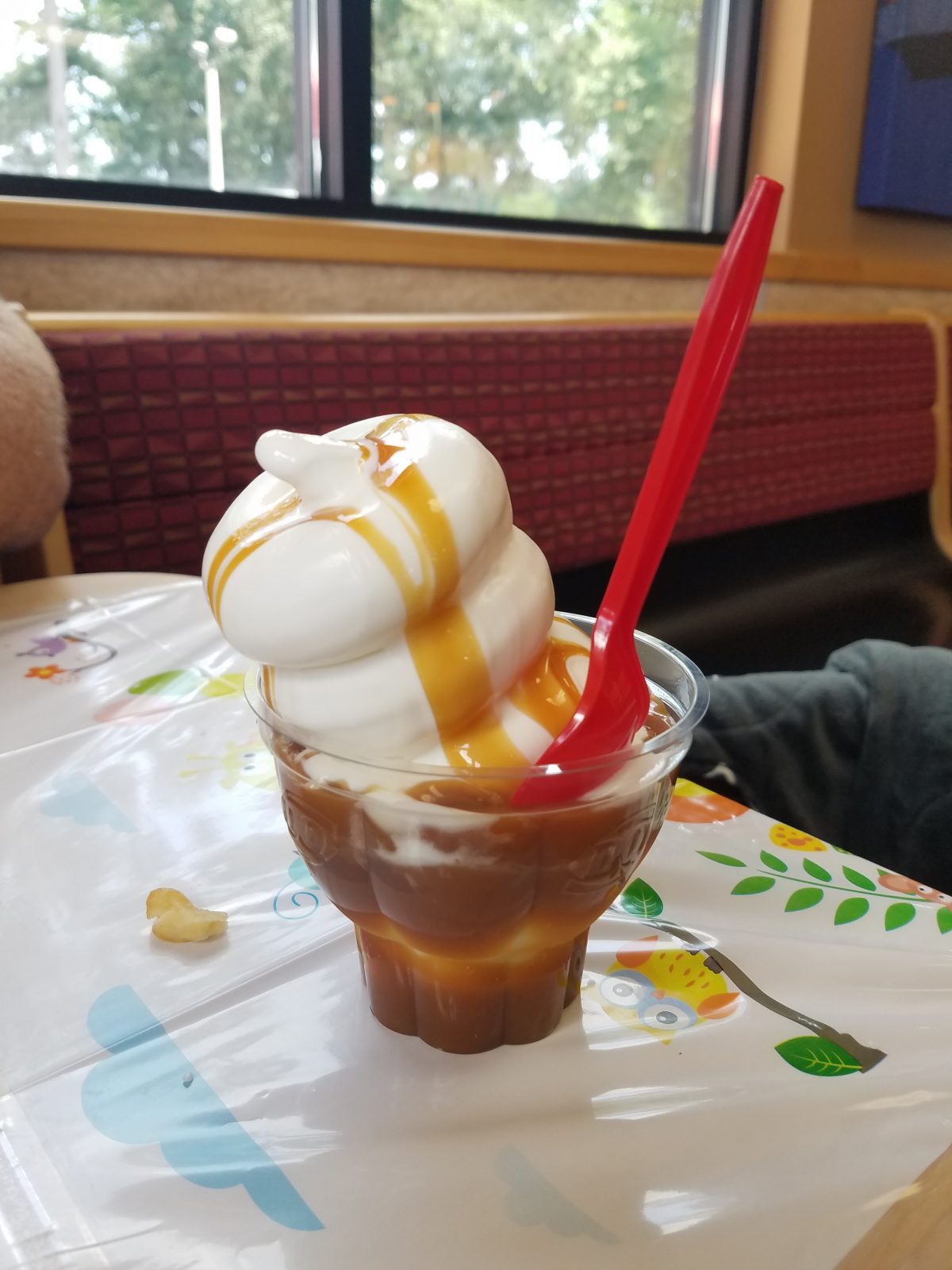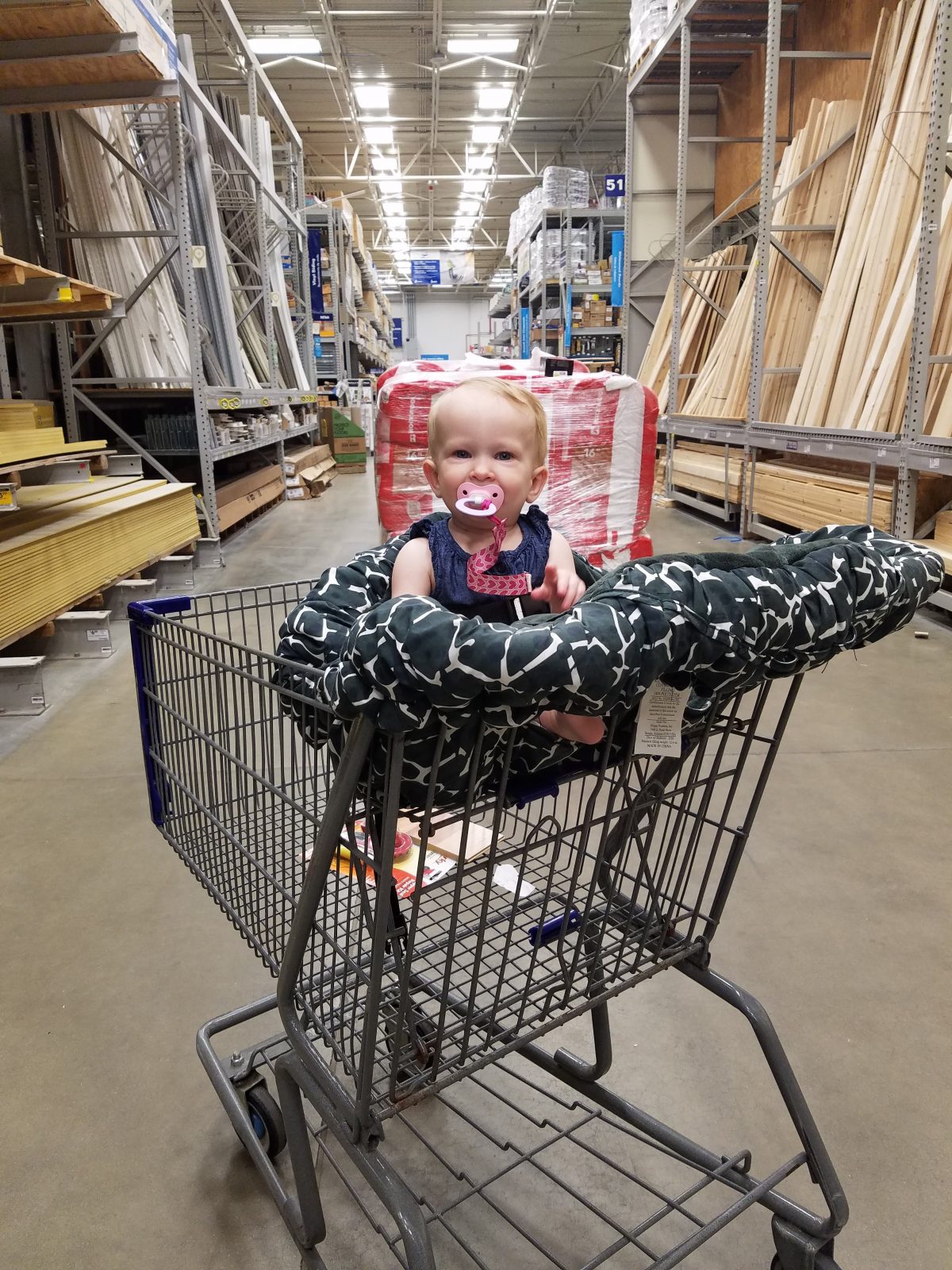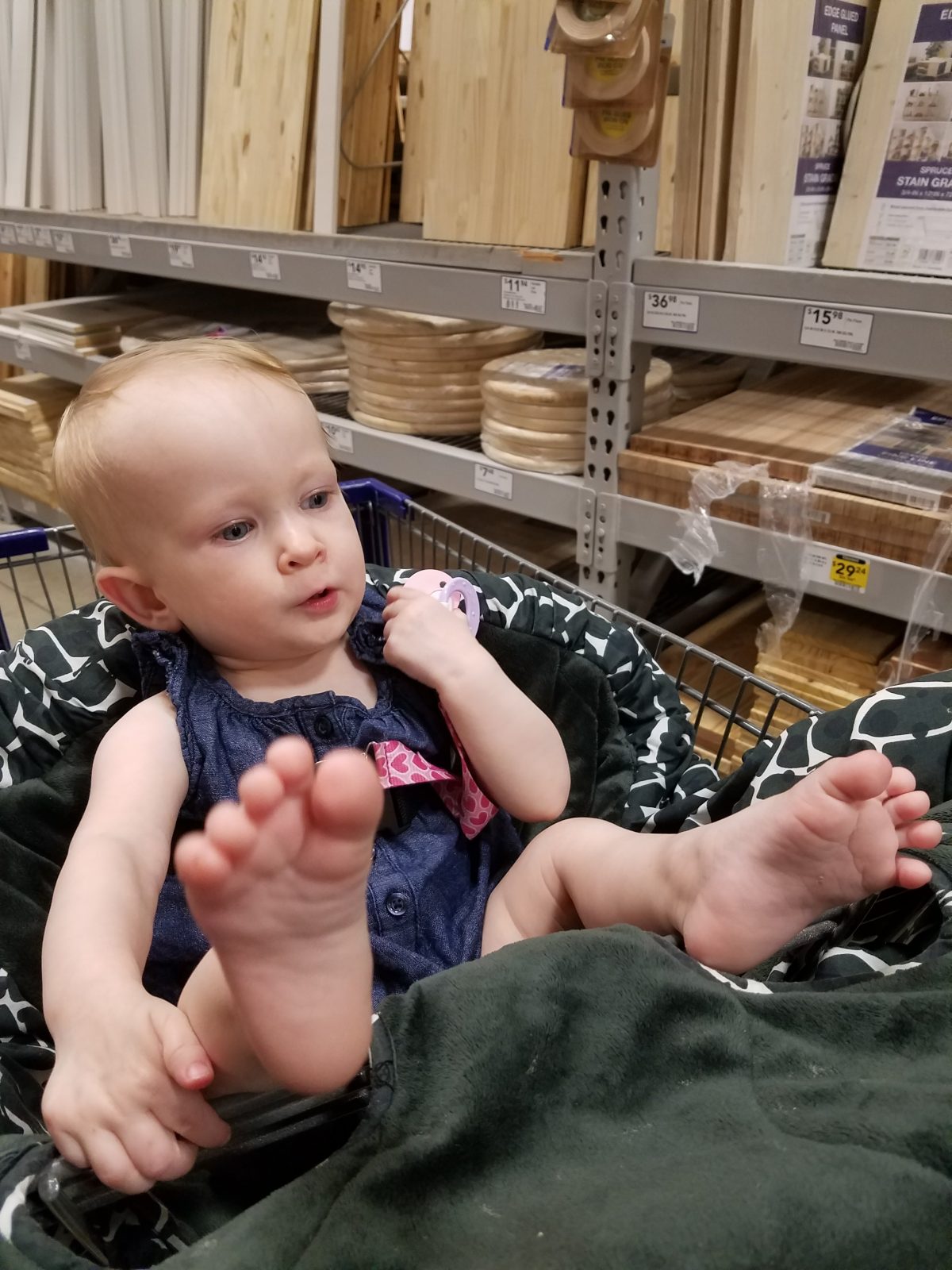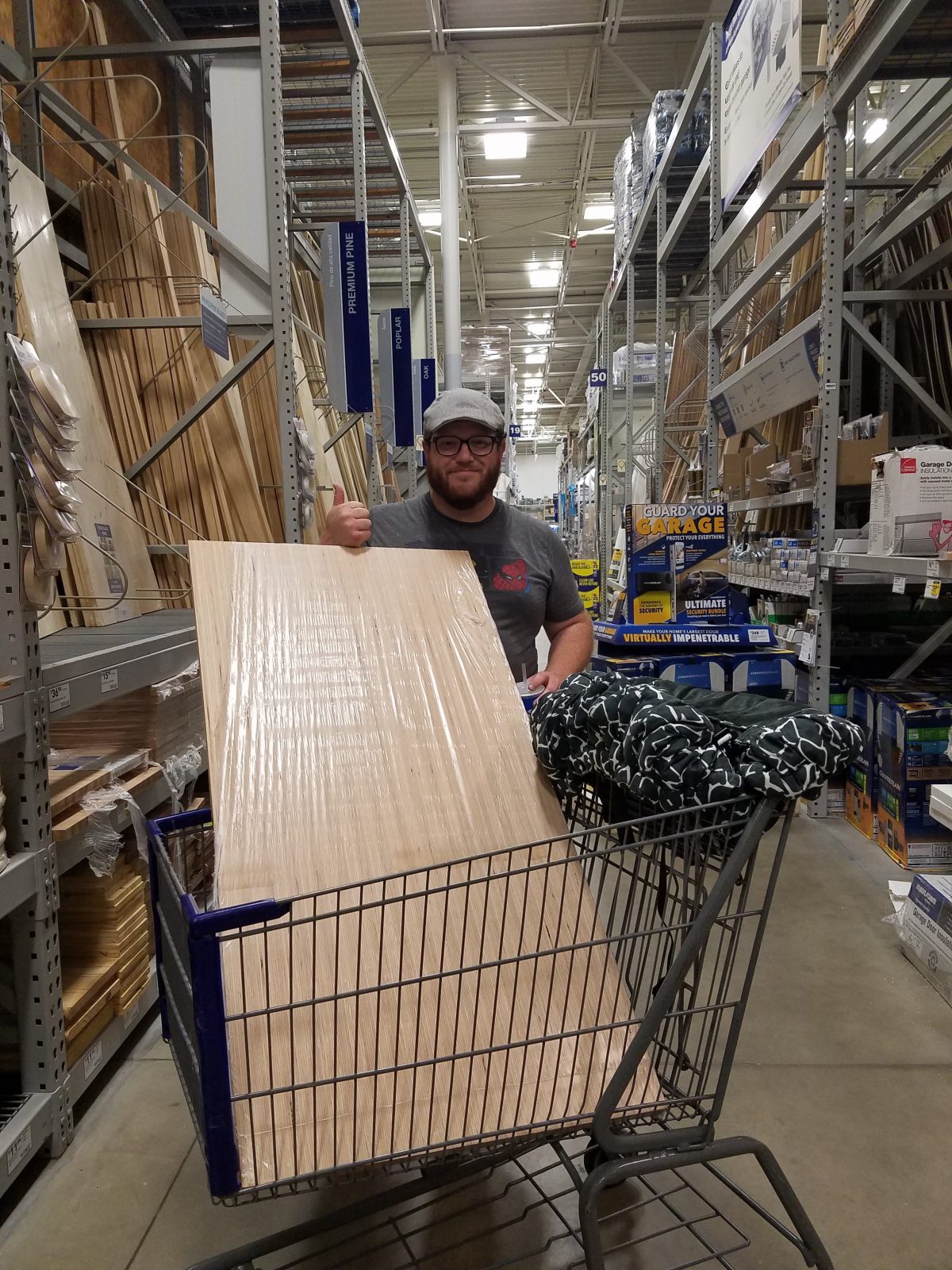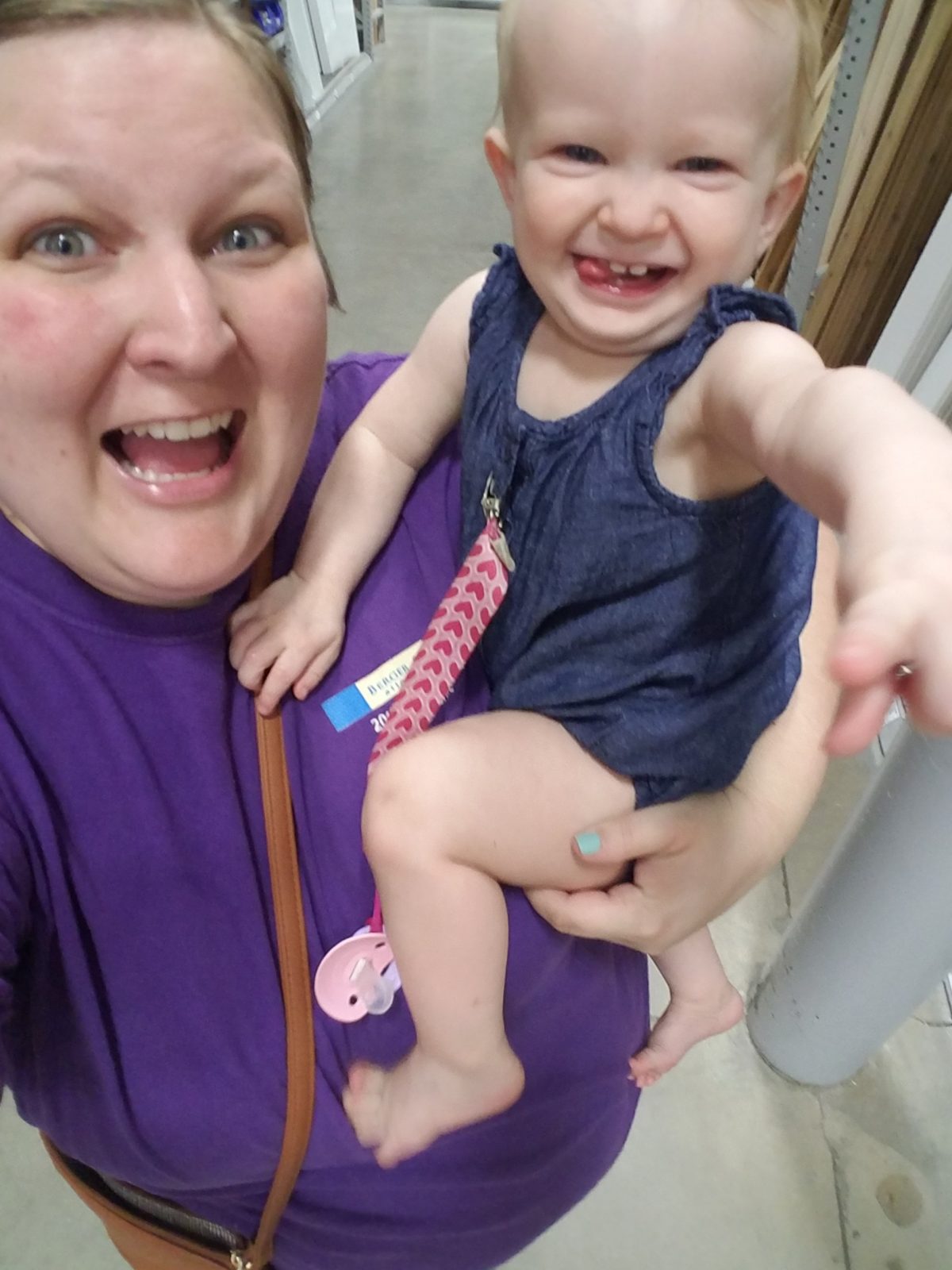 We came back home again for Emerson to have another nap, and we tried to nap too, but were very unsuccessful, until right when baby girl started waking up herself. Great timing, right? We watched Moana for a few minutes while she was waking up, and then once she was ready, we went out to run a few more boring errands. On the way home, we got some jerk chicken & shrimp plates from a food truck right at the end of our street. They actually used to do Cuban sandwiches, and decided to start eating healthier. And this food was delicious, and if they say it's healthy, then that's good with me!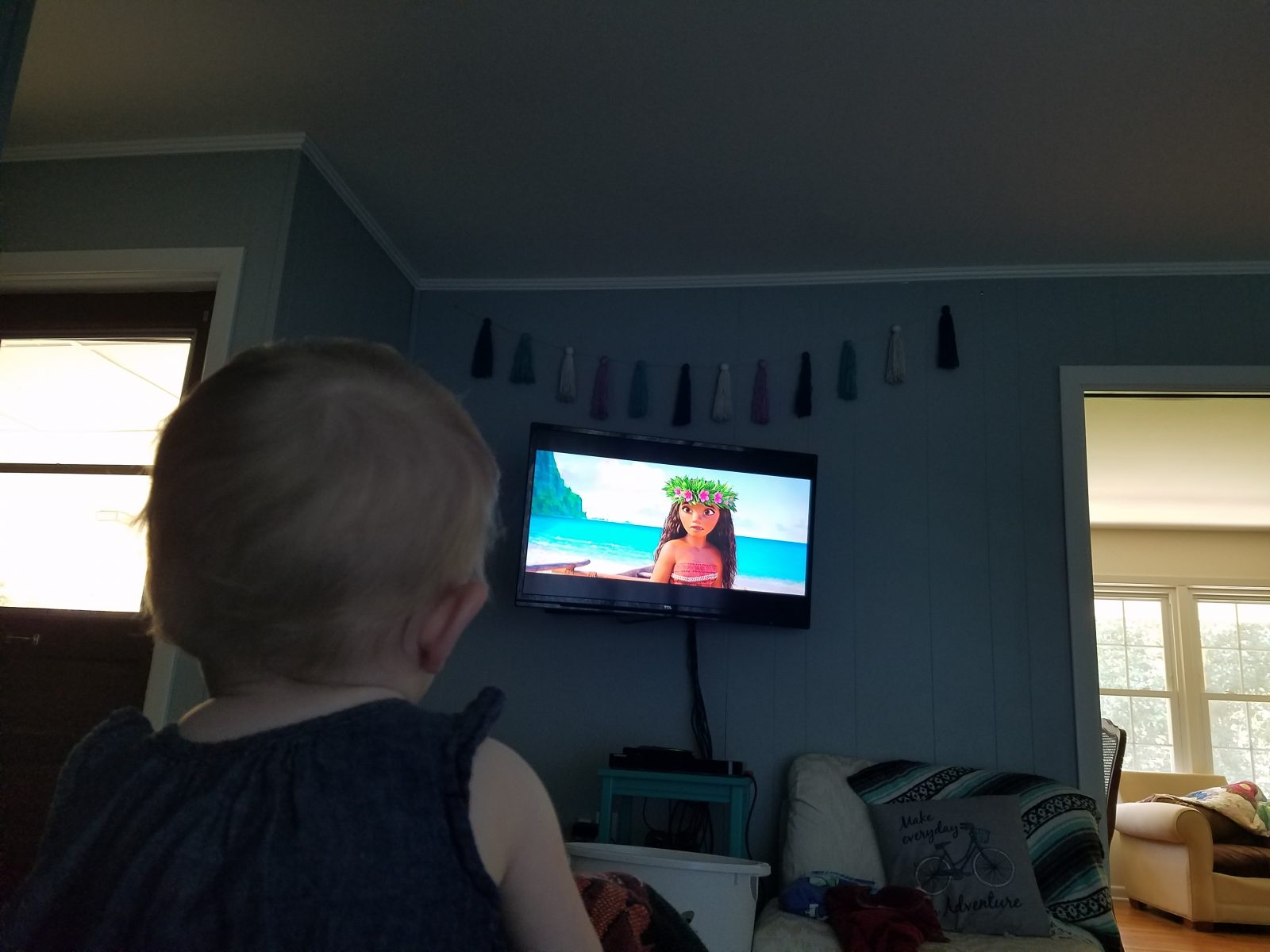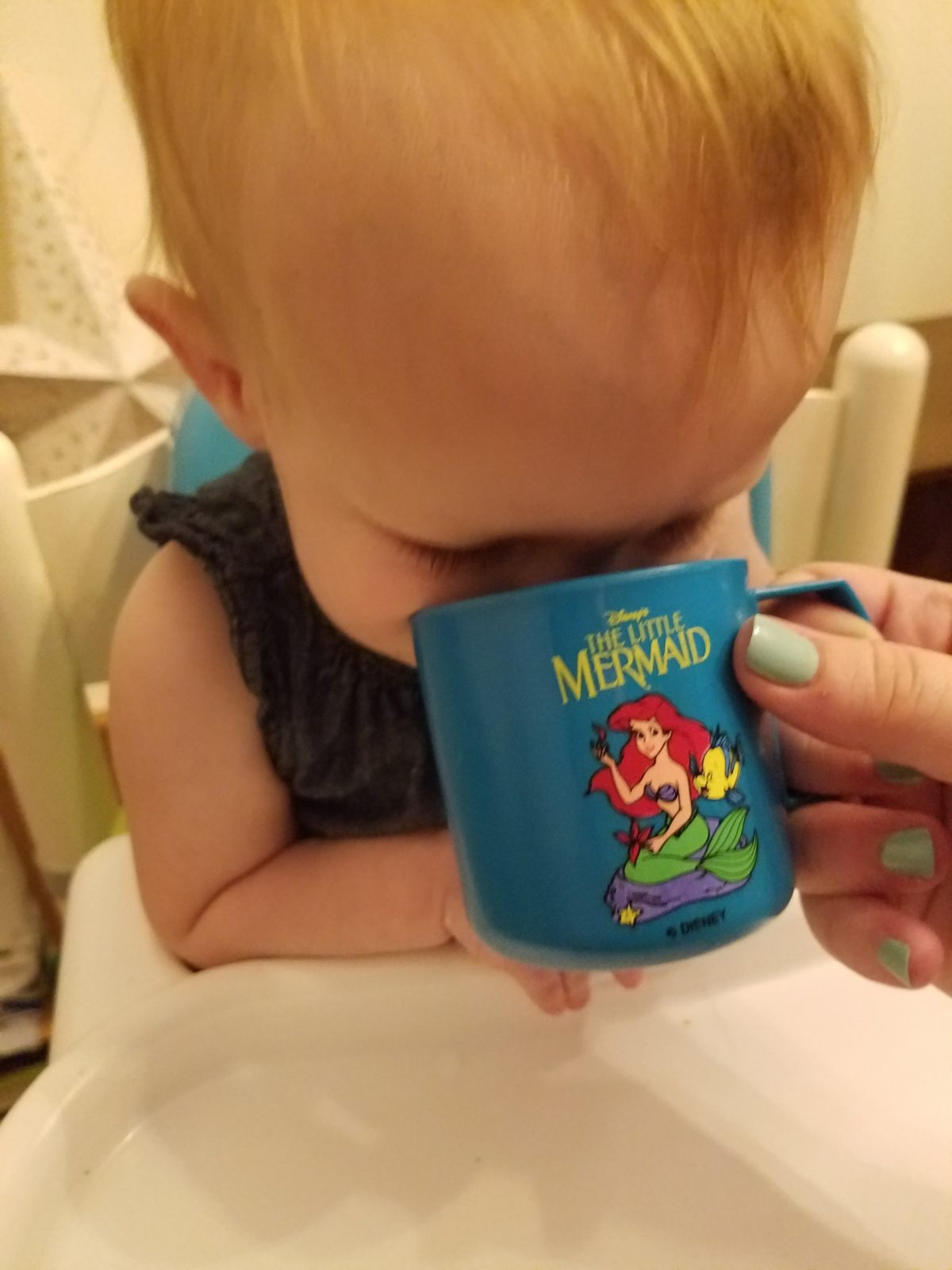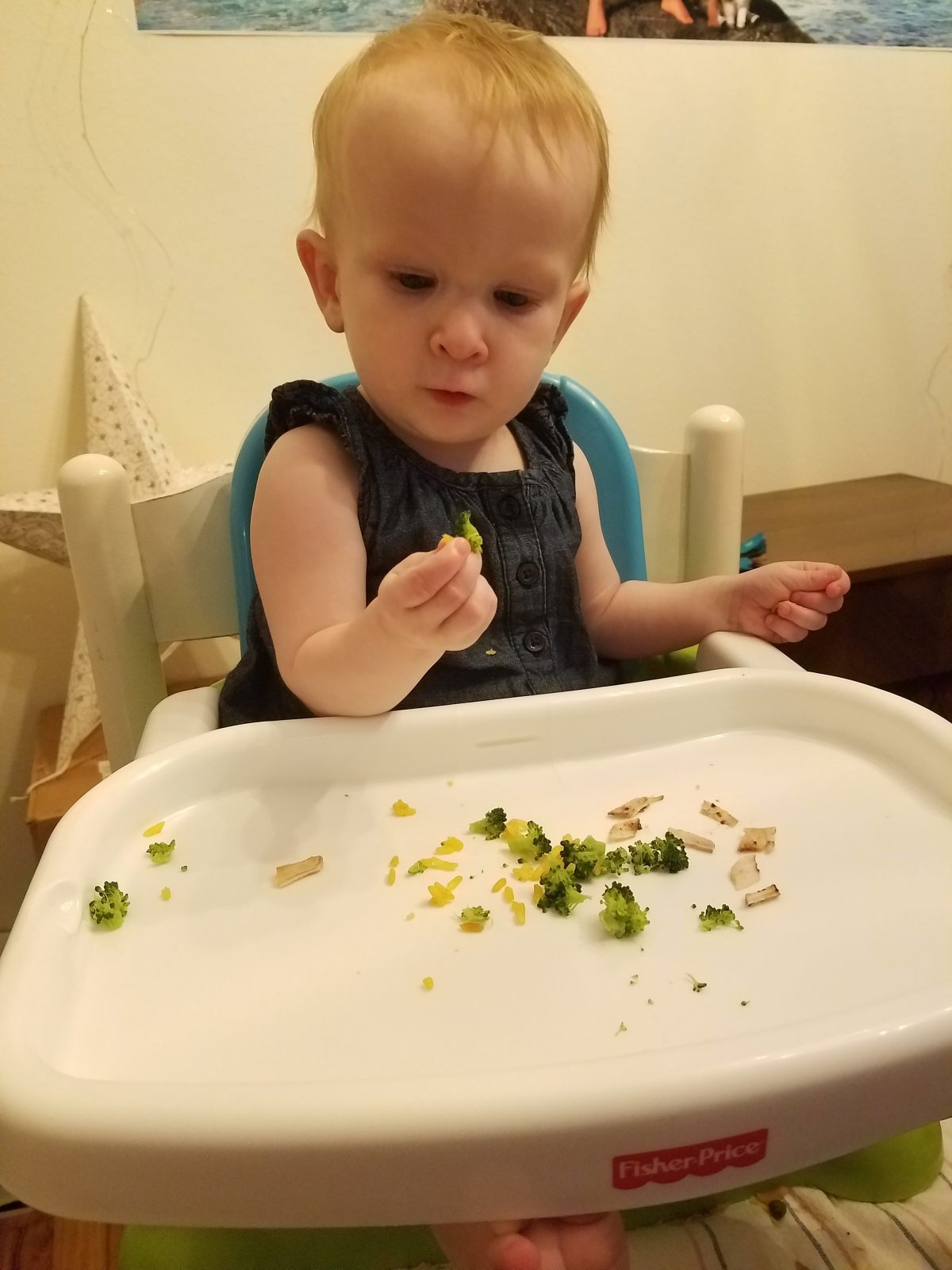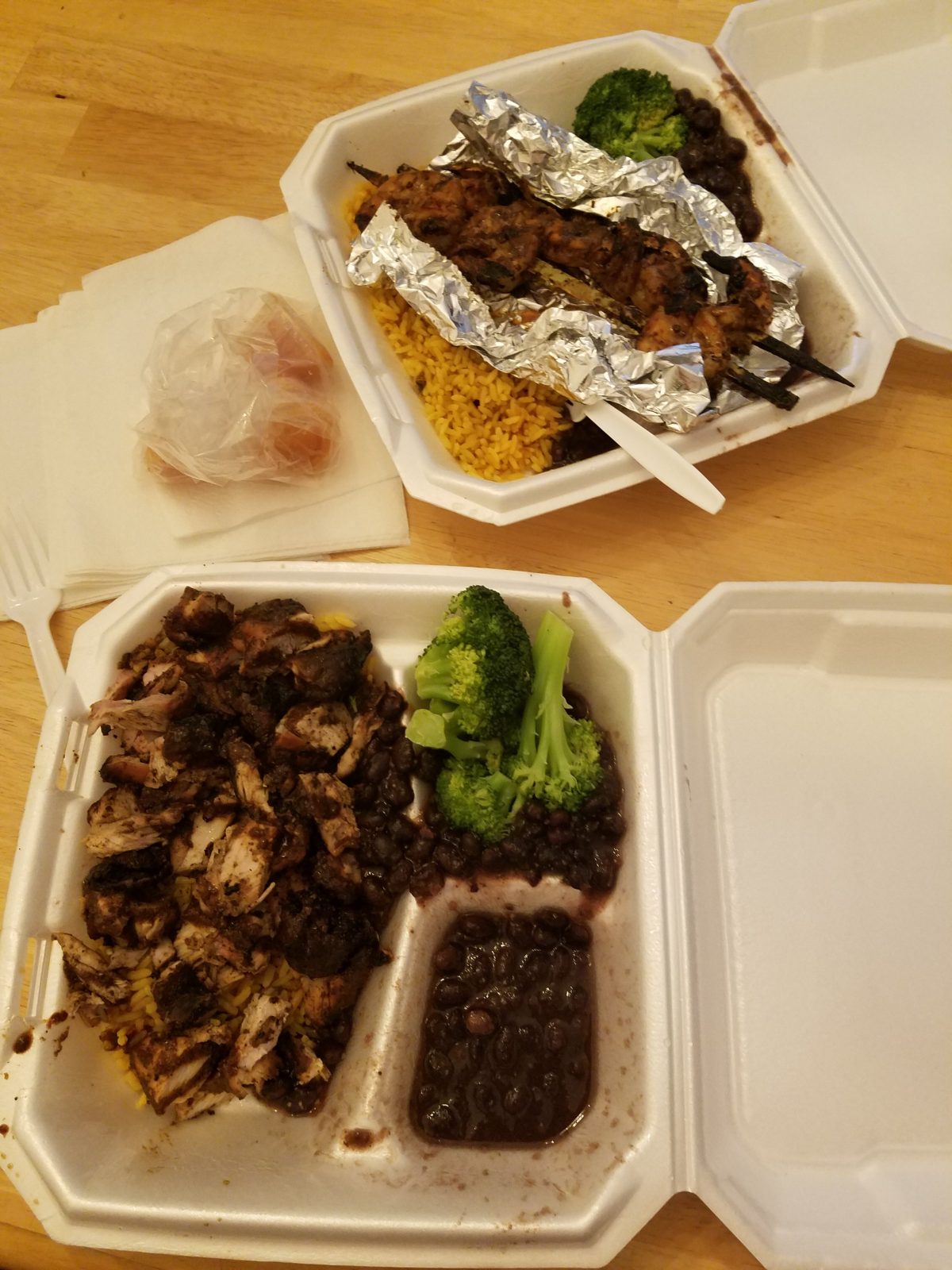 We then did bath, bottle & bed, and I laid her down. A few minutes later, she was standing up in her crib and whining/crying. So Jeff went back in to calm her down, and finally got her back to sleep.
Oh also, I've been having some weird pain in my left foot this past week, and it progressed a lot today, and just hurts super bad. I even wore tennis shoes (which I never do; flip-flops for life), but I was still kind of limping through Lowe's. Hoping it's nothing, but who knows. We went and got one of those plantar fasciitis things you wear while you sleep, so we'll see how that does tonight.
I've been watching Gilmore Girls while writing this blog, and now we're going to find something to watch together, while we fold the world's biggest mound of laundry. Wish us luck with all the folding, and mainly all the putting it away…