This picture doesn't do it justice even half way, but if anyone else saw the brightest, roundest, orange-est sun this morning, you know how beautiful it was!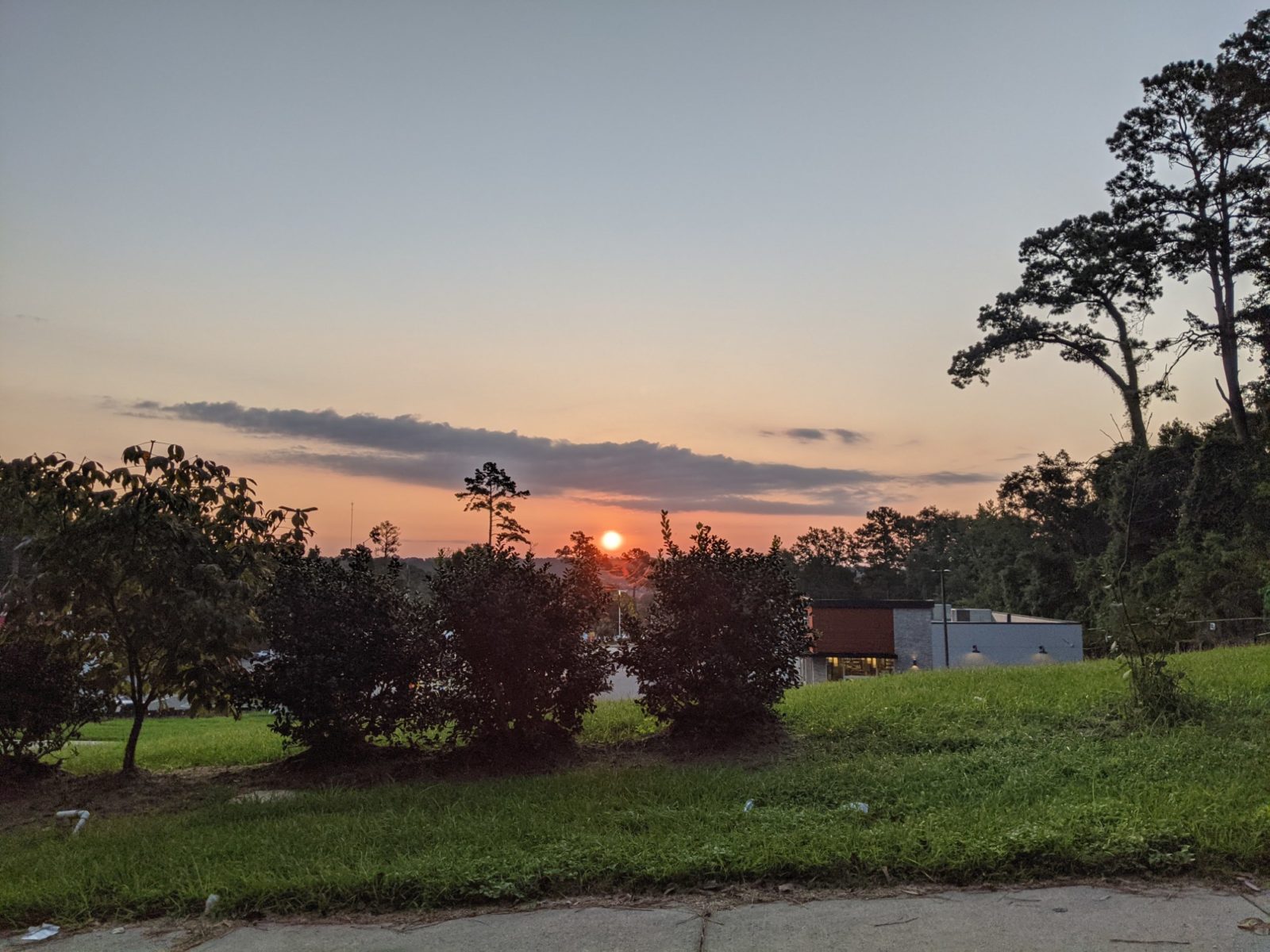 Today was Junior Gym day at school, and my girl was SUPER excited about it!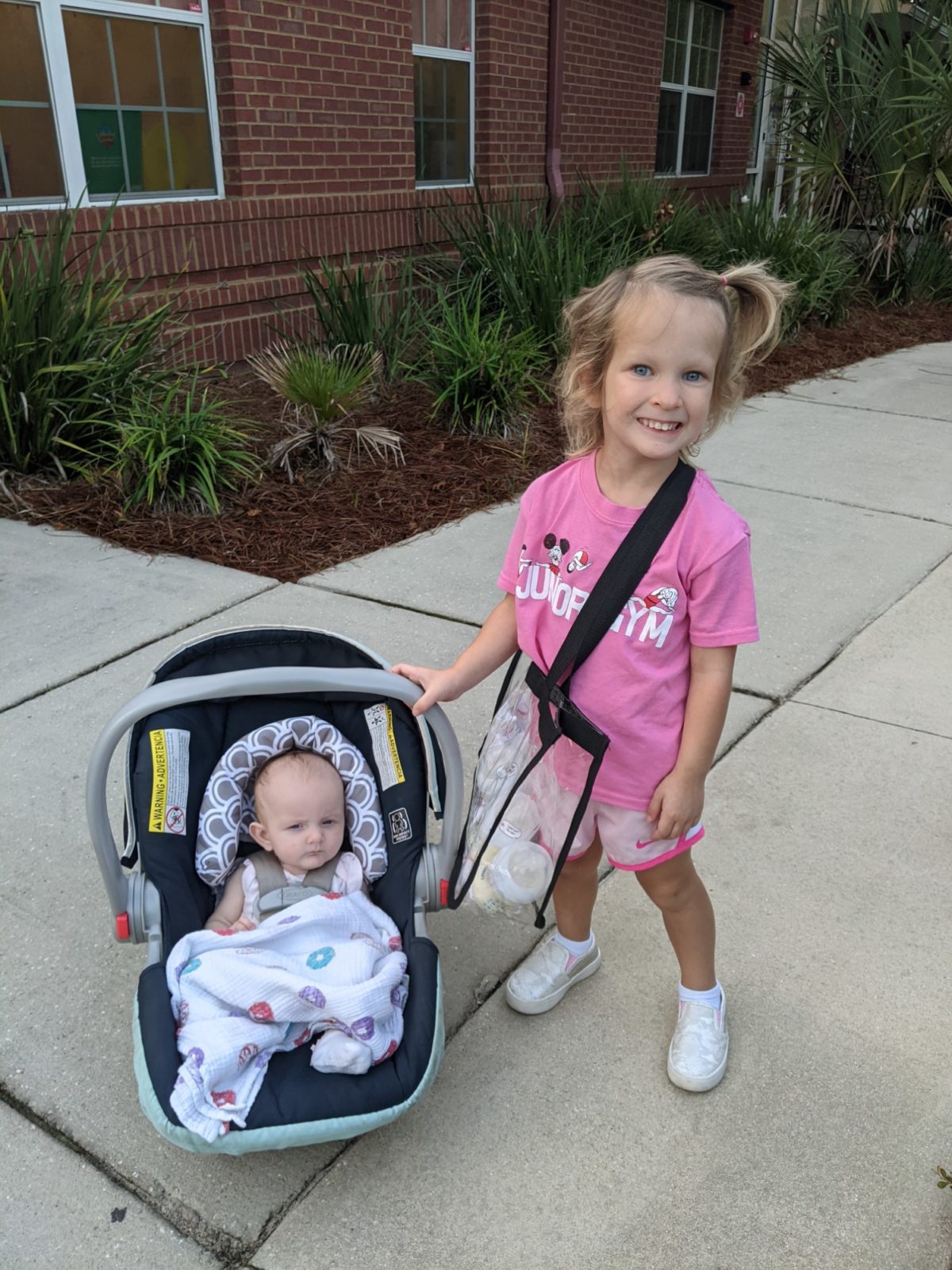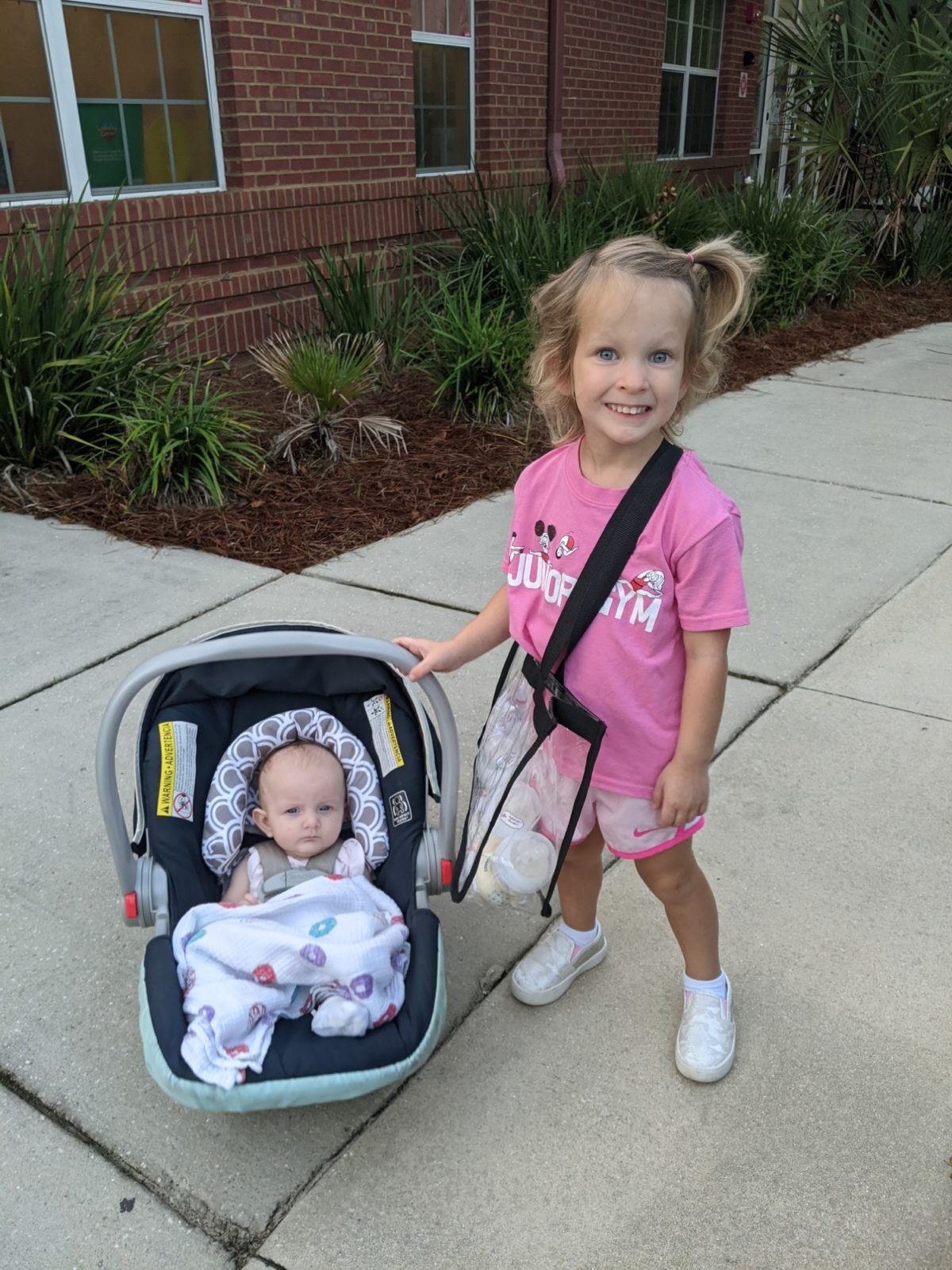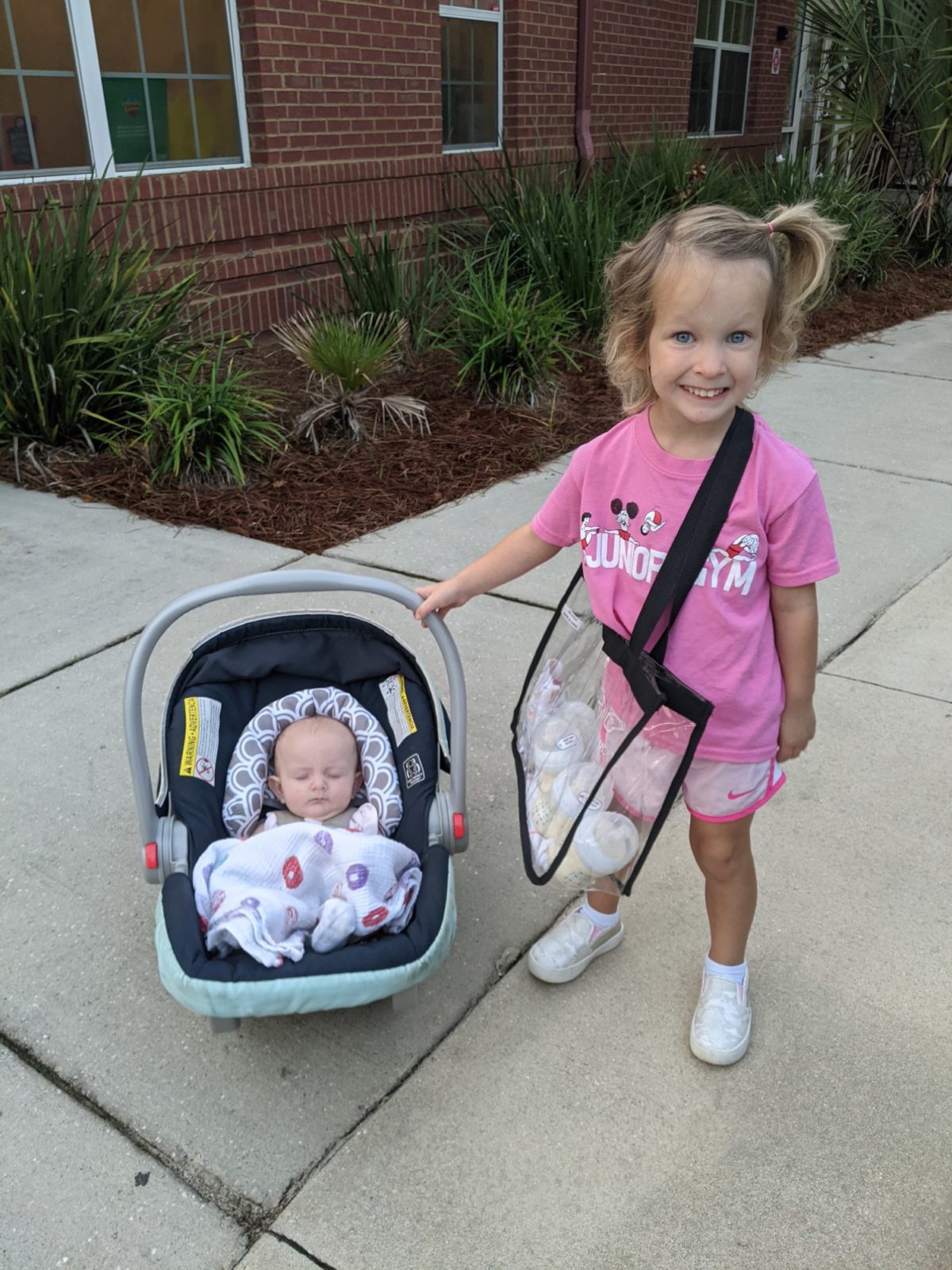 Emerson has nick-named this outfit of Addison's "little bunny foo-foo" outfit, and so that's what we call her too on the days she wears it.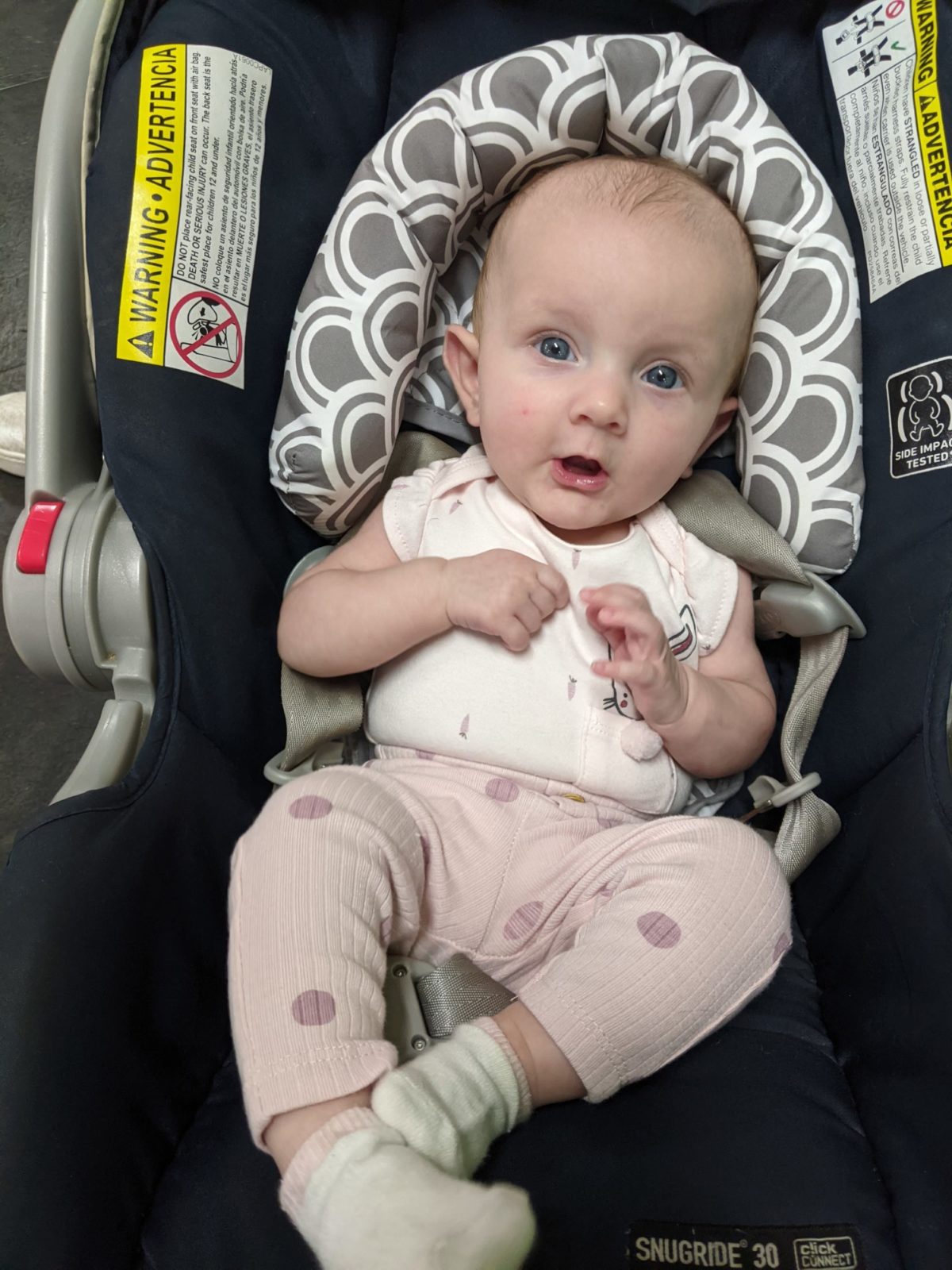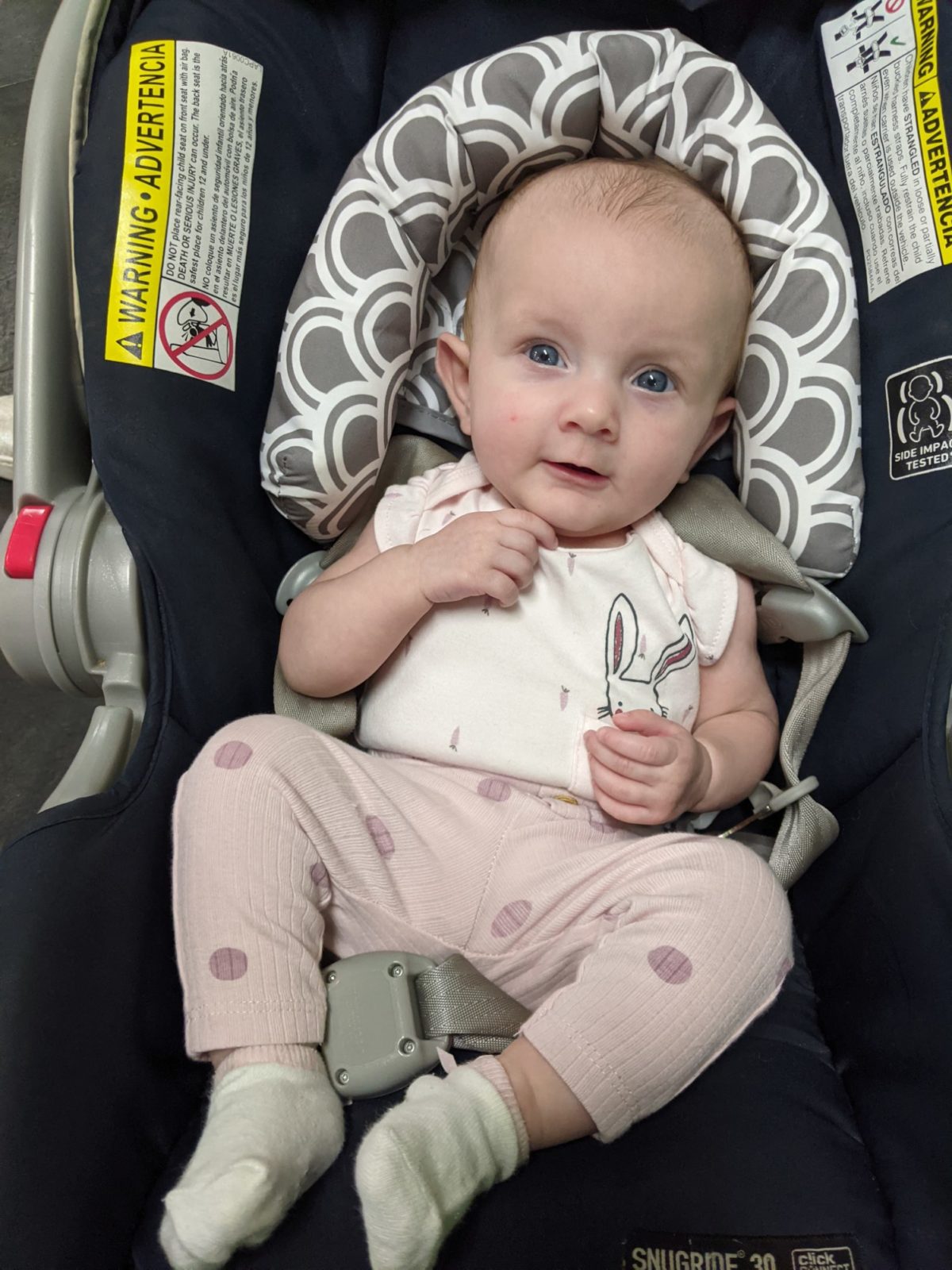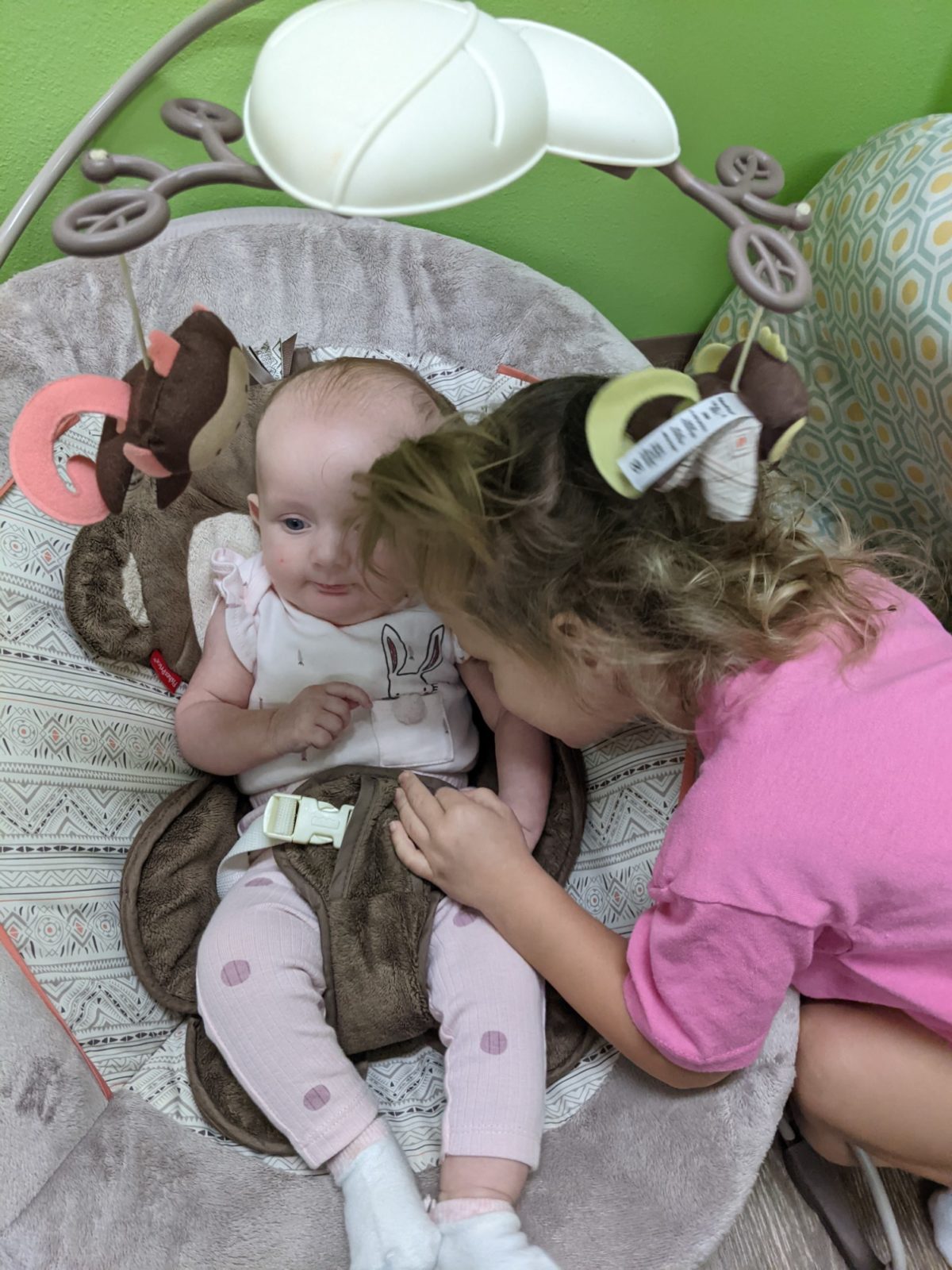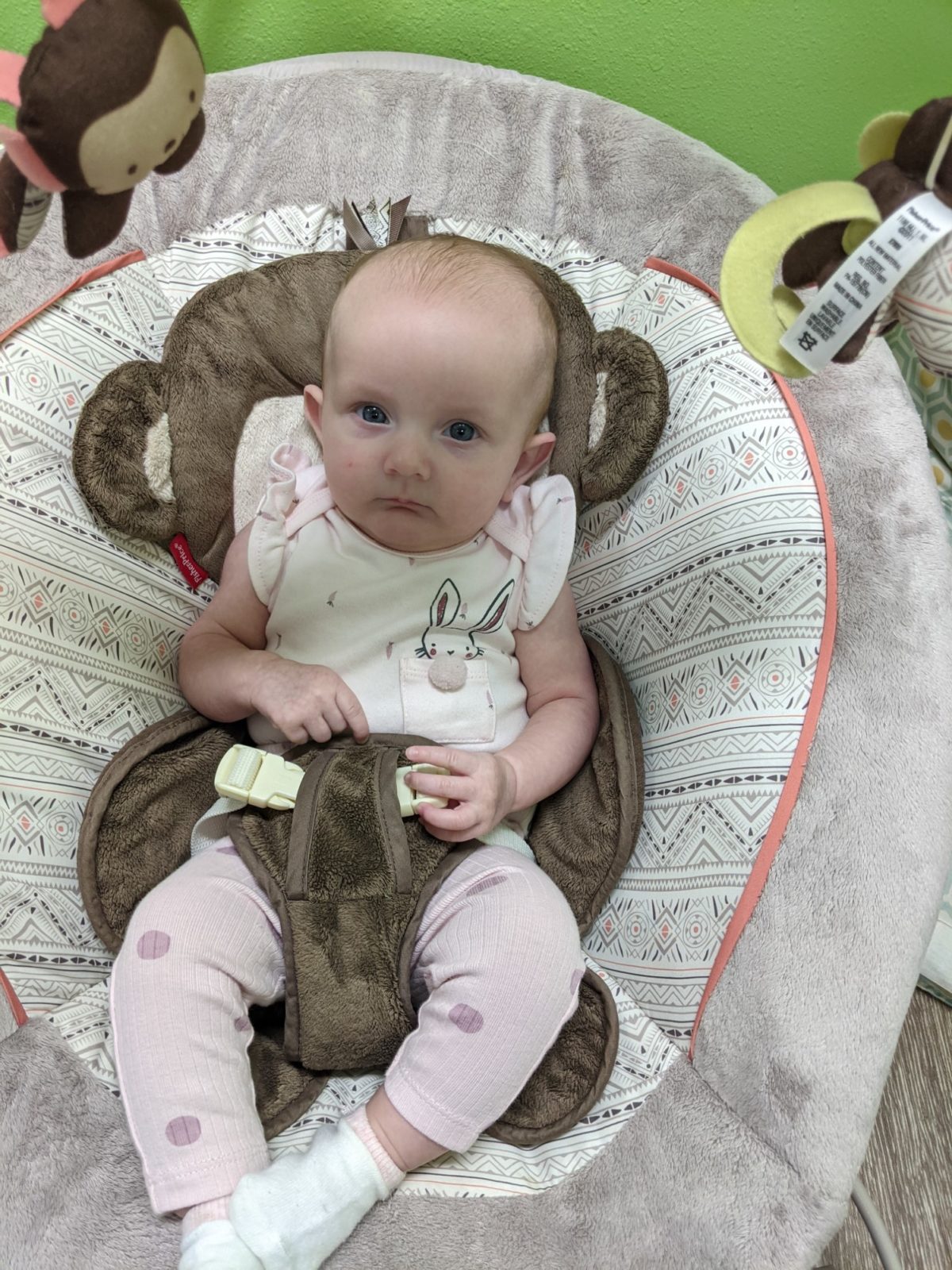 Emerson's teacher Ms. Cynthia sent me this photo of her today. Her special job this week has been flag holder. Emerson was actually telling us about this job at dinner last night, and then totally unprompted, and completely on her own, she recited the entire Pledge of Allegiance to Jeff and I. I was floored that she knew the whole thing! They just started working on it last month when she moved up to VPK, and I was so impressed she learned the whole thing so quickly! Recite it to yourself, and notice all those big words, and then think about a 4-year-old saying them!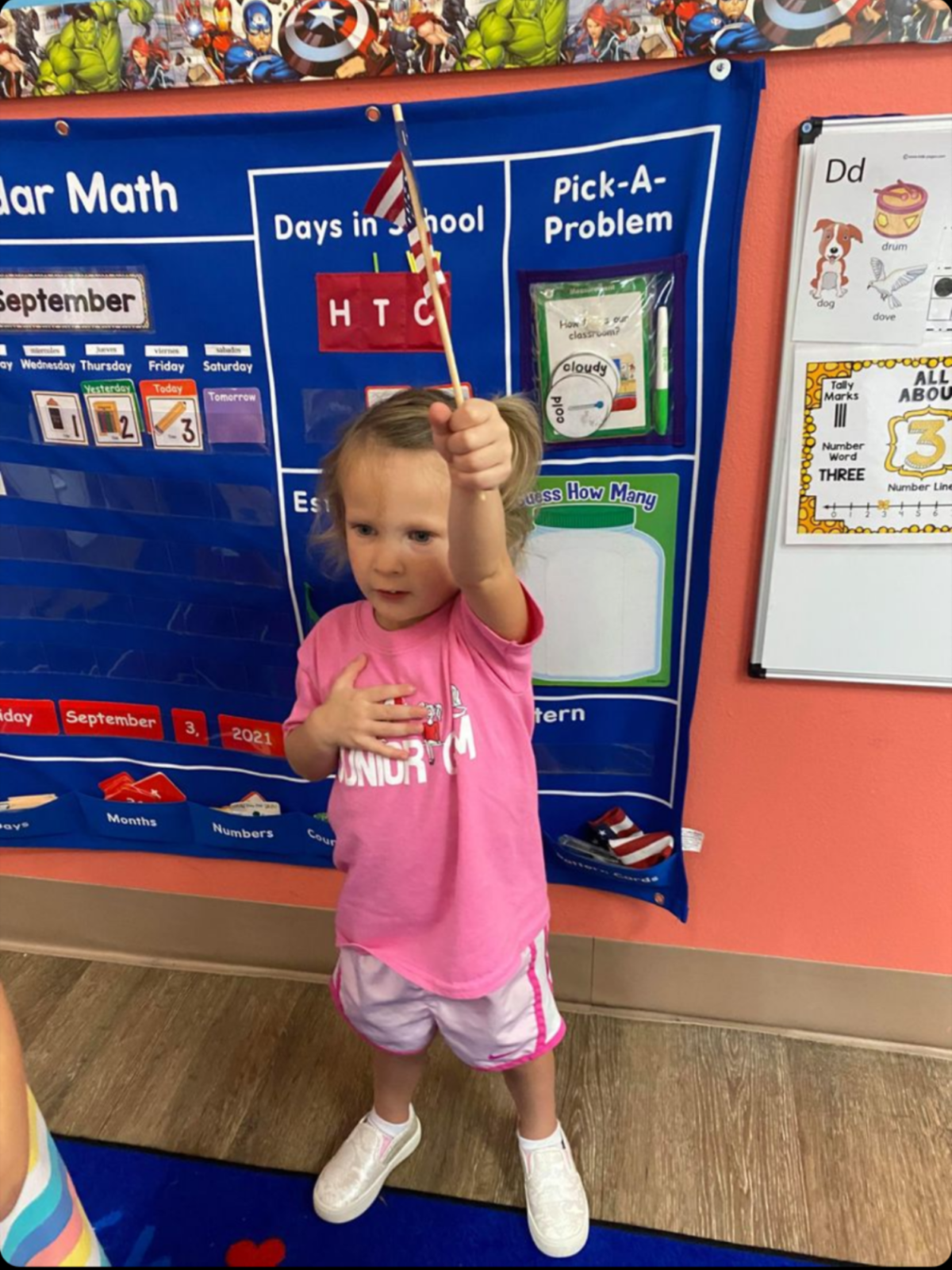 I splurged again at lunch today (my second time eating out in one week, which is super rare for me), but I was really craving a tuna salad sub from Kosta's, so I treated myself! I stayed to eat really quick before heading back to the office, and it was absolutely delicious. His is still my favorite tuna in town!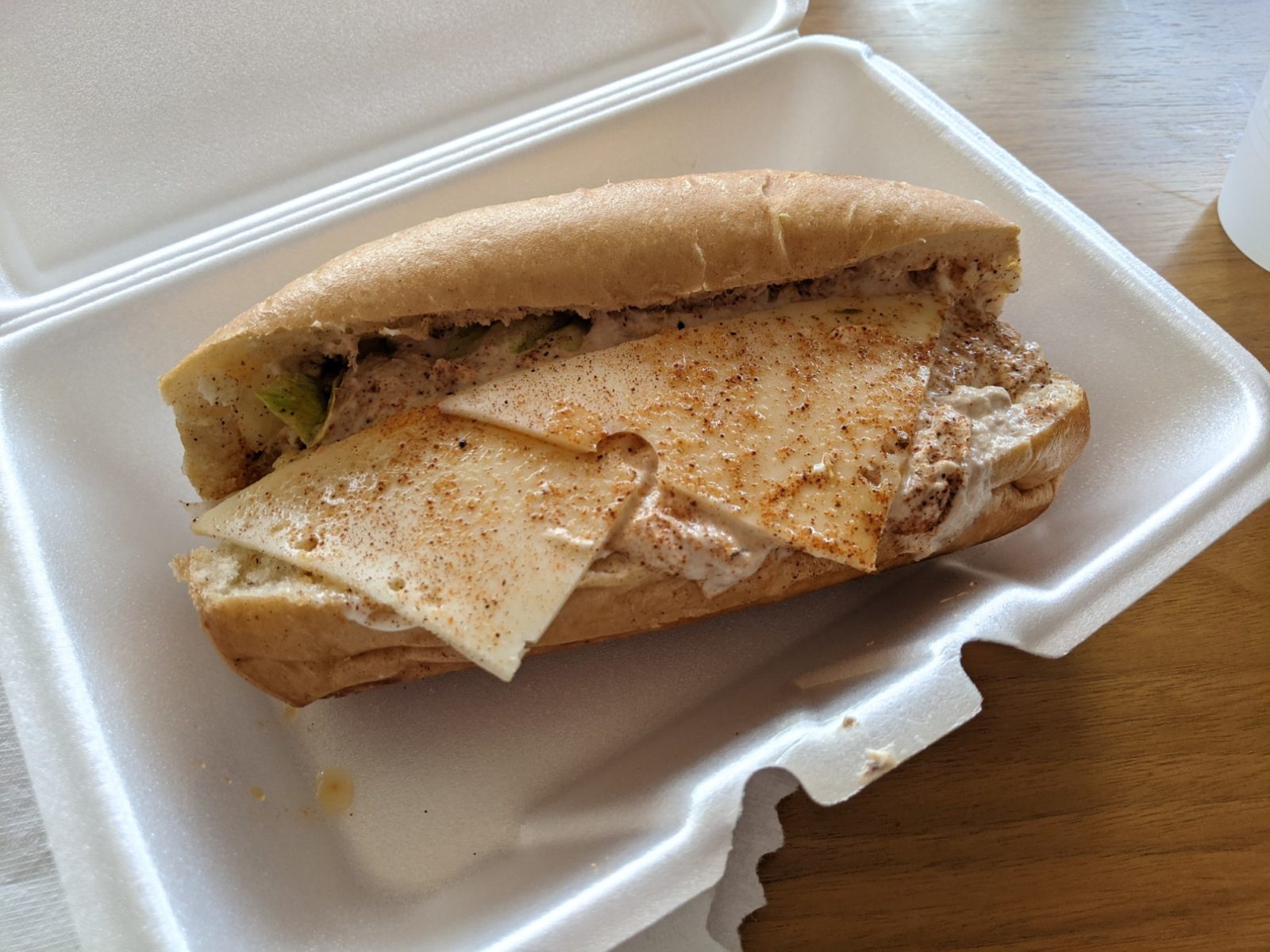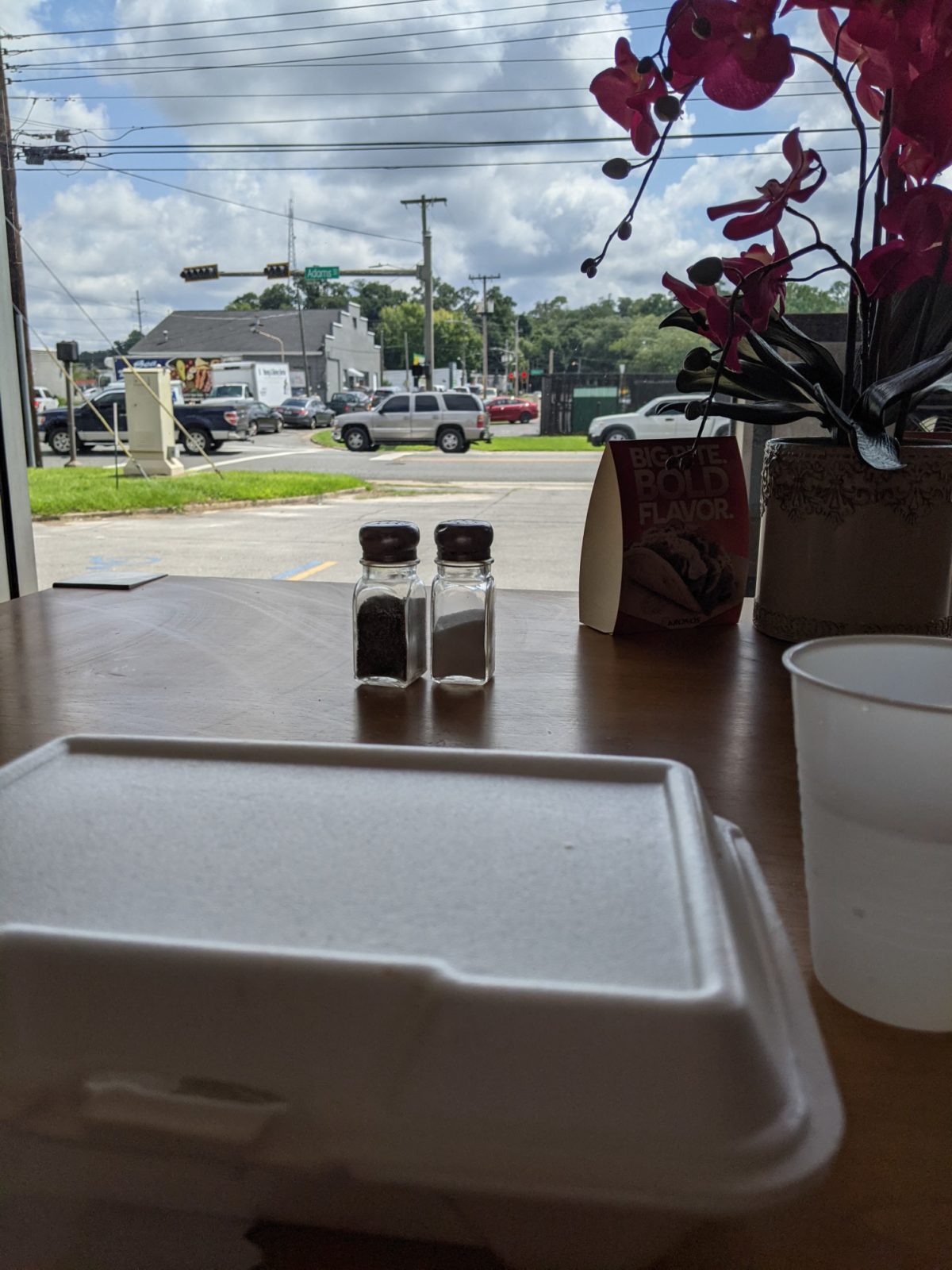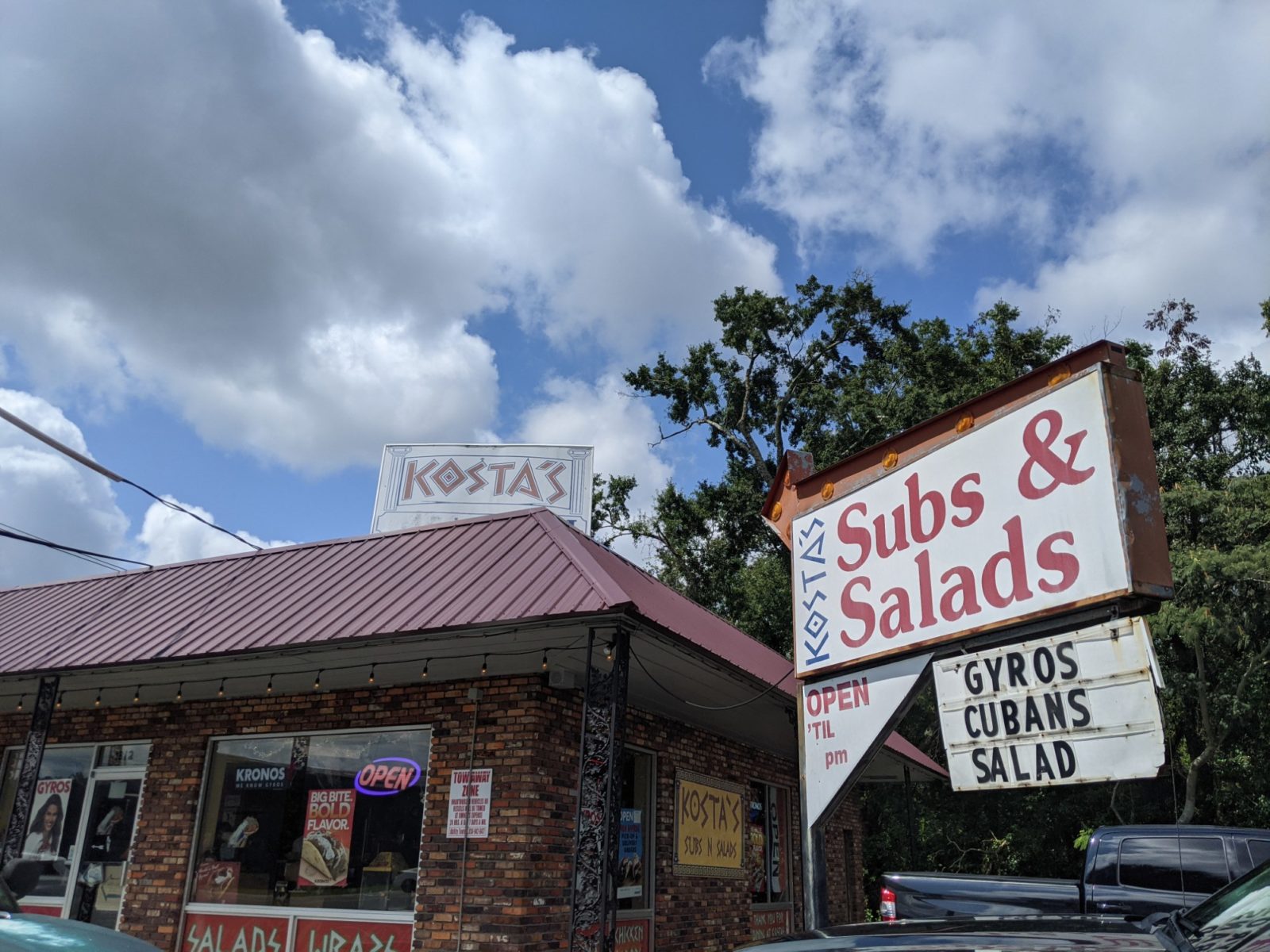 After work when we got home, things were kinda chaotic. We just heated up some leftovers for dinner, and took turns eating and feeding Addie a bottle. Nana came over to pick up Pretzel for the weekend, and she stayed to help us through bath time. We were also folding up a few loads of clean laundry, and packing our bags for a road trip.
Because we're going to Jacksonville this weekend! We're taking the long weekend as a mini-vacay in celebration of Emerson's one-year heart surgery anniversary. We booked a hotel and have been loosely planning some activities and swimming and beach plans and places to eat, and we're so excited about it!
During all of those evening activities though, I was too busy to take photos, so I just got this one of Emmie right before bedtime, and one of Addie after she stopped her random screaming and Jeff finally got her to sleep.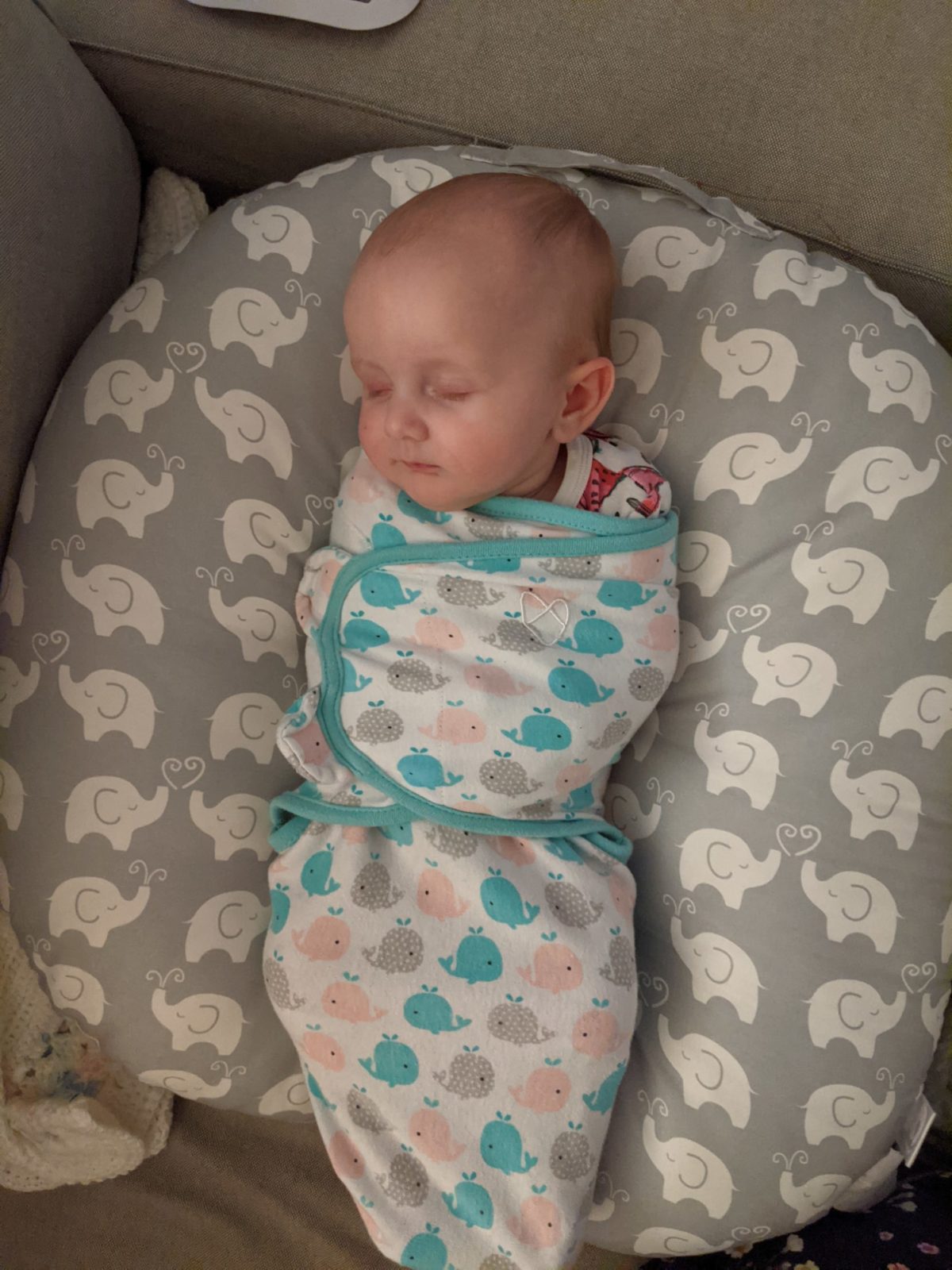 We got all of the girls' stuff packed up, and most of mine and Jeff's stuff is packed now too. We will have some things to finish up in the morning, but being mostly done the night before is always my goal to help things go more smoothly the day of.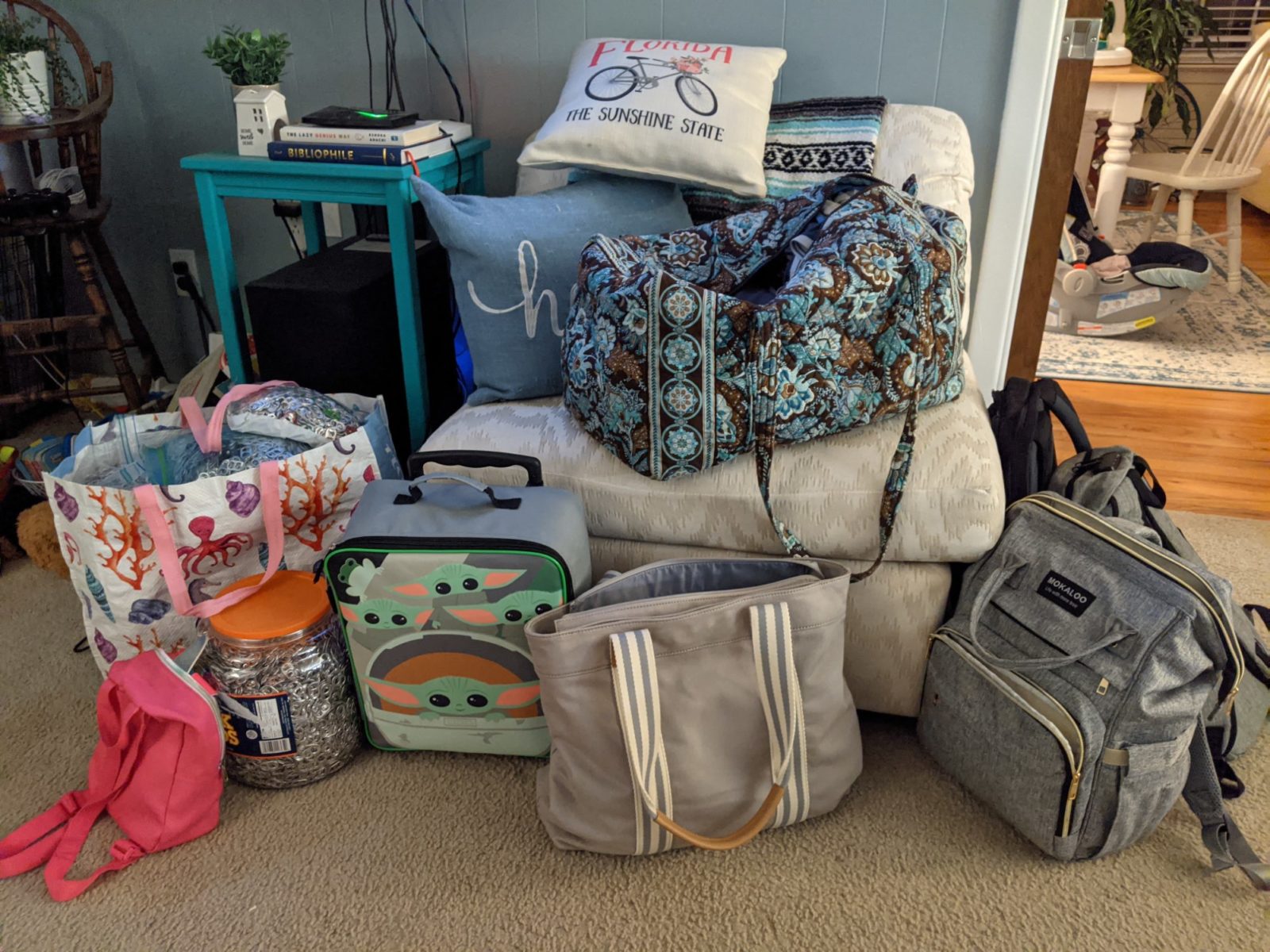 We're gonna do a few more packing and cleaning things tonight, and make sure both mine and Emerson's Kindles are charged up, and download a movie for her on hers. Then we'll hit the road tomorrow, hopefully around 8-9am ish if all works out. I'm taking the weekend off from blogging while we're out of town, but I'll do a giant recap post on Monday night! Pray for our safe travels please, and a fun, sunny Labor Day weekend!