Had to stop & say good morning to Aunt Meggie on our way in to school! She also loves staring & pointing at other parents, kids & teachers as they come in too.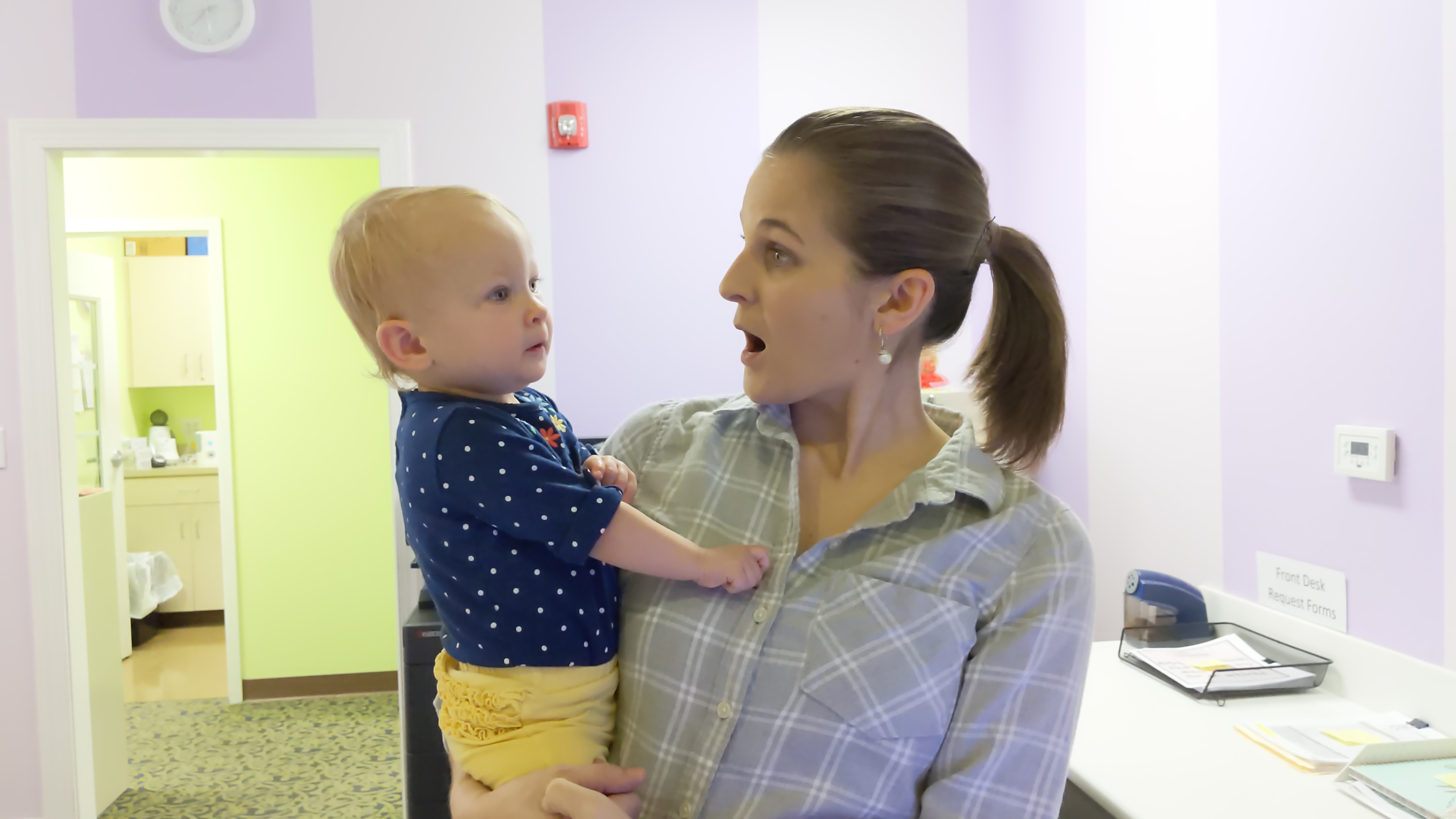 She just looks so stunned in this photo! I don't remember what she was looking at, but I think it might have been a little boy crying when his mom left. She was just shocked he didn't want to stay and play! The faces in these next few photos are just all so hilarious! She's too much!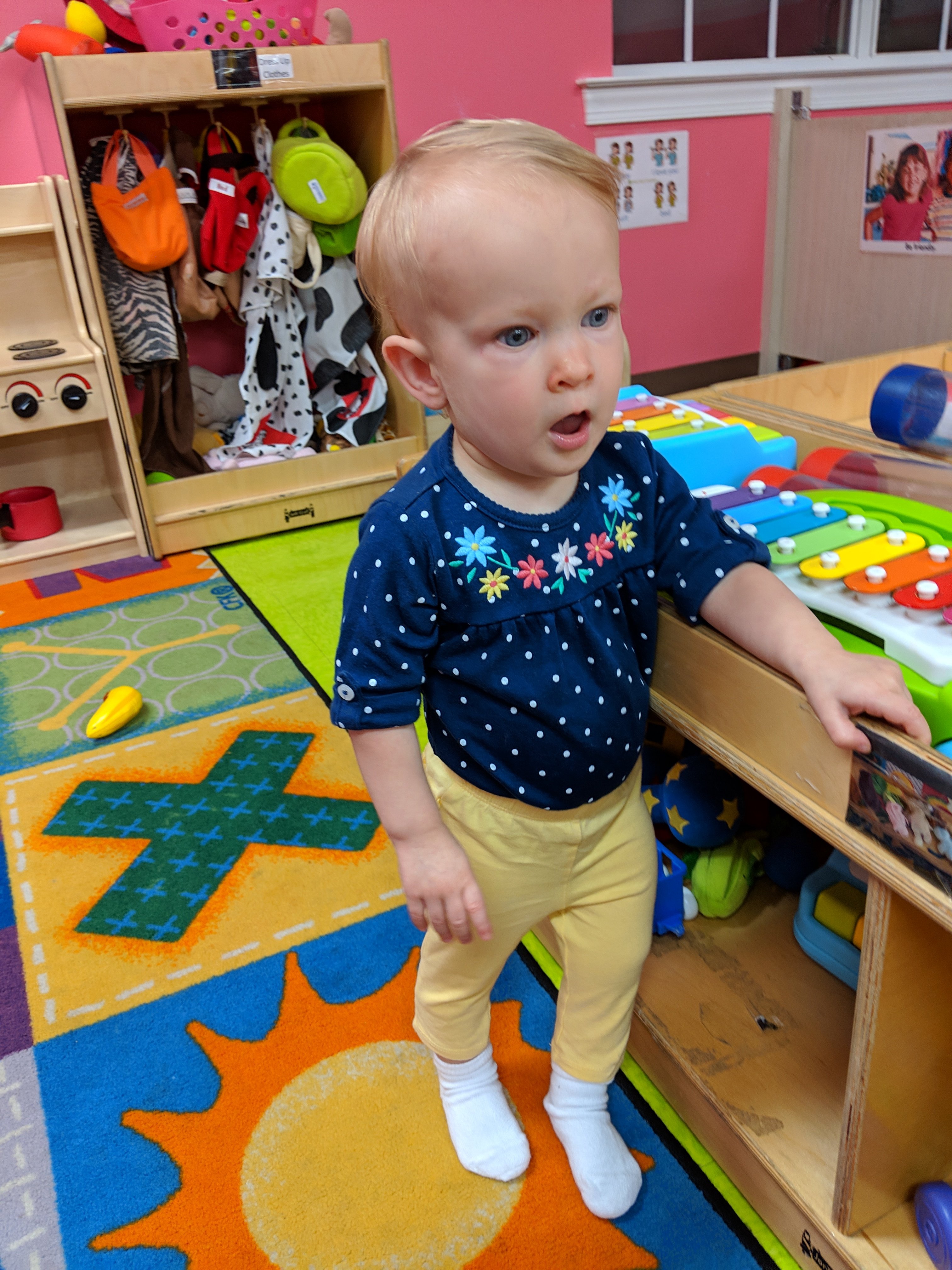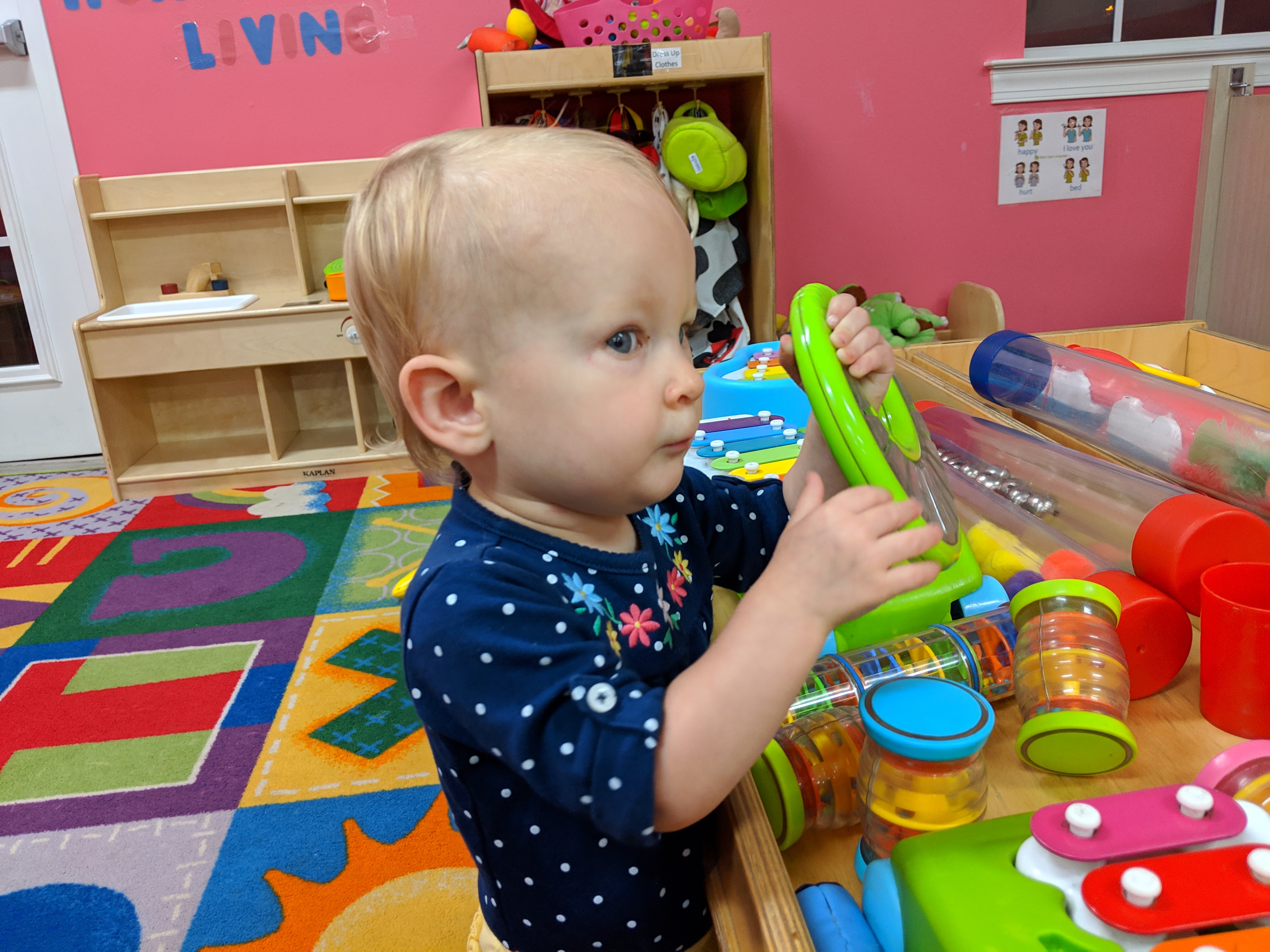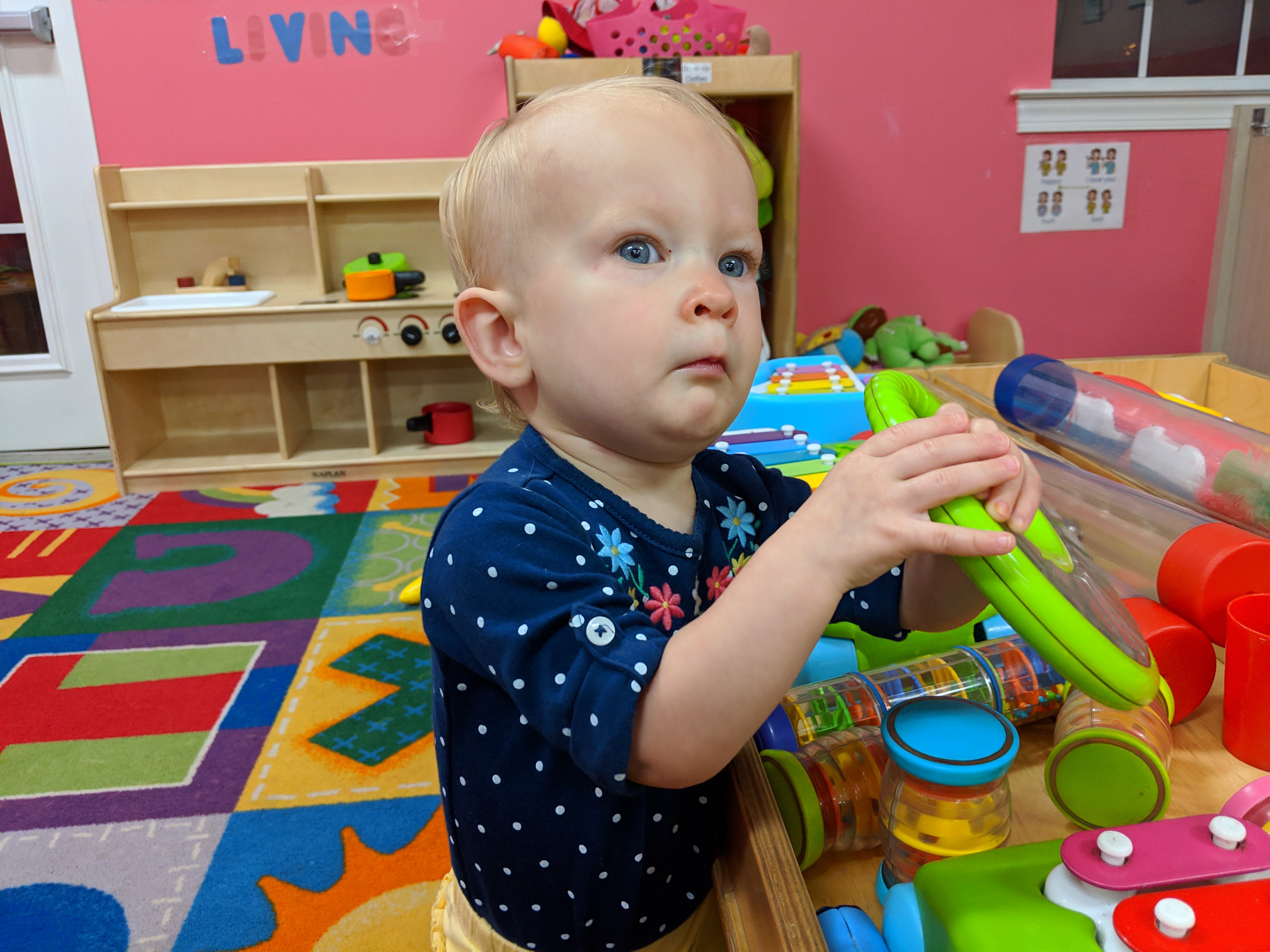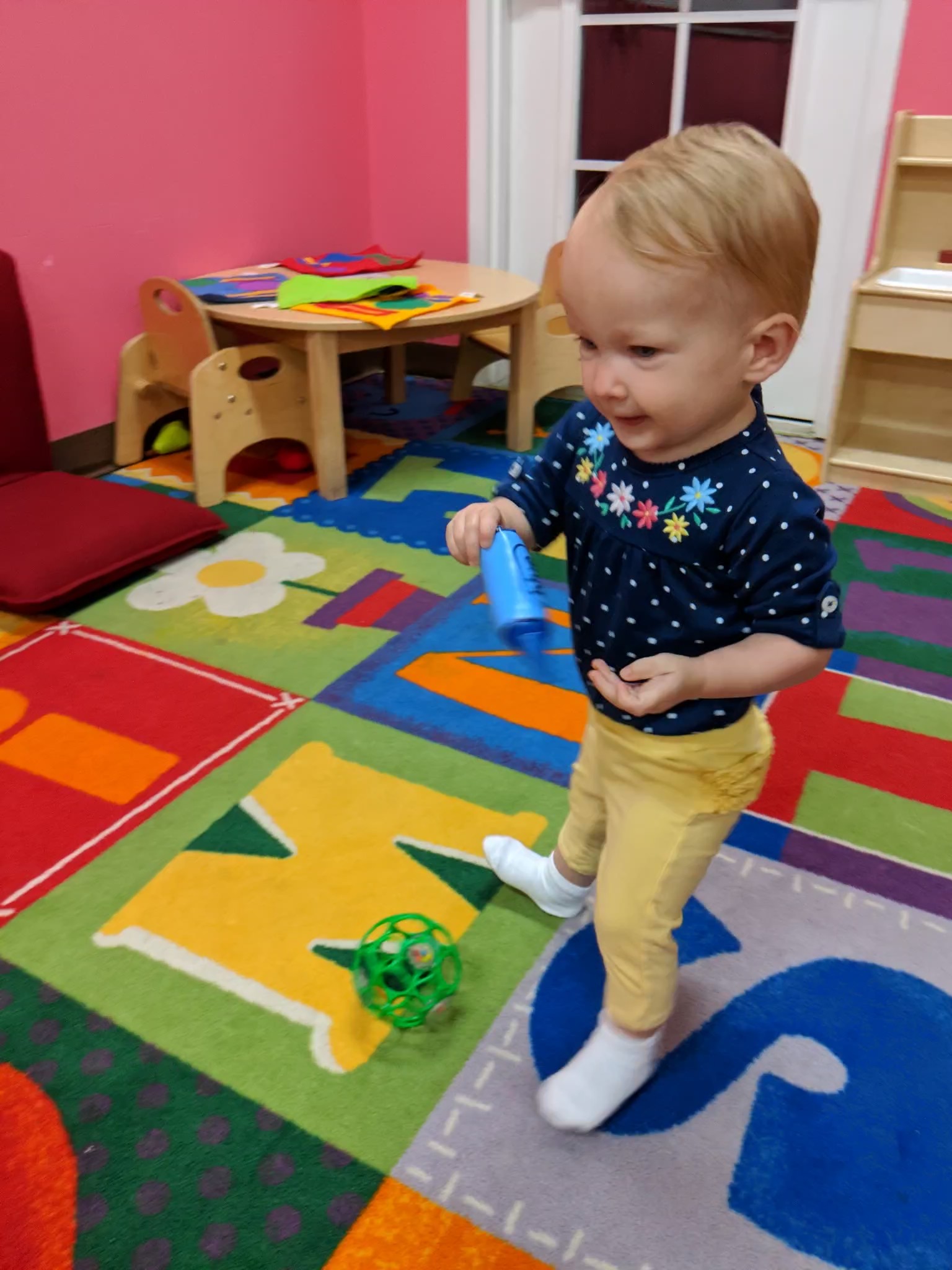 I love these beautiful, cotton candy skies in the mornings during the fall!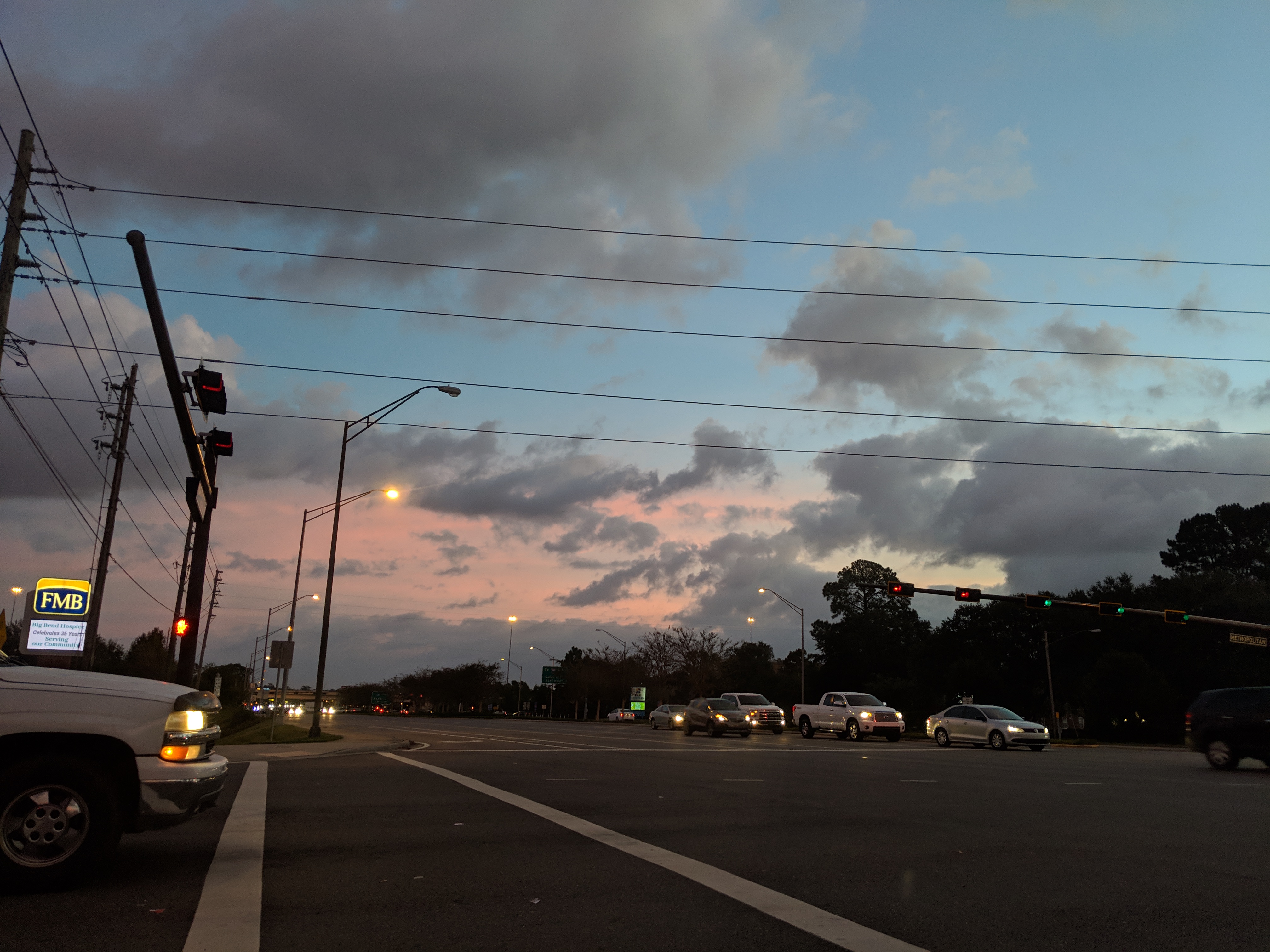 How is it November now?! Also, yes I have two calendars, but when I saw the one on the left at TJ Maxx, I couldn't leave it there. (And wow, it's definitely time to print out some new photos for the office.)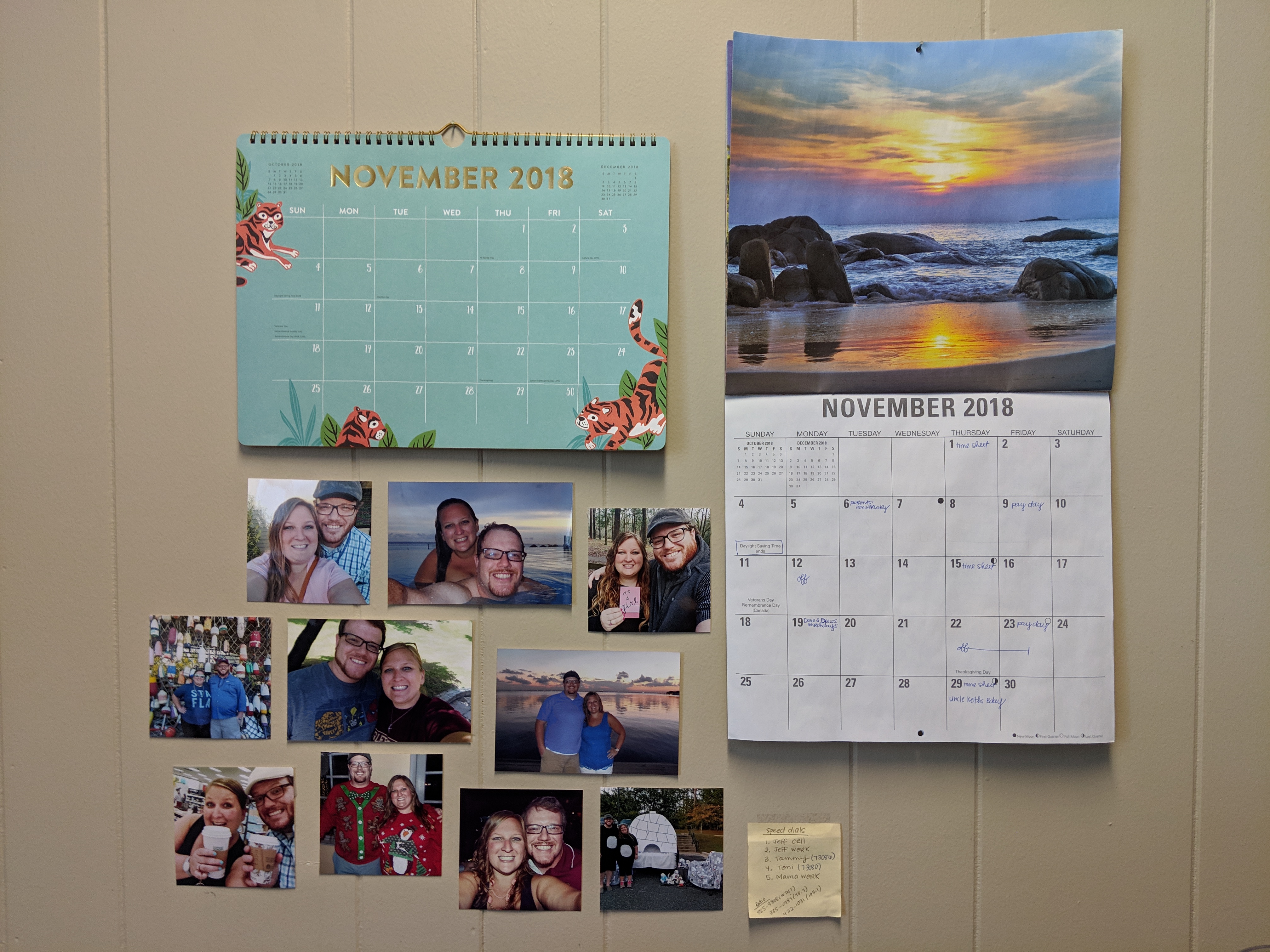 Then I was messaging back & forth with a friend about how much Instagram has changed since we first started using it in 2010. The quality of photos I posted were different (I didn't even have a smart phone yet), we used all those crazy filters, and put borders on everything. I also used it exclusively to "edit" photos to make them look "cool" before posting on Facebook, but I didn't follow anyone & had no followers. So here's a screenshot comparison from back in the beginning versus now.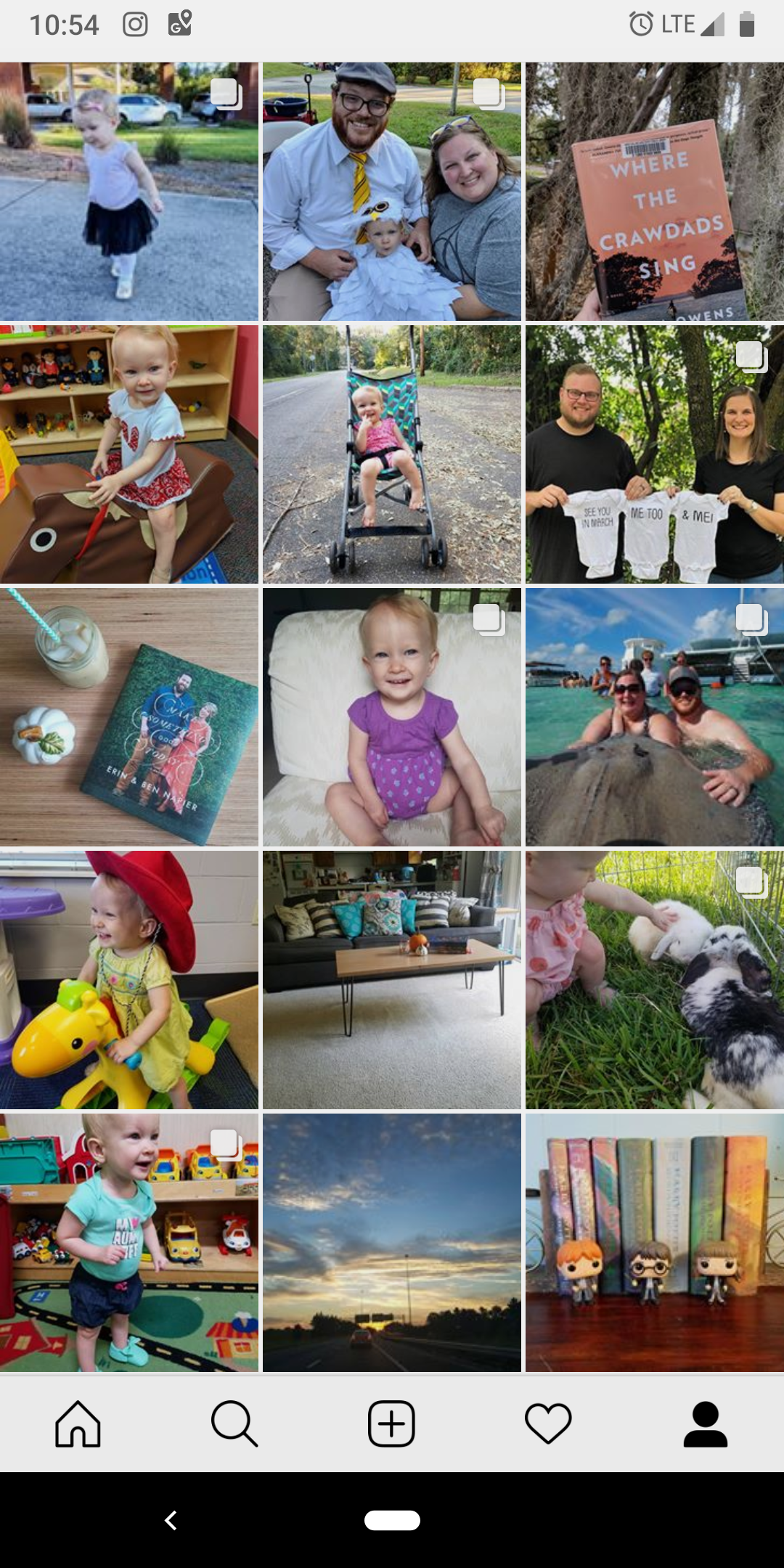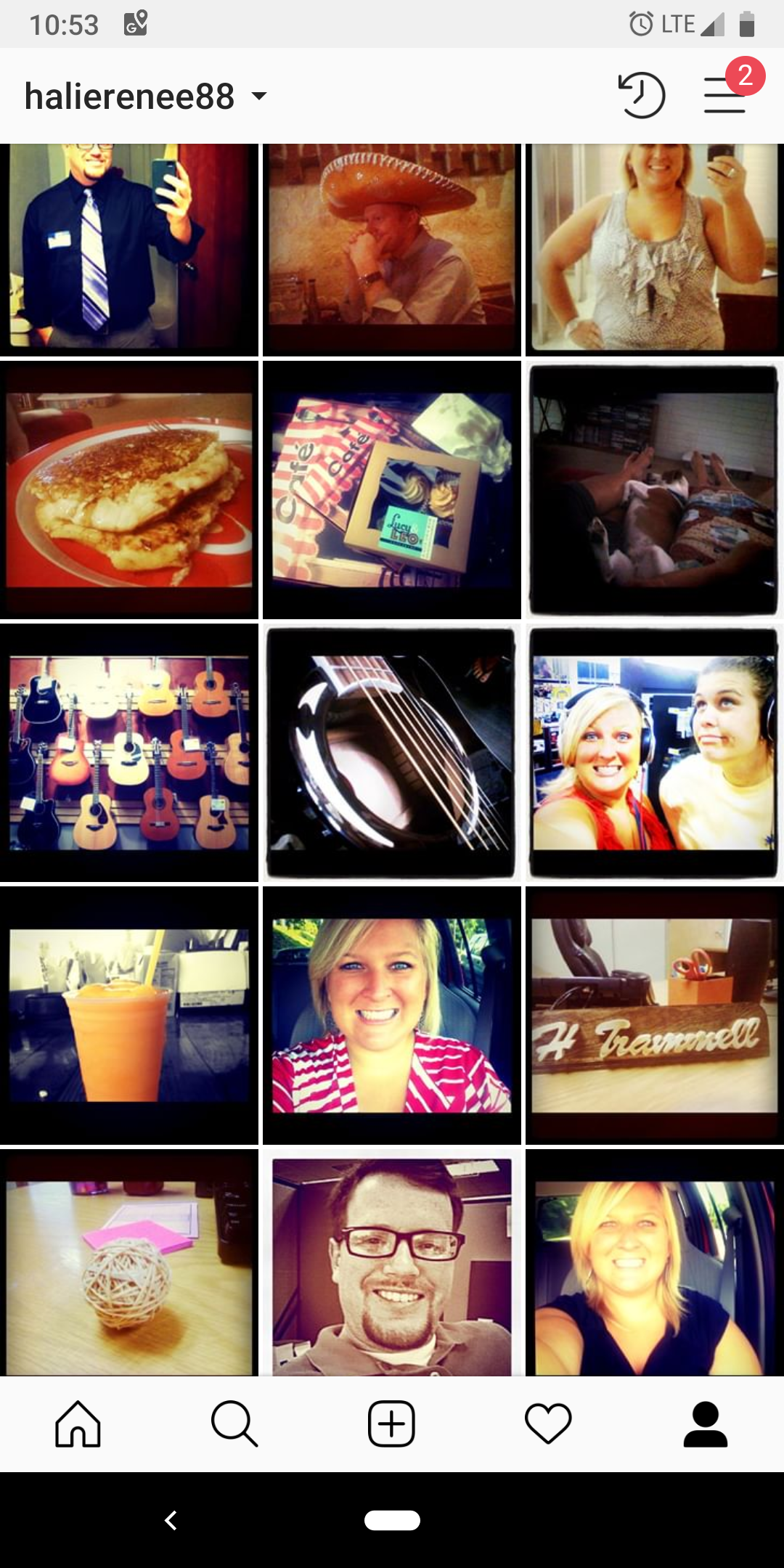 Also, I won a free Kindle e-book from a Goodreads giveaway! Yay me!
This precious baby fell asleep on the way home, and she's just so incredibly sweet when she's asleep.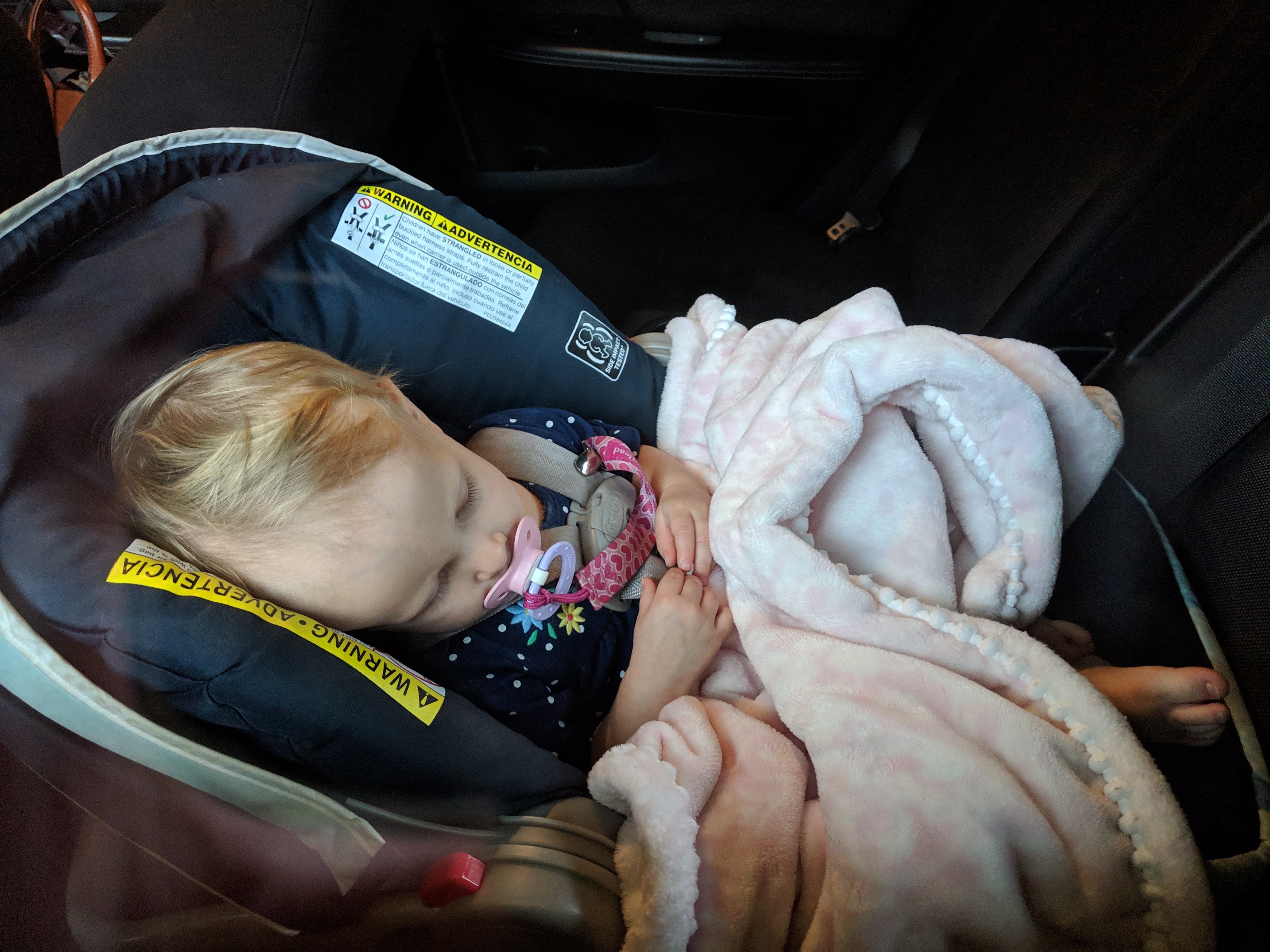 She helped me out in the kitchen as I cooked dinner, and played with her Moana bowling set. Then she dumped all the toys out of the box & climbed on top.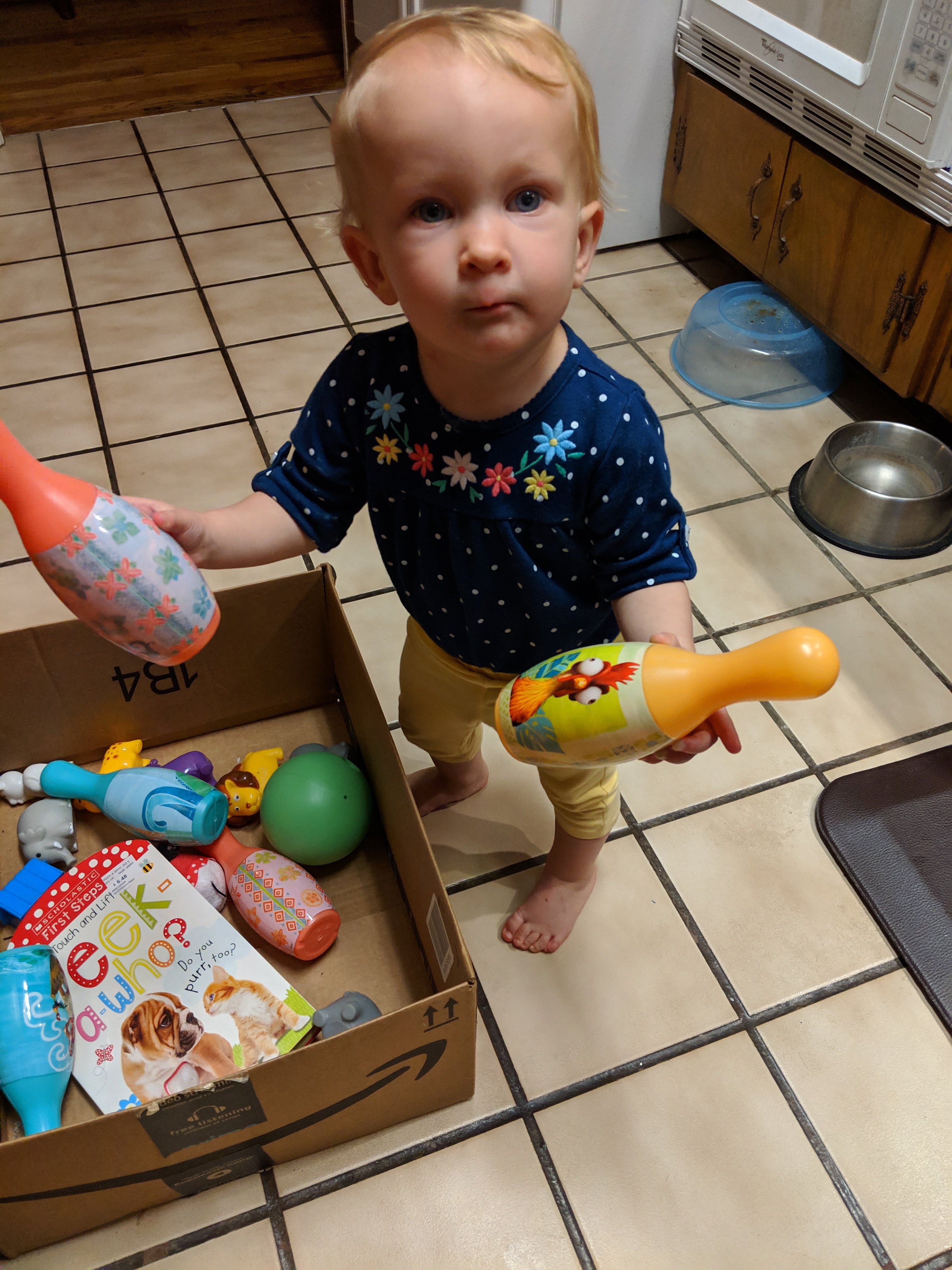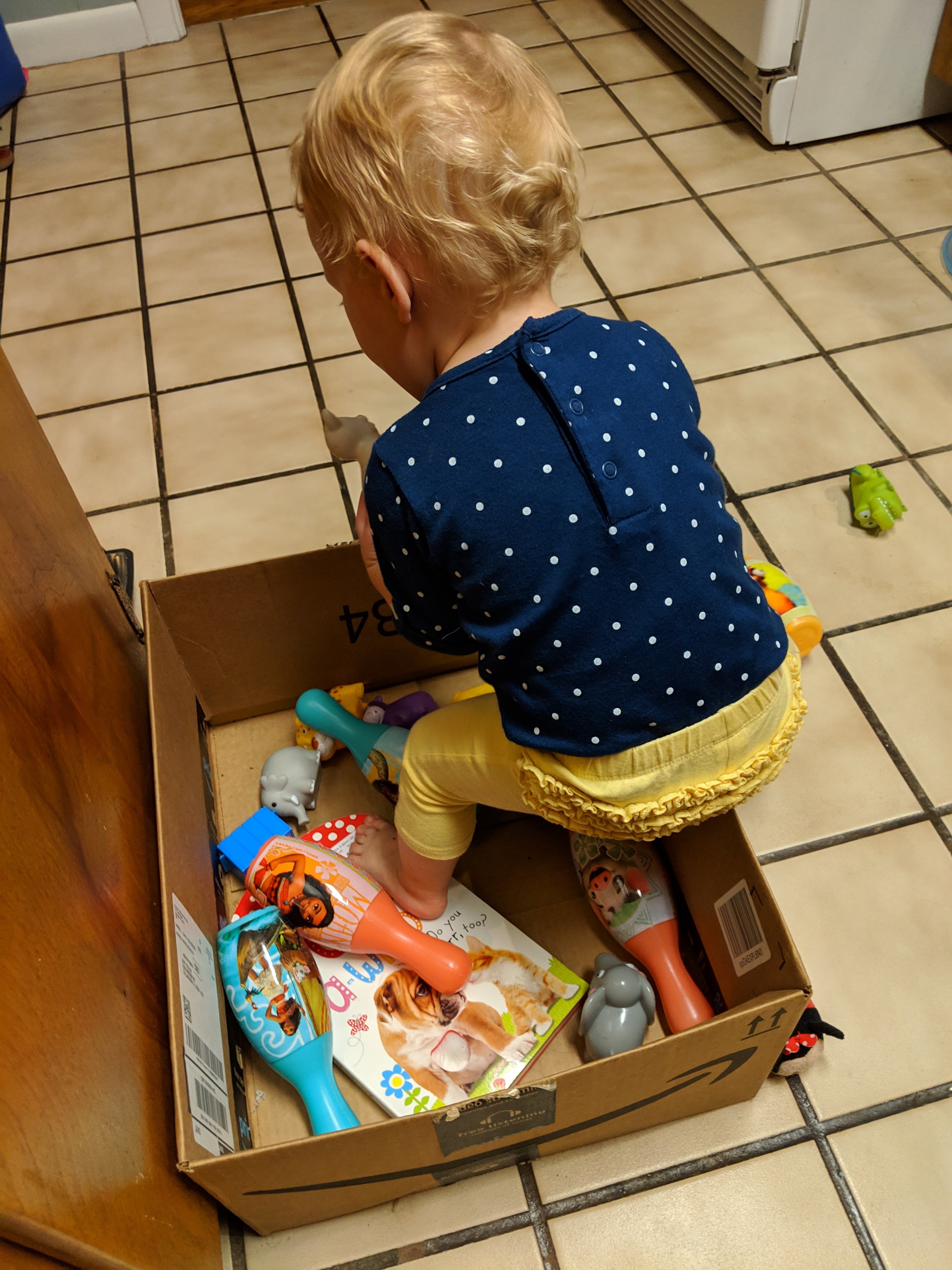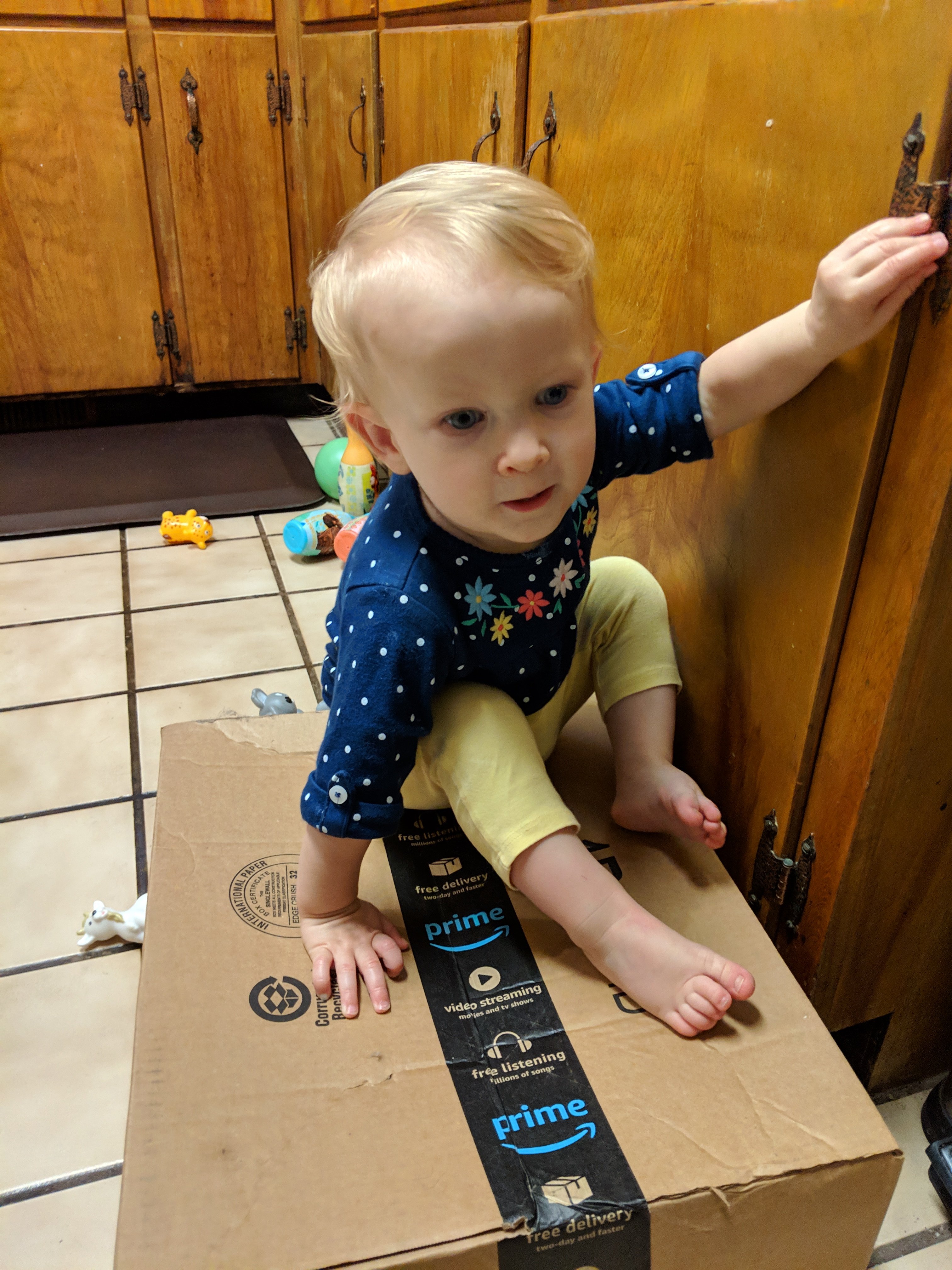 She ate a huge dinner of pot roast & mashed potatoes, then had lots of fun playing in the bath tub.
I've been a little overwhelmed lately with just lots of "adulting" (nothing huge, but more than enough all at once), and then an absolutely crazy stressful afternoon at work, and some sad news about a Pullen-family friend, it all kind of sent me over the edge. (It's possible there were a few tears.) So tonight I'm going to relax & turn off my brain… I'll be eating Twizzlers & watching "To All The Boys I've Loved Before" on Netflix, since I finished reading the book earlier.