Emerson decided she wanted two pigtails this morning, but I couldn't get them quite right so we had to settle for just one super cute side floof.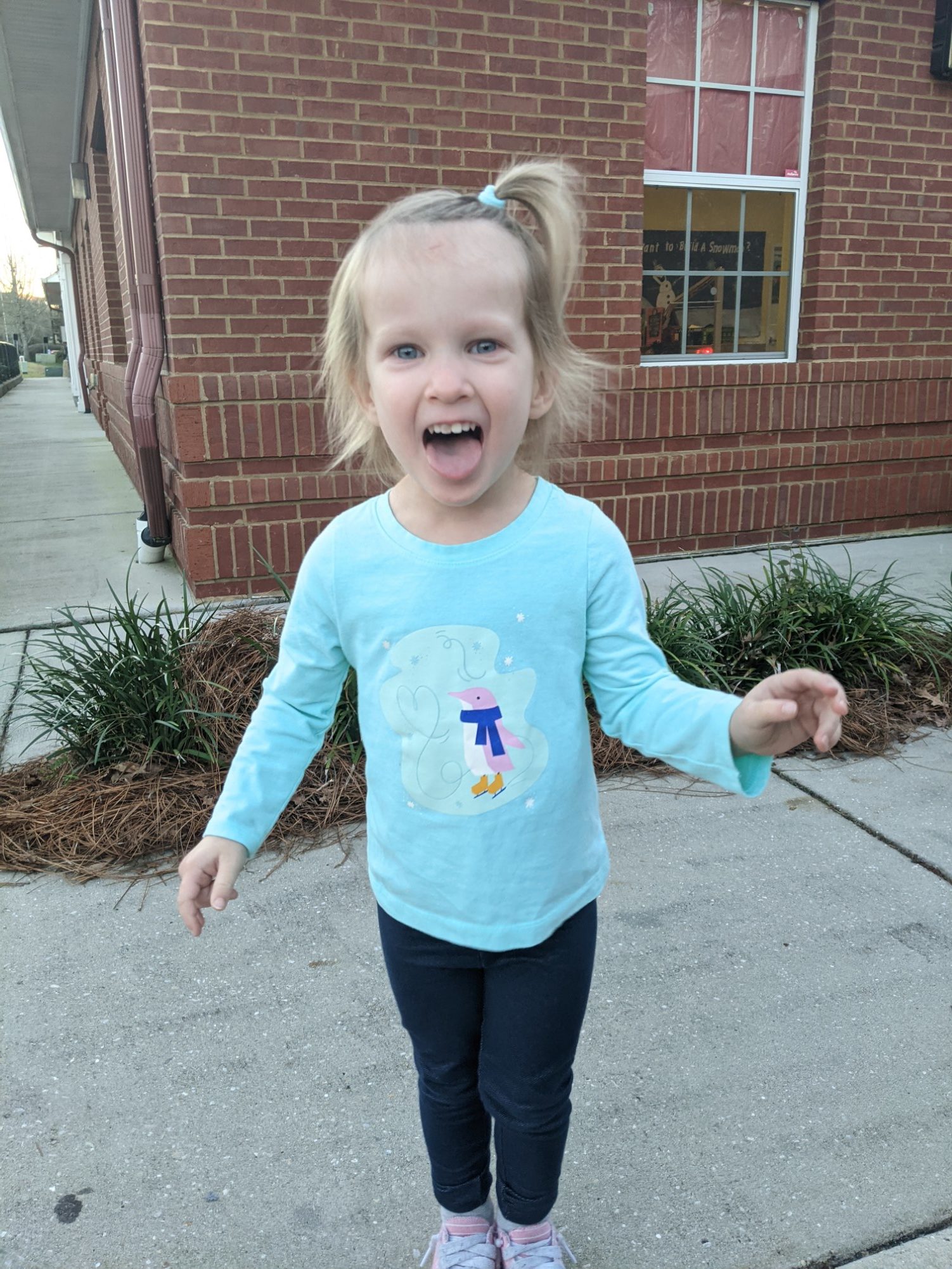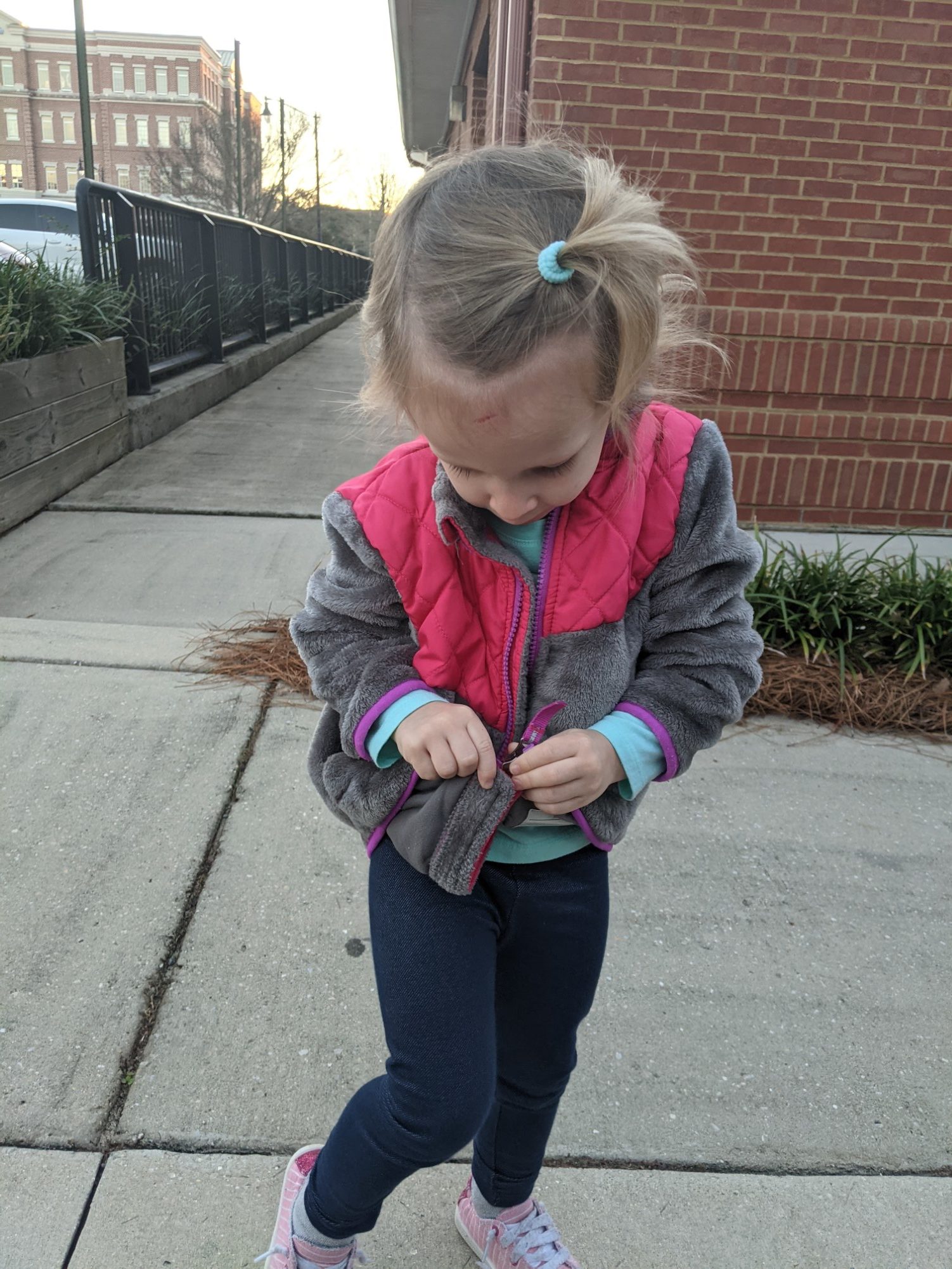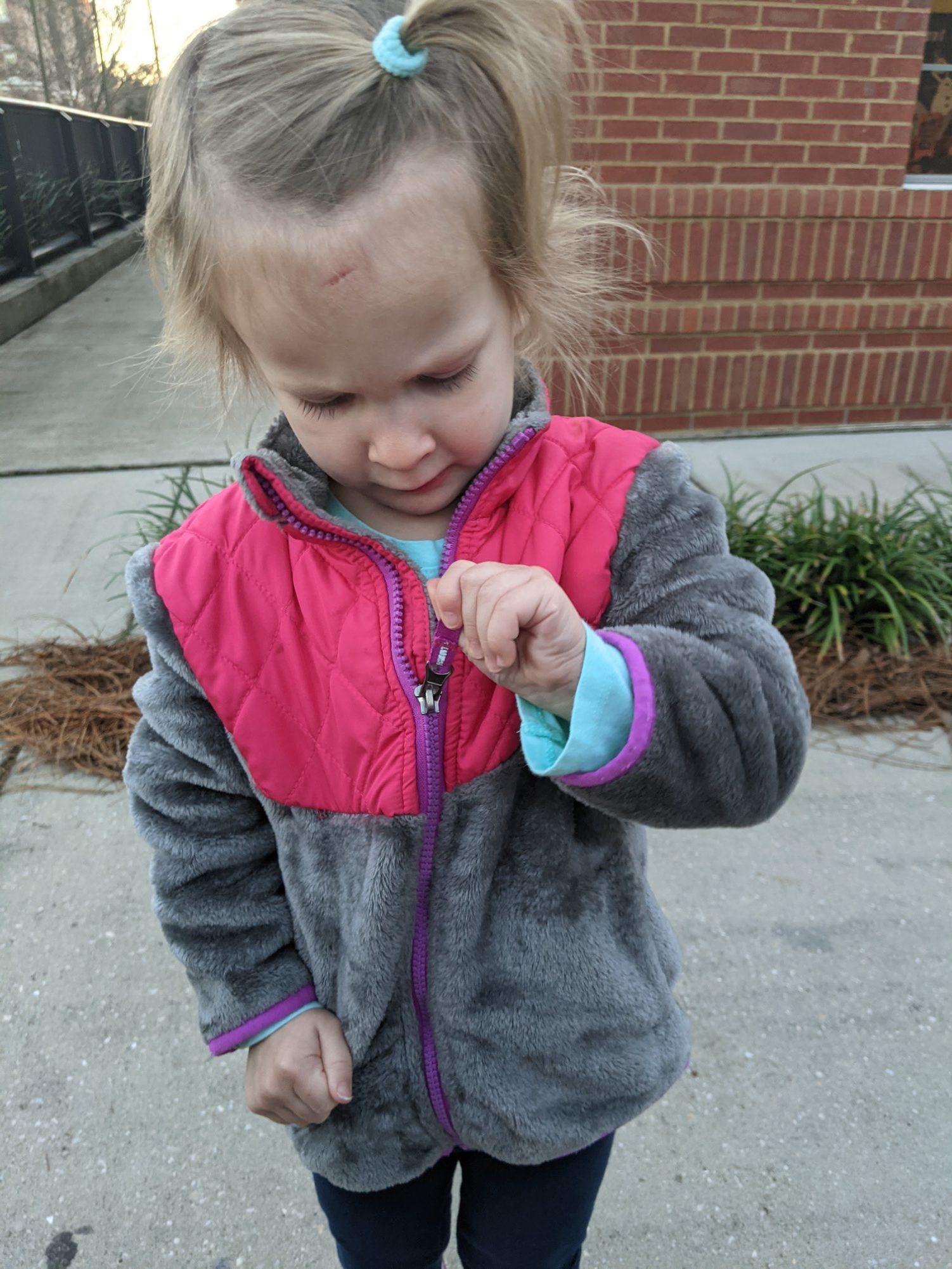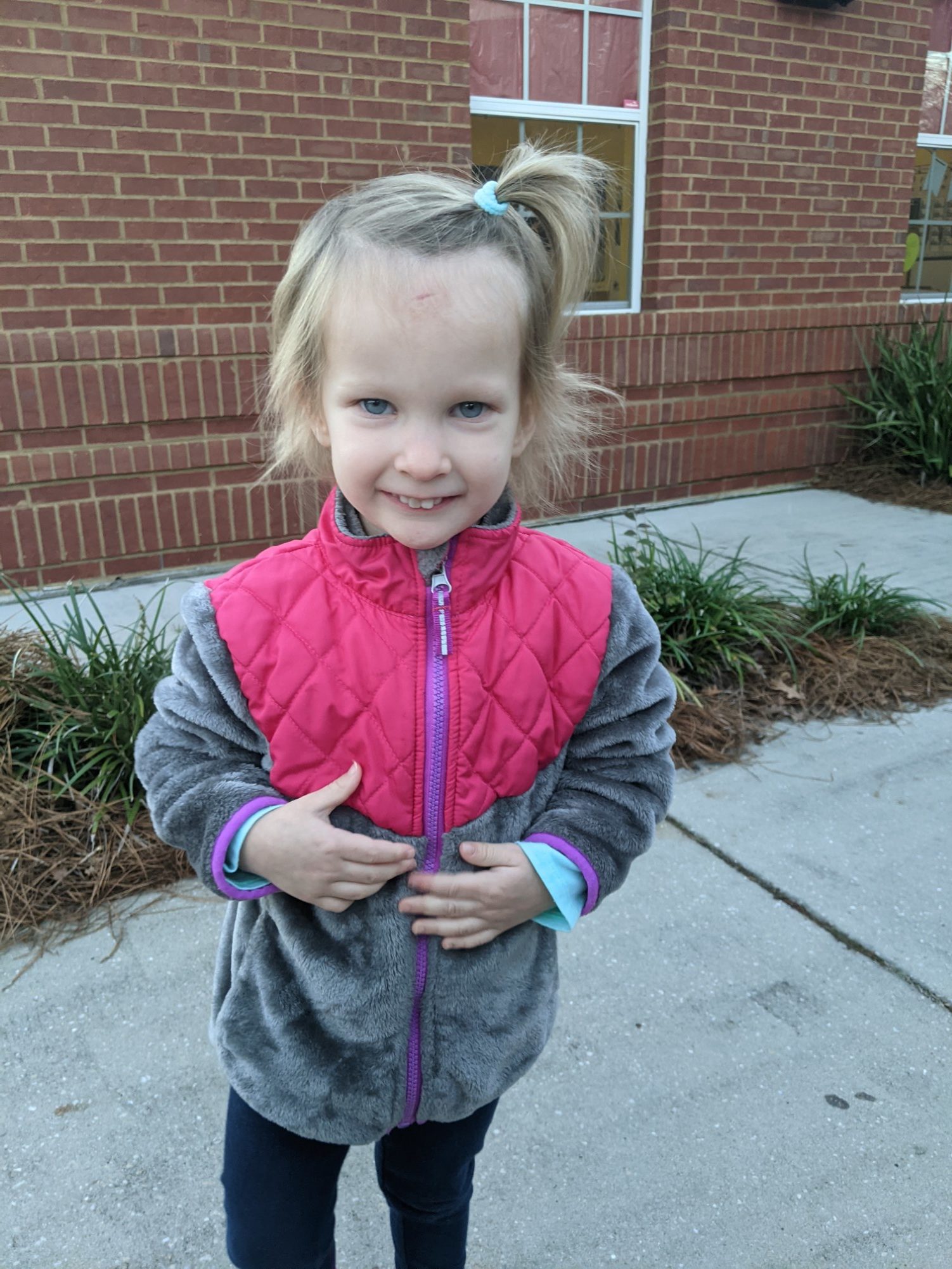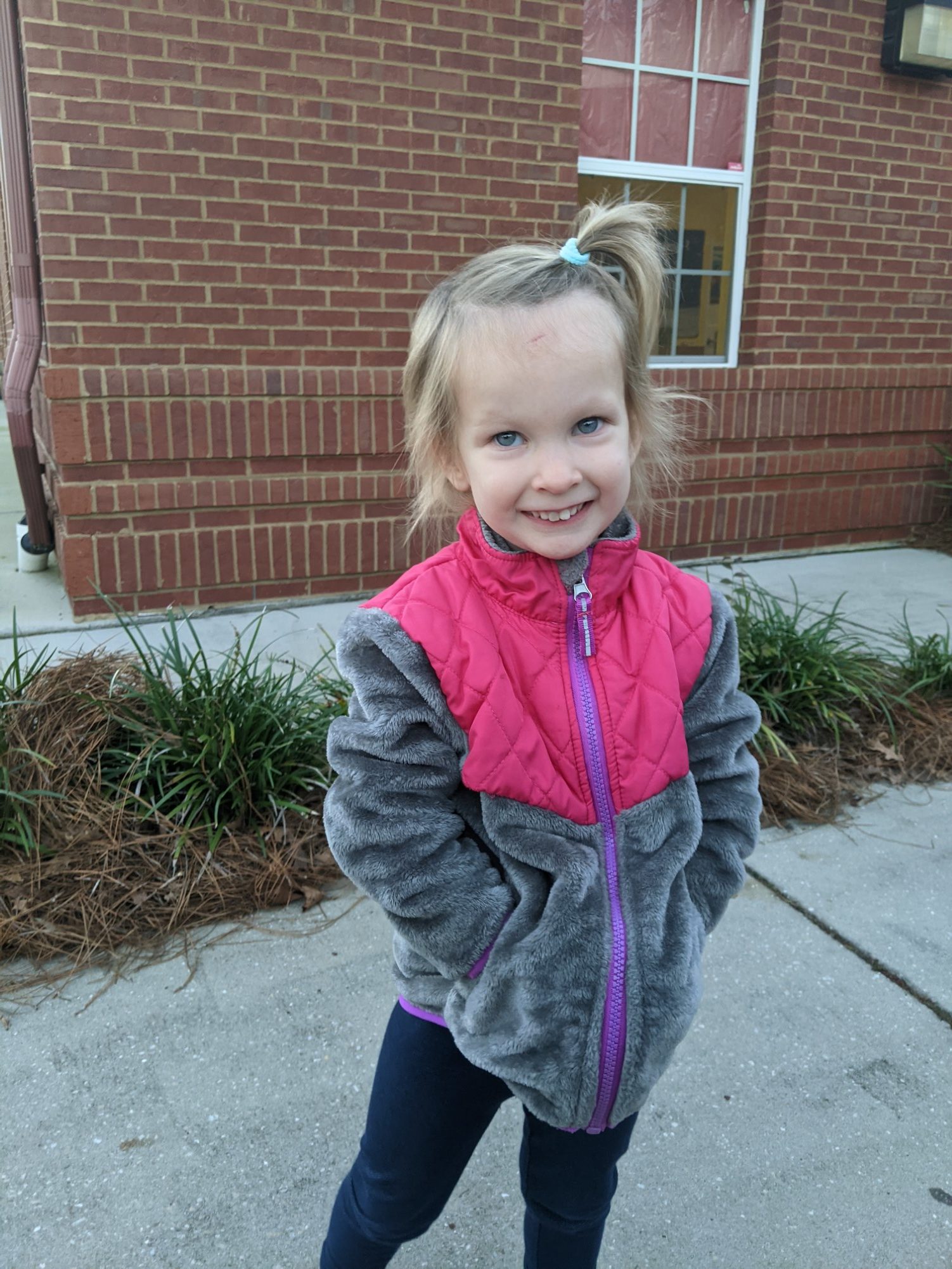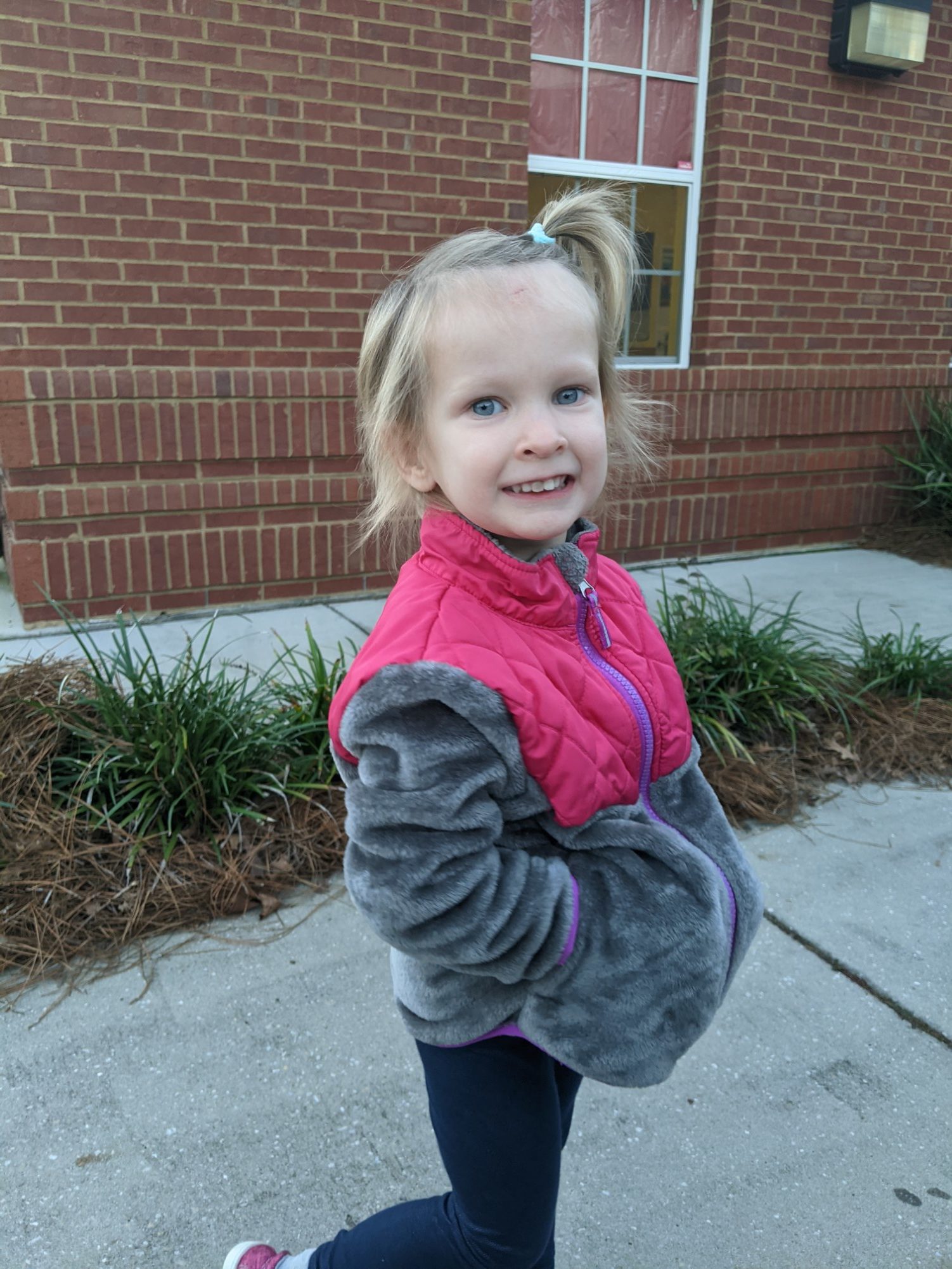 For my birthday, my friend Heather brought in donuts from Reynold's in Quincy, and MAN were they delicious!! I shared with my favorite coworkers 😉 , and then brought home a few to share with Jeff and Emmie too.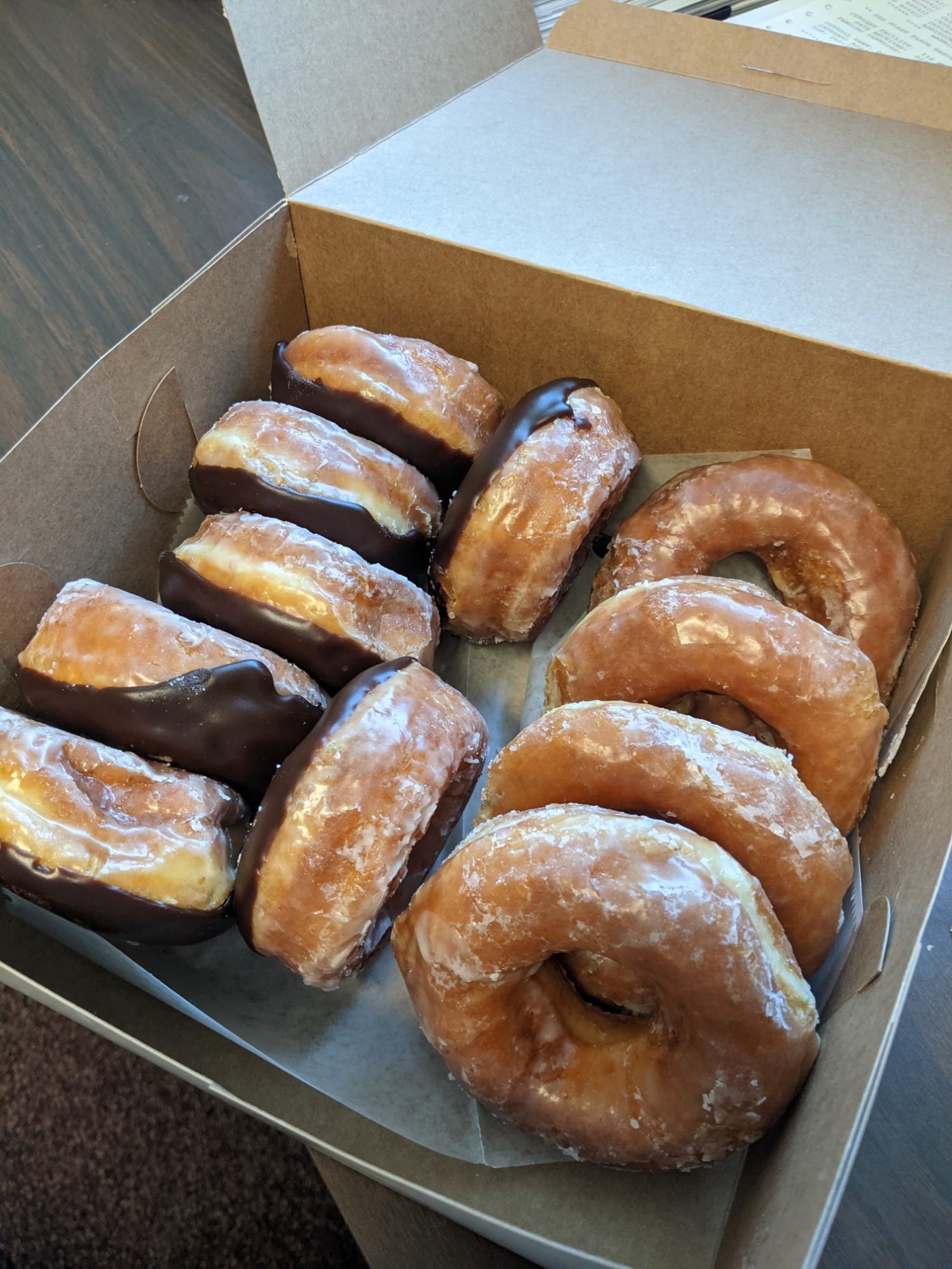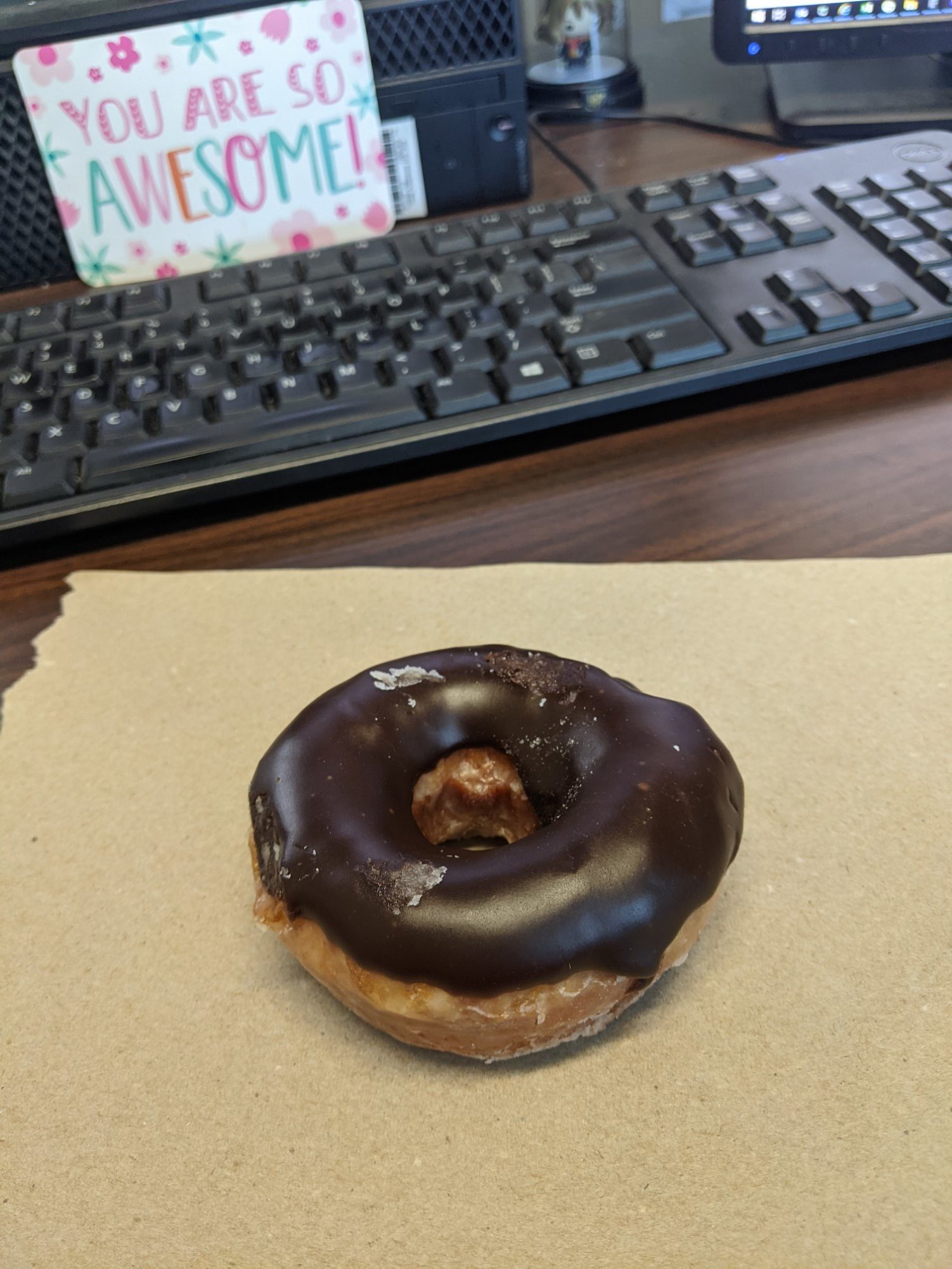 Jeff picked me up to take me to lunch today. I had a hard time choosing between tacos (one of my very faves), and Indian food. But we actually found an Indian buffet that was still operating, which was surprising. (Our favorite is Essence of India, but they're not doing their buffet right now because of covid.) But we went to Mayuri, and were pleasantly surprised at the taste of the food and the cleanliness of the restaurant and the sanitization prior to each trip to the buffet. (So now we're gonna need to get tacos for lunch Saturday or Sunday or something.)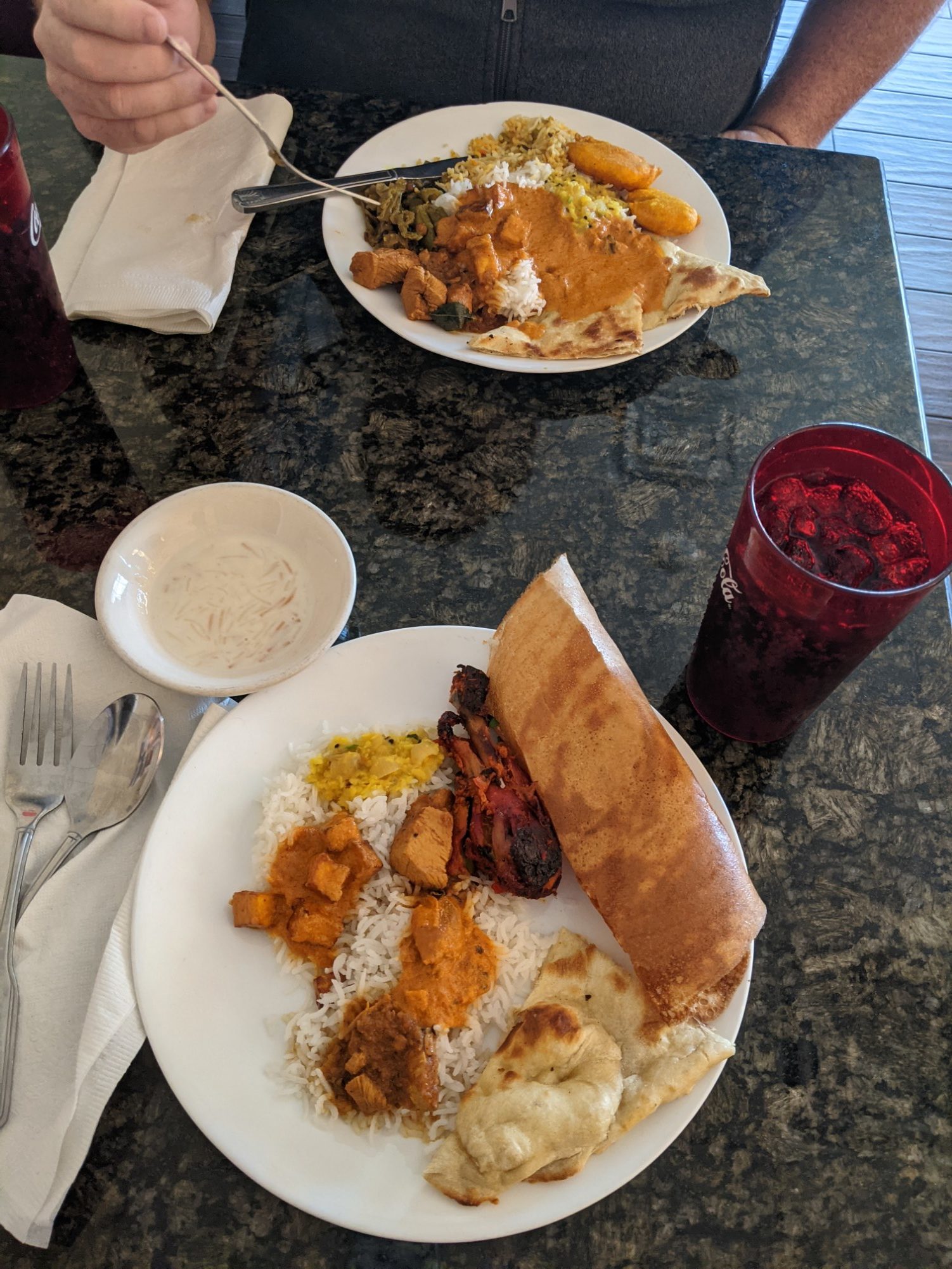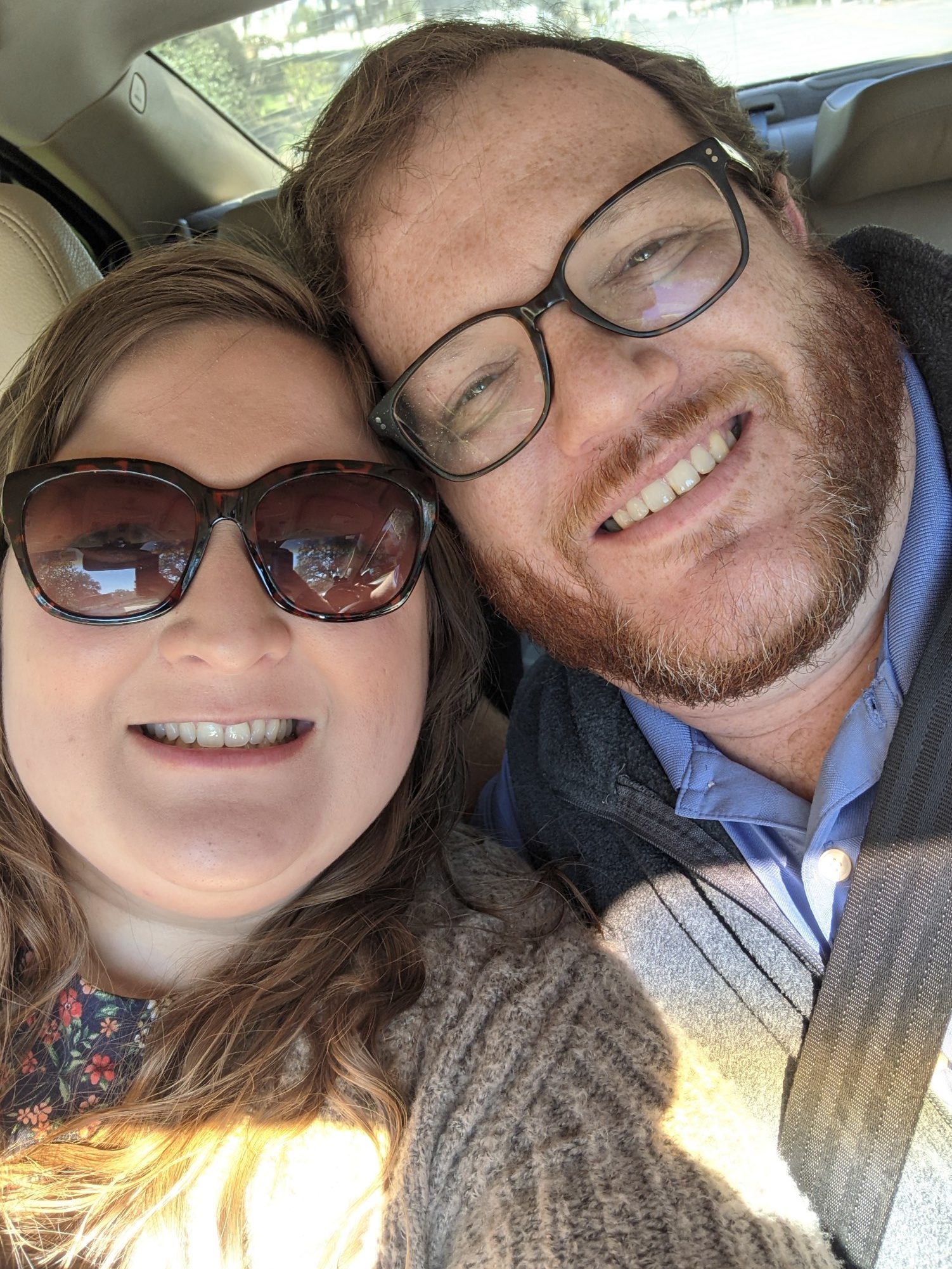 Emerson had a good day at school, and then got picked up early, right after naptime, to go over to Grammy & Papa's house for the night.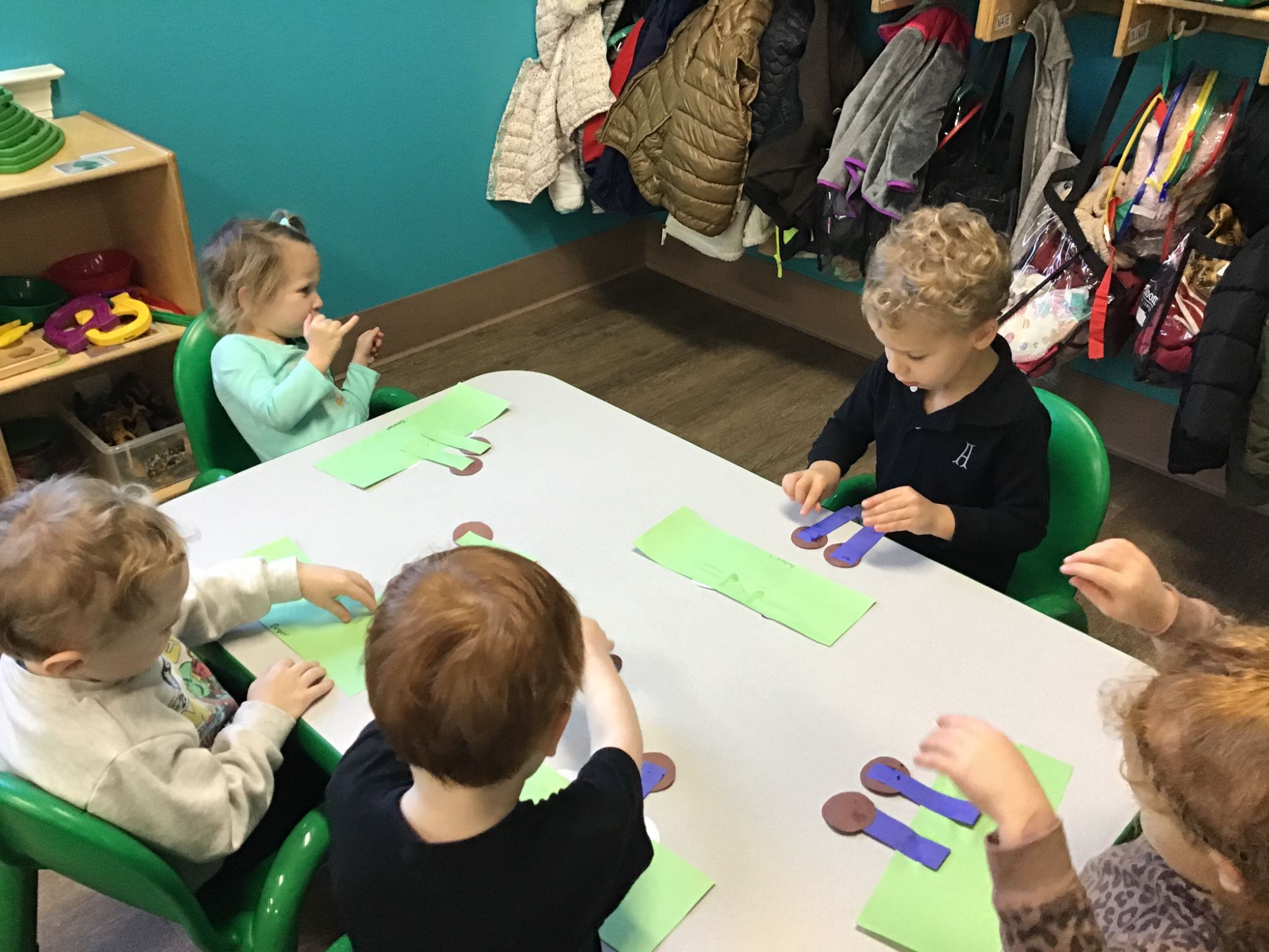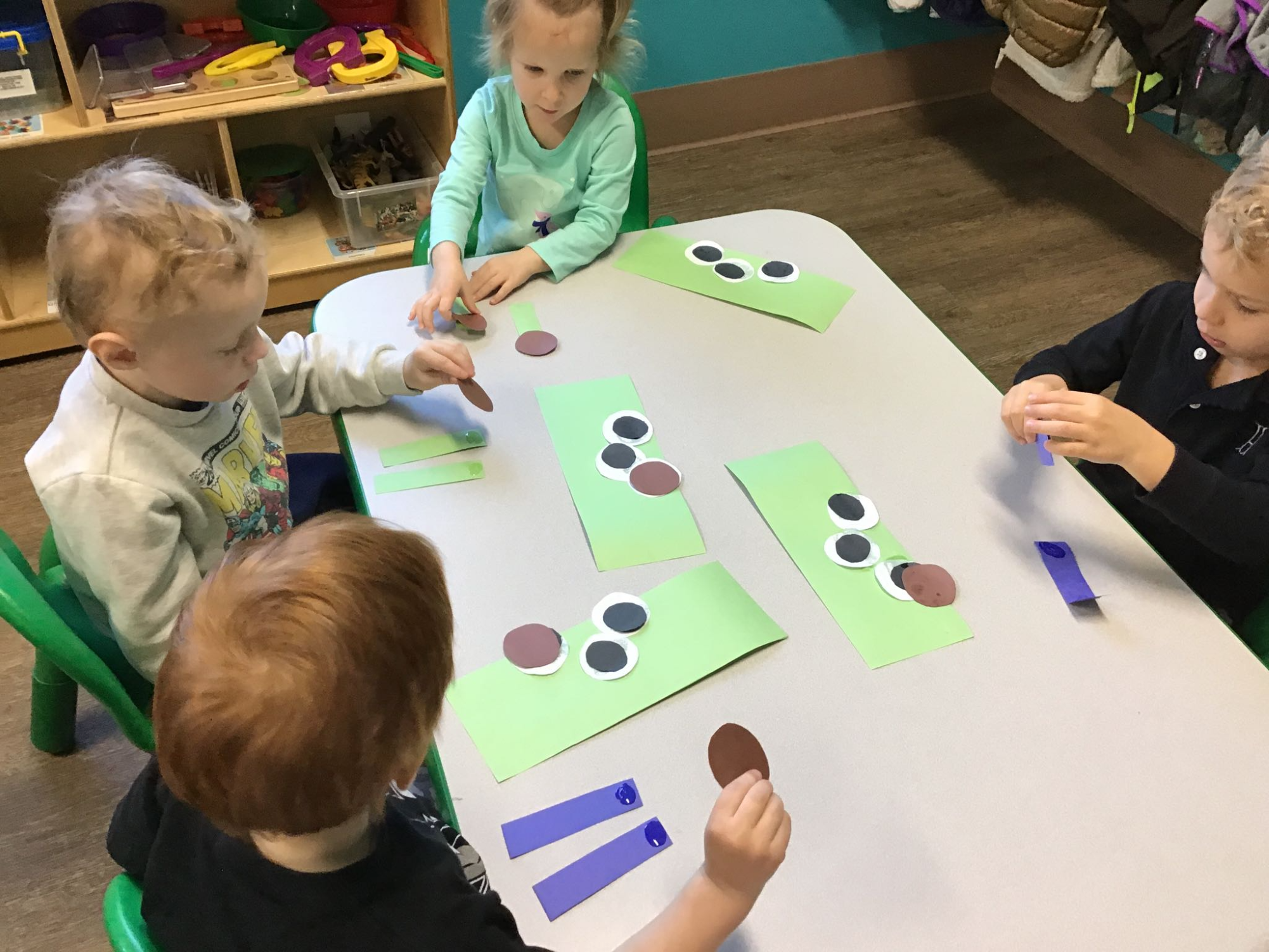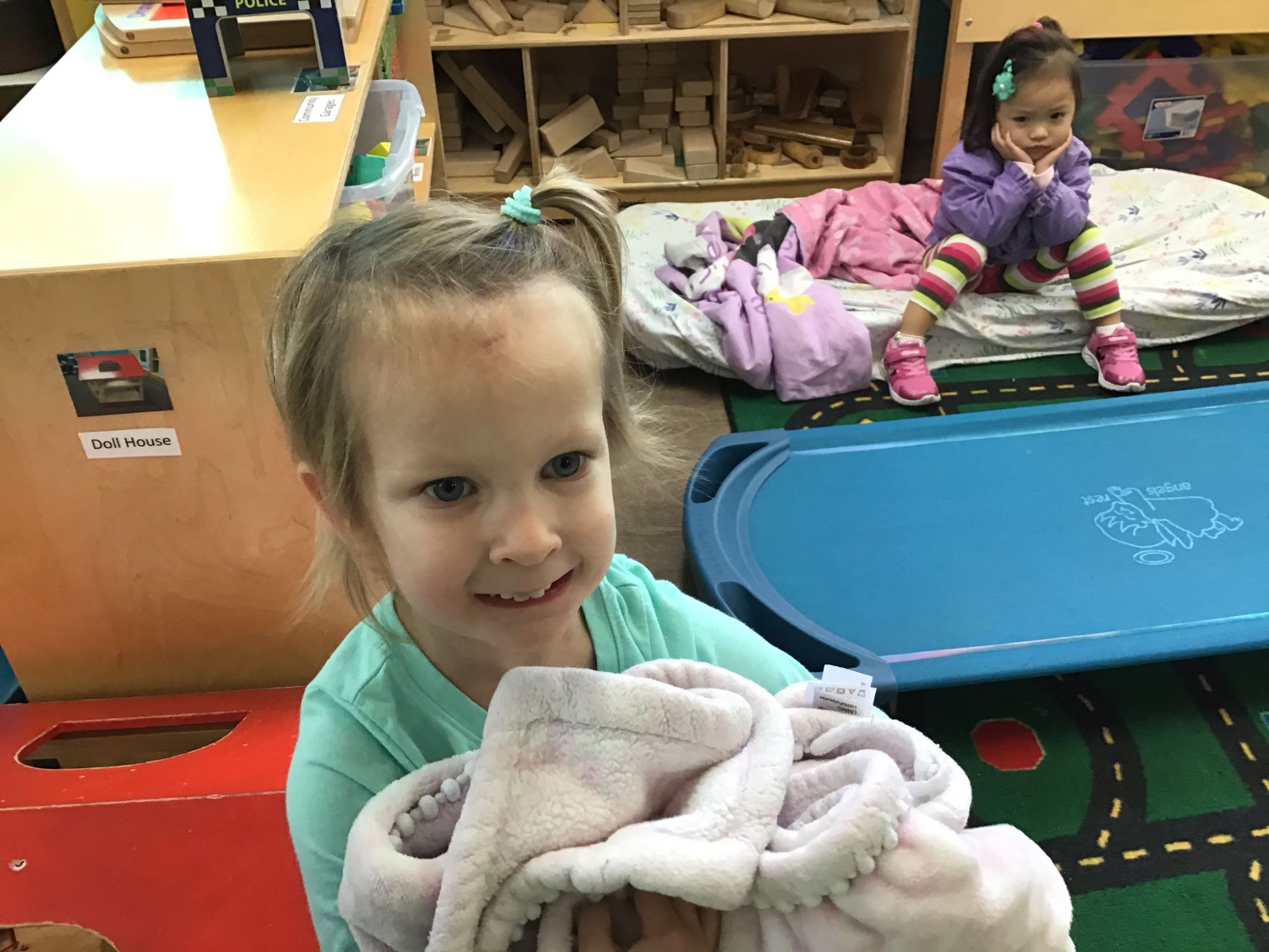 These pictures were from the school earlier in the week, but they must have been forgotten until today, because they just came through email today.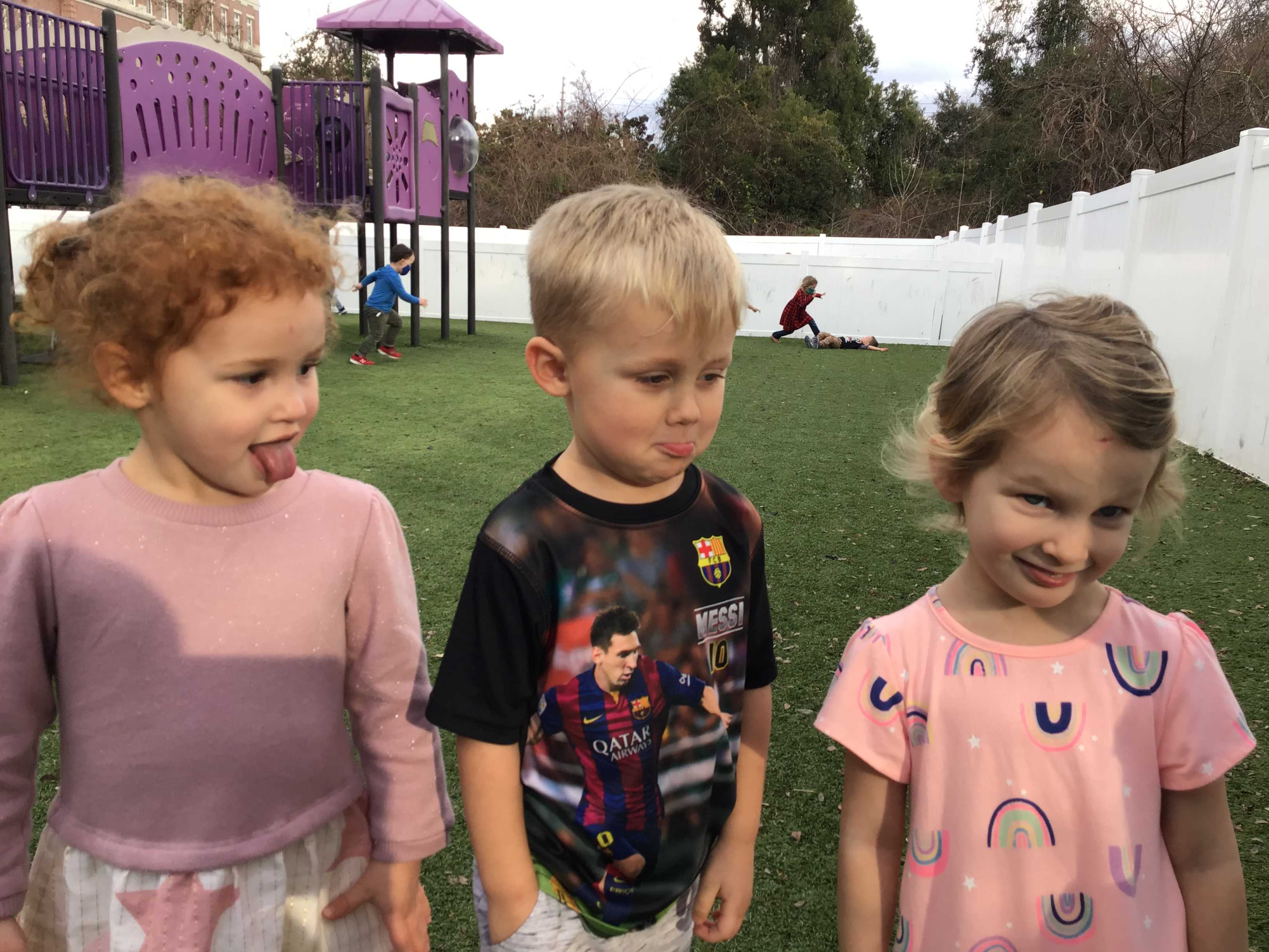 Super hero Emmie had lots of fun with her grandparents tonight, eating "Chicka-flay" and playing and doing crafts and trying on random hand-me-down swim suits and eating a blue popsicle for dessert.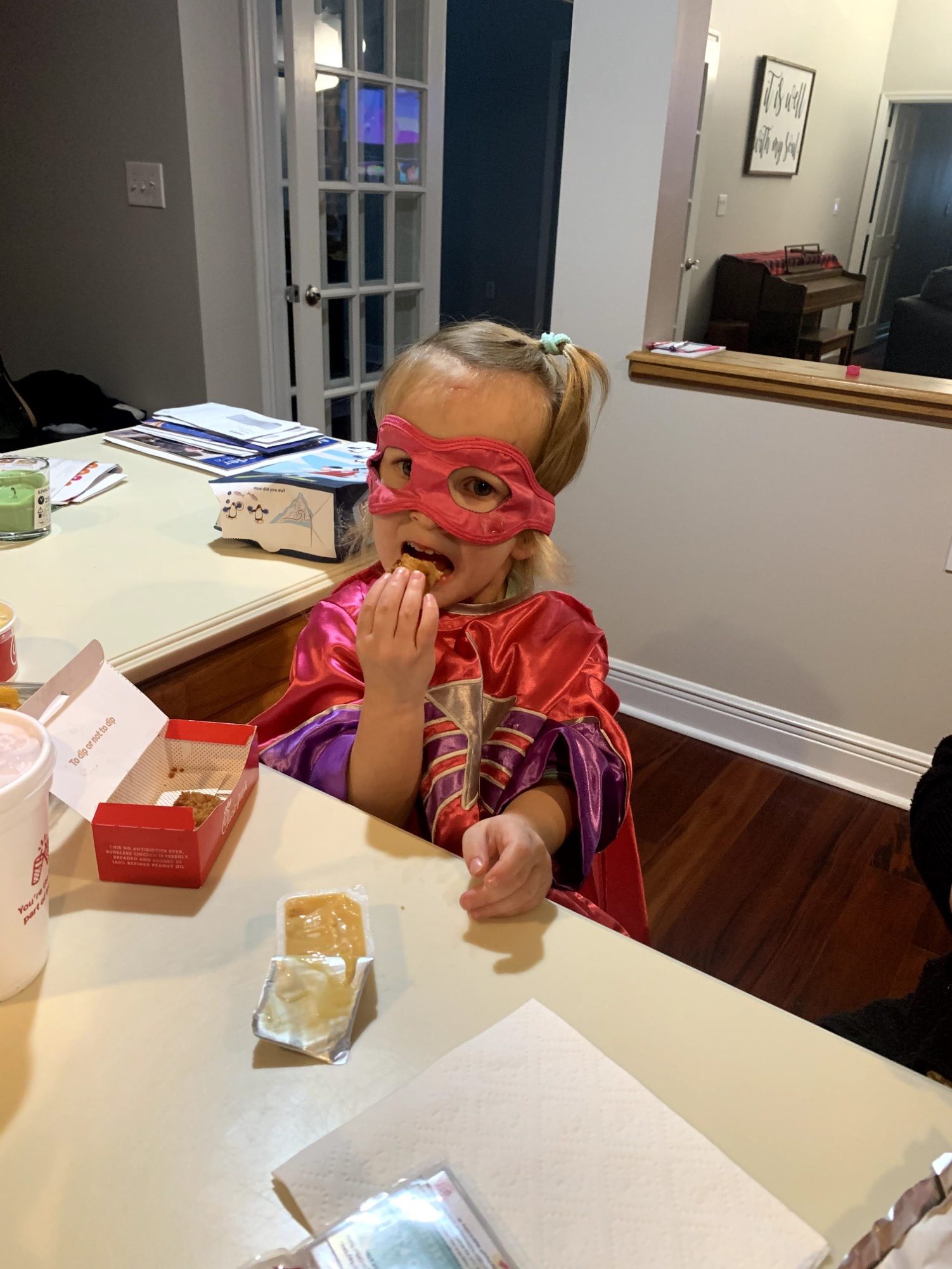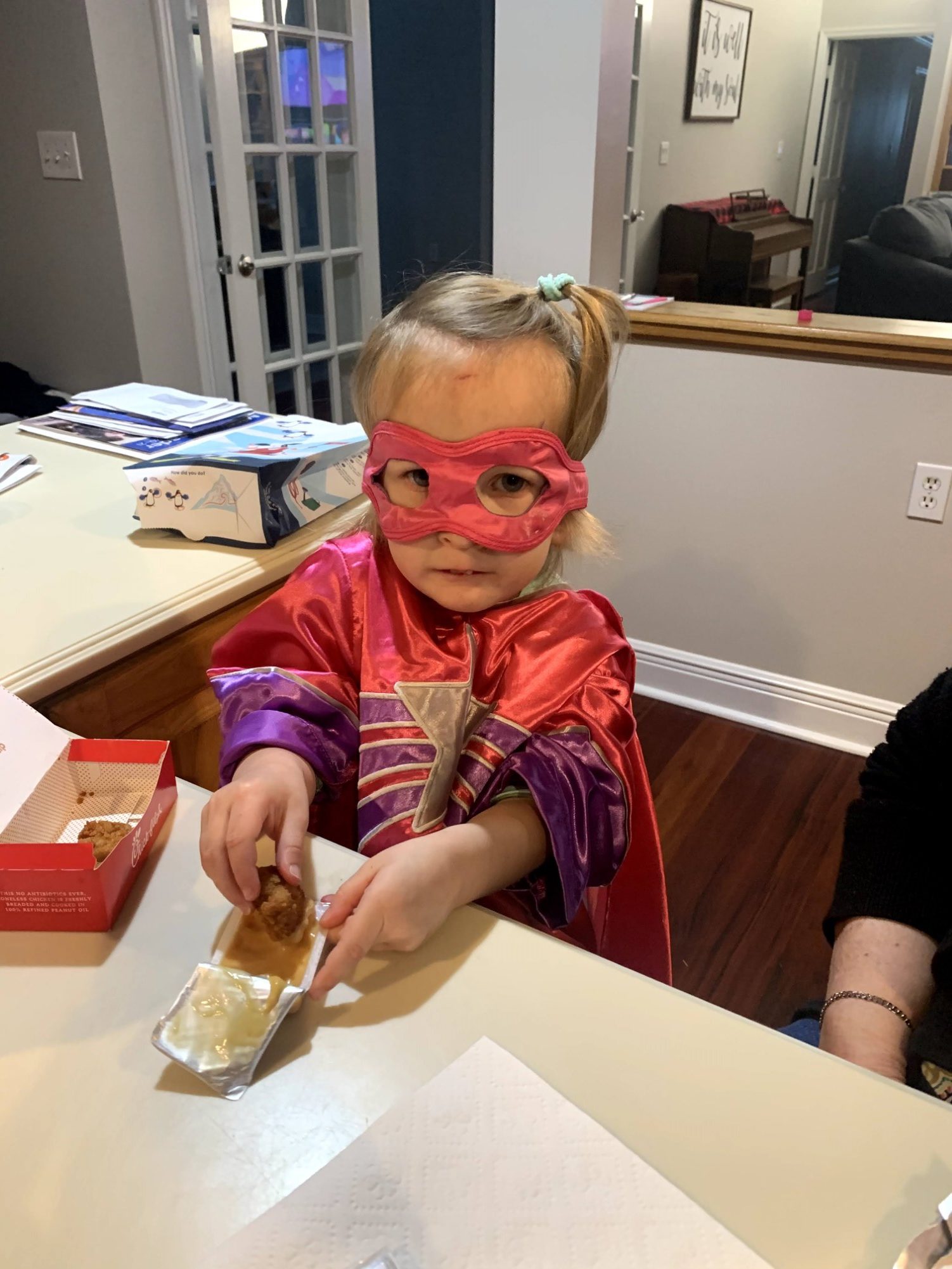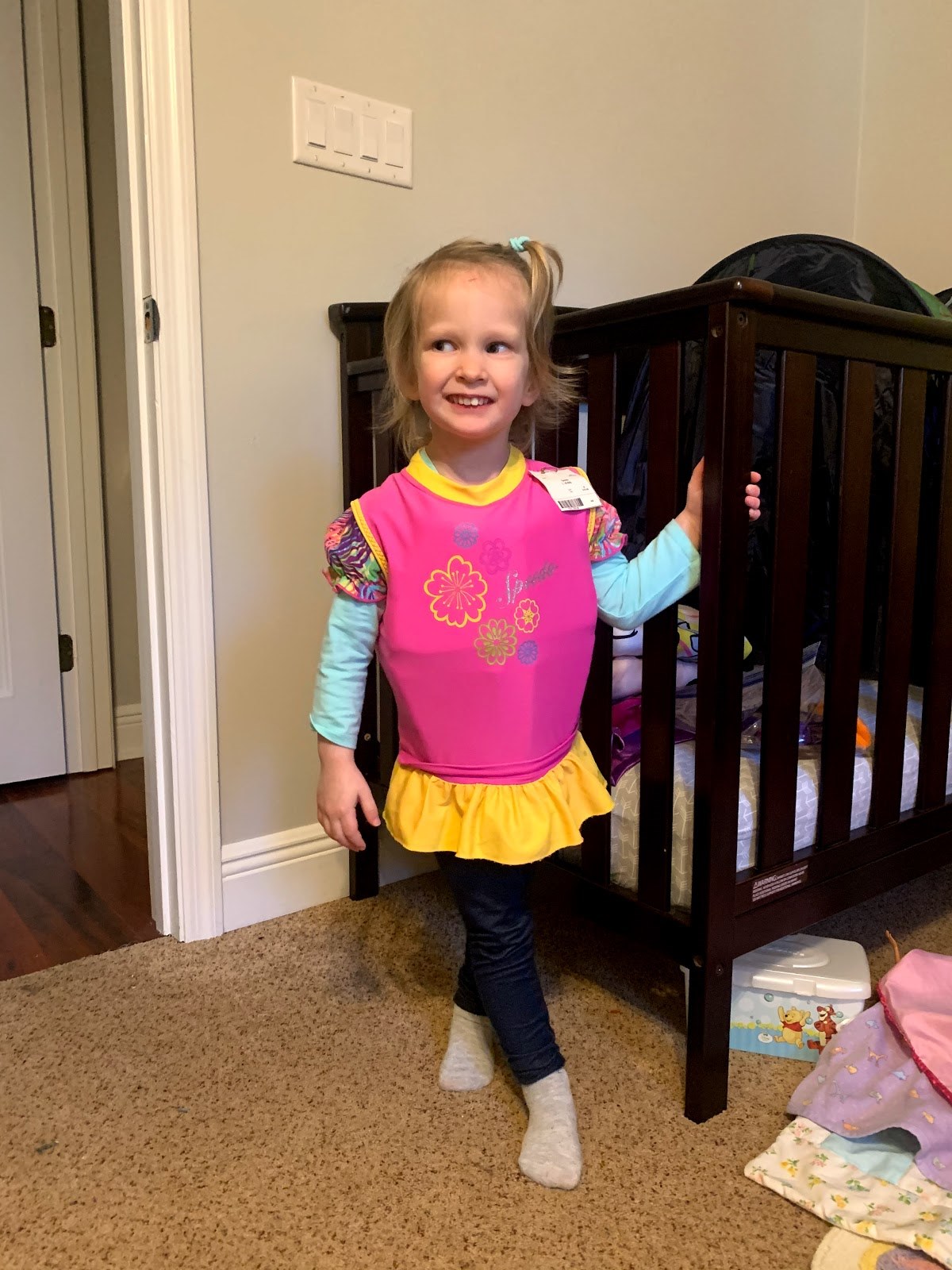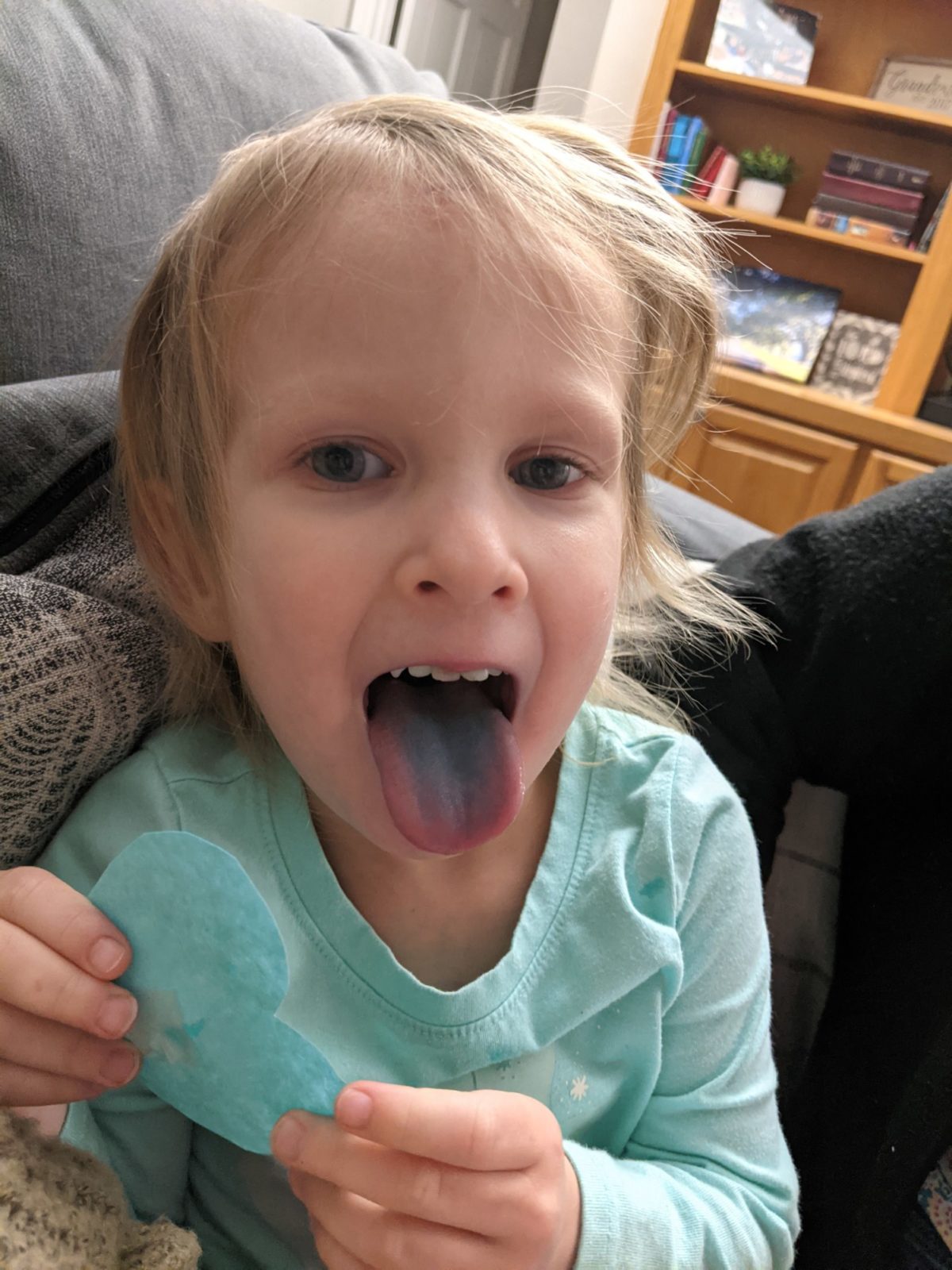 I ran home after work to pick up Jeff, and I got to open my birthday presents while there. He got me a new stove-top grill pan (which I both needed and wanted), a new card game (super excited to try this one out), and some hanging macramé planters I wanted for the dining room, to go above the new record cabinet.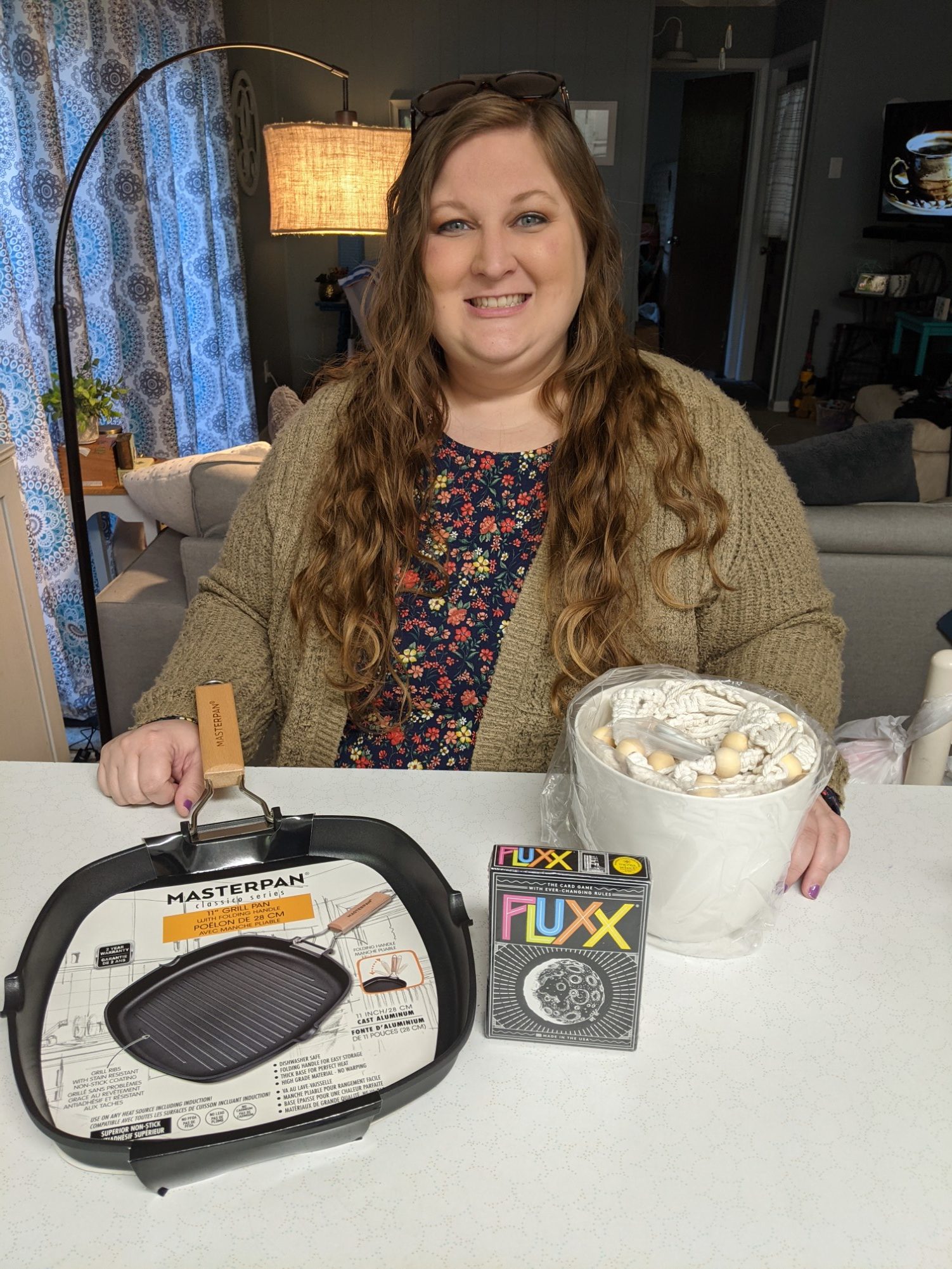 Then we went out to a nice, adults-only dinner date! So we actually tried to go to Horizon's Grill first. But it was PACKED and FULL of people, and the tables weren't social distanced, and when we sat down at the table smack in the middle of the restaurant (near the kitchen, with lots of foot traffic) we both felt some serious covid-anxiety because of all the people. (We didn't even feel comfortable taking our masks off sitting at our own table.) So after a quick minute of panic and mild debate, we both said we wanted to leave and try somewhere different.
We walked to Dao across the street to scope it out, and not only was it wayyy less crowded, but they were only using every other table, with plenty of open space, and we felt much better about eating there. And we ended up very pleased and satisfied with the change of plans, and everything was SUPER delicious. We ordered Crab Rangoon for our appetizer, a Crab Cake sushi roll, and the Szechuan Fried Shredded Beef (sub broccoli for the green beans) for our main dish. We shared all of everything, and I loved it so much.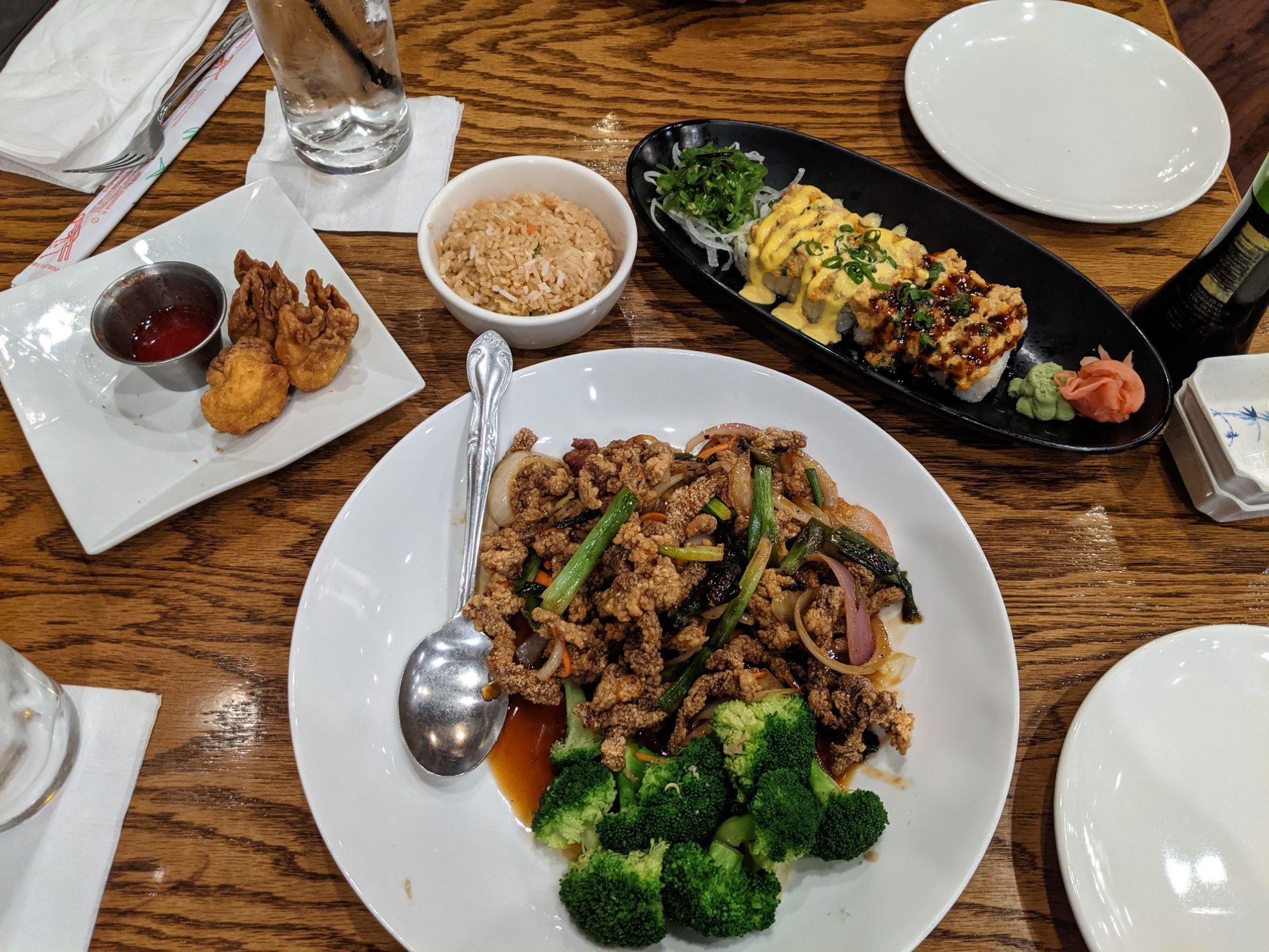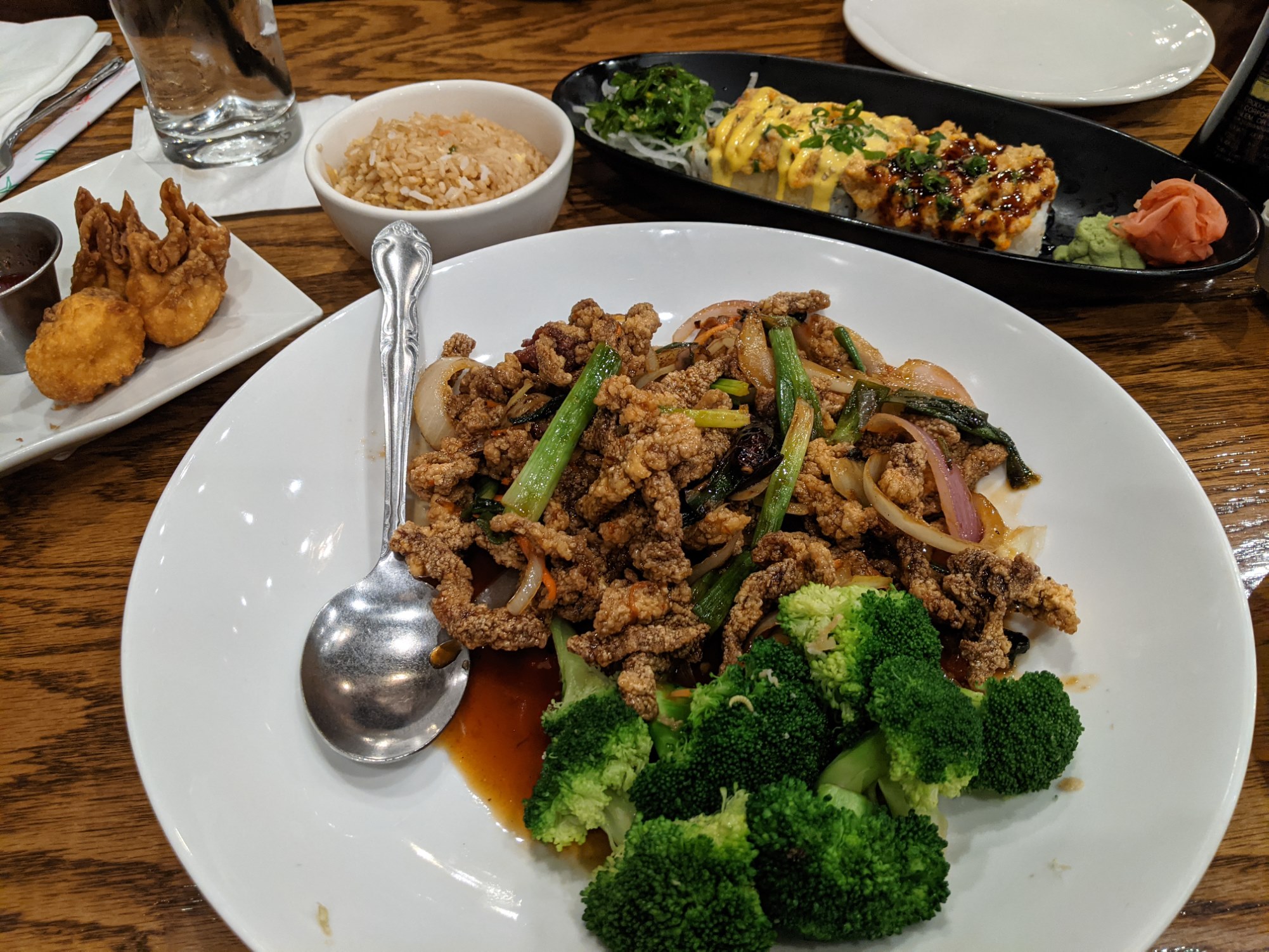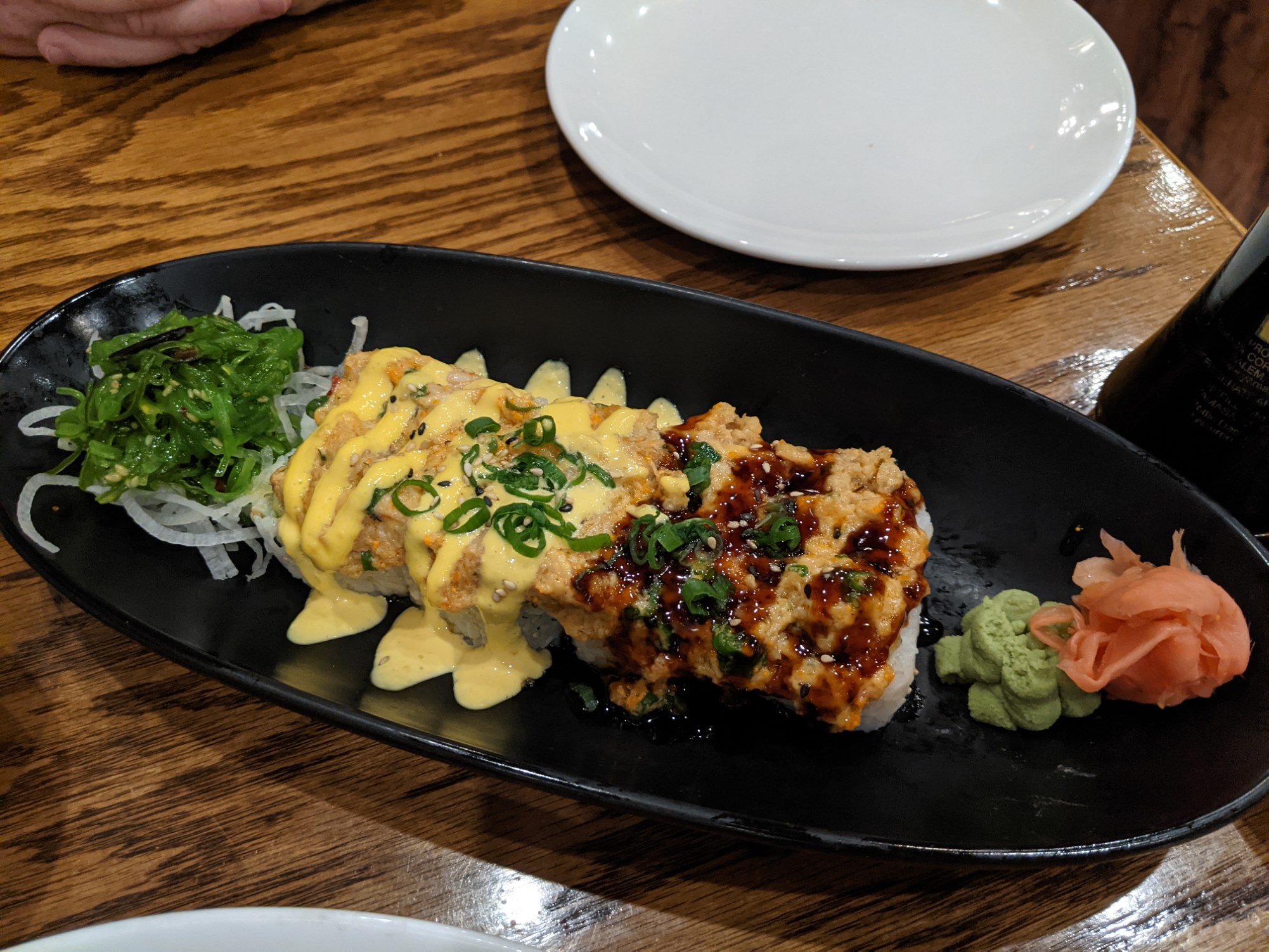 We had a great night together, and enjoyed it being just the two of us!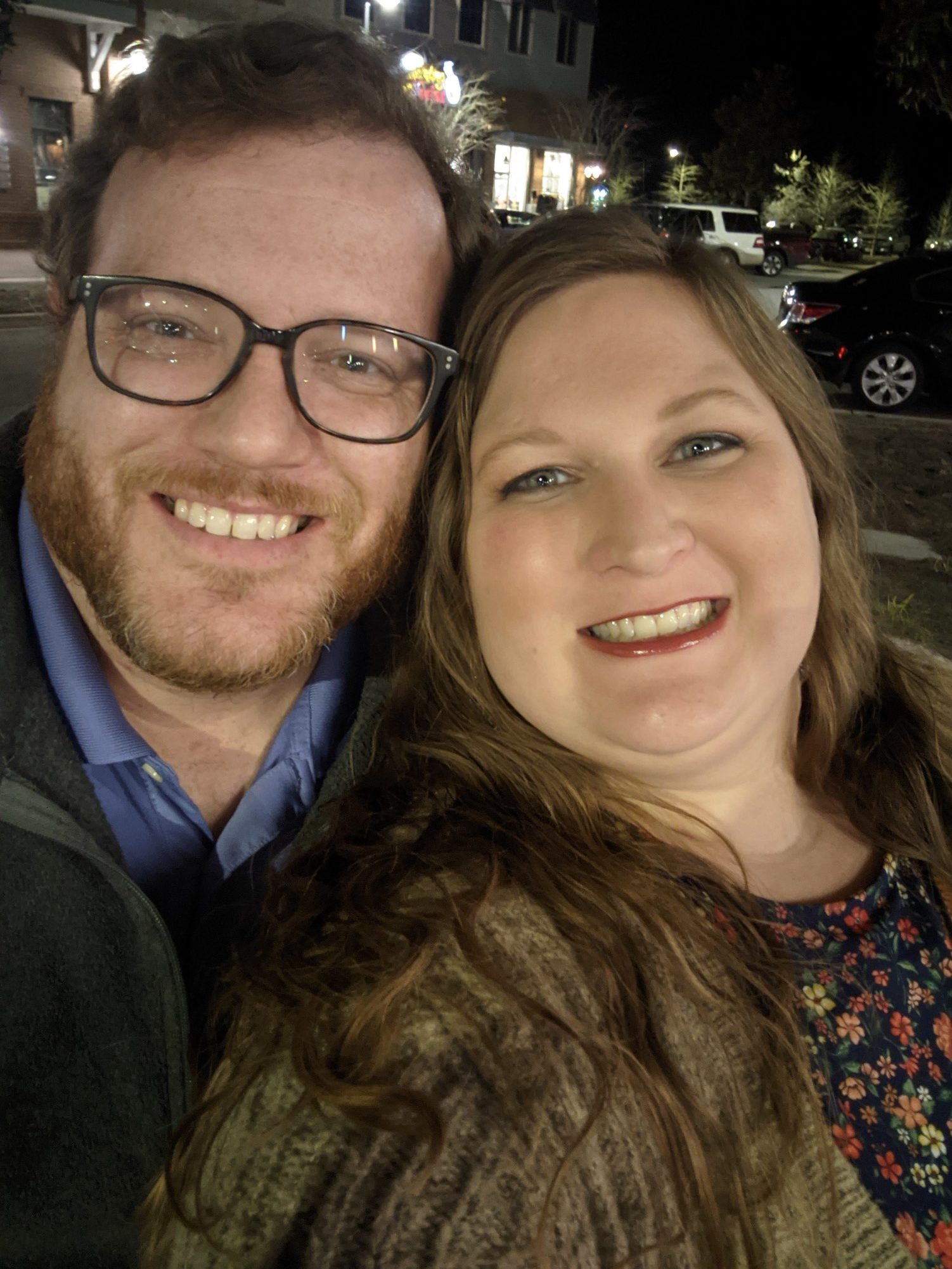 Emmie wasn't super thrilled about leaving Grammy's house, but we pulled her away eventually, without too much heartache. We immediately put on our jammies and got ready for bed. I asked her to please be extra sweet and good at bedtime, for my birthday, and she promised she'd try her hardest. And we did actually have a really good bedtime tonight!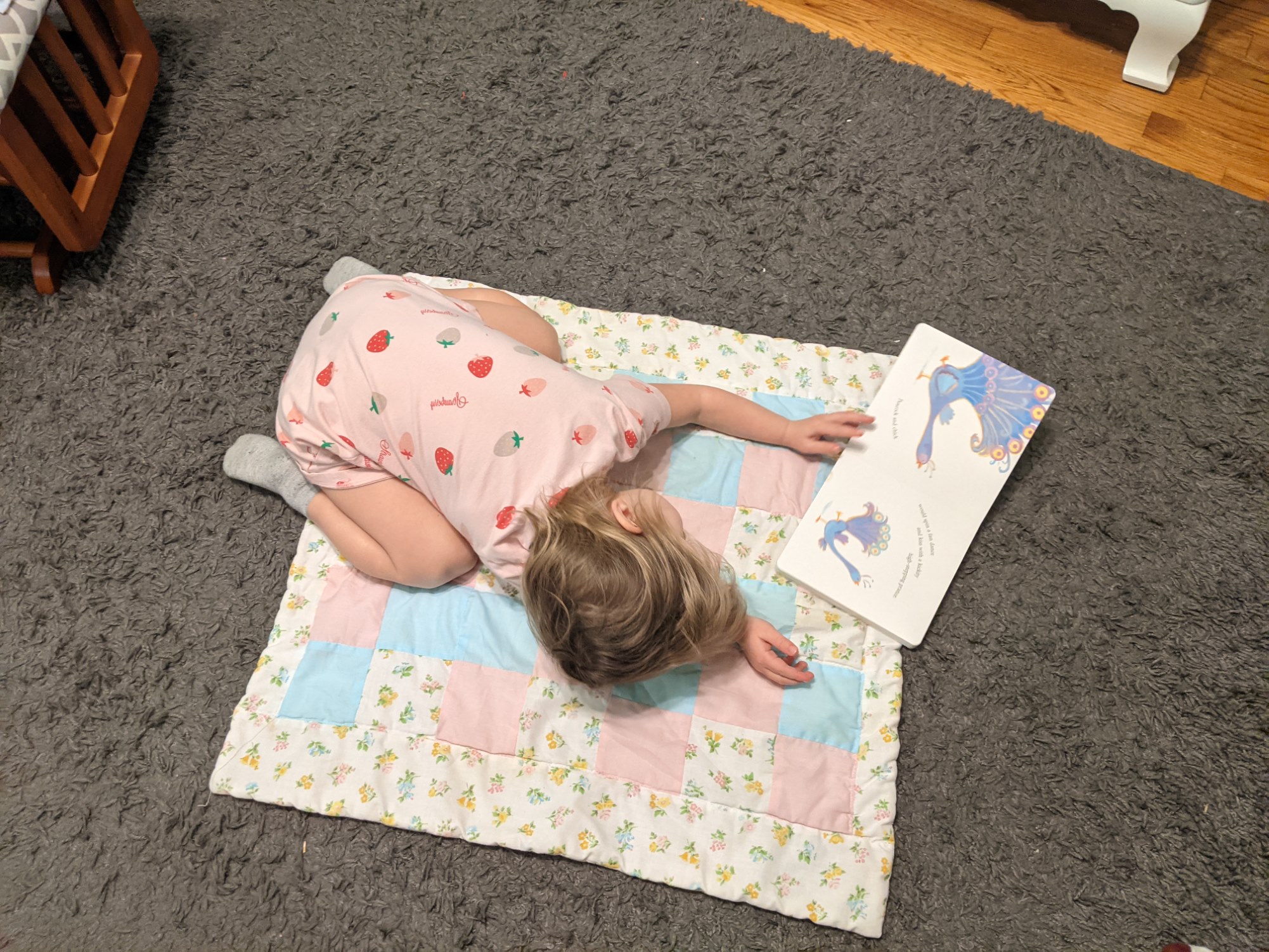 I wanted to try out my new card game, but I think it's a little late now, so maybe we'll find some time later this weekend. For now though, my belly is fully and I feel very loved from all the messages, texts and phone calls from friends and family today. Thank you for all the love today! It's been a good start to this next year of my life.