Emerson and I woke up early around 6:30am. We watched a little bit of Frozen 2, and then had cereal together for breakfast. It was storming super bad early this morning, thundering so loud it was literally shaking the entire house. And then of course it proceeded to rain & storm all day, so we spent the entire day indoors. Jeff and the boys of course slept through it, so we finally woke them up around 8:30am.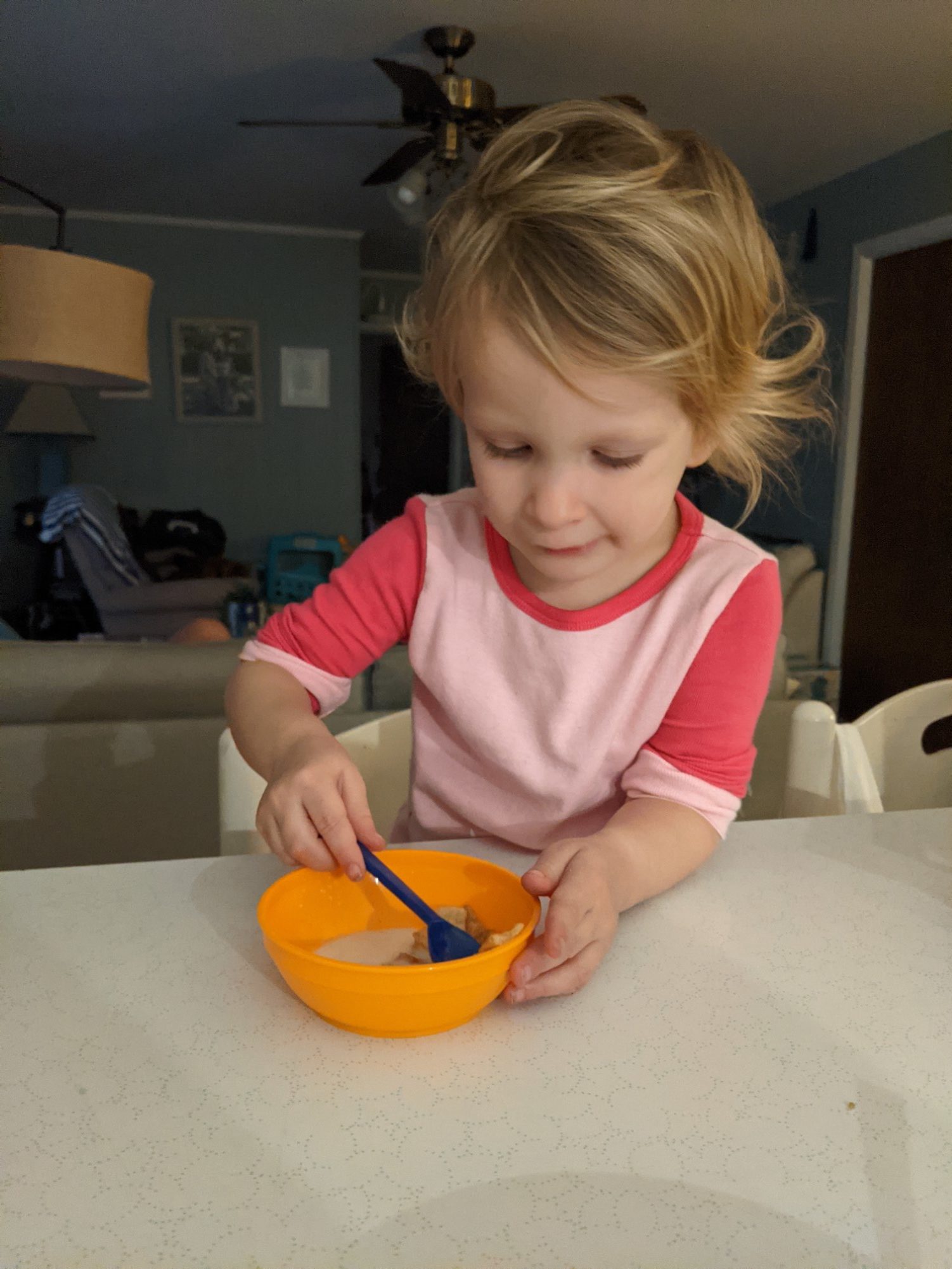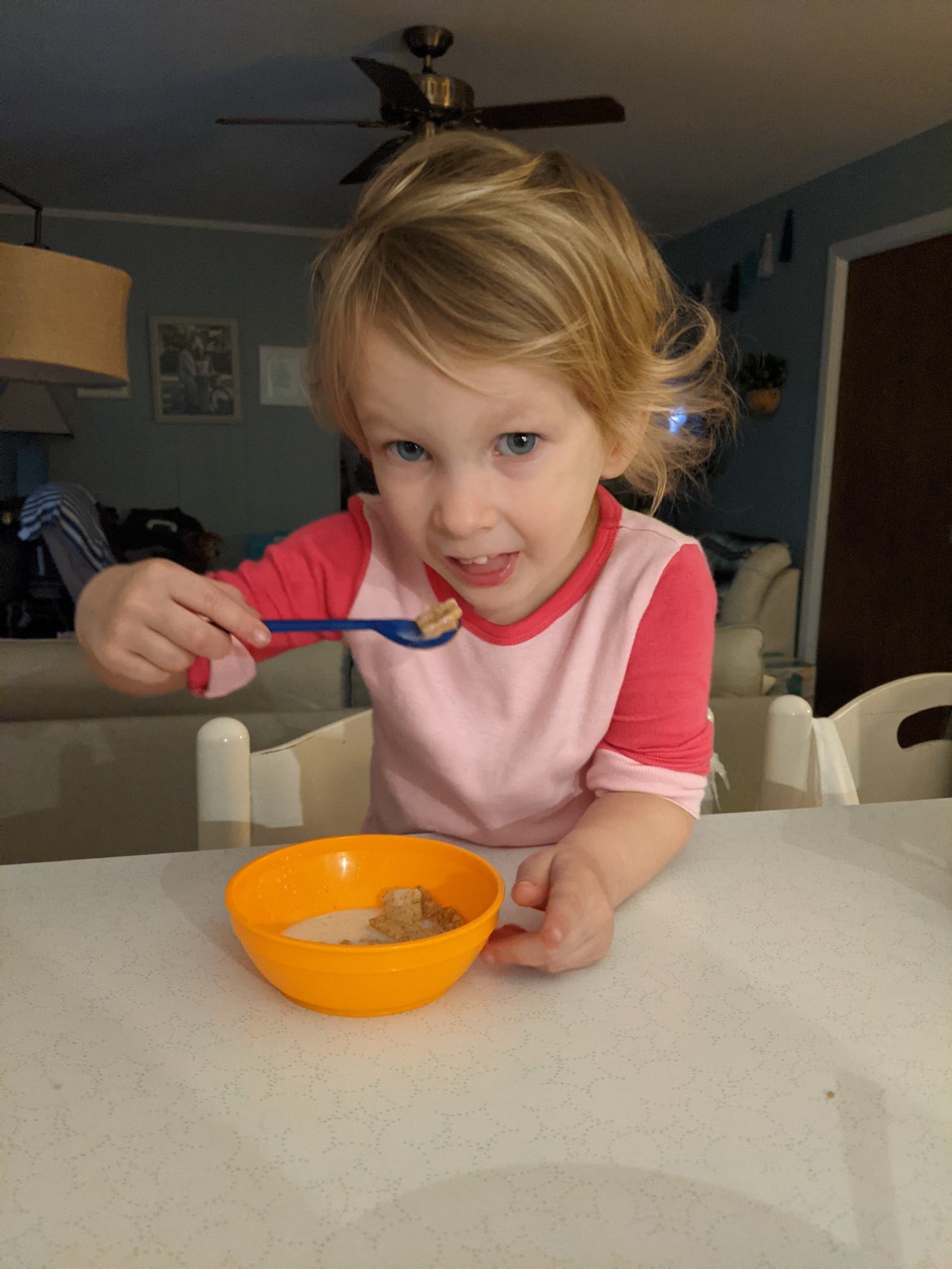 It took a while for the rest of the house to get up and moving, but once we were dressed, we loaded up in the car to head over to Nana & PopPop's house. We hung out and played and watched some HGTV, and then put together a taco & queso bar for lunch, which was delicious.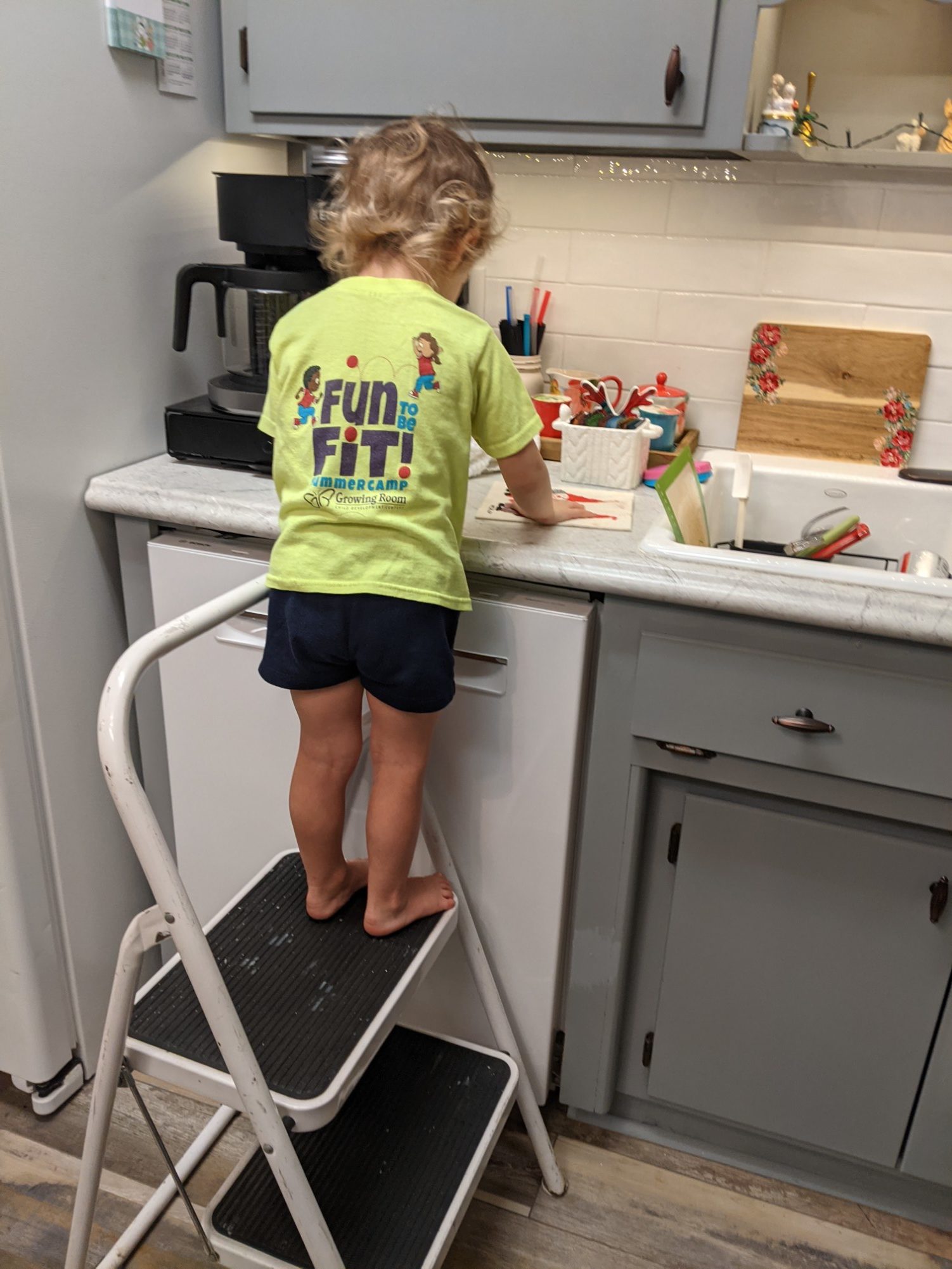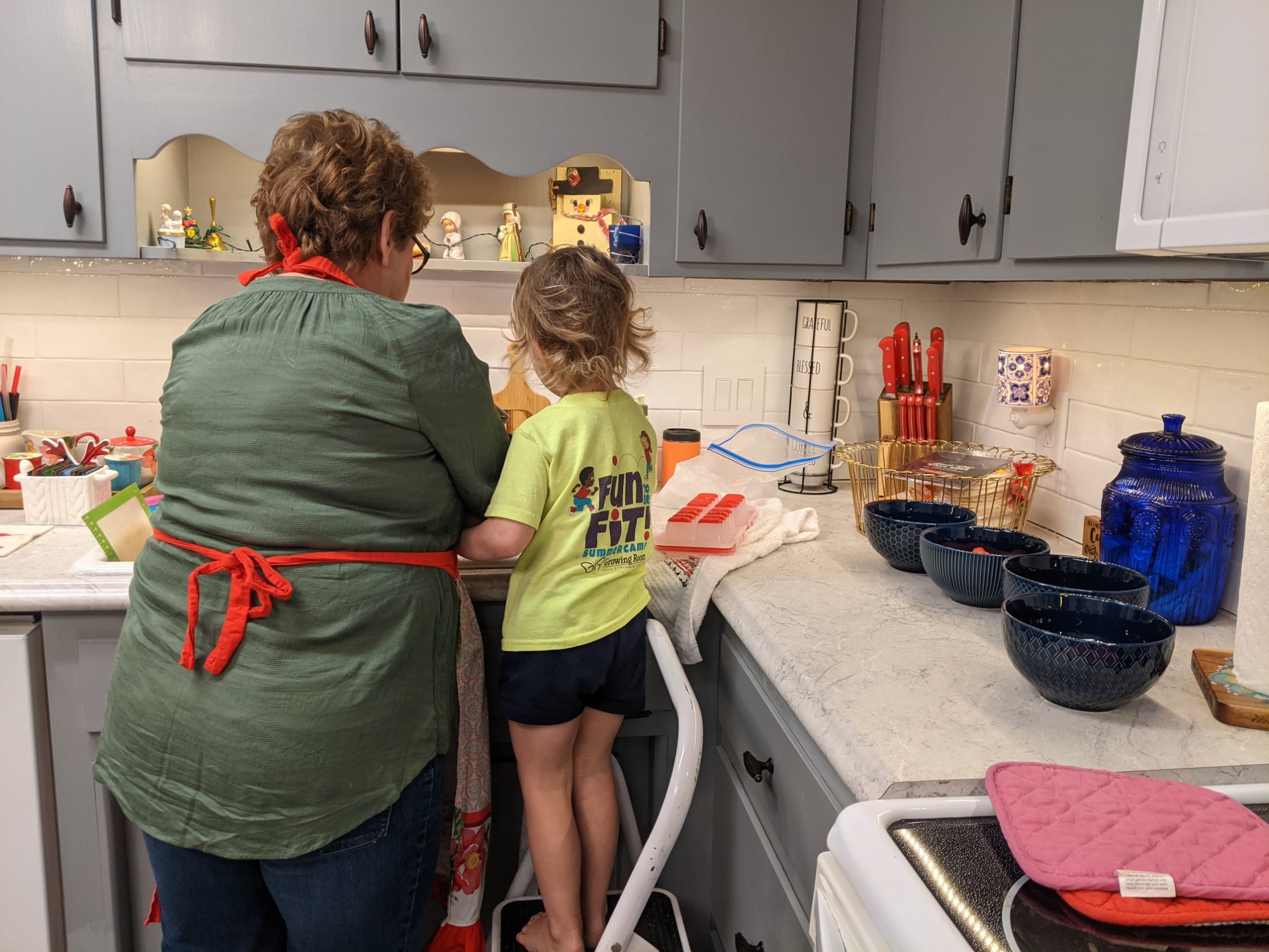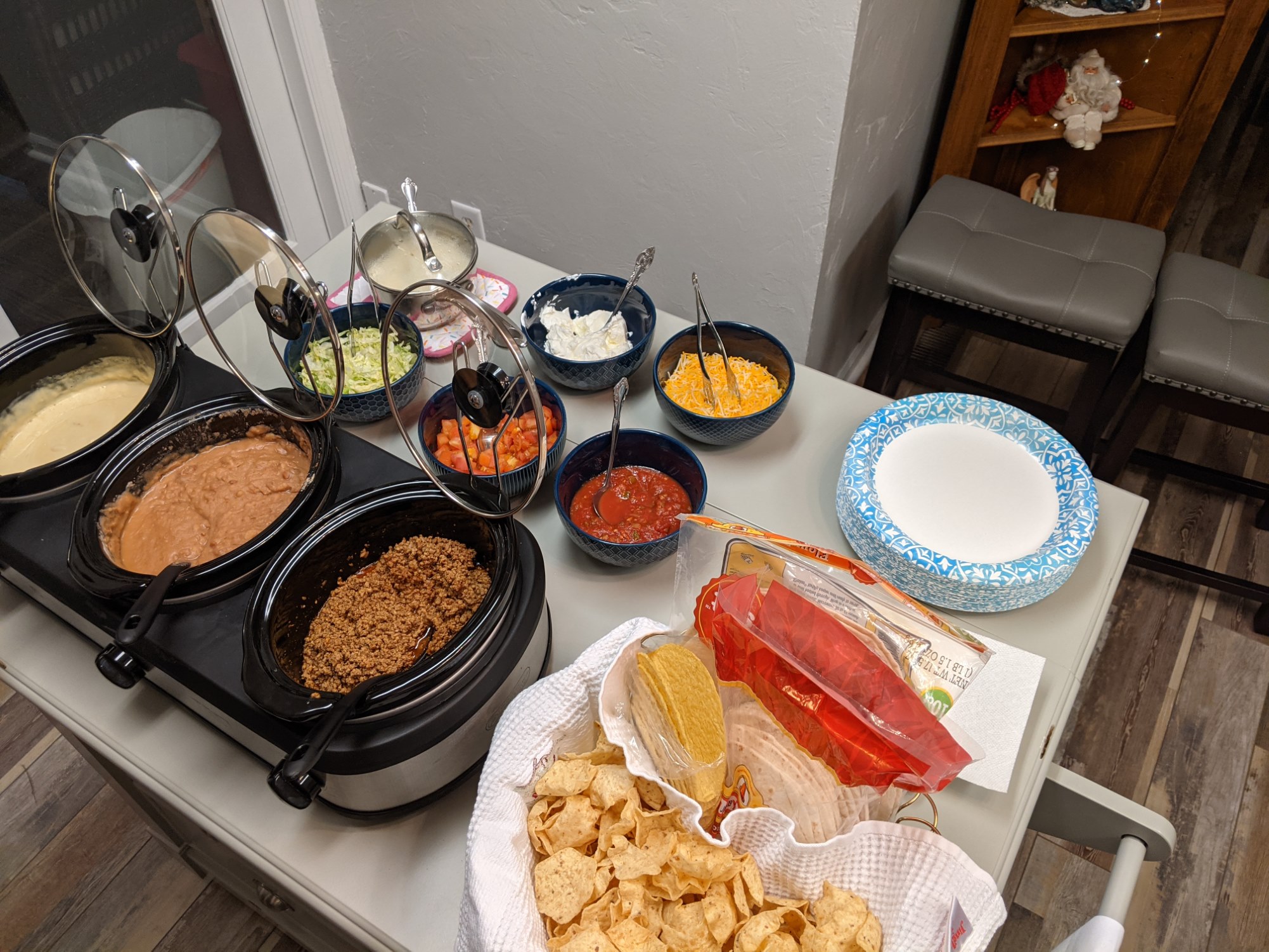 Emmie couldn't quite figure out how to pick up her taco without everything falling out, so she got Ryan to pick it up and hold it for her, so she could take some bites. She ended up eating all but about two bites of the taco, plus tons of chips and rice. And a whole scoop of sour cream 😉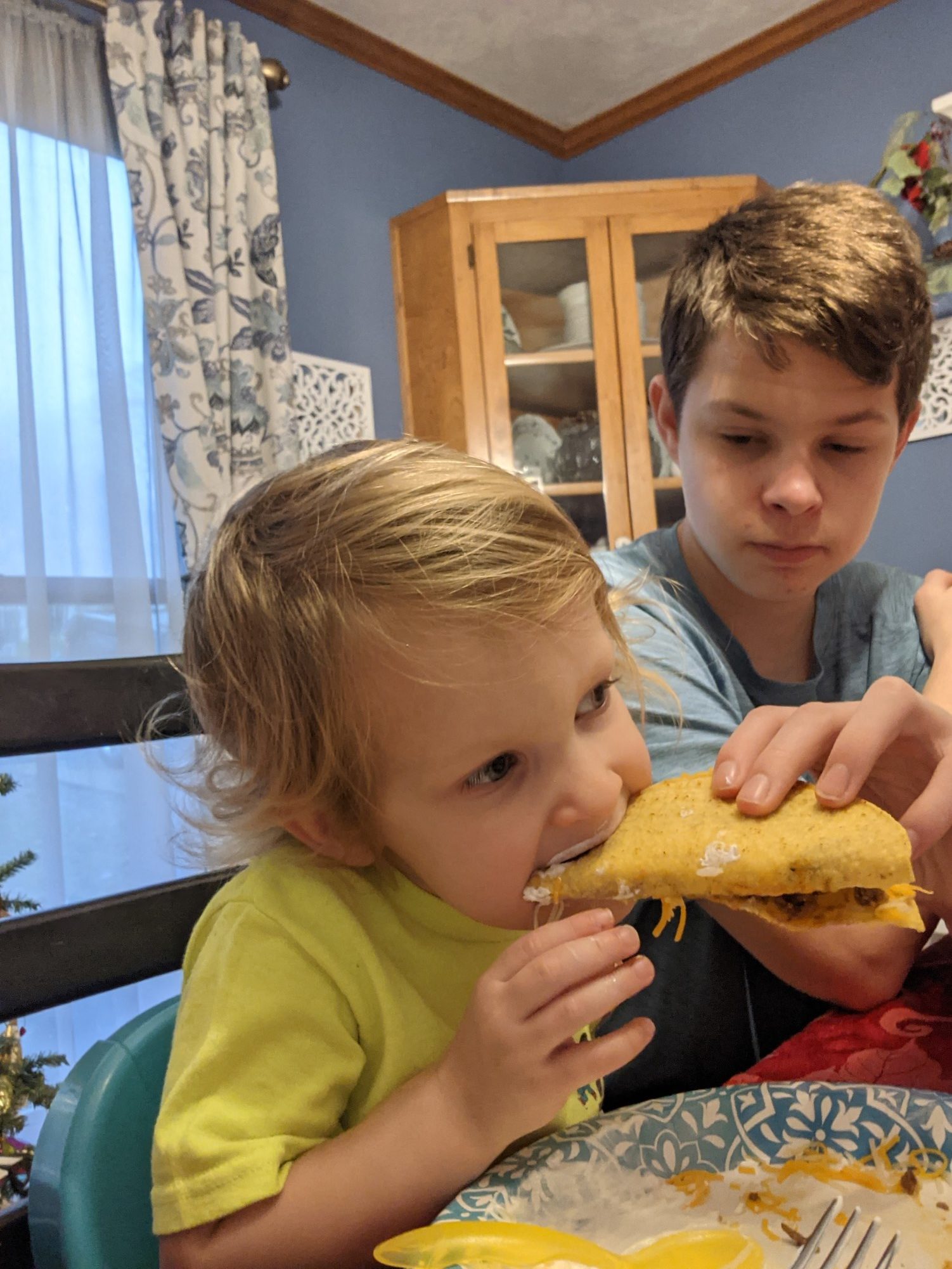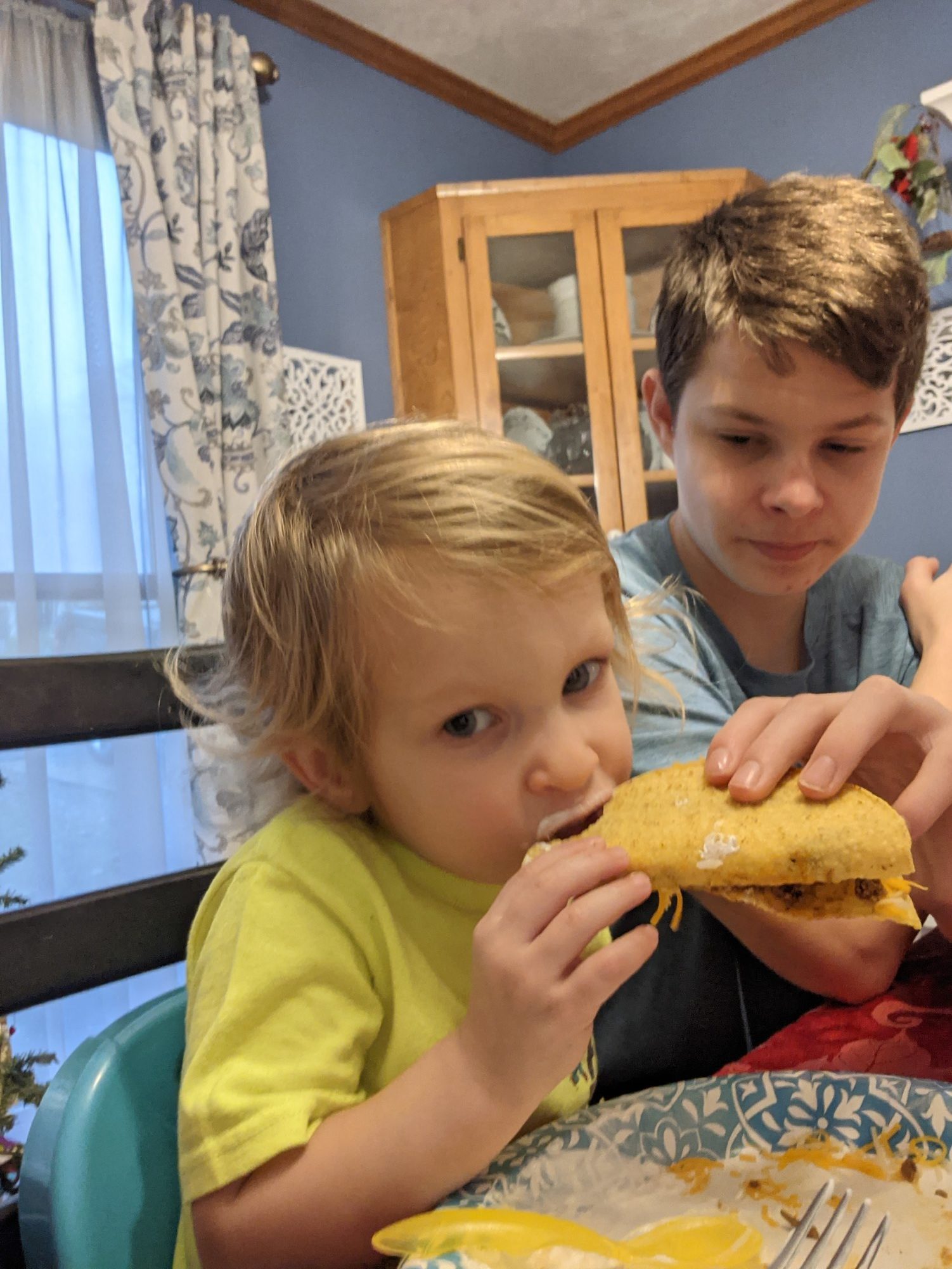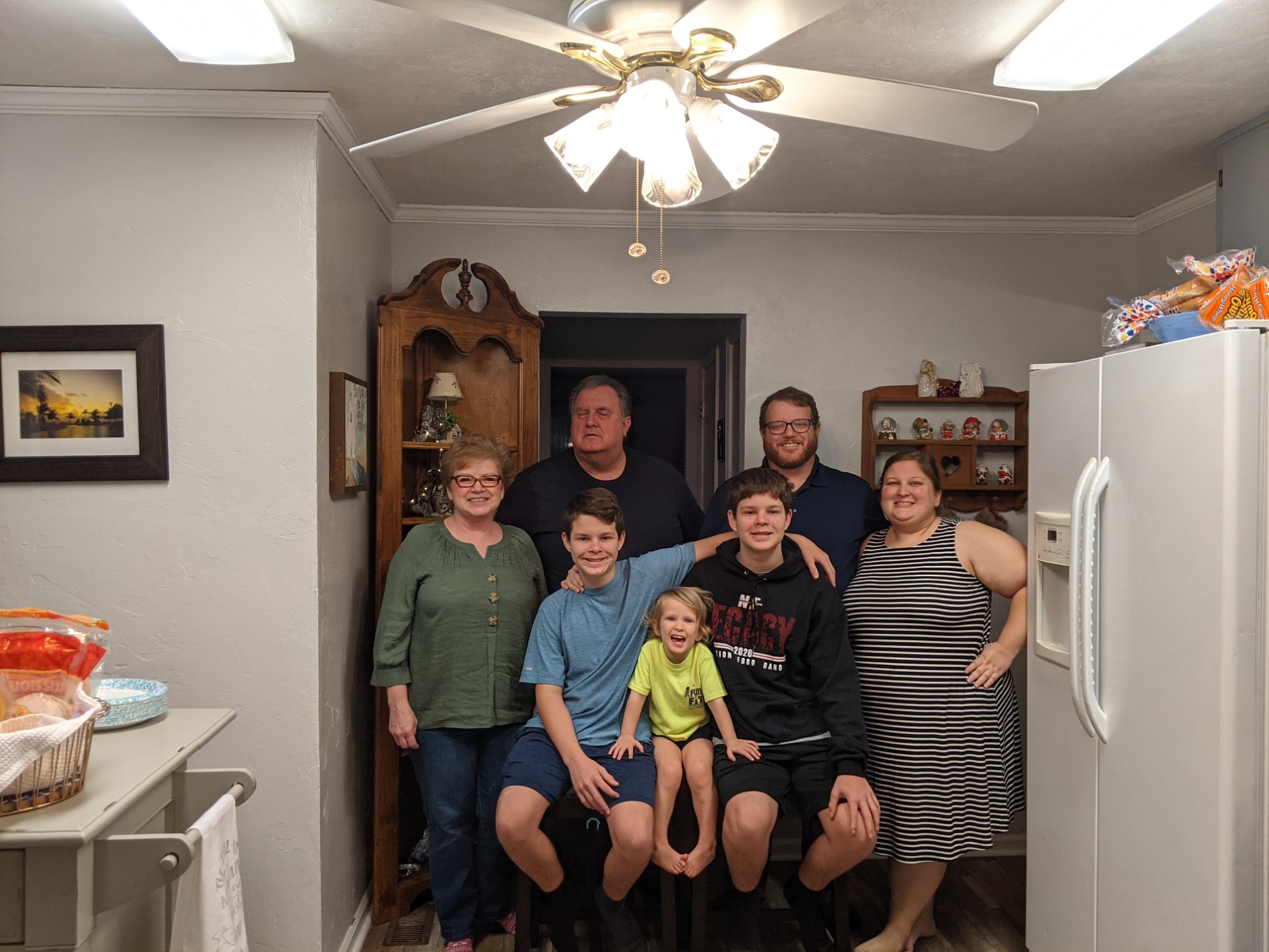 We headed back home to get Emmie down for her nap, and she slept for almost two hours, as did I. But it wasn't a good nap for me – it was one of those naps where I kept waking up and then when I finally got up, my neck was sore and I was still tired.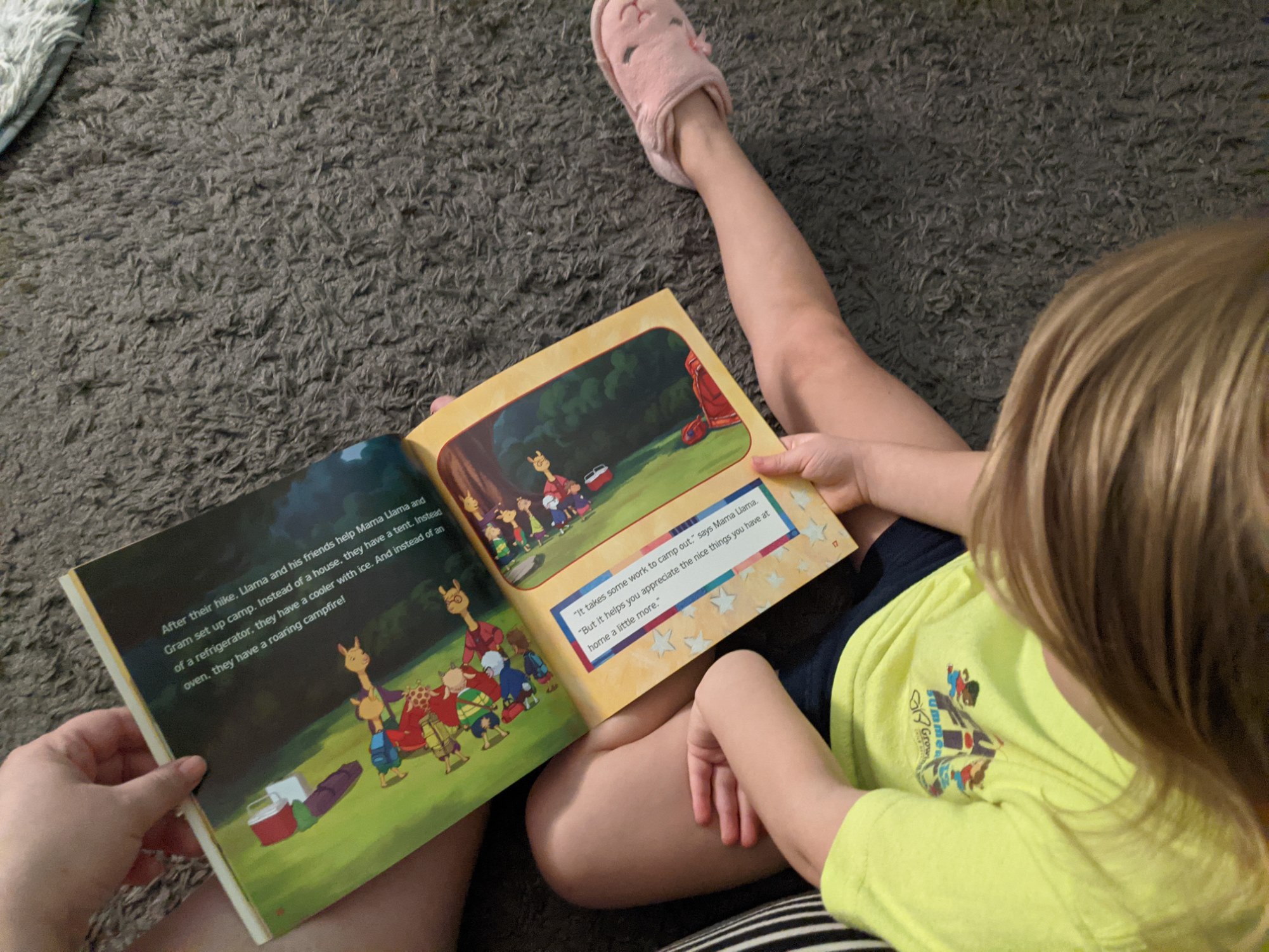 However this girl slept like a rock, and woke up with her crazy sweaty hair that I love so much. She snuggled with Daddy for a few minutes, and then her and I went over to Grammy's house for the evening. (Jeff and the boys left late this afternoon to spend the night with her brother in middle Georgia, before taking the boys to meet their mom tomorrow.)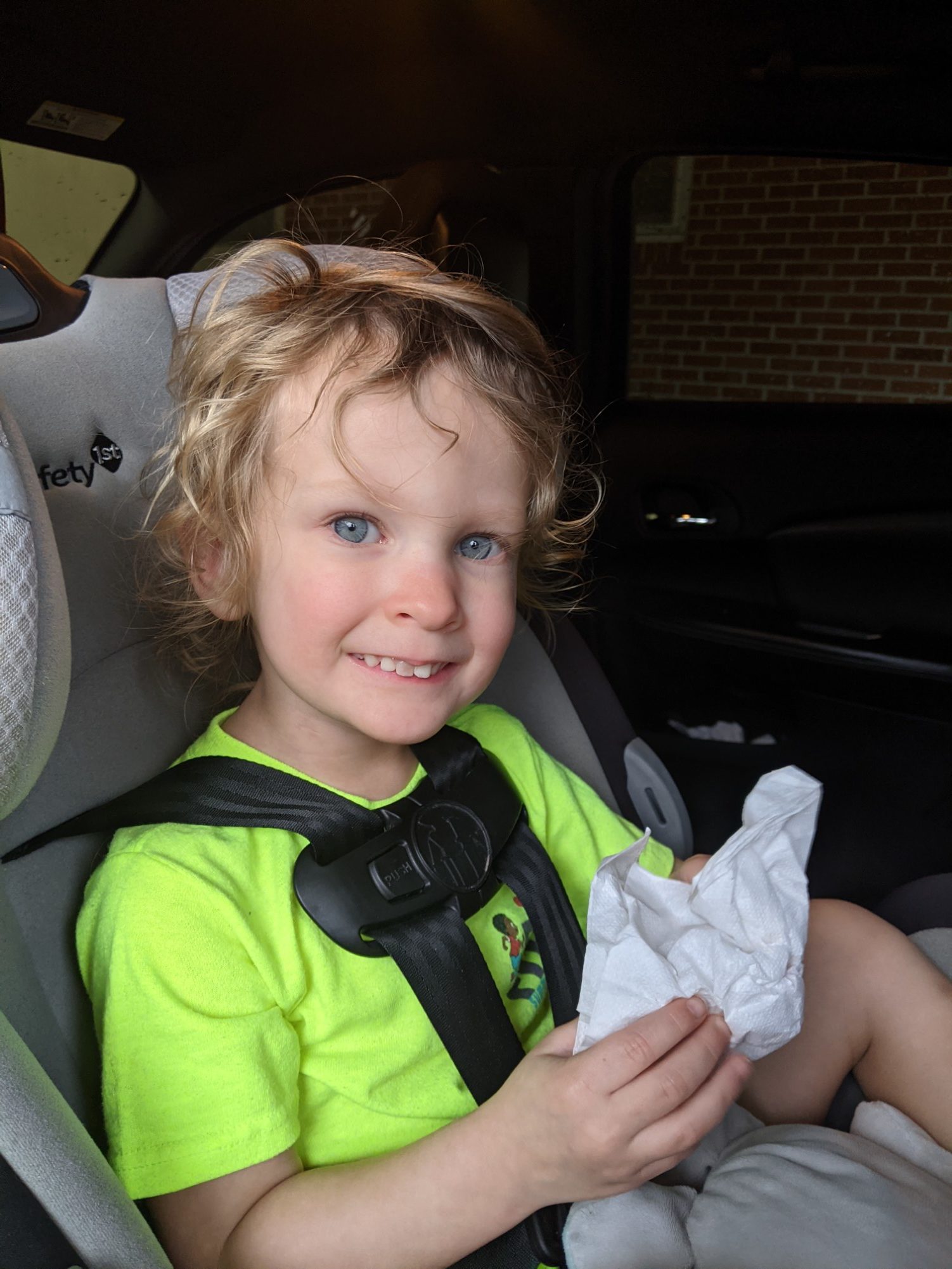 (She found this random wristband back in the playroom, and we honestly have no idea where it came from!?)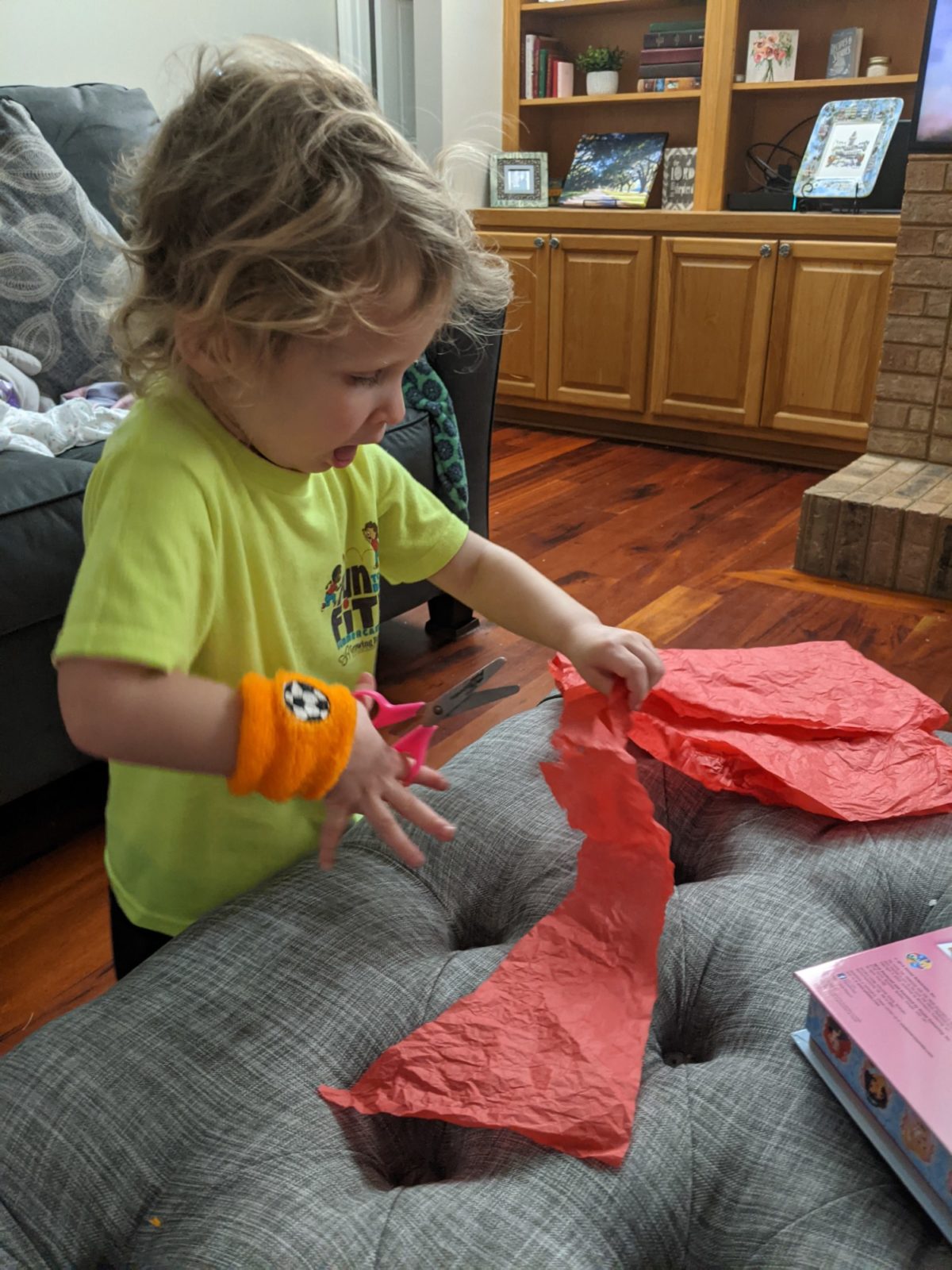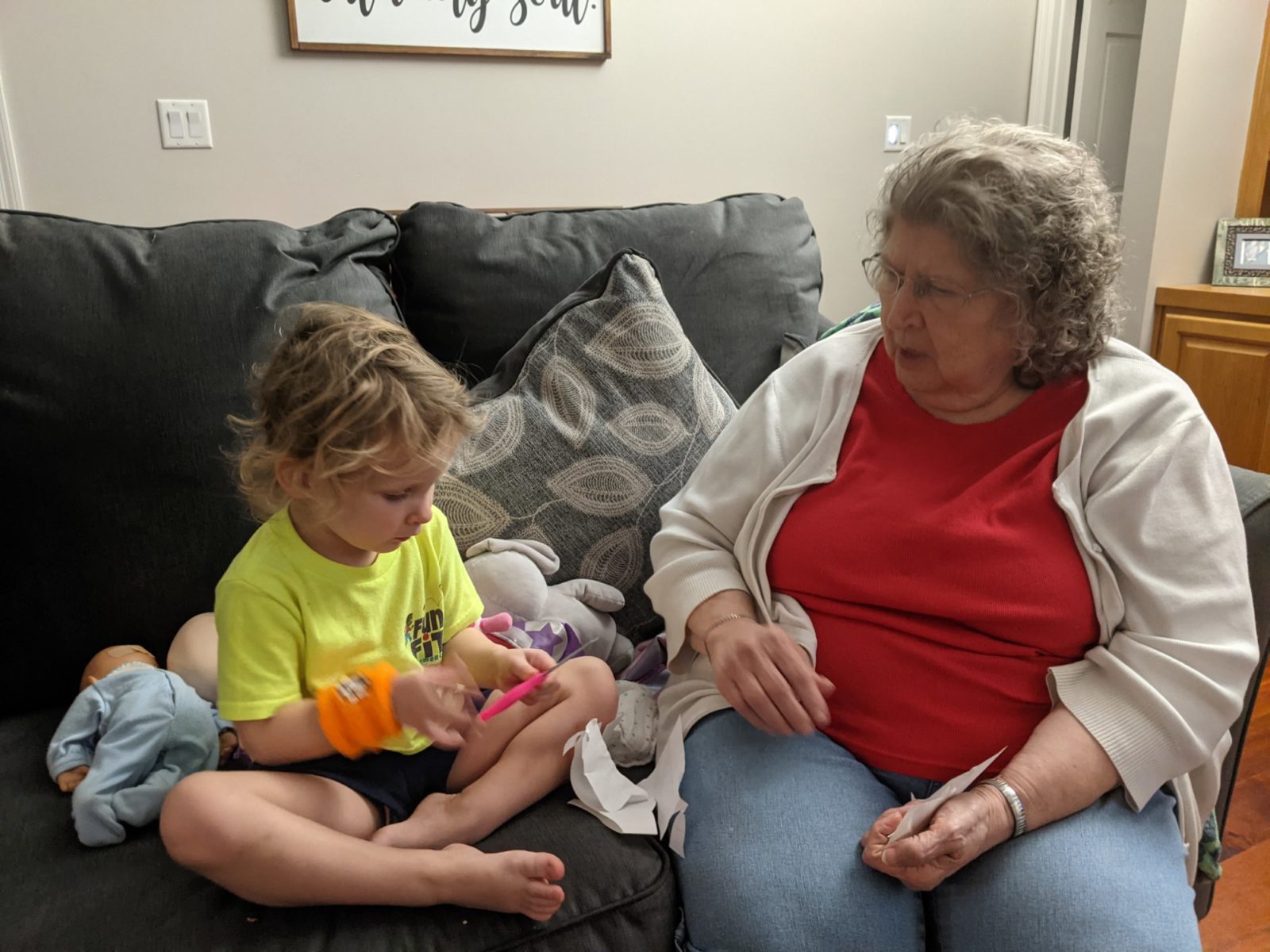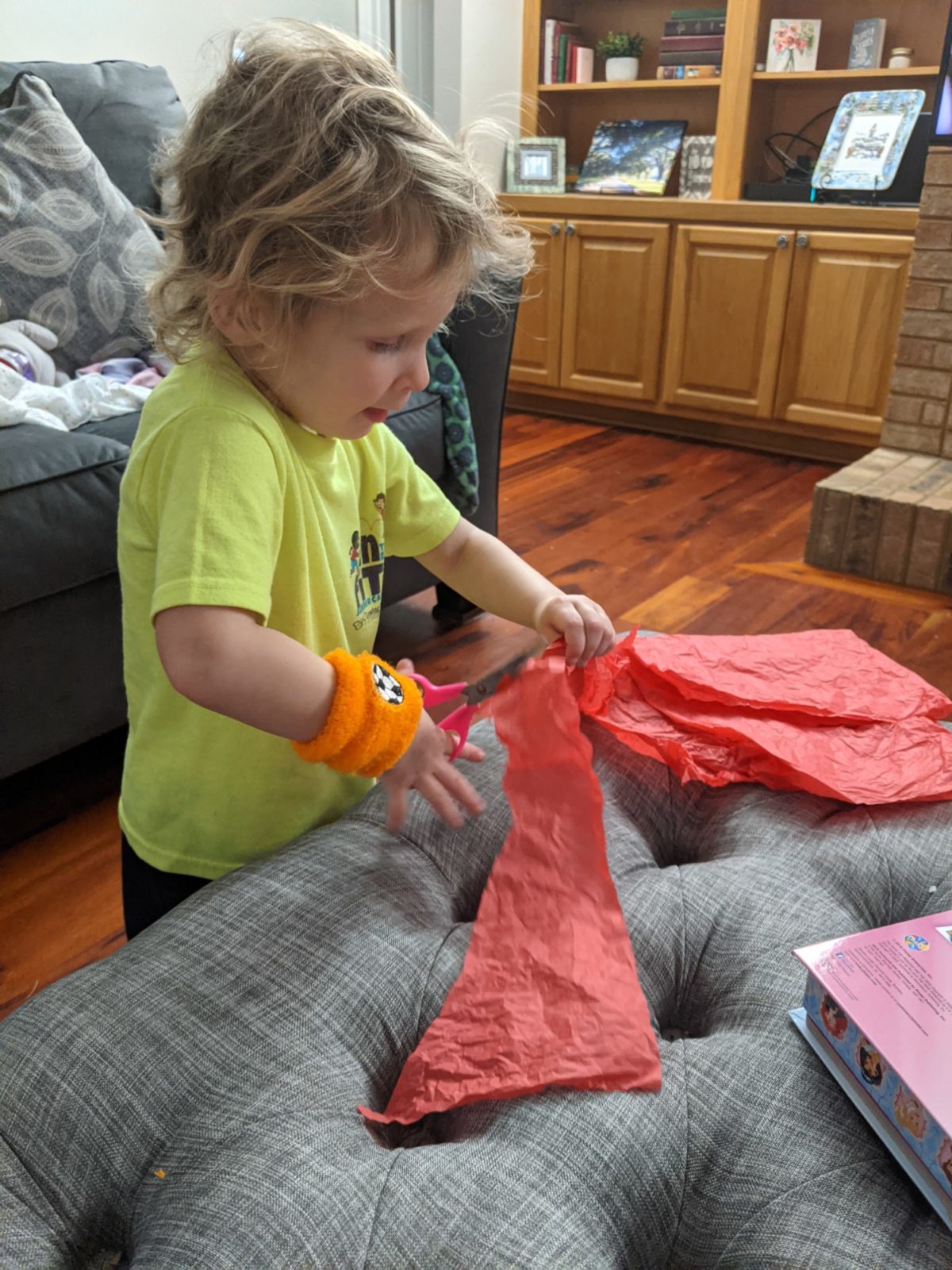 Look at that little tongue, with all that fierce concentration!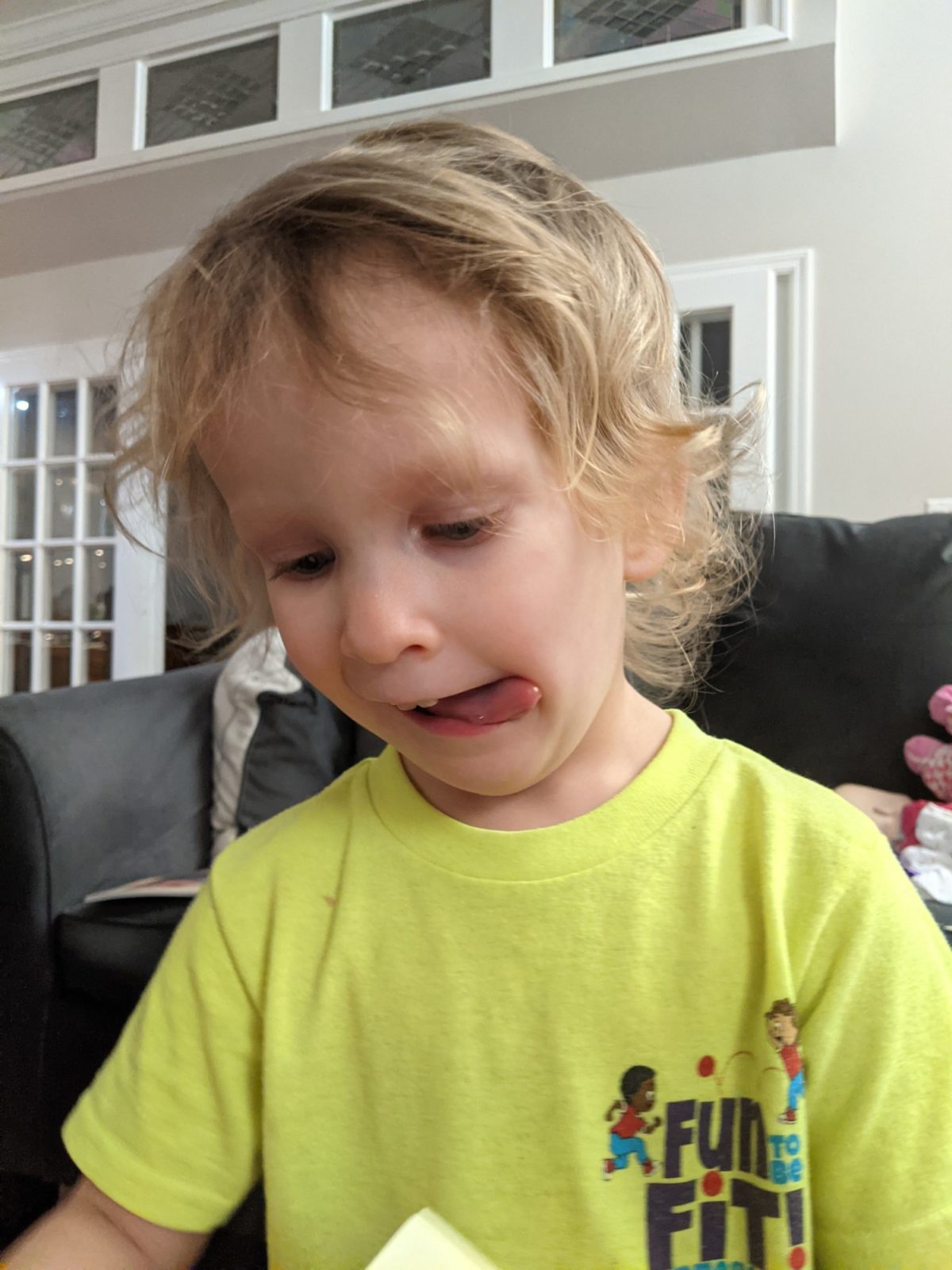 We had some play time and then decided to get started on an early dinner – pancakes, eggs and sausage. Papa got two new kitchen contraptions for Christmas he wanted to try, this batter dispenser and the little egg mold thing, so of course we had to have breakfast for supper!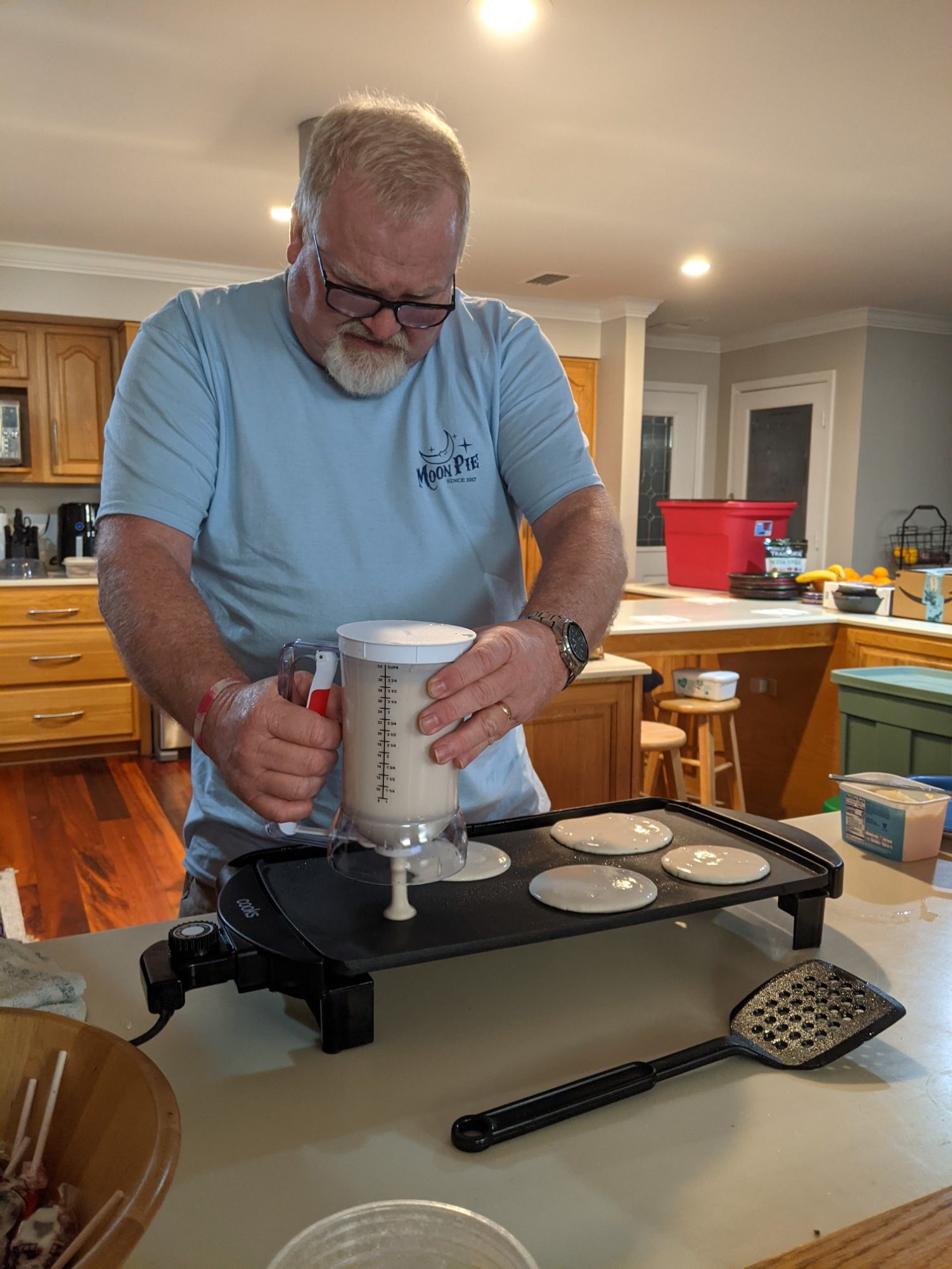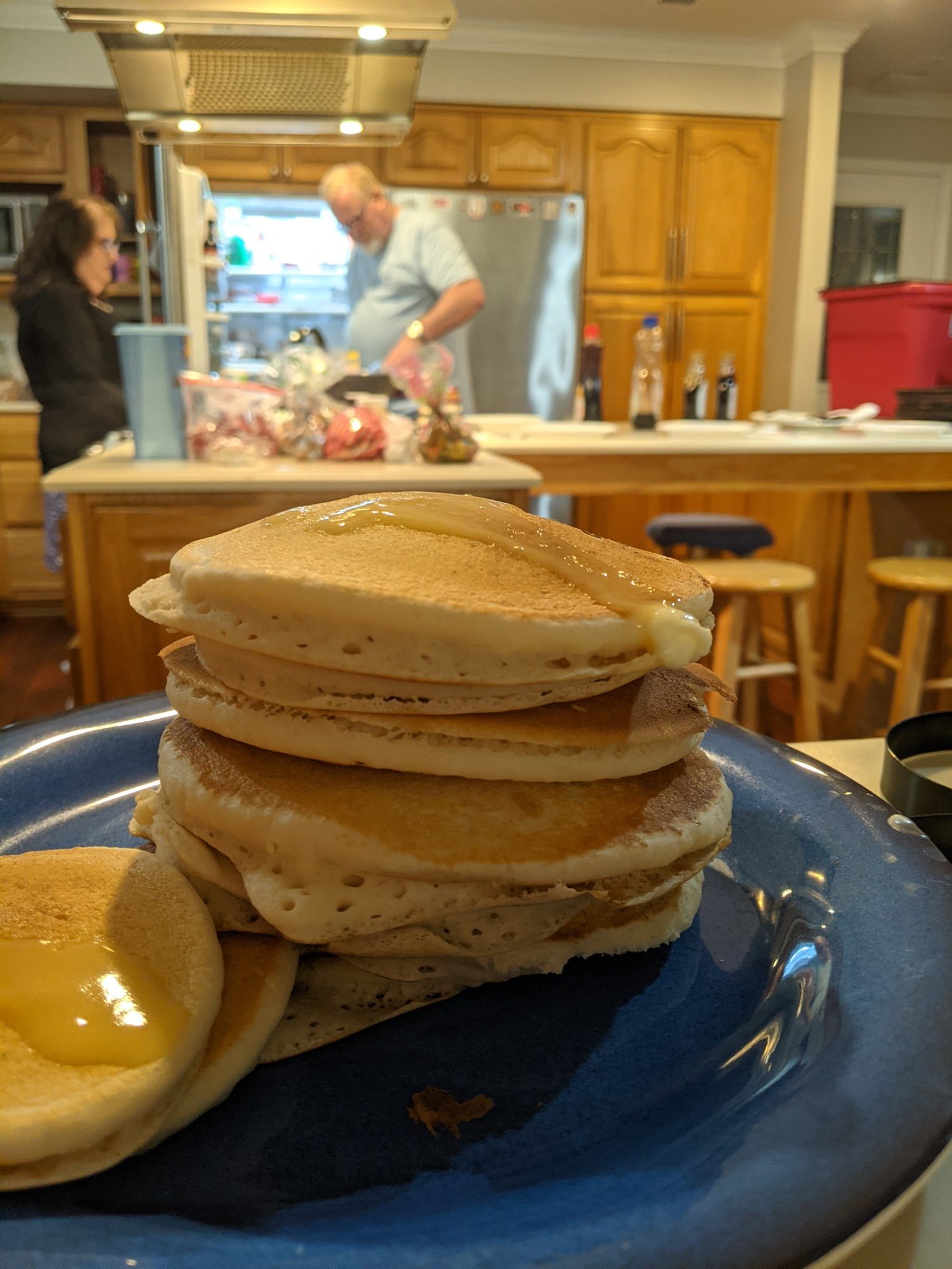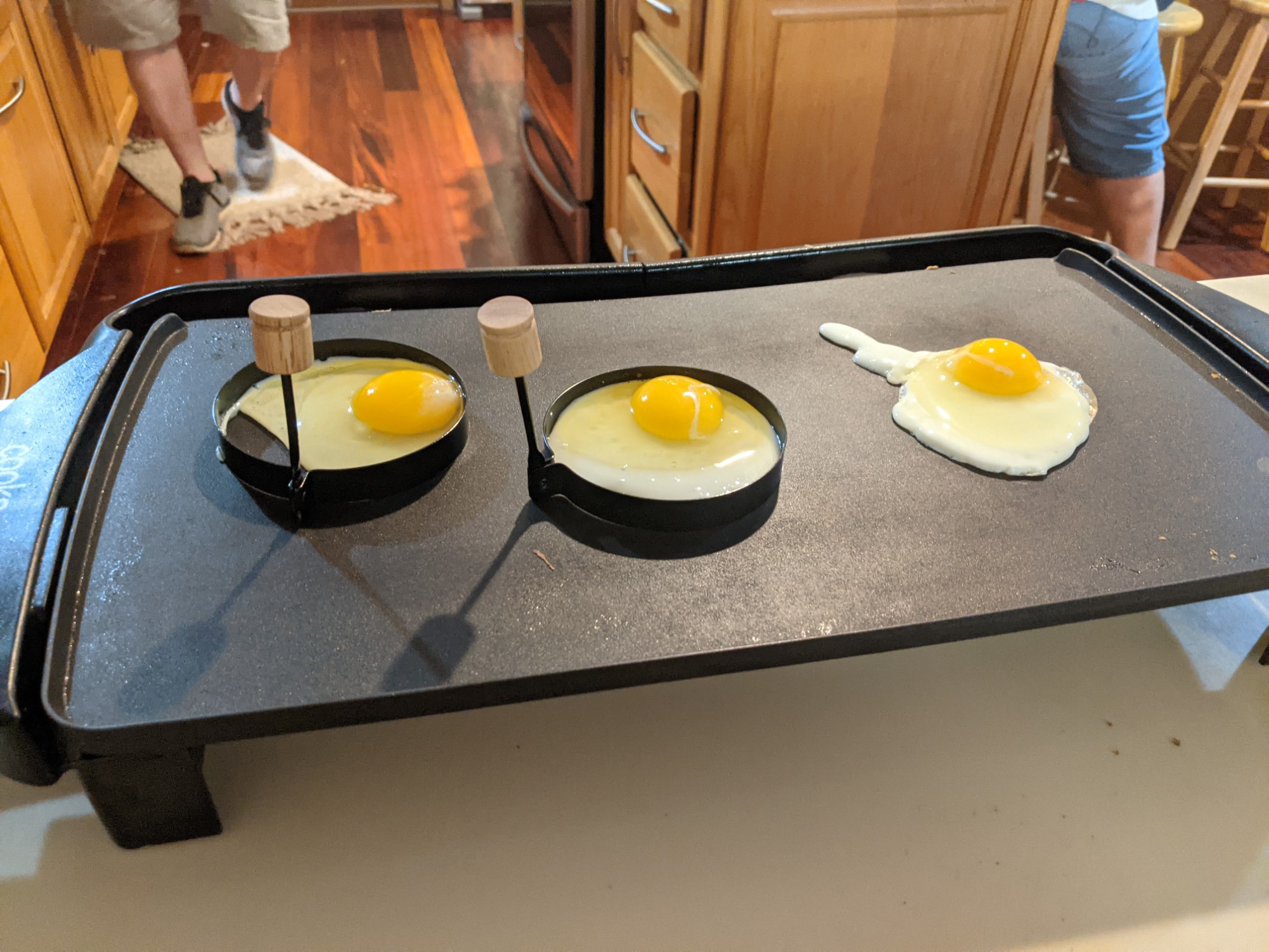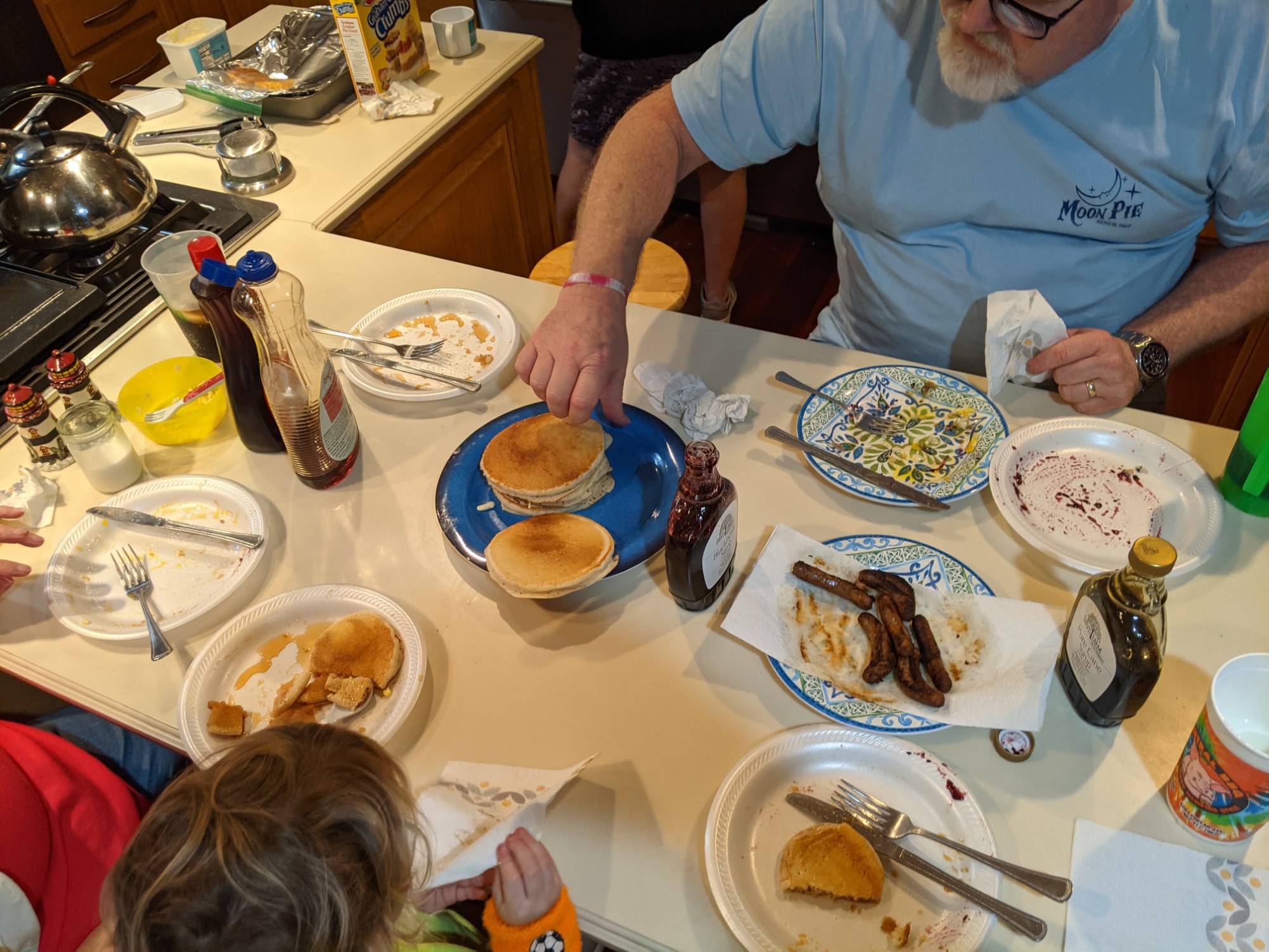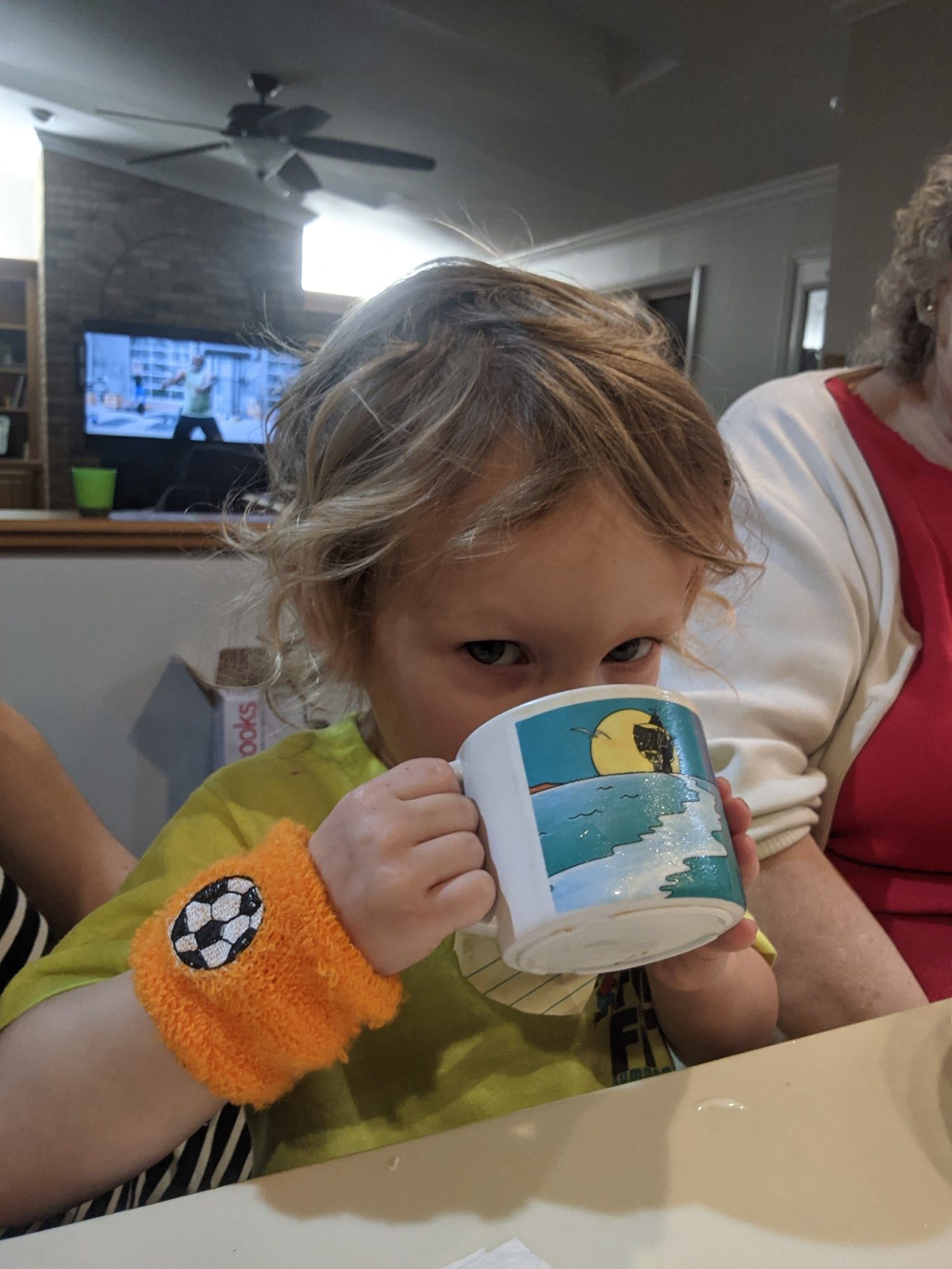 This first milk mustache was completely accidental, but she looked adorable and funny, so of course we all made a big deal out of it. So then she kept wanting to drink more & more milk, and take more pictures, and look at herself every time. (There were like 10 more of these kinds of pictures, but I whittled it down to just a few.)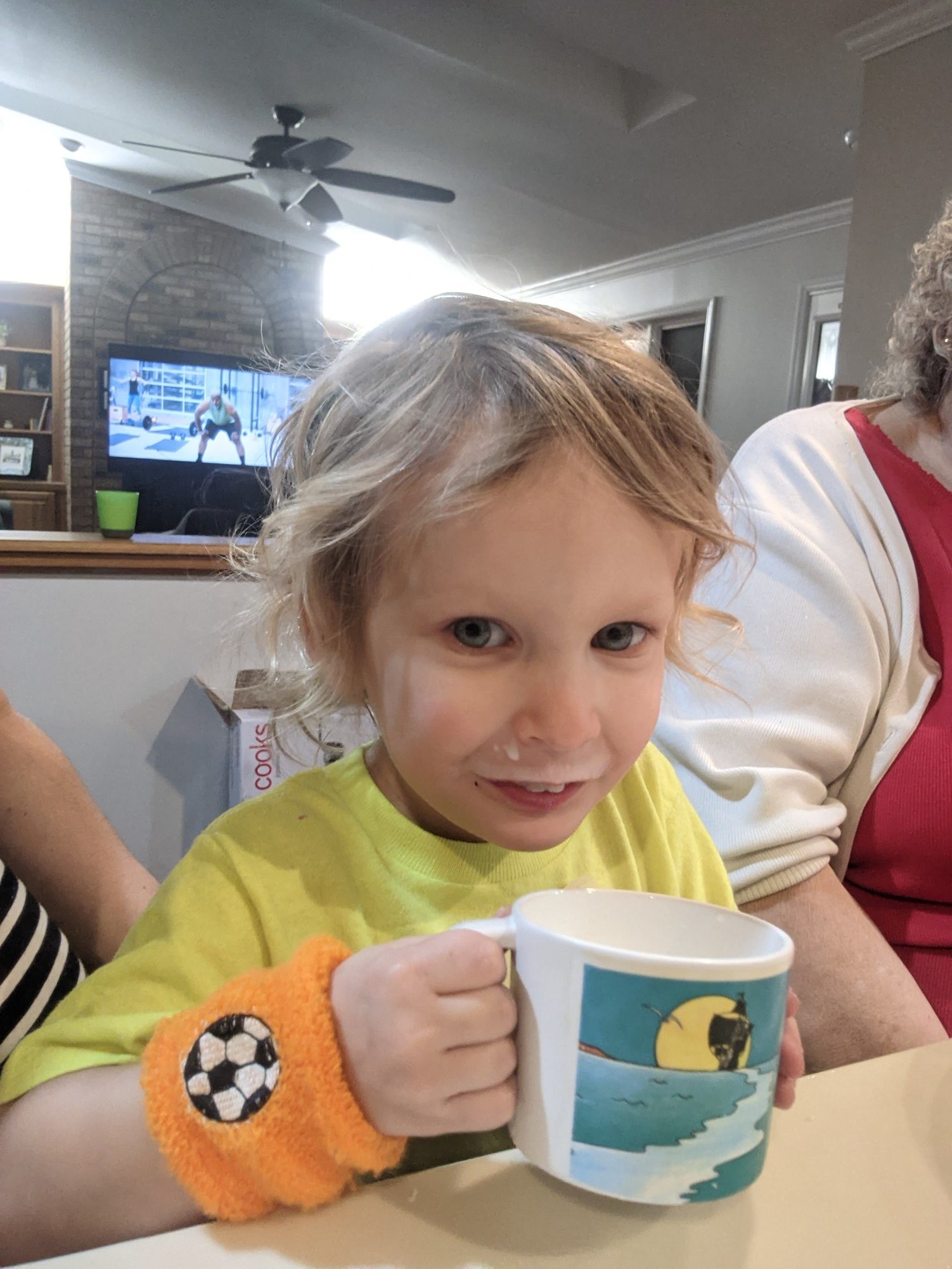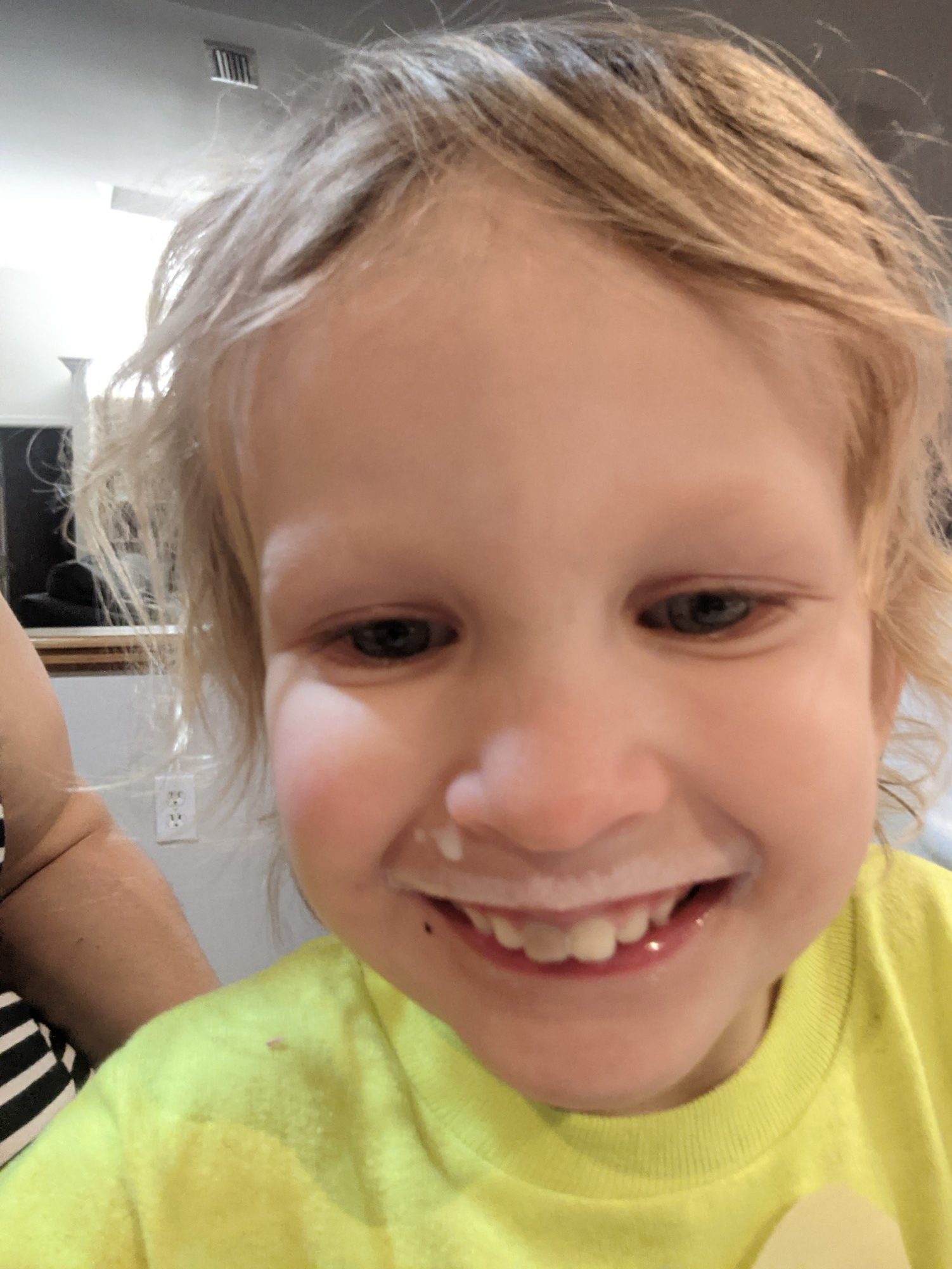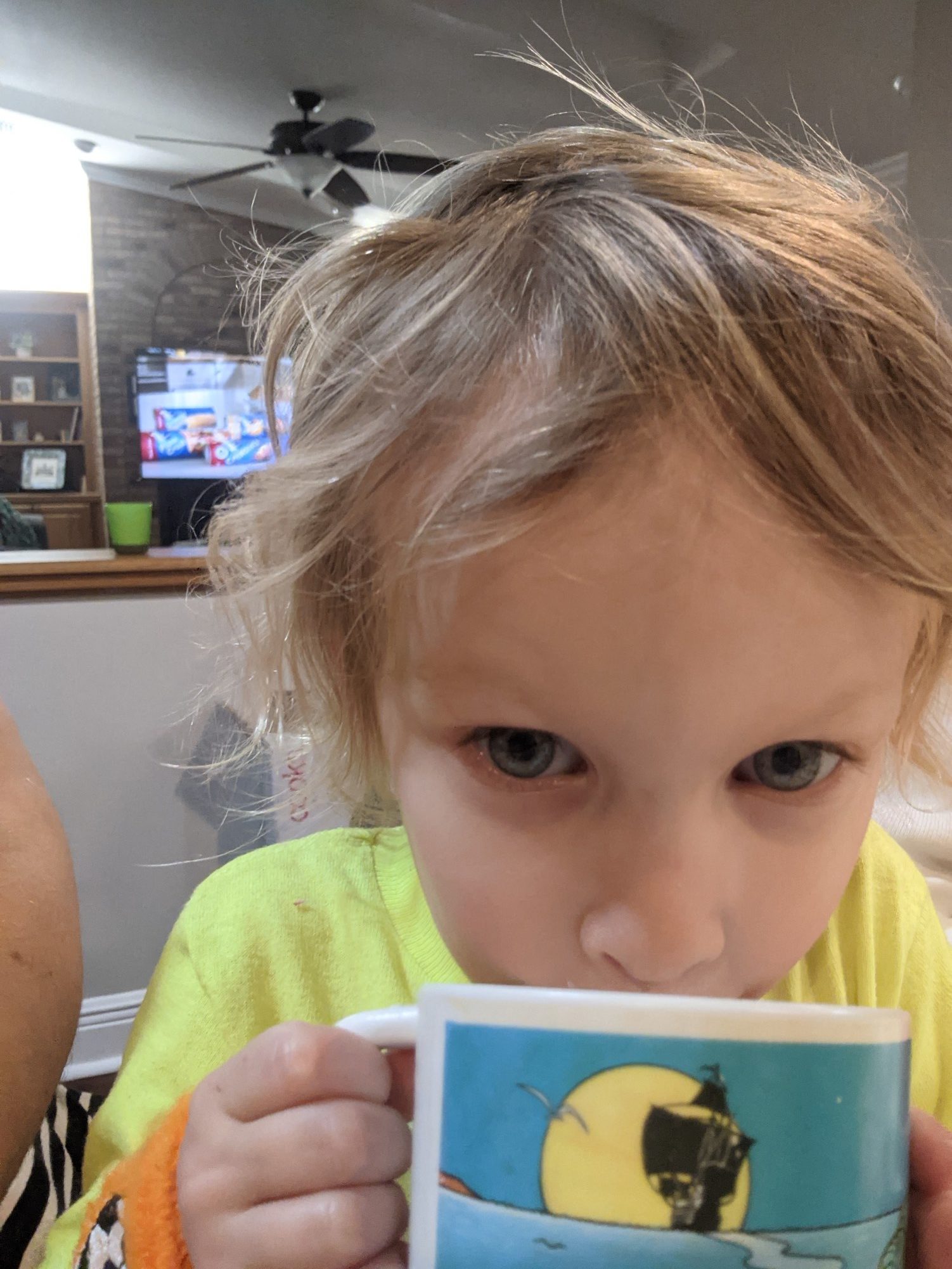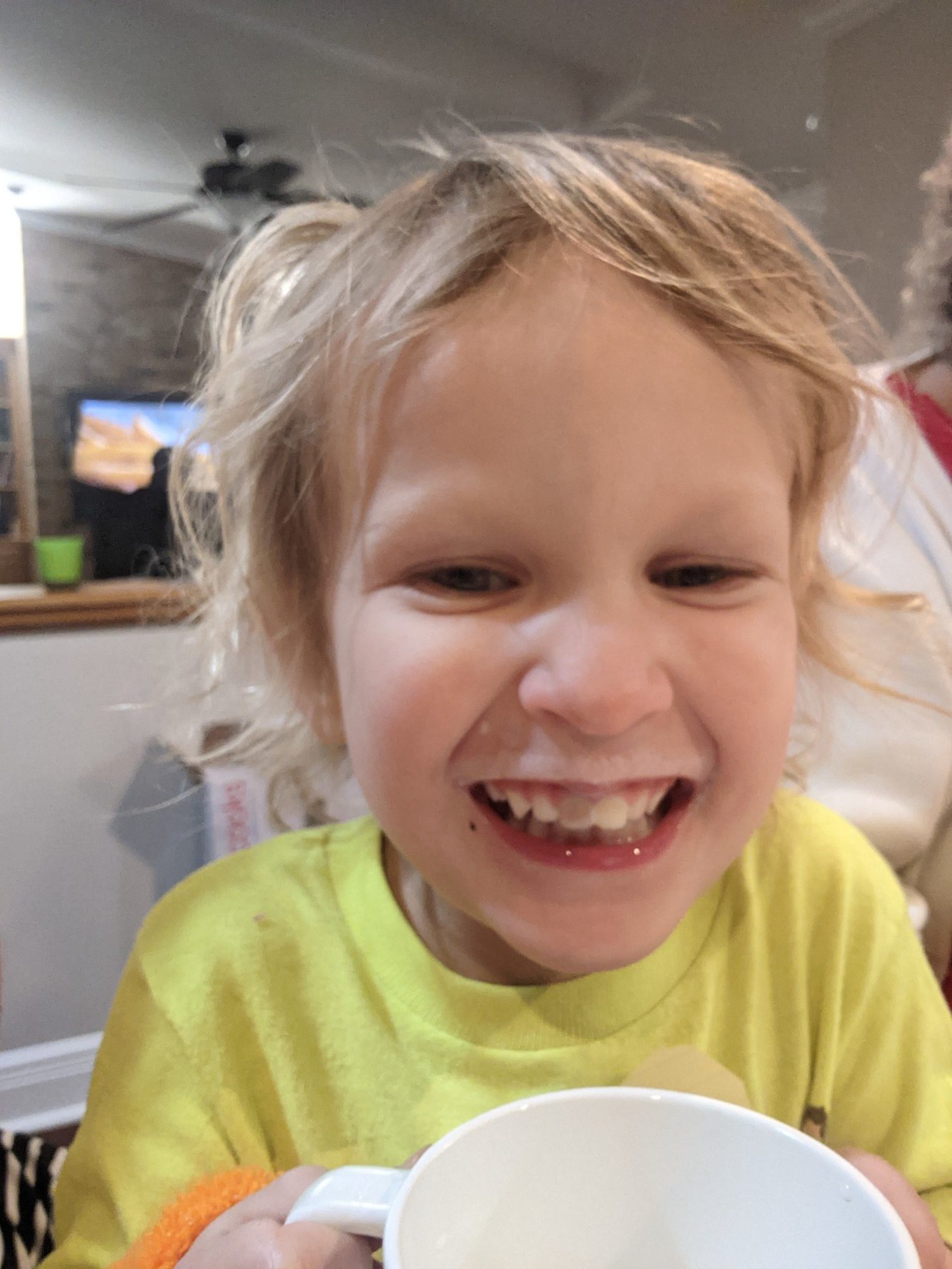 Grandmommie showed her how to cut hearts out of a folded sheet of paper, then she put tape on them and stuck them on the front of all of our shirts, because she was being a heart doctor.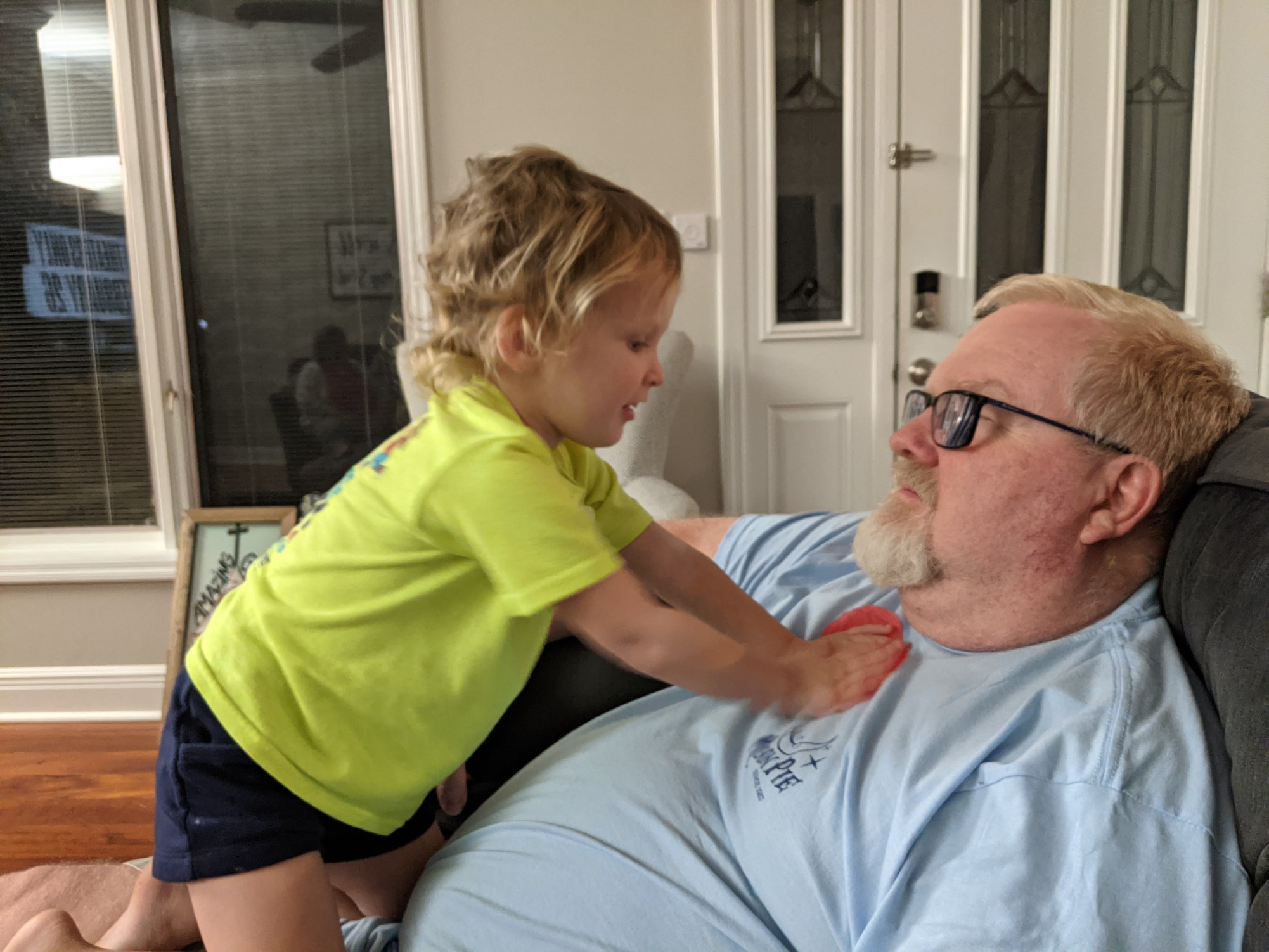 She also had lots of little babies to take care of, and she was literally repeating some of the very same things I tell her at bedtime every night, like, "I love you very much, but you have to go to sleep." I can't remember what else, but she said one other thing that was verbatim what I tell her every night.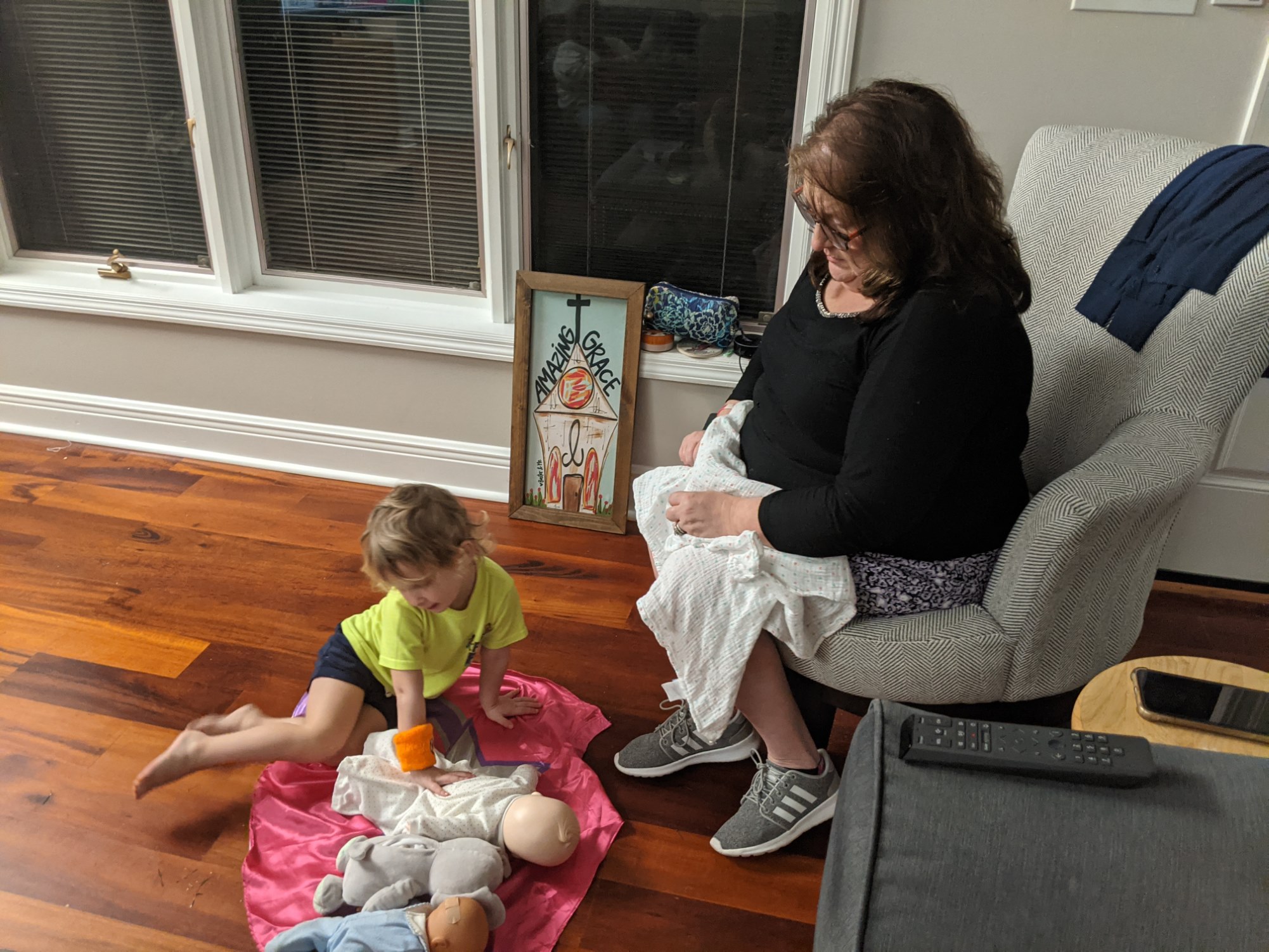 She took a bath and played for a while, and then put on a new pair of jammies she got for Christmas from family on my dad's side, that they gave her today. She told me she had a little more work to do on her art before we could head home, so once she finished up, we gave hugs and loves all around and headed out.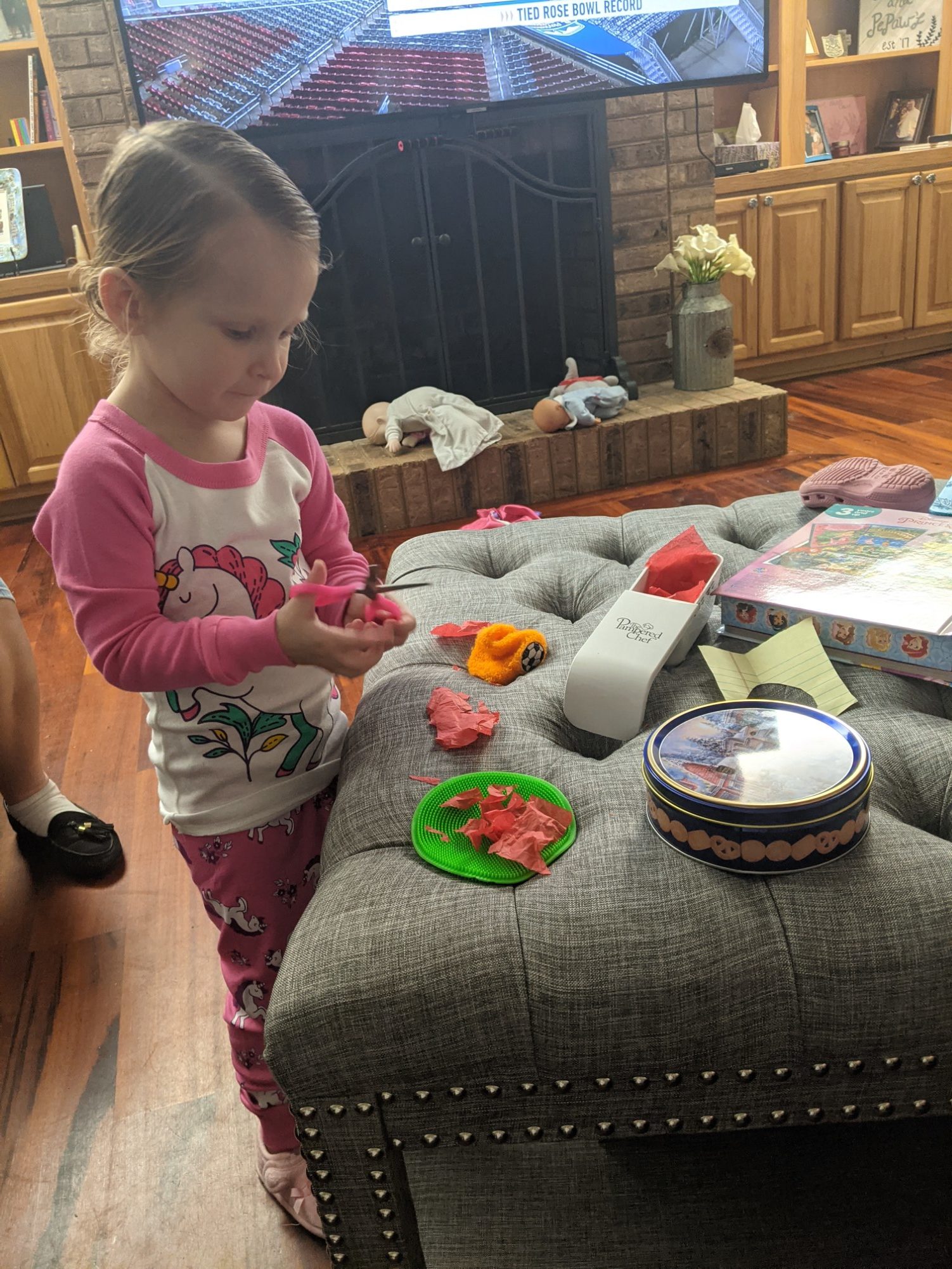 We read one of the Christmas books for bedtime (trying to read them plenty of times before we pack them away), and then I got her down relatively easily.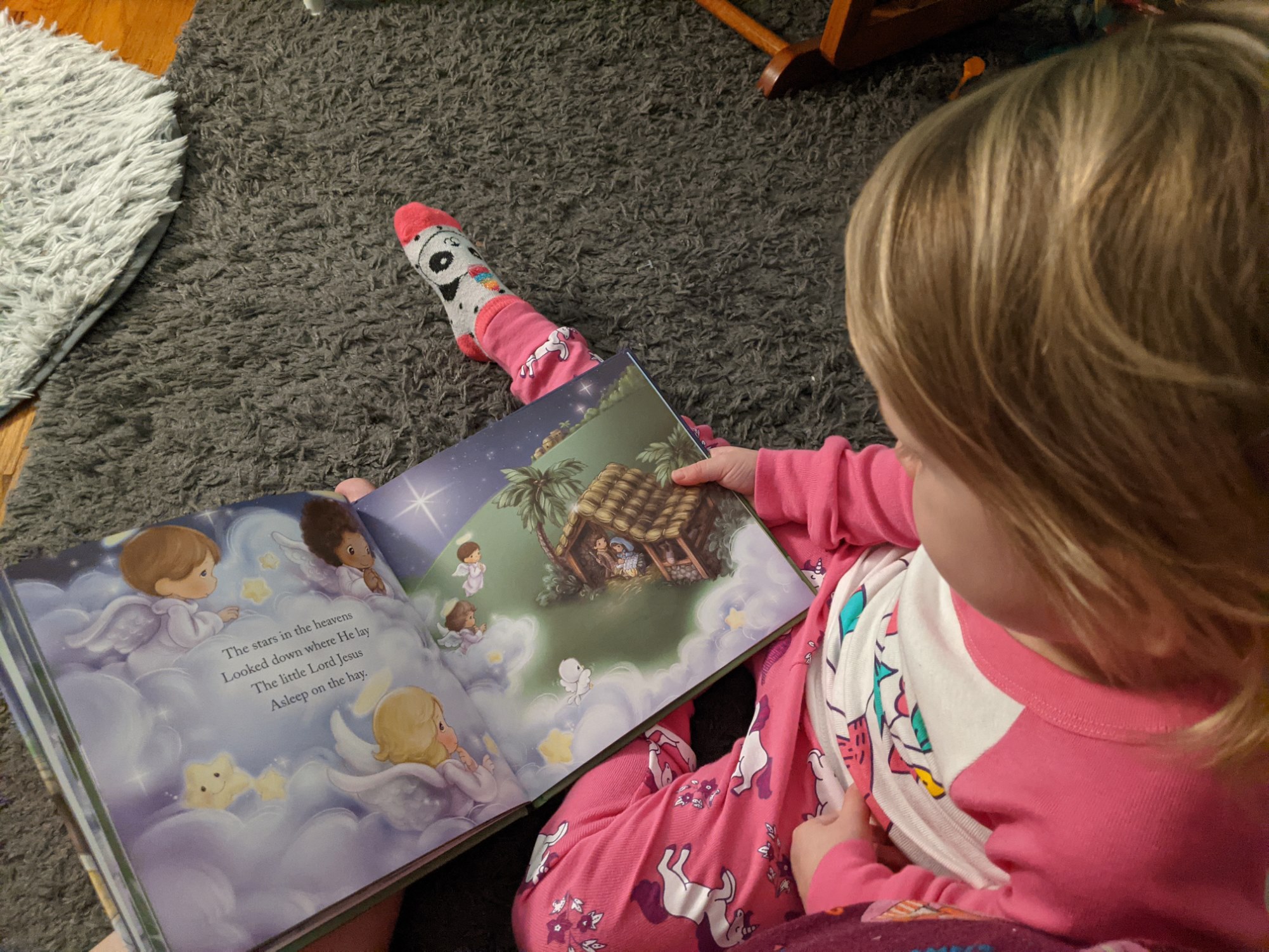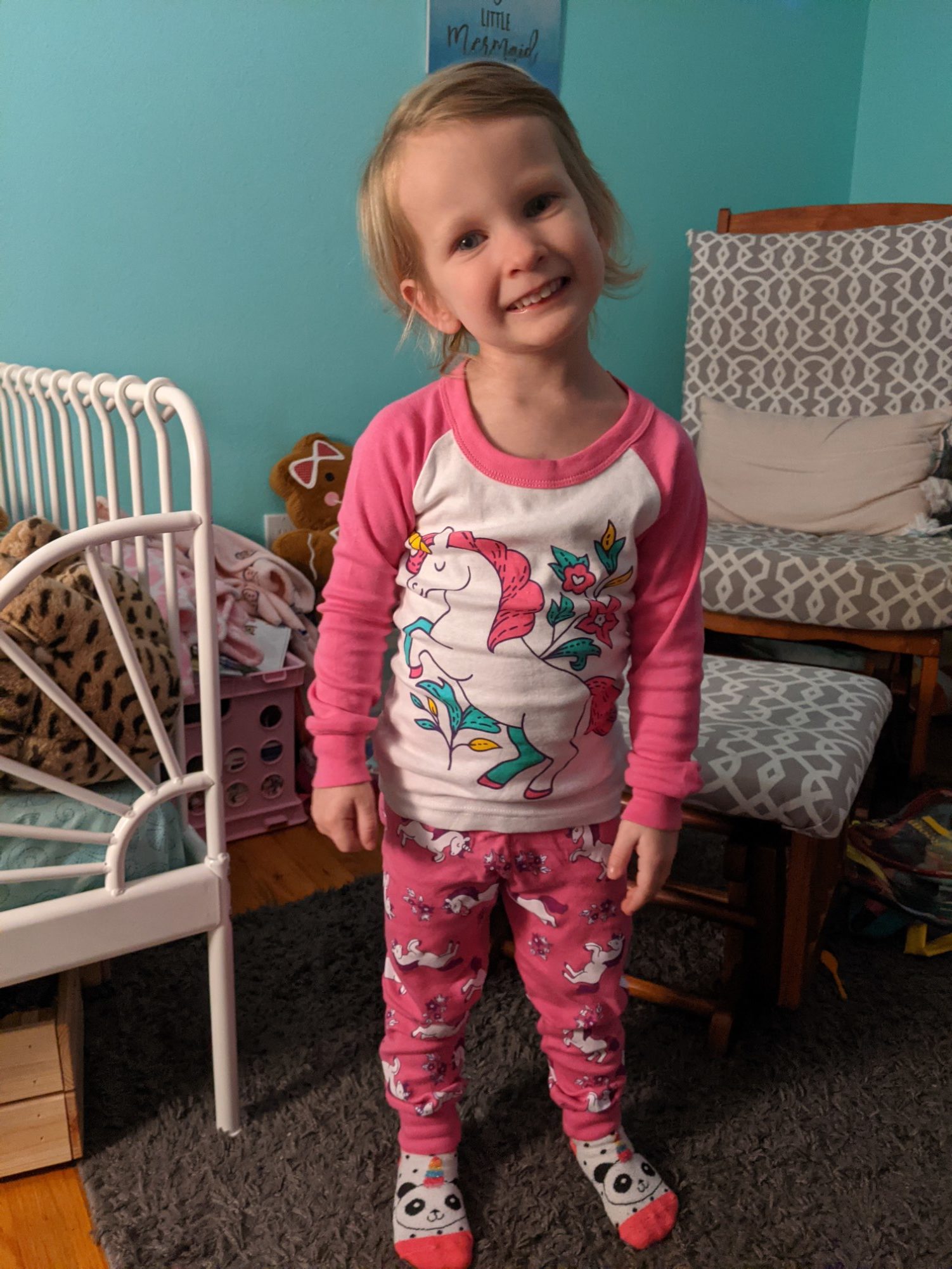 Gonna watch a little bit of Netflix, and then probably try to go to bed a little bit early, because of course I'll be awake before the crack of dawn tomorrow morning. Tater Tot has already requested egg sandwiches for breakfast, so that's what we'll be doing of course!