Look at this precious girl, wearing a new outfit from Nana, doing this funny little tippy-toe pose, being so super adorable! We had a great, easy drop-off, and she was in a very sweet mood.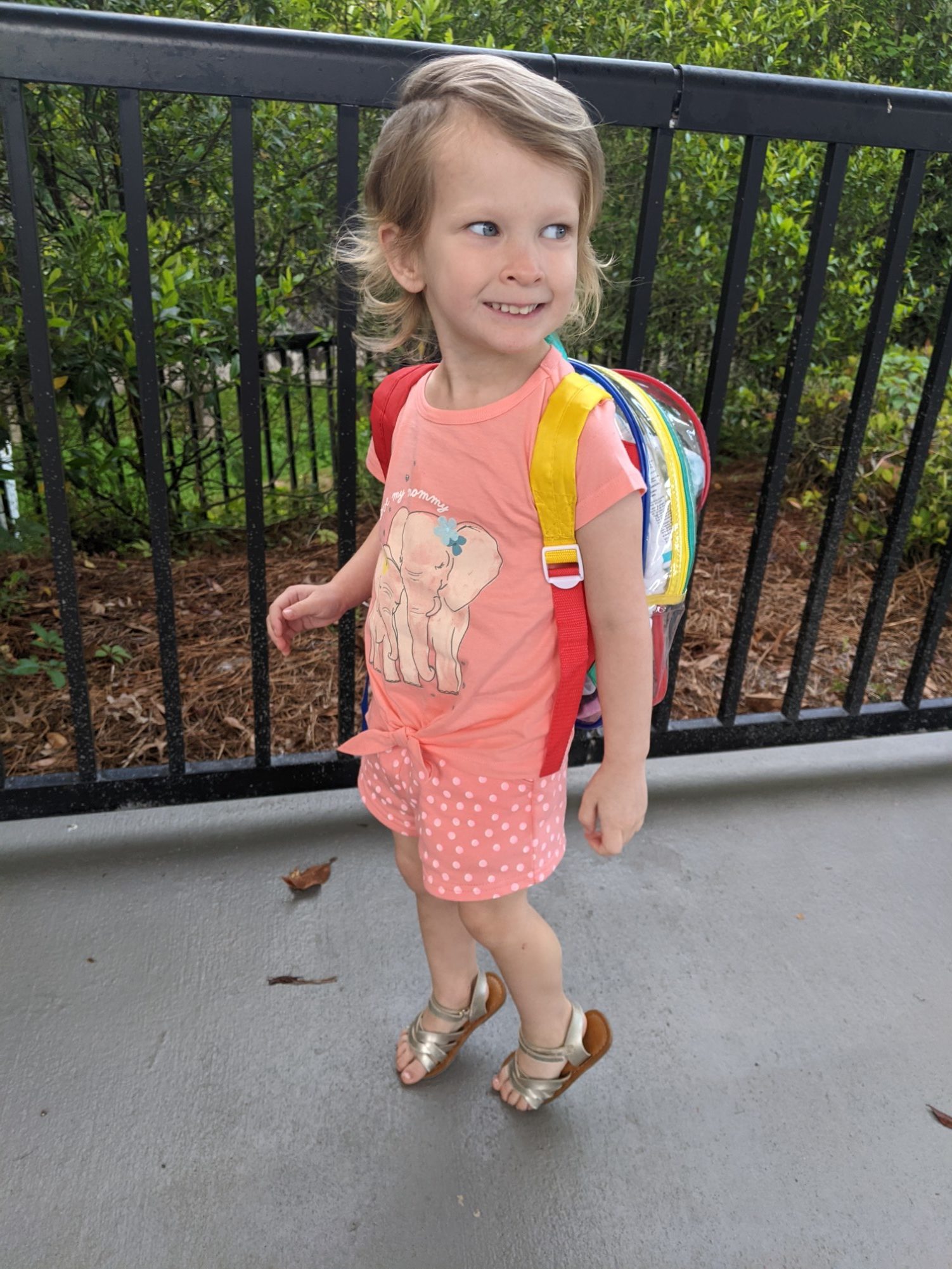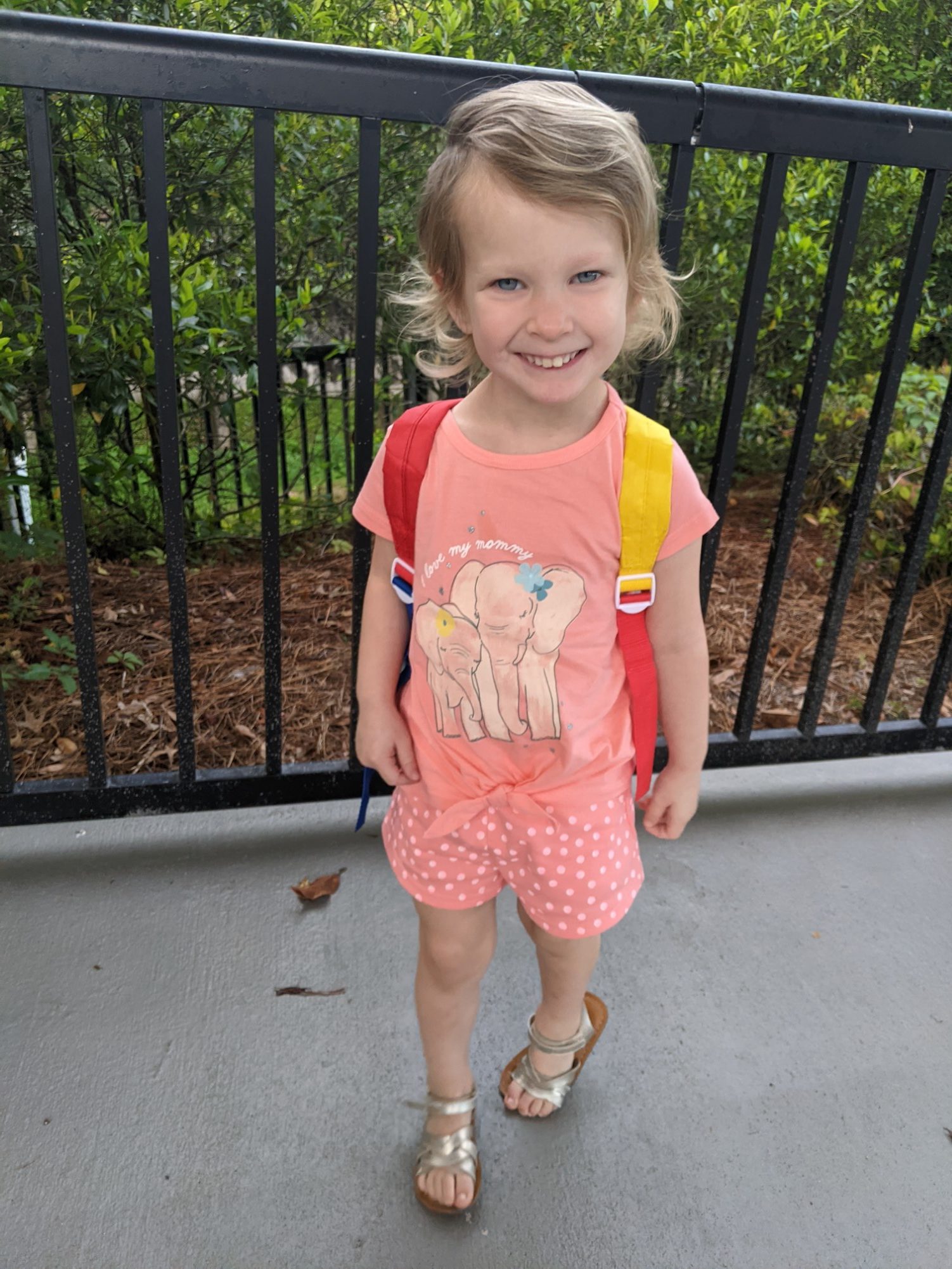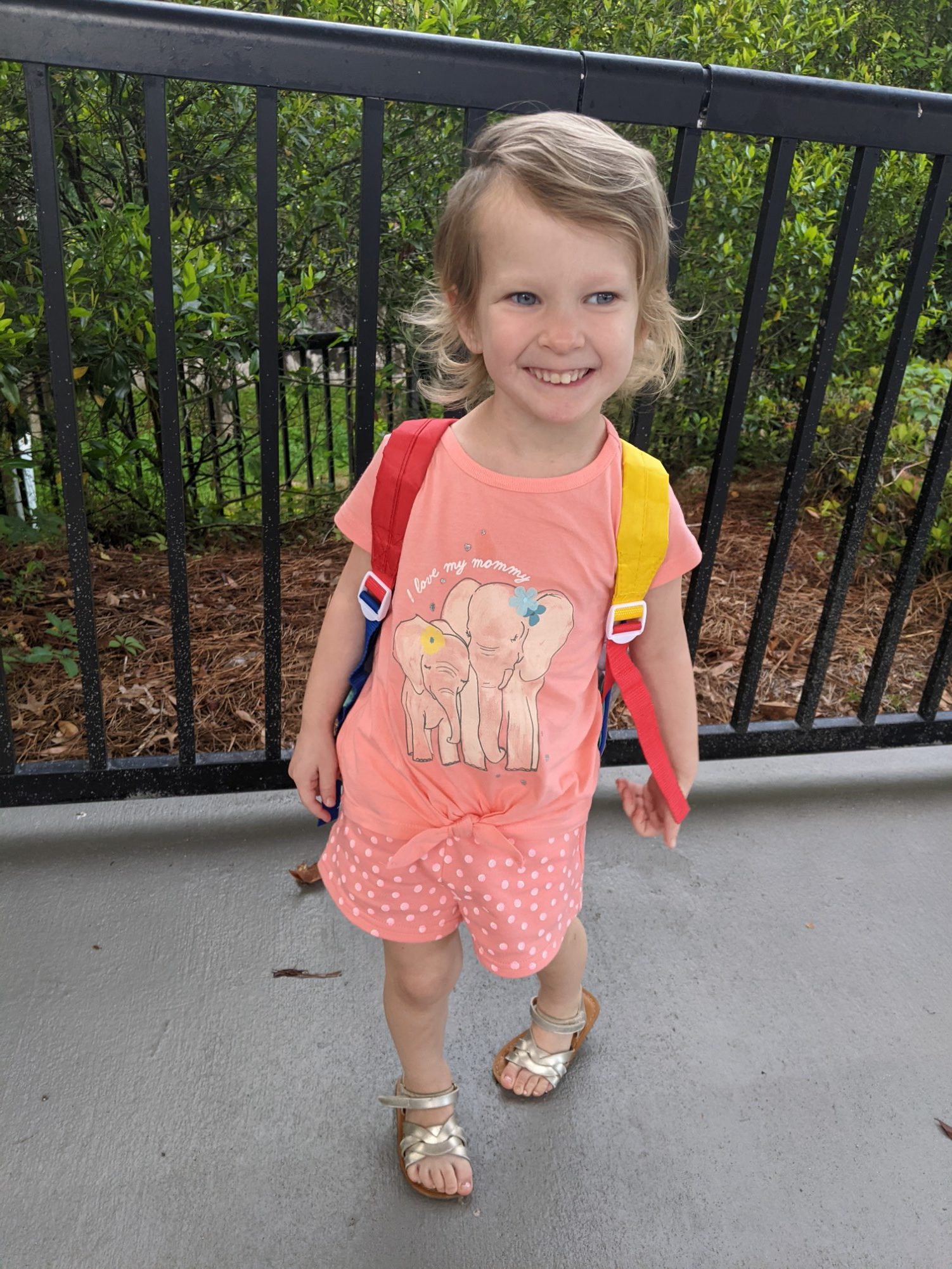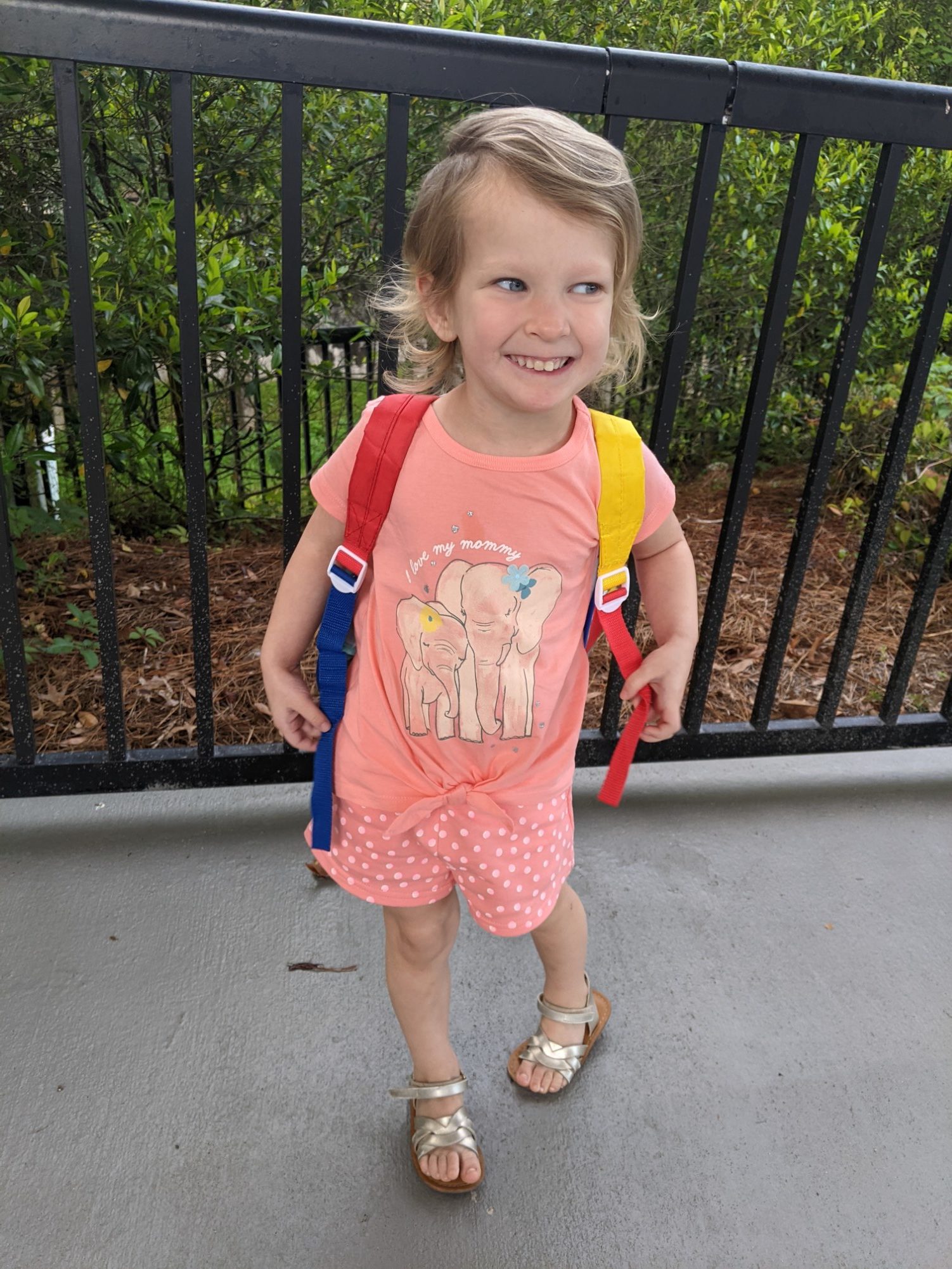 Not exactly sure what she's wearing here for dress-up, but it appears she's got some mittens to go along with the ensemble 😉
And they made handprint planets today for earth day, which she told me all about on our car ride home when I picked her up from school this afternoon.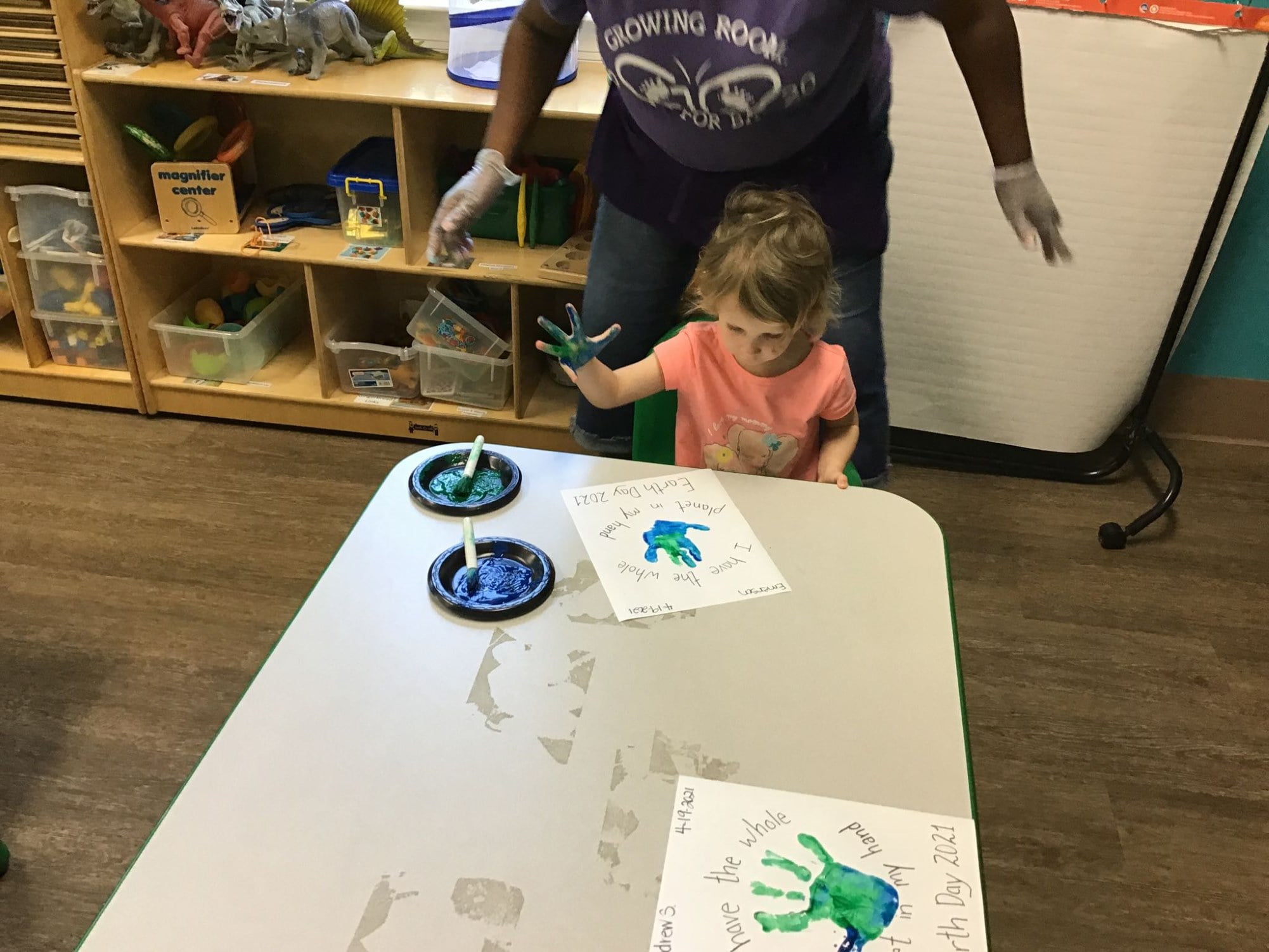 I'm 35 weeks pregnant today, and with just over two weeks to go, I'm actually really glad that my c-section is scheduled three weeks "early," because I'm feeling very tired and exhausted and just uncomfortable most of the time. Addison is supposedly about the size of a honeydew melon this week, and so Papa has of course appropriately named her "Honey" for the week. And apparently my uterus has expanded all the way up into my ribs and is pushing all other organs, like lungs, out of the way, which is why I get out of breath just putting away the clean dishes these days.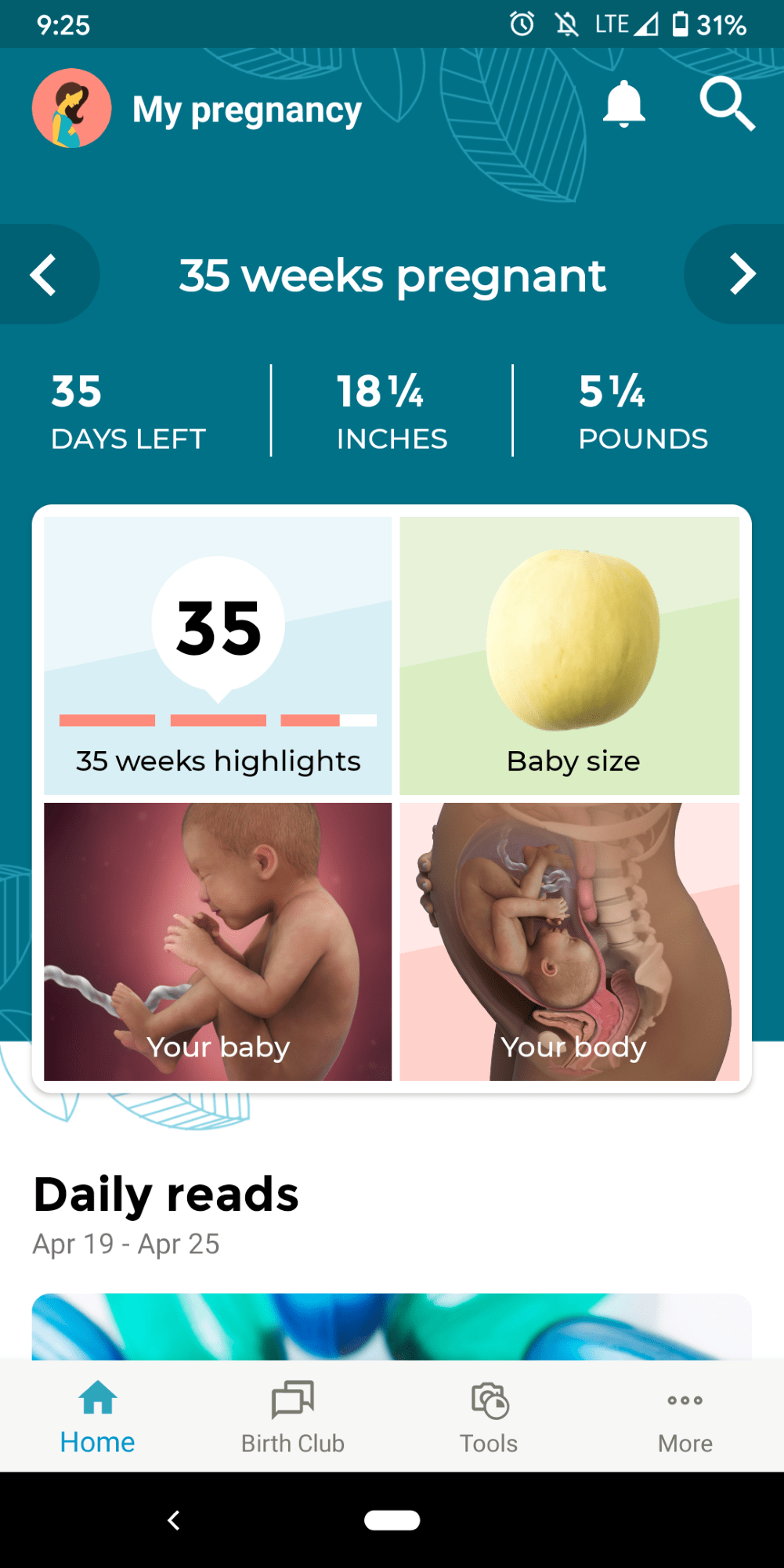 These two were super snuggly and cute on the couch (with Pretzel nearby), while I was getting dinner ready.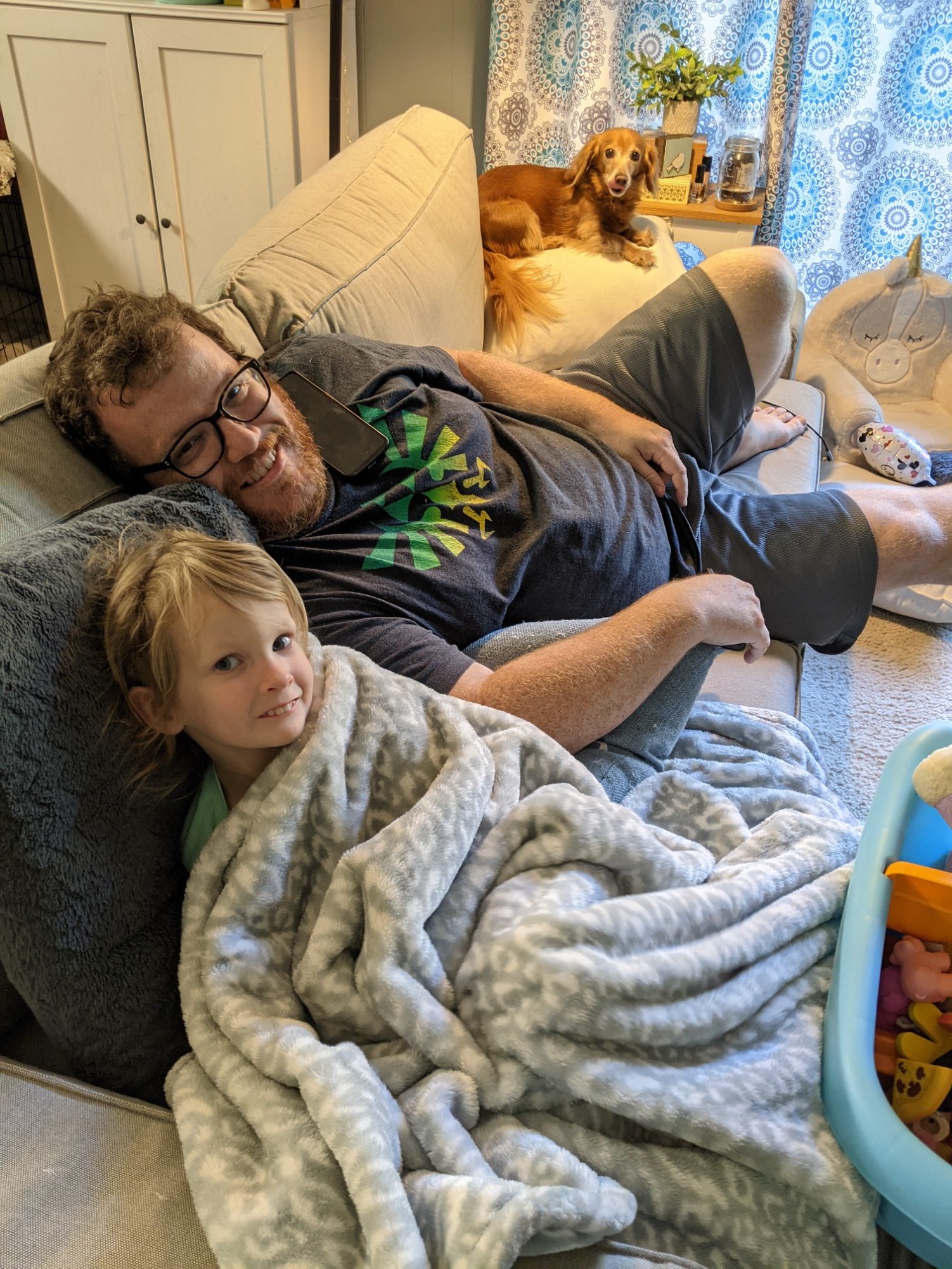 I put a pork loin in the crockpot this morning, then made some brown rice and sautéed Brussel sprouts, and dinner was ready!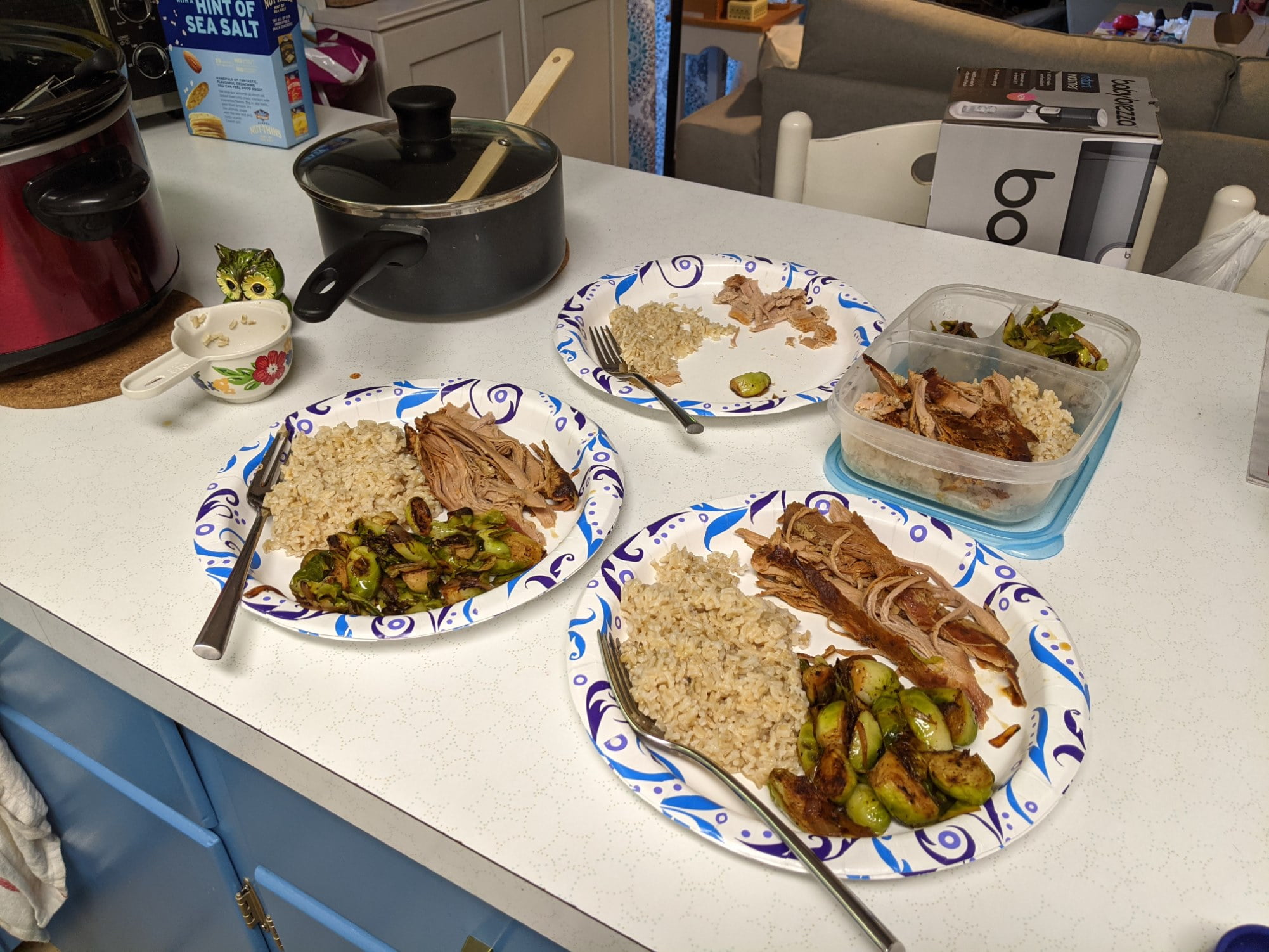 Emmie didn't like the Brussels (I did force her to try one, but wasn't expecting her to like it), but she ate every bite of her pork and rice, and then followed it up with a Gogurt and some gummies, because the girl loves her snacks.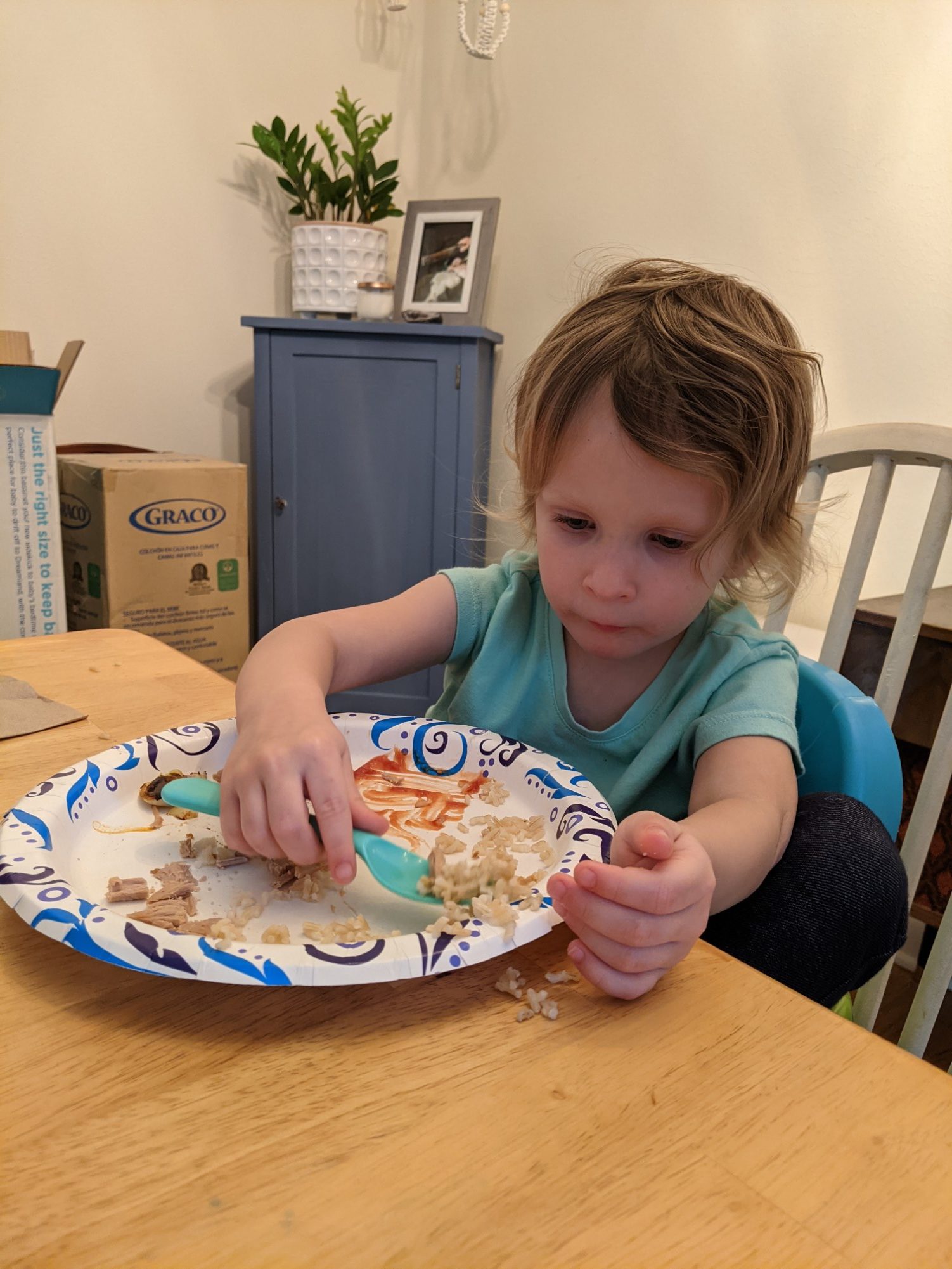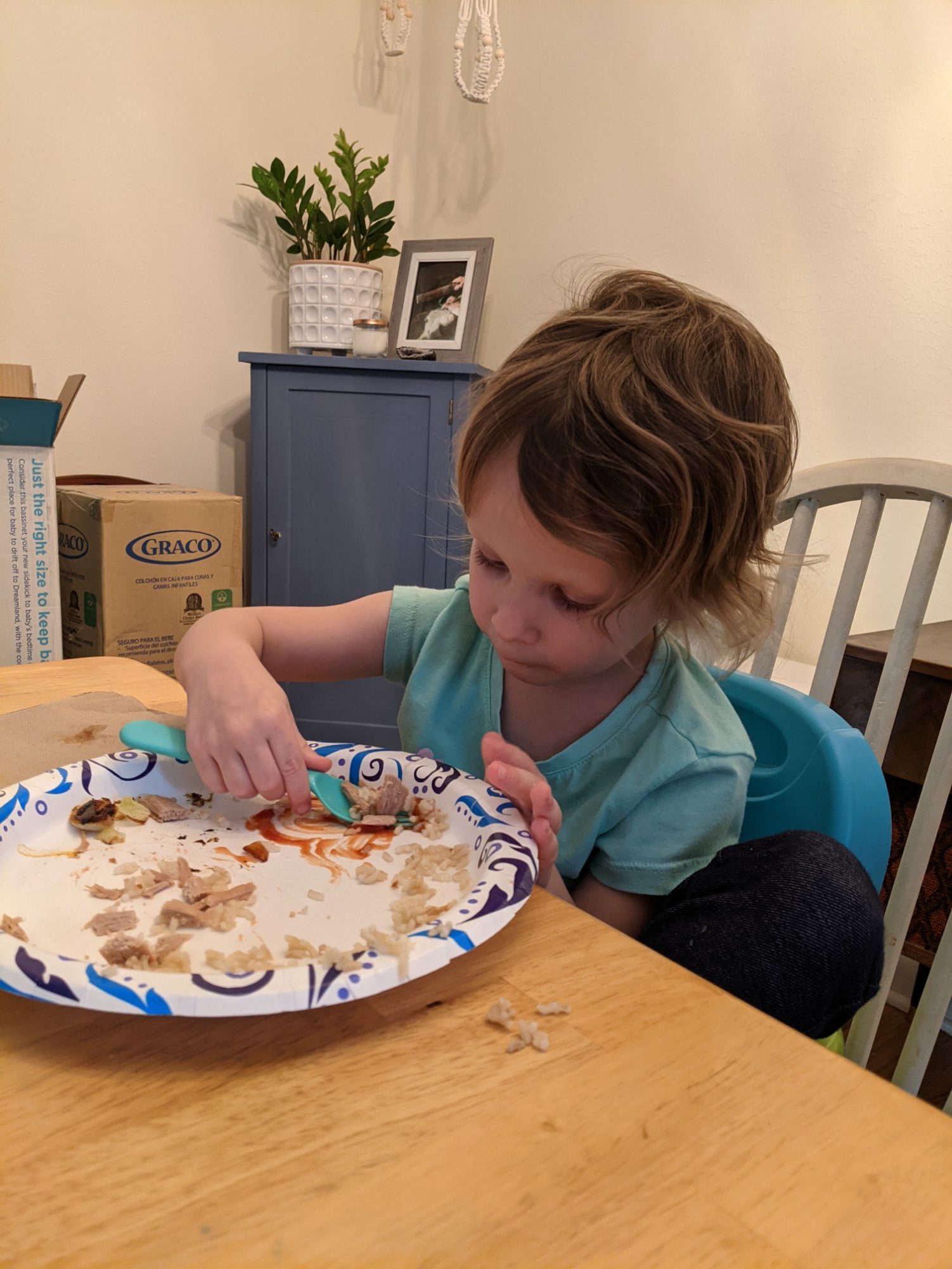 We started watching Bambi last night, so we watched a little bit more of that tonight, while she played and got out all sorts of toys and animals.
We did a "finding book" for bedtime with her gummies, and then we had a very hard time getting her to settle down for bed. Luckily, Jeff had all the patience of a saint tonight and he was able to stay in there with her and talk to her and calm her down and 30-45 minutes later, she finally relented and curled up to sleep.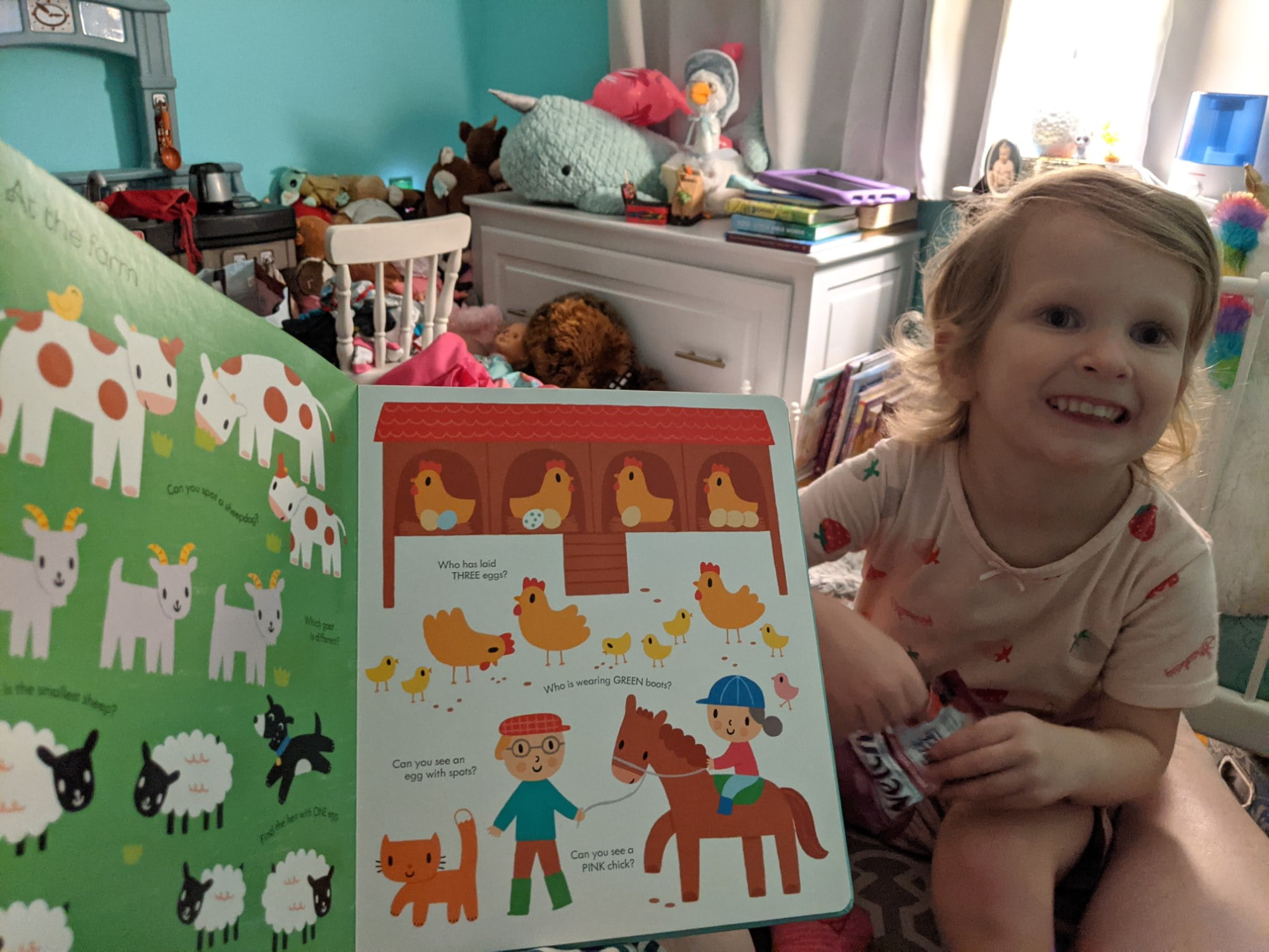 My head hasn't felt quite as bad today as yesterday, but I've still got all the congestion. I also didn't sleep well again last night (I think I've discovered Benadryl does not actually make me tired/drowsy), so I'm hoping and praying again for a good night's sleep, and to wake up finally feeling a little more rested tomorrow morning.