Cute little girl, ready for another day/week of school, excited once again for the weather to warm up to 75 degrees, feeling like spring is coming so soon!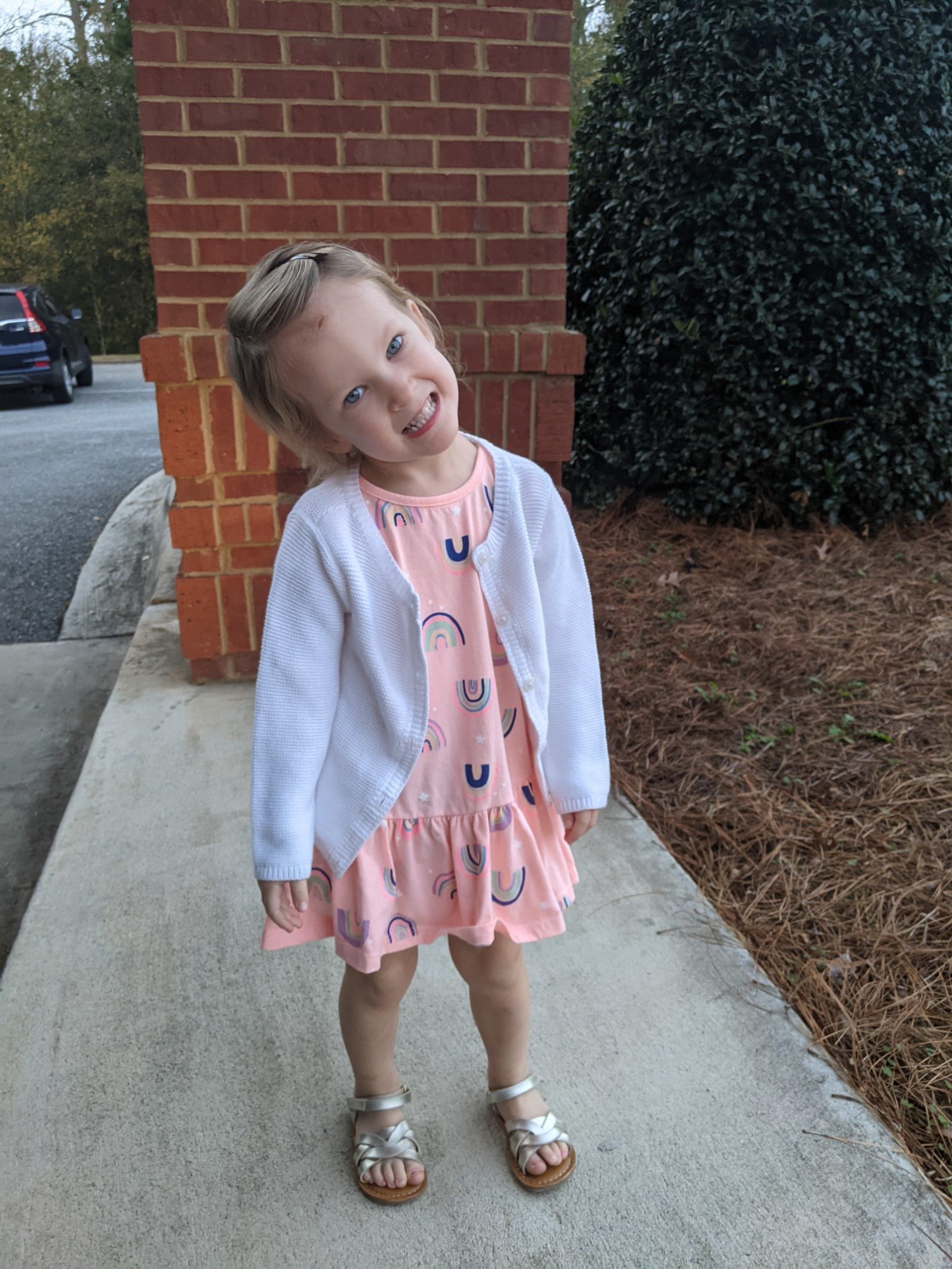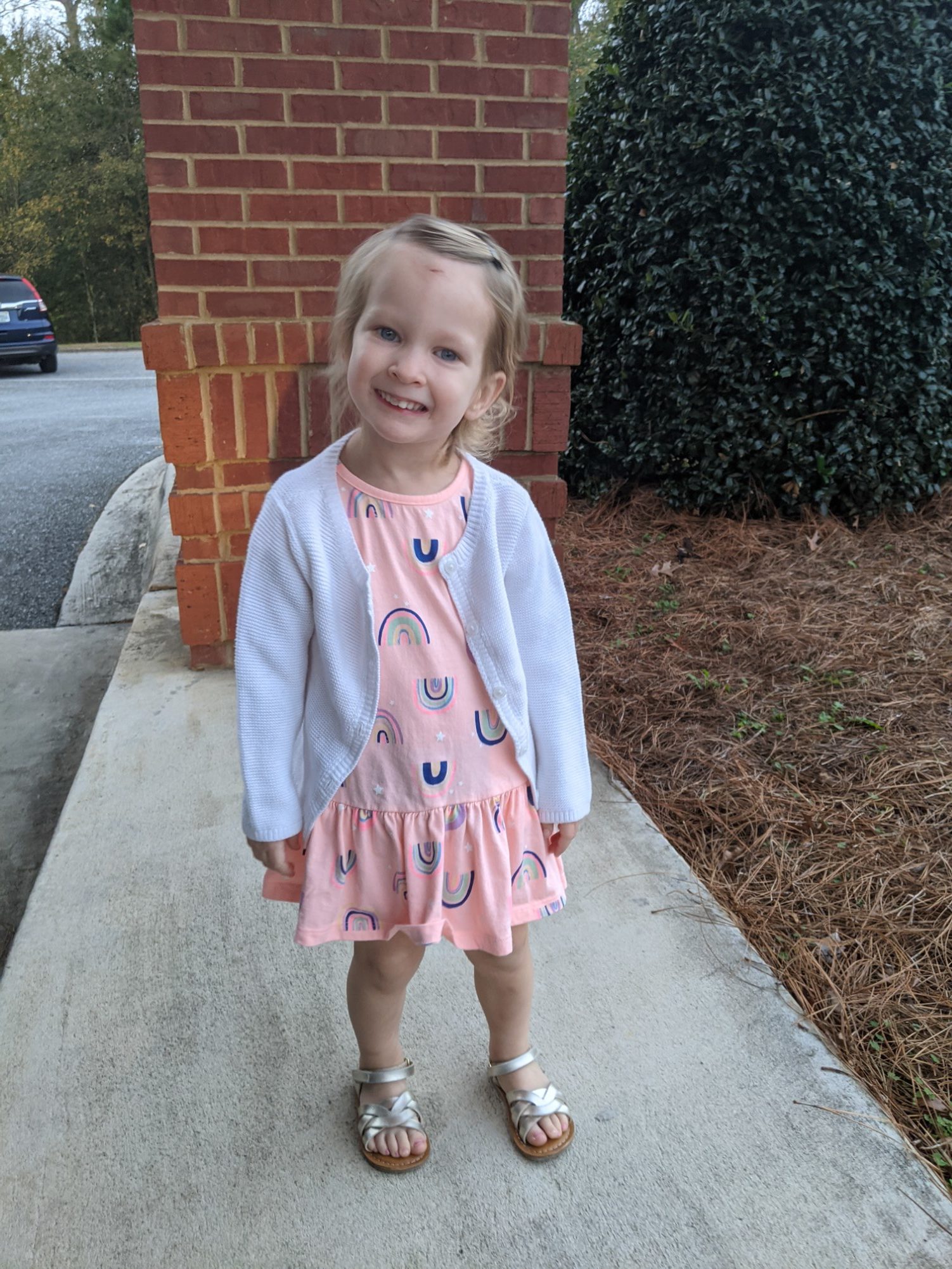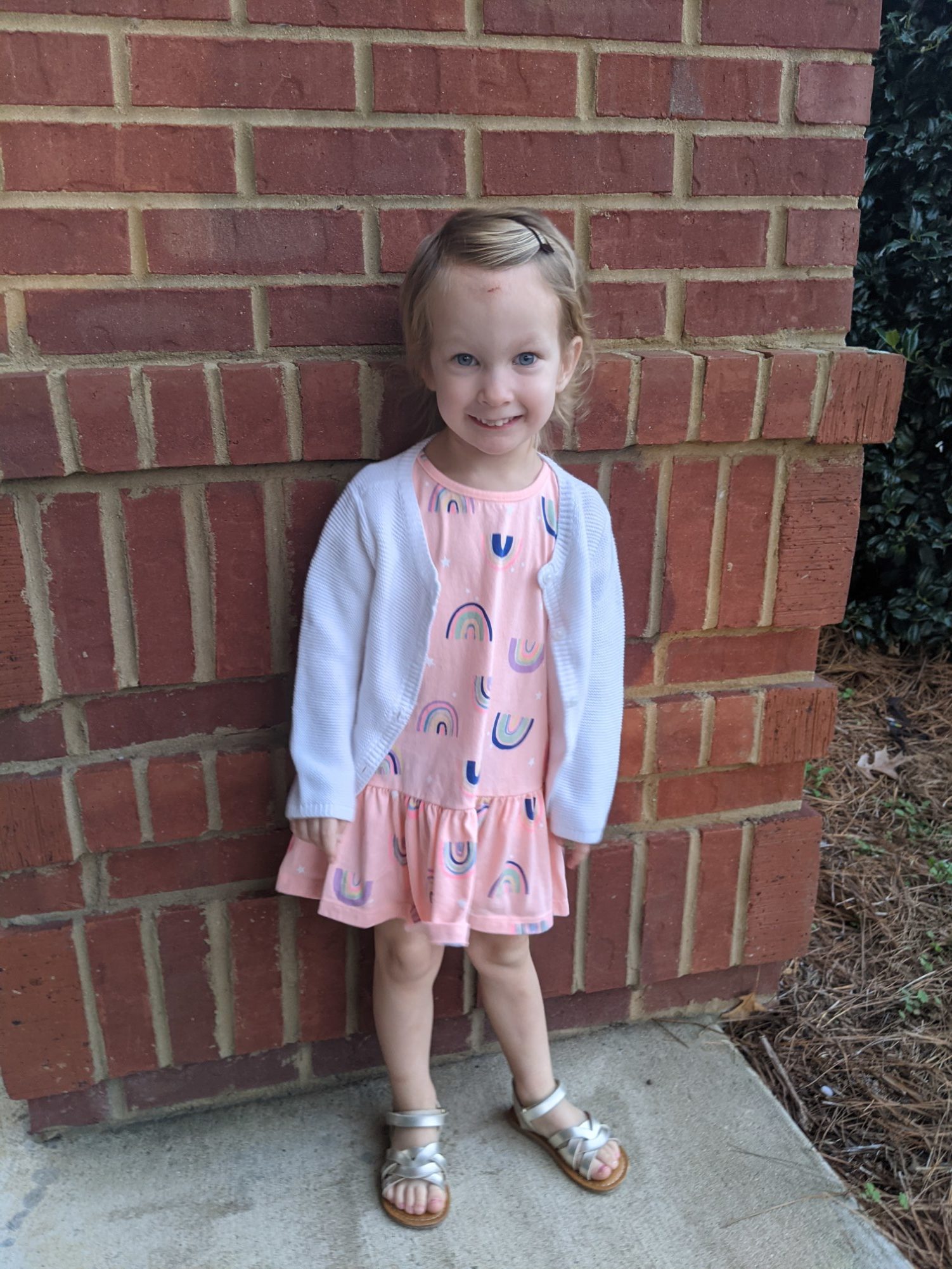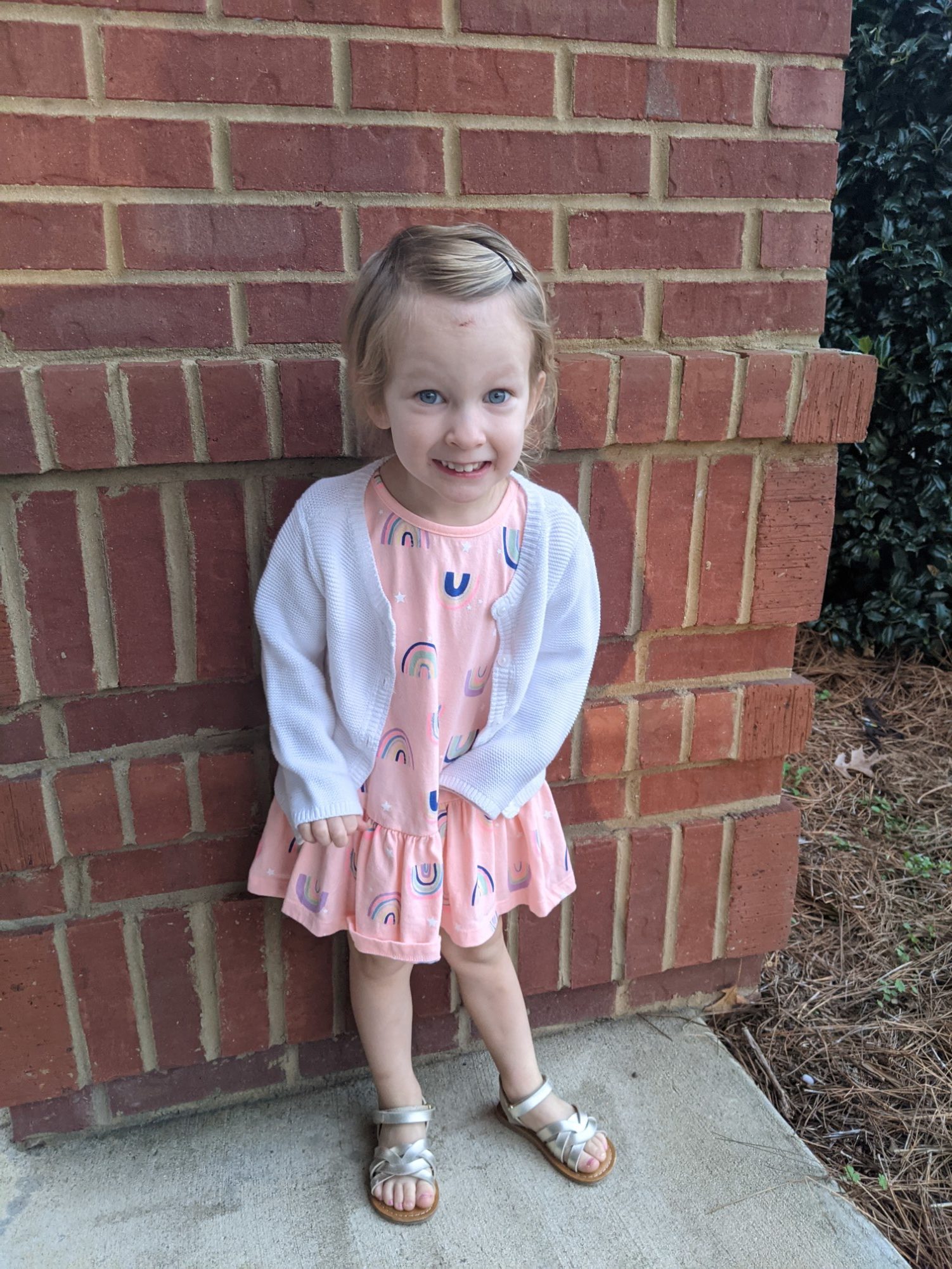 And it looks like my Itty Bitty had a good day at school, playing and having fun with her little girlfriends.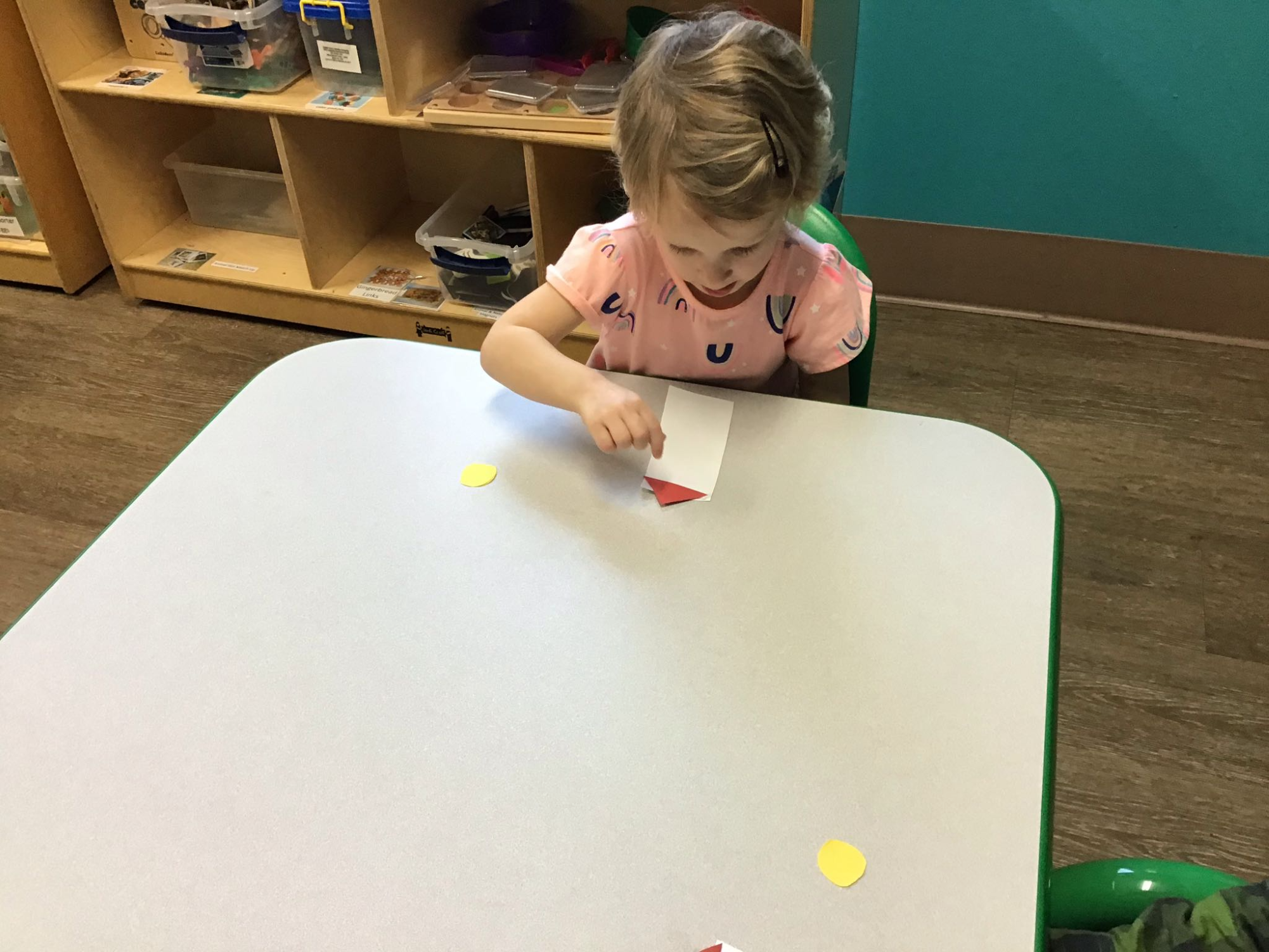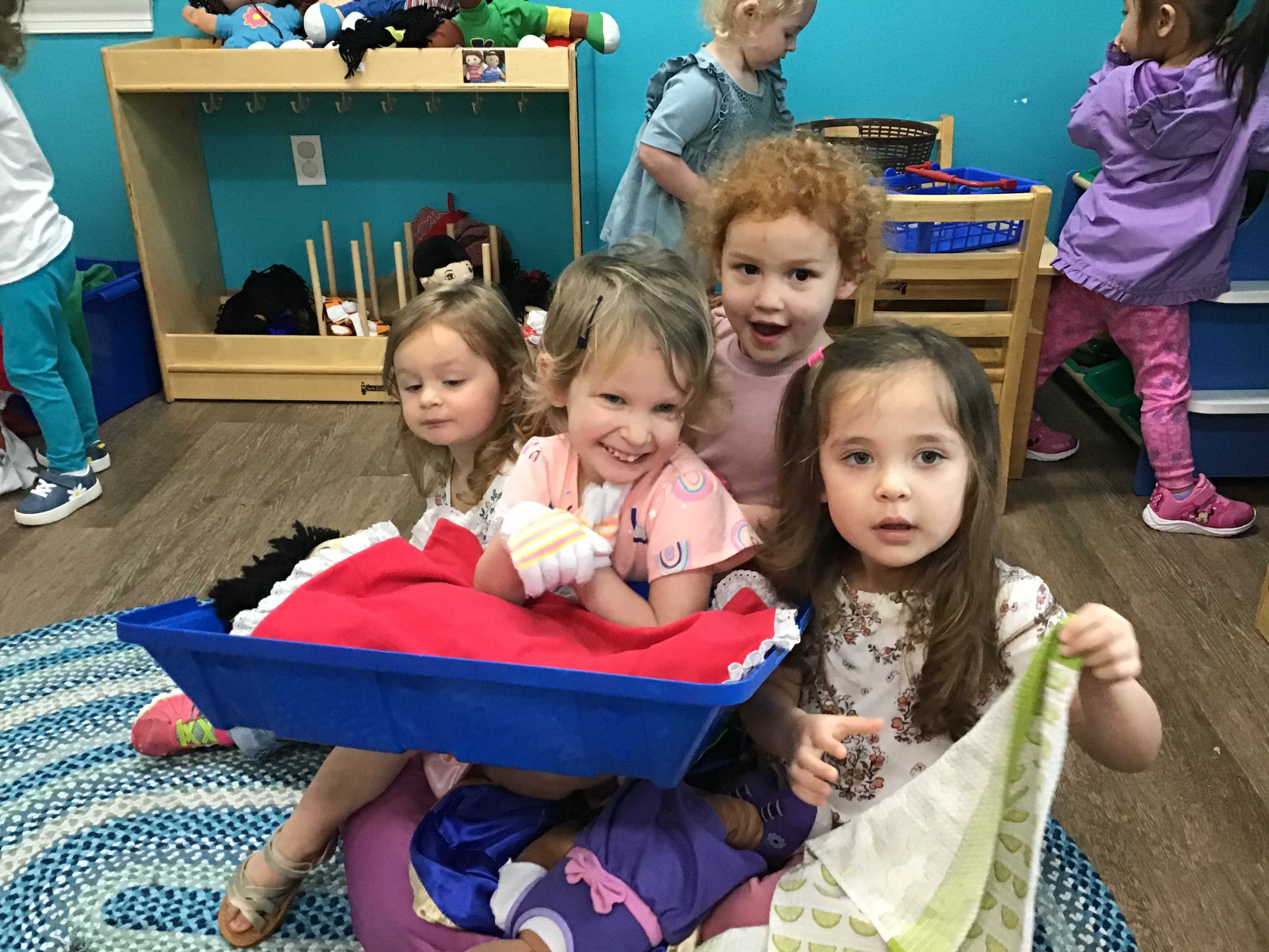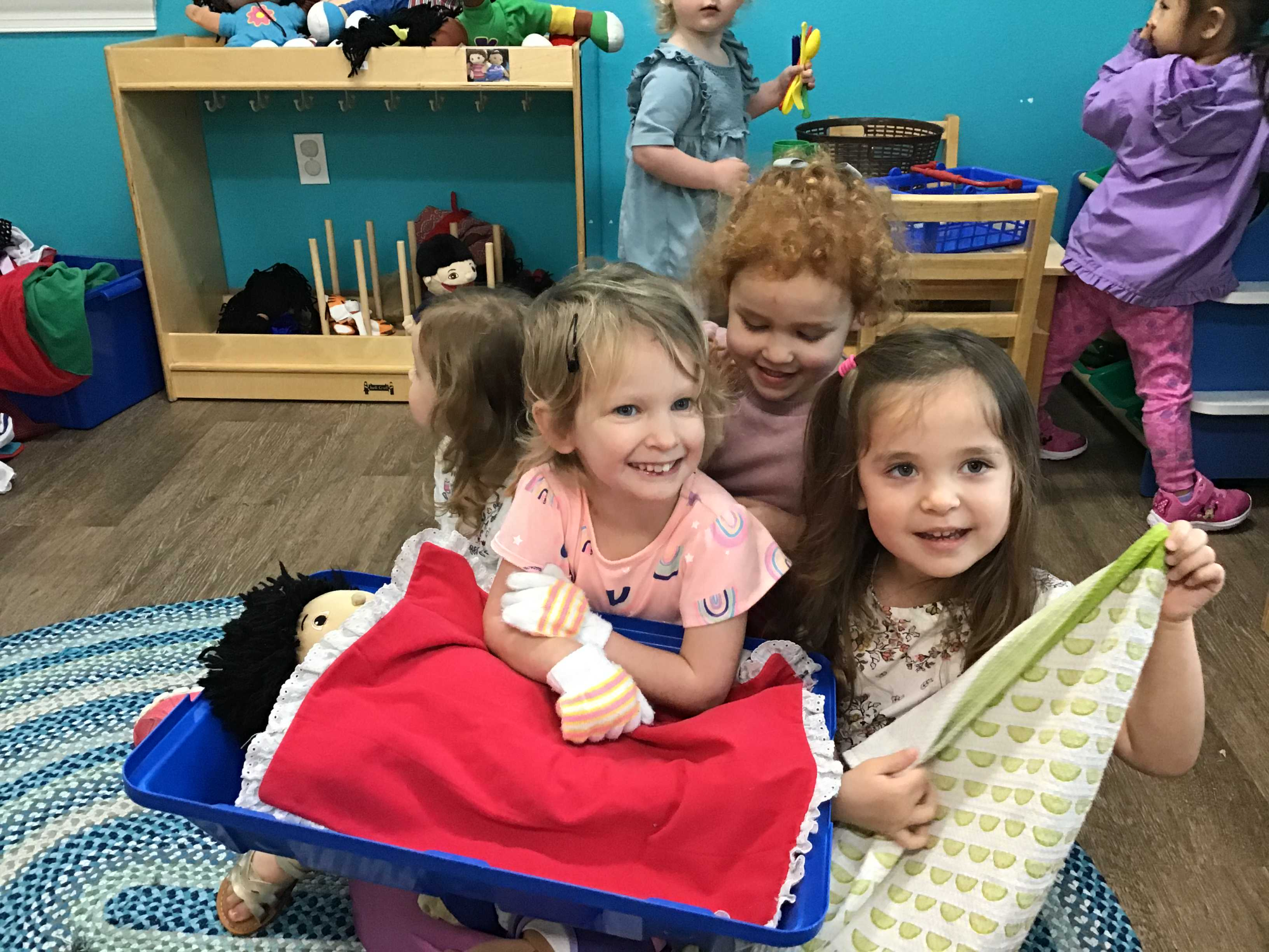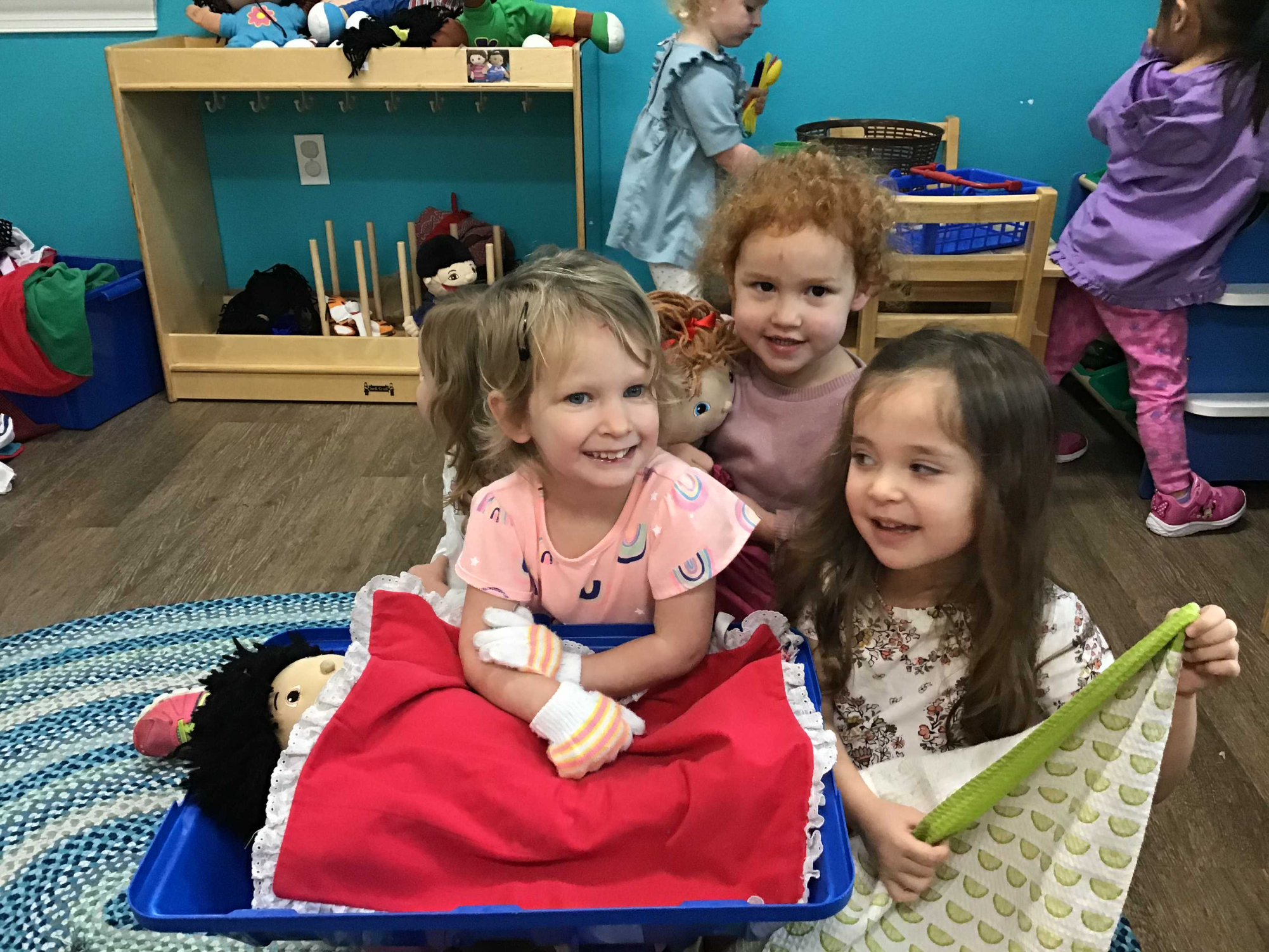 I ordered the Moby Tuna sandwich from Goody's Eatery for lunch today, with lettuce and sweet peppers, and it was delicious. I still think Kosta's is the best, but since Goodies will deliver to my office building for free, that gives them a bit of an advantage 😉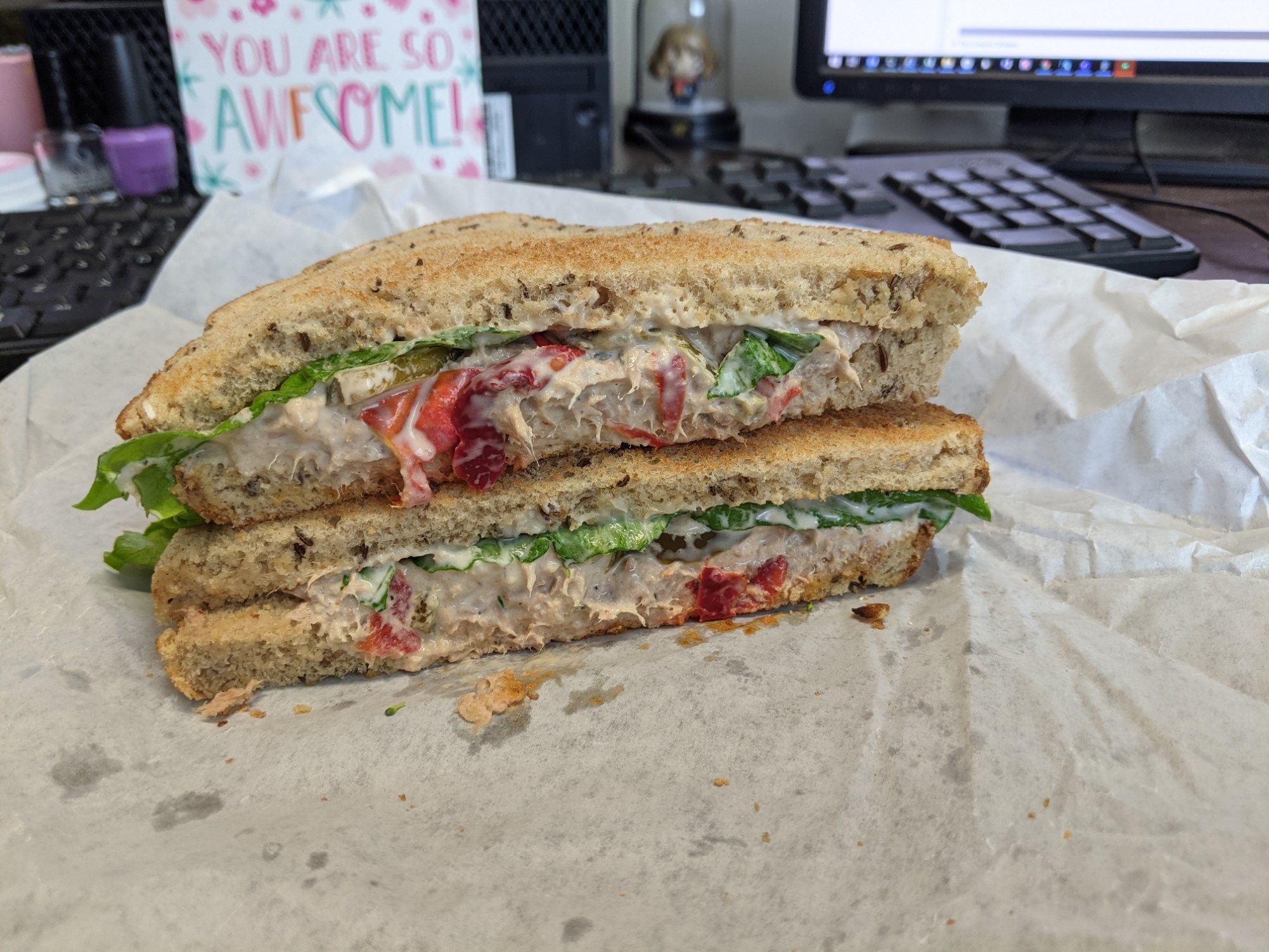 I am 23 weeks pregnant today. Baby Girl can now hear loud sounds like a dog barking, and lower-pitched voices (male voices even more than female), and she can feel movement as I move about. Tonight after dinner, I was telling Jeff and Emmie that Baby Girl is starting to hear stuff, and Emmie came over and cuddled up next to me, holding on to my stomach and talking to her baby sister. It was sooo sweet and made my heart clench up it was so precious. I also had a quick check-up with the OB today, and although we didn't do an ultrasound, we did do the doppler and got to hear her tiny heartbeat, and I got to record it today to share with Jeff, since he can't be there with me in-person.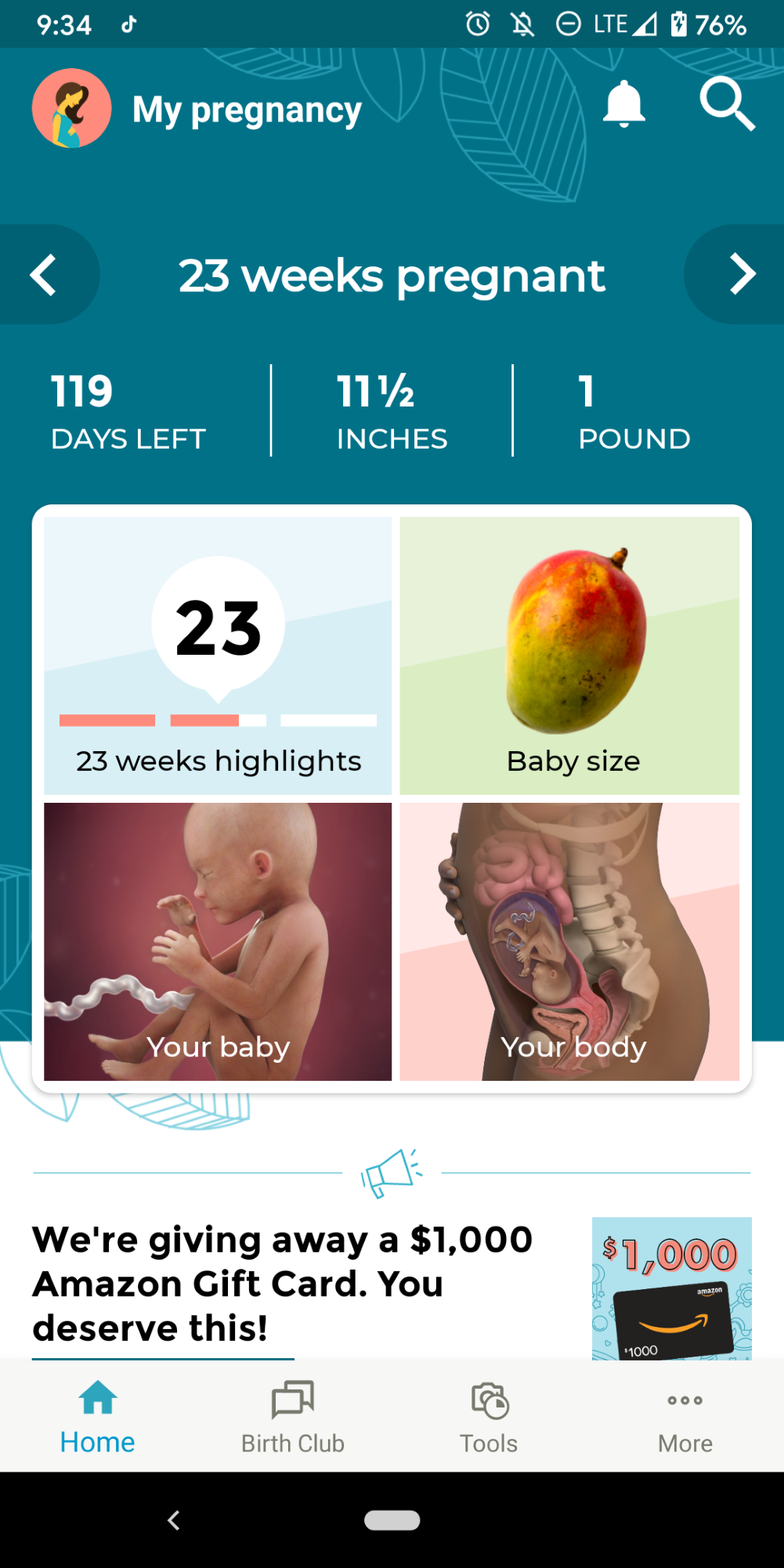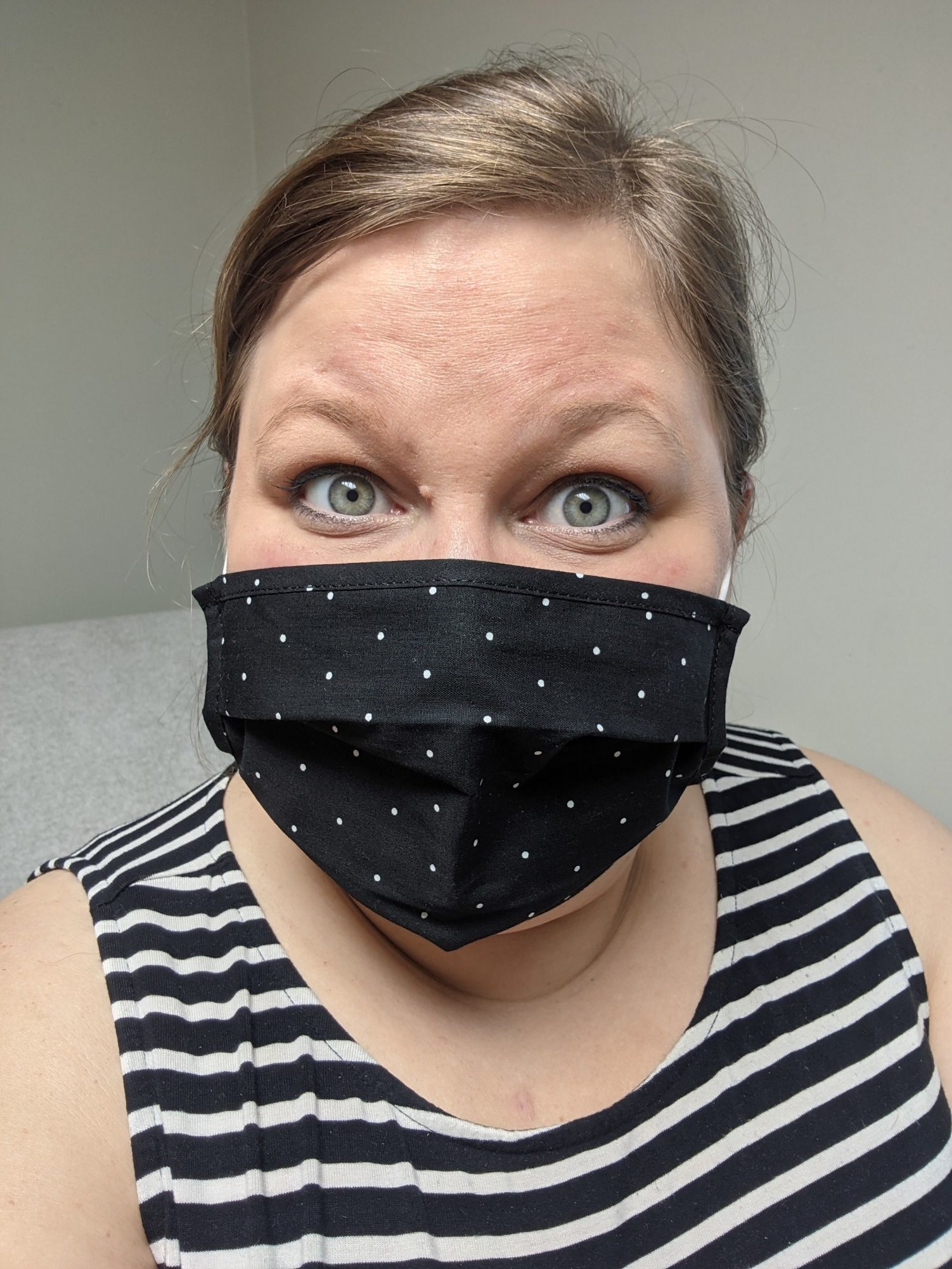 Bo sent me these next two photos this afternoon, saying he had a special helper get the baby girls into the van after school today. (He picks them up about 45 minutes before I get there, so she went back to class, but she loved being able to do this!)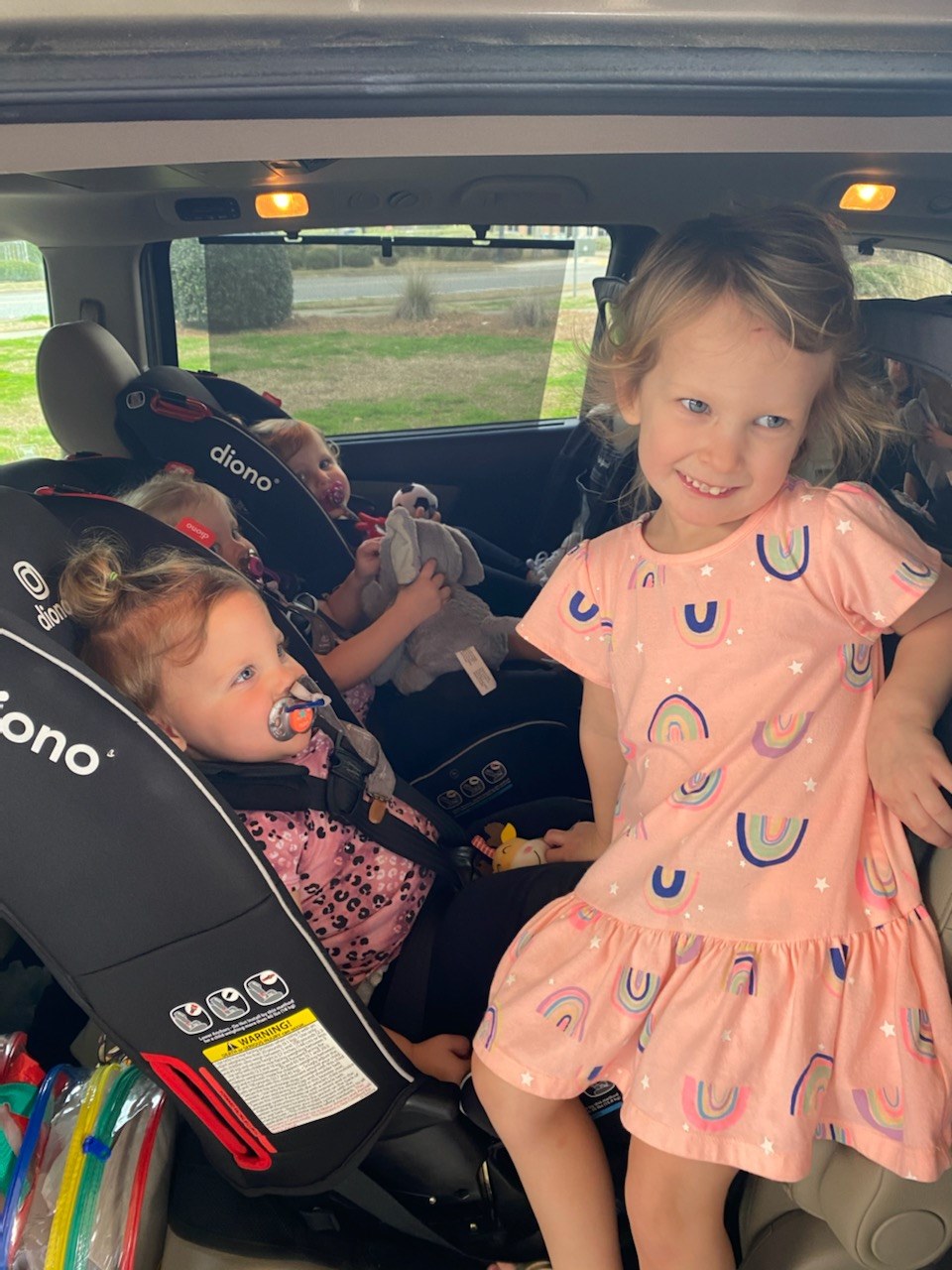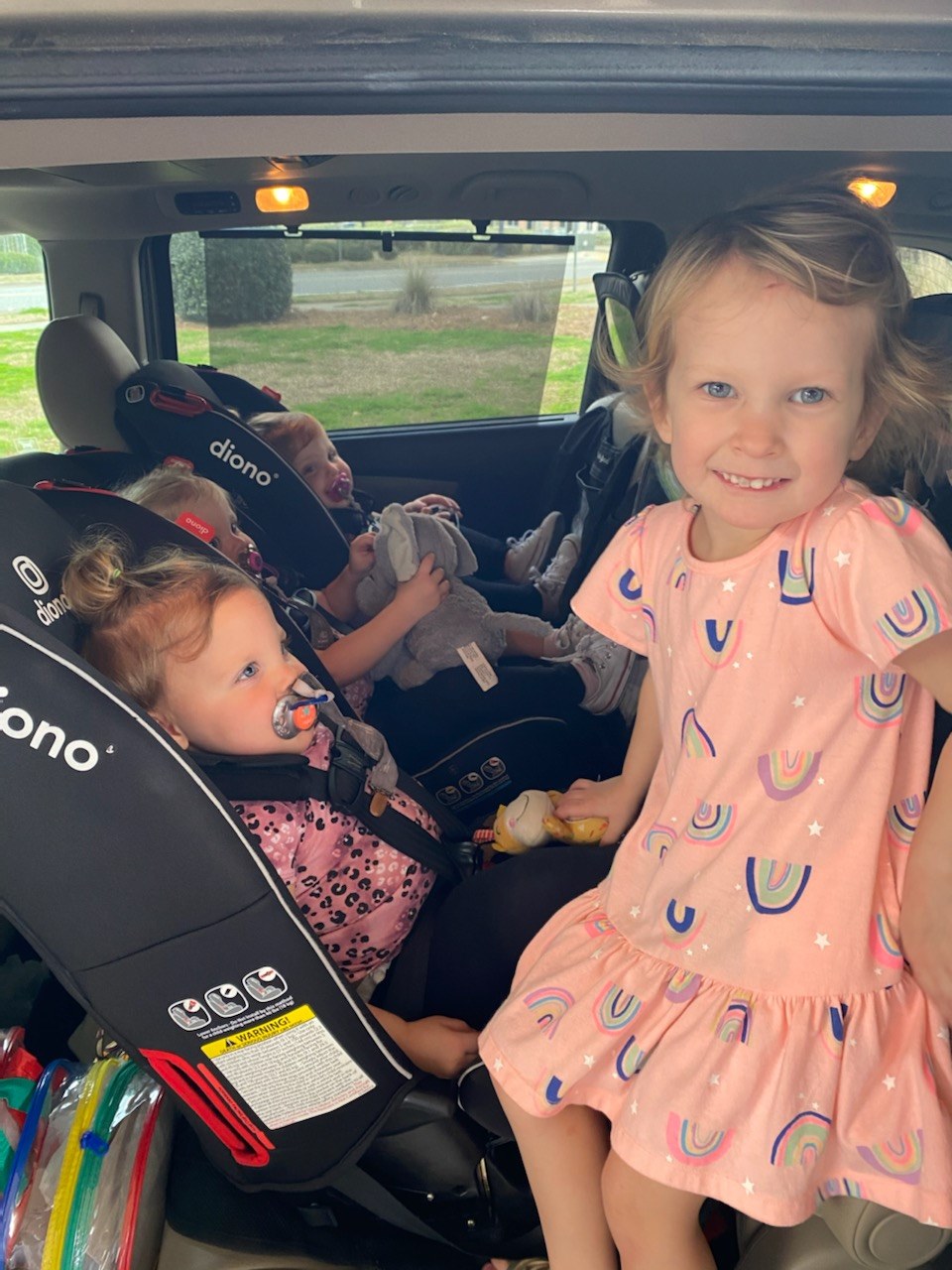 I was able to pick her up a little bit early today, after finishing up with my appointment, and we made a quick trip to Publix together. Last weekend, I ordered bagels and cream cheese, but Walmart was "out of bagels." So I only had cream cheese. Then I forgot to do a grocery order this past weekend, and still only had cream cheese and nothing else for daily breakfast before work. So we went just to grab bagels, but of course the gummies are on the same aisle, so she just had to have some, and of course I let her choose a box.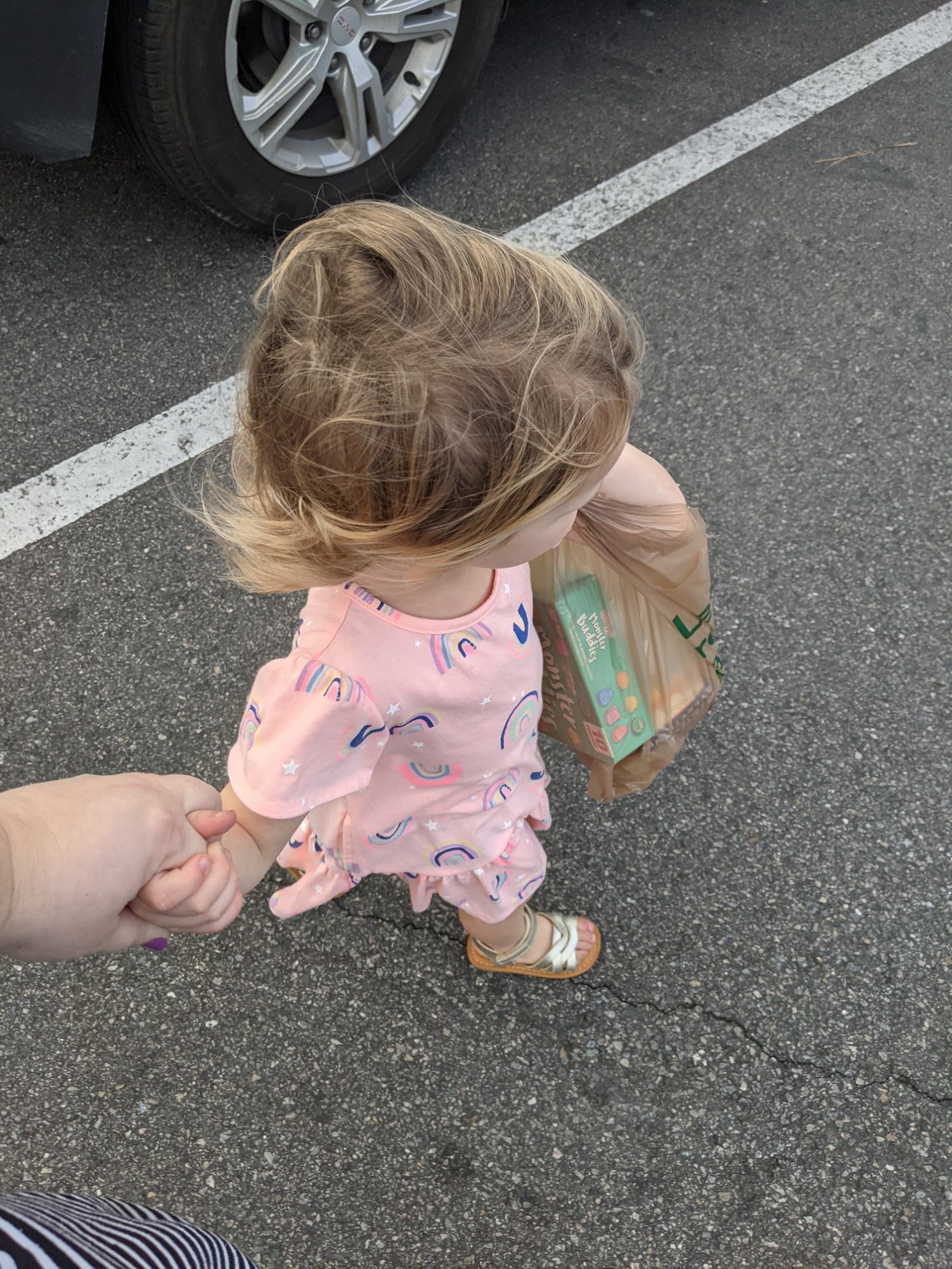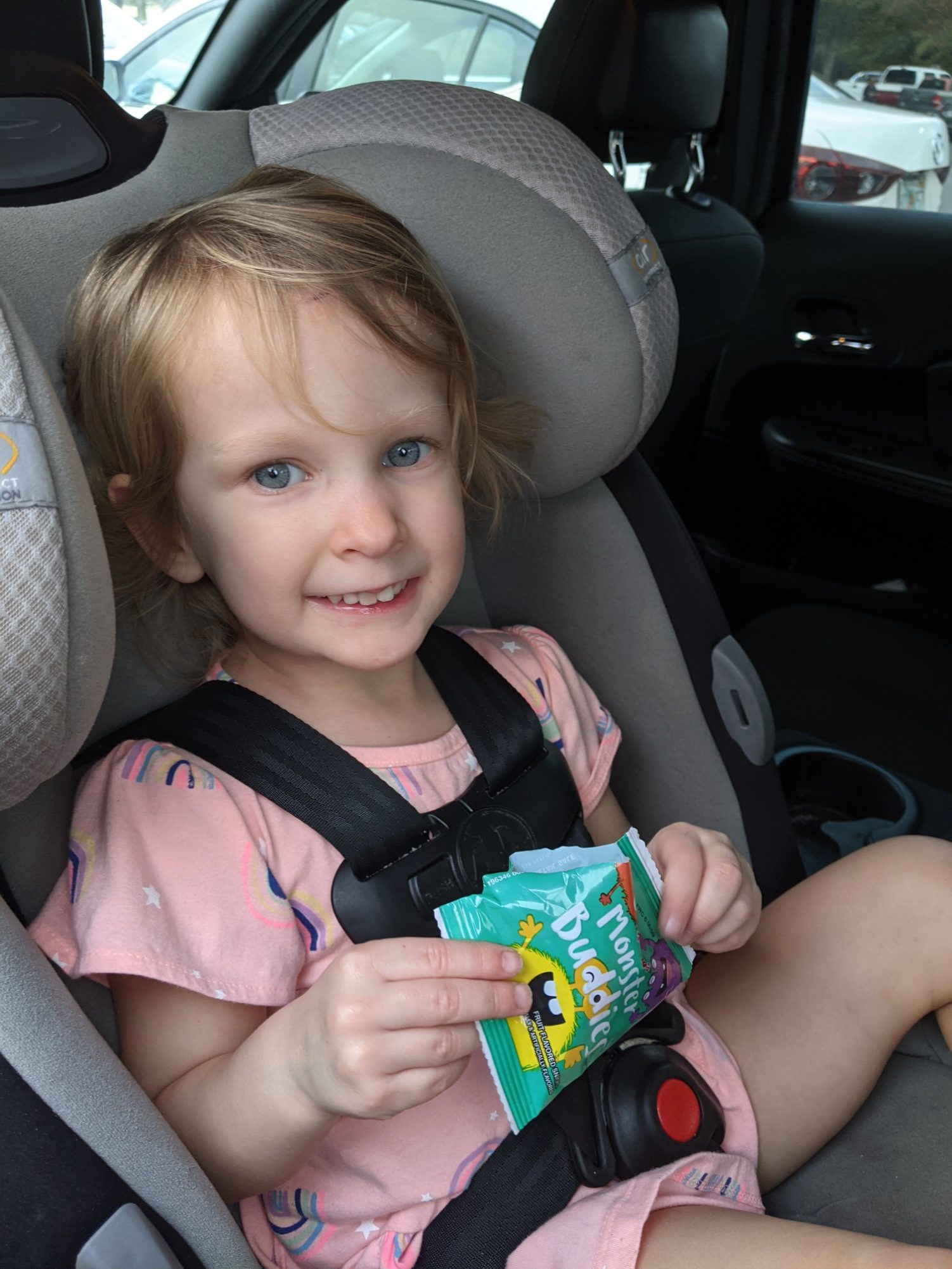 While I made turkey burgers and sweet potato tots for dinner, Jeff and Emmie ran around the backyard for a while together. And then I asked him to put the record cabinet back together to finish it up.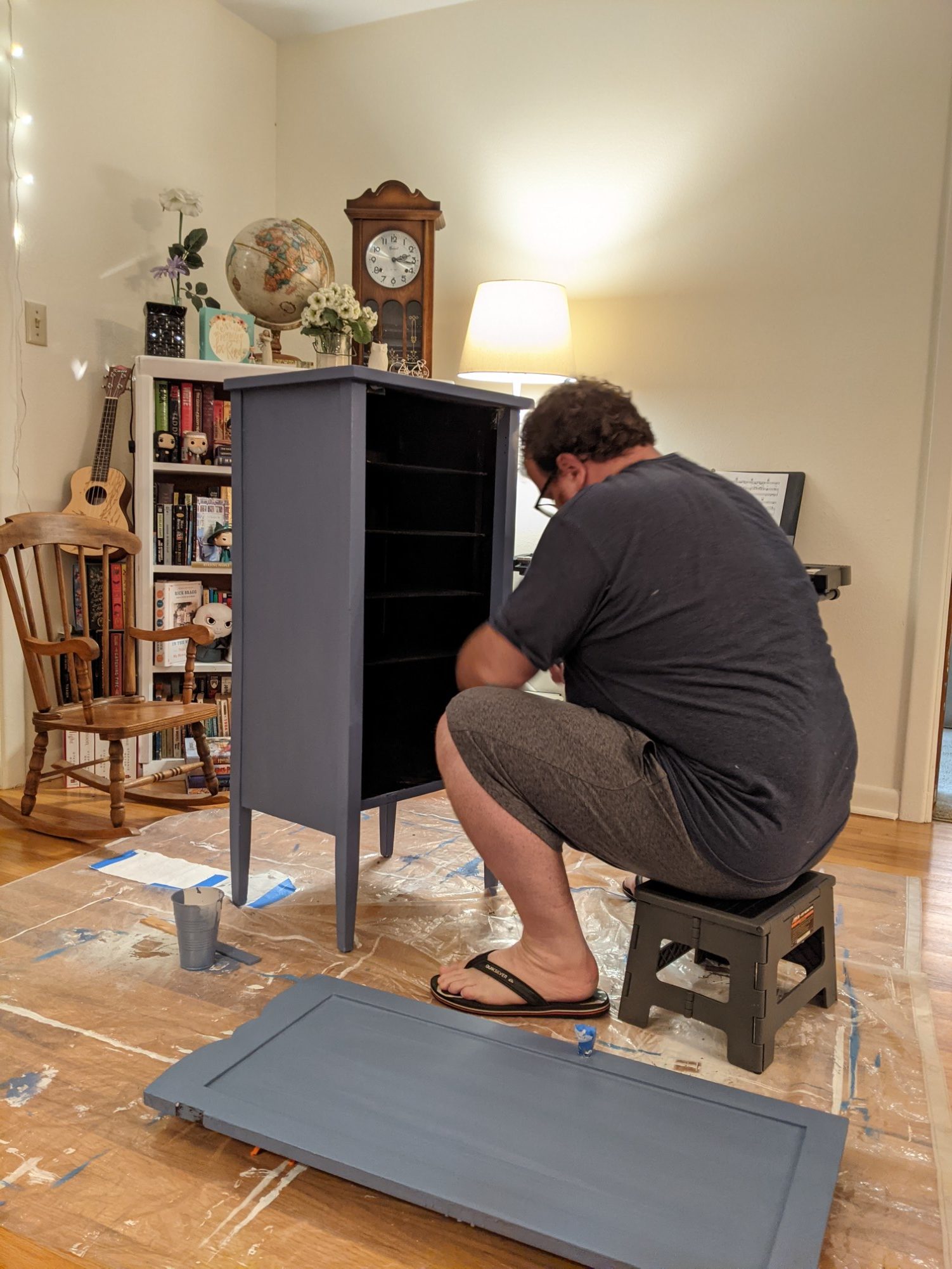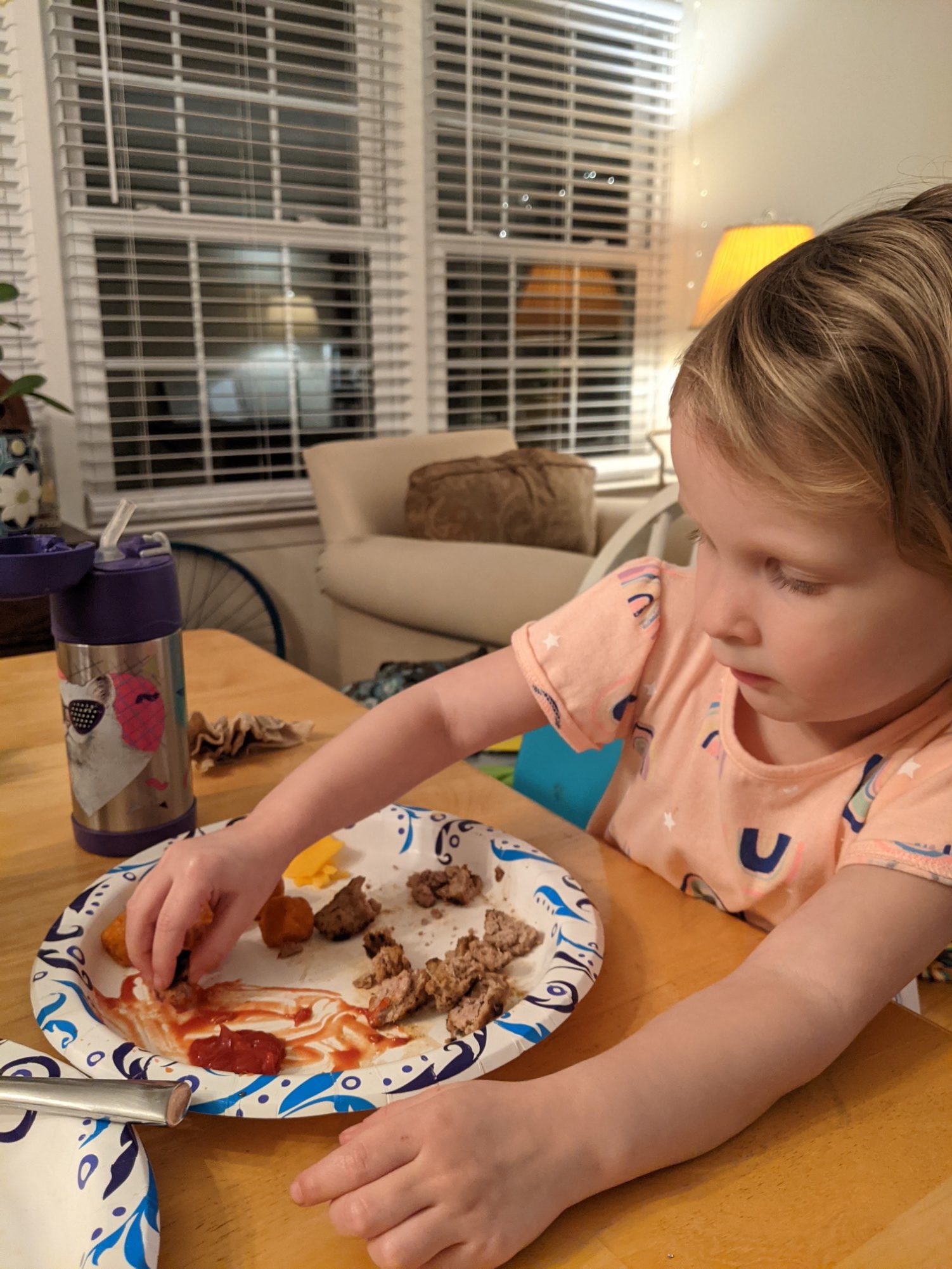 It's now settled in it's little corner of the dining room, and I think it looks super cute over there! The photo on top is my Grandmother making her famous "angel biscuits" from Thanksgiving 2019, and about 20 of the records we own were inherited from my Granddaddy when he passed away in 2016. And even the record player belonged to my Grandparent's since sometime in the 1970's. So all-around, there's a lot of sentimentality wrapped up in this part of our home.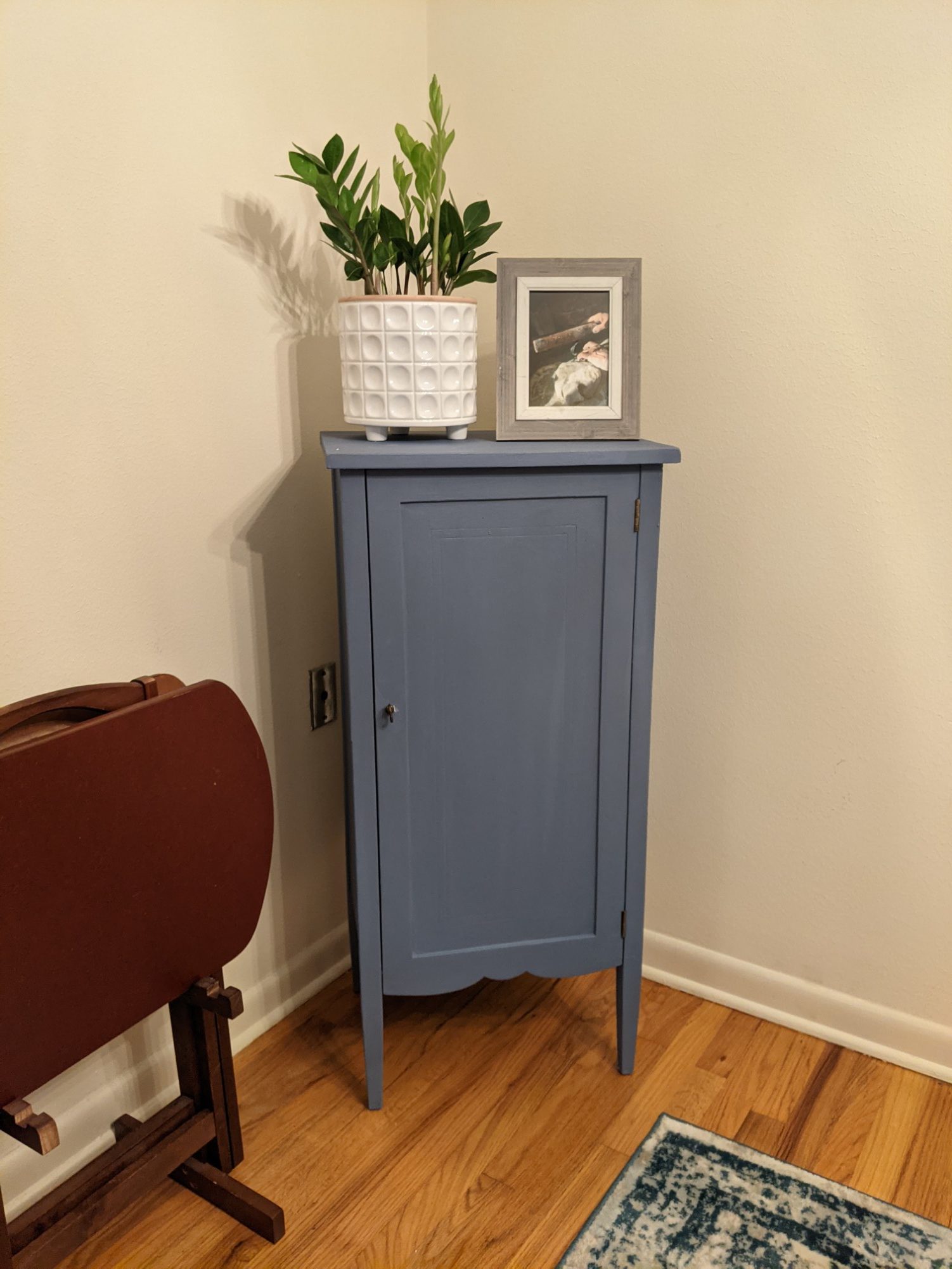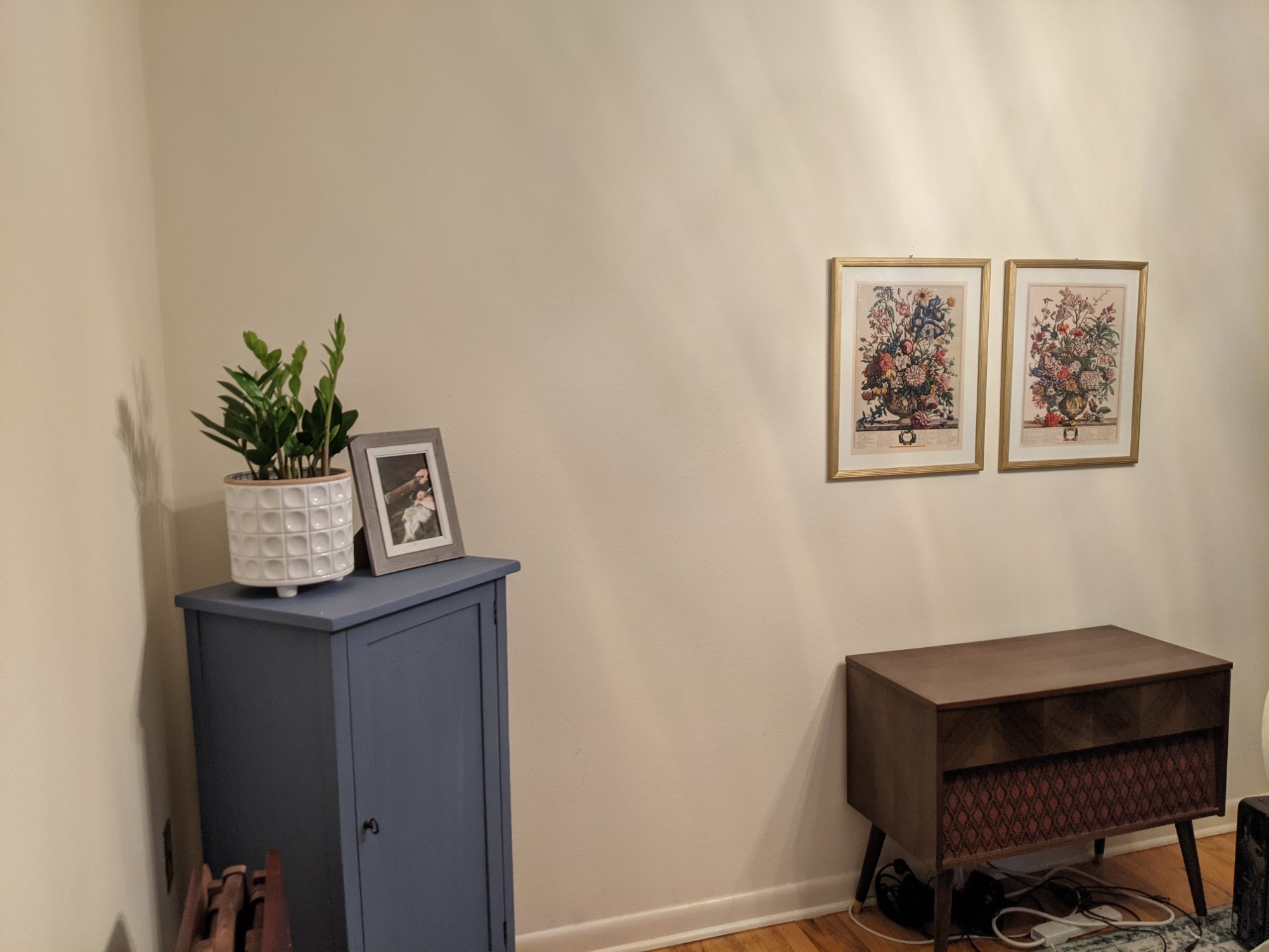 Just one of the shelves is missing at the very bottom of the cabinet, and we forgot to paint the inside of the door (which we'll do tomorrow), but I'm loving this! My dad and I originally found this for $5 at a yard sale like, 10 years ago, it was in their house for a while, and now it's finally being put to good use.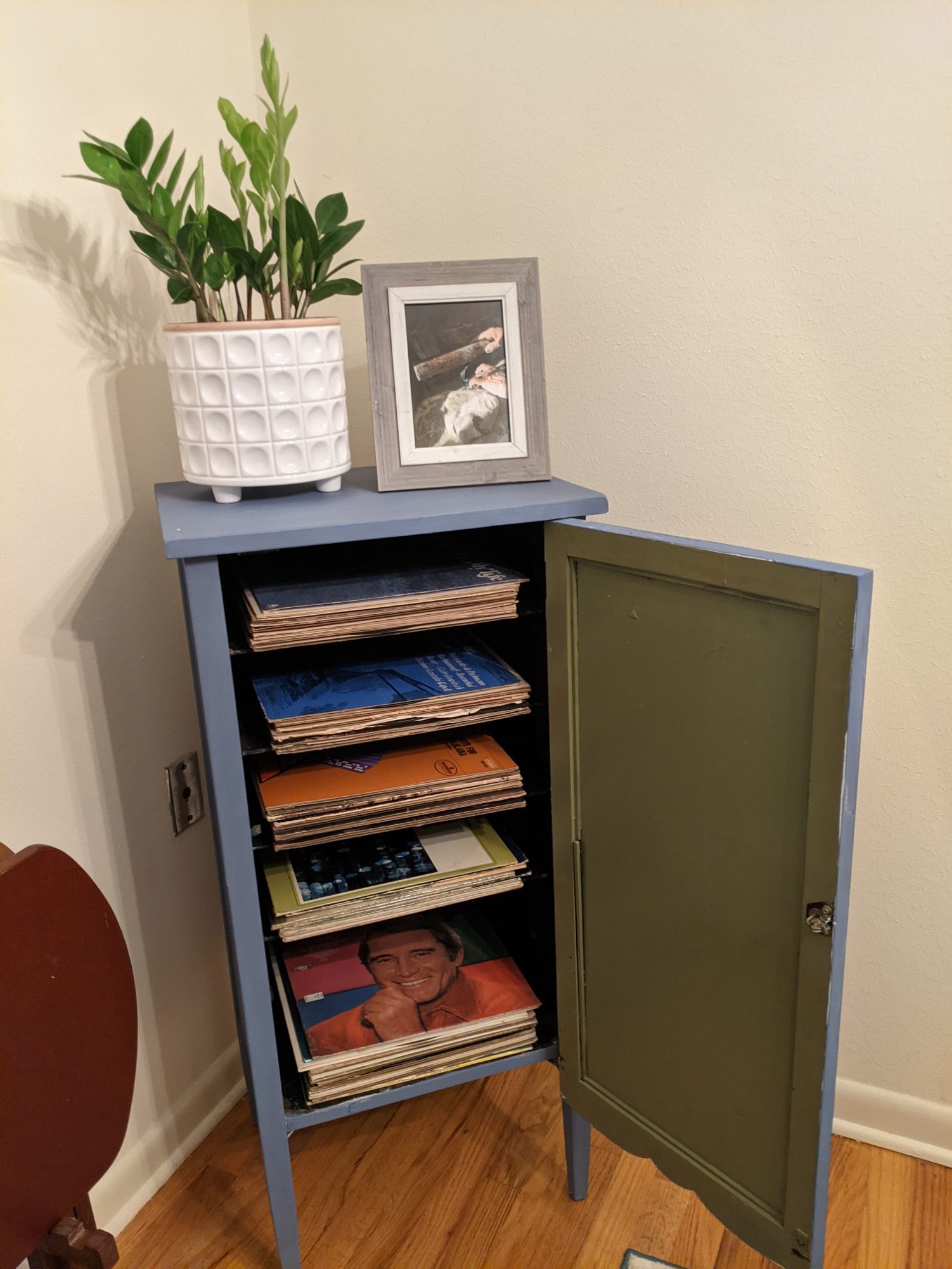 All of our records used to be in this plastic turquoise bucket, so now that it's empty, Emmie commandeered it as a new "toy" for her.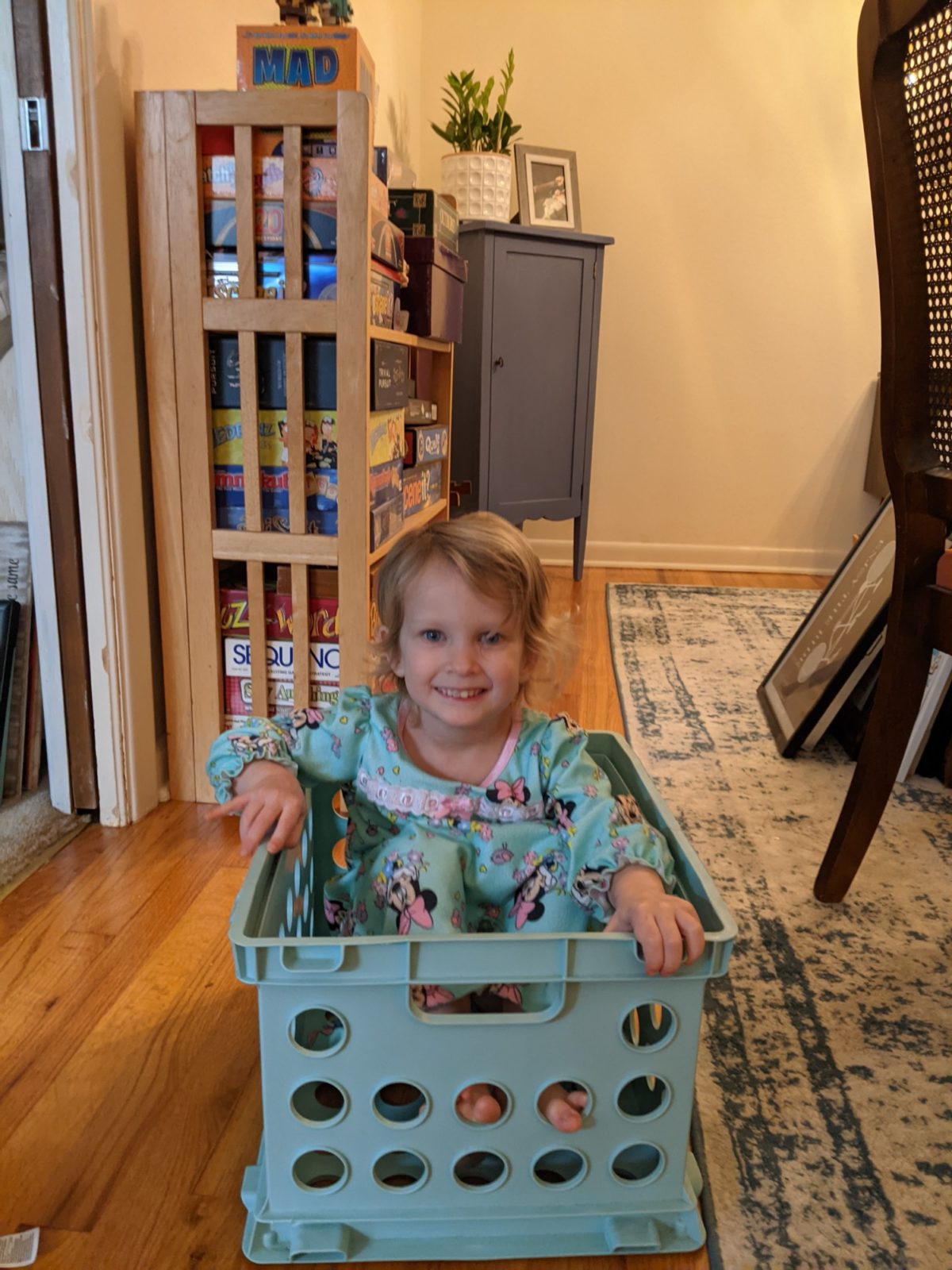 We snuggled for a little bit on the couch after dinner, and then got Emmie ready for bedtime. Things were a little crazy, as usual, because just like always, she didn't want to go to sleep. We worked through it and finally got her to settle down and she's sleeping soundly.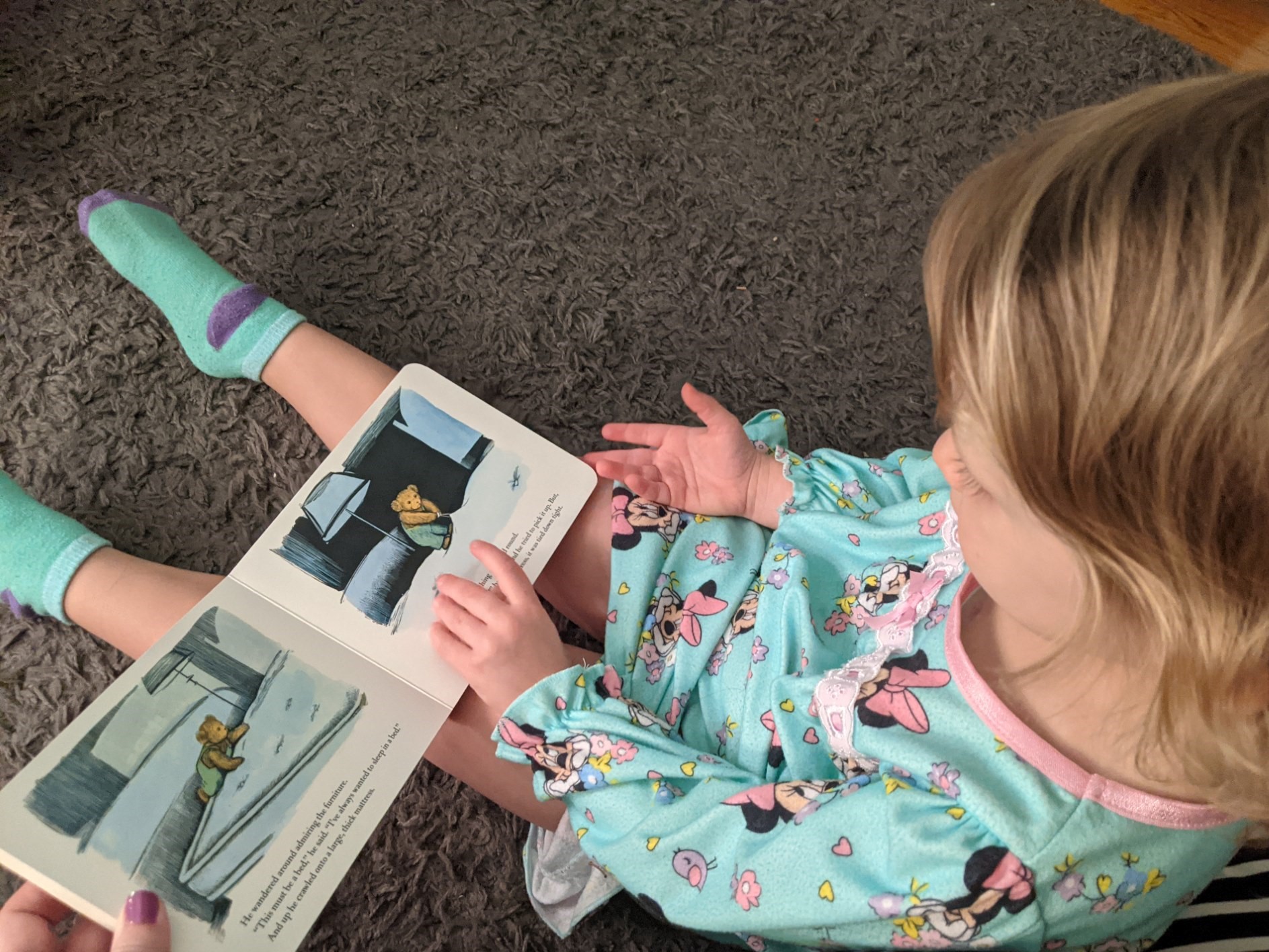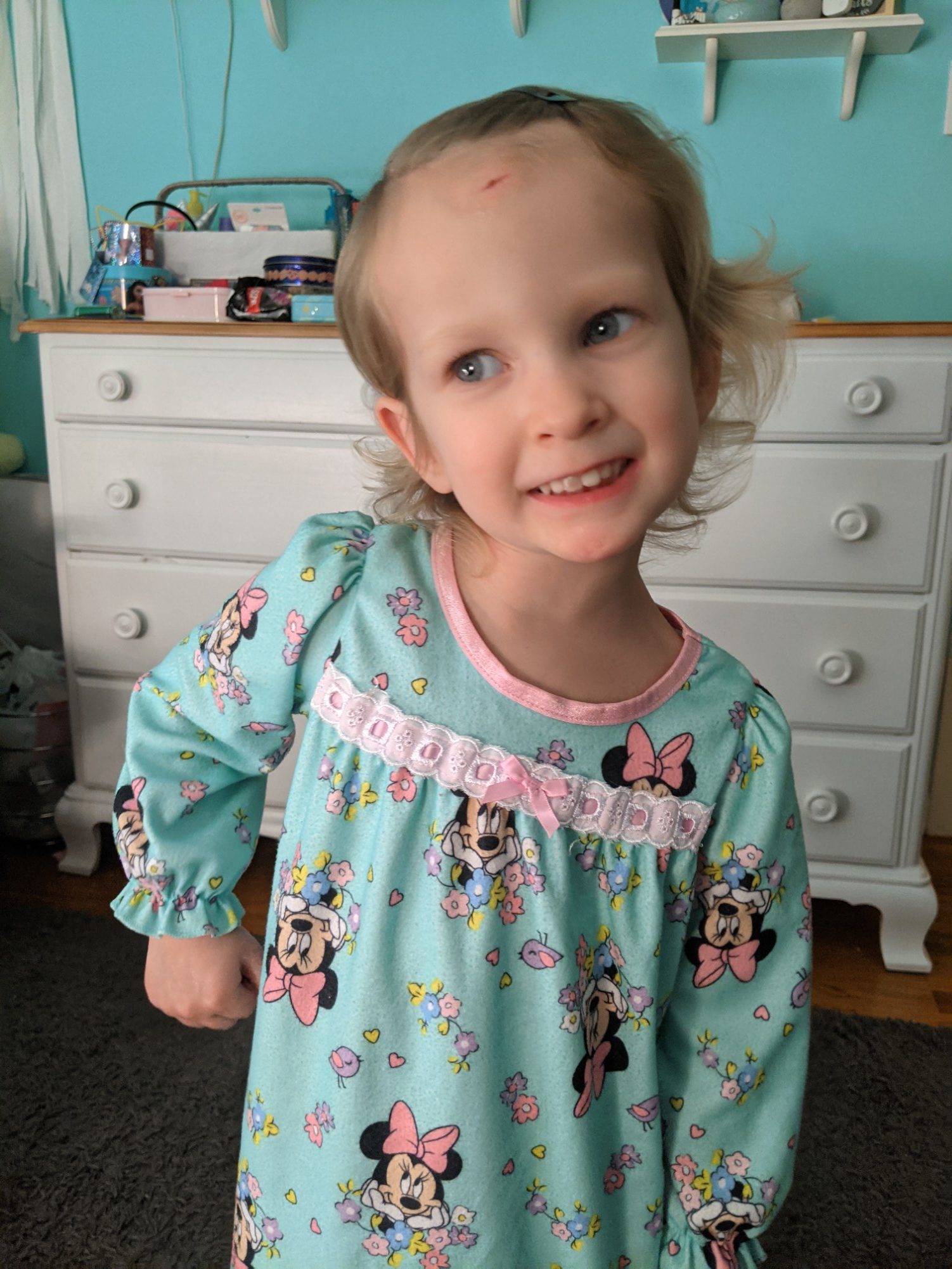 I kind of halfway cleaned up from dinner earlier and put away the leftovers, but I'm having a really tired afternoon/evening, and I'm too tired to officially clean the rest of it. So it's just time to chill now, and head to bed soon.