Because of the little ruffle around the bottom of this shirt, she thinks it's like a tutu, and calls this her "ballerina outfit," and was going all over the house this morning saying, "I'm a ballerina, I'm a ballerina!"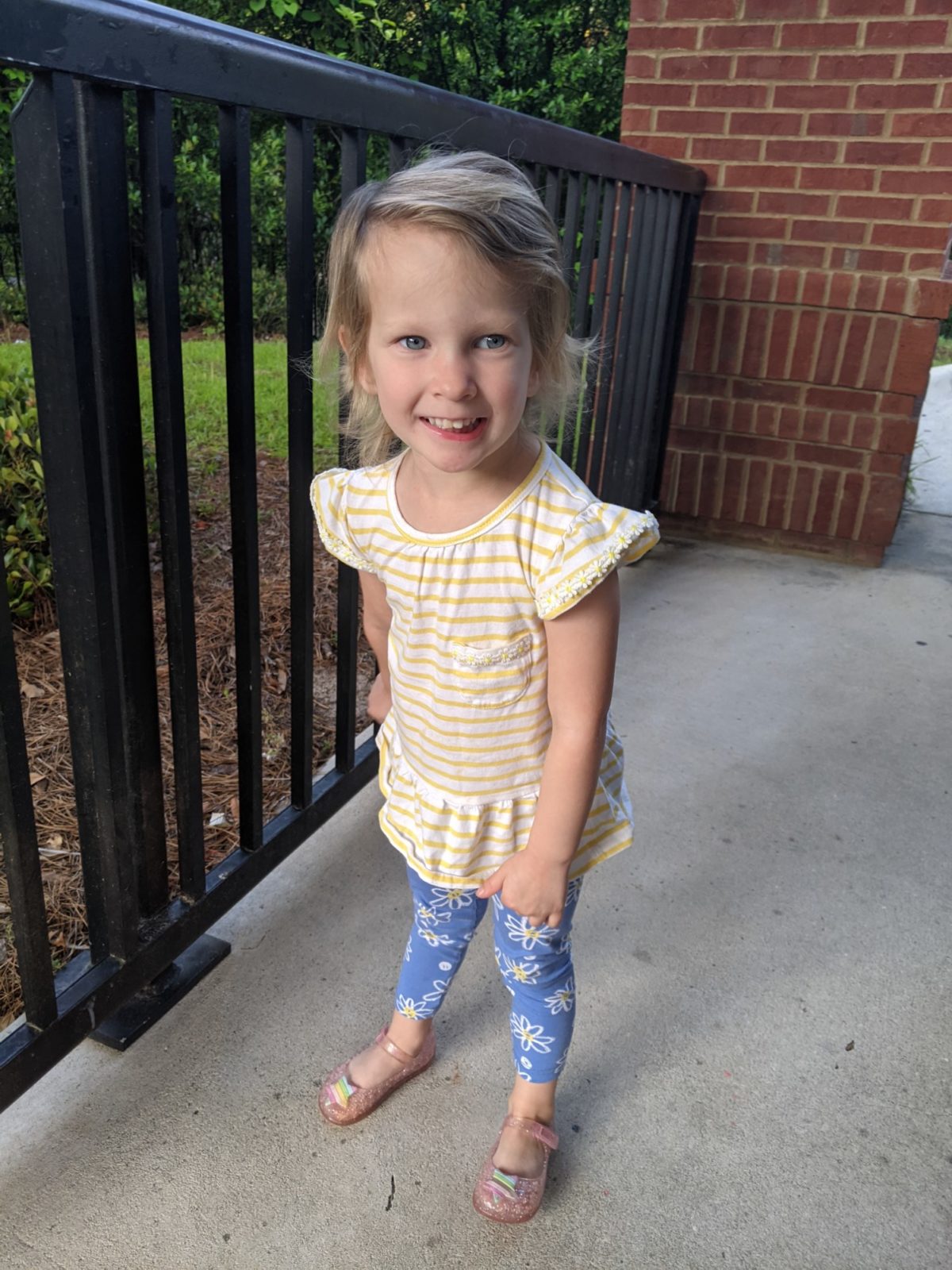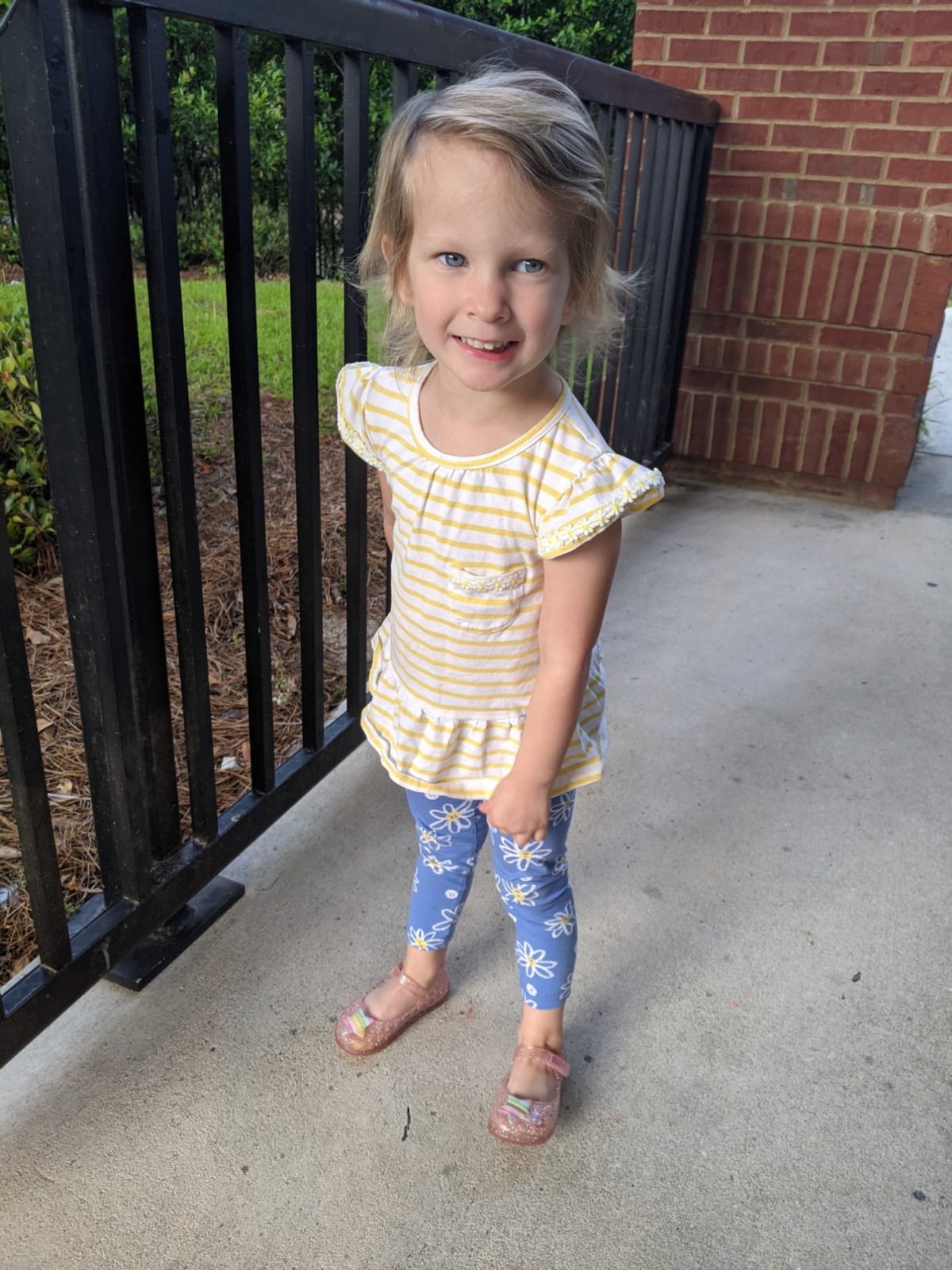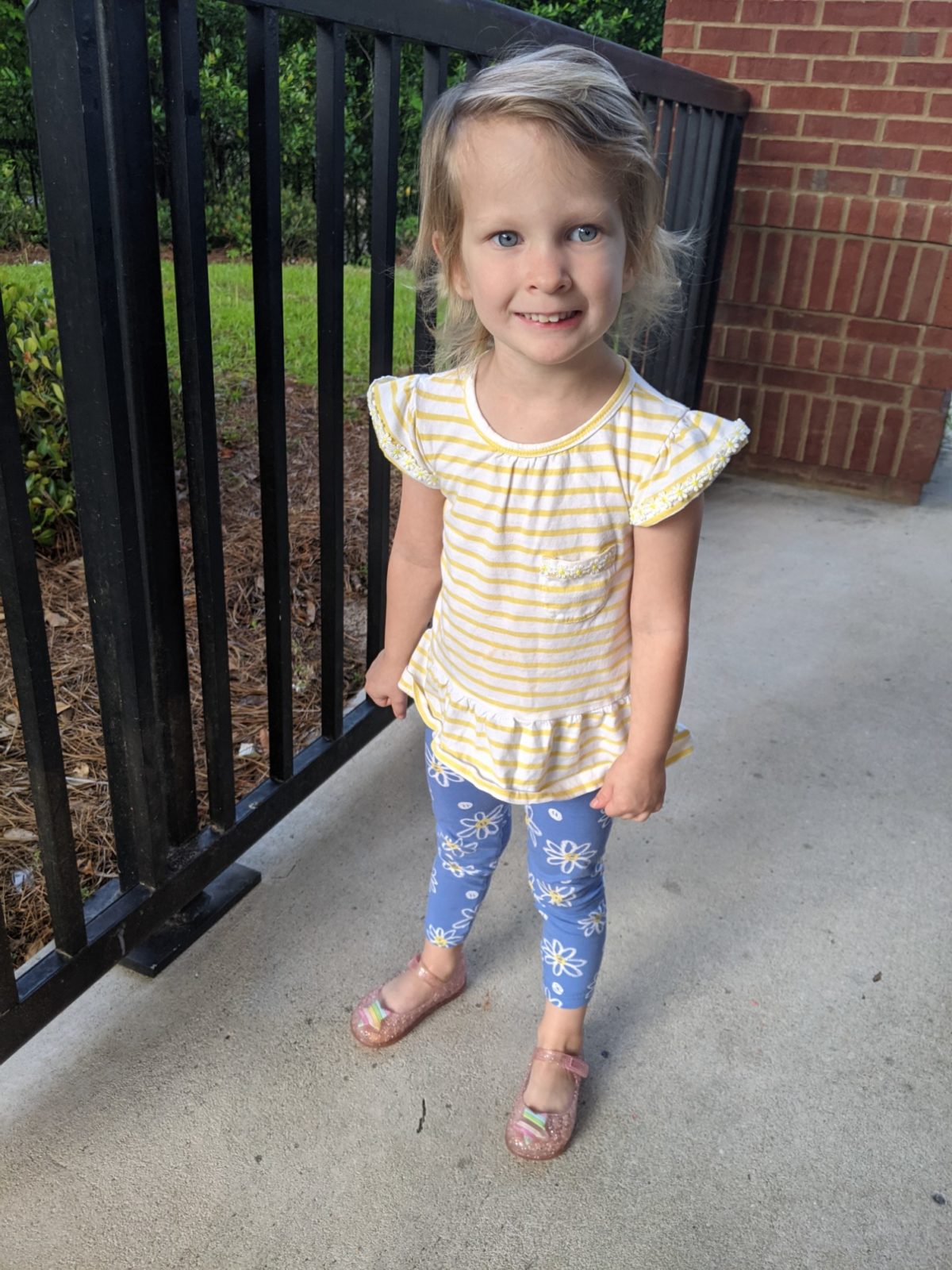 She was very excited and proud of ourselves for bringing in some coins for the March of Dimes change drive, and to put it in the jar for her classroom. The winning class gets an ice cream party, so she's really hoping her class wins!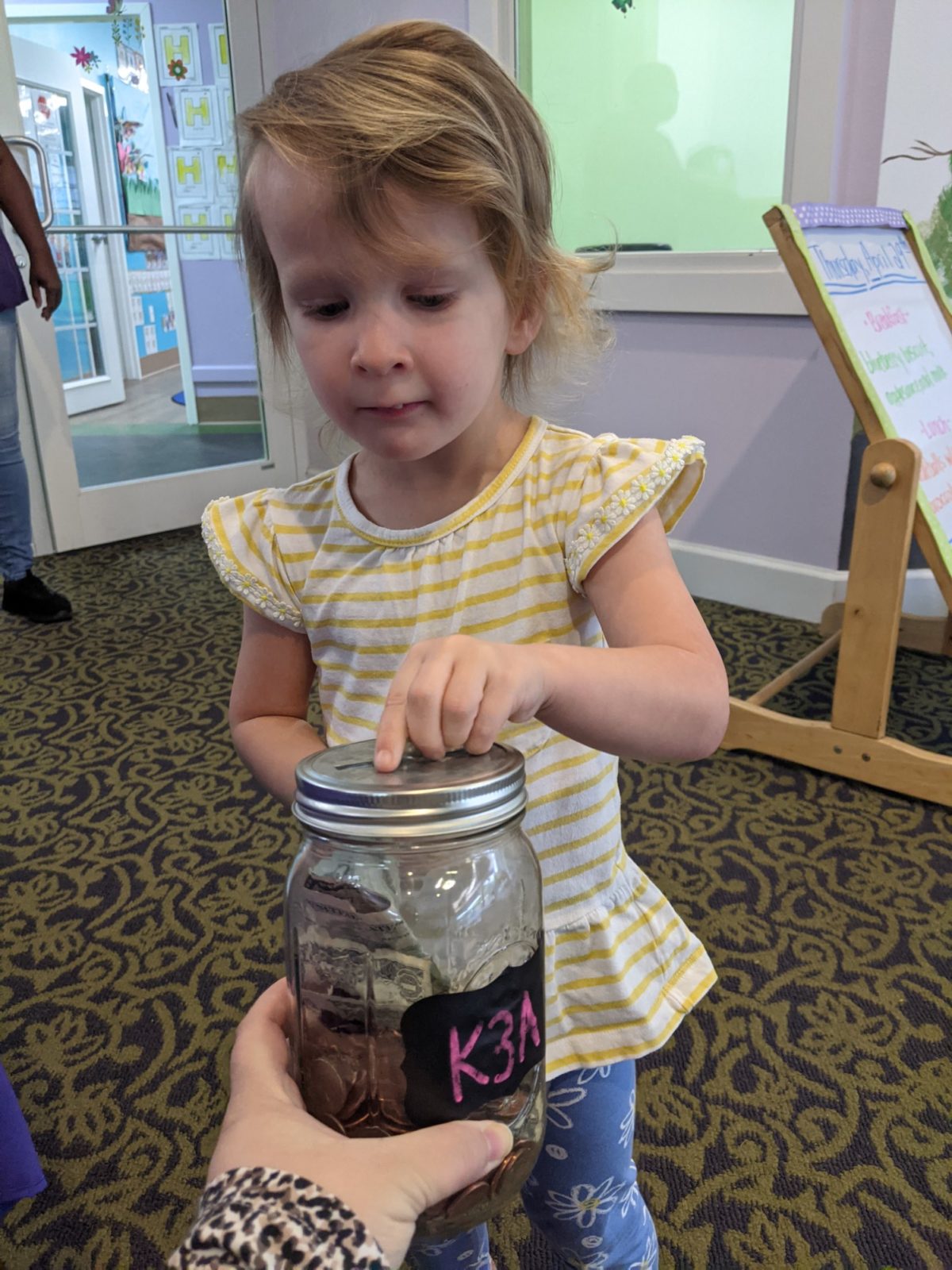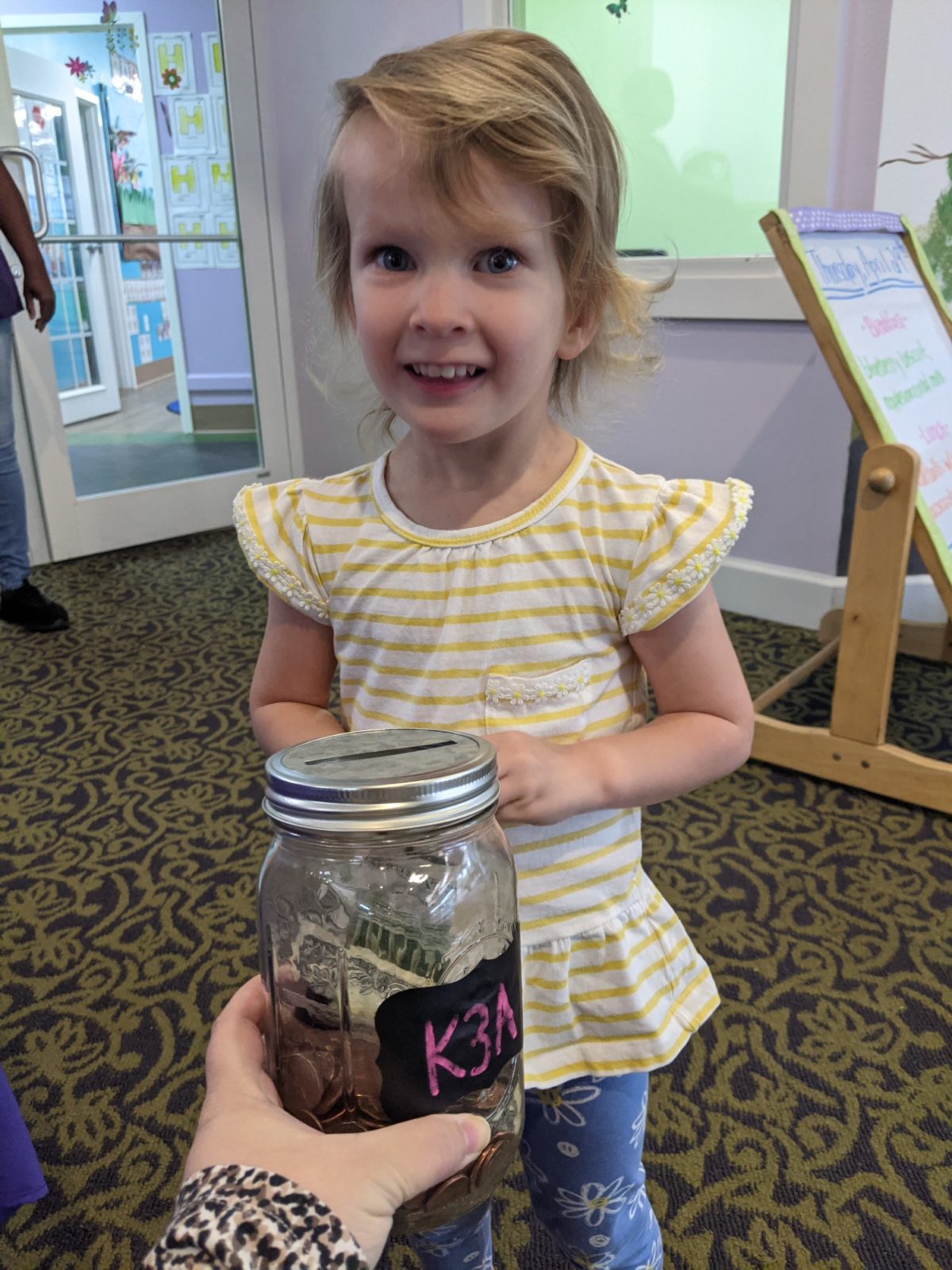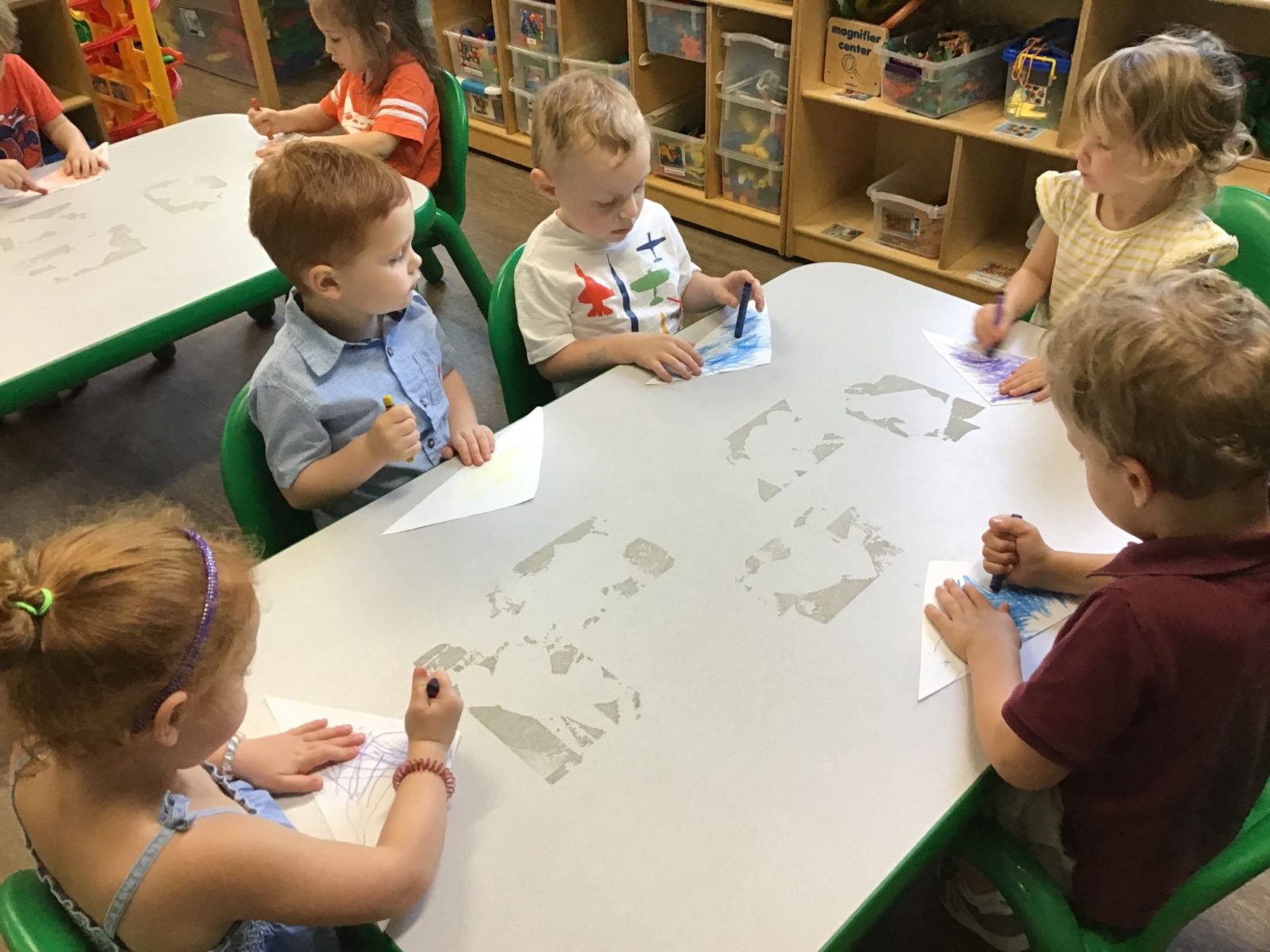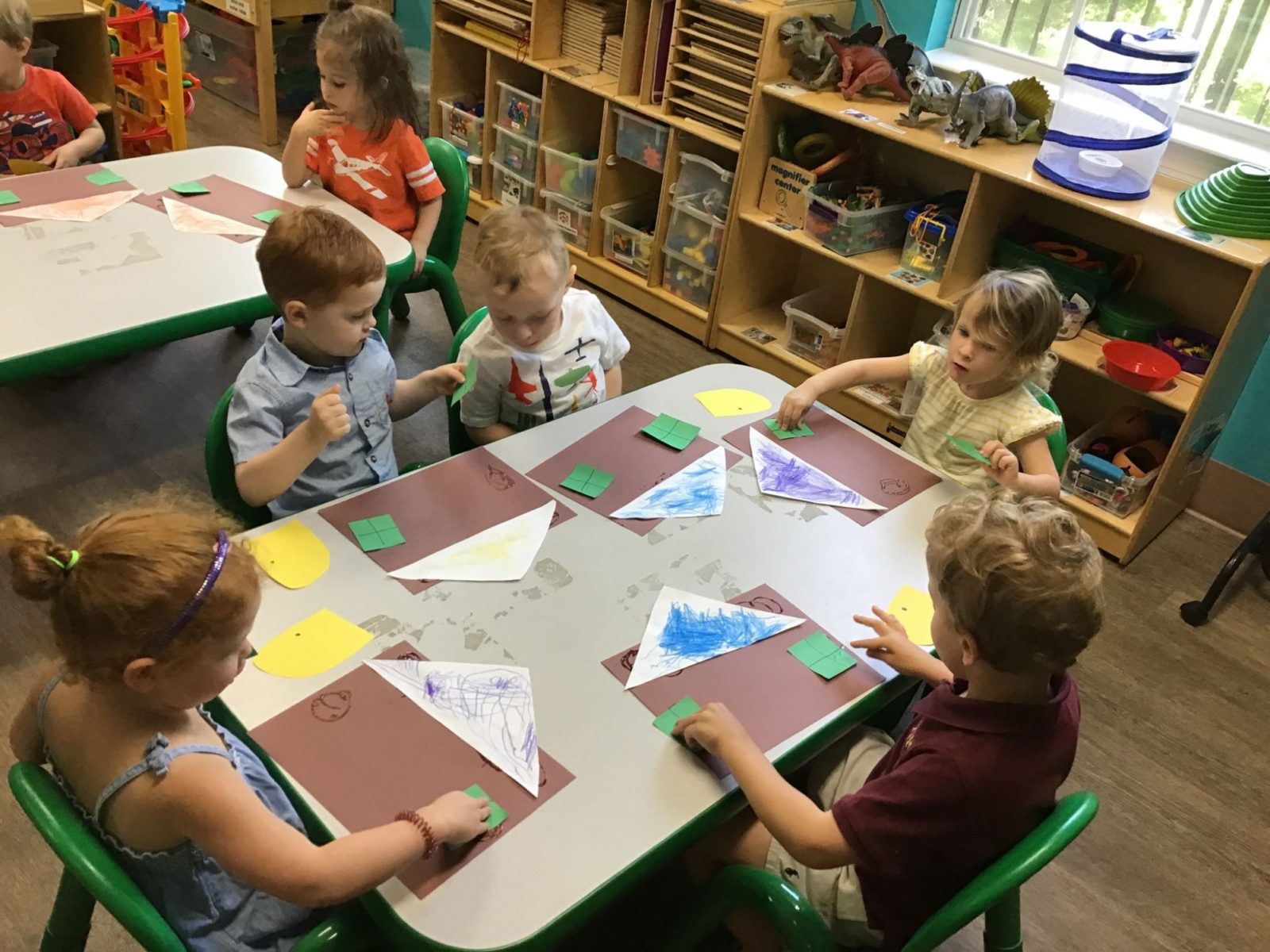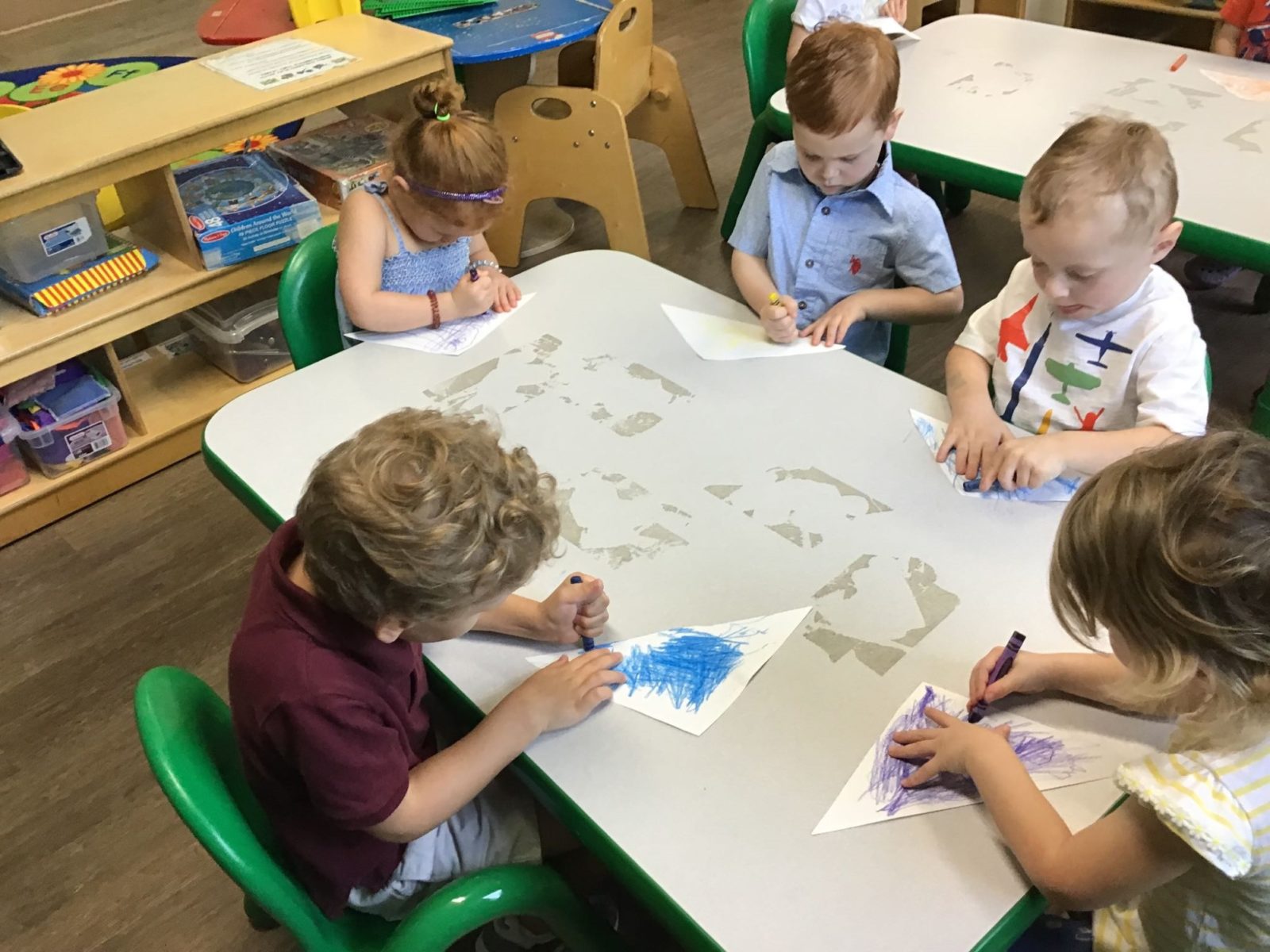 Last night's turkey burger and sauteed onions was still super delicious for leftover lunch today, and I was very proud of myself for finally remembering to use my reusable baggie that Mama got me a while back.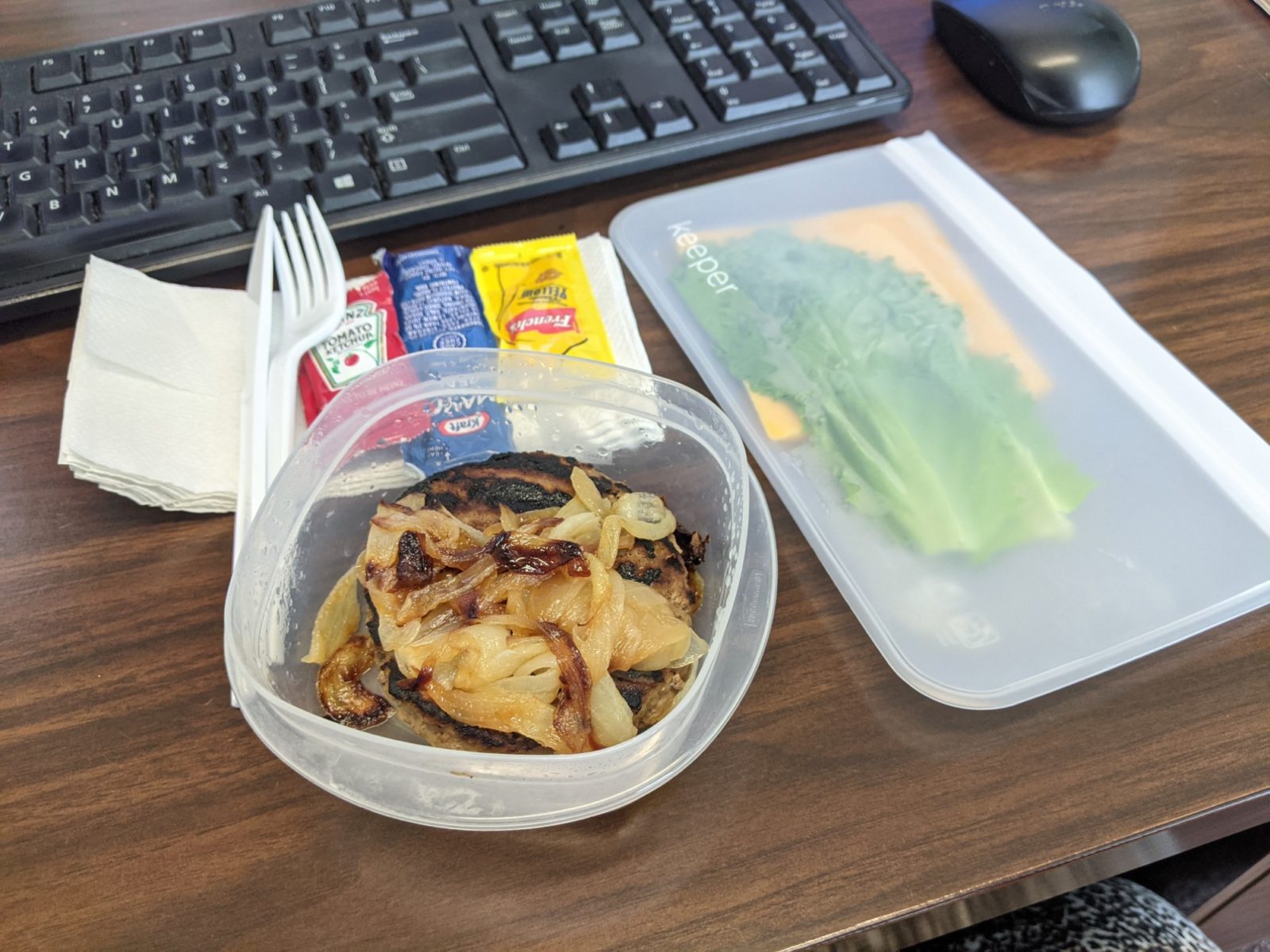 When I got to school to pick her up, all of these yellow "H's" were taped up outside their door for the letter of the week. Each kid had told the teacher a word that started with "H," which was written on their sheets. And I just loved that Emerson's word was HEART! Not only because this strong girl has overcome open-heart surgery, but because she has the sweetest, most tender little heart!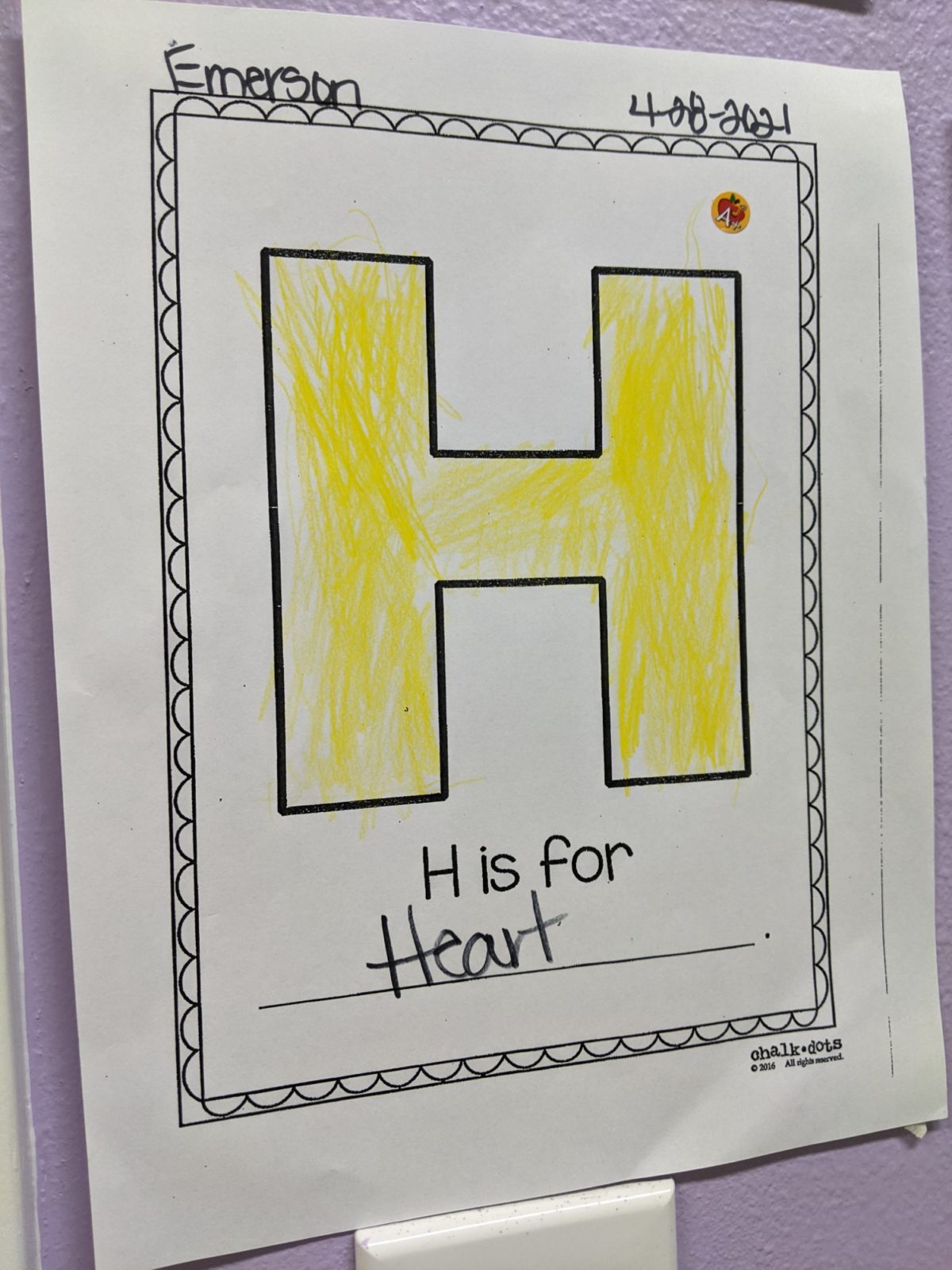 Nana came over and brought Chick-fil-A for dinner, and then we all planned to work on a few chores and projects. But Miss Priss just insisted that we go outside for a little bit first. So we spent about 10 minutes sitting in the front yard, her eating Swedish fish & looking at the clouds, and me just hanging out with this chatterbox.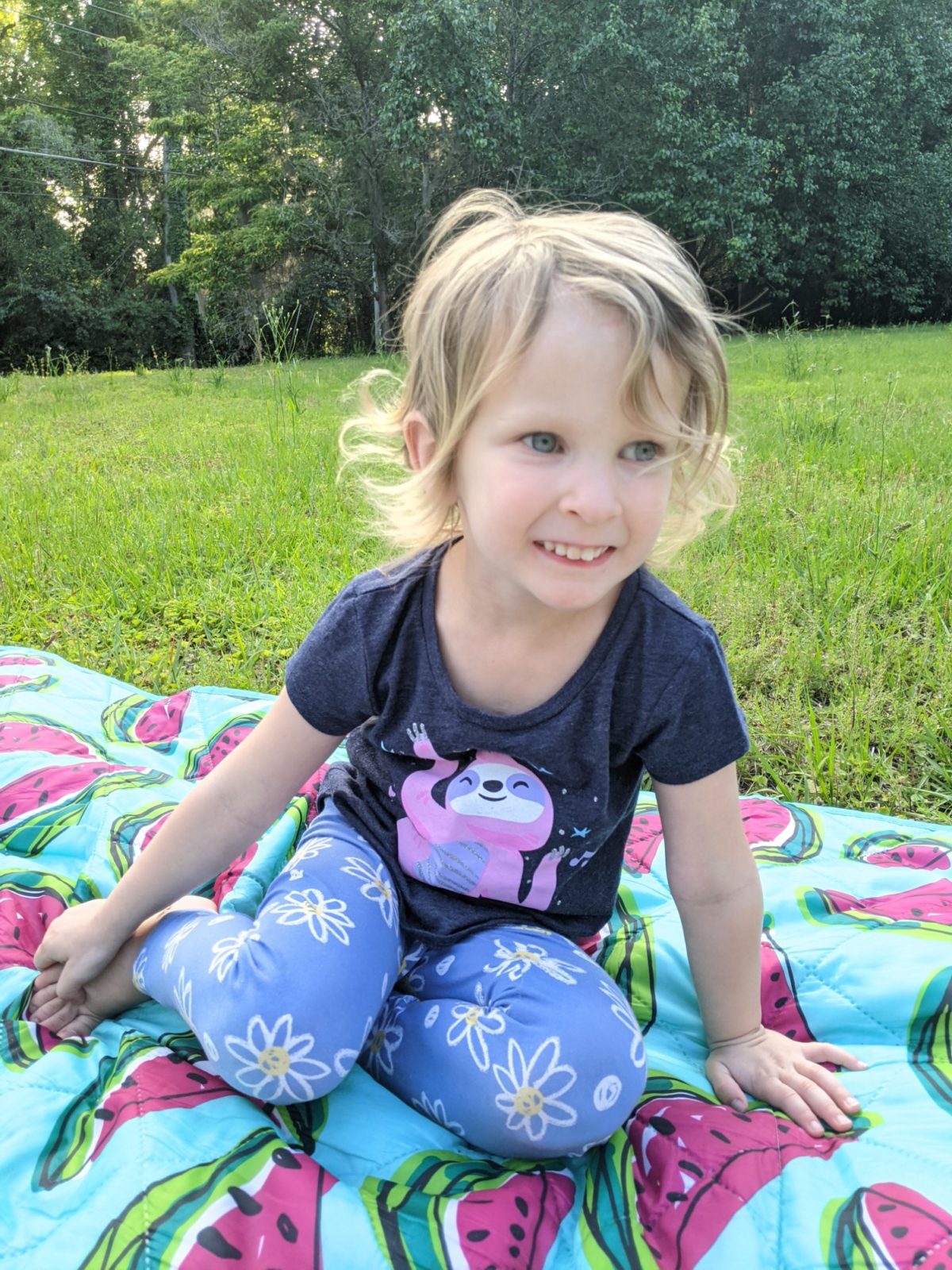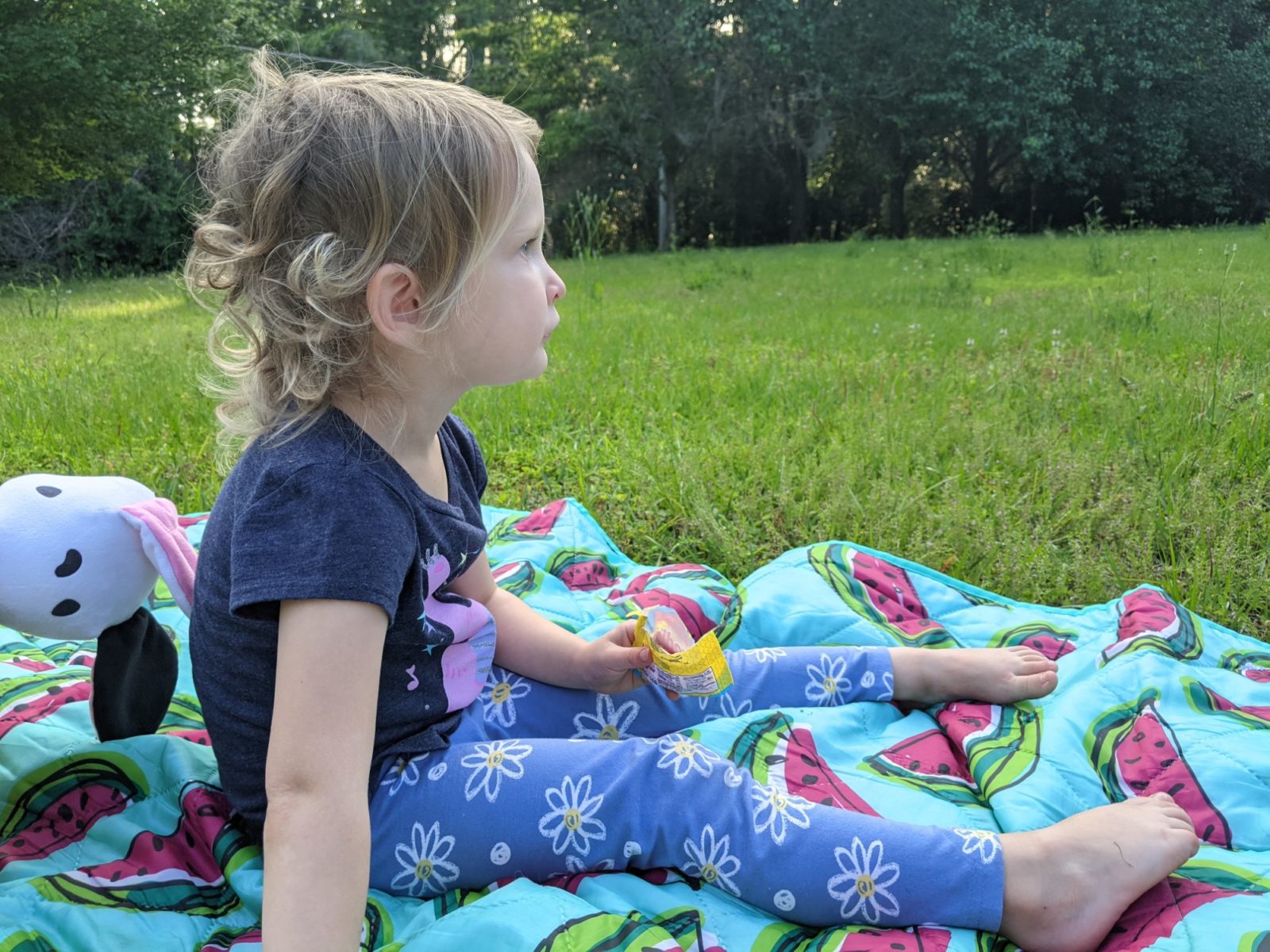 Then Emerson helped me clean out my car (there was so much random junk in there, mostly hers, and bunches of trash from all her snacks), and although we didn't quite finish, we did make a lot of progress. Then on Saturday, we're gonna go through the car wash and vacuum out all the crumbs, and then install the infant car seat!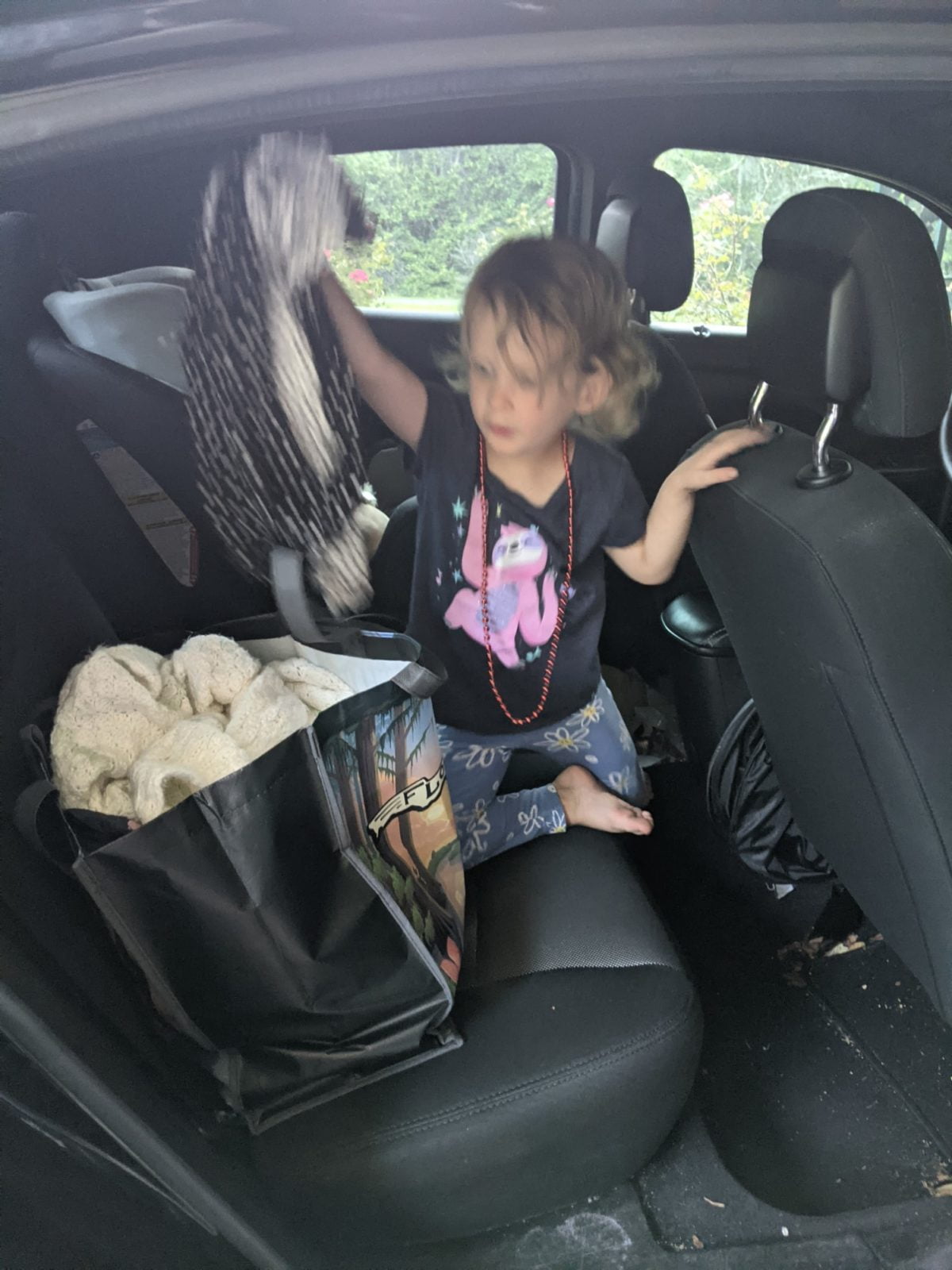 Jeff was busy cleaning up stuff in our bedroom and working on laundry, and Nana was waxing the cabinet that she chalk painted a few weeks ago. Emerson just had to help of course, and was very proud of herself for all the hard work she was doing.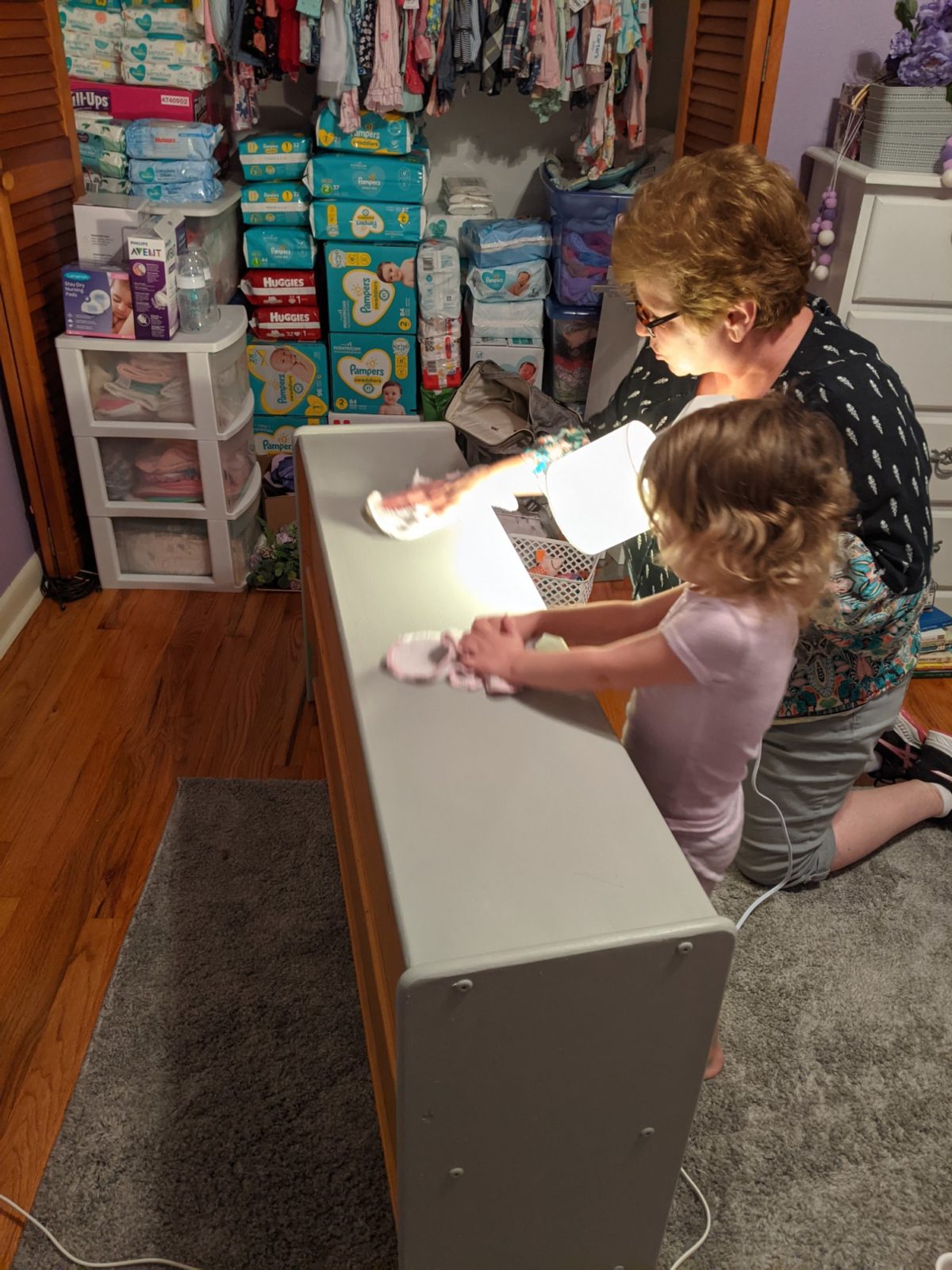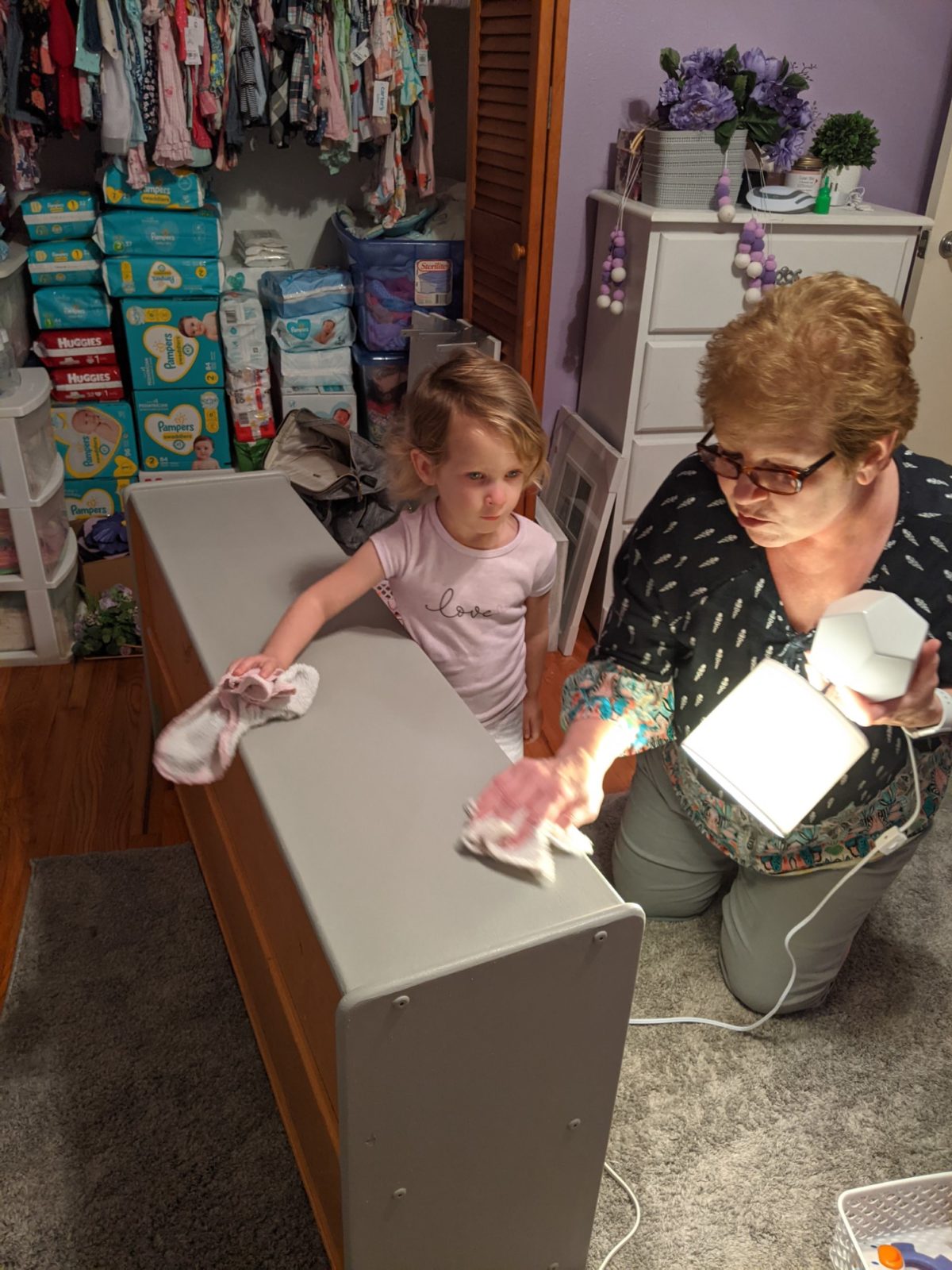 She had her nightly Gogurt while I read a story, and since we let her stay up a little late with all of our chores and projects, we told her she needed to be super good since she was up late. And she did do really well, and bedtime went smoothly.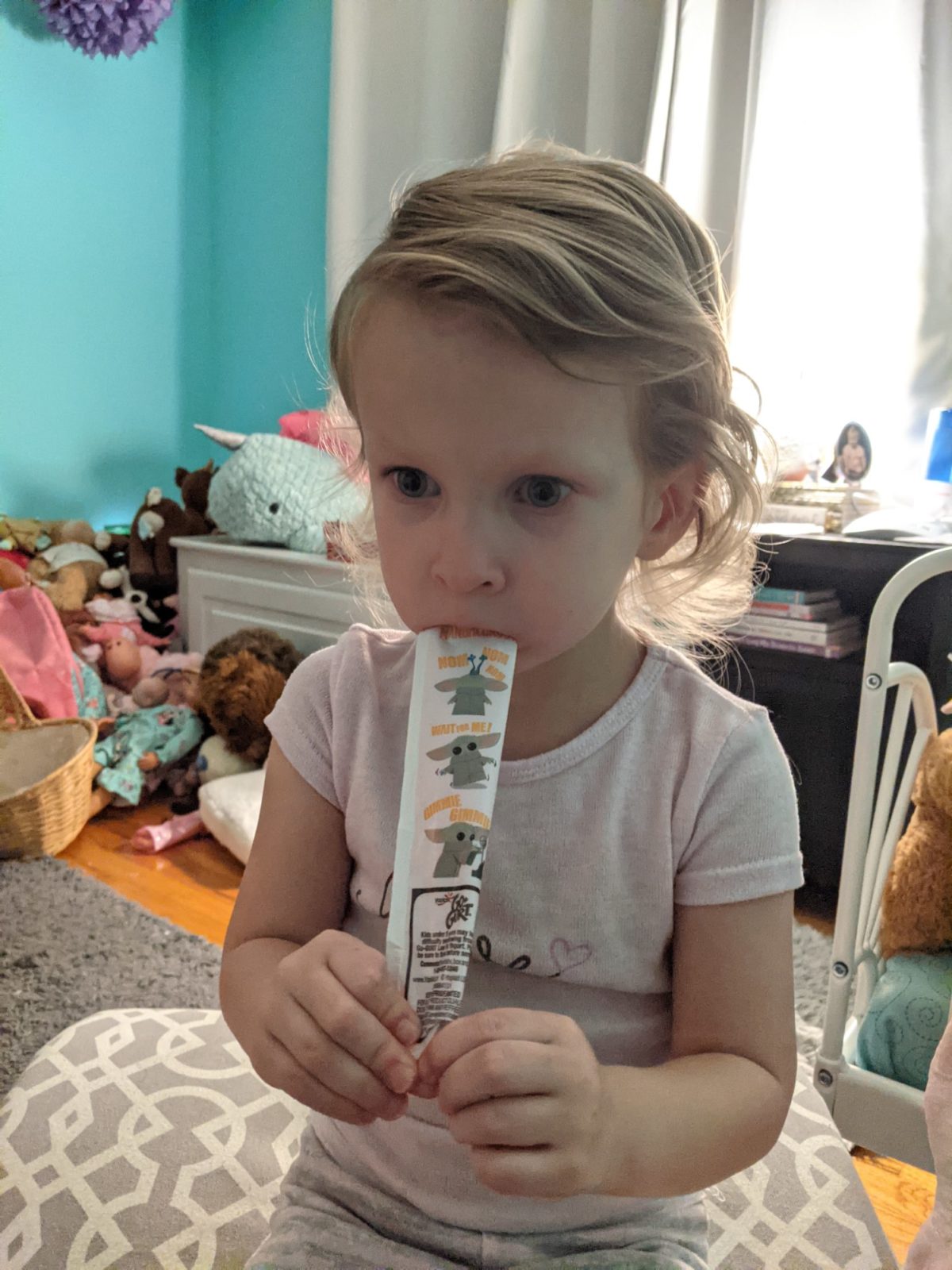 I read for over an hour last night and did end up finishing my book, and it was a great ending. Even after seven books in the series and literally almost 5,000 pages total (I just added it all up, it was 4,912 pages!), I kinda wish there was still more. All the epic battles and wars are finally over, and I want just a little more of the "happily ever after" part of the story…
Tonight though, I'm just gonna chill and relax and grab a snack and watch some tv with hubby.