In true Florida "fall" fashion, today started in a sweatshirt, and moved on to swimming!
To start, we went out to breakfast again for the second Saturday in a row (which is unusual for us), but this time we met up with Nana and PopPop at Canopy Road Cafe. It was chilly this morning, which I thought felt great, but Emerson insisted on dressing like it was dead in the middle of winter.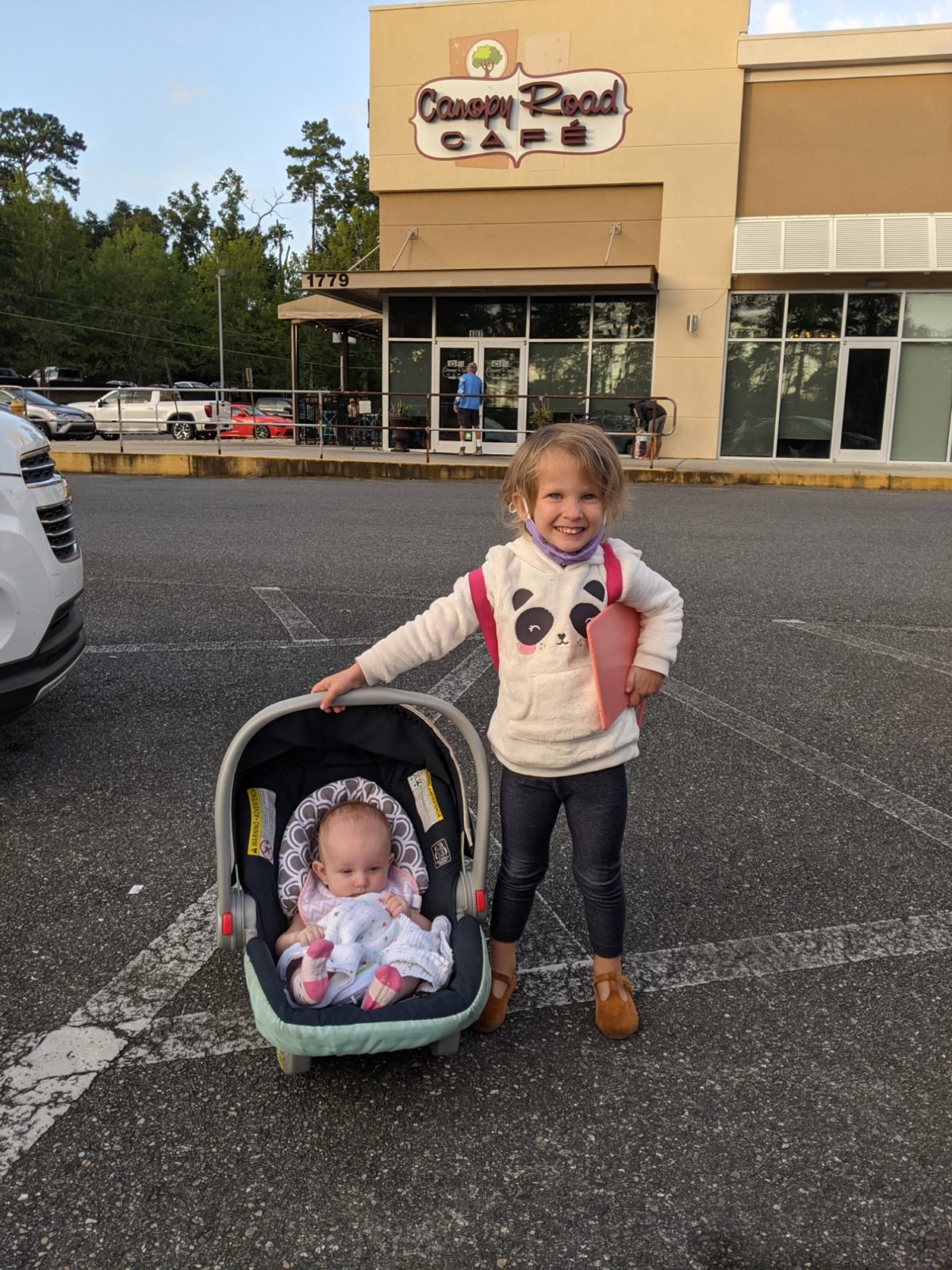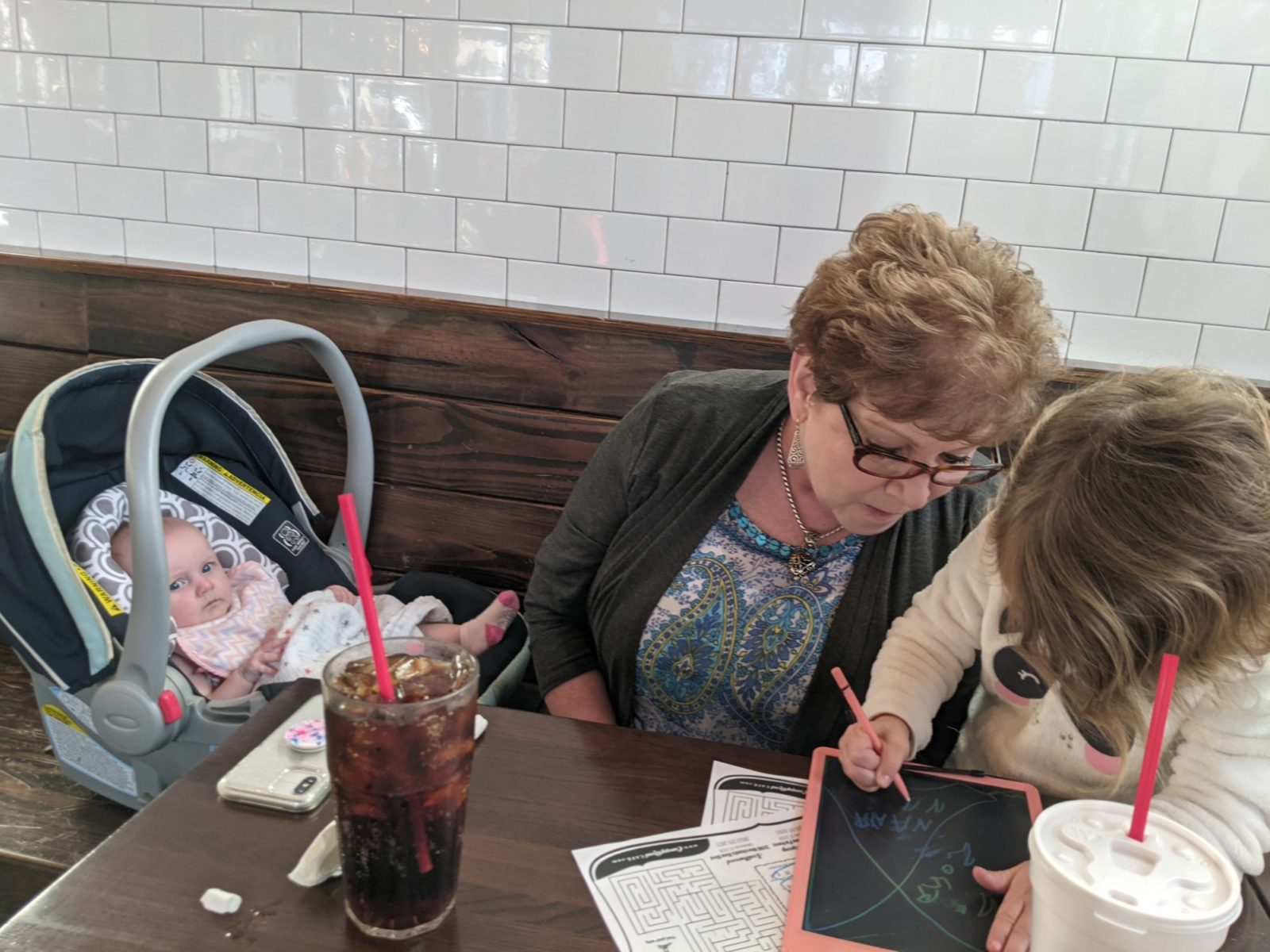 I got the "Canopy Road Special," and subbed the toast for the sweet potato pancake for only $3, but dang I was NOT expecting this thing to be this size!! But it was incredibly delicious!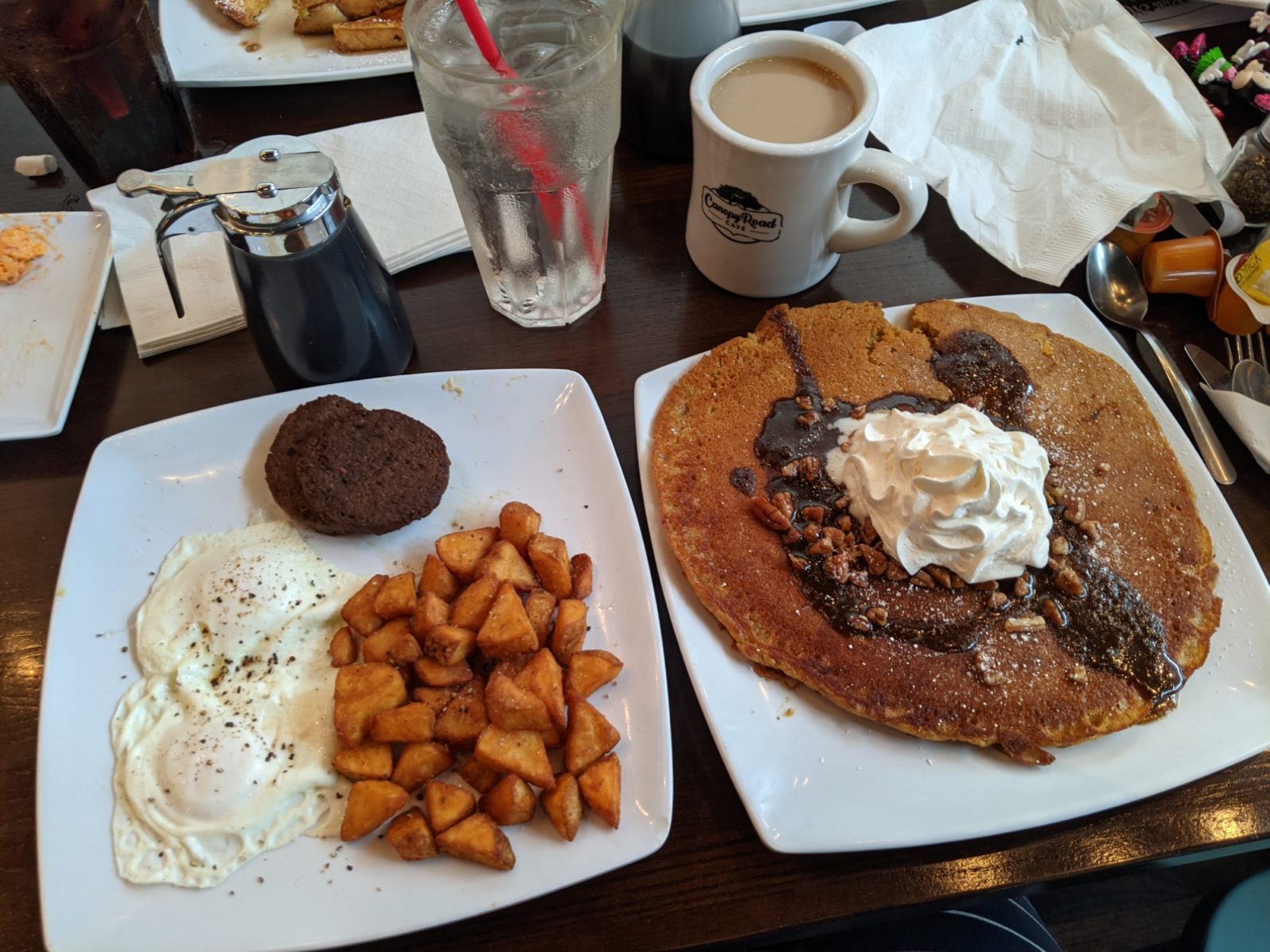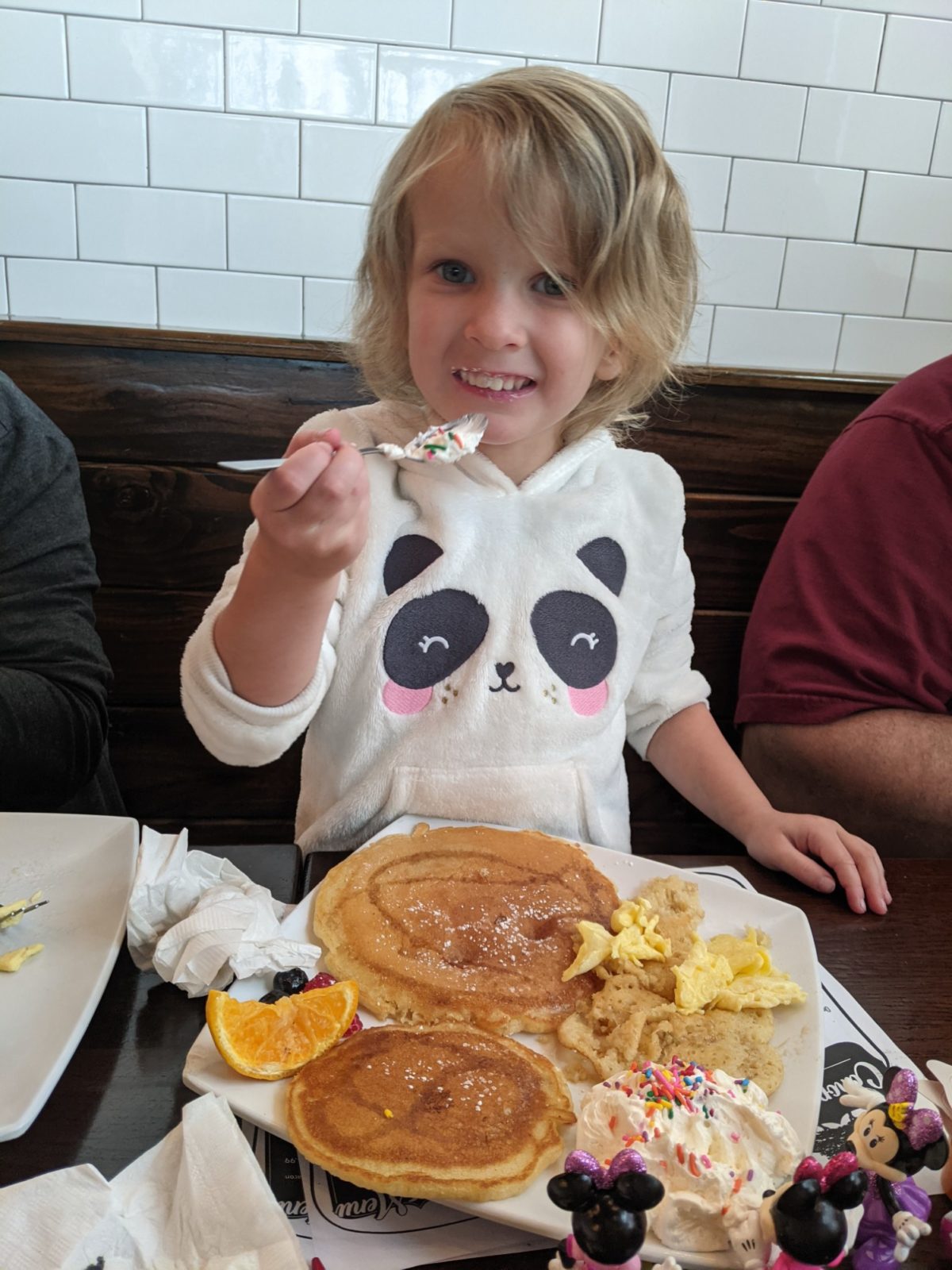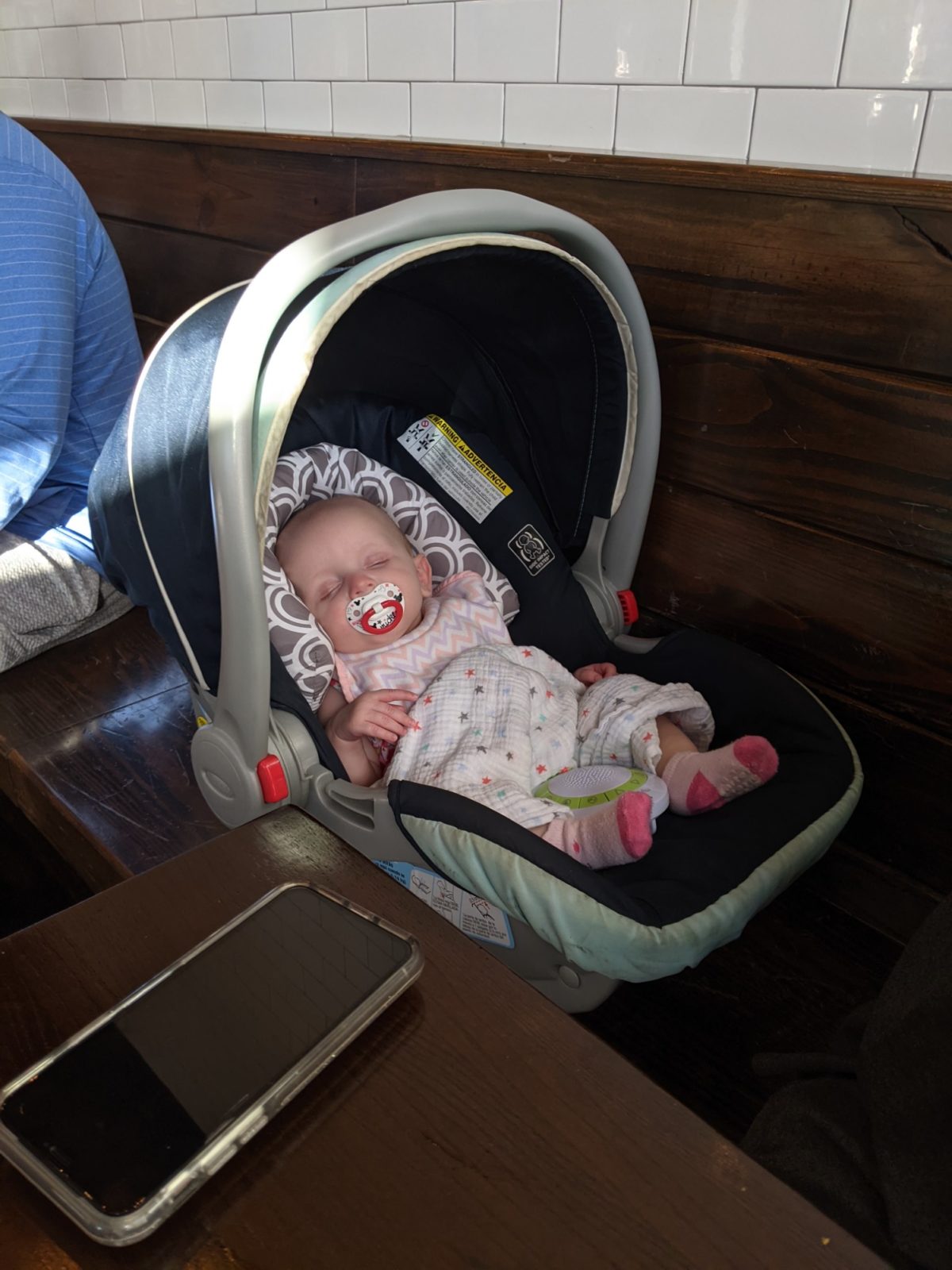 I really wanted to eat more, but I just couldn't! I even gave one of my sausage patties to Emerson too.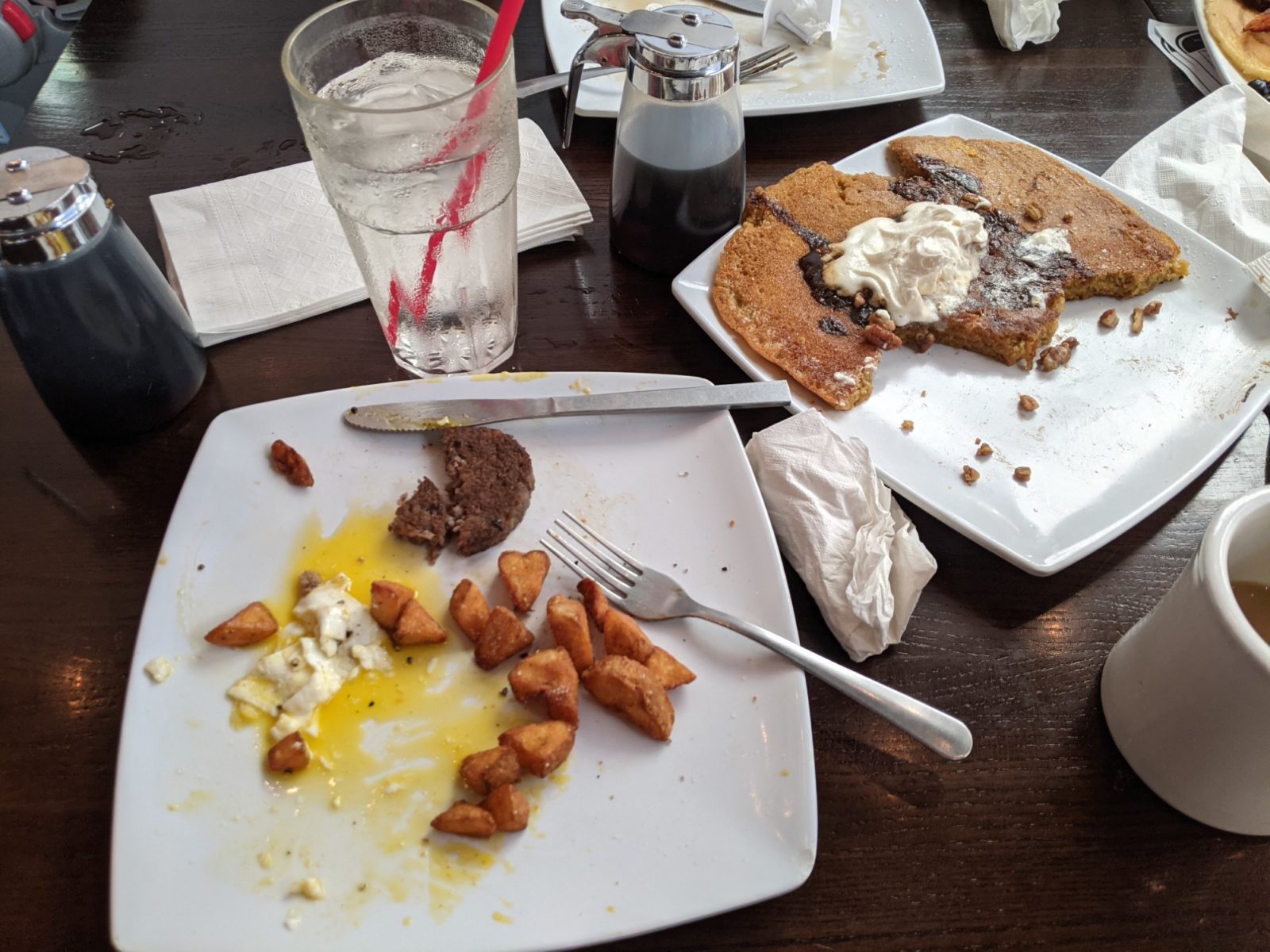 After breakfast, Jeff went with Dave back to their church so he could help him out with some computer stuff, and Nita went with me and the girls to do some shopping. The plan was just to hit up Marshall's for some little girls' birthday presents, but we ended up also going to Target, Old Navy & Carter's. And we found some great deals on some new fall clothes, for my four-year-old who's going through a growth spurt and getting so tall lately!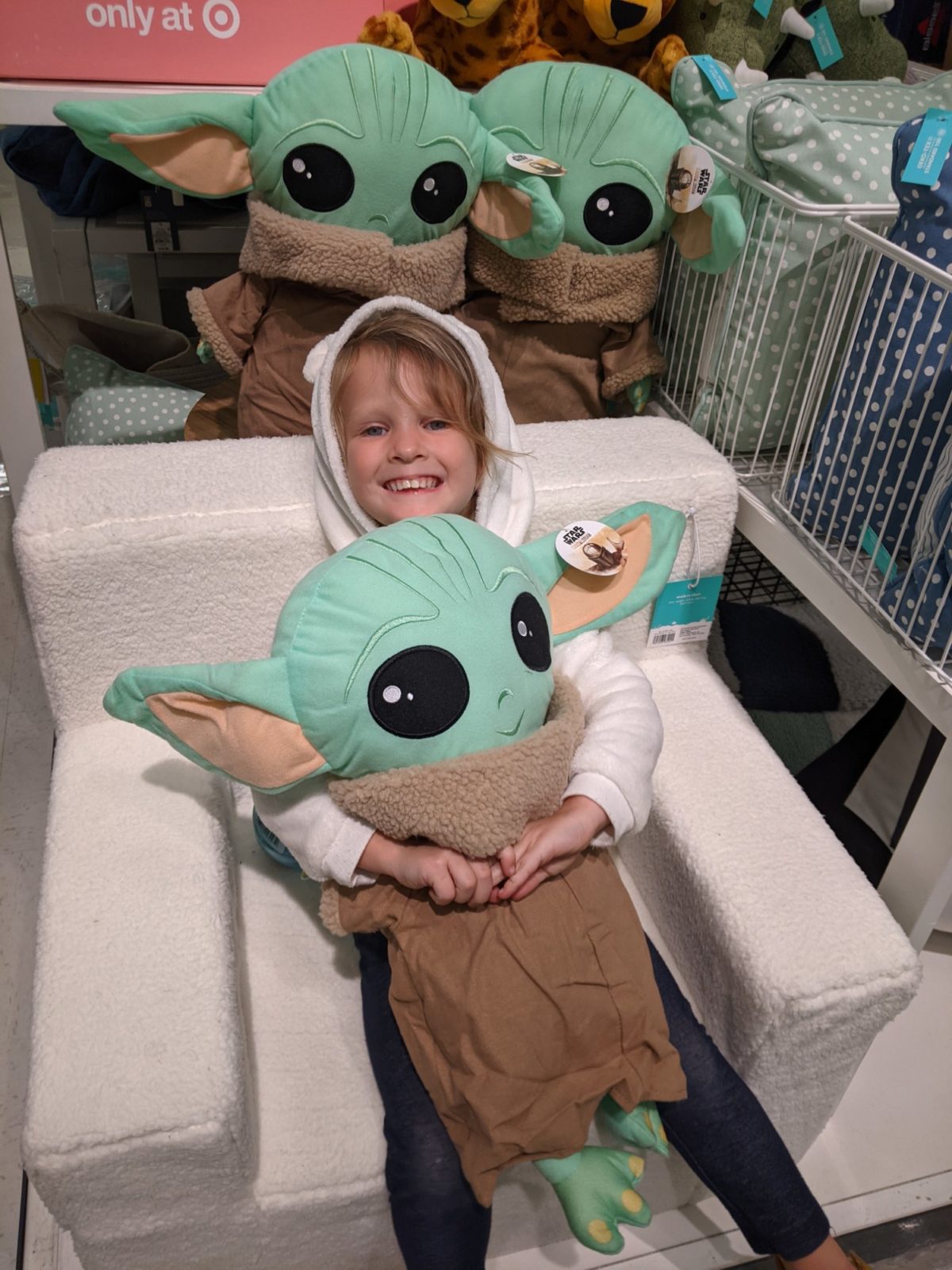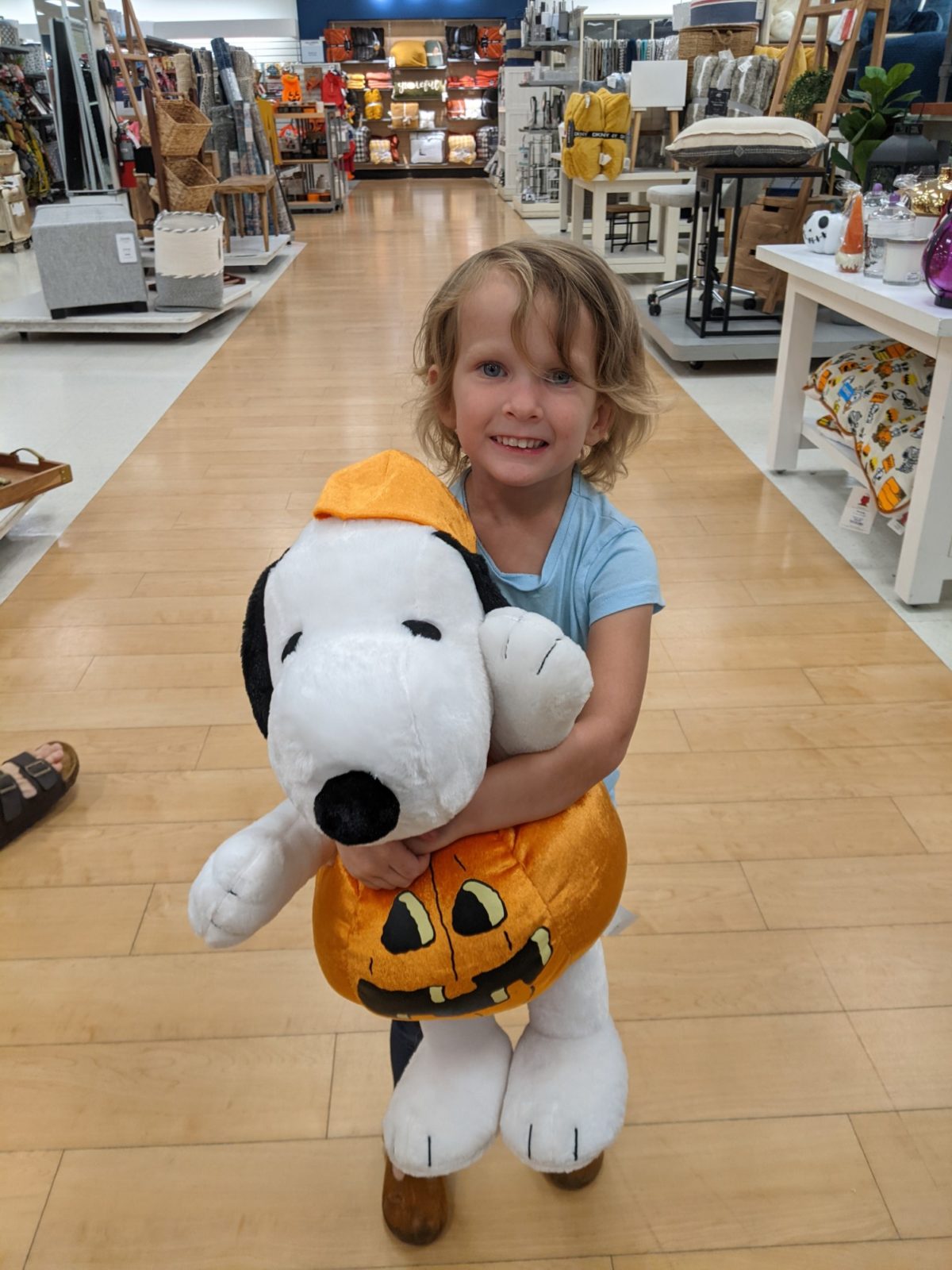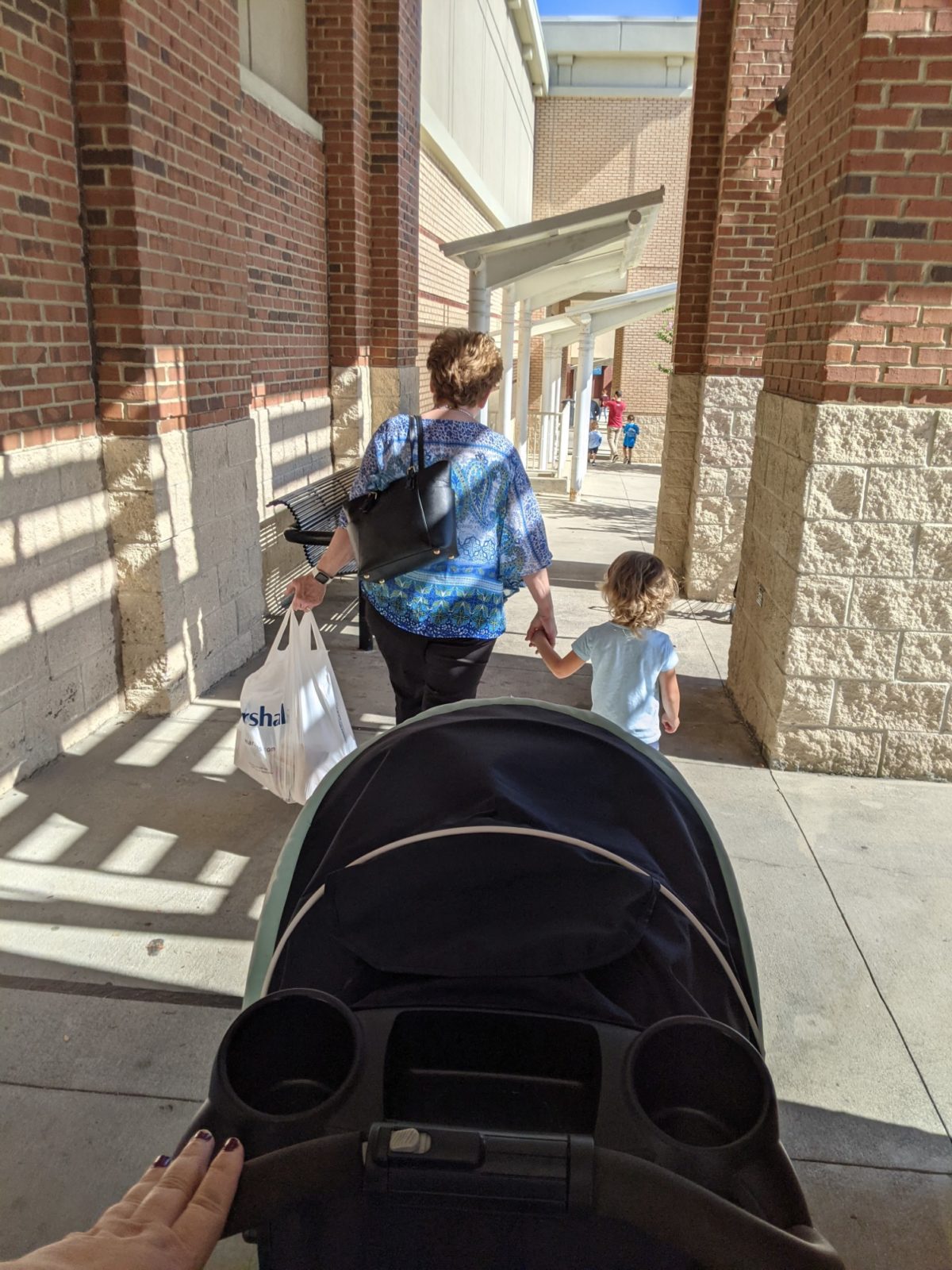 We dropped off Nana back at her house after shopping, and then ran to Walmart to pick up our weekly grocery order. Addie had fallen asleep while we were out shopping, and was still asleep when we got home. So I just sat her in her seat in her room while Emmie and I unloaded all the groceries. She snoozed for another 30 minutes or so, and I kept peeking in to check on her every now and then.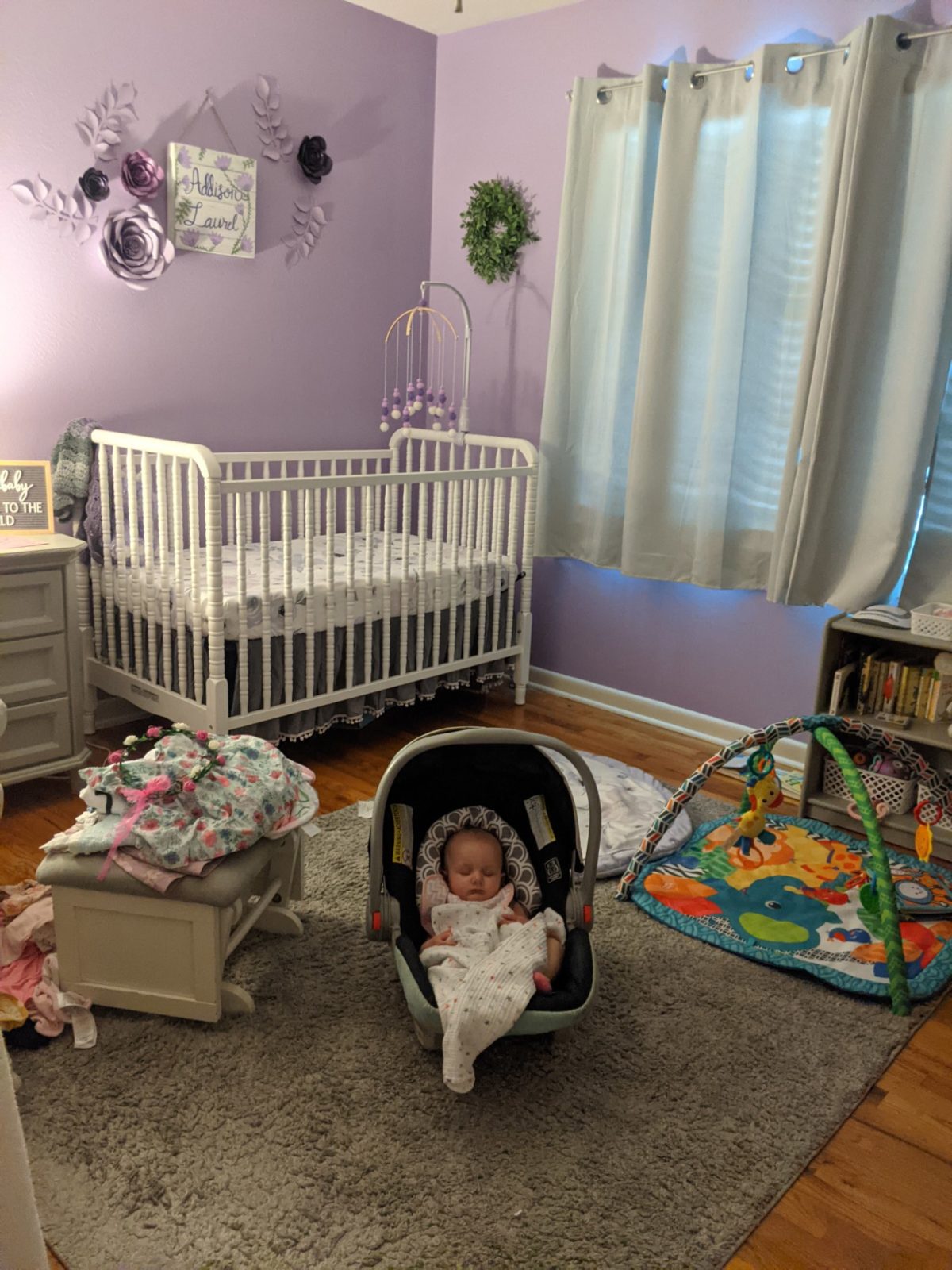 I made Emerson a PB&J for her lunch, mixed up some tuna for Jeff and I to eat for lunch, with a side of iced coffee (I got my coffee from breakfast in a to-go cup, and saved it for just this moment).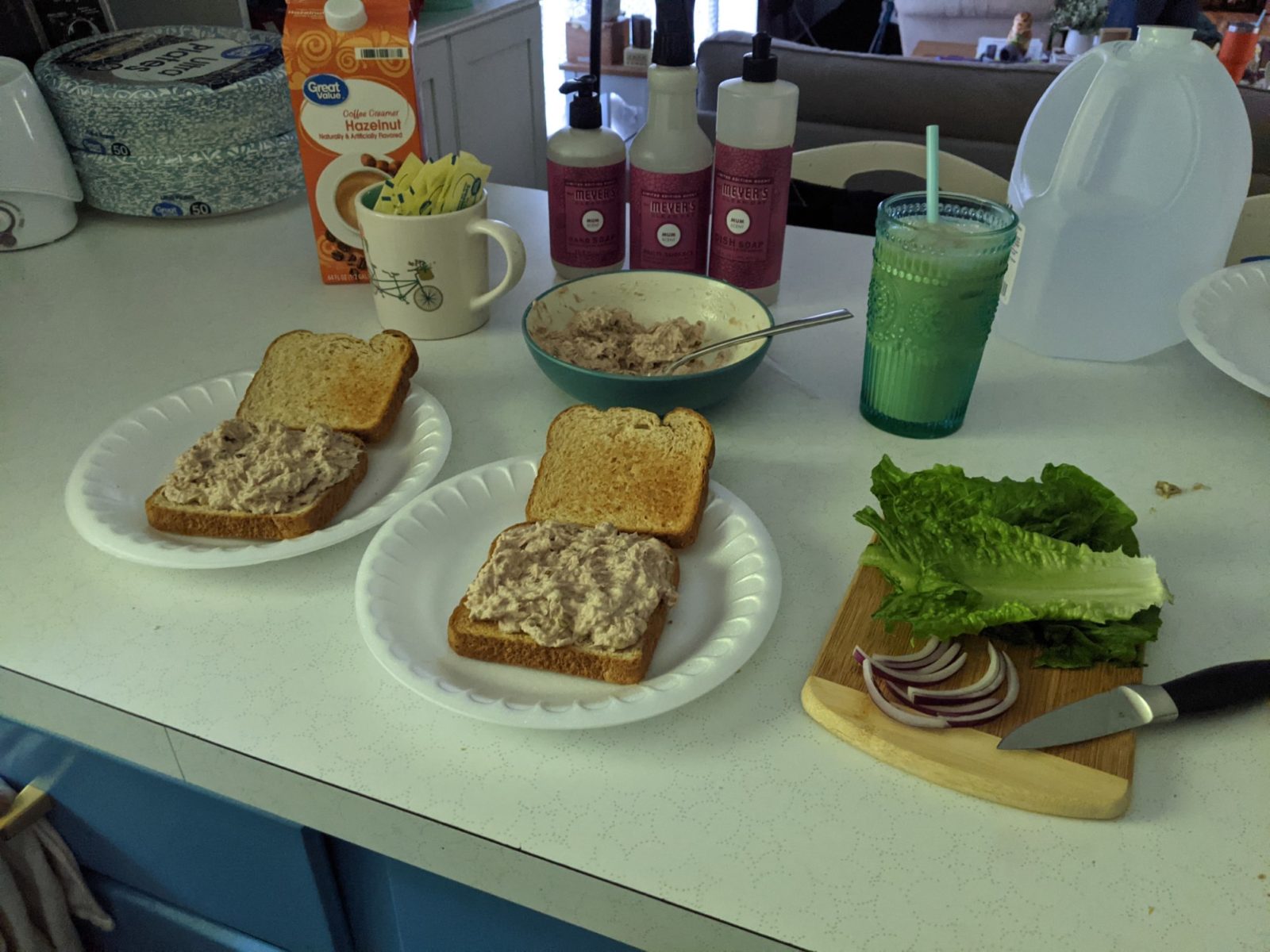 Emmie and Addie both napped for a little bit at home, and after finishing their lunch and bottle, but it didn't last long.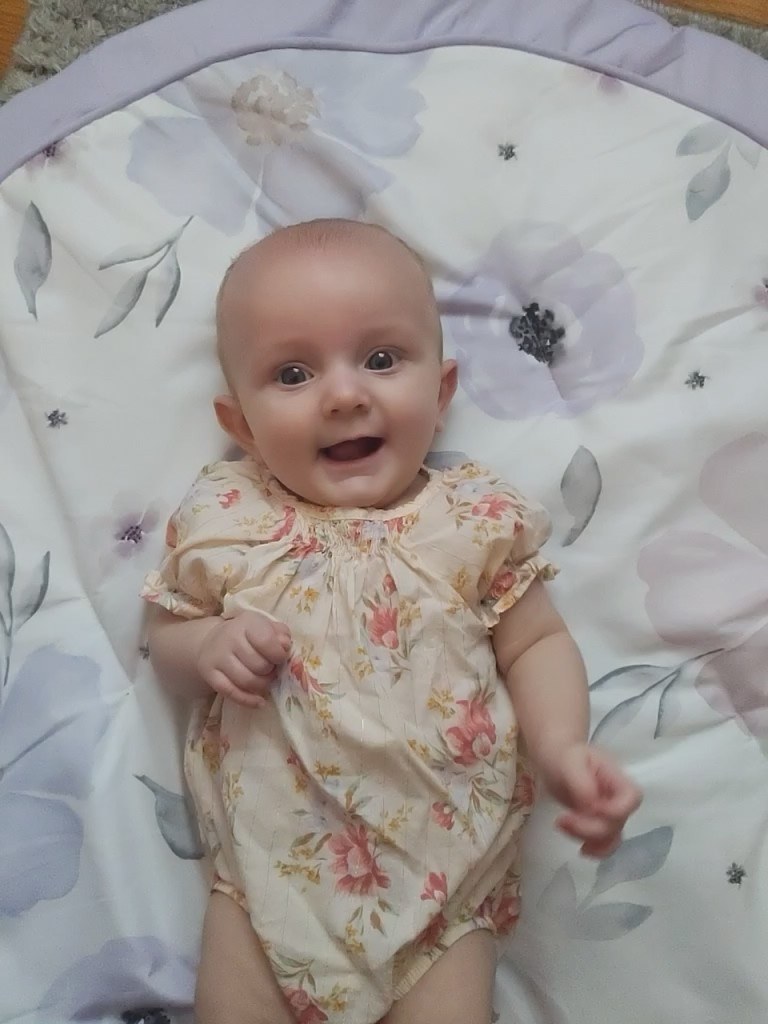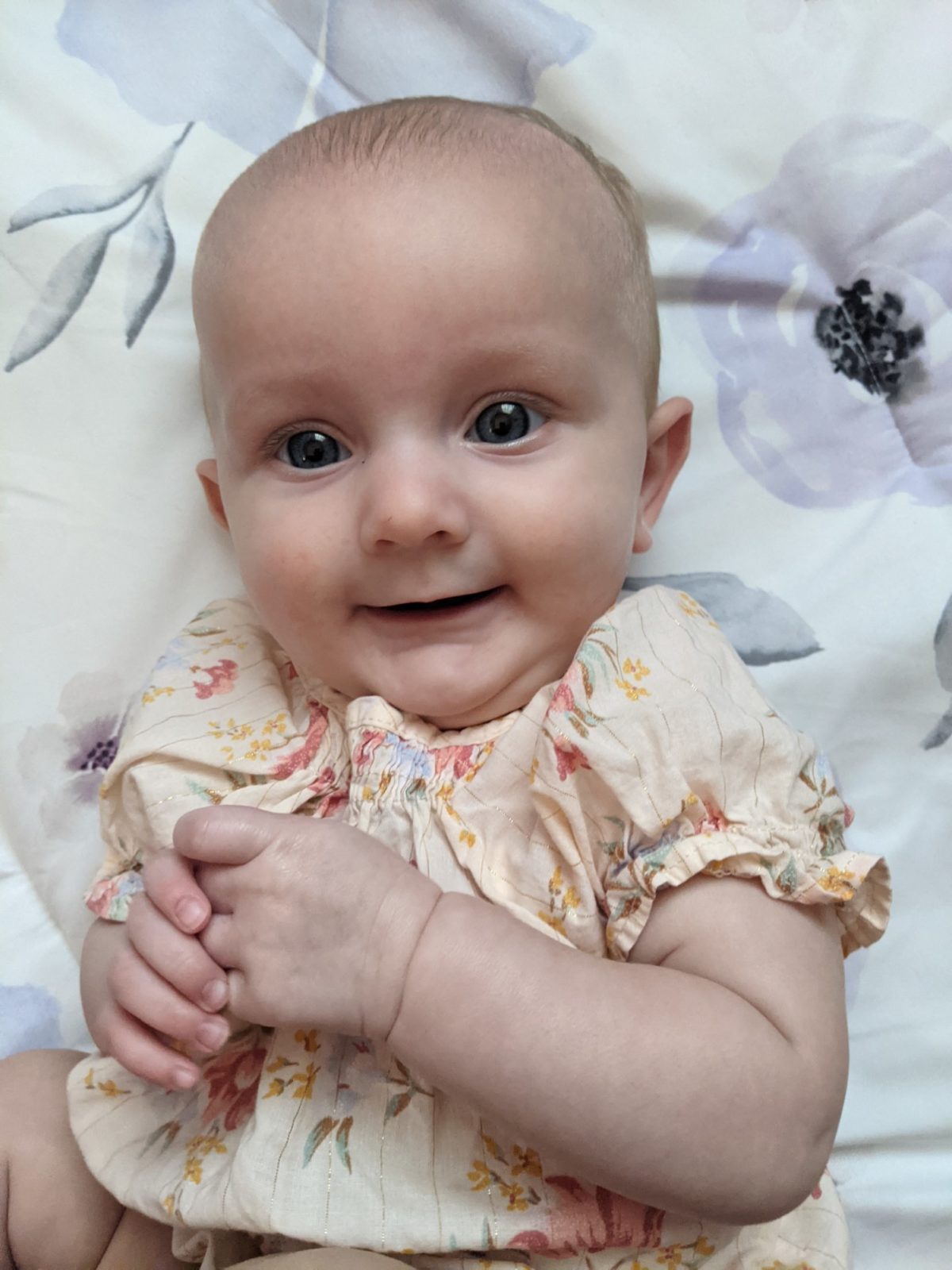 But we had somewhere to be anyways, so we loaded up and headed out to the birthday party for one of Emmie's sweet little church friends, Addy.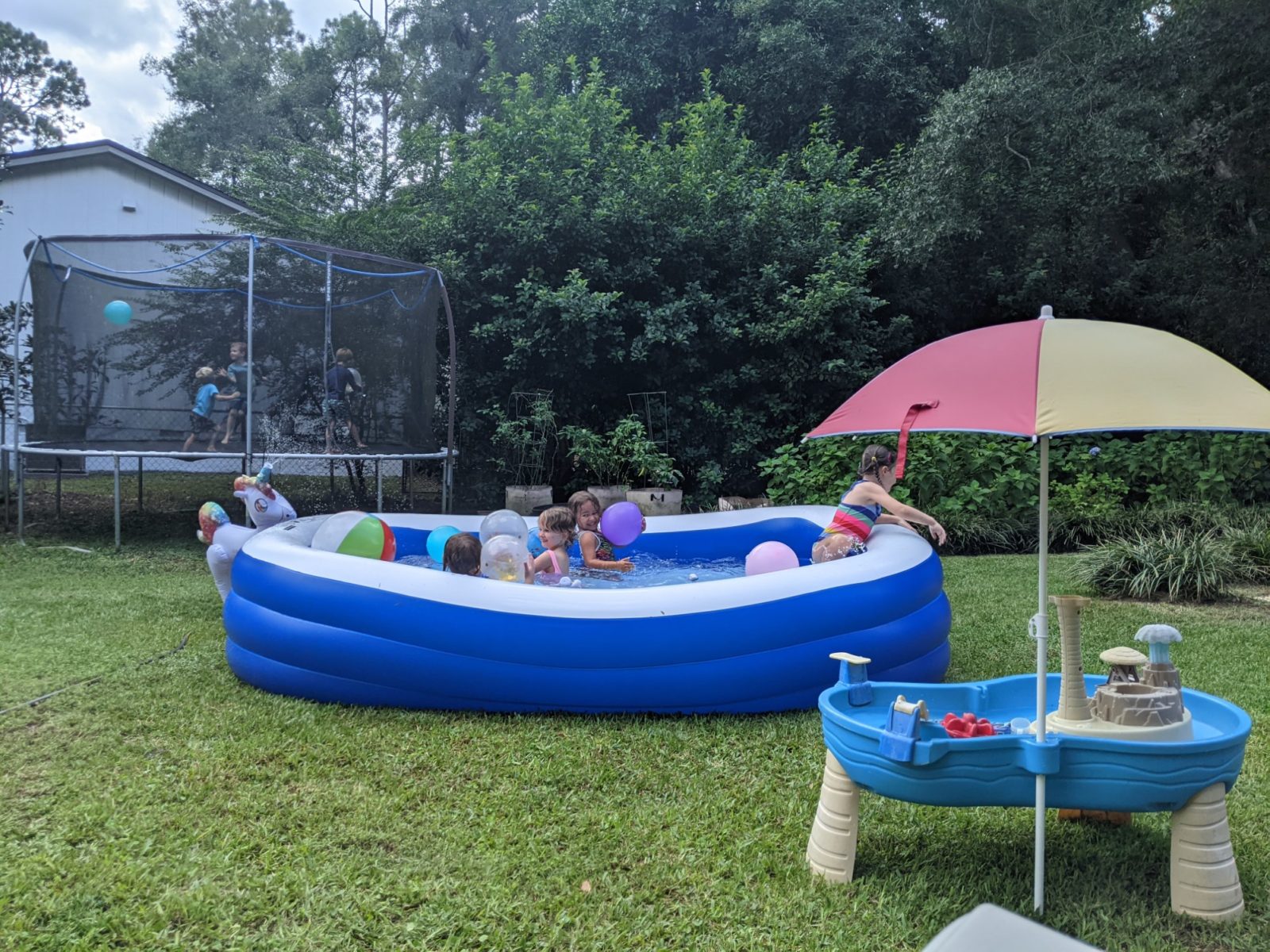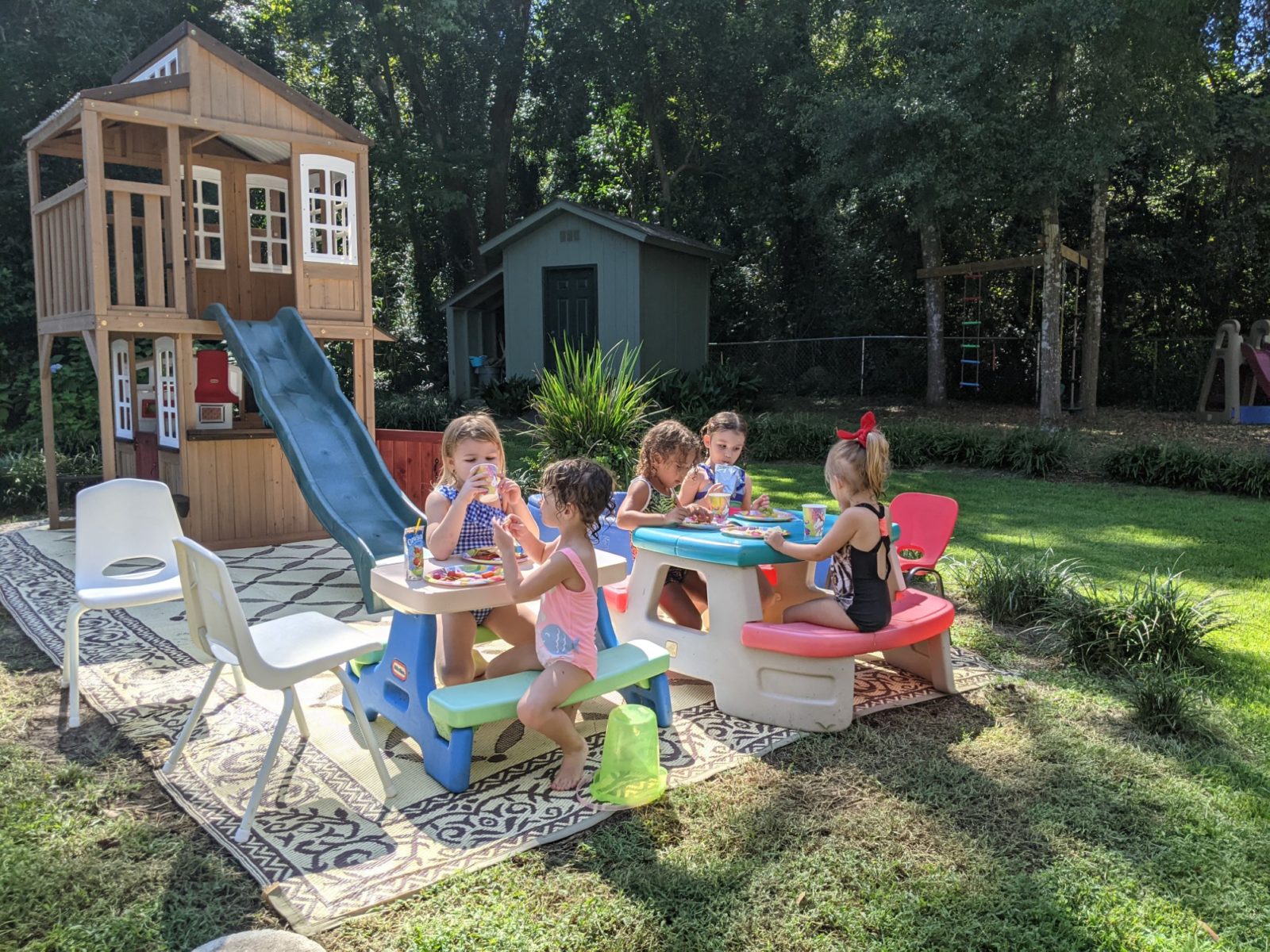 We stayed at the party for a few hours, letting Emmie play with all her best friends from church, while Jeff and I got to just hang out and chat with all the other parents, who are also our friends from church.
Afterwards, we went back to Echalee for dinner, for some more tacos. We sat out on the patio which was nice at first, but we were super hot by the time we finished eating. But again, all of the food was absolutely delicious!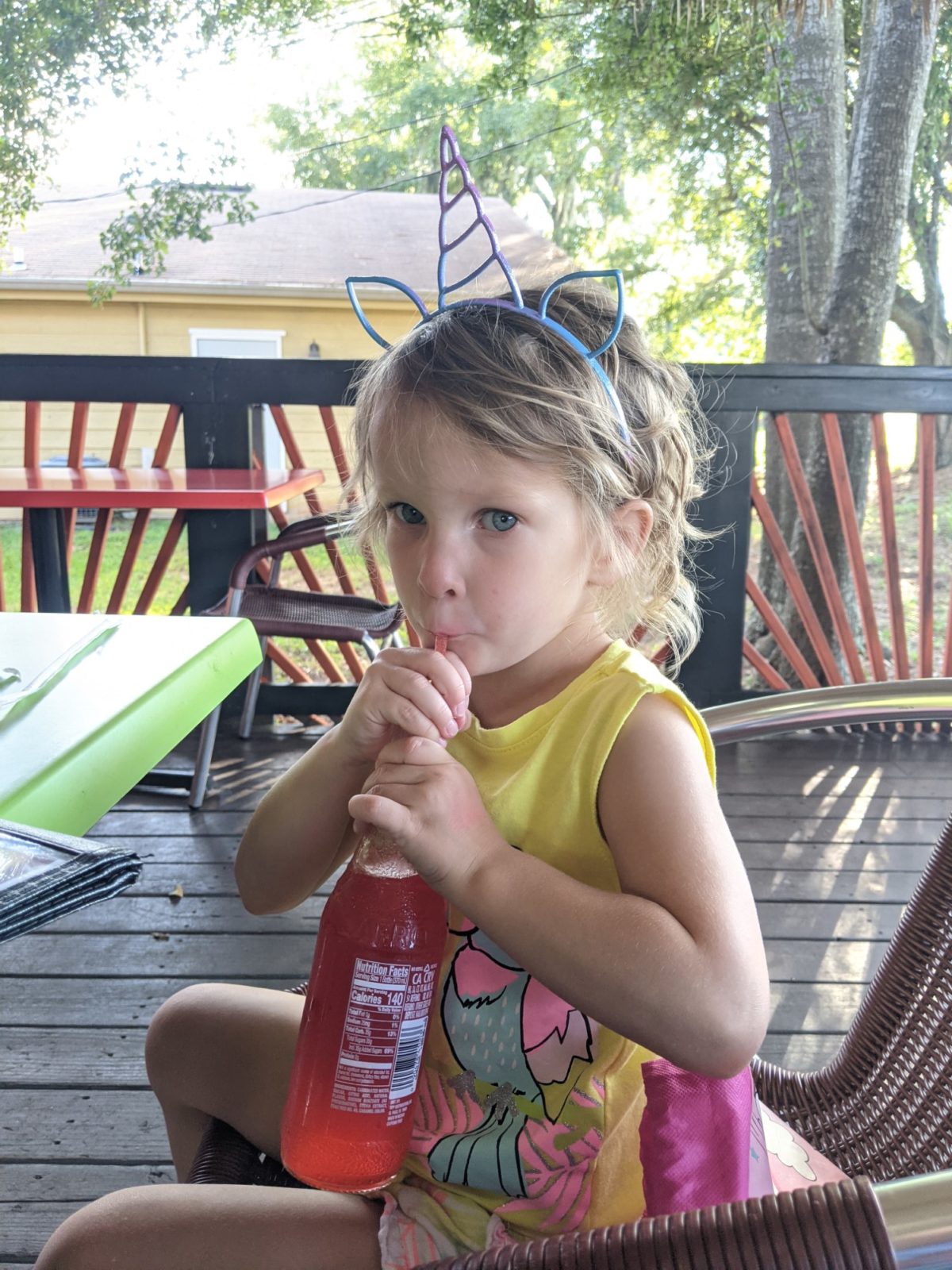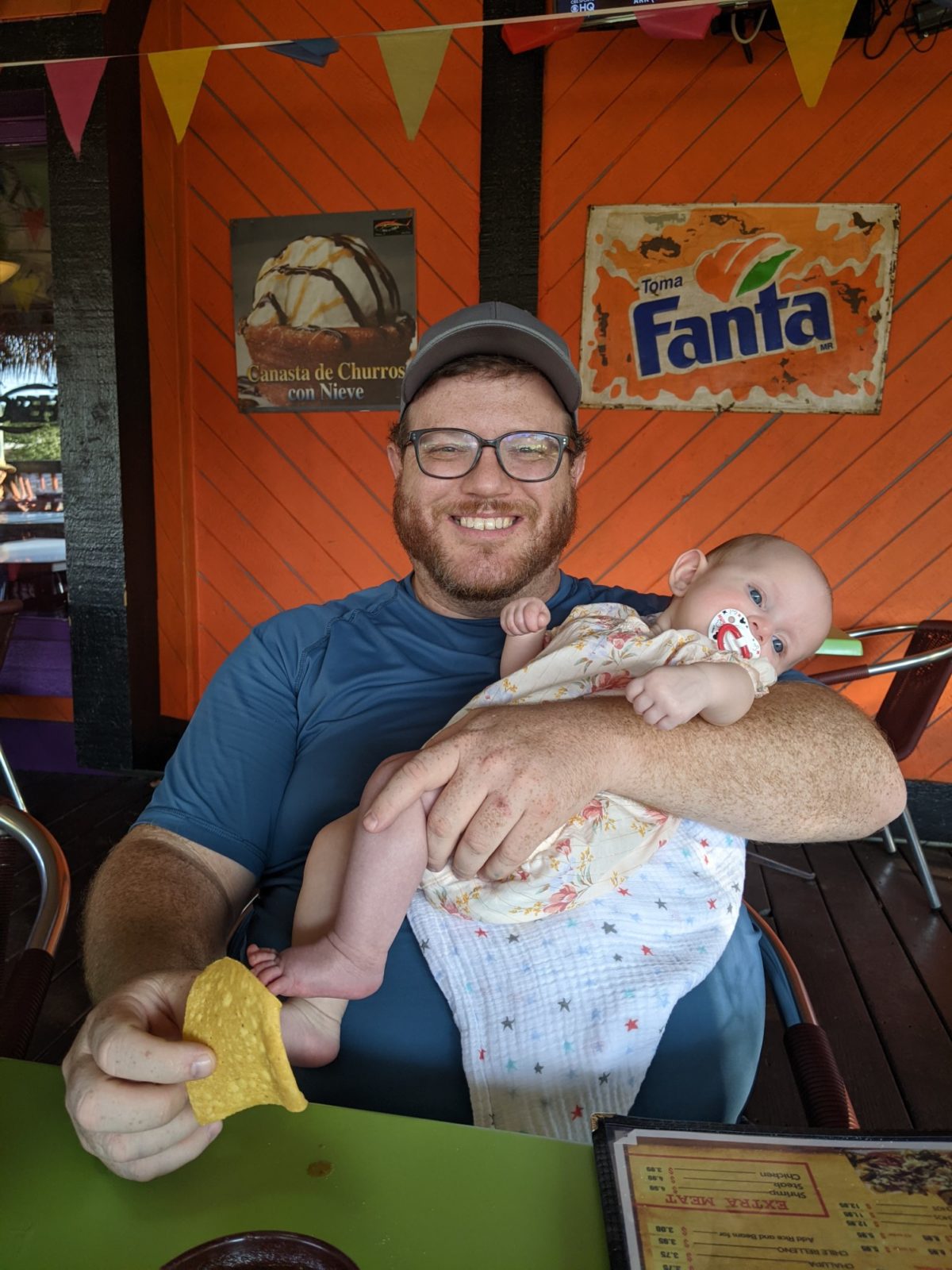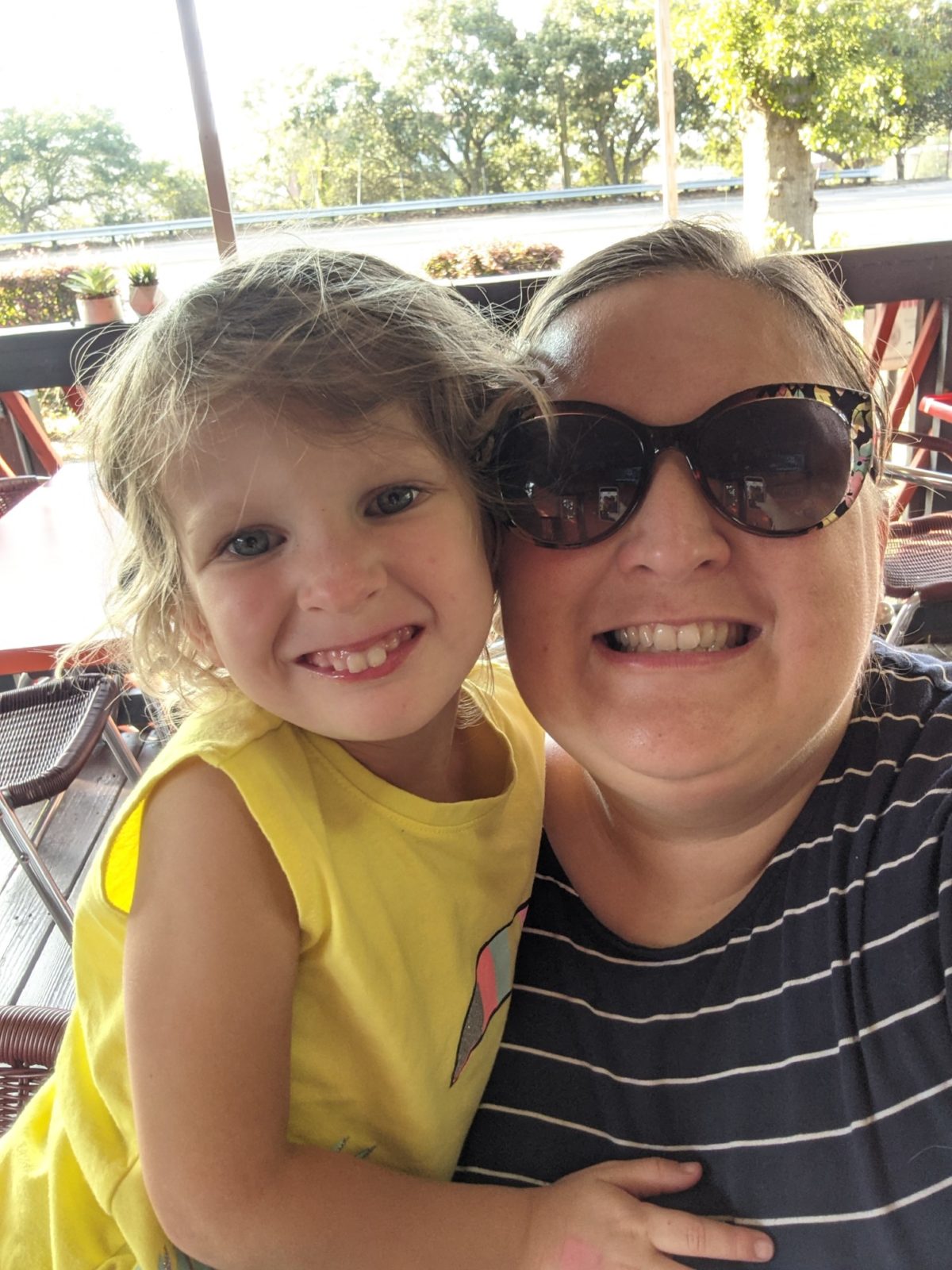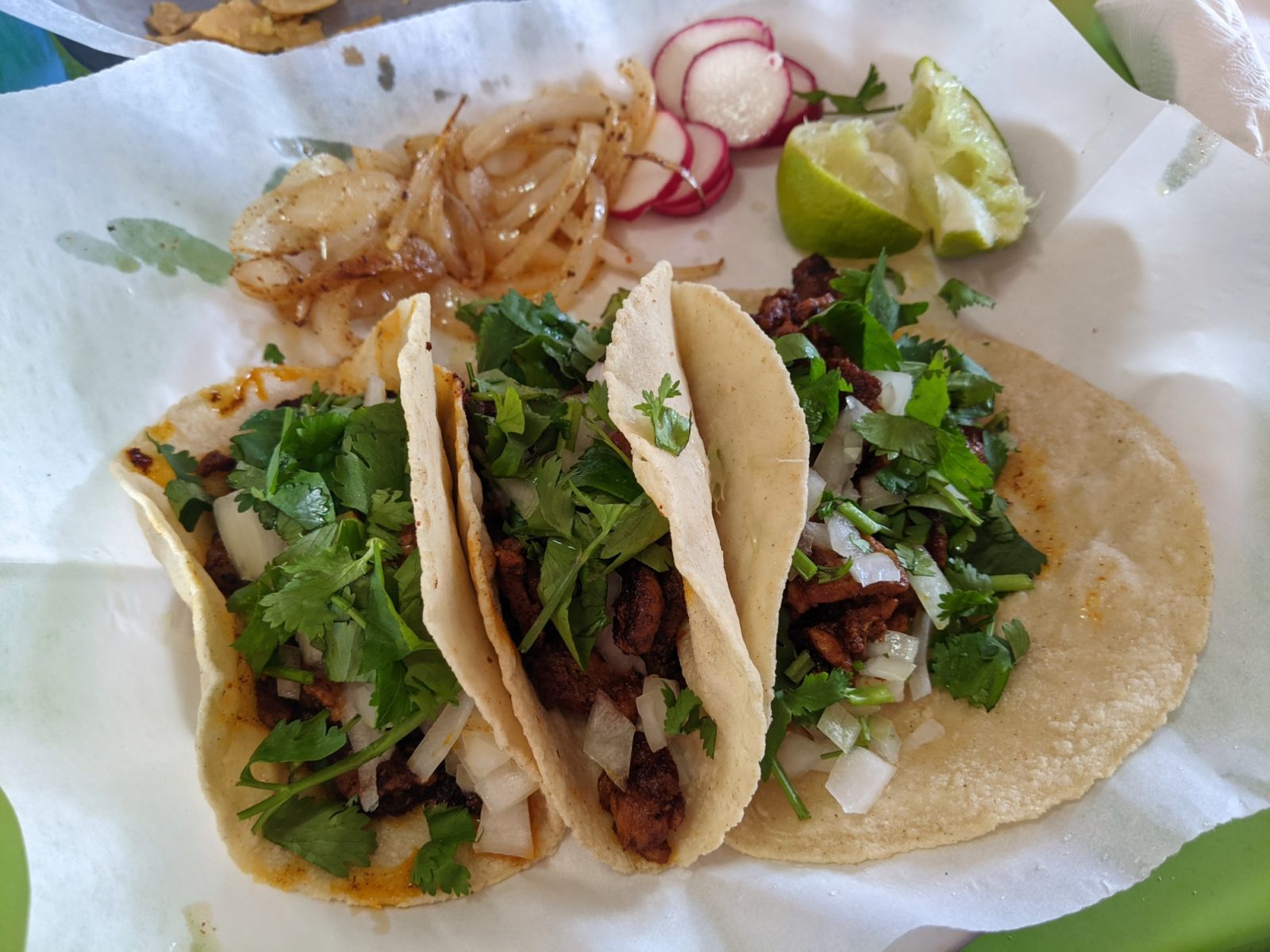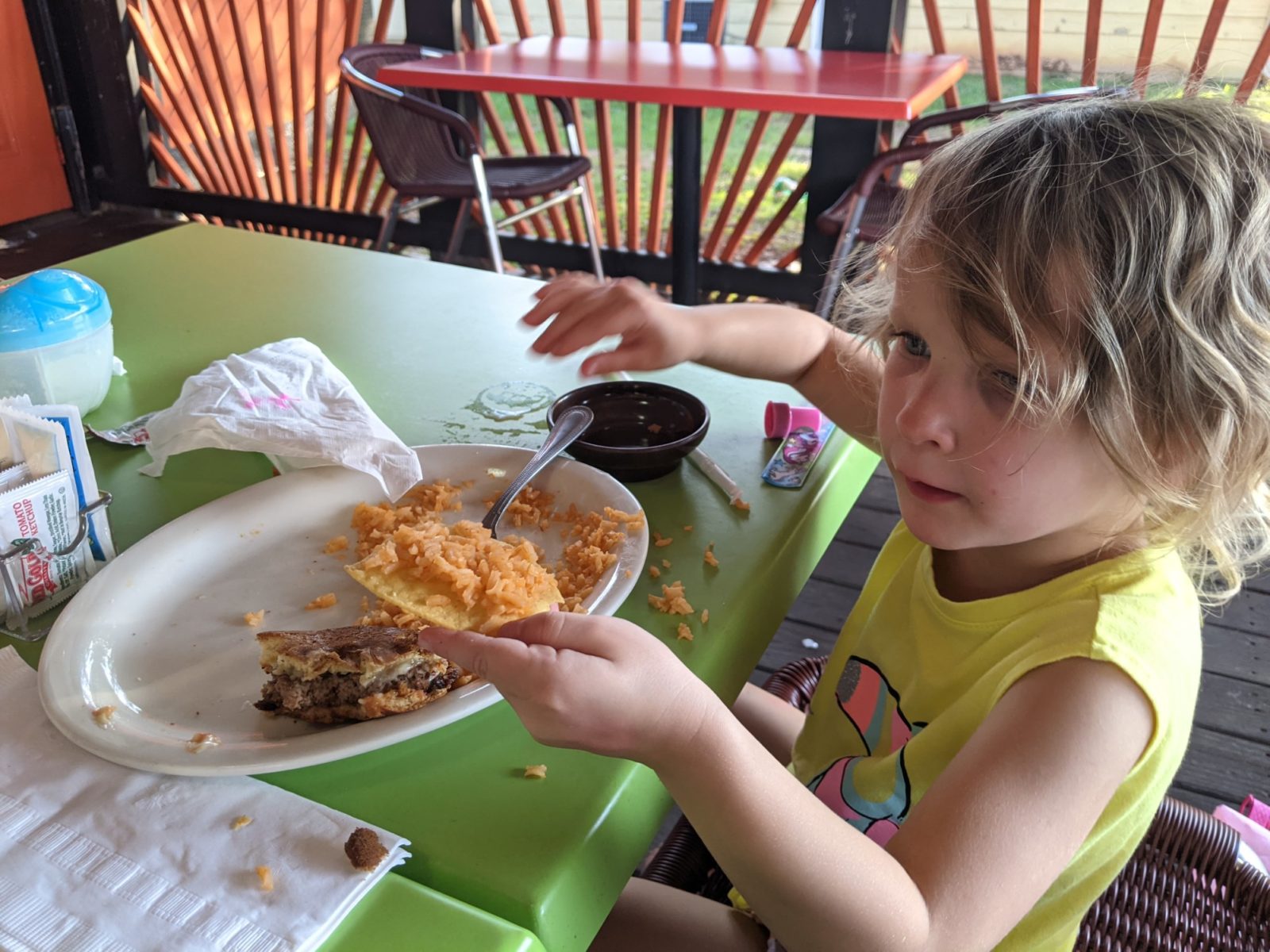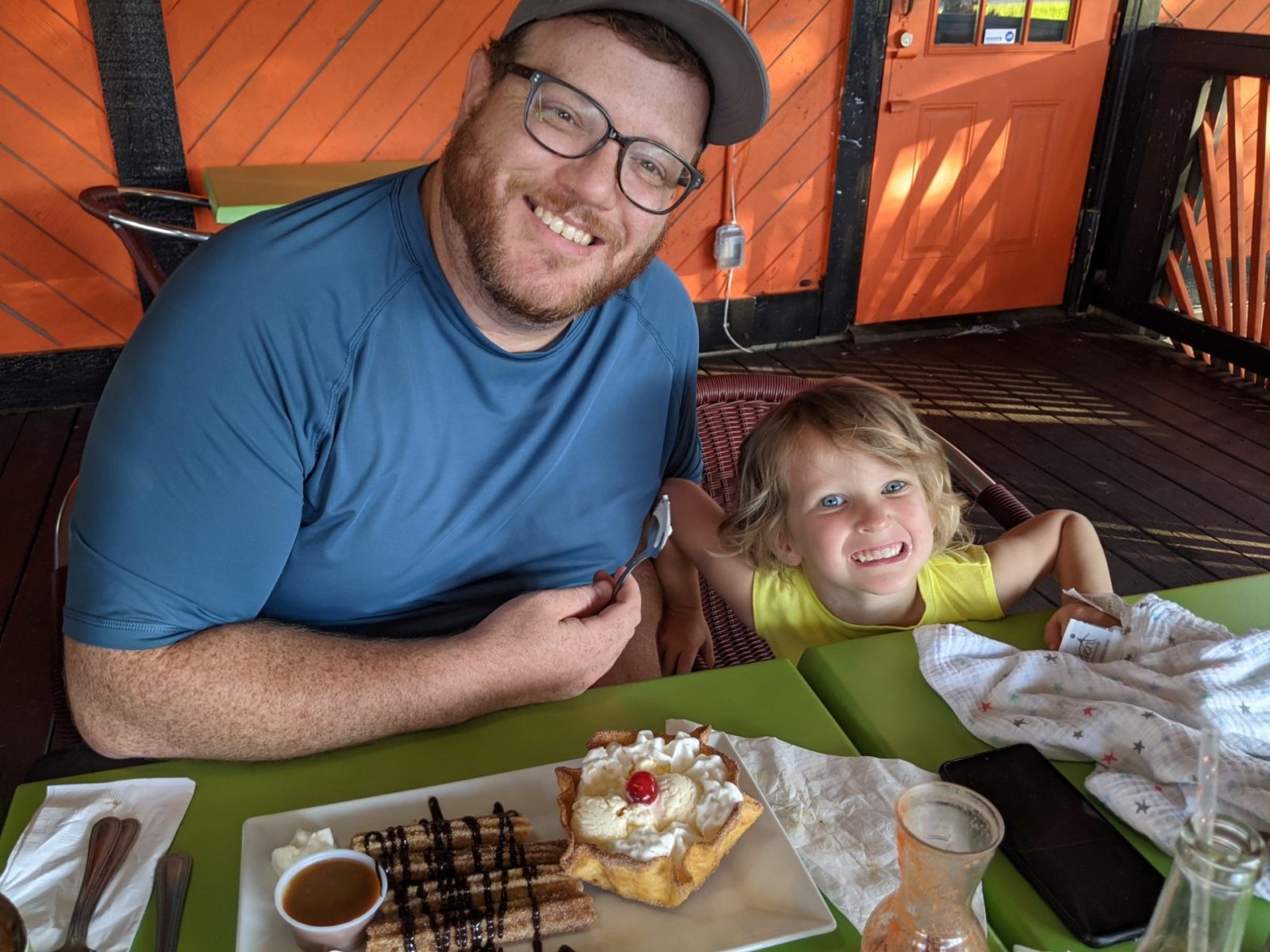 Both girls had a bath tonight, then we got them into clean jammies with lotion and face cream. Addison had another bottle, and Emerson had a Gogurt, and then we did bedtime.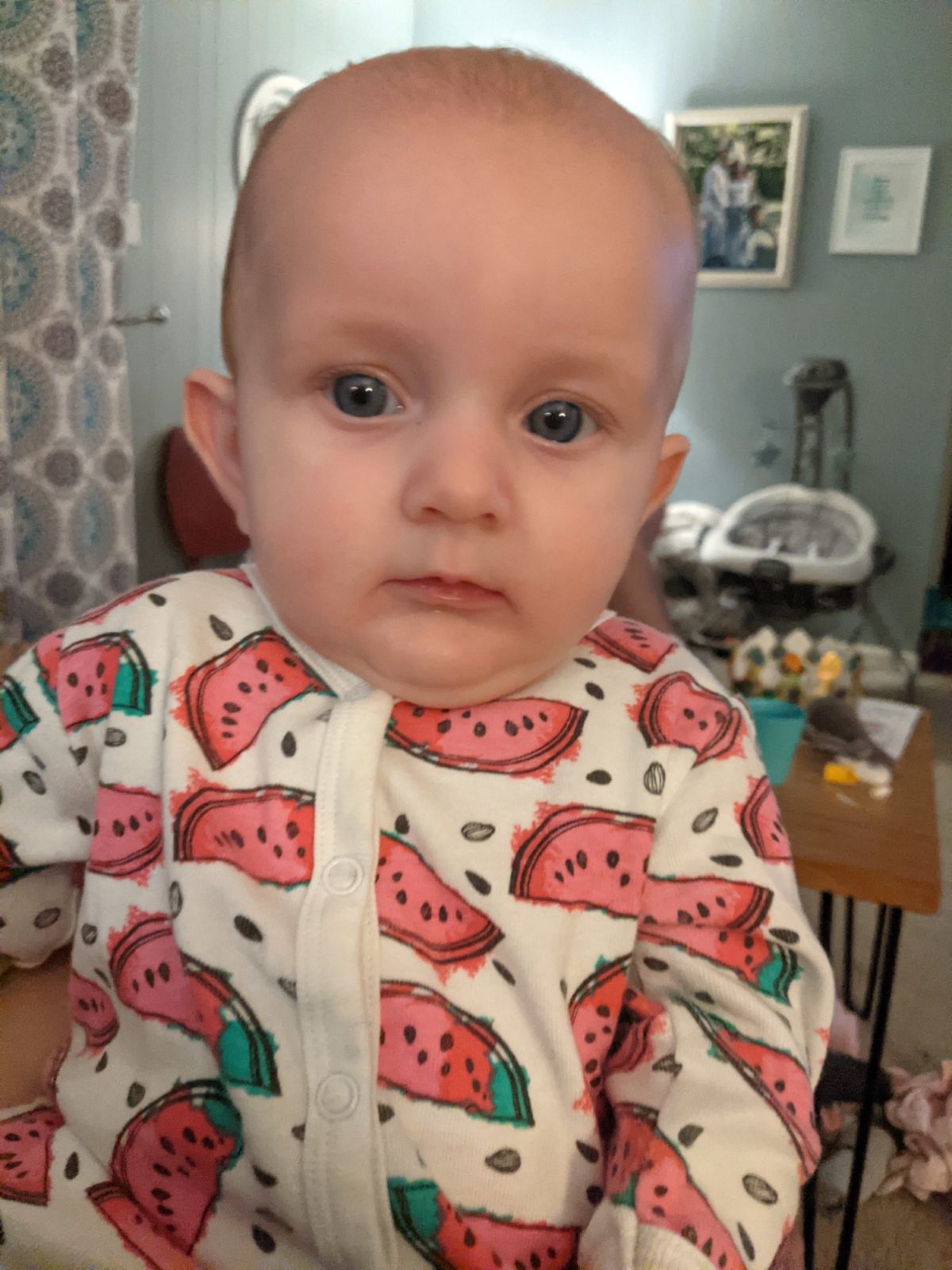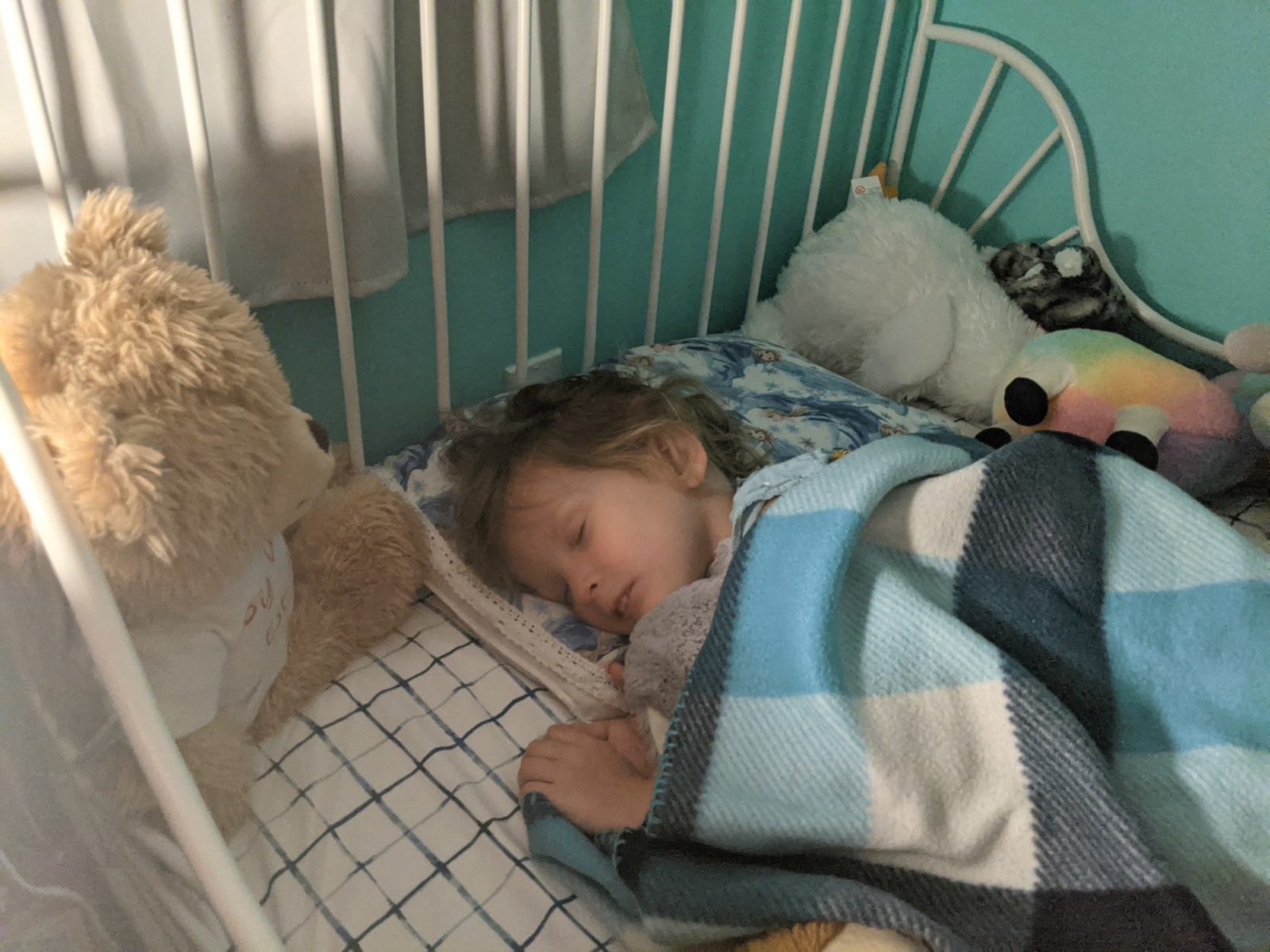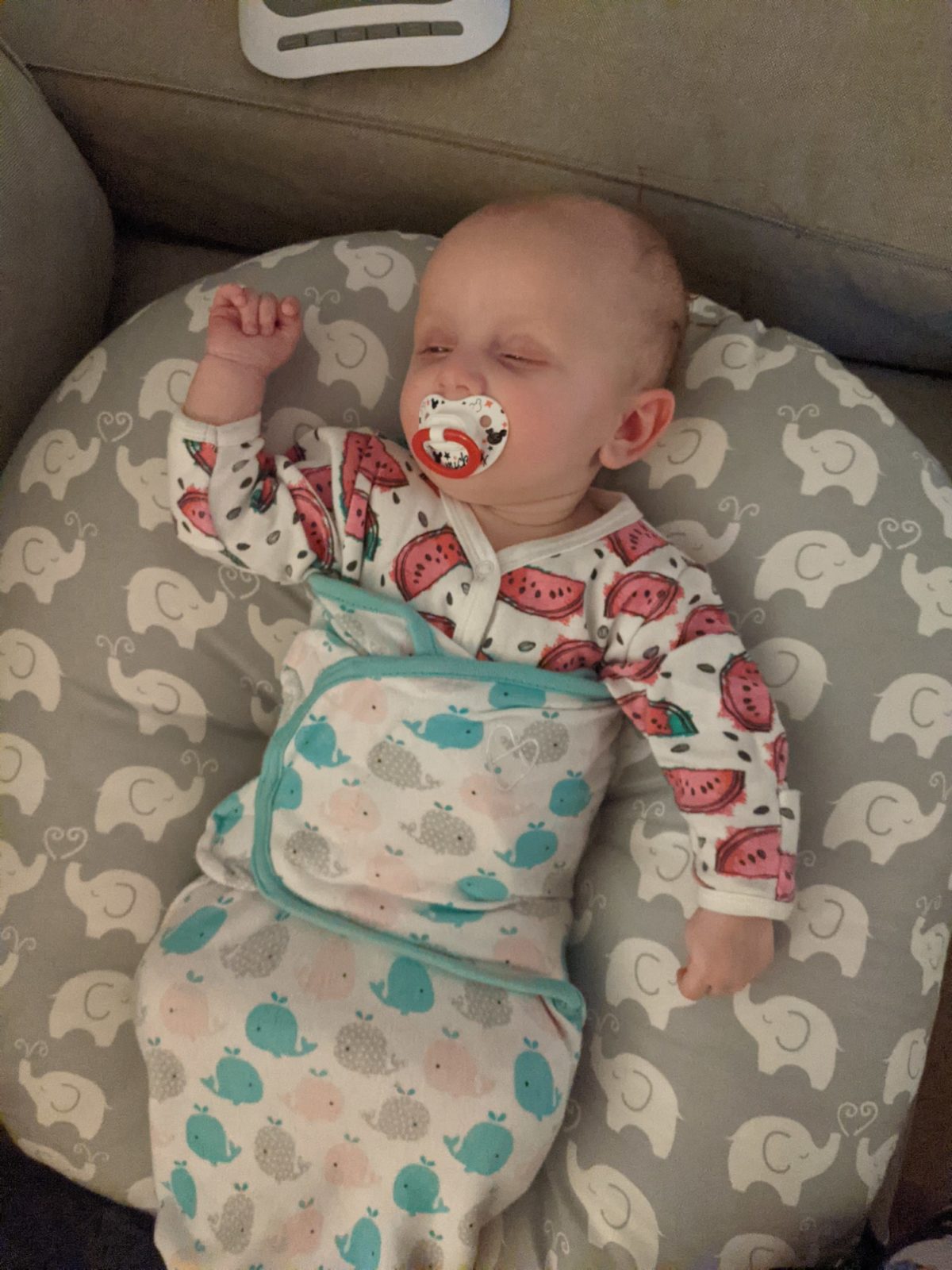 Both girls were exhausted after our busy day, and went to sleep super easily tonight. Jeff and I are both super exhausted as well, but we've been powering through some laundry and tidying up, trying to get a few chores done tonight since we were barely home and had no time to do it today. And we have another busy day tomorrow too!