It's almost 10pm now, and we've had a big, long, great, busy day. But since it's late, I'm gonna push this out as quickly as possible. For most of the day, we just stayed home doing chores, and playing, and mowing the yard, and so forth and so on…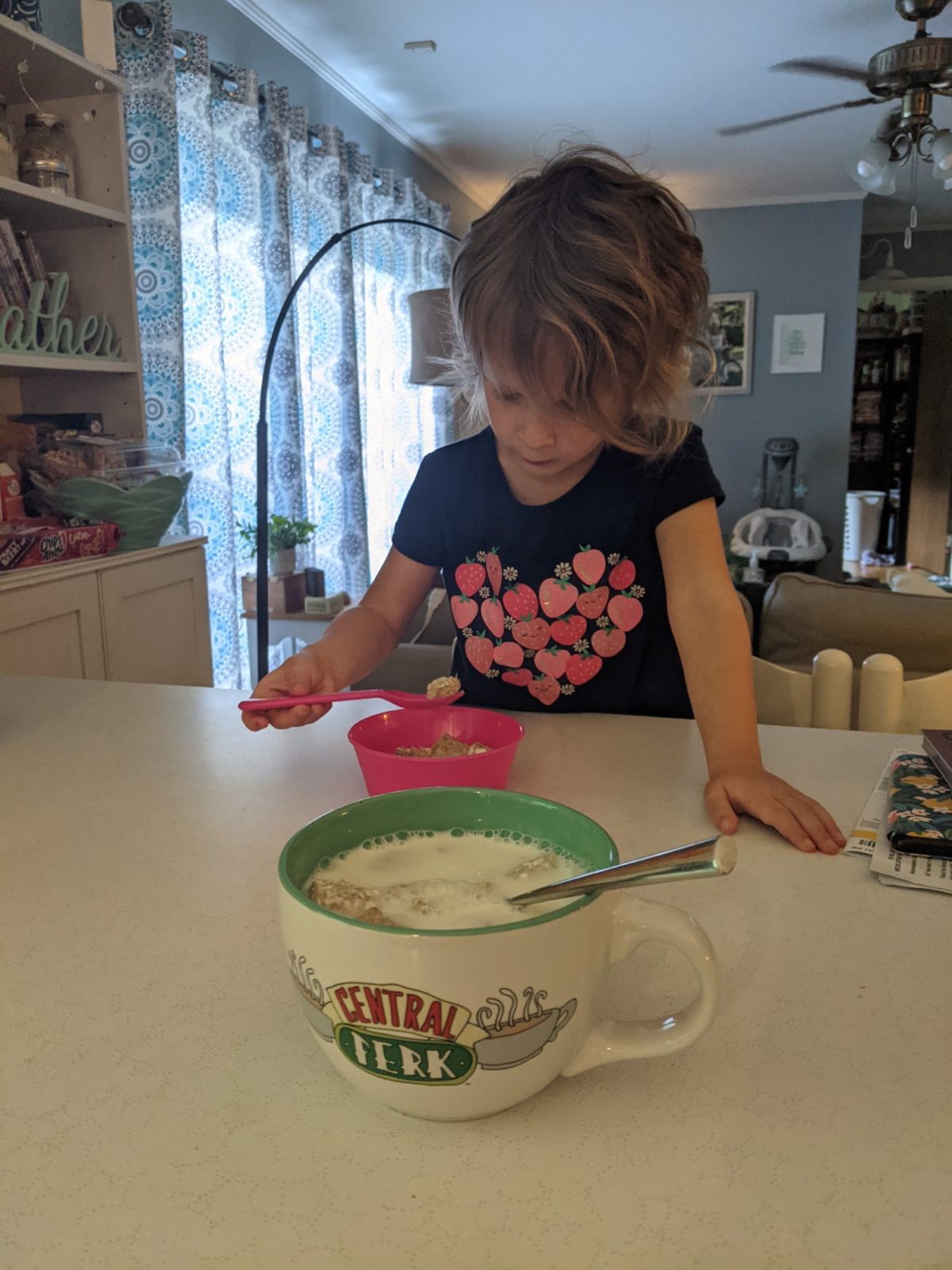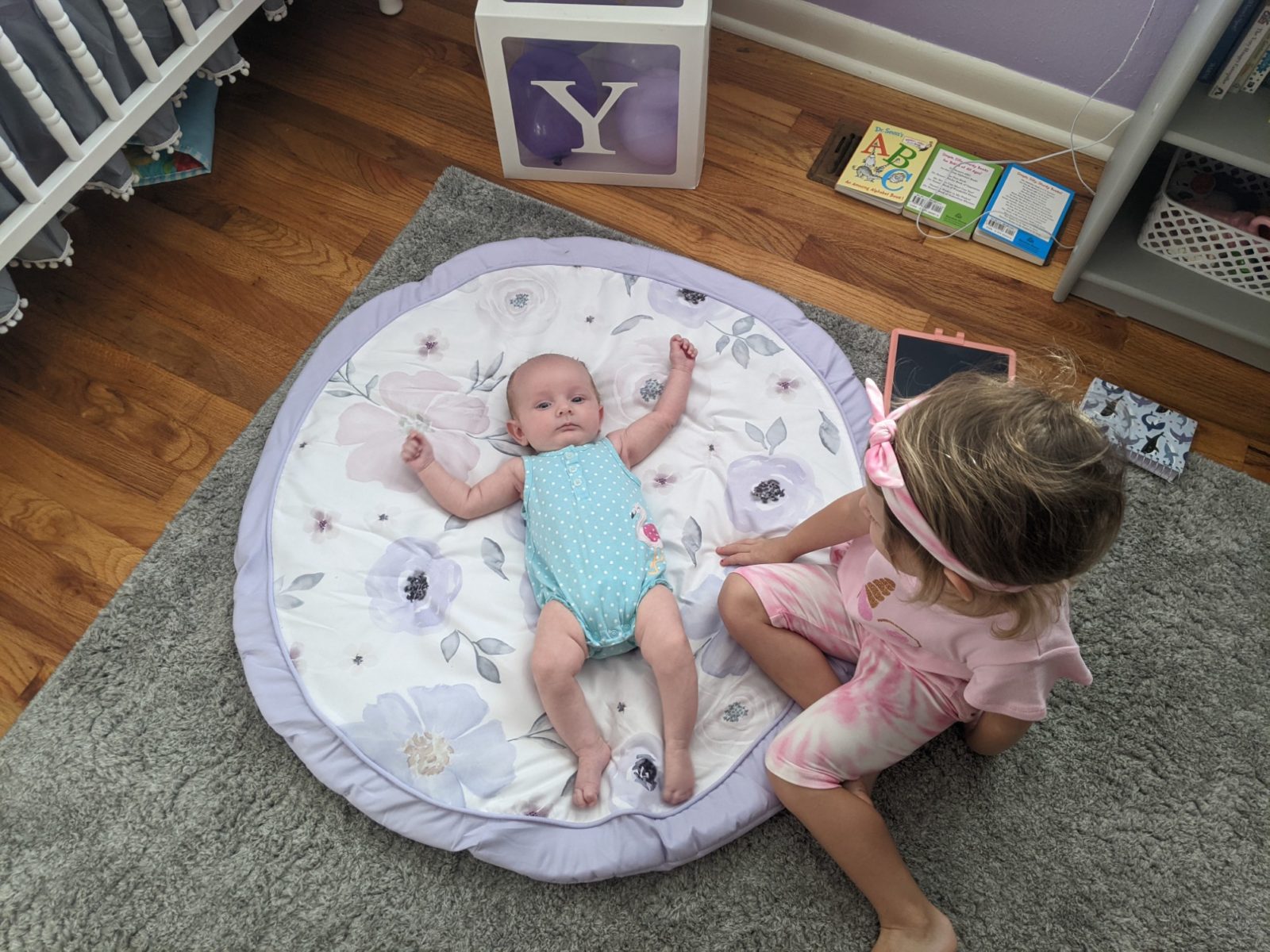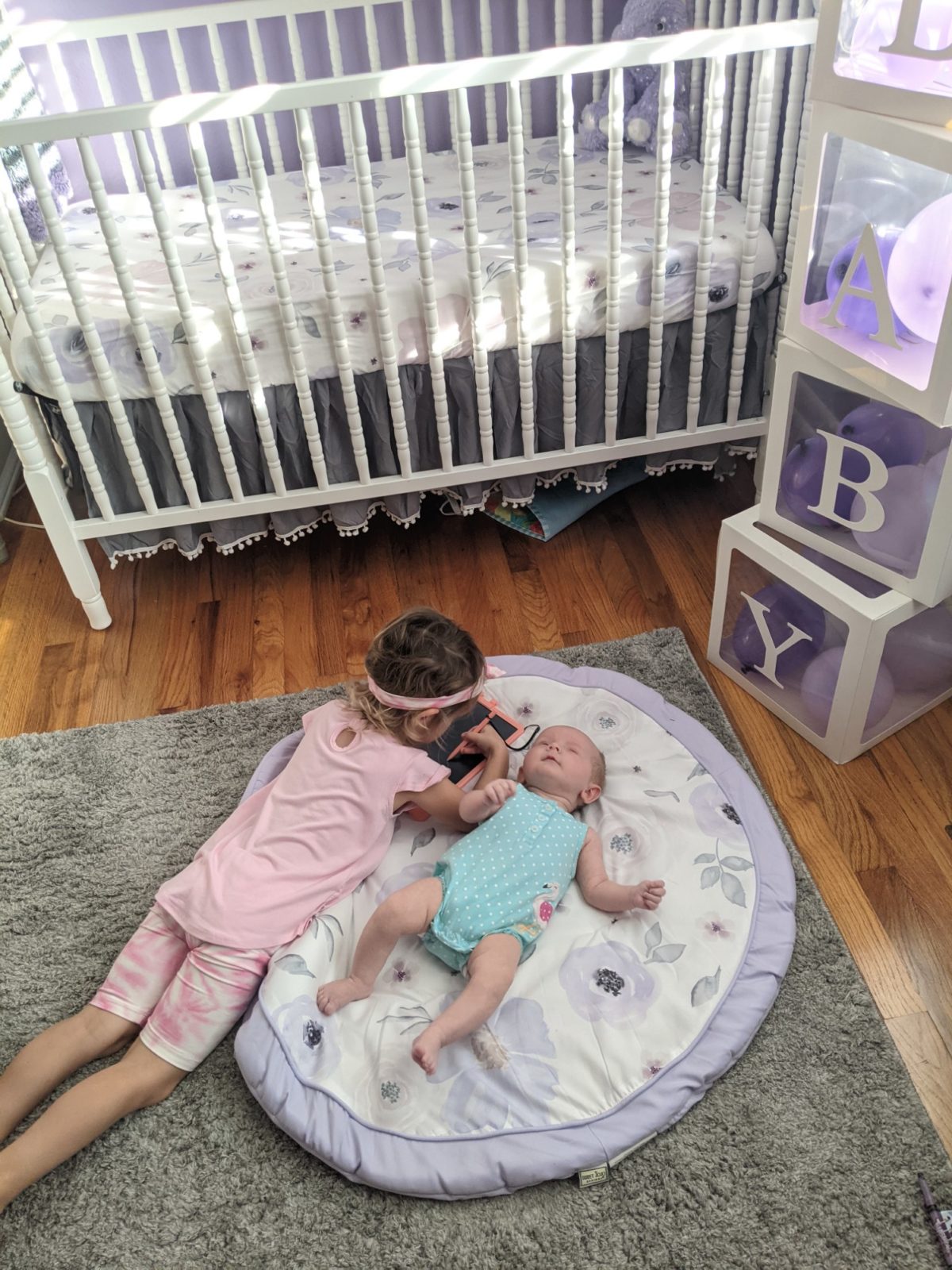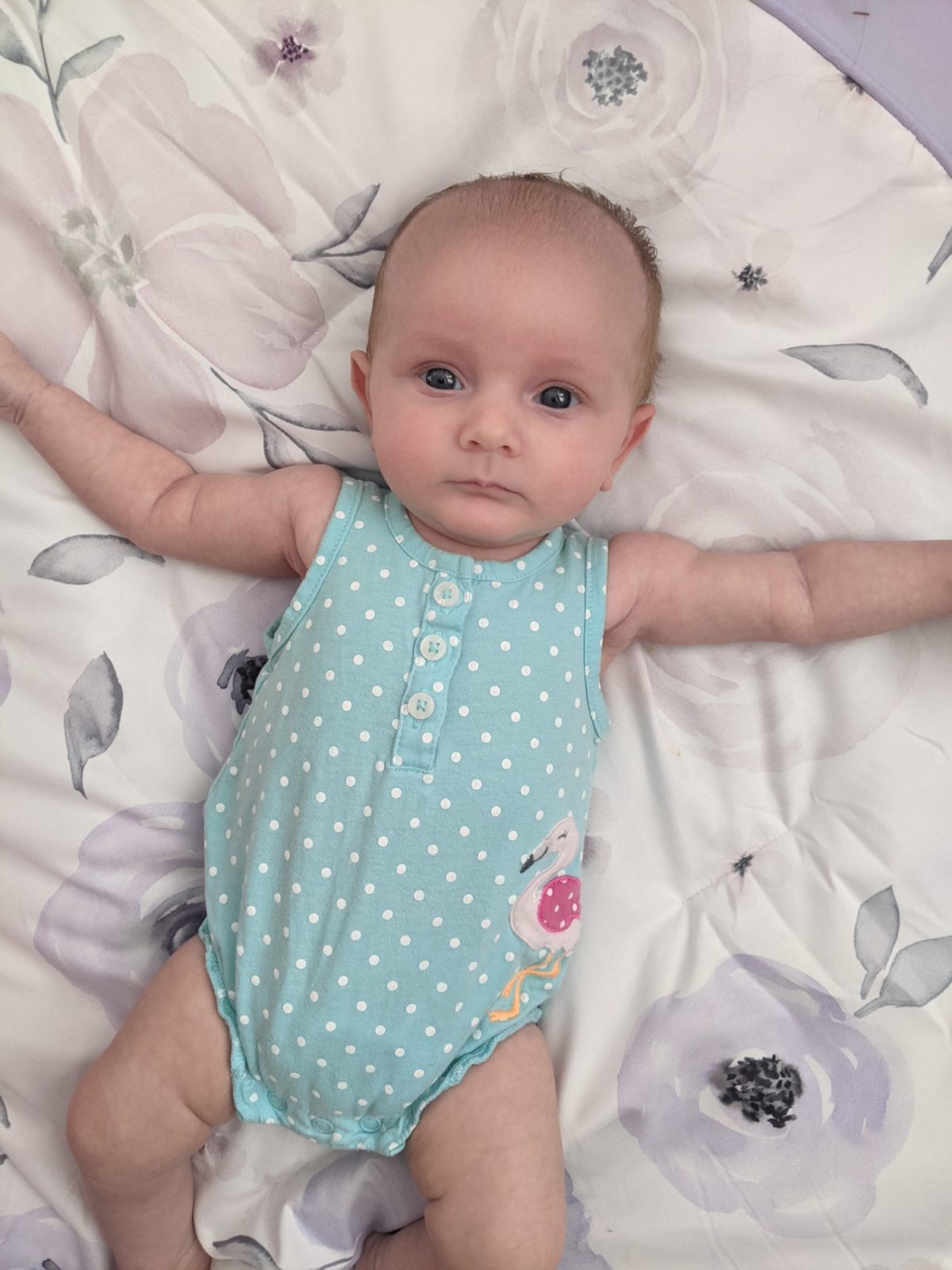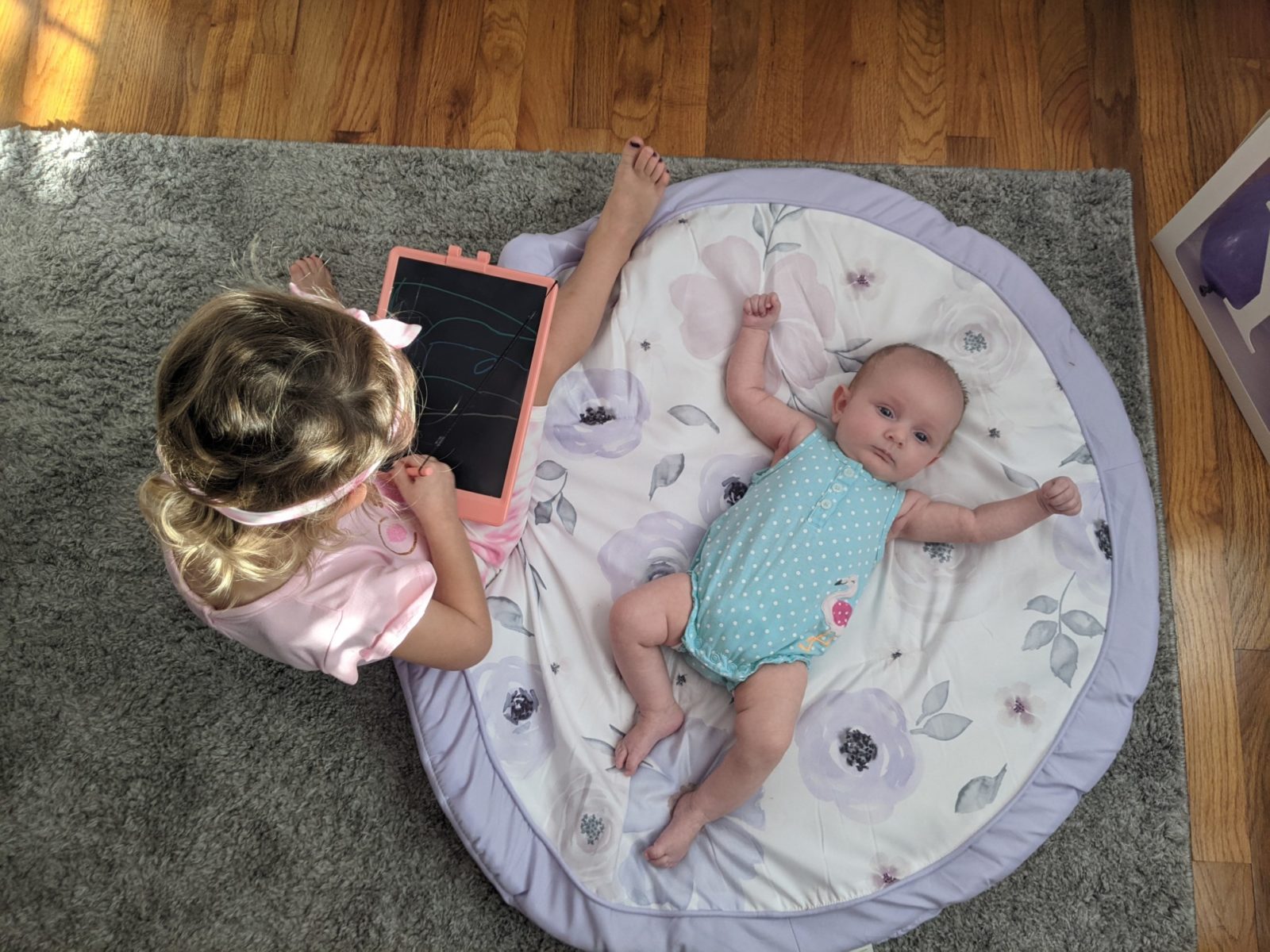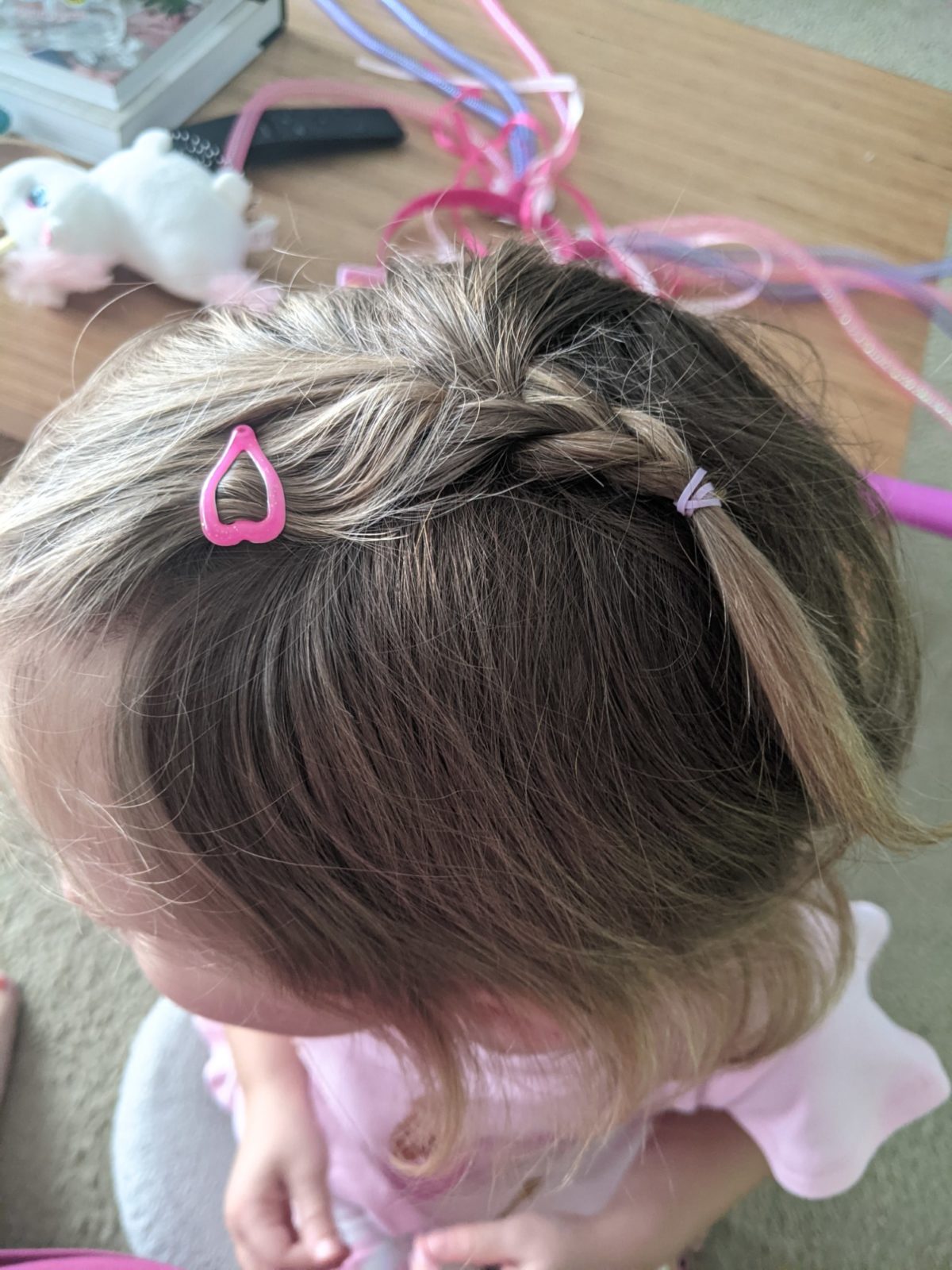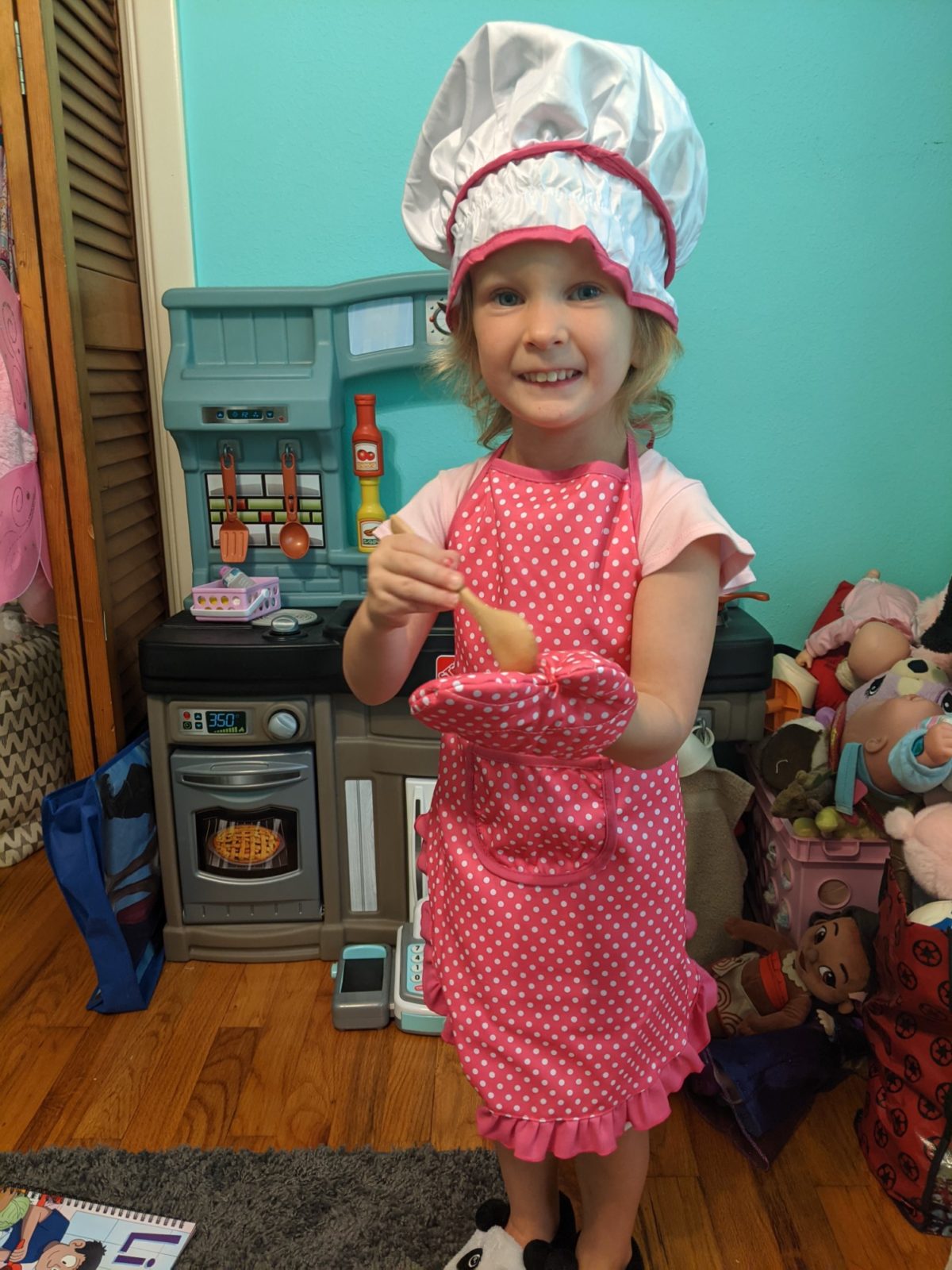 We changed the sheets on her bed today, and she very meticulously organized all of her stuffy's around the edge, and was very proud of her work.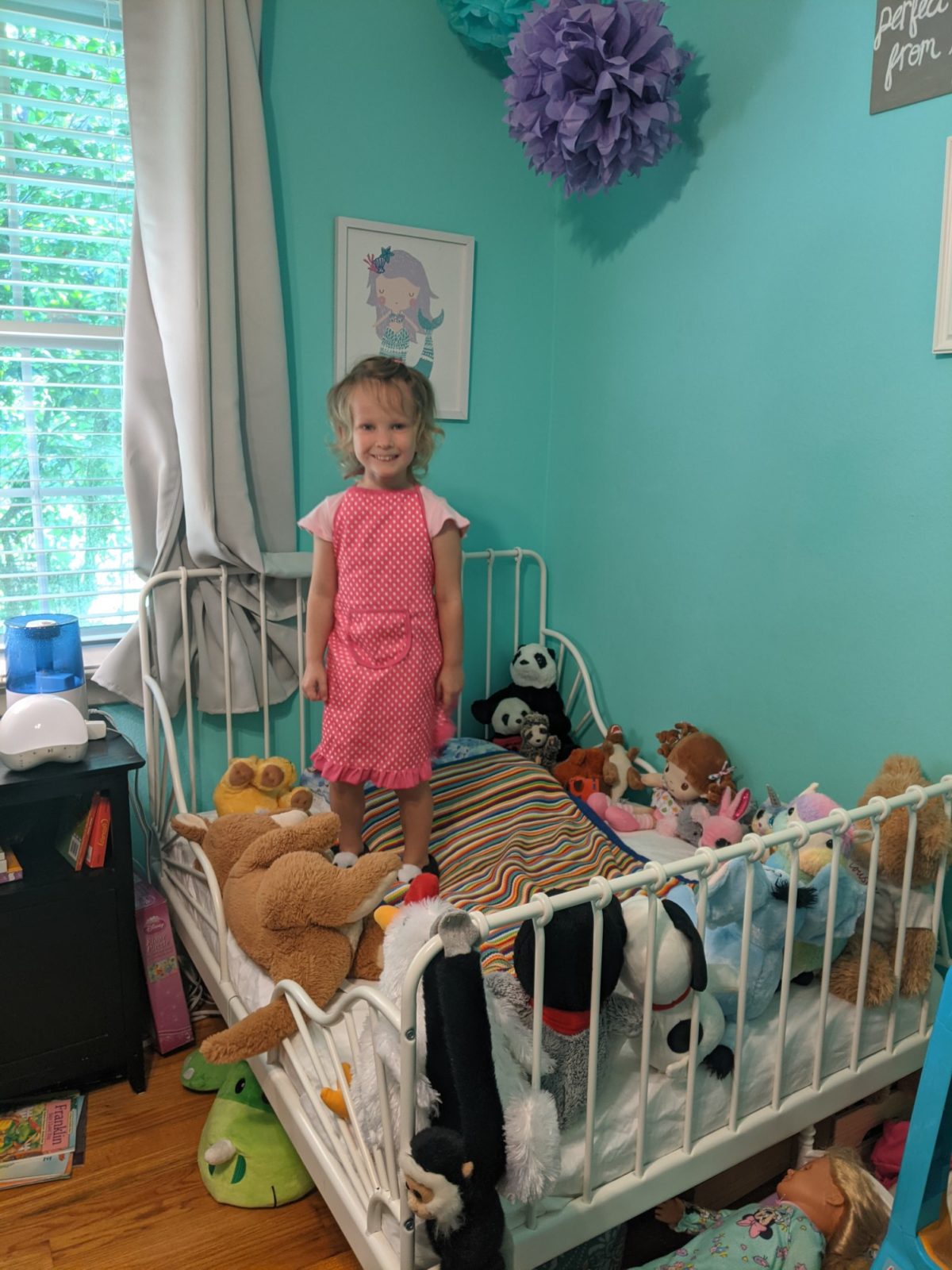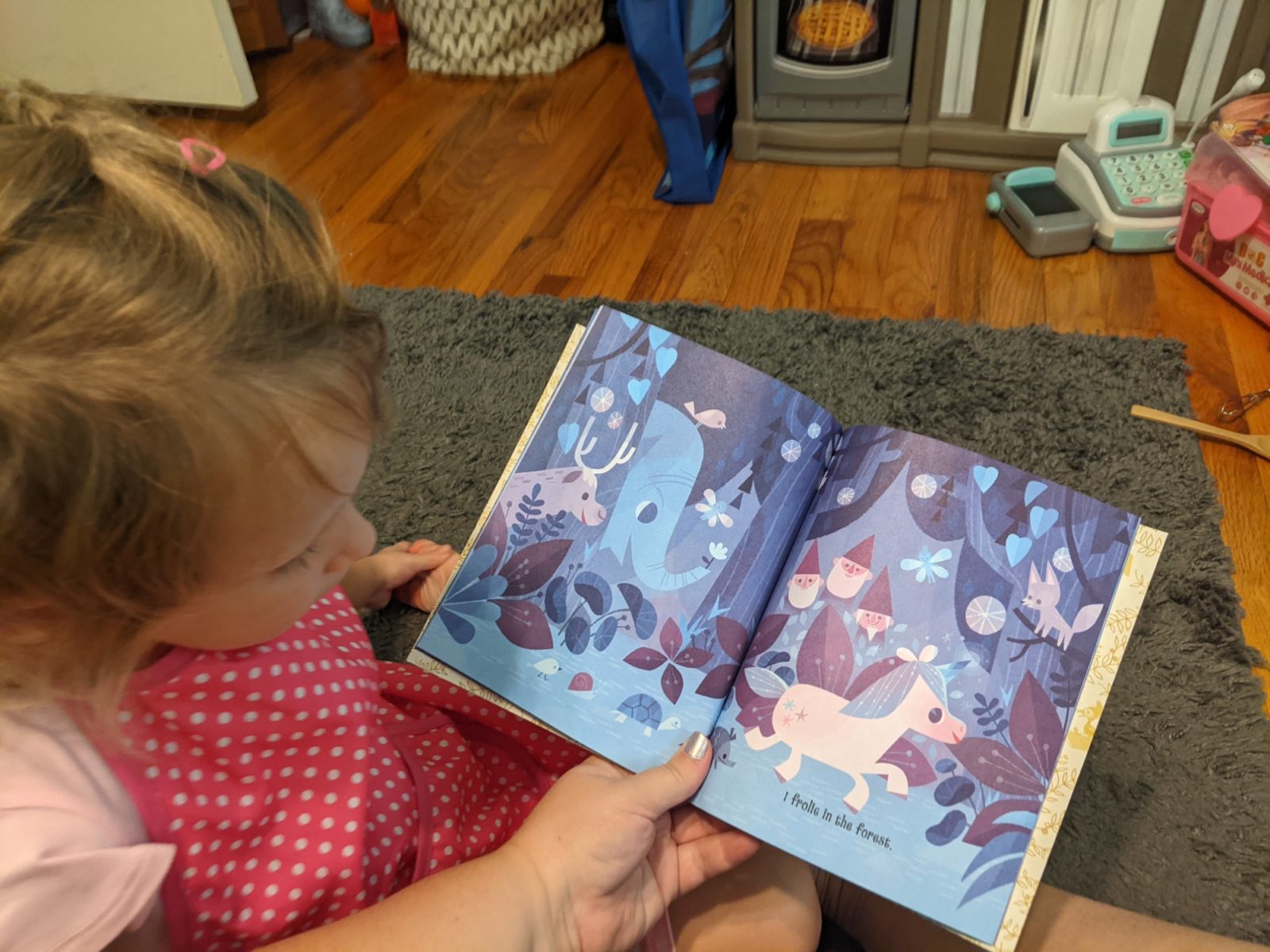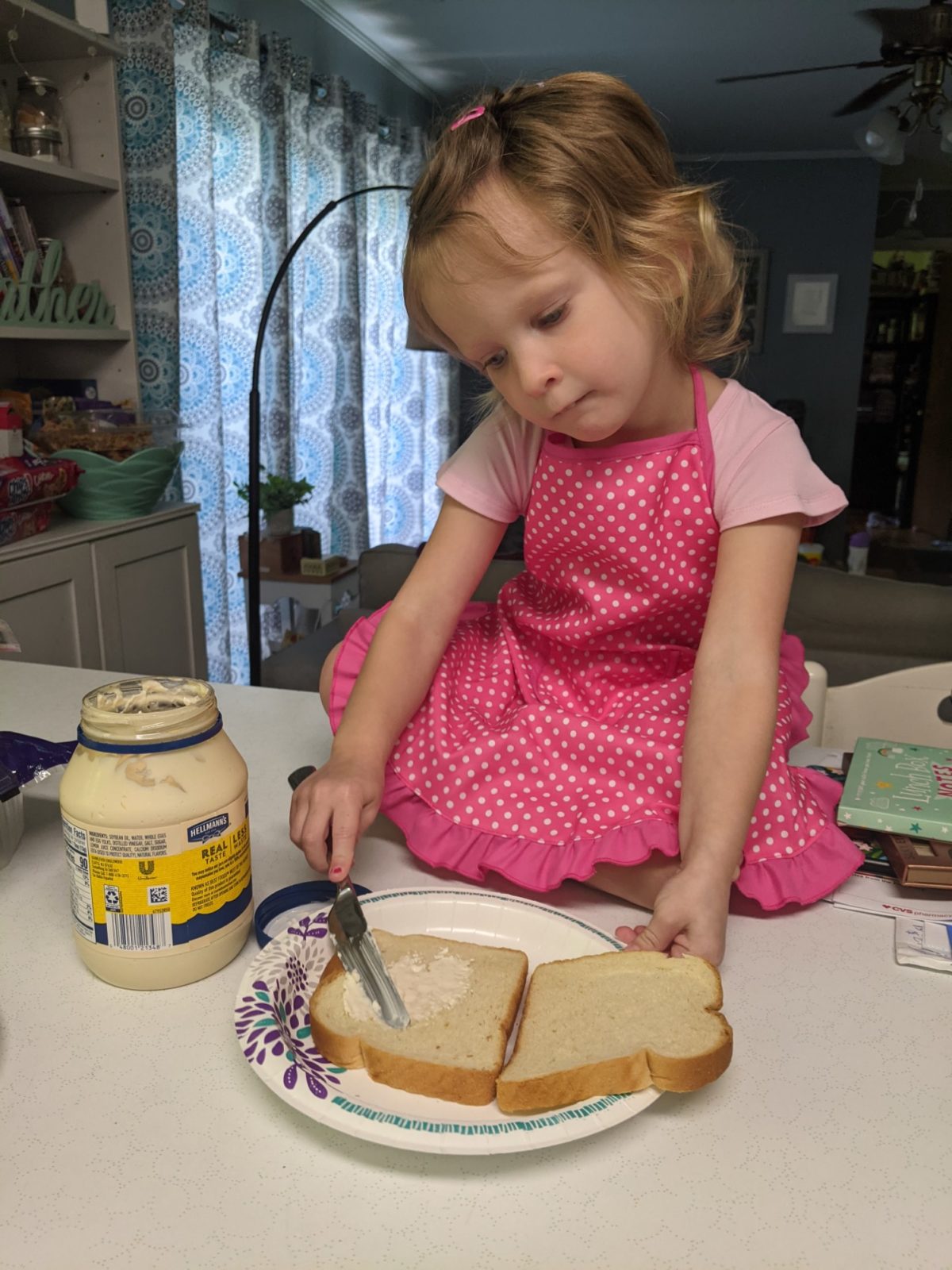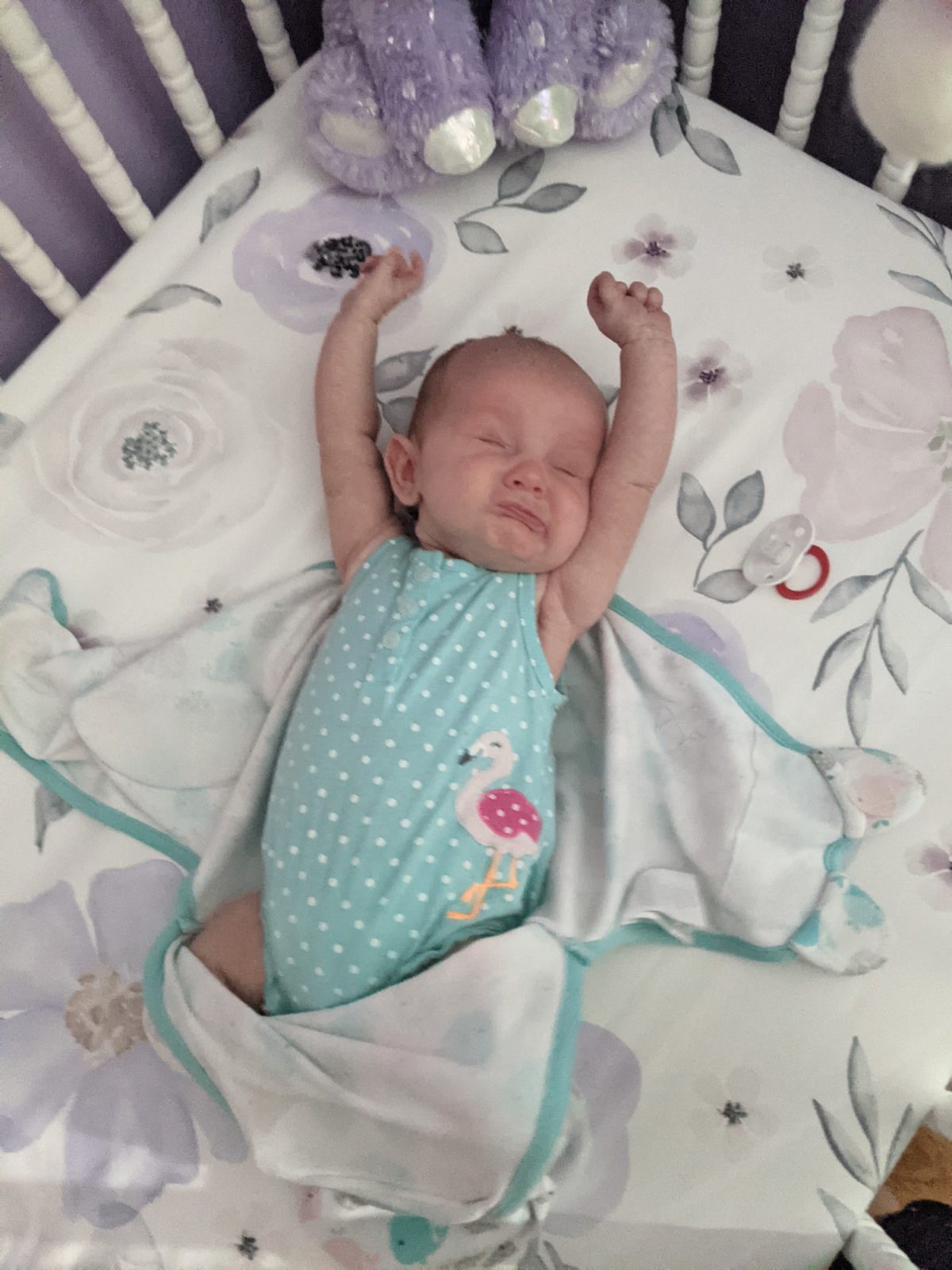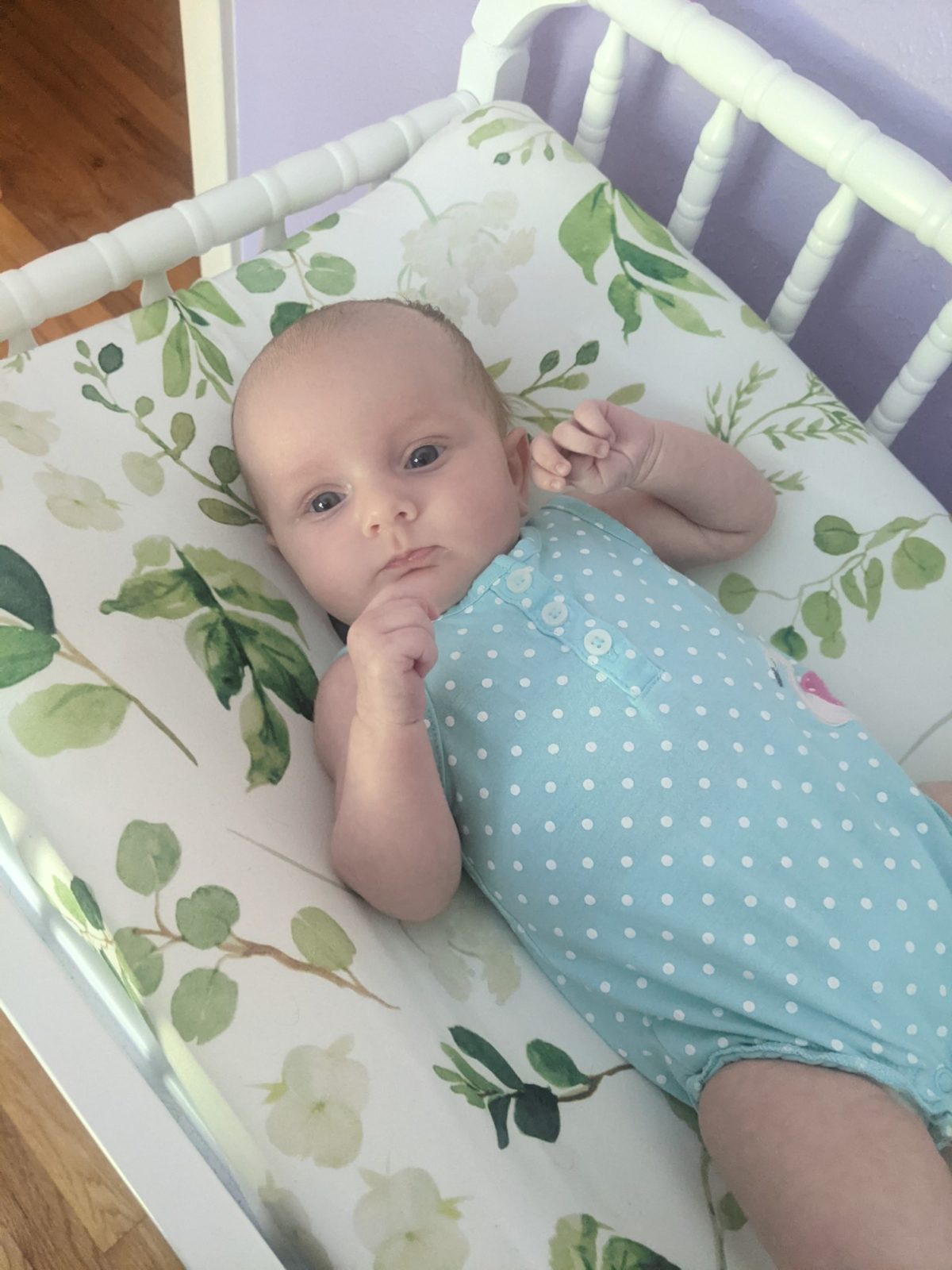 While Jeff mowed the yard, the girls and I made a super quick run to drop off an Amazon return at UPS, and ran into Publix to get some OJ, to make some afternoon smoothies.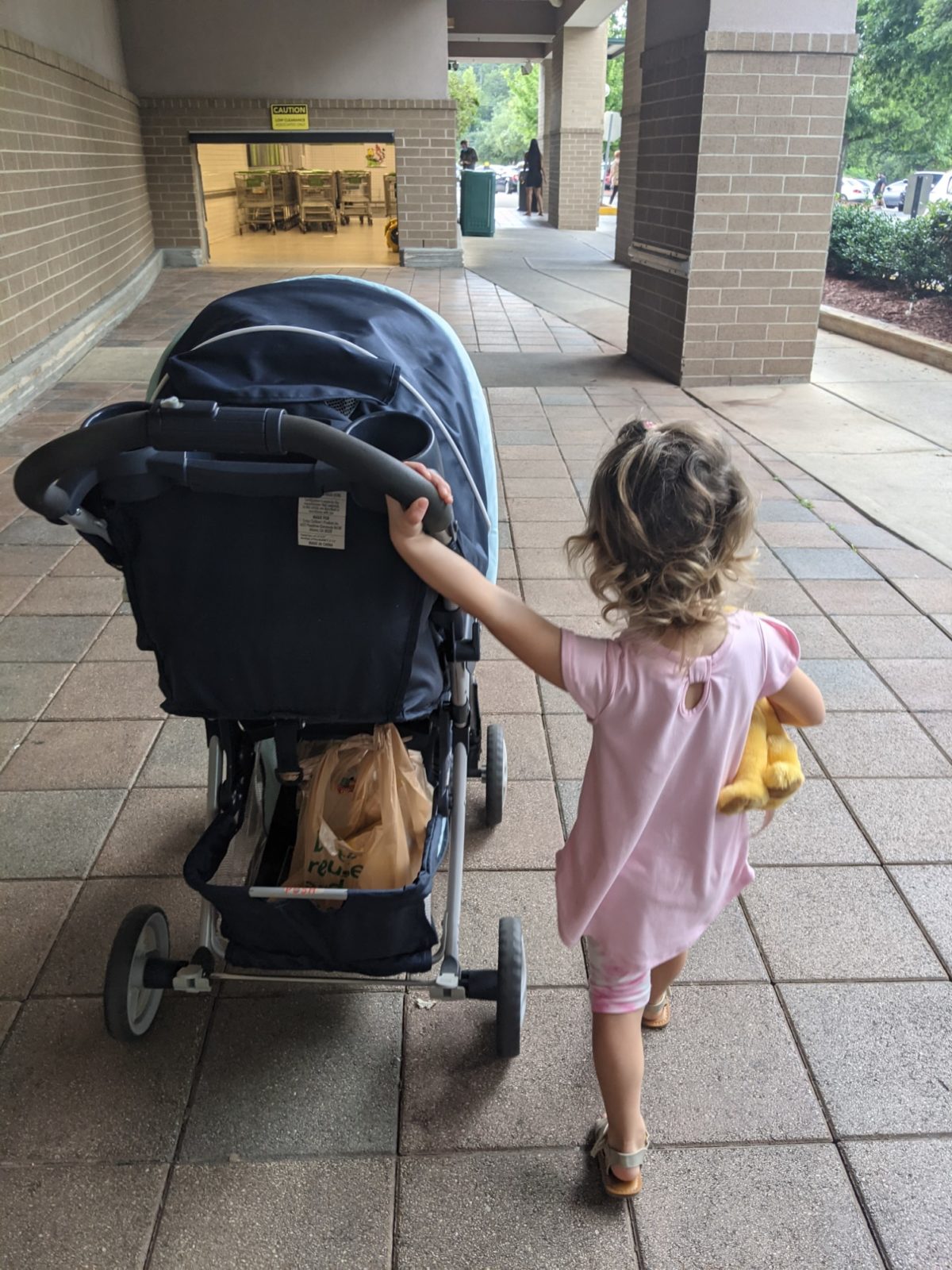 Baby Sister slept through the whole outing, so I swaddled her and laid her down when we got home, and Big Sister helped me make the smoothies, while wearing her new Ariel dress her school friend gave her for her birthday. 😉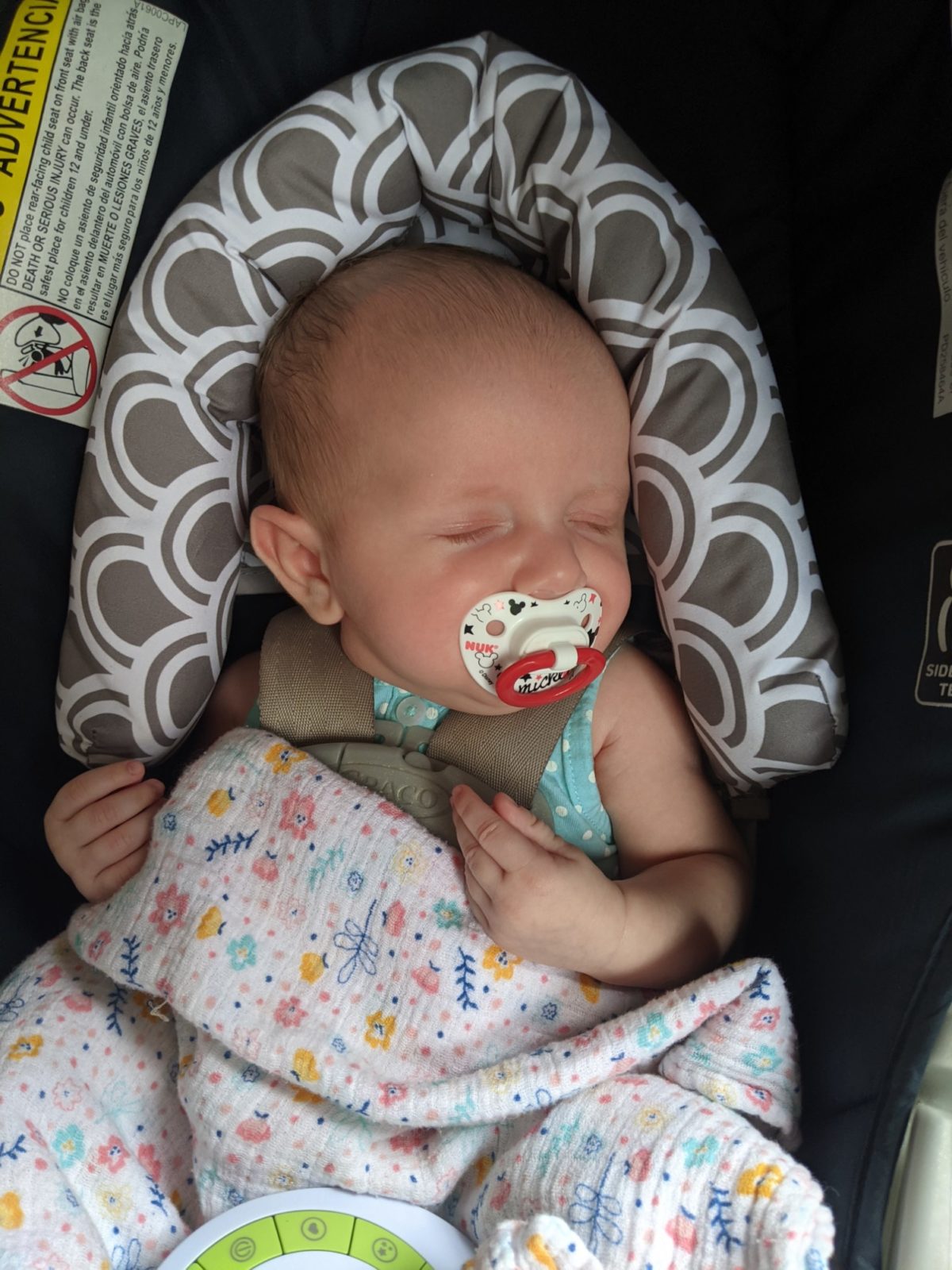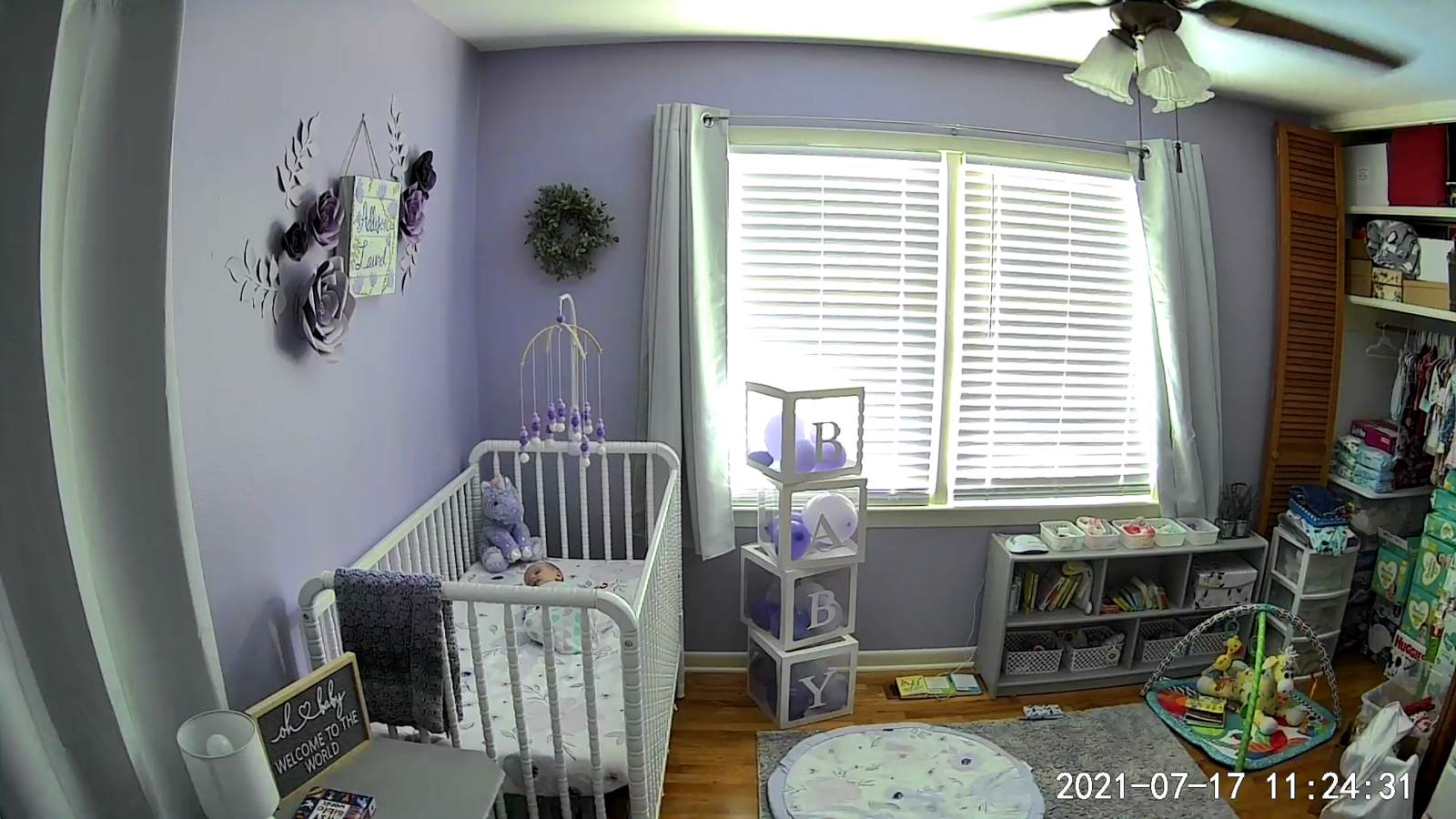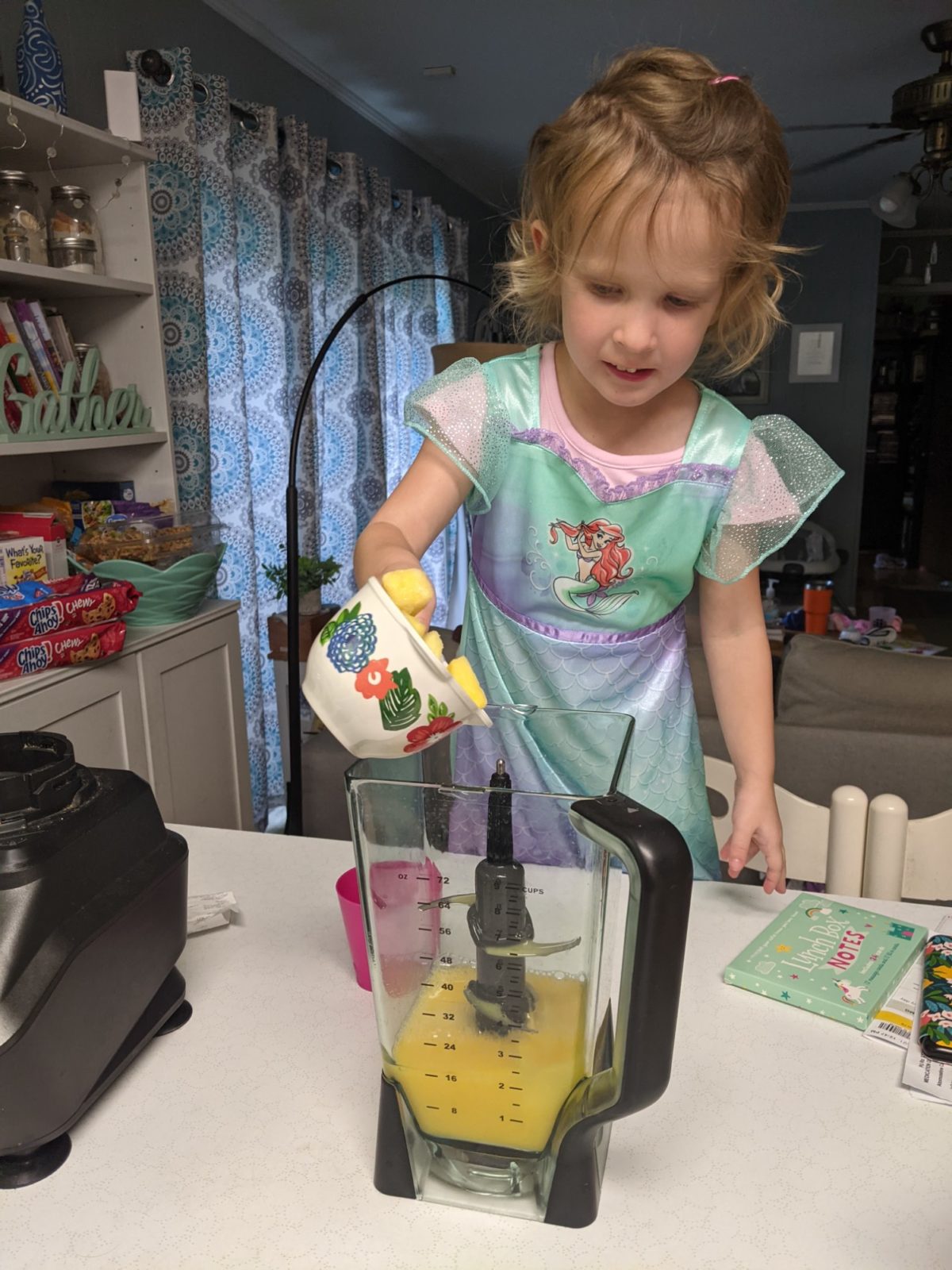 We gave her a tiny Baby Yoda bluetooth speaker for her birthday, and she watched some shows on her Kindle with it today. (See it sitting there on the corner of her nightstand.)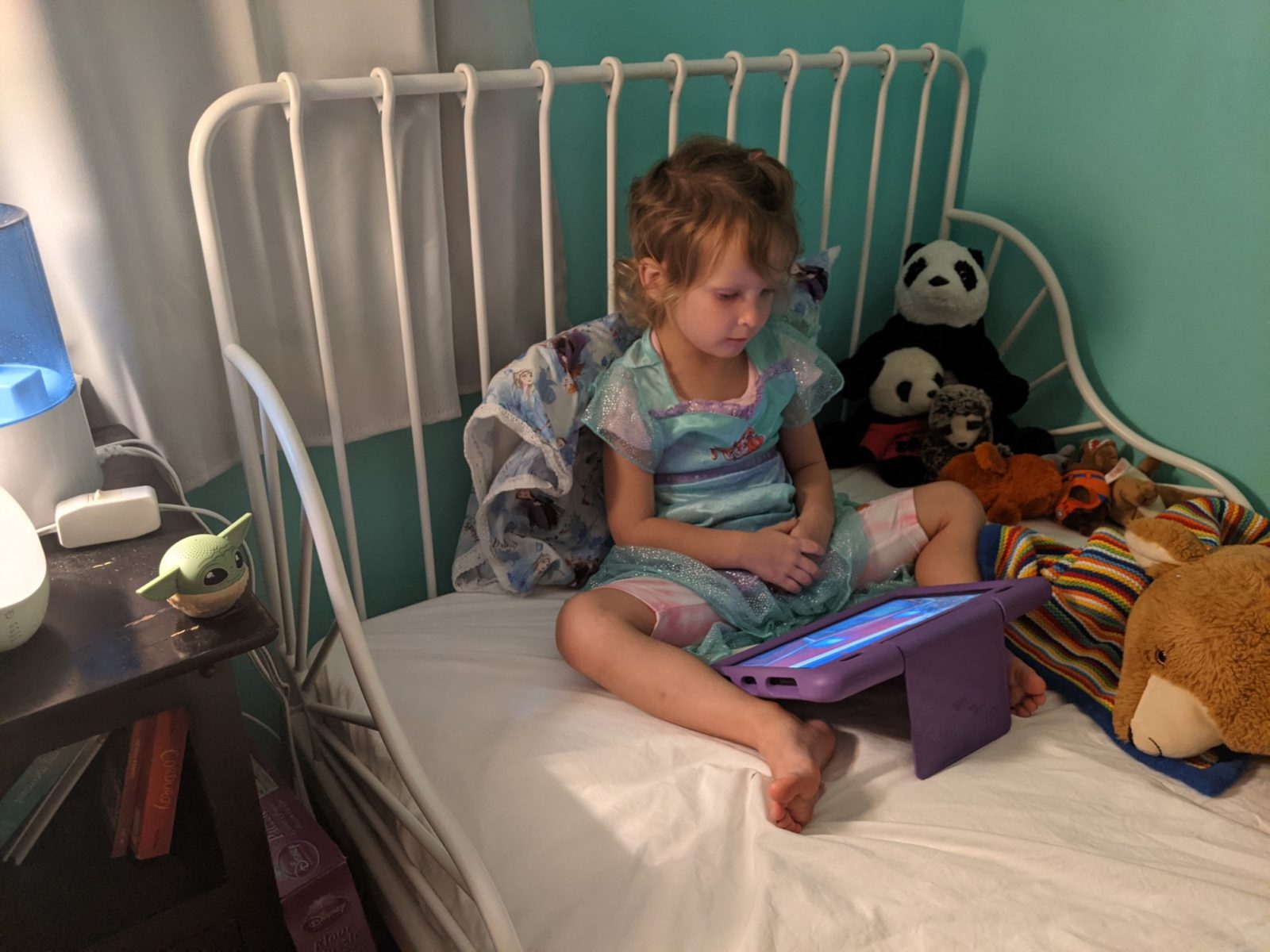 I also taught her how to take the nail polish off her fingers today, before painting her nails for her.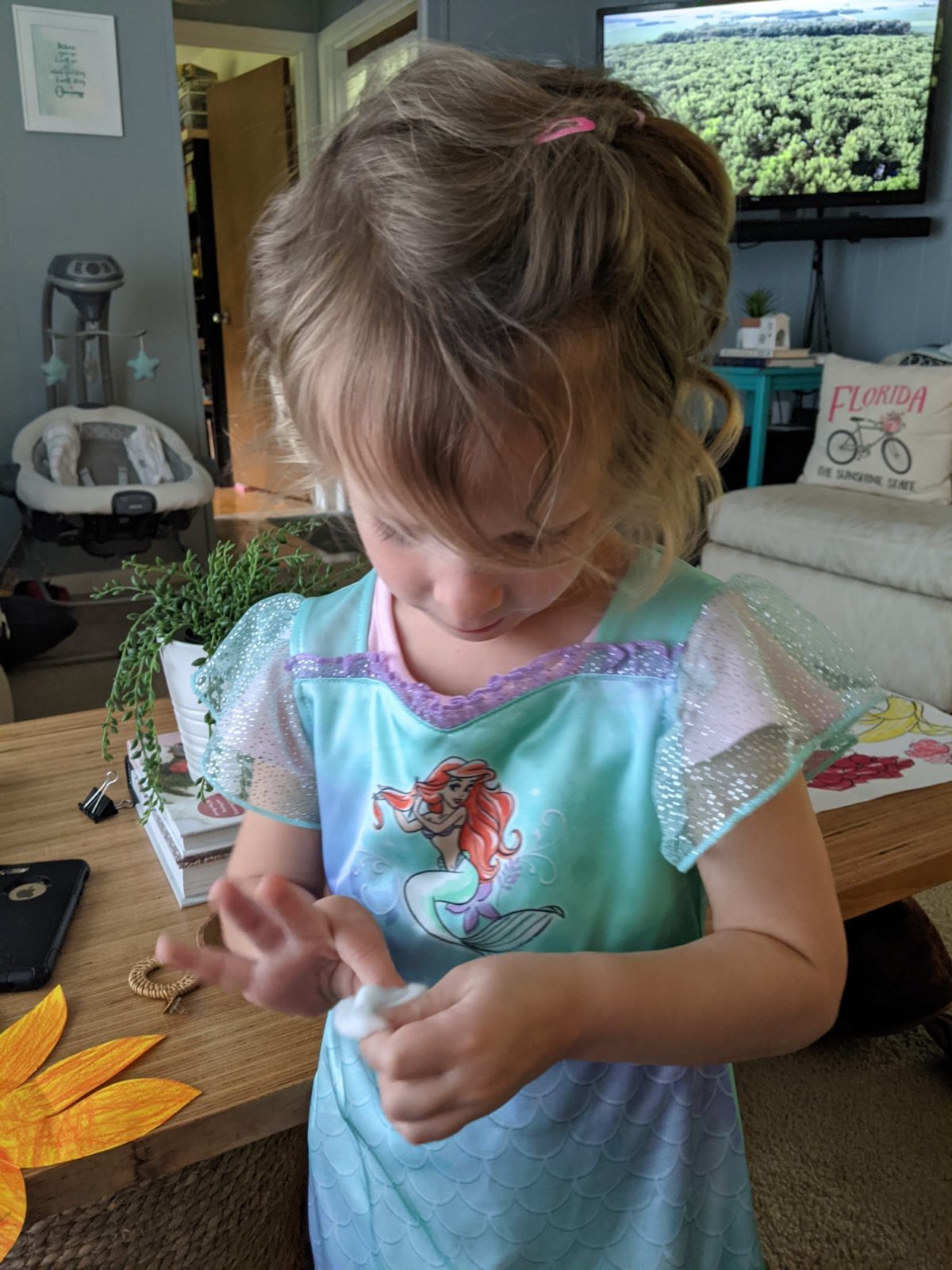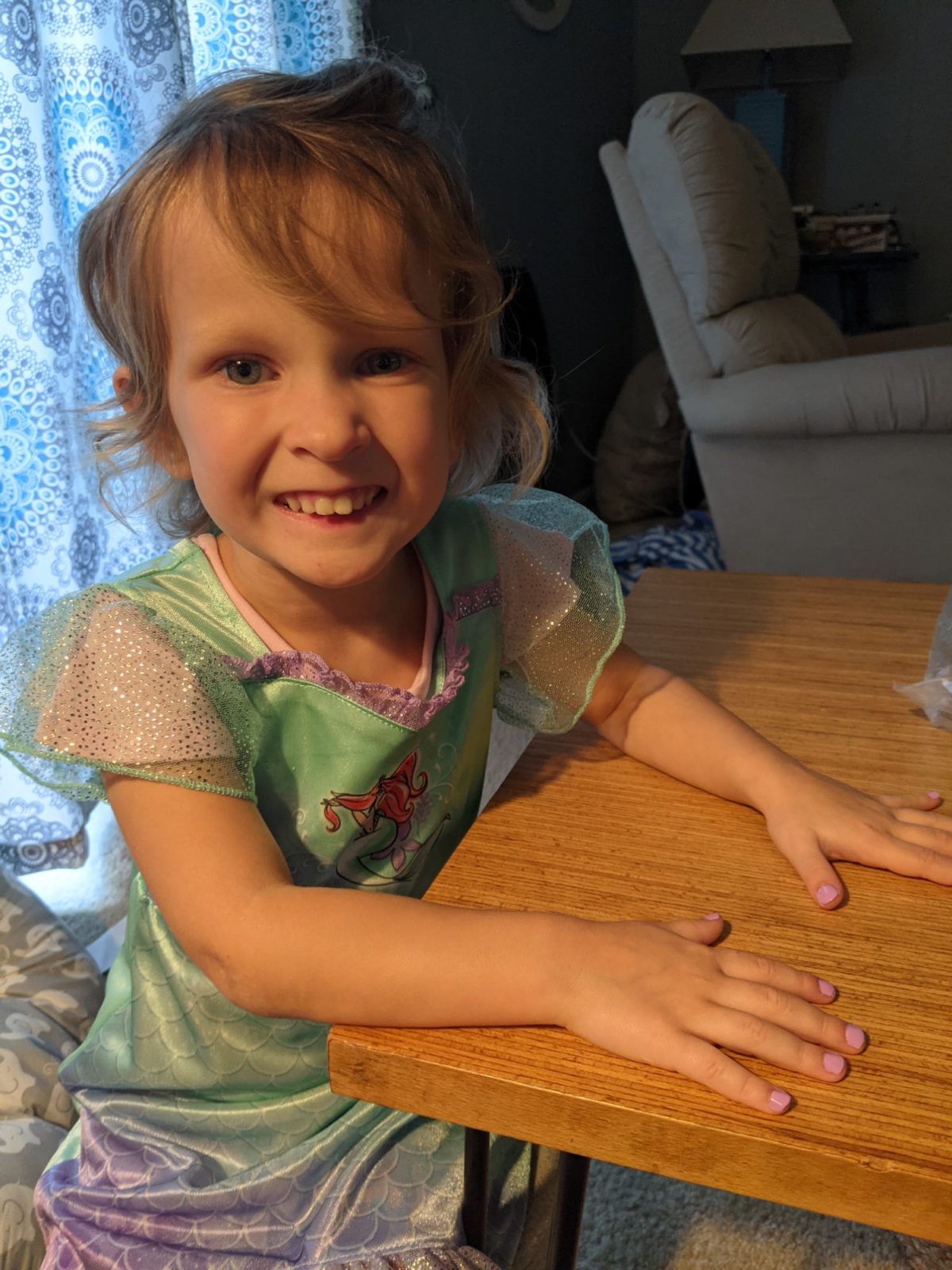 So quick funny story… A while back, I was thinking I wanted to add a lamp to the "other" end of the dining room, where there wasn't one yet. I decided I wanted a wicker/rattan one, to go with the boho/70's theme in that corner, so I found a few and saved them to an Amazon list of random stuff, to come to later when I felt like actually buying it. Then a few days later, this one was delivered to our house in a giant box…
At first I thought maybe I had accidentally ordered it somehow, but long story short, I did some digging, and figure out what had happened. I had accidentally added this one to Addison's baby registry, instead of my "Randoms to Save" list, and my sweet Aunt Cheryl (not really my aunt, but more like my 2nd or 3rd cousin or something?) bought this and sent it to us. I contacted her to tell her my goof and that it wasn't really for the baby, if she wanted us to exchange it for some actual baby stuff, but she said to keep it! And to tell Addison that it was hers when she grows up if she ever wants it 😉
We actually got it a few weeks ago, but with the boys here and our quick PCB weekend, then going back to work, on top of everything else going on, we just now got it put together today and over in that corner, but I'm loving it!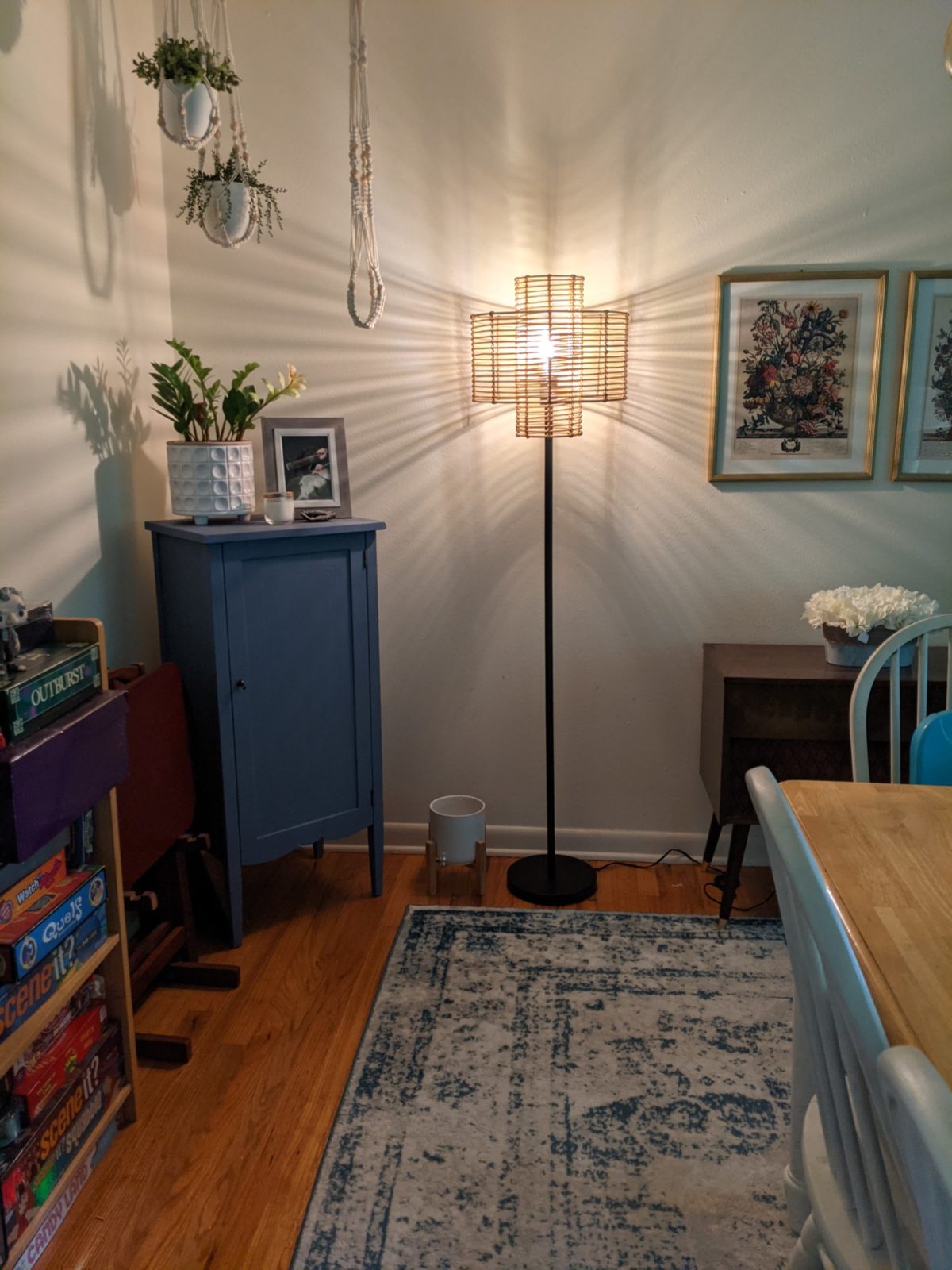 She was "putting on her makeup" while I was putting on mine…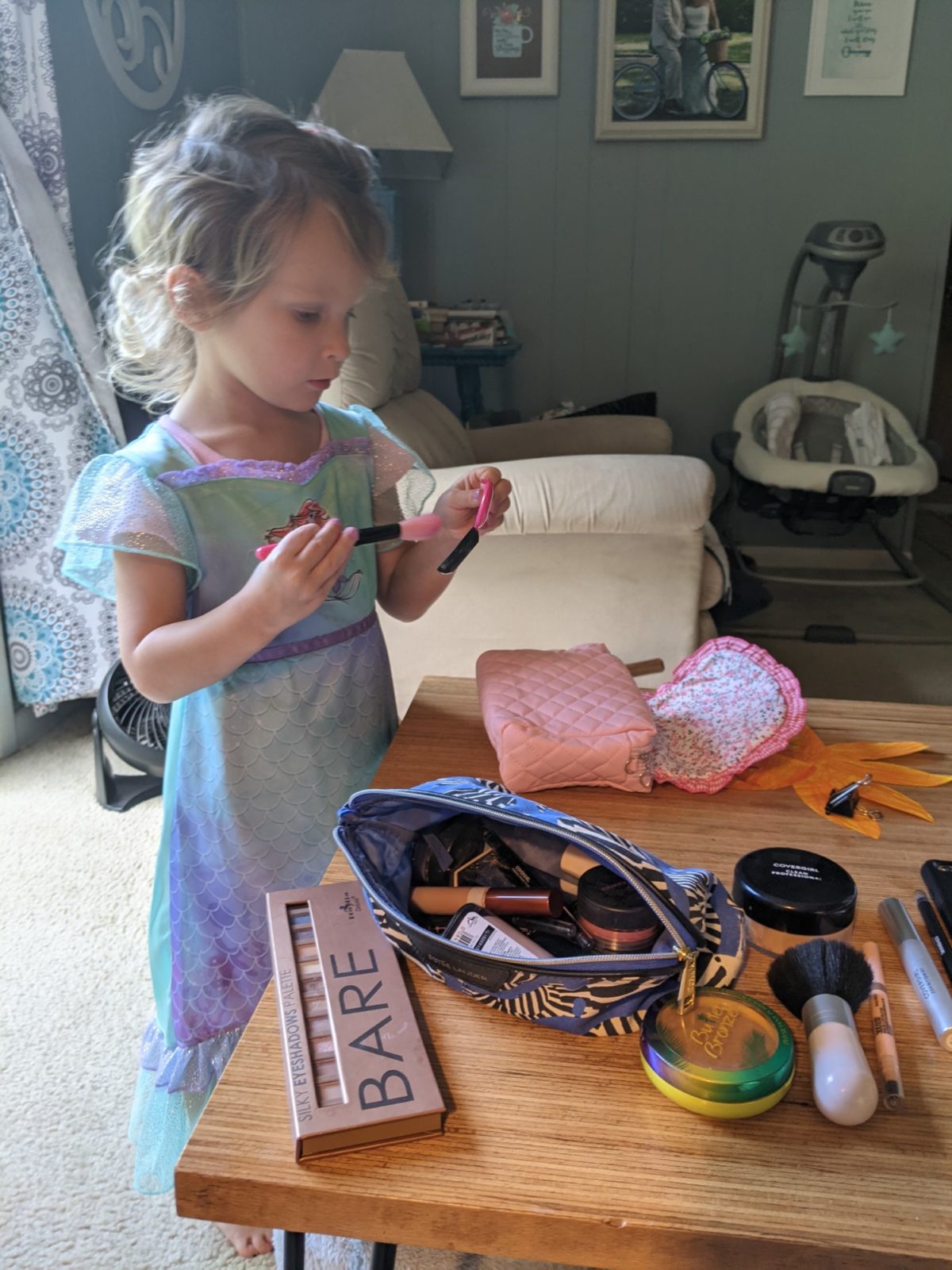 And then Grammy and Papa came over to babysit the girls for us…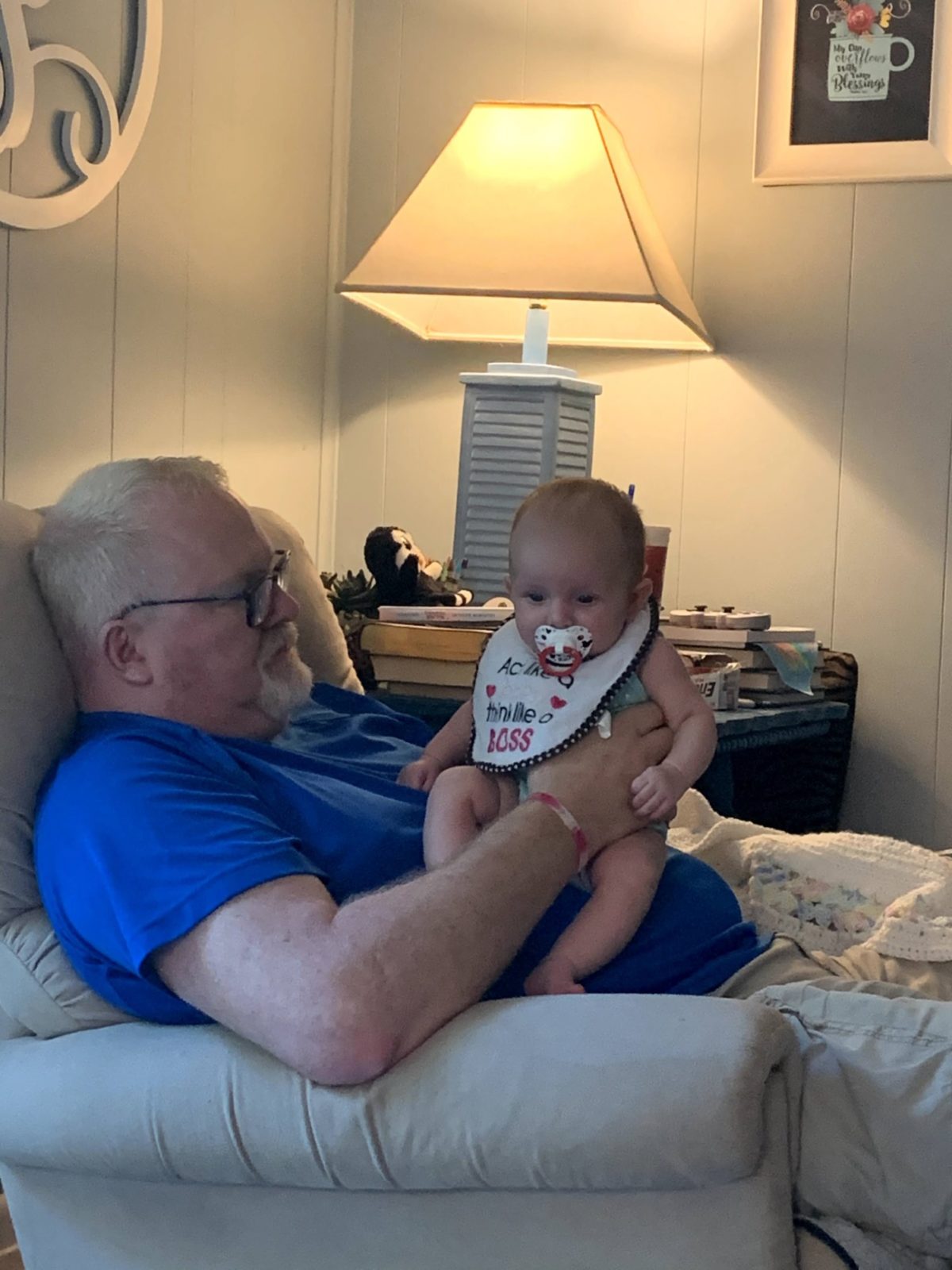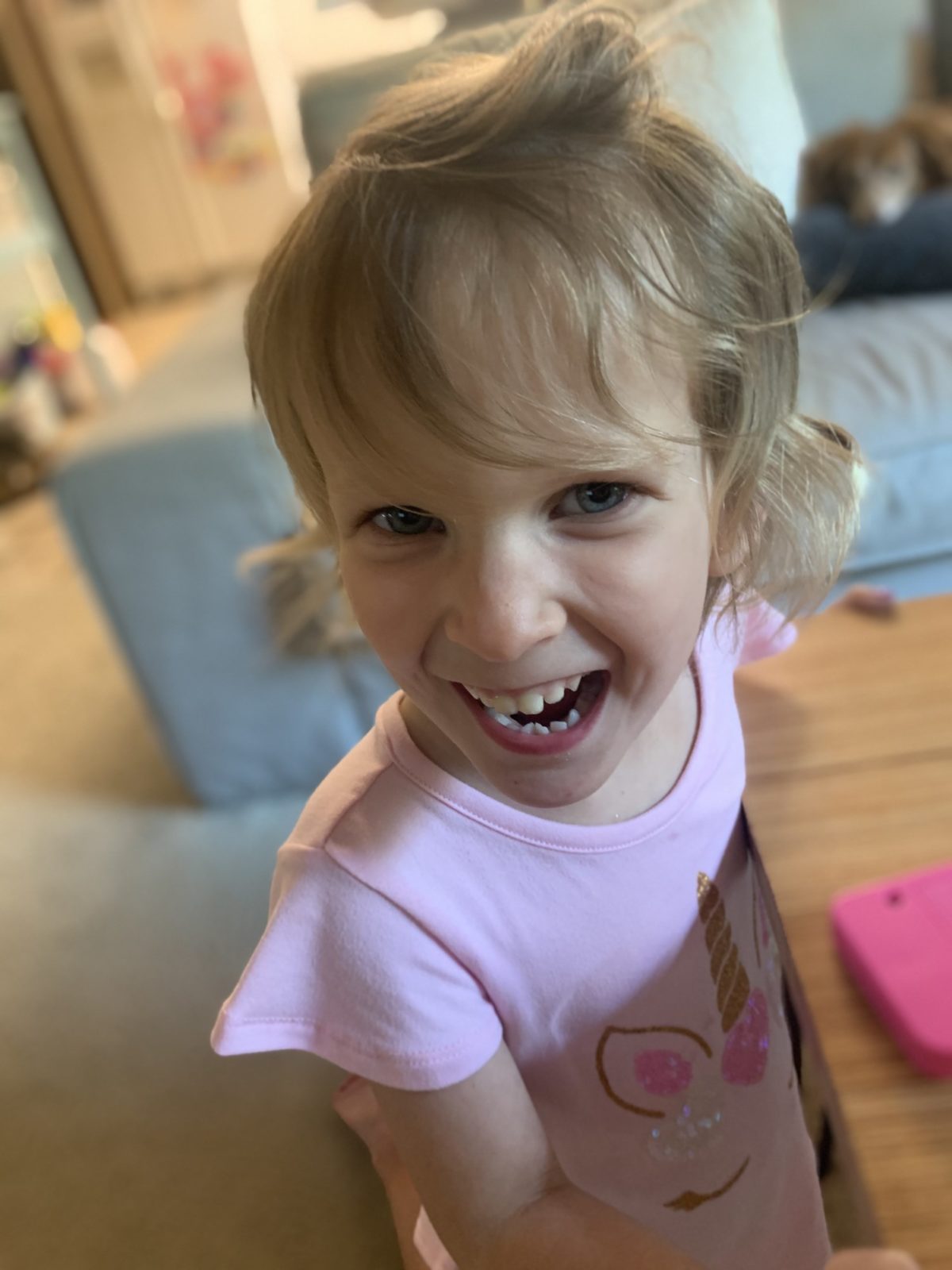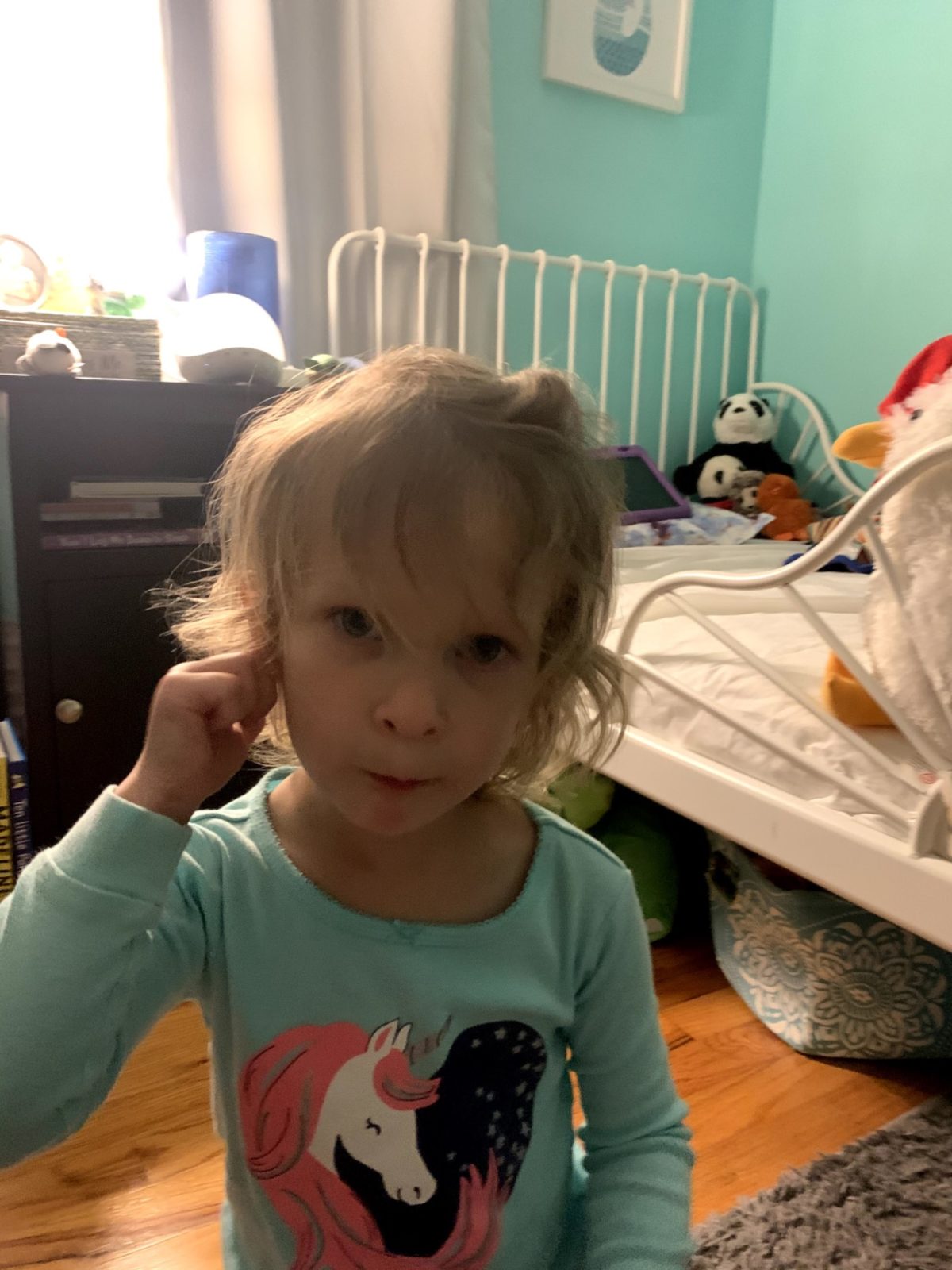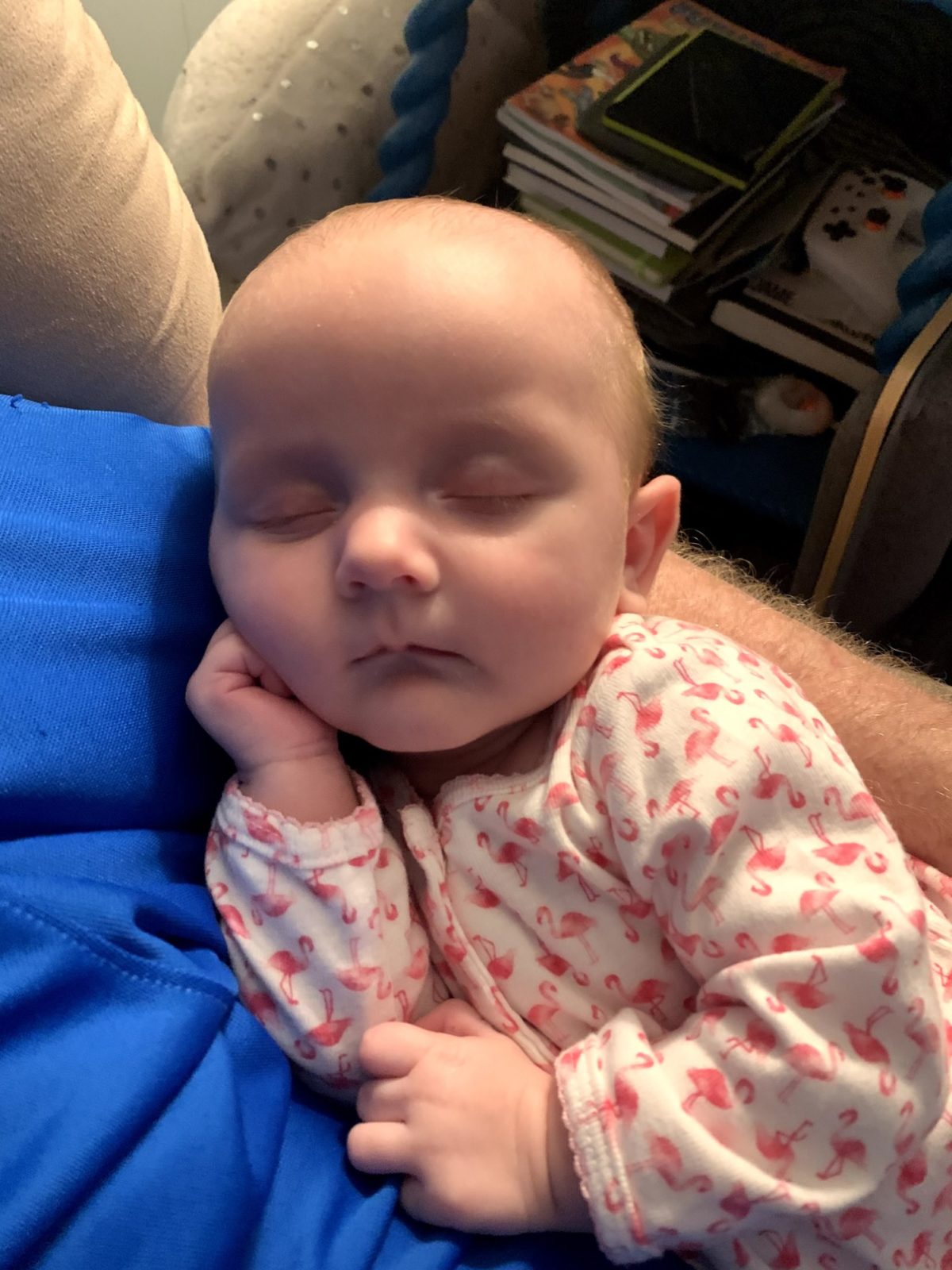 While Jeff and I went out to a fancy dinner at Shula's! His friend Ed from work invited us and another couple, and treated all of us, as a belated birthday celebration and "congratulations" celebration. The food was amazing (I got the filet medallions in a cognac peppercorn sauce) and the company was great, and we even went up to the rooftop lounge for a few minutes after dinner, to check out the views!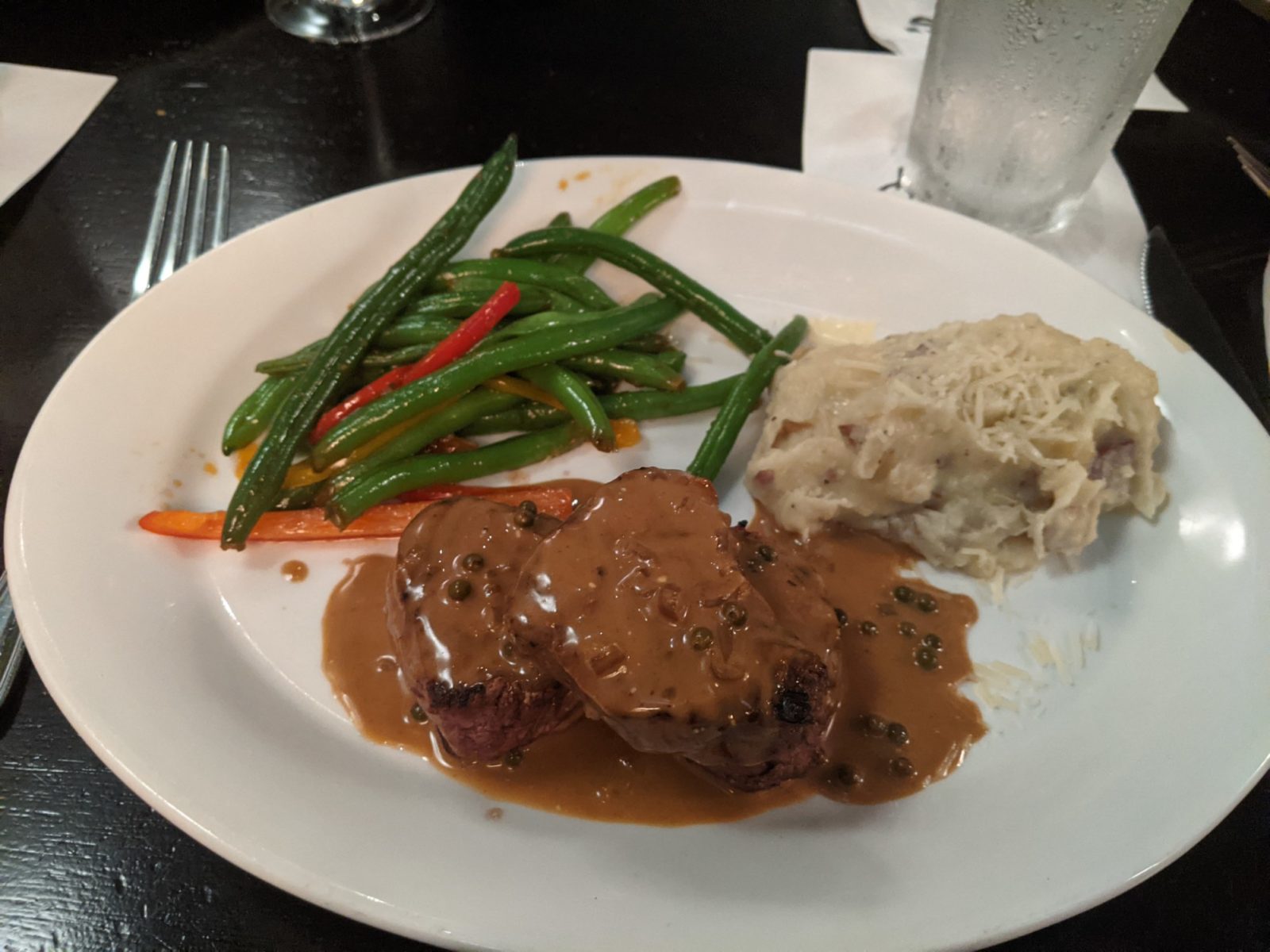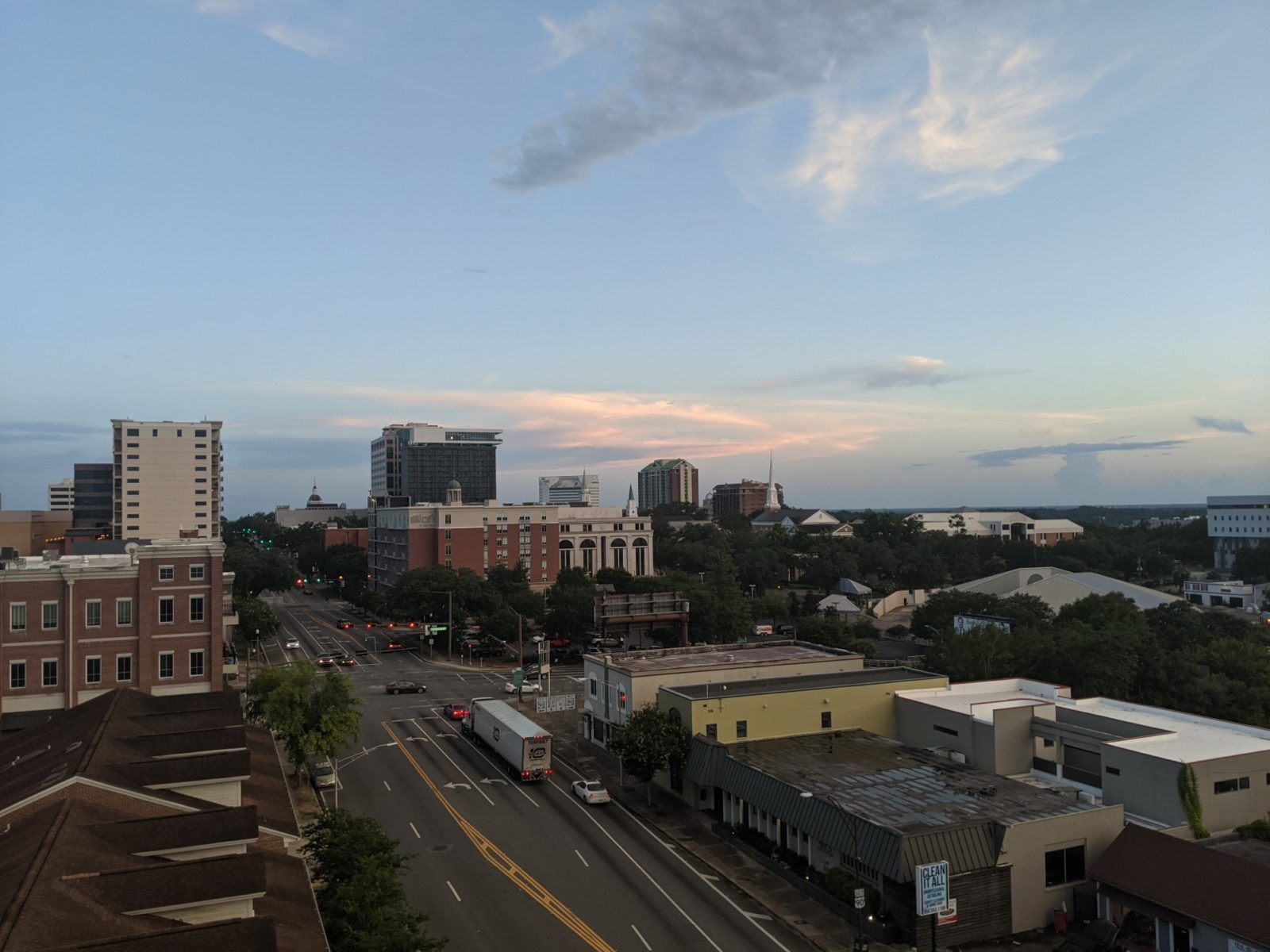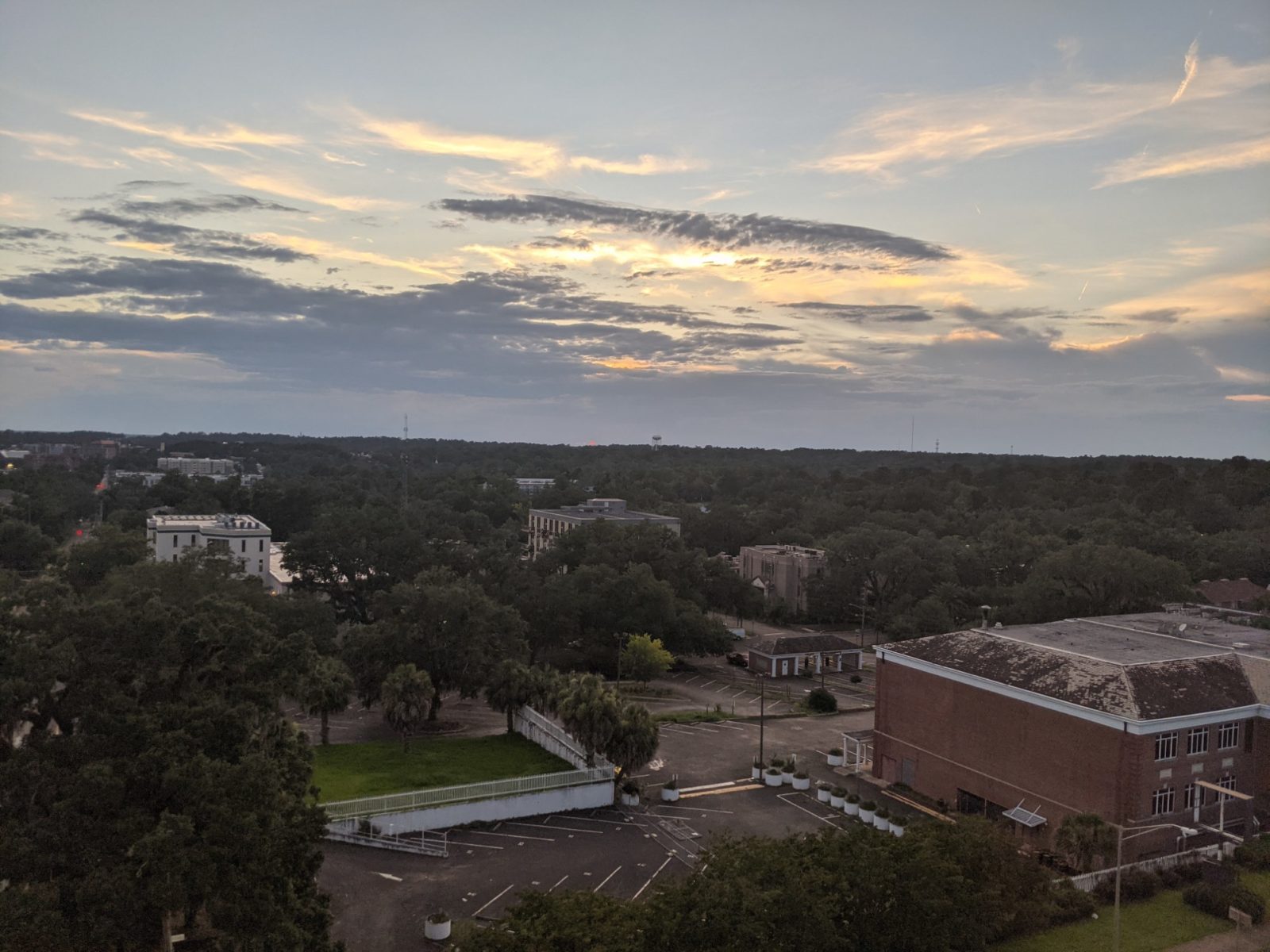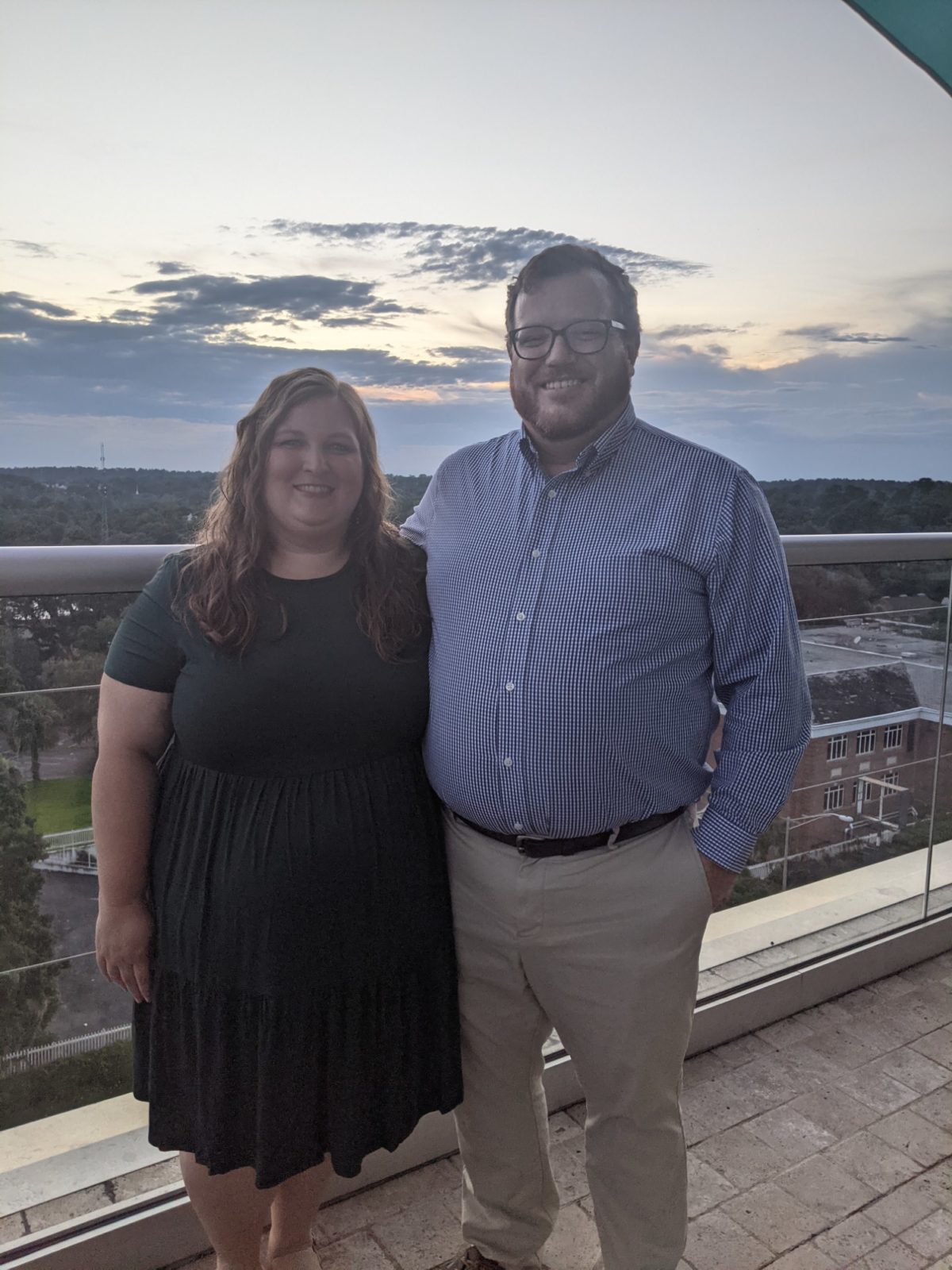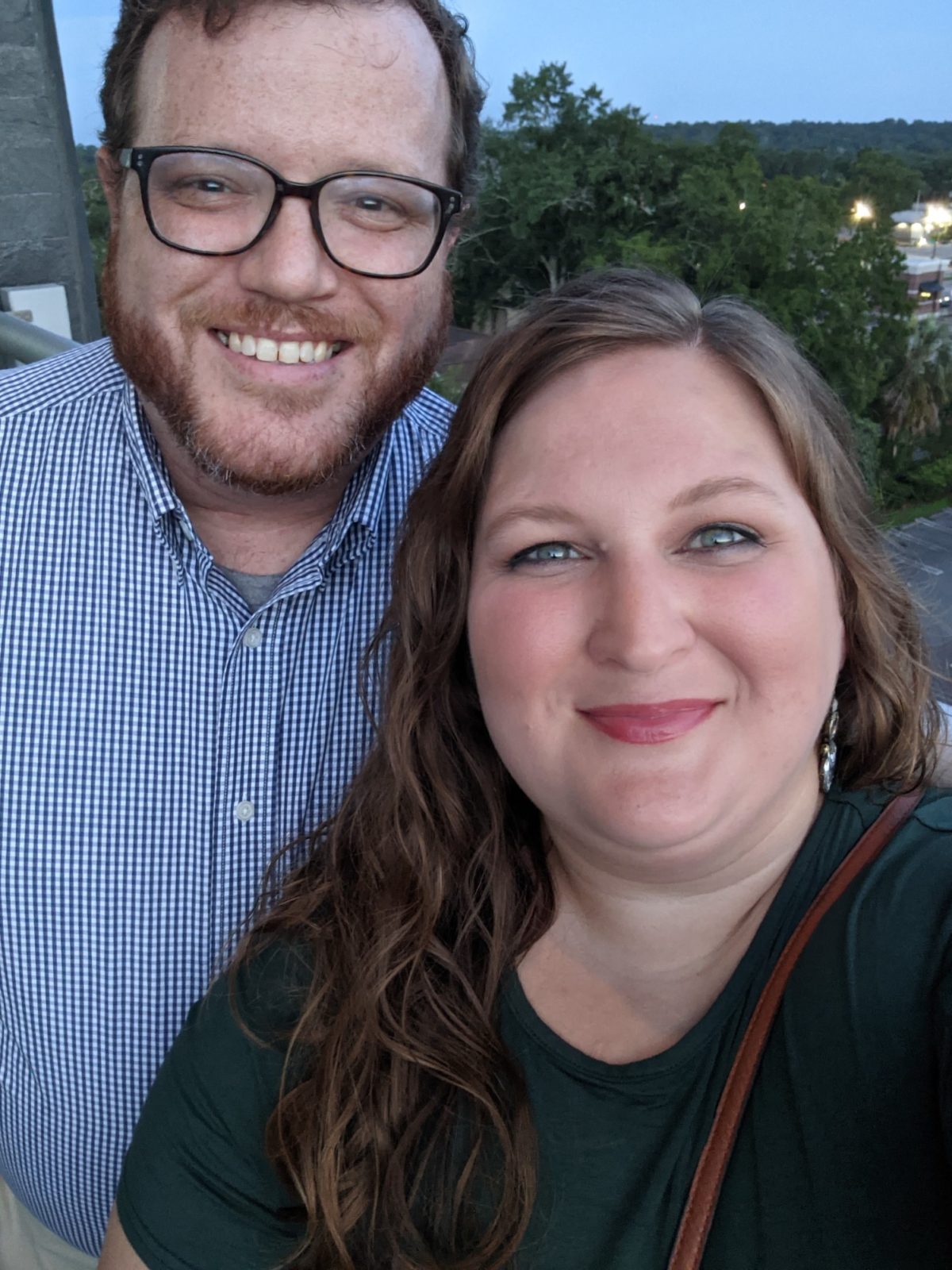 We had a great "parents' night out" and we loved hanging out with some friends for a triple date night. (They don't all like to be on social media, so although we have a great photo of us up on the rooftop, that'll be saved just for us!) But it was good to get back home and see my sleeping beauties! Well, Big Sister had just finally given in to sleep so I didn't bother her, but I got to snuggle up my baby girl for just a few minutes, before swaddling and laying her down too.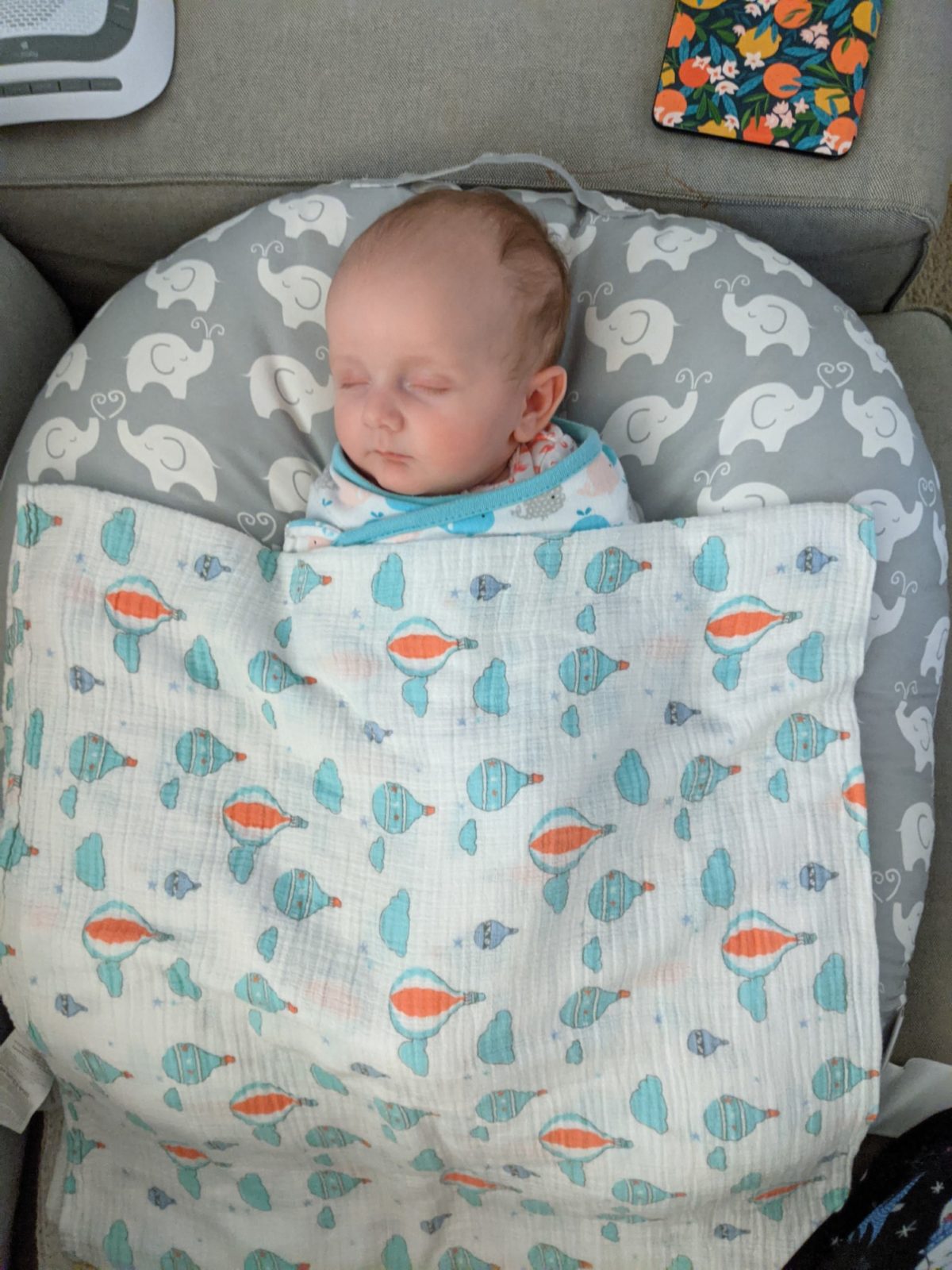 Baby Sister will probably need to eat again in the next hour or so, so we'll wait for her to start stirring, then give her a bottle before we get some sleep for ourselves.