Emerson was of course super excited for water day at school today, and wearing an orange bathing suit, for orange week!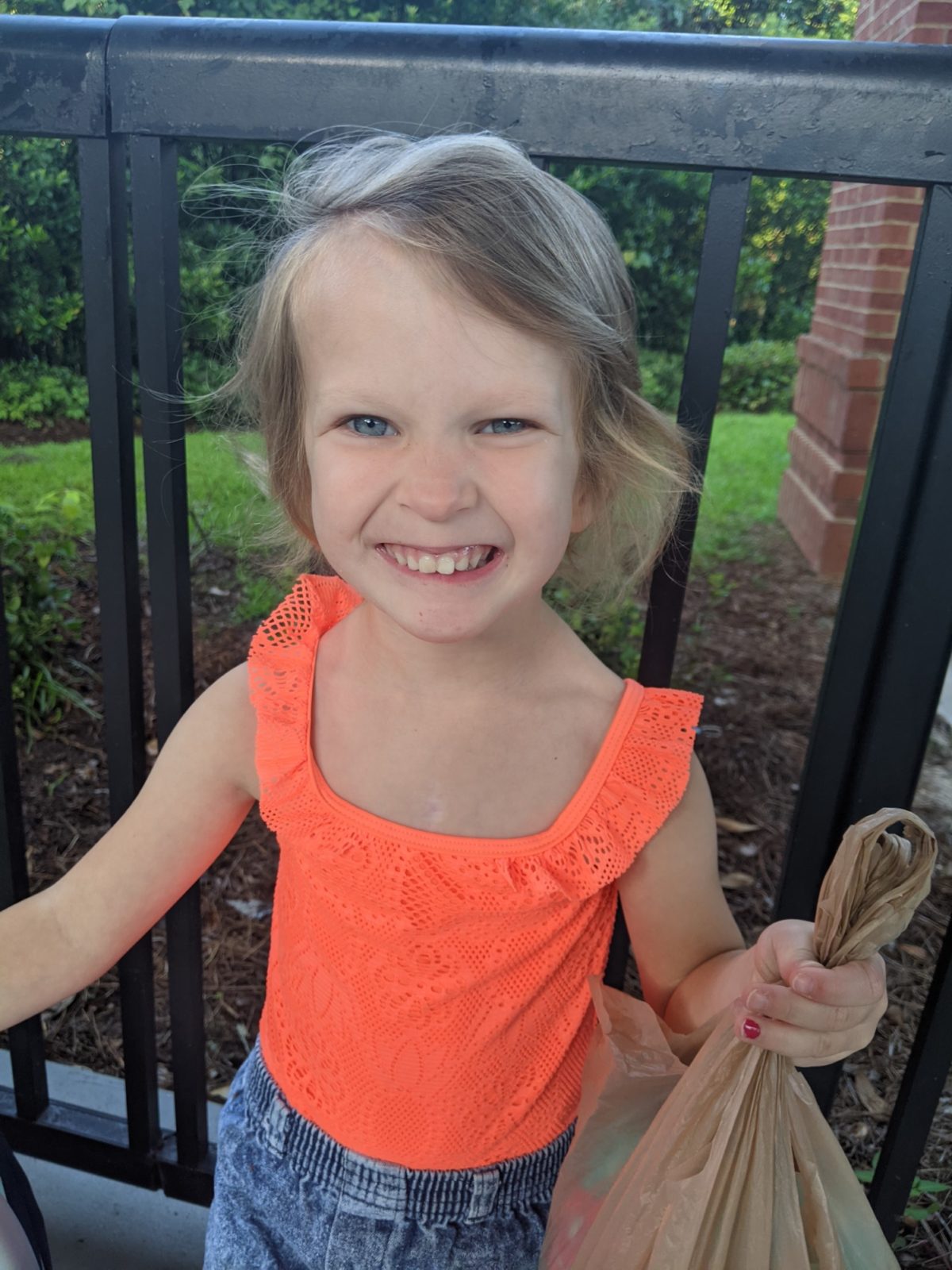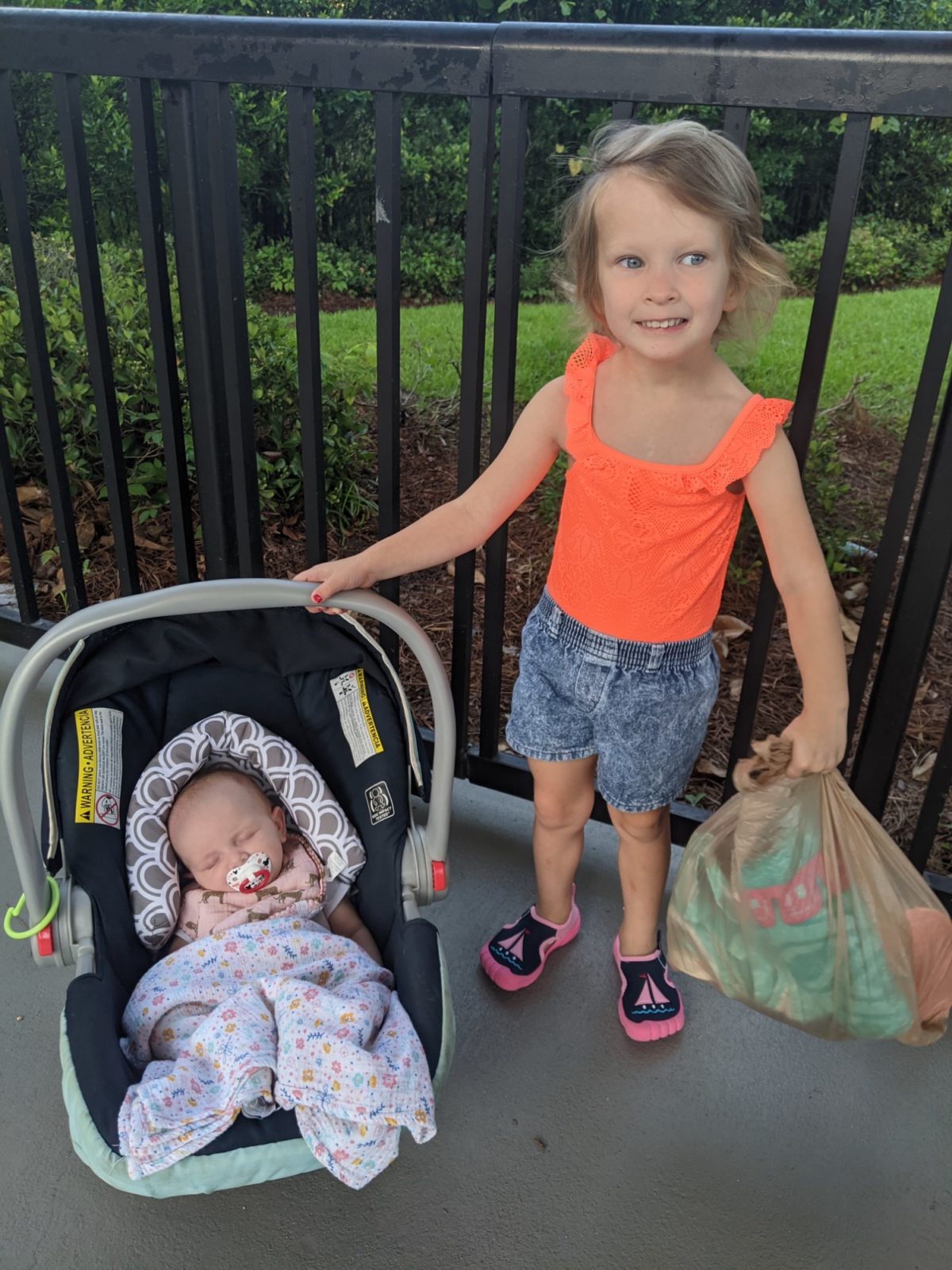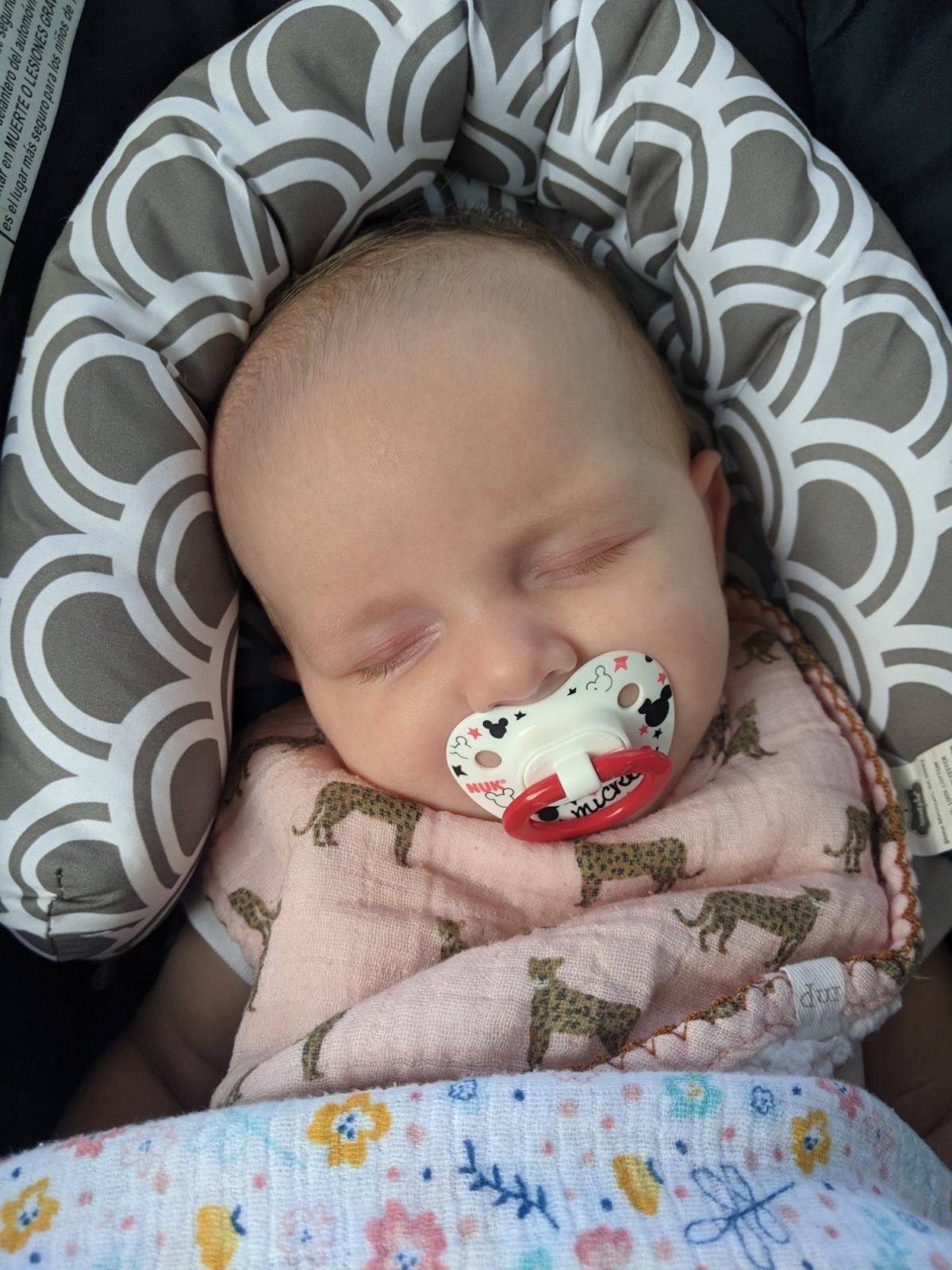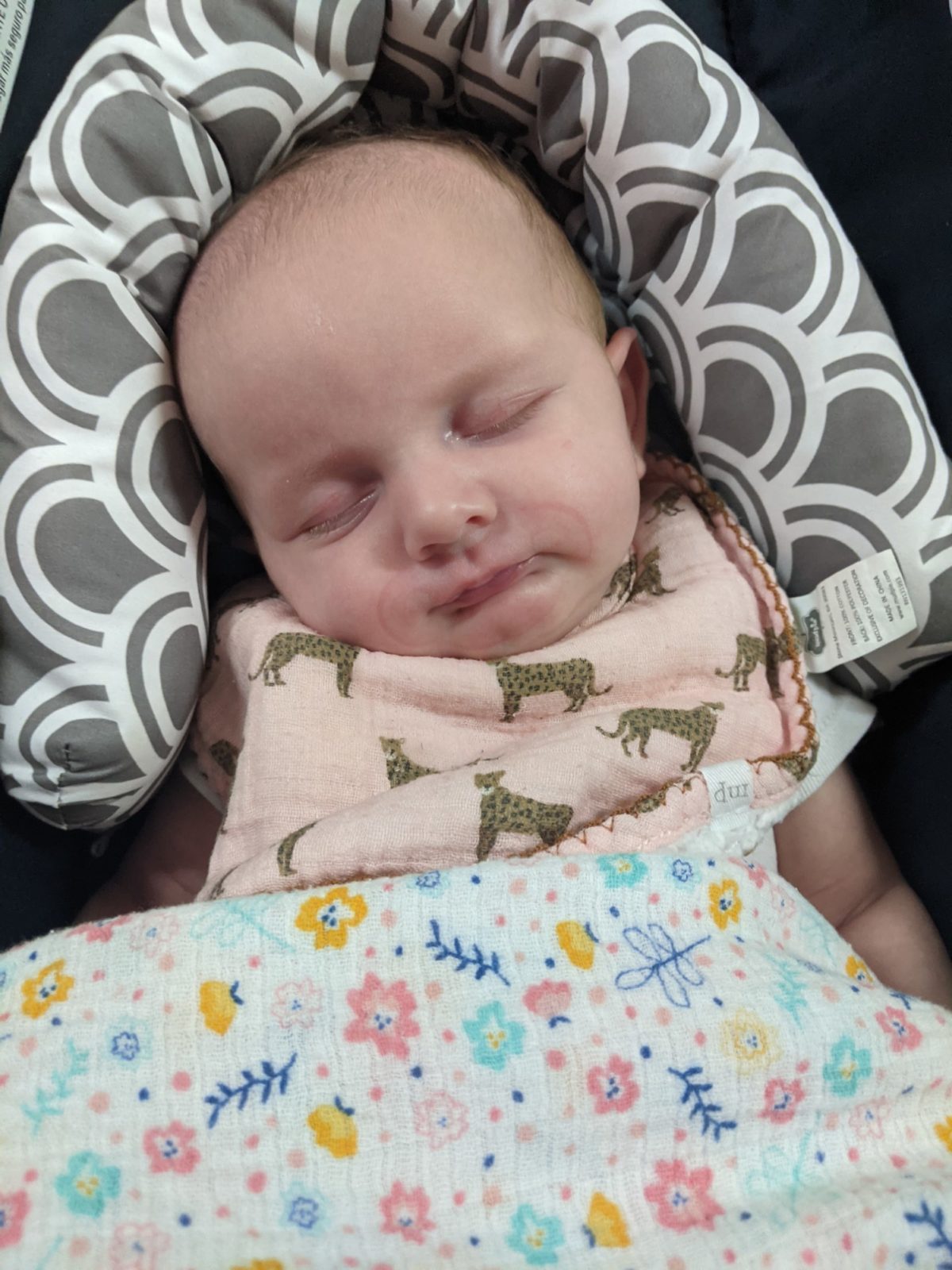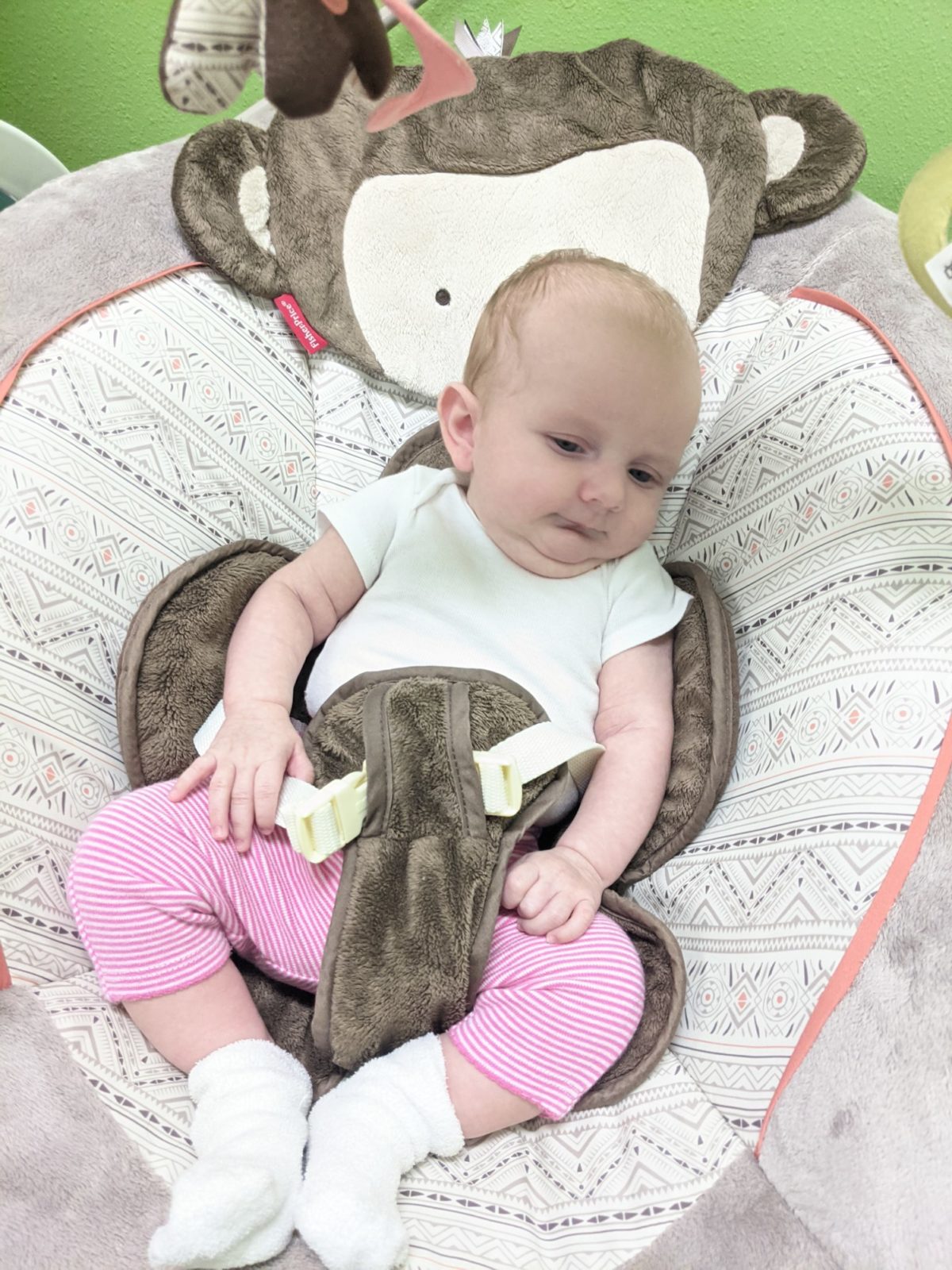 Meg & Bo dropped off the triplets together today, and they all stopped by the baby classroom to say hi to Baby Addie.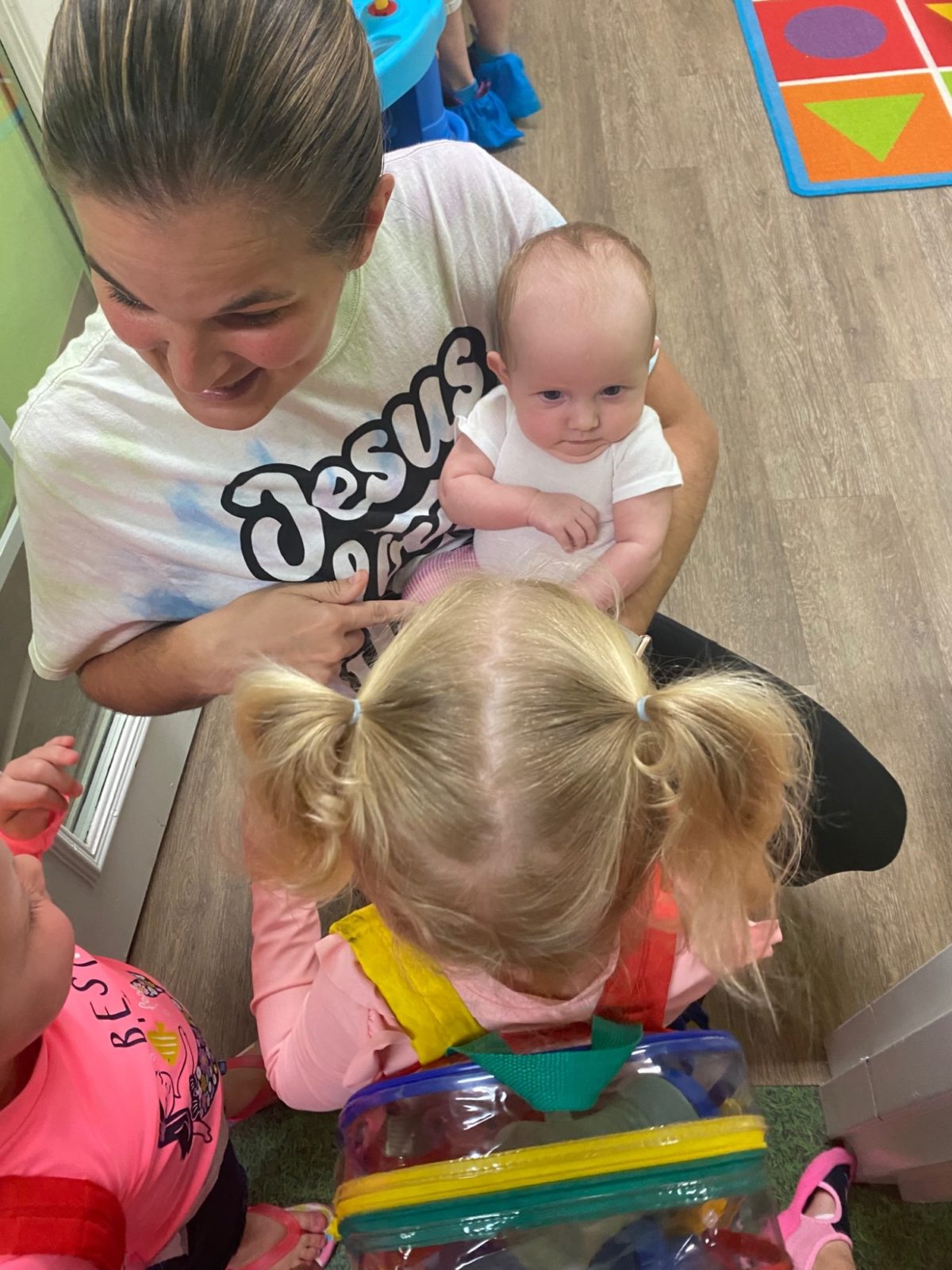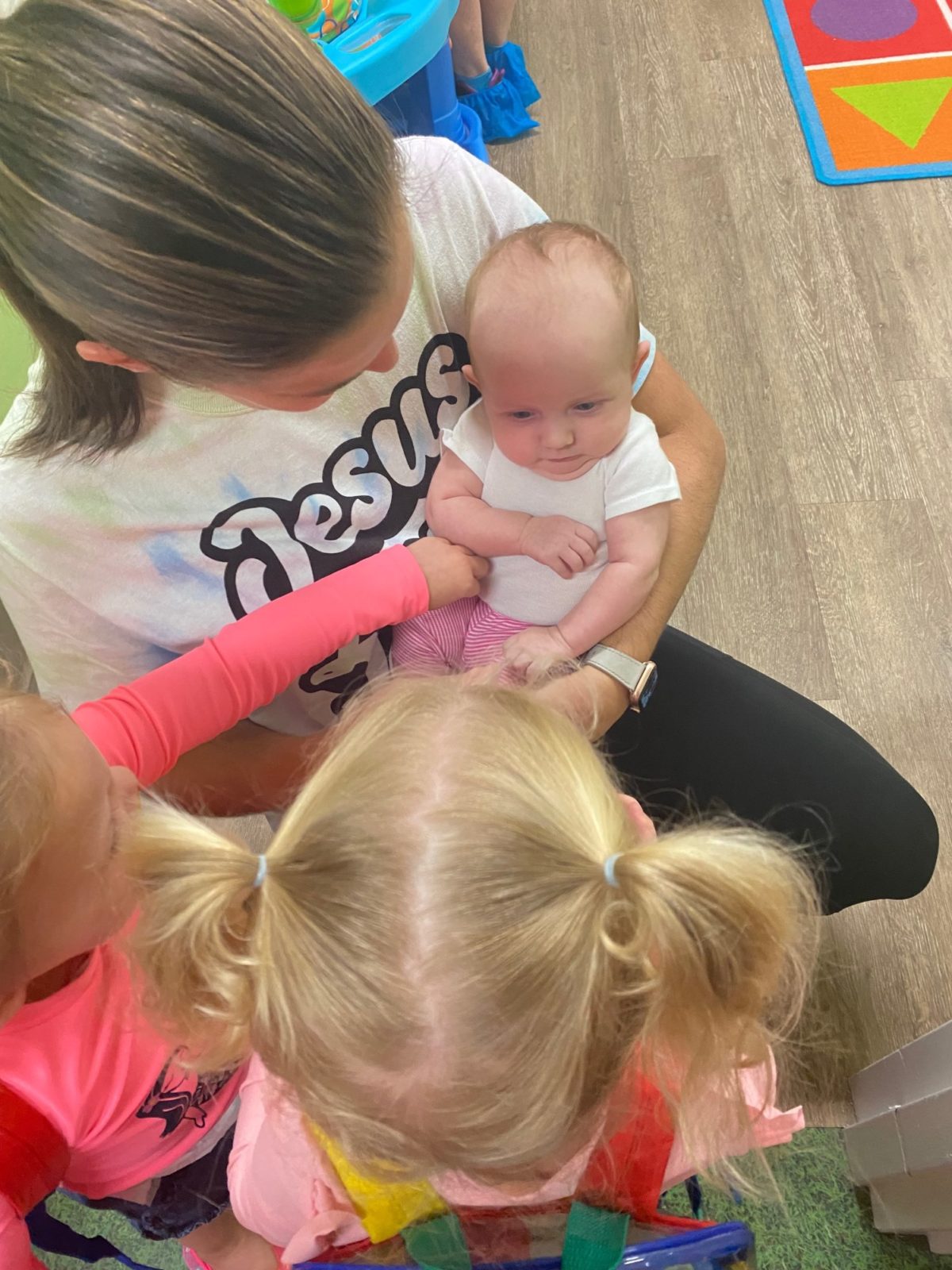 I had a sandwich and salad for lunch today (I've been obsessed with the Olive Garden Italian dressing lately and loving super simple salads), and watched some of Virgin River instead of reading today, with my phone stacked up on some of the books I had stashed in my drawer.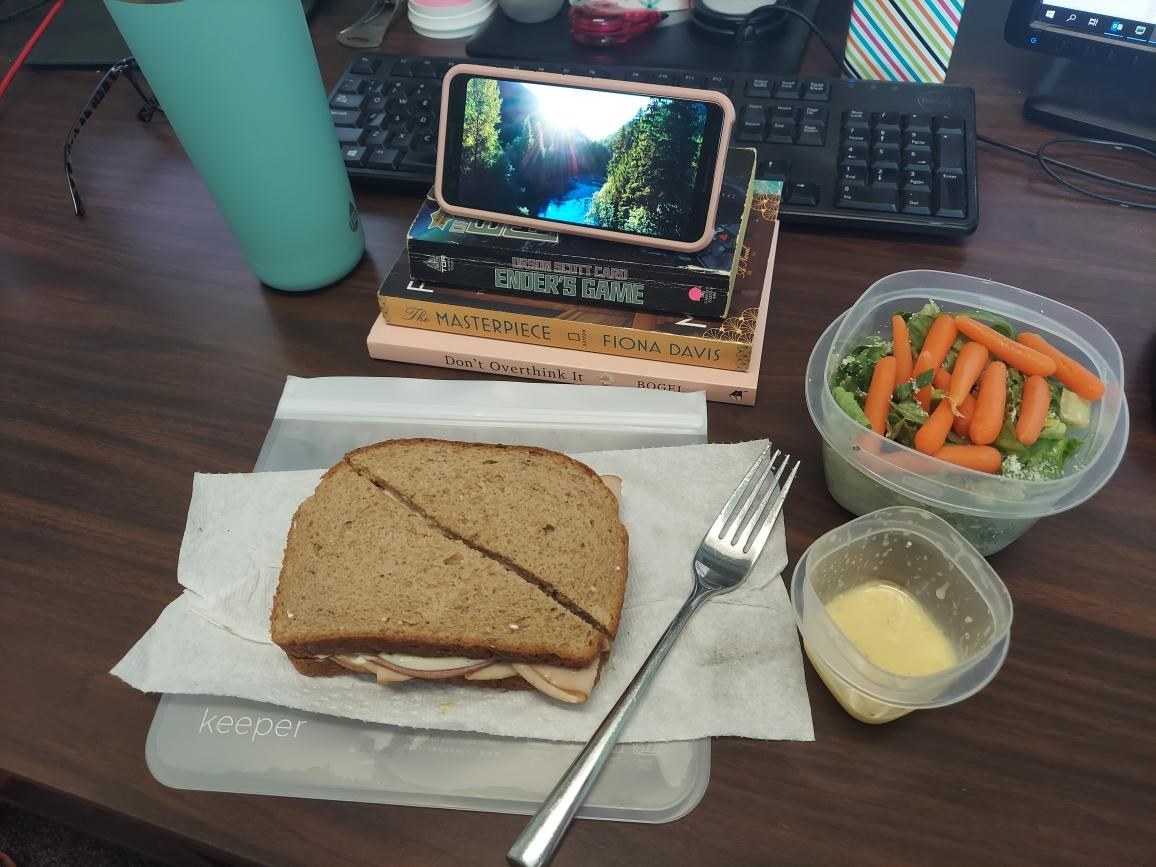 Also, my boss gave me this tiny little baby off of her plant, and we even had a tiny pot and some potting soil in the office, so now I have three whole plants in my office. So cute!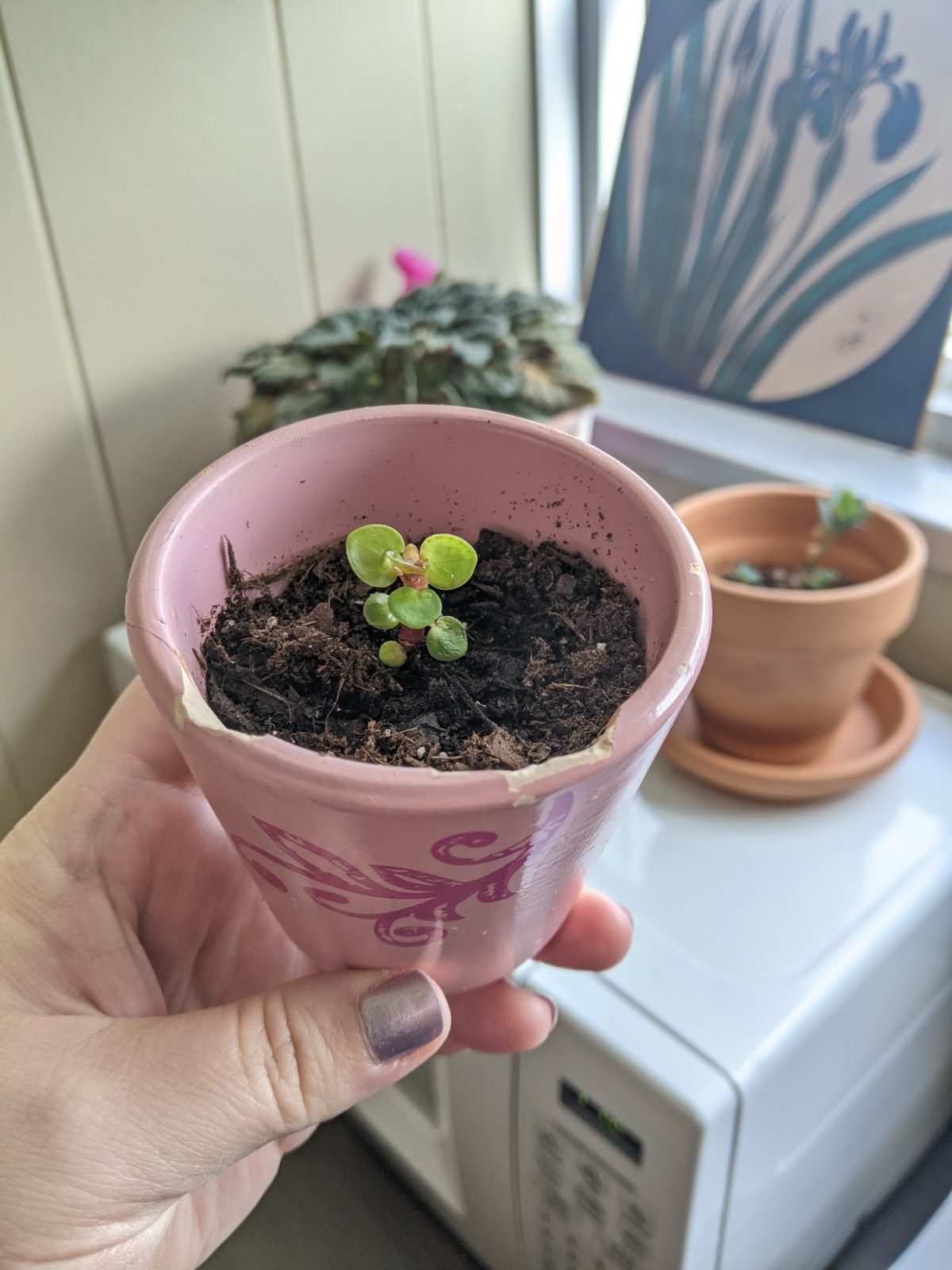 I picked up Emerson early from school today for her four-year-old appointment. I had my iced coffee in the car on the way to pick her up, and saved the last sip for her, which she loved.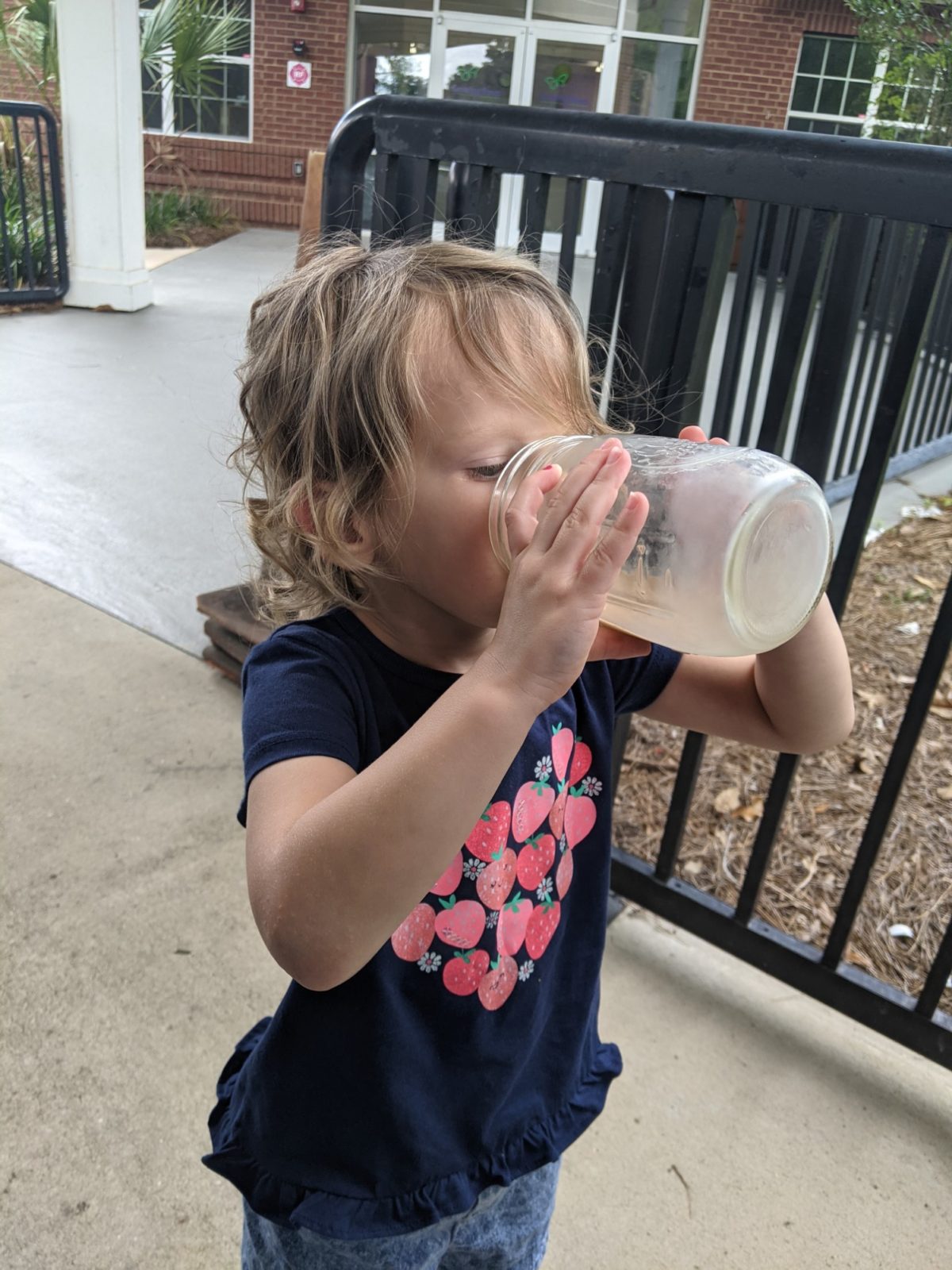 Her bestie twins William and Andrew gave her this umbrella for her birthday, and she was SO excited that it was raining today, so she could use it to head into the doctors' office.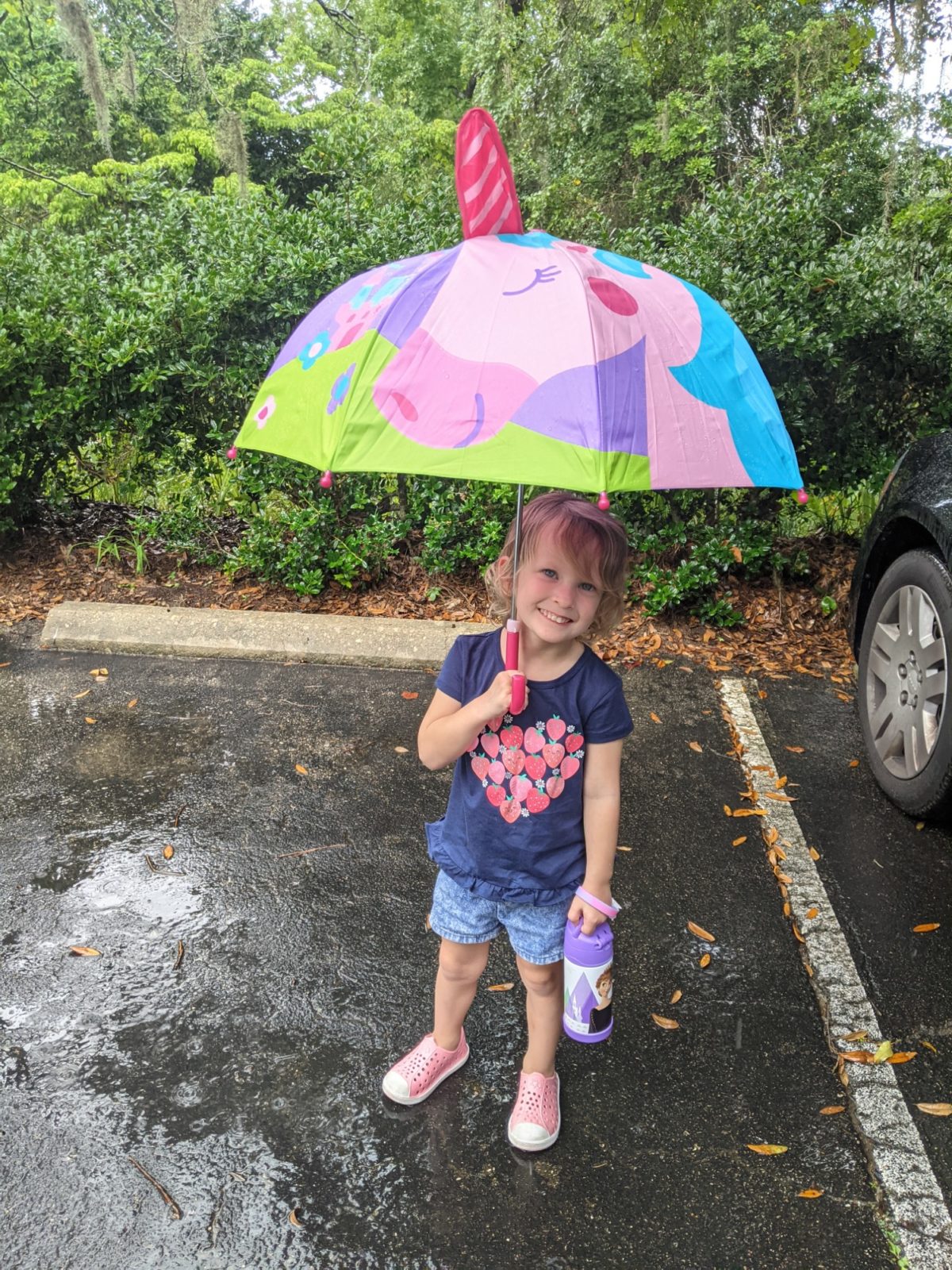 She hopped around like a wild woman while we waited to see Dr. Abby, and she even practiced her eye test, which she thought was a fun game. She had to get three vaccine shots at the end of the appointment, and although she started crying before they even started, she got over it quickly, and was fine in just a few minutes.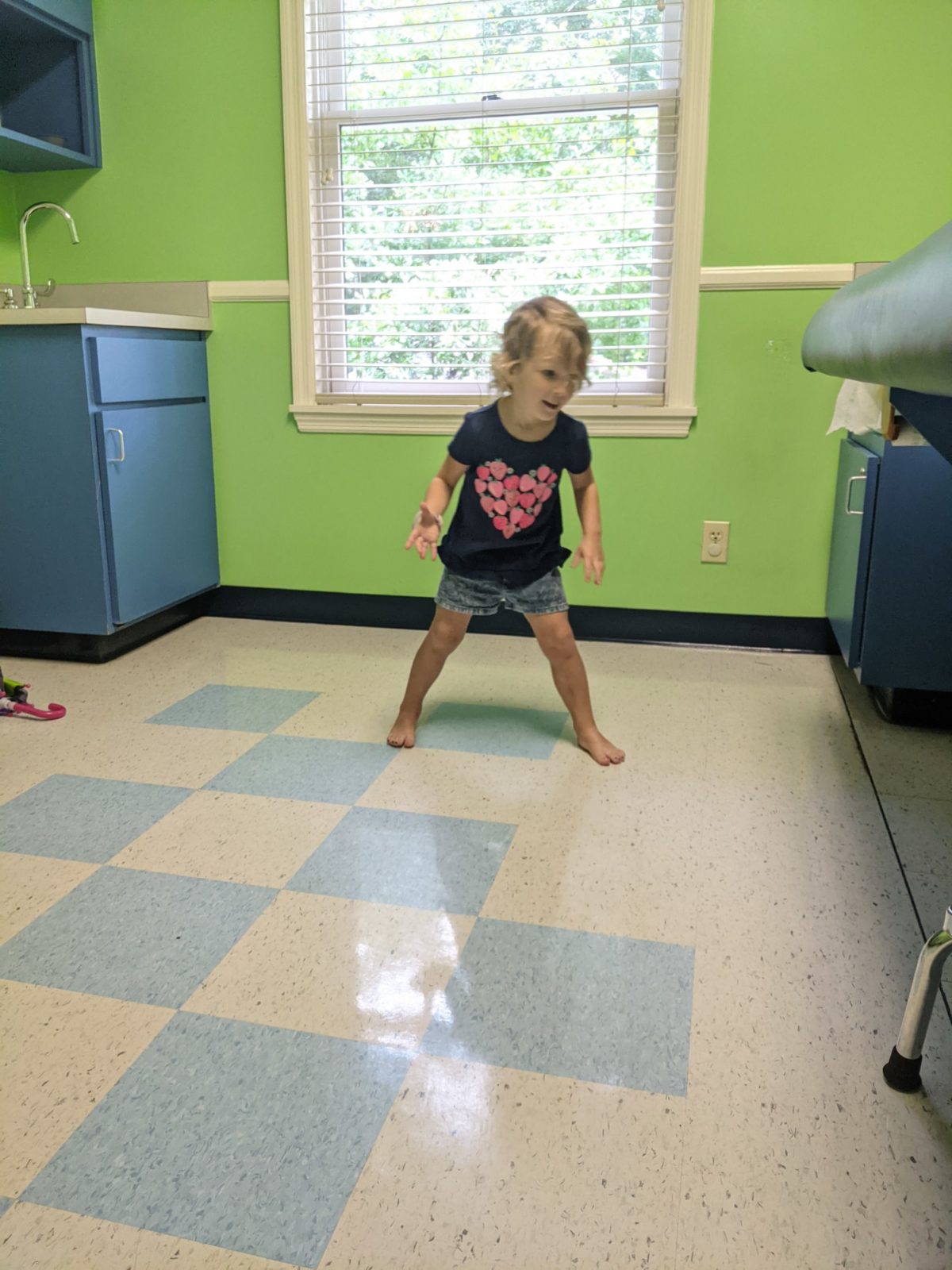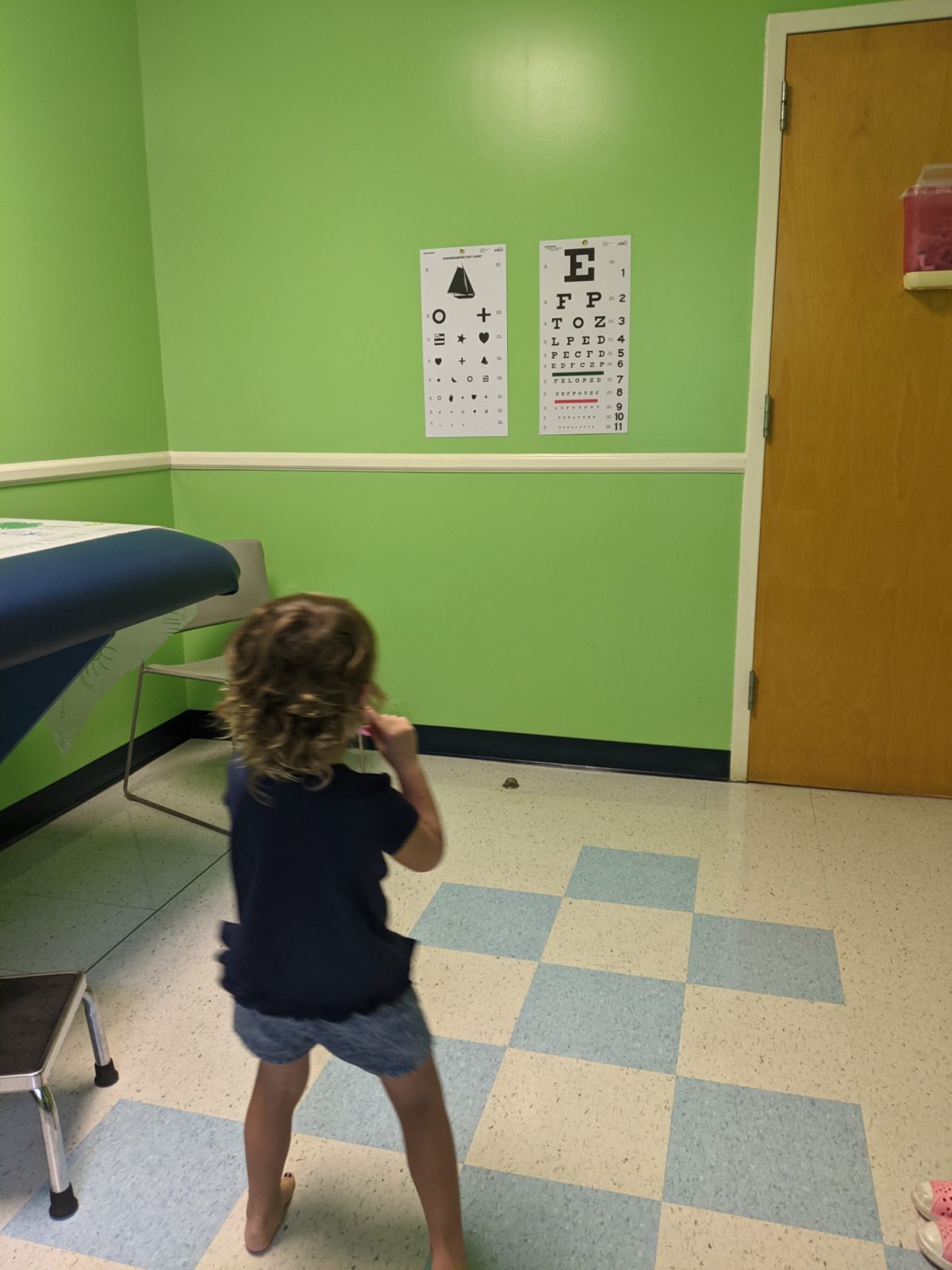 We went back to school to pick up baby sister once Emerson's appointment was over (didn't want to have the potential of two screaming girls by myself, plus Addie needed to sleep), and then we headed back home. She was ready for her bottle when we got there, so we got her changed and then Daddy fed her, and I "cooked" dinner.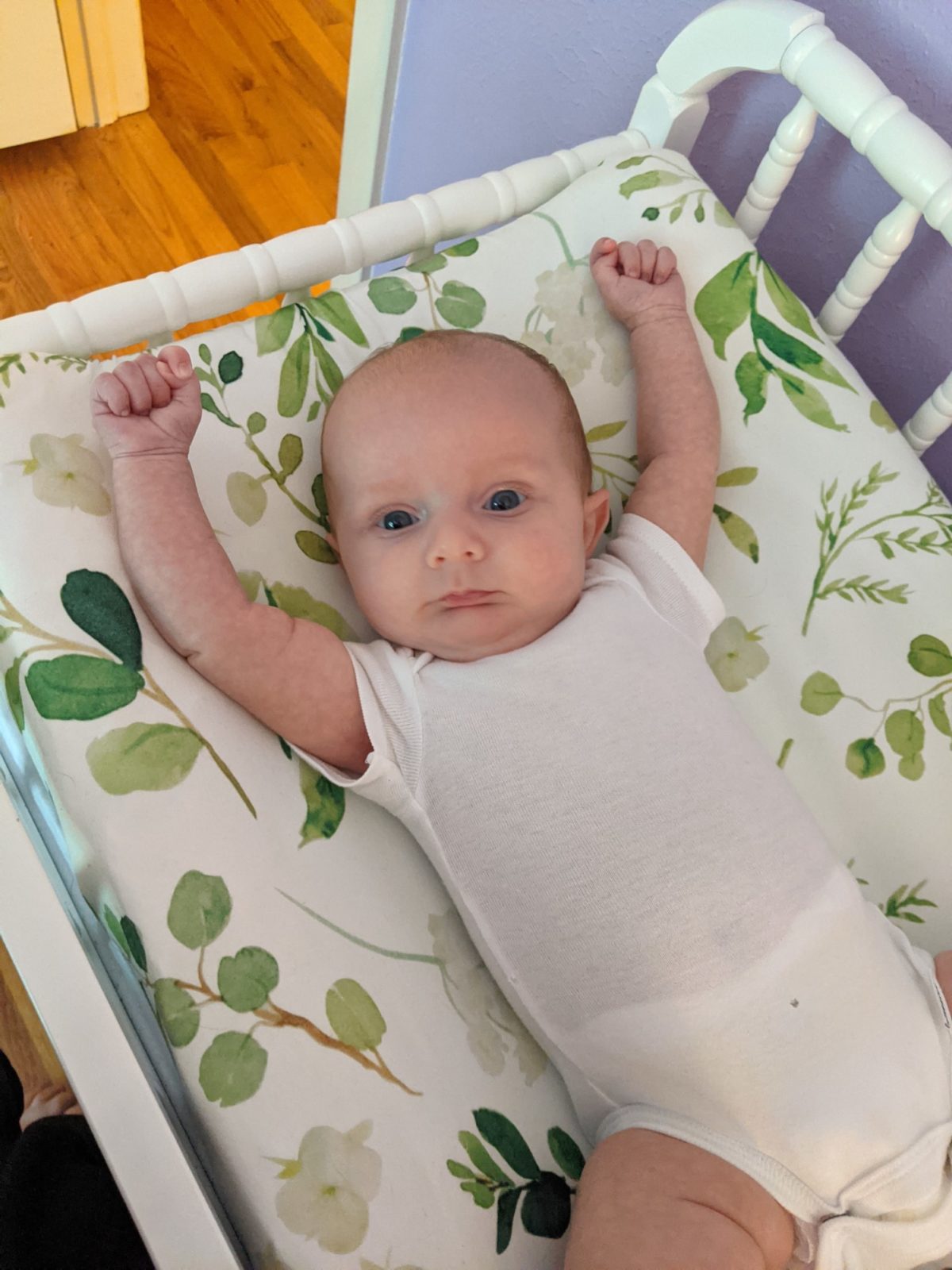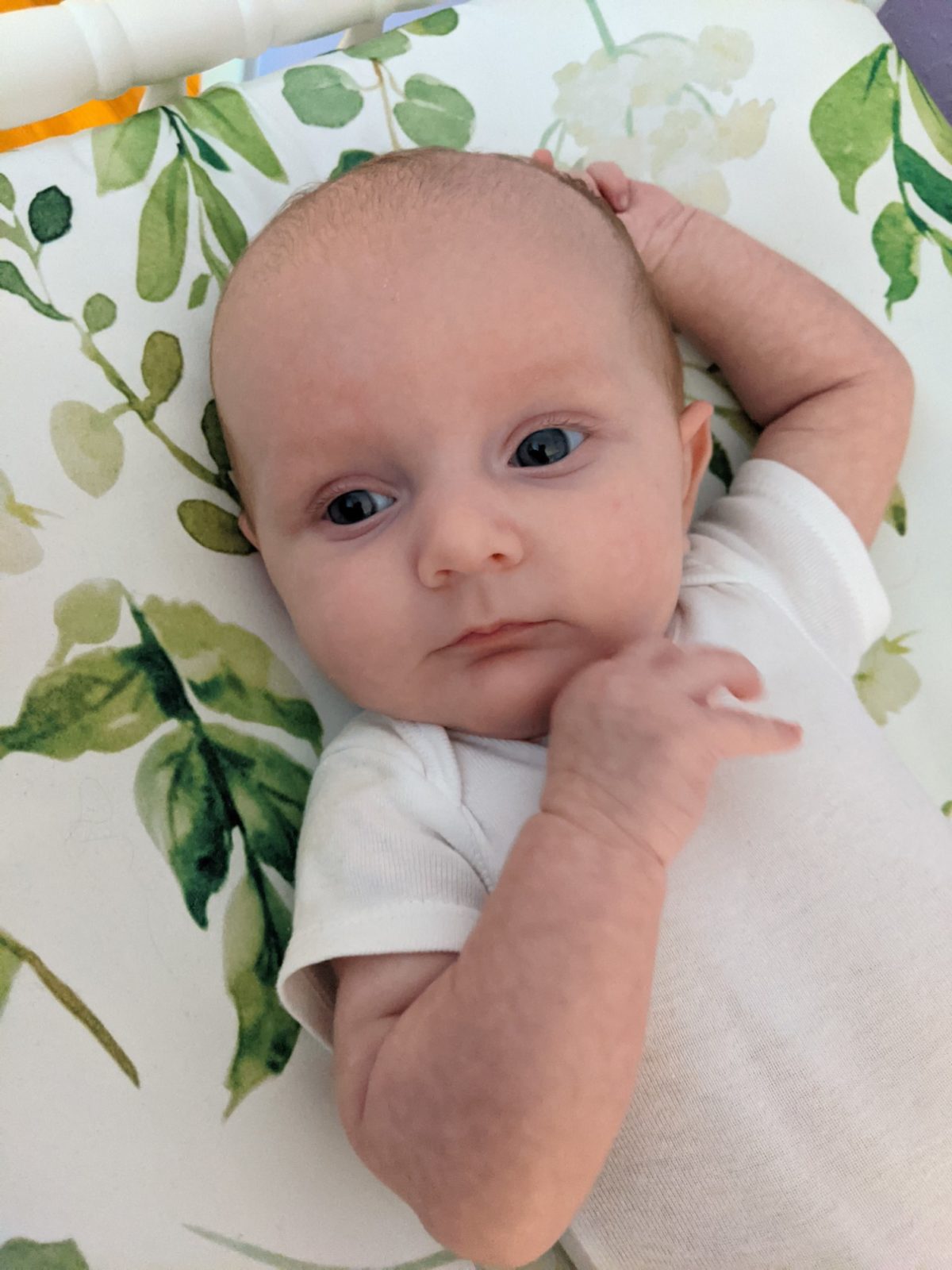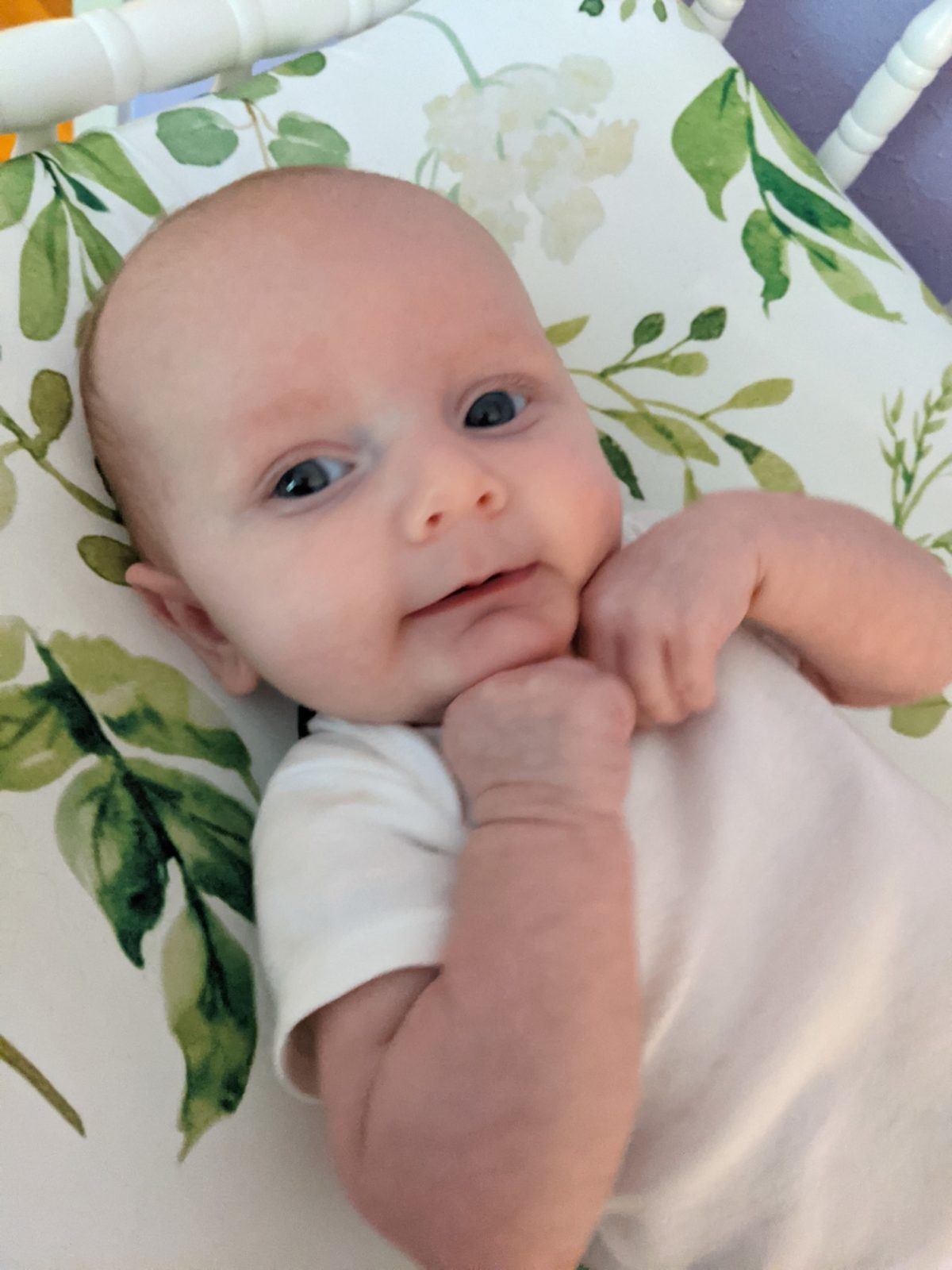 We had a very fancy dinner of grilled cheese sandwiches and salad, with more Olive Garden Italian dressing. We kept it quick and easy and light, because we had promised Emerson ice cream if she was good at the doctor today. So of course we headed out to DQ after dinner for blizzards!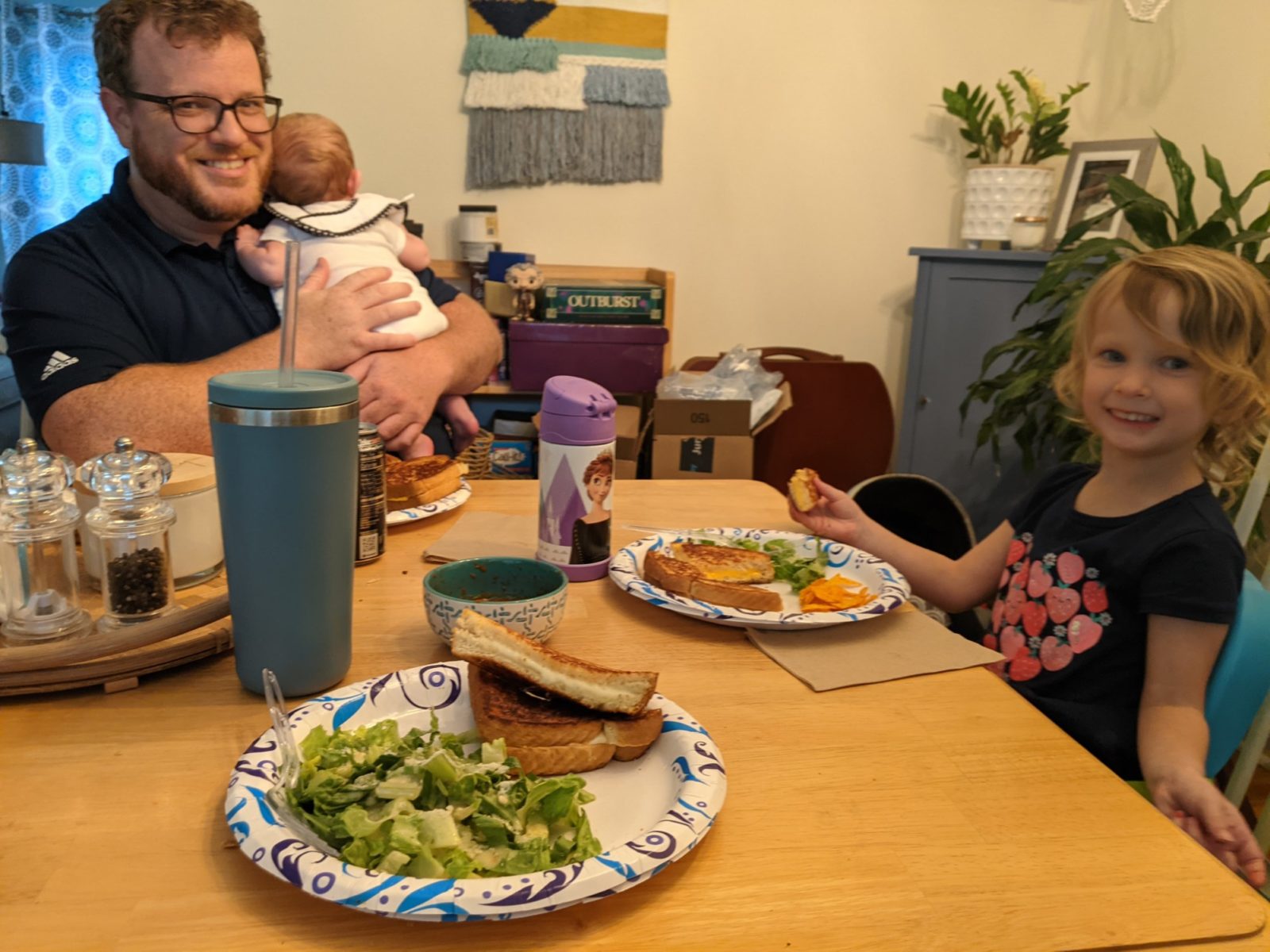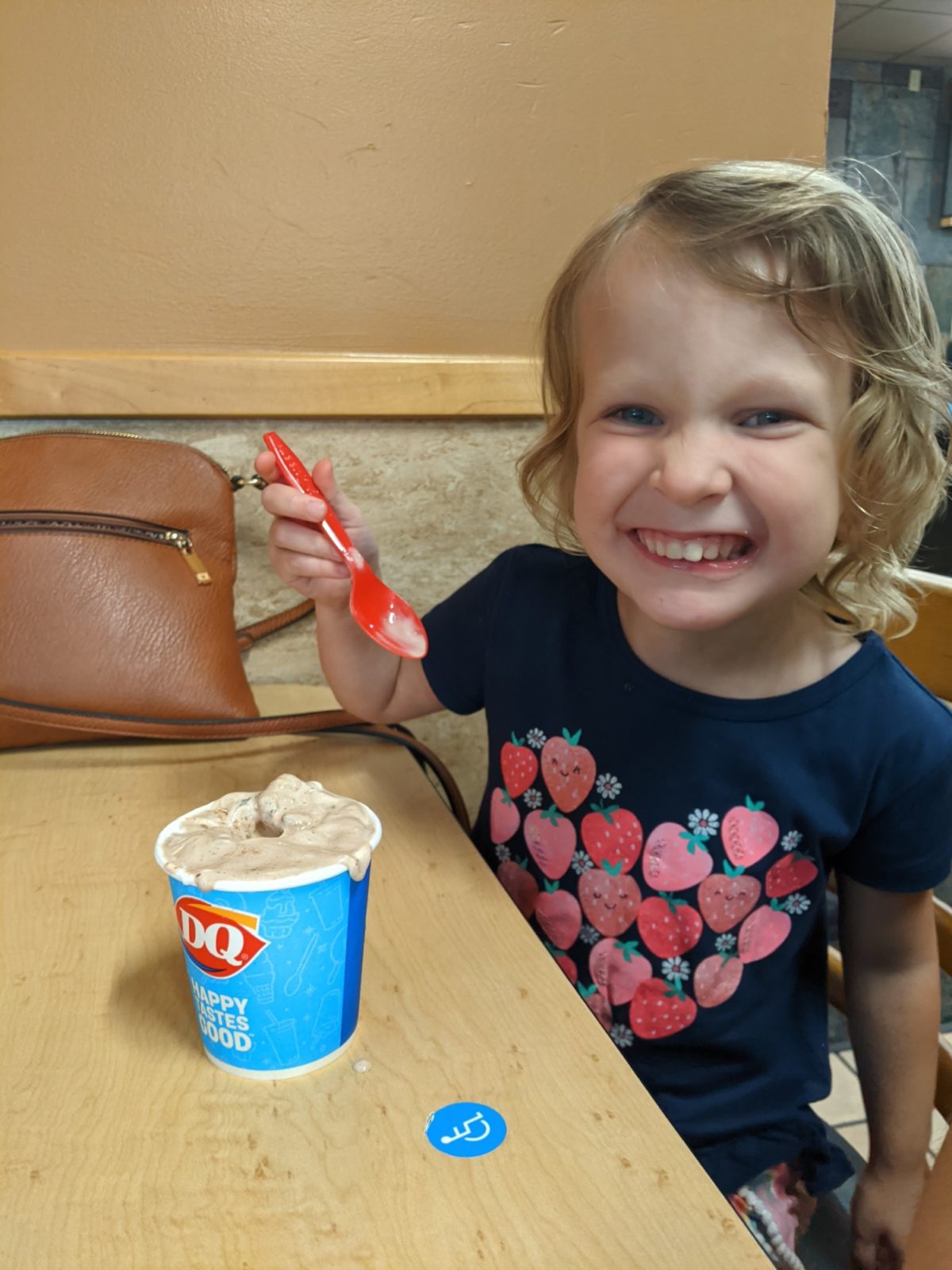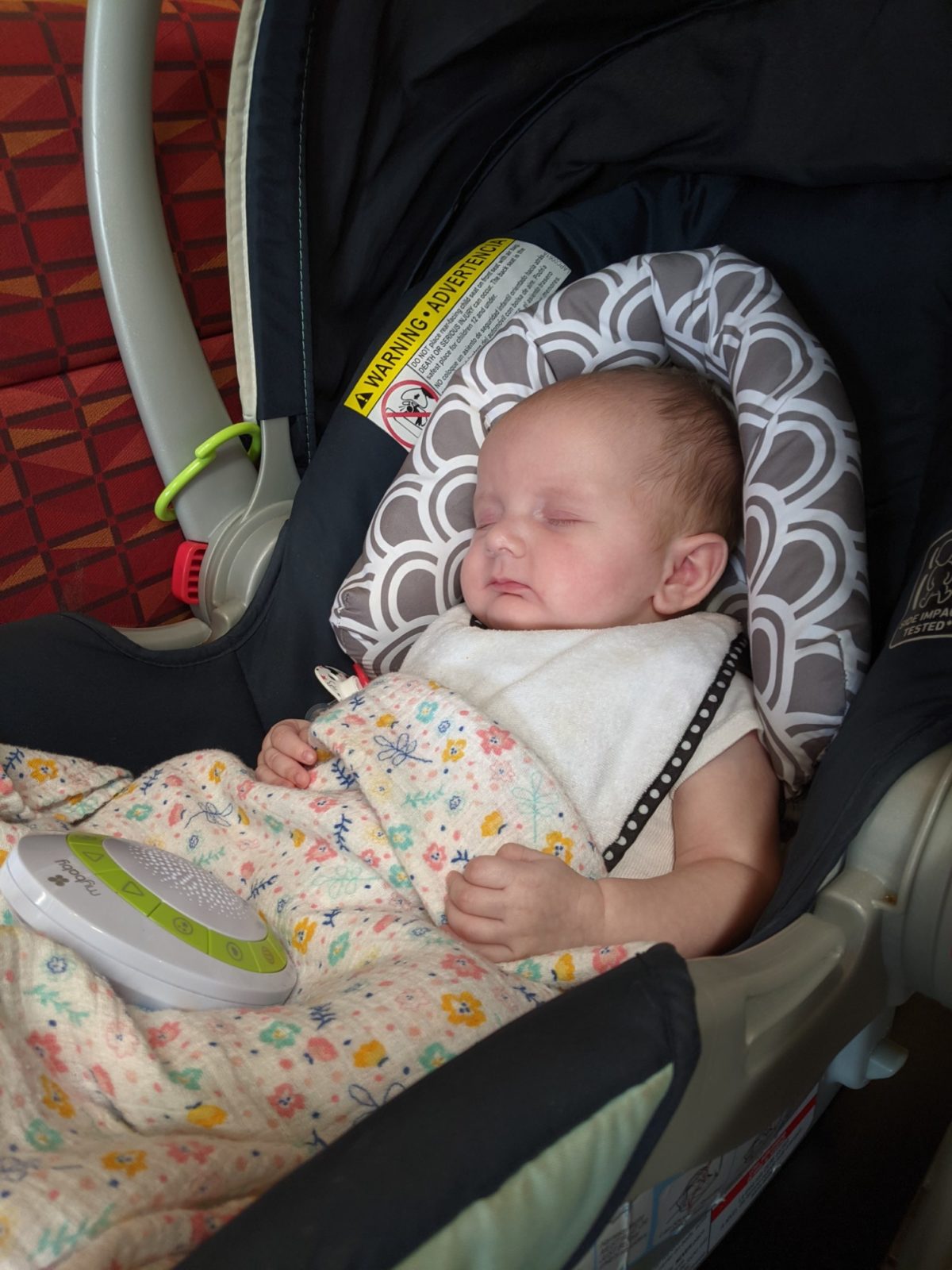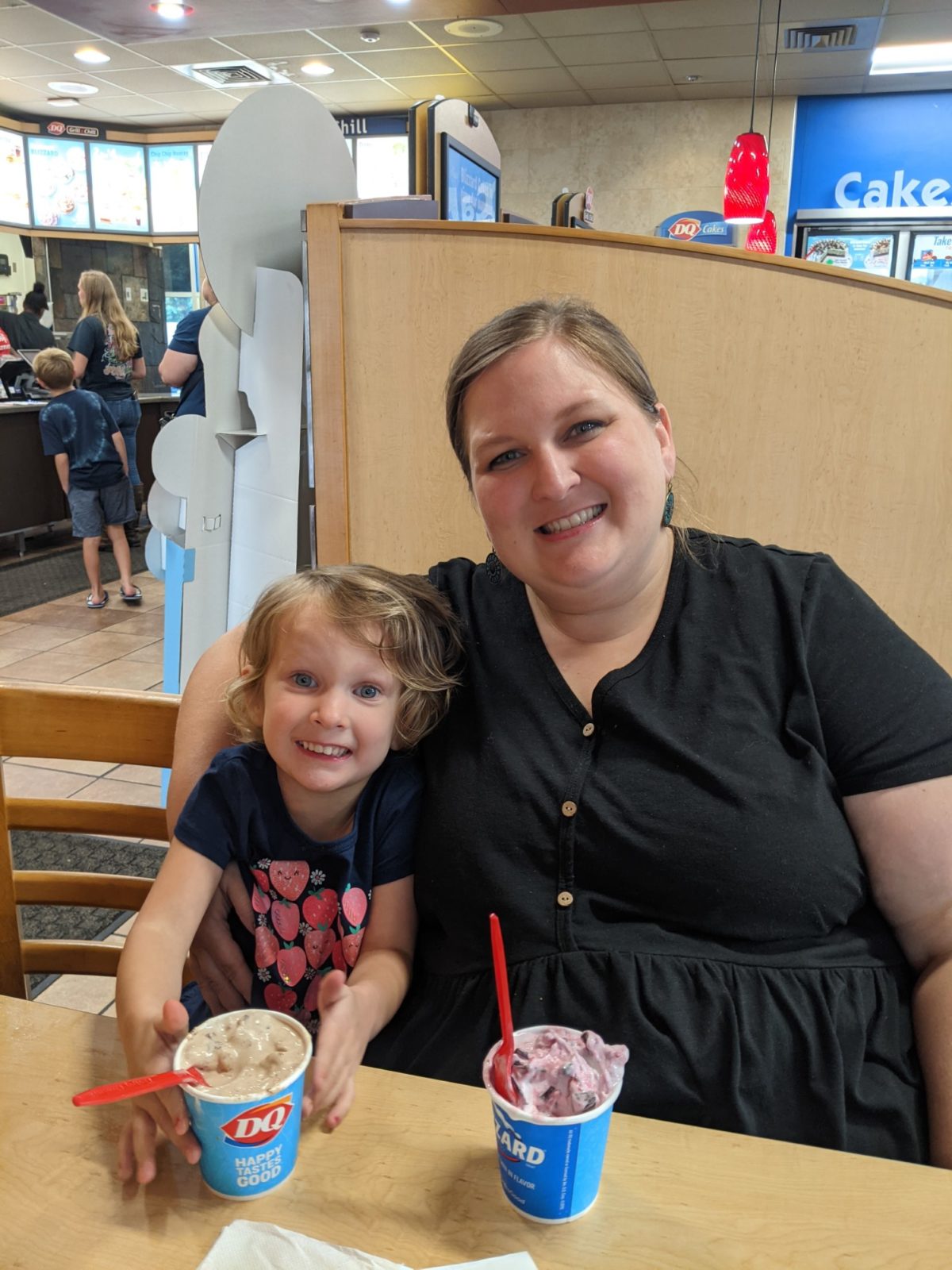 Across from DQ, the Harley Davidson place was partying and the live band was rockin', so Emmie and I sat outside for about 10 minutes, just so she could dance her little heart out for a while before we headed back home. And she had the time of her life out there!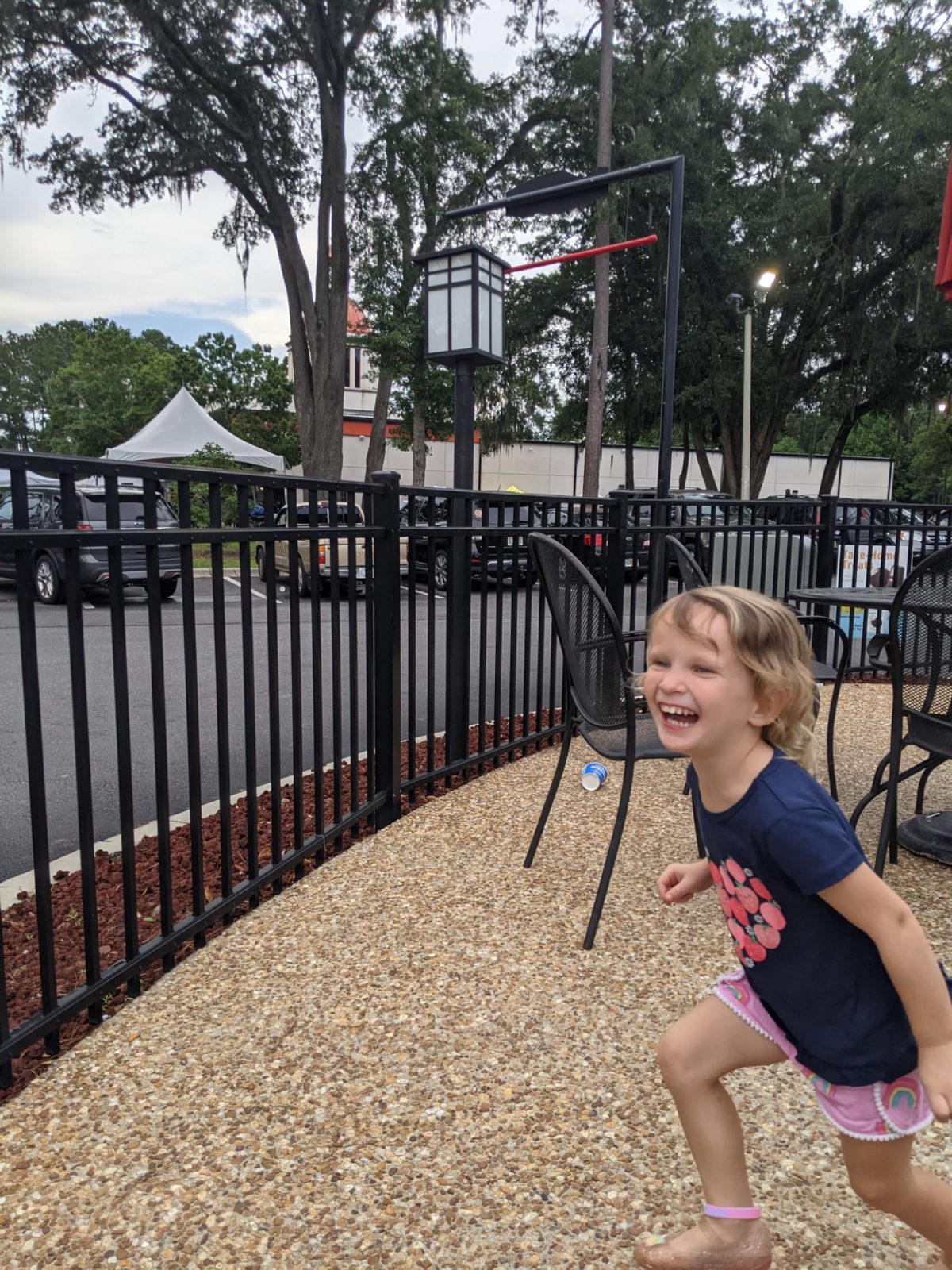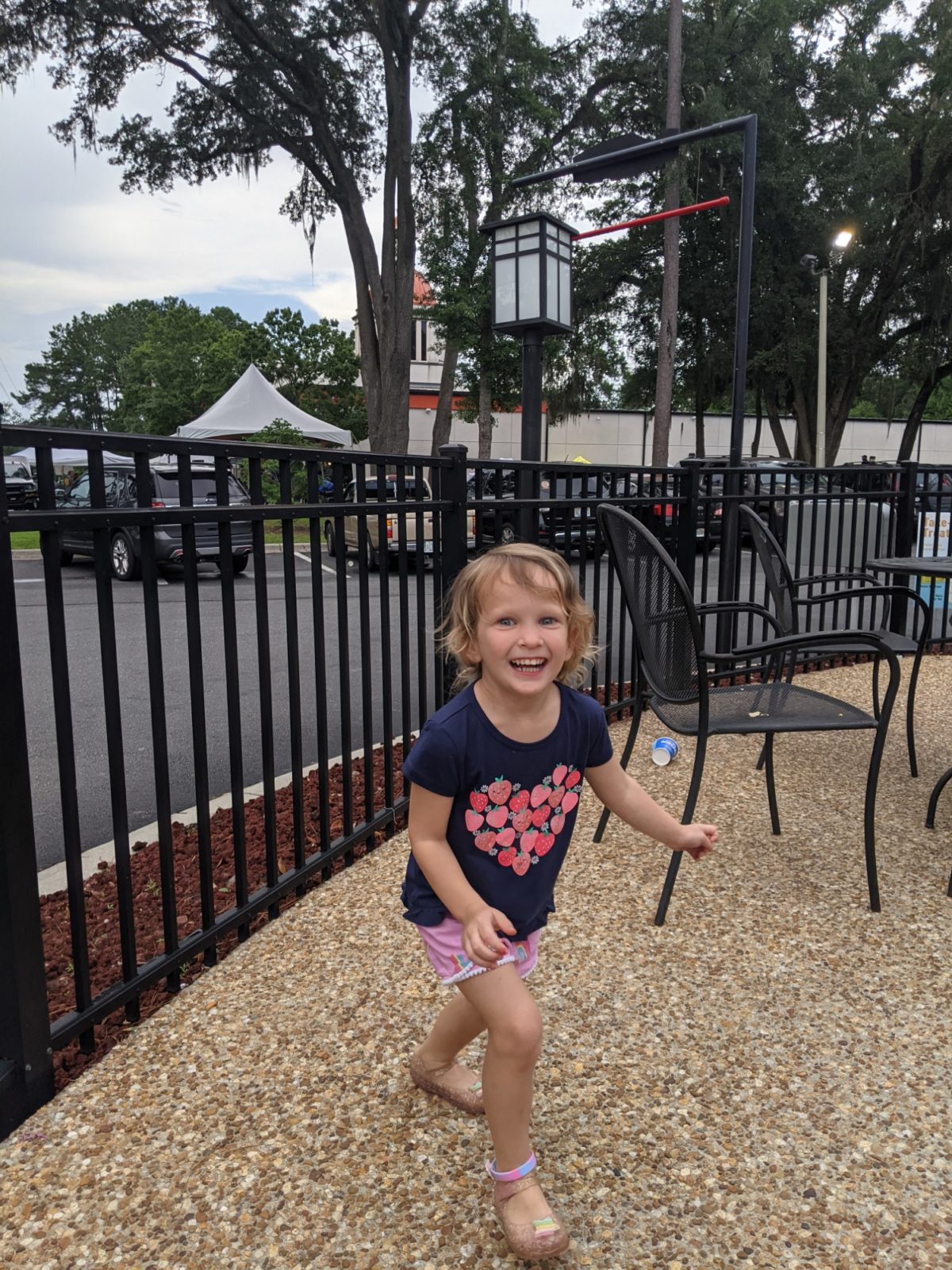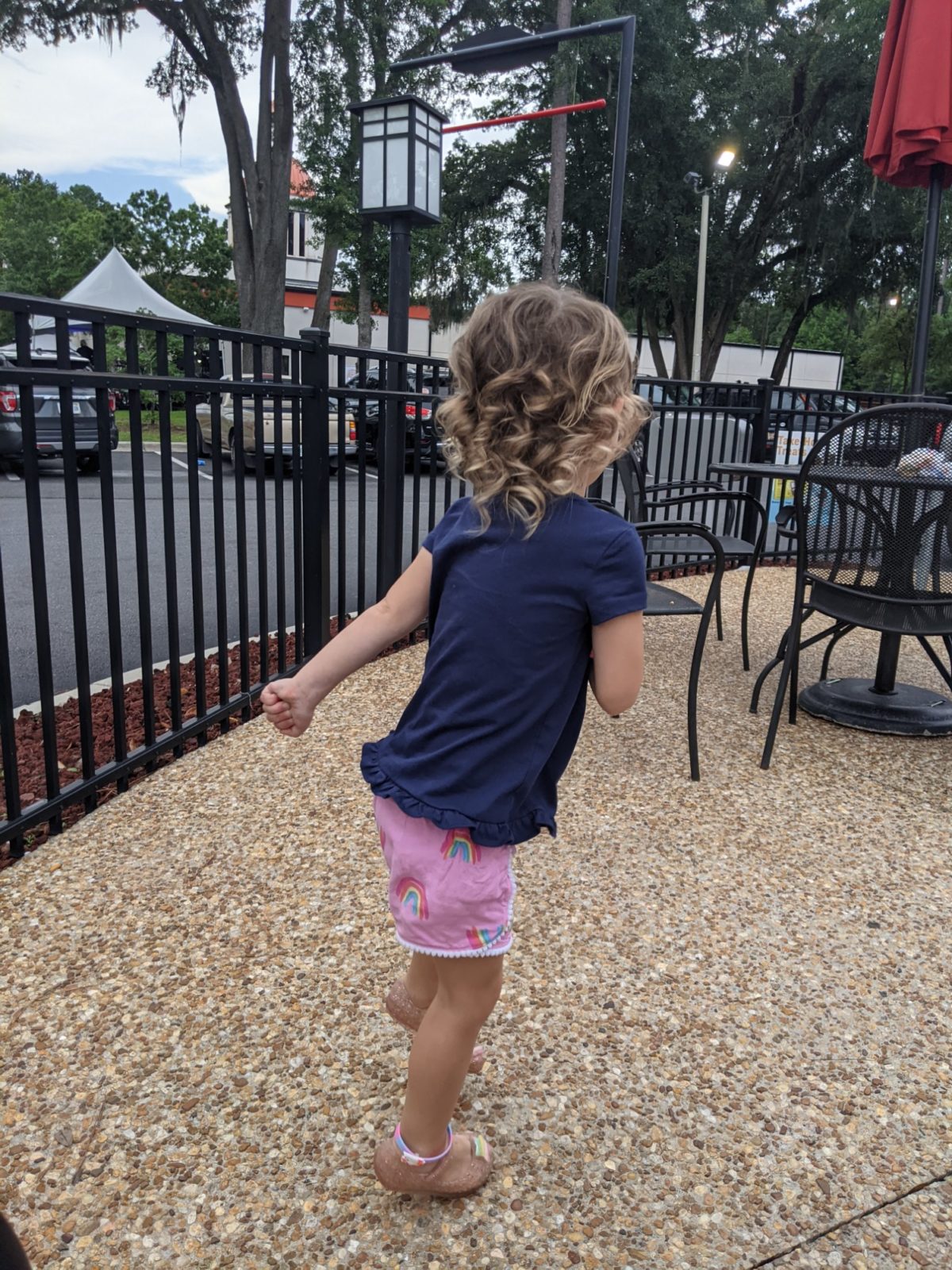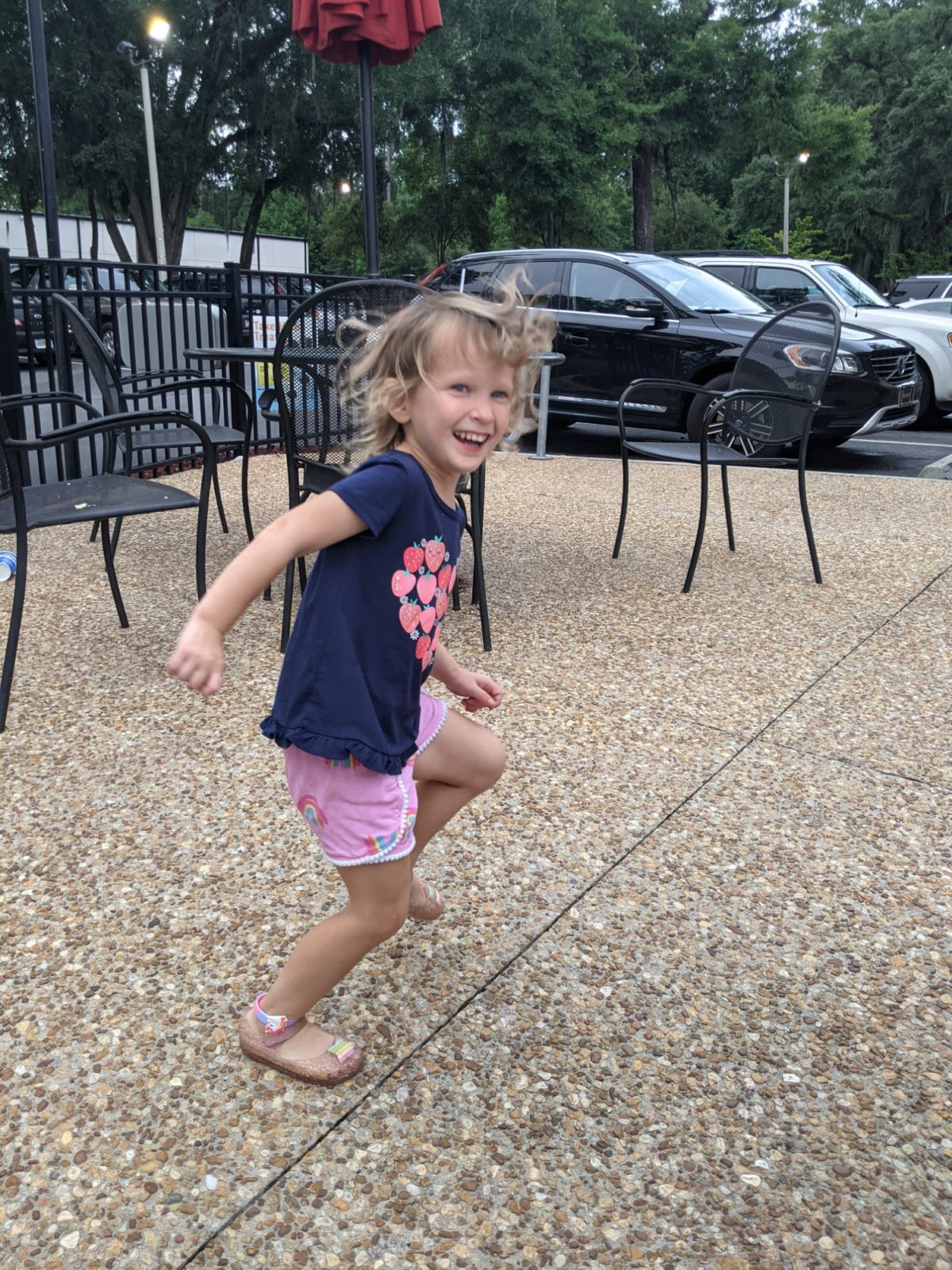 And look at these CURLS!!!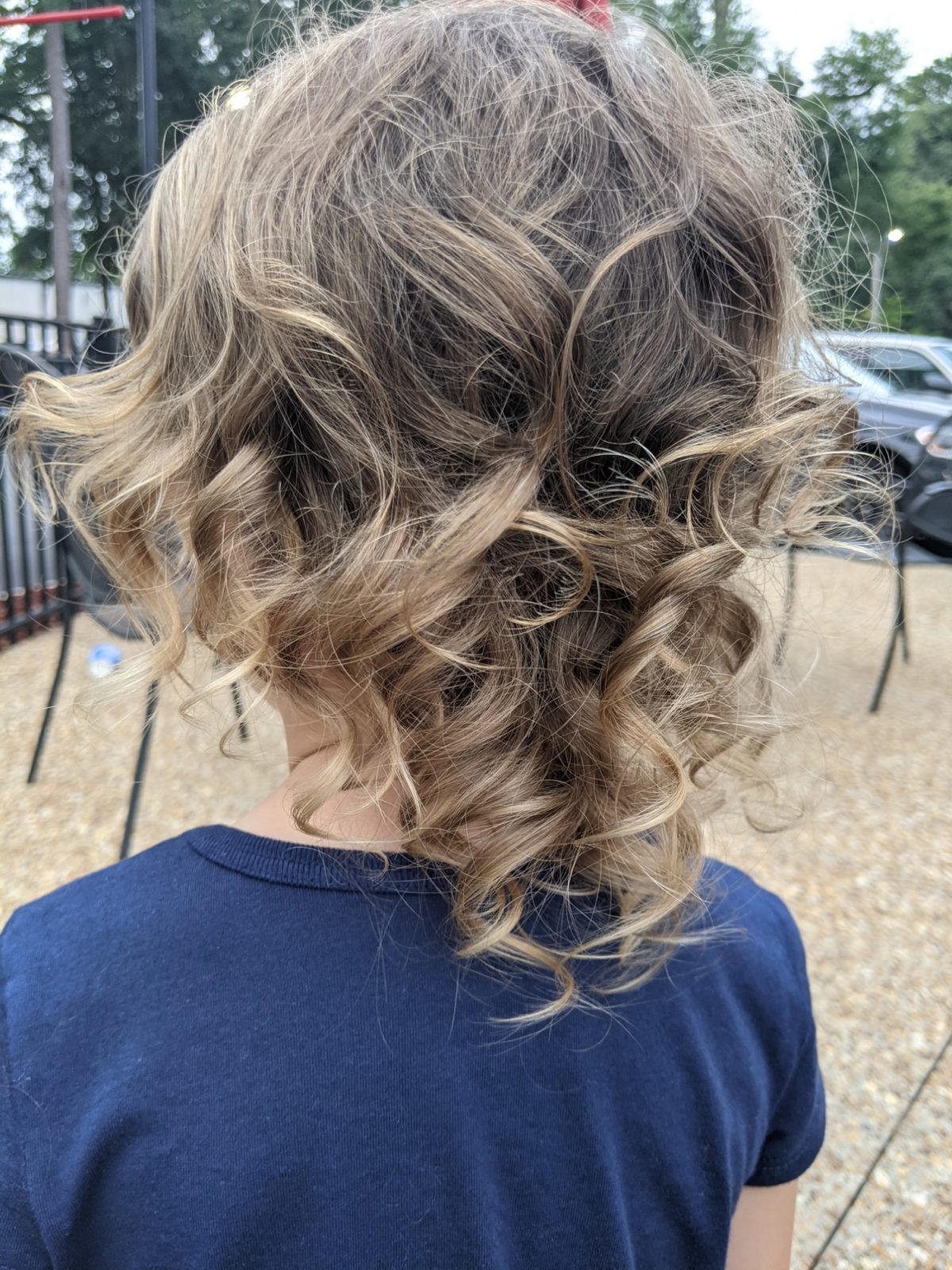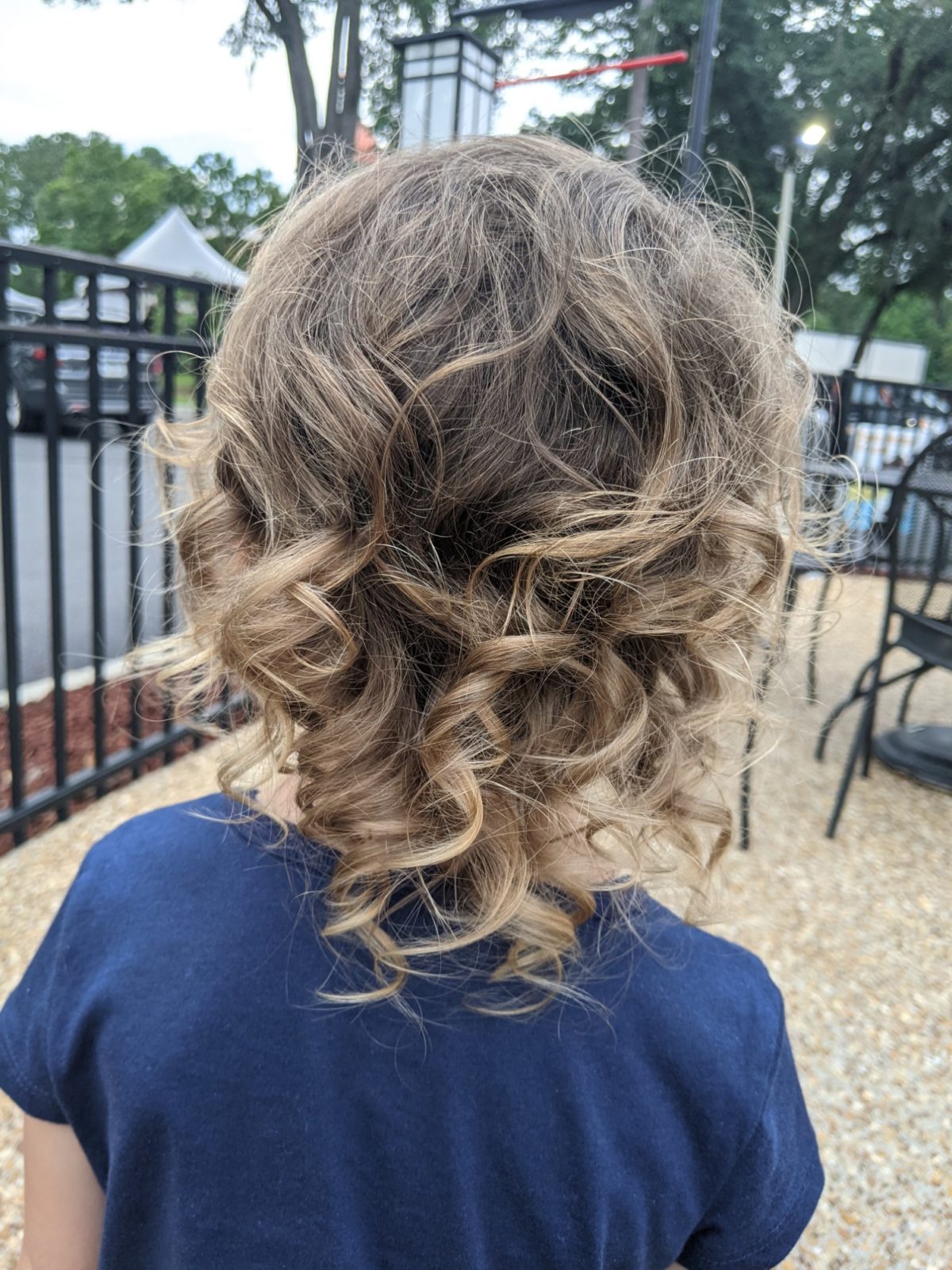 We got both girls settled down and ready for bed once we got home, and it was pretty much straight to bed for Emerson, and pretty much straight to sleep for Addison, with just some minor hoopla from Big Sis and a tiny bit of crying from Baby Sis. Looking forward to settling down and just relaxing a little bit tonight now.