Ms. Kristin surprised Emerson this morning, with a new book about frogs! Emmie has been really excited about frogs lately, and Ms. Kristin found this one in the school library, and said it was for Emmie to take home! She was very into it.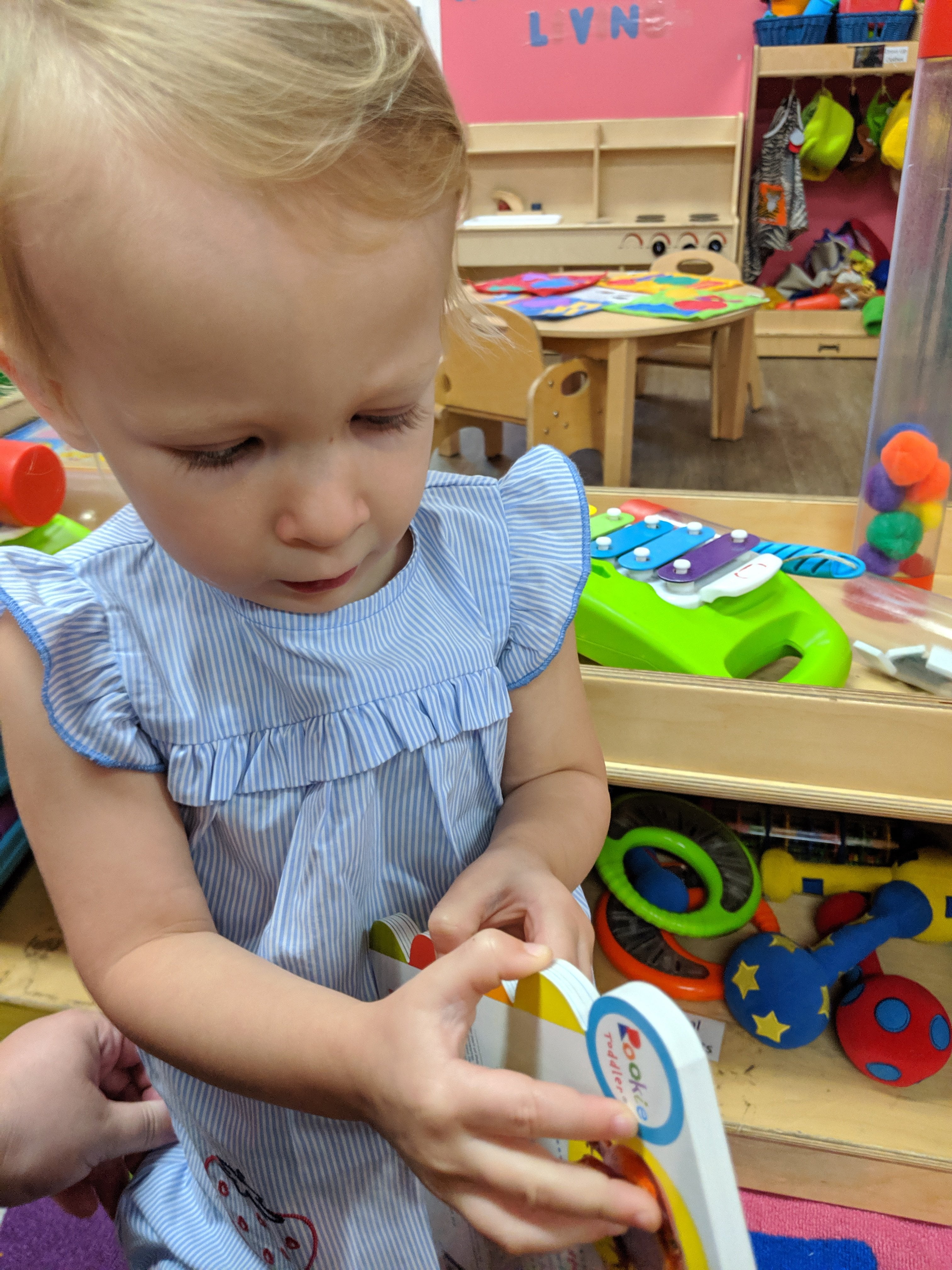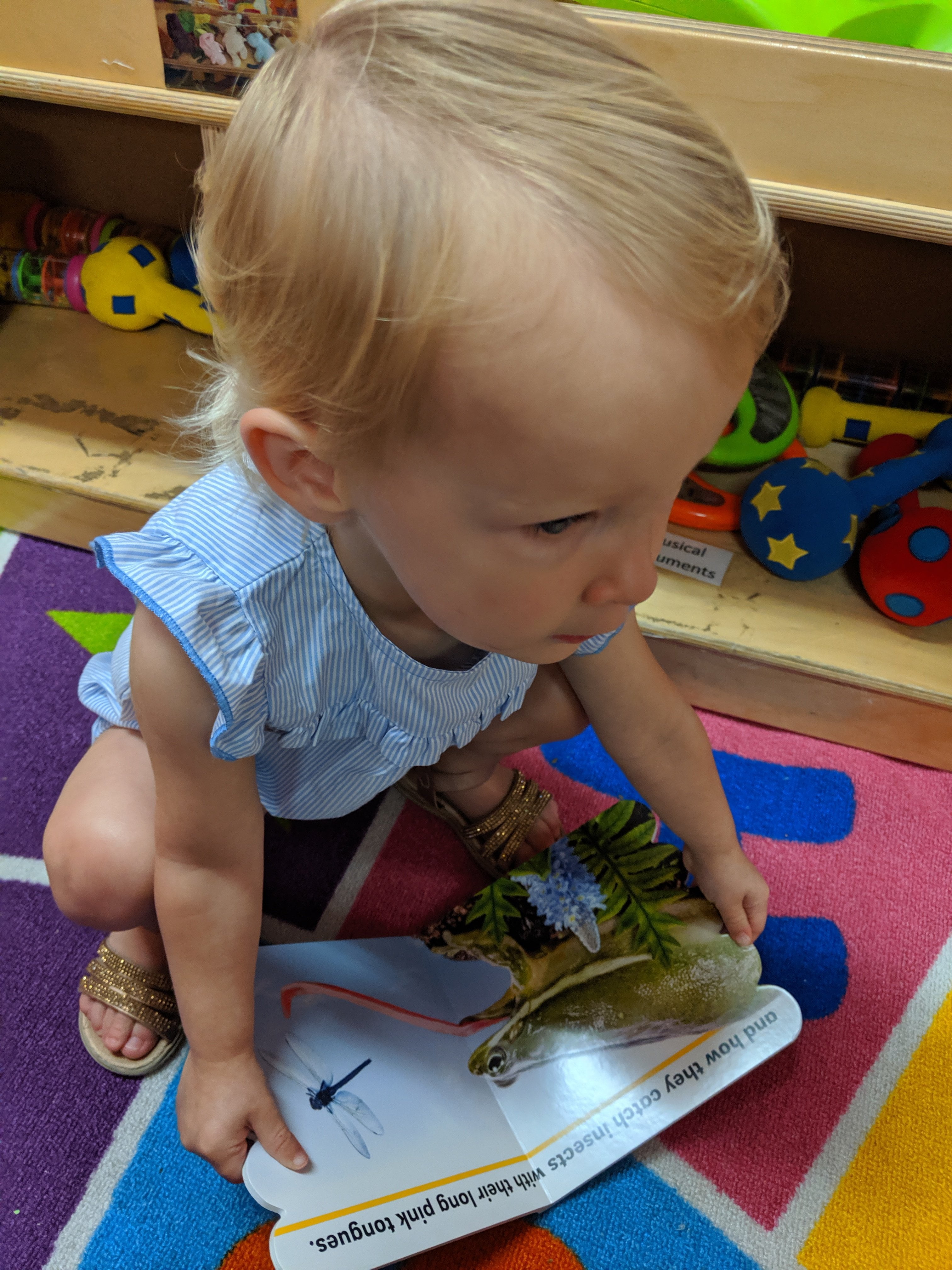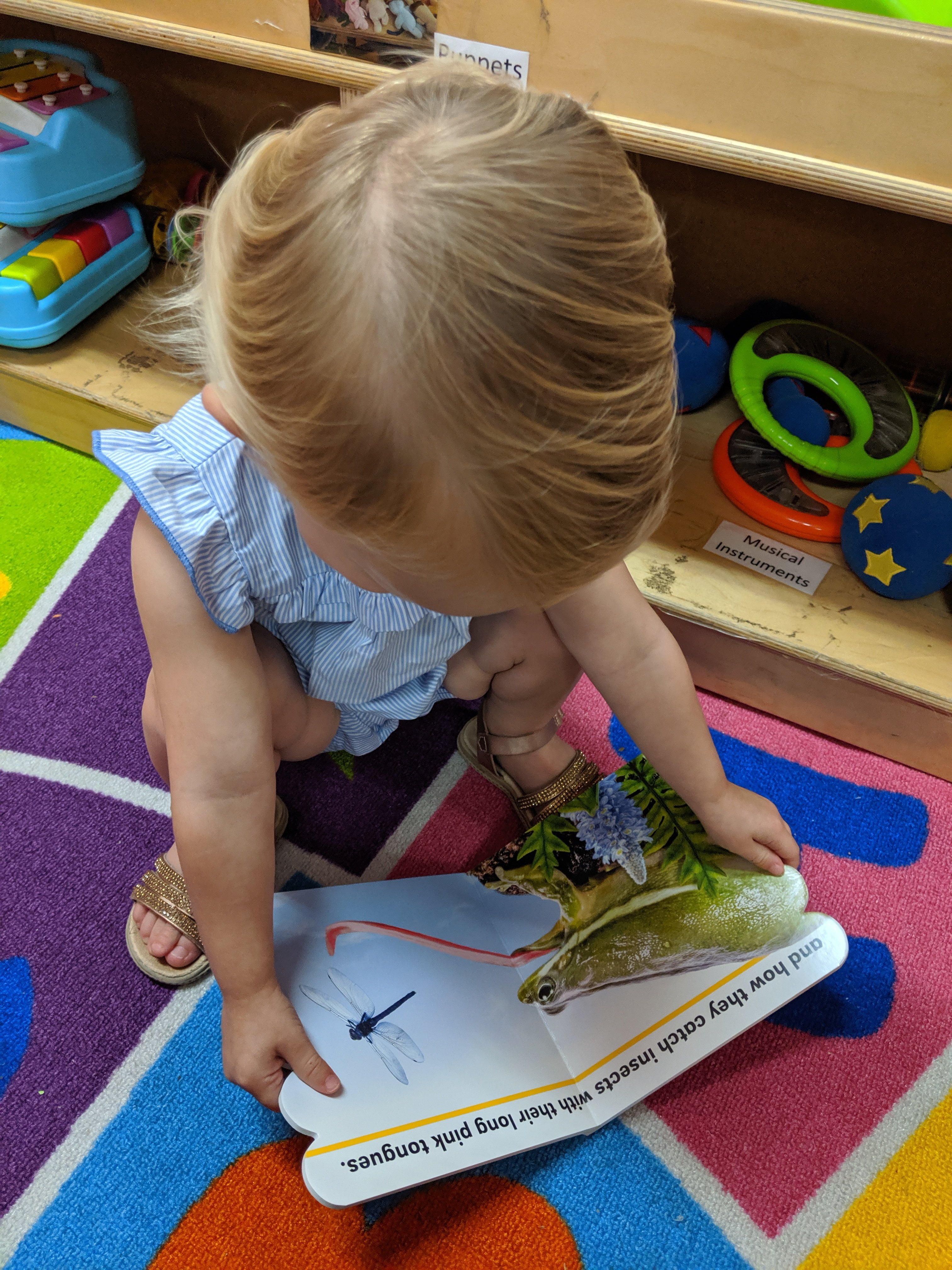 I mean come on! Look at this gigantic smile!!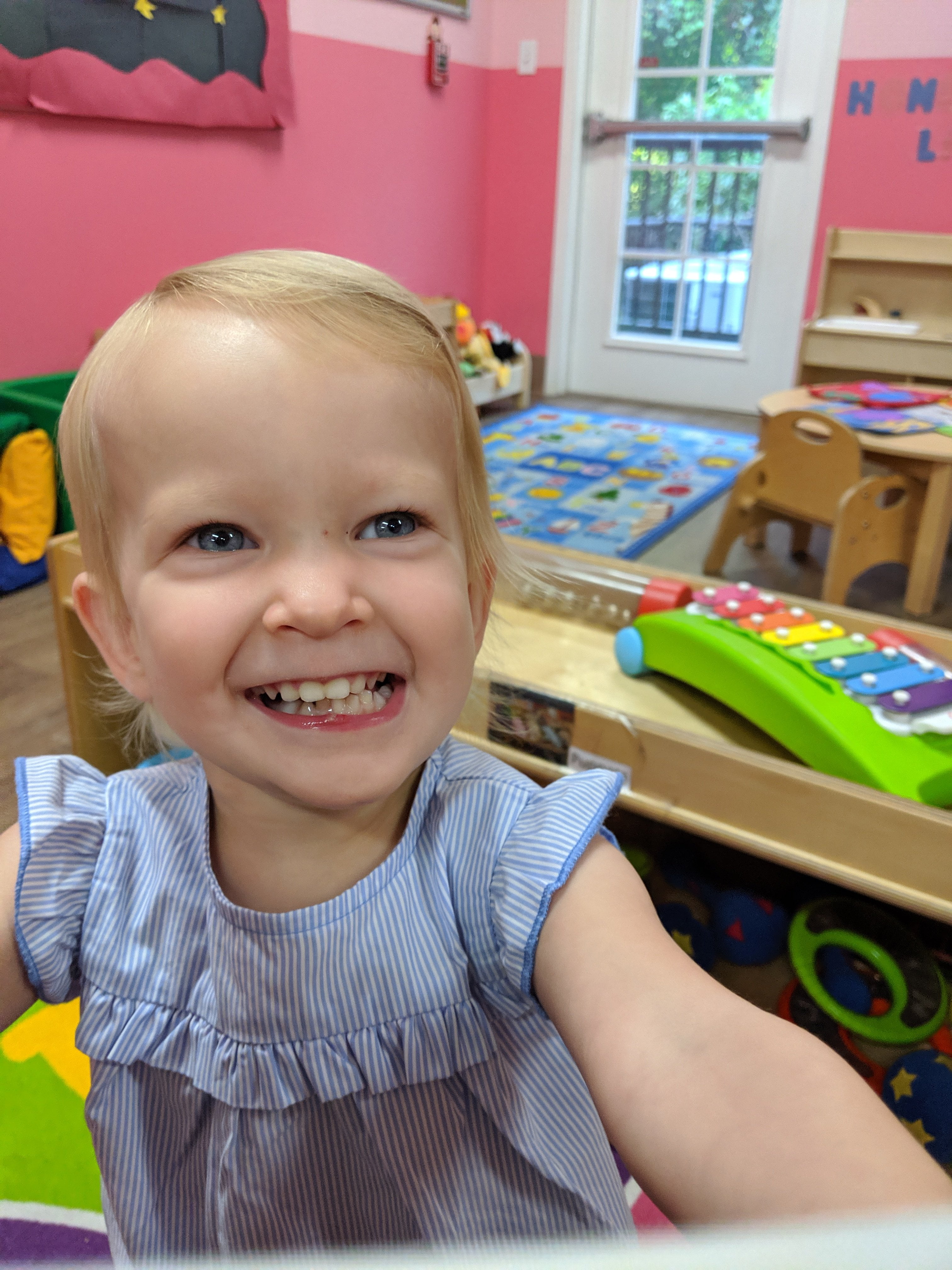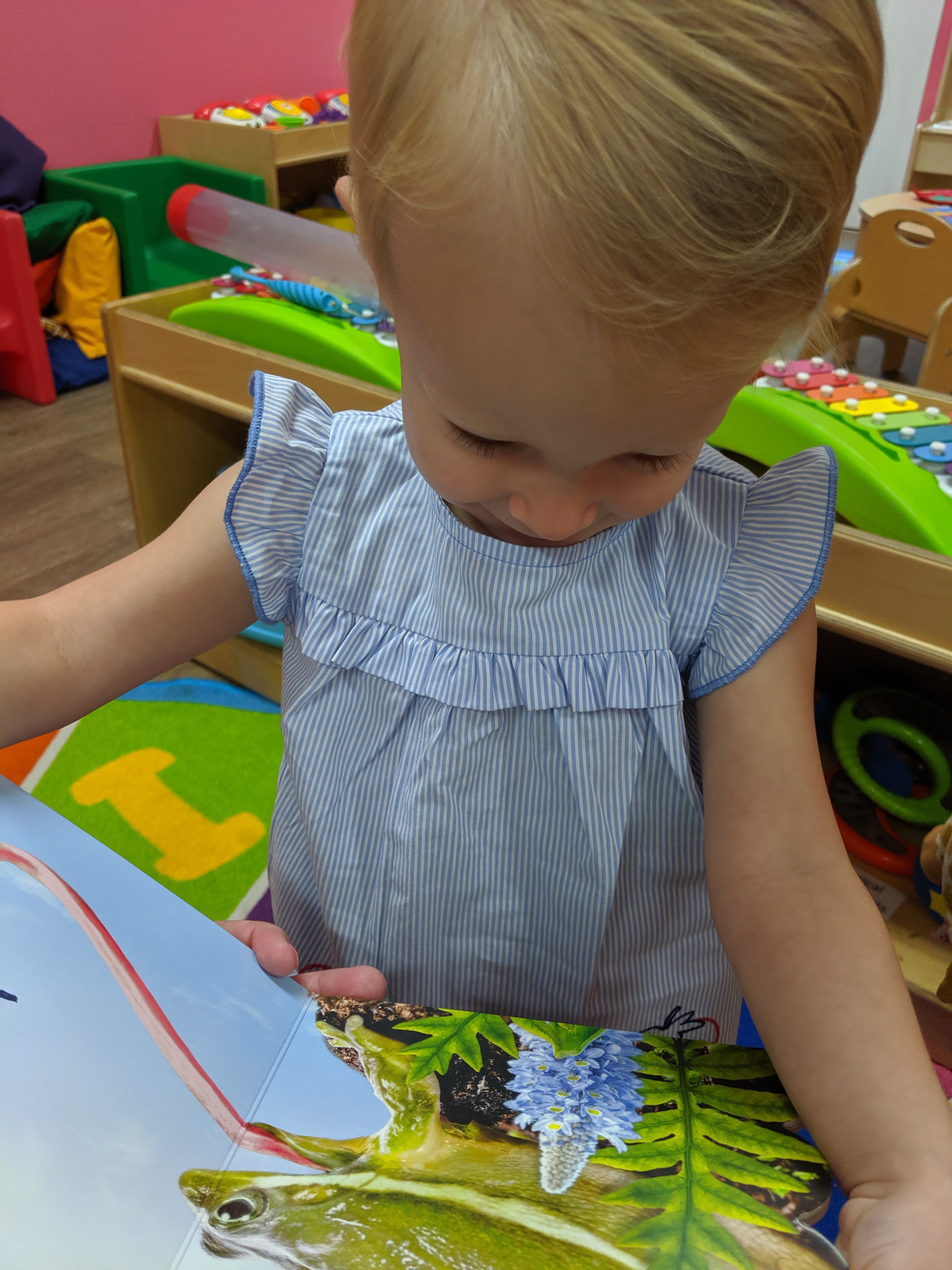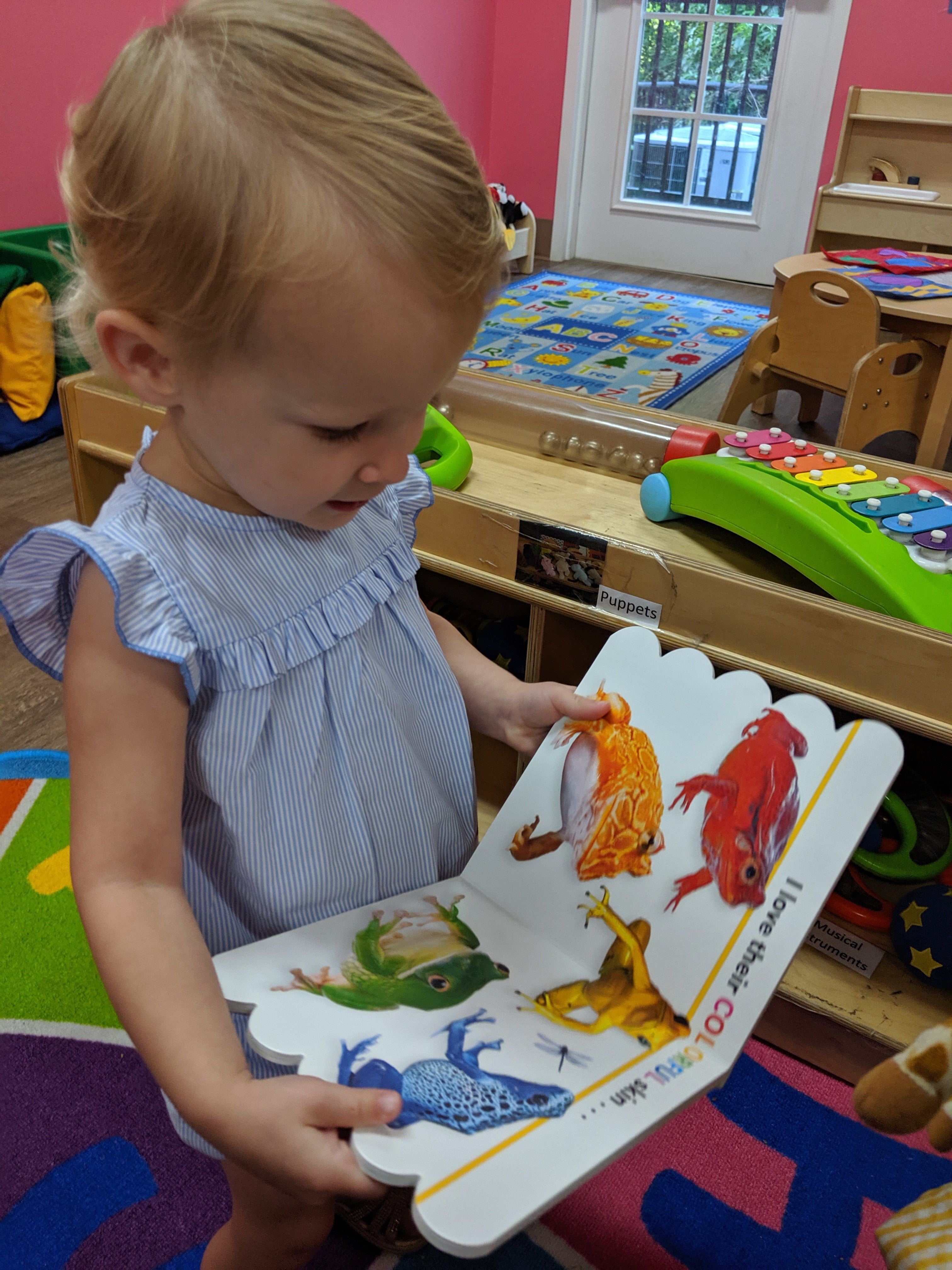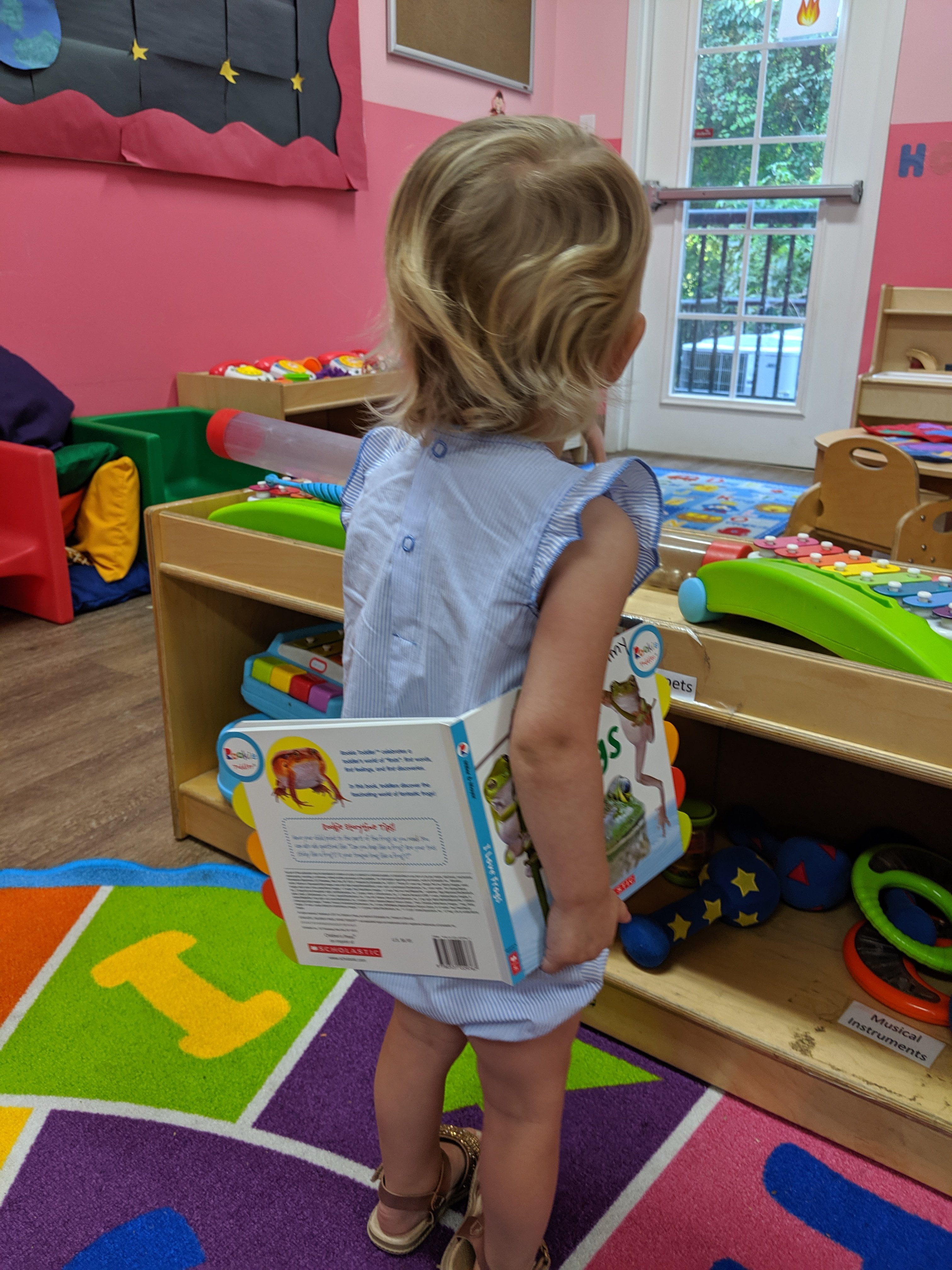 Leftover Pioneer Woman chicken marinara pasta for lunch, and making lots more headway on my super long book.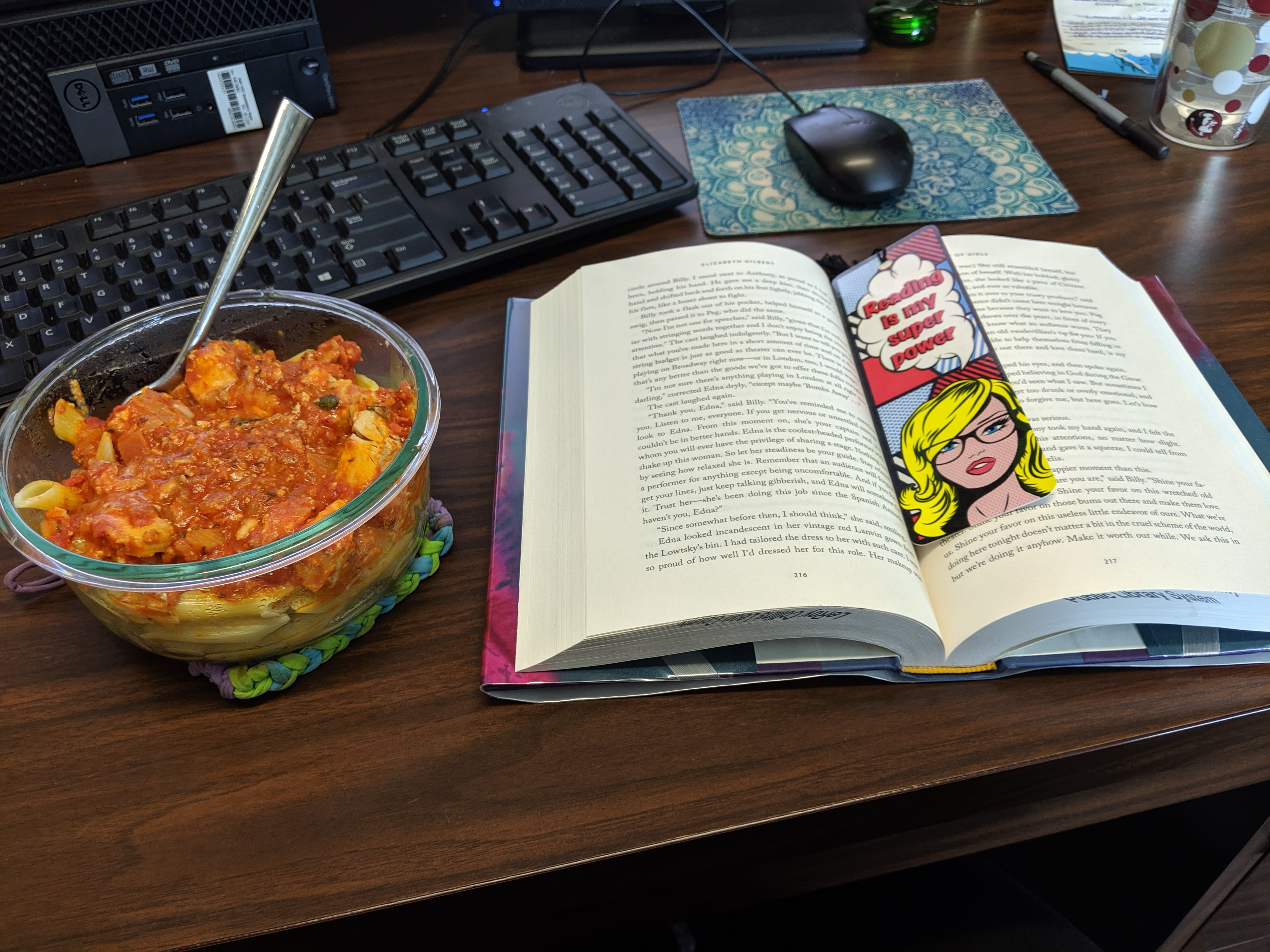 And here are the photos we got from her teachers today!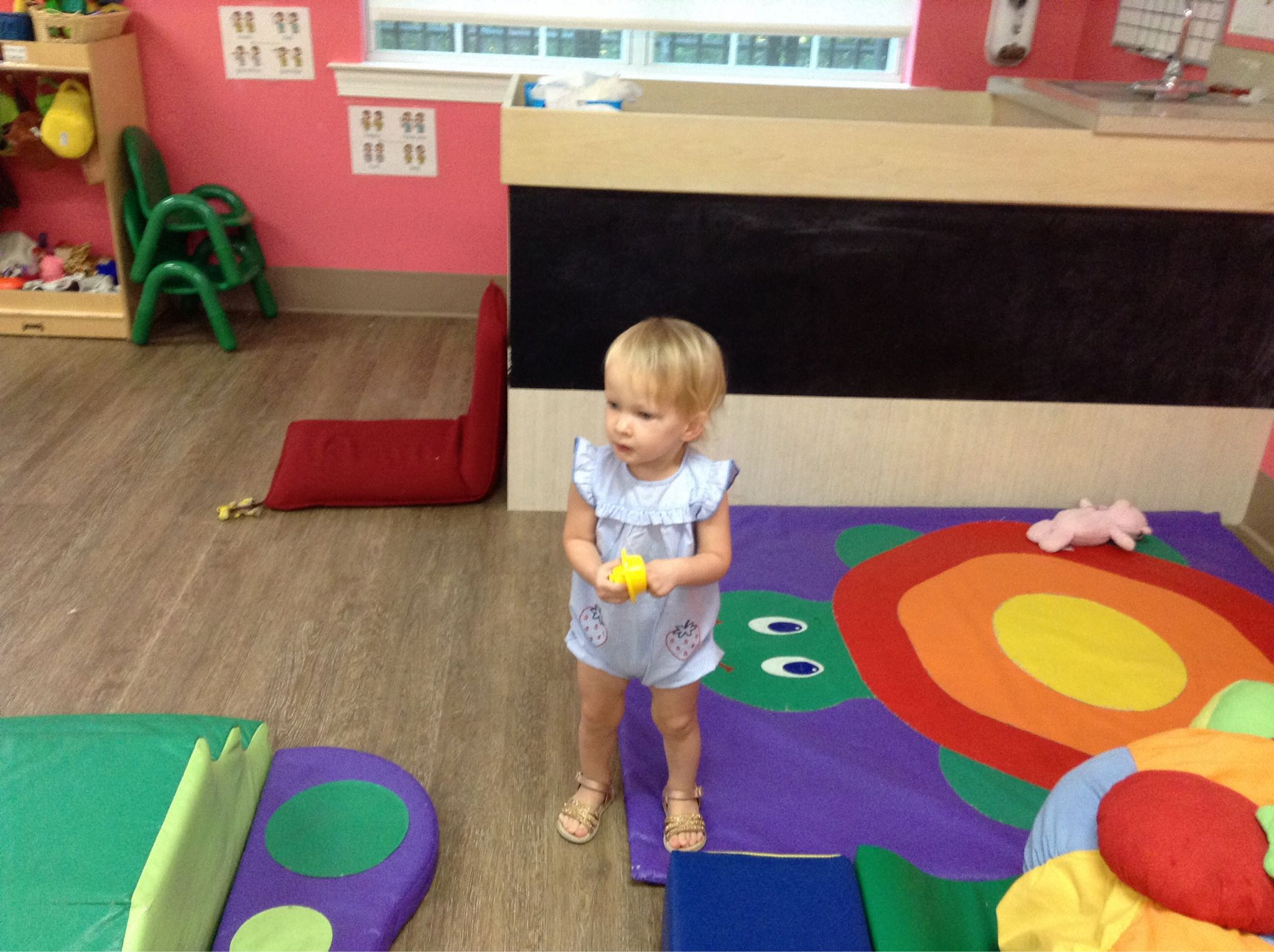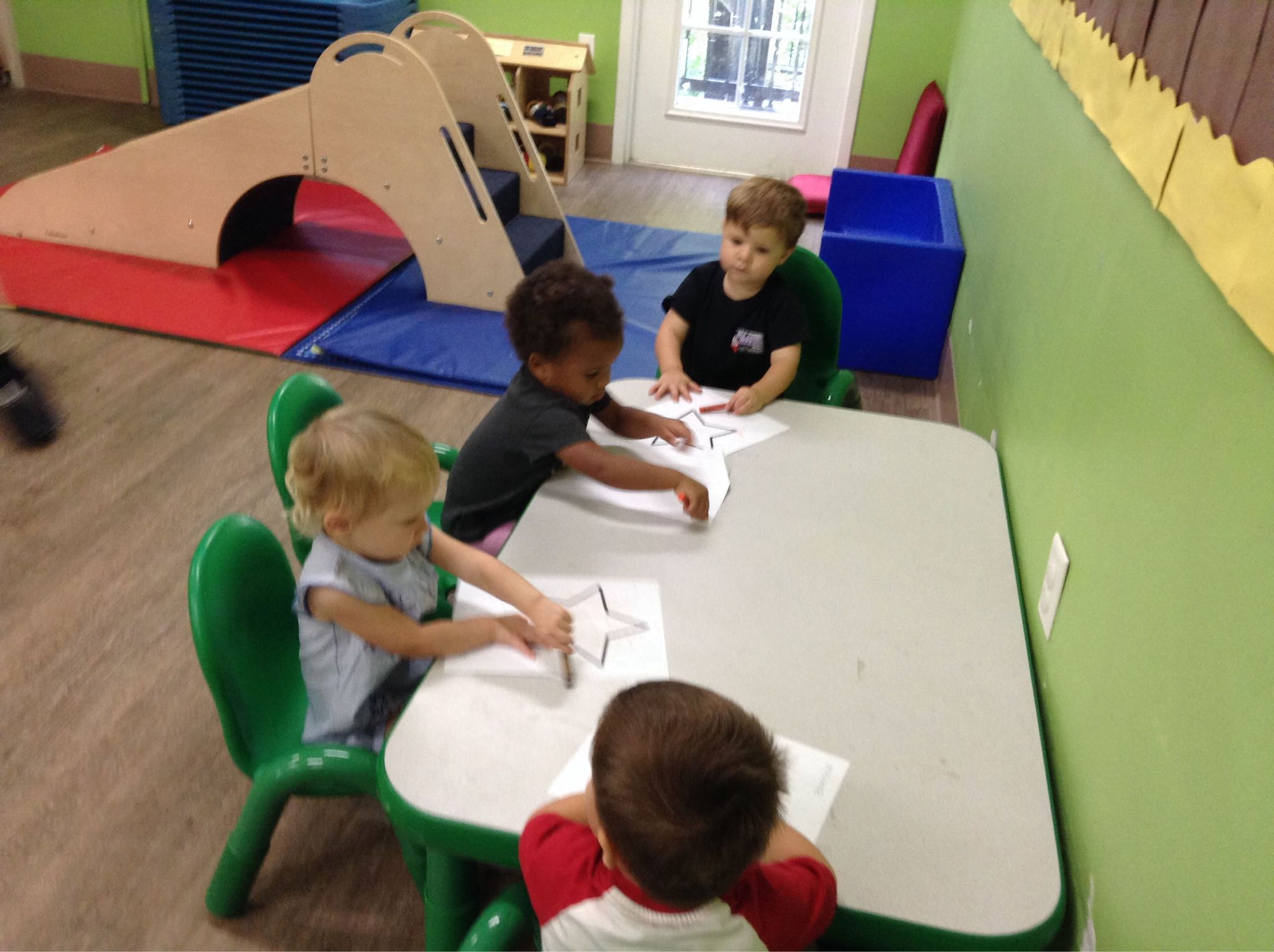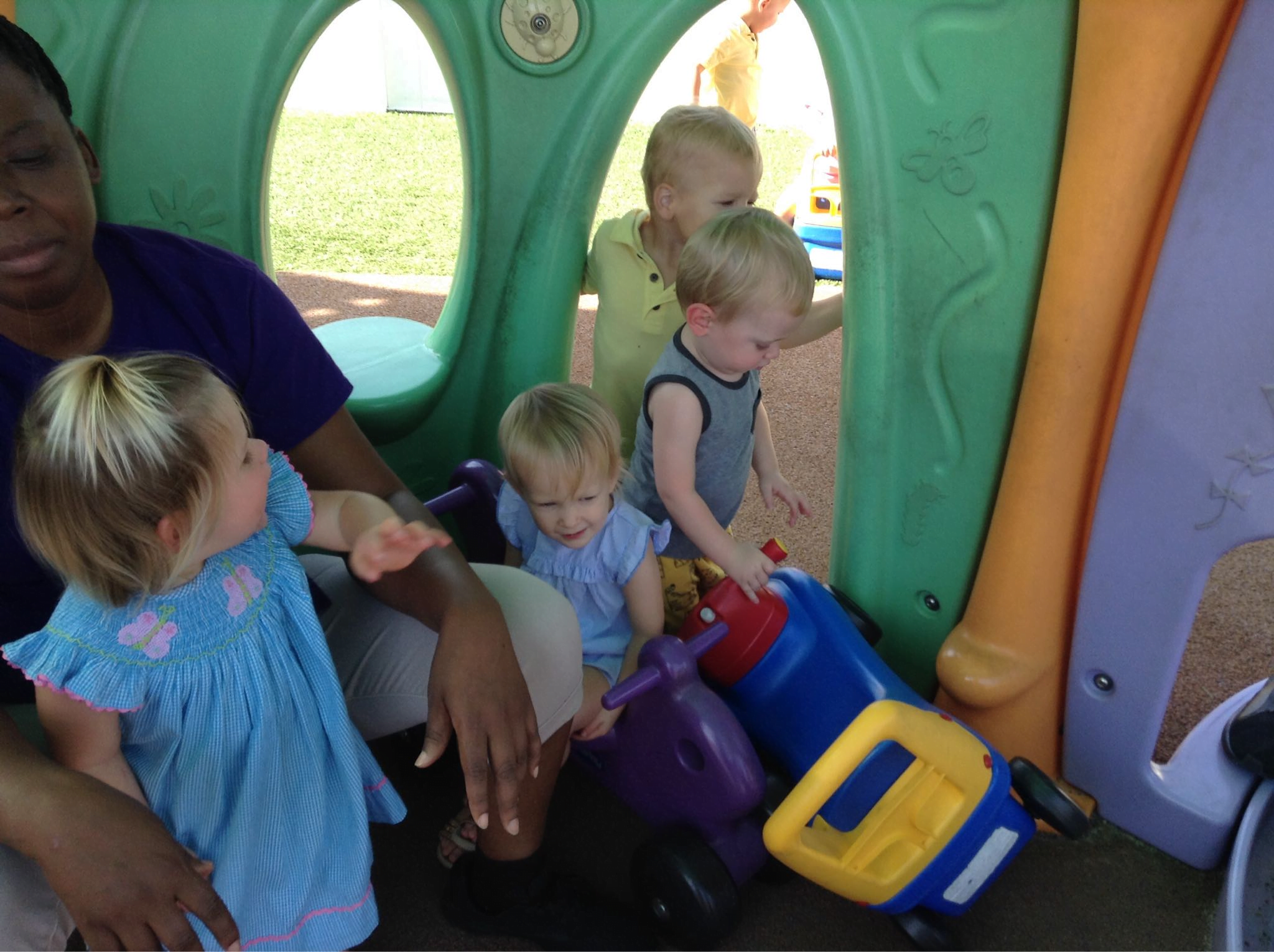 Looks like she needed a little break while out on the playground.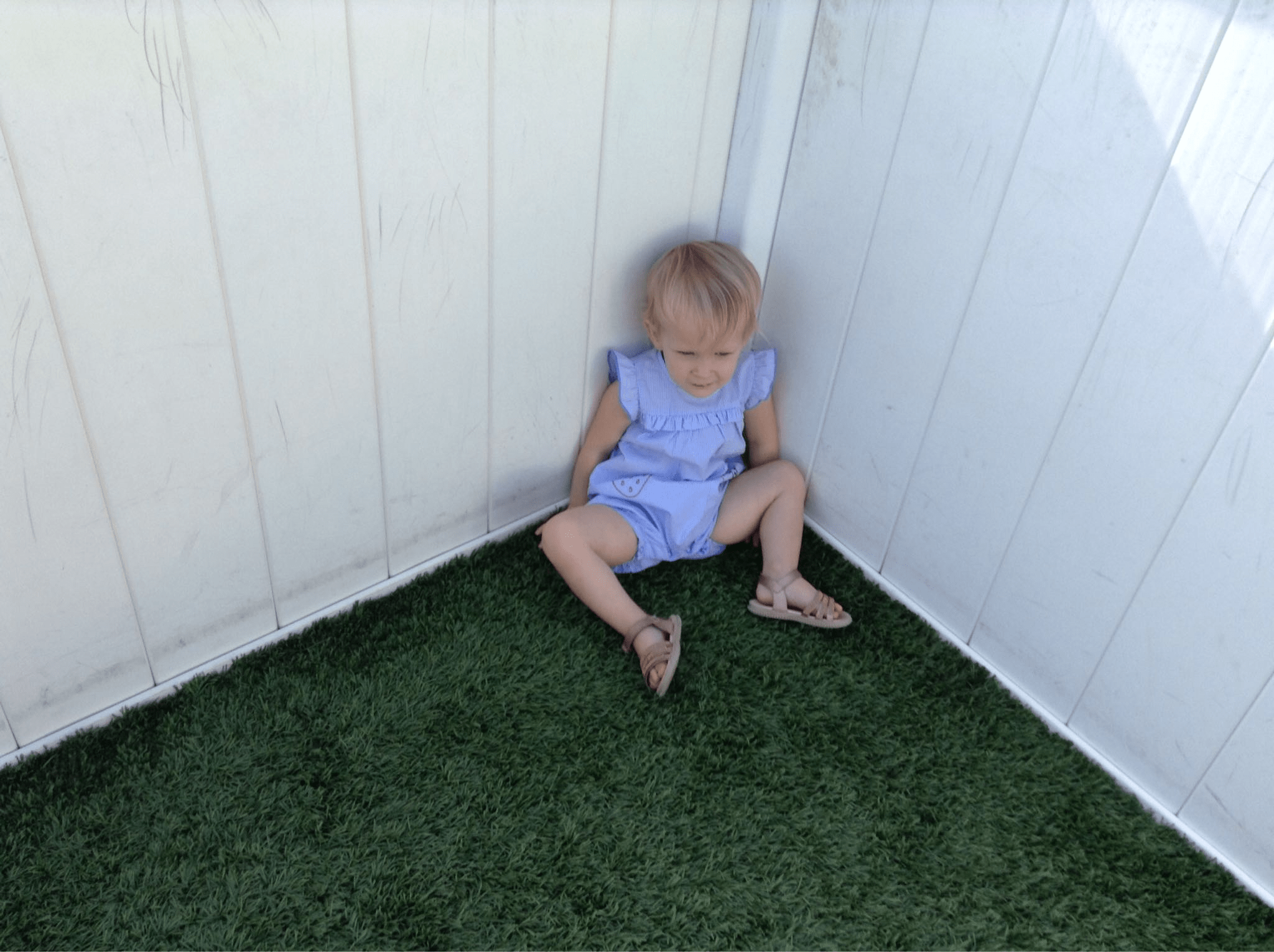 But Miss Congeniality is obviously very popular, because all her friends came over to see her!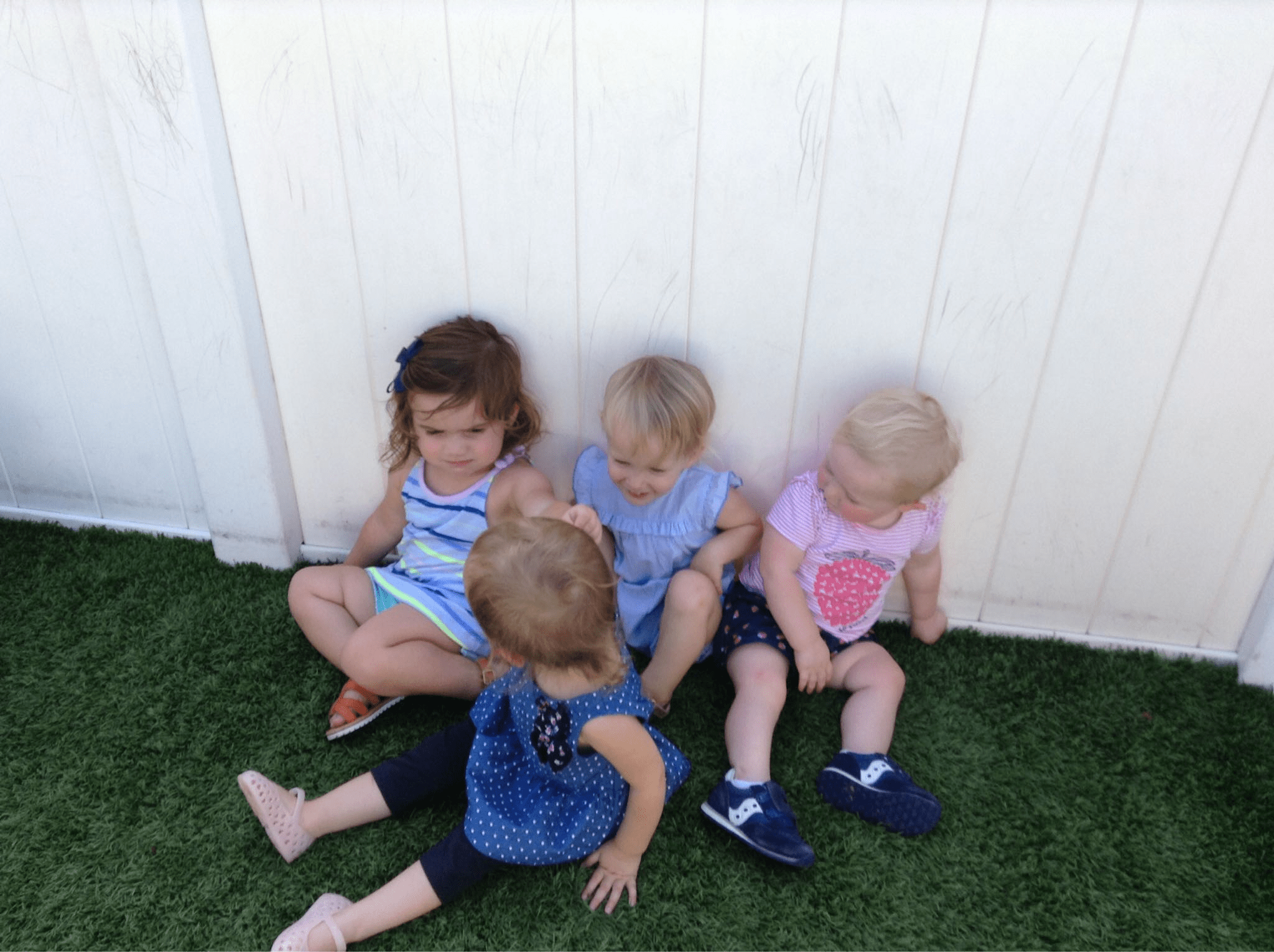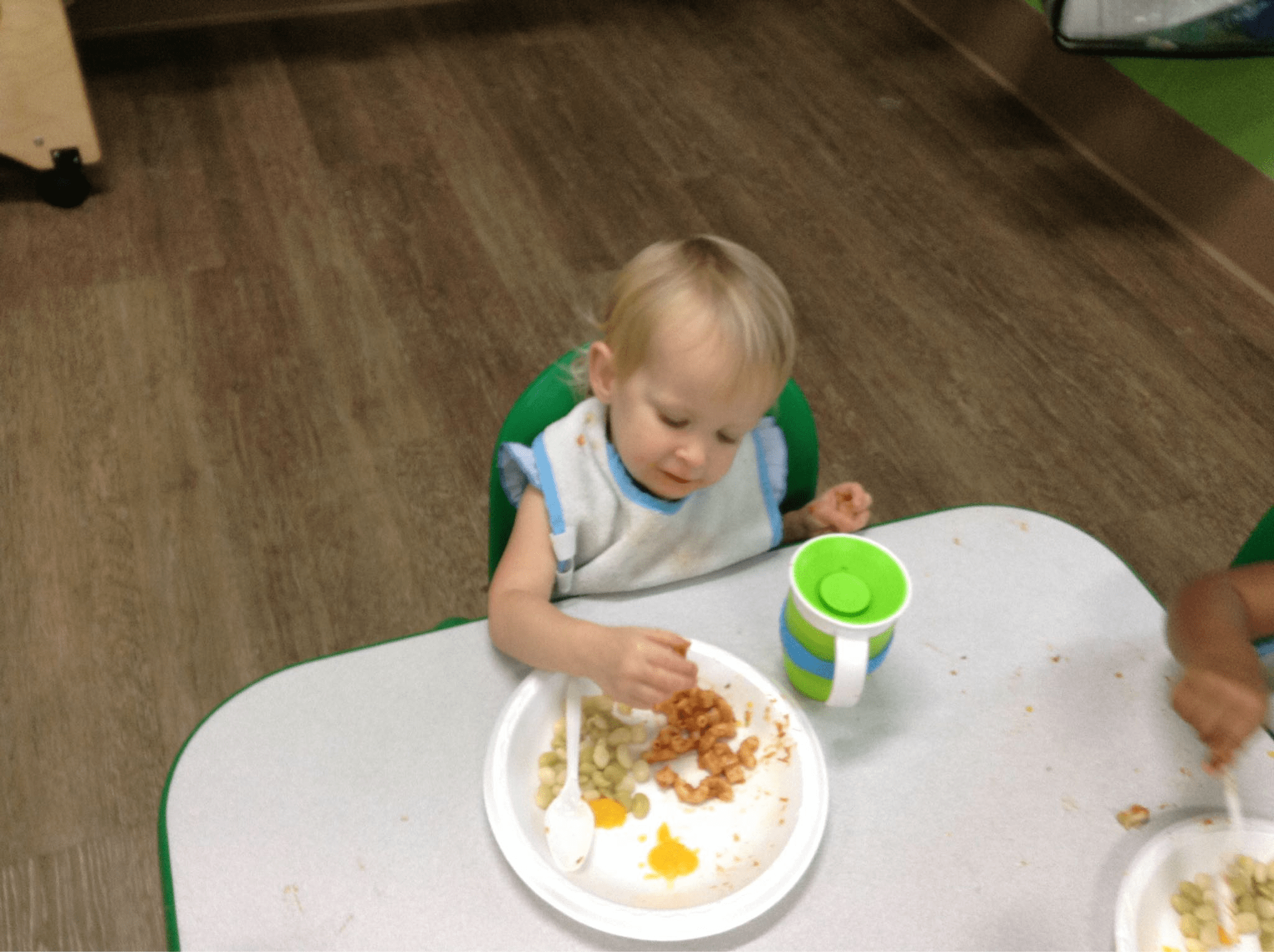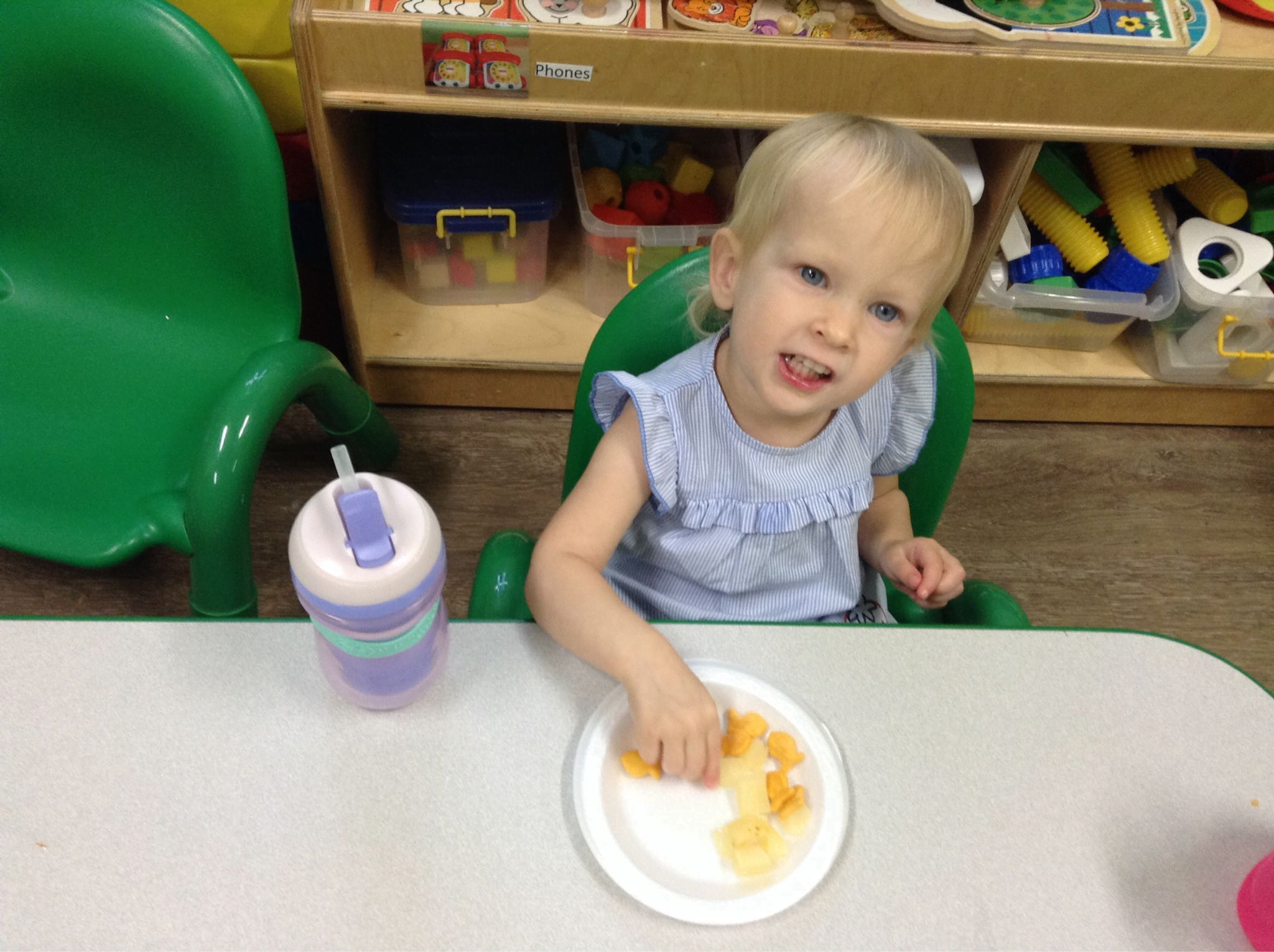 And oh my word, what a little monkey! I literally laughed out loud when I saw this photo today!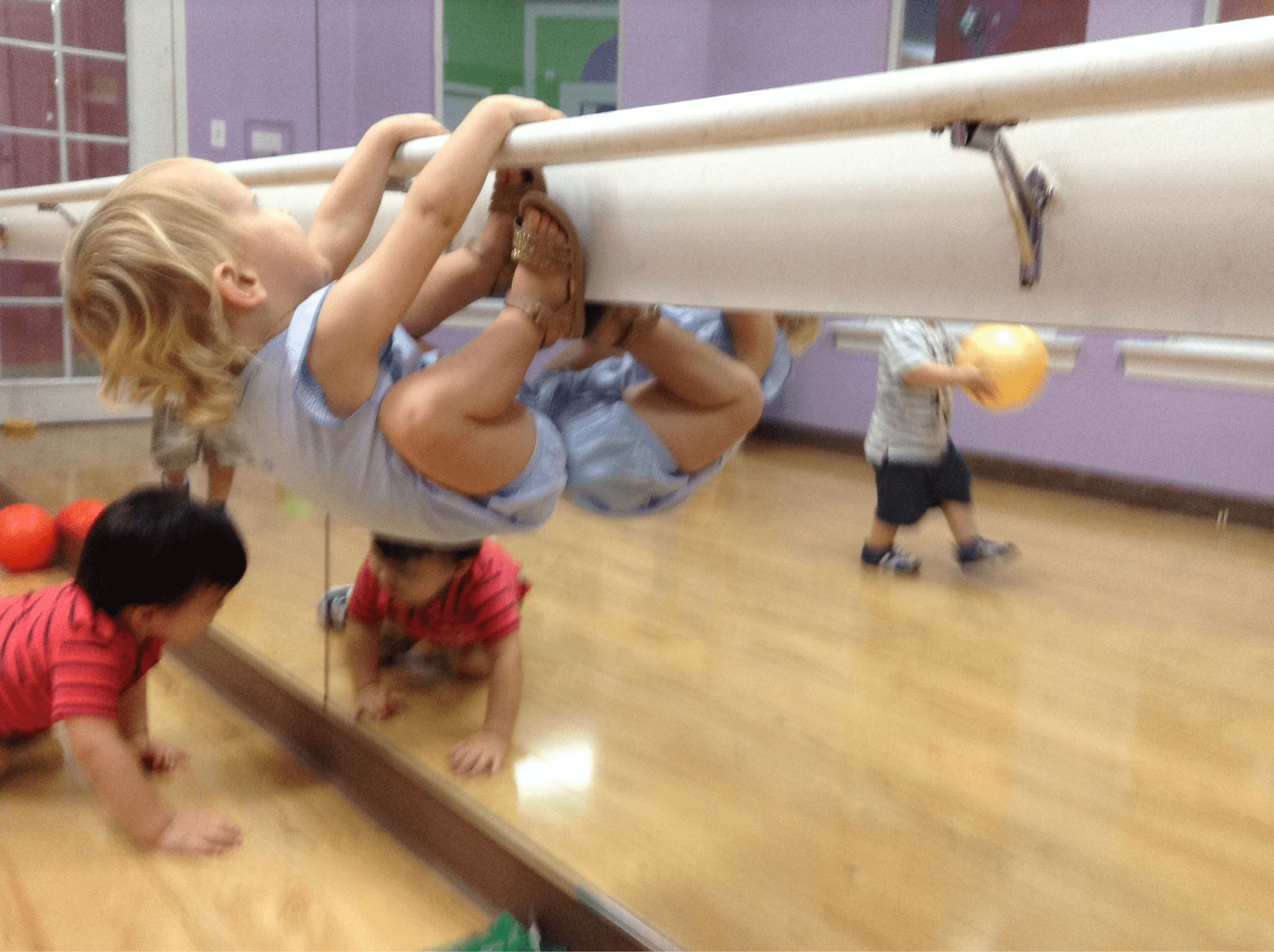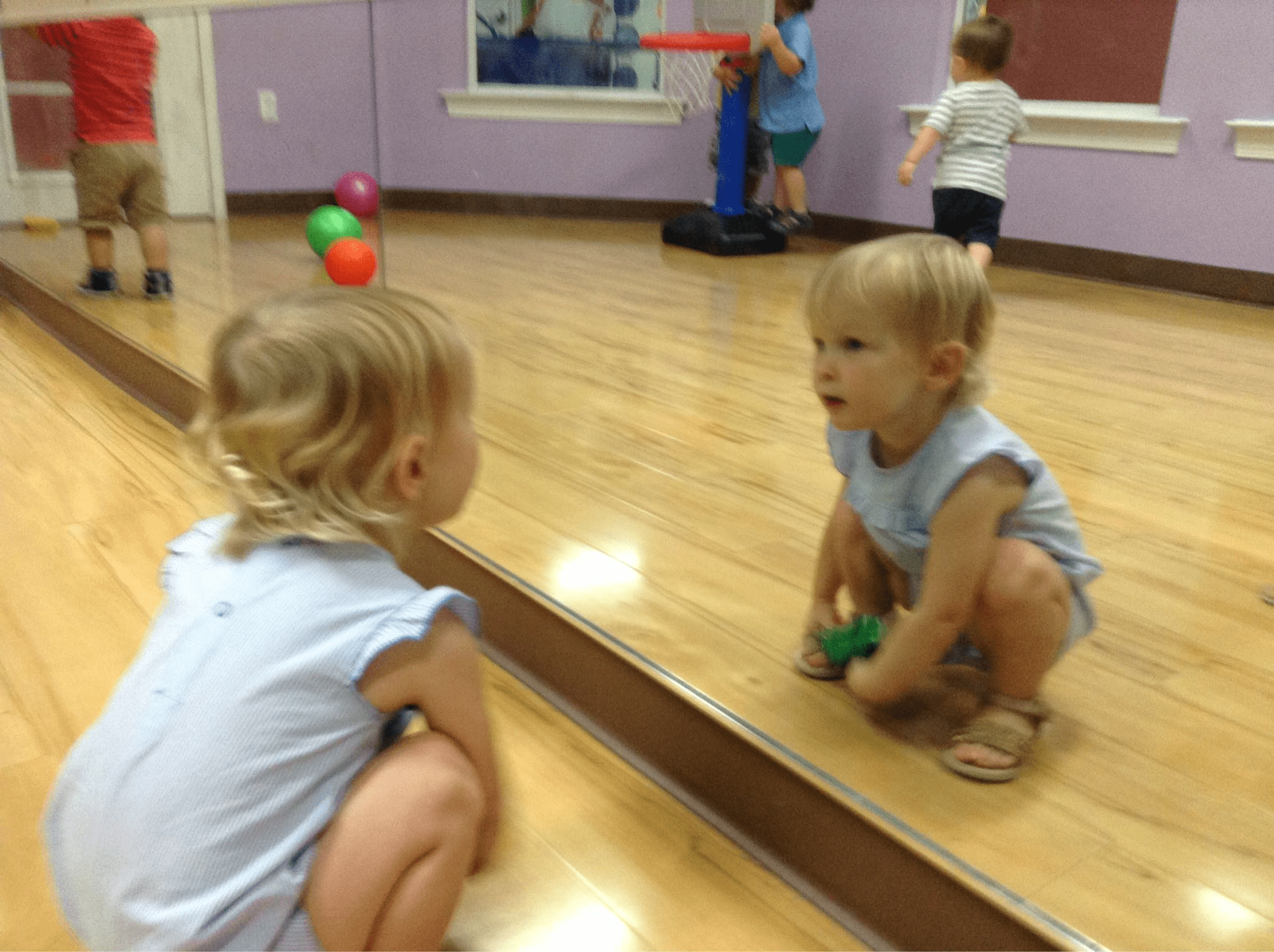 Grammy picked up Emerson from school today (in her Jeep of course!), and we all met for dinner at Chick-fil-A!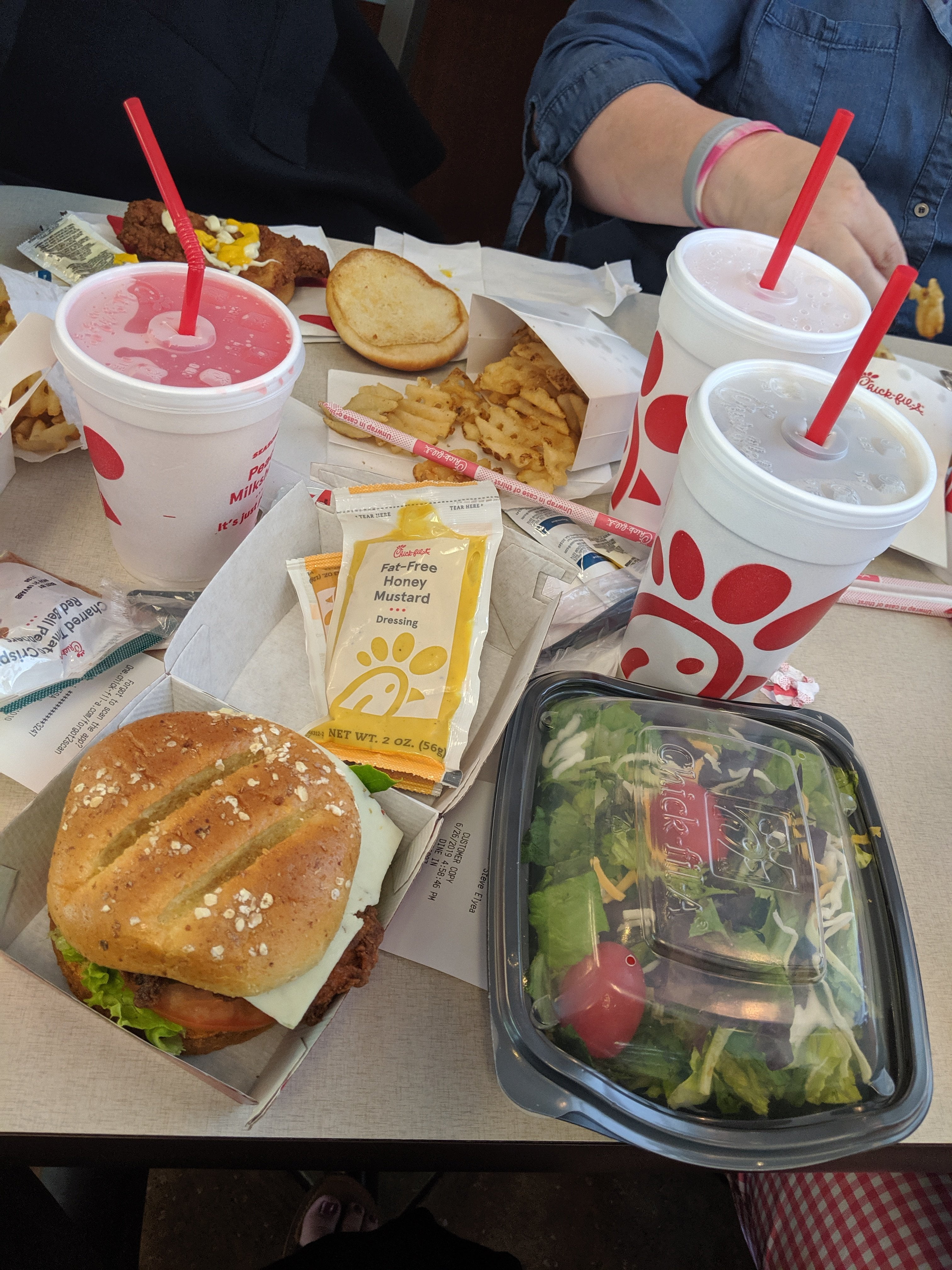 She was SO excited to see Papa tonight too.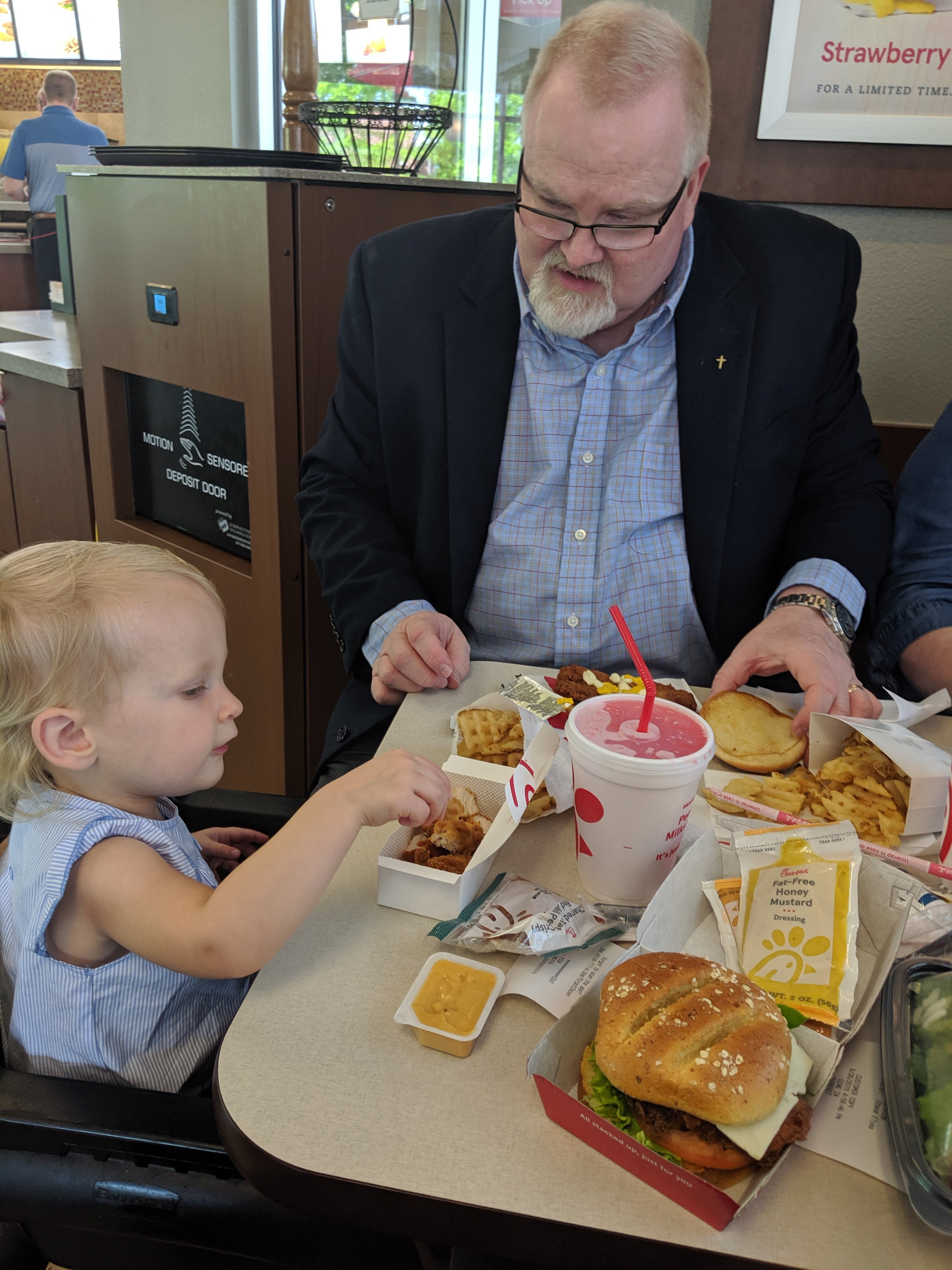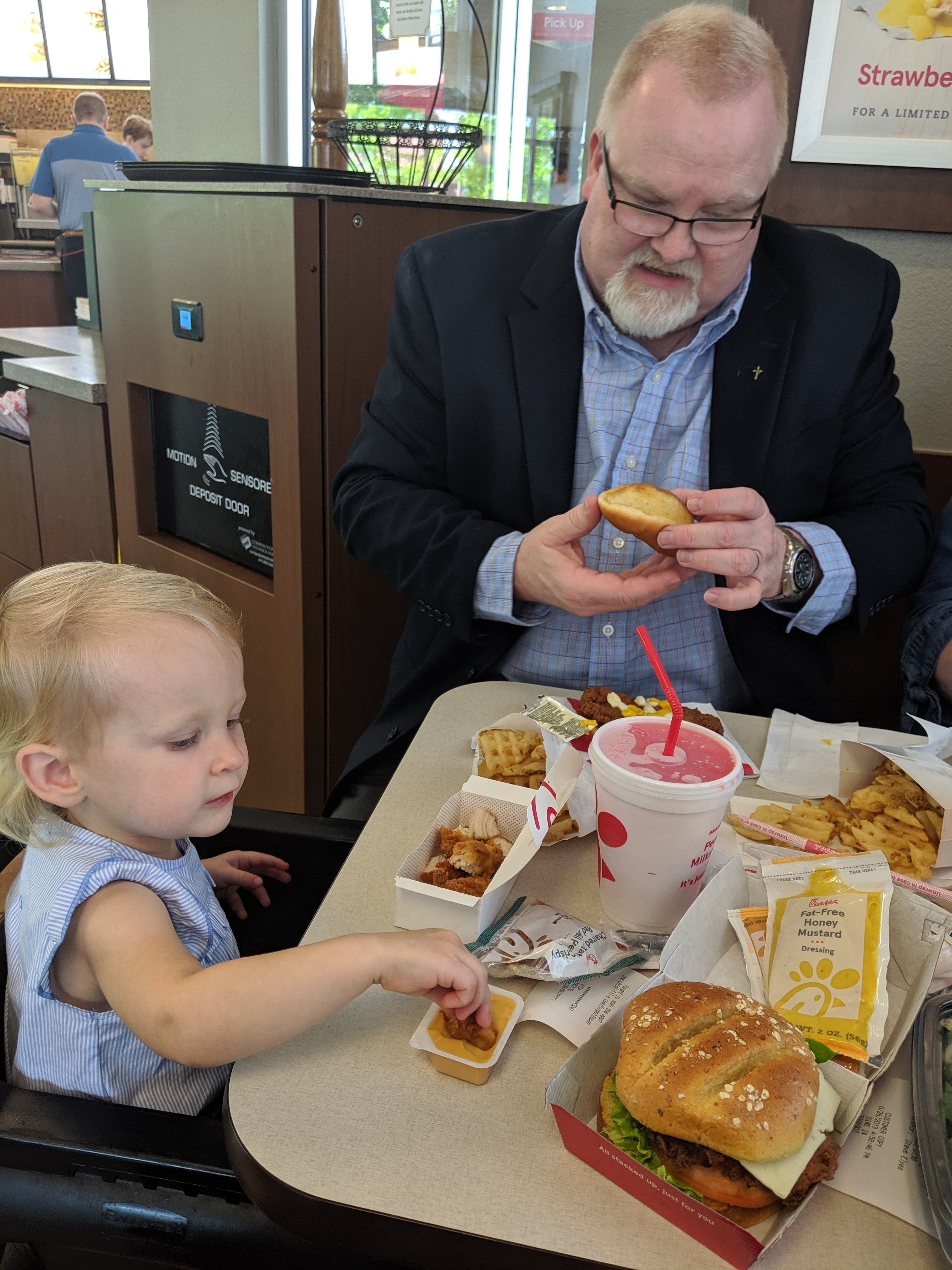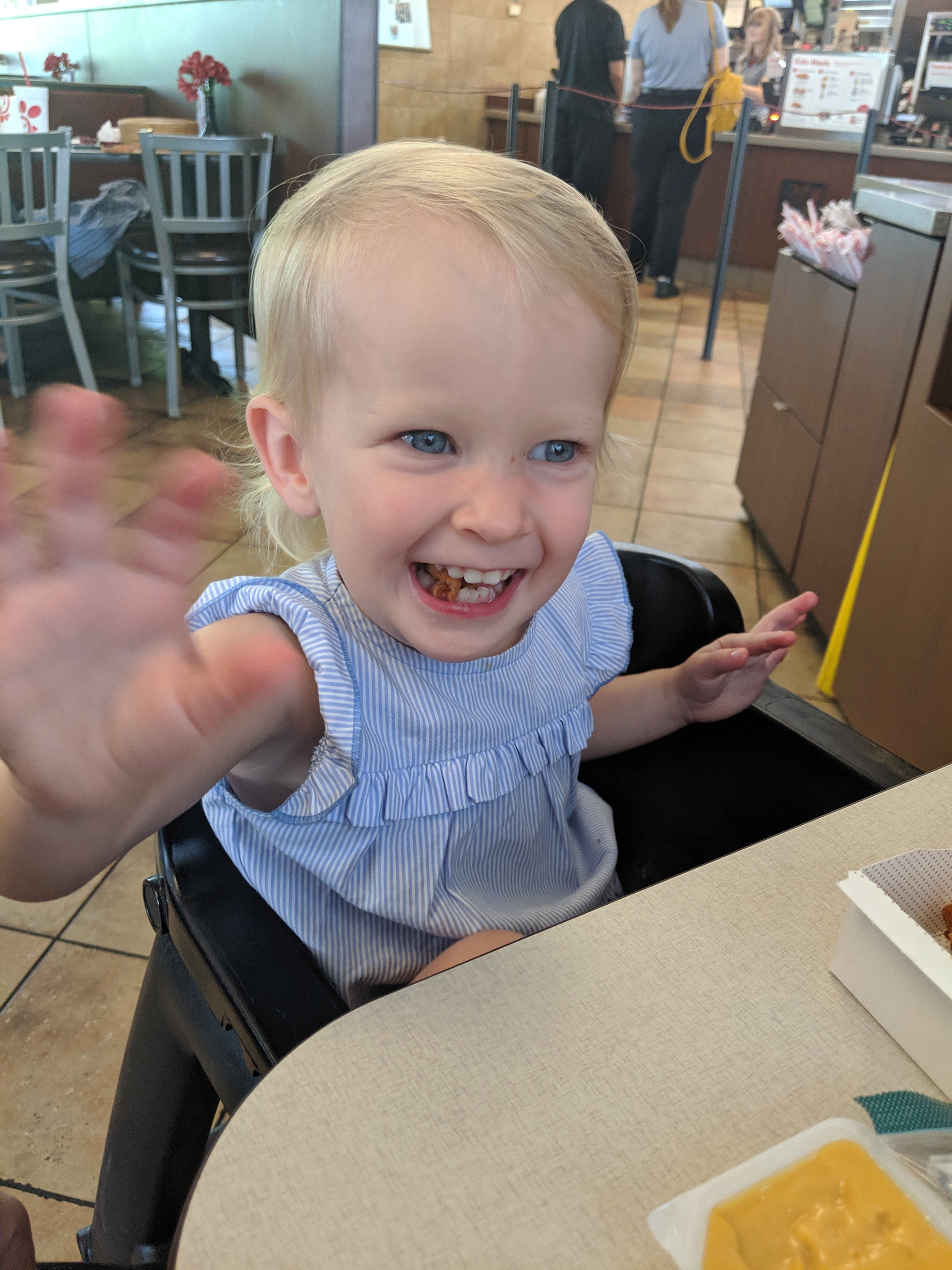 Then Uncle Keith came over to make silly faces in the phone camera, and that was funny.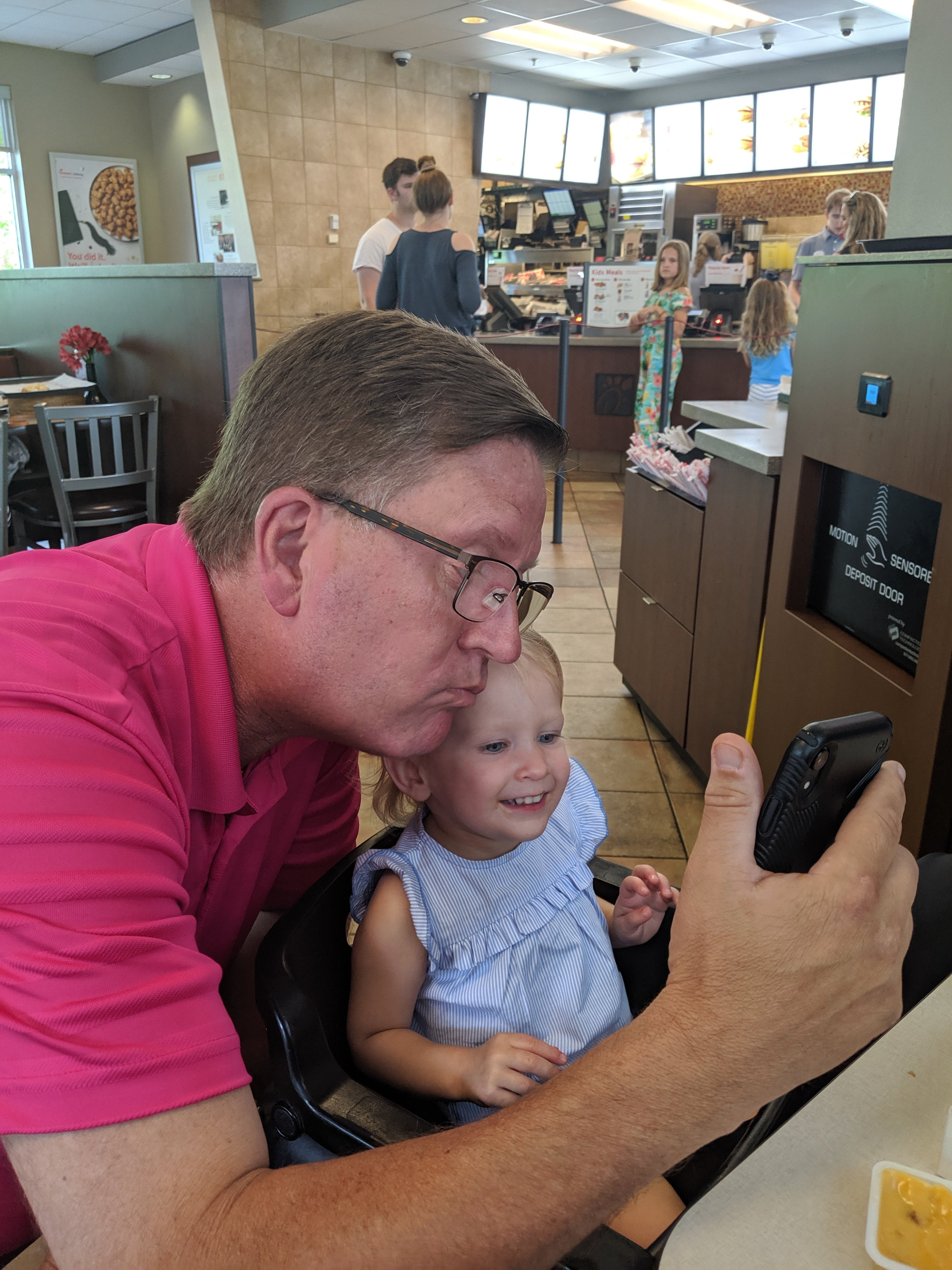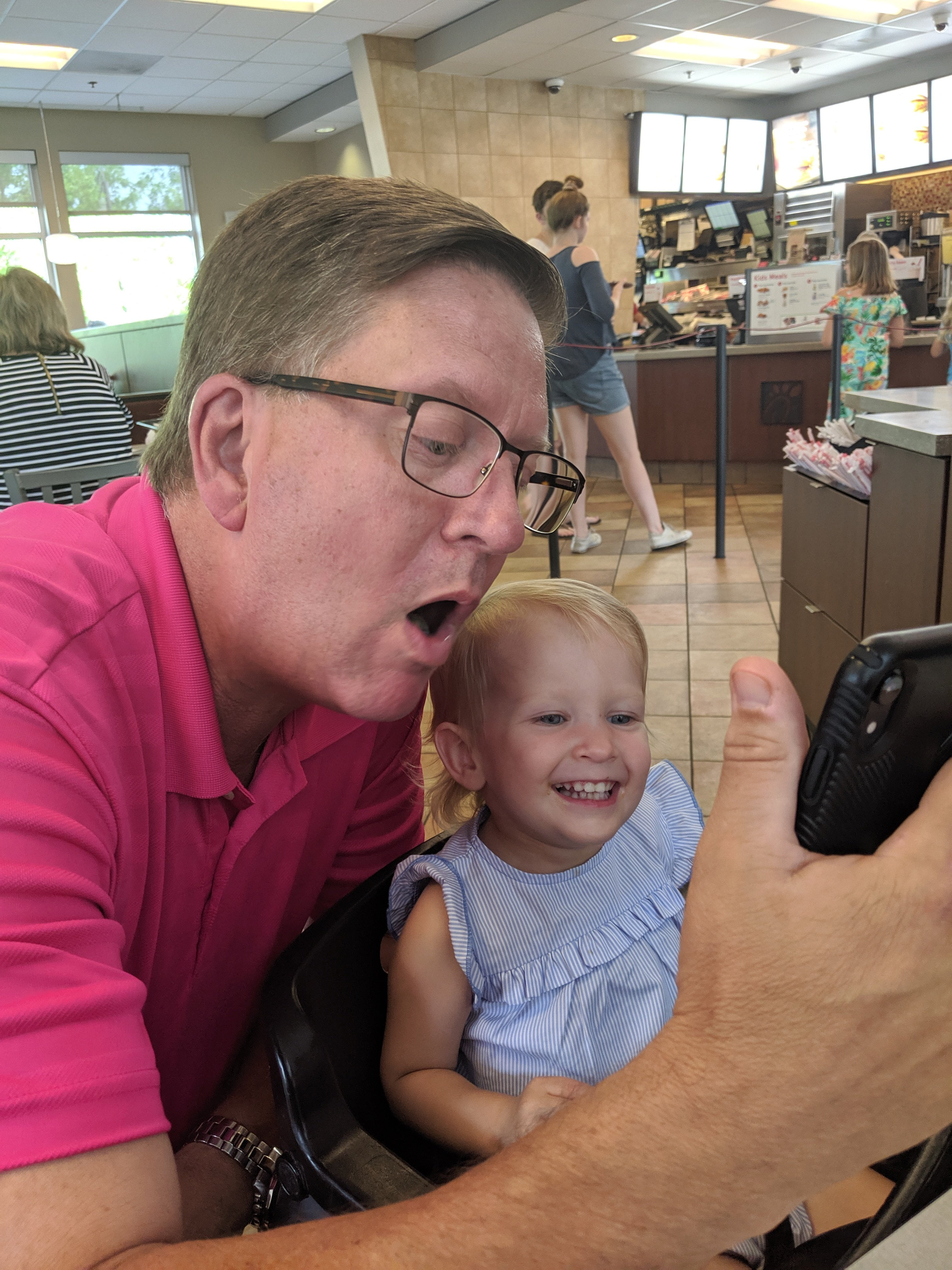 Then she shared ice cream with Grandmommie.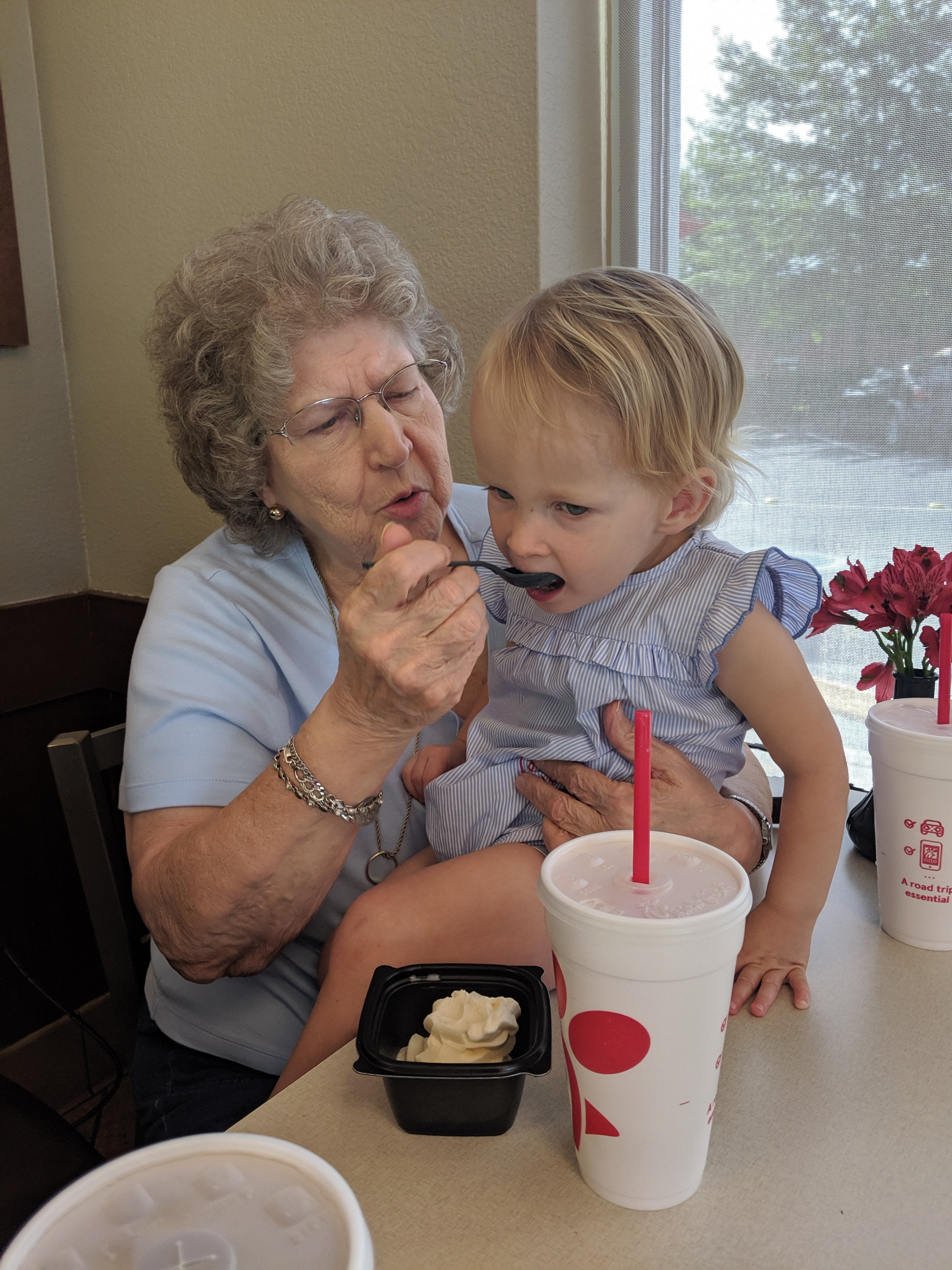 And then since we had lots of extra time before church, she ran around in the grass for a while. Looking at these pictures now, it looks very much like she's Maria Von Trapp, running around singing, "the hills are alive, with the sound of music!" (Which is one of my very favorites movies, and obviously soundtracks, ever!) Her new nickname will now be Emerson Von Trapp.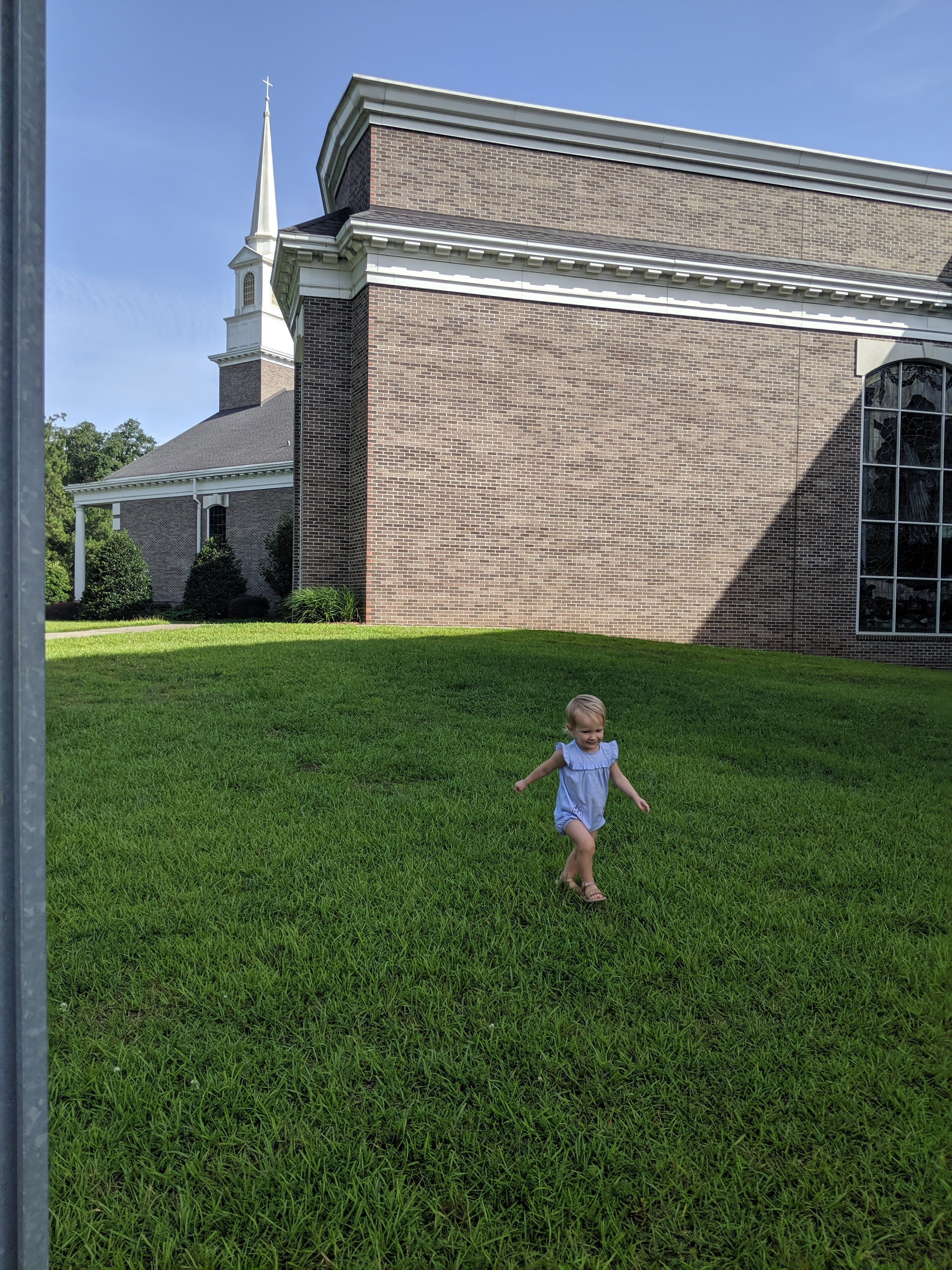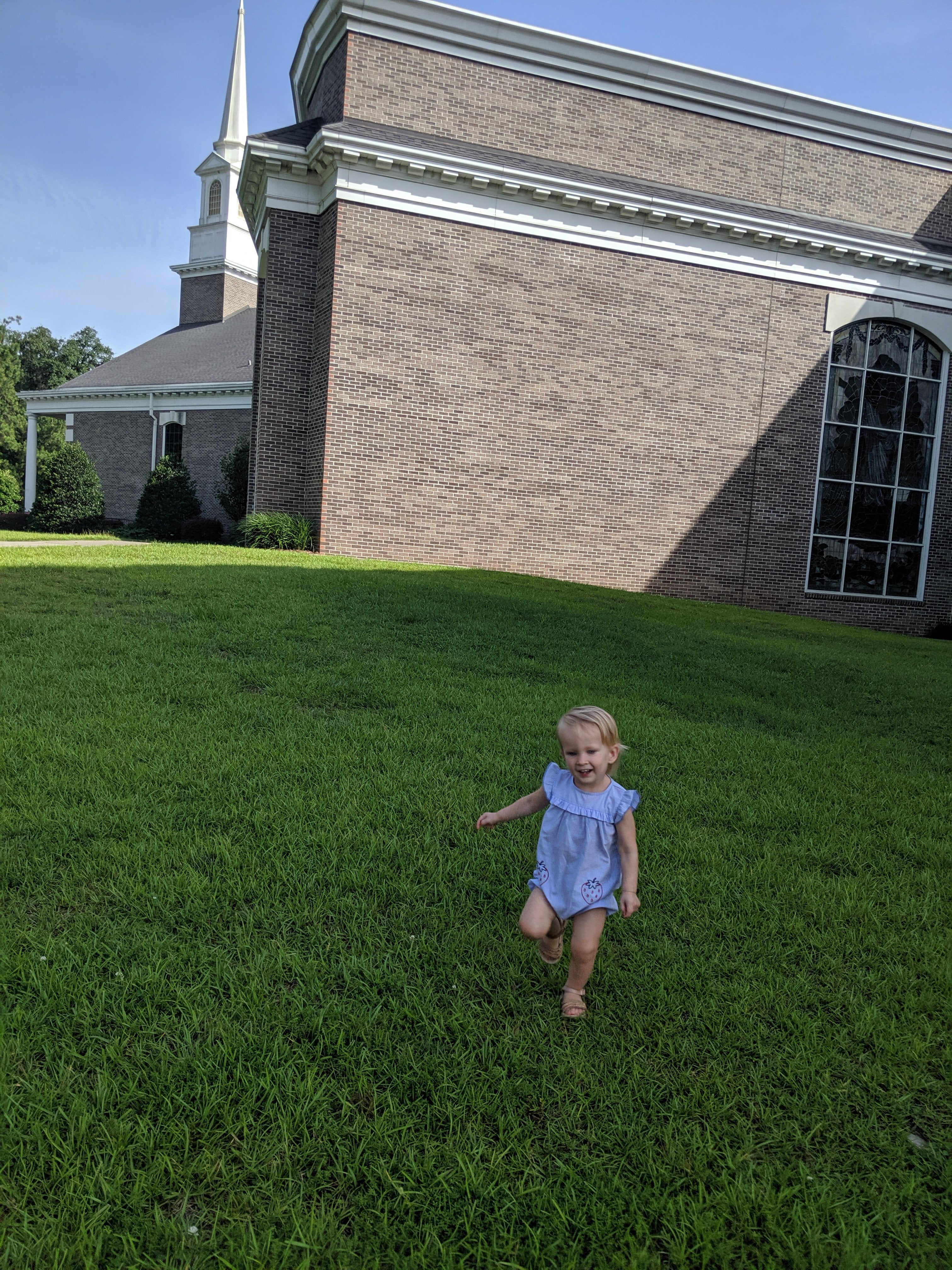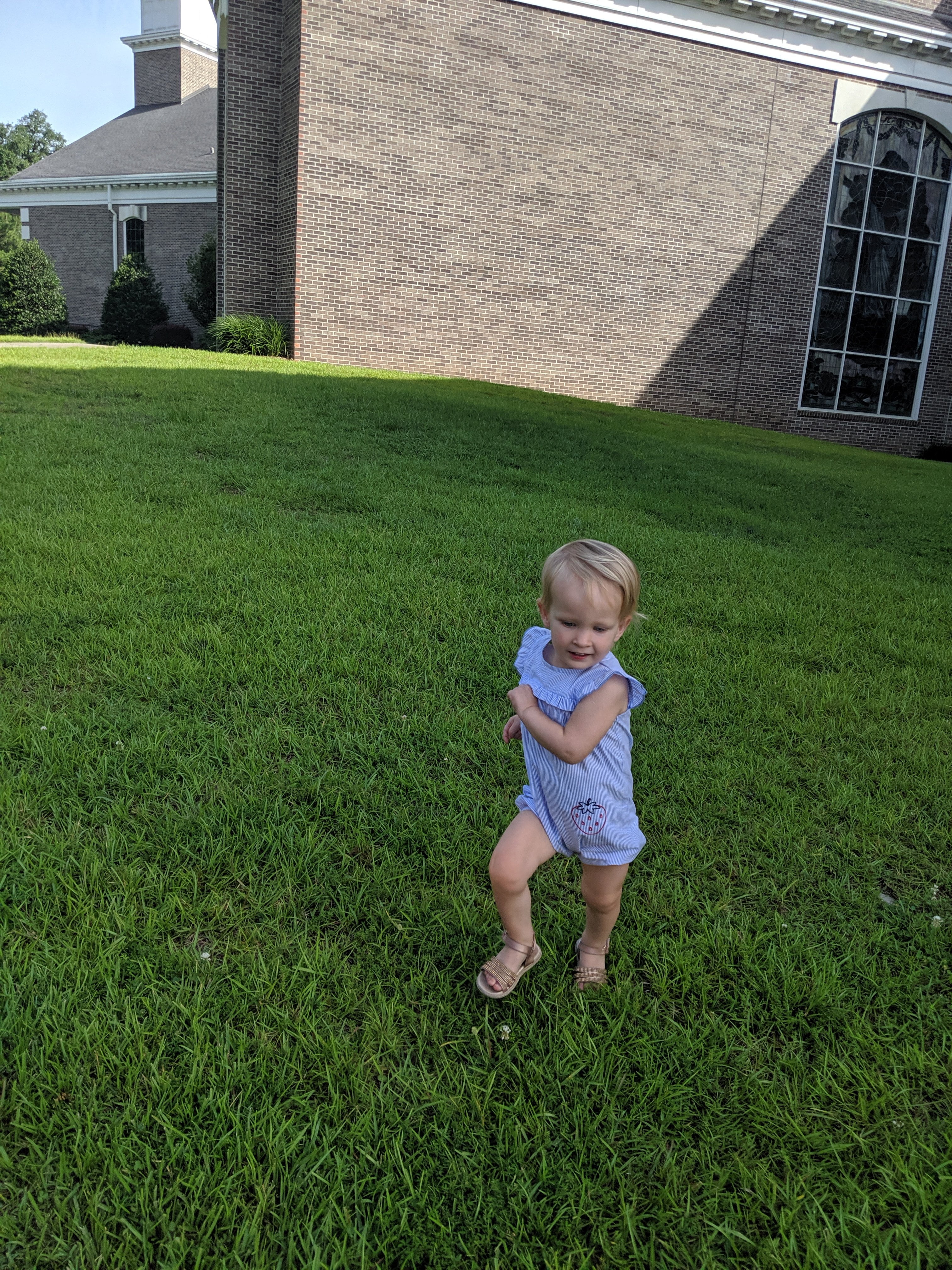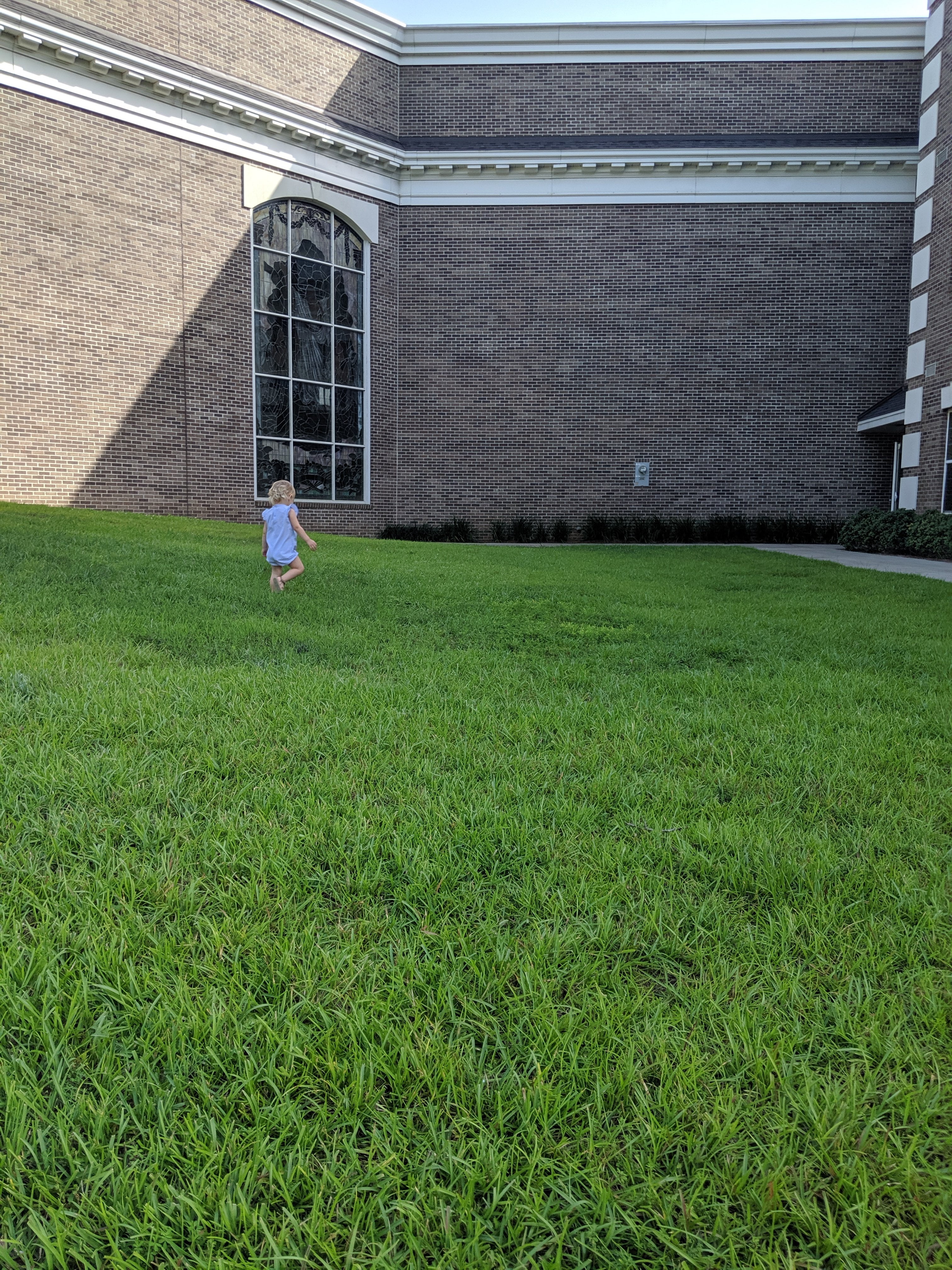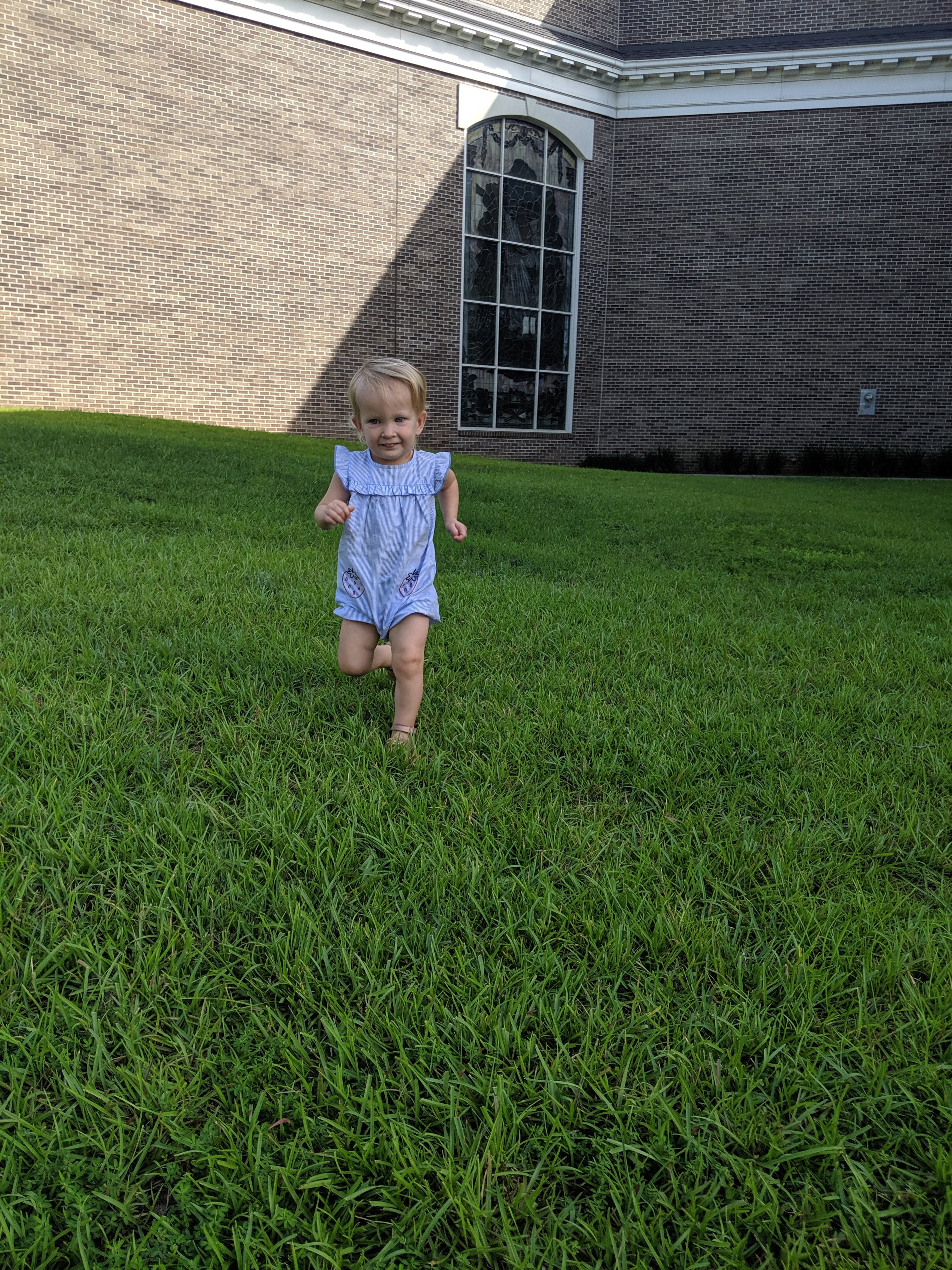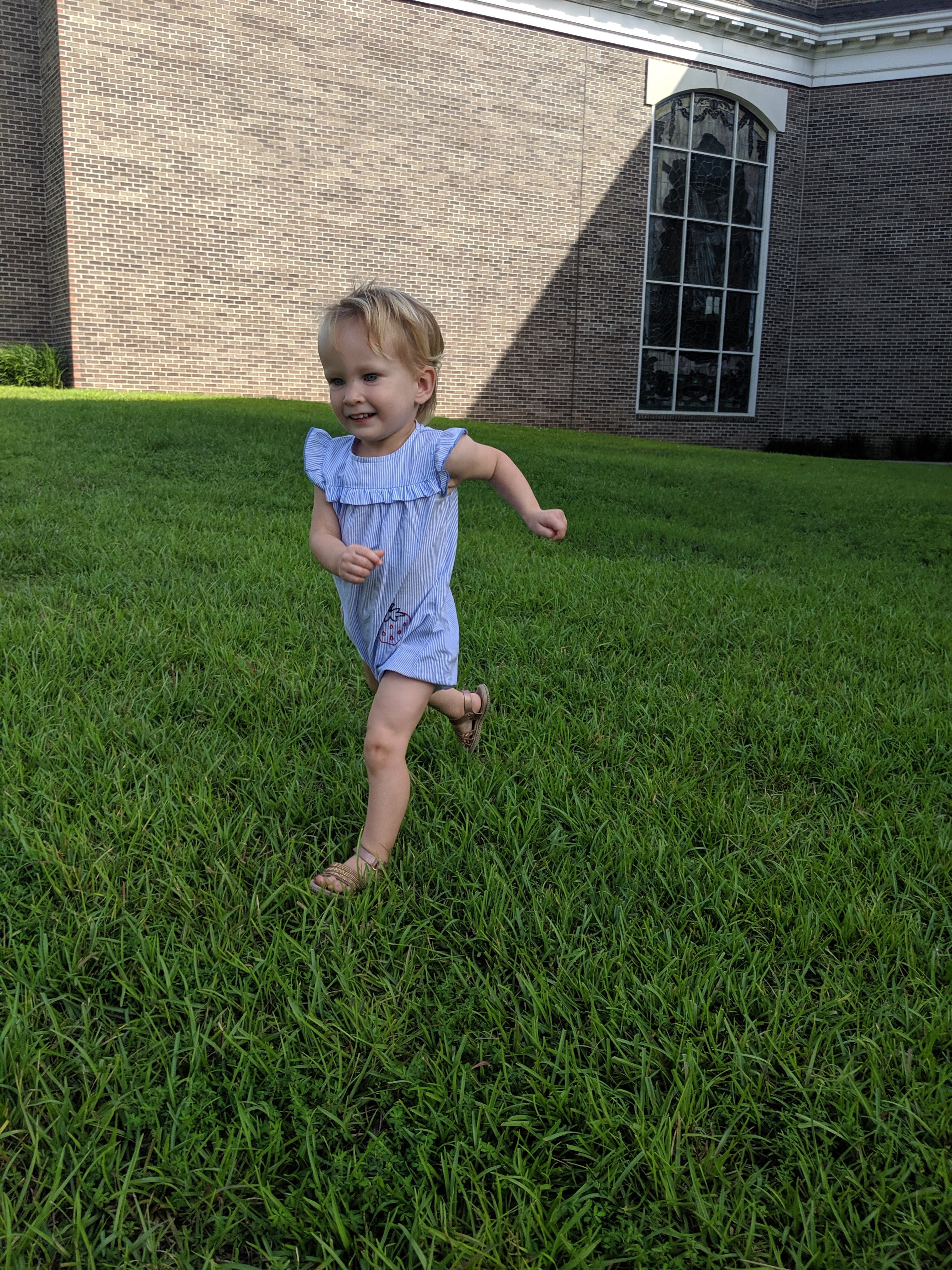 And then Ms. Rhonda walked up, and Emerson literally ran right past me, and into her arms for a hug! And then she came back to hug mommy 🙂 It was super sweet.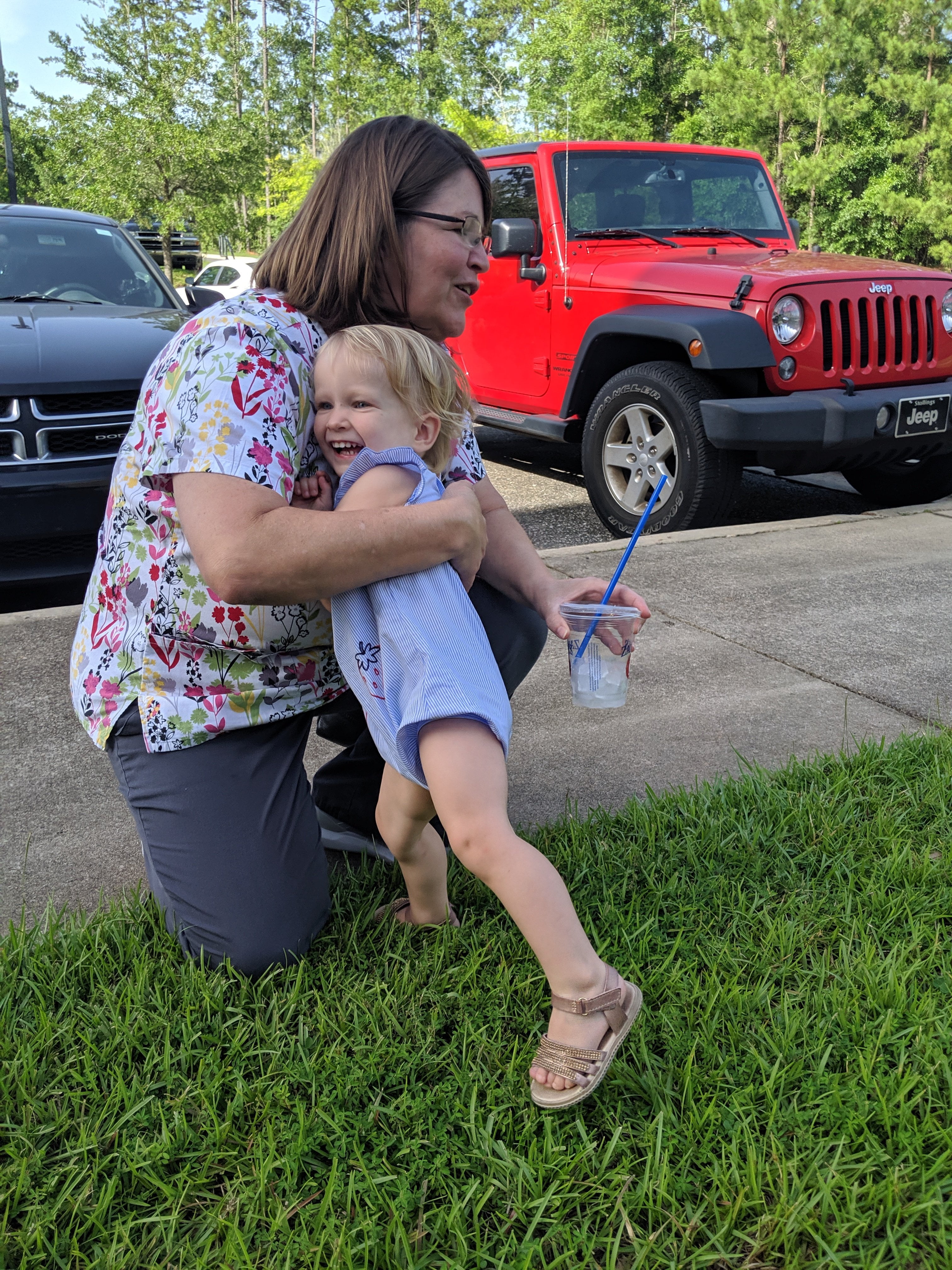 We had a good night of choir rehearsal, and even started discussing the Singing Christmas Tree! We're six months away from Christmas, but we start rehearsals in just a couple of months! Crazy to think about, right?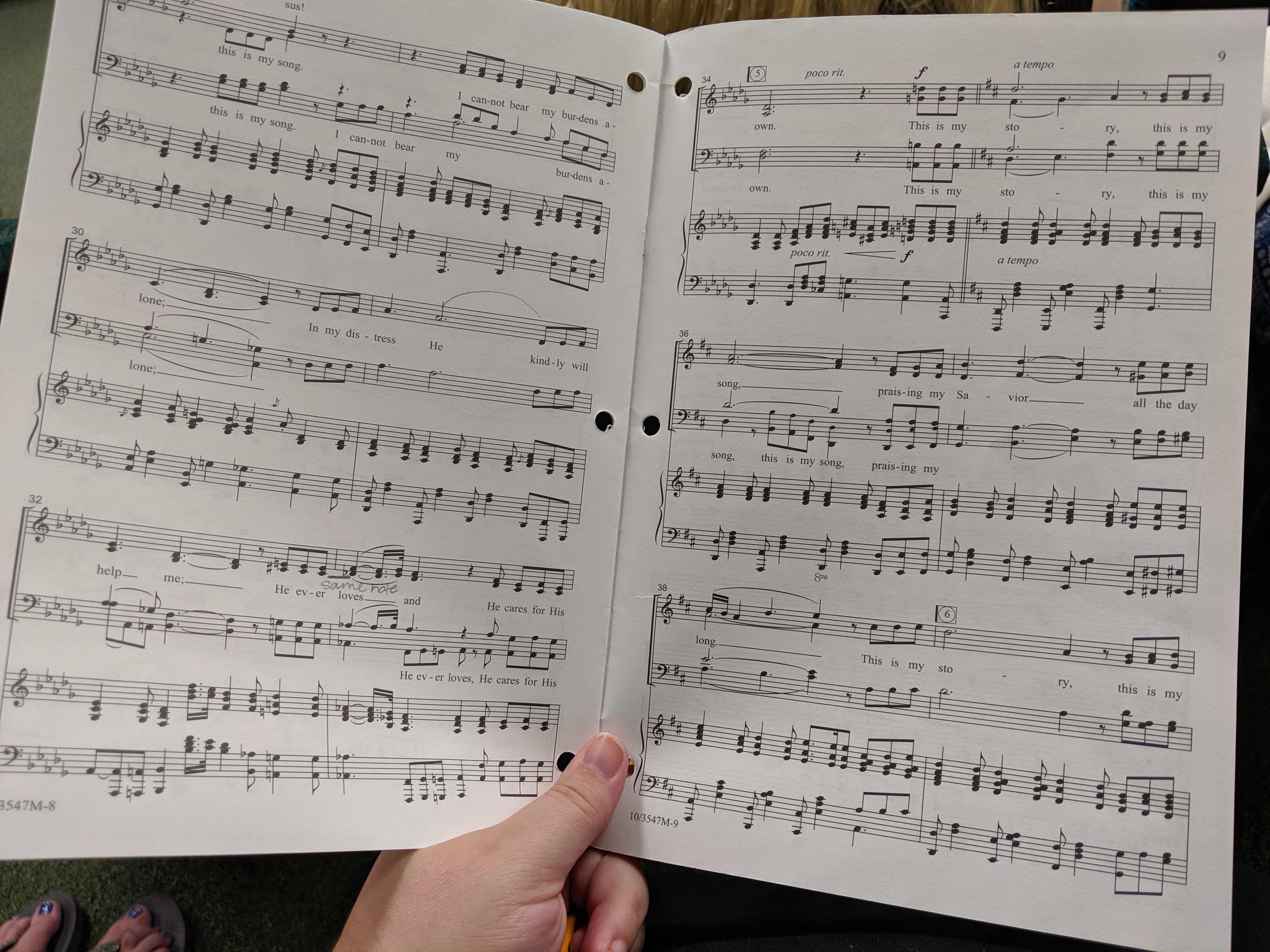 She was giving out lots of sweet loves after church, before getting in the car.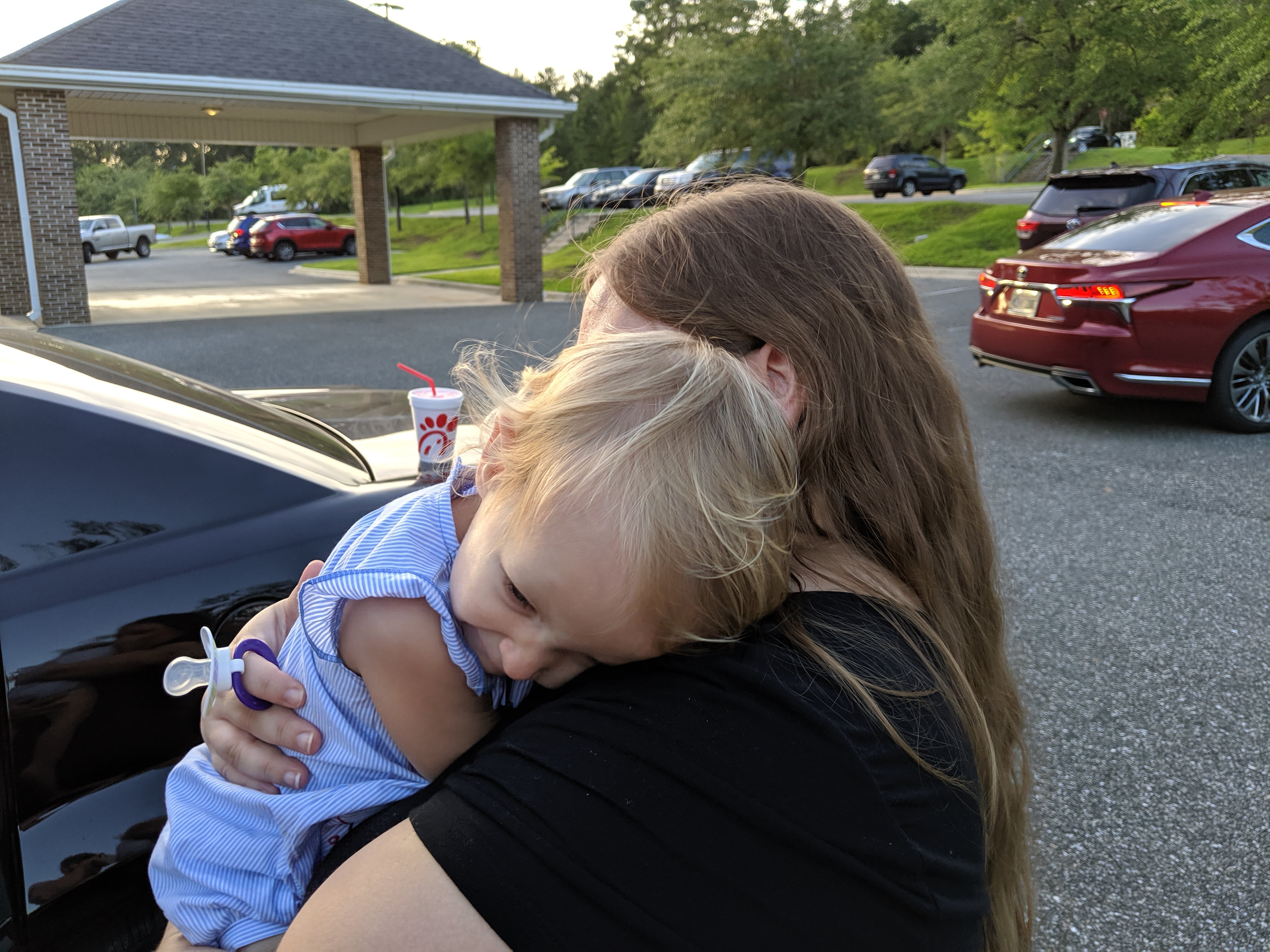 At home, she wanted to walk to the mailbox with me, even though she was barefoot, but quickly changed her mind, so I had to go back & pick her up & carry her.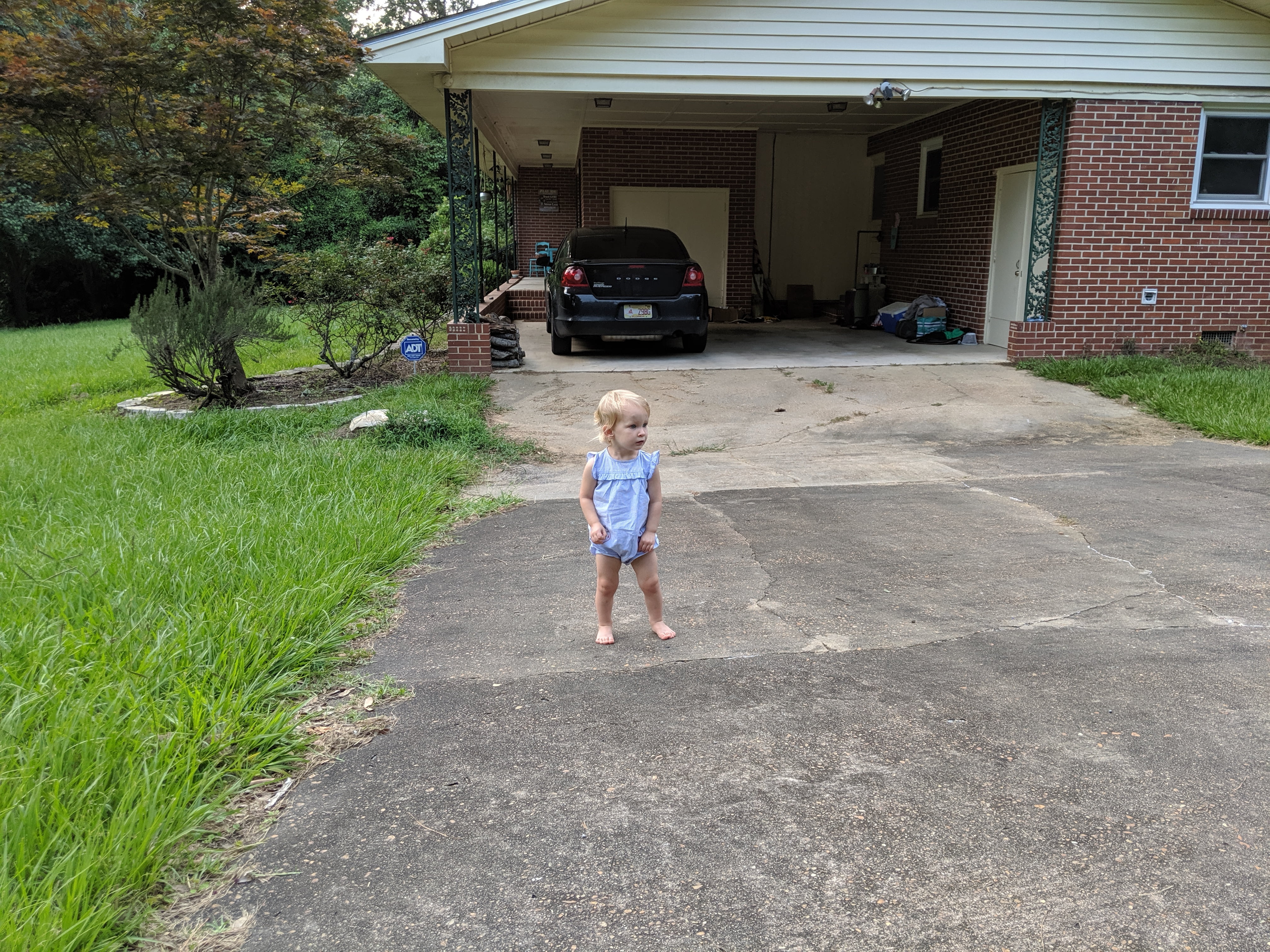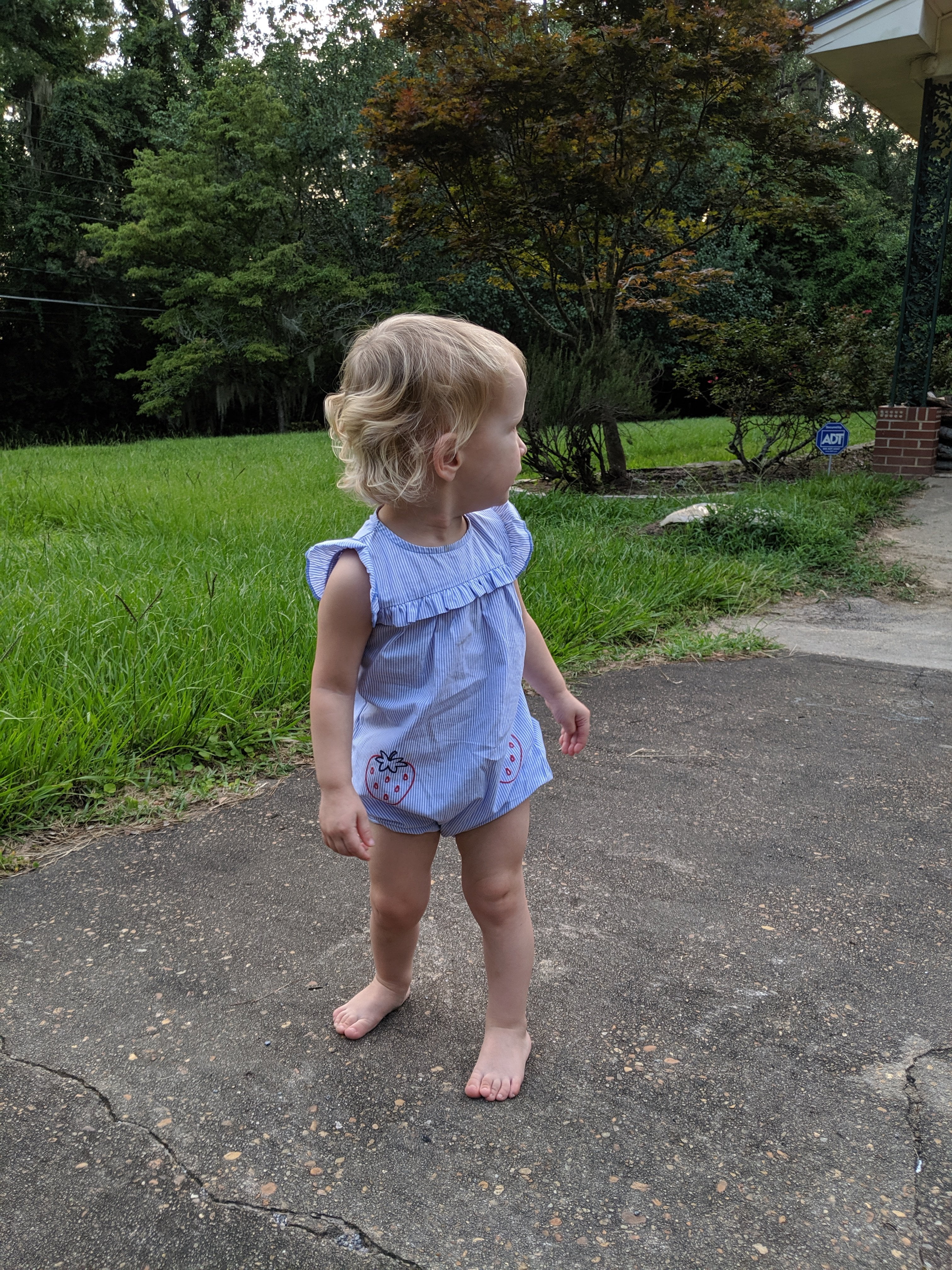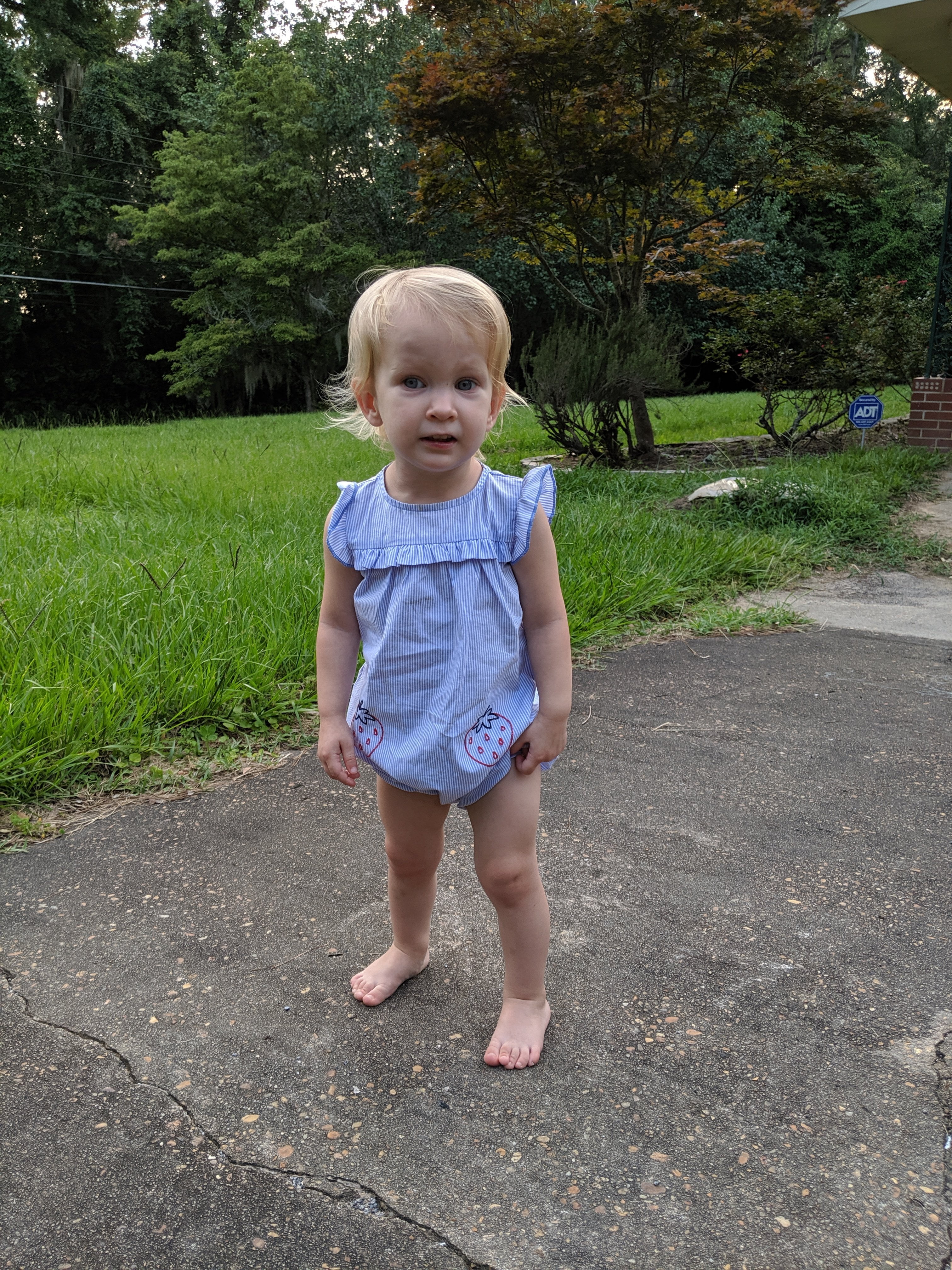 She had some animal crackers & pink milk while I read her bedtime stories. We said her night-night prayers, and then I held her and rocked her for just a few minutes, before she was out like a light, and snoring ever so lightly and sweetly. Now as usual, it's time for an episode of "Fringe," followed by bedtime reading of my own.