Sweet, sleepy little squish, with her crazy bed head!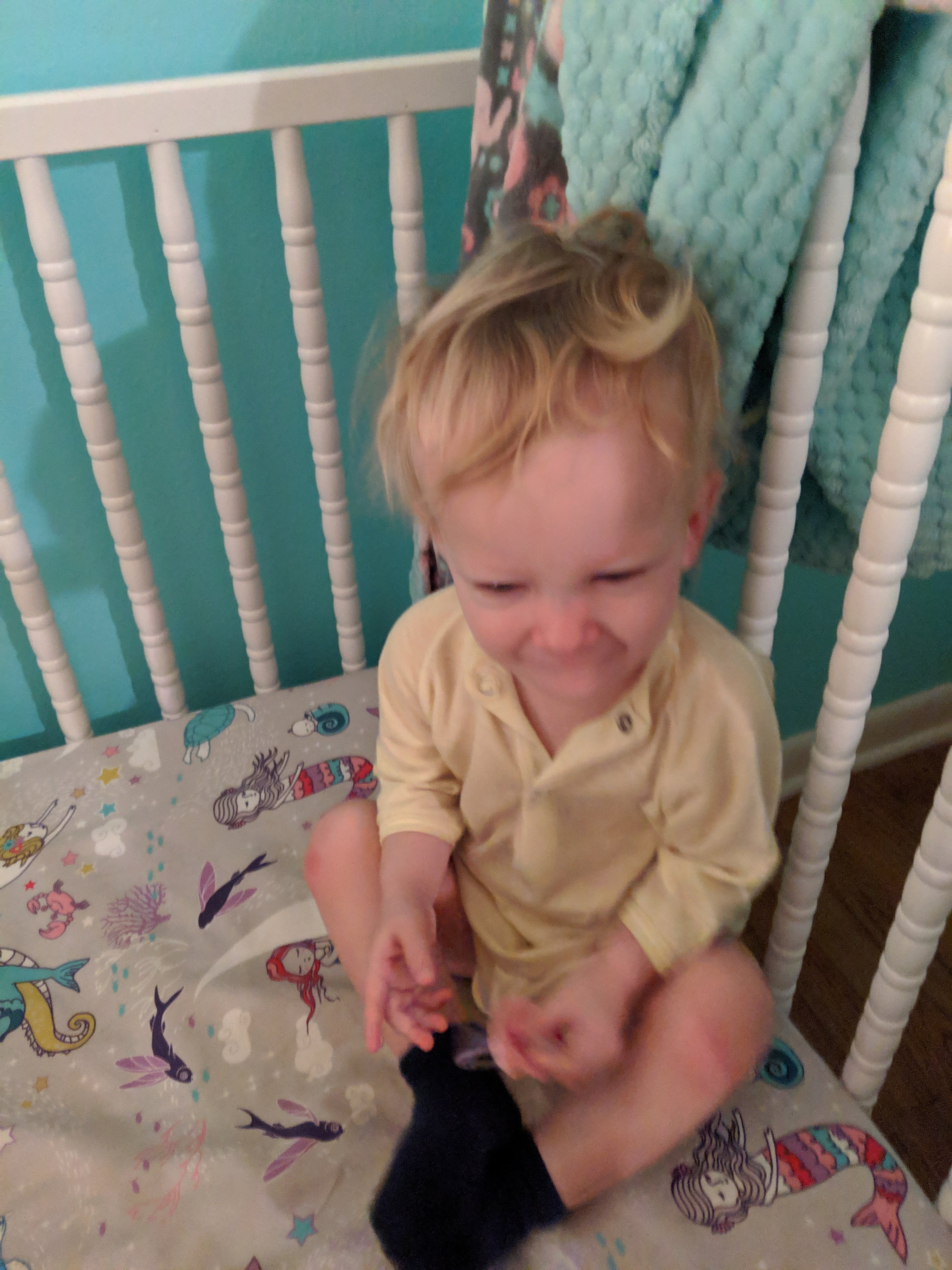 She specifically requested a gummy worm before school, so we let her have just one.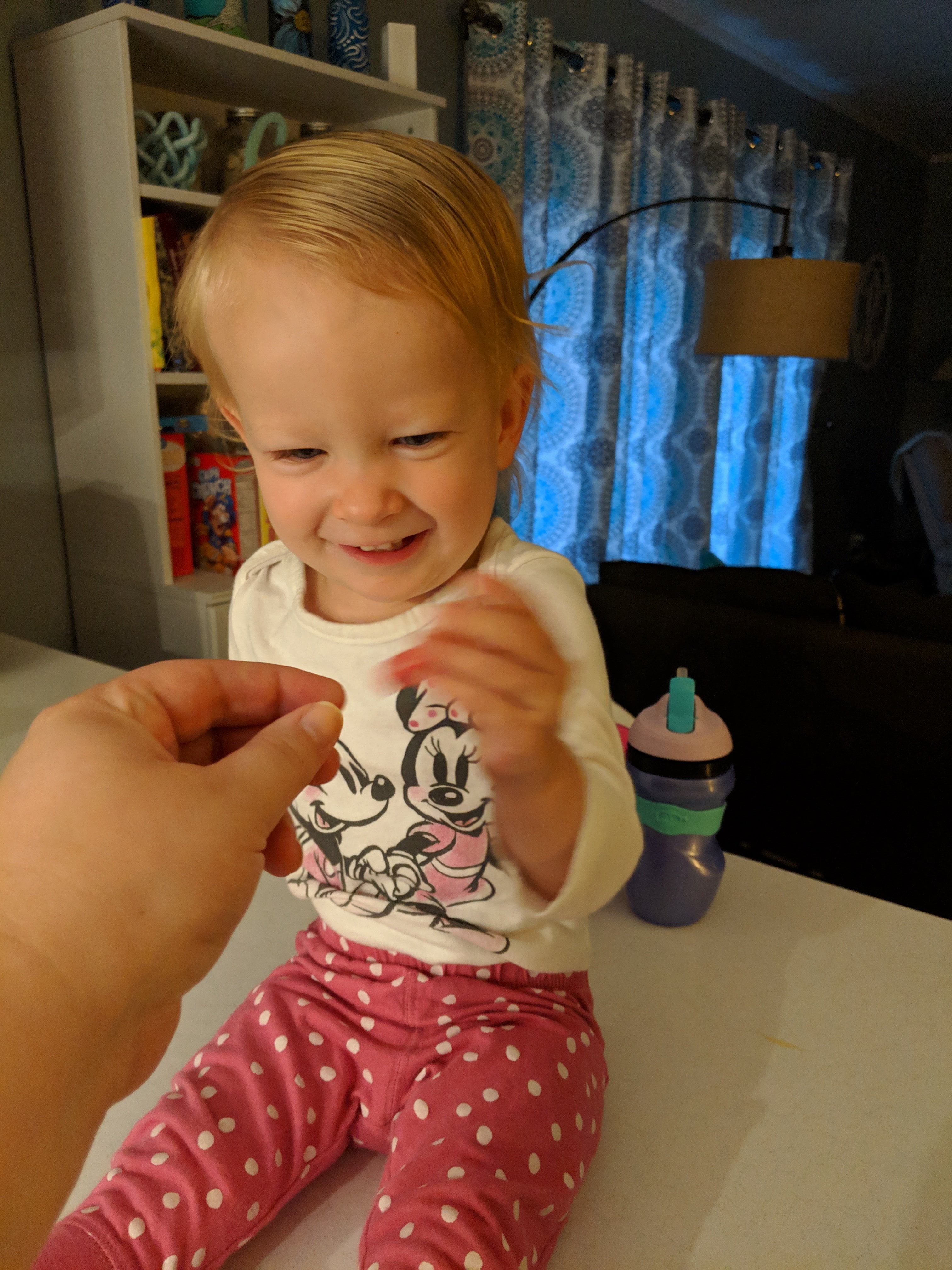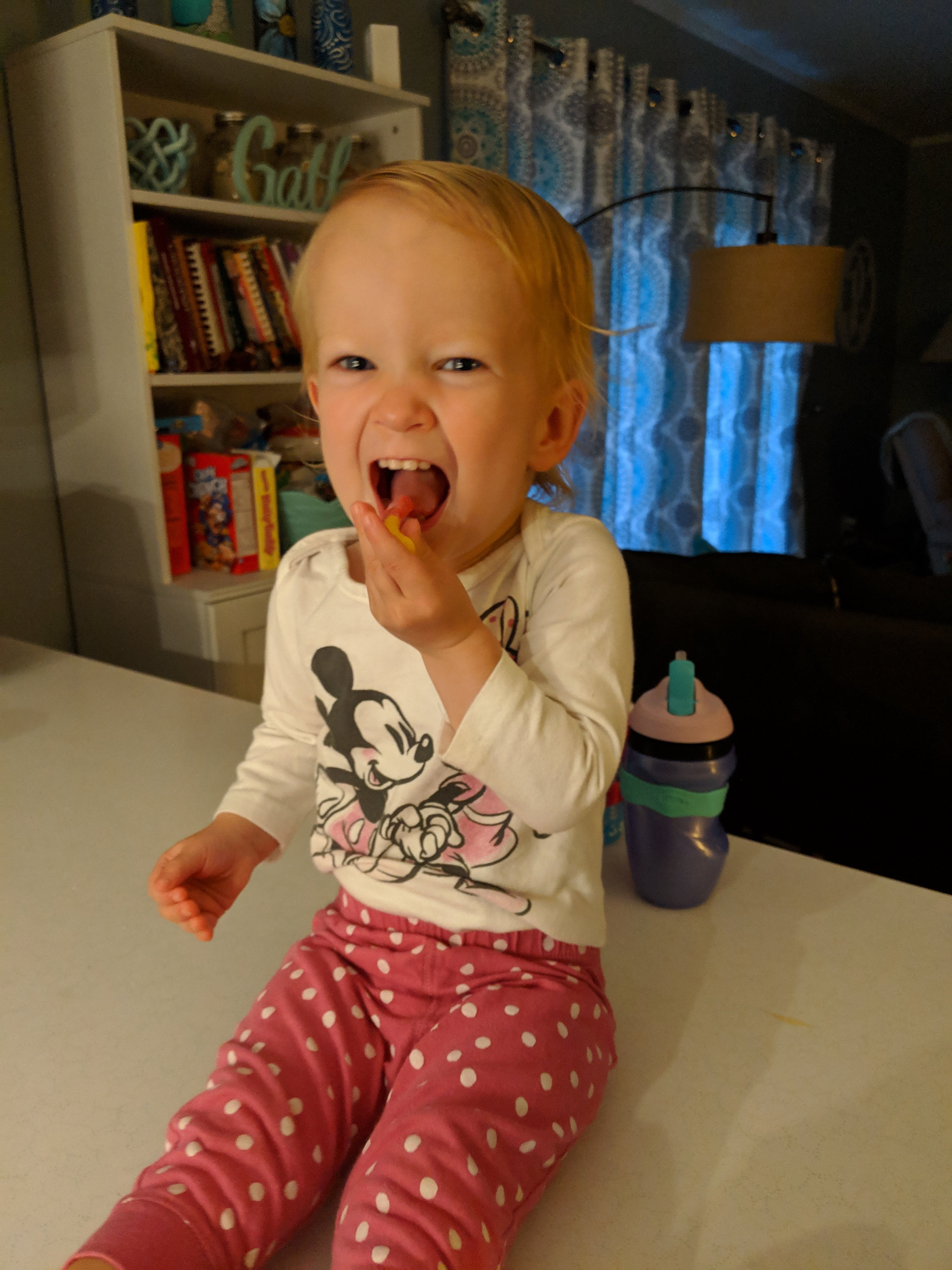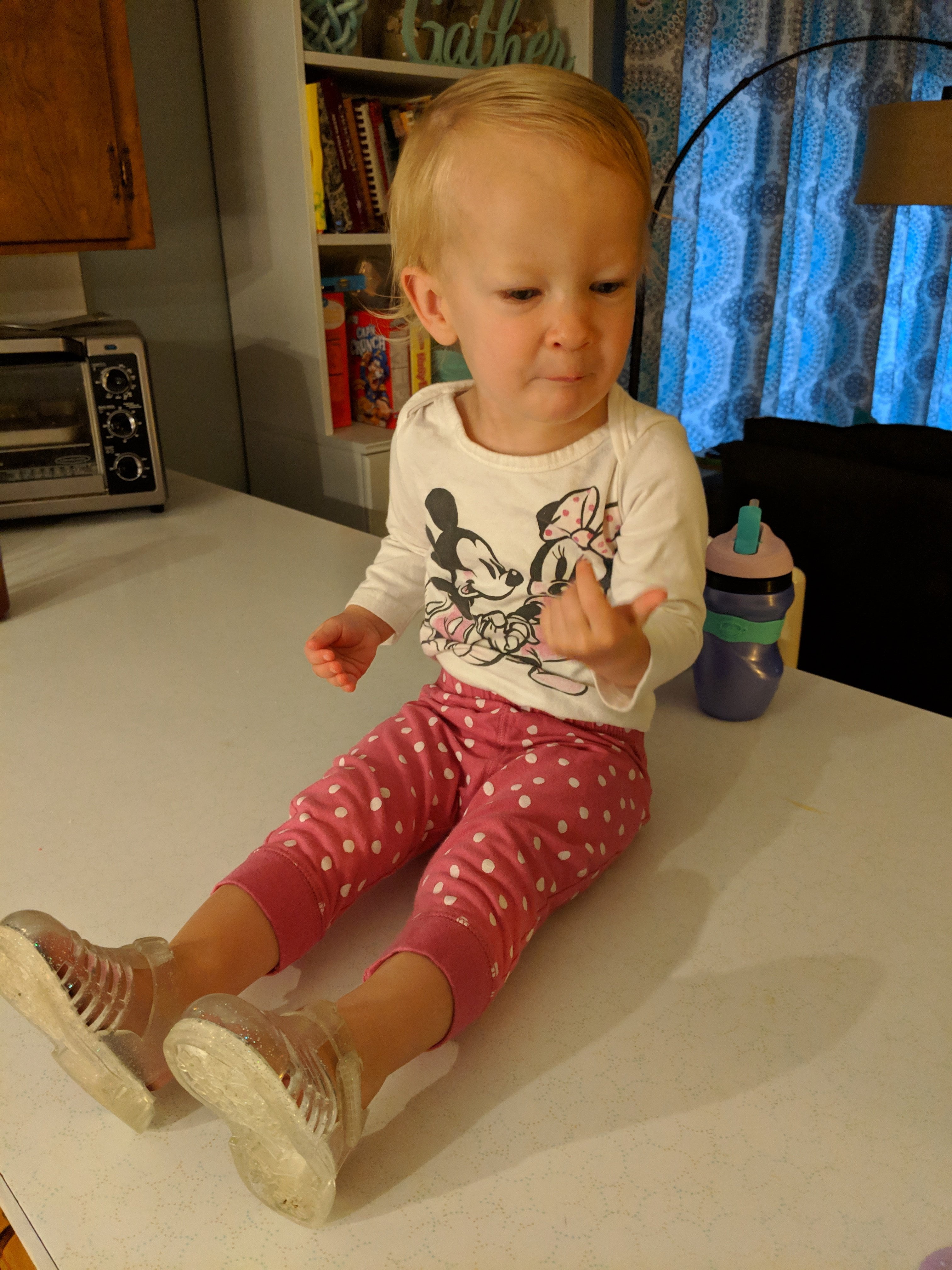 At school drop-off, she went straight for her favorite dinosaurs!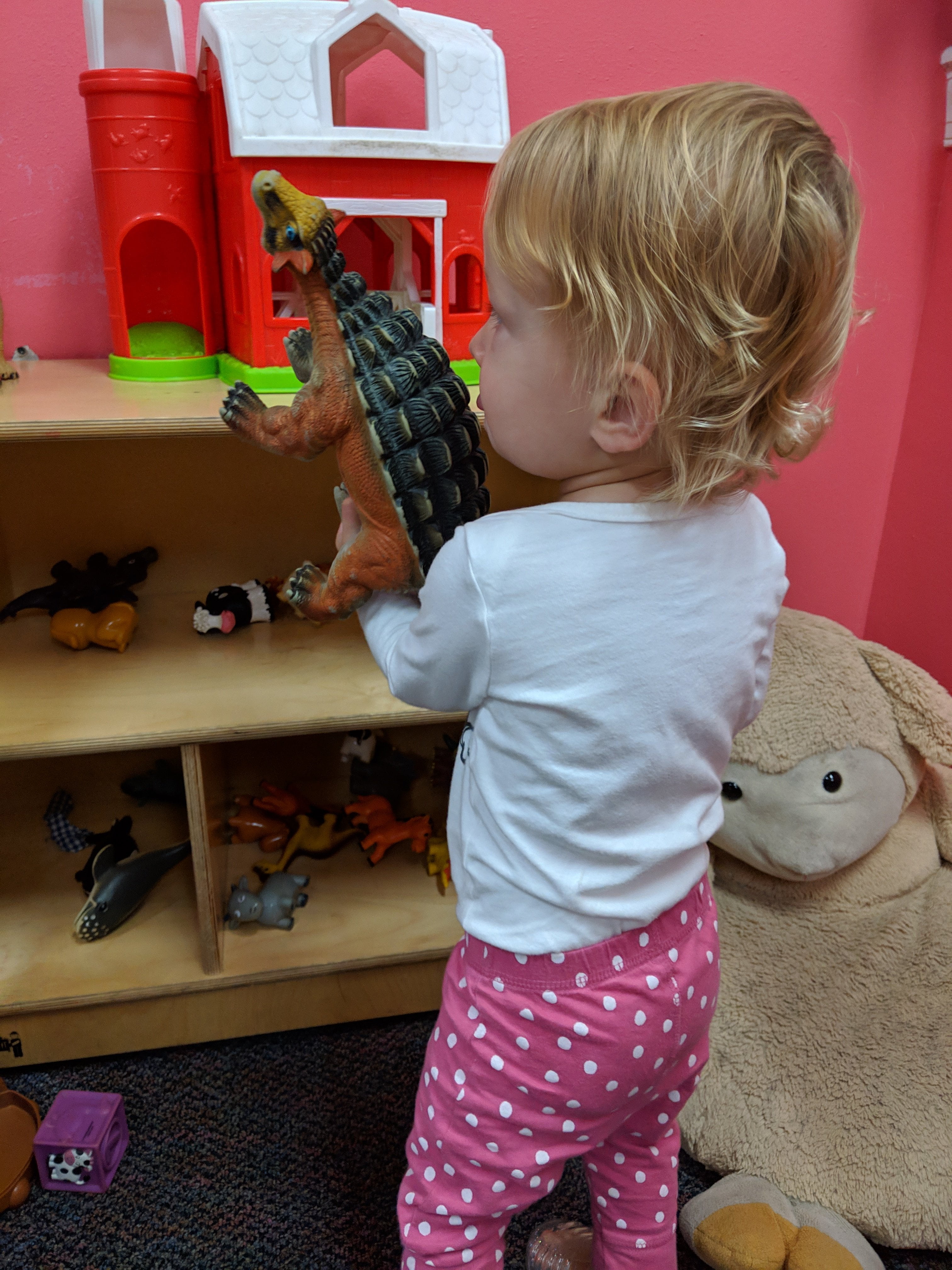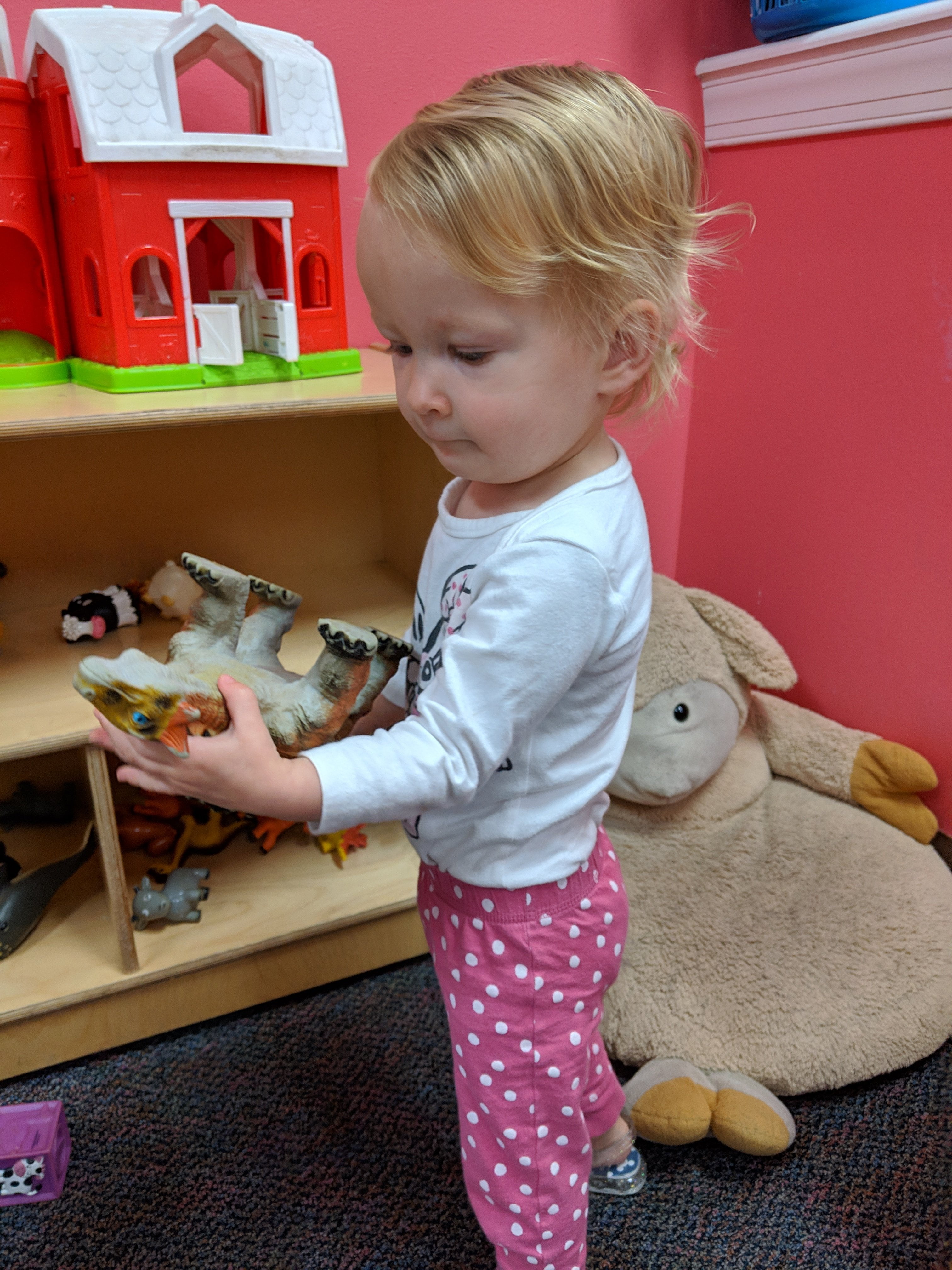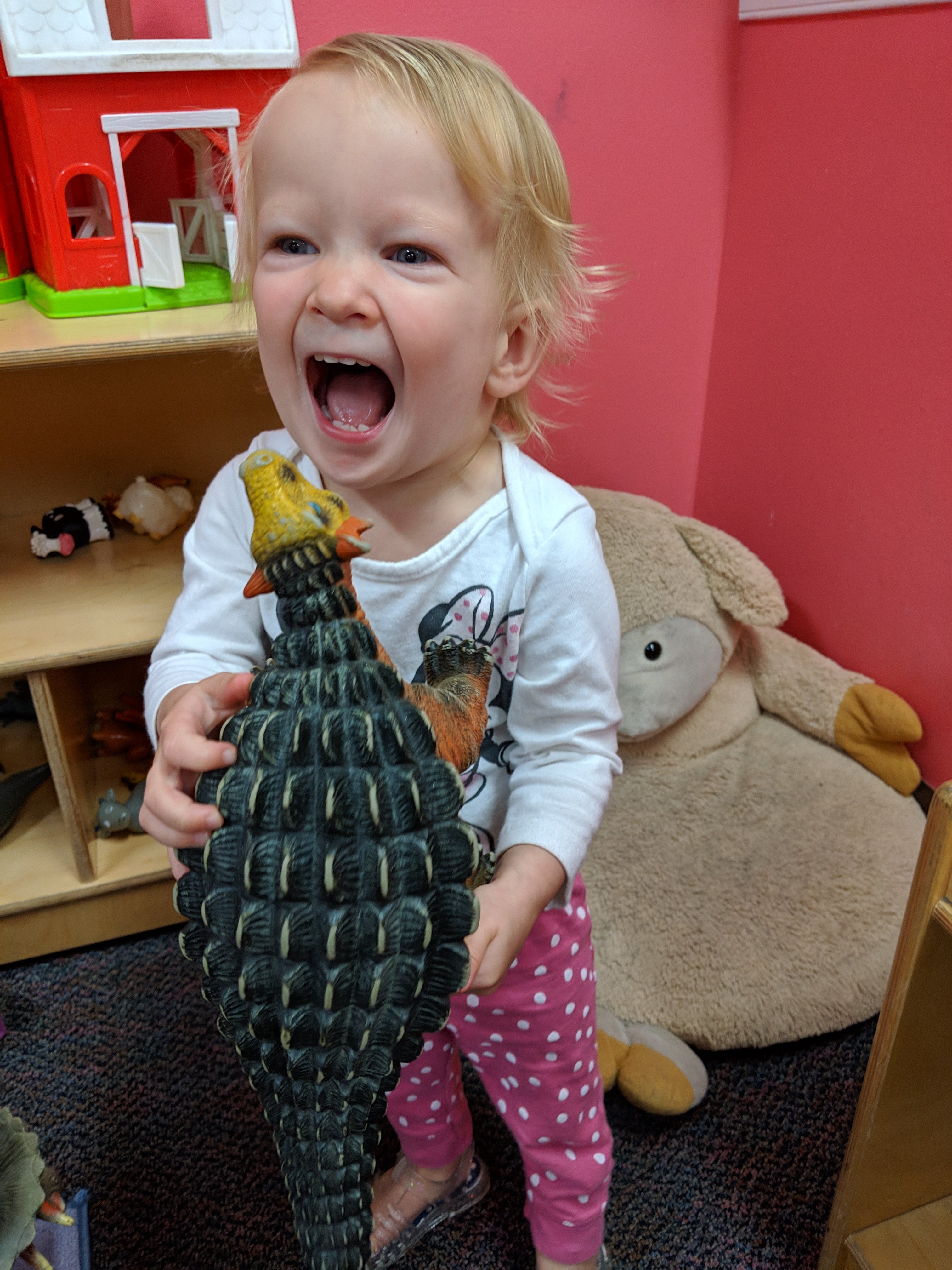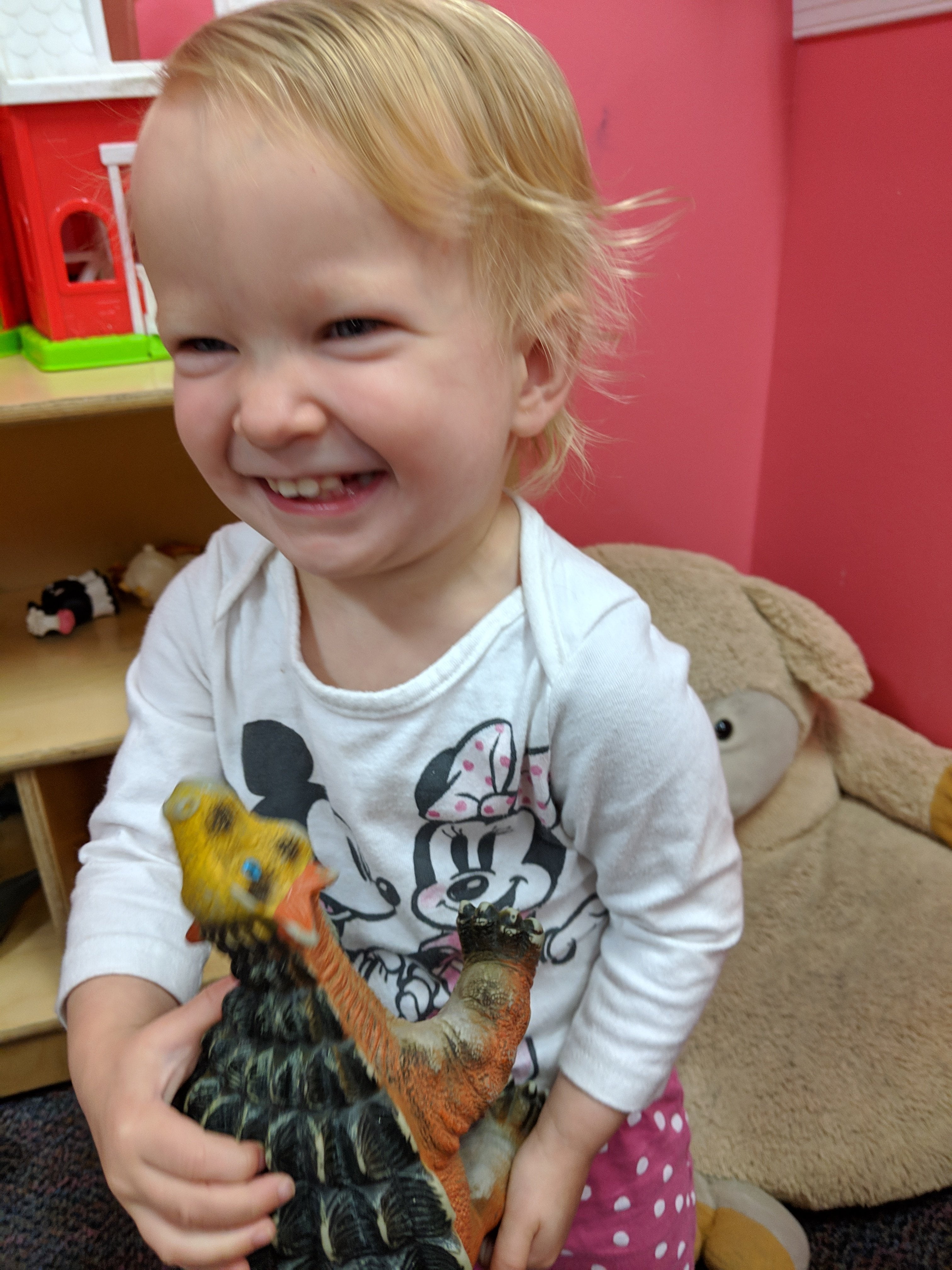 Mrs. Q was off today (on a field trip with her son), but luckily, one of Emmie's other faves Miss Kayla was there, so everything went perfectly smooth!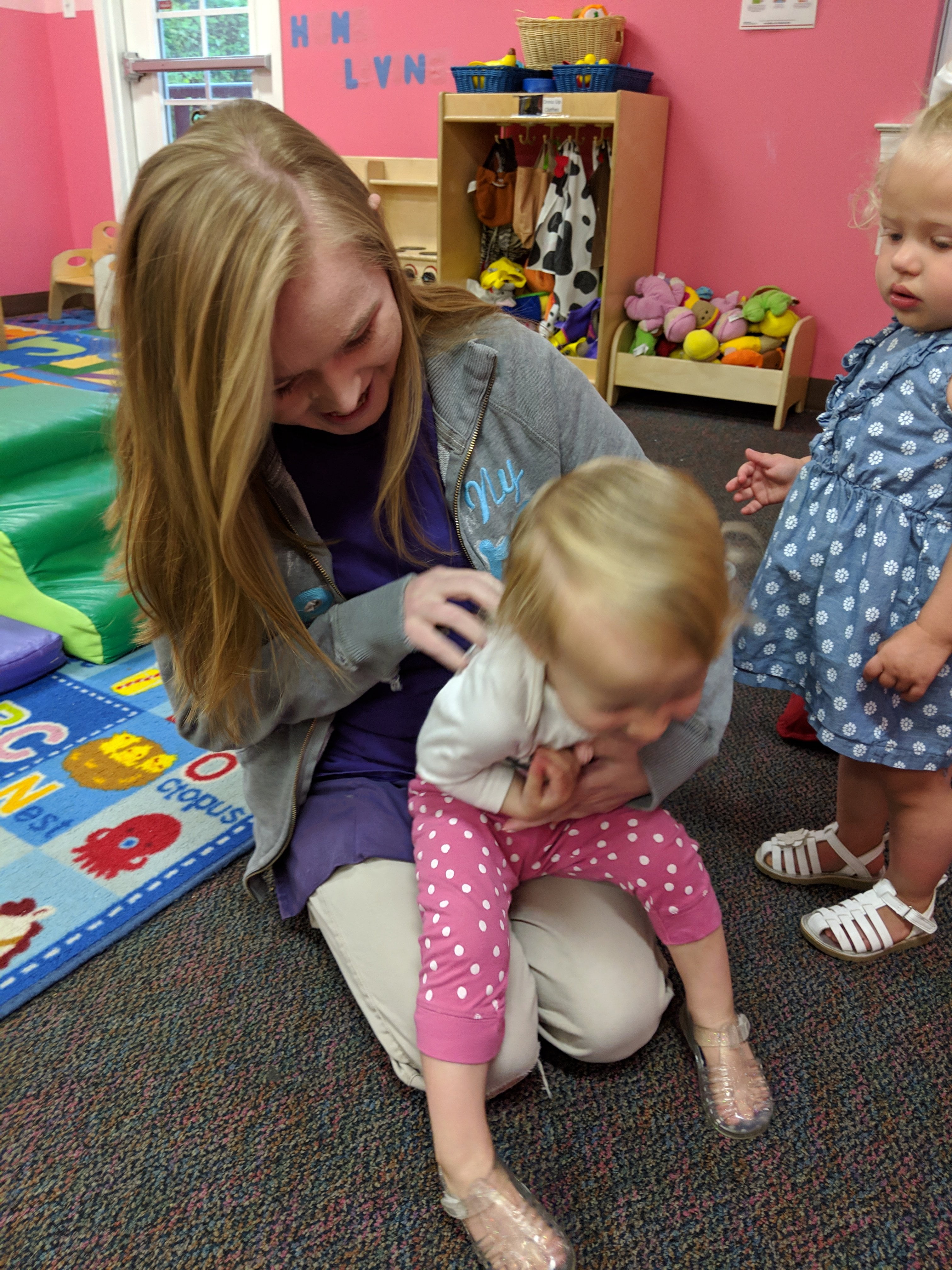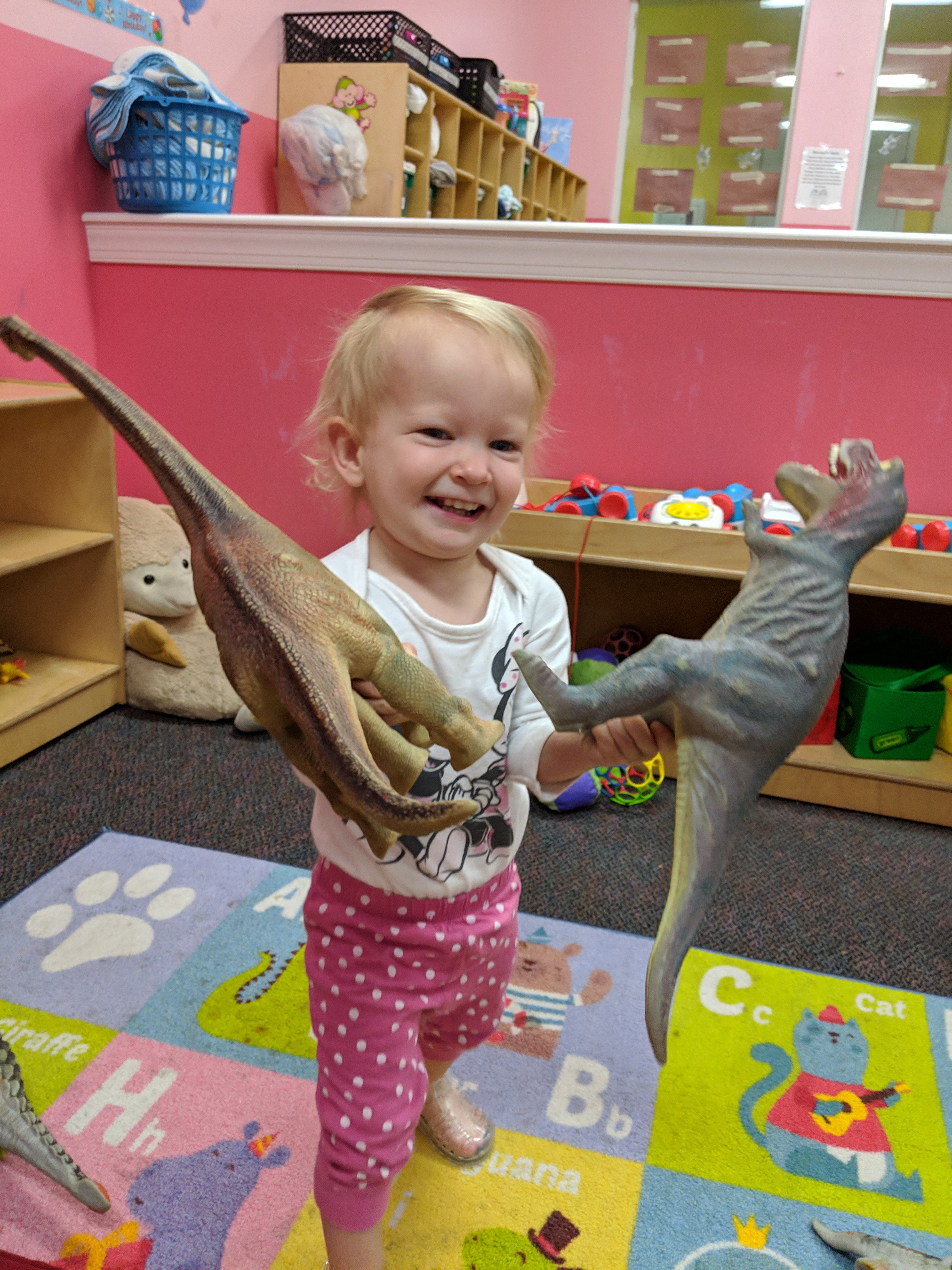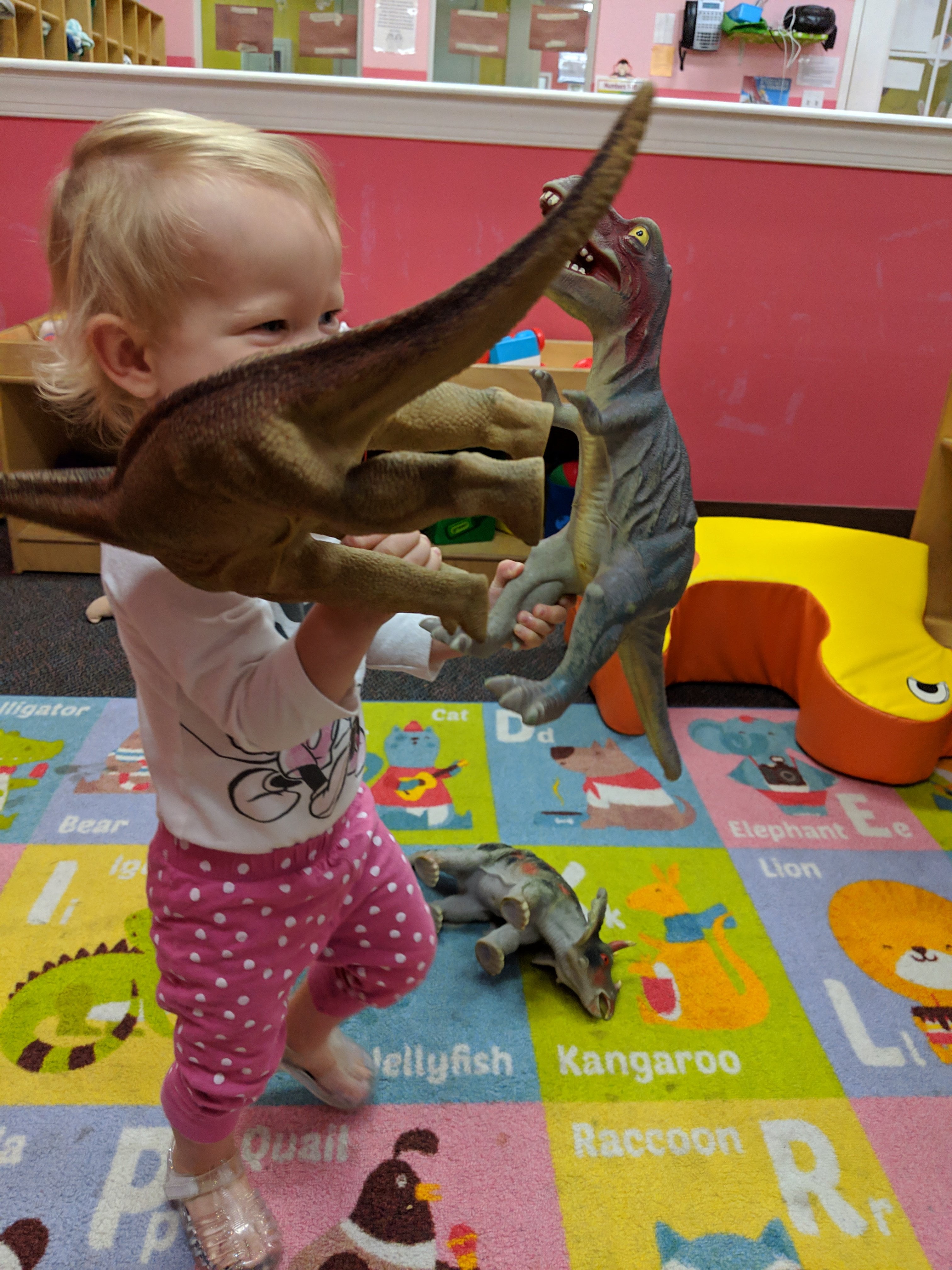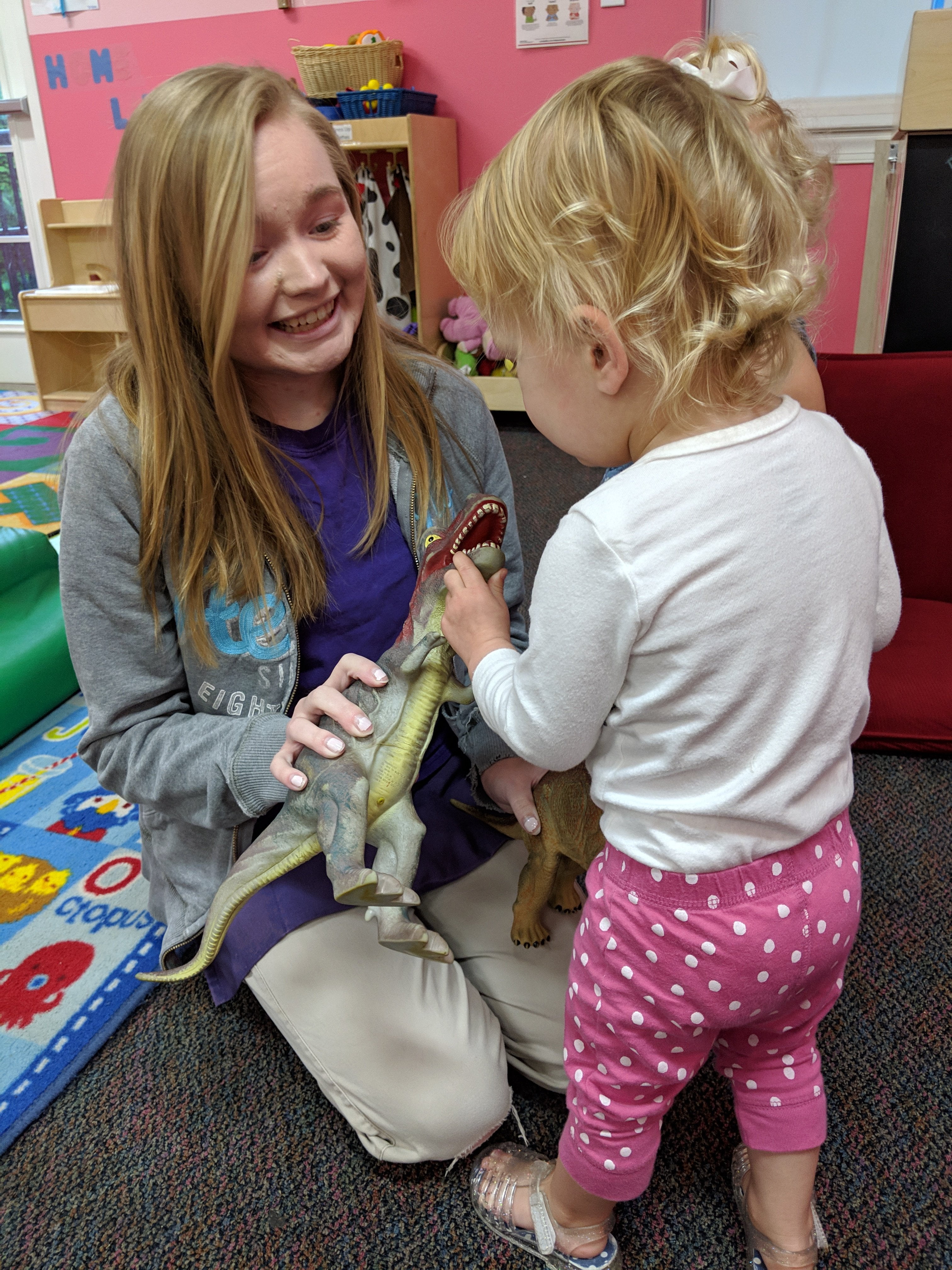 Look at this comparison collage Google made today. I honestly don't remember when the photo on the left is from, but she sure was tiny!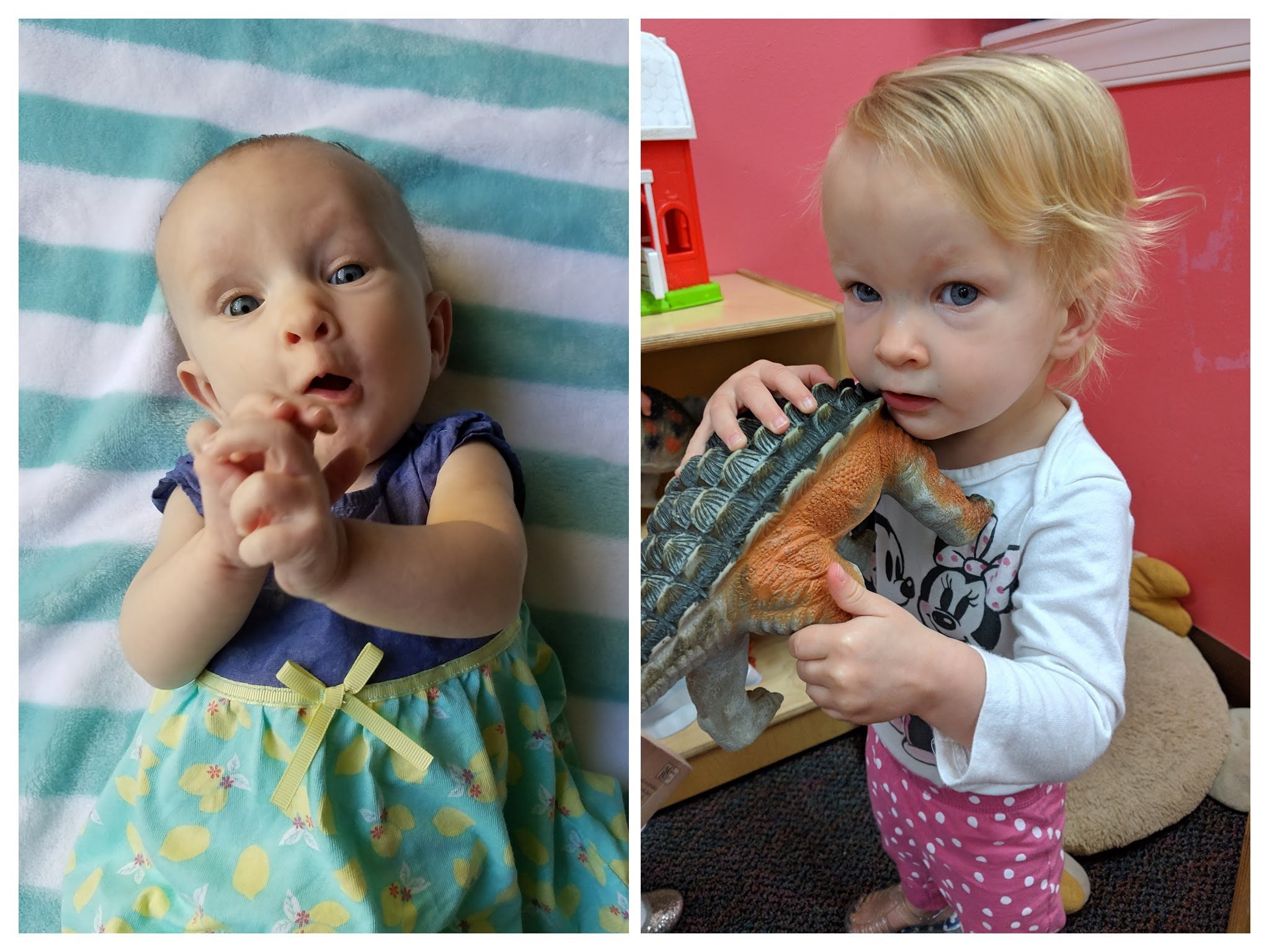 So for quite a while, I have been really wanting a nice big area rug for under our dining room table. But I'm extremely frugal (read: cheap), and I could never bite the bullet and shell out all that money for one. But today, I finally did it! Wayfair is having their huge annual sale called Way Day, and everything is super discounted. (It actually lasts until approximately 2am EST if you're interested.) Yesterday I saved a bunch of options I liked, and Jeff and I measured our space to make sure. Then I sent him all the links to get his input, and he told me his top 4, and I told him my top 4, but he said ultimately he deffered to my final judgement. Also, I signed up on their email list yesterday, and they sent me a code for 10% off my first email (which I would recommend you do that too), so not only was the rug marked 68% off the original price, I got an extra 10% off. So with tax (and free shipping!), I only paid $92! It should arrive Monday (already got the notification it shipped), and I'm so excited! What a deal!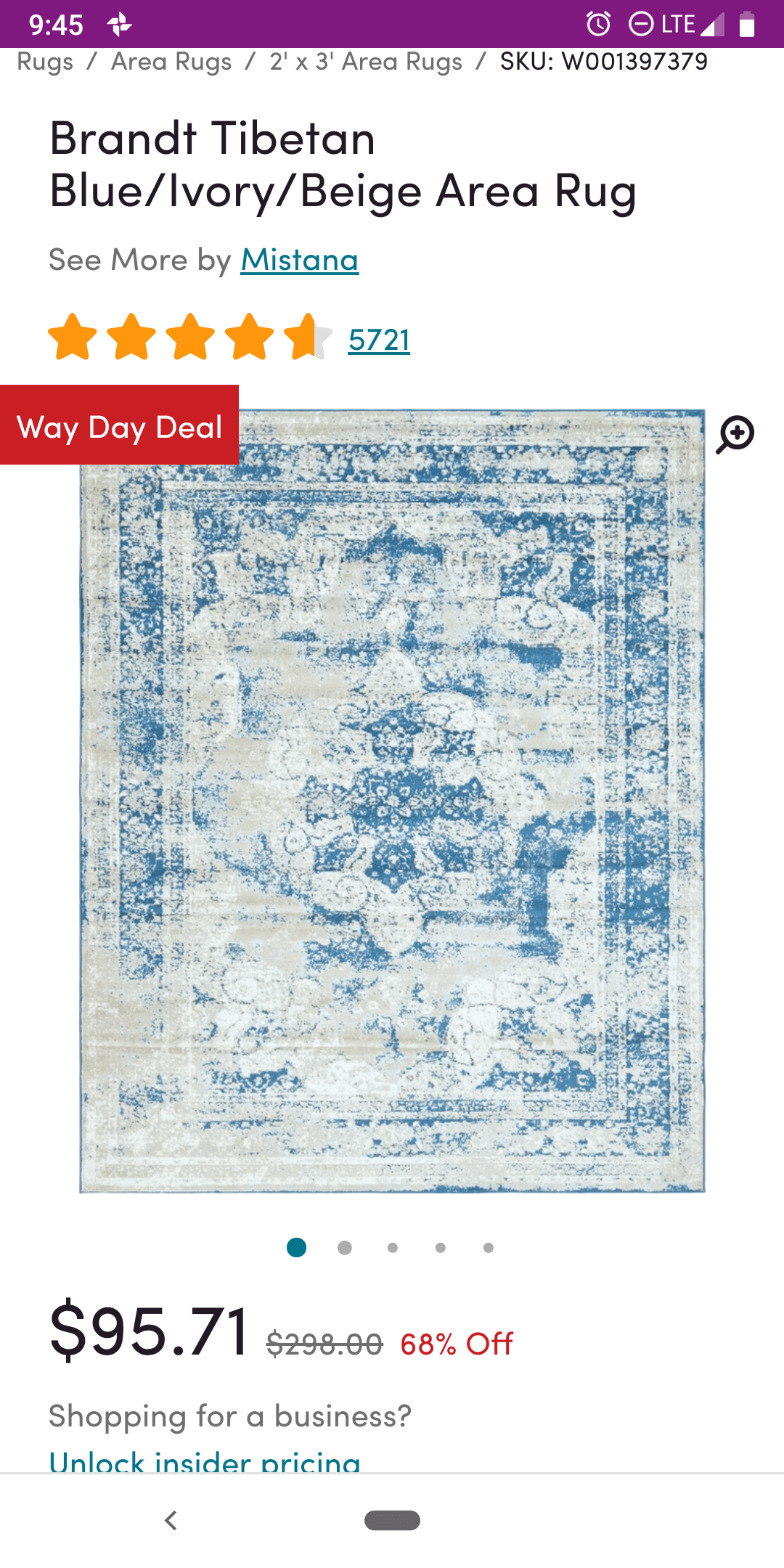 On my lunch break today, I ran to Old Navy super duper fast to return one of the dresses I bought a Saturday, but hadn't tried on in the store, and it didn't look so great. So I got my $25-ish back. Then I ordered lunch from my Chick-fil-A app, using some reward points, and only had to pay $1.78 for my drink! What a deal!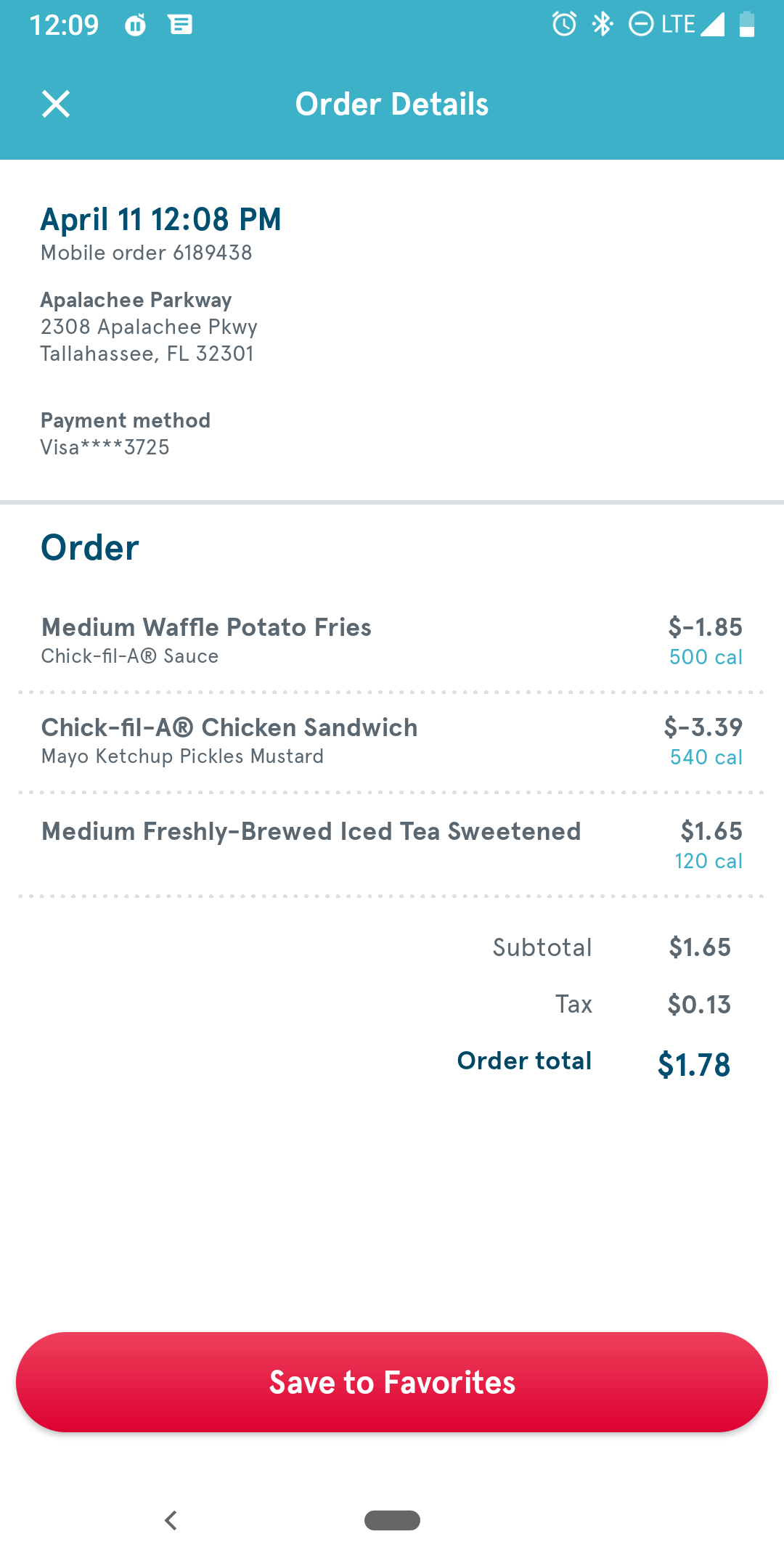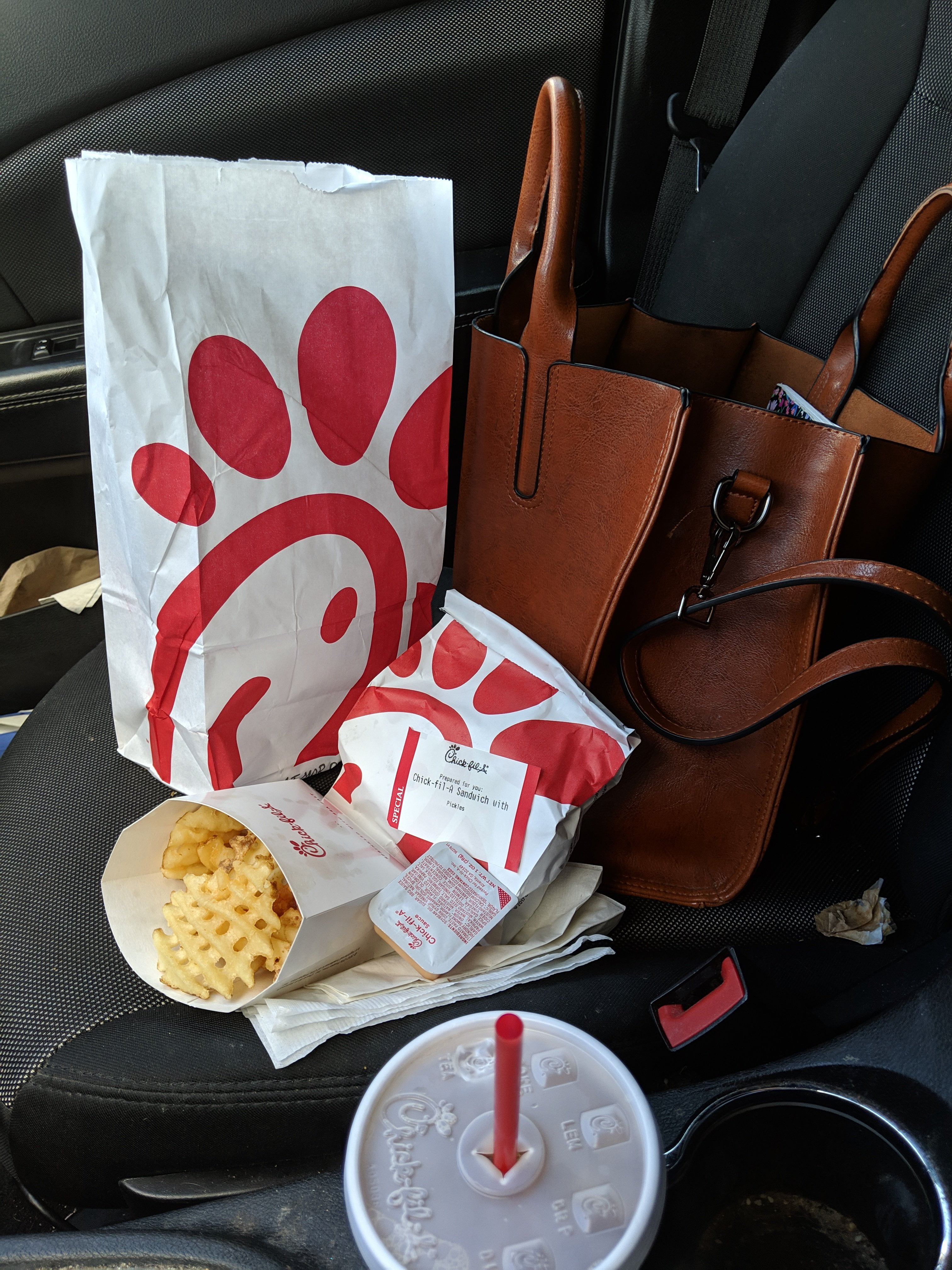 And then I ran into Ross super duper fast, to look through the dresses. I ended up finding two in a style I already own and love (and was actually wearing today), but in new patterns, for only $9.99 each. So I used the cash from my Old Navy return, and got two dresses for only $21! What a deal!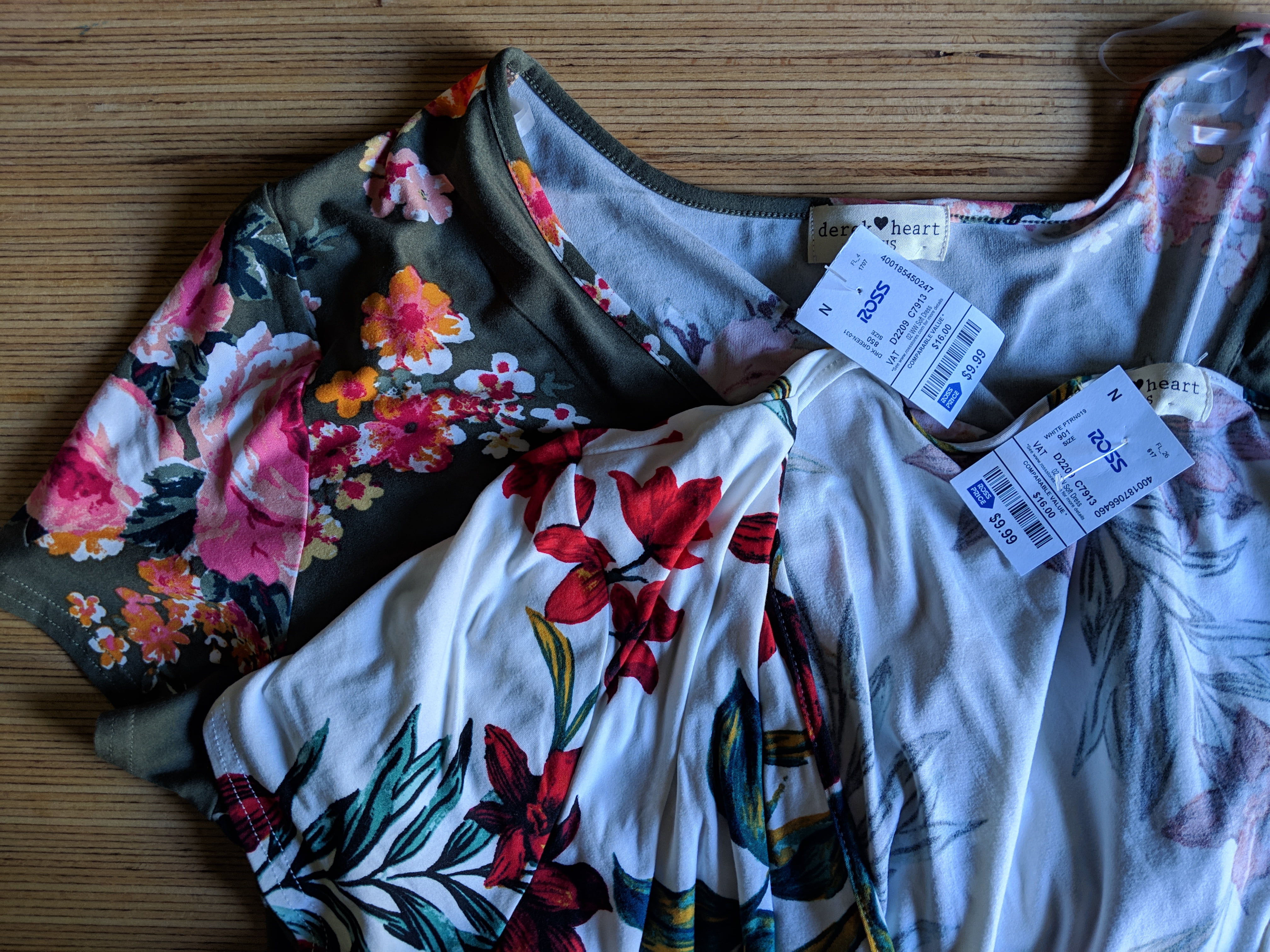 Only got one photo from school today…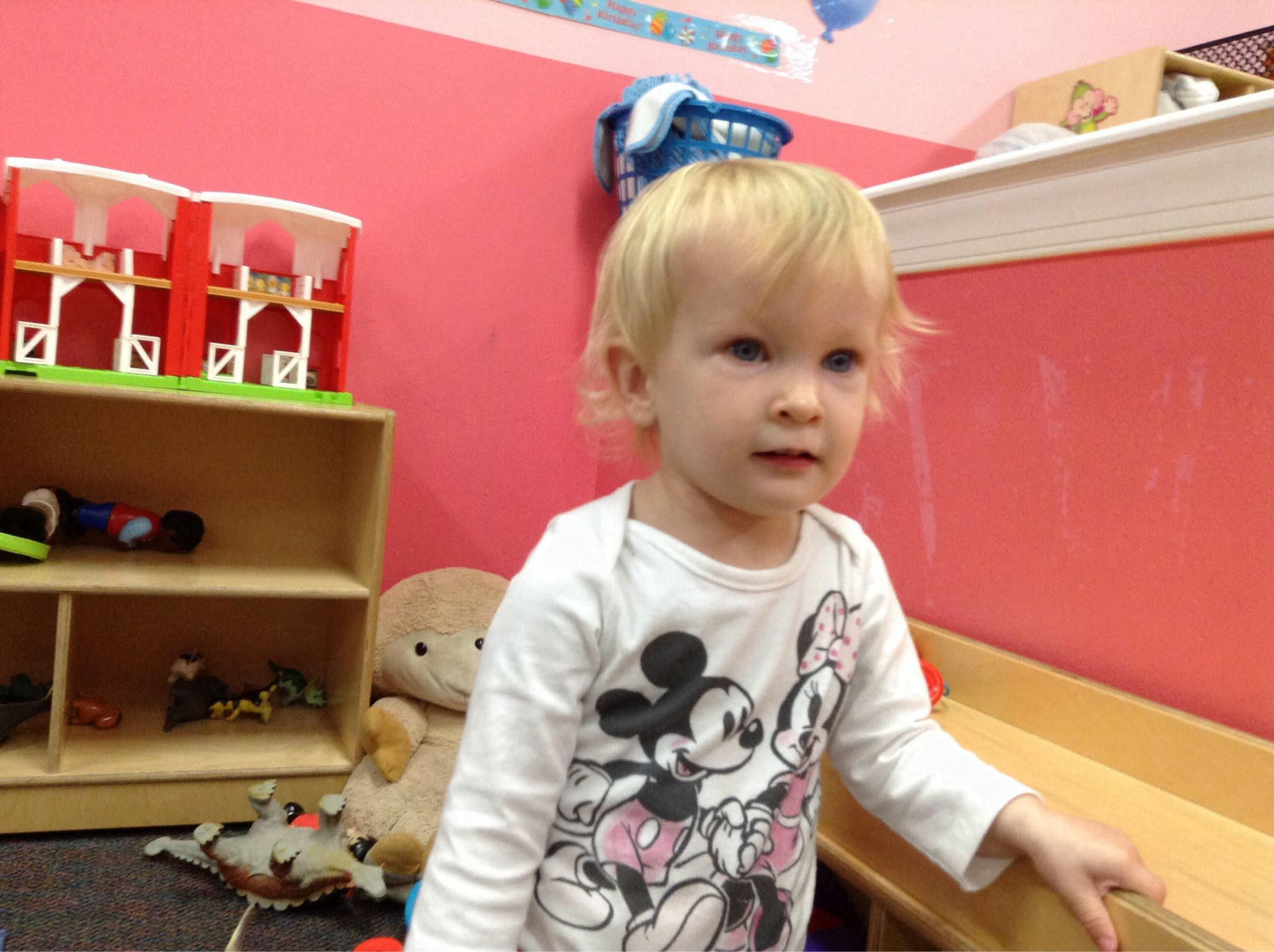 After work selfies with my baby girl, after walking to get the mail.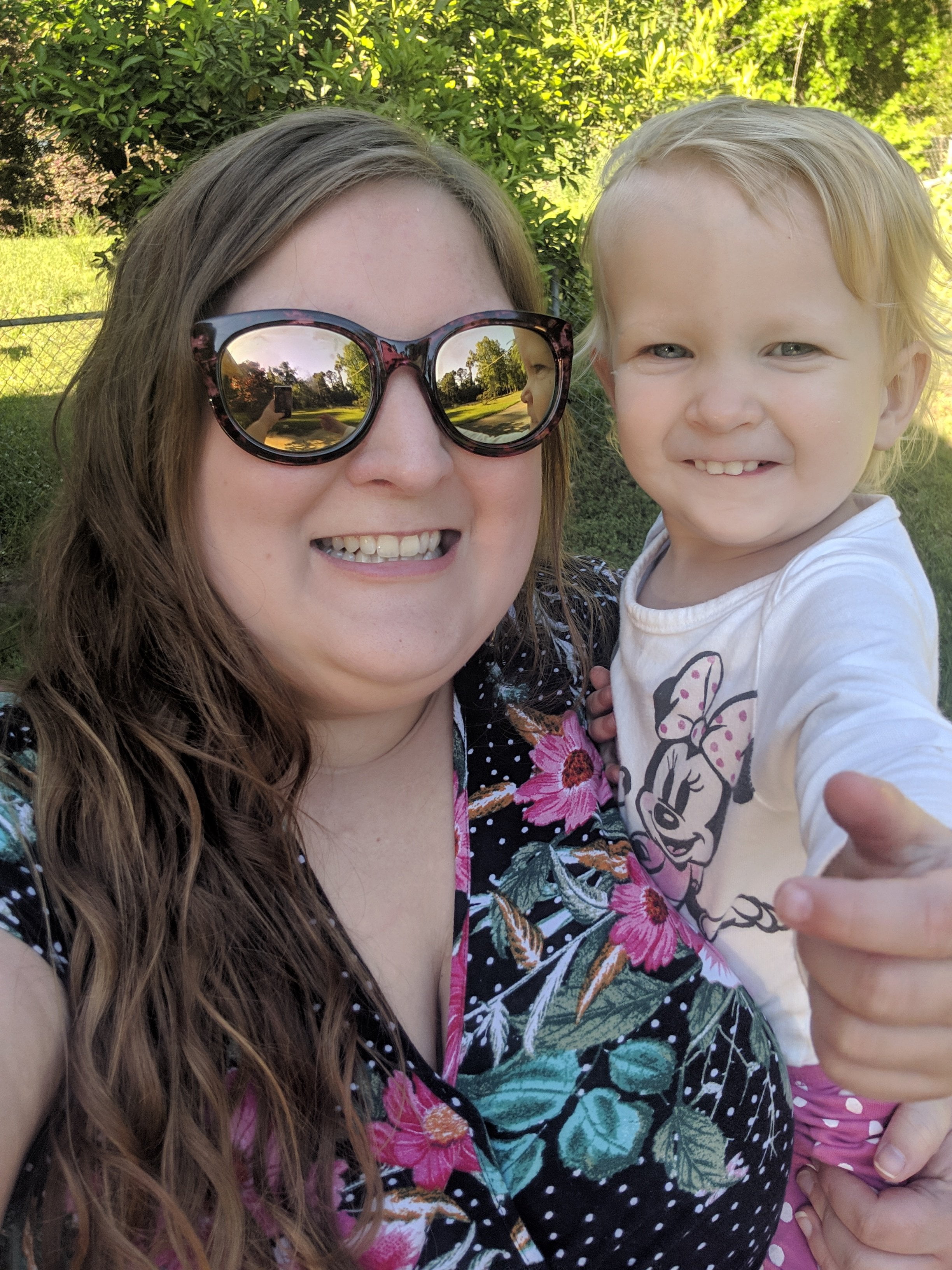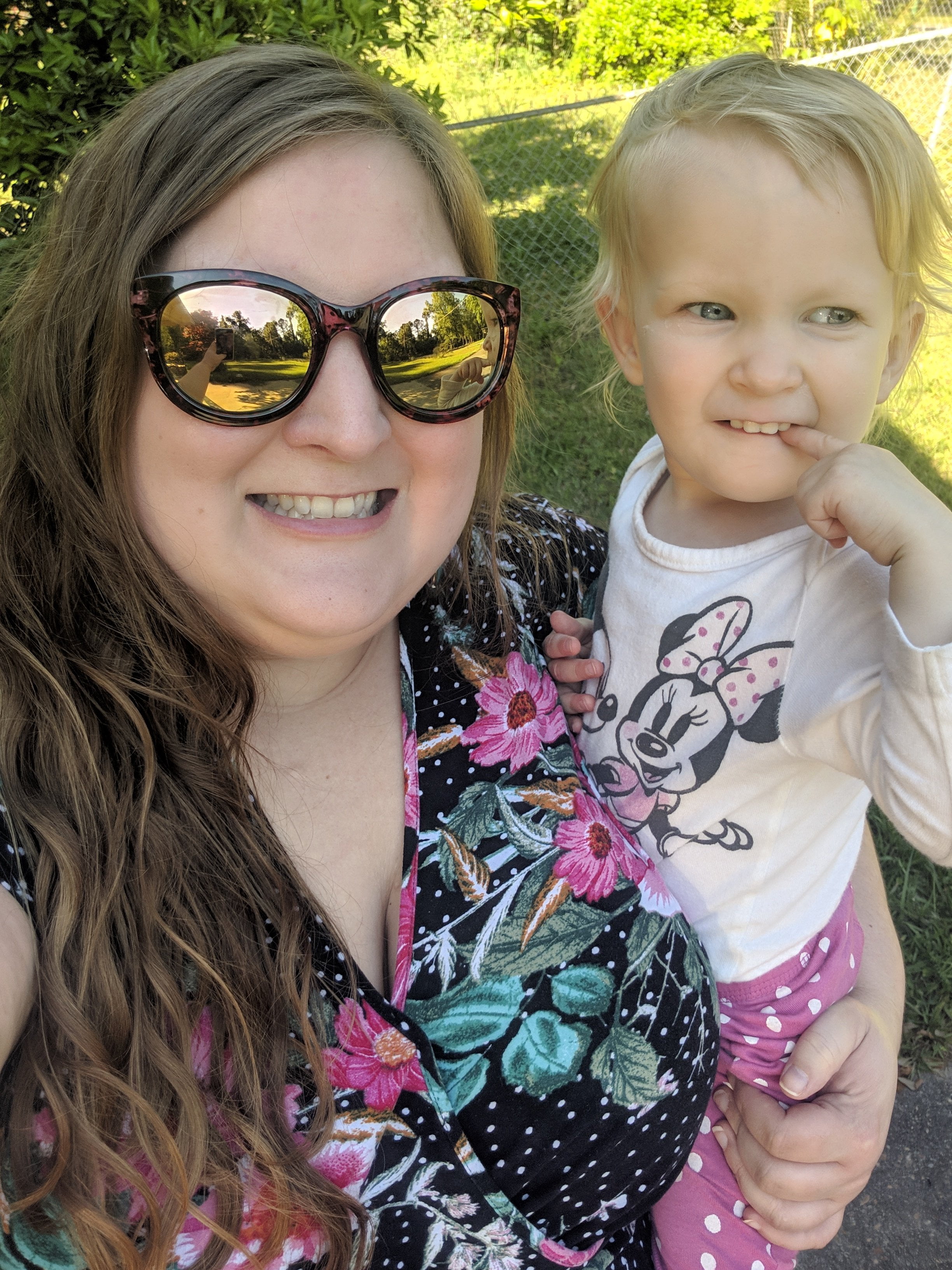 While I made dinner tonight (beef tips, rice & sauteed fresh green beans), Daddy and Emmie wandered the back yard, played with bubbles, and did a video call with the boys.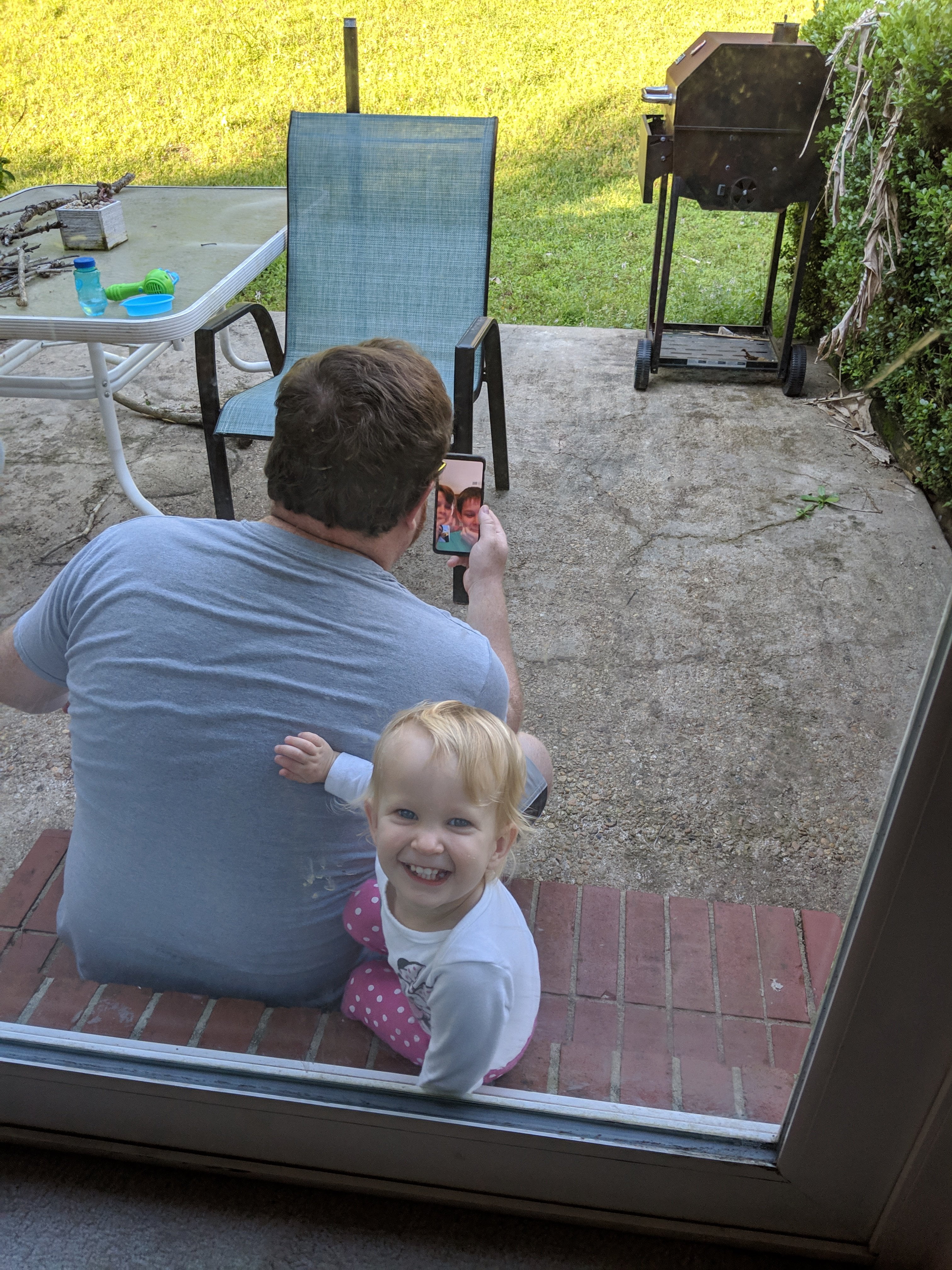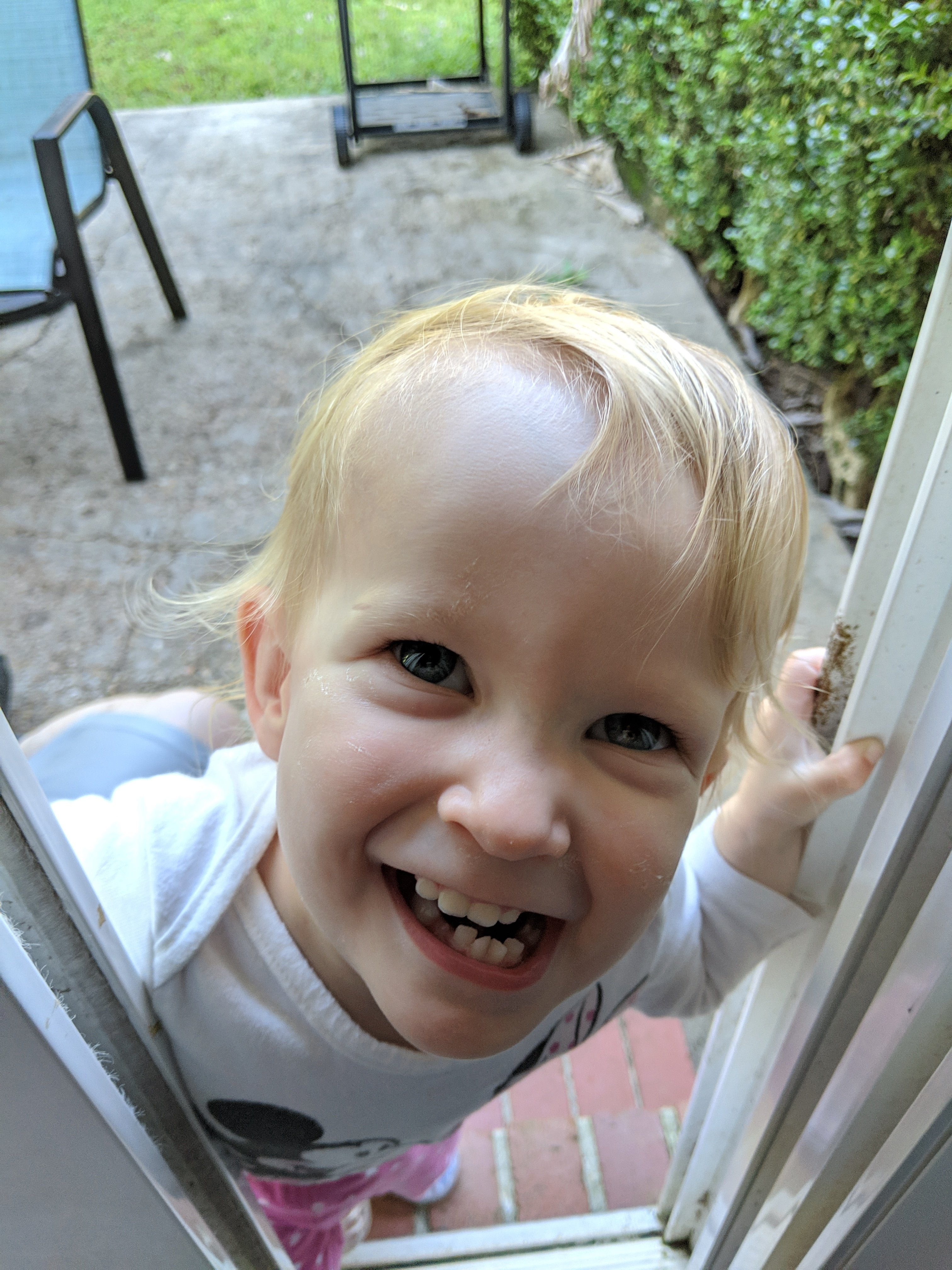 Remember my little pilea plant I got from Trader Joe's last week? Remember it's nickname is the friendship plant because you can propogate the little off-shoots & share it with a friend? Well I'm gonna try it! My girl Brooke (@nestingwithgrace) says to let it sit in water for a while and let it grow longer roots, before planting it. So this tiny guy will hang out on our counter in this short glass for a while, and we'll see how it goes.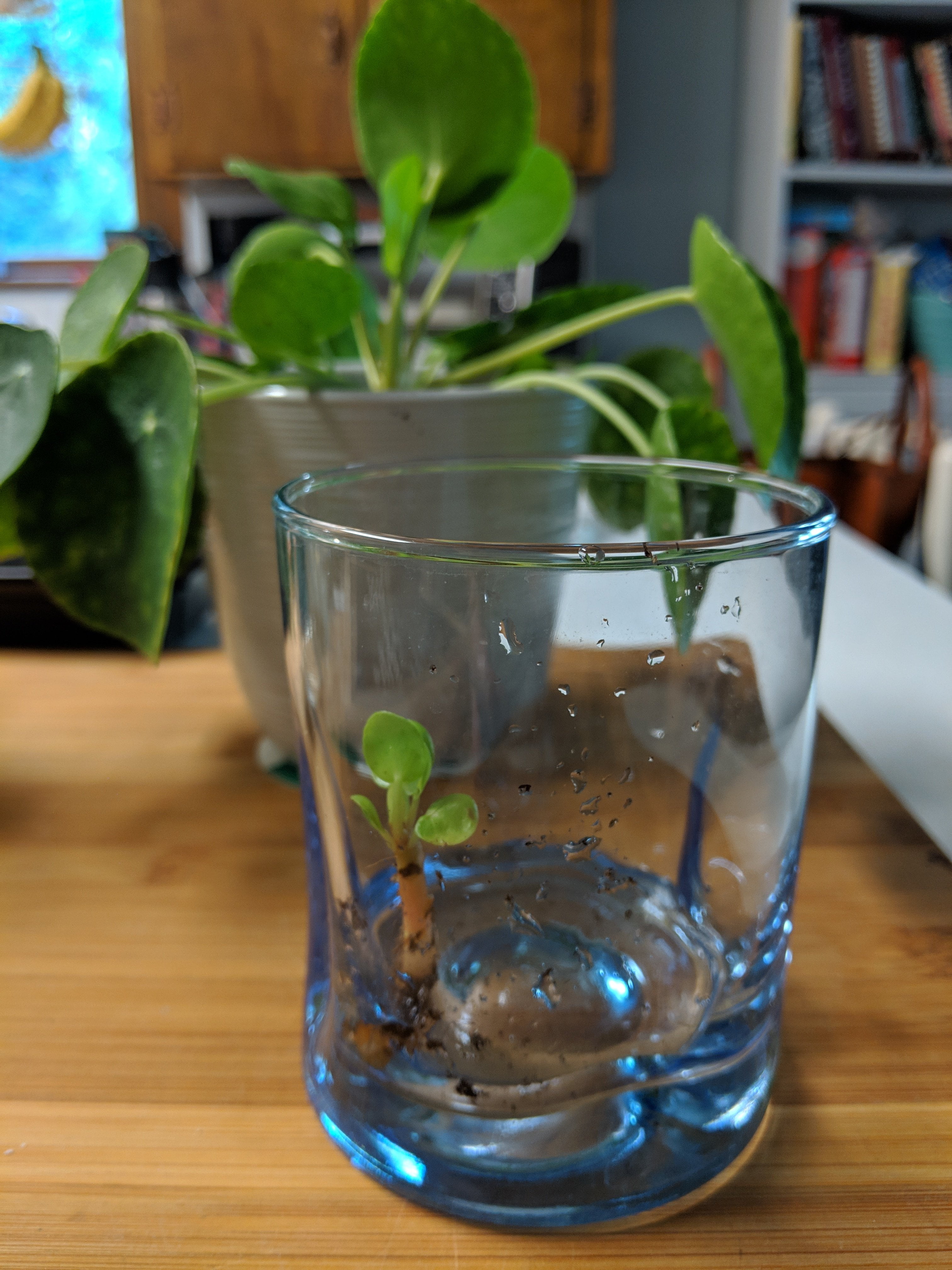 And then we had dinner! Emerson ate a few bites, and was doing fine, and then all of a sudden she wasn't fine. She loaded her fork, but twisted her wrist, so the fork was empty by the time it made it to her mouth, which made her very upset. And she did it twice in a row, and things just spiraled from there. She was crying and whining and slobbery and snotty, and we tried all the things. (Seriously, we tried or offered her like 20 different options or things.) Finally, she just had a few sour cream and onion chips, and one gummy worm. But she was still kinda upset, so we did a super fast bath, and got ready for bed.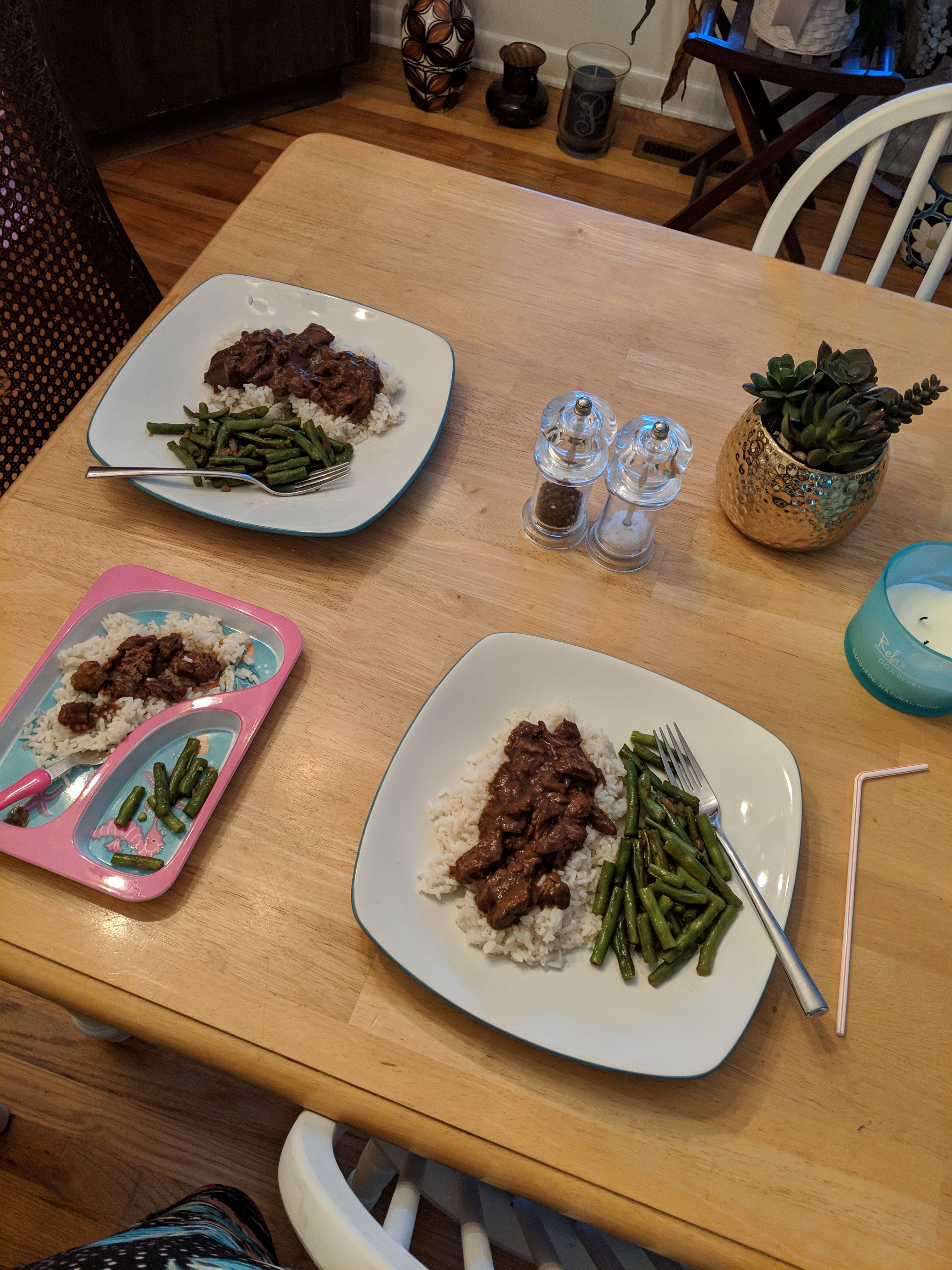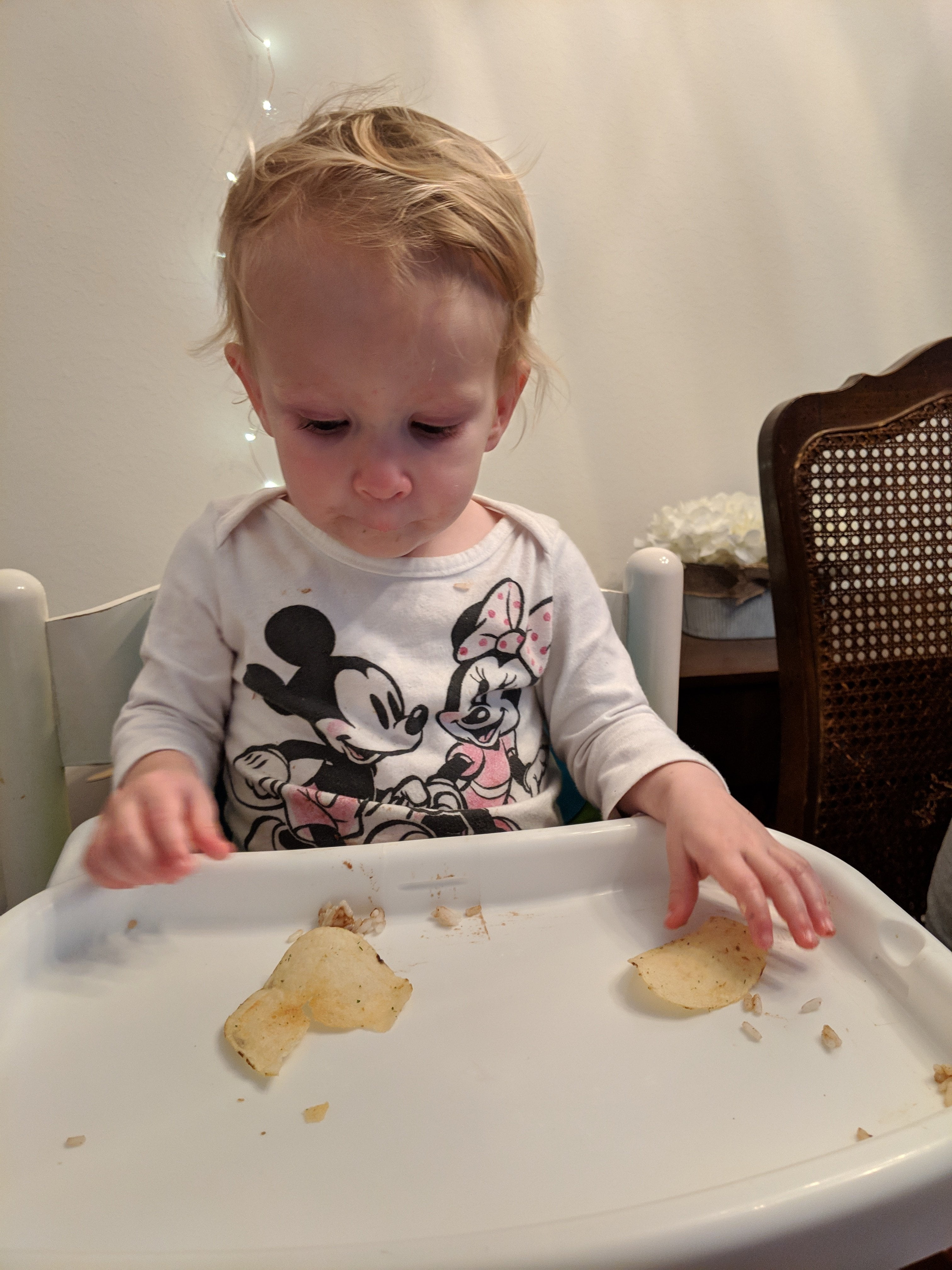 But since she had barely eaten anything, she was hungry and asking for snacks. So she had a few bites of brownie, and a few bites of cereal.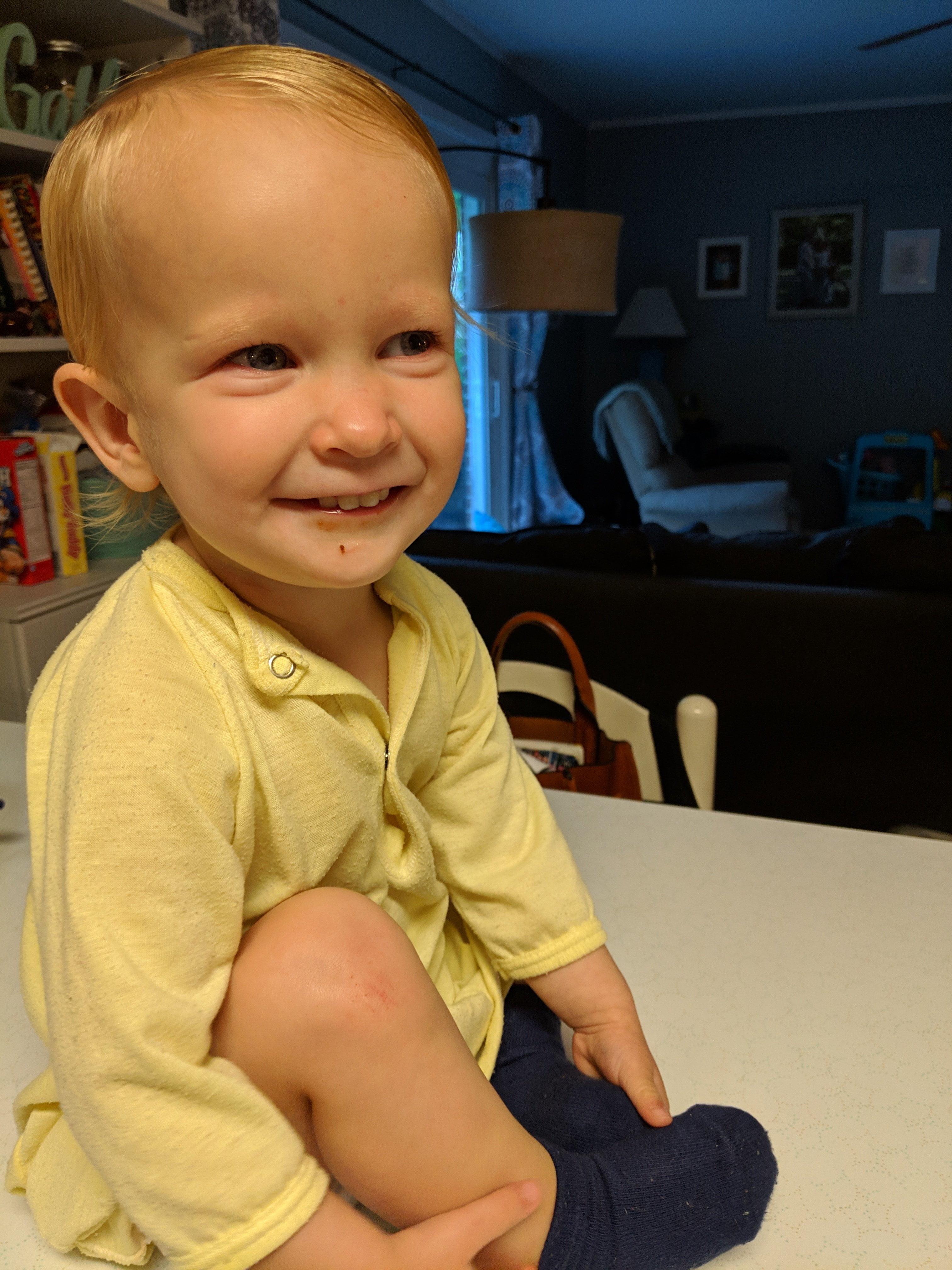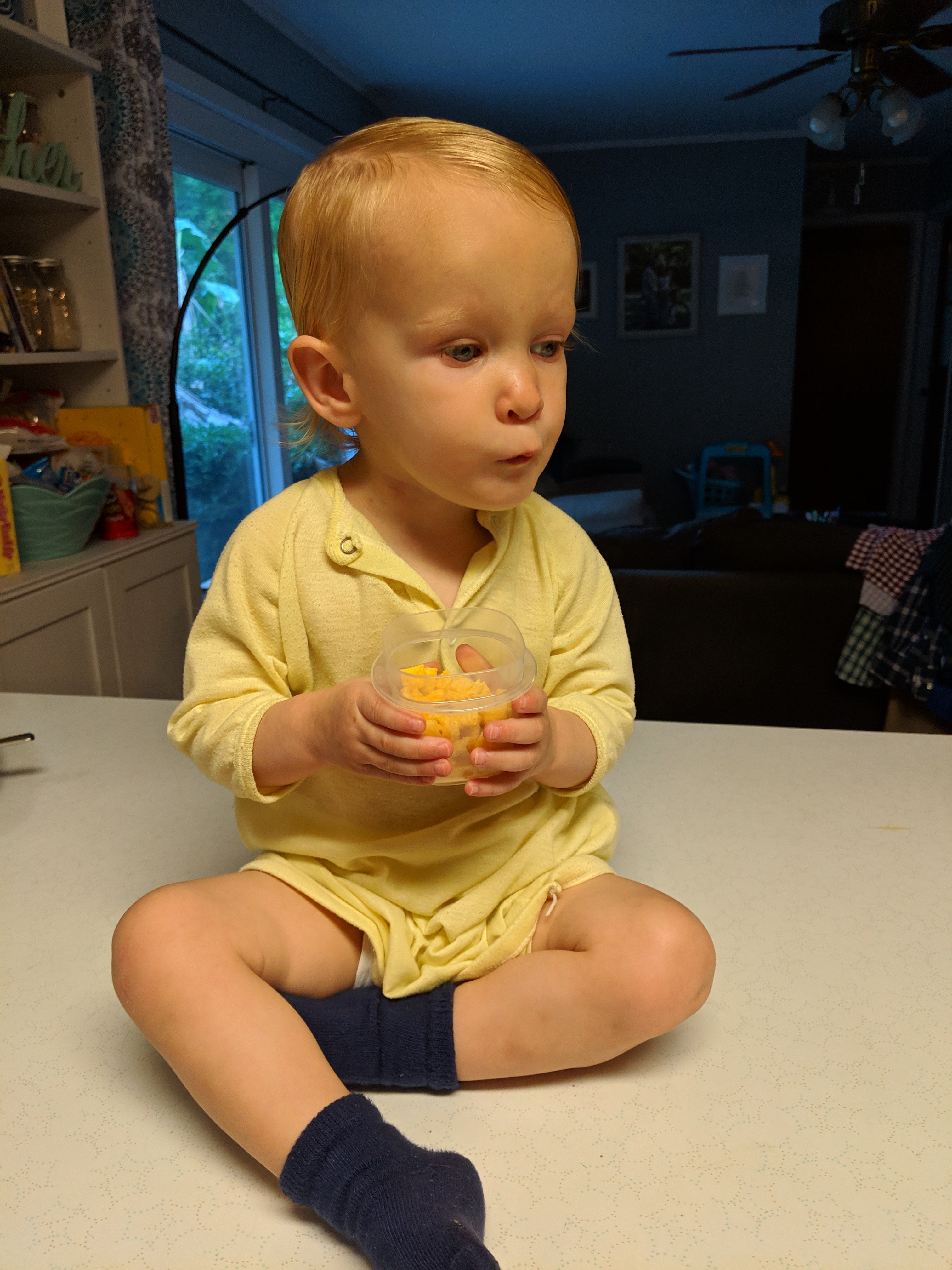 After reading books, and a little more crying at bedtime, Jeff stayed to calm her down, while I started a new audio book, and washed the dishes. I cleaned the stove & the counter, and then tackled tonight's small spring cleaning project. The other night I decided I was going to try to clean for just 20 or 30 minutes a night. Today, I made a list of all the "small" projects that I procrastinate or ignore. Do y'all have certain places or corners or whatever of tour house that just accumulate all the junk? I hope were not alone in this, but man, we have so many of those kinds of places. Plus, just things we don't clean as much as we should. So I decided to make a specific list of all those little things, and I'll work on them a couple nights a week! I'm actually really excited about it. I think it's just another step towards being a real adult, to not have junk piled up in the corner of my dining room 🤣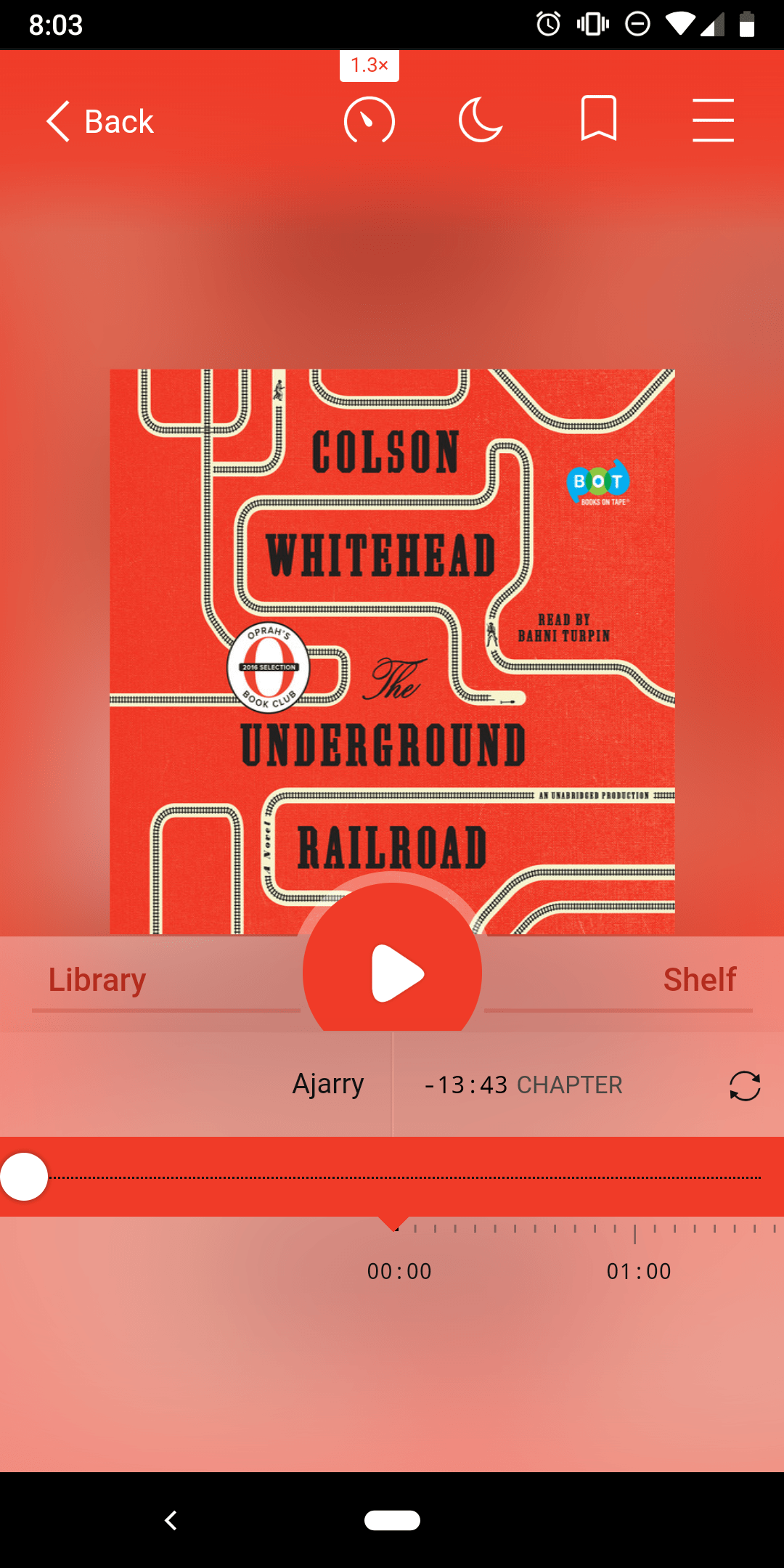 Tonight's quick project is this white hutch, where we keep snacks in that bottom open section, and dry goods like cans & pasta underneath. The snack section was out of control before, but things looks so neat and tidy now! I threw away some stale stuff, and that cleared up a lot of space. I forgot to take a "before" pic though.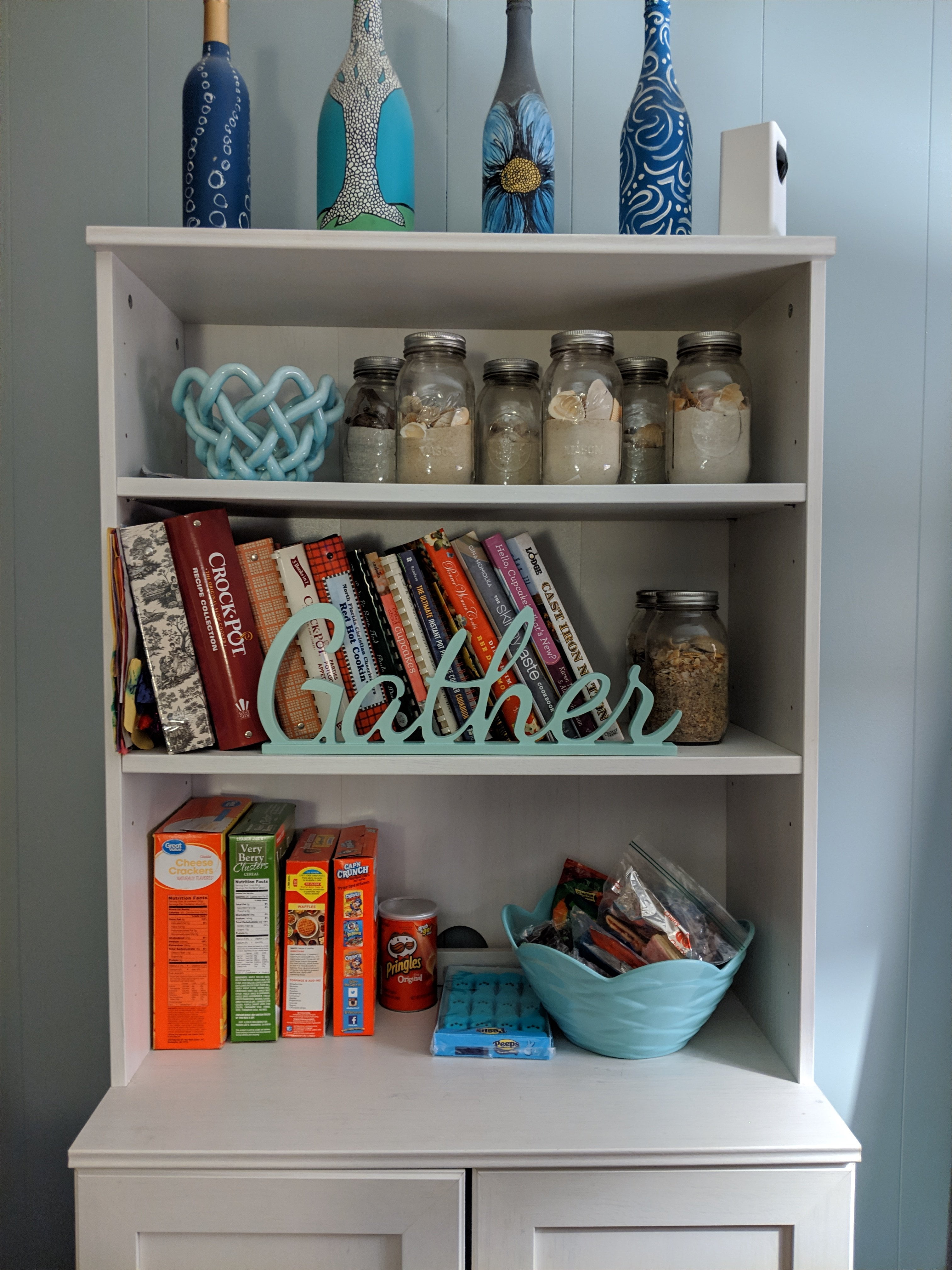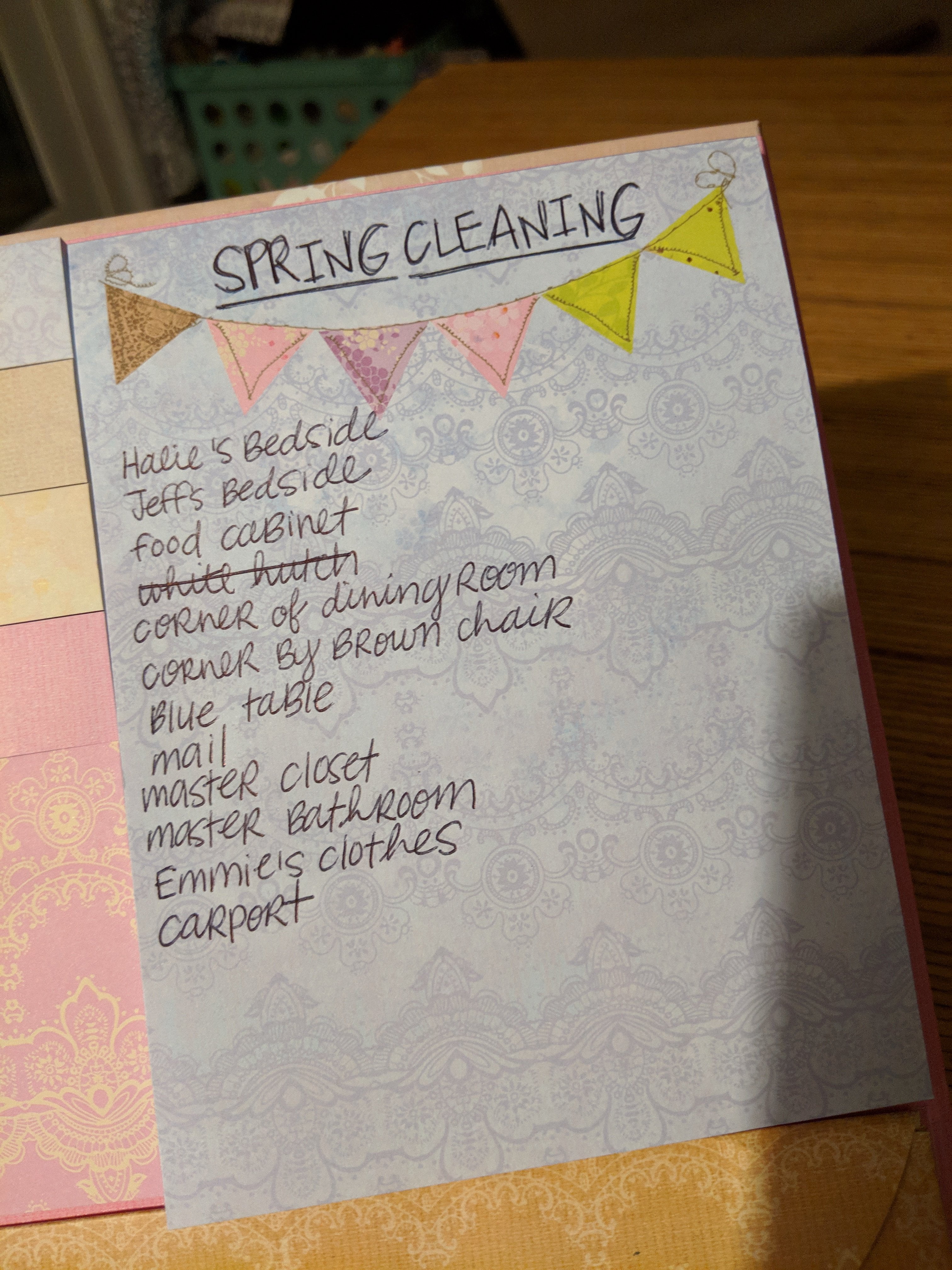 Phew, what a day! All the shopping (in store & online), a crazy whiny baby (teething maybe?), and some good cleaning. Now tome for an episode of "Fringe." What are y'all watching lately?