The sweetest sisters in all the lands.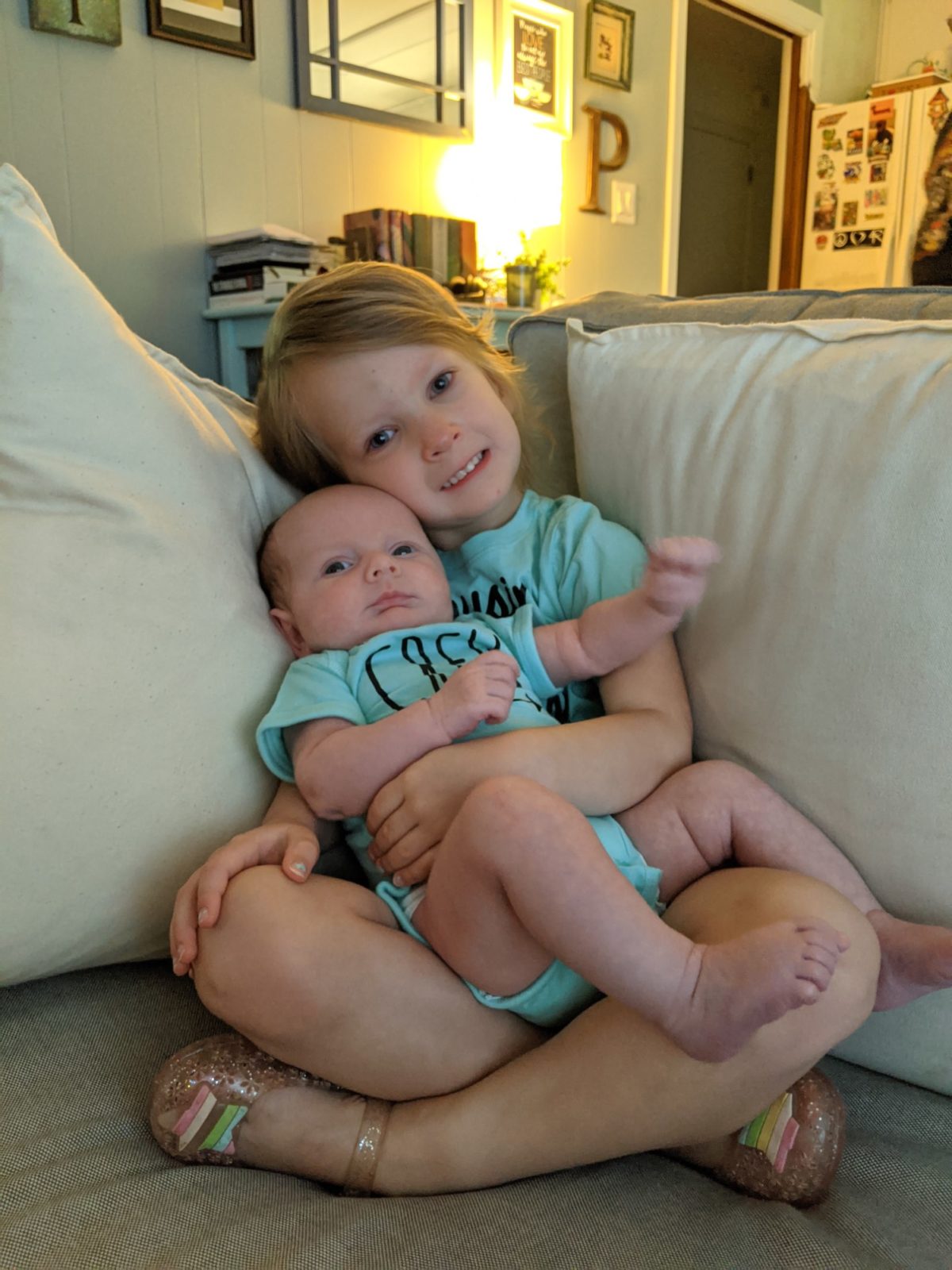 Big Sister ready for school.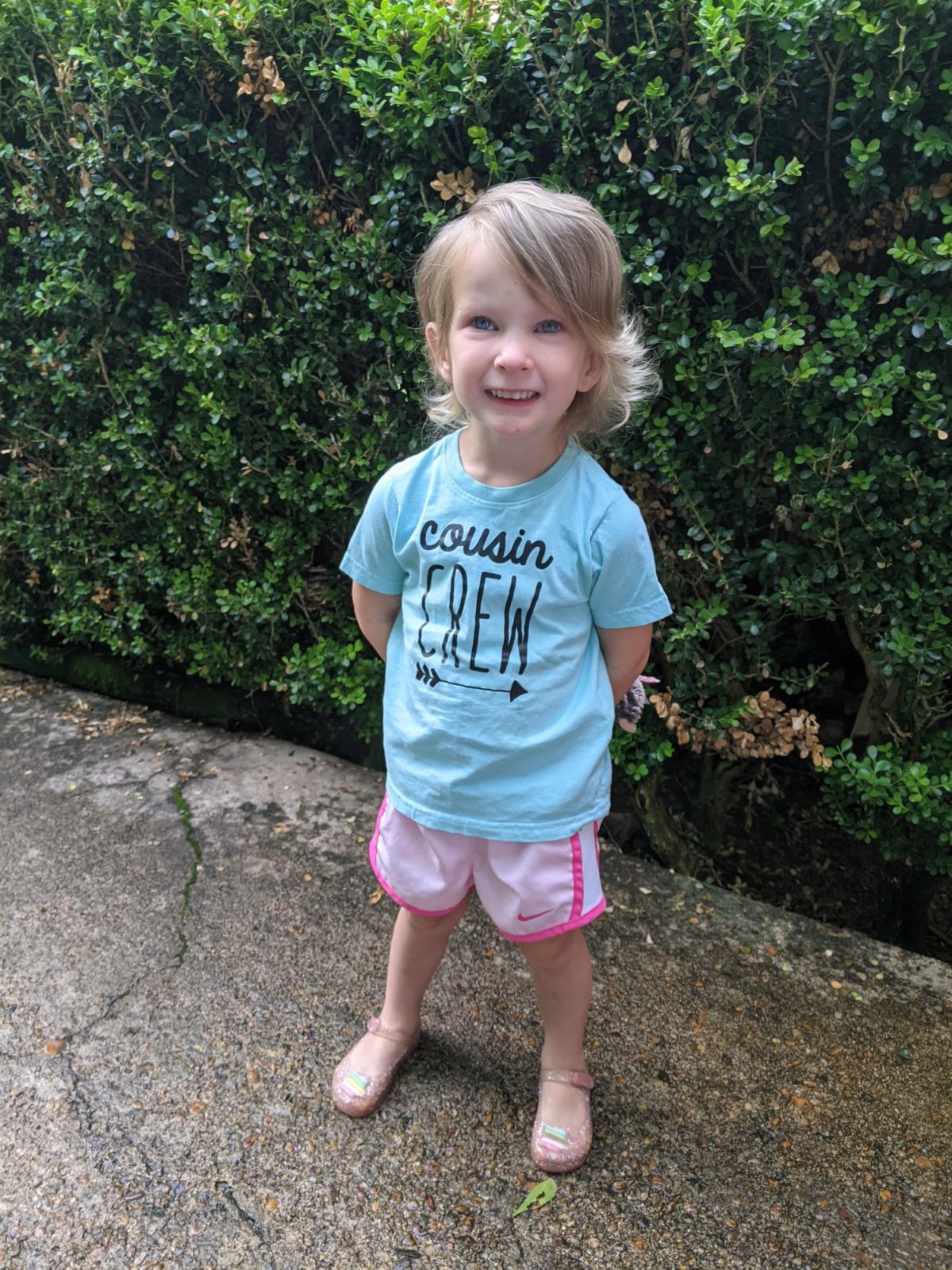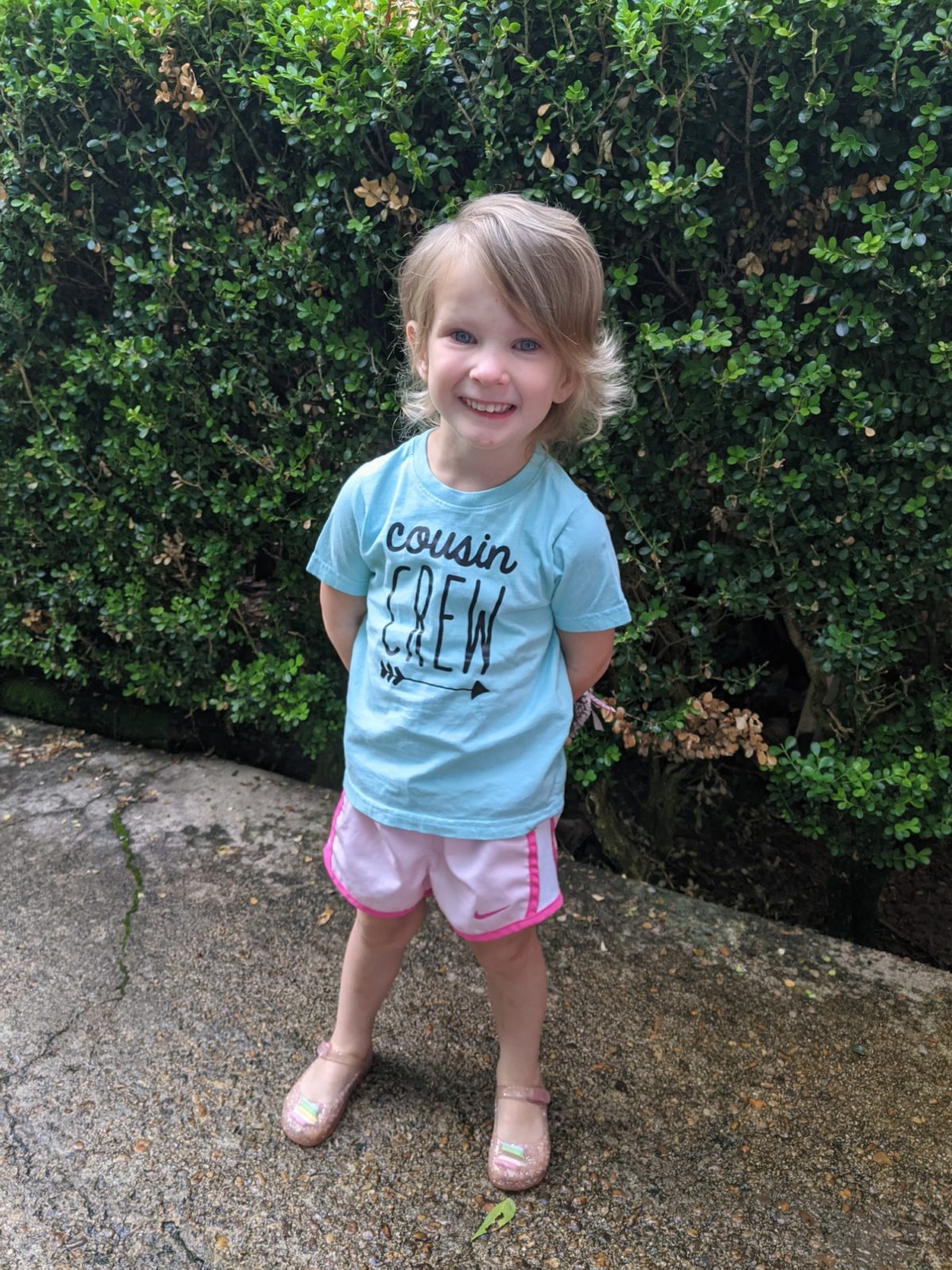 And all the girls wearing their cousin crew shirts today!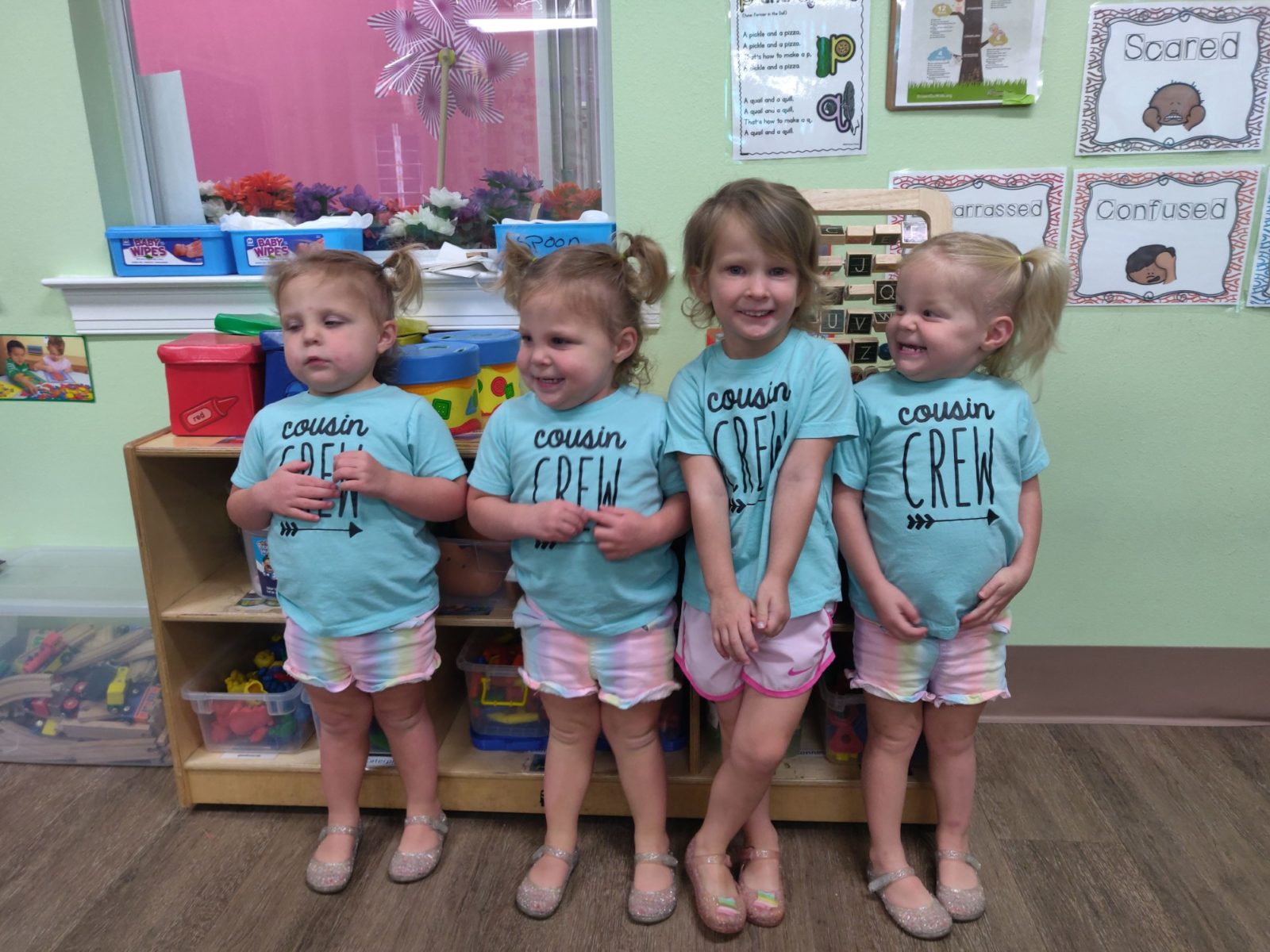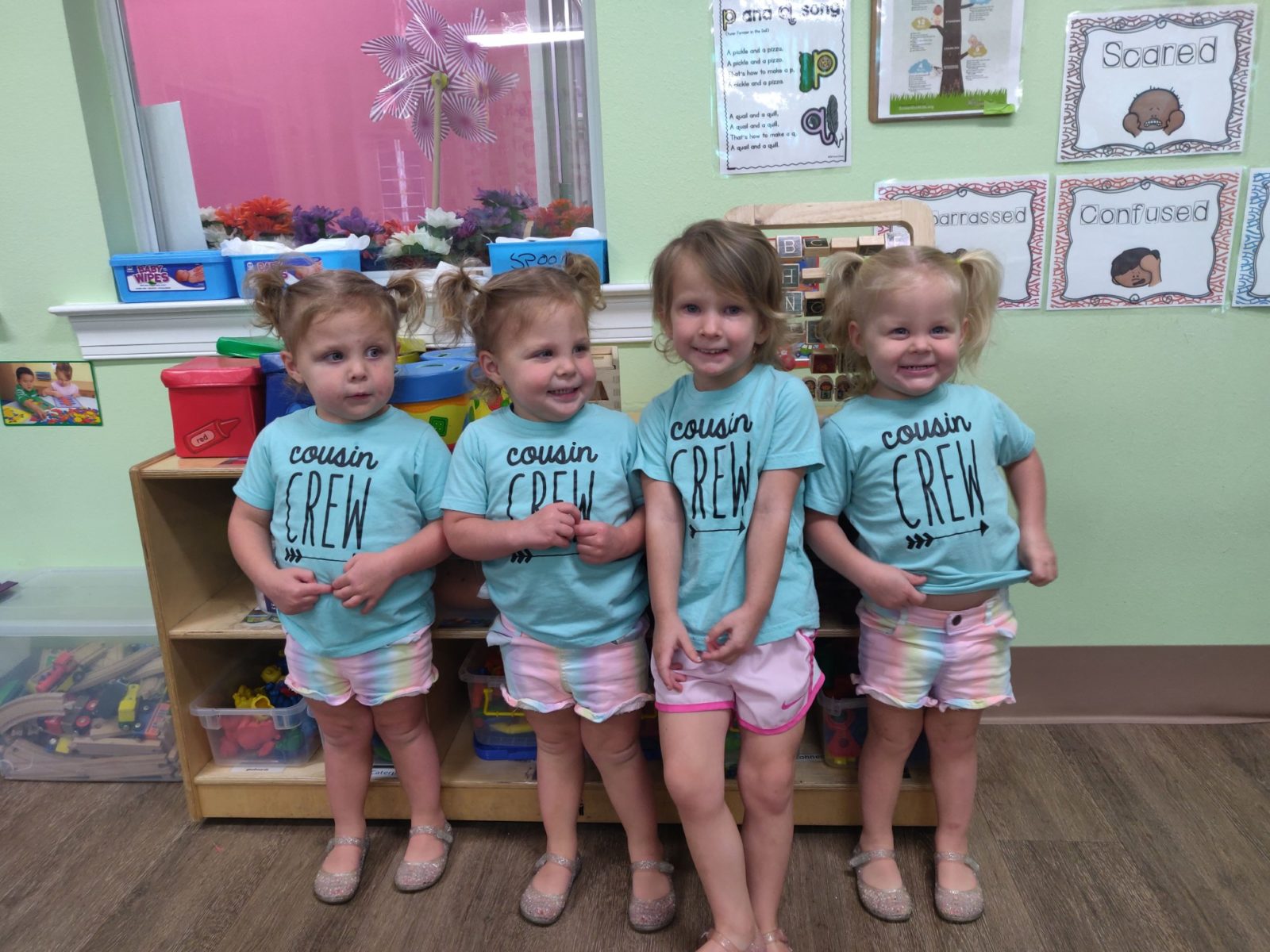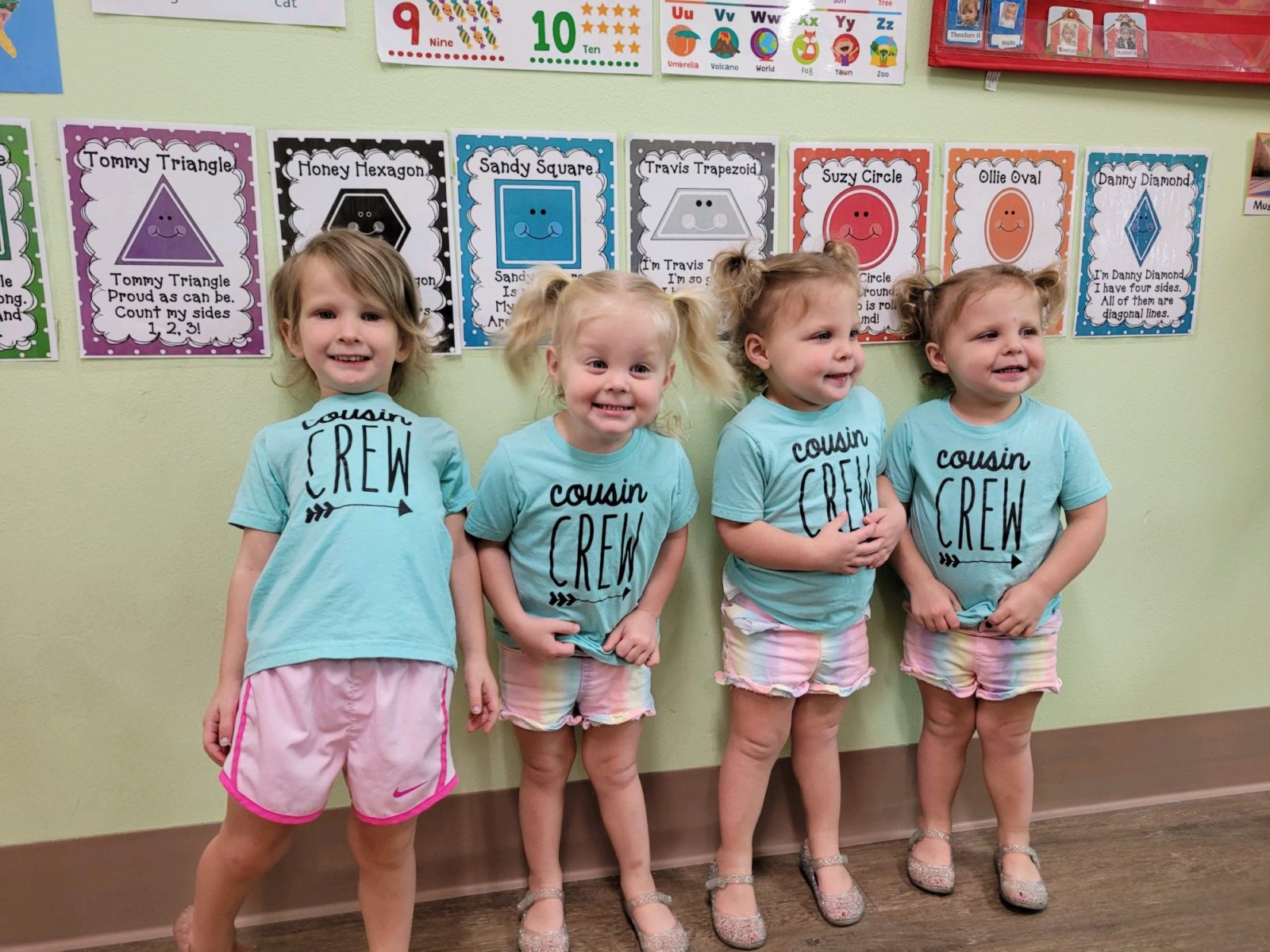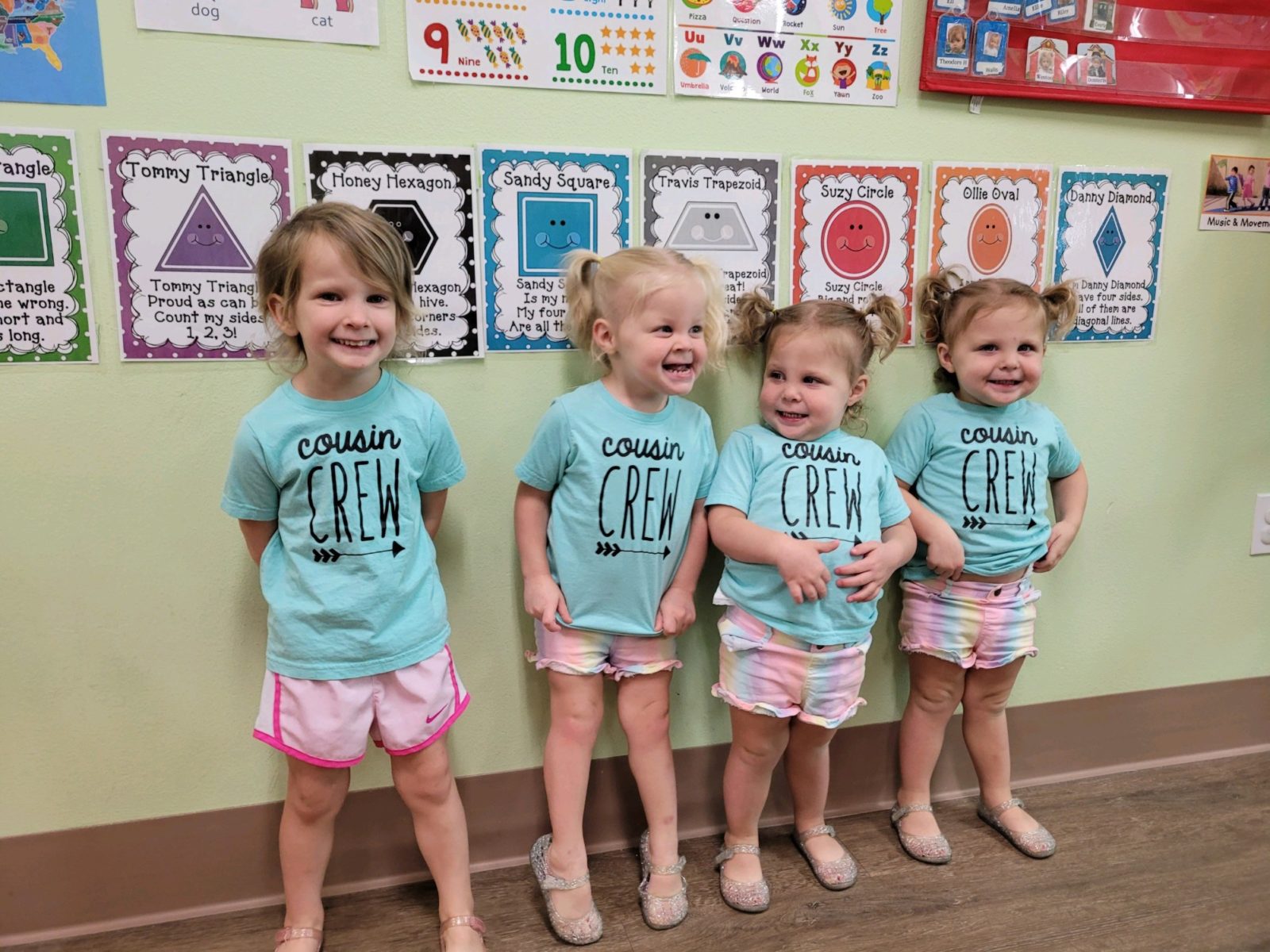 Early-ish this morning, right after I had some coffee and breakfast, I got this giant pork shoulder roast into the crockpot, with an episode of The Pioneer Woman on in the background.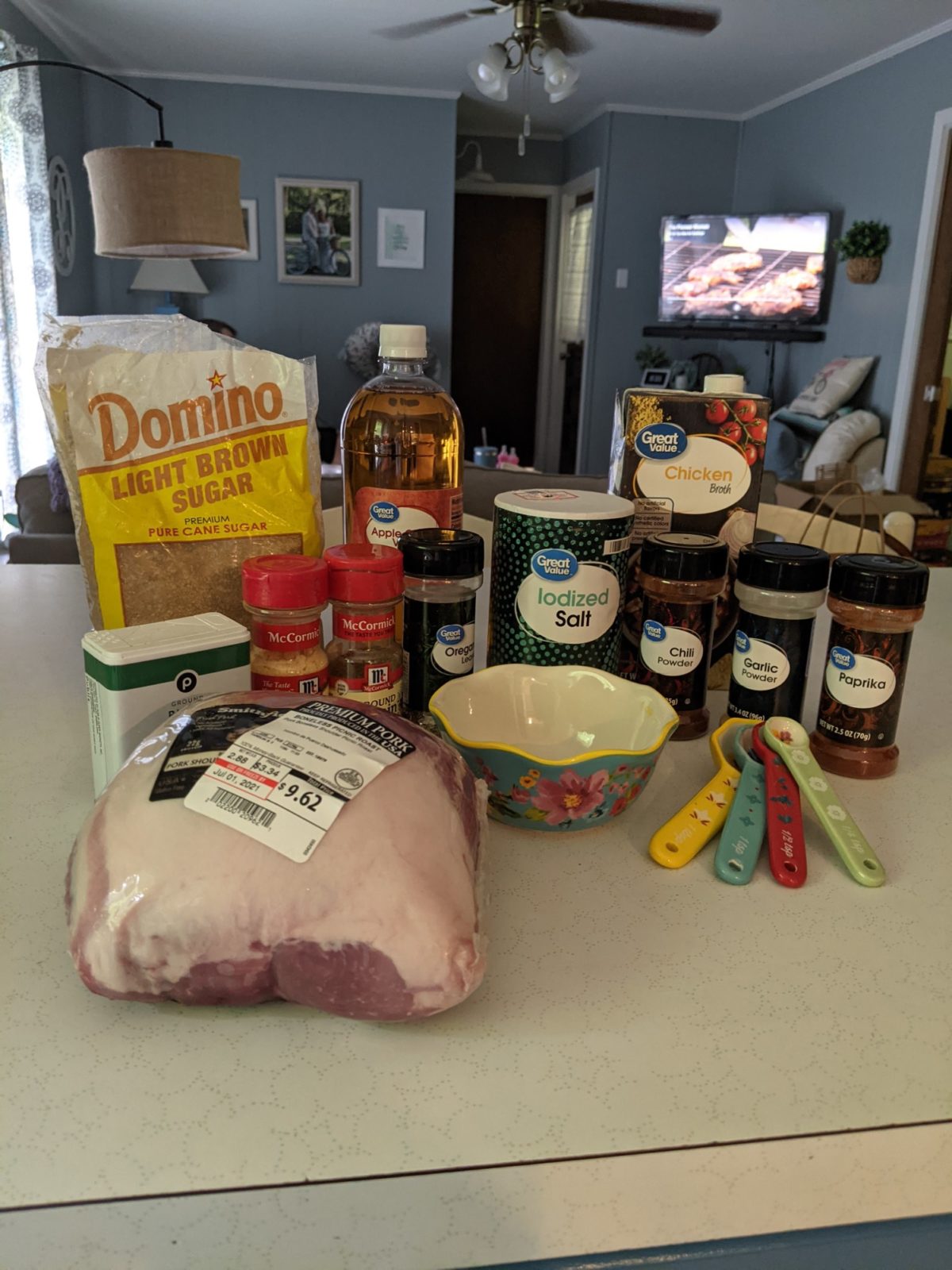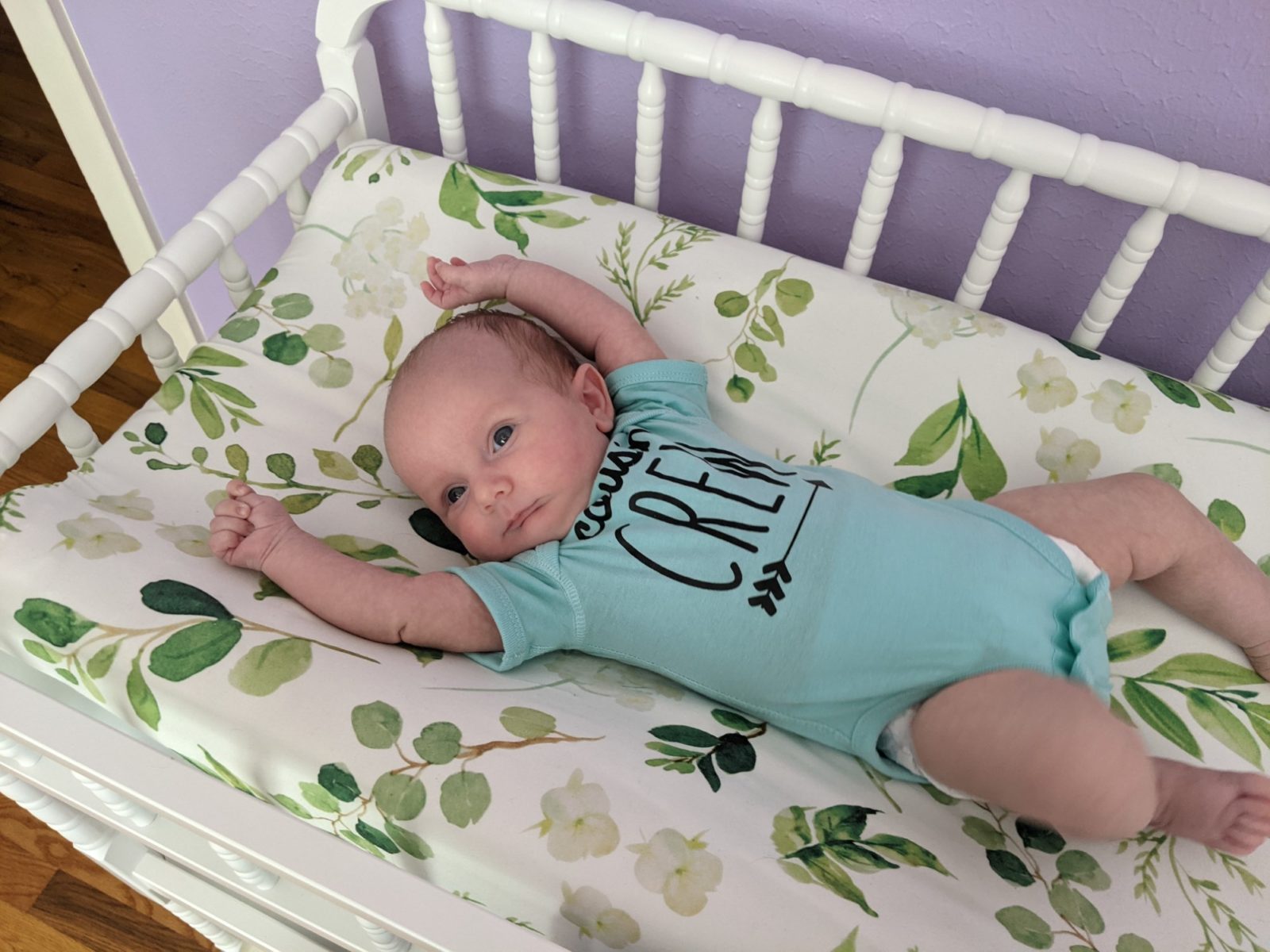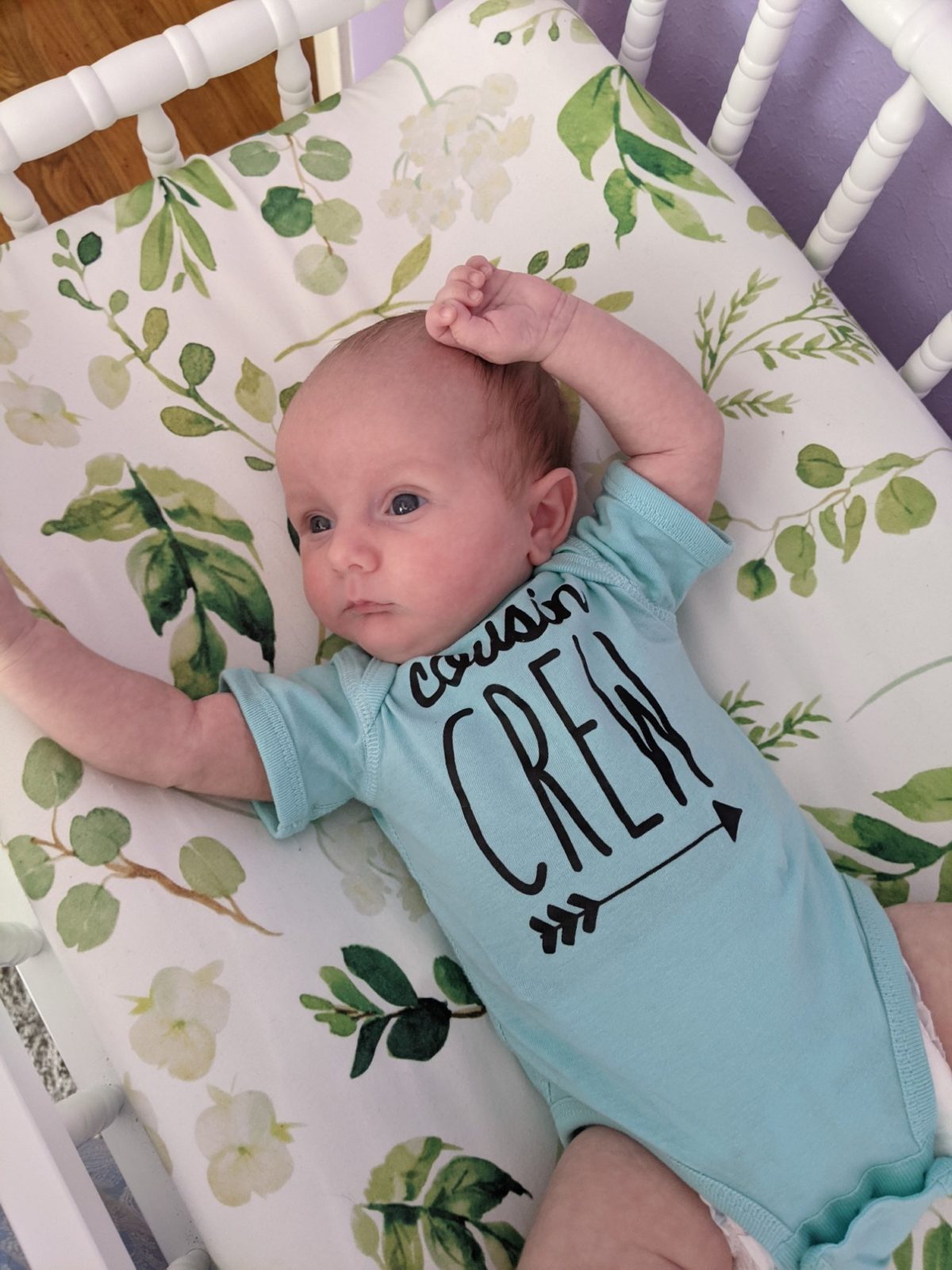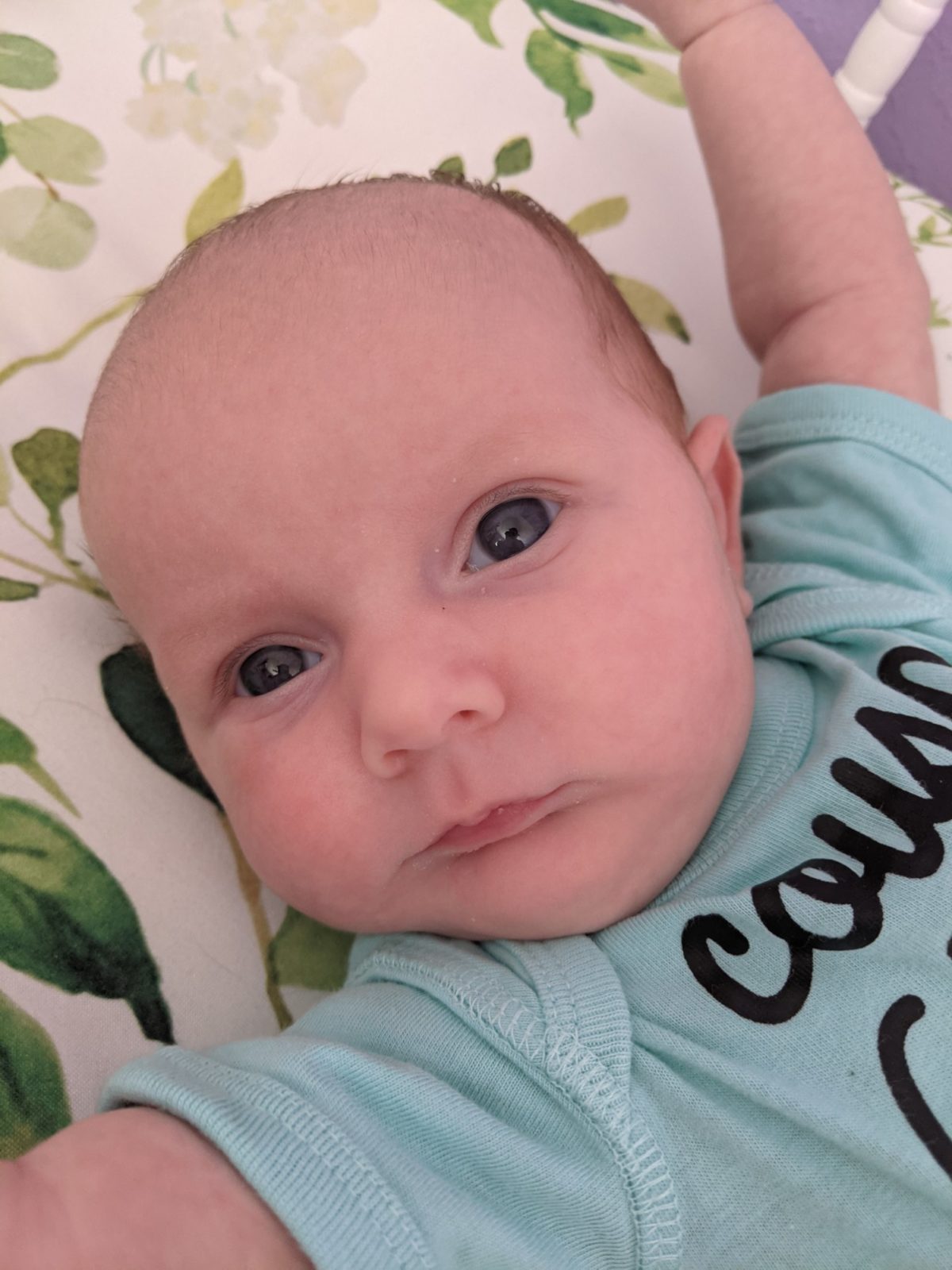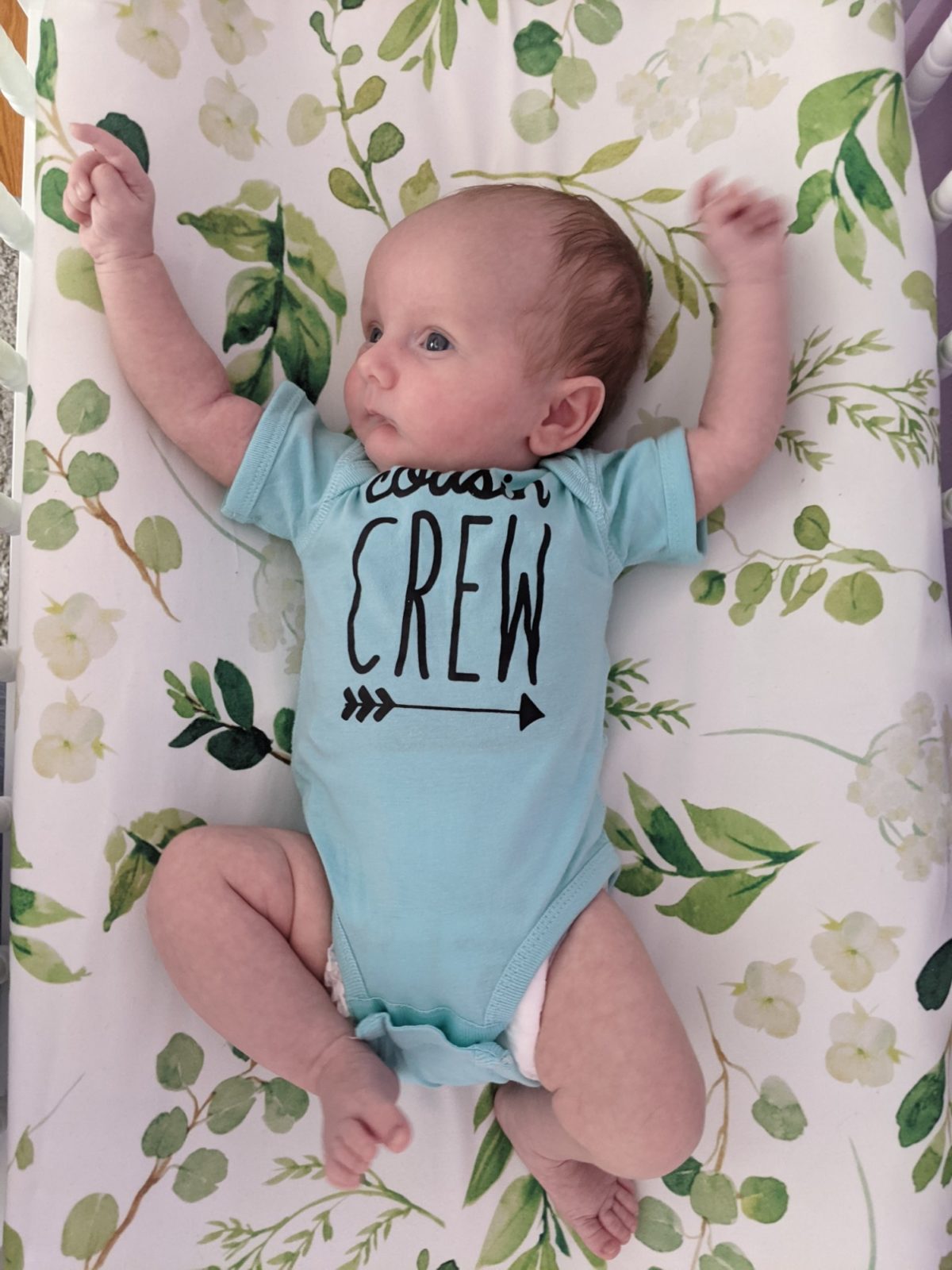 This little girl pretty much only wanted to sleep if I was holding her today, so it was actually a slightly rough day.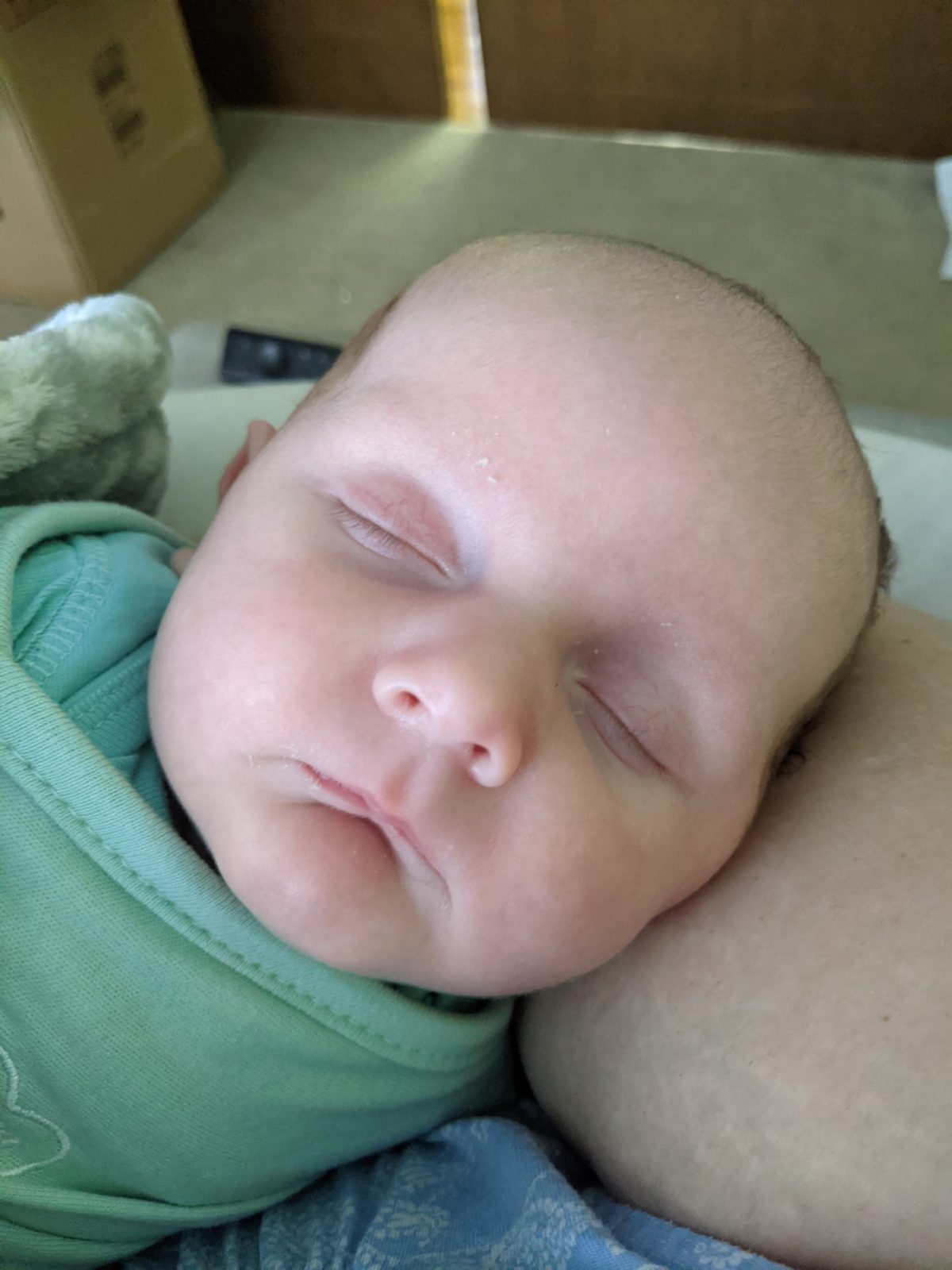 See those eyes peeking open in the photo below? She didn't last long today whenever I tried to lay her down in her Boppy. I barely even took any photos throughout the day, because she was always jn my arms, and we spent most of the day just sitting on the couch.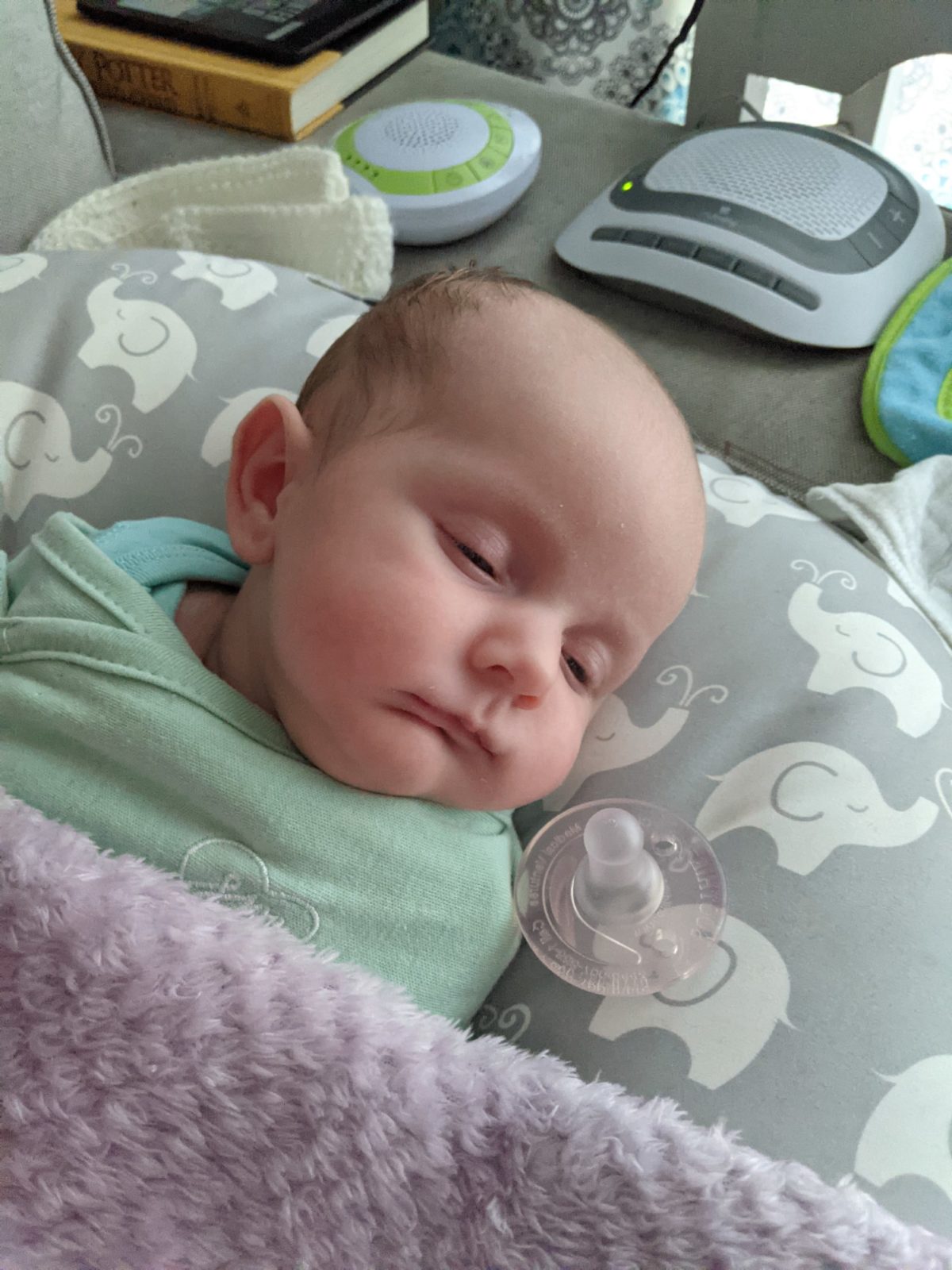 In fact, I didn't really do anything other than hold her until this photo around 5pm, when she finally took a nap in the Boppy, for about 1.5 hours, and I took some time to tidy the living room, kitchen and dining room, and then read for just long enough to finish up the last 20-ish pages of my book. (This was "Harry Potter and the Cursed Child," and once I got used to the weird format of just reading script dialogue, along with remembering so many new characters and their names, I really enjoyed the story.)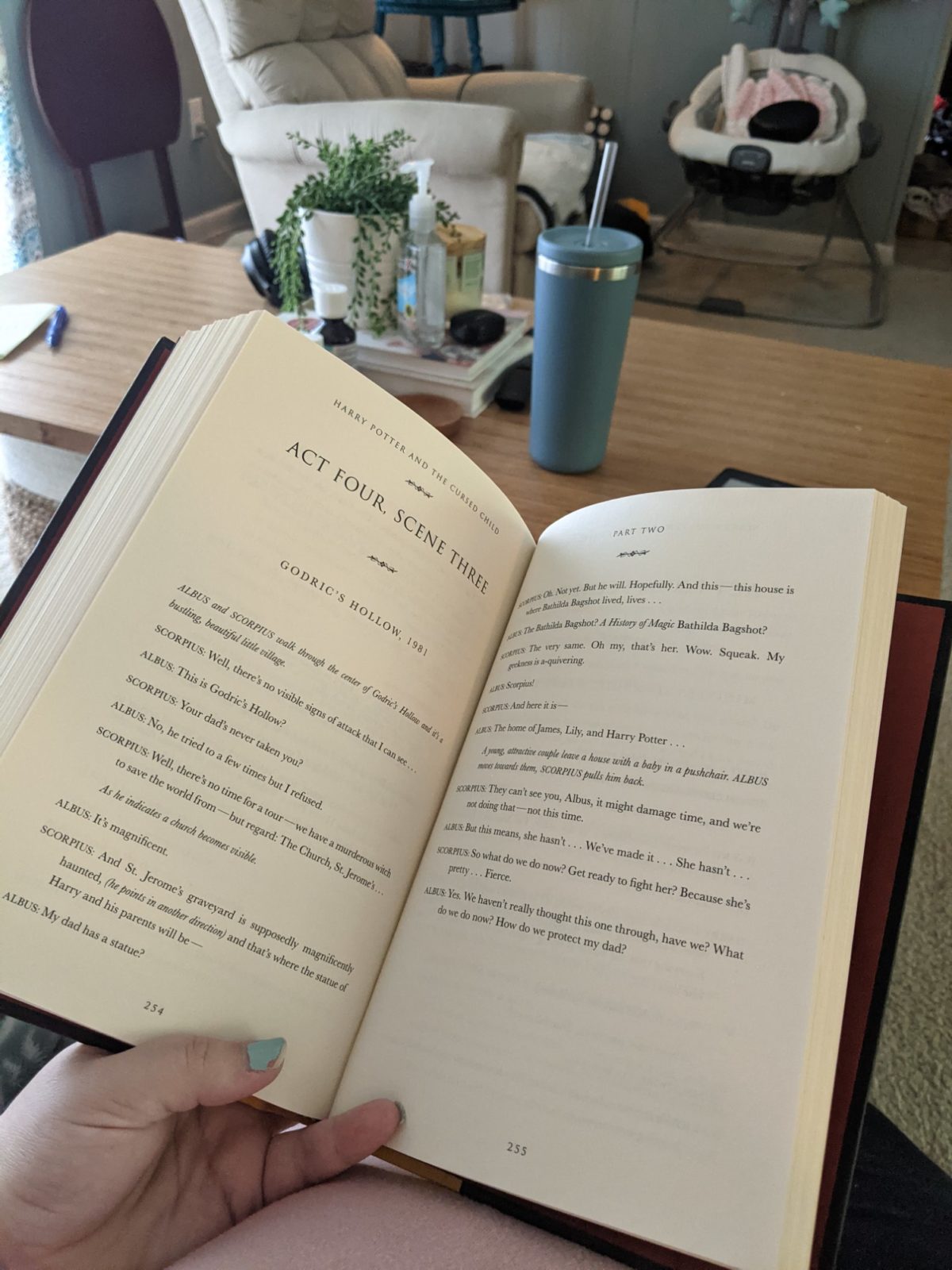 Jeff went to pick up Emerson today, and dropped off the boys with his mom, so they could go to church with her tonight. Since it ended up being just the three of us for dinner, I decided not to cook actual sides, and so after Jeff shredded the pork for me, we just had chips and salad with our pulled pork sammies, and it was really good!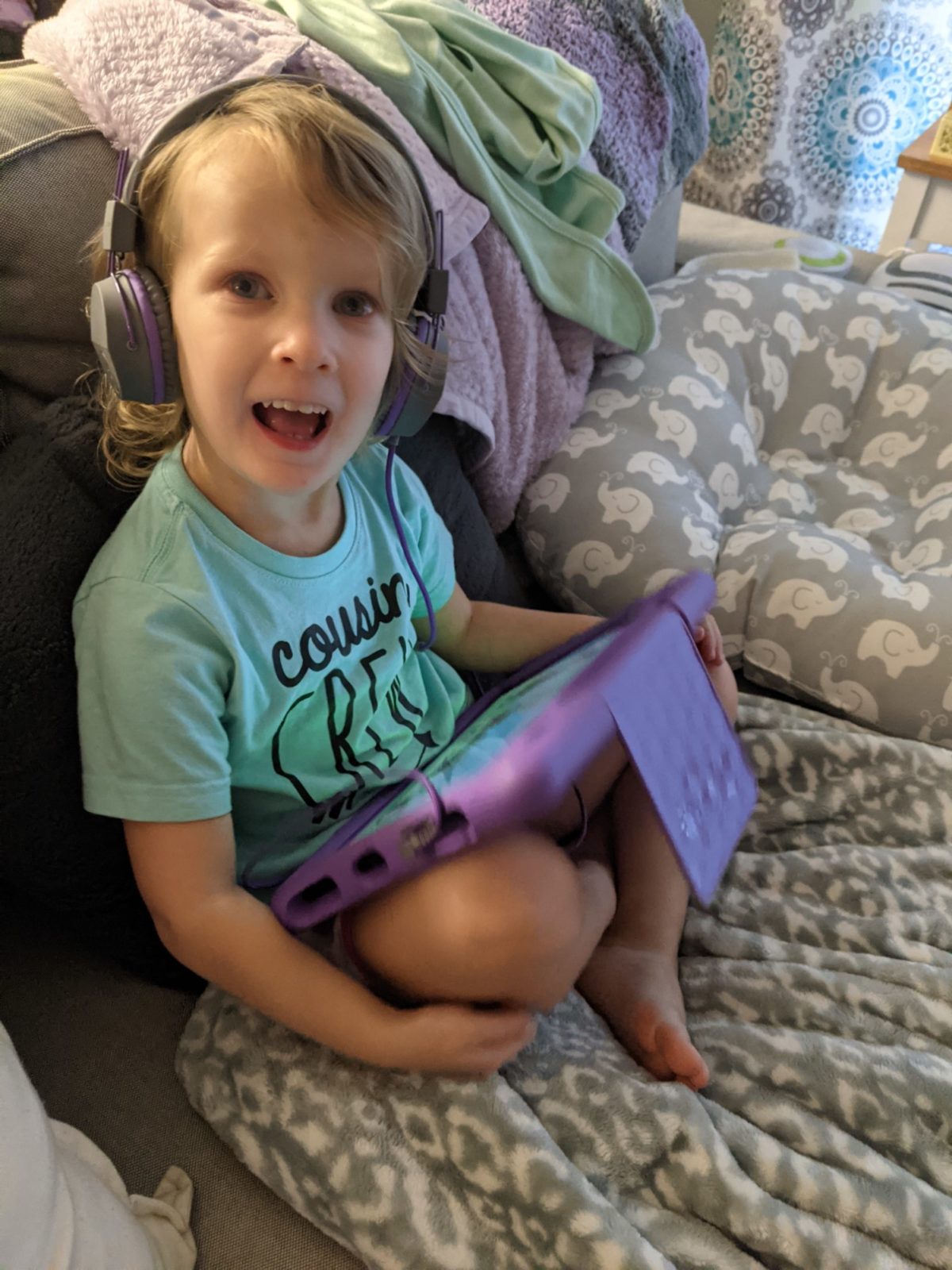 The pork by itself was super flavorful, and so after eating my sandwich with BBQ sauce added, I went back for just a pile of the meat plain by itself, because it was so good! This was actually supposed to be an instant pot recipe, but I decided to do Crock-Pot instead, and it was perfect.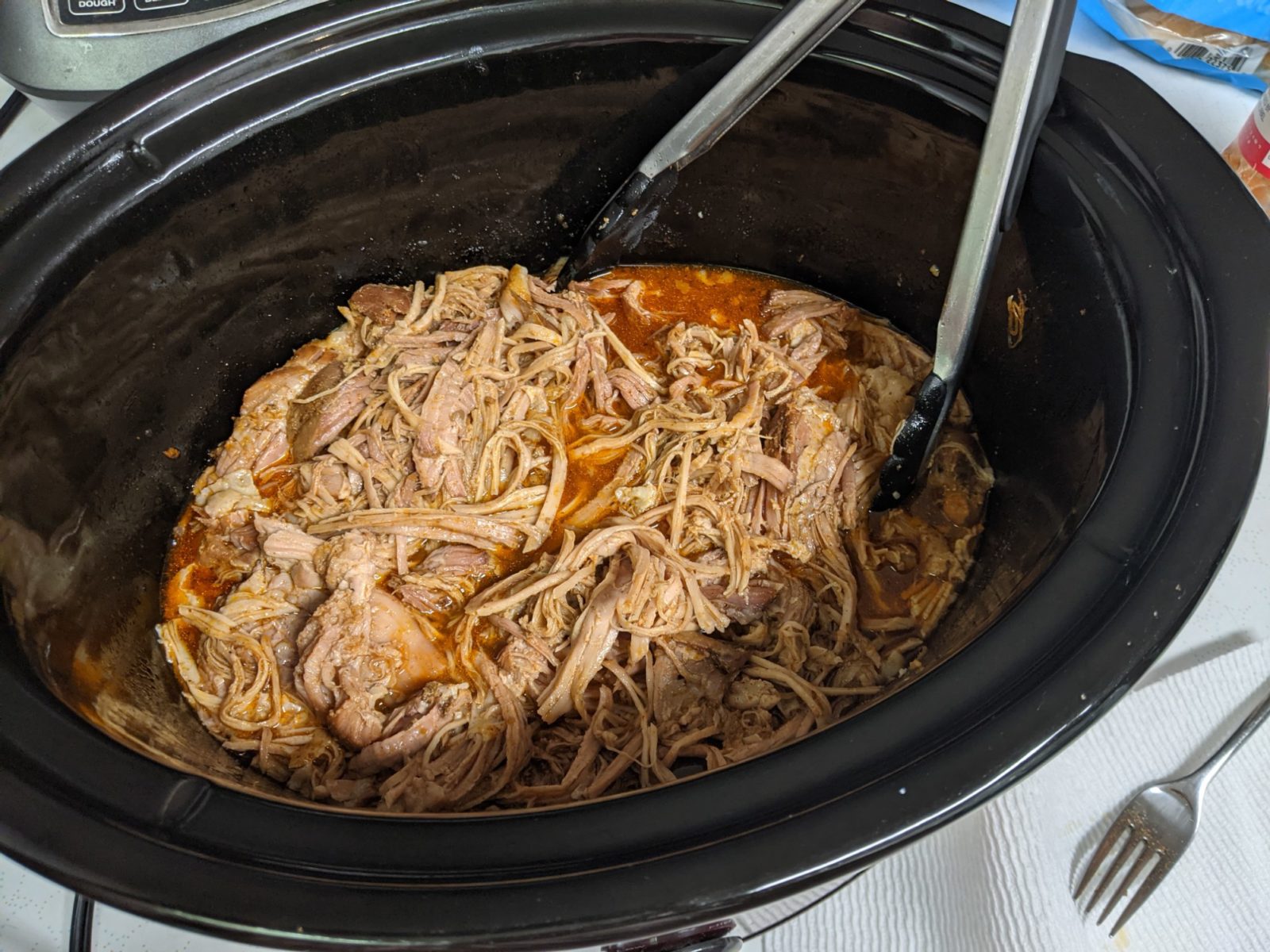 We just ate dinner at the coffee table while watching "my cooking show" as Emerson calls it (aka The Pioneer Woman), and Jeff and I took turns eating or holding Addison, because she still only wanted to be held. Emmie wanted to take selfies together. She also told me tonight I was the best mommy in the whole world 🥰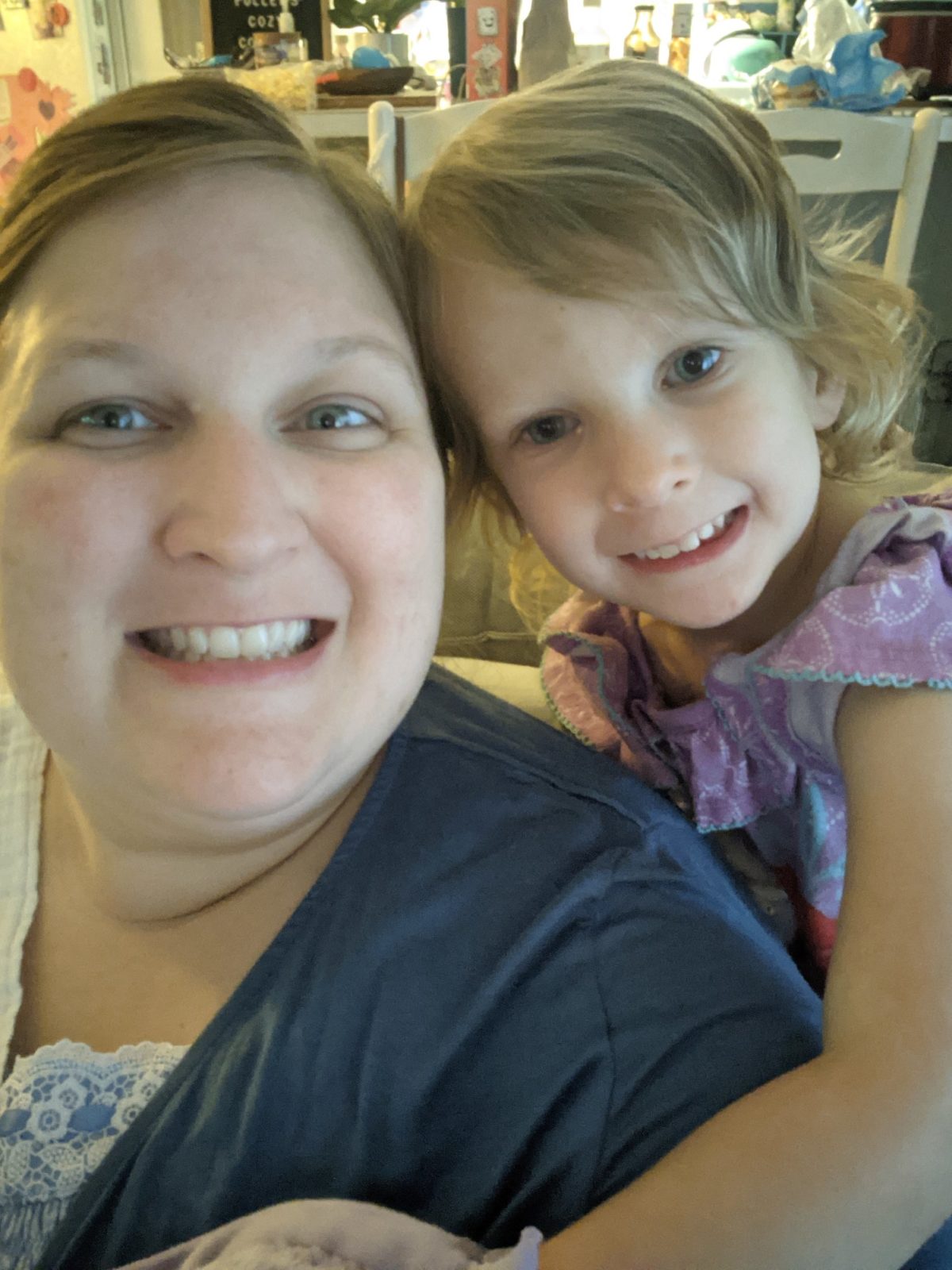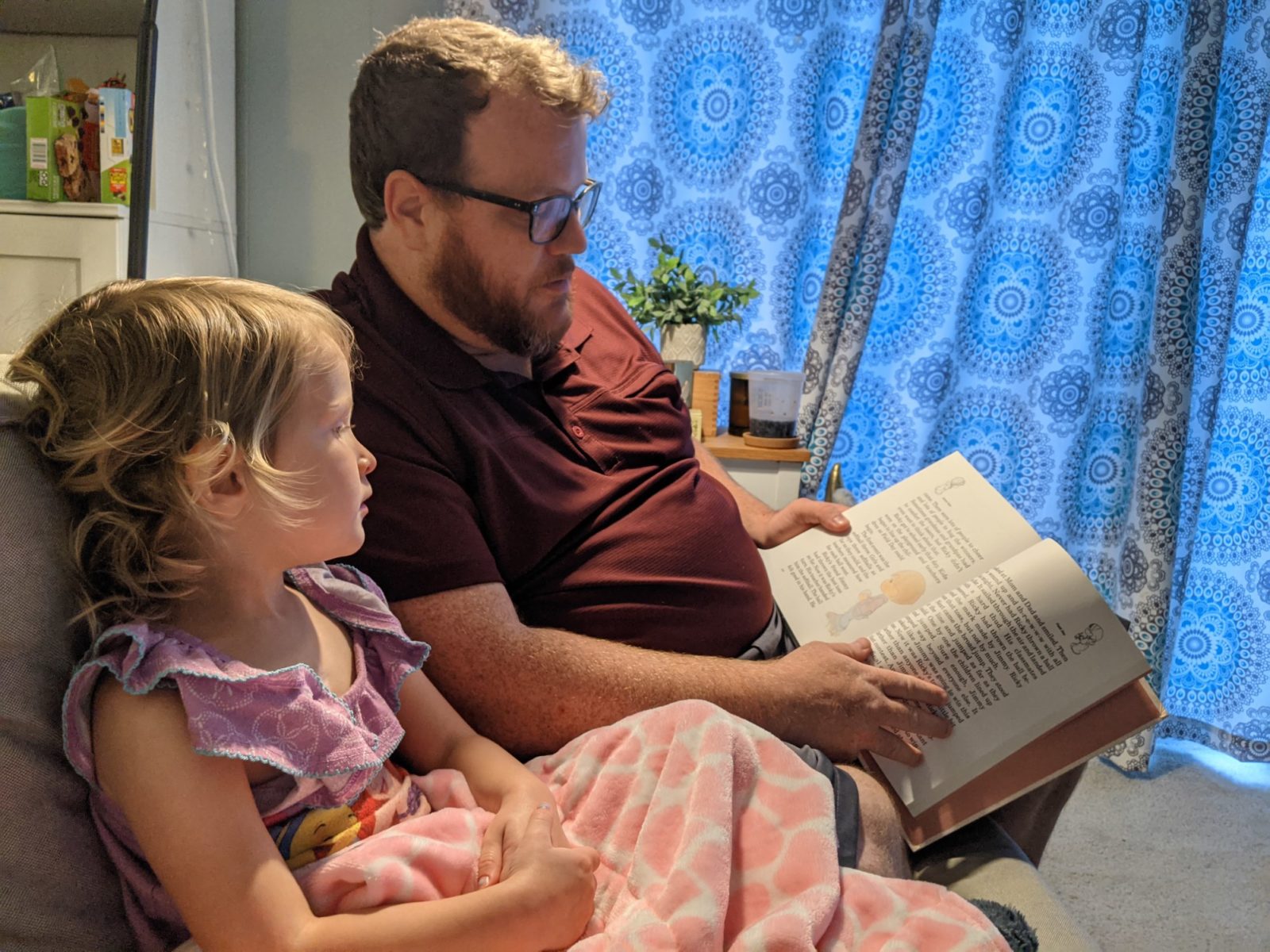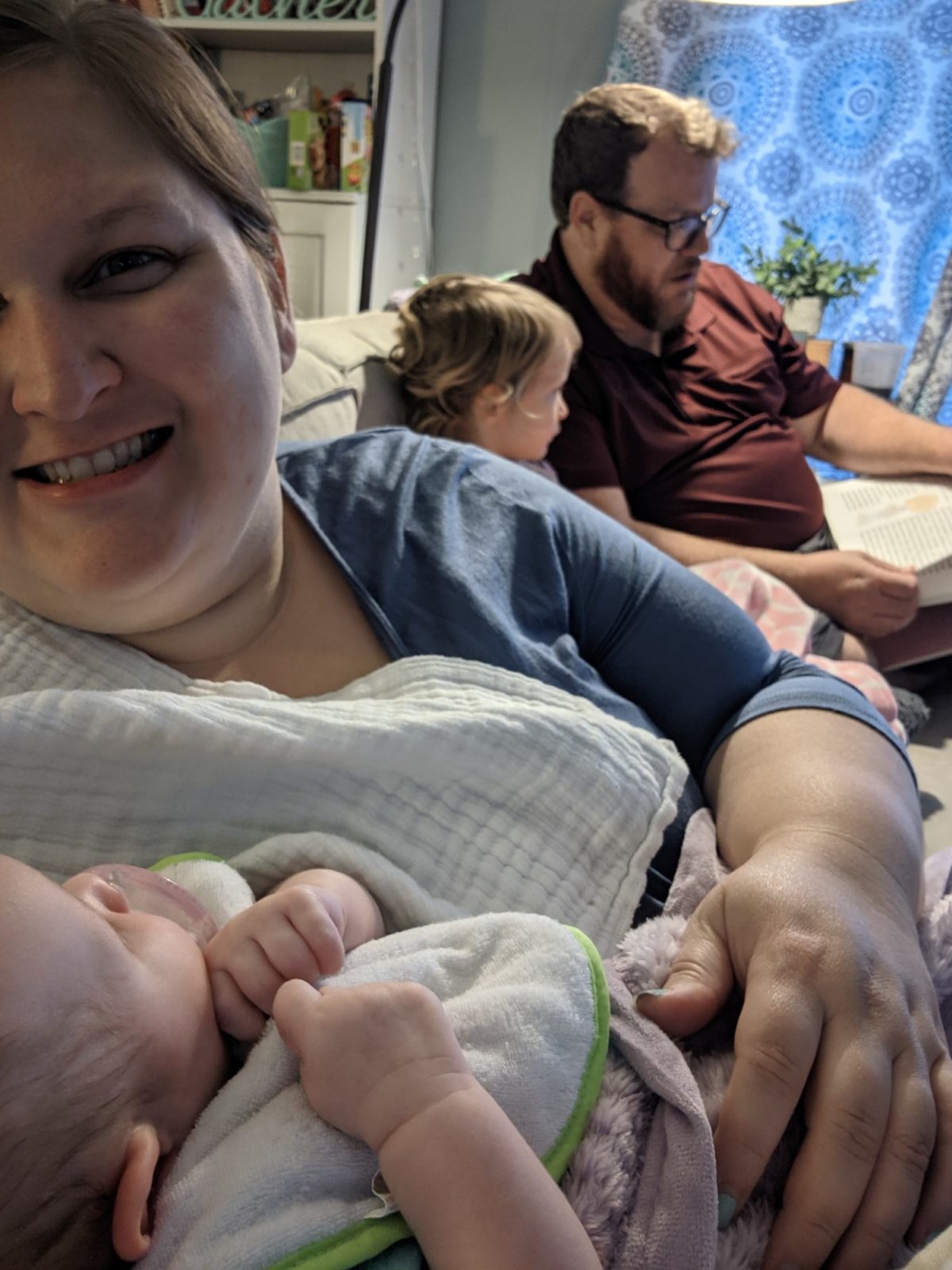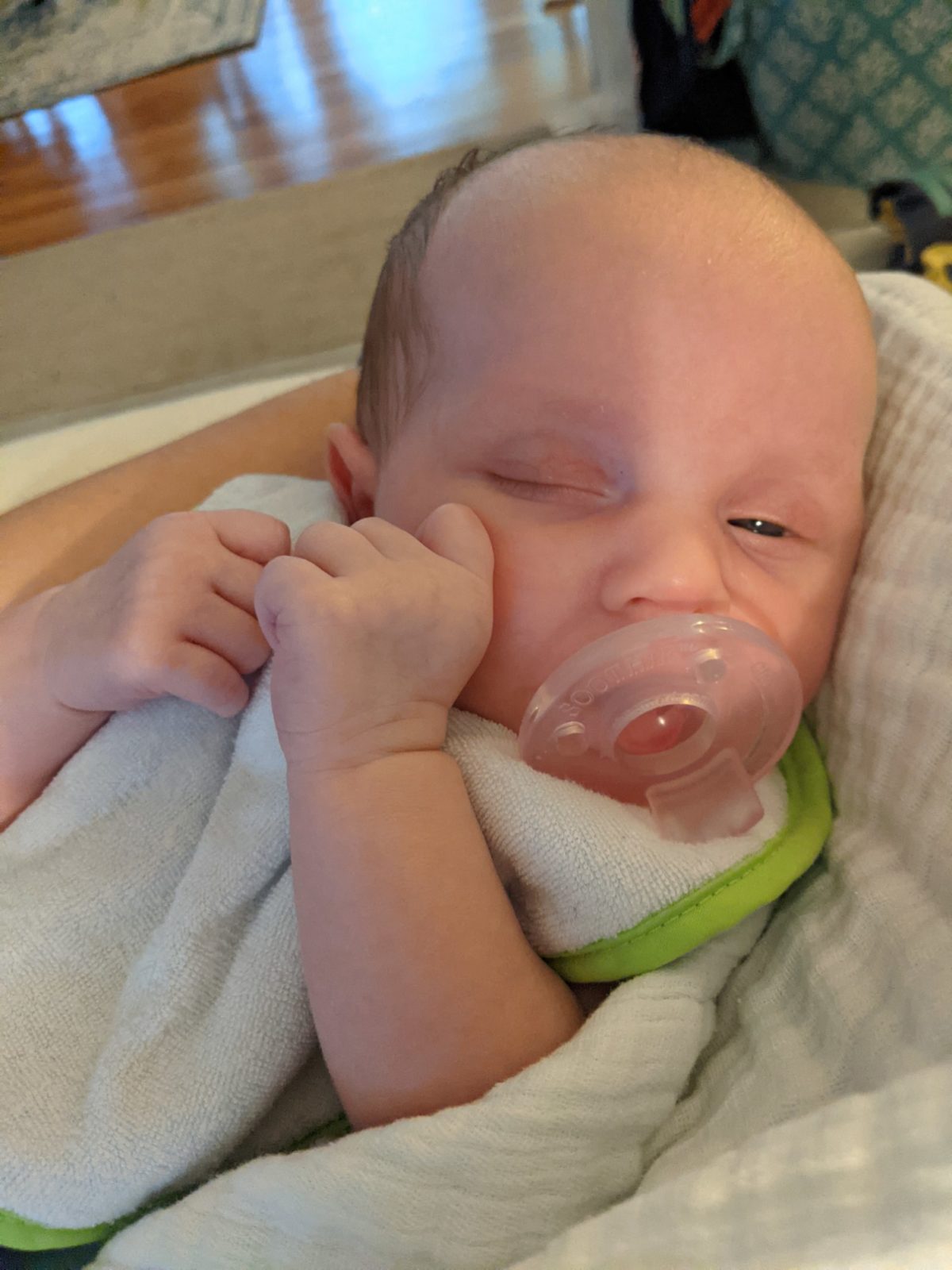 Emmie did really great at bedtime tonight, but Addison is still insisting she be held full-time. I've developed a back ache and a headache, so I'm mostly getting Jeff take care of her tonight. The boys just got back home (Nana dropped them off), and we're just watching some of our favorite YouTube folks. I just made Addie another bottle and Jeff is trying to feed her, but she's not really going for it. Hoping and praying we can get her all settled soon, so that we can all get some rest tonight!