Another Monday, another day back at school. You can't tell because Addie is all covered up, but both girls wore lemon outfits today. I can't wait to dress my girls in matching clothes all the time now!!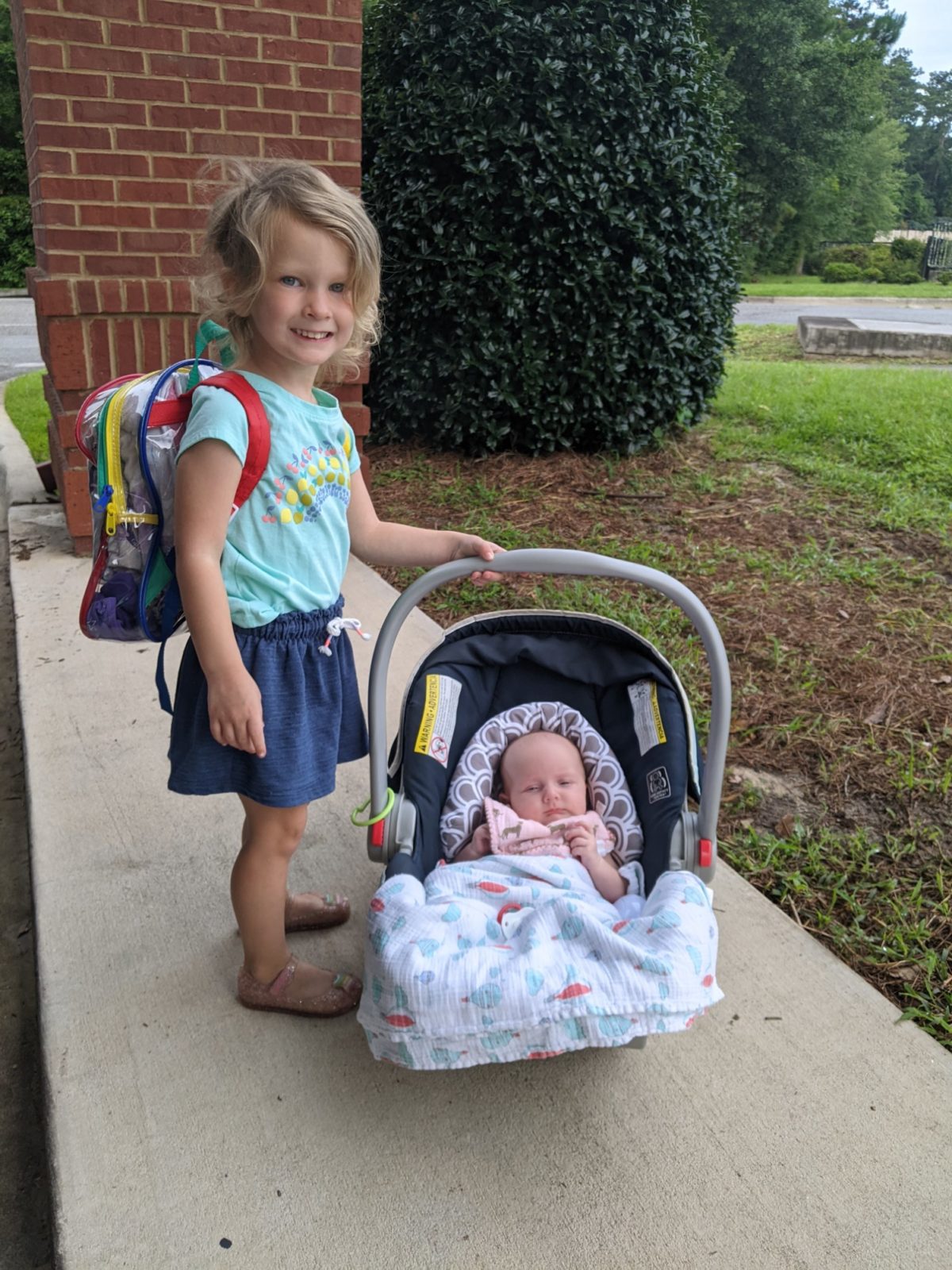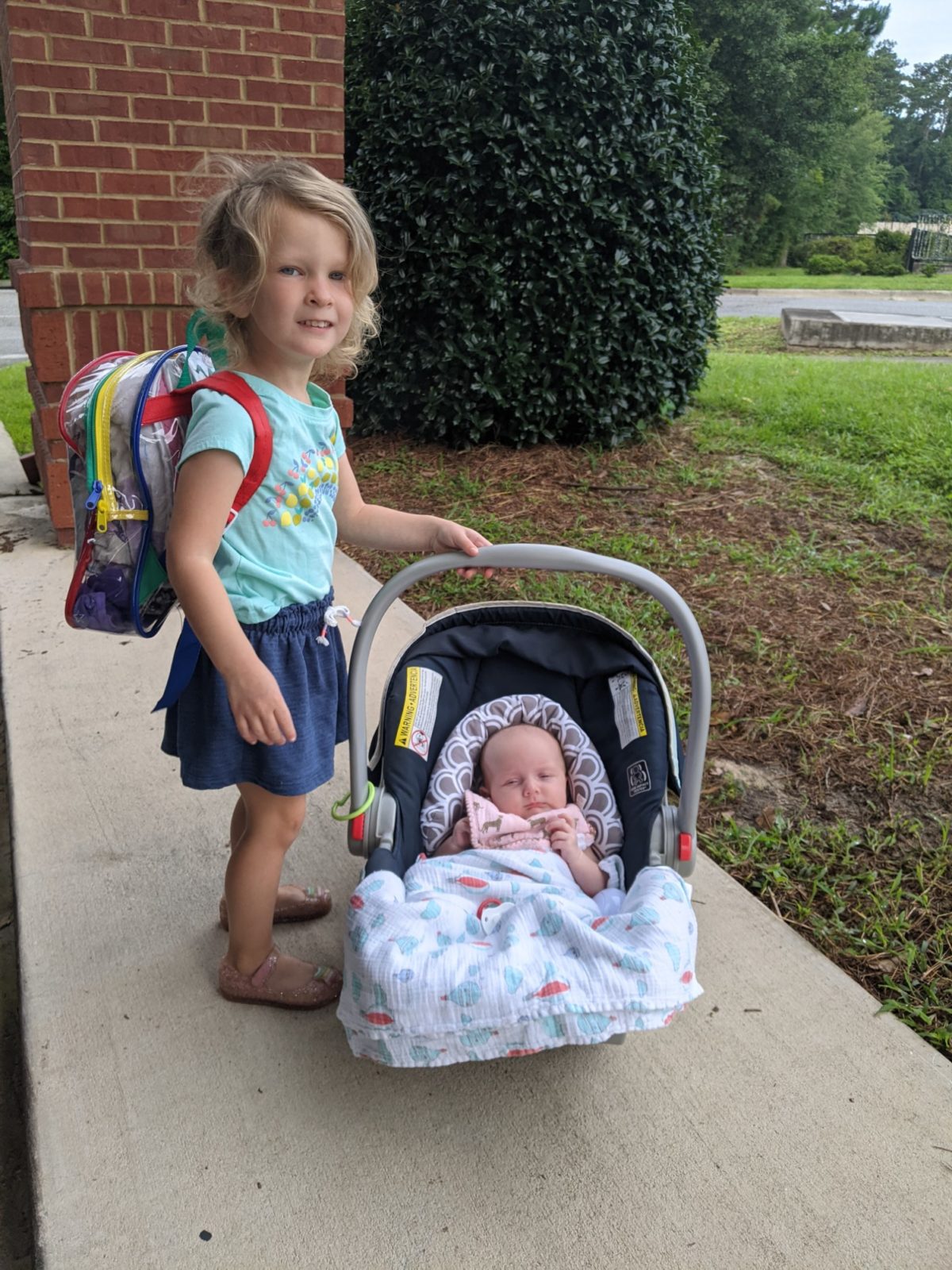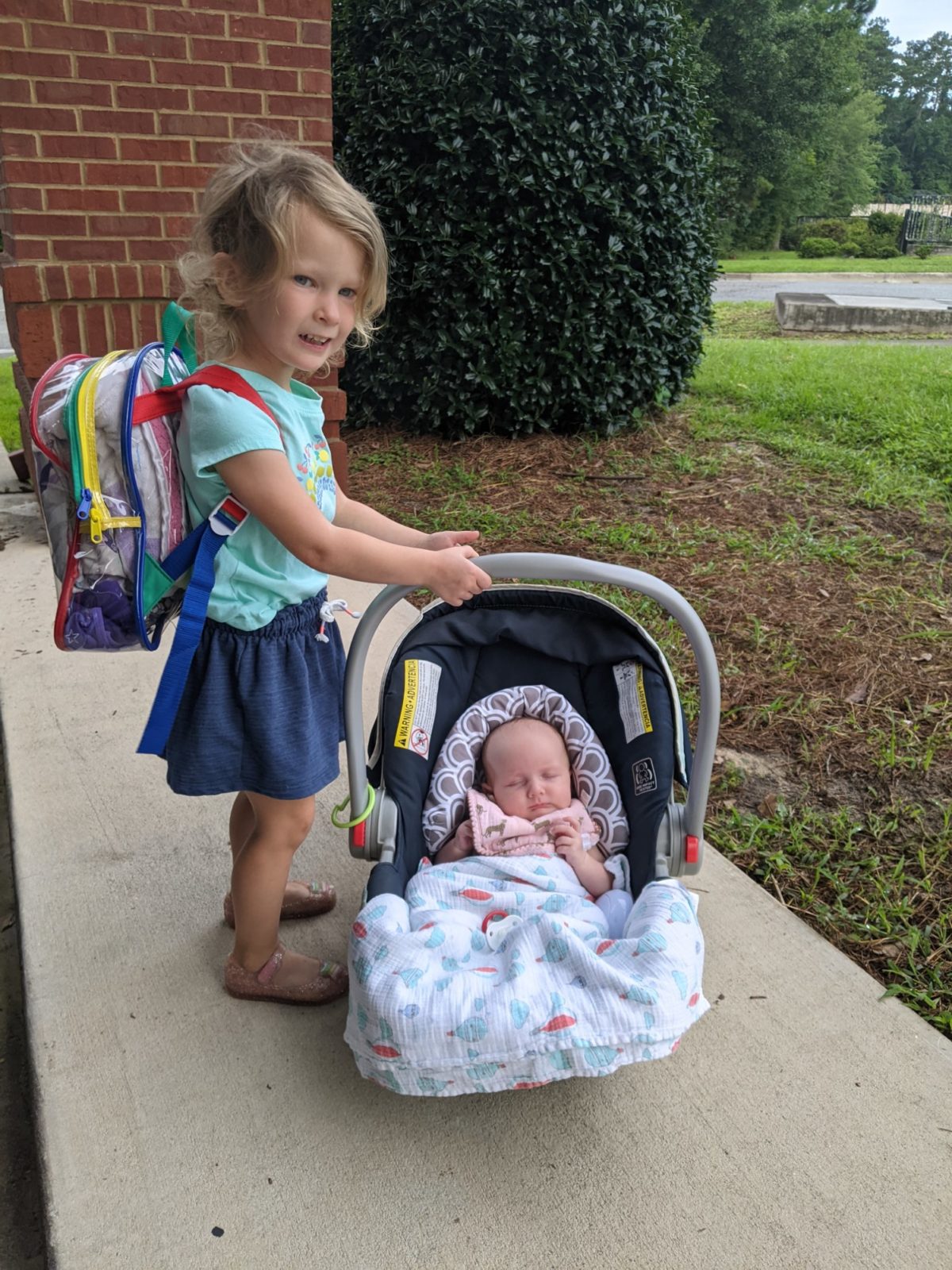 Both girls had very easy drop-offs, followed by very good days at school. Addie ate well and slept well, and Emmie looks like she played well too!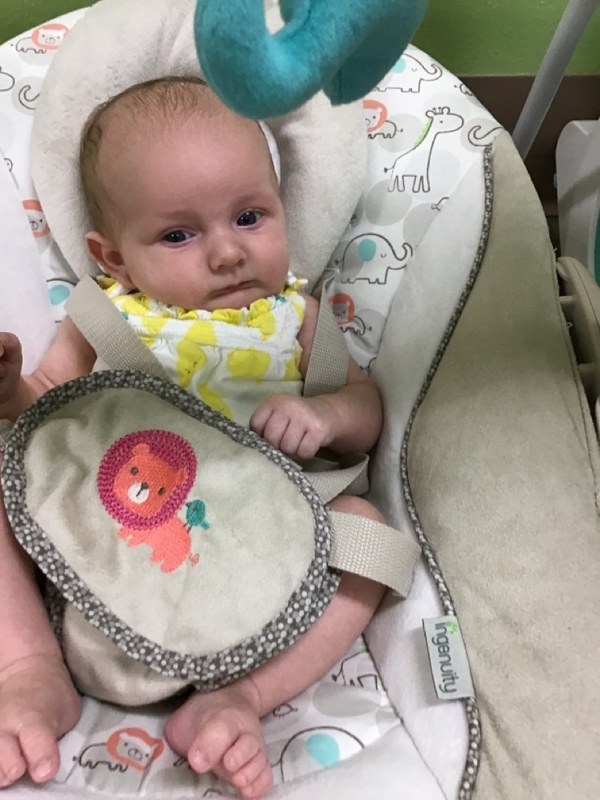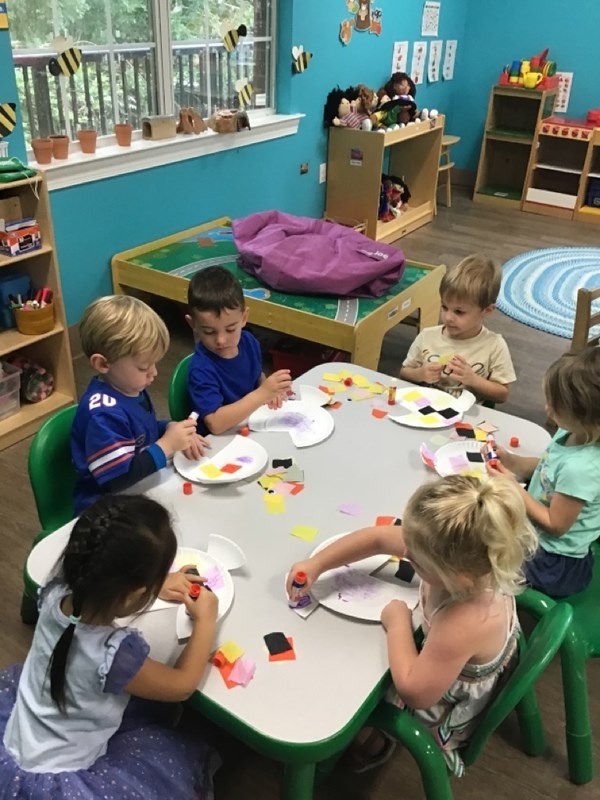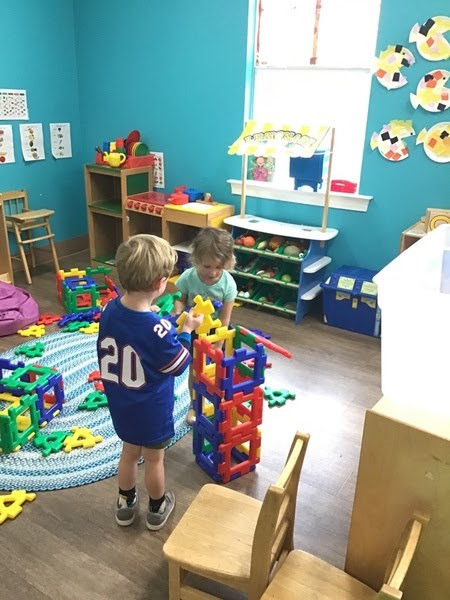 When I got to school and looked through the door, Emerson's teacher had some music playing, and all the kids were dancing around like crazy. I asked Emmie what they were doing, and she said, "dancing the sillies out!" Then Emmie had to pick out a book from the little "library" in the front lobby, before we could head out.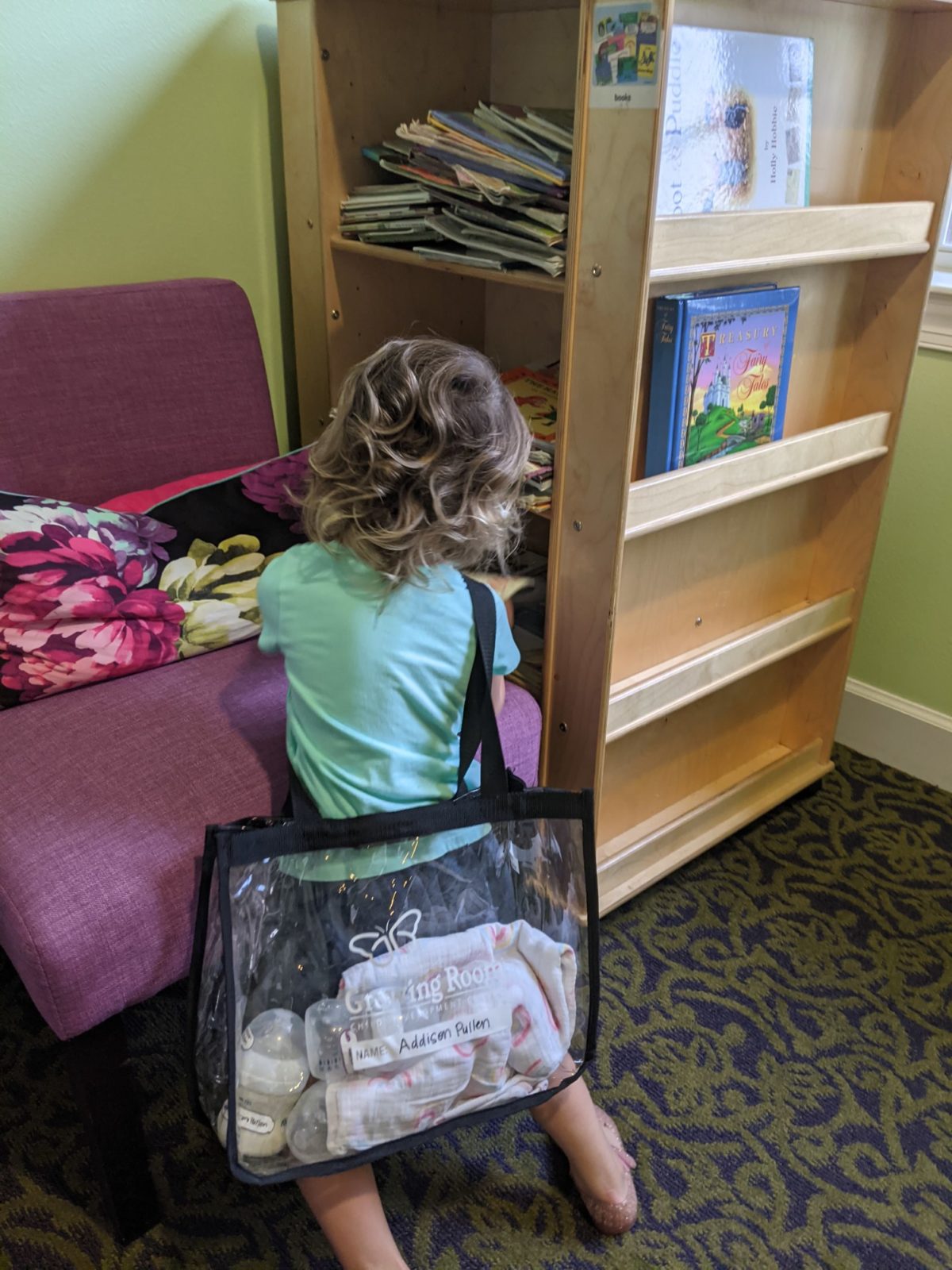 And Baby Sister fell asleep on the ride home.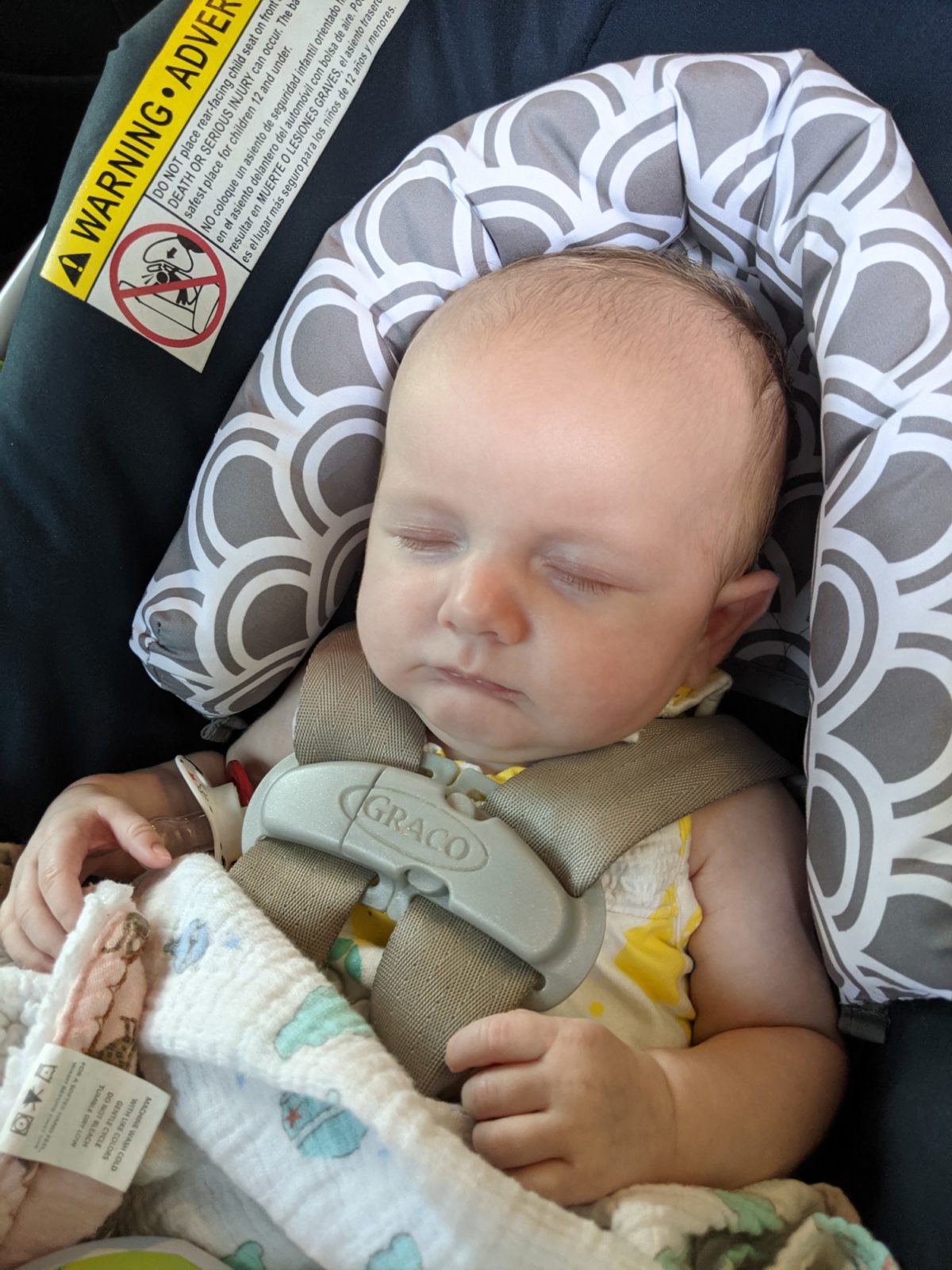 But while I was cooking dinner, Meggie and the triplets called and while we chatted with them, Addie woke up again. She needed some attention, so Jeff held her for a while, and even ate one-handed because she wasn't ready to be put down yet.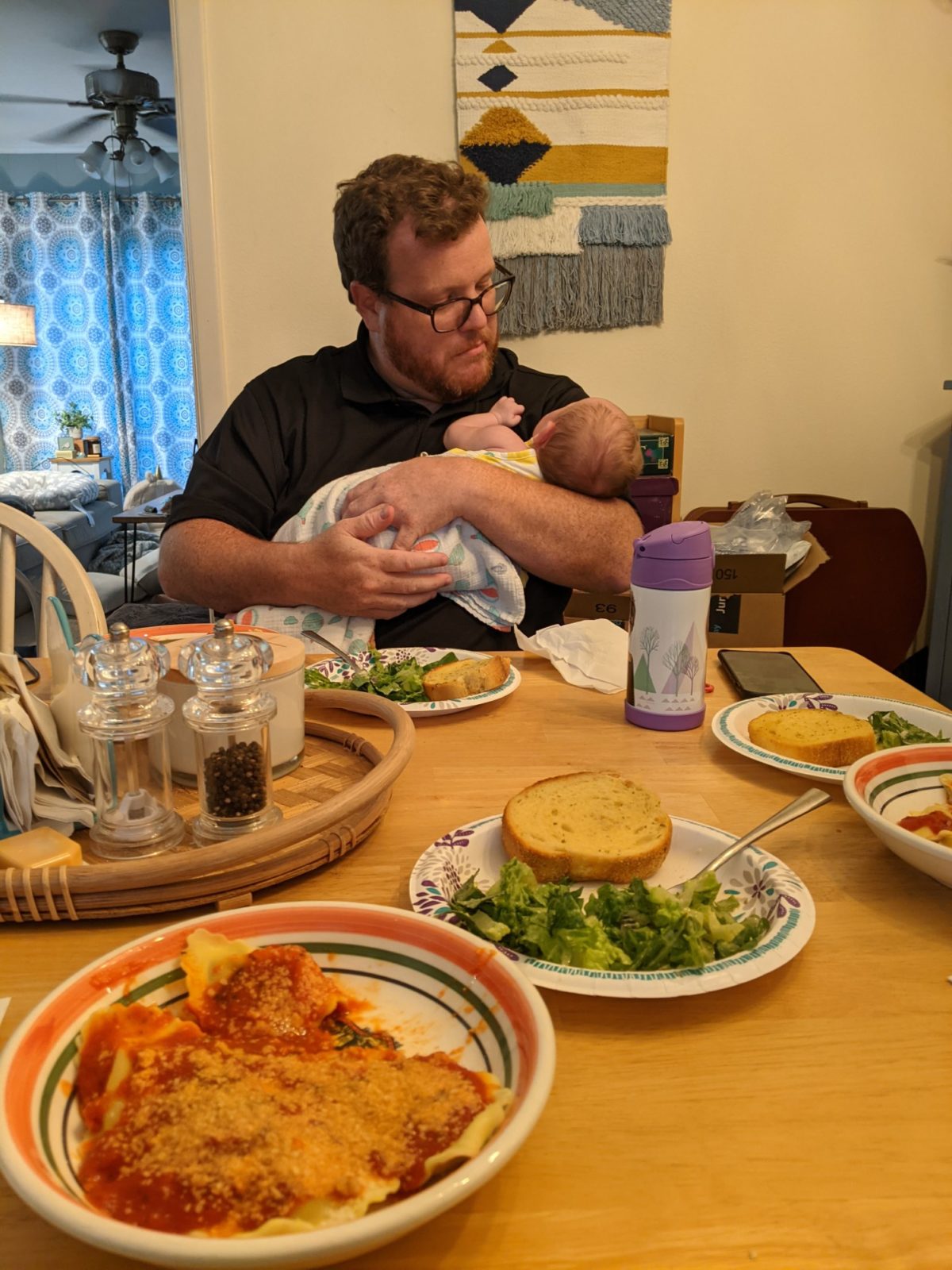 Just in the past month or so, I've finally gotten Emerson to eat and like salad, so I was proud of her for eating her whole salad tonight, even if it was tiny 🙂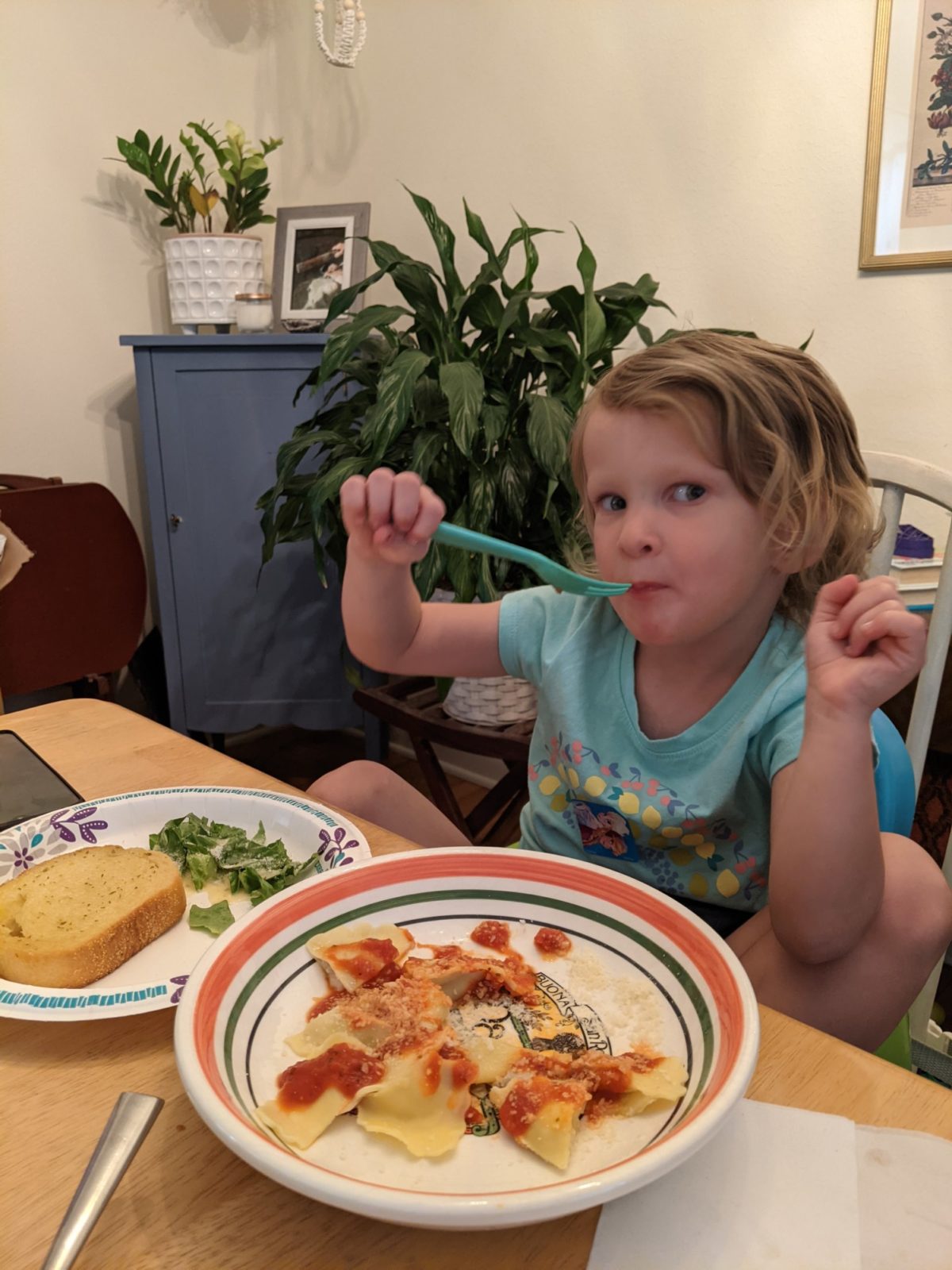 She got this cute little cash register for her birthday this past weekend (the gift-opening portion of the birthday party was all a blur, but I think it was from Uncle Keith and Aunt Suzanne), and she was dying for us to get it opened up for her to play with. She was super cute playing with it. The little microphone even works with the tiny built-in speaker, and she kept using it to say stuff like, "Register 899! Groceries." And other random such "announcements."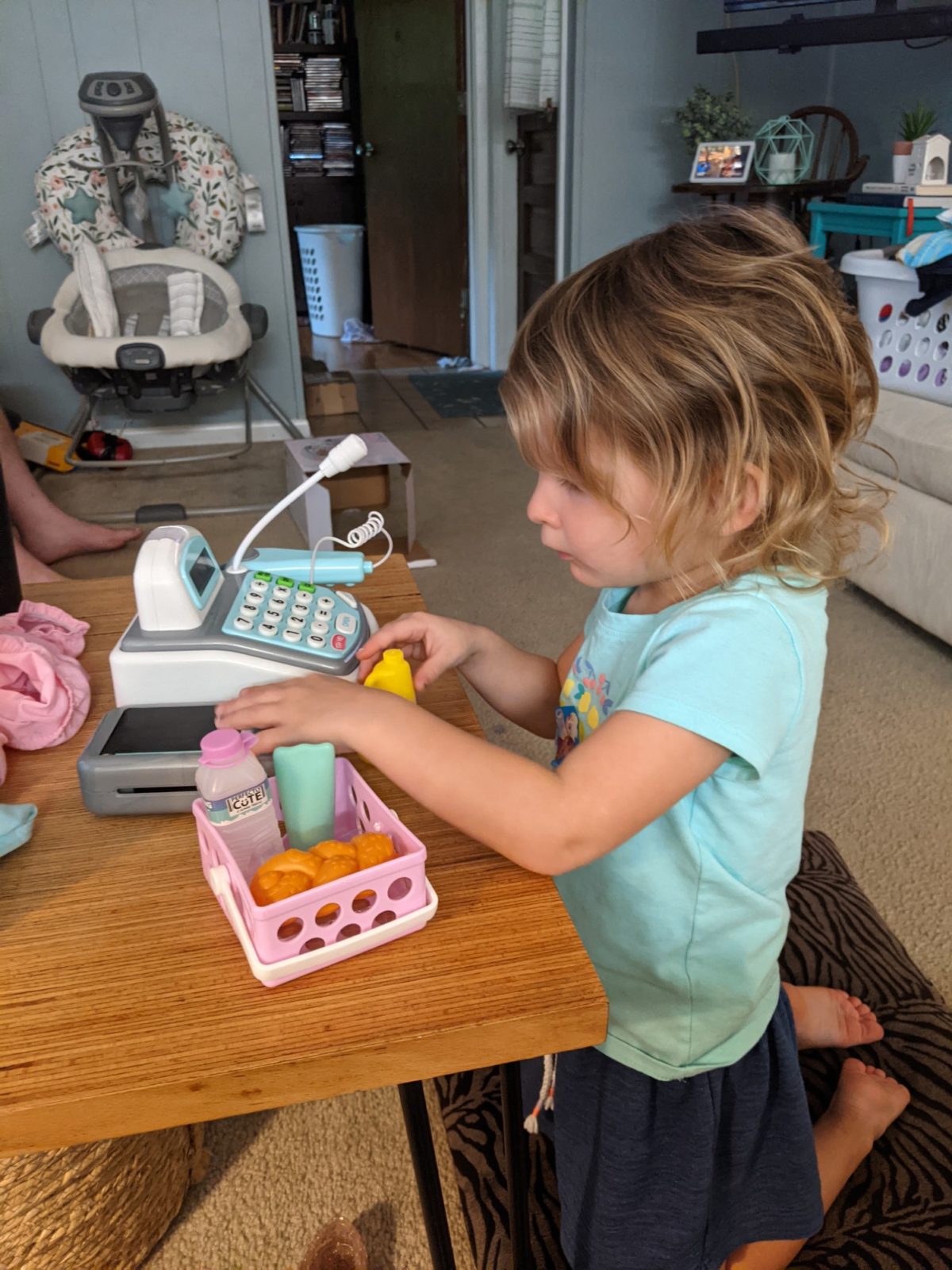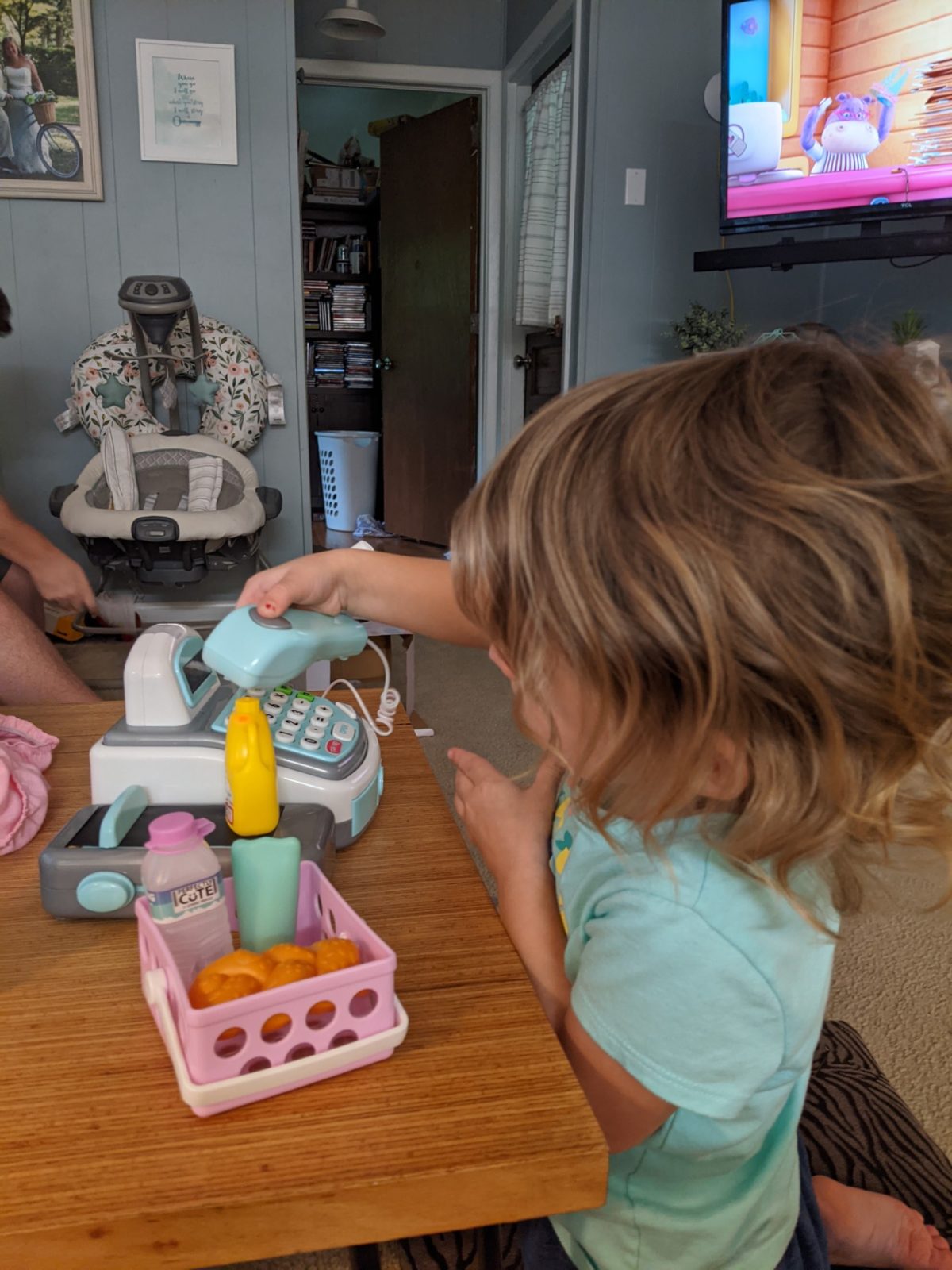 I gave Addison a bottle while Emerson played, and then she just laid there in my arms, staring at me with those beautiful blue eyes.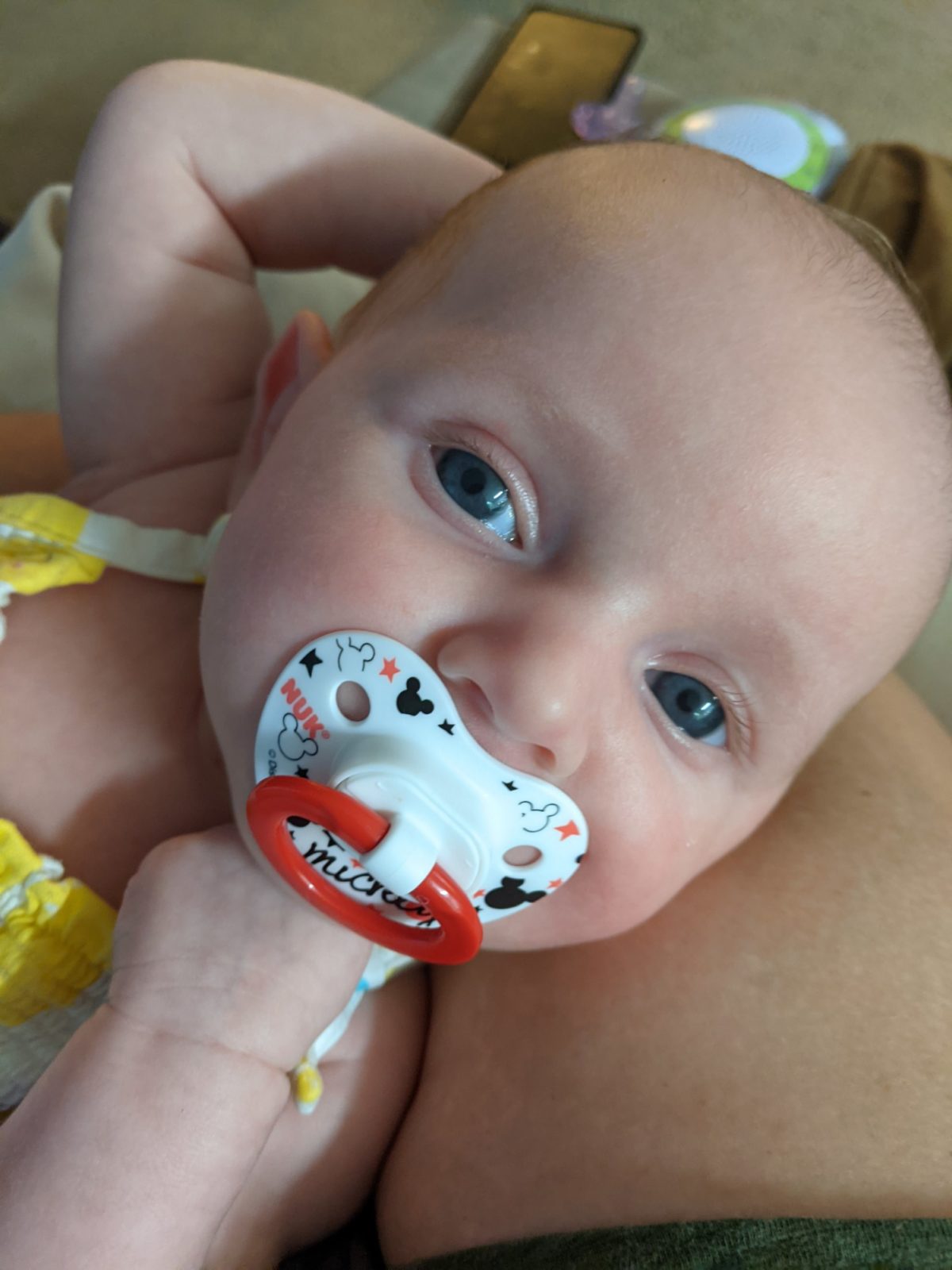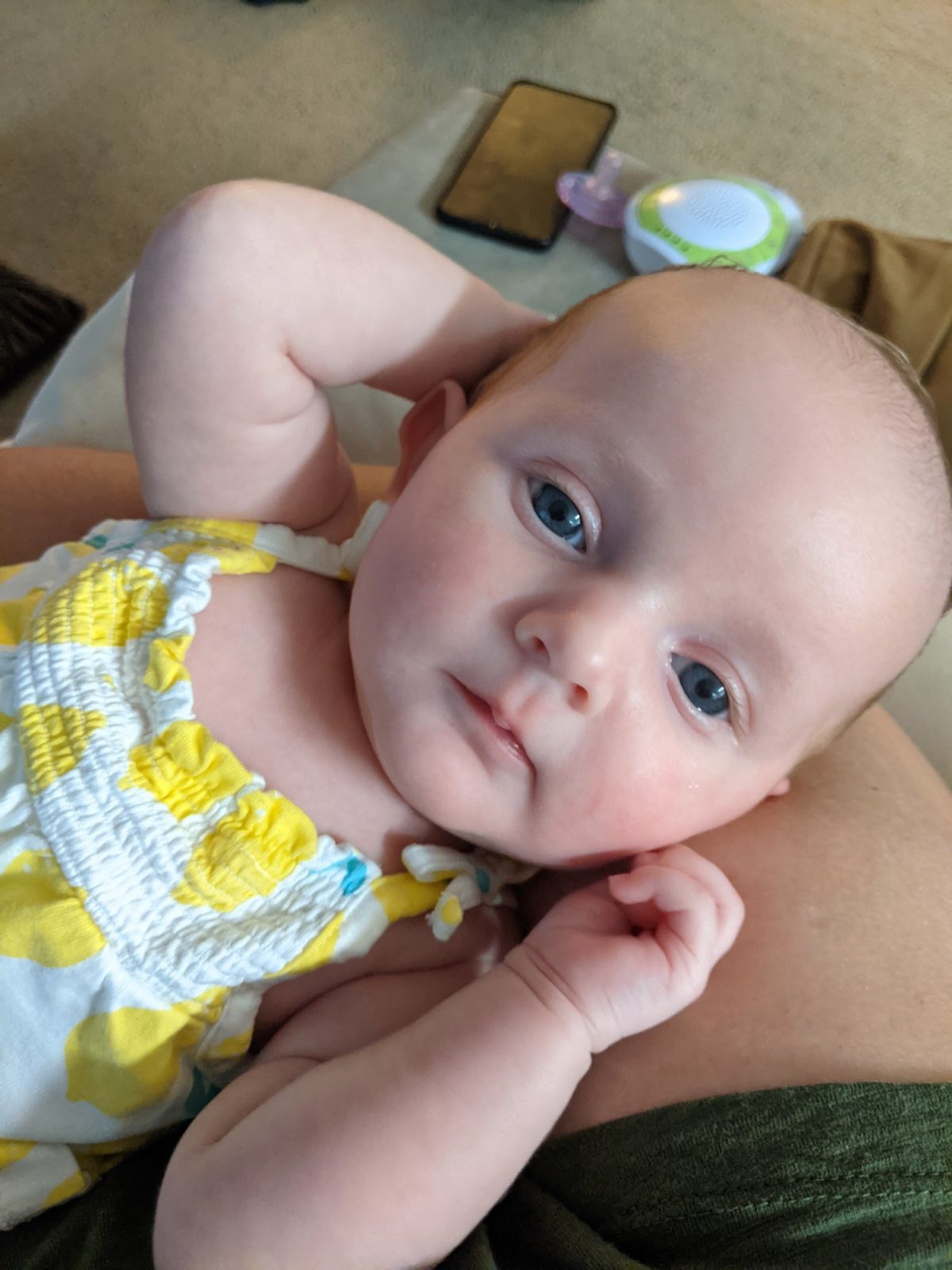 She eventually fell asleep, and was just the most precious. I read Emmie her bedtime book with her curled up next to me on the couch under my left arm, while holding Addie in my right arm, and I just kept thinking about how blessed I was with these two amazing baby girls.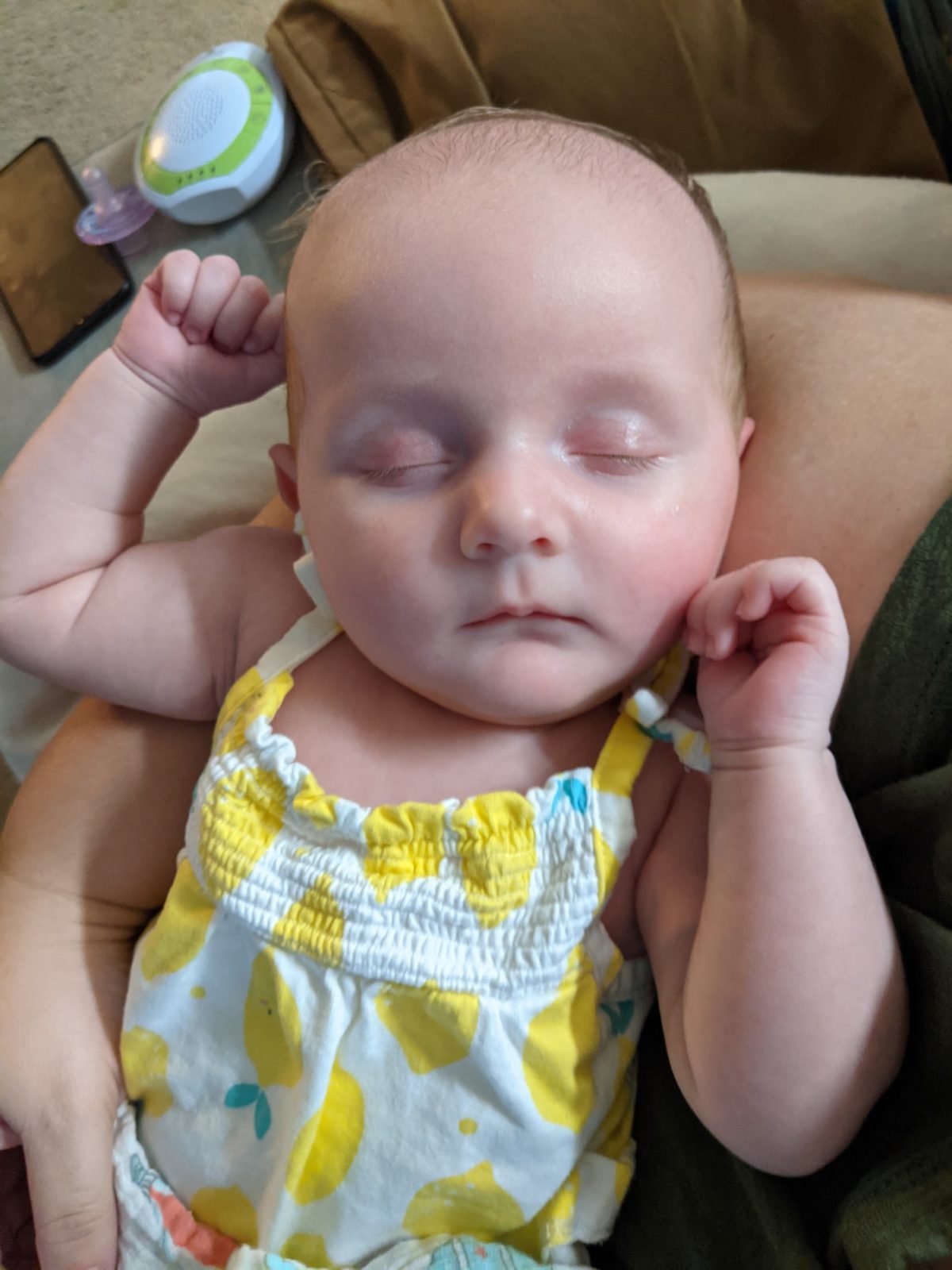 Emmie had a quick snack after her book, and then we got her ready for bed. I swaddle Addie and then brought her with me to put Emmie to bed. I sang a lullaby to both my girls and said bedtime prayers, and then Daddy came in to sing the little song he made up for her.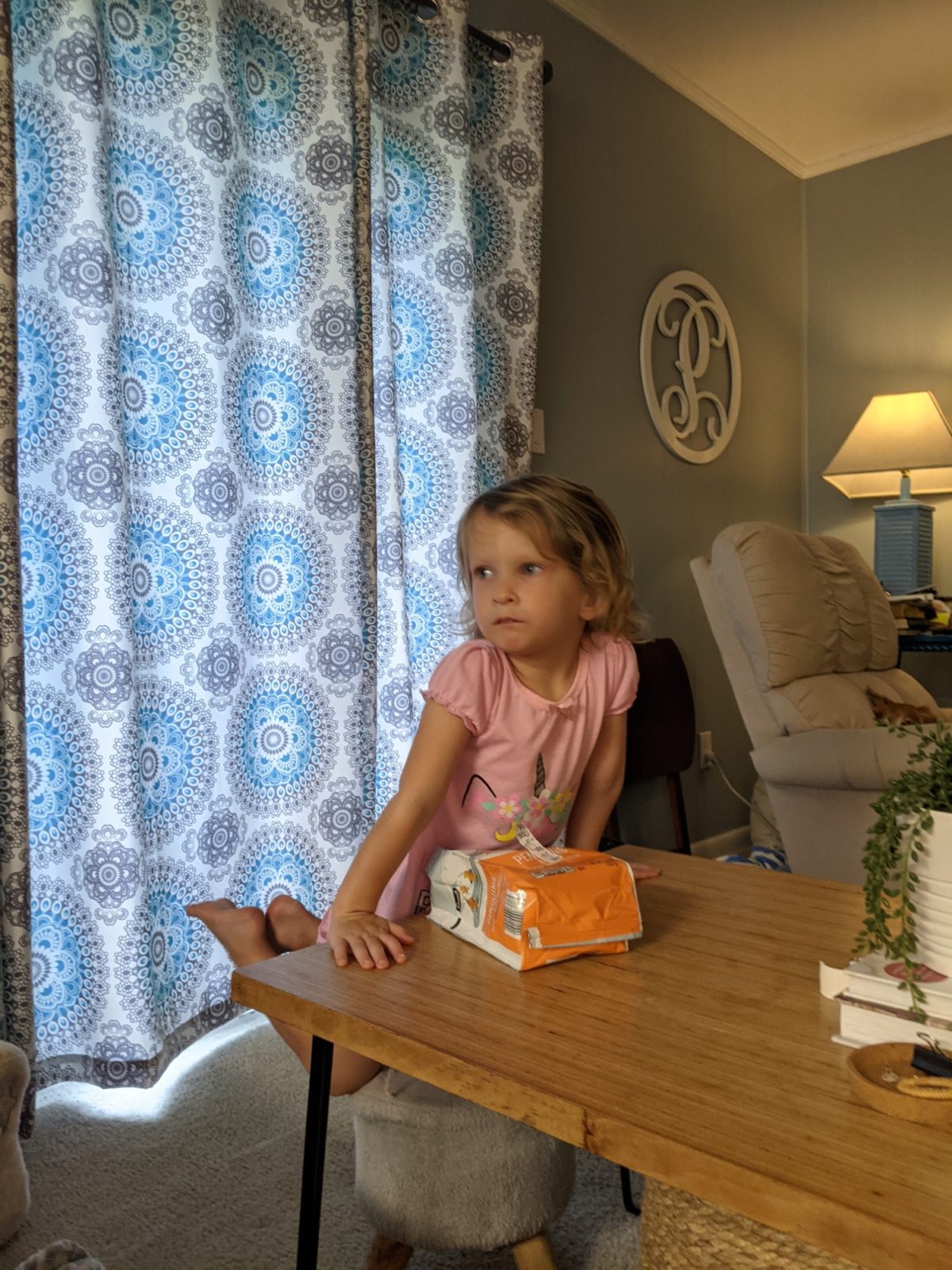 Addie finally fell back asleep while I washed the dishes, and I'll relocate her to the bassinet in our bedroom a little later.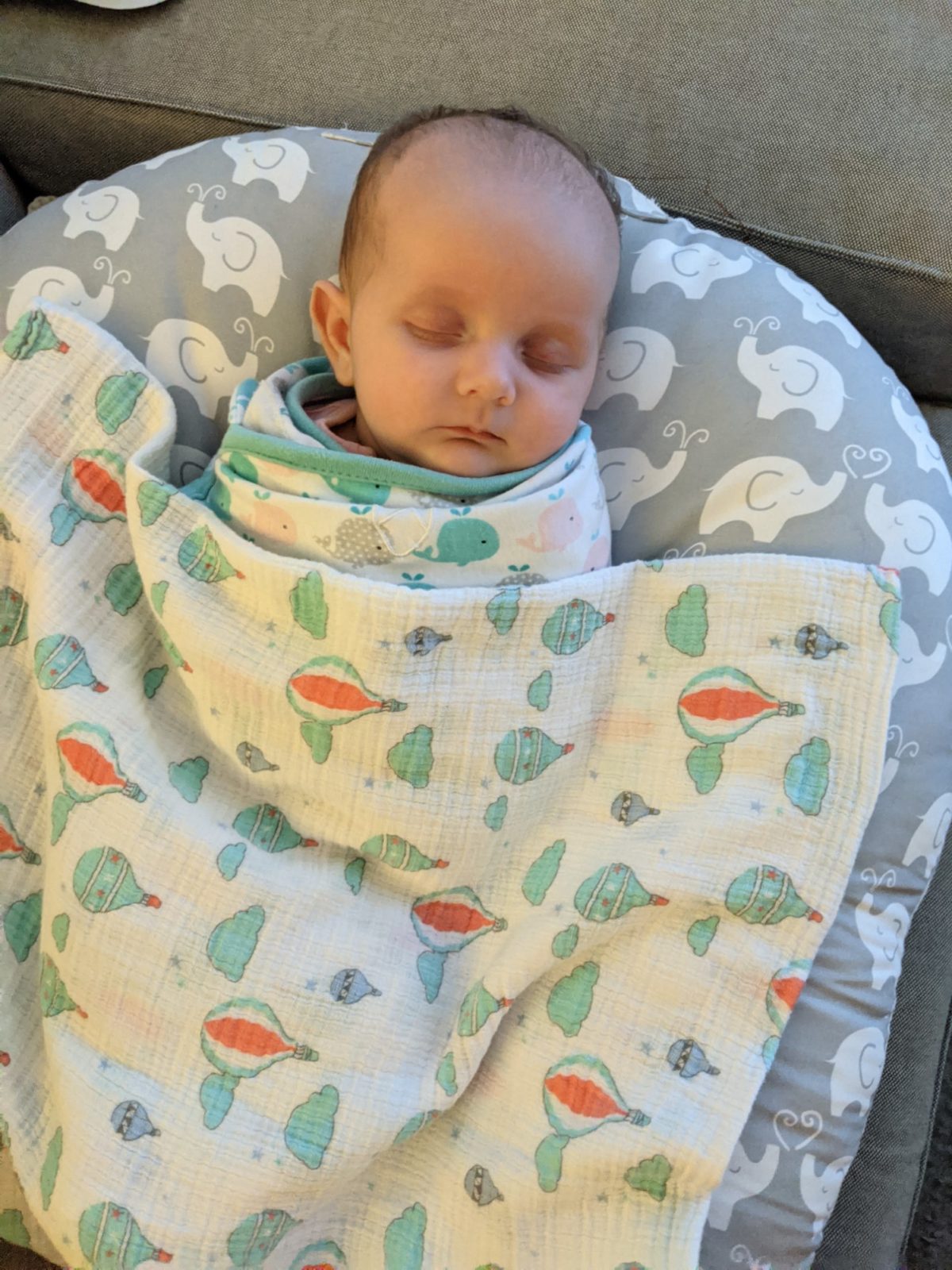 I'm going to give myself a quick pedicure, and maybe watch a movie or something with hubby, and then head to bed later.