My goofy little girl, doing a goofy little pose before church this morning, with her water and her Munchkins.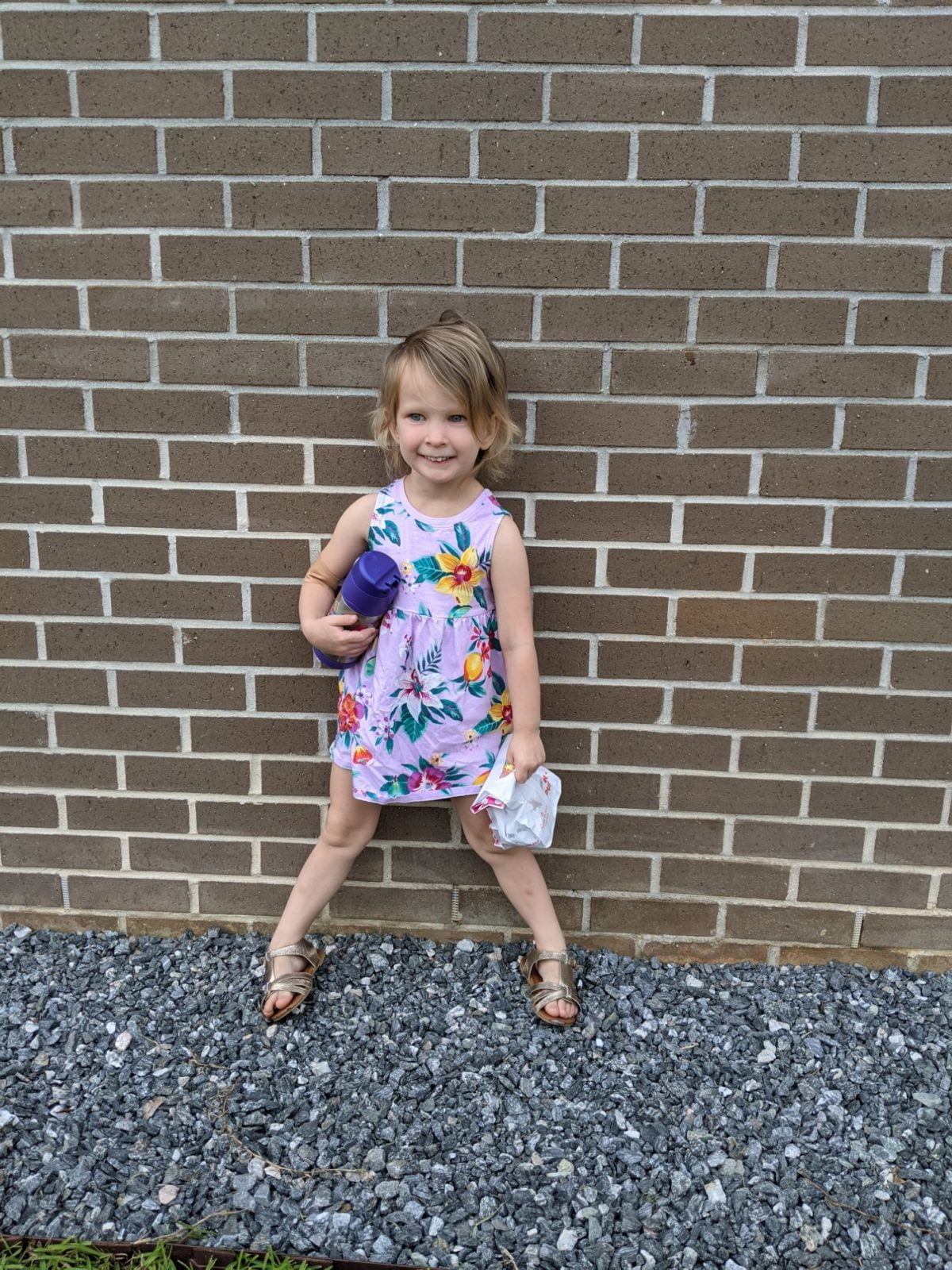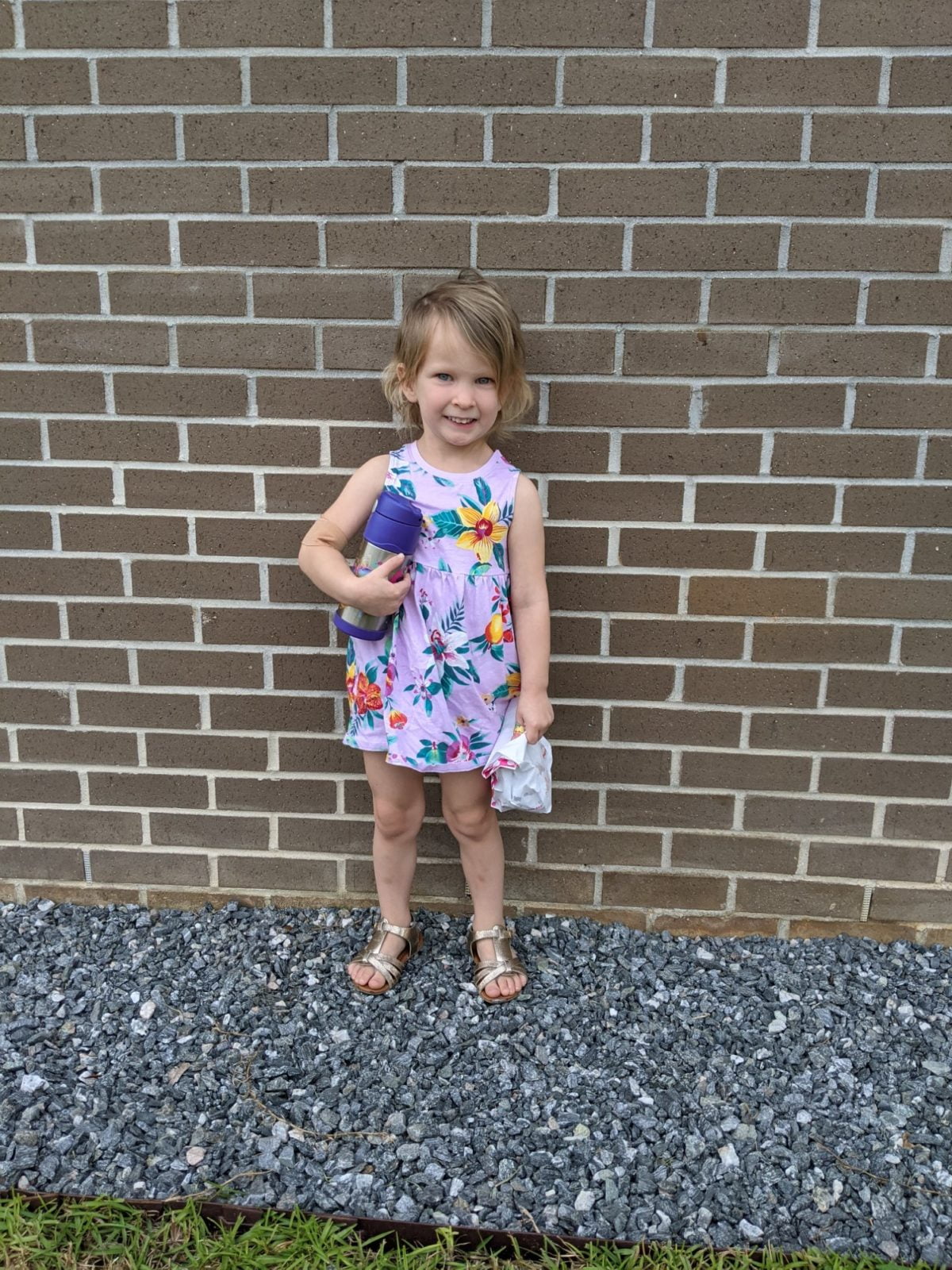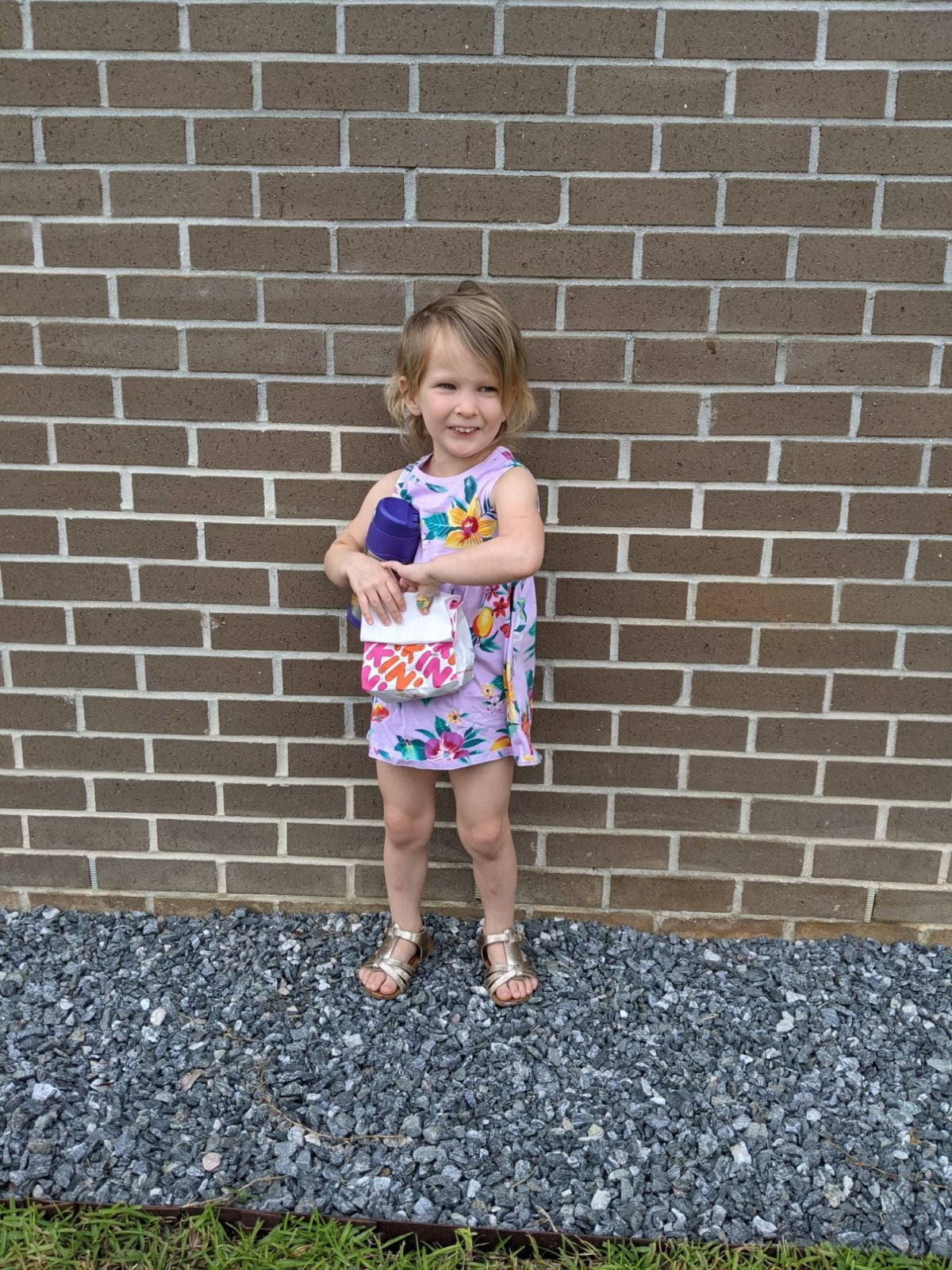 Today was a great day at church, with an incredible service, fantastic music, and a great sermon. We went out to lunch with the family at Newk's, but forgot to take any photos. But look at our cute little purple family, all wearing purple in honor of Addison's birth week, since her room is purple 🙂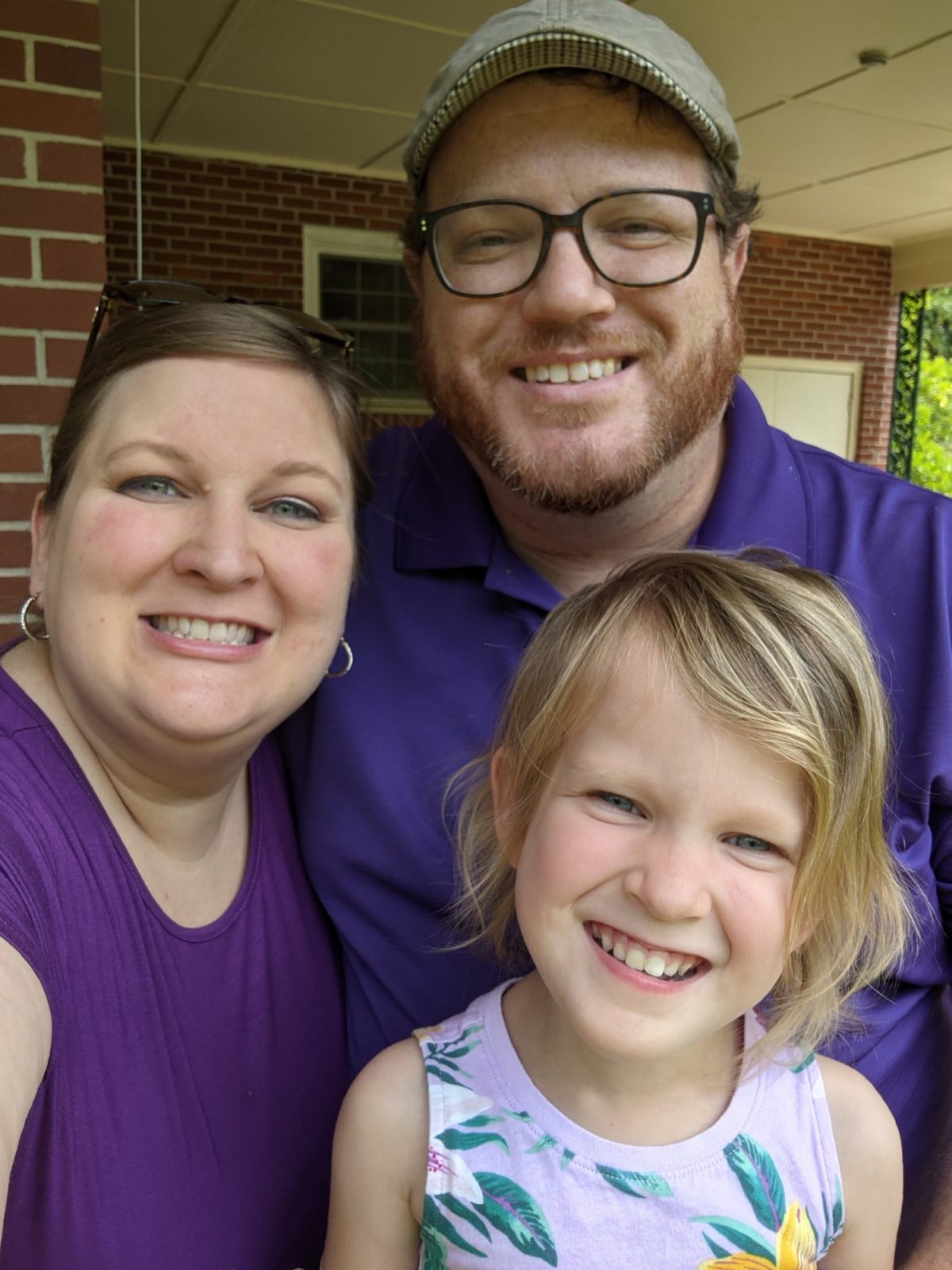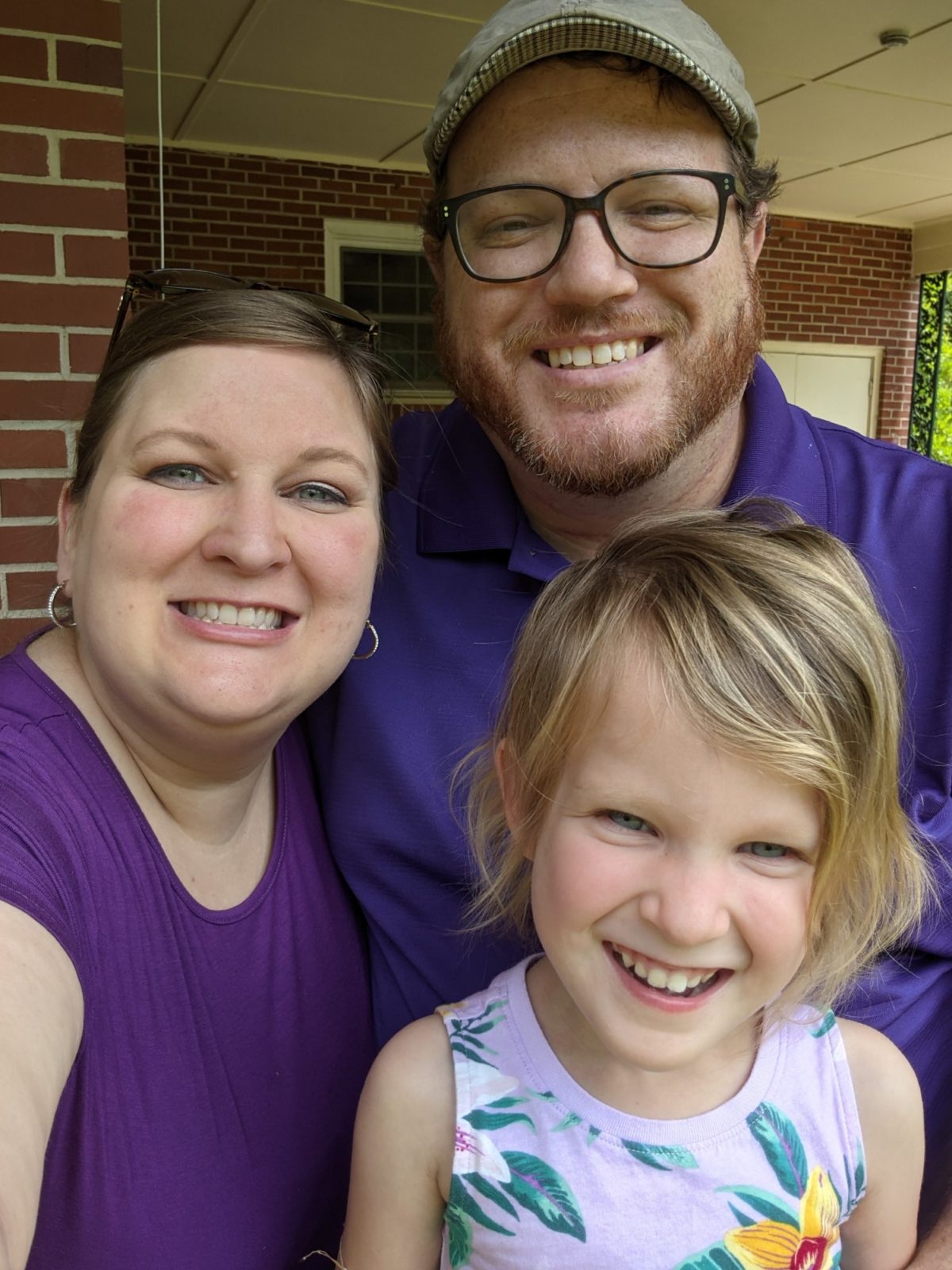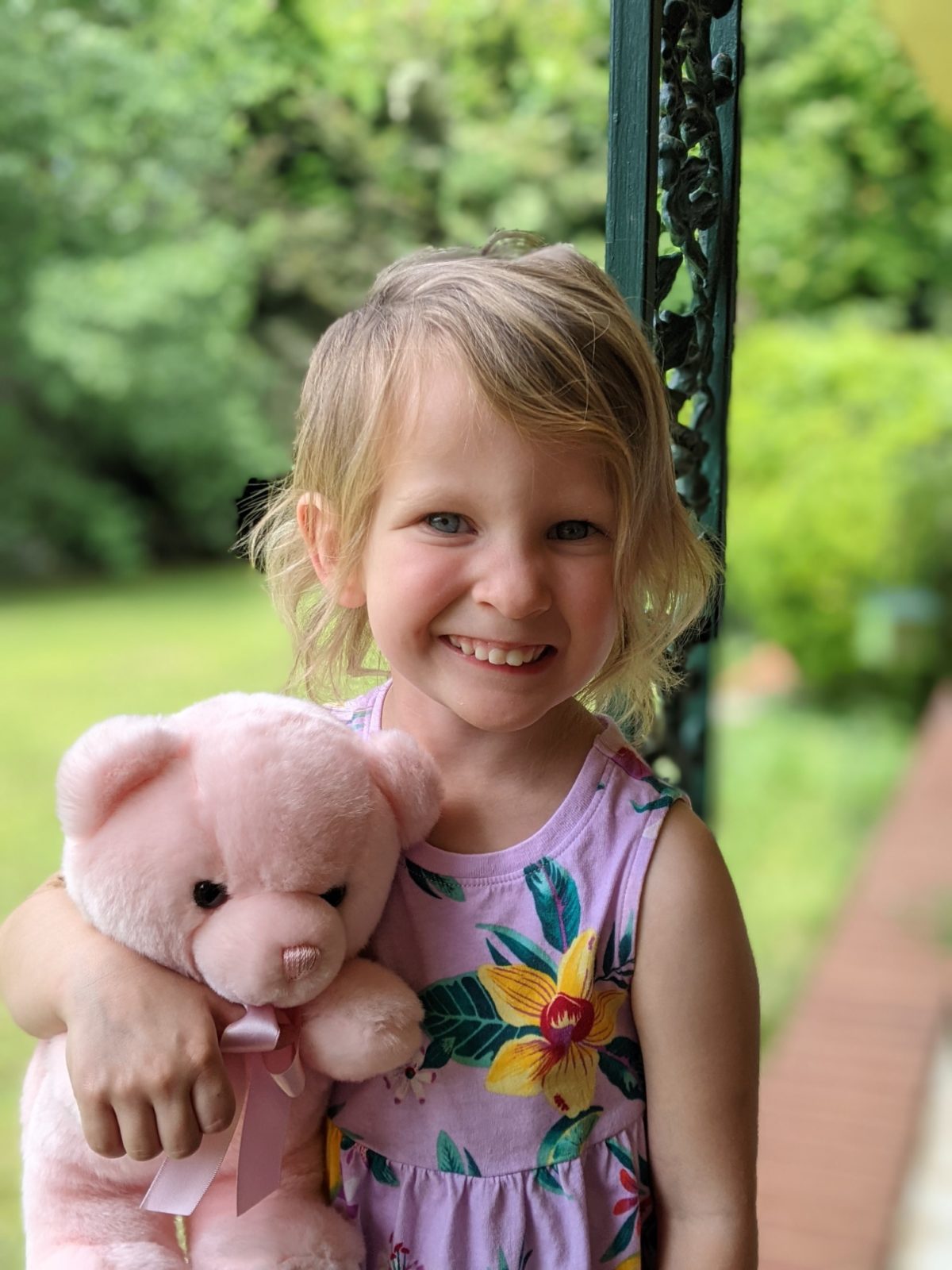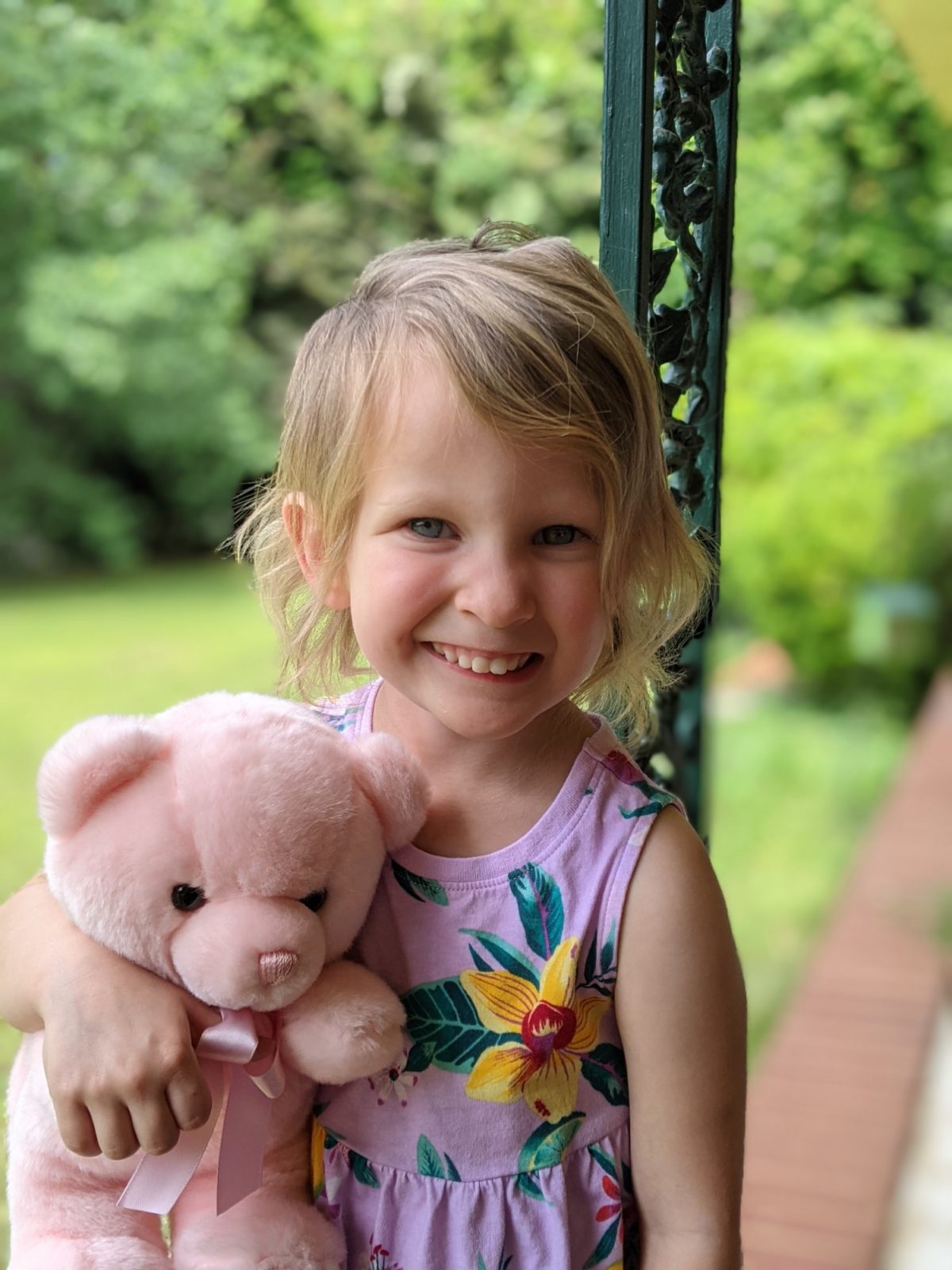 All of us napped this afternoon (me the longest, probably, and it was so glorious), and then we did a few more things on our "To-Do-Before-Addison" list, like putting together the swing, and wiping down the stroller. Then we finished cleaning out my car, and went through the car wash and vacuumed it all out.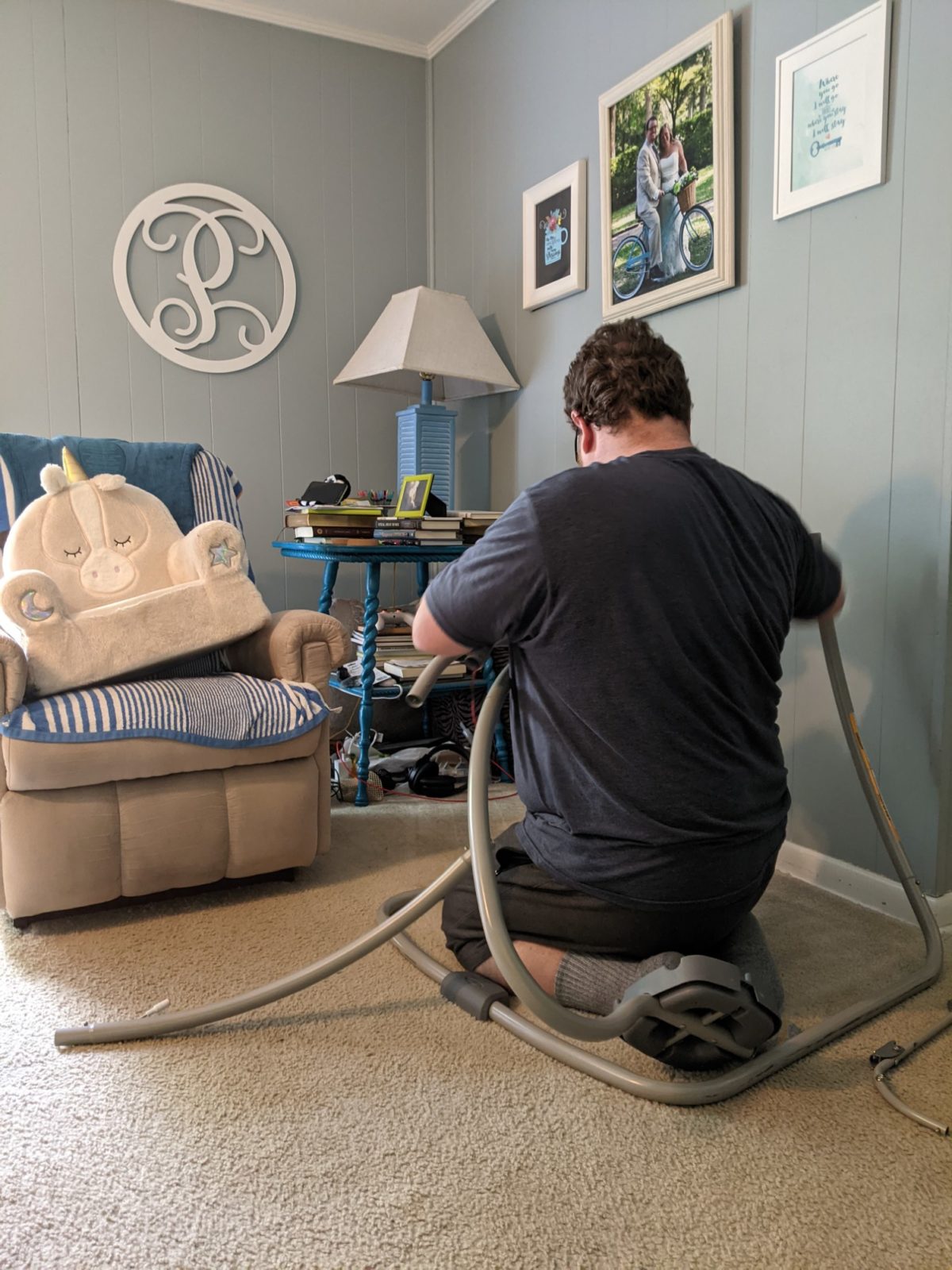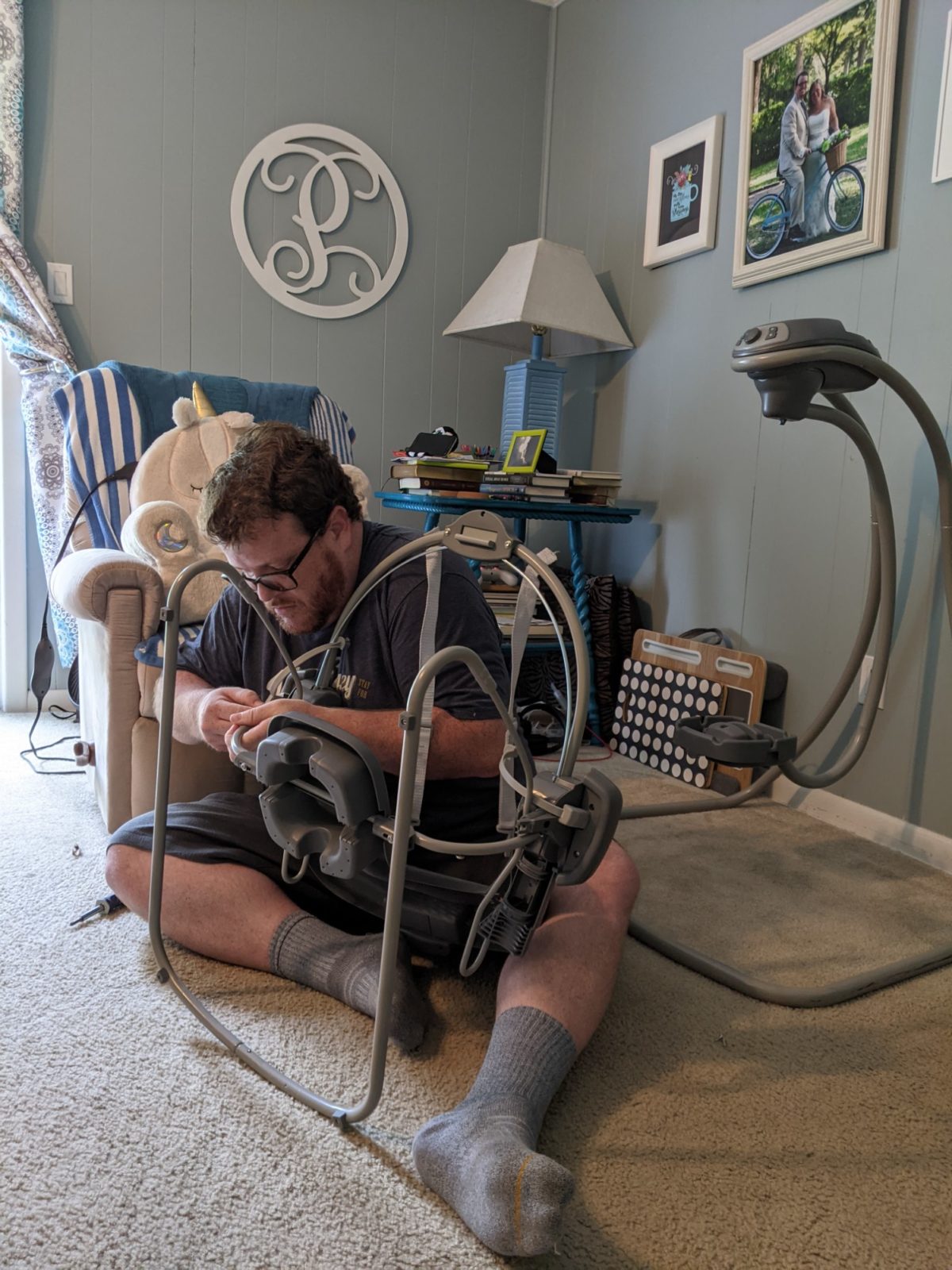 This is the same swing we used for Emerson, and Jeff remembered how to put it together without any instructions. The sad part is though, we're missing the bottom buckle part of the five-point harness that goes up between the legs, and keeps her from slipping down or other such things… I looked on Amazon & Graco's website for a replacement part, but couldn't find it. So I'm going to call Graco in the morning and see if we can order a new one. (Unless anyone happens to have a Grace swing buckle piece they're done with?!)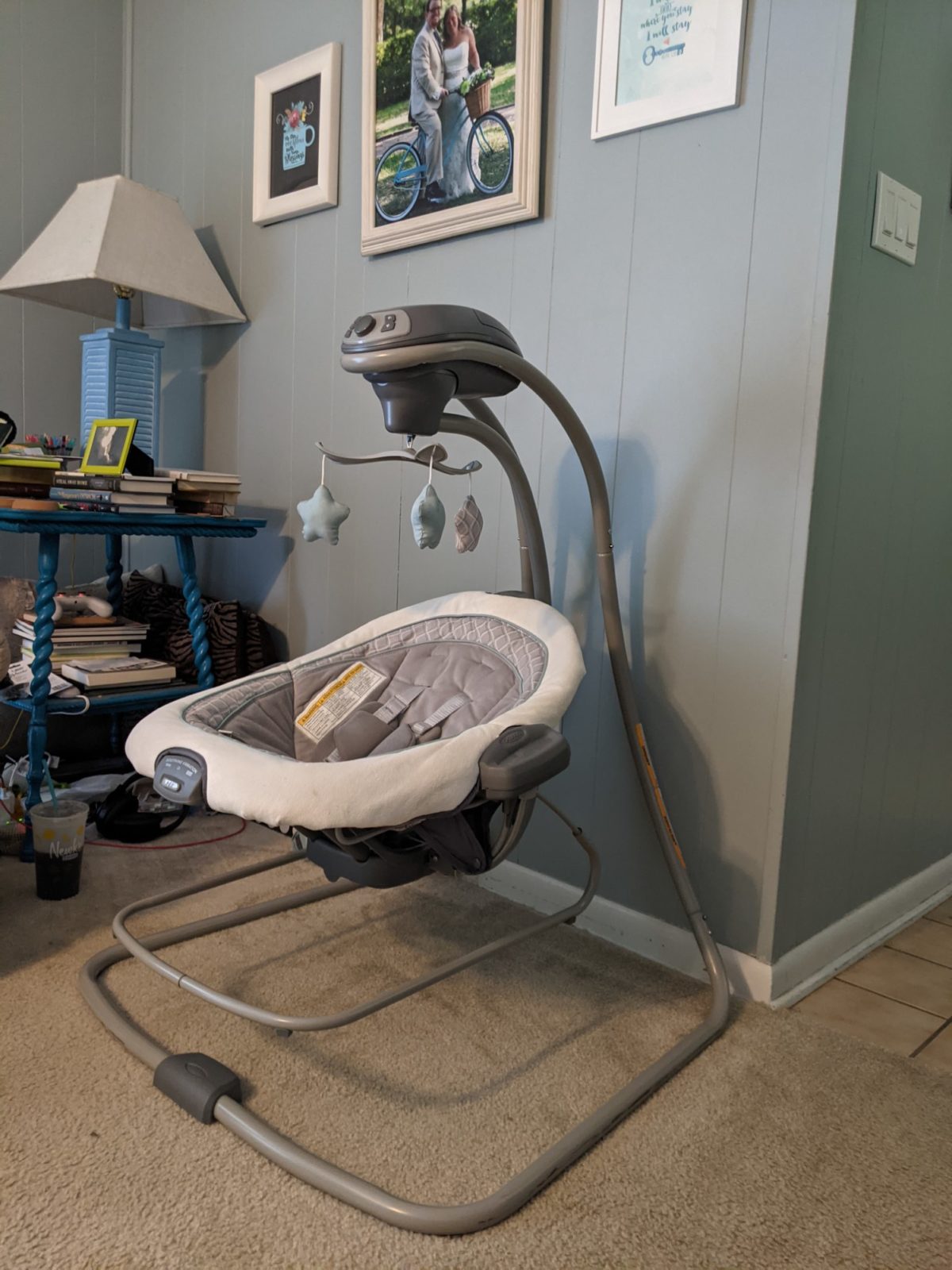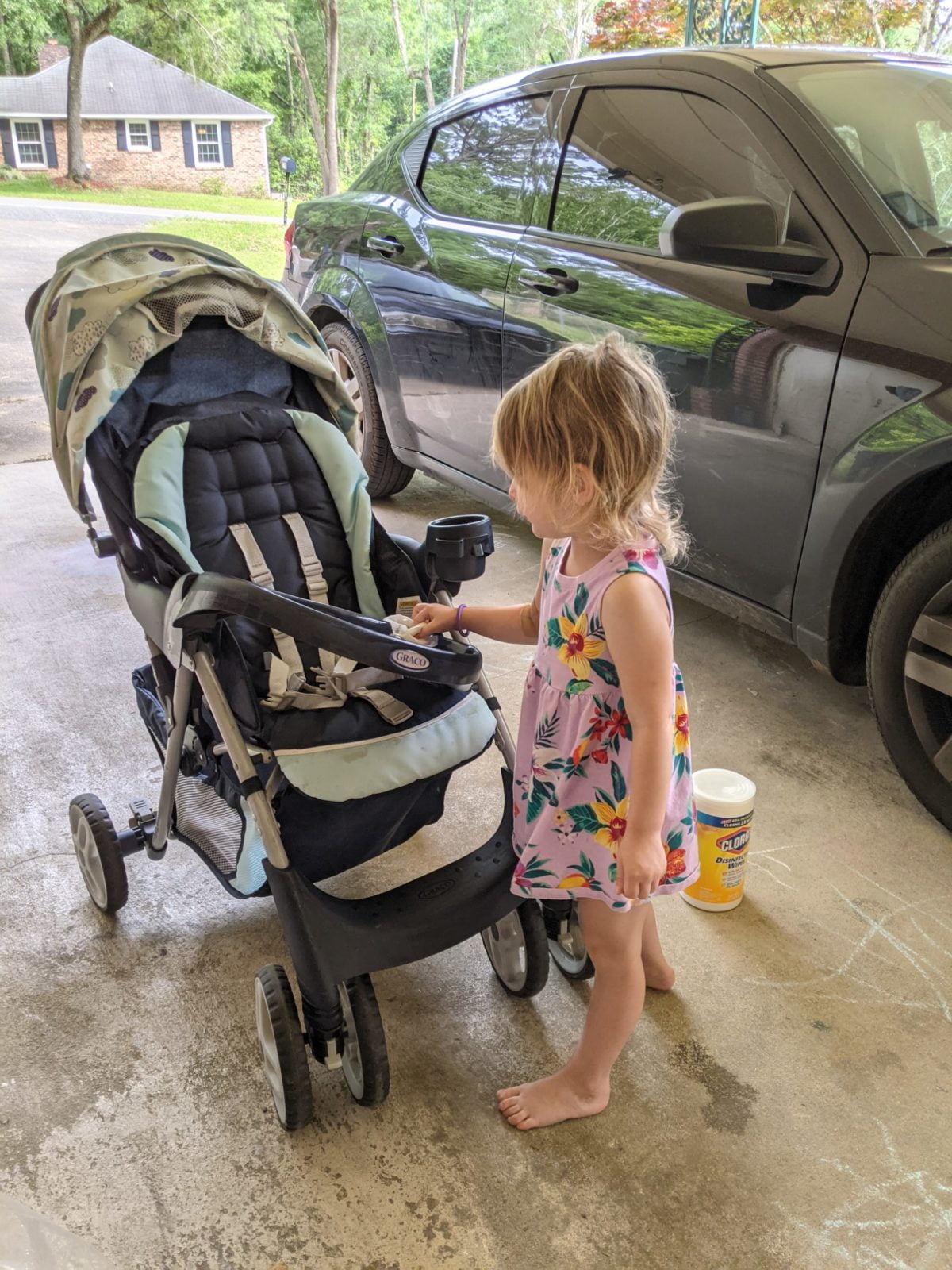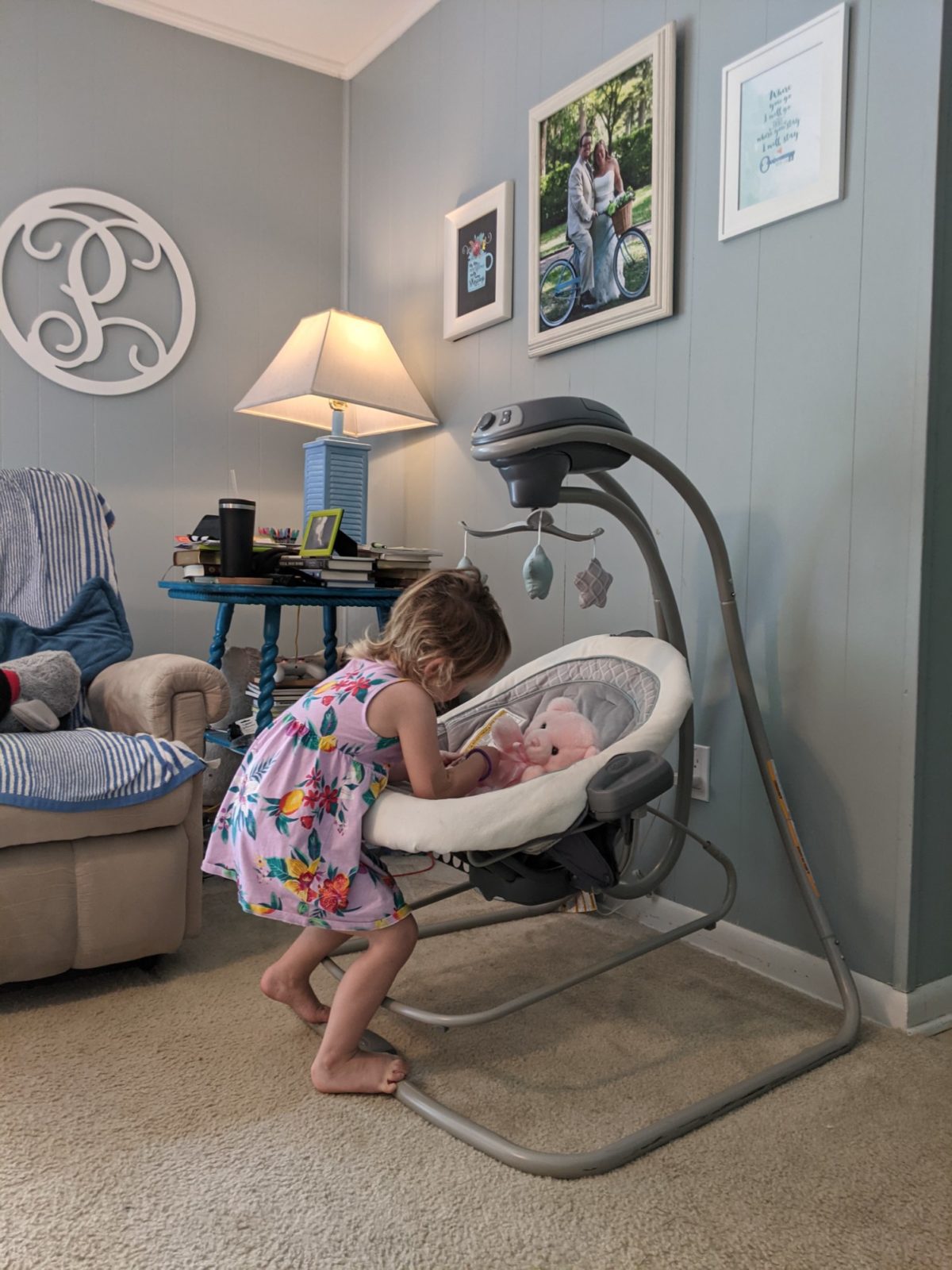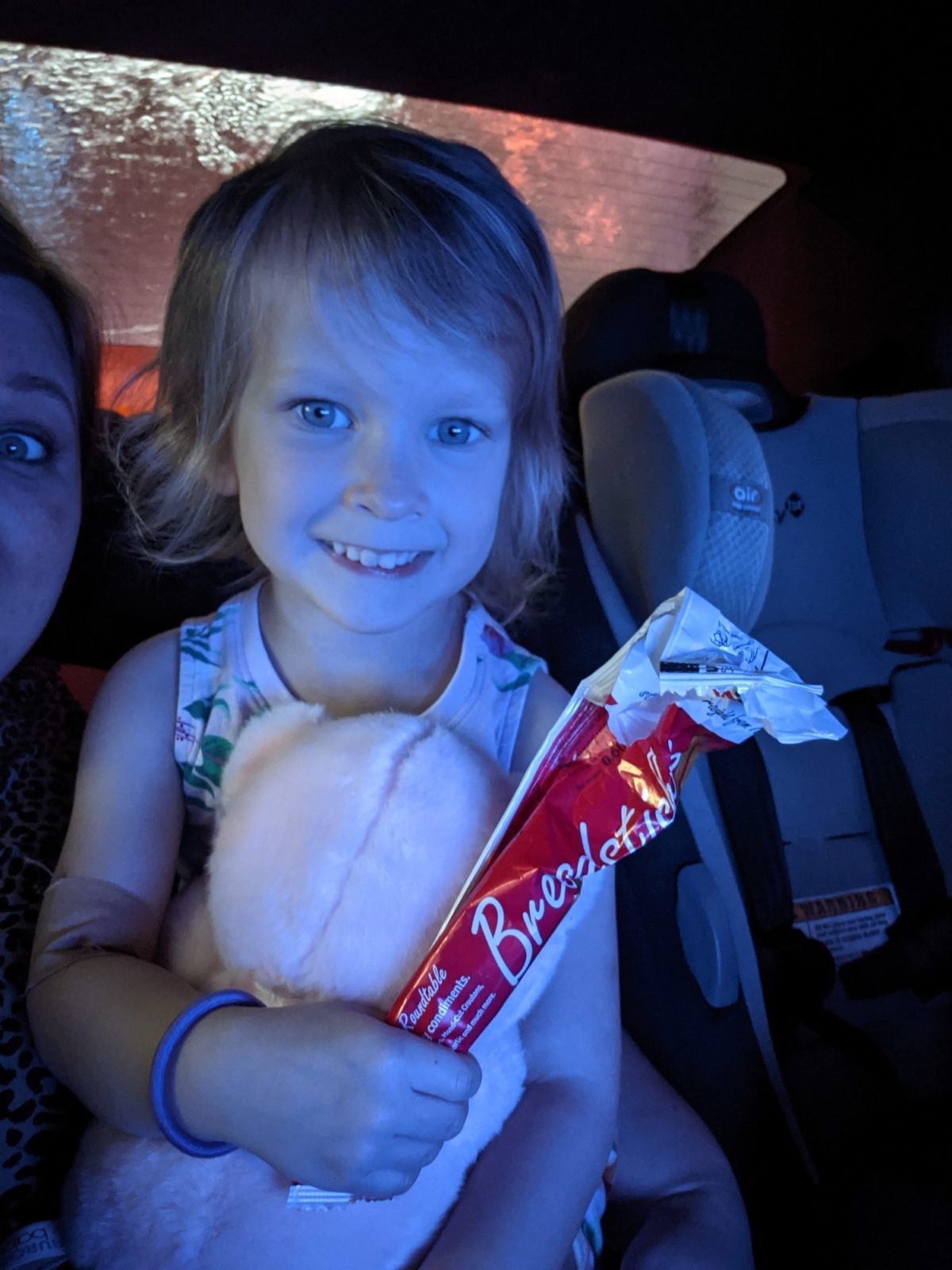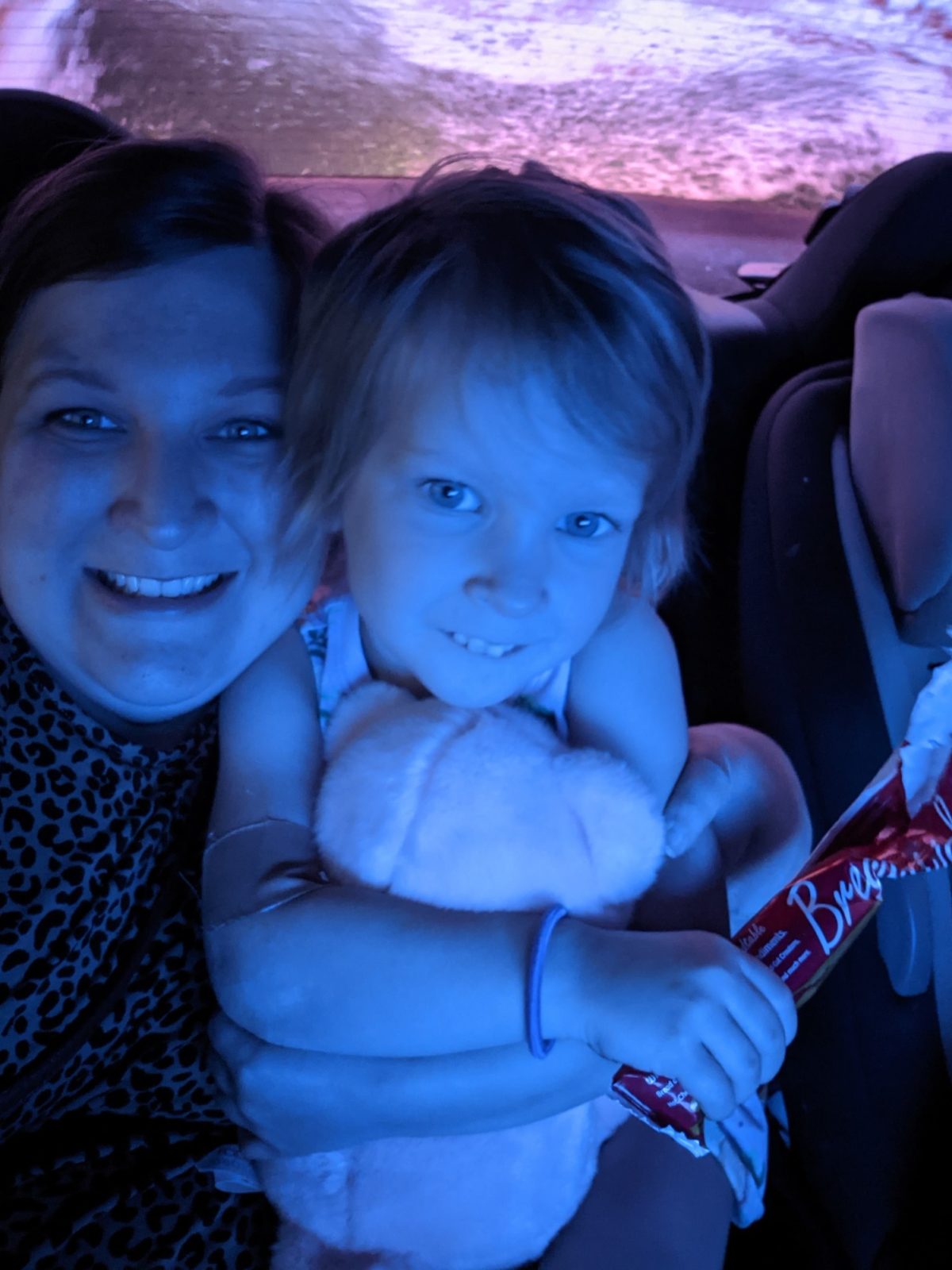 Then we tried a delicious new taco place over on our side of town, on West Tennessee Street, called Taqueria Miranda. I think this location is new as of 2021, but I think they originally started out somewhere in Quincy. And y'all, I think I found my new favorite al pastor tacos. Soooo good! And the tortillas were so good, and definitely had to be homemade. Even Emmie's super simple cheese quesadilla was really good!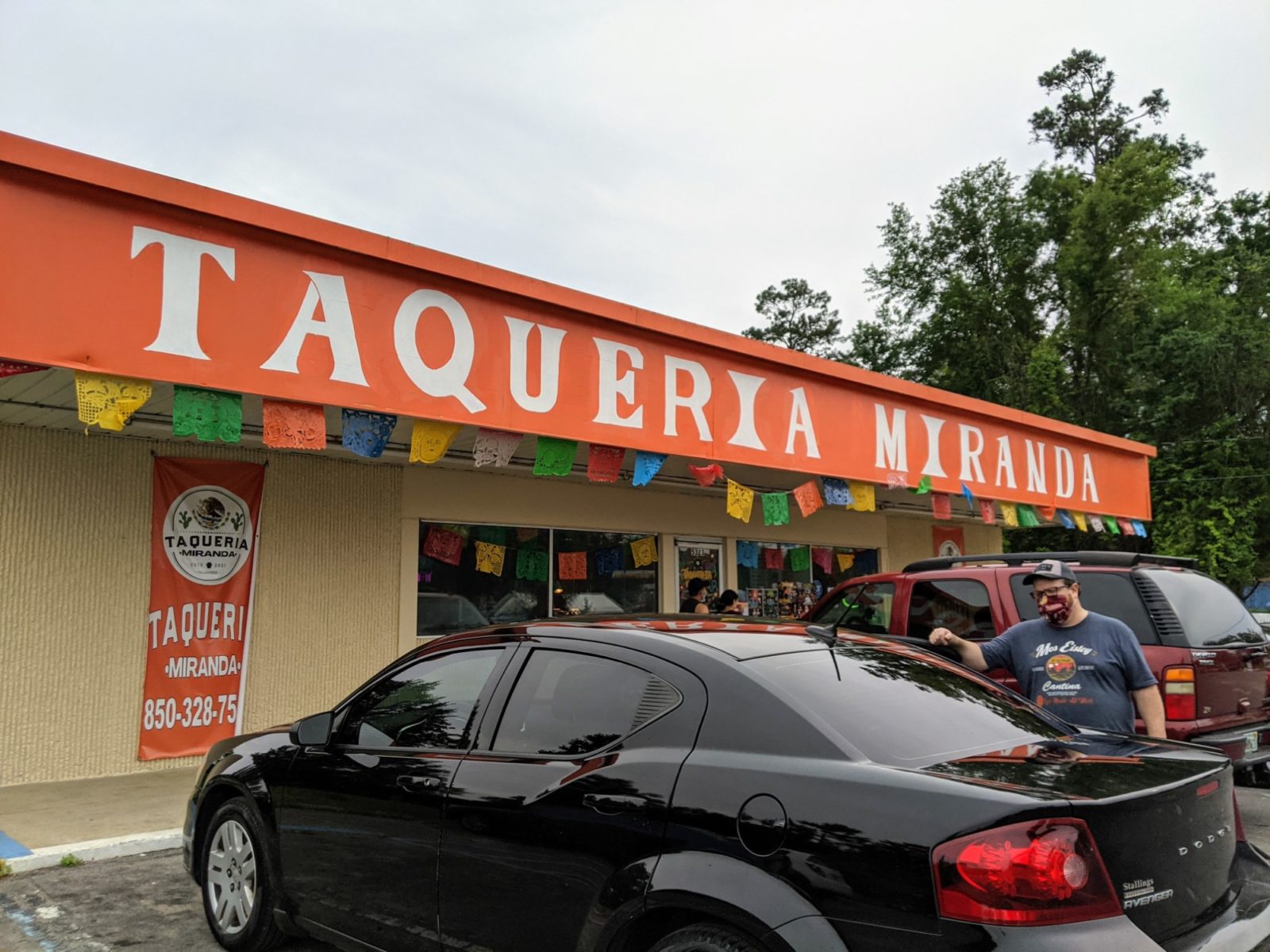 And please look at all the SASS from this little thing! The sandals, socks and sunglasses were all her choices, which I'm sure comes as no surprise 🙂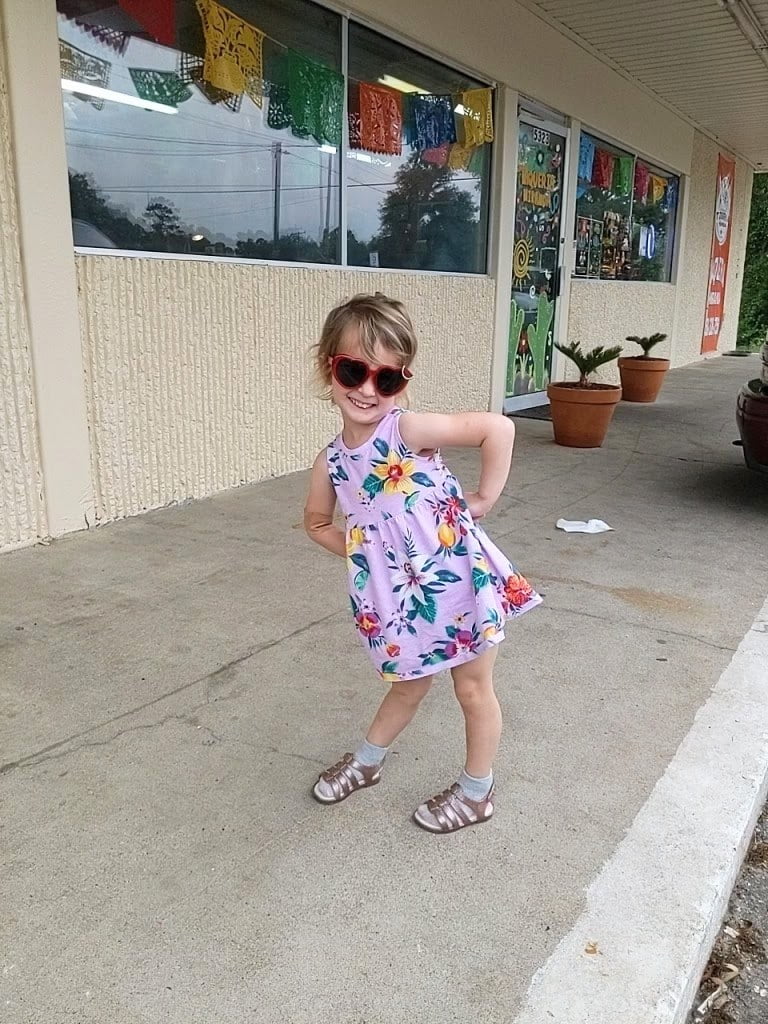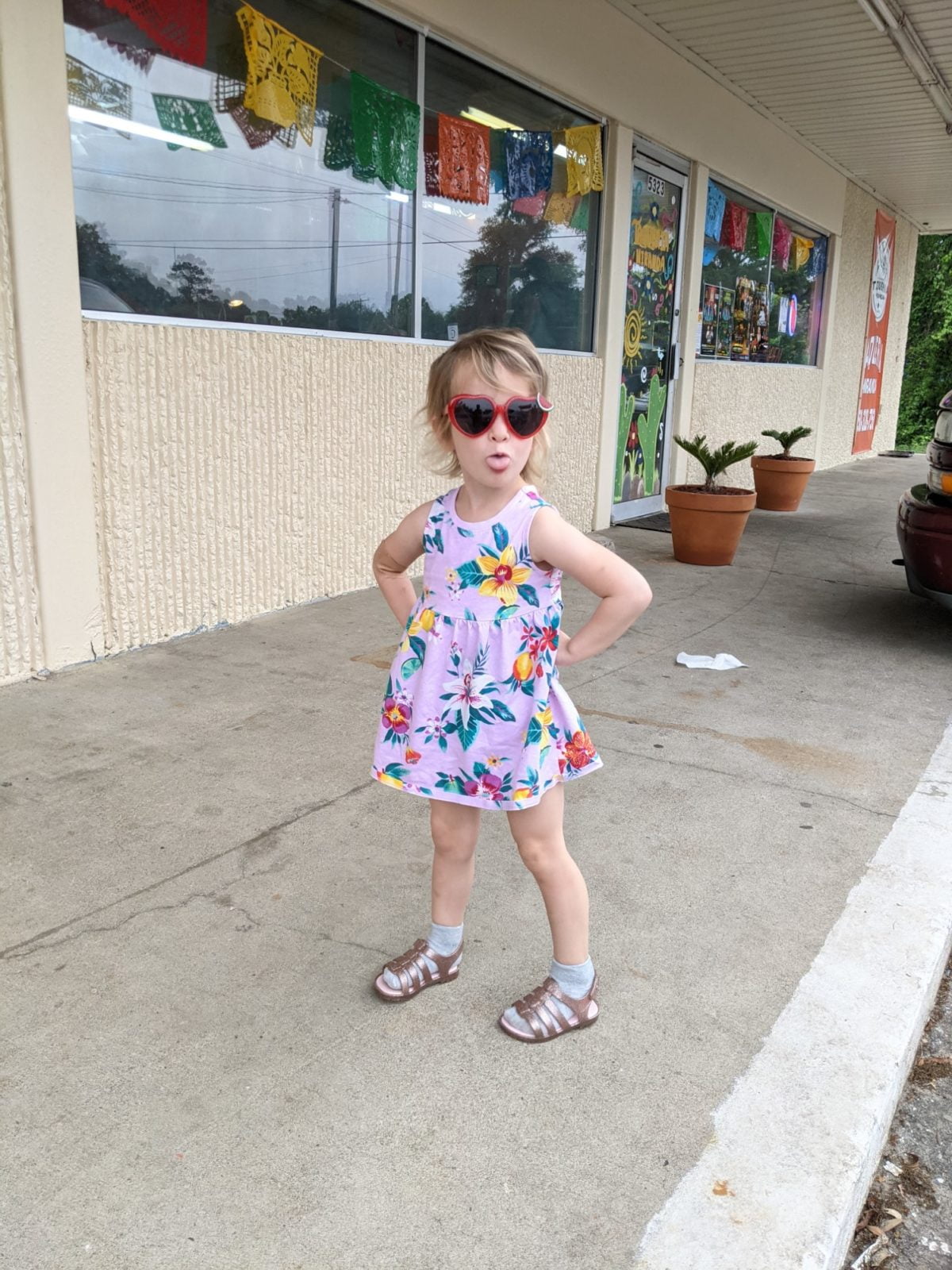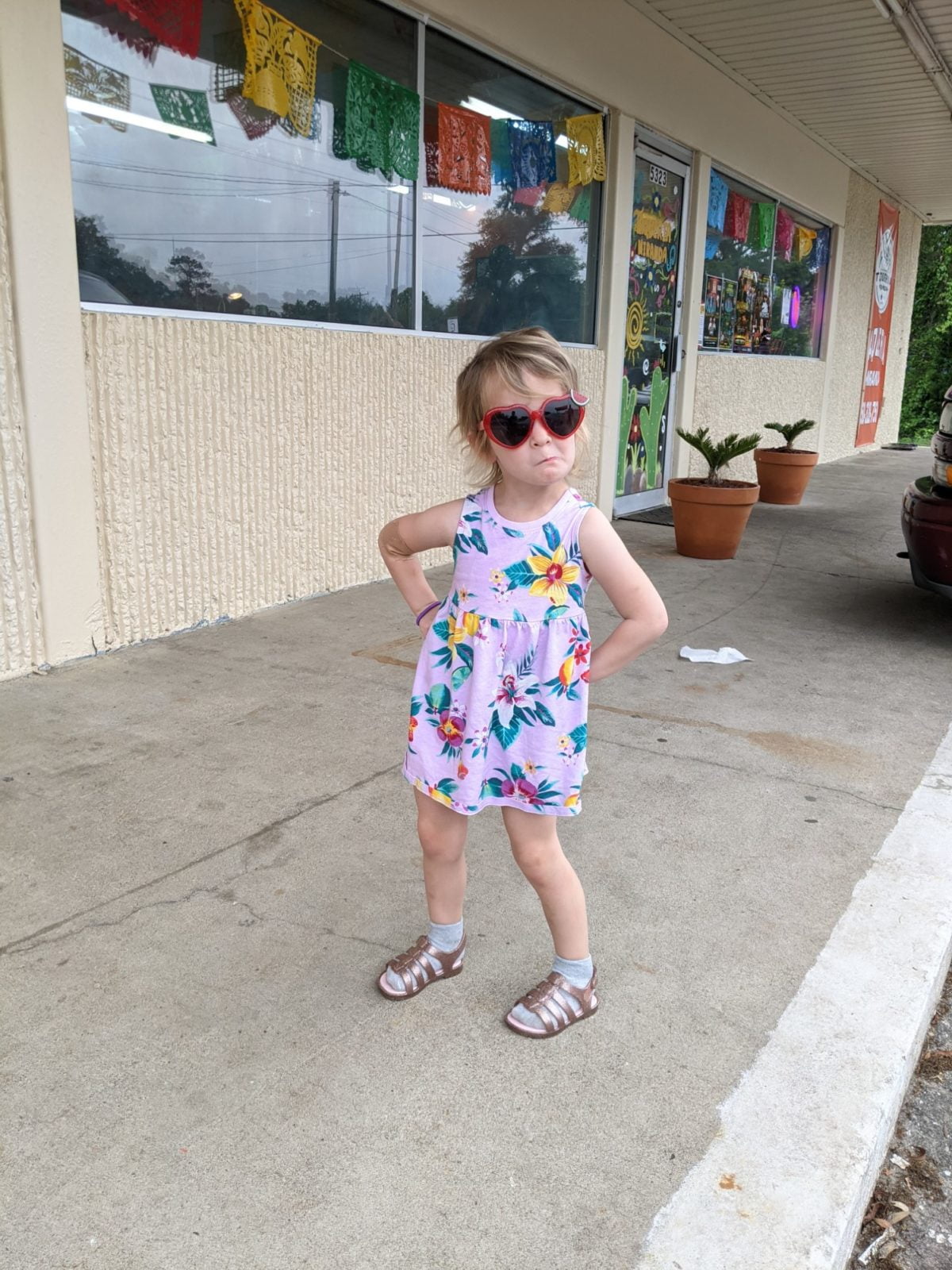 And as delicious as everything was, it was also extremely well-priced, and only cost $20, even with a 20% tip. We will absolutely be coming back to this place!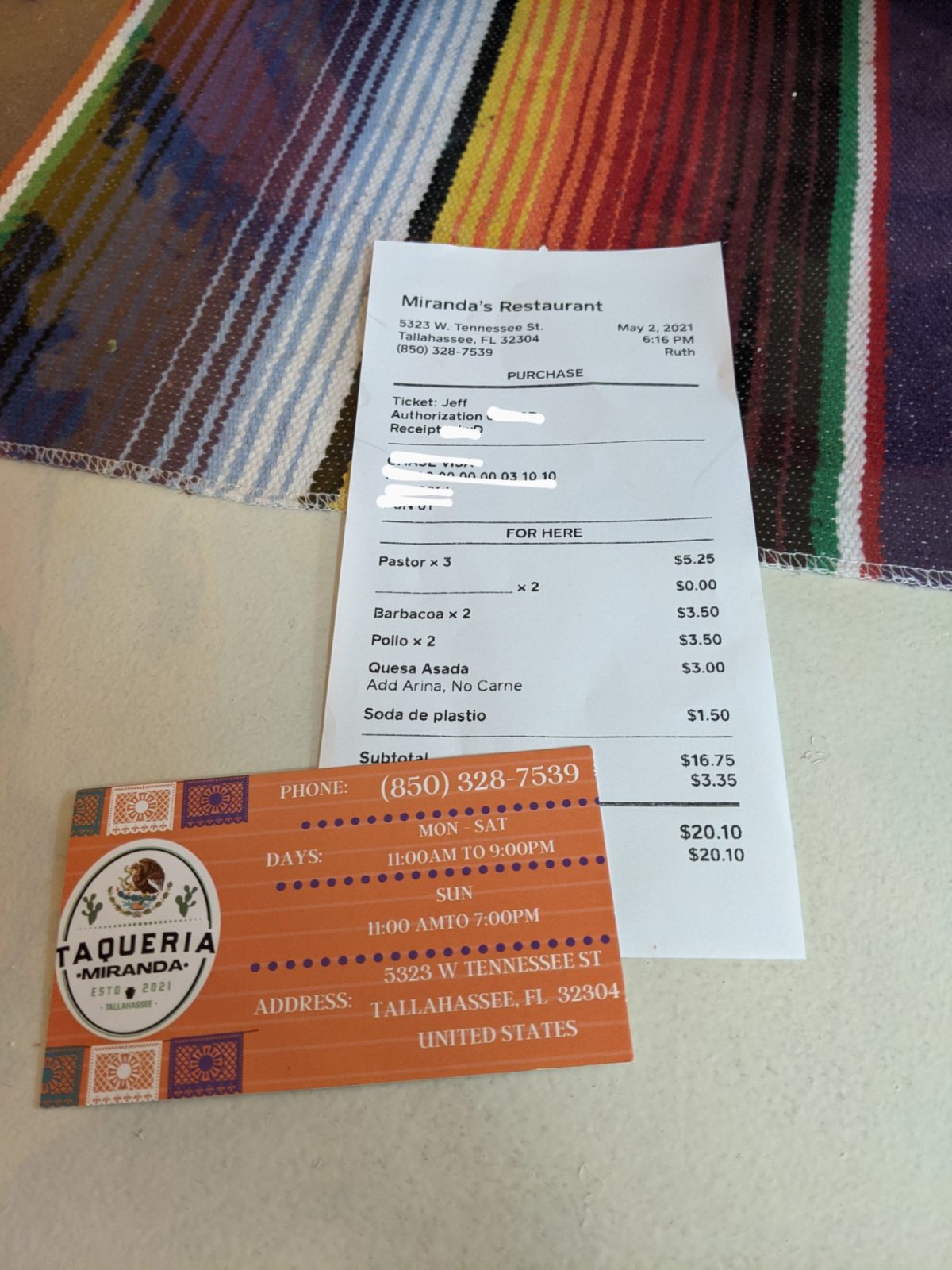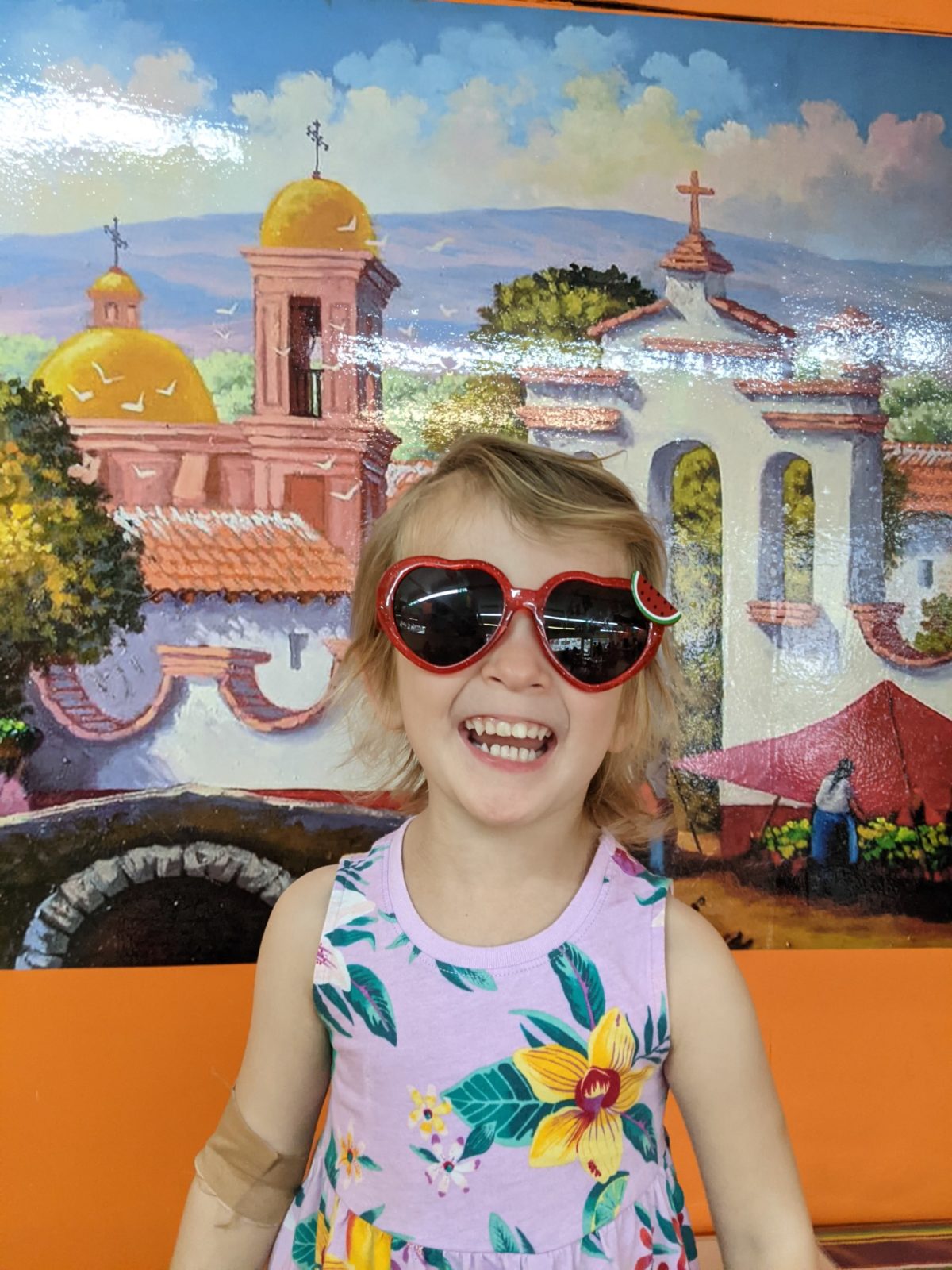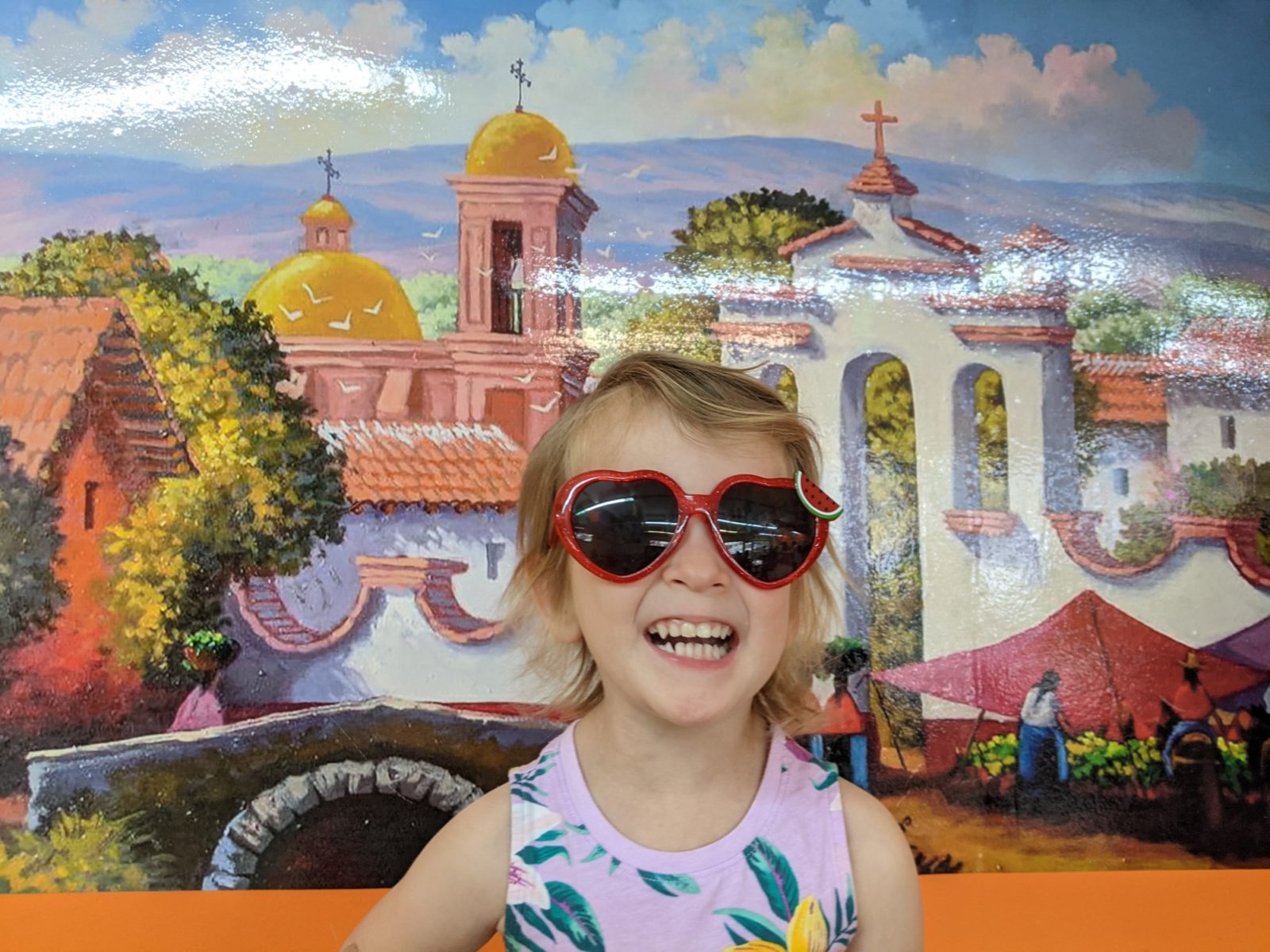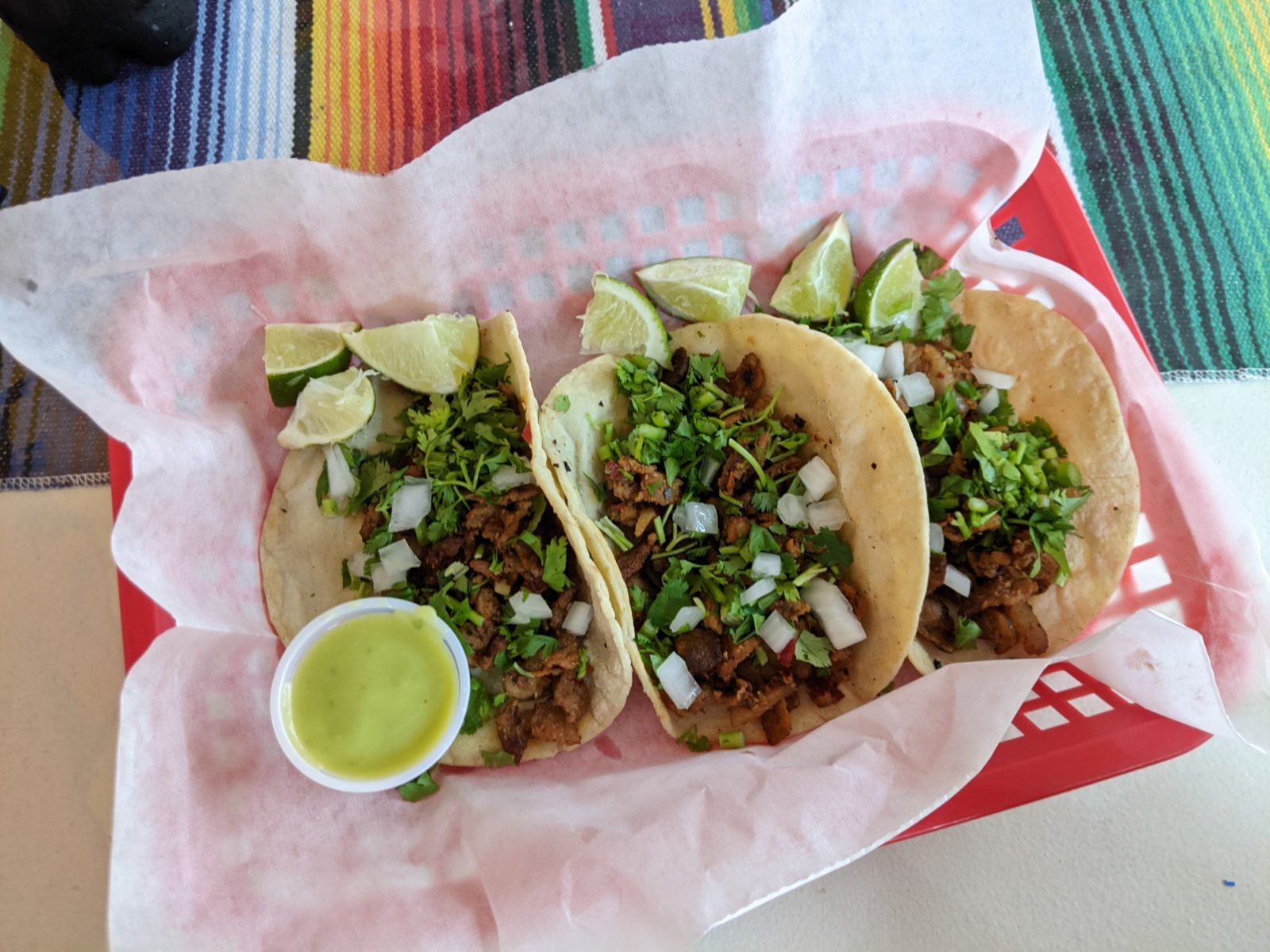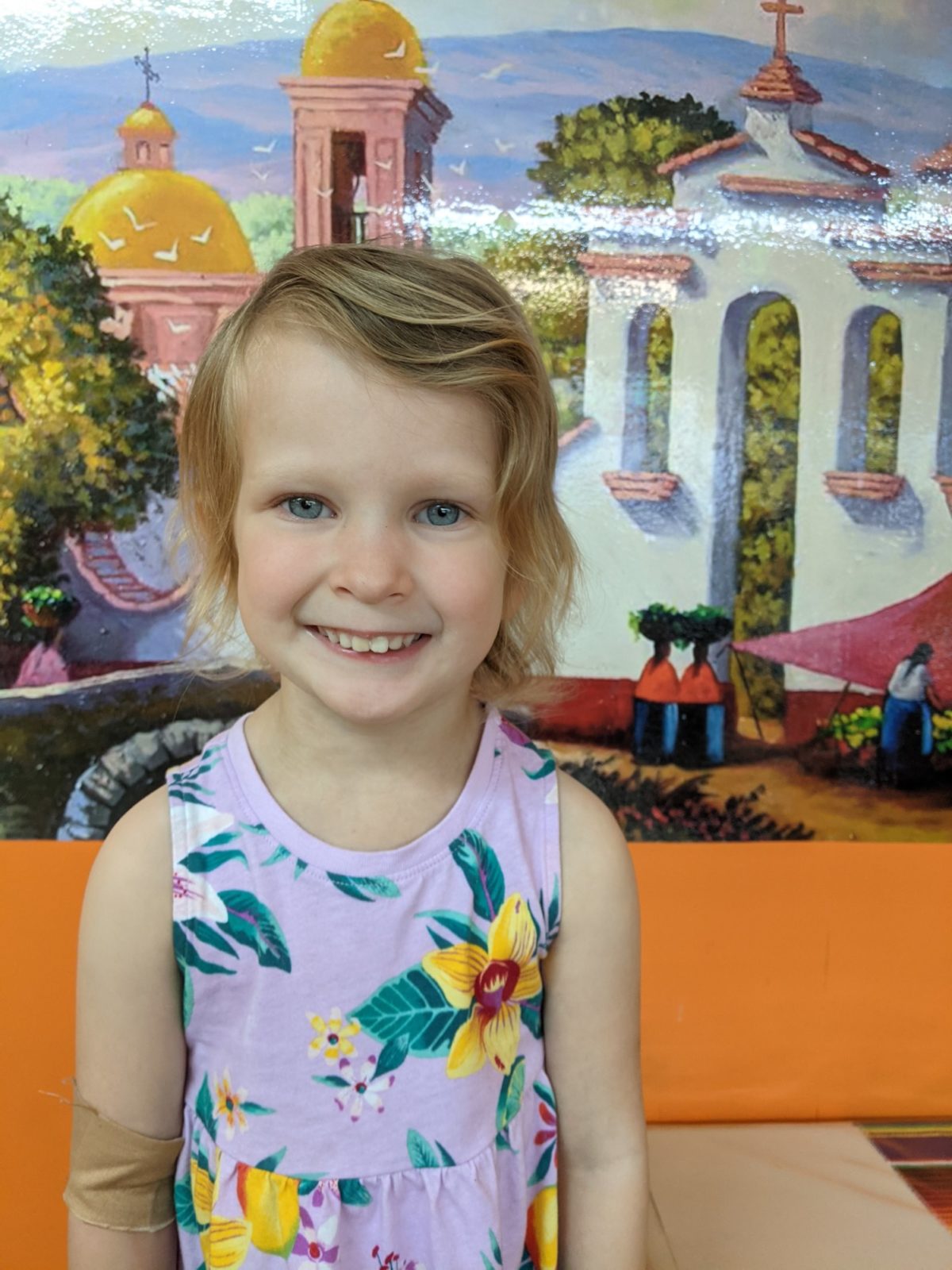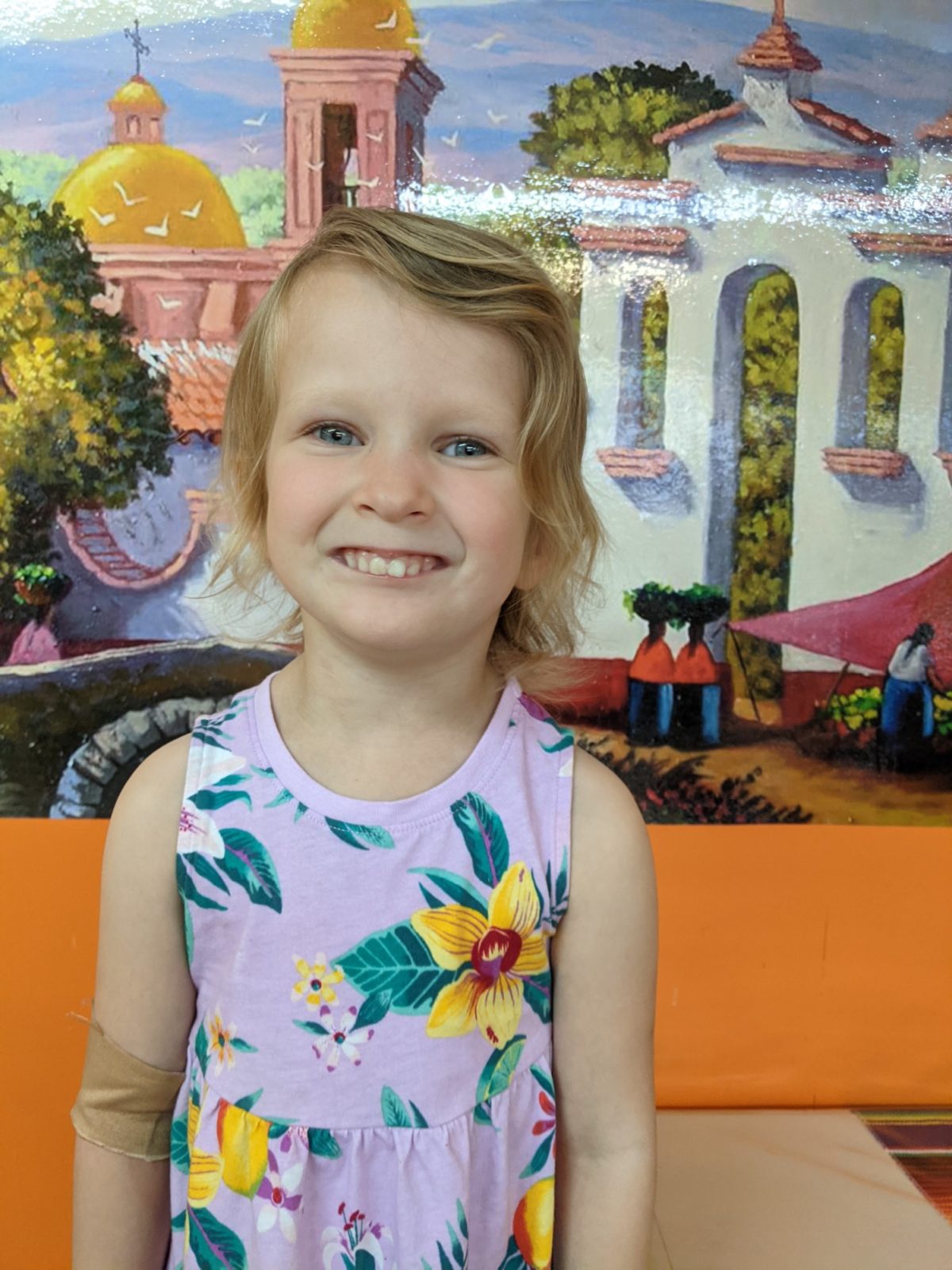 She was being incredibly sweet and loving and just kept putting her arms around me and kissing my forehead and patting the top of my head. It was adorable and I couldn't get enough of it.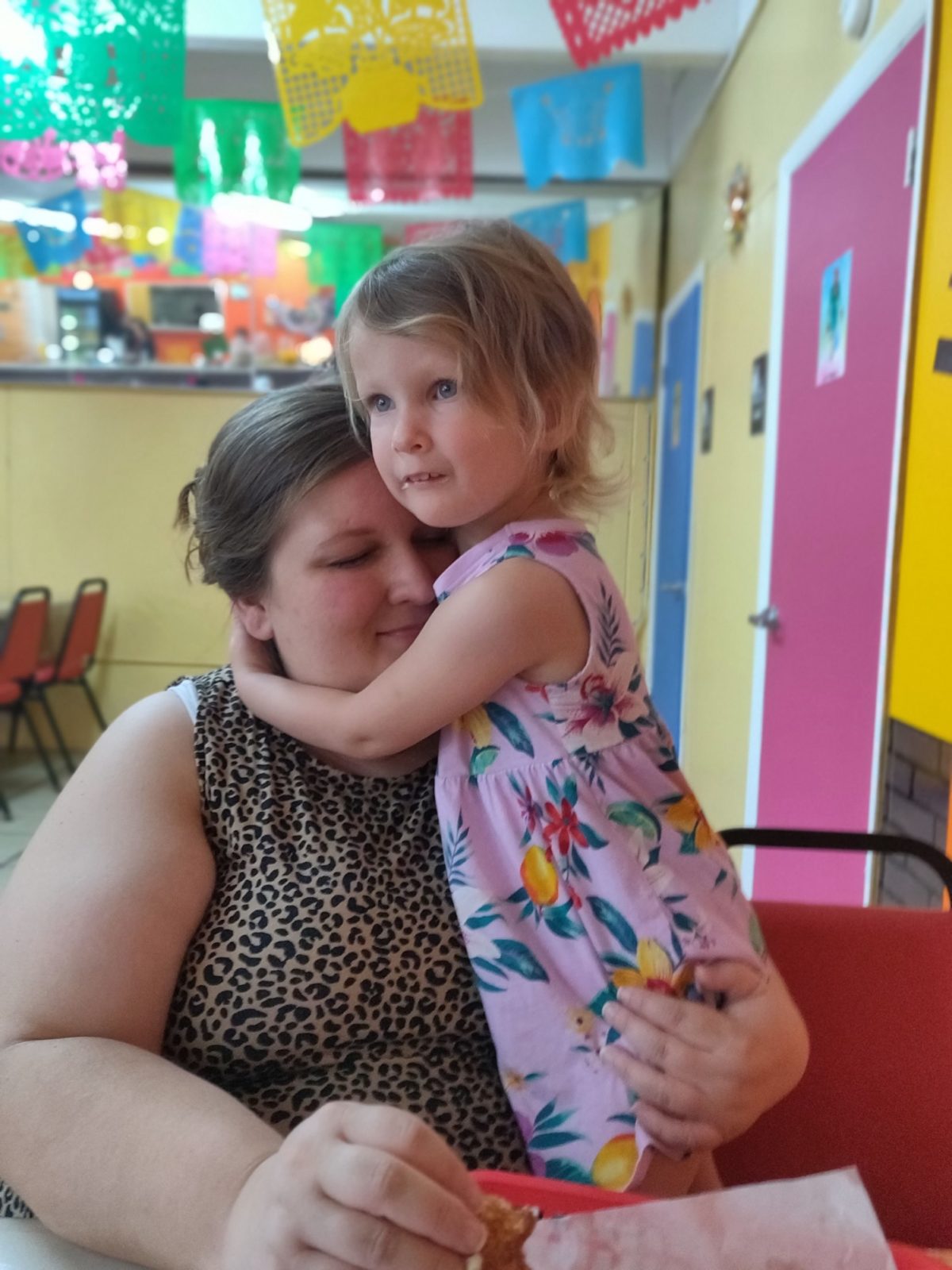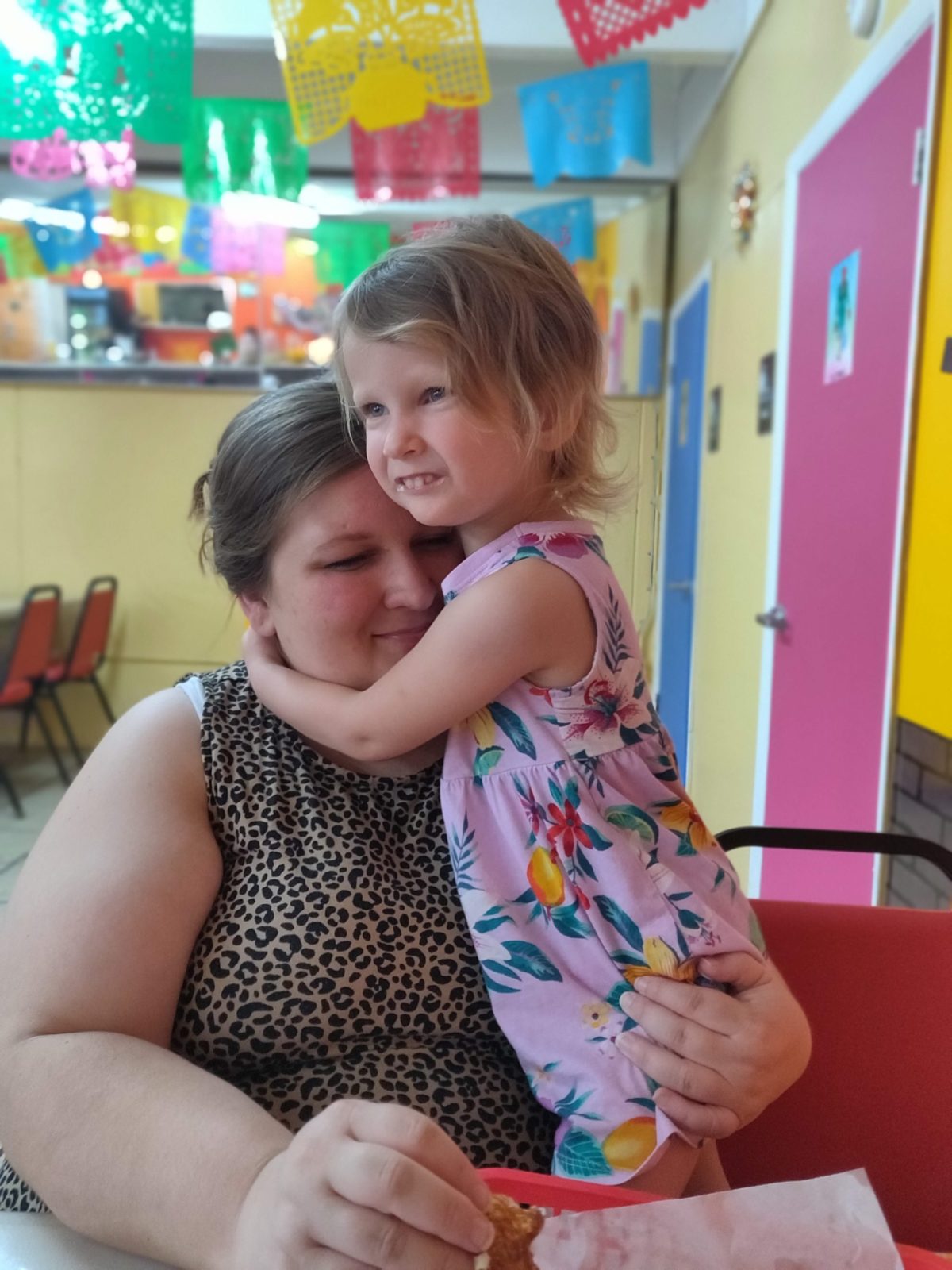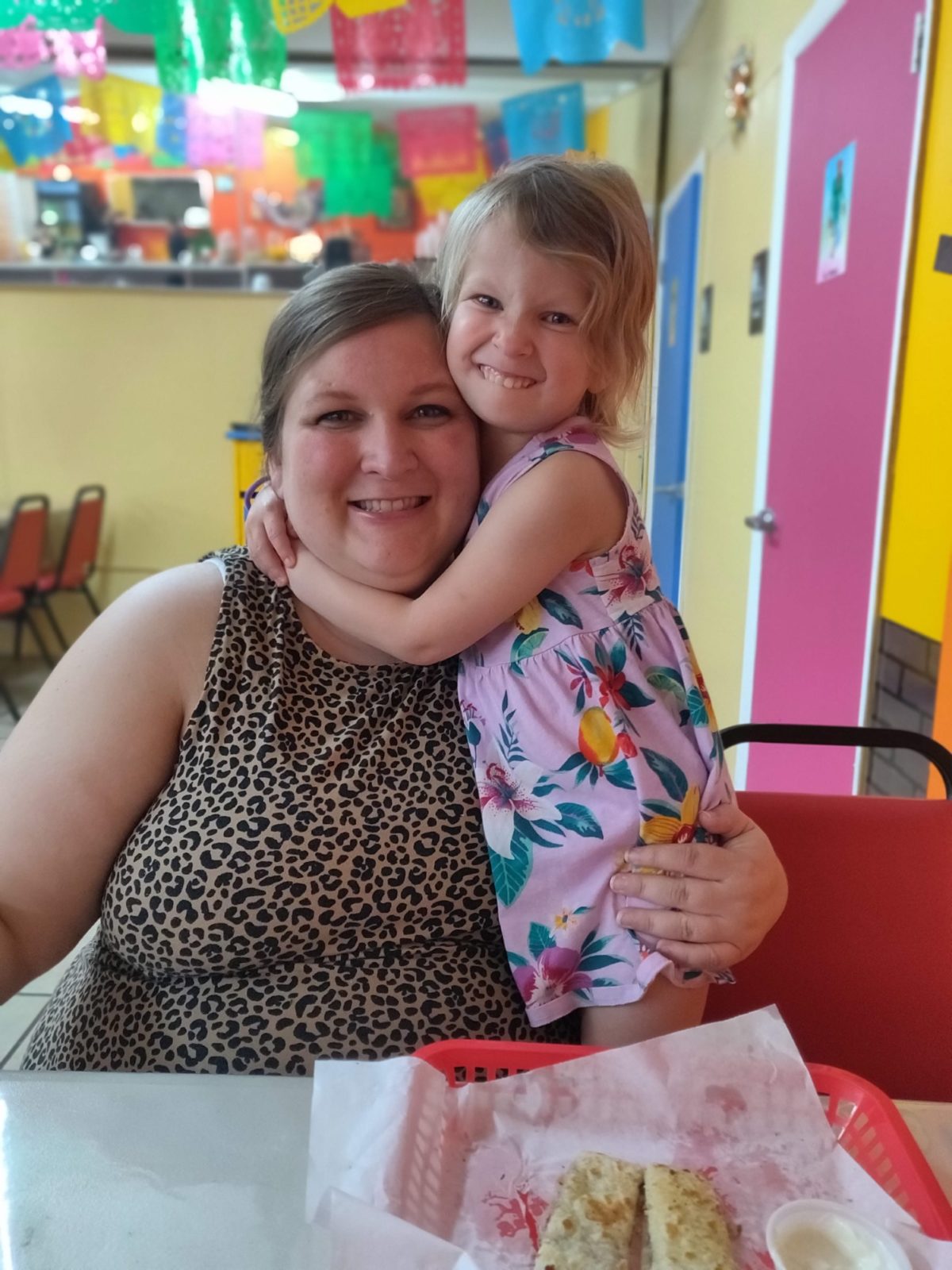 We had to make a quick stop at Walmart for batteries and my foundation, and then we watched some videos of seals in our jammies when we got home. Bedtime was pretty good and so now we have some time to relax and decompress a little bit before our bedtime.