Look at how beautiful my big girl was for church this morning! Since Addison is in quarantine, Jeff stayed home with her, and Emmie and I went to church together.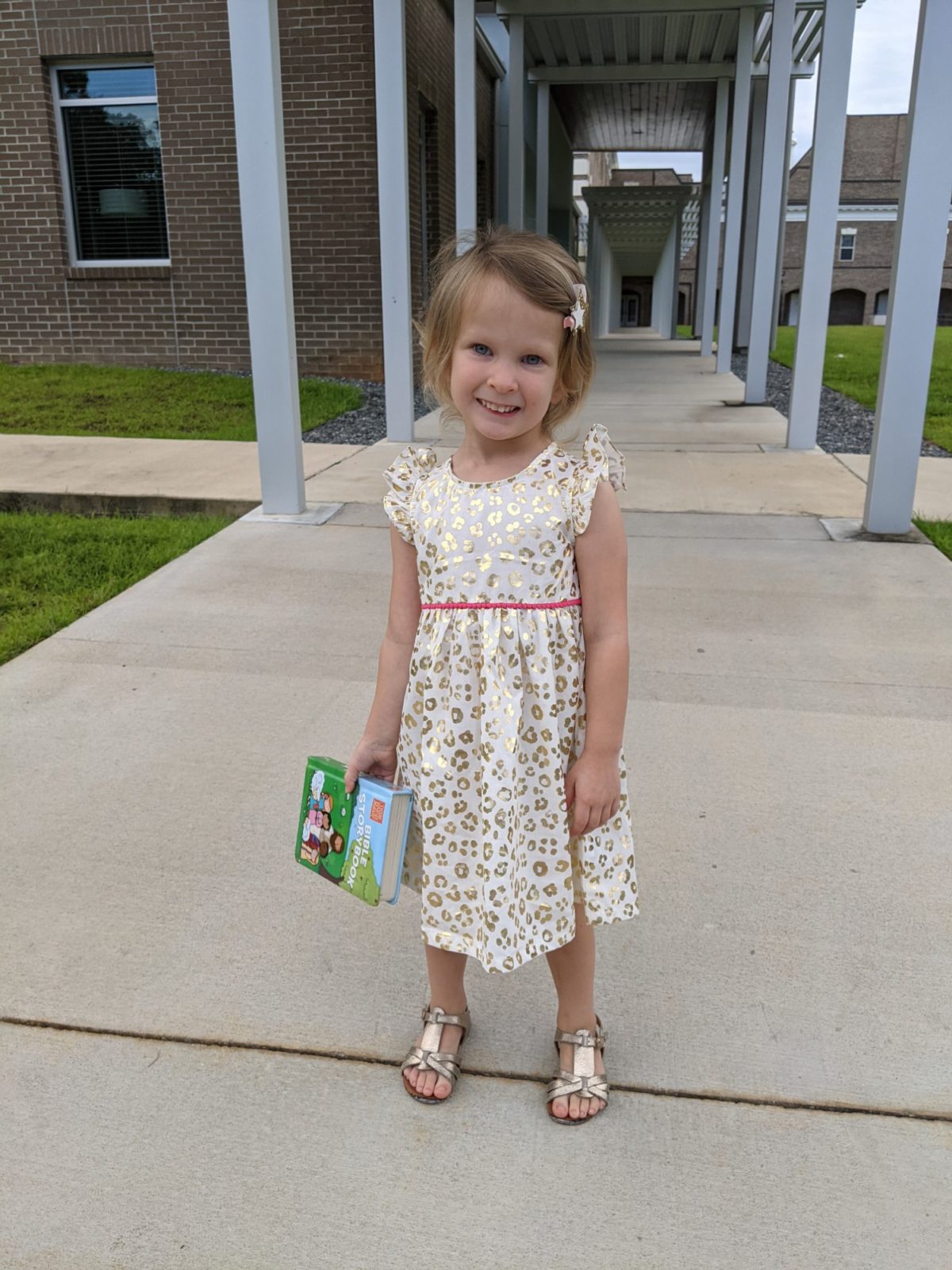 Today was also Emerson's first time coming to big church (all VPK and up do), and all things considered, she actually did pretty well! She had an activity bag that Grammy made specifically for her for church, and that helped keep her mostly quiet and mostly occupied. And the sweet lady in front of us, Ms. Jo, gave her this rose, and she was very proud of that. (She did kind of freak out when I had to go back up on stage at the end of the service to sing one more song since it was my turn on praise team, but Papa took her out to the foyer and she was fine.)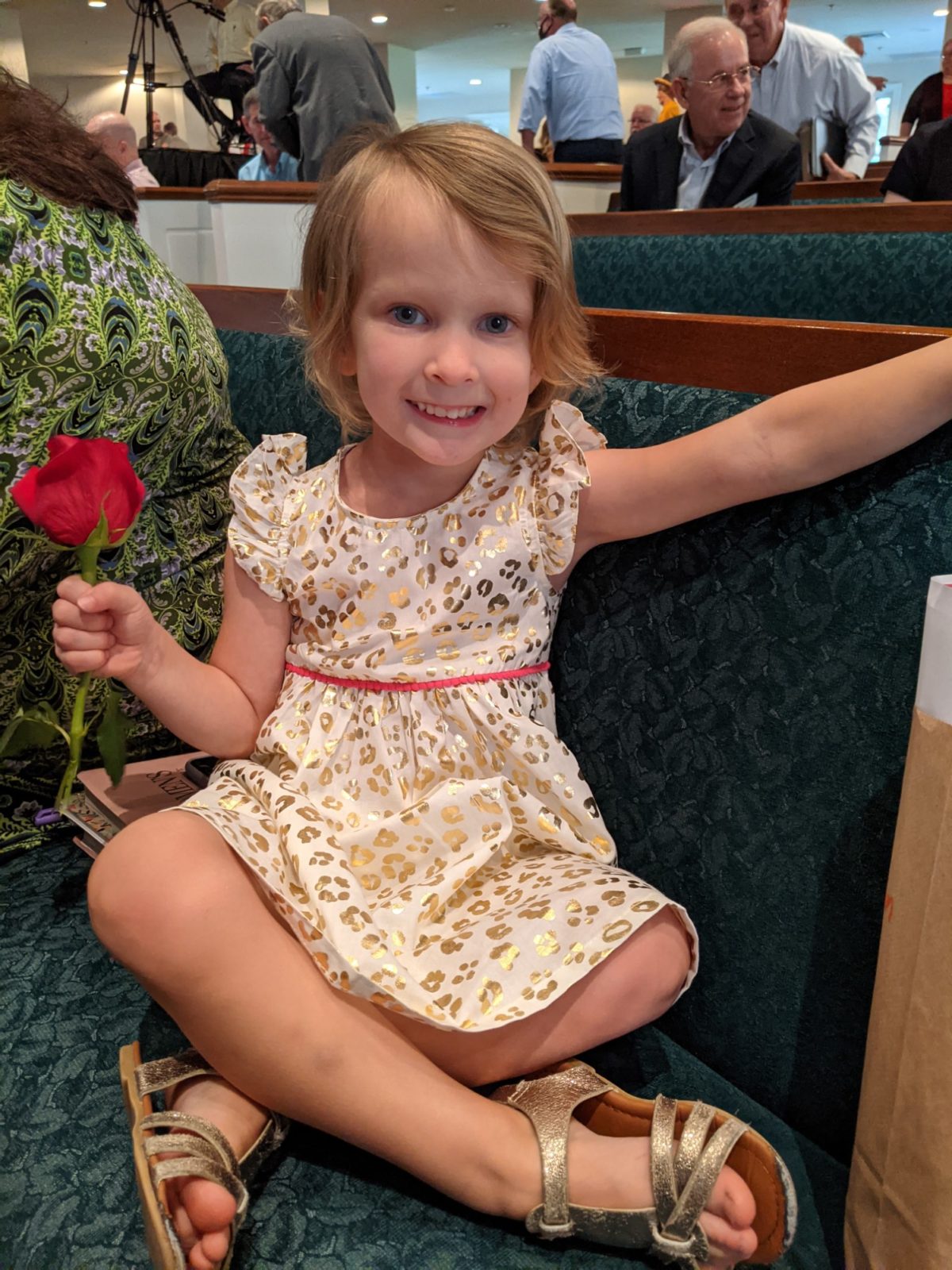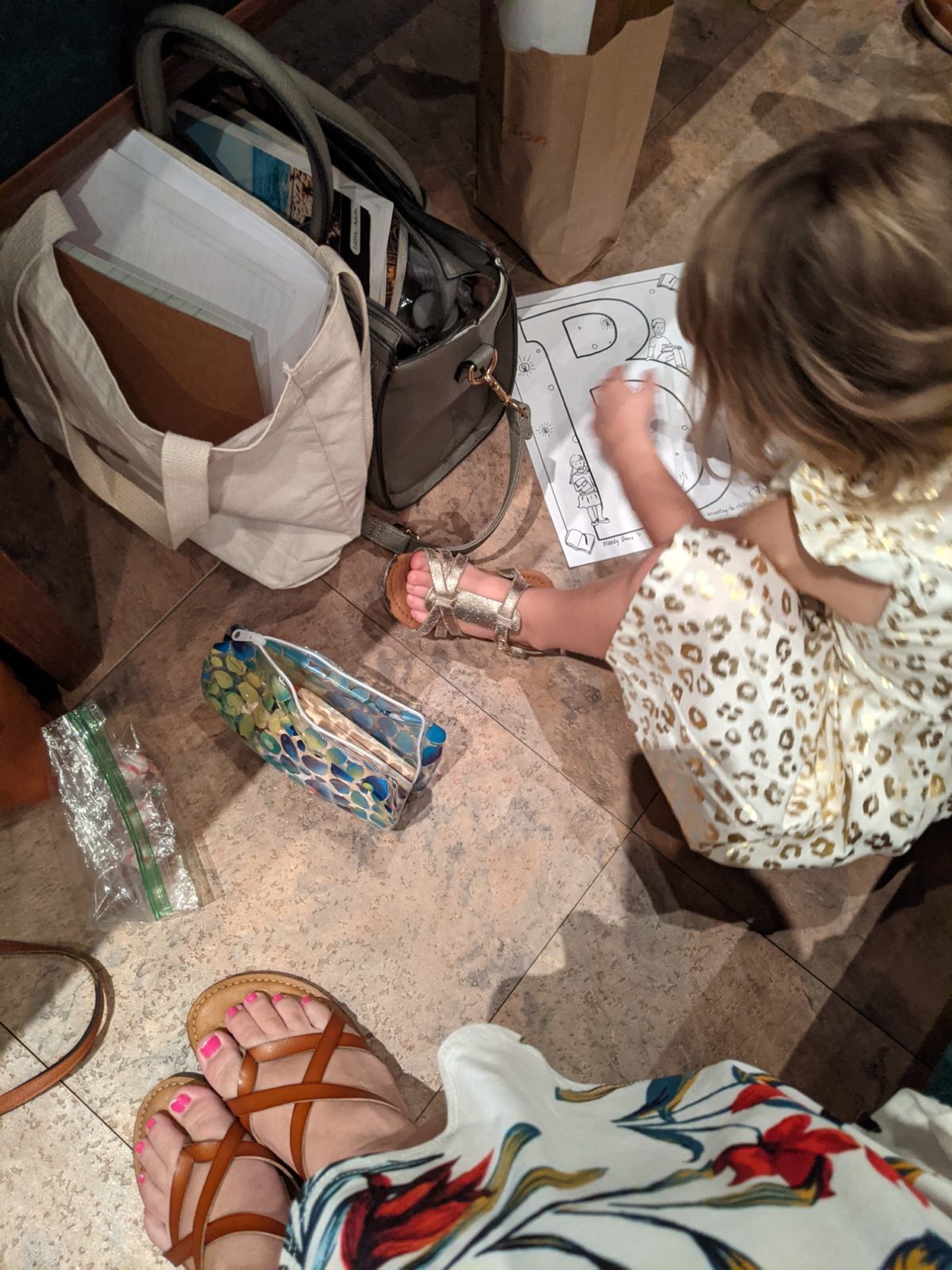 Back home, these two had some good snuggle times together, Addie had a bottle, and they ran out to pick up our weekly grocery order.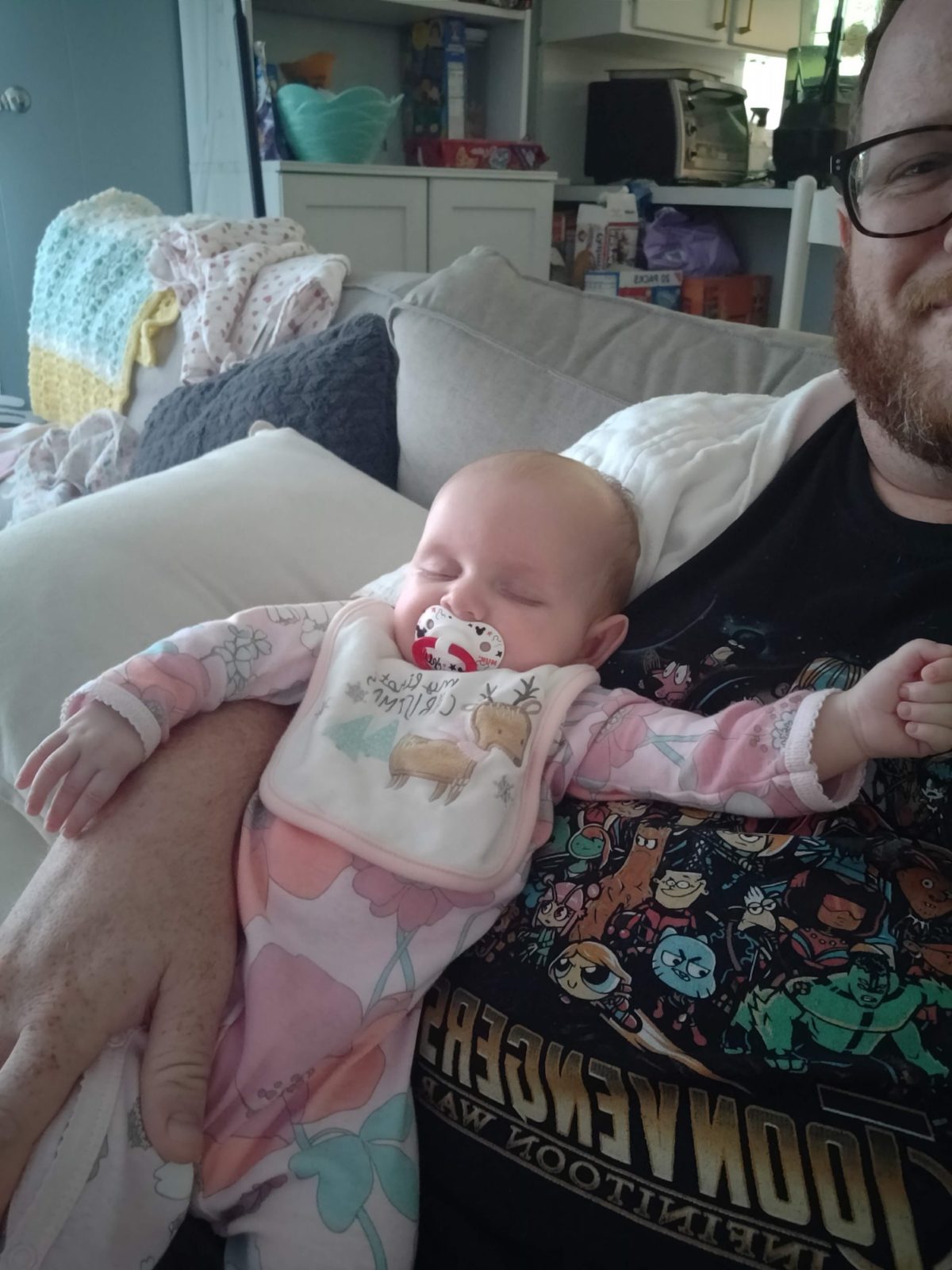 After church, we ordered Sonny's online for curbside pickup, and not only was the online ordering super easy, they had it ready in a flash (before we even got there), and brought out to the car by very nice employee super quickly. Everything was still hot and delicious when we got home, and it was just all-around a very good take-out experience. Great job, Sonny's.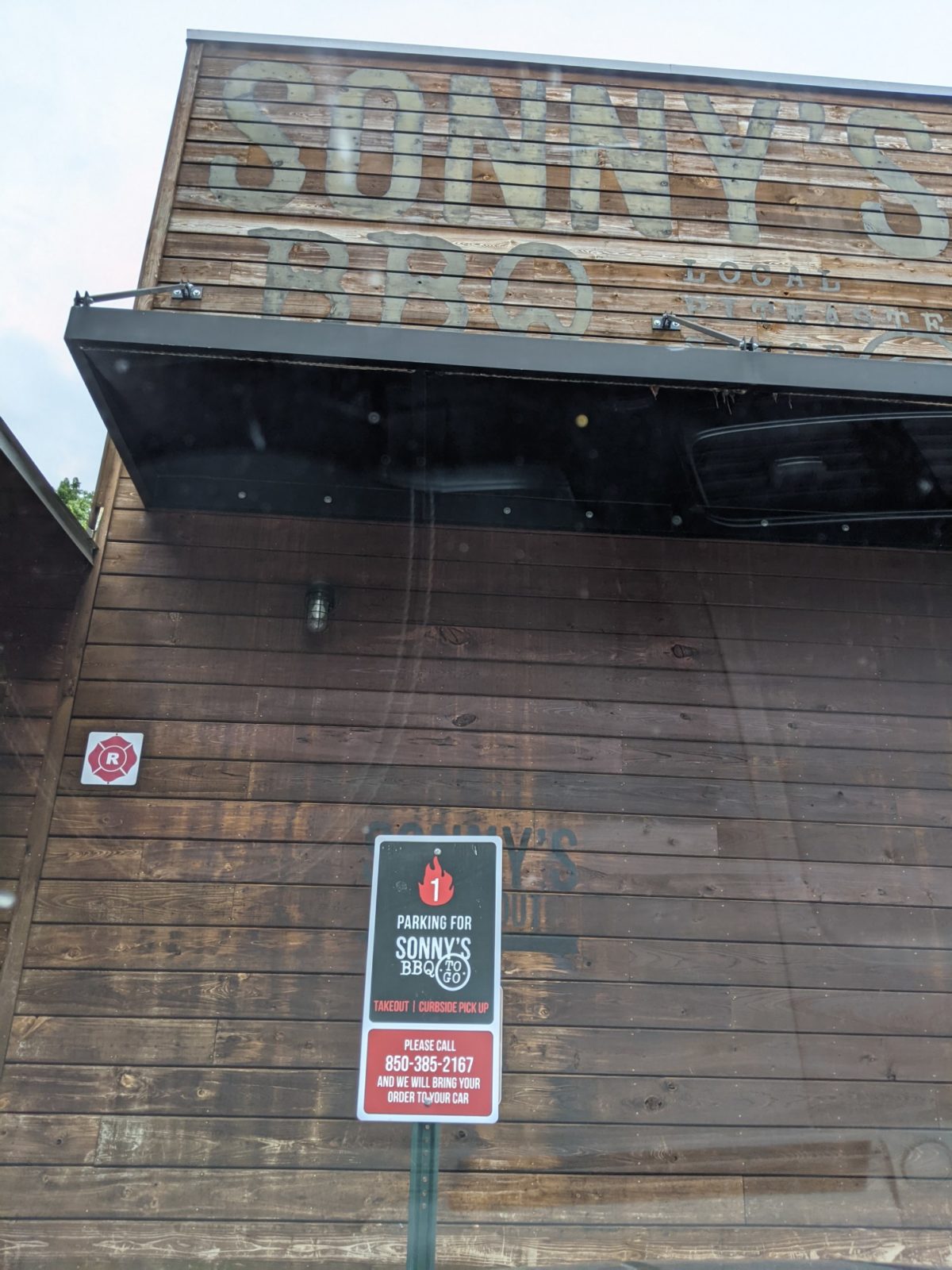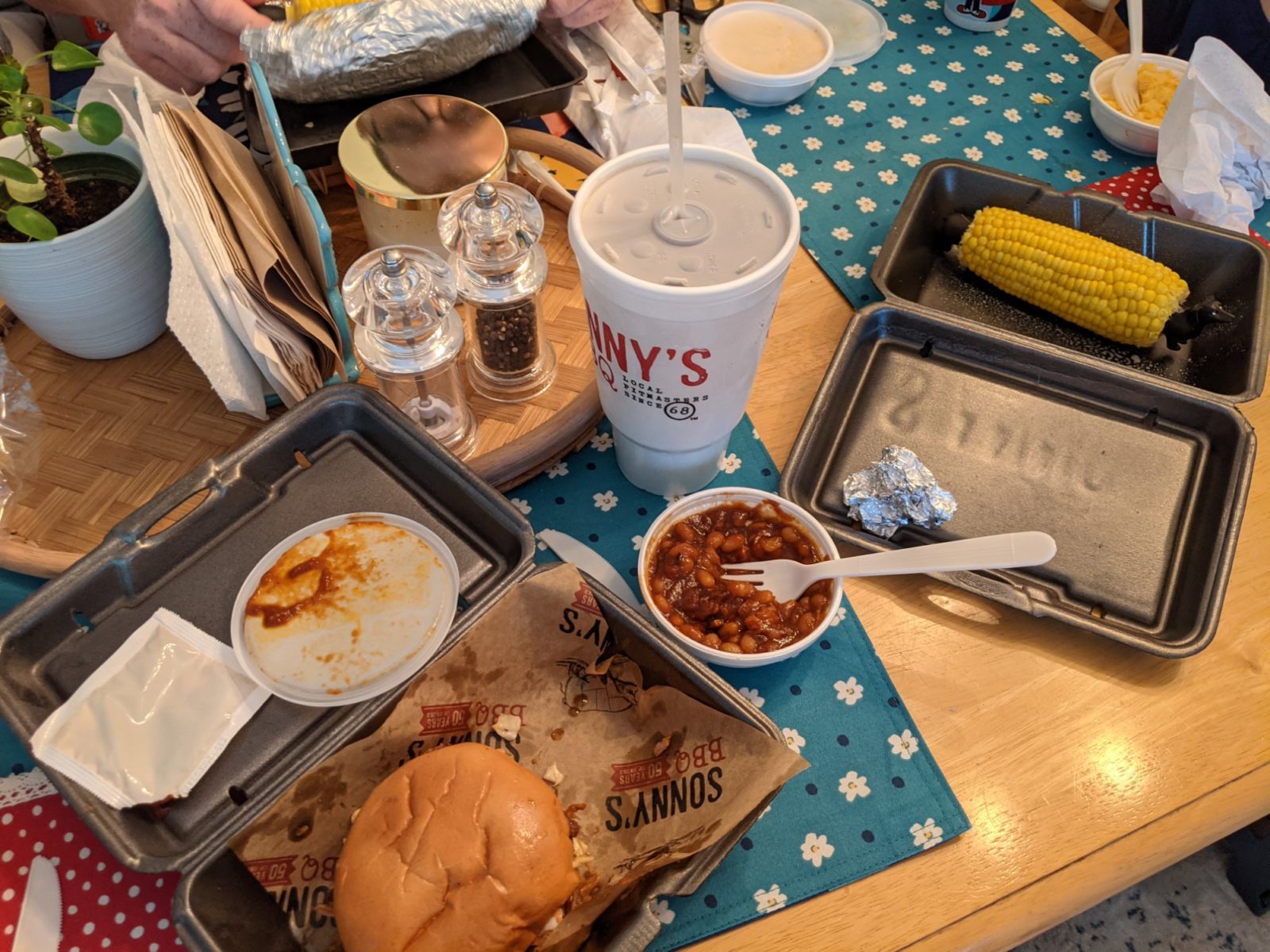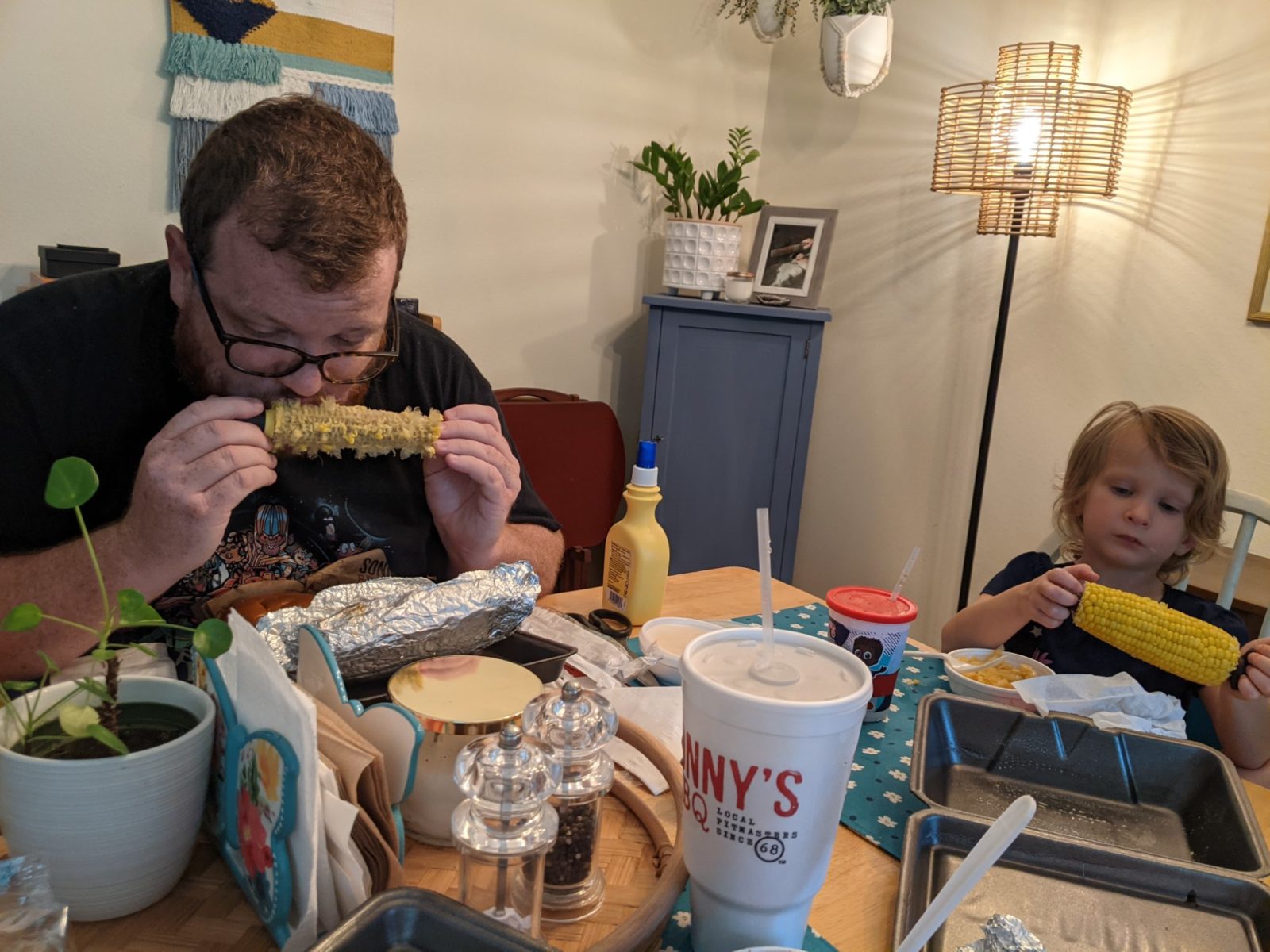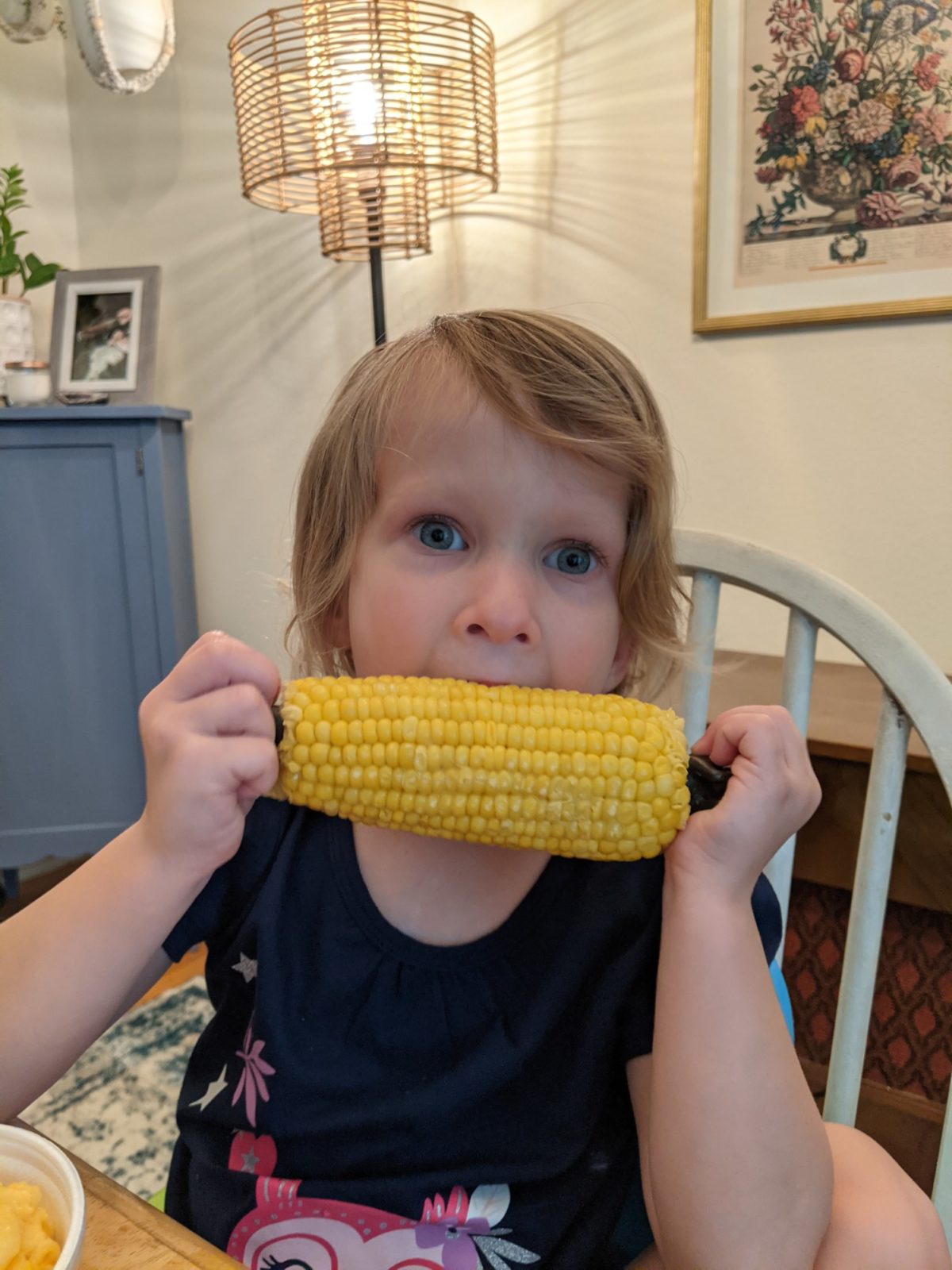 We had a little bit of play time and snuggles with our cutest baby girl, before getting Emmie down for nap, followed by Addie, and eventually Jeff and I both fell asleep in the living room as well.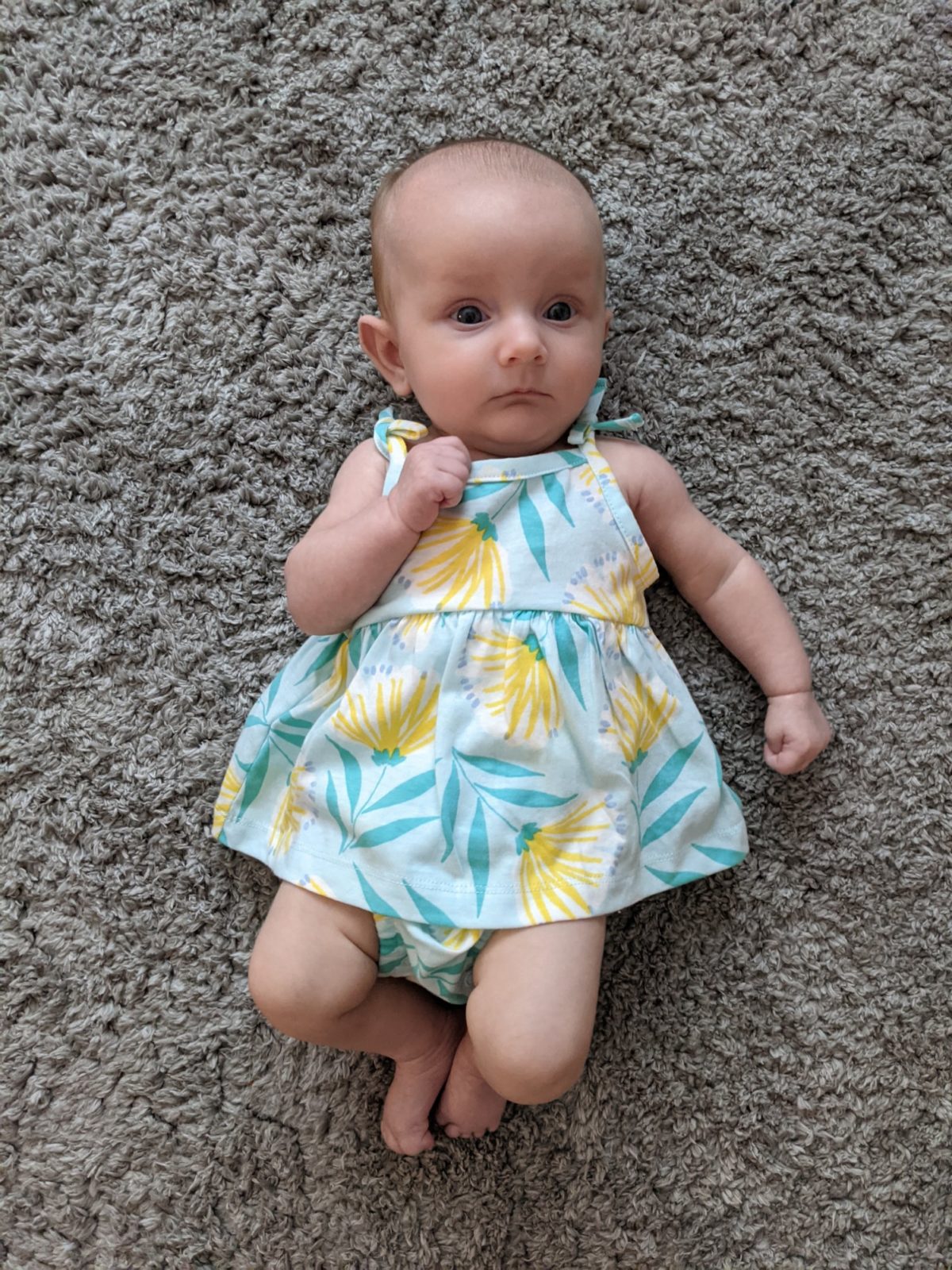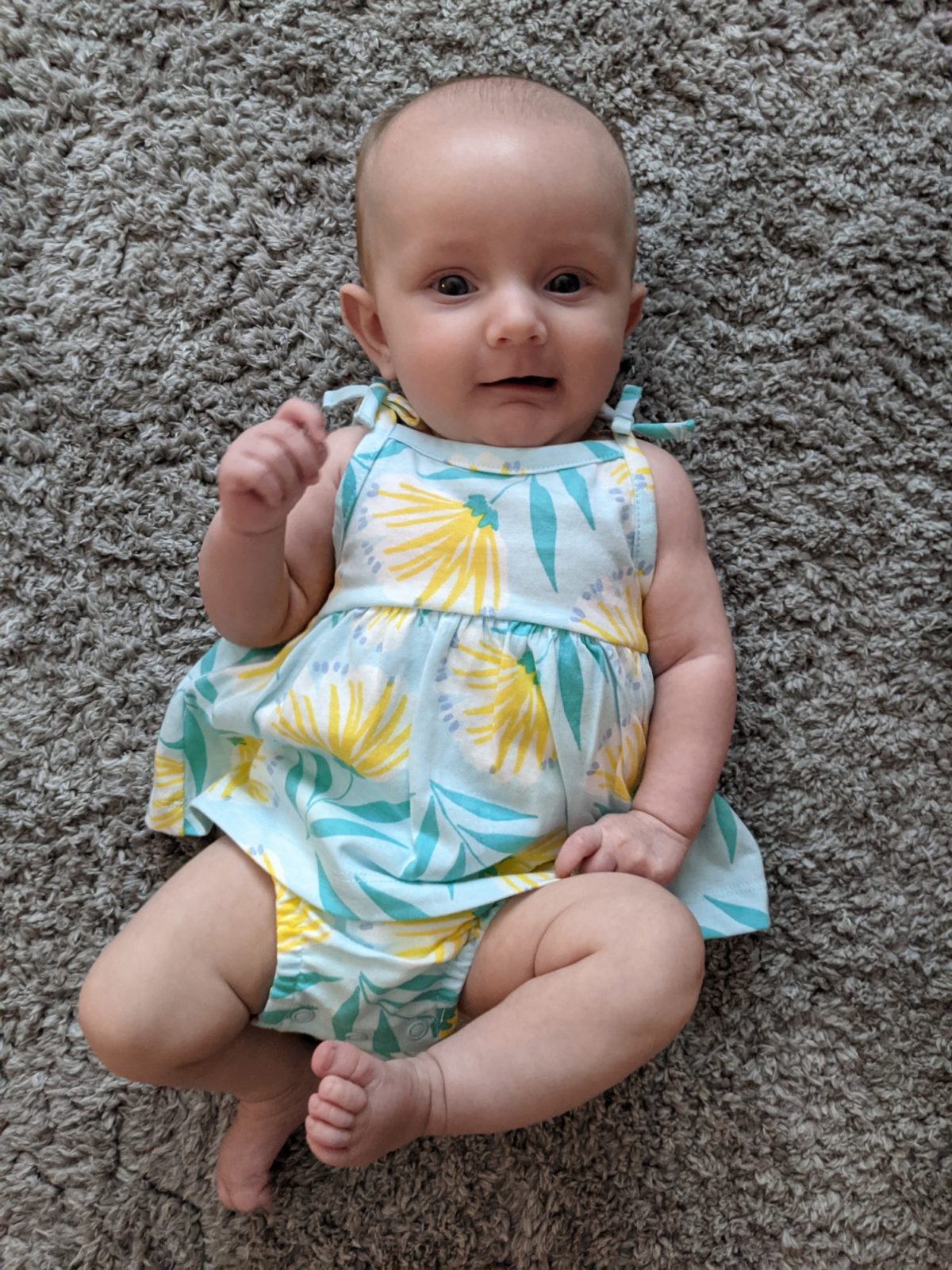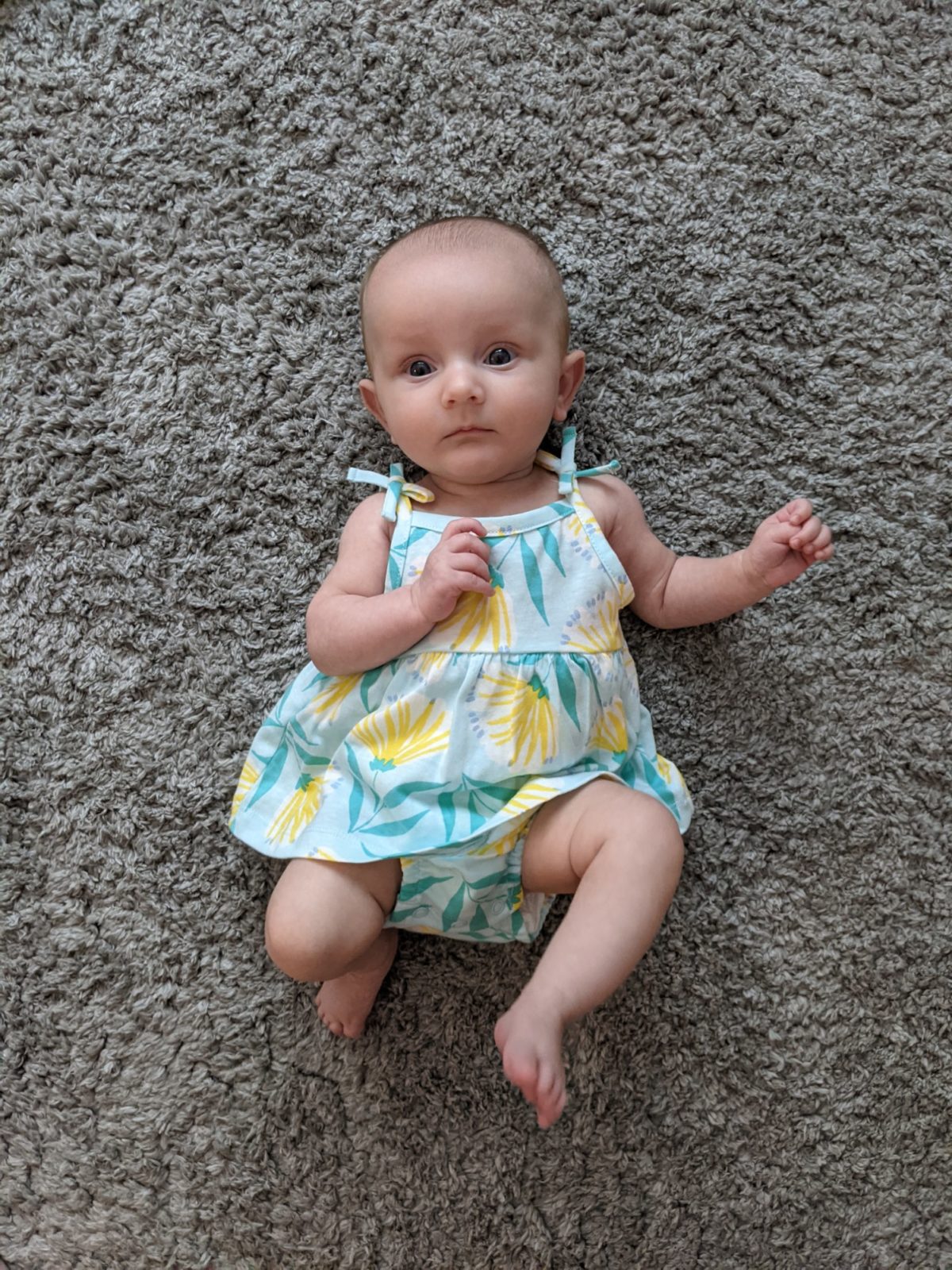 And then when we woke up, we got dressed and packed up our bathing suits, and Emmie and I went over to Grammy and Papa's house. Meg & Bo and the girls came too, for us to celebrate Papa's birthday together. The girls were all dying for Papa to open his presents immediately, and then we went out to the pool to swim.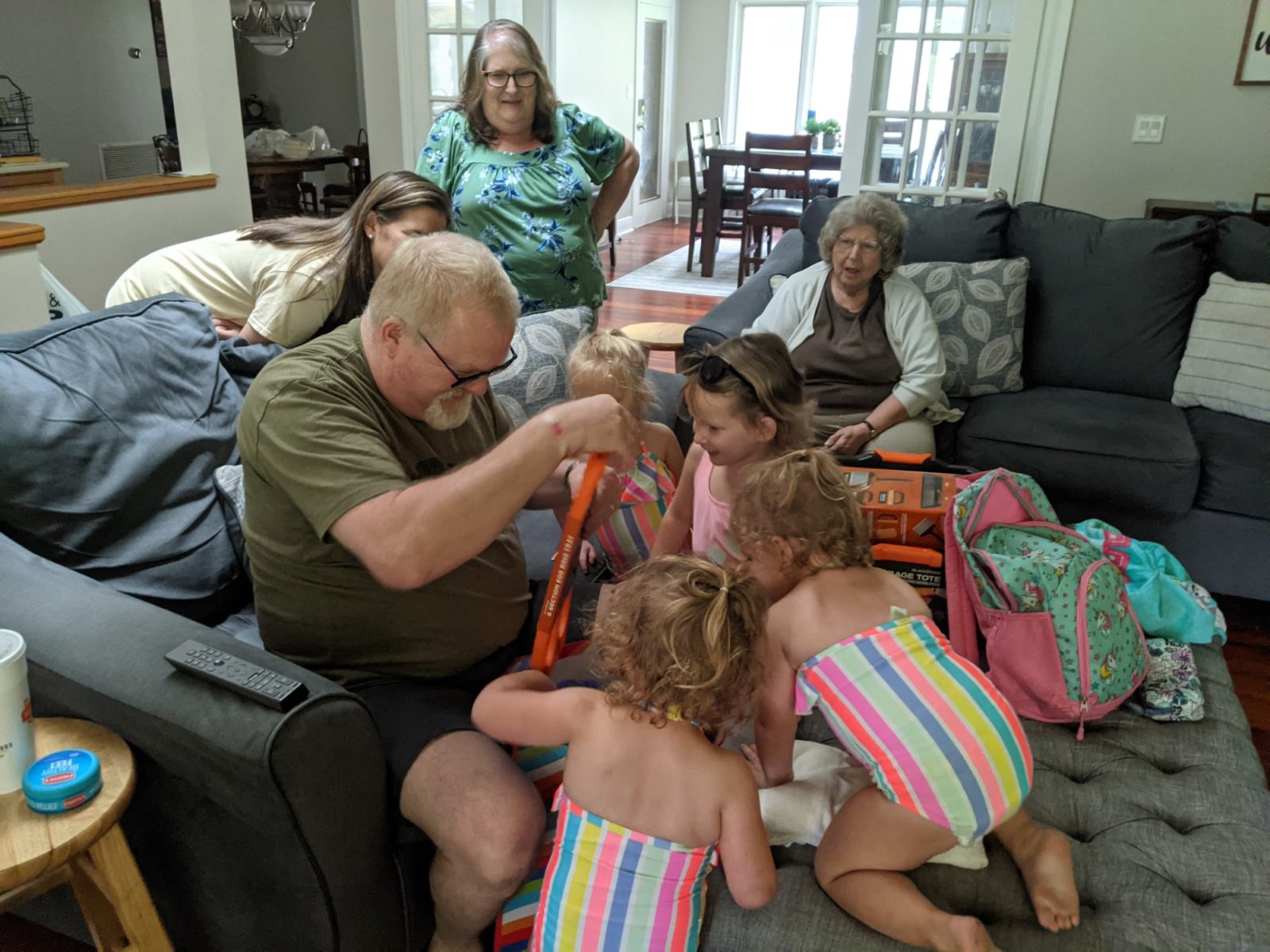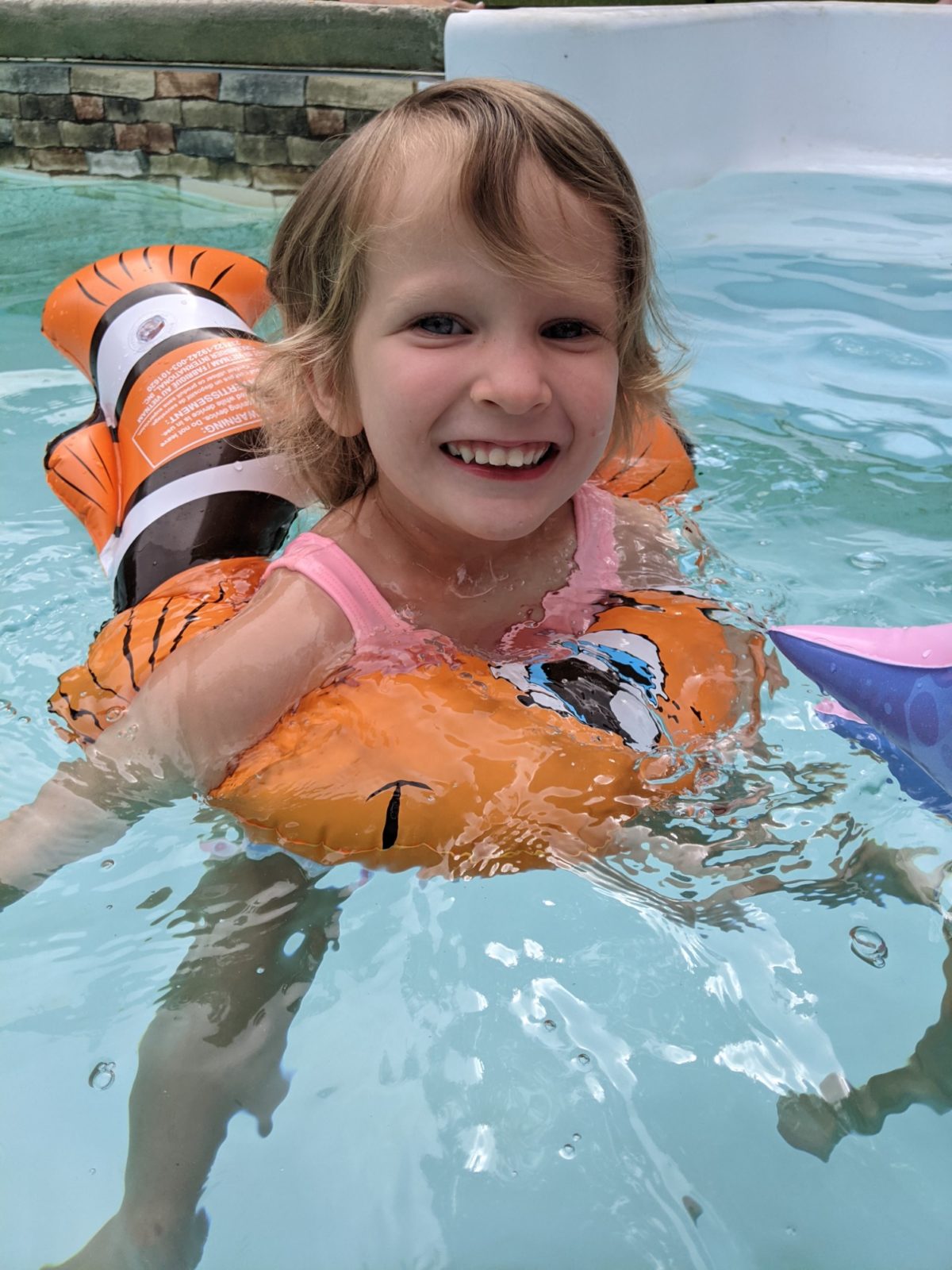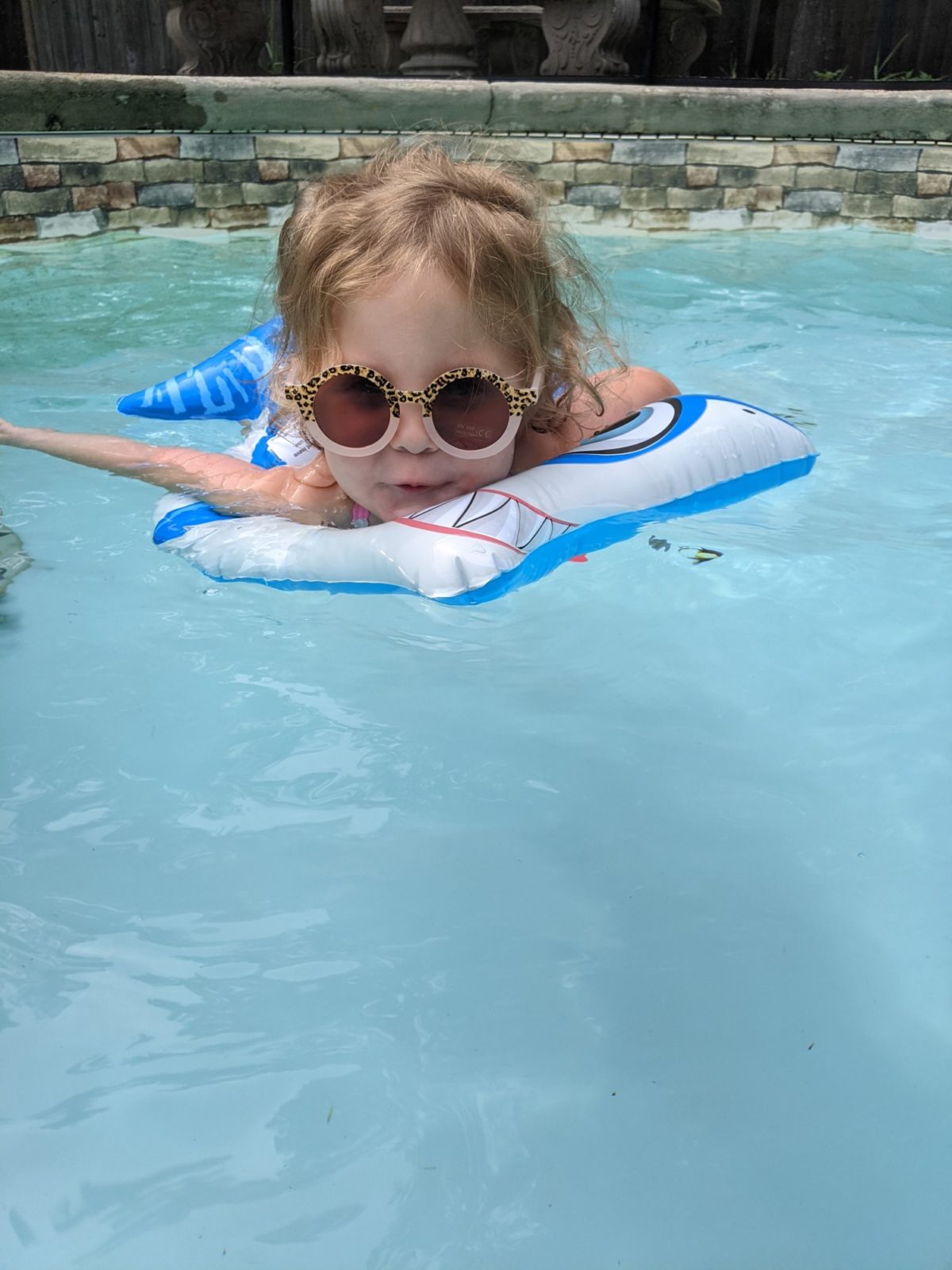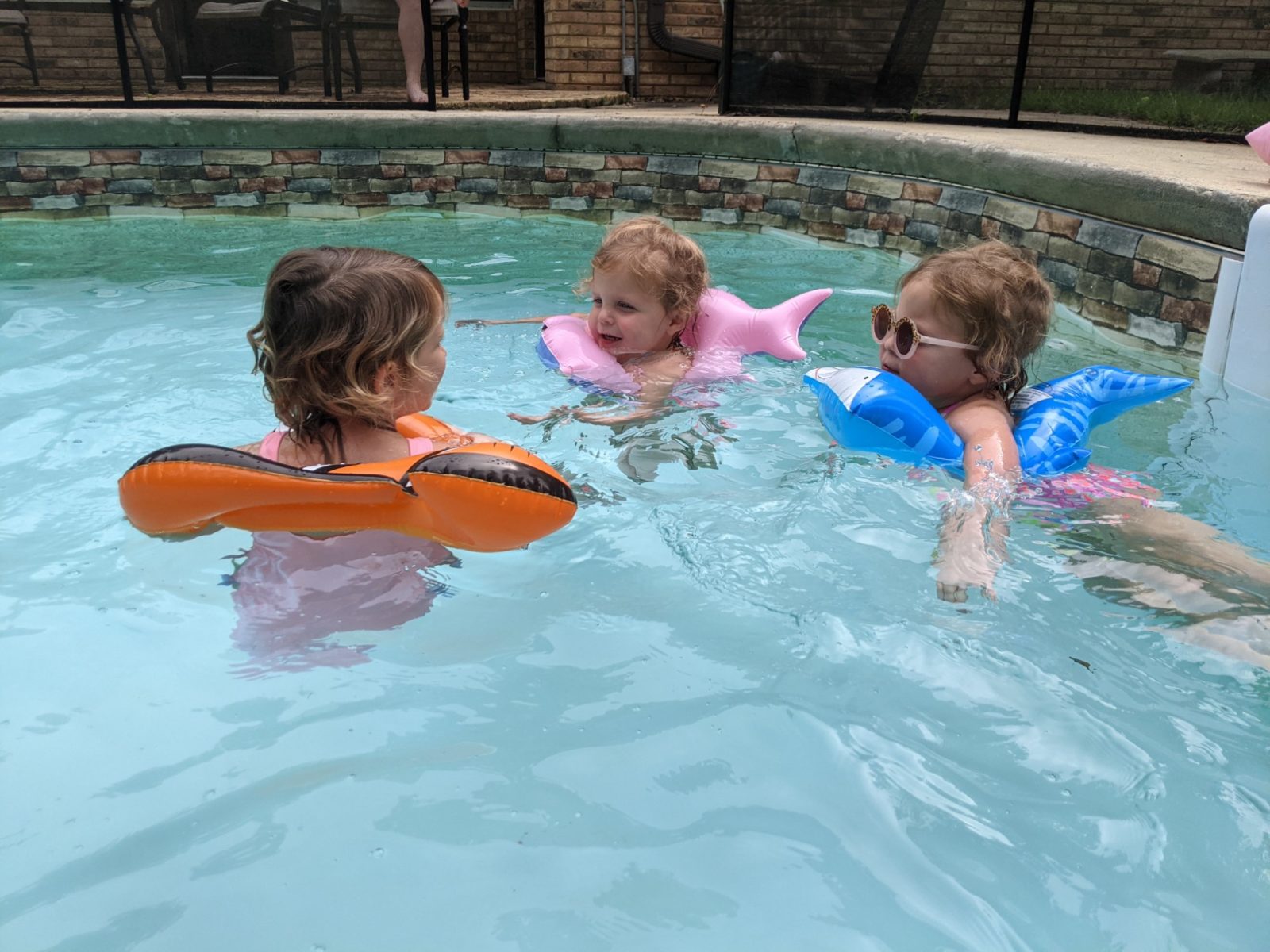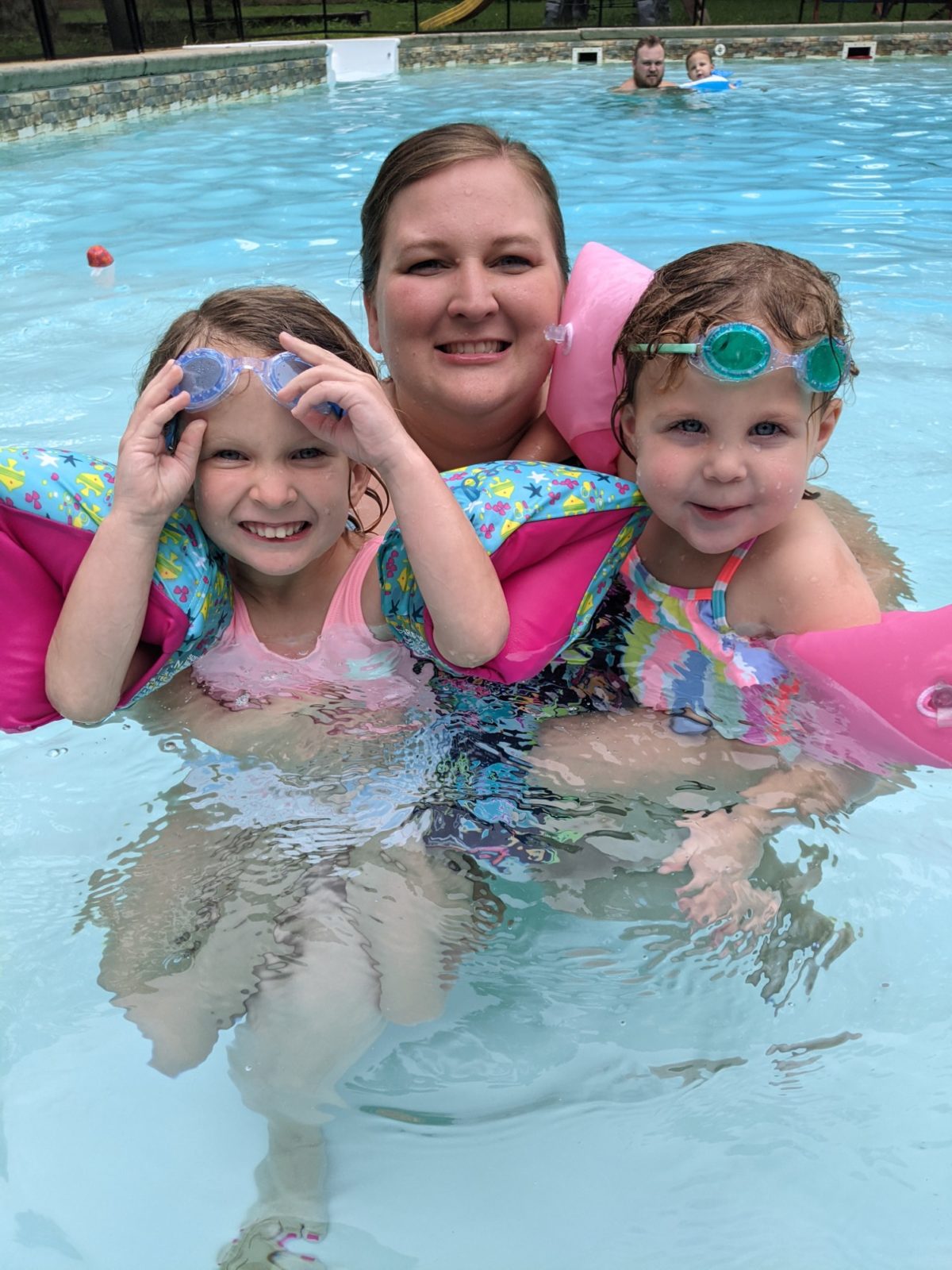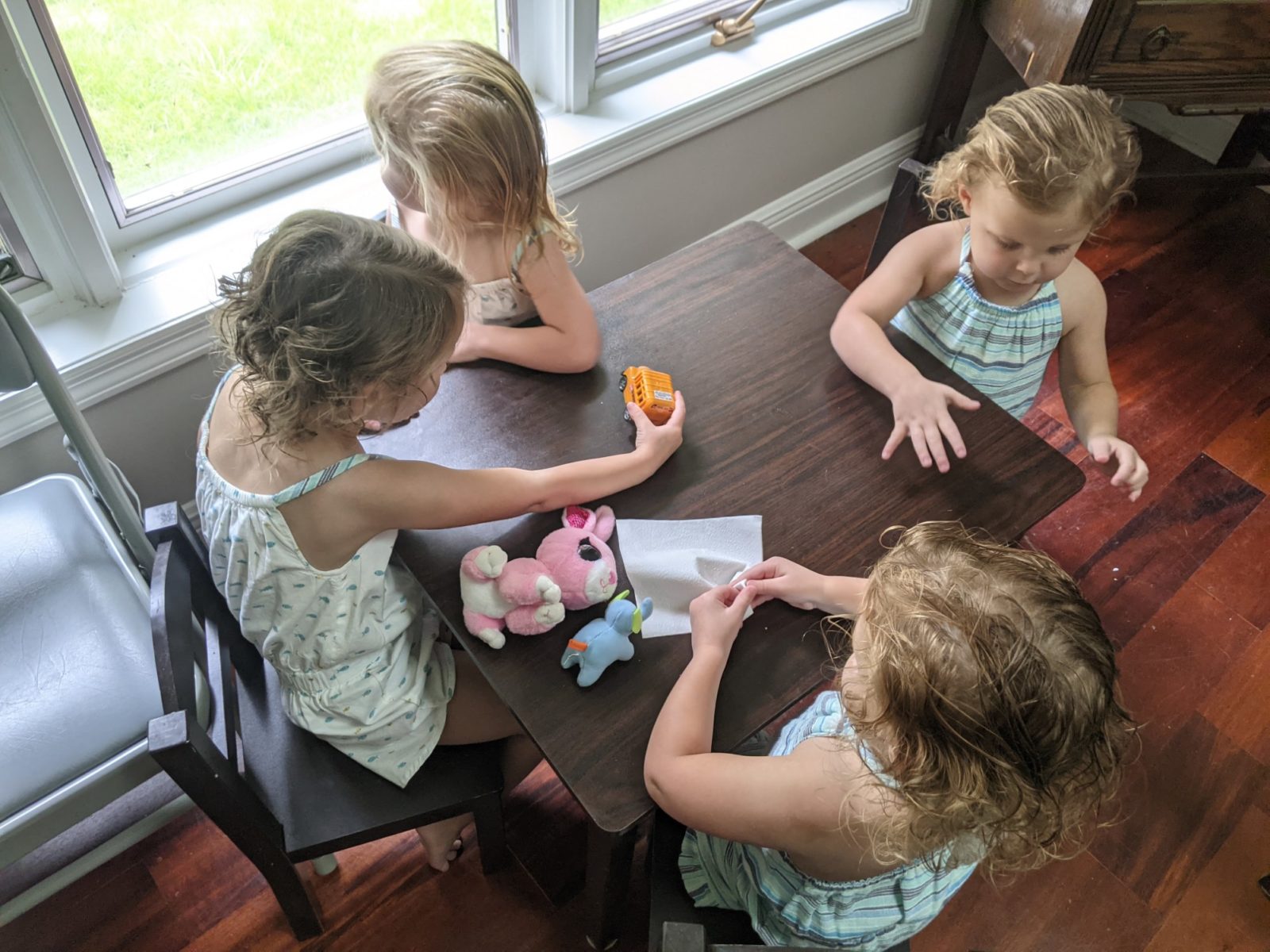 All these sweet girls in matching & coordinated rompers, looking adorable!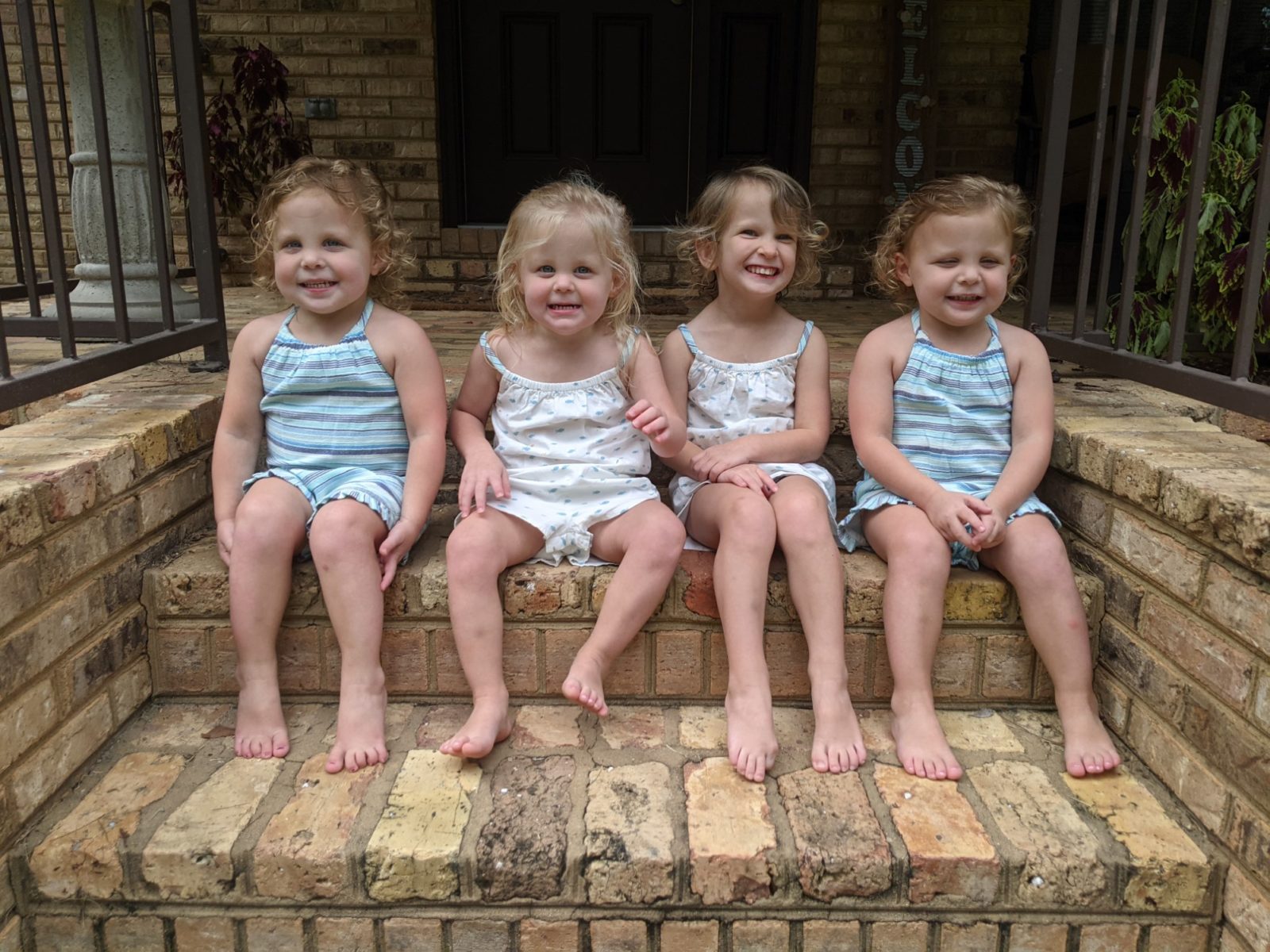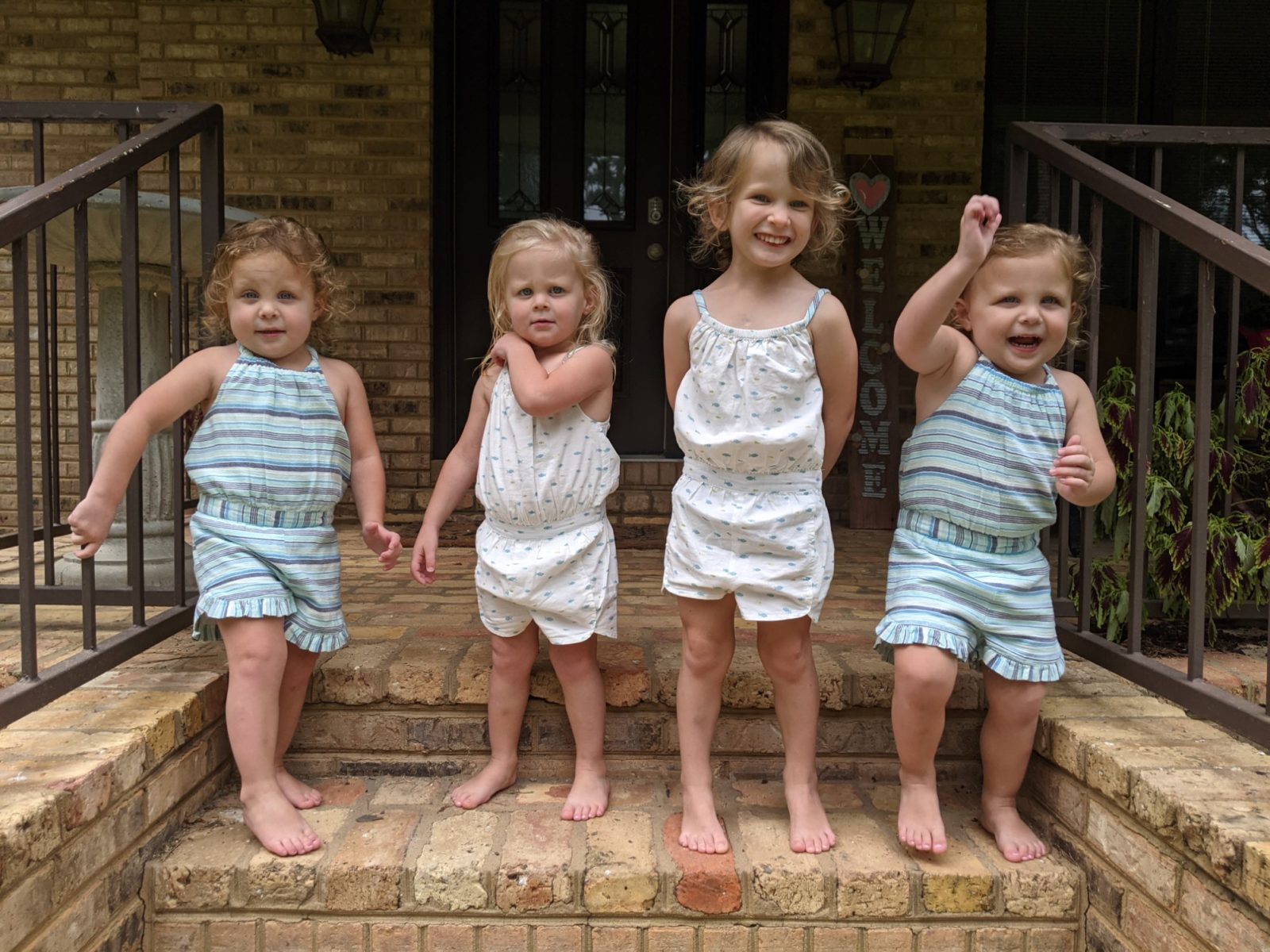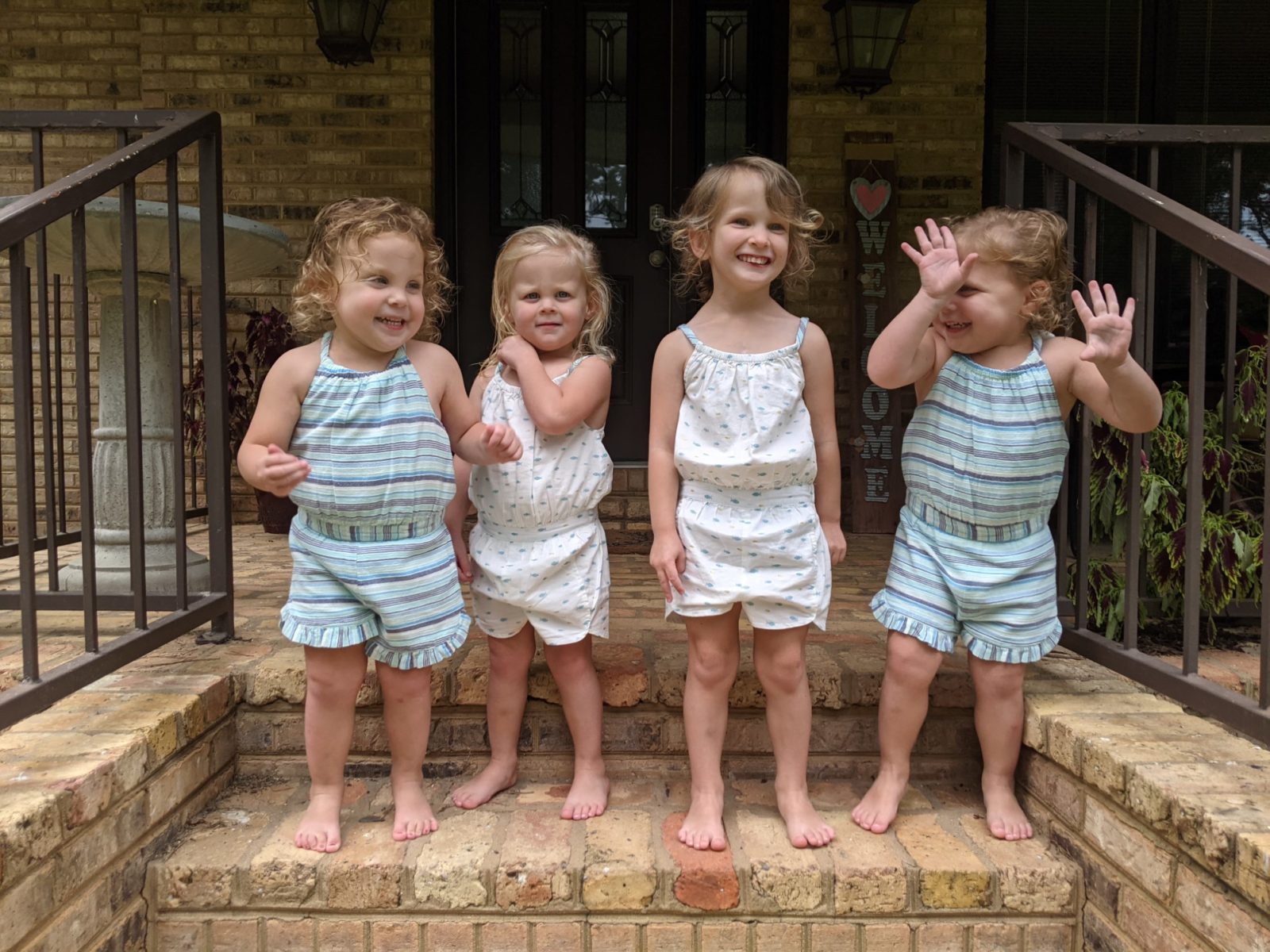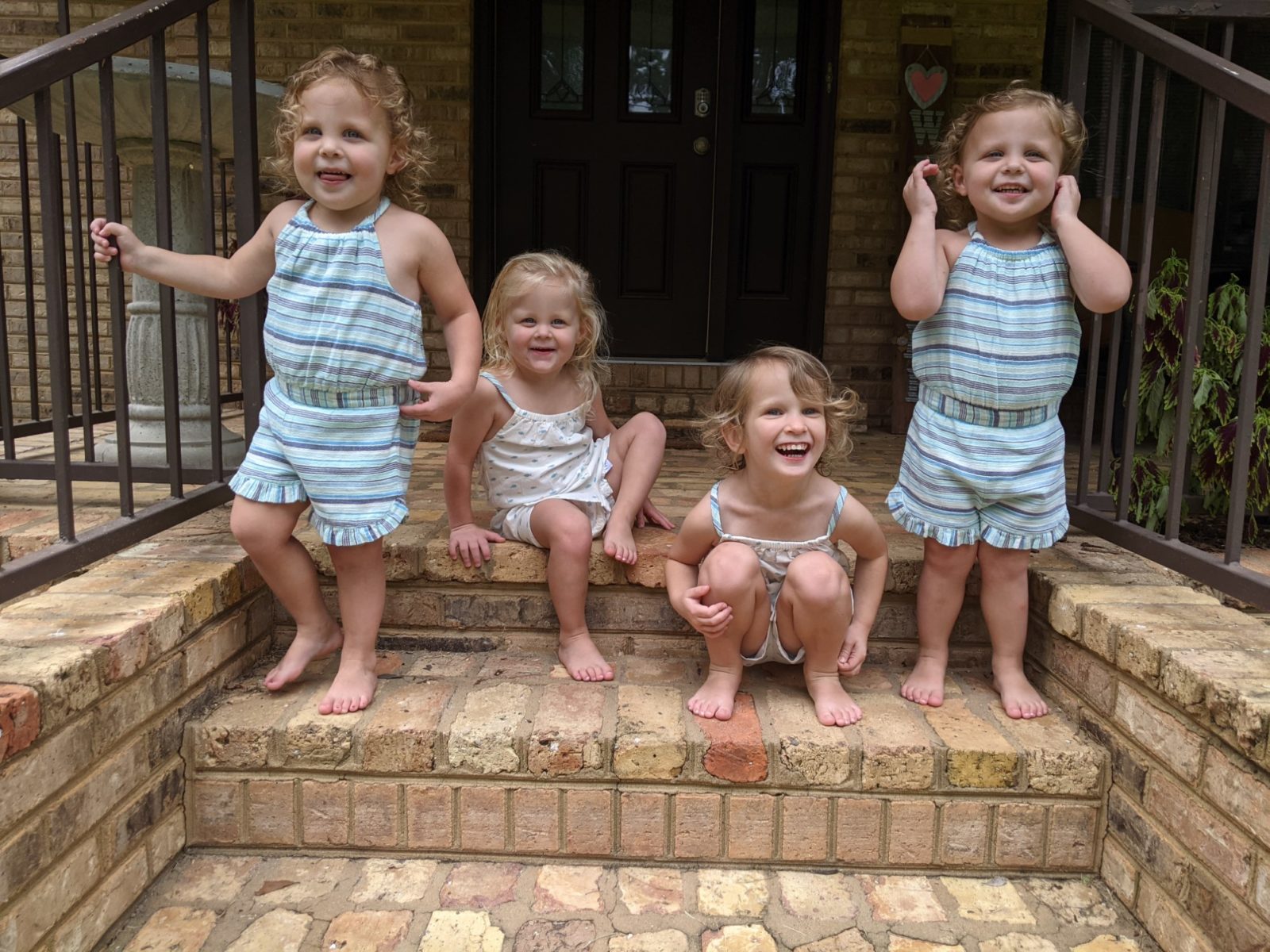 We had breakfast for dinner, and the amount of eggs these four girls ate tonight was off the charts.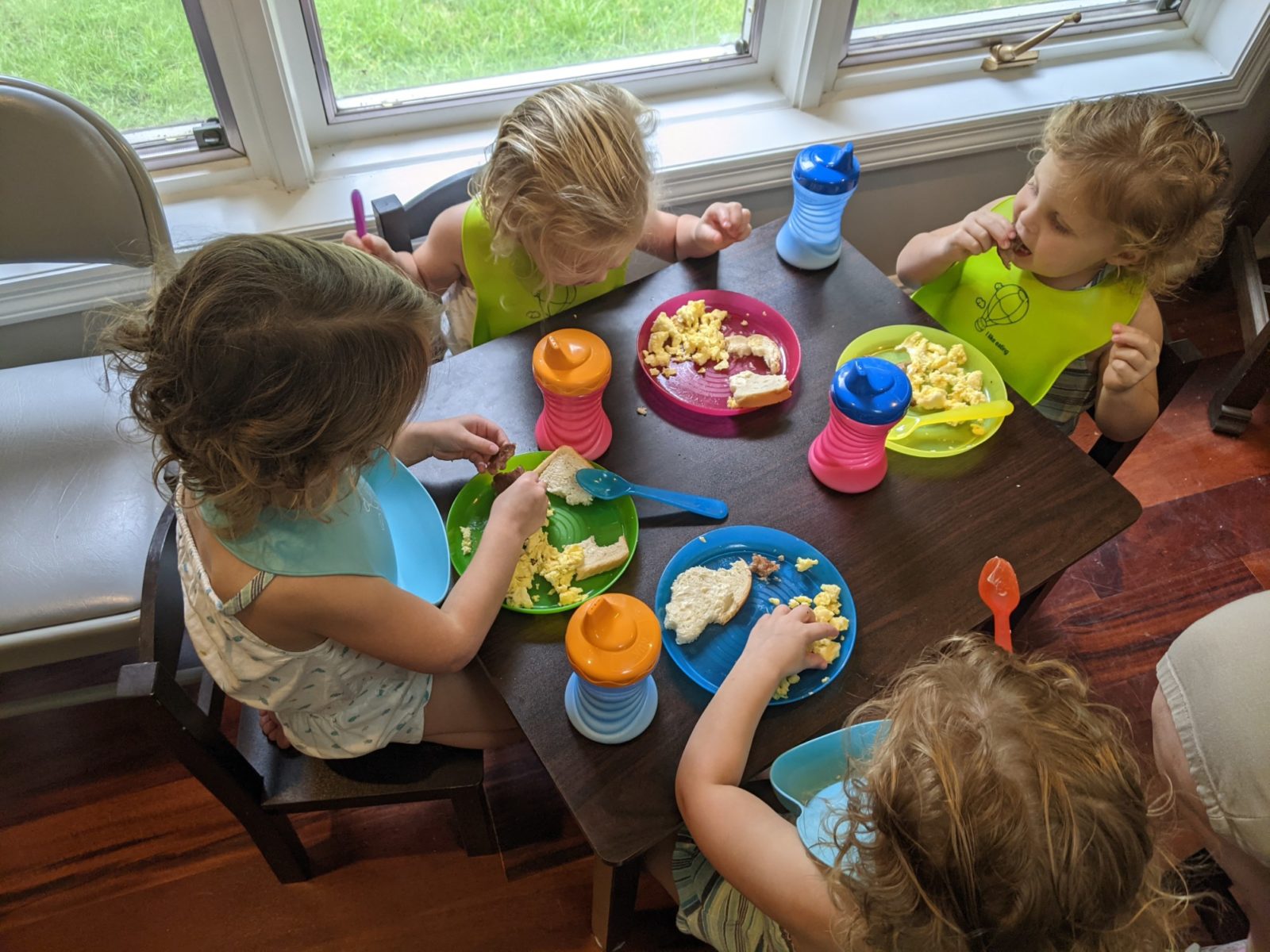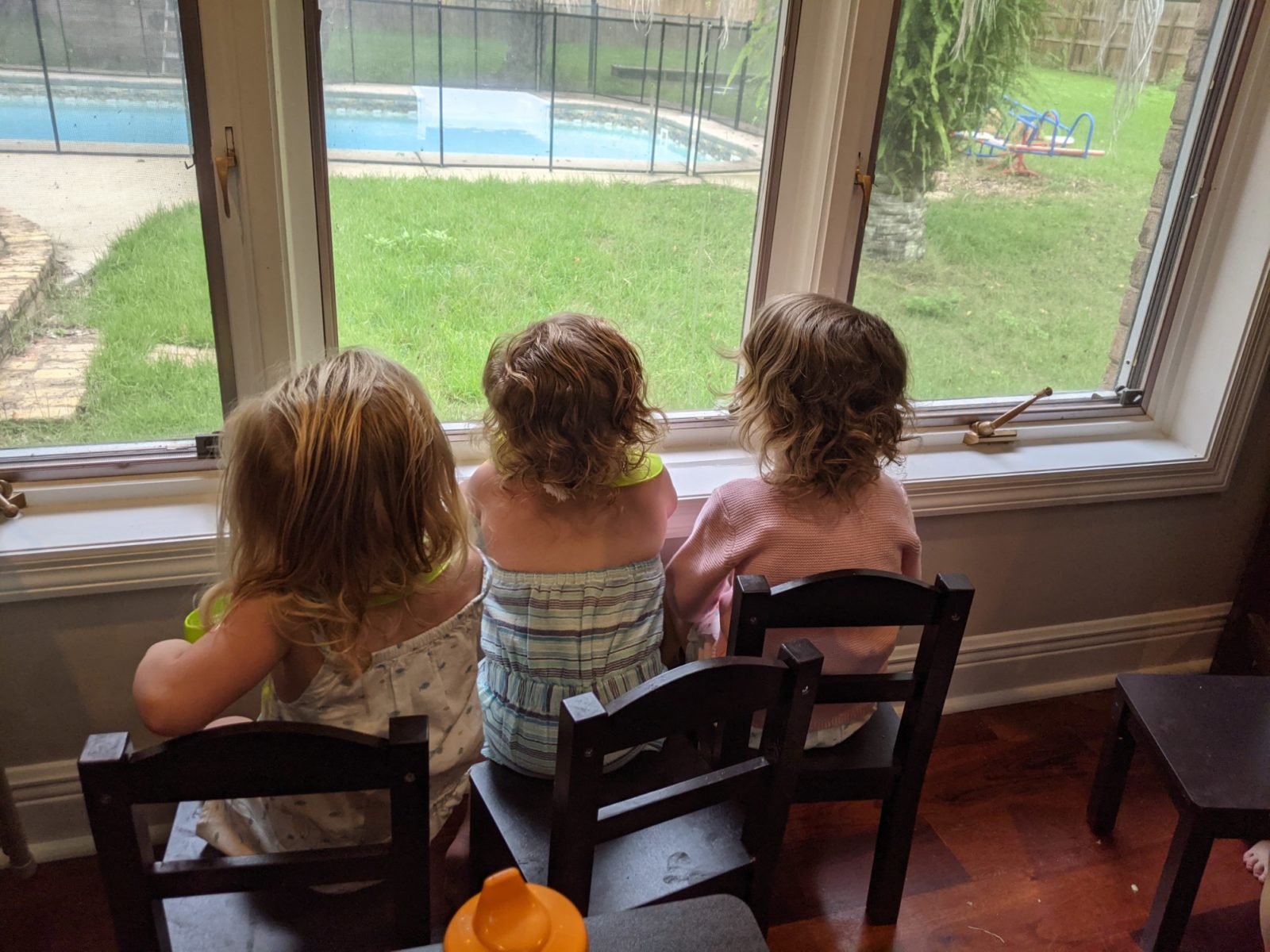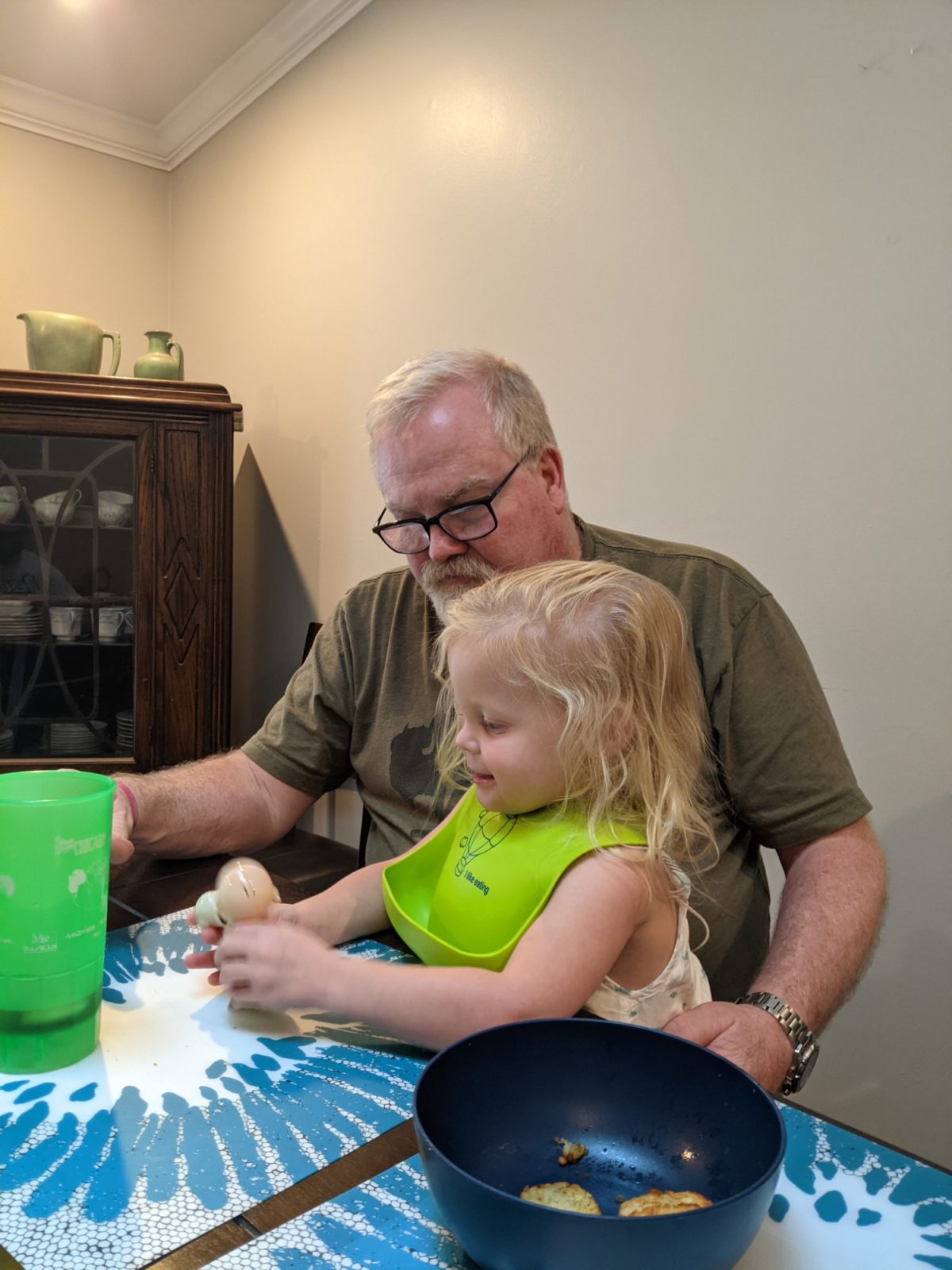 Grammy had a special treat to share with the girls, so they tried pop rocks for the very first time. They weren't sure what to think about it at first, but then of course they loved it, and loved hearing and feeling the pops.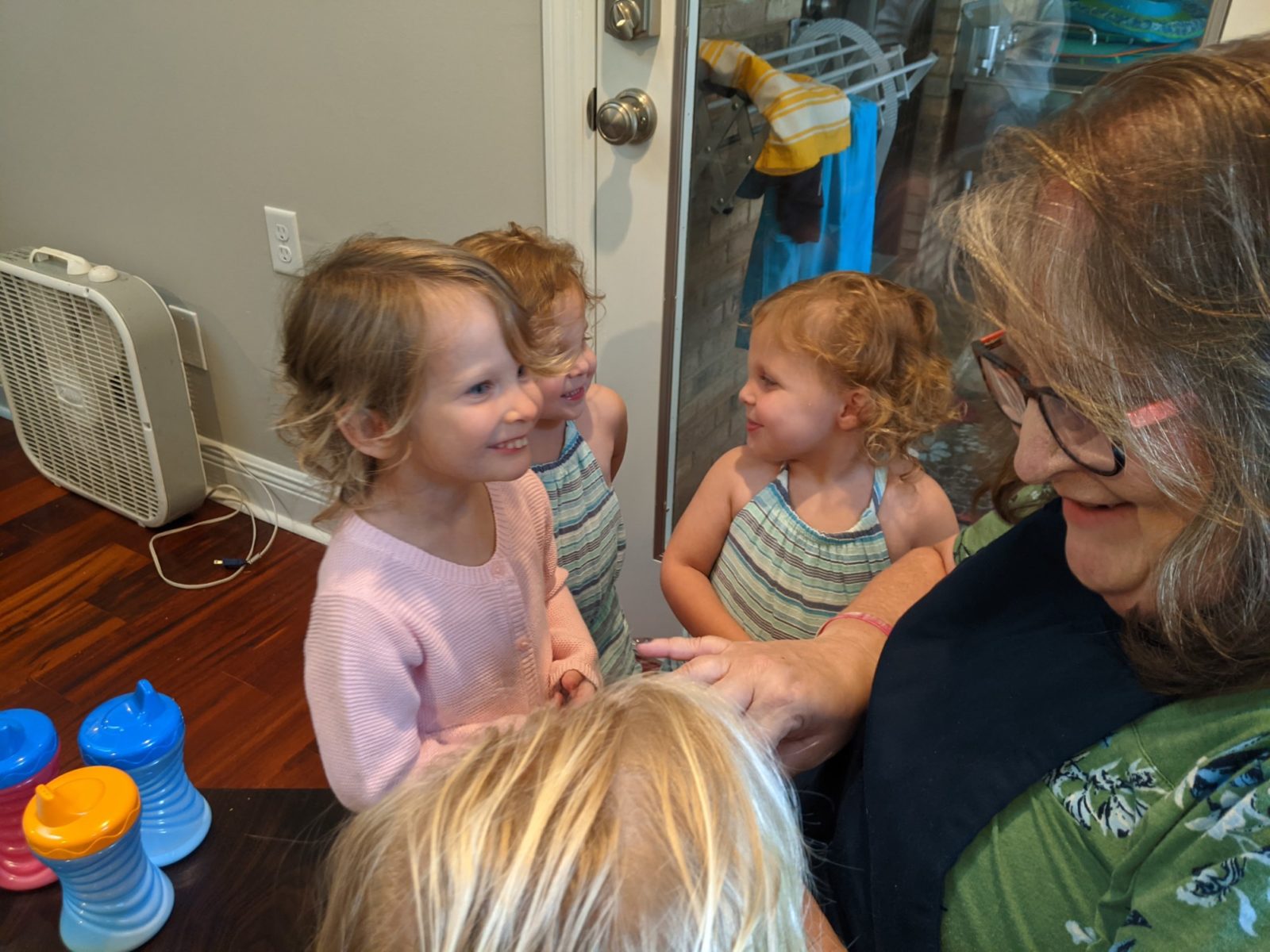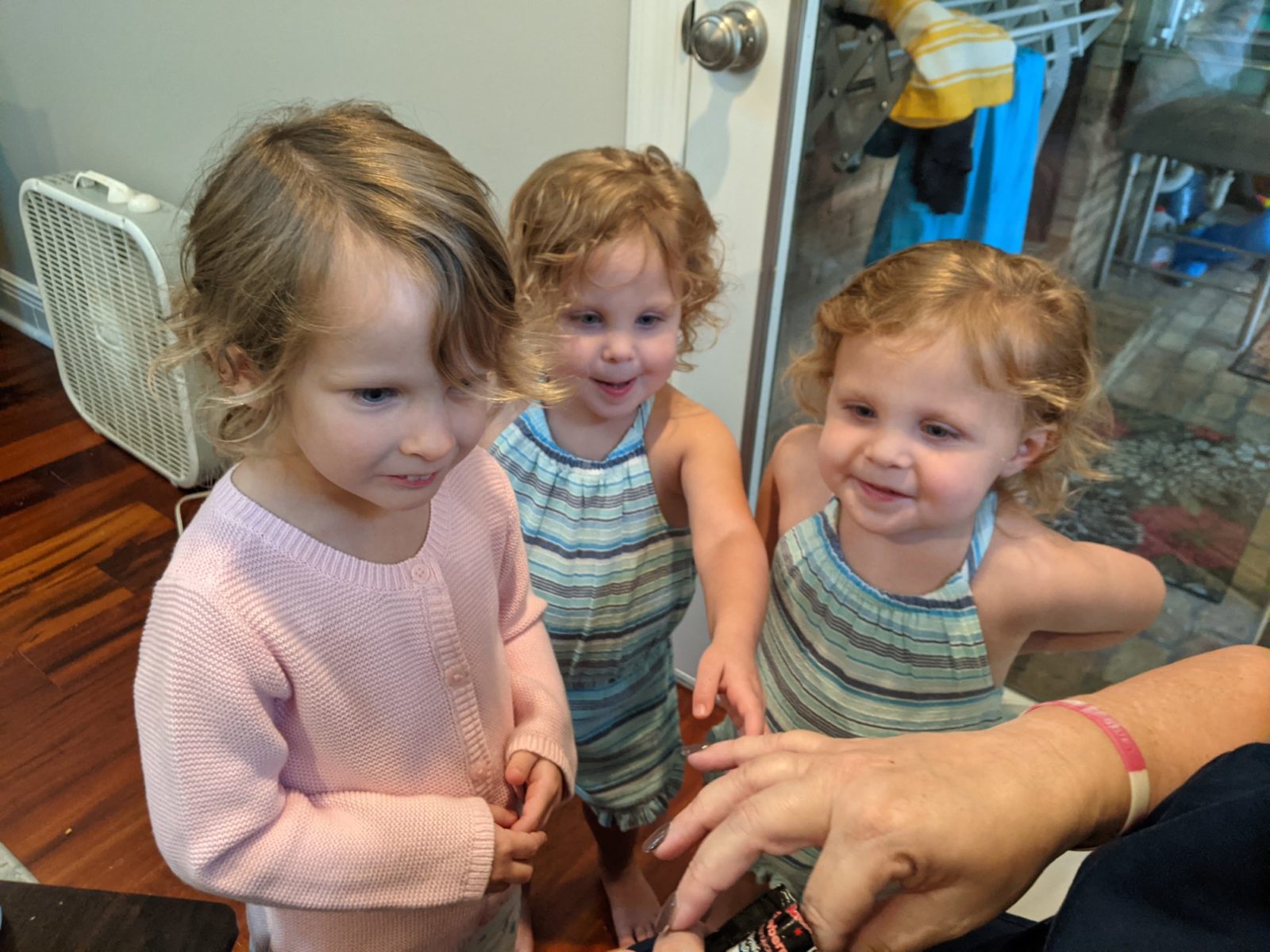 We had all the girls climb in the bathtub together after dinner, and we got them all cleaned up and in their jammies. Then they climbed up on the couch with Papa and we all sang Happy Birthday to him. Then sweetly little Kensley came back and cuddled up to him and sang it one more time, all by herself.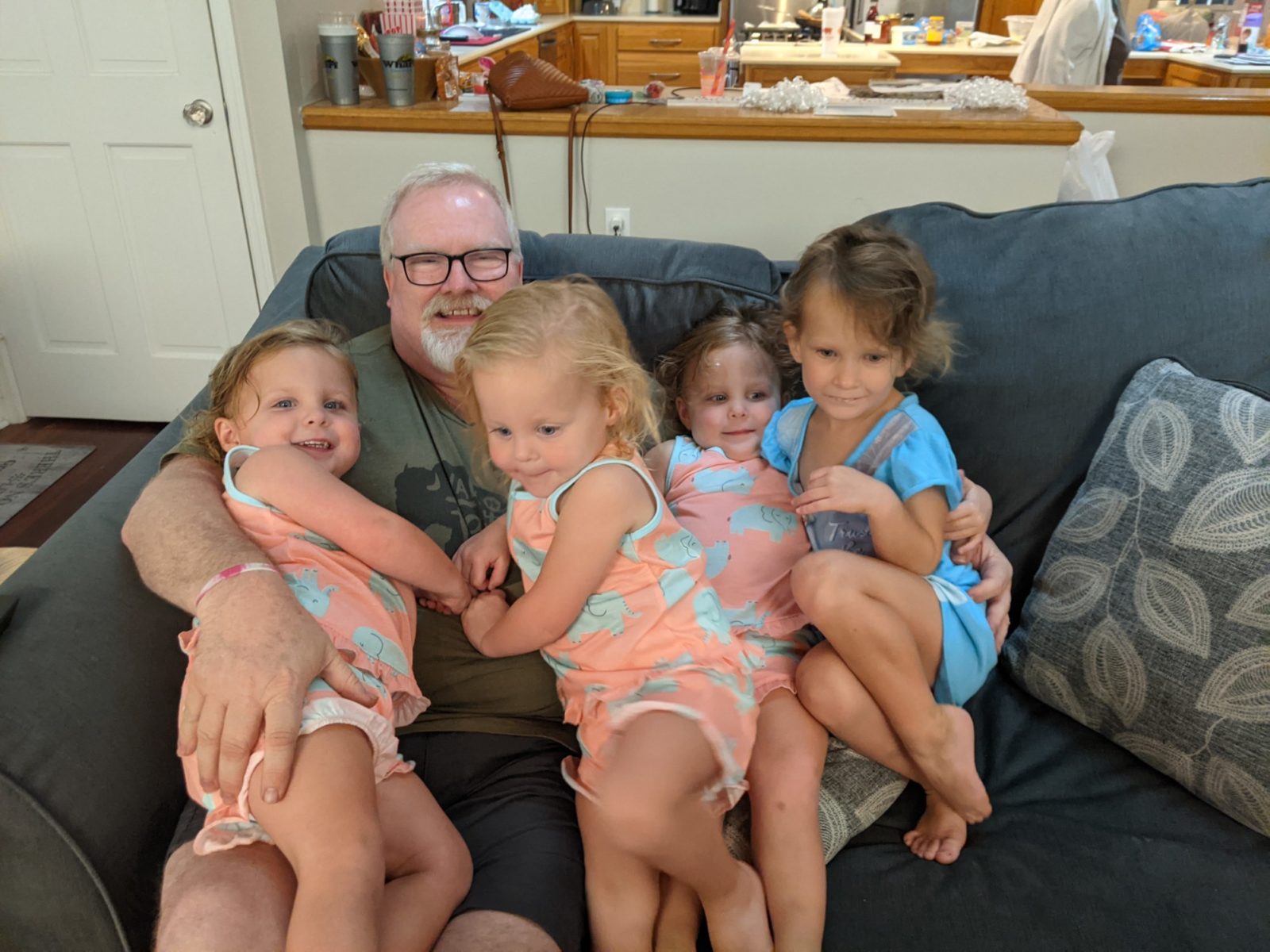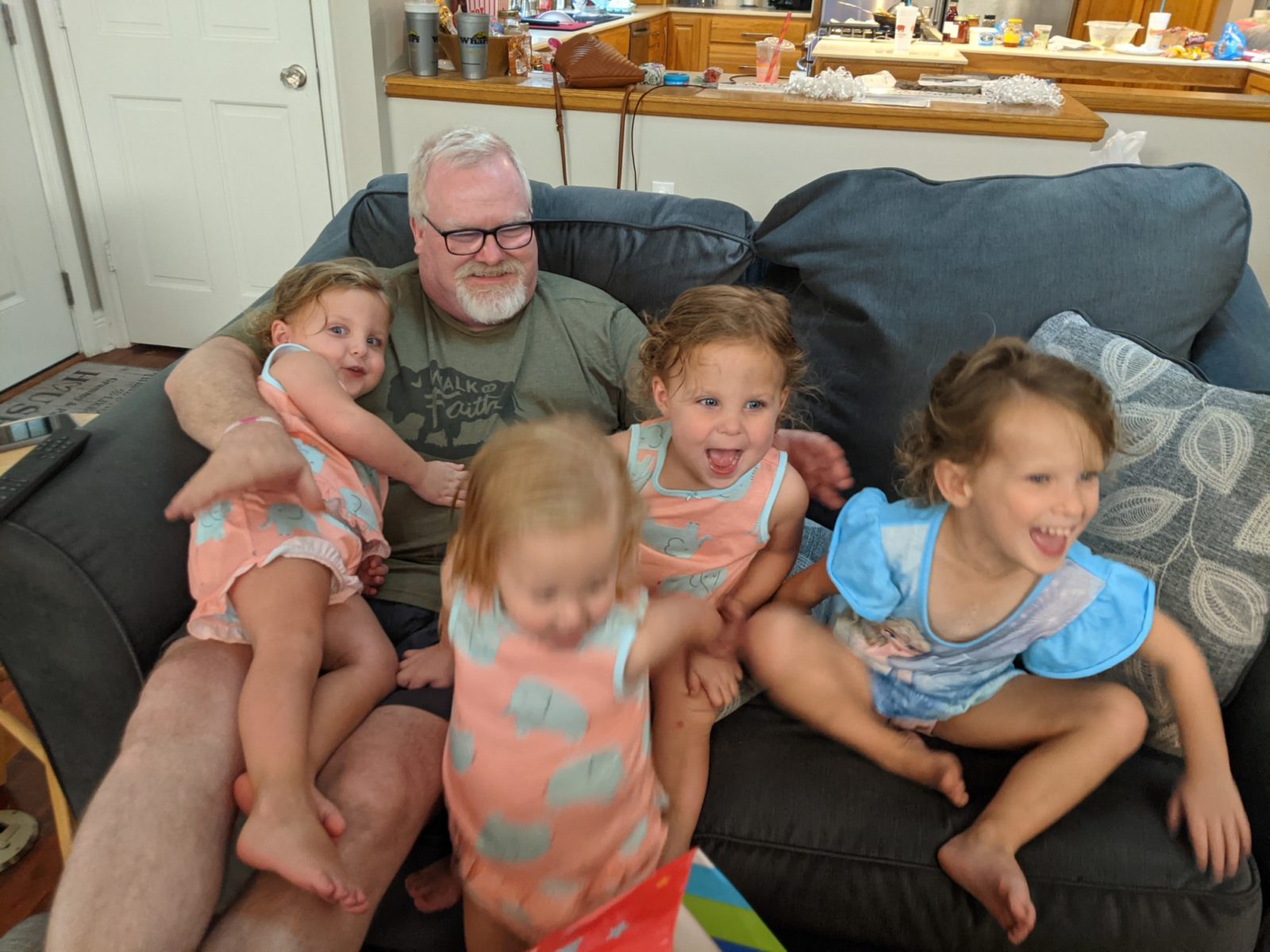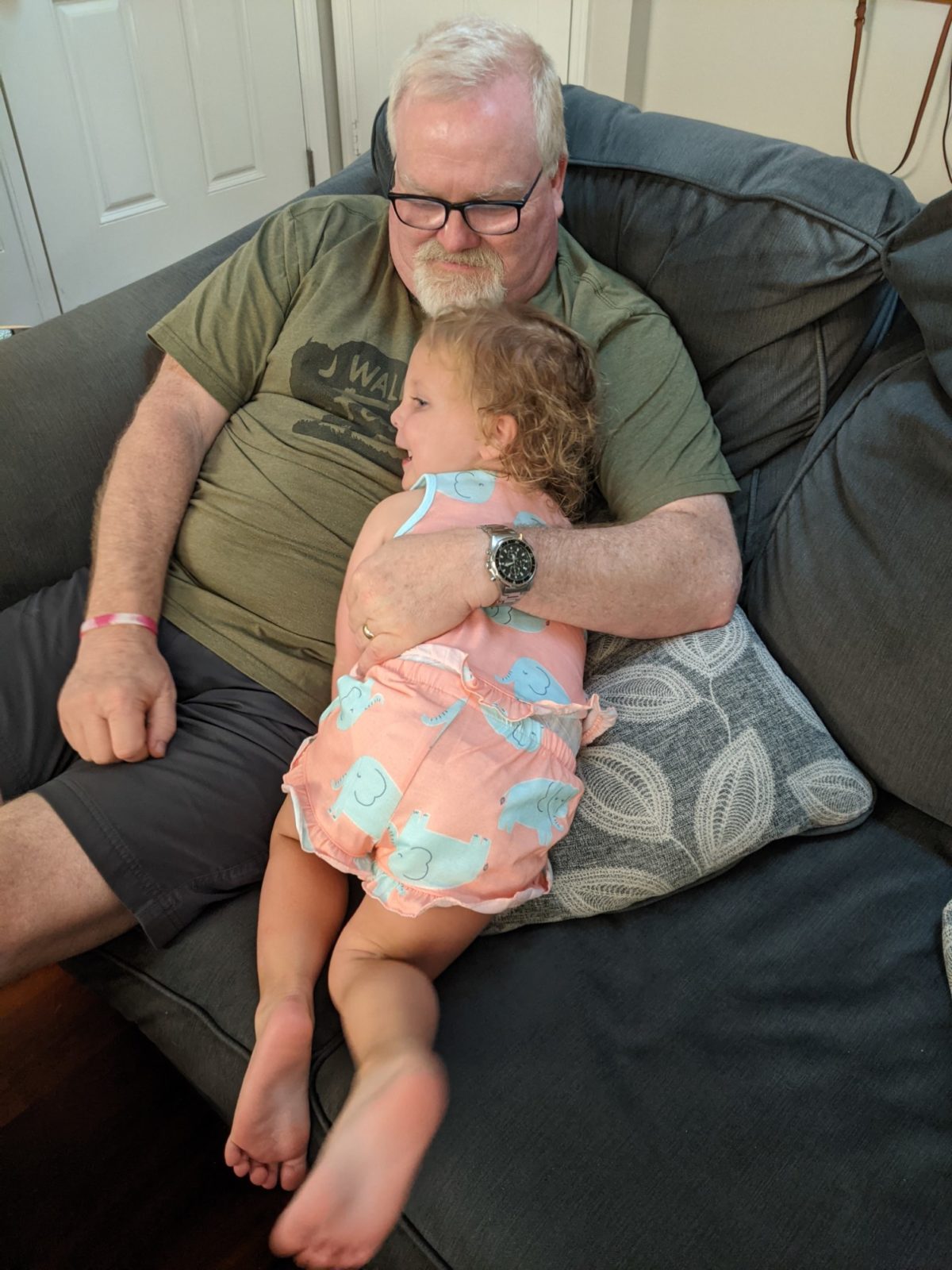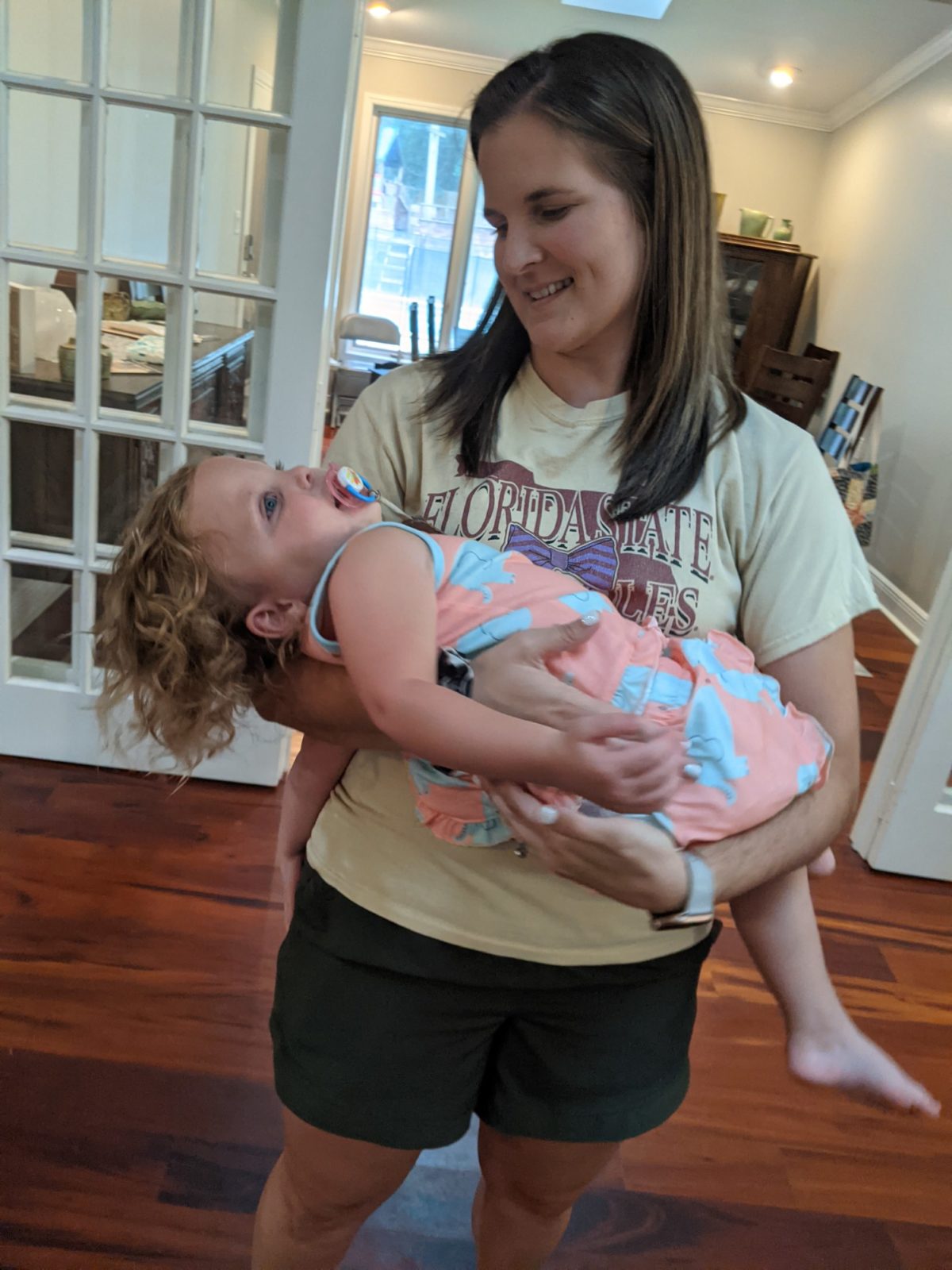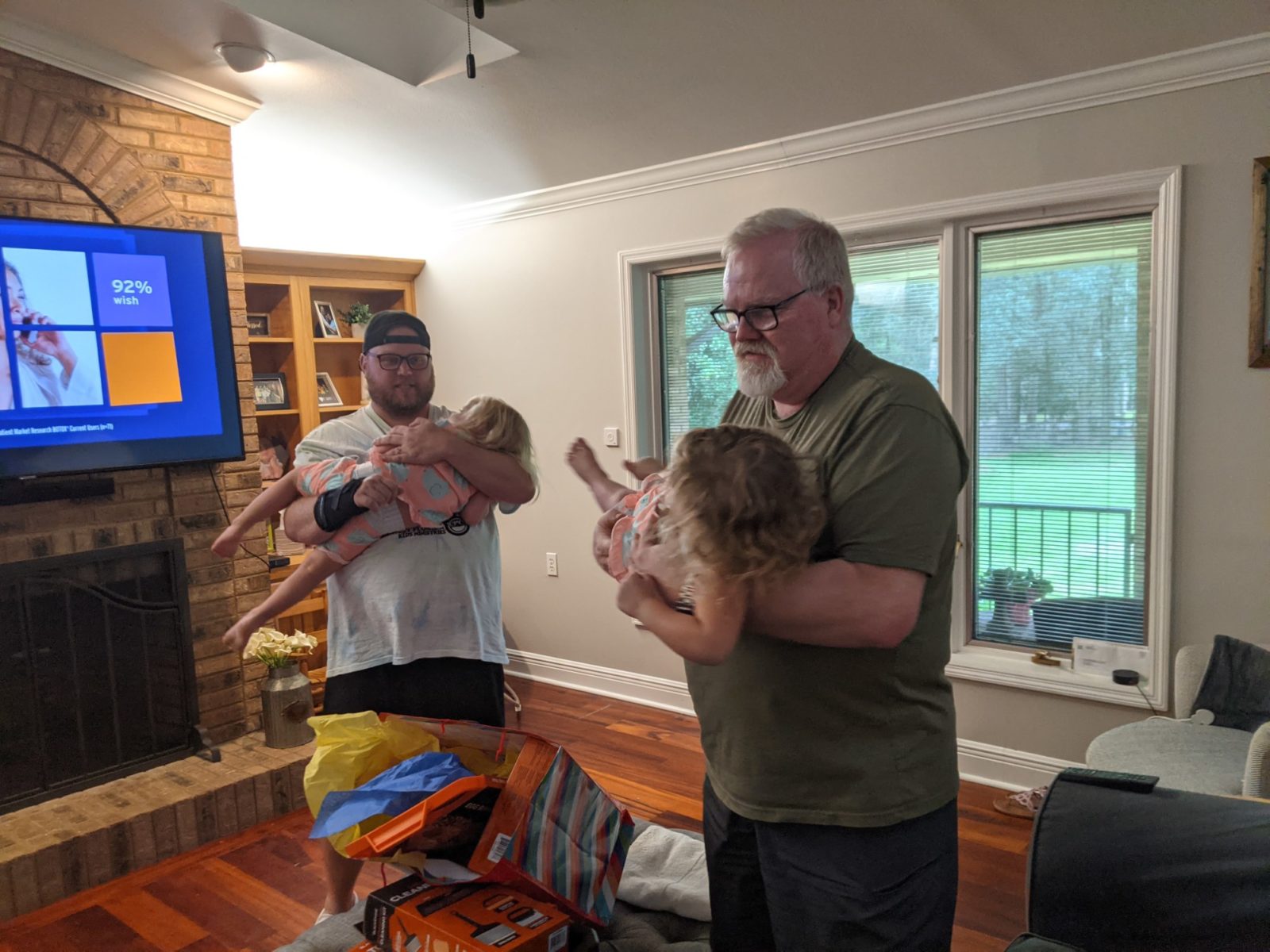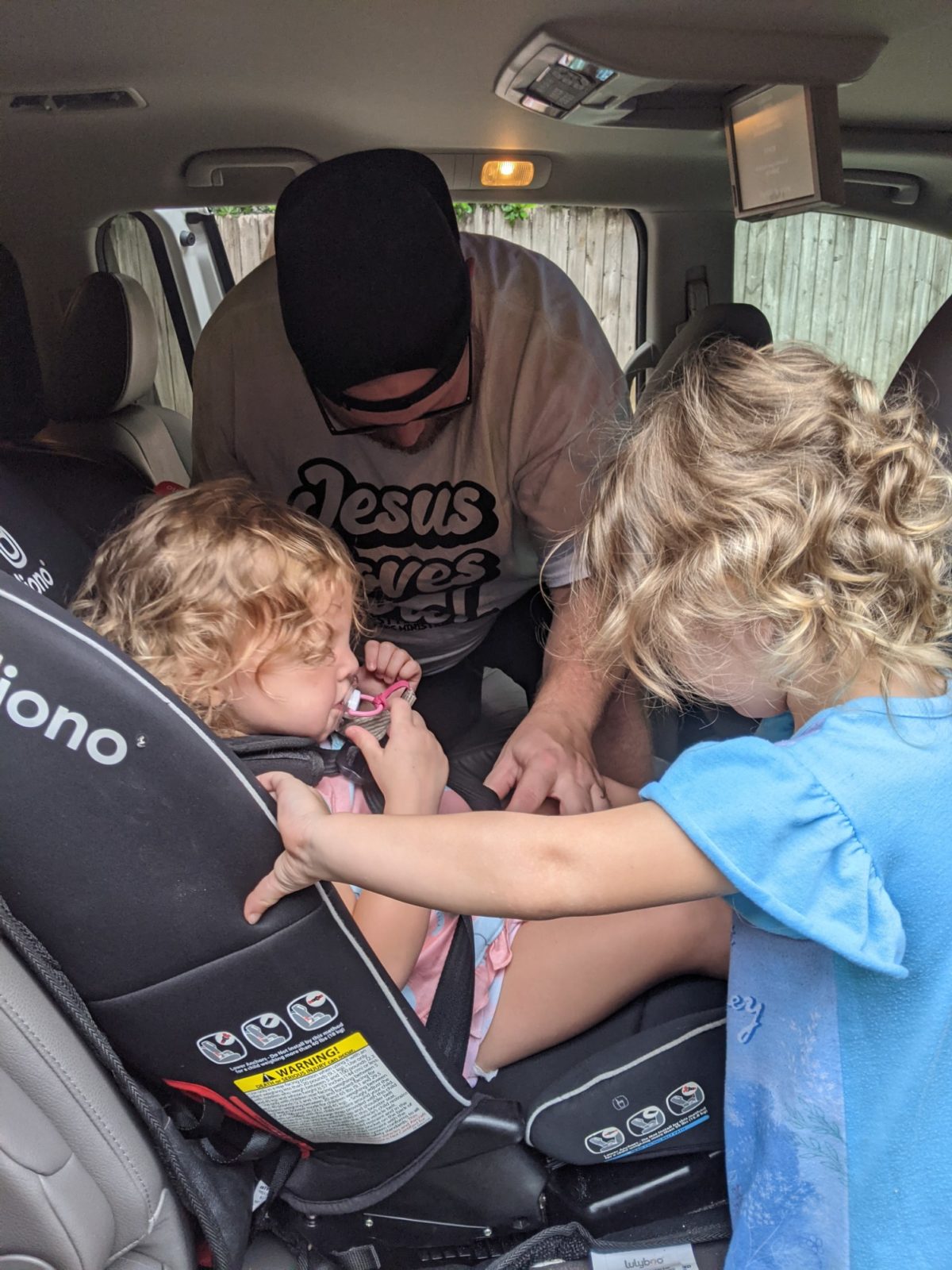 Emerson helped load the baby girls in the mini van, then we stayed for chocolate cake before heading home ourselves. Emmie chose tiny diced up carrots for her bedtime snack (she's so goofy), and we read Madeline. I was dying for some cuddles with my Addie-girl, so I scooped her up after getting Emerson to sleep.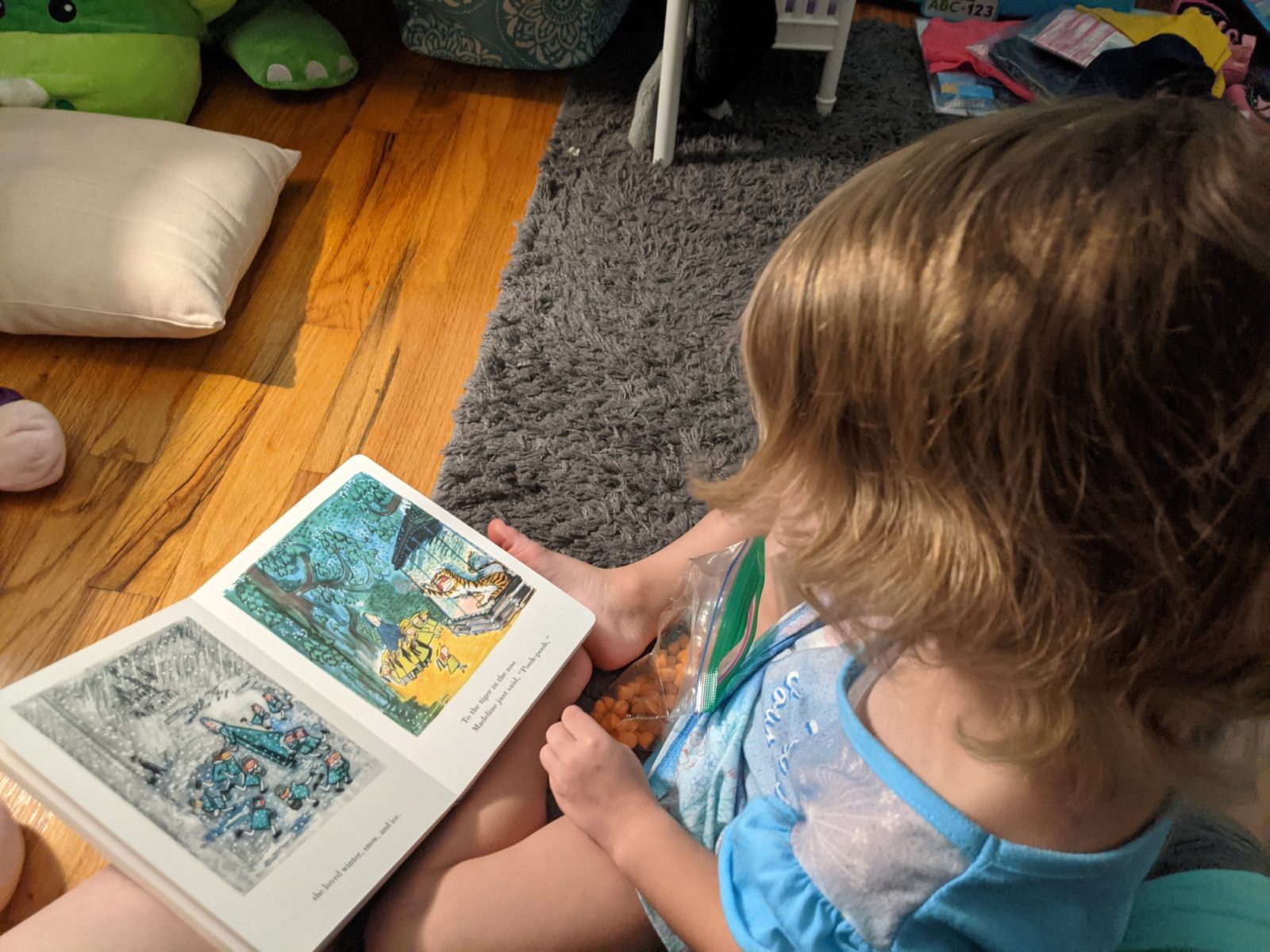 But Baby Sis was a little grumpy and needed some space, so I got her swaddled and laid down, and turned her sound machine one, so she could put herself to sleep.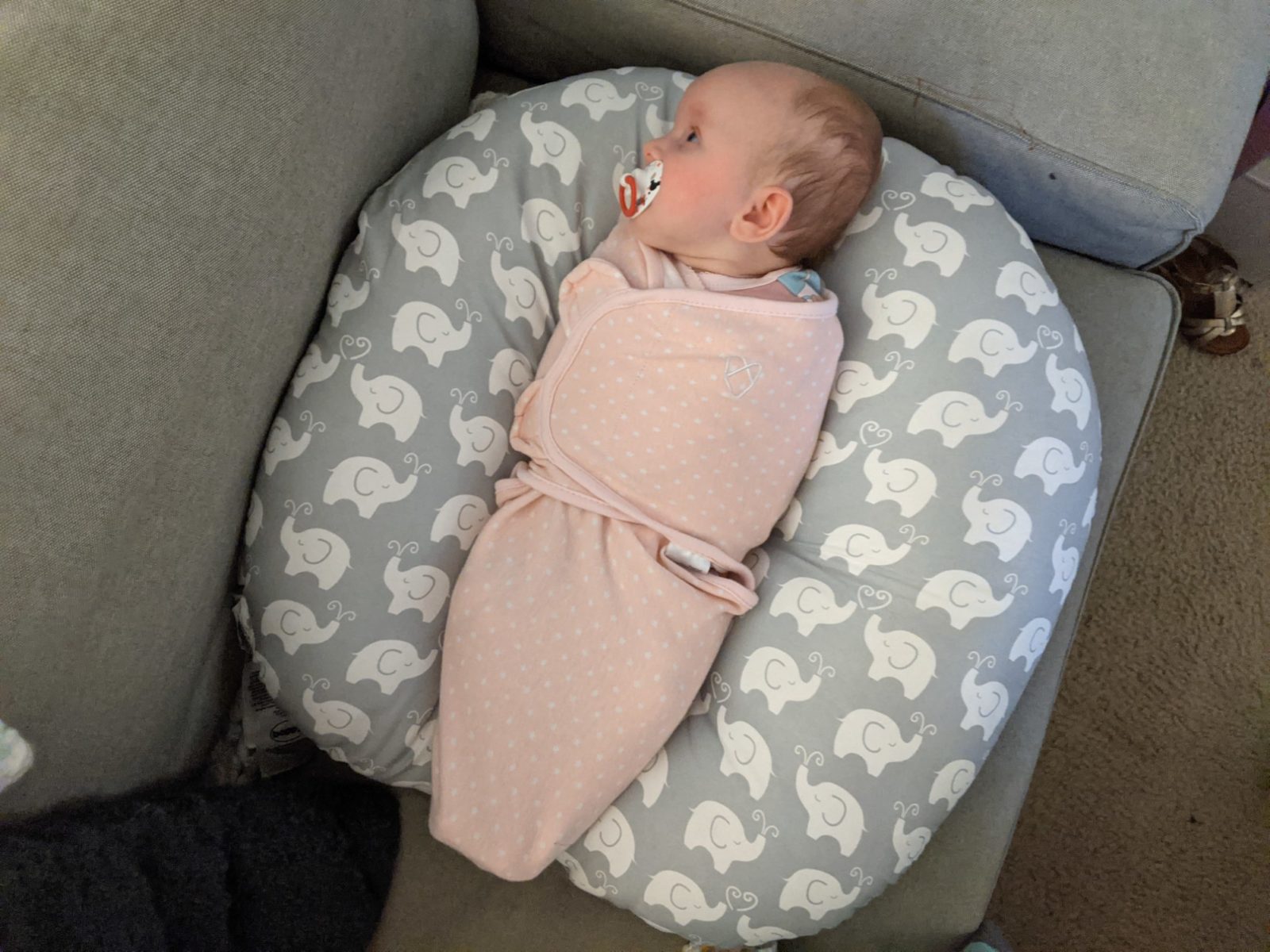 Earlier tonight, Leon County Schools announced that all schools will be closed tomorrow because of inclement weather with the tropical storm coming. Well, our daycare follows all school closures and schedules, so Growing Room is closing too. I was already planning to be home with Addison on her quarantine, but now Emerson will be home with us tomorrow too. So we have another day together tomorrow. Hopefully the weather won't actually be too bad, and we'll be able to get a little bit of outside time, so we won't be stuck in the house the entire day…