Cutie little Addie Pie, ready for Friday!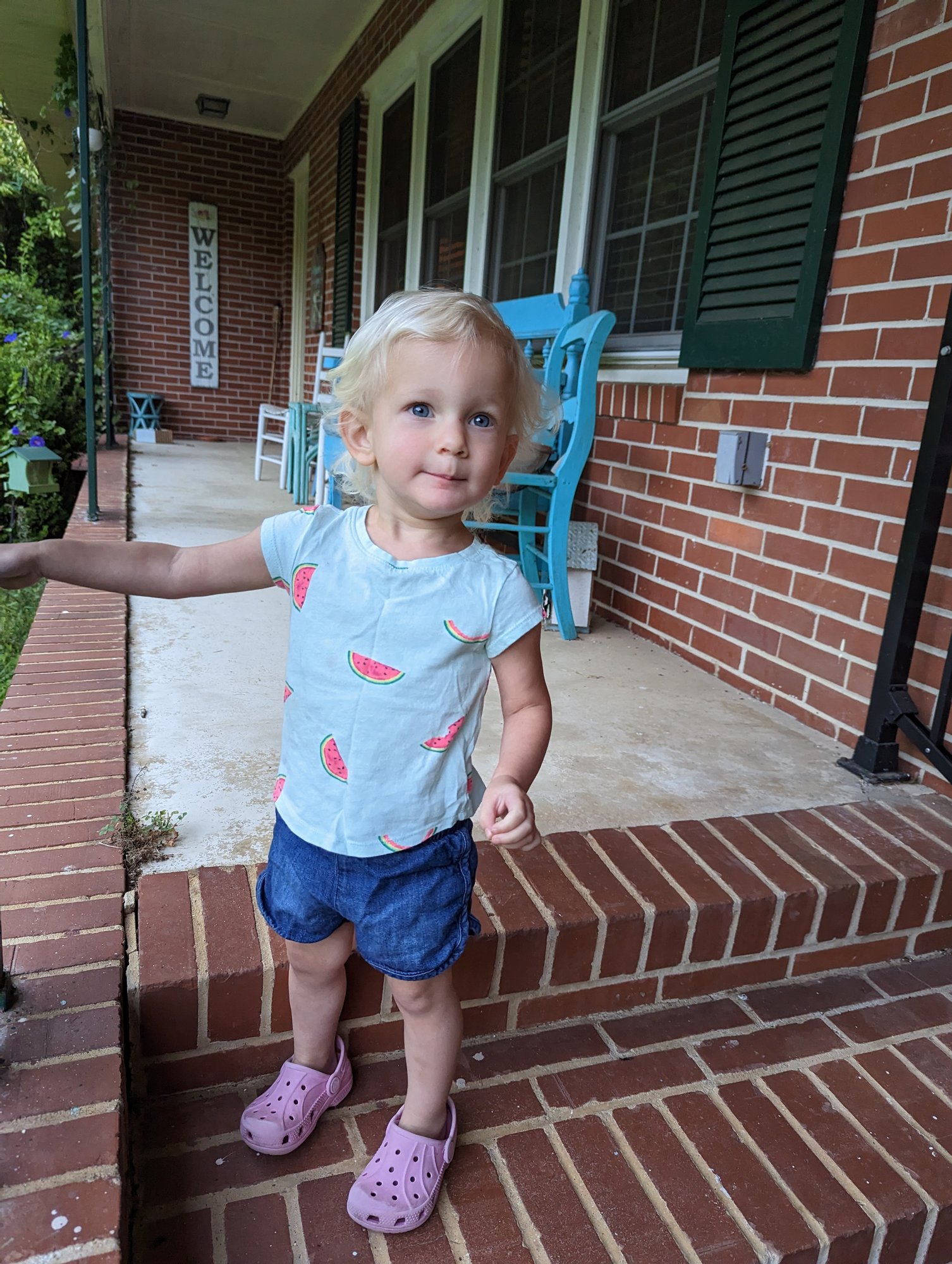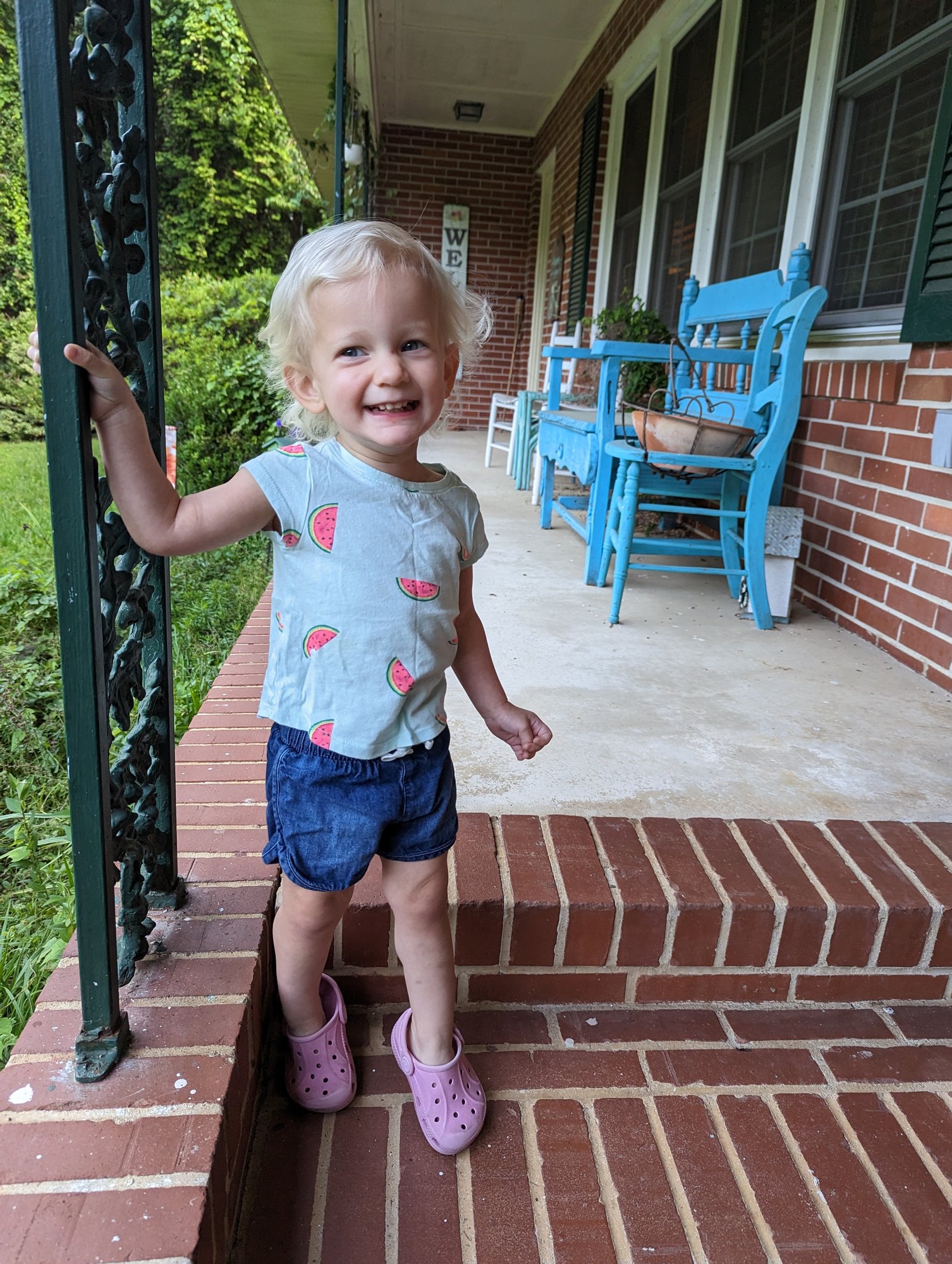 She needed ALL these little stuffy friends in her lap before we could start driving…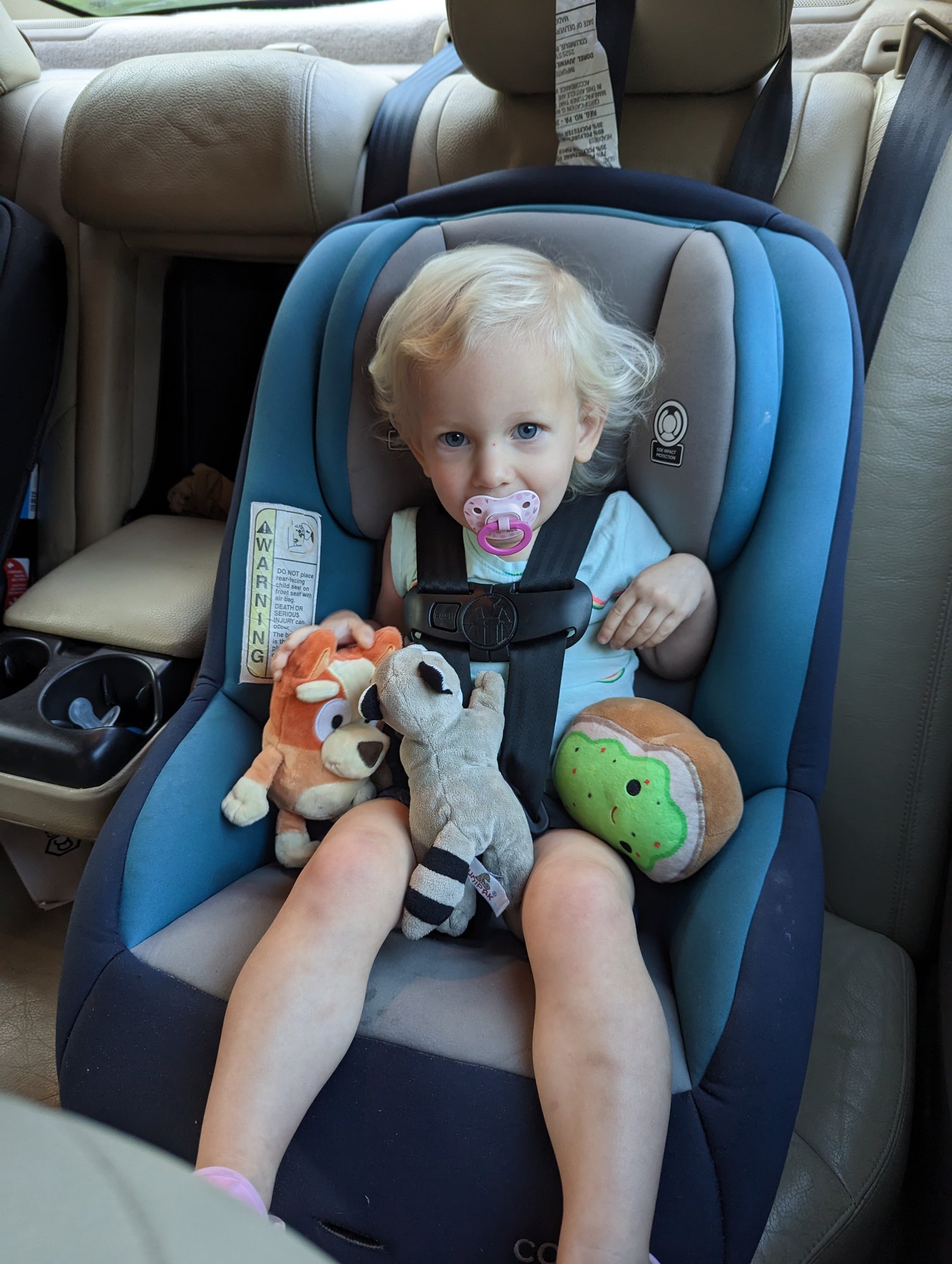 I stopped by the triplets' classroom to get loves and hugs from them today too, and they were so excited to see me, it was so sweet.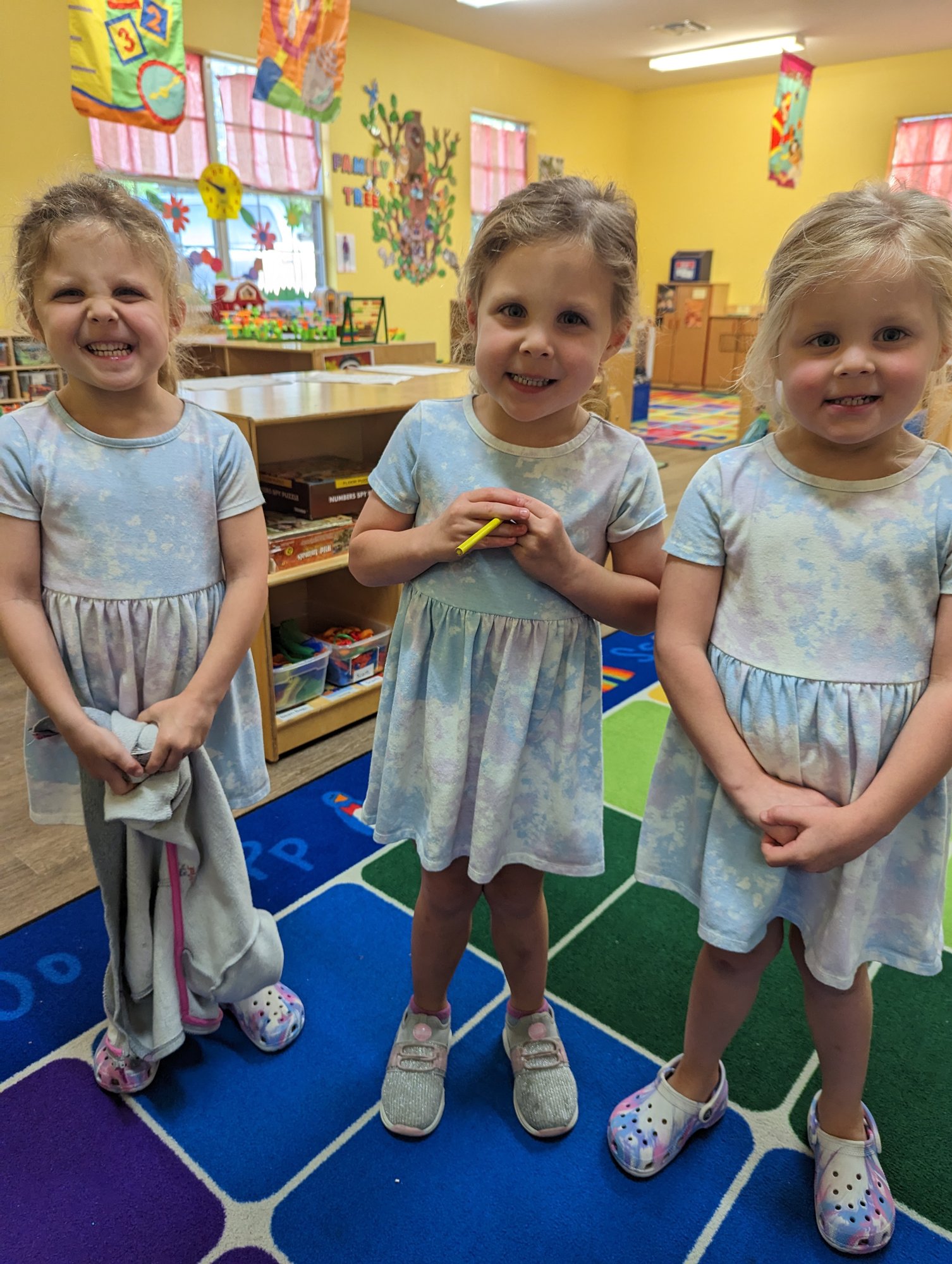 Apparently, Emmie talked Jeff into getting Chick-fil-A breakfast today, but when I saw this picture, I was like, "You forgot to brush that poor child's wild bedhead before taking her out into the world!" That's what we get when she sleeps late on her second day of summer, and doesn't get dressed before Mom leaves the house 😉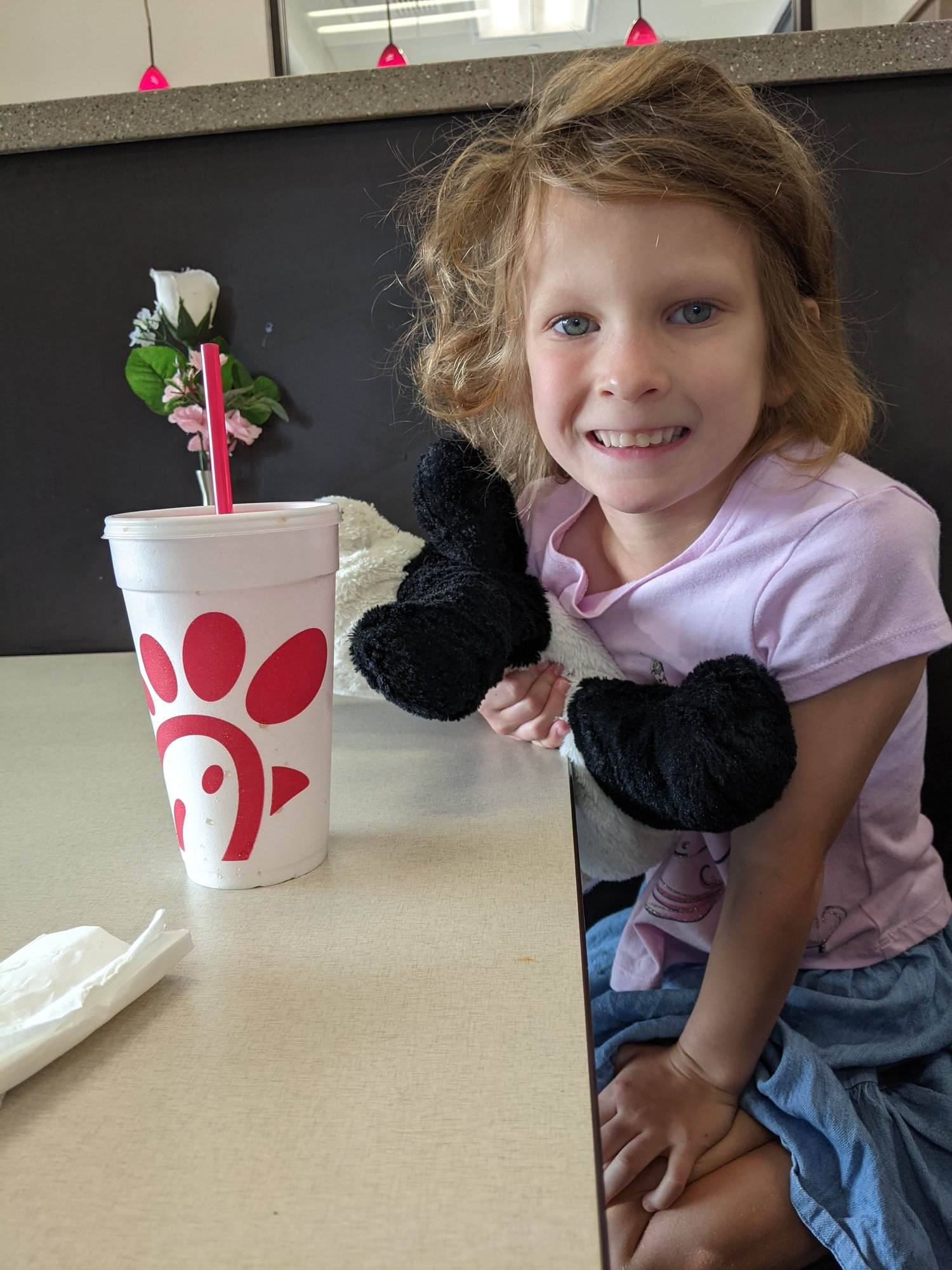 More leftover pasta and reading "Fairy Tale" again for lunch, and perusing this summer reading guide my friend Heather brought me from her newspaper.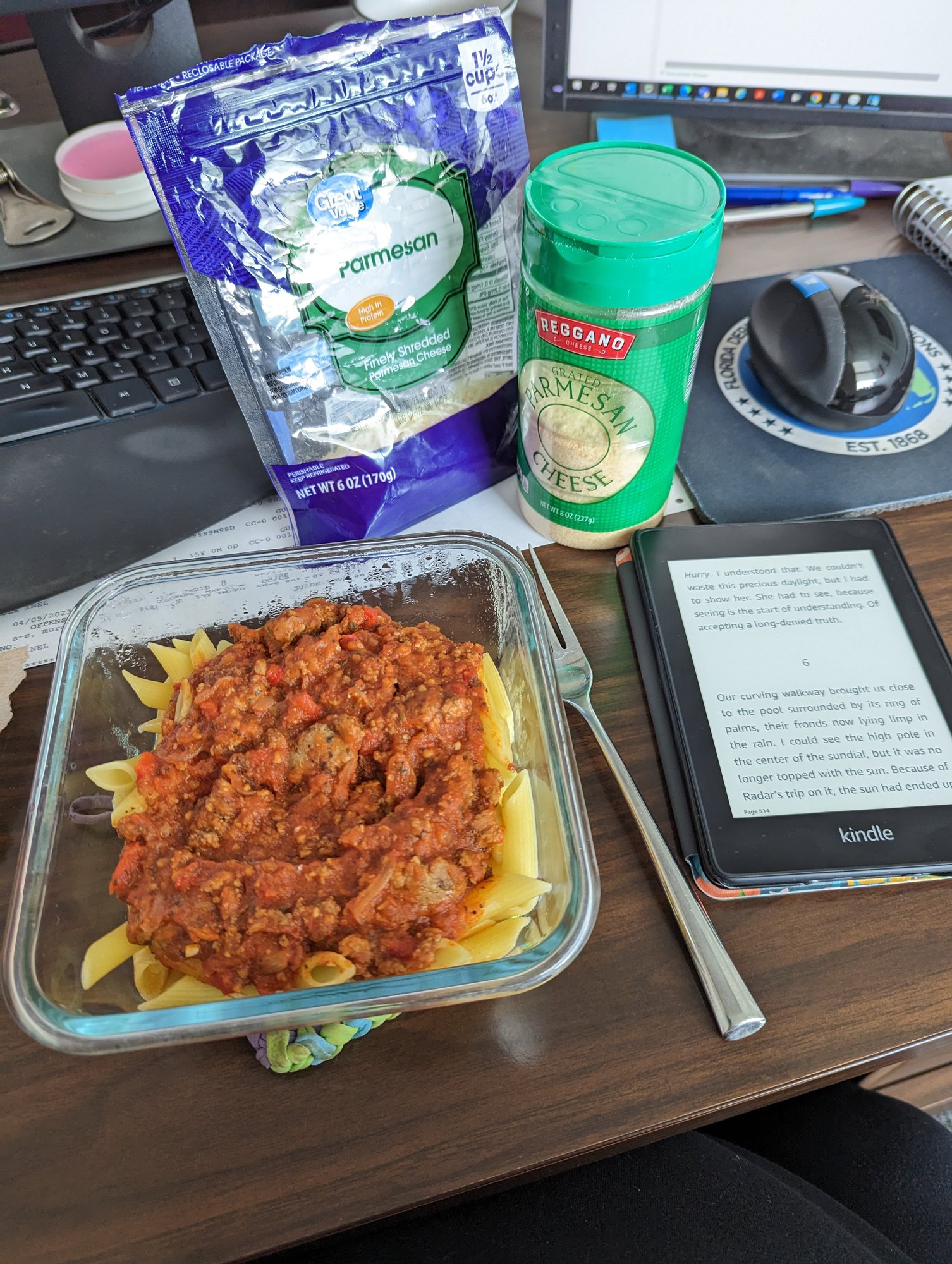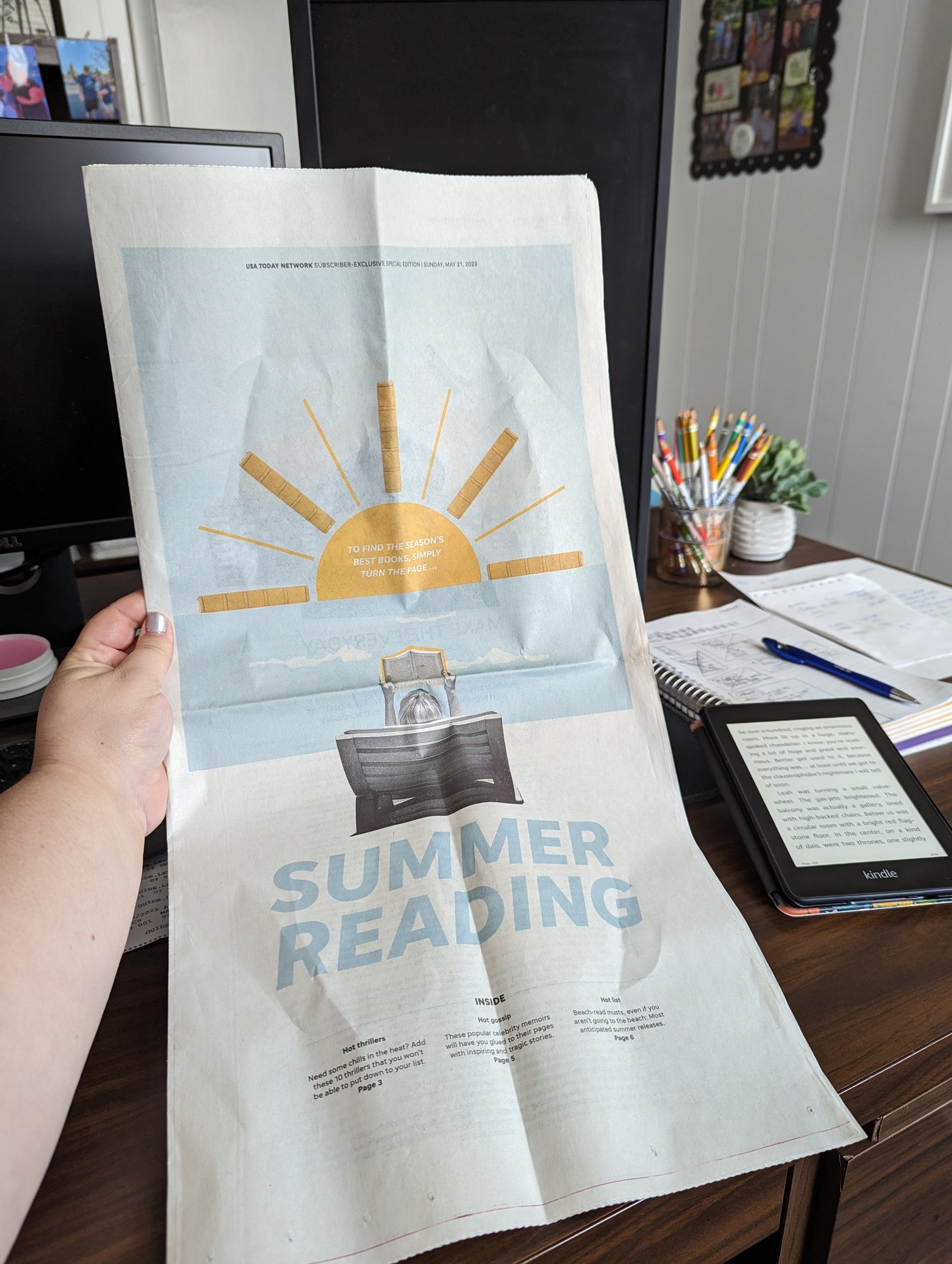 This afternoon, Jeff and Emerson went over to help change out some of the headlights and taillights in PopPop's truck, and she was such a big helper.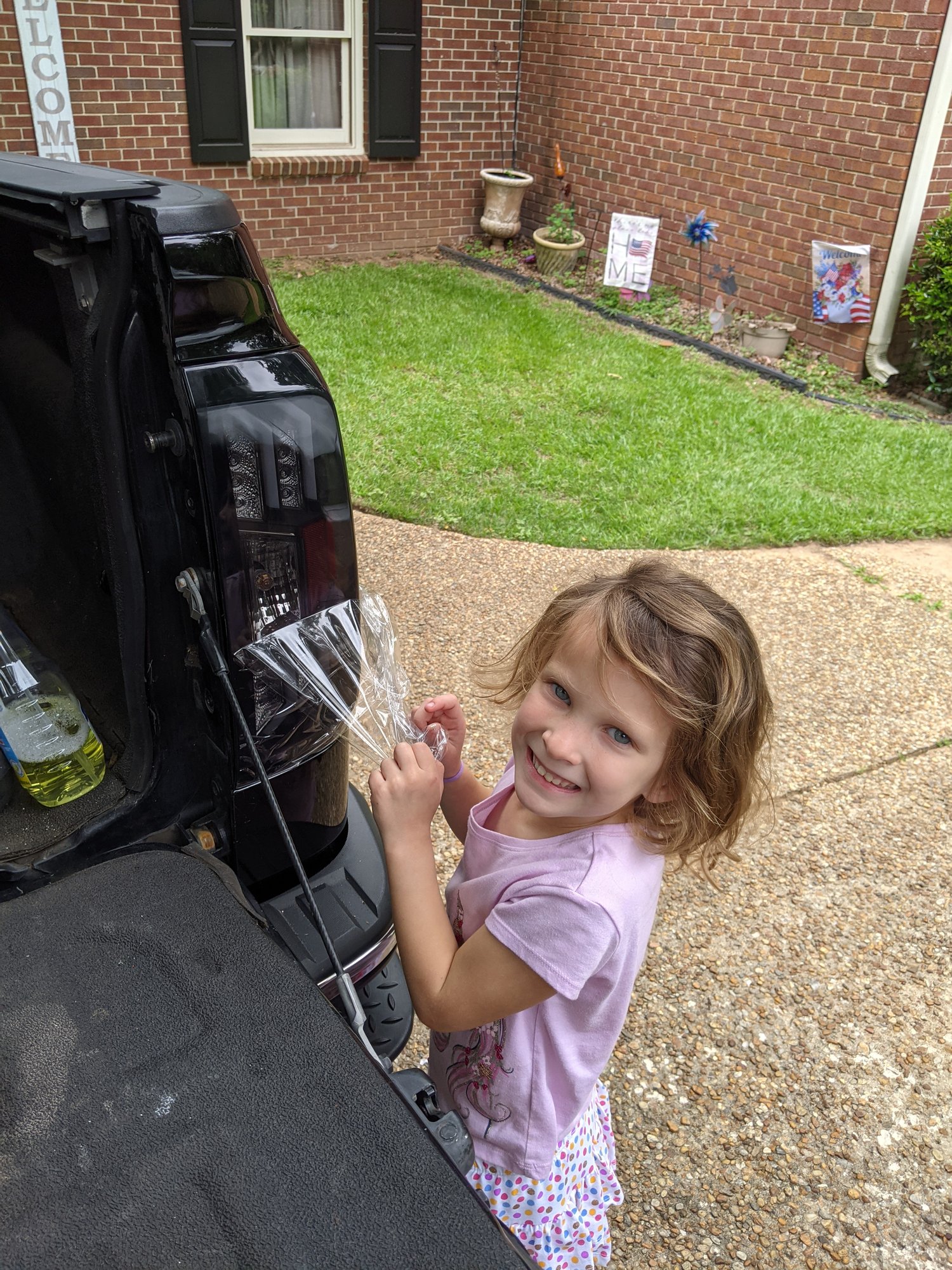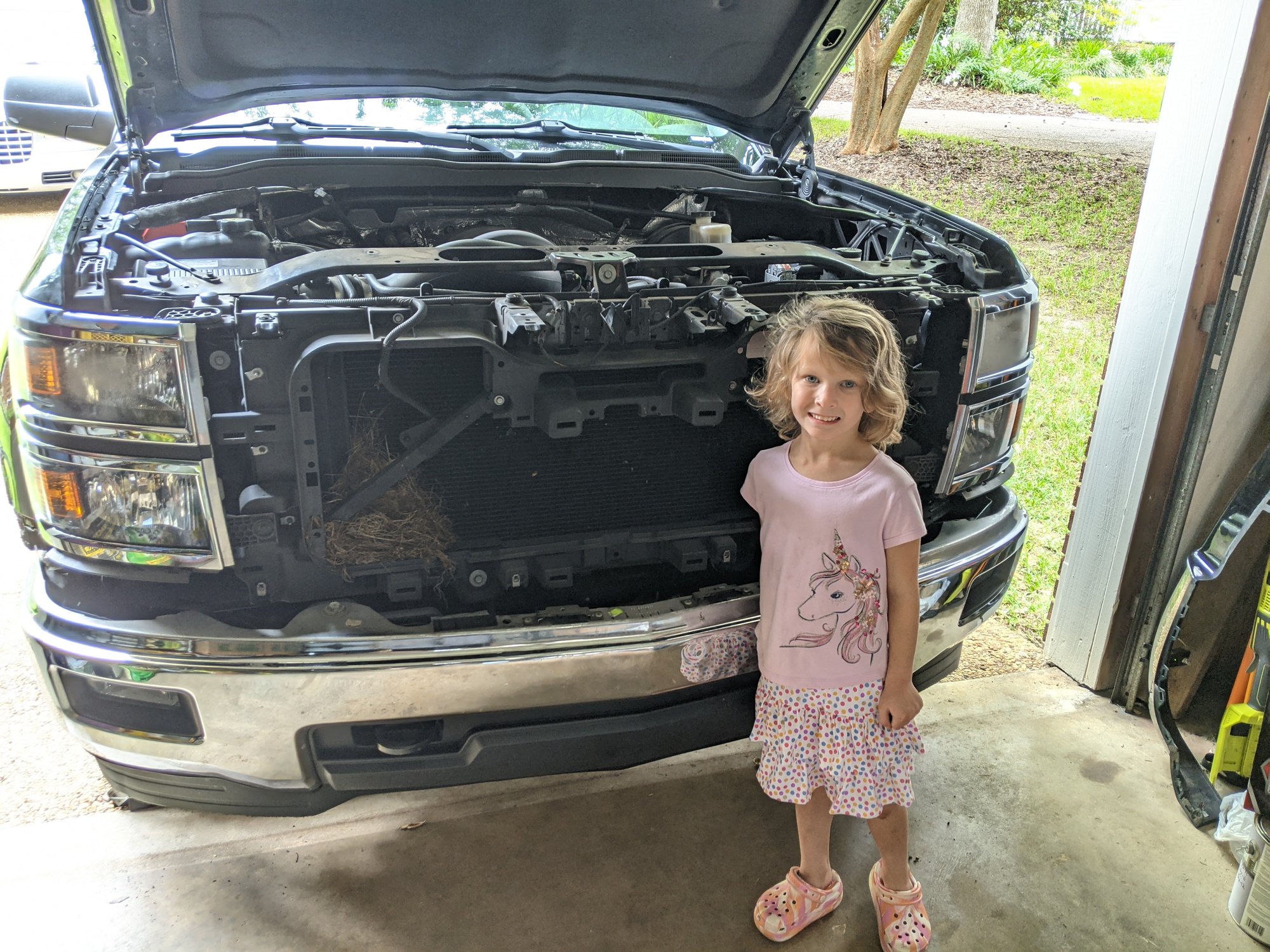 On the way home after work and school, Addison kept hollering "MAMA!" So I would holler back "ADDIE!" And she would giggle and laugh so much and think it was so funny. We did it about 10 times, and I wanted to see her, so I put up my selfie camera to check her out at a red light, and she was so excited to see us in the phone. Then after I took the photo, she kept saying, "Onna see it! Onna see it! Awww cute!" So I had to hold my phone up for her to see it for like 2 minutes while I drove.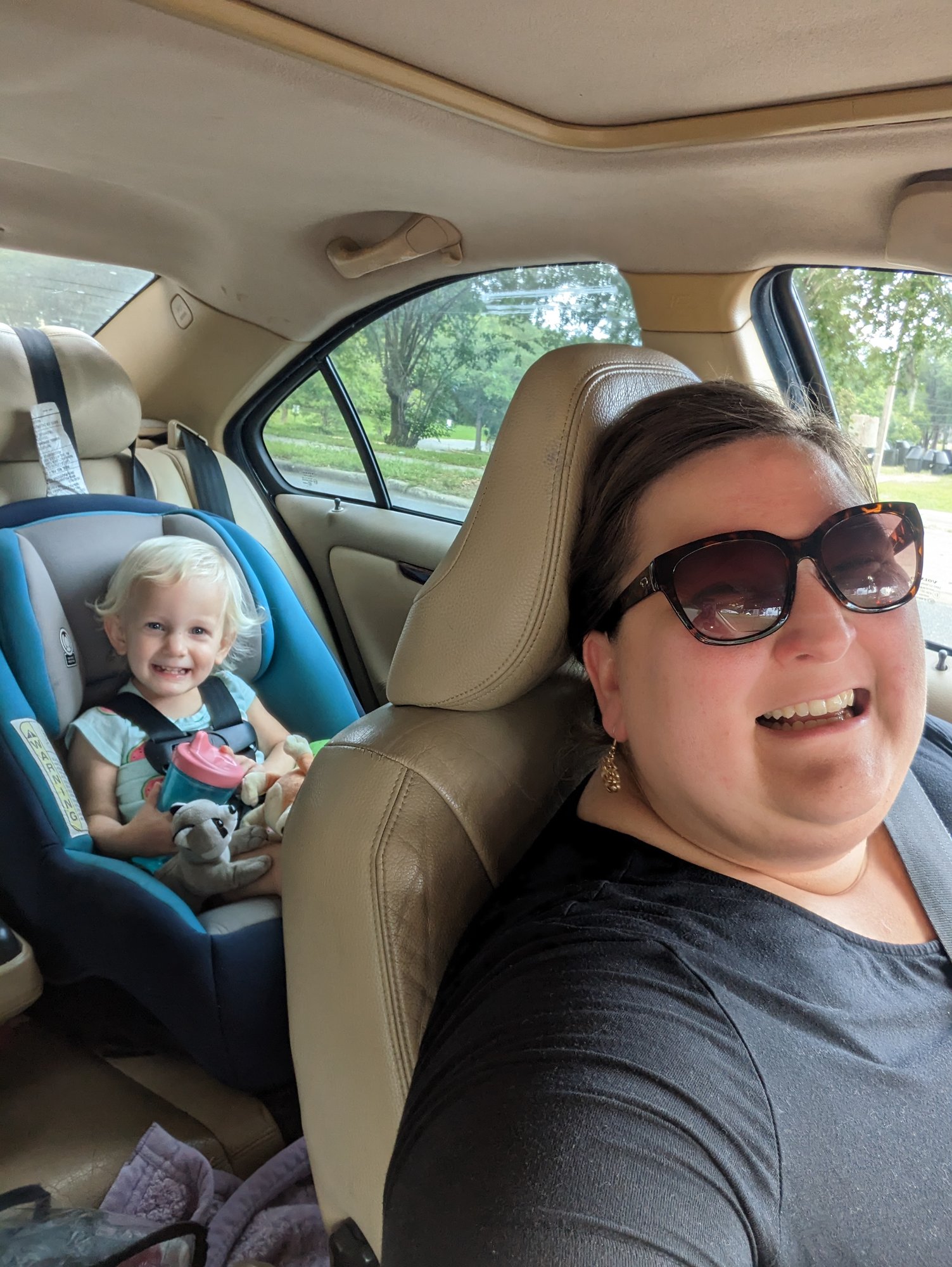 After finishing up the truck lights, they made a quick stop at our neighborhood park so Emmie could play for a bit and get some wiggles out.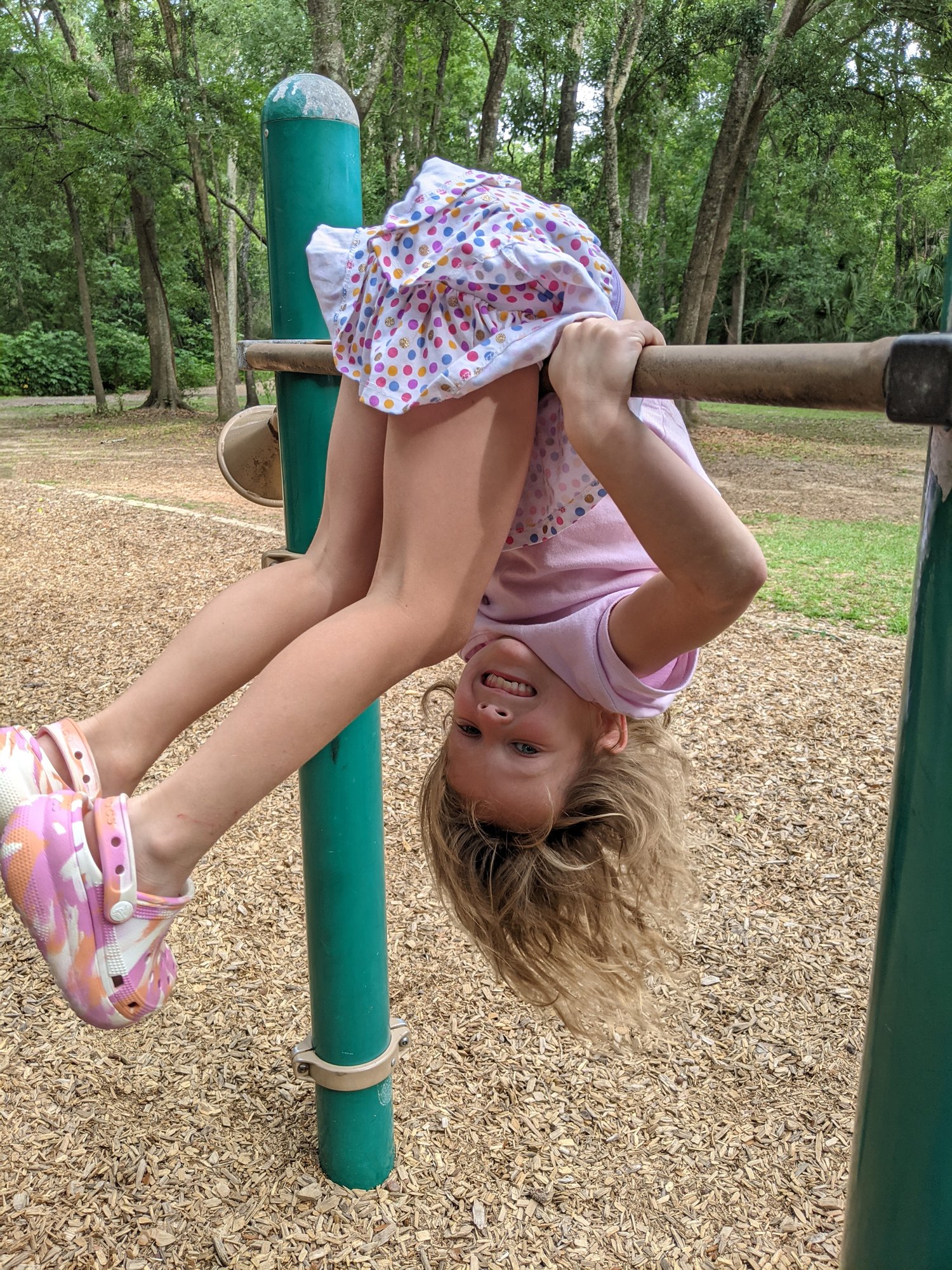 I made grilled cheese on the griddle plate of my Ninja "air-fryer" and they came out so perfect, and required no work or standing over the stove.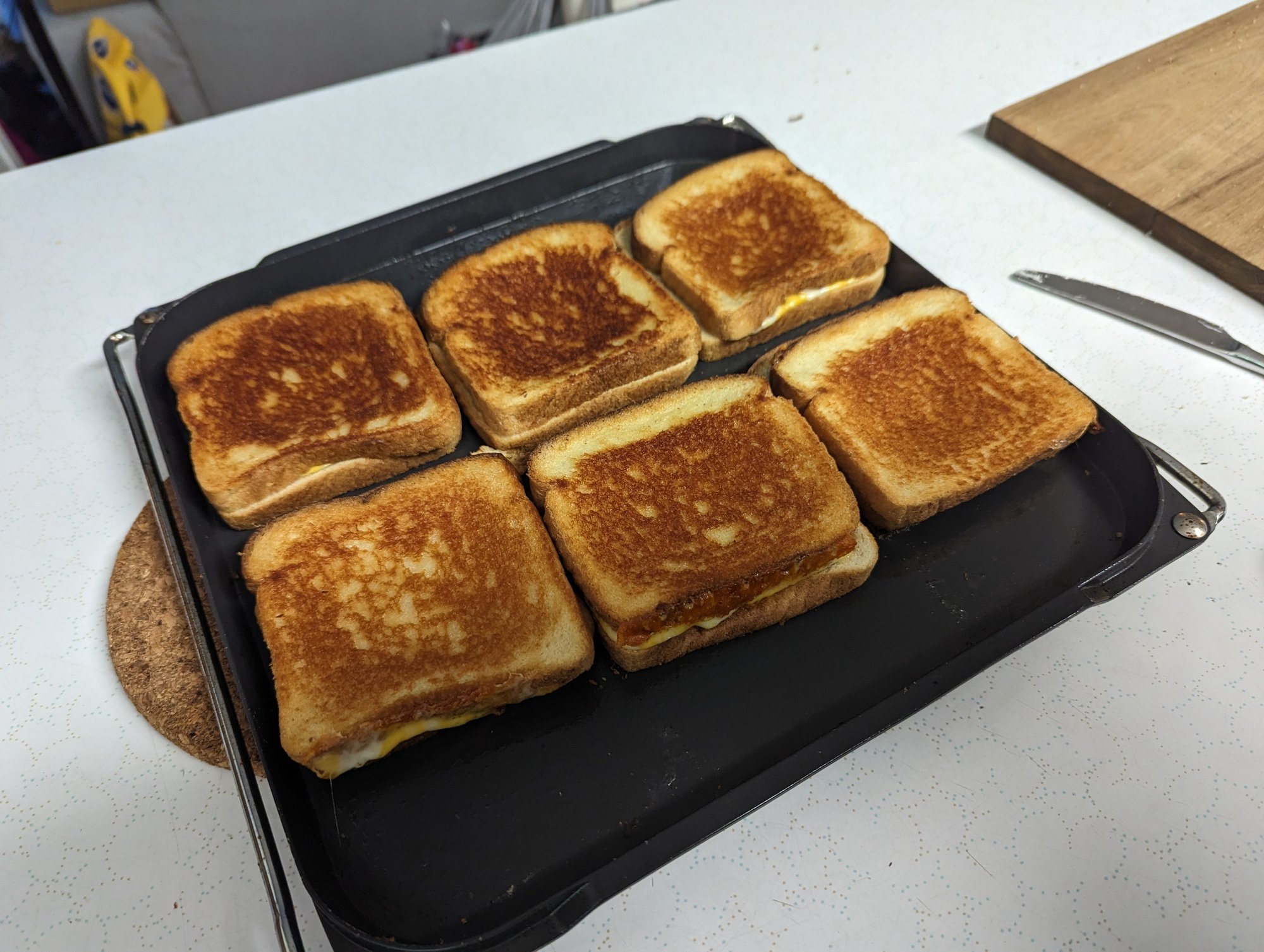 We were going through our Google photos memories, and the girls thought they were all just the best, and loved seeing all the pictures of Mommy and Daddy from like 10 years ago, when we were younger and lighter and freer 🤣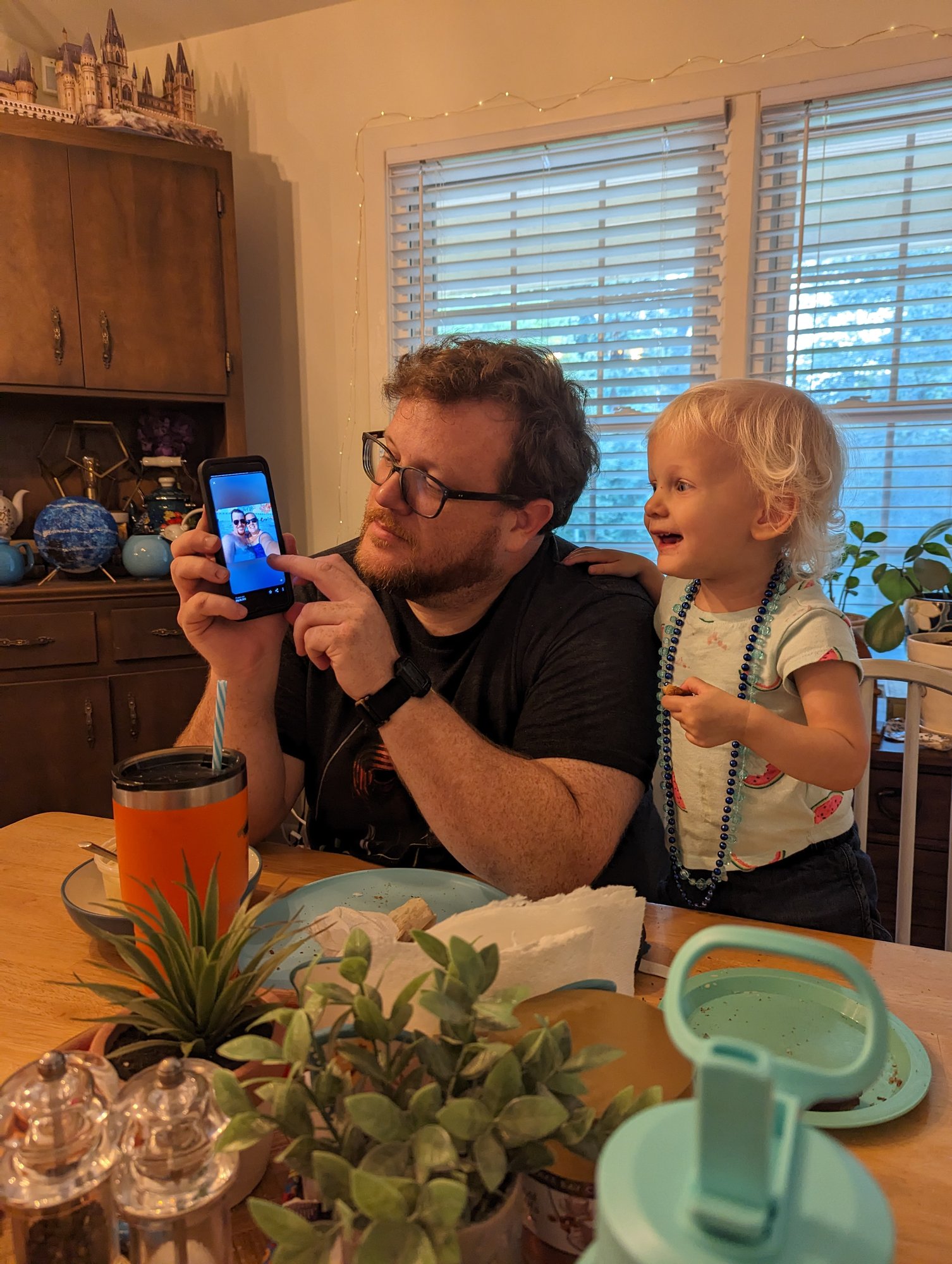 We had some play time after dinner to just hang out and drag out a zillion little toys and trinkets and such, and then load it all back up in the toy baskets.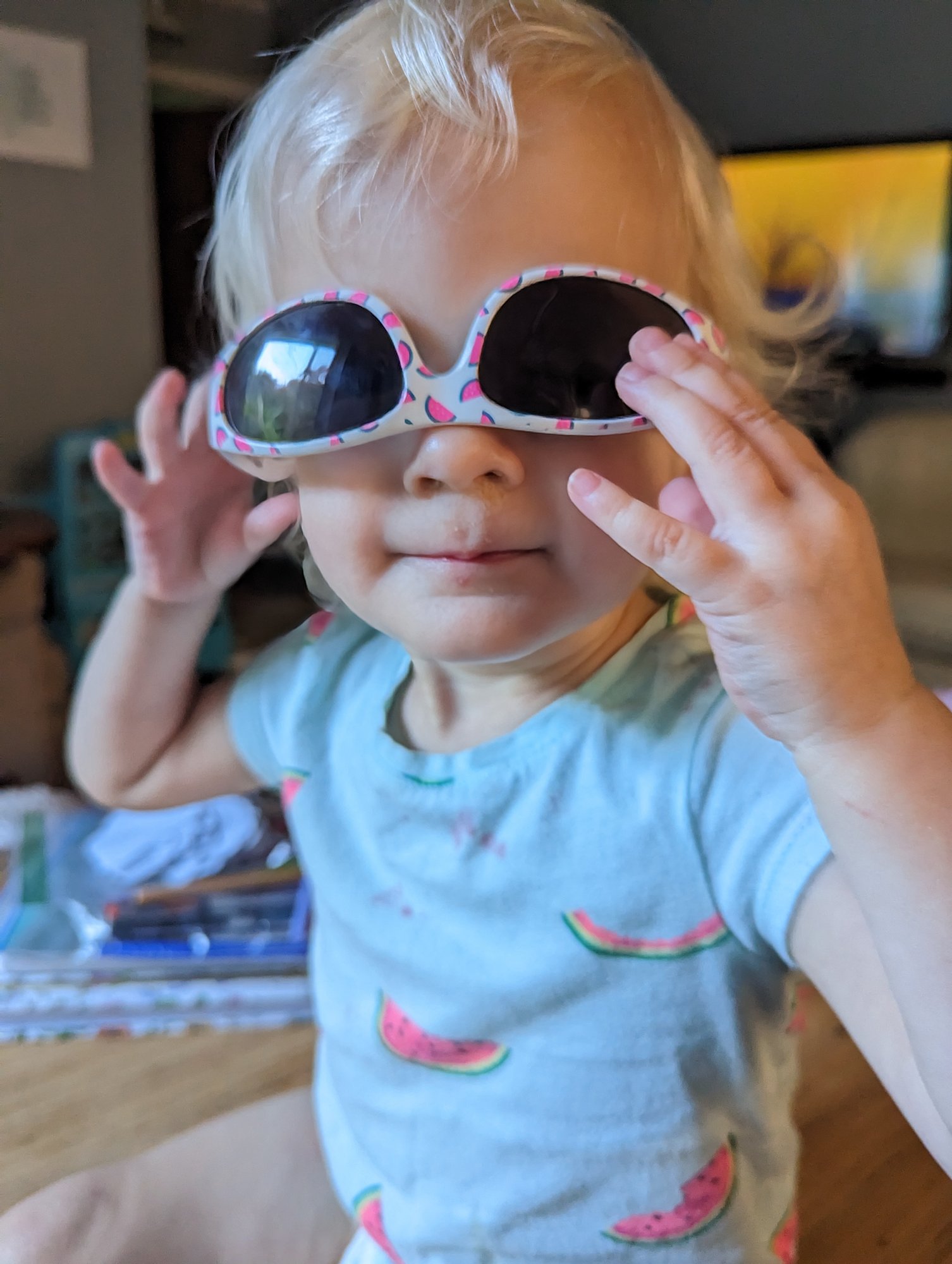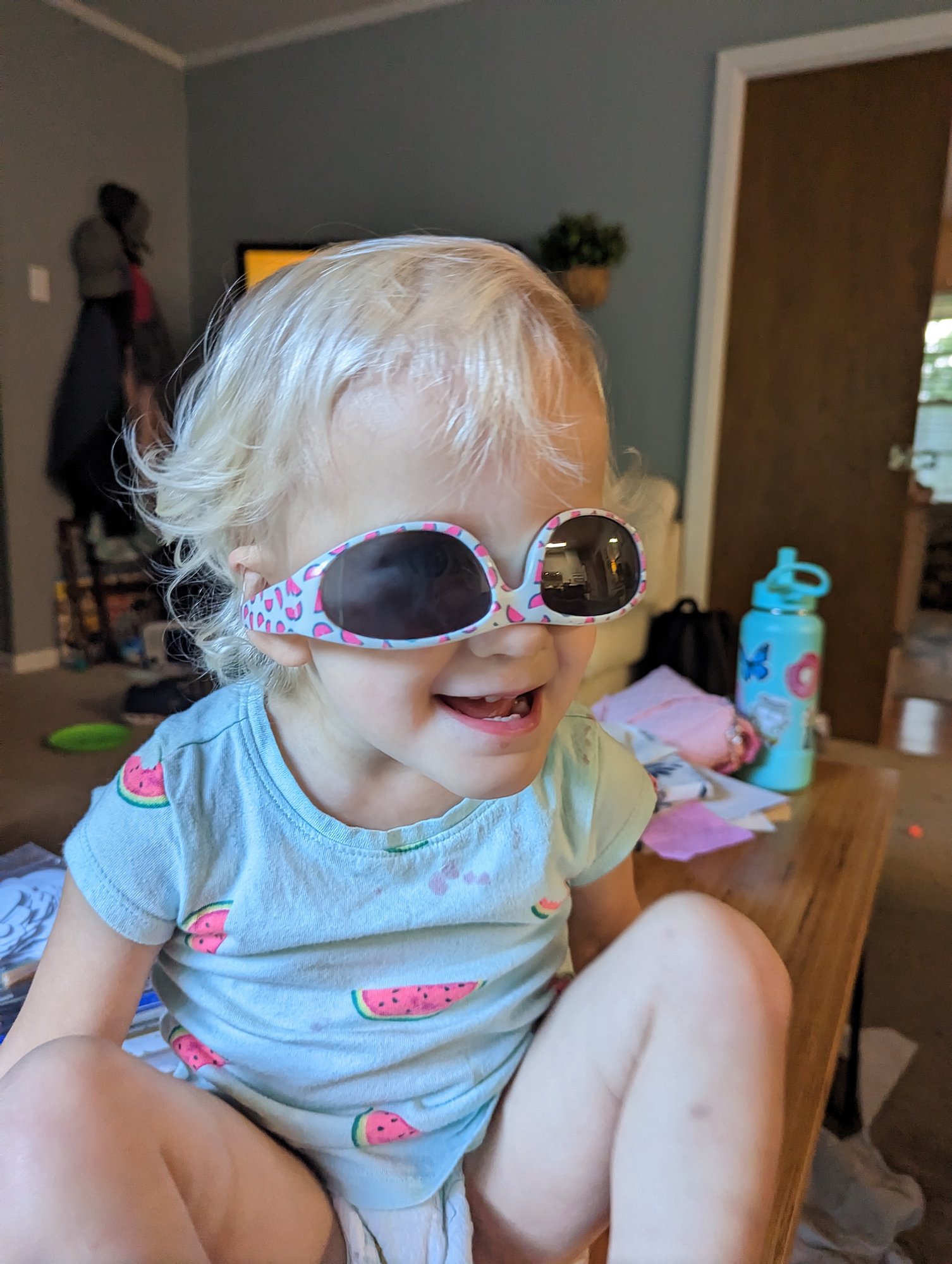 But before long, both girls were exhausted, and out like tiny cute little lights!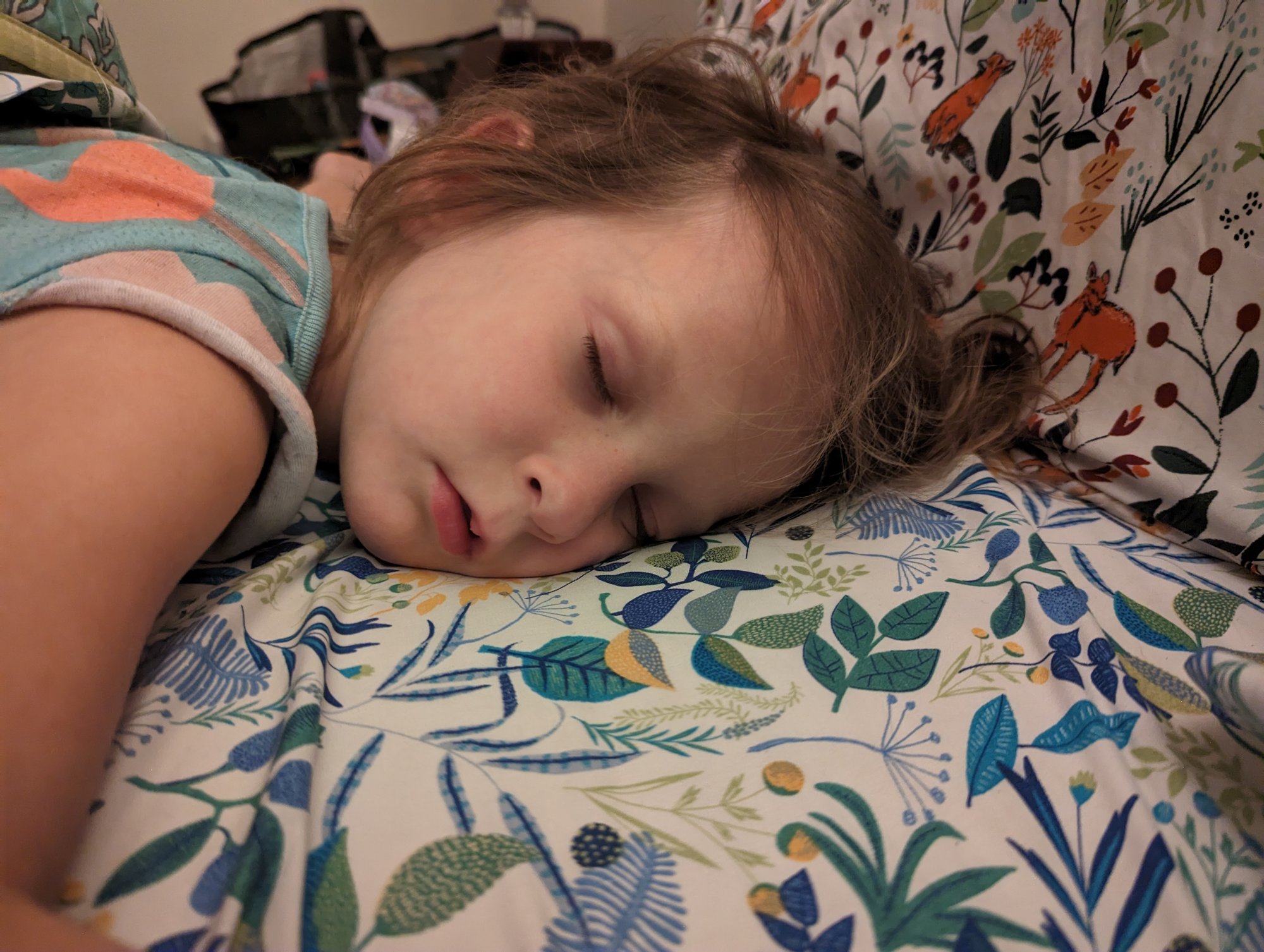 Jeff has been snoring away while holding Addie while I've been writing this. So I'm going to scoop her up and lay her in the crib, and then I'm guessing he's gonna go to bed early tonight. That means I have the tv to myself tonight, and I need to find myself something good to watch!