Once again this morning, Emerson went right into her classroom, and started immediately playing. And making a mess. She's just doing so well in her new room, with her new friends (some are old he knew before the were moved up), and her new teacher!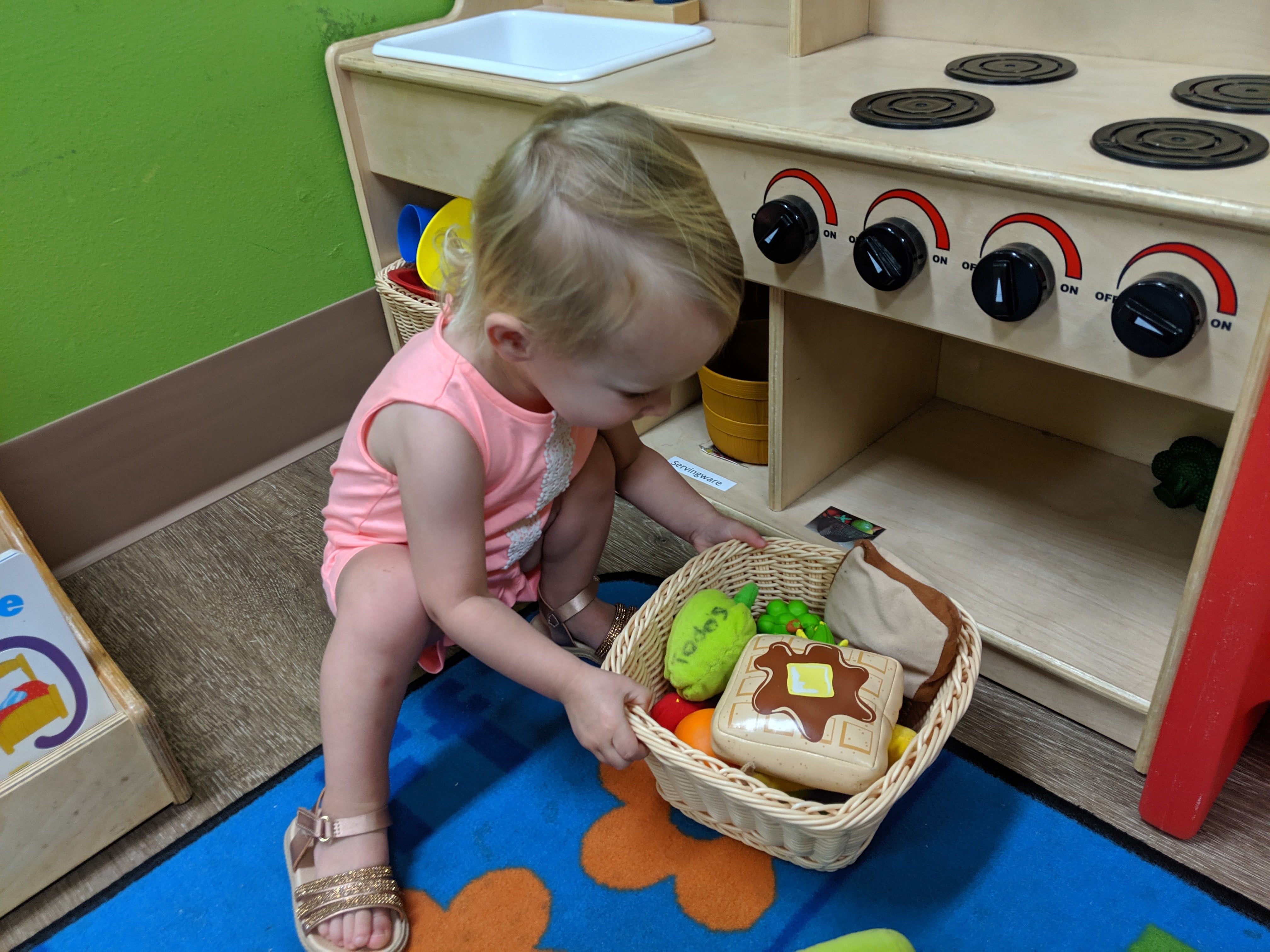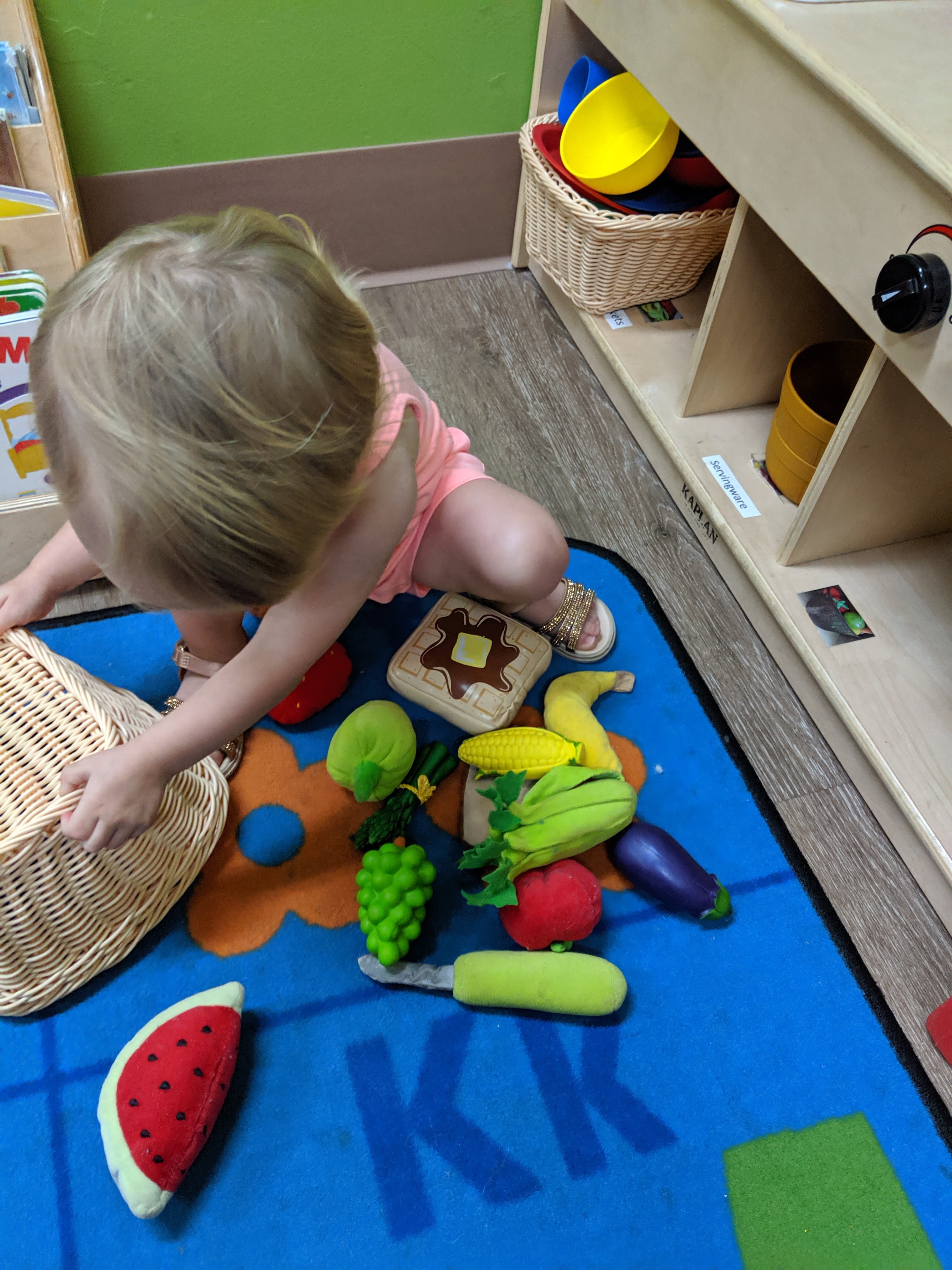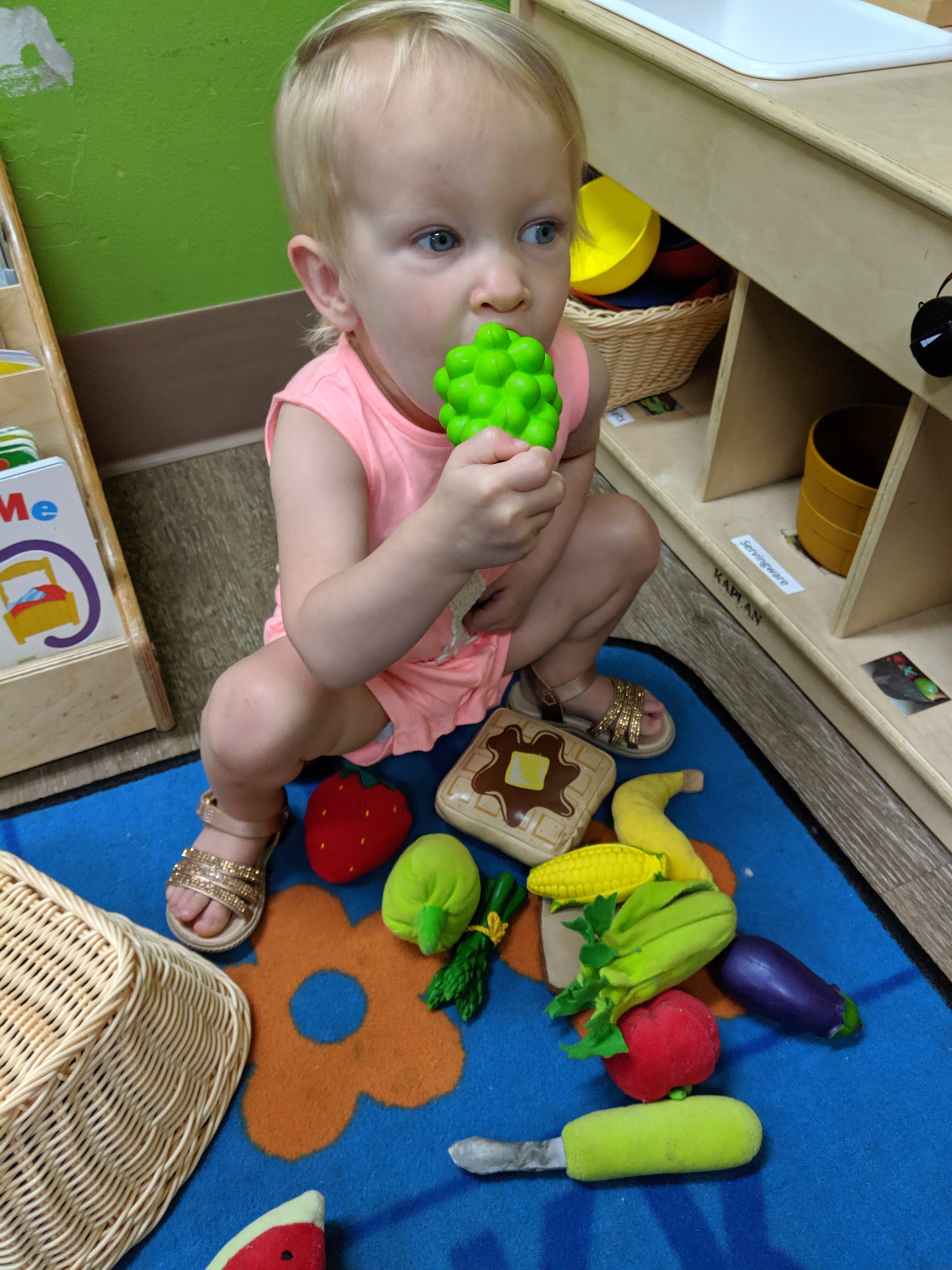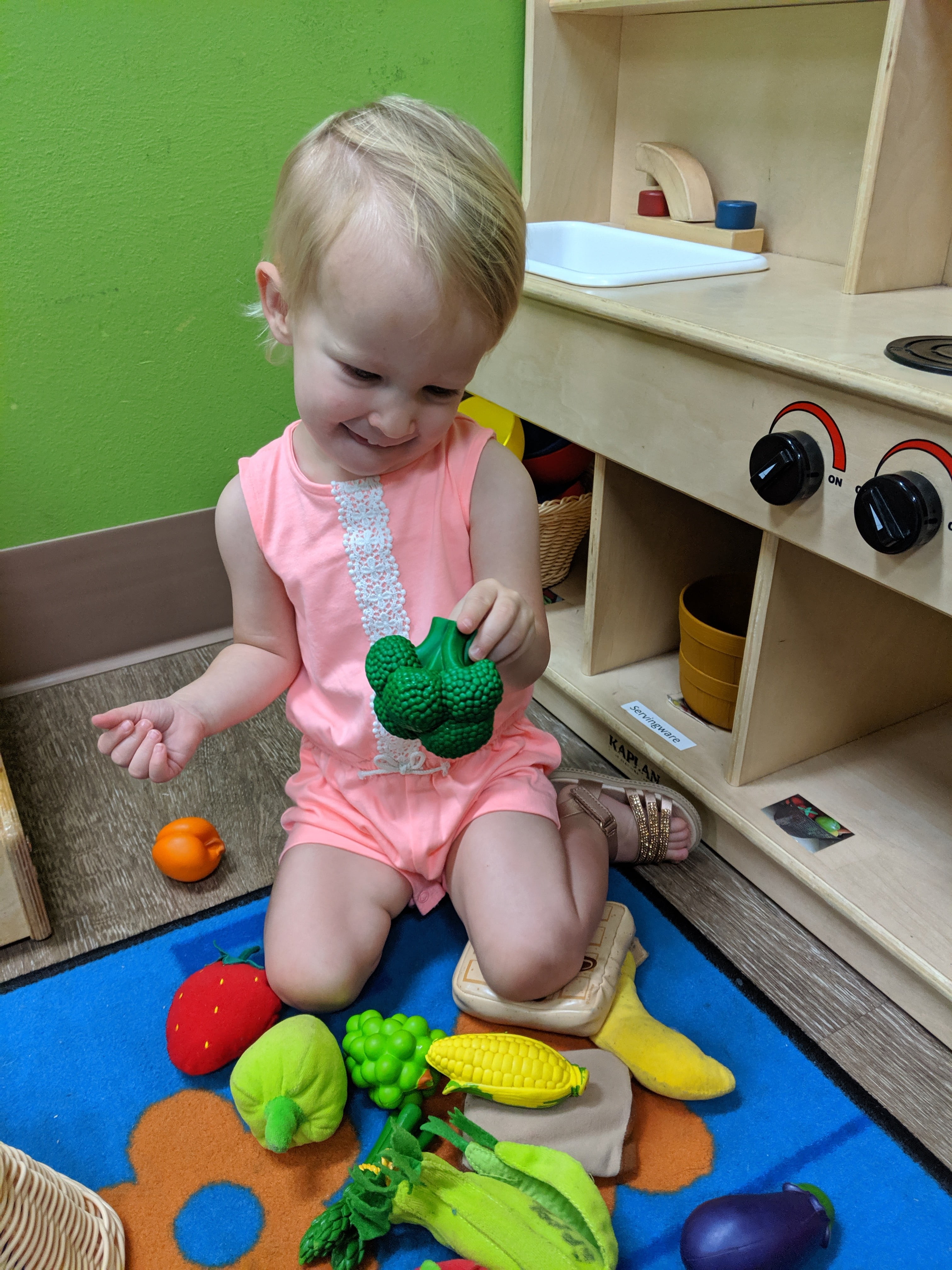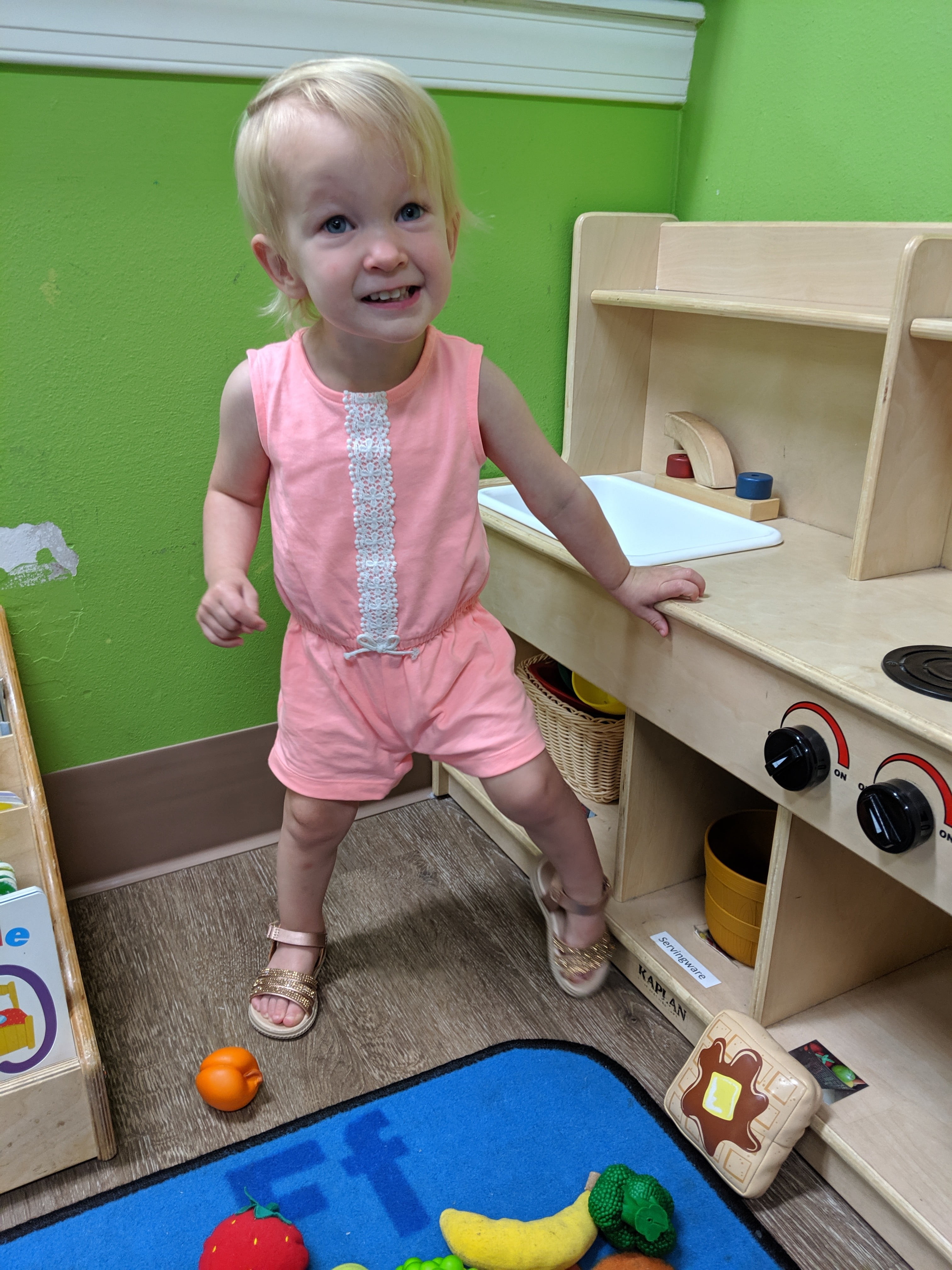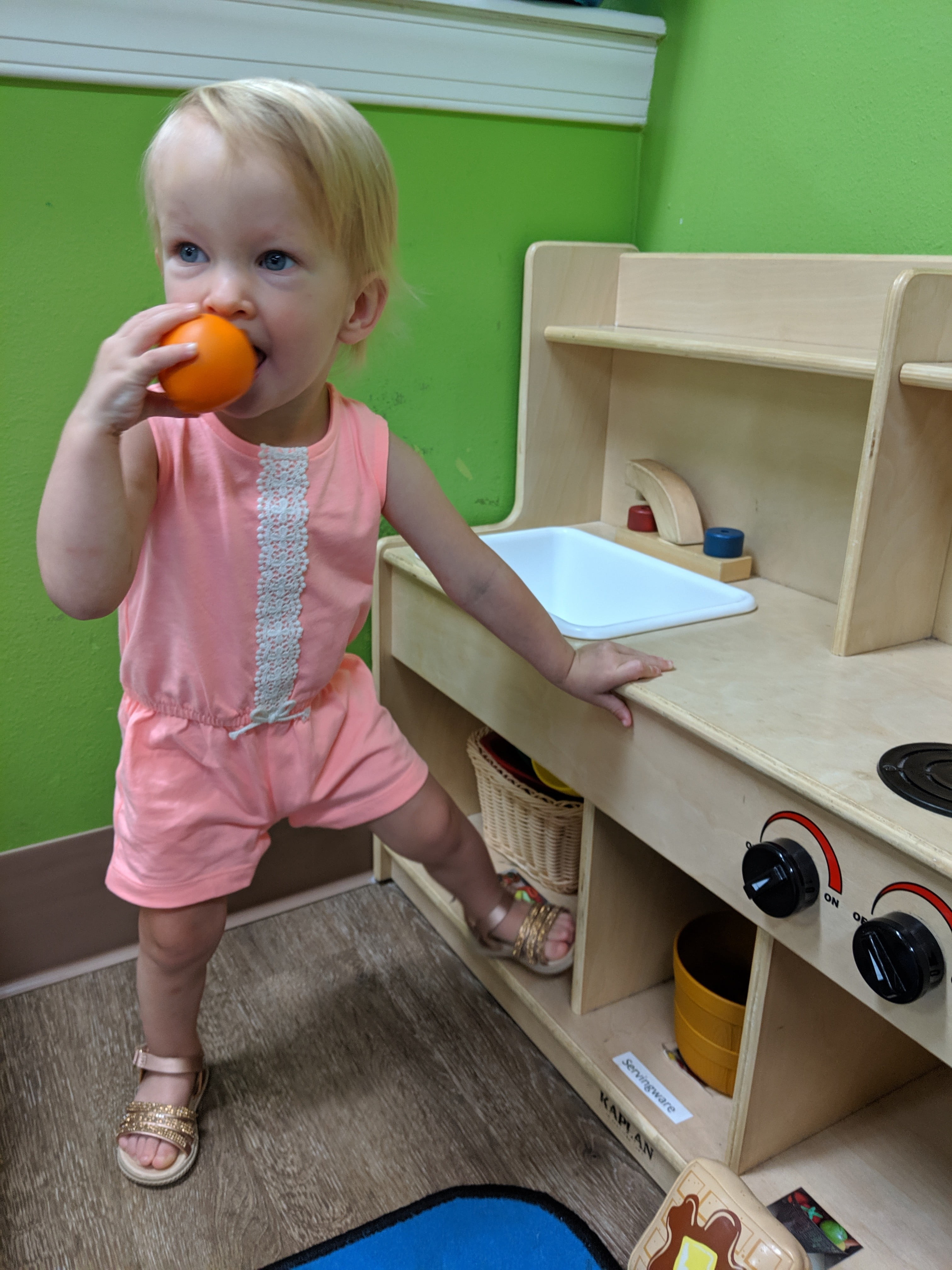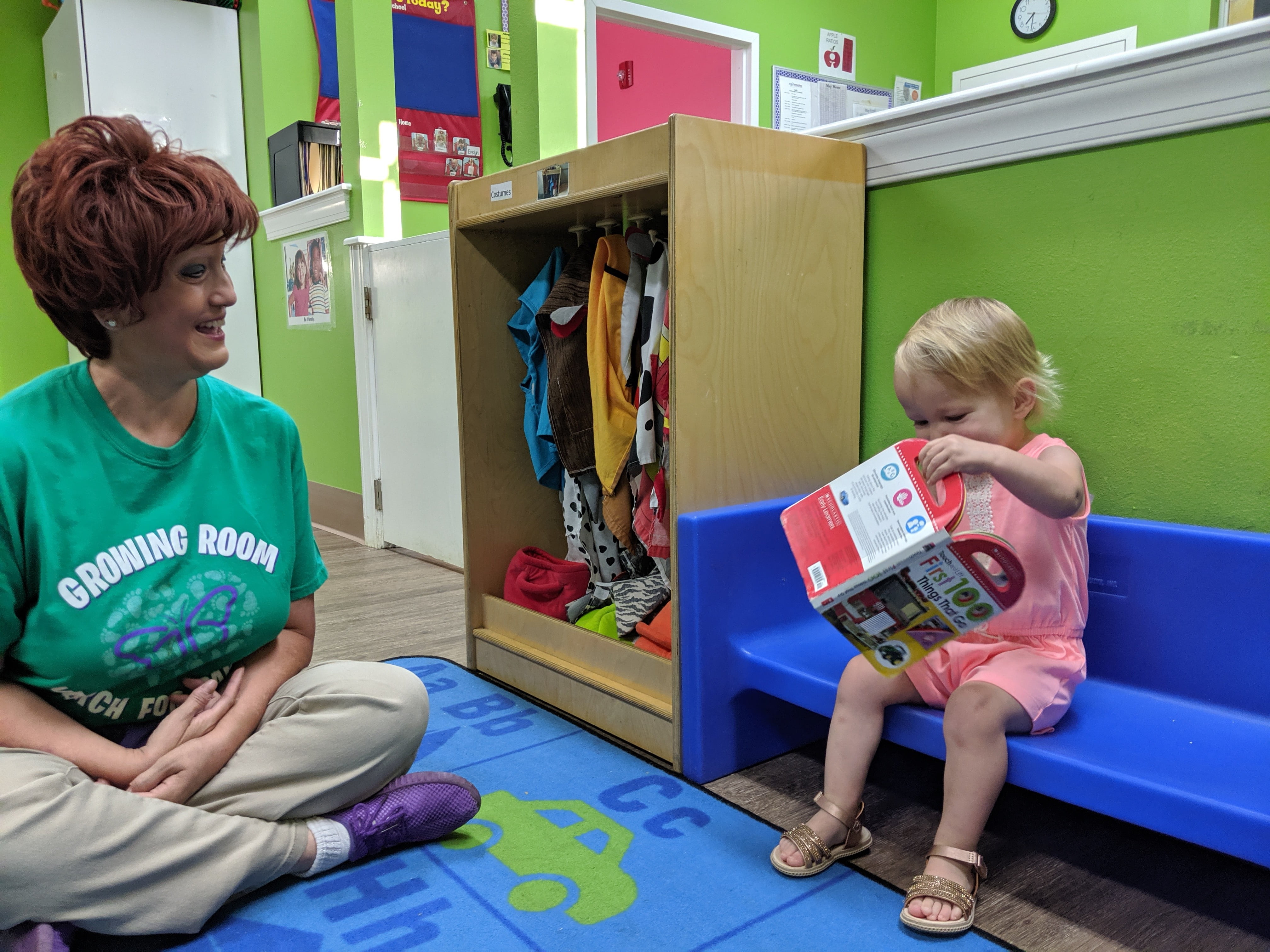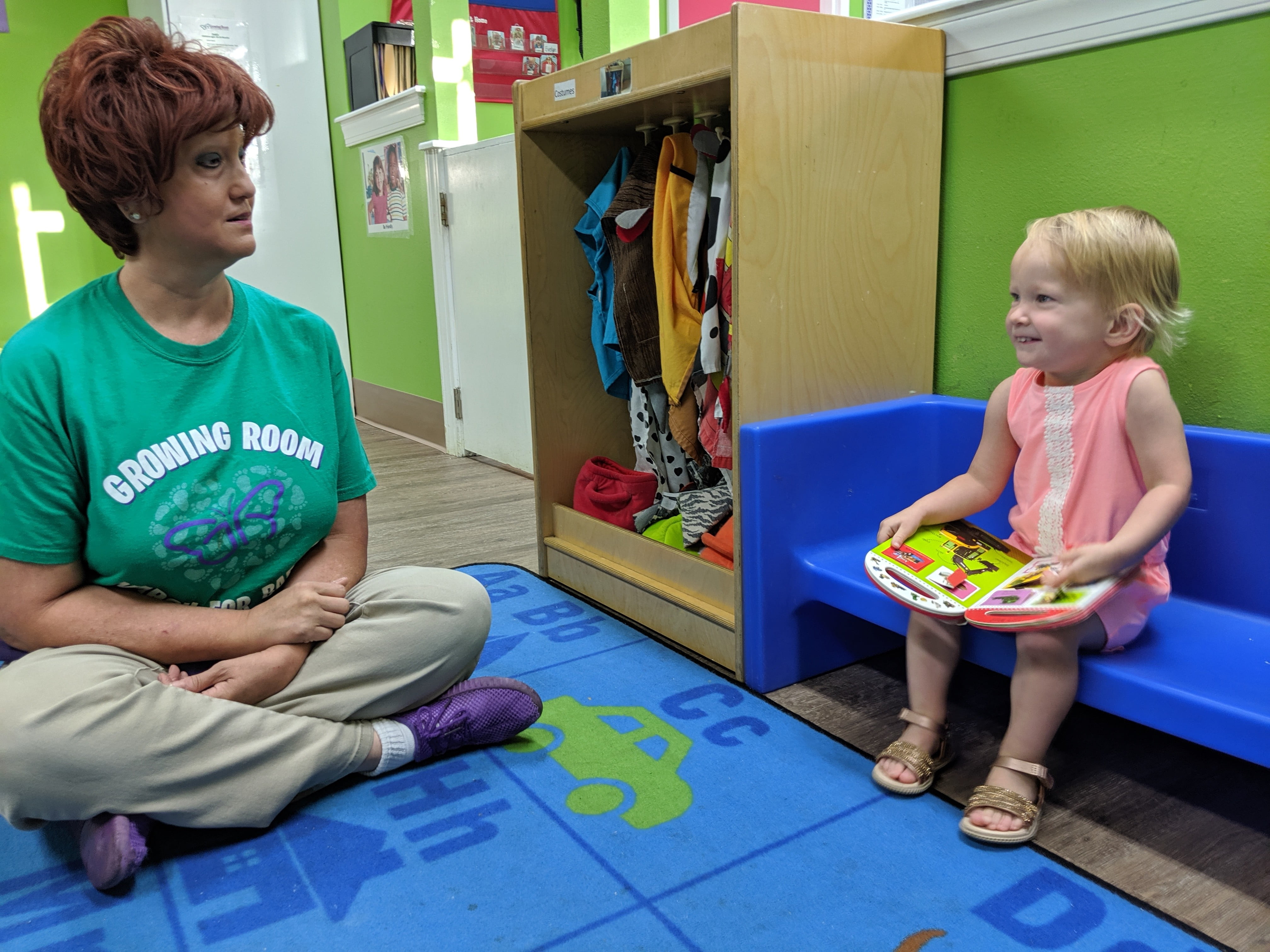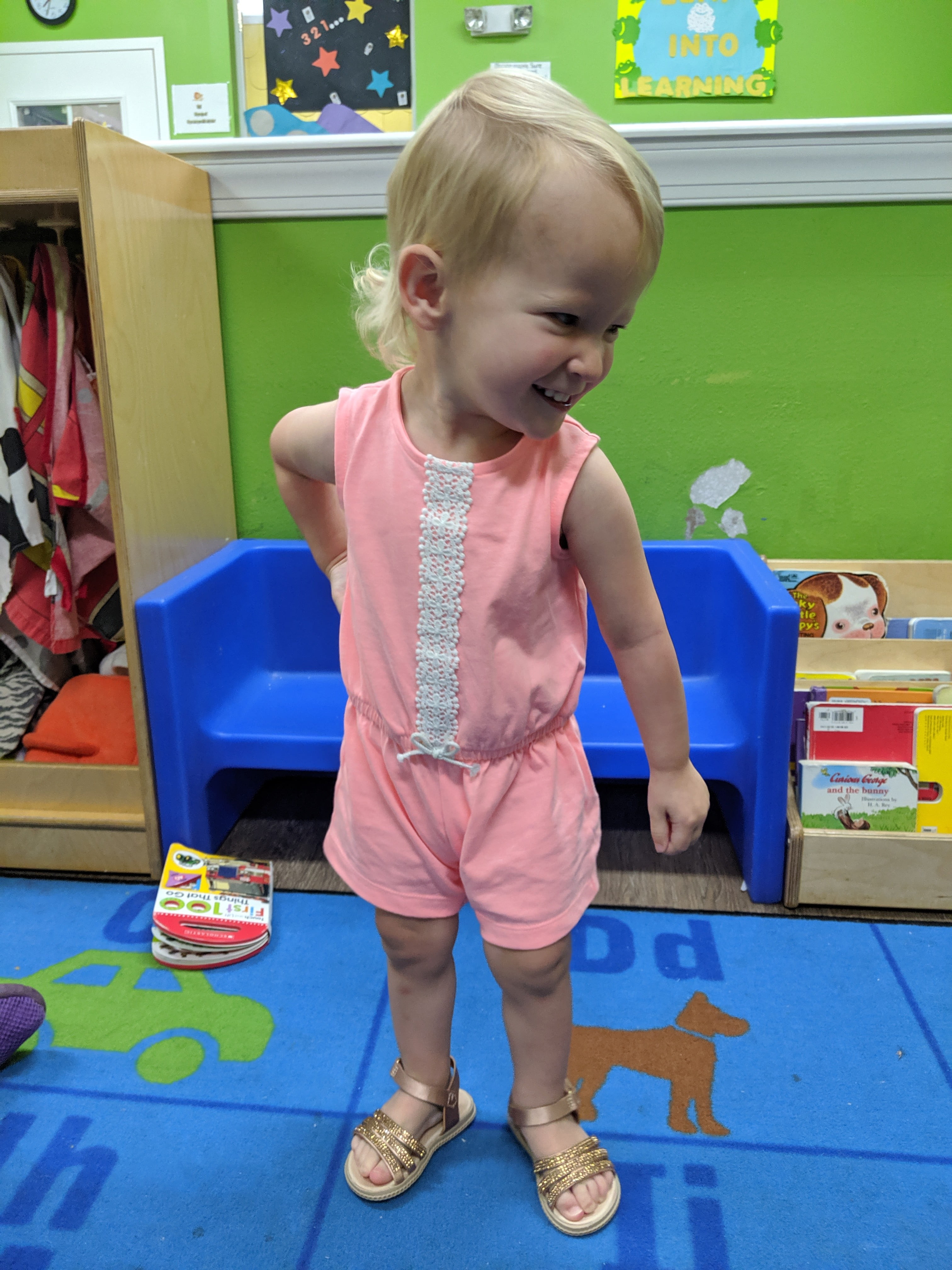 Right before this, Ms. Kristen had the little cloth screwdriver, and was pretending to "fix" the bookshelf. She showed Emerson how to do it, and then asked her to come help. So Emmie went right over and started mimicking her motions. It was so cute! She's such a quick learner. Plus, she just loves to help.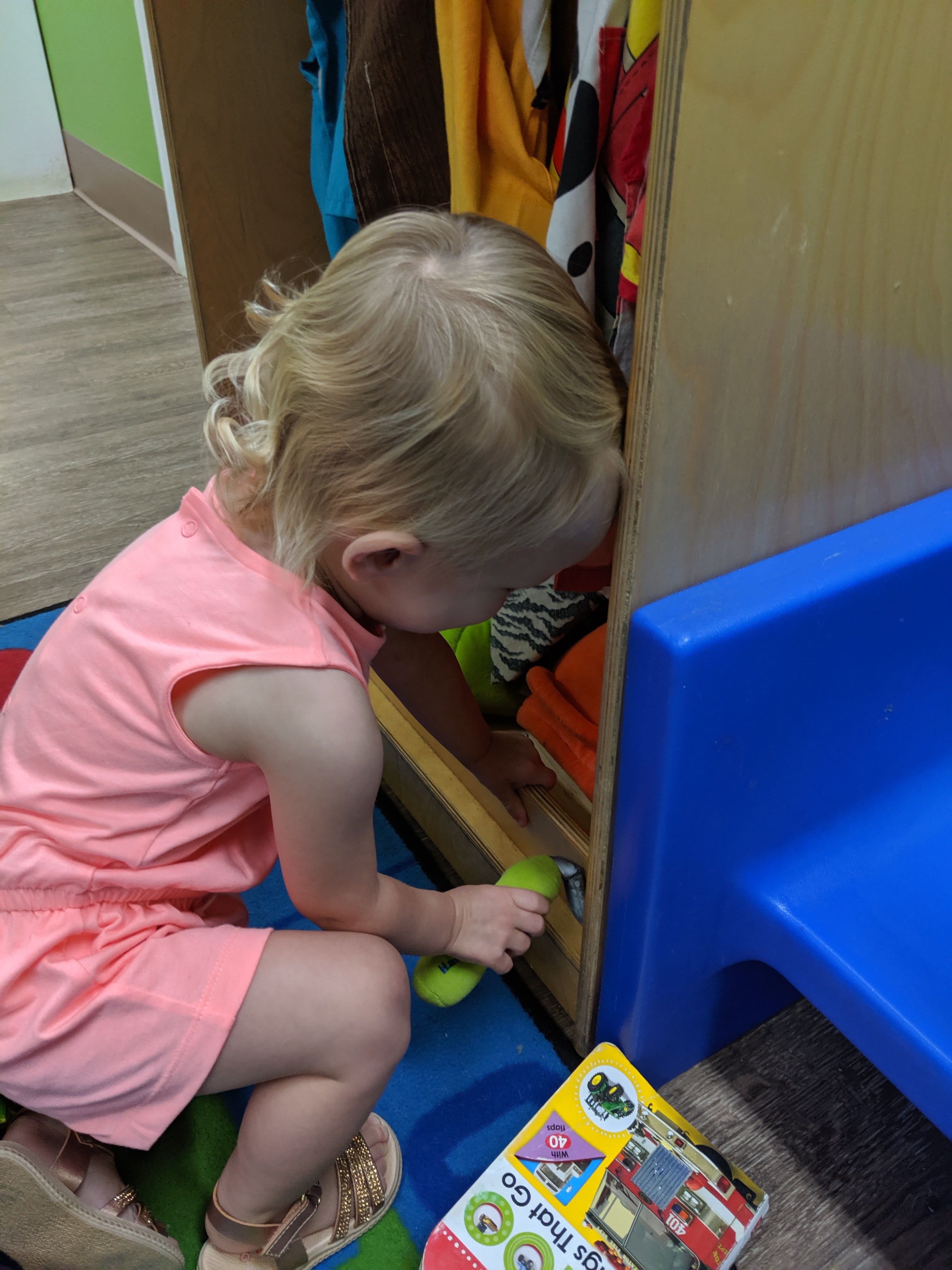 For my lunch, I had a random assortment of things – pepperoni Lean Pocket with a few snacks – and started a new book I got from the library. This book is super hot right now (just came out in February), and I've had it on my holds list for quite a while. I'm almost 100 pages in already, and I'm already super intrigued, and curious to see how it unfolds.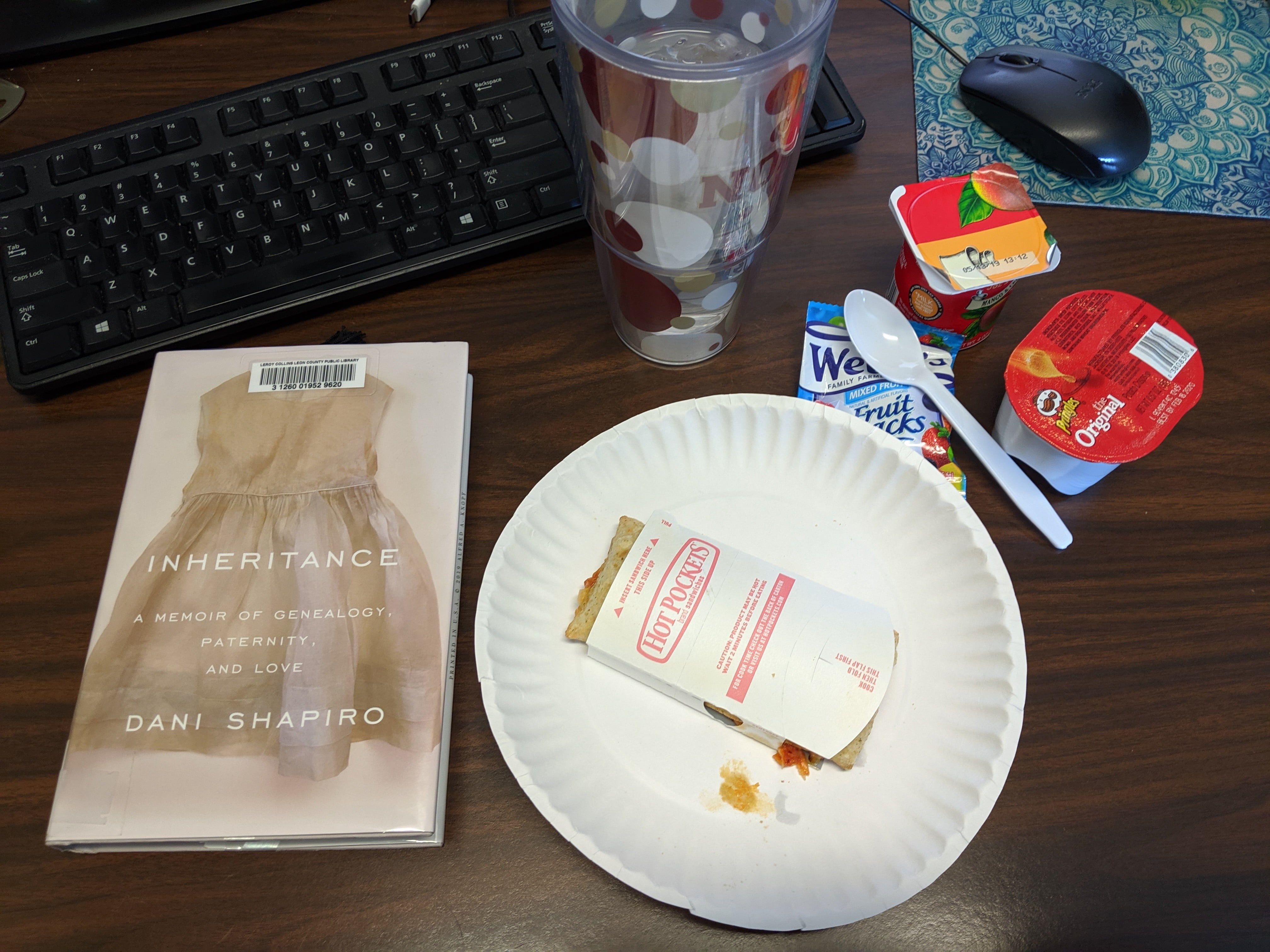 And once again, we got tons of great pictures from Ms. Kristin! I can tell Emerson is adjusting really well, and I love seeing these little glimpses into her day.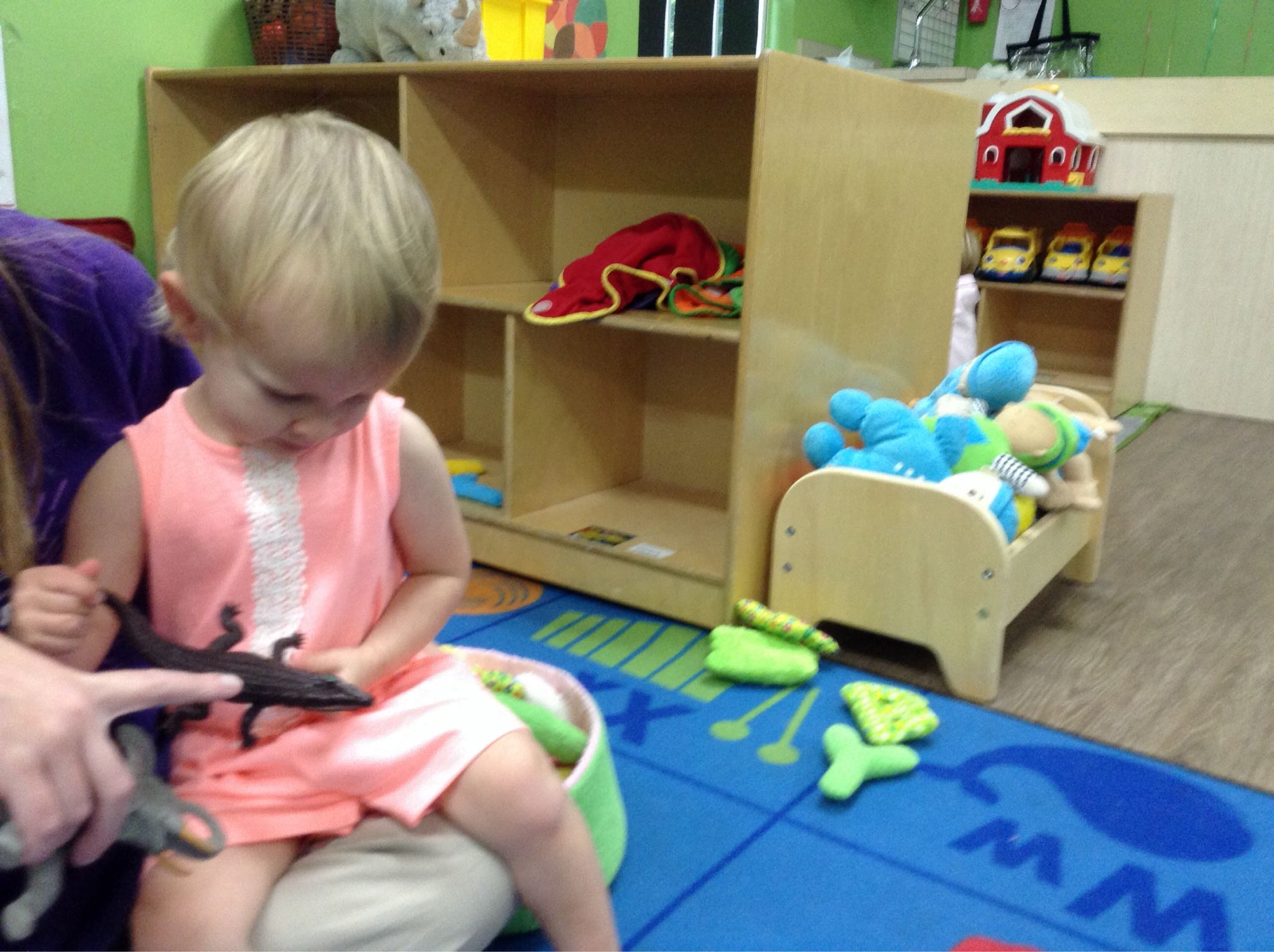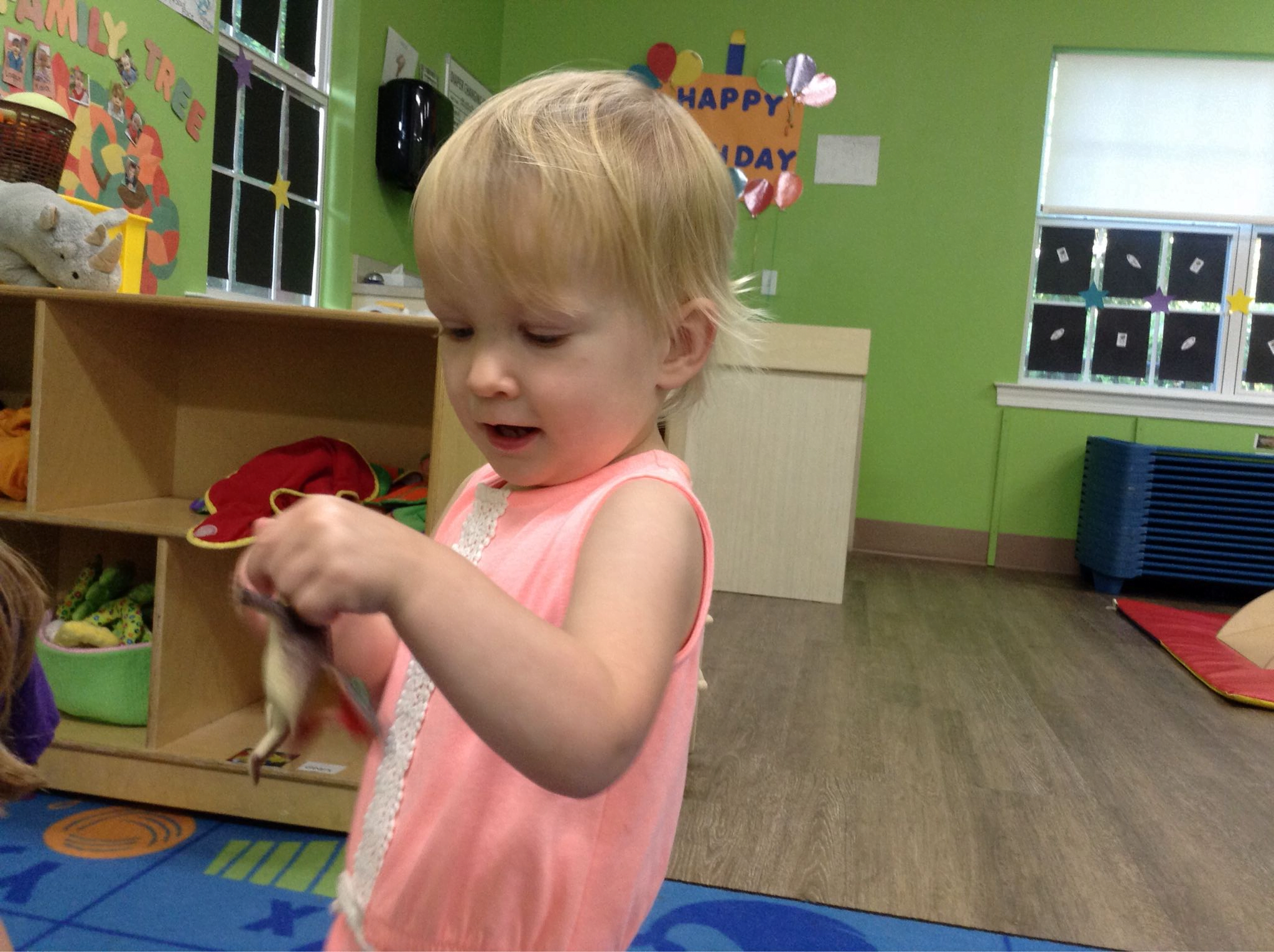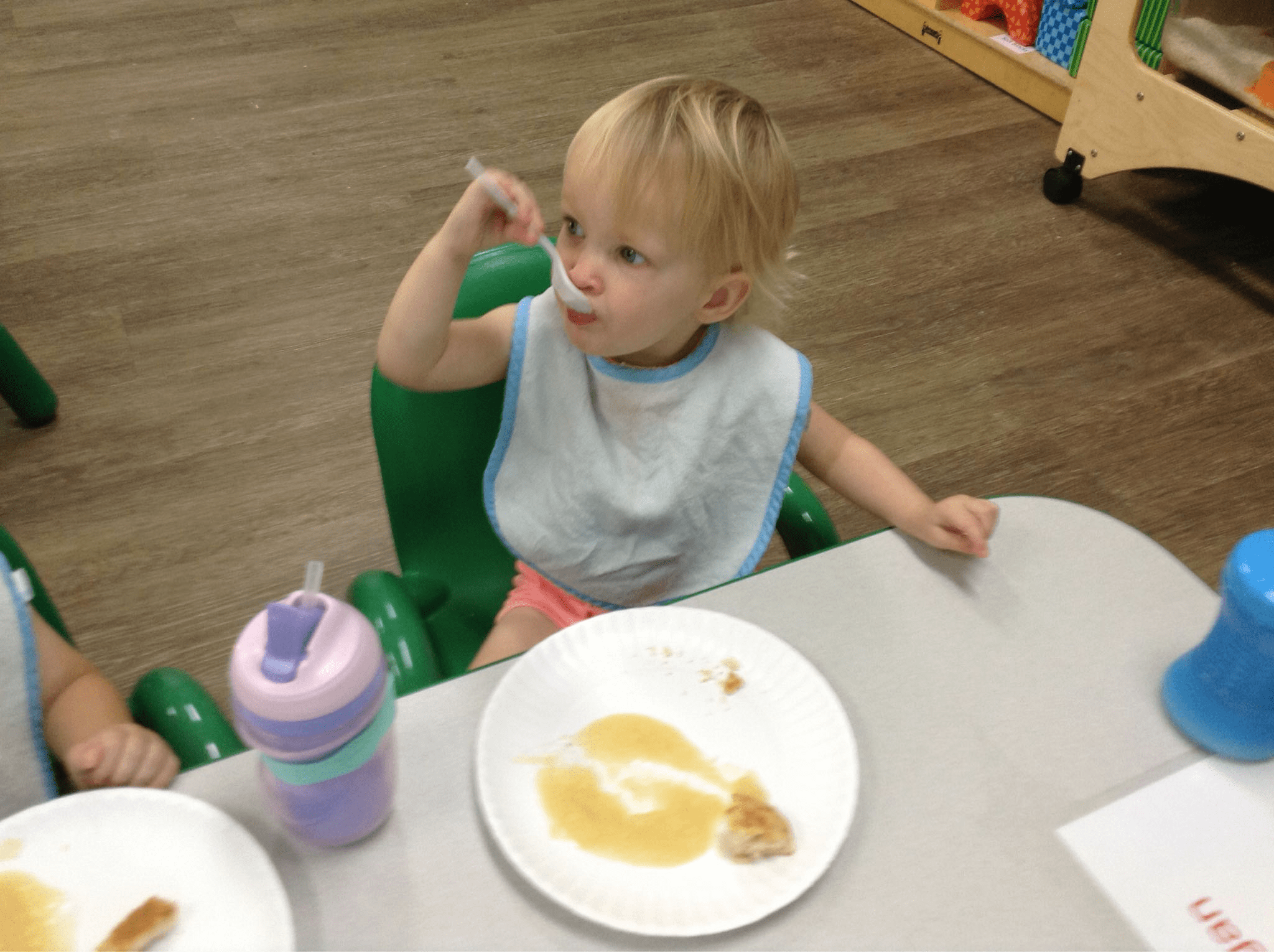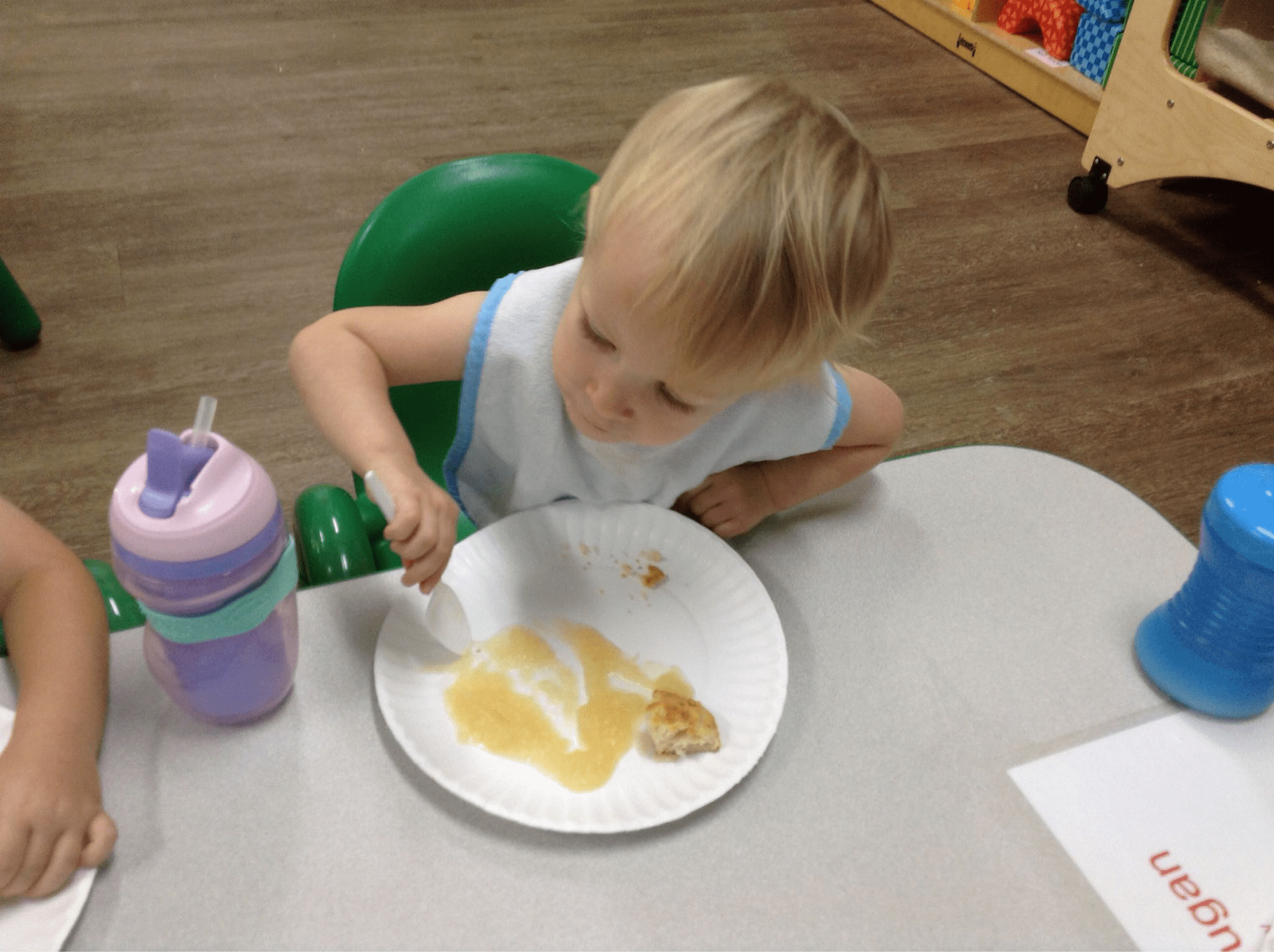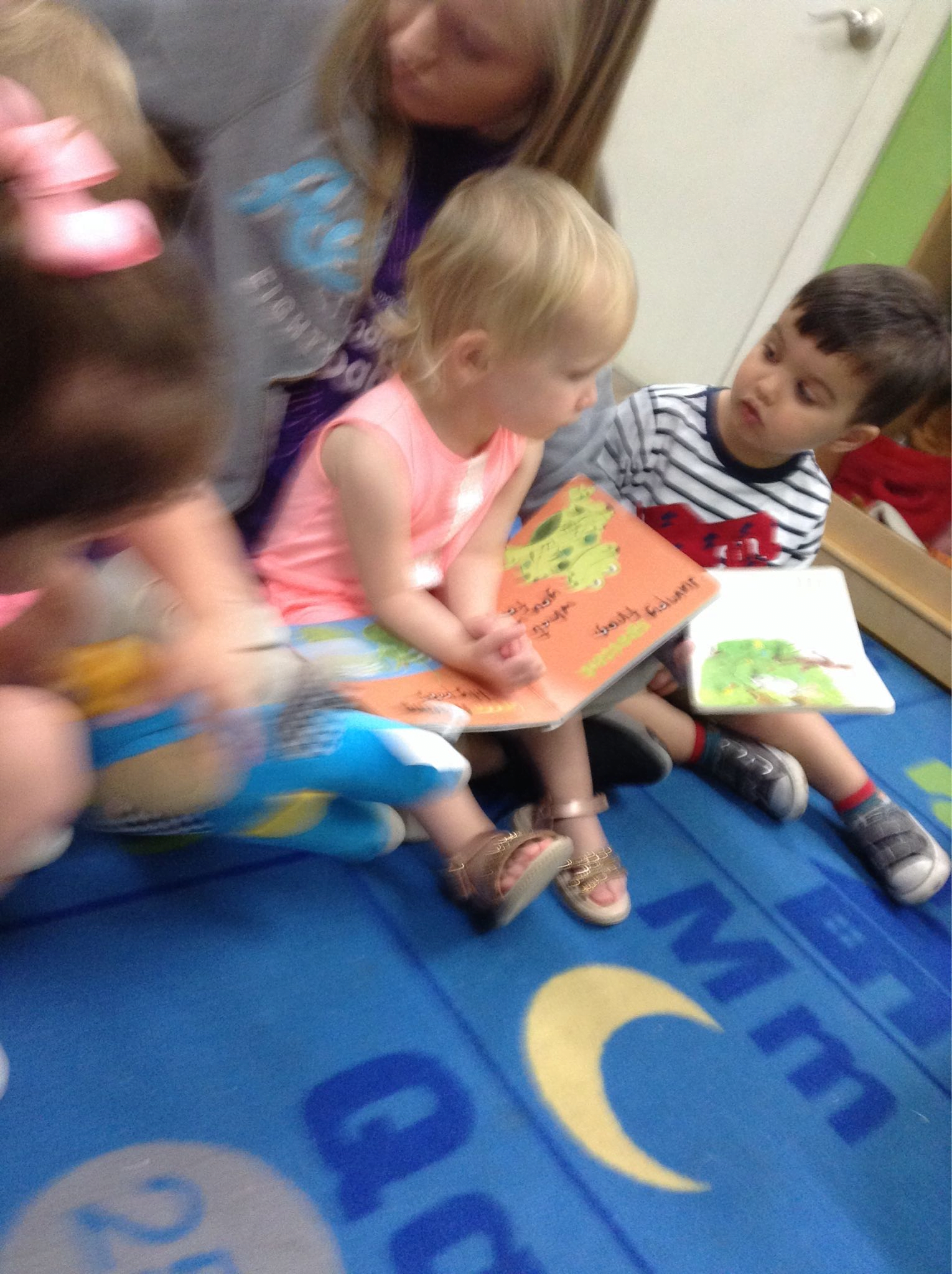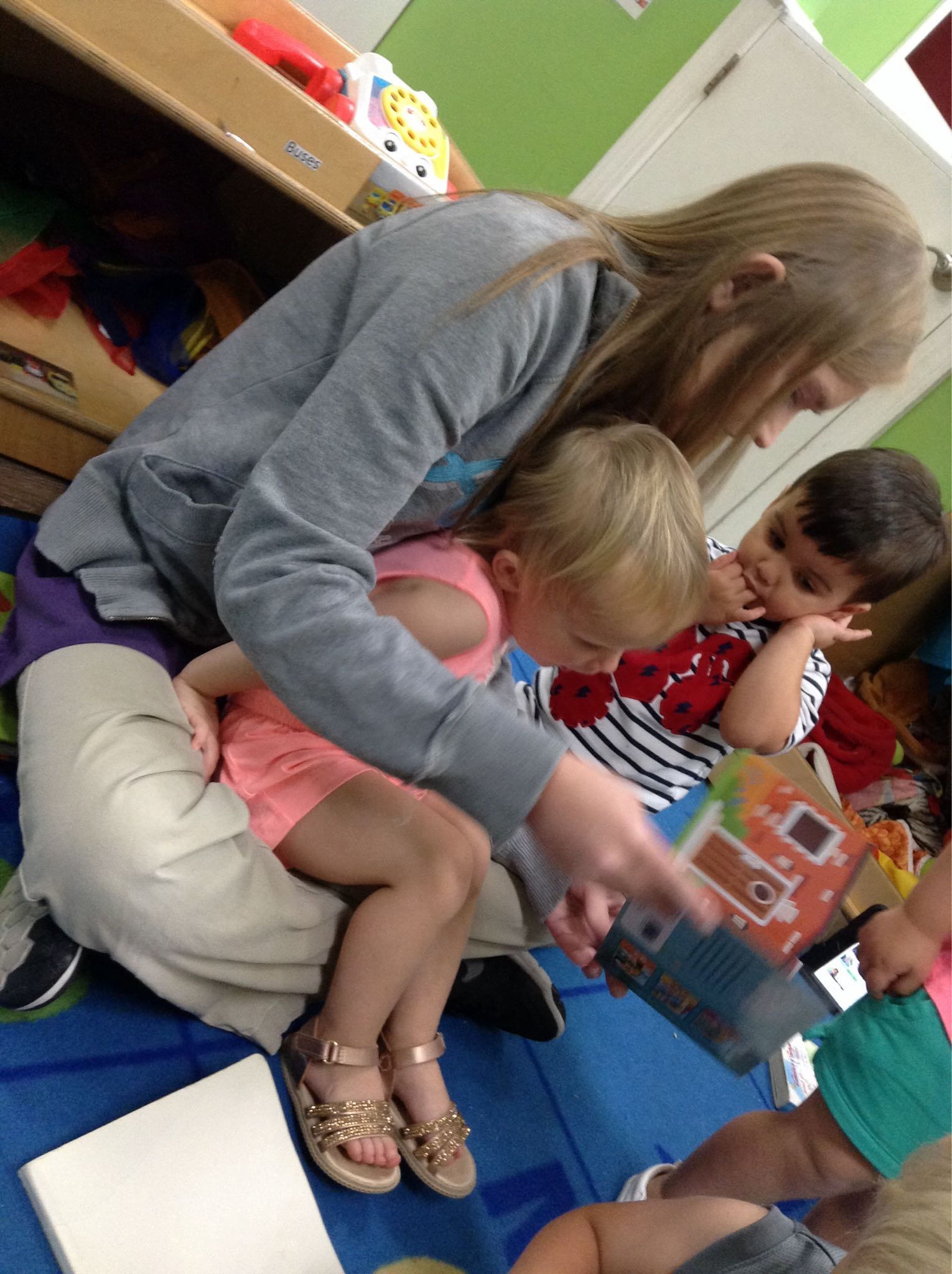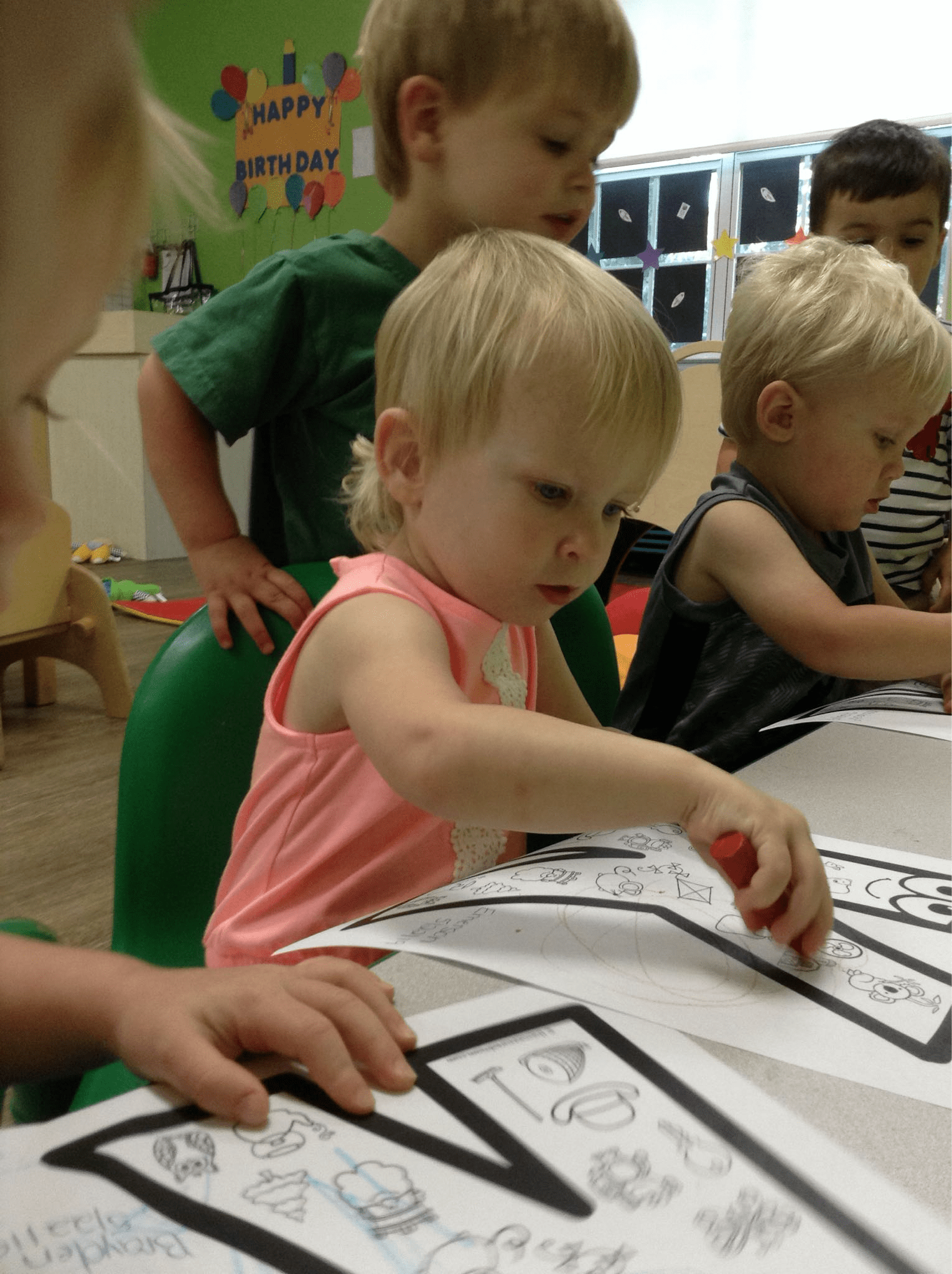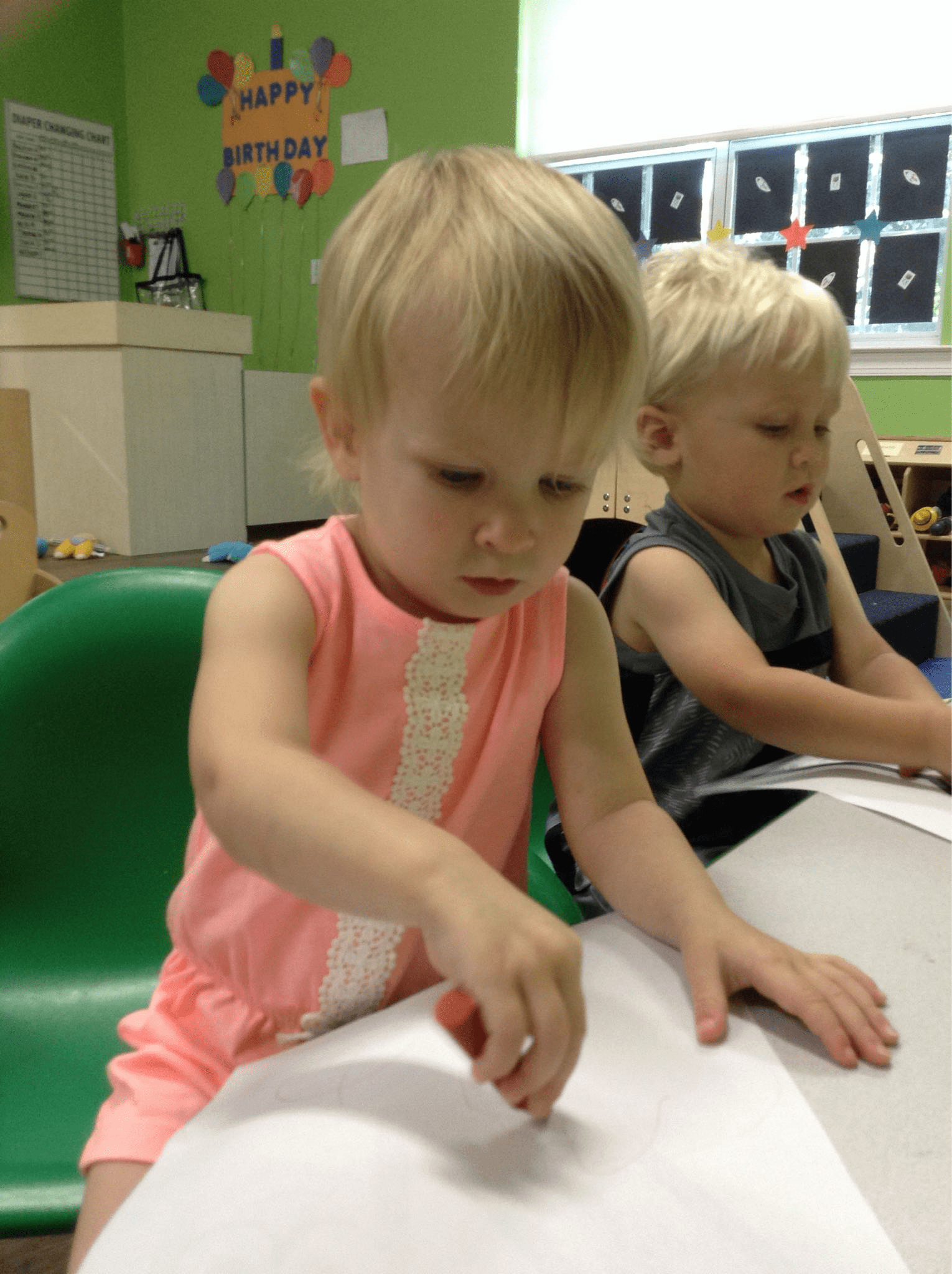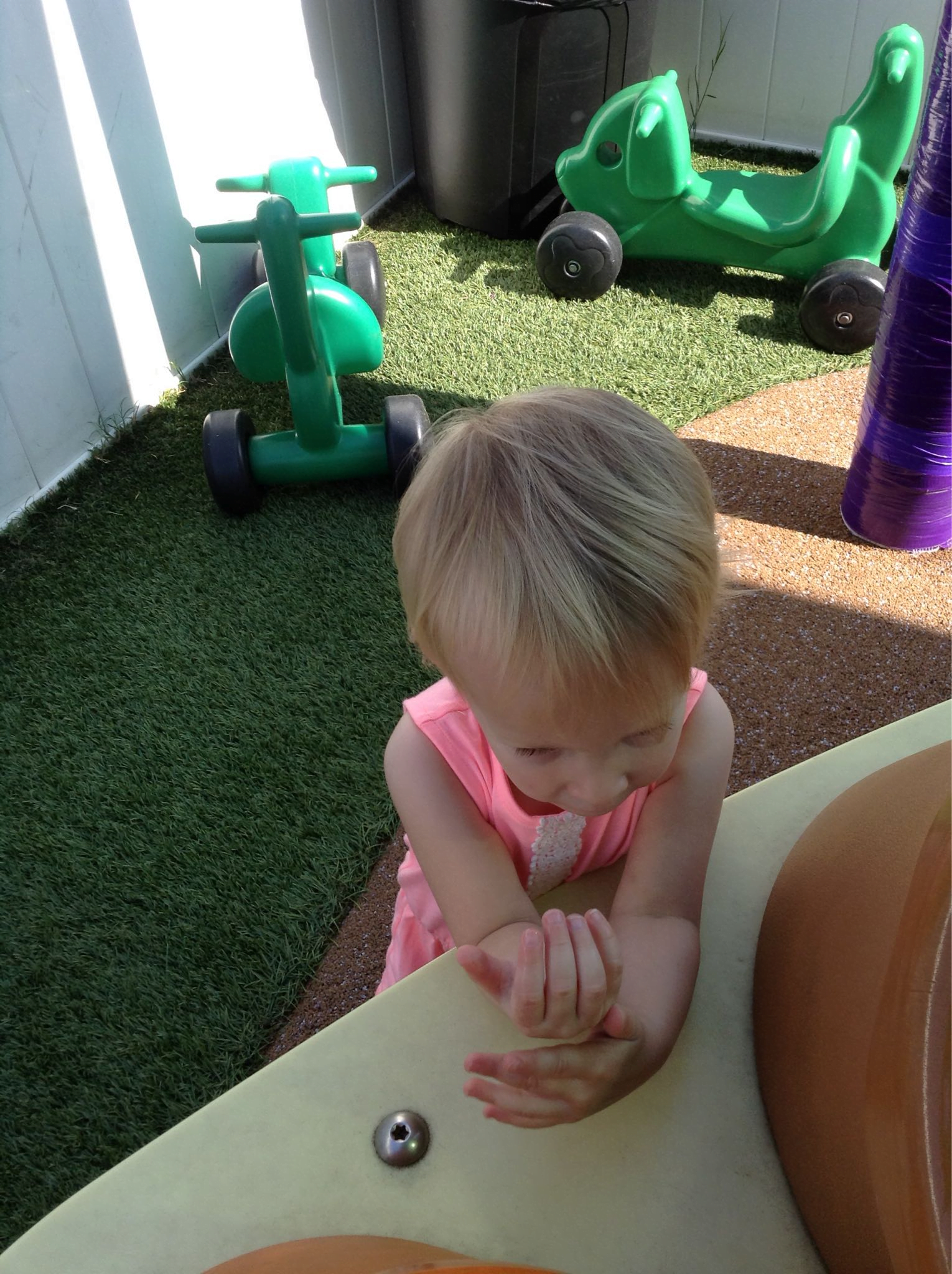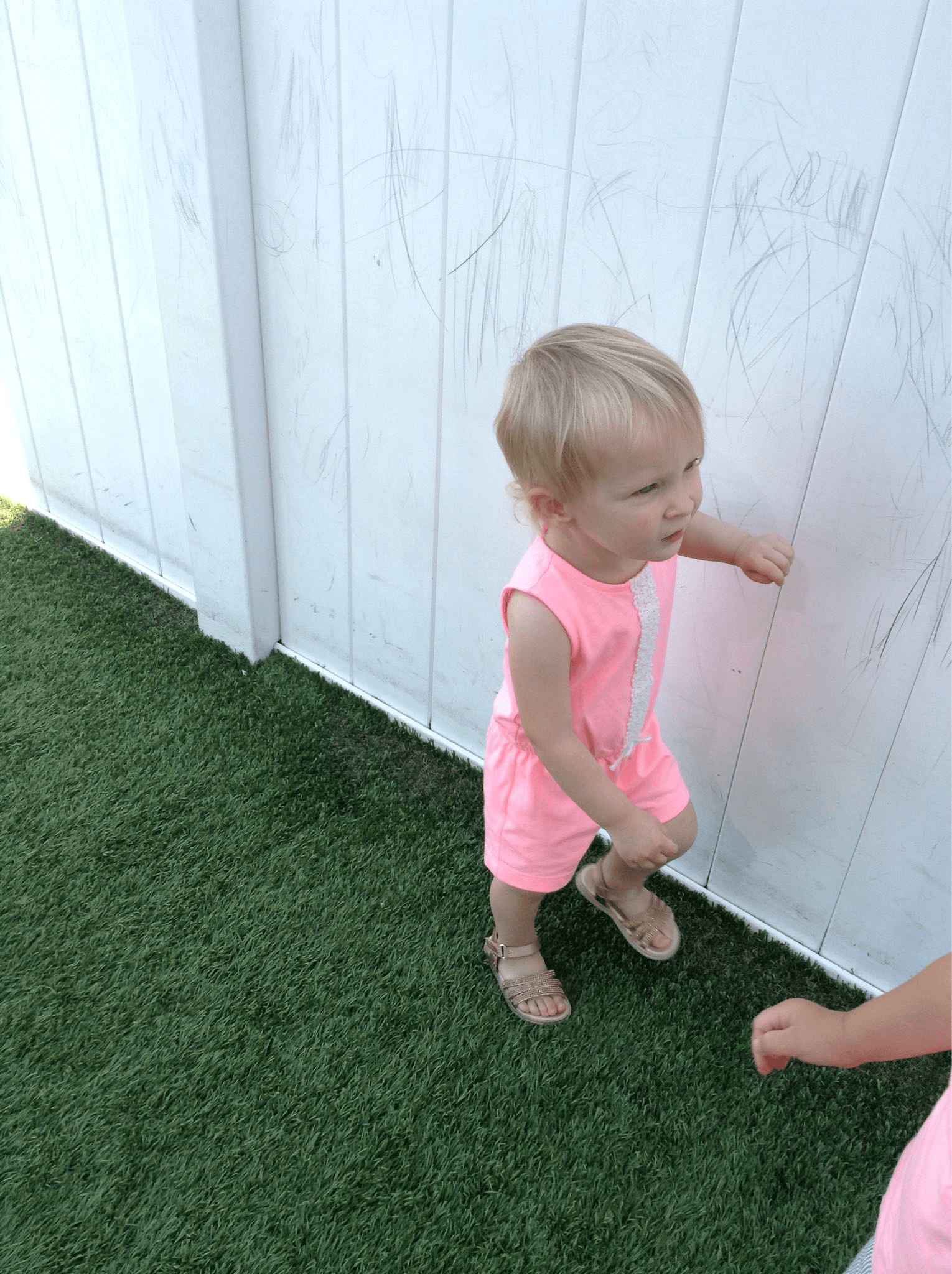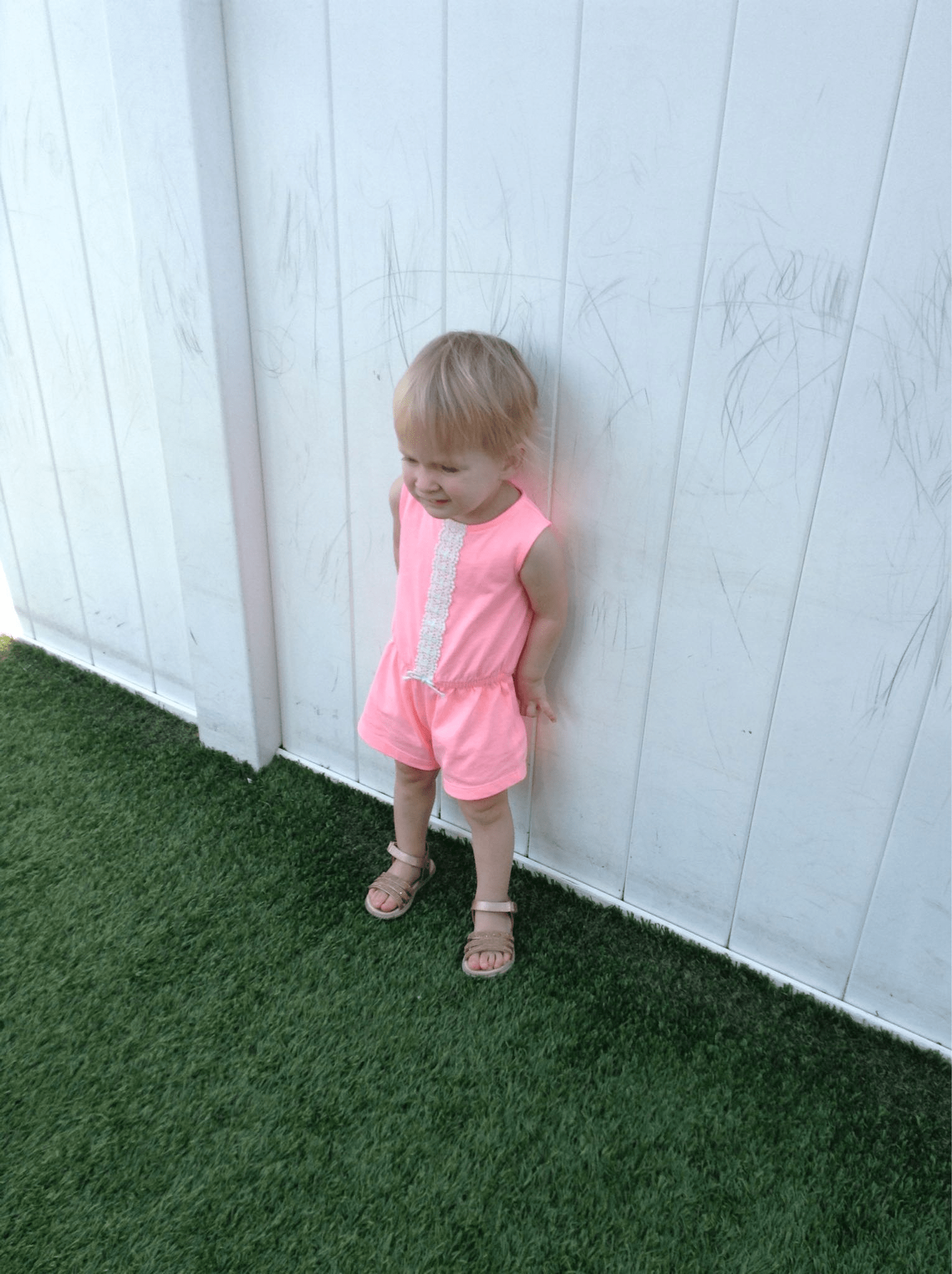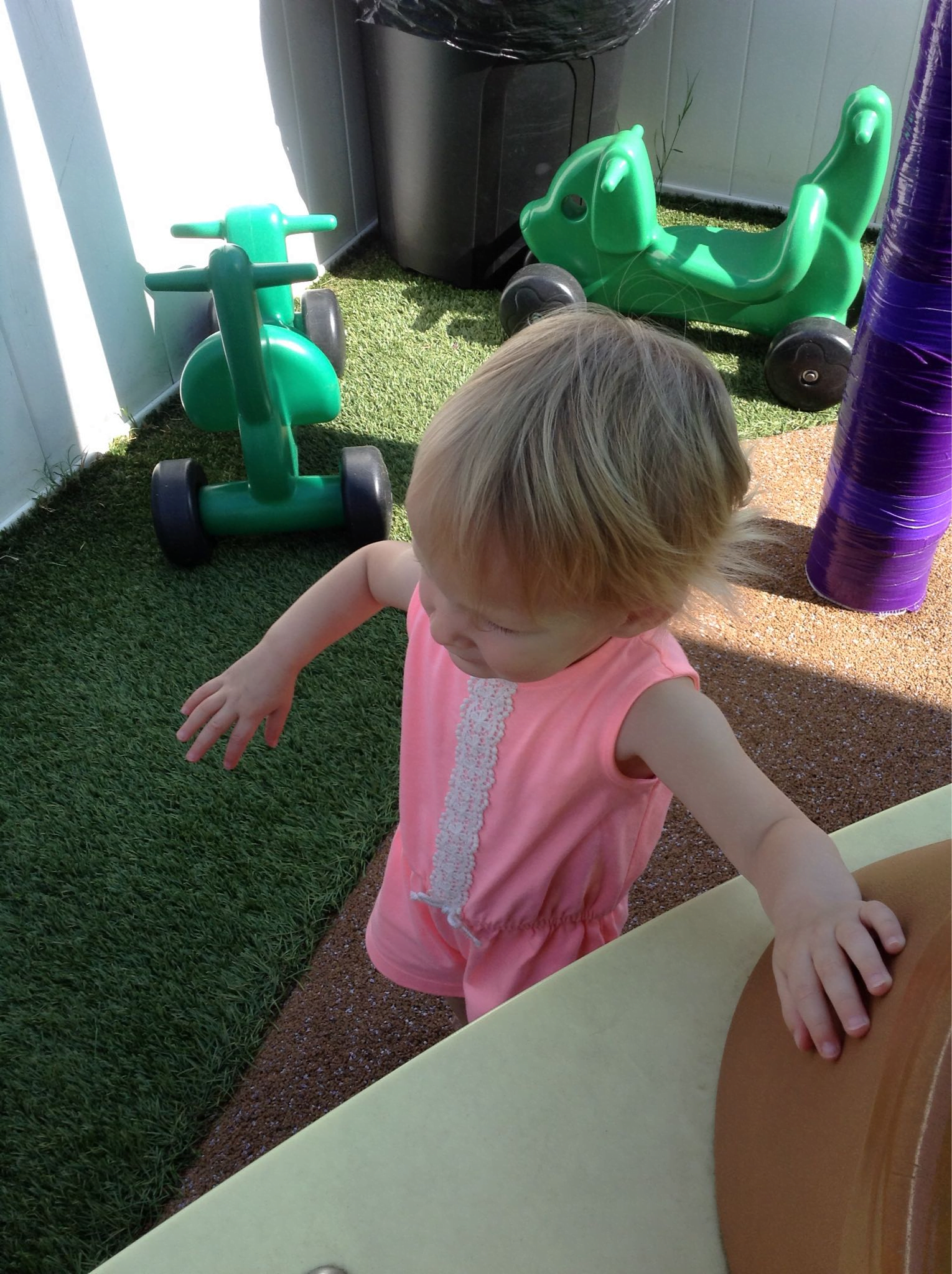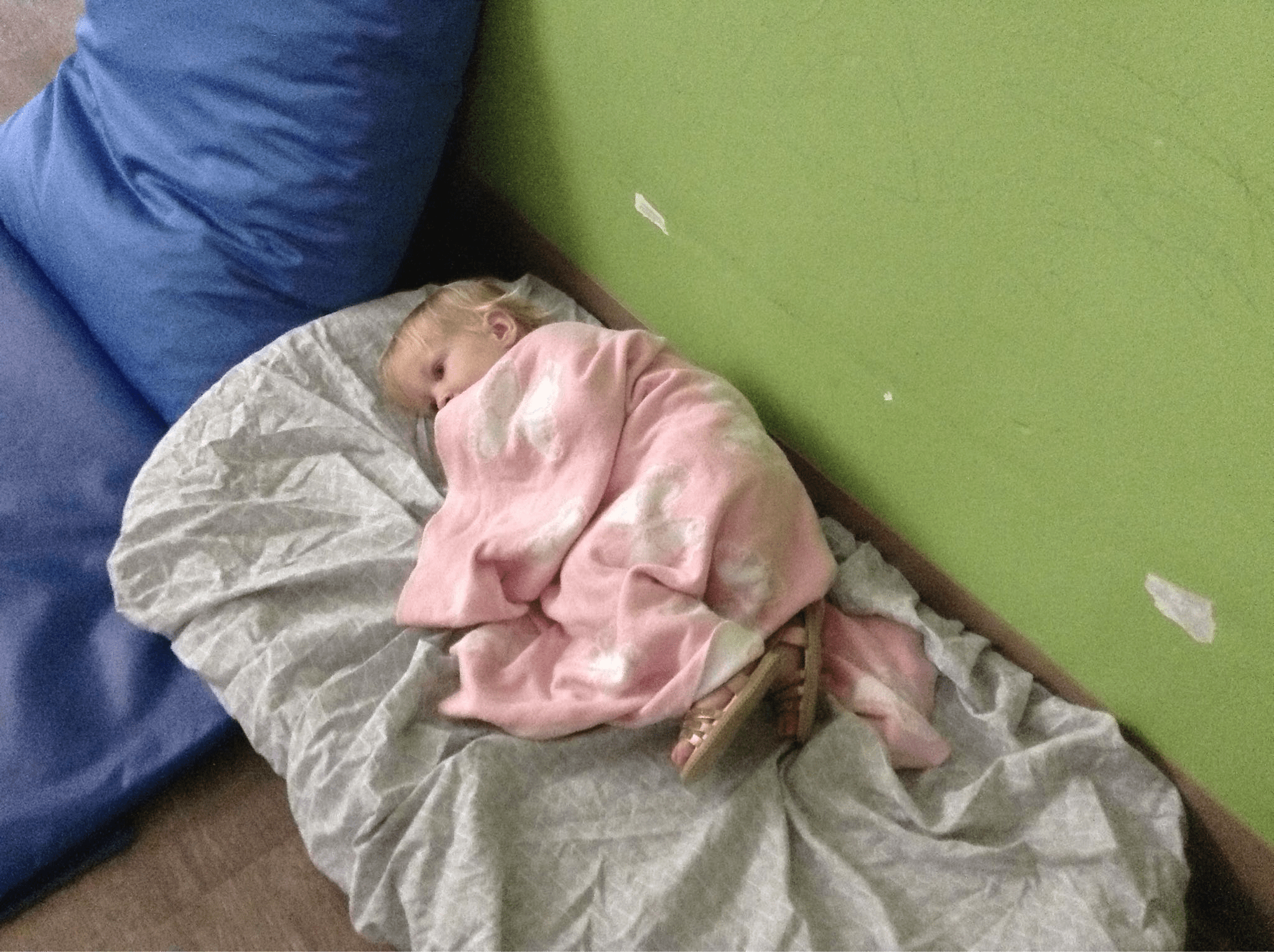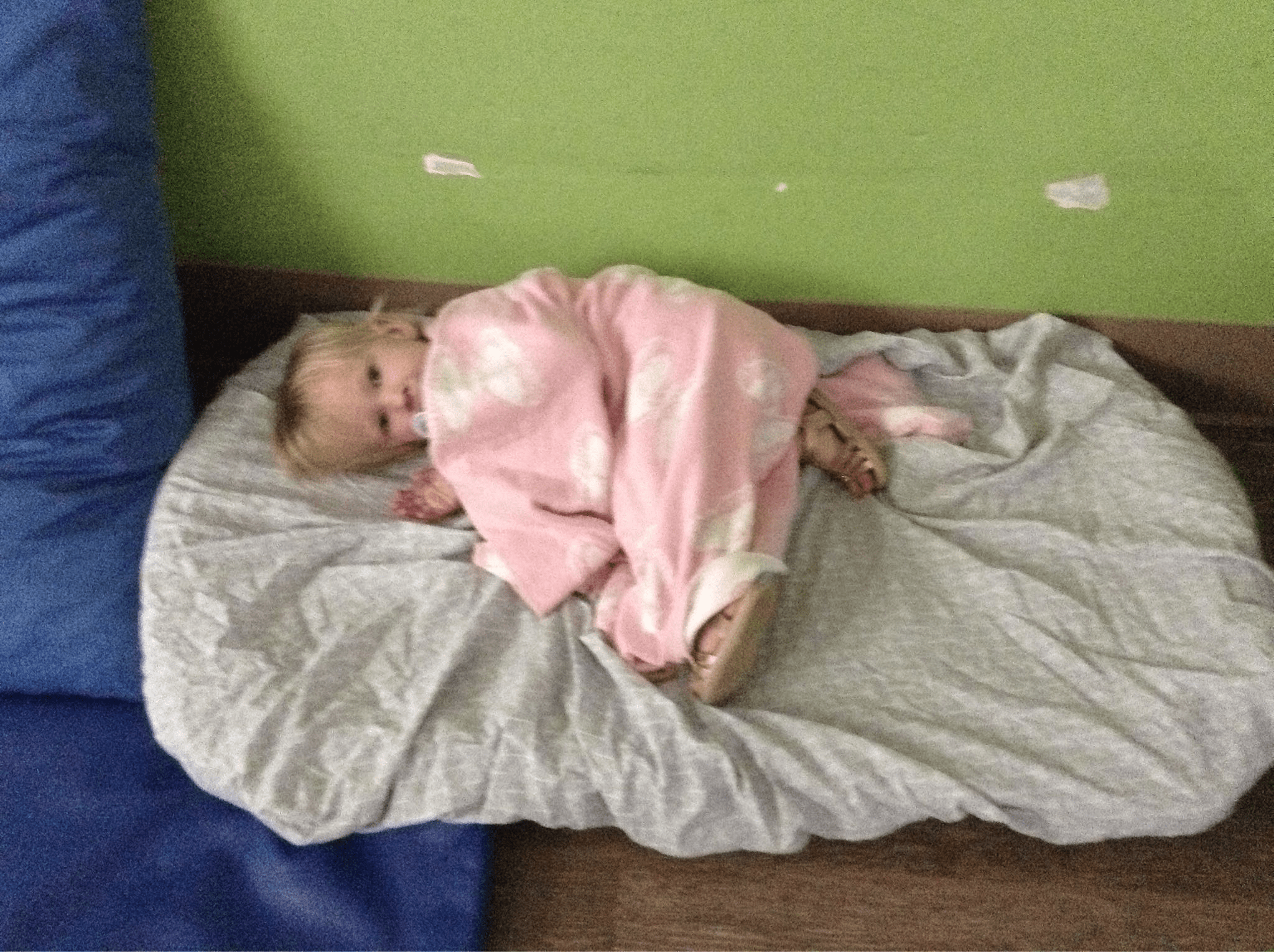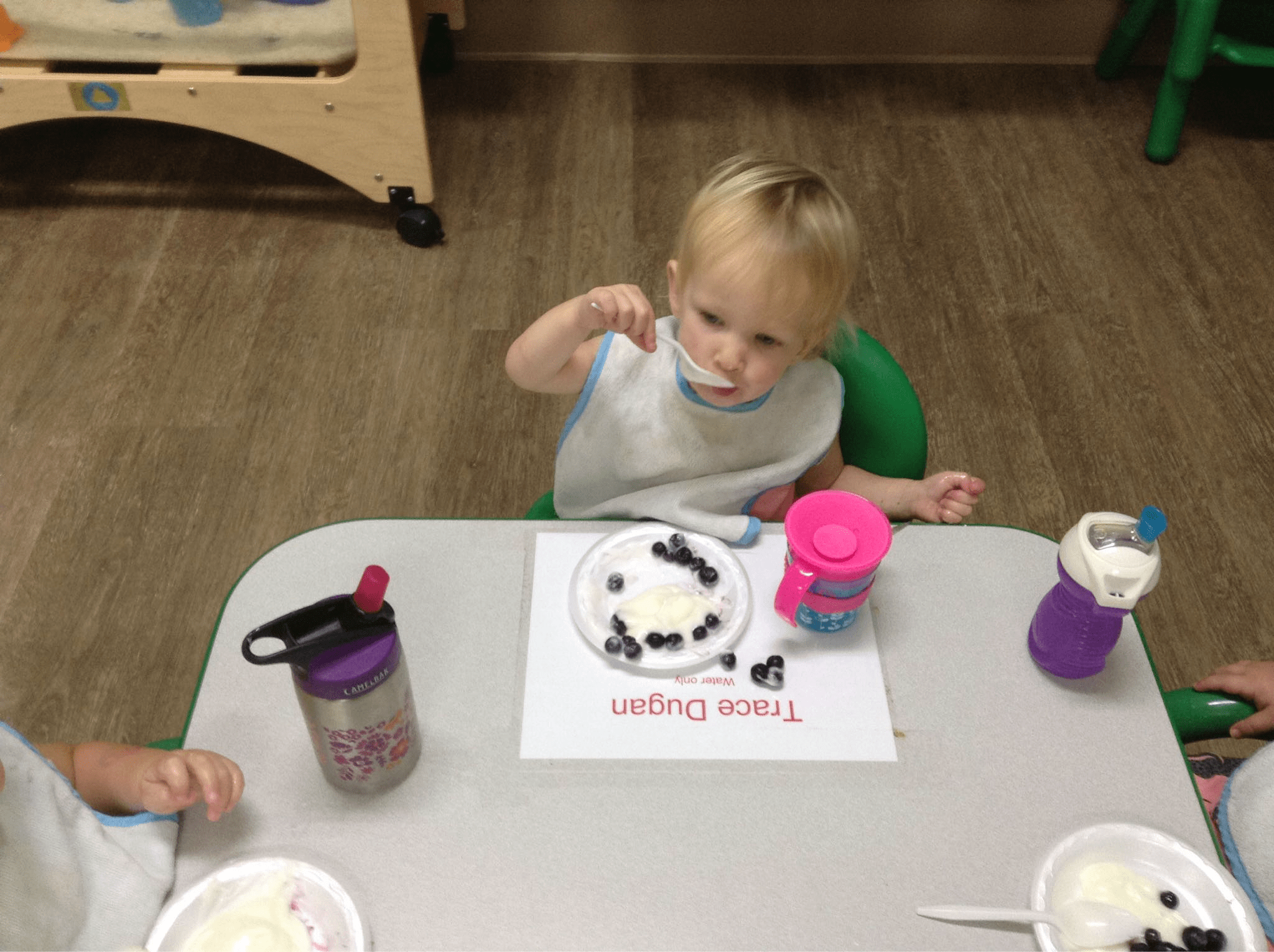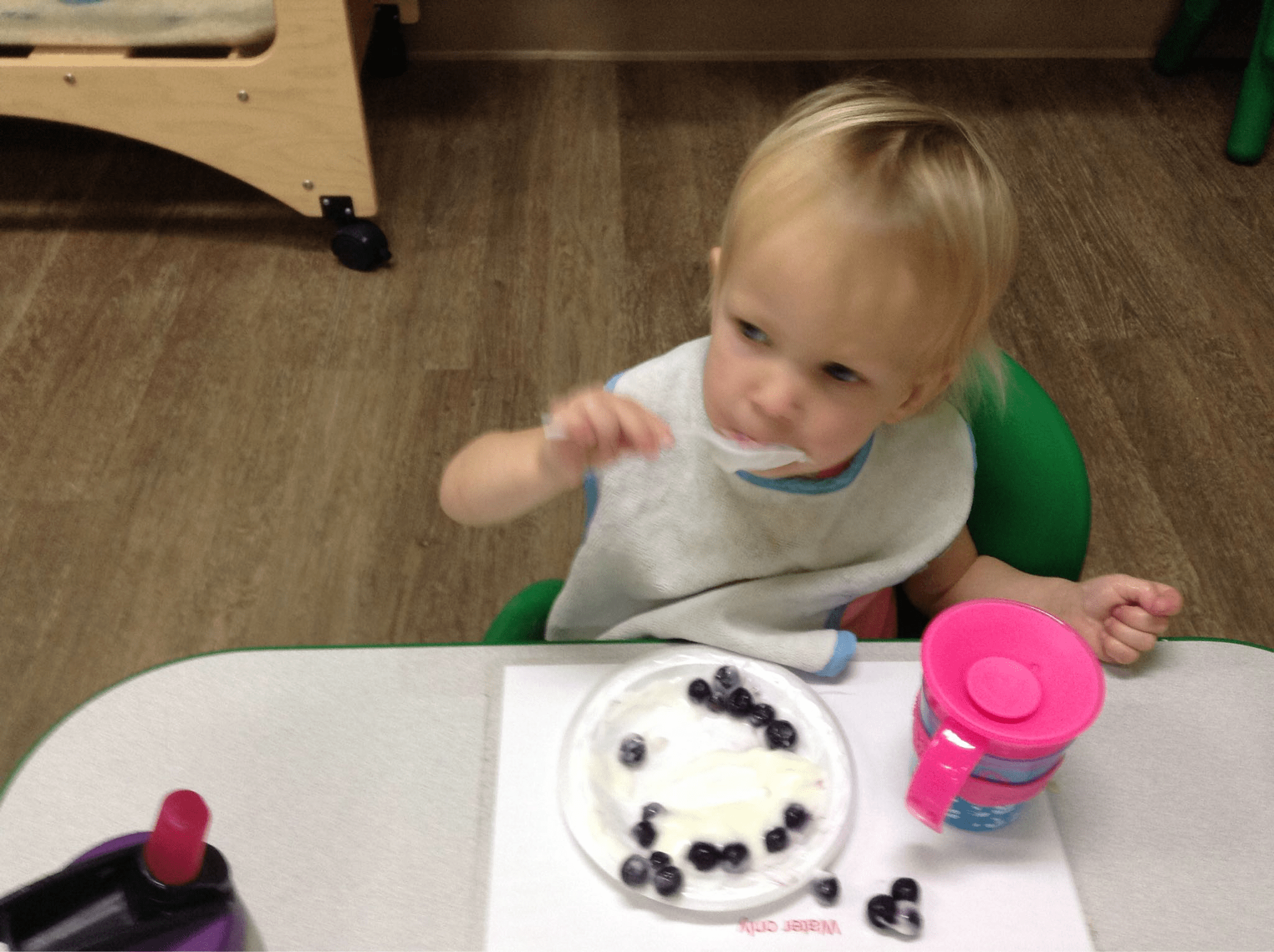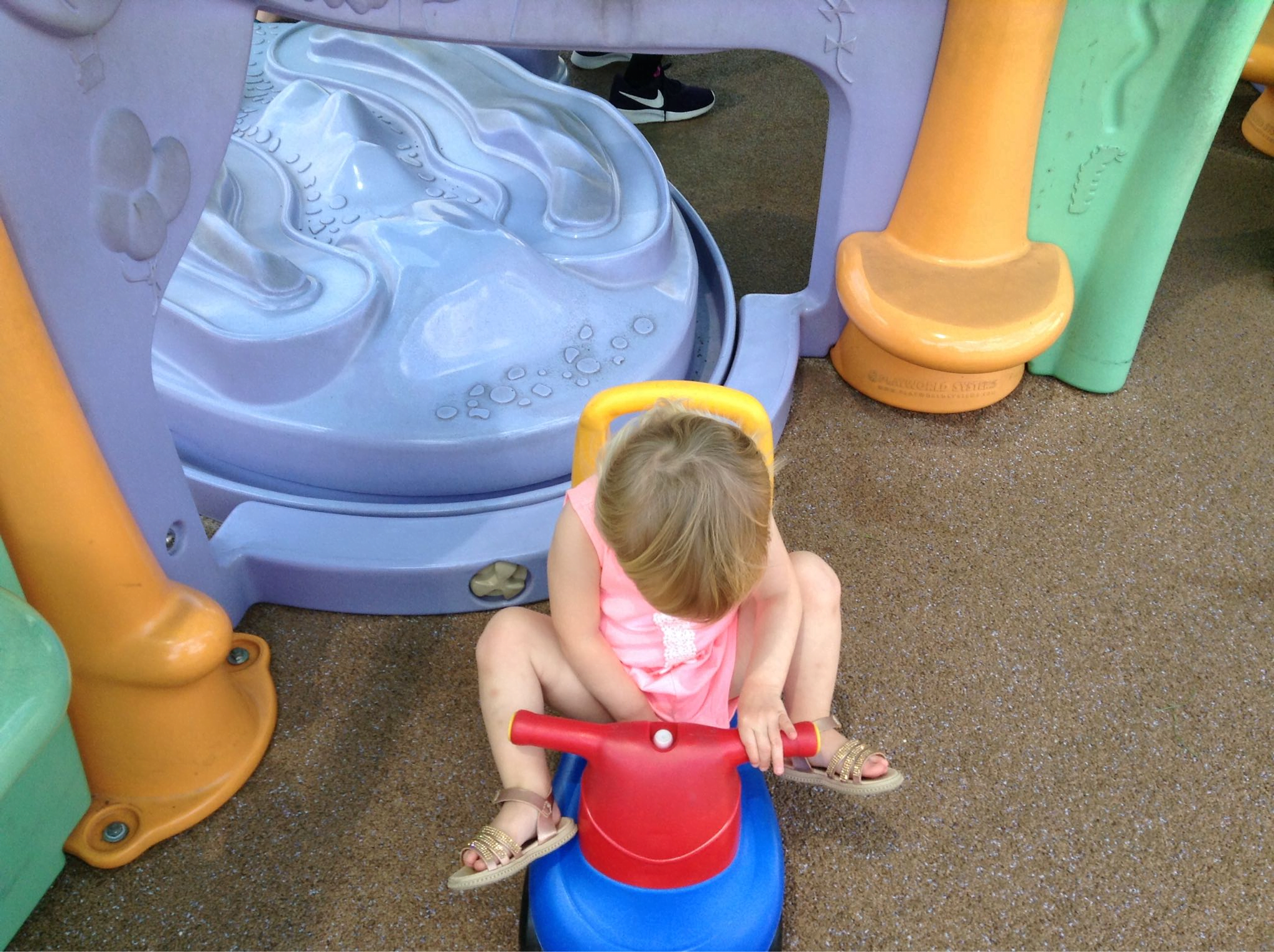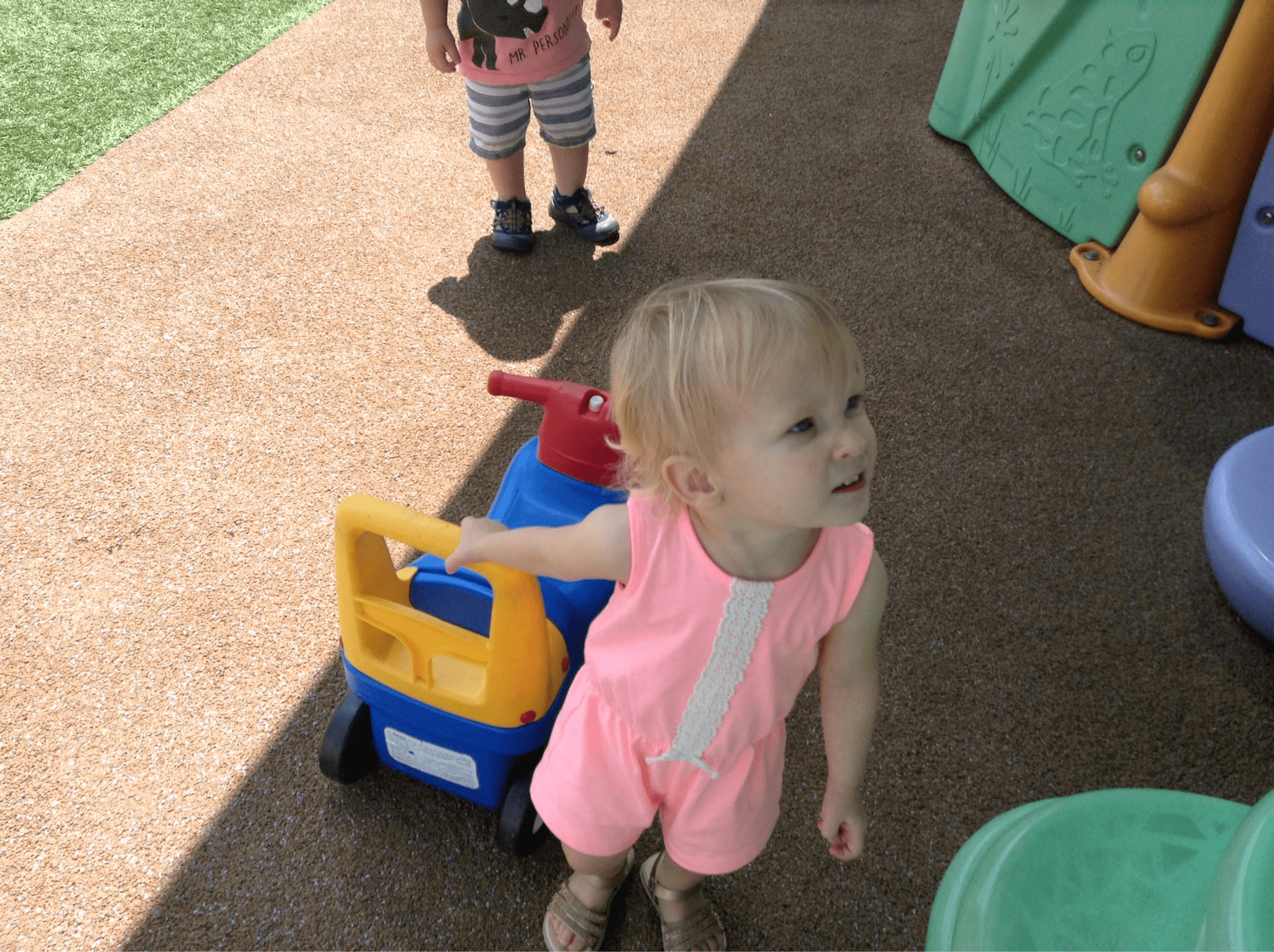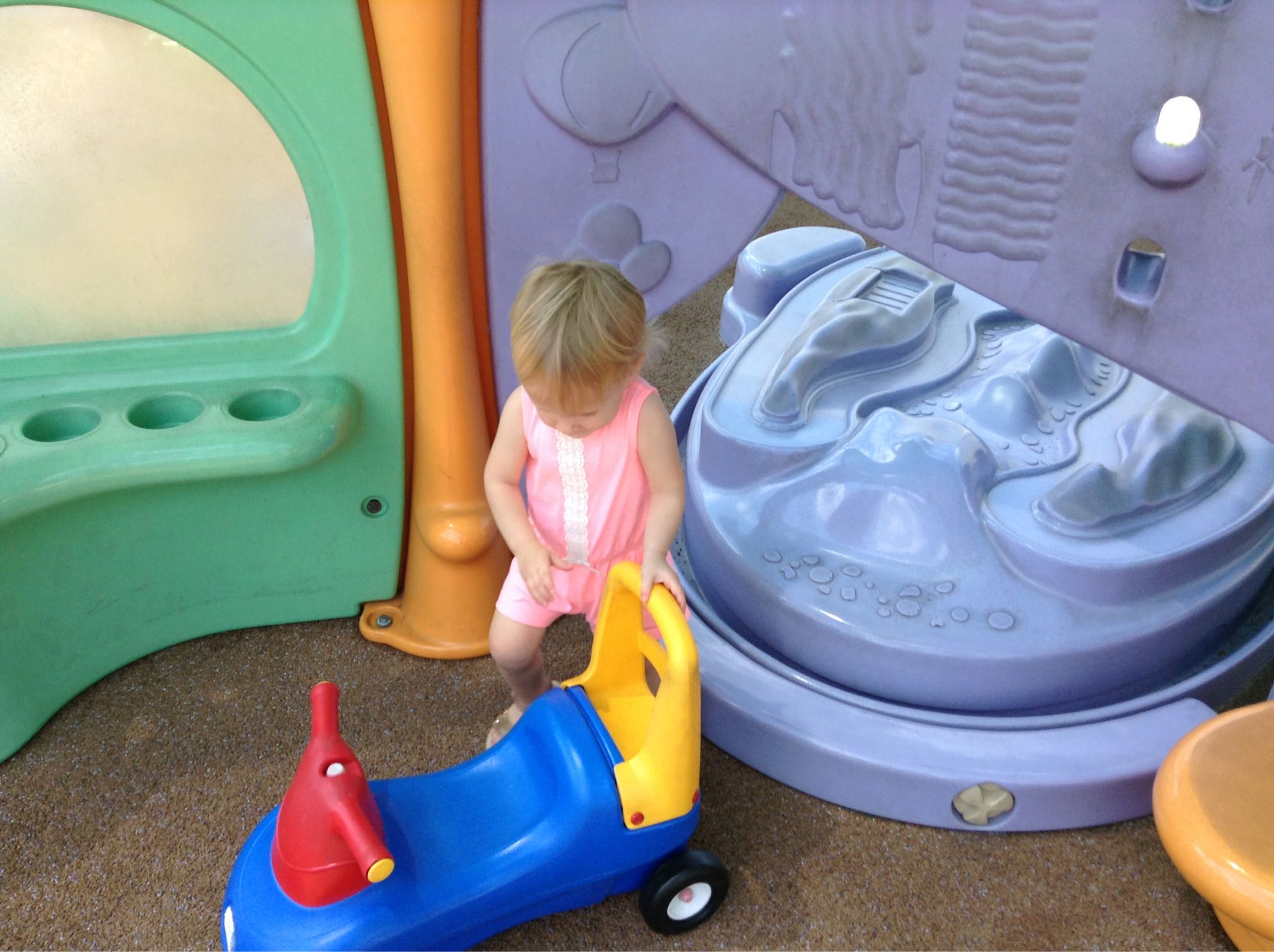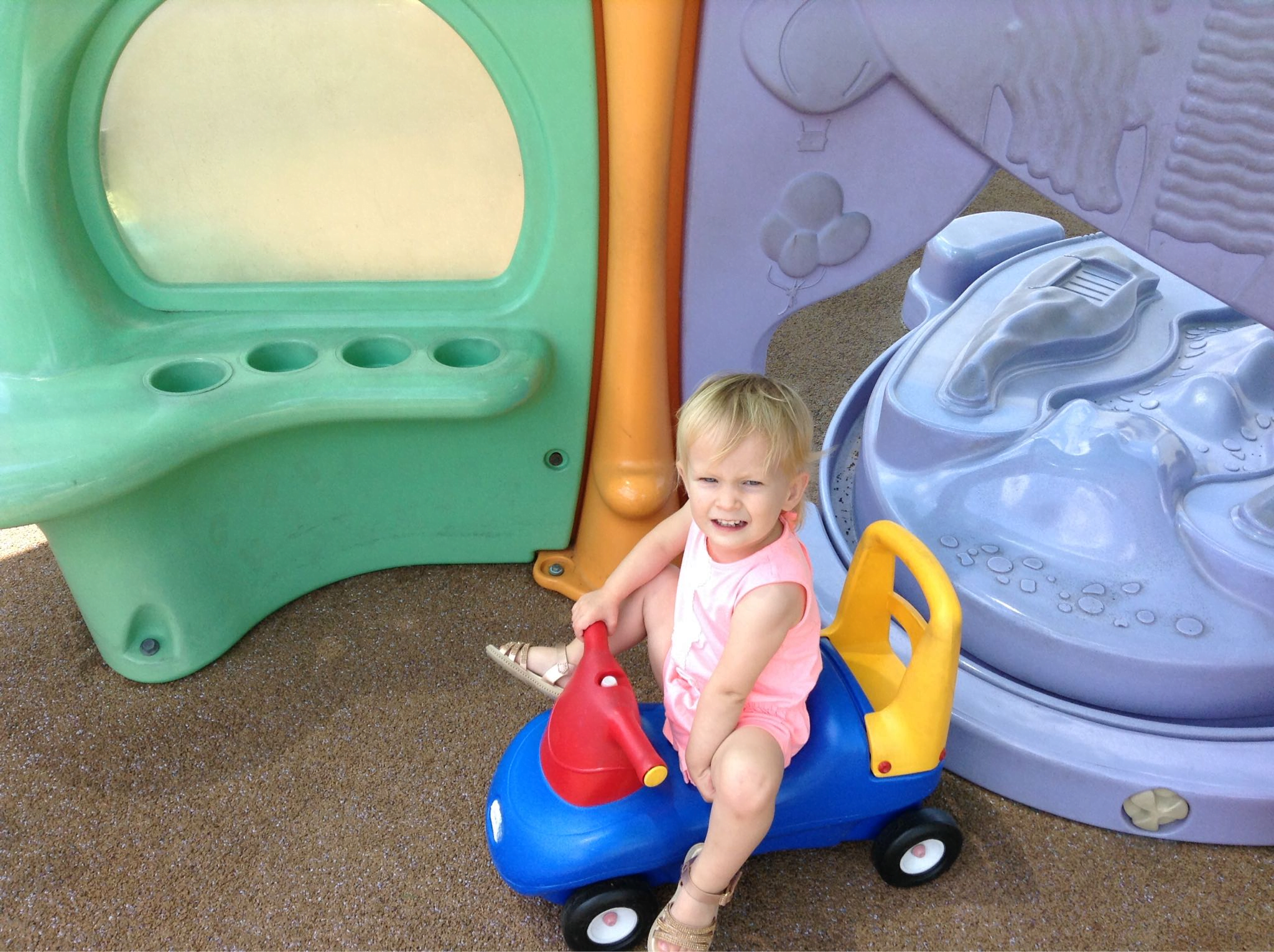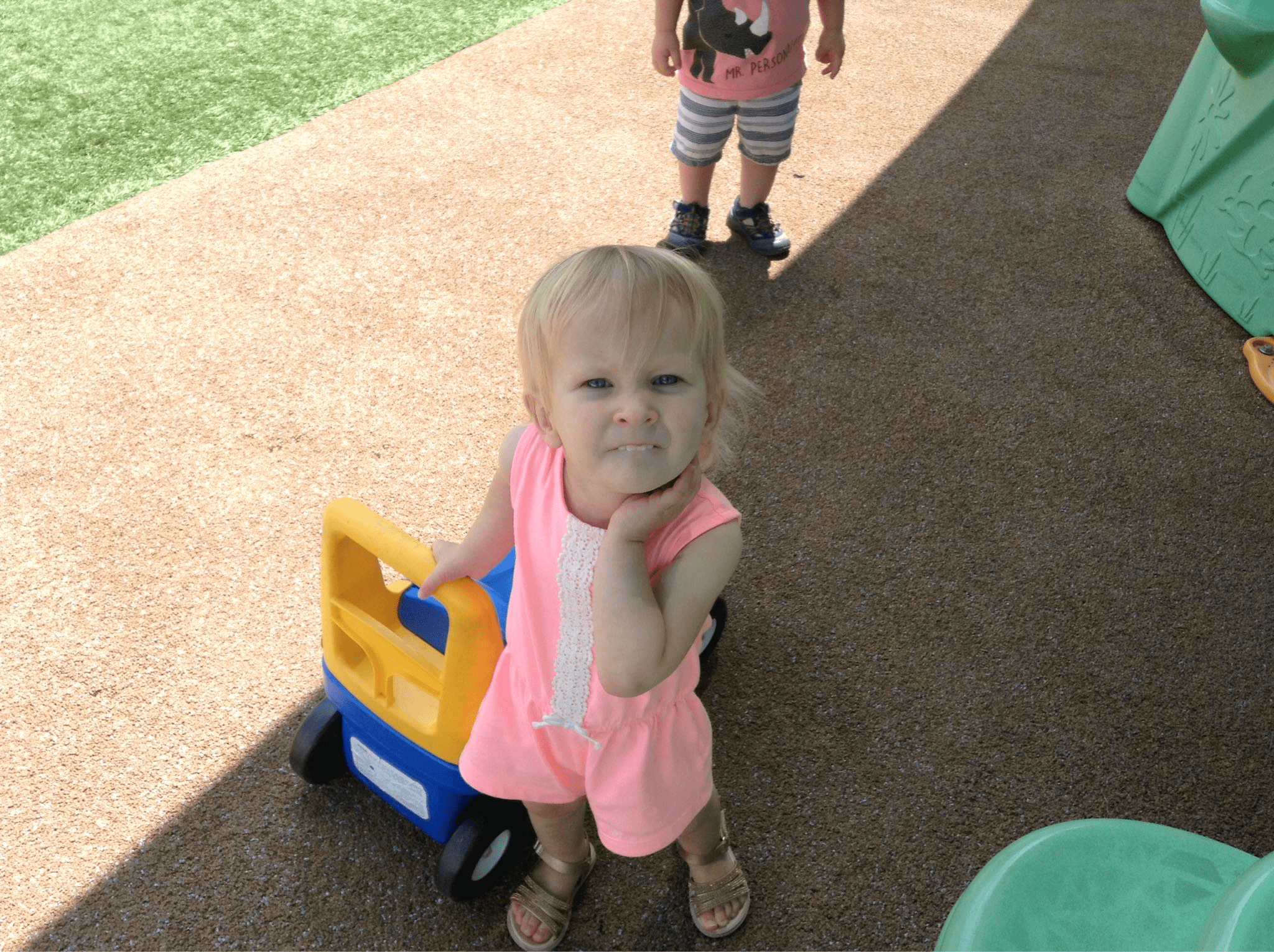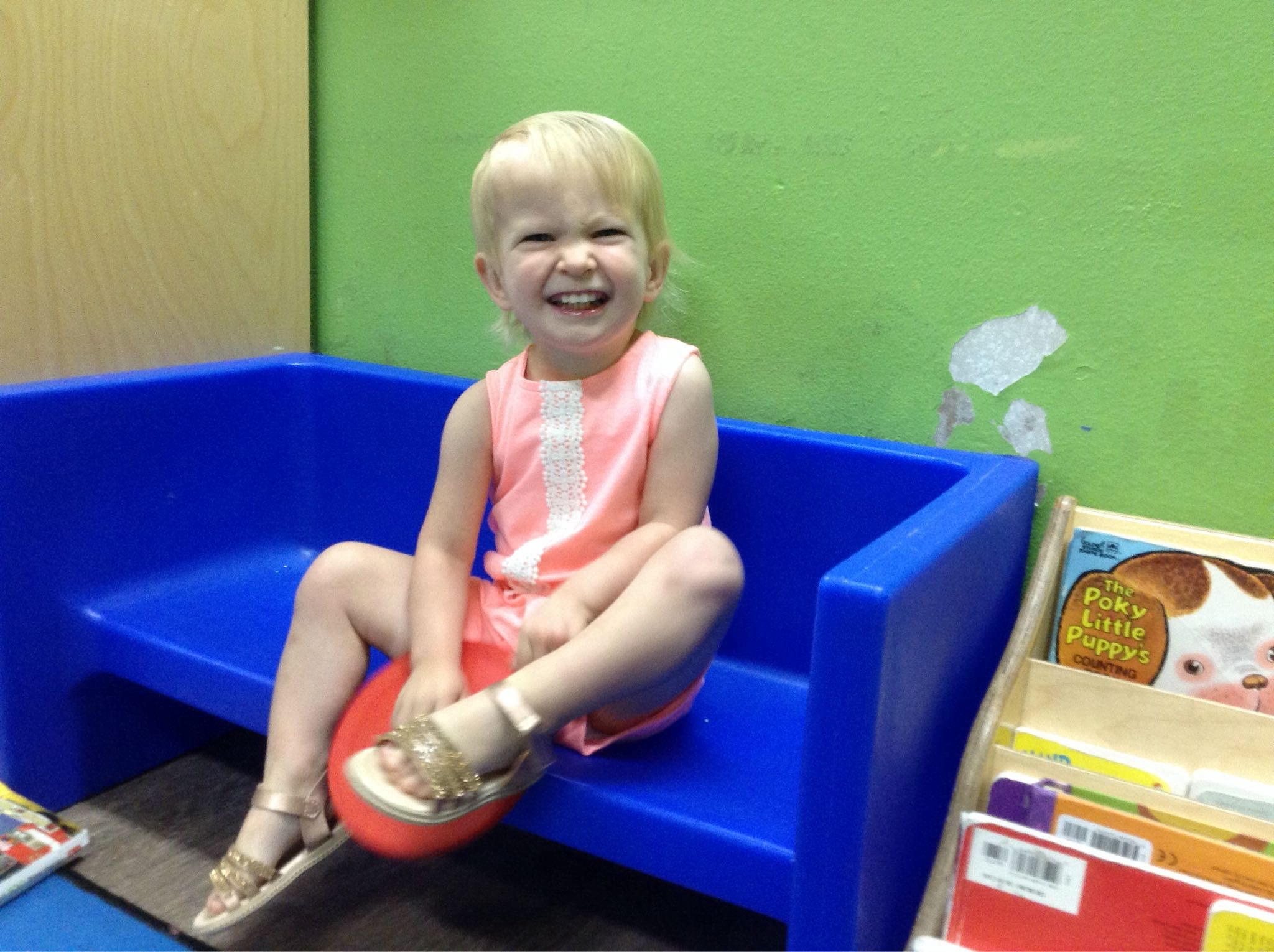 And we also got a really great report in the parent app as well. Ms. Kristin is good at providing so many great details and specifics, and I've really, really enjoyed these reports the last three days. My favorite part of today's observations was "I wanted to act silly, but eventually I went to sleep." That sounds exactly like her!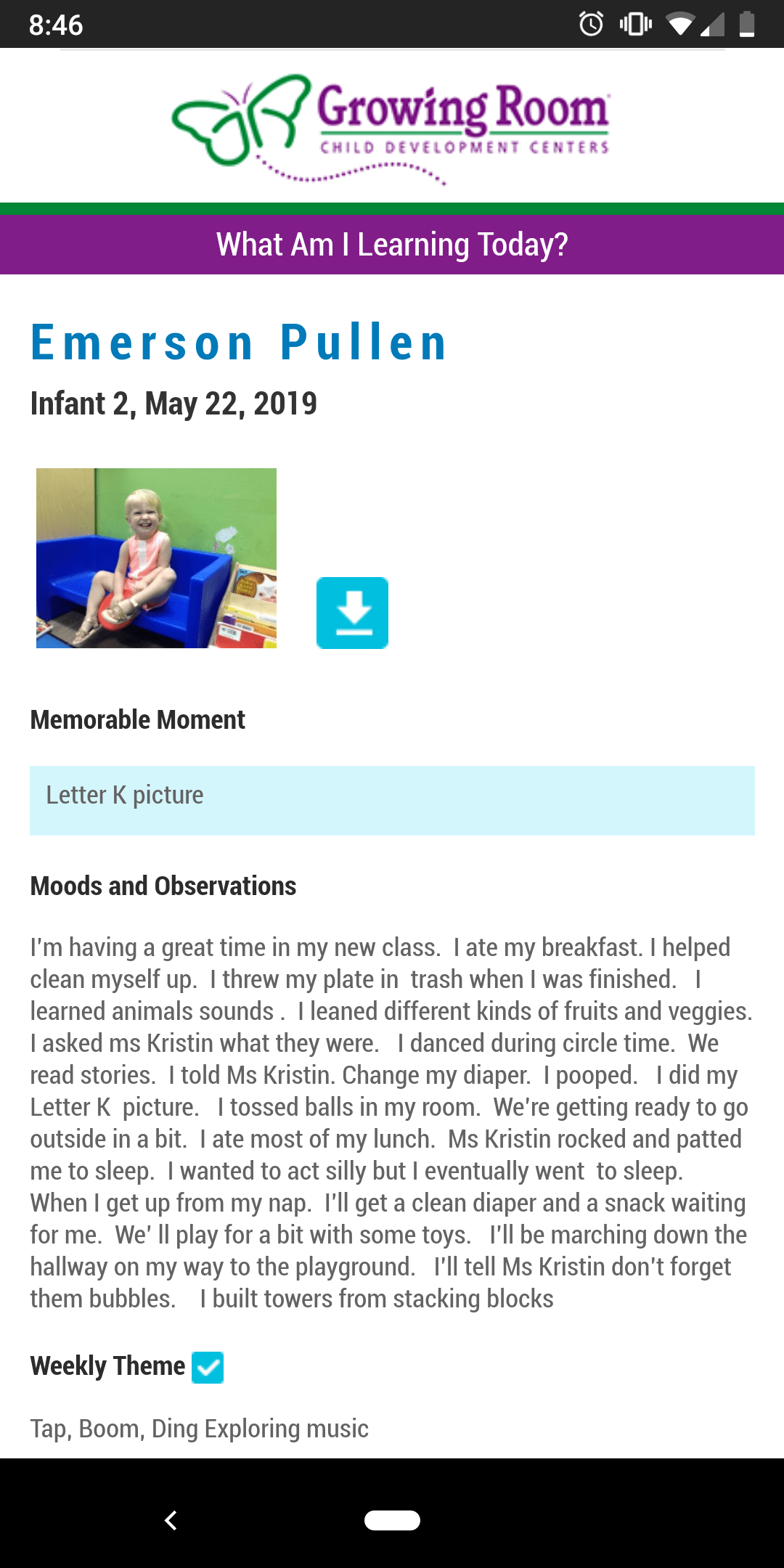 After work, we met the family at Moe's for dinner before church. Emerson ate a few bites of her cheese quesadilla (dipped in Grammy's queso), and then decided she needed her chocolate chip cookie instead. And with Grandmommie & Grammy around, of course she got what she wanted! 🙂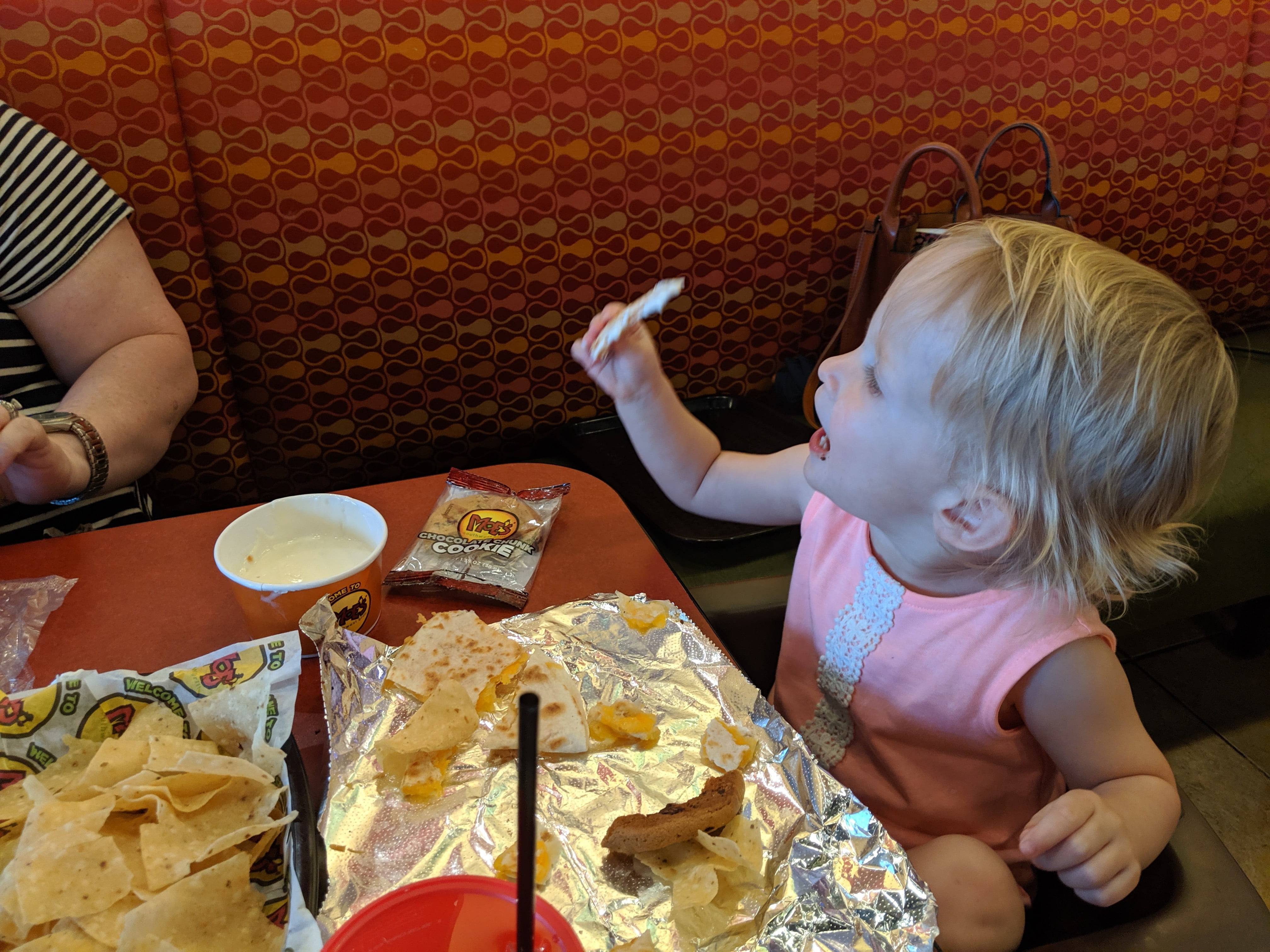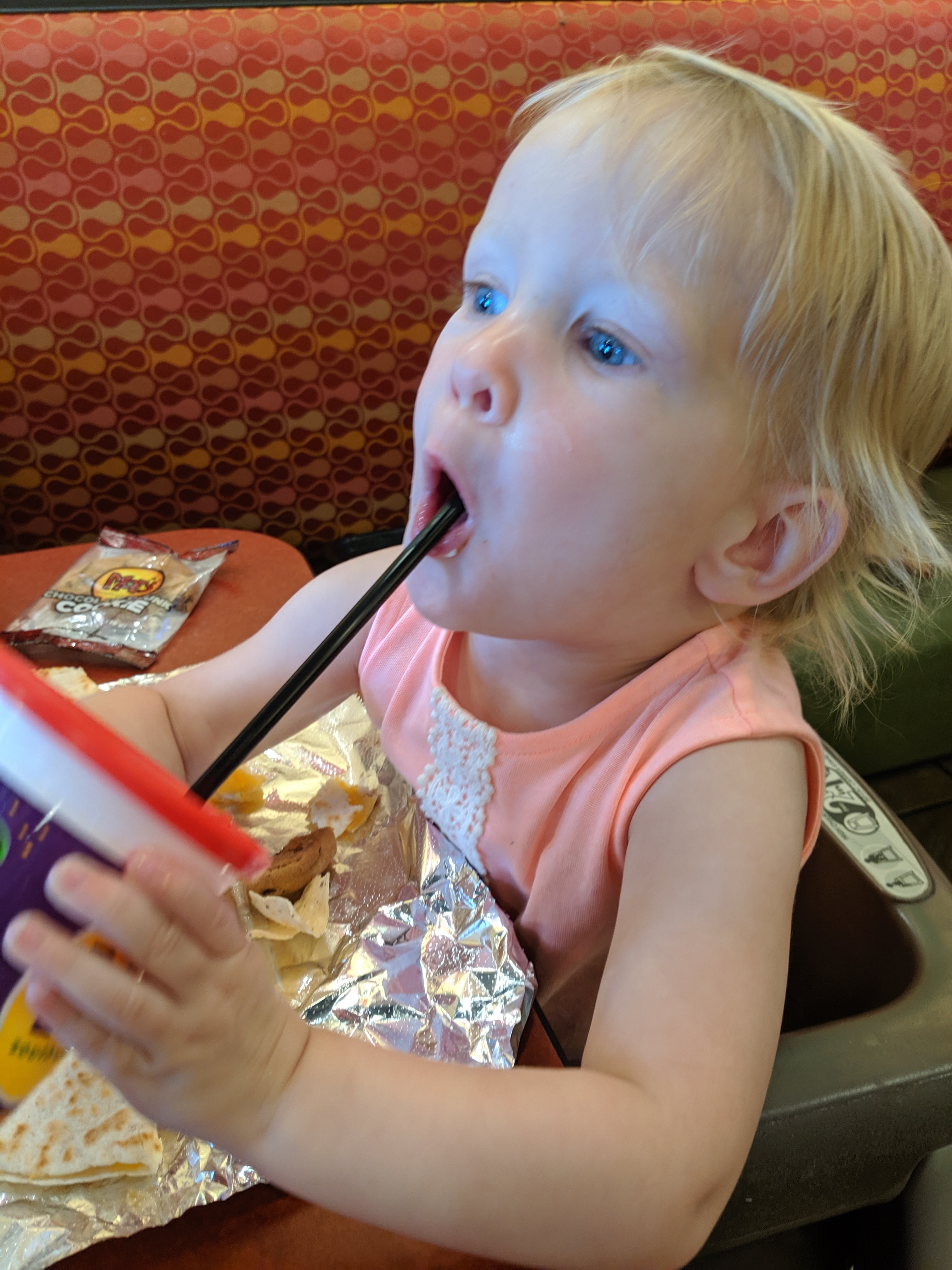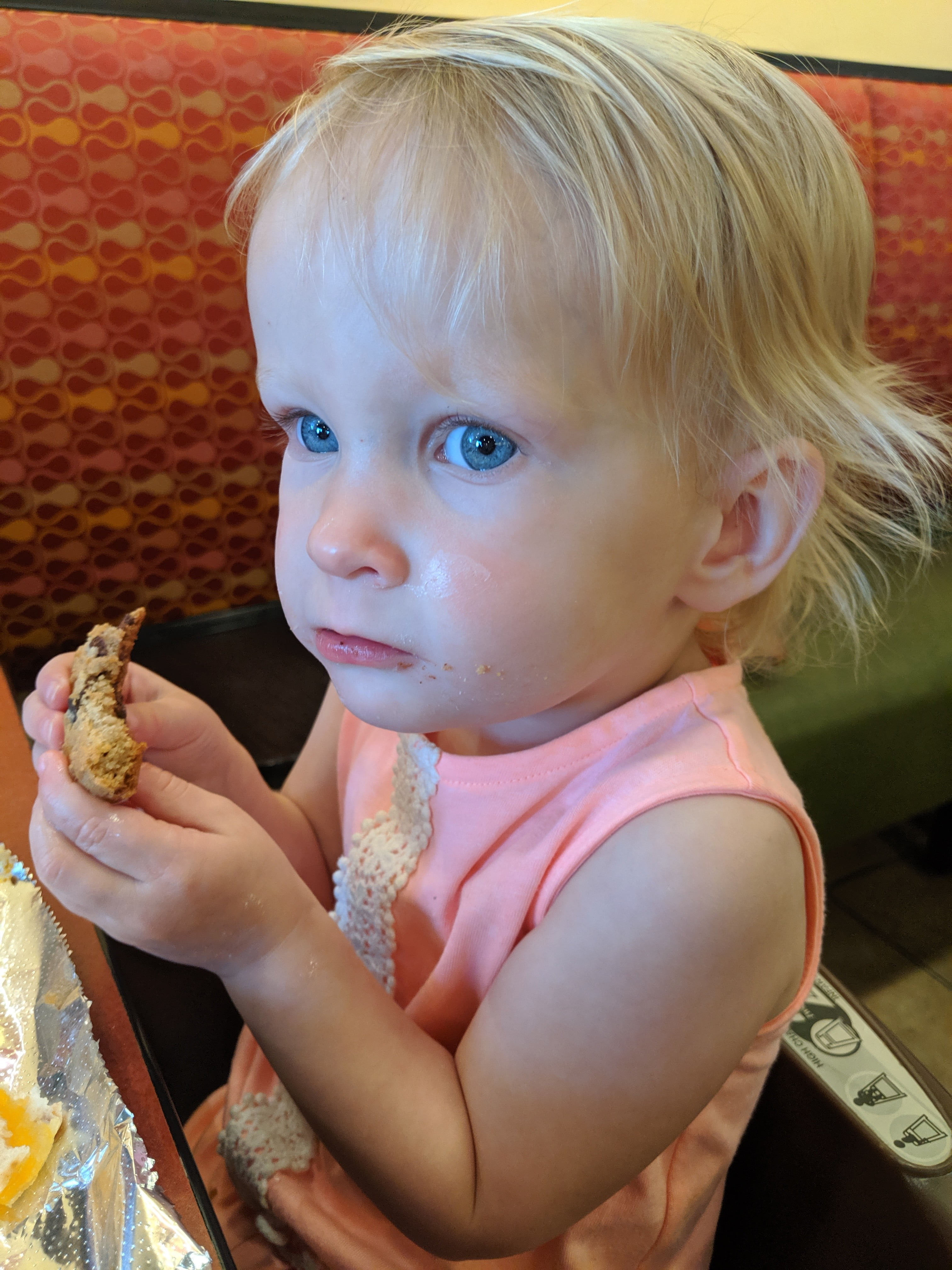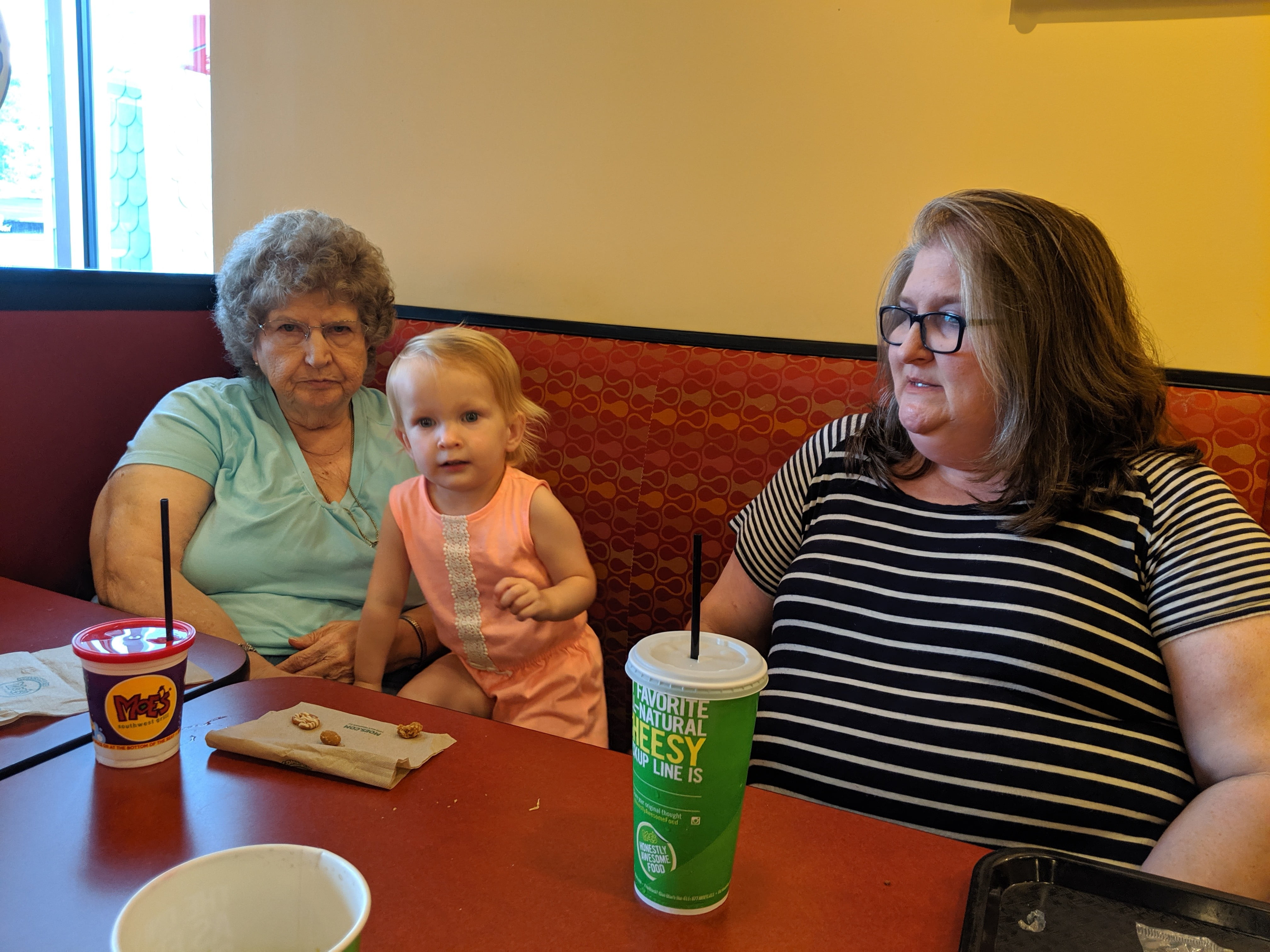 In her classroom at church, Ms. Kristina had brought a couple of sock puppets, and Emerson thought it was so great! She was practicing her skills as a tiny puppeteer!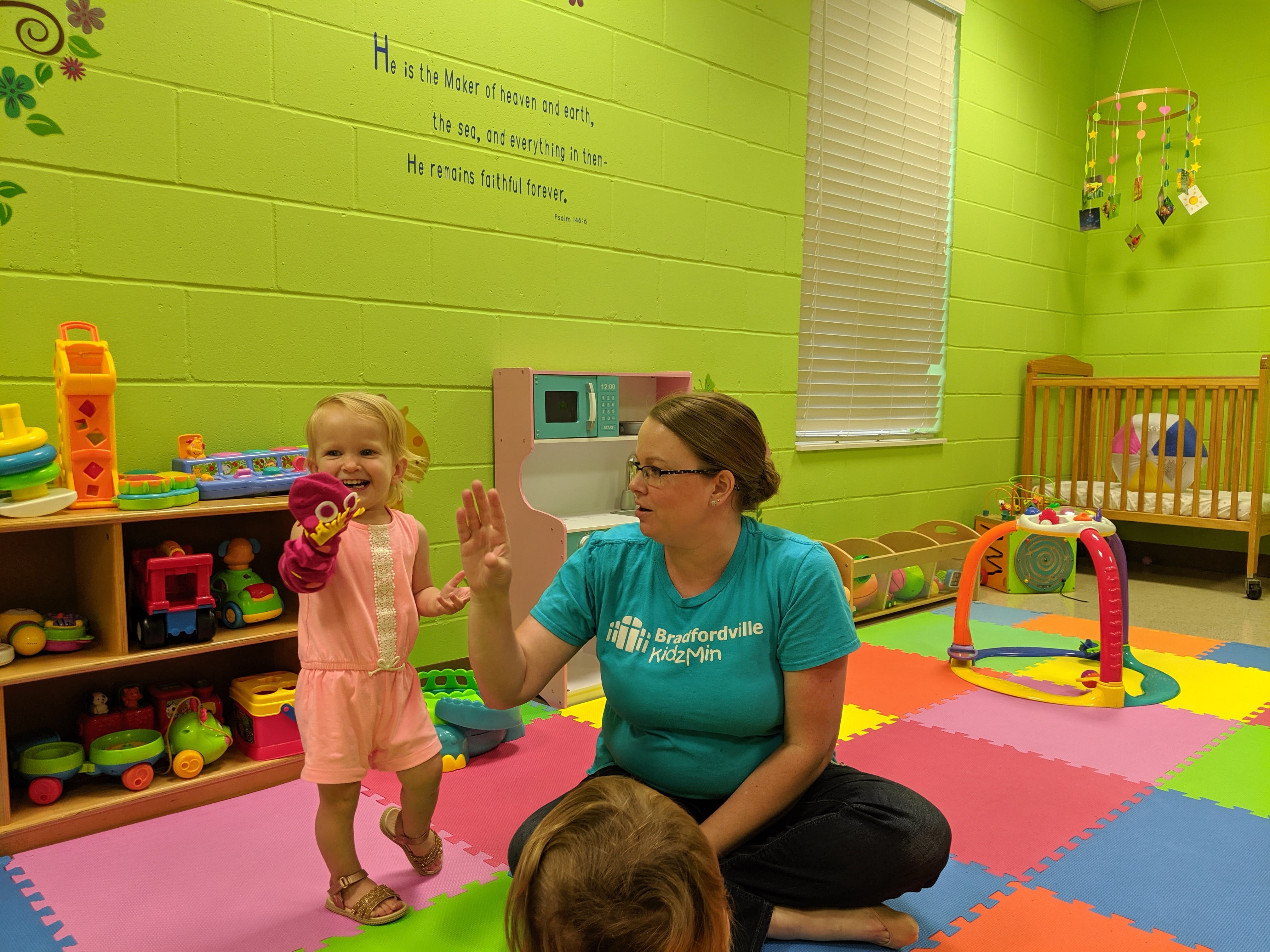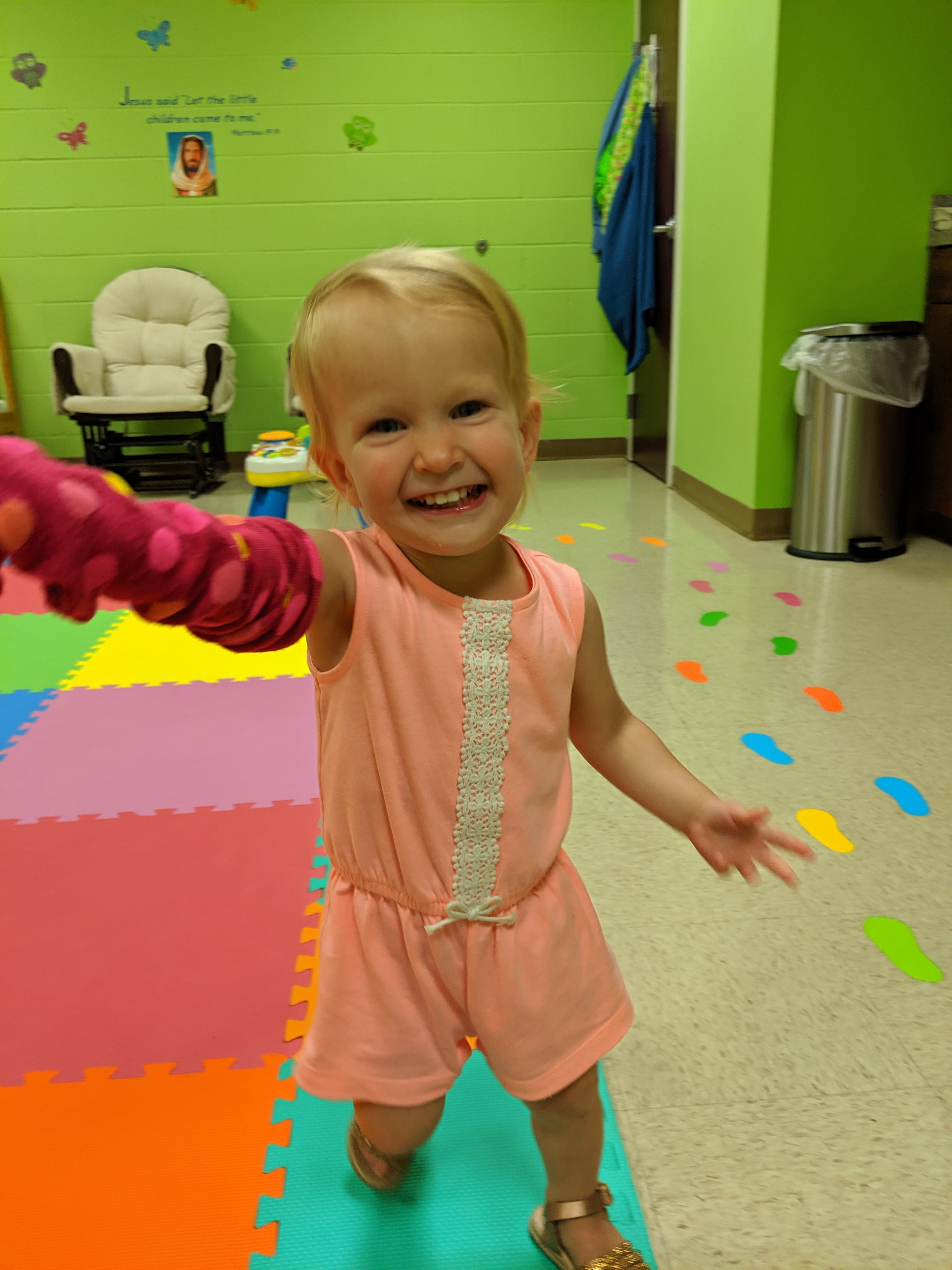 We had a great choir rehearsal tonight, and we went over lots of songs. We have the next two Wednesday nights off from rehearsal (due to various reasons), so we had a lot to work on. This one was one of my favorites we worked on tonight. Listen to it here on YouTube. It's a beautiful song, and this version is great.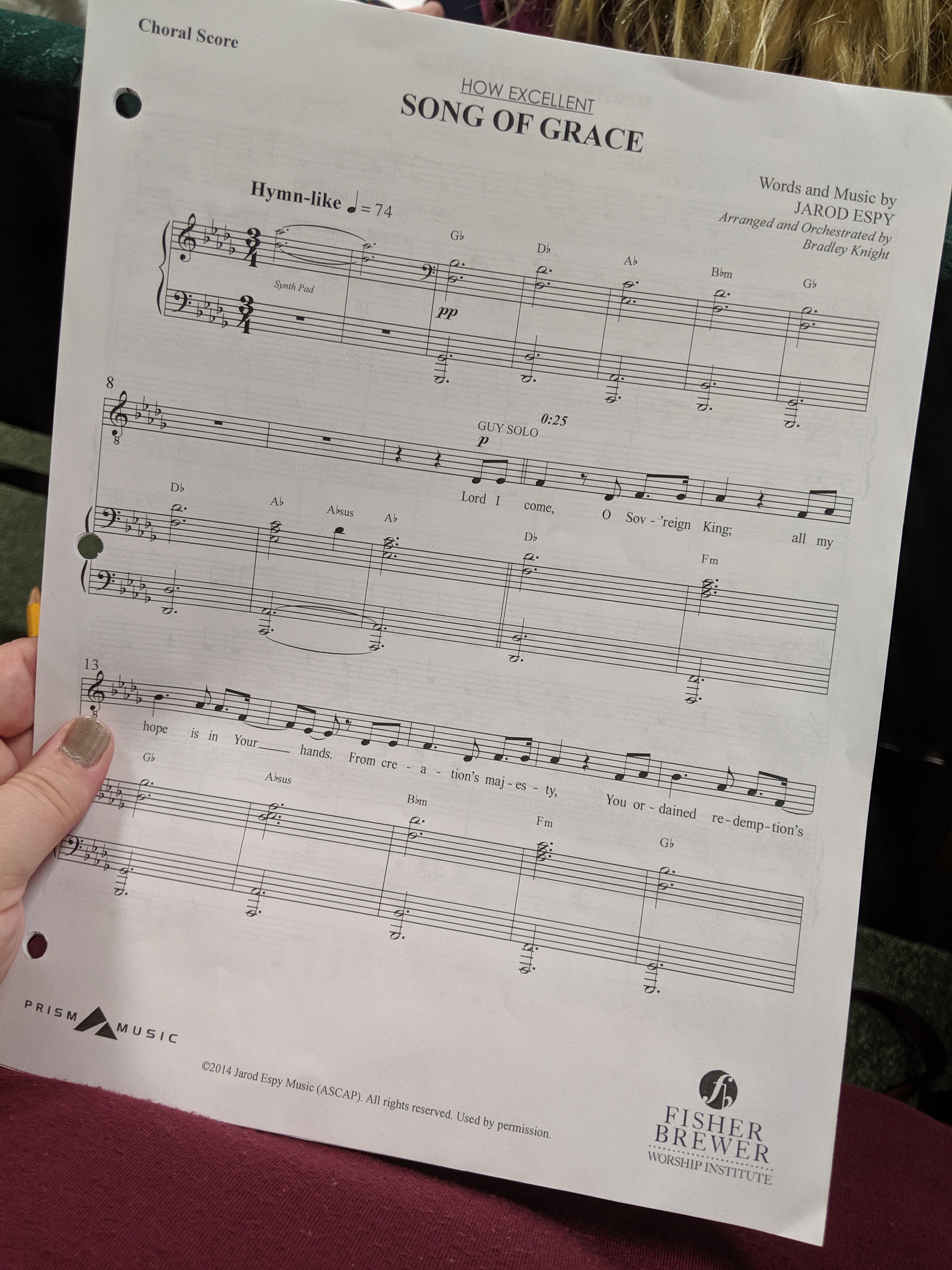 This is Miss Ashleigh, and tonight was her last night in the nursery. She's been at our church, and in the Wednesday night nursery, for quite a while, but she just started a brand new job today, and she won't be able to make it on Wednesday night's anymore. Emmie loves her, and I know we'll miss her!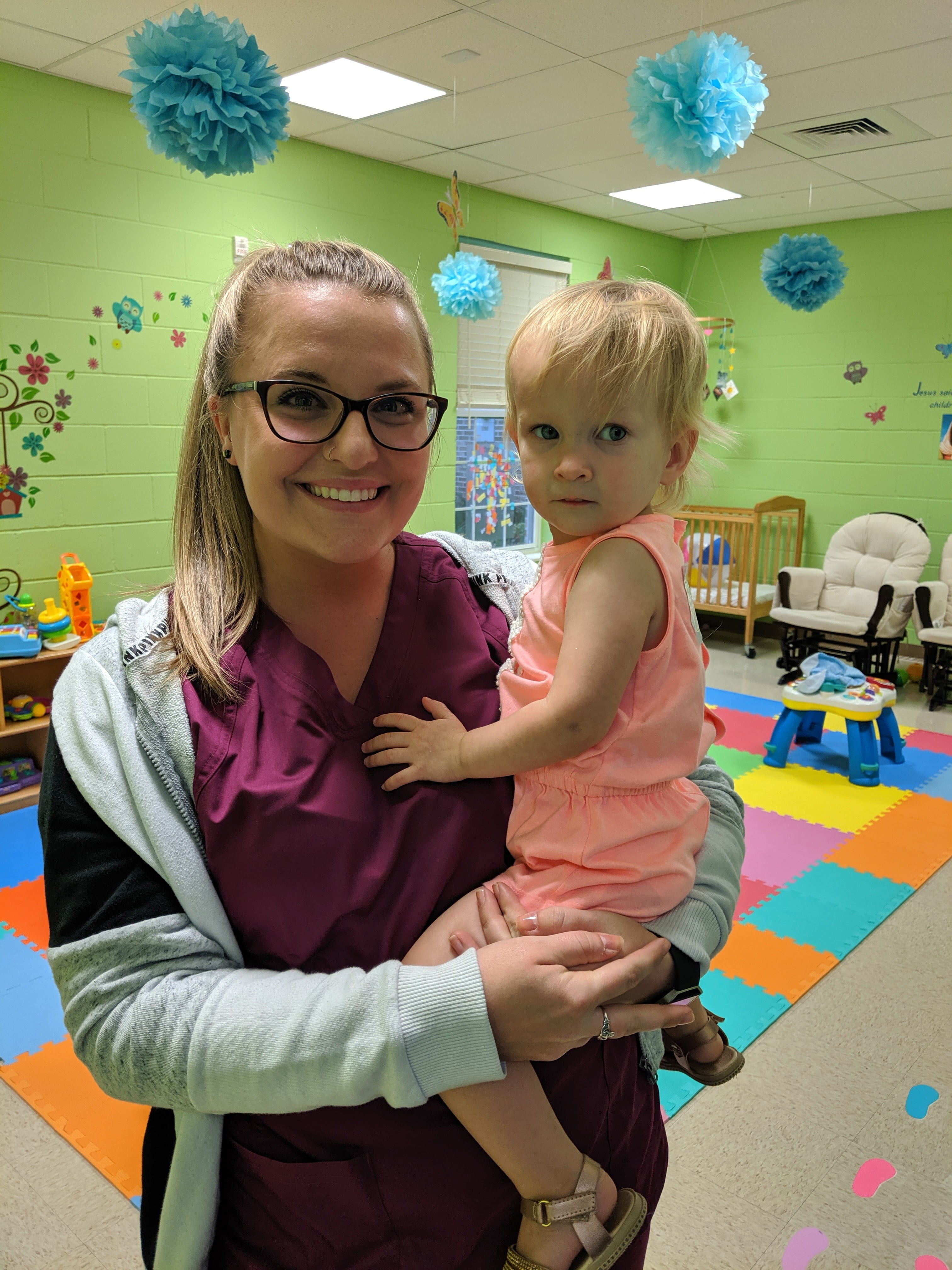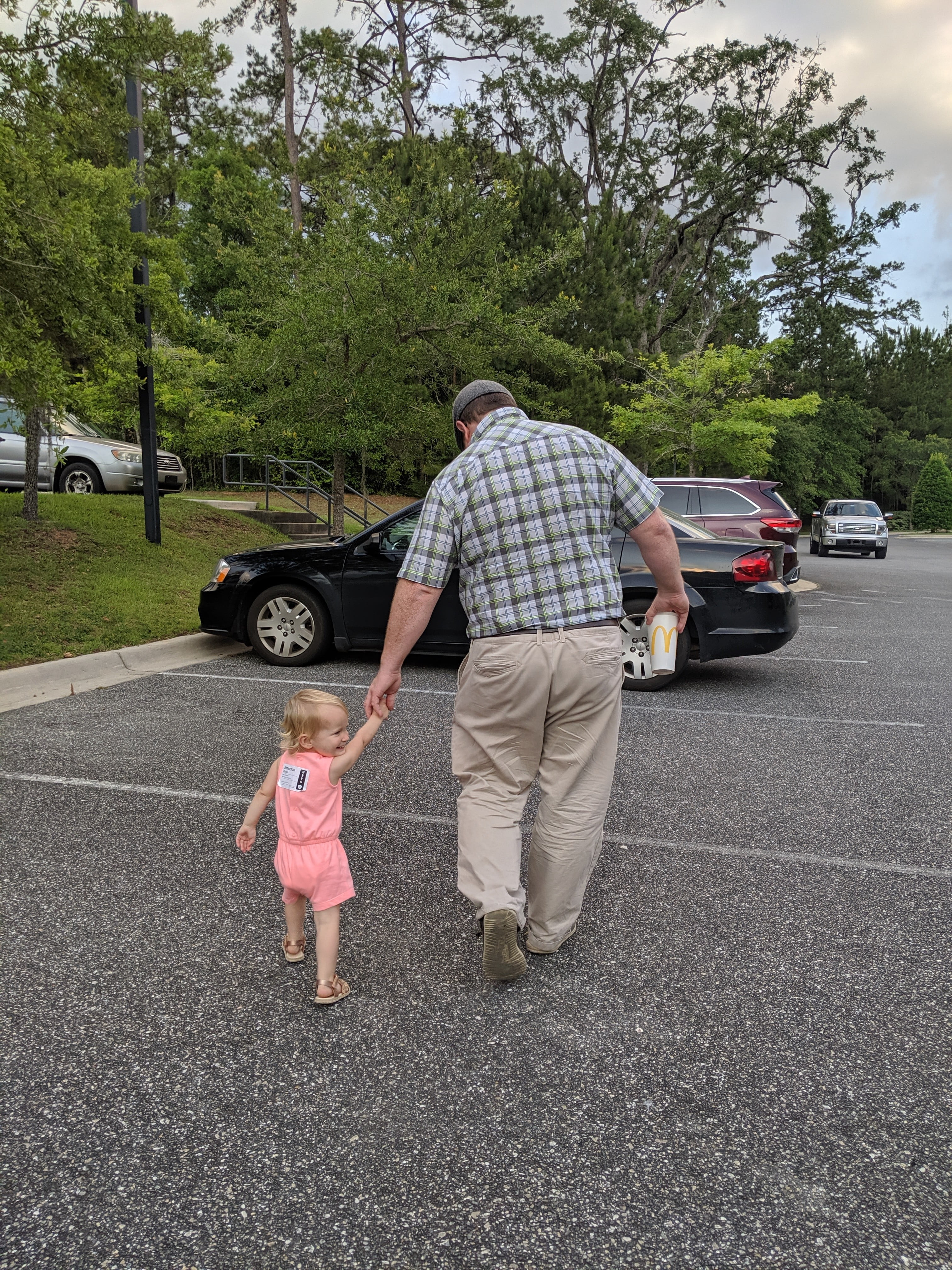 At home, we got Emmie in her jammies, reviewed my Shutterfly order (why do my prints look so grainy?! I'm not thrilled with that…), ate some gummies in the chair, and then read some books with Daddy.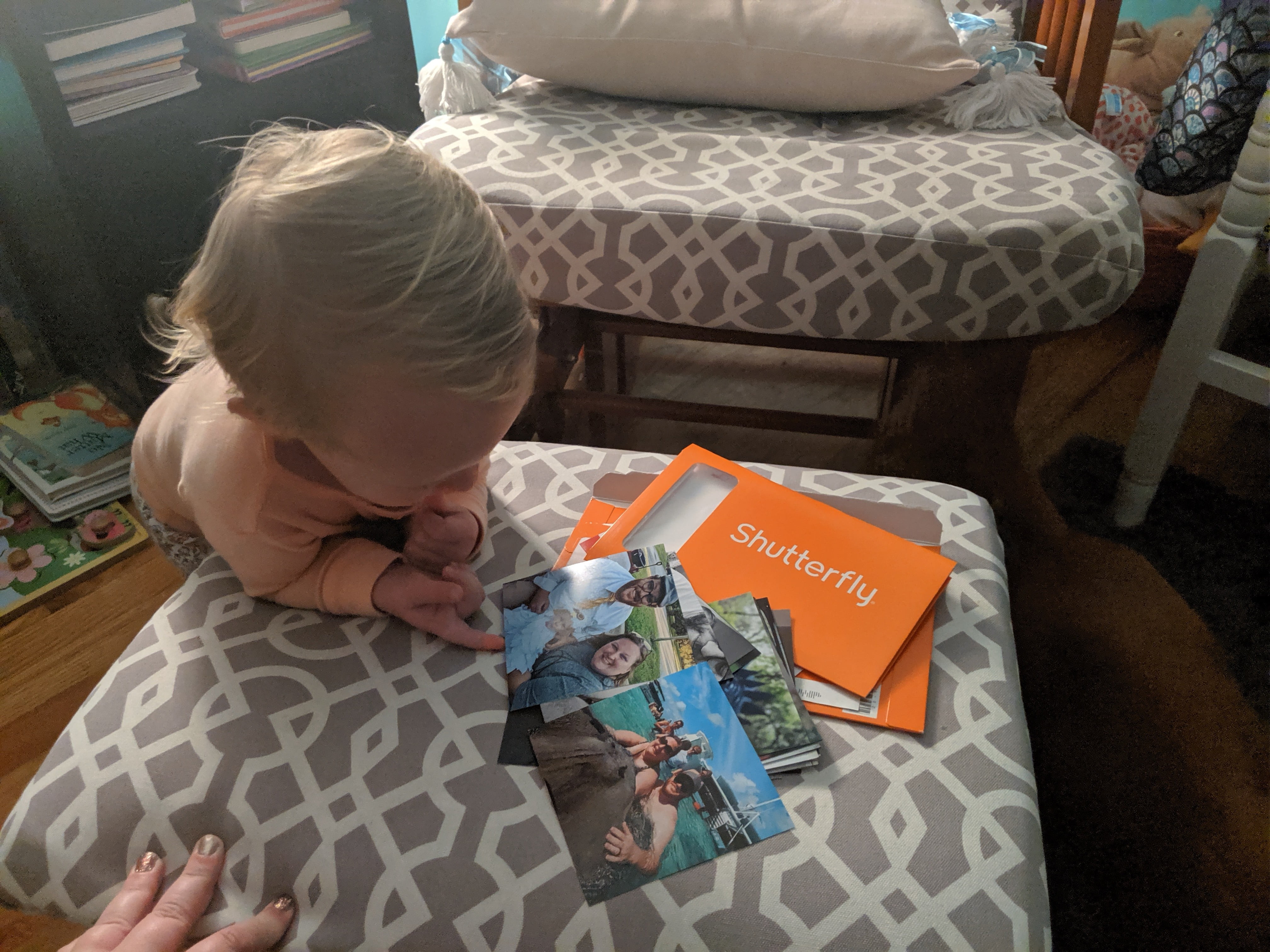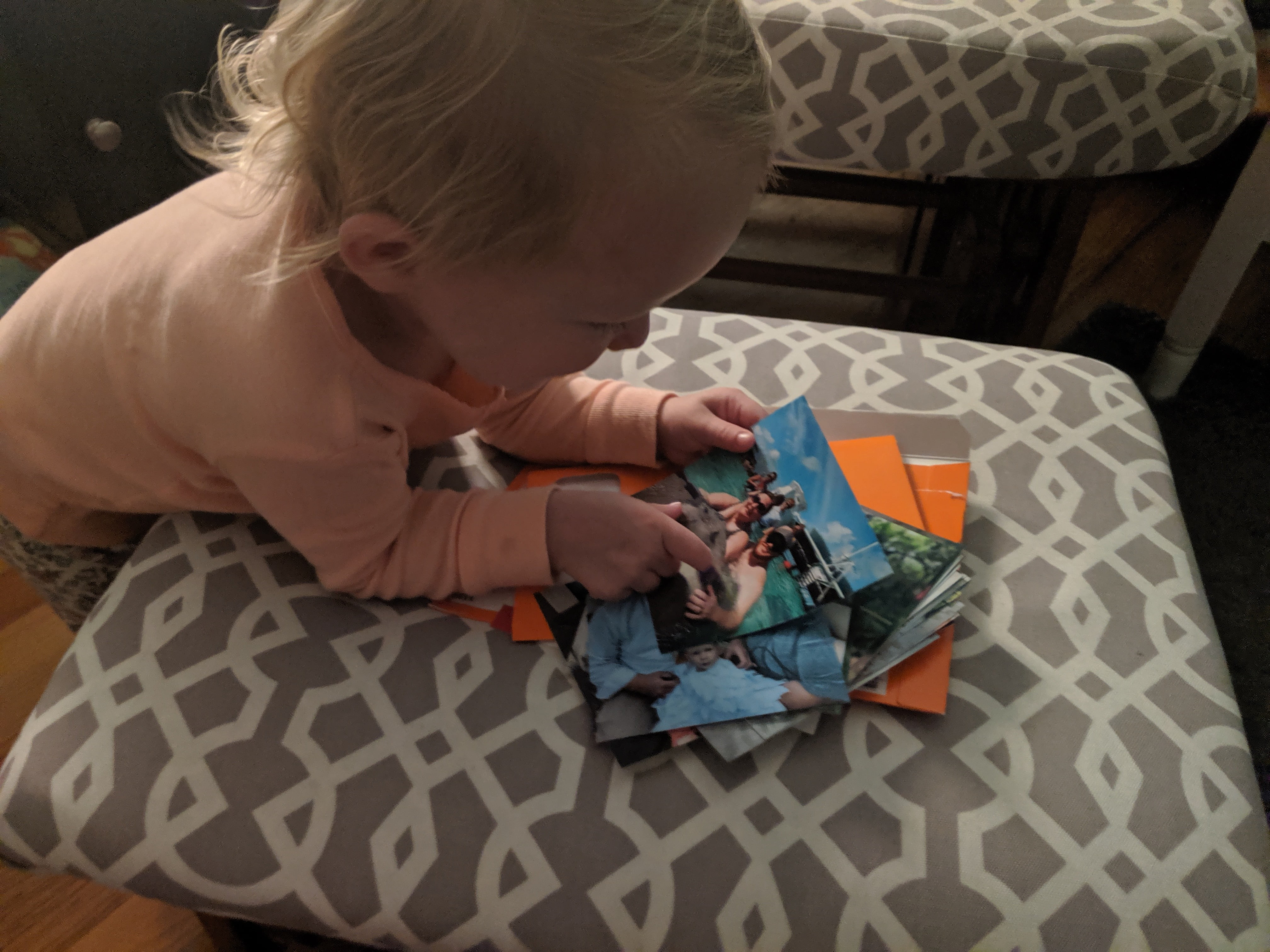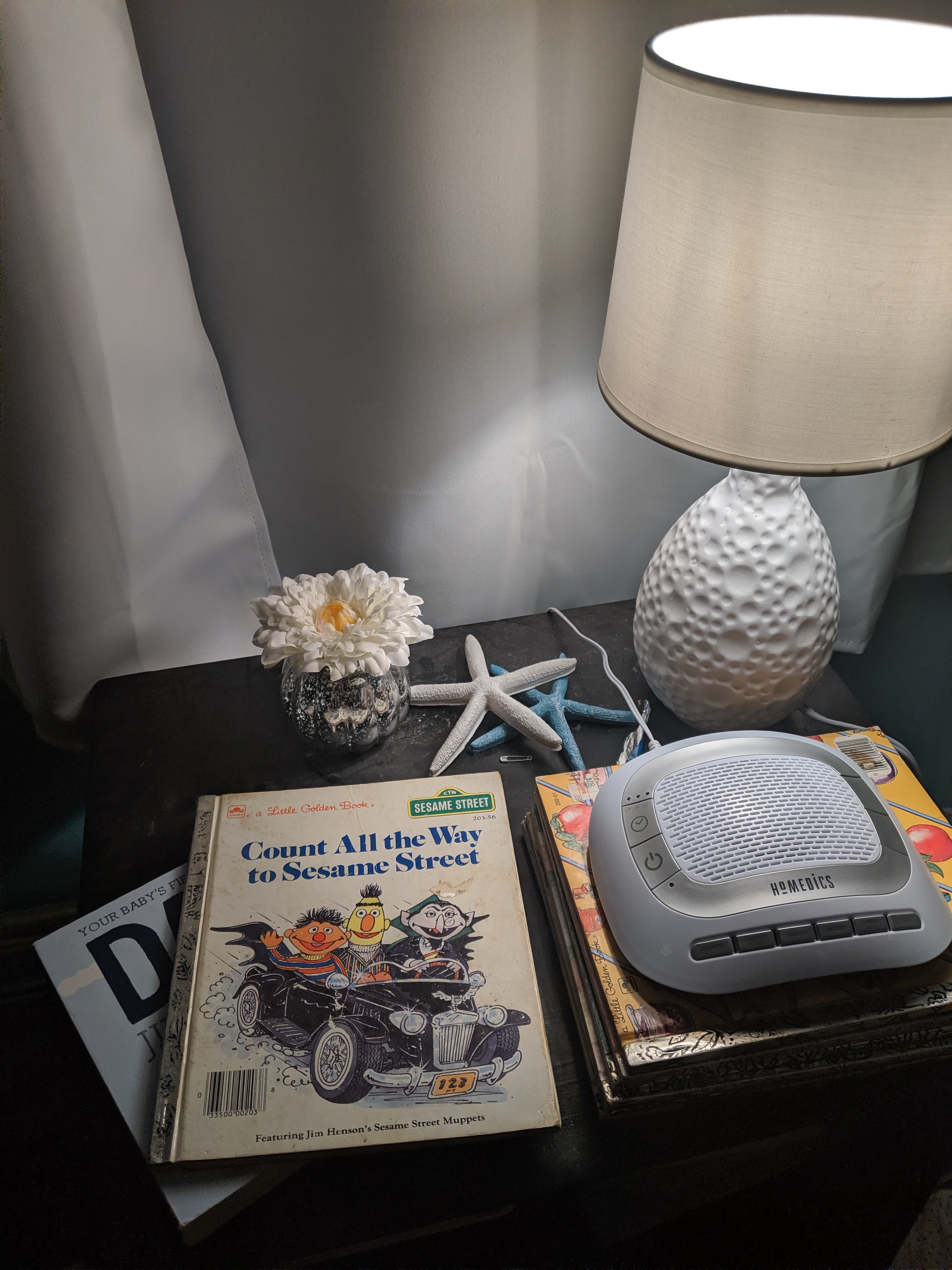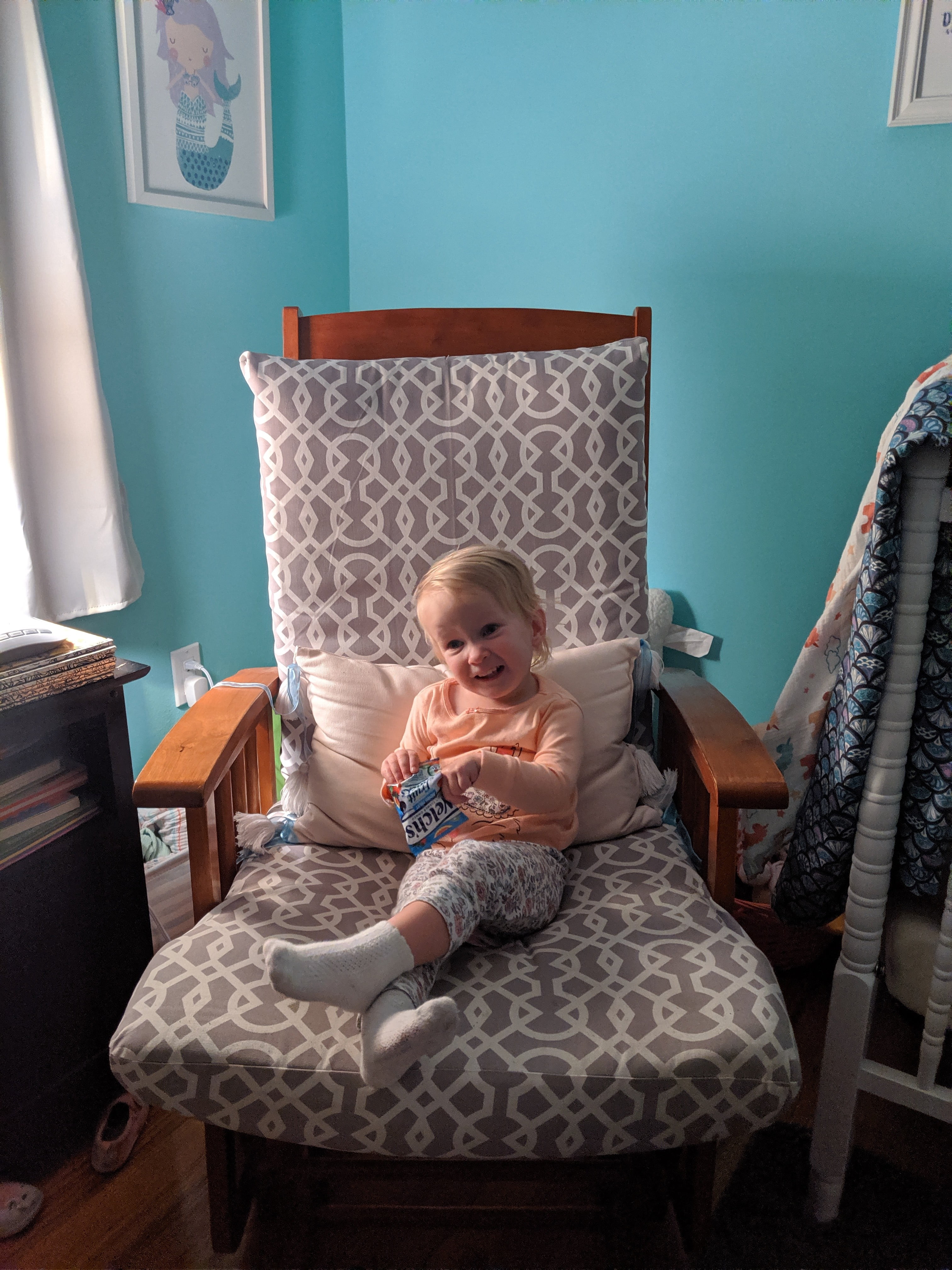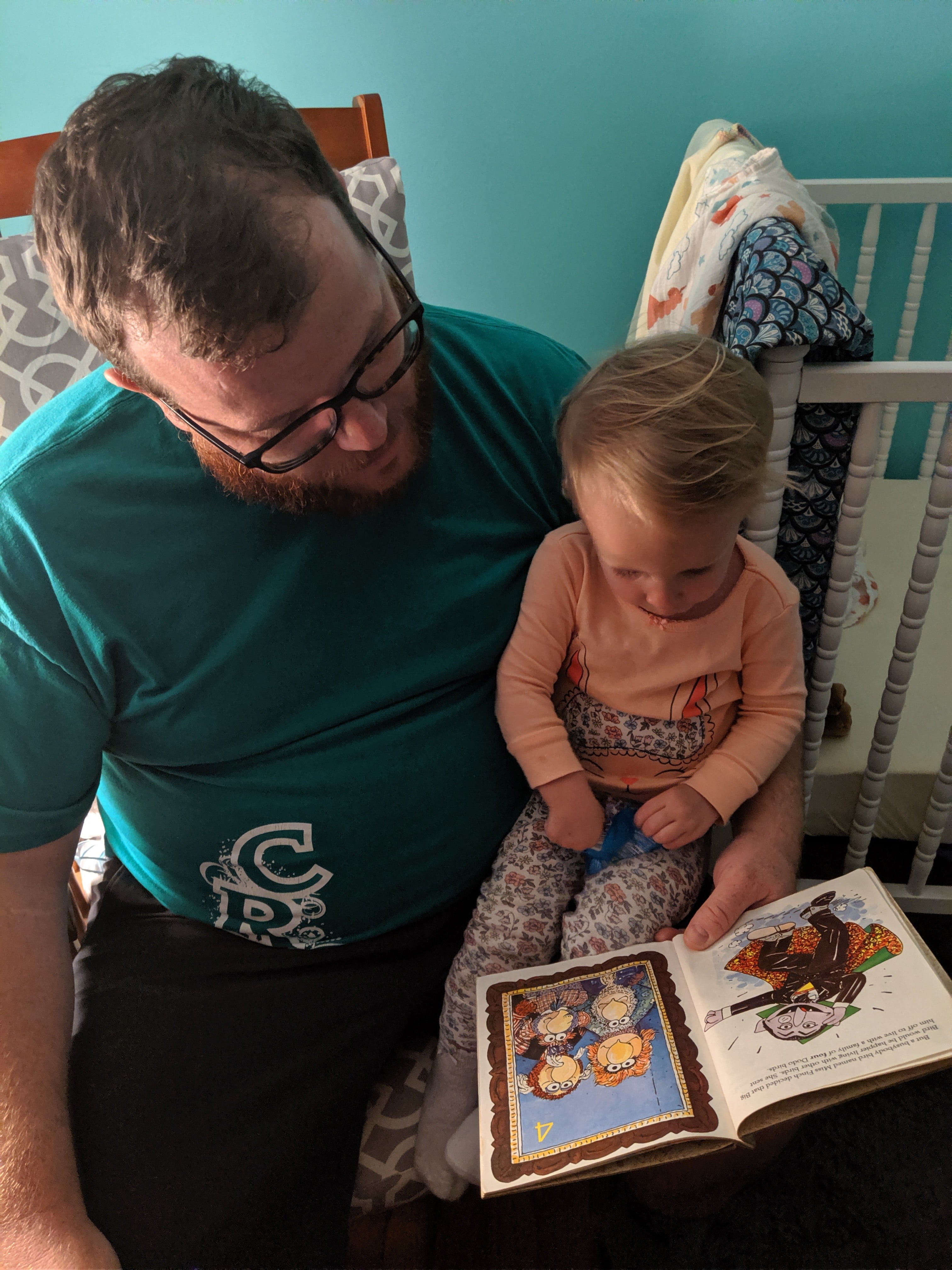 Jeff is helping his mom over the phone with some computer stuff, so I'm going to grab a book and read for a while before bedtime. Night friends!