I had a front seat full of all the things this morning, and even the floor board was full, since I had a diaper bag and a basket of oranges! I brought the oranges to my office, and left them in the common area for anyone to grab a few, and by the end of the day, they were all gone. There's still a TON on the tree though, so we just have to pick more over the weekend!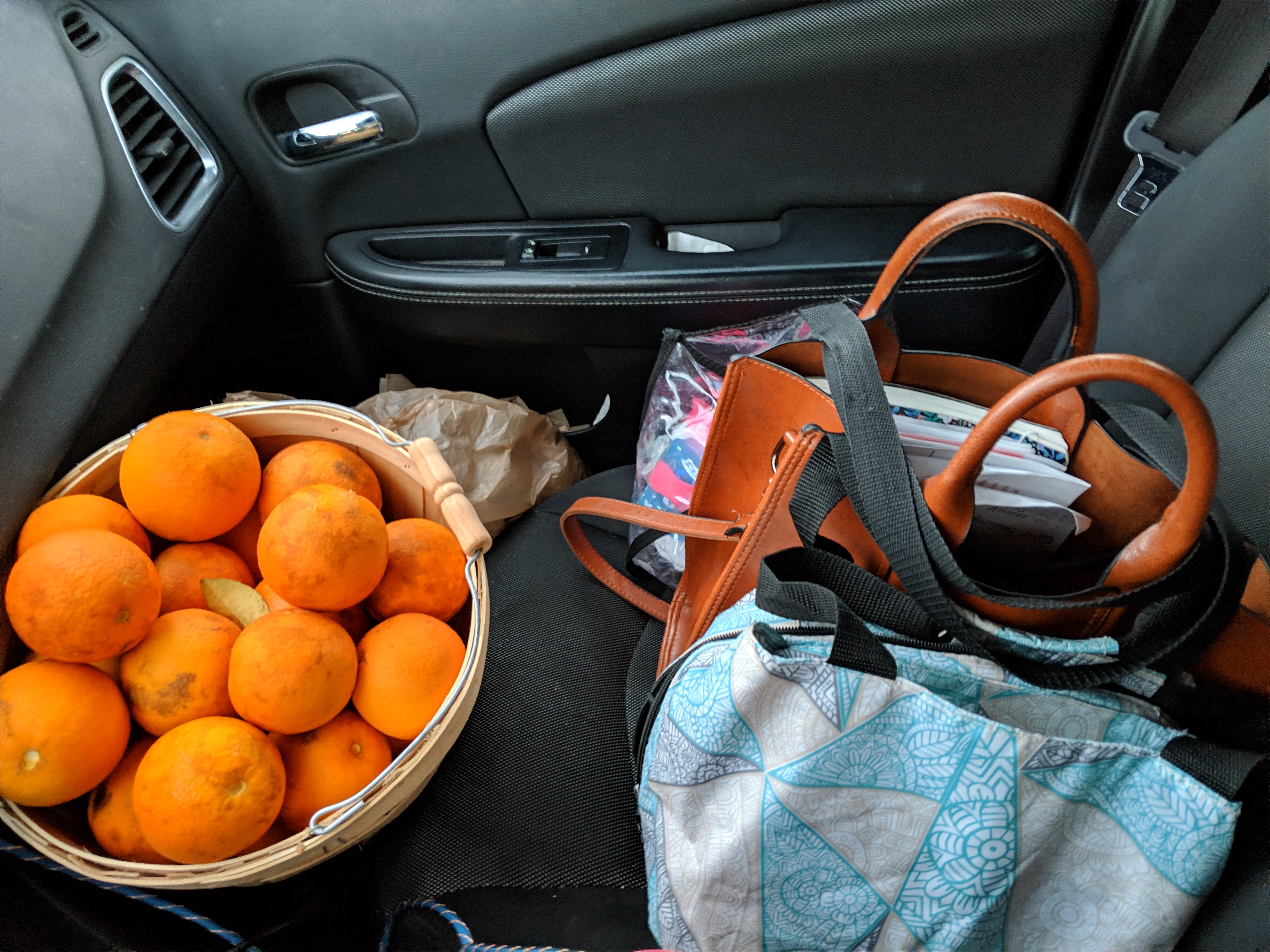 At school, Emmie tried to write on the chalk board with these toy crayons, and was a little disappointed it wasn't working…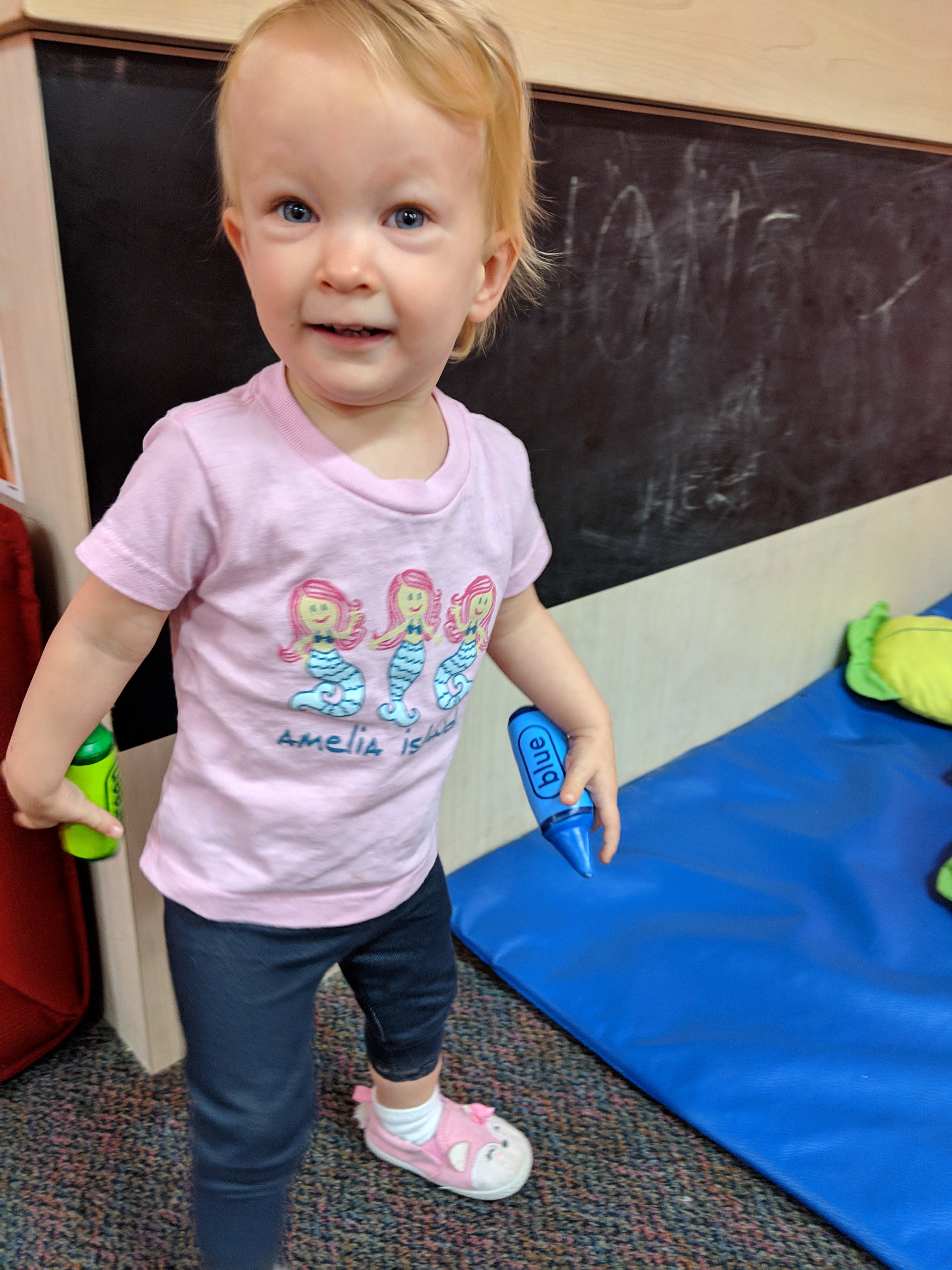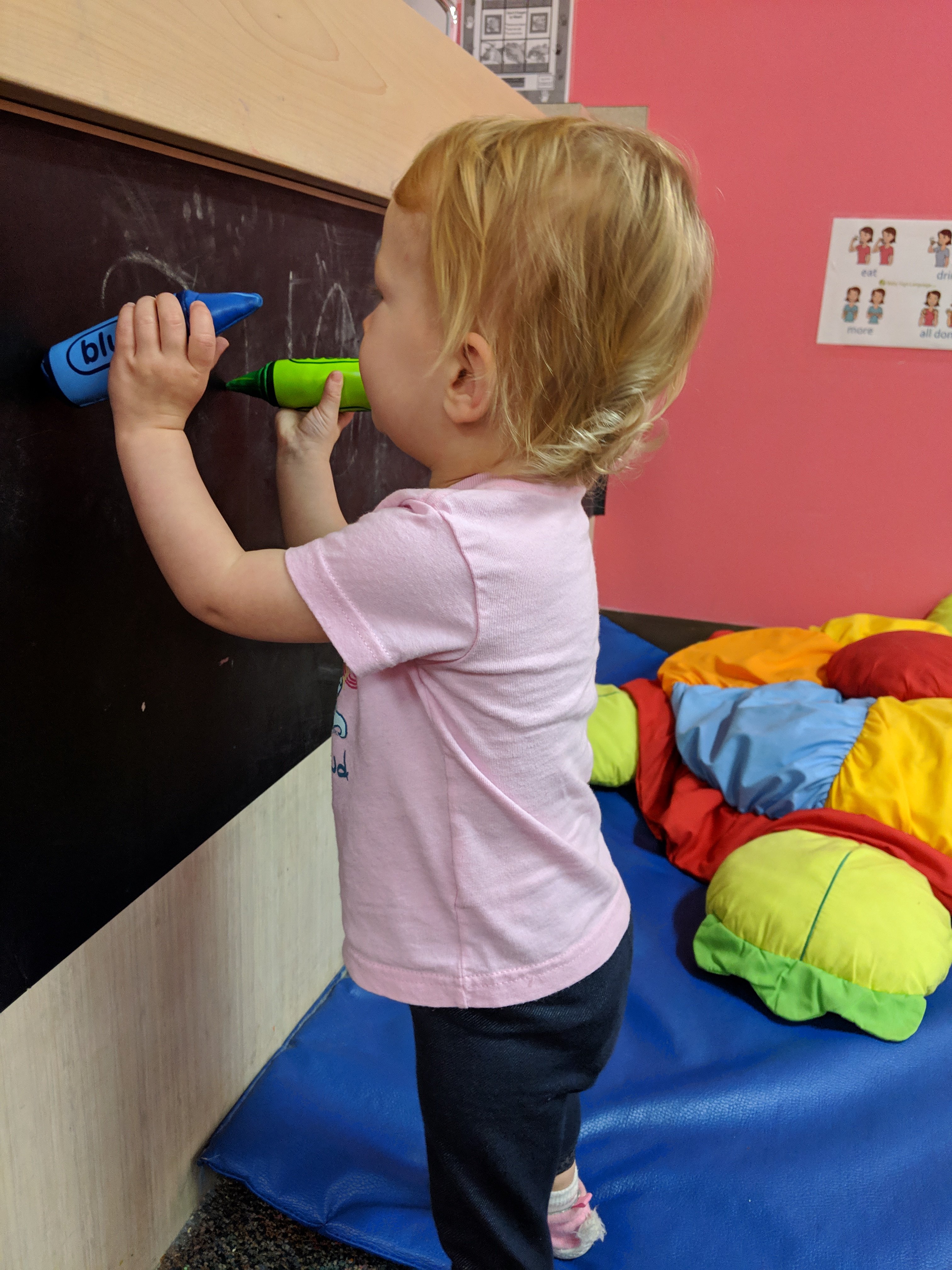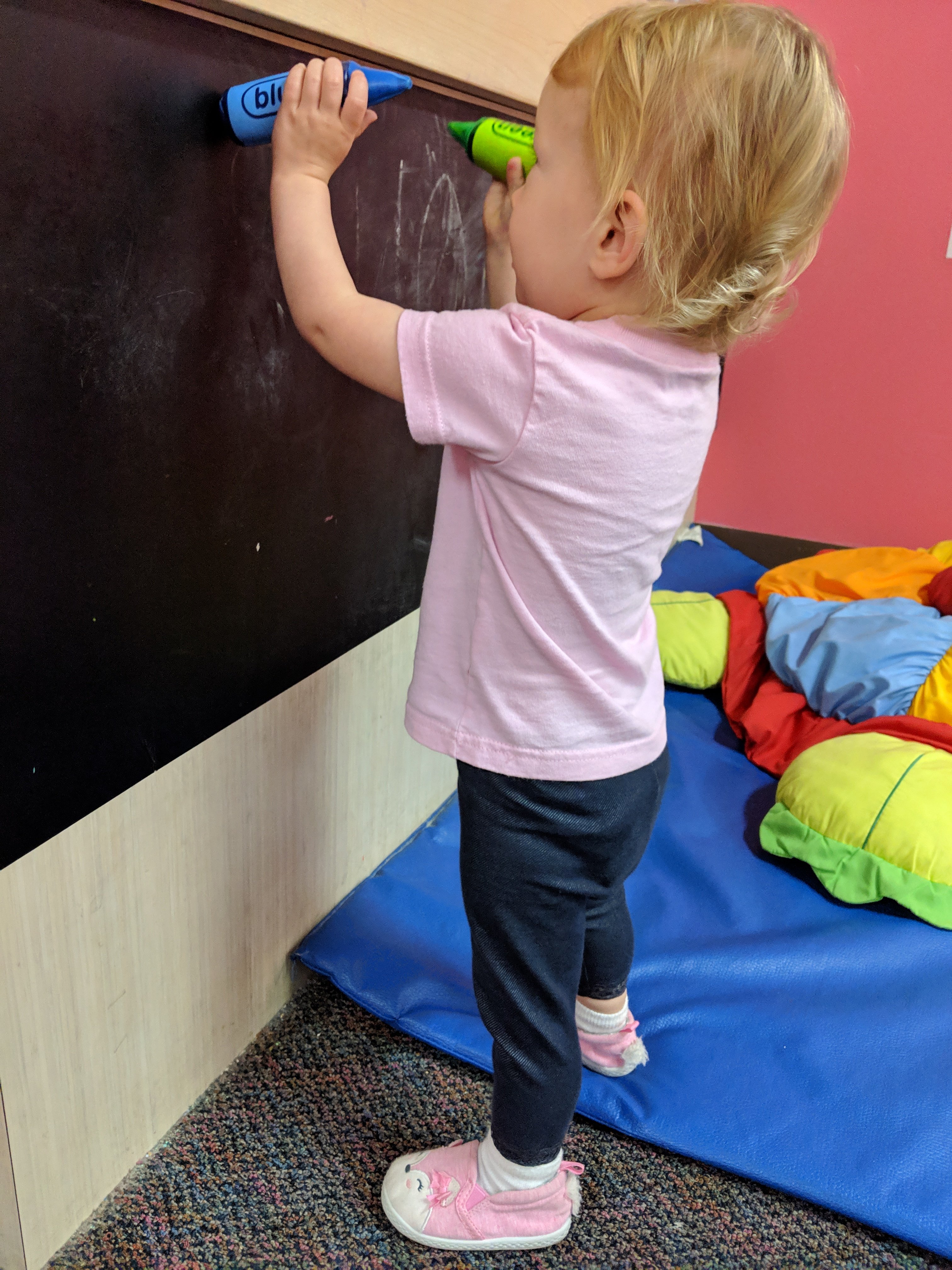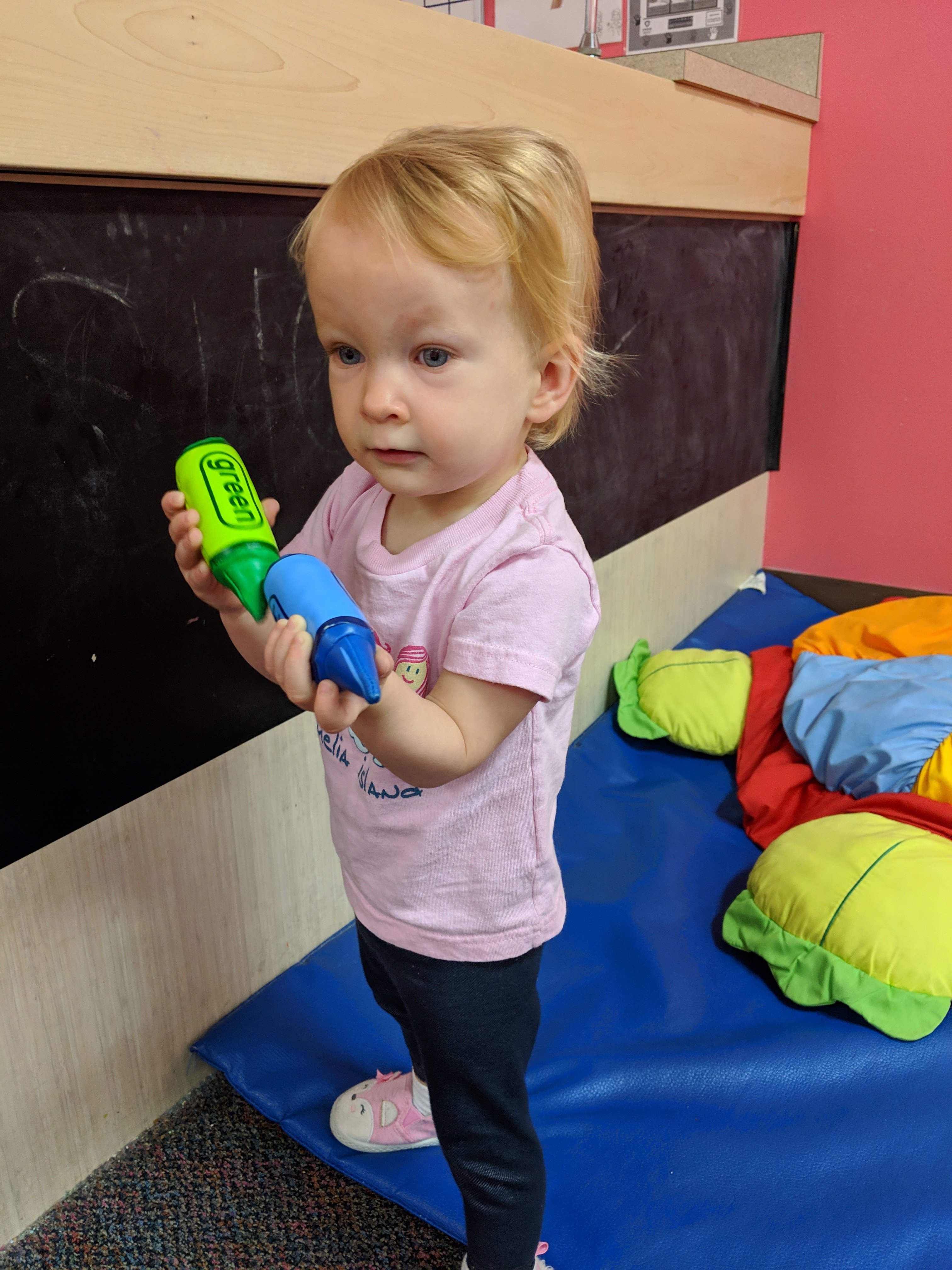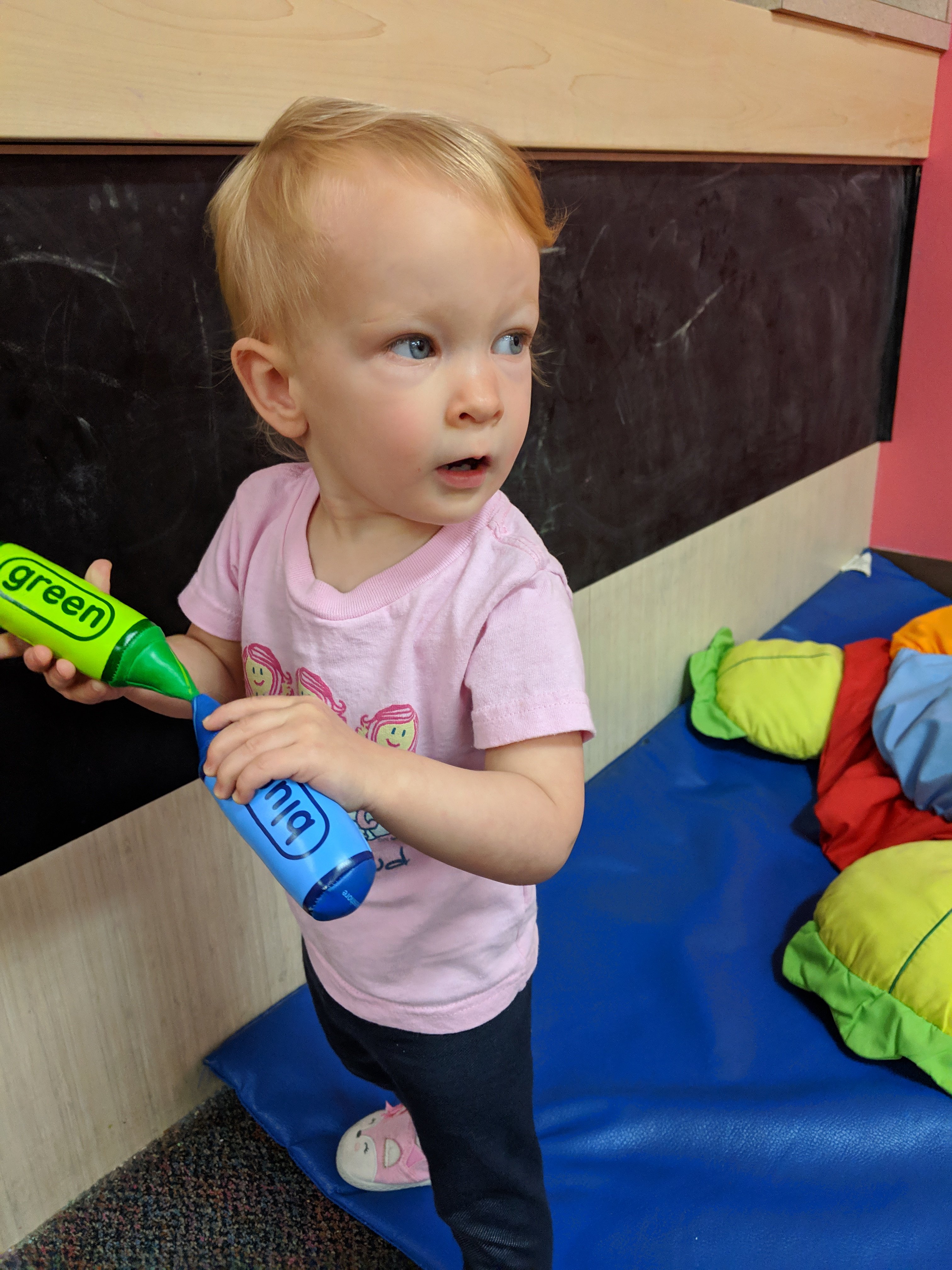 So instead we went to grab a book…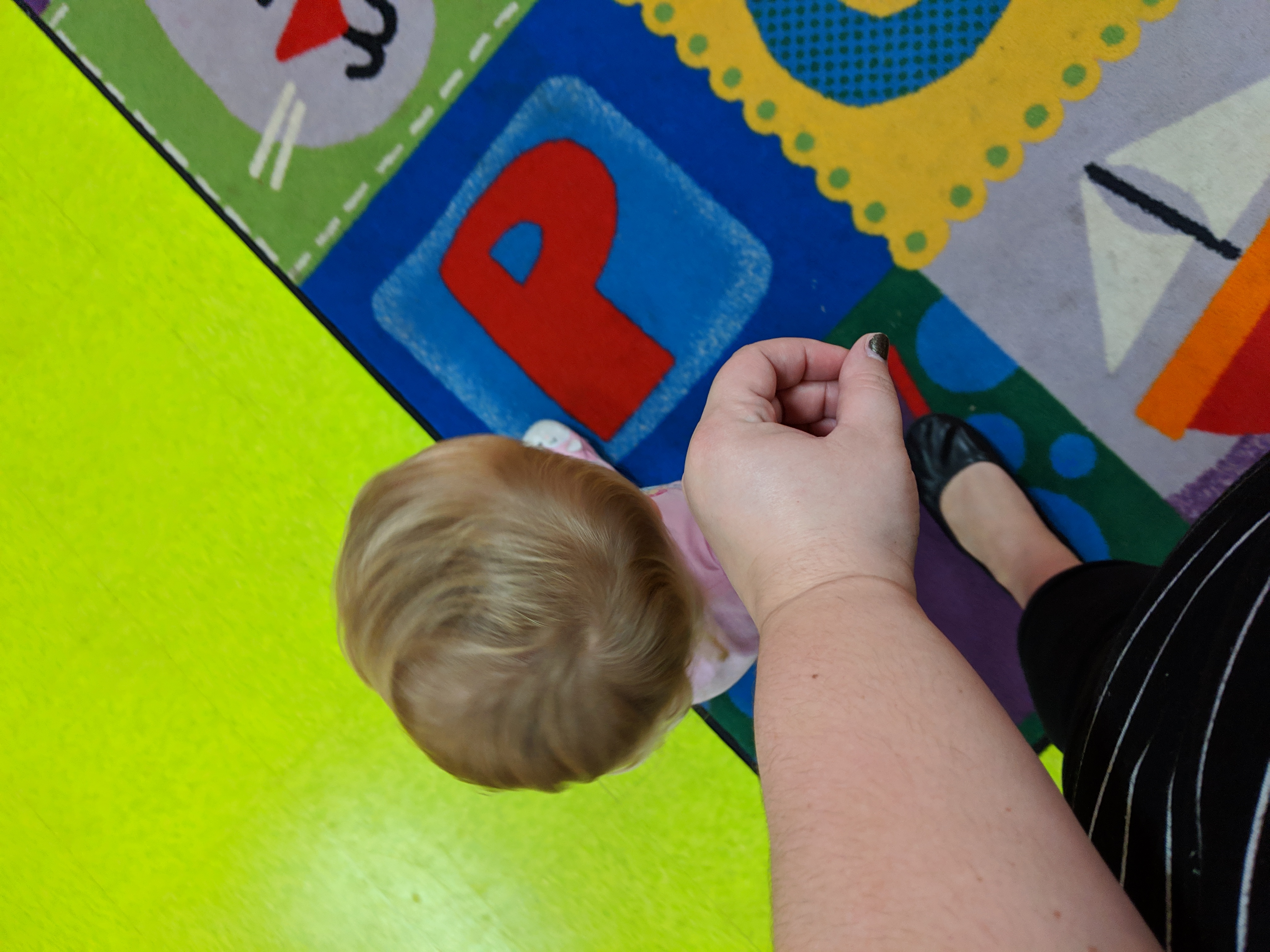 She was acting a little clingy, like she didn't want me to leave, but once I told her to take her book over to Ms. Q and read to her, she went right over and gave her a big hug! So sweet!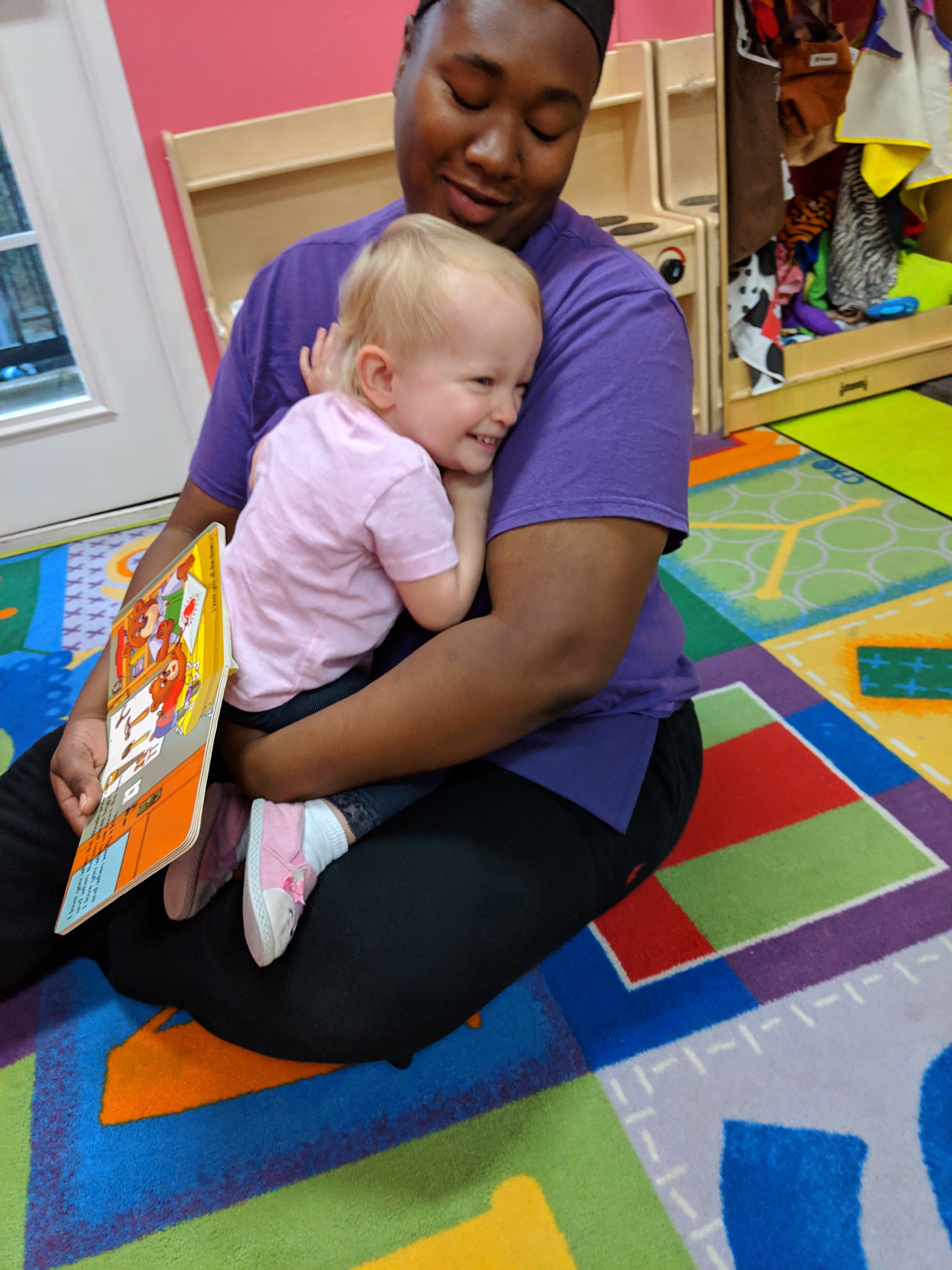 And then they started reading and Emmie was fine, and I left peacefully.
My Grandmommie sent the family a group text during her Bible study this morning. She had found this verse she claimed for me during my senior year of college at Flagler in 2009, and today she decided to claim the same verse for Meggie and her triplets, as we hold out hope for her to carry them a few more weeks.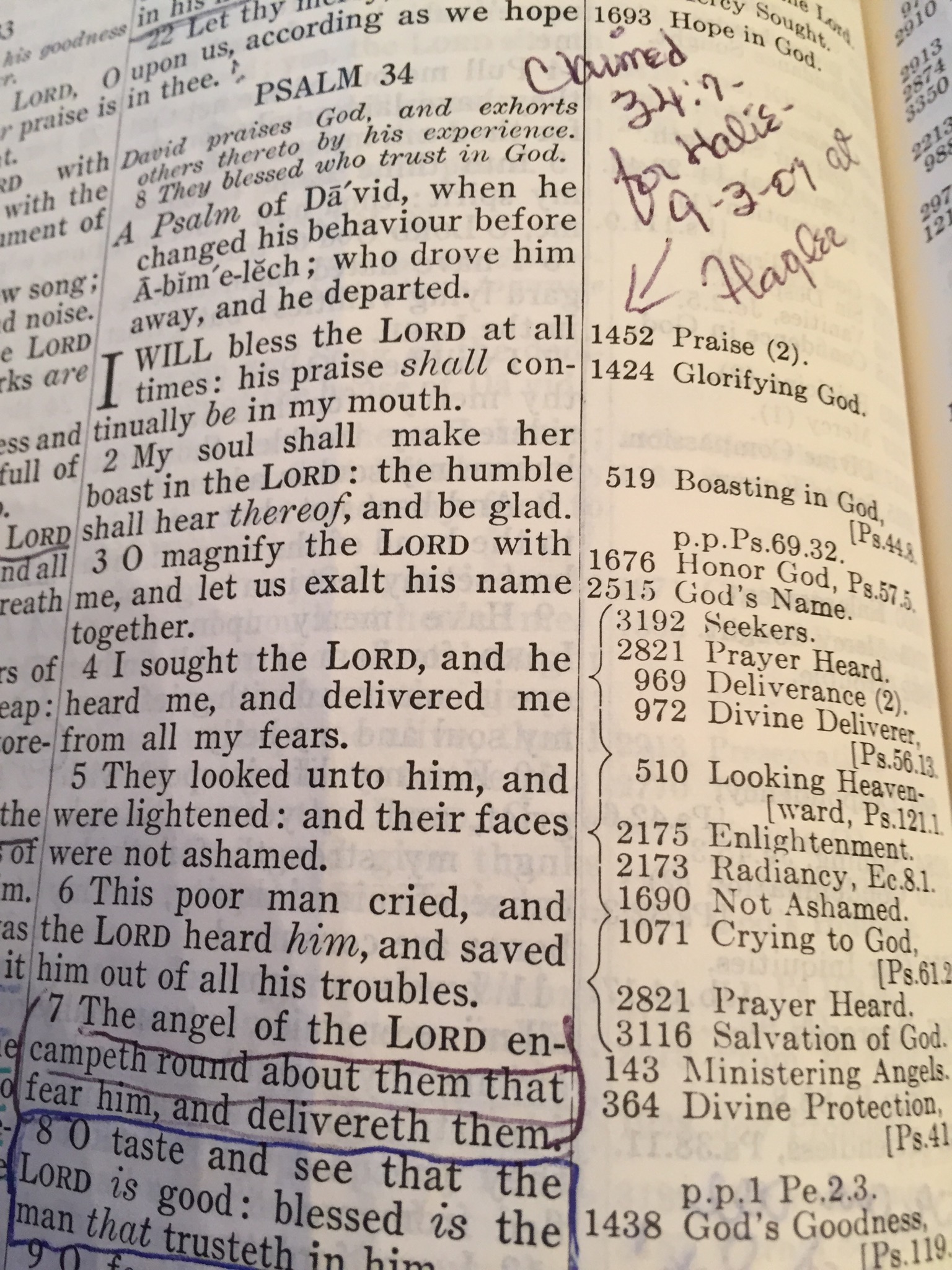 Grandmommie asked us to all join her in praying that over them as well, and of course we all thought it was a wonderful idea and committed to praying this specifically for Megan. I immediately made a Post-It and put it on my computer at work, where I would see it constantly.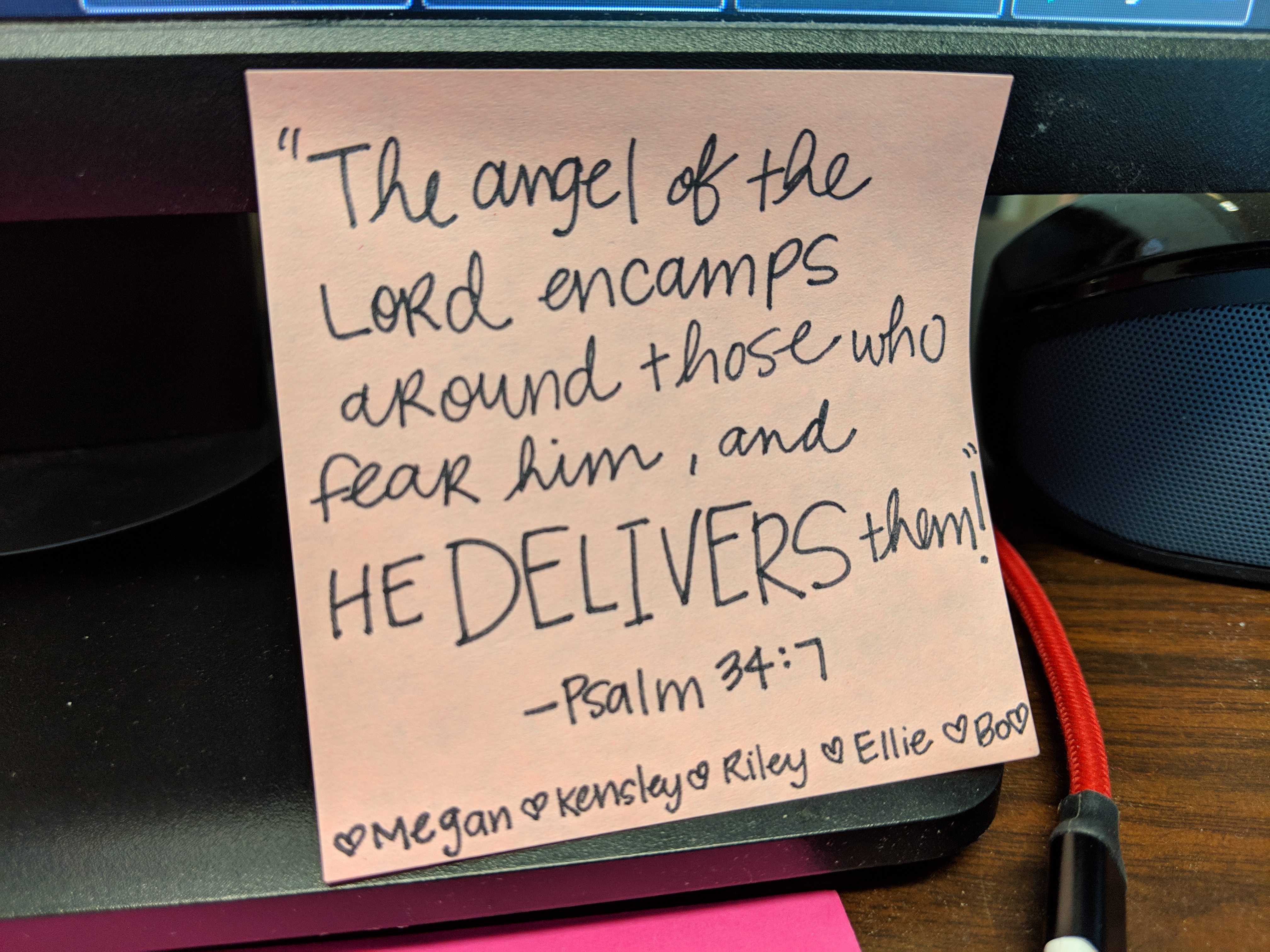 And here you have a basic introvert starters kit – tea and a book. And specifically a book about personalities. (This was my morning break, and it was so cozy, even at my office desk.)
After work, Meggie and Emerson were waiting on me in the parking lot when I got to daycare. And Emmie was sportin' a new hair-do! Ms. Q had a tiny rubberband, and had put it up in this tiny little ponytail, and goodness gracious it's adorable! She looks like a tiny Pebbles!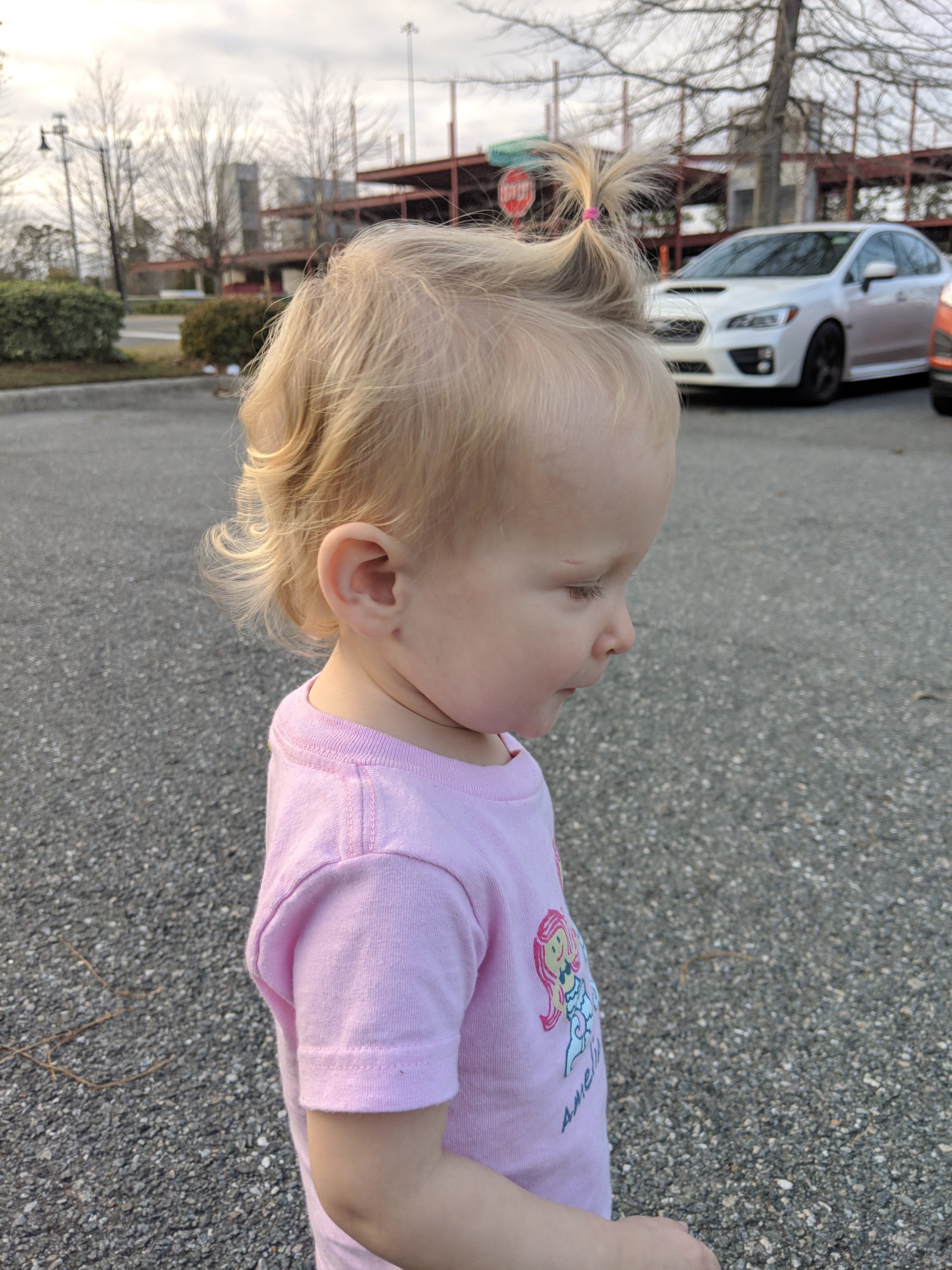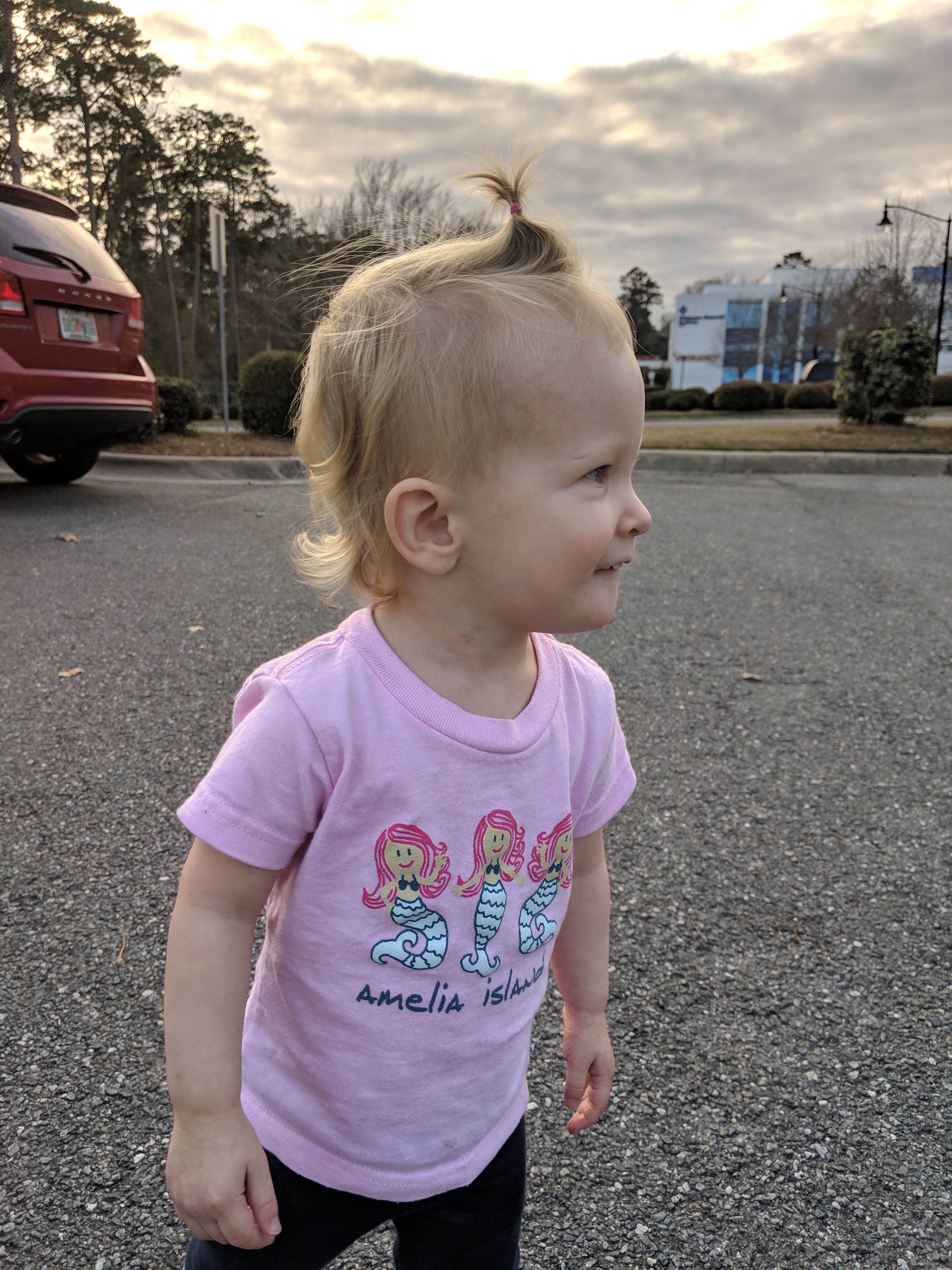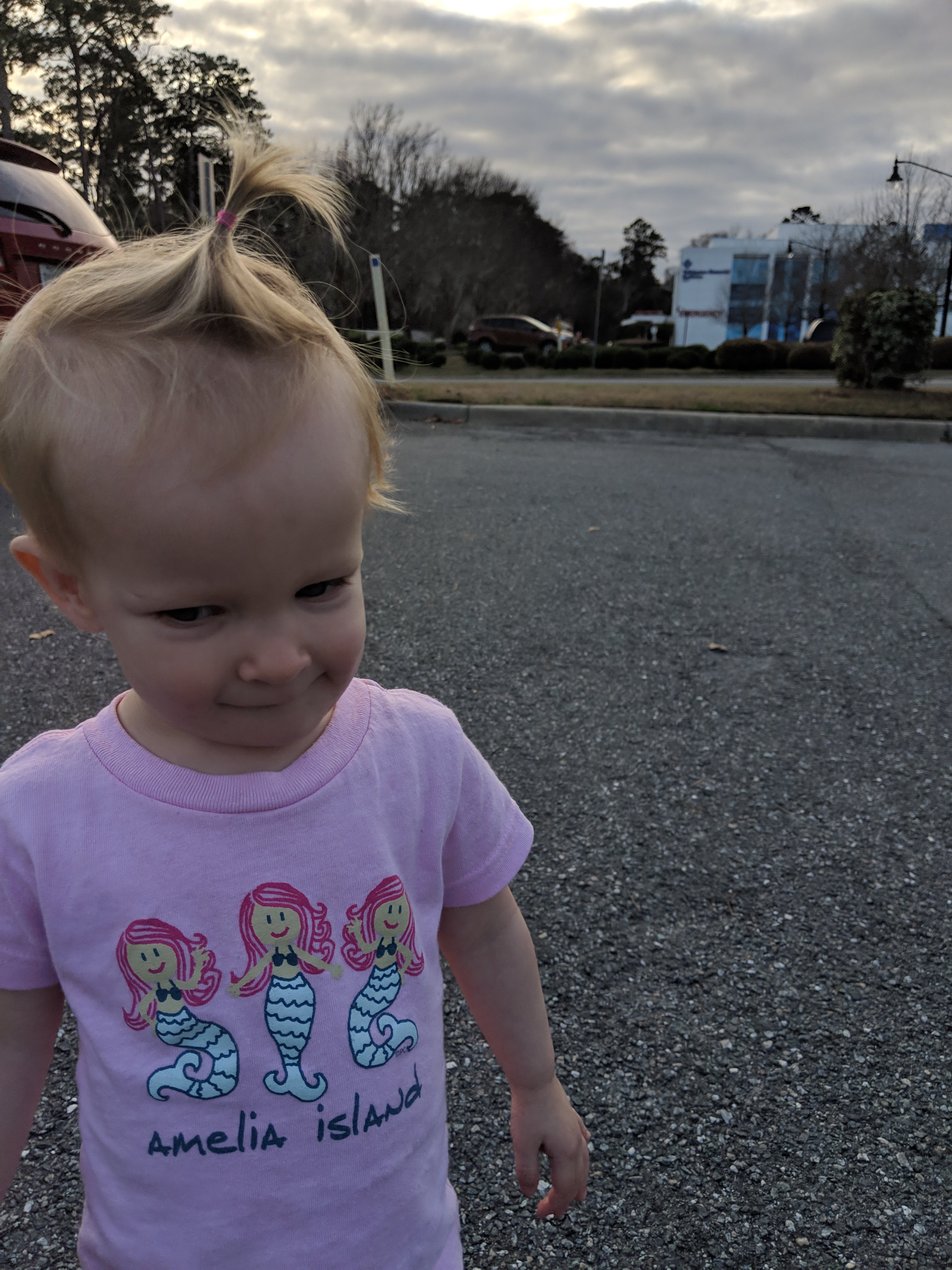 Then we went to Sonny's for a small family dinner. Bo is out of town, and my mom had to go notarize some stuff at the church, so it was just Emerson, me & Jeff, Megan, and my dad. My mom came when she was done at church though, so she got to hang out with us for a little bit.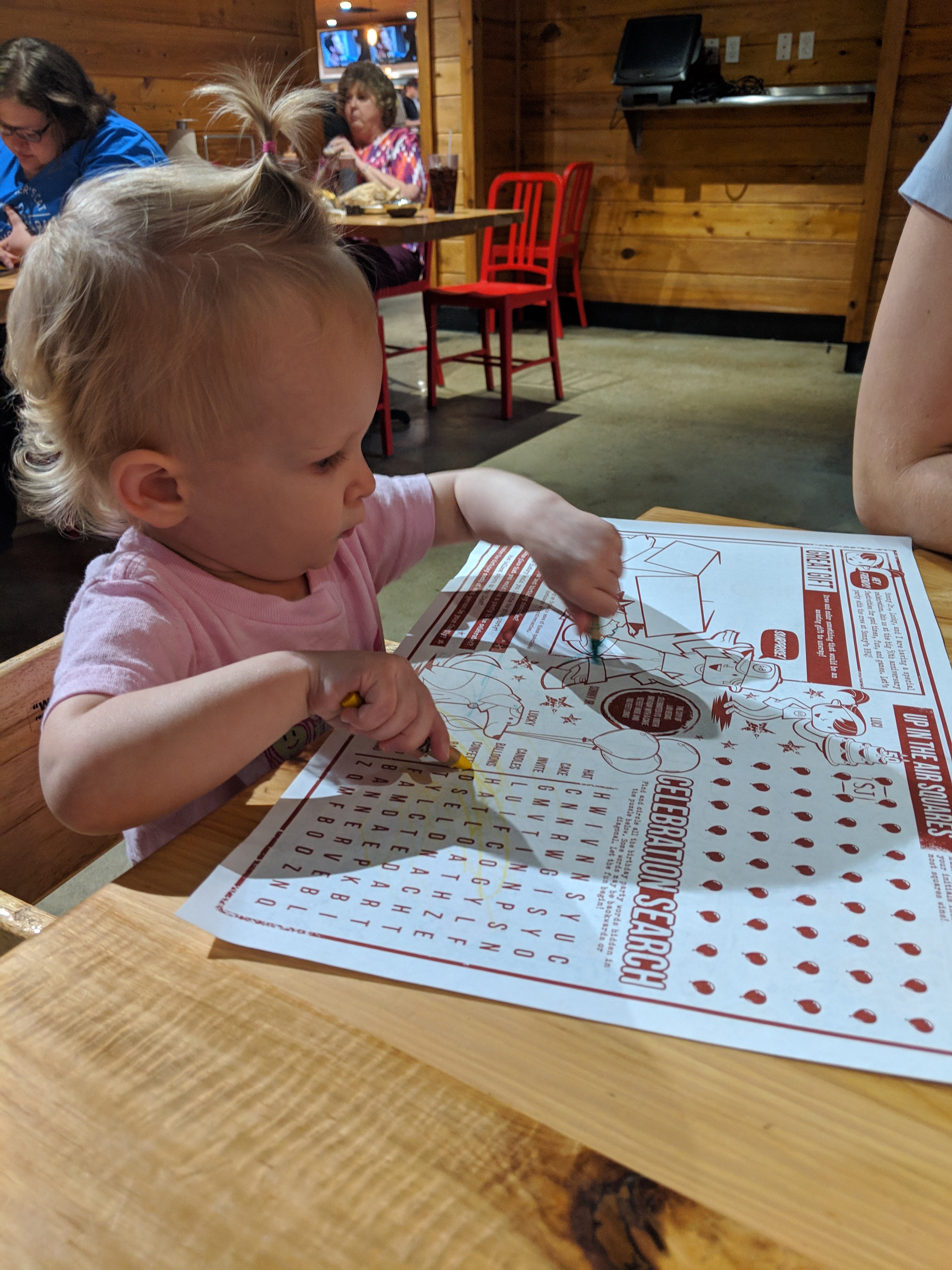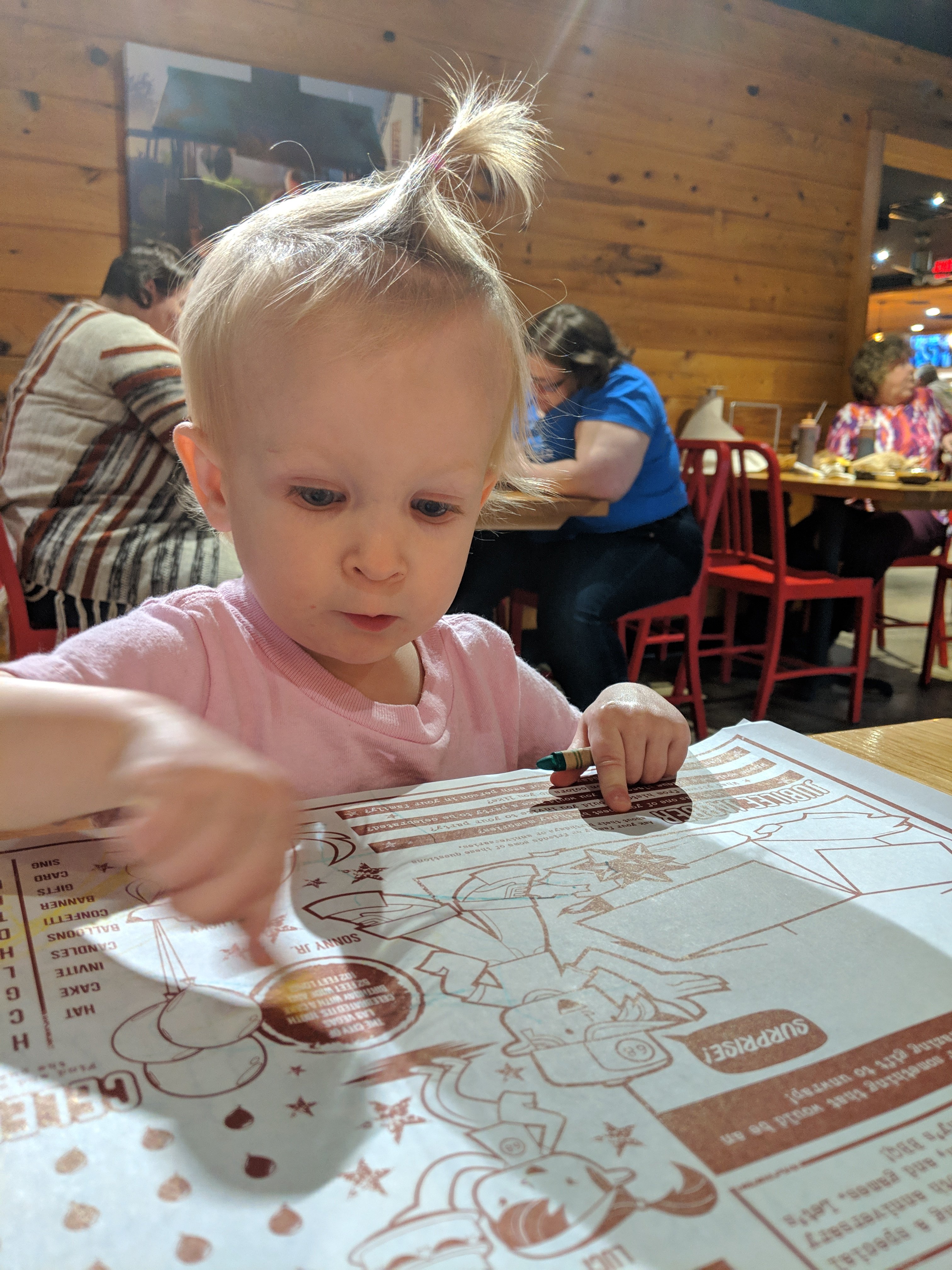 And this crazy girl ate SO MUCH. It started out with crackers & croutons off the salad bar, but she also had a good amount of all of the following: chicken wings, sliced turkey, french fries, garlic bread, pulled pork sandwich, and diced ham.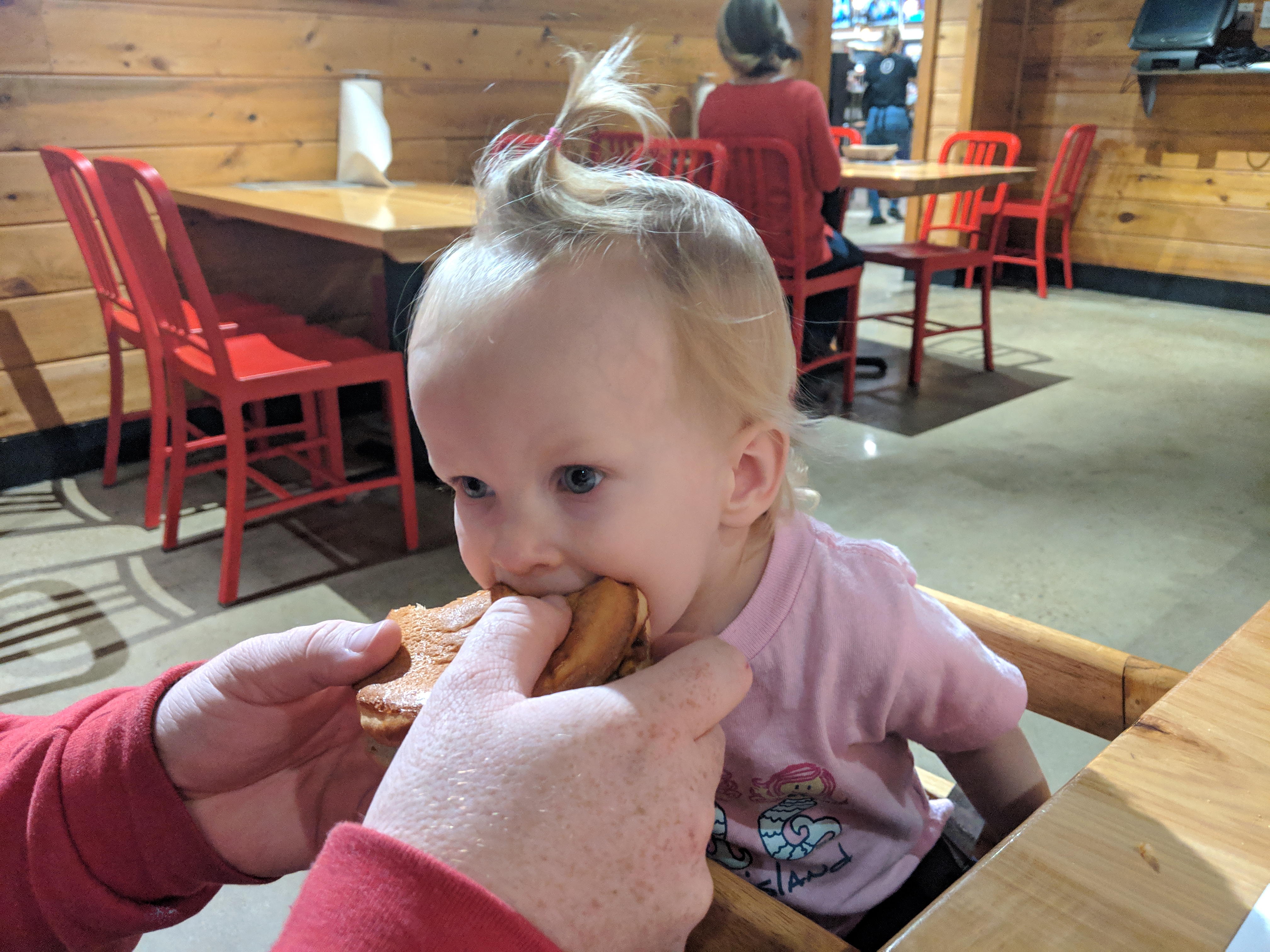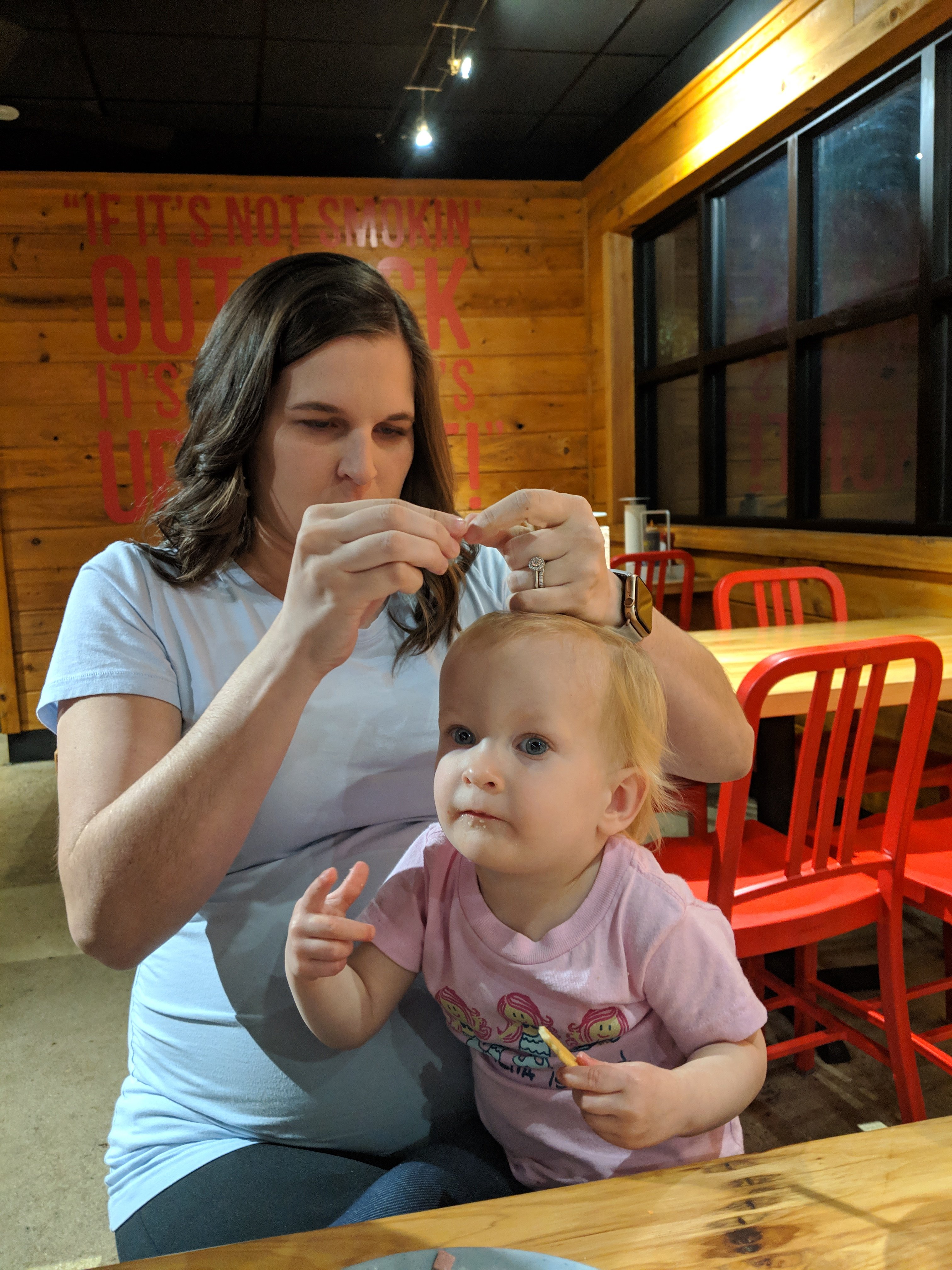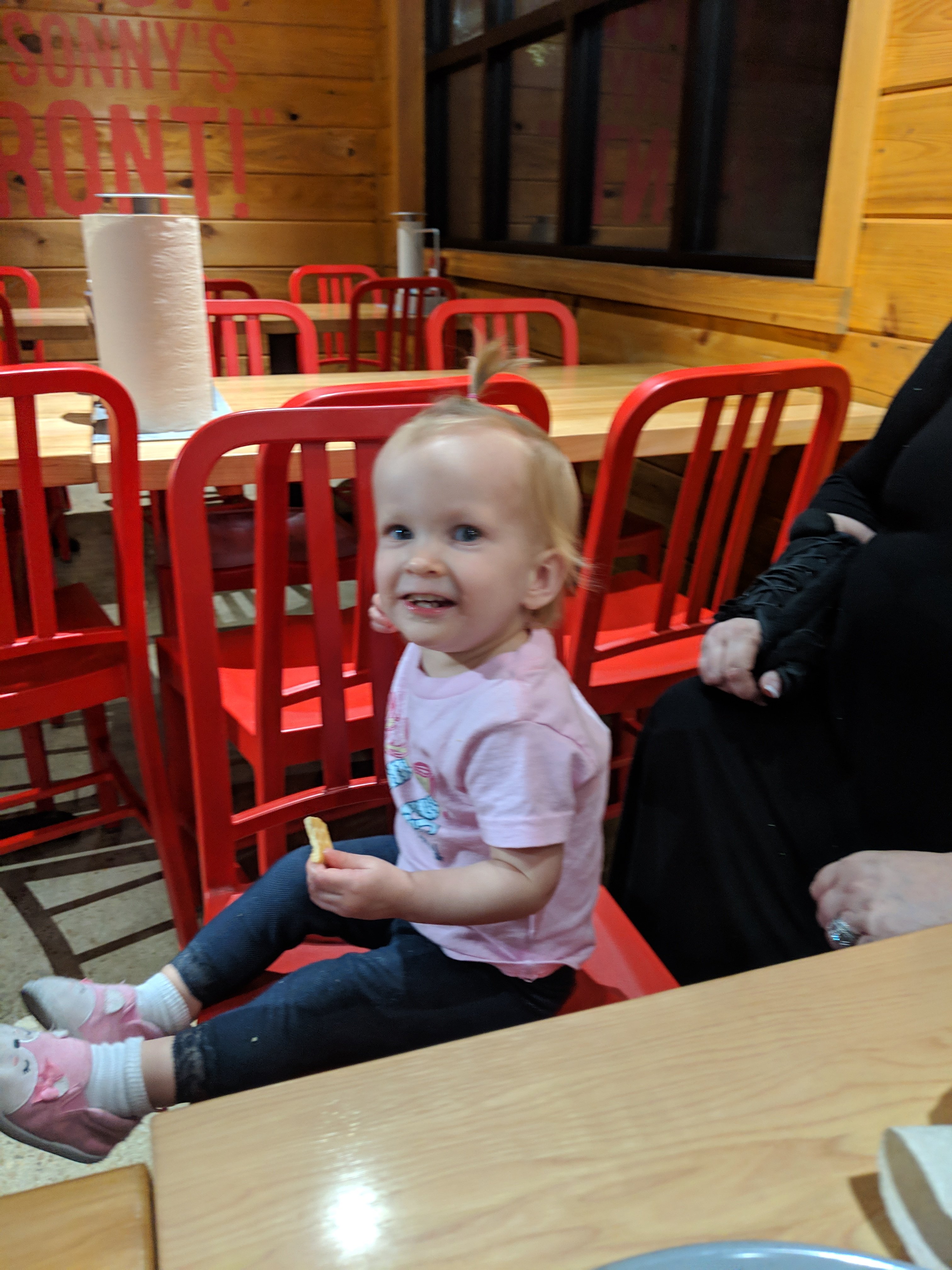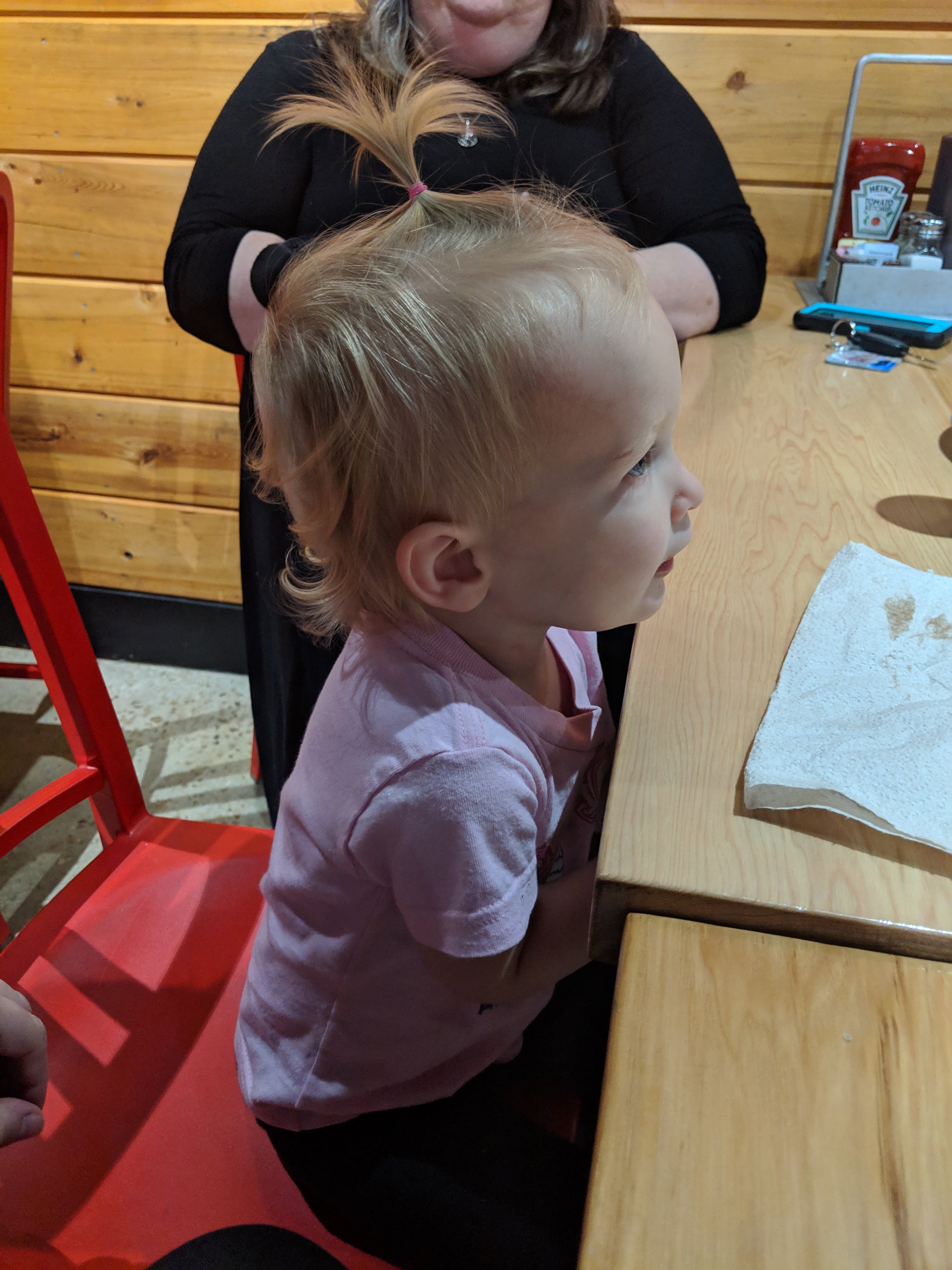 And then she went absolutely crazy over the chocolate pudding! She ate, and ate, and ate, and ate that stuff! I even had to go back for more, after she finished off the first scoop. She kept asking for more, and just eating bite after bite. We were all laughing so hard at how much she was eating! She finished off the second scoop, and was still asking for more, but we finally just had to tell her "all done," and leave!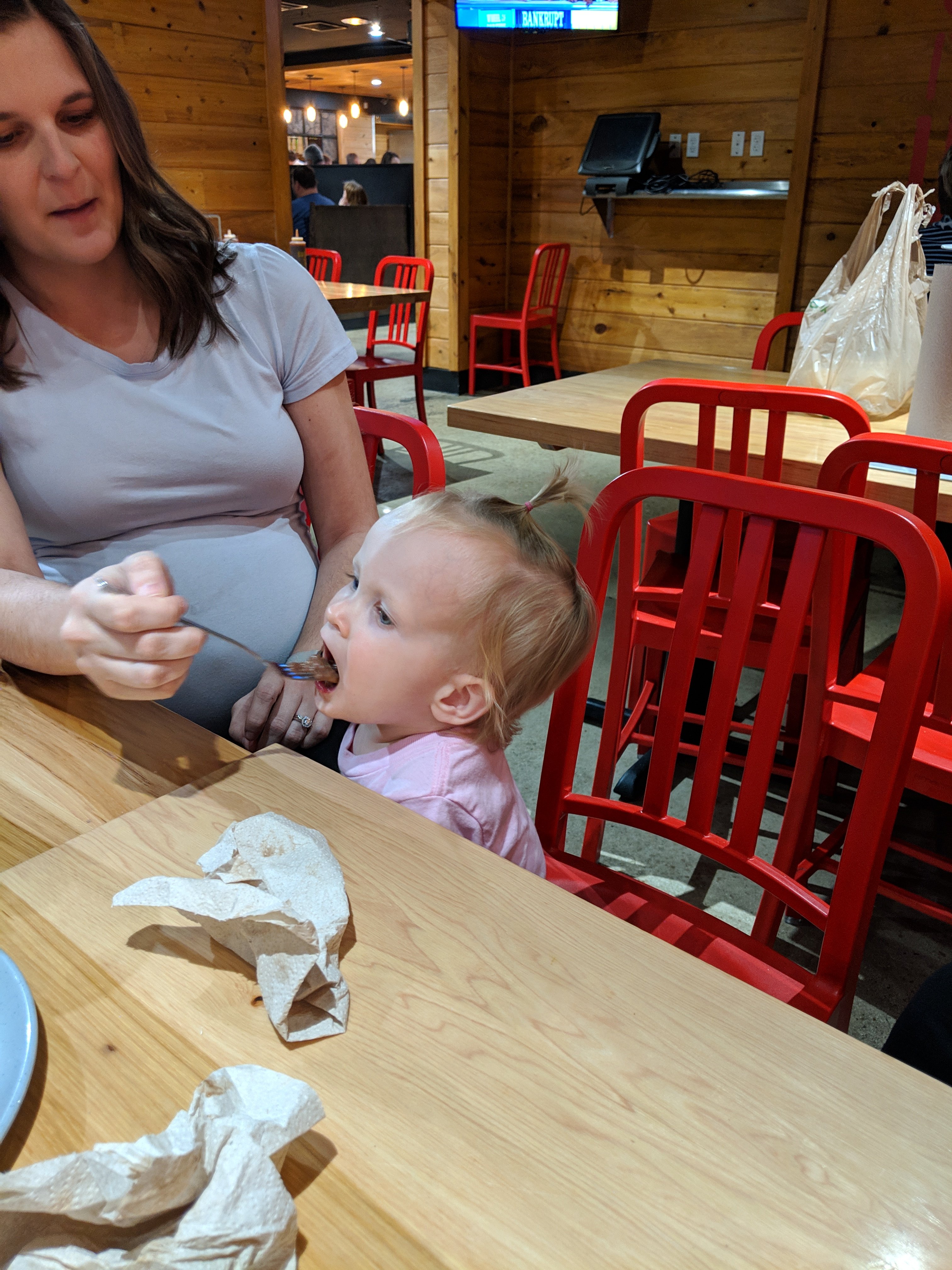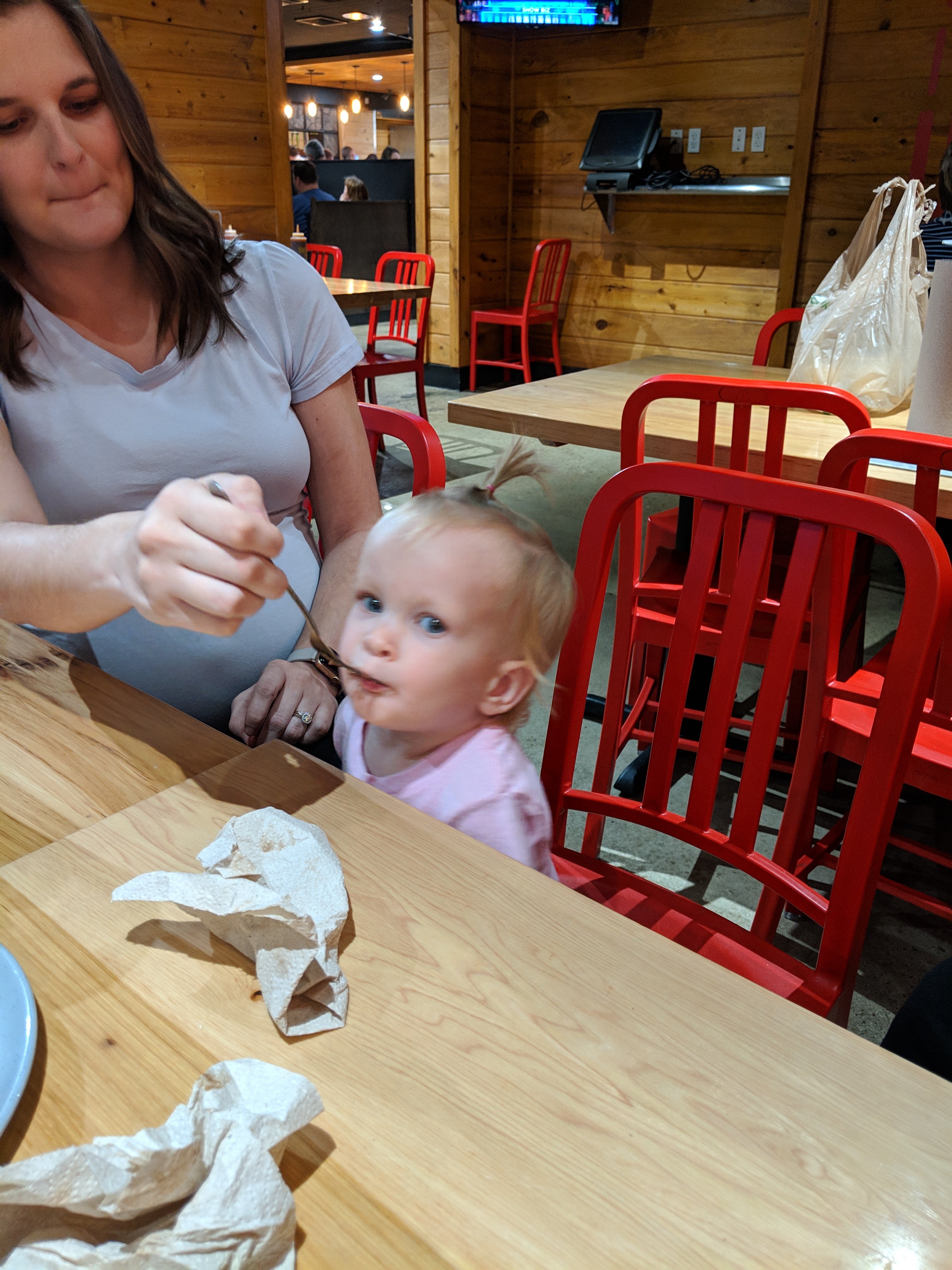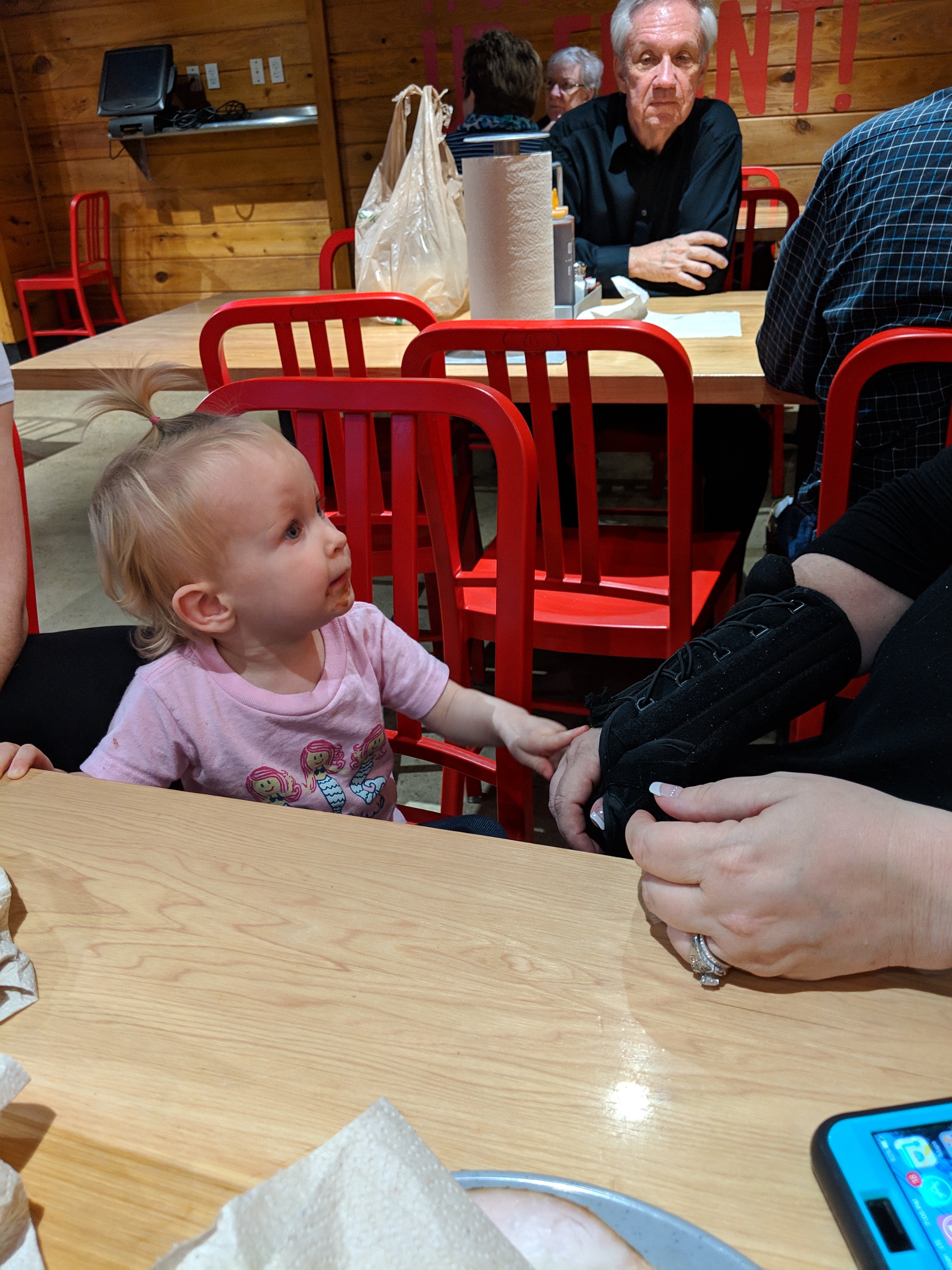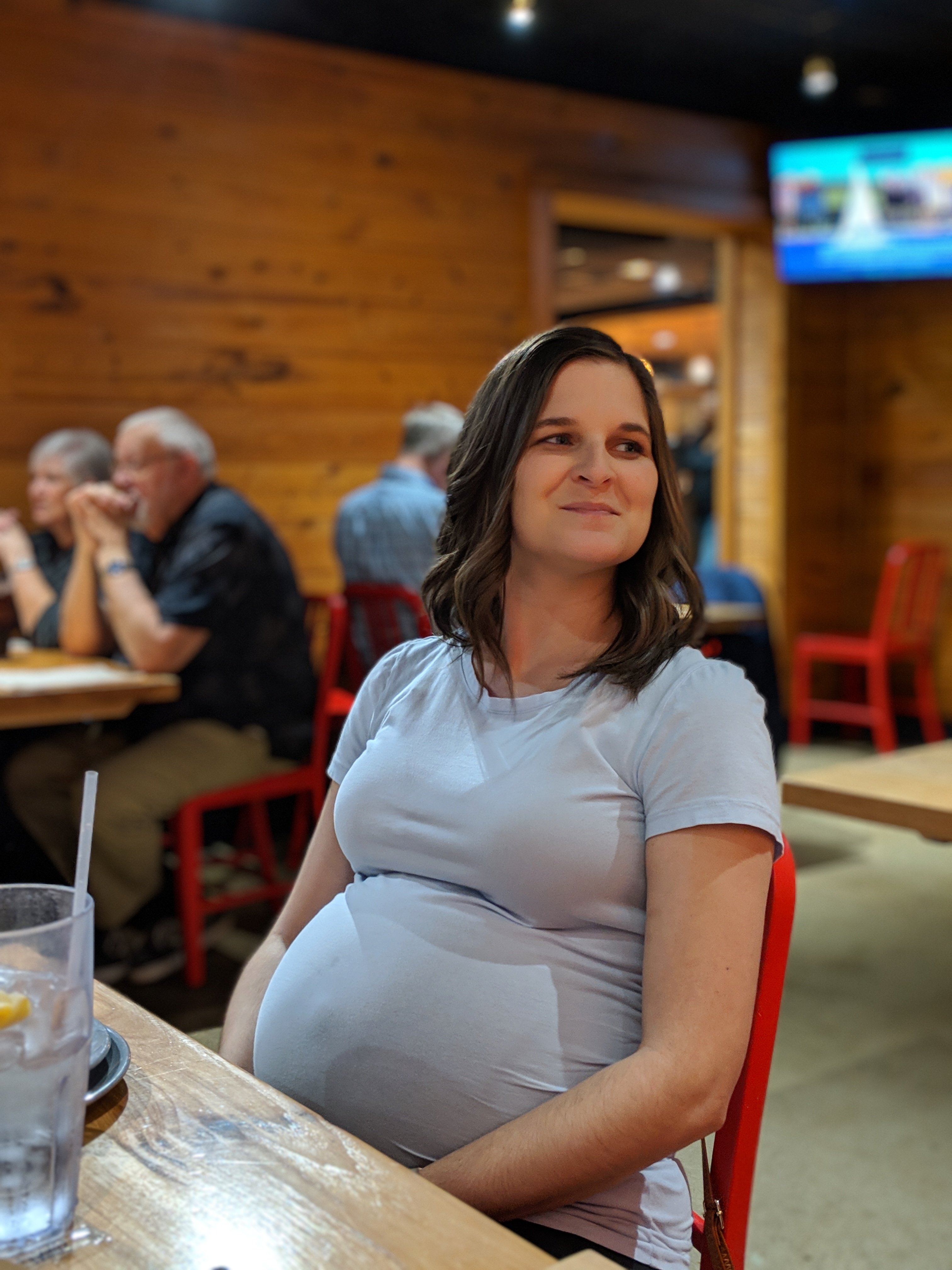 She was sad when it was time to leave though, because she didn't want to leave Aunt Megan, Grammy & Pepaw. But once we got home, she was super sweet and gave me lots of great hugs and loves and kisses before bedtime.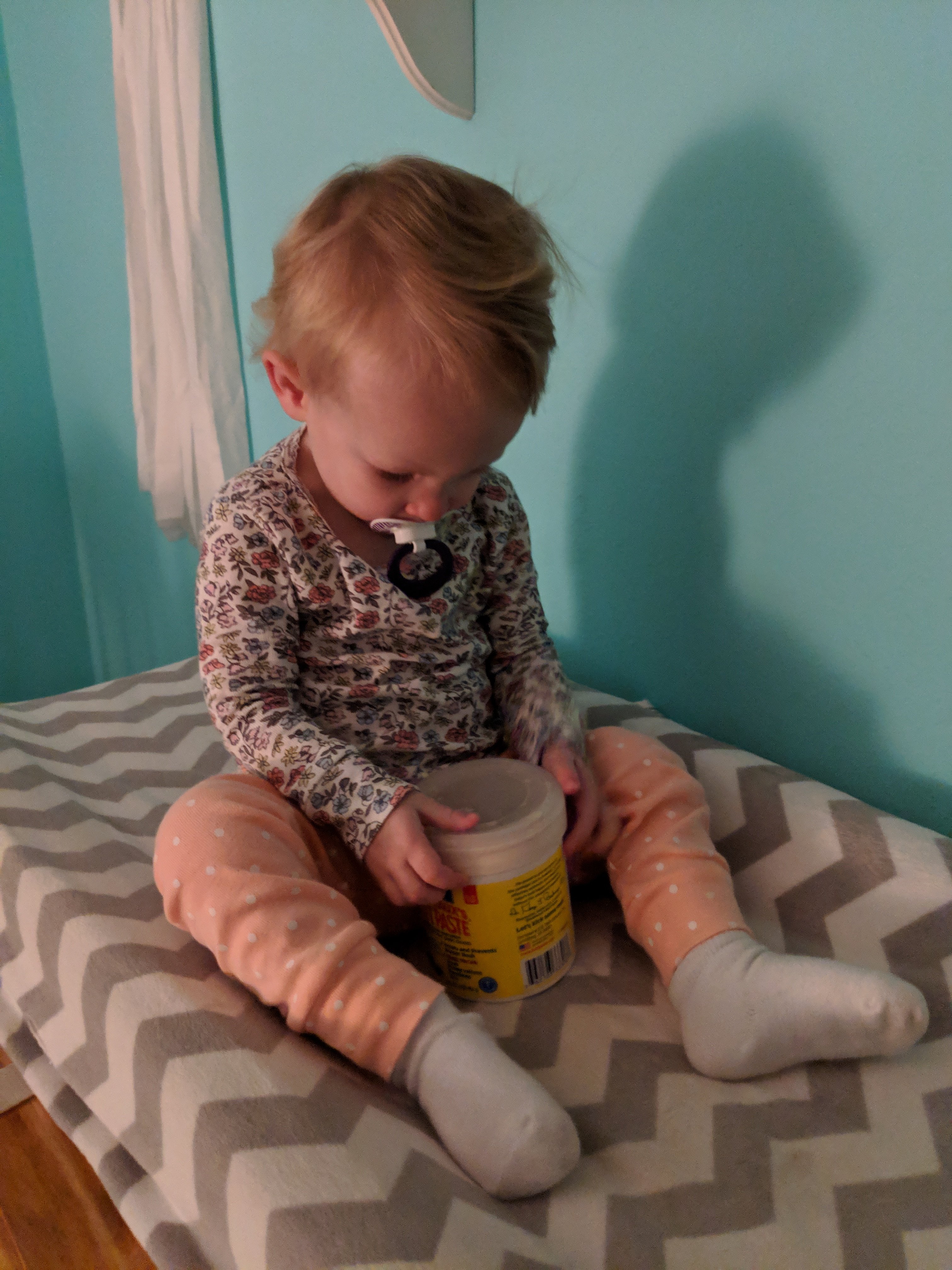 As I was reading this book to her at bedtime, I realized she was like the hungry caterpillar at dinner tonight, eating a little bit of all the things!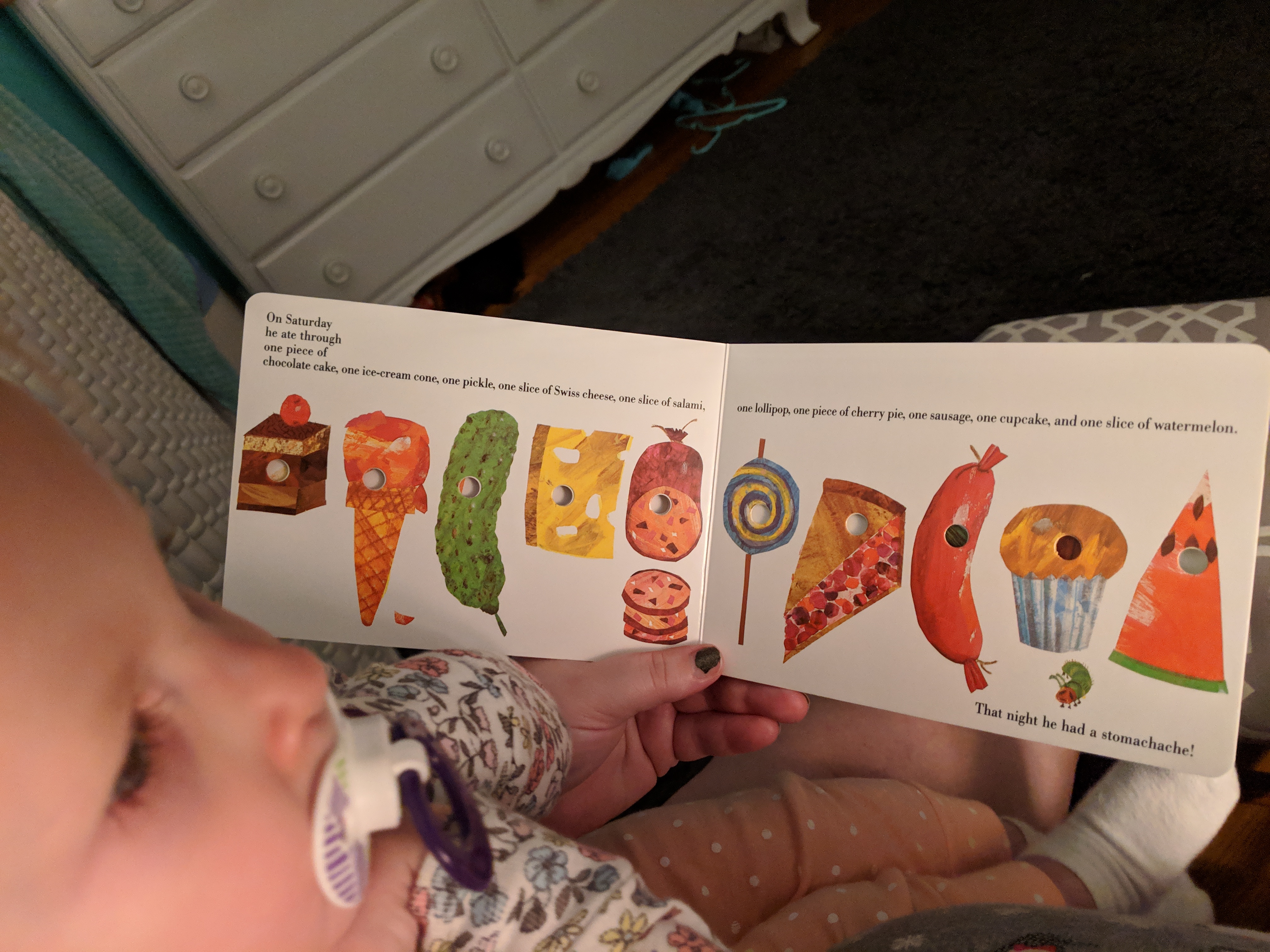 Last night, we ended up watching a movie called "The Darkest Minds." It started off really interesting (it was categorized as a sci-fi thriller), but then I felt it got both cheesy and weird, and just kinda meh… So, not that good. We're gonna watch another movie tonight (not sure which one yet), but I'm hoping this one is better than the last!