The color of the week at school is yellow, so today was "wear yellow" day, and my girls were looking adorable in their yellow. Emerson was especially excited to start ballet again at school today!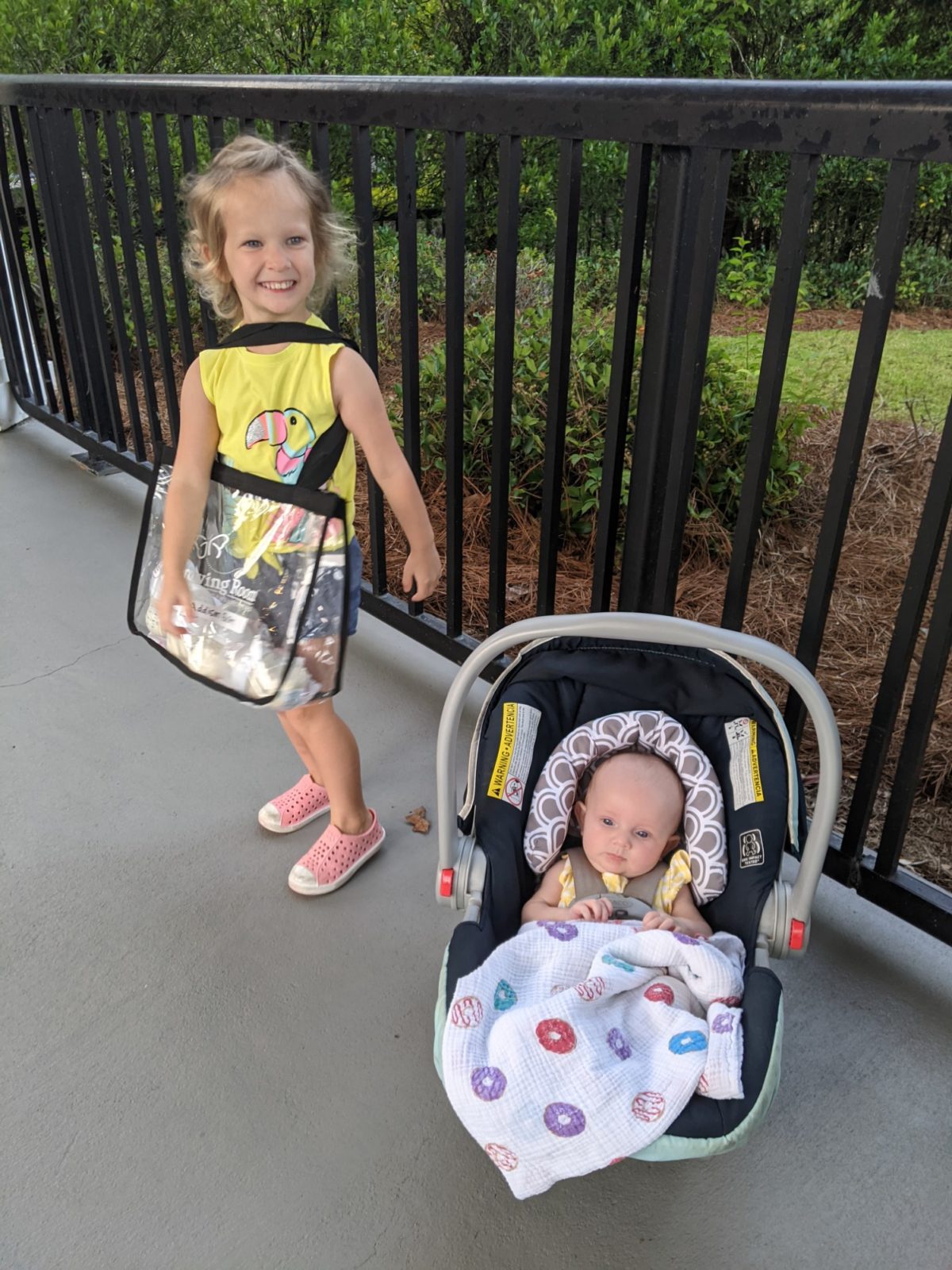 Emerson was also very excited that I braided her hair today. And I gotta say, it did look super cute!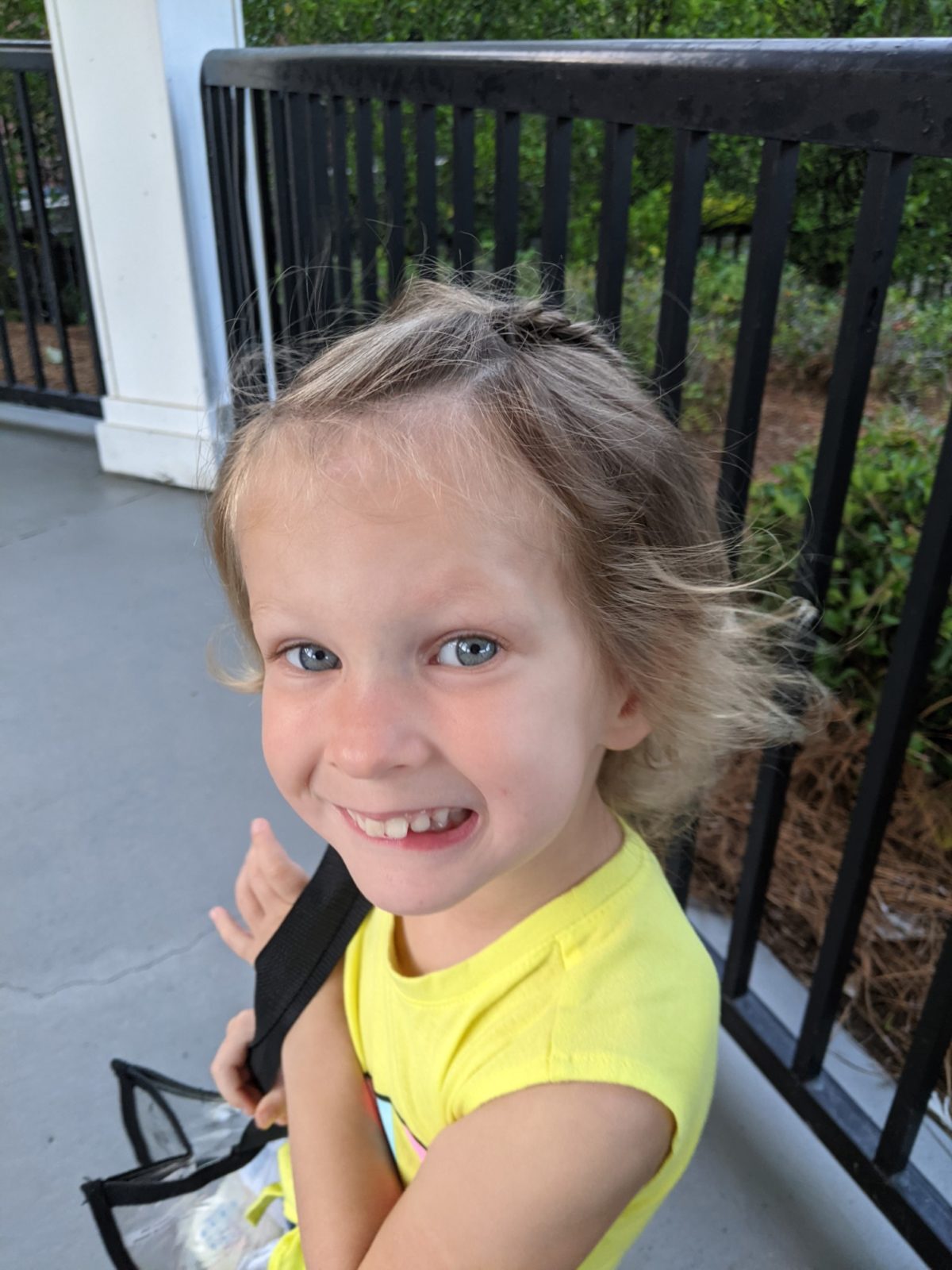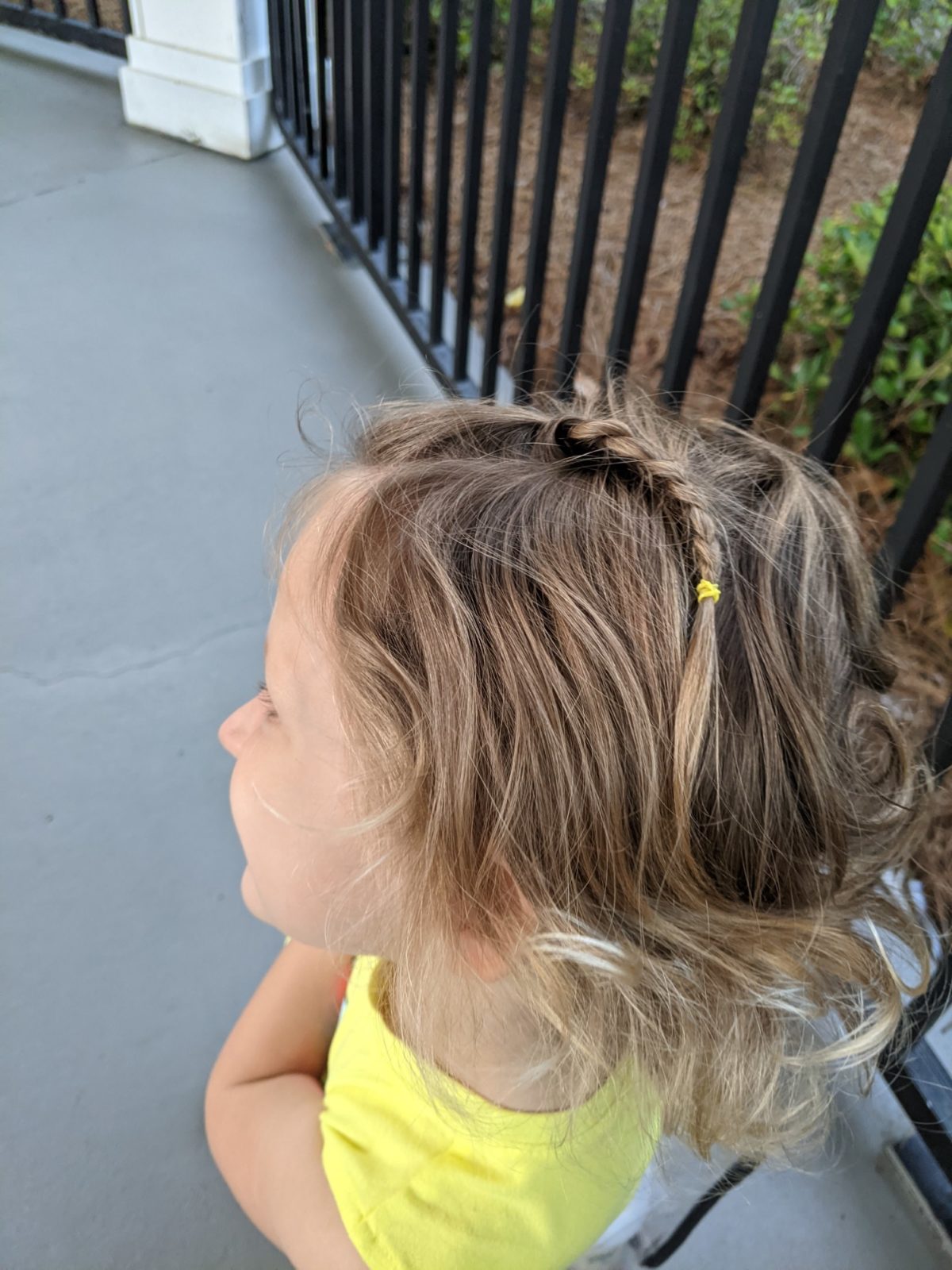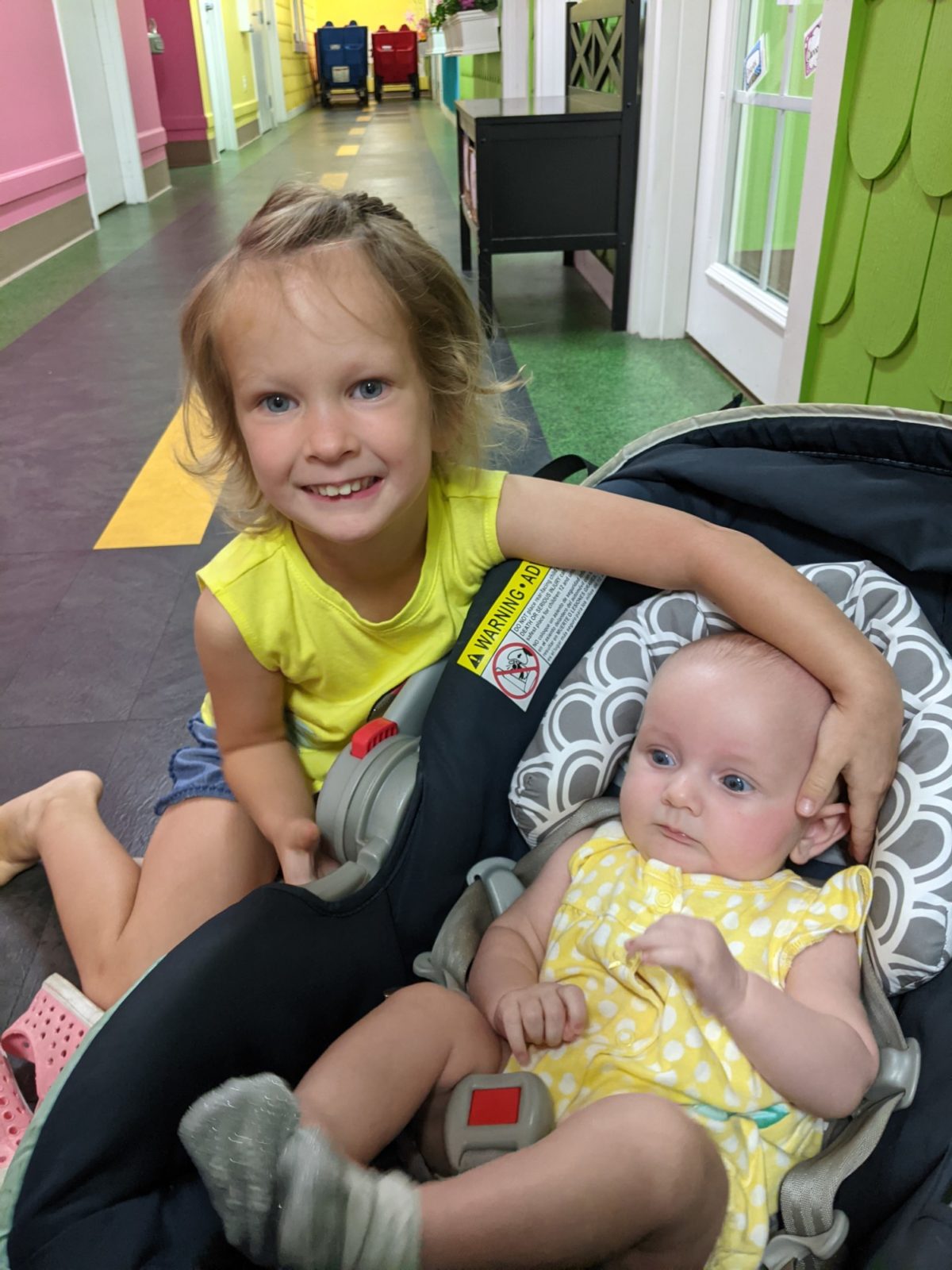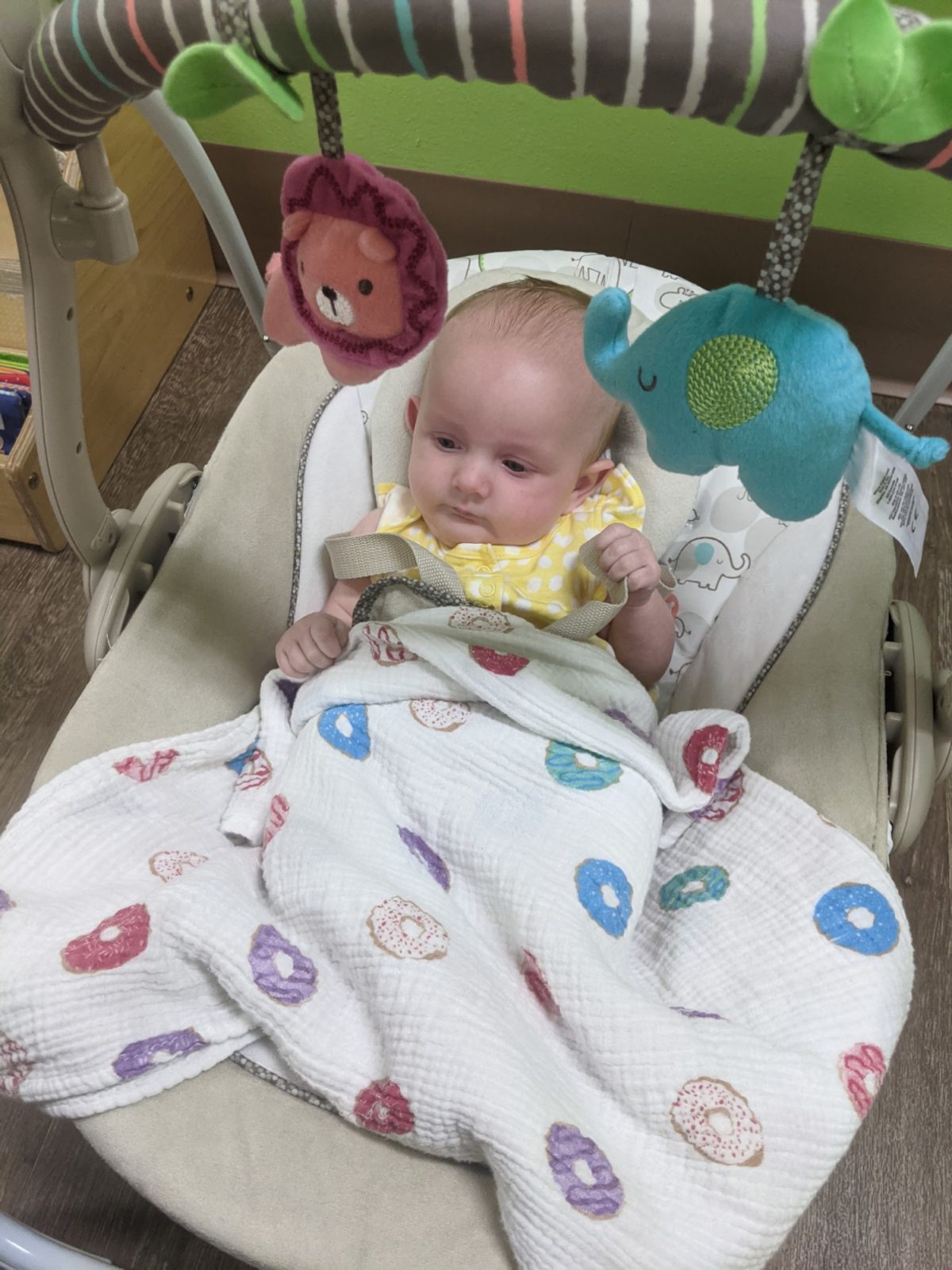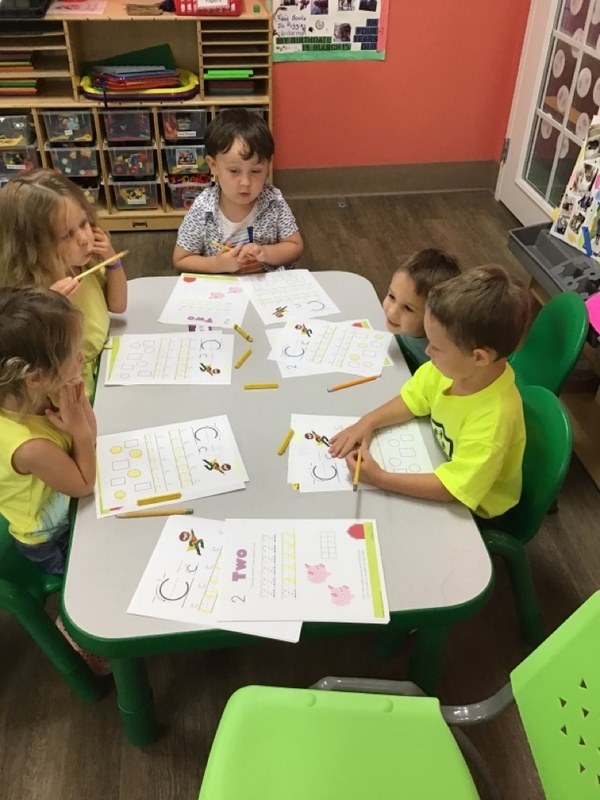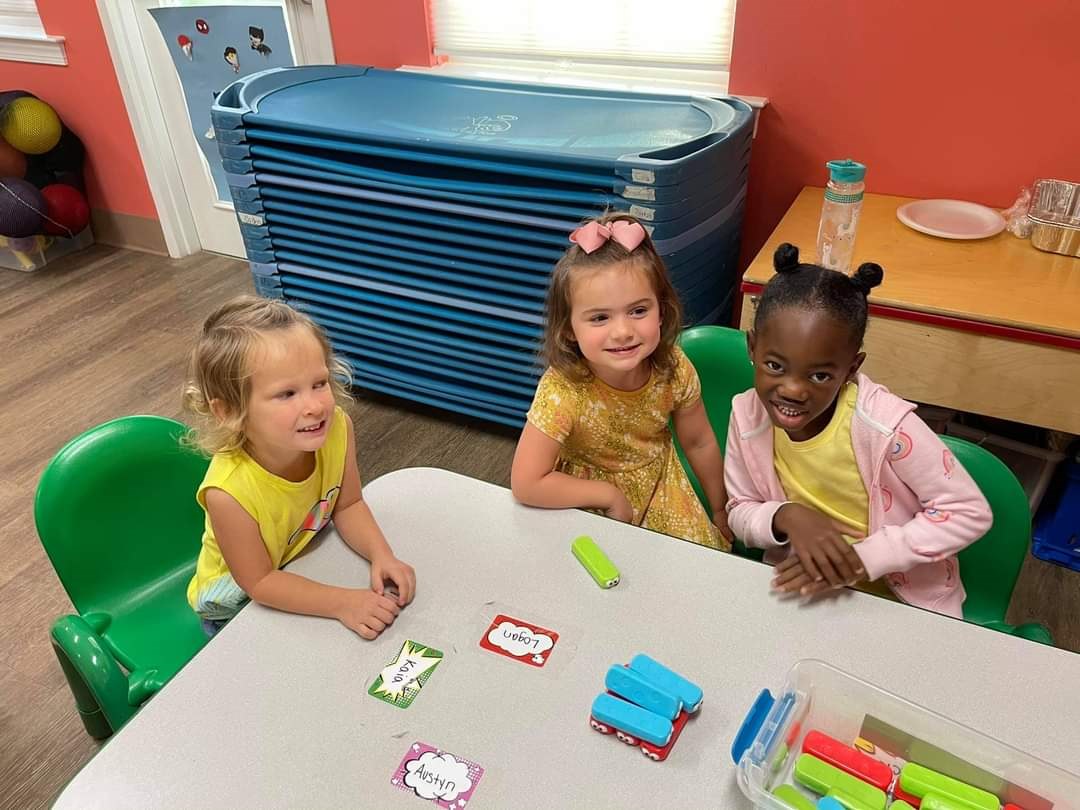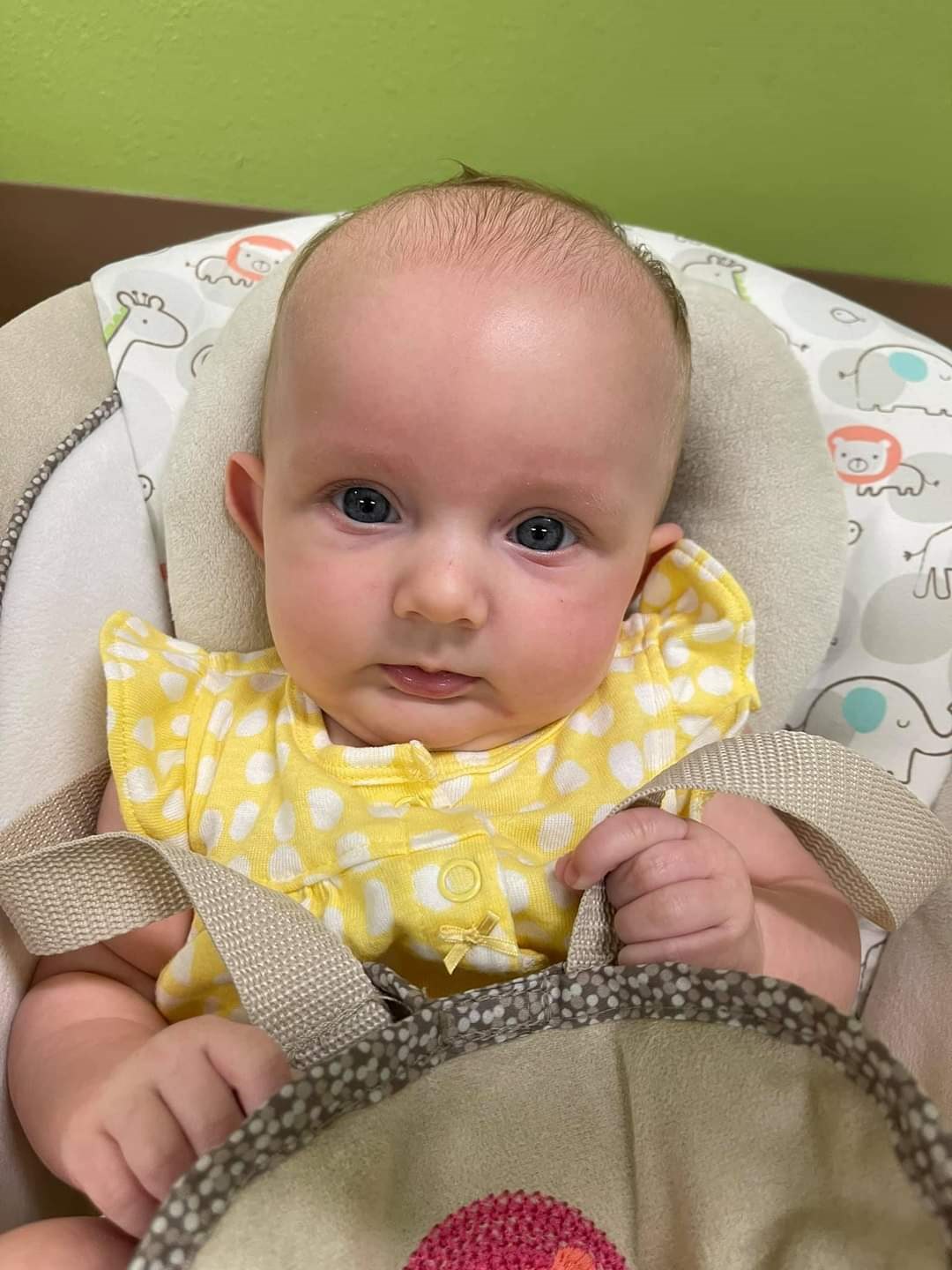 We've gotten into even more of a routine schedule lately, and with this little chair left up on the dining room table for Addison, all four of us have gotten to eat dinner together the last three nights in a row, and it's been nice not having to split up!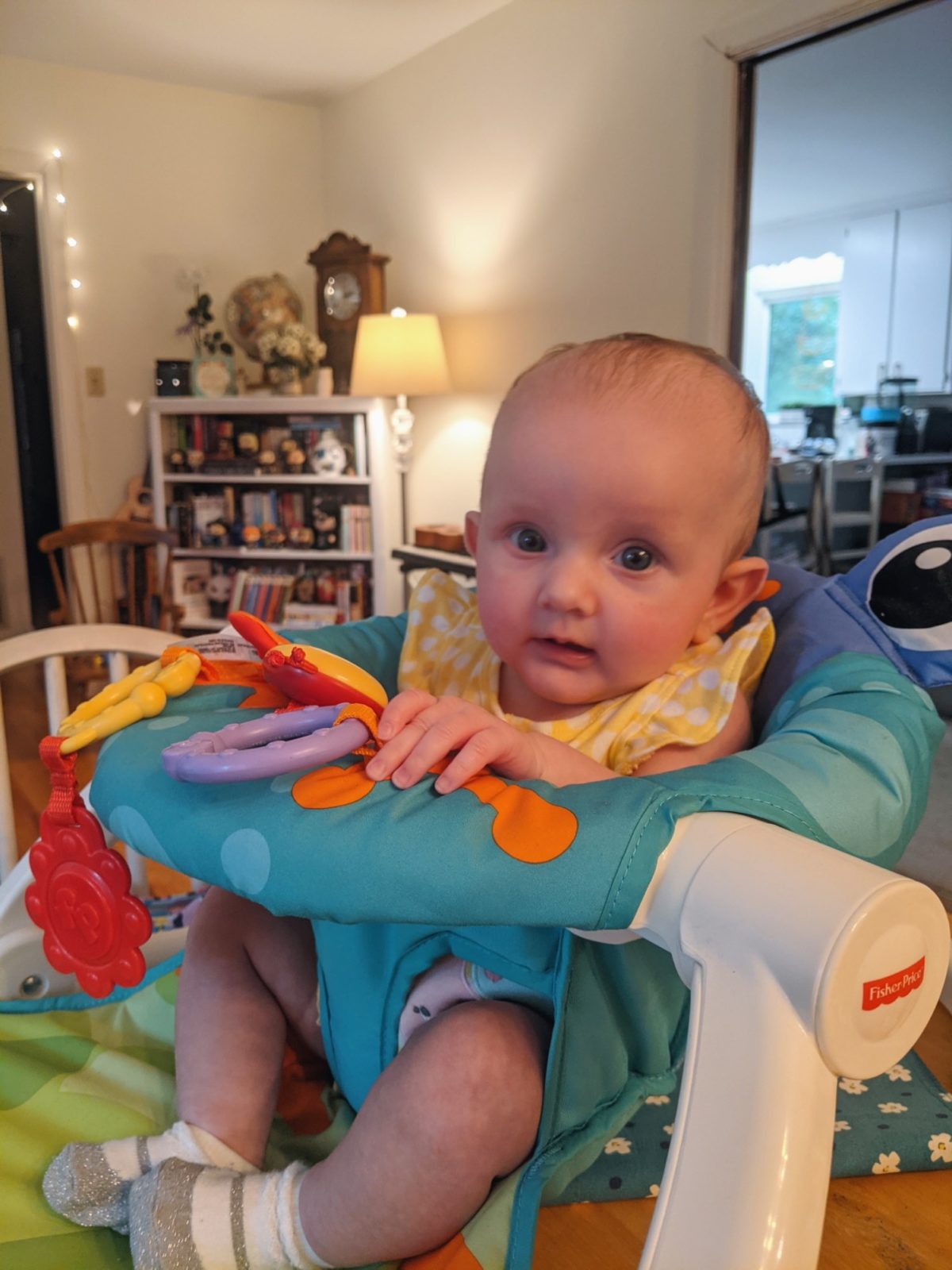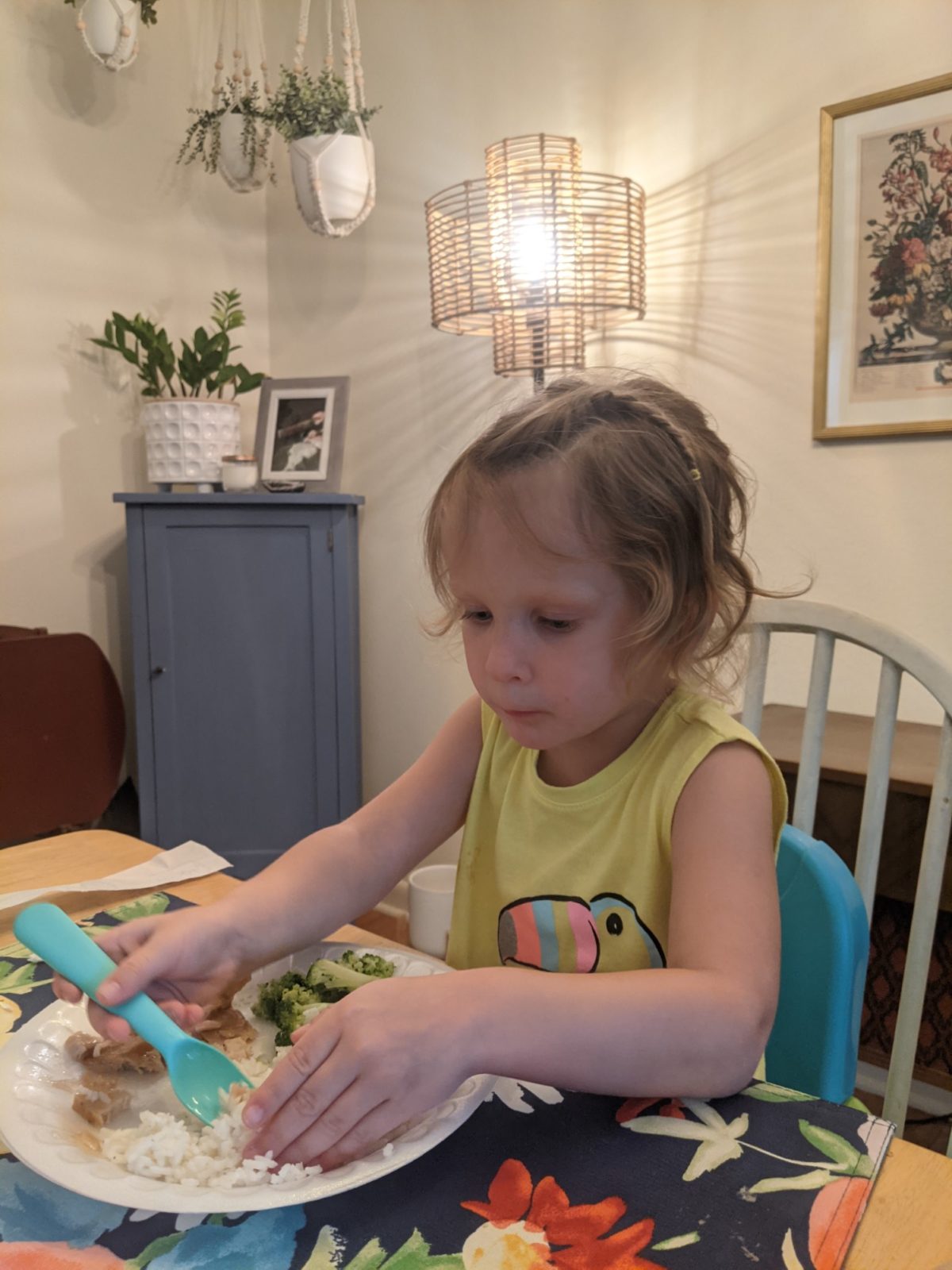 It was bath night again after dinner, so Jeff got the bathtub all set up, and then we put both girls in. Addie still loves splashing around like crazy, and Emmie loves having her in there with her. Emerson dug through her PJ drawer and unearthed this hand-me-down nightgown that I didn't even remember putting in there, that fit her perfectly. And she always wants me to take a picture of her crazy hair after I towel-dry it.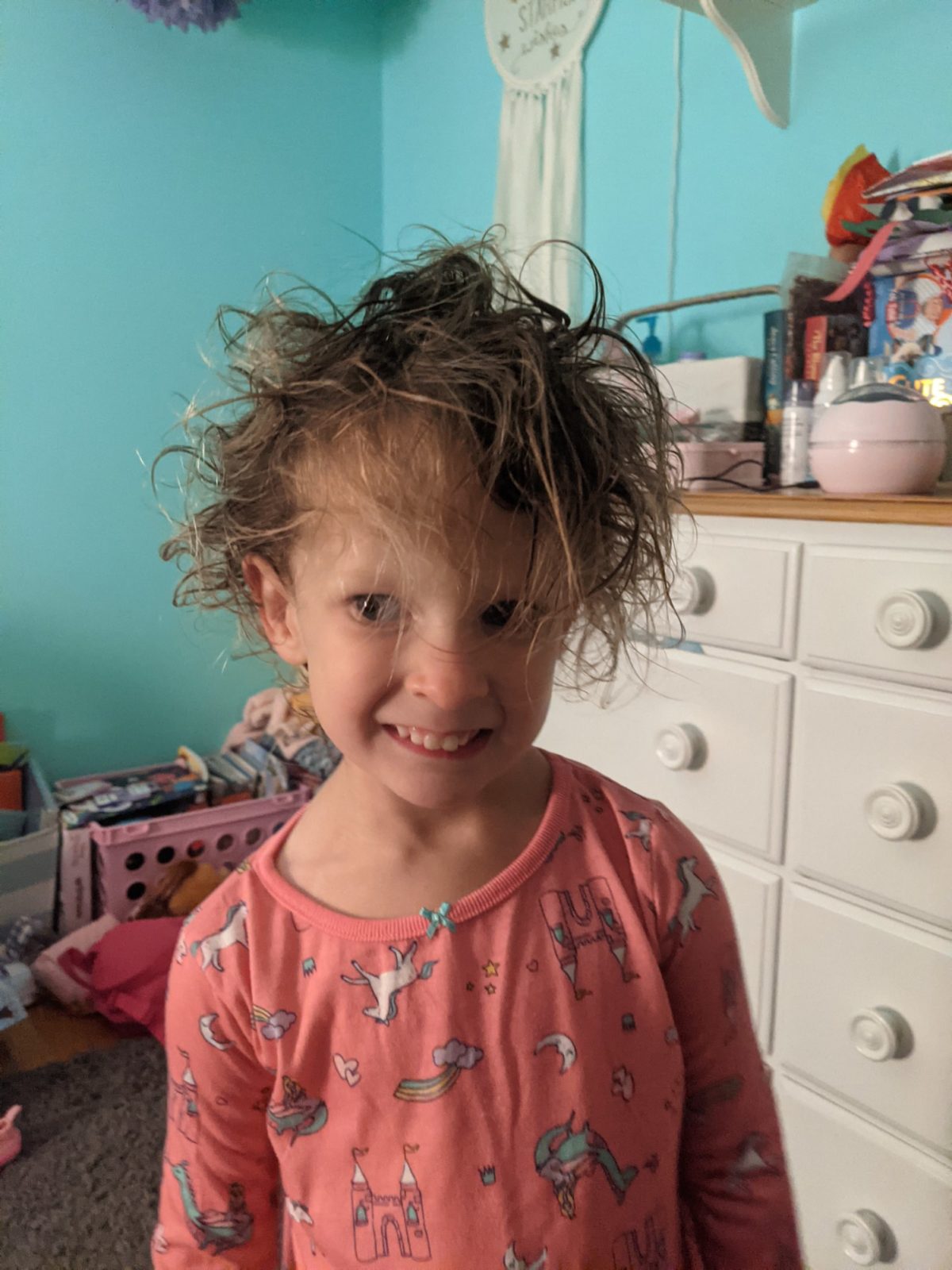 Jeff gave Addie her last bottle of the night, and Emerson ate a frozen Go-gurt and we all watched some of Daniel Tiger together. Then I read her a couple of small books on the couch before heading back to her room.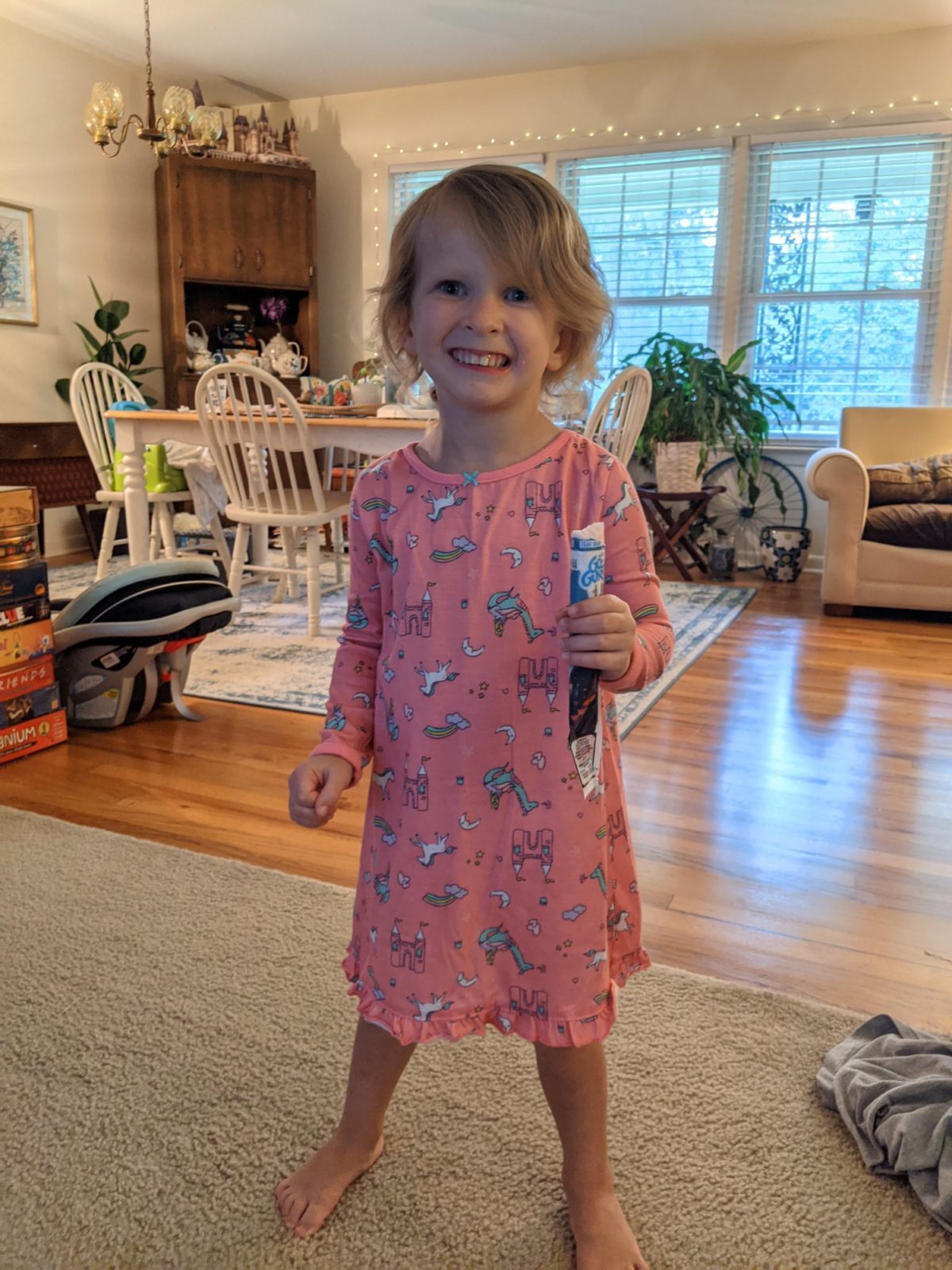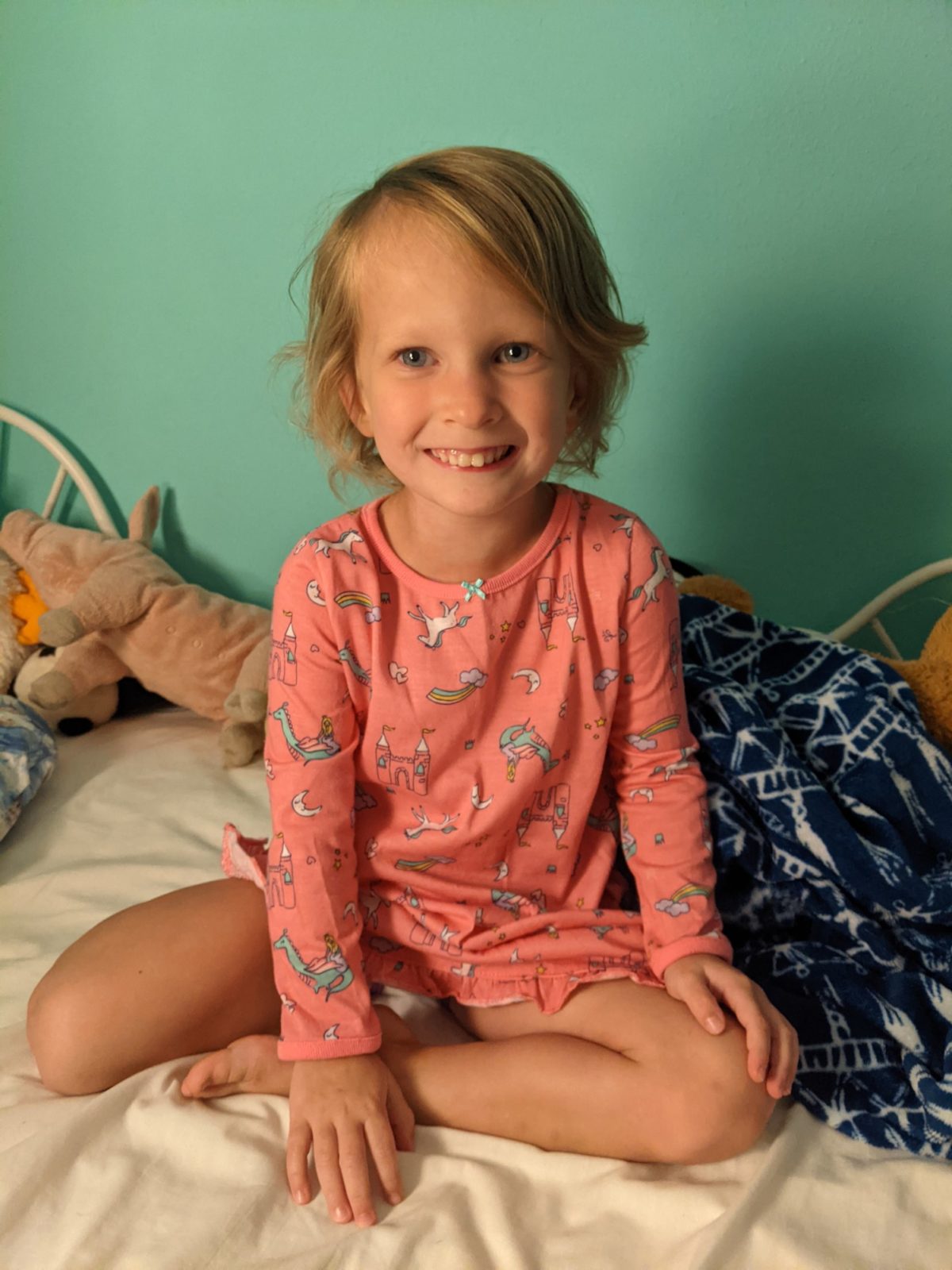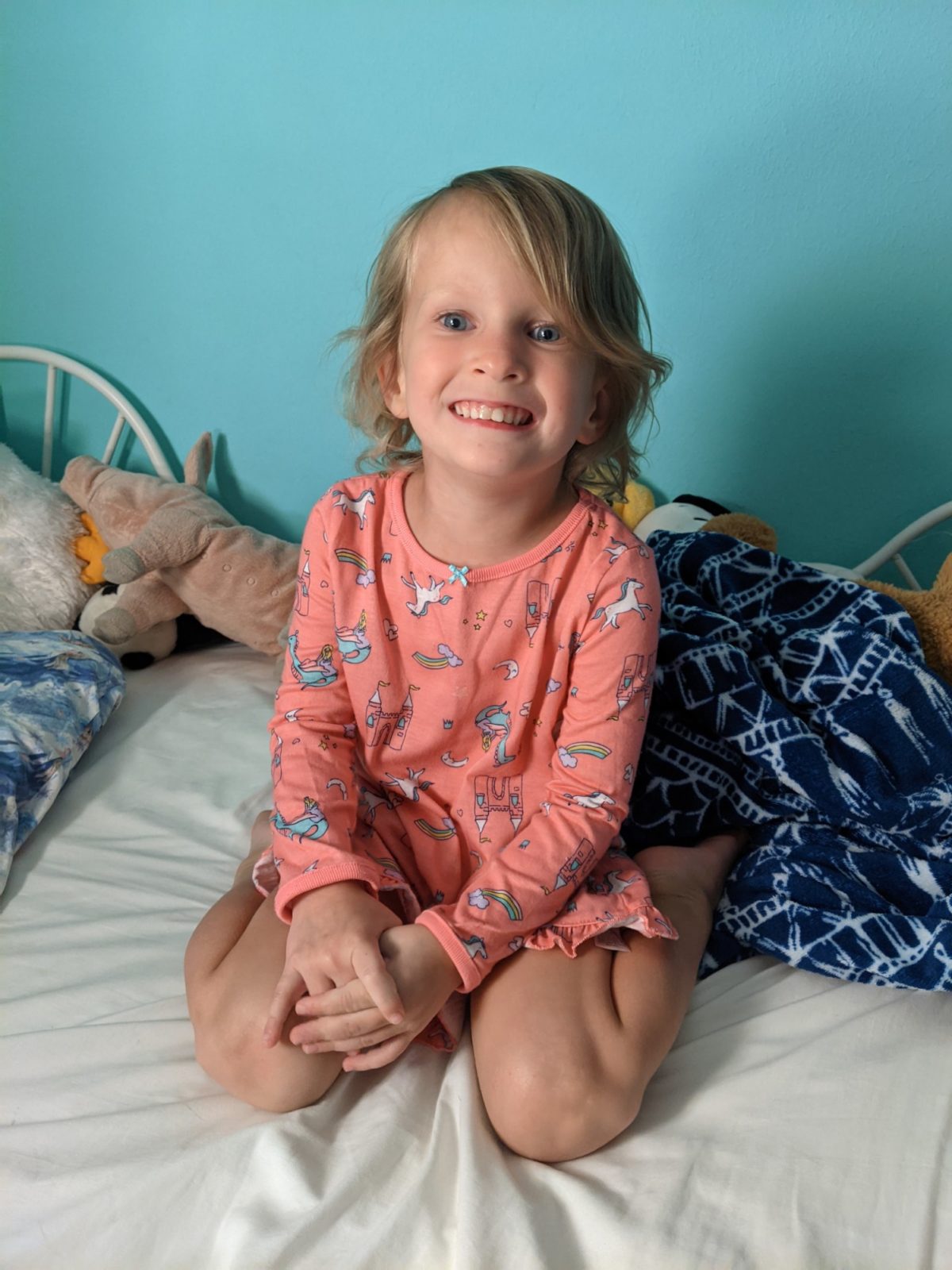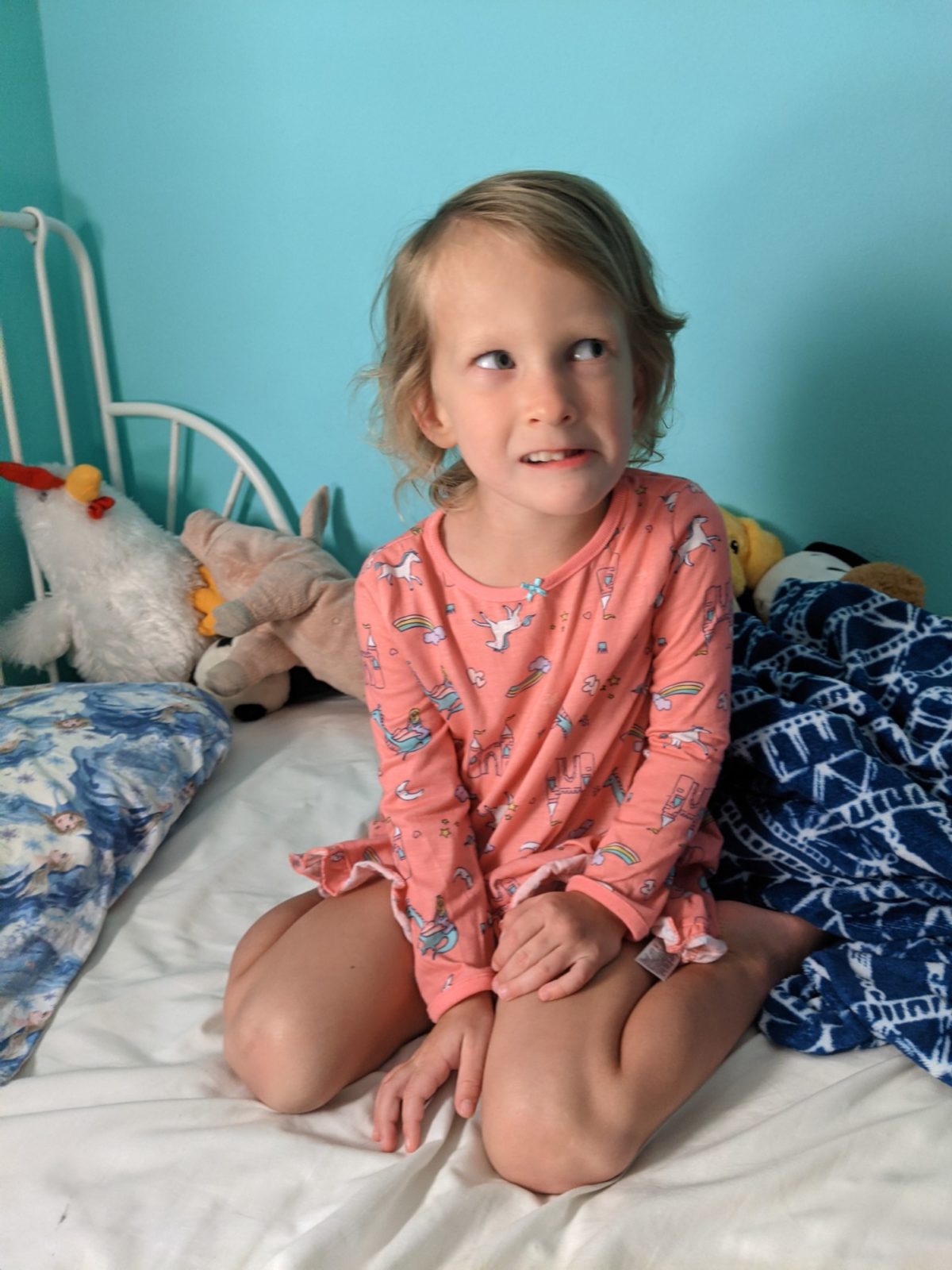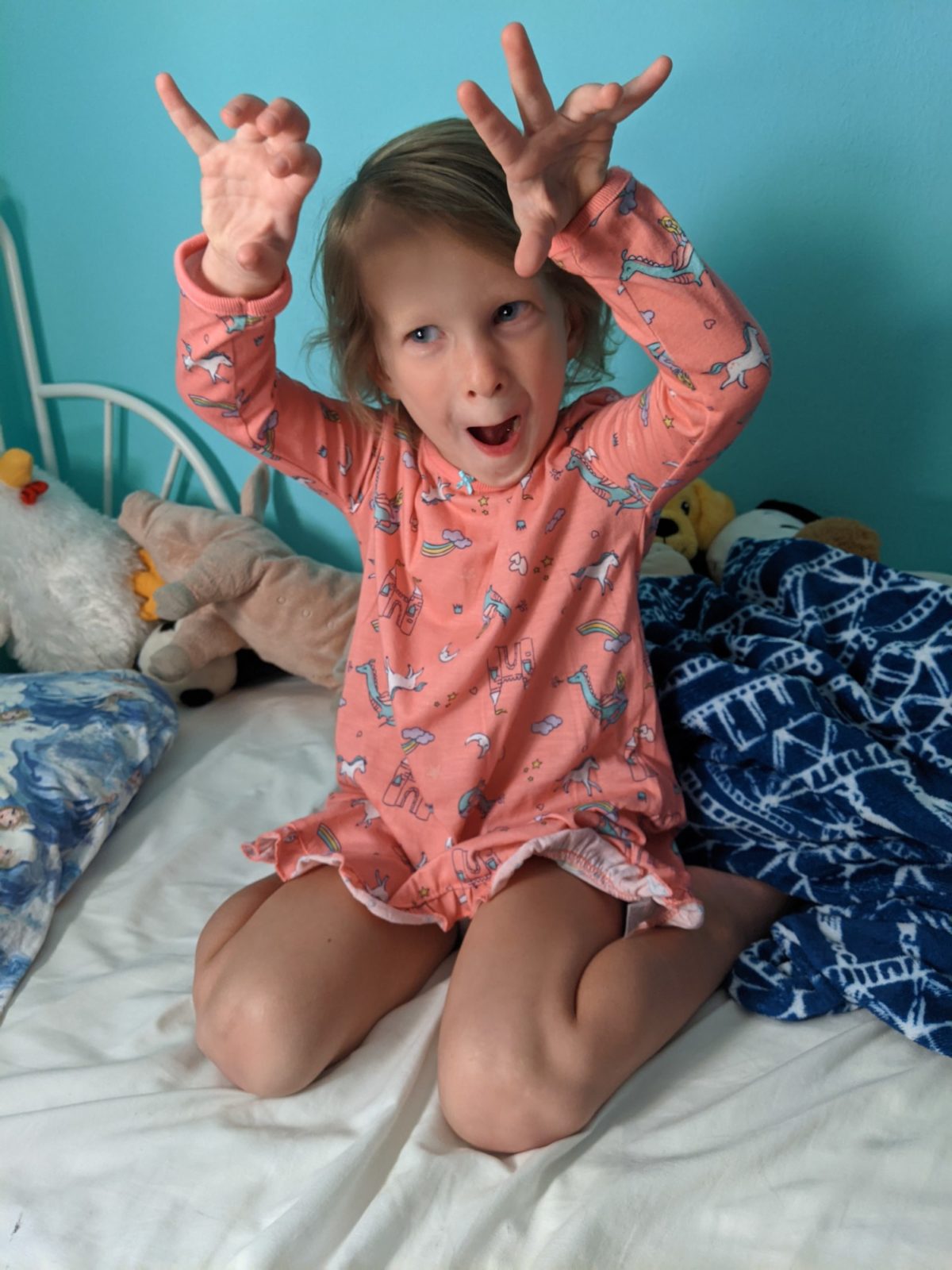 She was so sweet and goofy at bedtime, but she did really well and went down easily. Baby Sister had fallen asleep within 30 seconds of finishing her bottle, so after her 30-minute hold time afterwards, we laid her down to swaddle her up. I could have however, just sat there holding her for a few more hours, because she was so sweet and cuddly and warm and squishy.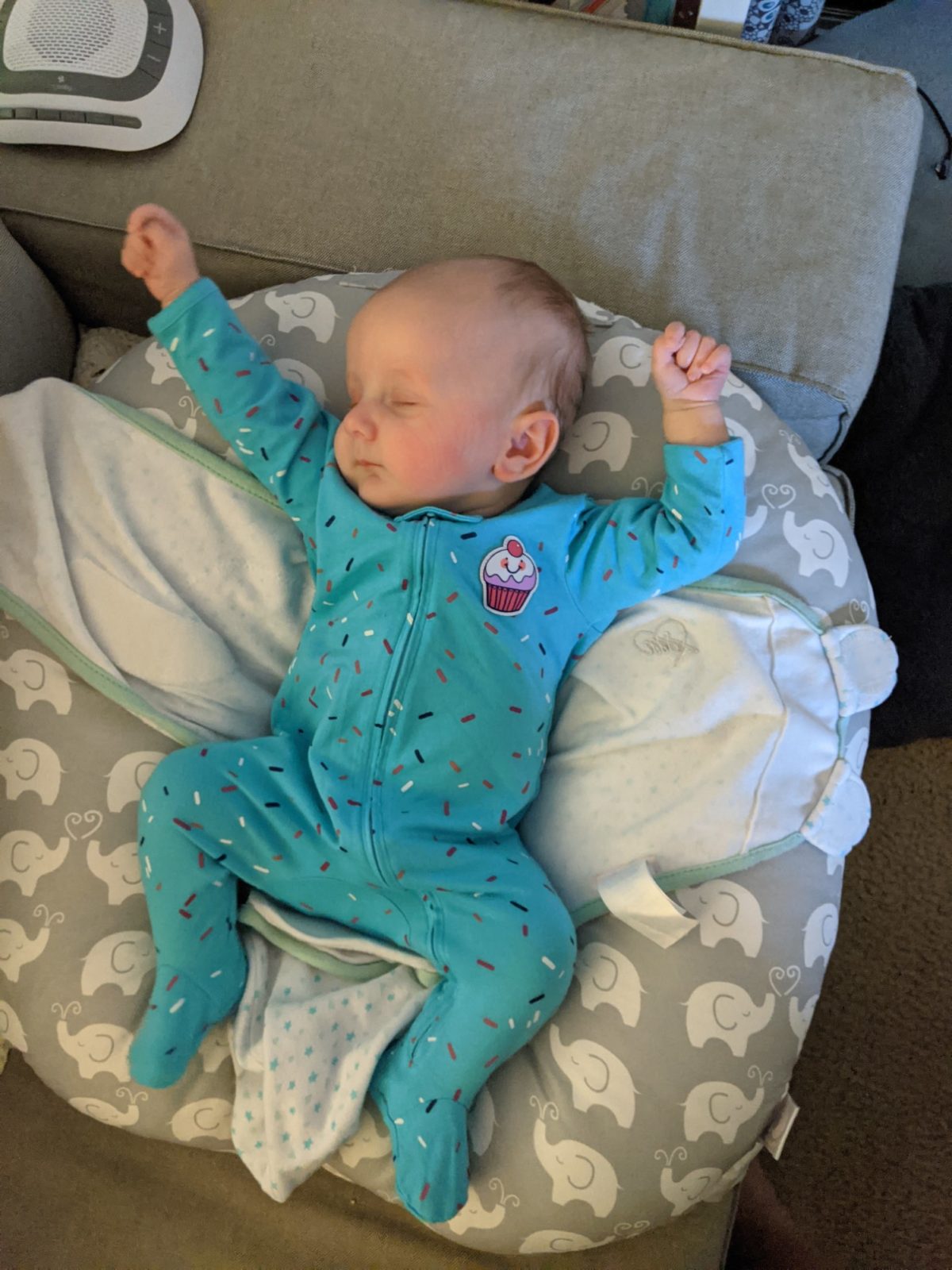 I've been watching "The Babysitters' Club" movie from 1995 again tonight (well, not again, I didn't finish it the other day, so I'm watching the second half now), and it's still just so good. I keep getting distracted while I'm trying to write, because it's just so nostalgic and taking me back to my childhood!