Dressed all warm and cozy for a chilly January day!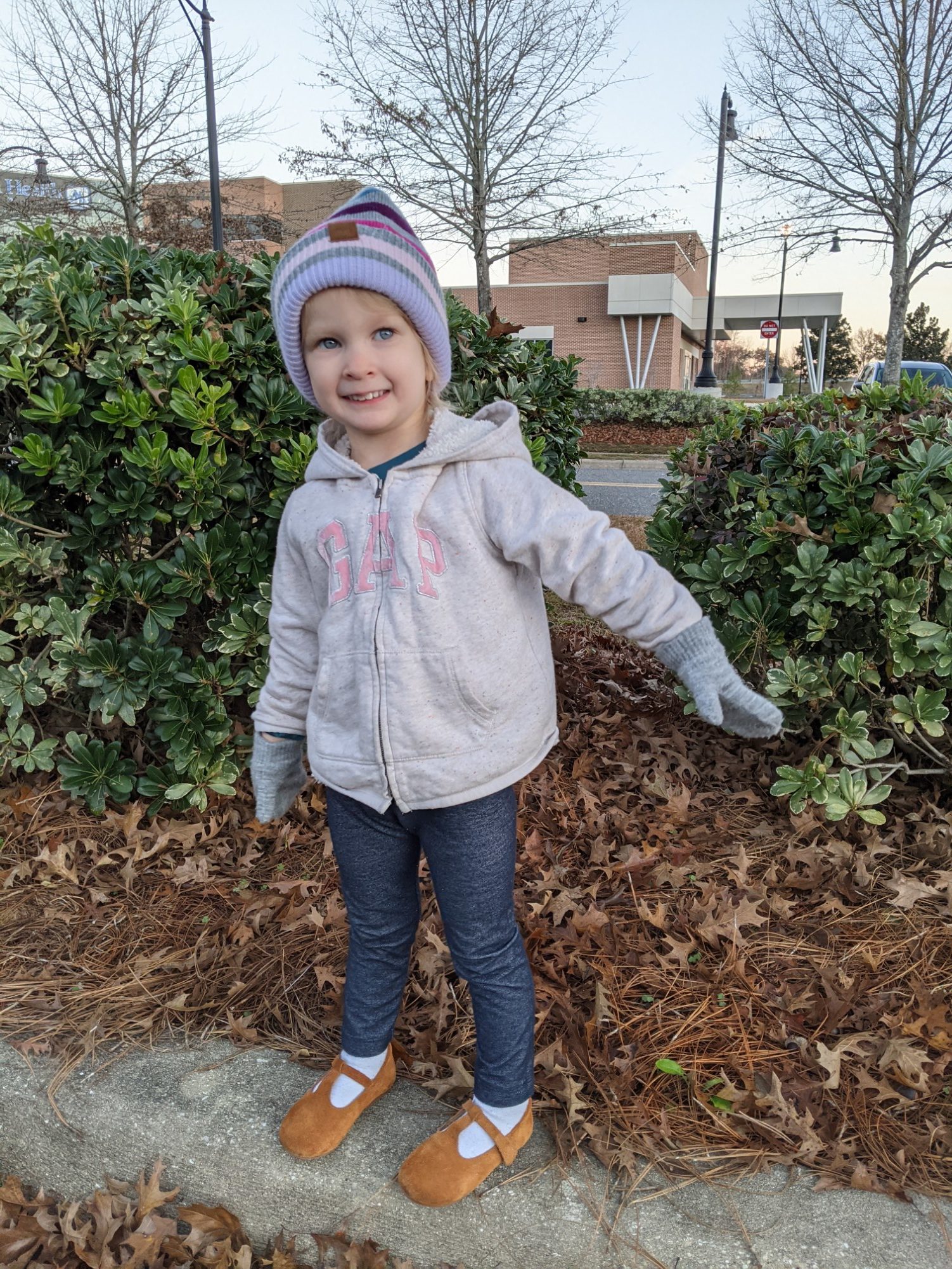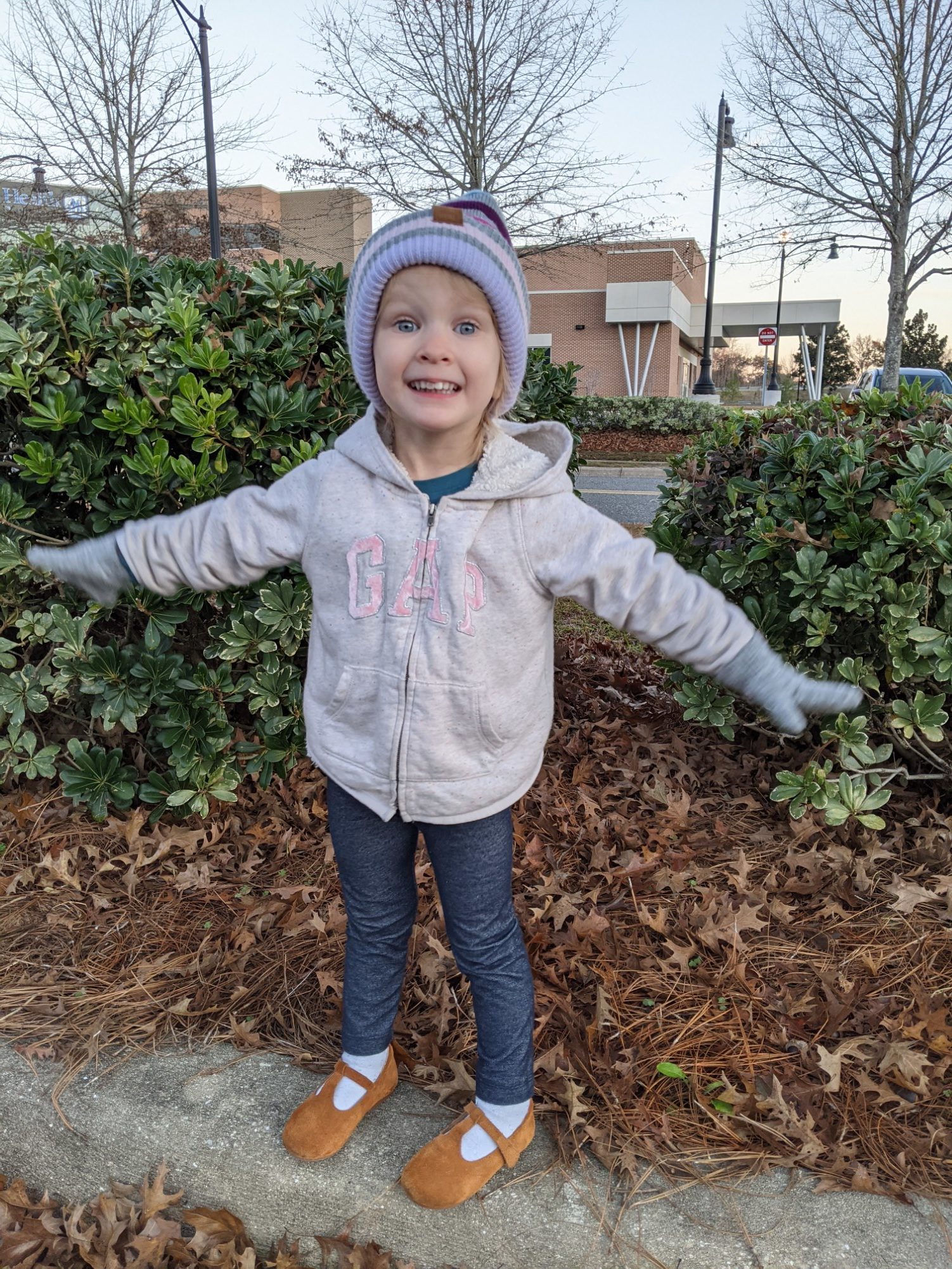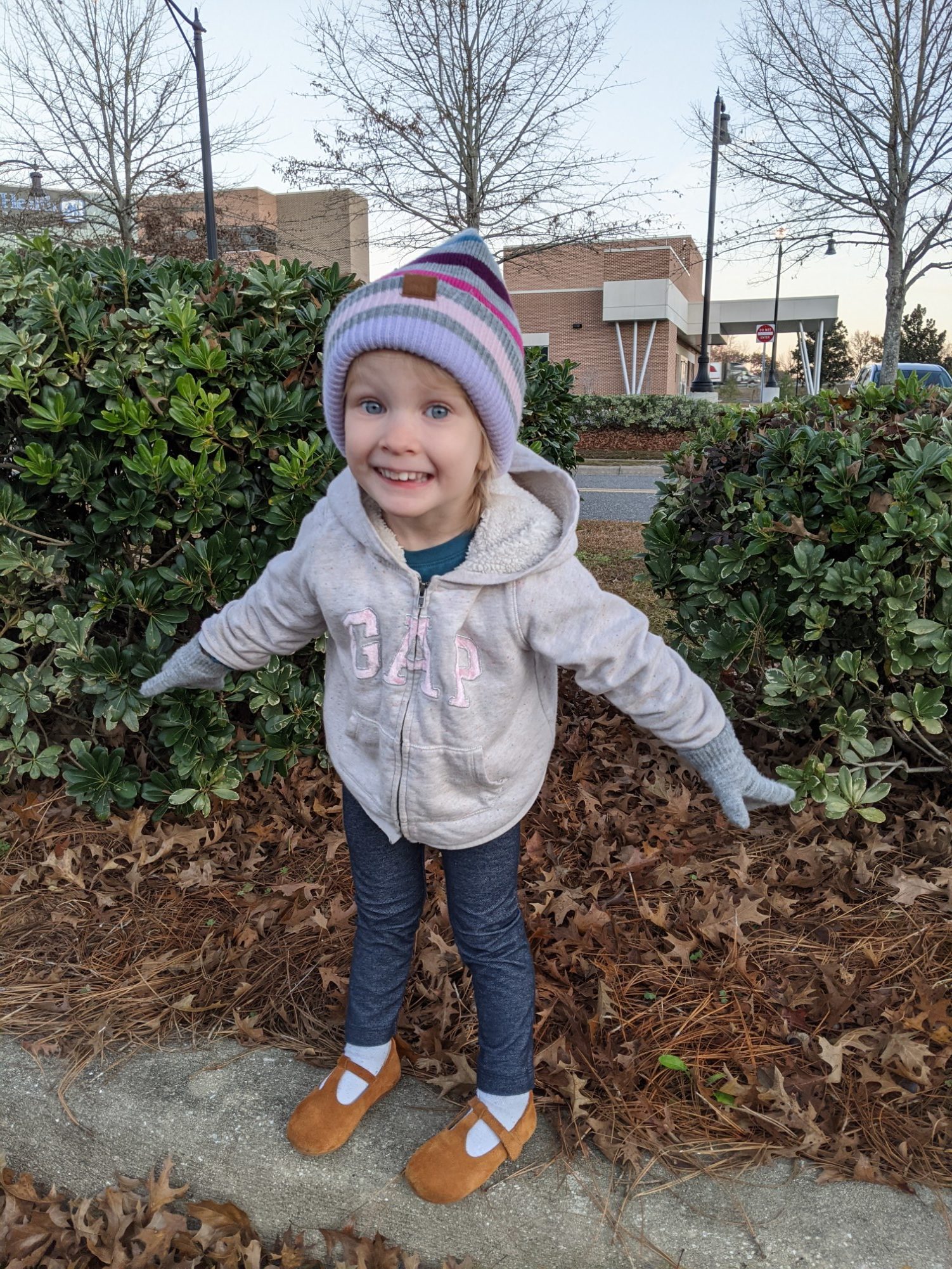 Ellie Grace had a doctor's appointment this morning, so Emmie and I helped Bo get Riley and Kensley into school today.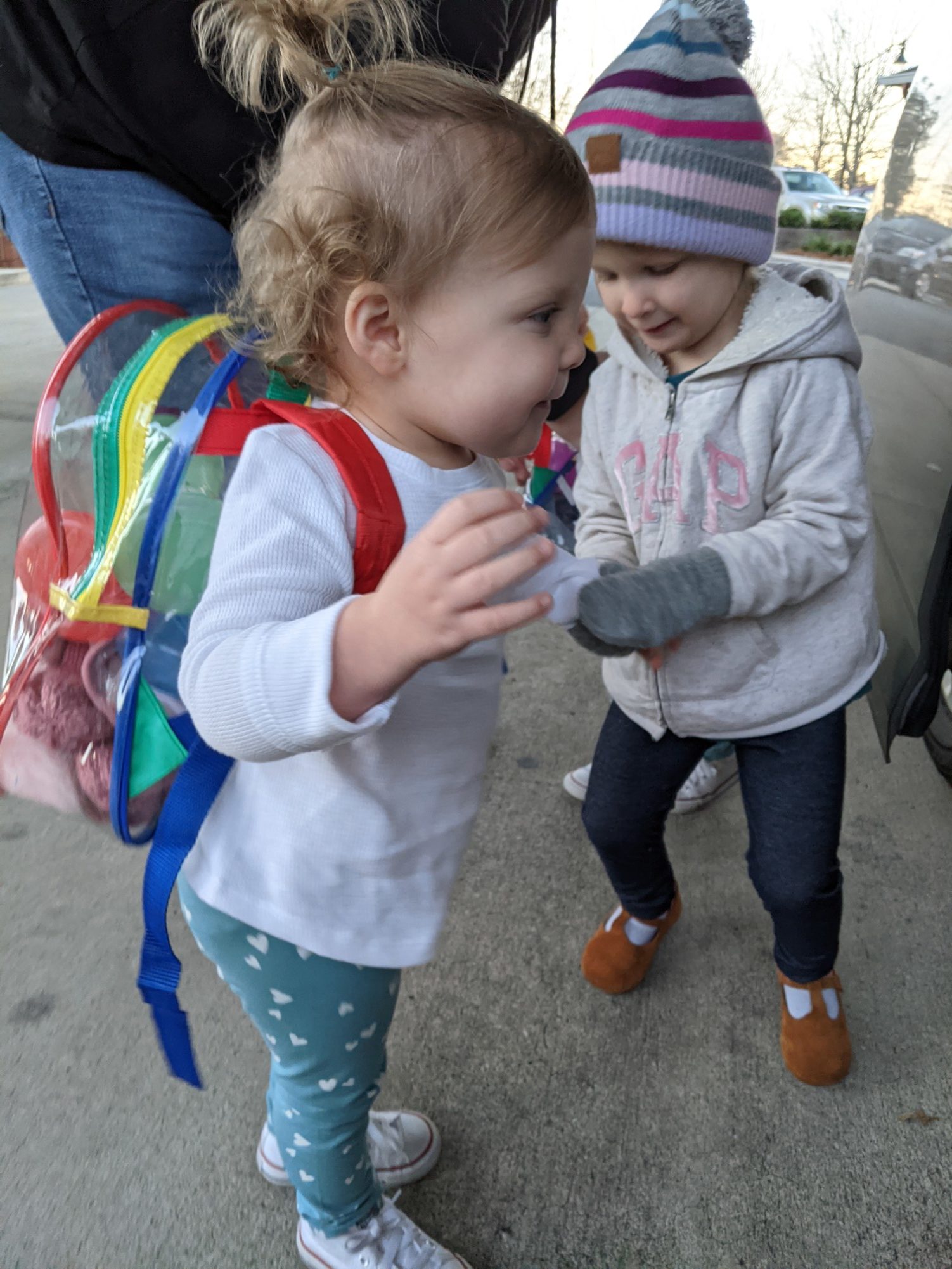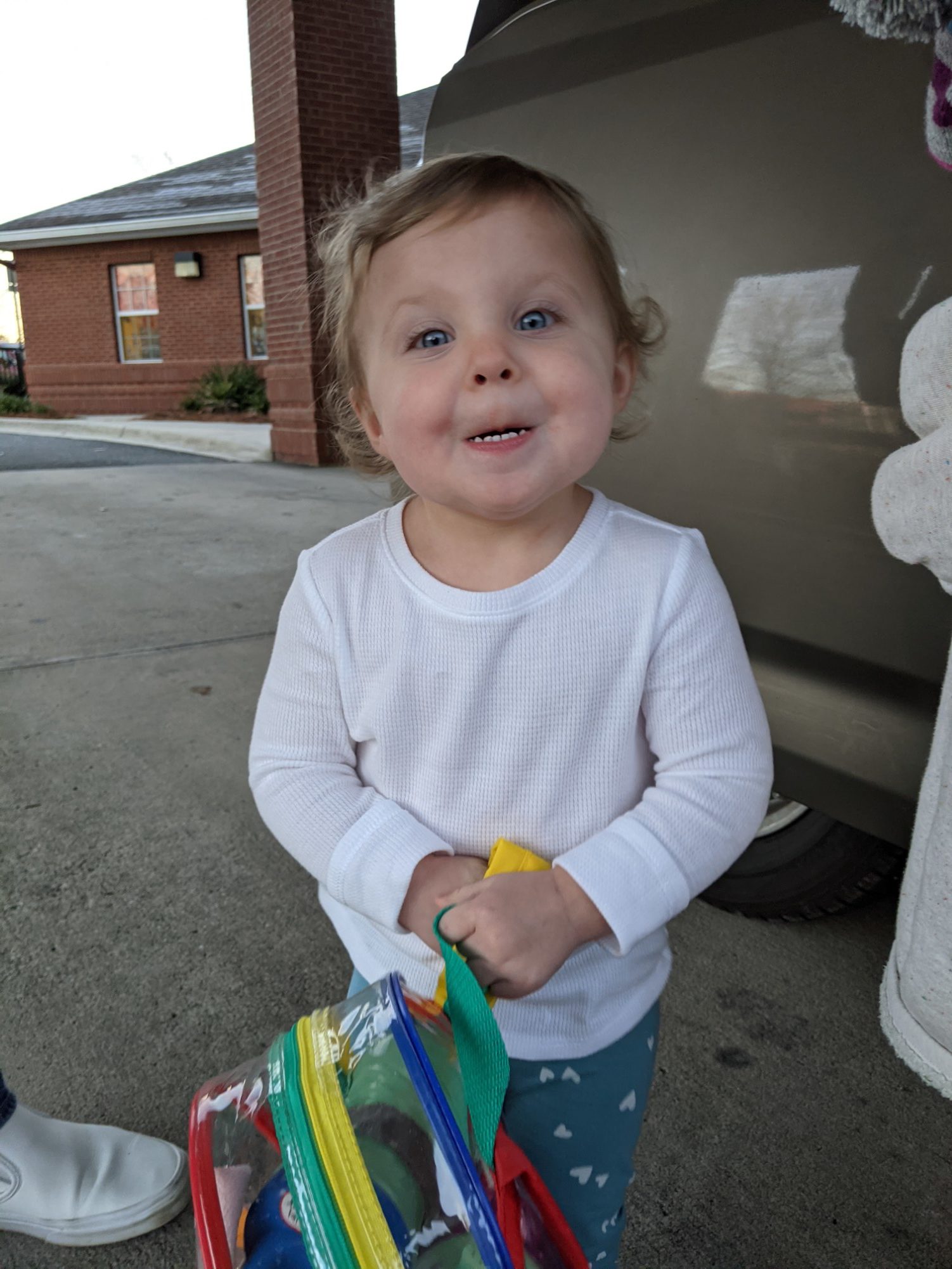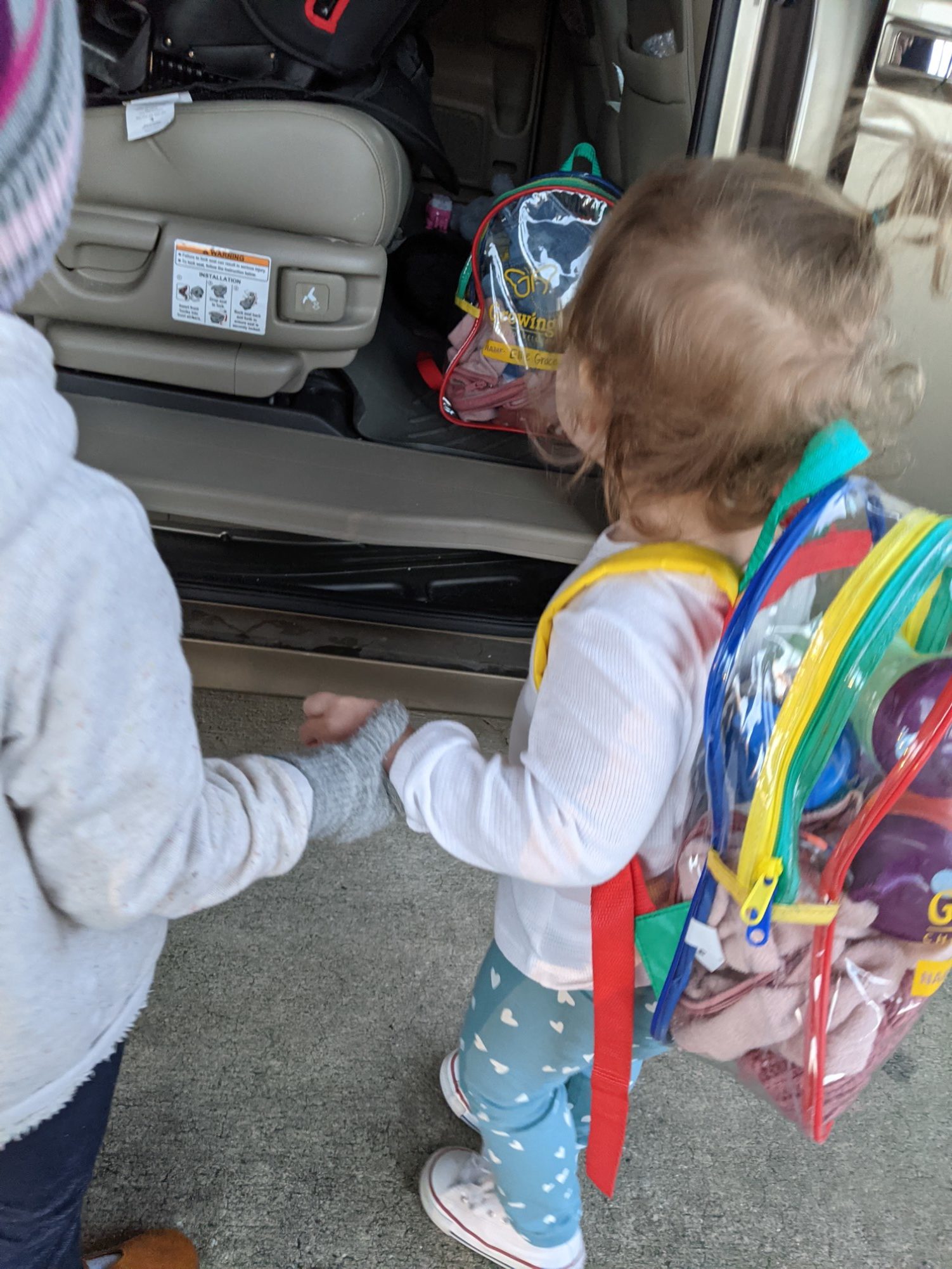 Tiny girl had a good day at school, napped almost two hours, and glued some cotton balls in the letter of the week, "R."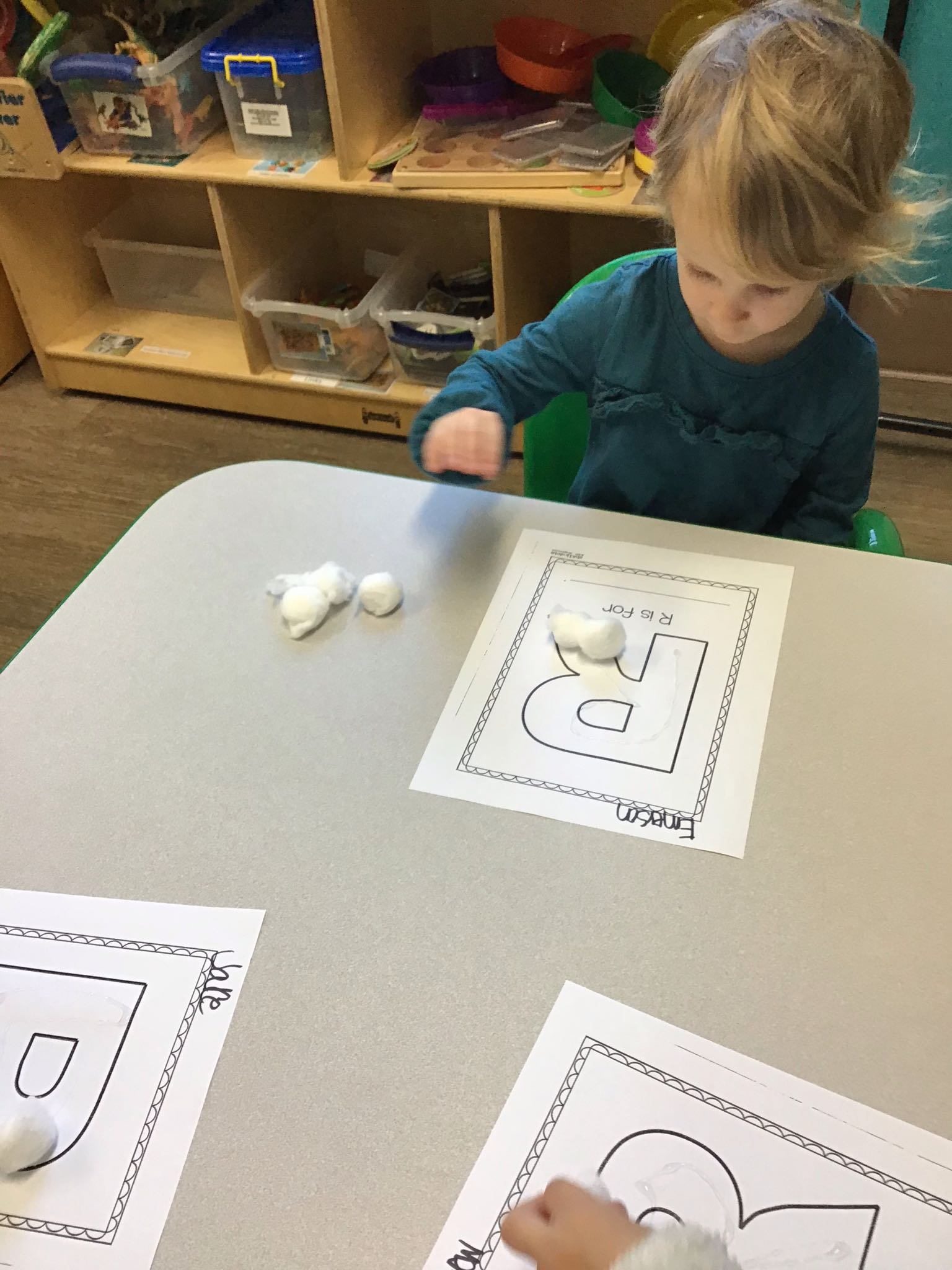 This afternoon at pick-up, I got there at the same time as Emmie's twin-besties Mama. She was actually standing closest to the door, so when the teacher brought all three of them up front, Emmie went with the boys to hug their mama first, and then she came over to hug me next. It was actually really sweet. Then her and William had a biiiig goodbye hug outside while Alli and I talked a bit, and then we all walked to the cars together. Have you ever seen a sweeter hug?!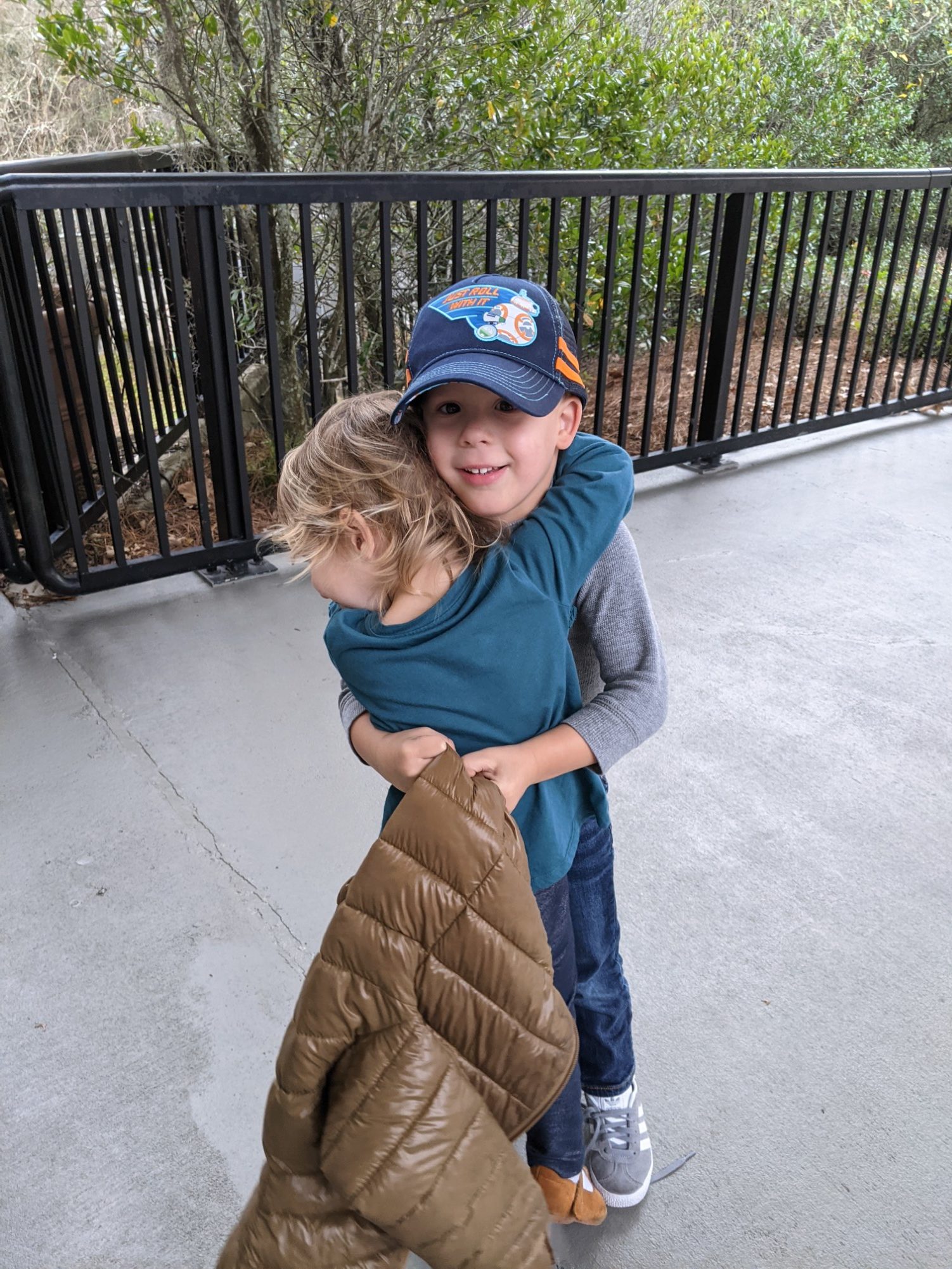 Jeff got the pepperoncini chicken in the Instant Pot for me around 5pm, so when we got home, I just had to shred the chicken and whip up a few sides. Emmie took her 4-wheeler for a quick spin or two around the front yard while I worked in the kitchen (I ran out for a quick pic because Jeff's phone died), and then dinner was ready.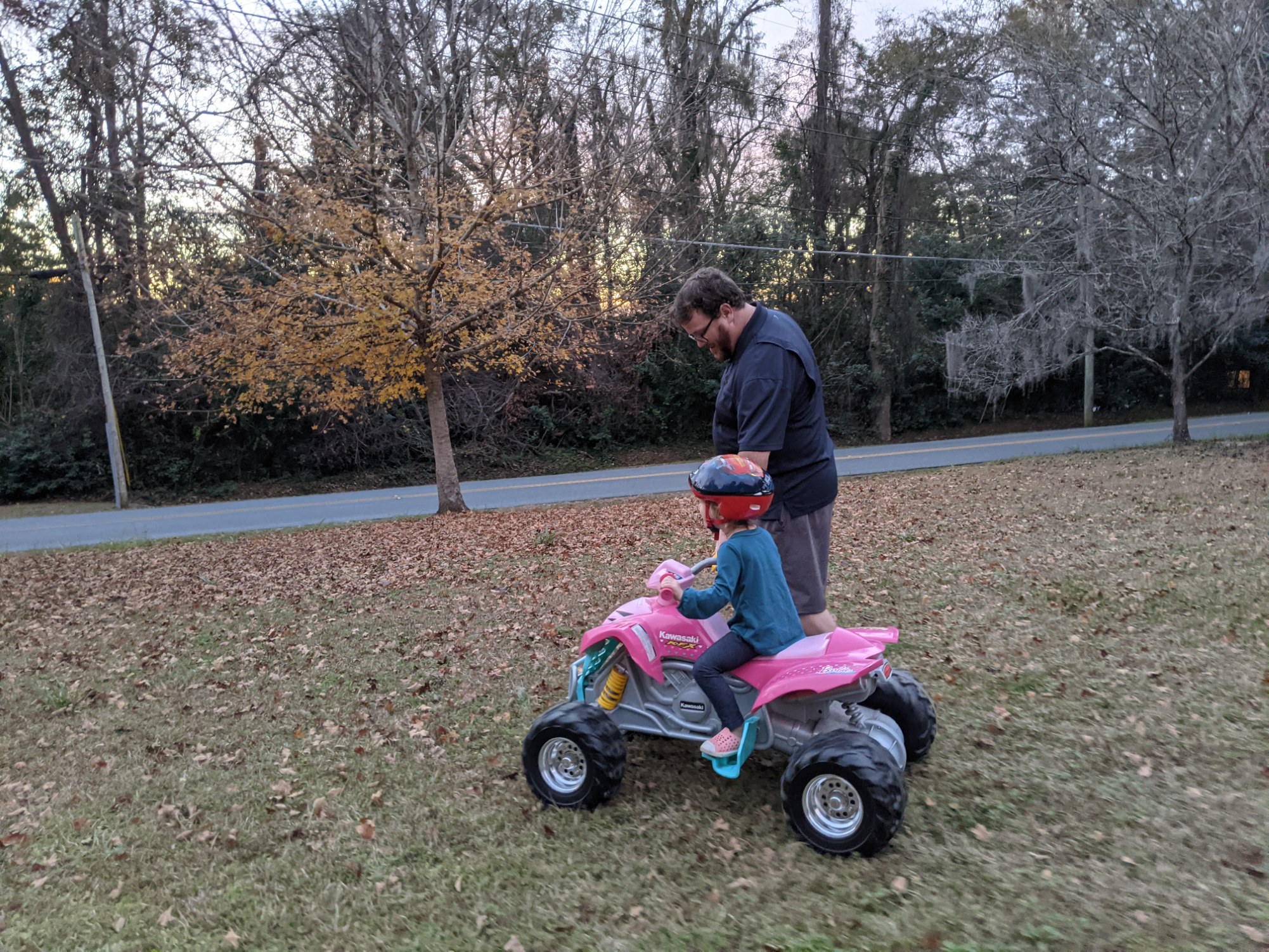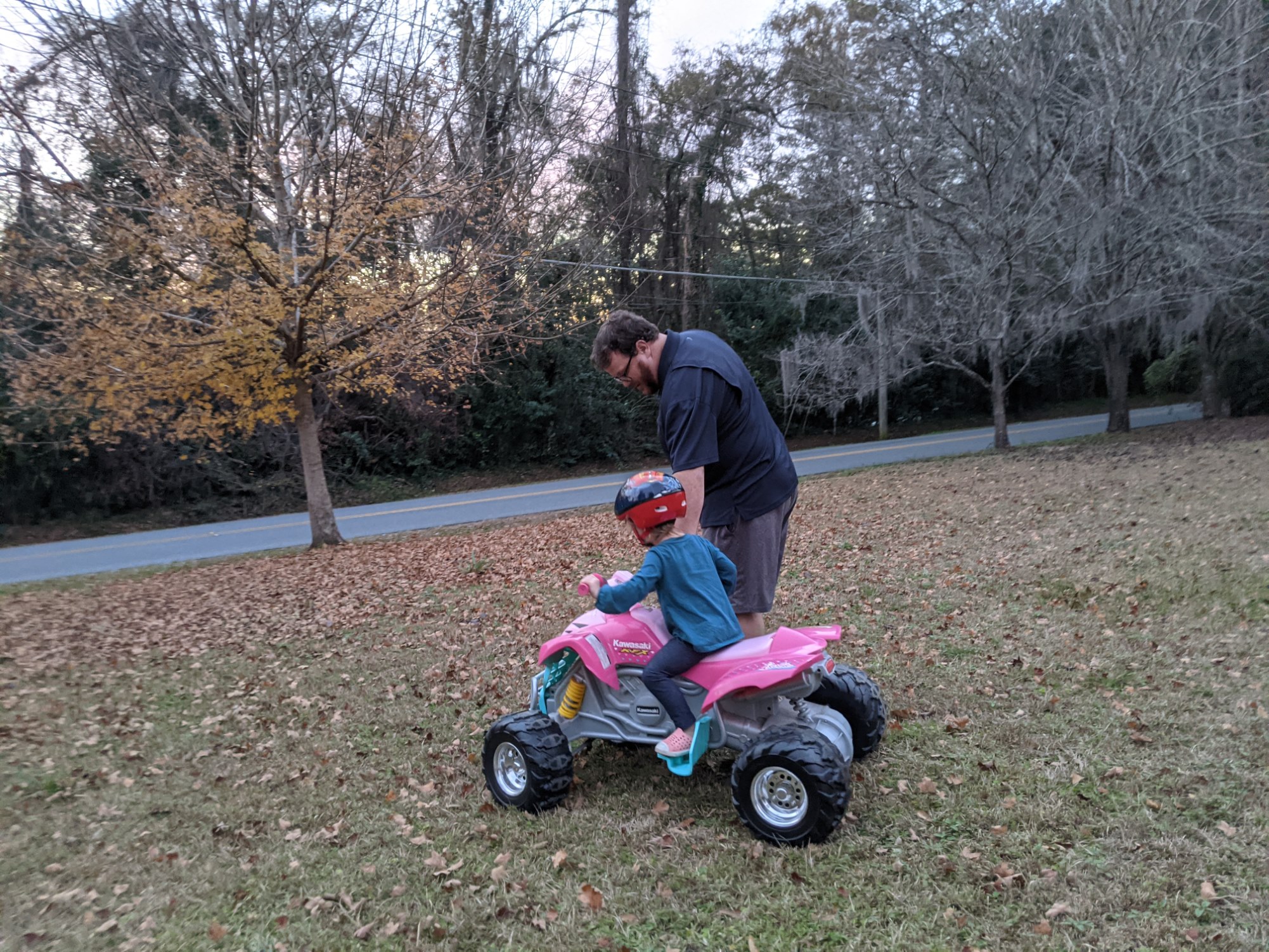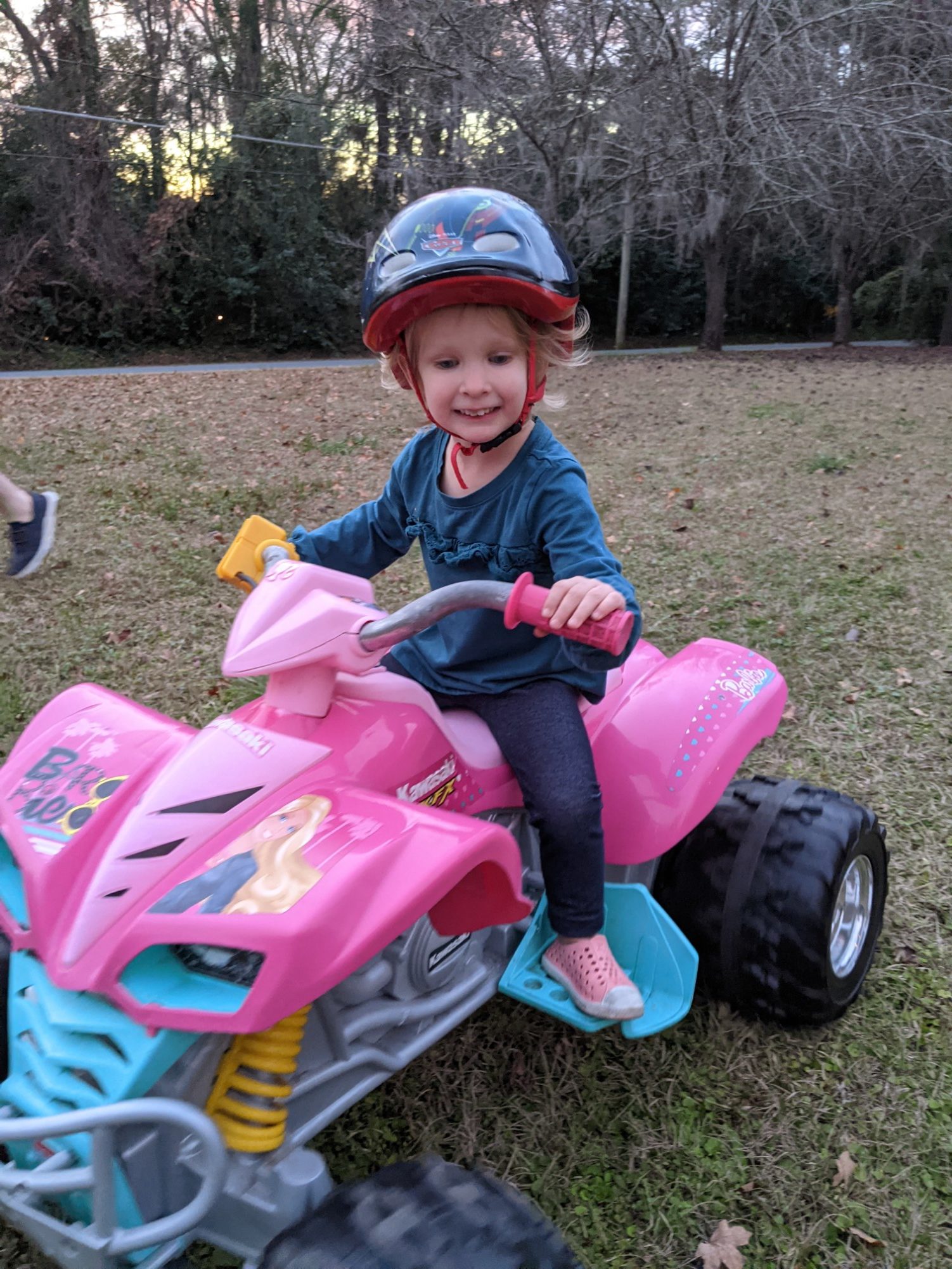 The pepperoncini chicken is too spicy for Emmie, so I just nuked a chicken patty for her, and we all had rice and black eyed peas with our chicken. She wanted to sit on the table though, and was very dramatic when I told her no, because I was still eating and there wasn't enough space…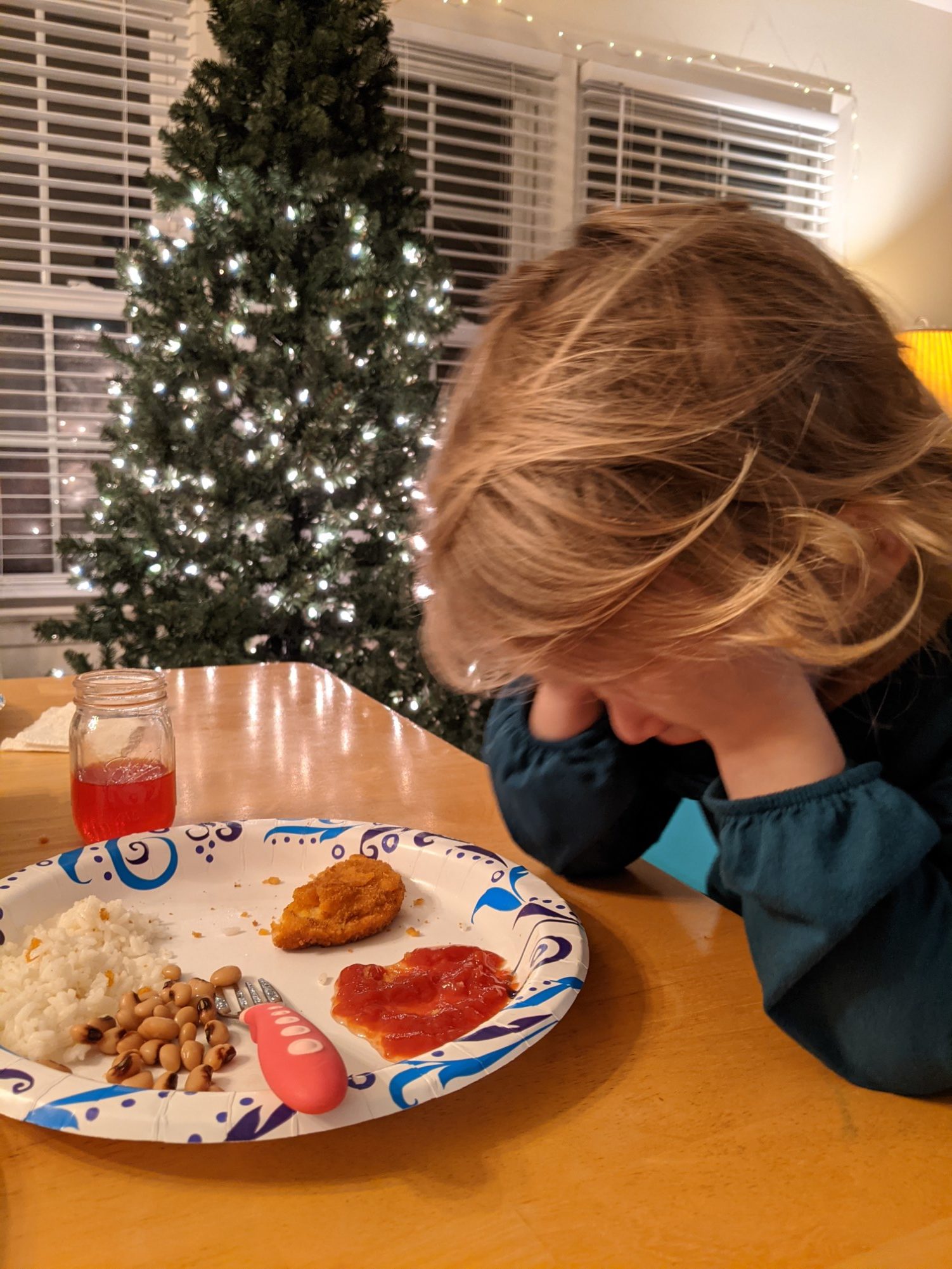 But once my plate was empty, I gave in and let her crawl up to finish her meal too.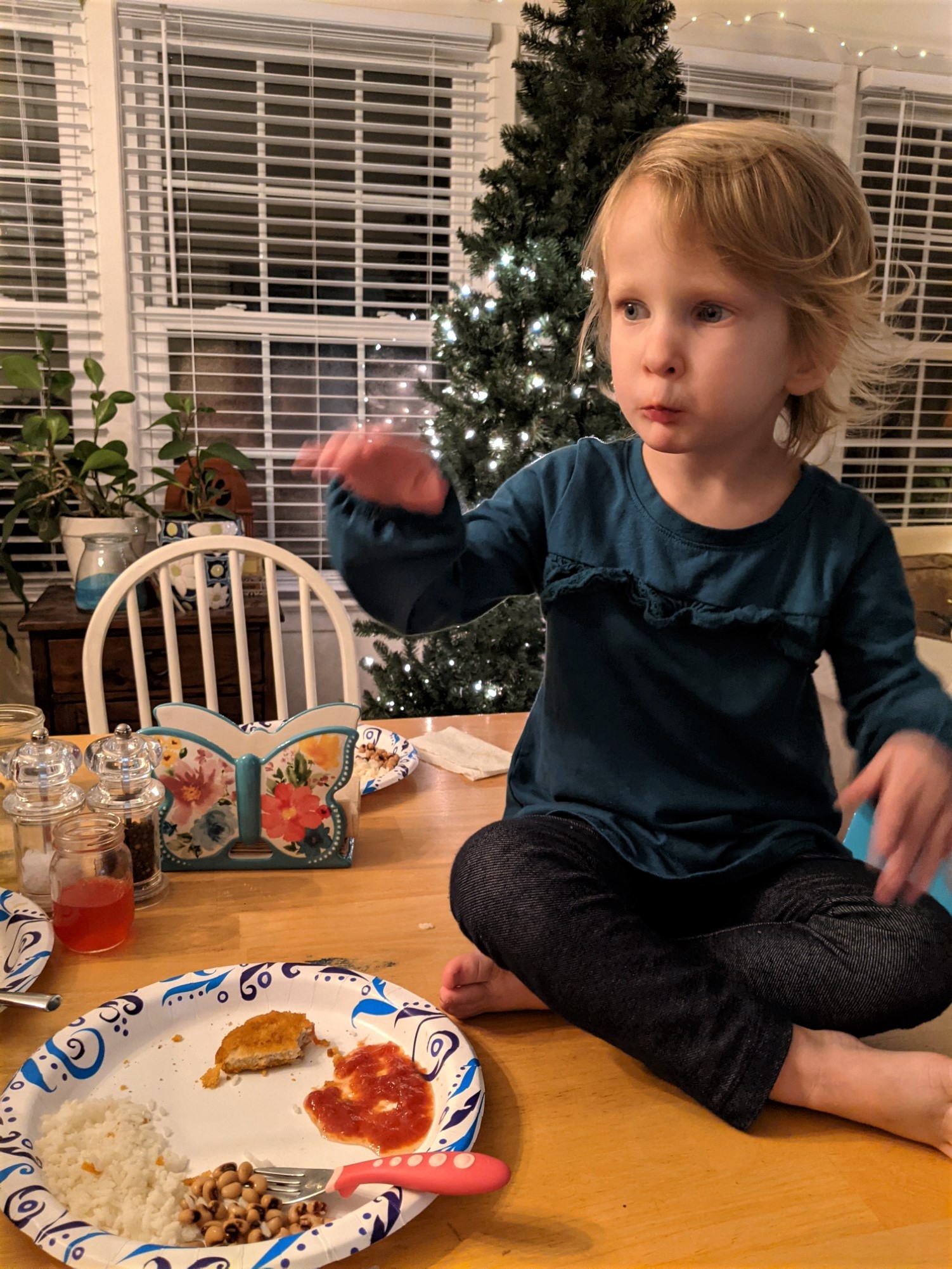 She had a long bath with her bath paints, then picked out her own jammies, even though this nightgown is quite a bit too short now. She also wanted to pick out her own socks, so she had to get up on her tippy-toes to see inside the drawer.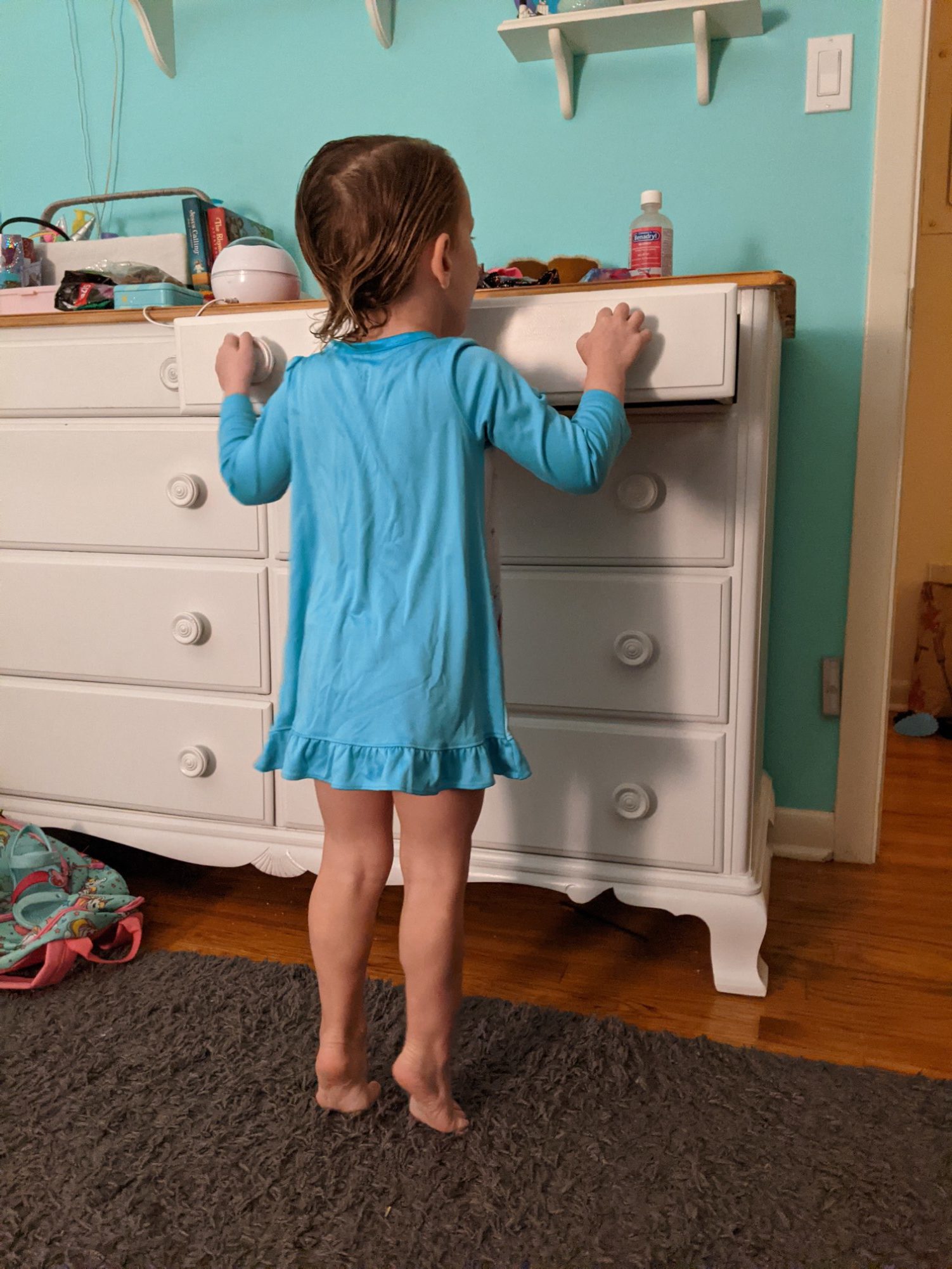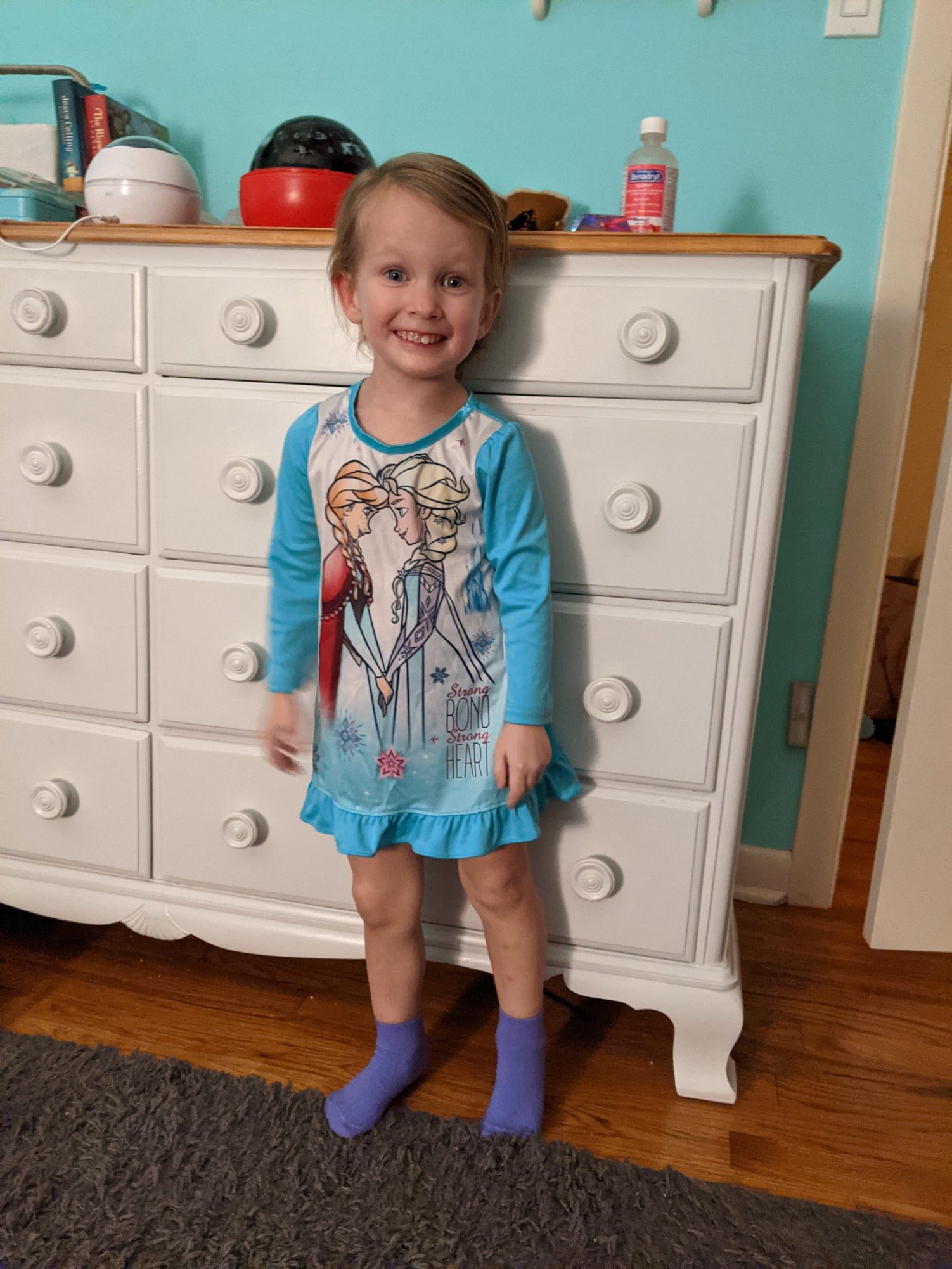 She picked out a Christmas book again for bedtime, but it was short and sweet, and overall, bedtime went really smoothly tonight.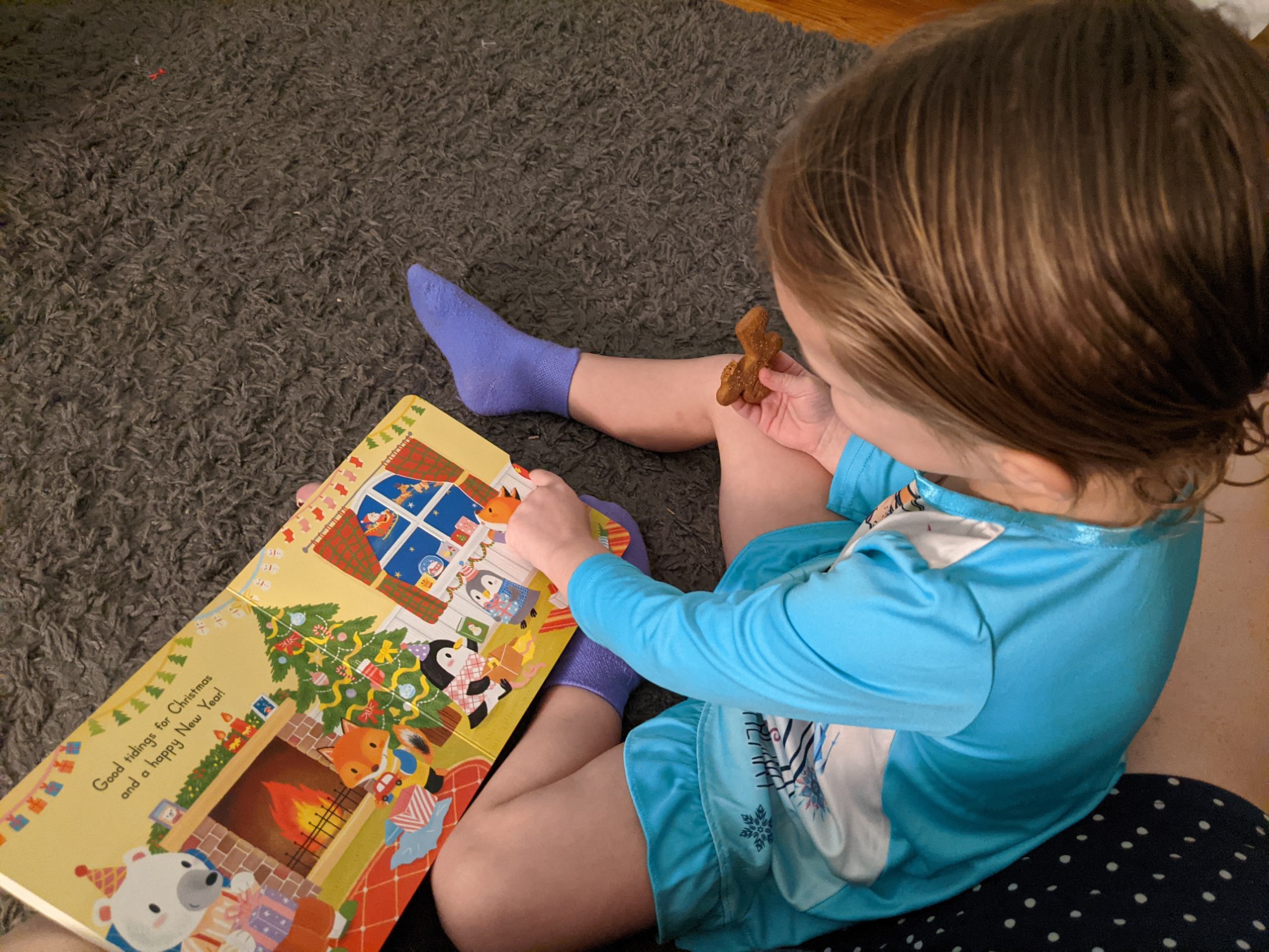 I set the timer on my phone for 15 minutes and forced myself to wash some dishes. I did get about 80% of them taken care of, so I'm good with that. It was hurting my back by the end anyways, so the rest of it will be taken care of tomorrow… Resting on the couch now, watching Netflix, and heading to read a little before bed soon.