We love doing group drop-off's all together! Addie loves all these big girls so much, and they all fight to hold her tiny hands.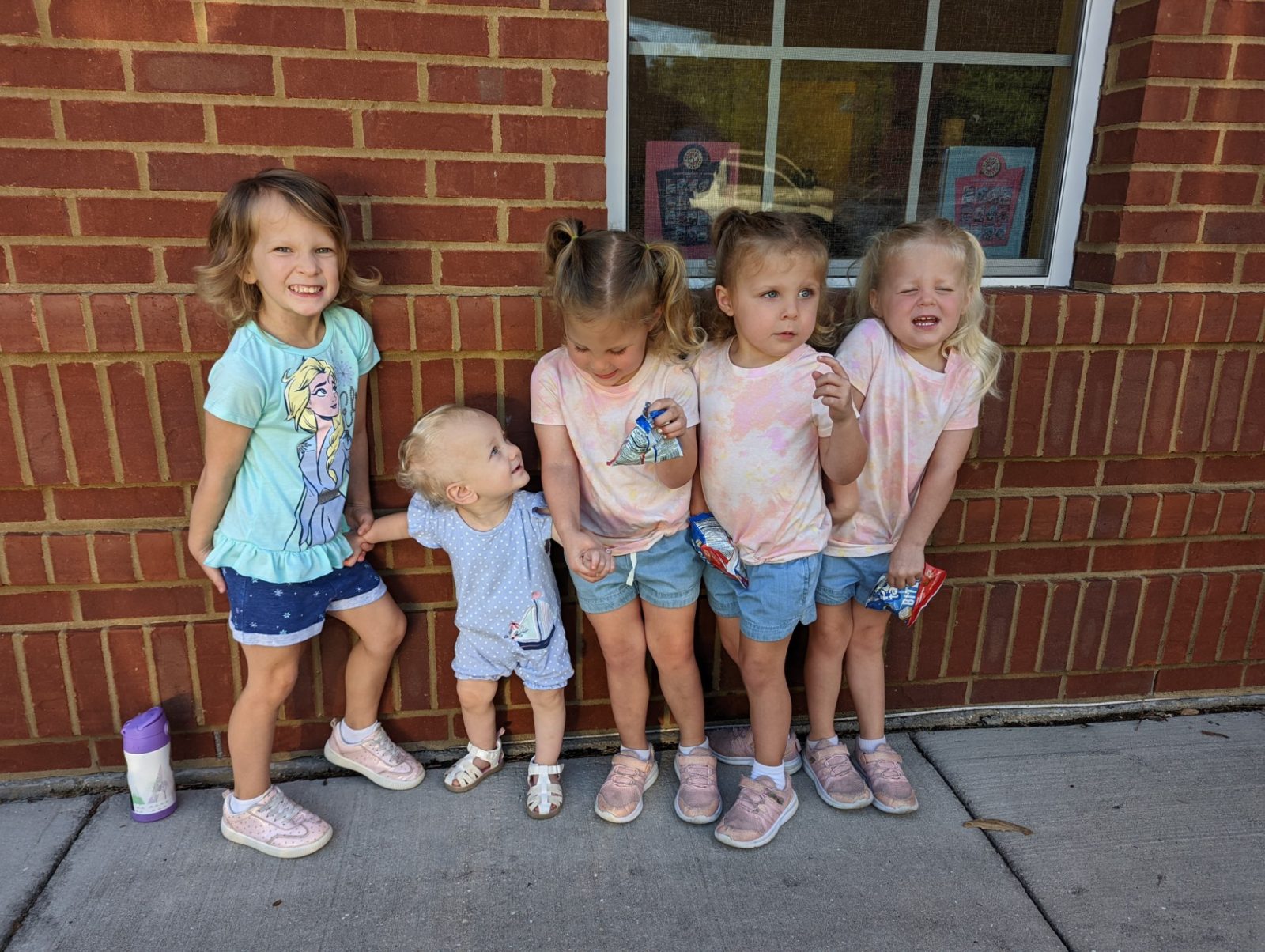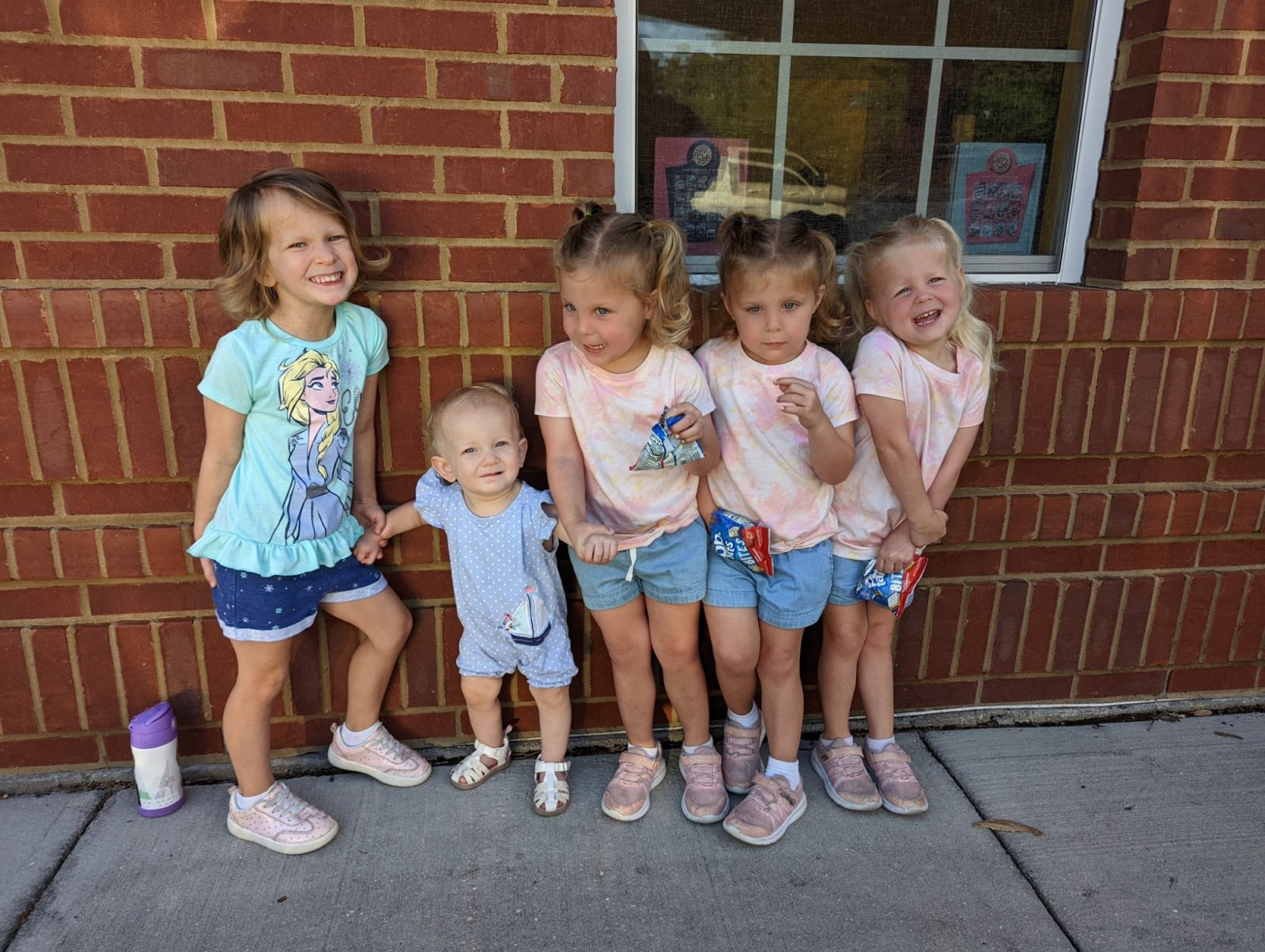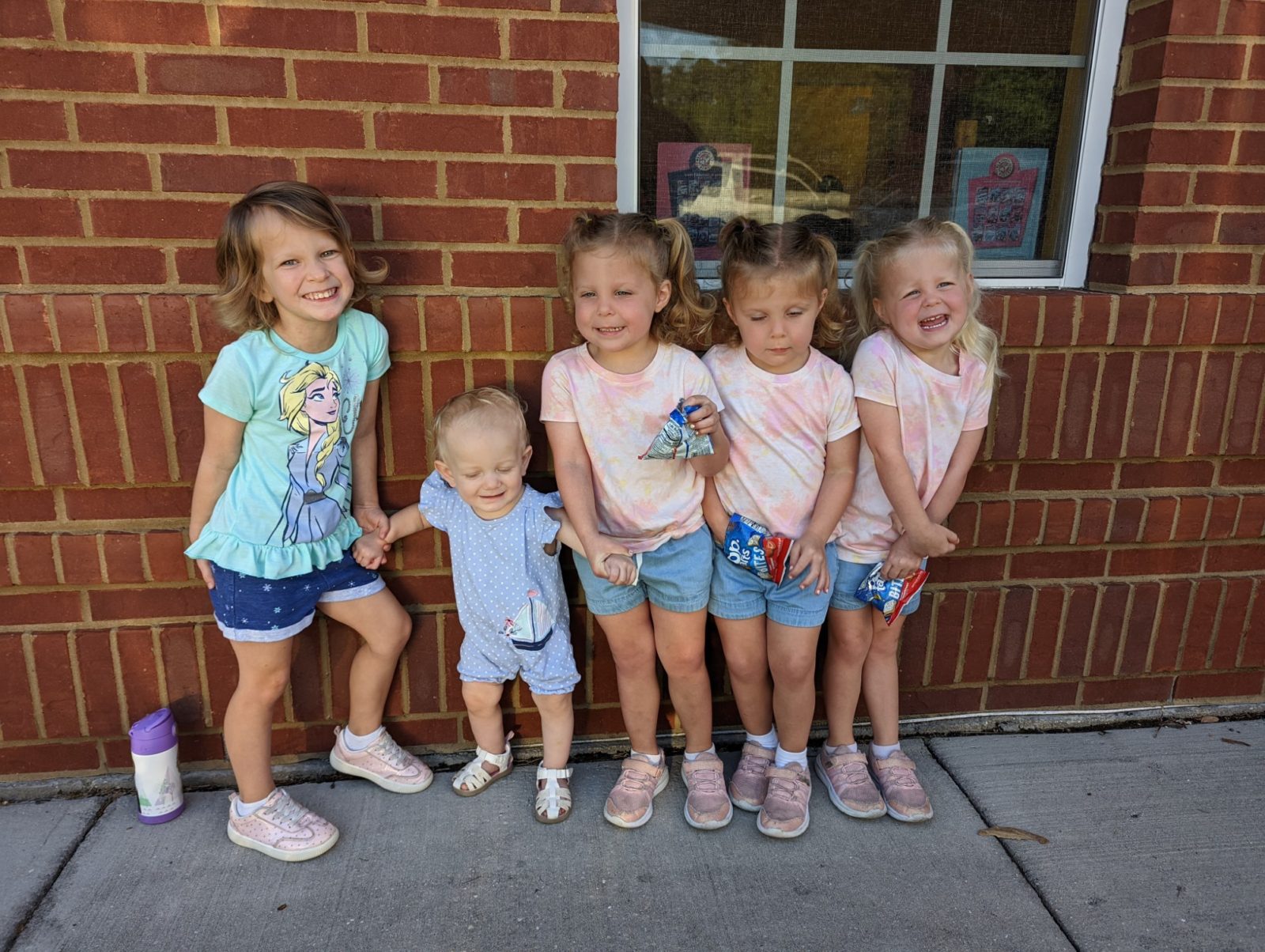 This is one of the snacks I found myself at Trader Joe's the other night, and figured since I love coffee so much, I wanted to try it. And although I don't know if it really gave me extra energy this afternoon, it was at least a tasty afternoon snack.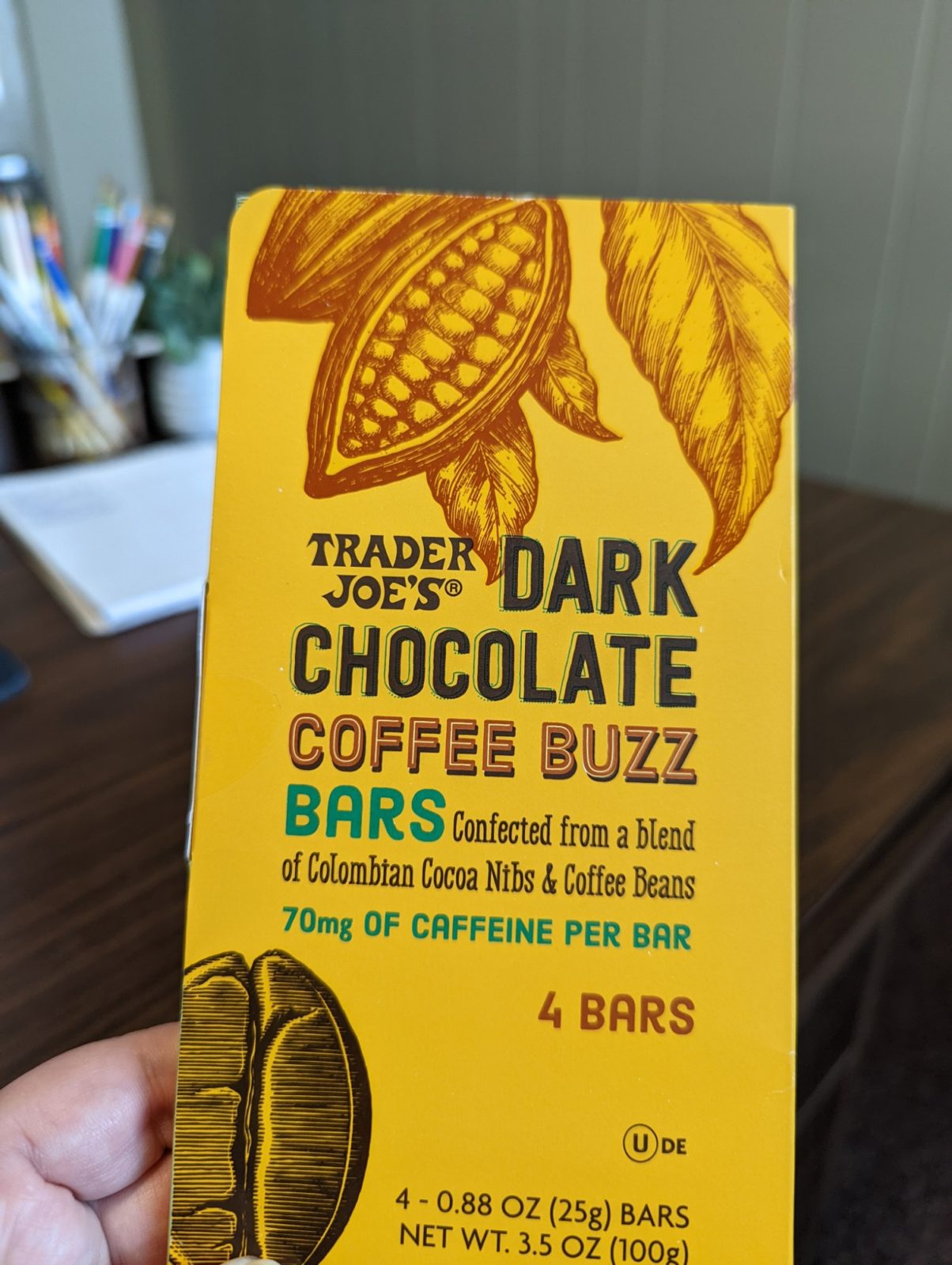 Didn't get any pics of Emmie-cille today, but here are quite a few of Addie Pie.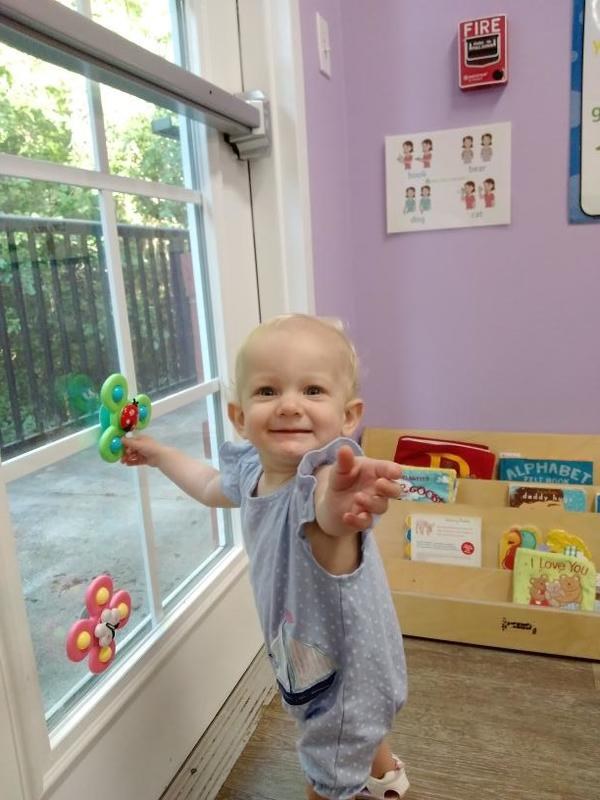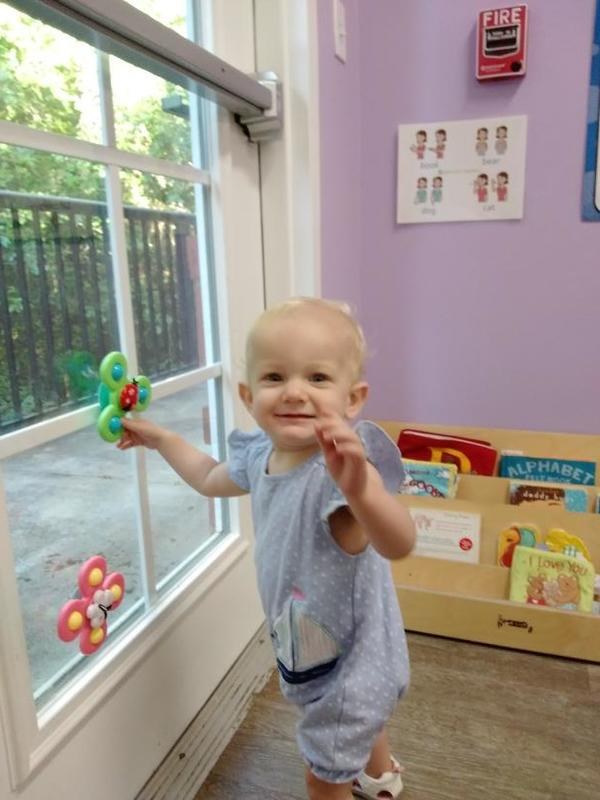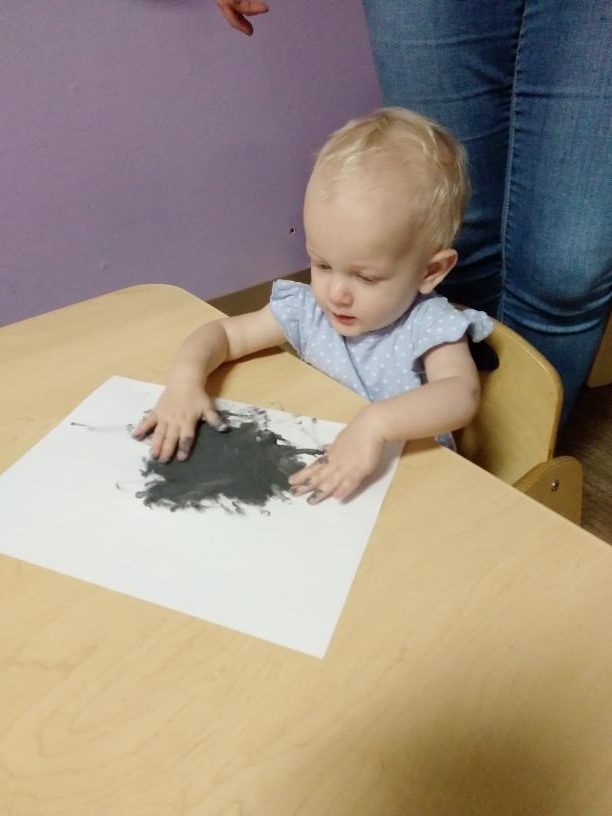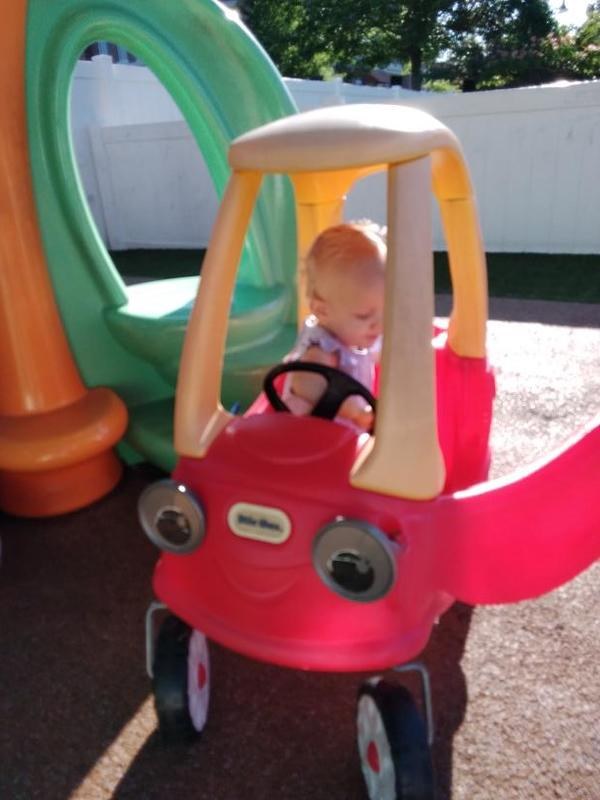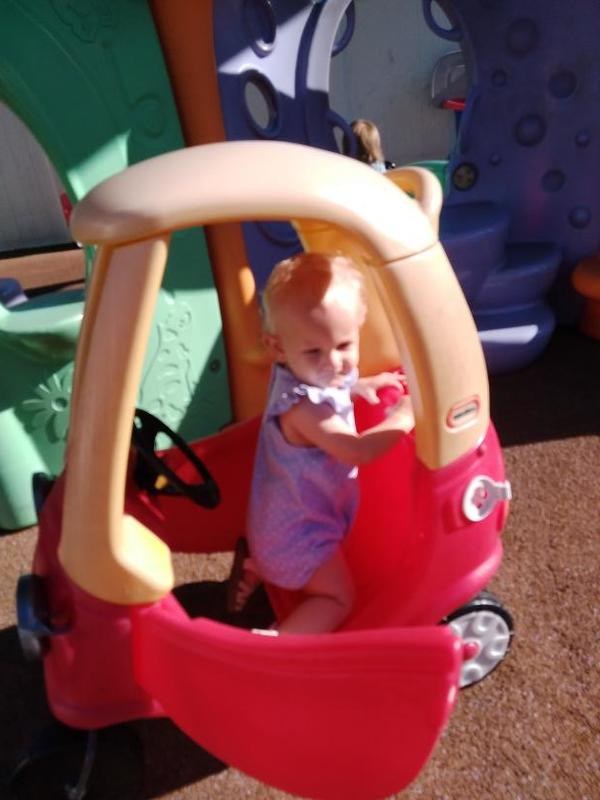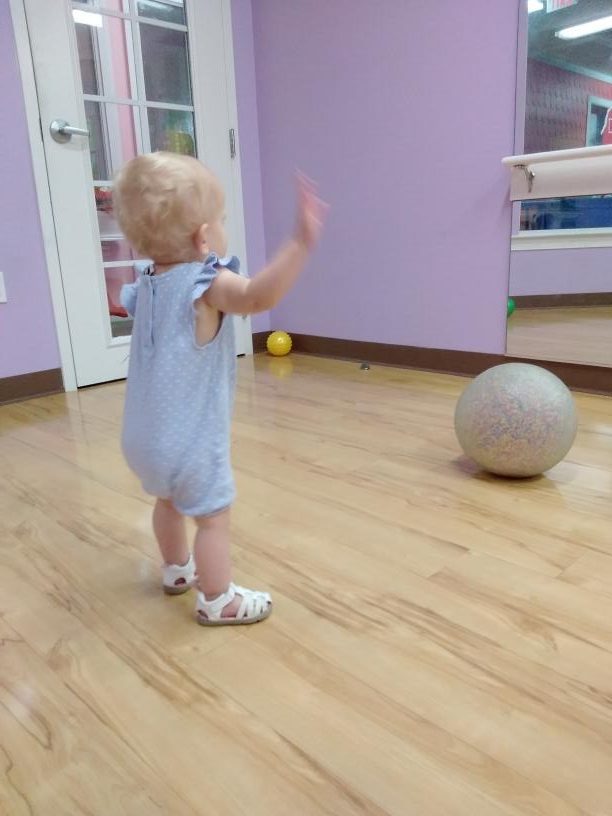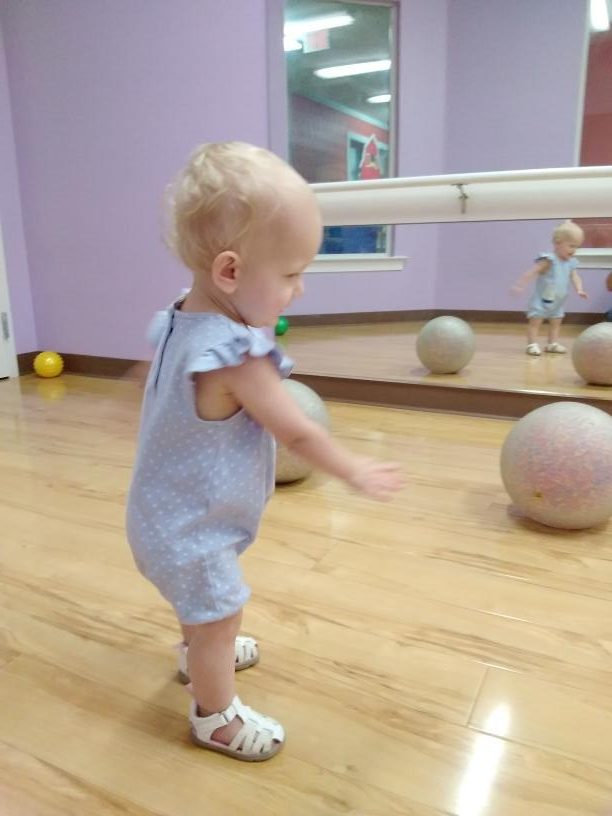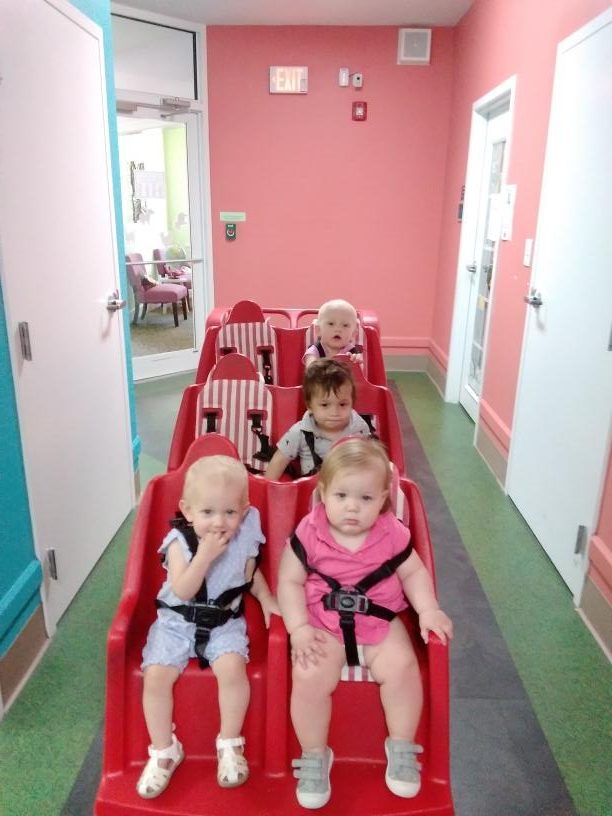 The plan tonight was supposed to be BBQ chicken pizza for dinner. But when we got home and I started pulling out all the ingredients from the fridge, I realized I had forgotten to order the shredded mozzarella cheese. So we pivoted back to the warm, melty "grinder salad" sandwiches that I made last Saturday, and they were just as yummy as the first time.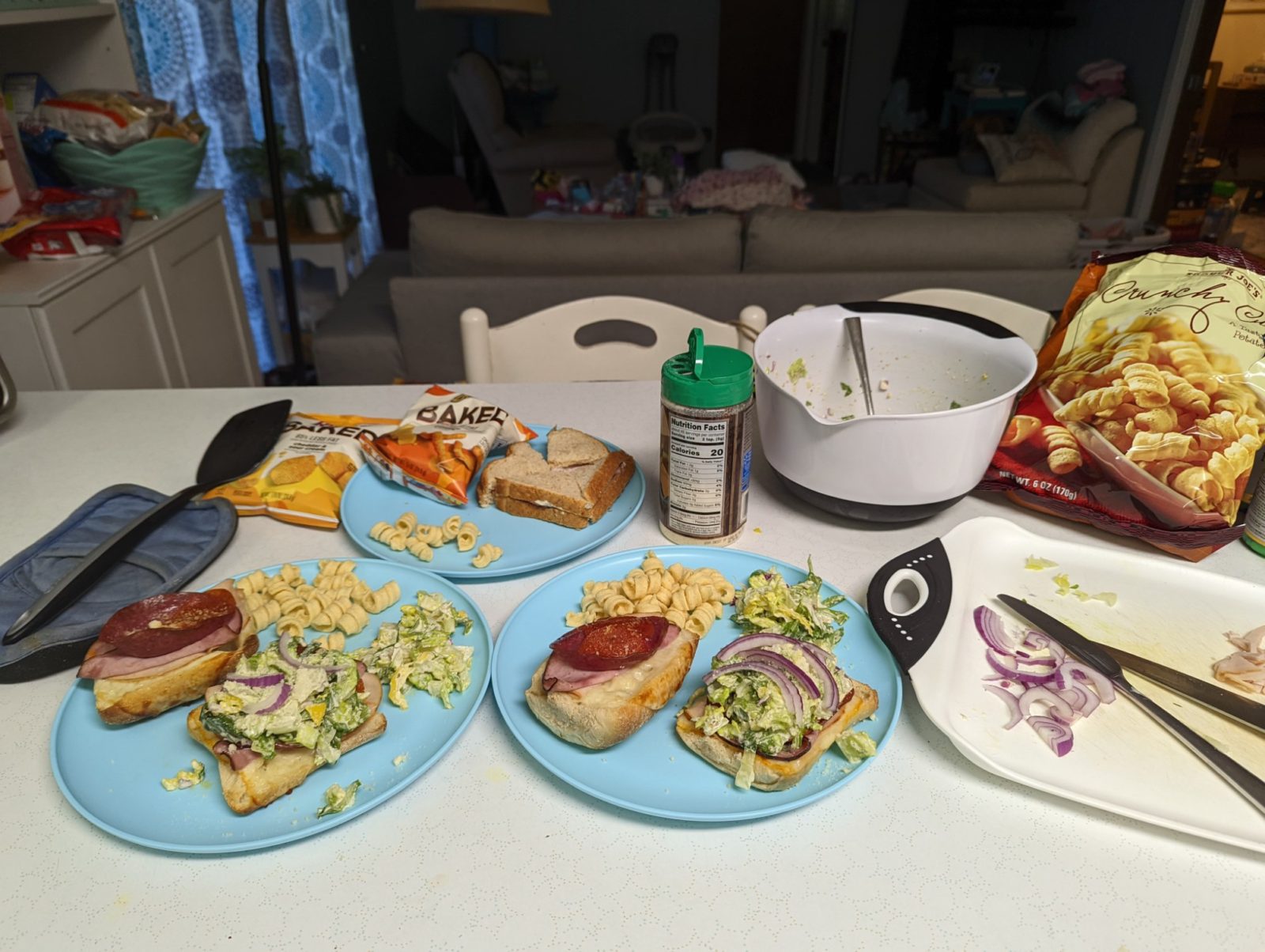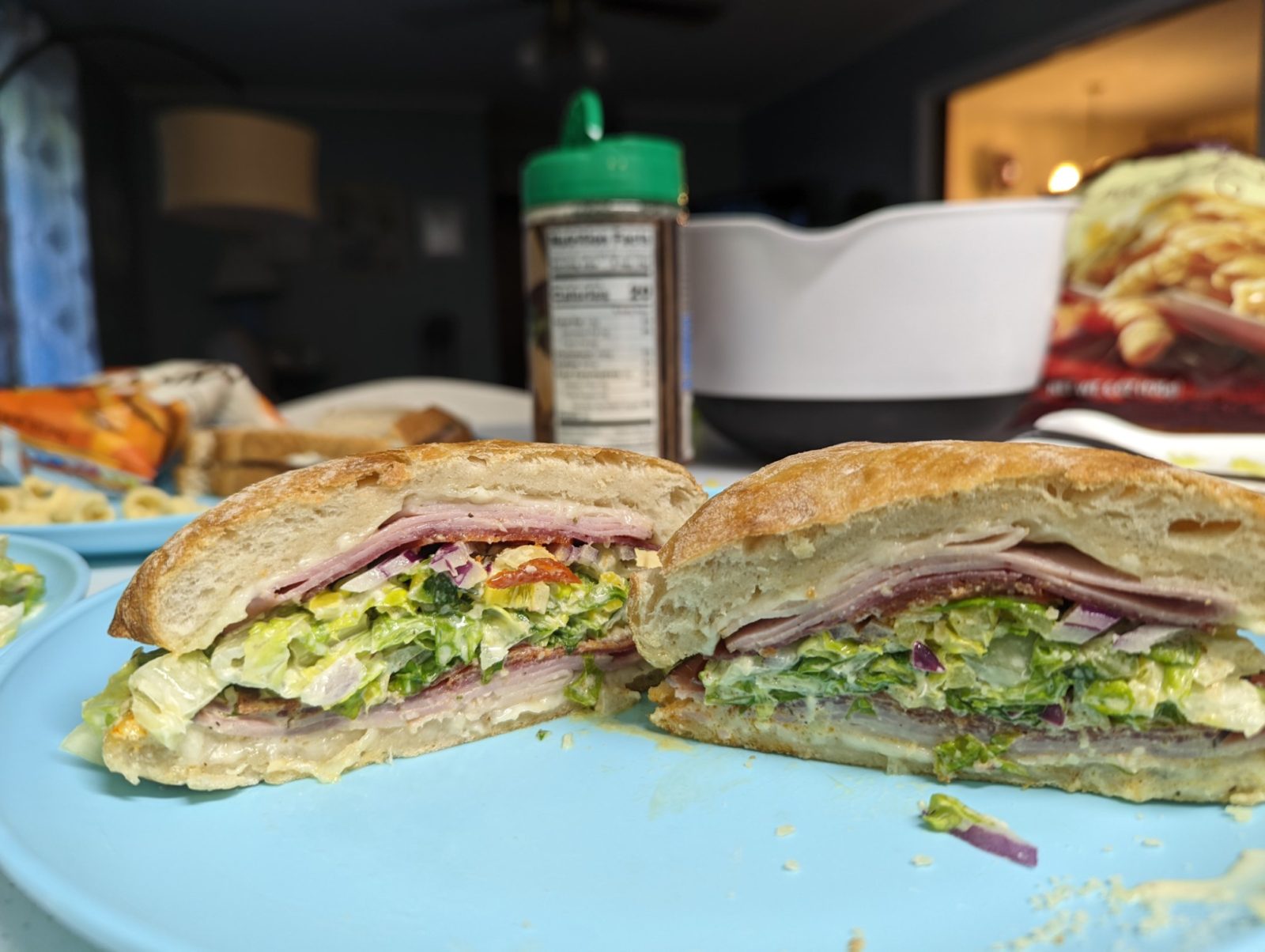 But right at the beginning of dinner, Addie started getting really upset, so we had difficult dinner, trying to juggle eating our own meal, and taking care of Addie and trying to calm her down. Turns out, she has a bad diaper rash, so I got a bath ready and put her in it, hoping a nice long soak in some warm water and some time not in a diaper would help. Then I mixed up some of the special mix our pediatrician told us about – Desitin, hydrocortisone, and lotrimin. So hopefully the nice think layer that I put on for overnight will help out a lot.
She then proceeded to fight sleep for the next hour and a half…she ended up having 8oz of milk (split into two bottles, about an hour apart), and had me & Daddy taking turns rocking her from about 7:15-9pm. I was able to do Emmie's bedtime in the middle of all that while Jeff rocked Addie, and she was super sweet and cute and lovey.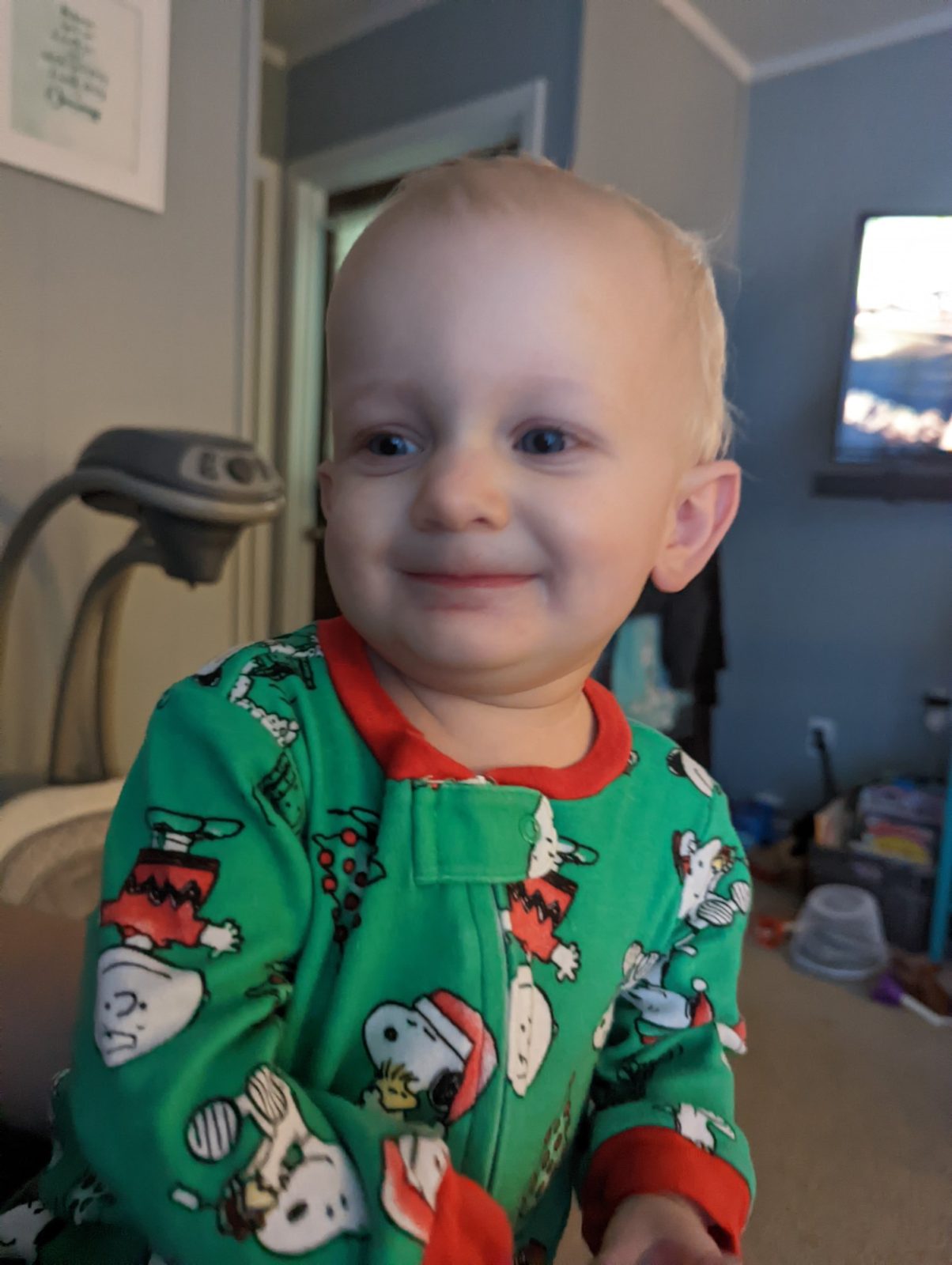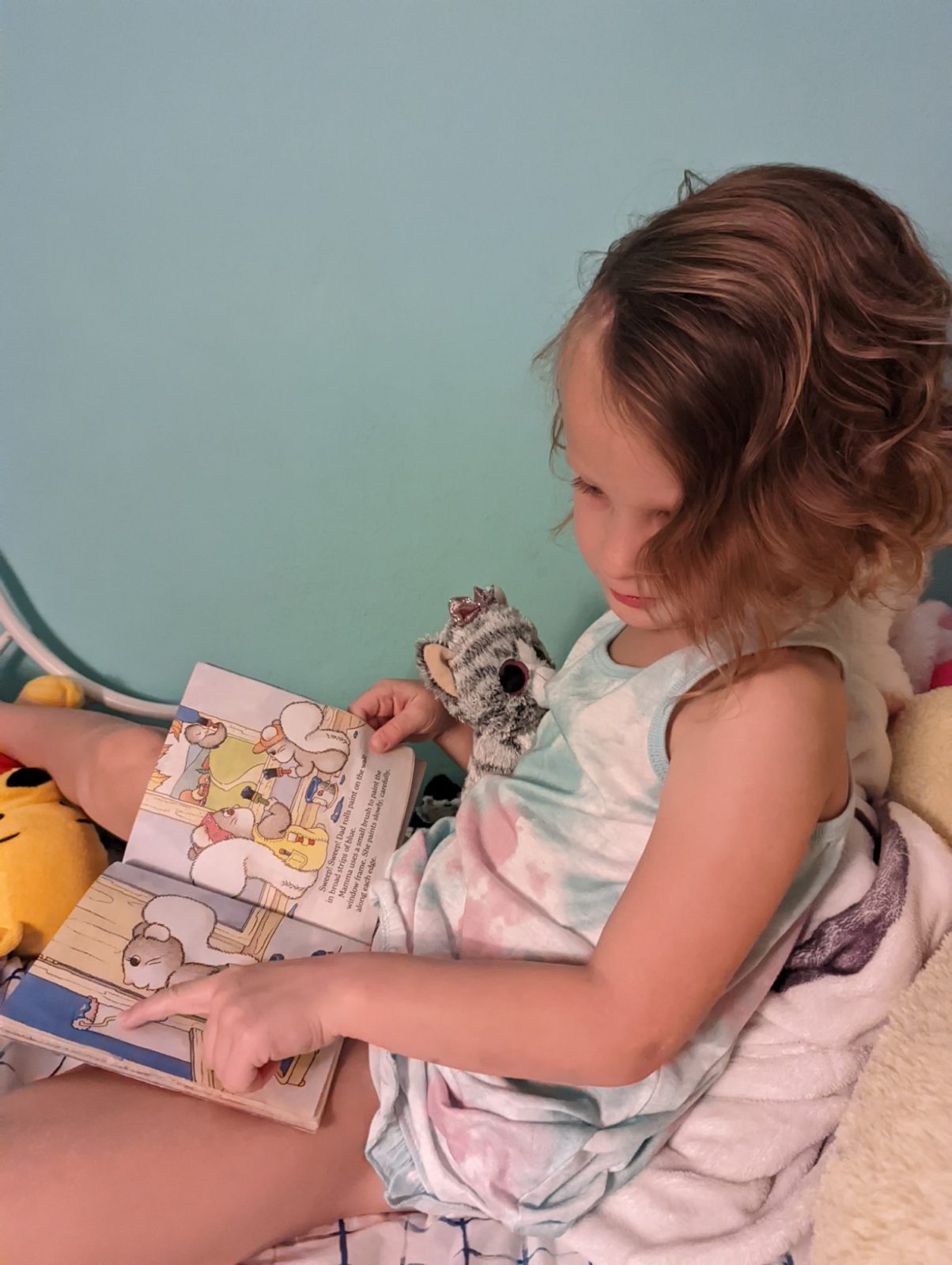 I finally got Addie laid down in her bed, and Emmie fell asleep in my bed, so I'll go carry her back to her room soon. I'm gonna do some minimal cleaning up from dinner, but my priority tonight is an at-home pedicure, because my toenails are in desperate need of attention…