For the first time in a long while, we got to school at the same time as Uncle Bo and the triplets, and we loved doing drop-off together!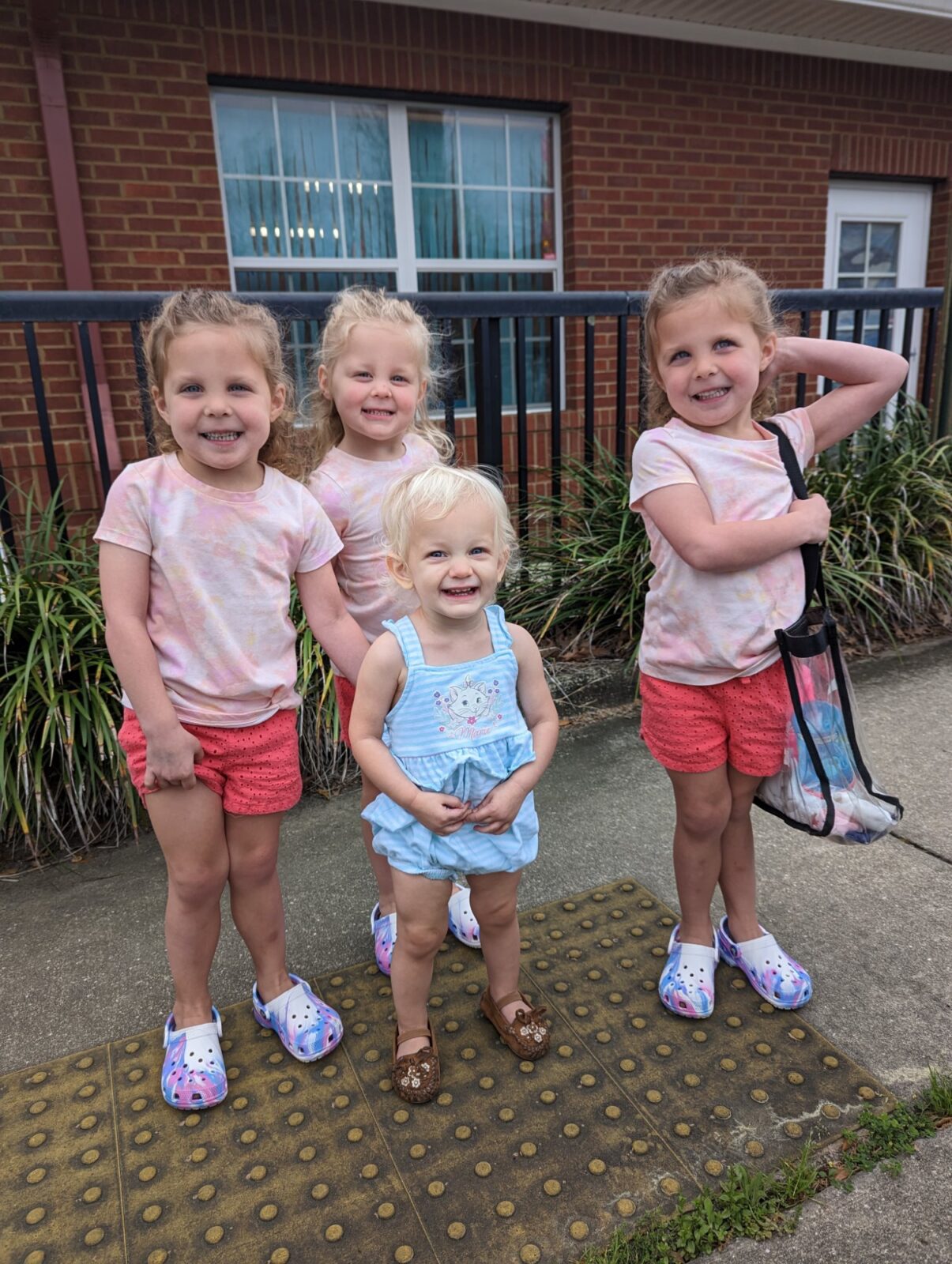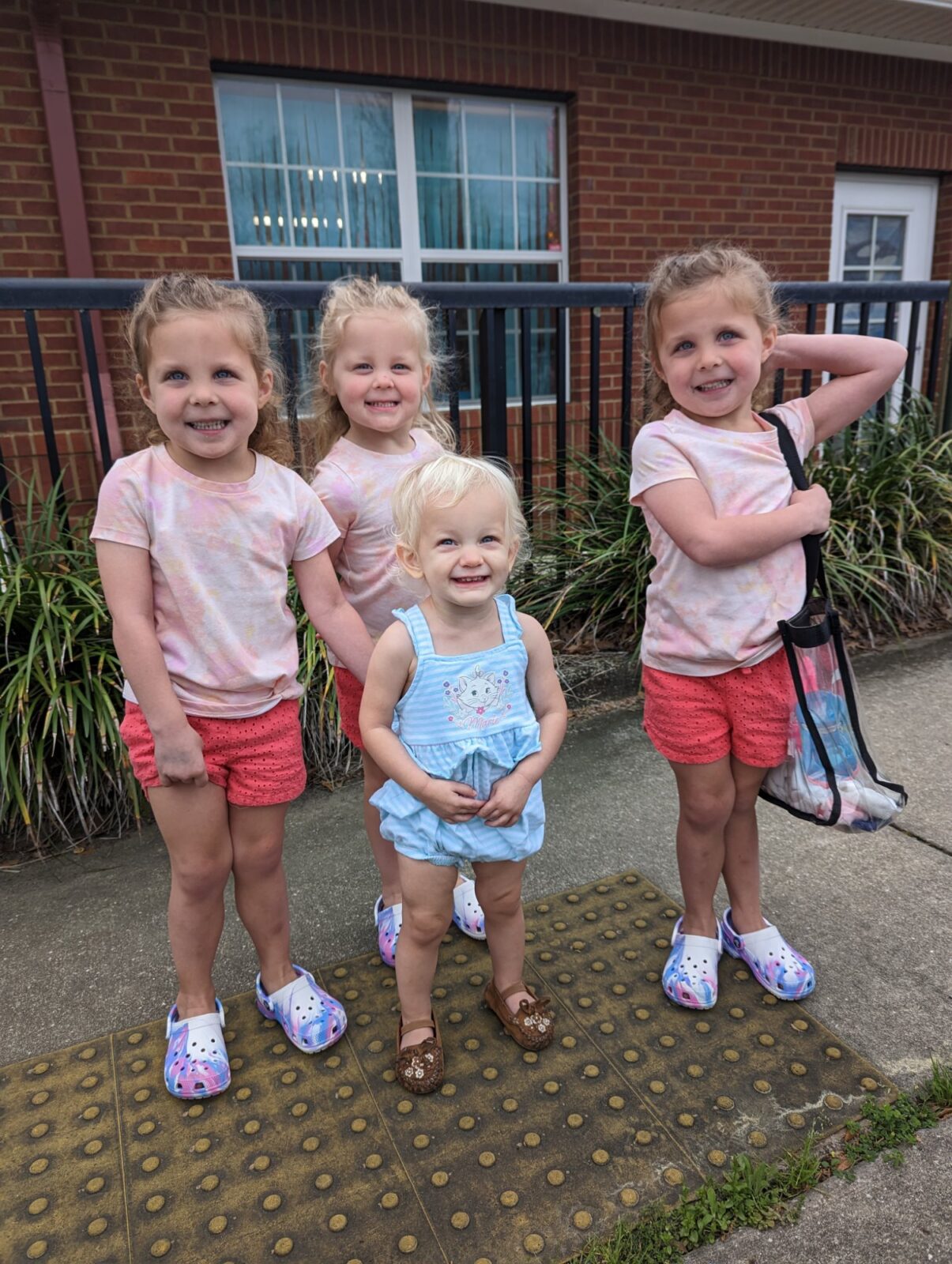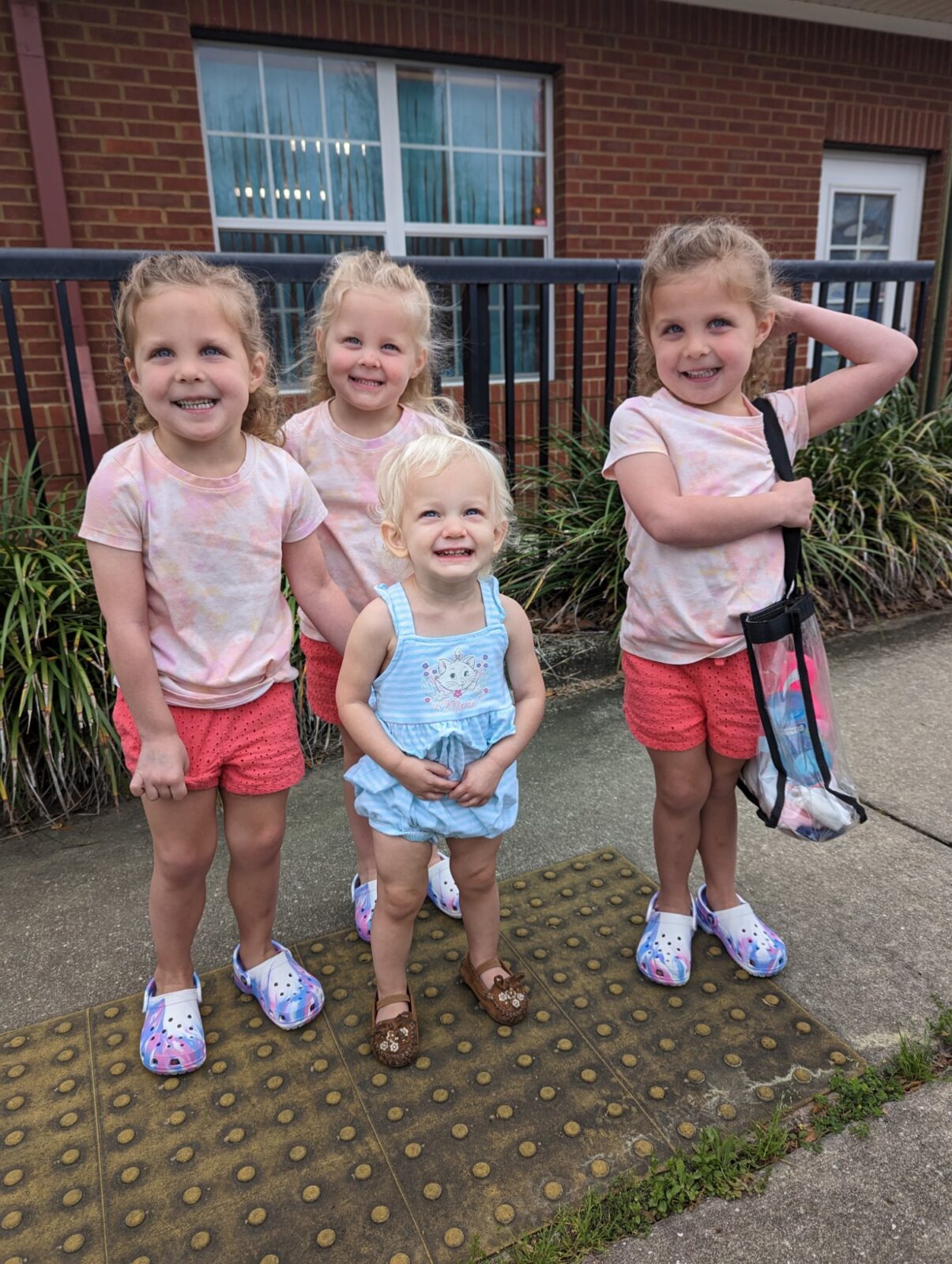 And Emmie had a good drop-off too! She specifically asked me this morning for a "really good hairstyle," so we decided to go with this half-up messy bun again that we both loved so much the last time.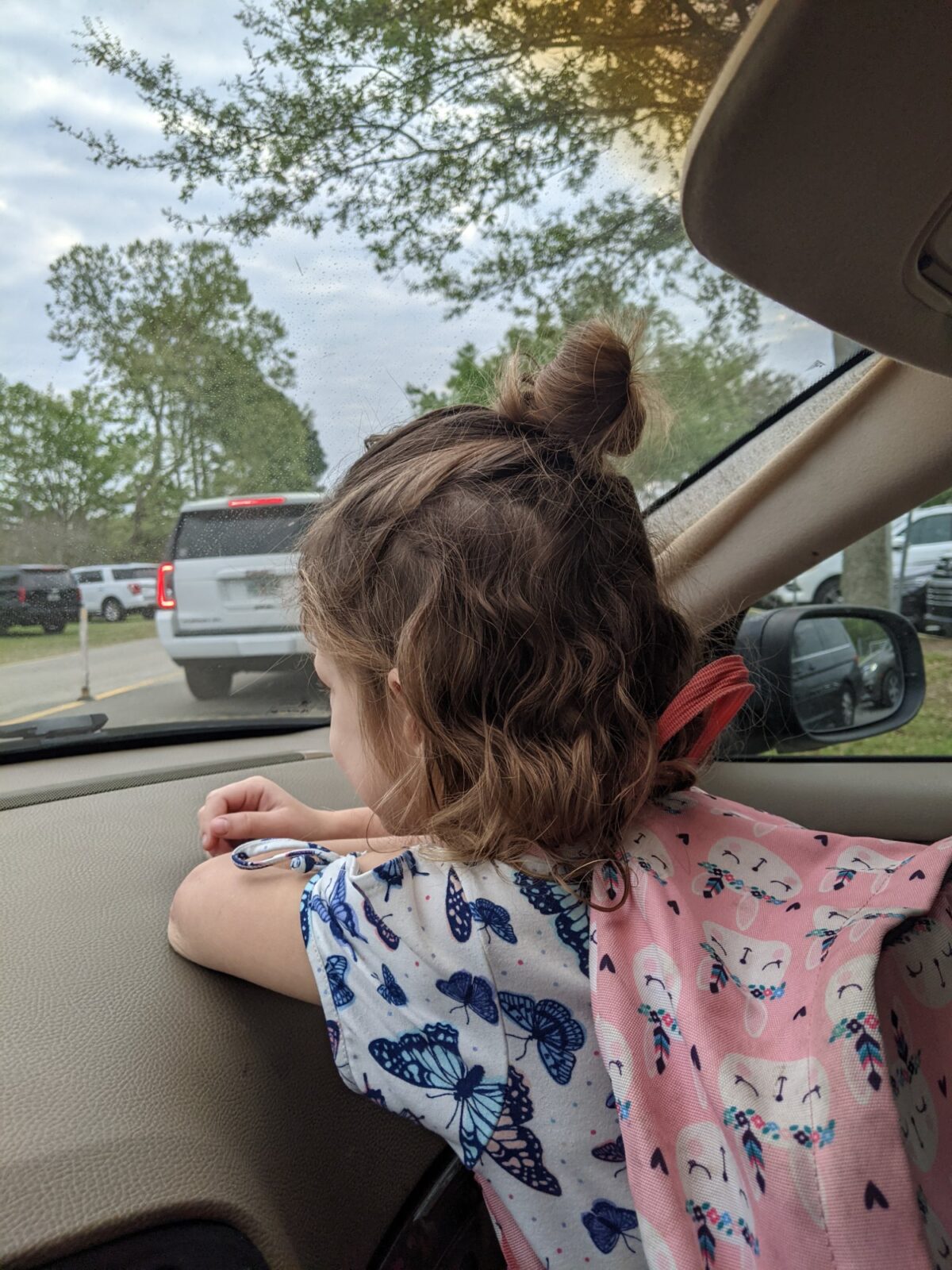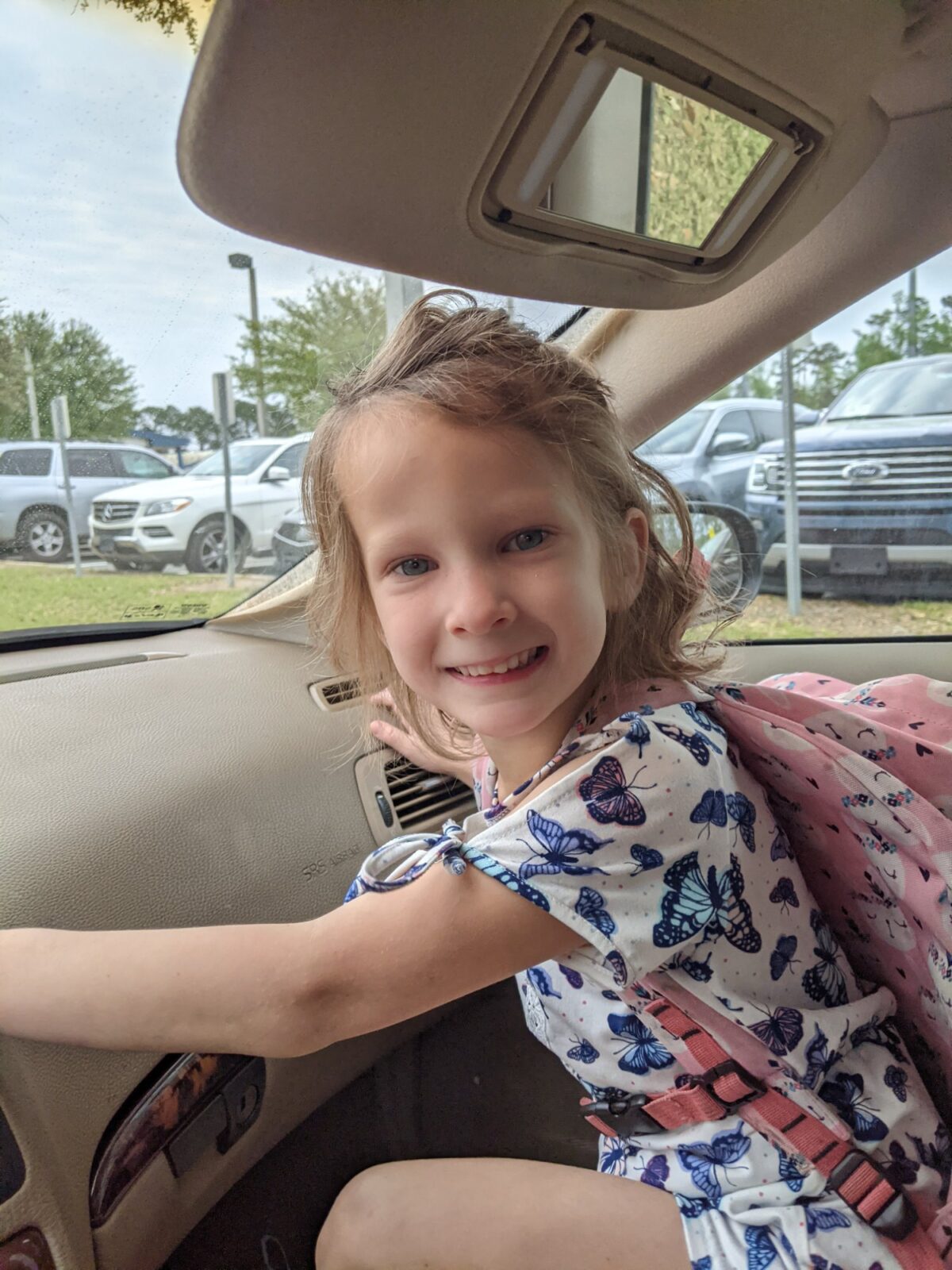 Cute little pics of Addie at school today.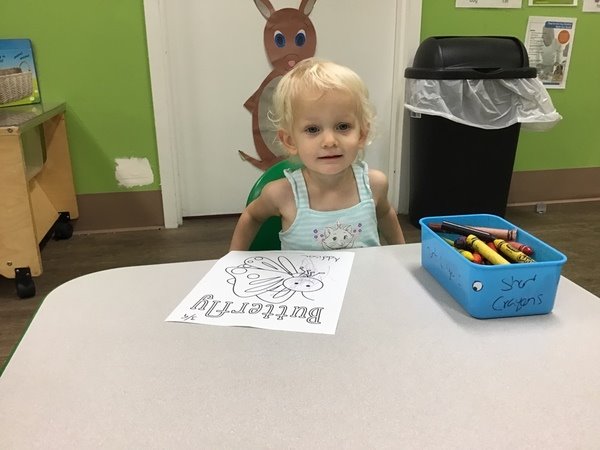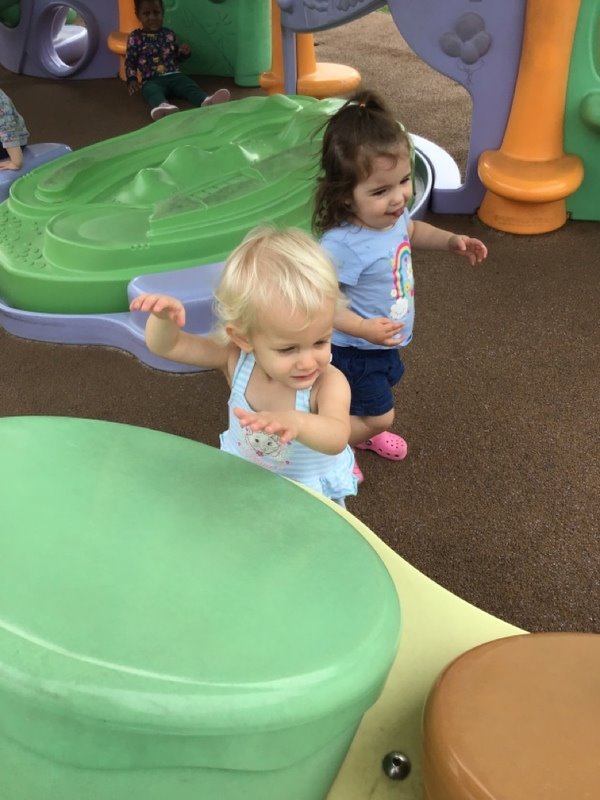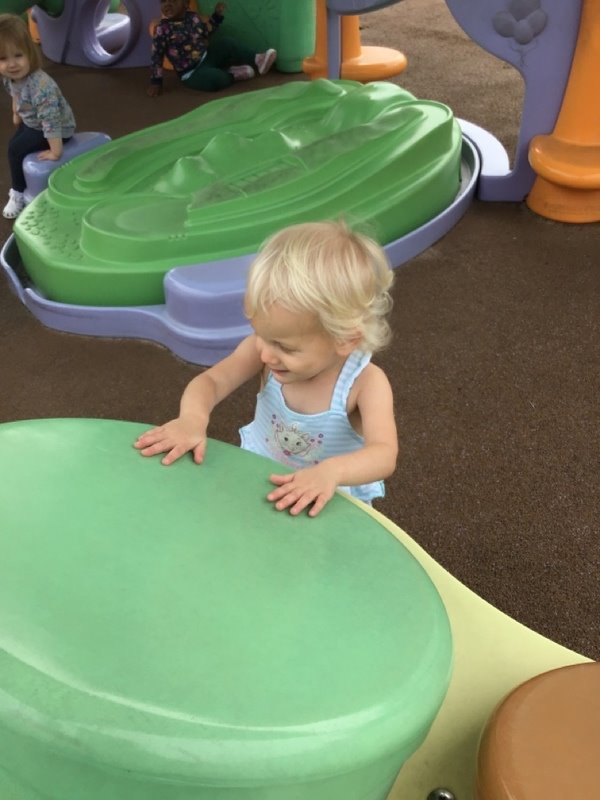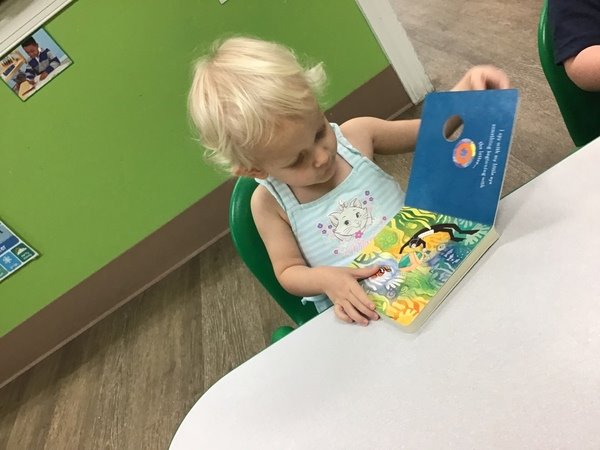 Yummy peppers, potatoes, onions & peppers for dinner, with some garlic cheese toast on the side. Everyone loved it, and it was easy-peasy.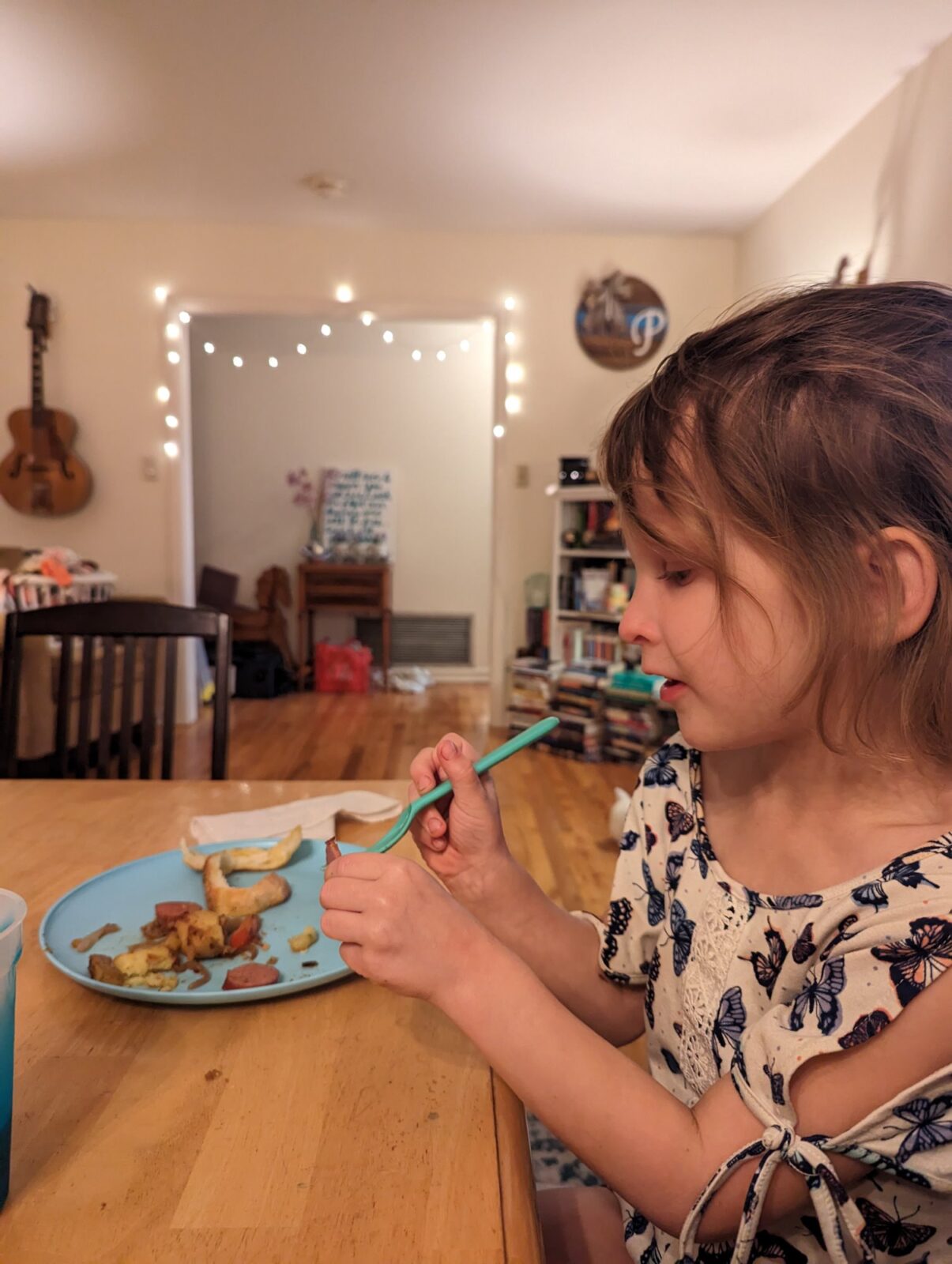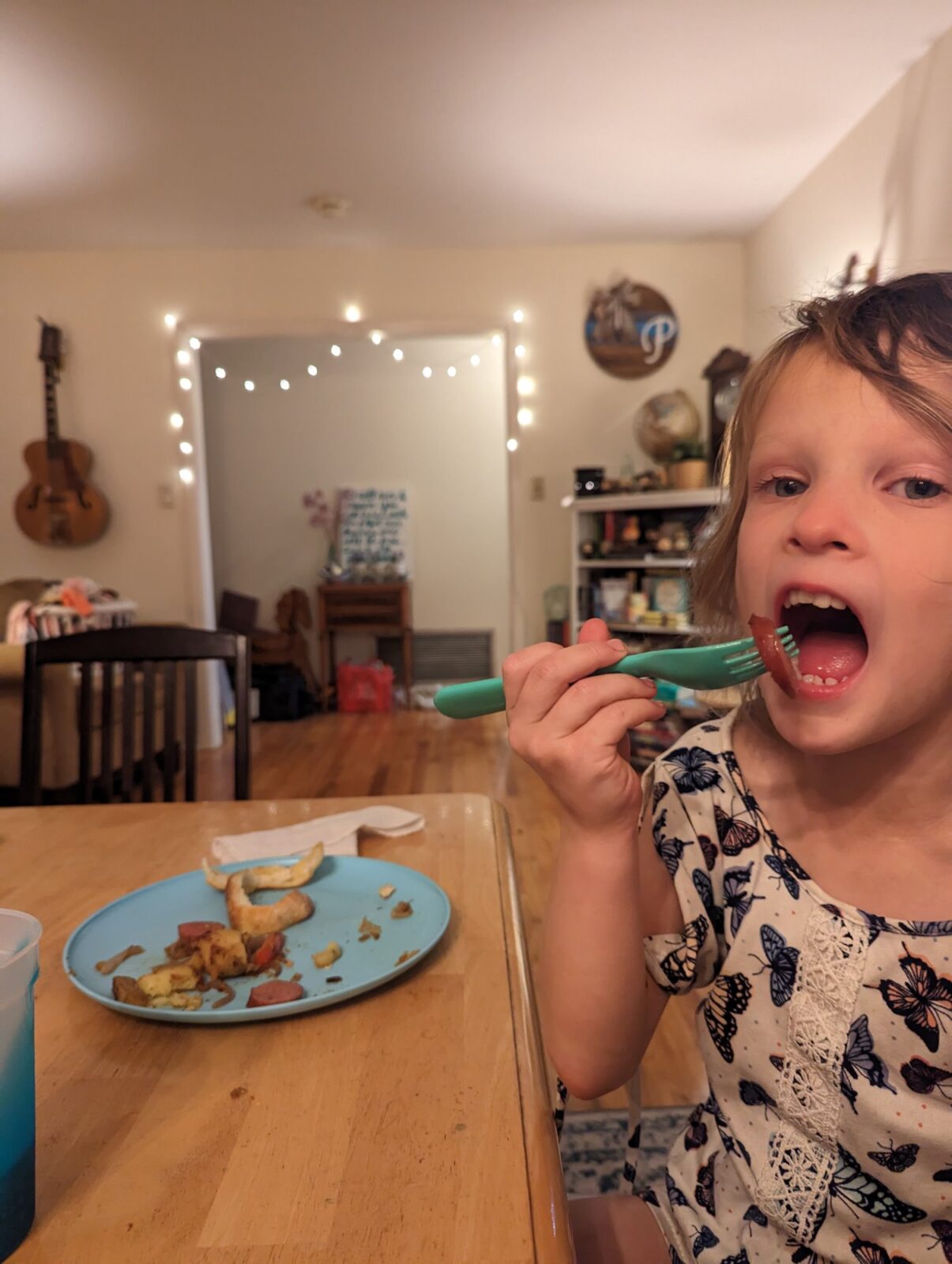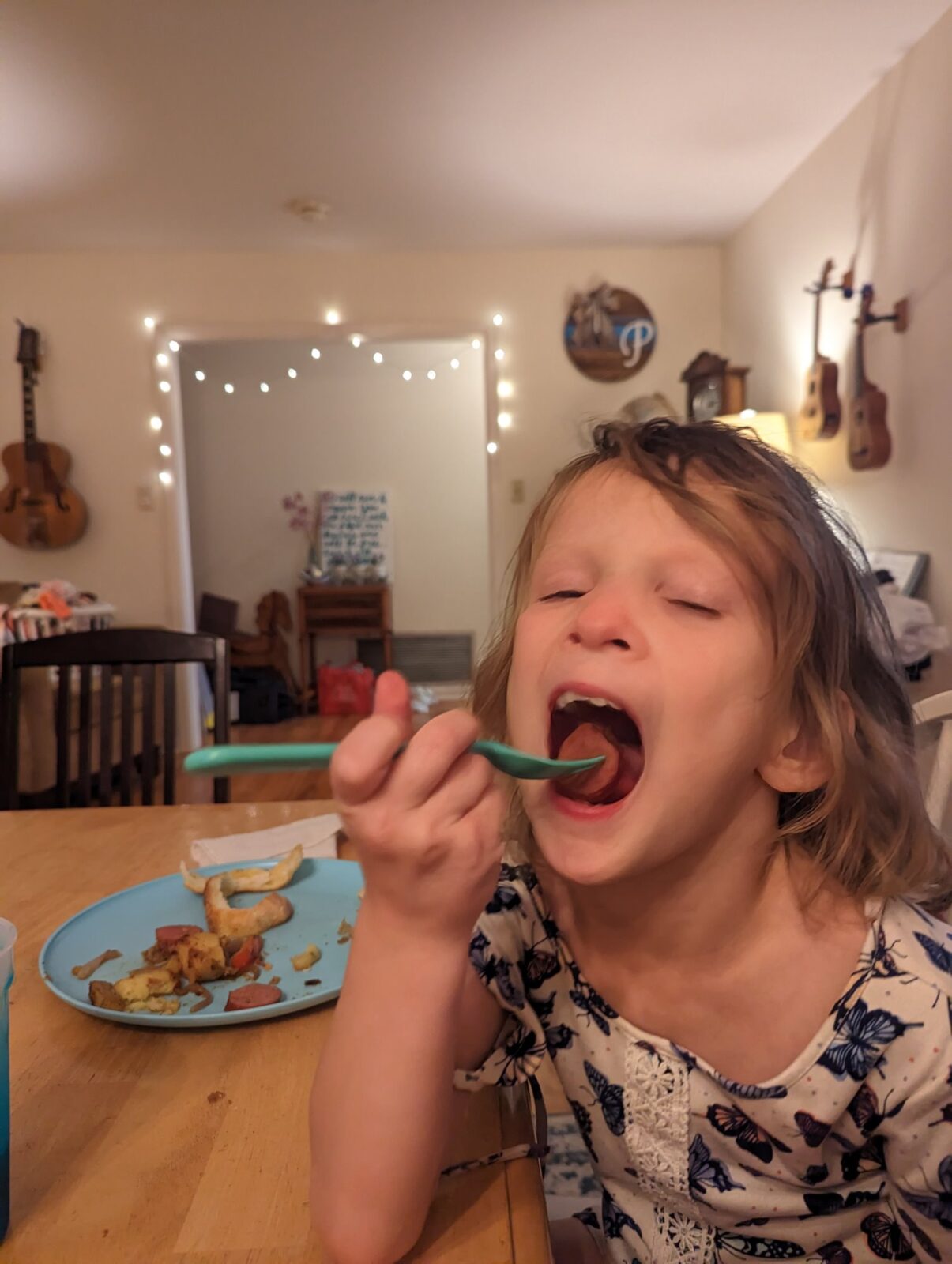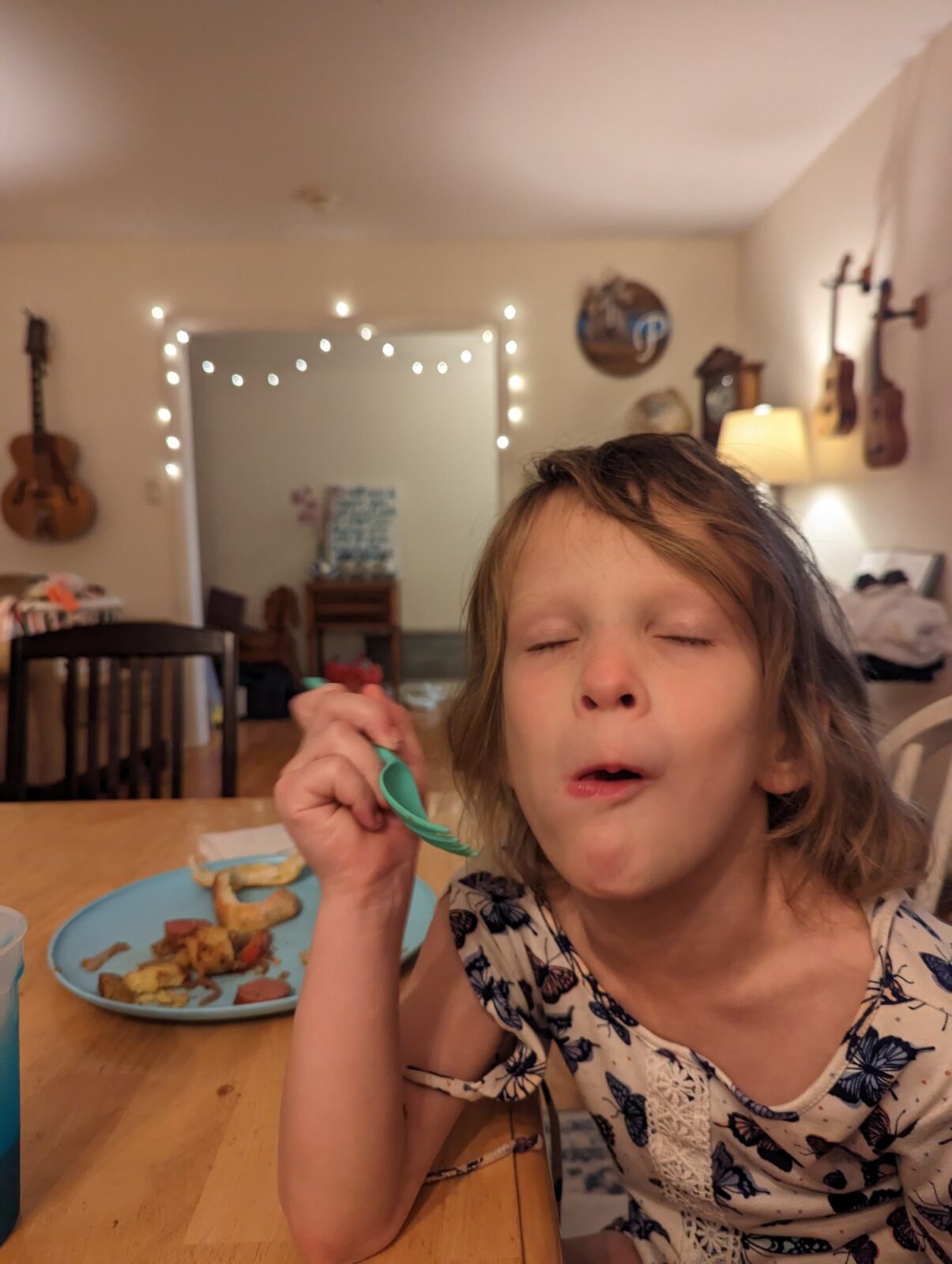 But little miss baby girl just HAD to sit with Daddy to eat dinner.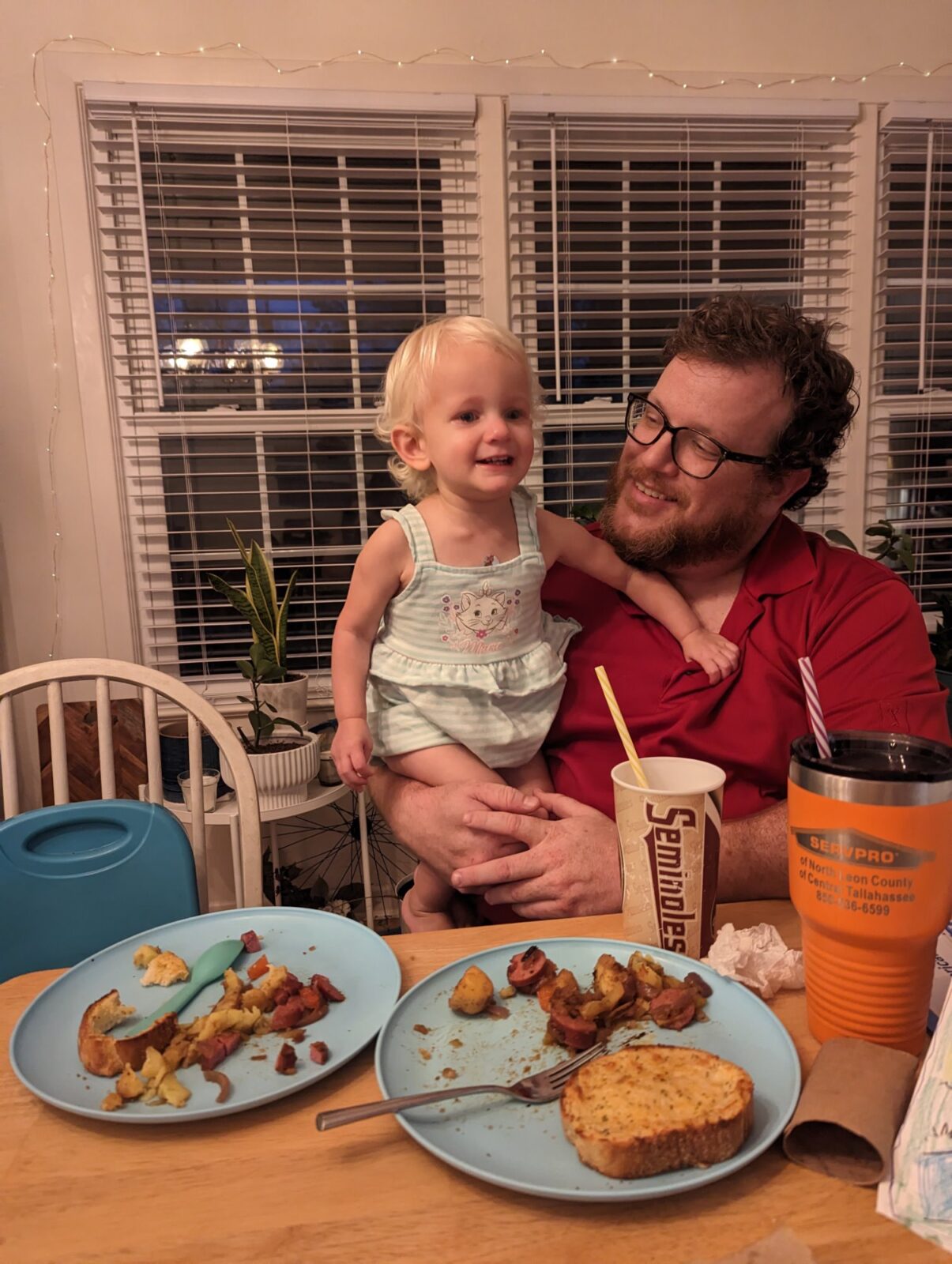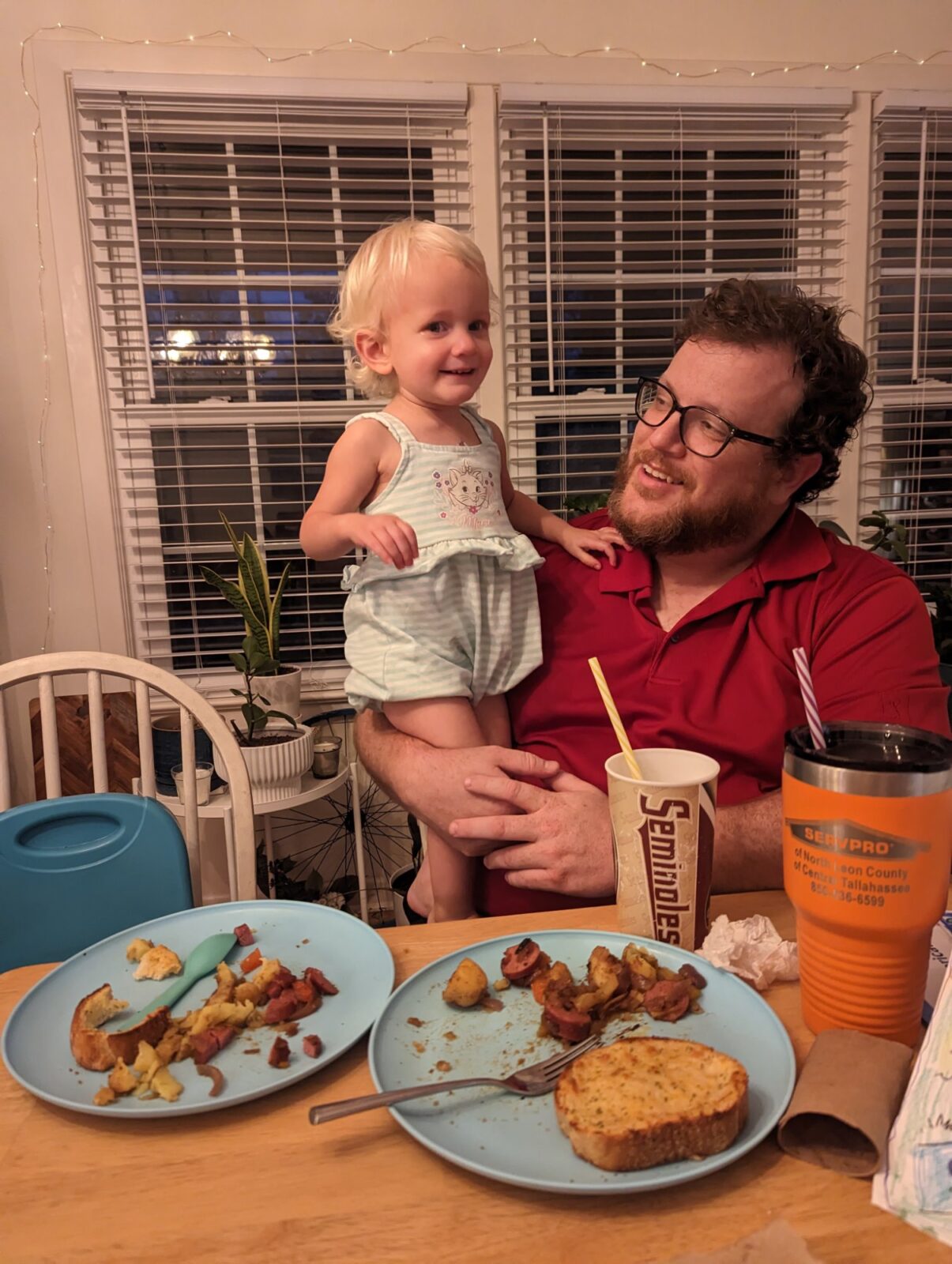 The girls had a bath after dinner, and Jeff cleaned up the table and the food and stuff, and started a load of laundry, while I took care of the girls and got them ready for bed. I'm feeling a bit more run down tonight than usual, so I'm not gonna worry about the dishes, but instead I'm just gonna sit down and watch an episode of "The Office" with Jeff, and then hopefully I can get to sleep early.